Joshua Tree is a rare place. The Milky Way is a rare backdrop. Snow in the middle of the desert? Even more rare! This engagement photography session has everything: Joshua Tree astrophotography, cholla cactus gardens that poked at our feet (really), and snow on huge rocks and desert trees (that we froze to take photos with). But enough; a photo says a thousand times more than we could ever type. Here is what Joshua Tree looks like with snow: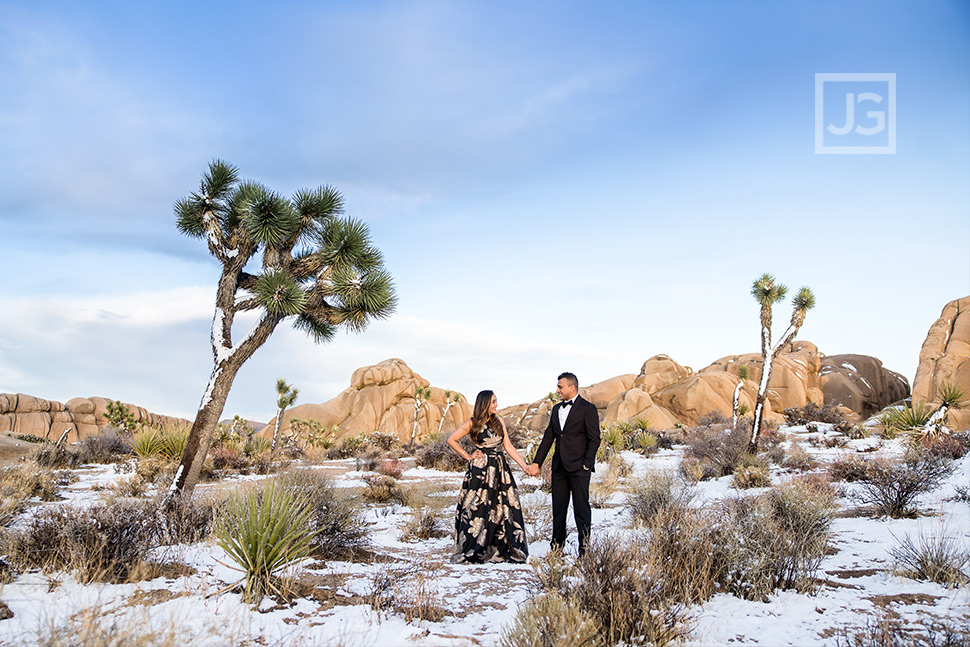 And here is Joshua Tree astrophotography in the Cholla Cactus Garden. Note that the Orion constellation can be clearly seen above her head.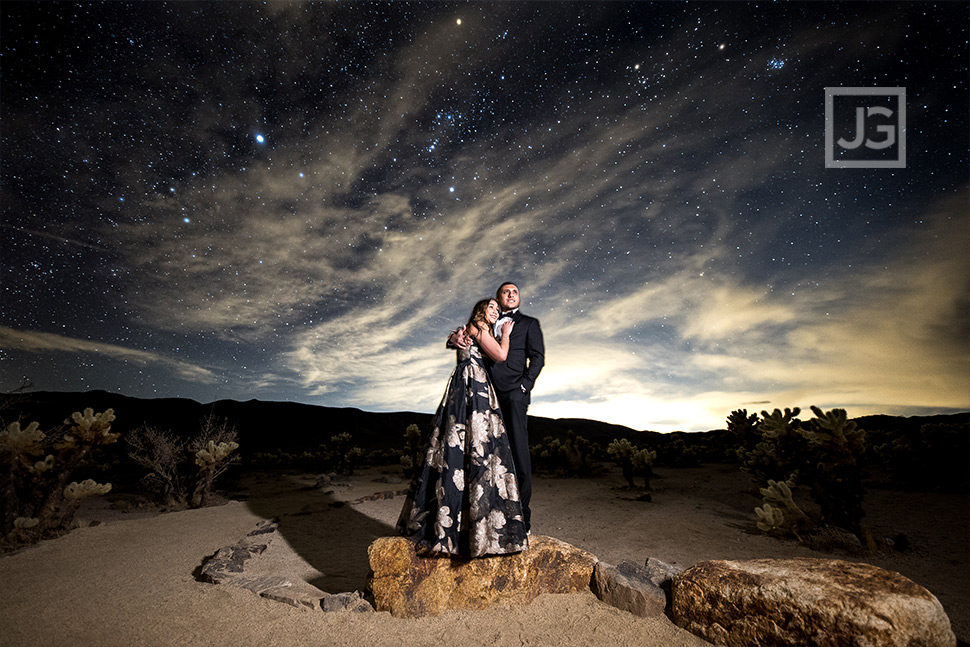 Starting the Engagement Photography with Joshua Tree Cactus
We started the session surrounded by cholla cactus. I should note that one needs to be VERY careful around such a prickly foreground, background, and all over the ground subject. I got a little bit on my shoe. So did my groom, who flicked it off only to have it attach to his other shoe!!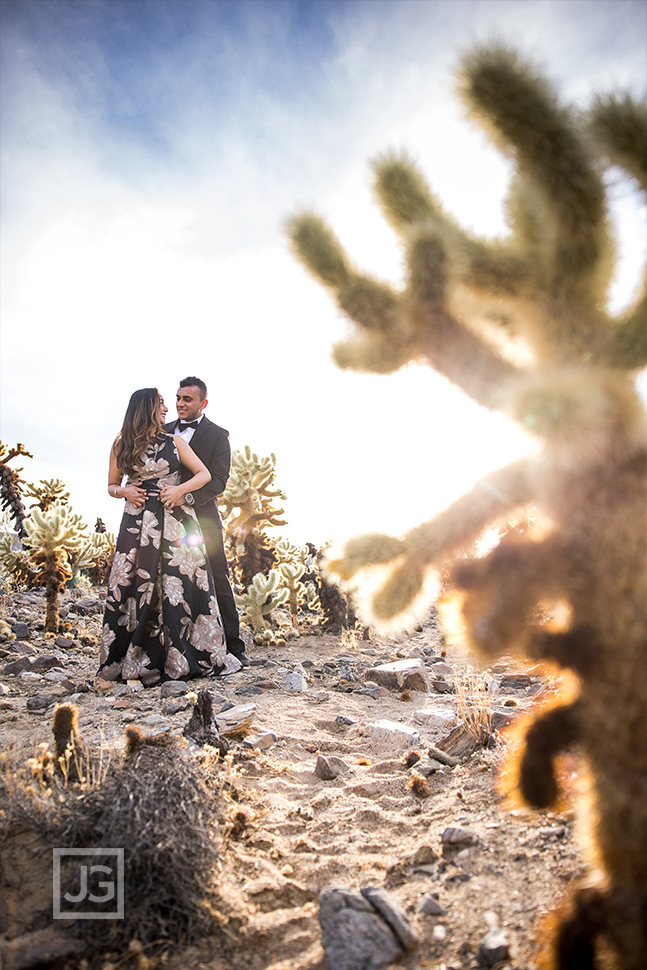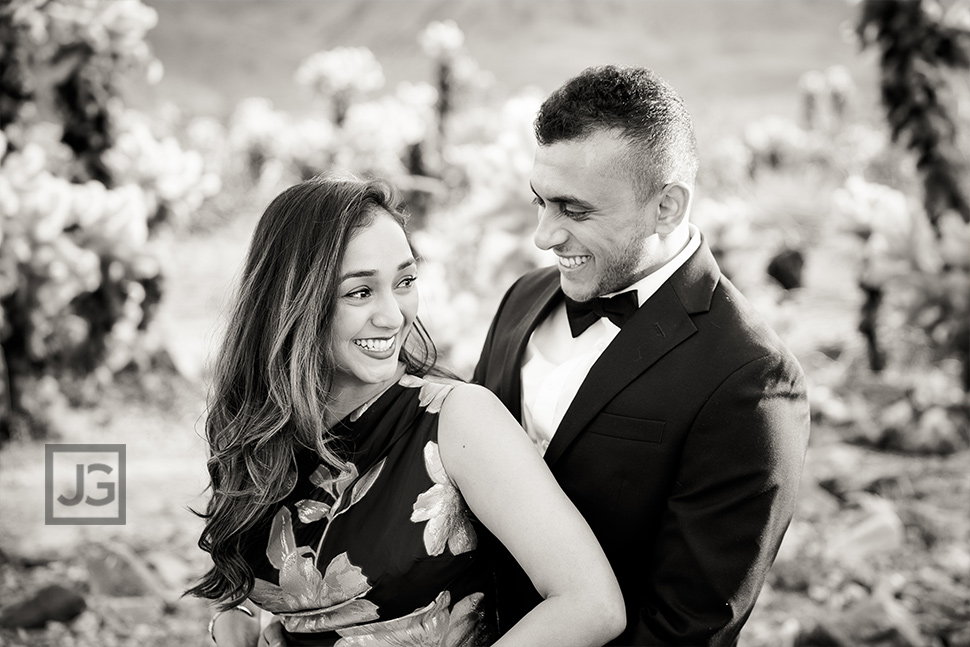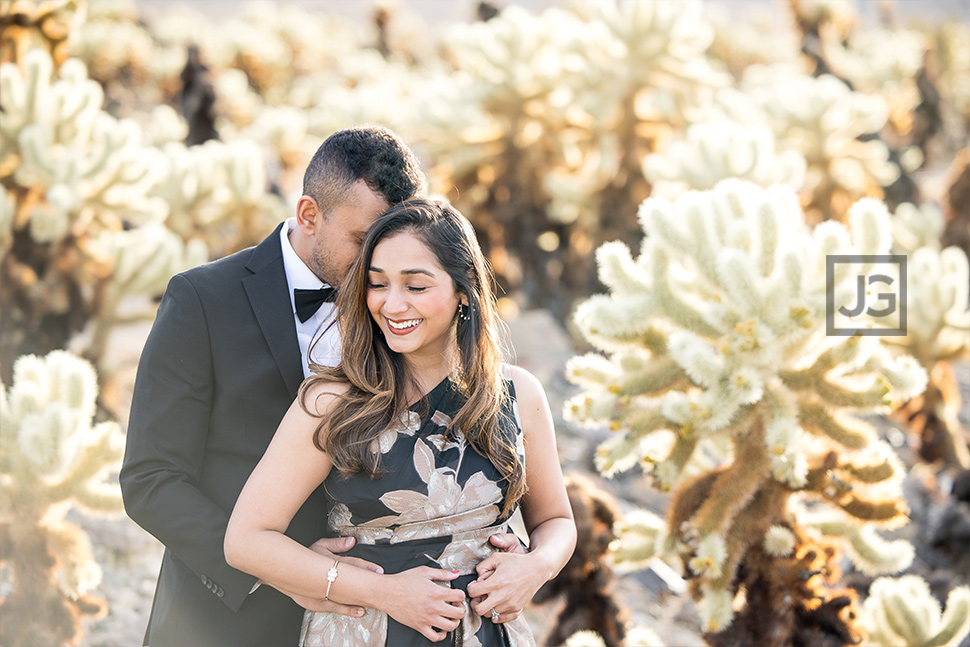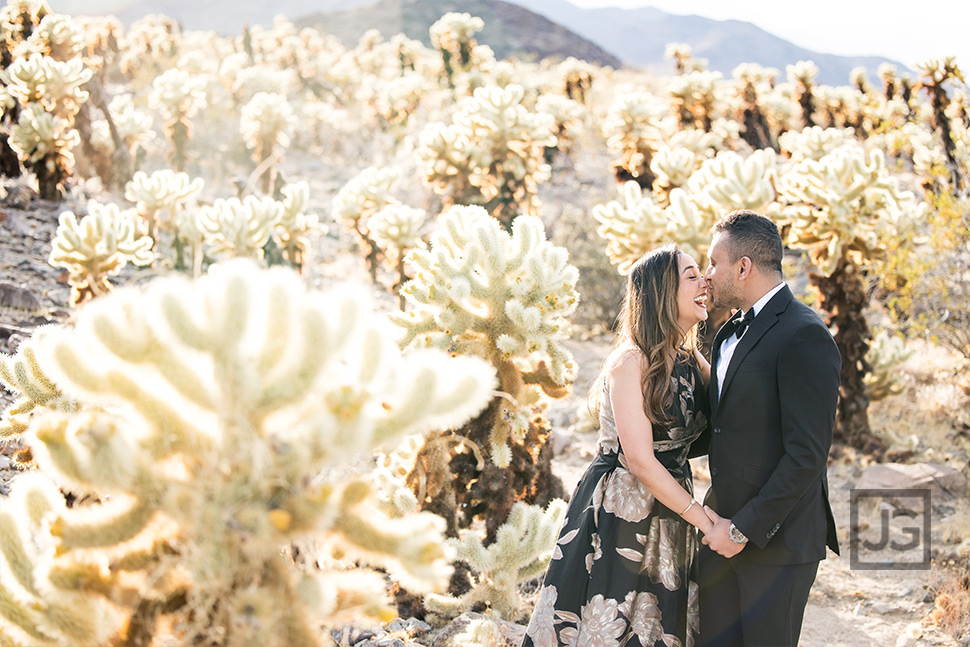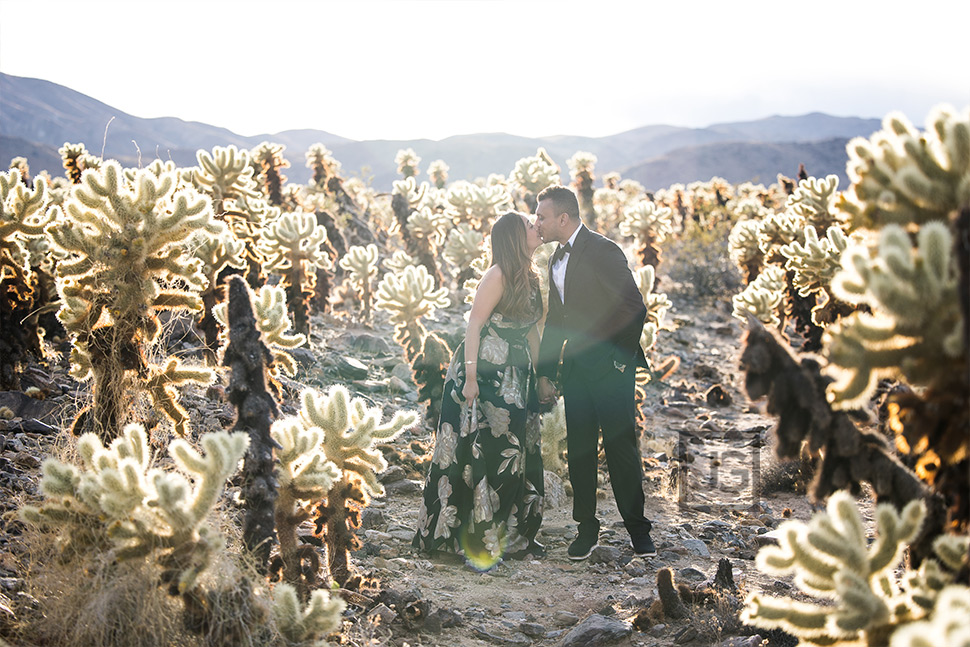 I love this low down angle of the couple, with the beautiful blue sky in the background.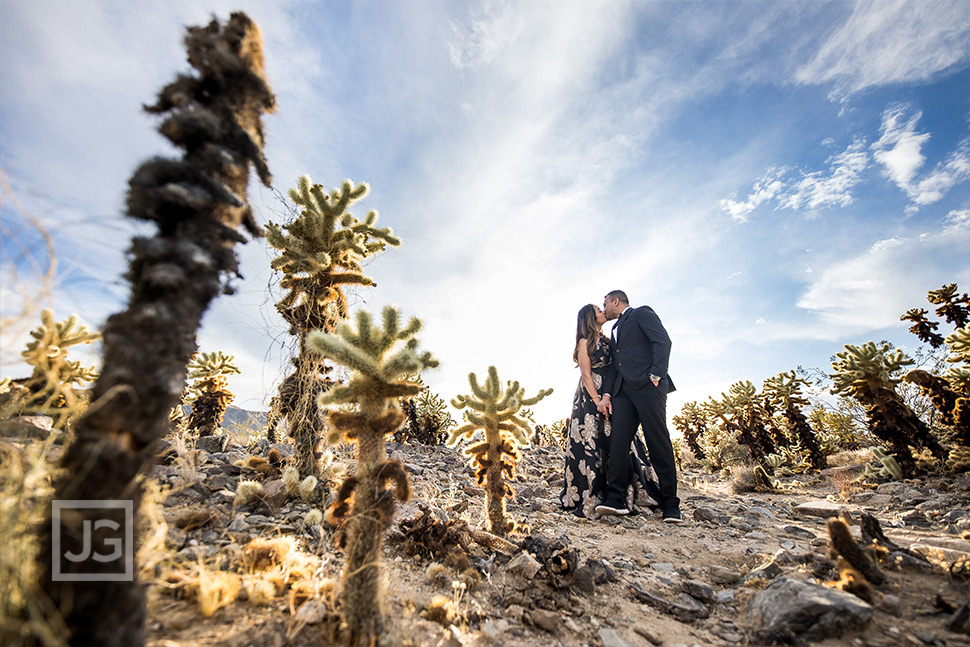 Snow in Joshua Tree!!
We then headed up to a higher elevation to get more engagement photos in the snow in Joshua Tree, which is a pretty rare thing. My poor bride happened to be wearing open toed shoes under that gown, so, yeah, snow literally between her toes. It was around 32 degrees F, so we definitely toughed it out for these awesome photos.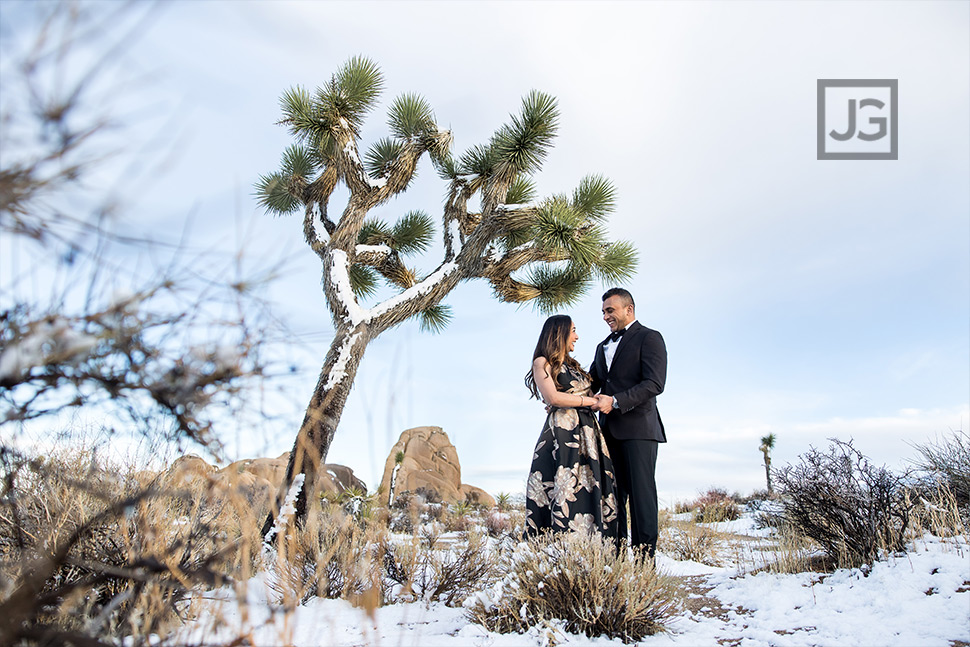 I really love how there was snow on the joshua trees, where the sun hadn't had the chance to melt it off just yet.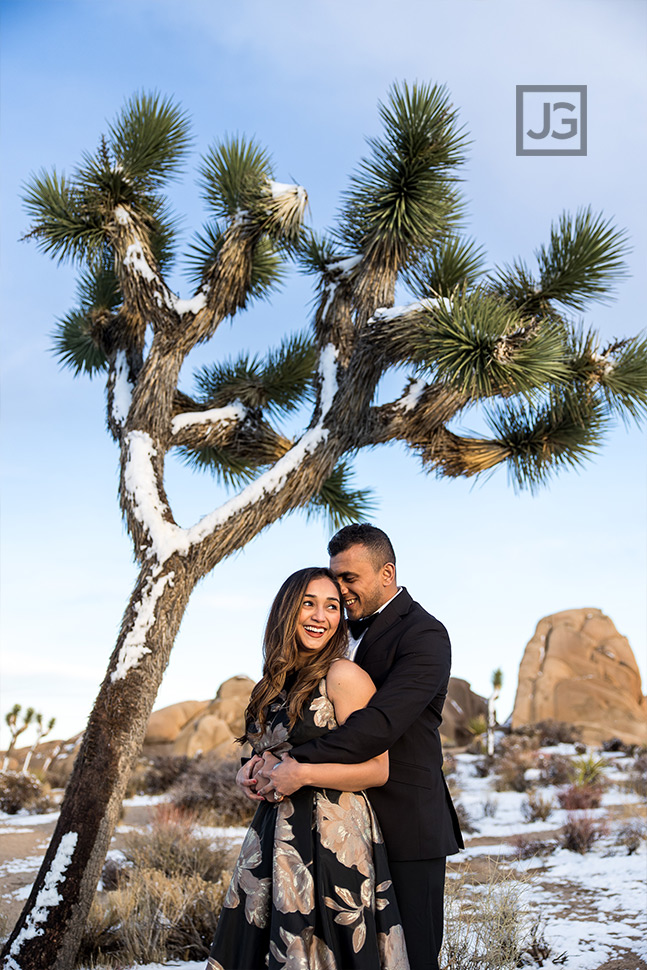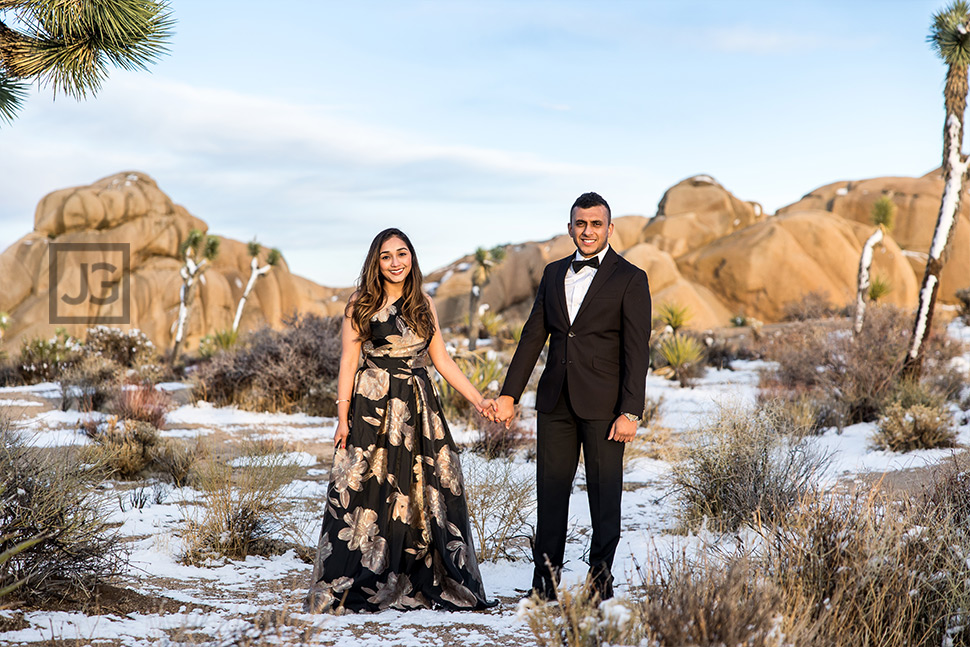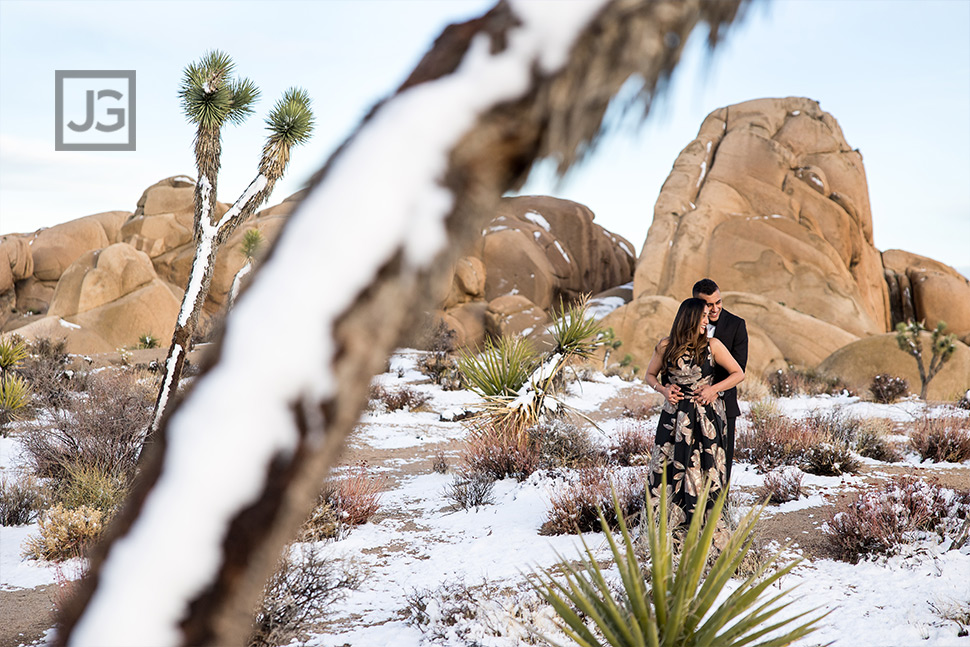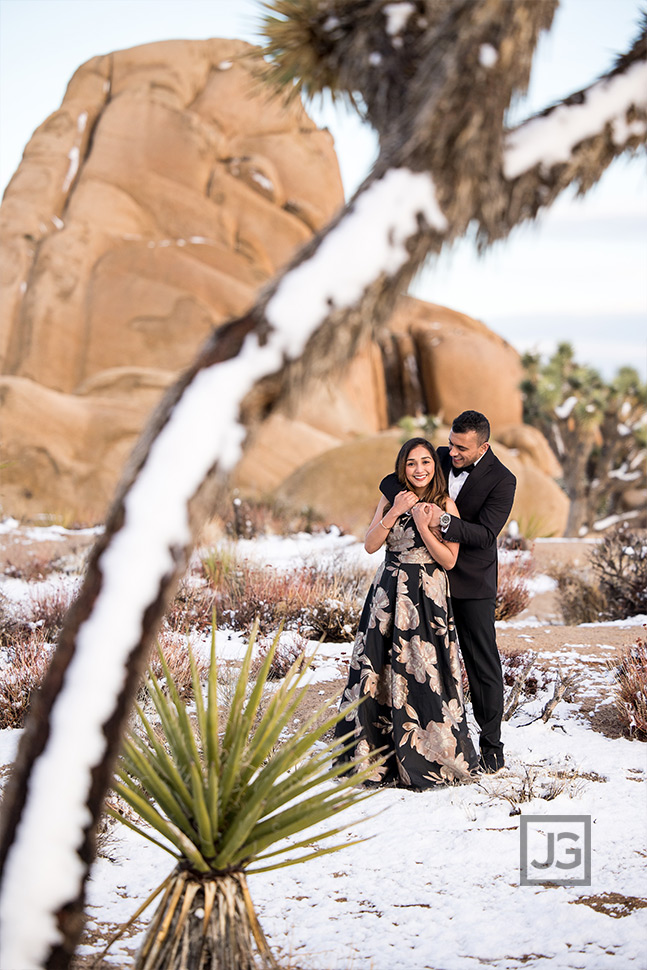 She was obviously a little cold from the snowy desert backdrop, so he wrapped her up to keep her warm between engagement photos.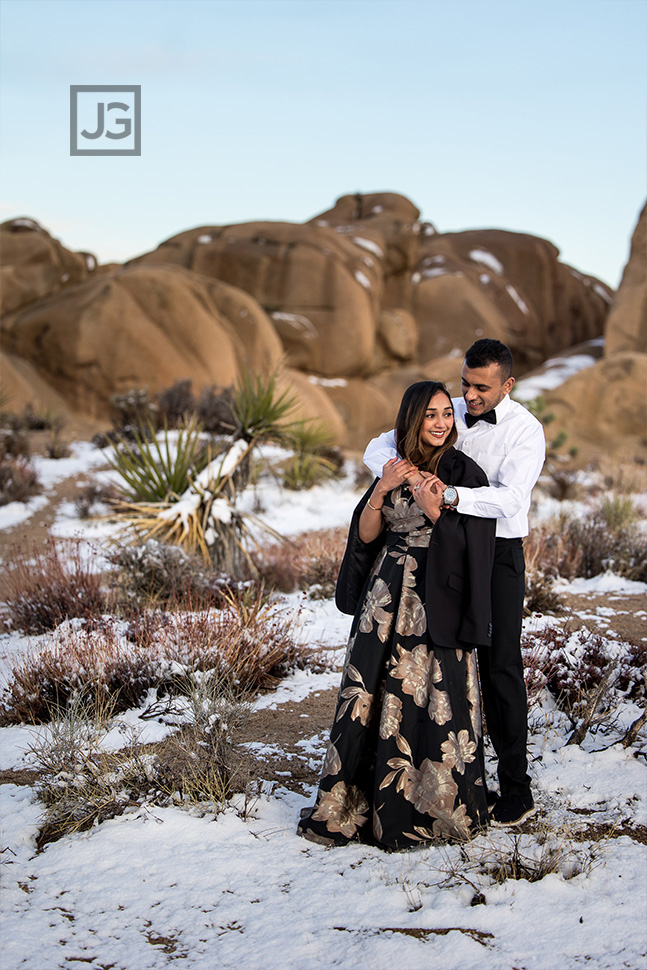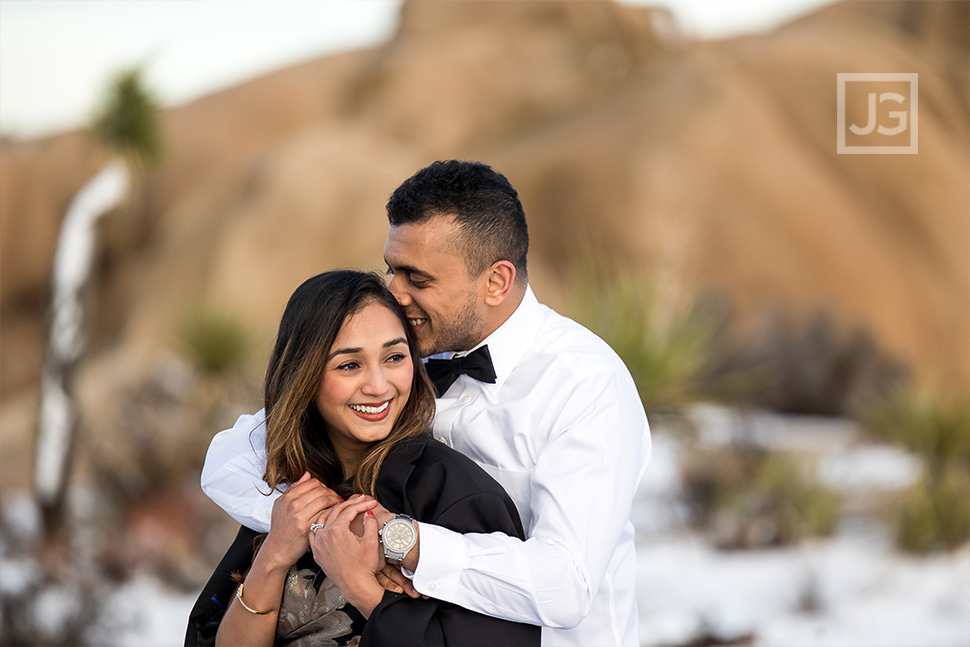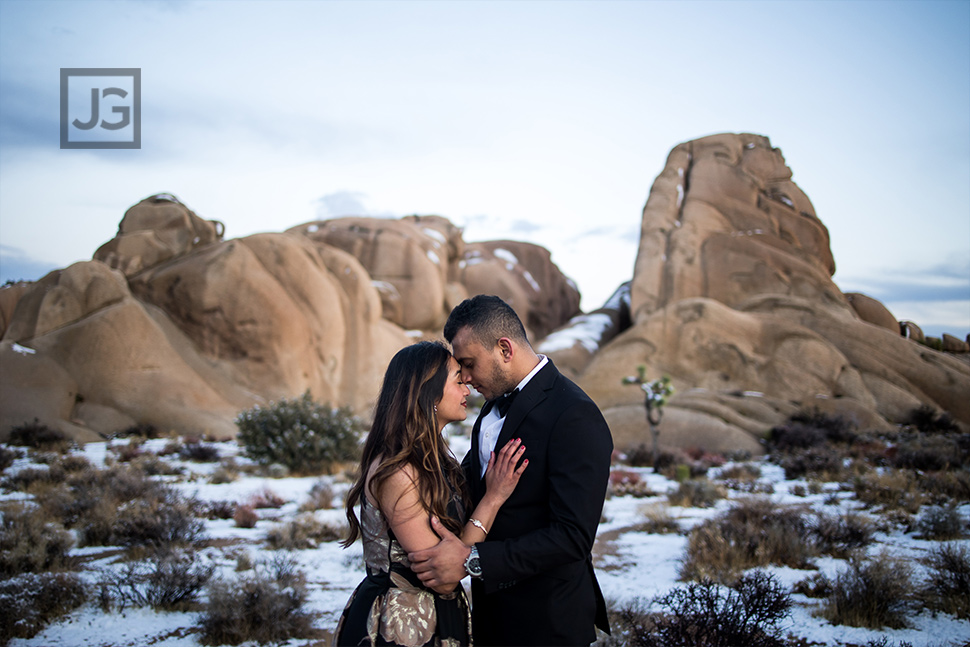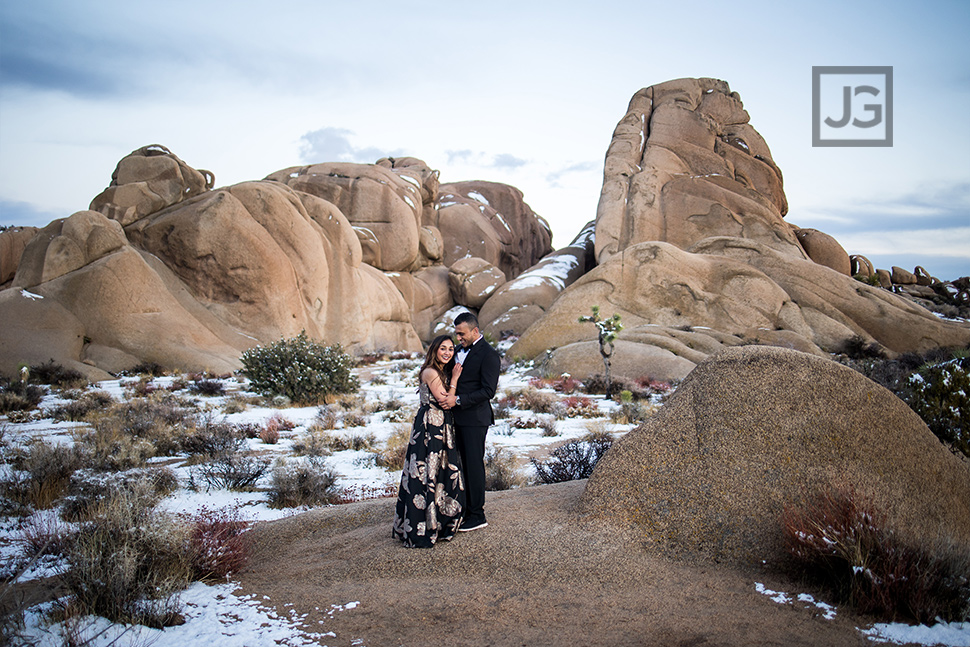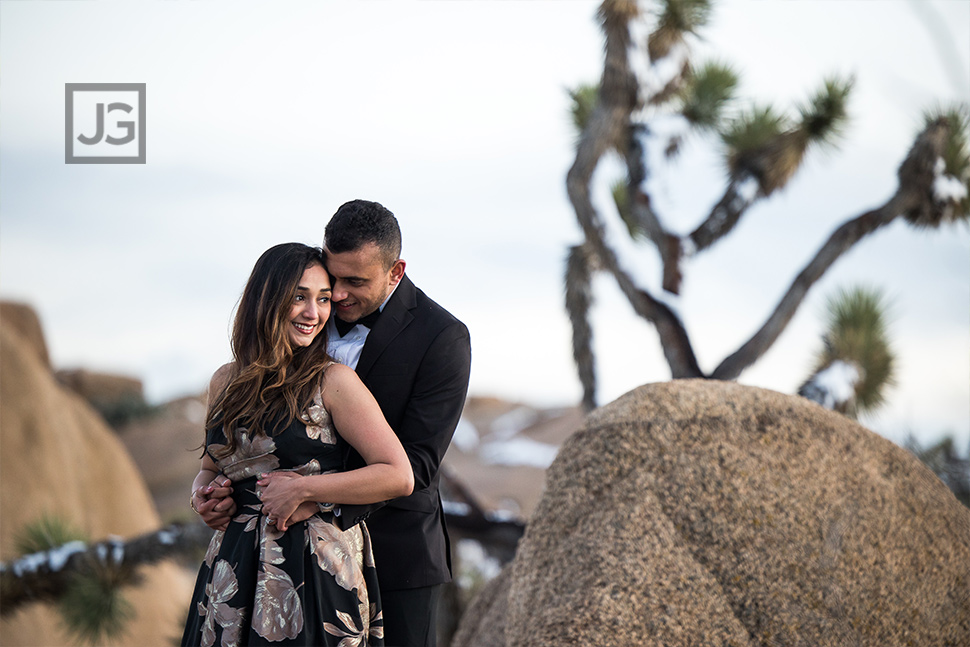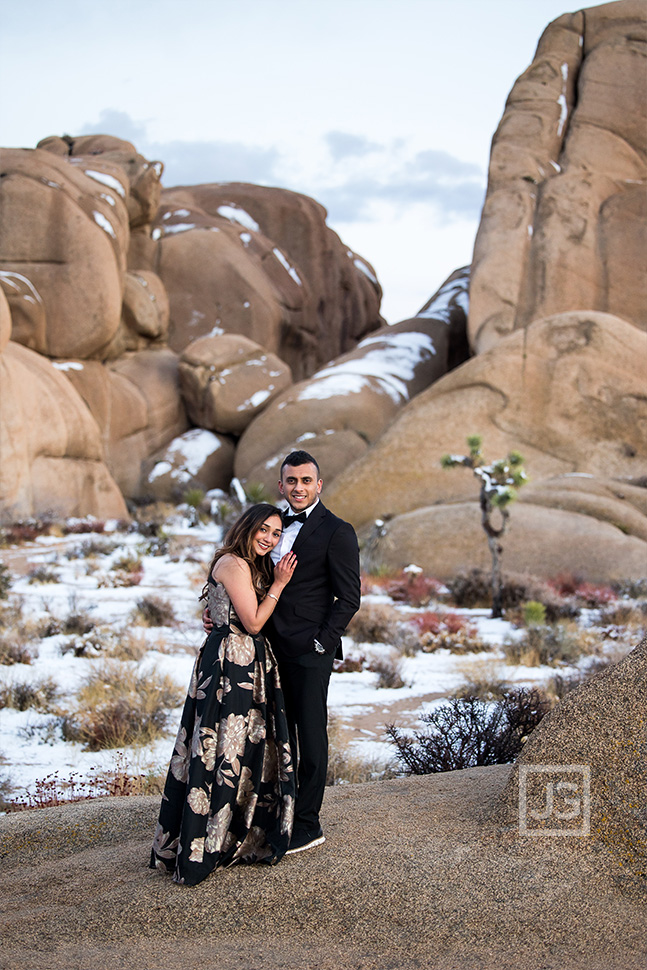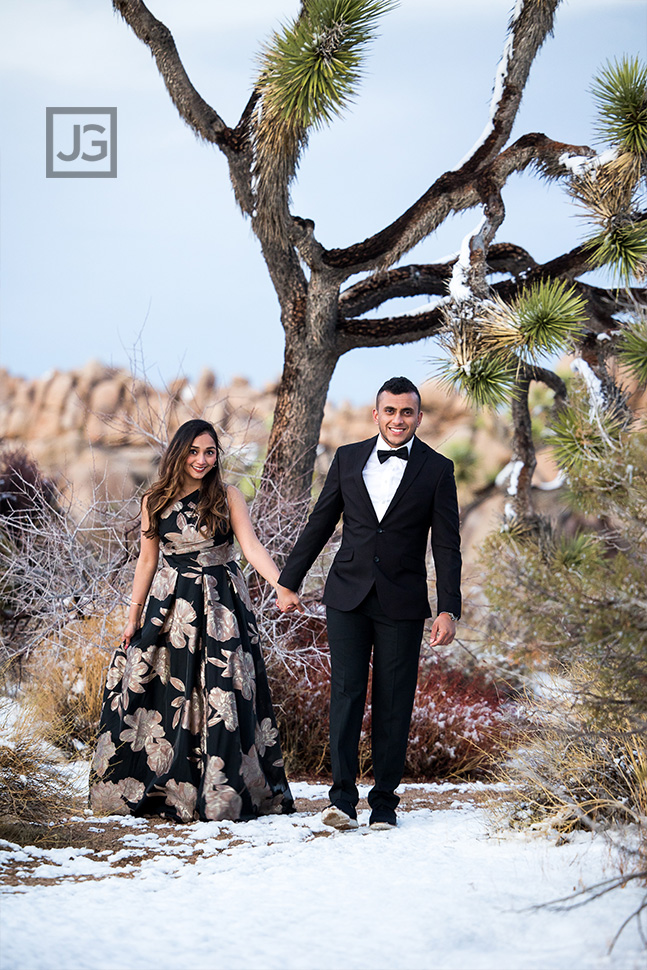 They had a blanket that helped keep her warm during the photos, but we decided to take some photos with the blanket to remember the freezing temperatures!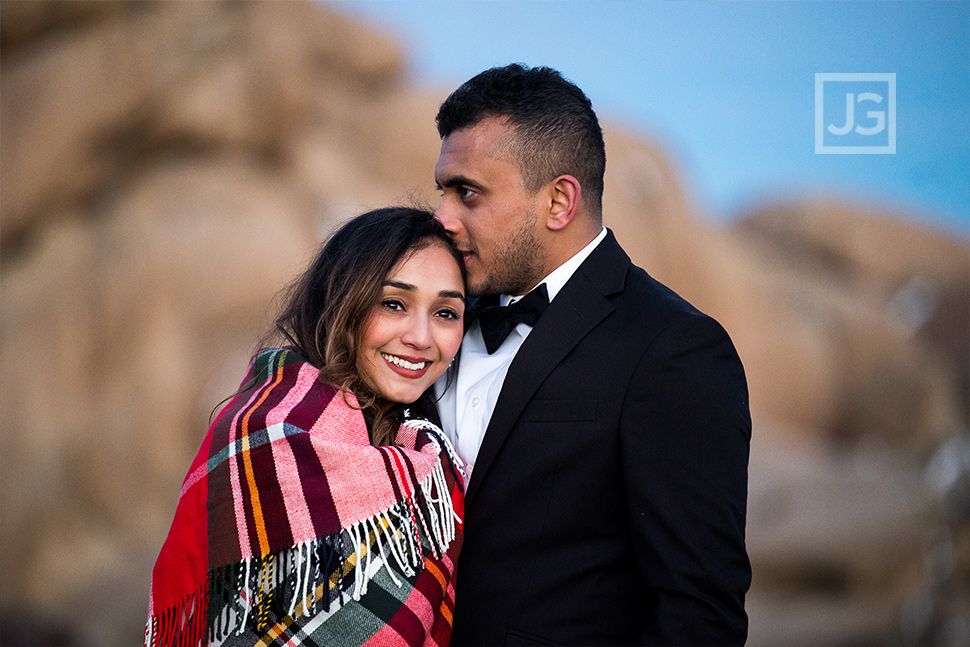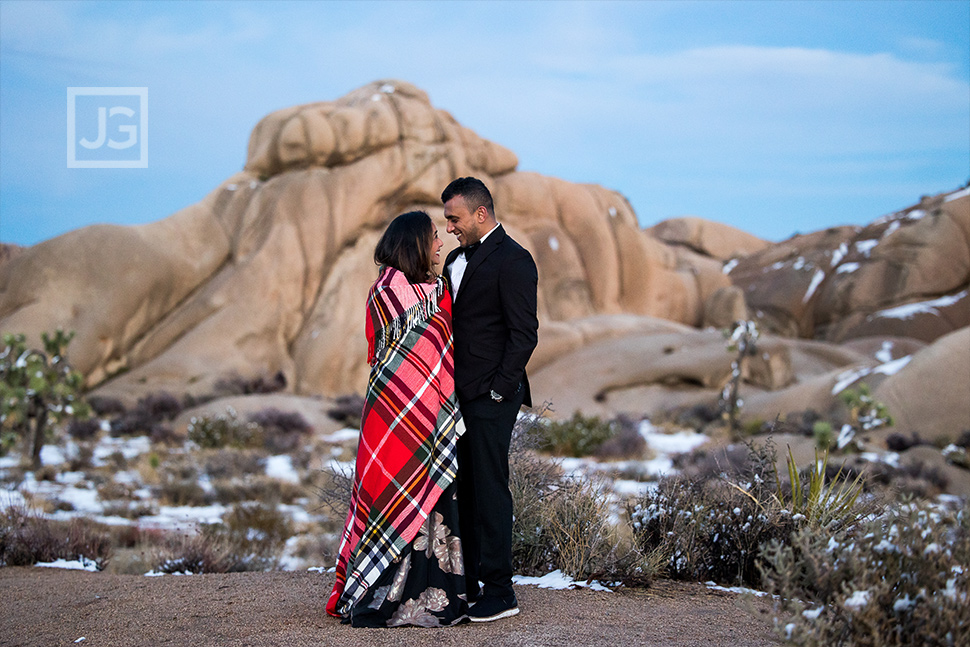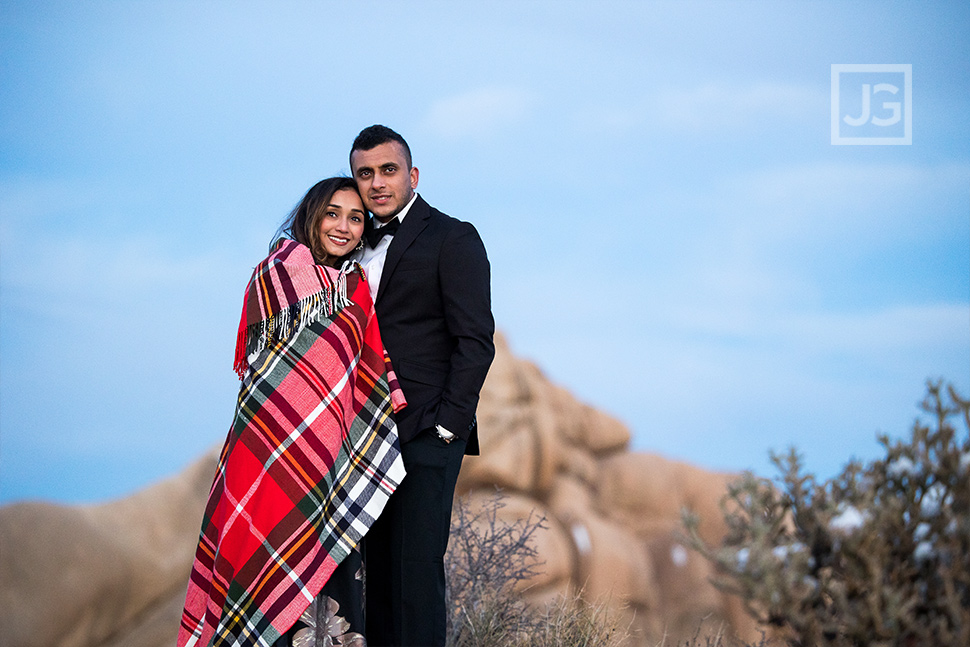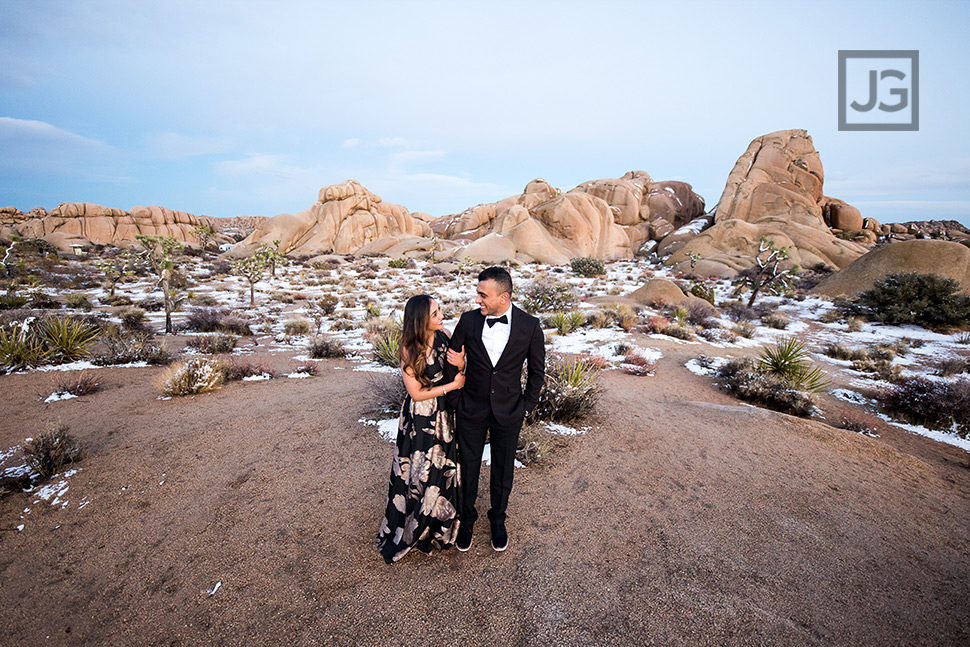 Joshua Tree Astrophotography
We hopped down to a lower elevation to keep our toes from freezing in the snow, capturing engagement photos with the milky way and stars. At this time of year, the milky way core is not directly visible, so we only got some of it's trailing ends and varied constellations. Even then, it was still beautiful and ethereal. The clouds from earlier in the day cleared as we shot later into the night, giving us progressively clearer skies.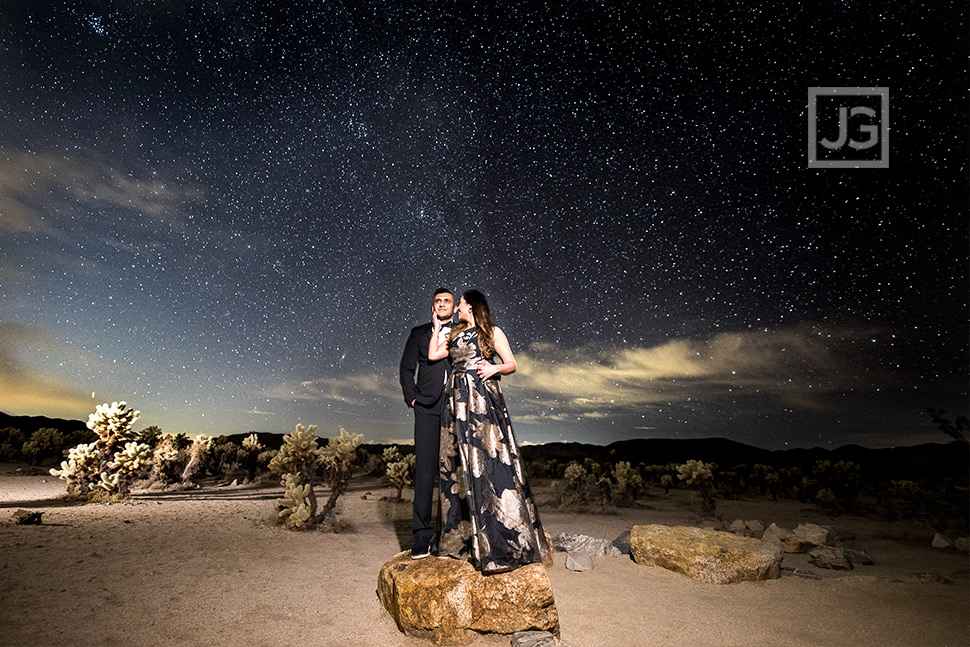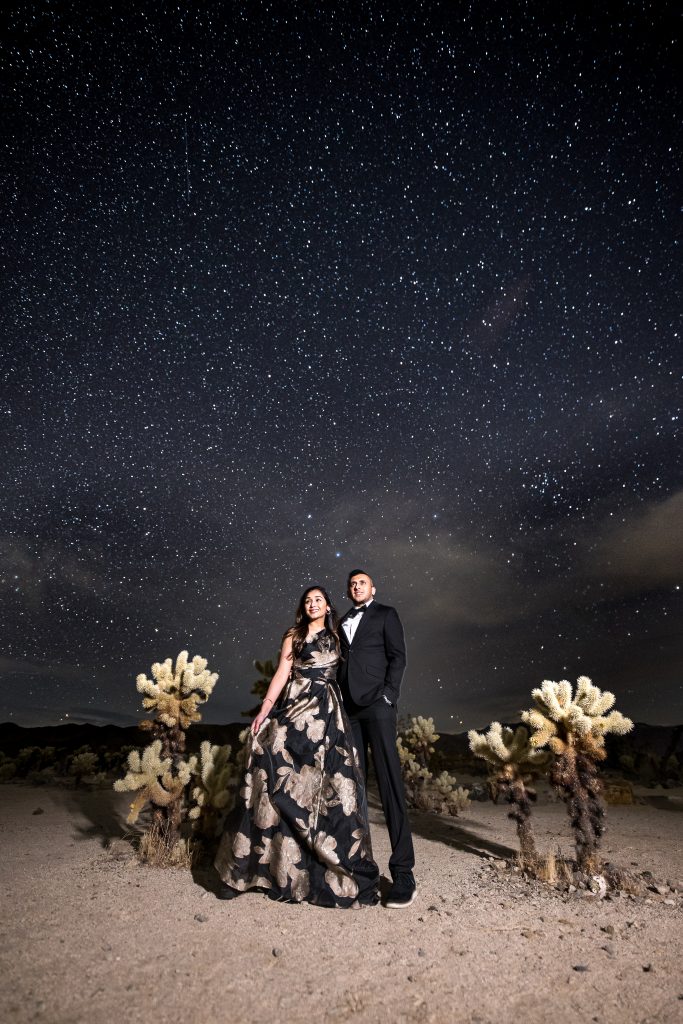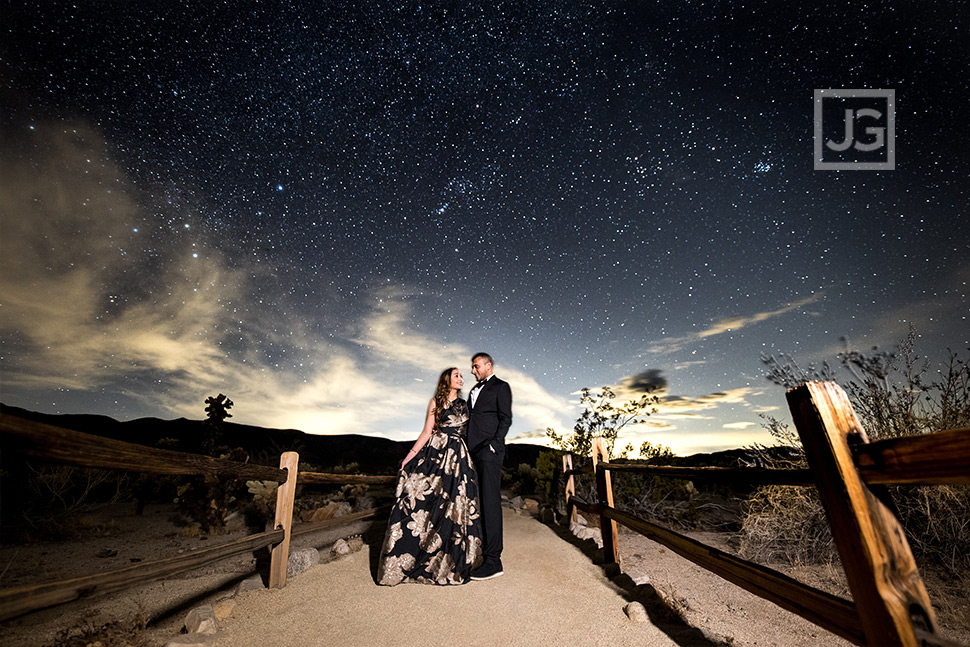 A Snowy, Desert Destination Engagement Photography Session
This is a great example of a destination engagement photography in a remote and amazing location, Joshua Tree. It was during the winter months, which made it cold. It ended up being the right mix of cold with an outgoing storm that left snow on the ground! We also did Joshua Tree astrophotography (that's photos with the stars and/or Milky Way). Specifically, it's wide-field astrophotography. Make sure to look around our website for more examples of desert engagement photography and astrophotography with stars and the milky way.