Bernadette and Payon's engagement session started off with a few drinks at the bar inside of Union Station in Los Angeles.  This lovely and down-to-earth couple "says" that they are camera shy…  I find that hard to believe because their pictures show otherwise.
We started off with a some pictures in the courtyard and worked our way up to the train tracks.  Aren't they so adorable together?  Payon seems to enjoy the position of his head (against Bernadette's chest) a whole lot throughout the engagement session.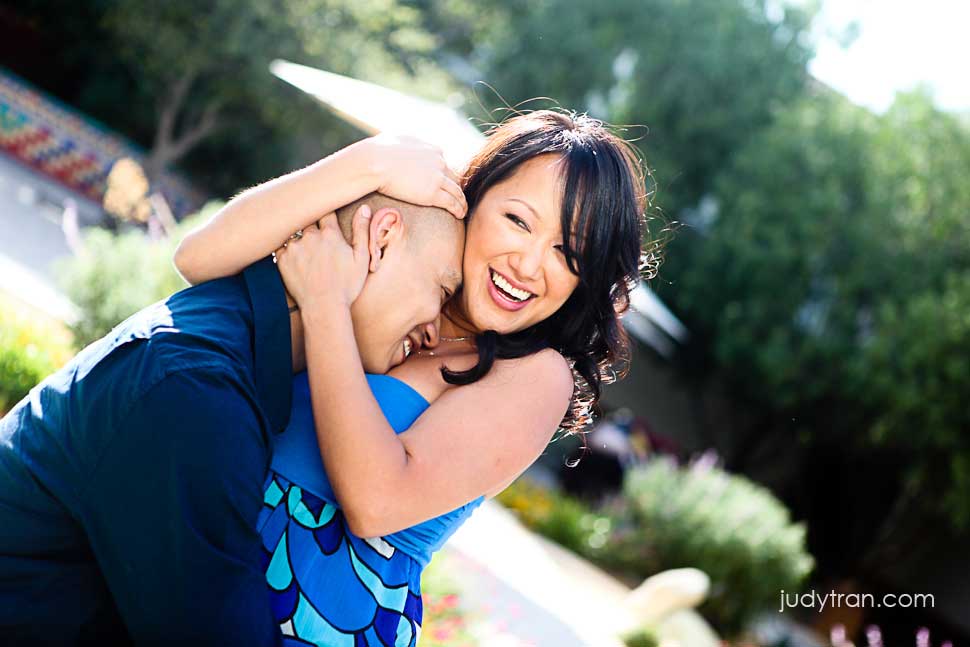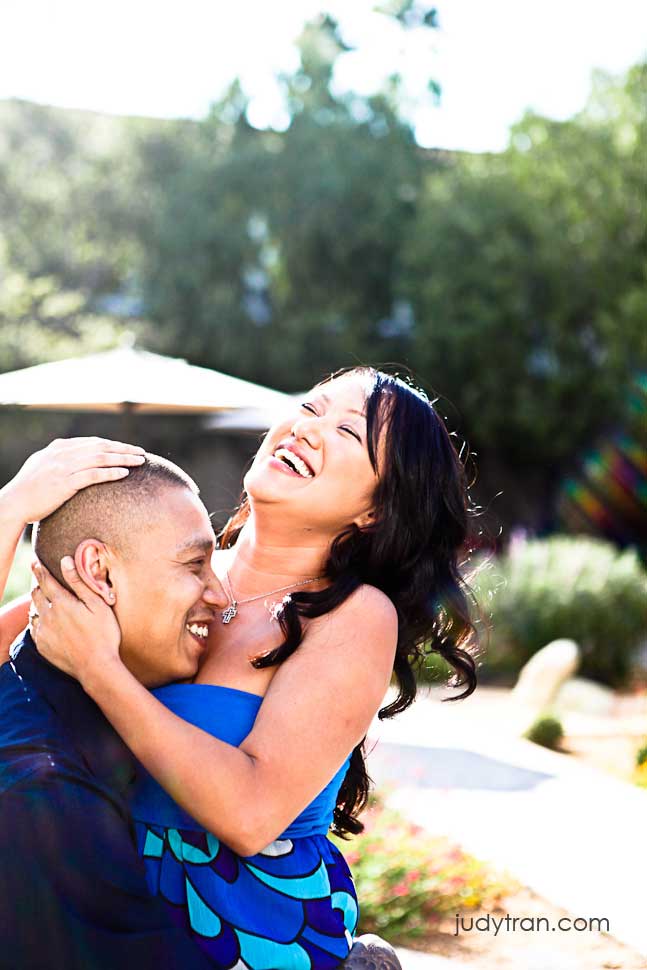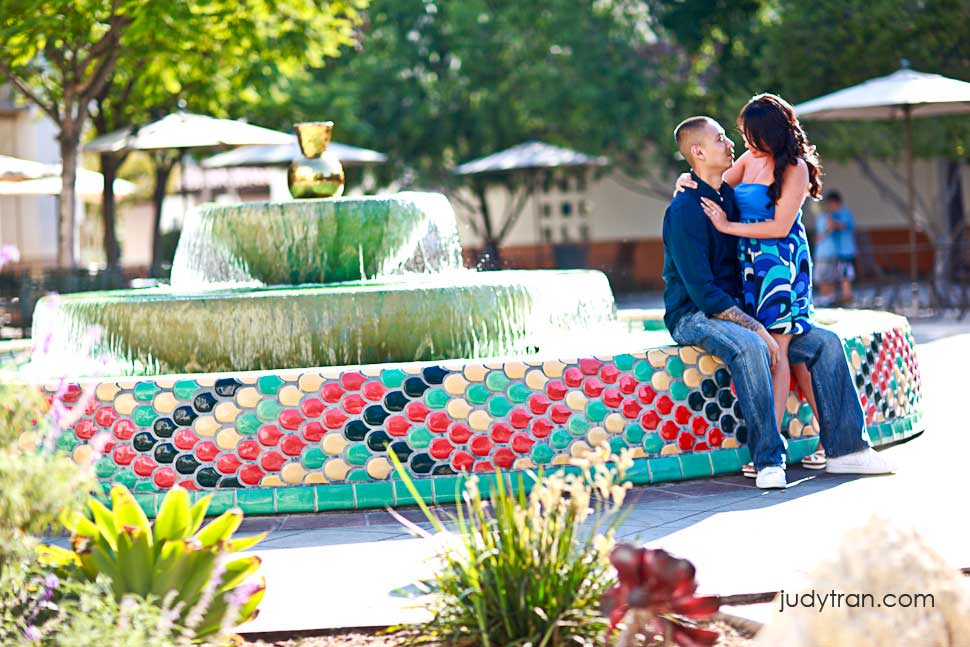 I love the feel and mood of this picture!  It was taken in one of the tunnels that lead up to the train tracks.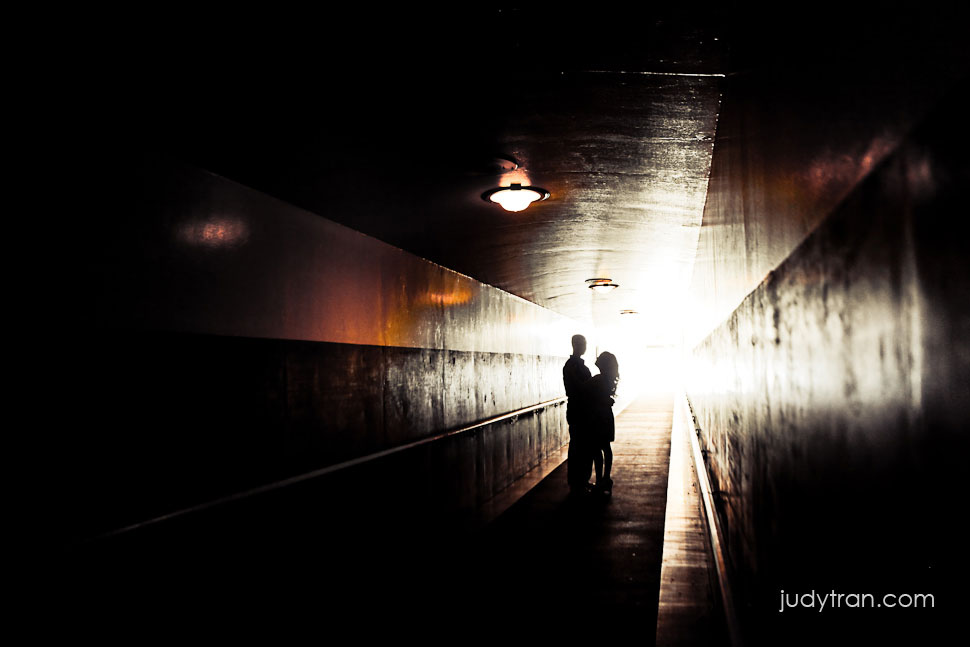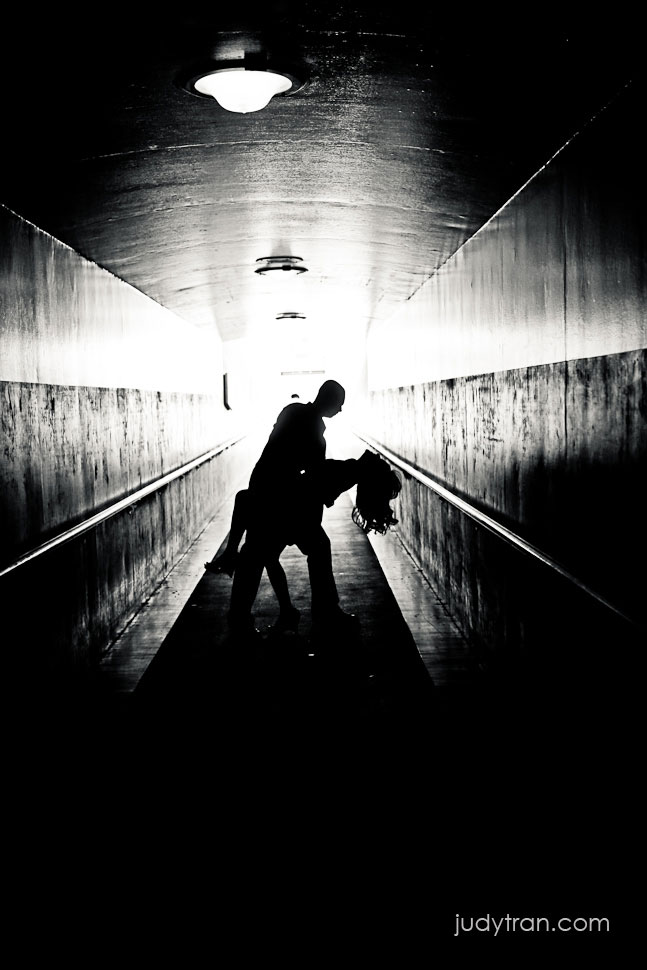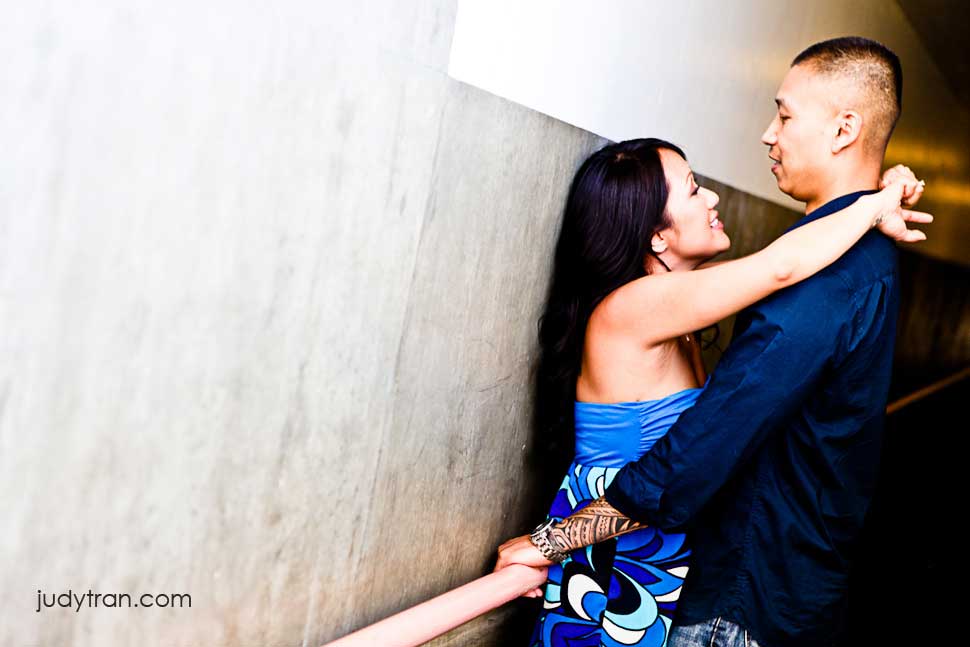 Payon went from dancing on the pole to climbing the pole! LOL… these two are just too silly!!! I LOVE IT!!!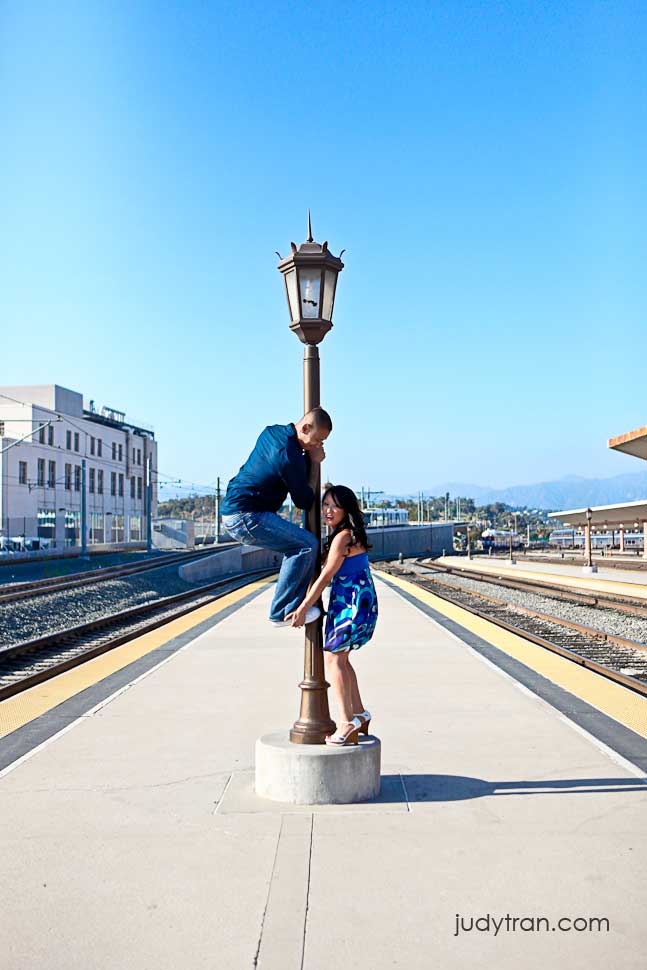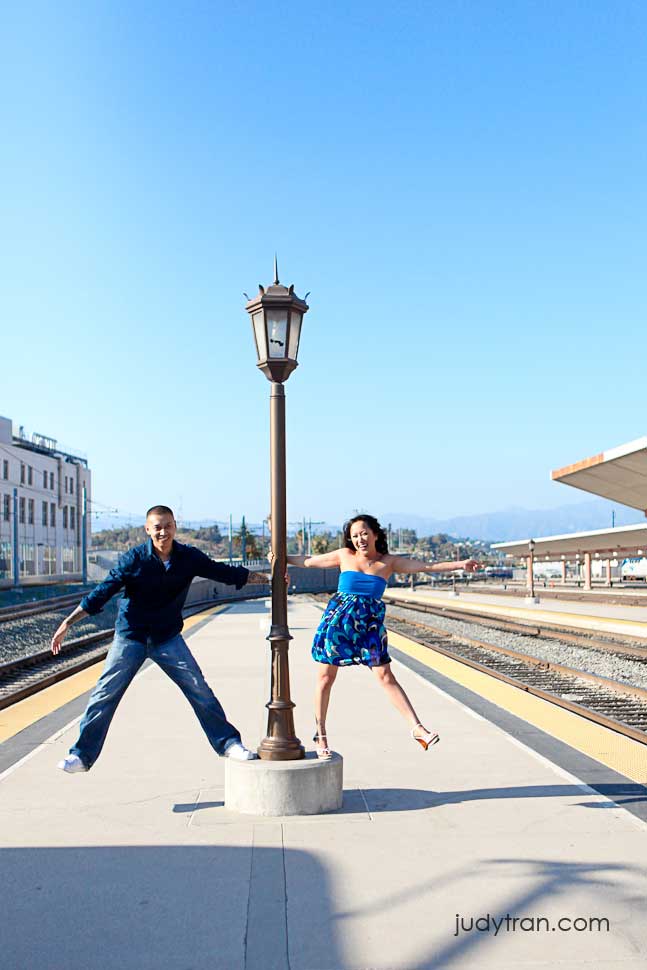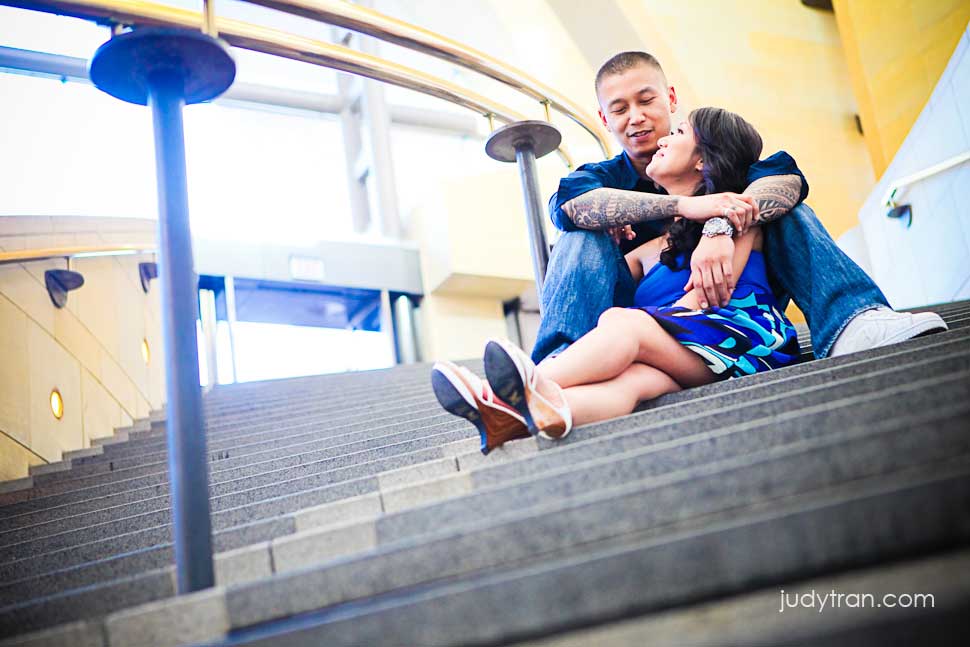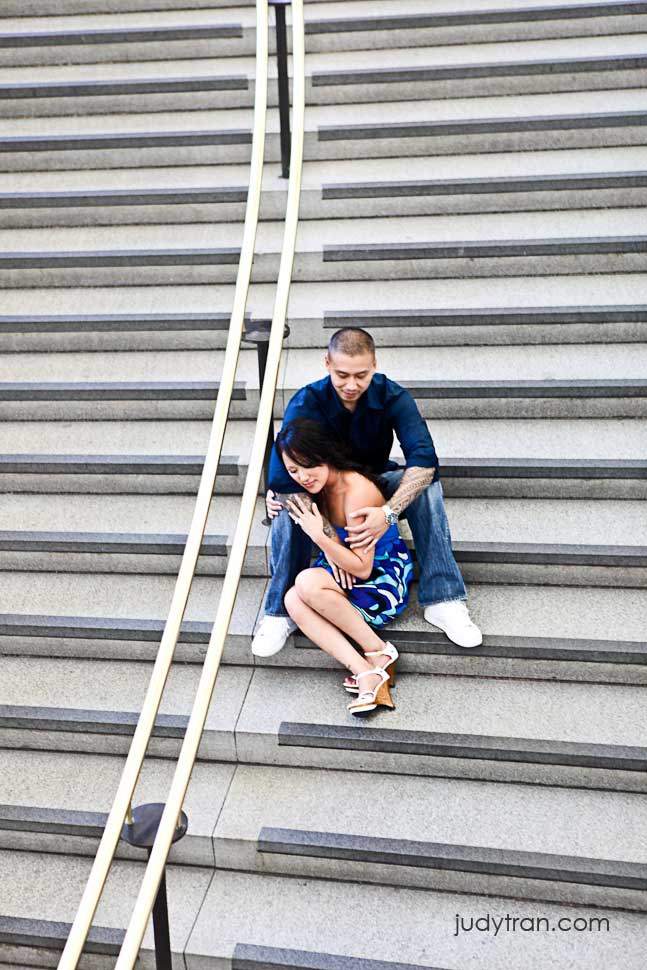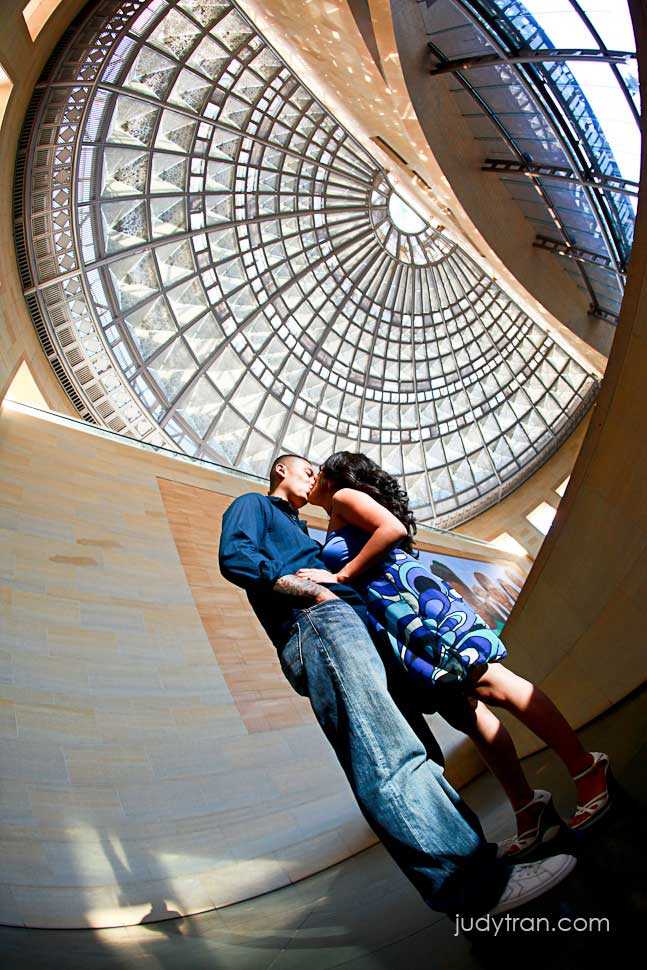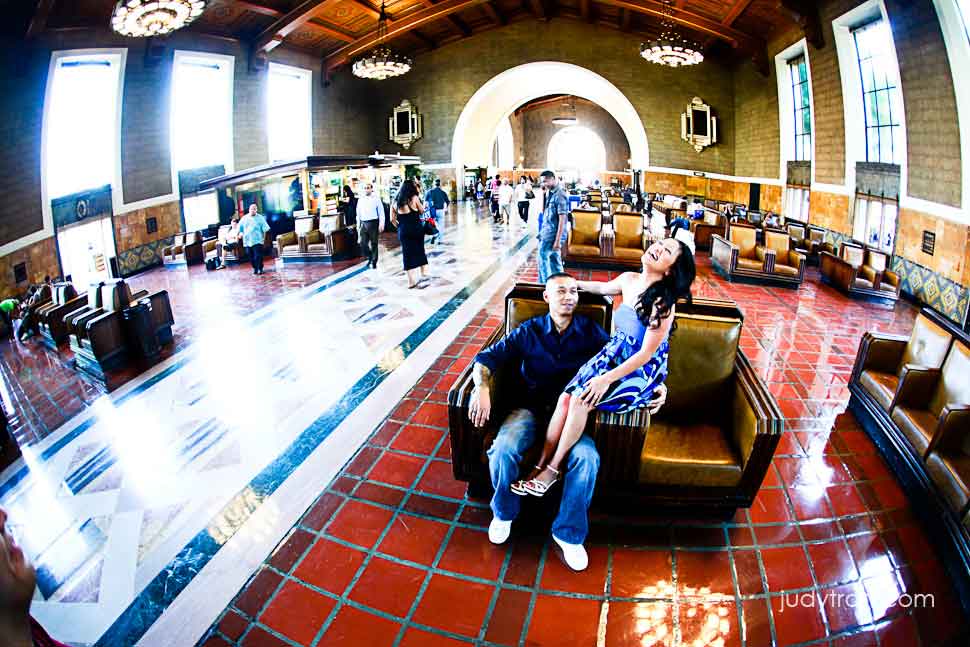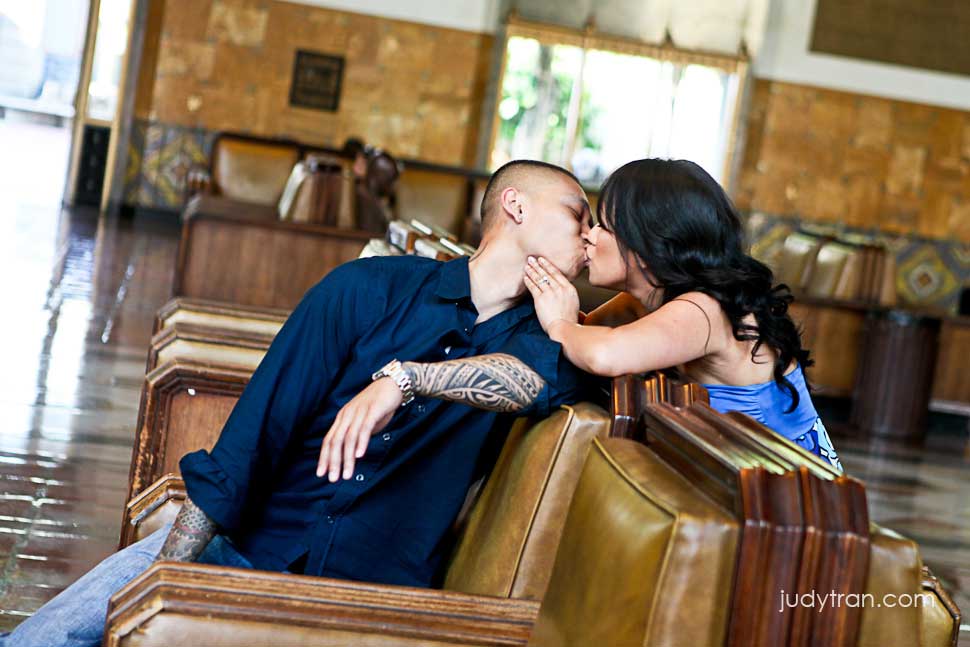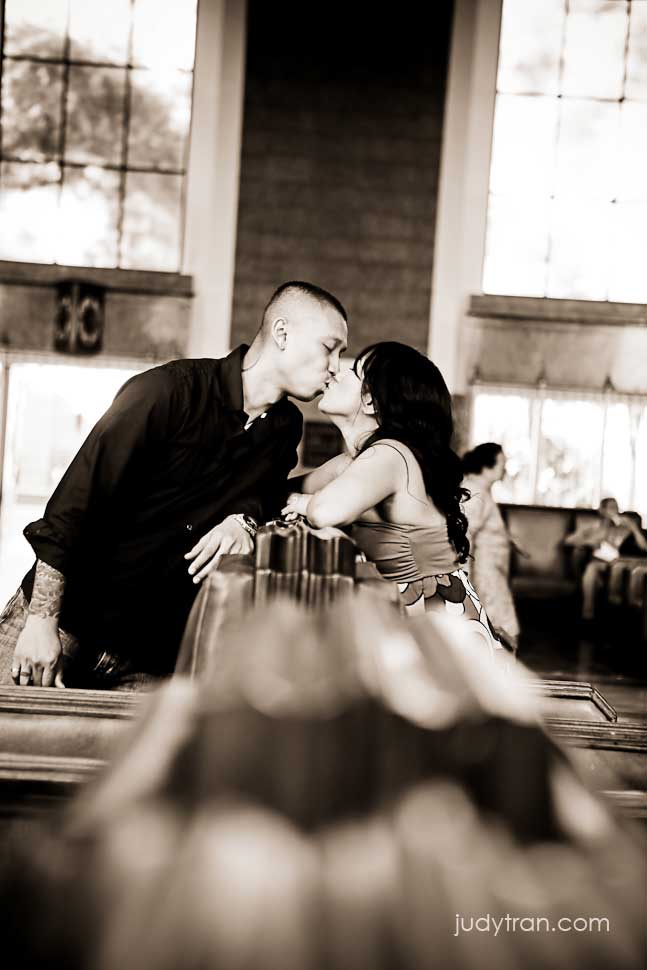 After photographying at the Union Station, we decided to head over to Pershing Square in Downtown Los Angeles.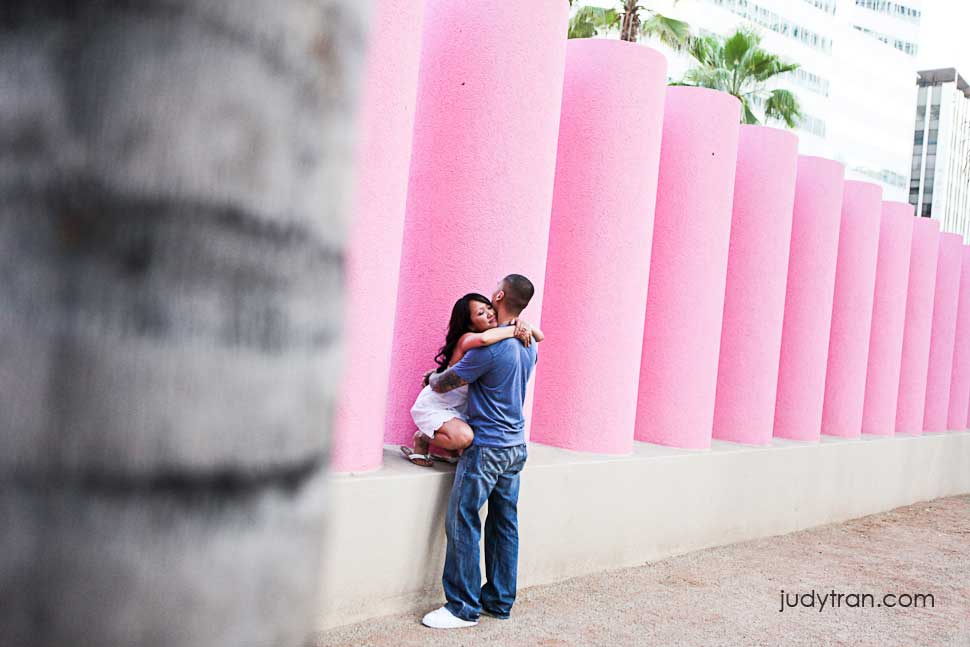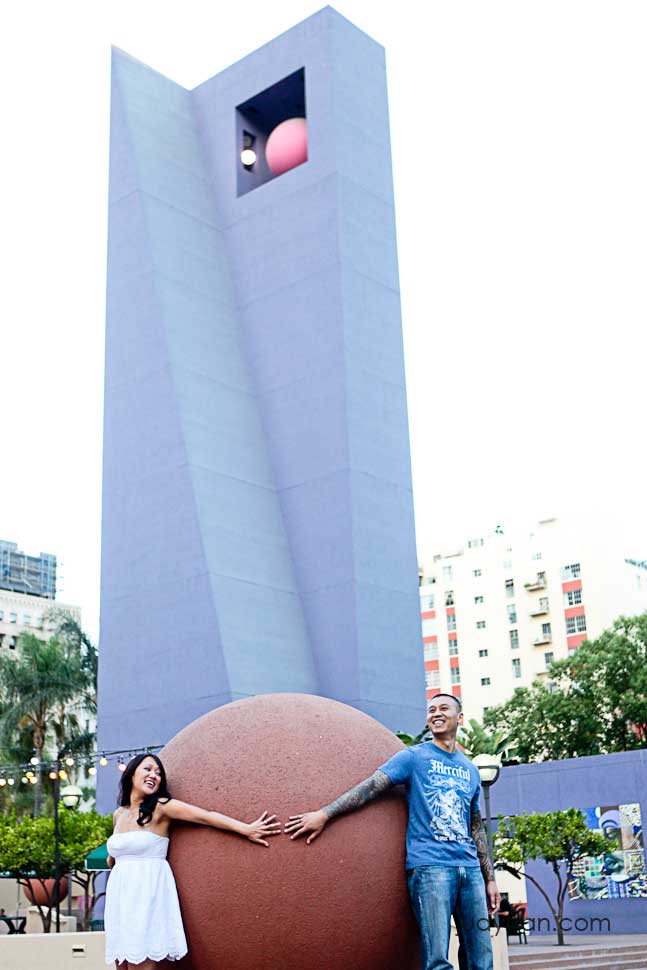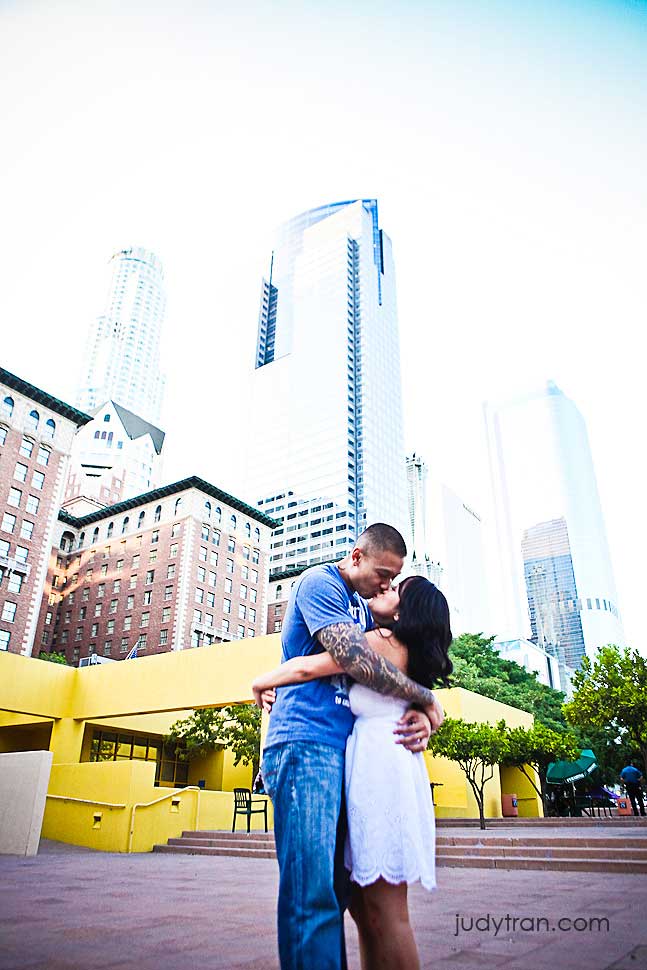 No comments on this picture…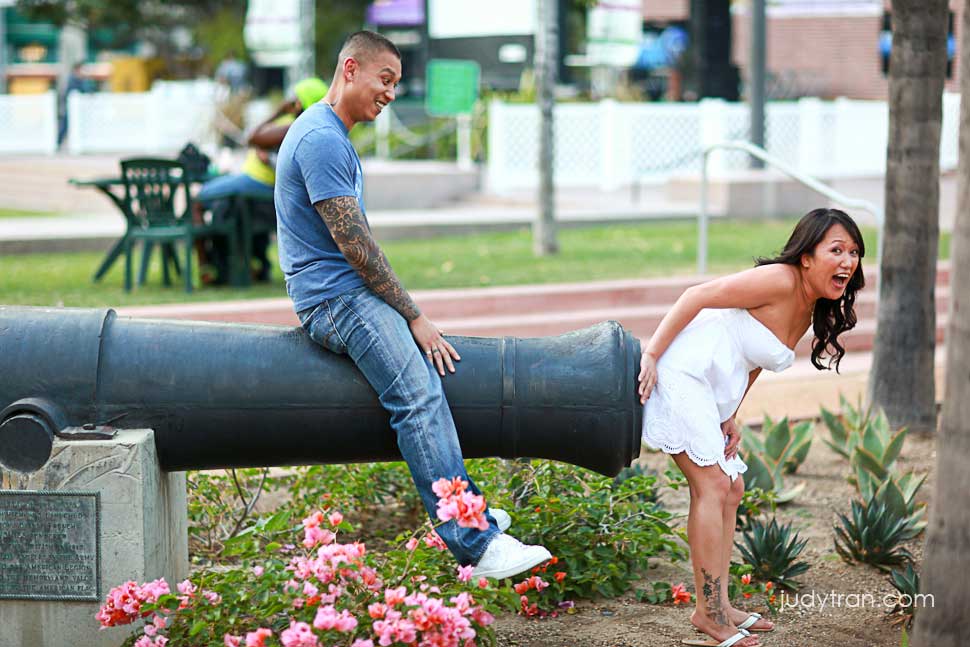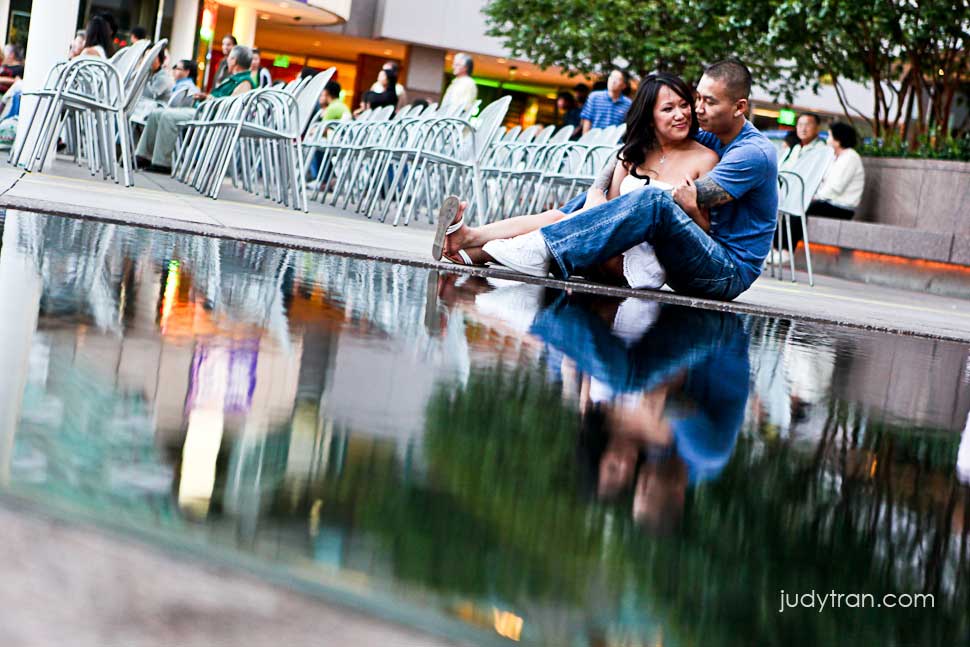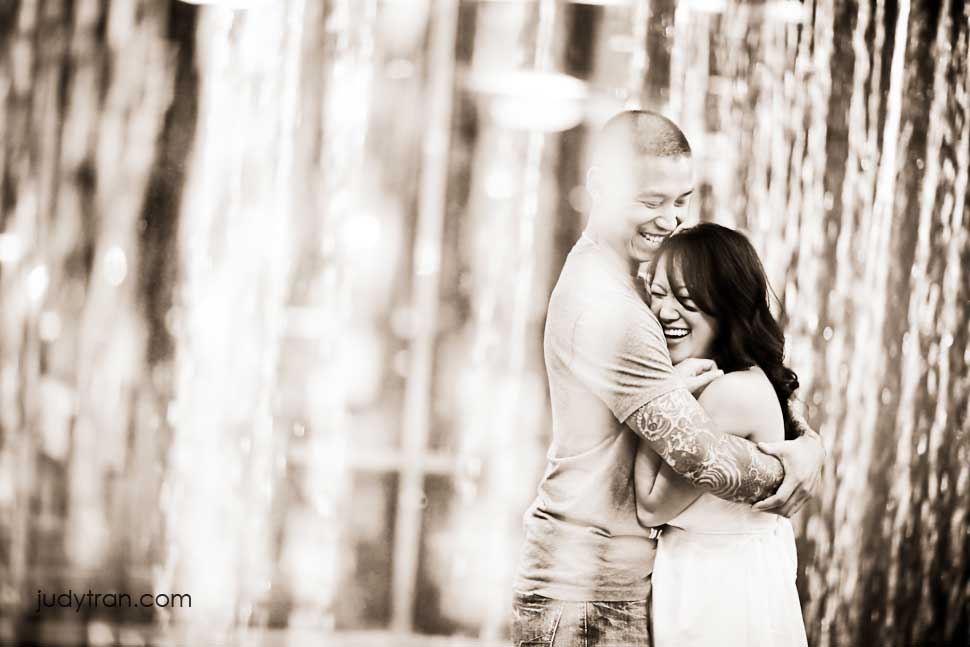 We ended the evening with a romantic cuddle under a beautiful waterfall/fountain.
Thank Bernadette and Payon… I am really excited and can't wait to photography your wedding at Yamashiros Restaurant in Hollywood.