I am extremely flattered that Gunes loves our work so much that she booked us to photograph her engagement session in Downtown Los Angeles BEFORE Alton even proposed to her!! =) Gunes could sense that the wedding proposal was coming soon so she booked us over in a month in advance to make sure that we had a date available for their session. That's got to be one of the greatest compliments for a us!!Gunes is from Turkey and met Alton when she was studying as an international student here in the States. Their love for each other is real and raw, and that only grew fonder with distance. After finishing her studies, Gunes went back to Turkey for a while and from there knew instantly that she can't be without Alton. They are super excited for their wedding in Turkey next July, but first they wanted to celebrate with downtown Los Angeles engagement photos. Both Gunes and Alton love the city life and wanted some night photography in Downtown LA.
Walt Disney Concert Hall Engagement Photos
The Walt Disney Concert Hall in the summer has beautiful blossoms!! And the lighting there… always perfect due to the Concert Hall's reflective surfaces!! I love doing engagement photography (and wedding photography) at the Walt Disney Concert Hall.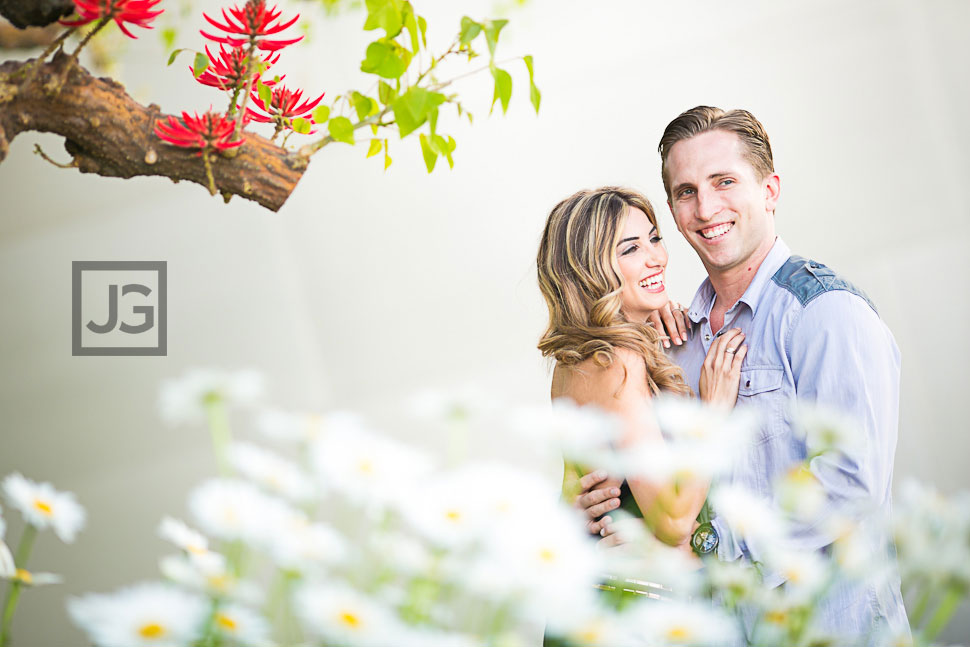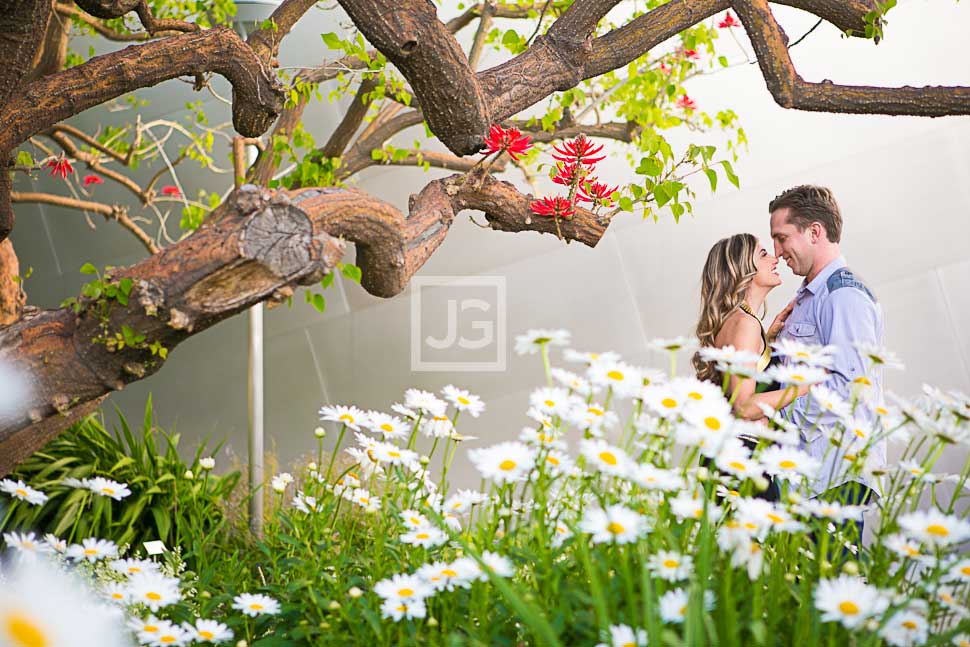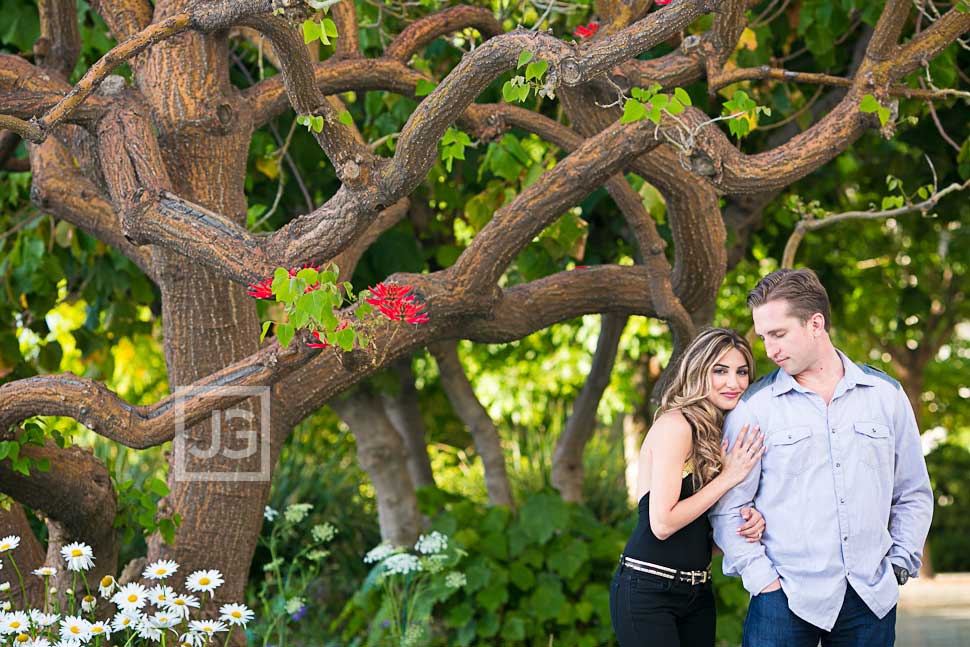 Gunes told me that in Turkish culture, the bride and groom's wedding rings are tied together by a red ribbon symbolizing that they will forever be bound together.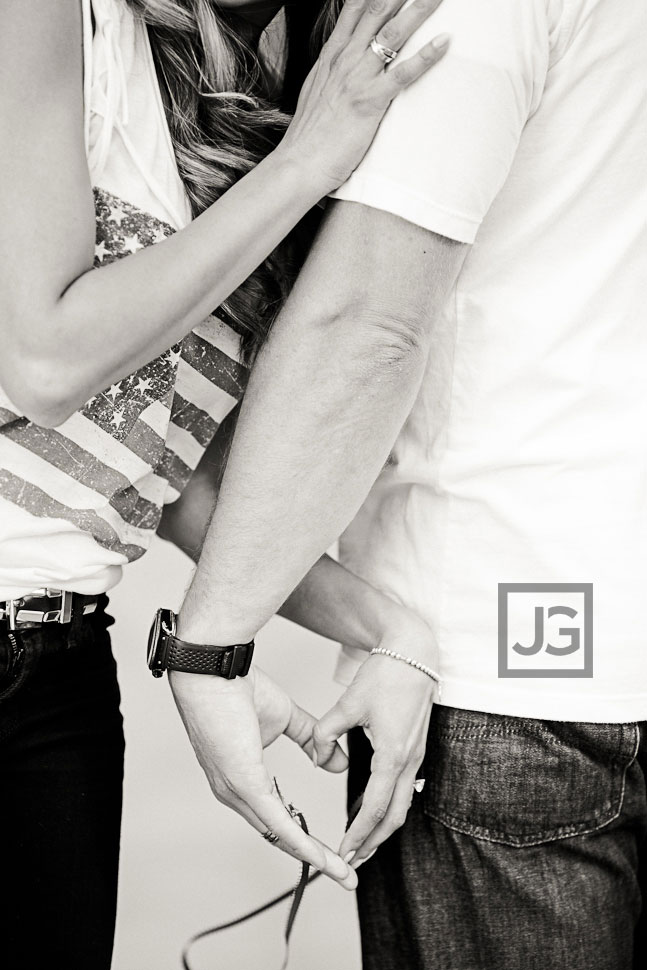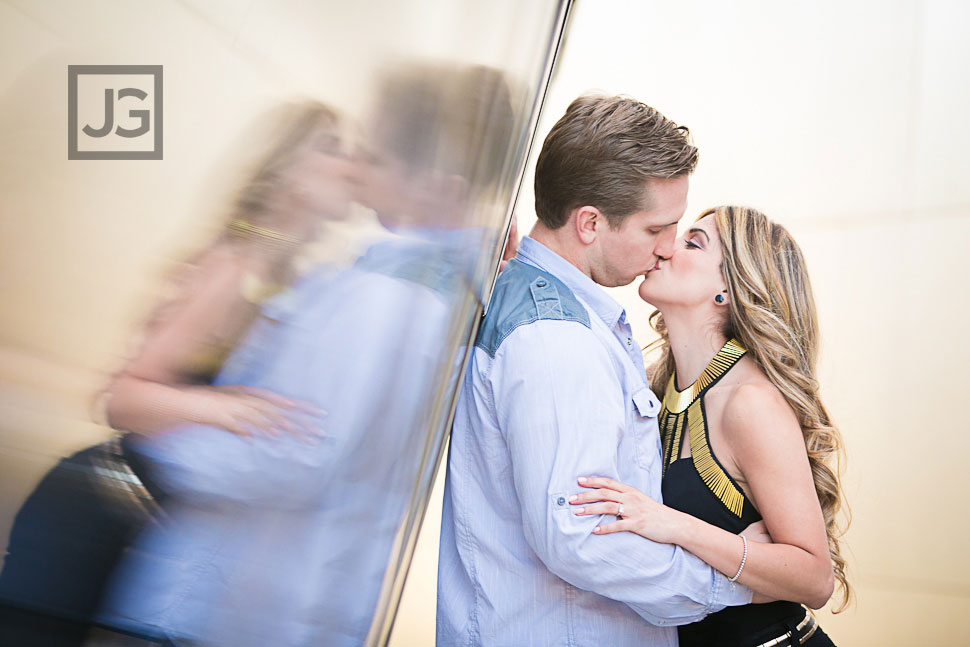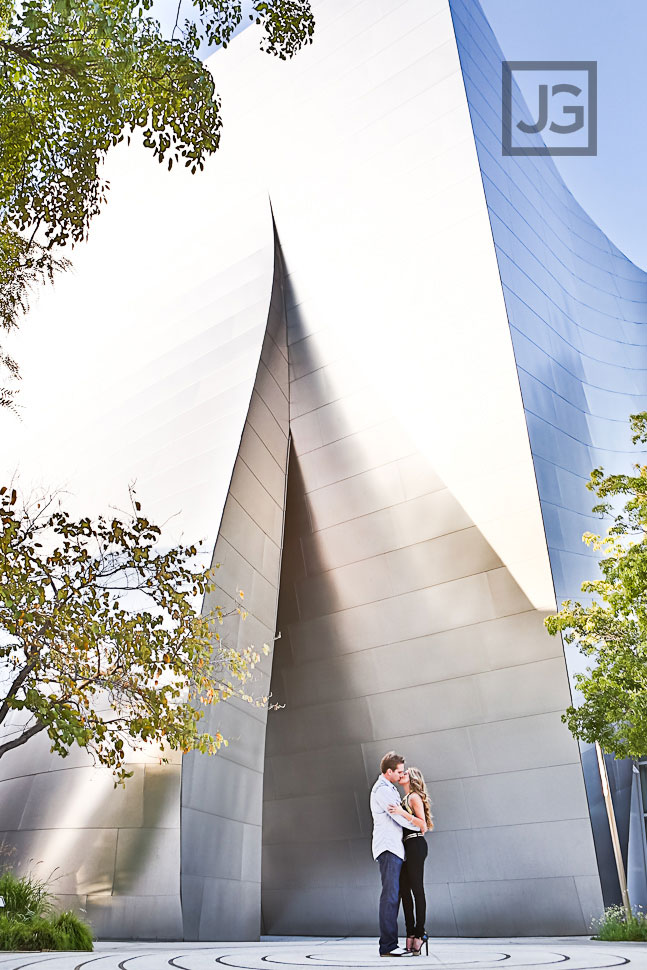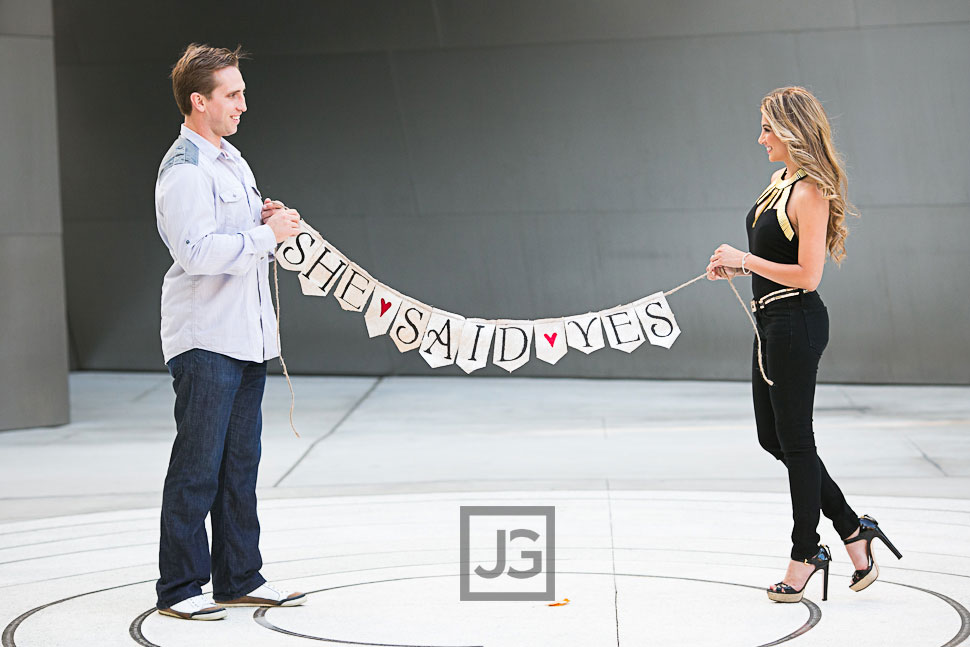 Dorothy Chandler Pavilion in Los Angeles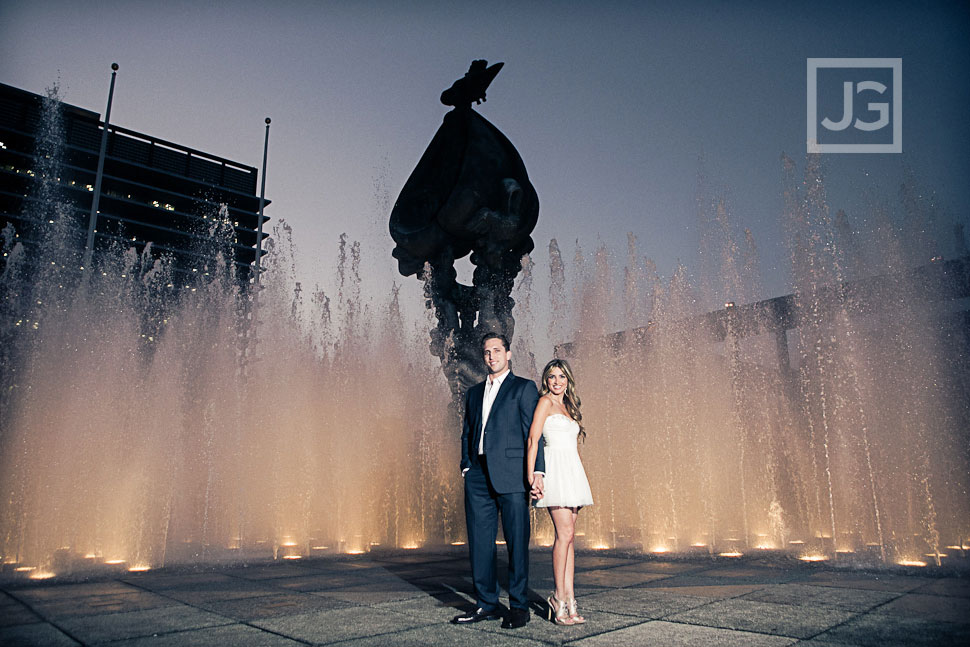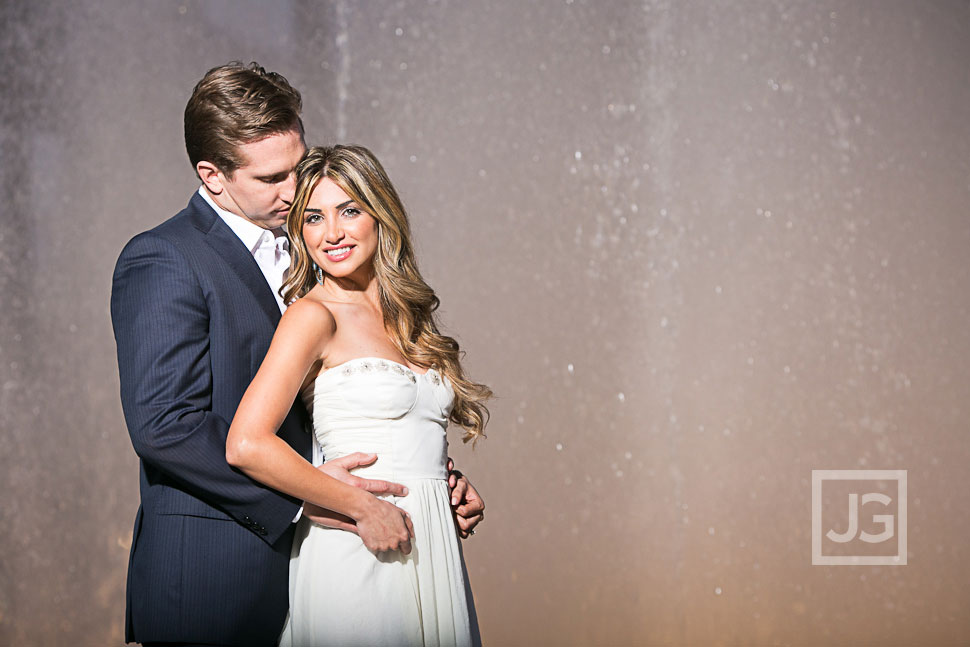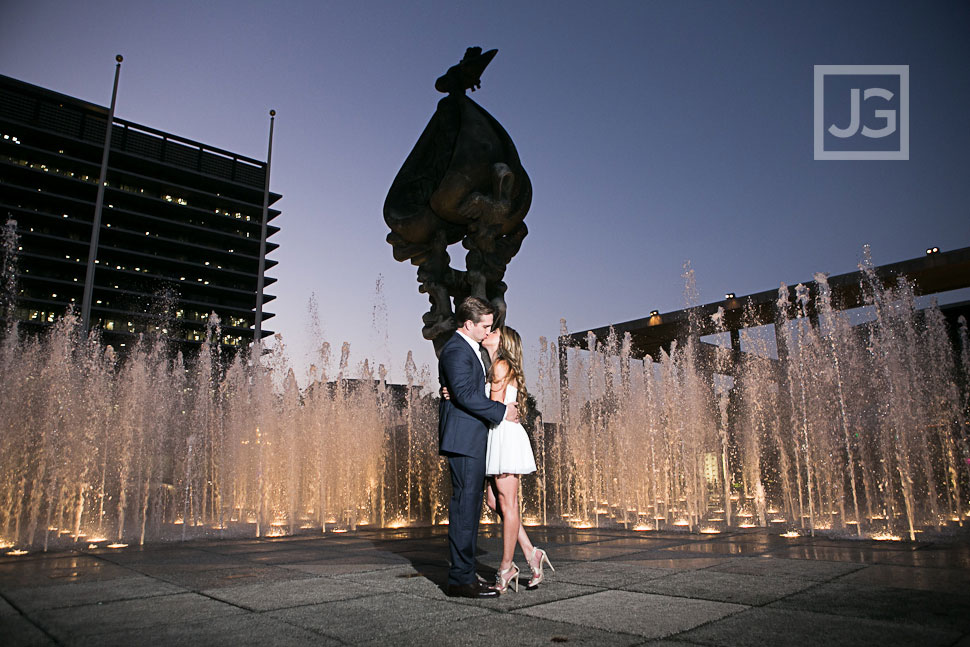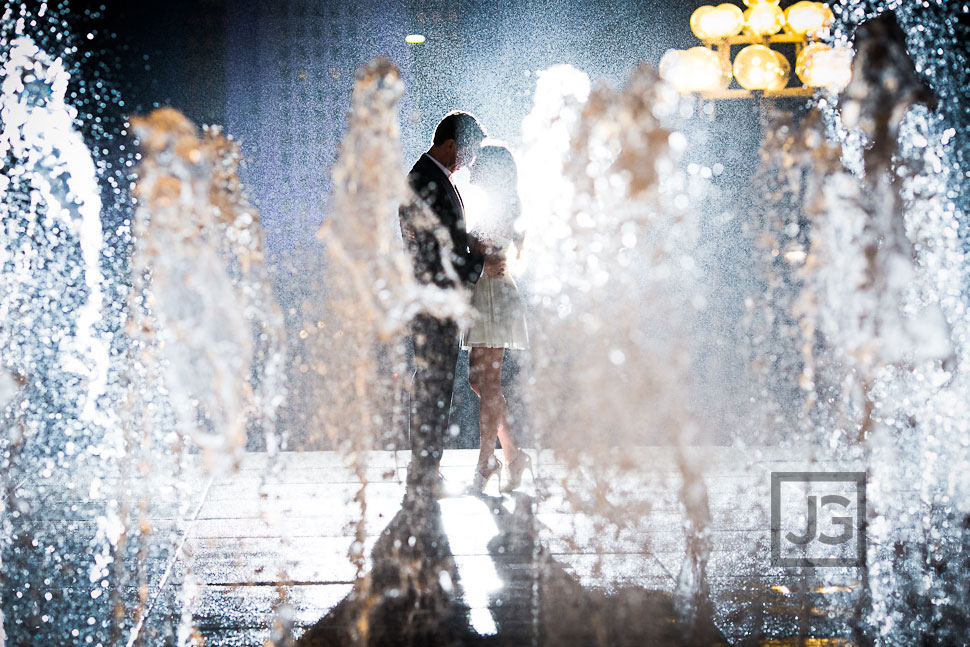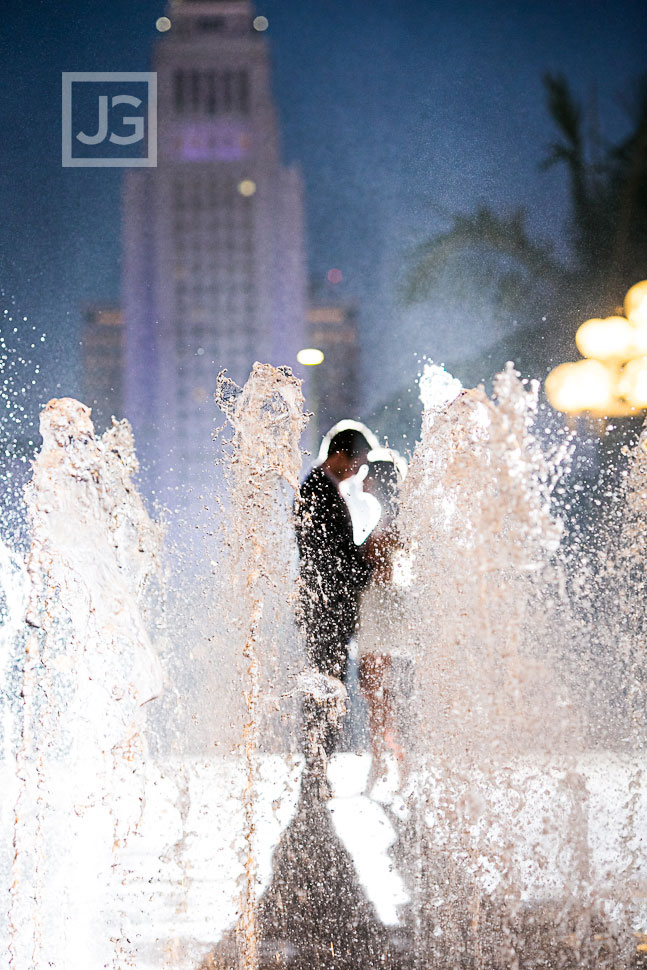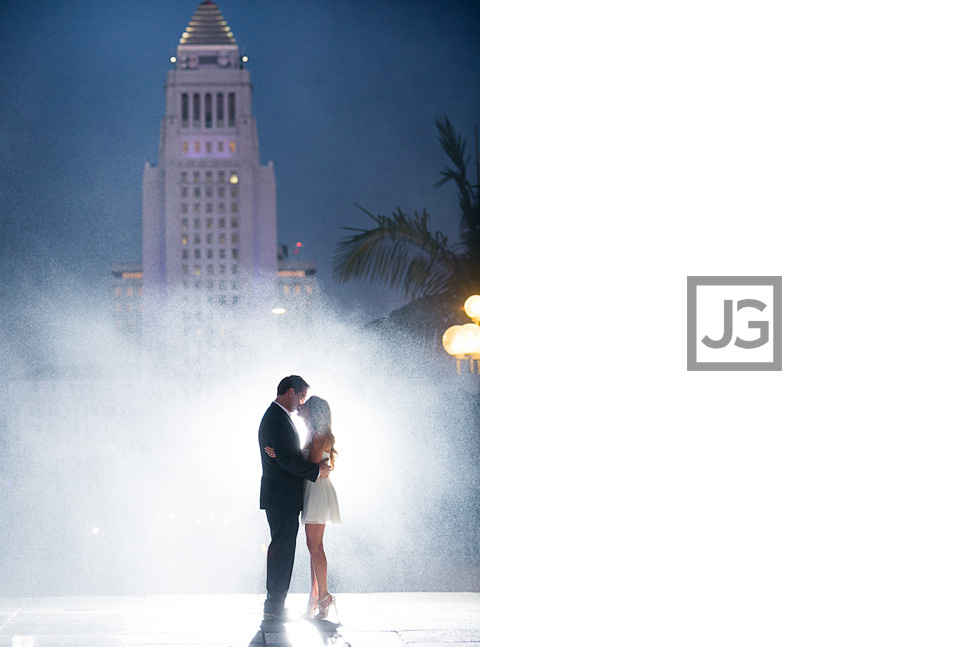 Water Fountain Engagement Photography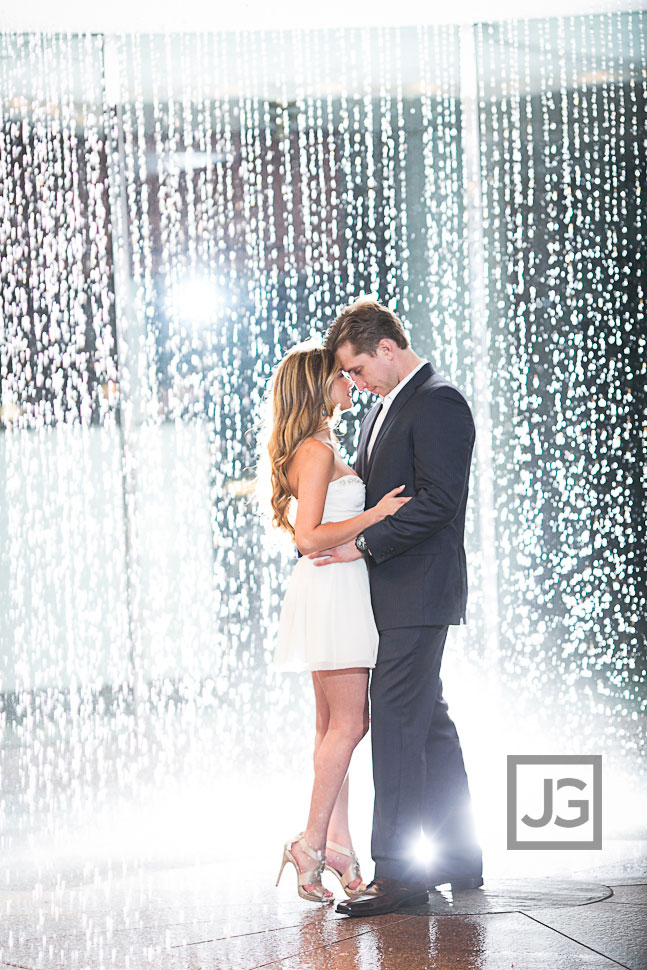 Definitely one of my favorite shoots!!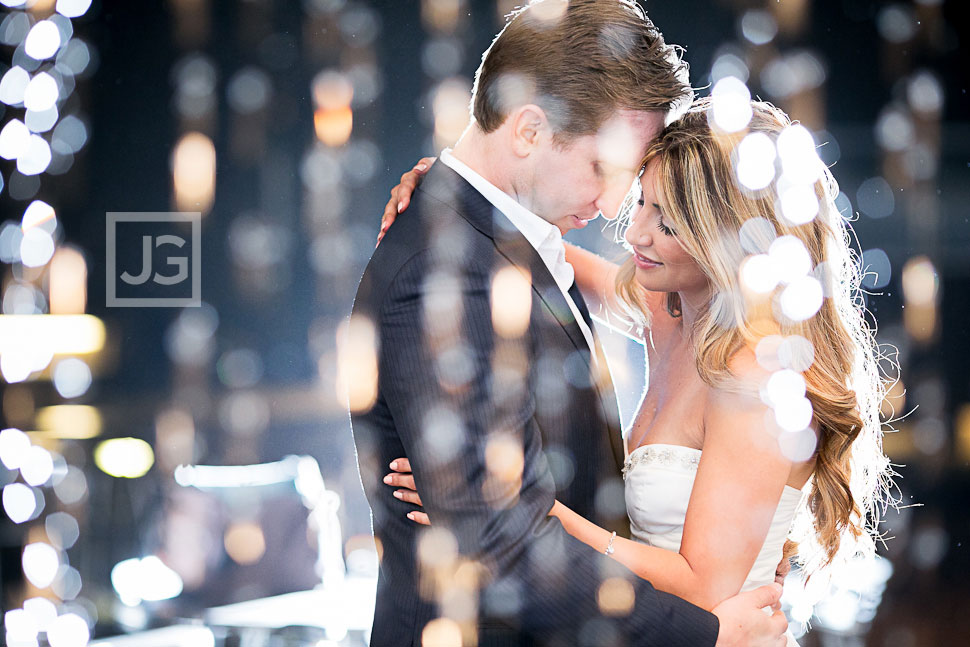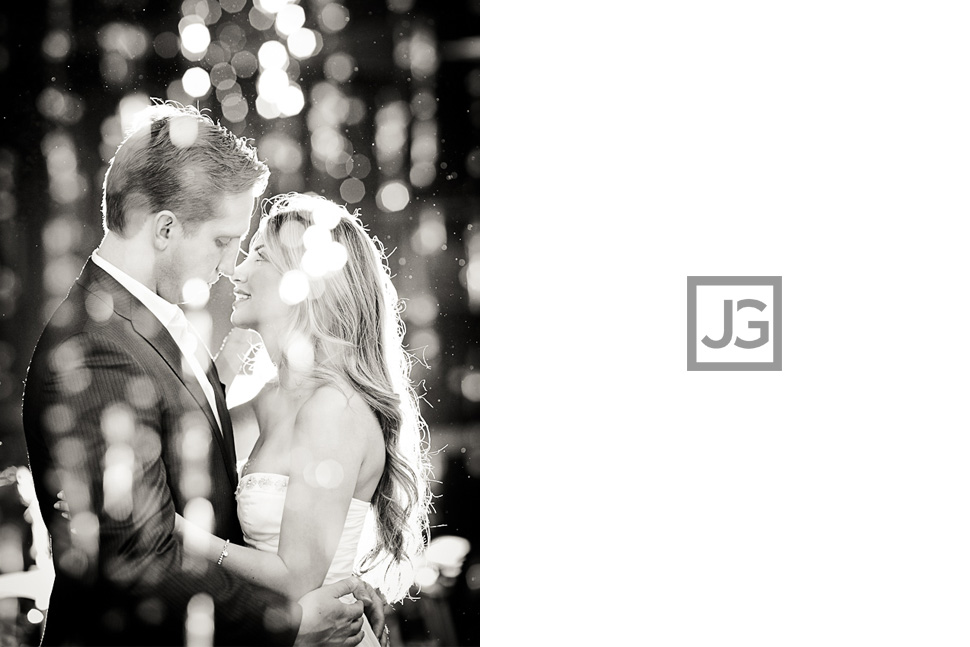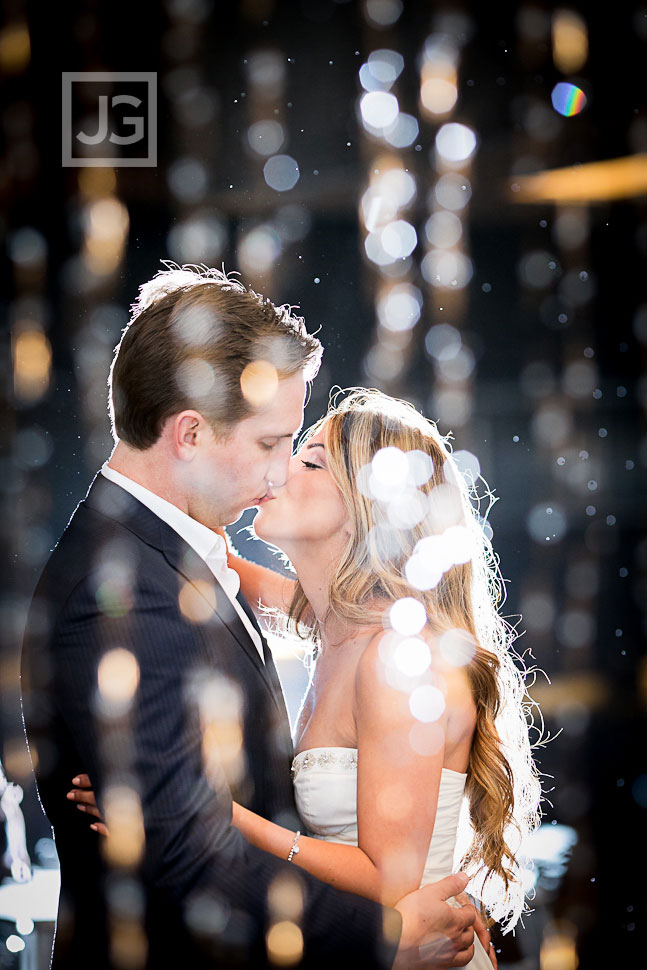 So sexy…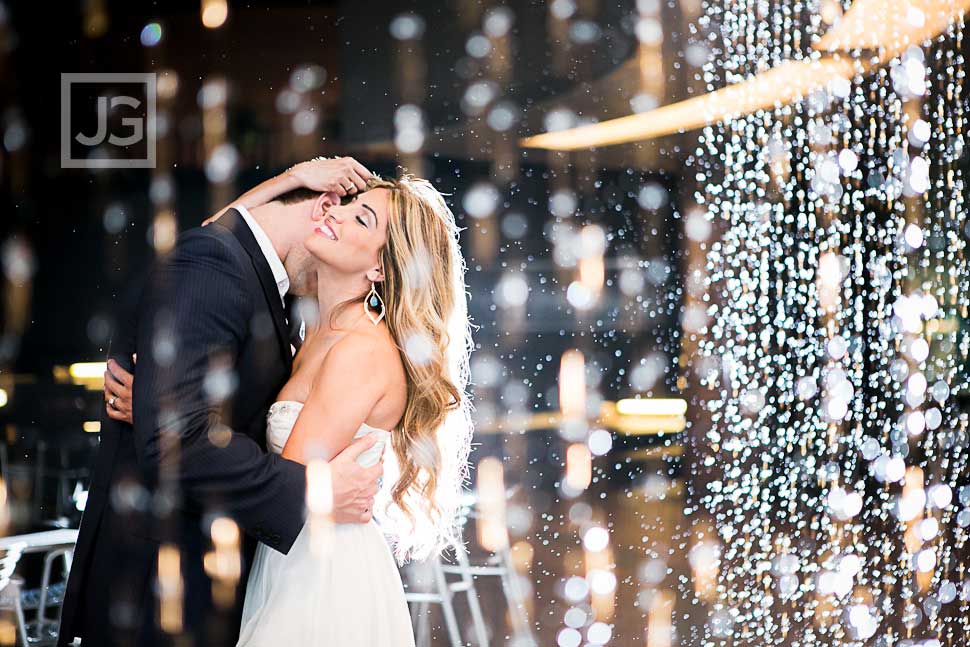 And More Engagement Photos in Downtown Los Angeles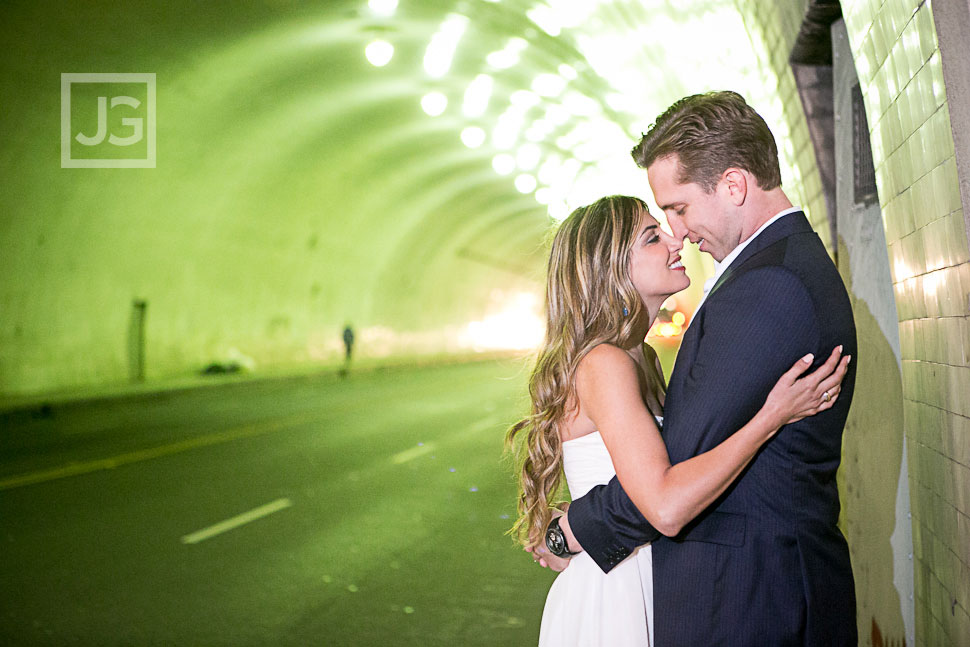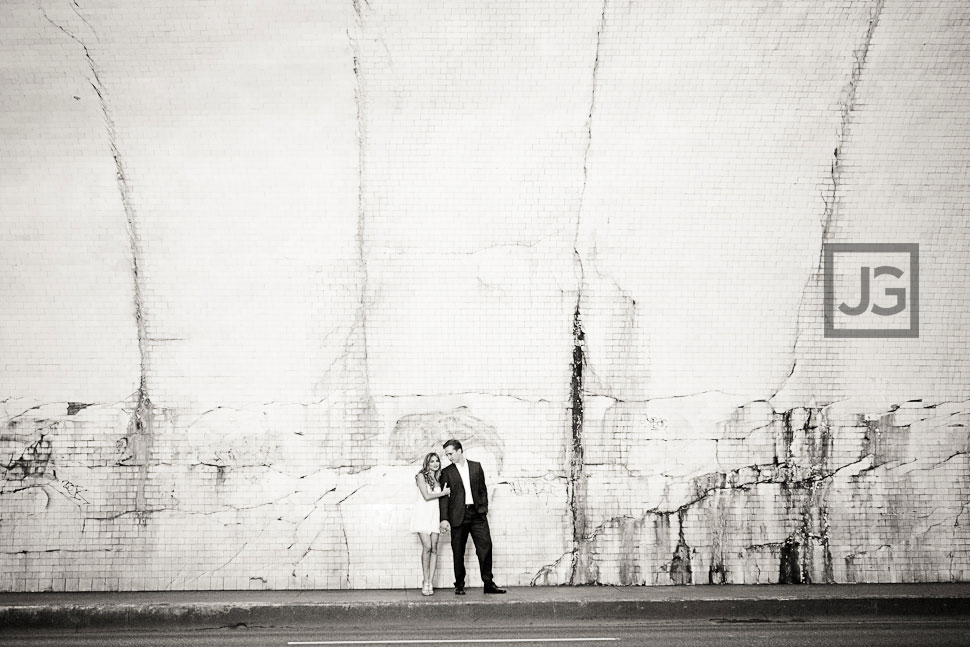 This engagement photography portrait session takes place in downtown Los Angeles. This includes amazing locations such as the Walt Disney Concert Hall, the Dorothy Chandler Pavilion, and with waterfall water fountains. This urban backdrop made for perfect engagement photos with Gunes + Alton.
For more examples of engagement photography in Los Angeles, make sure to look around our wedding blog. We have shot in a ton of different locations with many different couples, which gives you a really good idea of the type of images we would be able to do for you. You can find more information on booking us on our wedding and engagement photography prices and packages page.