It takes a crazy awesome couple that's willing to drive all the way to the middle of nowhere to create some crazy awesome astrophotography!  Nadezh and Ryan were down for that and then some.  It was hot and sticky (thunderstorms were only 30 miles away, while it was almost 100deg) and the insects were out that night, attracted to our lights and sweet blood.  But this was the end product of this destination engagement photo session: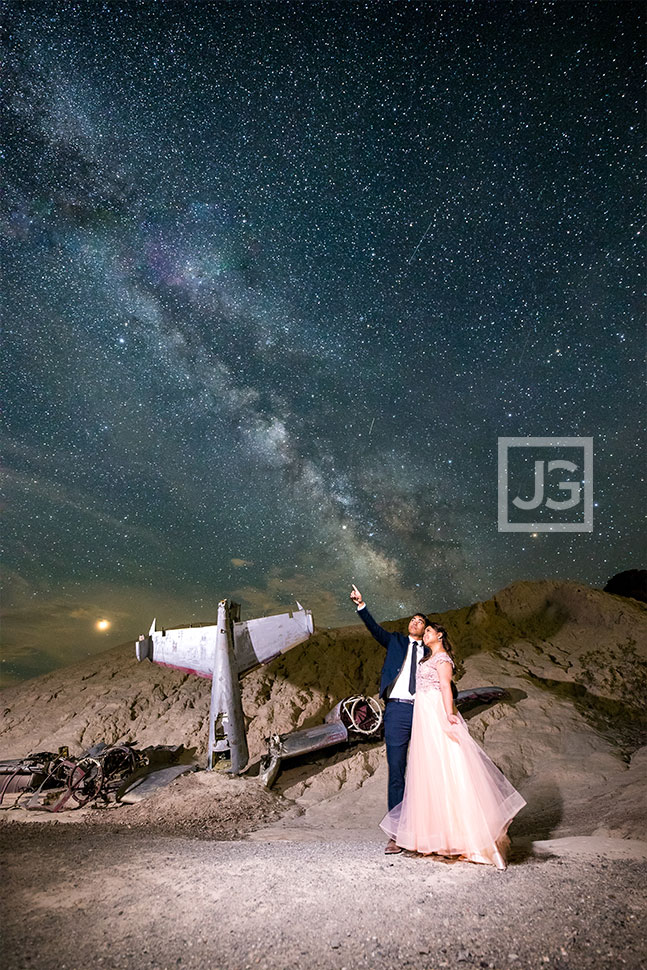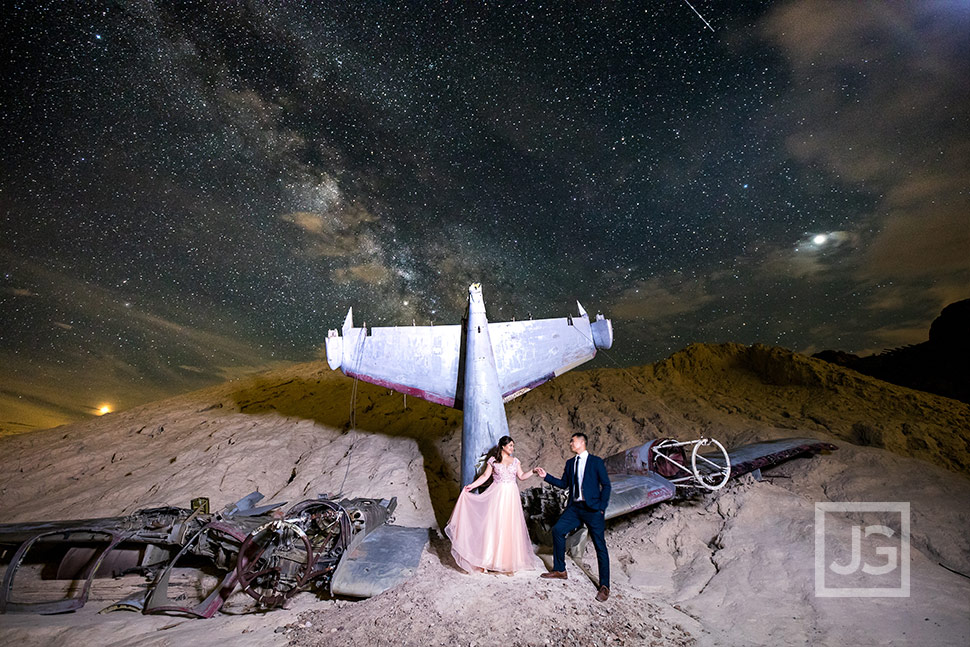 We love love love doing unique photos, and it doesn't get more unique than wide-field astrophotography with a couple in front of the Milky Way. Out in Nelson, NV, there is an abandoned airplane that was once a prop for a movie. One thing that is a point of pride (photographically) is that the images above are only edited, but not manipulated (photoshopped). They are all single exposures without compositing. But enough of that. Let's start with when the shoot started during the daylight hours, just as the sun was about to set behind the mountain ranges surrounding us.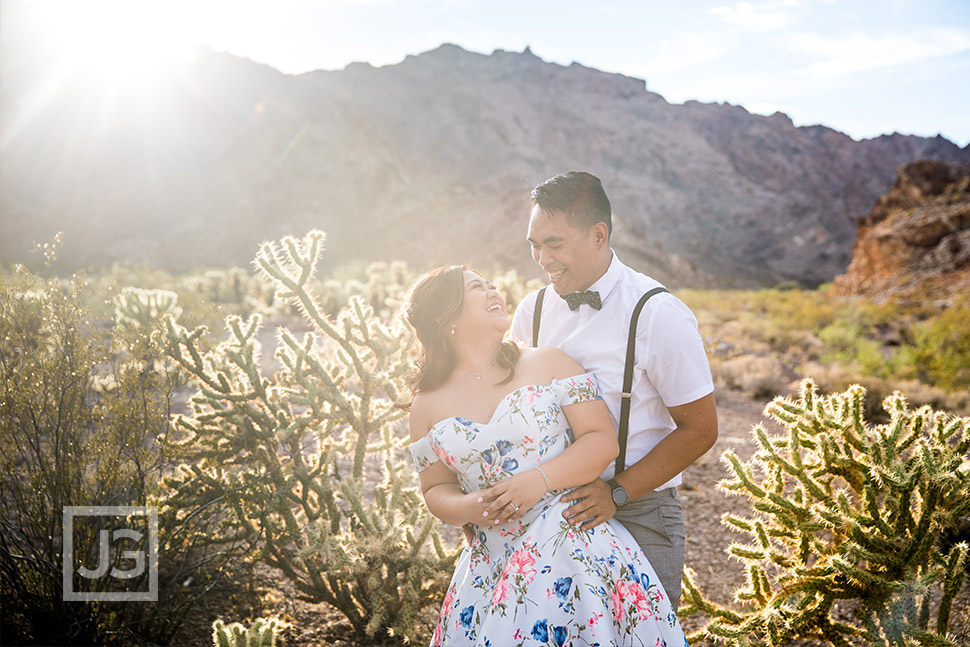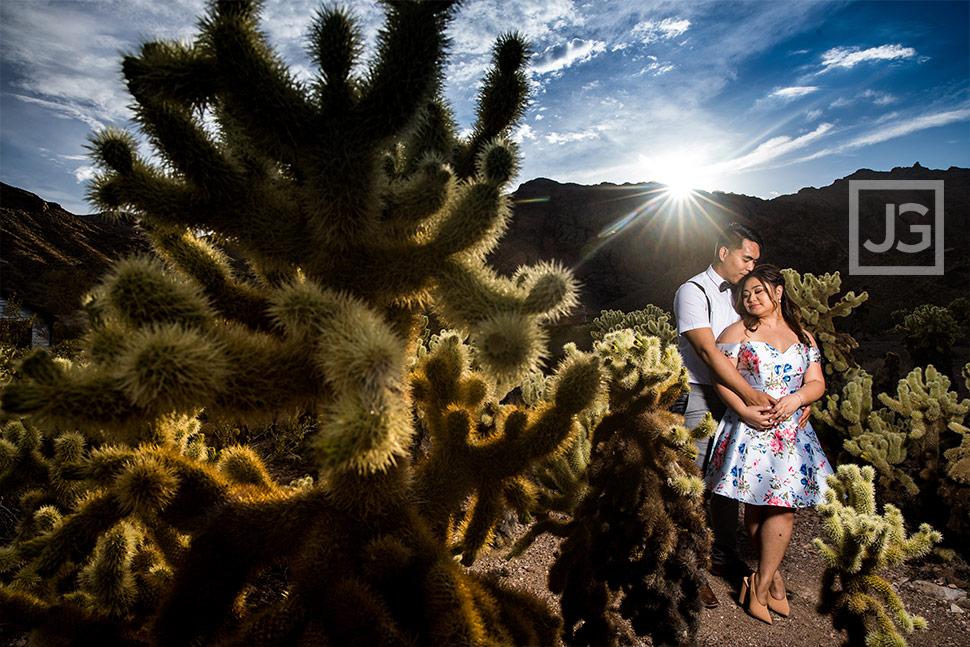 When doing an engagement photography session, we like to see the silliness and uniqueness of each couple. Right away you can see that come out.
Photo in front of an abandoned piano? Yes please!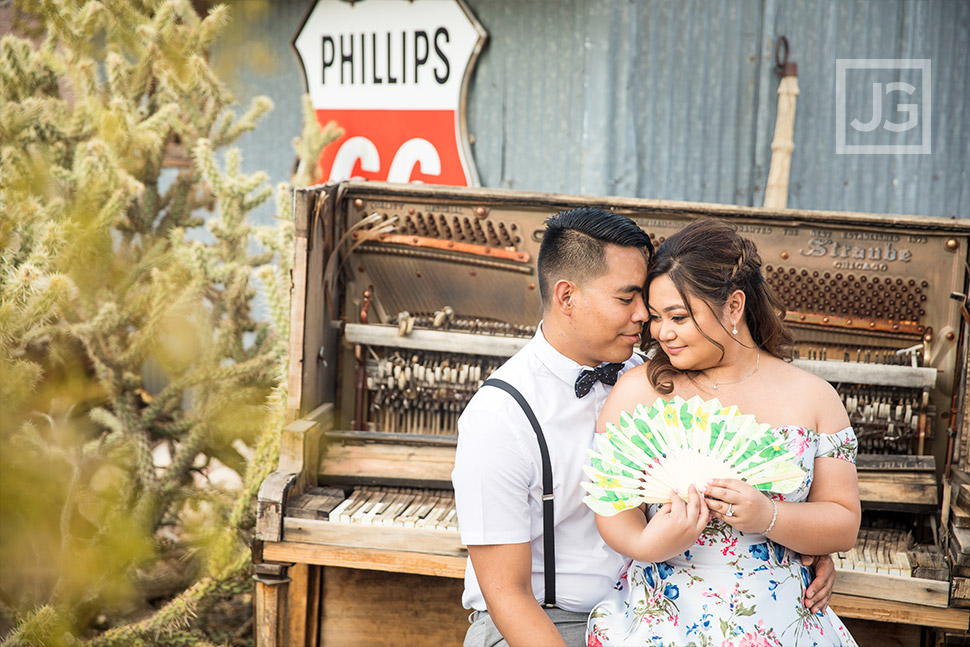 Oh, an abandoned barn? Hell yeah!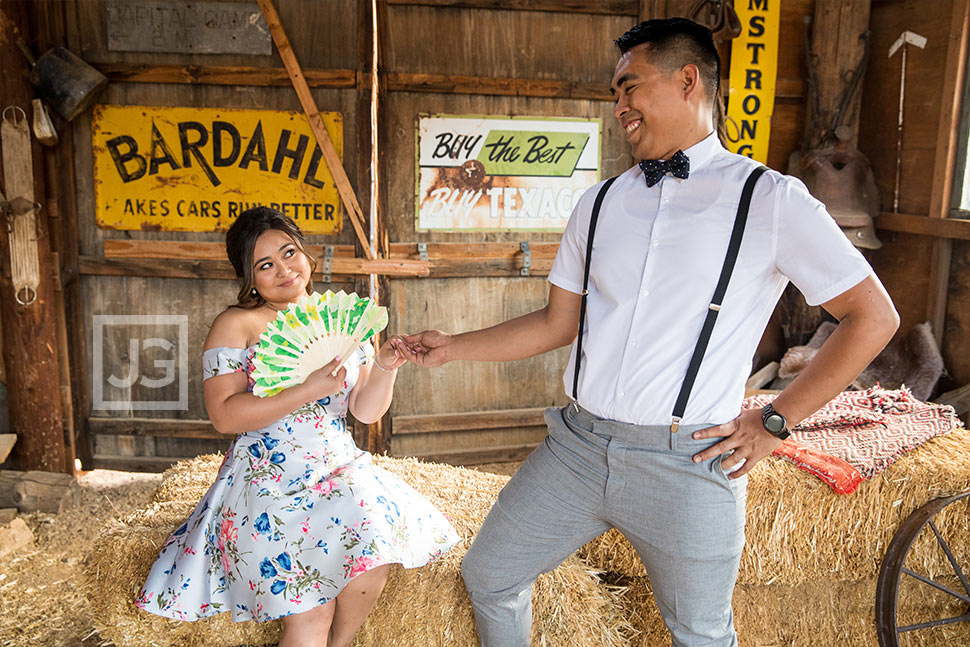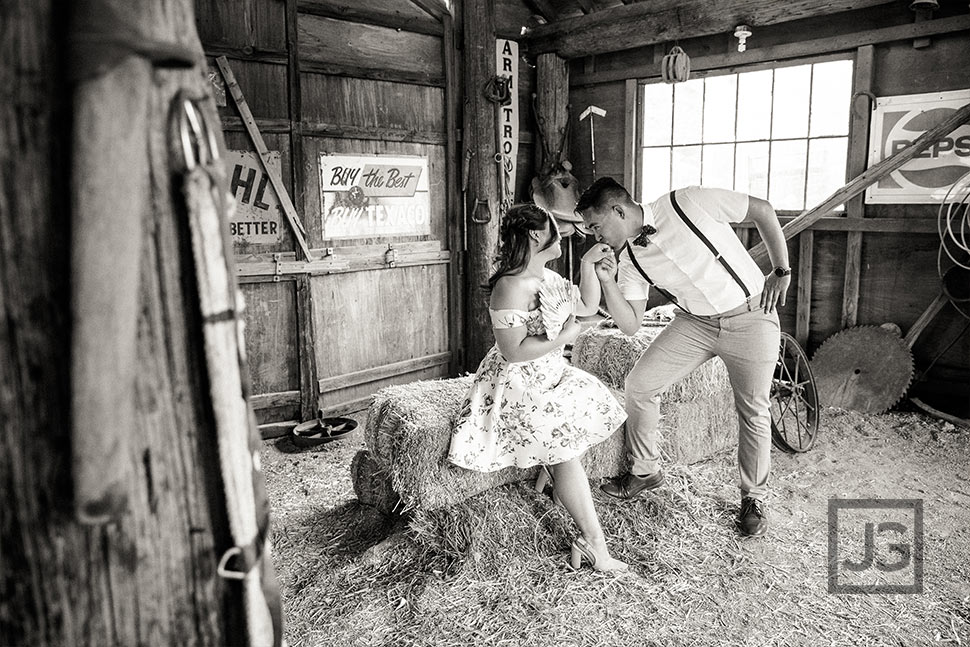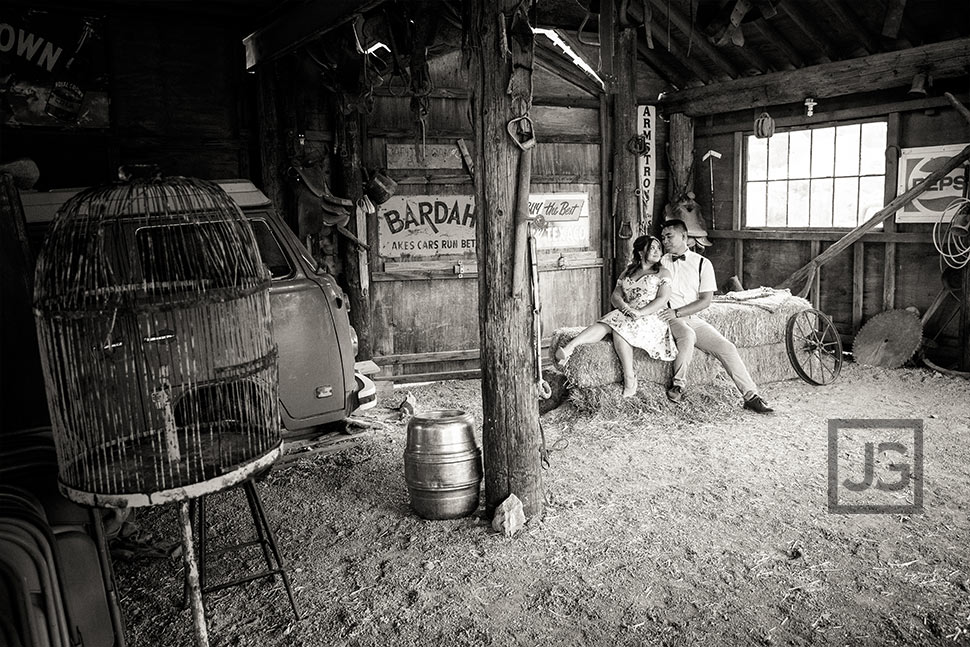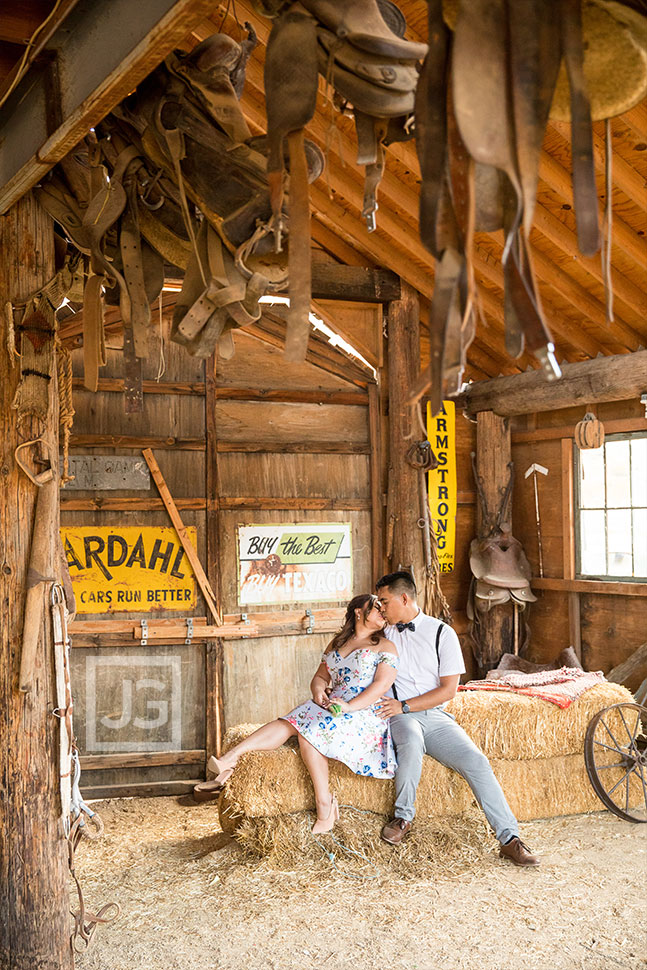 A pink Caddy?! That would look so good with a blue sky!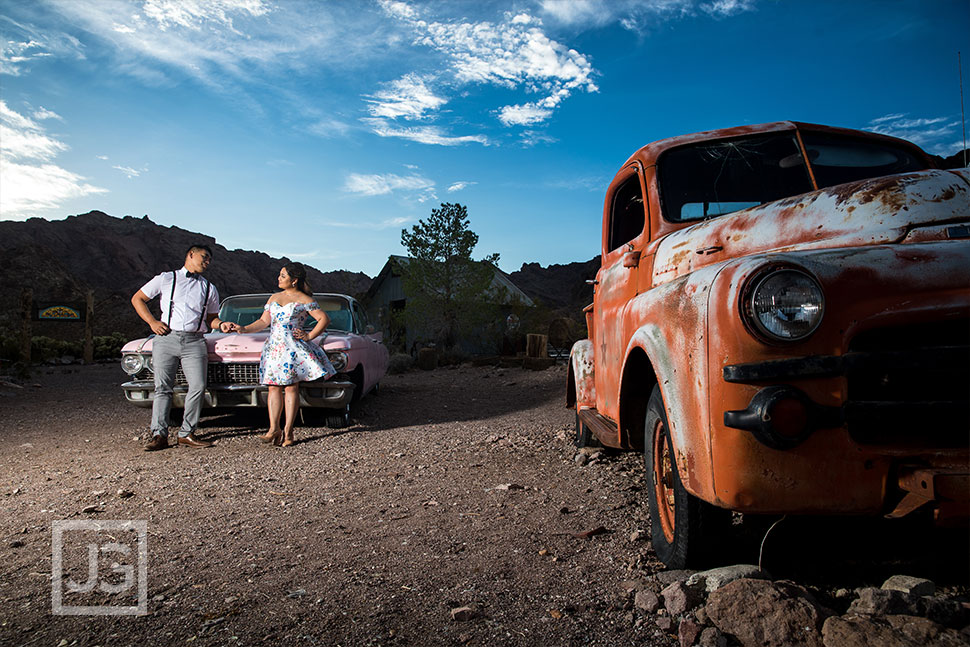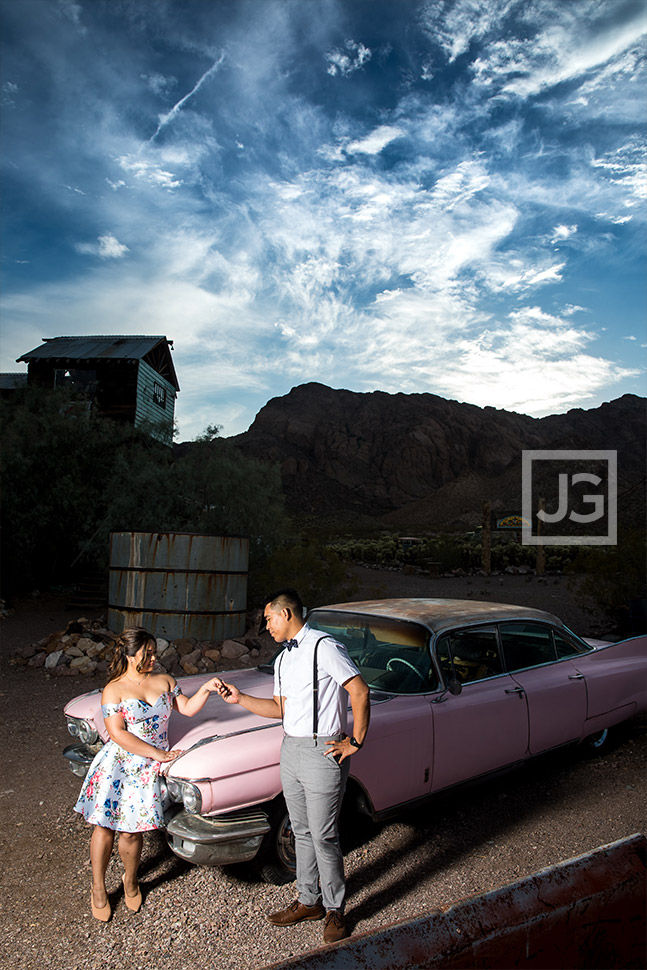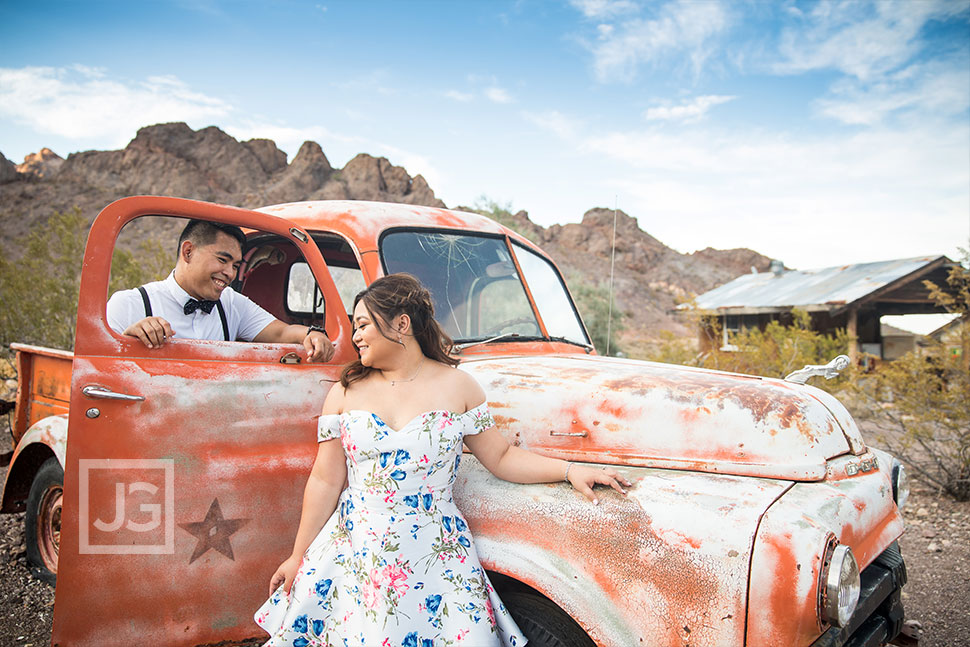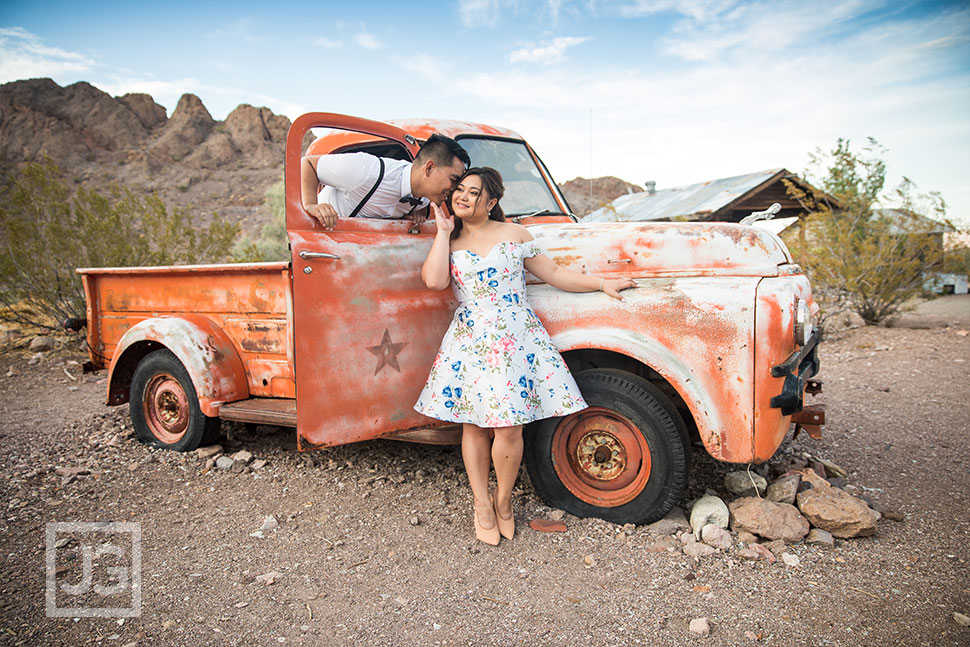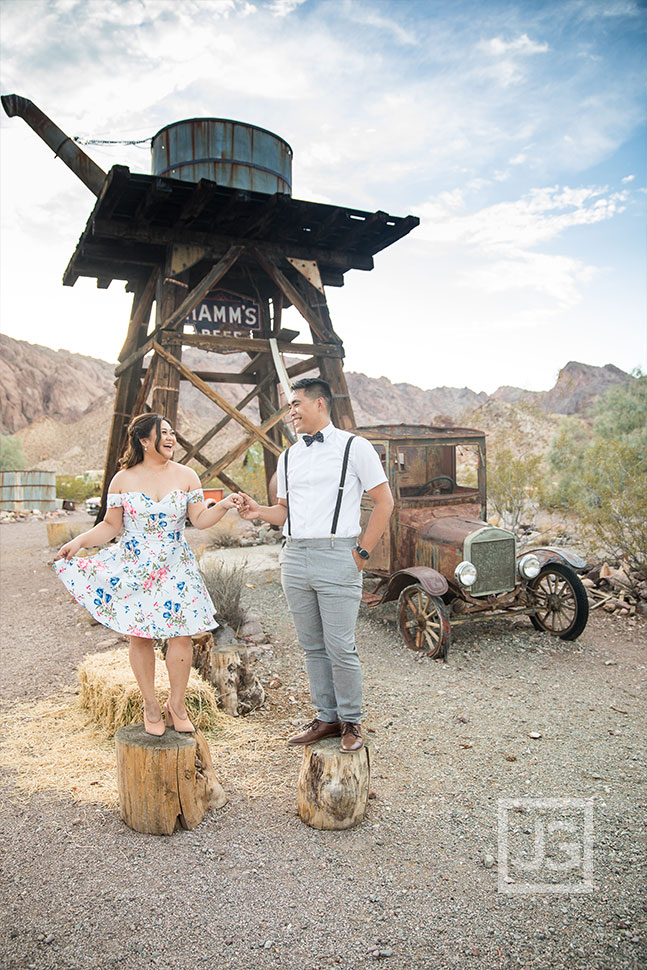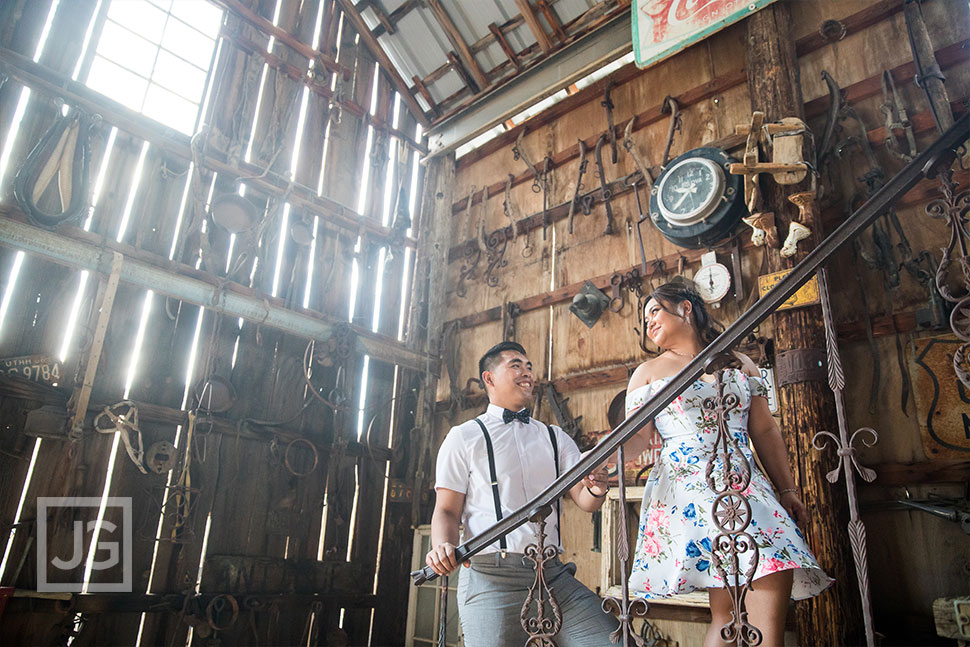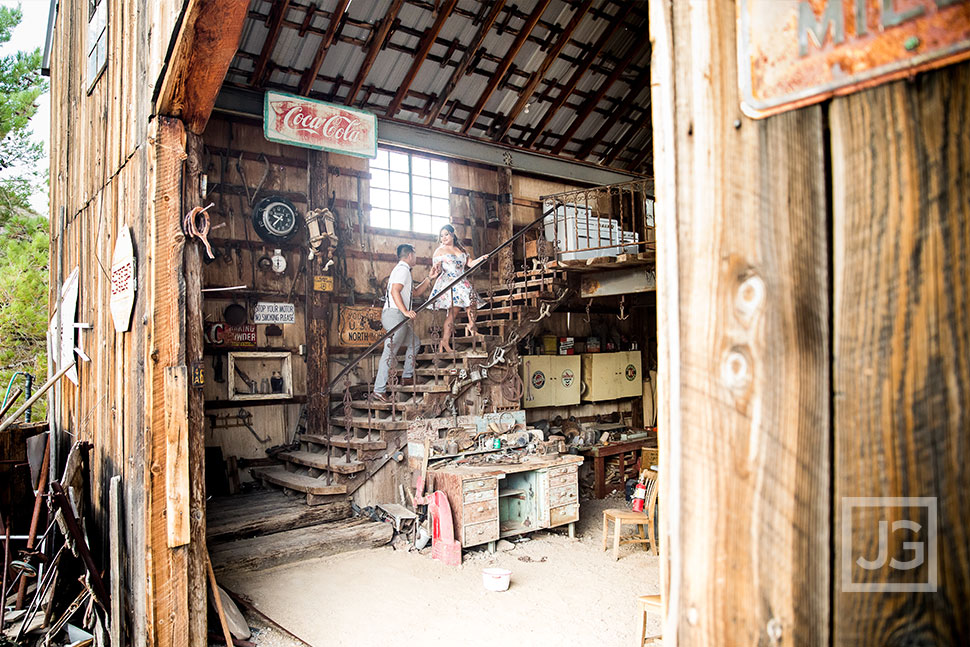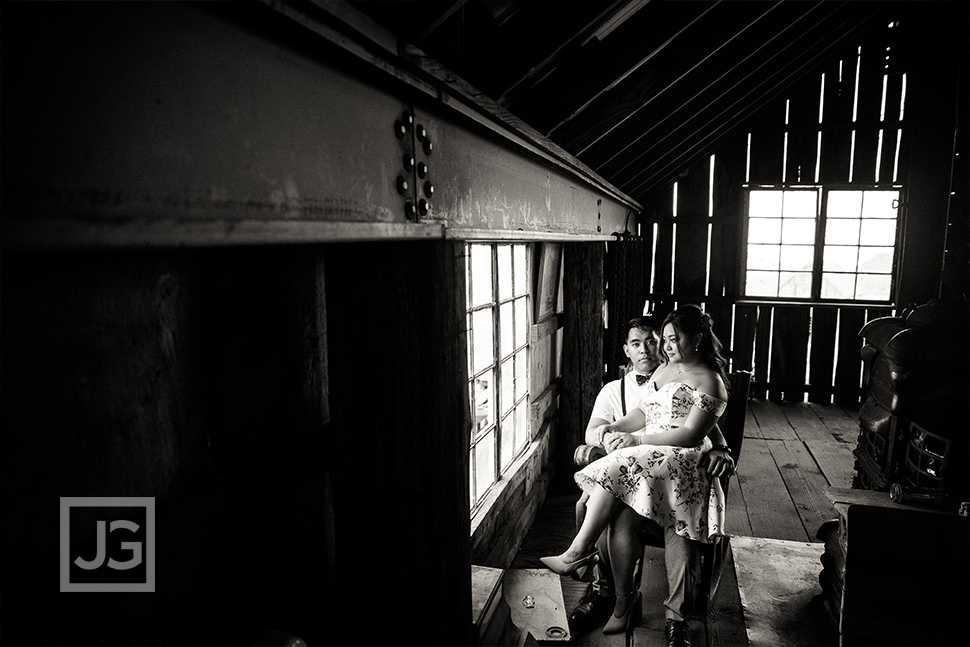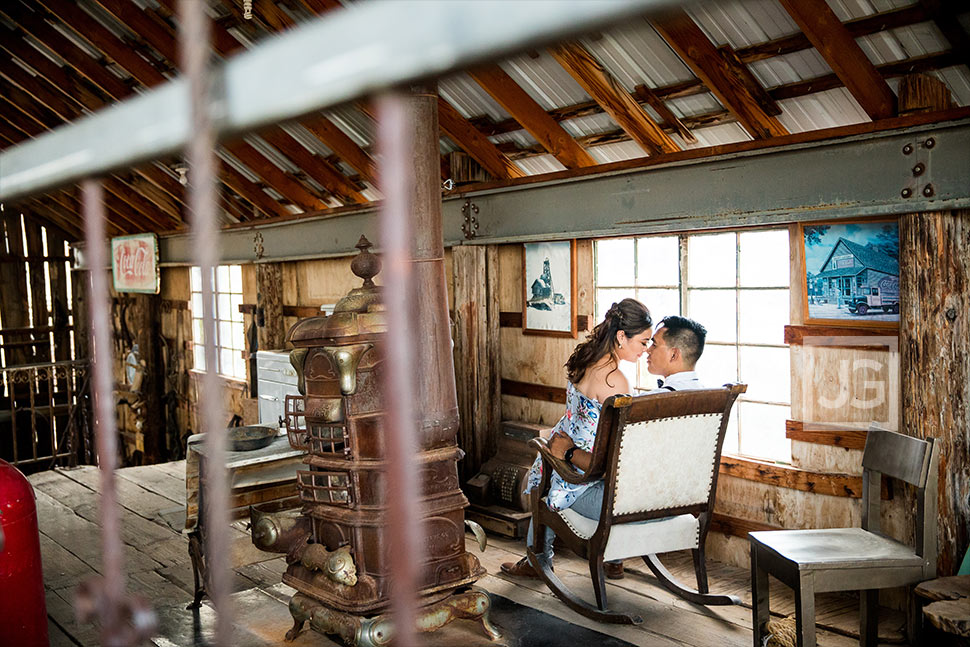 Since we were in a canyon in Nelson, there wasn't really a sunset. But that doesn't mean you can't take advantage of the pink cast on the distant mountains or use the colors in the sky.
After that we had to eat up time for the Milky Way to show up, so we hopped down to the Colorado River to continue our engagement session.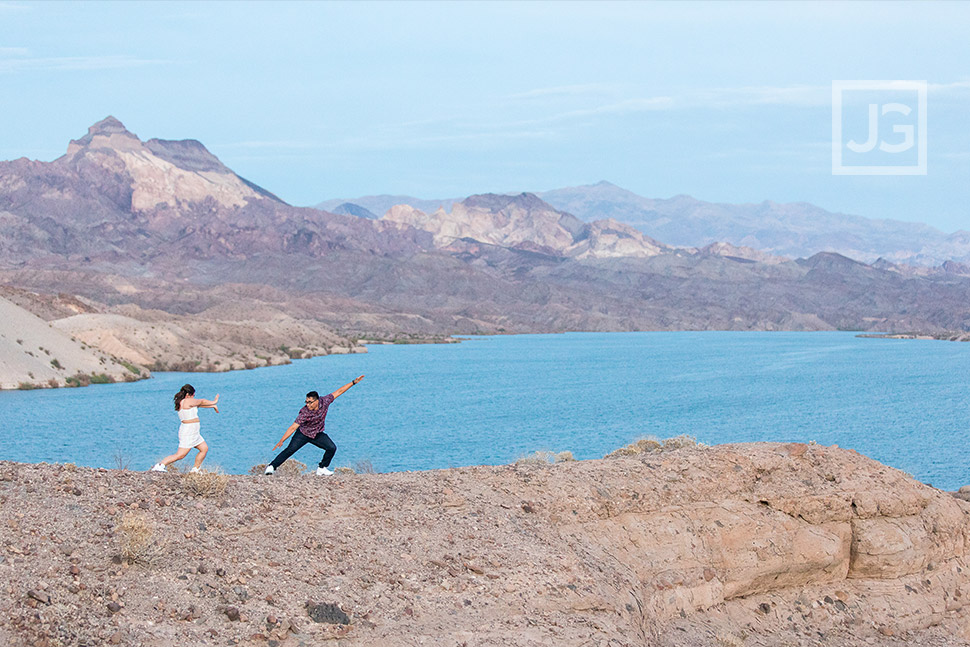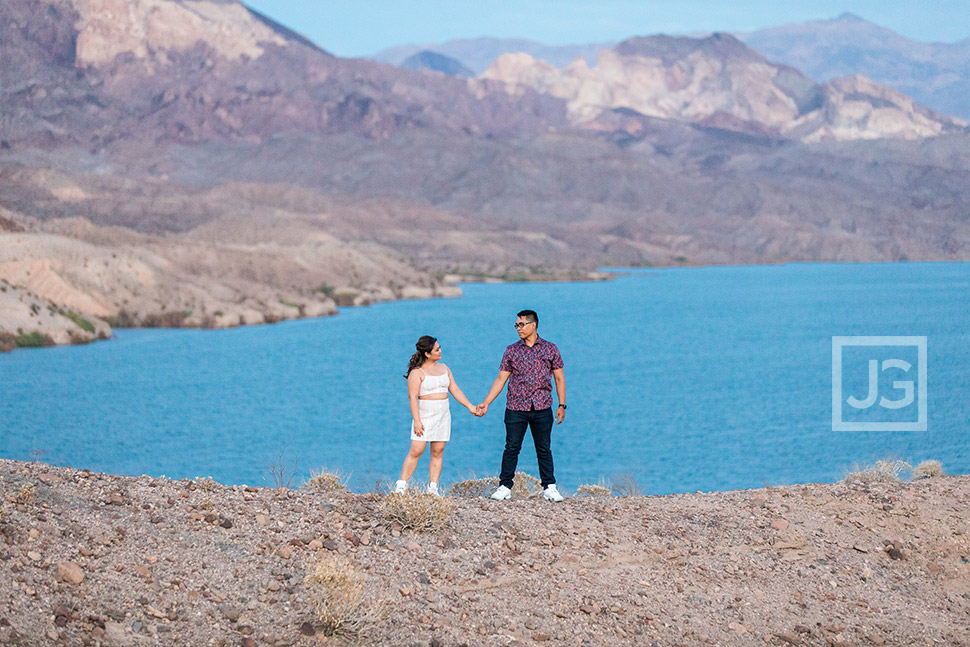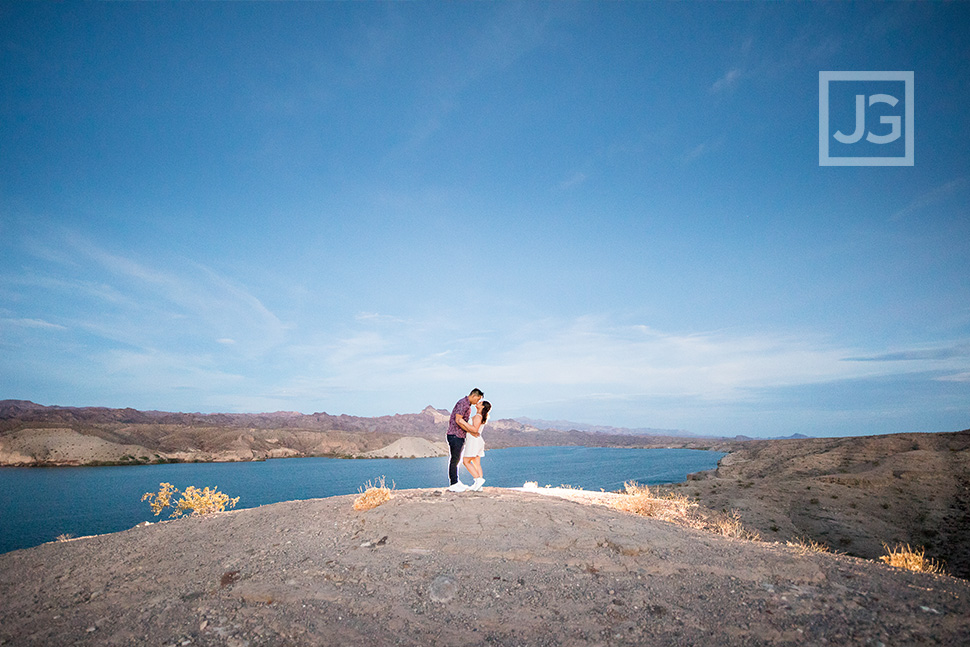 Once it got dark, they dressed up and took advantage of the unique backdrops Nelson has to offer. We specialize in low-light photography, so it was my pleasure to light this baby up!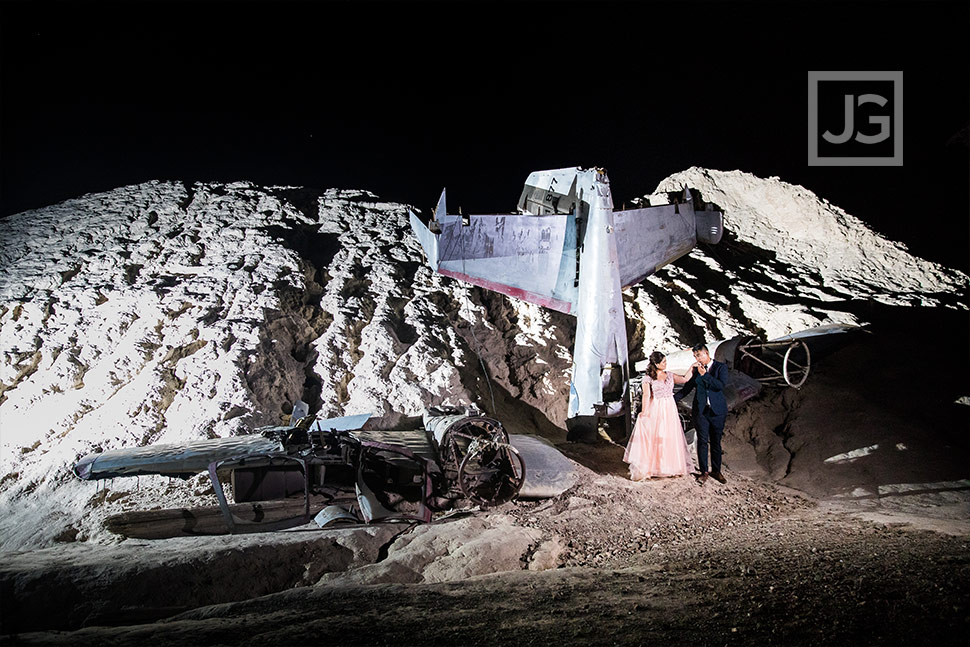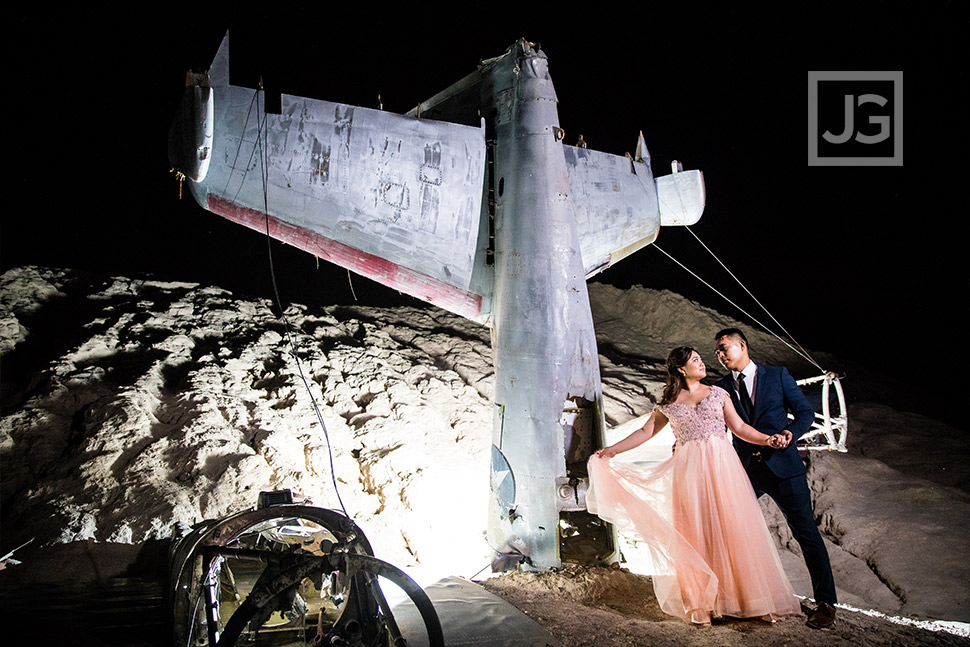 And once it got dark enough, we used the stars as a backdrop. Astrophotography during an engagement photography session is not easy, and actually requires quite a bit of patience from our couples. But the reward are unique and amazing photos that are truly one of a kind.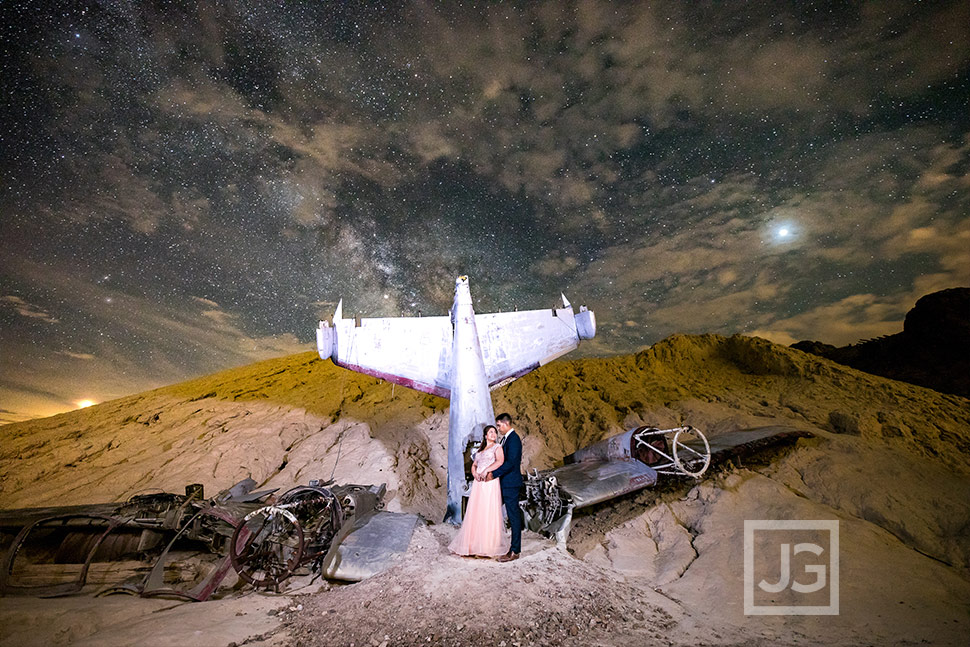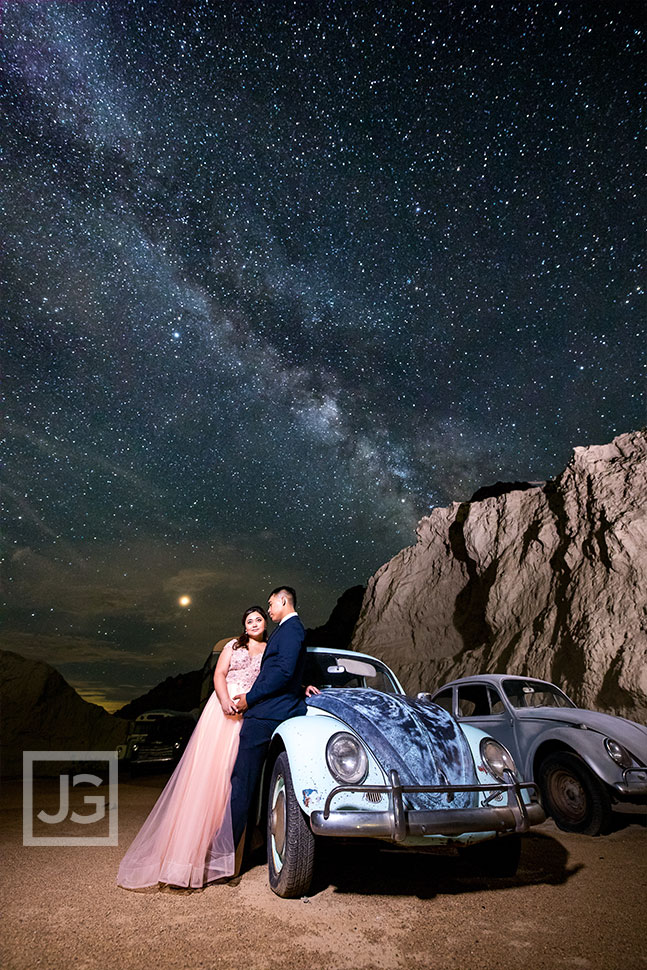 This engagement photography session includes astrophotography, specifically wide-field astrophotography of the Milky Way with a wedding couple. This is a great example of destination engagement photography in the desert (Nelson Ghost Town, Nevada). For engagement photography in Nevada, feel free to contact us. Also check out our page on astrophotography.
Nelson, NV is a great astrophotography location due to it's relatively low light pollution. It is still a reasonable distance from Las Vegas and allows seeing and doing photography of the Milk Way without having to drive more than 2-3 hours each way. Light pollution is one of the major concerns for arranging a wedding or engagement photography session under the Milky Way core, but make sure that your photographer knows all of this. This is a great location for Las Vegas engagement photography due to it's near distance to LV and for the wide variety of backdrops available.