Just like today… the weather in Laguna Beach hit about 95 degrees.  What a goooorgeous day for a photo shoot; definitely one of my favorite engagement sessions in Laguna Beach!!  But this time we did engagement photography at Thousand Steps beach! I met Brittany and Kirk at Valerie & Addison's wedding in San Clemente a couple years ago.  Brittany is Valerie's younger sister, also the maid of honor.  It was a wonderful experience working with Val & Addison. And now… I'm thrilled to have the opportunity to work with Brittany and Kirk!!   I'm truly honored when previous clients refer me to their family and friends.  I love doing multiple weddings/events for the same family and seeing all the familiar faces.
Brittany and Kirk met at an Angel's game (through a mutual friend) back in 2006.  They got along pretty well, but didn't think much of anything since Kirk was about to leave for school at ASU.  While being away, Kirk remained in contact with Brittany and they became friends.  After a year of getting to know each other, Kirk couldn't deny it anymore… Brittany stole his heart!!  He needed to move back to California to finish college; and so he did!
With it being so hot lately, there's no better place to do engagement photos than at the beach.  I love my job!!  I get to hang out with awesome couples and enjoy gorgeous sunsets with my hubby two to three times a week.  Ahhhhh.. perks of being a photographer!!  =)  We started Brittany and Kirk's engagement session at an open field.  From there, we headed over to a nearby park with Kirk proposed to Brittany last year.  And finally we ended with romantic sunset engagement photos at Laguna Beach.  I'll have to say it's one of the most gorgeous sunsets I've seen!!  Some of the photos honestly looks unreal.  See it for yourself…  Enjoy!! And Happy Monday!!
Open Field Engagement Photos in Irvine, Orange County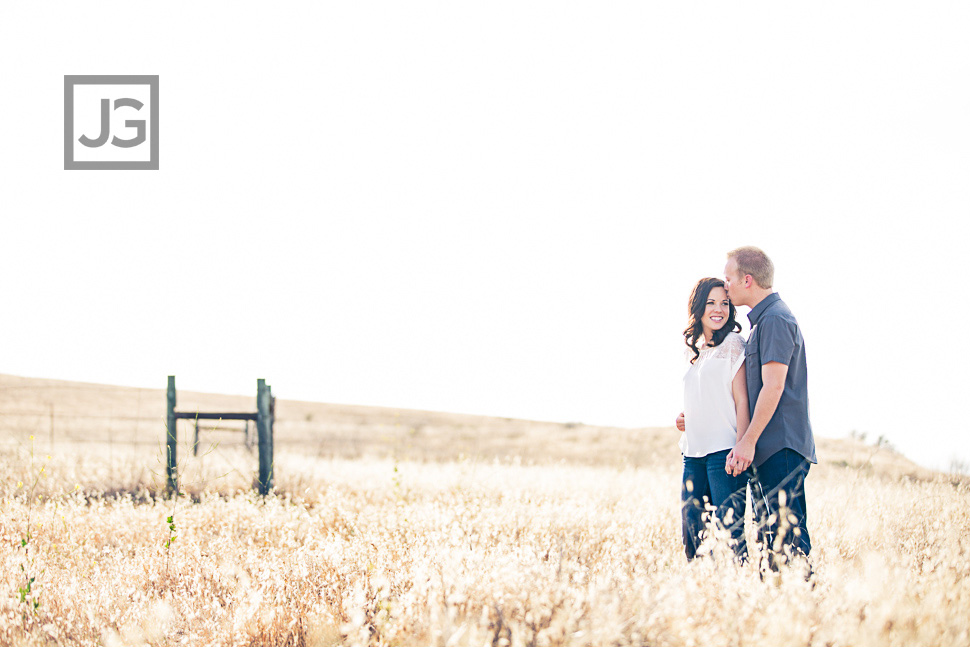 I love her smile!!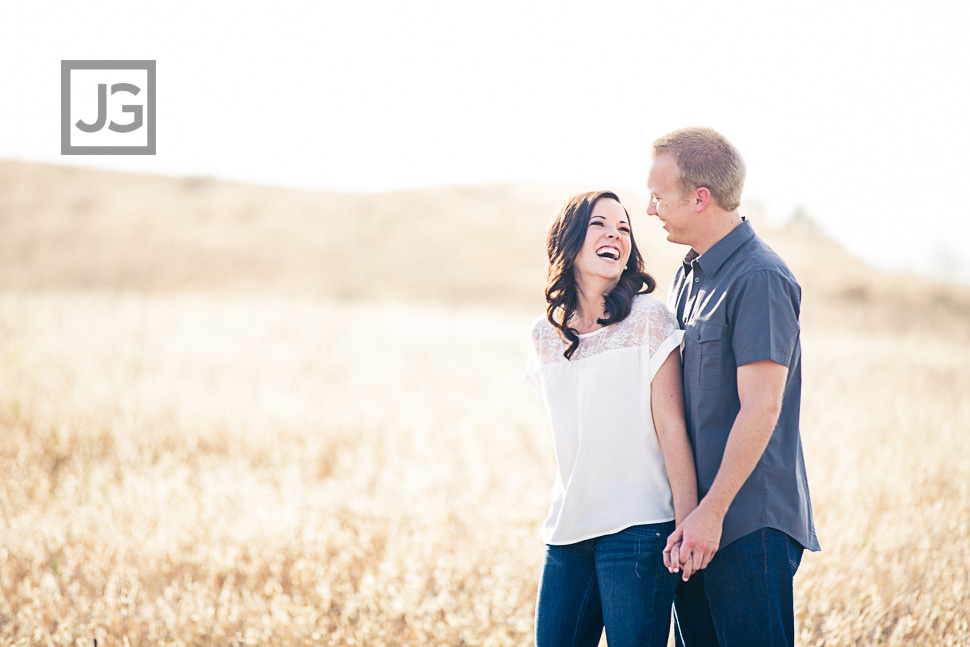 C.U.T.E.!! Need I say more??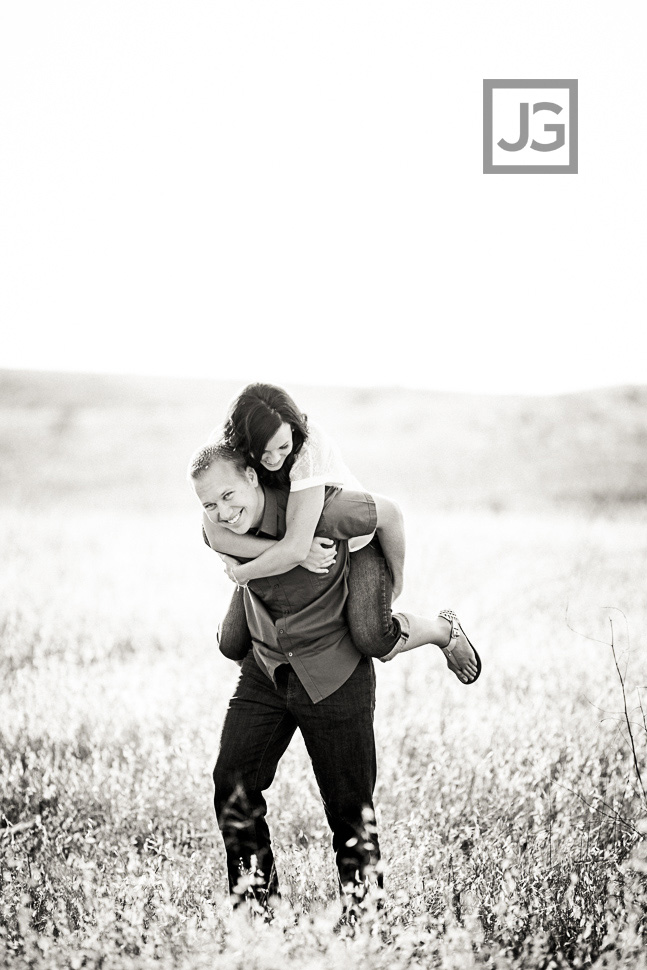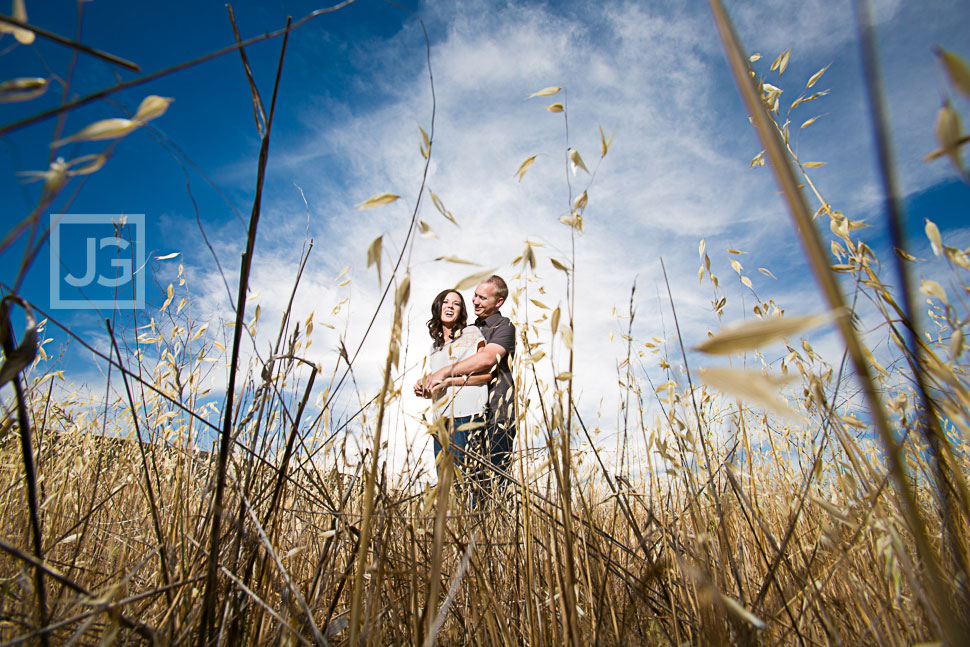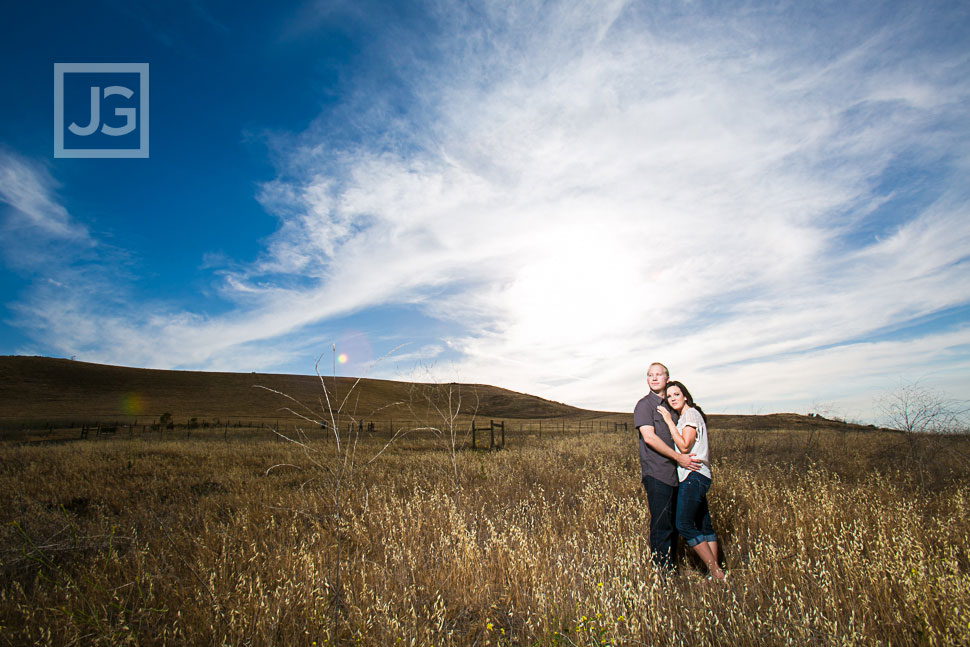 Laguna Beach Park Bench
This is the bench where they cuddled just minutes prior to Kirk getting down on one knee!! Soooooo romantic!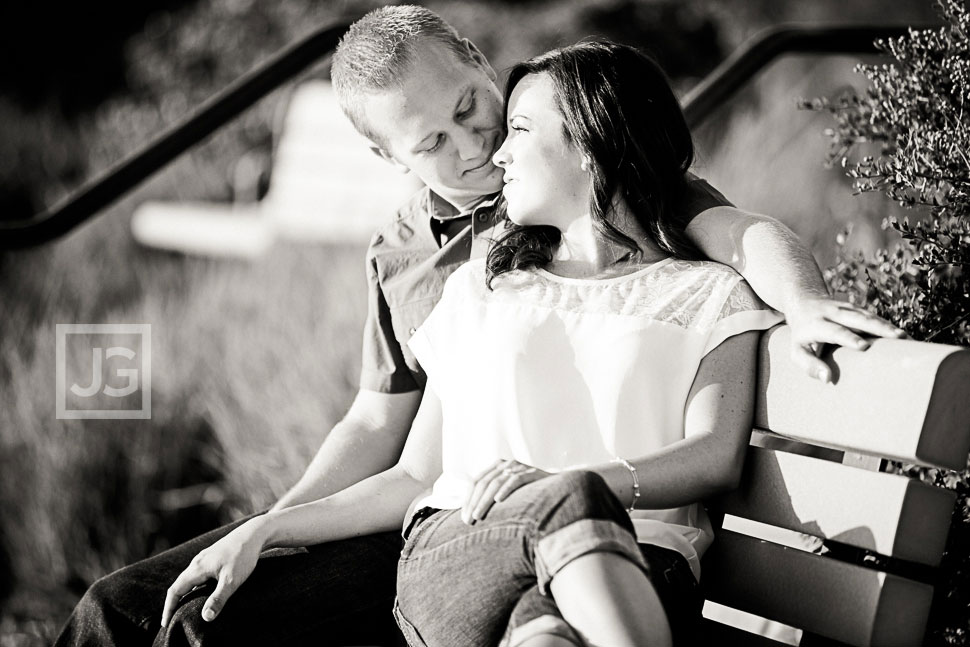 Oh yeah… and see these cacti? I "leaned" into them while taking this shot!! OUCH… still have the battle scar to prove it. LOL =)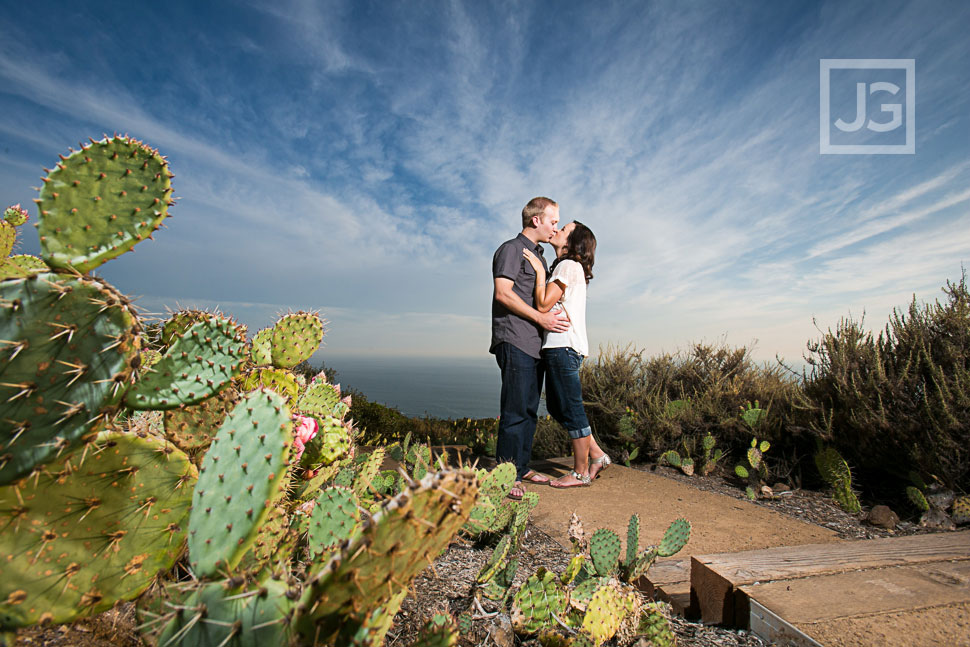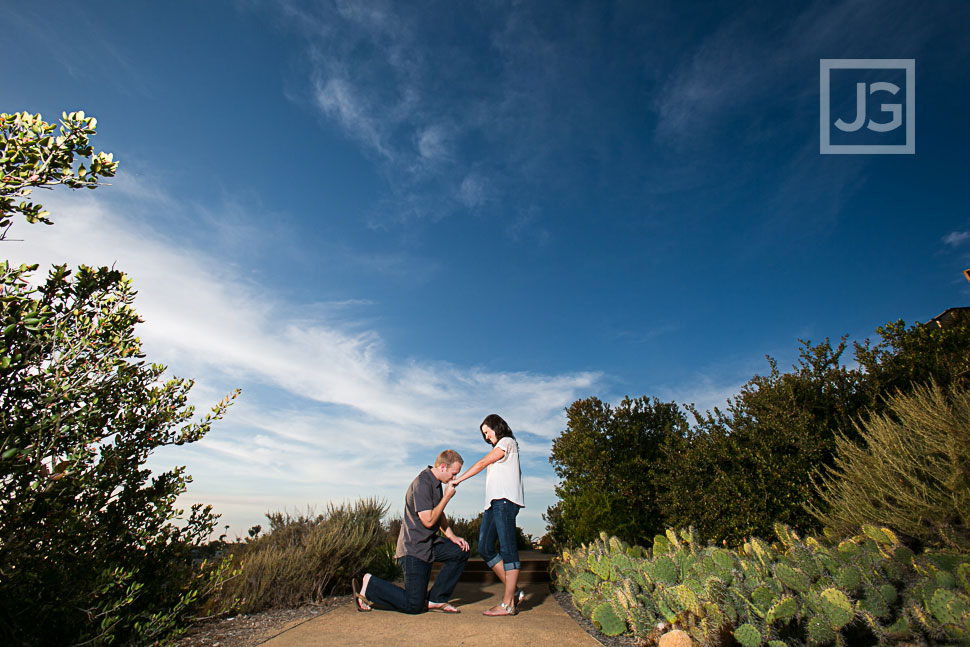 Thousand Steps Beach Engagement Photography
Check out the amazing sky!!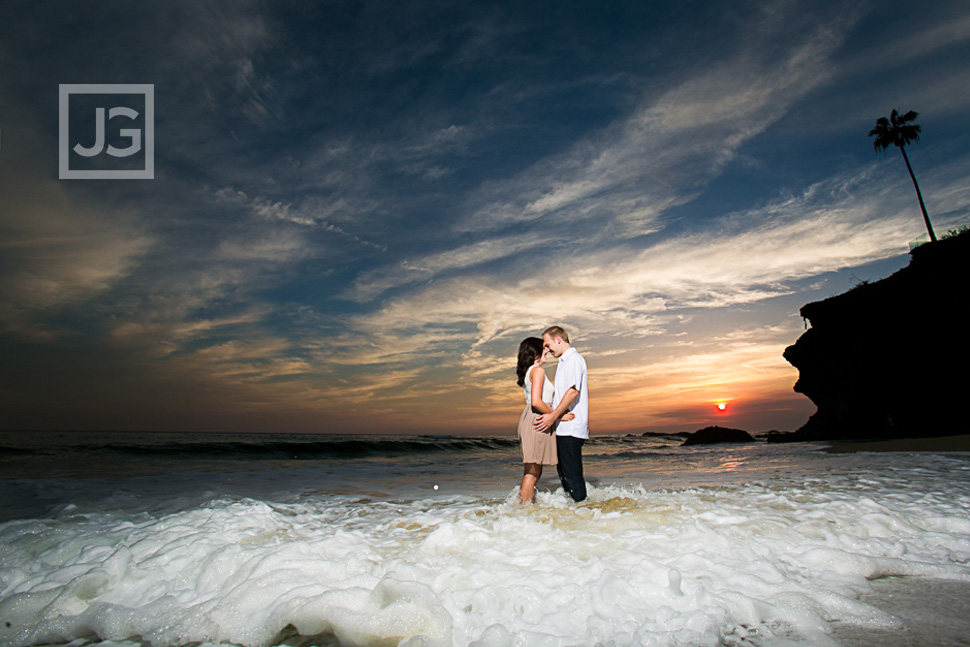 And look at that sun!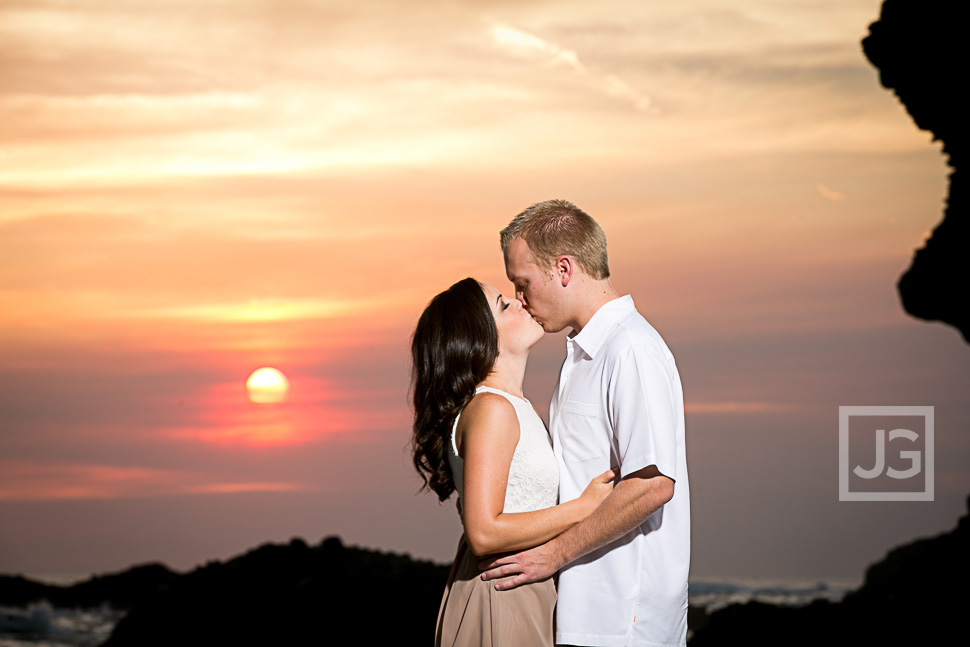 LOVE this picture!!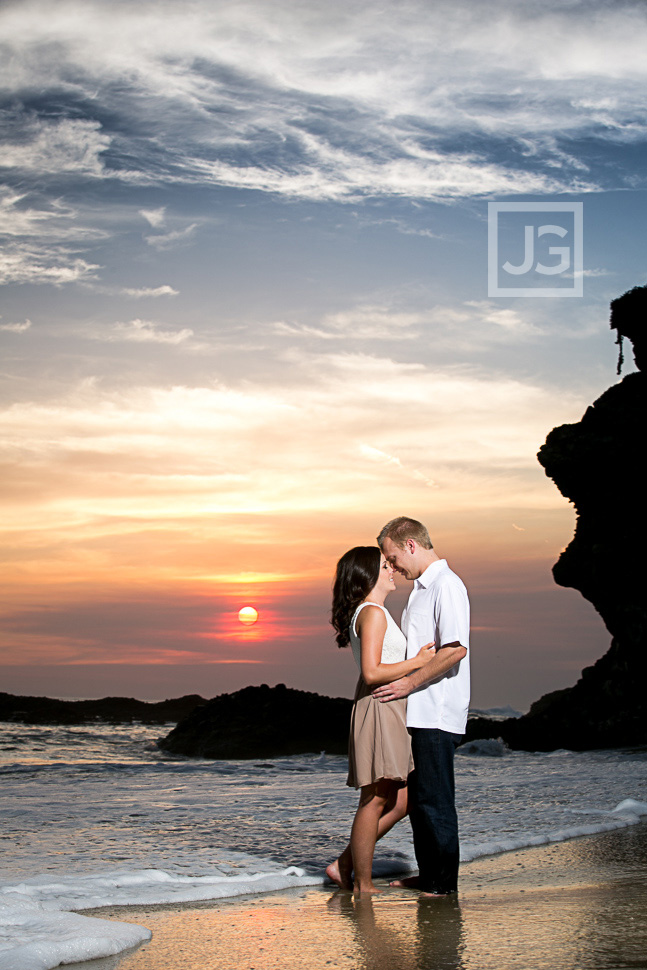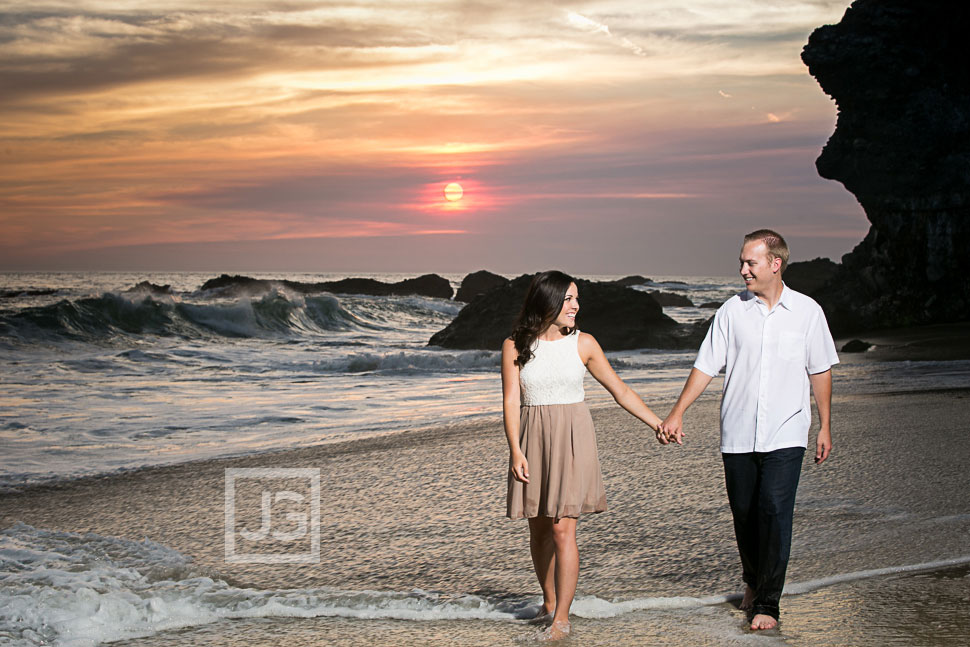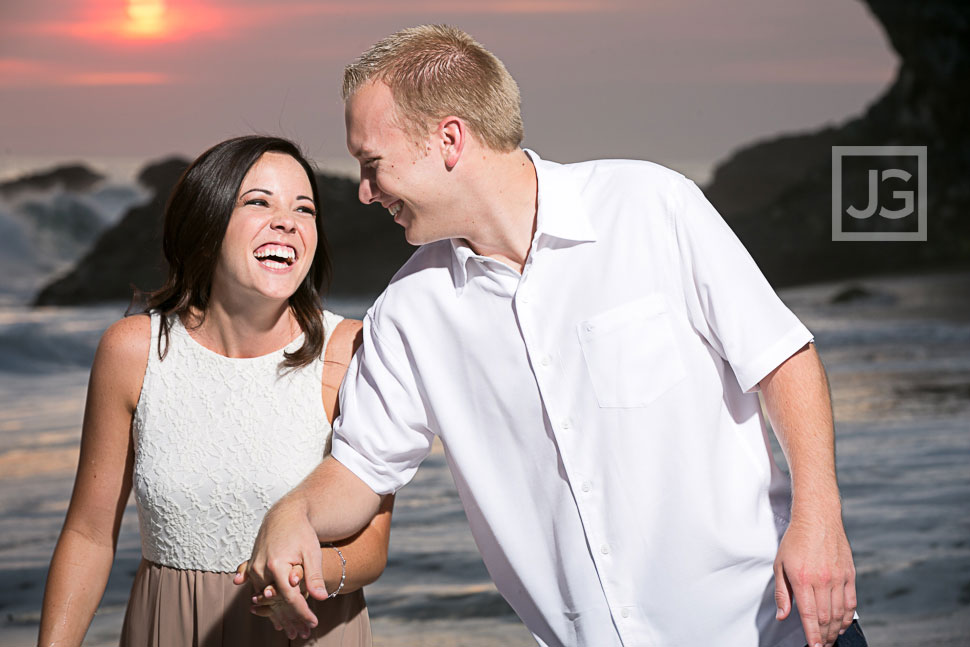 Definitely one of my favorite sessions!!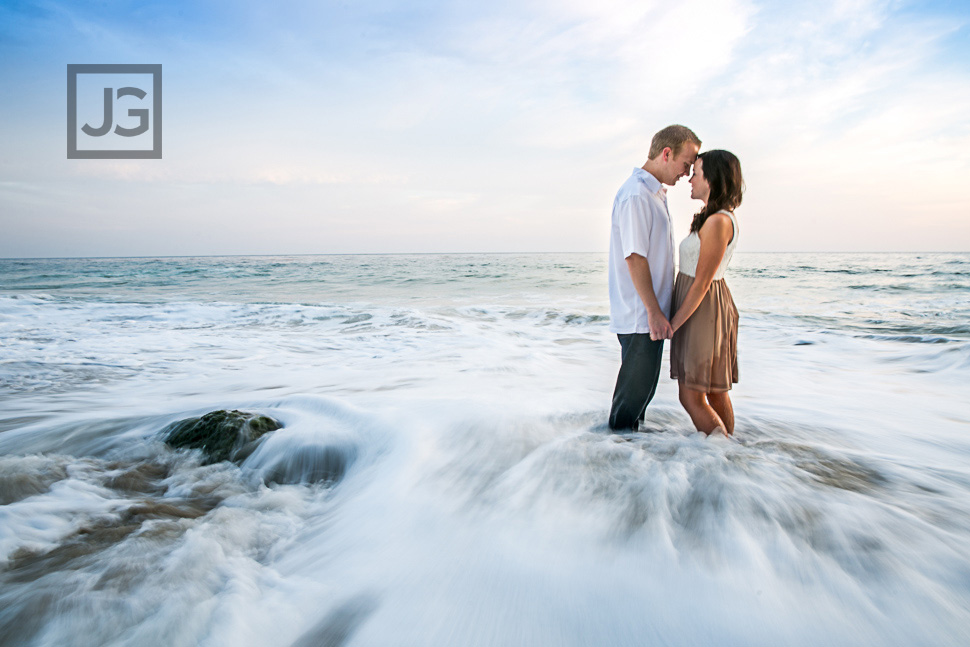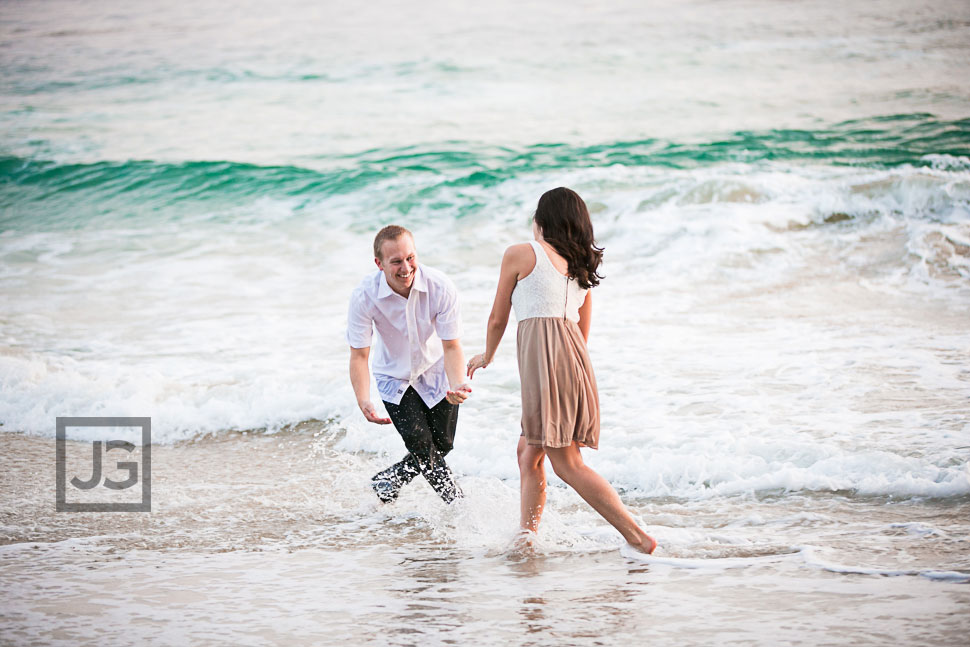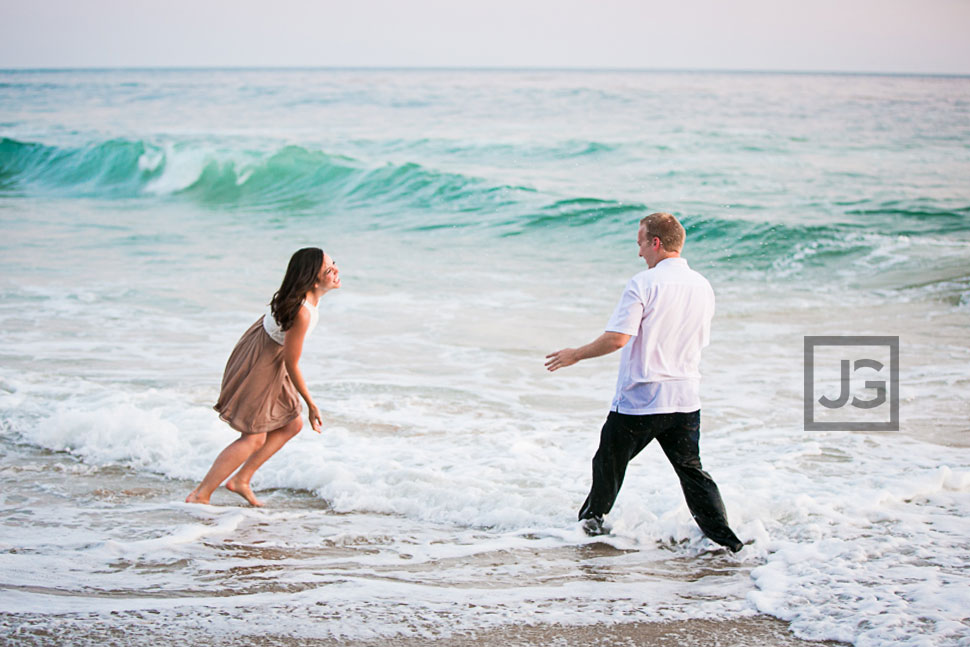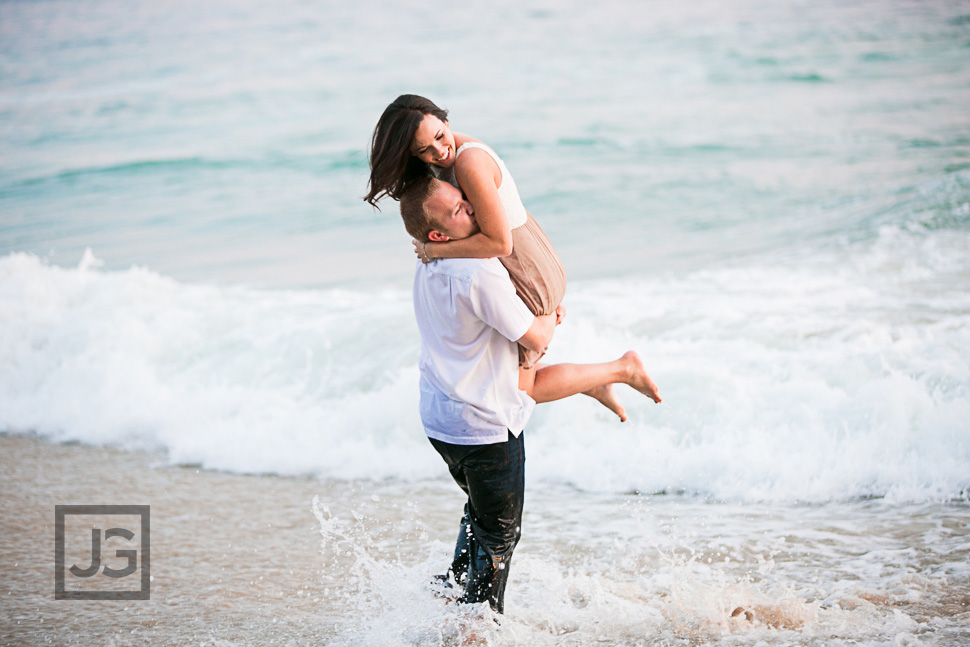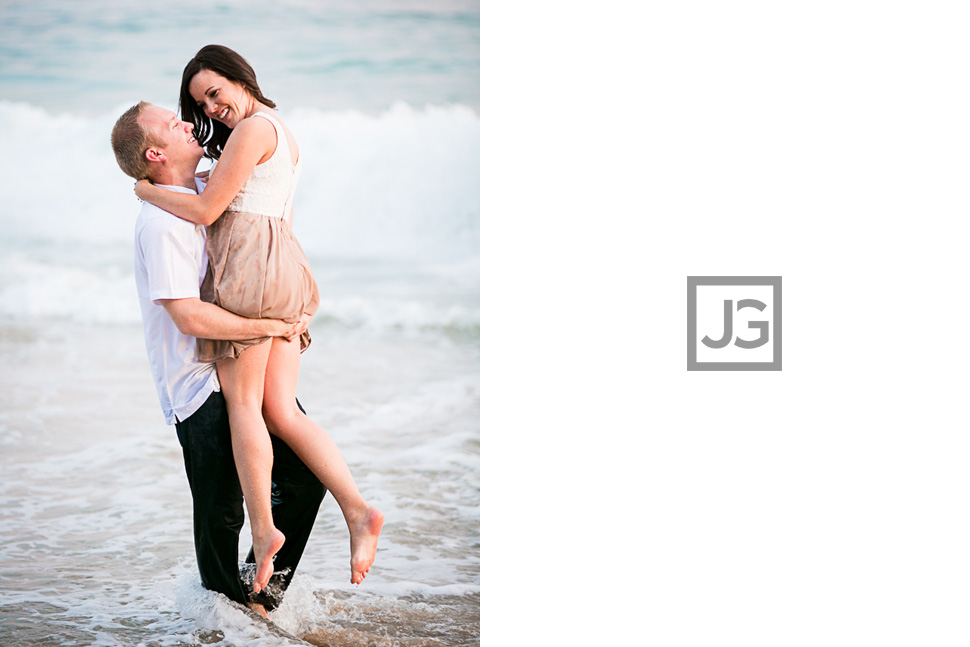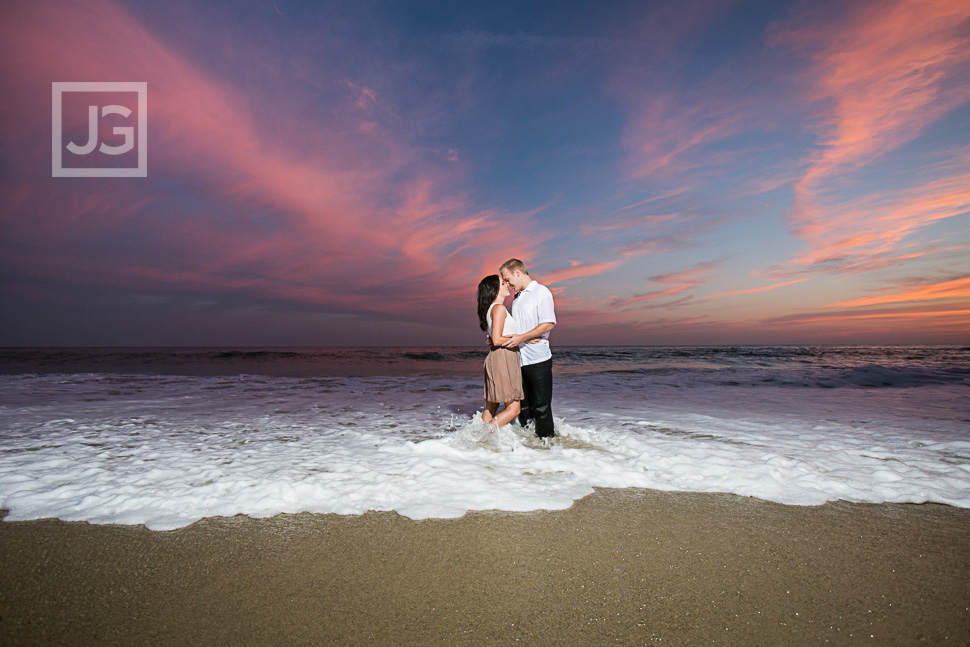 Unreal!! Wouldn't you say? =)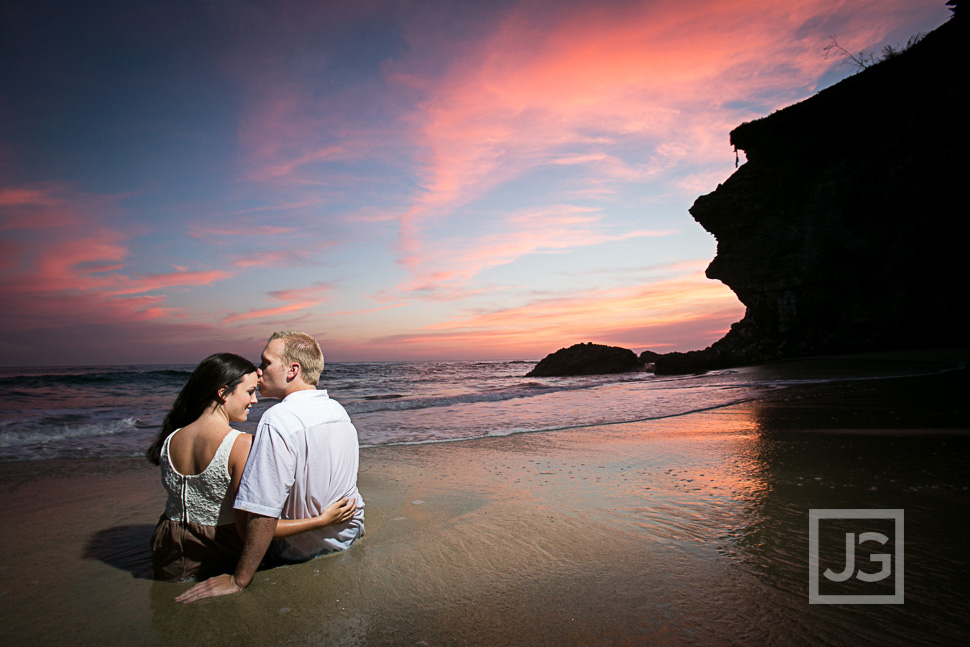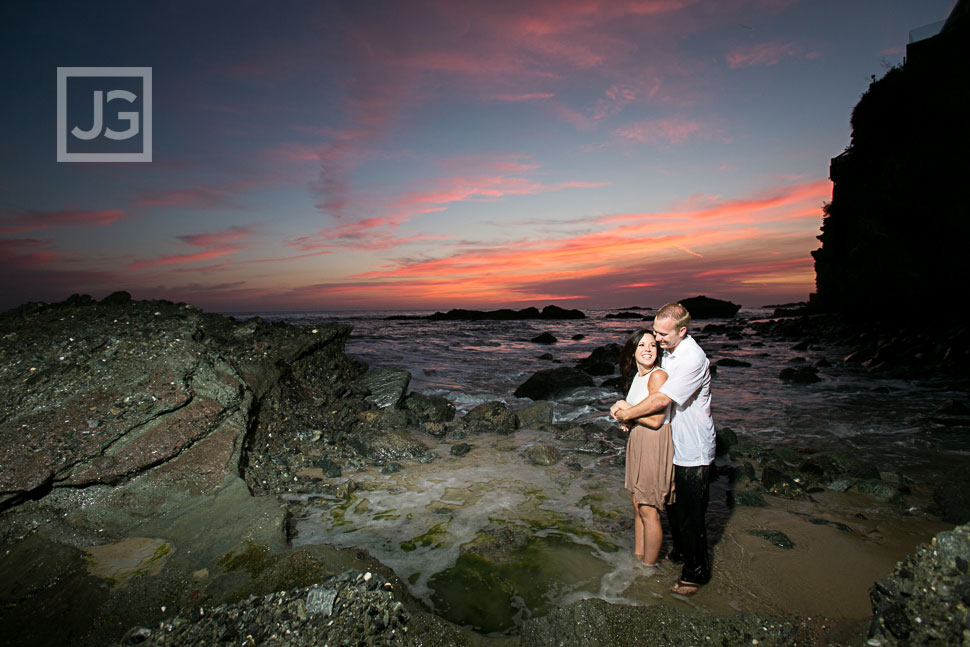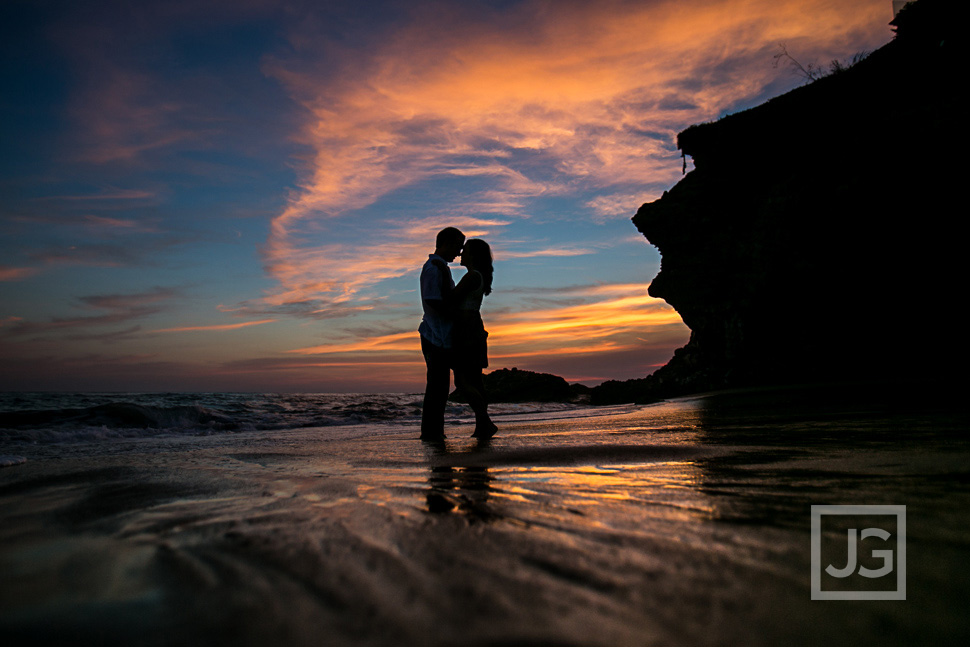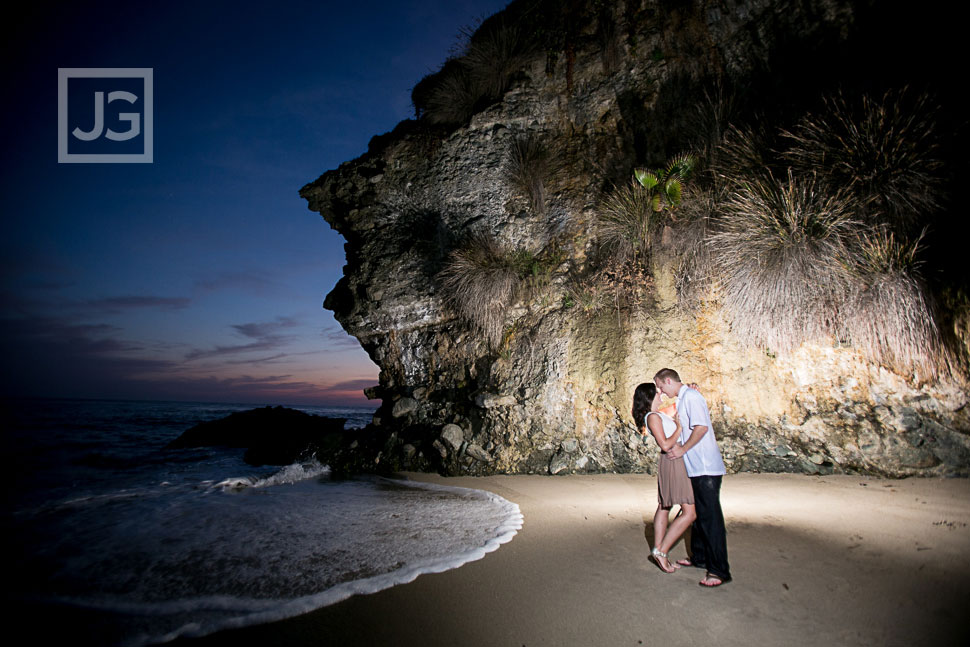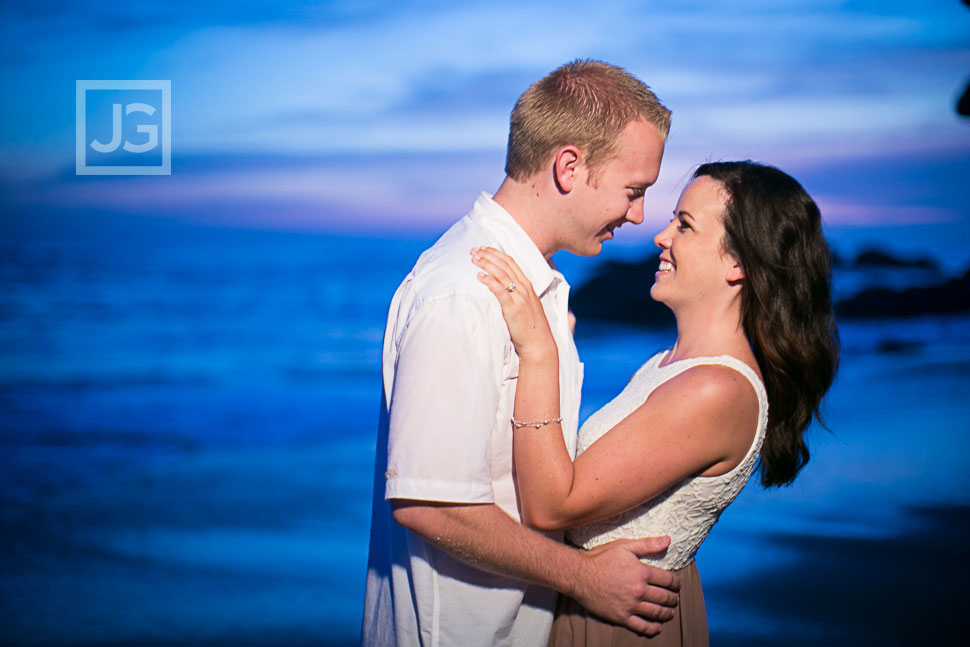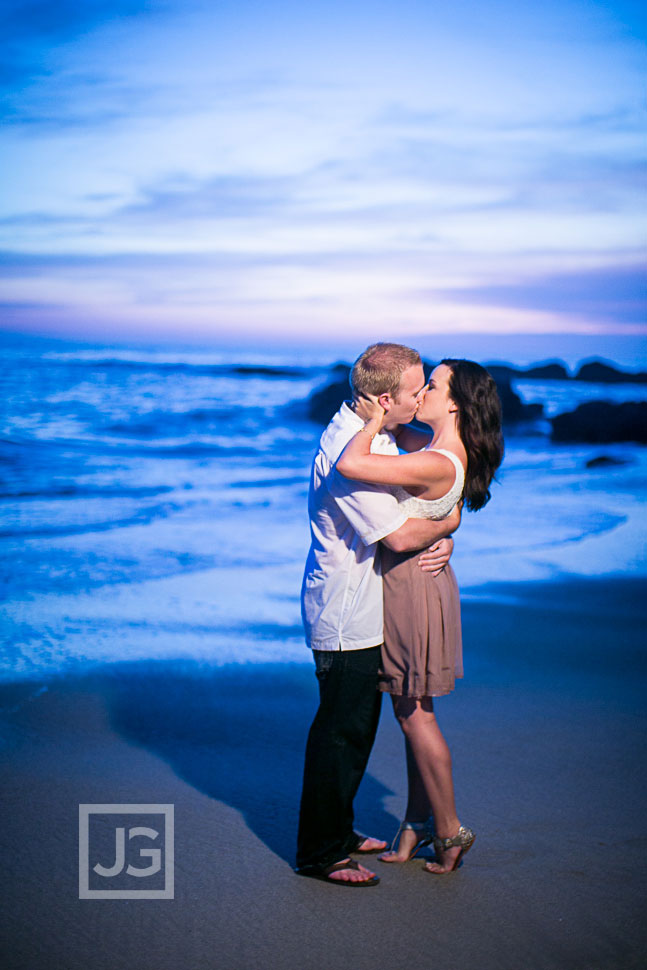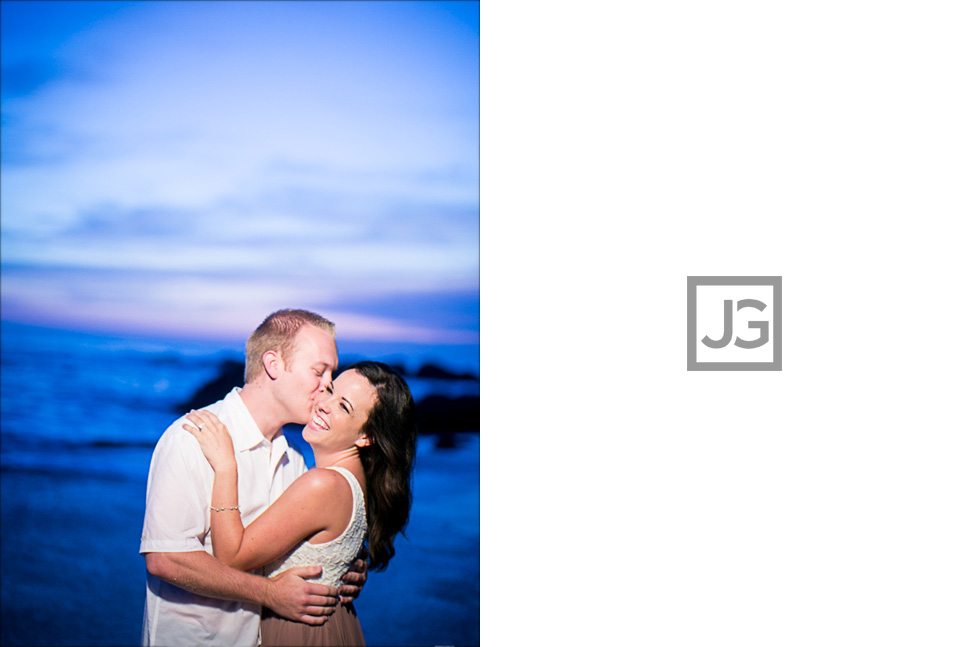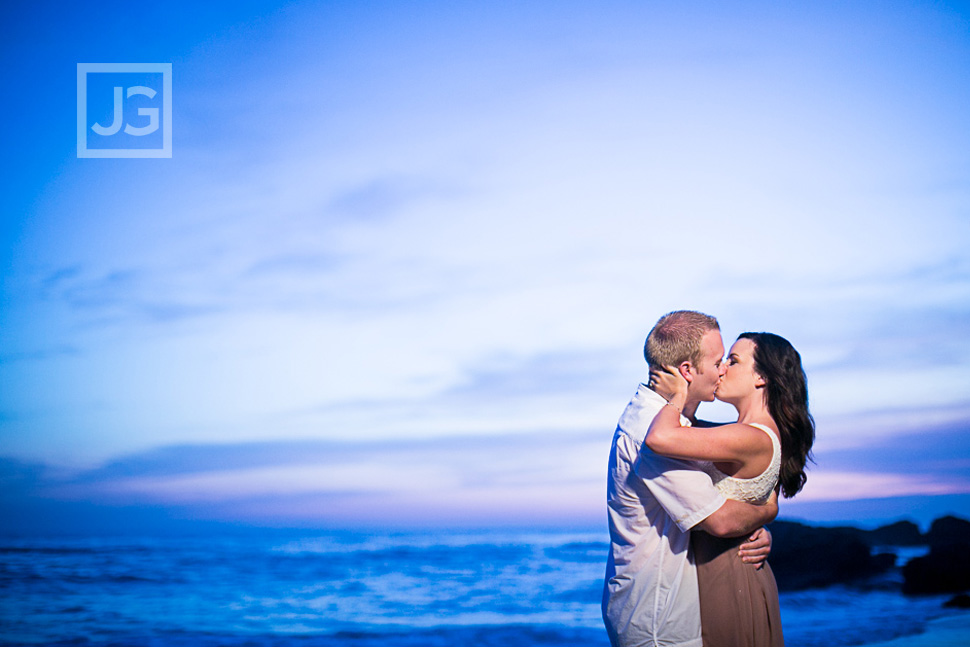 This article shows us doing Laguna Beach engagement photography (Thousand Steps Beach). We started at an open field in Irvine, where the wheat-like field of grass made a great landscape for these two lovebirds. Then we headed to the Laguna Beach park where Kirk proposed to Brittany, and even to the exact bench that they were sitting on. After that we headed to the amazing Thousand Steps beach, which as the name implies is quite a hike down and even more of a hike going up!