It was a lovely day to stroll Griffith Park, hand-in-hand (and of course with their their babies by their side).  He tenderly kisses her cheeks as she giggles and softly whispers, "I love you."  This is a quote in the middle of taking these Los Angeles engagement photos!
Arezo and Kevin met in college… back in 2008 when they both were studying for their engineering degree. From being in class together, to study-dates, and then finding more excuses to be with each other… Arezo and Kevin soon found their friendship grew into something much more!!
Most of you know that Gavin and I use a lot of remote lighting, but there is definitely a time and place for natural light as well.  =)  We started Arezo and Kevin's engagement session at Griffith Park and ended the engagement session in Downtown Los Angeles for some night photos.  It was so much fun hanging out with them both and seeing  their sweet interaction with each other.  Kevin loooves to kiss and showers Arezo with affection.  And as for Arezo… she naturally cradles perfectly into his arms.  Her smiles gives it away that she is indeed madly in love with Kevin.
Griffith Park Engagement Photos
We started at Griffith Park, which is really close to downtown Los Angeles. It offers a really nice natural and green background for engagement photos in the middle of an urban area.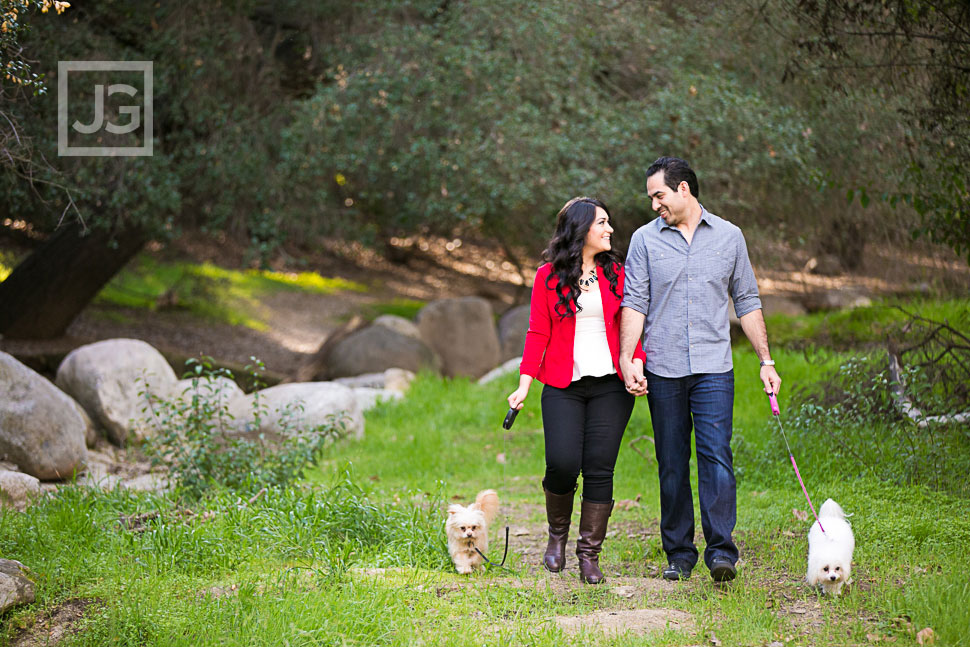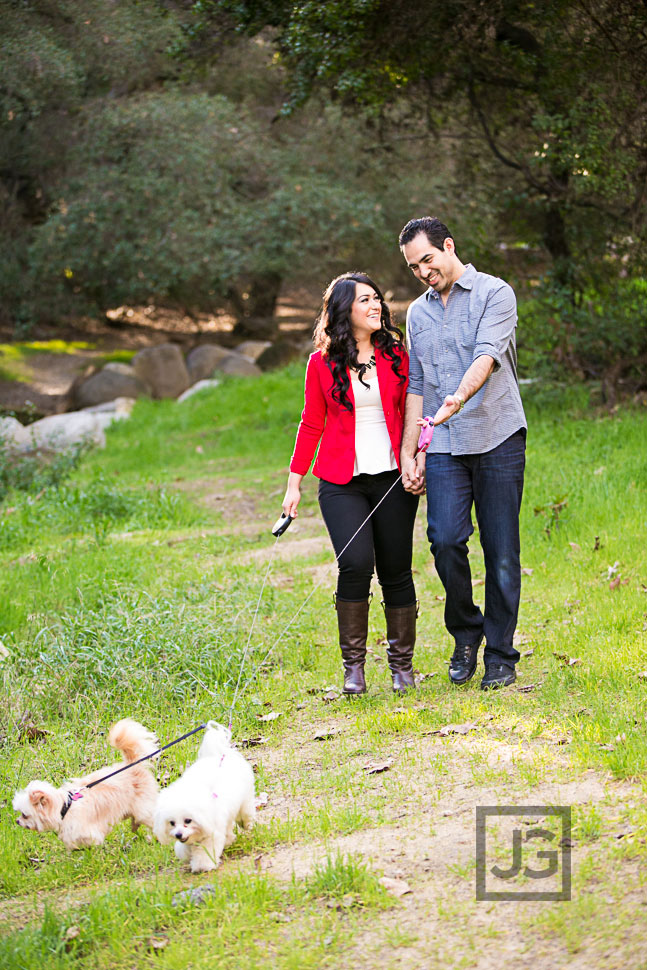 Hahaha. I love how Kevin is holding his dog. Already practicing for the real baby. **wink wink**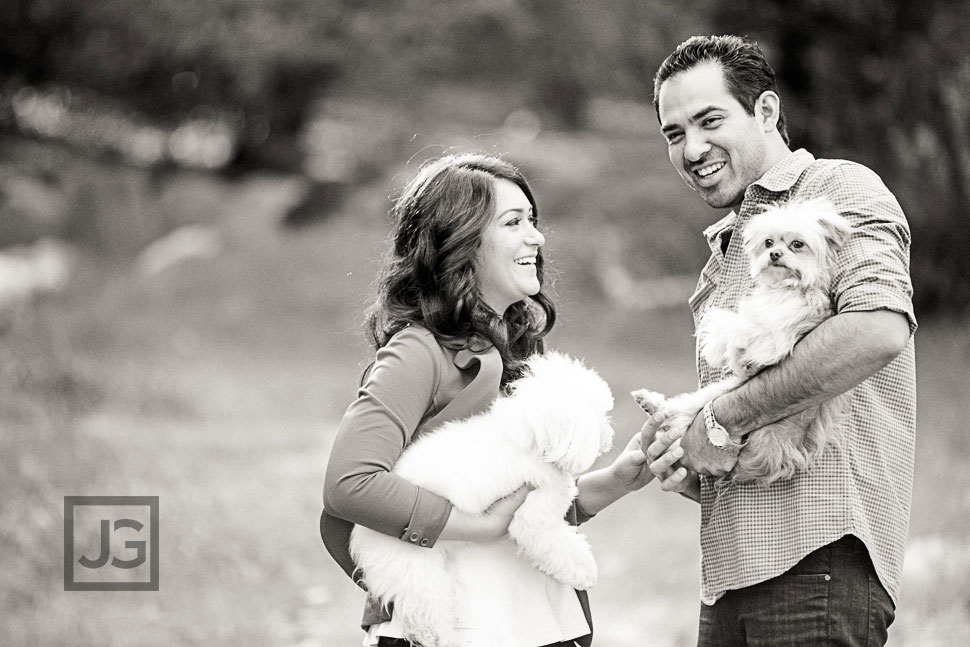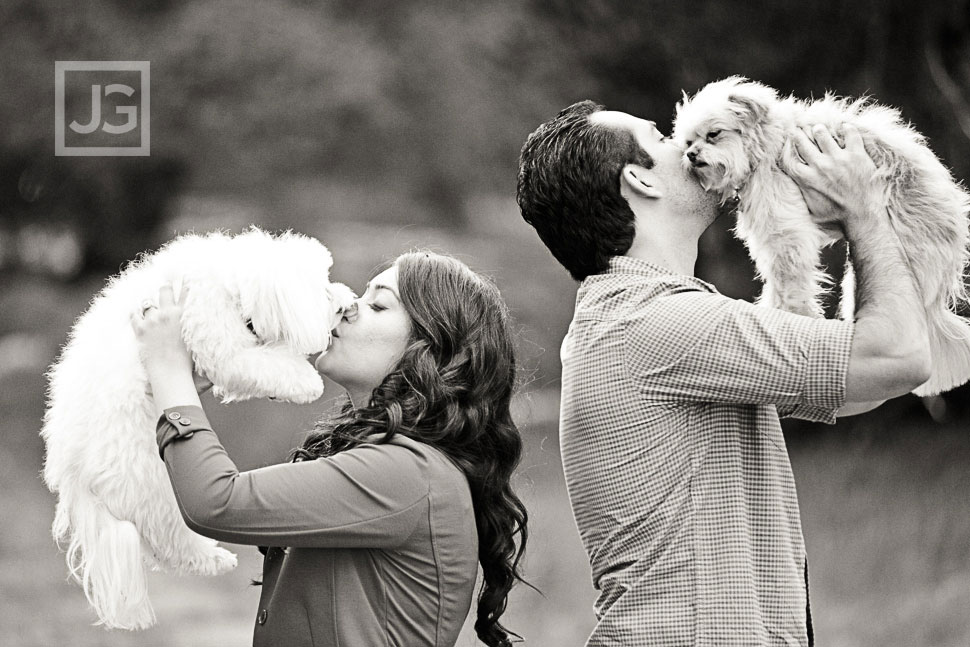 This is just too cute!!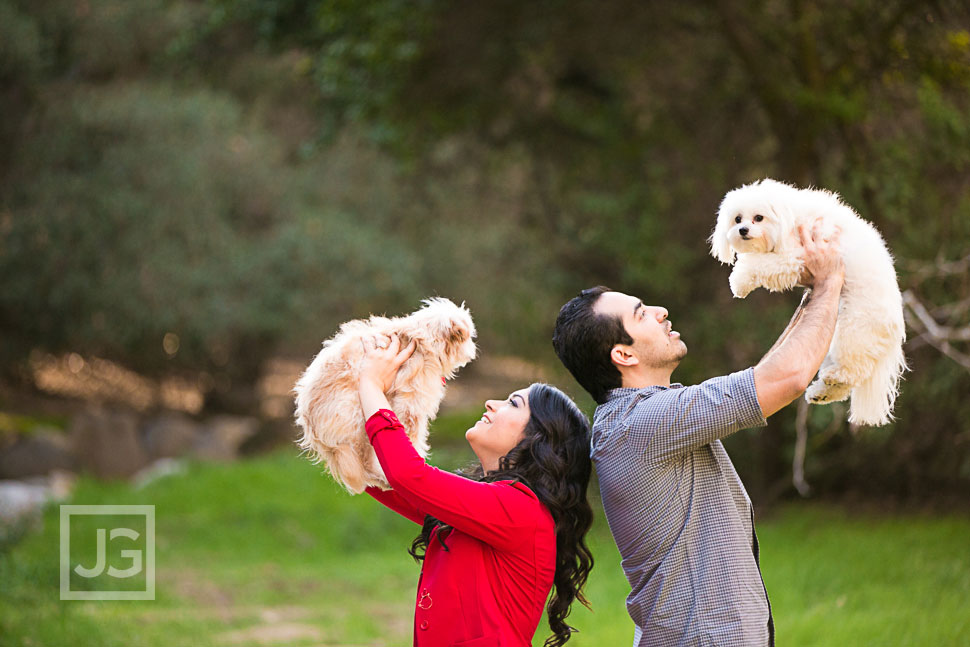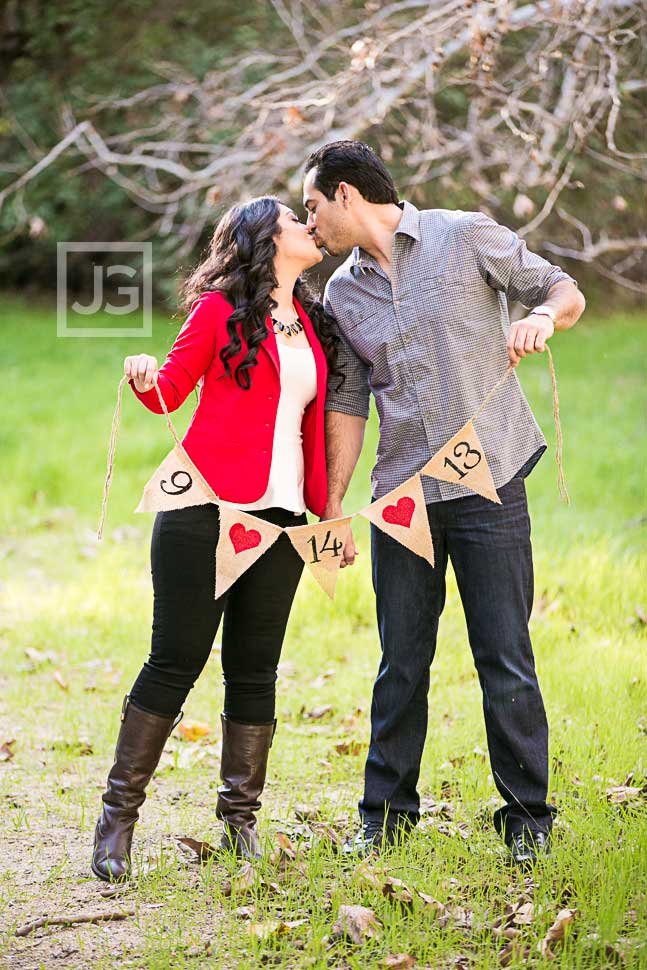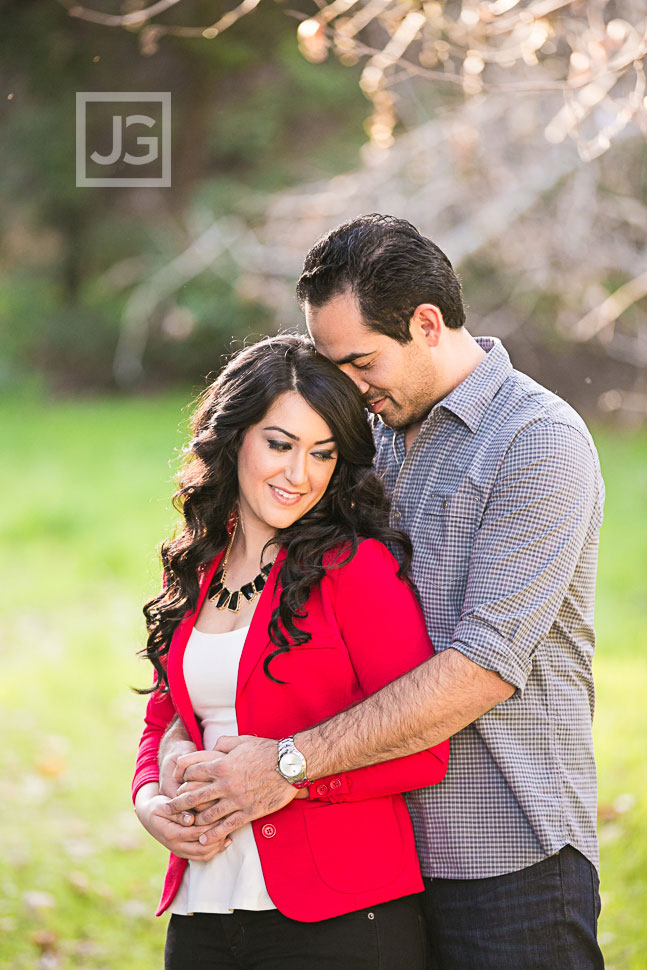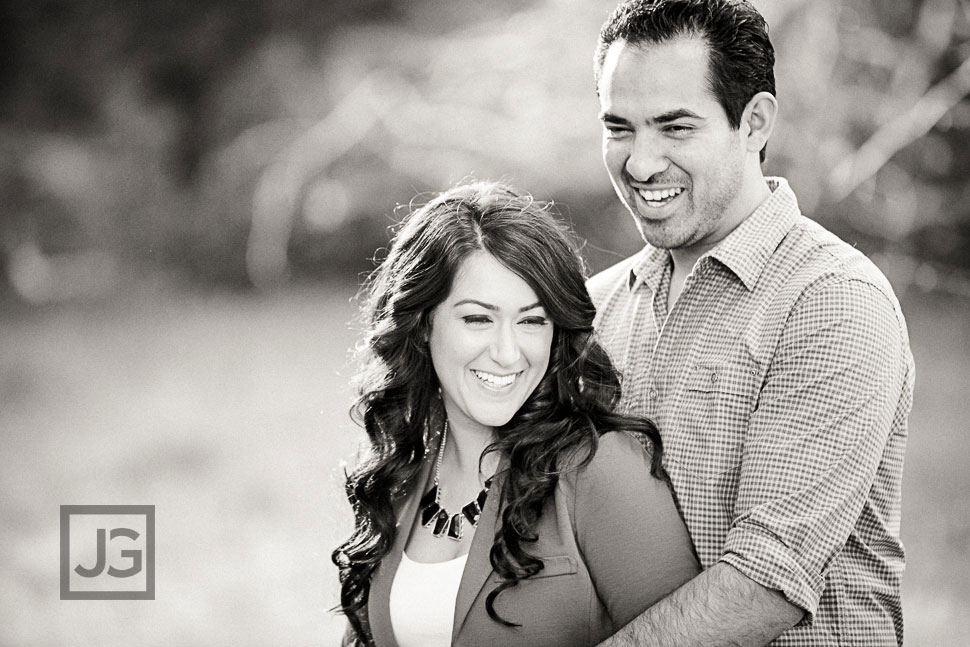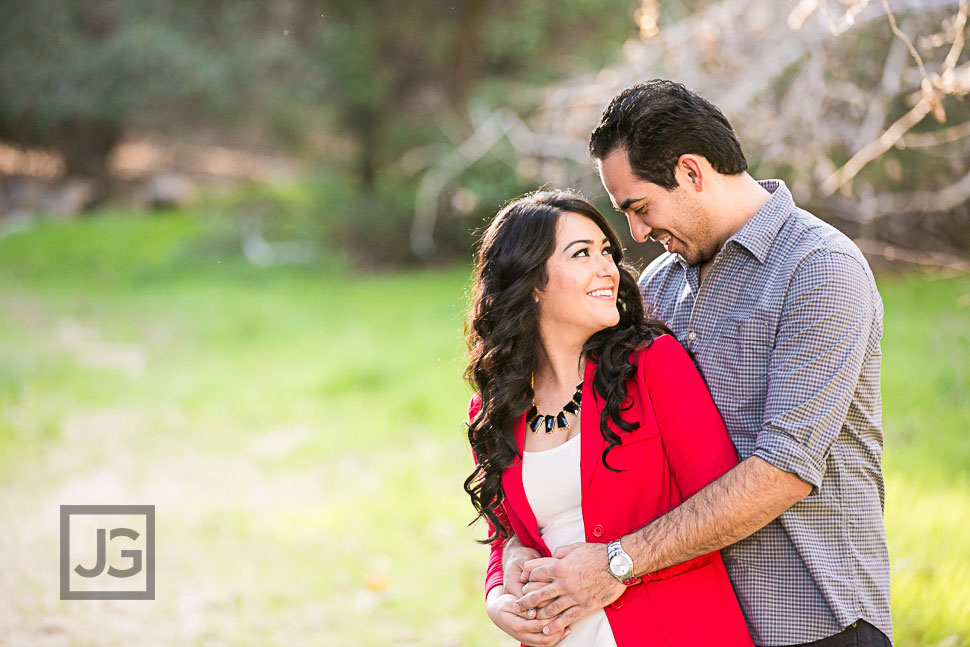 I absolutely love the golden glow in these pictures.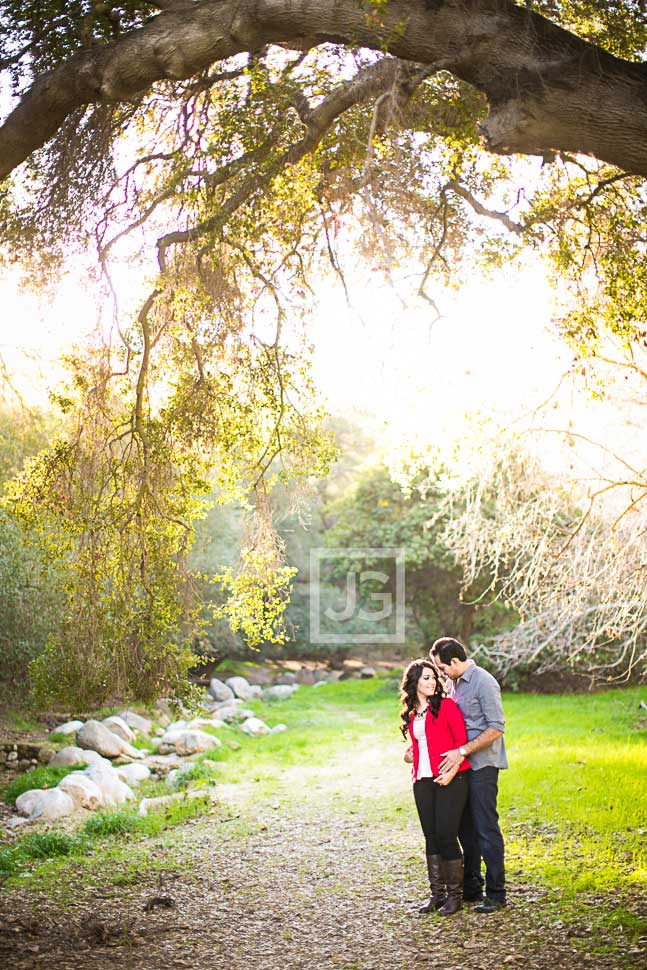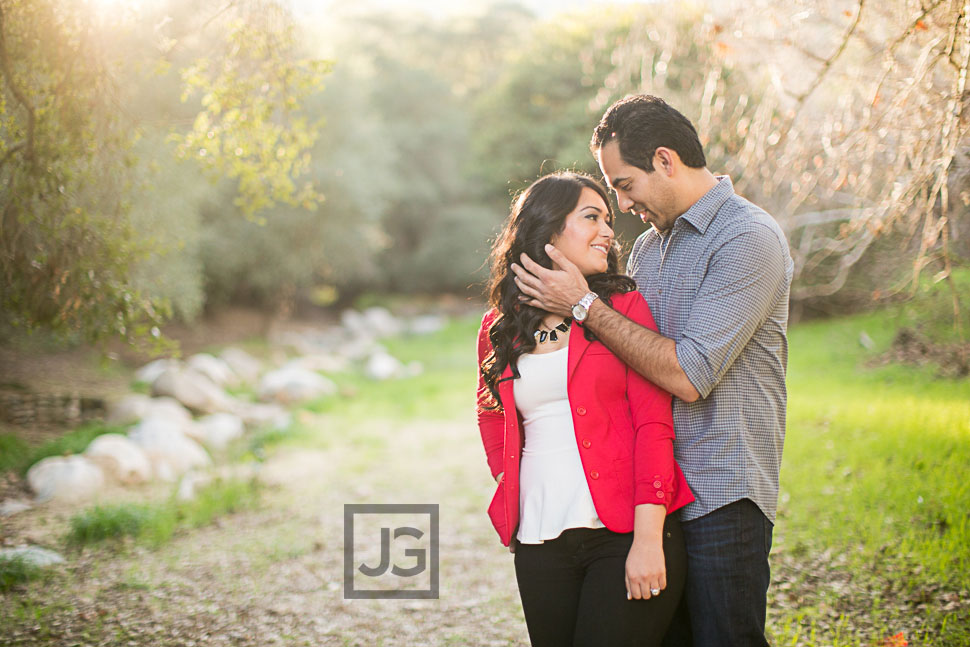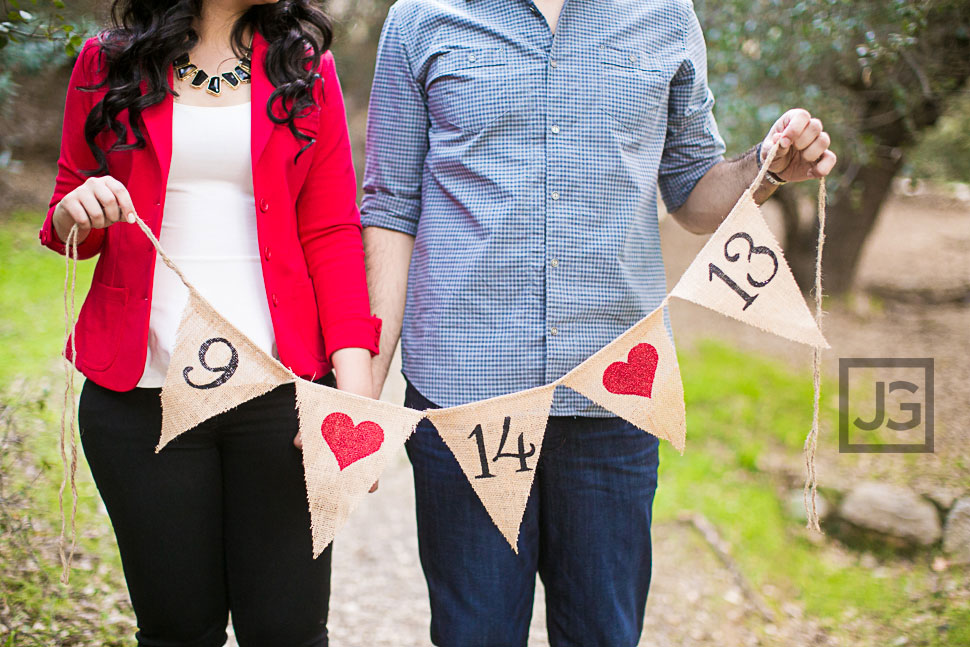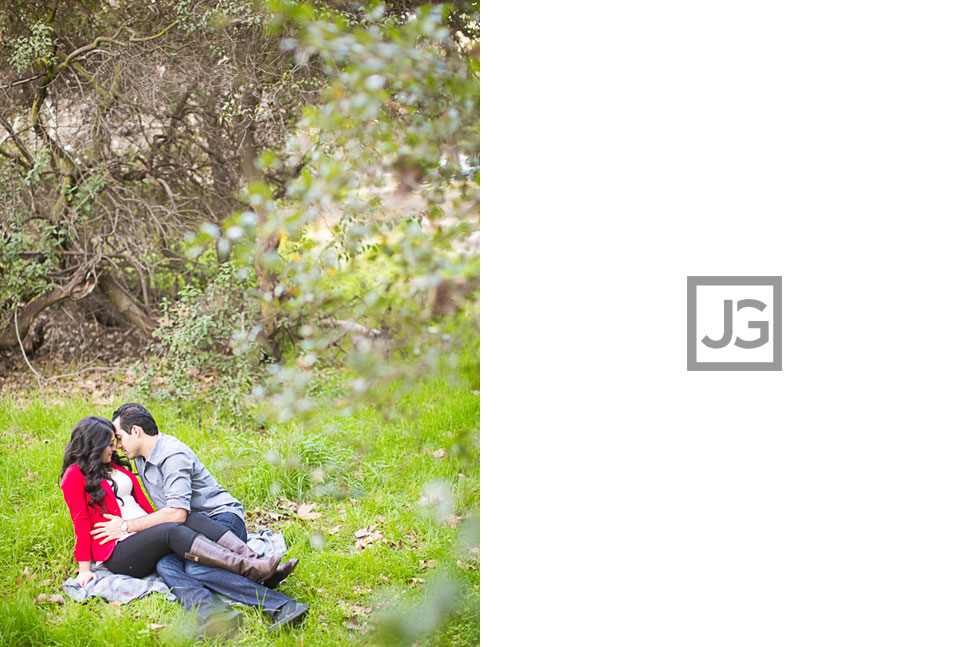 Los Angeles Engagement Photos
Walt Disney Concert Hall
A change of outfit and now we're at the Walt Disney Concert Hall for the engagement session. I love doing Downtown Los Angeles engagement photography (especially at the Walt Disney Concert Hall). With unique curvatures and surface reflections, the Walt Disney Concert Hall offers tons of photo opportunities.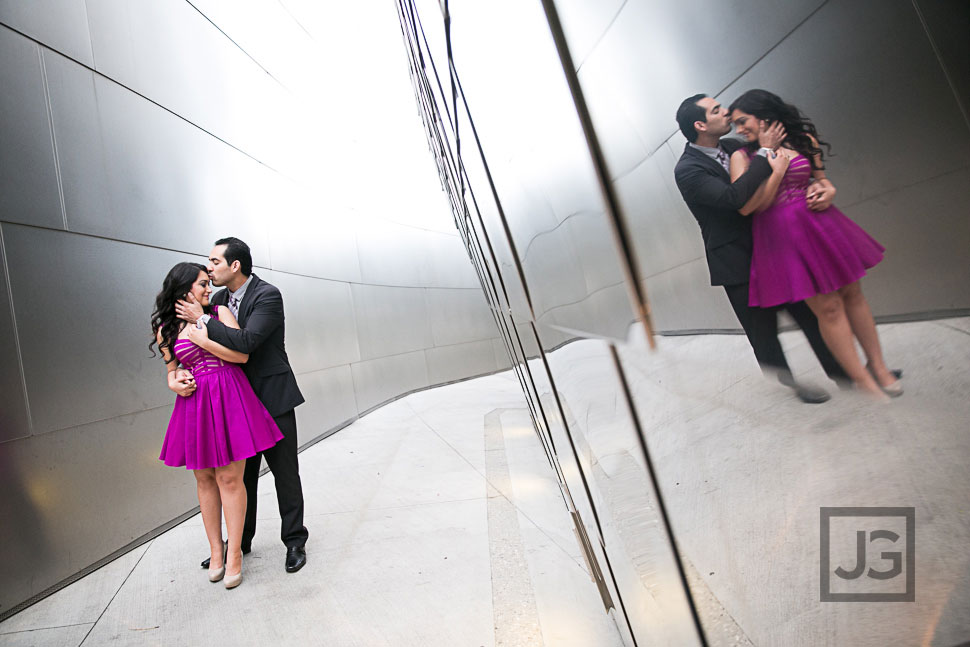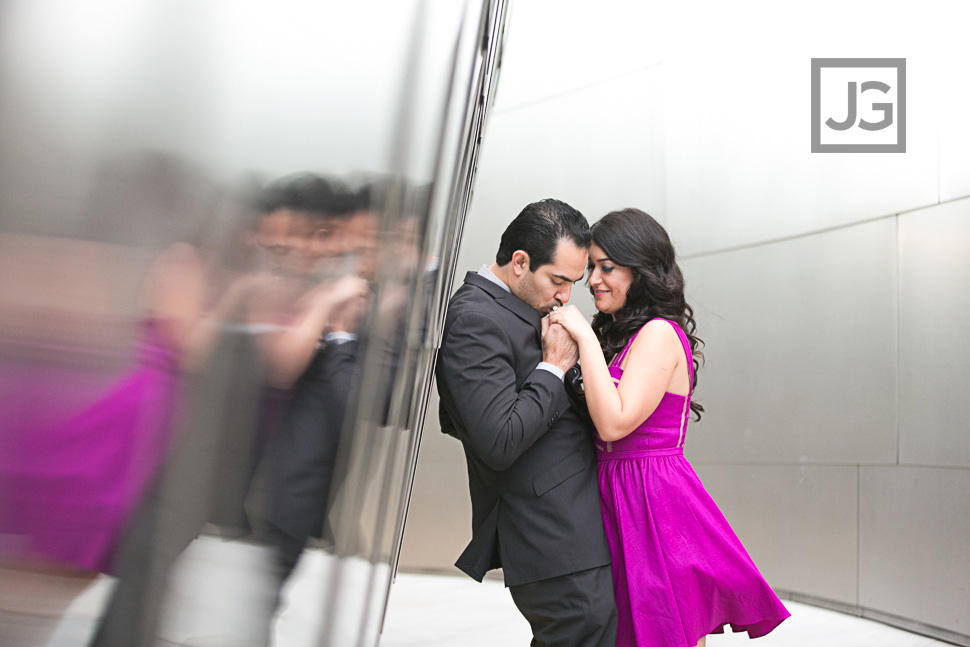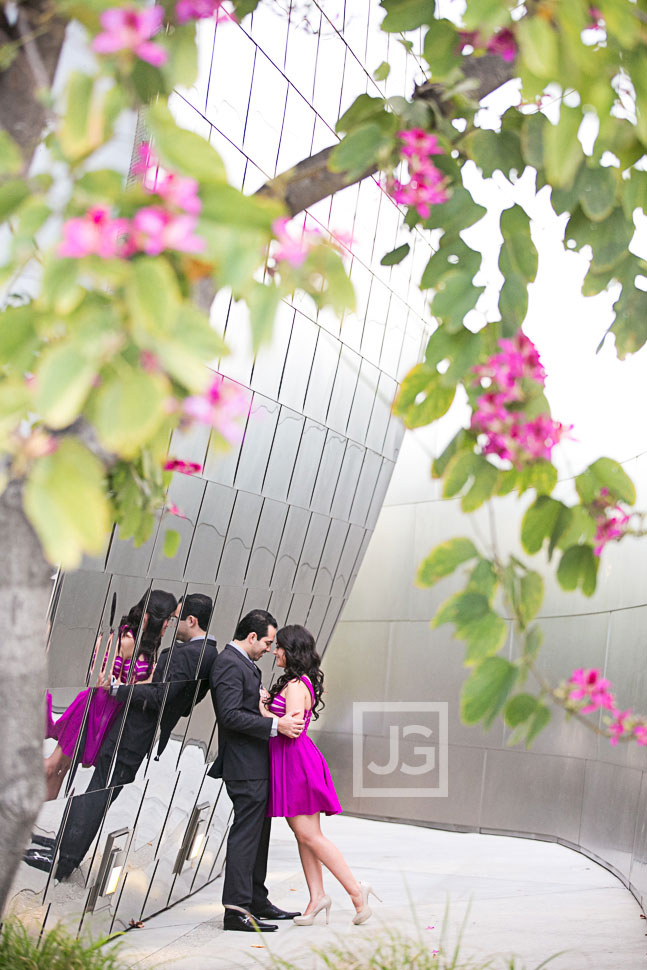 Grand Park and More!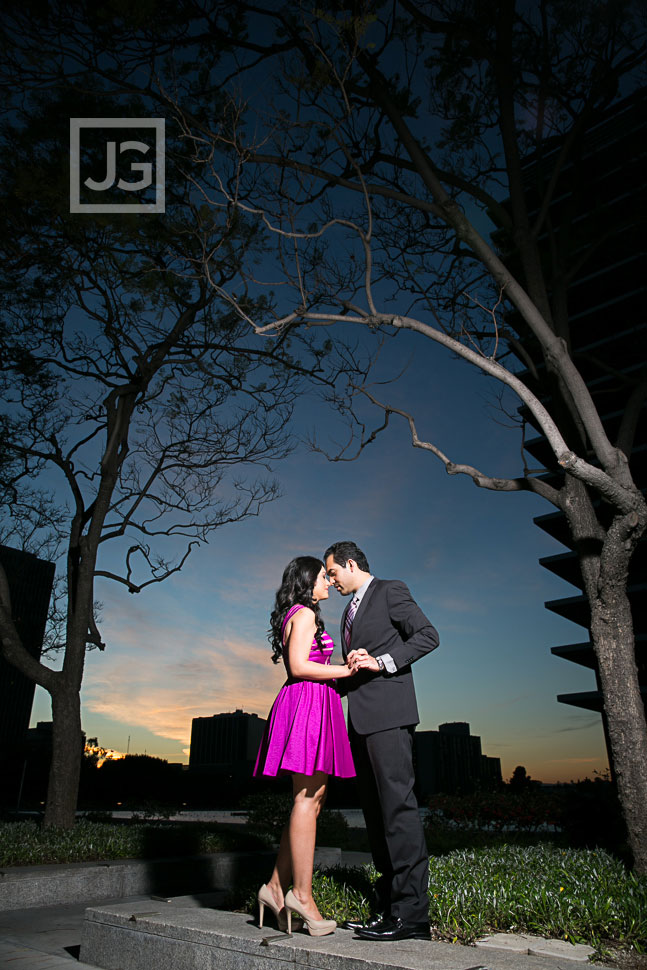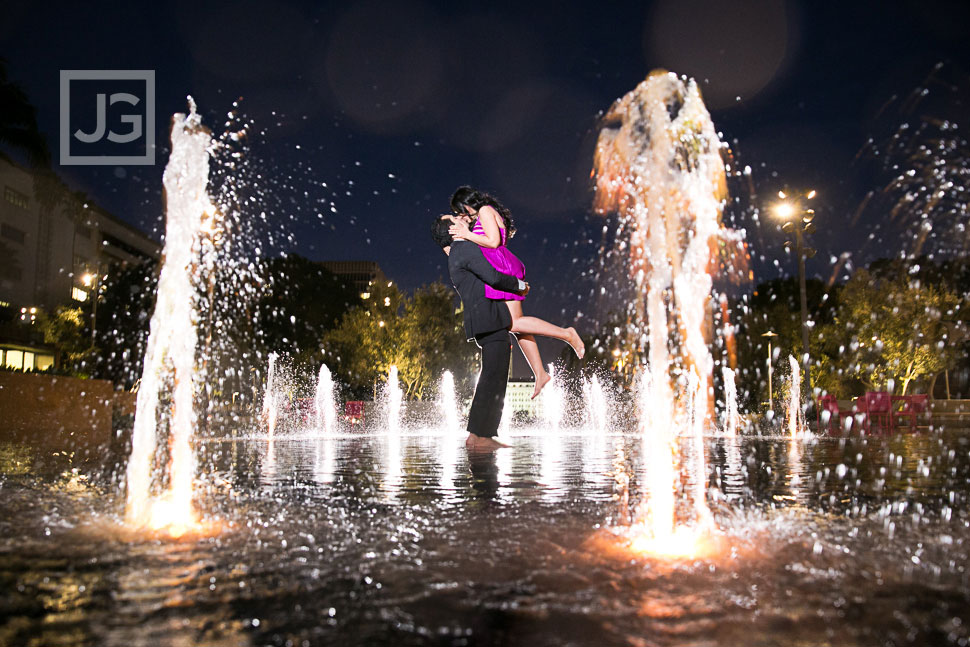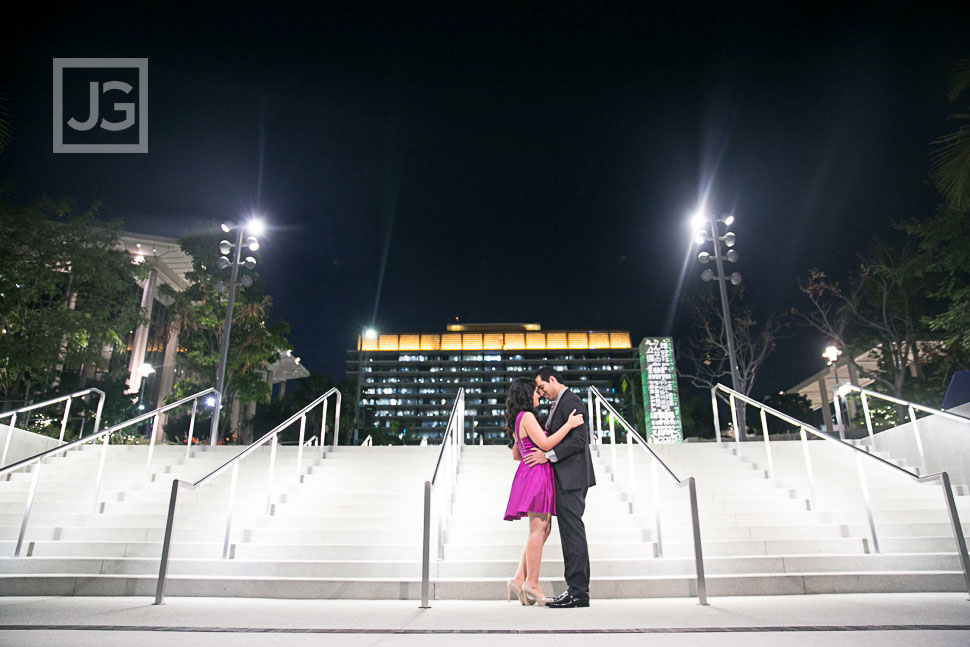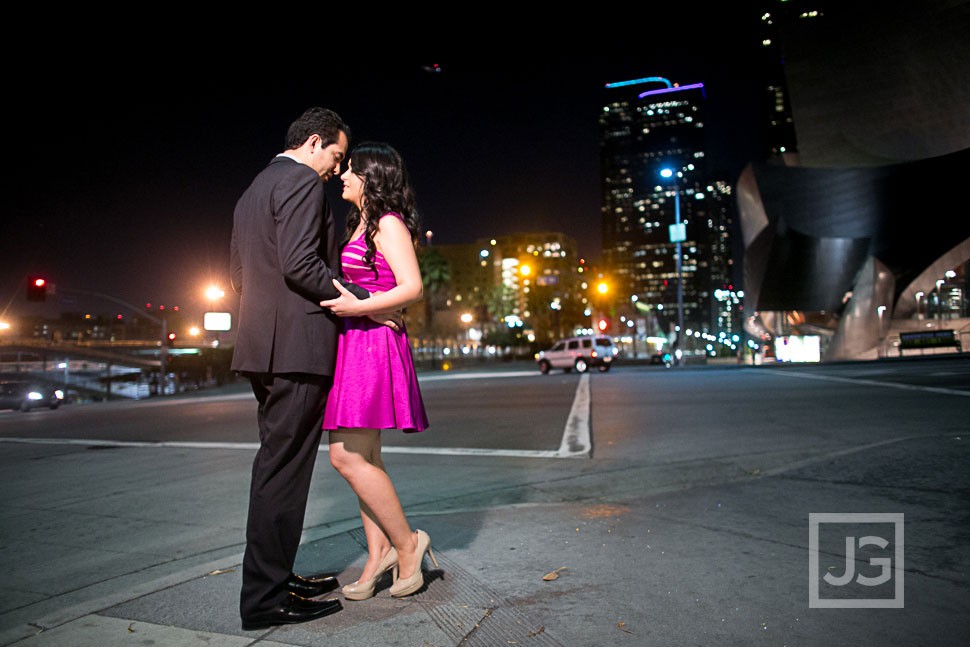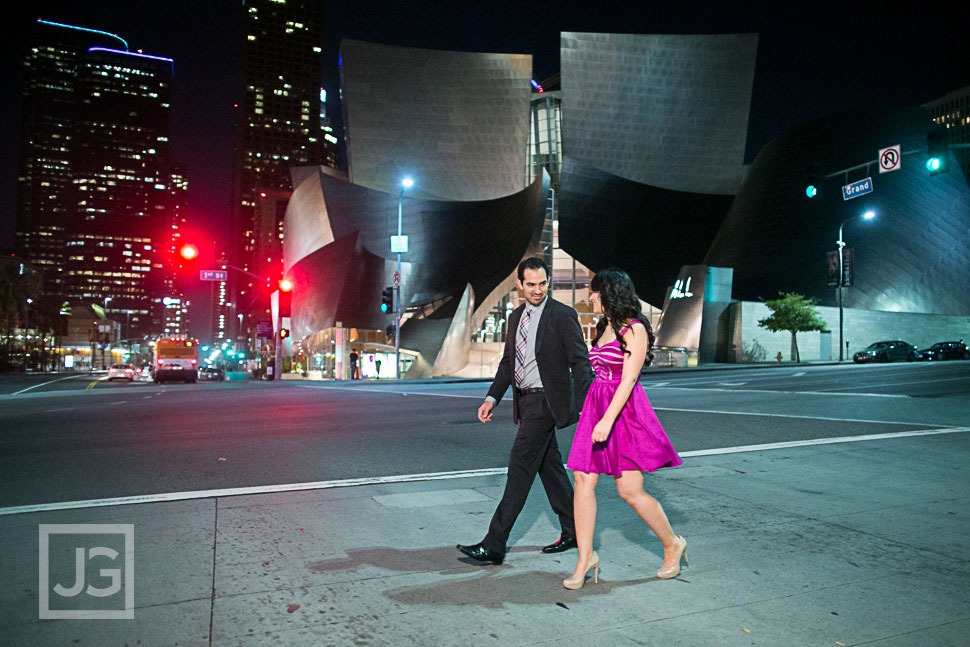 This article shows us capturing Los Angeles engagement photos. Griffith Park was our starting point, which gave us a green, natural backdrop with trees and rocks. Then we finished in downtown Los Angeles, which included the Walt Disney Concert Hall, Grand Park, and more.