In the previous blog entry, I introduced you all to Jeni & Jay and their awesome wedding at the Milwaukee Public Museum.  The day after their wedding, Gavin and I had the pleasure of hanging out with the two of them again as we photographed their engagement session in Milwaukee, Wisconsin.  Well… technically it's not really an "engagement session" because they got married the day before, but you know what I mean.  Milwaukee, WI offers plenty of great locations for an engagement photography session.  It houses some of the state's most gorgeous architecture.  We all had so much that it didn't even feel like work for us.  Gavin and I were very lucky to have Jeni and Jay be so generous show us around… it's like we had our very own personal tour guide.  =)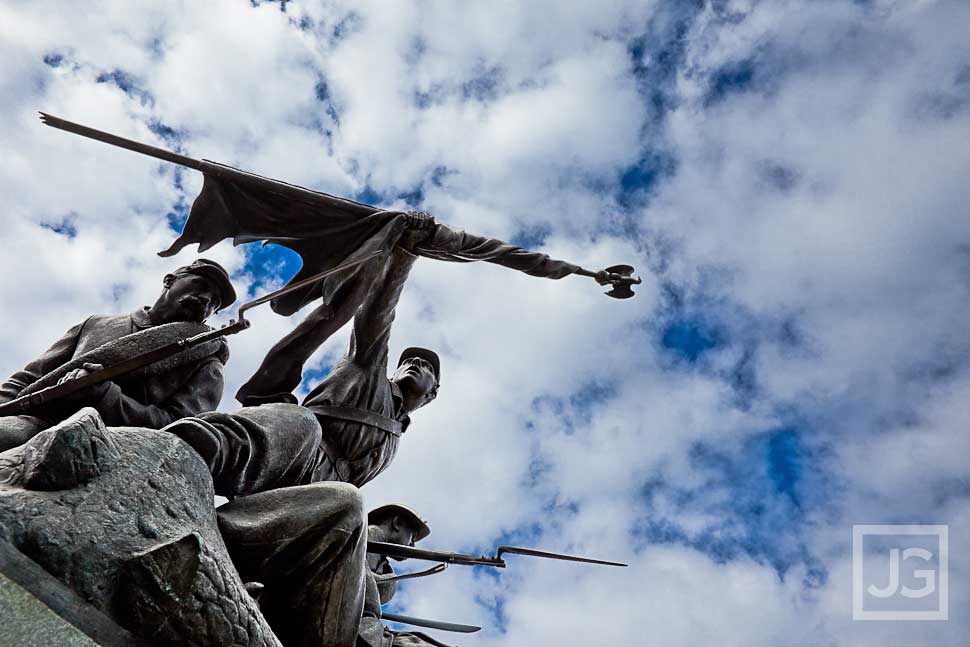 Believe it of not but this is the Milwaukee Public Library.  The building is one block long and is designed in a combination of French and Italian Renaissance styles known as Neo-Renaissance.  (Thank you Wikipedia).  =)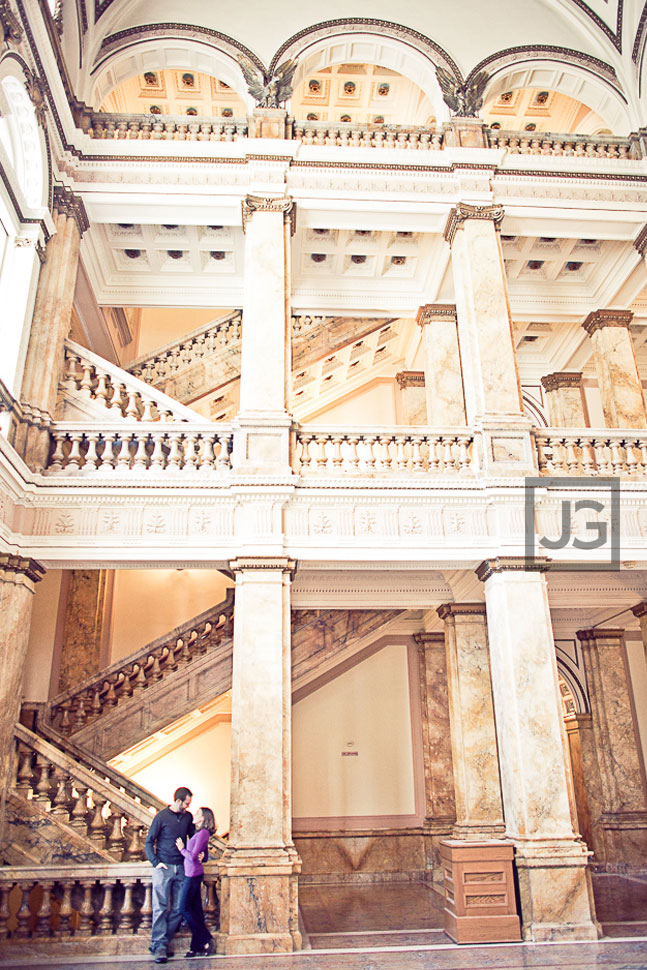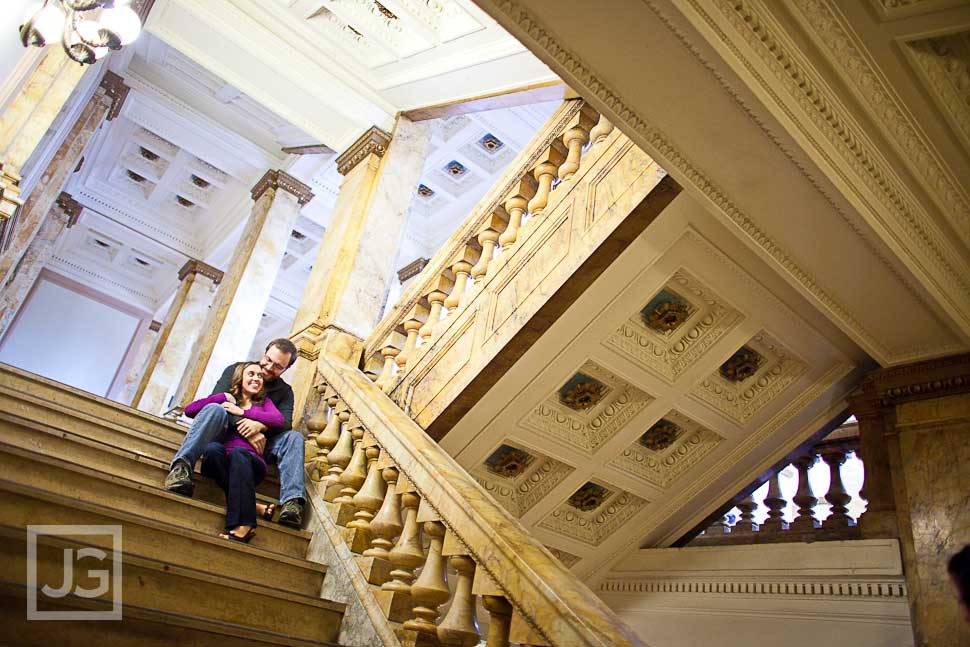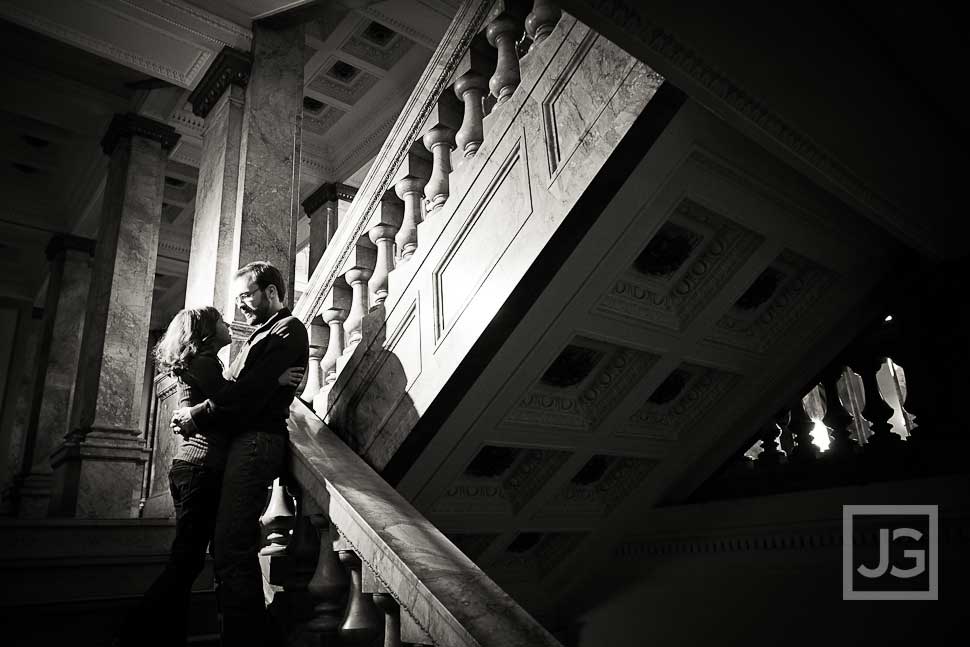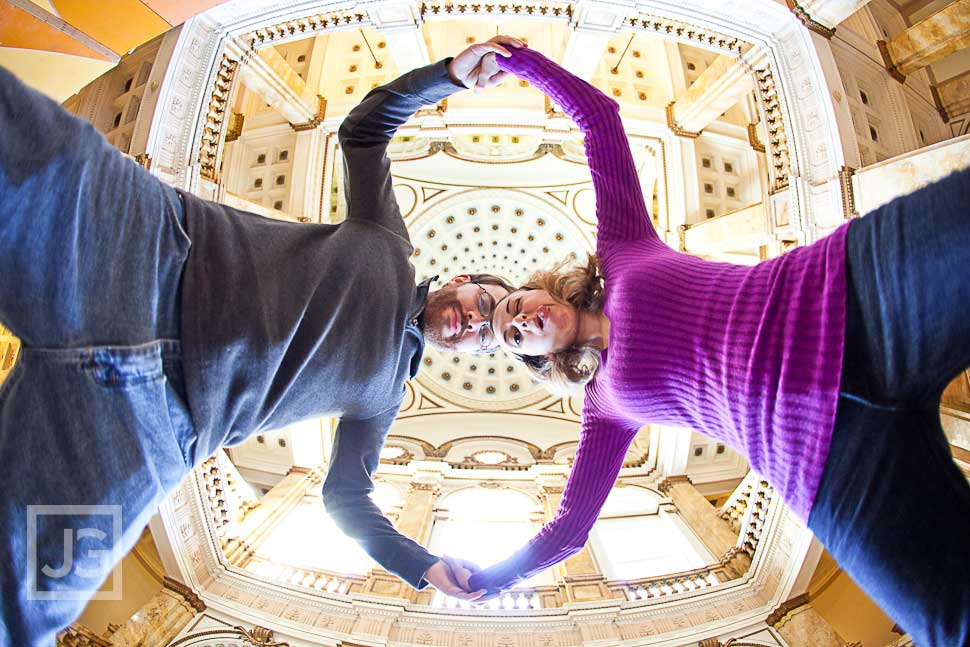 Like I previously mentioned, Jeni and Jay have amazing chemistry.  It's the crazy kinda love that everyone admires when looking at them!!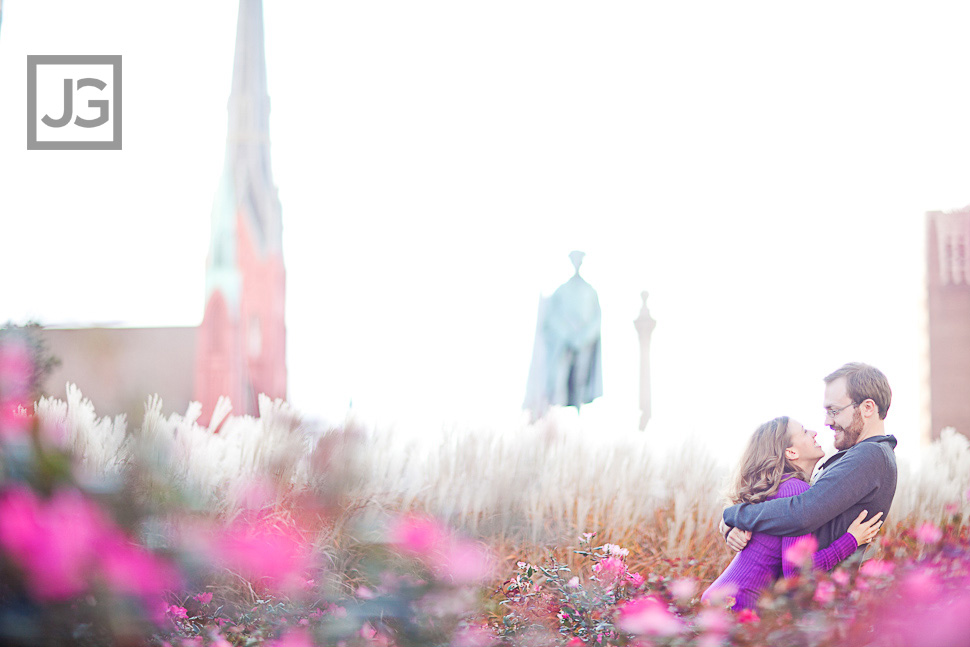 After the Library, we headed over to the Milwaukee Art Museum.  When we got there, there were huge crowds of people running, screaming, crying, etc.  What is going on I thought.  Well… it turns out that American Idol was doing their 2010 audition there that day!!  WOW…  JLo, Steven Tyler and Randy Jackson are in the building.  Unfortunately, because there were so many people, the actual Art Museum was off limits at the time.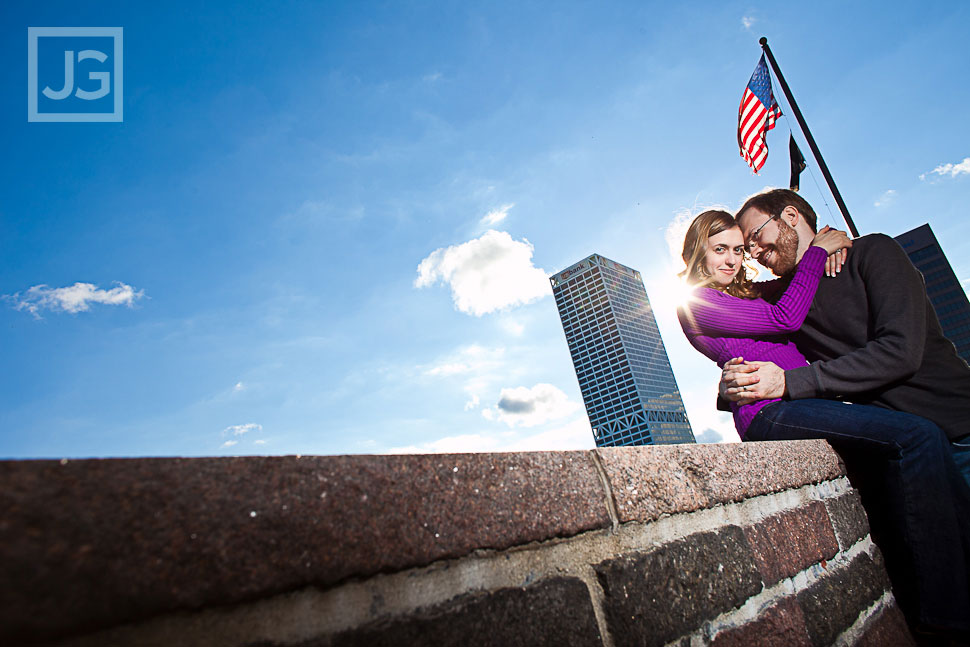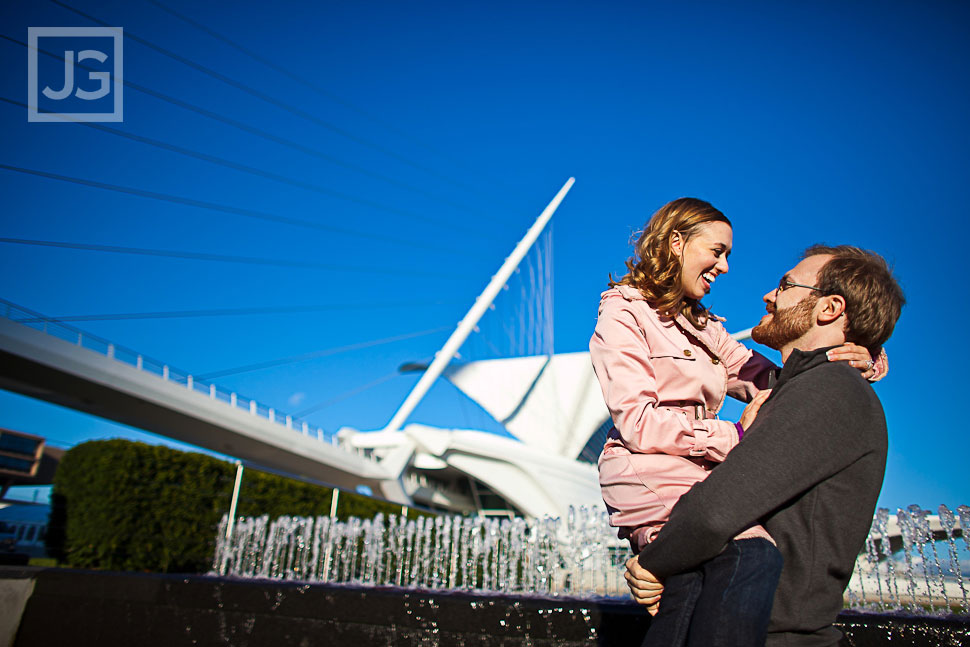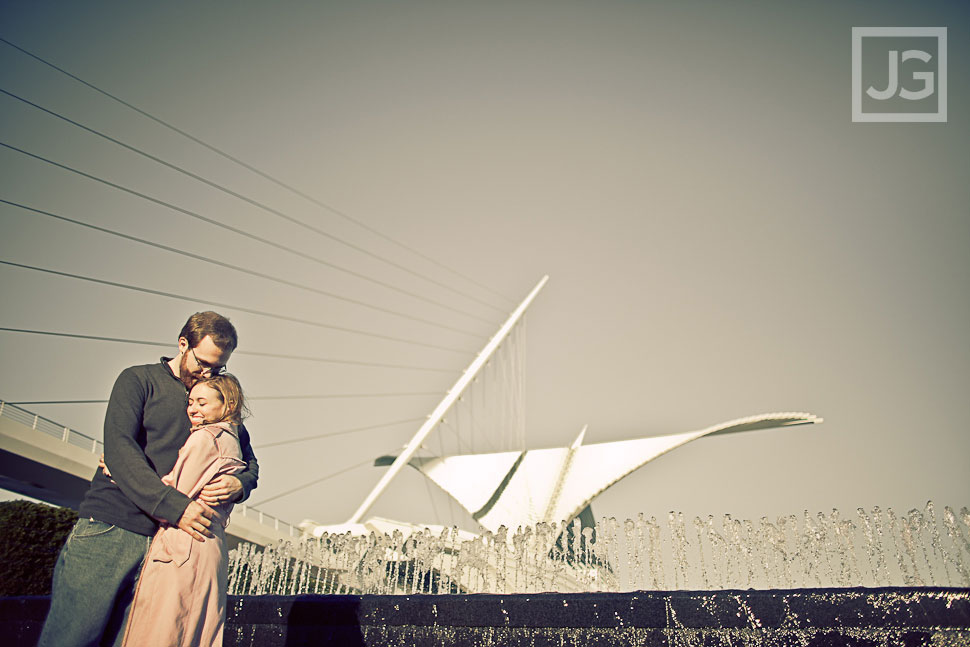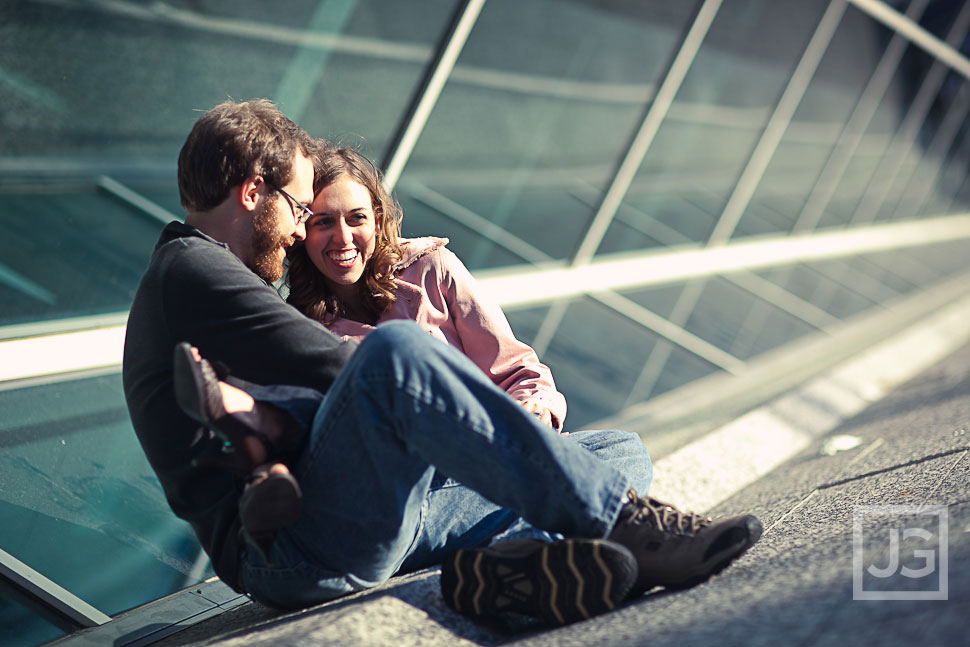 Grant Park (aka 7 Bridges Trail) was the last stop in our engagement session.  This beautiful park is located along the shores of Lake Michigan.  It's an attraction in Milwaukee because it's supposedly haunted.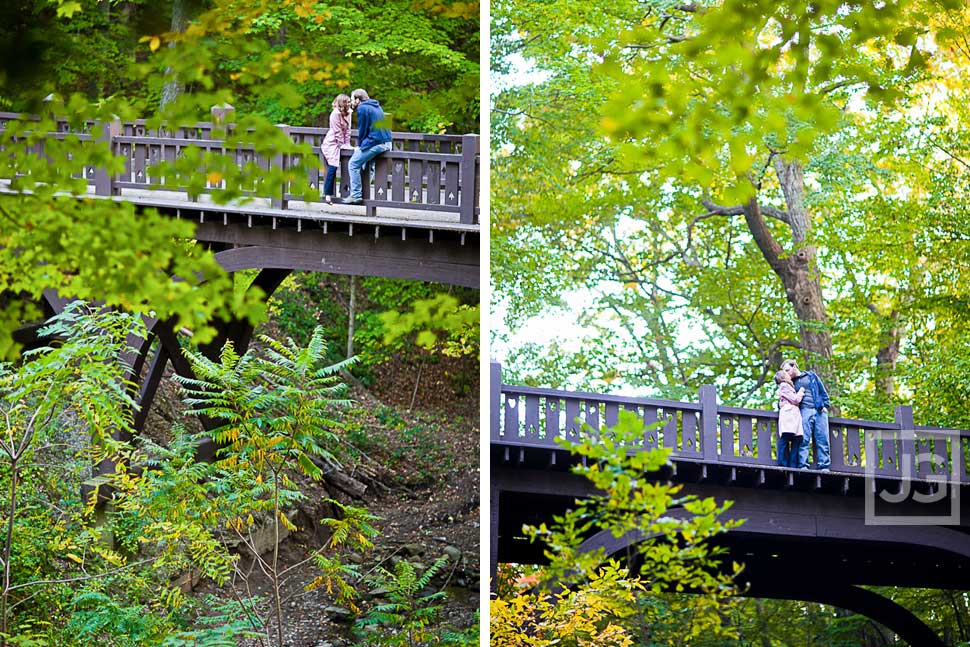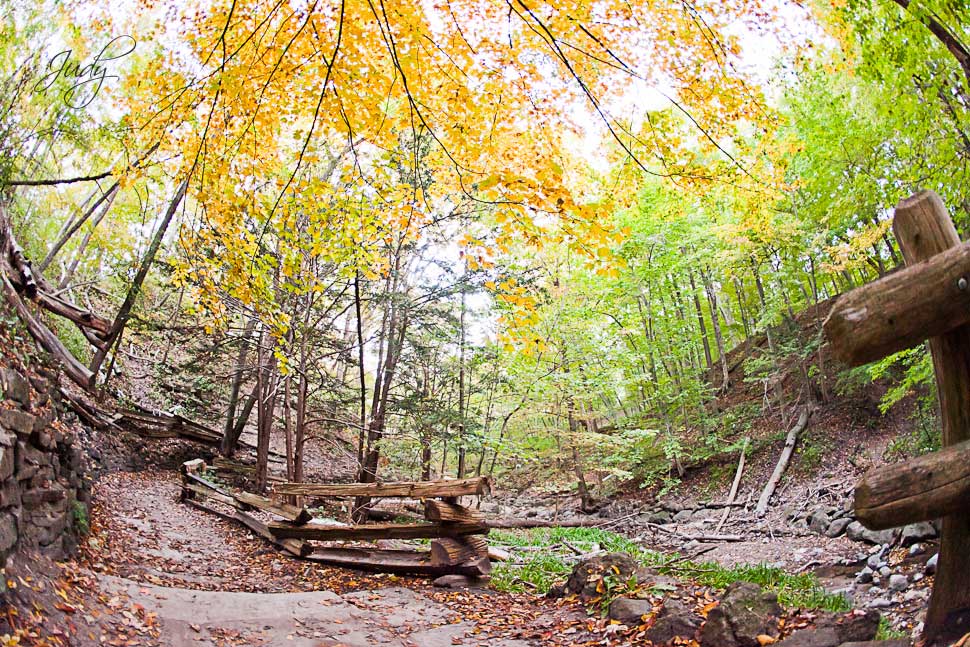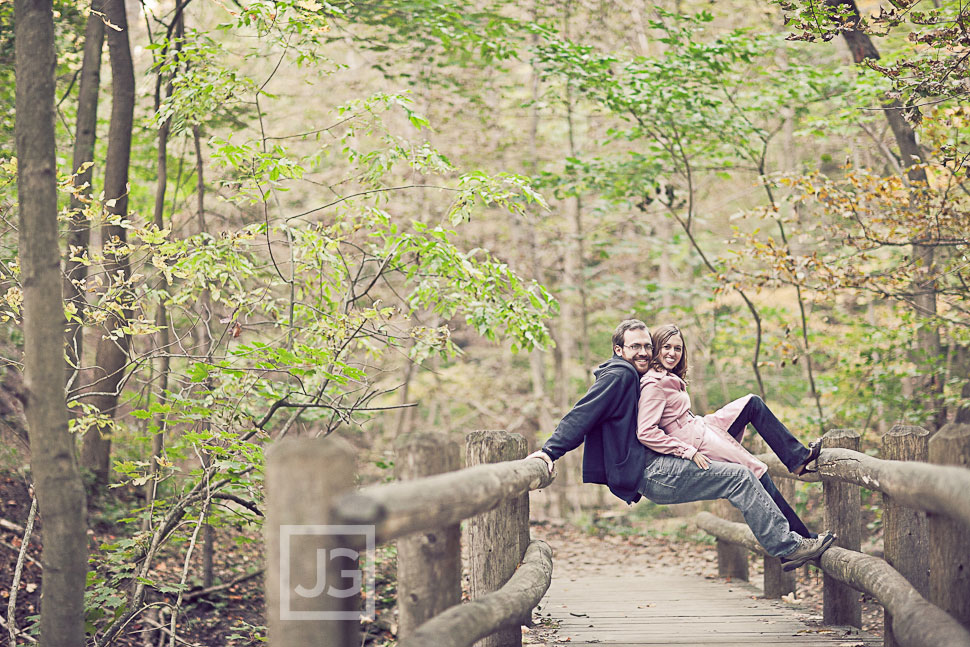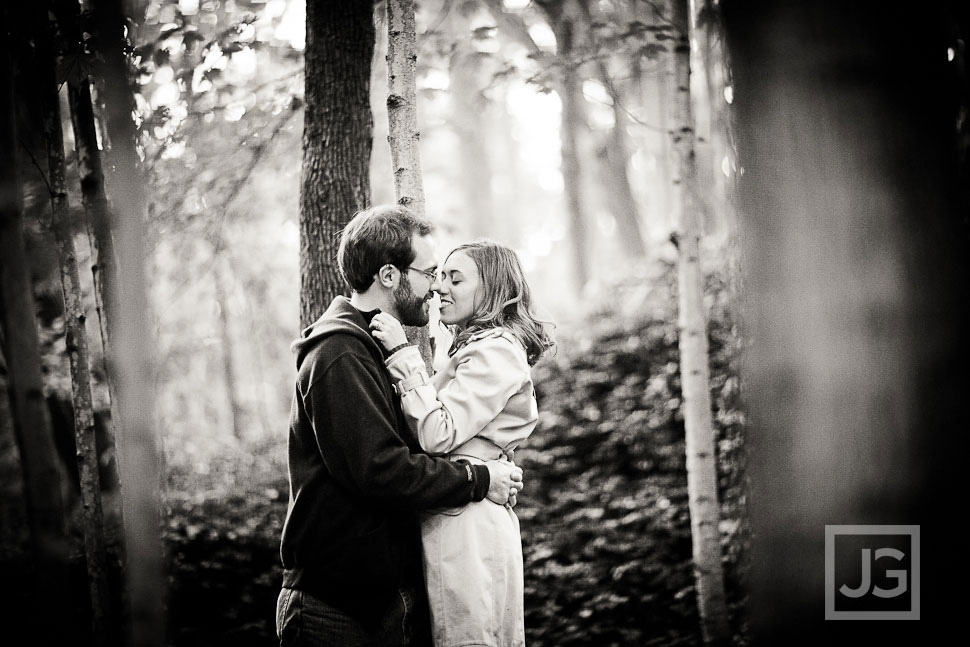 I love the way he's holding her…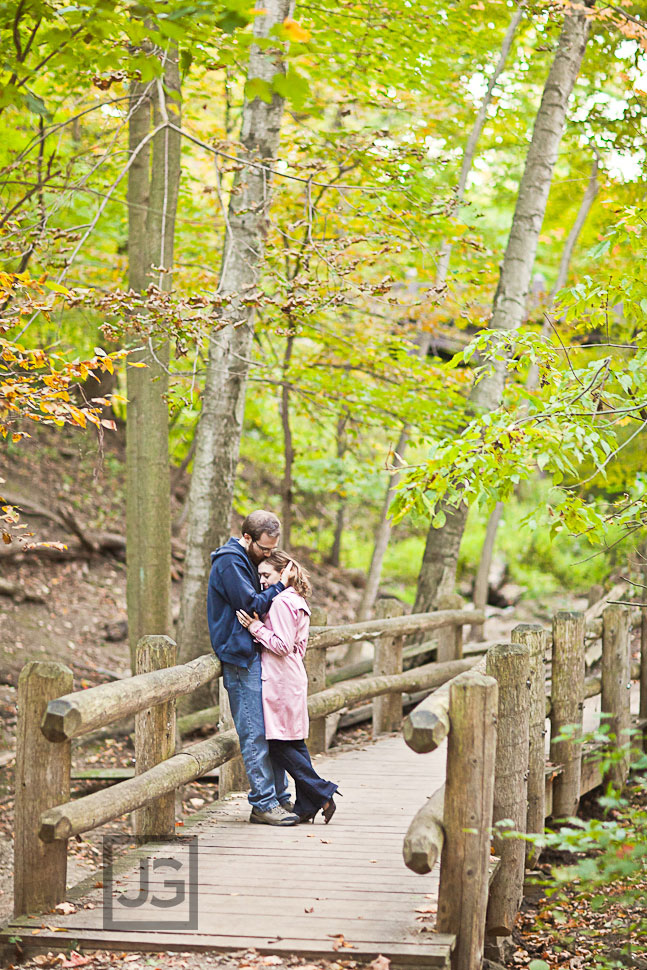 Here are some random shoots that I took while Gavin lead their engagement session.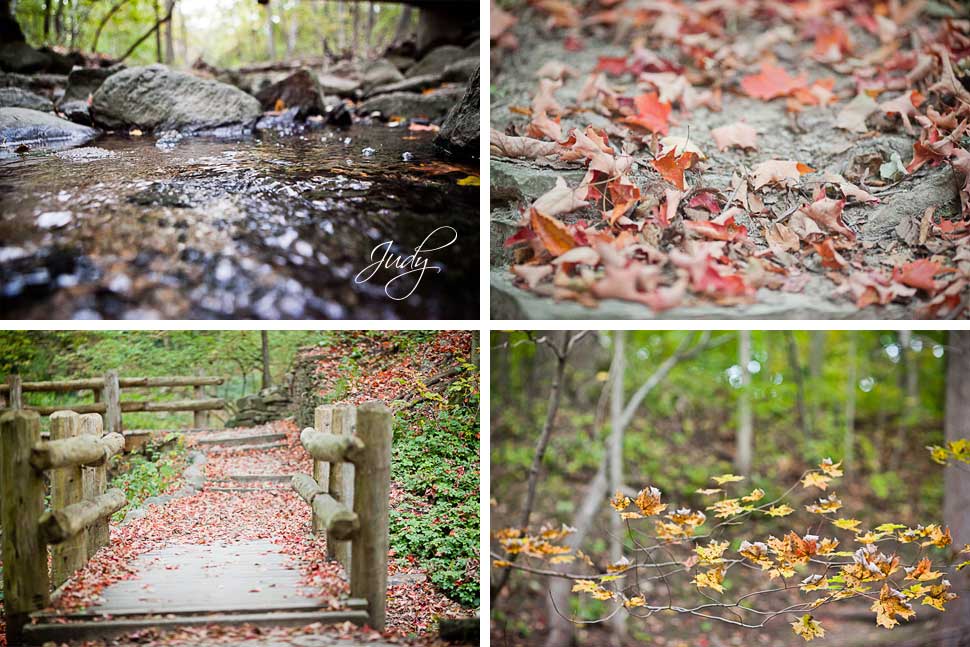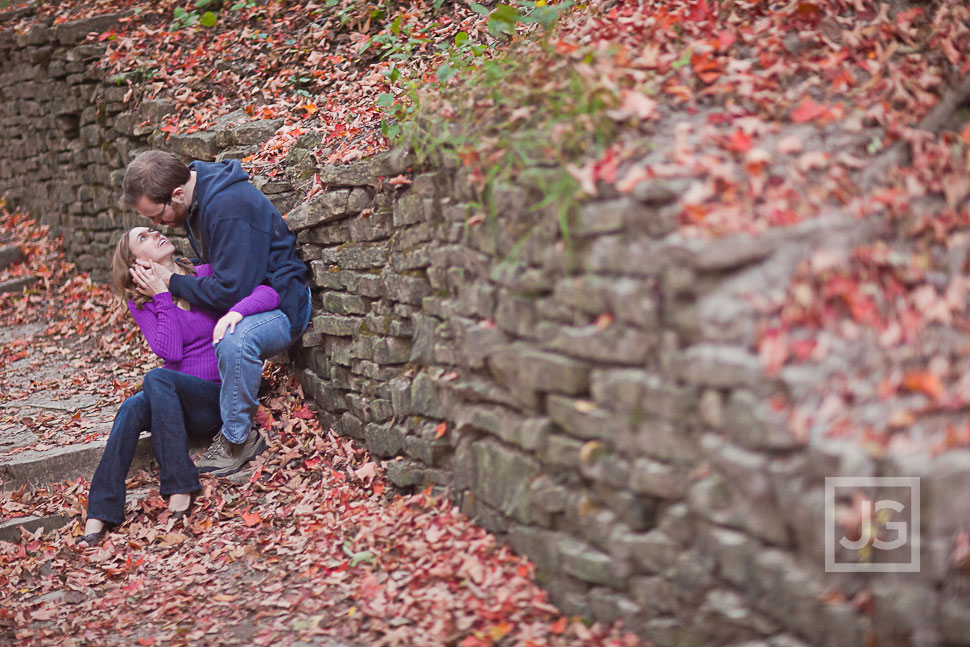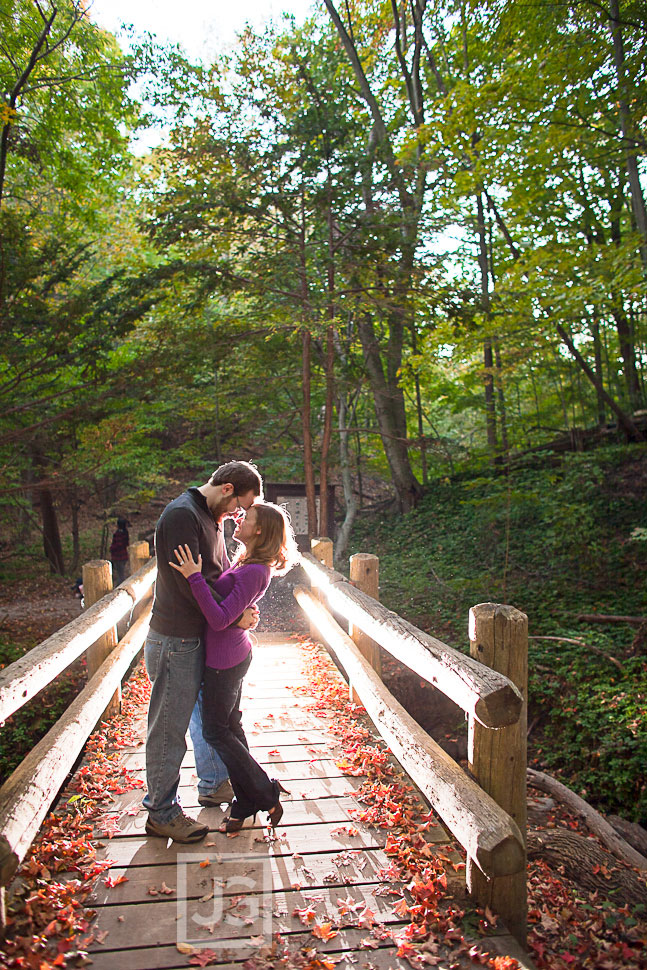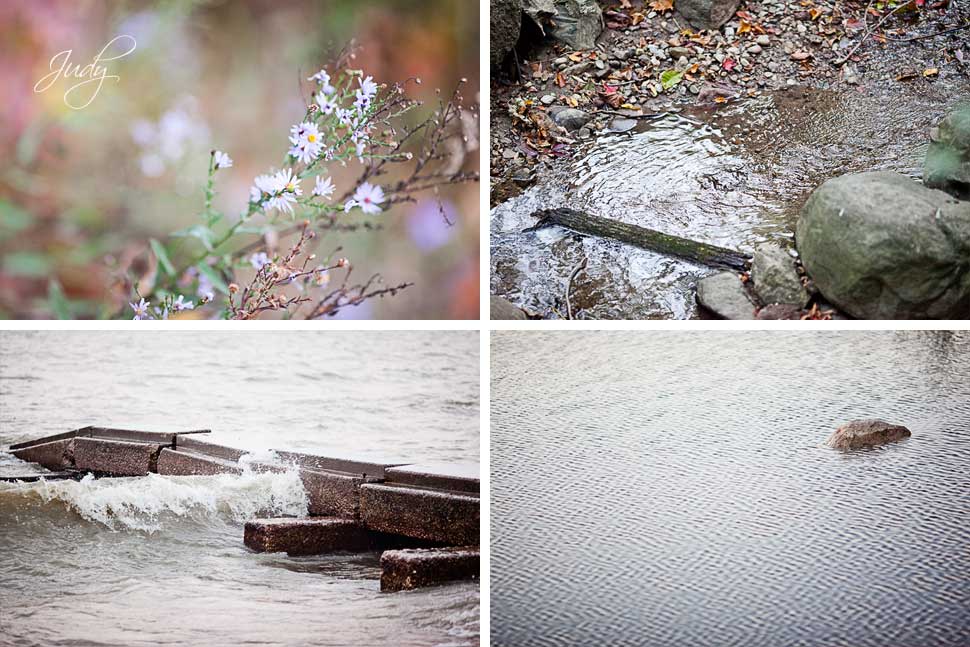 We took some trails and finally made it to the beach.  It was WOW-mazing.  (Yeah… I just made that up right now).  =)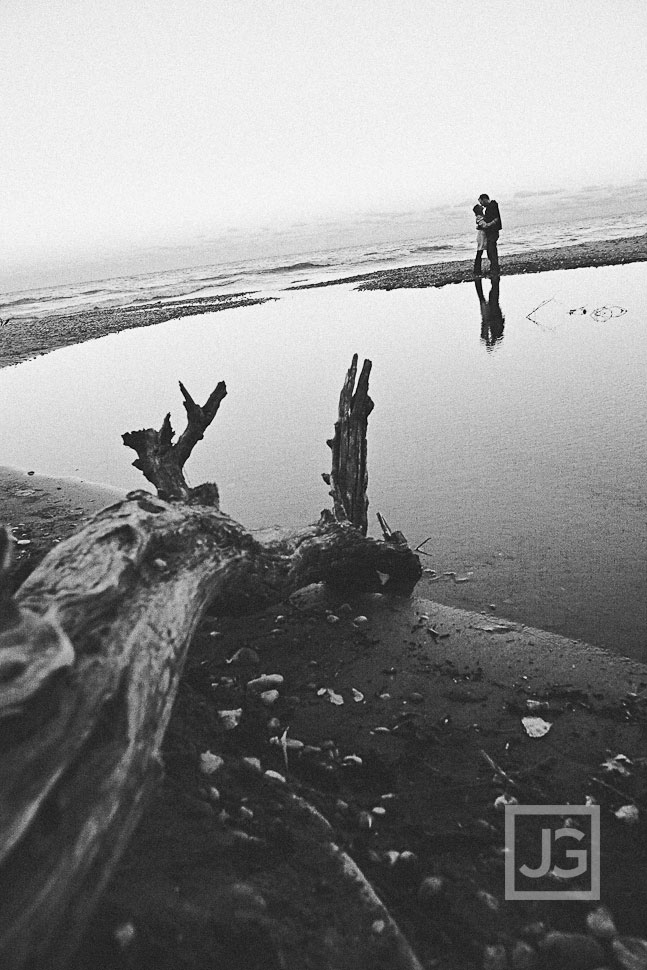 The calm ripples of the tide pool, the ragging waves of the ocean, the smell of fresh air, and the gorgeous sunset colors all painted a beautiful image of love… Jeni and Jay!!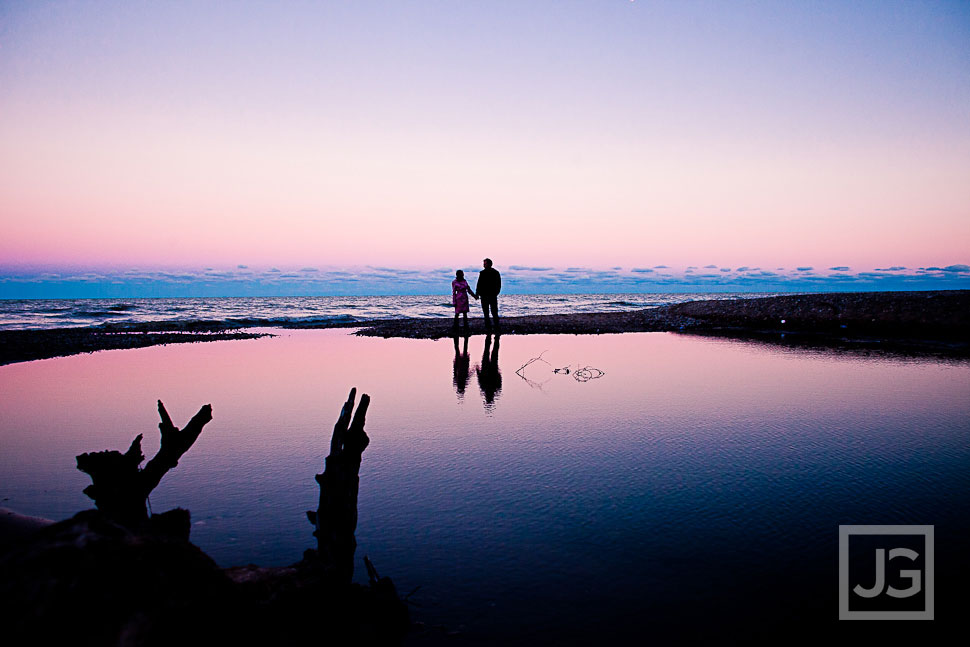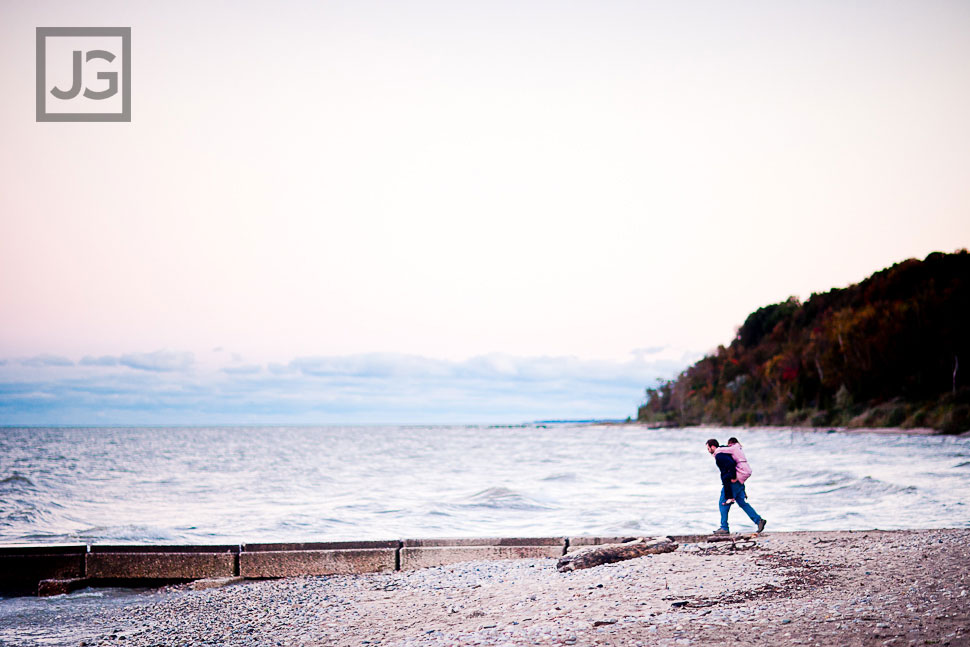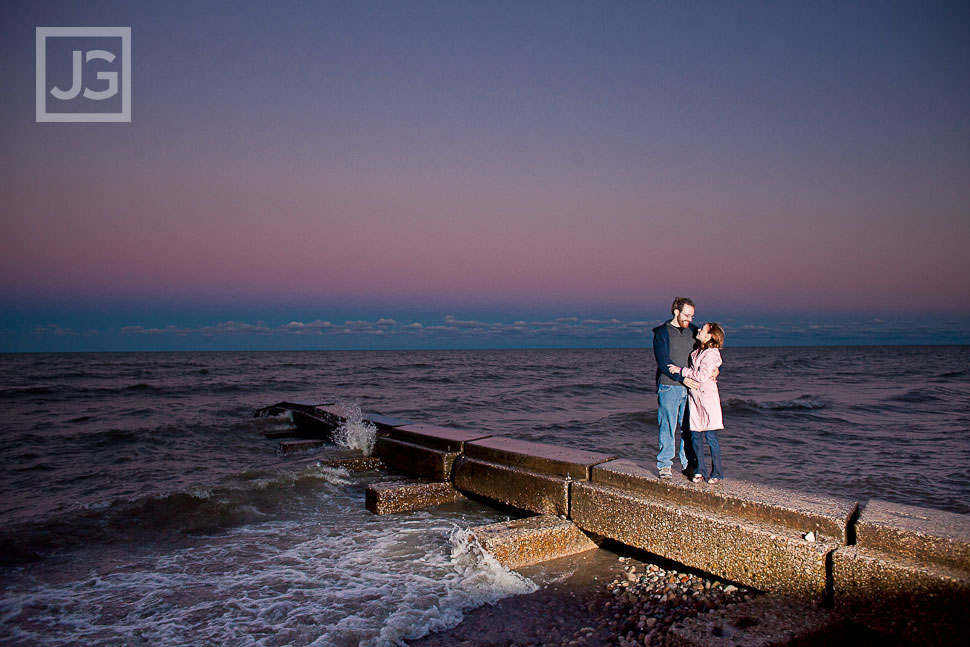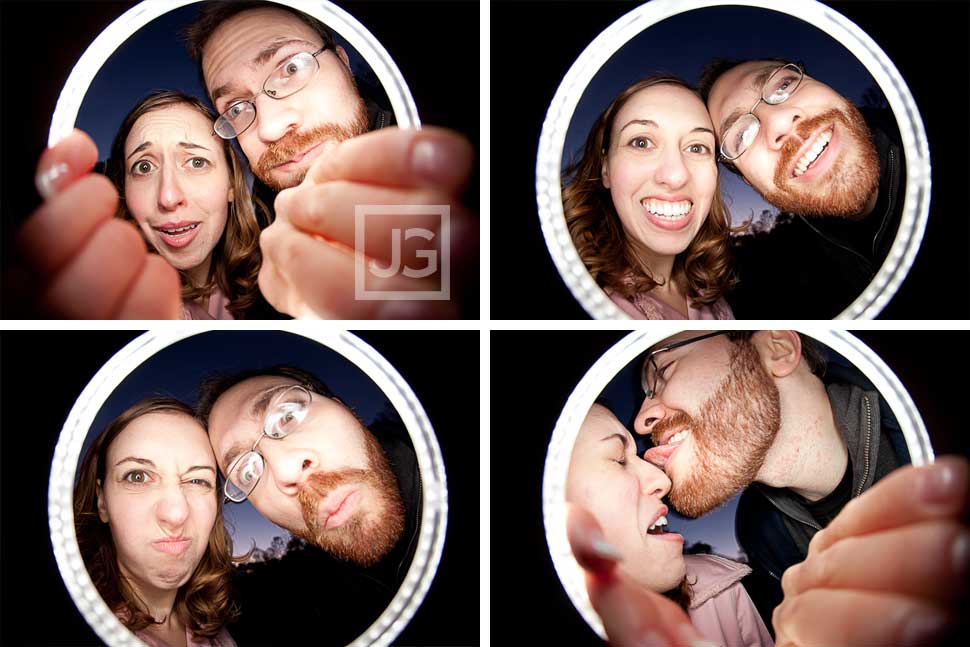 Thank you SO MUCH Jeni and Jay for everything!!  We had such a blast and can't wait to visit you both again!!  And thank you everyone else for visiting!  We look forward to the pleasure of hearing from you and your love story!!
Don't forget to check out Jeni and Jay's wedding at the Milwaukee Public Museum and our adventurous trip to the Mid-East.