It was surely a treat hanging out with Annie and Jon during their engagement photography session at the Los Angeles Arboretum.  There is something just so magnetic about Annie and Jon; and I am just crazy about them!!  It could very well be her friendly and contagious smile or his genuine goofiness that makes everyone so at ease.   They are the kind of couple that you just can't help but smile (when being being around them) regardless of what mood you're in.  In fact, after their engagement session, I think I got a few extra wrinkles around my eyes from laughing so much with them.  =)  I am so excited and can't wait till their wedding day at the beautiful Ambassador Mansions and Gardens in Pasadena.
I don't think there's one picture where Annie and Jon are not smiling or laughing.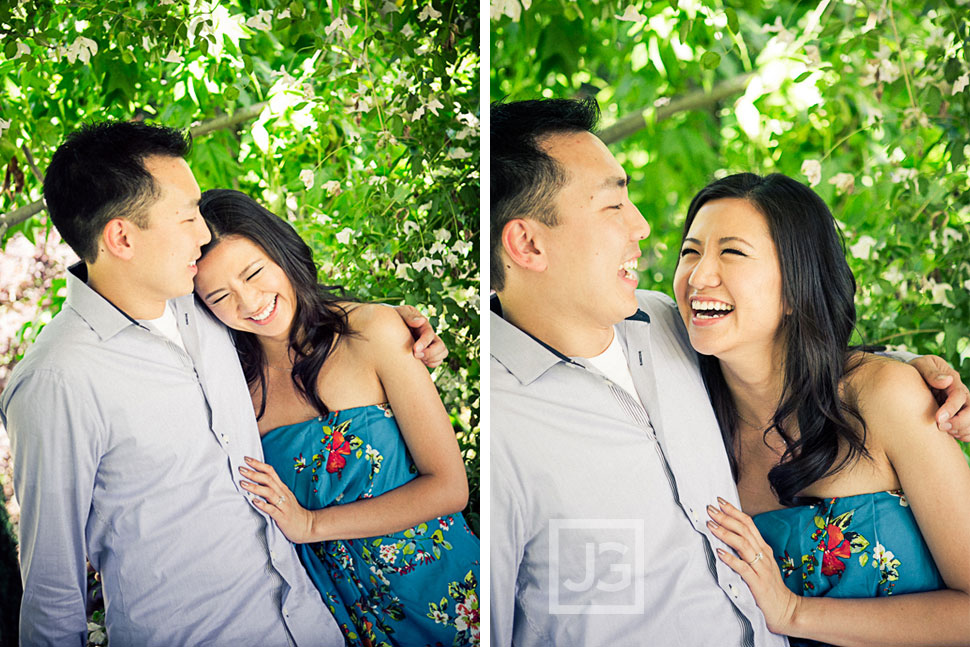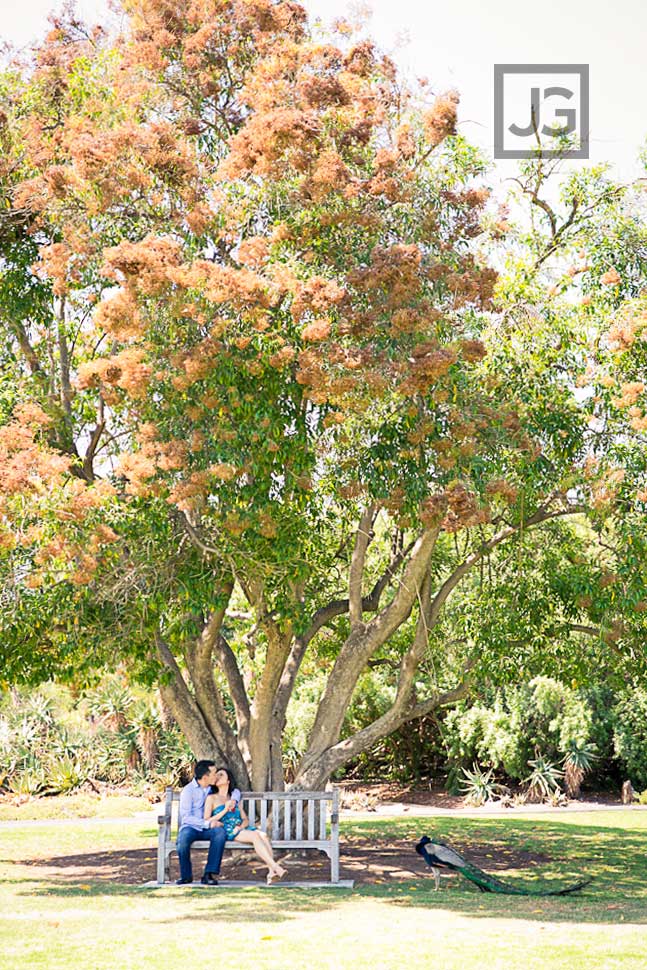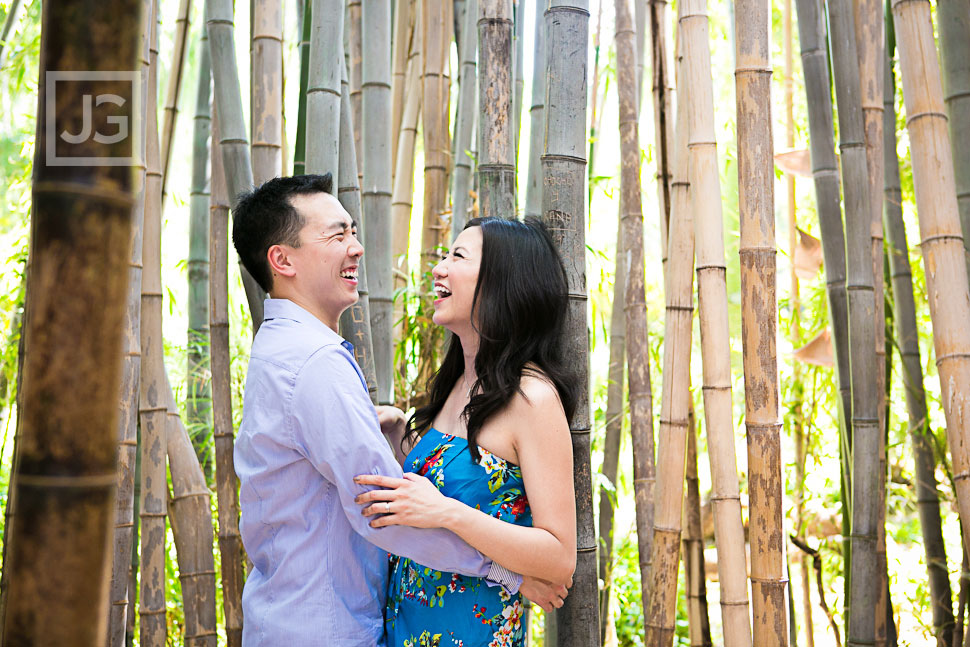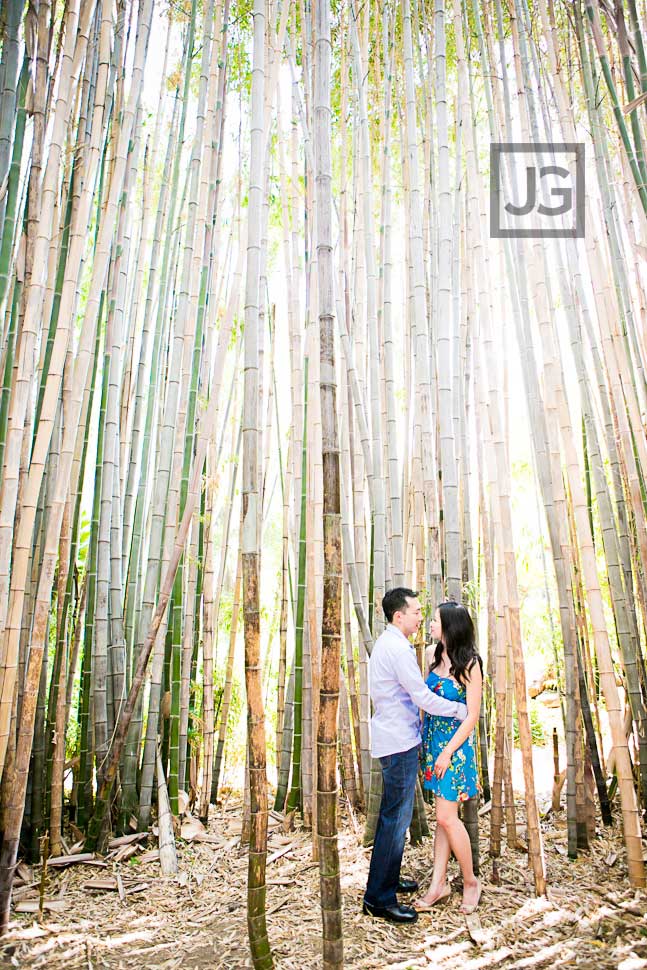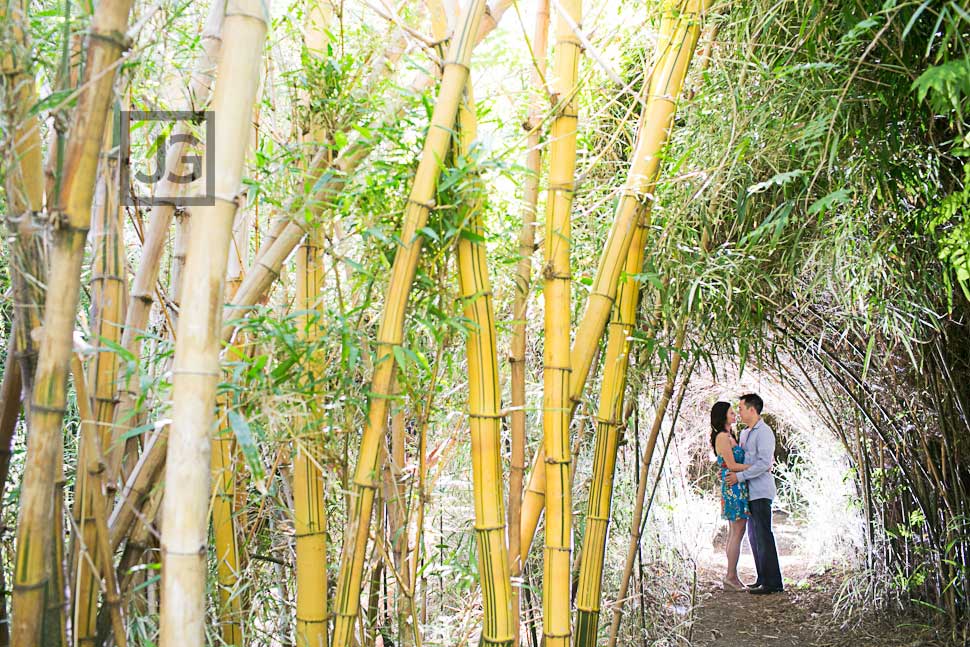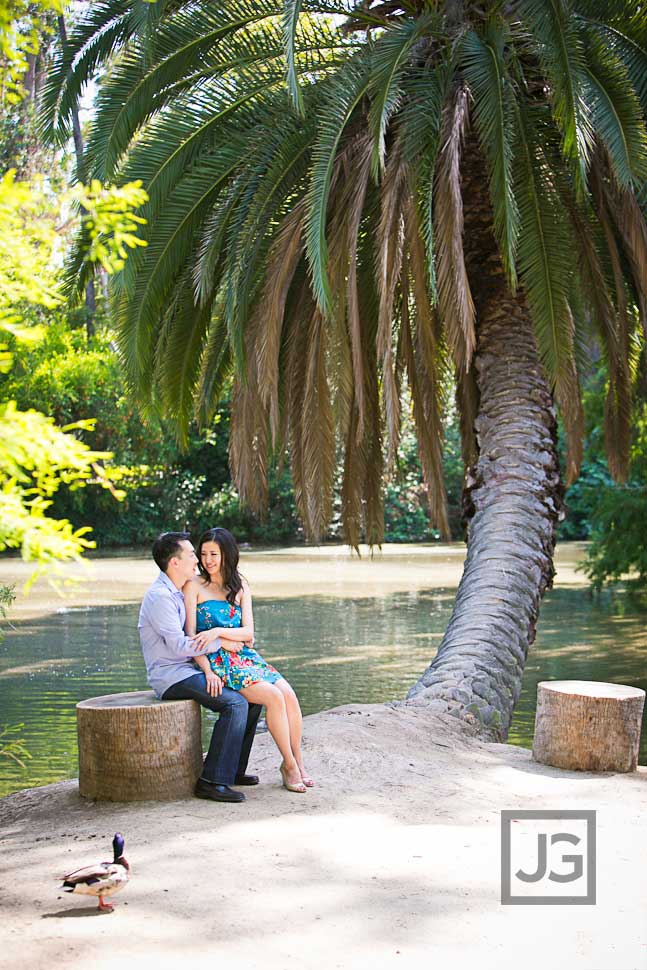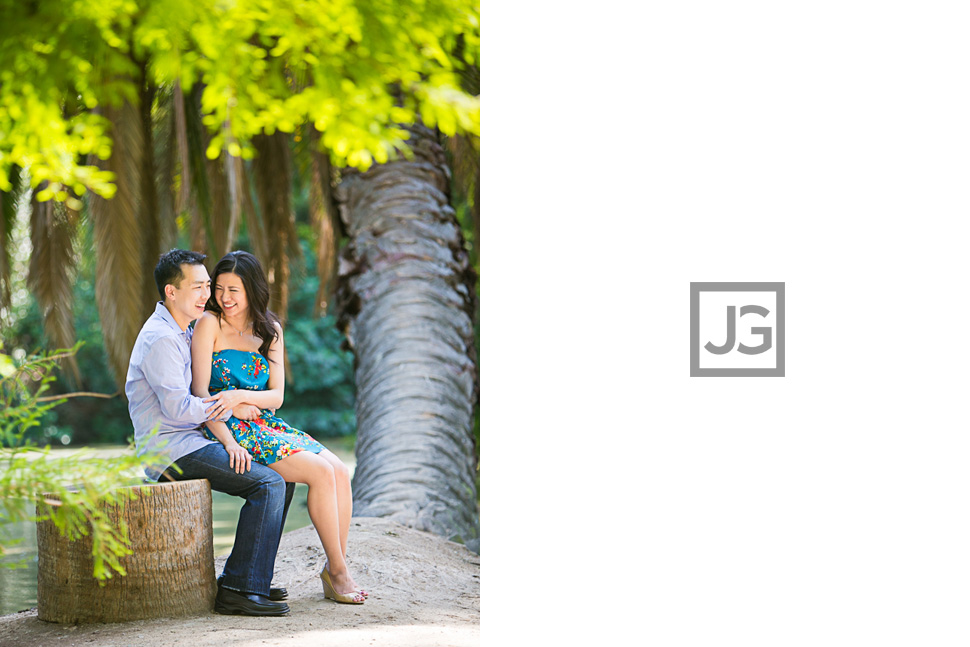 LOL.  Not sure what is going on here but I love it!!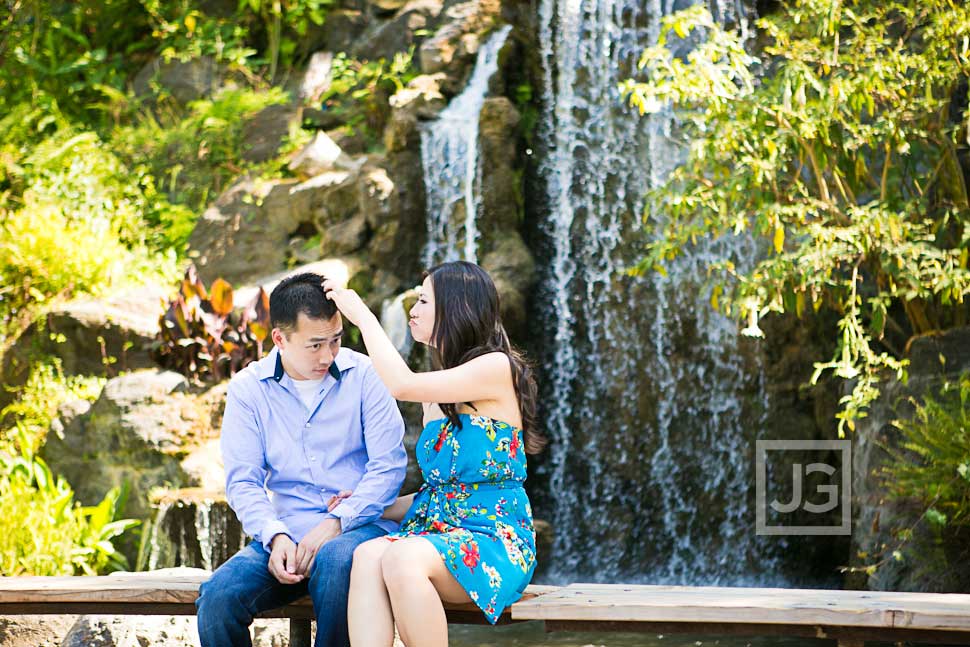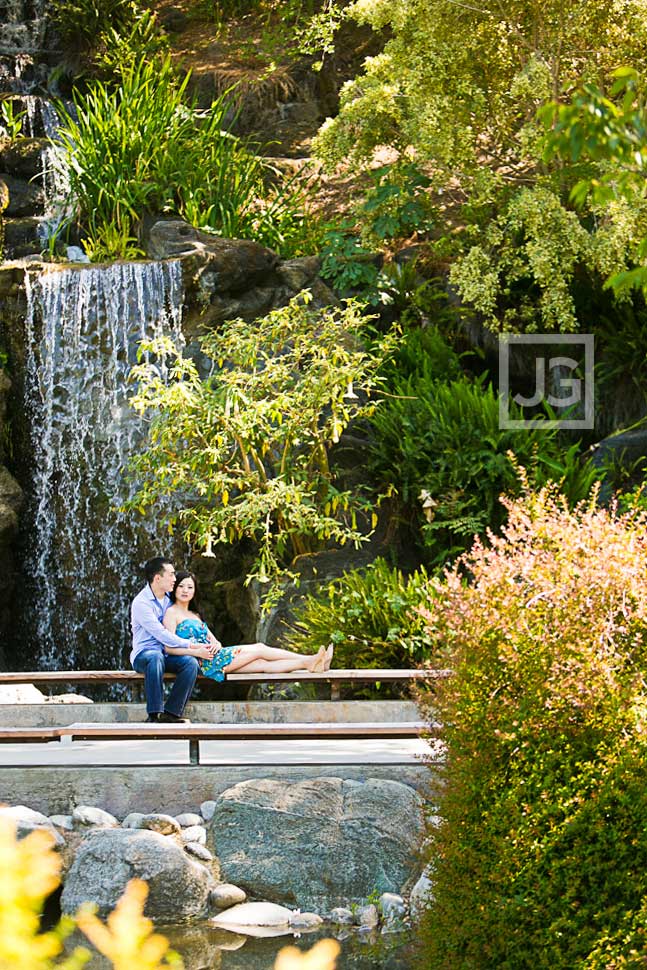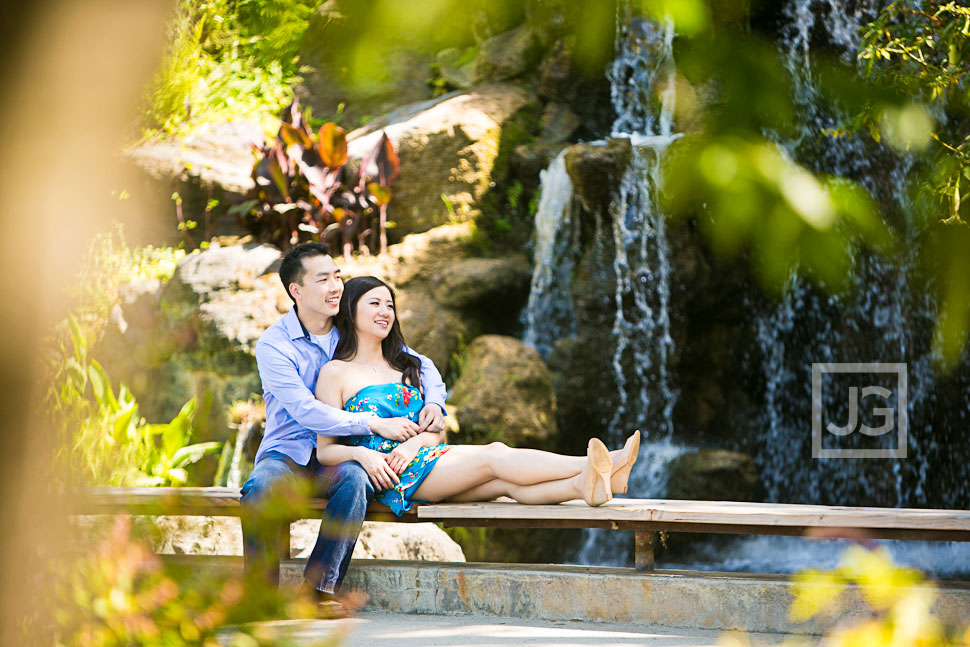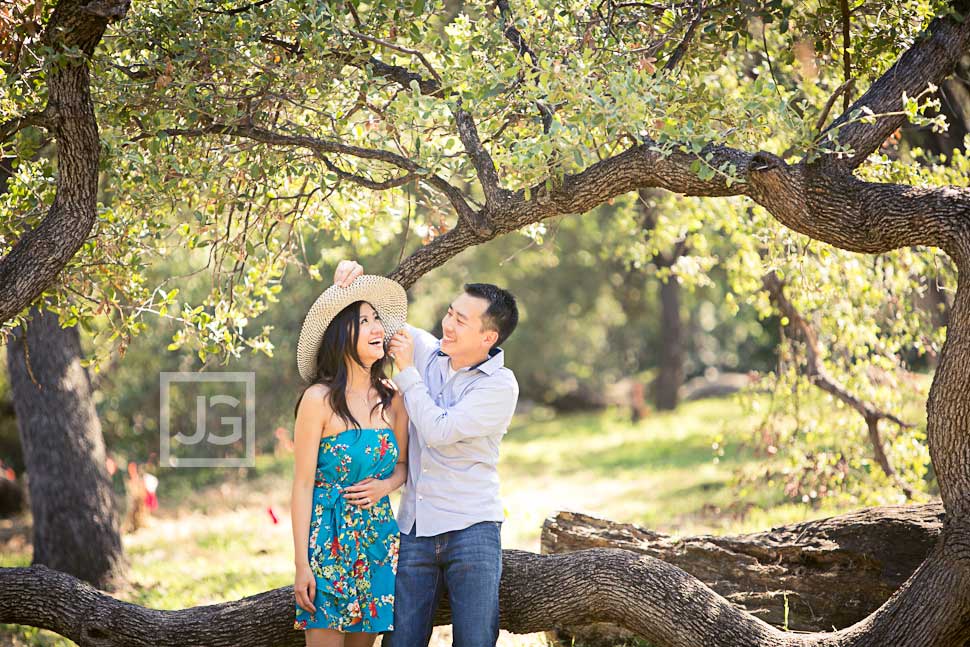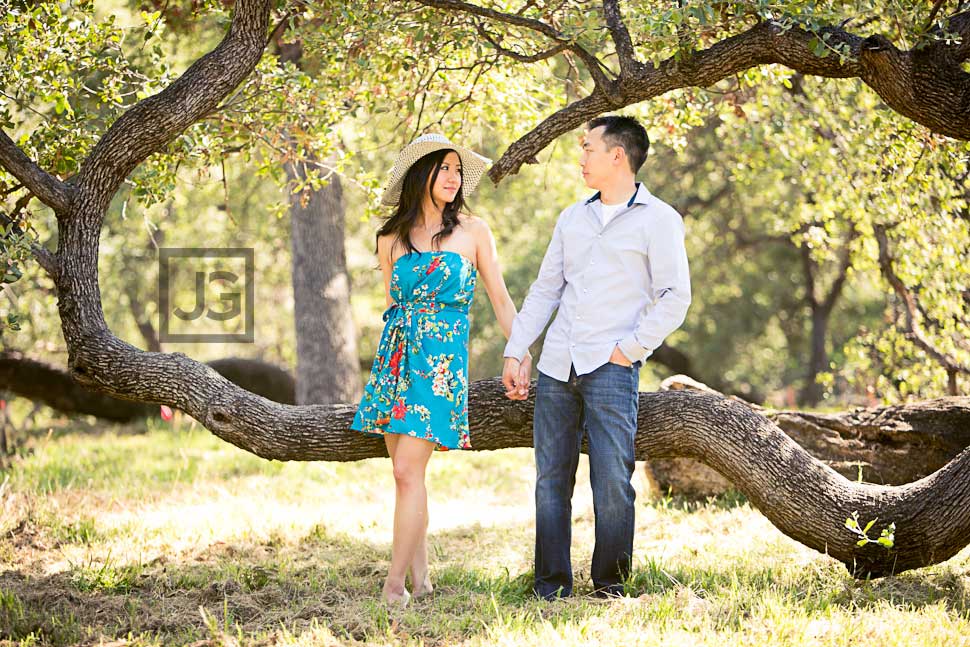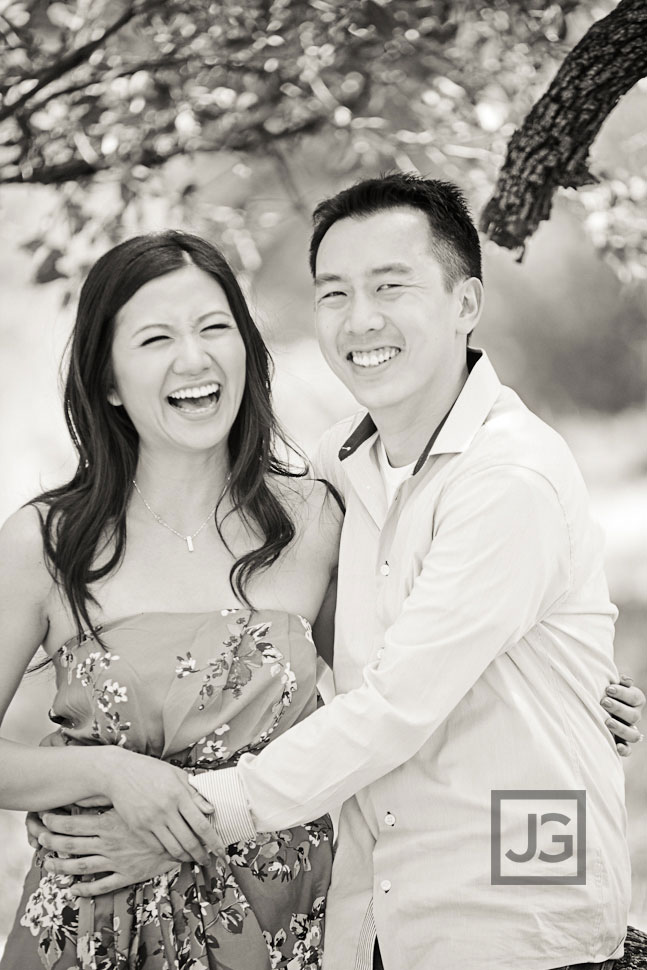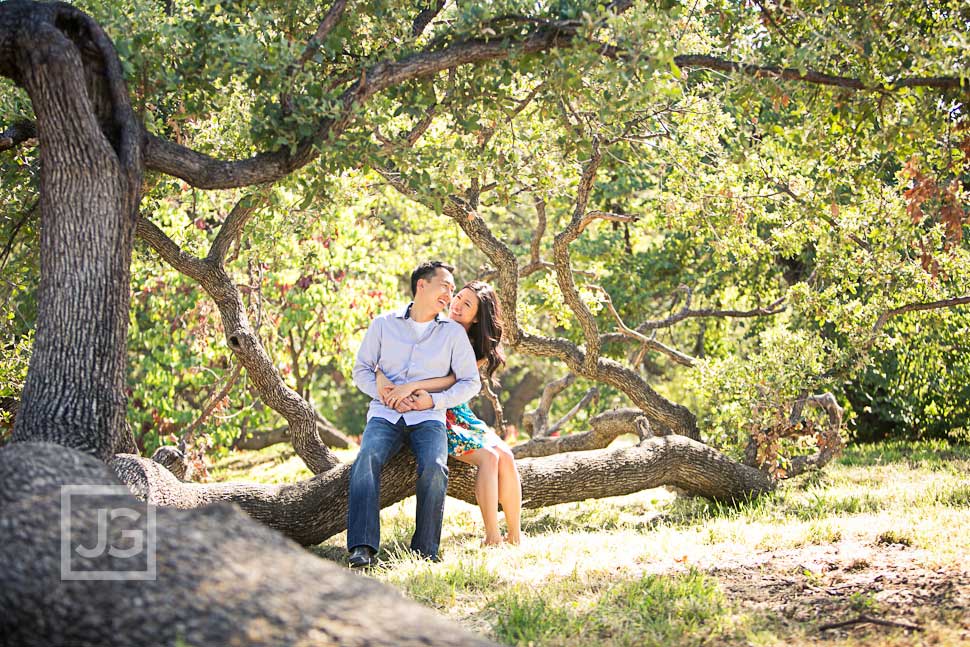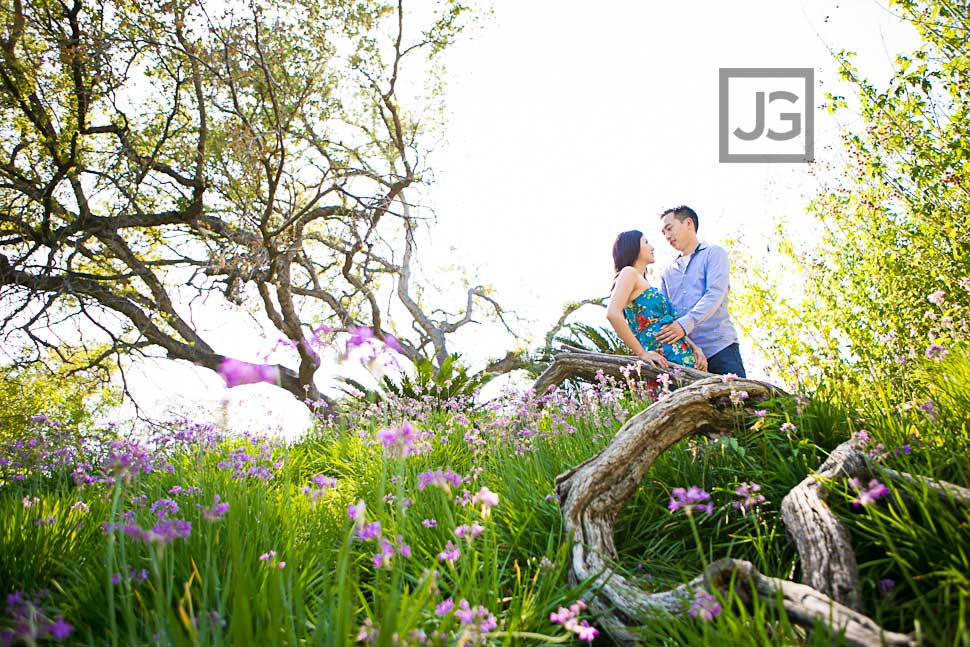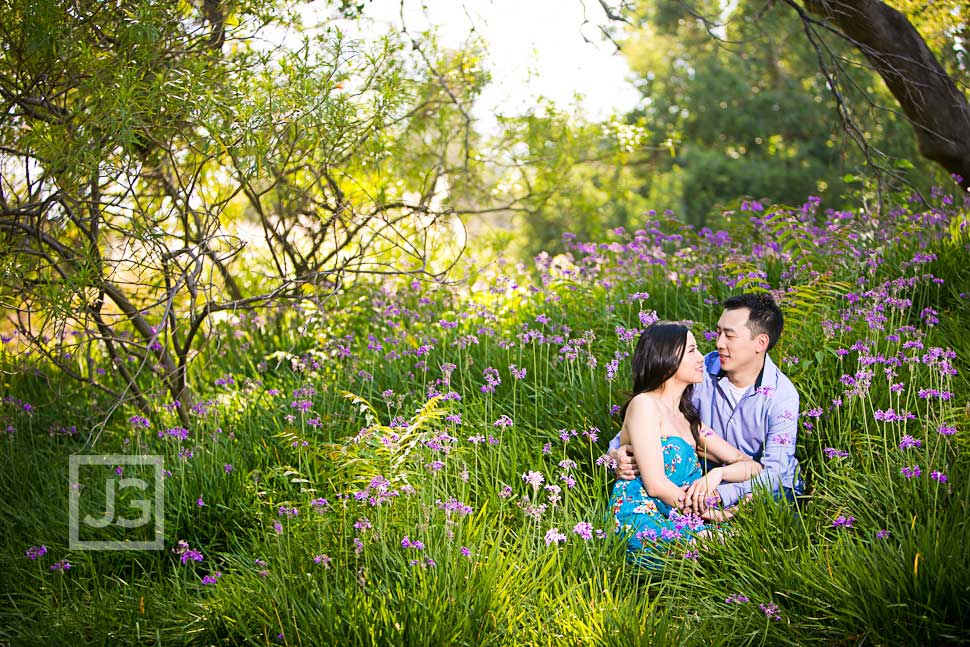 After the LA Arboretum, we headed over to their wedding venue (Ambassador Campus) for some more photos.  Annie and Jon brought along some bubbles and I was like a kid again!!  Haha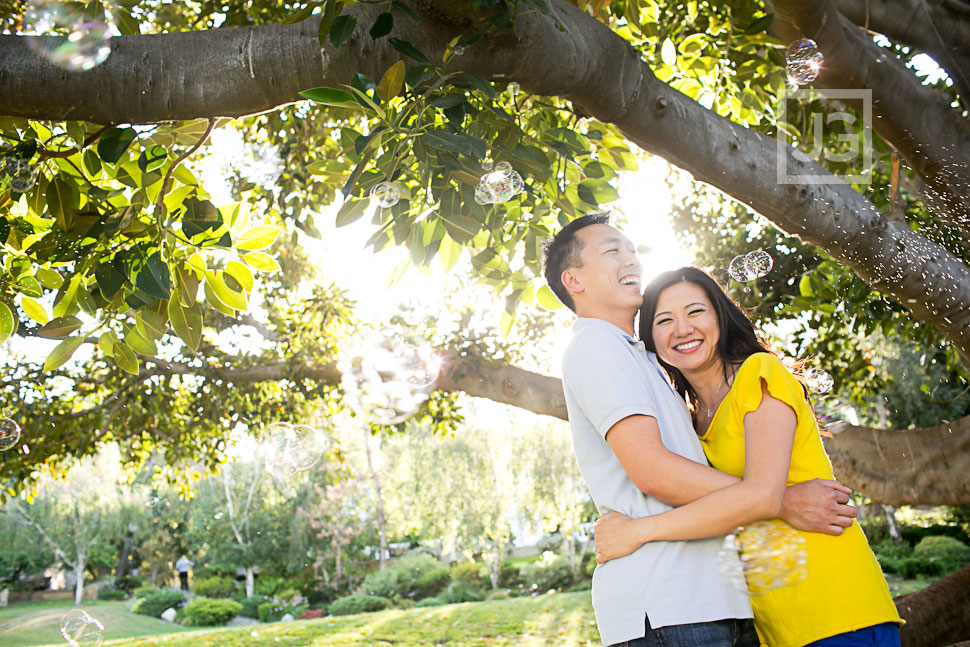 Another photo bomb by yours truly!! LOL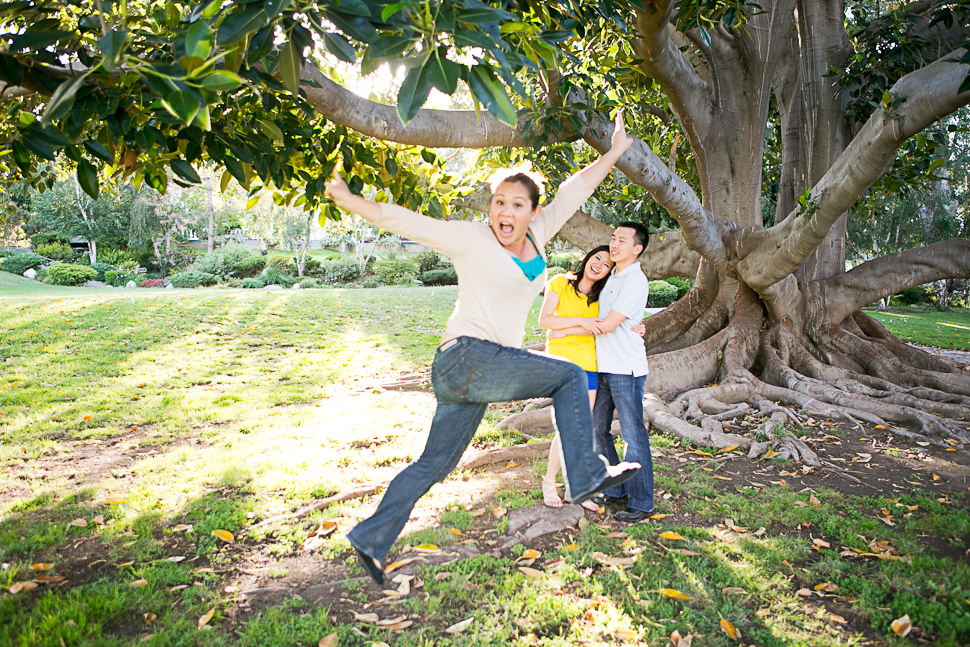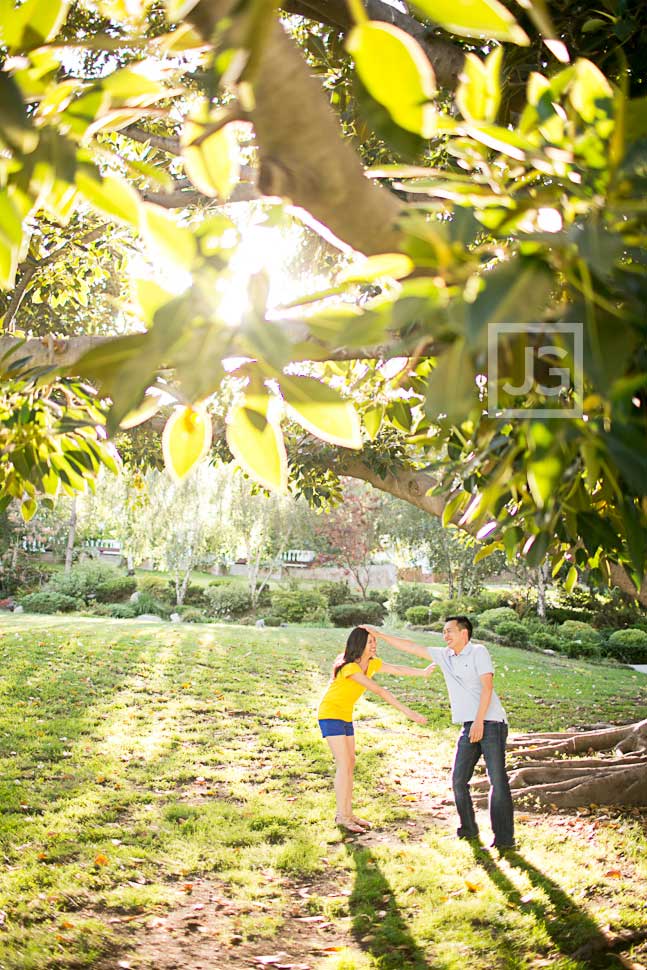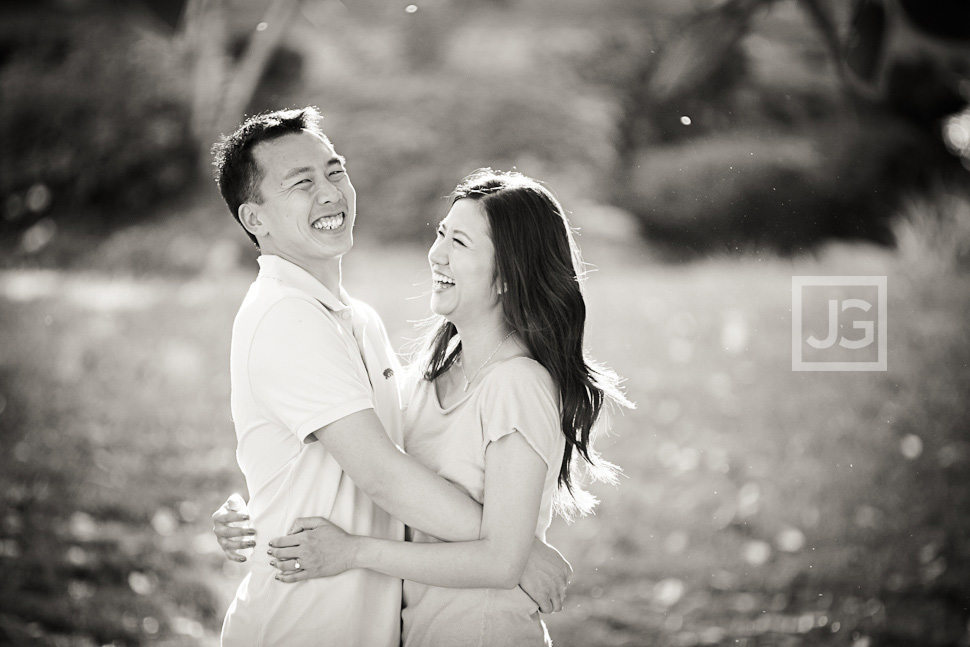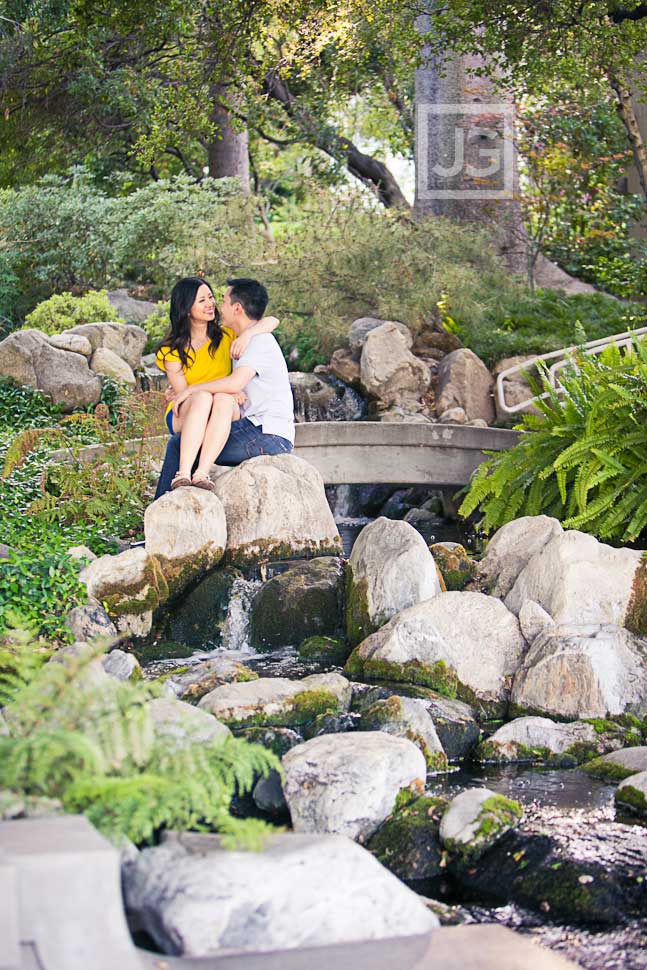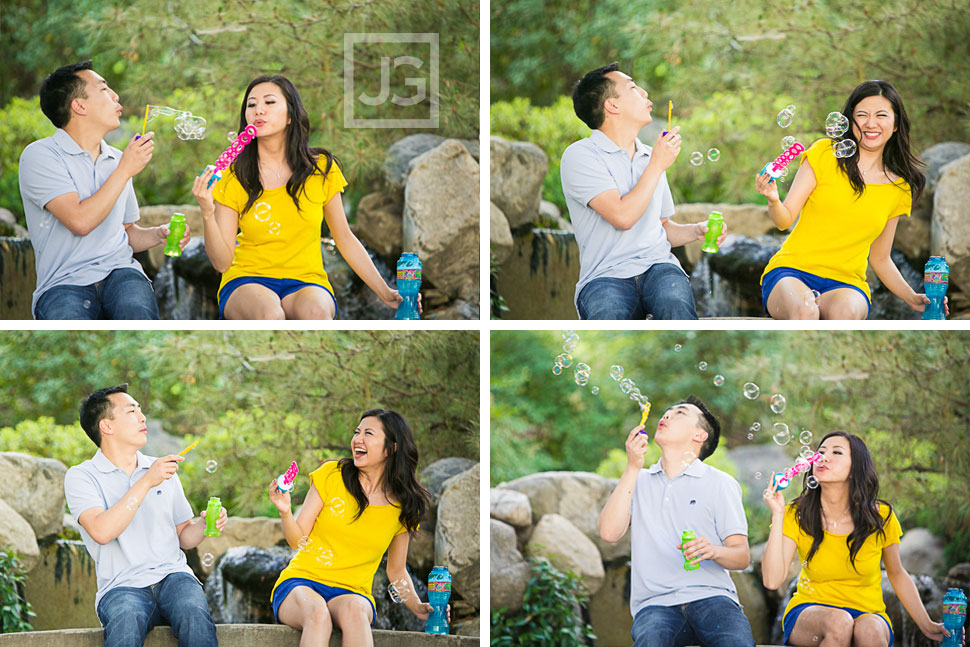 Street Fighter…  Hadouken