They weren't kidding when they said, "the rain follows us everywhere."  It rained on their first date.  It rained when Chris proposed. And it rained the morning of their engagement session in Santa Monica.  But, you know what they say about rain.  It only means lots of luck and happiness!!  And indeed!!  Rain or shine, Eileen and Chris are always smiling and laughing together!!  And that's all that matters!! So read on for our day of Santa Monica Pier engagement photography!
Eileen and Chris are such a fun couple to be around.  We are so excited to work with them and be a part of their wedding (tomorrow) at the beautiful Vibiana in Los Angeles.
Santa Monica Pier Engagement Photography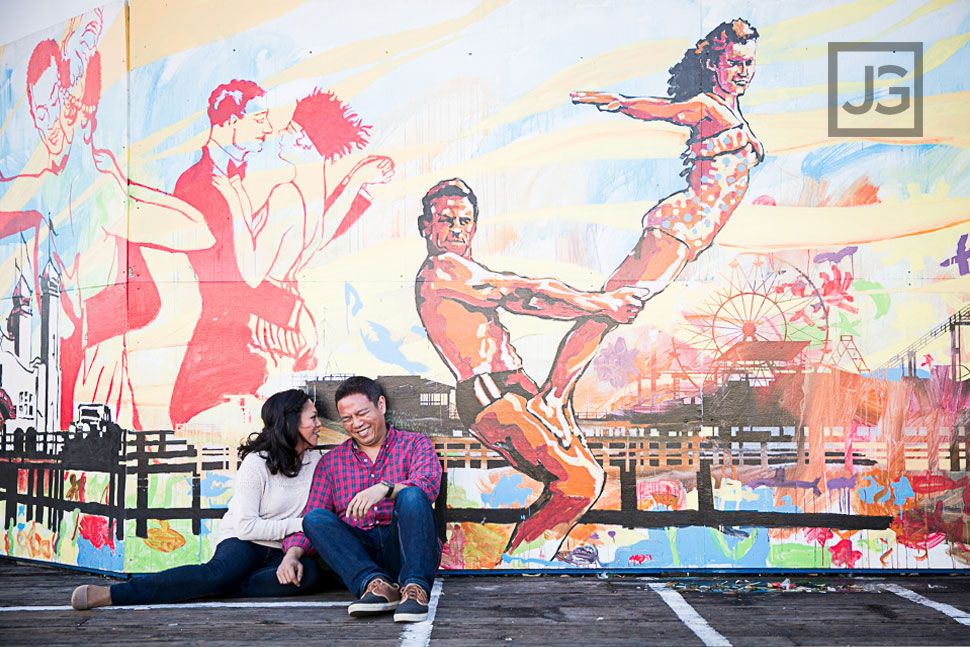 Sometimes we love getting a sequence of images of our couple being silly and themselves. This makes for great arrangements when printing images for your home and what not.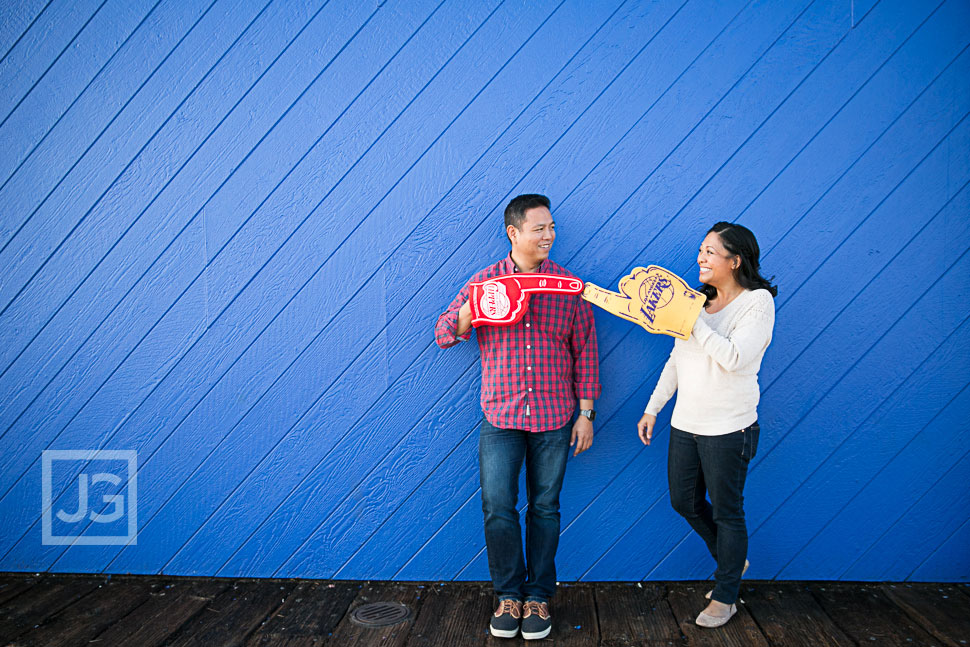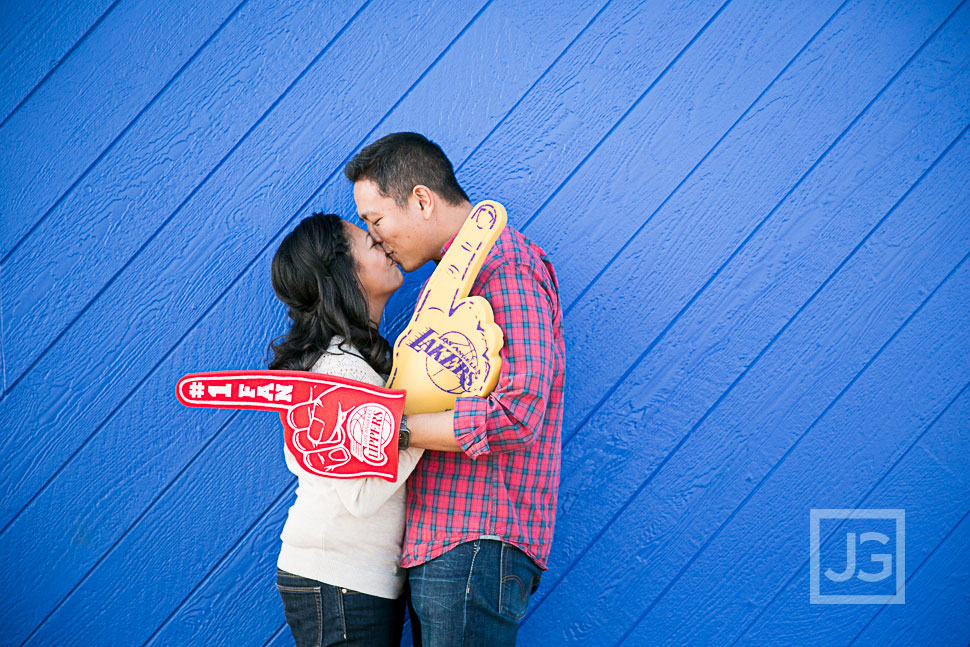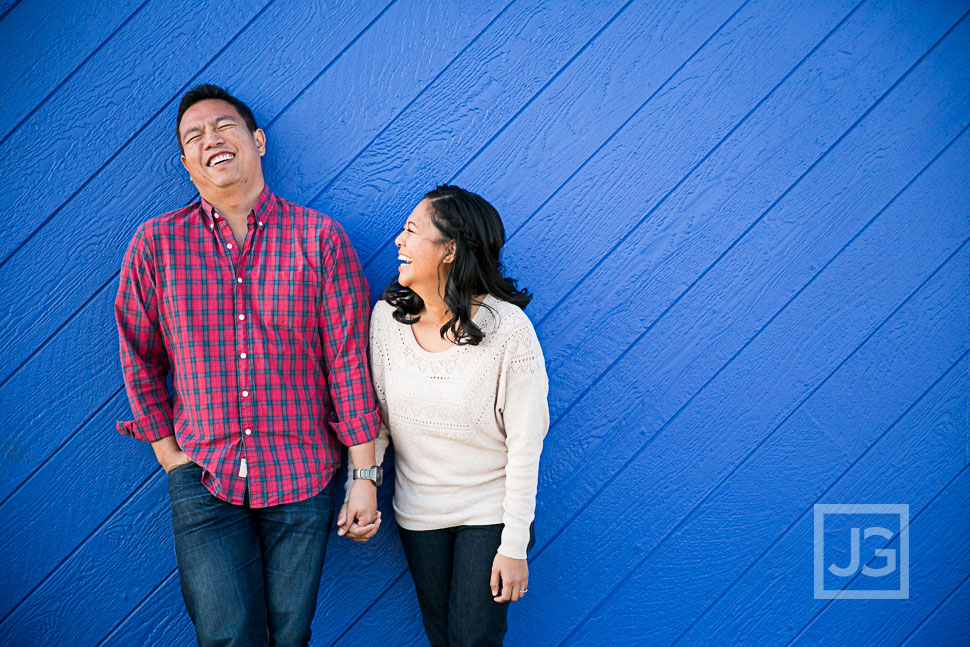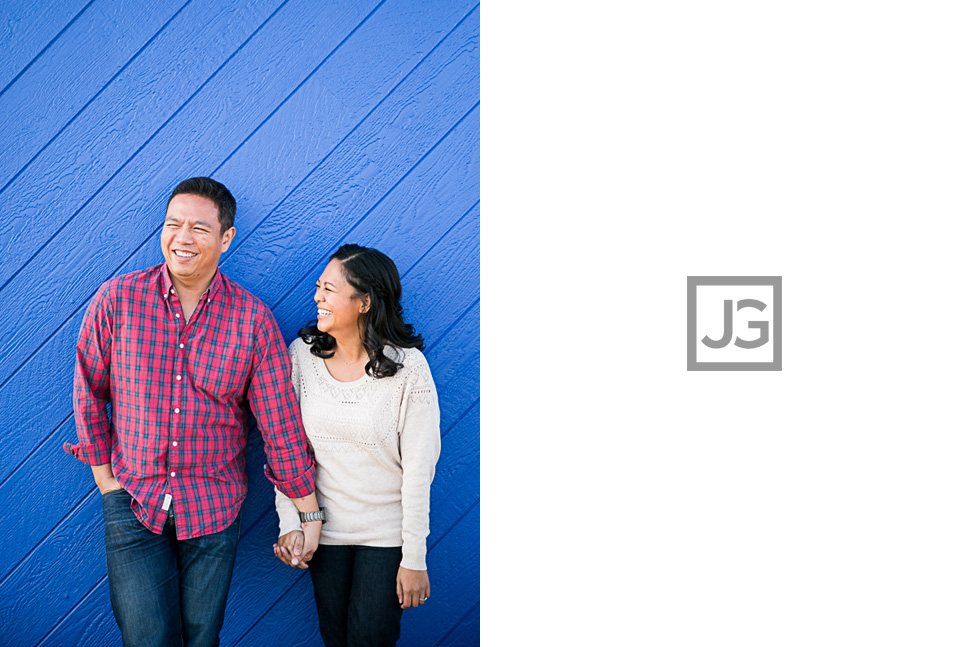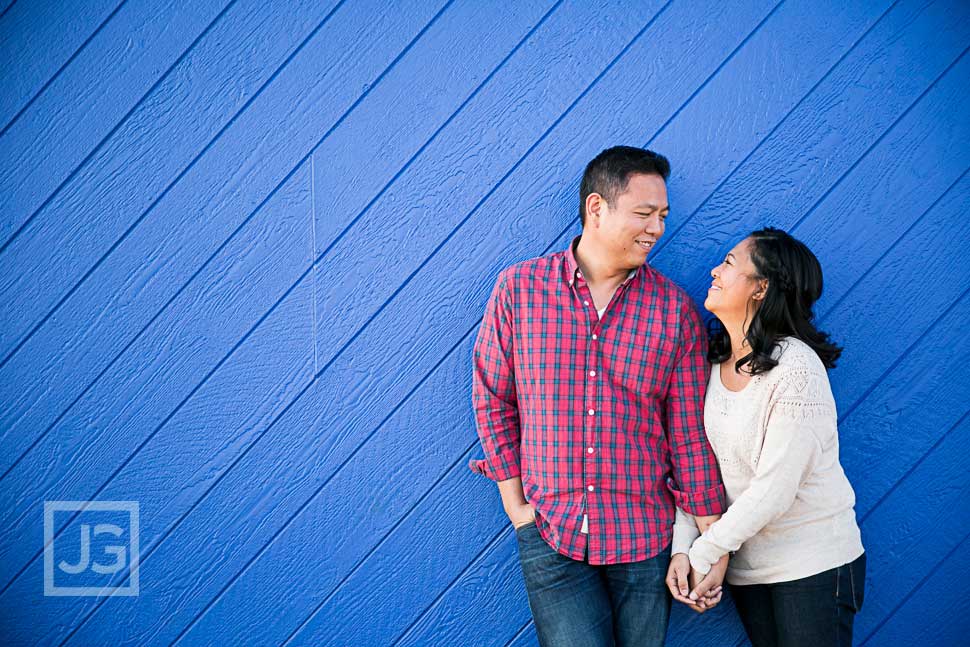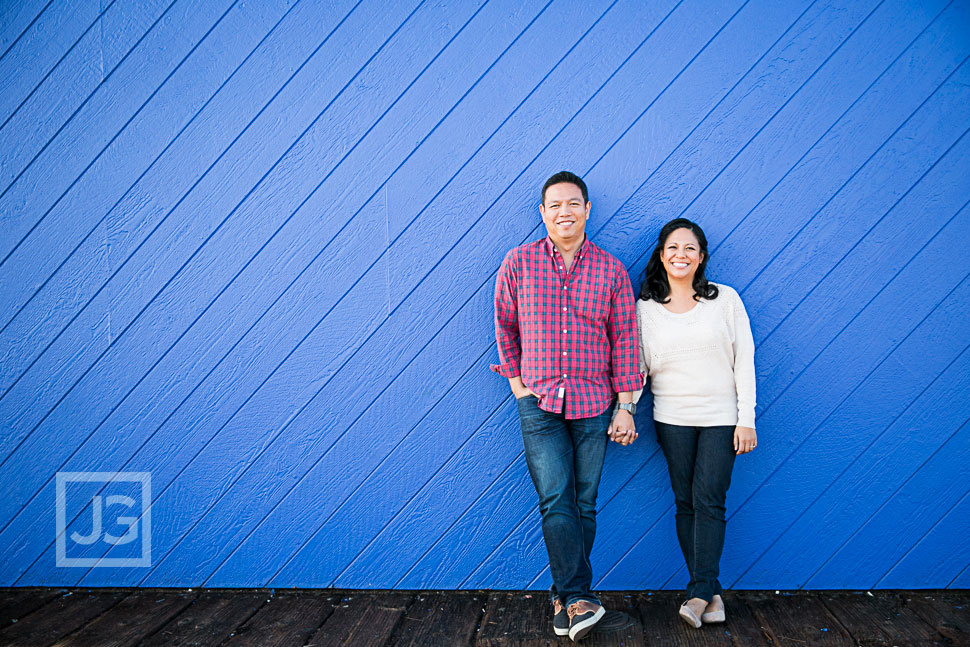 Santa Monica Beach Engagement Photos
What brave souls they are!! Bombs-Away….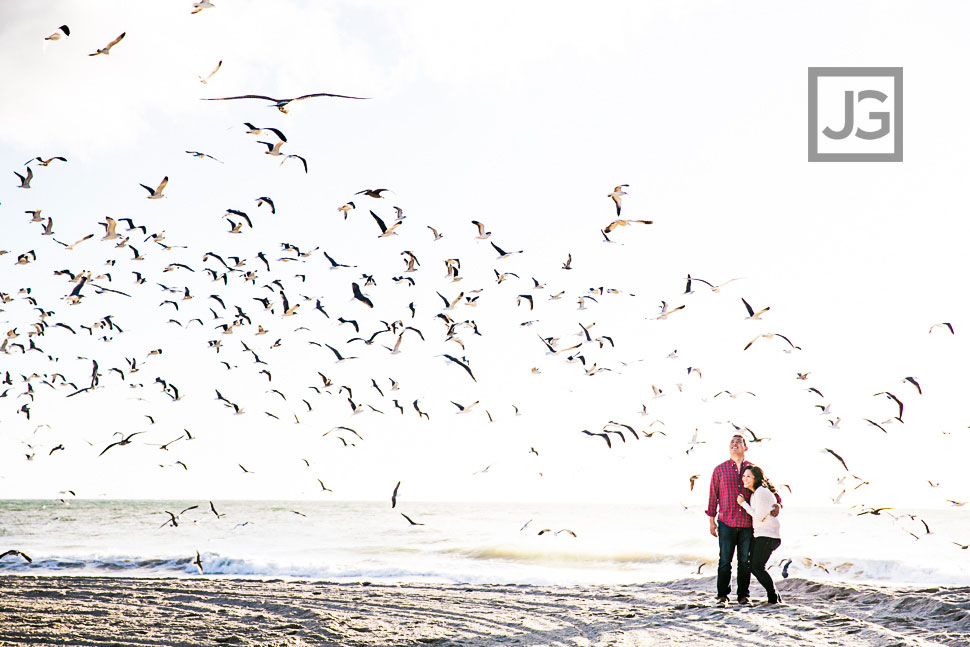 That is seriously an awesome image including seagulls! It cleared up just in time for their engagement session and the clouds made for an awesome backdrop.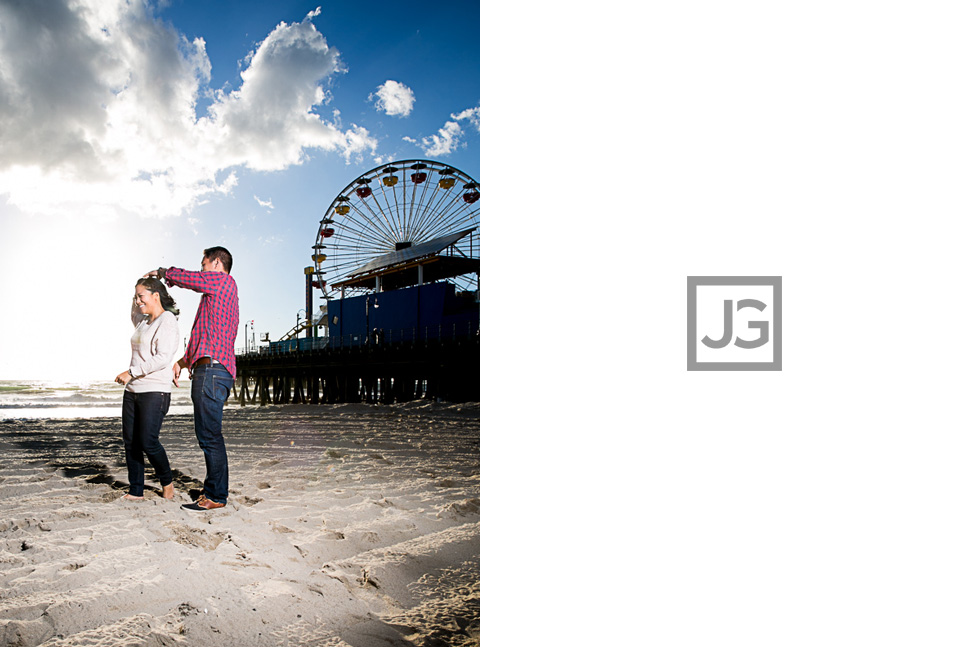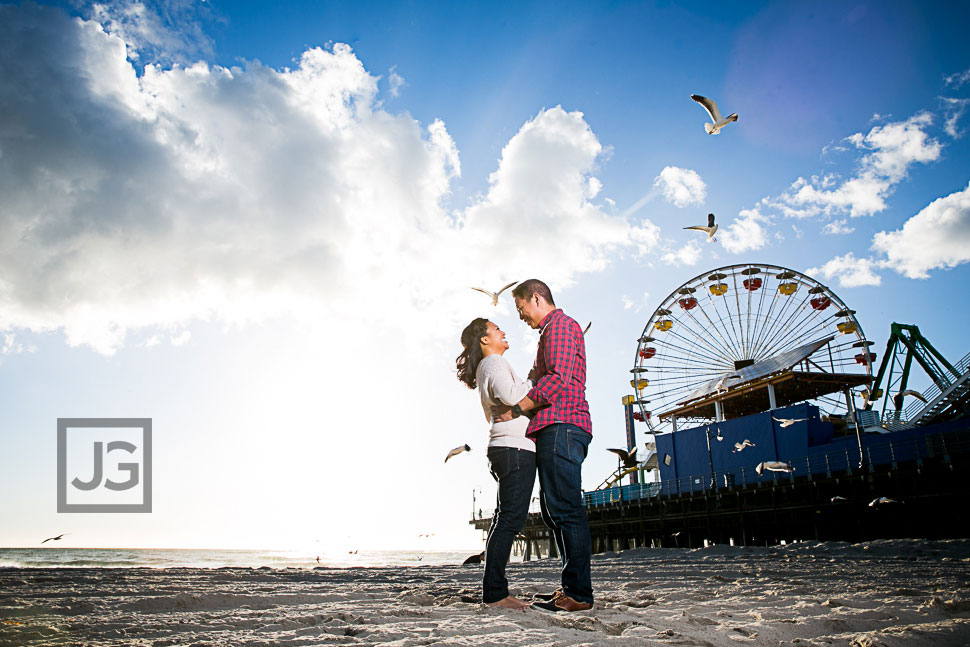 We went under the pier for more awesome photos. I call this the "trust fall"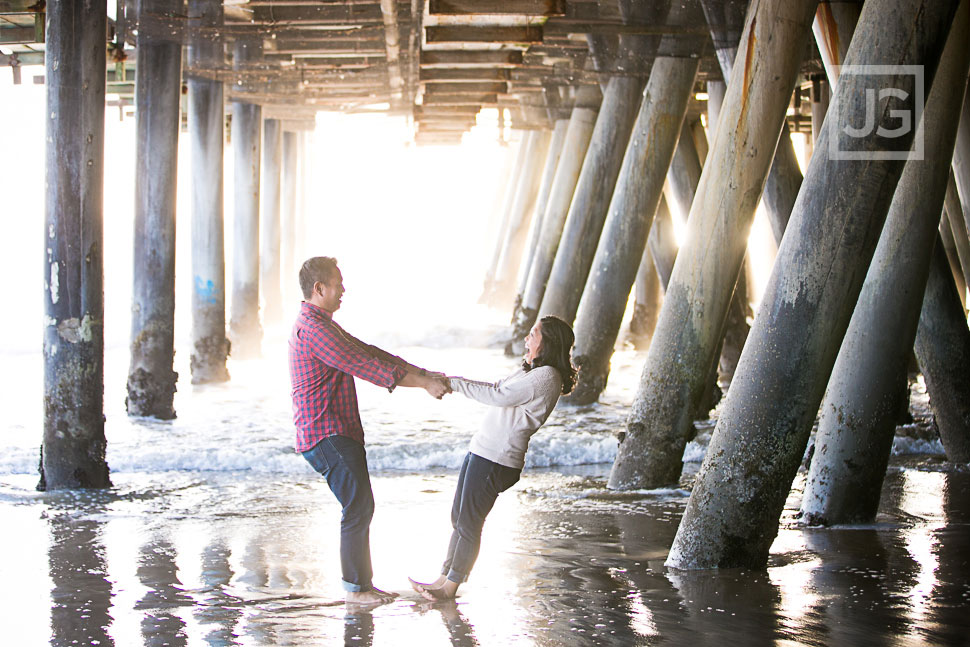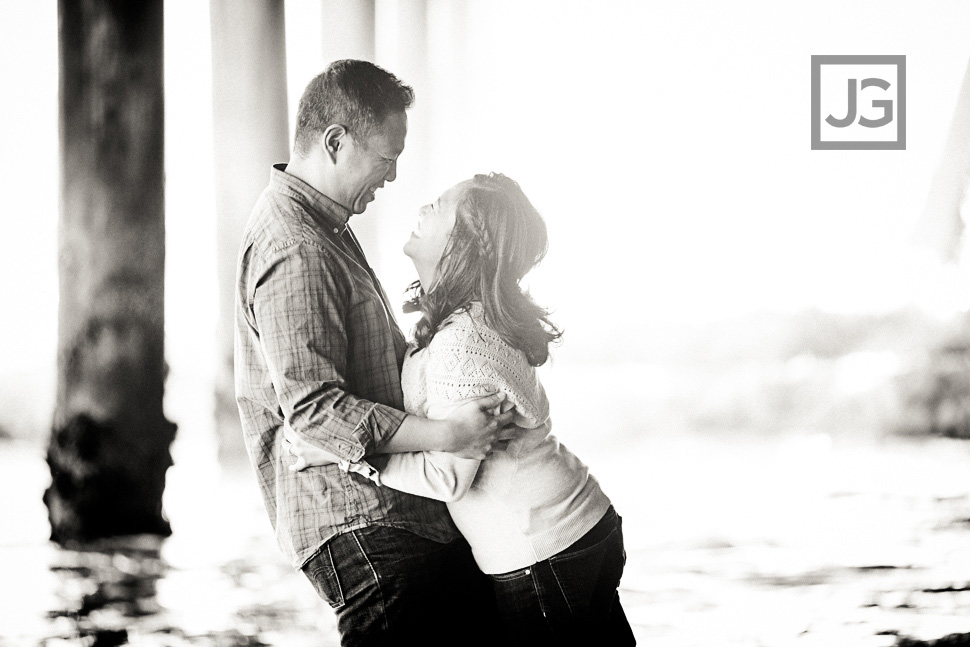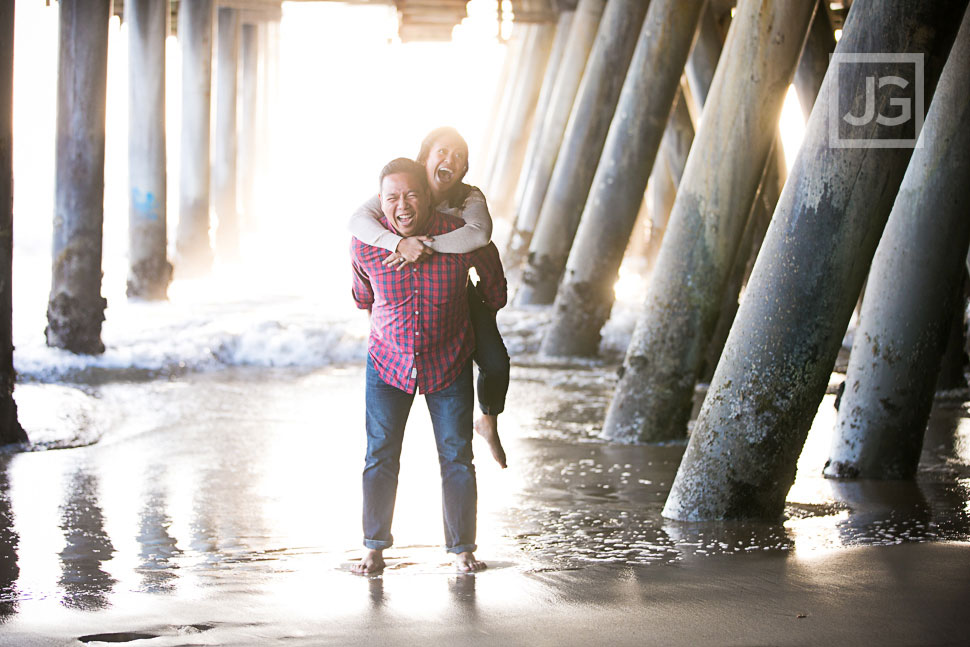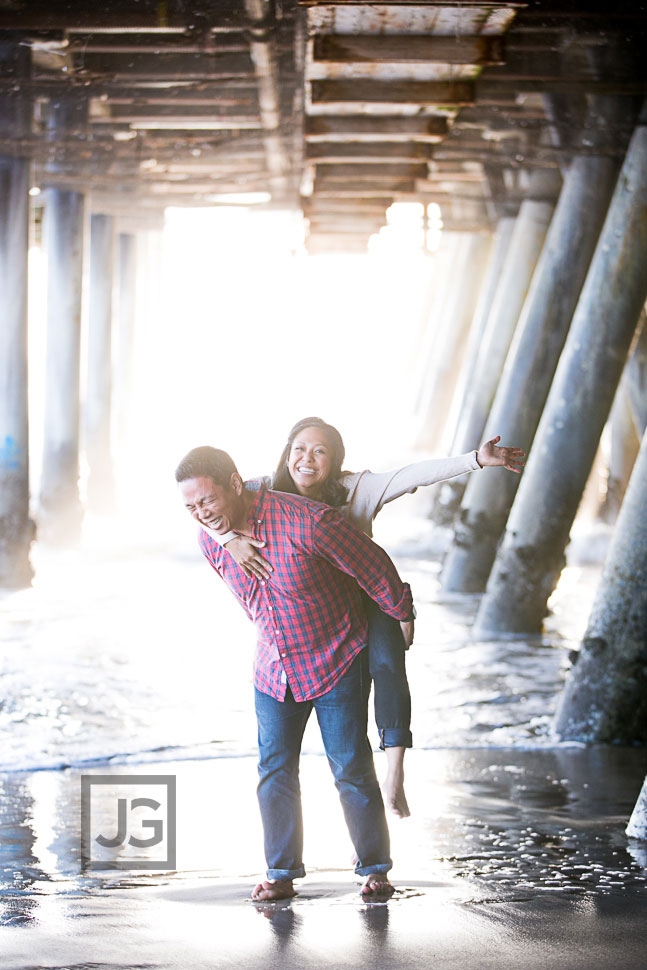 Silhouettes have their place. When we have a beautiful blue sky and the ferris wheel in the background, it becomes totally appropriate.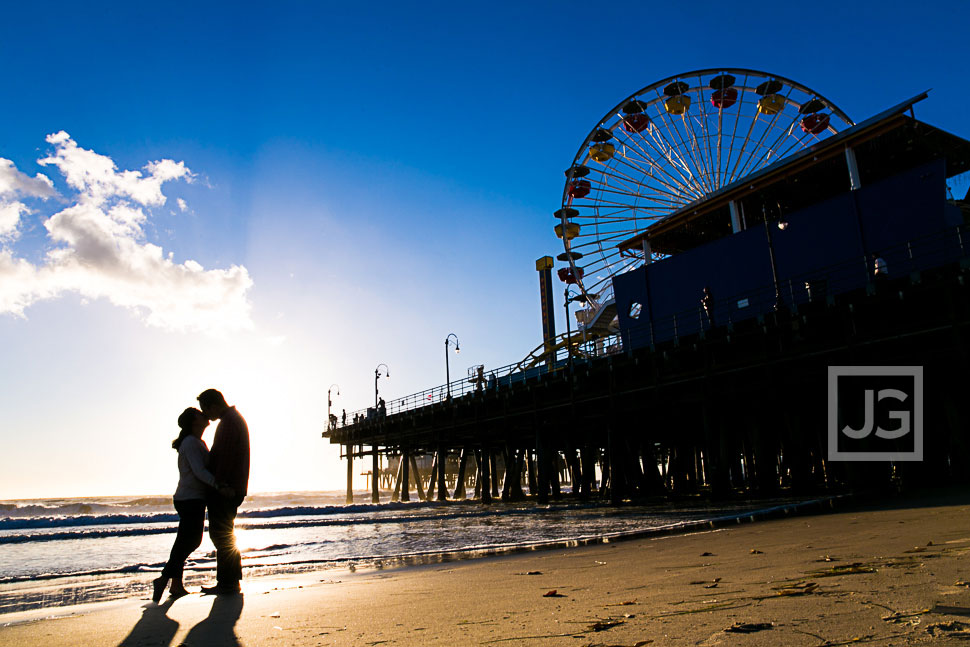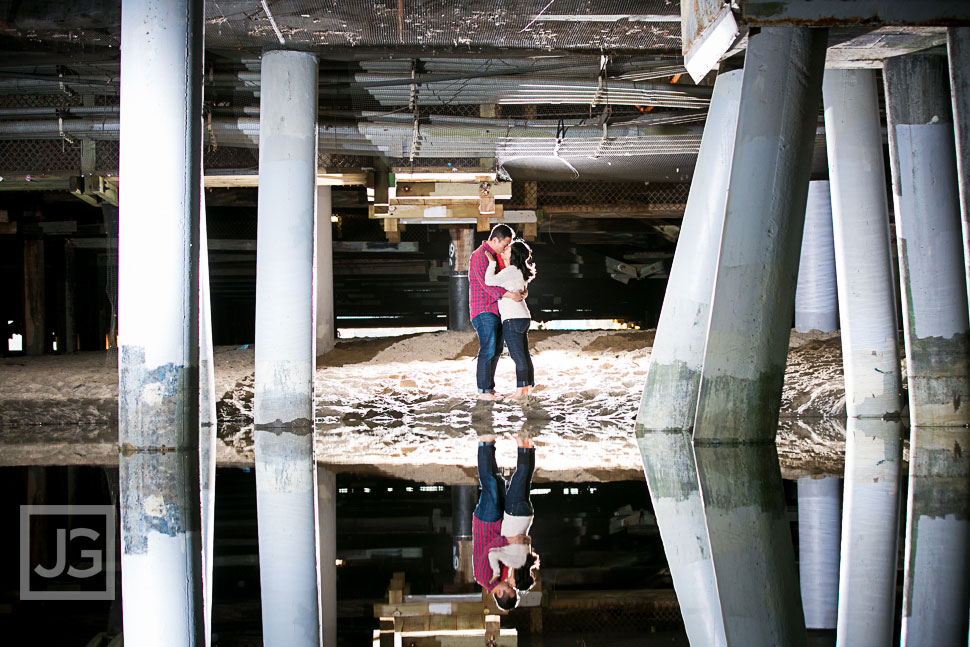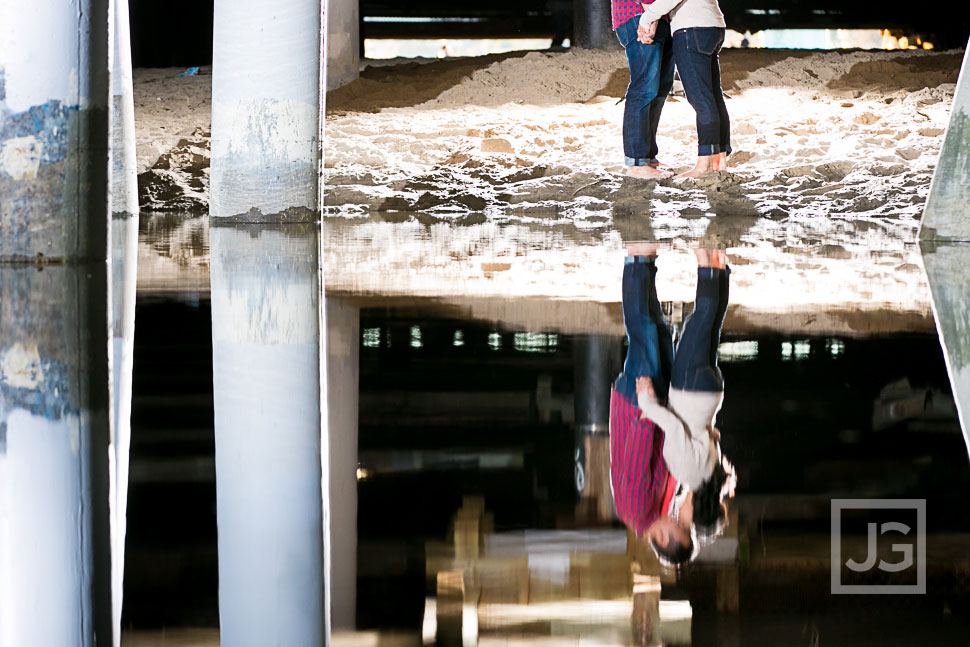 And the Santa Monica Sunset
We LIVE for sunsets! There is something about capturing that fleeting moment as the sun graces the horizon.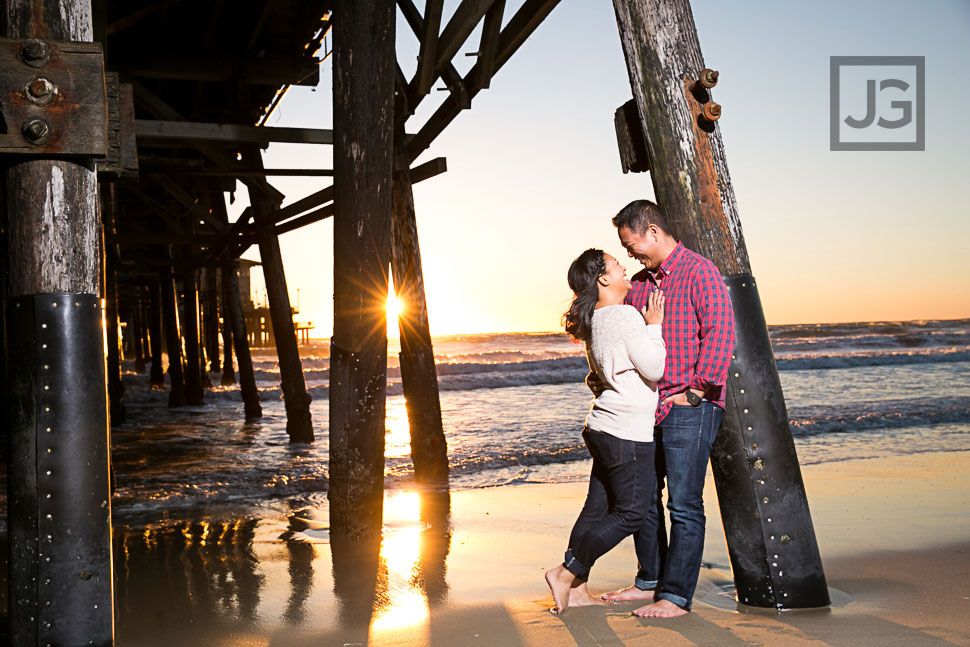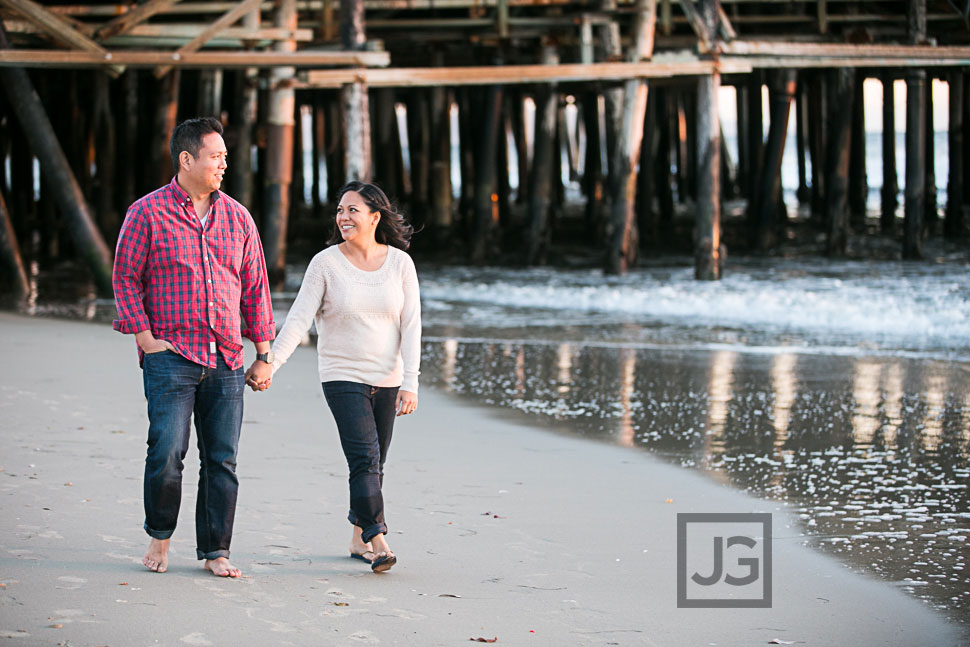 The water was freezing!! But Eileen and Chris were troopers the entire time!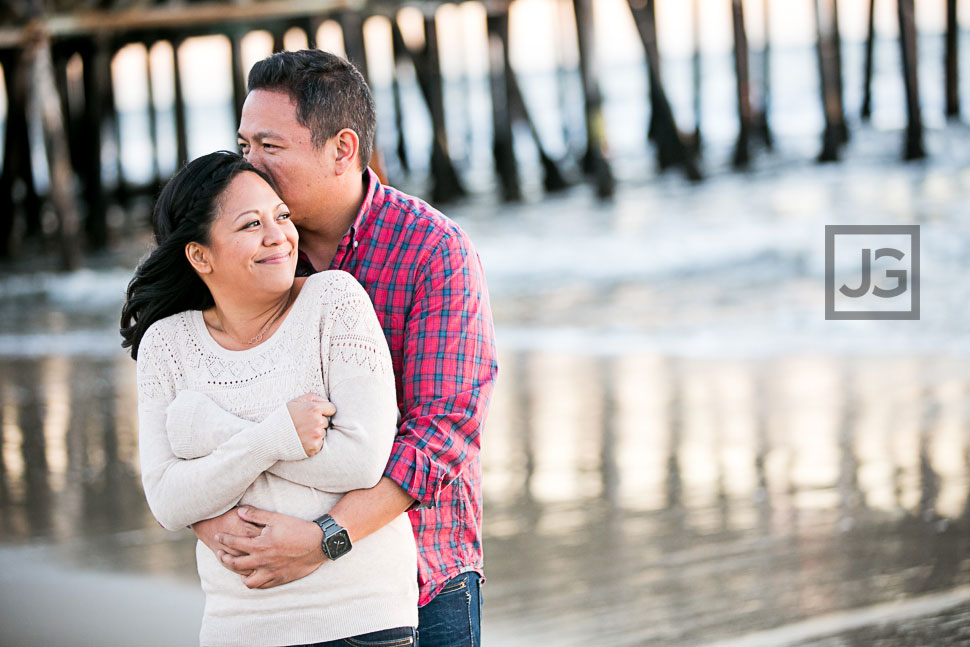 We did get the beautiful sunset that we had hoped for! Yay!!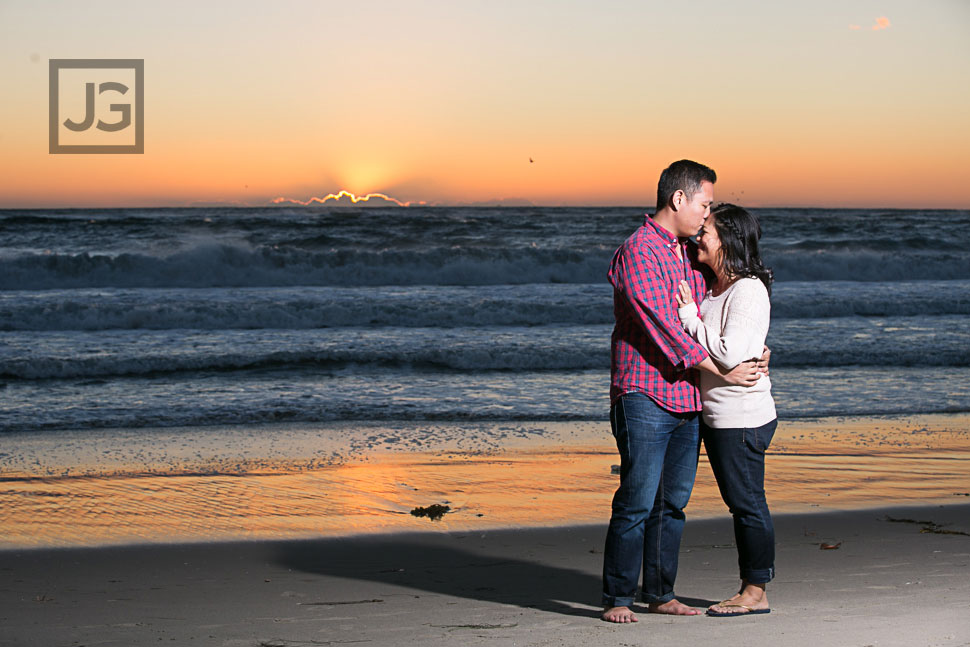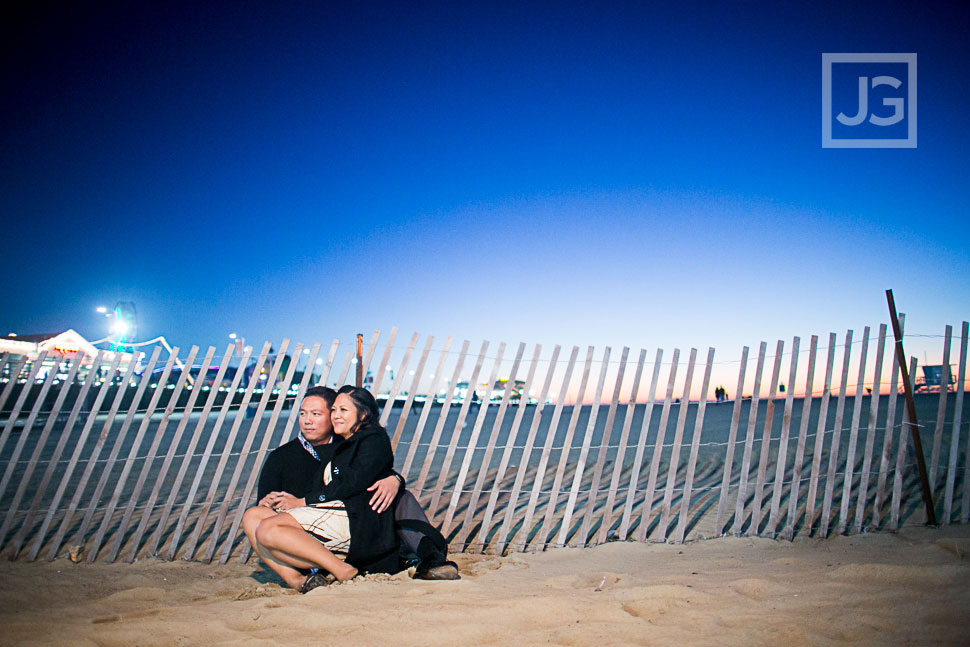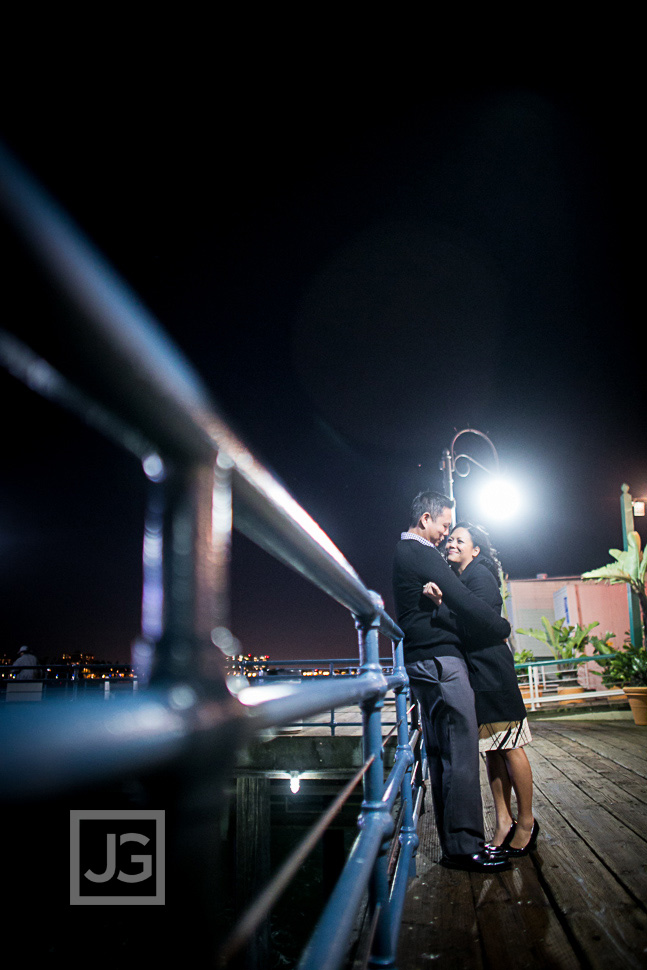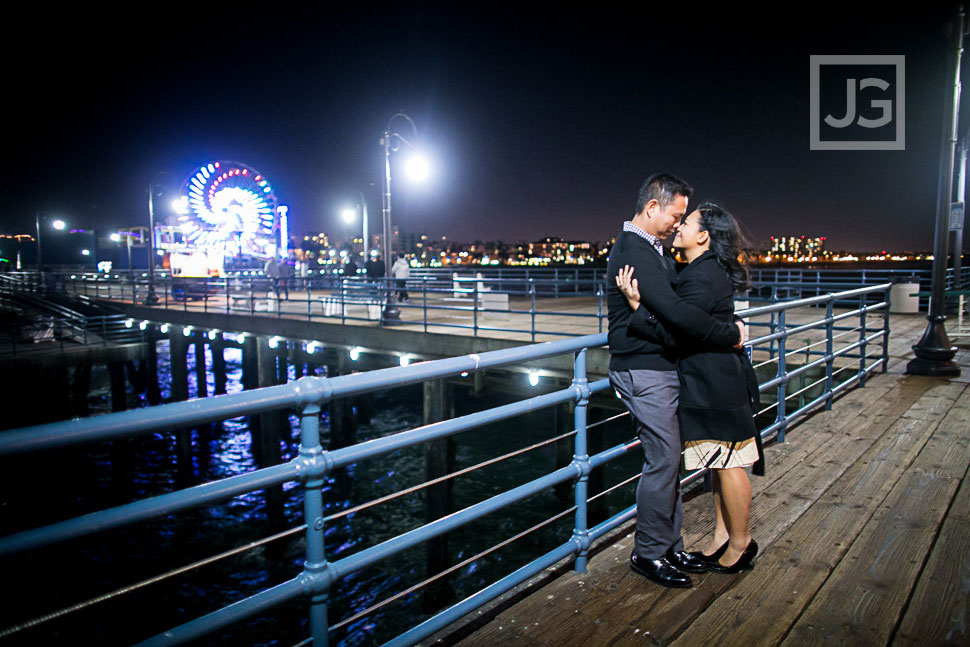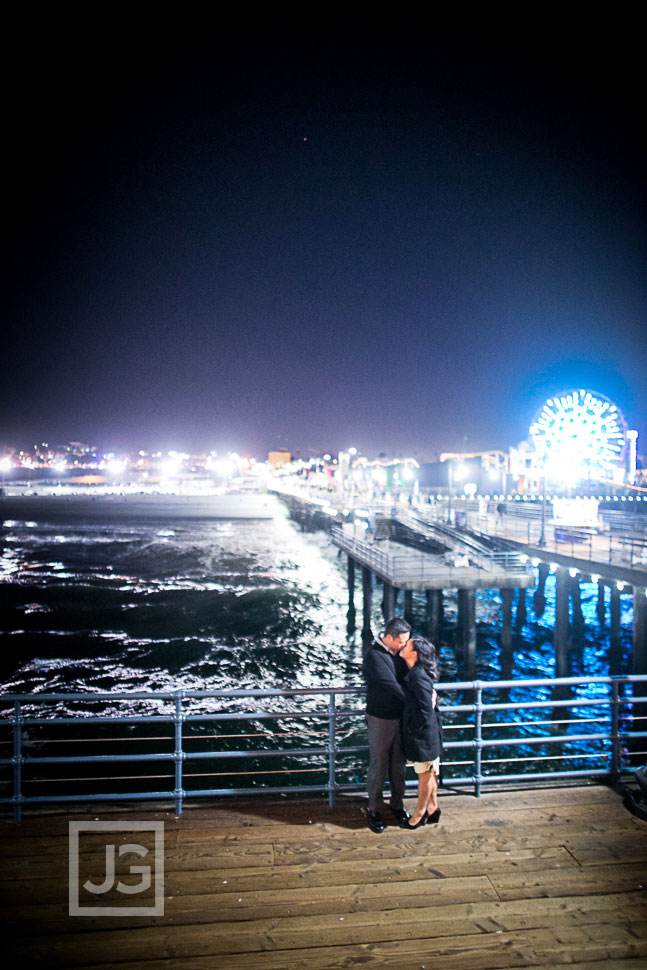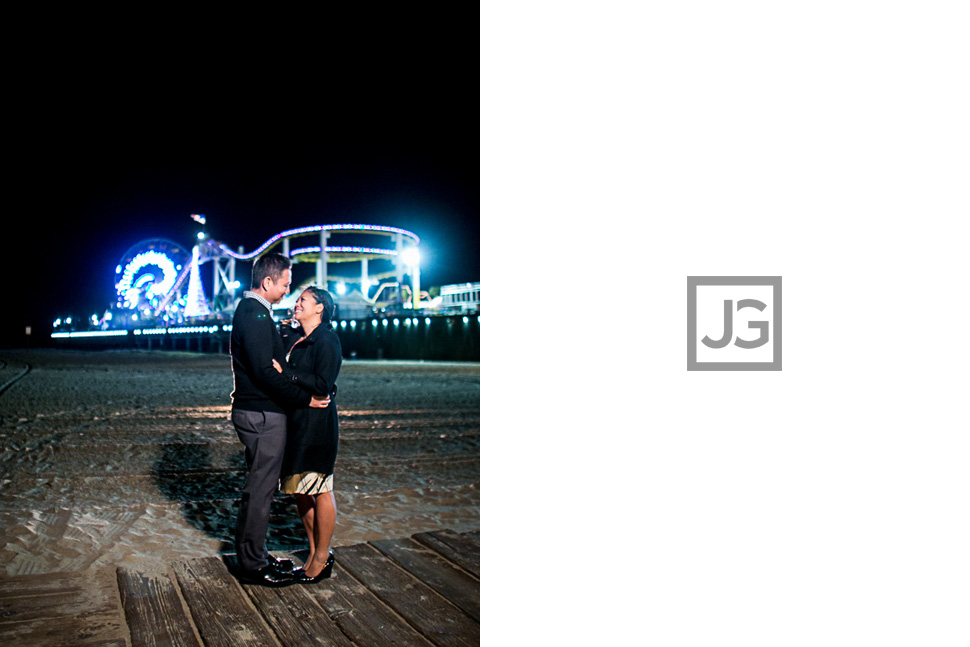 3rd Street Promenade Engagement Photos
After doing their engagement photos at Santa Monica Pier, we headed over to Santa Monica's 3rd Street Promenade.  And since it was during Christmas (that we did their engagement session), there were twinkling lights all around.  And a big gorgeous Christmas Tree!!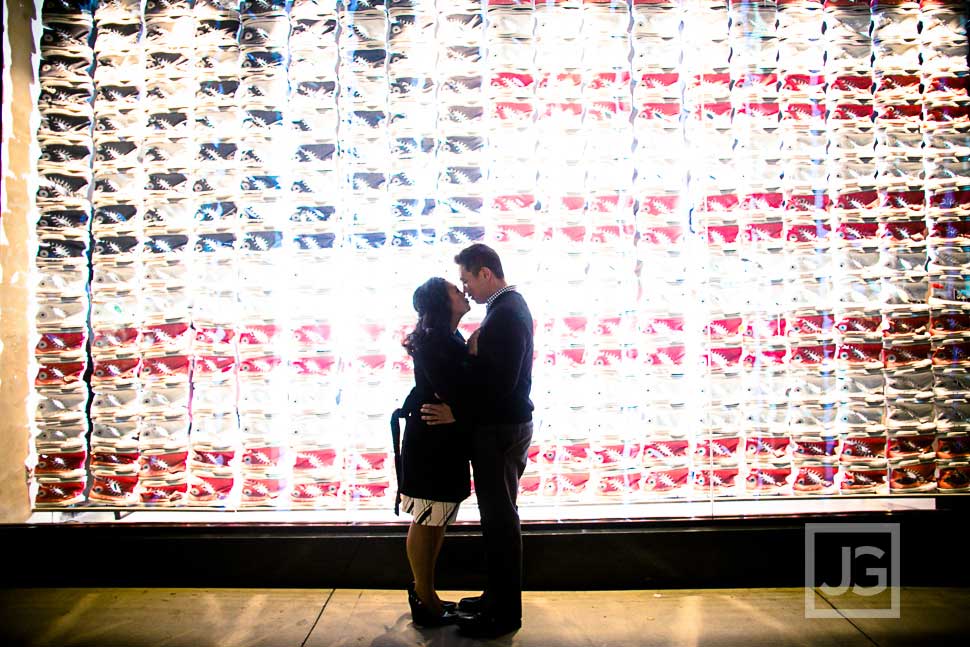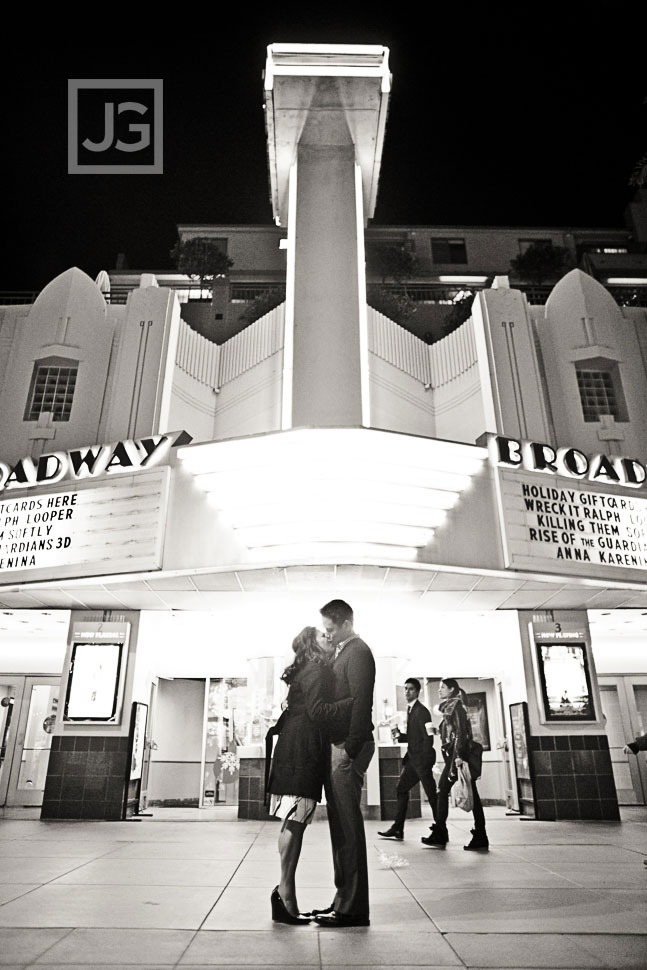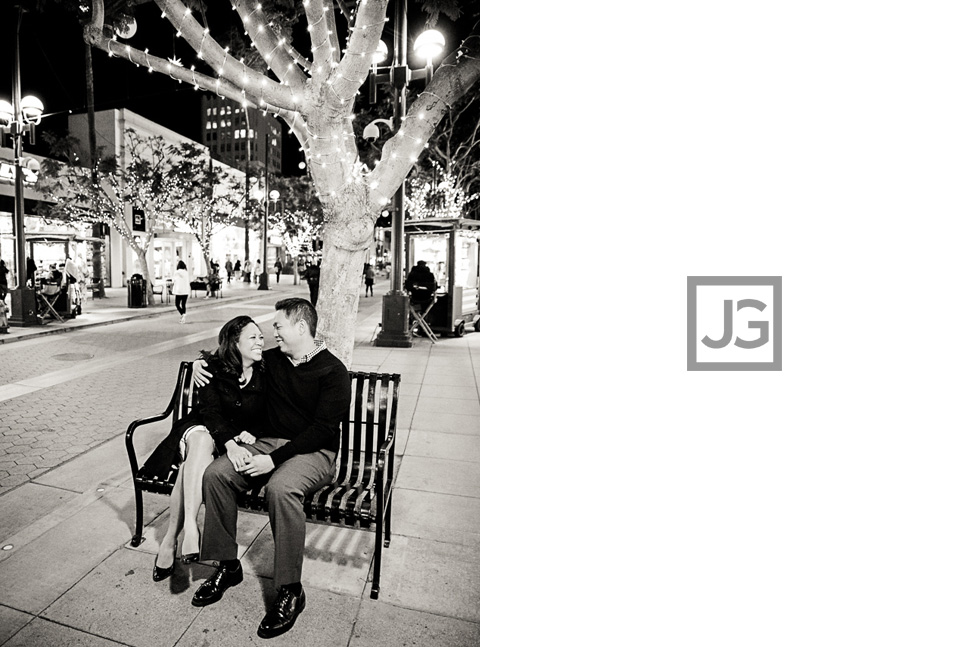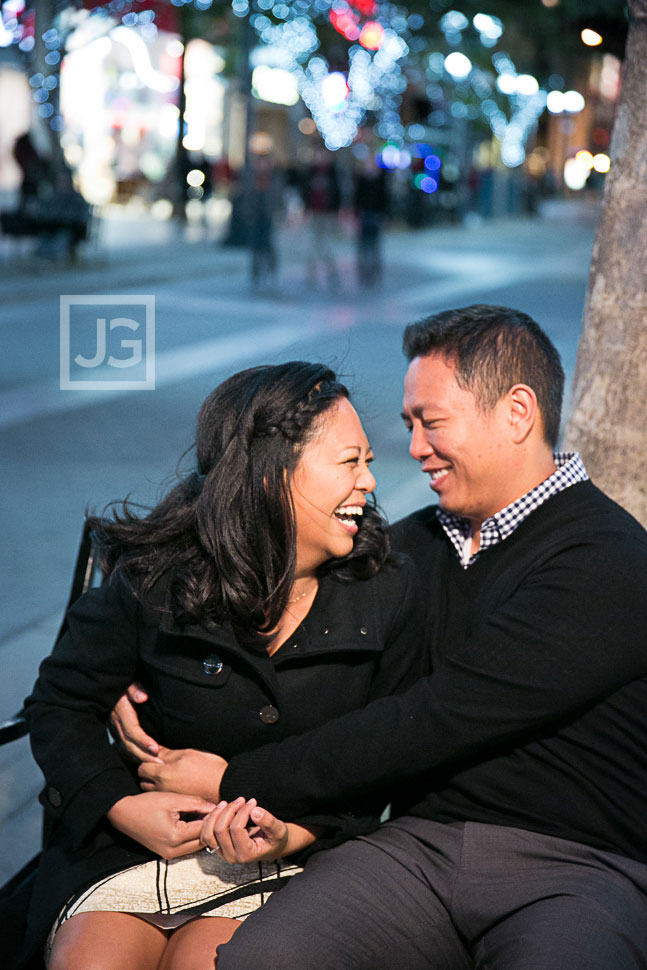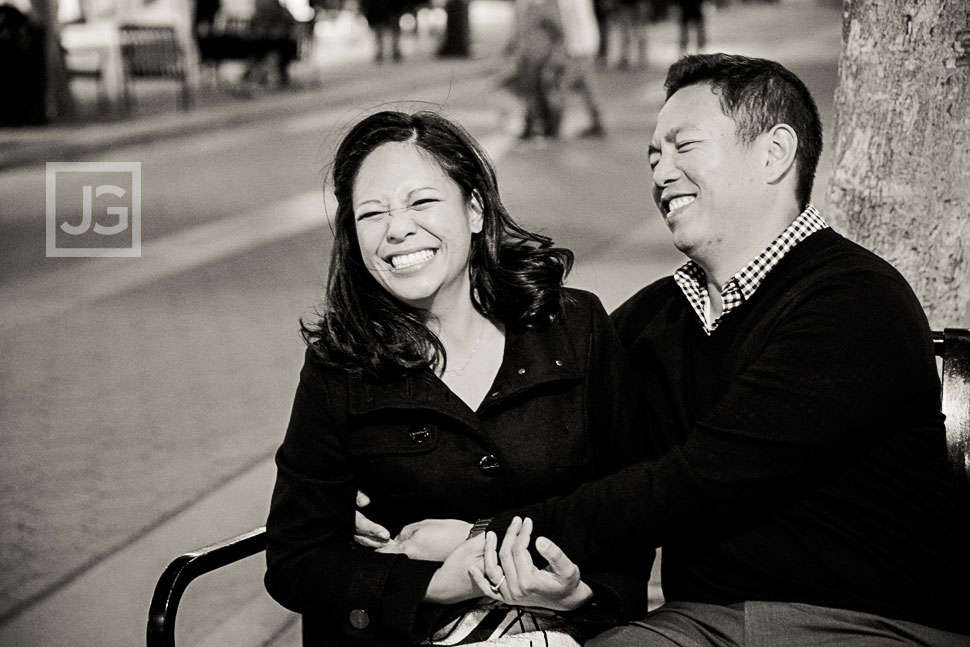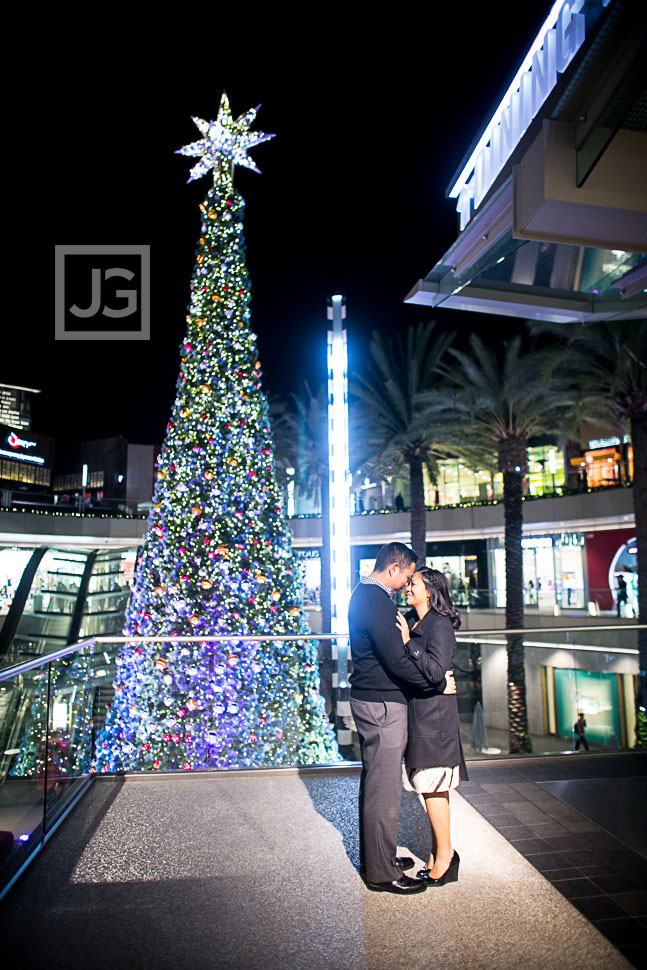 If you are interested in booking us, make sure look at our wedding prices and packages page.