C & K are just too darn cute together!! I love that they are always smiling and laughing with each other; not hard to see that they absolutely adore each other!!  They met while going to UCLA!  In fact… C was a student in a class that K was an aide for.  After a few class sessions, C finds herself staying after class often with "questions."  And as for K, he didn't seem to mind "tutoring" her at all.  One study date after another, they formed a friendship that  lead to love!!  We are so excited to do photo and video for their upcoming wedding at the beautiful Aquarium of the Pacific in Long Beach.  But read on for our day of Santa Monica engagement photos and our night of downtown Los Angeles engagement photography!
Santa Monica Pier Engagement Photography
We did their engagement session on Santa Monica Pier and ended in Downtown Los Angeles. It was quite a cold and gloomy day, but we still had lots of fun eating ice-cream and playing games!! It's so wonderful to see such pure and genuine love!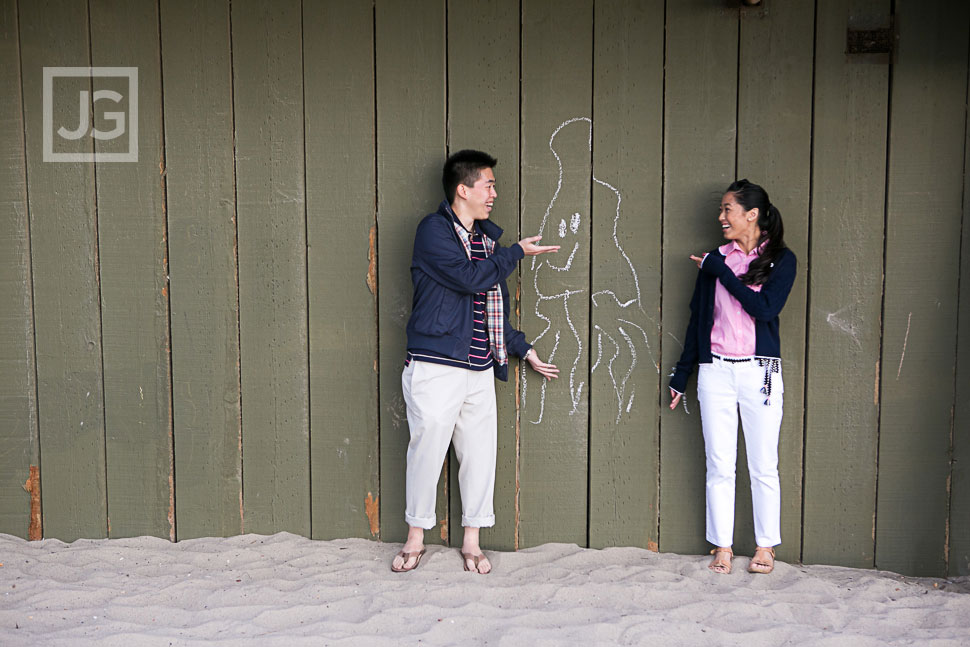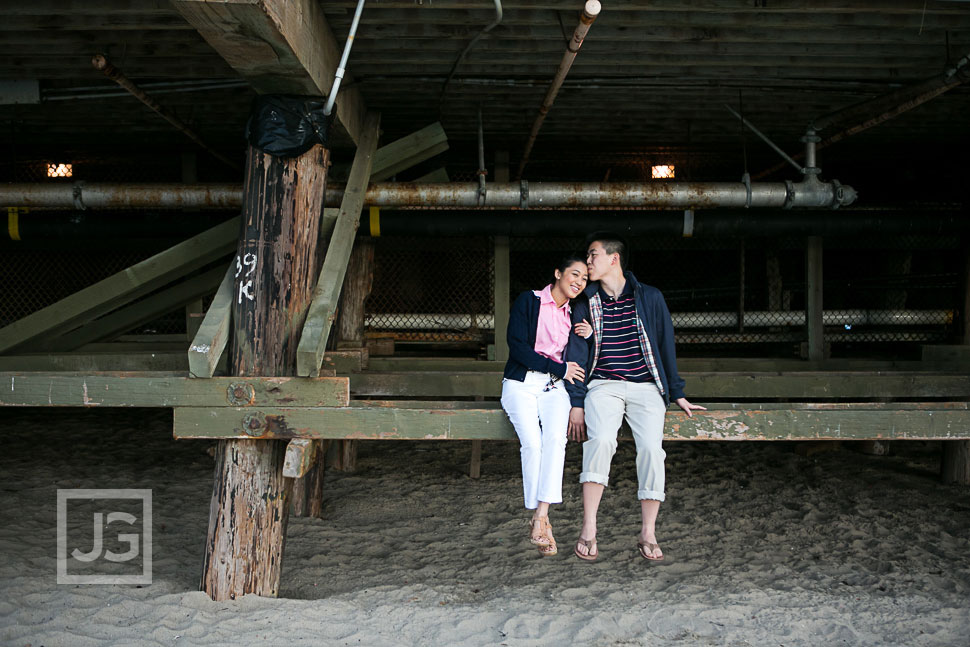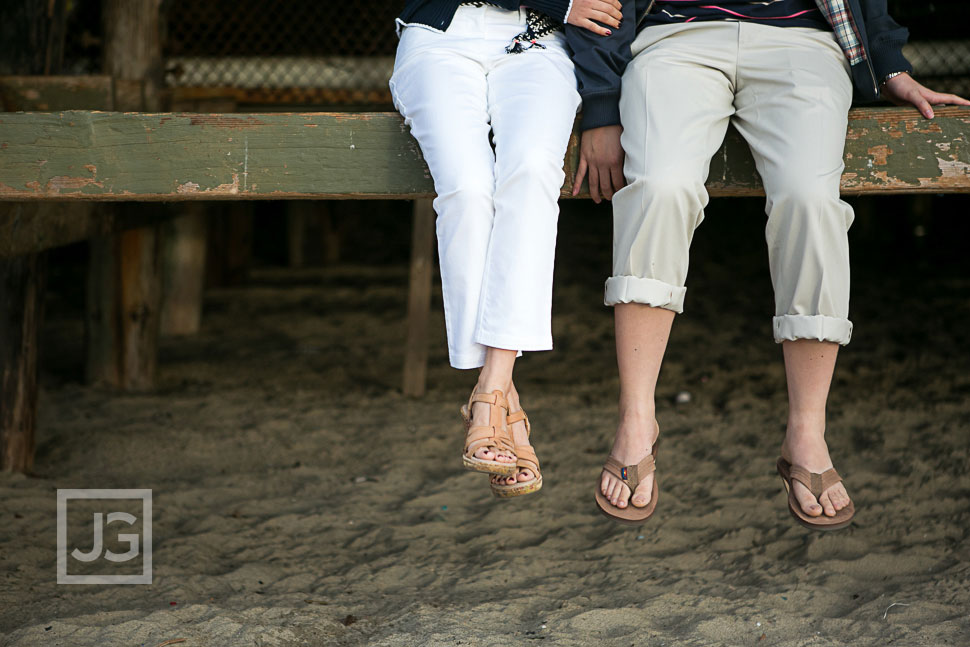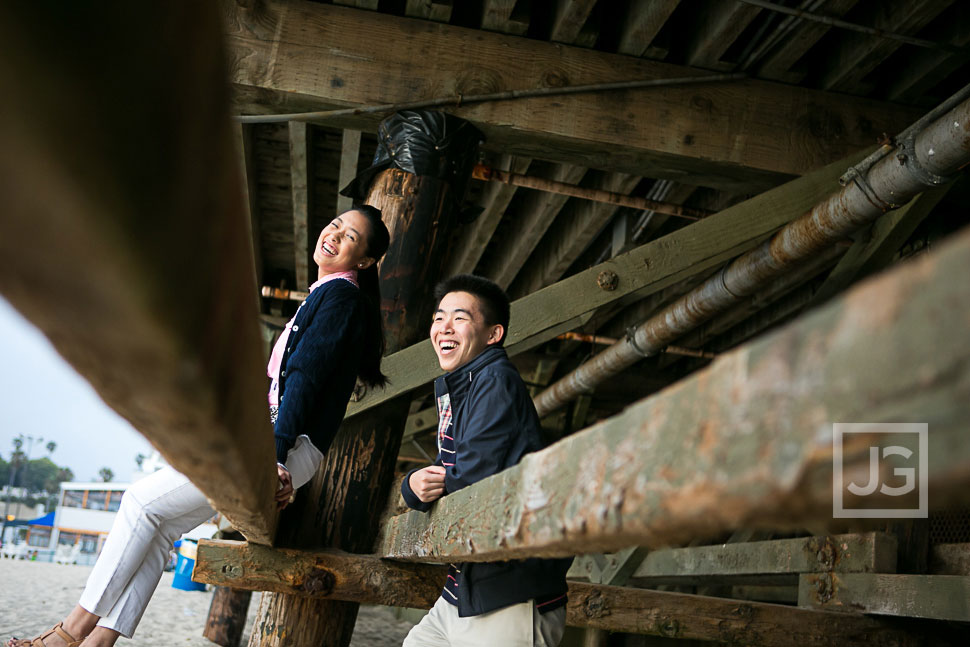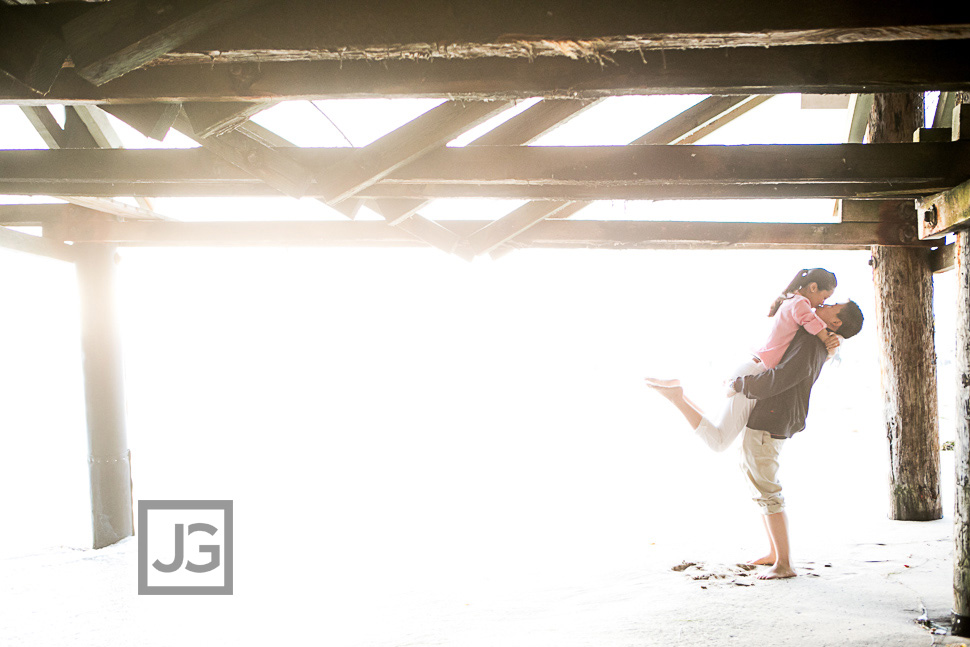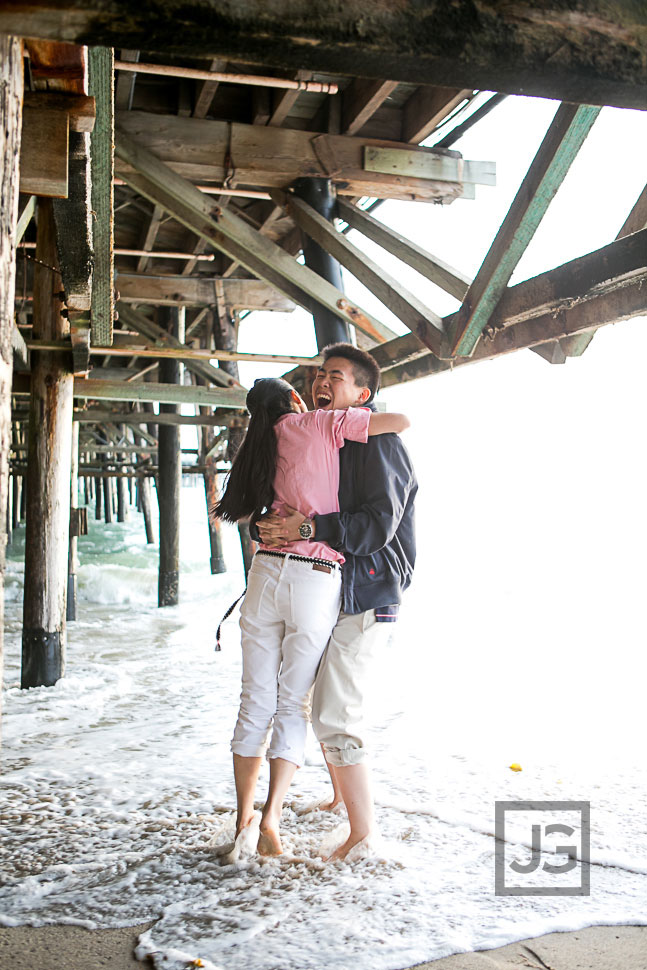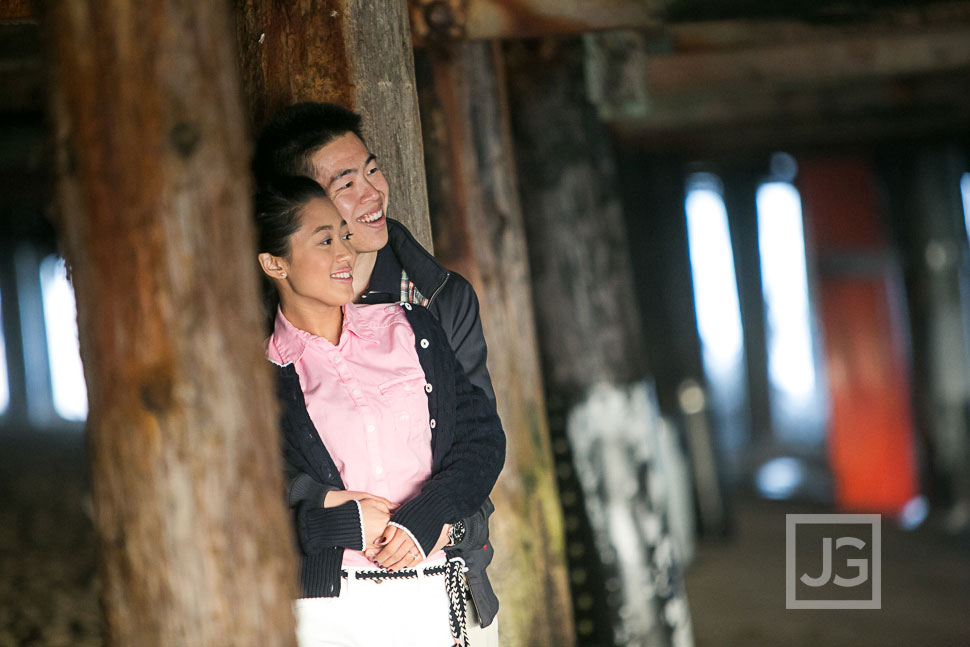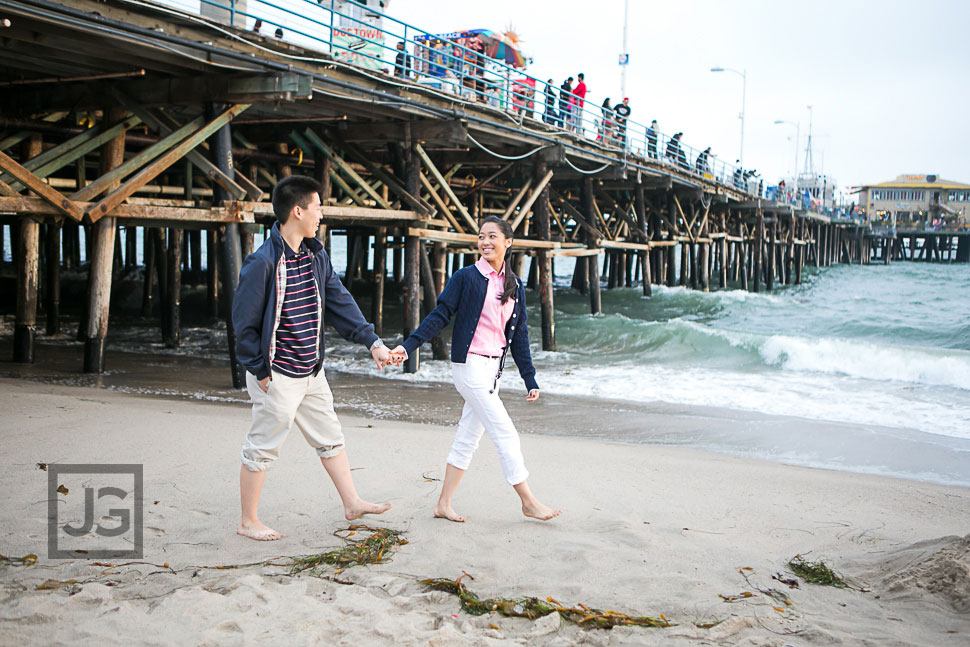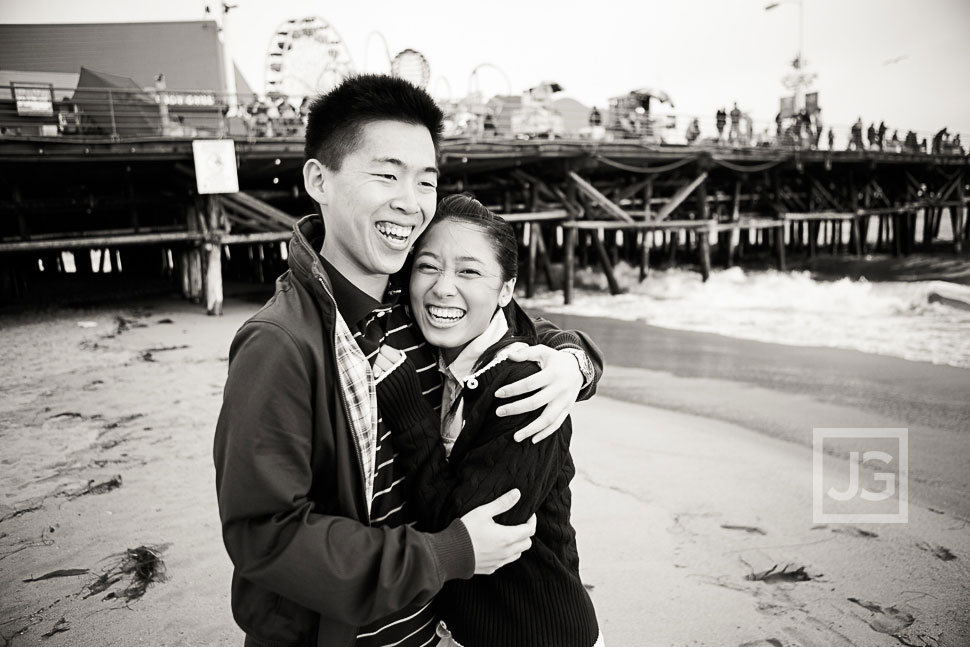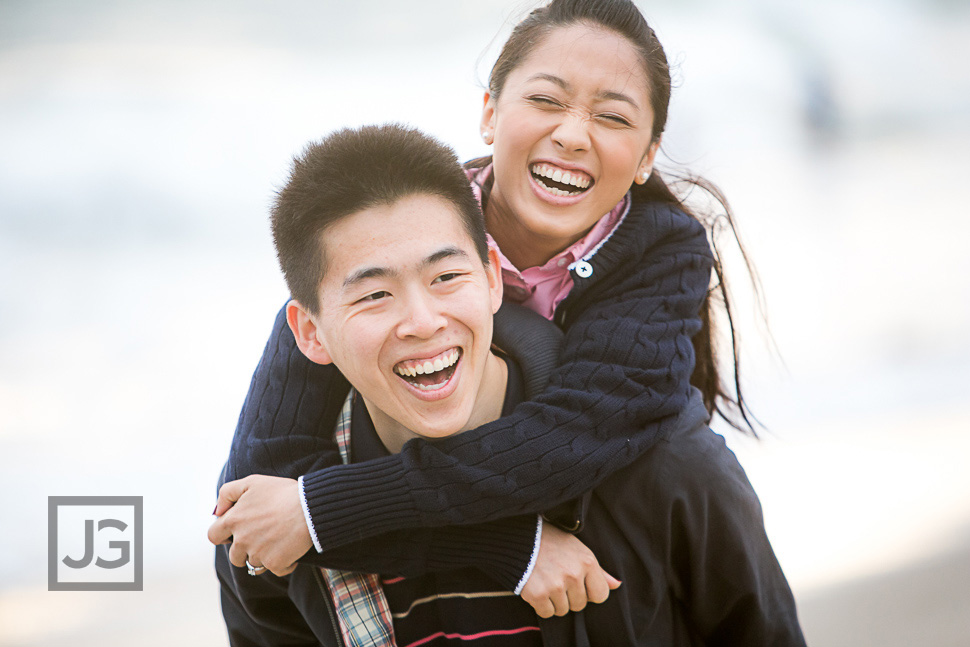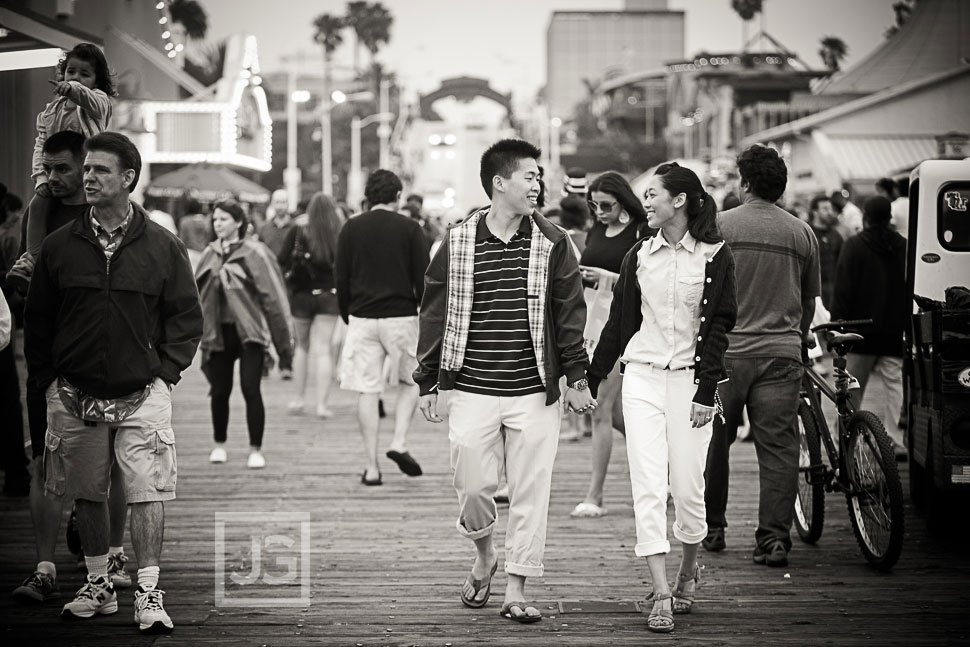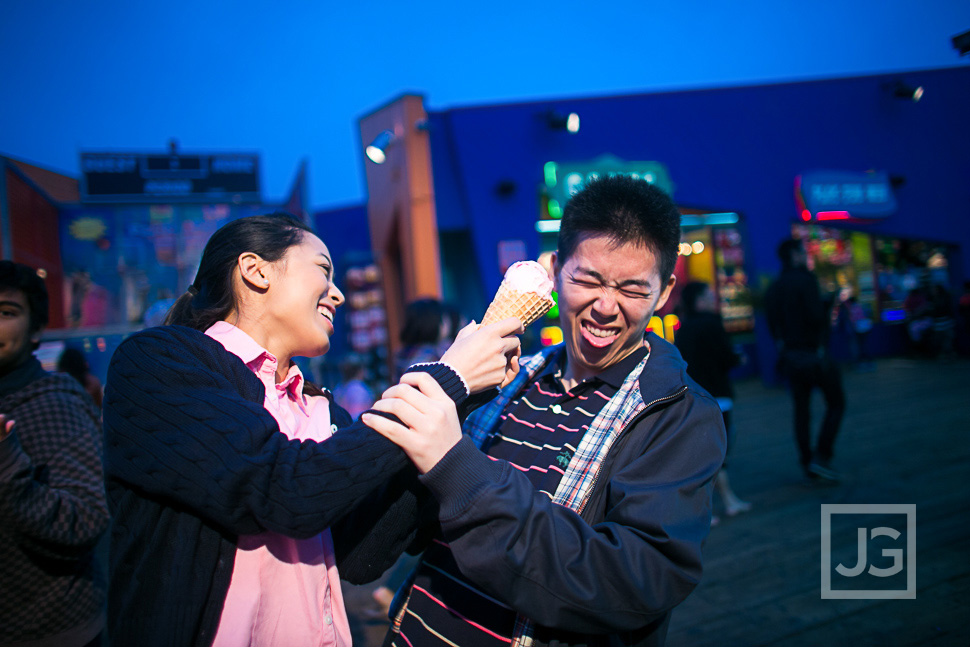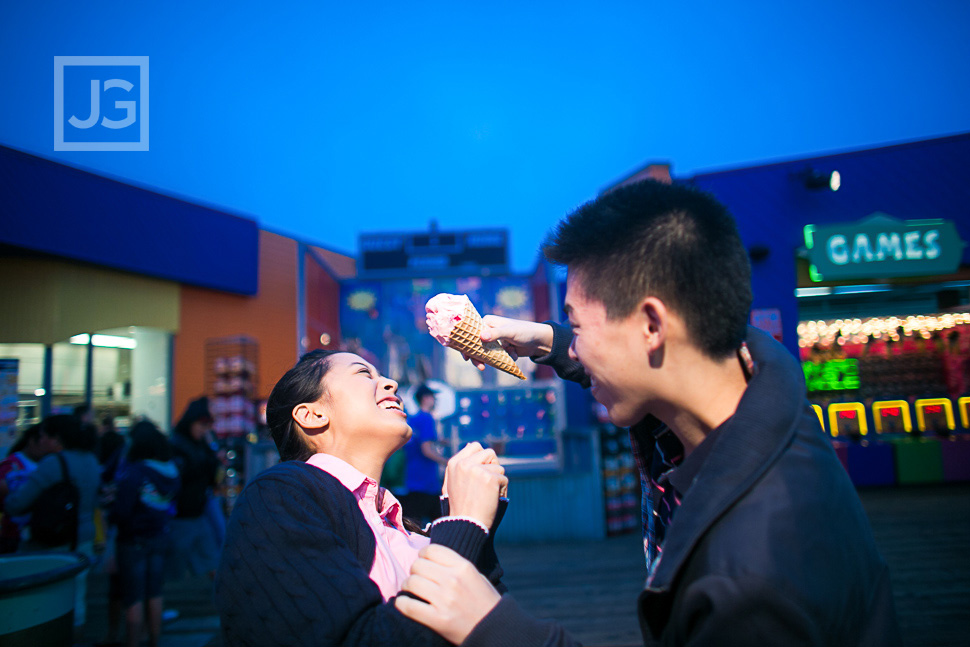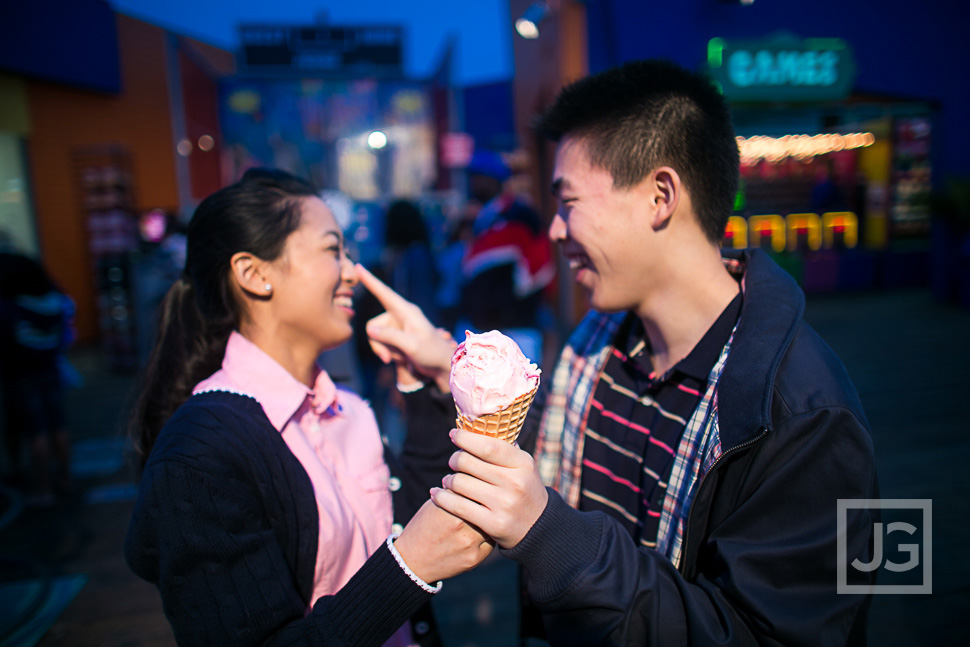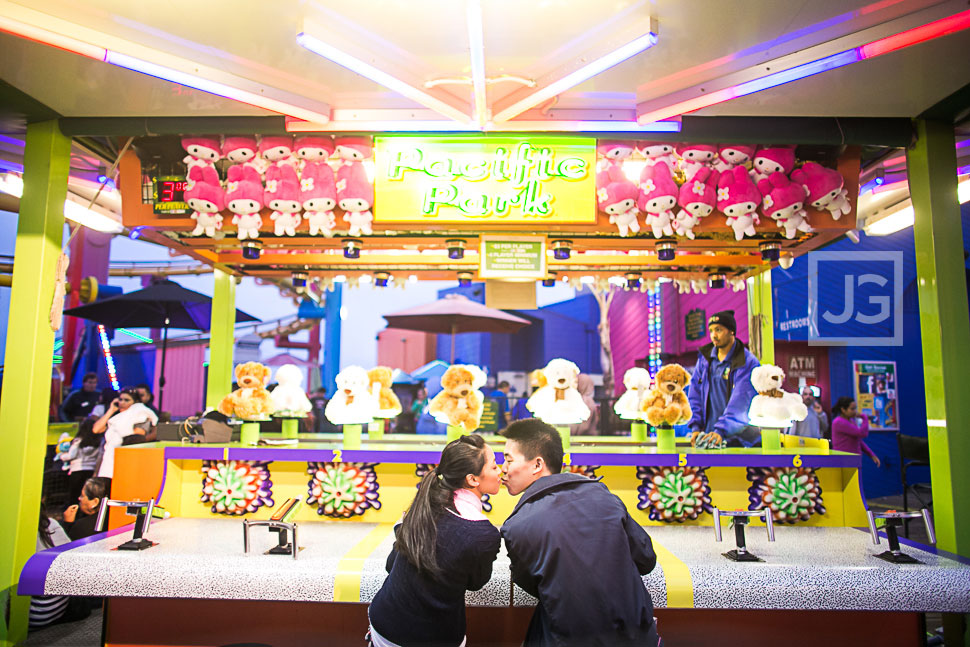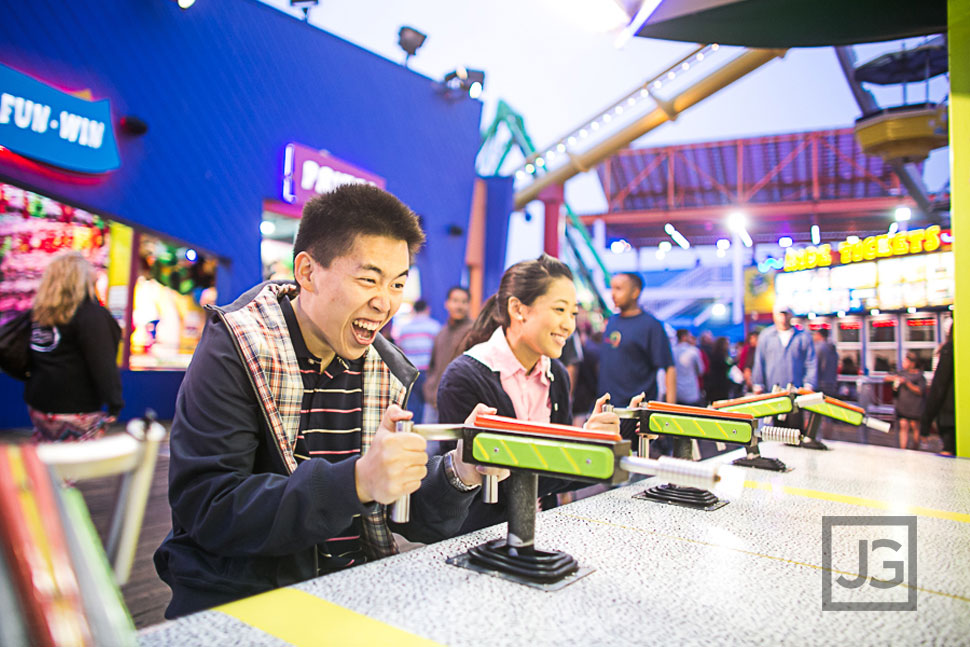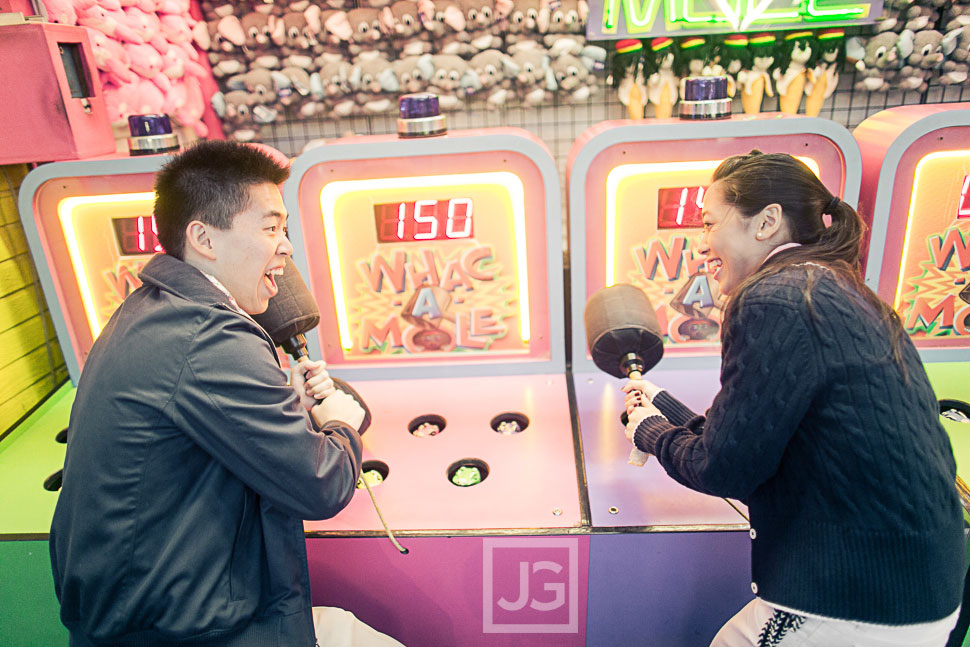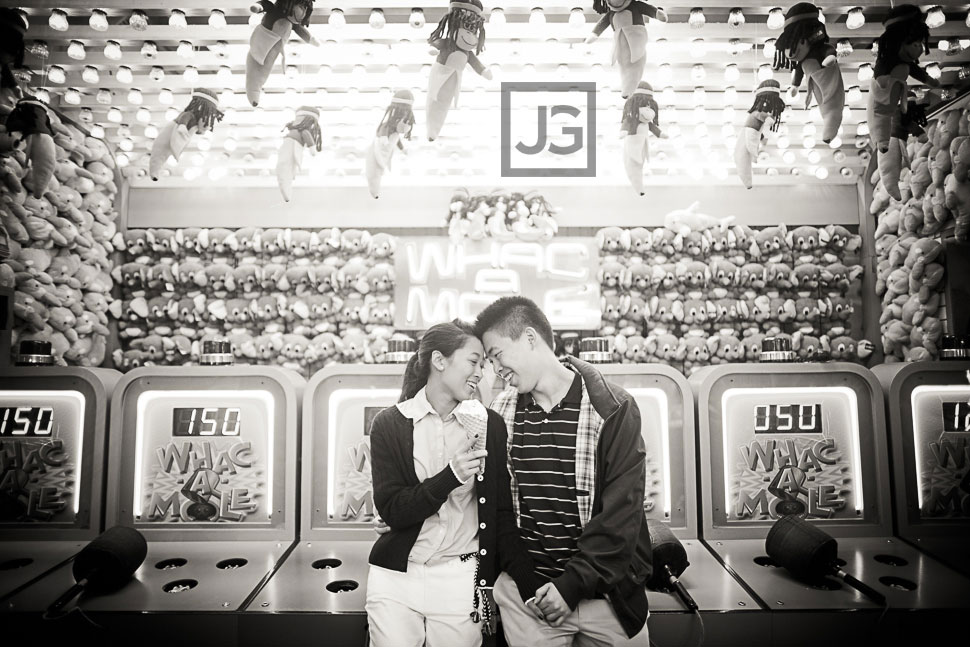 Downtown Los Angeles Engagement Photography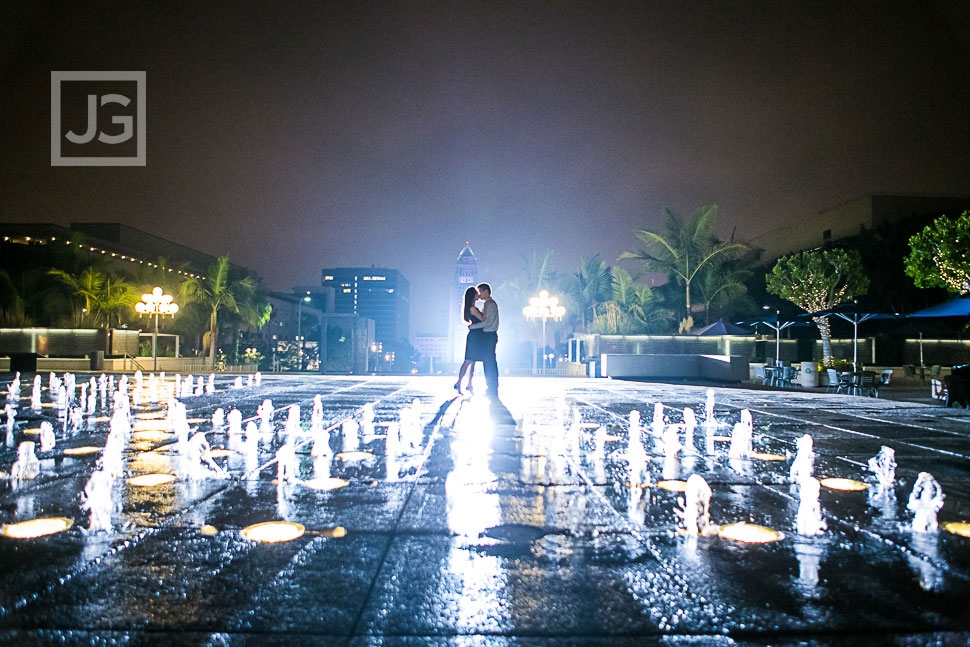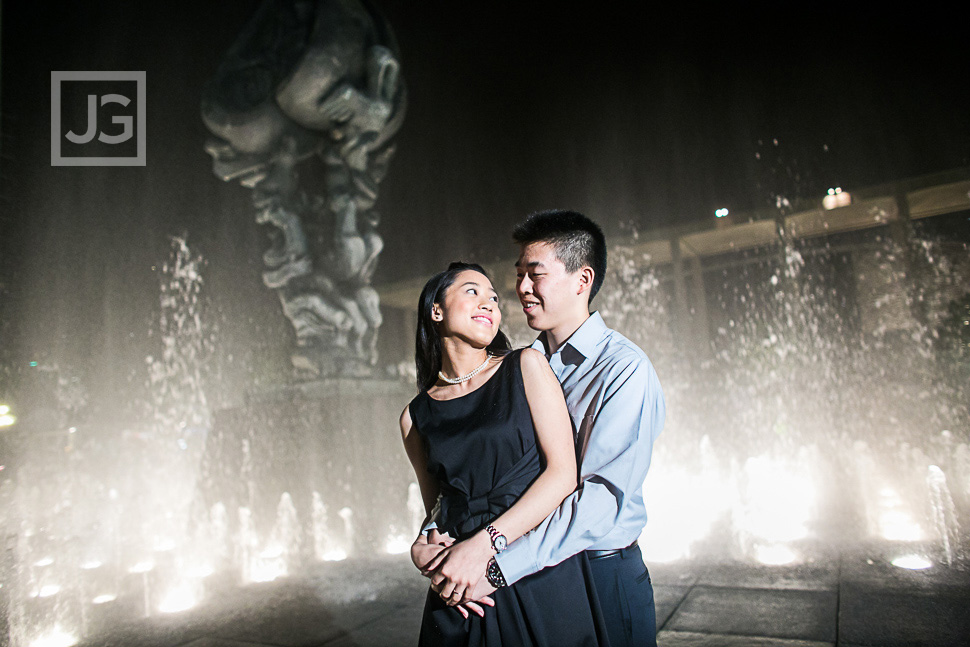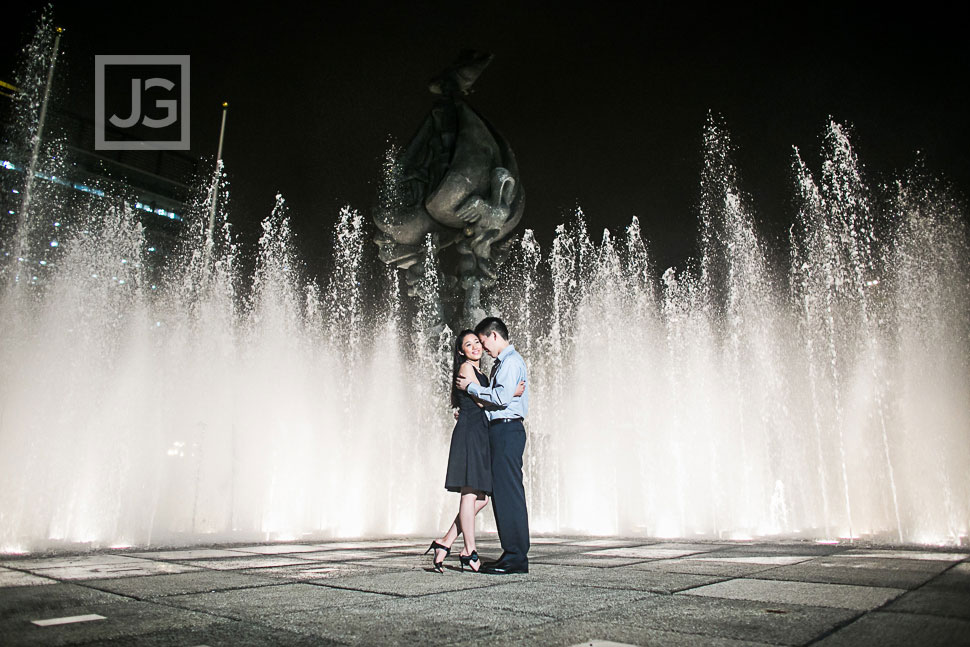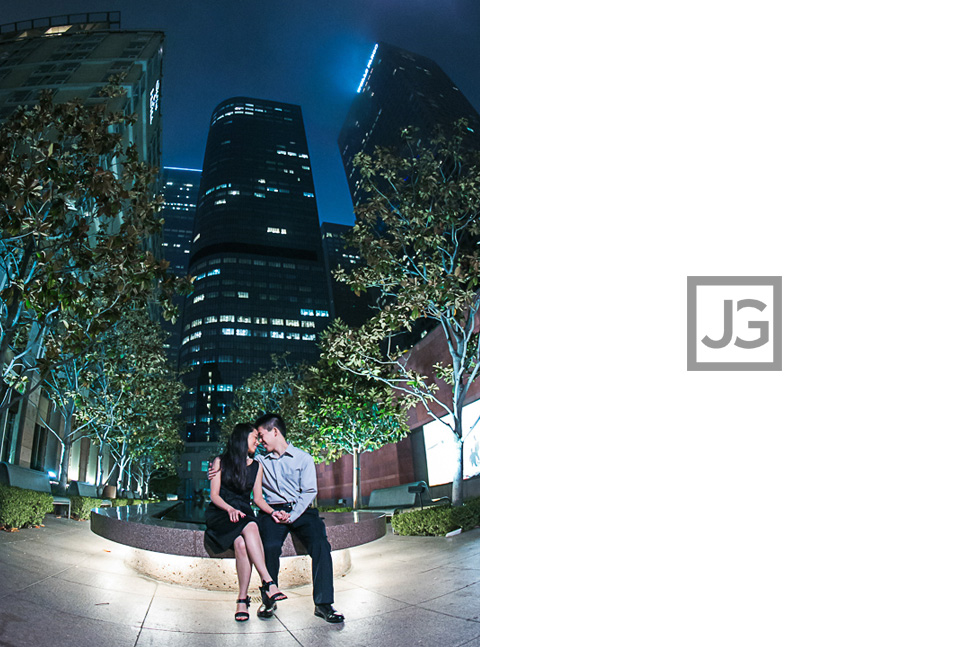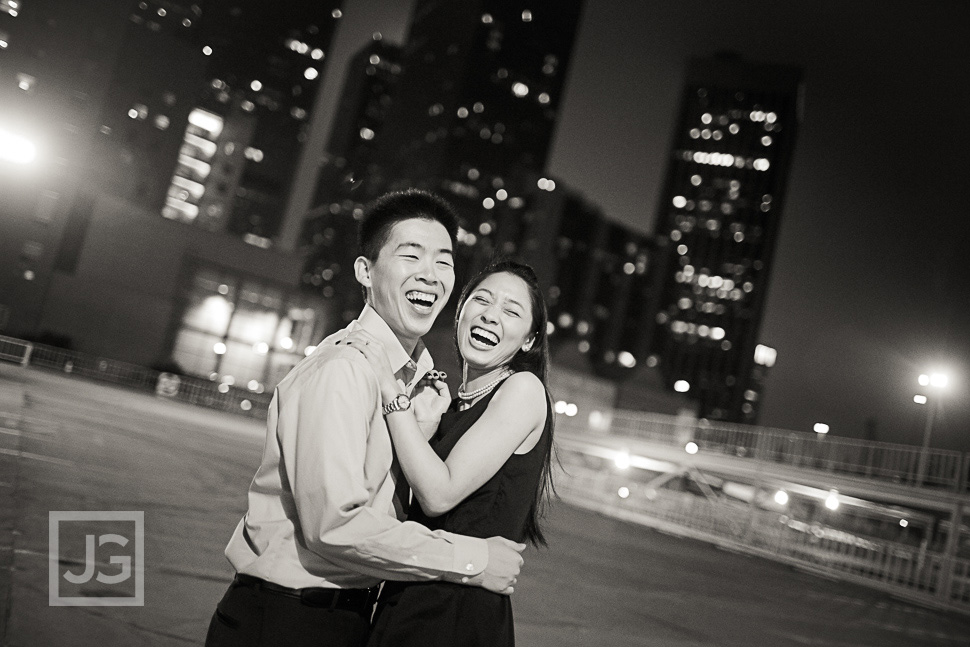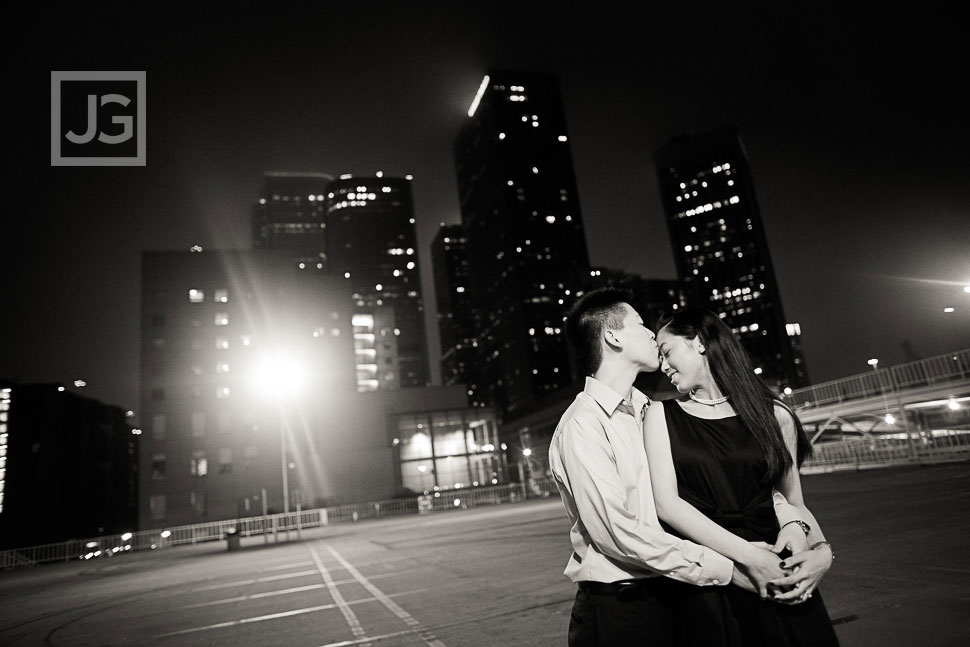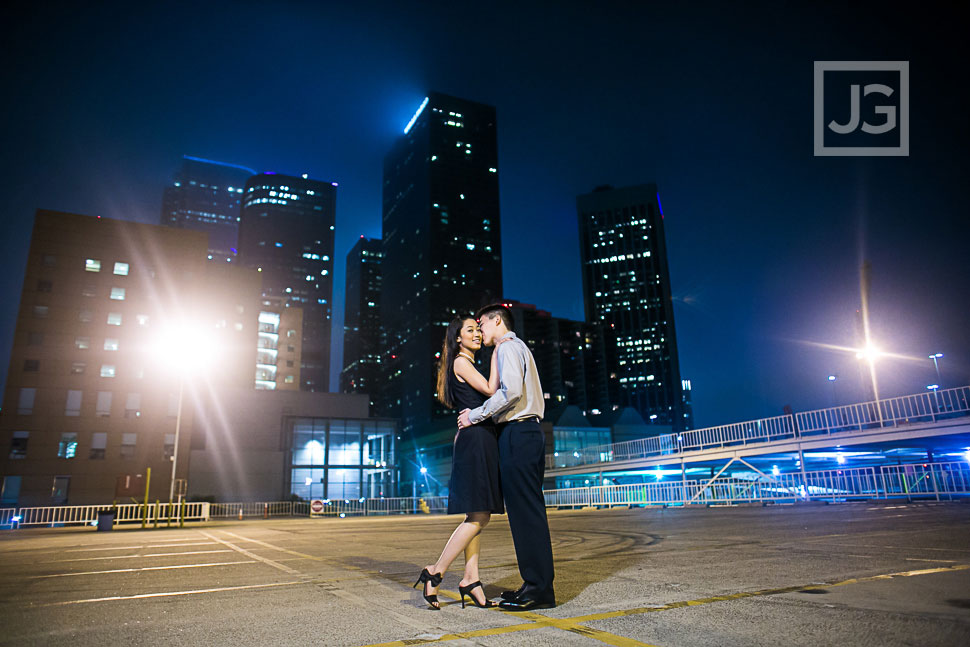 This article shows Santa Monica engagement photos at the Santa Monica Pier and Santa Monica Beach. We played carnival games and strolled along the wooden planks of the pier. After that, we headed to downtown Los Angeles for night photos with water fountains and the downtown Los Angeles skyline.
If you are interested in booking us for your own engagement photography portrait session, make sure to stop by our packages and prices page for engagement photography in Los Angeles County. We believe in keeping our prices and business transparent with our couples.