Meant to be?  Definitely!!  A relationship that started as an elementary school crush turned into middle school puppy love, that blossomed into a beautiful friendship and now… ending in inseparable love!!  Meet Valerie and Jabra!  I love that their sheer energy and love for each other shows through in every photograph.   So read on for our day of Azusa Canyon engagement photography with Valerie, Jabra, and a classic muscle car.
Azusa Canyon in the San Gabriel Mountains
Valerie's aunt (who is super sweet) owns a cute little cabin at the bottom of Azusa Canyon where we did their engagement photos. It had been raining continuously for a few days and we thought we might have to reschedule their engagement session. Luckily, it cleared up into a beautiful day and we had the perfect window to photograph their engagement session before the storm clouds came in again. You gotta check out the storm clouds in some of the photos (towards the end)!! It's crazy awesome!! =)
I love that they are always smiling!!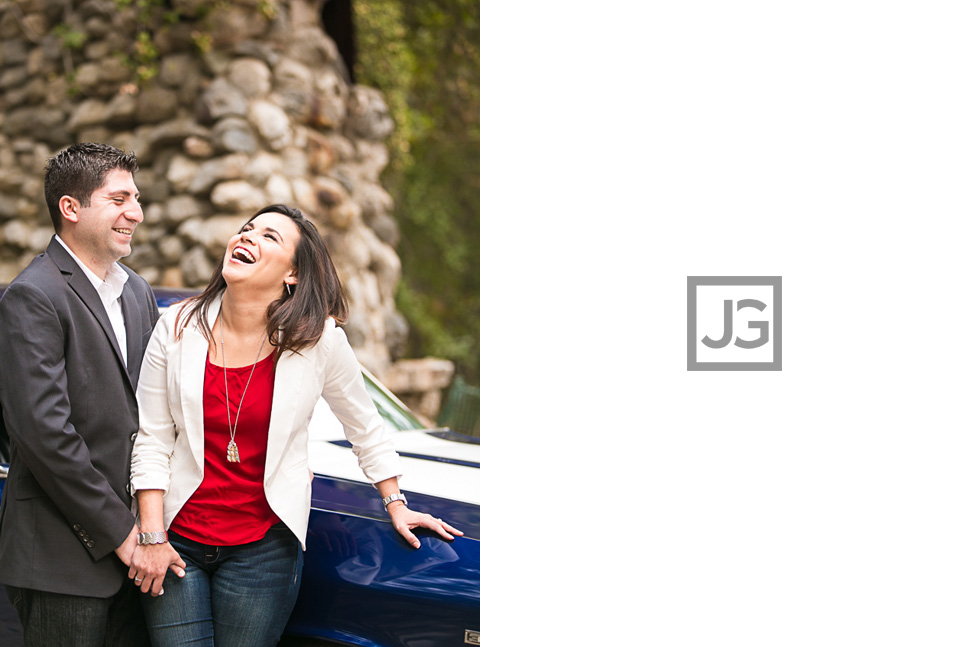 During our meeting, Jabra told me that for their engagement session, he wanted to include the other love of his life (too)… his 1969 Chevelle!! Isn't she a beauty??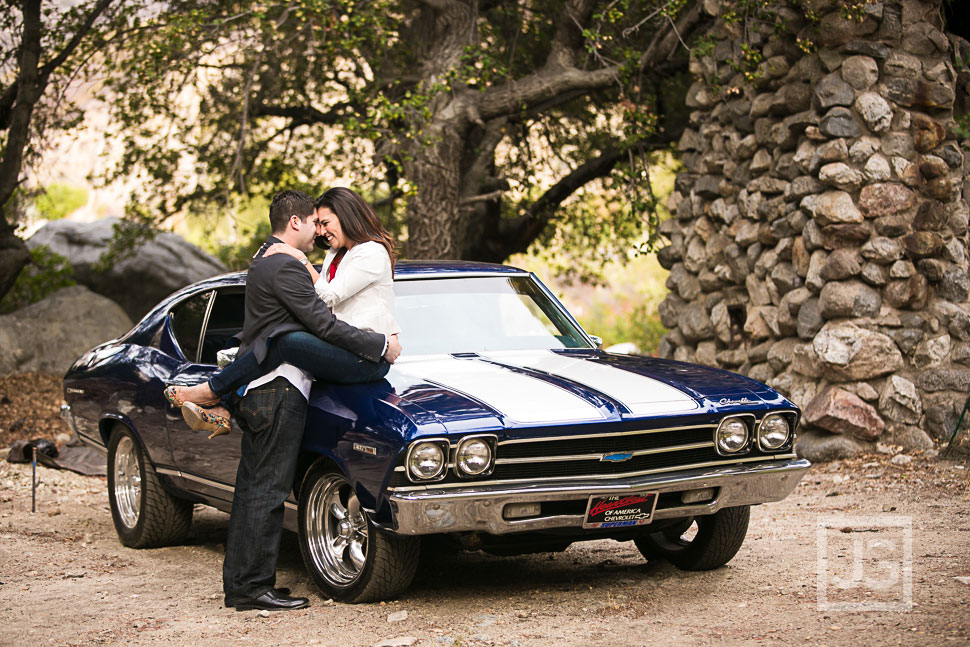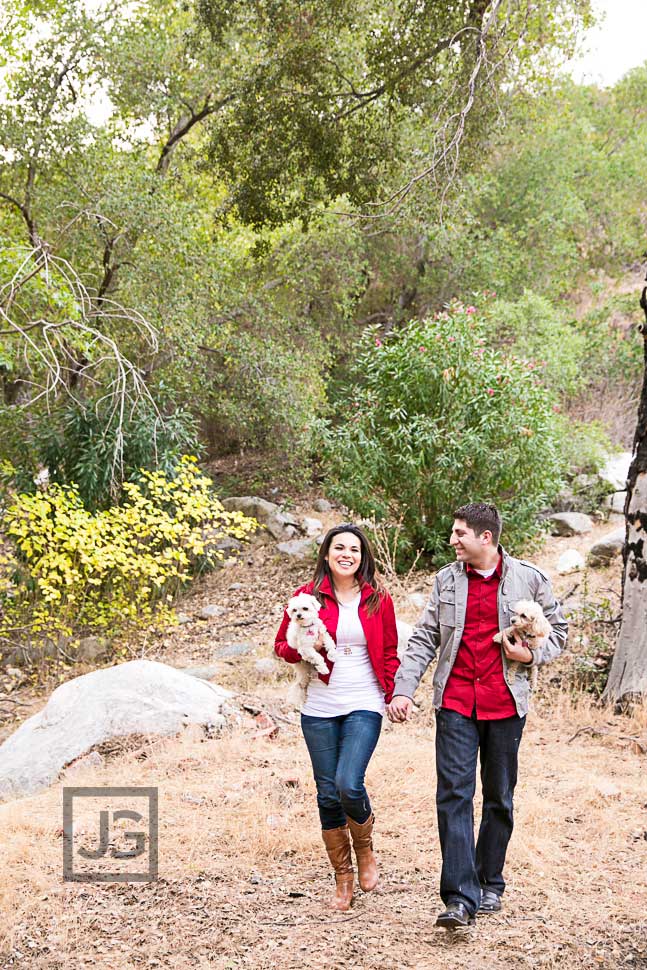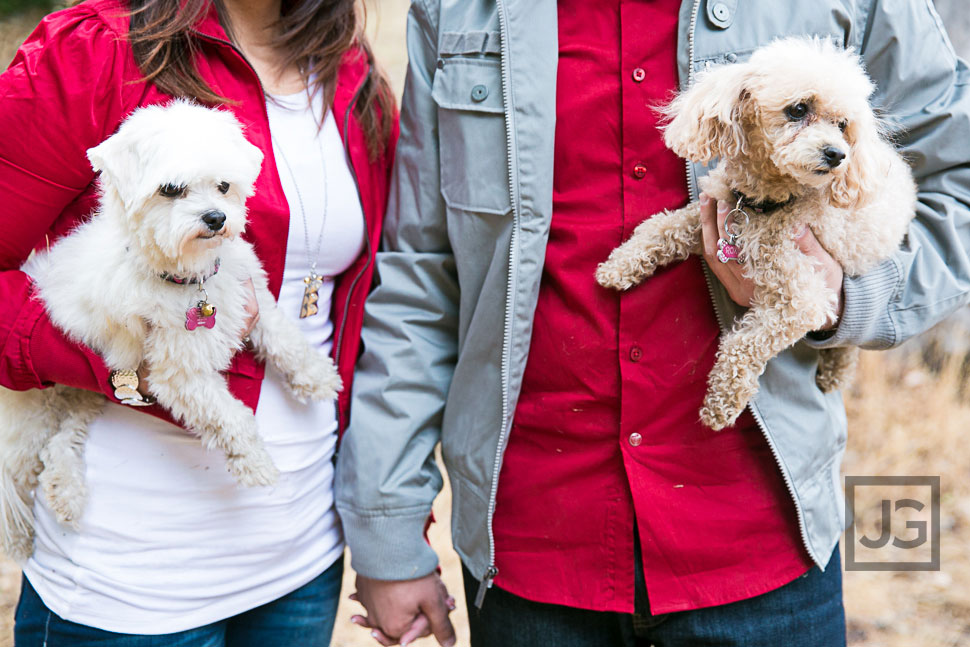 Their growing family!! ADORABLE!!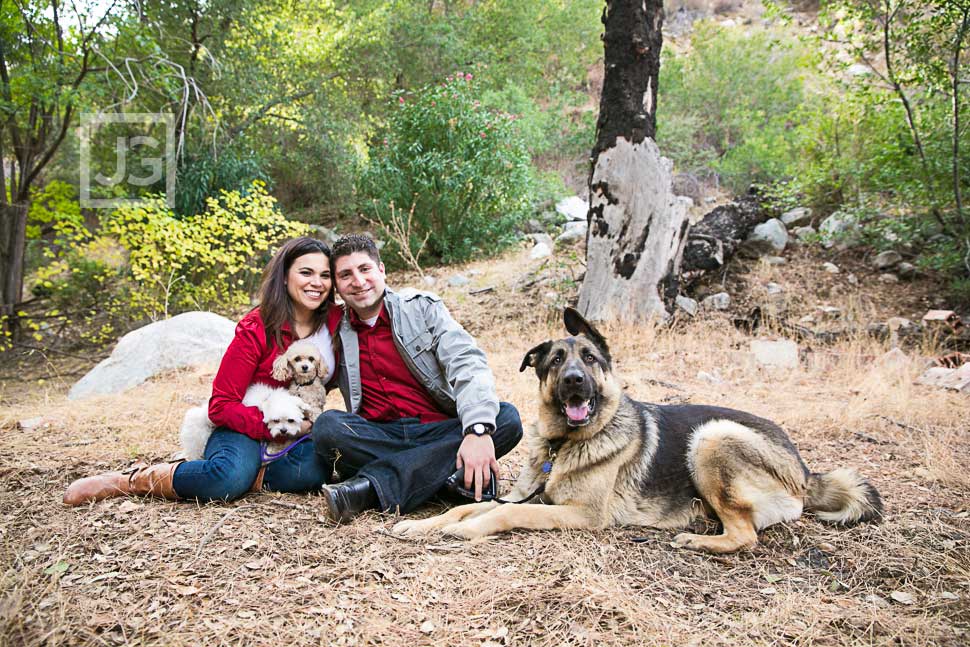 I just love the glow in the following pictures.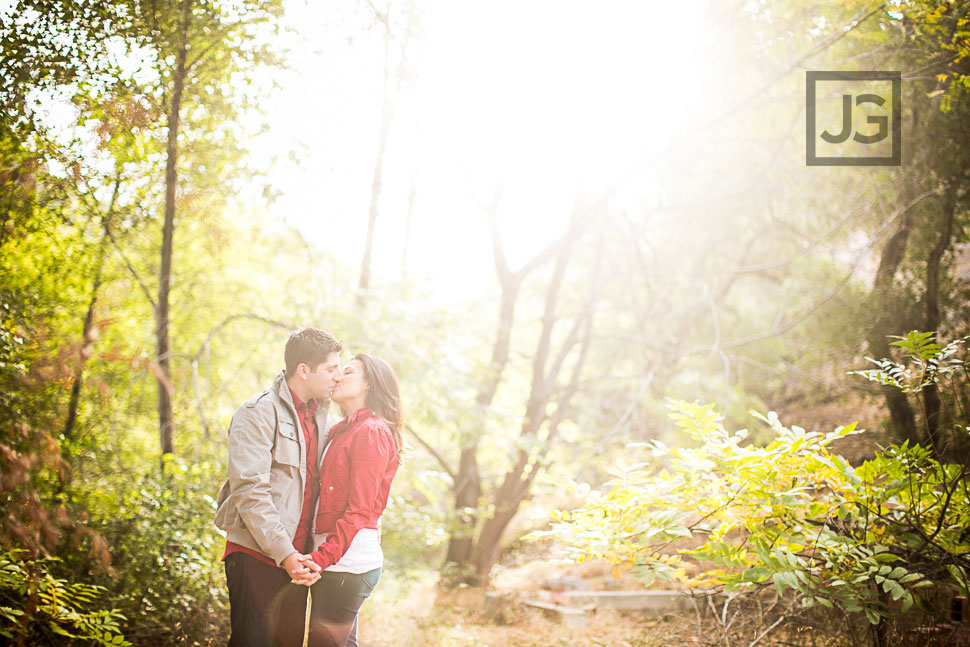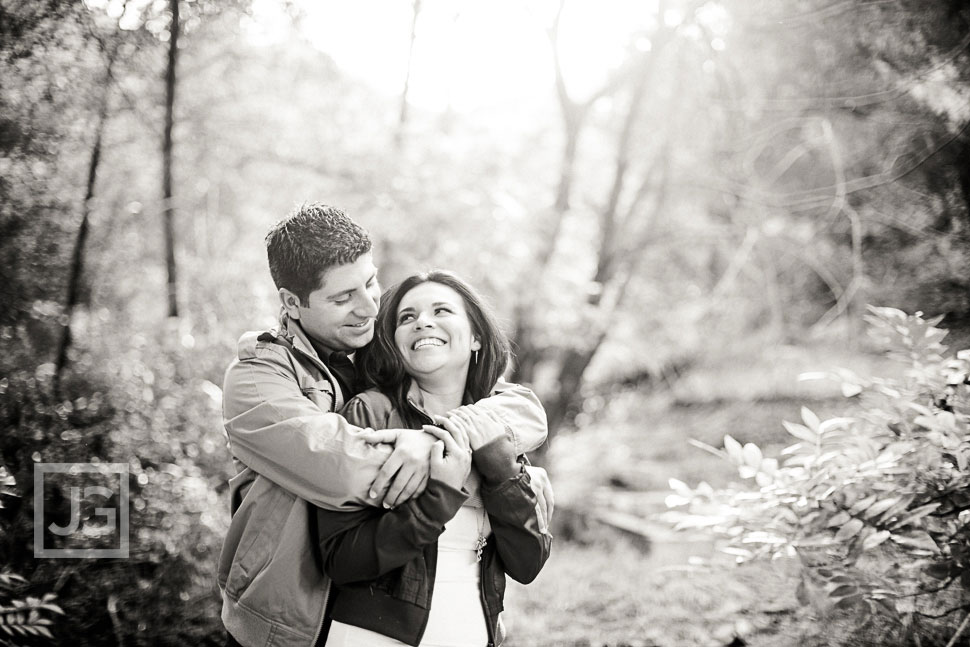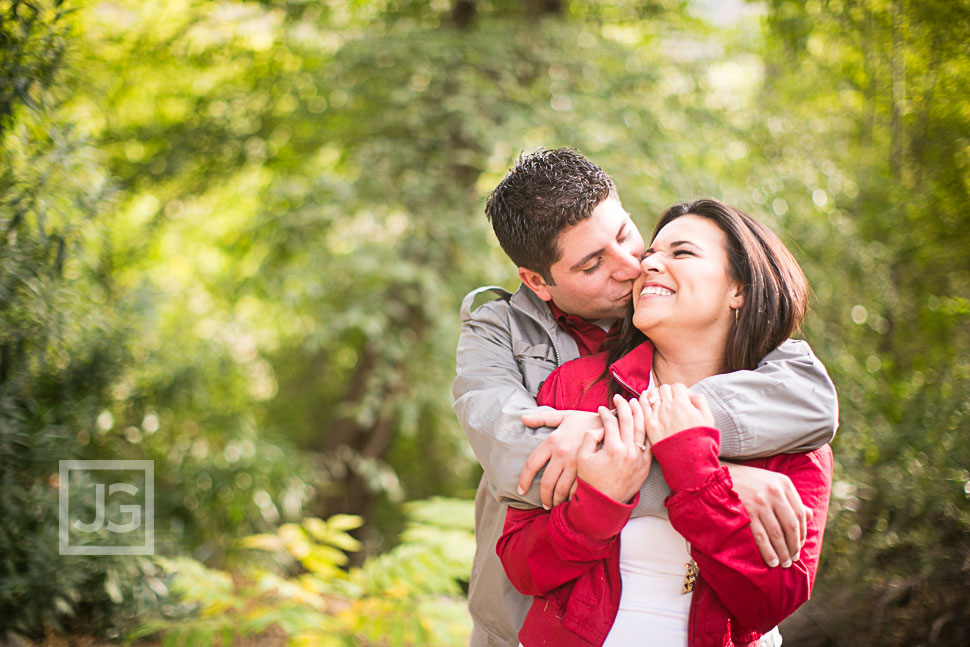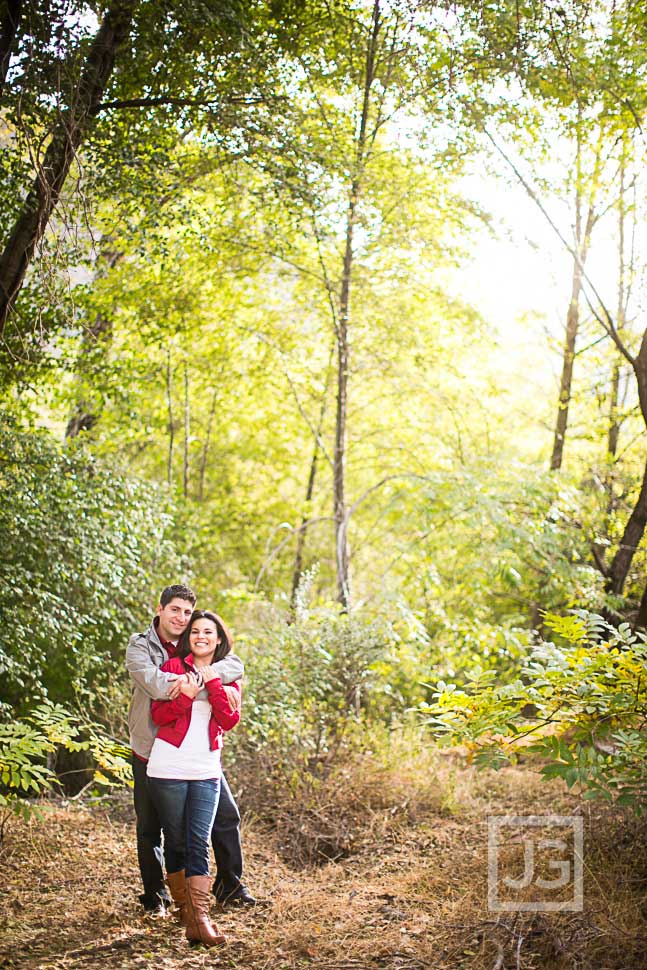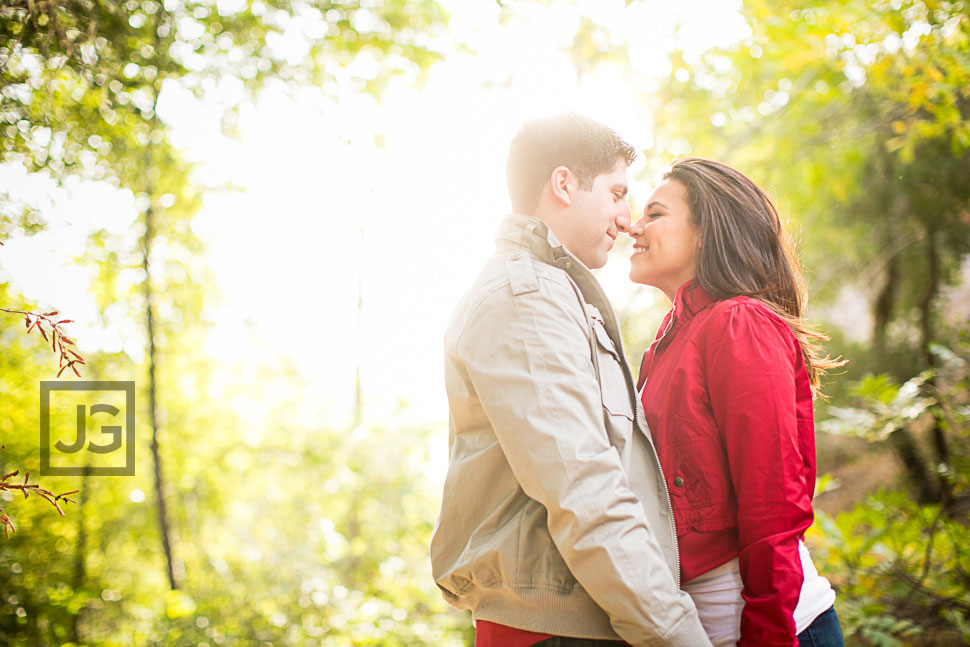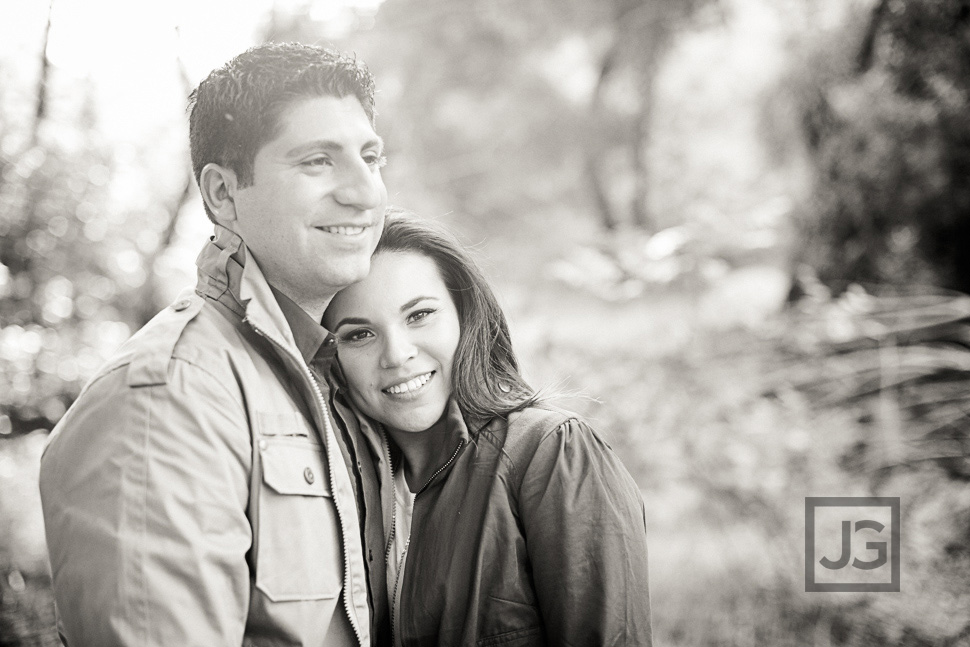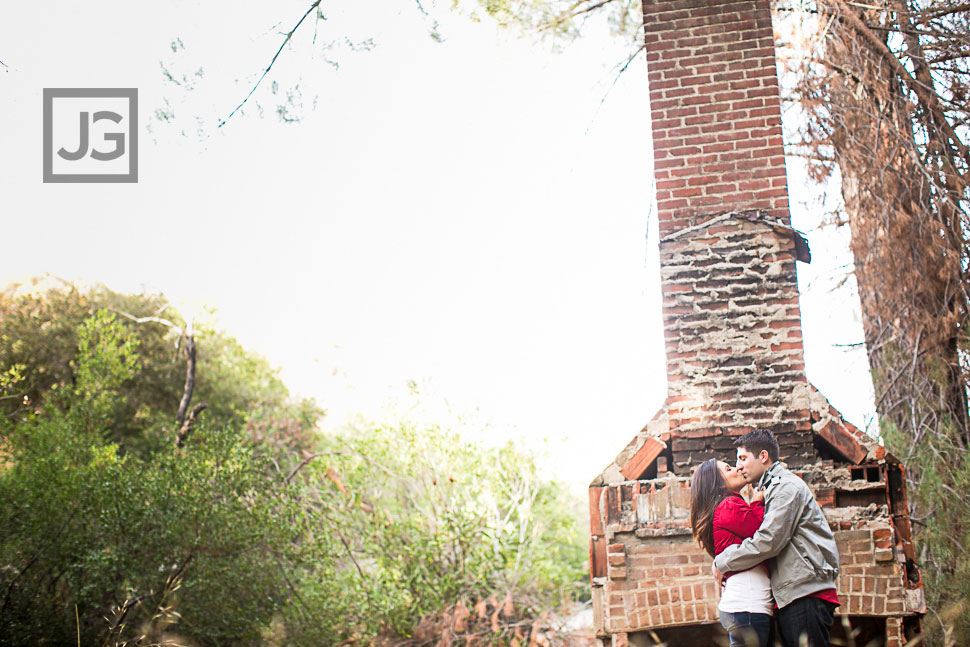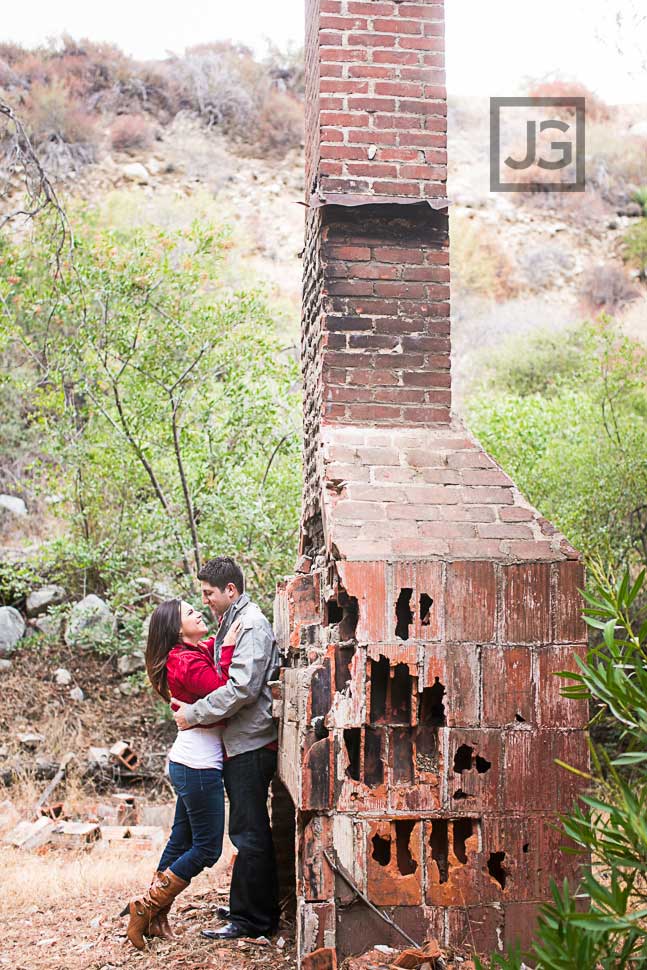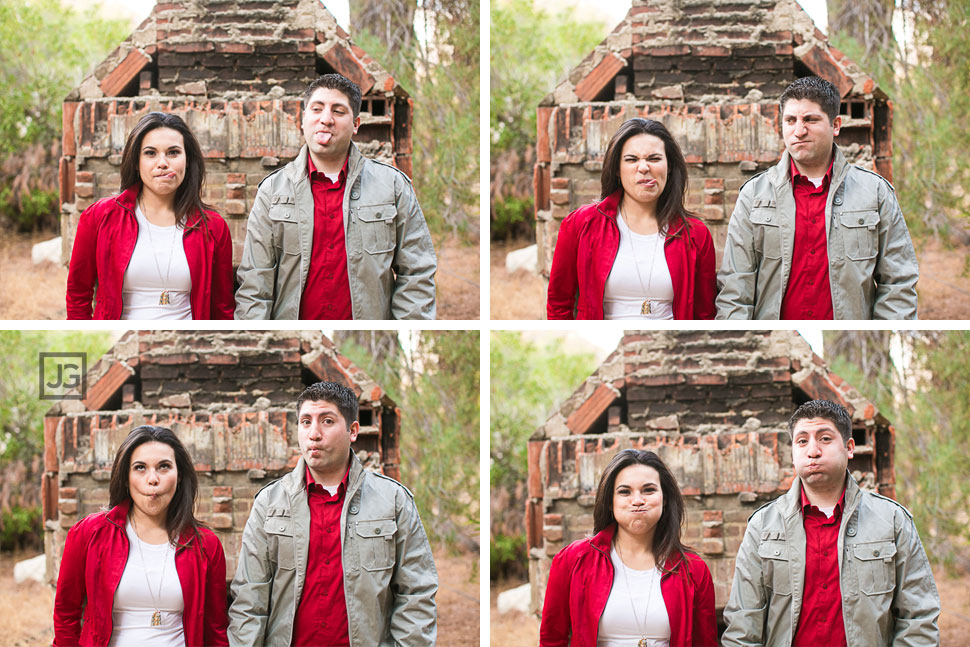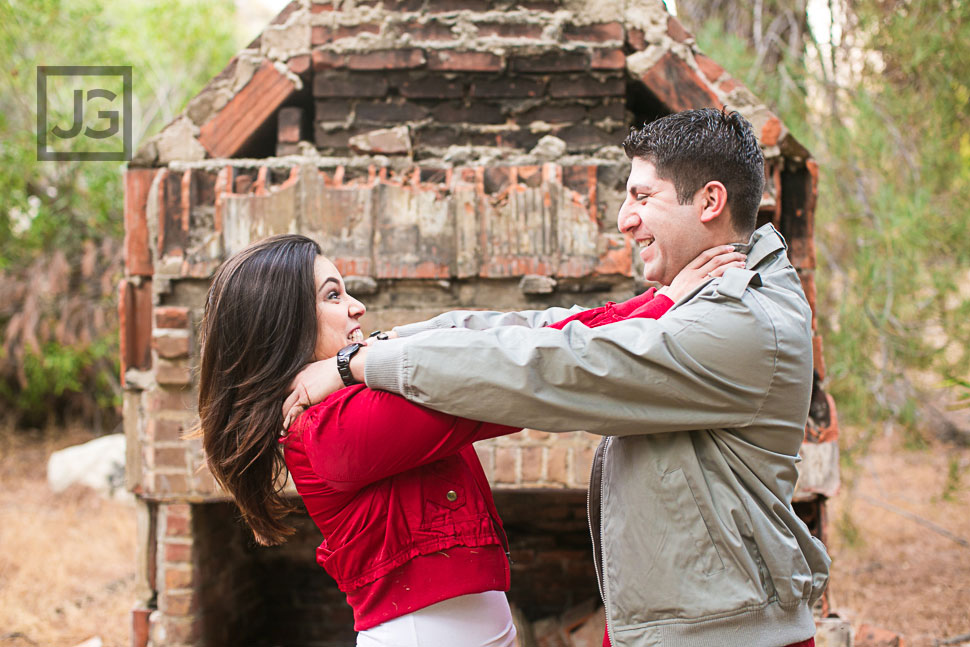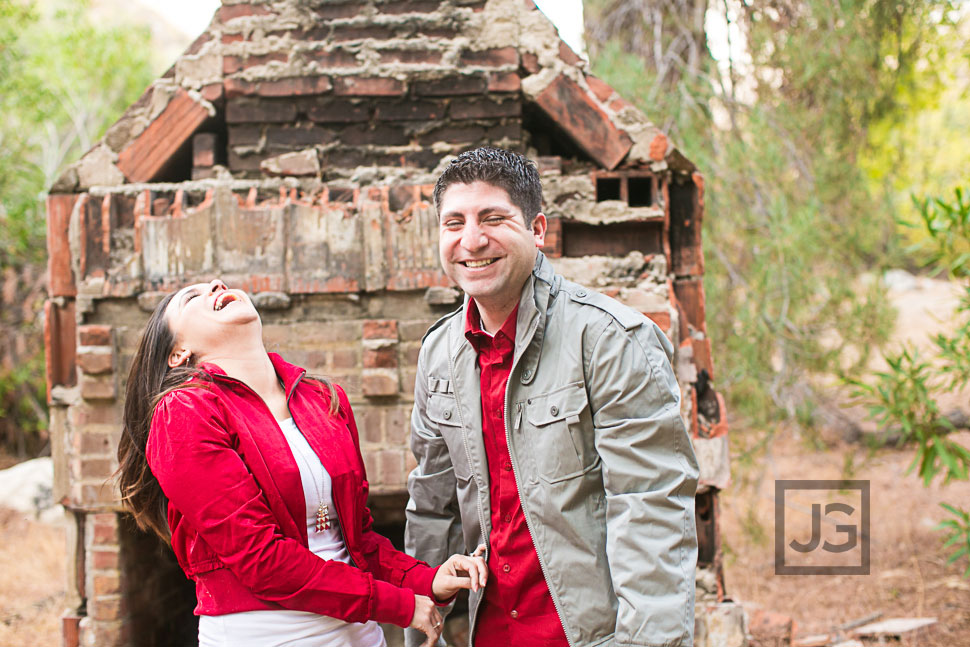 To reminisce their high school days, Valerie and Jabra brought along their letterman jackets.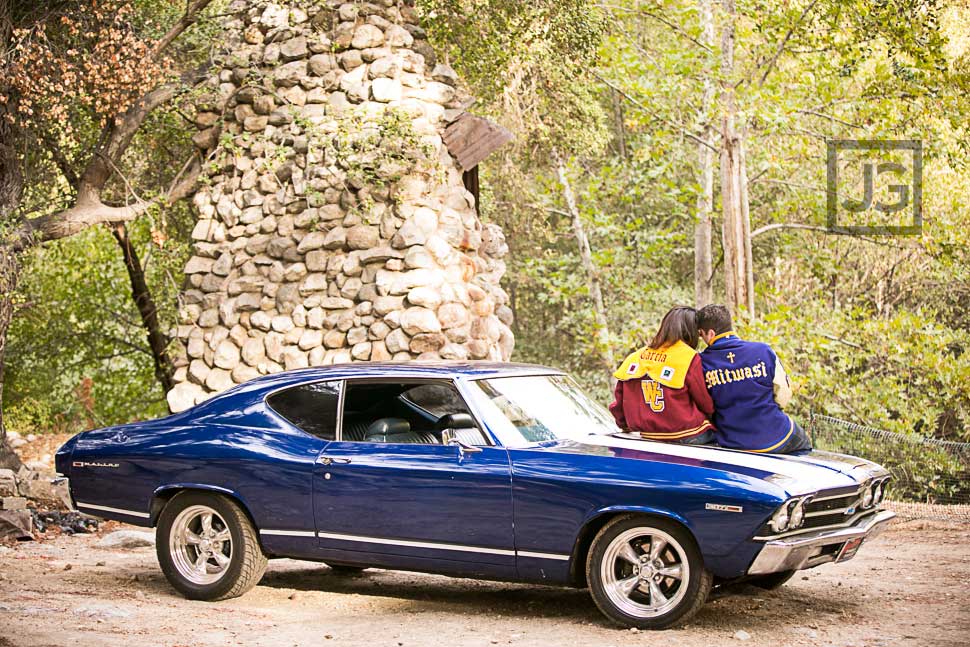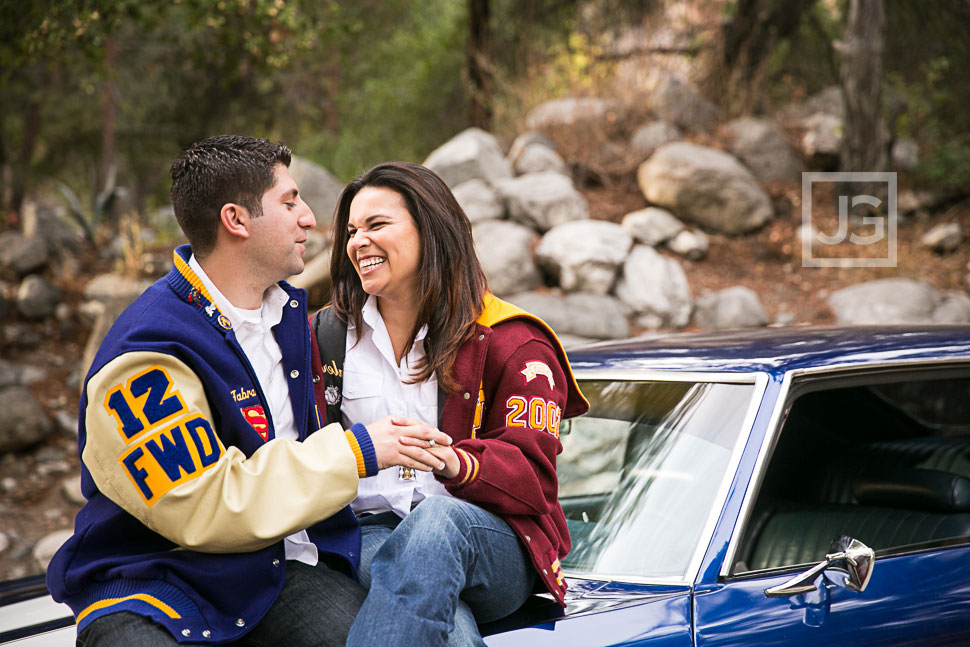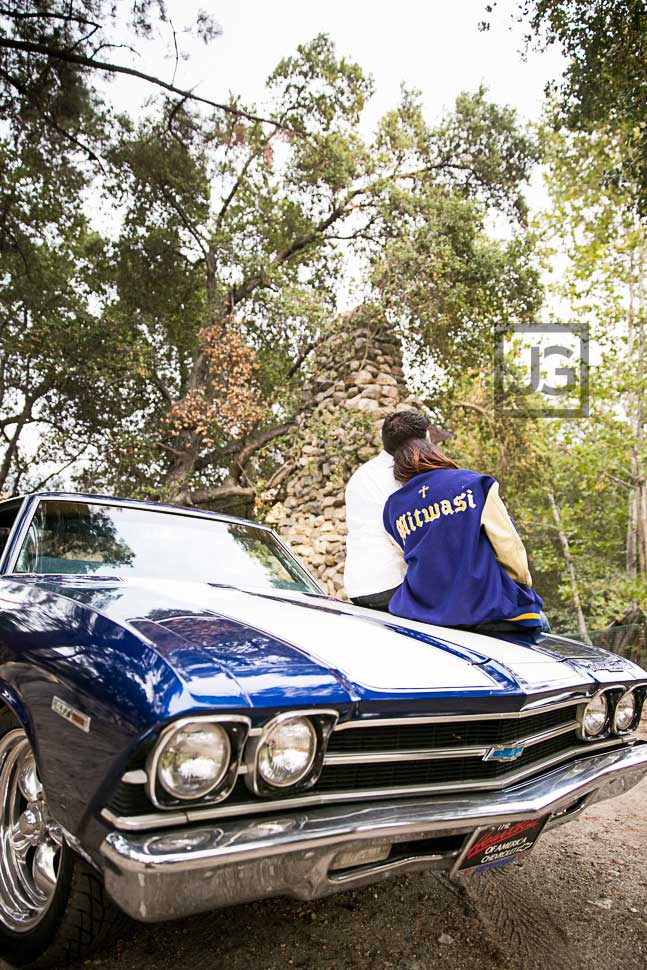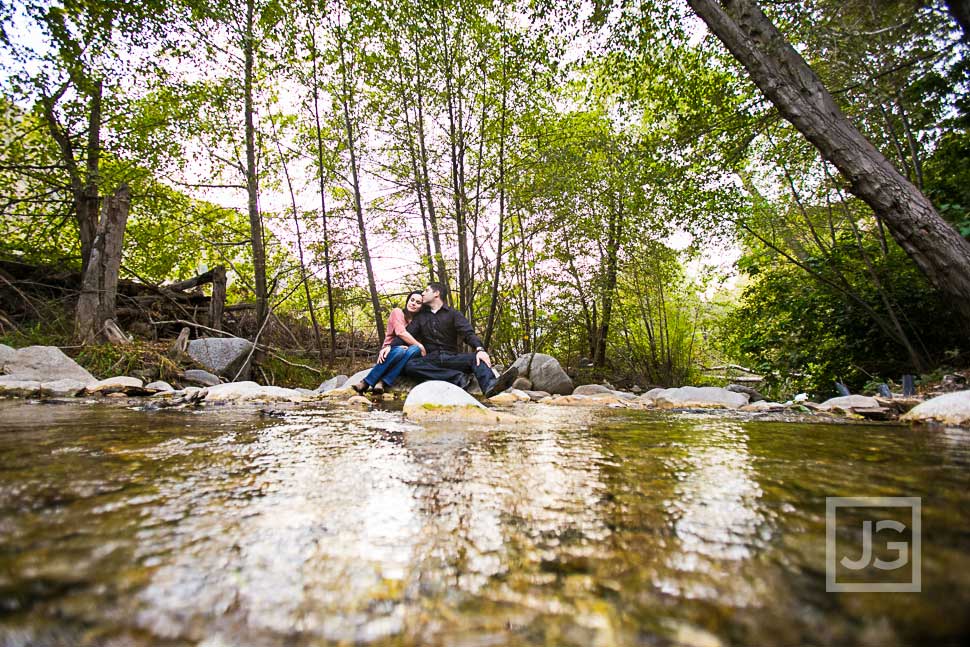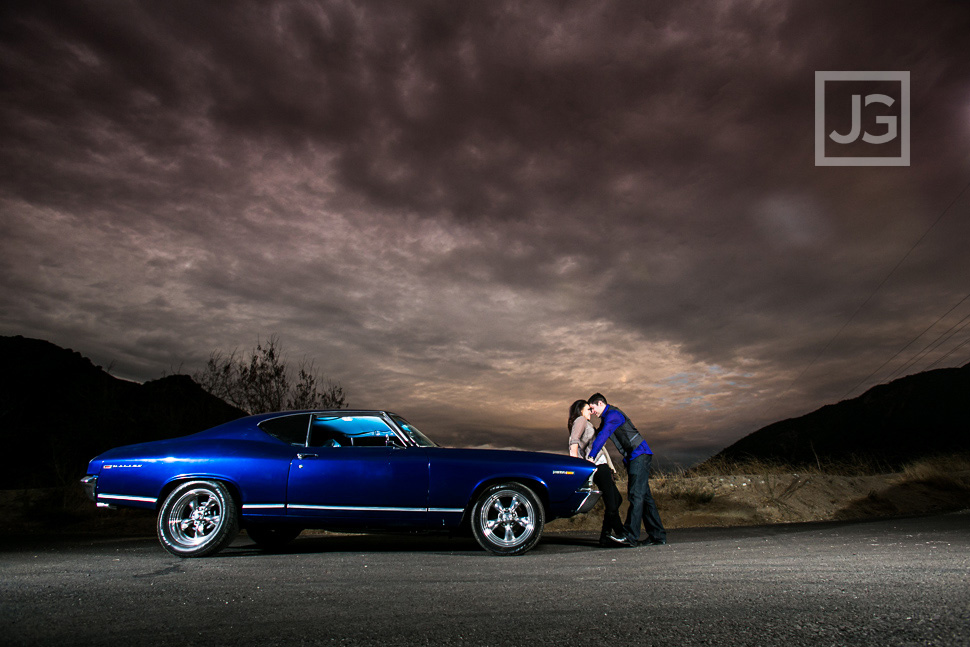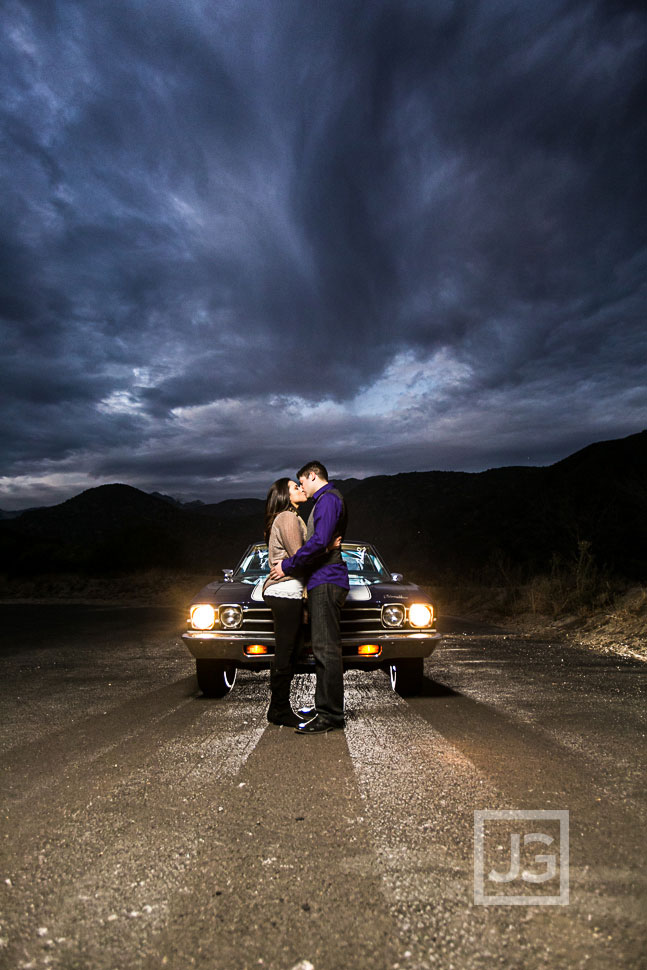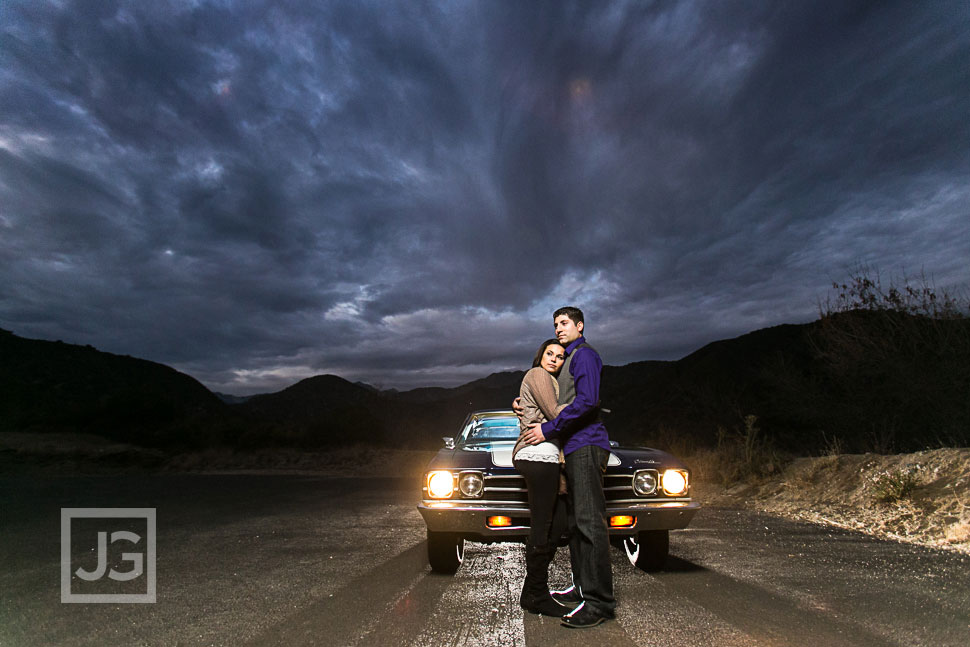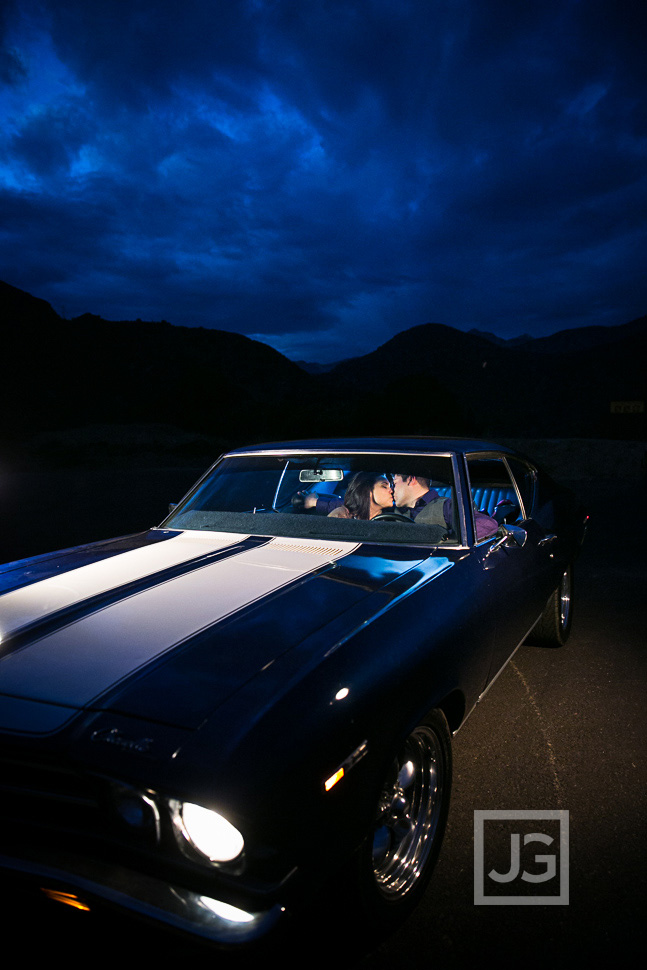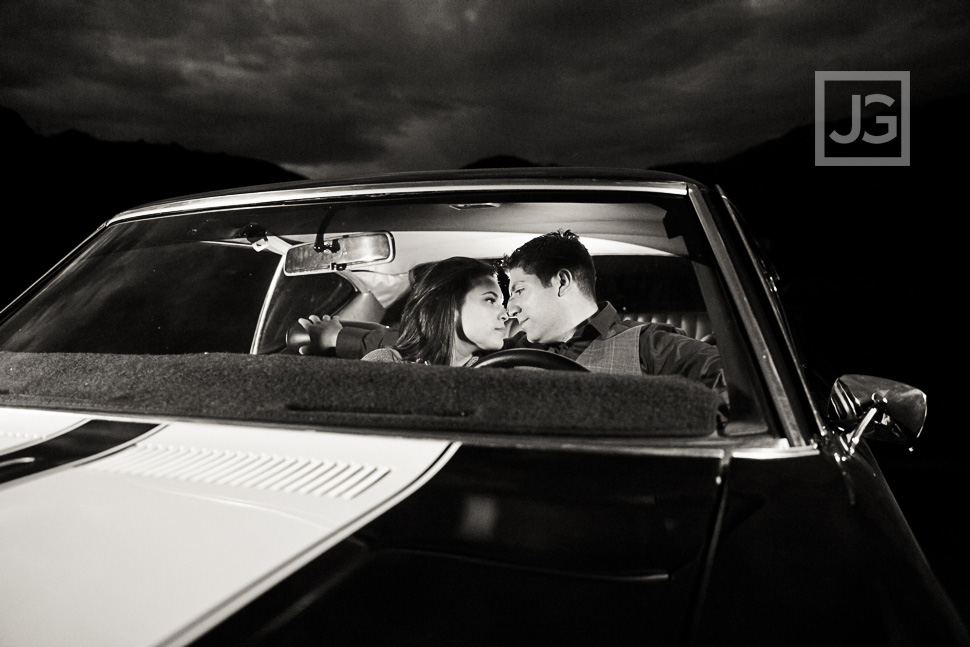 This article shows us doing Azusa Canyon engagement photography in the San Gabriel Mountains (north of the San Gabriel Valley). We had all 3 of their dogs for a furry family photo. We also used his 1969 Chevelle for romantic engagement photos with a muscle car. Much of the shoot was in the wilderness of the San Gabriel Mountains