O and Benny were referred to us by their friends Christina and George, who's wedding will be at the Earl Miller Burns Japanese Garden in CSULB.  While you're here, don't forget to check out this lovely couple's engagement session at the Korean Bell in Palos Verdes.   Christina's mom owns a delicious Thai Restaurant where O works as a waitress (while studying as an international student from Thailand).  It is in this restaurant that O and Benny met and fell in love!  It all started with, " A special menu for someone special.  What can I get for you…"
Not long after they started dating, O's student visa expired and she had to go back to Thailand.  So what did Benny do?!?!?  He flew to Thailand to be with her.  So sweet right?!!?!  They continued their relation there and finally he popped the question and the date is set for August 14th of this year!!
We did their engagement session at the Gateway Plaza in San Pedro.  What can I say about The Gateway besides that it was AWESOME!!  We walked around the park and found a really cool water fountain (with water squirting up from the ground).  Gavin and I call this picture… "Water fireworks."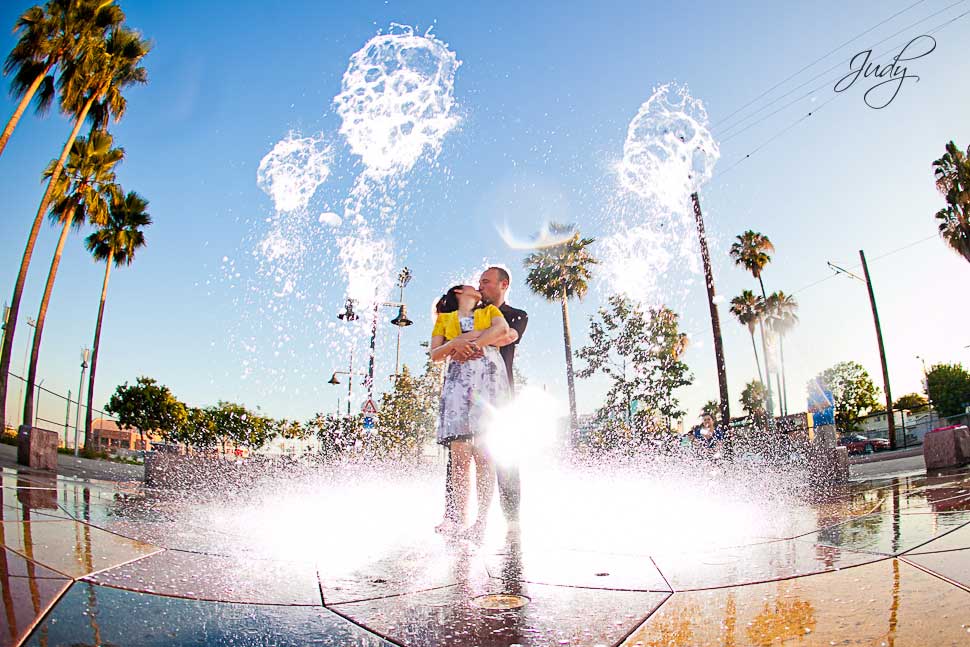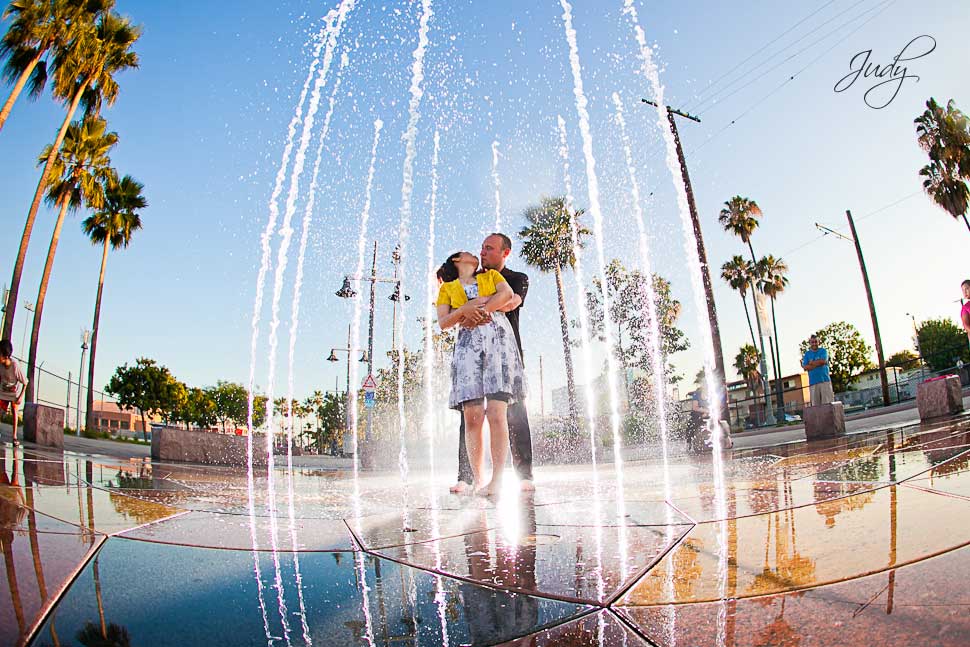 From there, we took the Trolley back to the entrance where we all enjoyed a wonderful water show.  During their engagement session in San Pedro, I've noticed that O and Benny have little gestures that are so cute.  It's the way he looks at her and holds her, or how she softly touches his face and genuinely kisses his lips that I find so darn cute.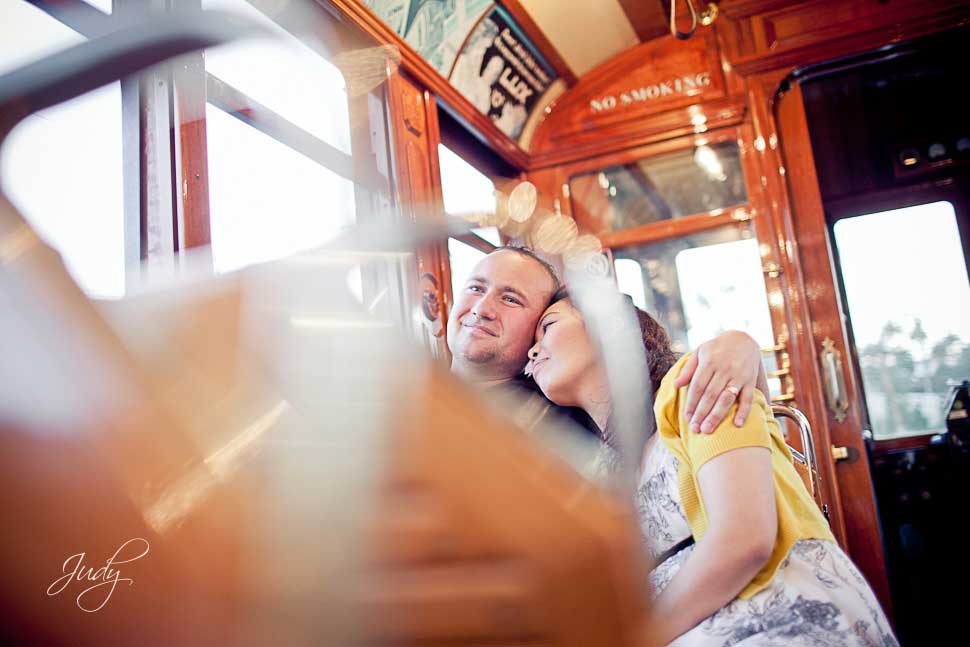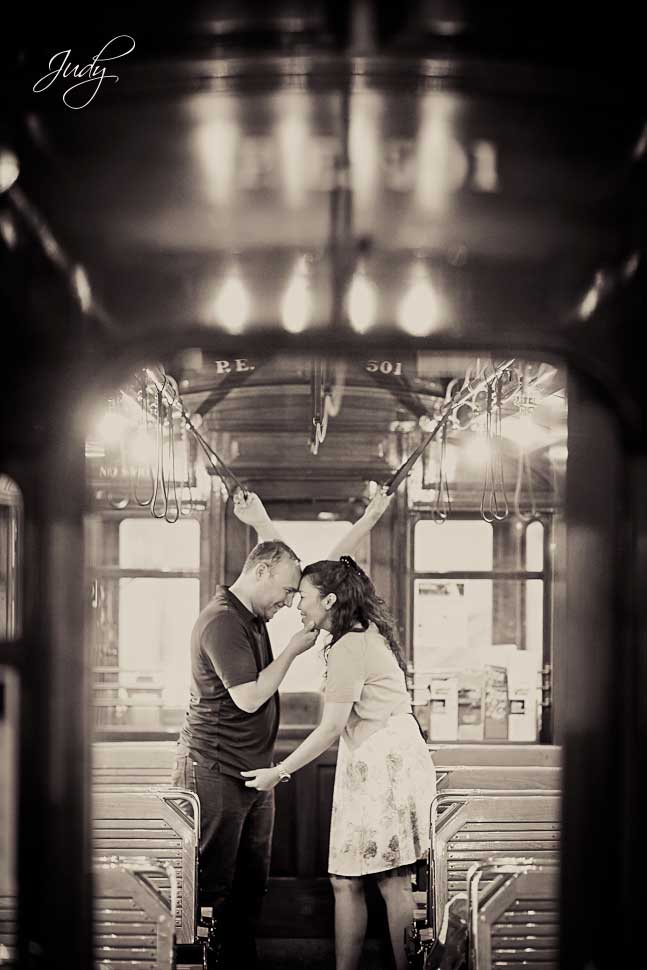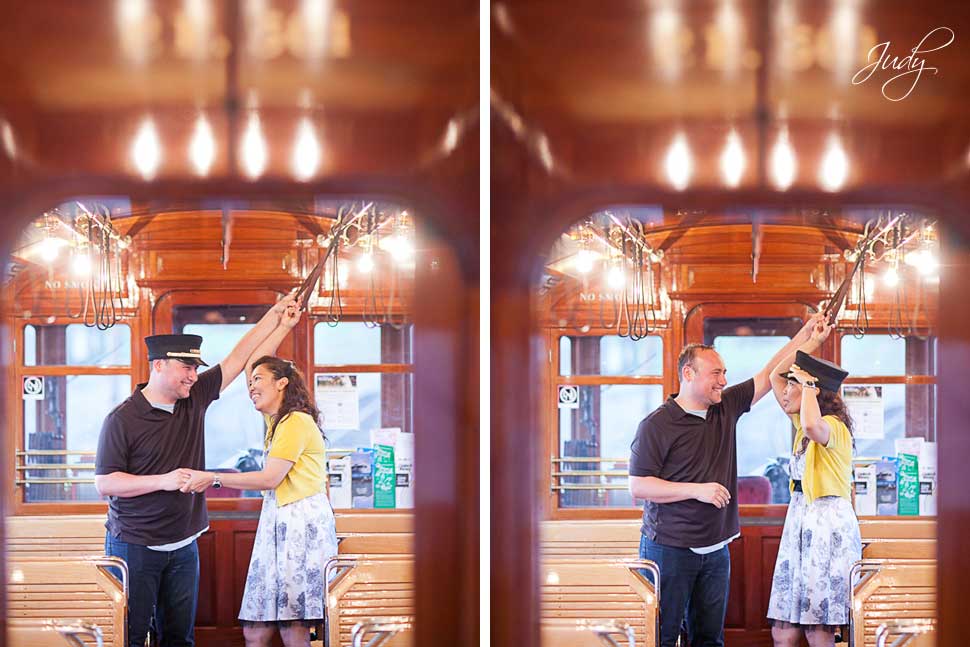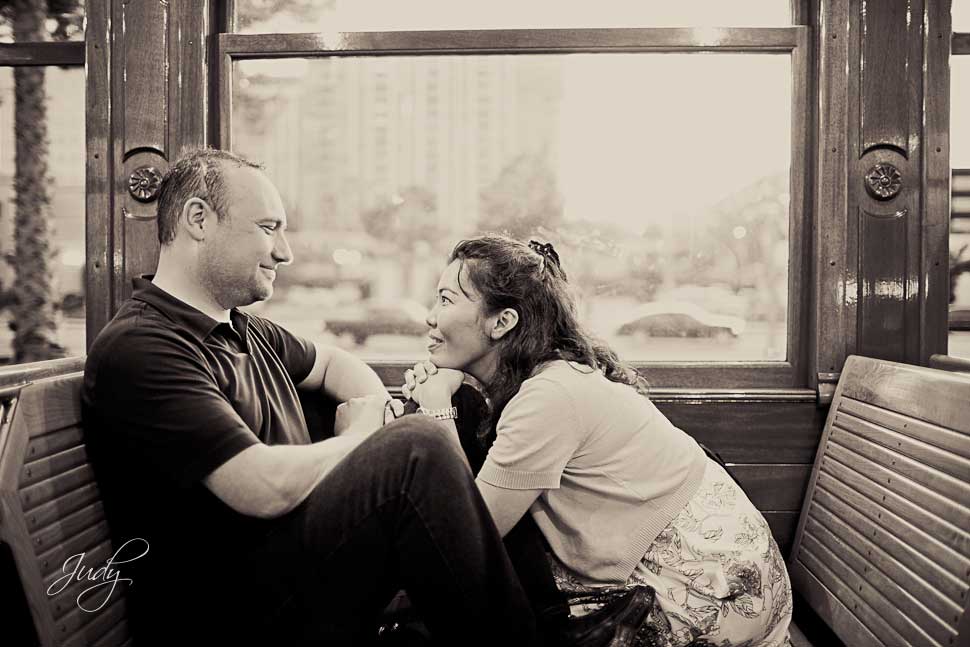 I love reflections.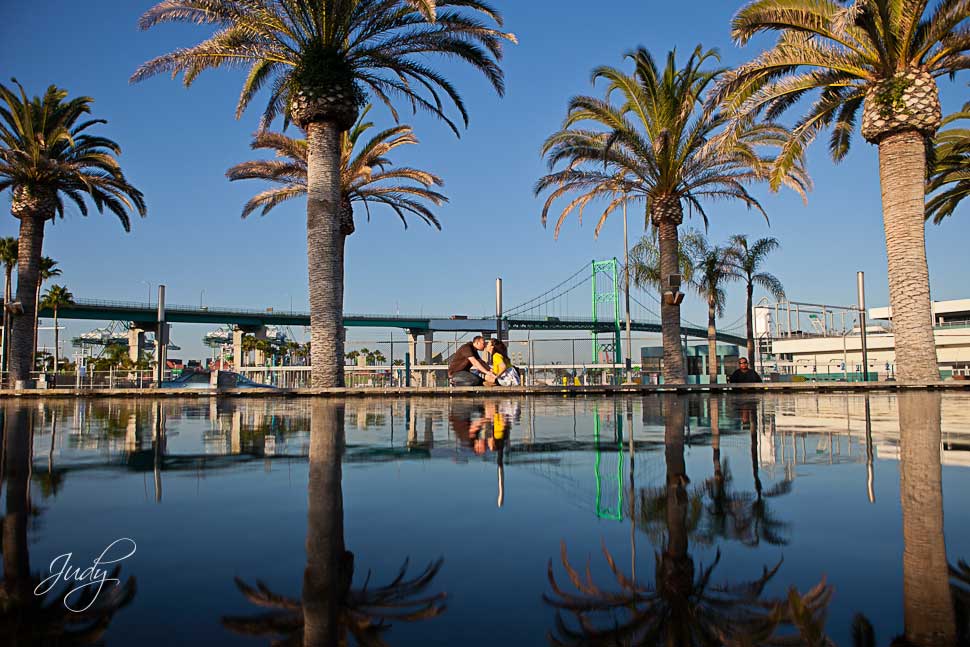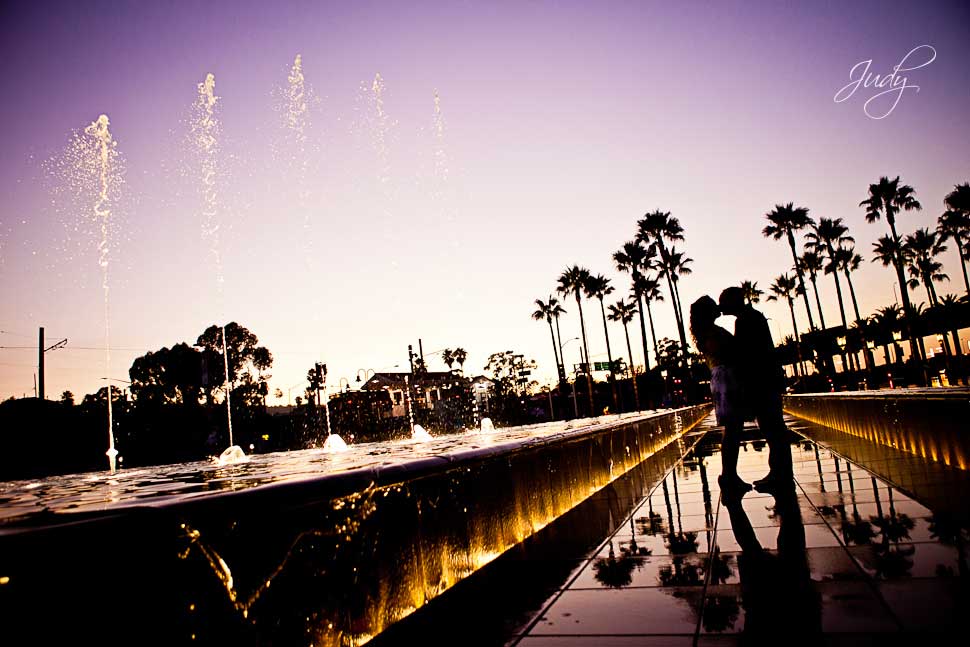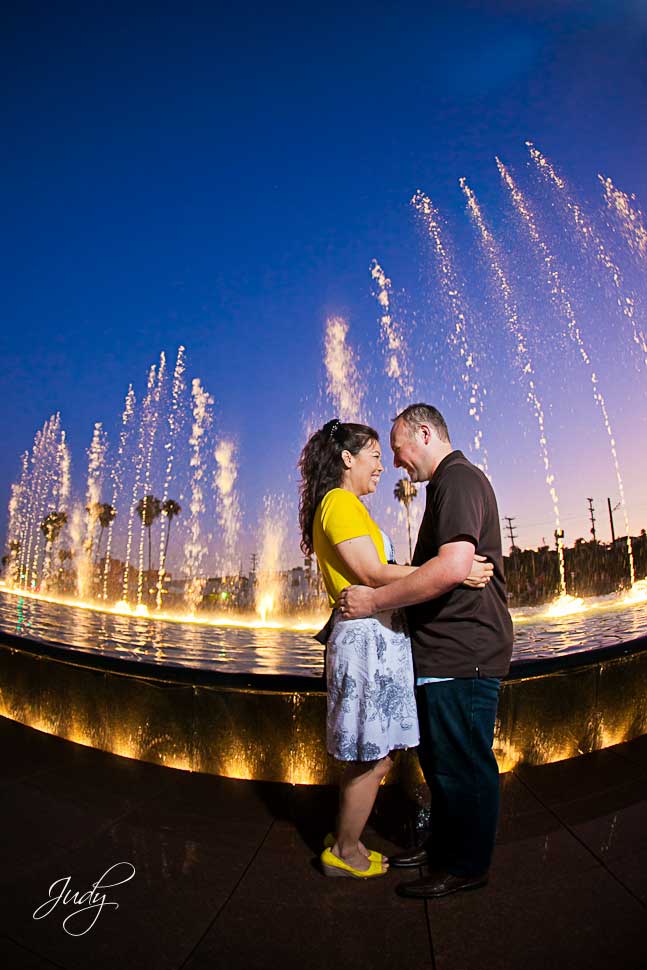 The Gateway and it's surroundings starts to glow as the sun begins to go down.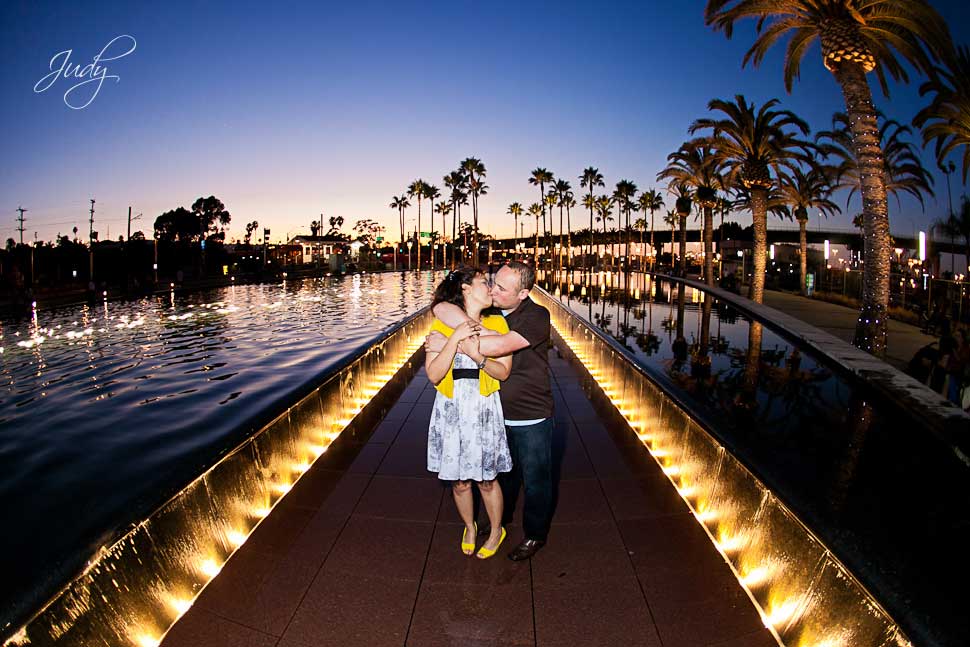 And this was during the water show that comes on every half hour.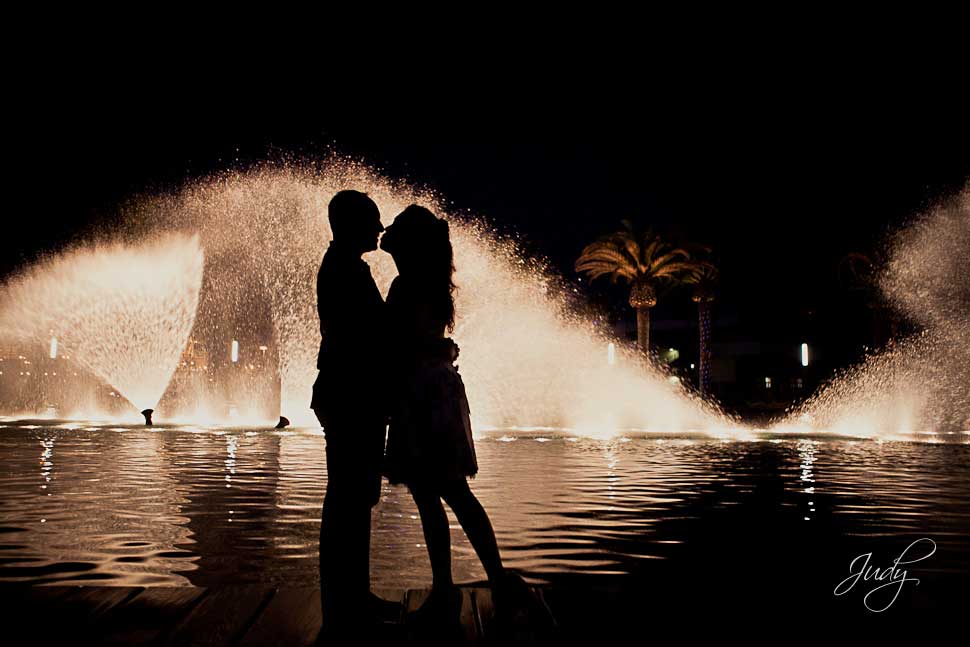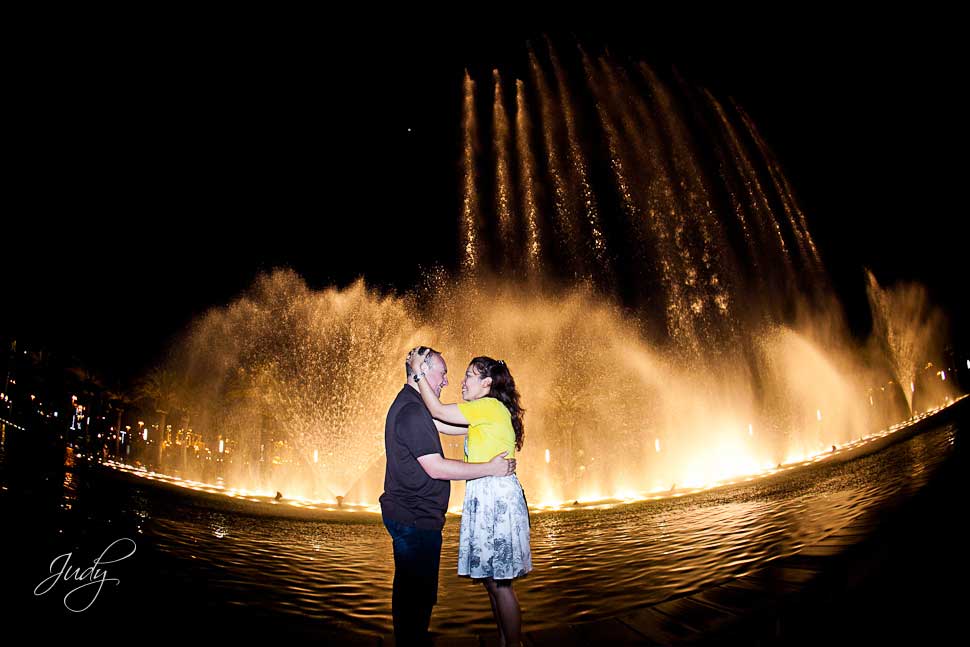 By the way, I LOVE Thai food (actually I LOVE ALL TYPES OF FOOD), so after their fun water park engagement session, O and Benny invited us to join them for dinner.  I was in heaven with all the dishes she ordered.  I even got my very own dish of Mango with sticky rice and coconut sauce!!! oooohhhhh… my favorite!!  So hungry just thinking about it. =)