I remember taking a Sociology 101 course back in my college years and one of our assignments was to observe the interaction between people.  As I sat at the University Cafe, I couldn't help but to notice all types of interactions:  groups of friends hanging out, study buddies exchanging notes, a lost student asking for directions or even an in-love couple sharing a romantic kiss.  As the assignment proceeds, I noticed that I am particularly interested in couples who are in love.  I find that there are some couples that I just love watching because they make everything seem so easy with their pure happiness and genuine laughter.  Brianna and Weston are that couple!!  I had the pleasure of spending a beautiful evening with them and there is no doubt that they are absolutely perfect for each other.  So read on for our day of engagement photography (LACMA and Manhattan Beach).
Starting at their home in Redondo Beach
Brianna put so much thought into the look that she wanted for her engagement pictures and chose perfect locations. We started off at their beautiful home in Redondo Beach. They love cuddling up with their two babies while watching football games. Broncos and Bears… Yikes!! Hmmm… I wonder how that goes when the two teams go against each other during the playoffs. =)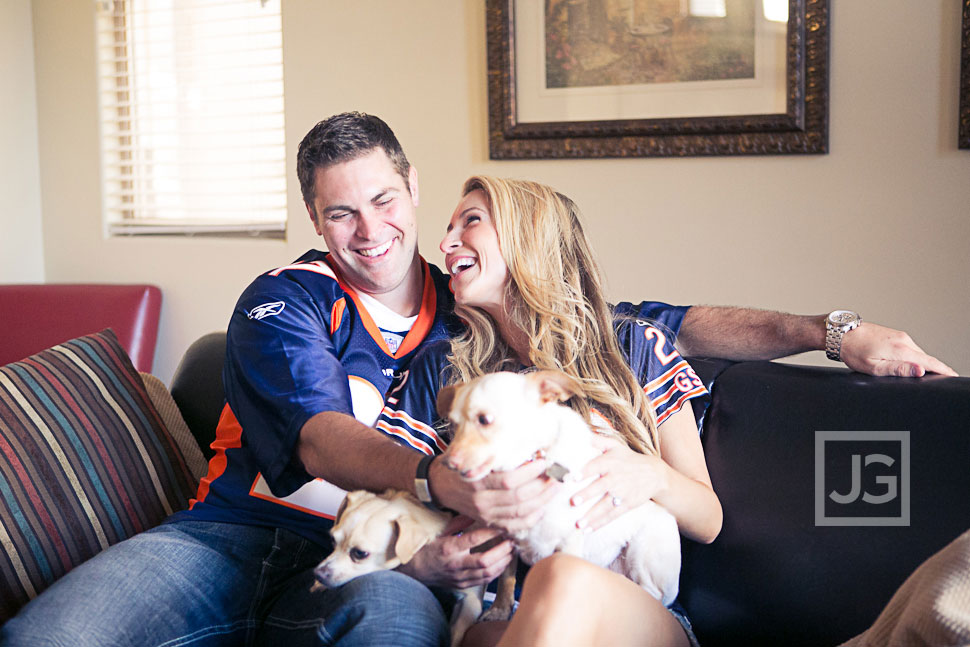 Too cute!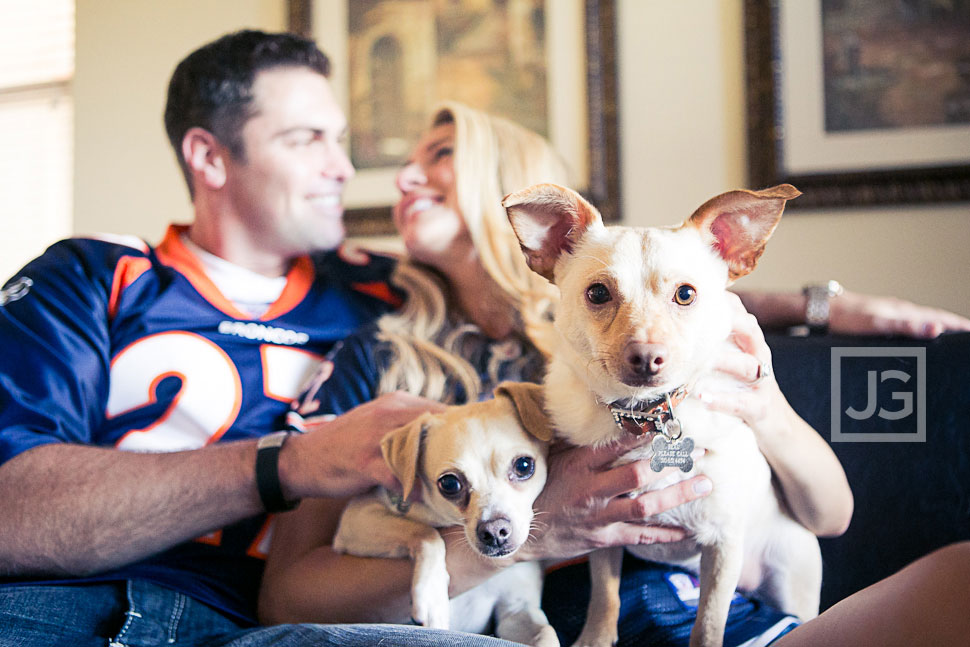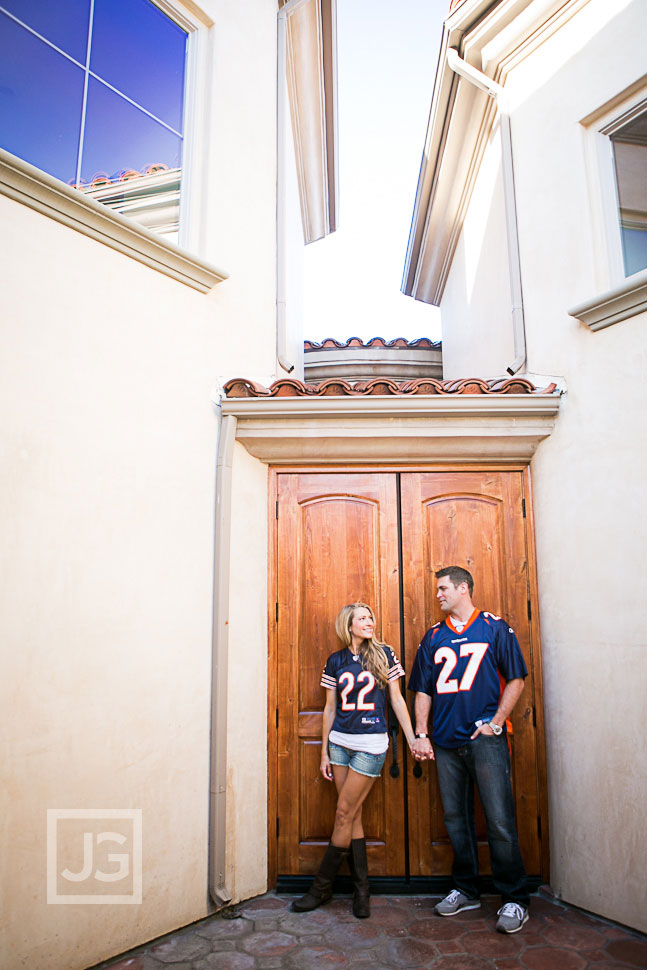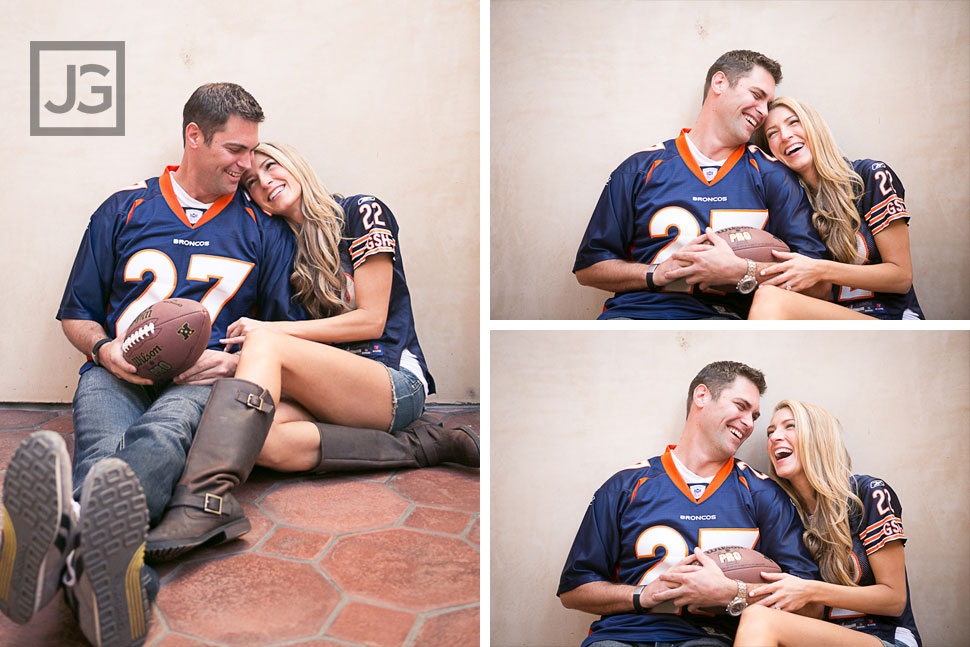 From there, Brianna and Weston changed into a fun and play summer outfit for a strolling around in downtown Manhattan Beach.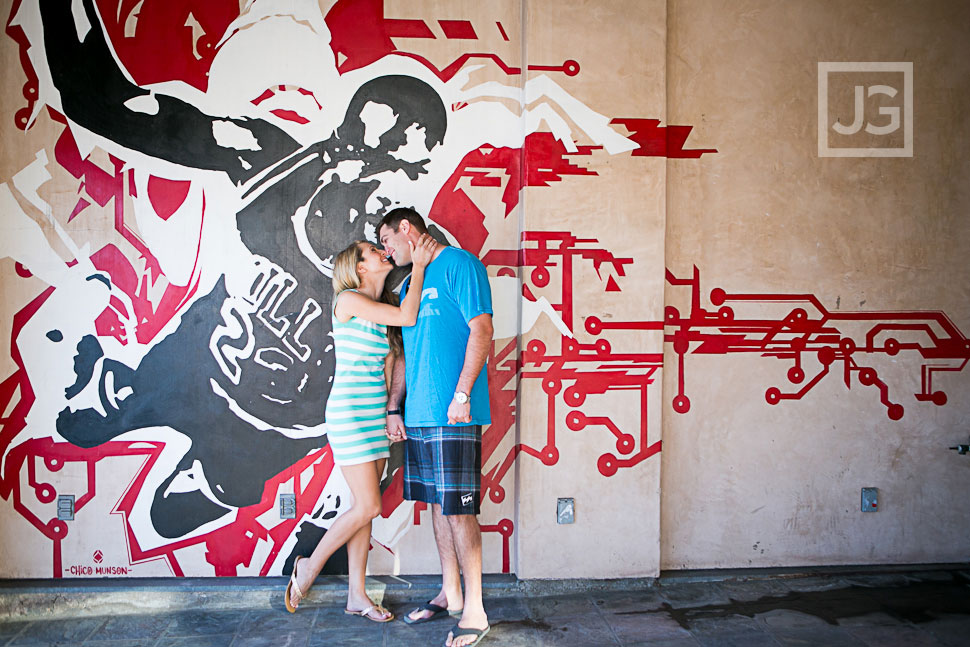 We stopped at a cute little ice-creams shop for some sweet treats… yummy ice-cream!!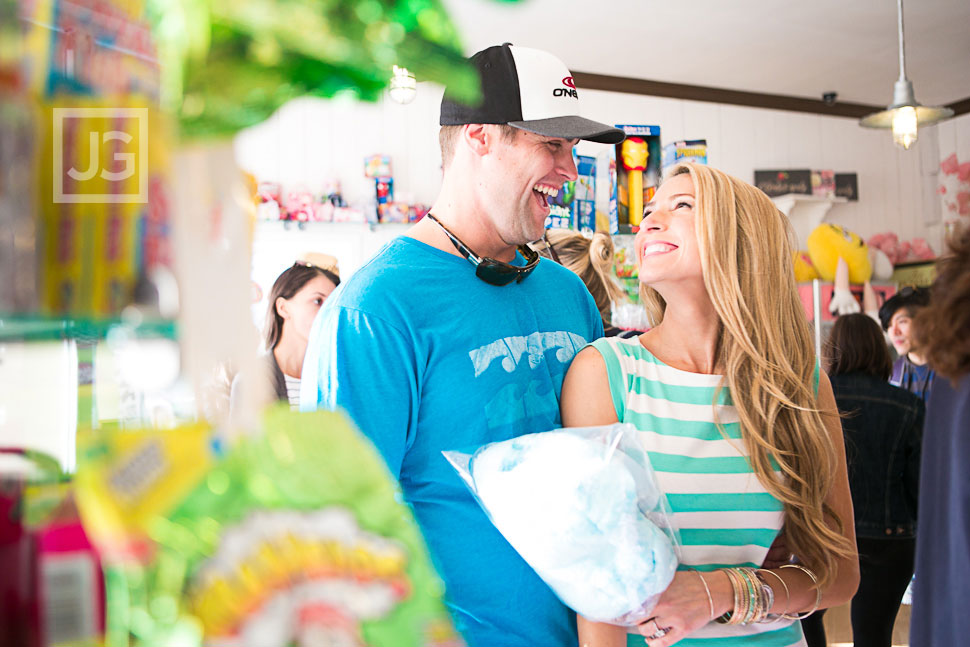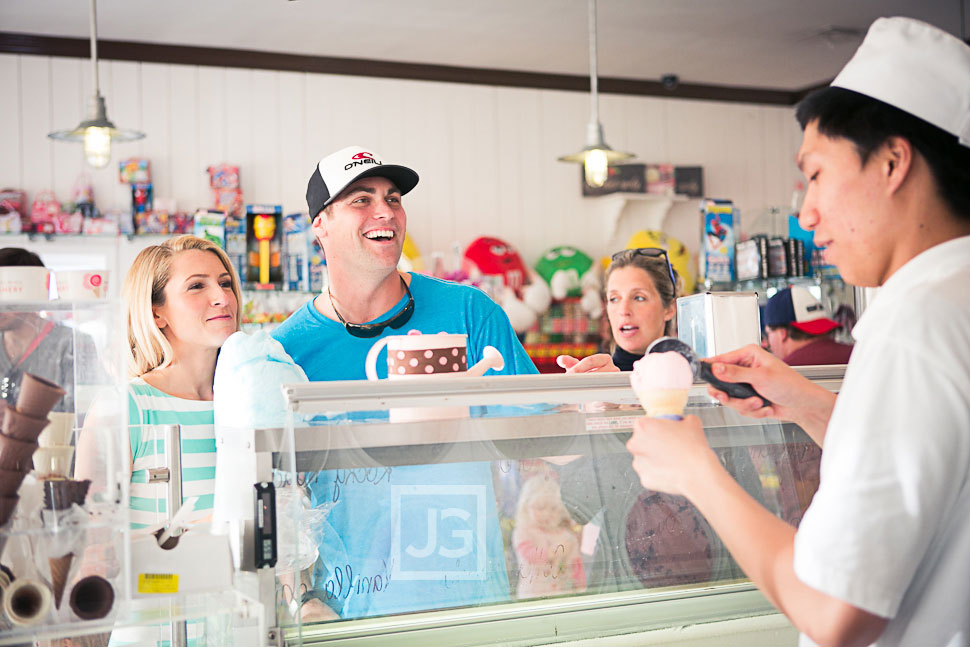 Cute…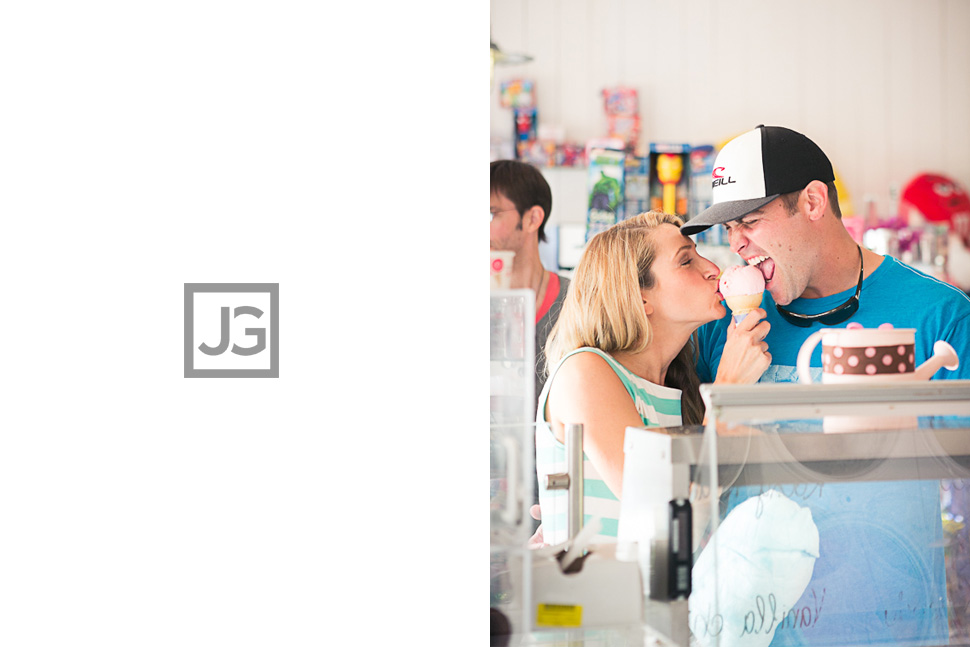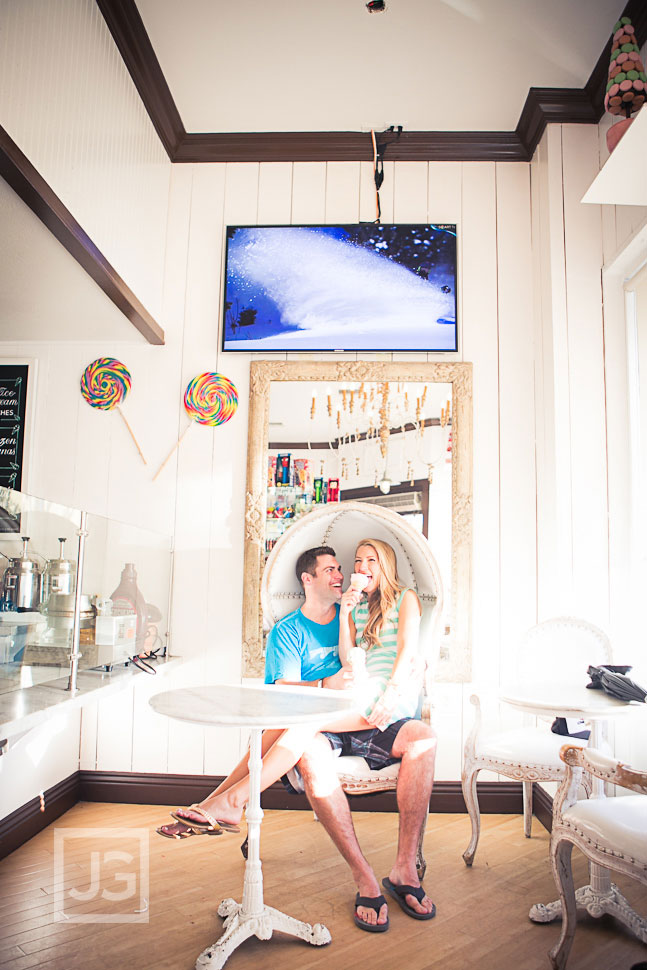 I really love watching them. While they become lost in the moment… I became lost in them!!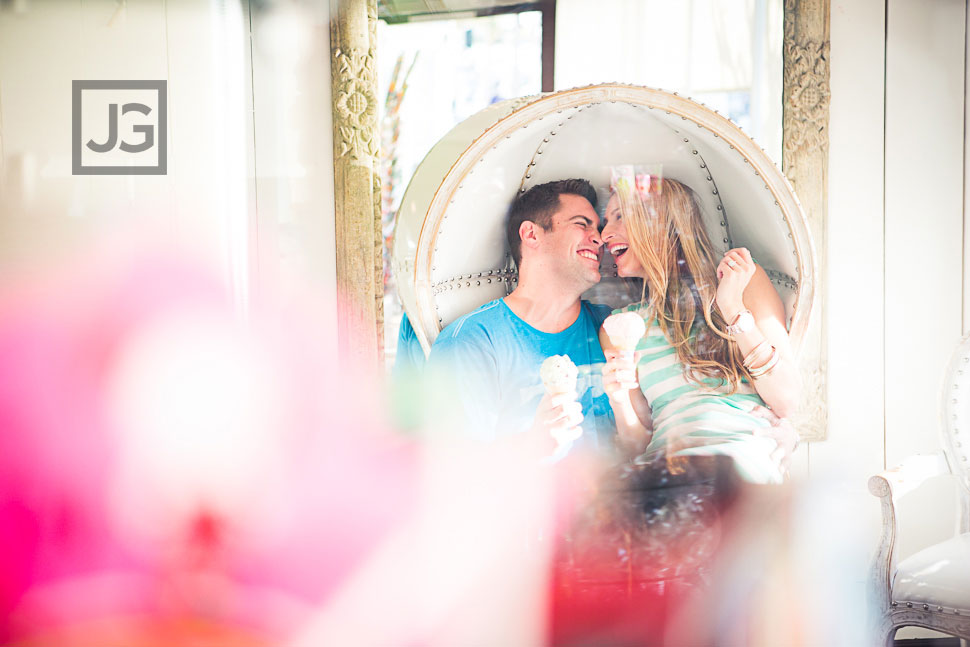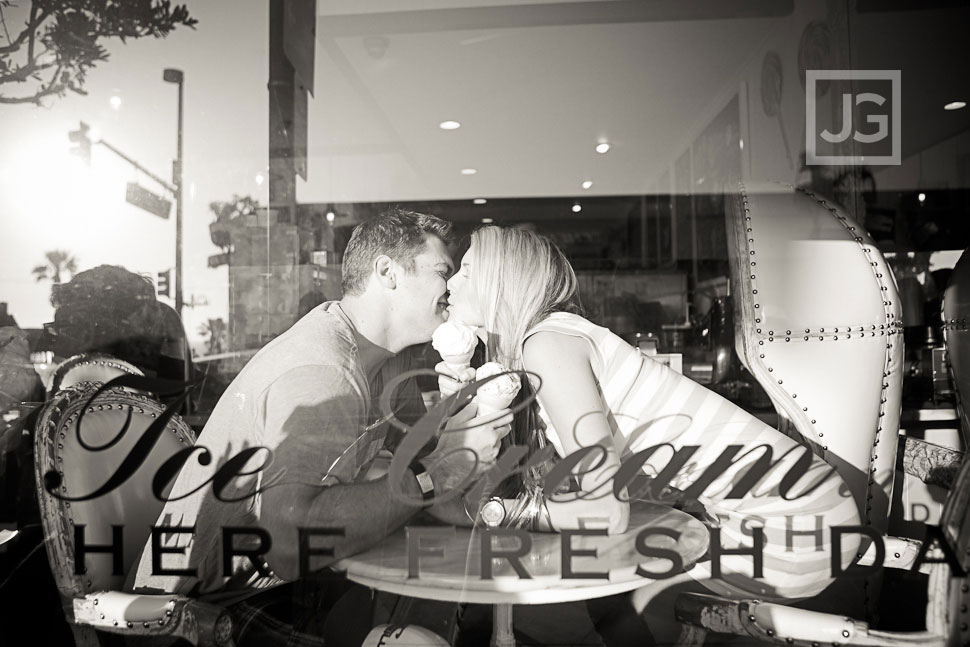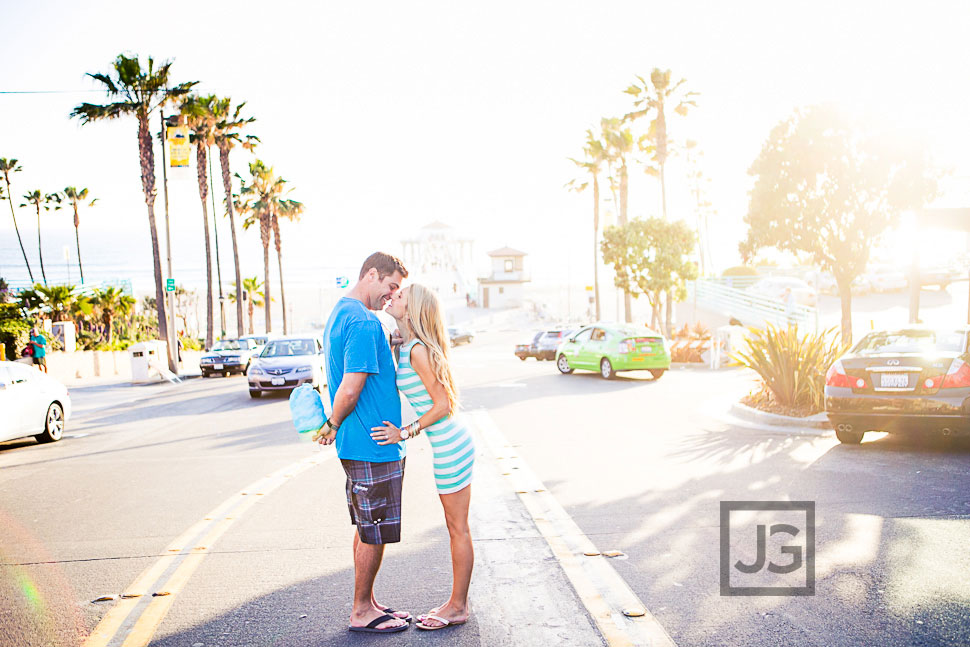 Manhattan Beach Pier Engagement Photography
Another outfit change to match the romantic sunset.
Wanna know what's really funny?? Michael Phelps actually walked right into this picture, but I didn't recognize him (with a baseball cap and sunglasses on) and so I cropped him out of the image when I took the picture. I realized it soon after he walked passed me. Oops!! =)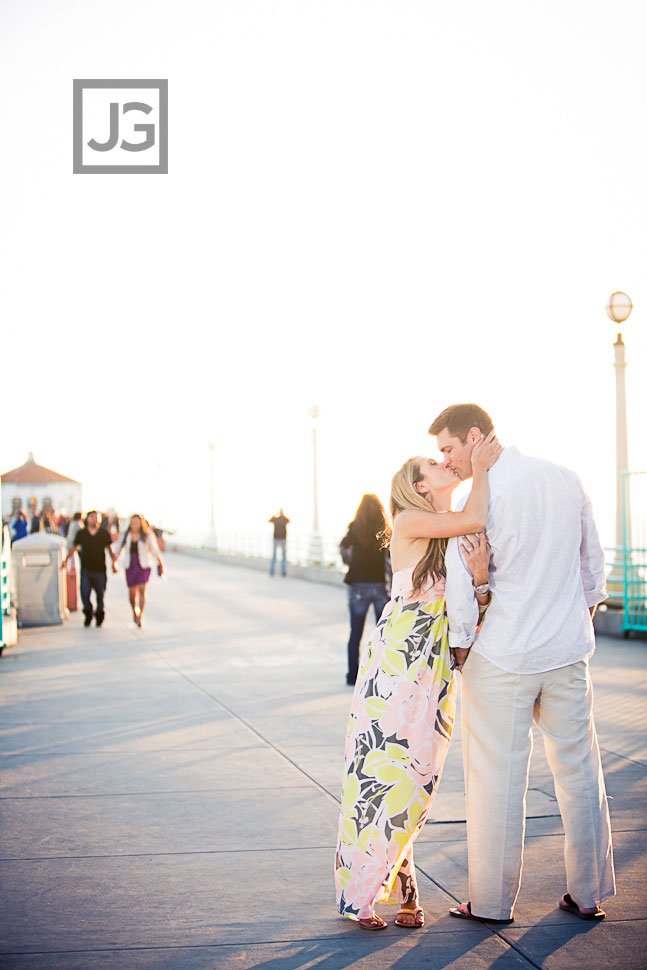 What a beautiful couple!!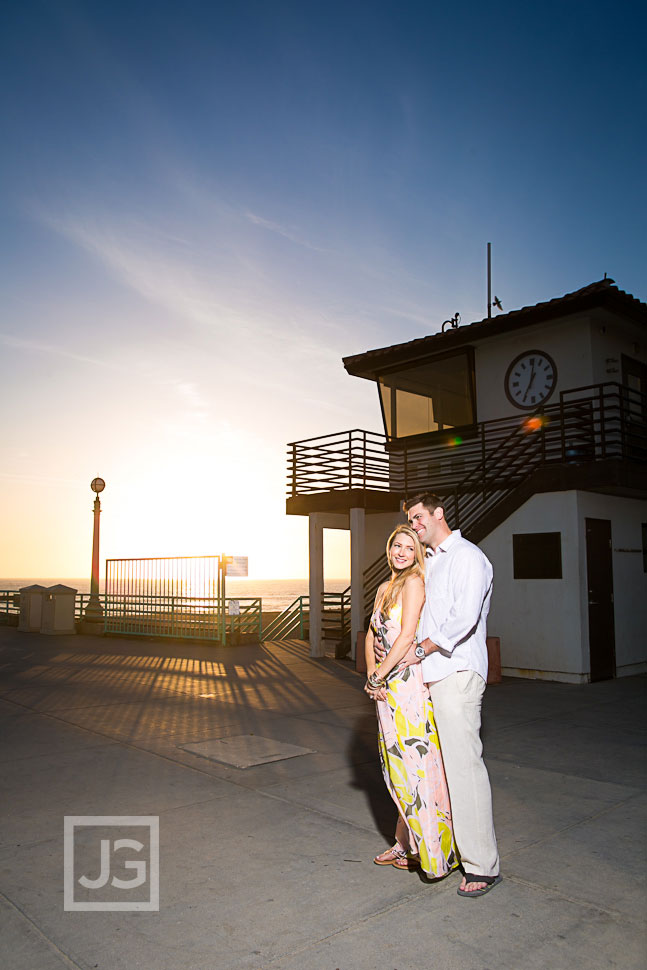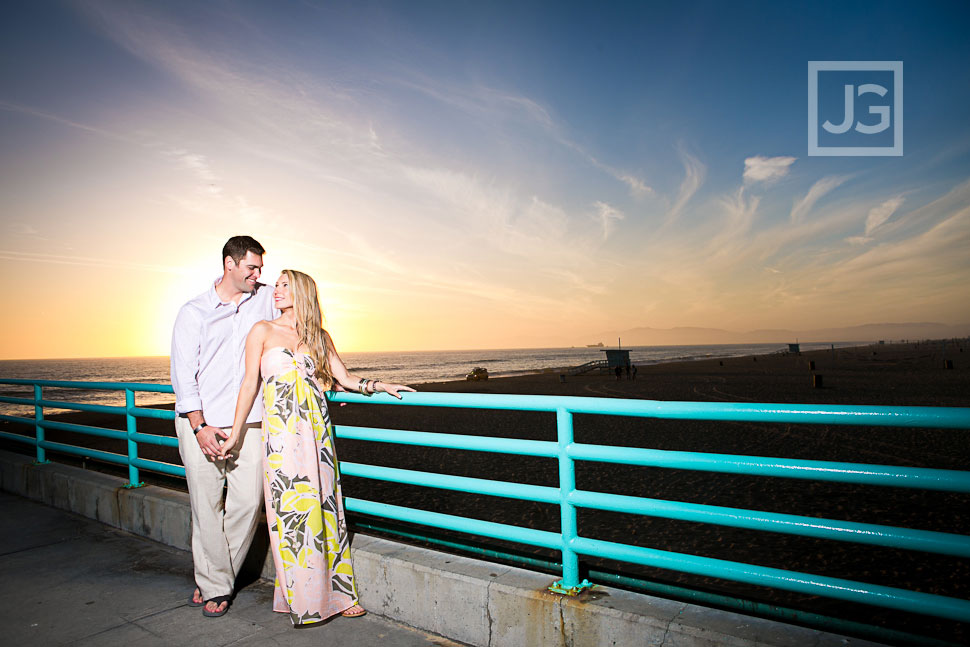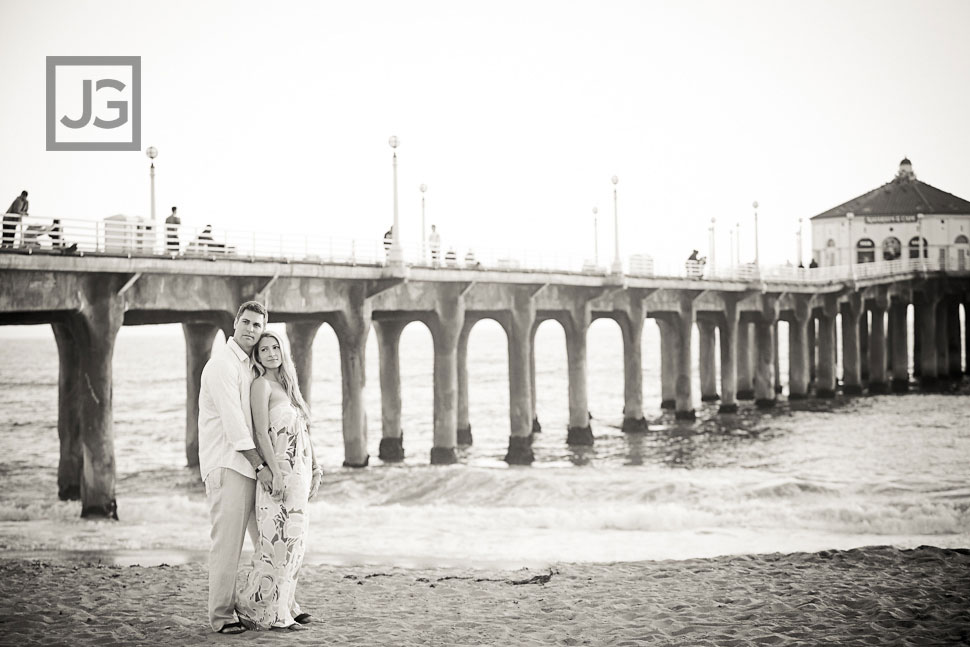 We slowly made our way down to the beach where we saw a beautiful sunset!!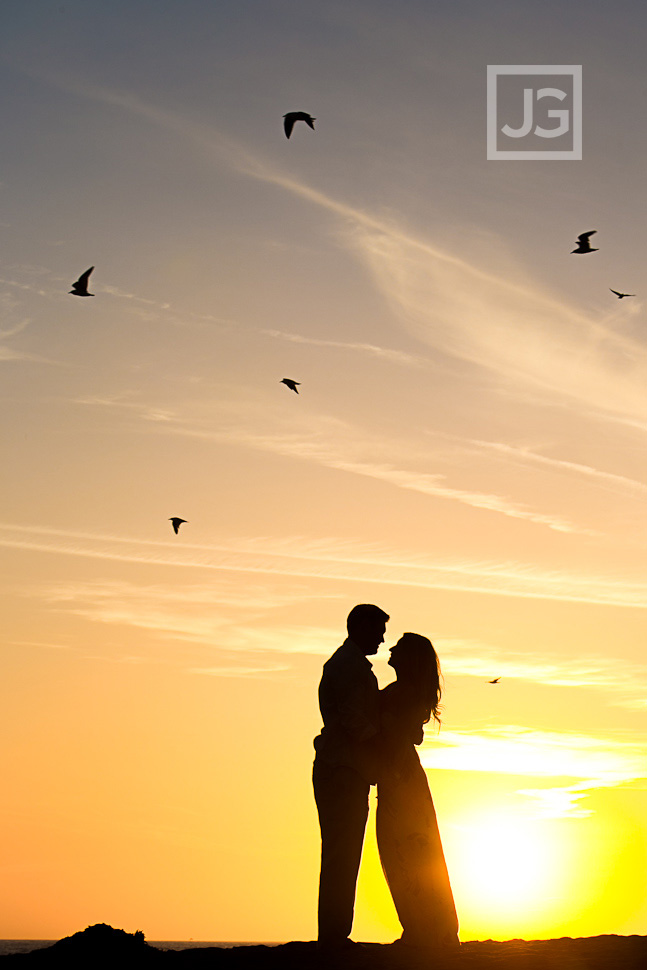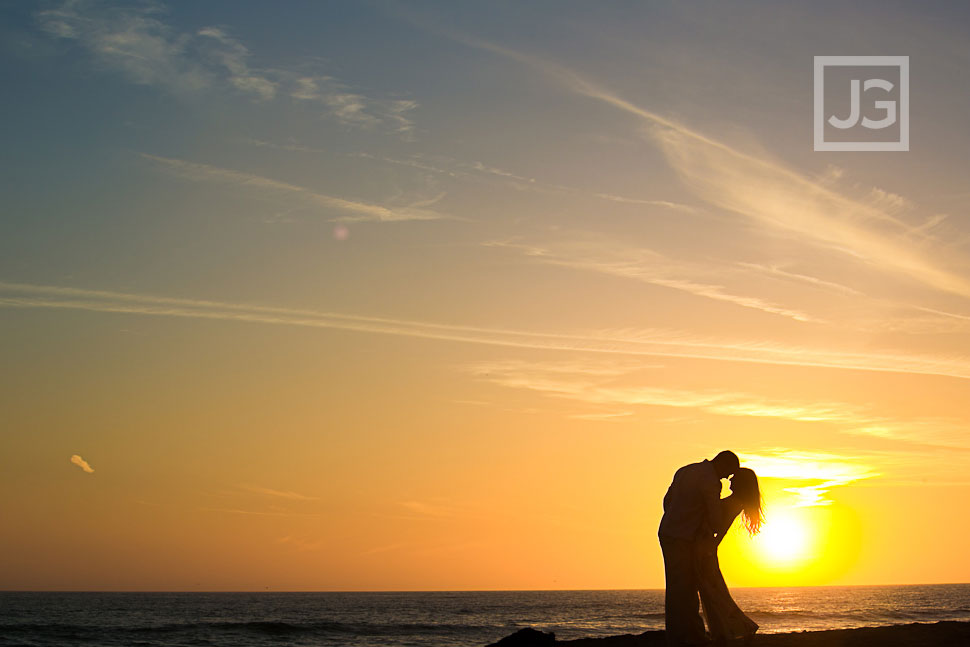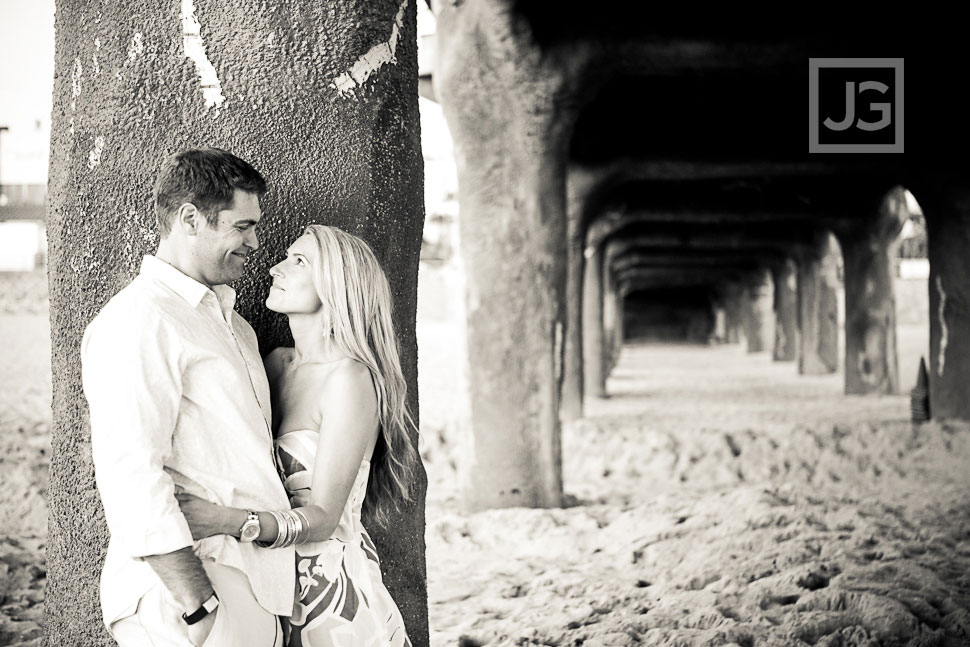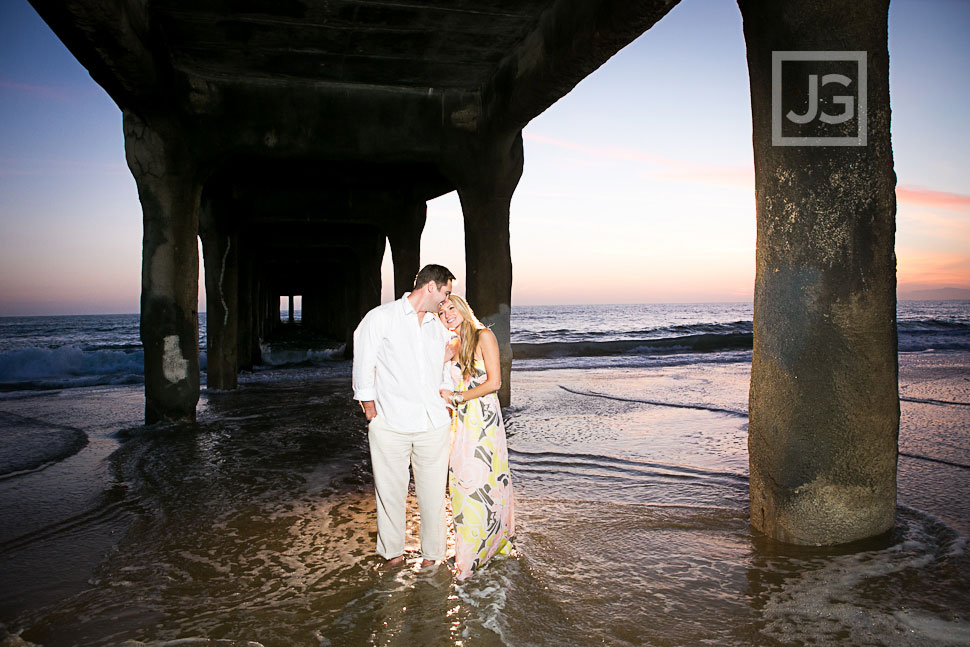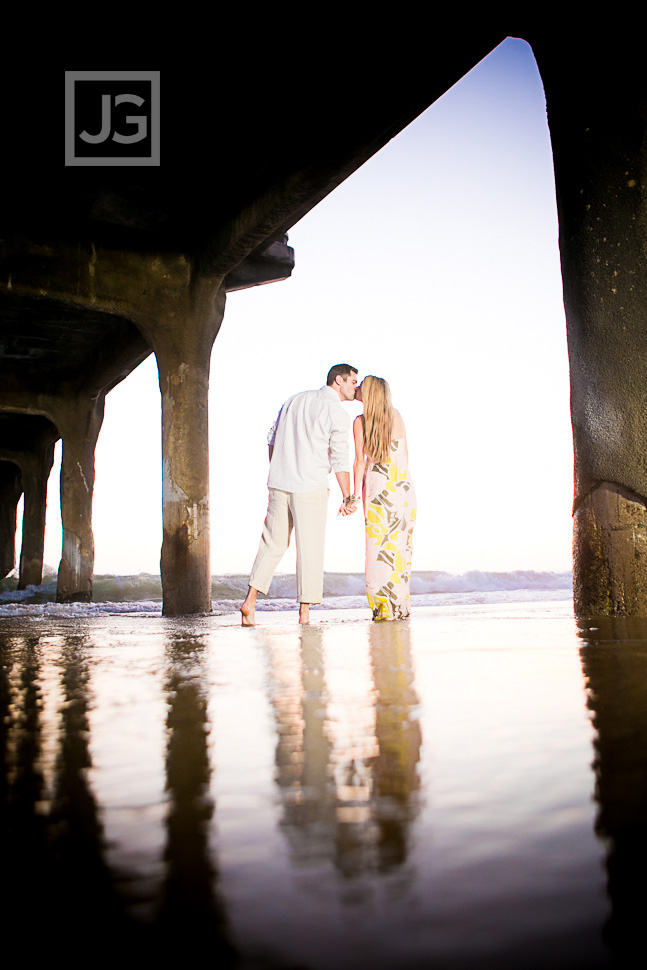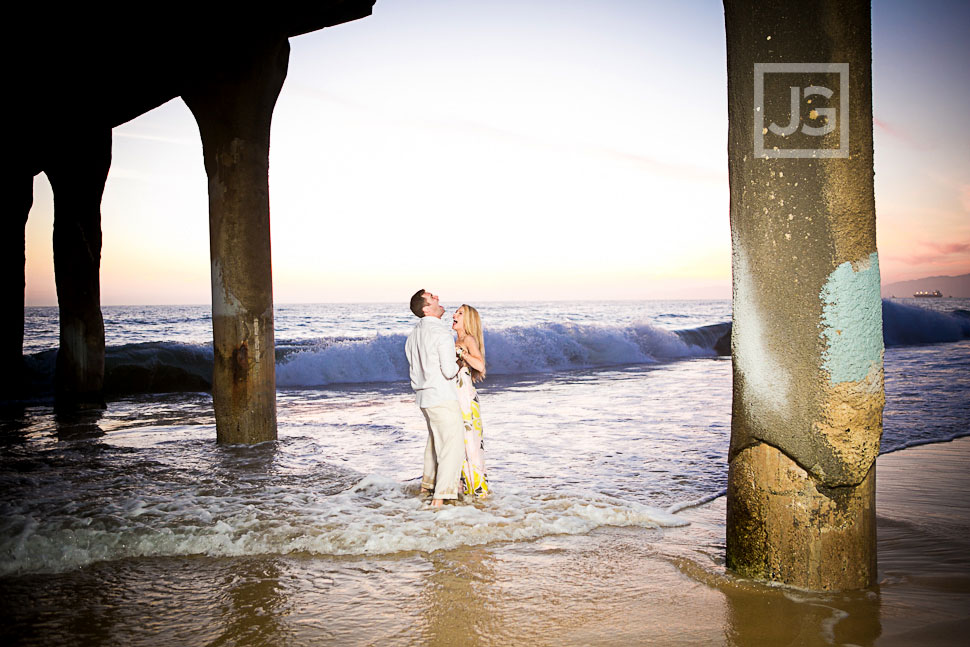 Engagement Photography at LACMA
And last but not least, we ended their session at LACMA!! The light display there is one of the most popular tourist spots right now, but for a very good reason.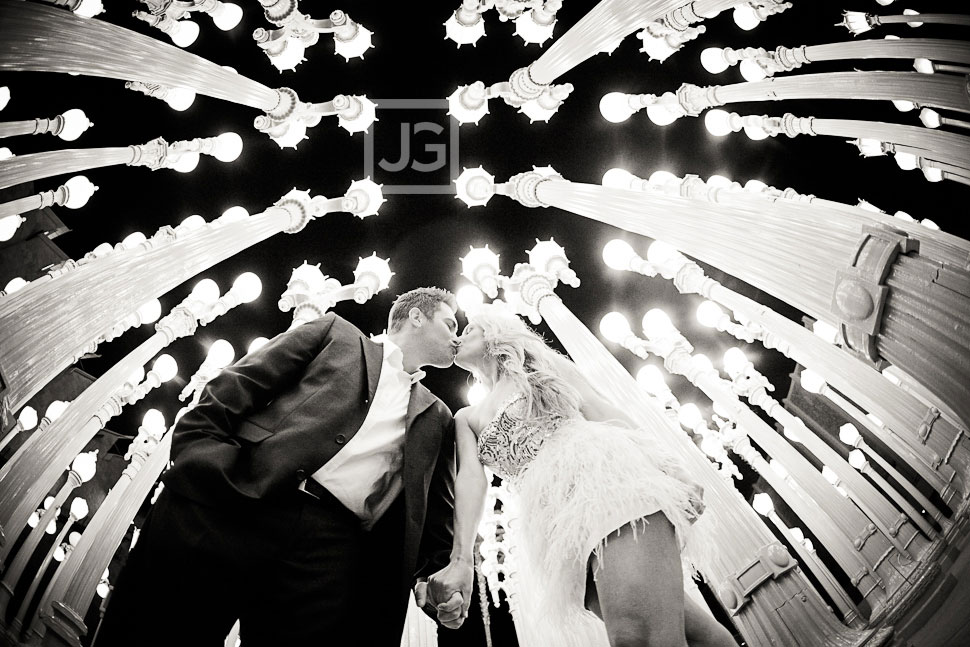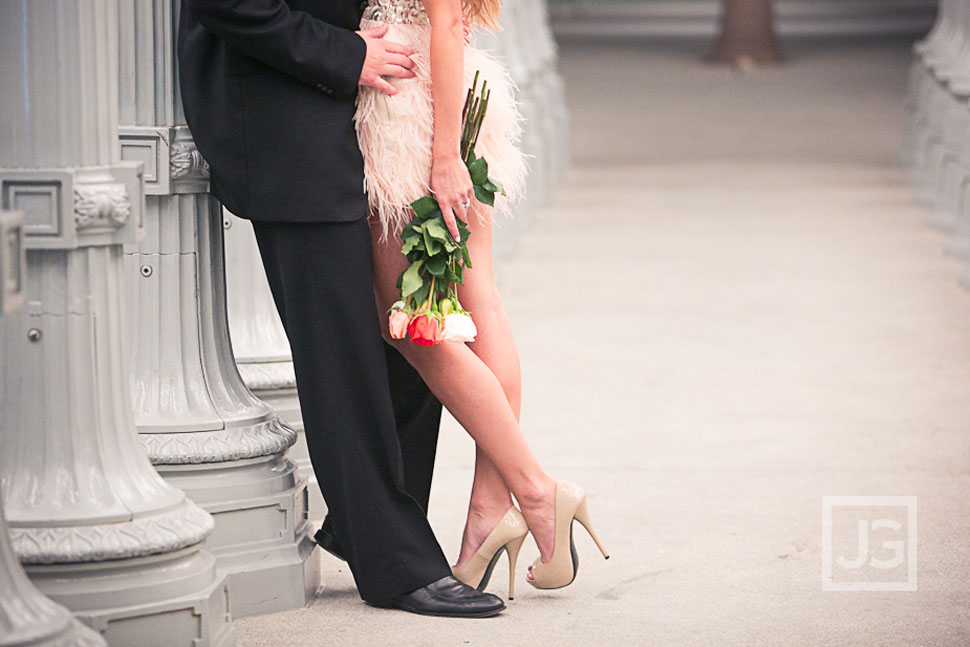 The gorgeous cocktail dress and suit matched perfectly with LACMA's modern and chic ambiance.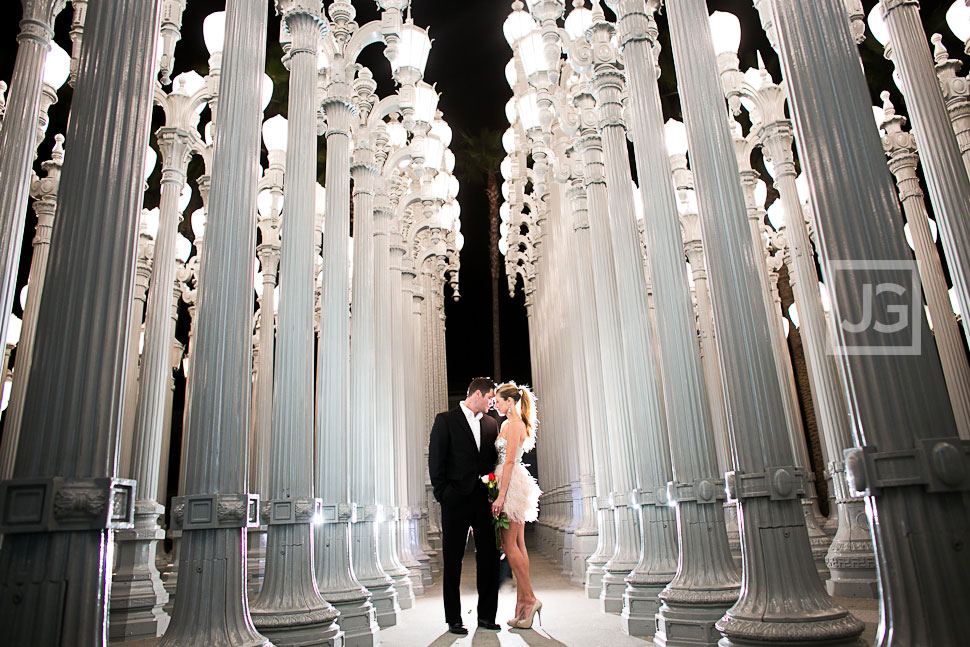 I absolutely love, LOVE the picture below!! Wouldn't you say these two are a match made in heaven??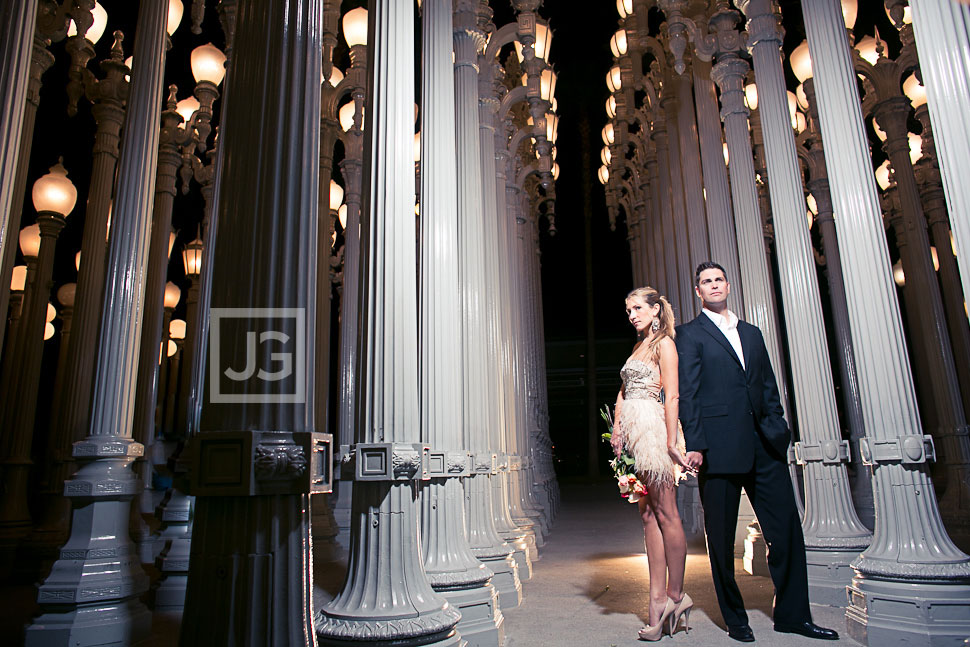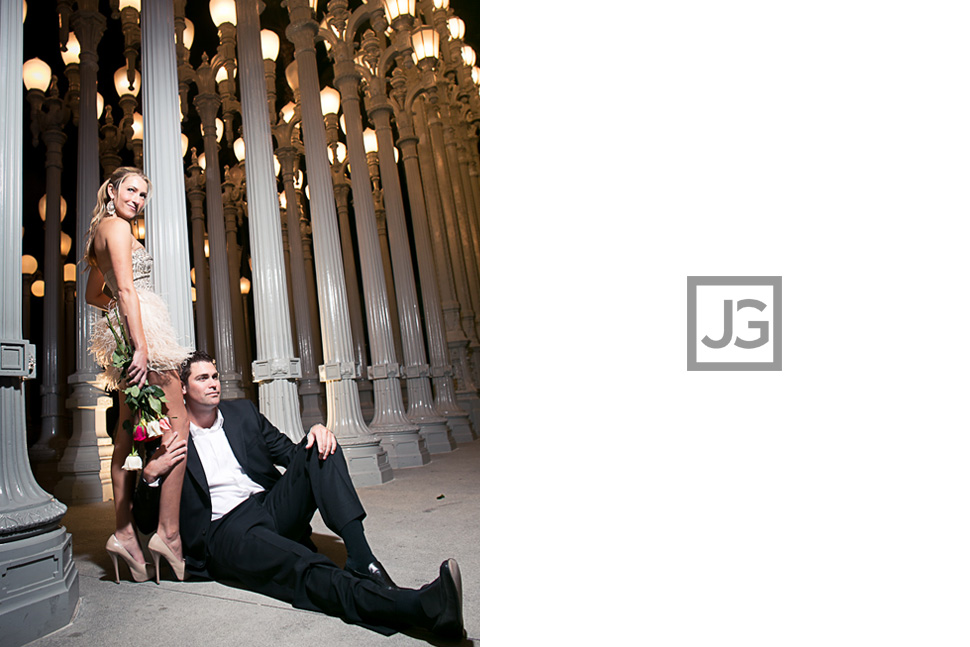 Thank you Brianna and Weston!! I can't wait to capture your wedding at Wayfarer's Chapel and Casa Del Mar in September!!
This engagement photography session includes Manhattan Beach and the Manhattan Beach Pier, along with some really awesome engagement photos at the LACMA light display.