TGIF !!!  This is our first weekend off in a while and I can't wait to hang out with my cousins at Universal Studios for Horror Night tomorrow!!  But before I get into all the Halloween festivities, I thought I should give my blog some TLC since I've been neglecting it.  I'm thrilled to say that it's been a GREAT season for both myself and Gavin.  I've been blessed with the opportunities to be a part of so many fun- filled weddings, engagement sessions and family sessions, and I can't wait to share these moments with everyone.  Remember to check back frequently for more updates.
With that said… let's go back in time to Monday, September 27th, 2010.  For those who may not remember, this was the HOTTEST day since the National Weather Service began keeping records in 1877.  The temperature that day rose to 113 degrees.  What's its relevance to this blog entry??  Well… I photographed Emily and Darrel's engagement session on this day!!  We had no idea it was gonna be so FREAKIN hot that day!!!  I was dying… (and so were they), but it was so worth it for these awesome engagement photos.
Despite the blistering heat, we had so much fun (especially towards the end of their engagement session when we all got to play in the water).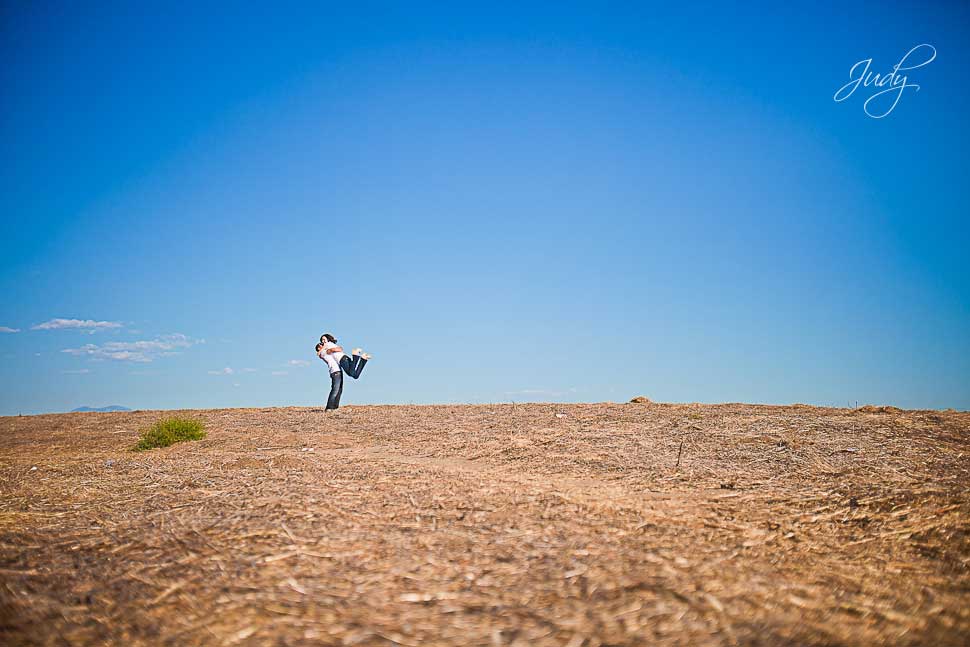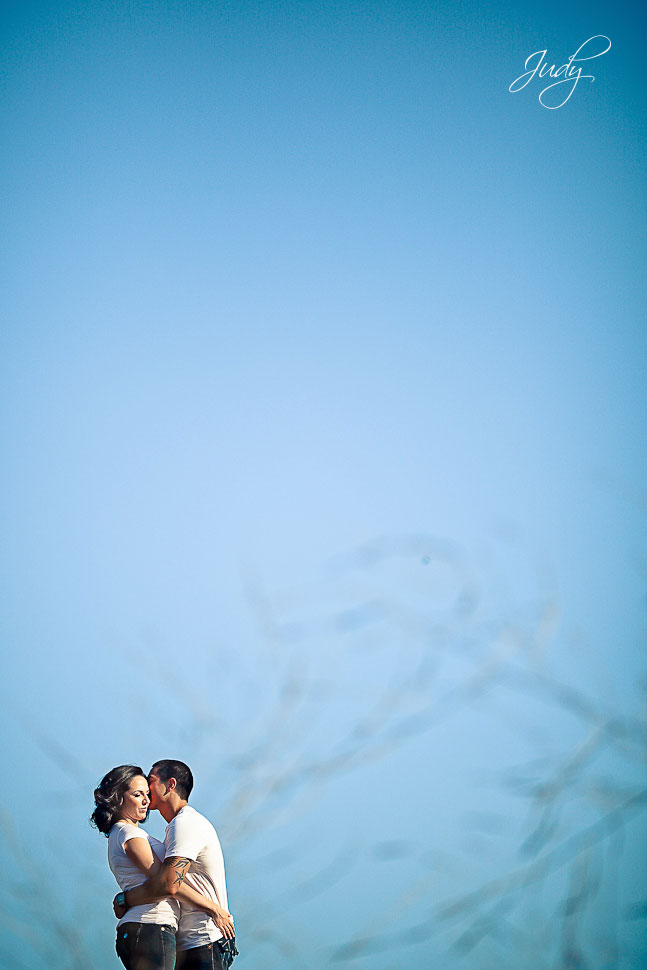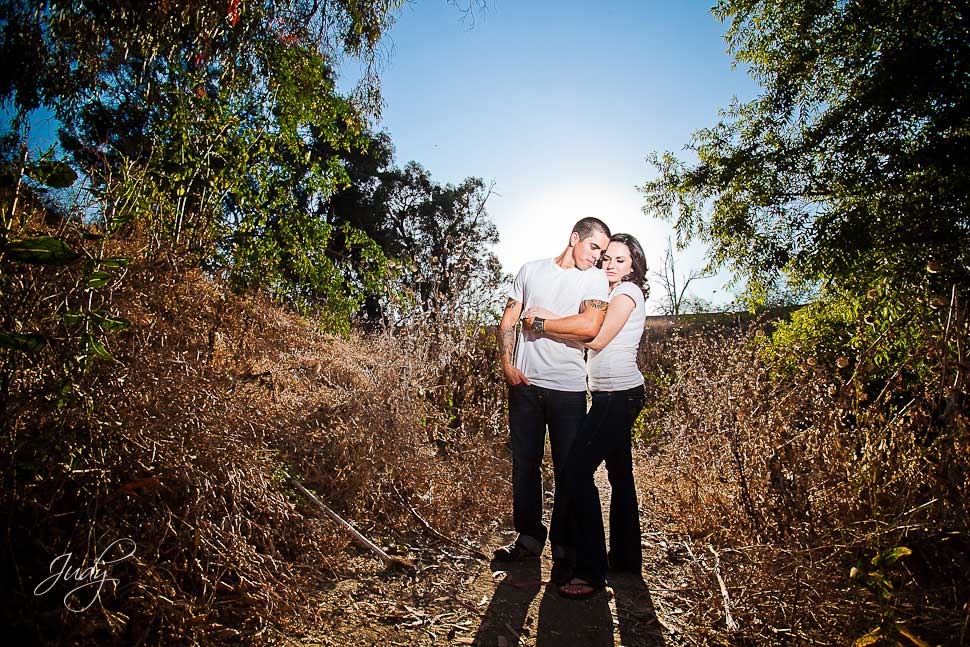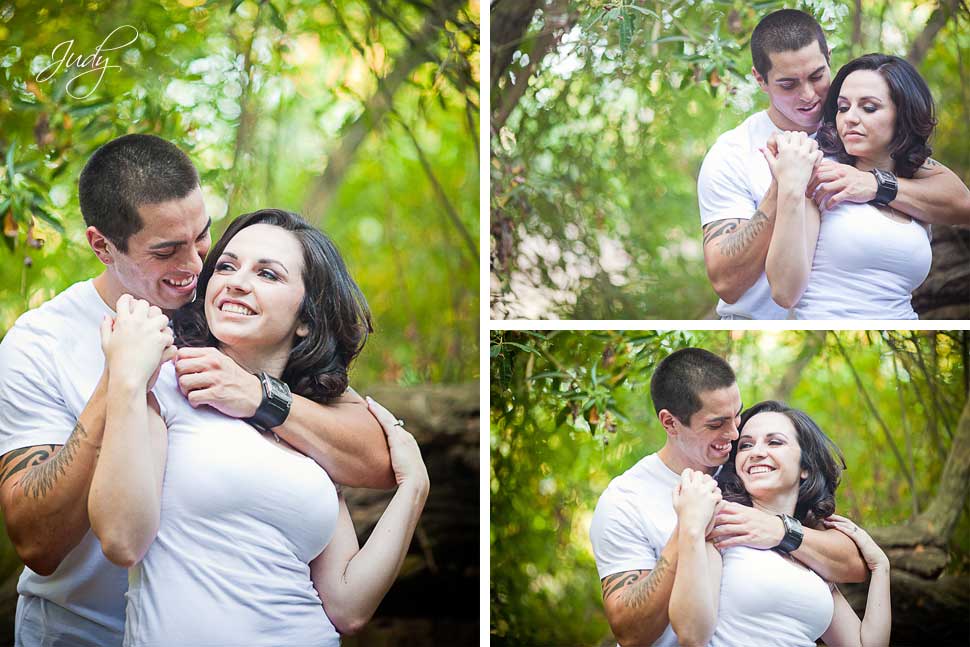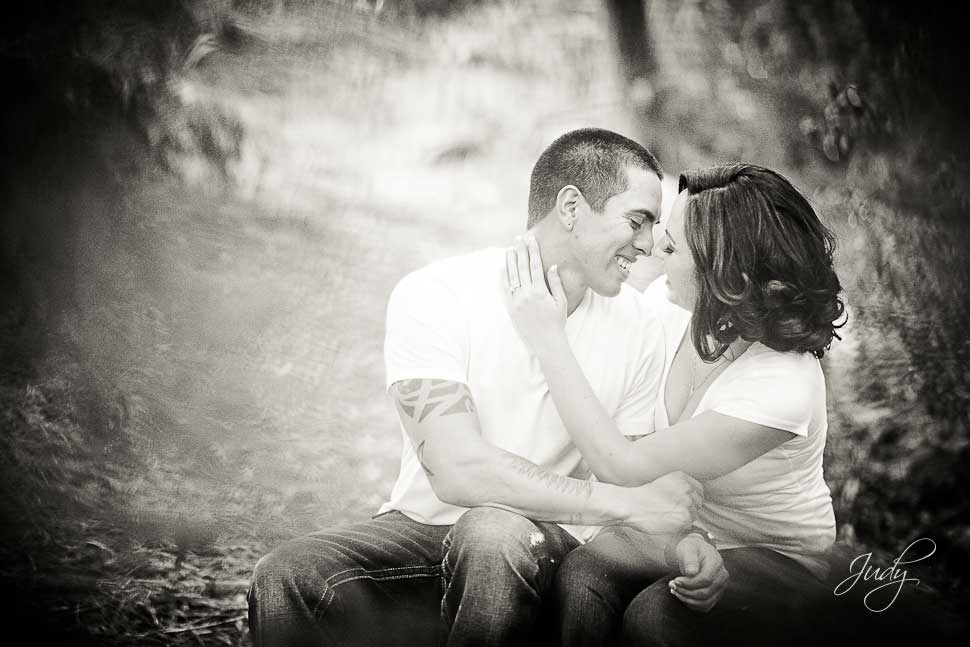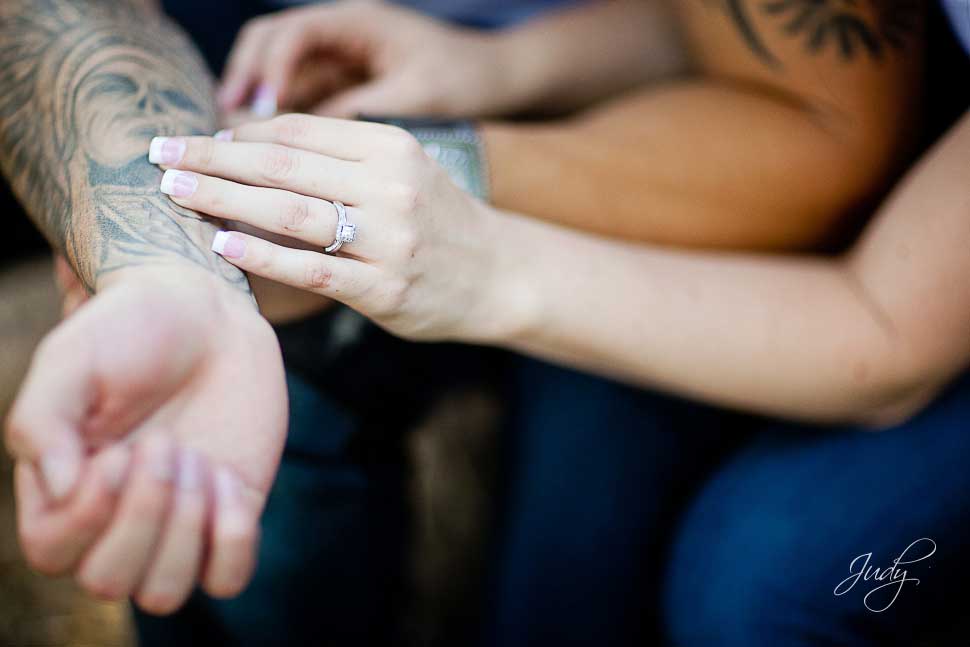 Emily and Darrel brought along their old classic Chevy as part of their engagement session.  Here are some of my favorites of them and the car.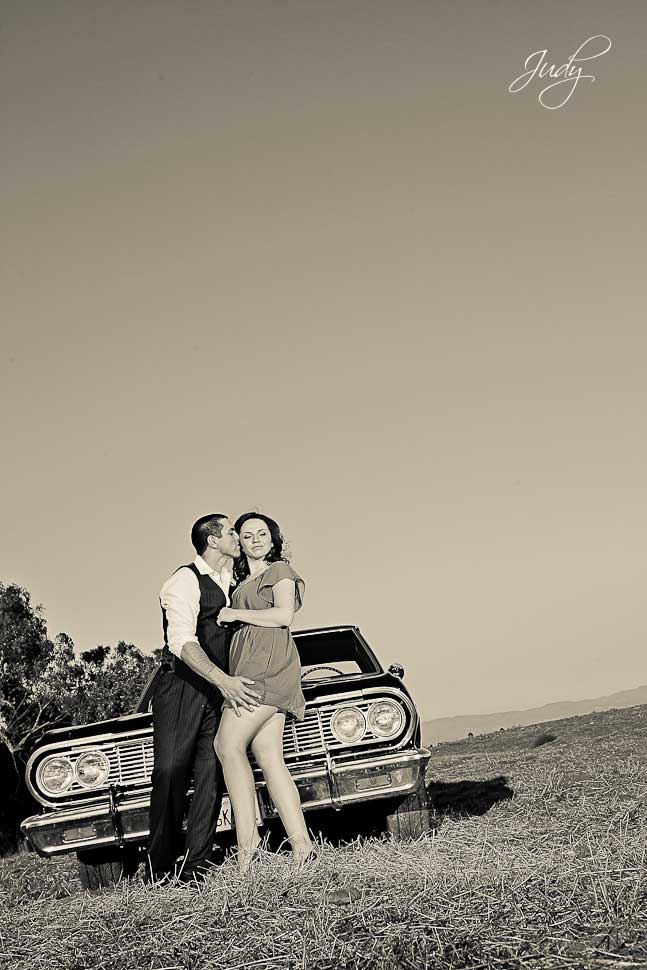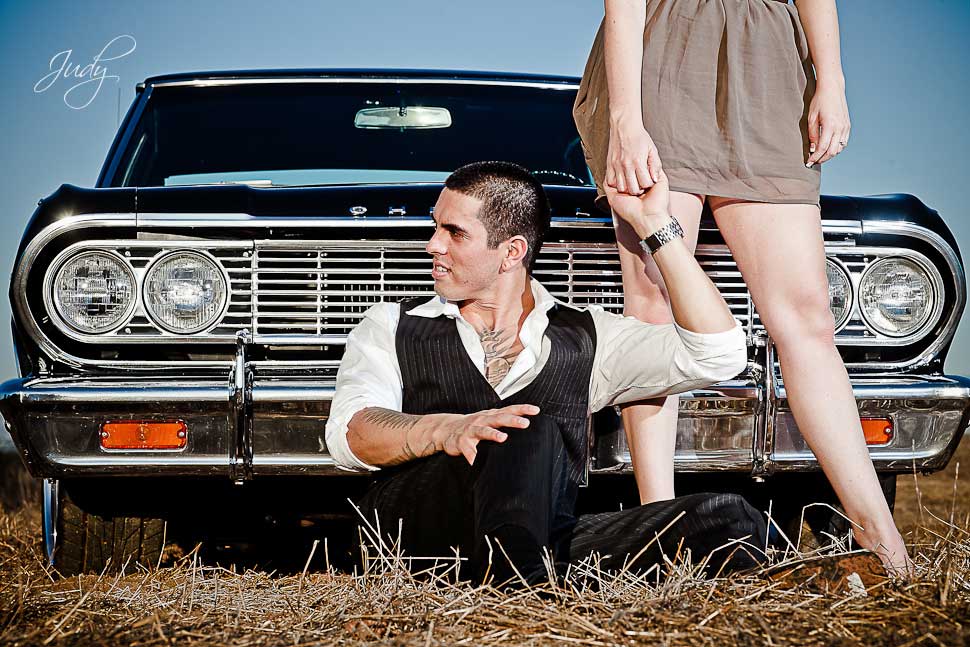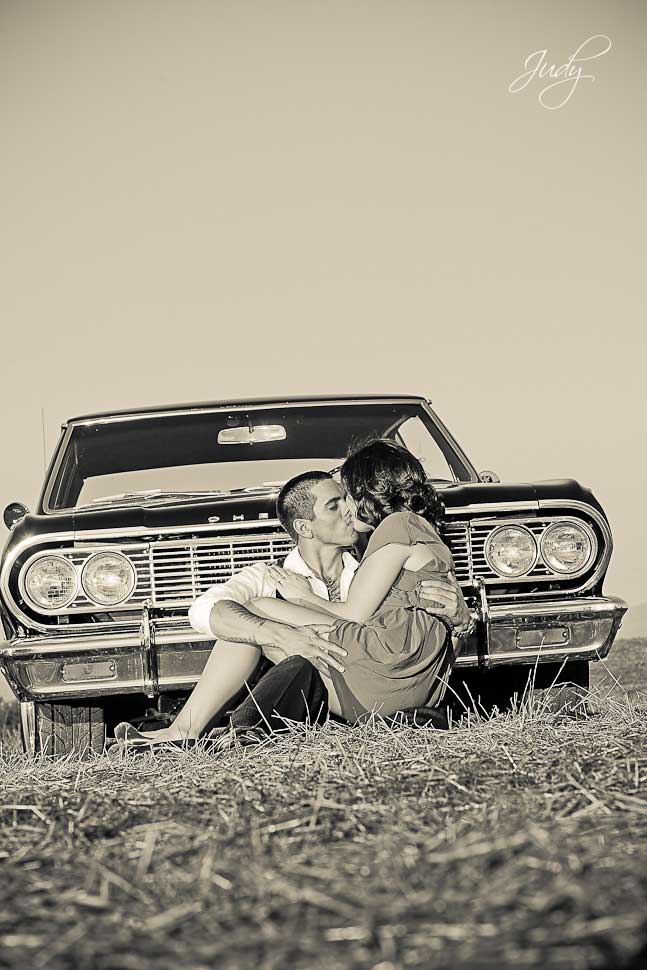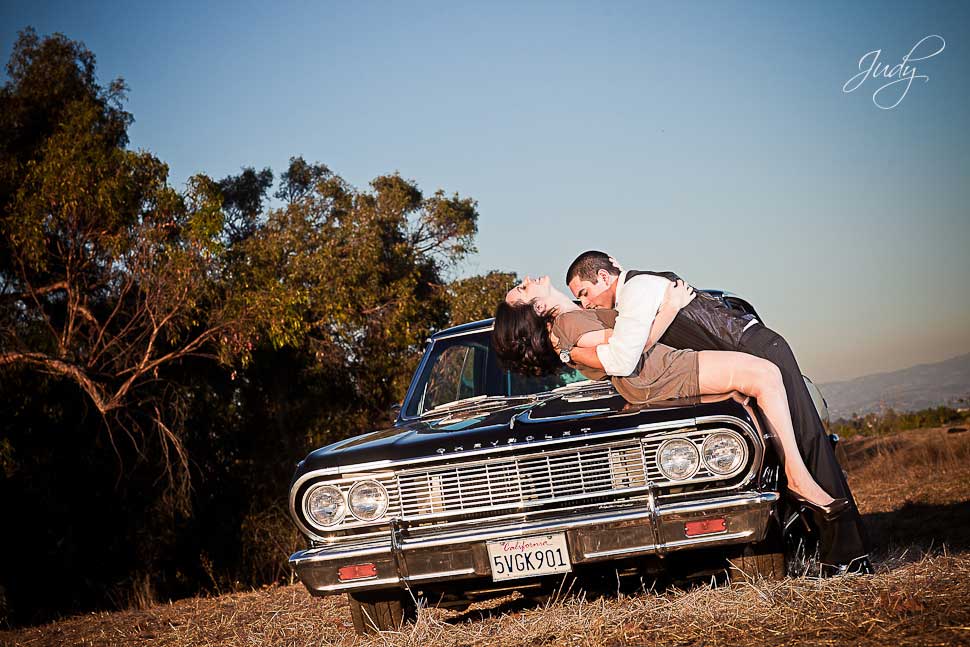 We ended the engagement session over in Laguna Beach for some "fun in the water" pictures!!!  It was a PERFECT day to jump into the water at Laguna Beach.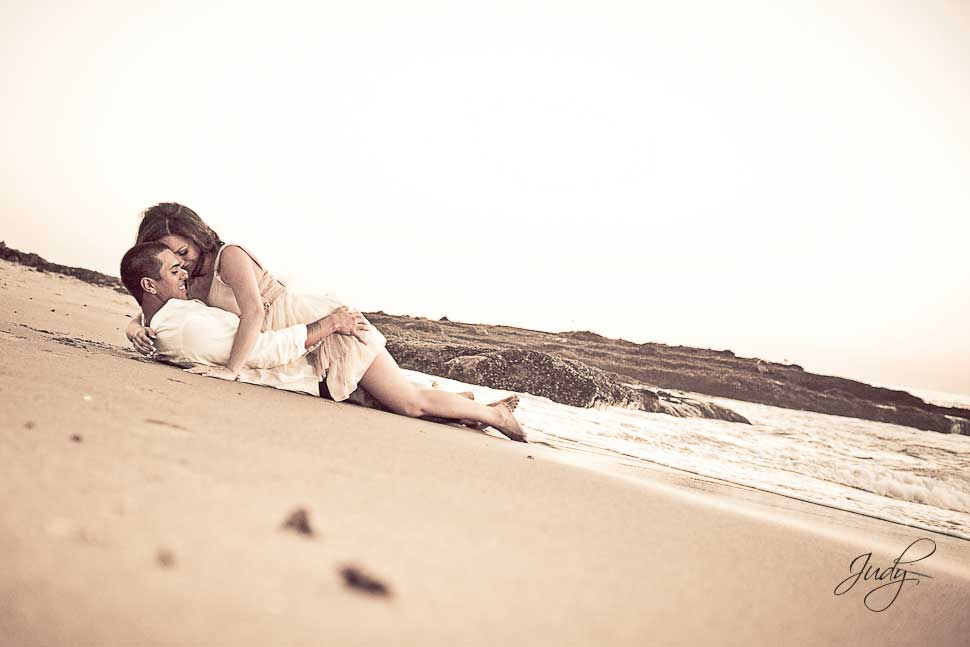 These pictures were taken around dusk, after the sun had already gone down.  I absolutely LOVE the colors at dusk.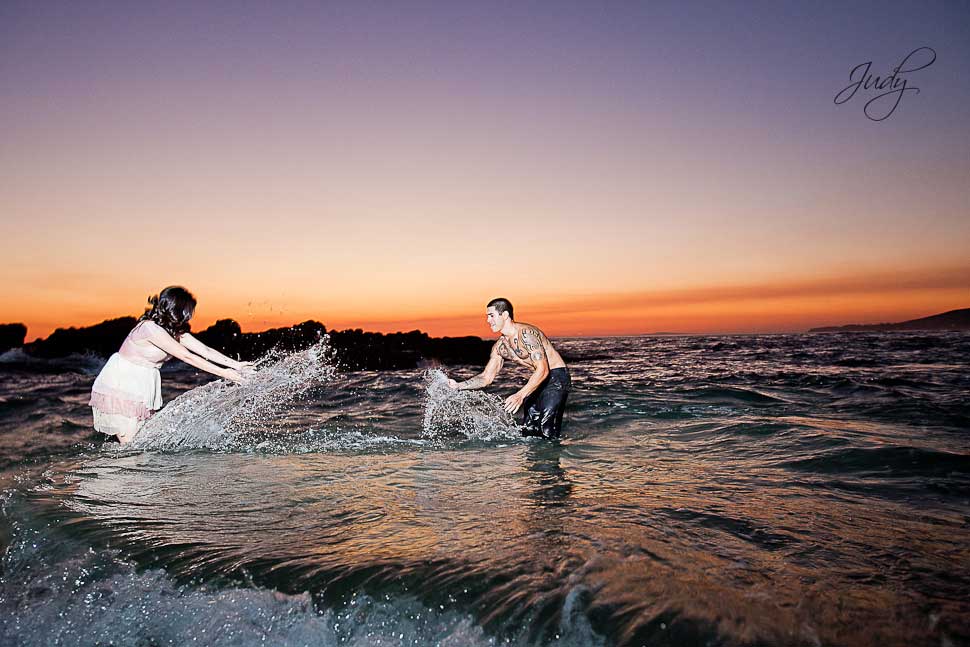 This picture makes me feel like they are on top of the world!!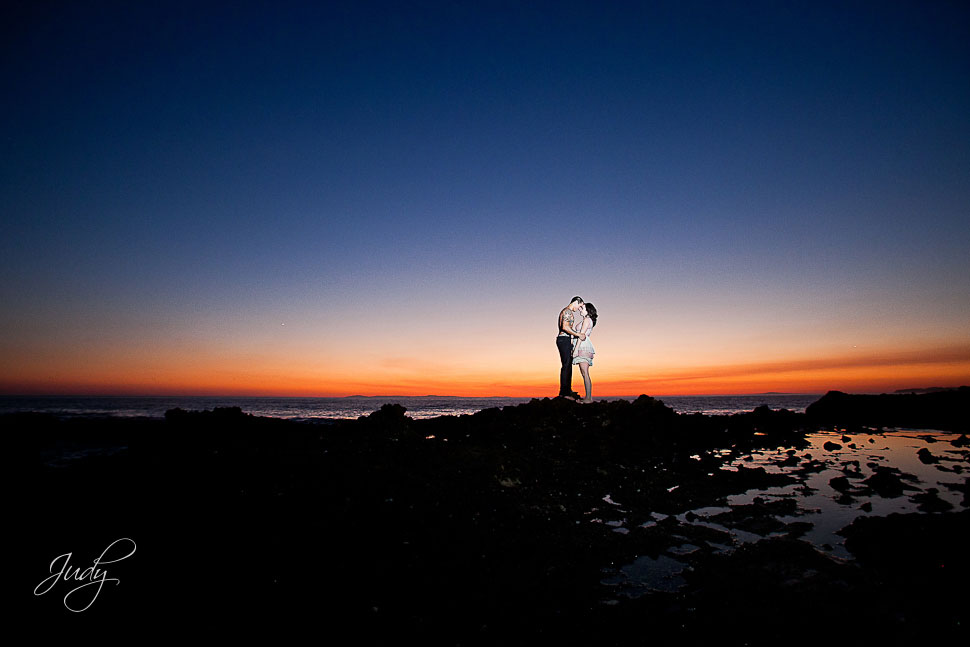 So romantic…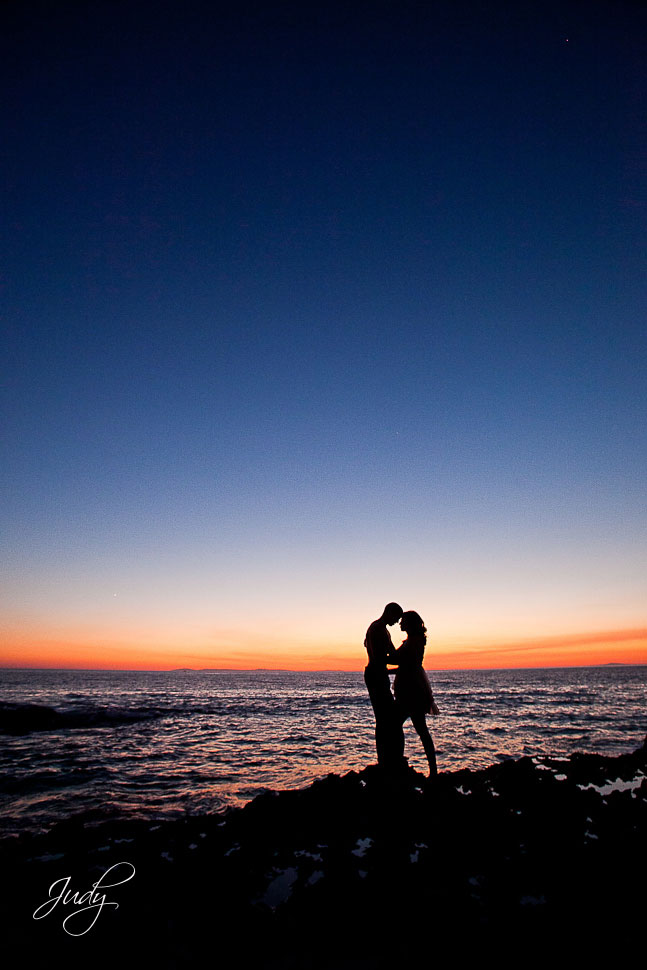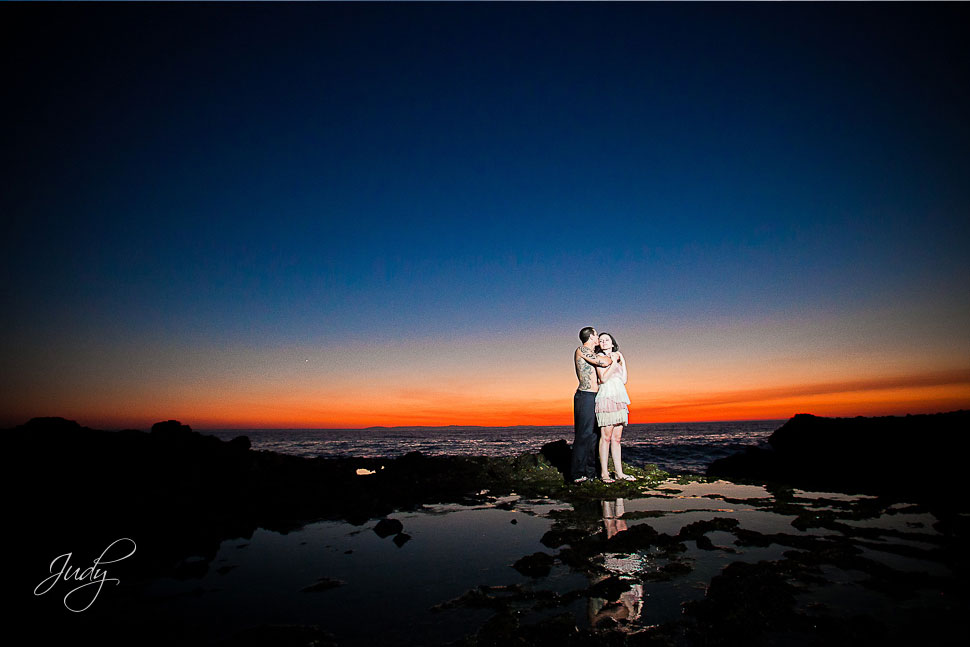 Darrel tells me he works out a lot.  No kidding!!! Check out his six pack!!  "I can't go to sleep if I don't work out", says Darrel.  LOL… "I wish I had that will power", replies Judy!  Yes… that would be me!!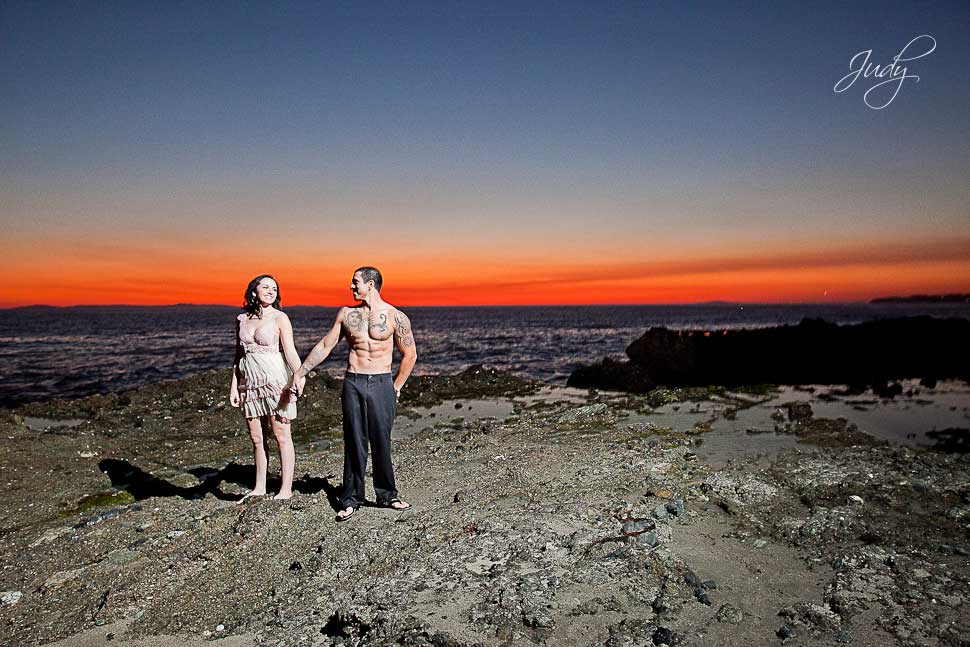 Here's another one of my favorites!  Inside this cave-like looking castle in Laguna Beach.