This is our little story about a couple that one day lead to us doing Casa del Mar wedding photography. It was just an ordinary Saturday in Manhattan Beach where Brianna & Weston met not by just chance alone but also by fate as well.  Brianna didn't feel like going out that night, but one of her girlfriends convinced her to go to Shades for a birthday party.  "I don't really want to go…I mean, it's not like my future husband will be at Shade,"  Brianna said.  Little did she know… 
As she stood in line (waiting to get a bottle of champagne for the table) she started up a conversation with a tall and handsome guy in front of her.  And what did they talk about??  What men love most… Football!!  Brianna loves football.  And Weston, he knew football; he actually played in college!!  They talk about Tim Tebow, a football player from Bri's college (University of Florida), who happened to be picked up by Weston's favorite pro-football team (the Denver Broncos).  They shared many laughs that night and Weston asked for Bri's number!!  And well… the rest is history!!
Wedding Preparation at Casa del Mar
Picture this: A romantic wedding in a beautiful glass chapel, on a cliff, over-looking the Pacific Ocean! It's every girl's dream!! It was a beautiful sunny day when Brianna and Weston vowed their lives to each other in front of their family and friends at the gorgeous Wayfarer's Chapel in Rancho Palos Verdes.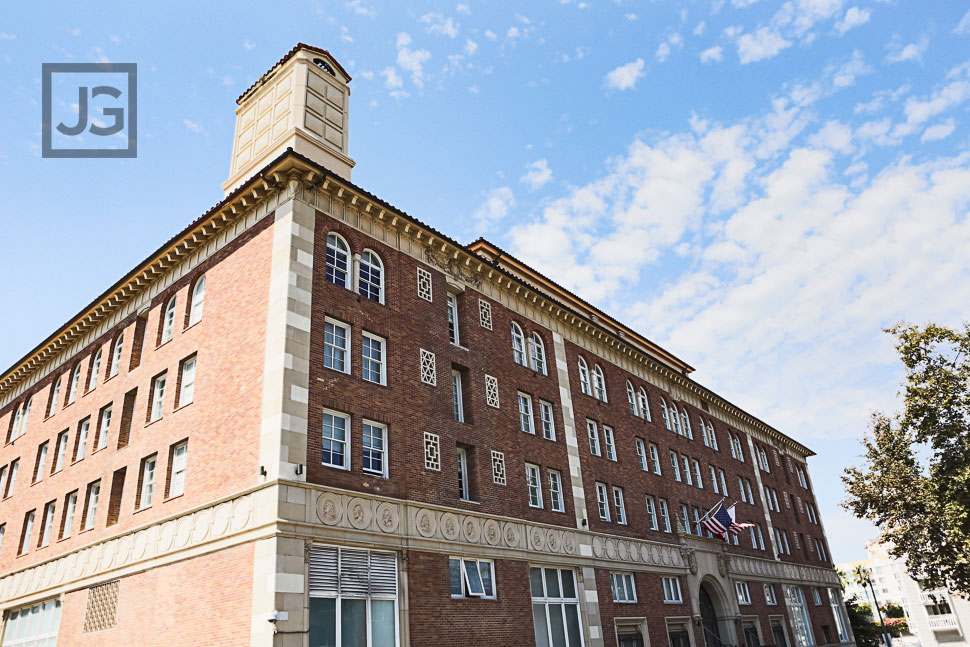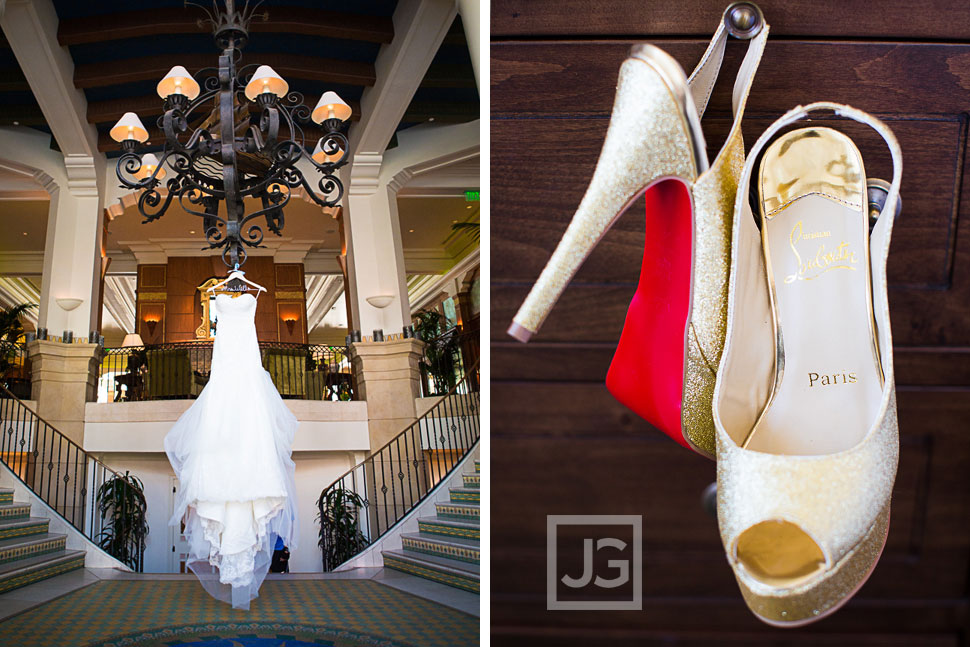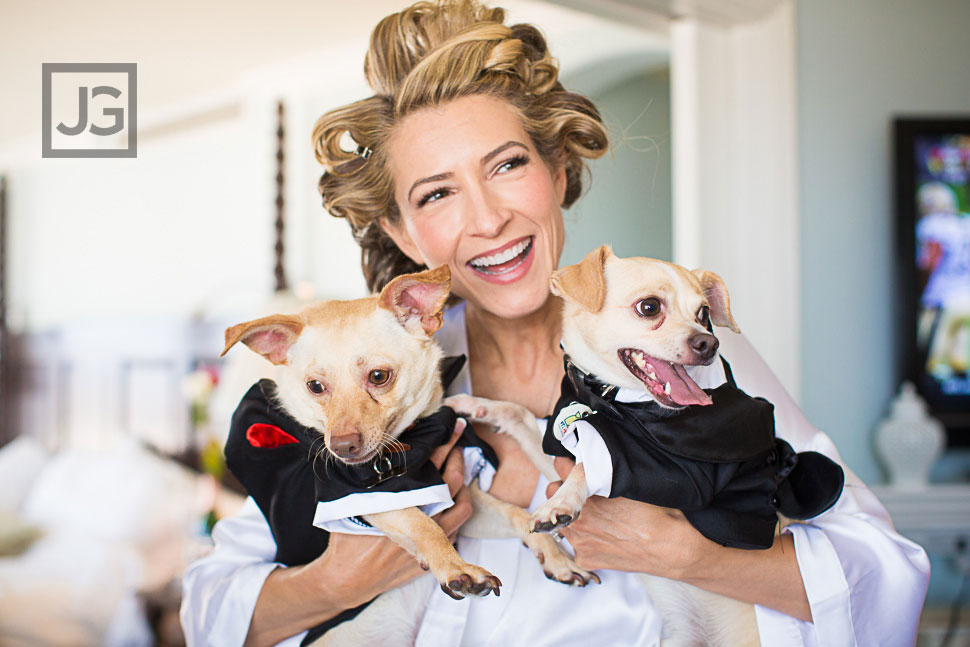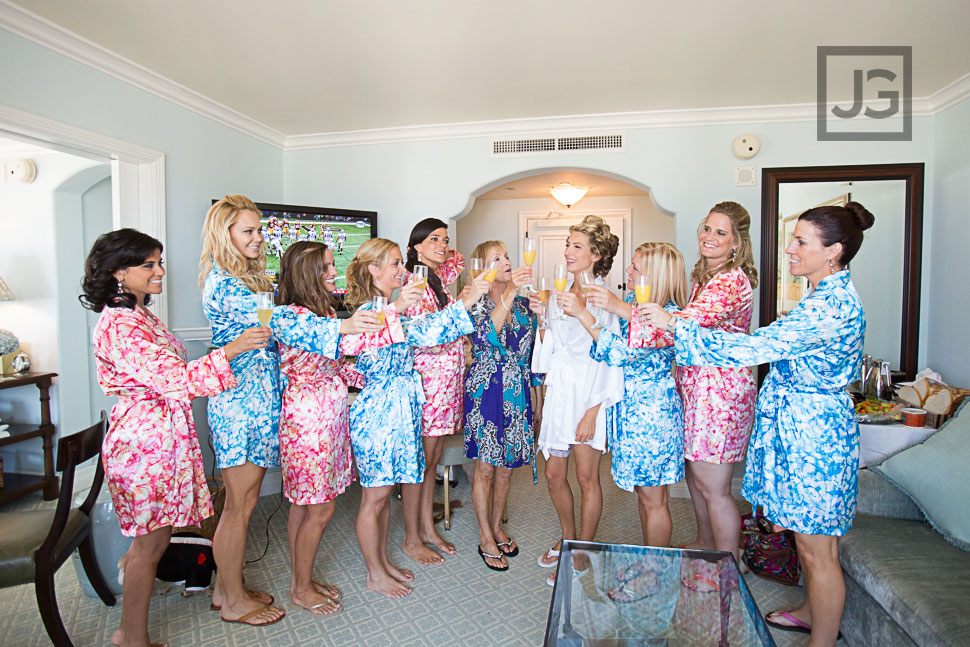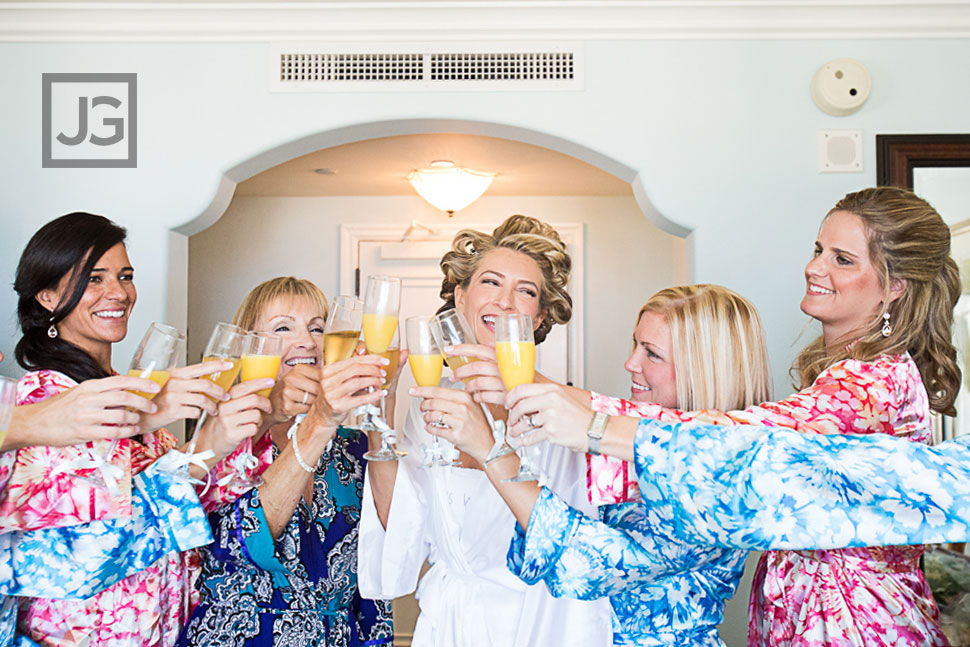 I love the colors that Bri picked out!!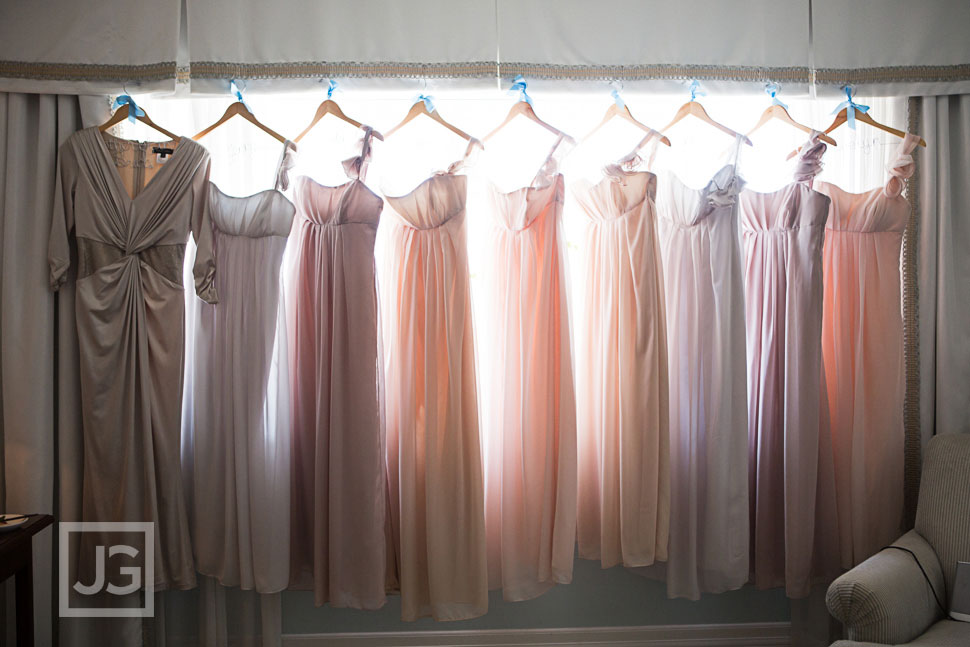 Groom at the Huntley Hotel Santa Monica
Our groom got ready a little up the Santa Monica Beach shore at the Huntley Hotel. Look closely at the picture and you'll see that the two groomsmen are mocking Bri & Weston's engagement photos.  LOL.  Which by the way… are stunning!!  Don't forget to check out their engagement photos in Manhattan Beach.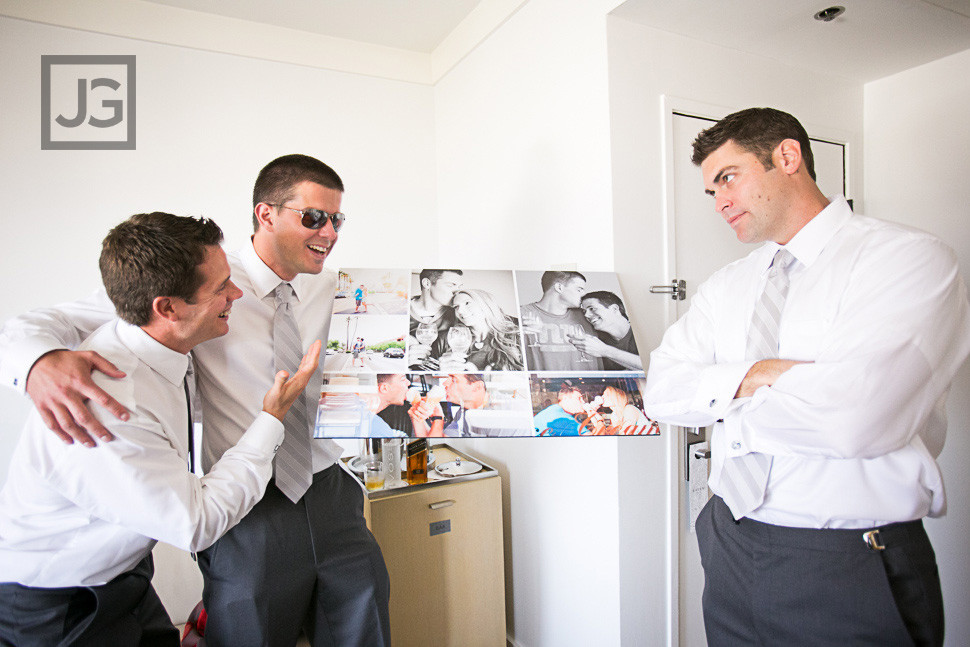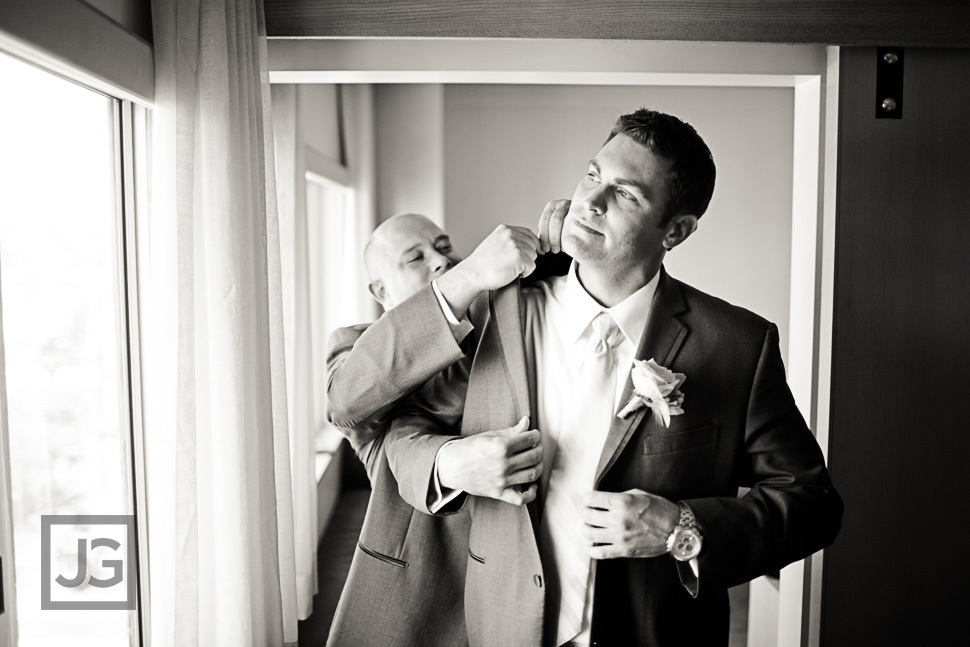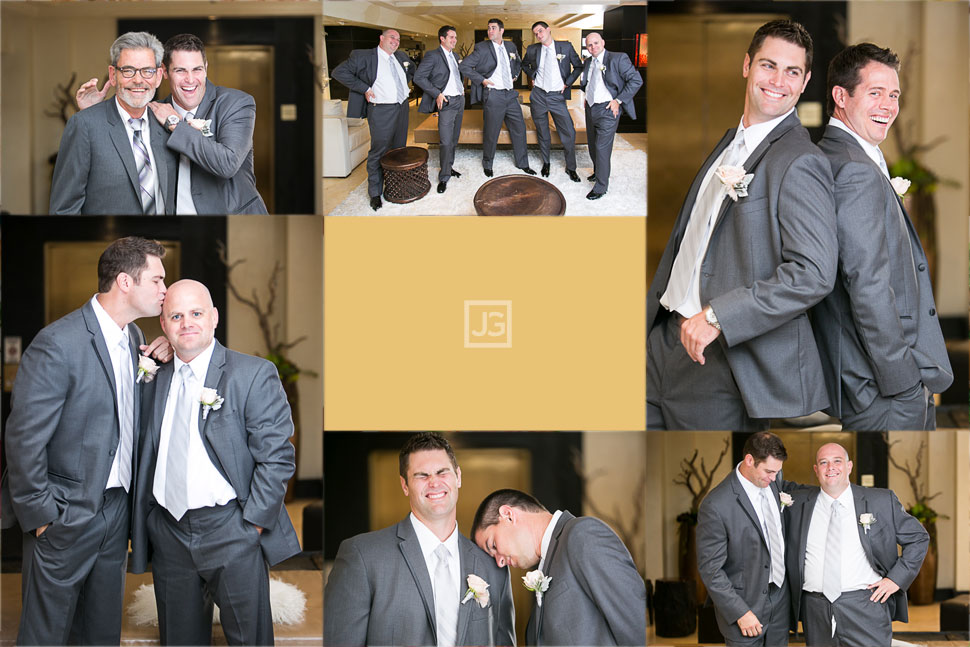 Back to Casa del Mar with the Bride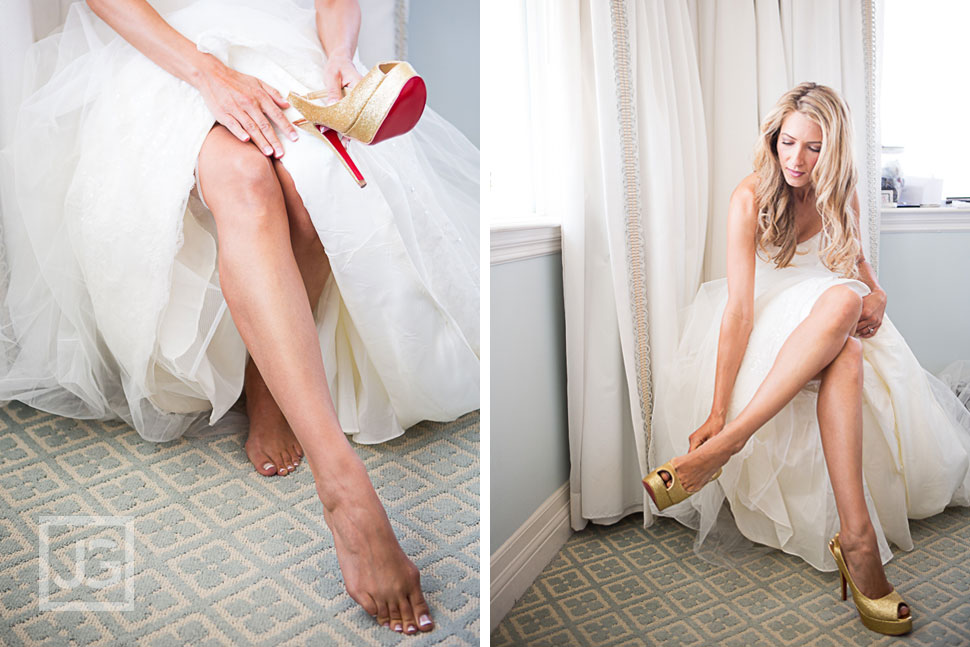 The reaction of all her bridesmaids as they see her for the first time!! SOOOOO cute!!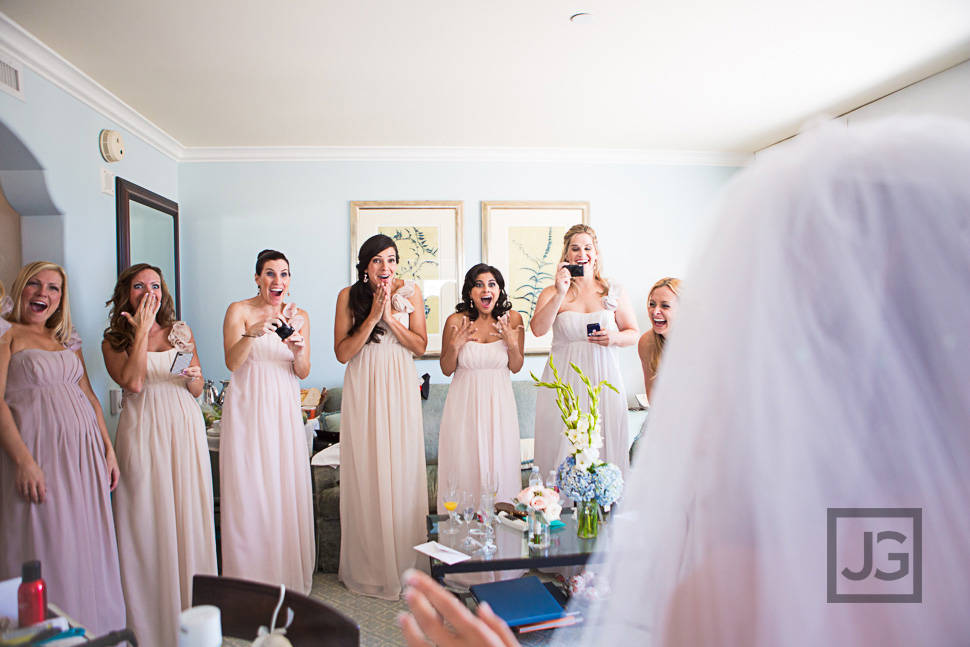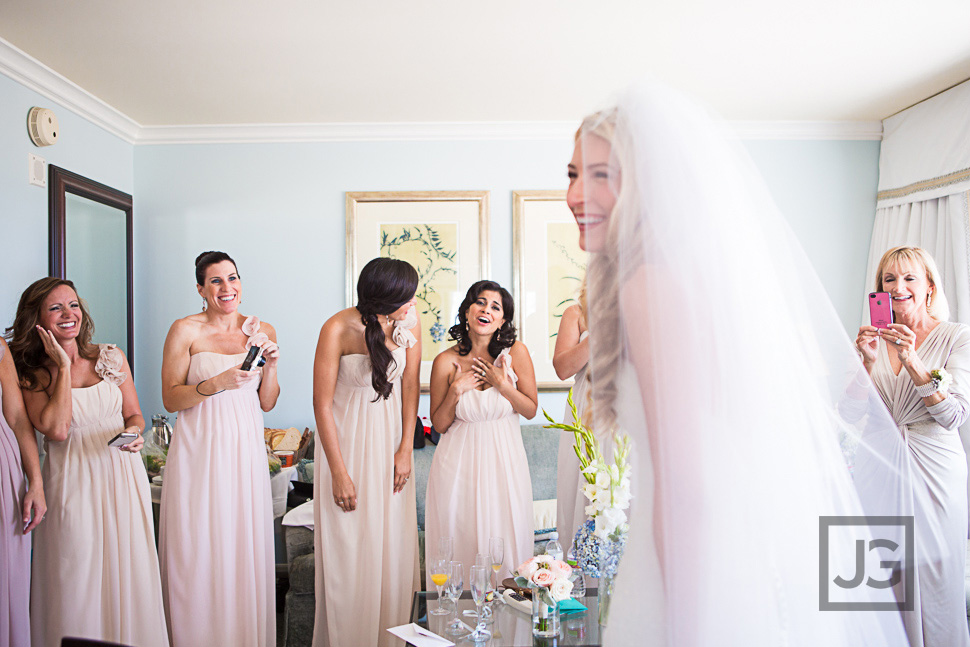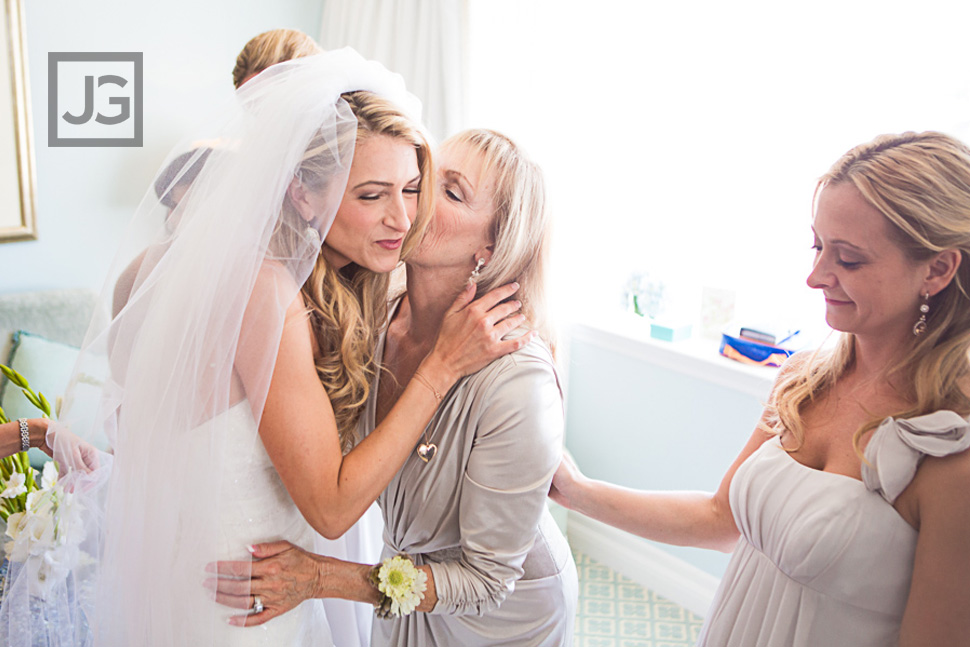 Such a gorgeous bride!!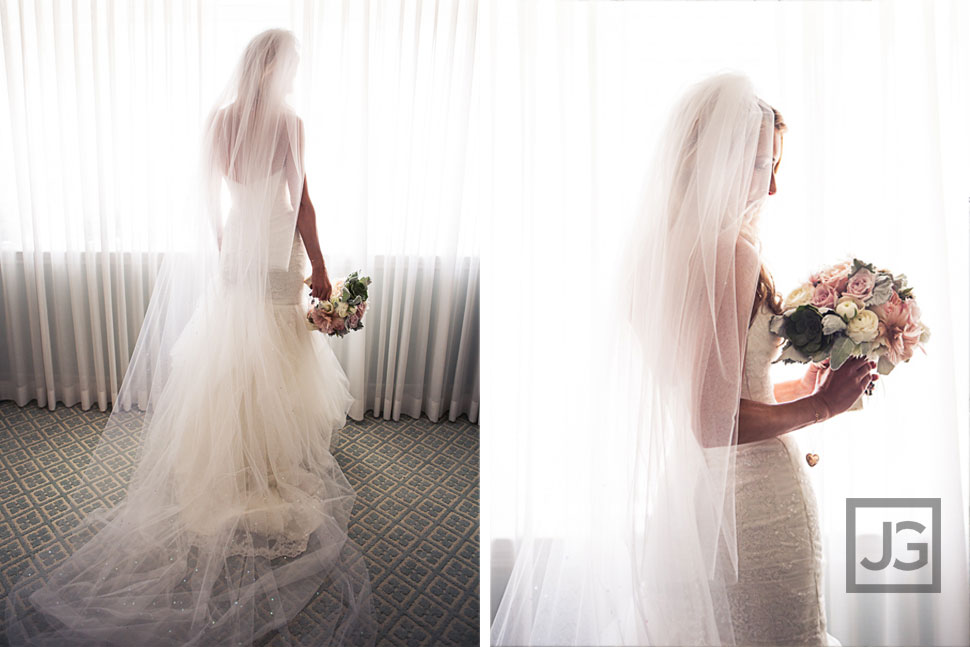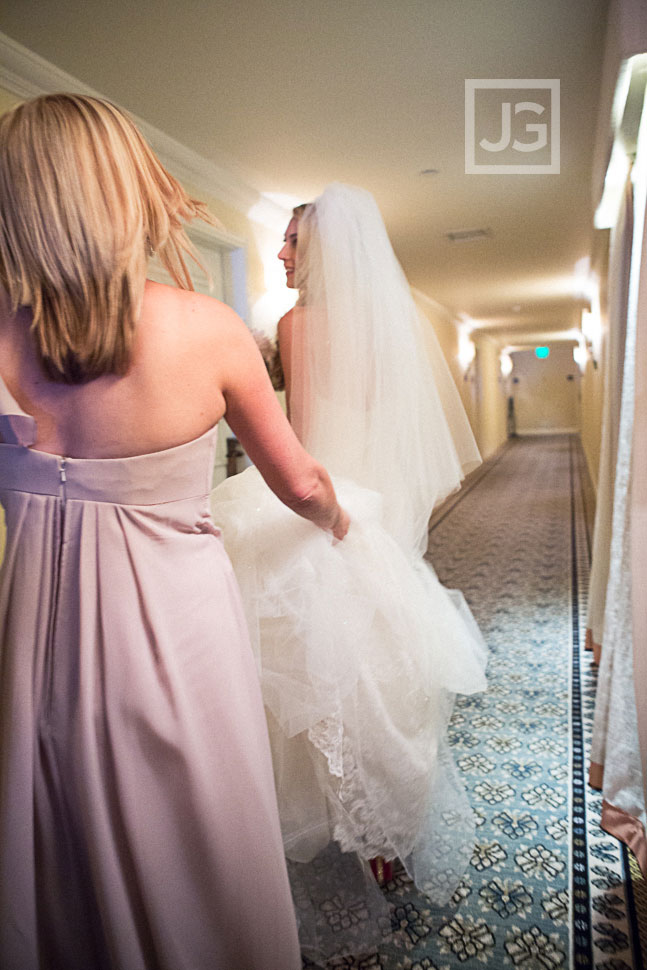 Wayfarers Chapel Wedding Ceremony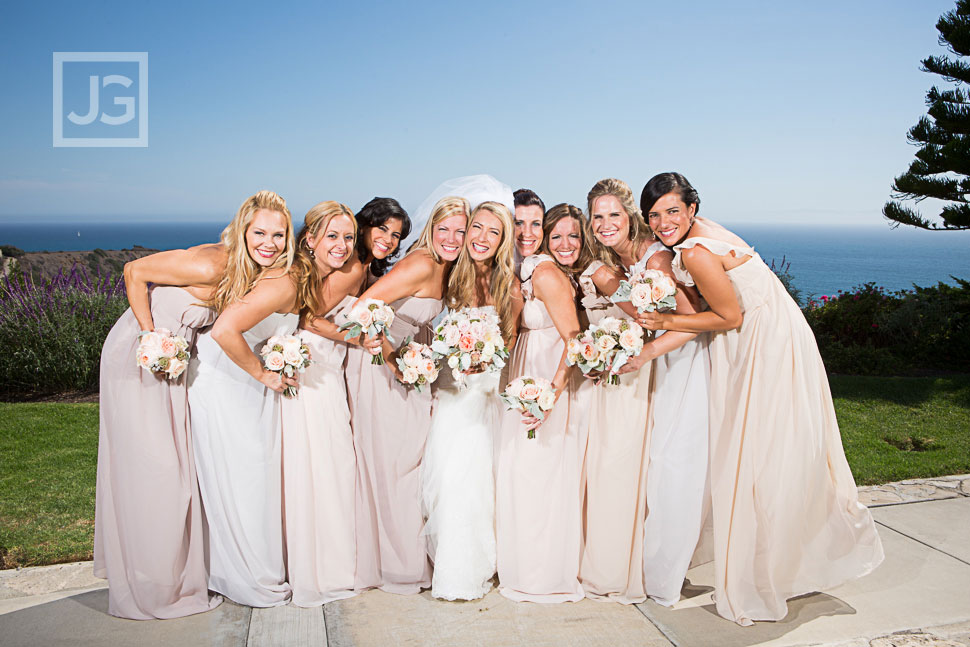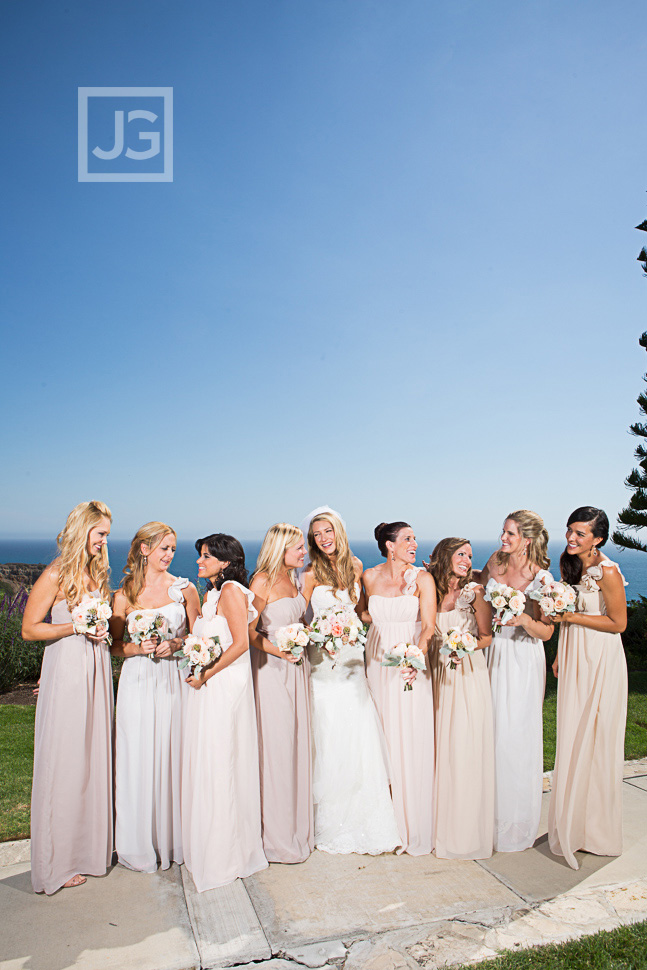 What a stunning group!!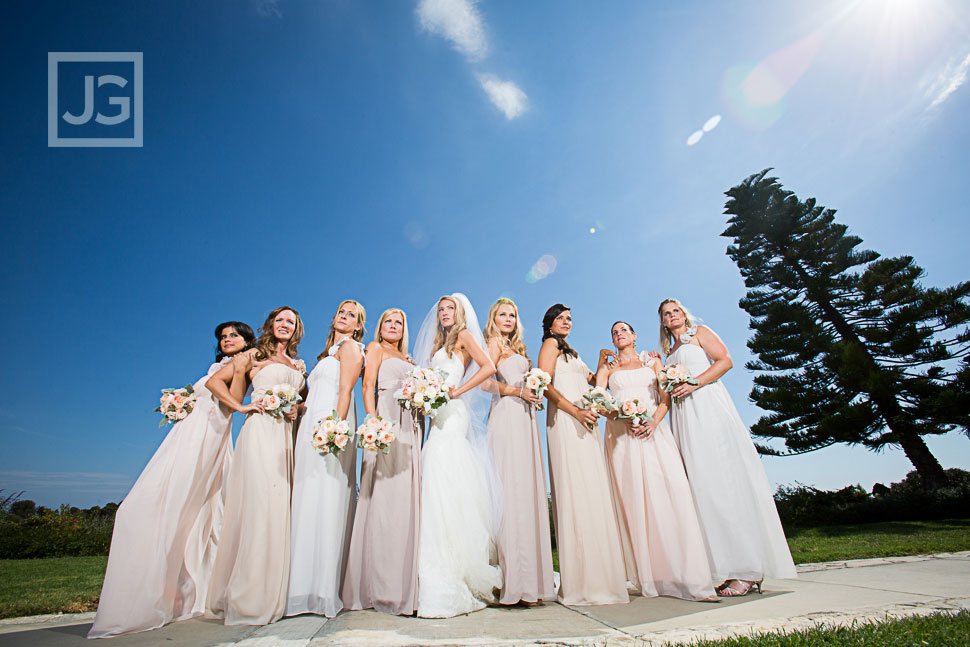 They had a "first look" without seeing each other. They held hands and exchange "i love yous" just minutes prior to the ceremony.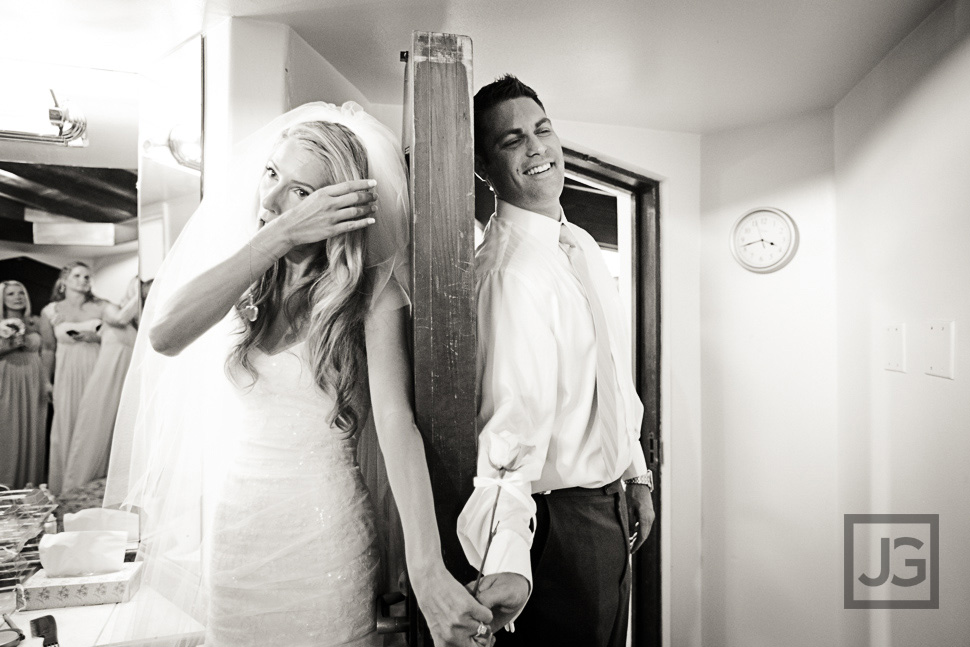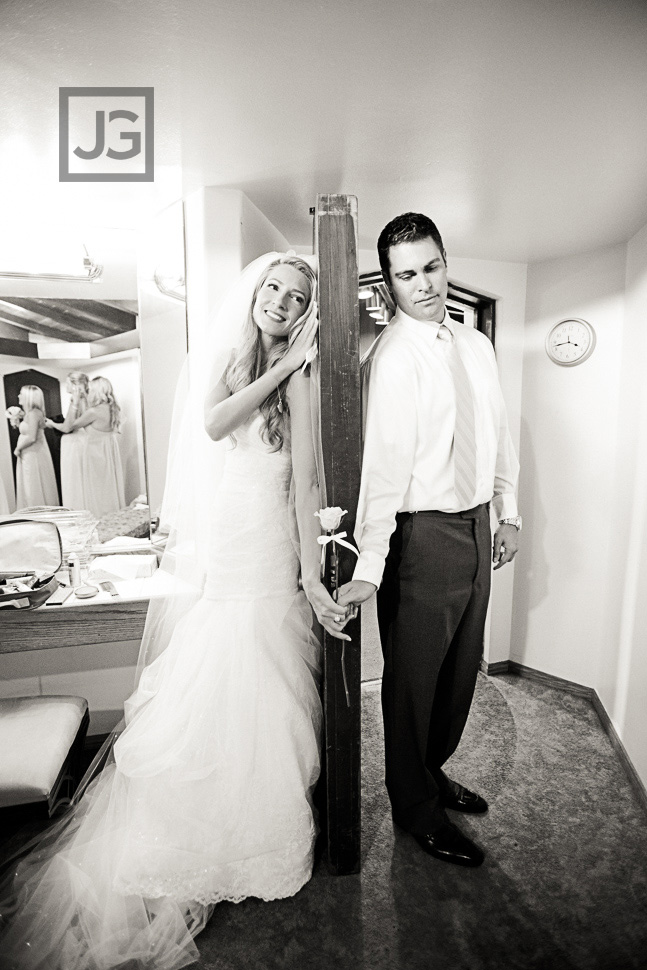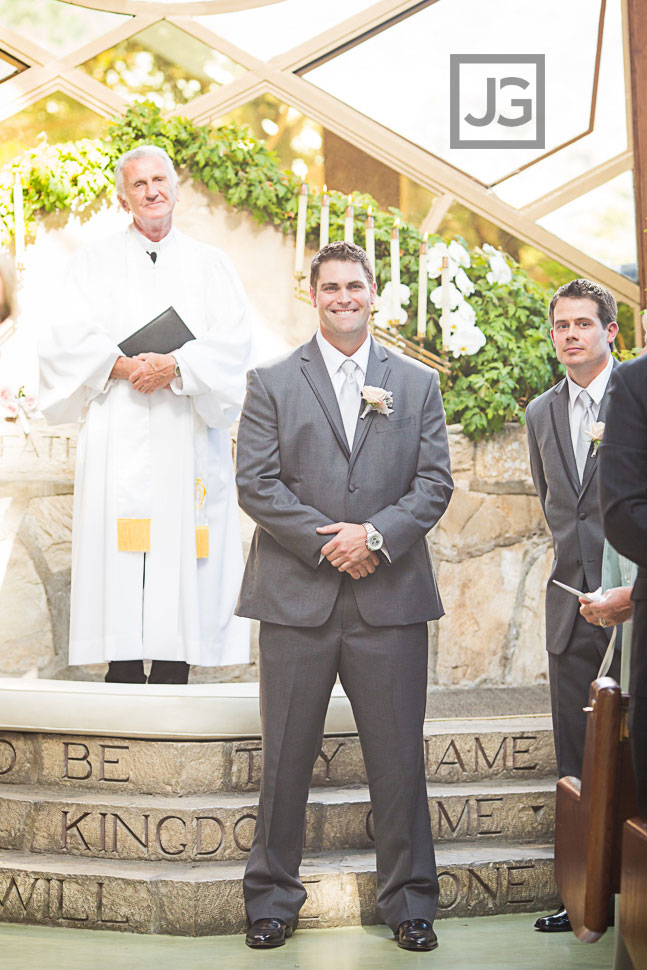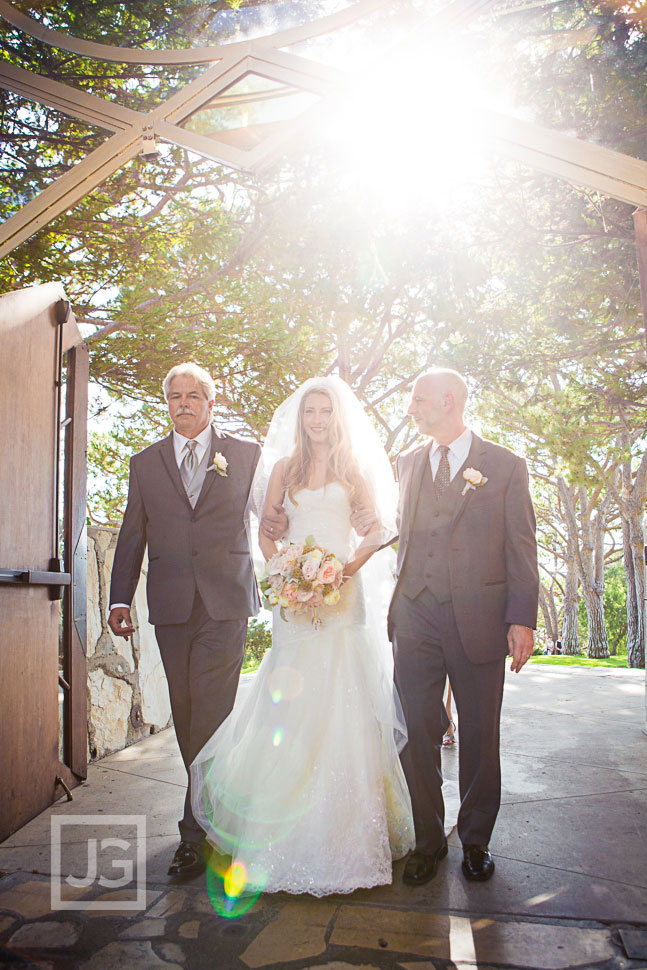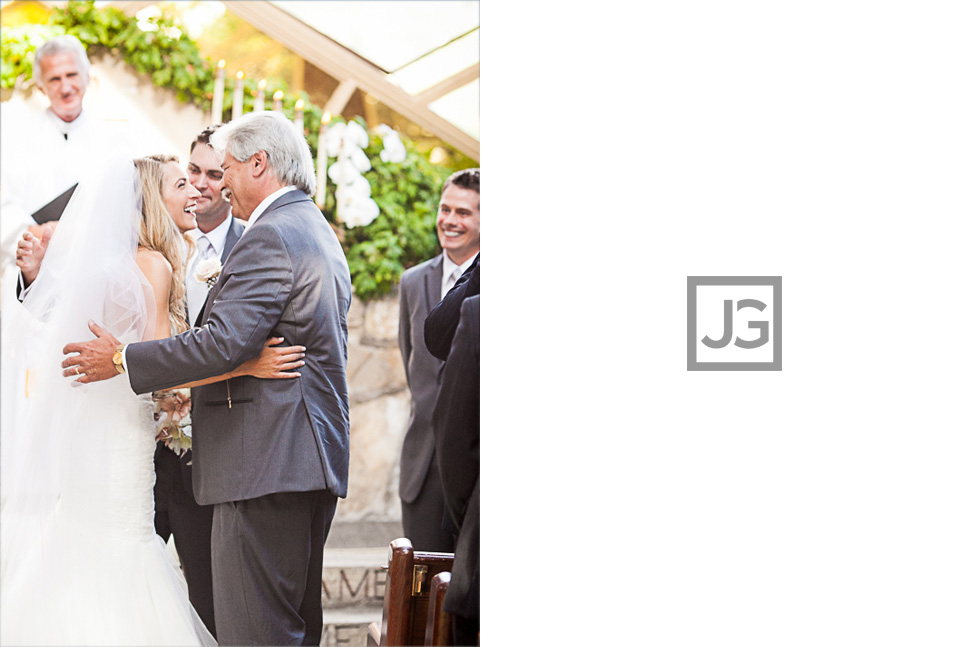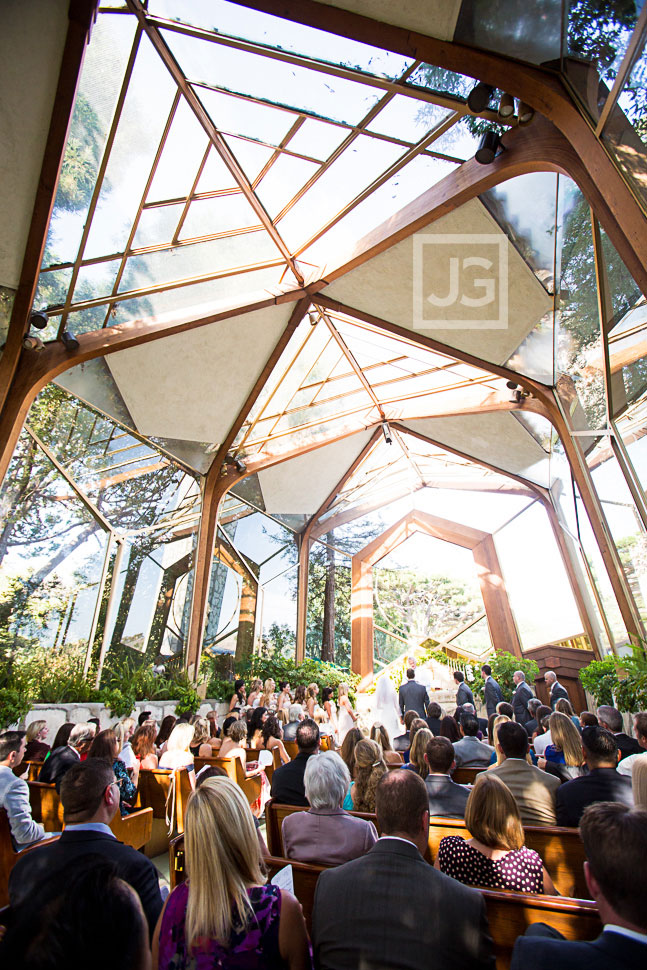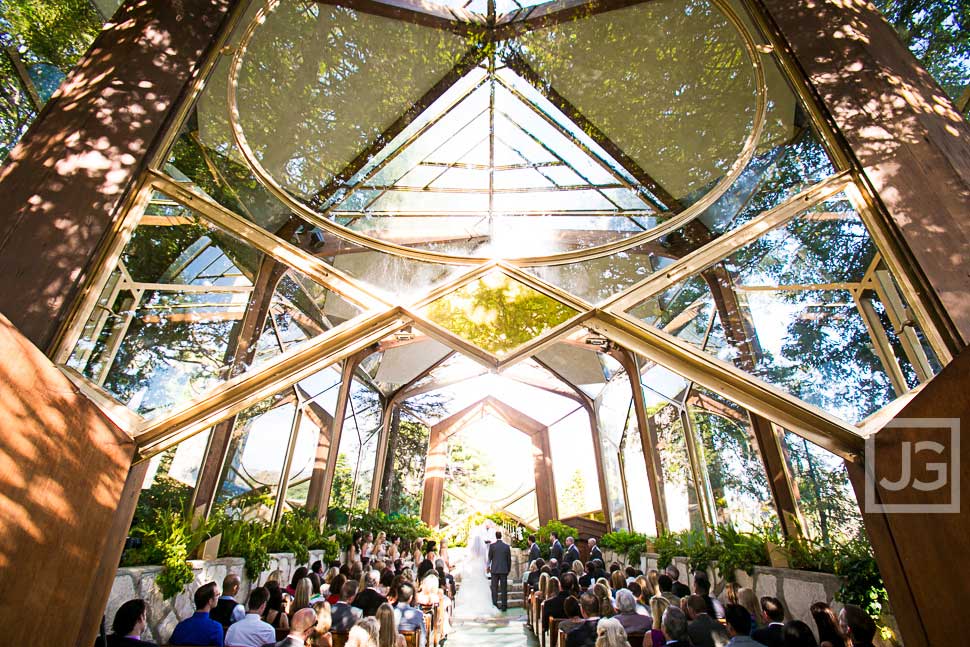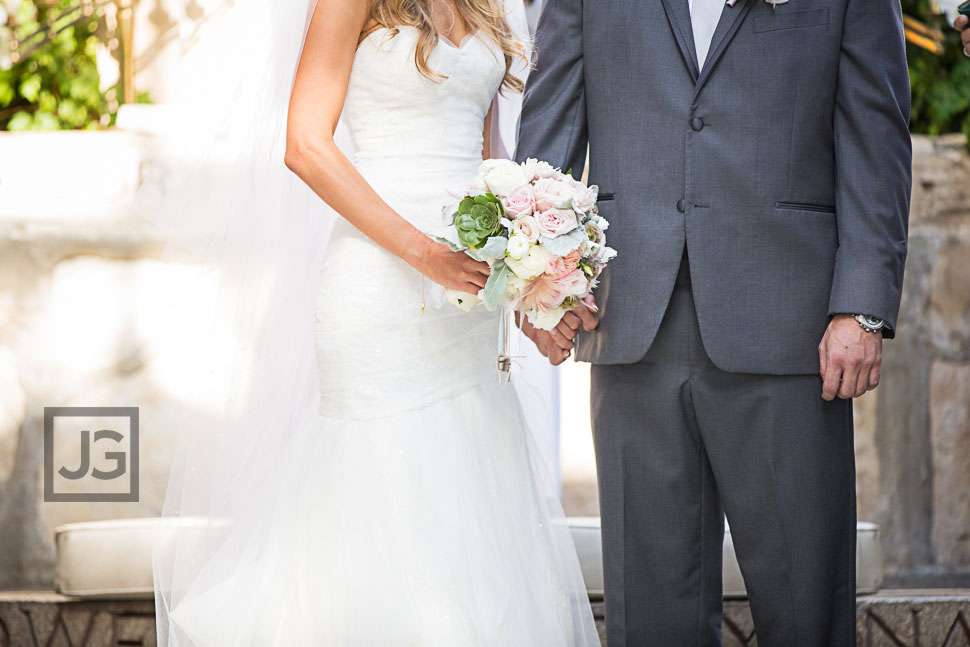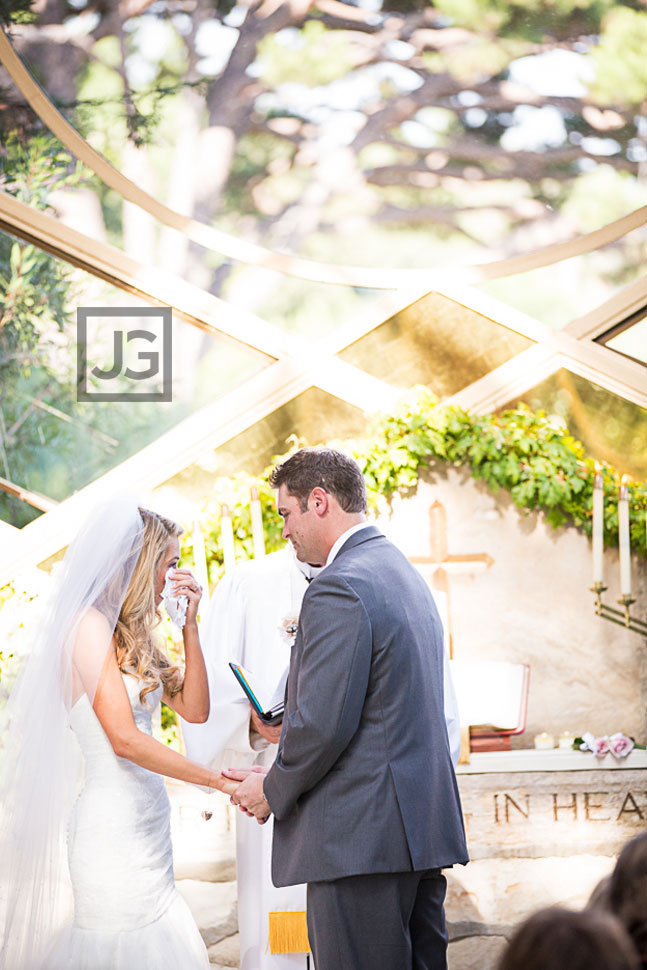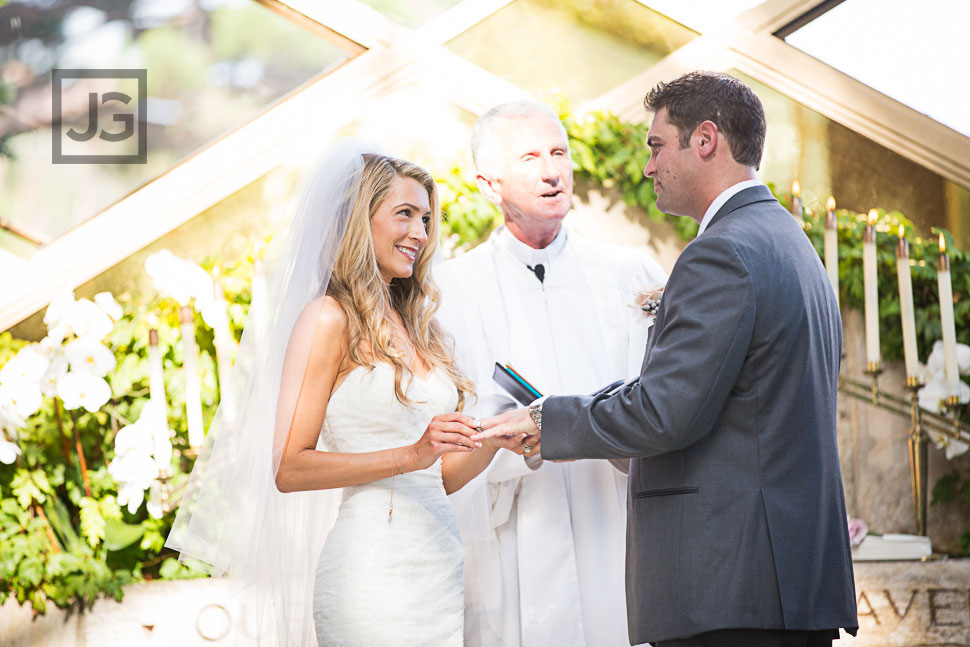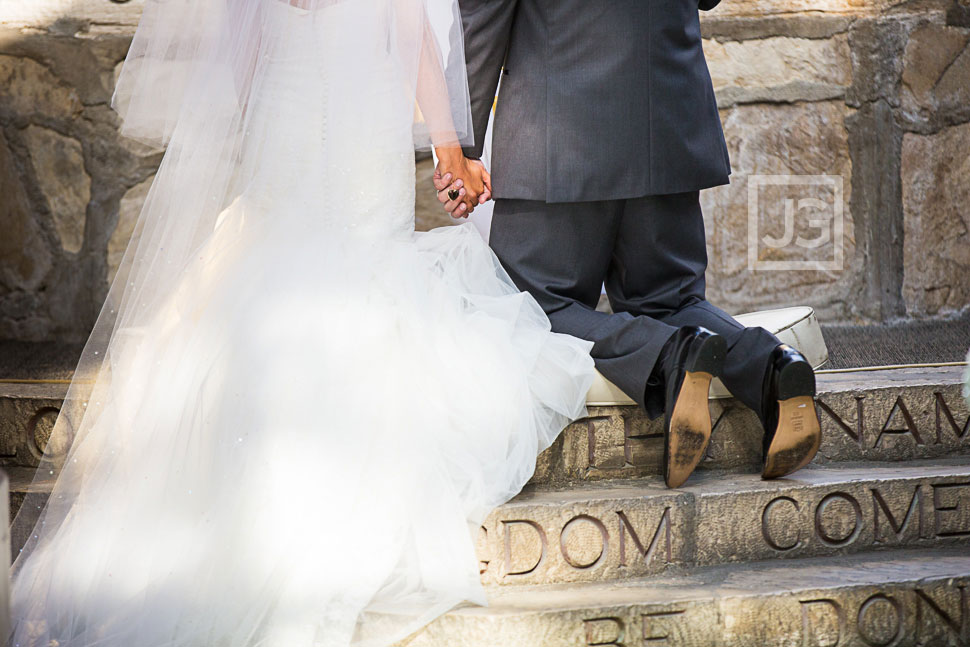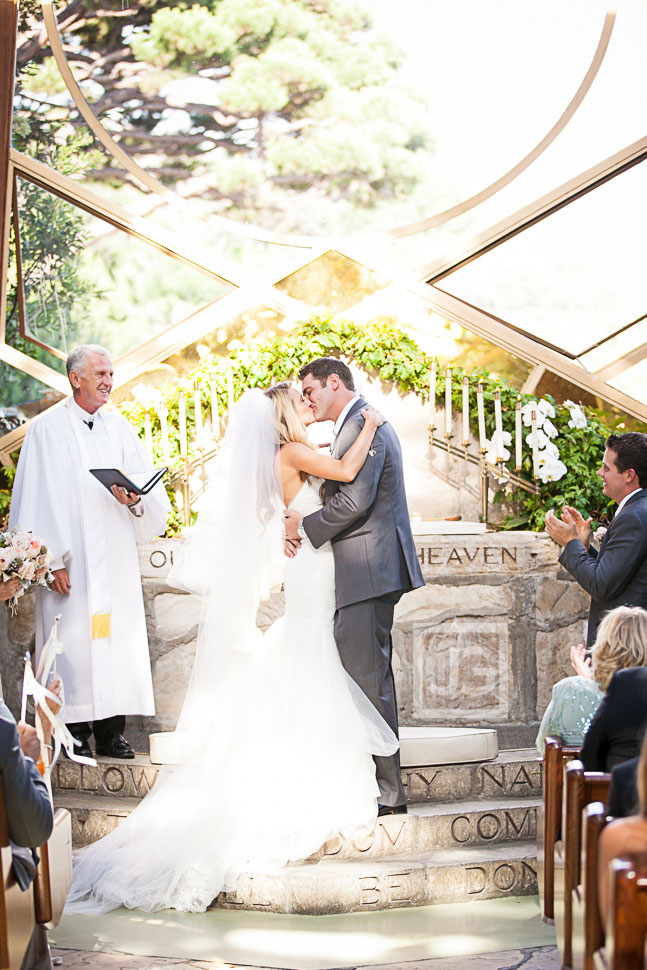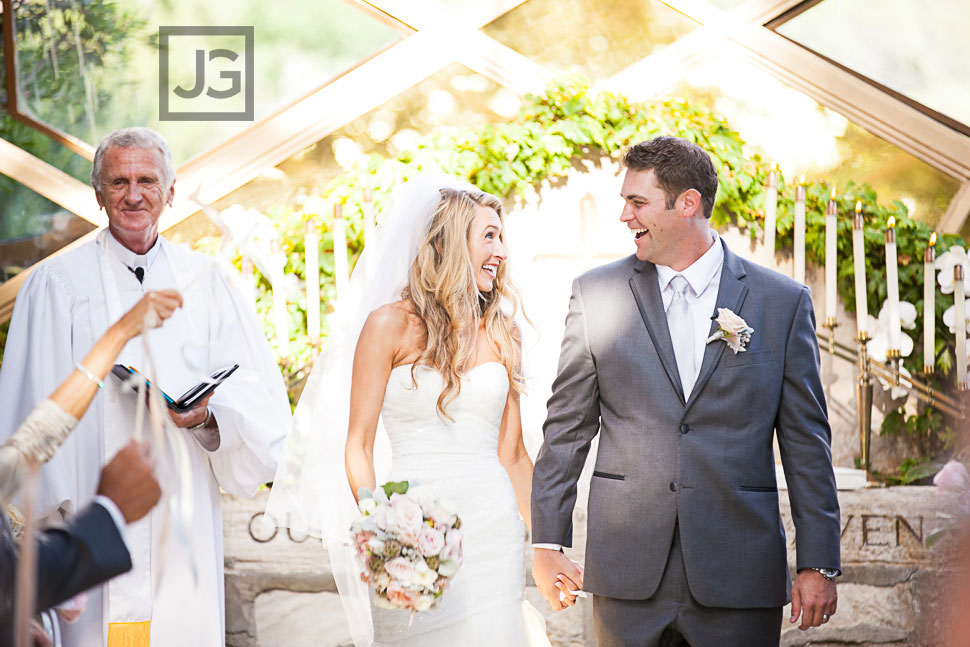 The newly weds…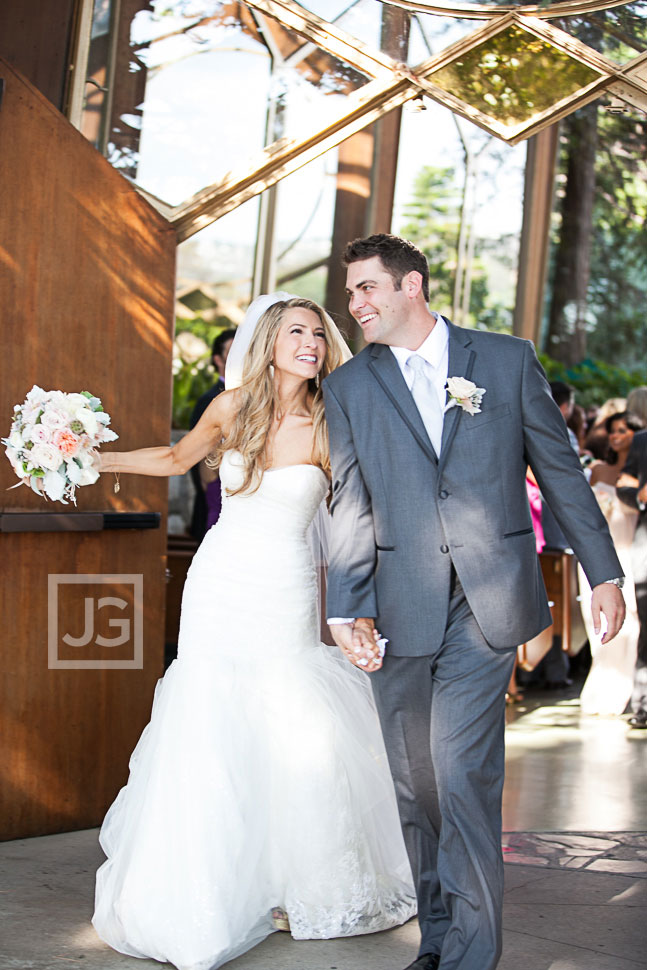 Wayfarers Chapel Wedding Photography
After the wedding ceremony, we had time with just the couple in the Wayfarers Chapel.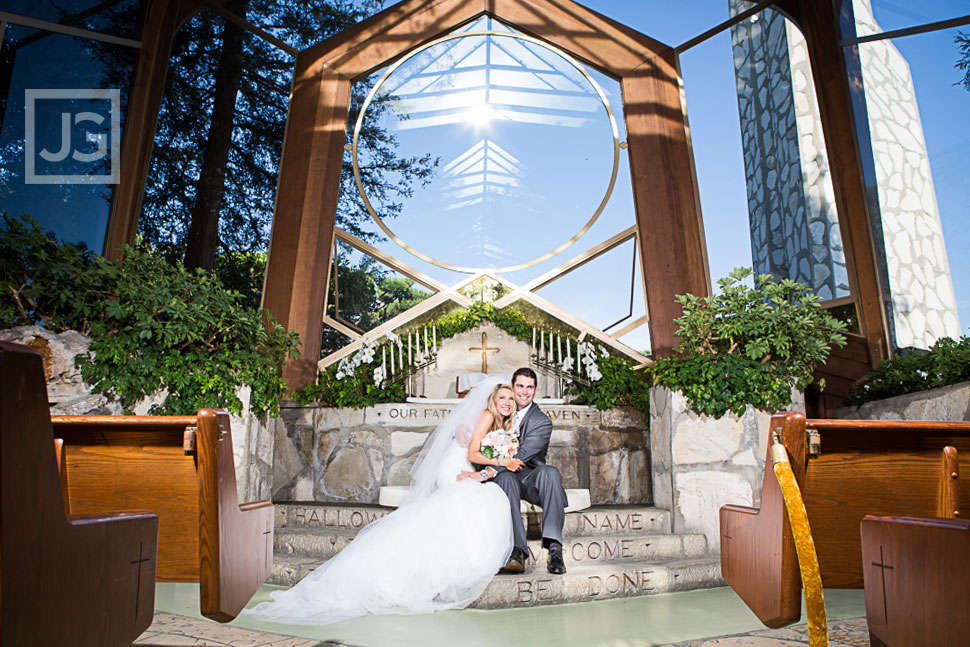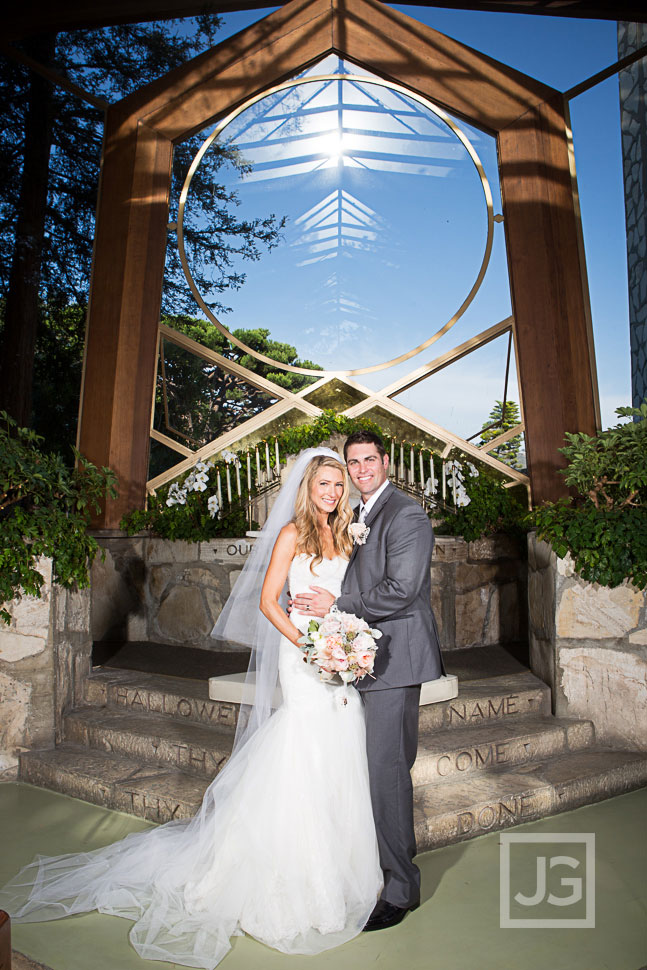 What a beautiful backdrop for wedding photos!!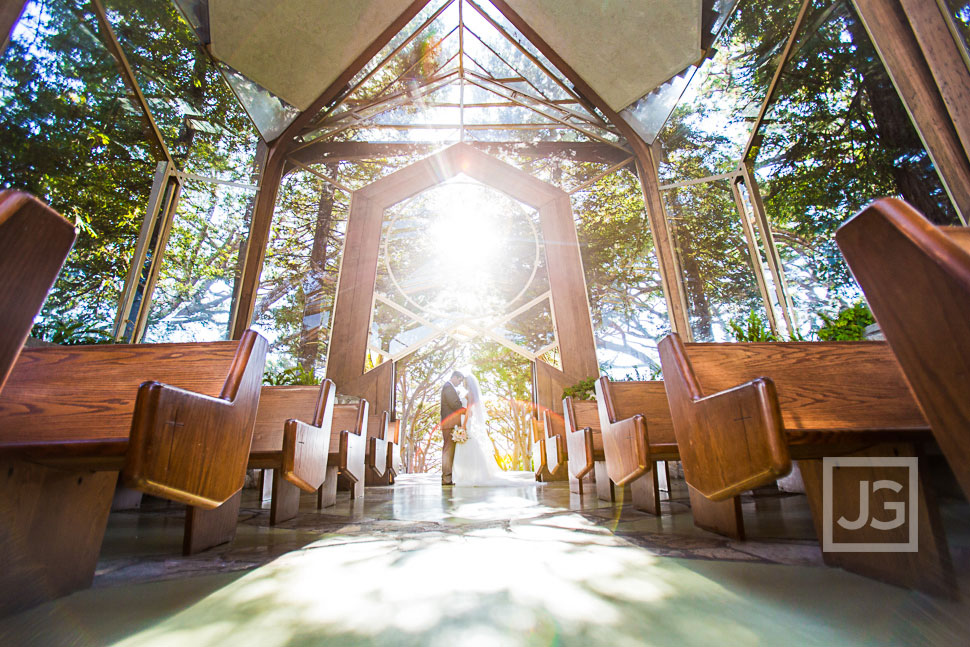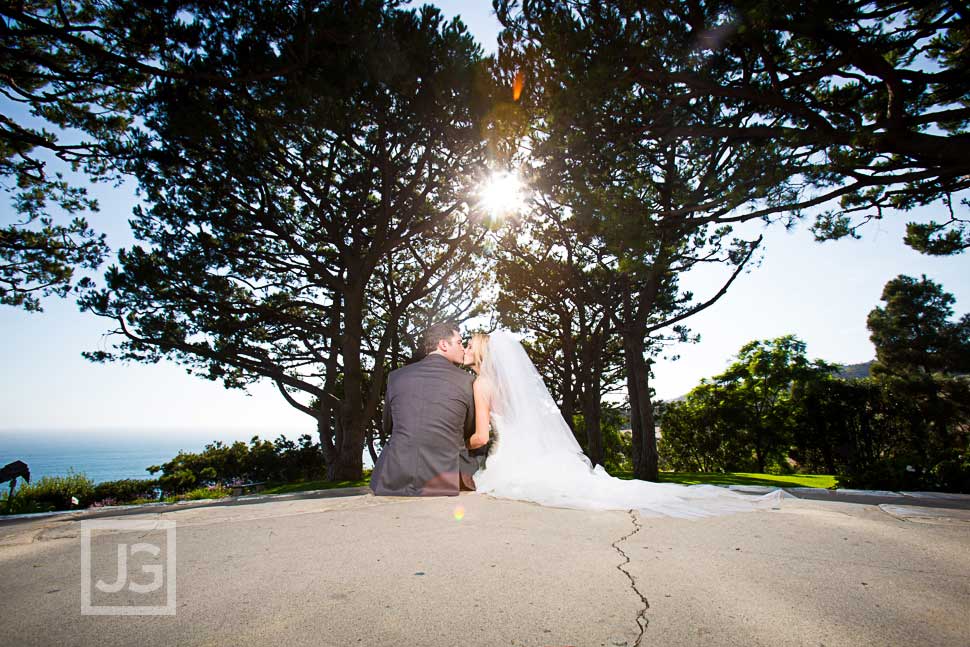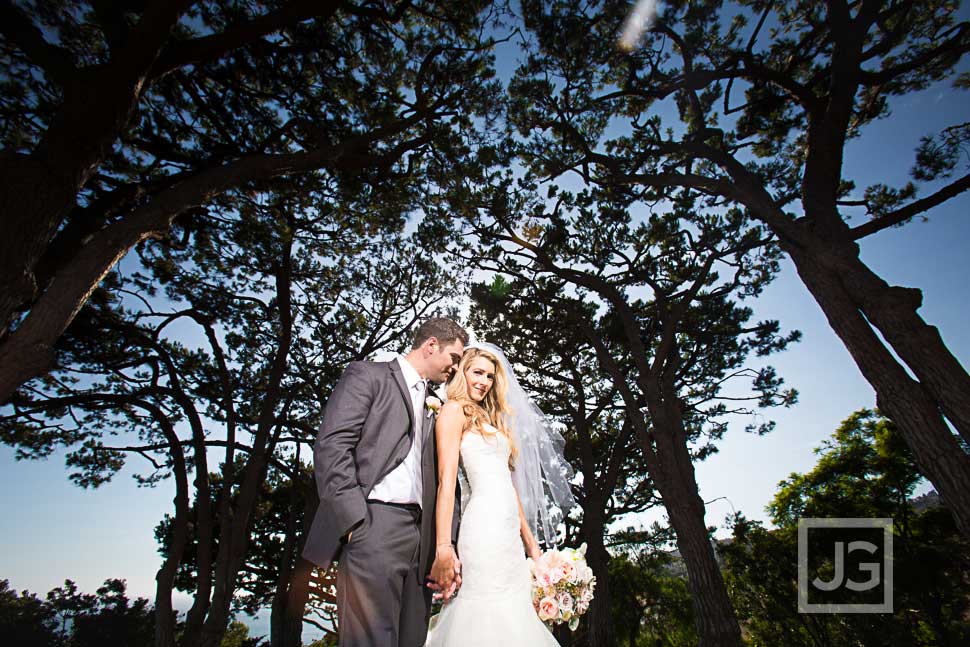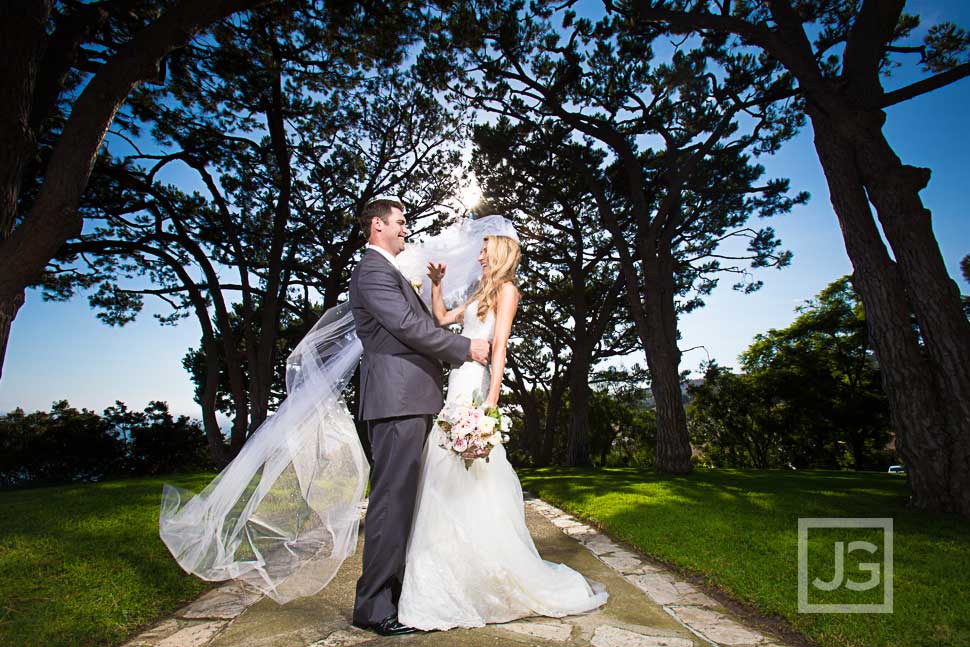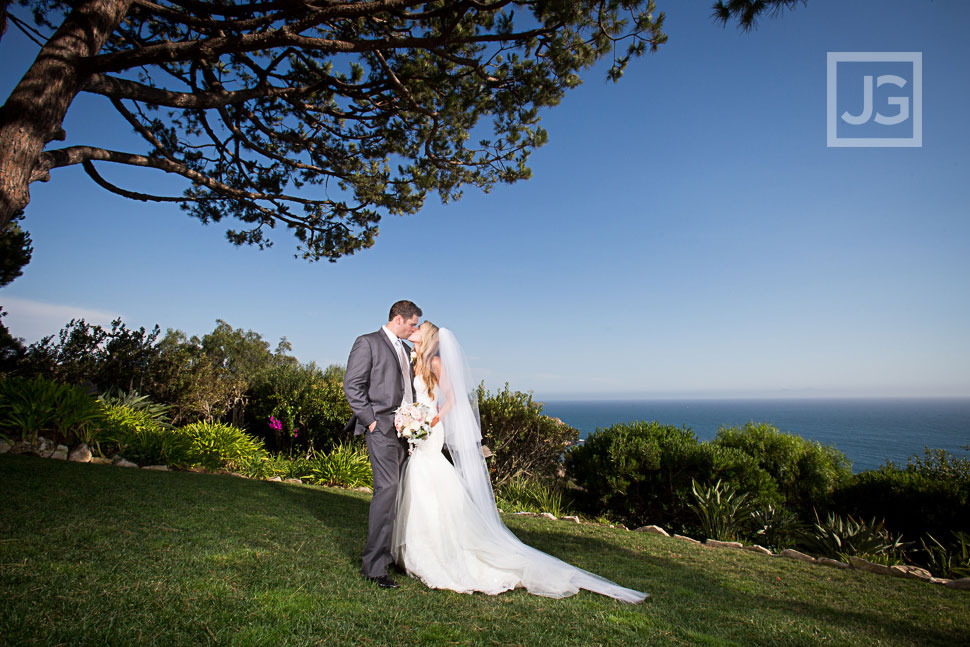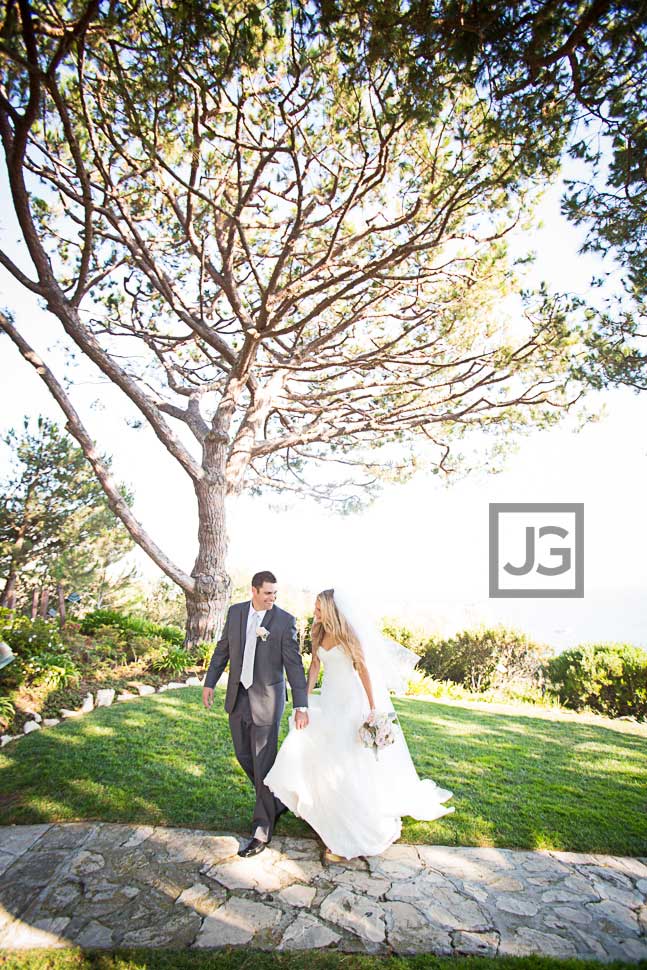 Casa del Mar Wedding Photography
After the wedding ceremony, we drove back to Casa Del Mar, Santa Monica where they hosted their wedding reception. Gavin and I looooove doing wedding photography at Casa Del Mar in Santa Monica. This luxurious Hotel by the Sea is literally right on the beach and Santa Monica Pier is just minutes away. We were so stoked to get there just in time to catch the beautiful sunset.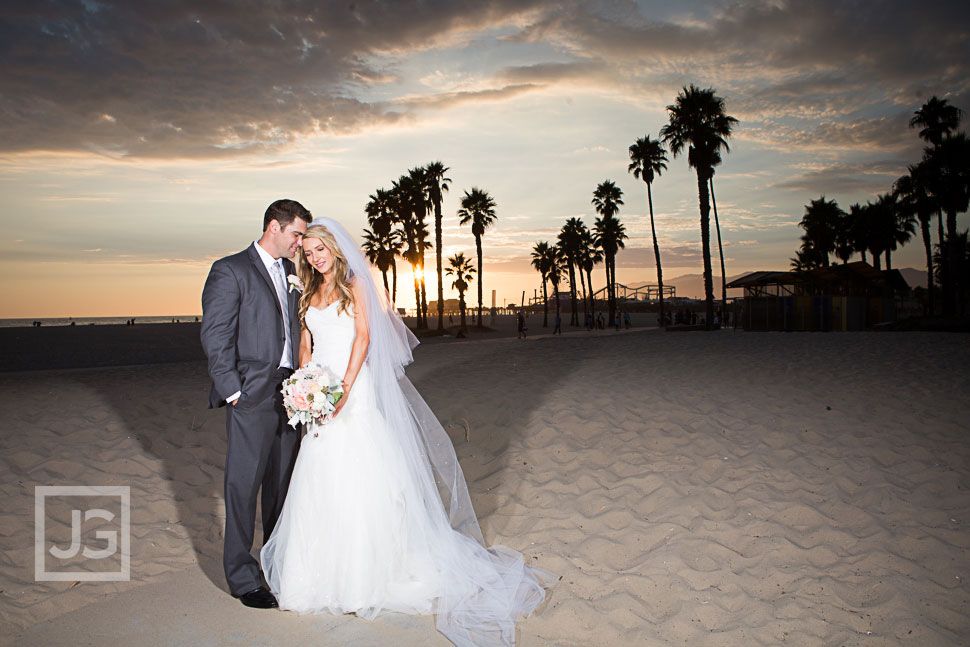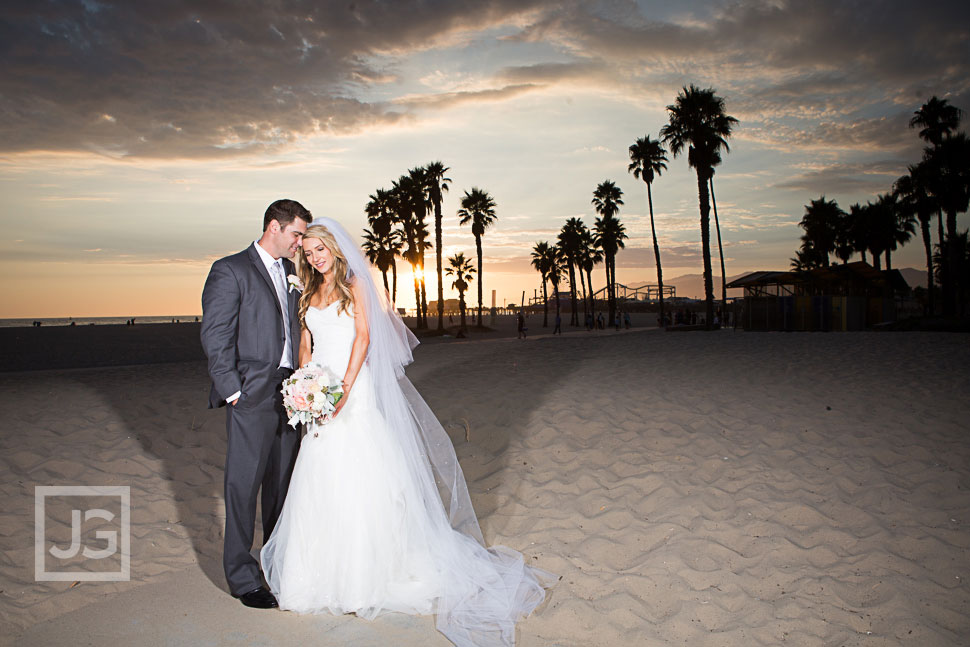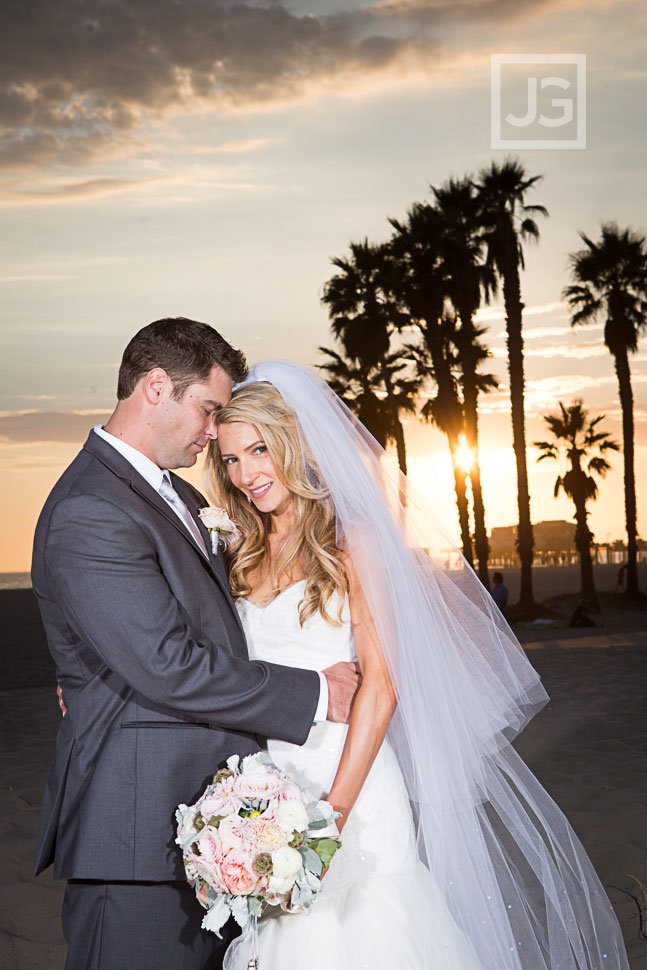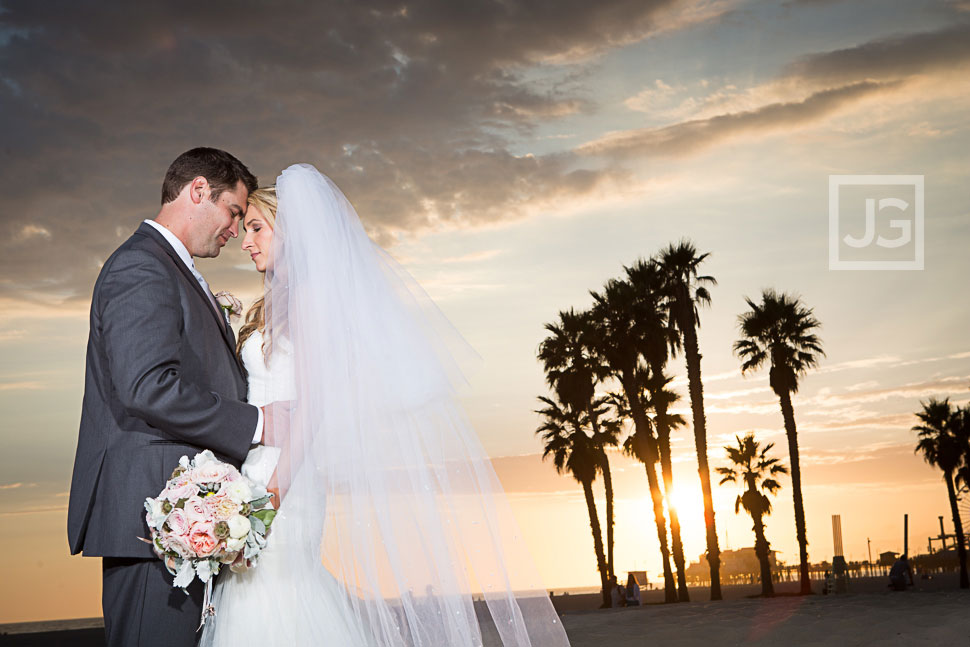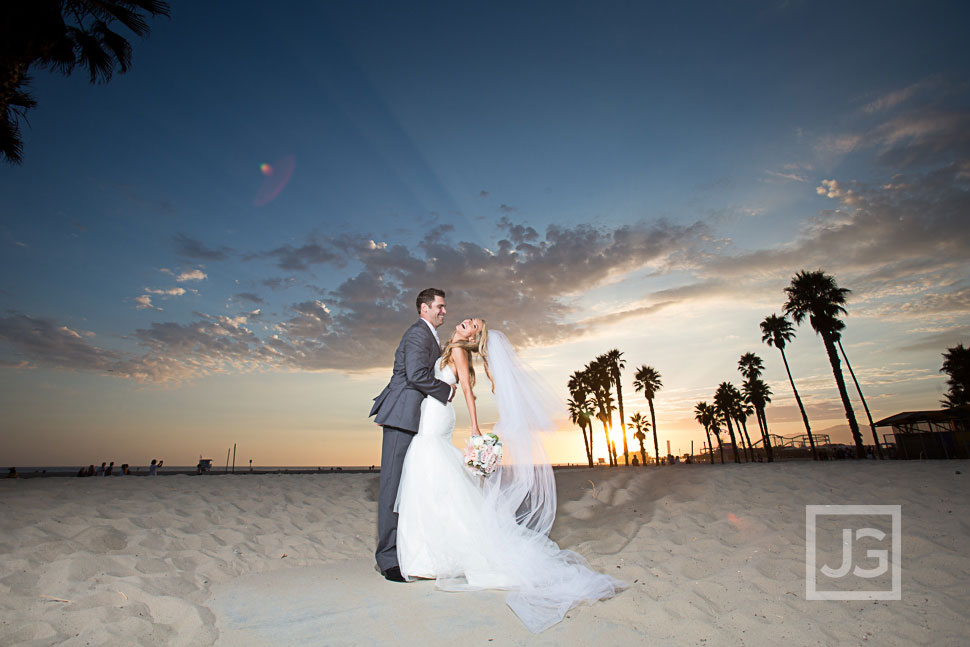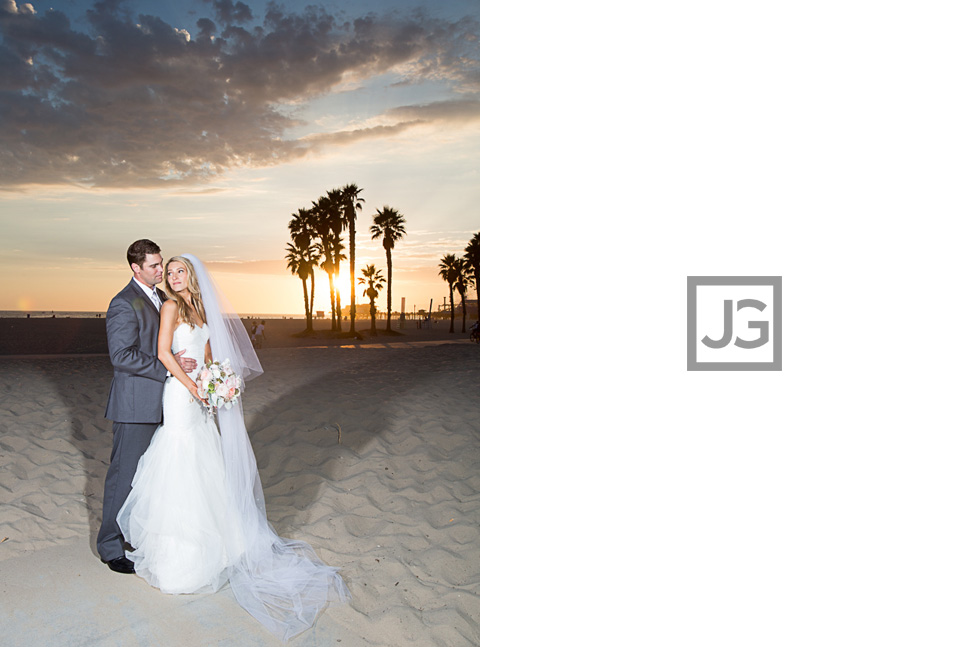 Can I please get a "WOW." heheehe =D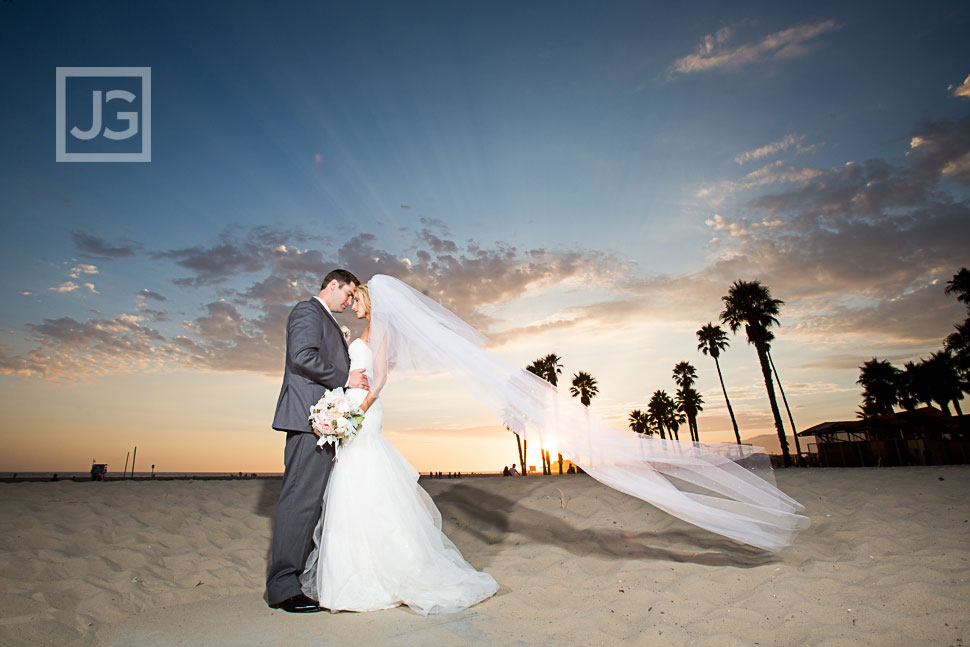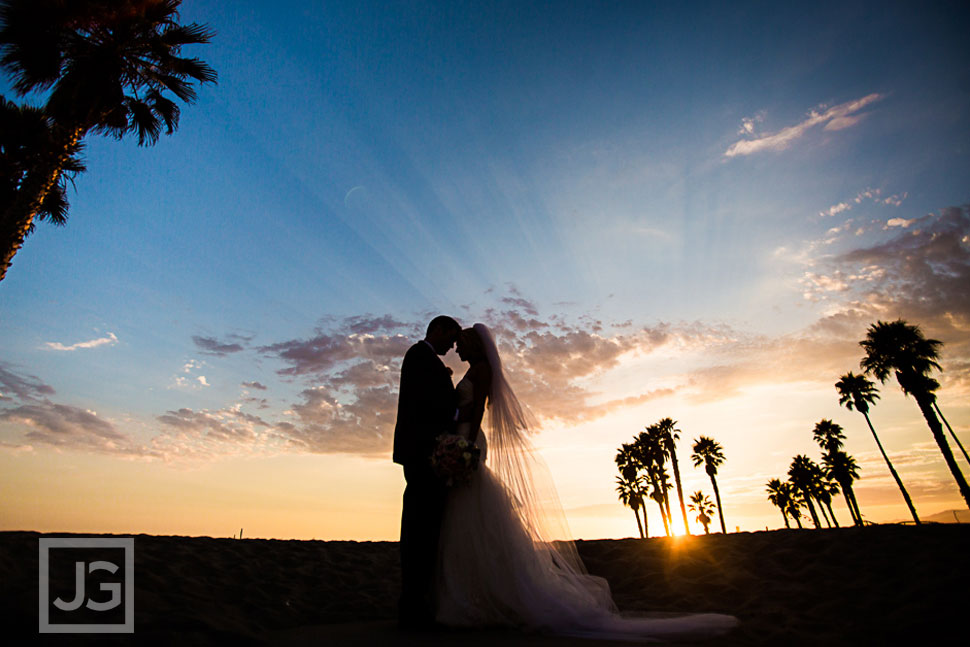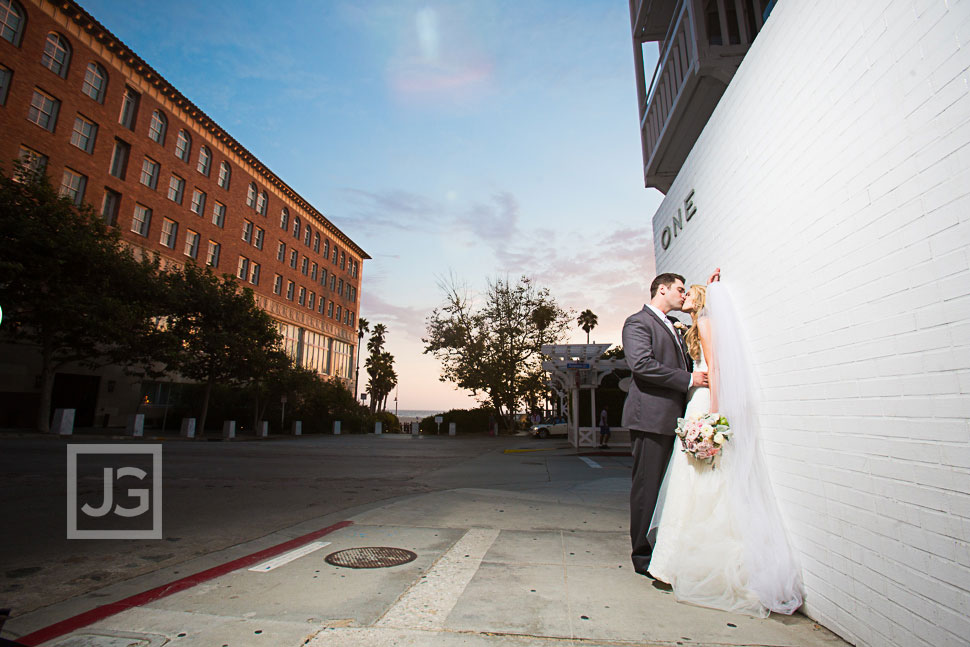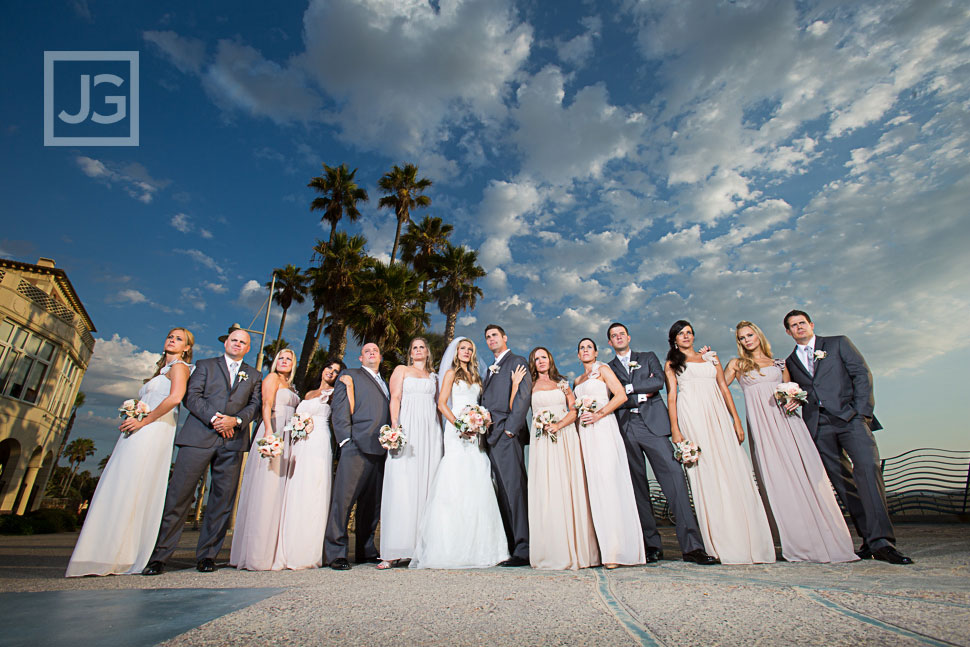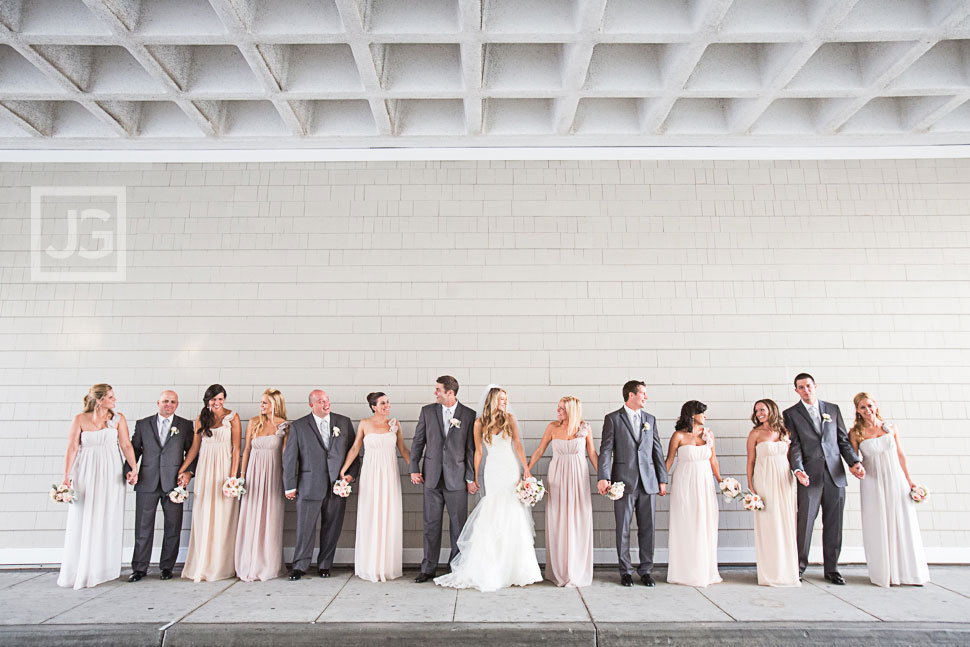 Casa Del Mar Wedding Reception Dinner
A huge thank you to the amazing Constance Curtis for a perfectly planned wedding!!  It was a joy working with you! And check out this gorgeous wedding reception ballroom at Casa Del Mar.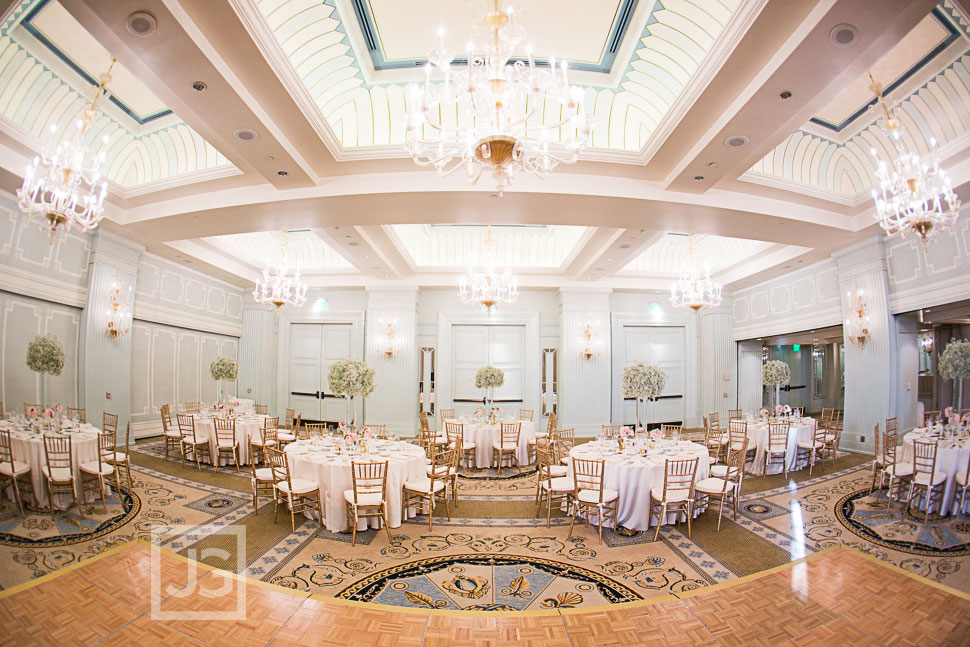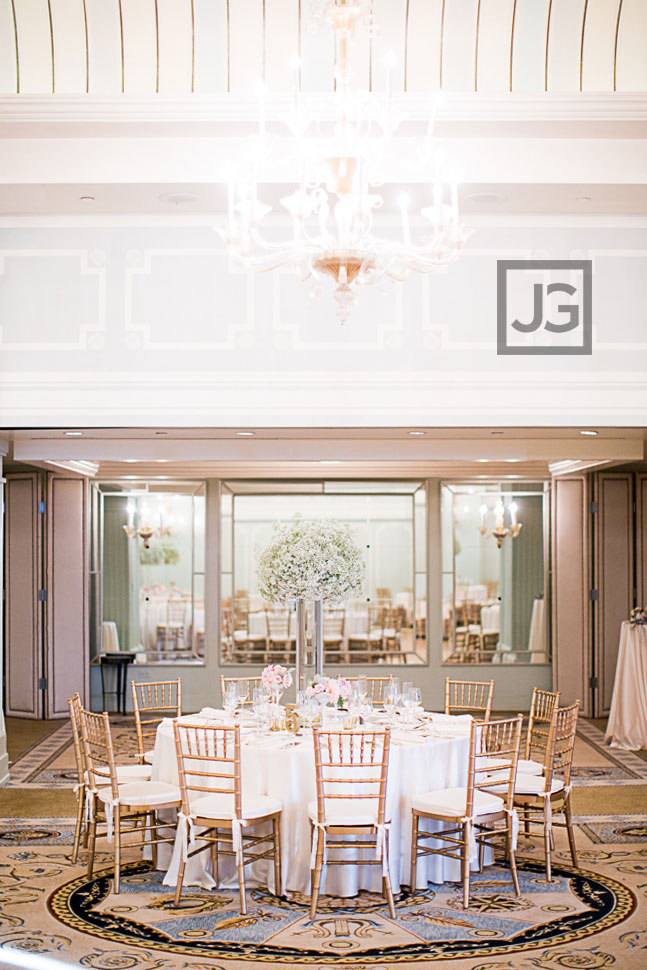 Babys Breath… simple and elegant!! What a perfect representation of the bride and groom!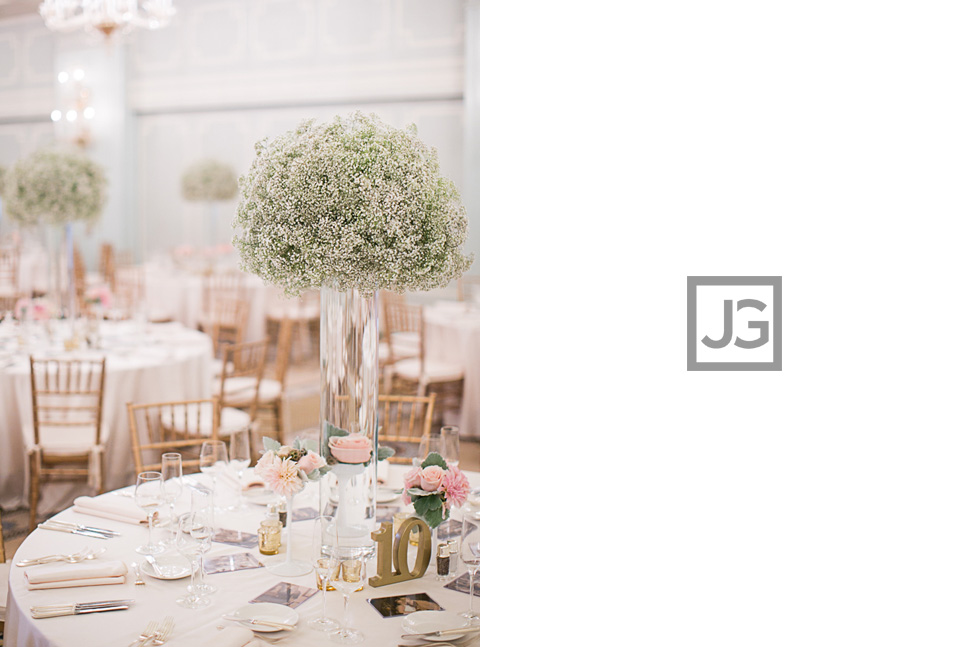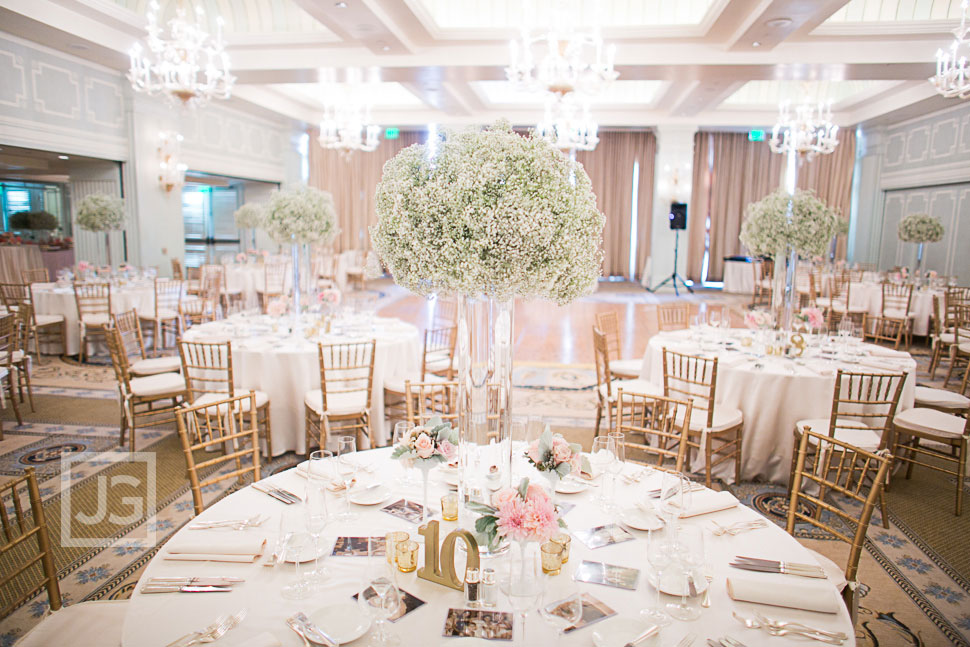 I absolutely LOVE that Brianna added a personal touch (and in honoring their guests) by having photo of her and/or Weston with each guests at the table!!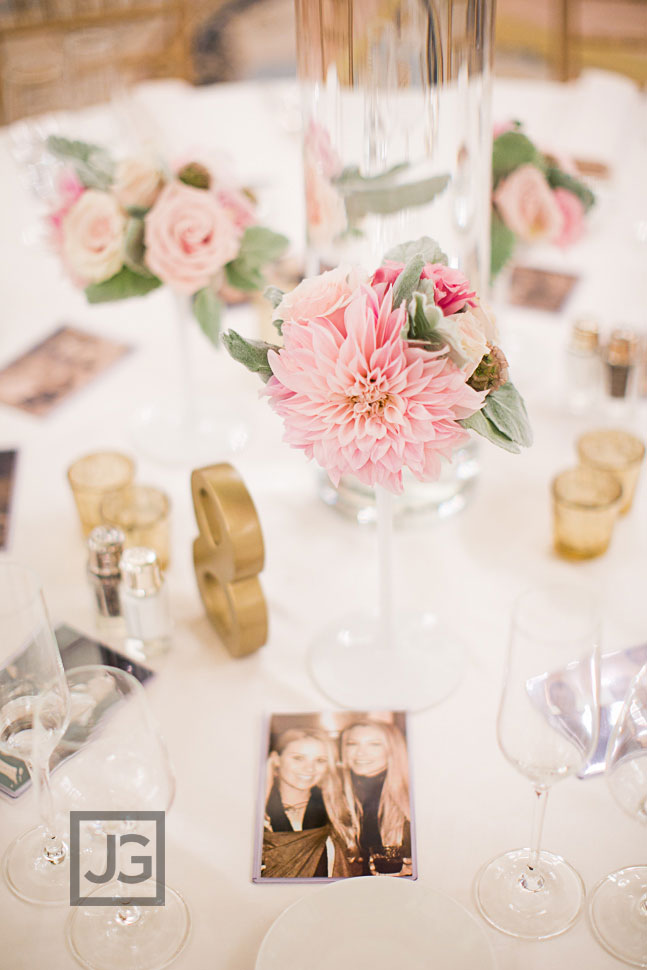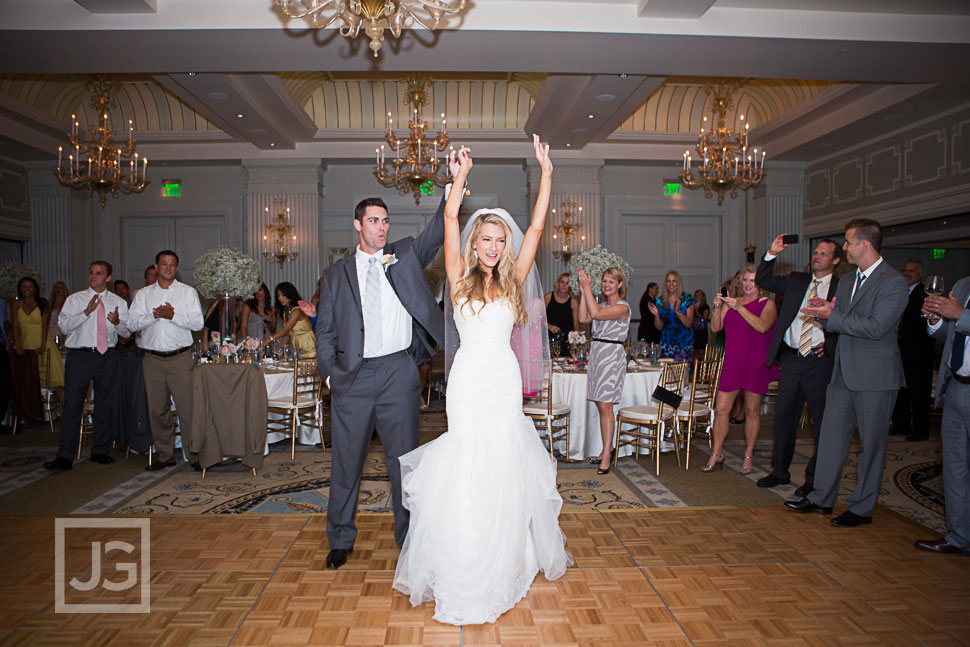 These guys don't kid around!! They really know how to throw a party!! The dance floor was packed!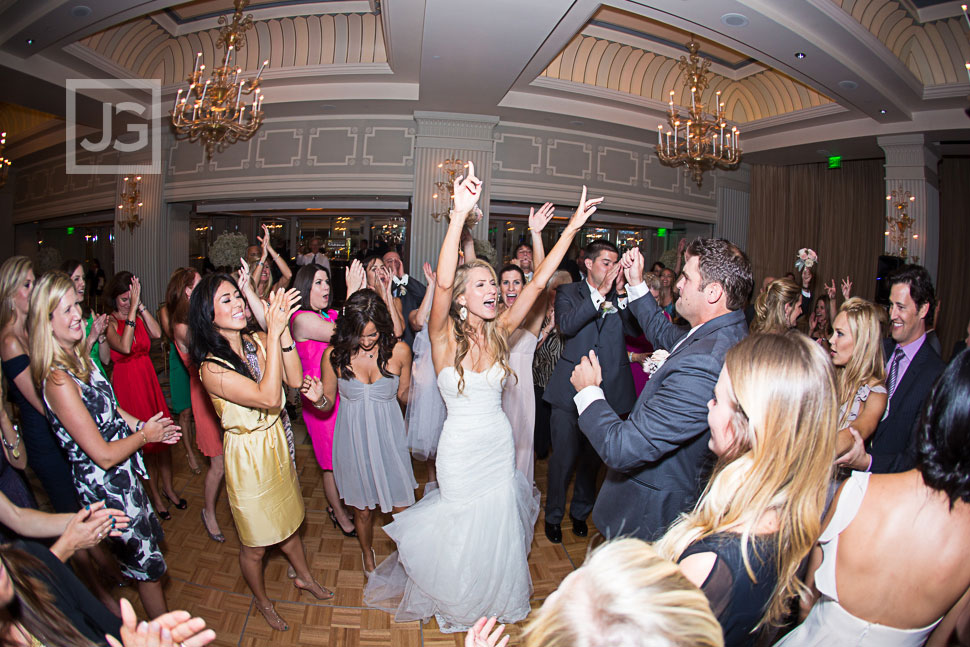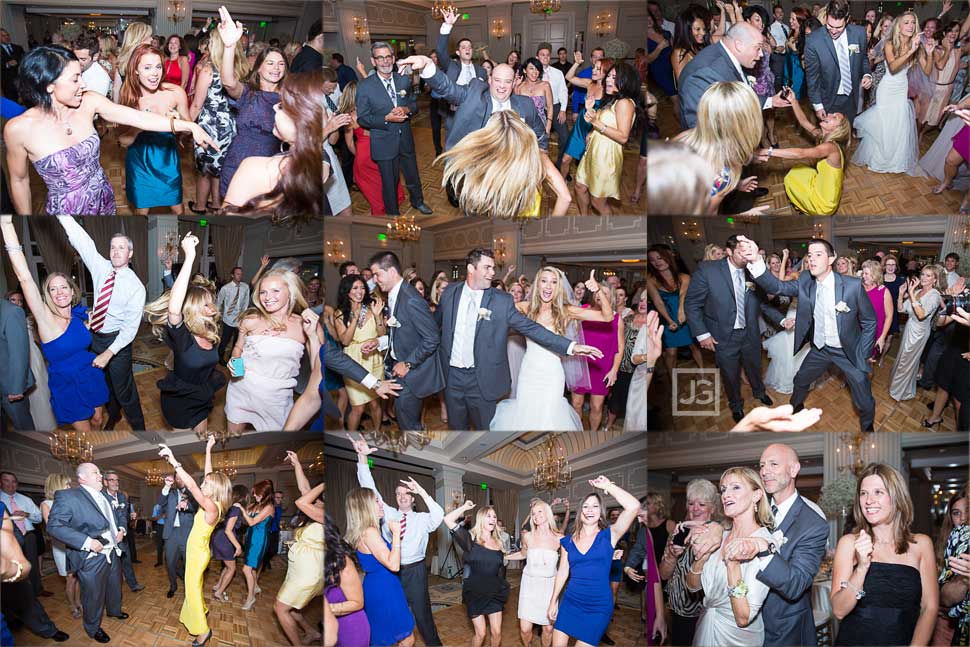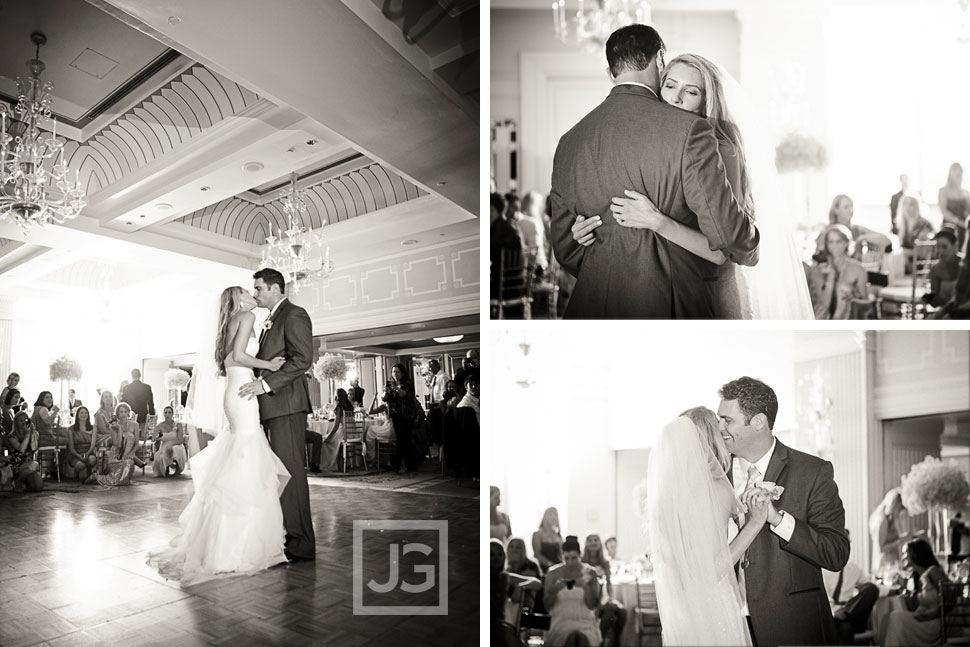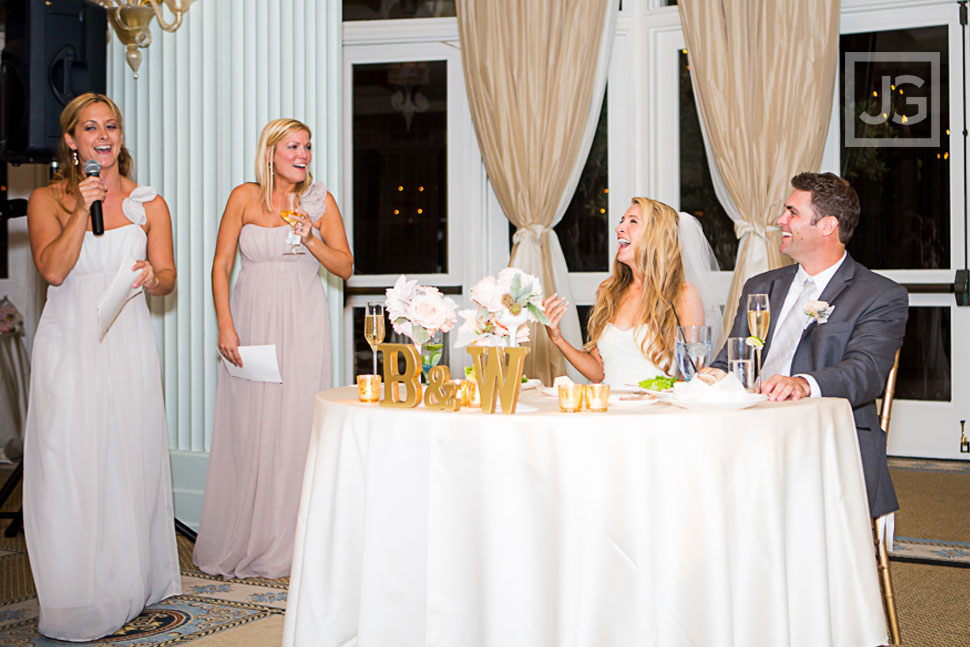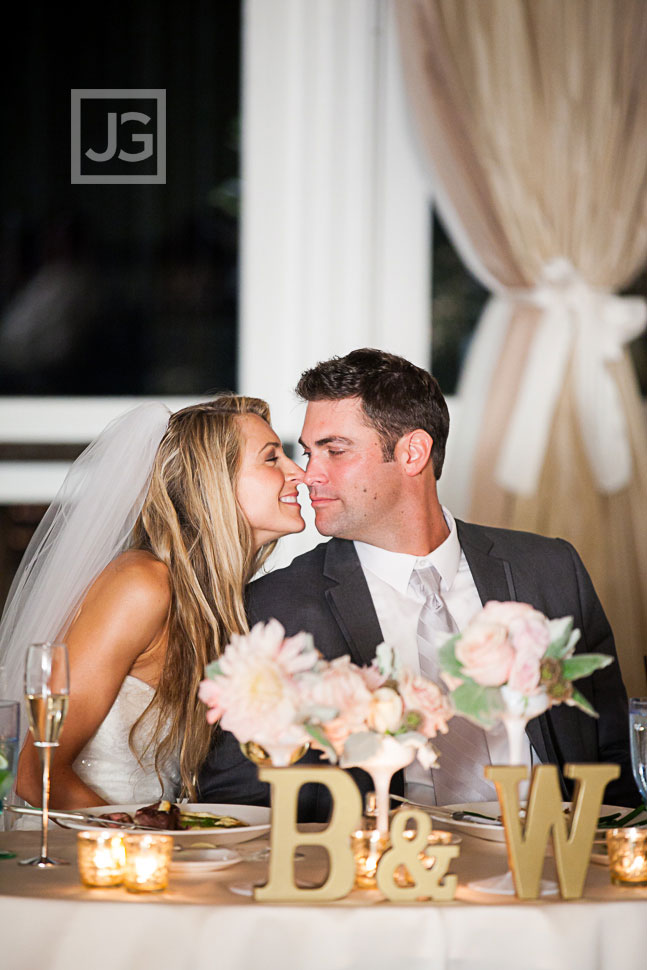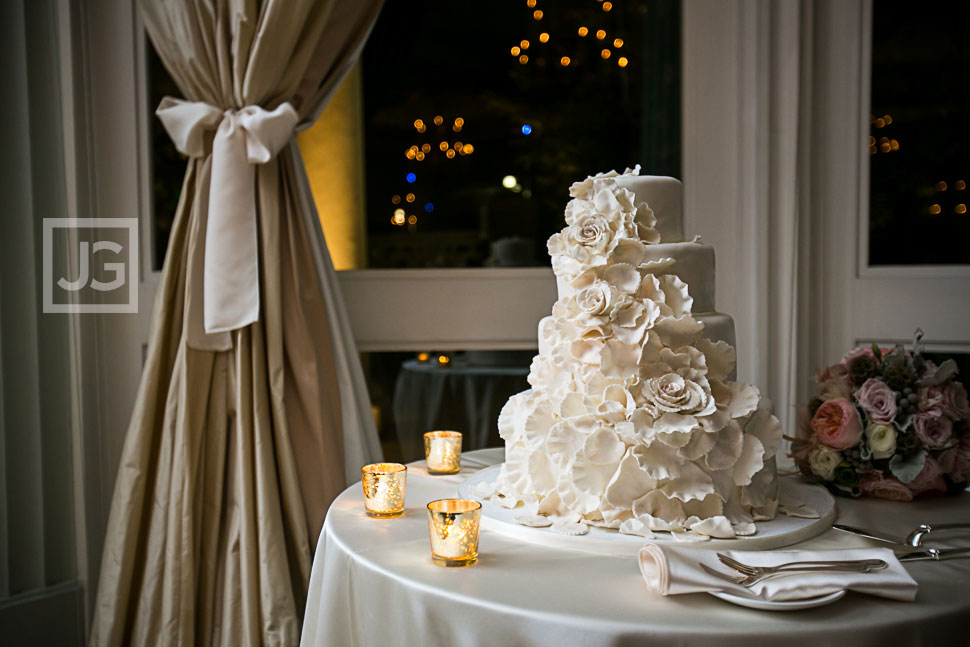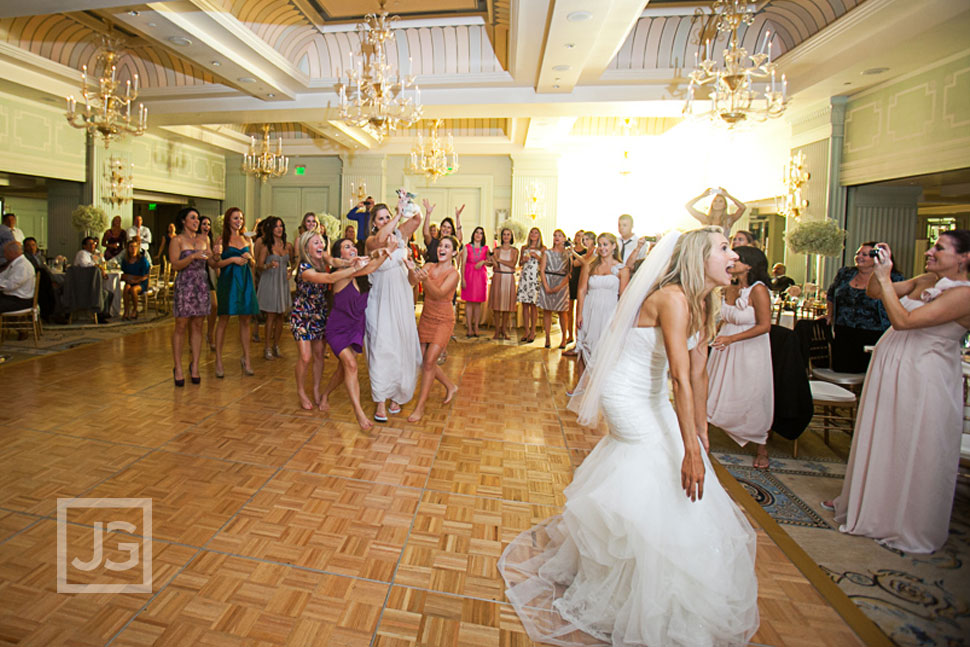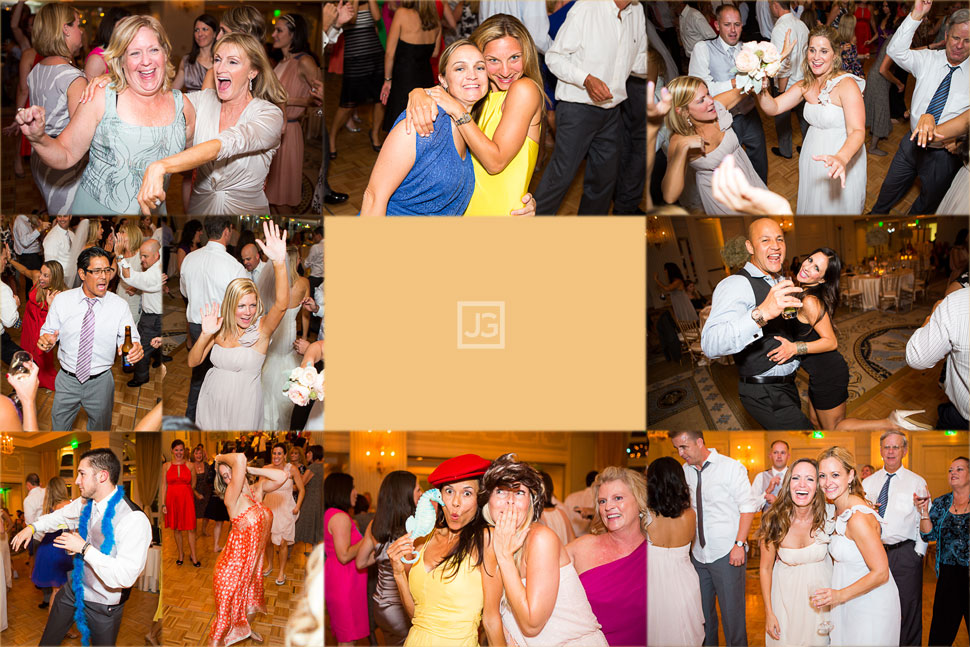 They also had karoke during the last hour of the reception. Brianna and Weston rocked it with "I Just Called to Say I Love You"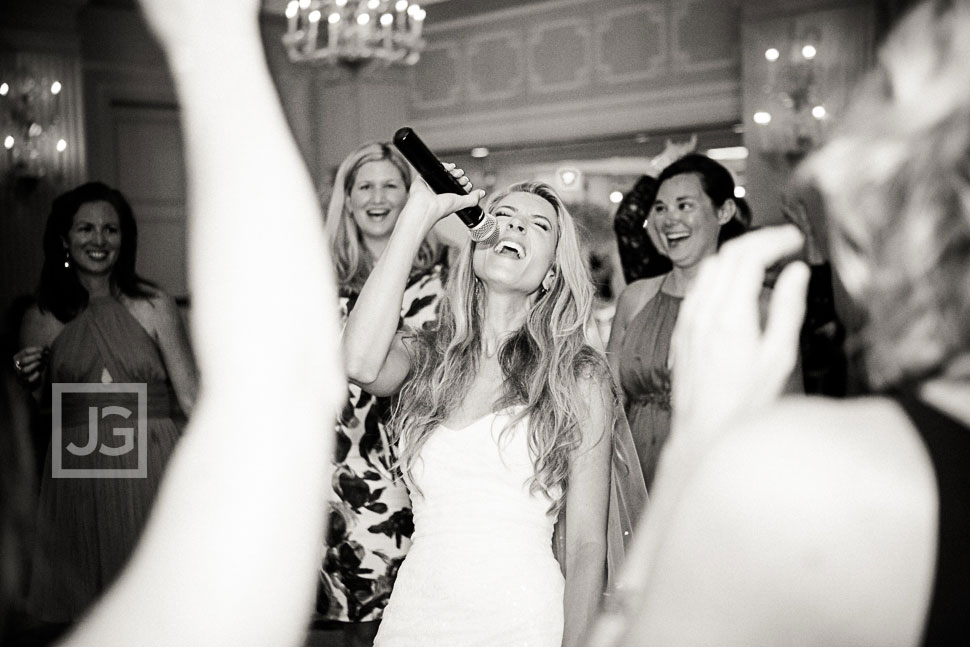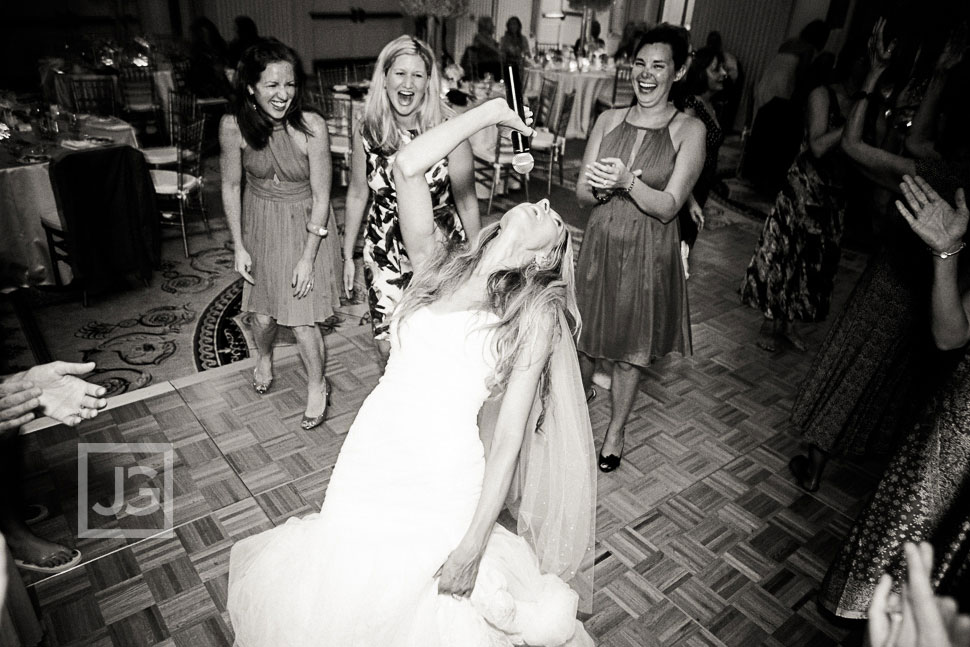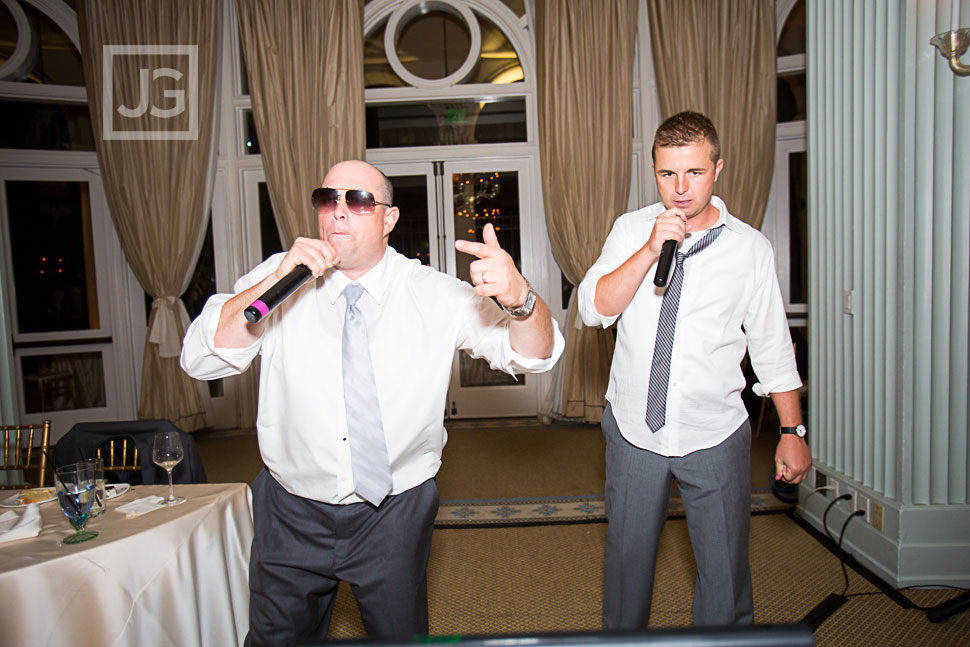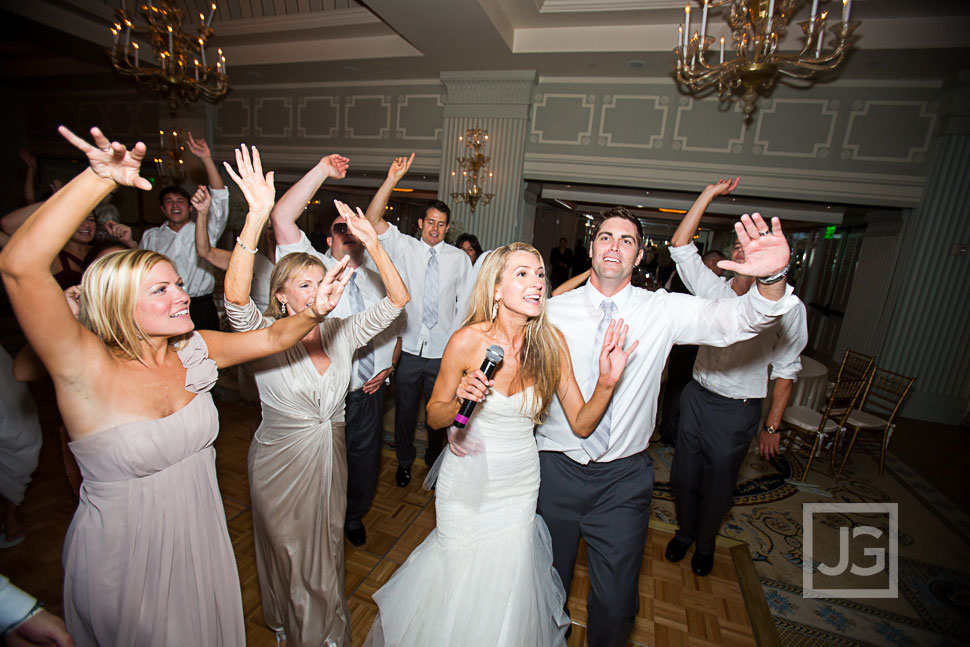 And more Night Wedding Photos at Casa Del Mar
We took our lovely couple out for more lowlight night wedding photography at Casa Del Mar and out on Santa Monica Beach (with a view of the Santa Monica Pier lit up at night).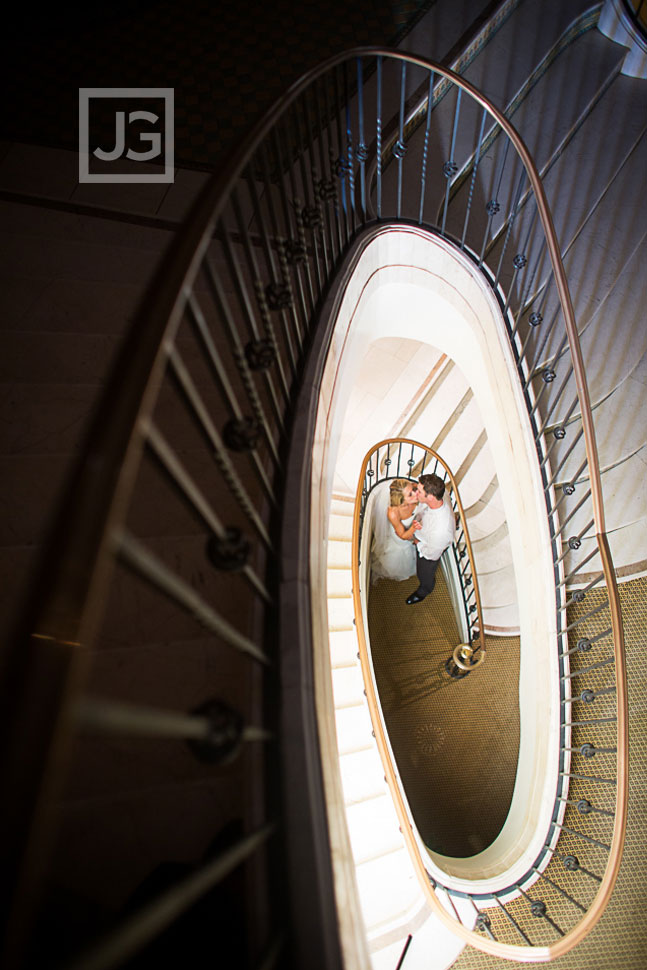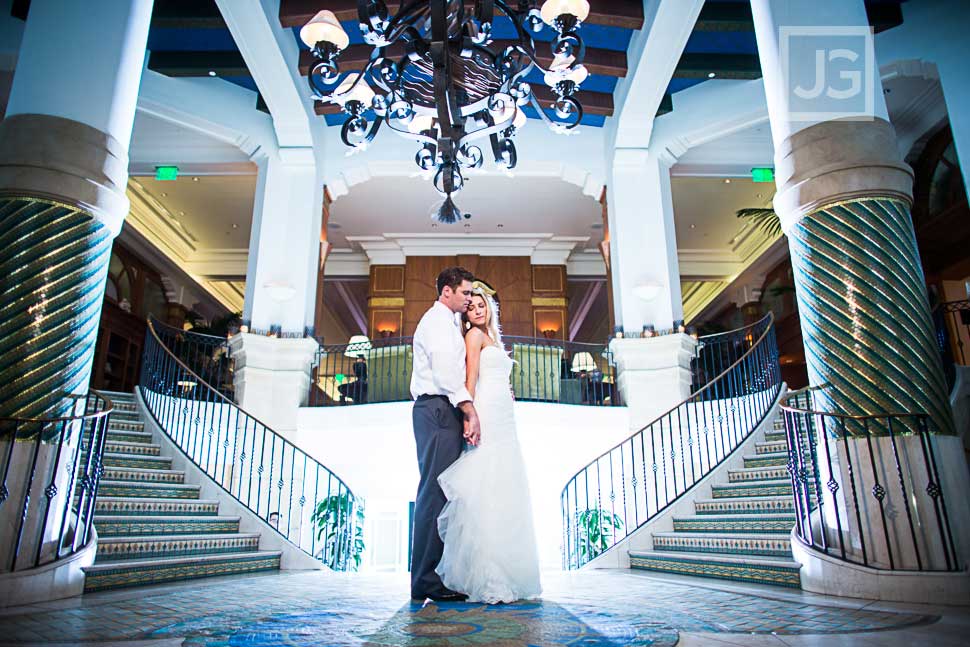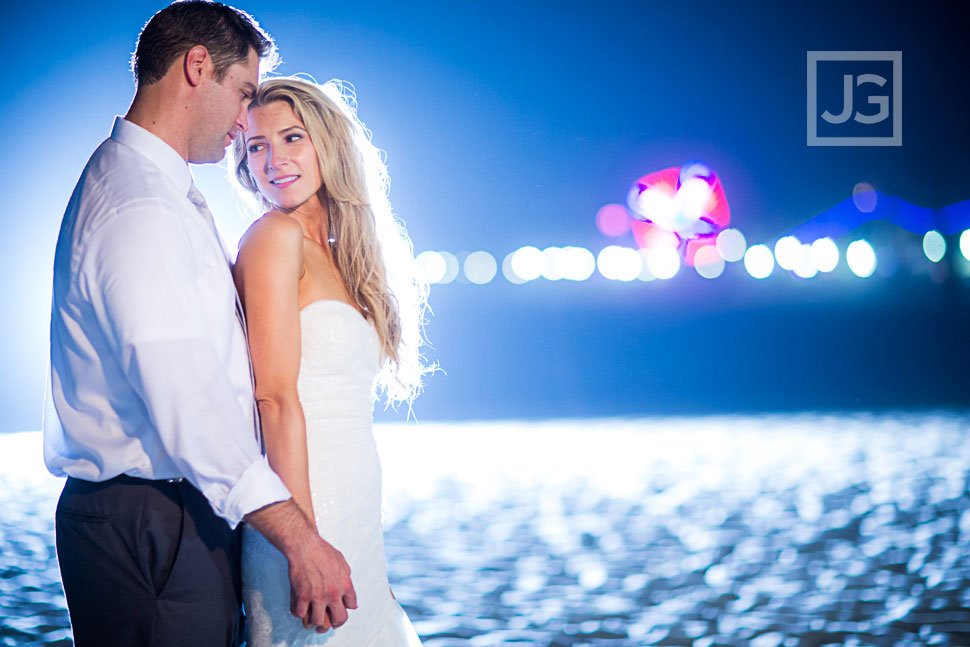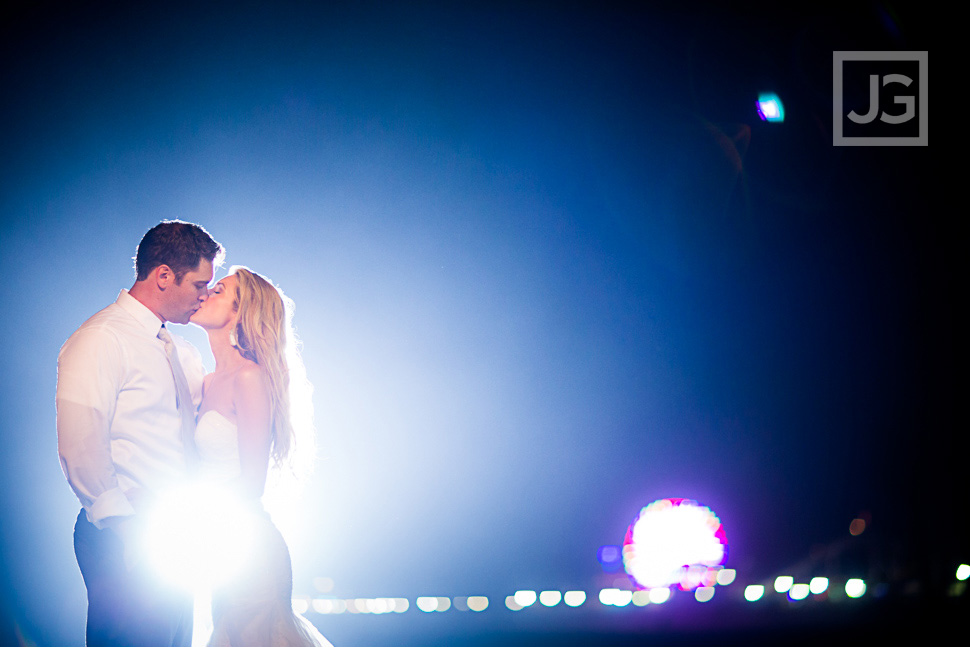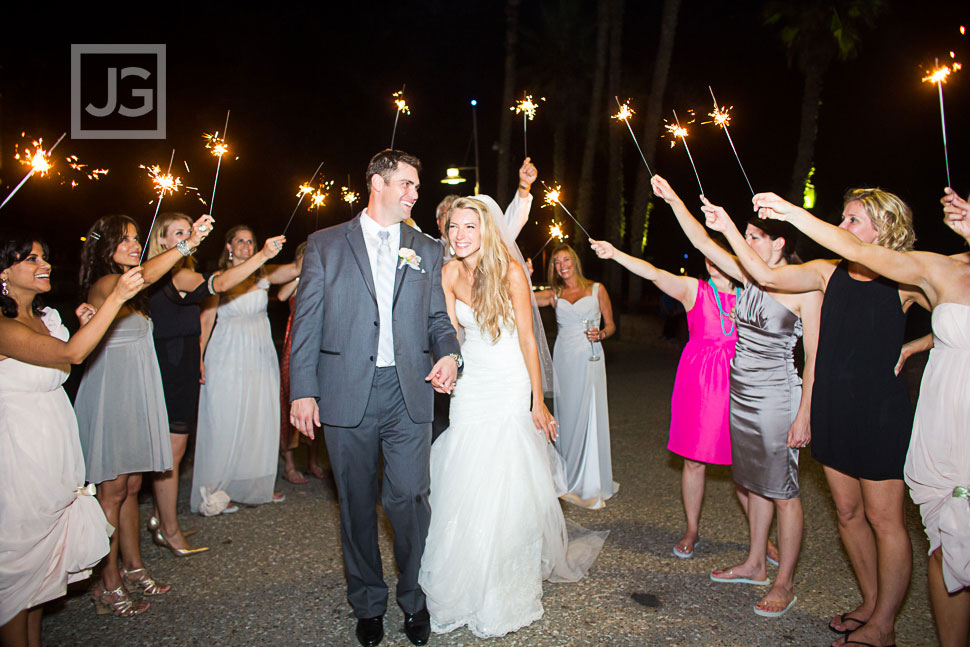 Sparkler Exit… what a perfect ending to a perfect day!!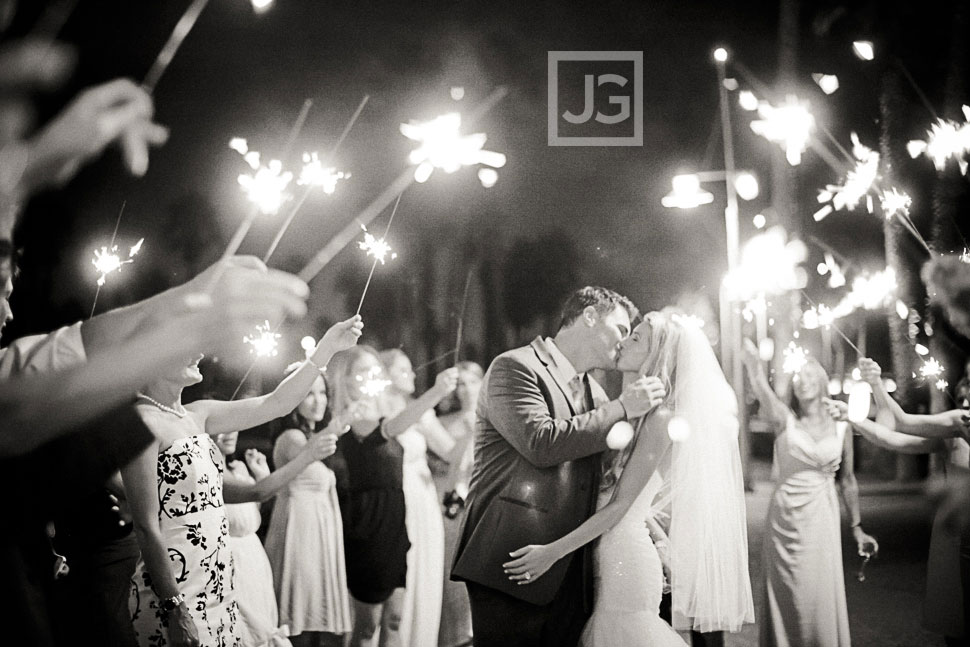 This wedding takes place at Casa Del Mar for the wedding preparation and wedding reception. The wedding ceremony took place at Wayfarer's Chapel, one of the most picturesque churches ever. It's enclosed in glass panels all around and is an amazing sight. We also had a grand exit sparkler send off. We did wedding photos on Santa Monica Beach, with the Santa Monica Pier in the background (even at night with it lit up).