It was a gorgeous day to photograph an amazing wedding in the beautiful city of Laguna Beach. Jessica and Suneel are kinda of like Gavin and I where they work together as a husband and wife team in a family owned business. They recently had a grand opening to their dance-club/lounge, Icon LA Ultra Lounge in Los Angeles. Gavin had the pleasure of doing some commercial photography in Los Angeles for their place. I think it is really such a blessing to be working along-side with your spouse. It's an incredible feeling of success in both our marriage and business.
Don't forget to check out their wedding video:
Wedding Preparation at the Inn at Laguna Beach
Jessica + Suneel had their wedding at the Inn at Laguna Beach, which is directly north of the main beach. It's right down the highway from 7 degrees.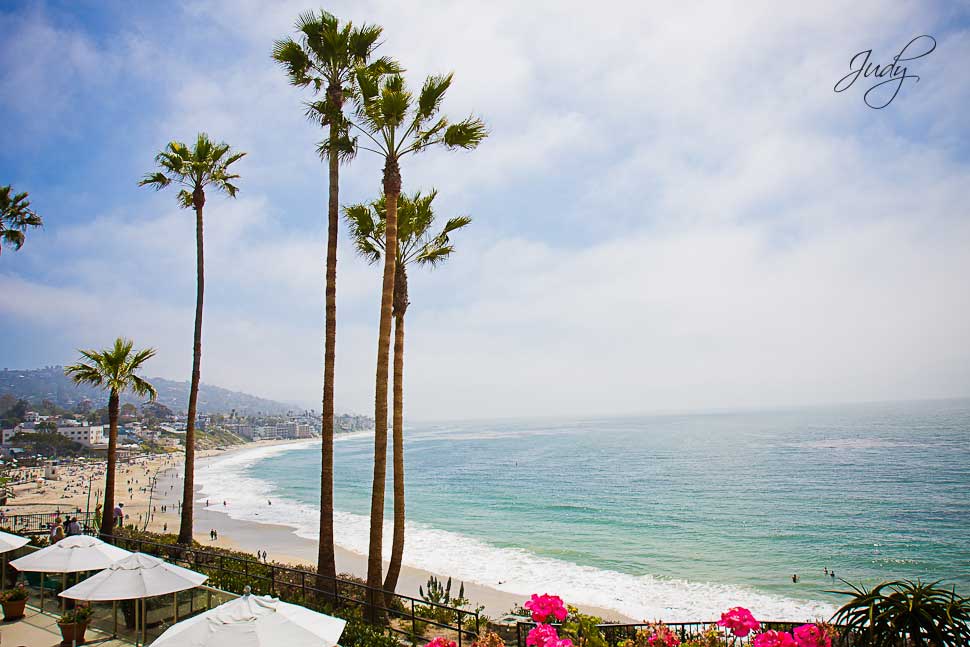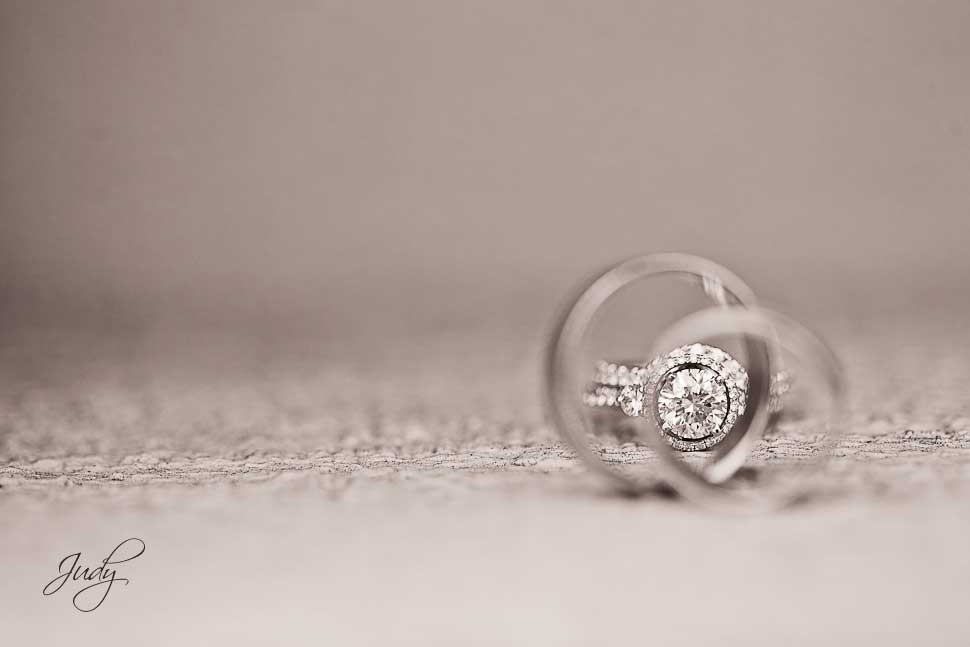 Here are some pictures of Jessica and her girls getting all dolled up for the big day.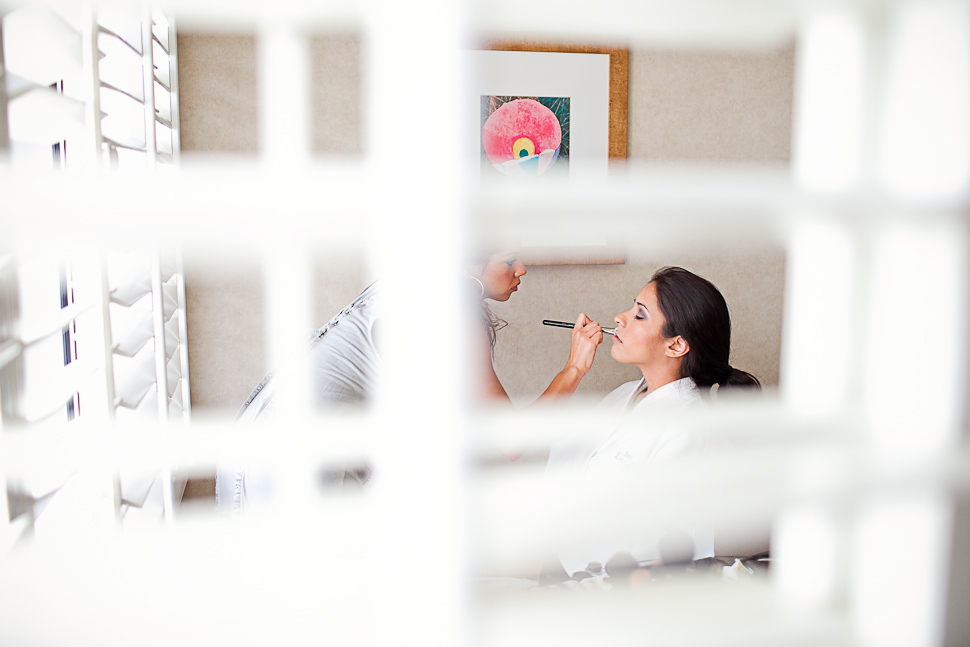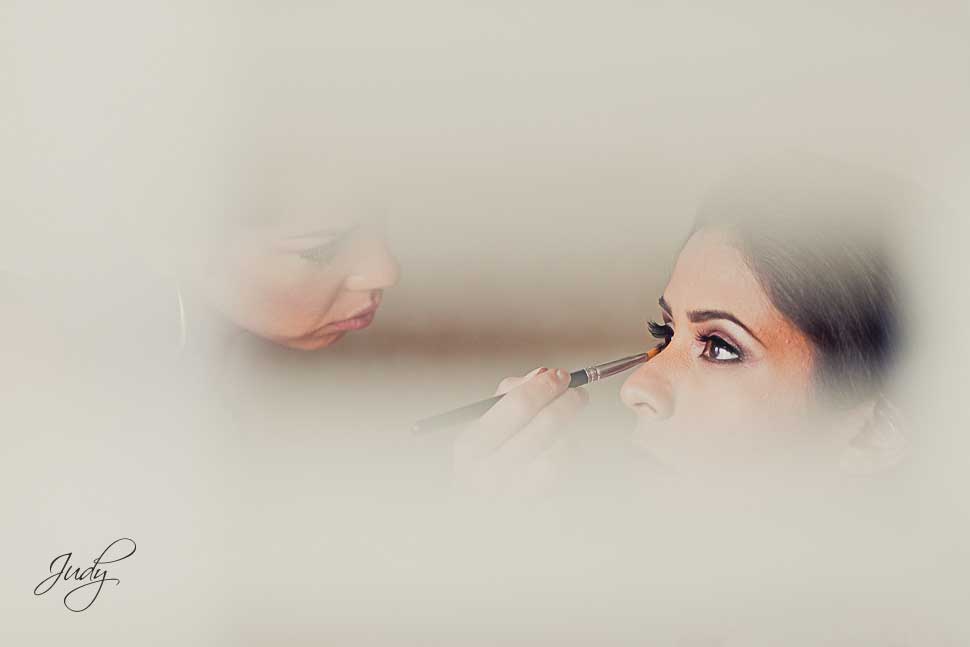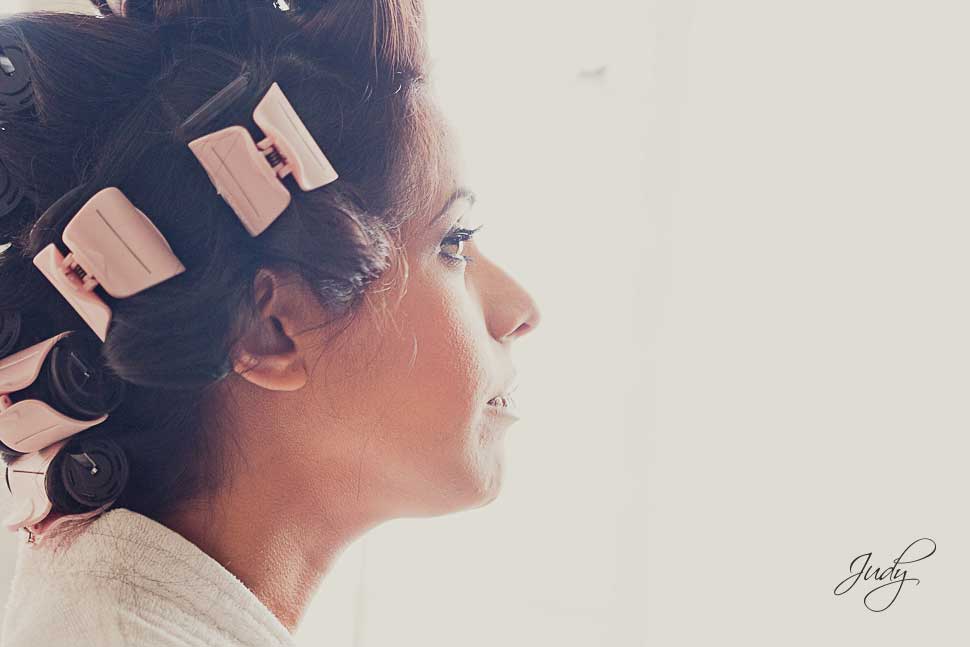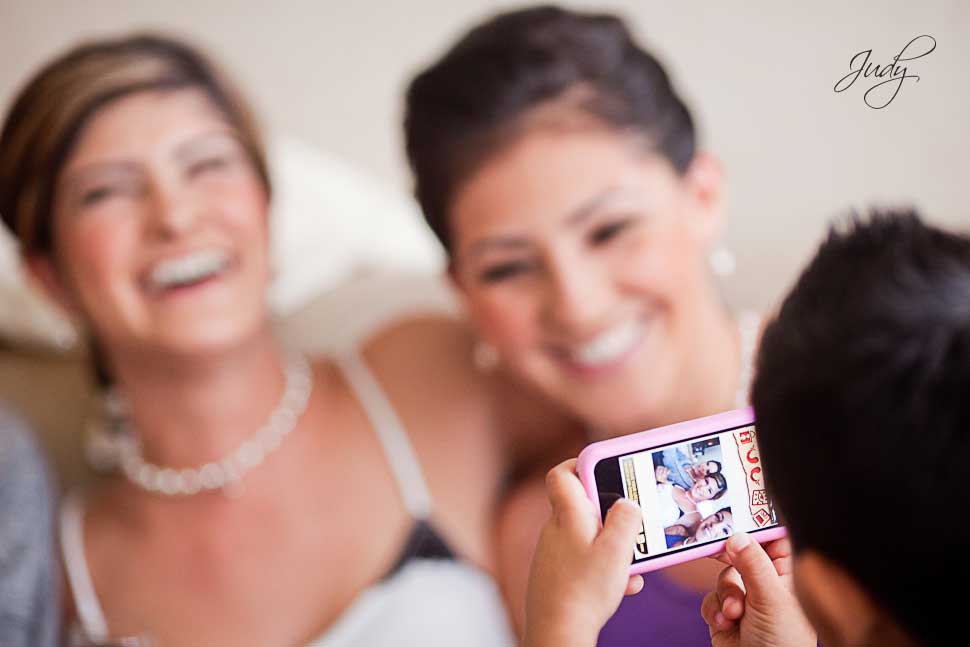 Cheers!! I love it when the girls start off the day with some "al-a-al-co-hol" baby!! haha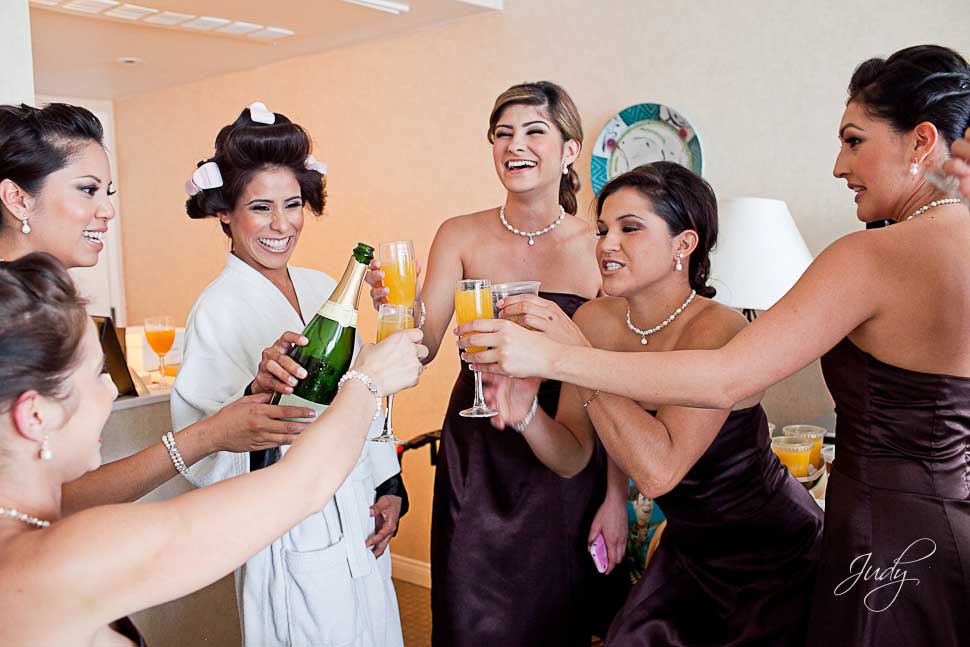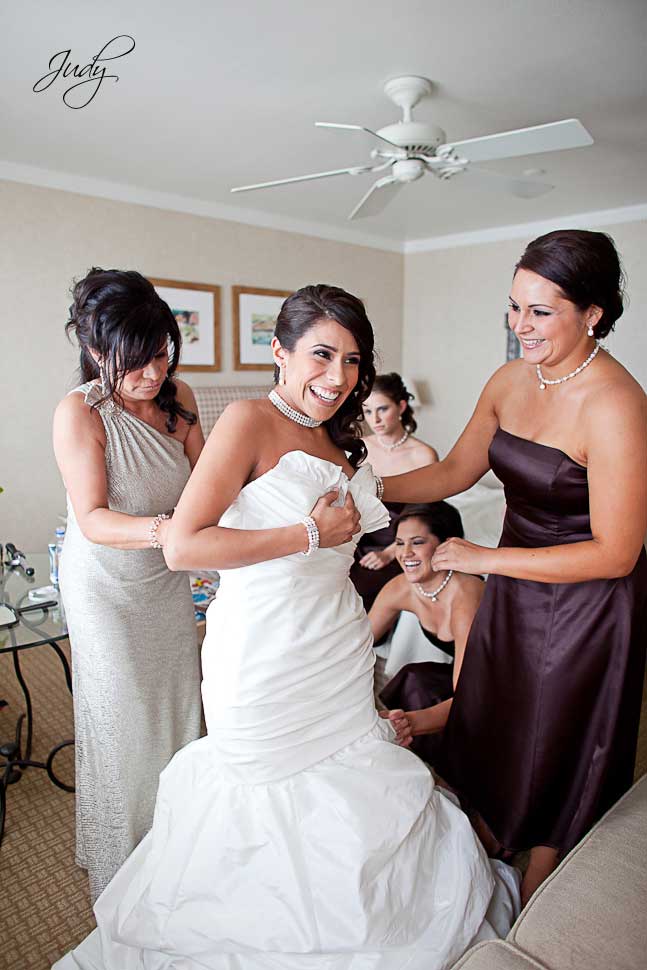 I always get so teary when the bride finally gets into her dress. It is this beautiful feeling of "oh my god, it's finally here and it's gonna happen." I love the "aw" look on all the girls and Jessica's mom when they saw her all done.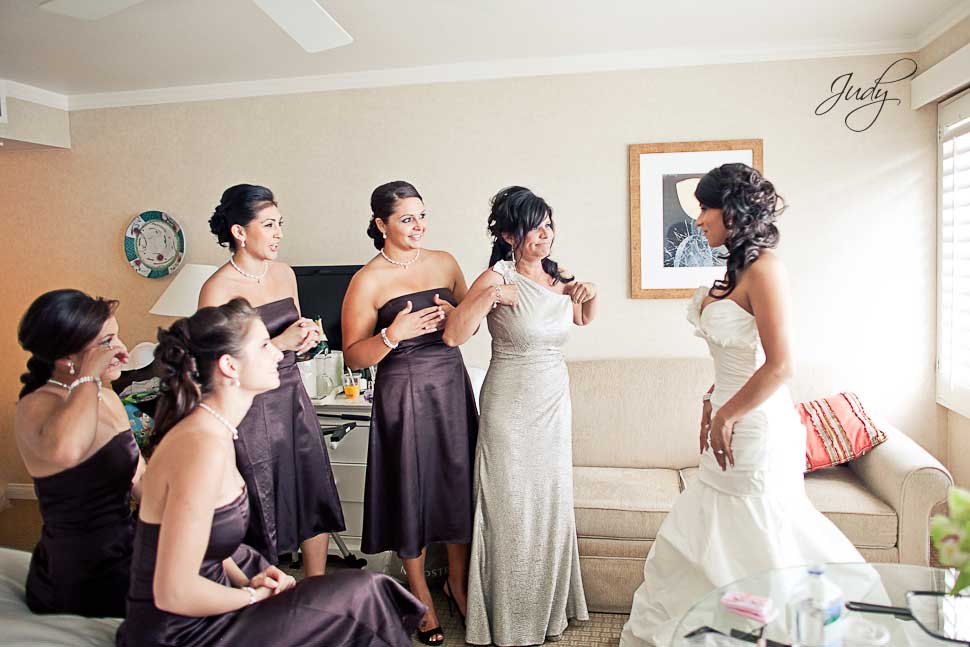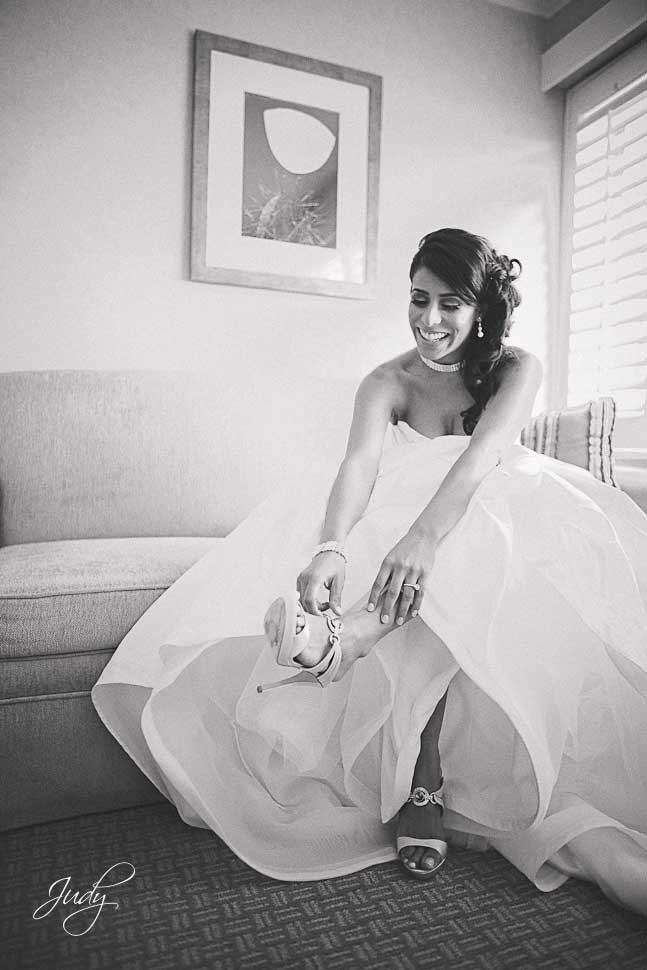 Laguna Beach Wedding Photos
After Jessica and Suneel had their first look, we headed to Laguna Beach for some bridal party pictures.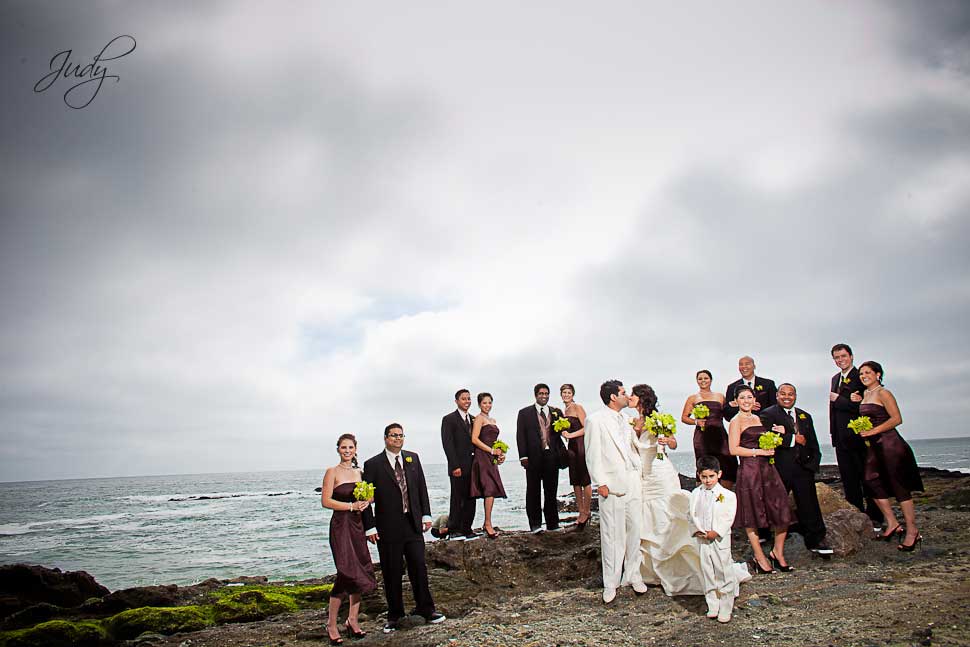 .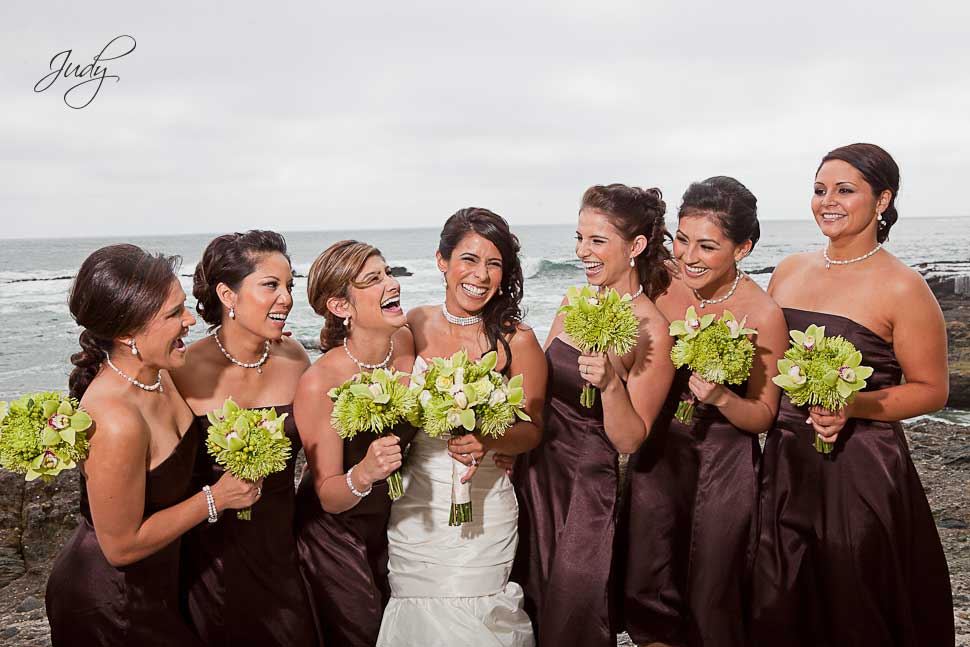 Jessica and Suneel has an adorable son, Jayden. He was so cute and was a great ring bearer.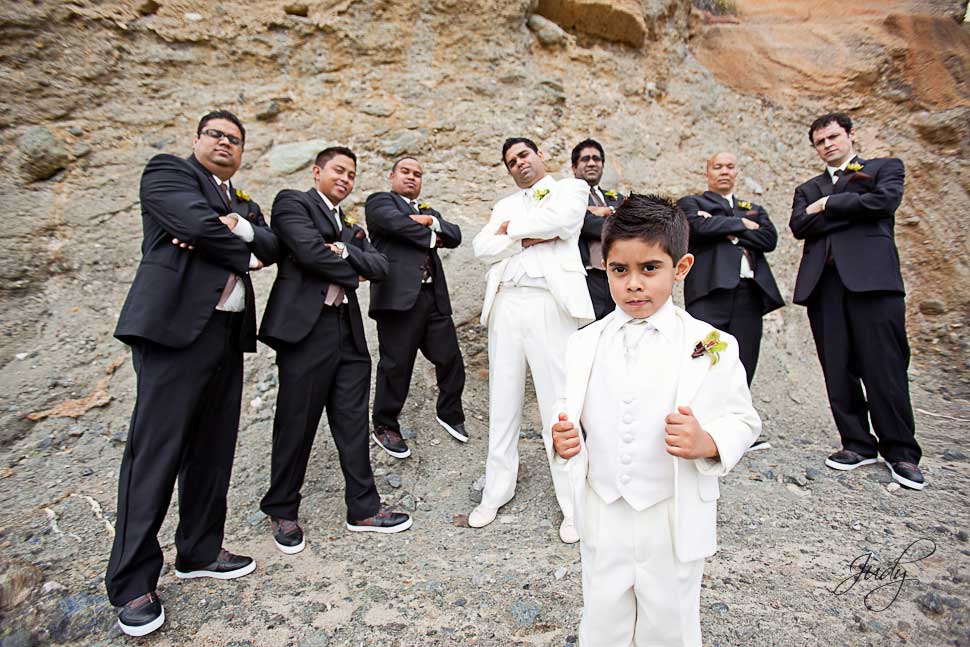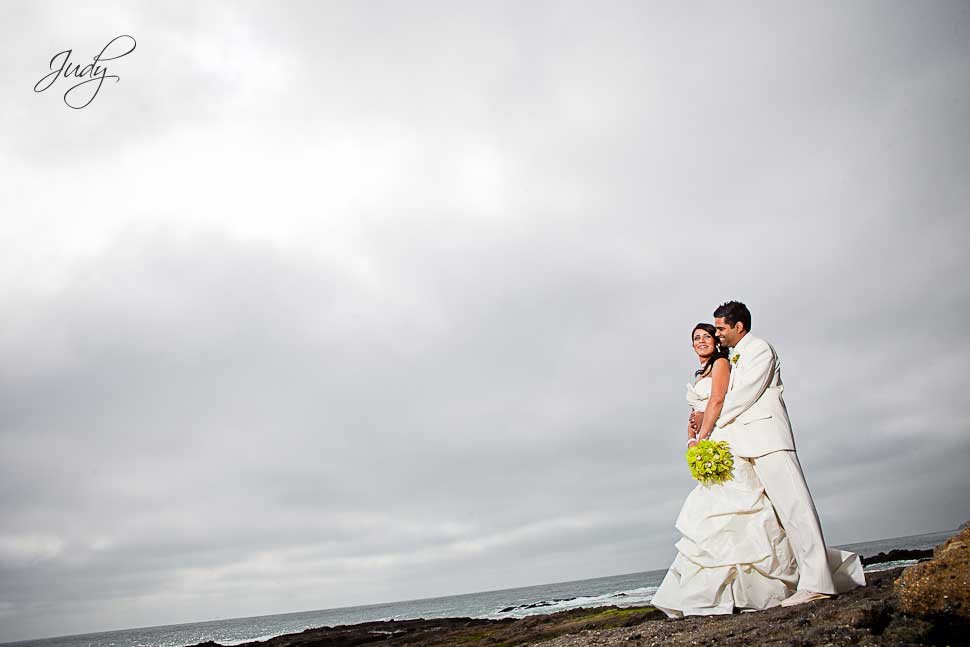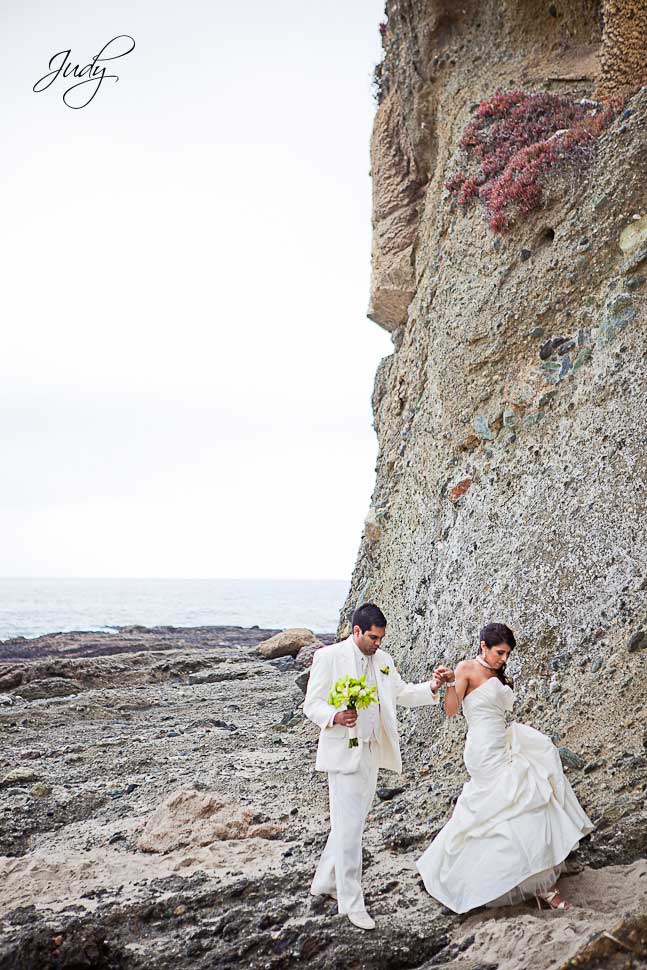 7 Degrees Wedding Ceremony
They hosted their wedding ceremony and wedding reception at 7 Degrees in Laguna Beach.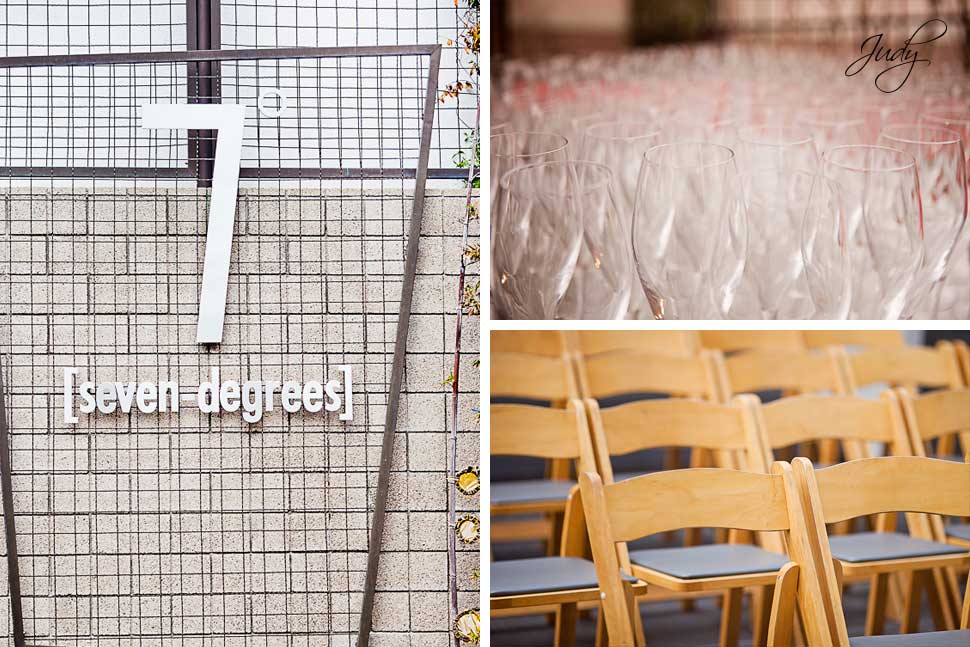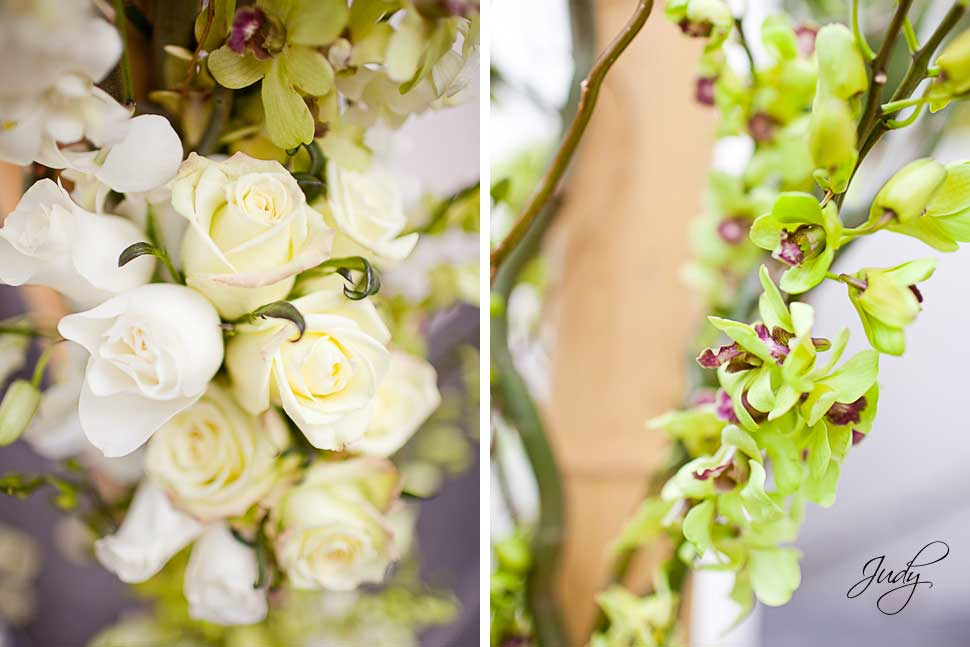 I thought it was really sweet how Jess and Suneel had an extra vial for Jayden in their sand ceremony.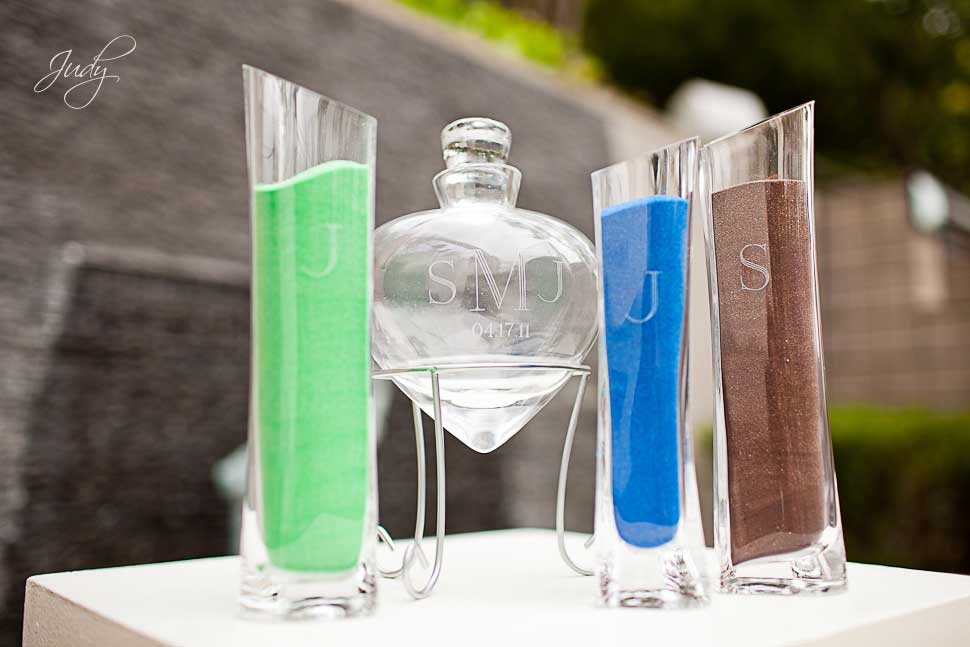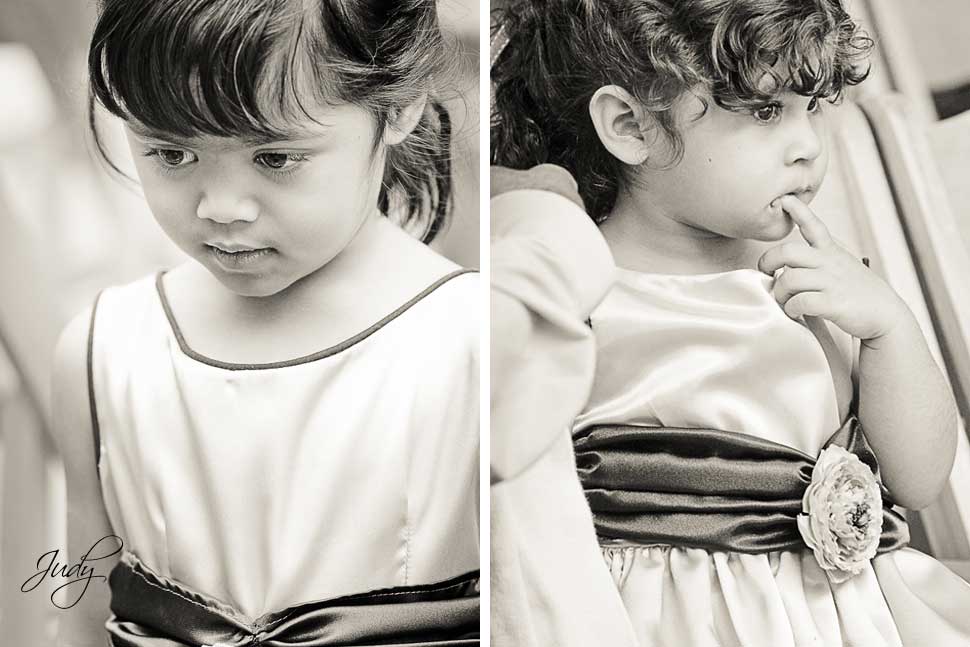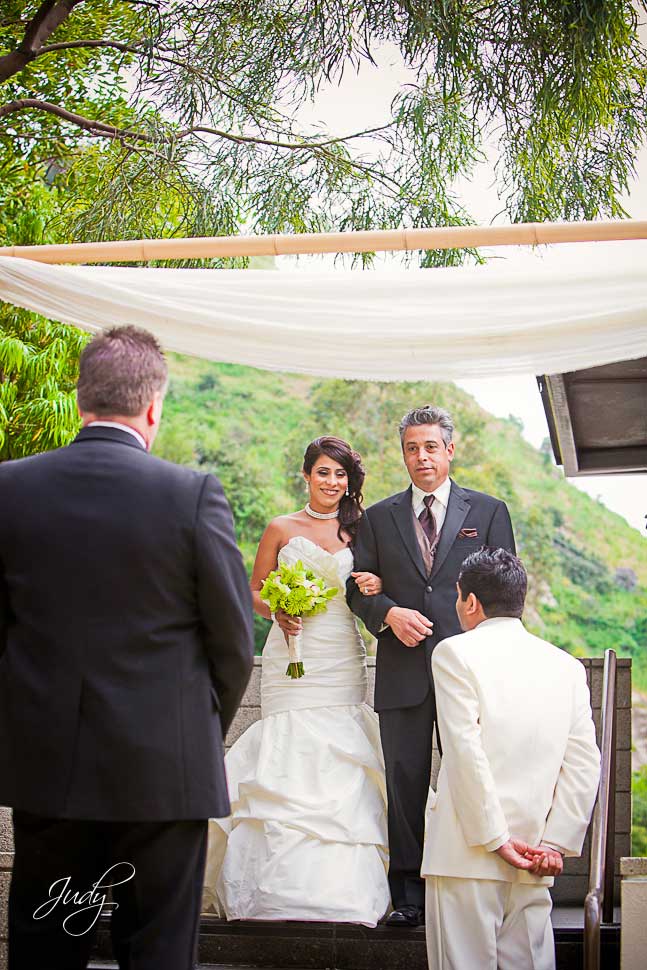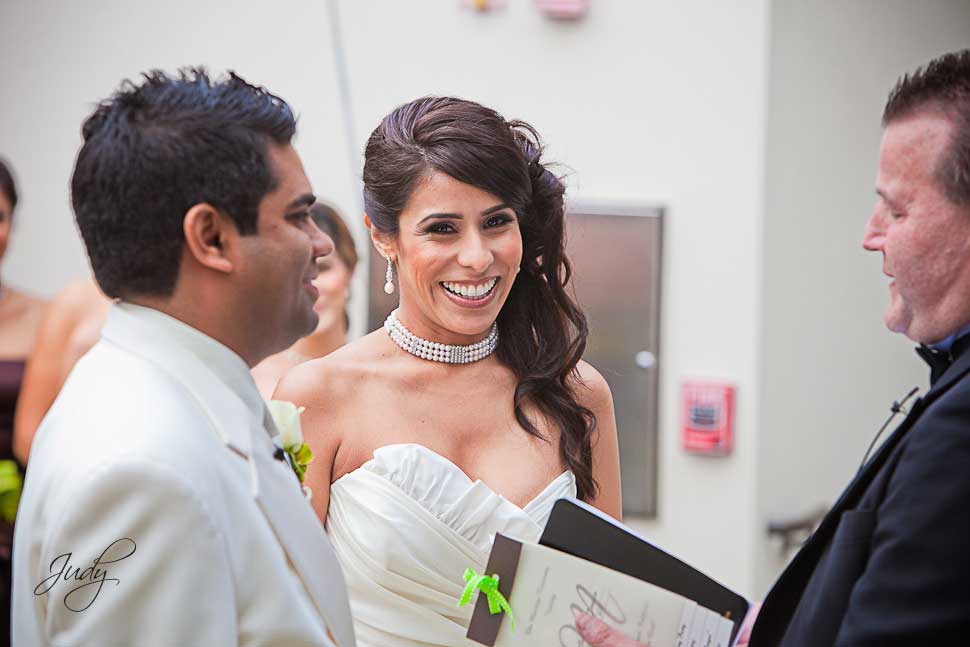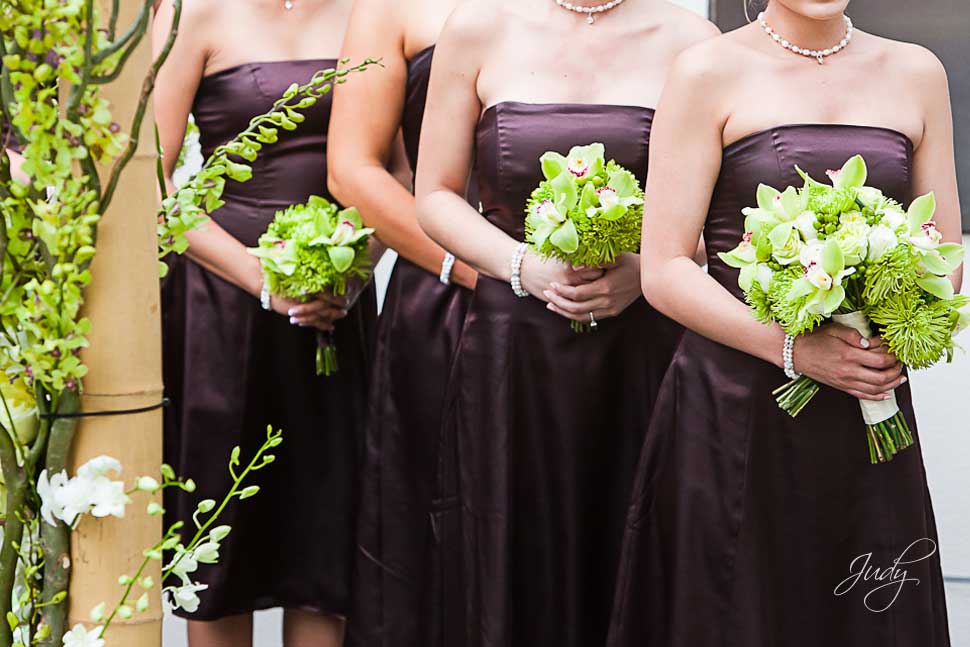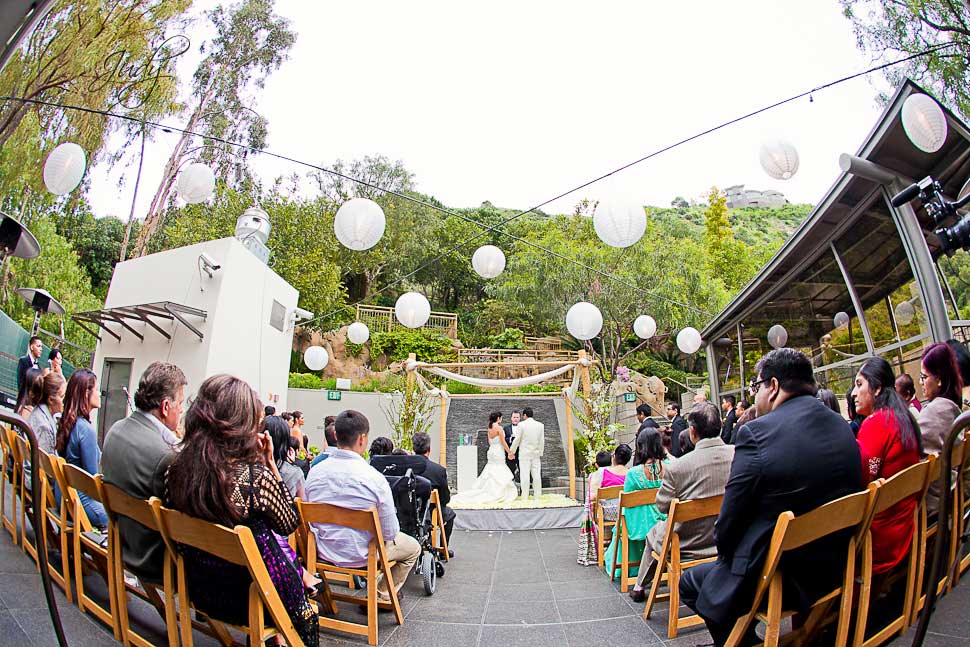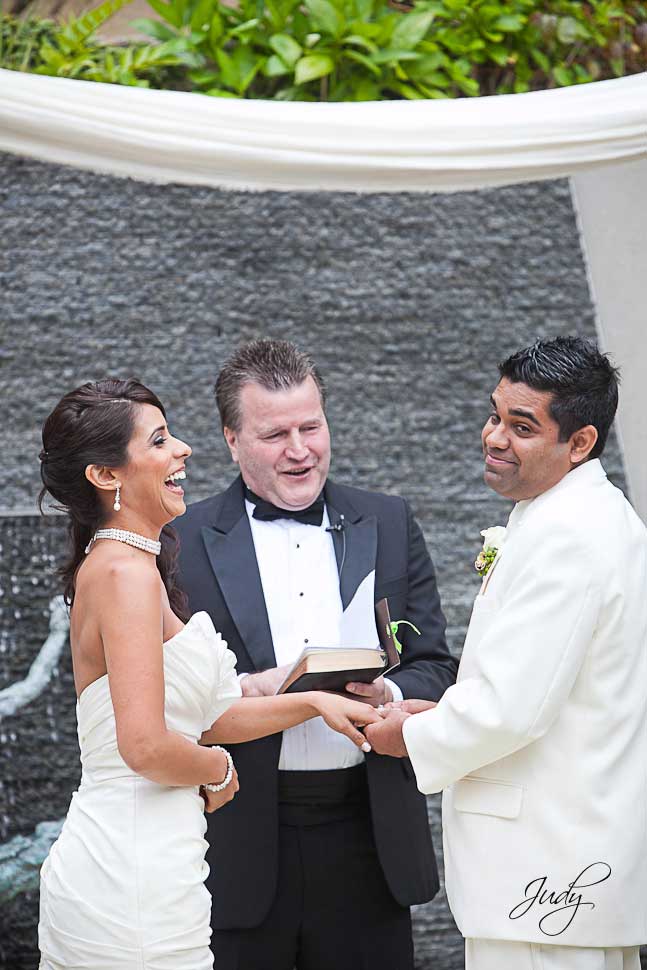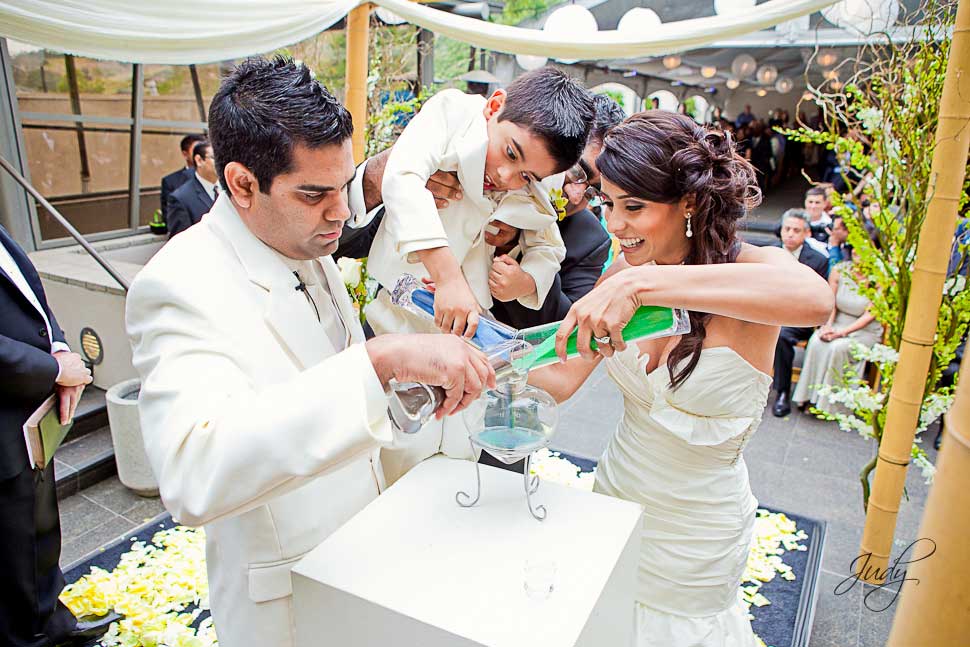 Wedding Reception at 7 Degrees
The reception hall was unbelievably beautiful!! The lighting at 7 Degree was just… WOW!!! See for yourself. =)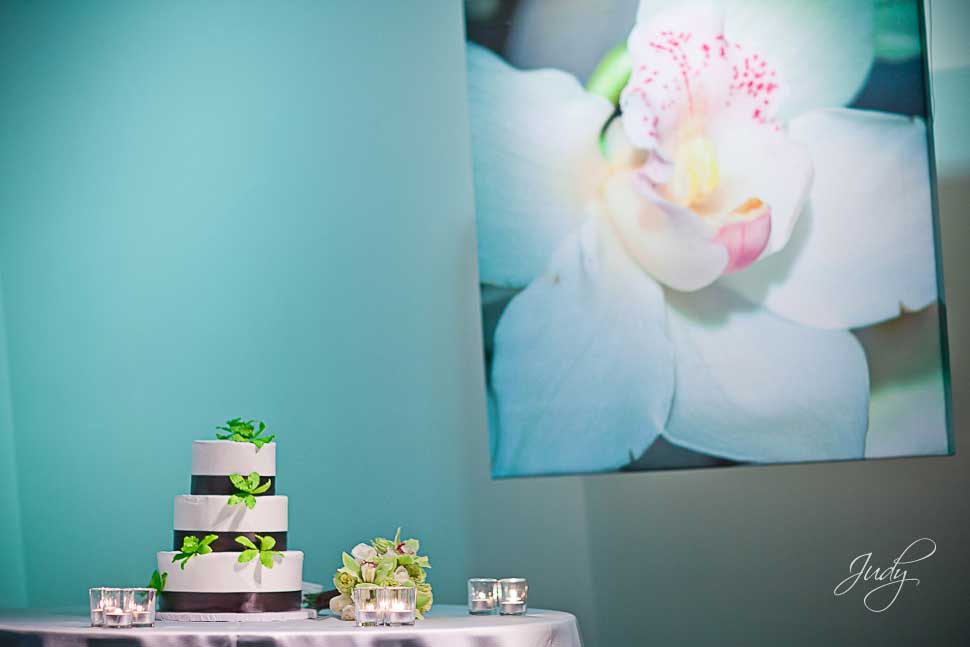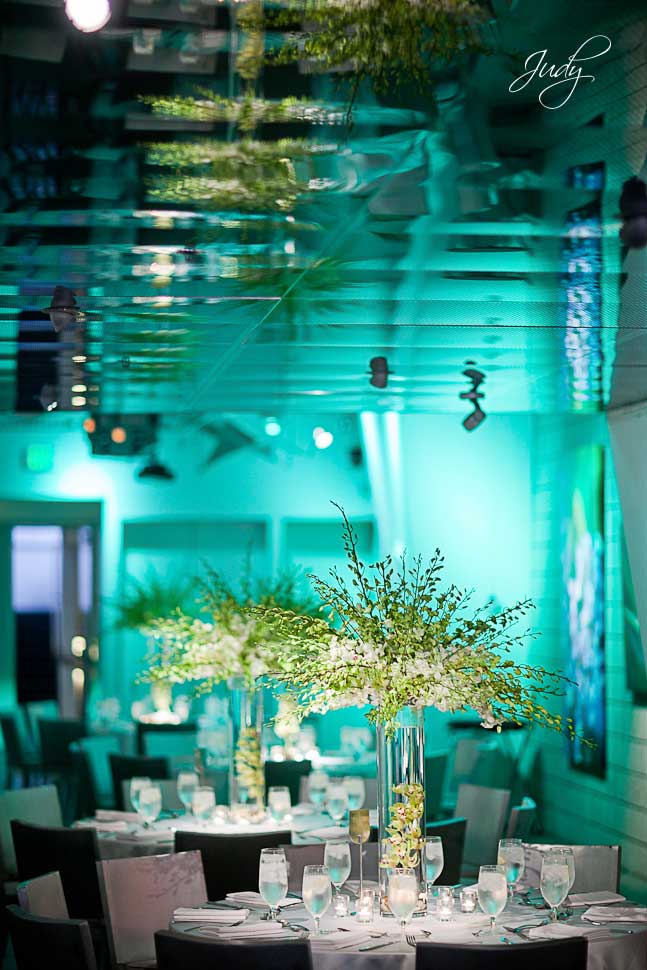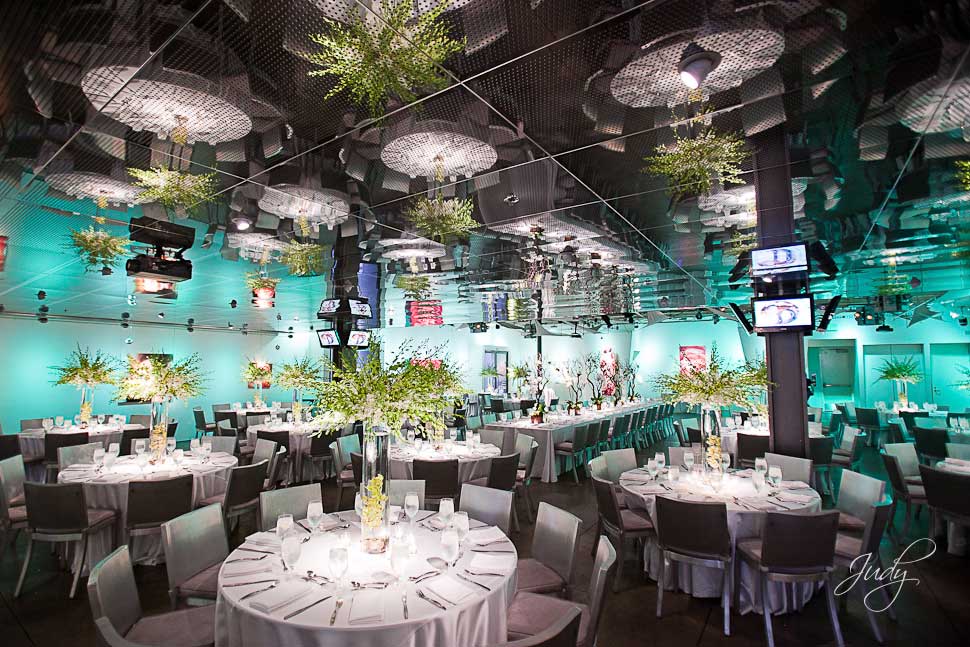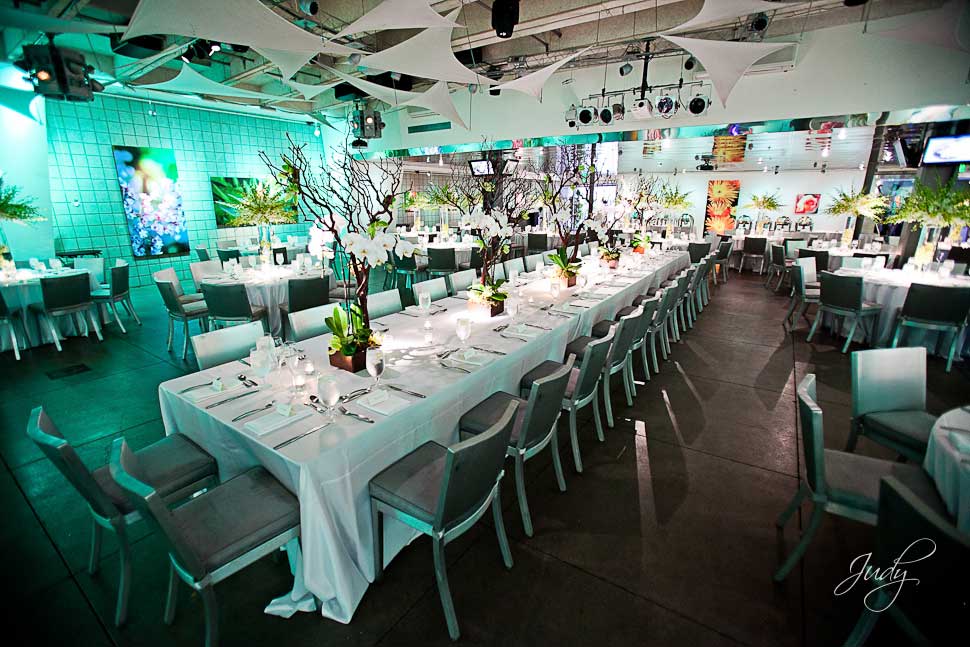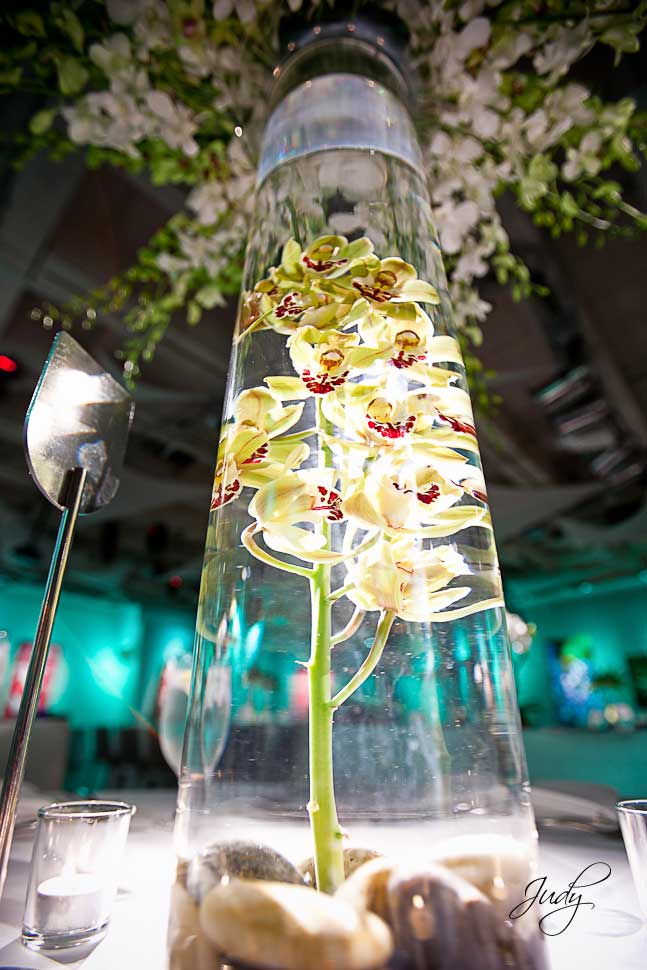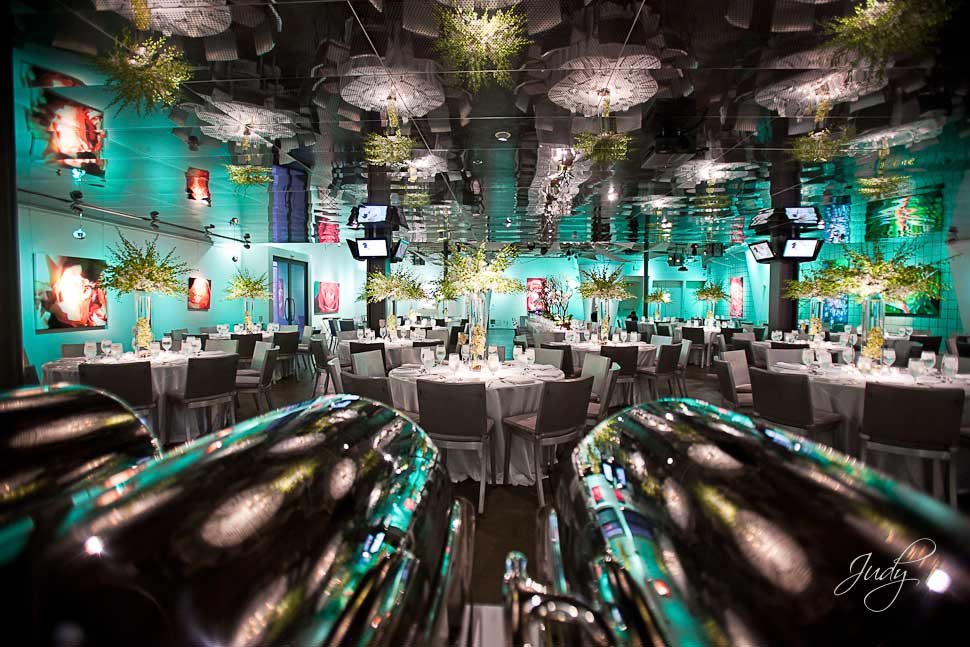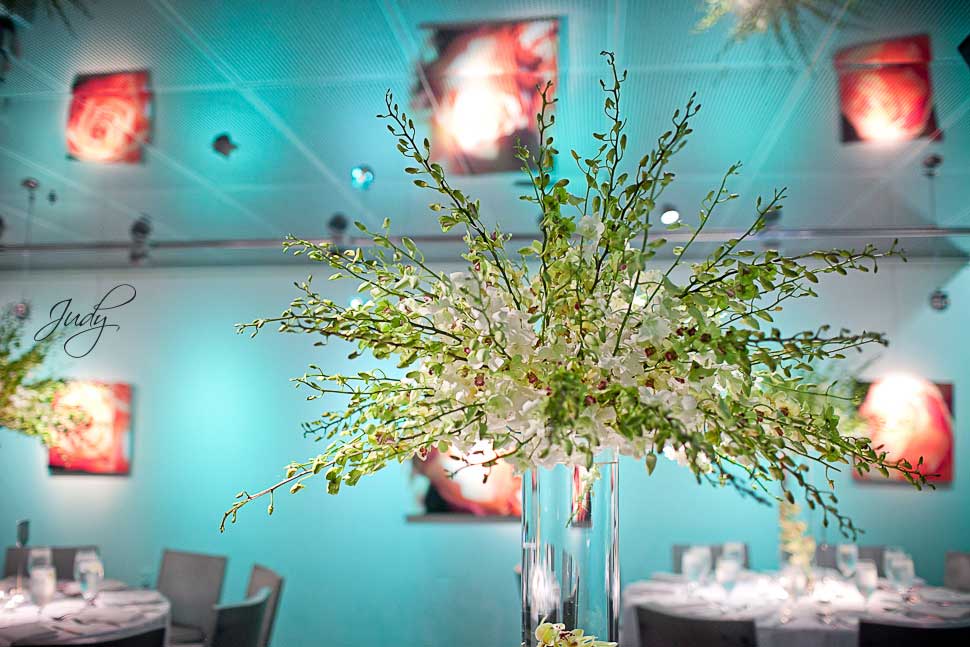 Suneel's brother, the best-man had one of the best and most unique speeches I've ever heard. Being a scientist, he created a power-point presentation for his speech. In it, he described the two newest elements recently added to the periodic table… Wo (woman) and Ma (man). Each of these two elements has it's own atomic weight and properties. He got the crowd laughing so hard when he described some material properities of Wo. For example, Wo is a pure specimen that turns pinkish when discovered in the natural state. It is highly dangerous except in experienced hands. And here is my all time favorite: It is illegal to possess more than one, although several can be maintained at different locations as long as specimens do not come in direct contact with each other. LOL. A big kudos the best-man for such a creative toast!!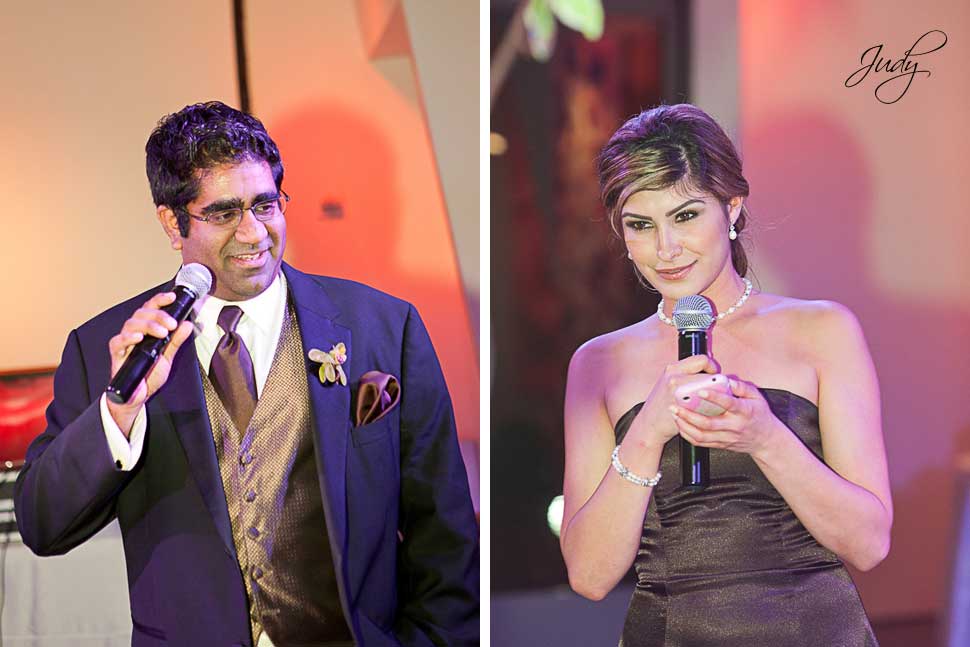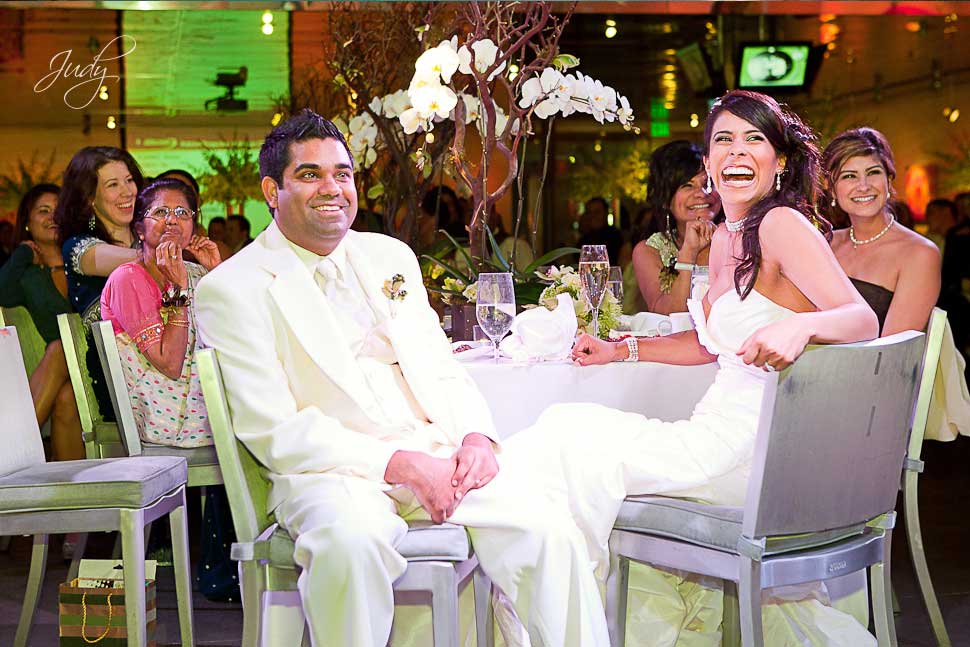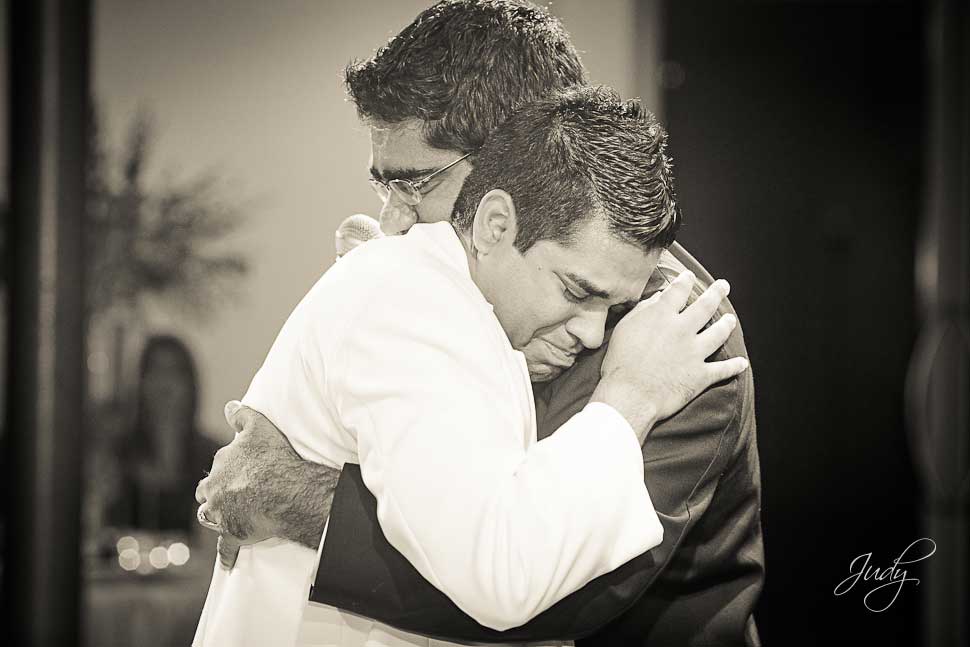 In addition to the mother-son and father-daughter dance, Jessica also honored her mother with a lovely mother-daughter dance.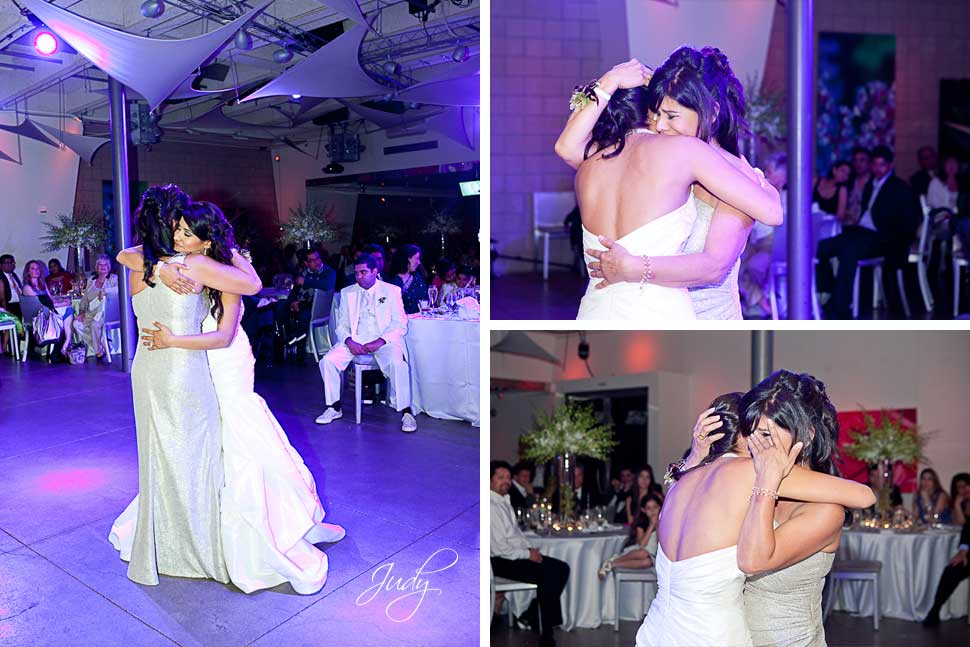 After all the formalities were done with… let the party BEGIN!! The dance floor was packed… obviously!! As I previously mentioned, both Jess and Suneel are club-owners so there were so many DJs there taking turns spinning and tearing up the dance floor. The Groom was spinning himself!!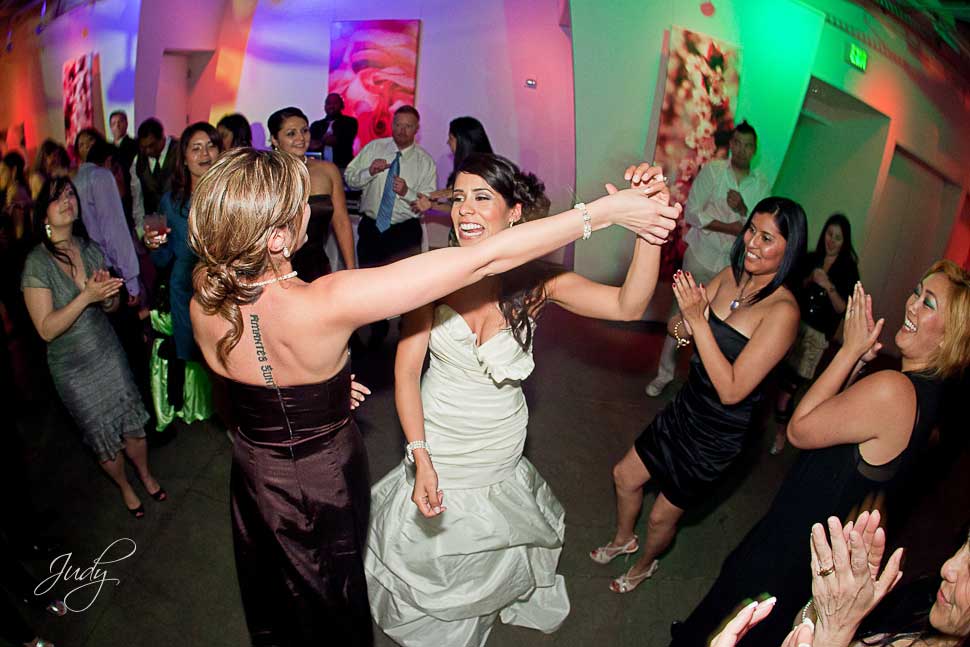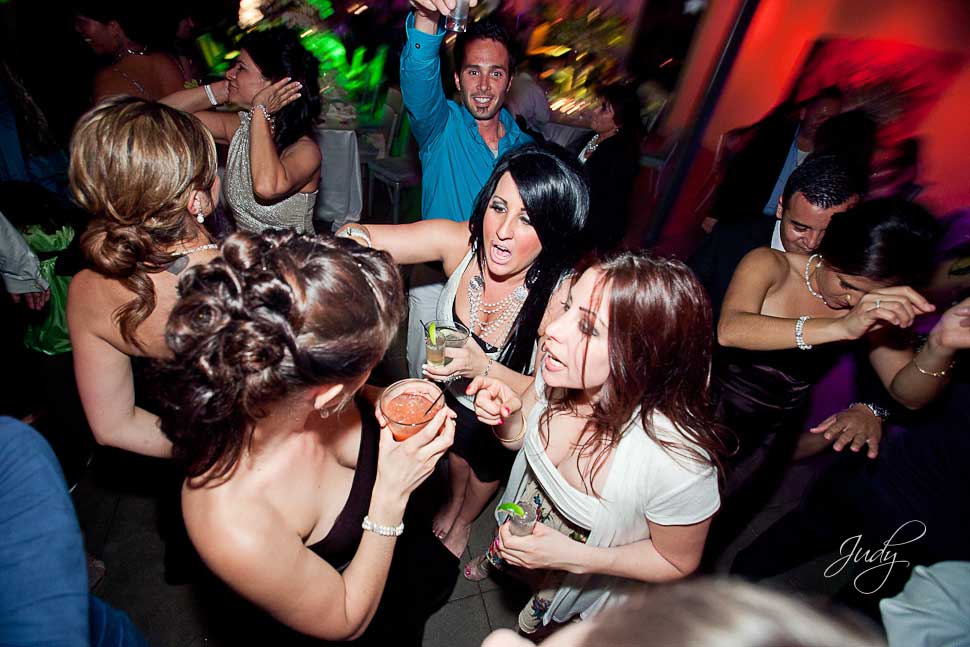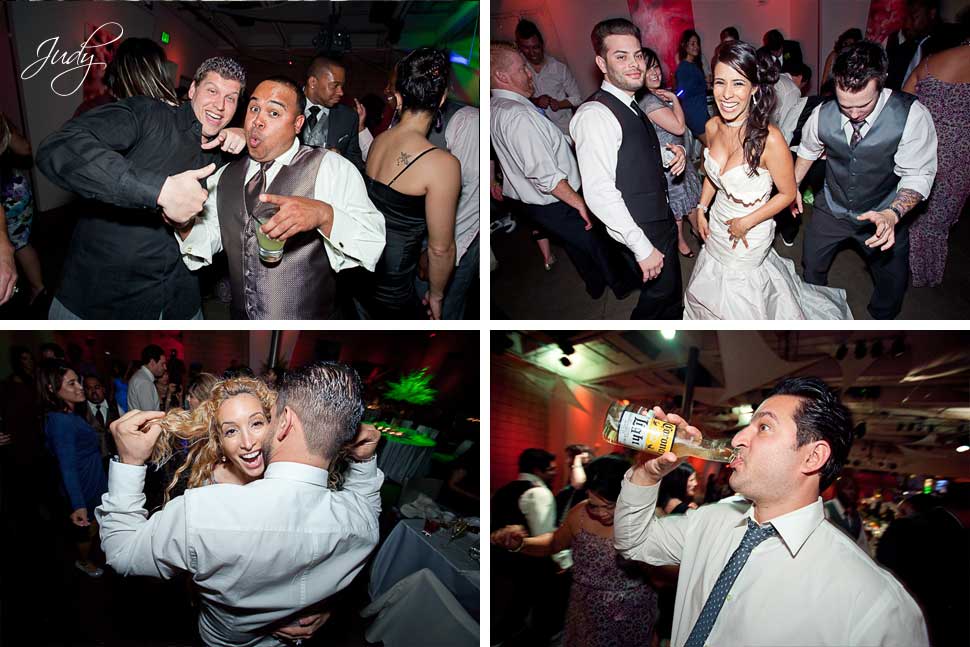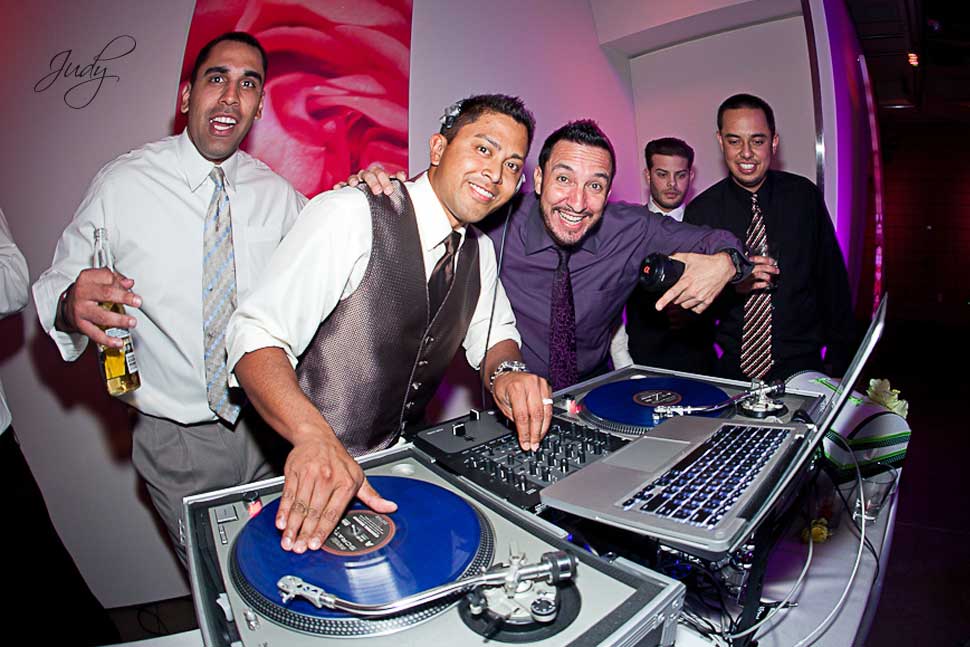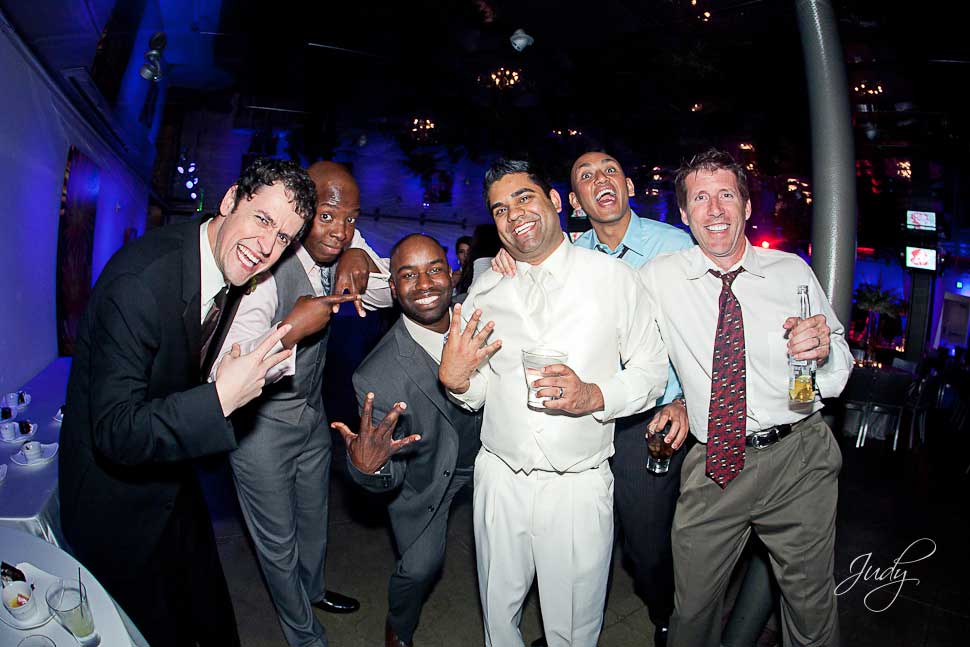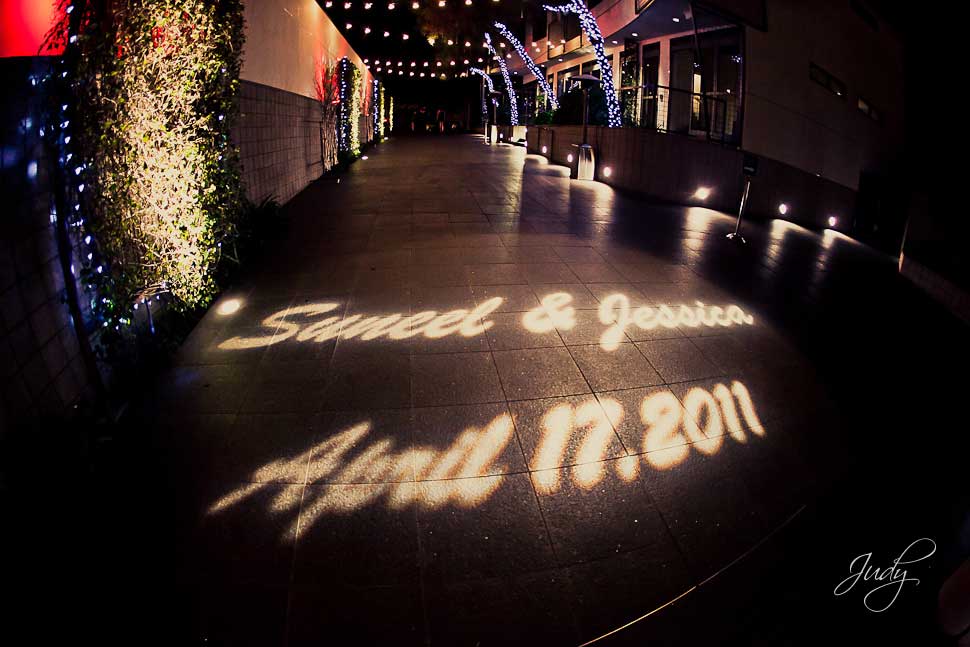 Congrats to Jessica and Suneel!! Thank you both for such a wonderful evening!!
This article shows us doing 7 Degrees wedding photography in Laguna Beach. The wedding preparation was at the Inn at Laguna Beach, with wedding photos done north of the main beach. [Seven-Degrees] is an amazing wedding venue with a modern design and layout (it doubles as an art gallery space).