Trina and Trey was a great way to kick off wedding season!!  You all may remember this lovely couple from their beach engagement session I posted a few months ago.    What I love most about these two is how much they adore each other… they are always so sweet and affectionate.  Trina and Trey are so in love, it was contagious (in a good way of course)!!  Their happiness was definitely felt by all throughout the day.  This wedding was definitely a blast (for Gavin and I) to be a part of.
Their preparation and wedding reception was held at the Renaissance Hotel Long Beach.  When I first set foot into the bridal room, the first thing that caught my attention was this big and beautiful vase of red roses that Trey had gotten Trina!!  This stunning centerpiece was delivered to Trina's room while she was in the shower.  When she got out, a long trail of red rose petals lead her to this romantic surprise!!  So sweet right??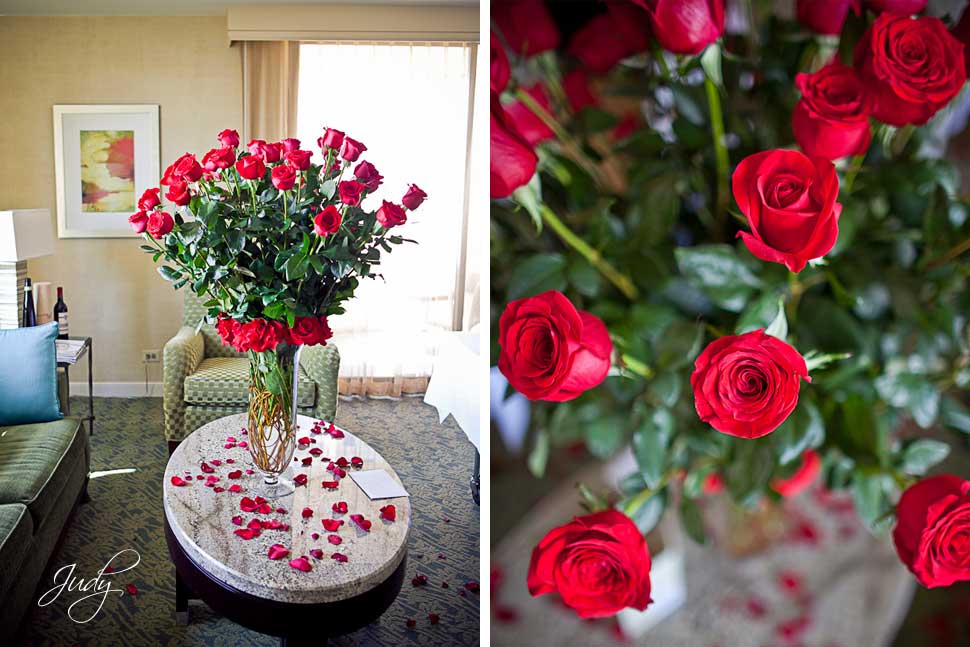 Along with the flowers was "A Little Love Note" Trey had written for Trina.  I couldn't help but to use it for their ring picture.  Cute isn't it?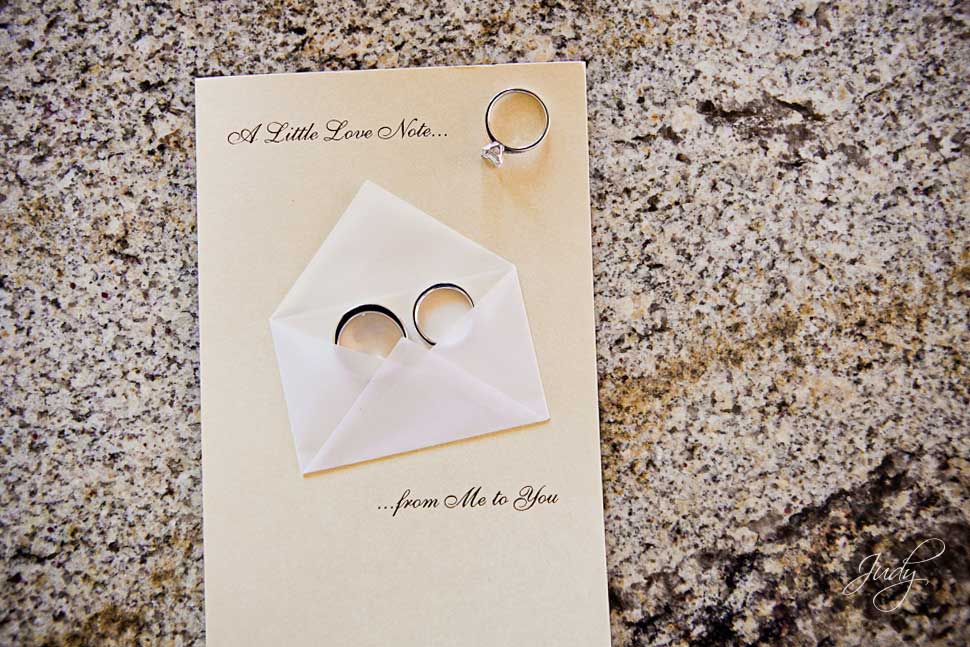 I love her Jessica Simpson red shoes.
Mirrors are so great for photographs.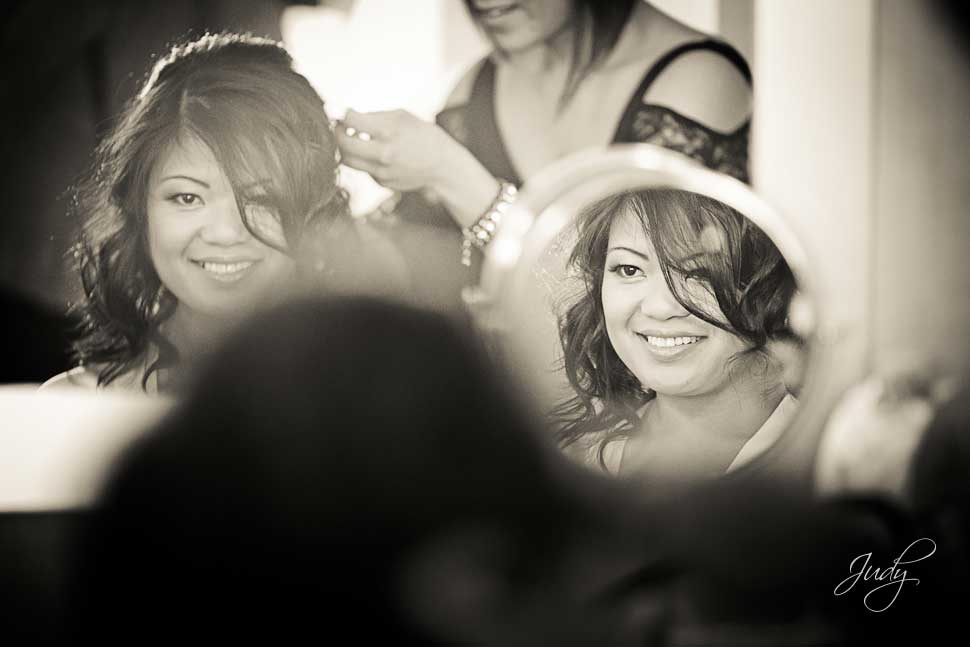 And here is our groom… Trey, who was quite ecstatic on his big day.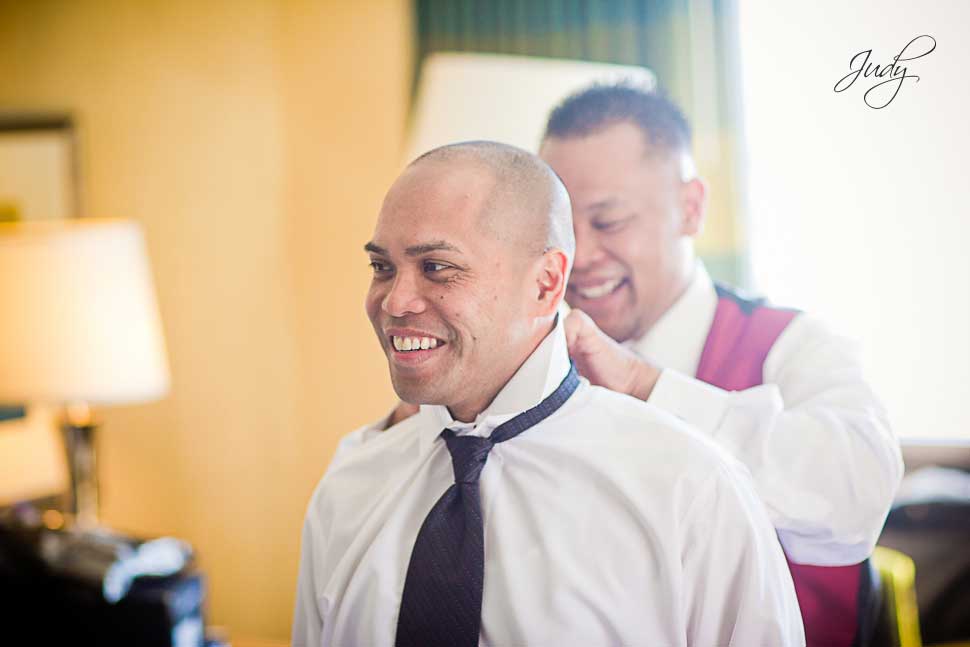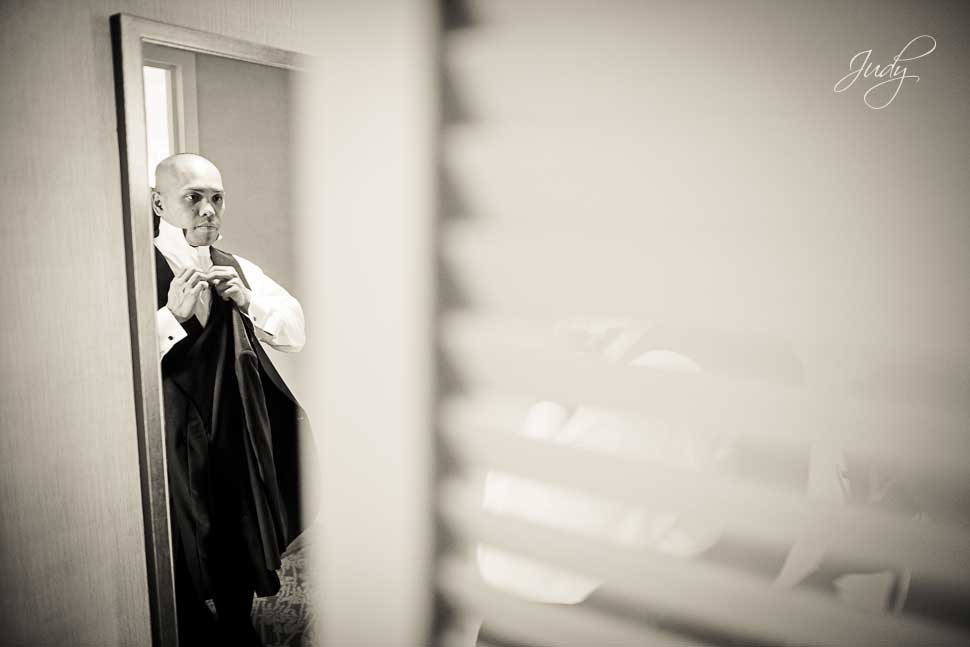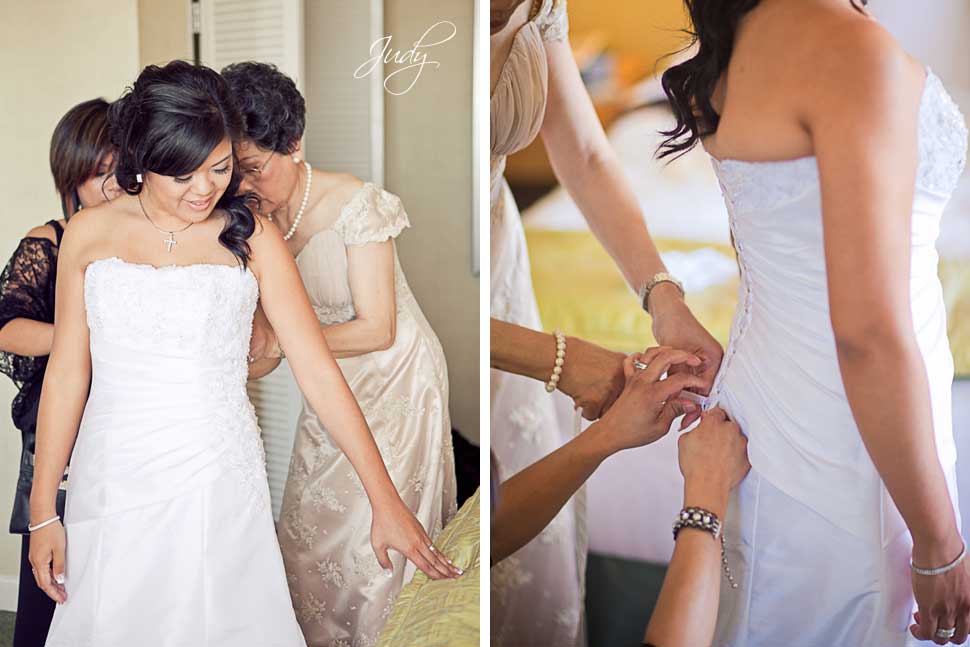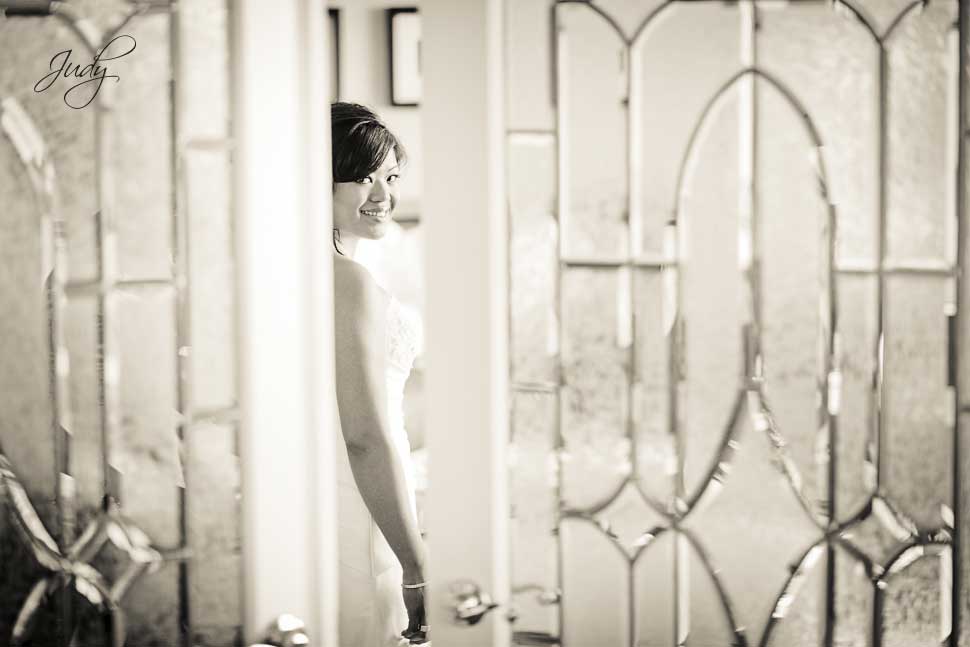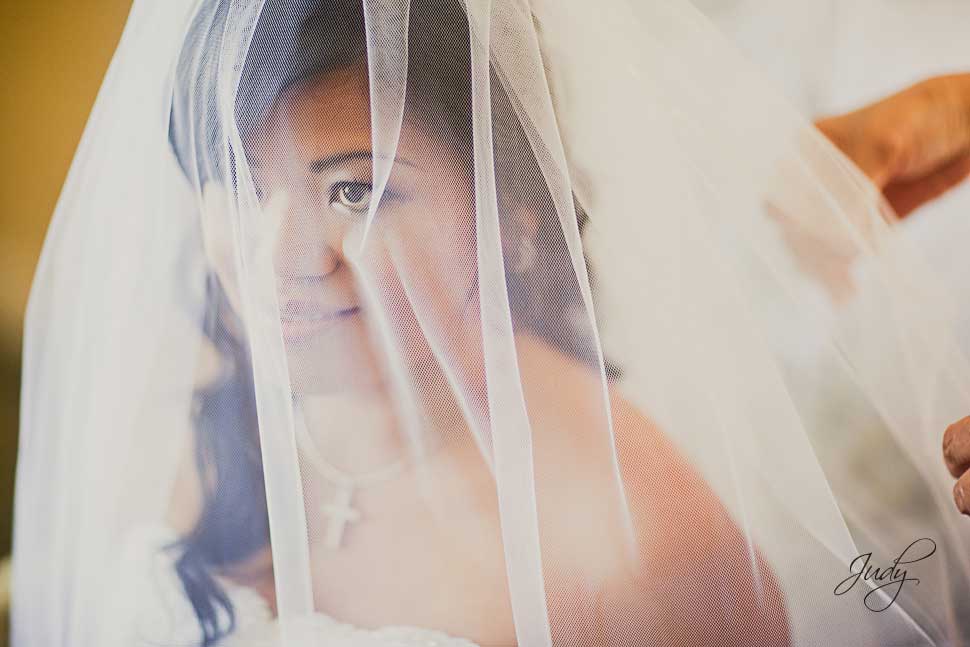 They had their catholic wedding ceremony at Our Lady of Refuge Catholic Church in Long Beach.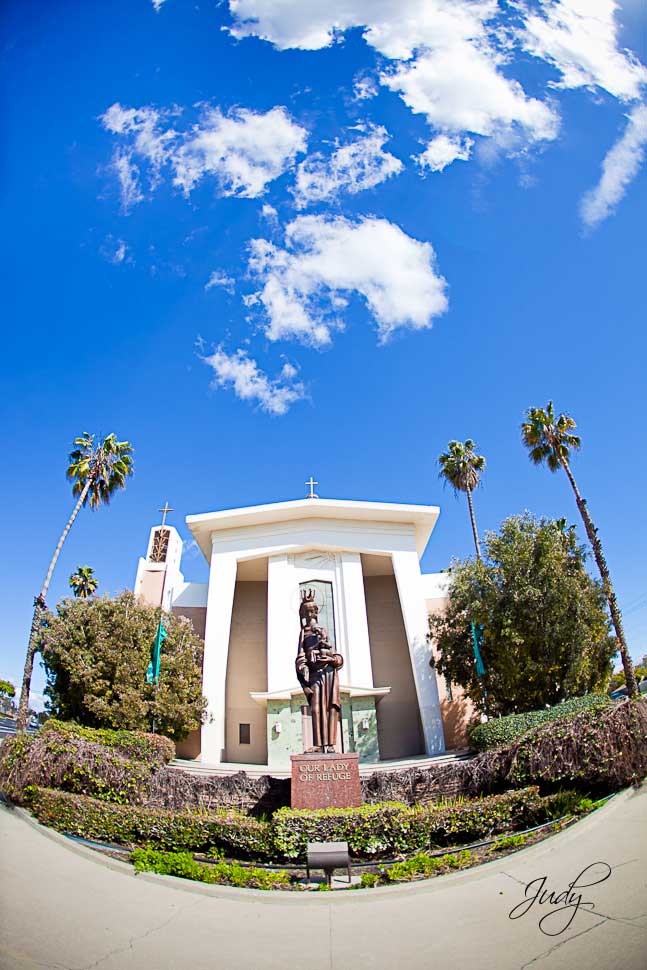 One stage, two photographers, two perspectives…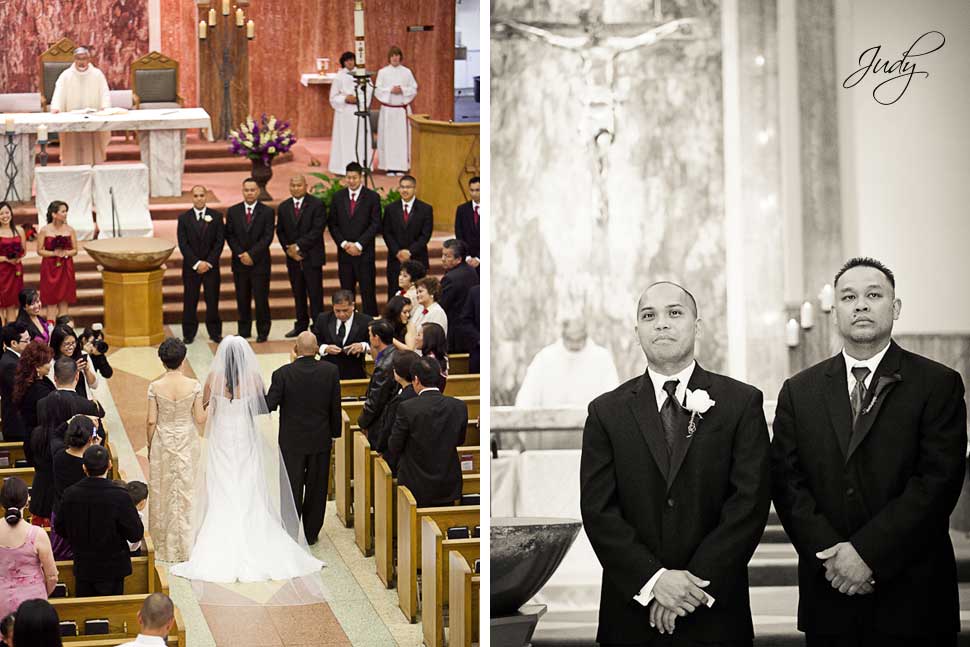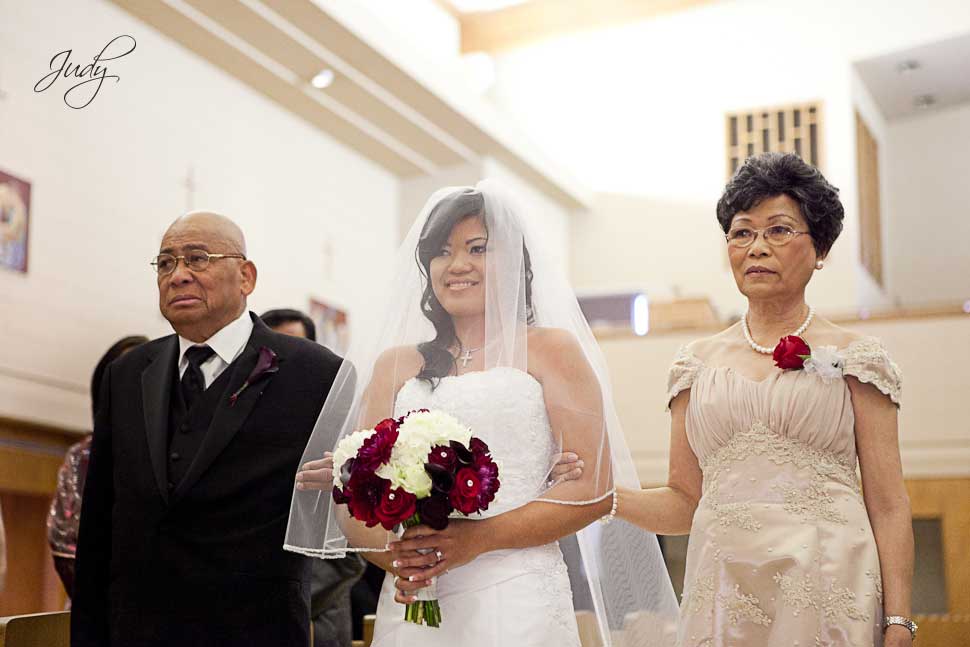 I simply love this picture!  It's the little moments like this that you don't see as they fade away.  Trina's dad couldn't hold back the tears of joy as he gives his daughter away.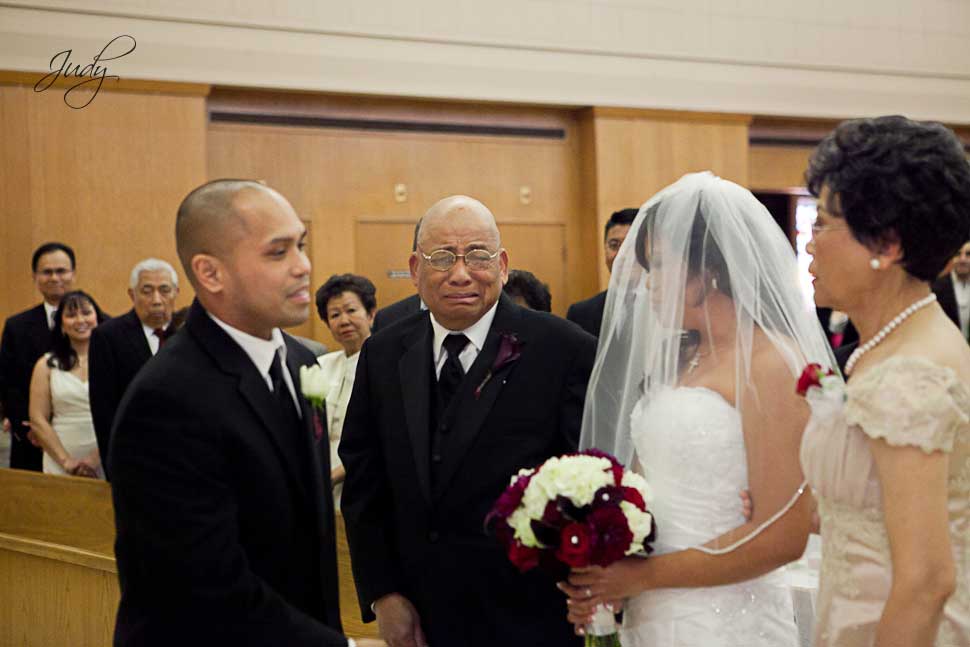 Catholic wedding ceremonies tend to be long, so that gives us plenty of time to capture beautiful moments in a sacred catholic wedding ceremony.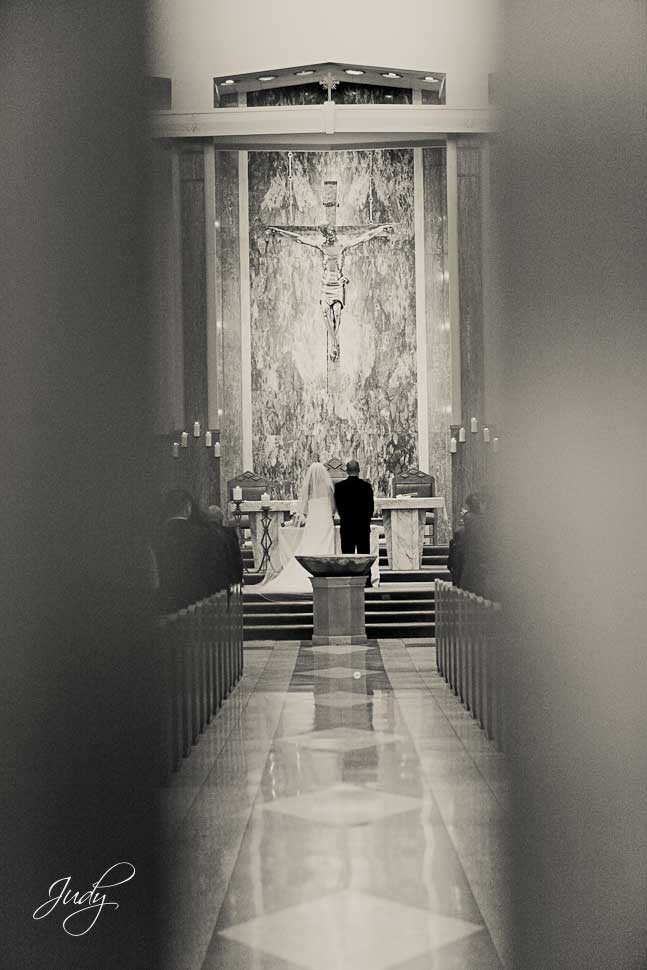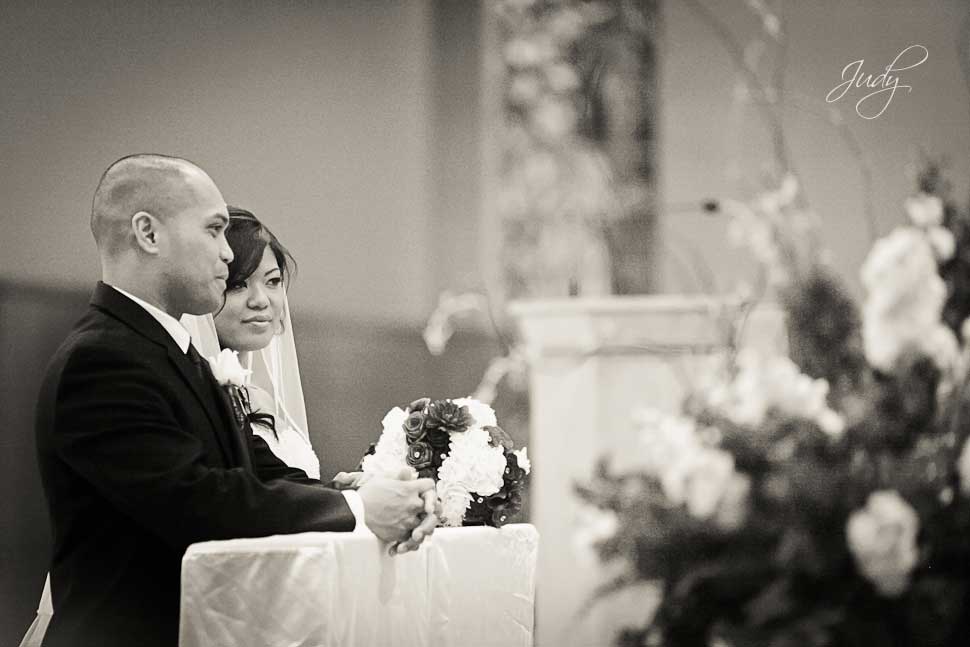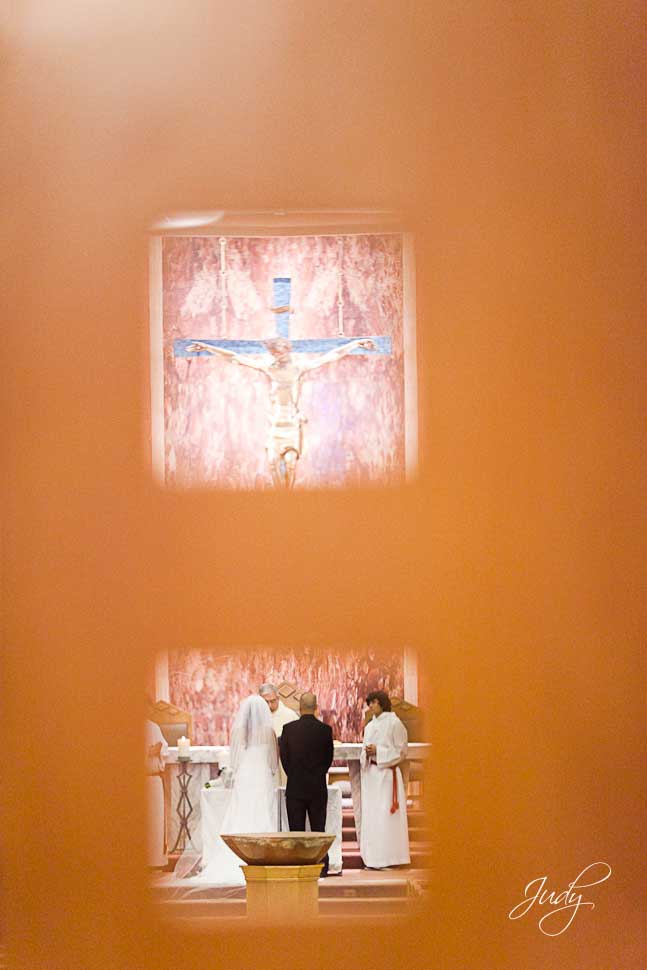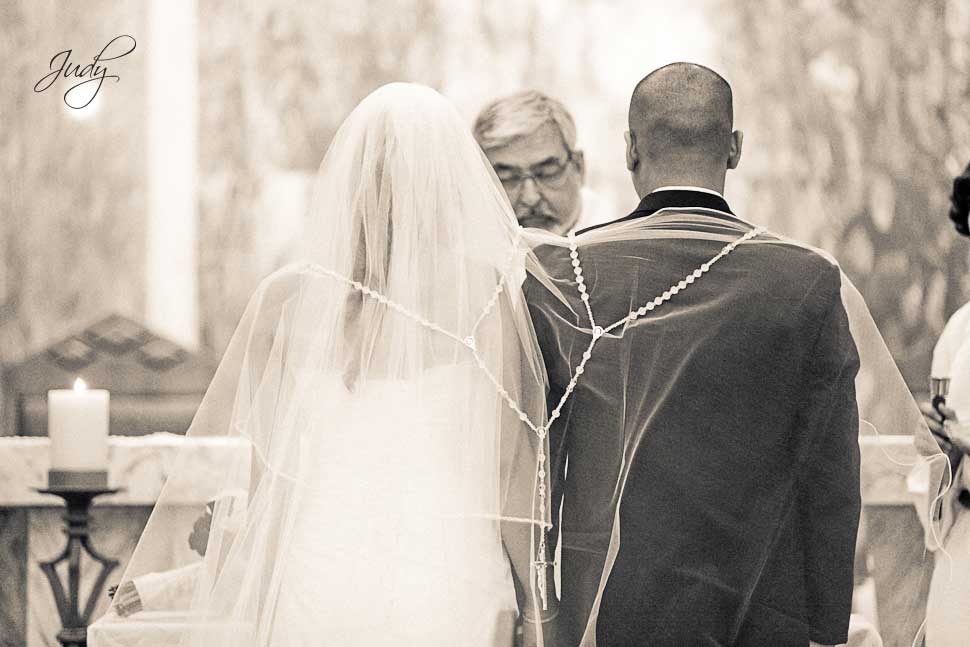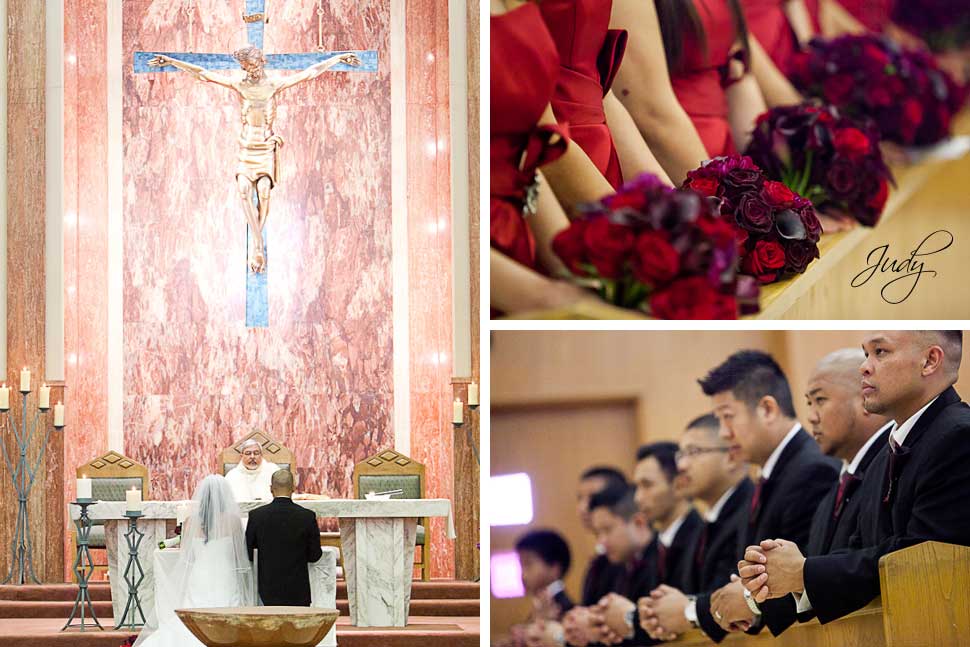 The Mr. and Mrs. at the end of their catholic wedding ceremony.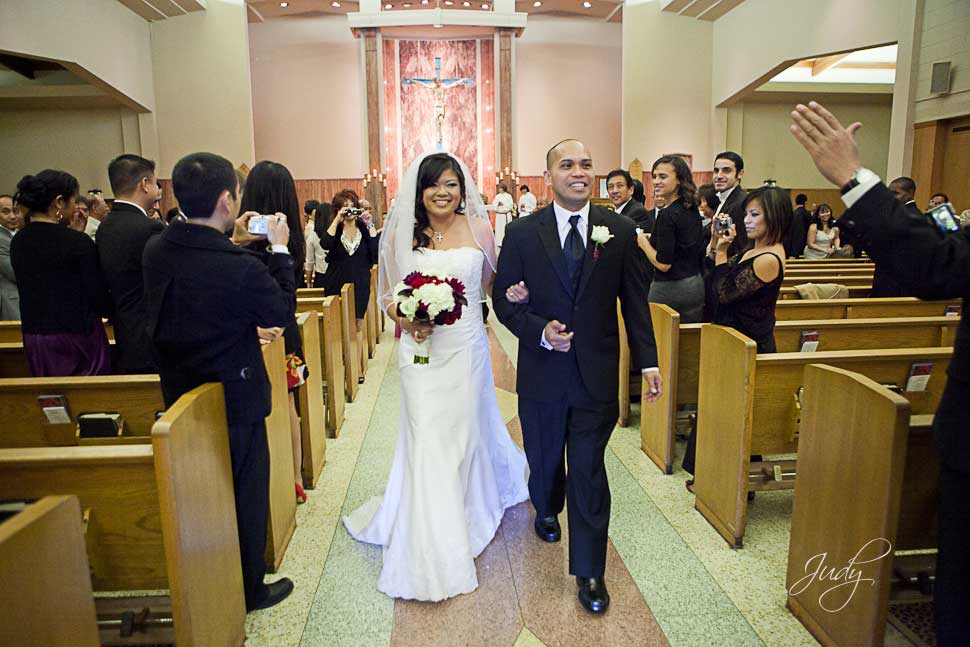 We went to Shoreline Village for their bridal party pictures.  Let me tell you… this group is awesome!!  They were all so energetic and lively (despite the cold and windy day).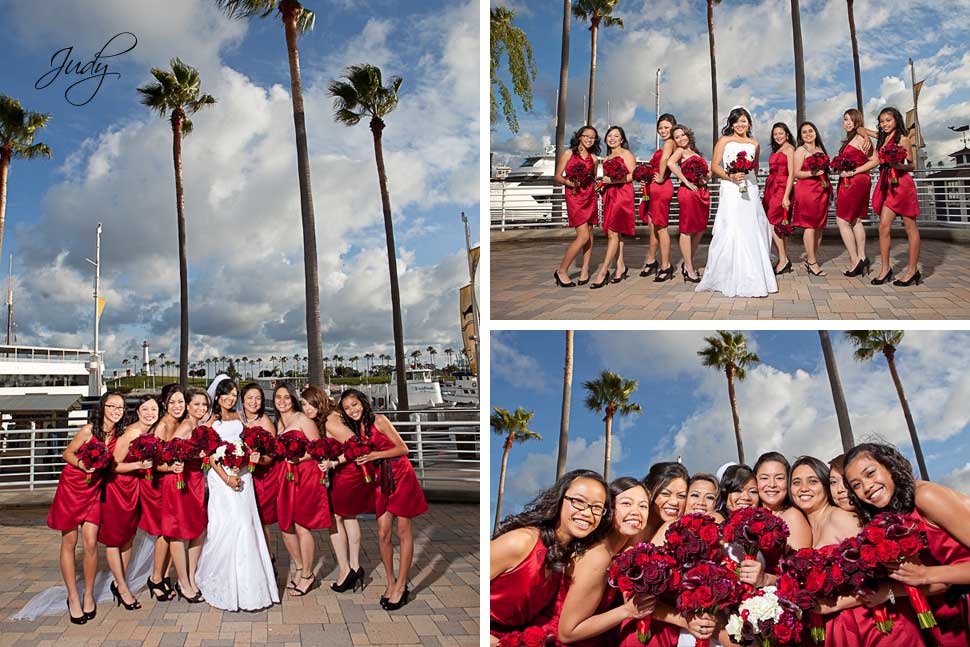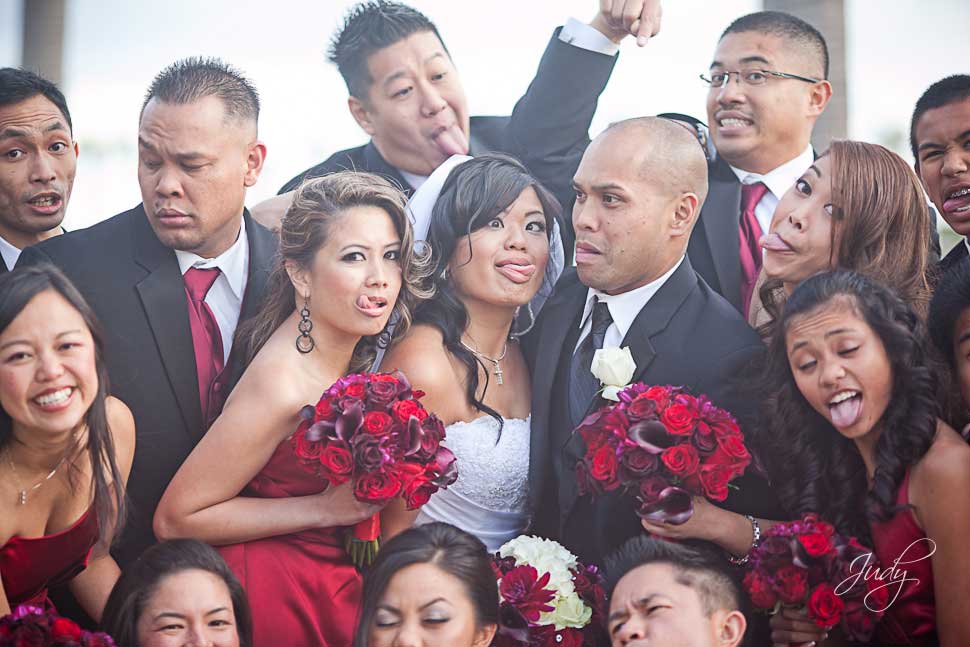 We had the stop traffic and the photographer (that would be me), almost died taking this picture!! Hahaha…  😉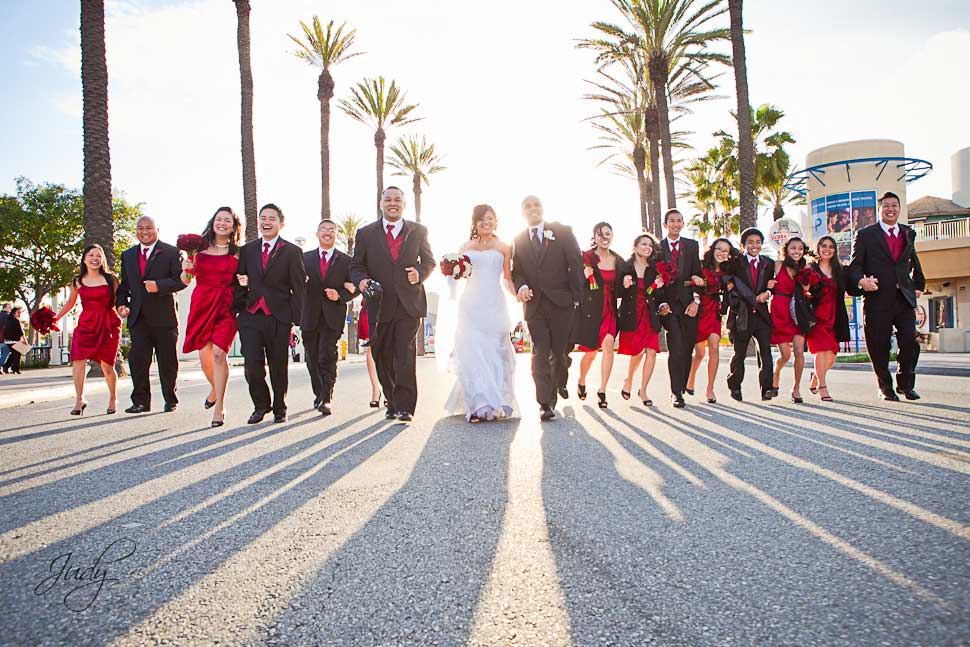 This picture doesn't even look like they are in the city… right?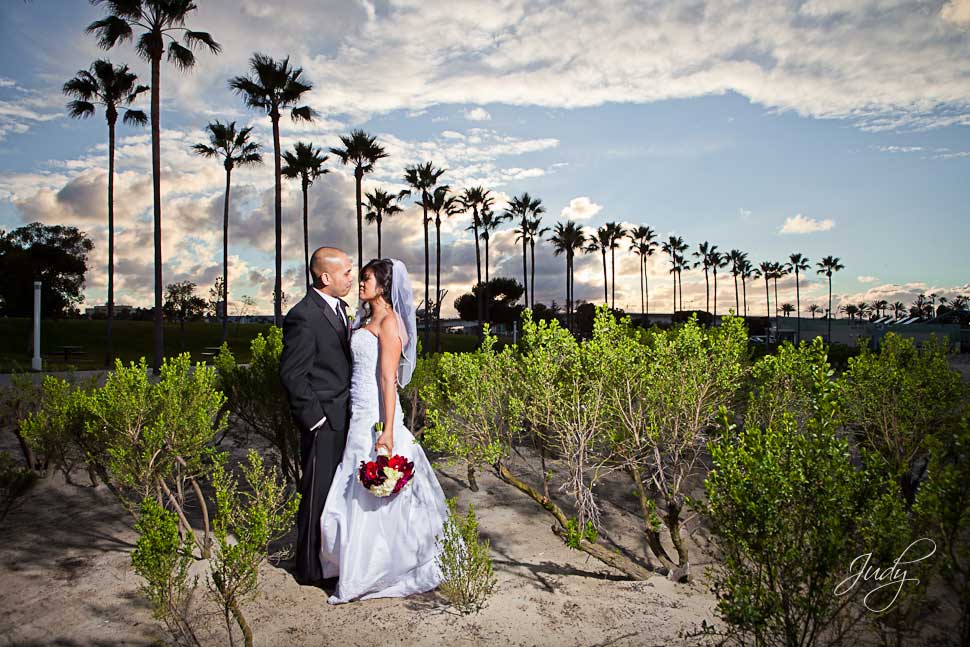 Her bouquet is so pretty.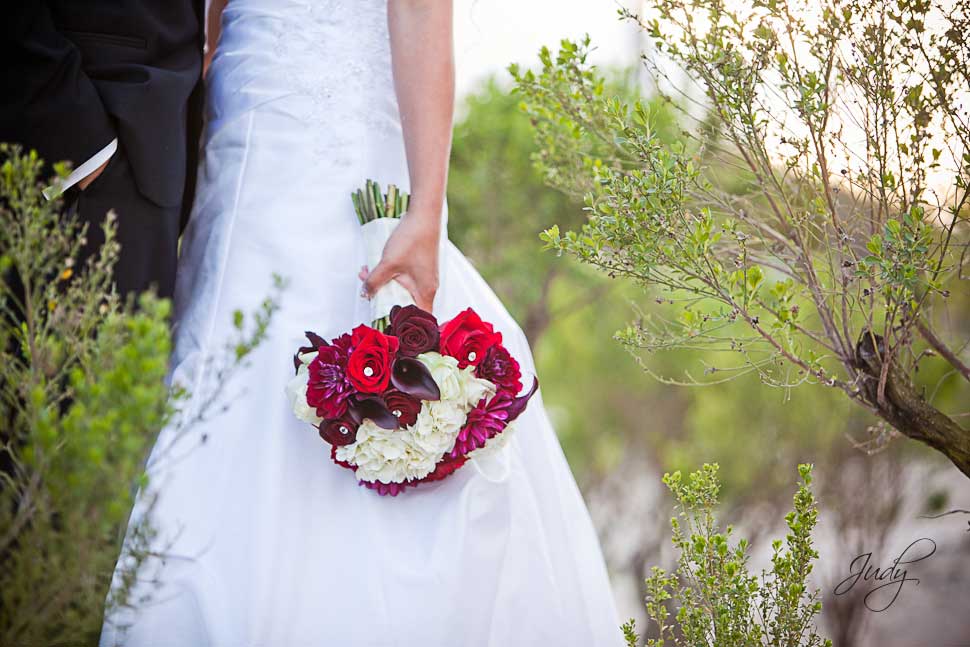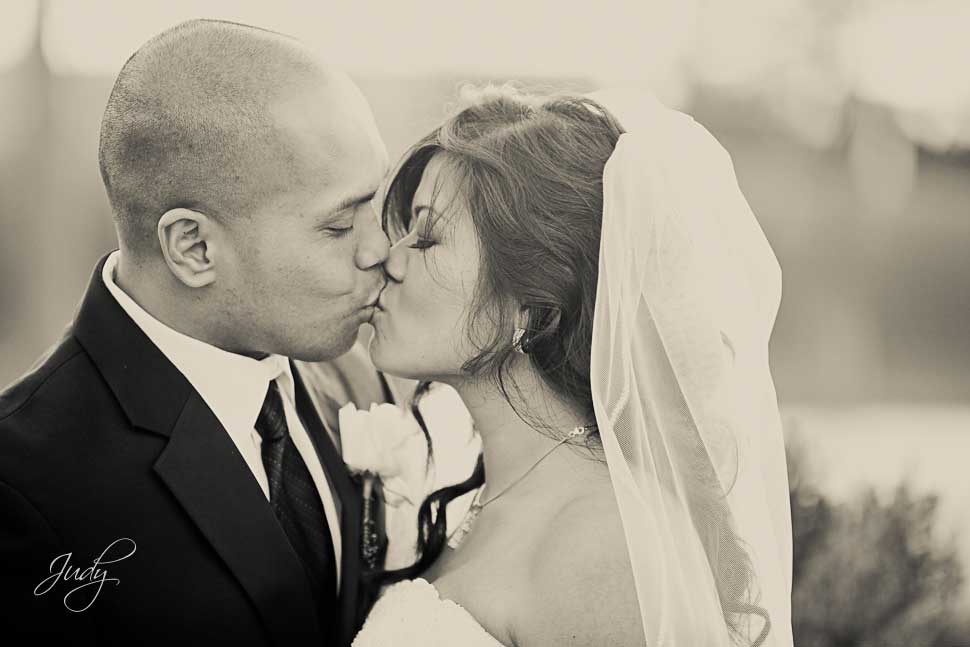 Shoreline Village's landmark!!  The lighthouse…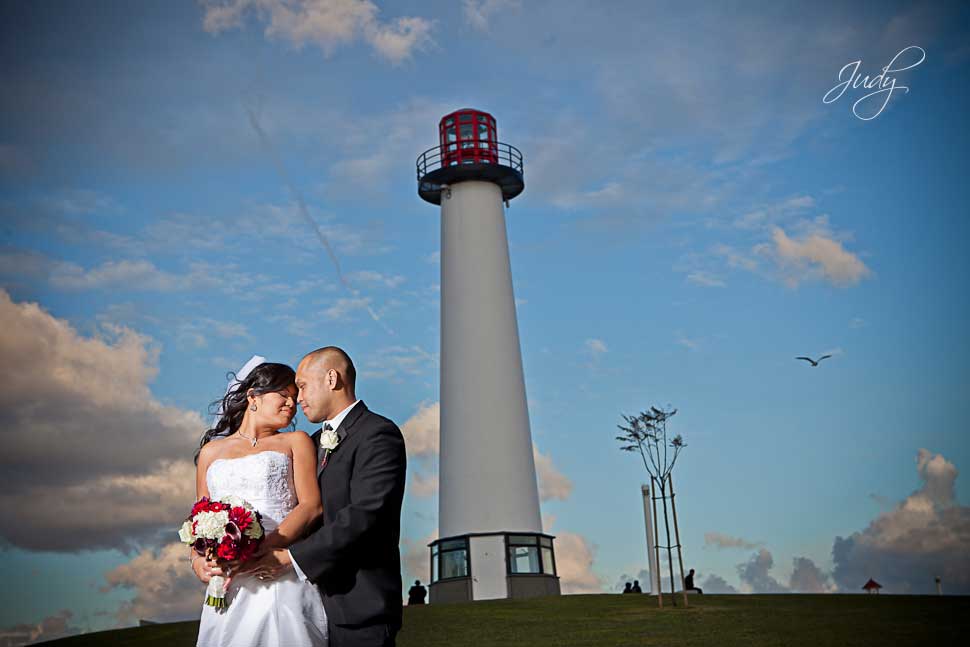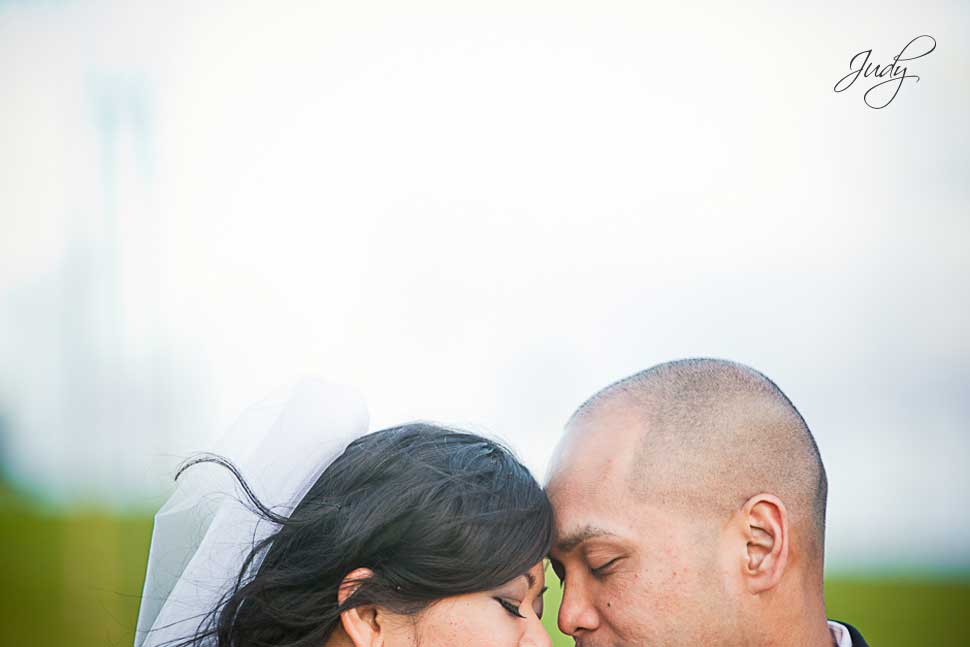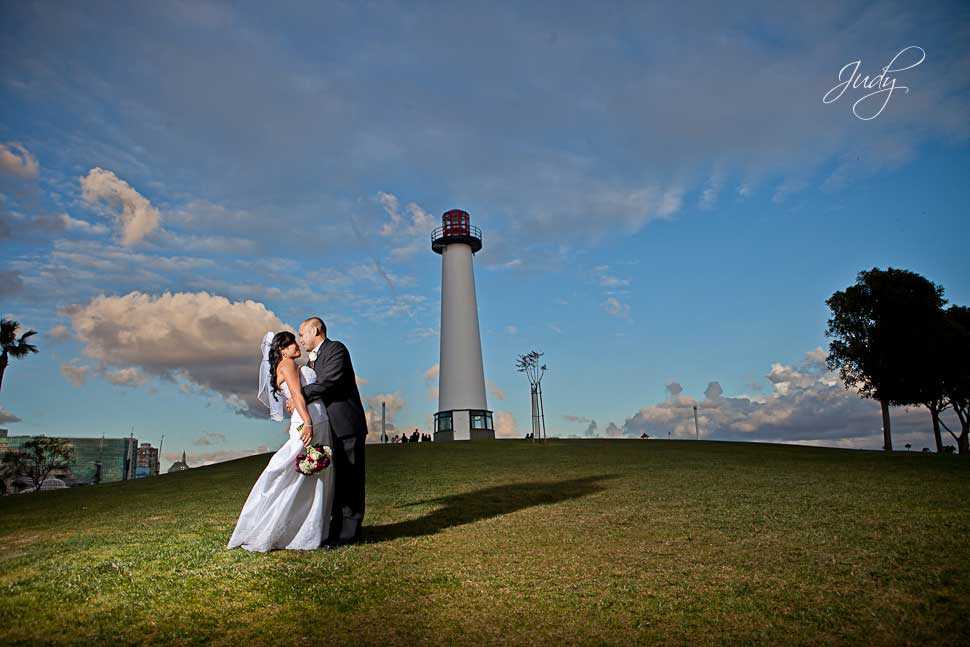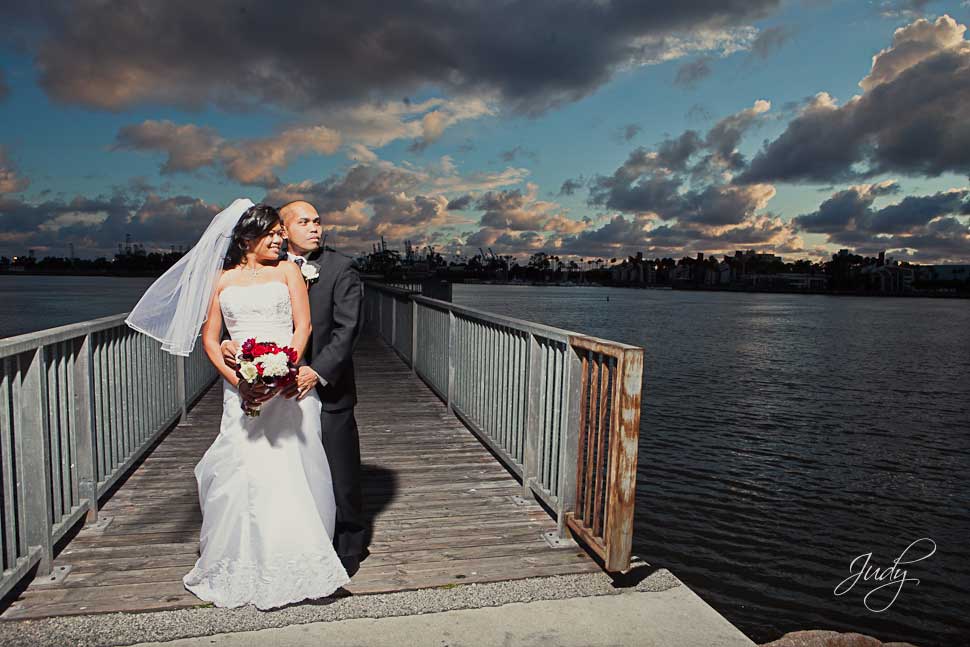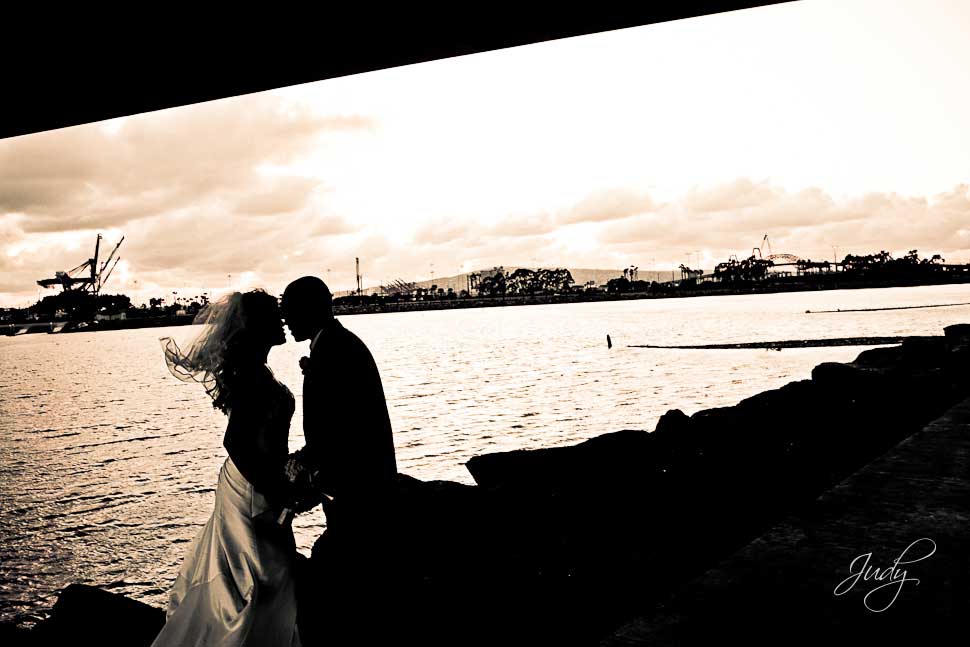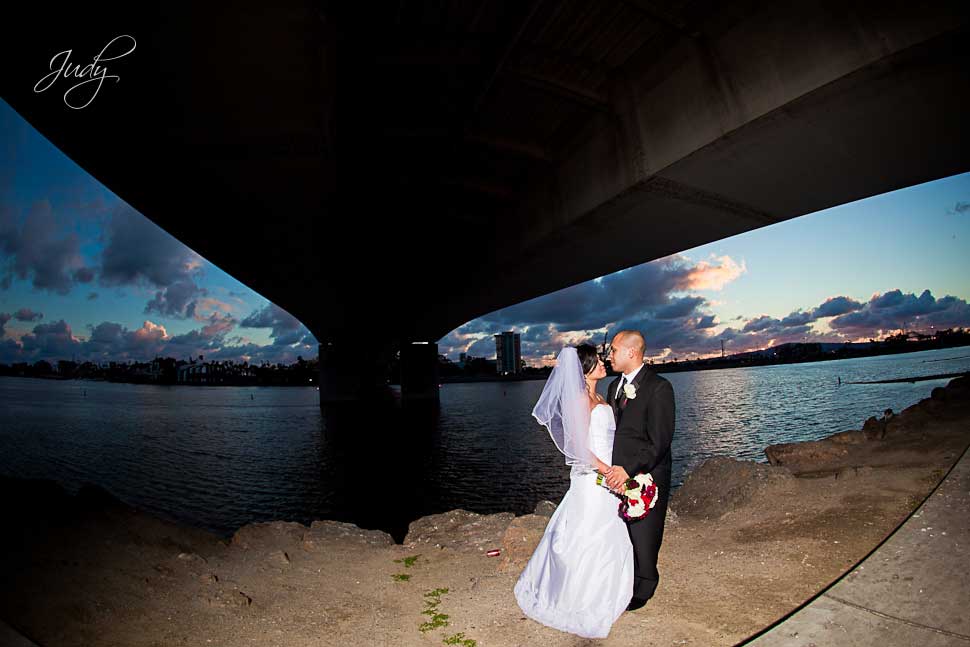 The reception ballroom at Renaissance Hotel Long Beach was beautifully decorated by the time we got there.  Here are some sweet detail pictures: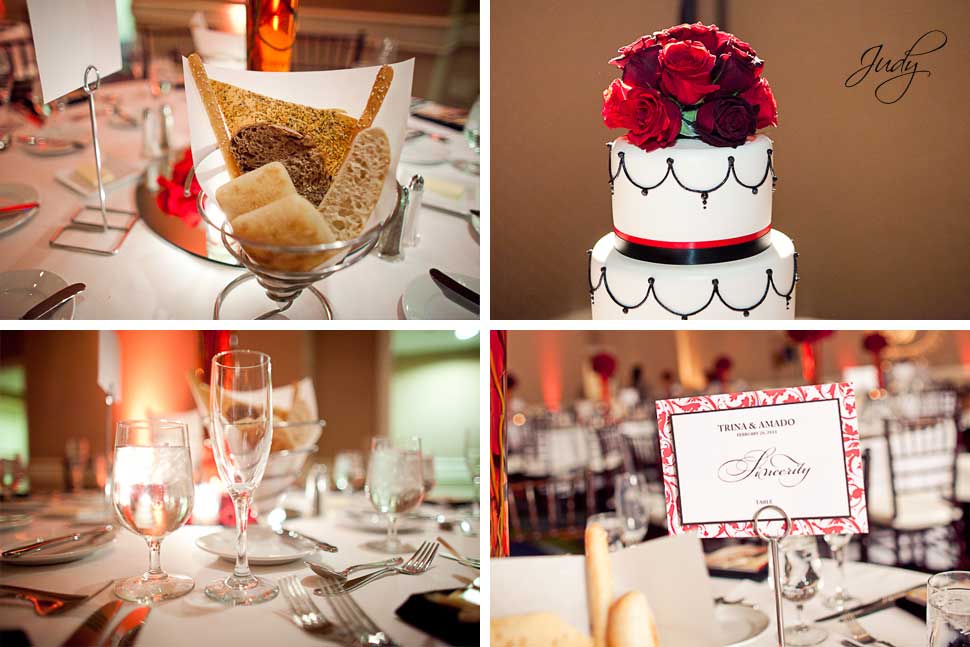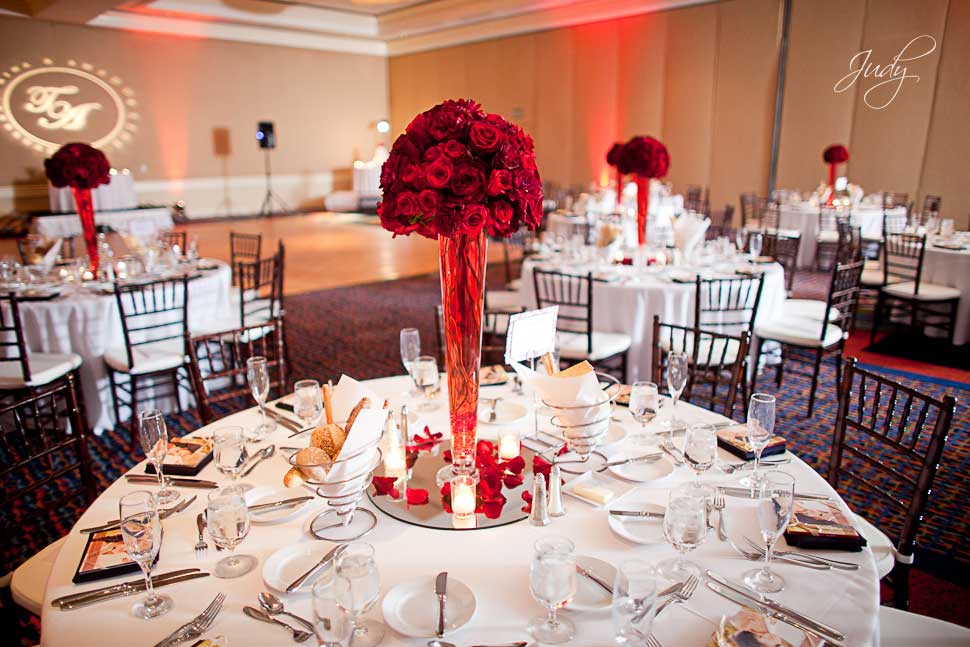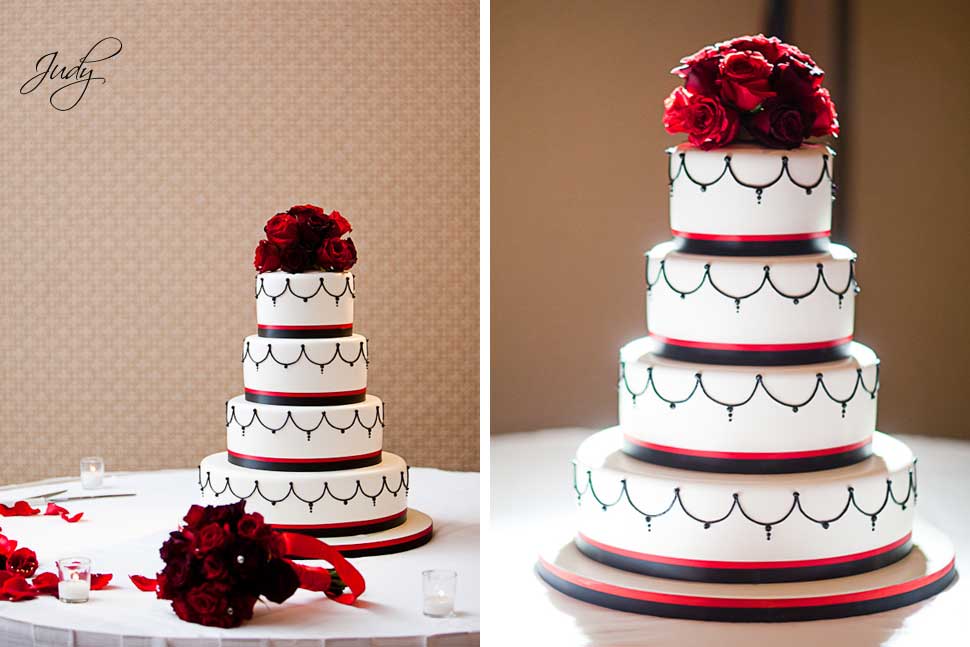 Their grand entrance was followed by their first dance.  Everyone can see and feel the chemistry between Trina and Trey.  They are definitely made for each other.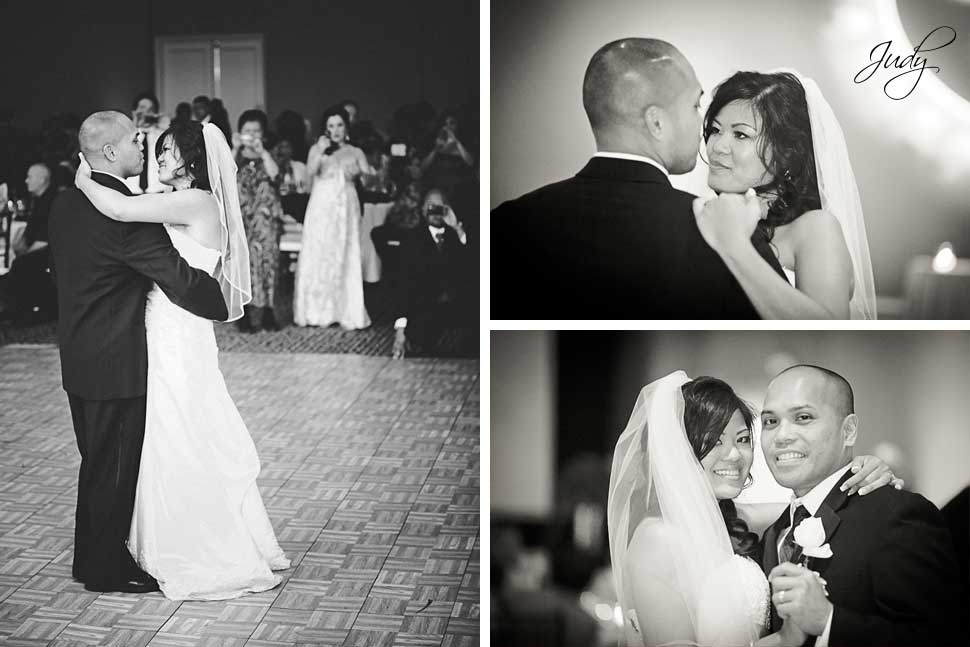 You know it!!  It's definitely a Filipino wedding when there are performances involved!!  They have such great singing voices!!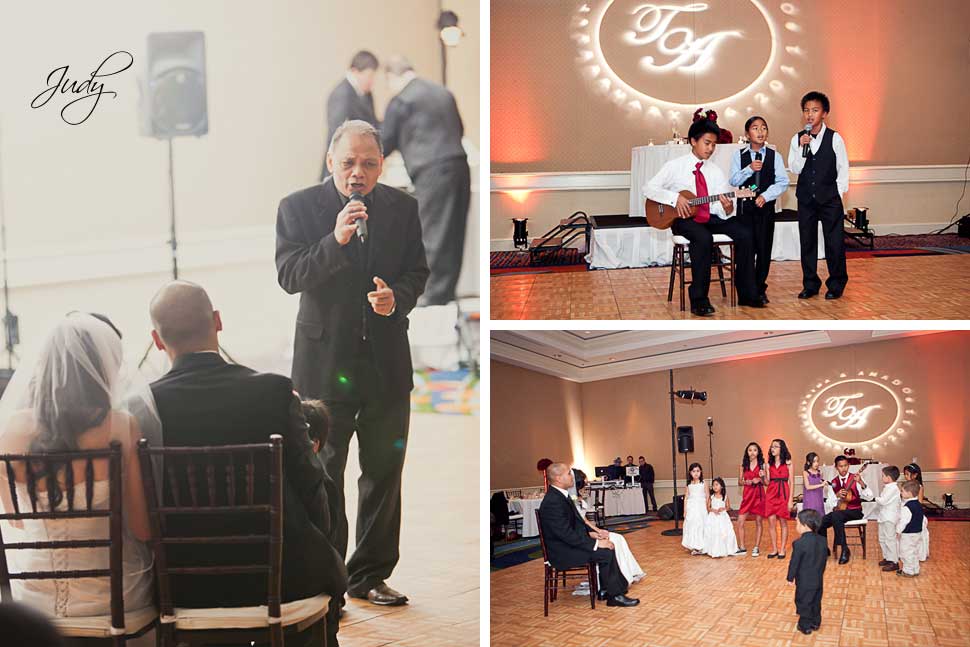 "The Kissing Booth" is the name of this game and it was played during the reception.  Selected members from the audience were chosen to come out onto the dance floor and kiss!!  Whatever they do, the bride and groom had to mimic exactly that!!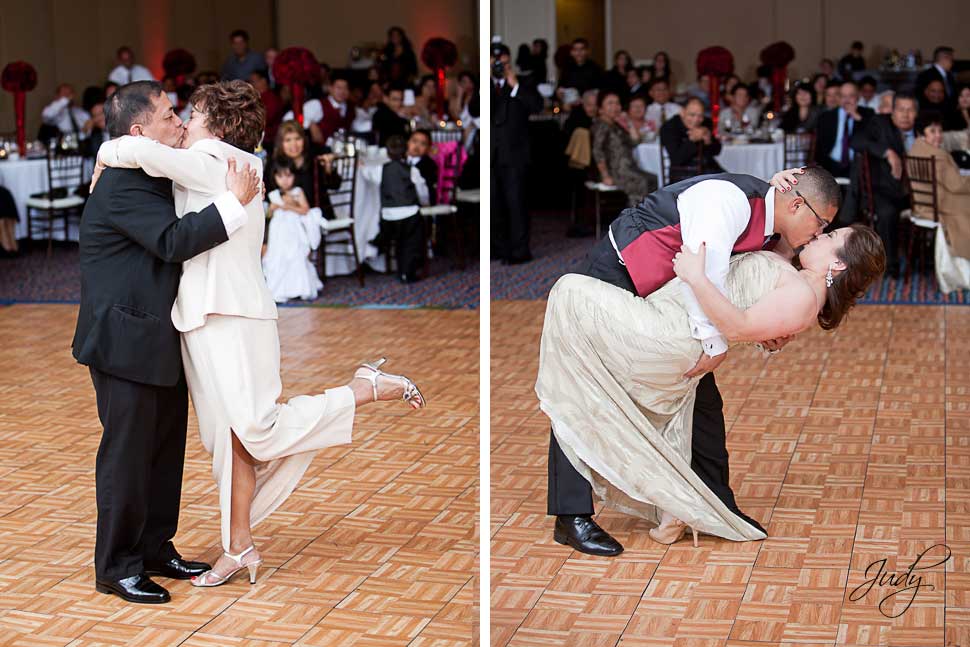 The DJ had to stop this couple for going pass PG-13! LOL…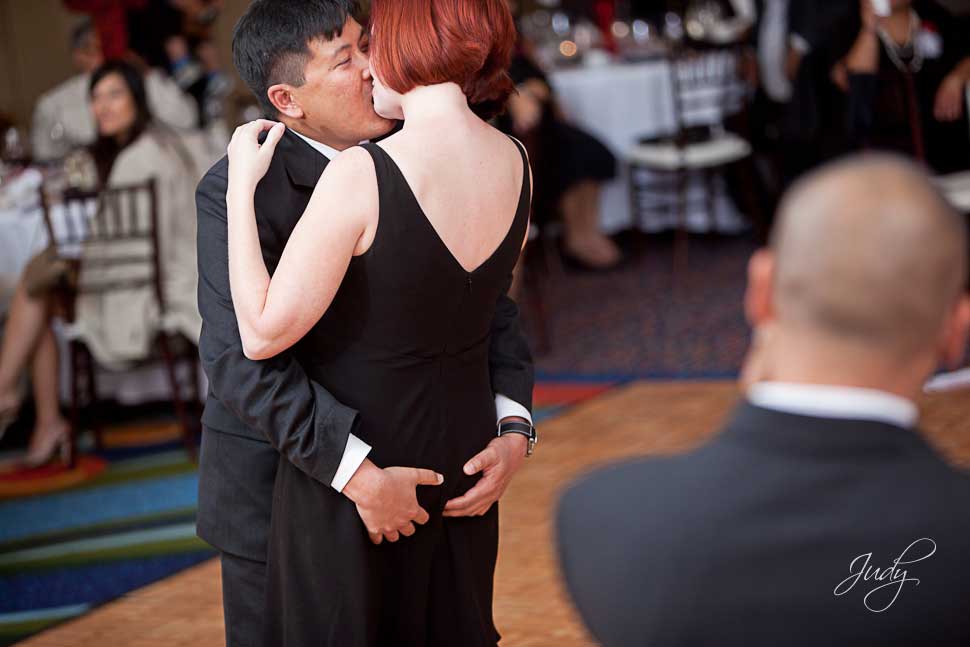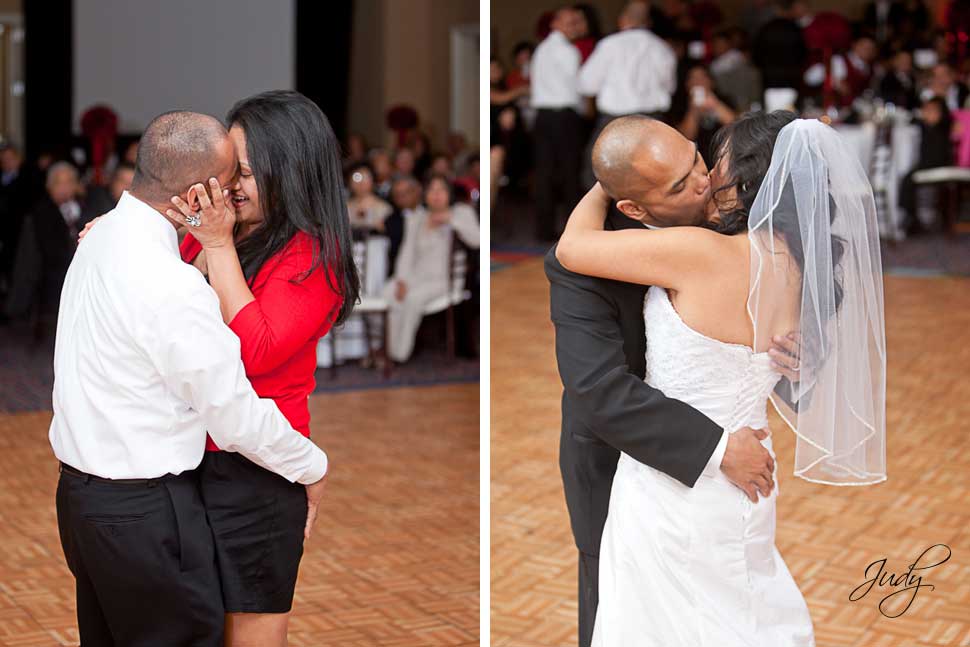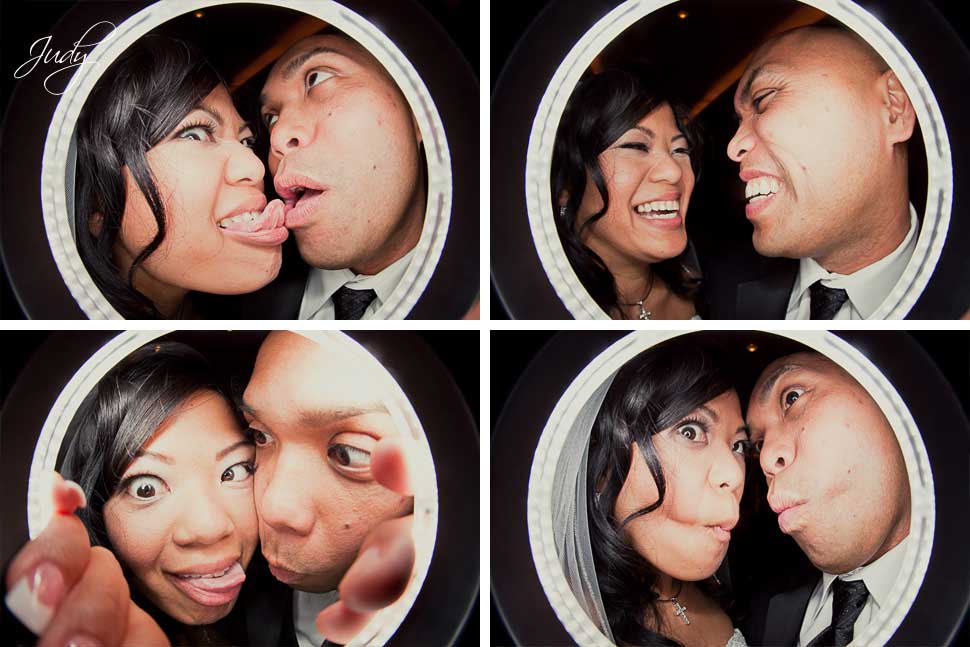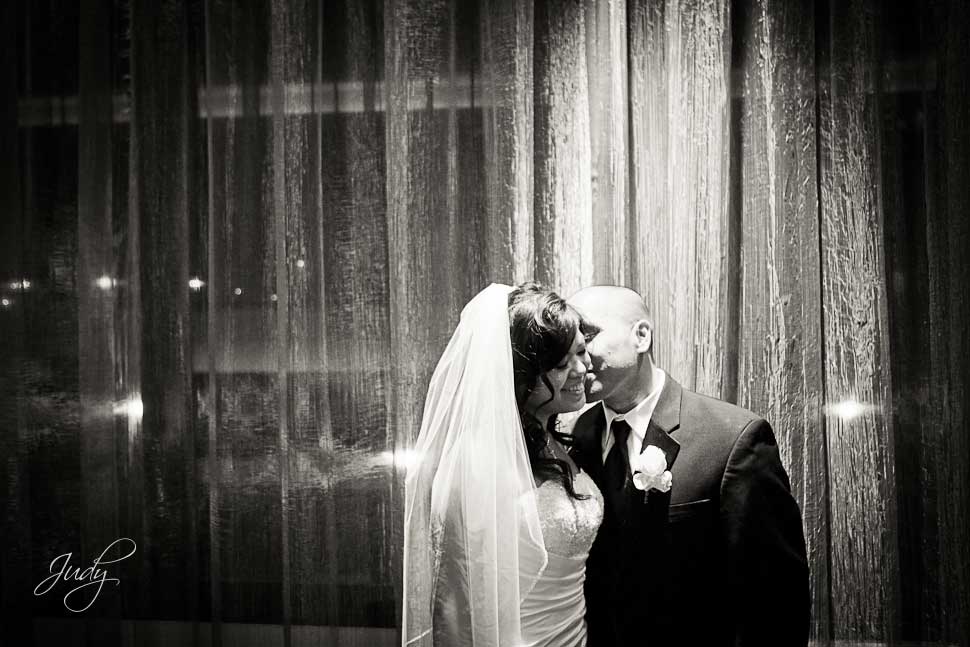 What an incredible wedding day with an amazing couple!!  It was such a pleasure for Gavin and I to be a part of your special day.  Best wishes to you both, Trina and Trey!!  Enjoy Hawaii…