Photographing Nora and Joe's brought back SO MANY beautiful memories for me!!  It reminded me of my own wedding in so many ways.  They had two weddings (just like Gavin and I did),  one big wedding in Thailand and one here in the States.  What's really cool is that it is such a coincidence that their reception venue happens to be at S-Fine Dining as well.  For those who are new to my blog, Gavin and I got married on December 26th of last year at S-Fine Dining.  It was so great reliving my very own special day as I capture their's!!  Nora and Joe were not shy about seeing each other prior so they decided to get ready in the same hotel.  In fact, they got connecting rooms and Joe frequently came in to see Nora as she's getting ready.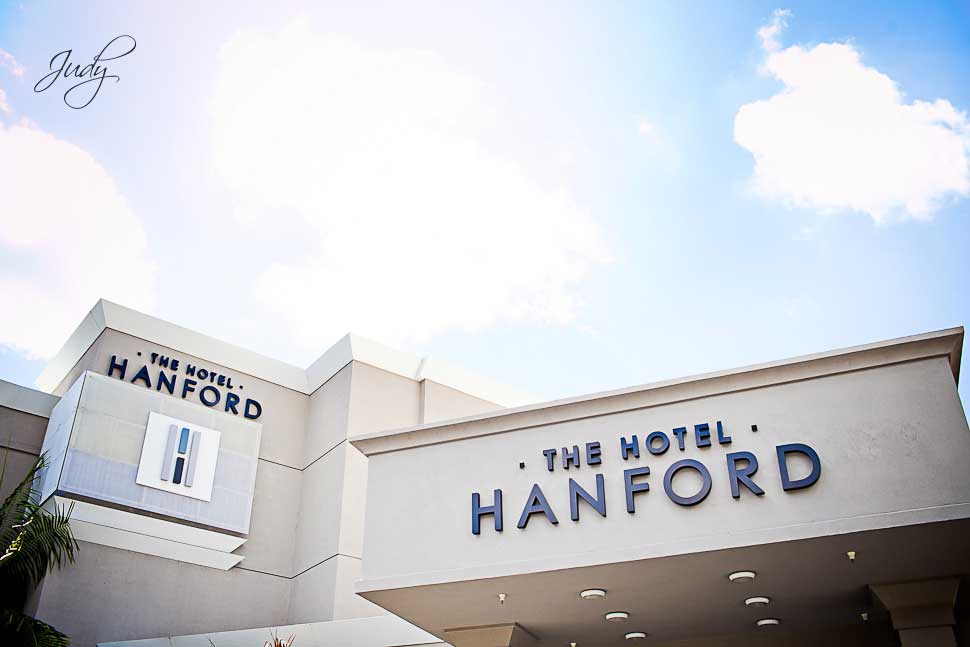 Their rings…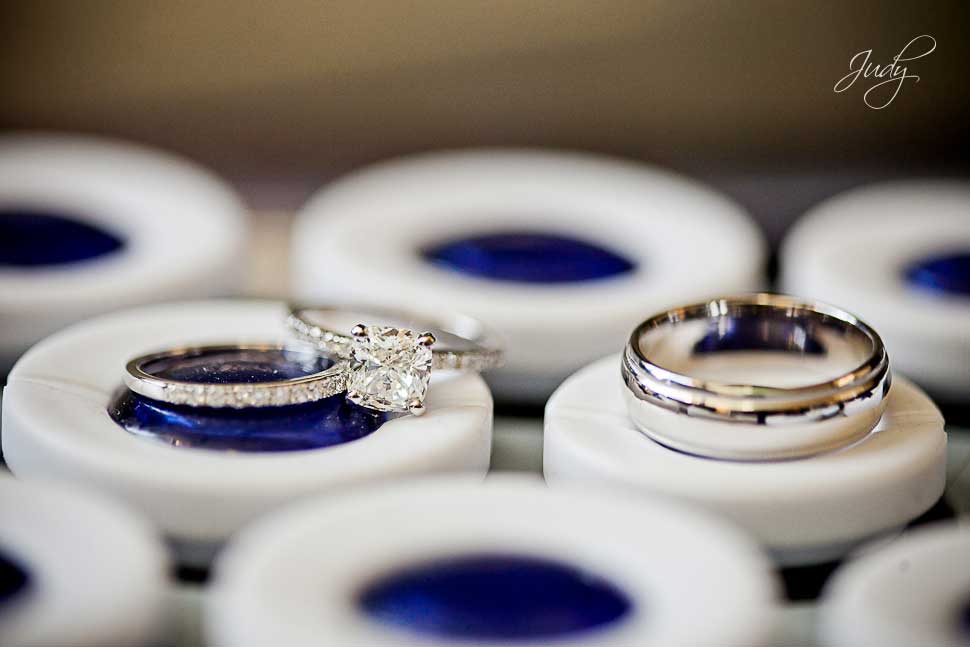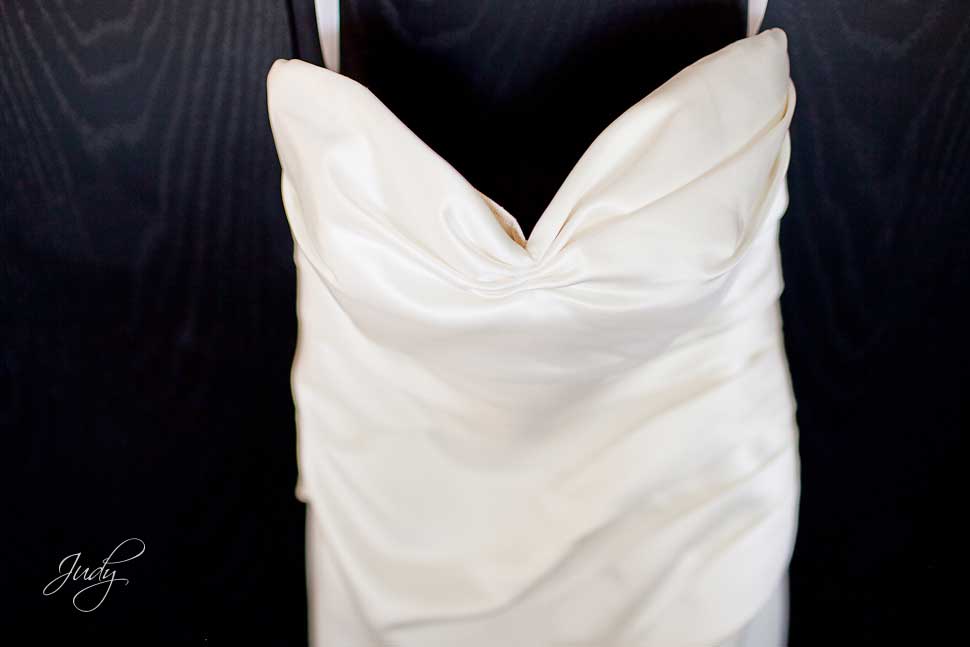 I love Jimmy Choo shoes!!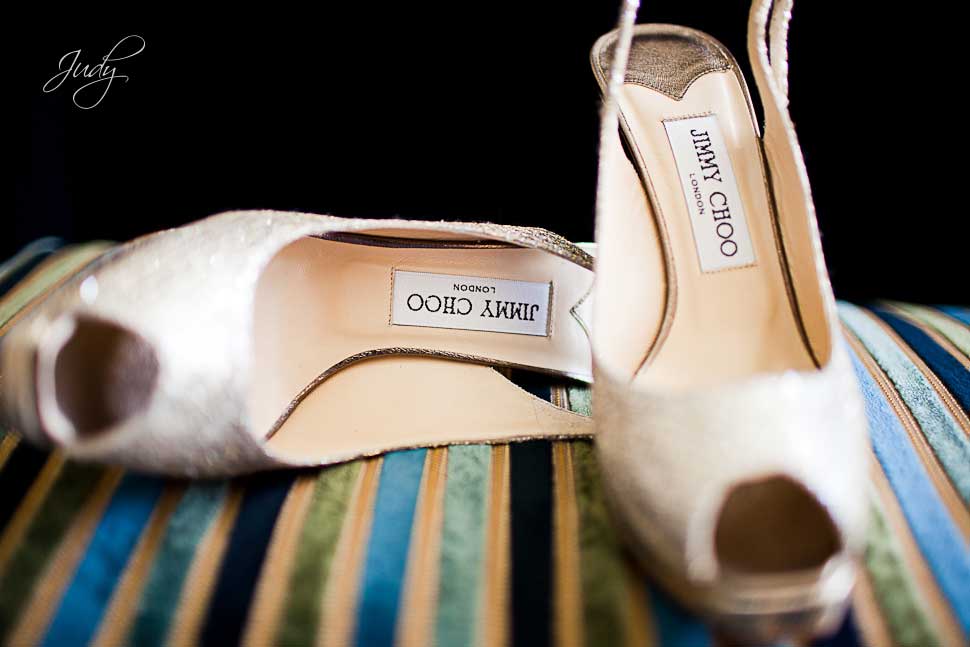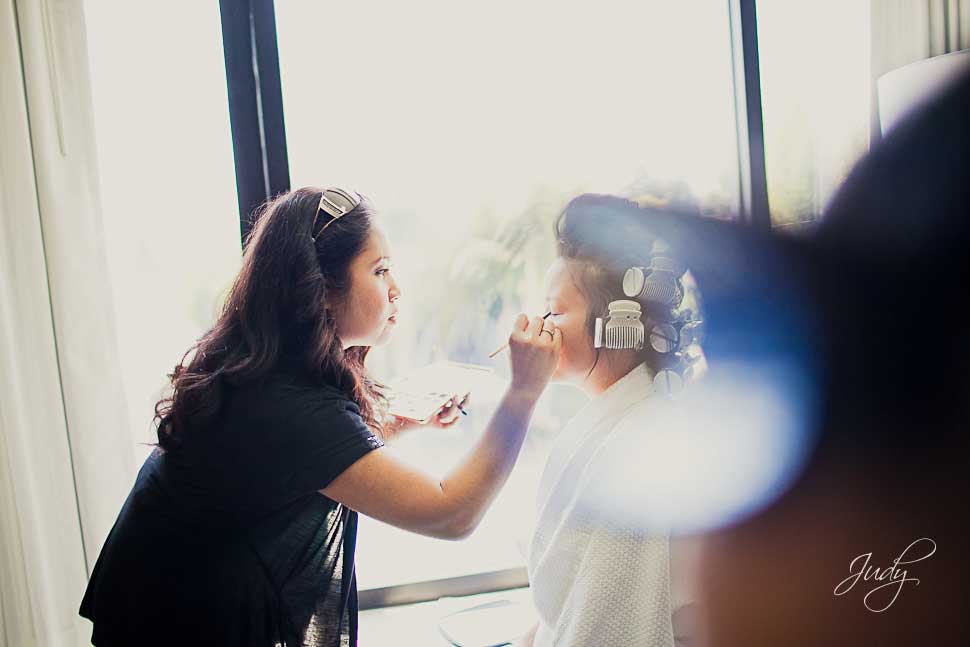 Introducing the beautiful bride… so excited for what's ahead!!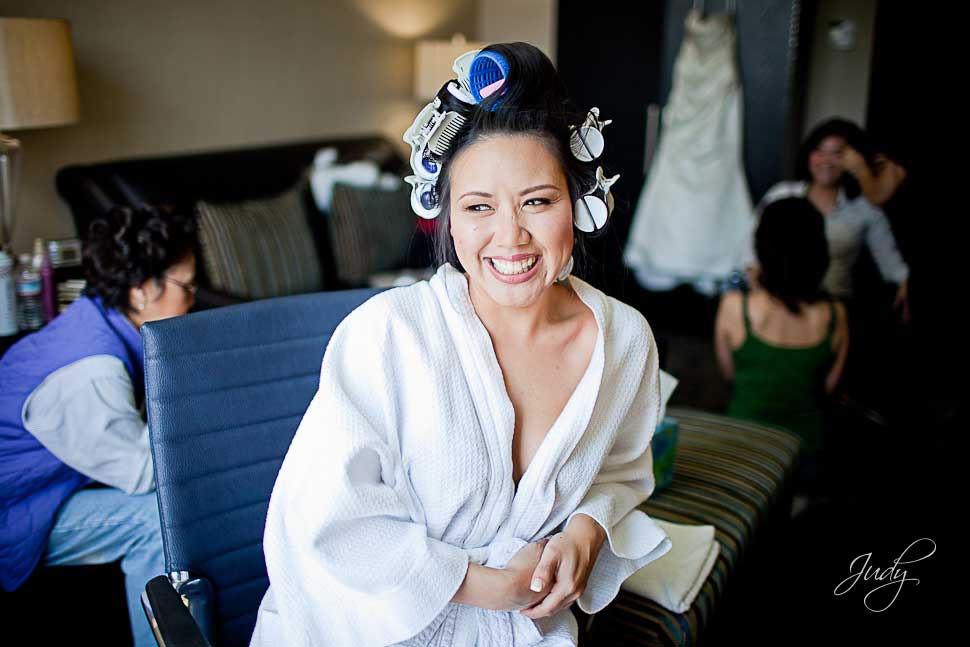 Ummmm…. well what can I say about this picture besides… "I LOVE IT"!!   Introducing our handsome groom stylin' in the elegant wedding dress.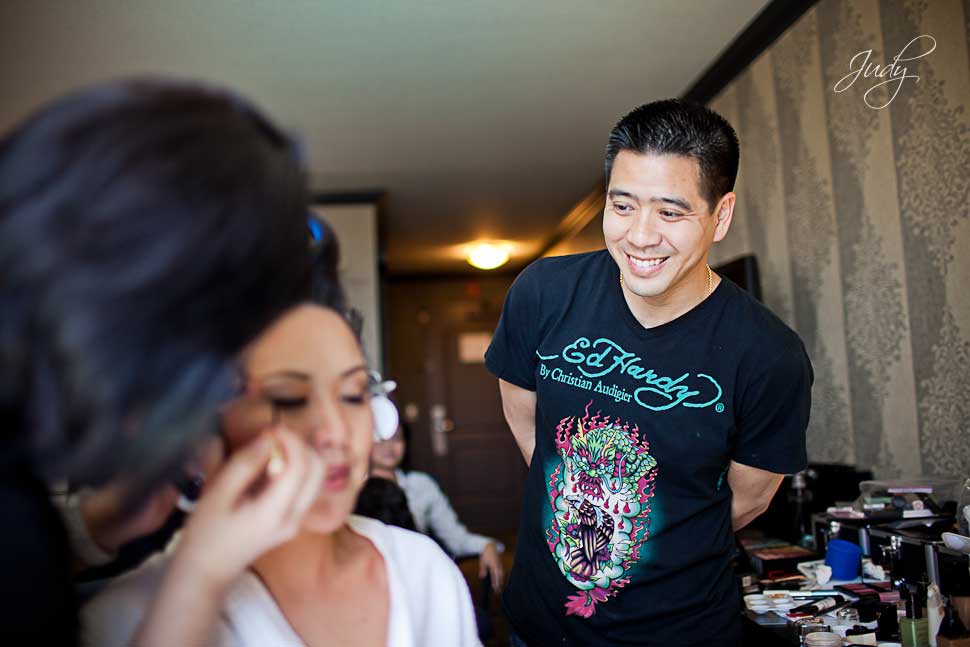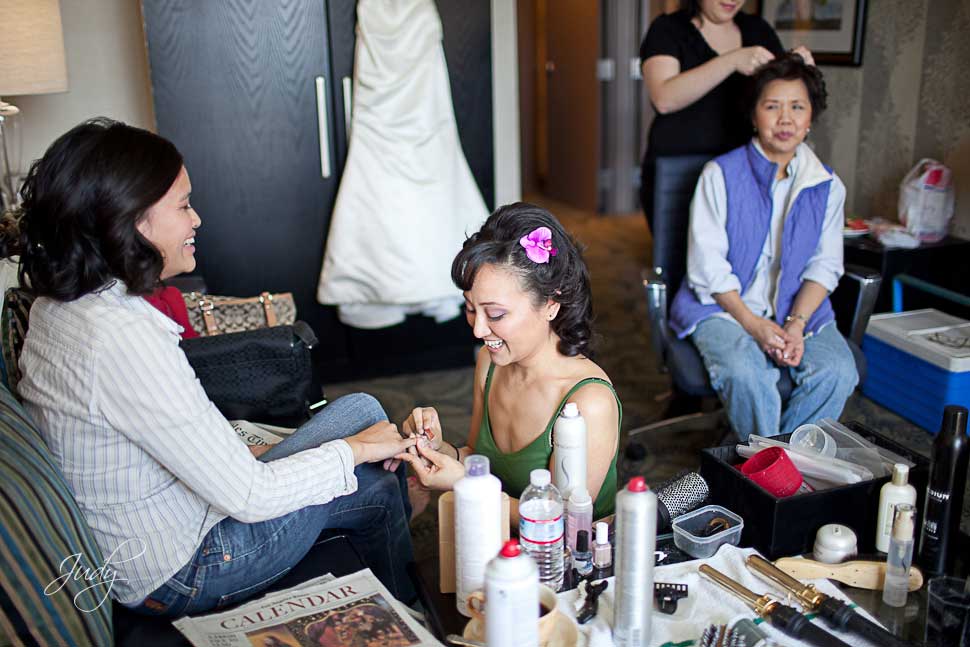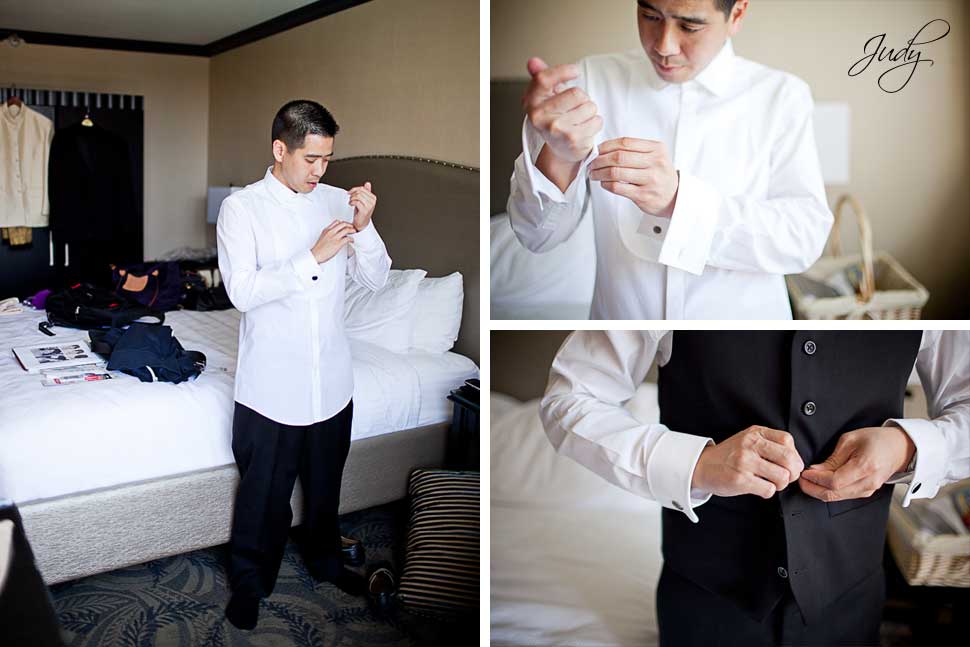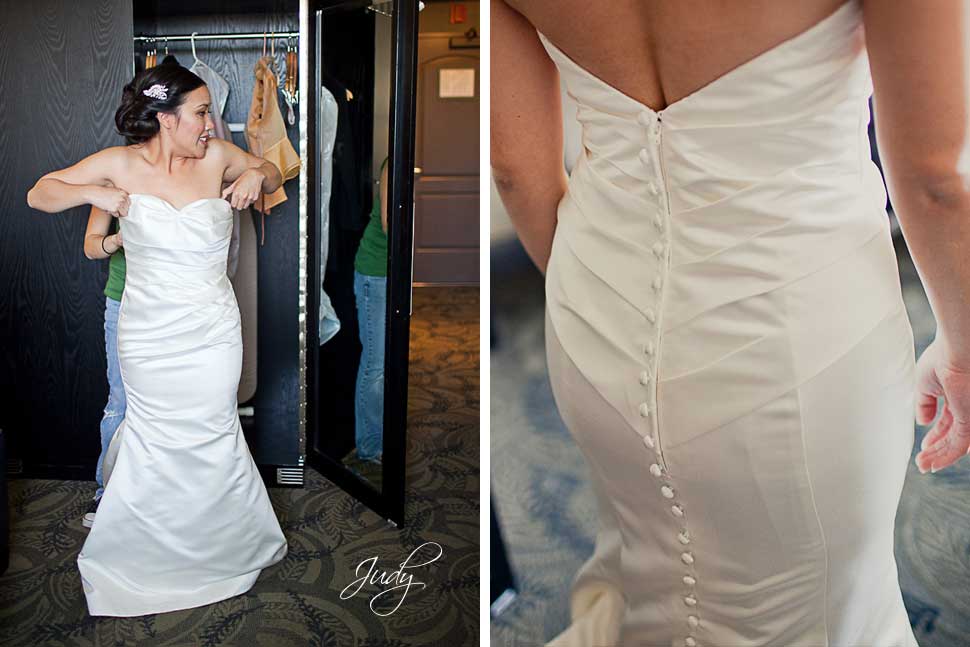 Capturing the moment when the brides steps into her dress is one of my favorites!!  Their smiles are so genuine and filled with excitement.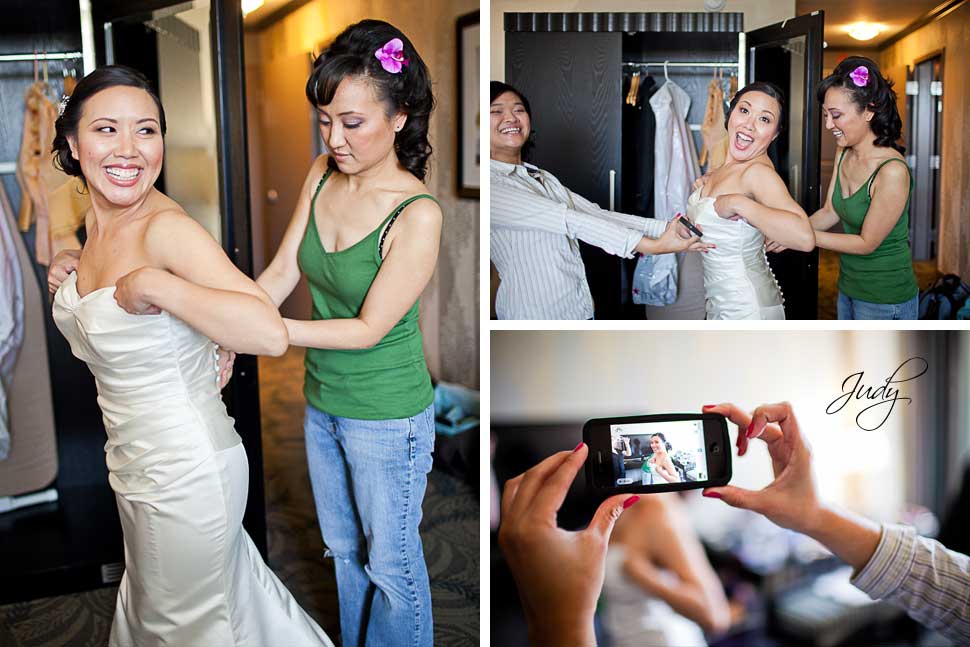 Isn't this cute?!?!?!!!  Joe helped Nora put her Jimmy Choos on!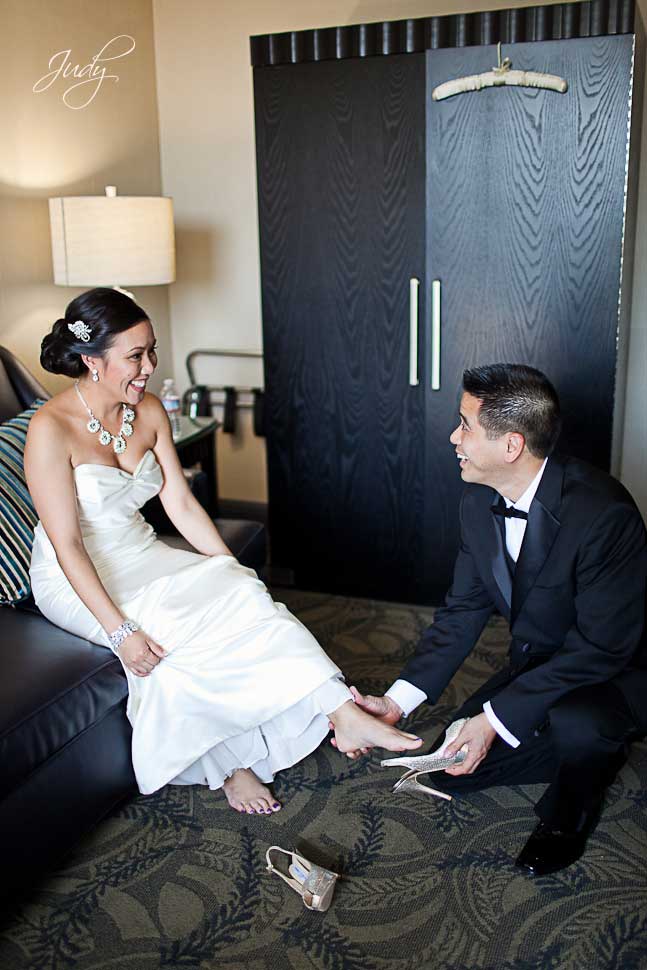 We took advantage of The Hotel Hanford and started the bride and groom portrait session there.  It was my first time photographing at Hotel Hanford and I'd have to say there were many neat nooks in this stylish and chic hotel!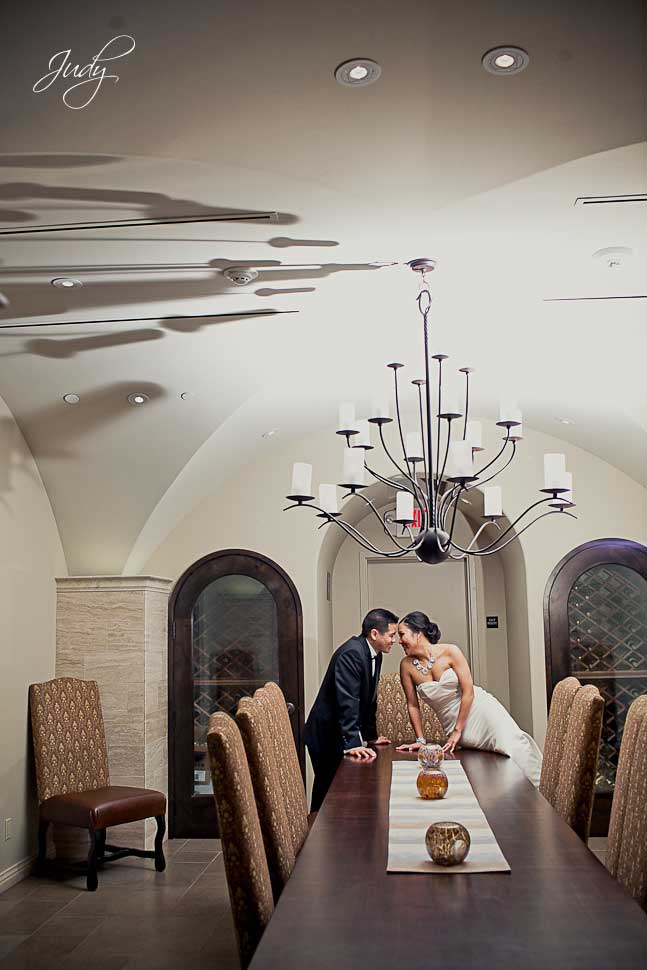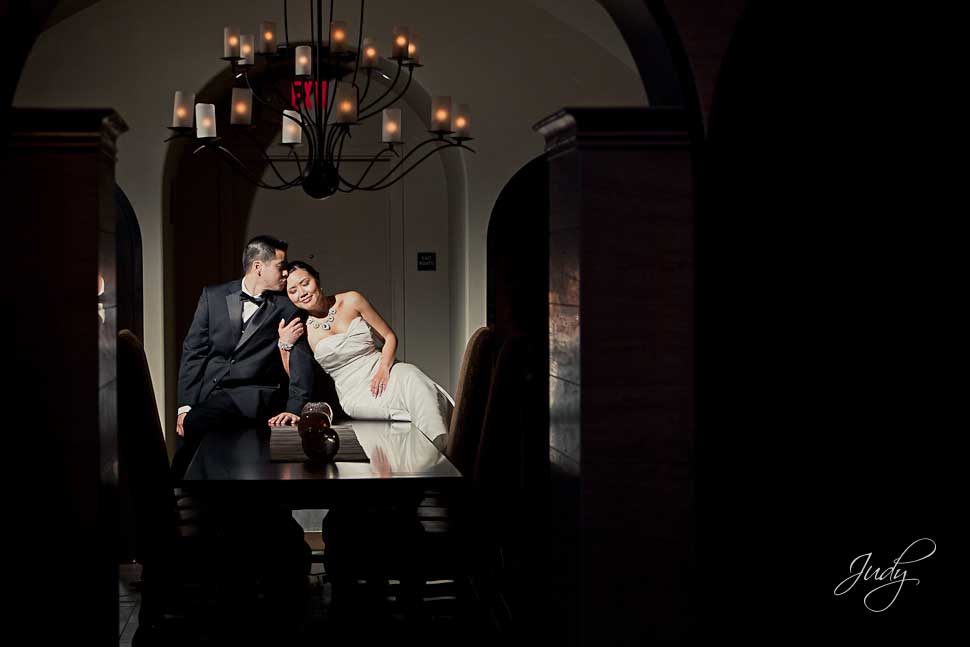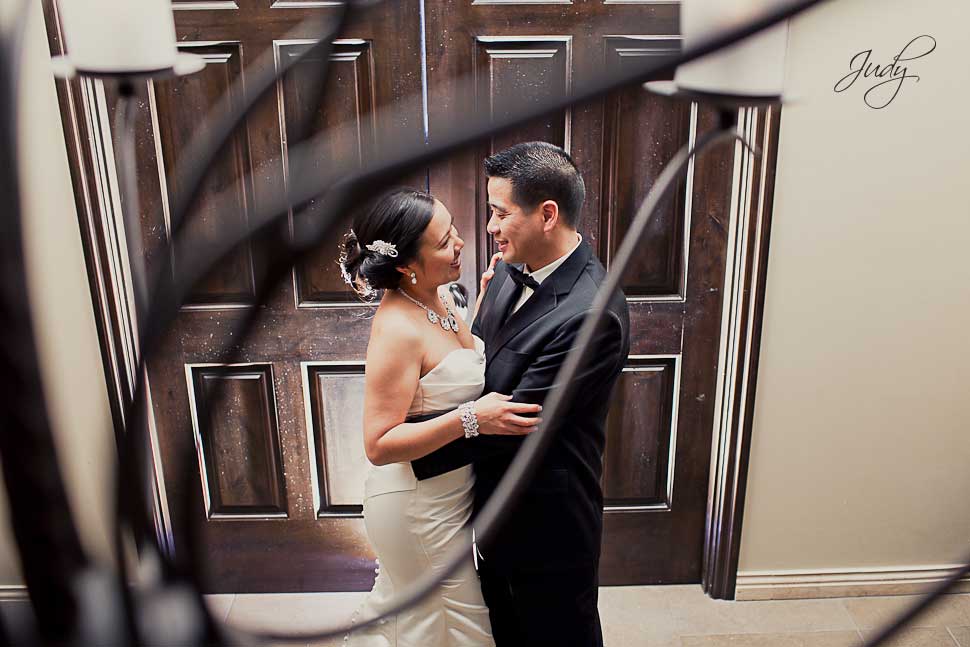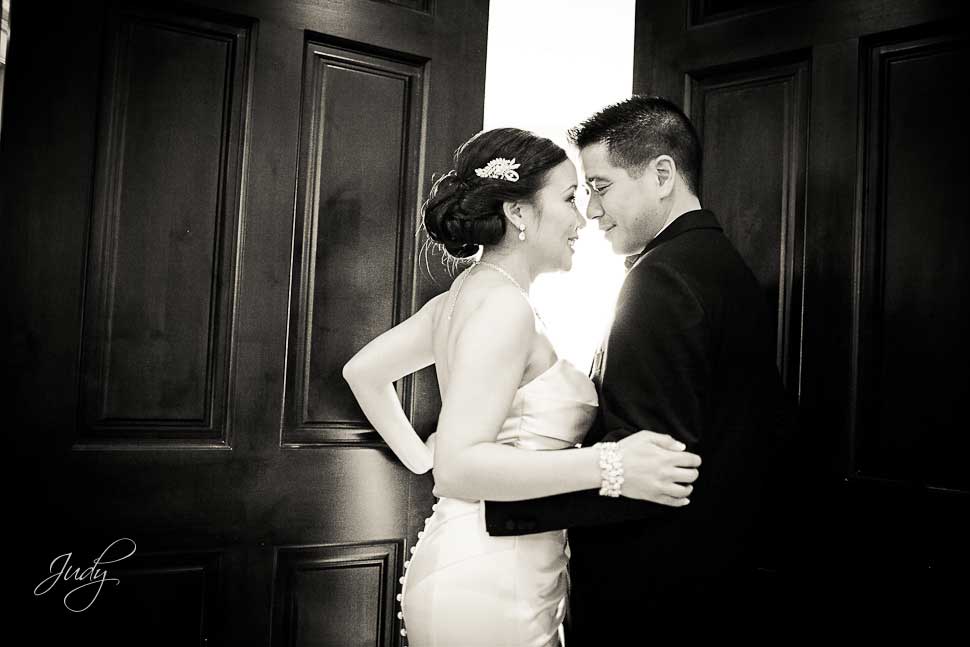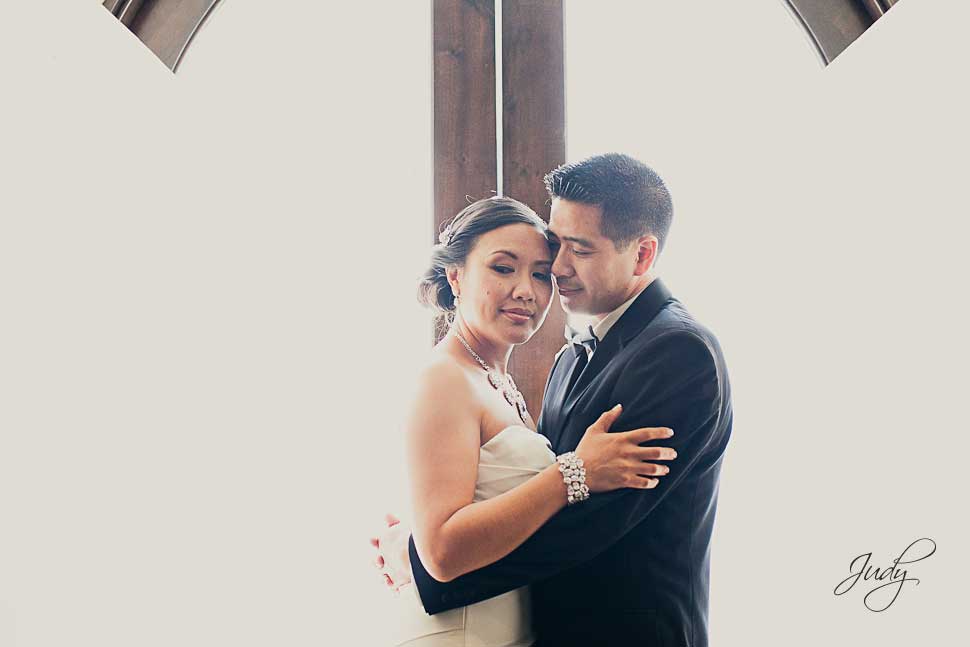 Gavin and I love playing and experimenting with lights to get pictures like these.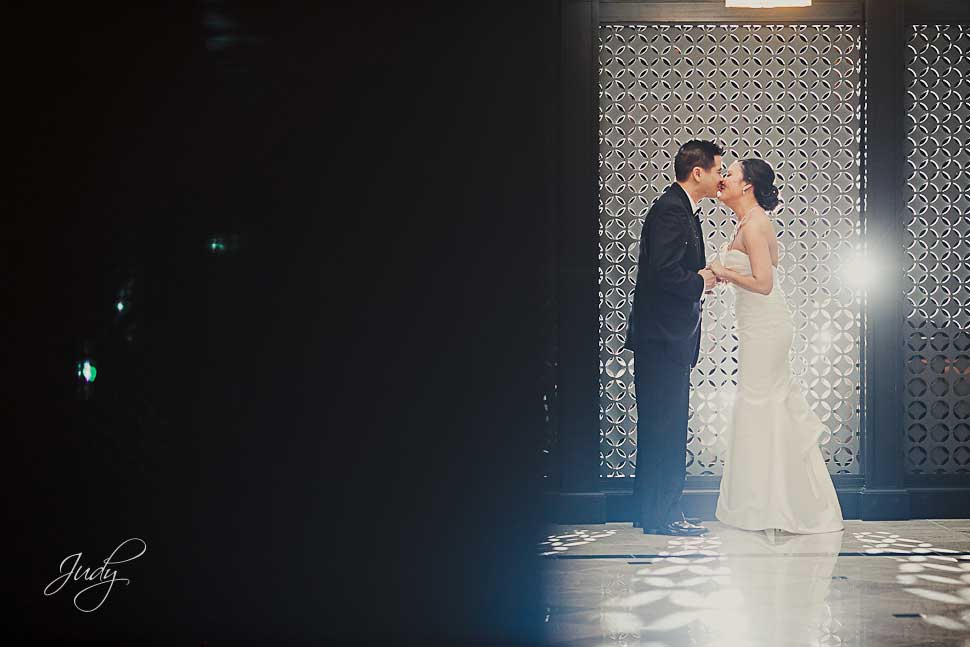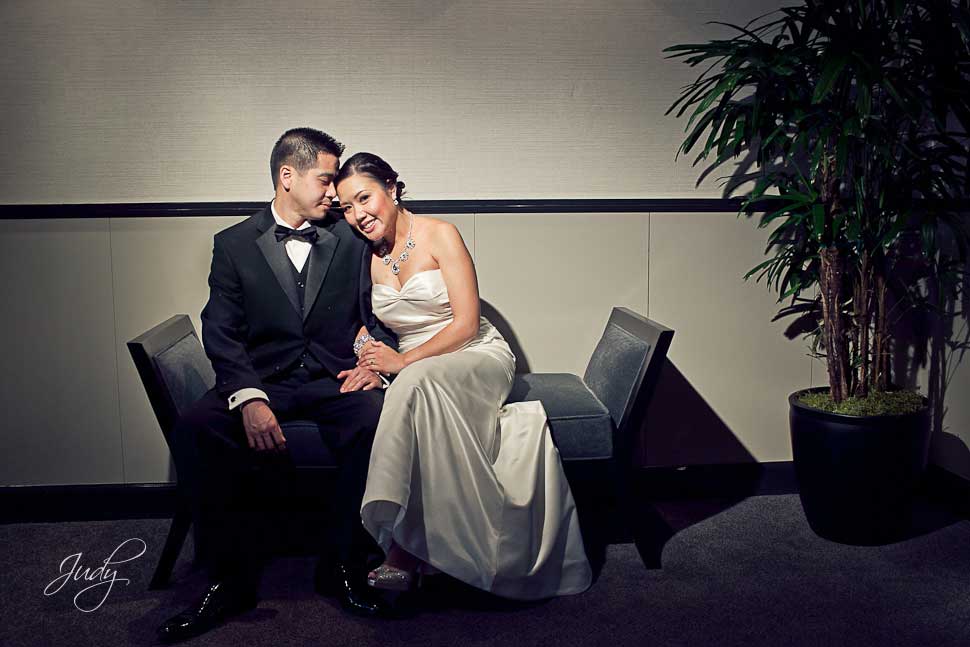 After doing their wedding pictures at The Hotel Hanford, we headed over to the Costa Mesa Performing Arts Center for more wedding pictures.  Gavin and I had our bride and groom portrait session (wedding pictures) at the Costa Mesa Performing Arts Center as well.  I was super excited when Nora and Joe wanted to go there.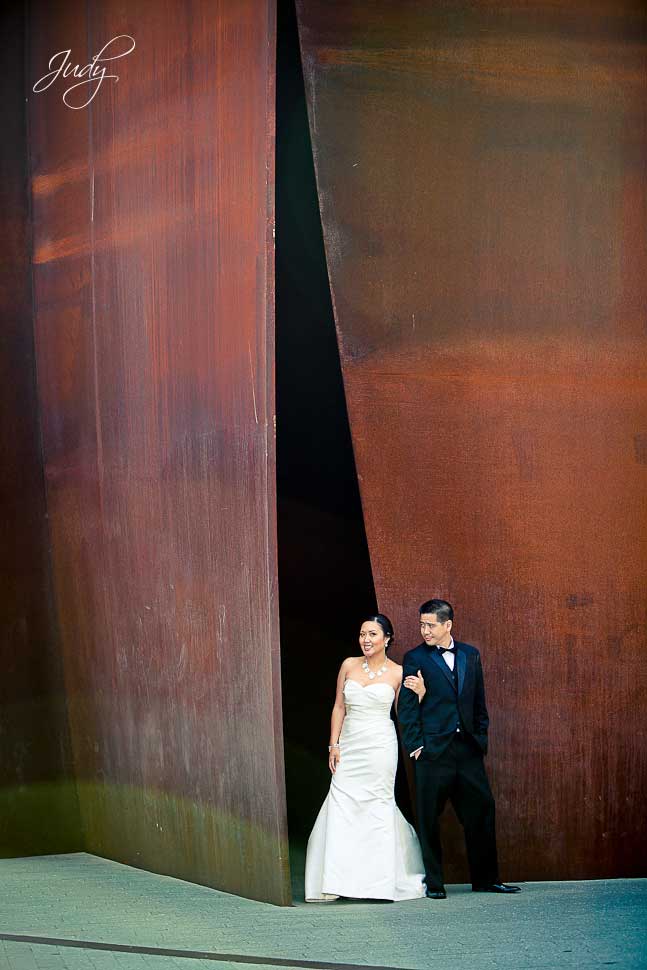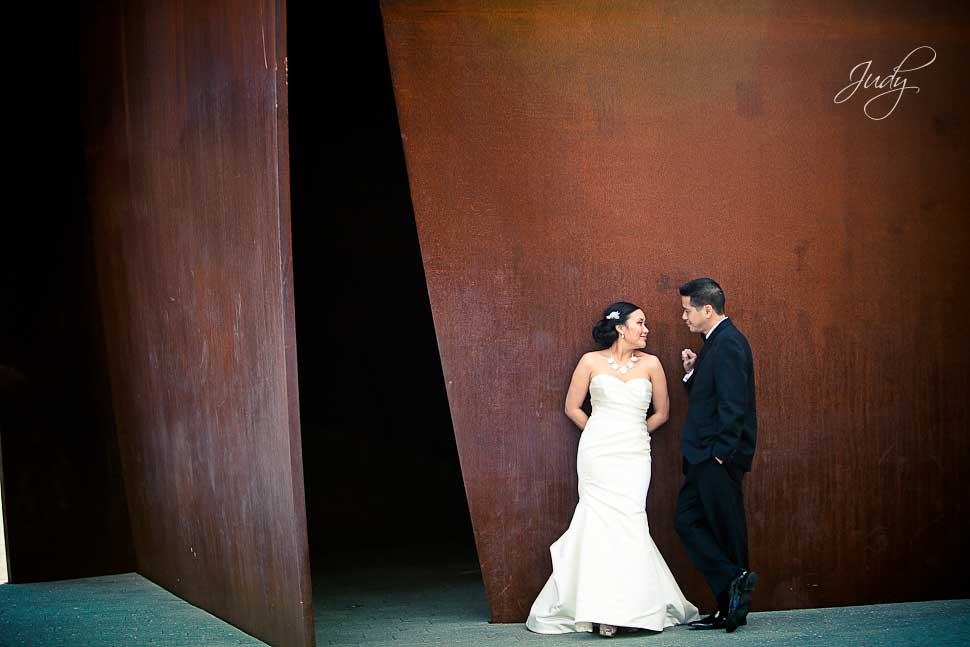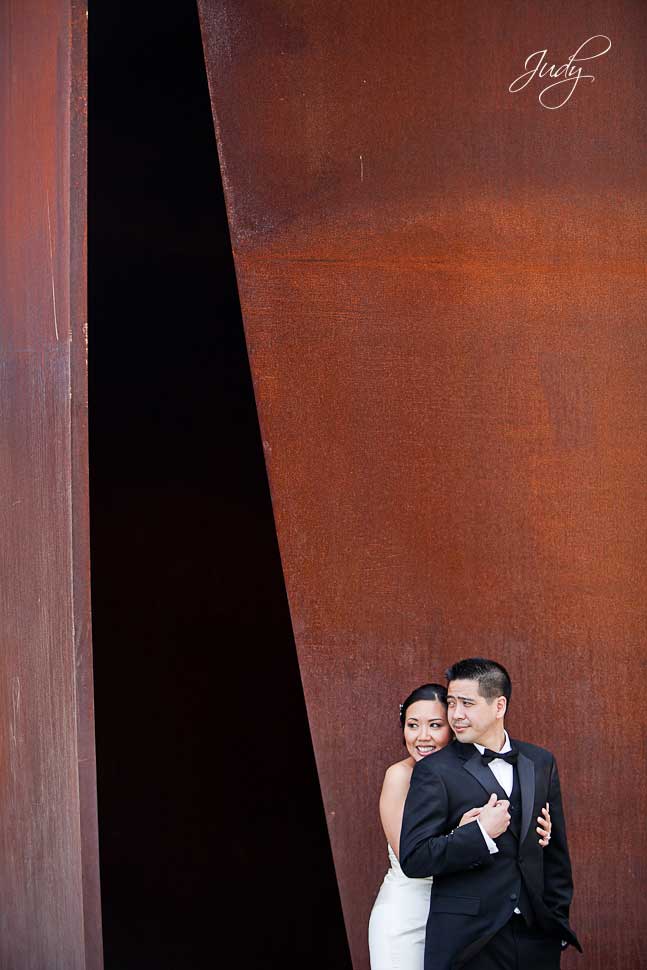 I love the light in this picture.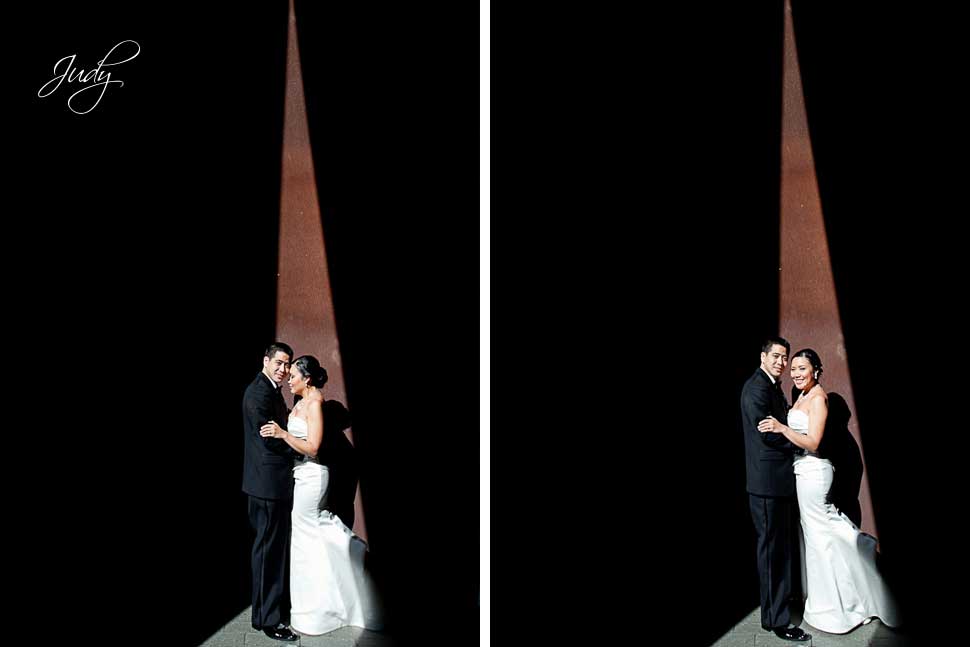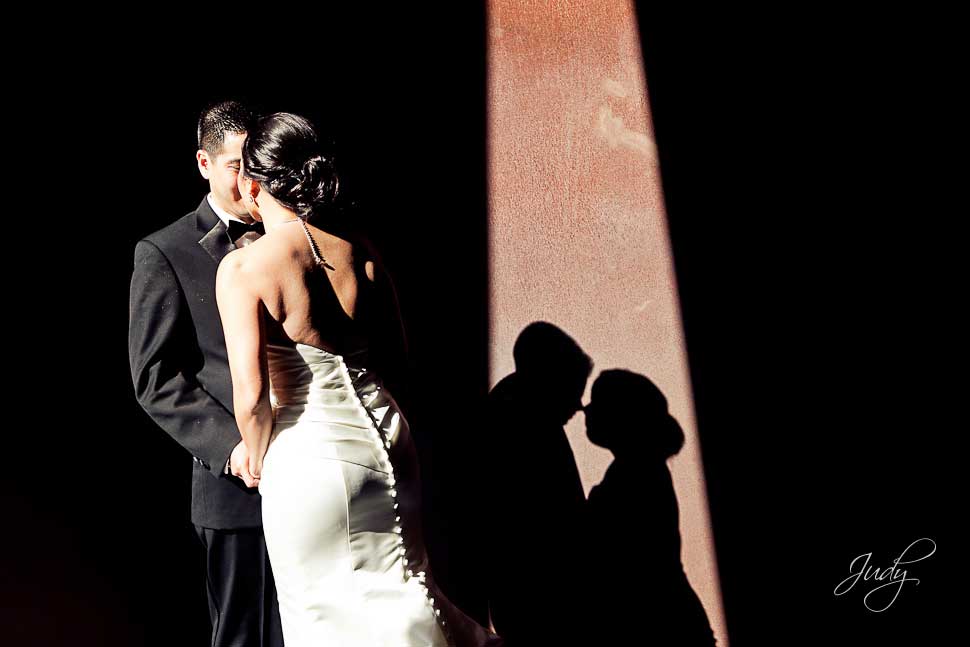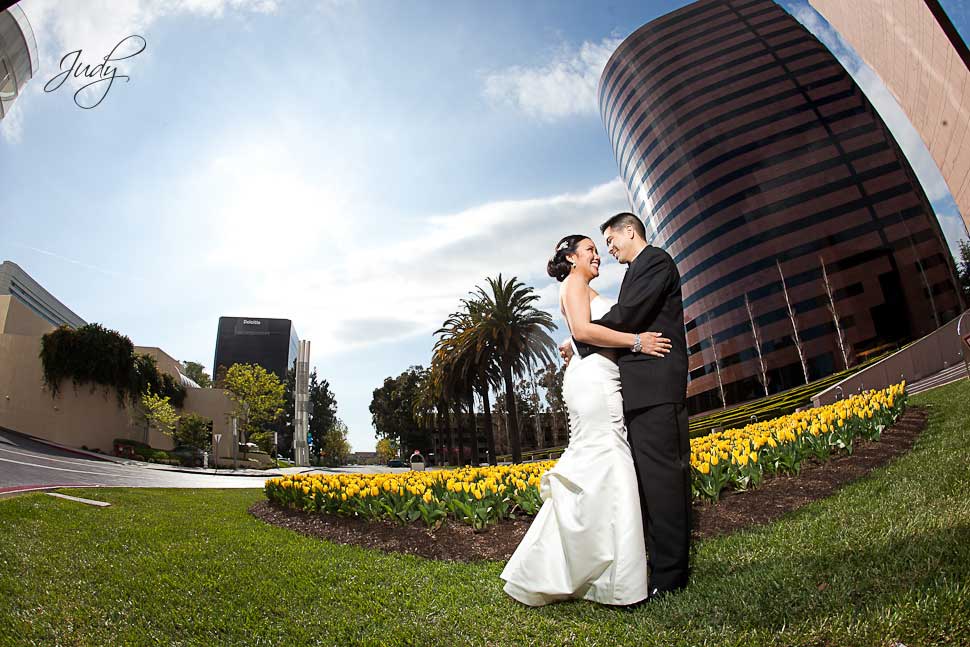 S-Fine Dining!!!  I can't speak enough kudos about this place and about Stephanie Dinh (& her Staff).  The food at S-Fine Dining is not just a meal; it is an experience (that you MUST try).  The food presentation is "S"-tylish and the taste is "S"-uperb!!!  Stephanie does such a wonderful job with her food that she is now a preferred caterer for weddings at the Huntington Beach Hyatt Regency & Spa, as well as weddings at The Nixon Library!! If you're getting married at either of the, definitely give her a ring and schedule a consultation.
All these wedding details and decorations that you're about to see were all DIY (do it yourself) projects from the bride!!  YES… the Bride, Nora (and her girlfriends) did everything all by themselves.  They even did their own dessert bar (where I was hanging out all night).  =)  I was so SO impressed!!!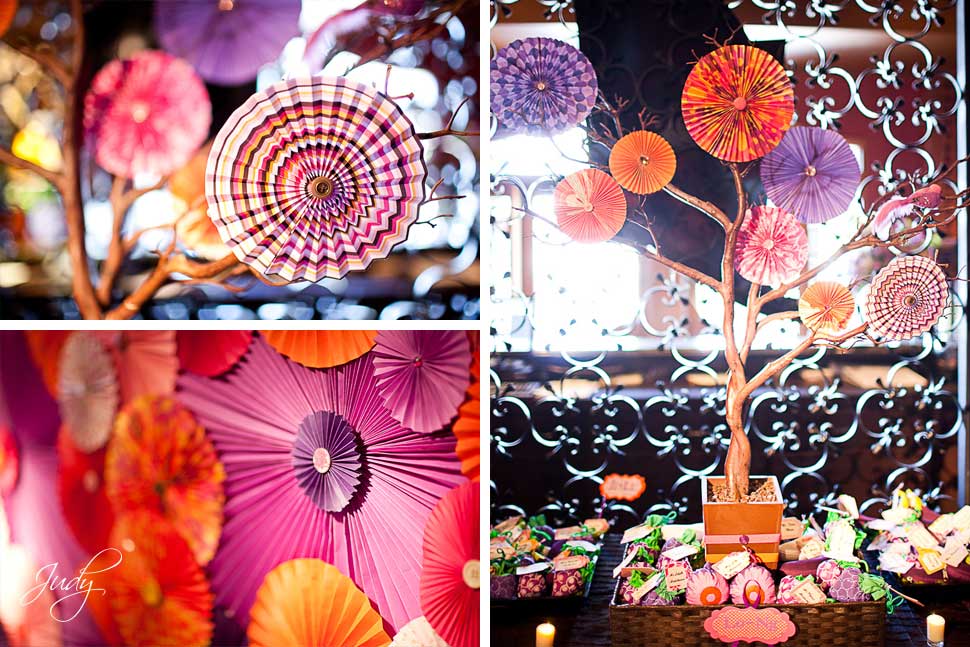 They sewed all these name cards and folded all these wheels.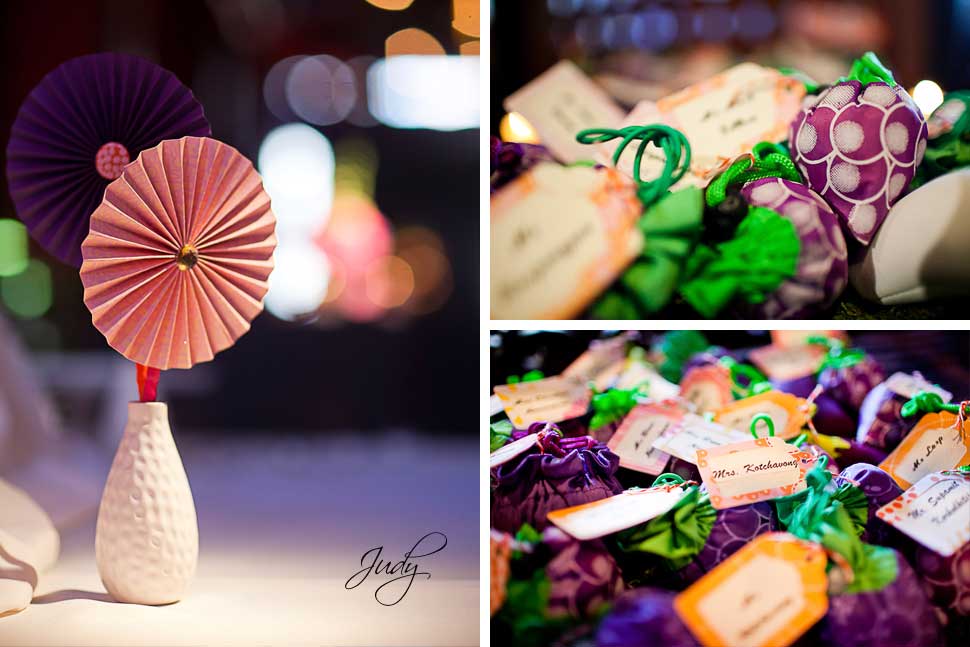 The patio was beautifully decorated!!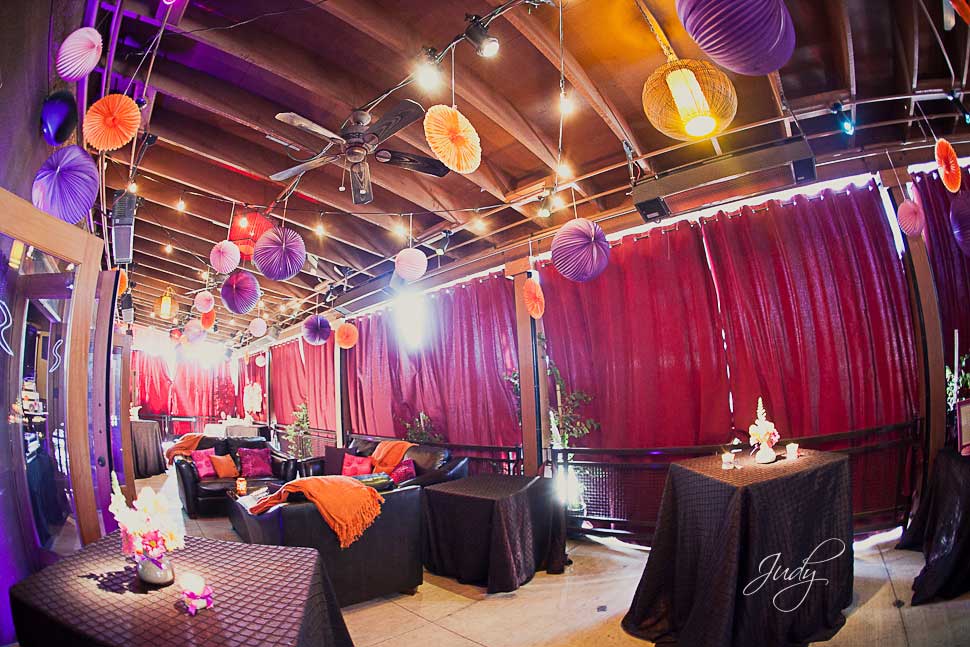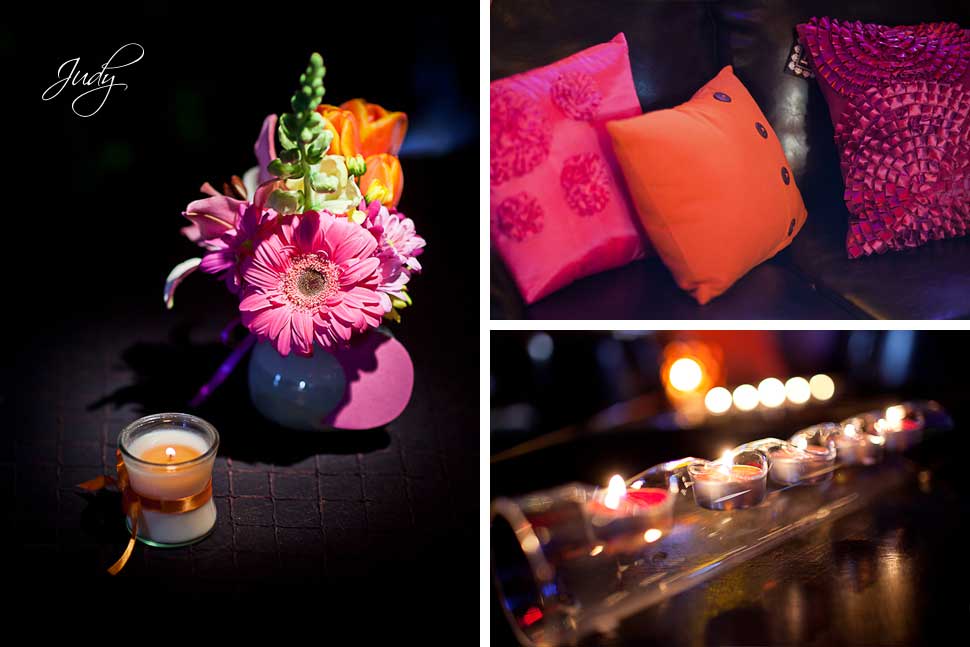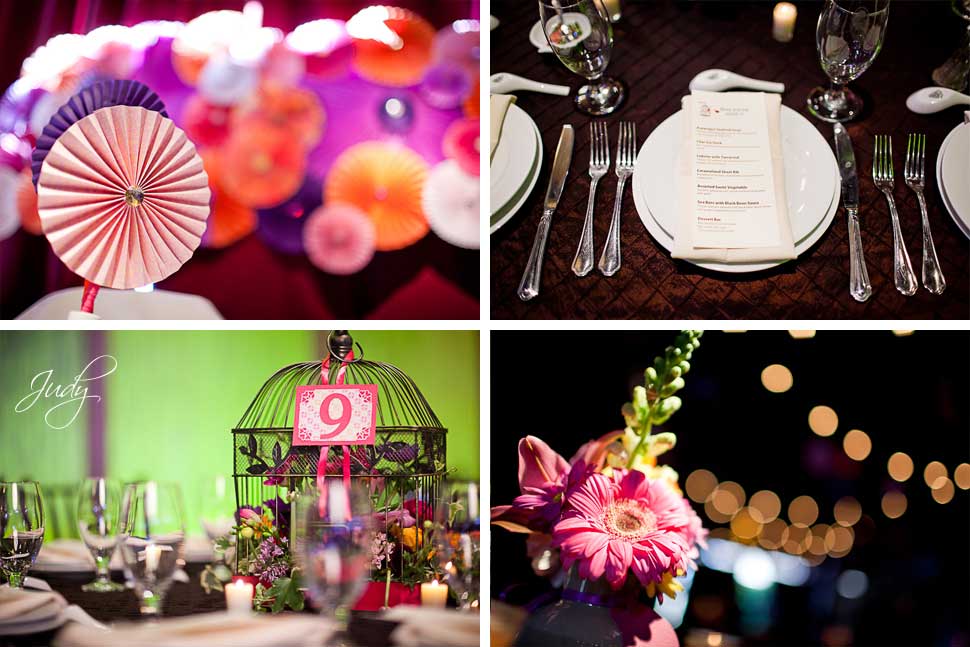 Their center-pieces were these really cute bird-cage filled with flowers.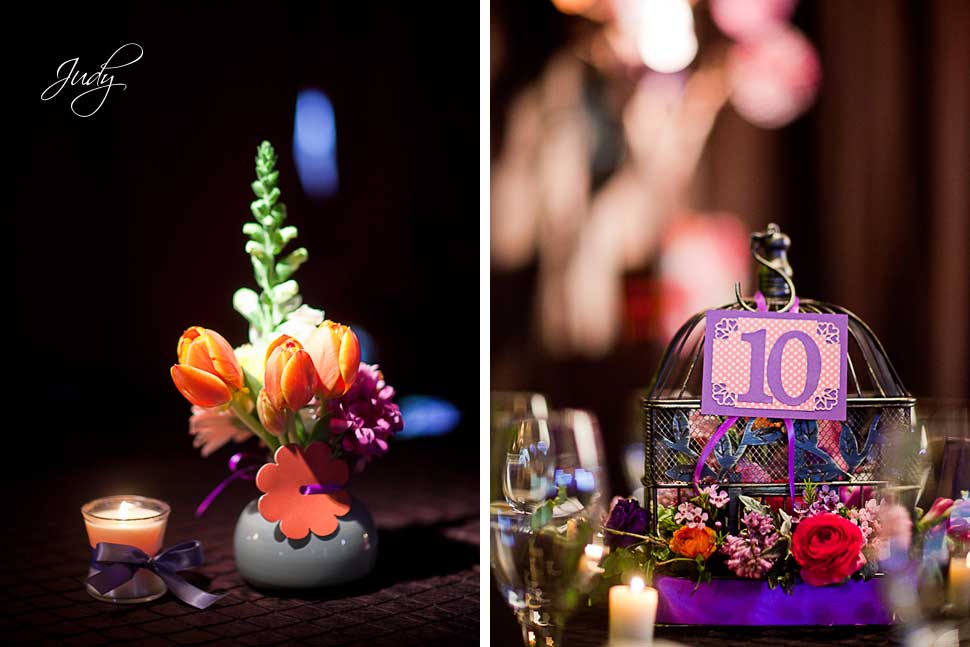 Now this is a really neat idea that I've been seeing at weddings.  Instead of a guest sign-in book, they had guests thumb-print and sign on a canvas (with a drawing of a tree).  So cool right??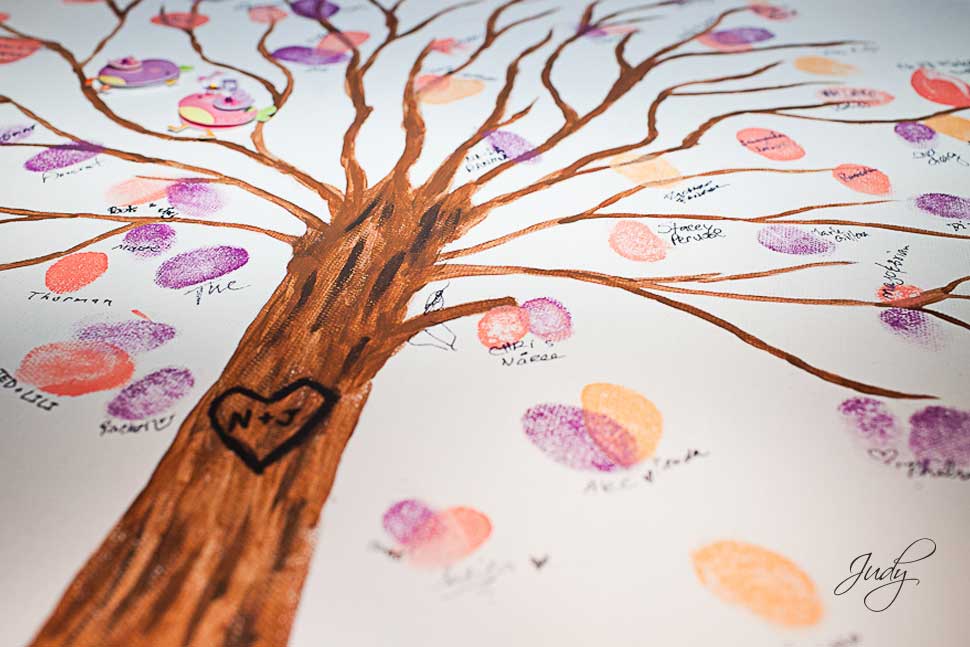 Stephanie Dinh also owns a bakery and her cake is just… "wow"!!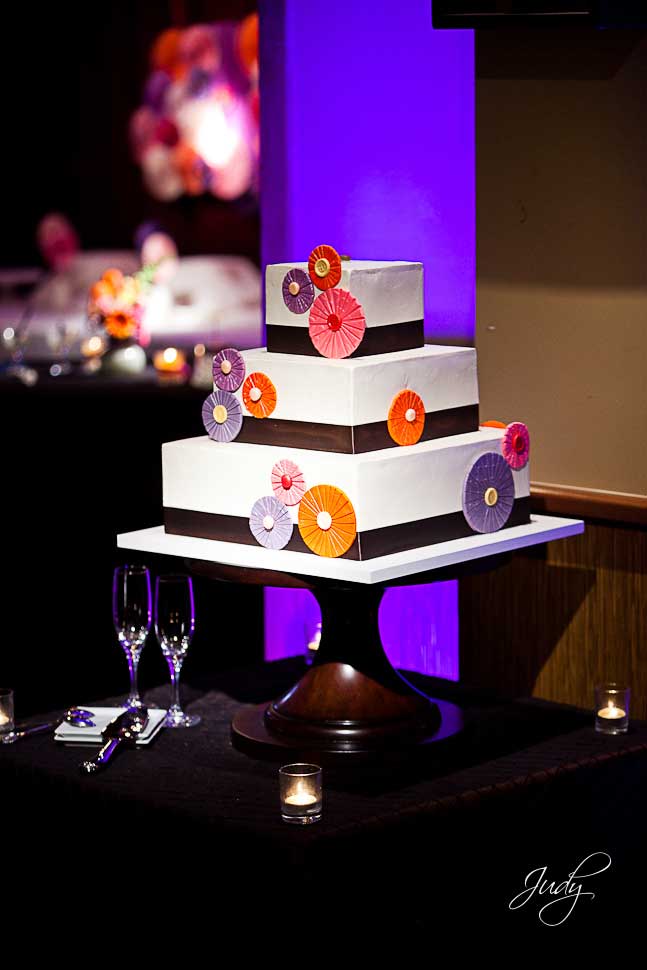 Introducing the bride and groom…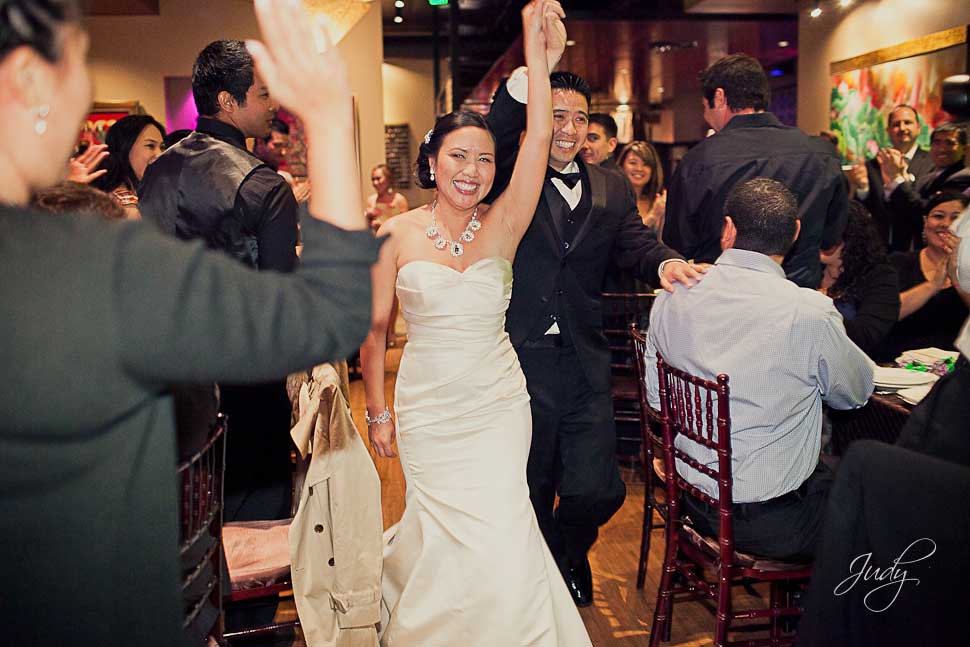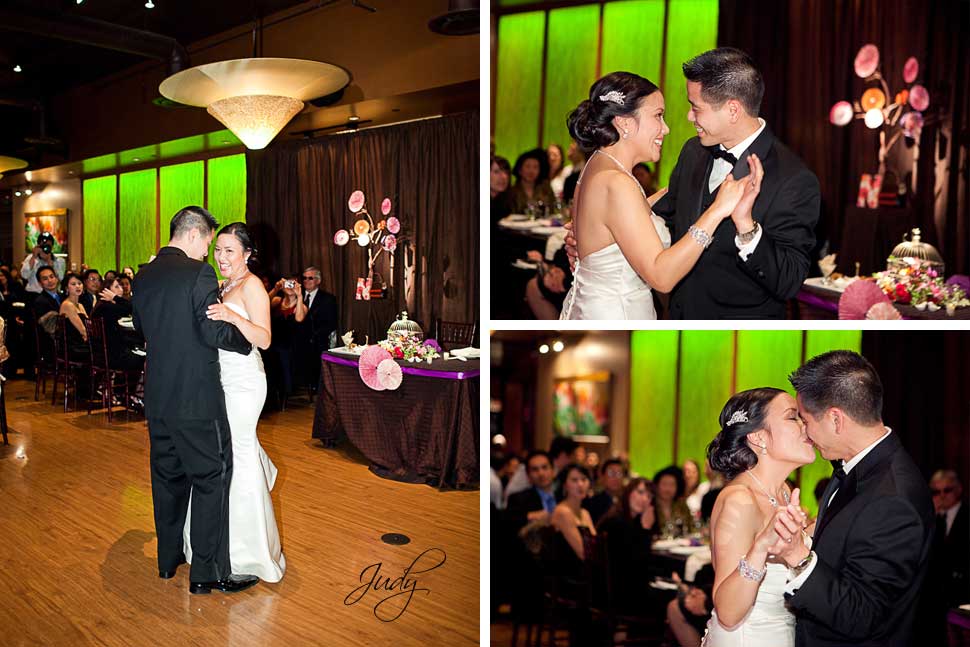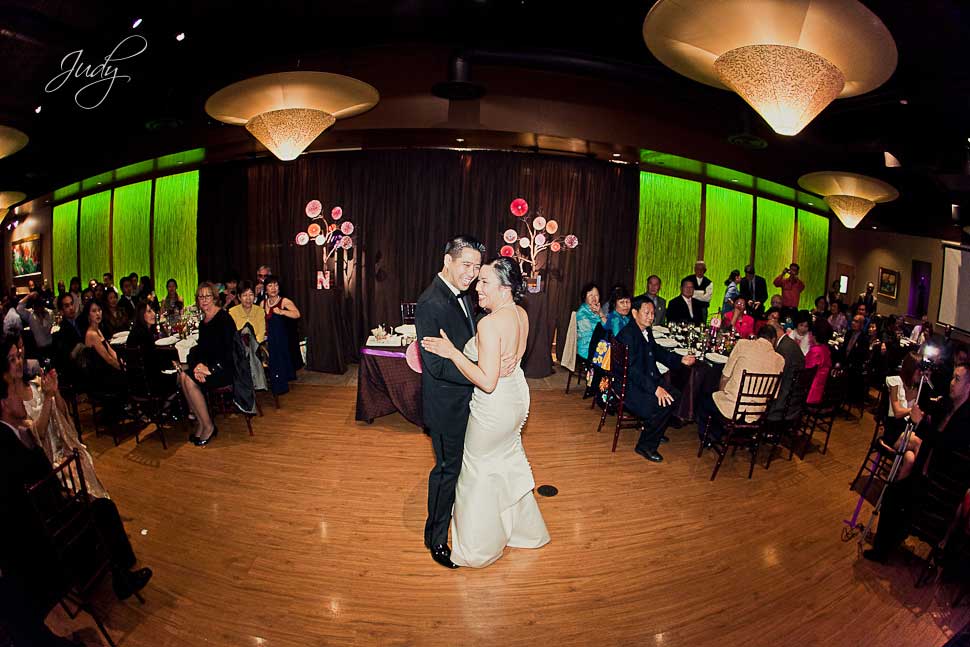 "Ah yes"… my favorite!!  =)  Love is definitely sweet!!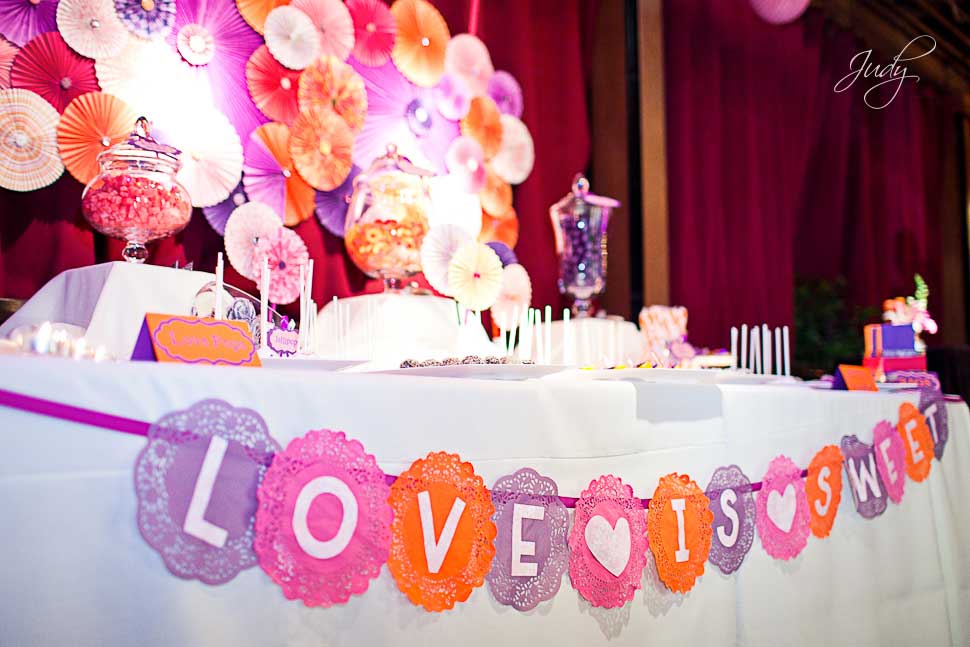 I still can't believe they made all this!!!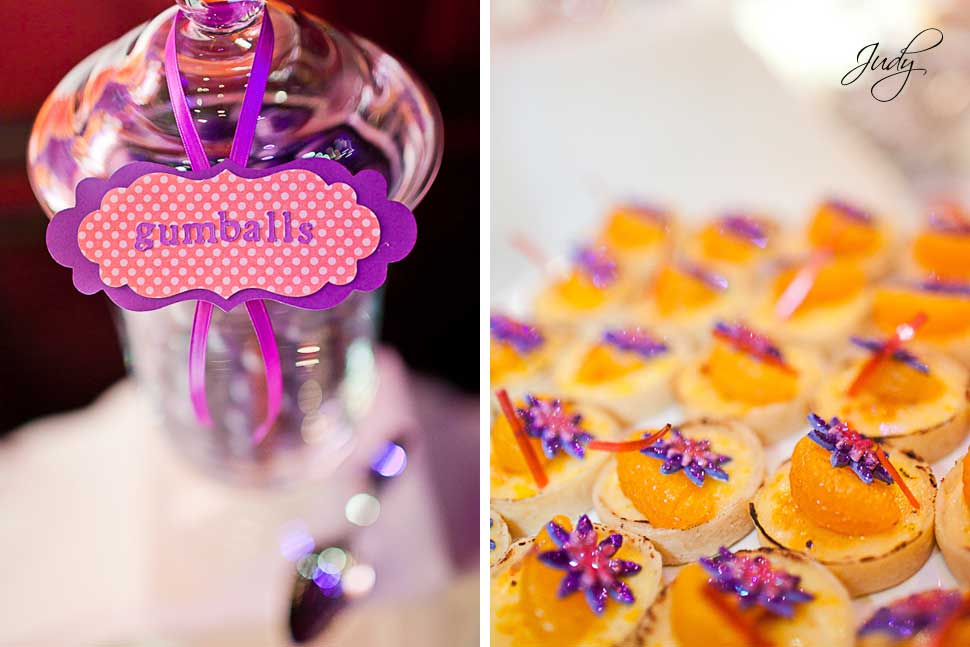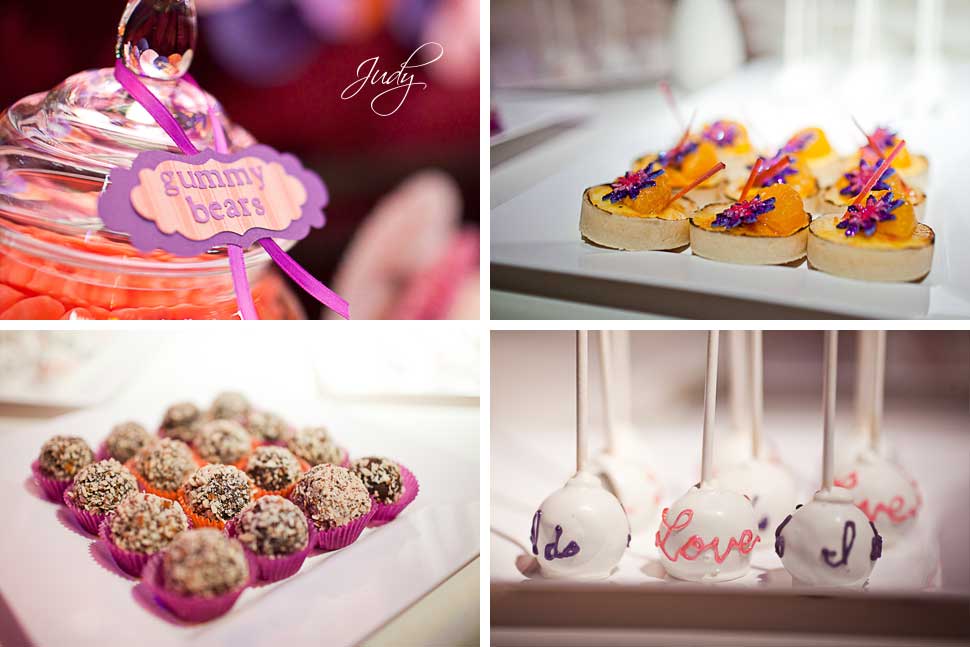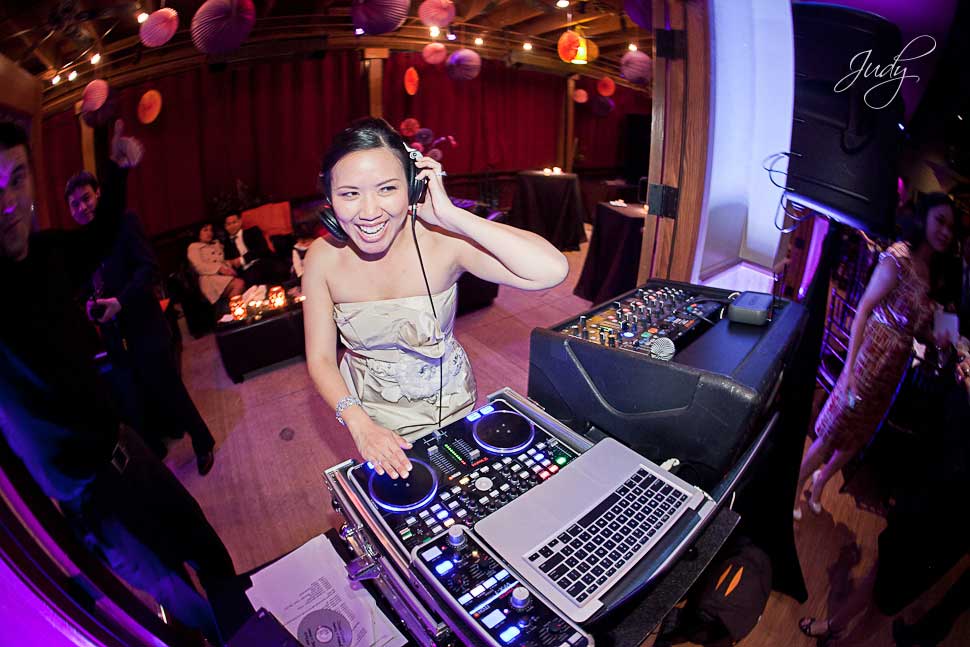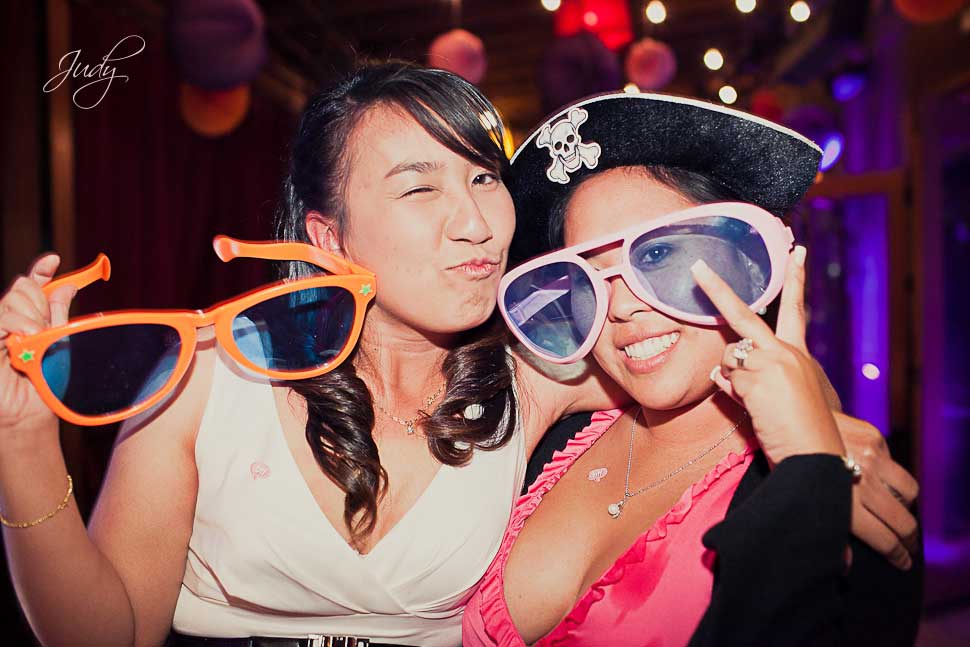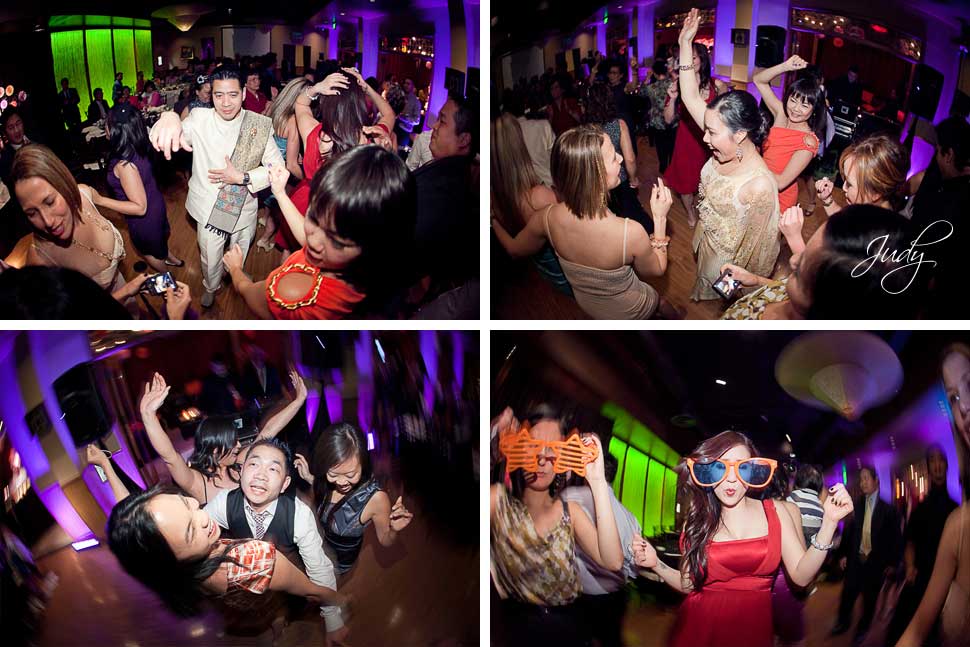 hahahahaaa…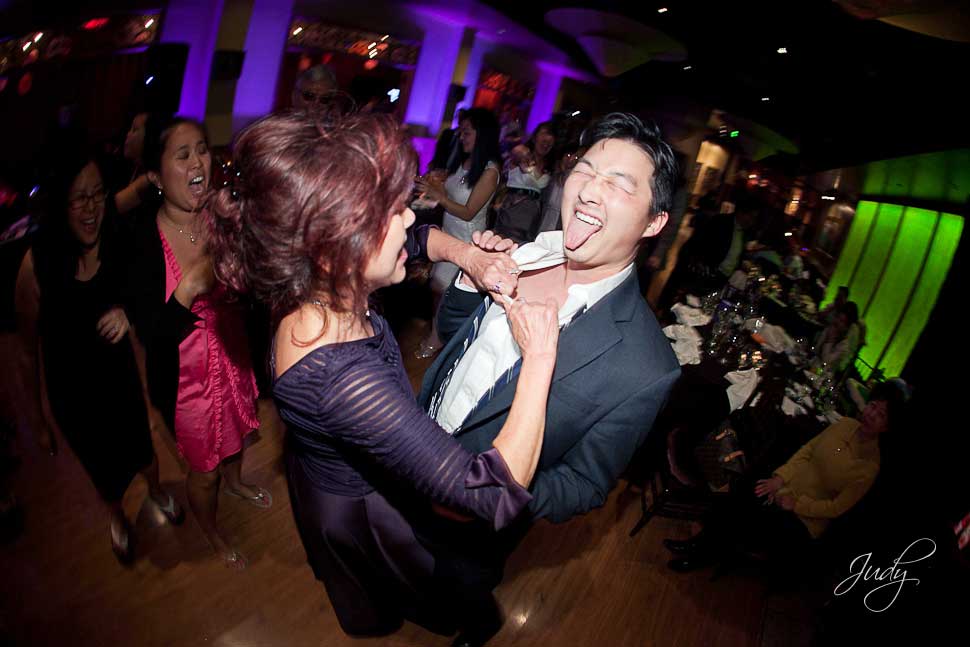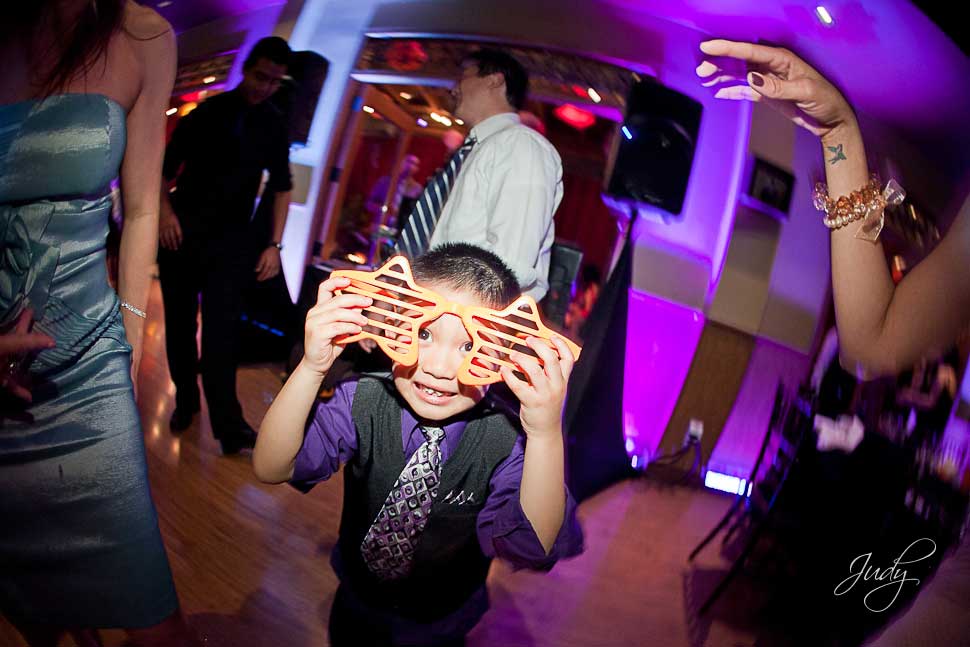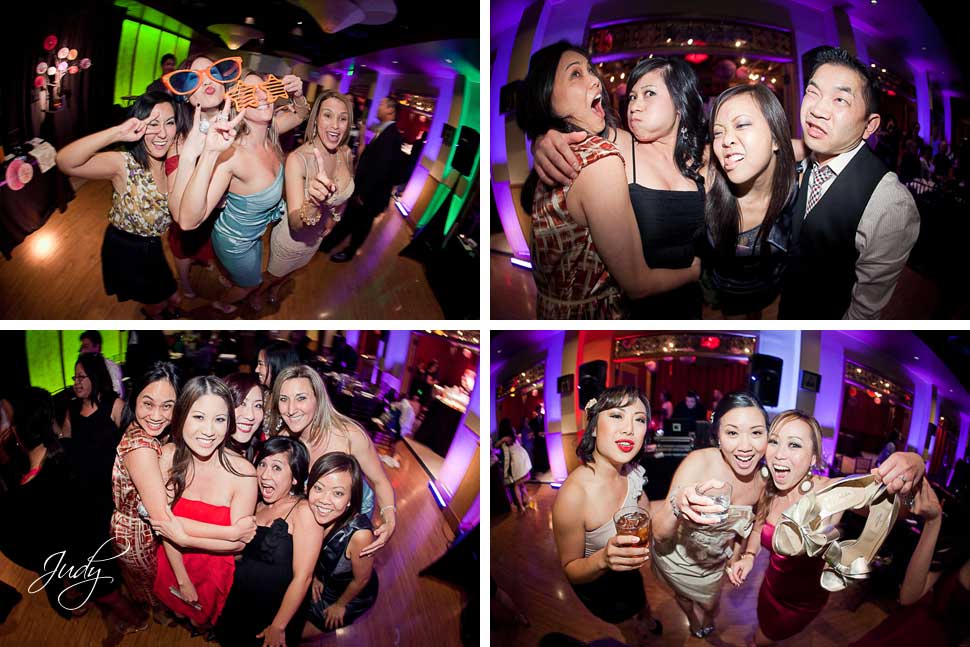 Check out the spikes on these shoes!!  Gotta get me one of those and I'm not gonna be worried walking around at night!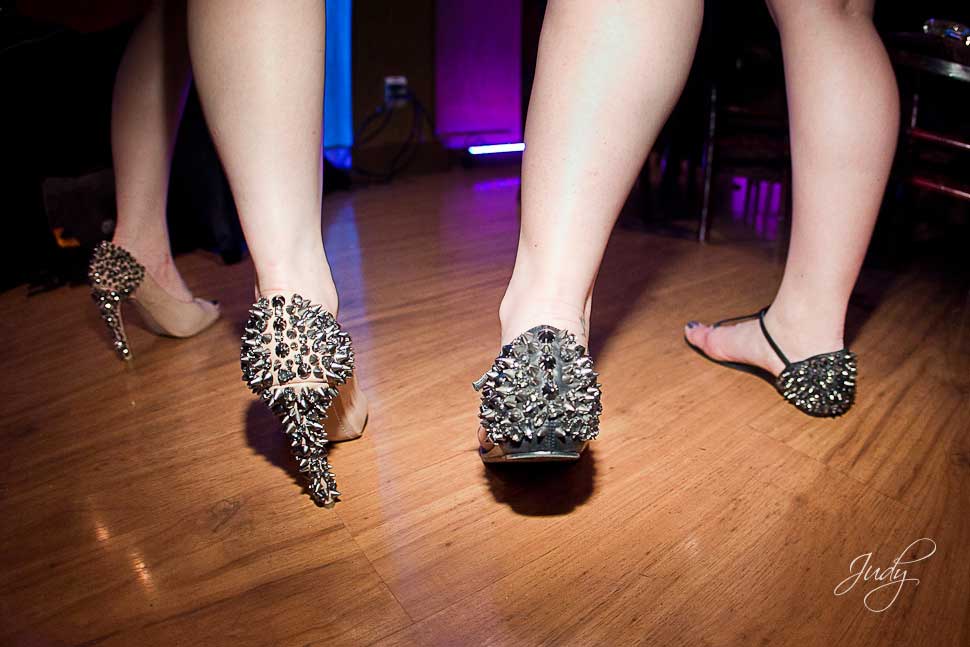 Let the bride show you how it's done!!!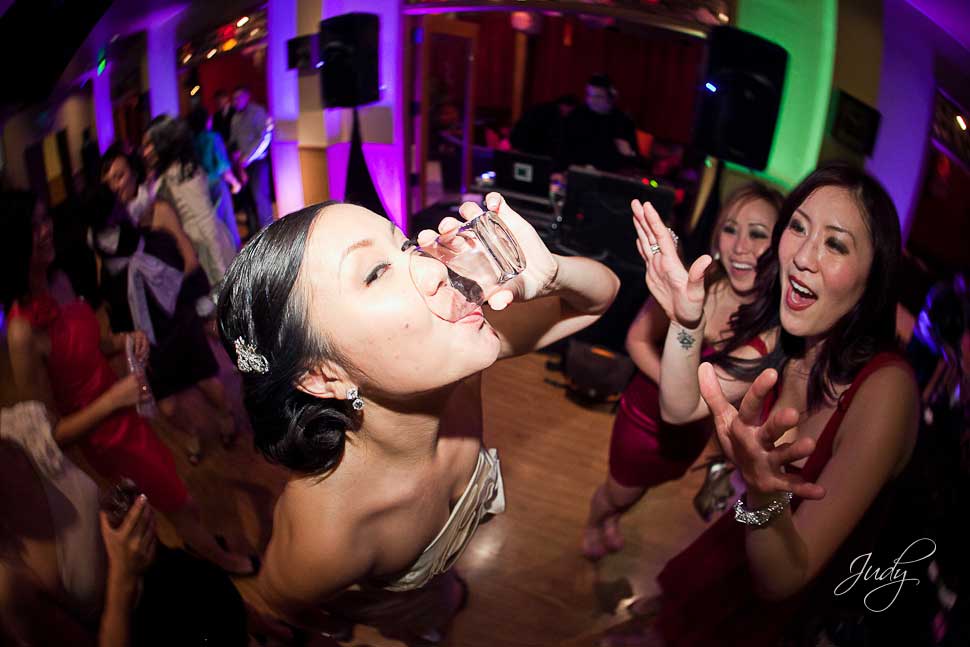 Buzzed!?!!?? Yea… I think so!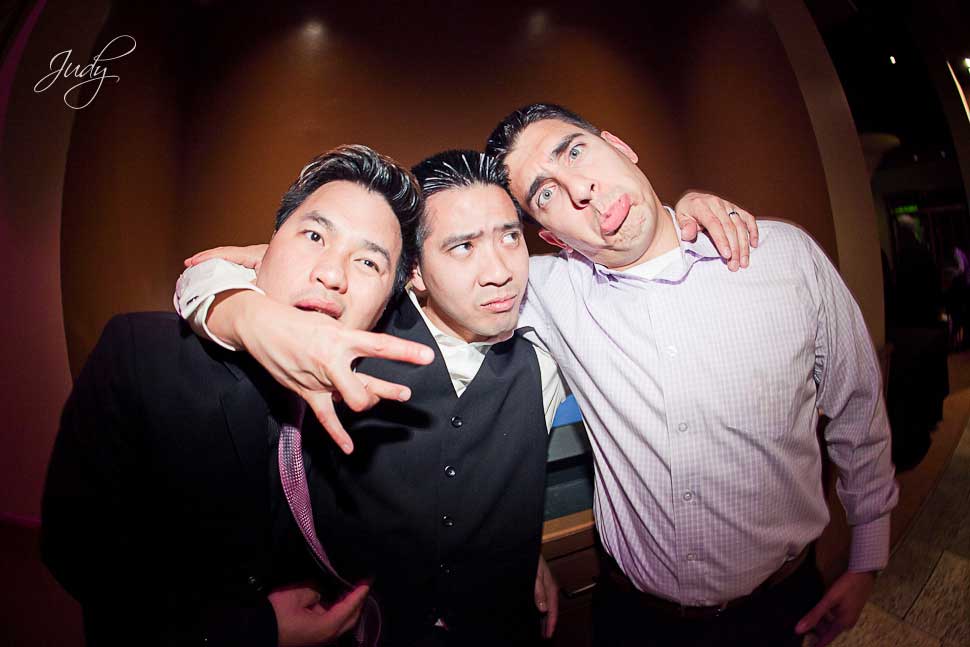 WOW!! I had such a wonderful evening!!  Thank you Nora and Joe for your beautiful wedding.  It was really special to me…  xoxo!!!