Sometimes clouds on a wedding day can be a metaphor for the relationships forged through marriage and, more importantly, time. The clouds tease at rainy days and cold weather, but only with those clouds could unforgettable sunsets appear when you least expect it. And amongst those clouds is the dichotomy of a lifelong relationship; for better or for worse, for richer or for poorer, in sickness and in health. The gloomiest and darkest of days can create the most magnificent colors of the sky. And that's what happened at Melissa and Adam's wedding. So look down below for Cape Rey wedding photos that blew us away and aptly show this metaphor in pictures. Here is a sample:
And here is the wedding video and the video teaser (on Instagram) we did of their amazing day:
Preparation at the Cape Rey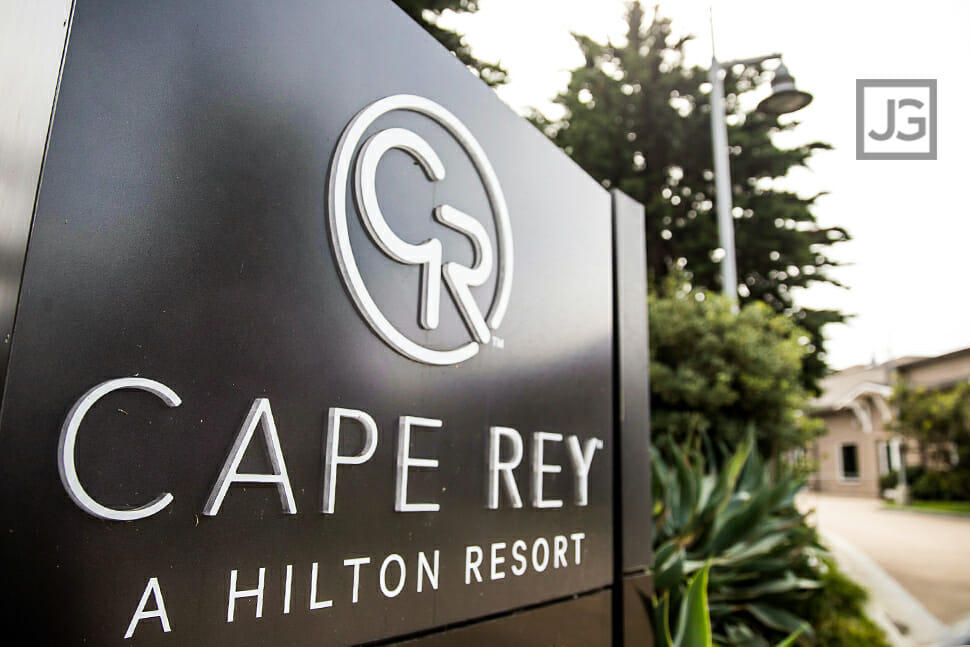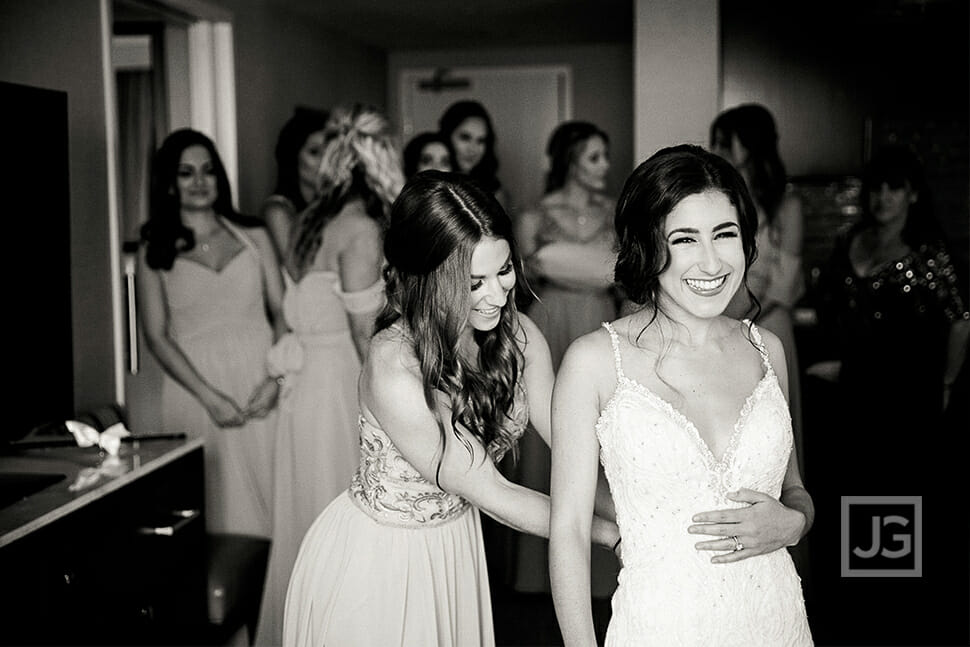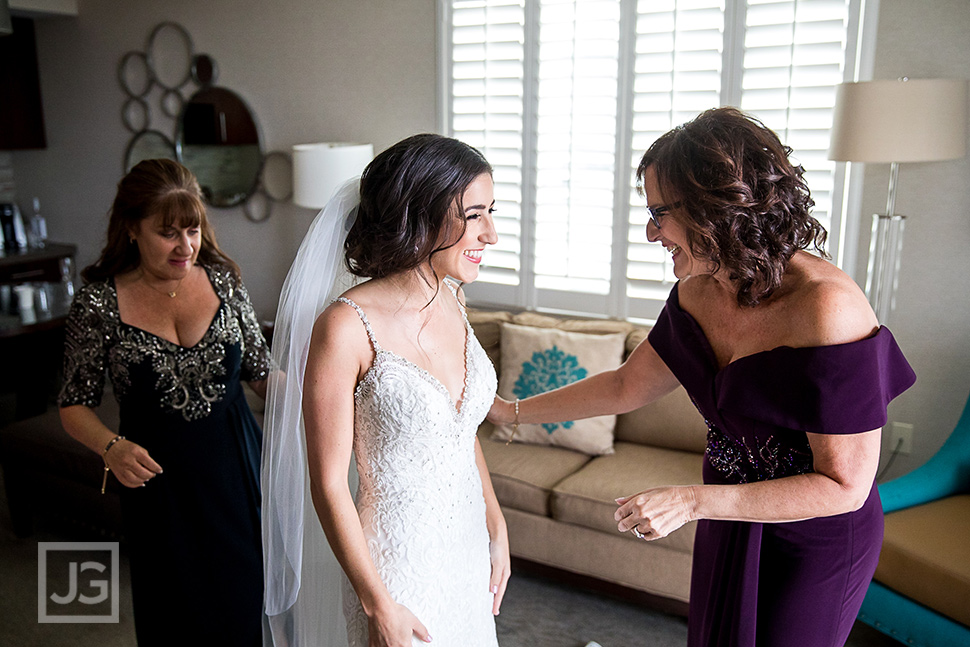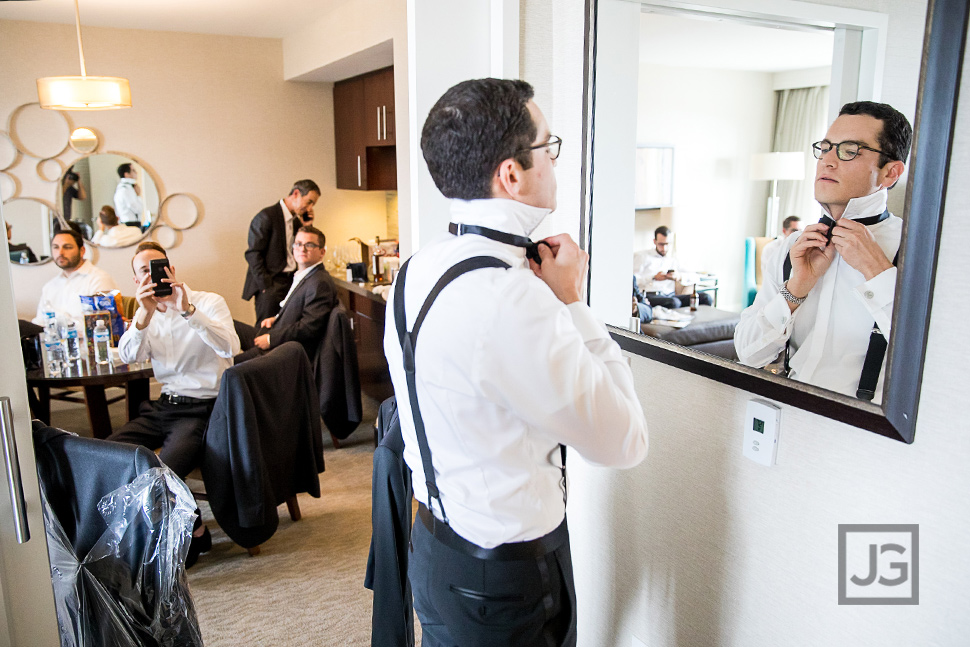 Jewish Bedeken, a Ceremony before the Ceremony
Here's a cute moment between the bride and her mother while the ladies gathered in a room.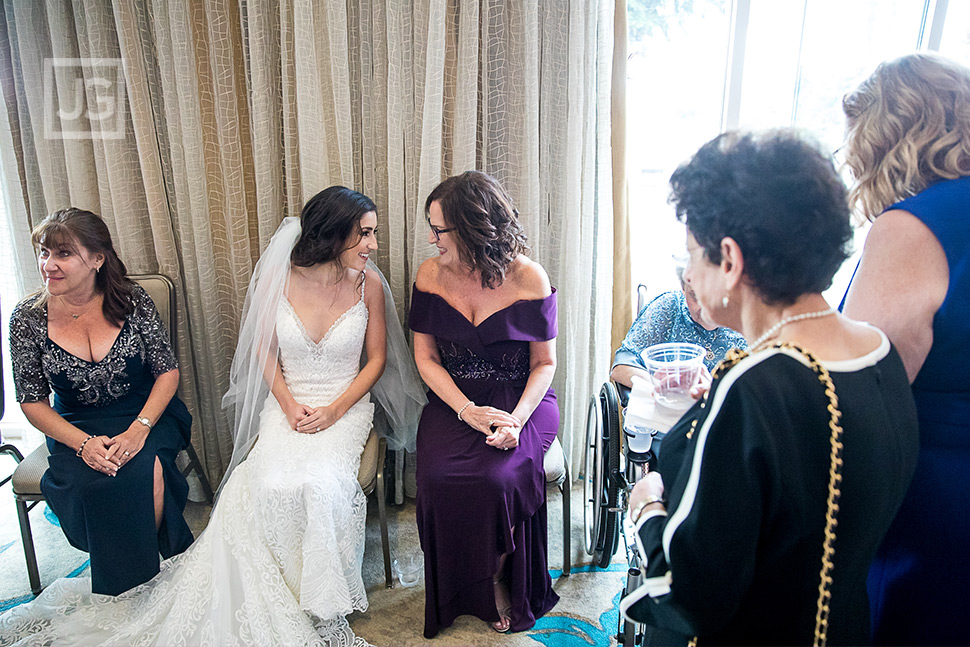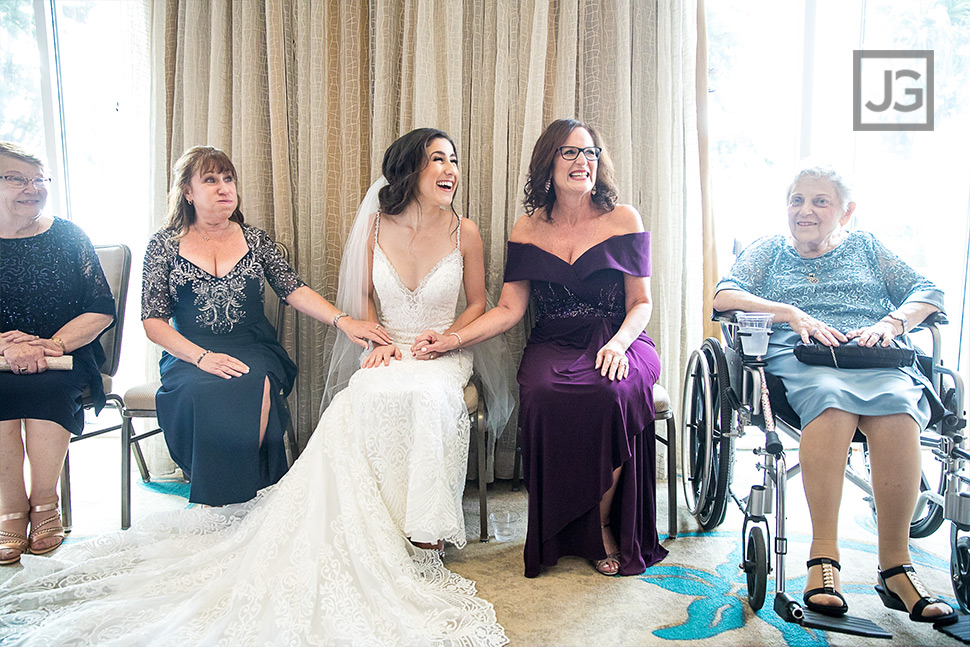 And the guys were gathered in a separate room to sing Jewish songs, drink, and tease our groom!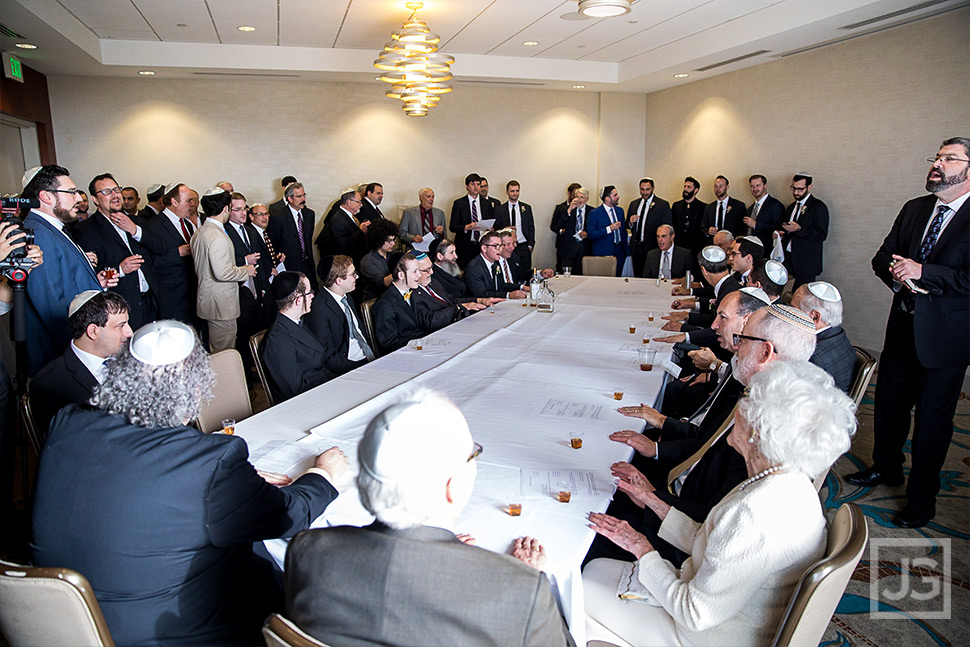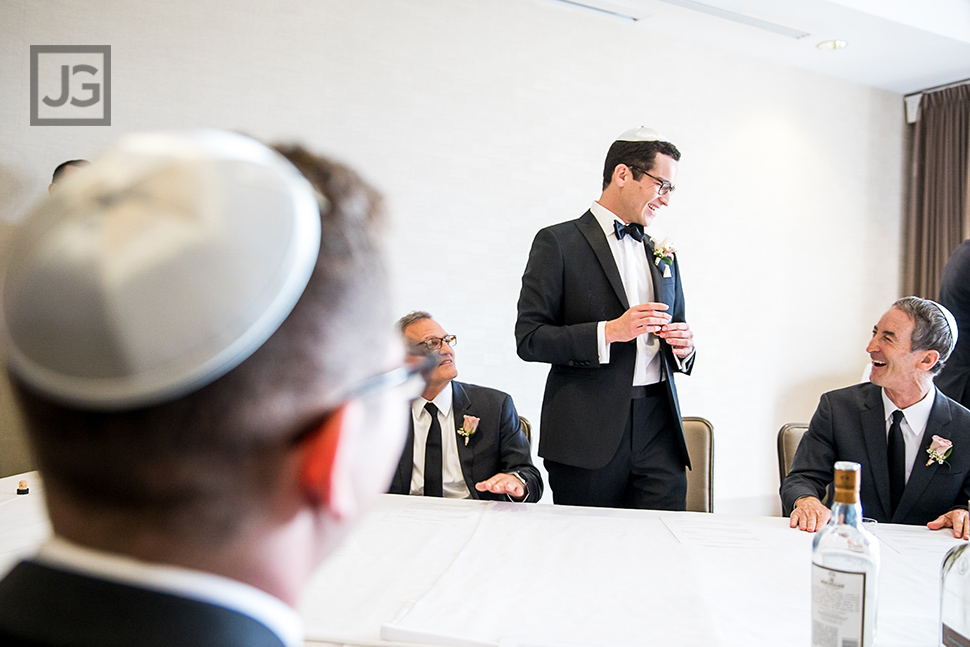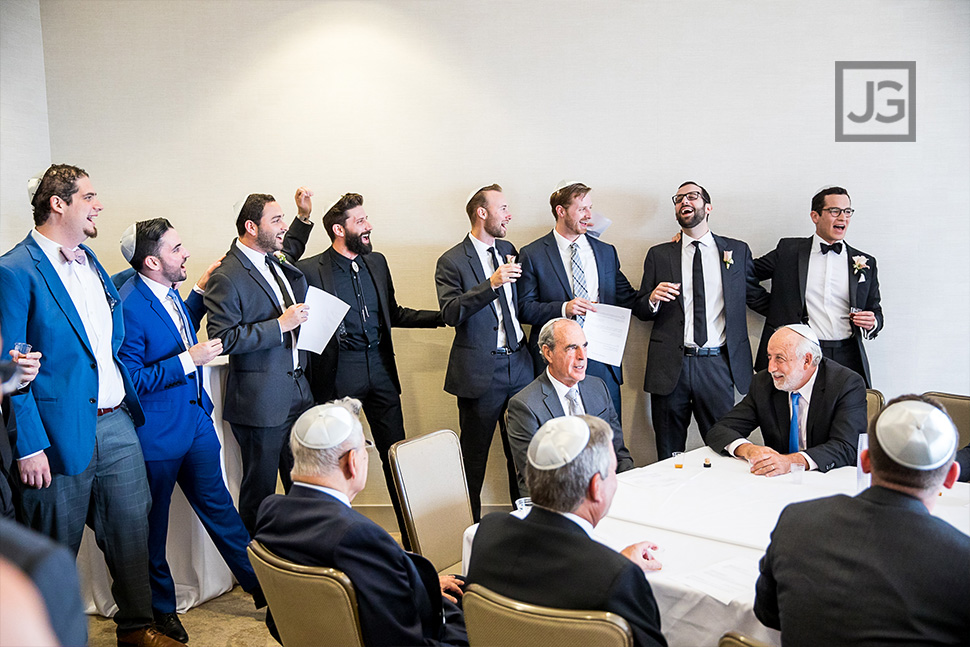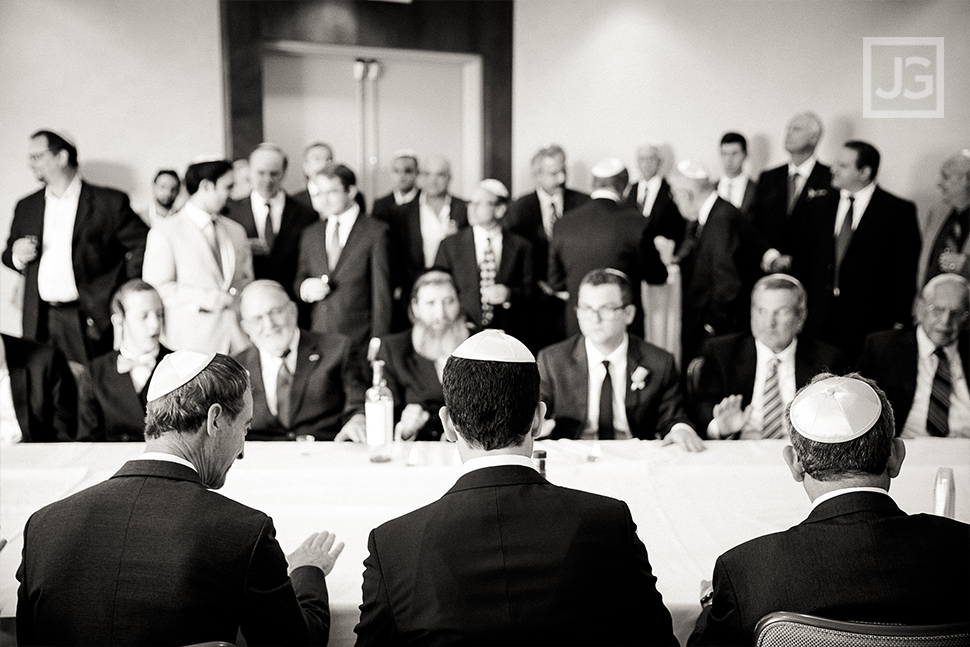 From there they danced their way to the ladies room to introduce the groom to the bride.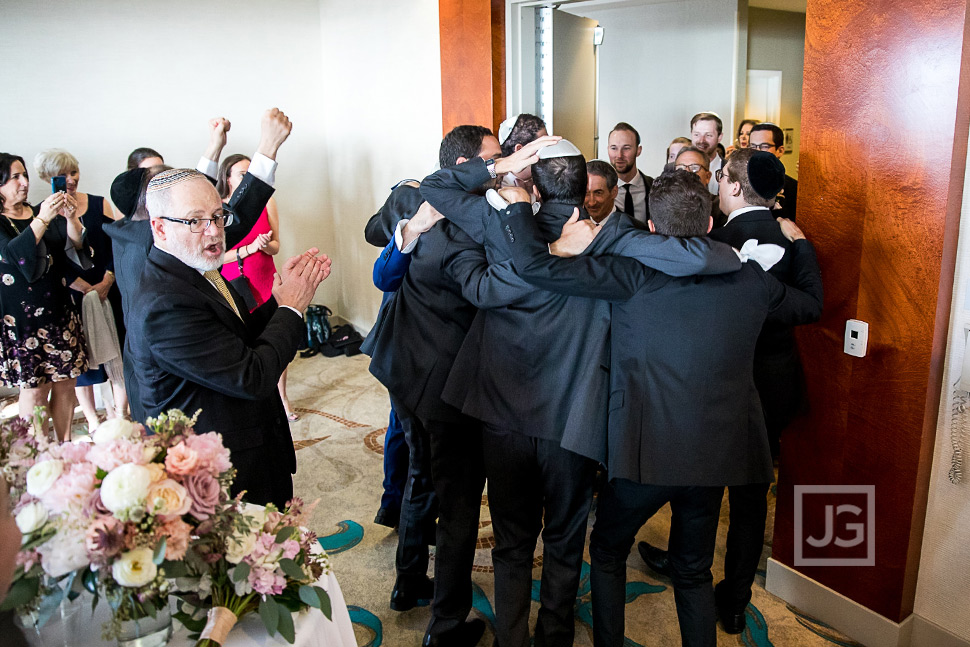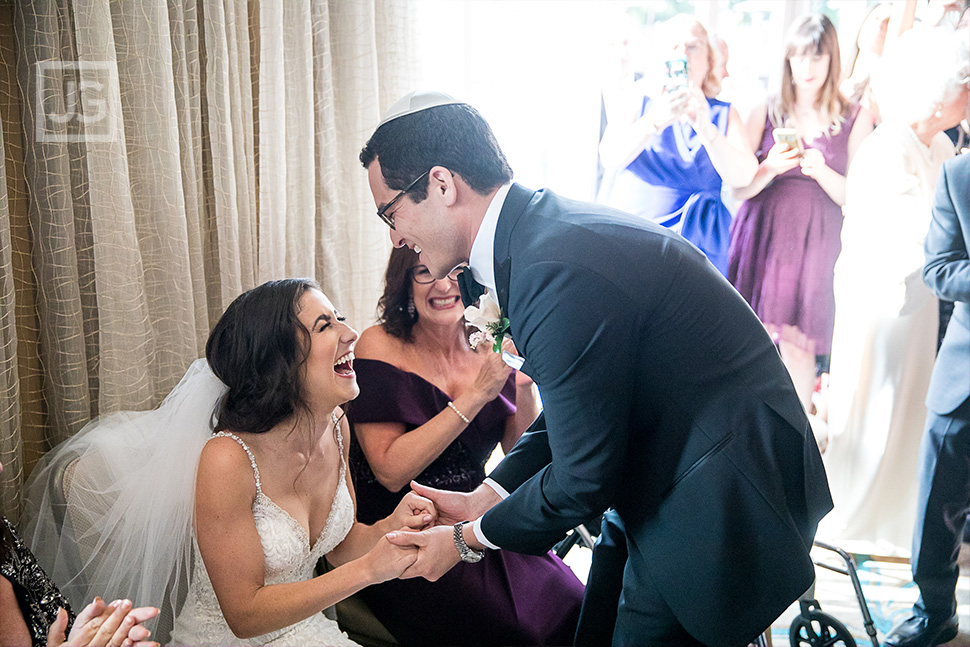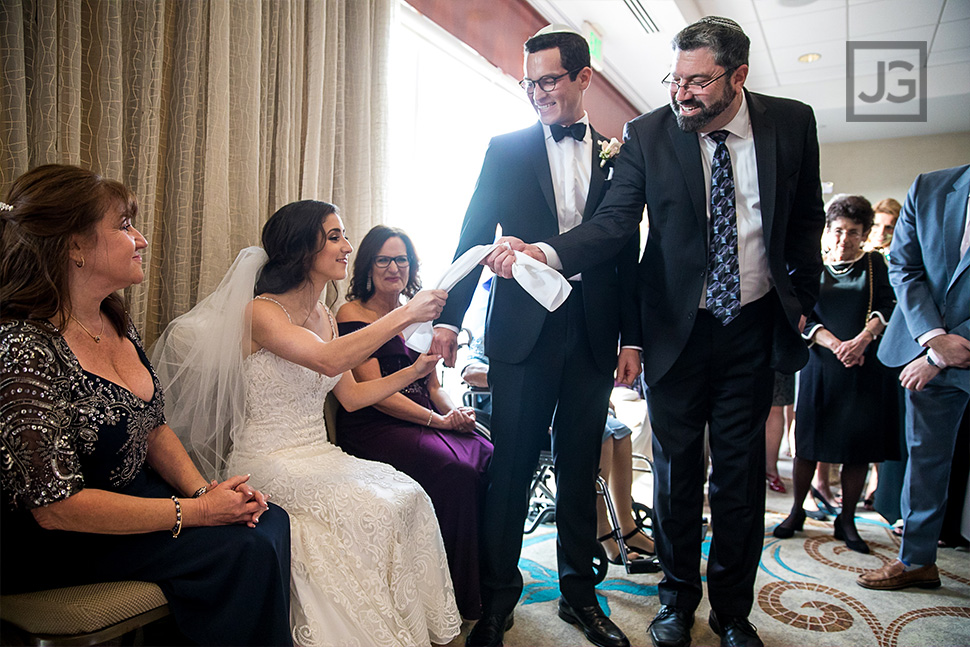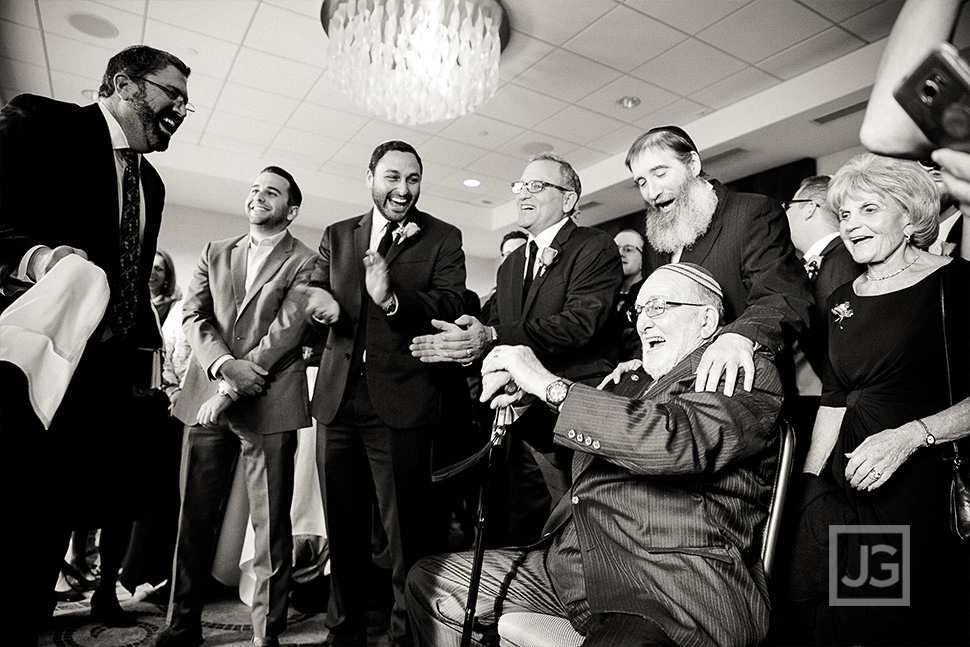 The groom places a veil over the bride's face, which represents modesty and is derived from biblical stories.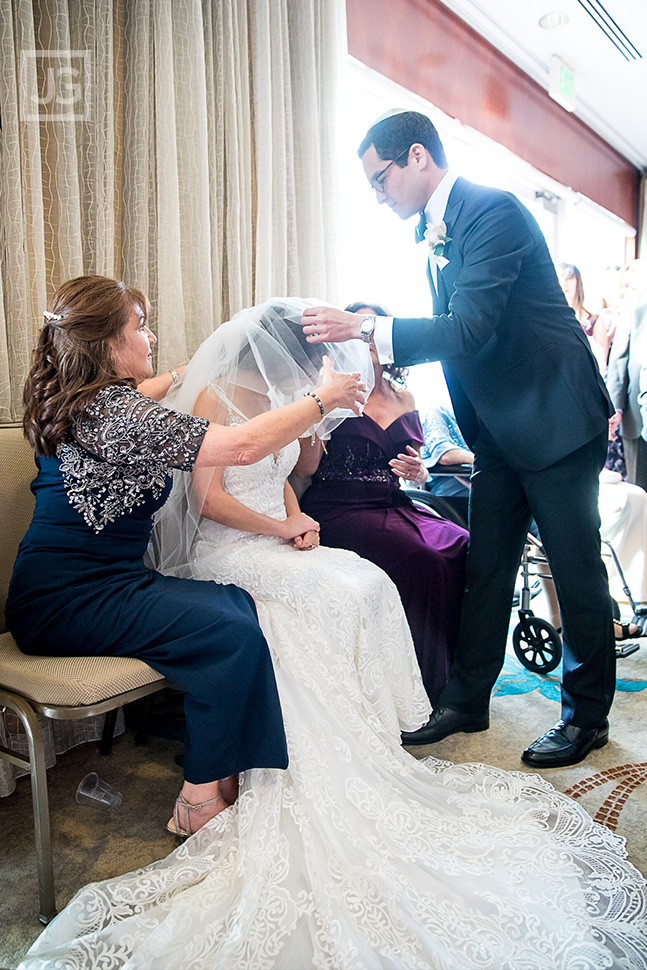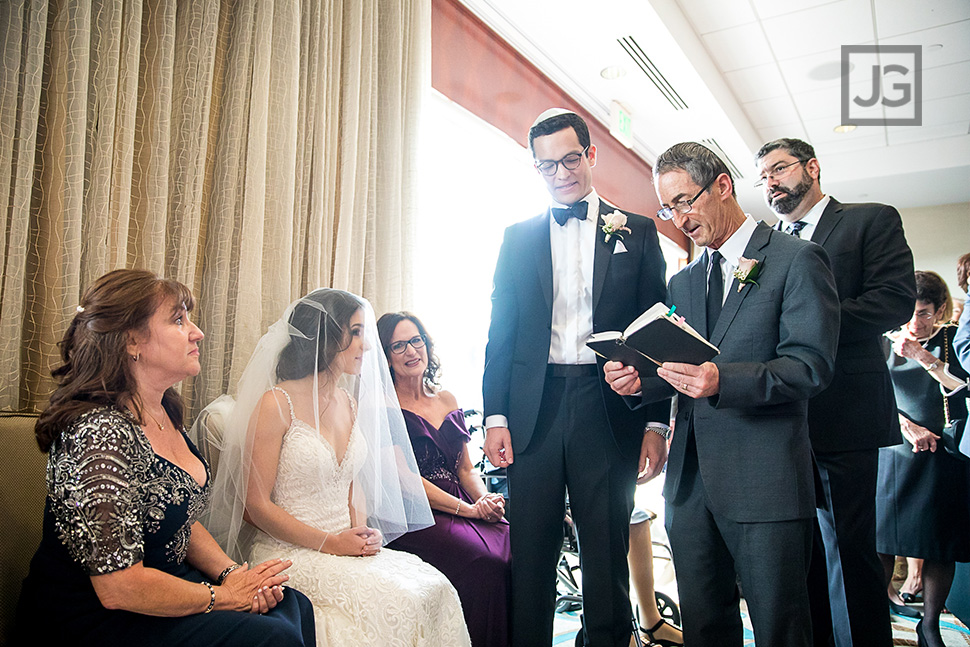 And they signed their Ketubah, which is a Jewish marriage contract.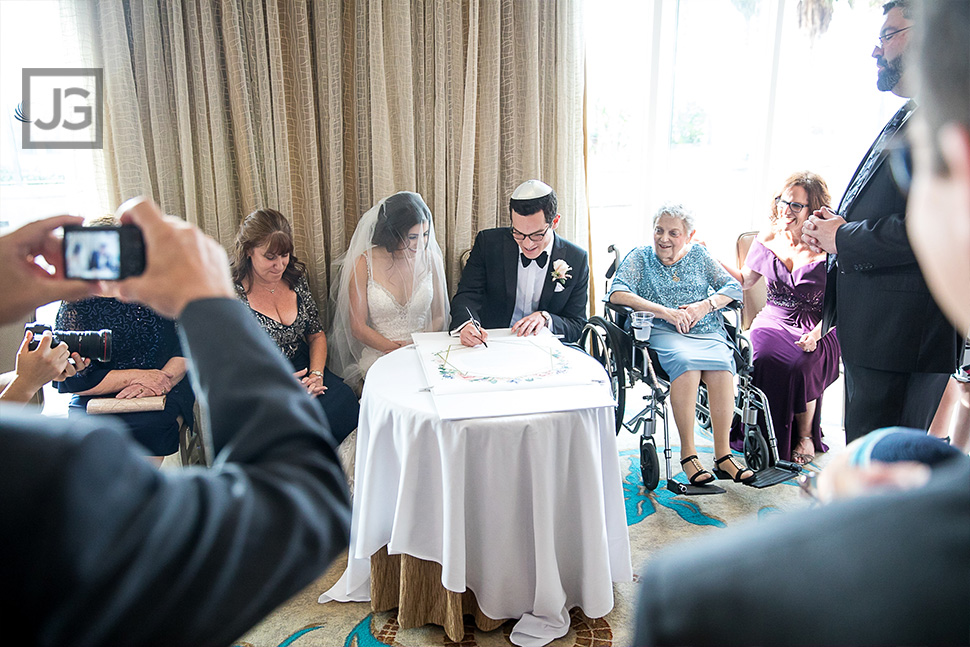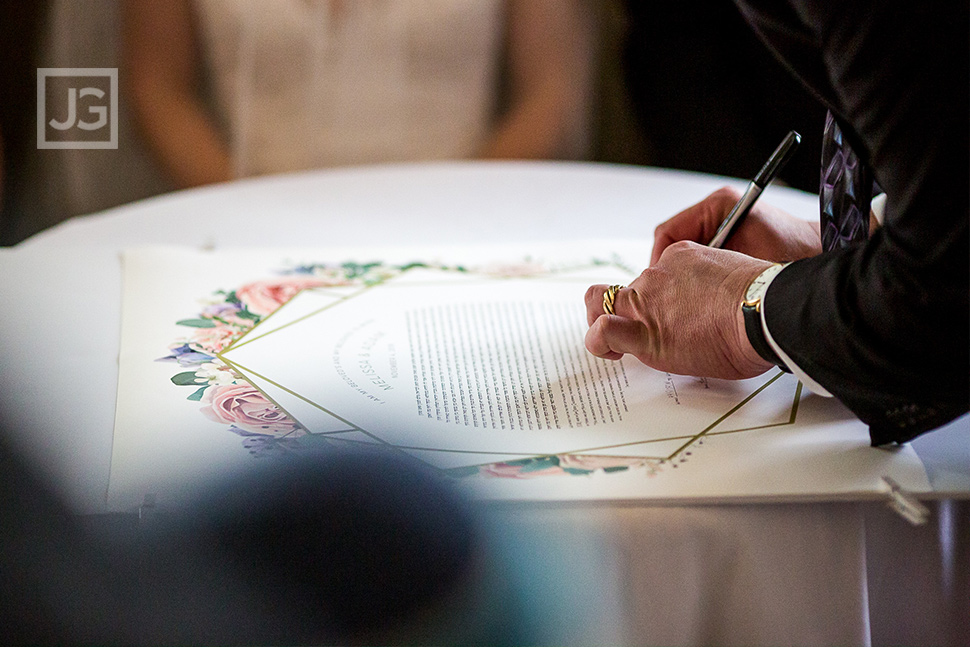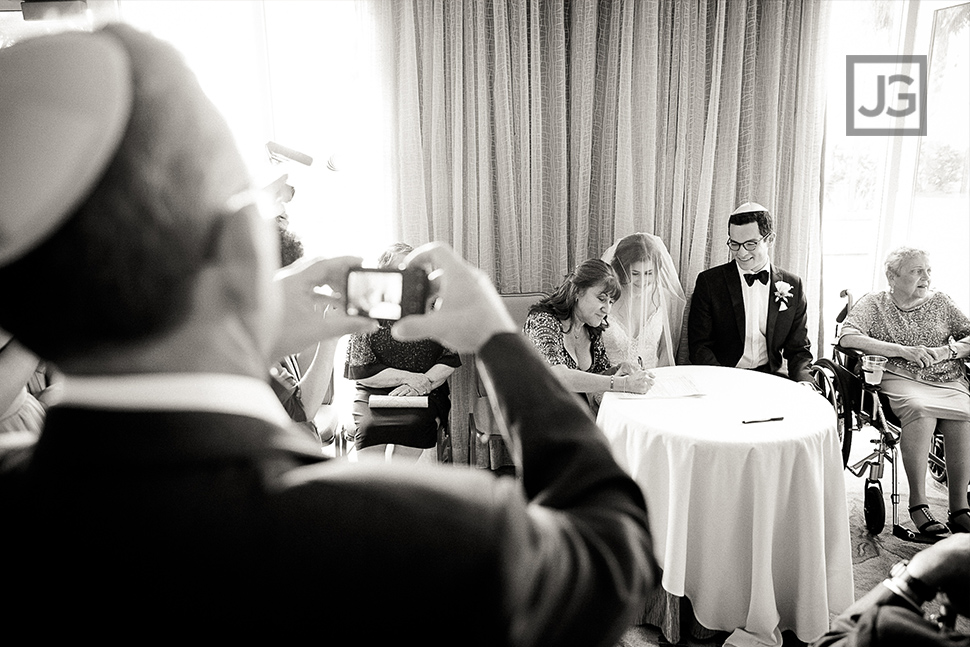 And before the main ceremony, our bride and groom shared personal letters to each other in a tender moment.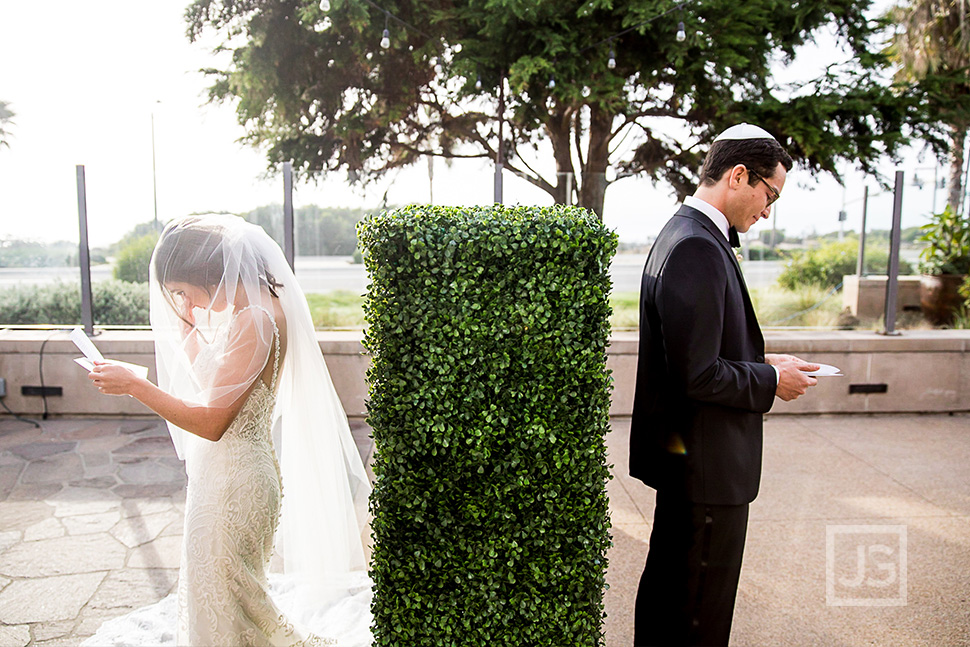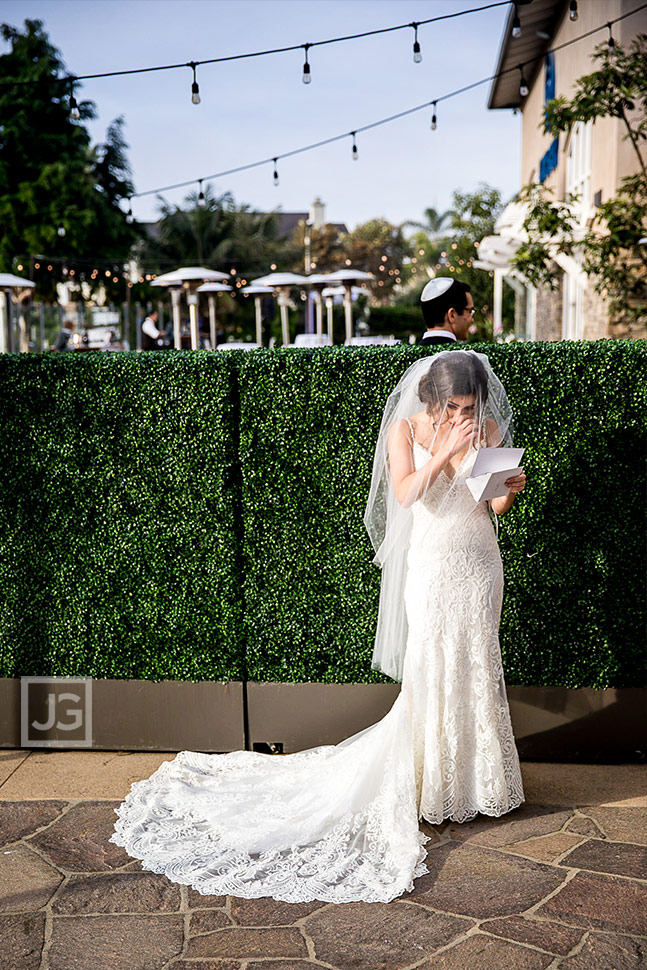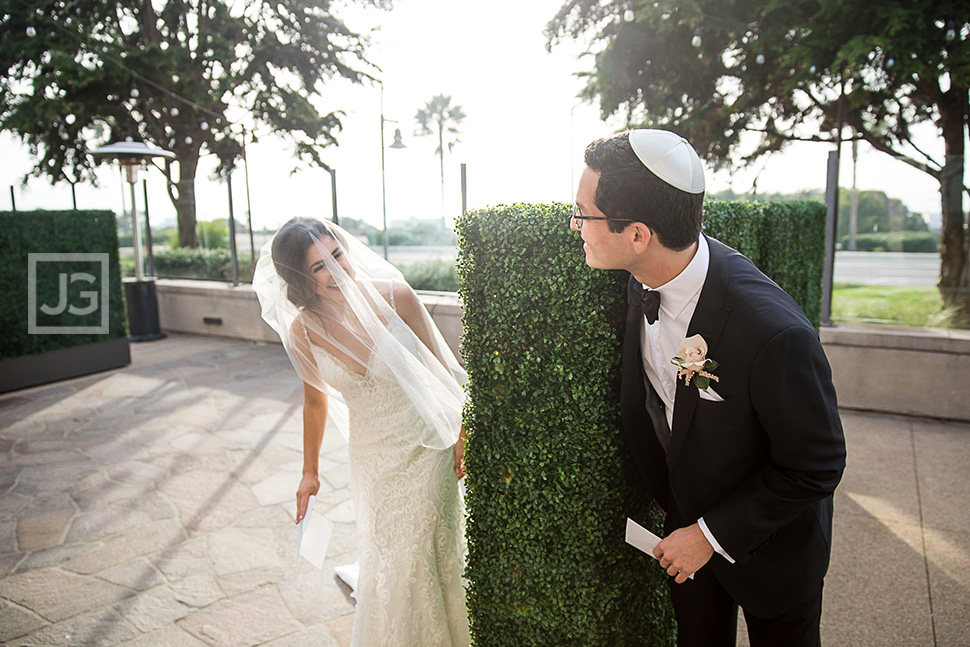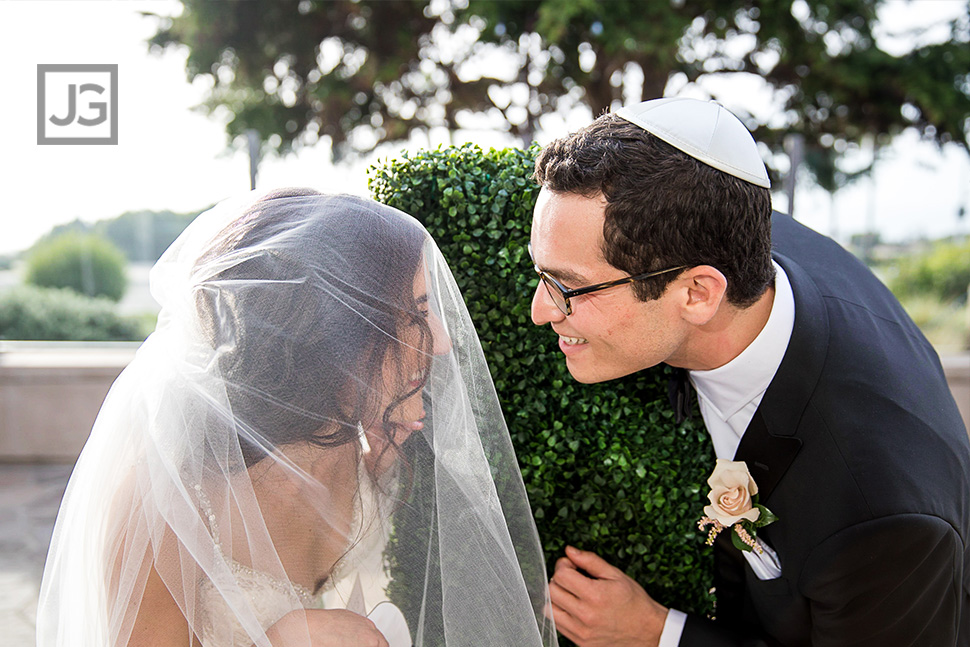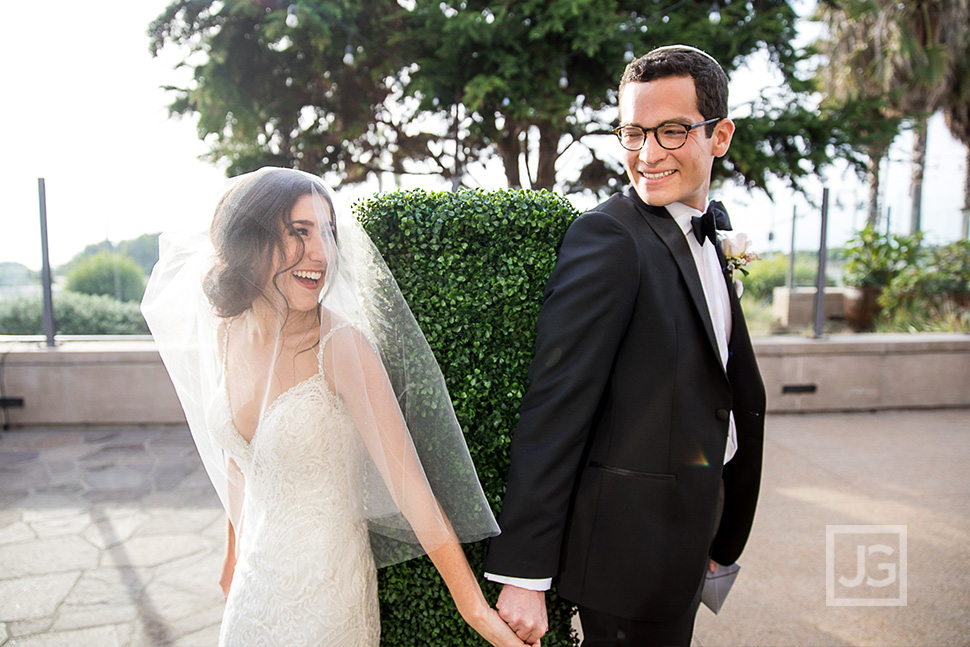 Cape Rey Wedding Ceremony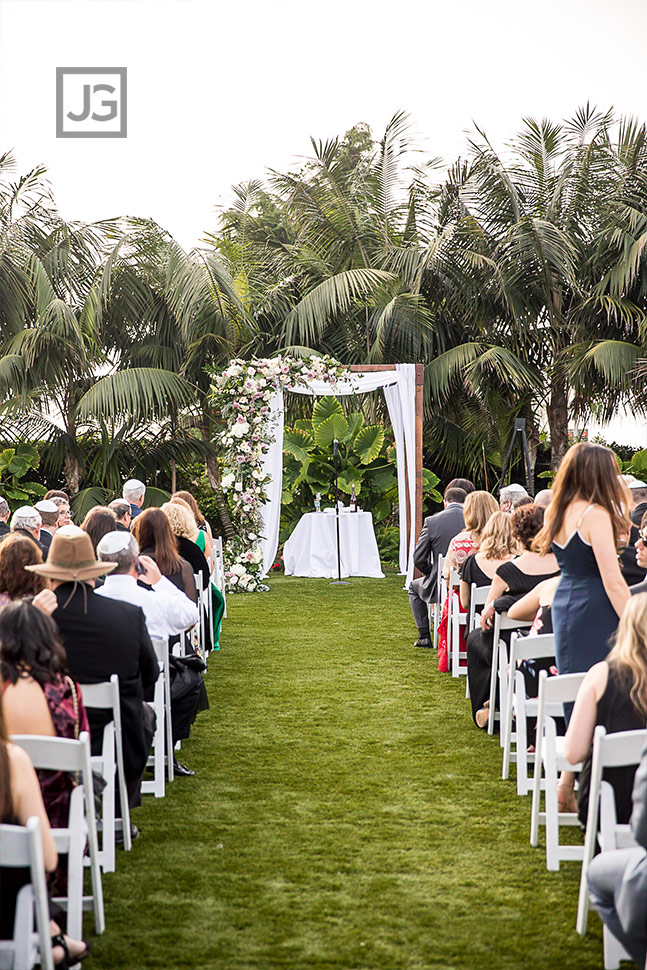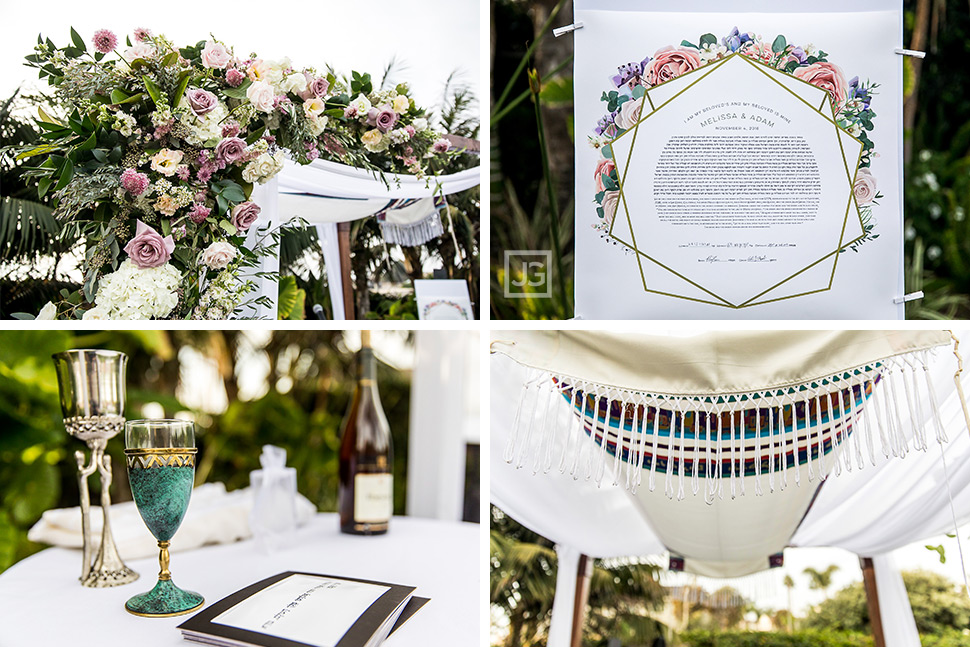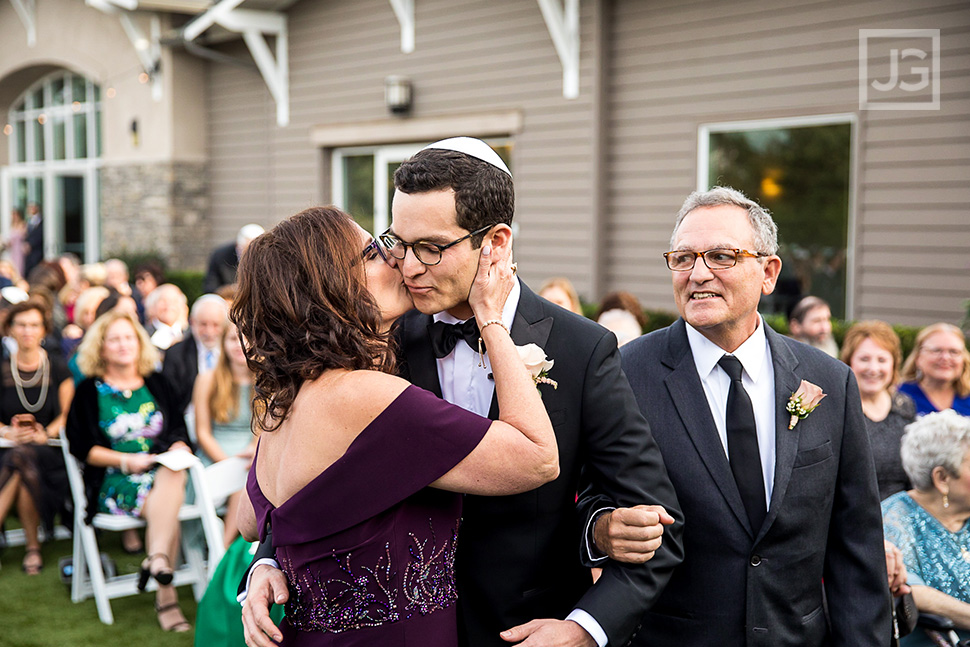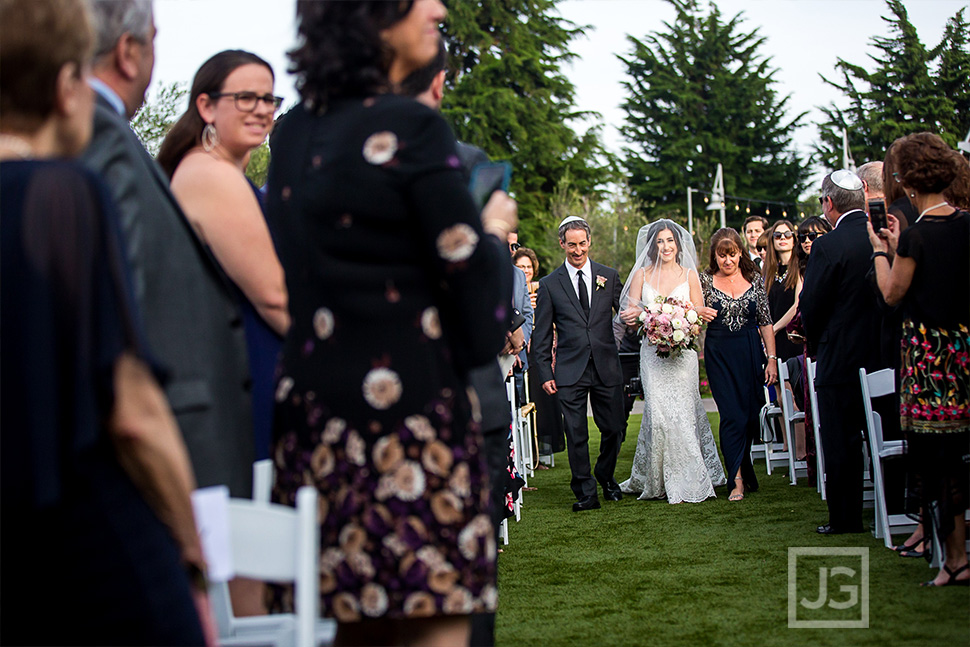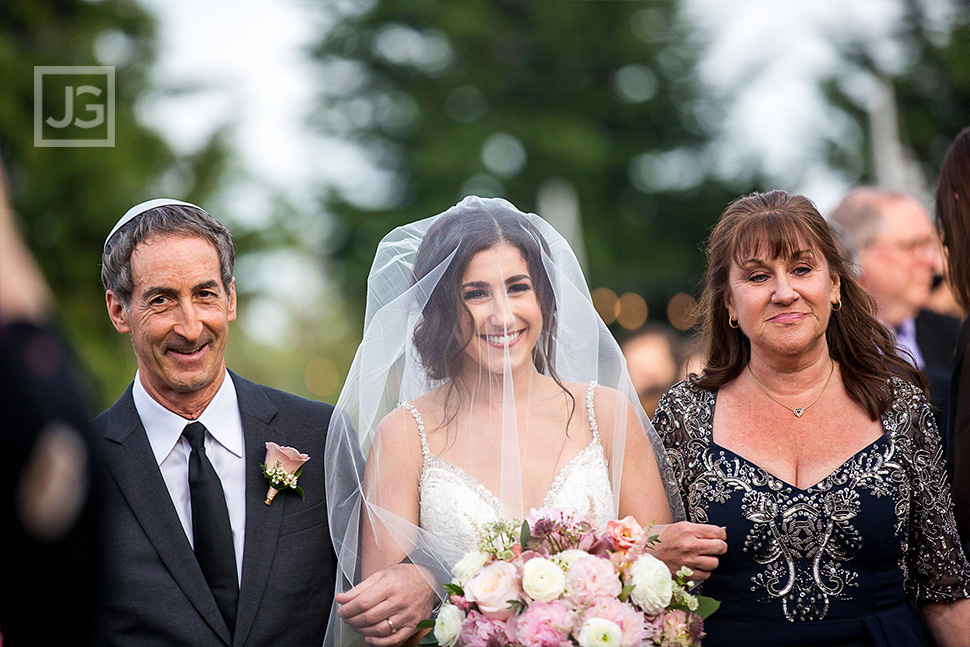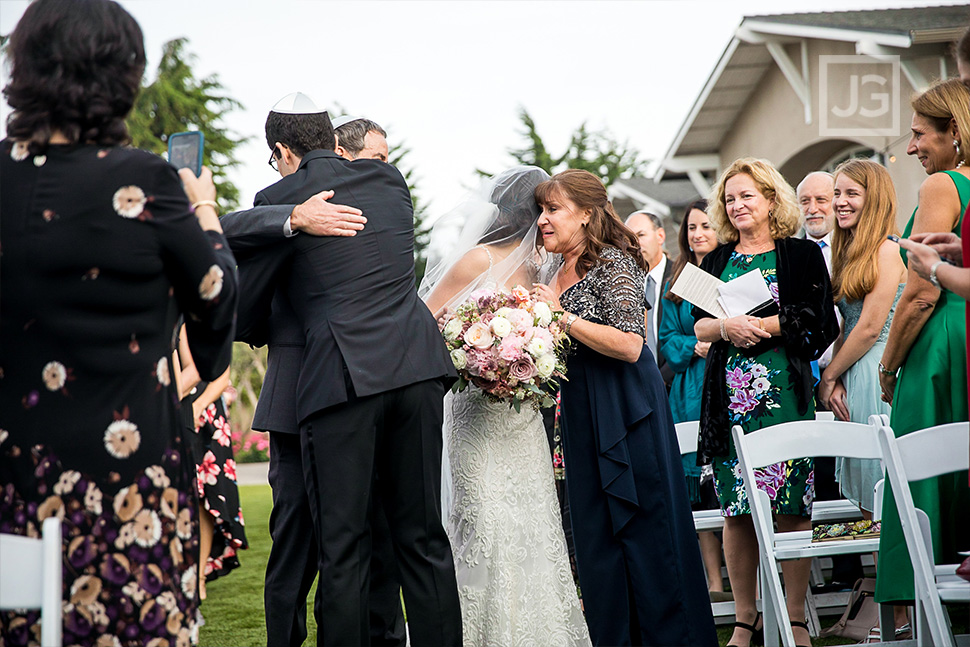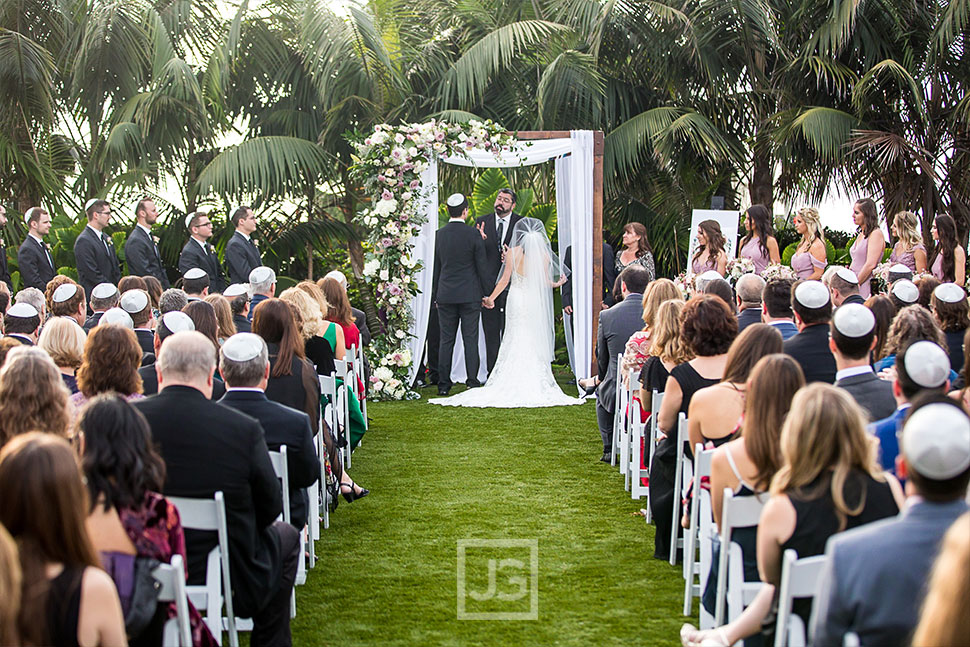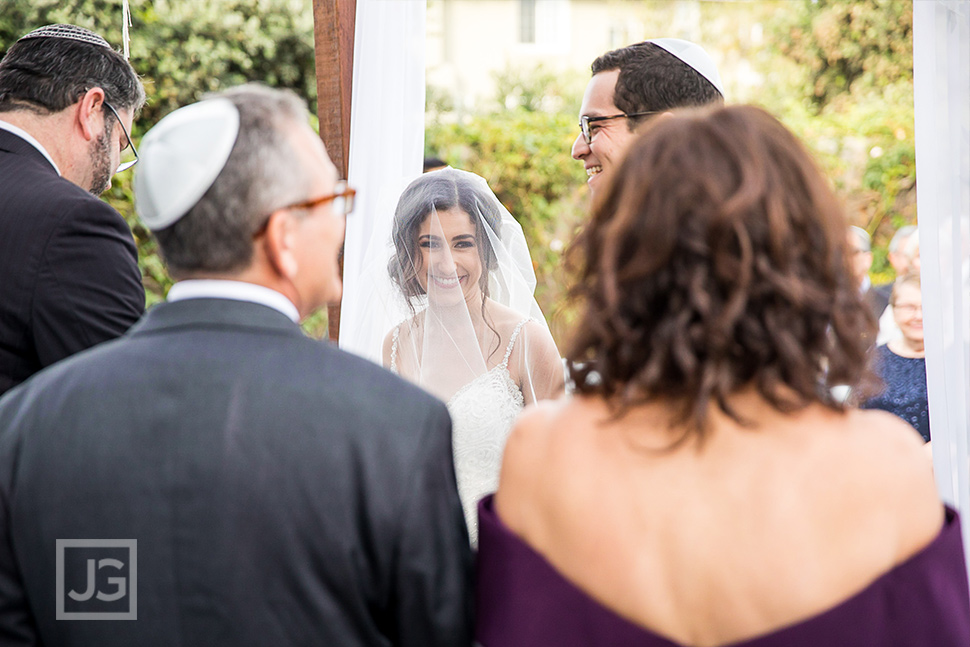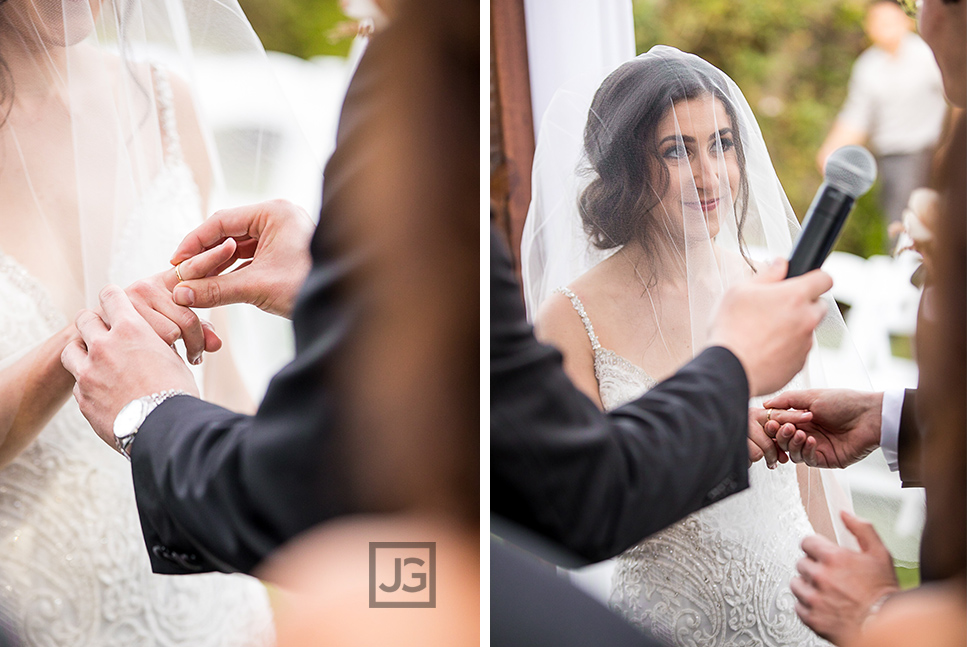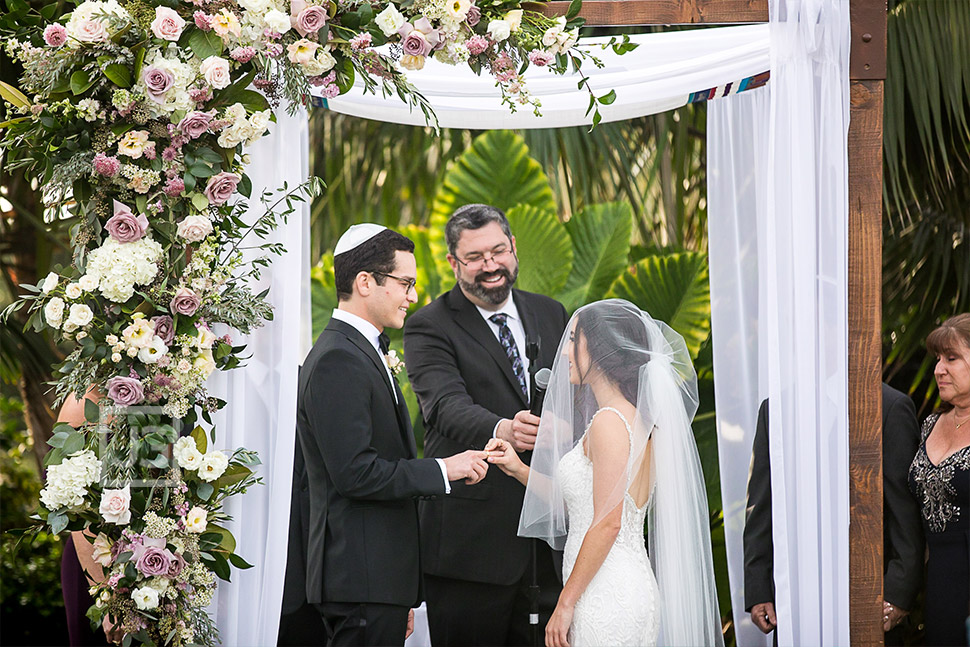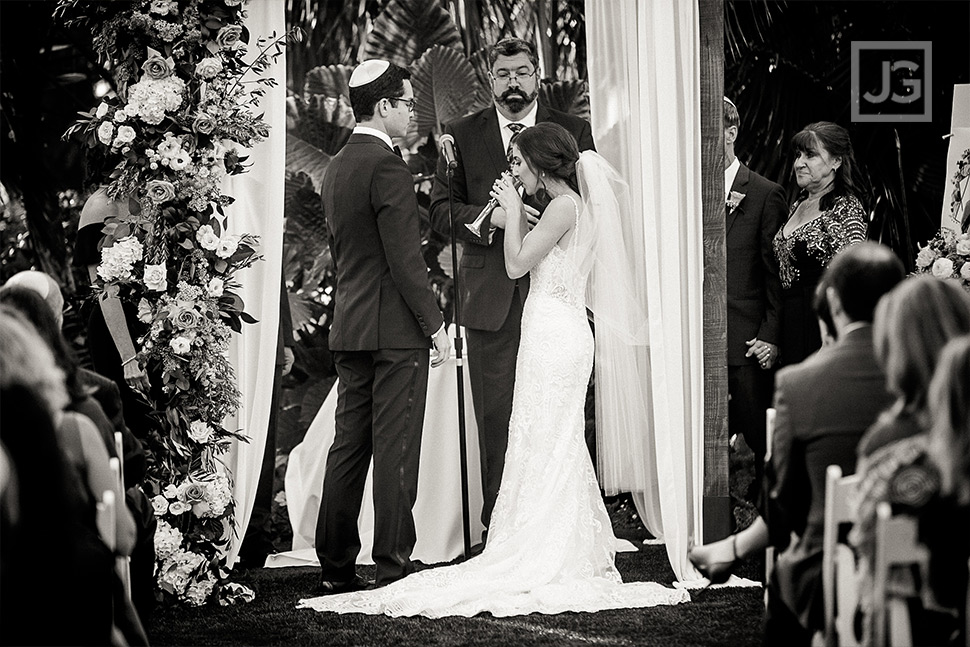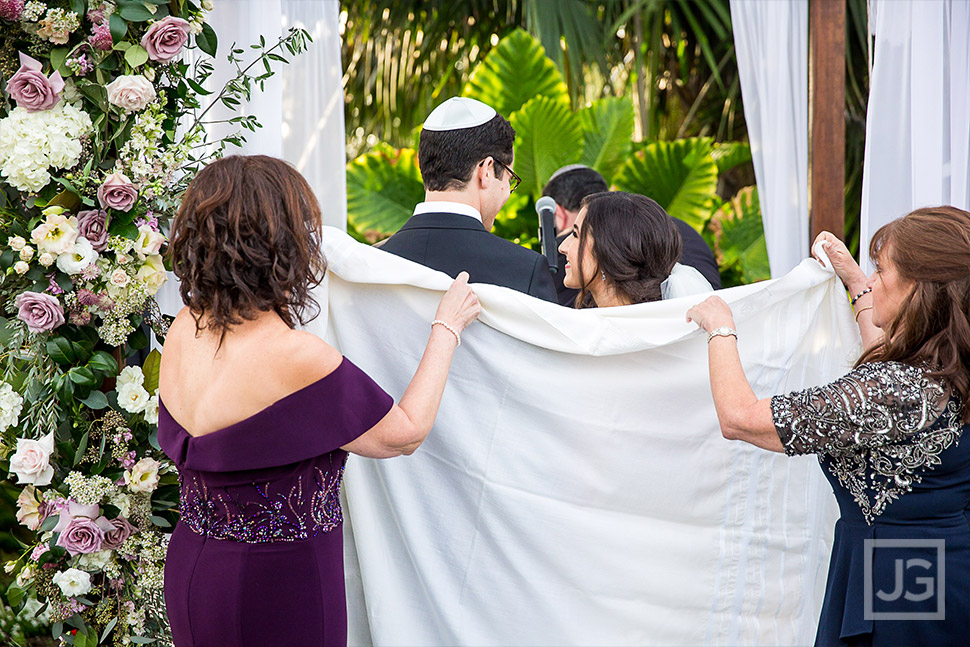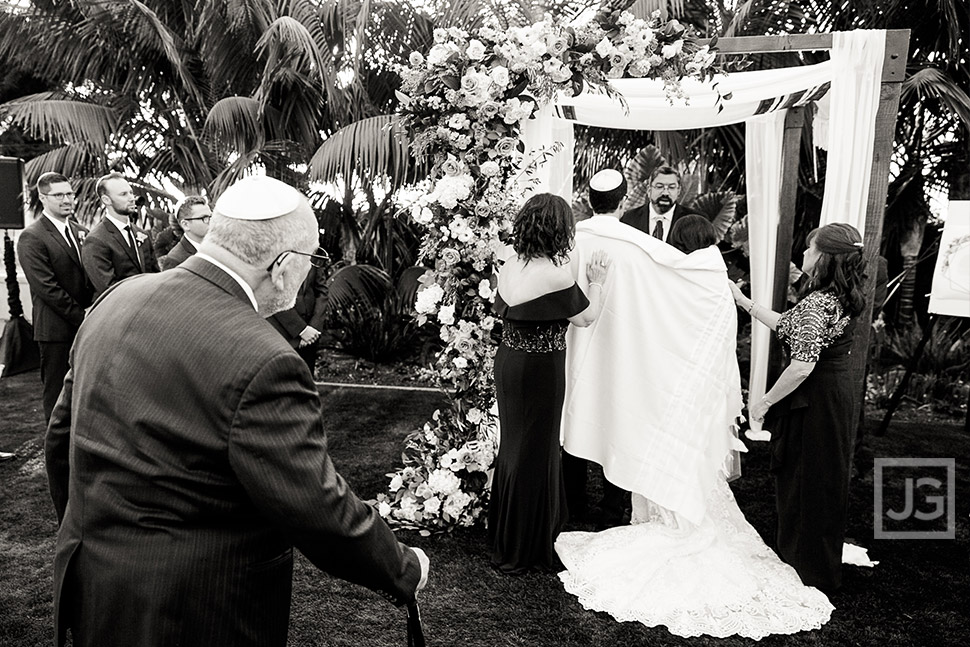 And what Jewish ceremony is complete without "Mazel Tov!" and the breaking of the glass.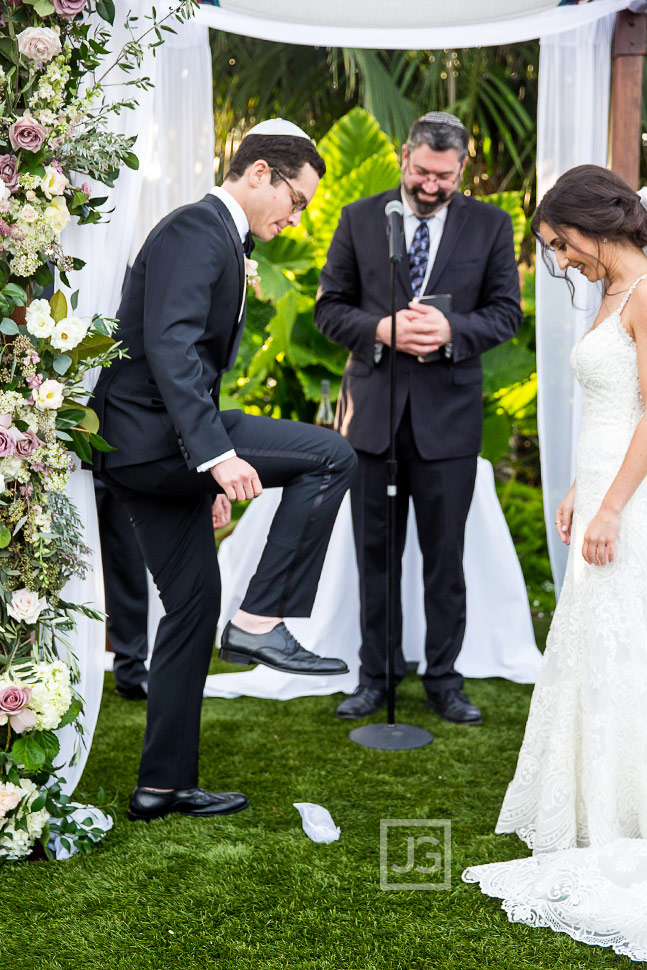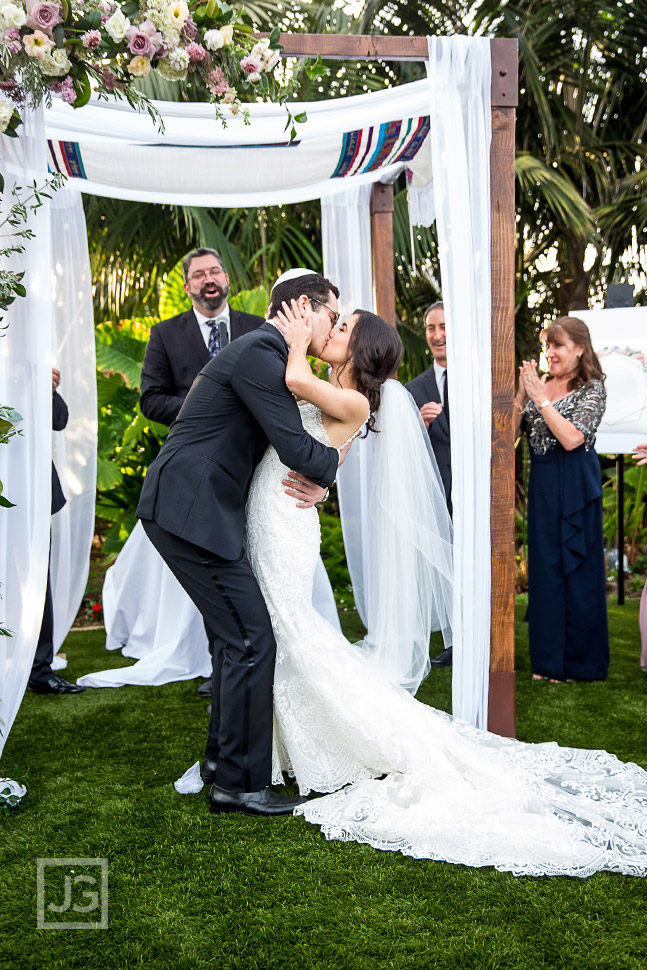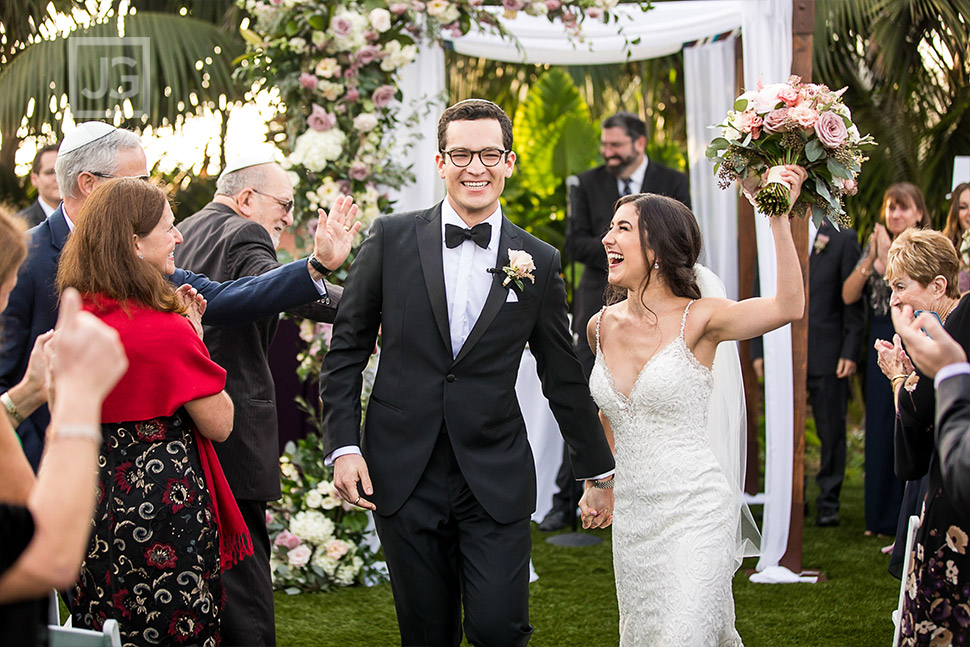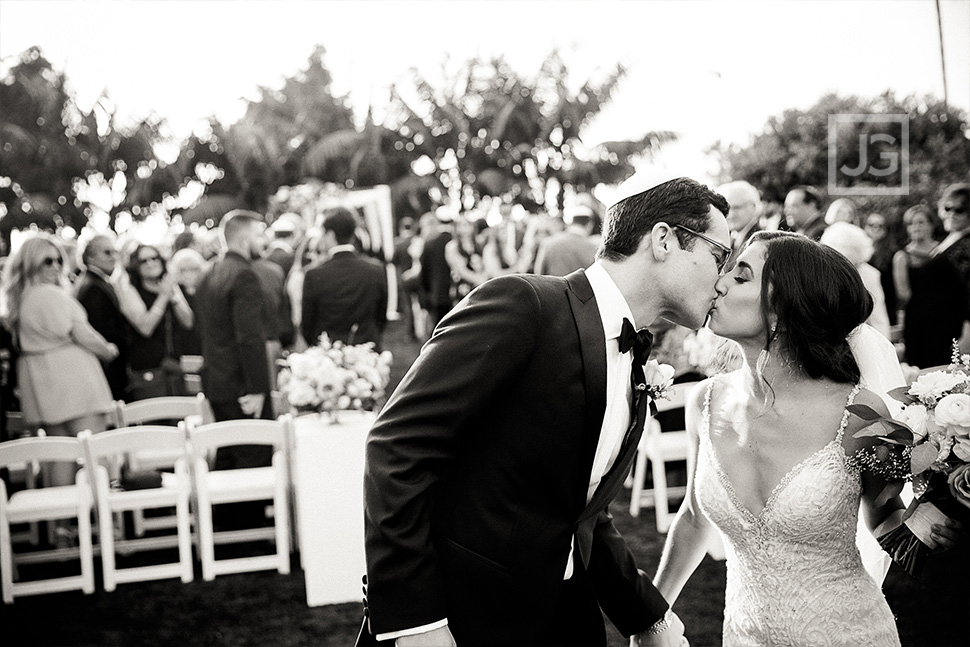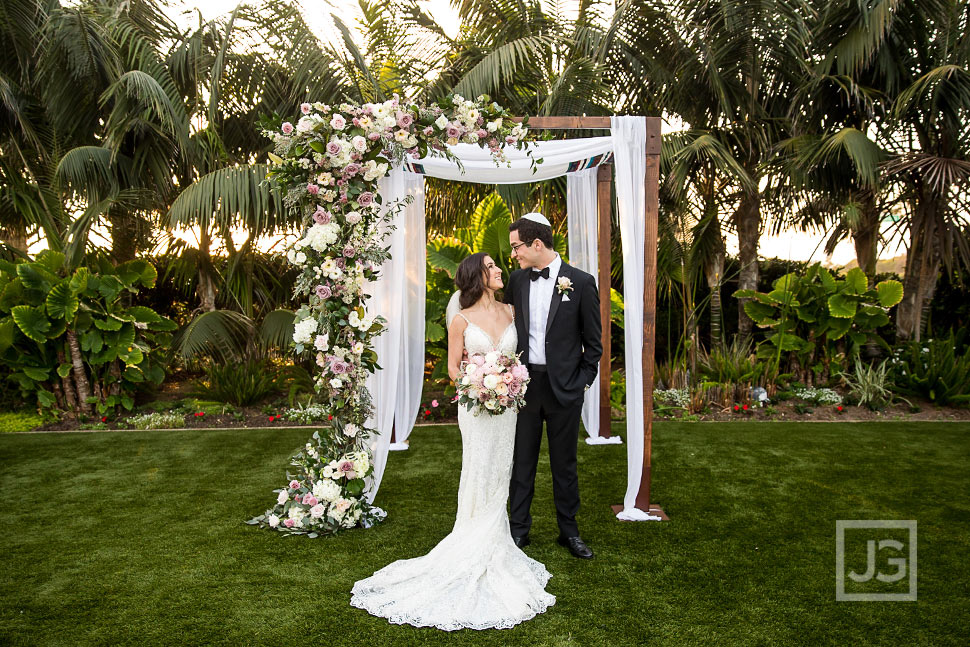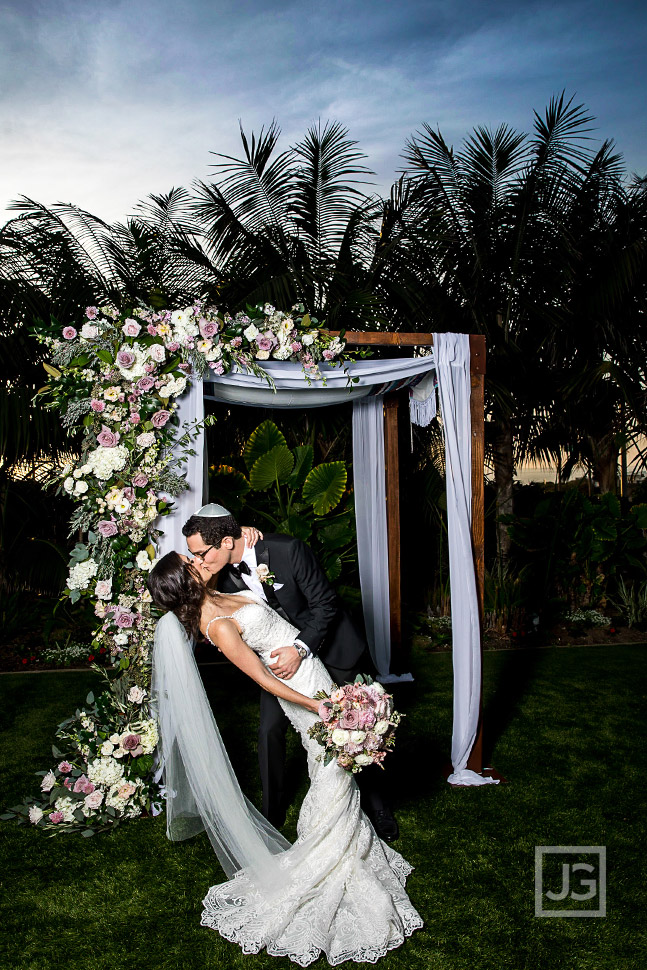 Bridal Party photos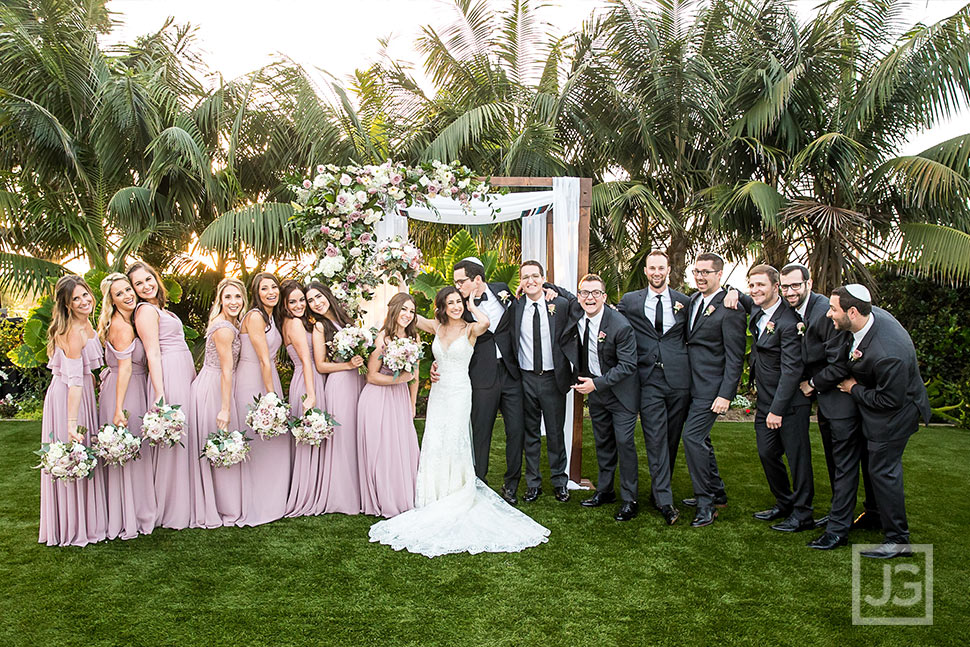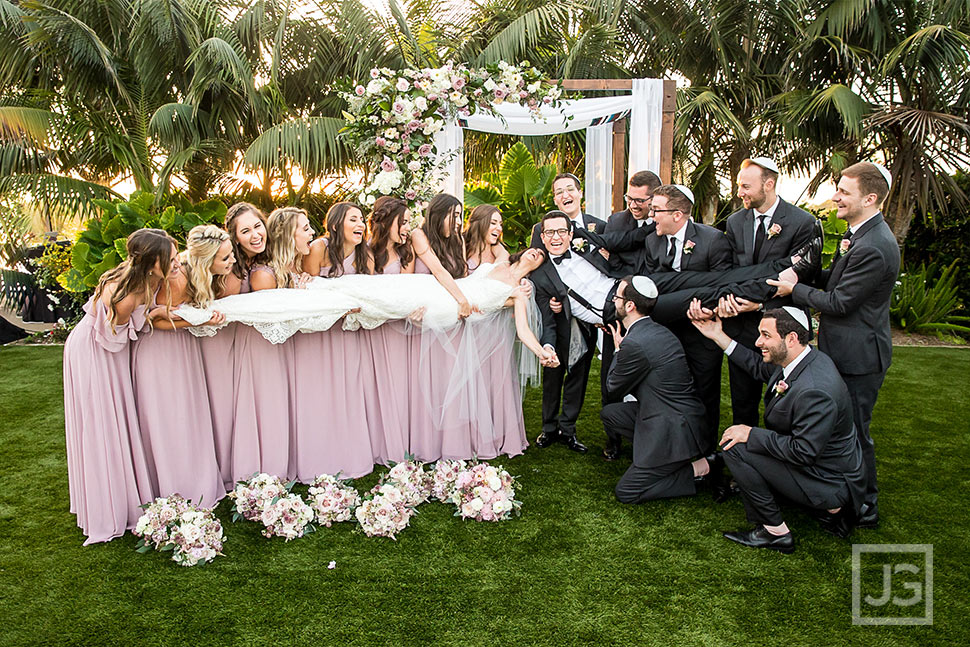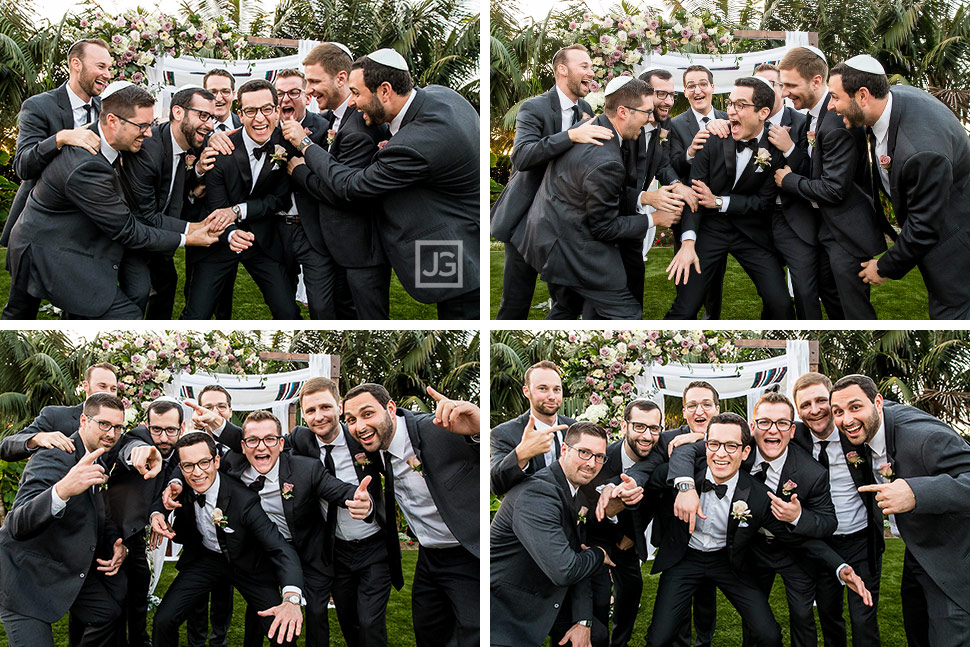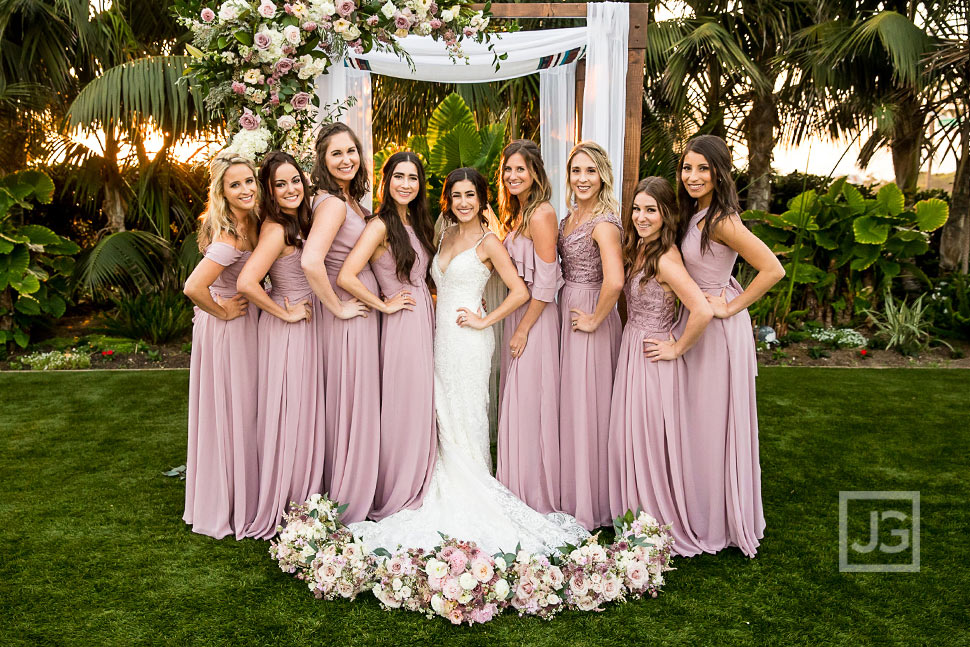 Wedding Portrait Photos by the beach in Carlsbad
We then hopped down to the beach (which is right across the road from Cape Rey) to do wedding photography with the sunset.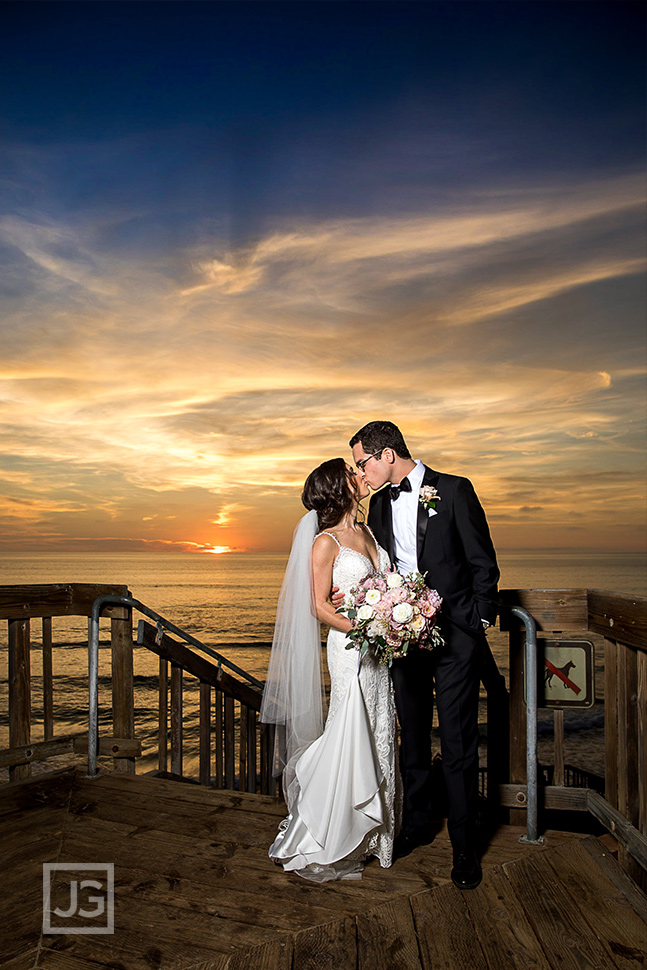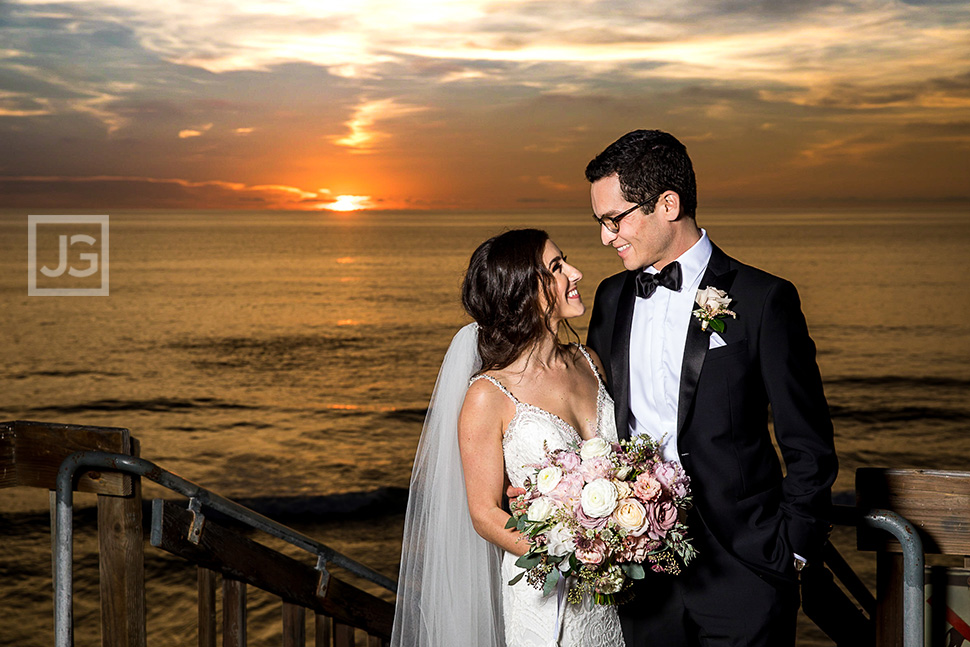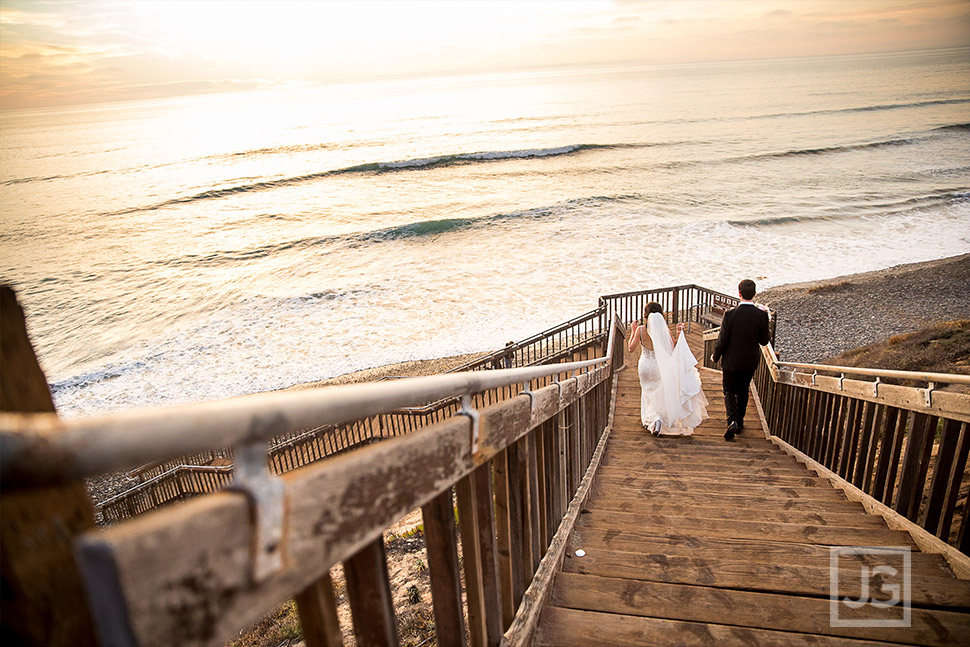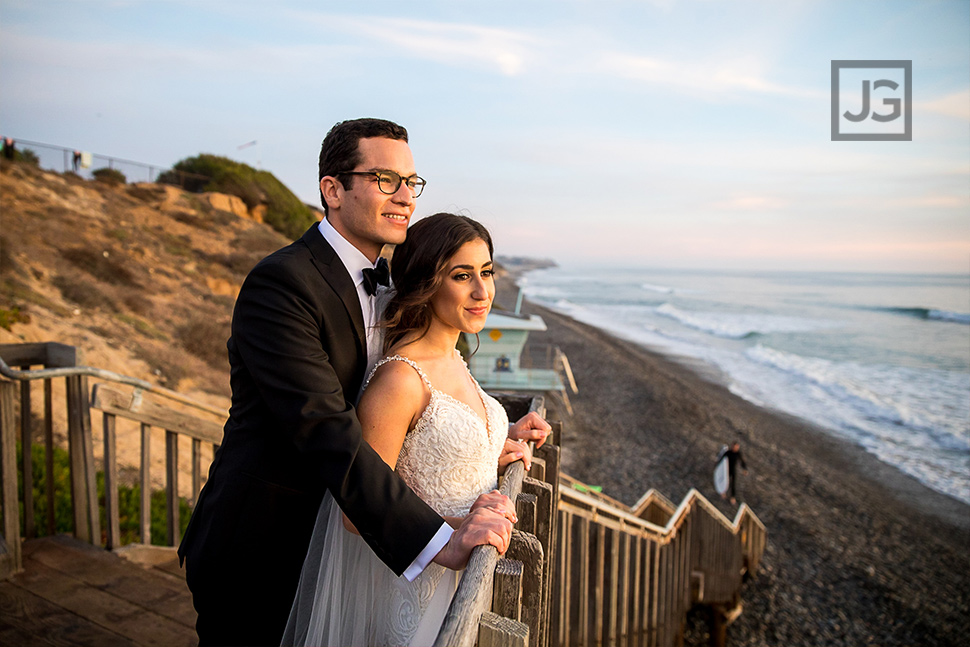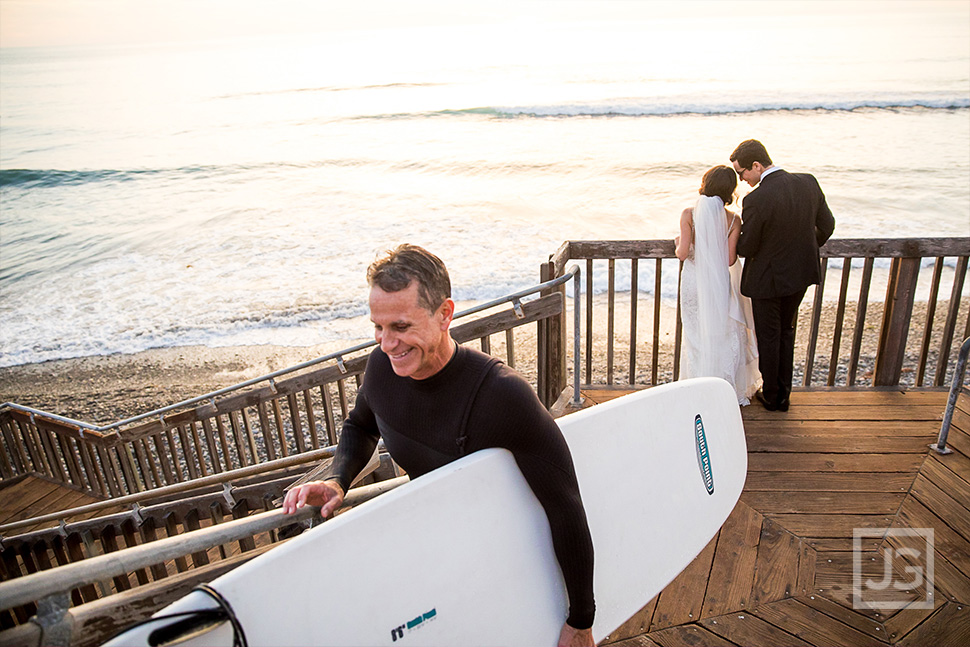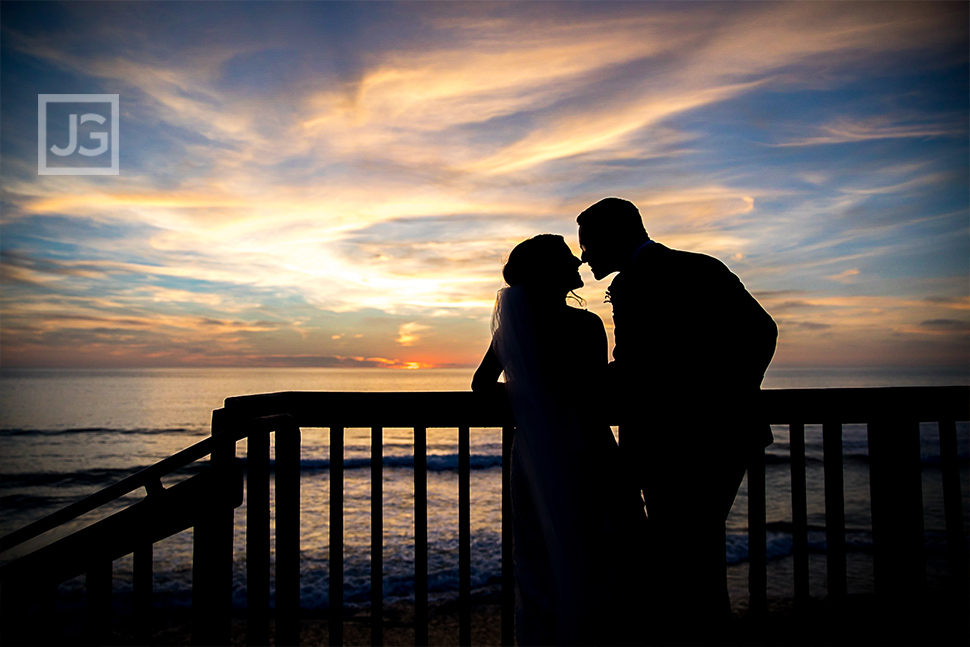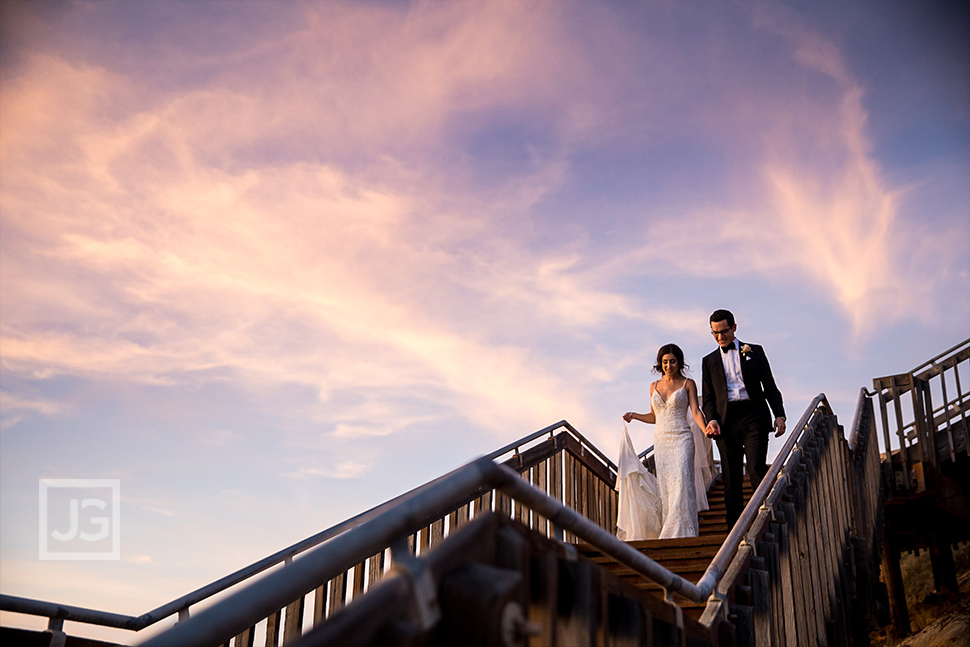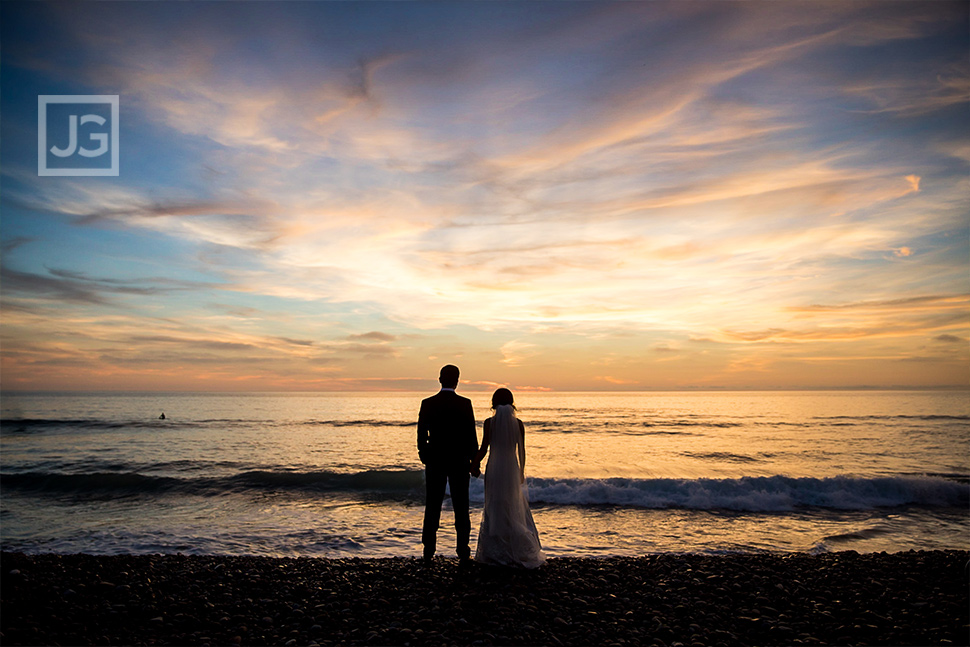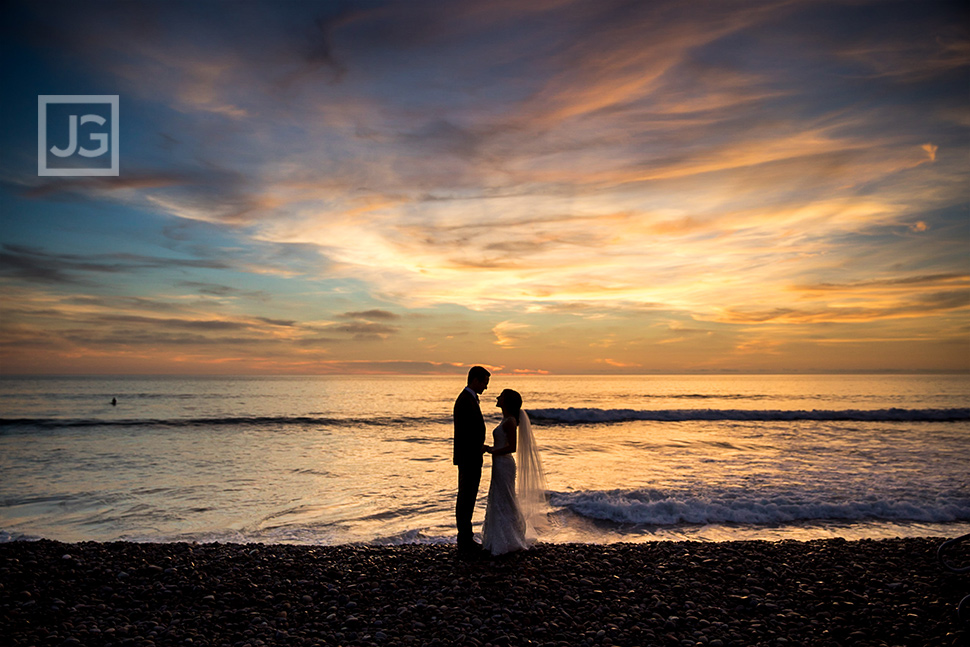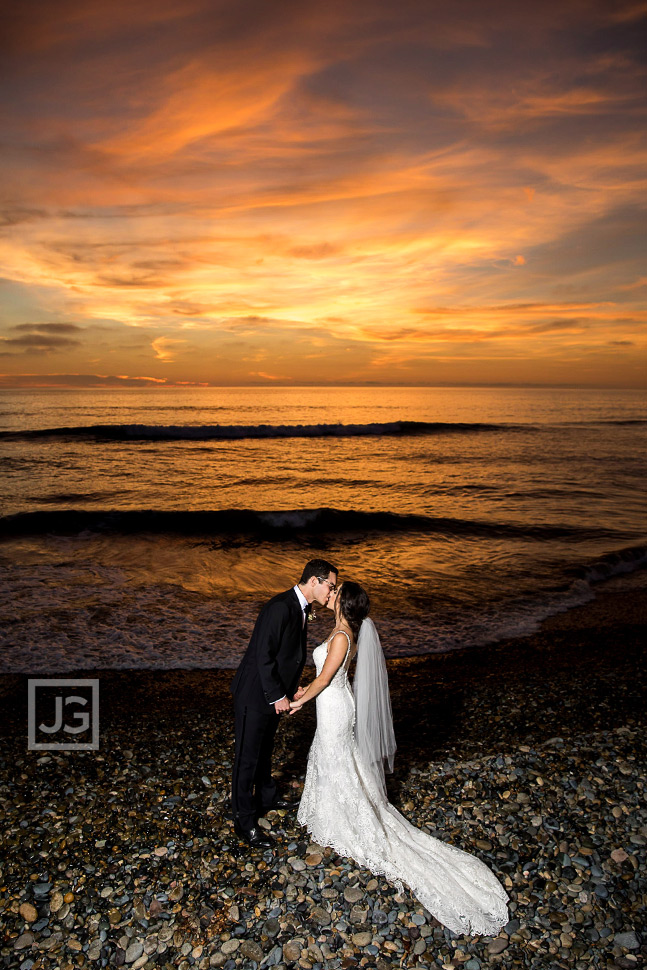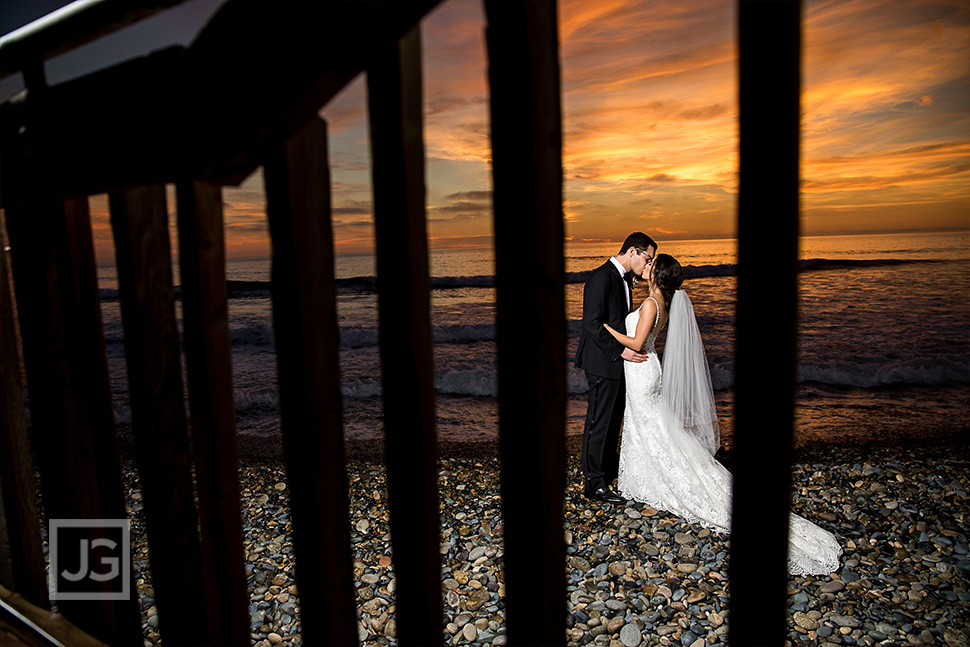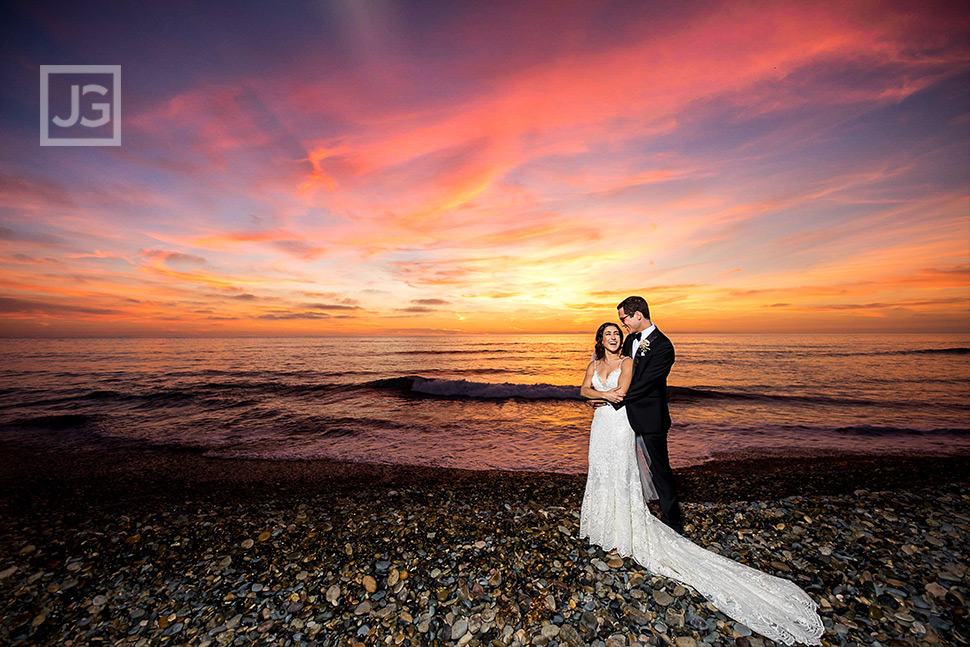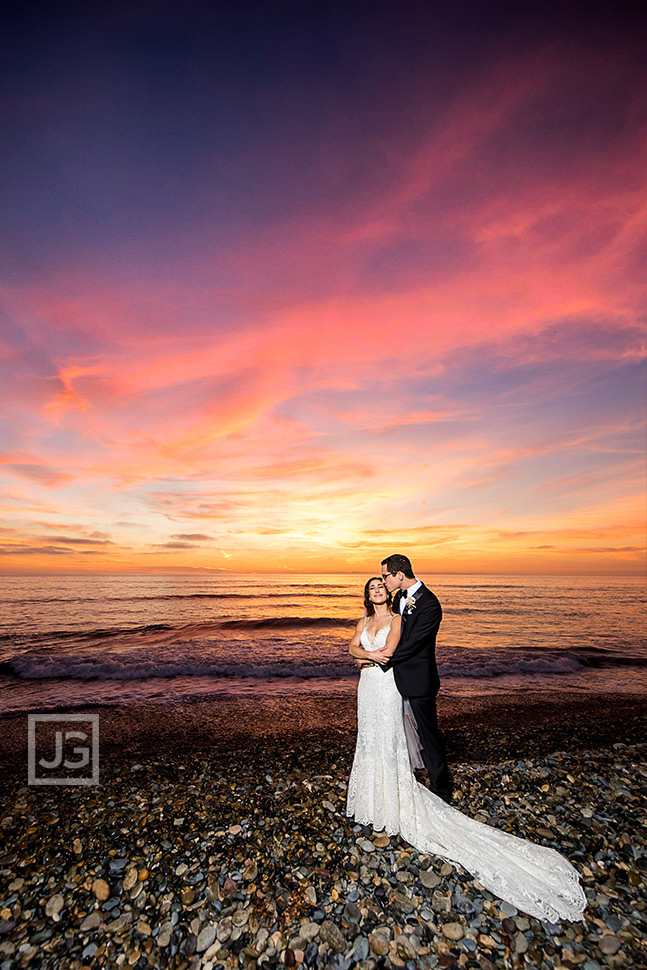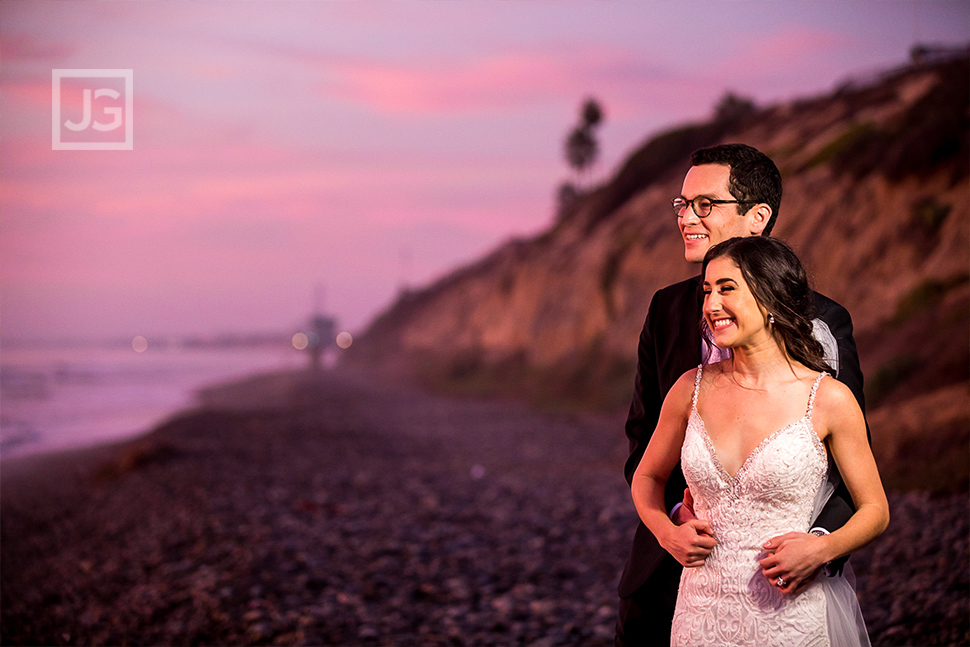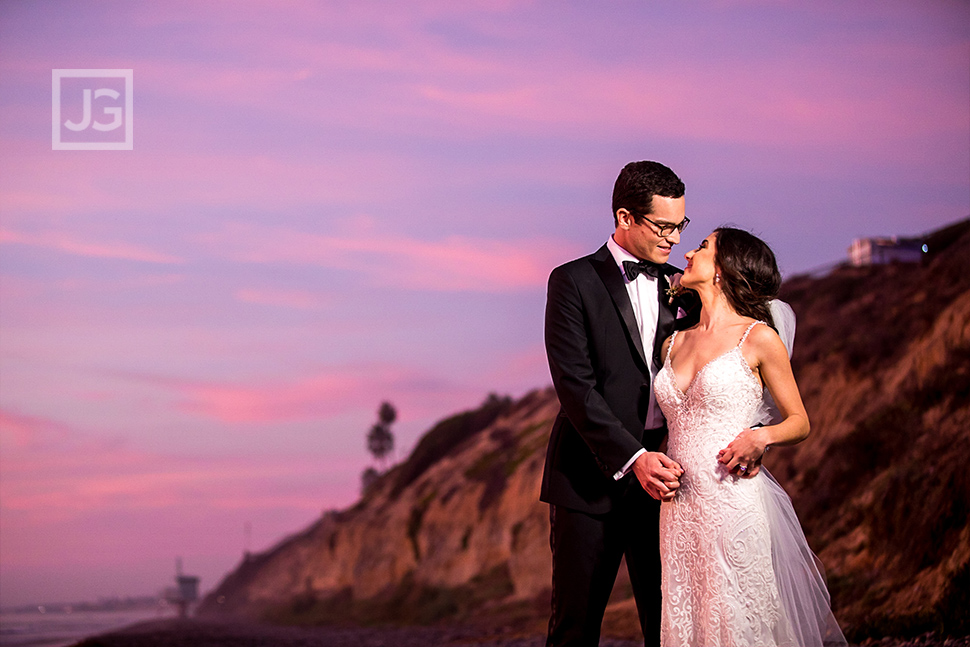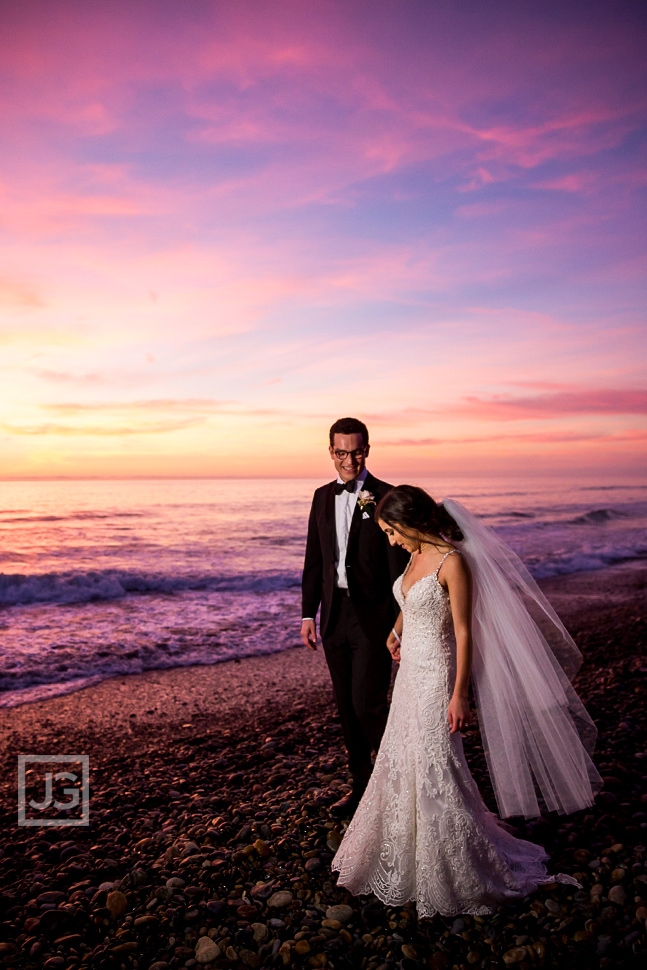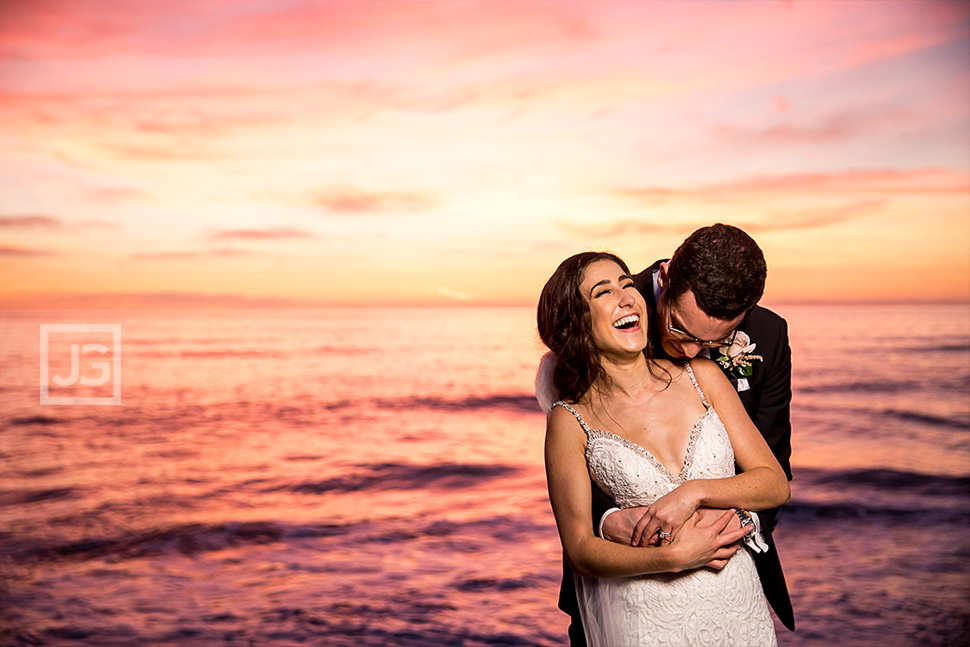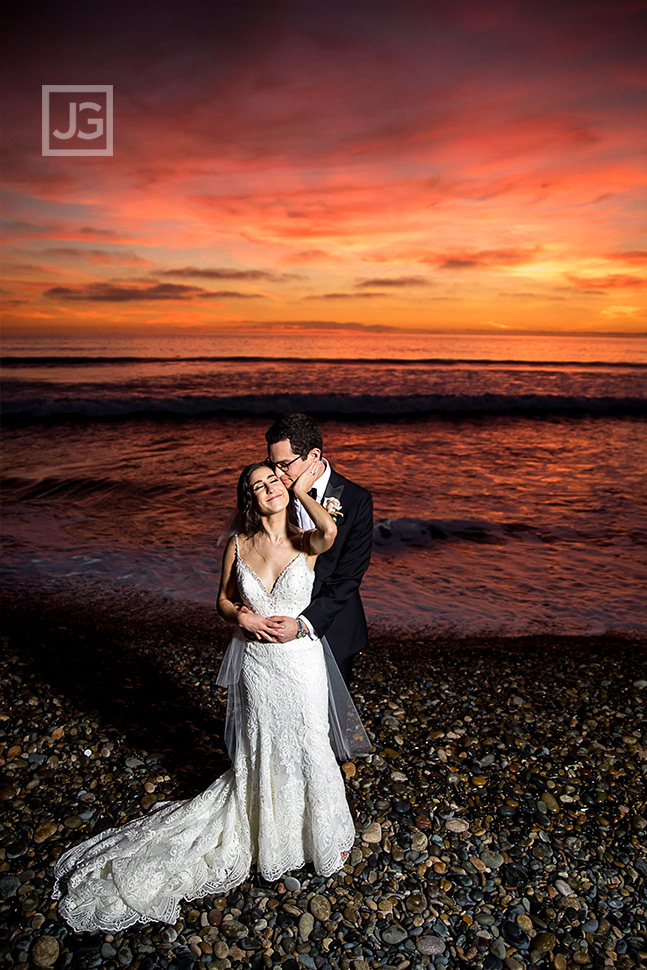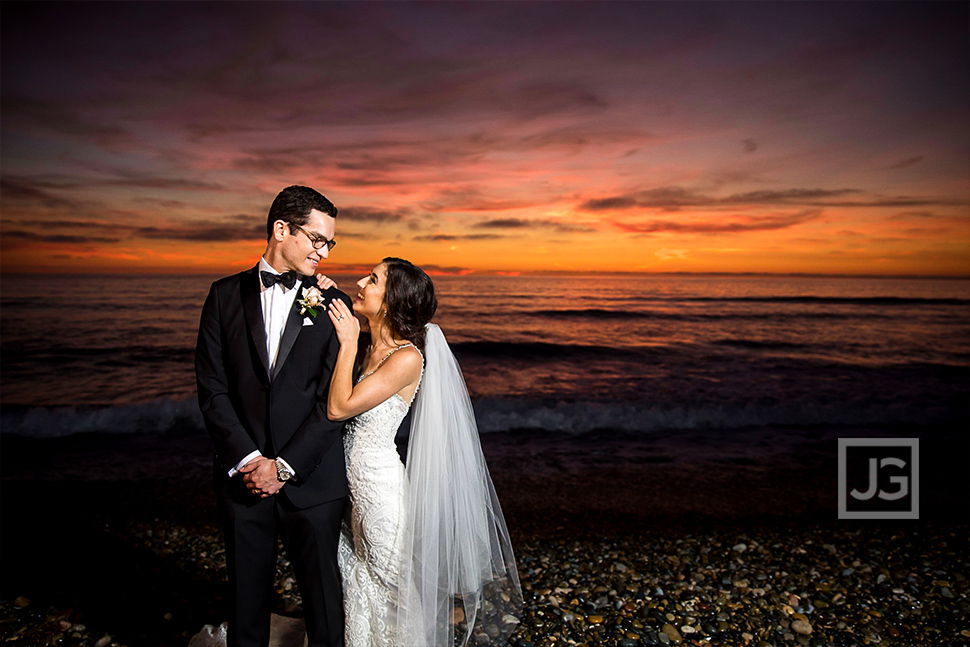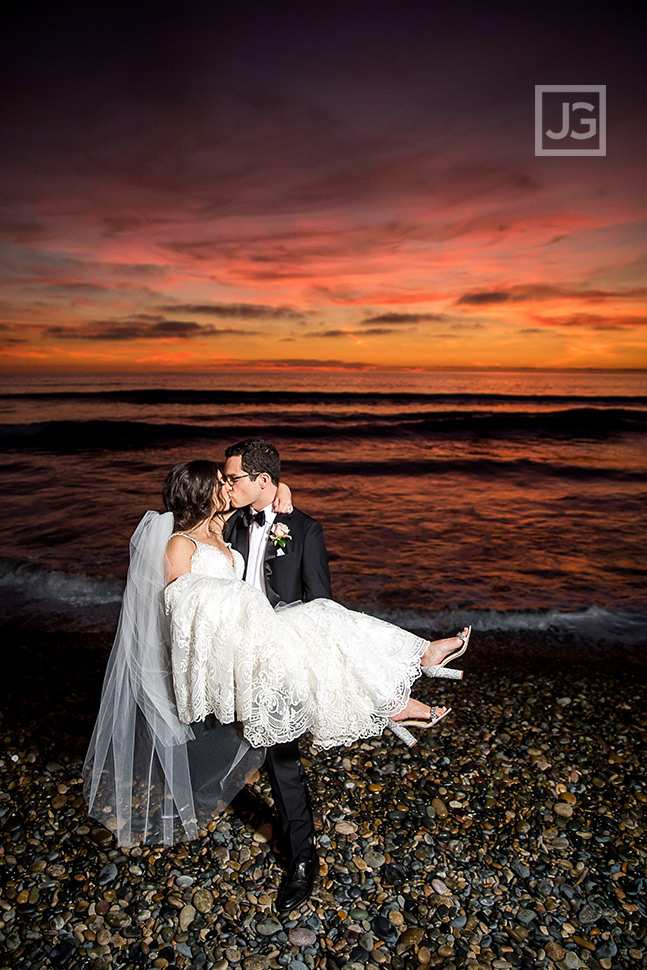 Cape Rey Wedding Reception
And they entered straight into their first dance…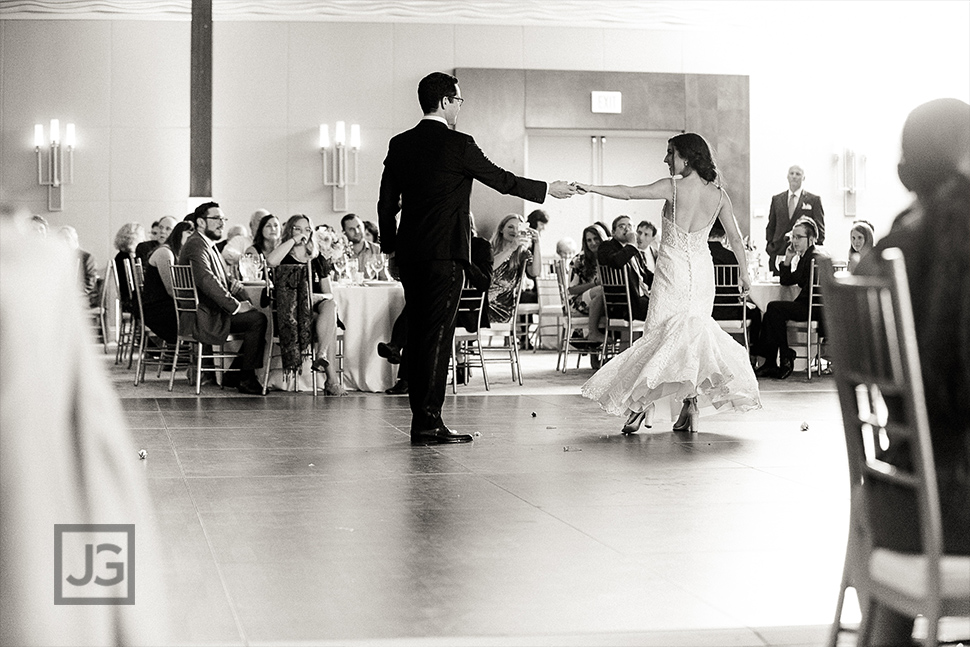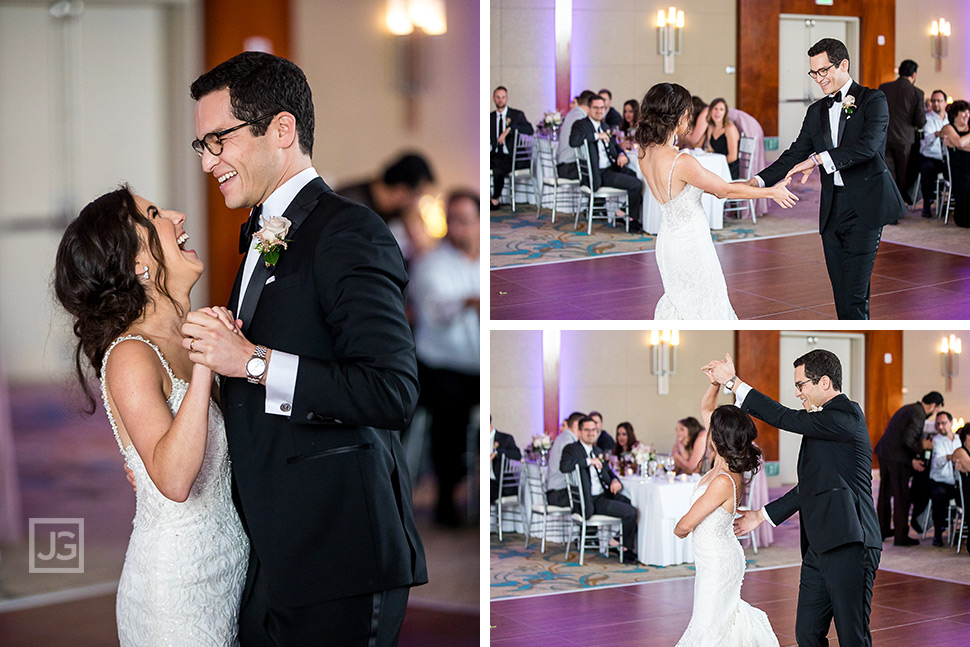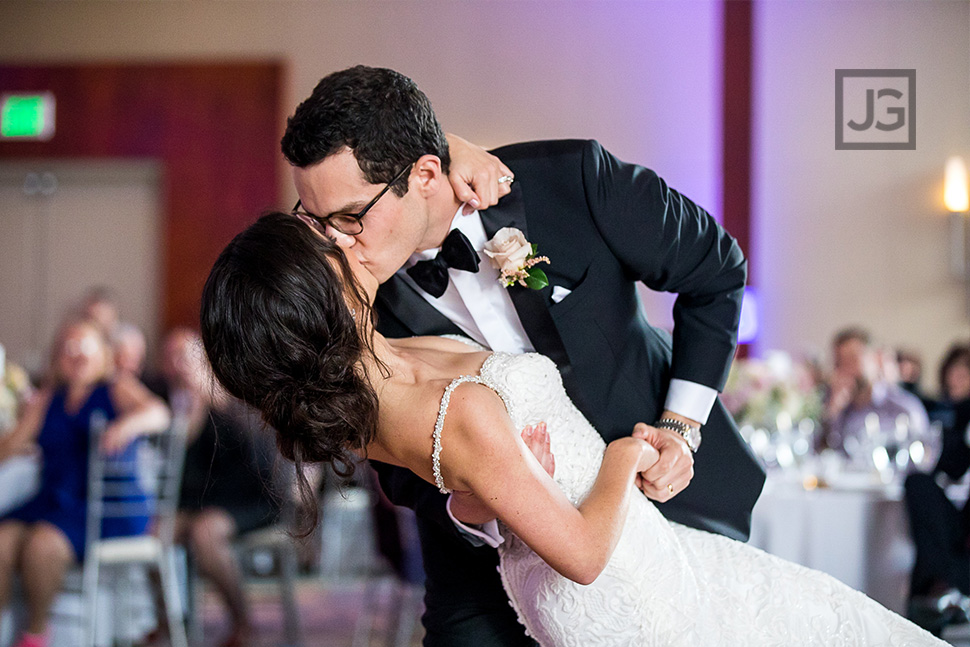 After which they went straight into the hora, the traditional Jewish wedding dance where everyone goes in circles.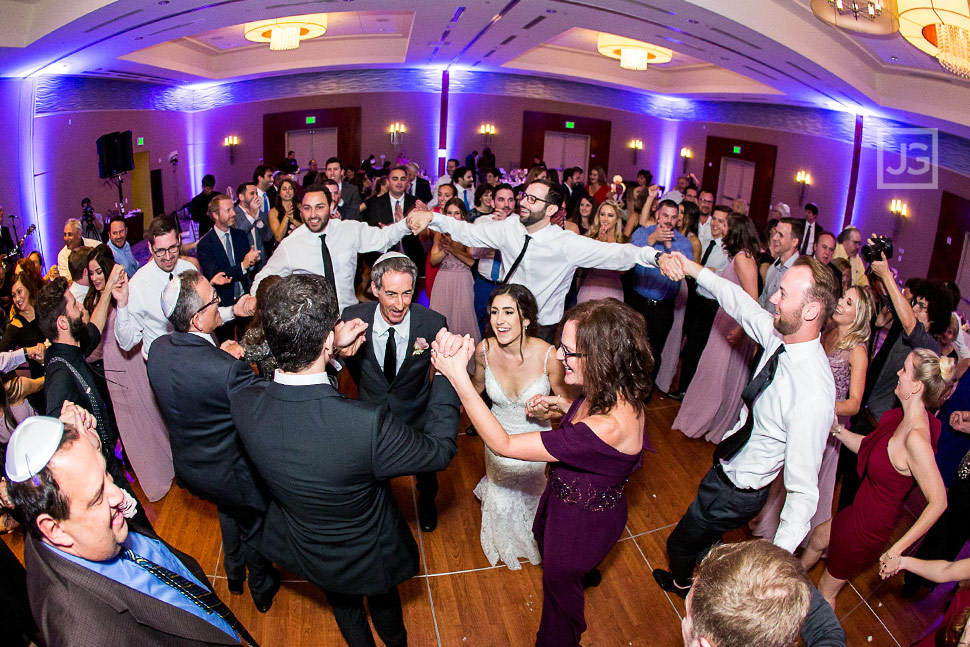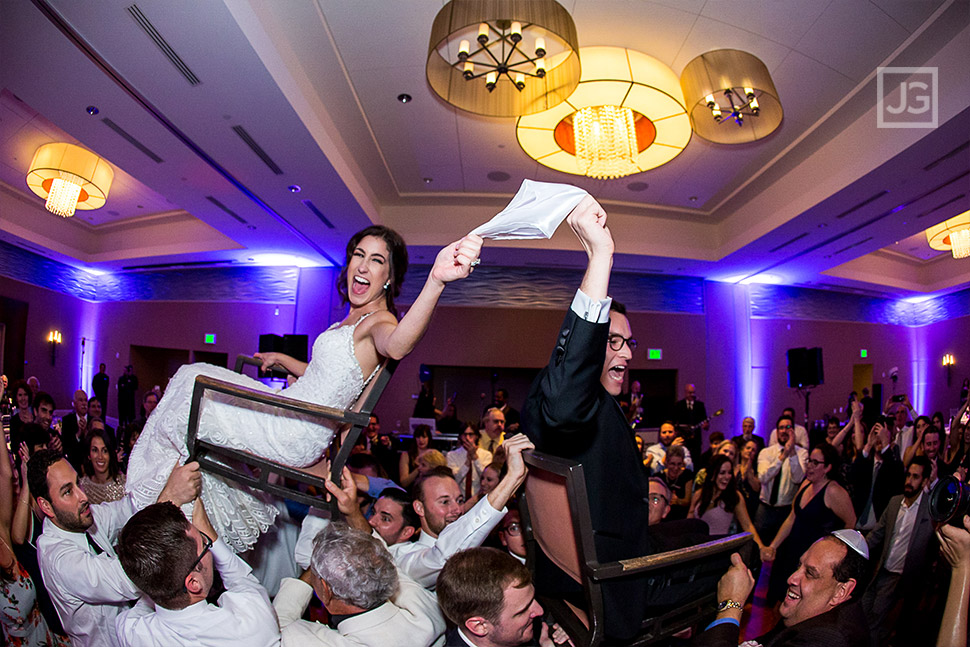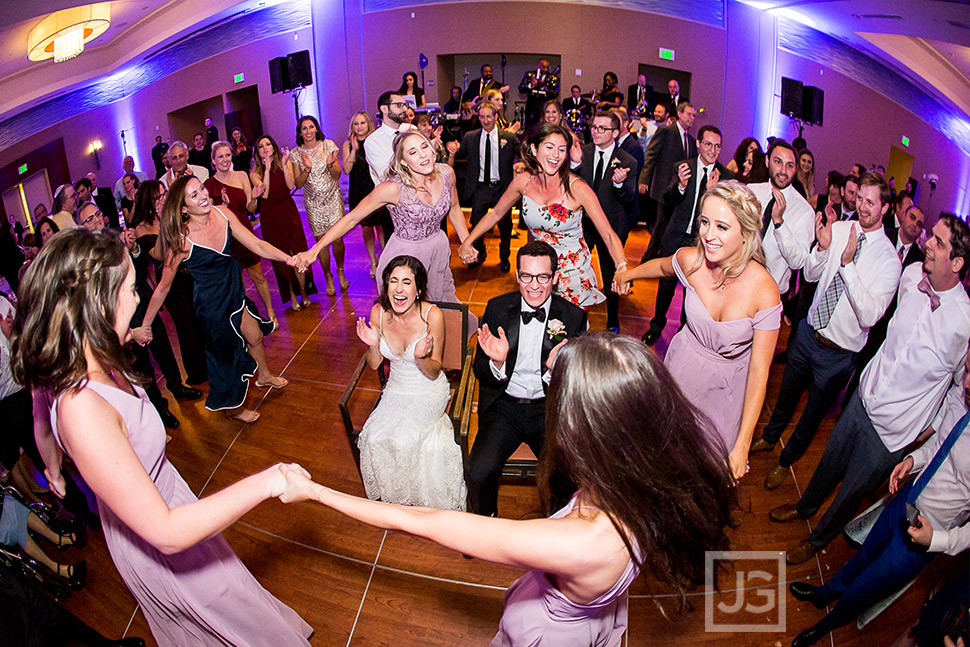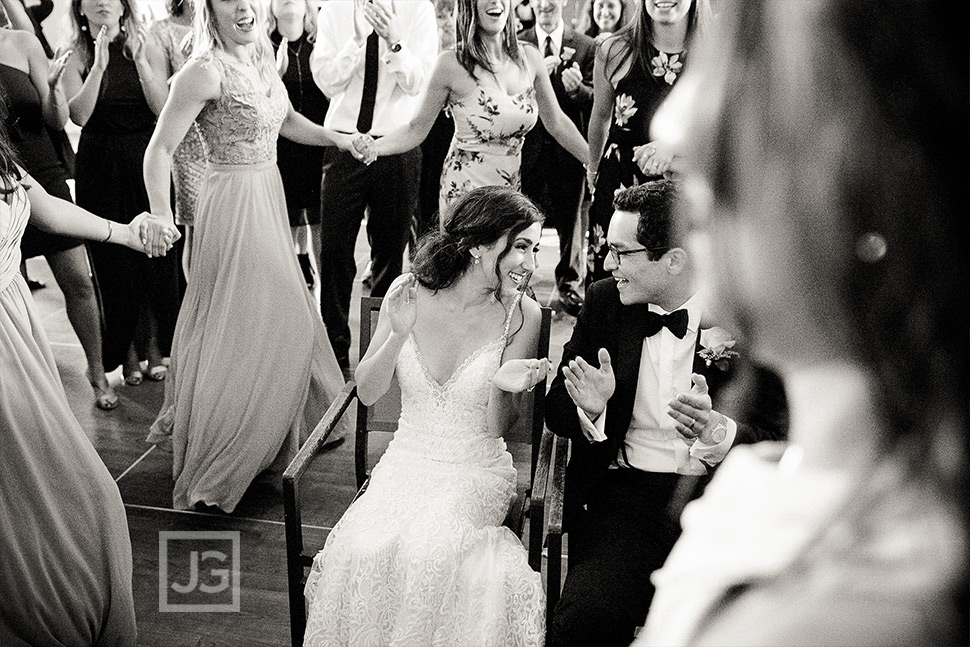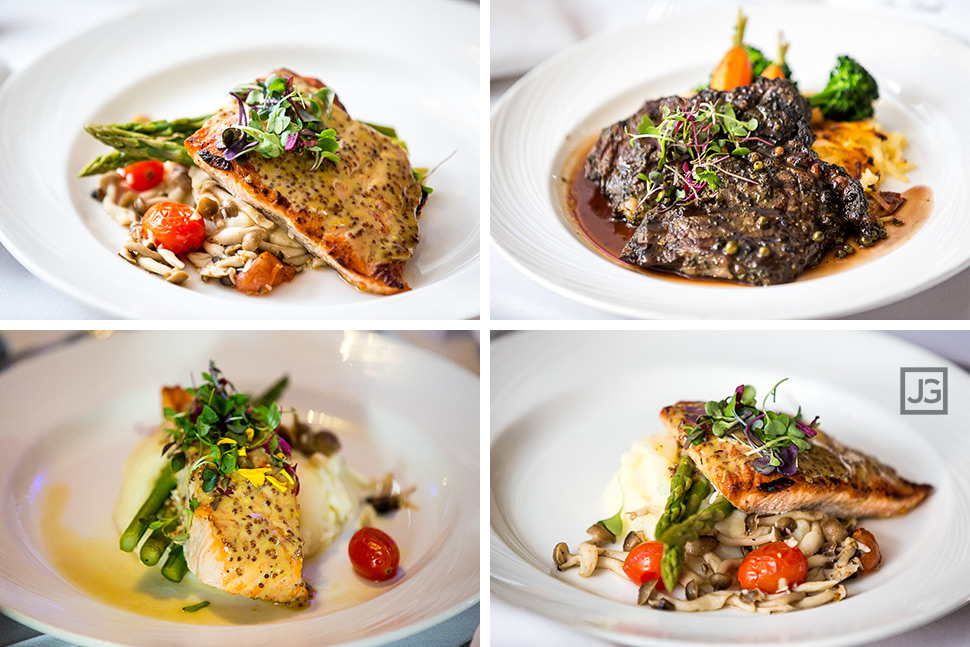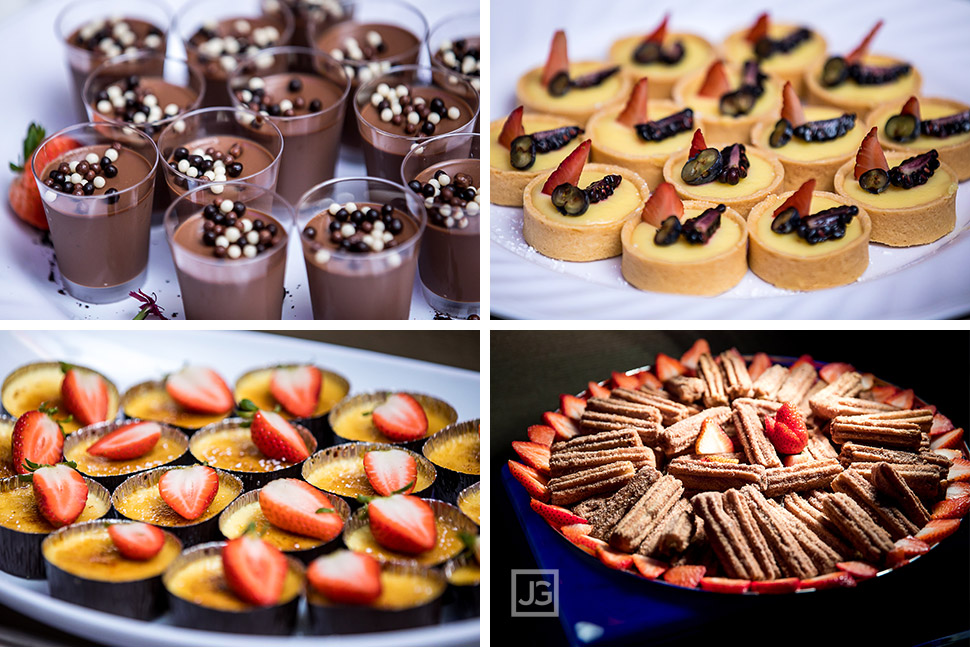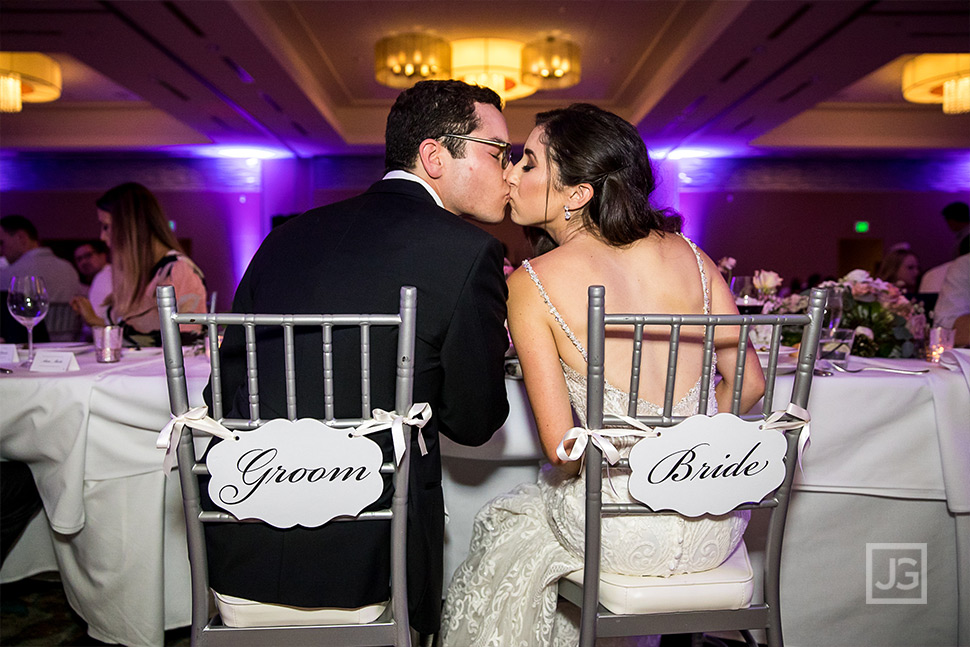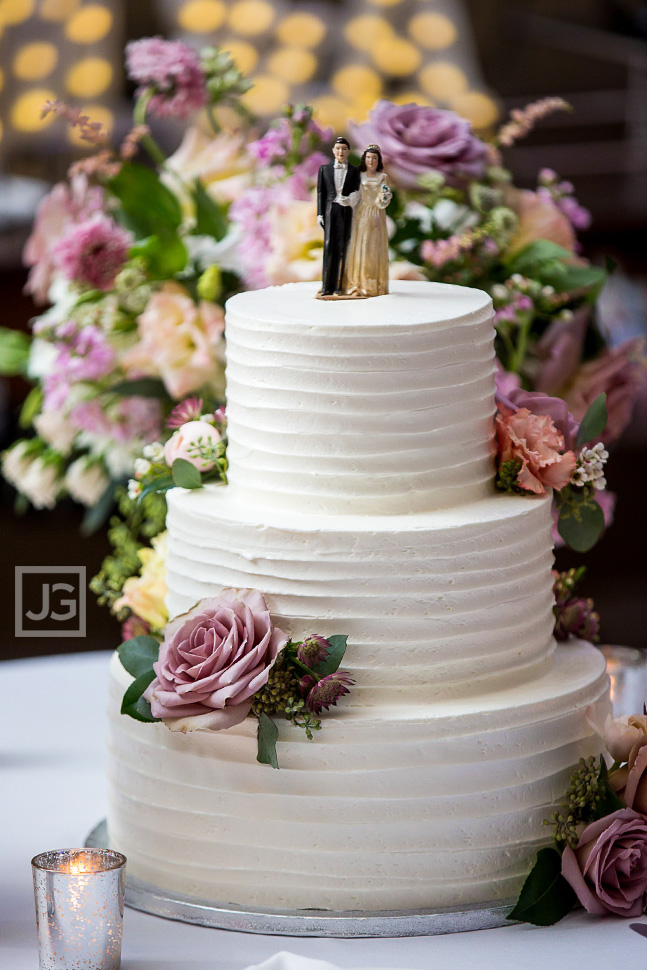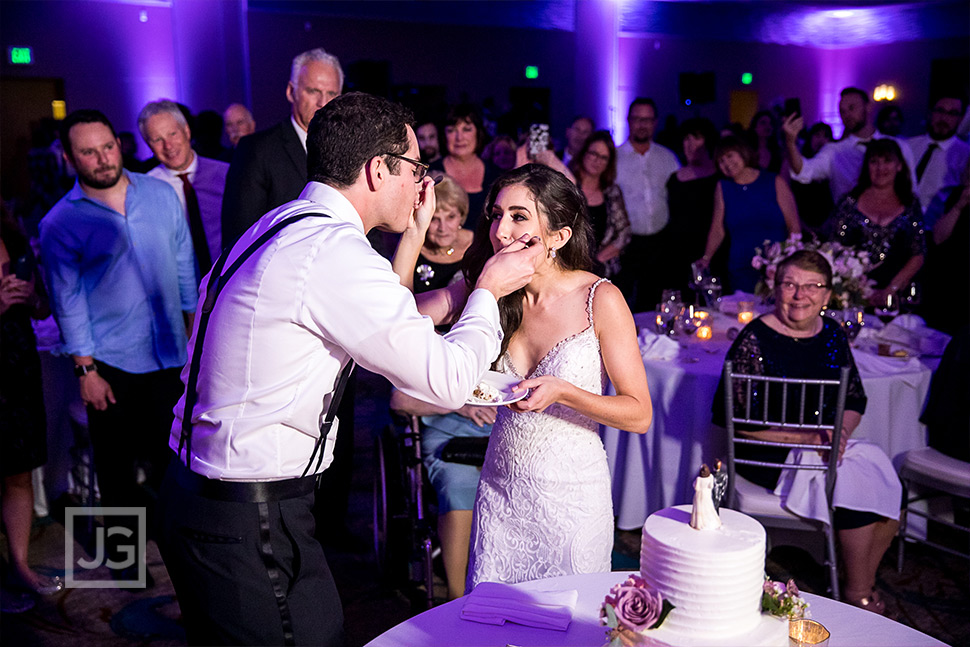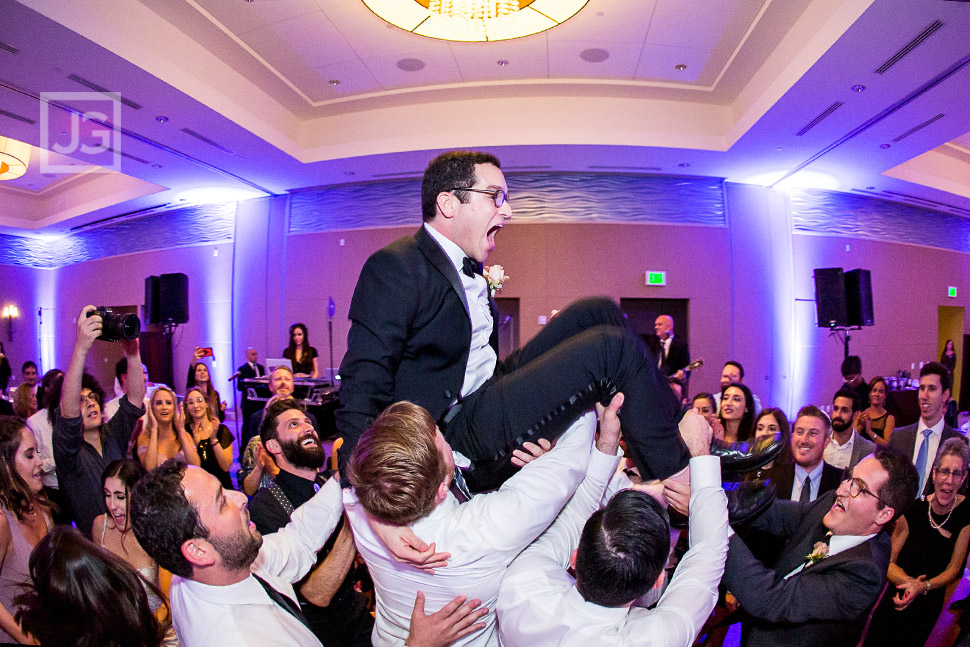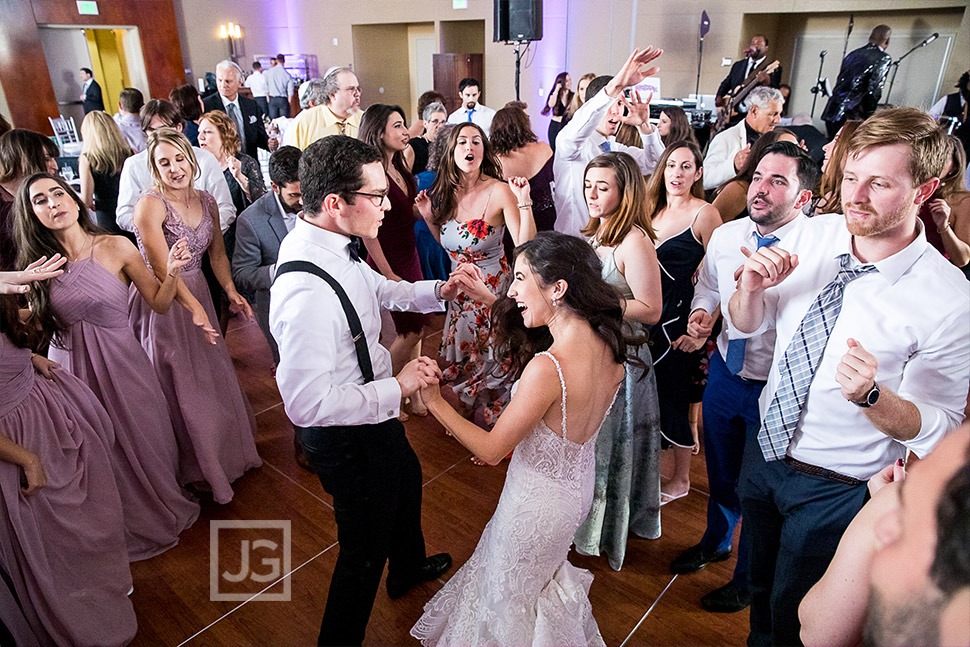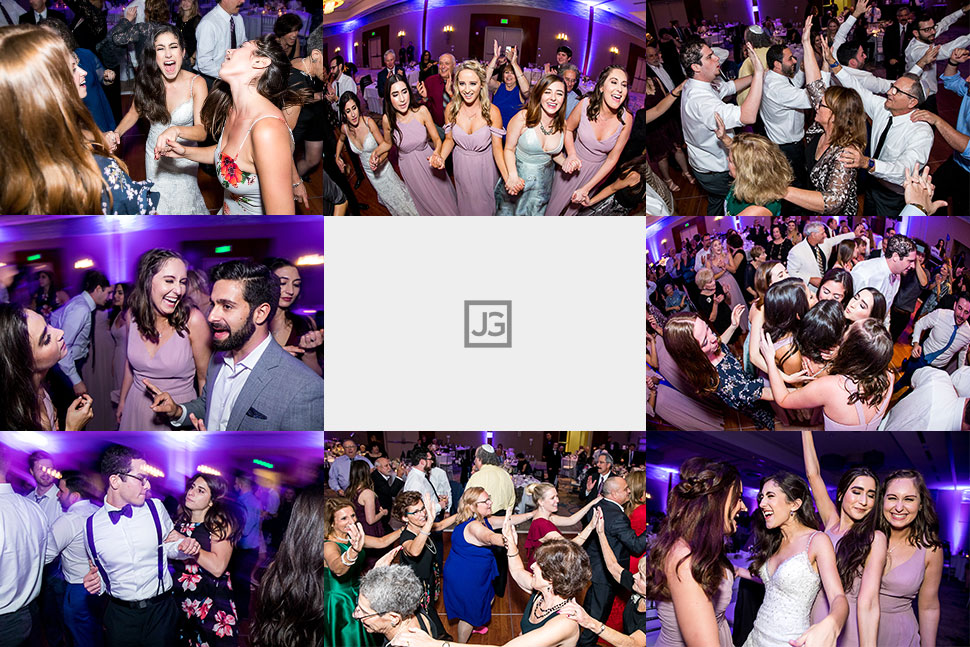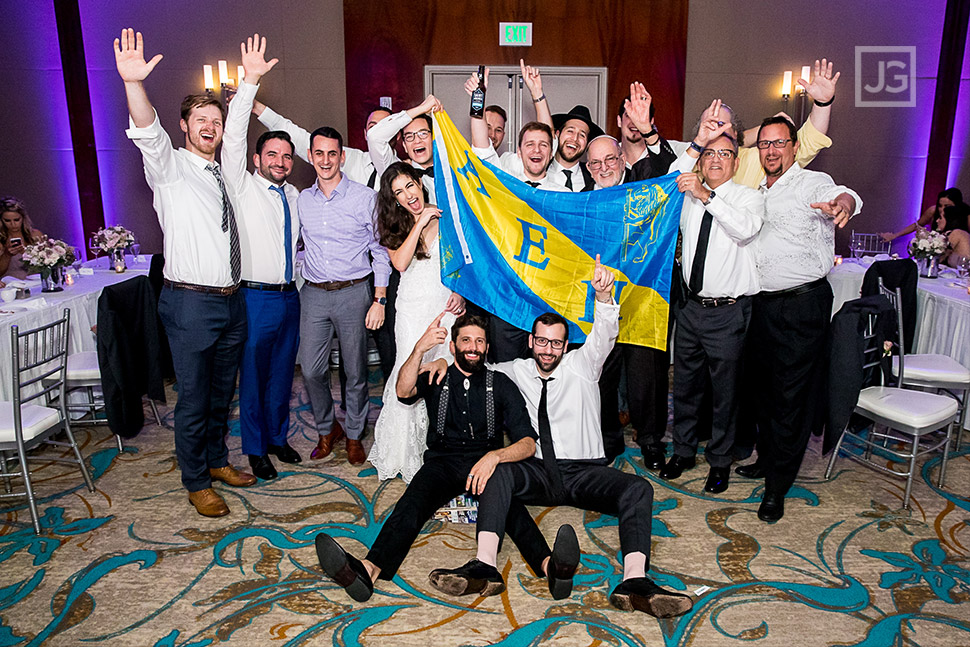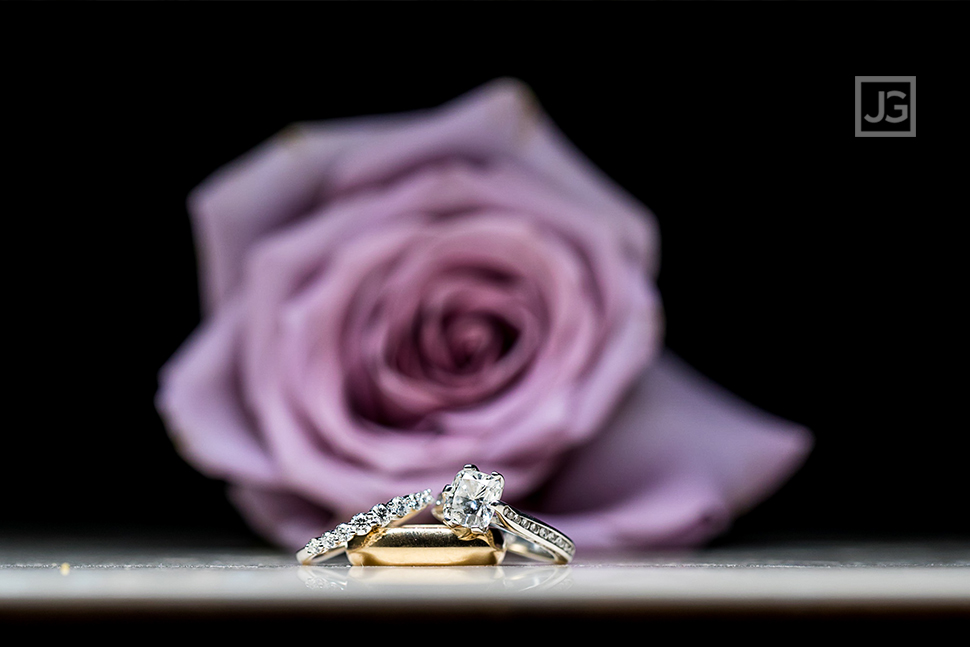 This article showcases Cape Rey wedding photos of a Jewish wedding in Carlsbad (Northern San Diego County). It shows an absolutely AMAZING sunset on the South Carlsbad State Beach, which is why a photographer using remote lighting is soooooo important at the right moment.
For more examples of wedding photography in San Diego, make sure to check out other articles on our blog. You can also find more recent work posted on our Instagram.