I saw the smiles in her eyes and felt his love (for her) every time they shared a kiss!!  They became lost in the moment and I became lost in them.  Lauren and Harris couldn't be any cuter even if they tried.  Every image oozes with adorableness and I'm so honored to be apart of such a beautiful celebration!!   In May, Gavin and I traveled up north to Los Gatos, CA to capture their destination wedding at the beautiful Radonich Ranch. We love doing destination wedding photography because it not only allows us to explore the hidden spots of another city but it another excuse for us to combine work with play.  =D  So read on to learn about our day of Radonich Ranch wedding photography at Vintage Venues!
A long time ago, at a magical place called Margaritaville, an LA sorority girl and a Santa Barbara beach boy fell in love!!  No really, it happened like that! They met at the Jimmy Buffet concert in Irvine CA in 2002, during sophomore year of college. It was definitely love at first sight, and even their young wild ways and the distance between USC and UC Santa Barabra couldnt keep them apart!  And over the last 10 years, Lauren and Harris developed a love for adventure, and an even deeper love for each other.  I'm so happy they found each other because these two are definitely meant to be.  They're the kind of couple that you can't help but smile (and laugh with), no matter what mood you're in!!
Wedding Preparation at Hotel Los Gatos
Hotel Los Gatos is 12 miles away from Radonich Ranch, so not only is it a beautiful location for our wedding preparation but it's also close to the wedding venue.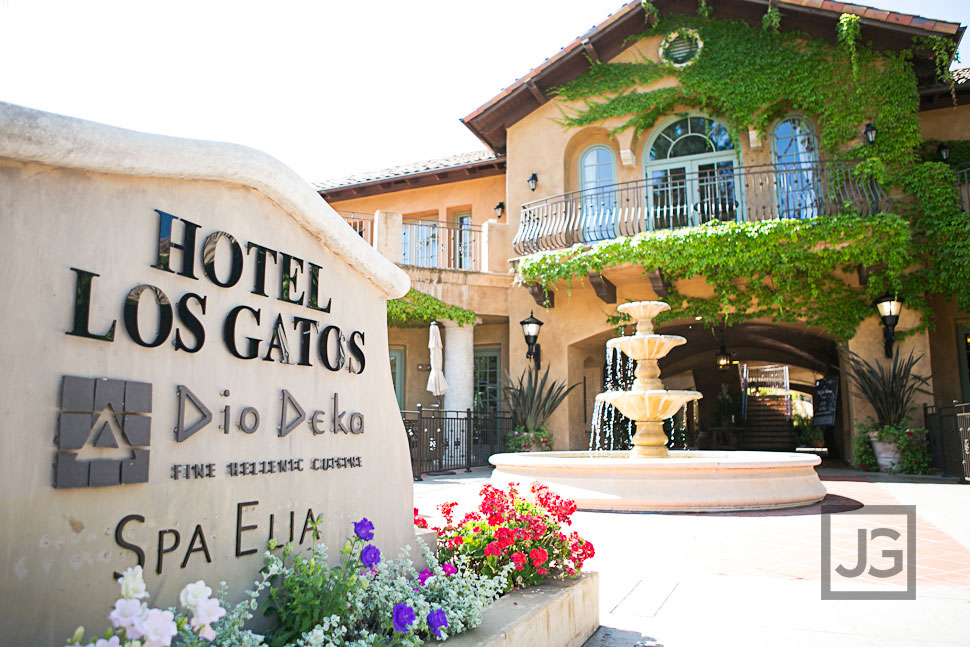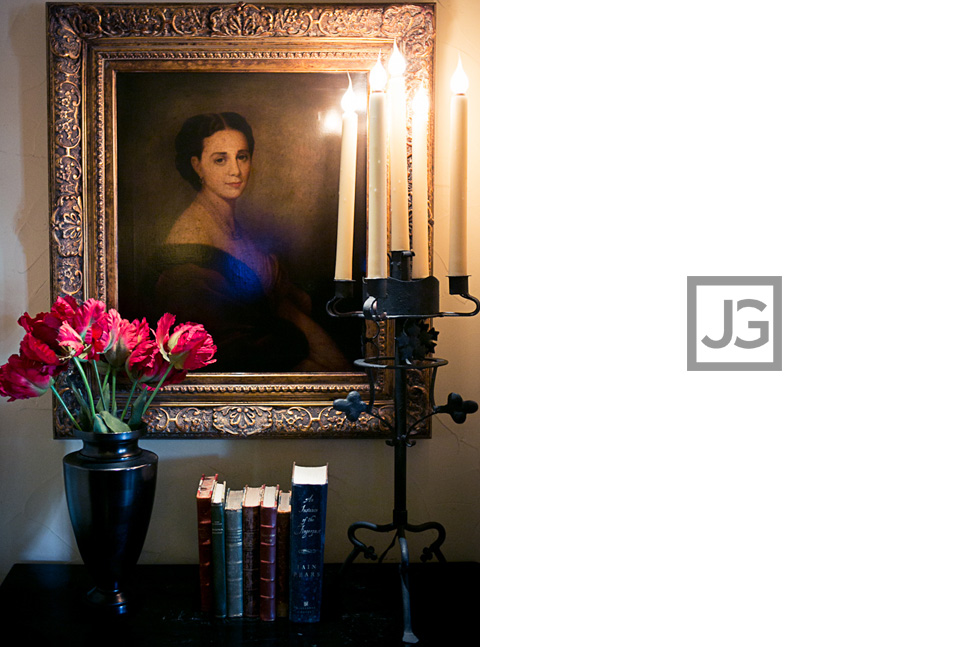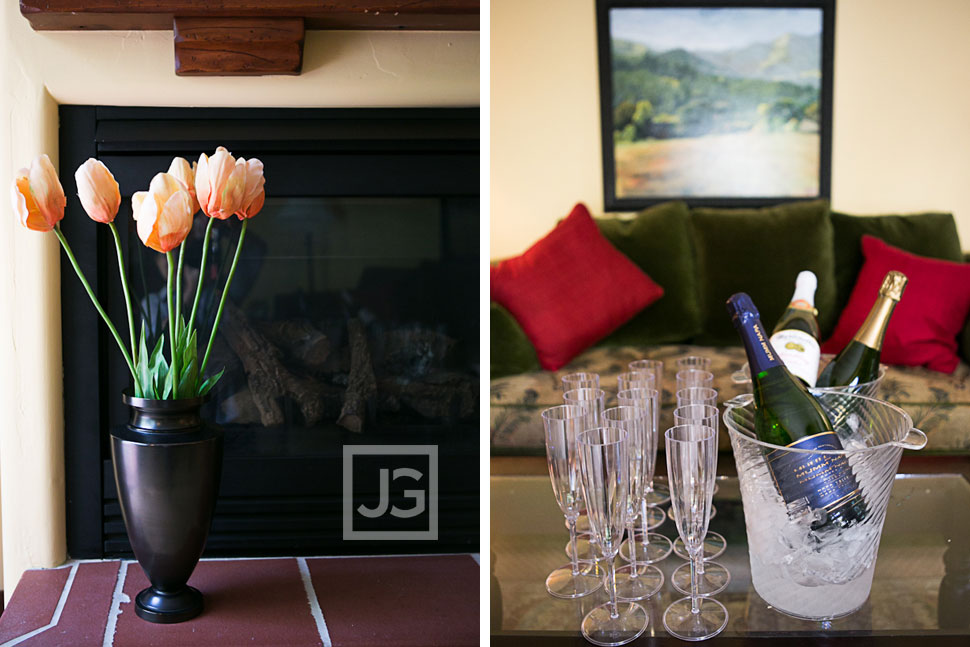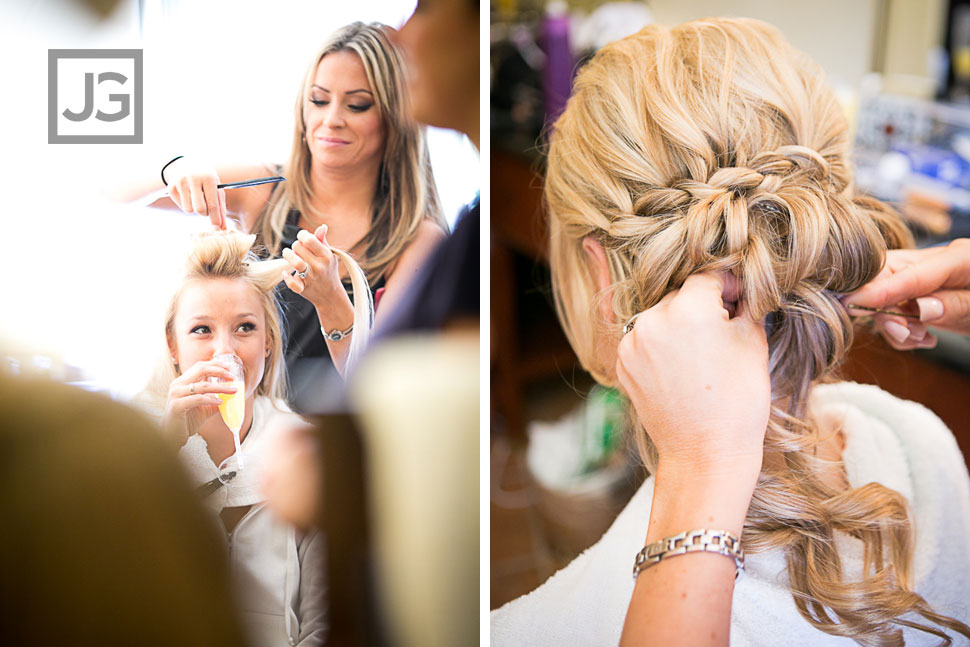 When I saw her lace wedding dress, I knew it was going to look gorgeous on her!!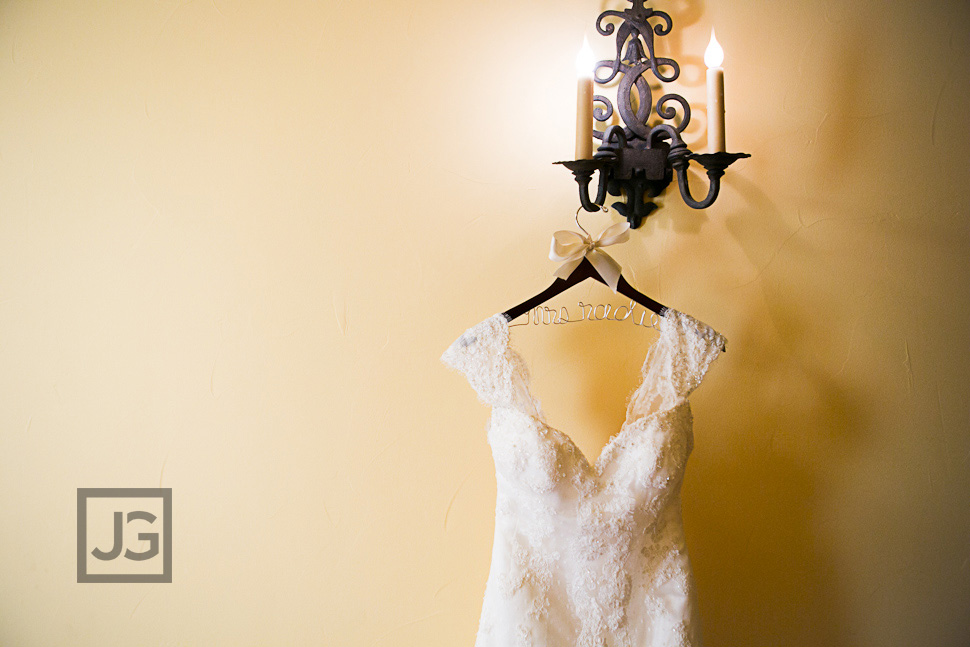 Her Jimmy Choo shoes were elegant (as is), but the shoe clips (which her mother wore on her wedding day) added so much more…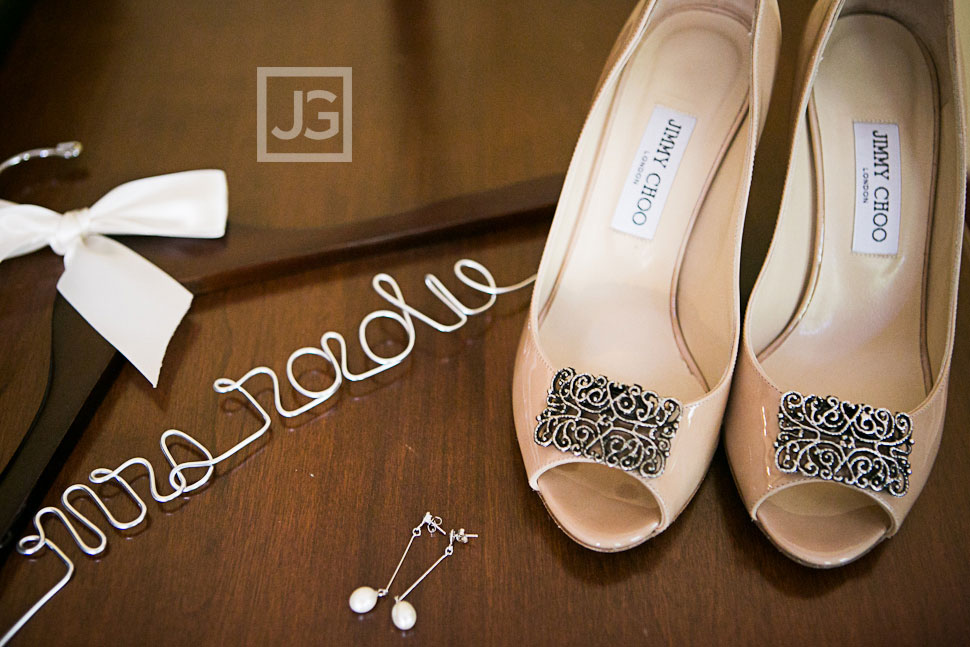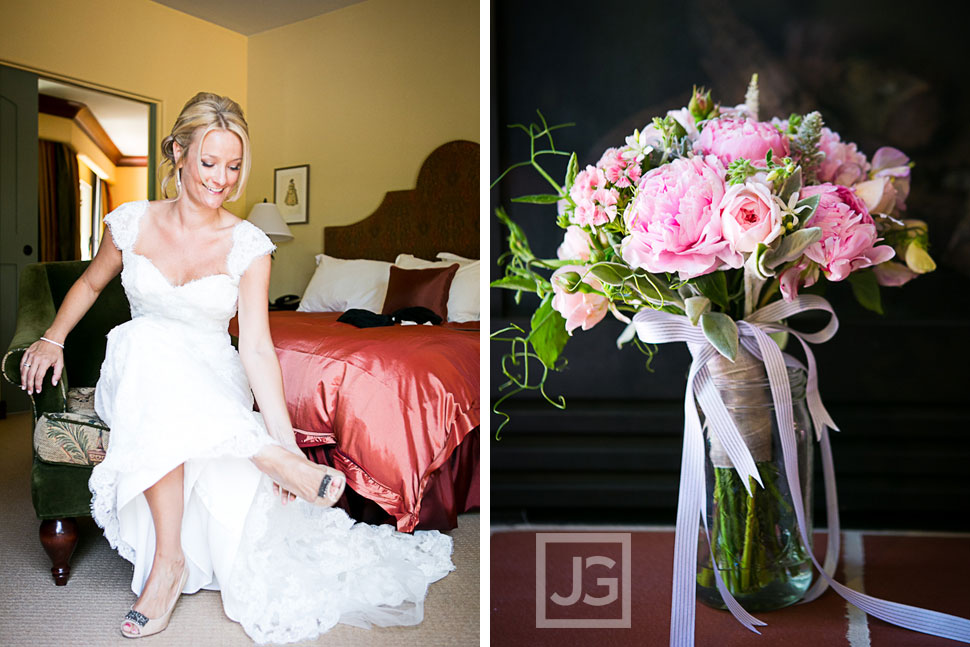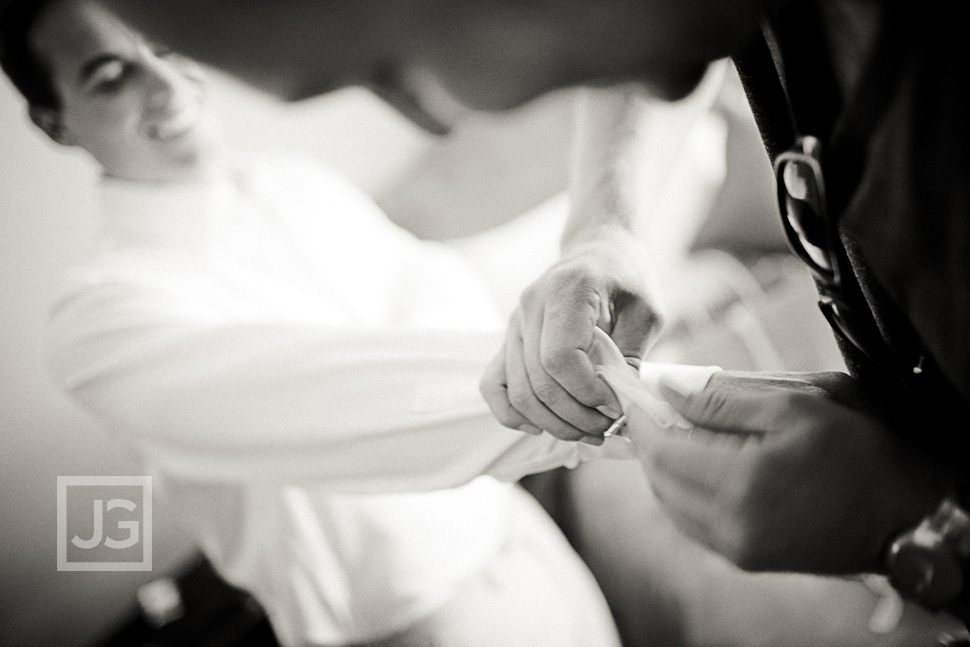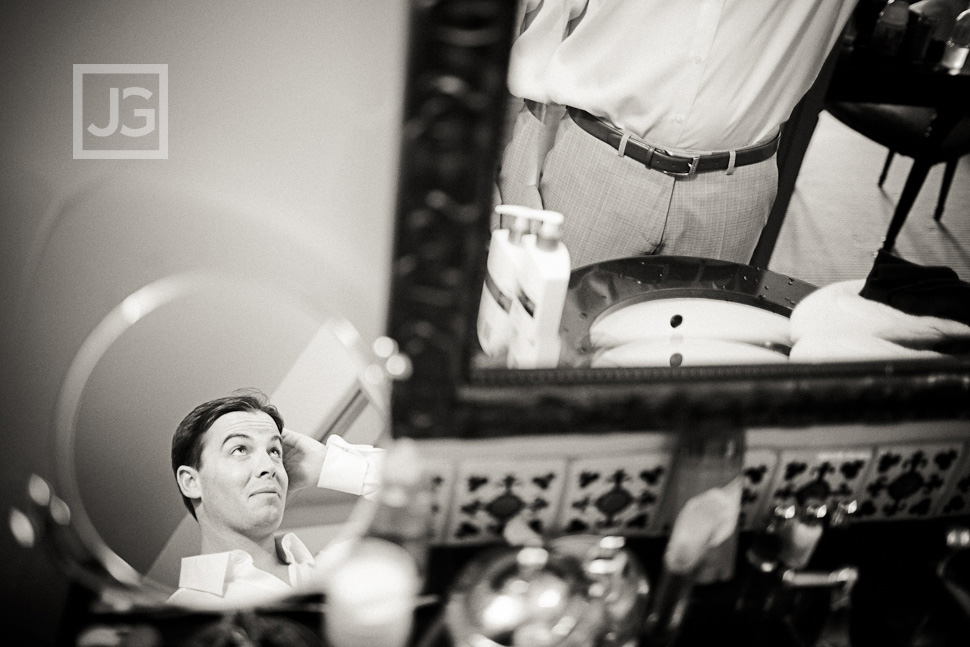 Harris' brother (the best man) helping him put on his tie just minutes before the first look.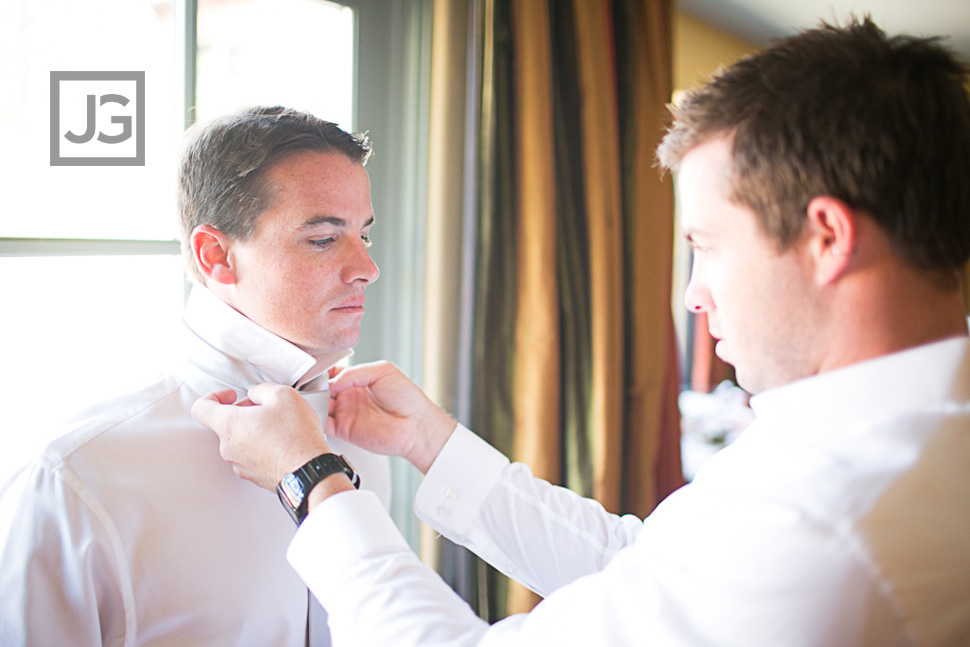 I love it when couples choose to do a first look!!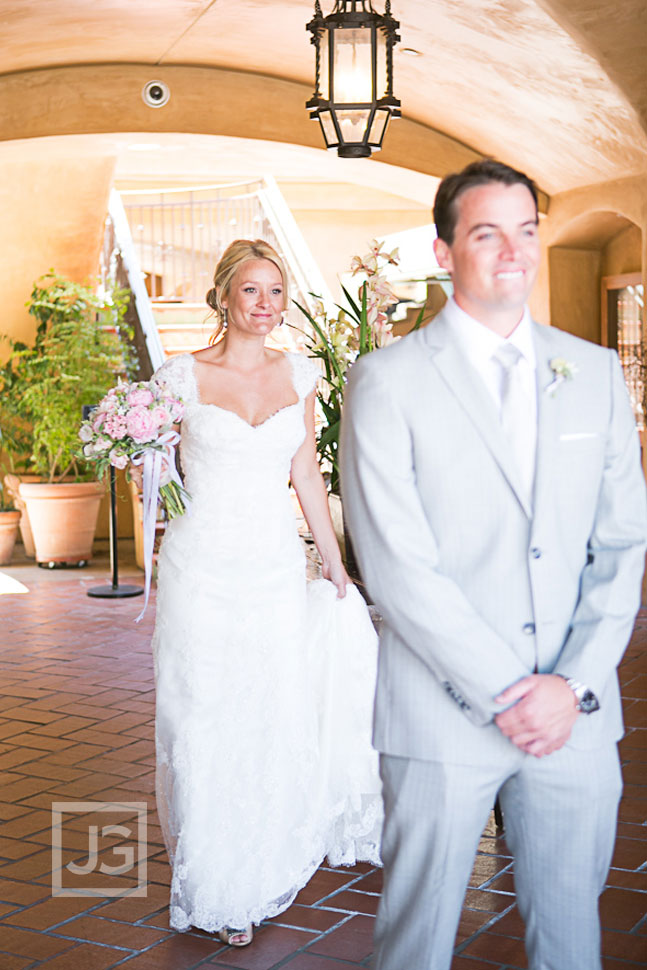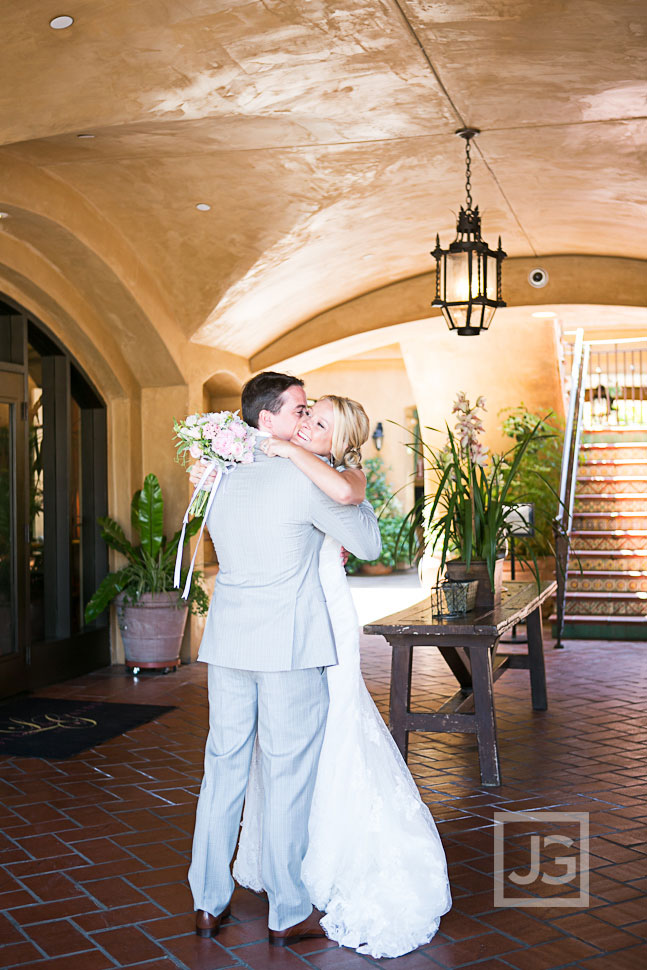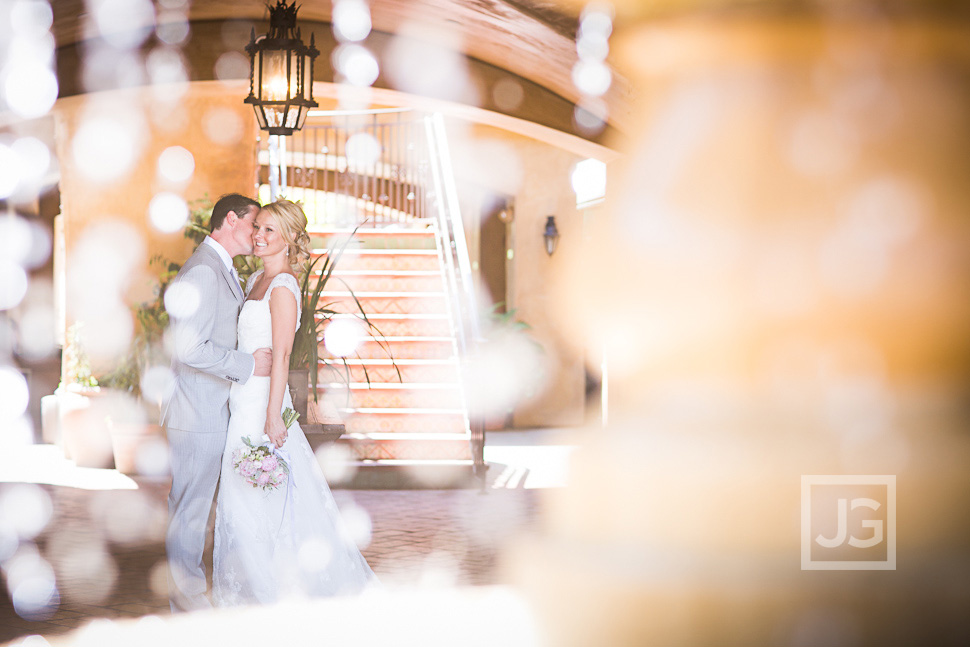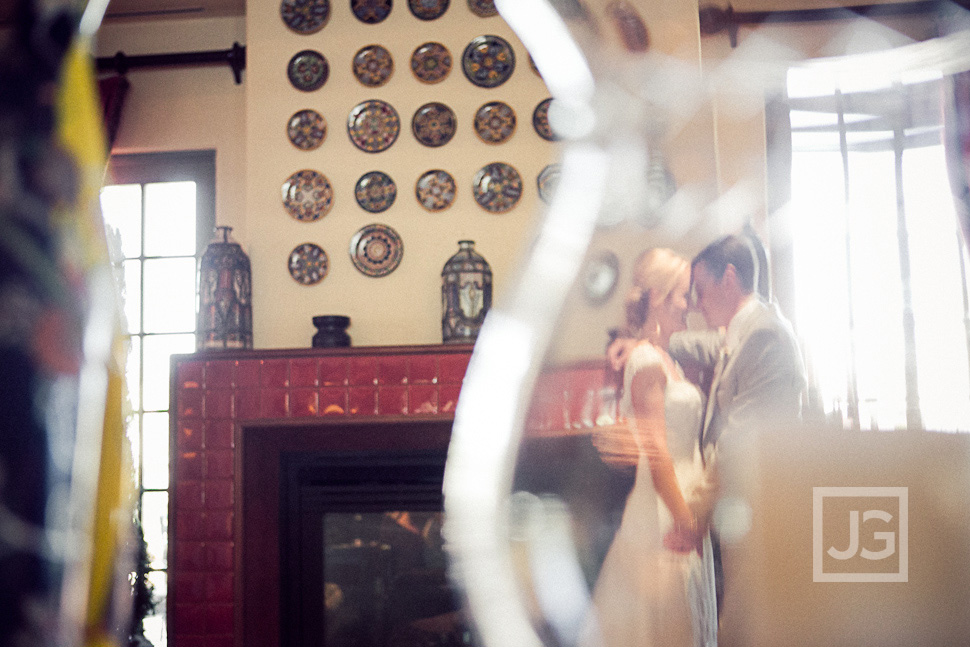 What's a Los Gatos' wedding if there were no "cat" in the picture. =)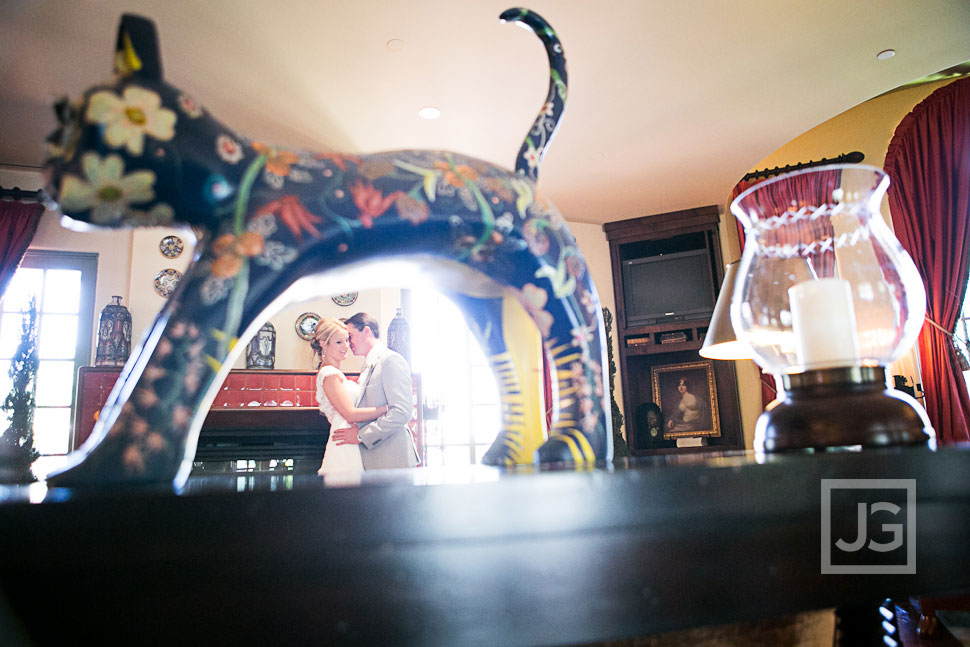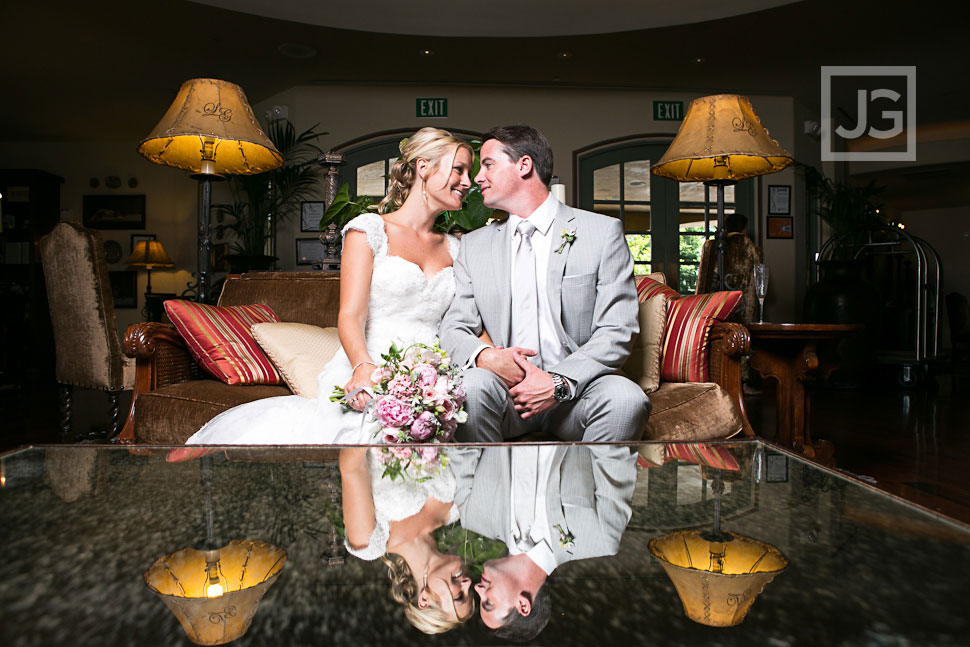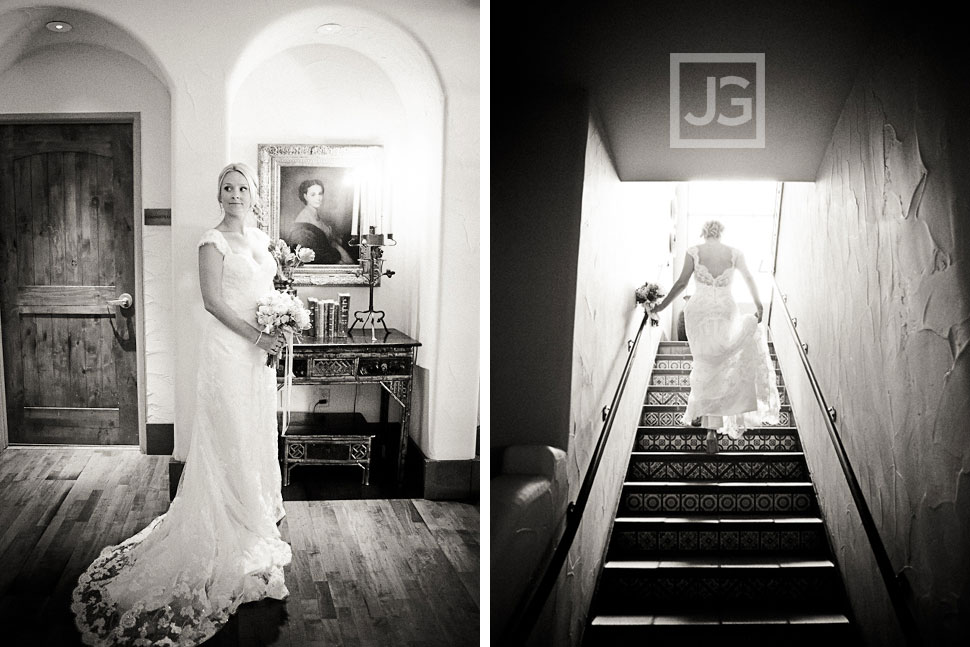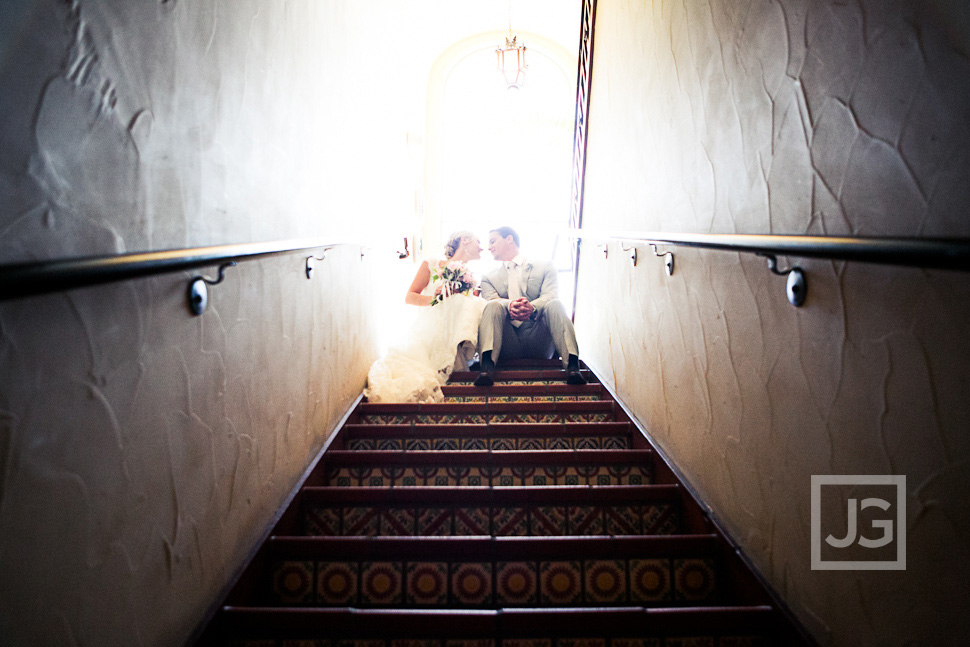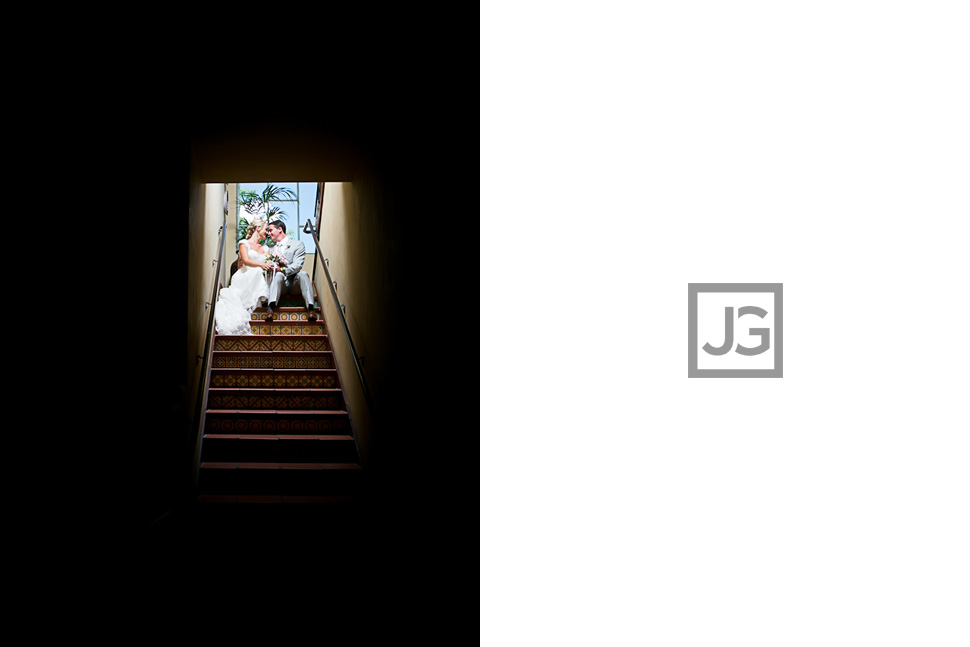 Radonich Ranch by Vintage Venues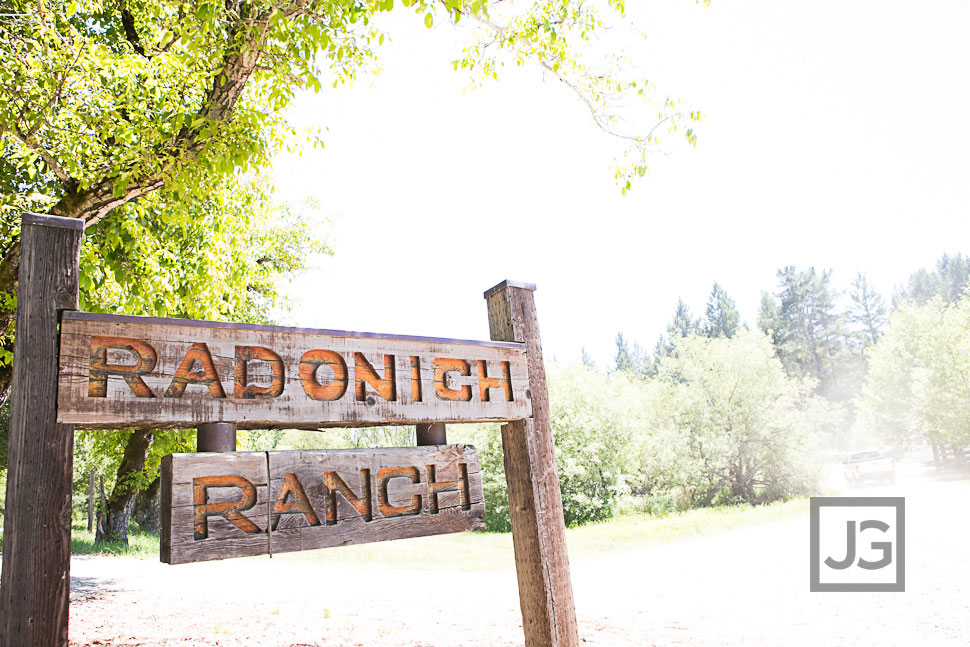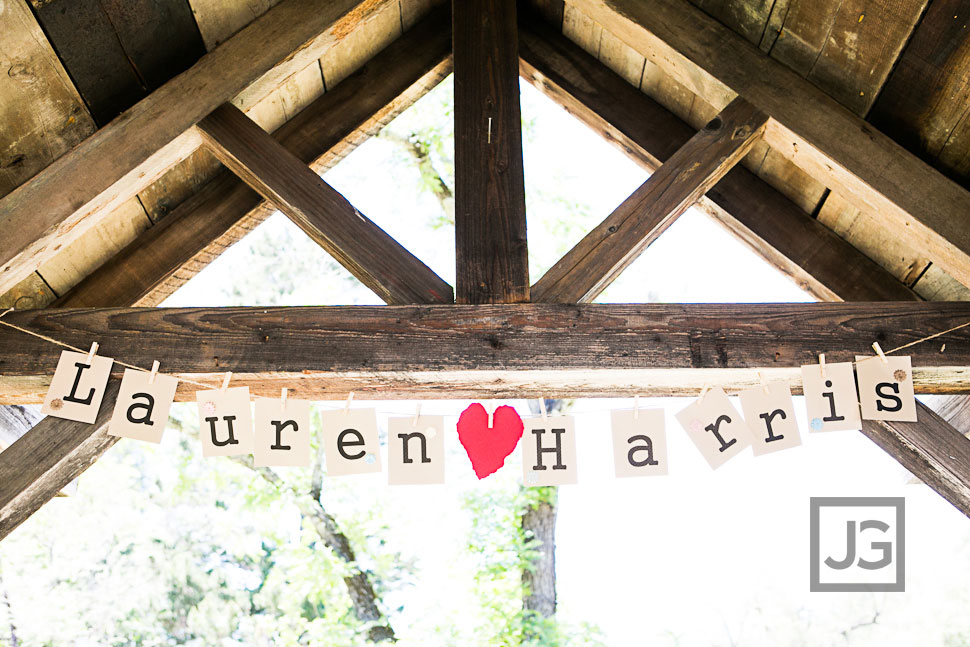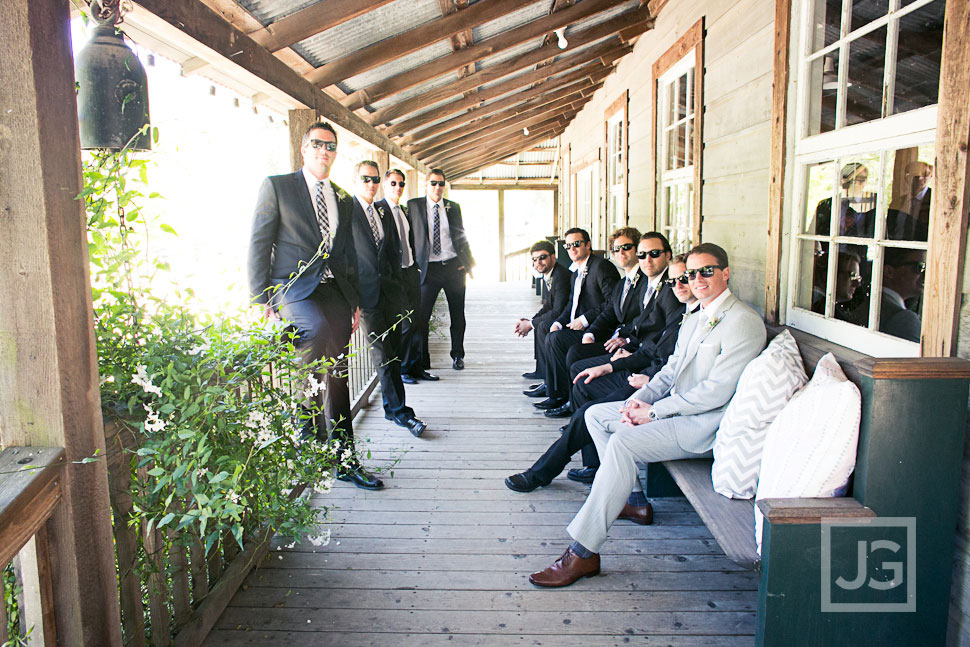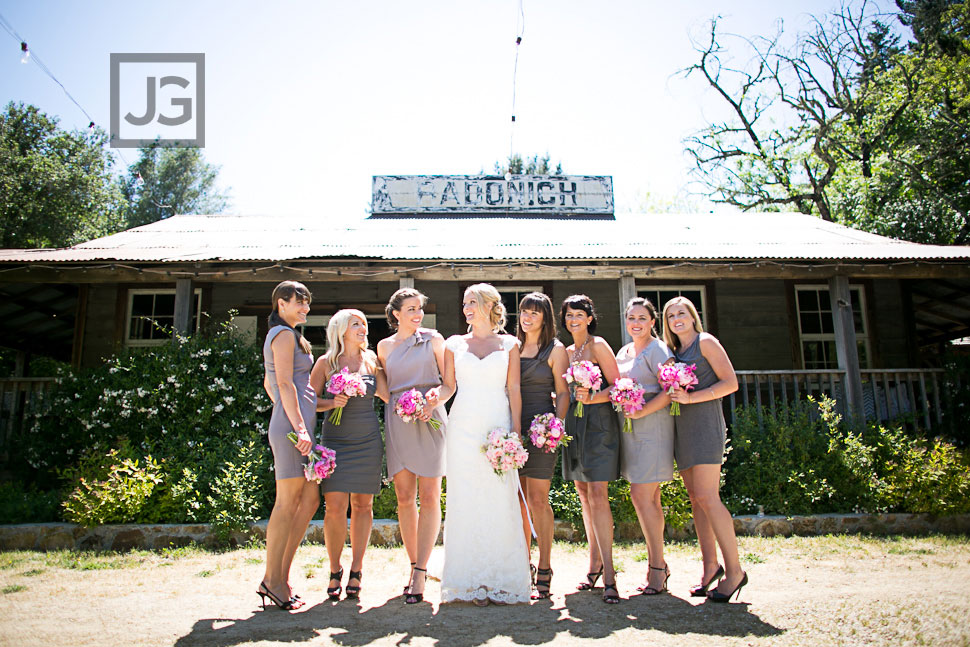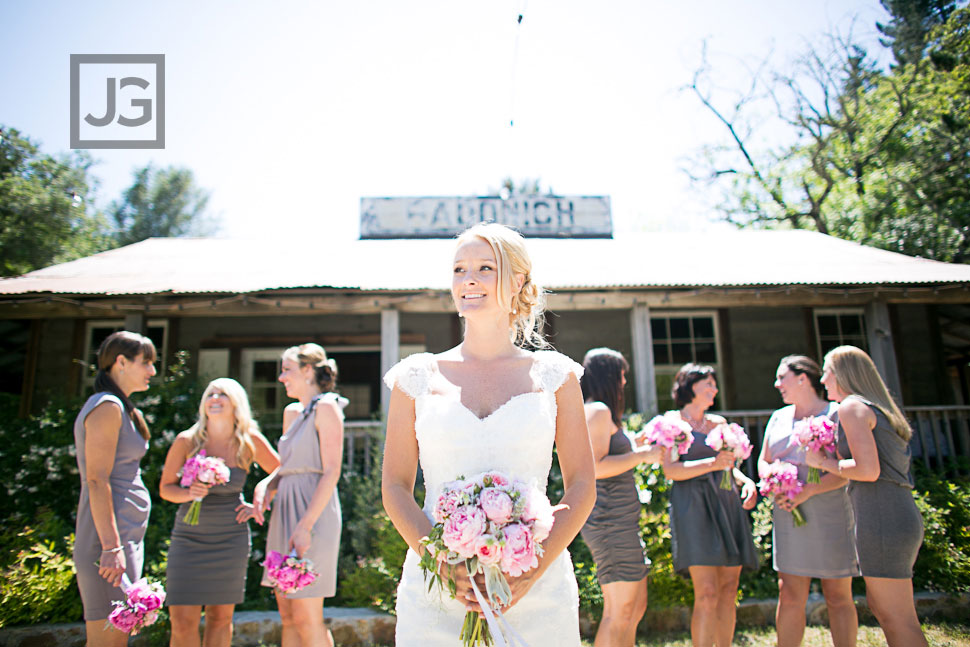 Radonich Ranch Wedding Ceremony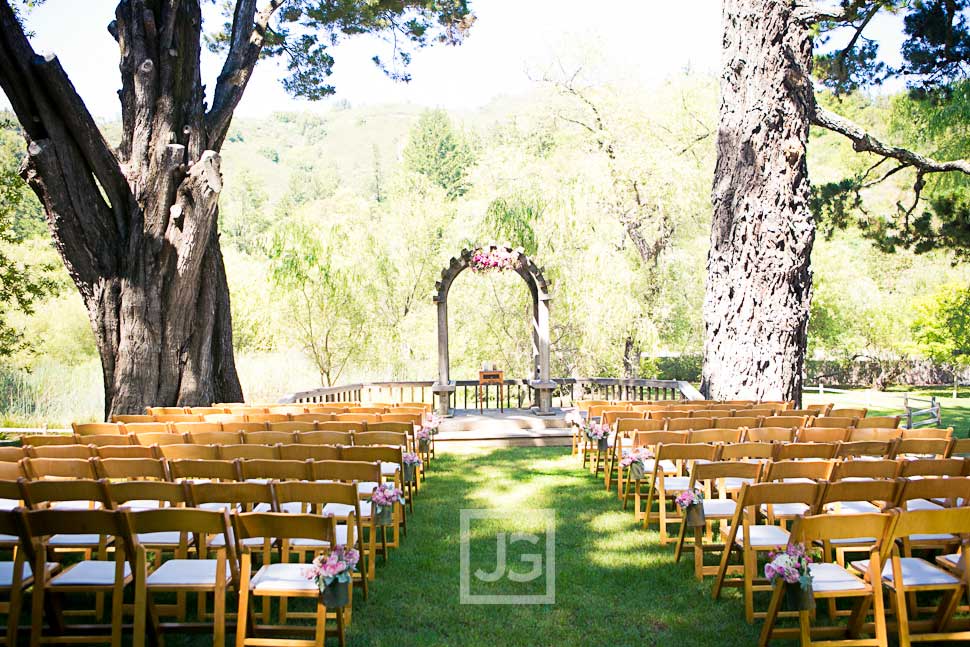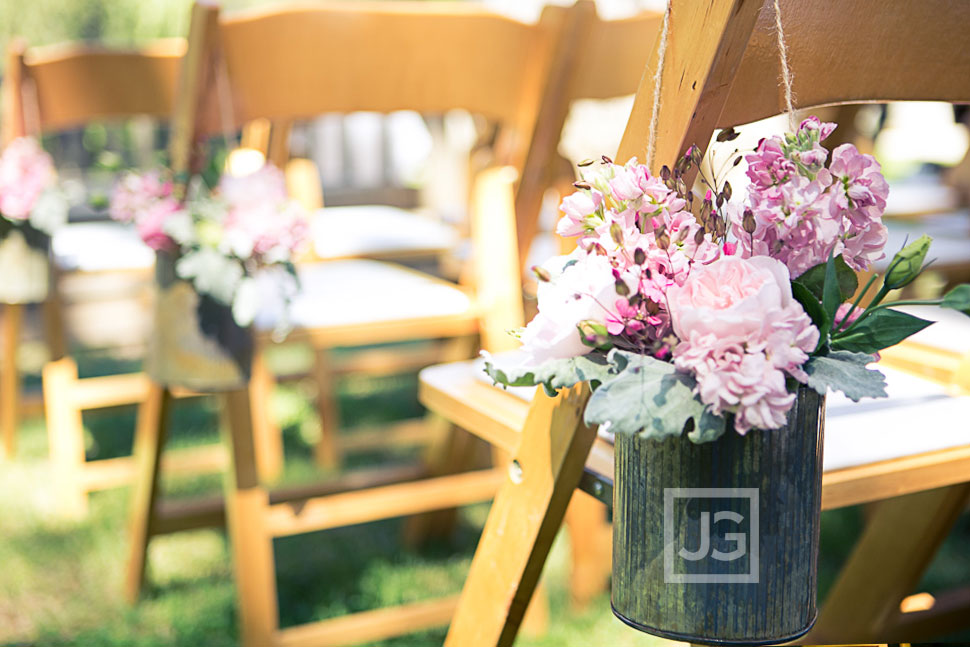 For the ceremony, they had Harris' nephew officiate and he did an amazing job (as a first timer and as a 19 year old). I was very impressed!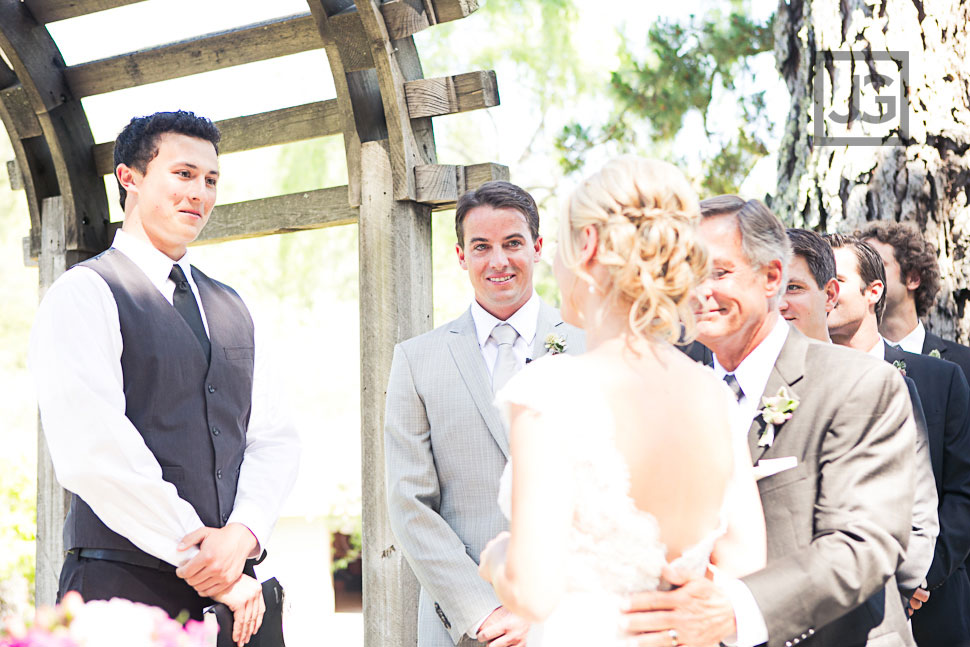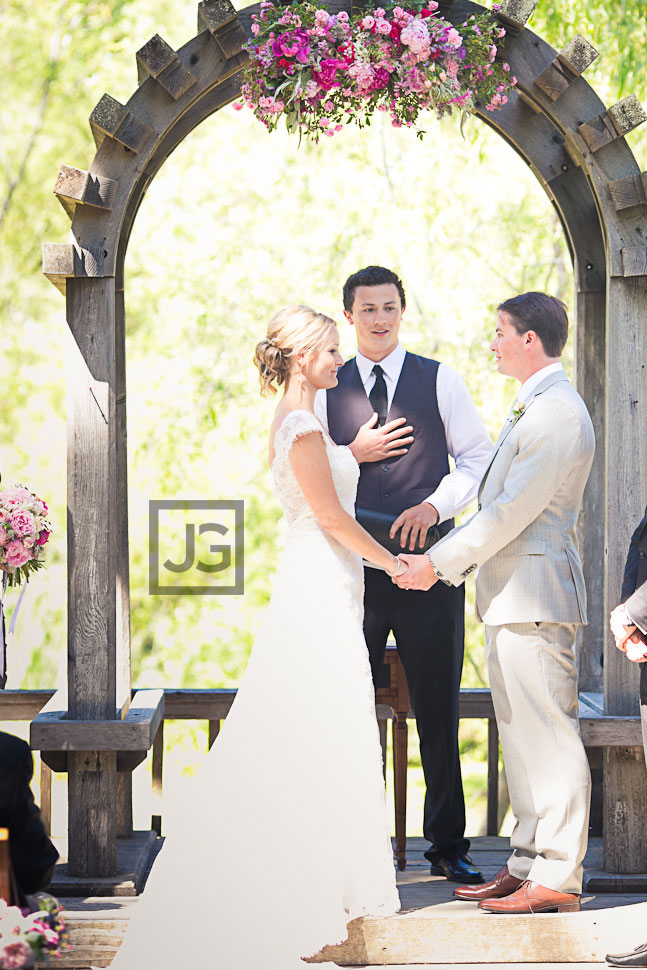 Harris was so eager to marry Lauren that he said "i do" before the officiant even finishes the sentence. It was sooooo cute. Watch the video and you'll know what I mean.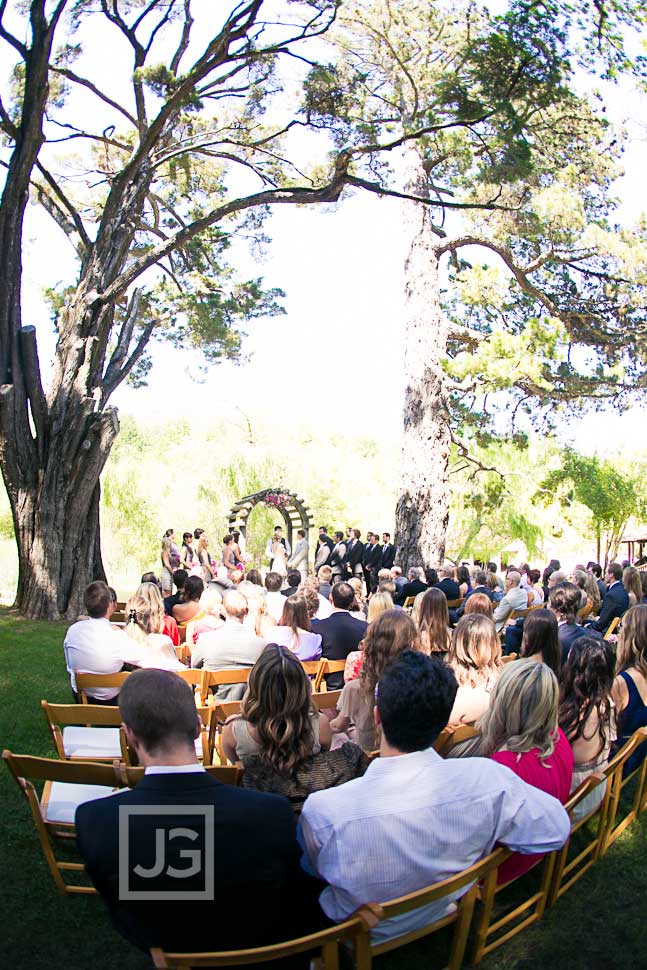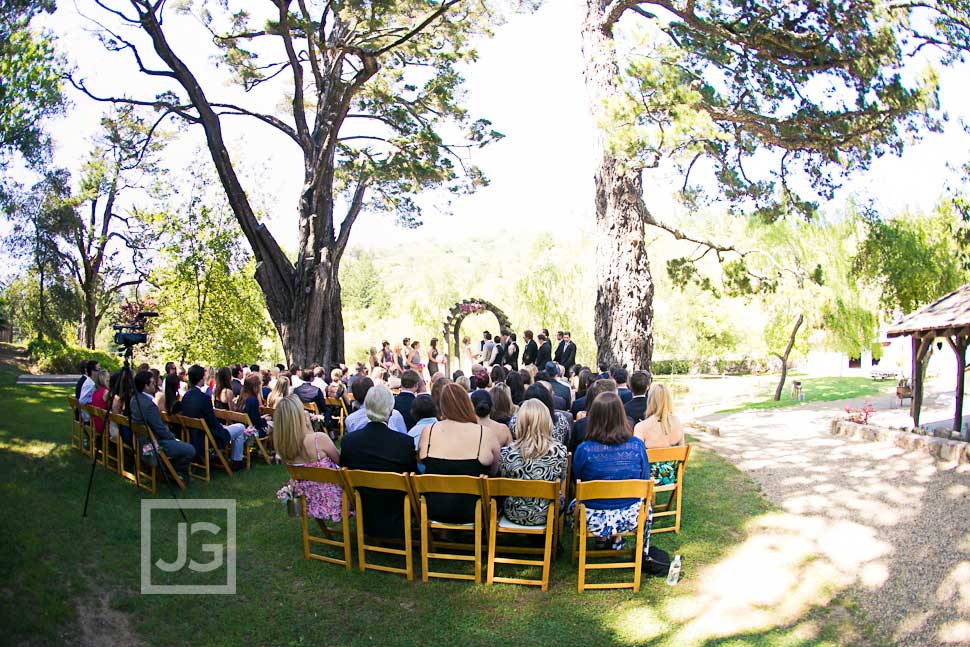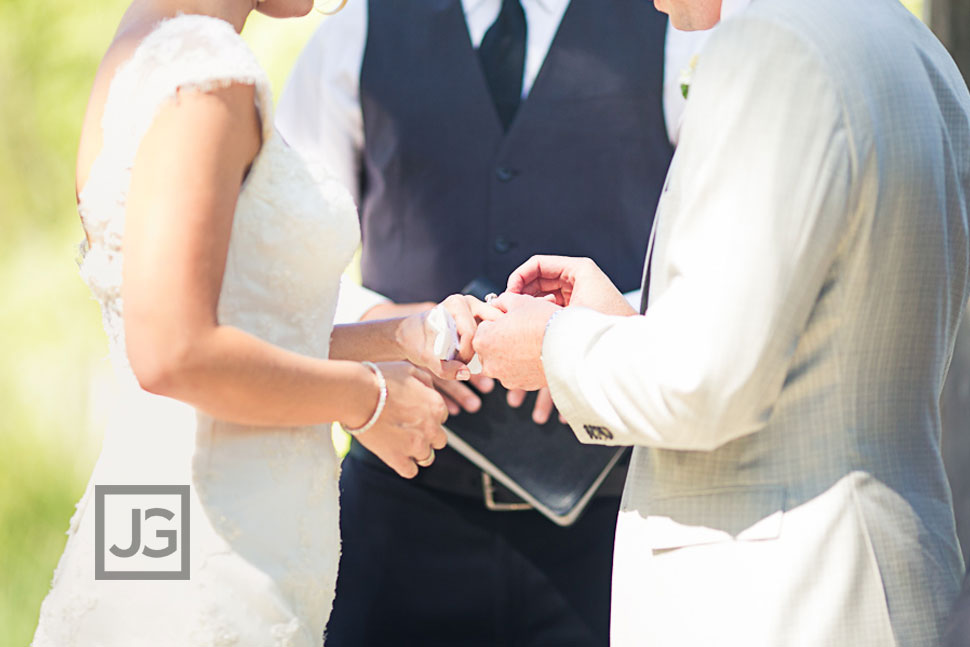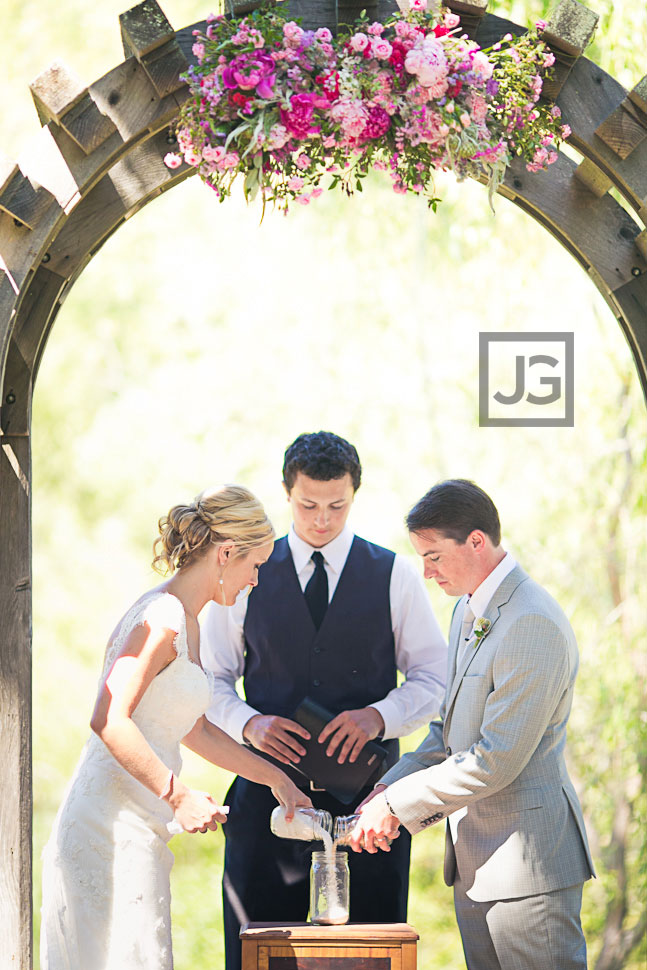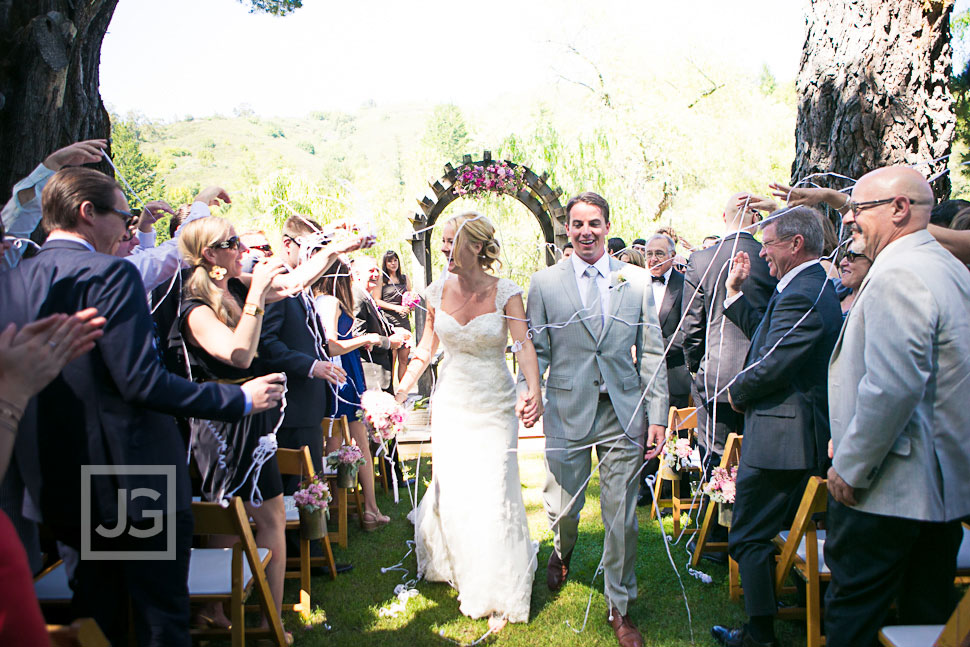 Cocktail Hour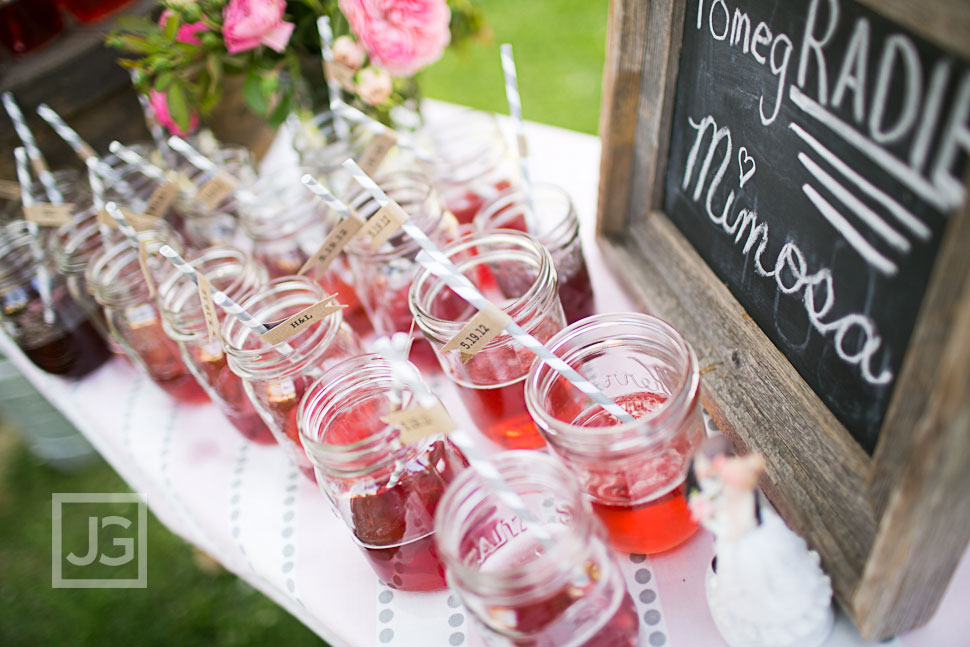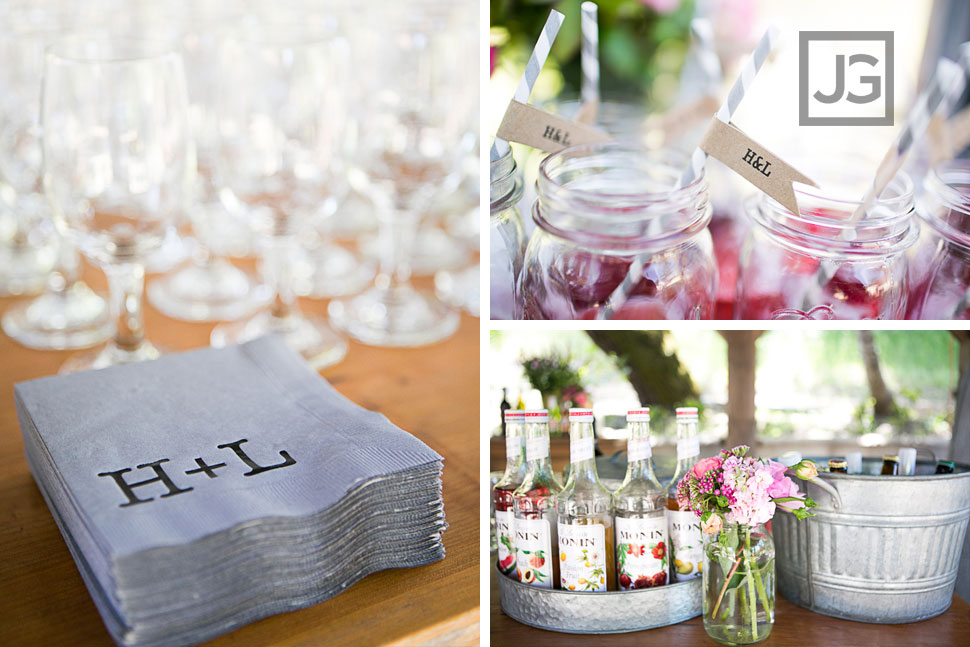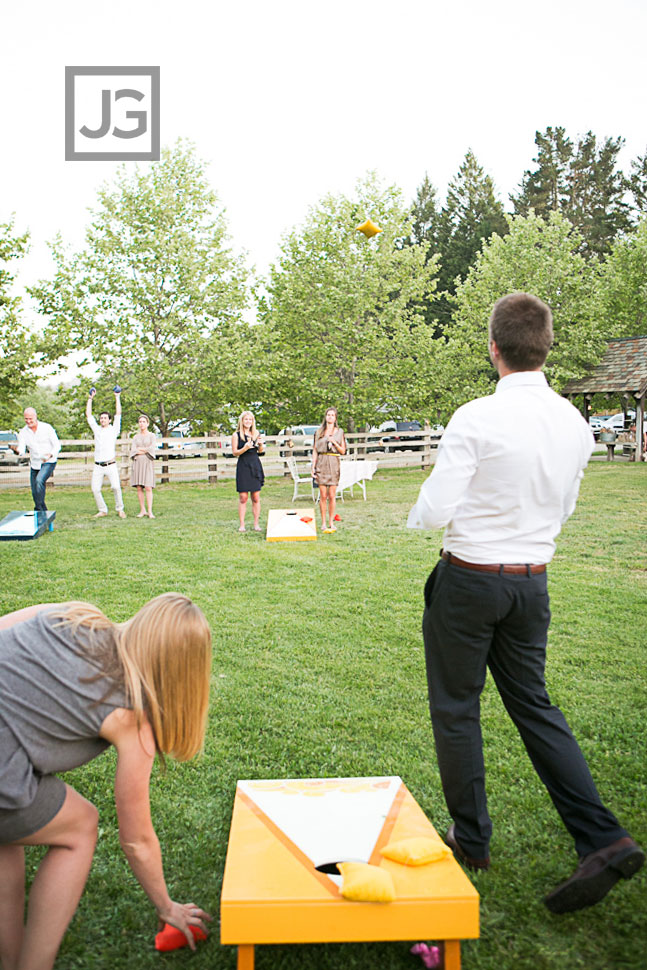 Radonich Ranch Wedding Photography
While guests were having cocktail drinks, playing games, and mingling, we took the bride and groom for a short photo session.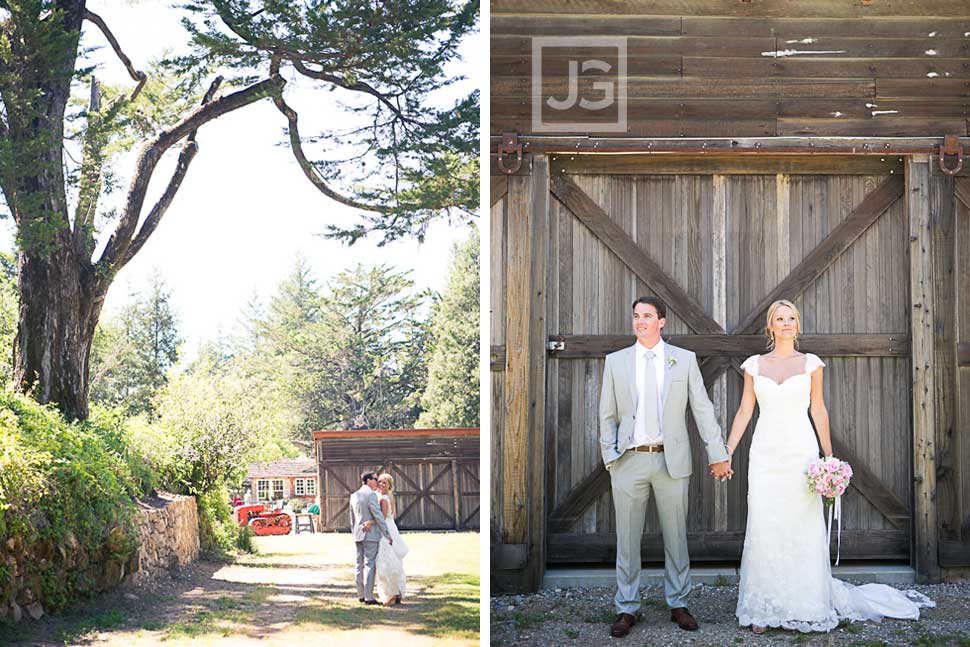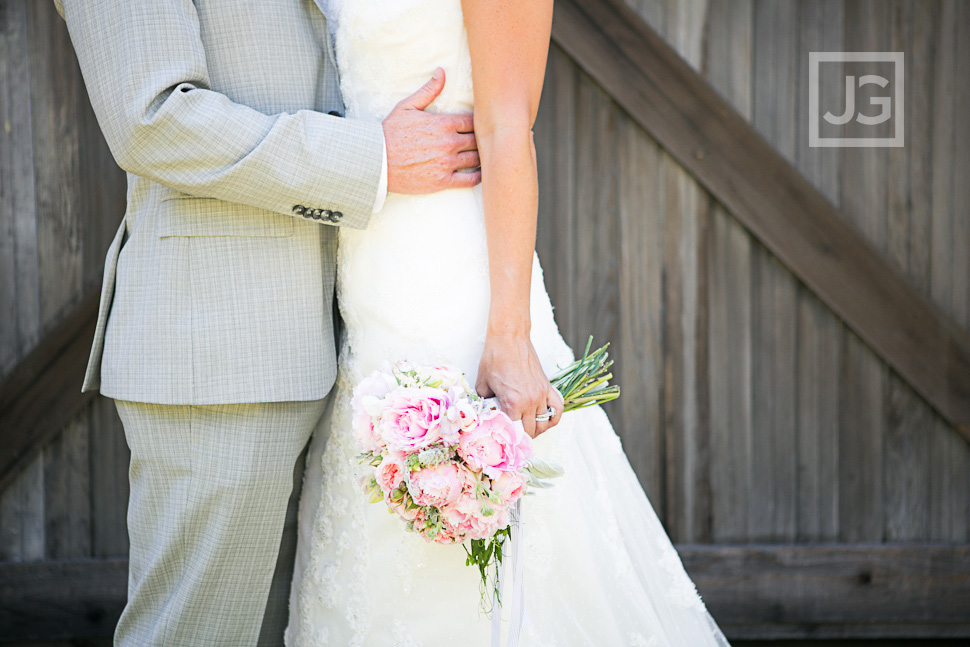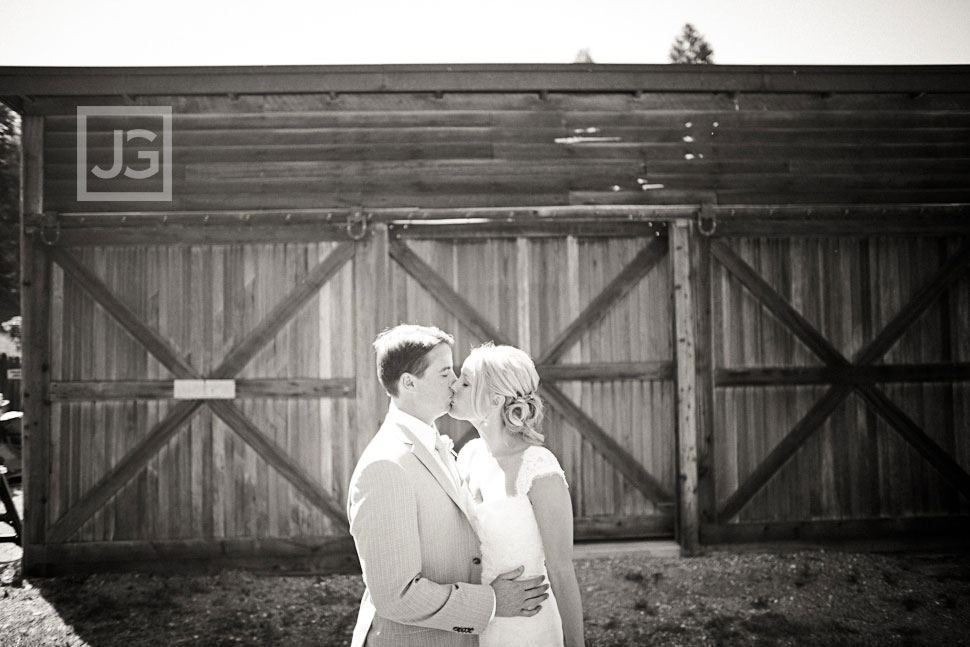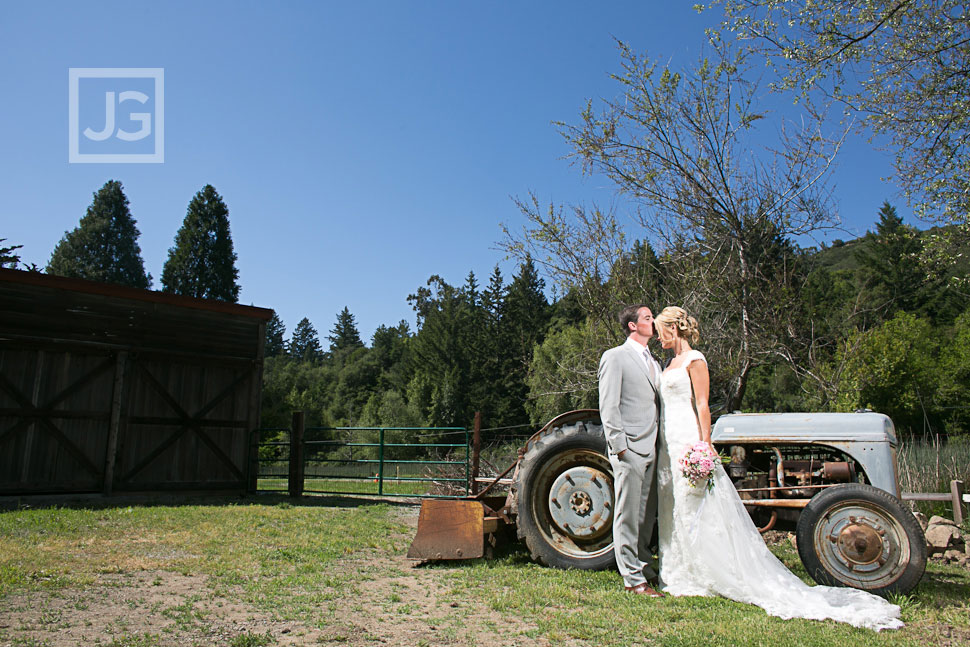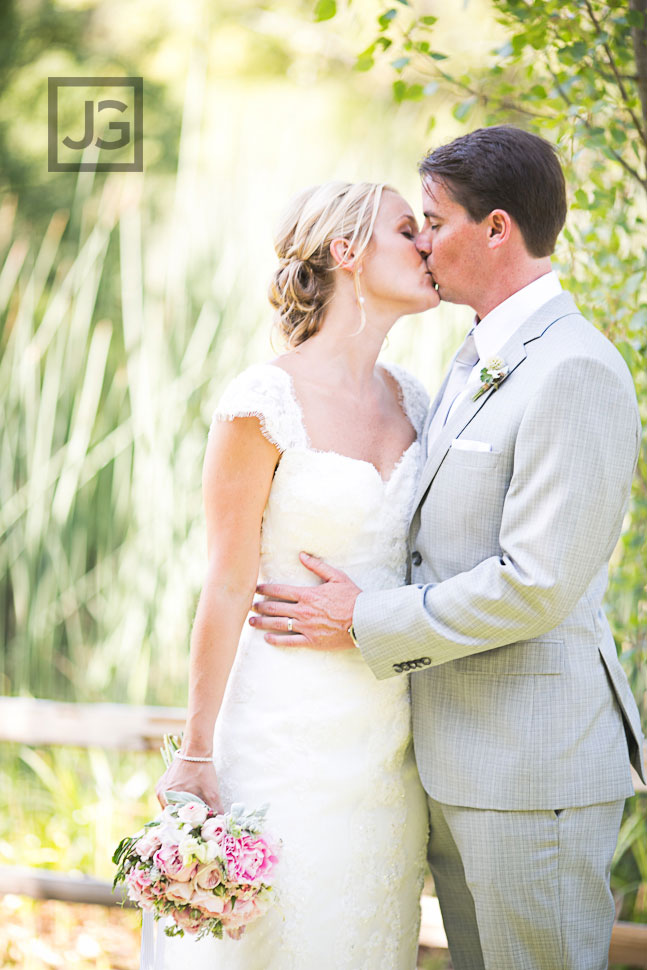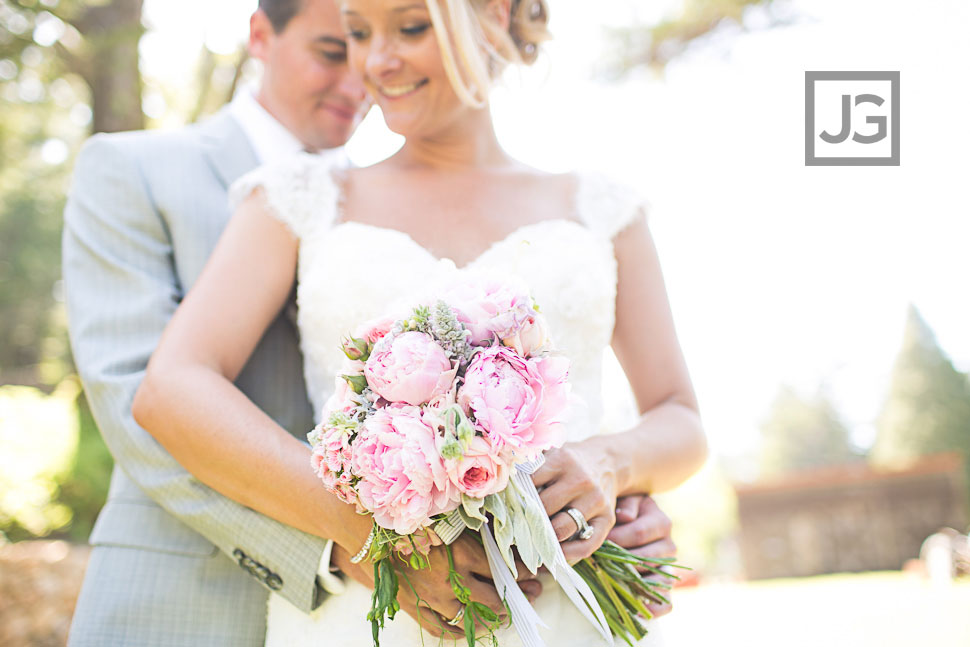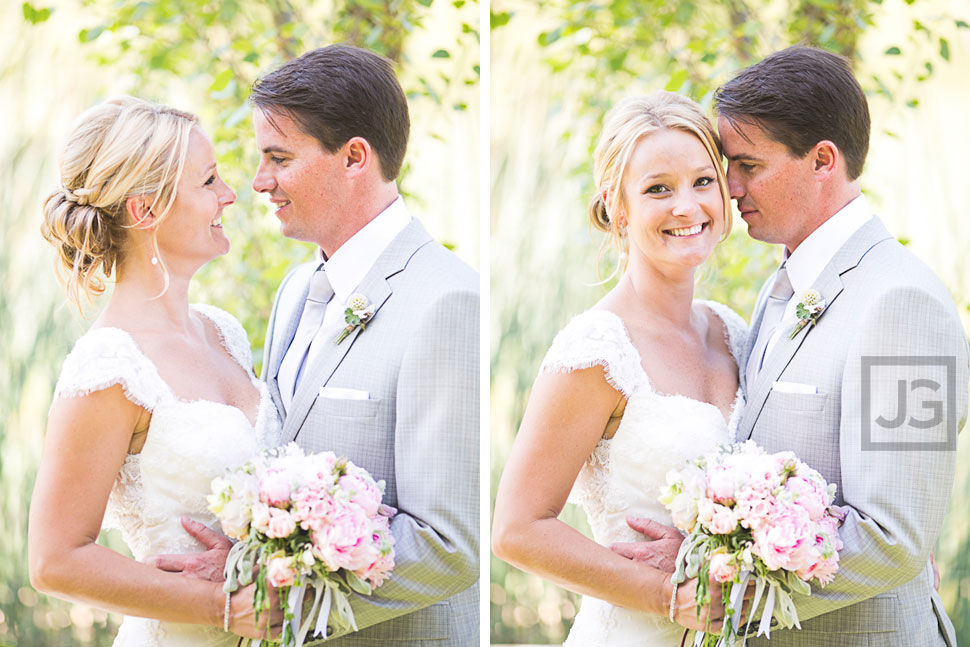 Wedding Reception Dinner at Radonich Ranch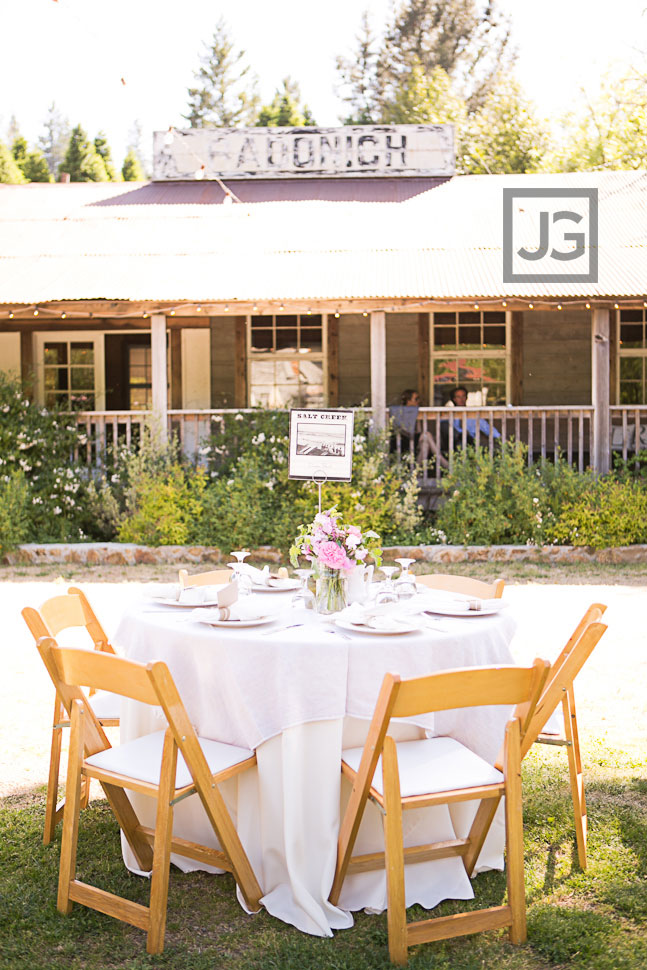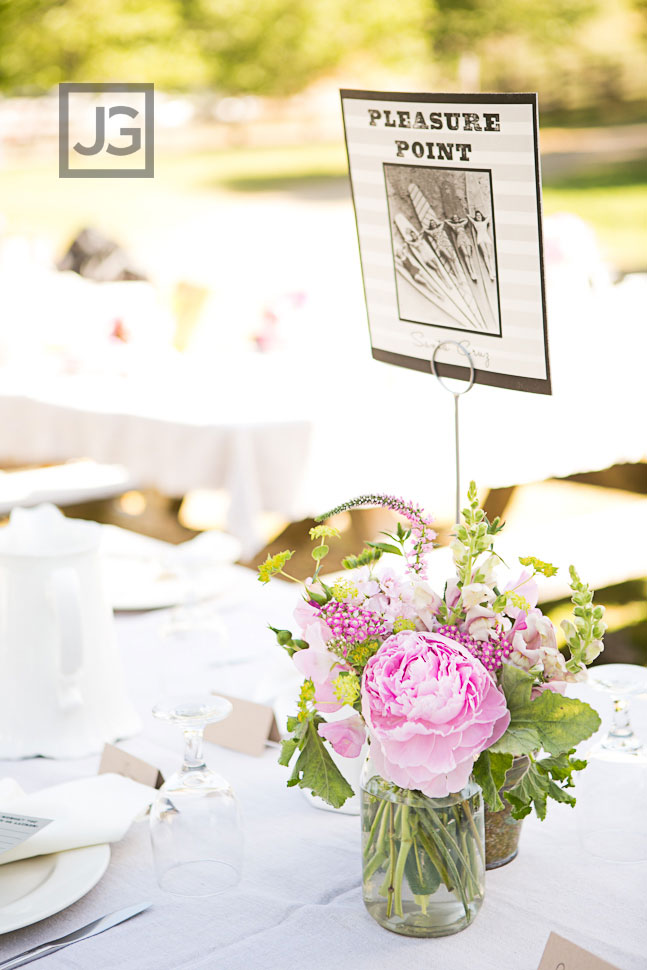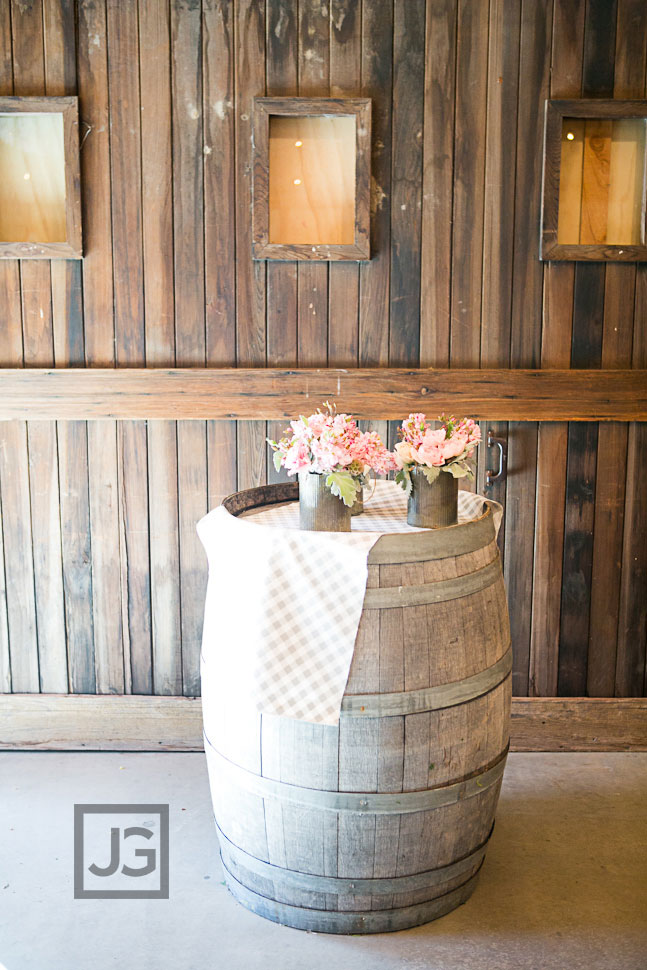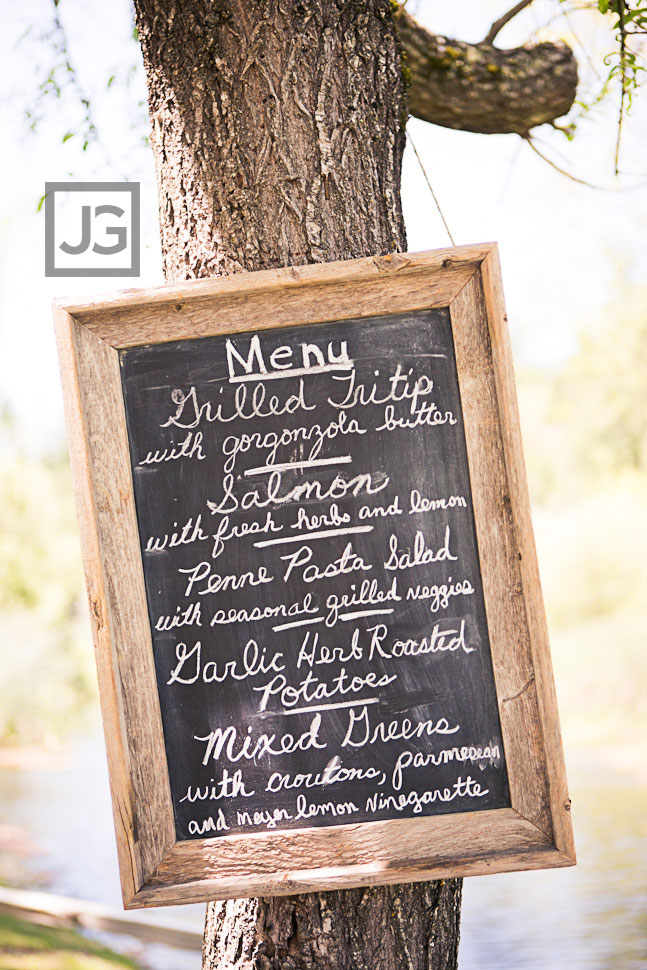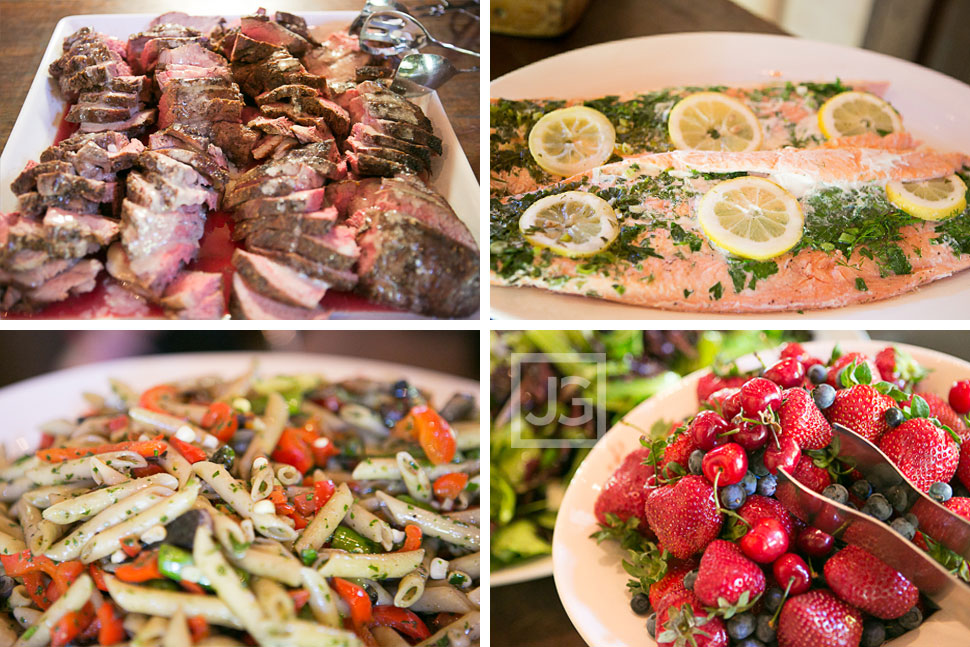 First Dance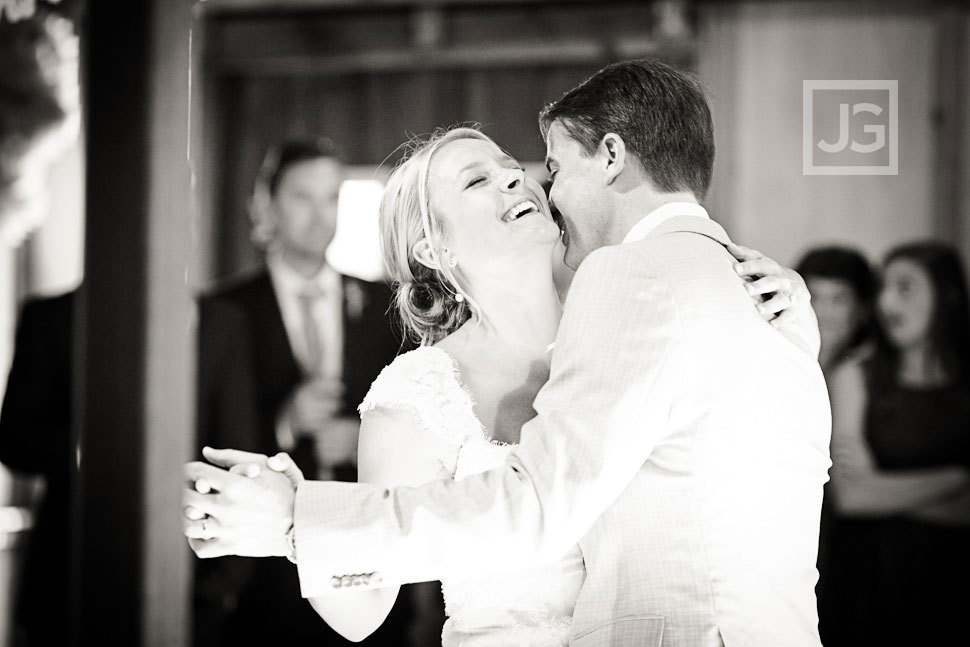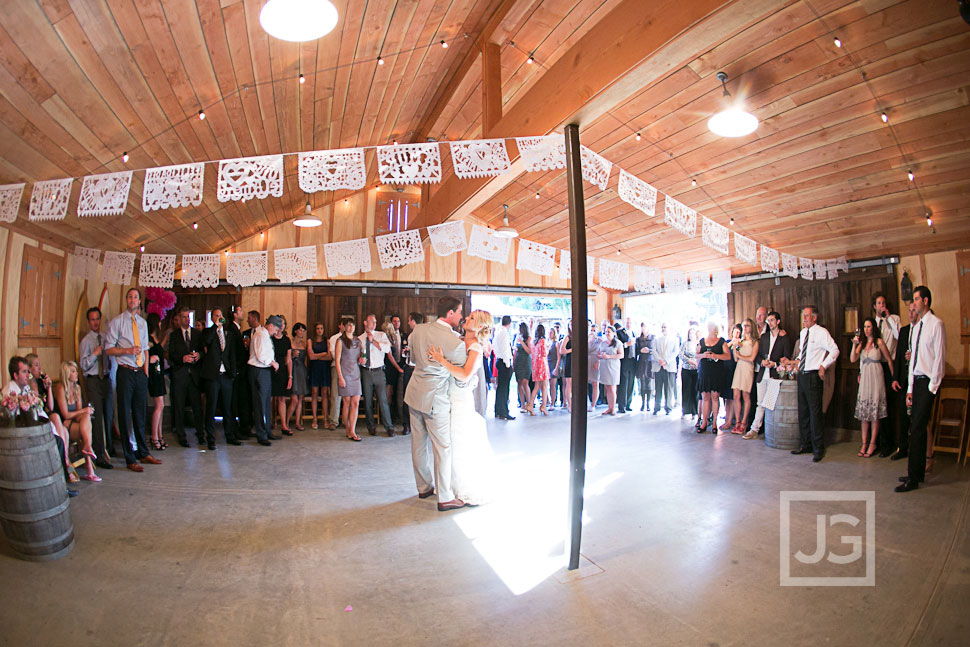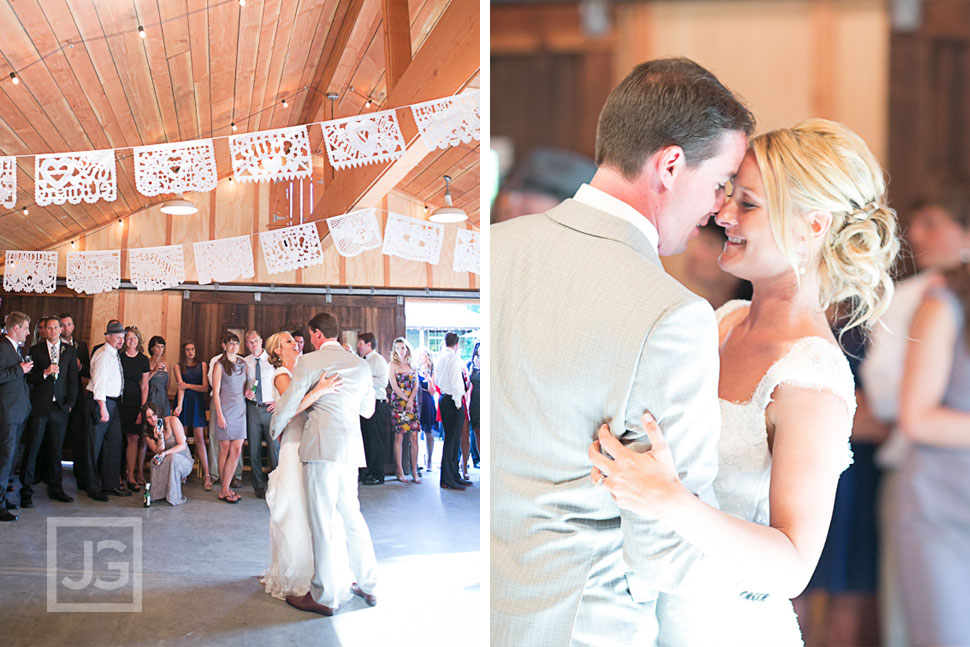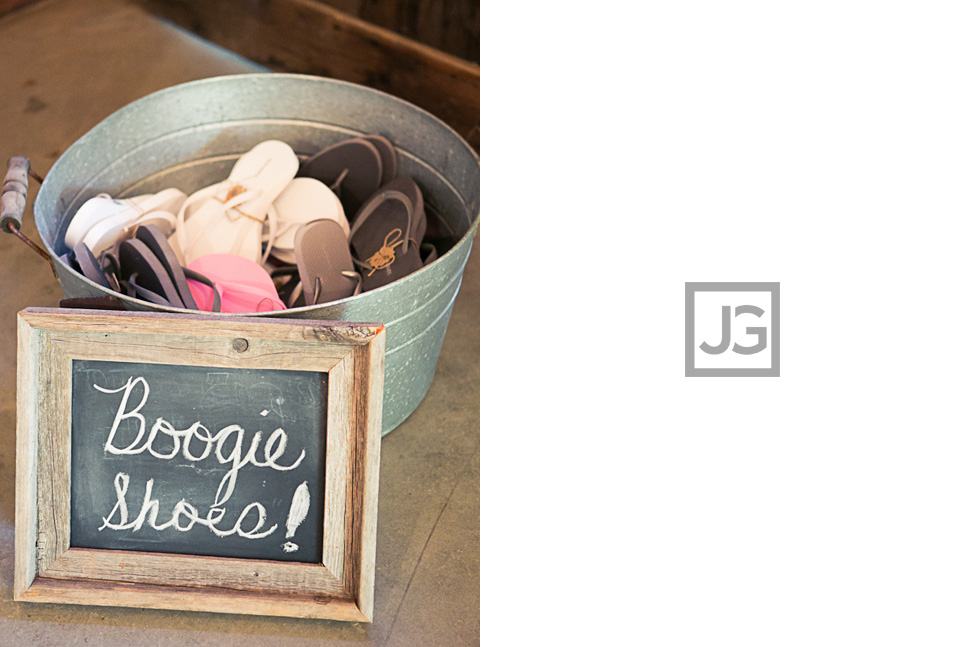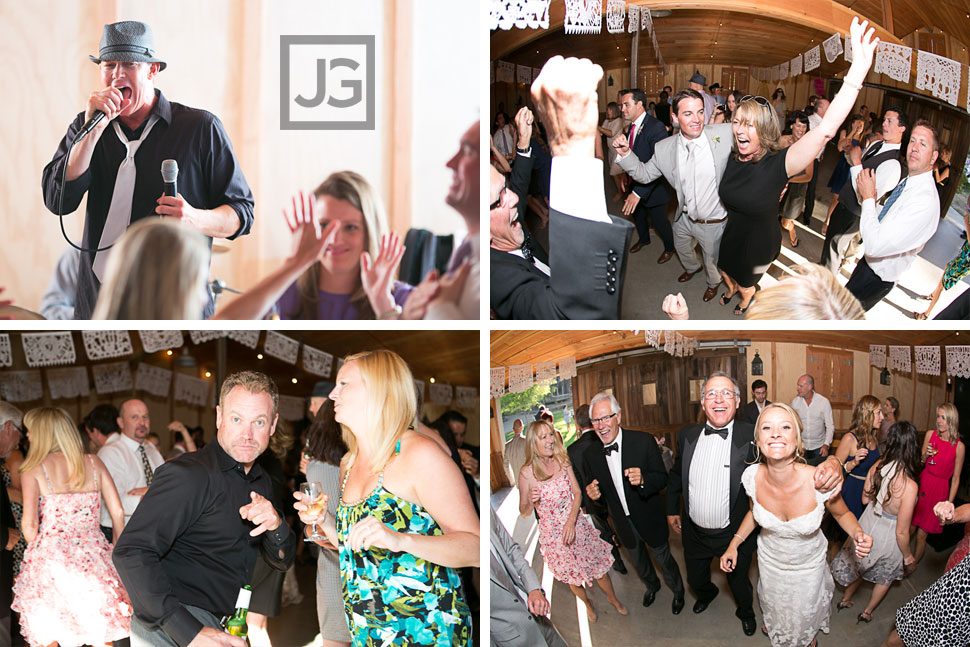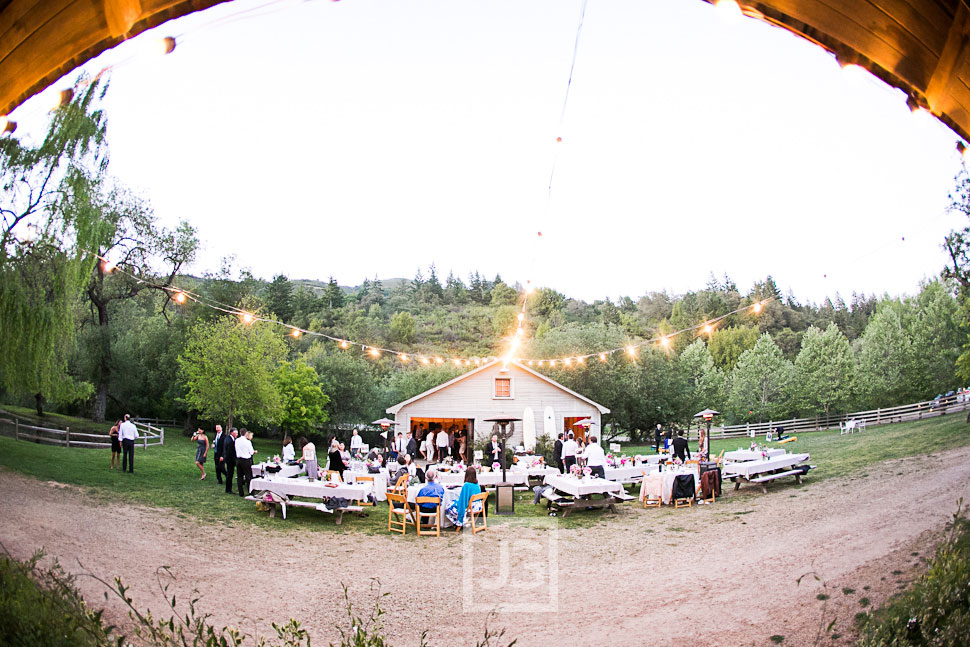 More Wedding Photos at Radonich Ranch
We took more pictures during the "golden hour" around the beautiful grounds at Radonich Ranch. The glow from the sunset was coming through the trees and bouncing off the water of the pond. It was perfect for wedding photography!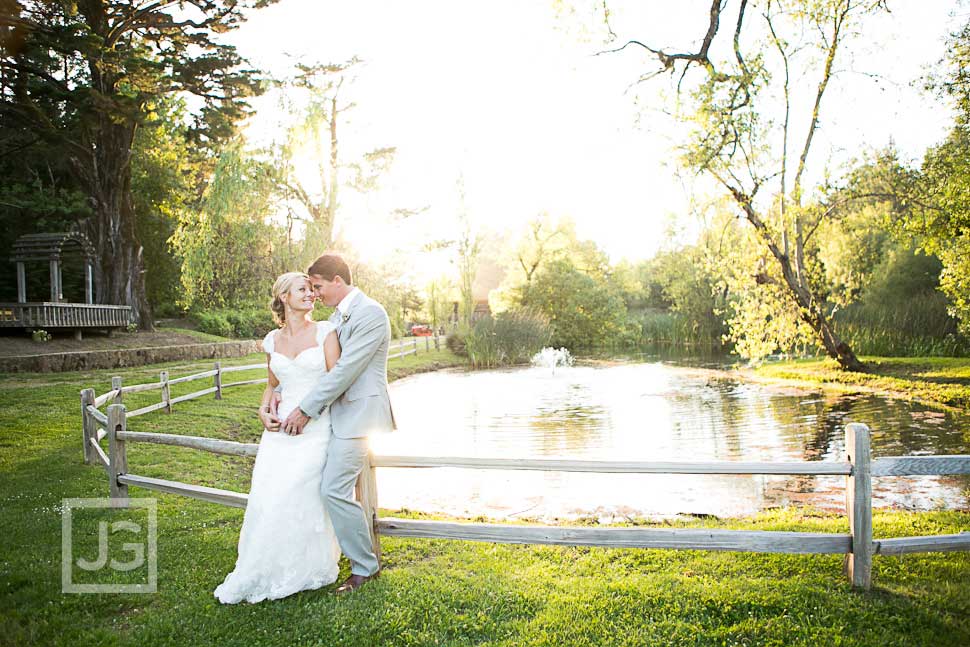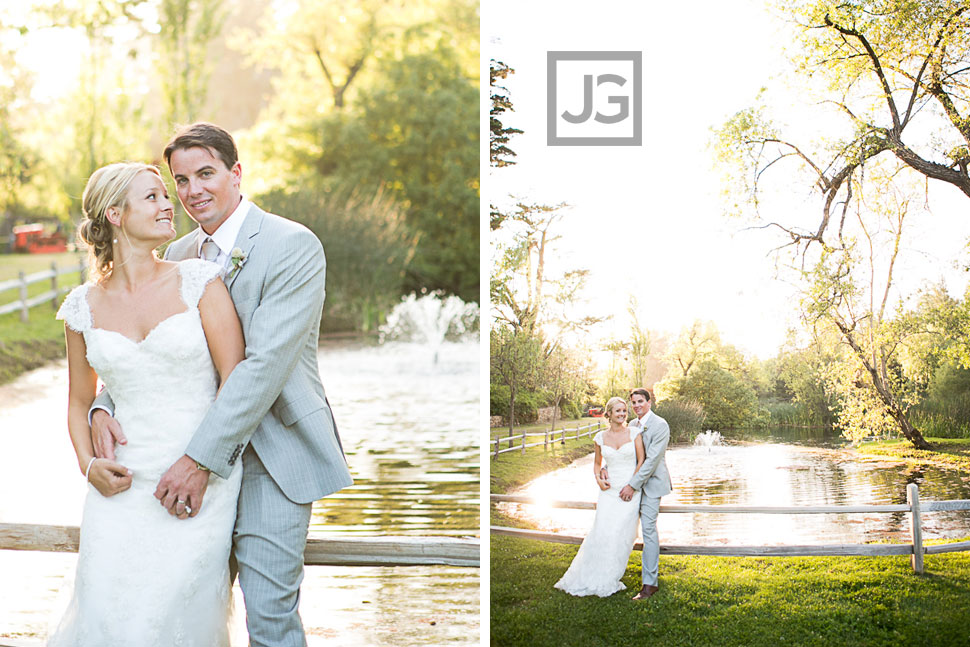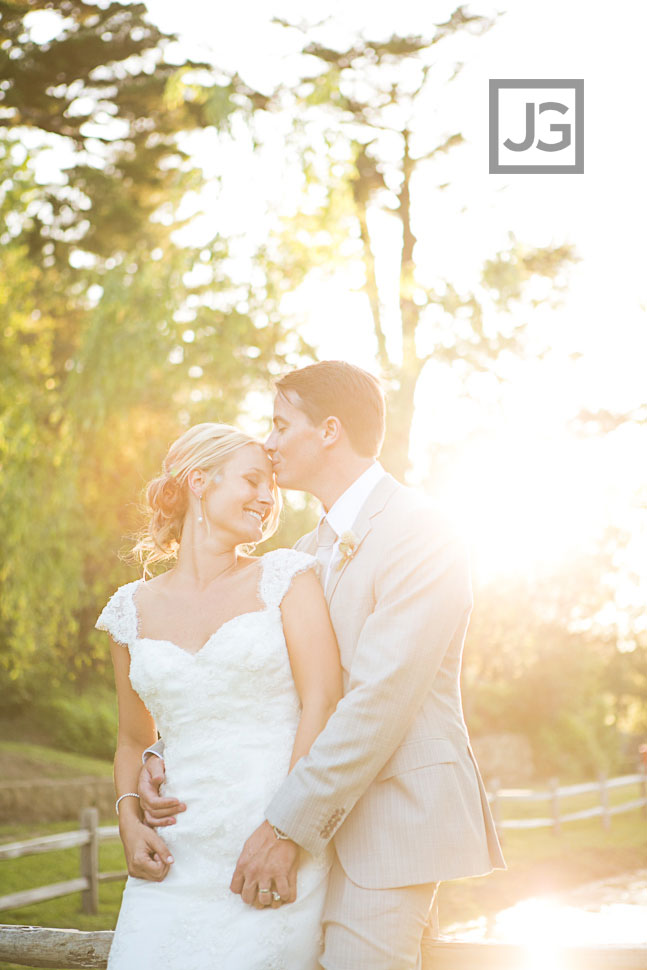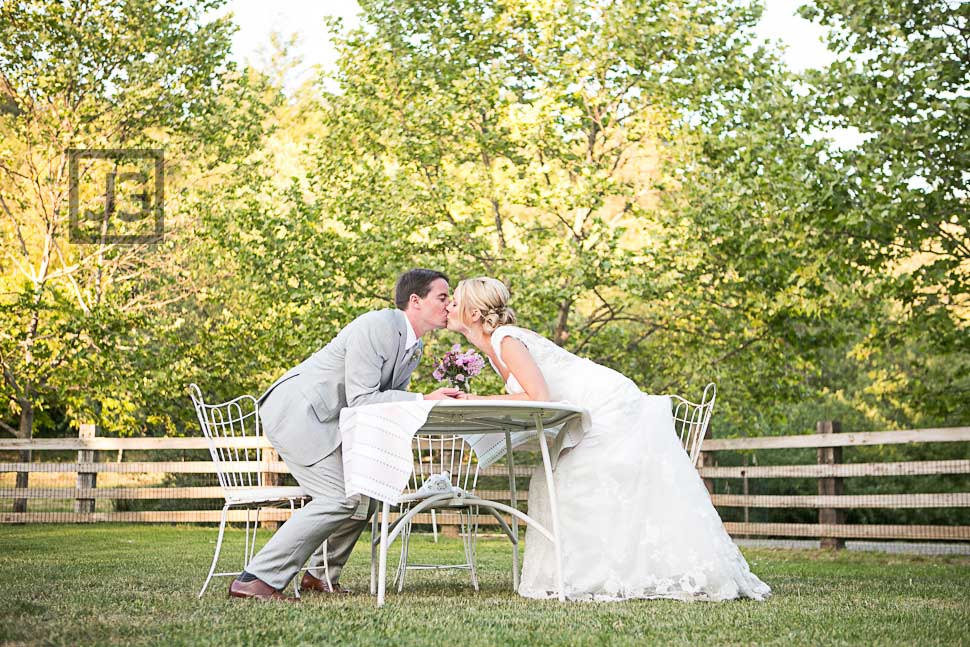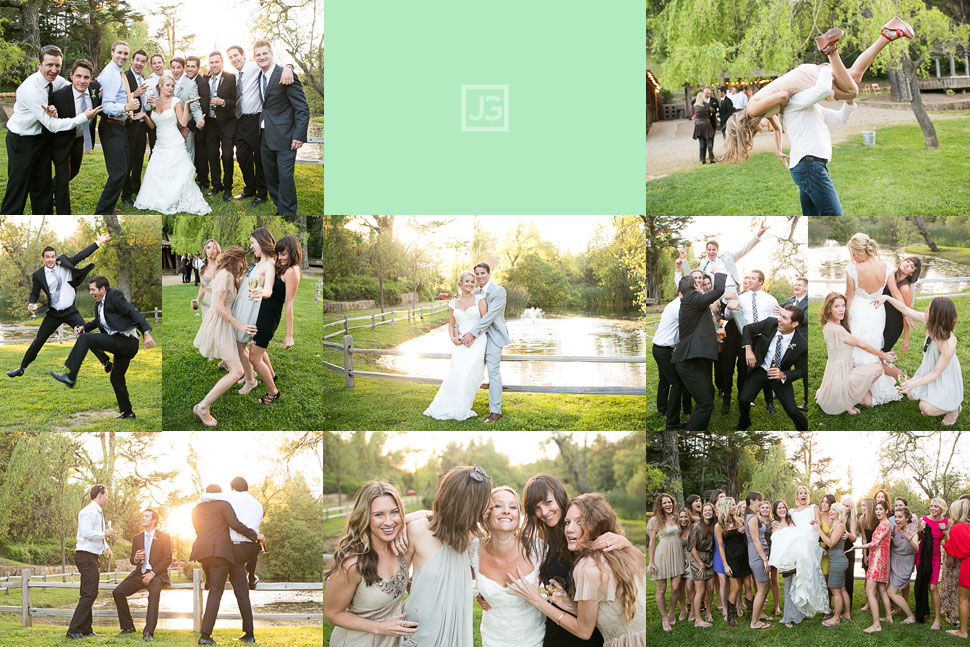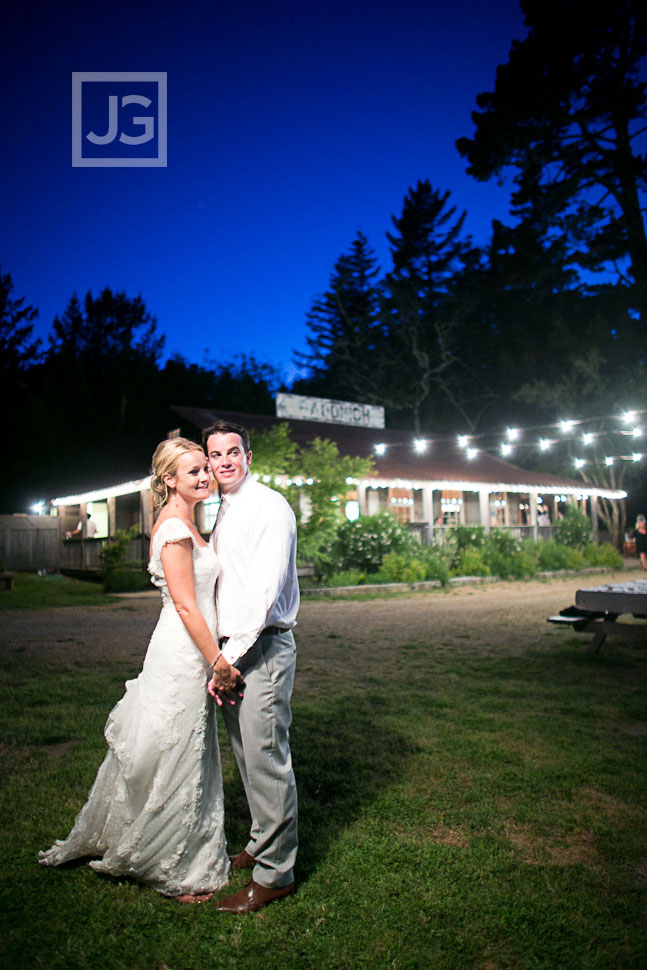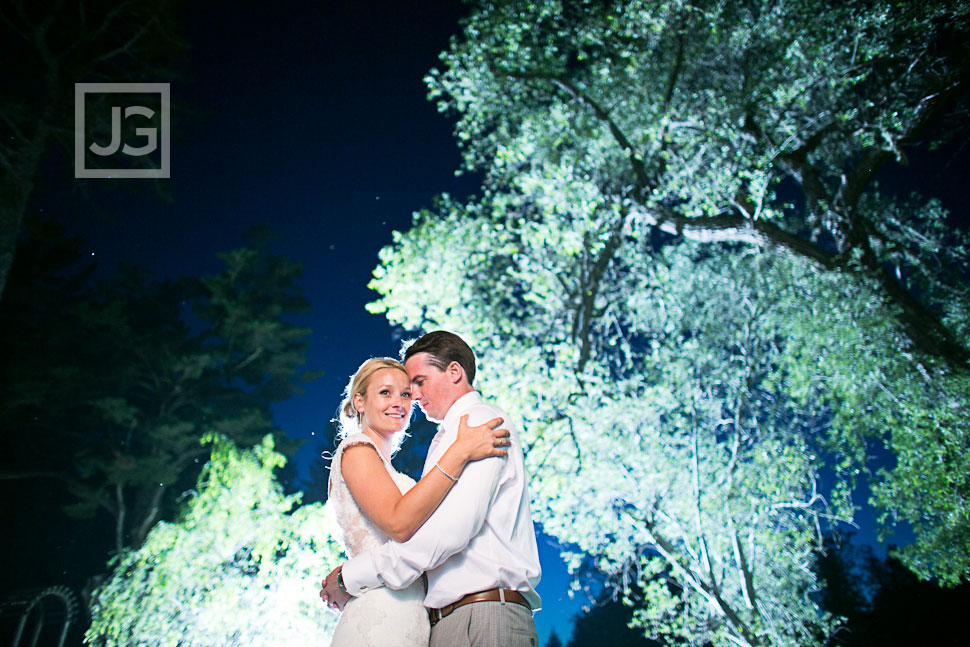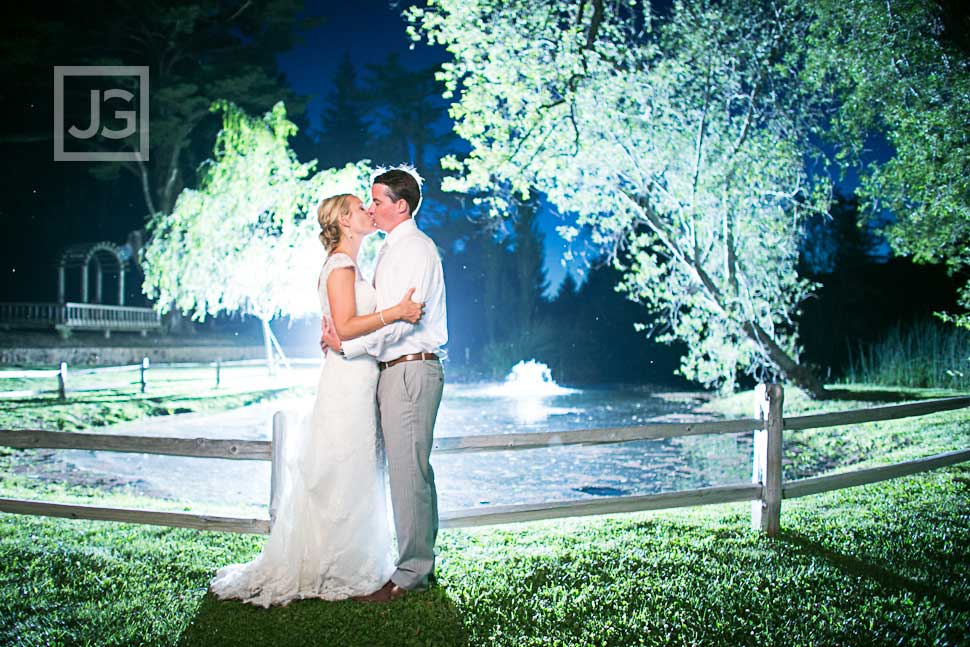 Reception Dancing in the Barn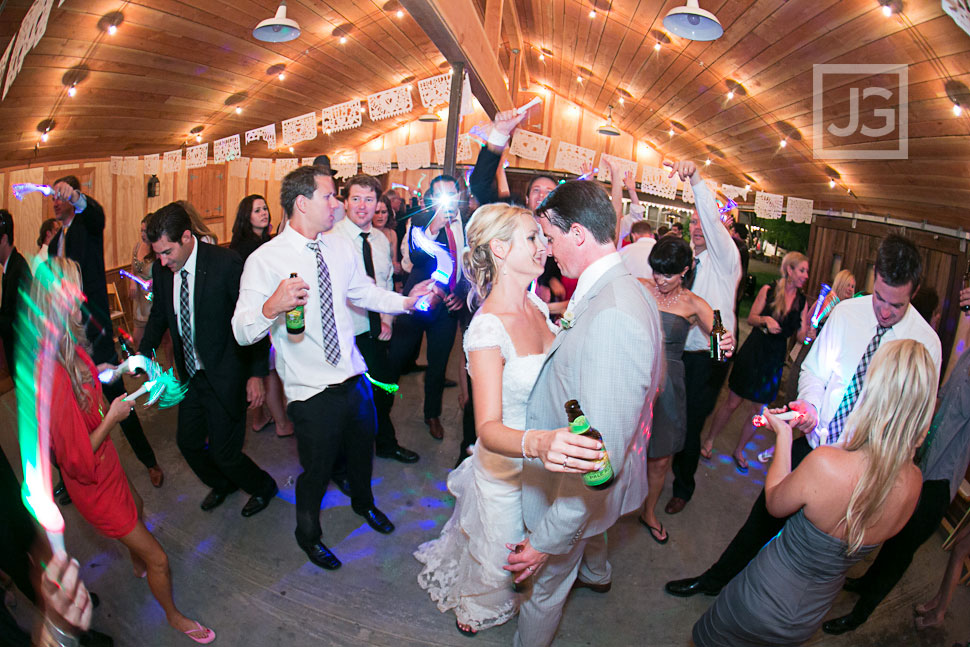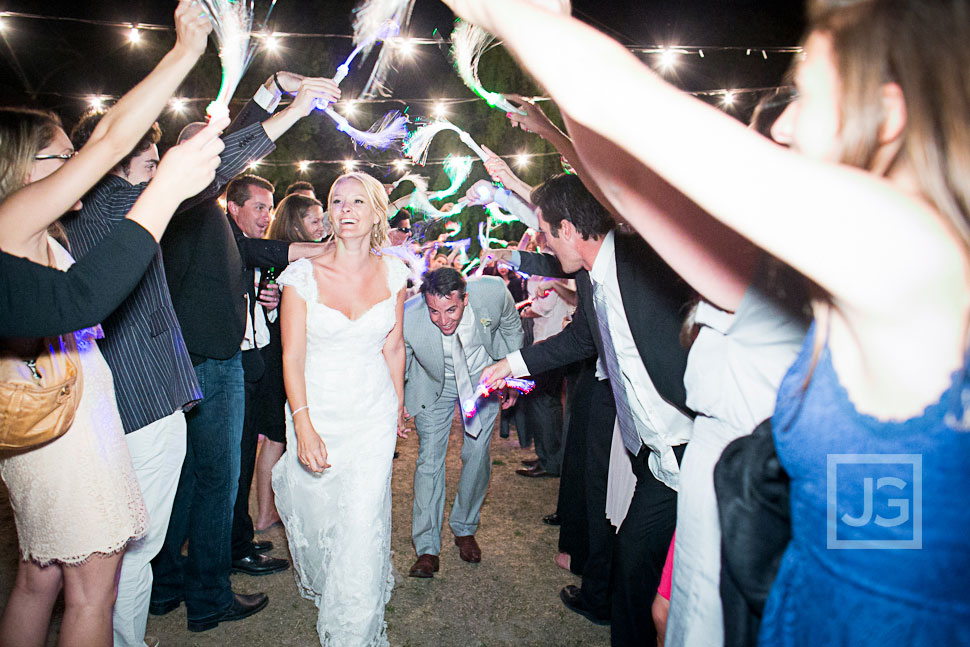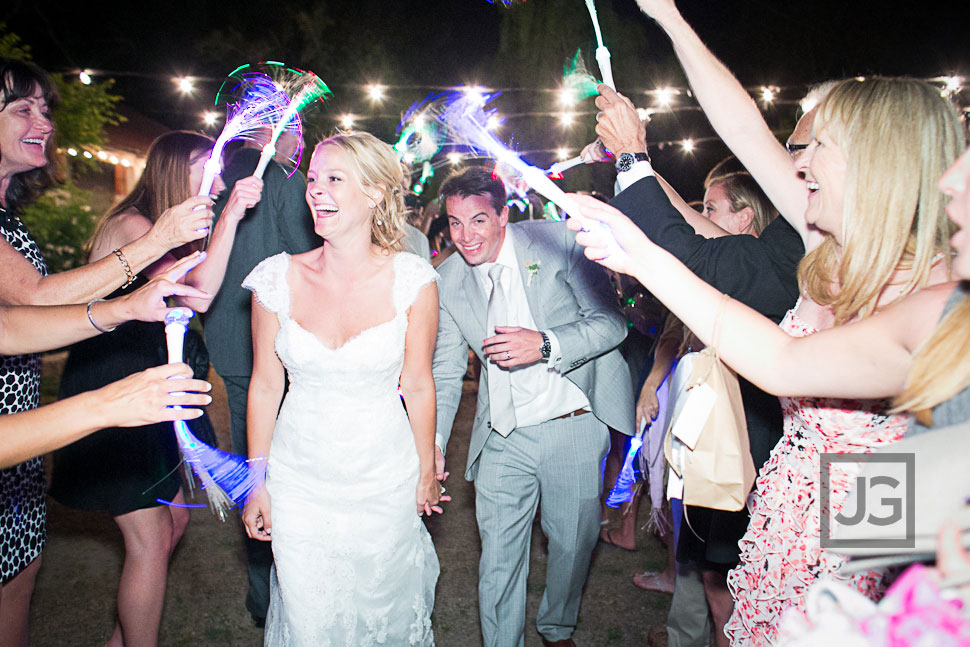 This article shows us doing destination wedding photography at Radonich Ranch in the Santa Cruz Mountains (near Los Gatos). Radonich Ranch is a Vintage Venue and is the perfect spot for a rustic, vintage wedding, including a barn for the reception (dinner or dancing).