I had the great pleasure of photographing Tiffanie and Greg's wedding today at Casa Del Mar in Santa Monica.  Casa Del Mar is indeed a "Hotel By The Sea".  This beautiful and extravagant beach-front hotel is located just steps away from the Santa Monica Pier.  As soon as I set foot into the hotel, I was couldn't stop smiling! There were soooooo many photo opportunities.  Thanks to Tiffanie's awesome timeline, I had some time to take her around Casa Del Mar's hotel lobby for photos before their ceremony!  I had so many pictures of her that it was difficult for me to select which ones go onto the blog. =)
Here are some of my favorites during the preparation: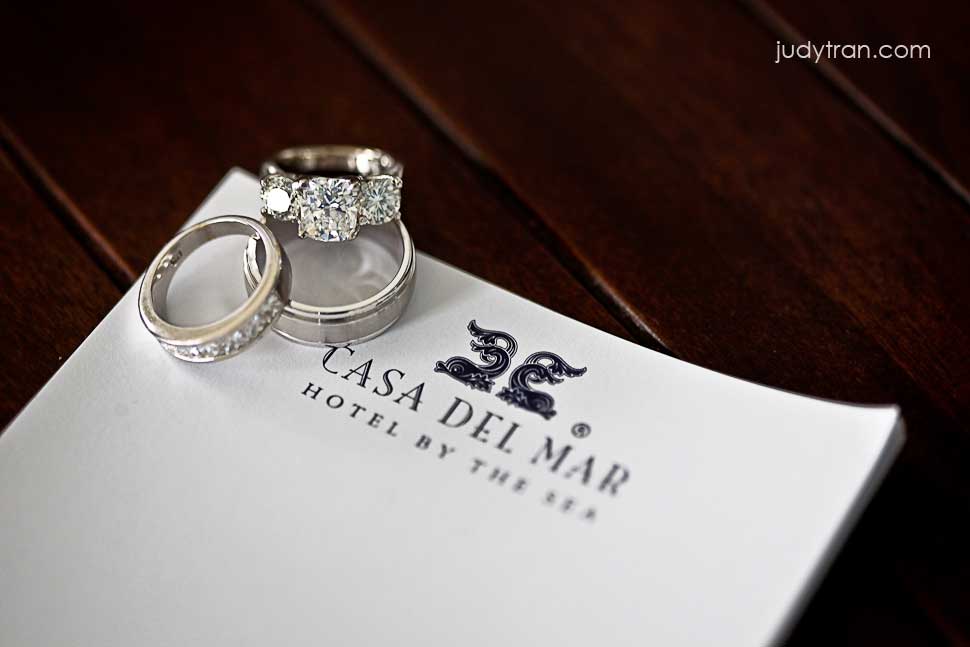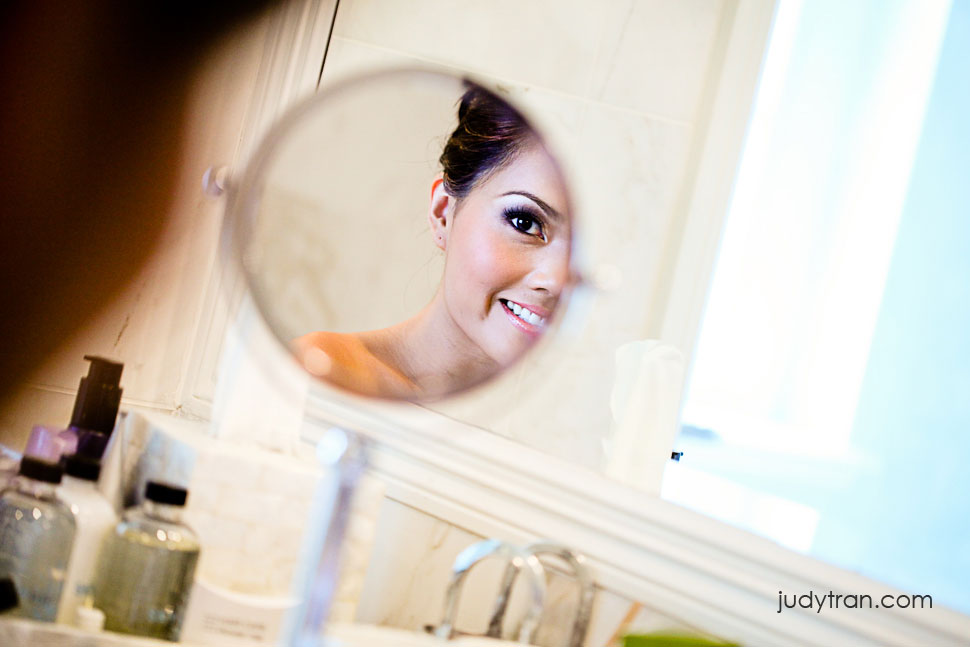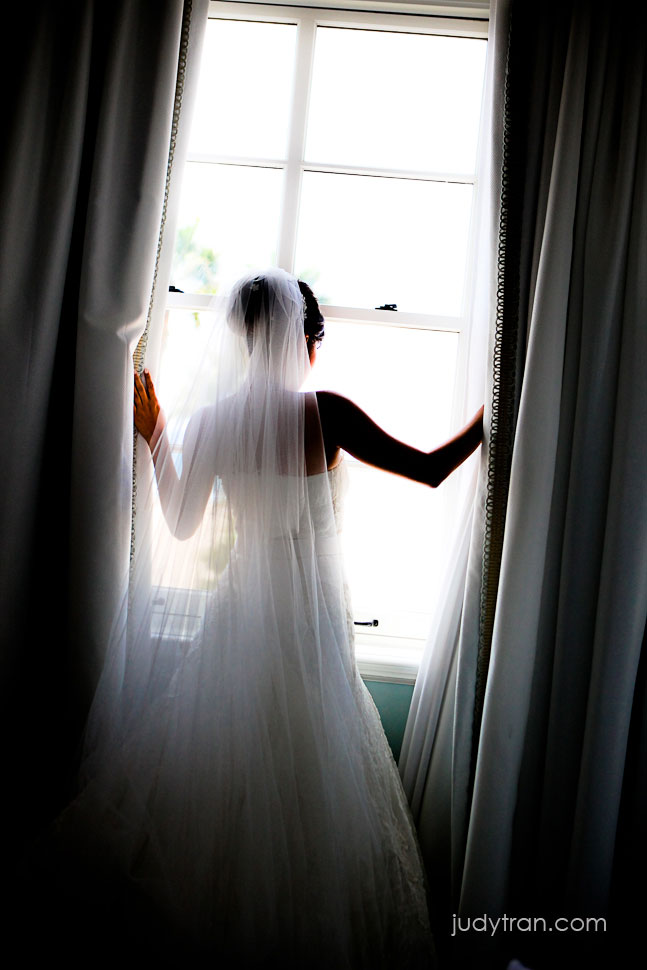 Check out the Lobby!  Gotta love the stairs… symmetry is always great for photos!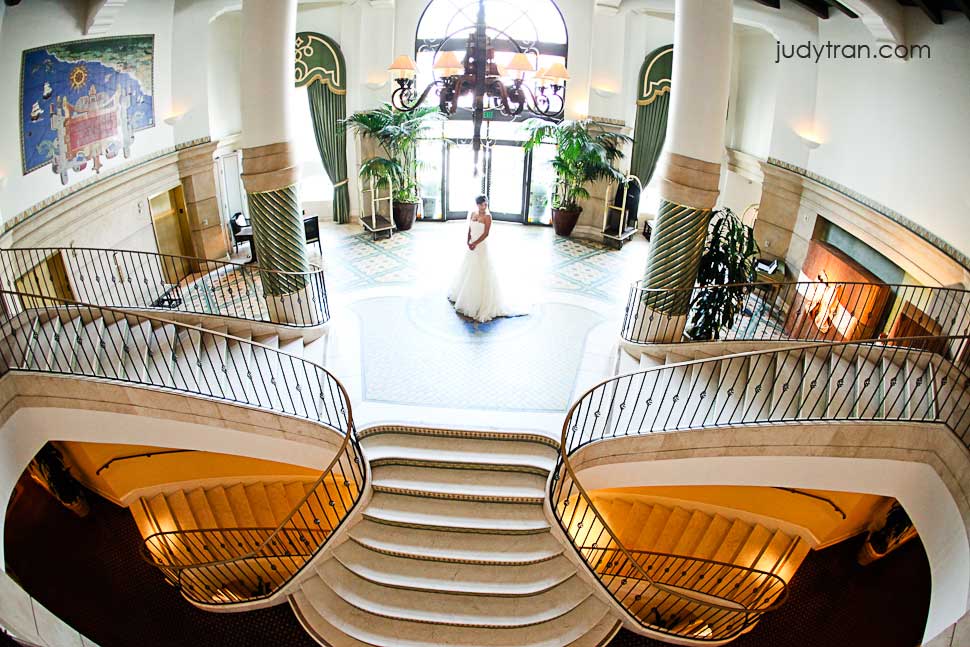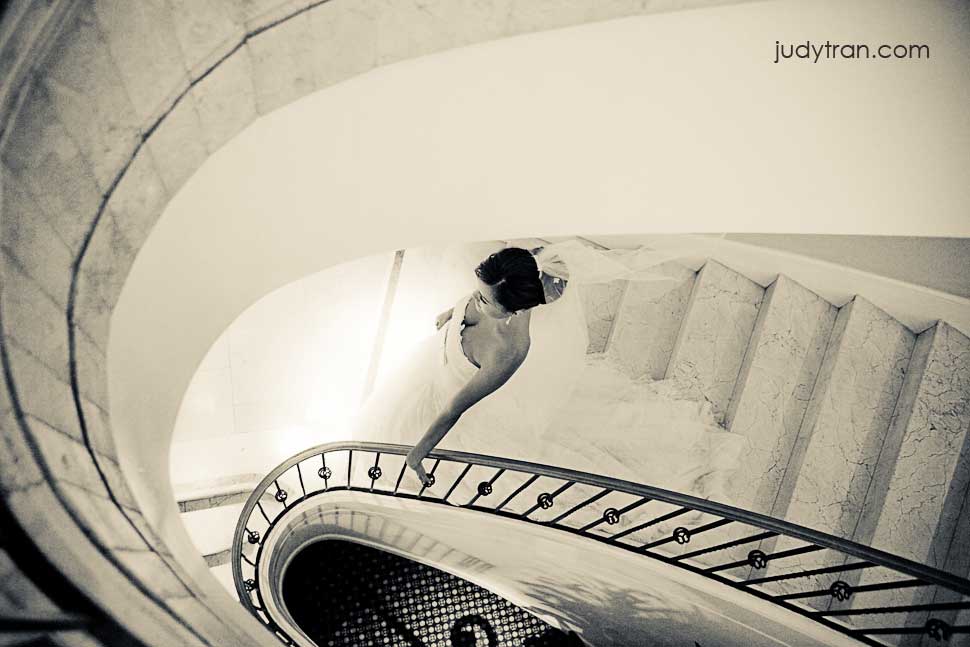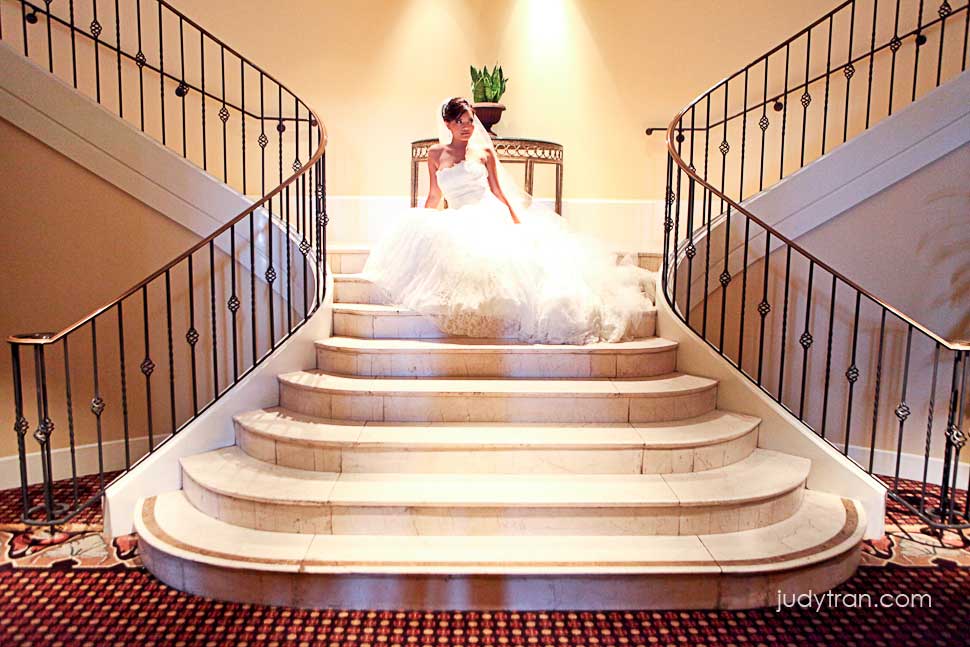 The way the stairs curve and the yellow adds so much to the image!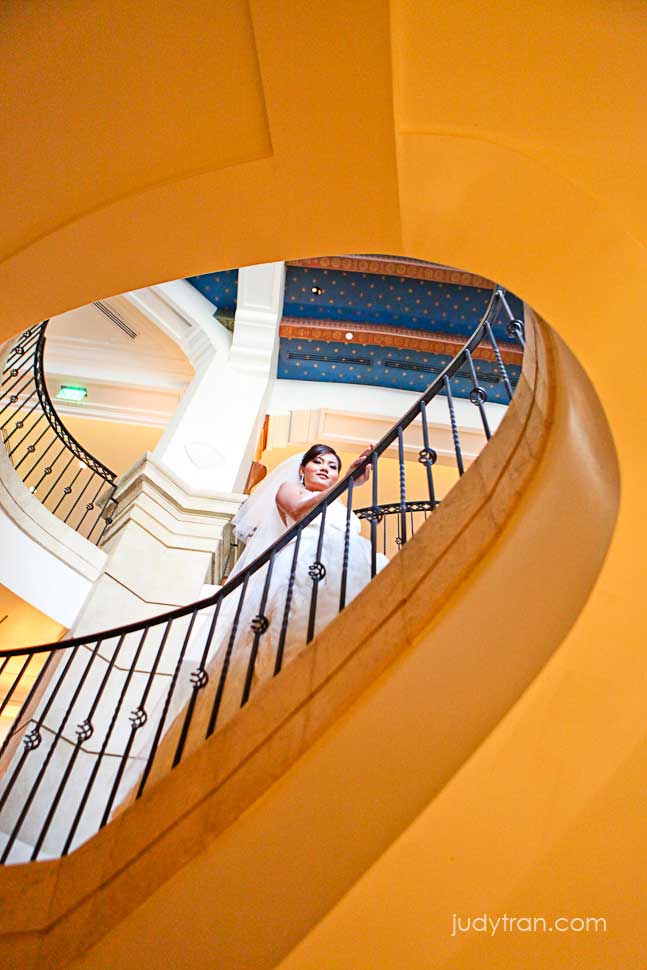 Our lovely bride was running just a tad late to the ceremony.  While waiting for her ride to show up, she joking decided to stuck out her thumb to hitchhiked and a cab pulled up.  LOL…  I couldn't help but to snap a quick photo.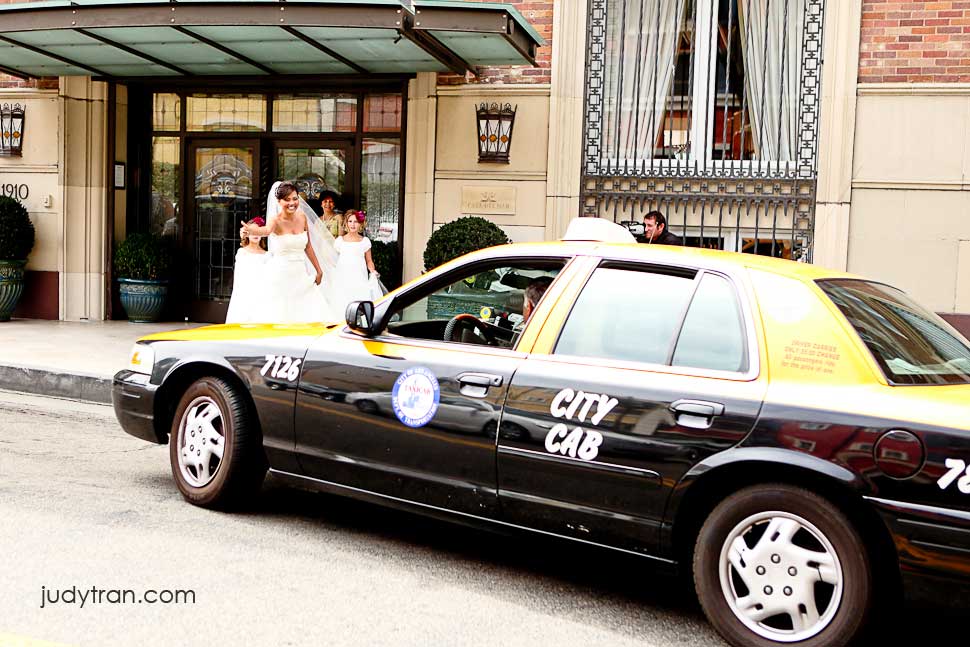 I really really love the  following two pictures!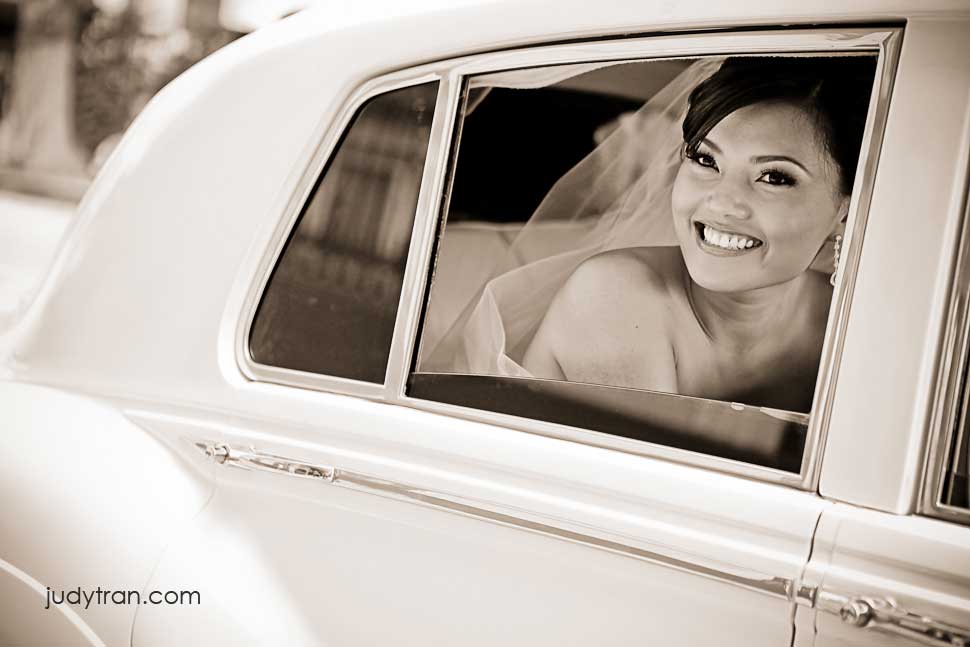 They had their catholic wedding ceremony at St. Monica Catholic Church in Santa Monica.  This is a scenic and famous place for catholic church wedding ceremonies.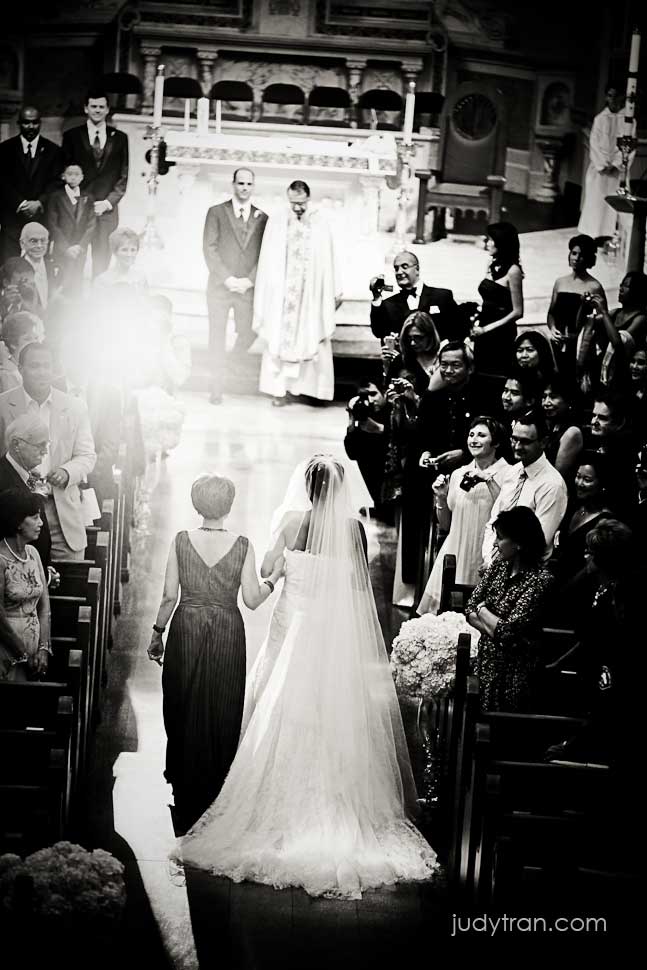 Tiffanie wrote and read her own vows.  I got somewhat emotional when she started crying and said, "I don't know if I could finish reading this…"  The Priest joking replied…" Don't worry, I can finish it for you!"  It's always a pleasure when the Priest is light hearted and funny.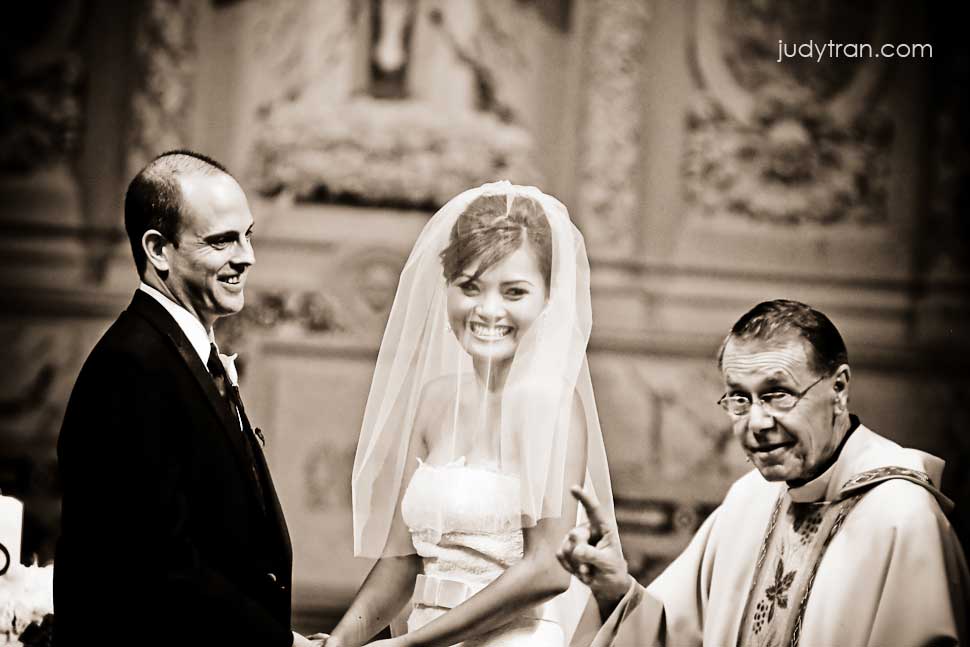 After the catholic wedding ceremony, we headed over to Casa Del Mar in Santa Monica.  And here's their happy family!  Tiffanie and Greg asked to have their "babies" be brought to the Casa Del Mar hotel for some quick photos.  This is tooooo adorable!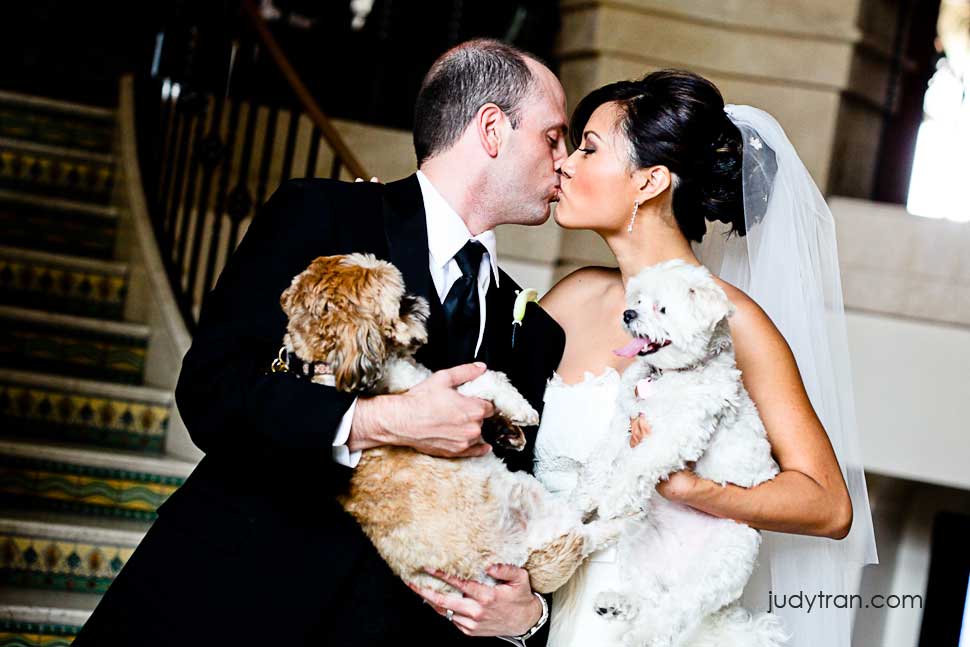 After the ceremony, we had plenty of time to go around the hotel for couple pictures.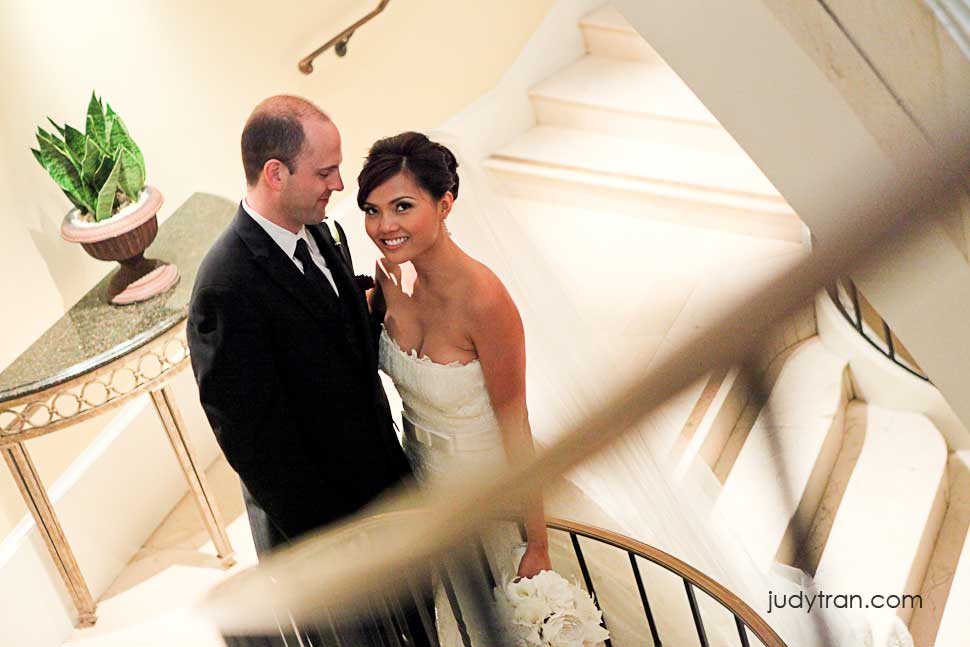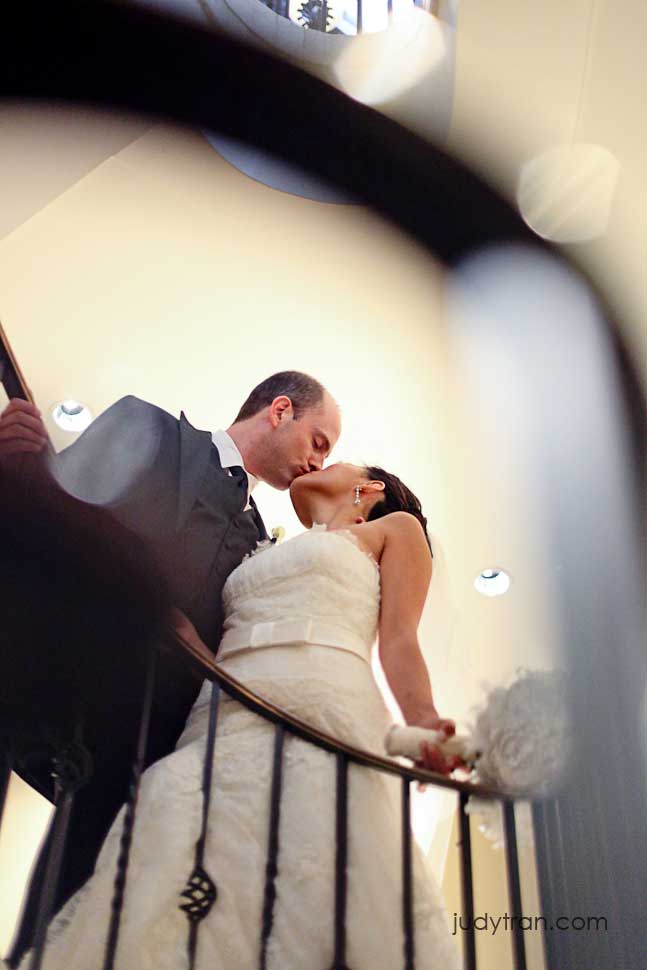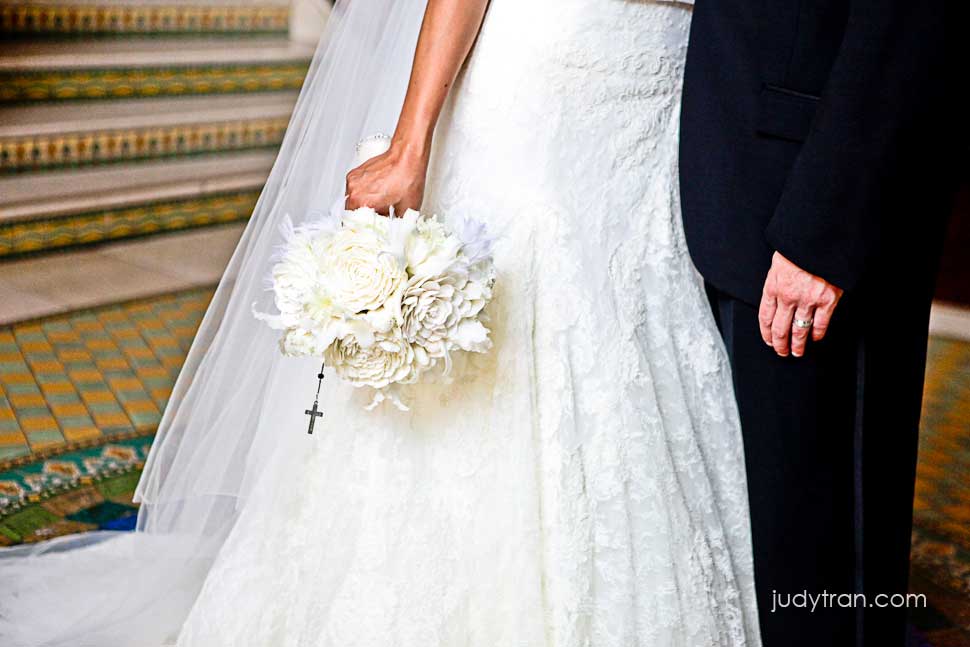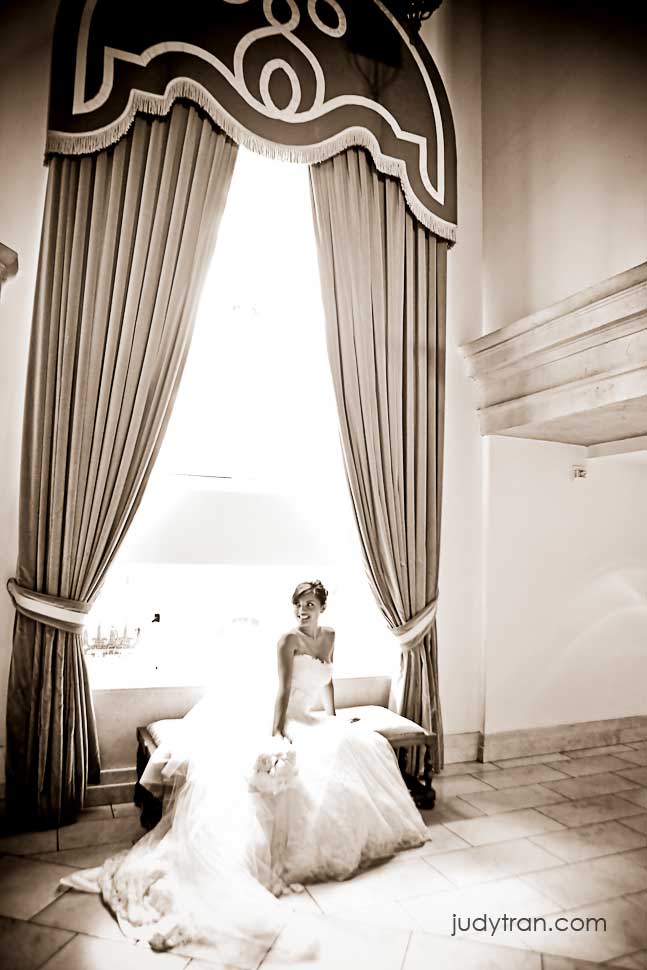 Having a wedding at Casa Del Mar means you HAVE to go out to the beach and get sand in your feet!  Tiffanie and Greg is no exception! =)
Check out Santa Monica Pier in the back ground.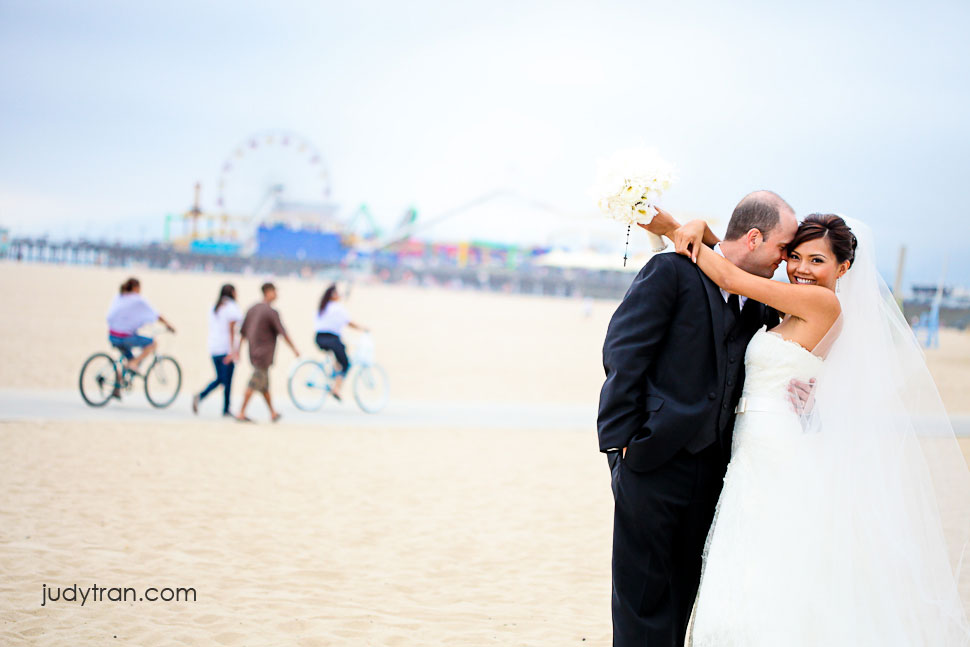 I was stoke to capture this moment when Tiff was cracking up hard over a joke that Gavin told!
This is Tiff … all tangled up in her veil due to summer breezes.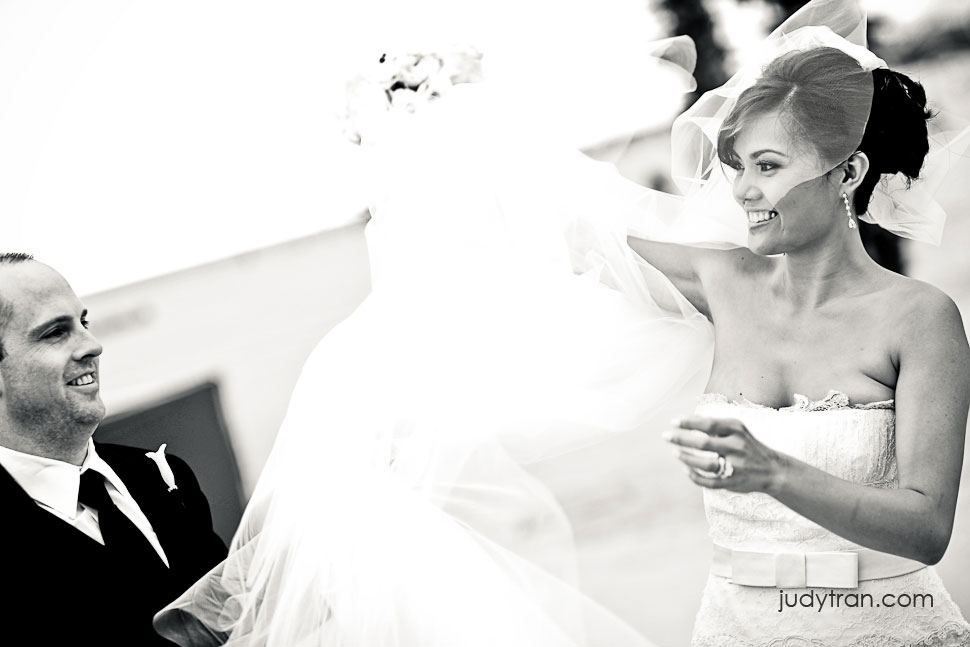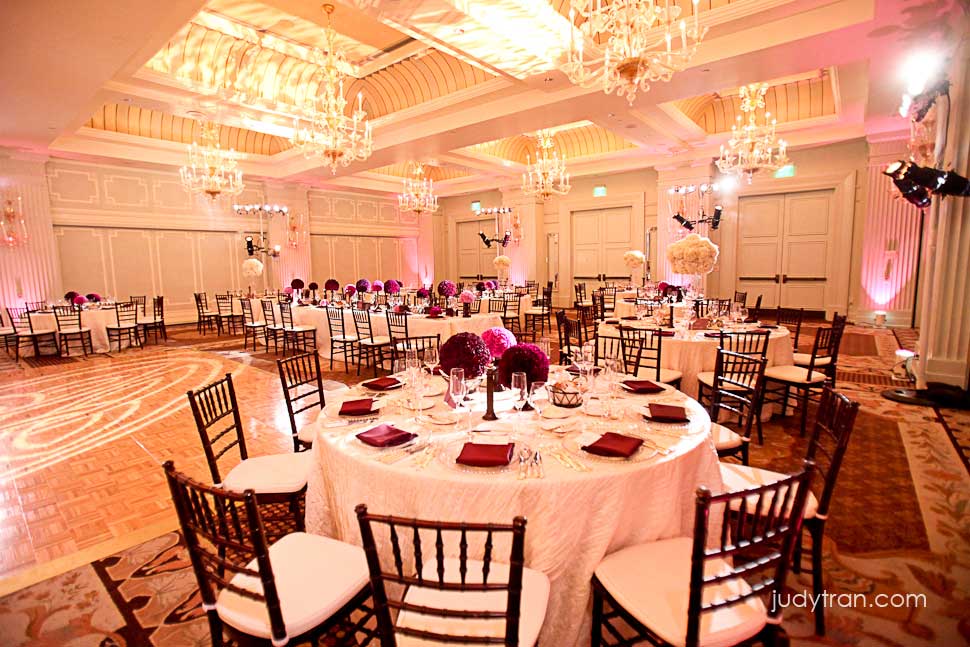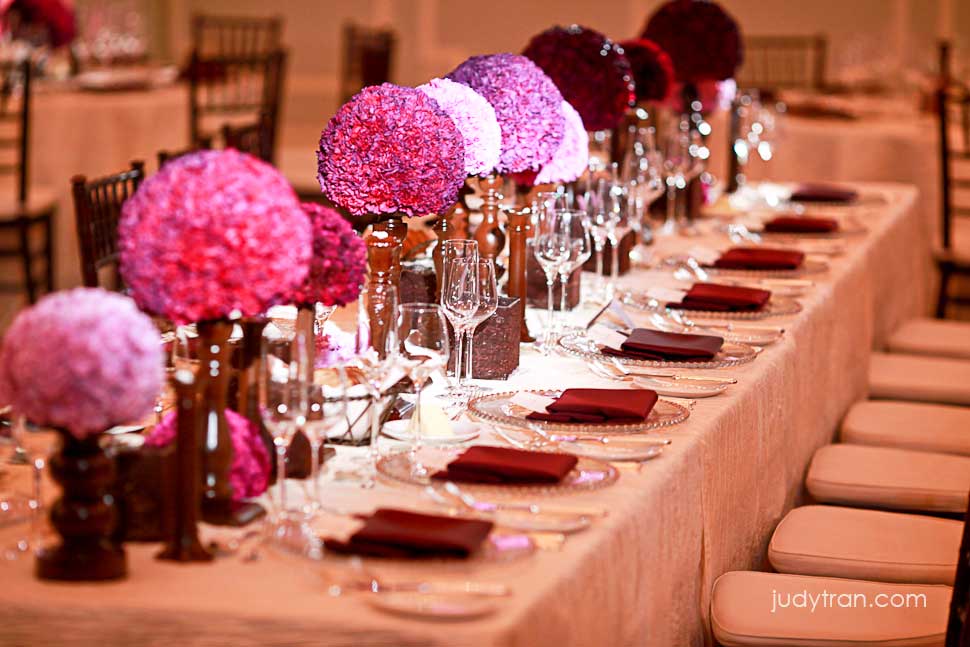 They had a live band of 14 members play all night long at the reception.  This has got to be the BEST live band that I've ever heard!!  I can't even describe how awesome they were… everything was so lively and upbeat!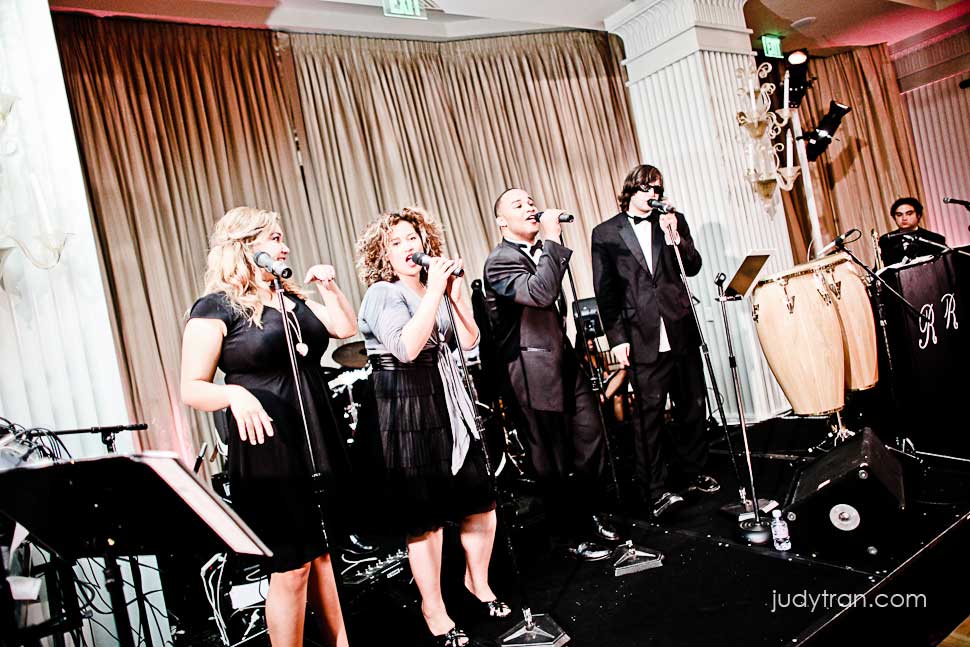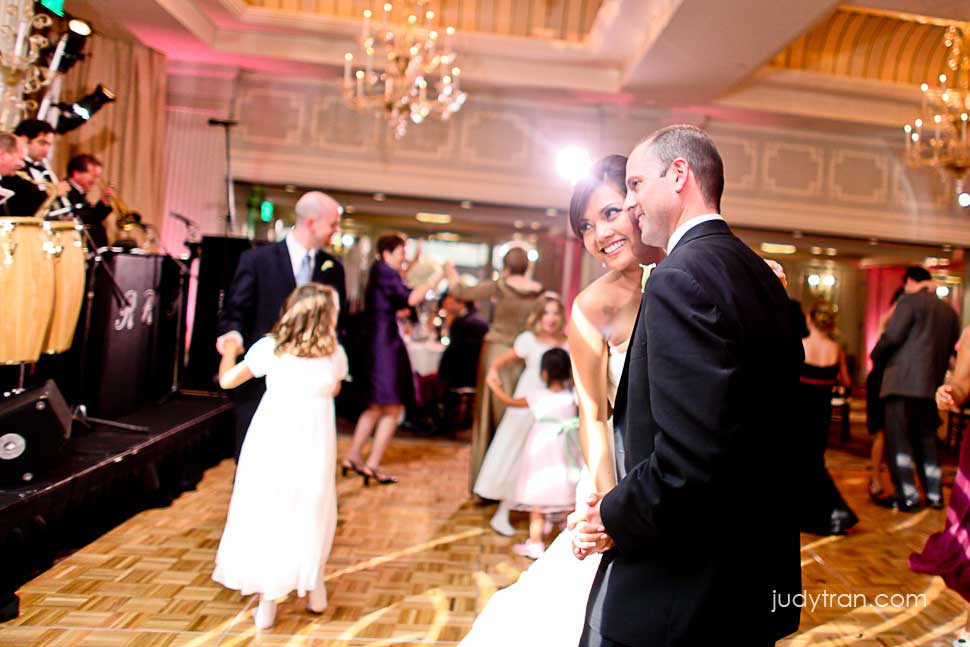 The conga line originally started with just four or five little girls going around the dance floor and eventually lead to a huge line.
"Come on, shake you body baby, do the conga…"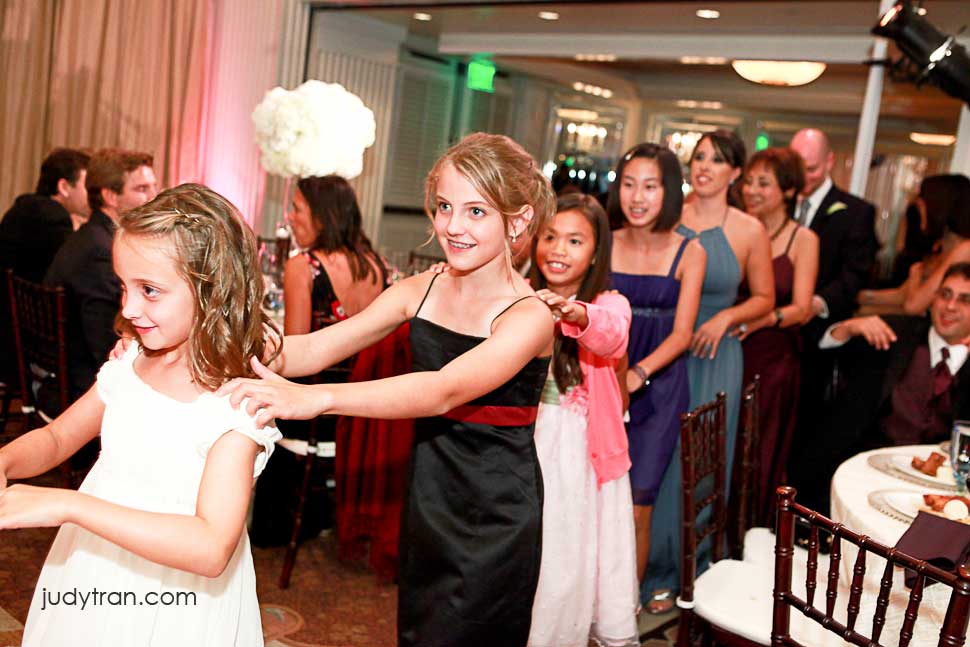 Wow… that was a fantastic wedding at the gorgeous Casa Del Mar!  I had so much fun hanging out and working with you both!  Thank you so much…
Hope you both have a wonderful honeymoon!!  Enjoy VinPearl Resort and Spa in Nha Trang, Vietnam!