I had a blast hanging out and photographing Bernadette and Payon's wedding at Yamashiro in Hollywood!  It was a beautiful wedding filled with lots of love from friends and family!  Bernadette and Payon (along with their group of friends — bridal party) are so much fun to be around.  Everyone was so down to earth and my gosh… they can drink!!!  One thing I really admire about this group is their friendship and love for each other!
Bee and the girls got ready at the Magic Castle (in Hollywood) located just seconds away from Yamashiro.
As usual… my ring shots!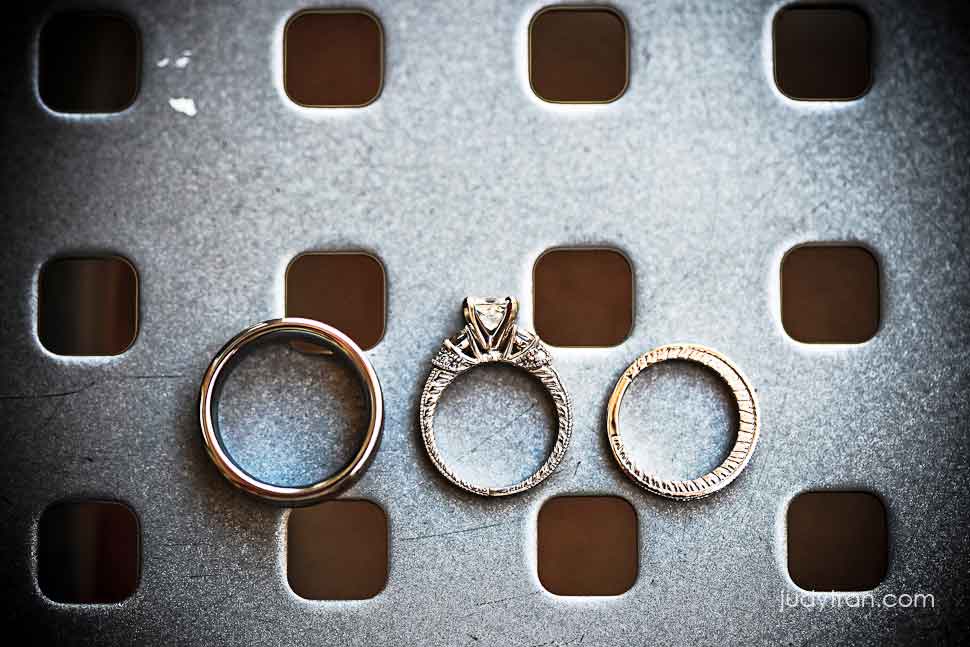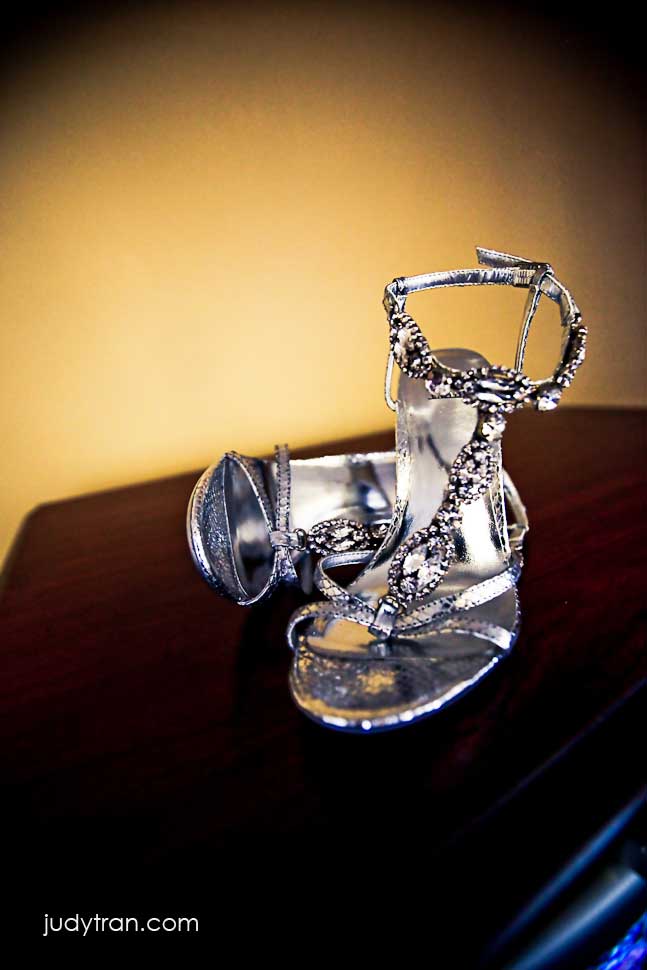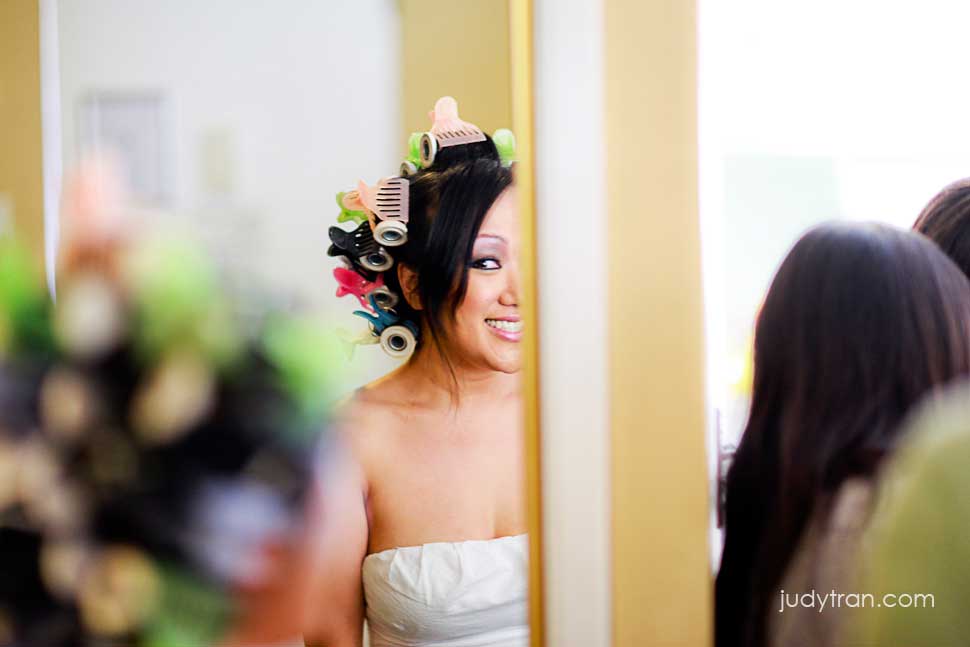 Bee and her girls had a few shots during their preparation to loosen things up a bit!  I don't know… but for some reason I think I'm gonna card the little girl in the red-plaided shirt! =)  I think she's under age… and she's drinking coke… and rum!!!  Just kidding…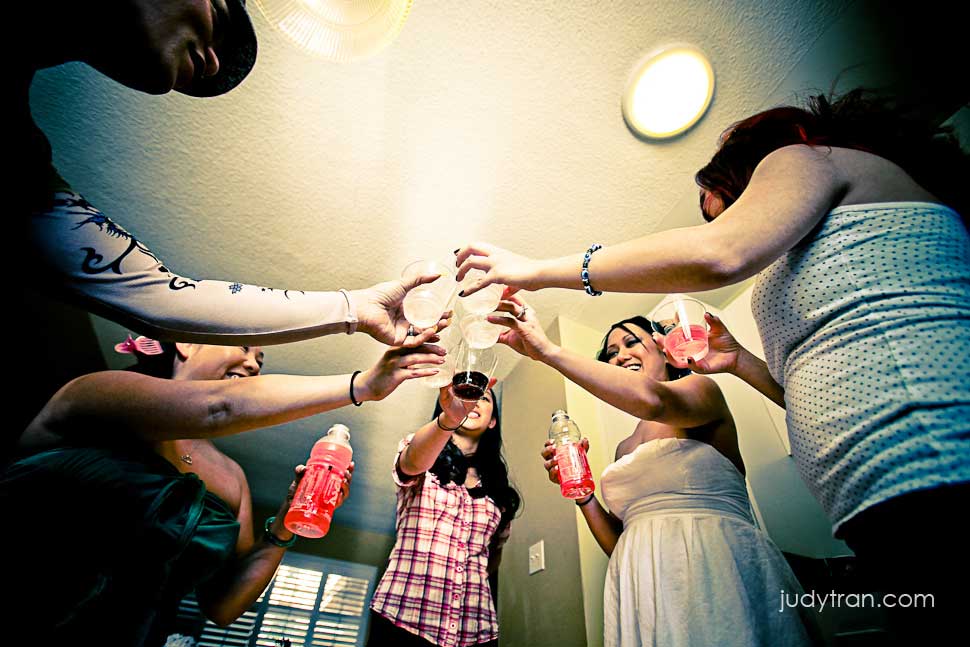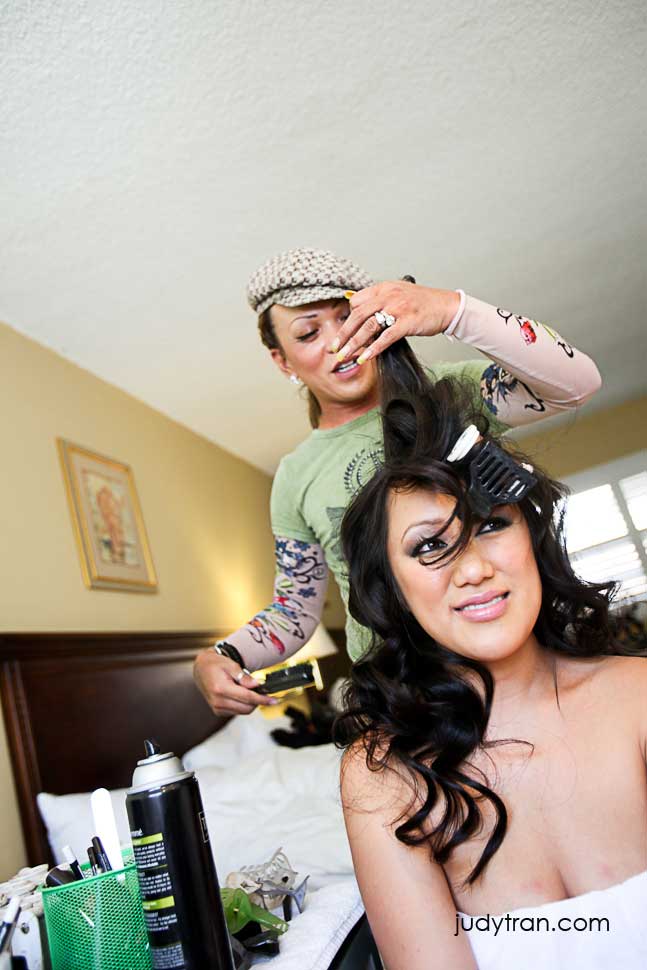 I don't know why or how this happened but the under-aged junior bride's maid ended up holding the Ketal One Vodka bottle walking around the garage and then into Yamashiro.  Look at the size of the Vodka bottle compared to her face! LOL…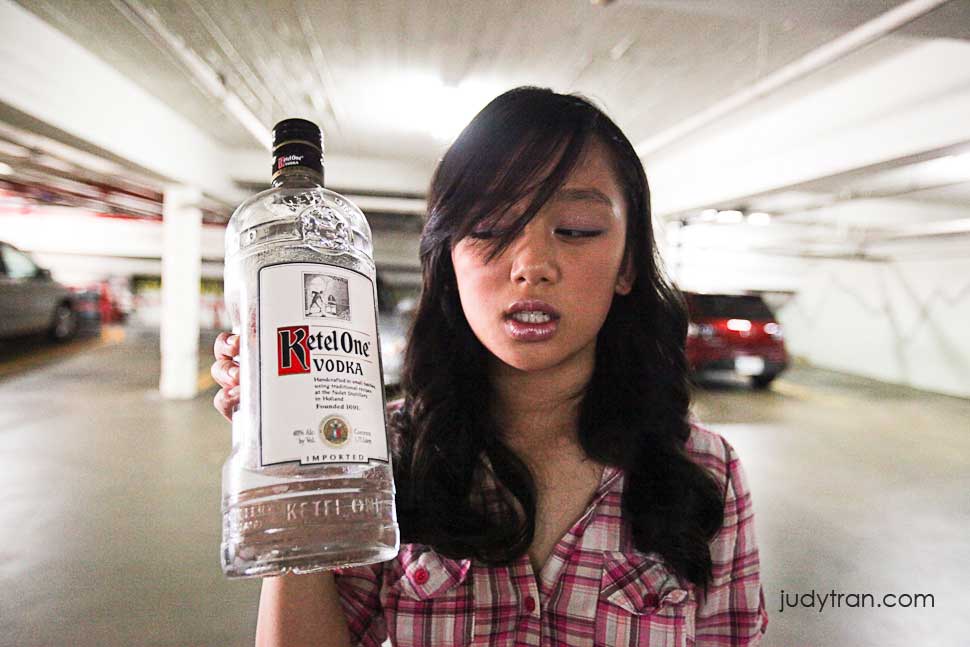 Their ceremony took place in Yamashiro's beautiful Japanese garden.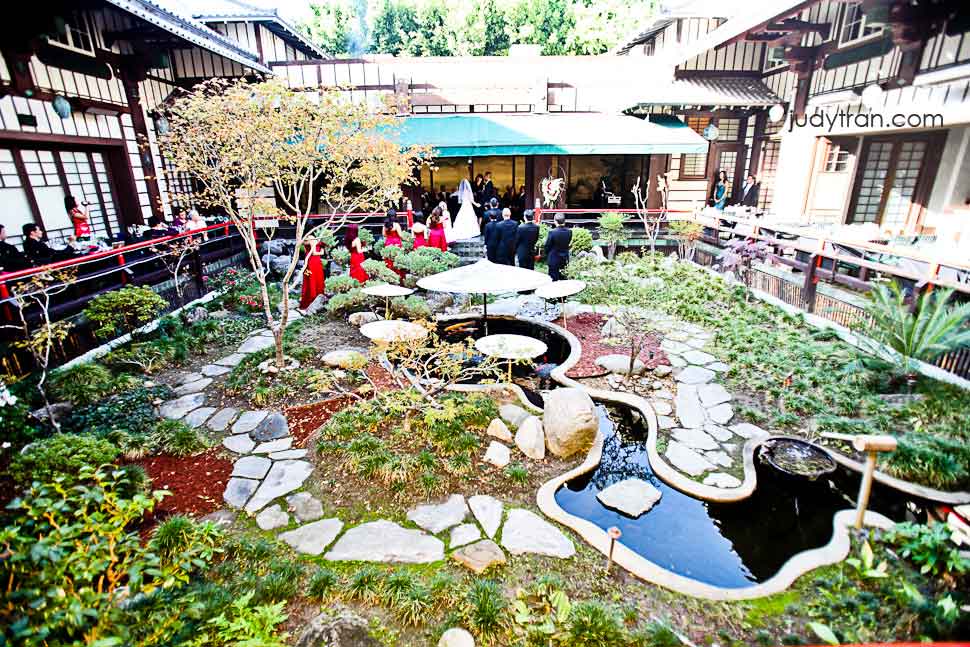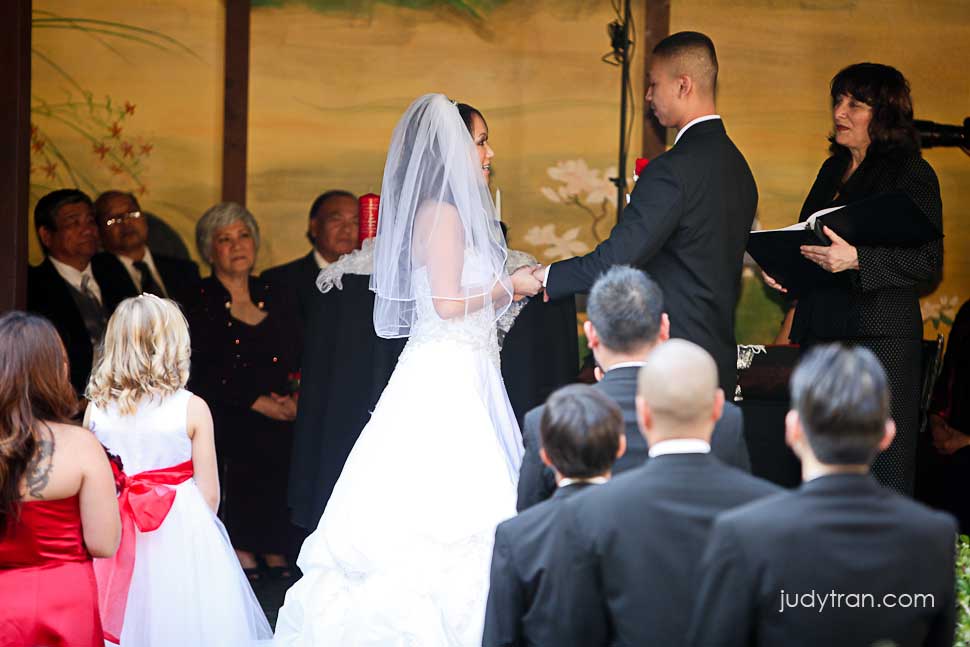 In Payon's culture (Thai culture), the sponsors ties the couple's hands together to symbolize their union and that the couple will be "tied" together for eternity.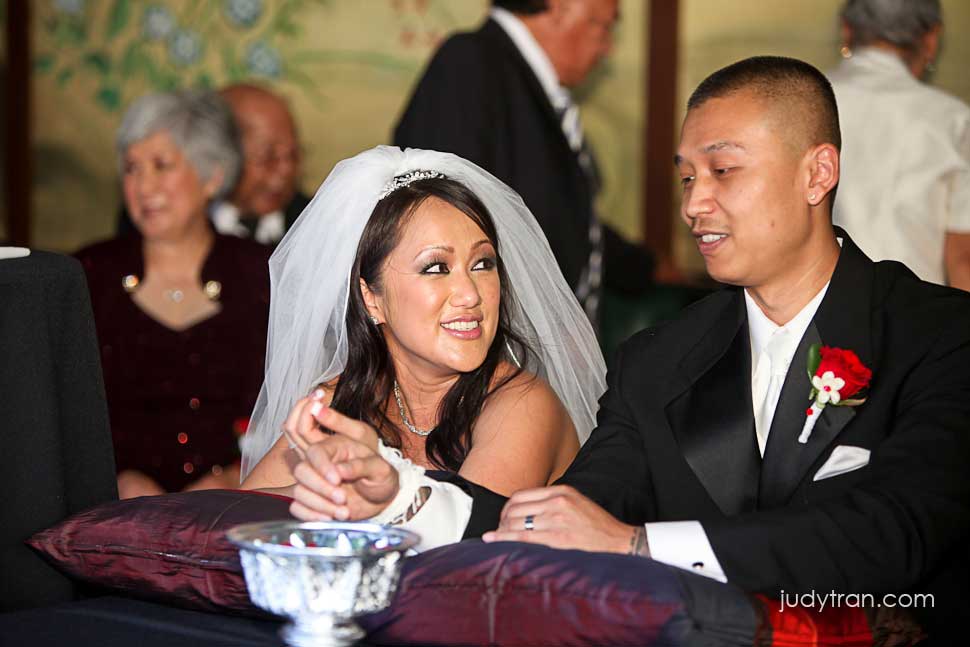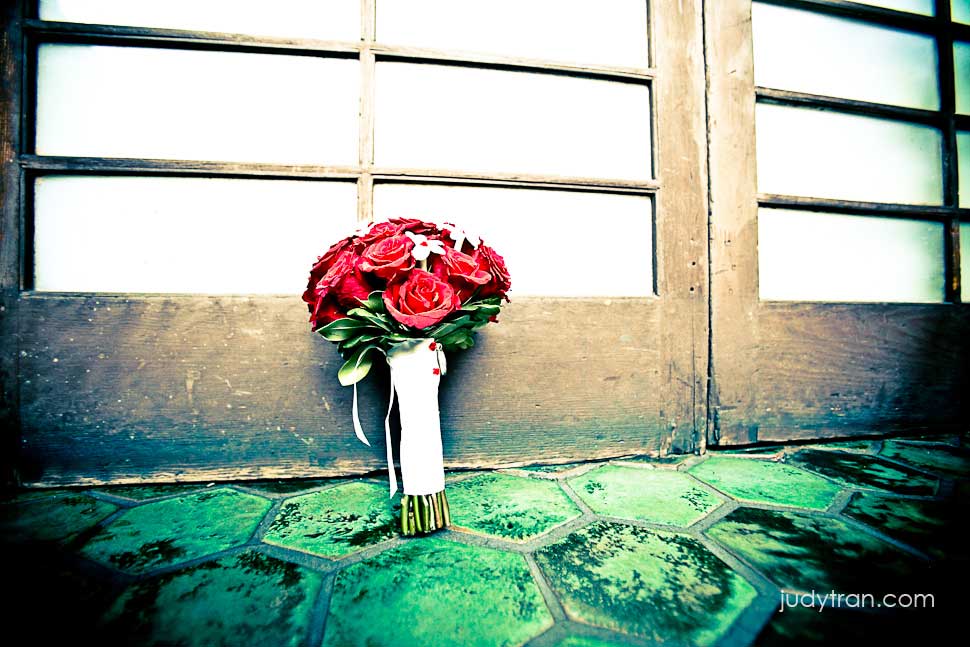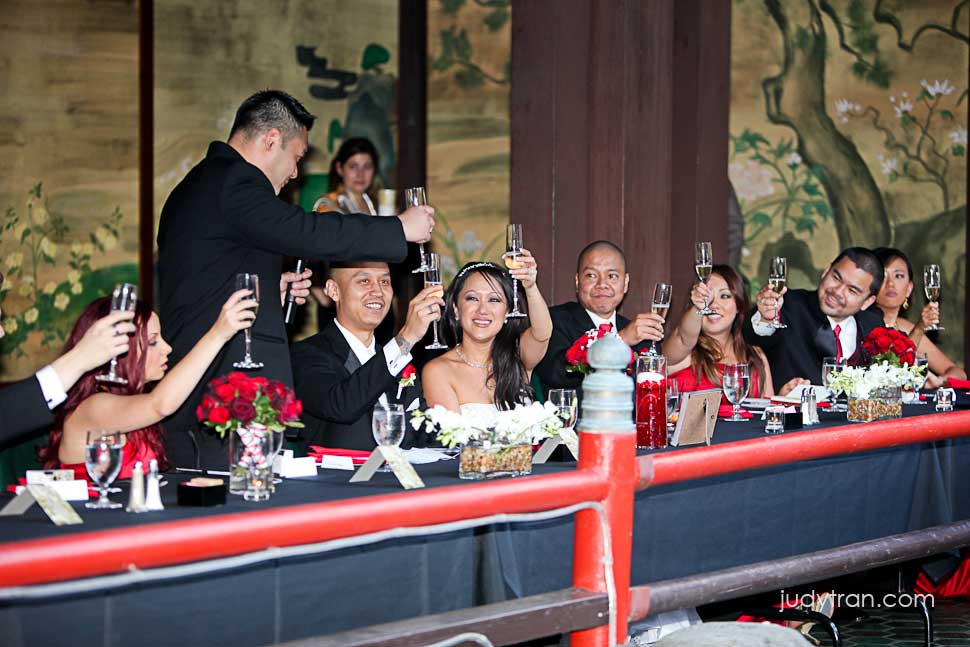 As for entertainment…  a couple of Bee and Payon's friend who are professional swing dancers put on an awesome show!!!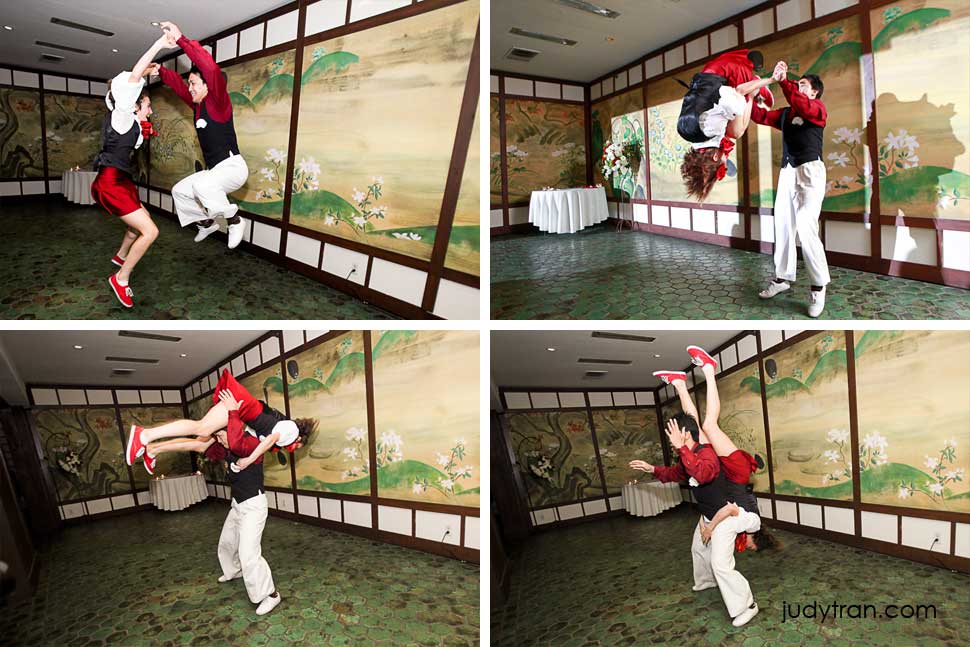 I started to tear up a bit seeing Bee cry during this slow dance.  I love this moment between the two of them as Payon wiped her tears away.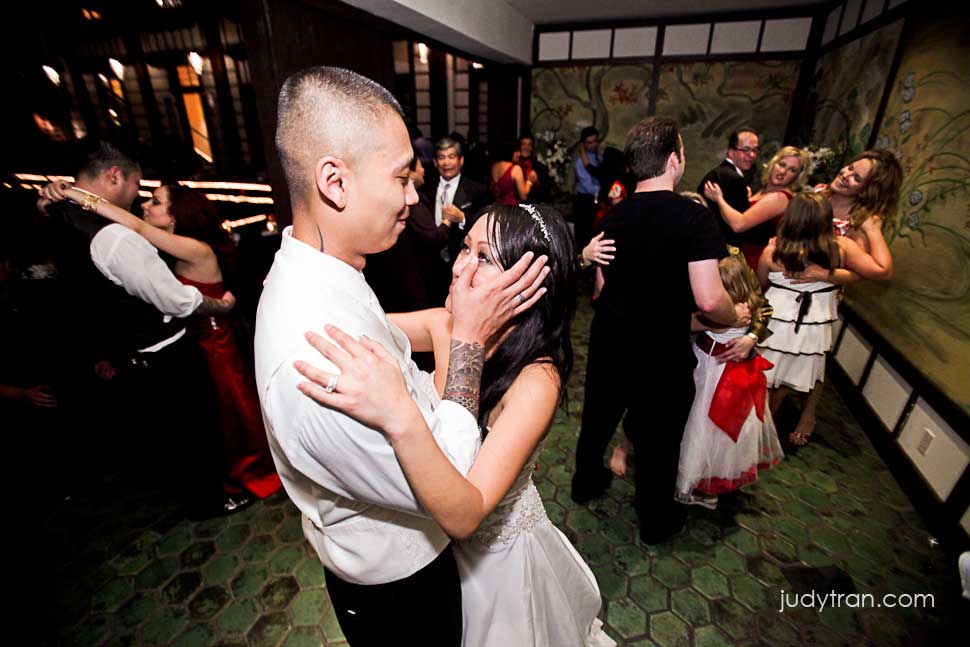 What was more emotional was when all their friends came up and joined them in a big group hug/dance!!  It was GREAT!!!   Bee and Payon was crying AND laughing from the love all around!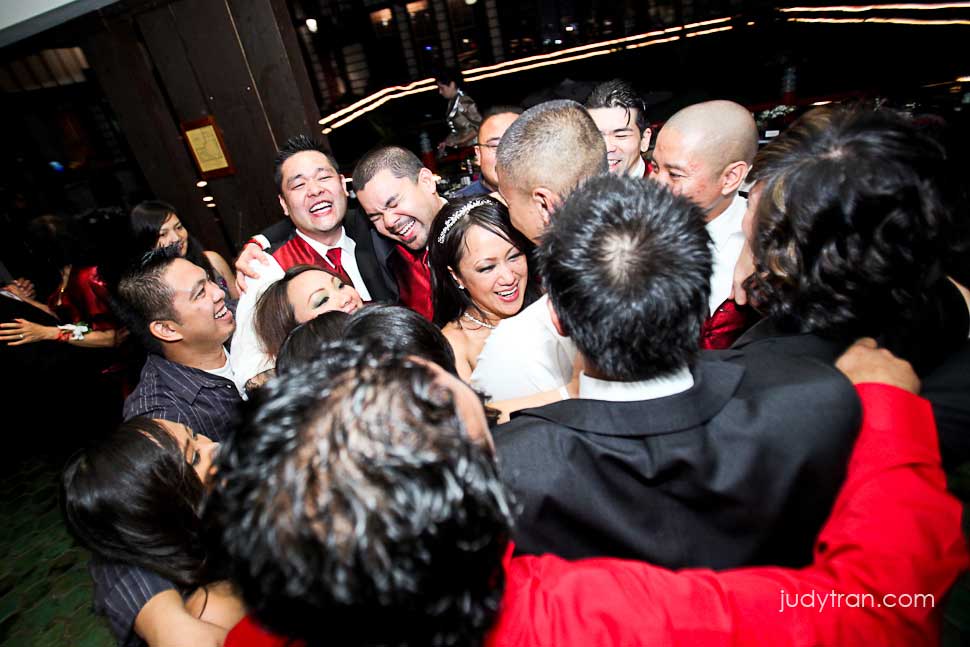 After their wedding, we went around Yamashiro for some couple pictures.  It was pretty dark out and Hollywood was glowing in the background!  I LOVE it!!!  Check out the moon!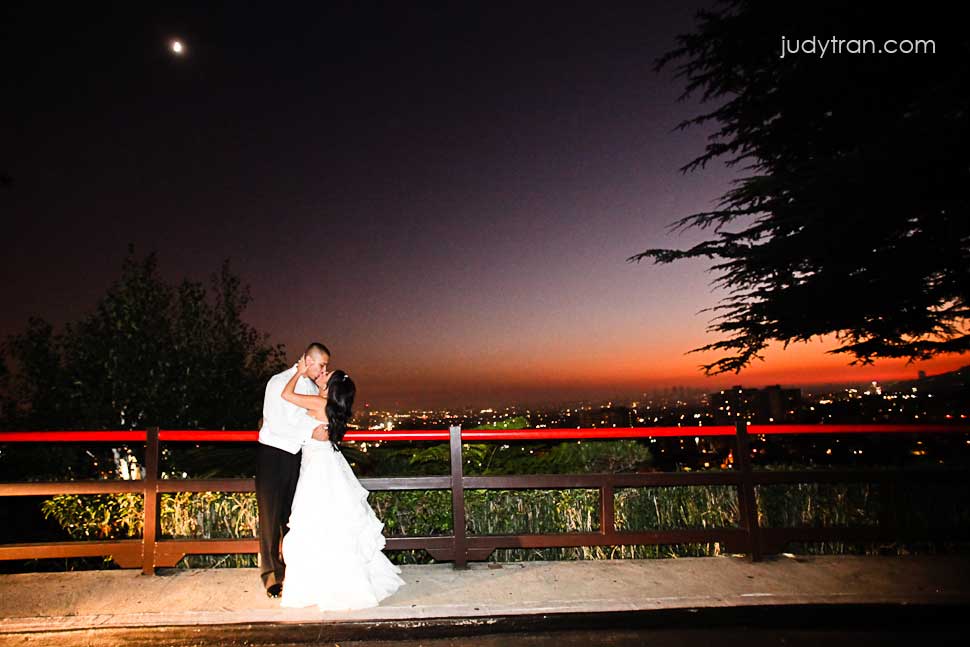 Yamashiro… if you like sushi… gotta try it out!  It's located on top of a hill overseeing the city of Hollywood!  Beautiful restaurant inside and a great lounging area outside (next to a pool with fire pits).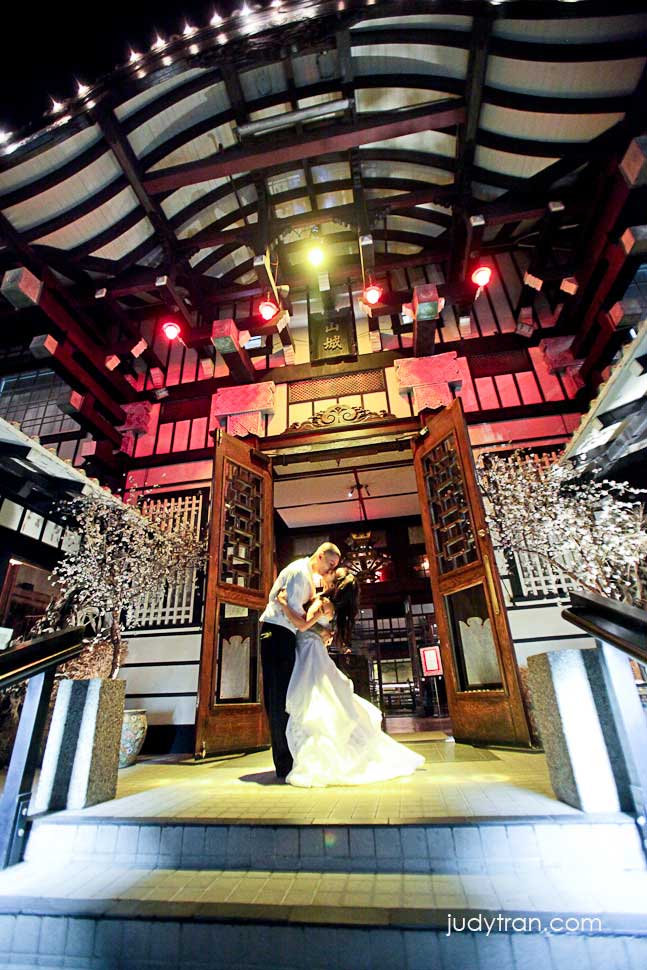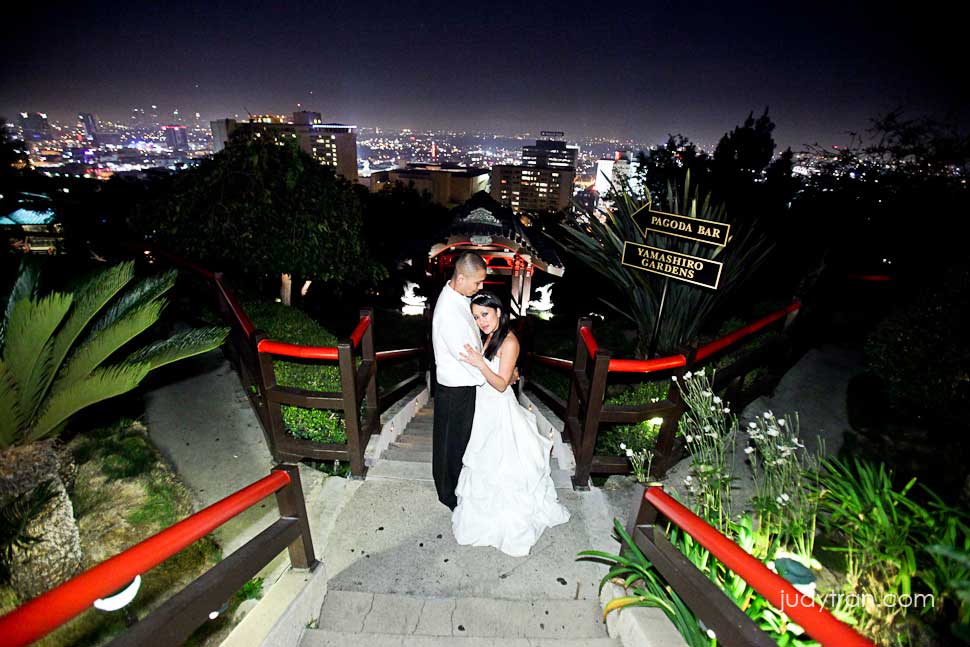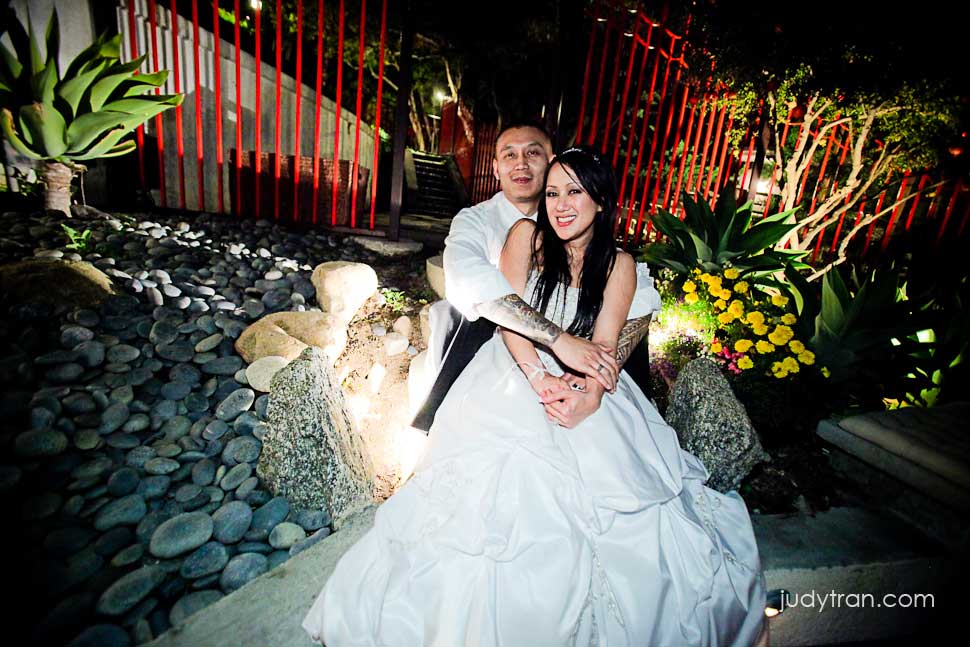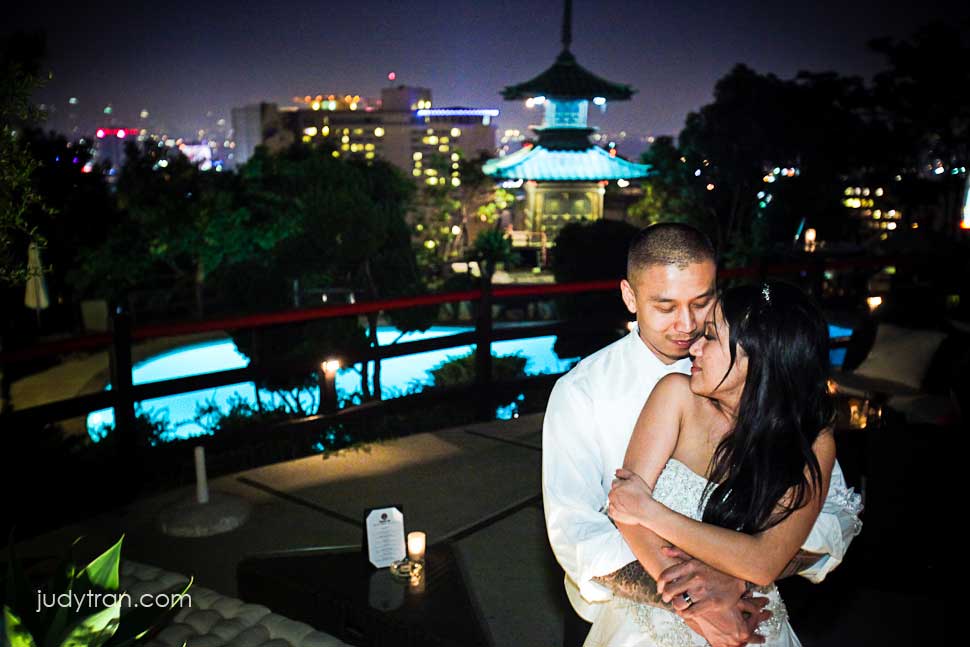 After their wedding Bee and Payon invited Gavin and I to come to their after-party at their hotel suite (at the Magic Castle).  I had a great time hanging out with and taking a few shots with Bee and her girls!  By the end of the night… Bee was done!
Thank you so much Bee and Payon for having us be a part of your day!  Can't wait to hang out with you guys again…