WE PHOTOGRAPHED OUR FIRST WEDDING IN HAWAII… and it was SWEEEEEEEEET!!!  I'm gonna start this blog with one of my many favorite pictures.  Needless to say, when in Maui, photographing a wedding is almost too easy with all the palm trees and beautiful blue water; it's like photographing on a huge movie set!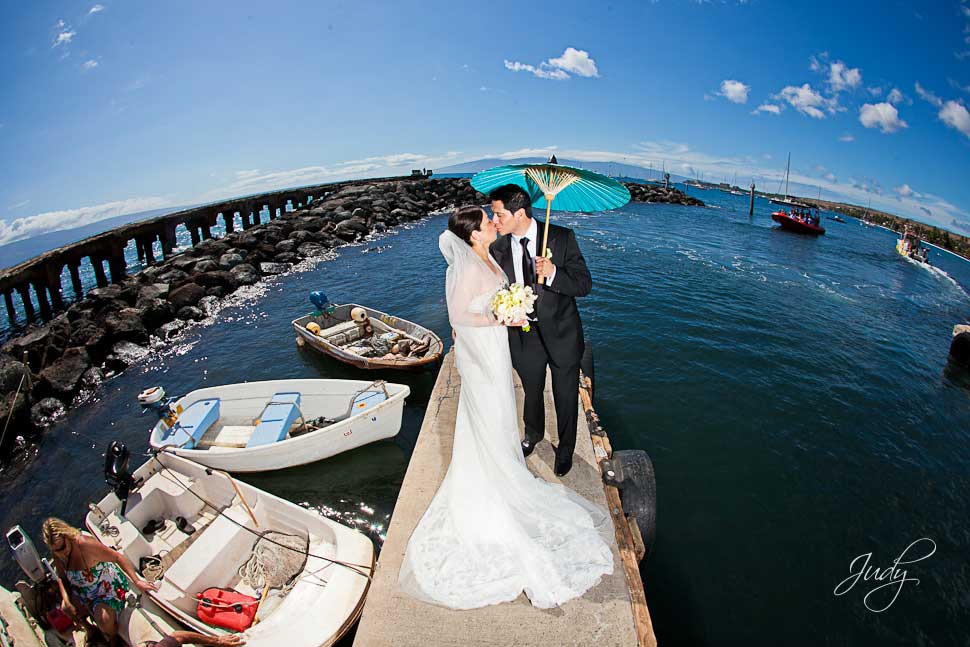 It was our first time doing wedding photography in Maui, and let me tell you, it was AMAZING!!  Both Val and Gary got ready for their wedding at the beautiful Sheraton, Maui Resort and Spa on Kaanapali Beach.  It is located right next to Black Rock, which is one of the best snorkeling places in Maui.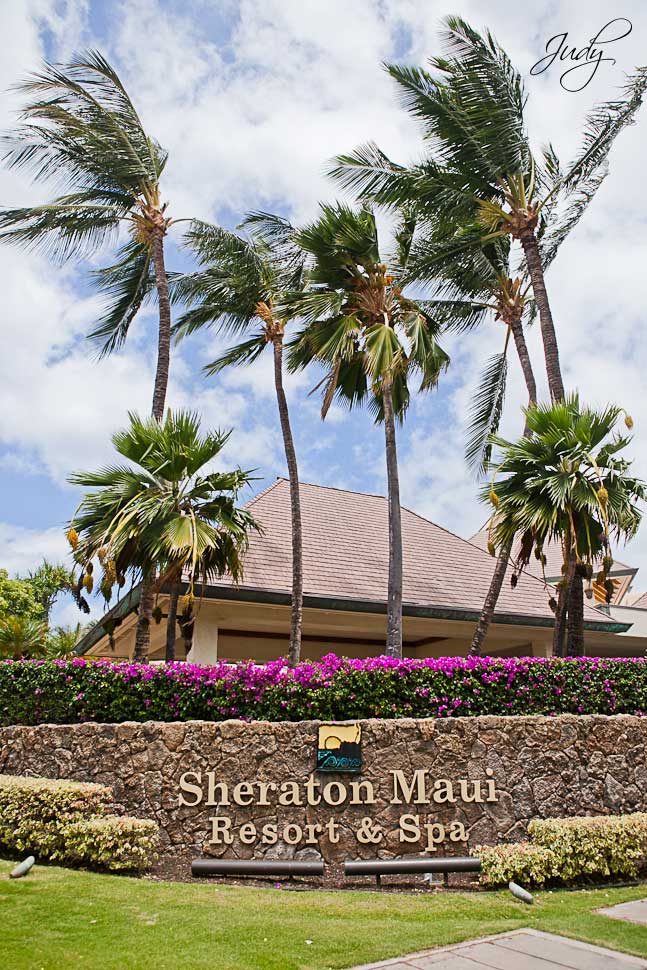 Here are some little details that can easily be forgotten if their not captured.  I think this is mainly why I'm such a sucker for wedding ring shots, wedding shoe photos, and other details.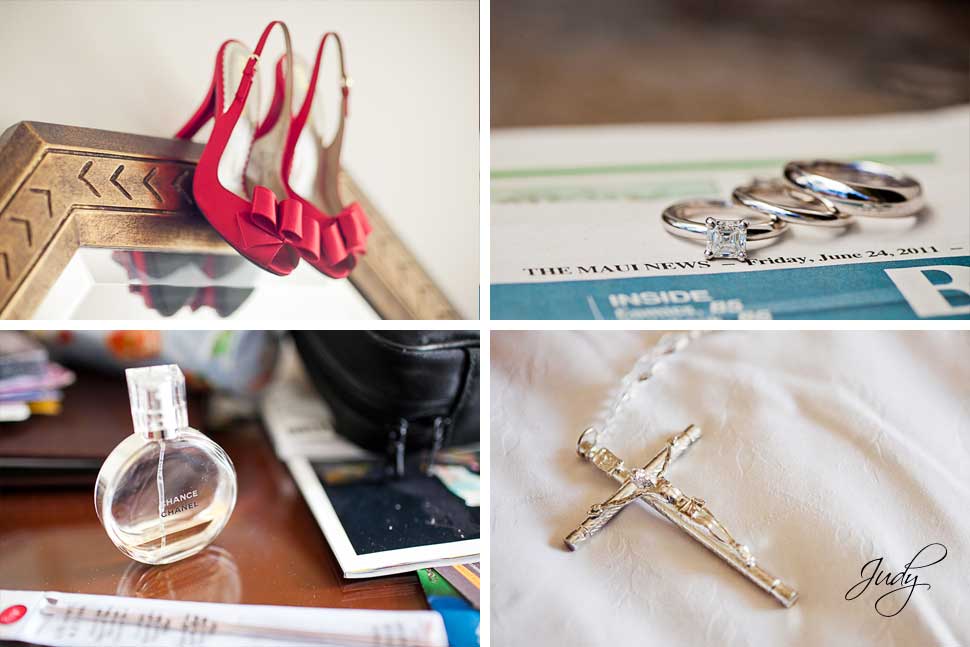 Valeria didn't have time to do a trial with any make-up artists (MUA), so being a brave and confident person that she is, Val did her own make-up.  As for her hair, Val's mom used to do hair professional in Mexico, so she took care of it like a piece of cake.  And may I add, they both did a fantastic job!!  Valeria looked absolutely stunning!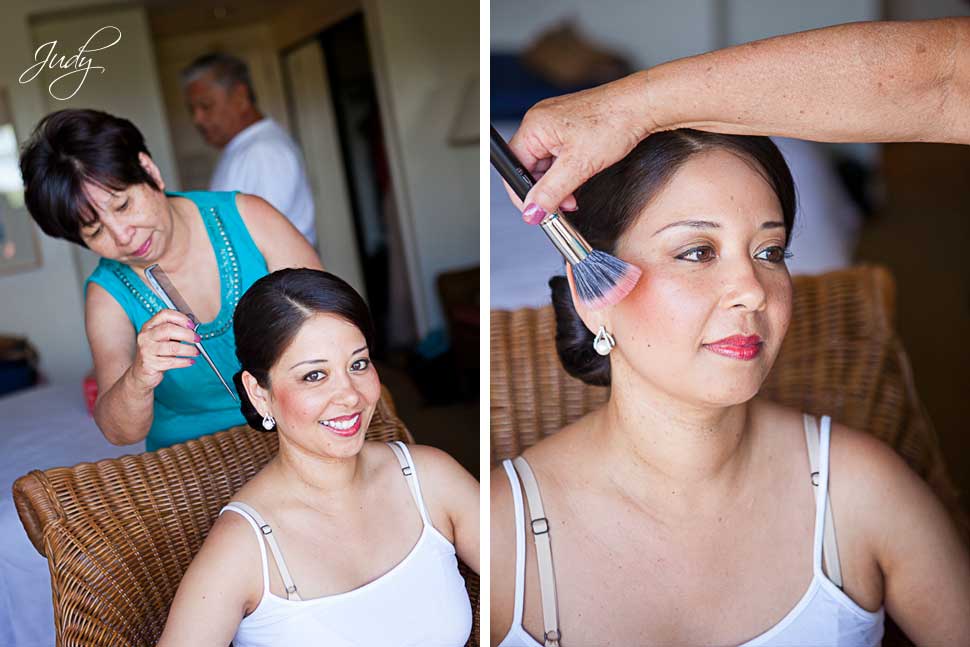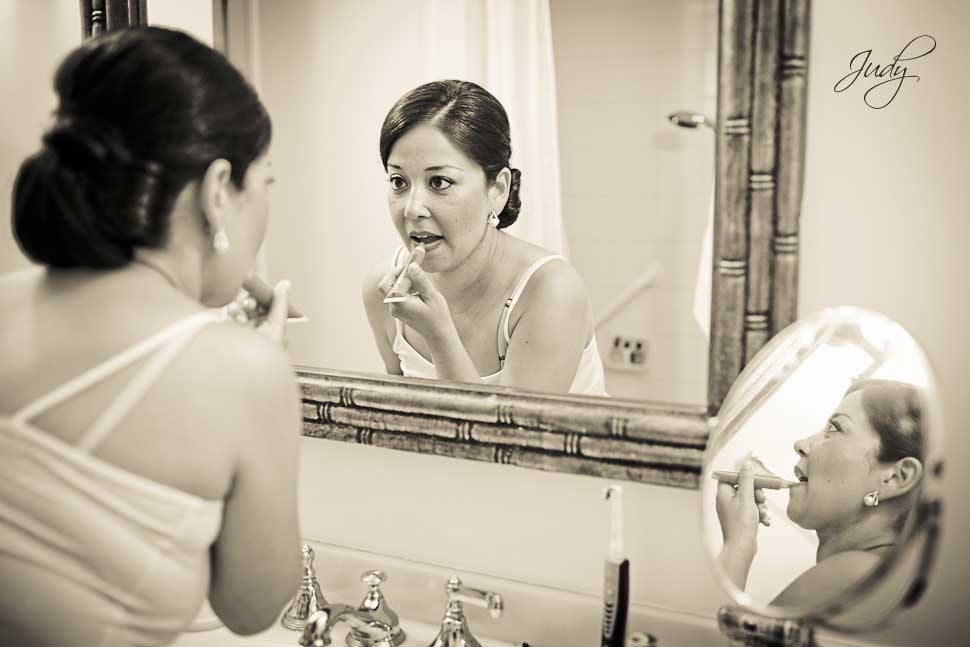 This is the view from Gary's room!!  GORGEOUS or what?!??!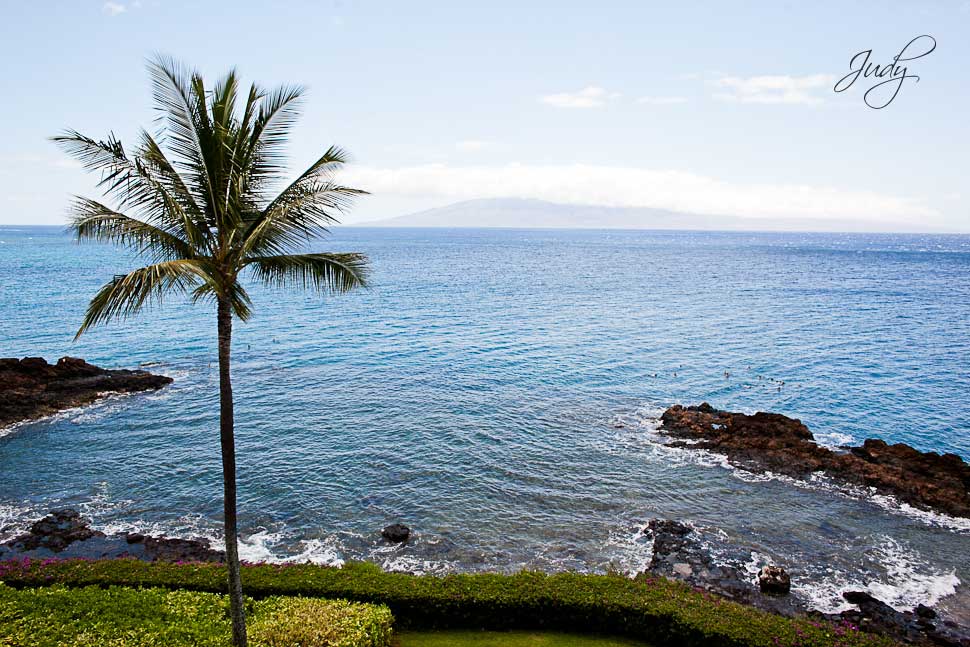 Look closely at this picture and tell me what you see??!?!  That's right… DOLPHINS!!!  O.M.G.!!!  There was a school of dolphins (around 20 of them) that swam by these really lucky snorkelers.  Gavin got this shot from afar, and WOW!!  There were a few dolphins that jump up in the air too!!  I wasn't joking when I said Black Rock was one of the best snorkeling places in Maui!!  After seeing this, Gavin and I went snorkeling in the same place, but no luck for us.  =(  I'm still hopeful though… I'm saving it for the next time we do wedding photography in Maui. 🙂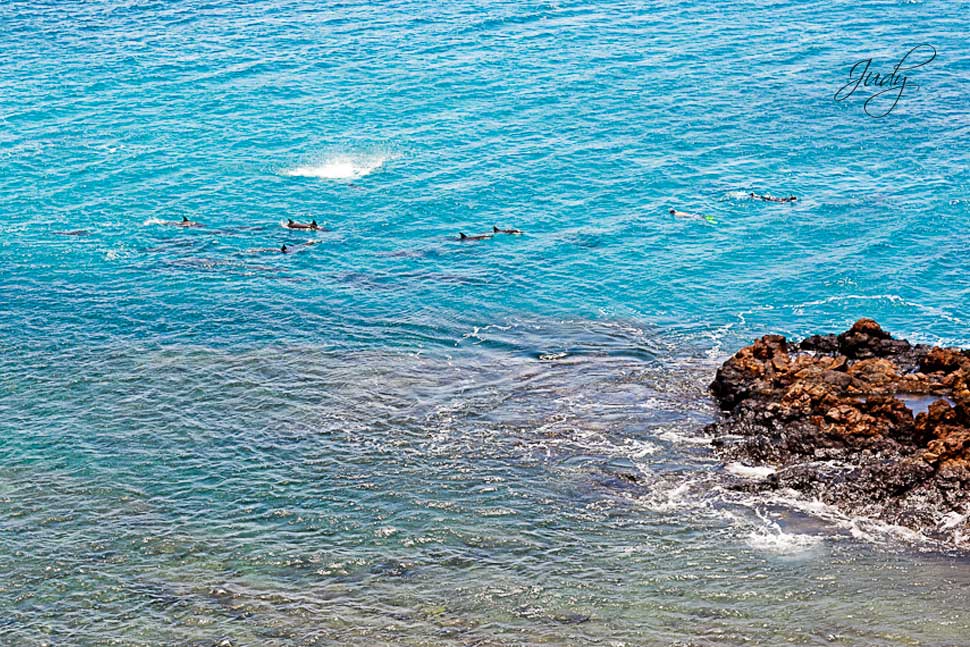 And here is our handsome groom!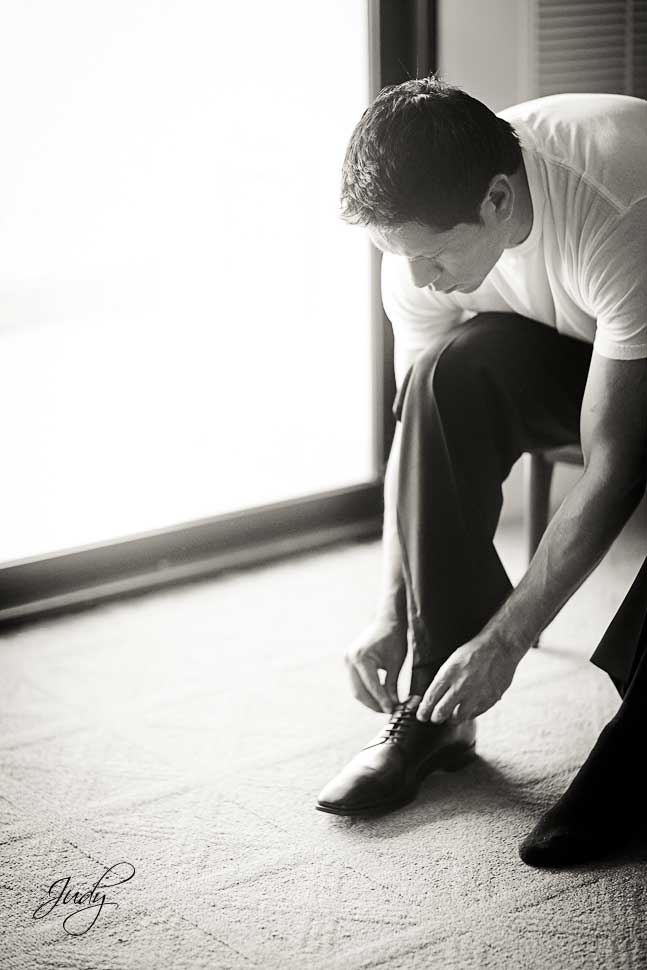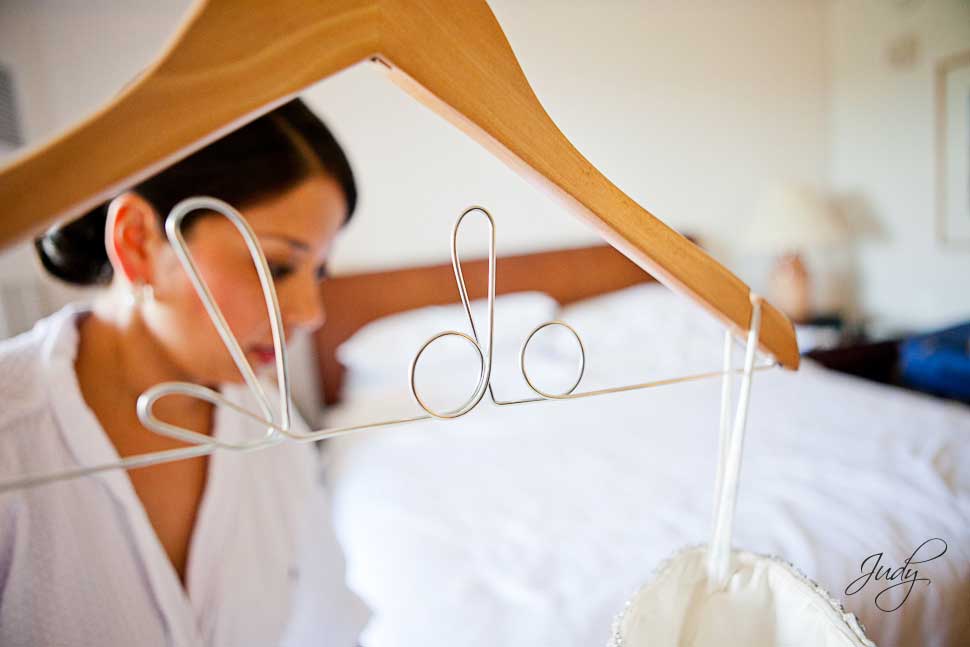 Sexxxy!!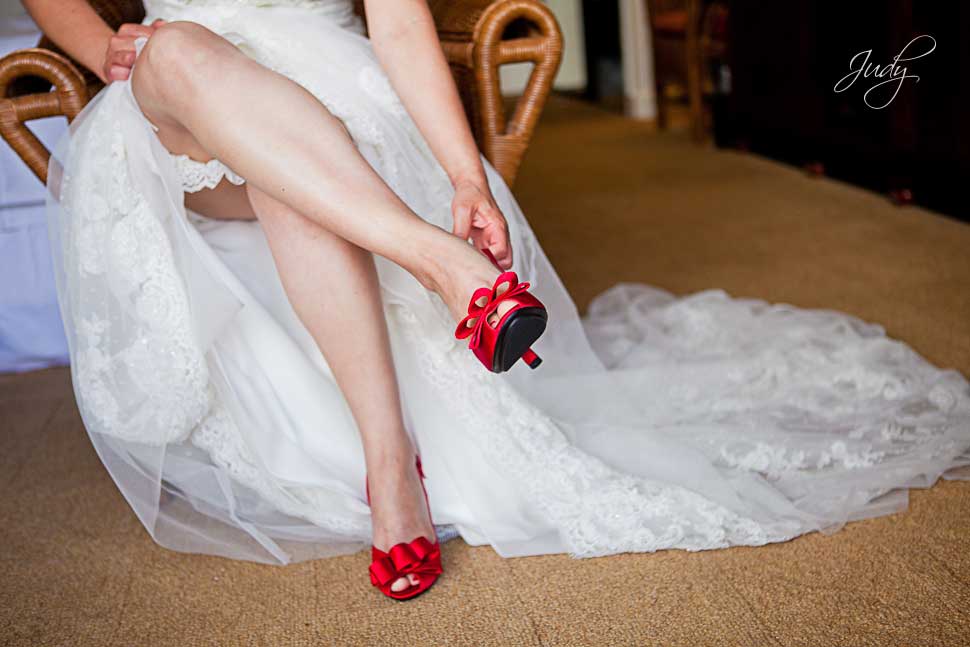 I love the wedding flowers (bouquet).  It's simple & elegant!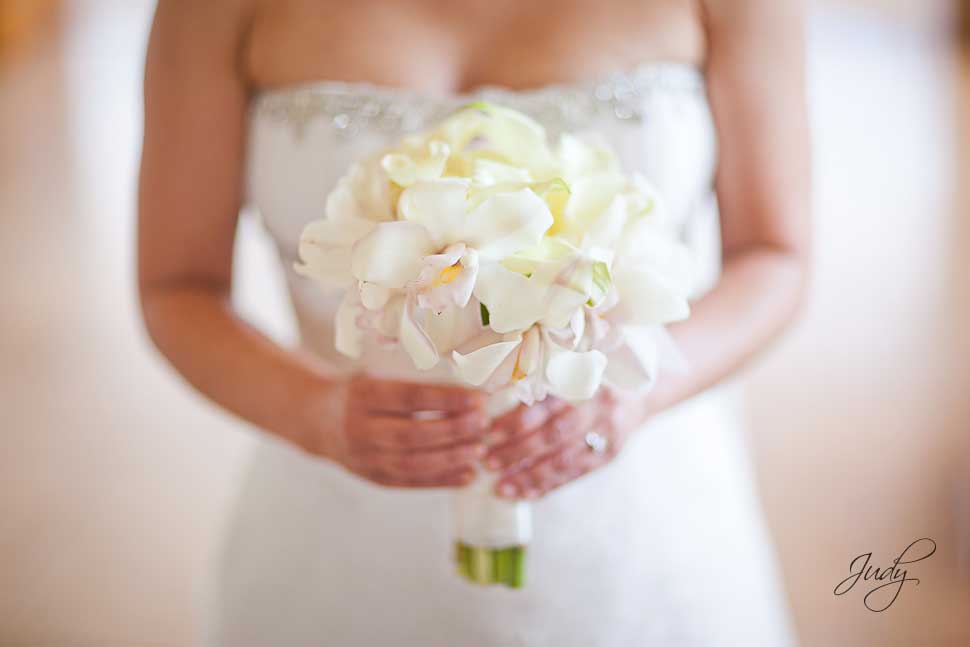 Their first look was definitely heart felt.  I teared up myself seeing such sweet reactions and heart-felt love.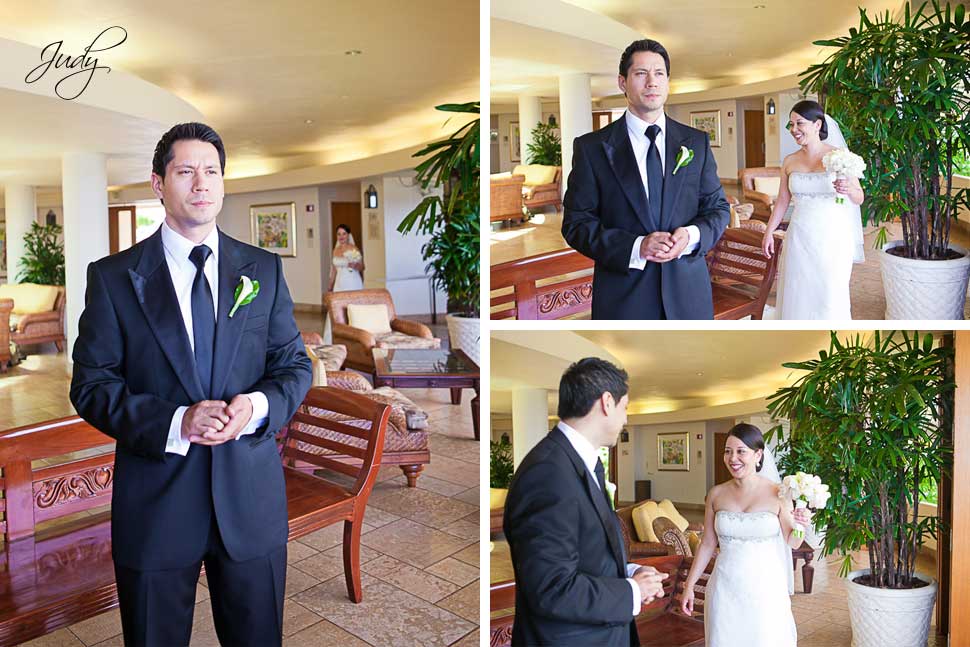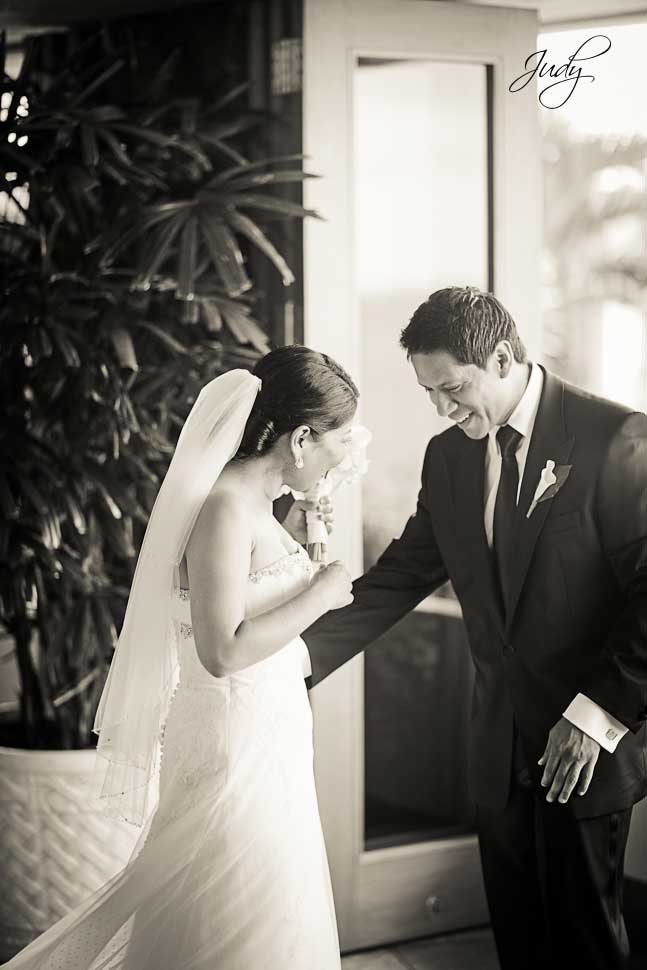 This picture is so sweet in many ways.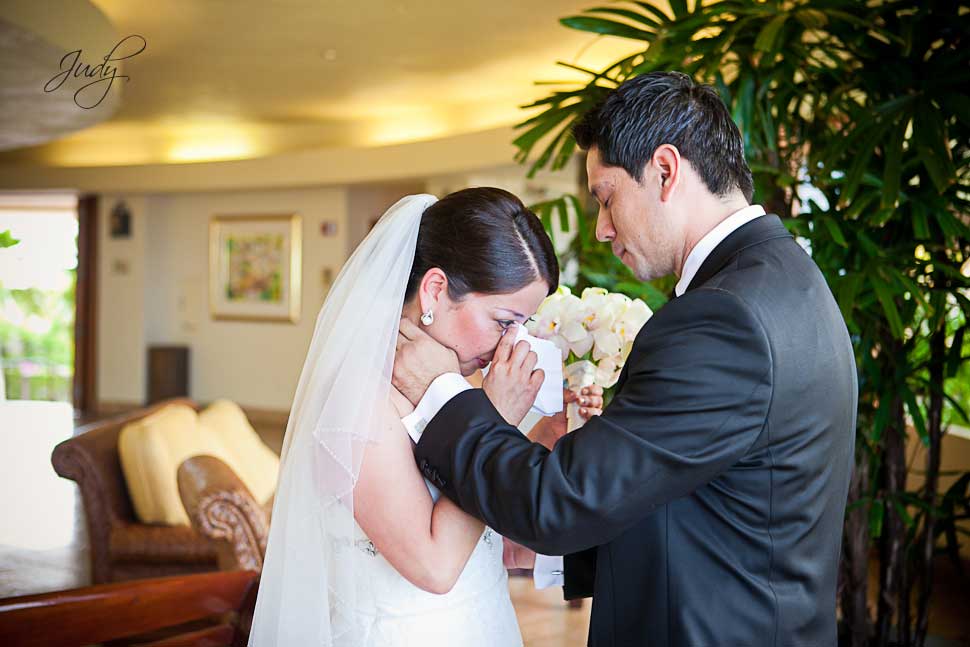 We started their bride and groom session at the Sheraton and made our way to Lahaina.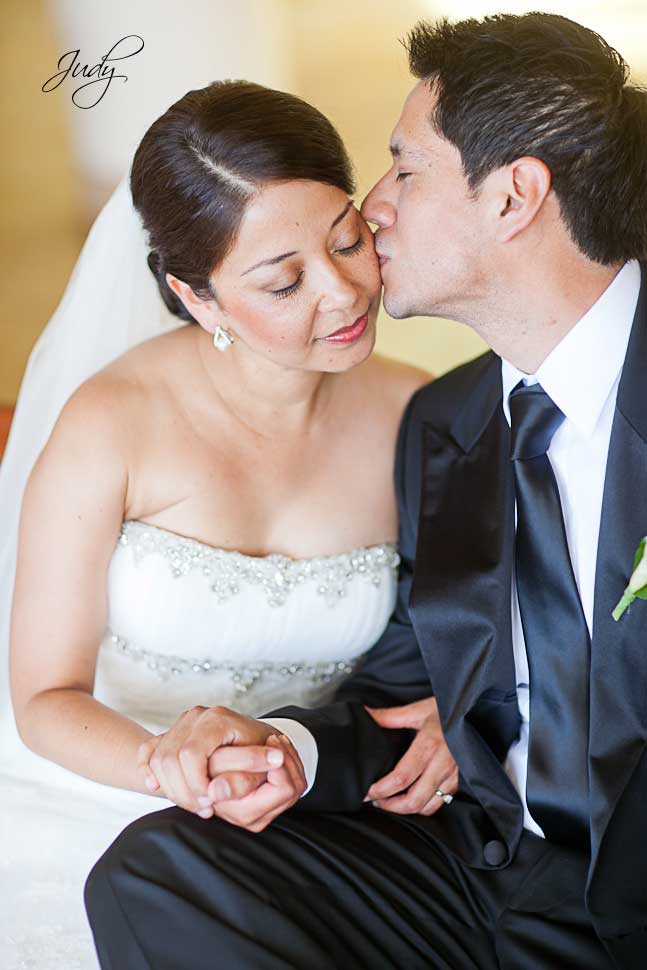 Check out the view from their hotel.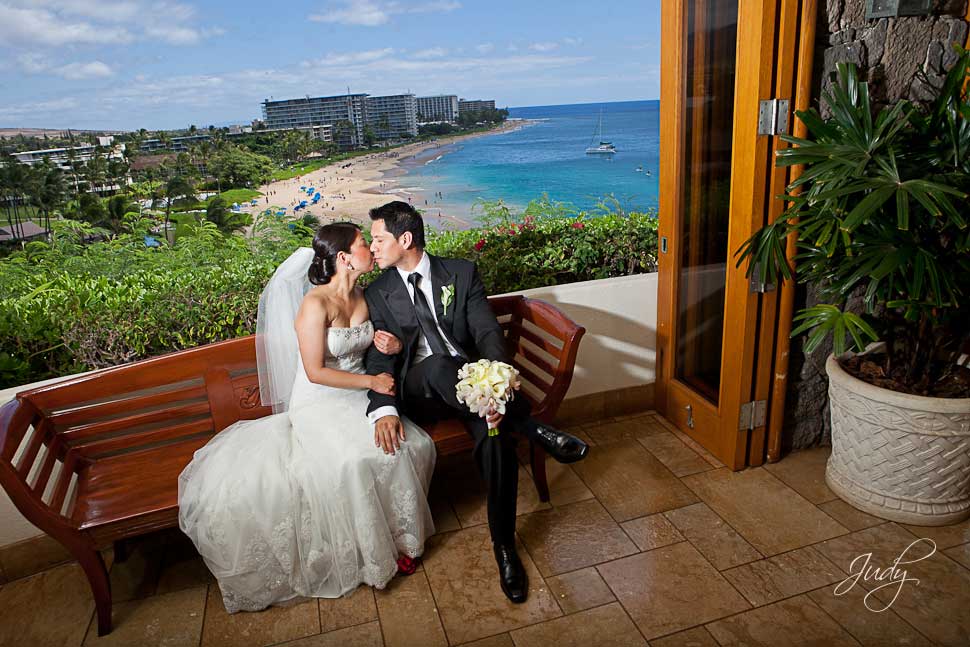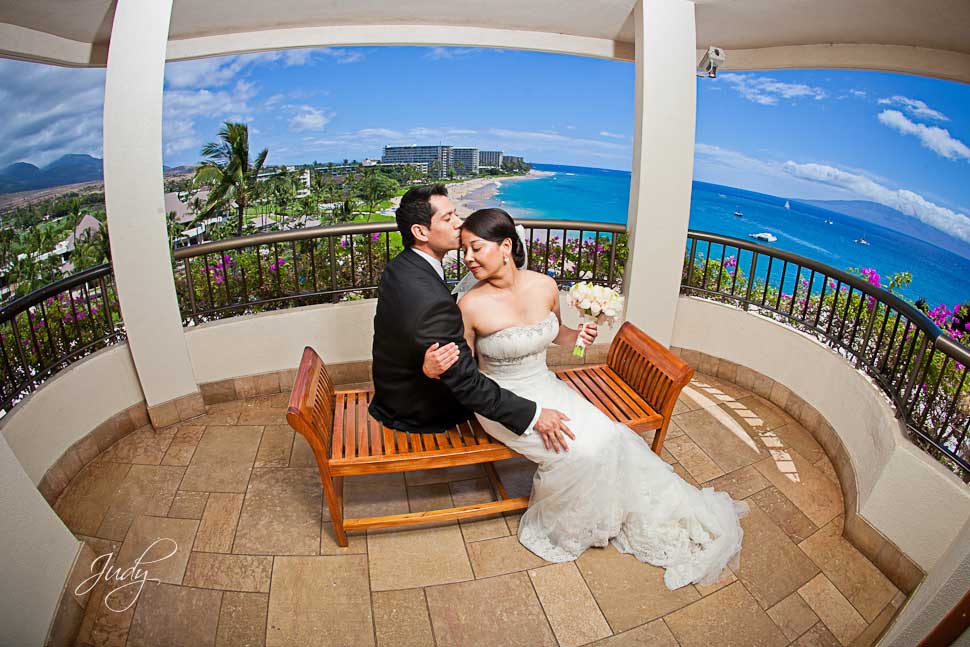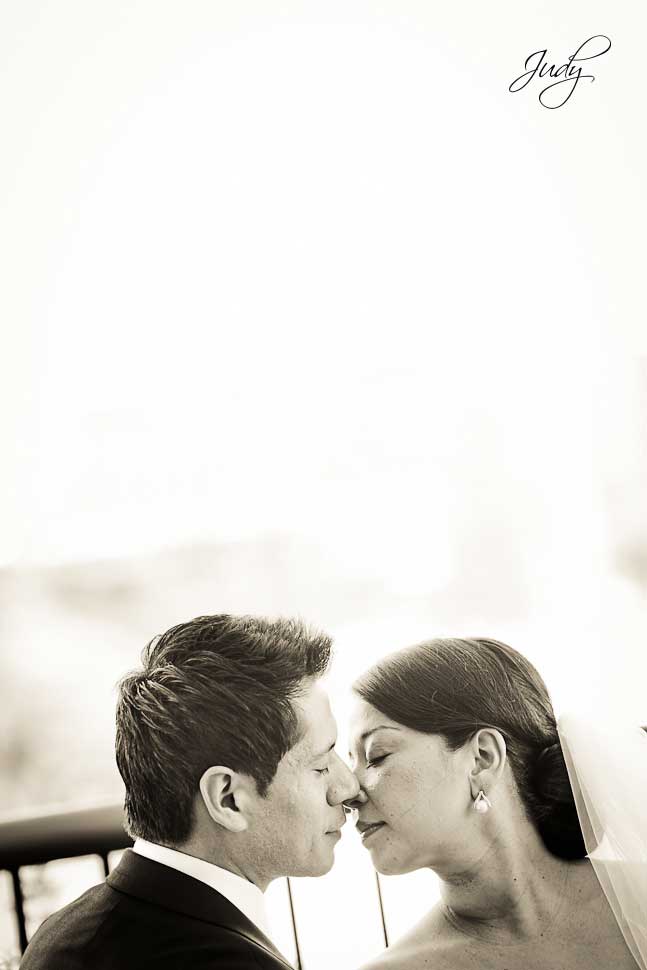 There are many great locations to photograph wedding pictures (in and around) Lahaina, Maui.  In Maui, wedding photography can get a little "packaged" and impersonal, which is why Val and Gary brought us (Gavin and I) over to photograph their destination wedding.  Gavin and I wanted the wedding photography (in Maui) to have that distinct look that you only get in Hawaii.  We hoped, as visiting wedding photographers in Maui, to capture the destination wedding in a light that other photographers haven't yet done before.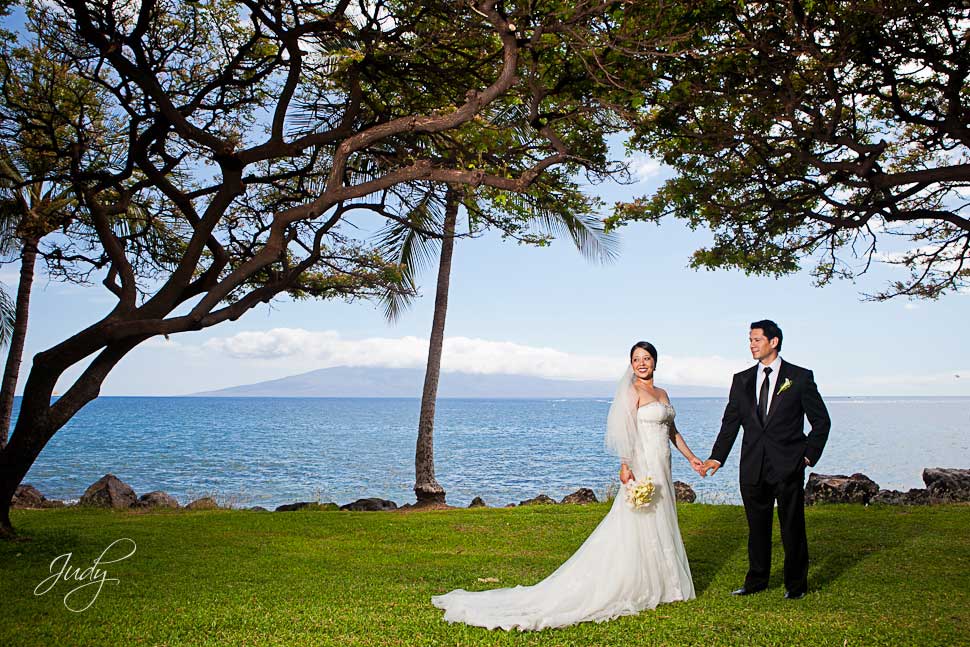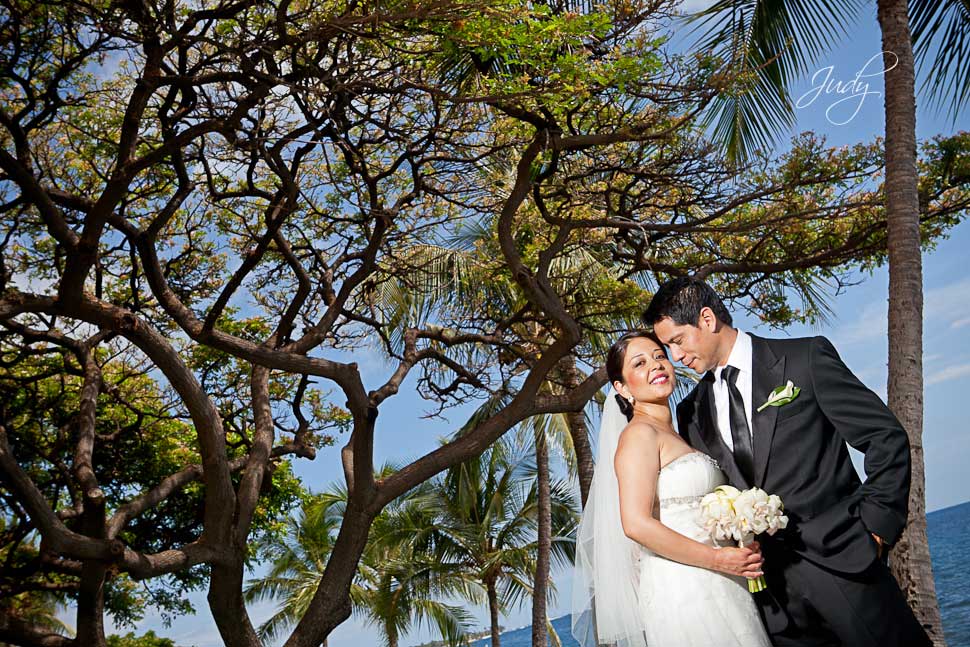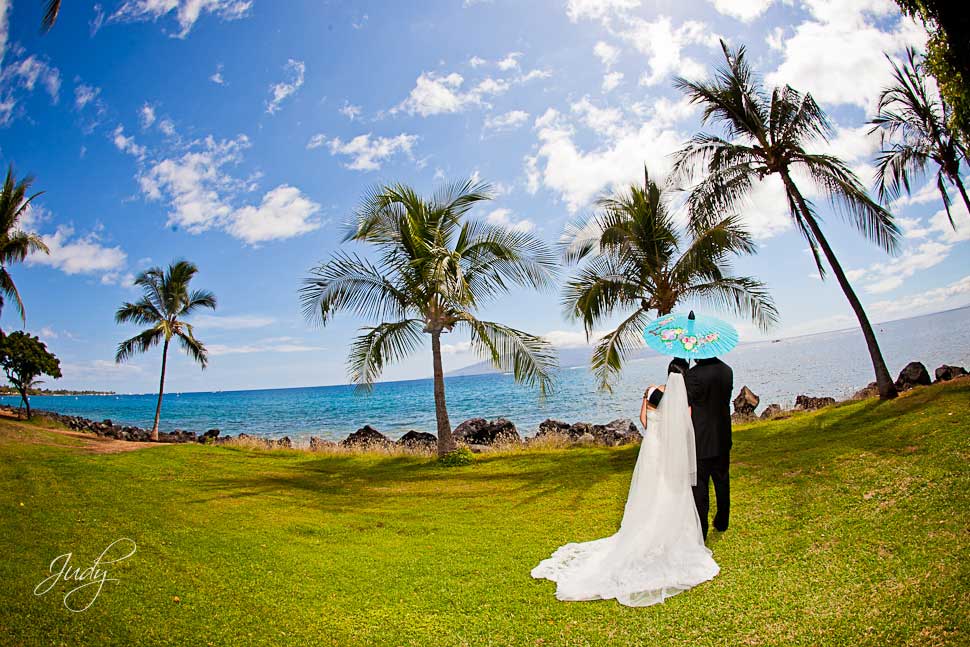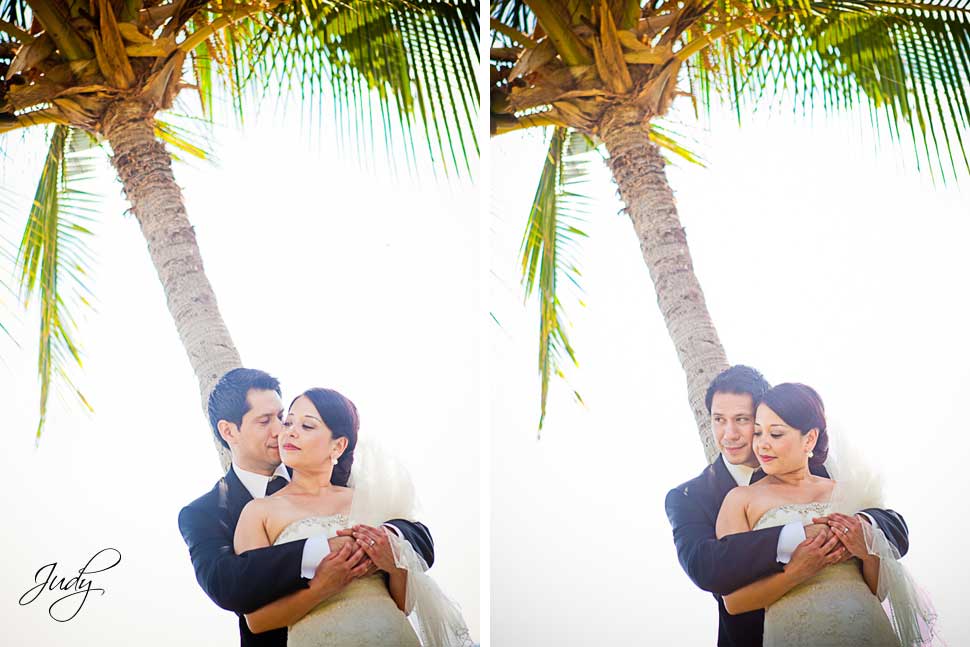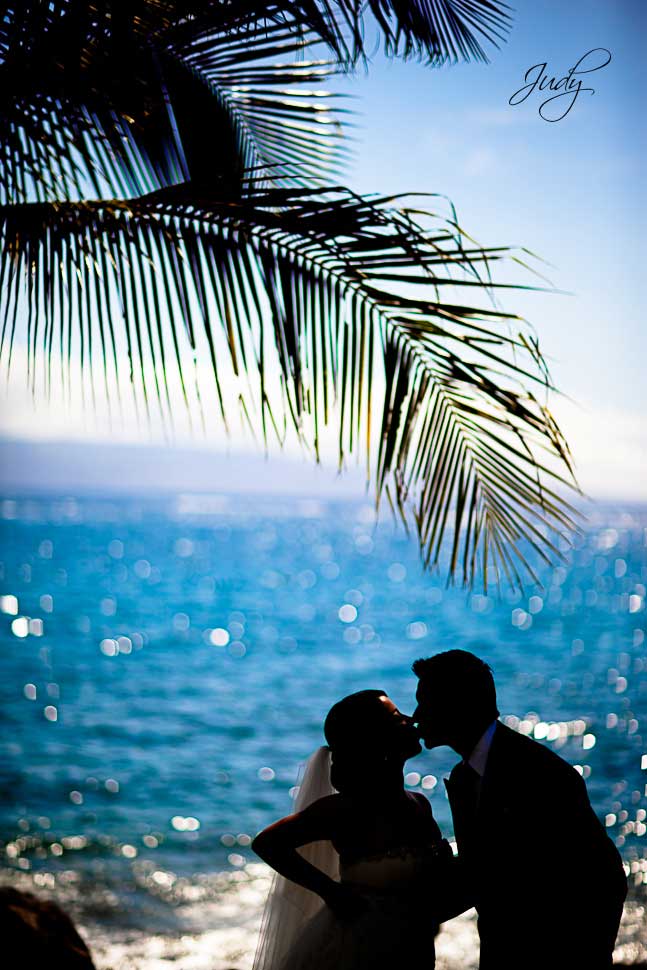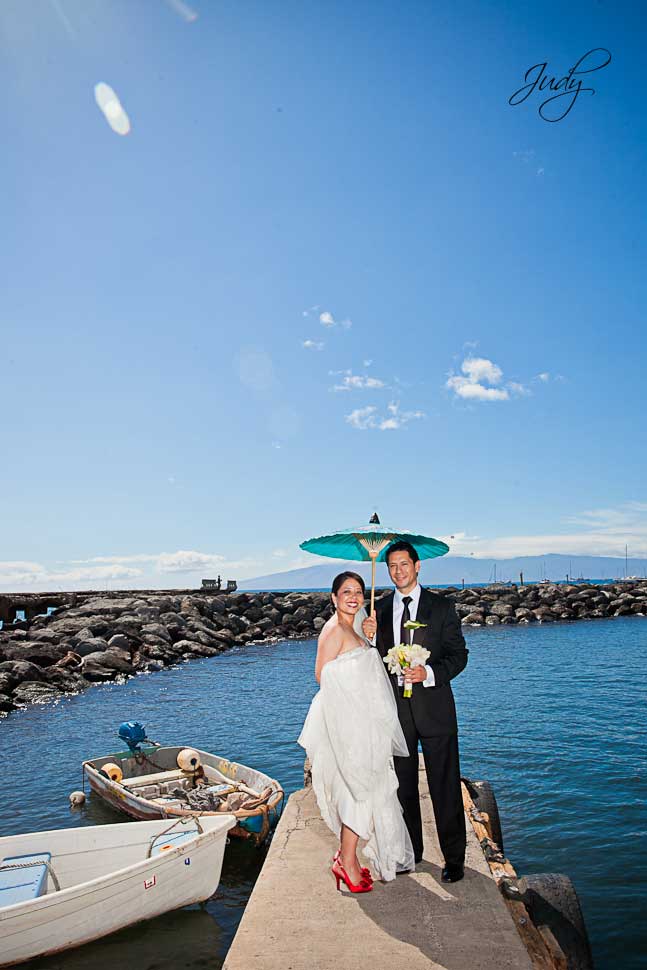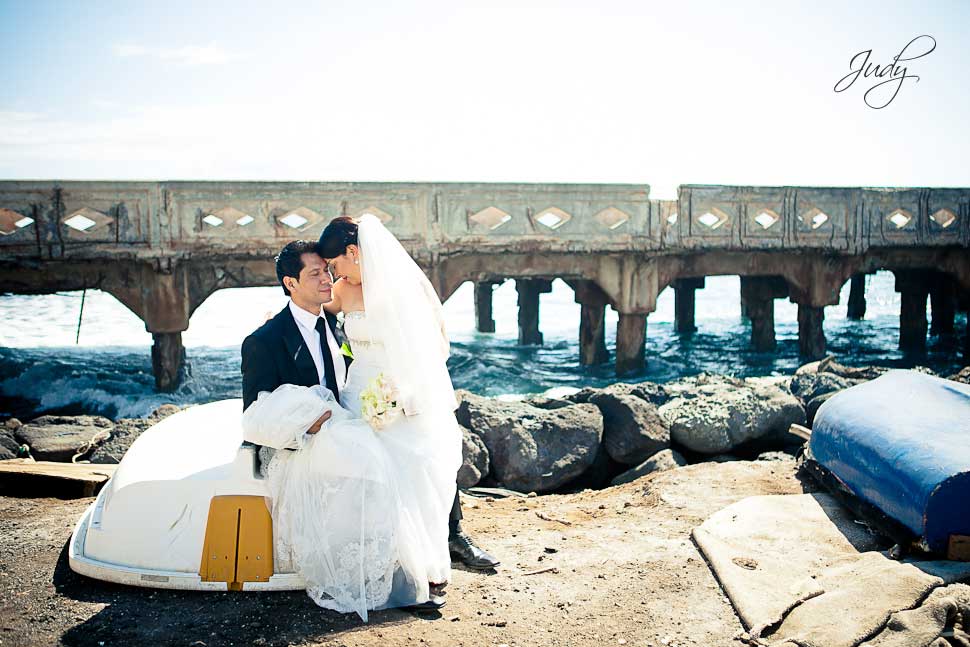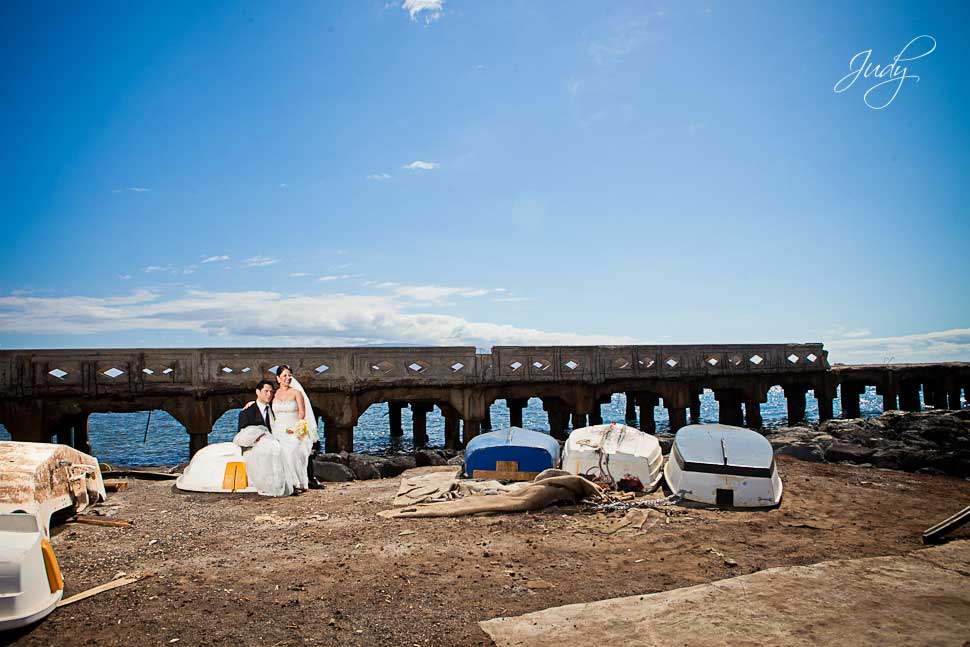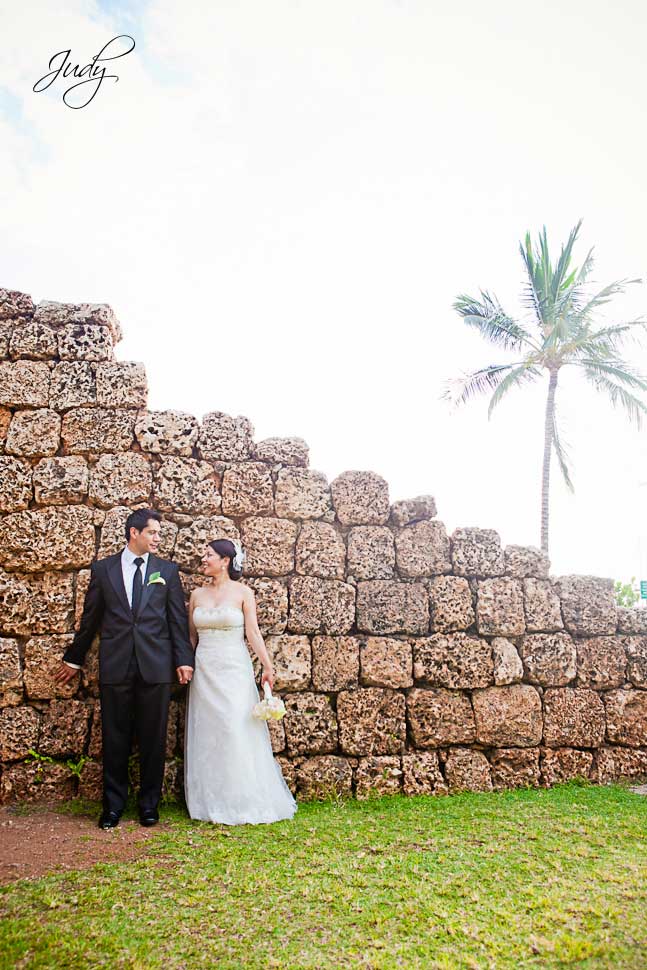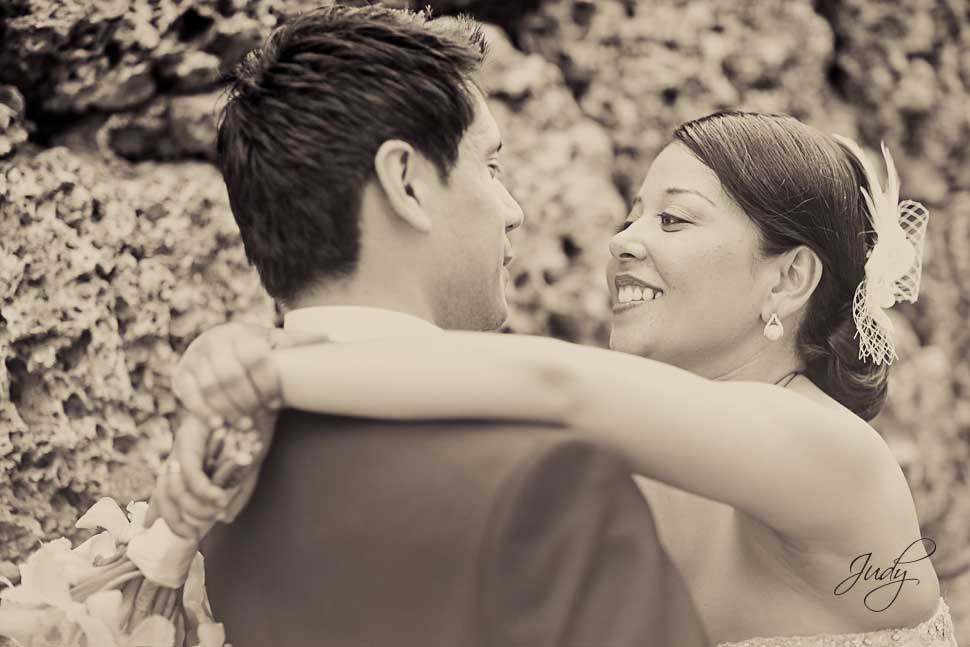 Val and Gary exchanged their vows at a beautiful church in the heart of Lahaina.  The Maria Lanakila Catholic Church has an open-air tropical ambiance.  It was nice having soft, tropical breezes during the catholic wedding ceremony.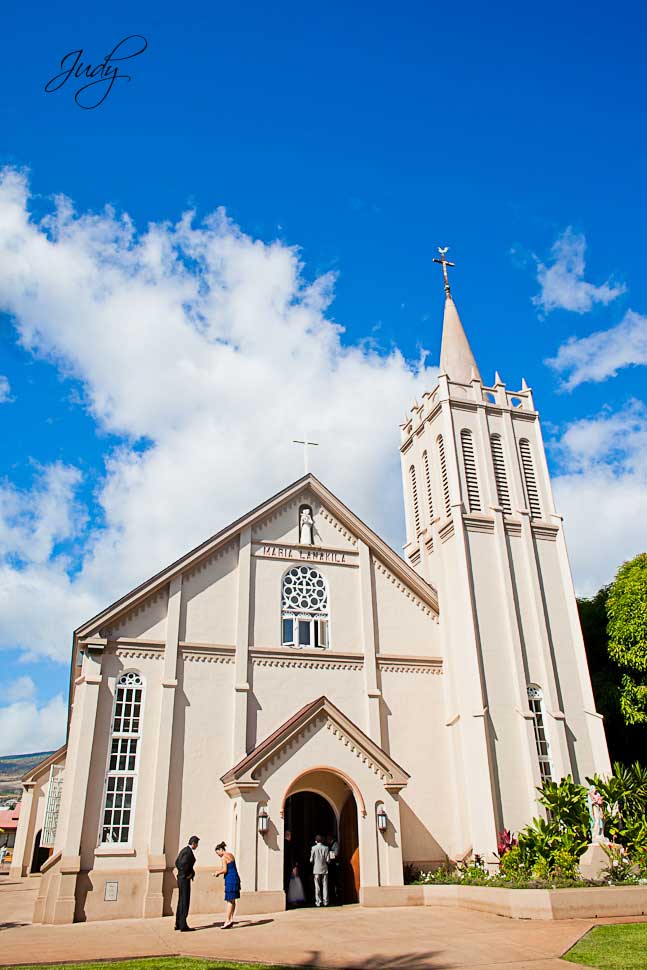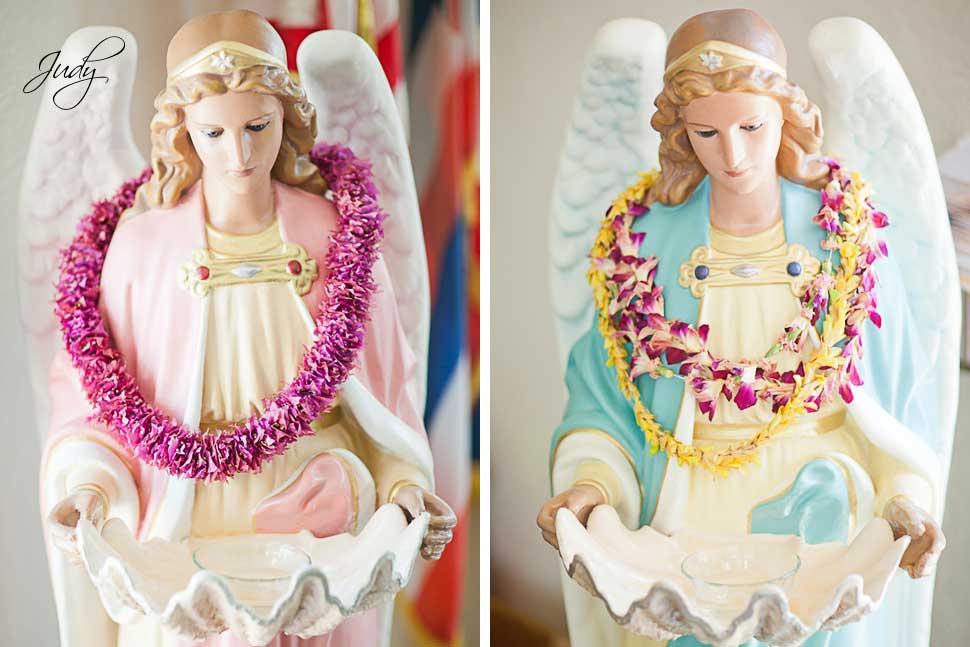 One of my favorite parts during the ceremony is the anticipation… the emotions (that the groom has) before seeing his bride walking down the aisle.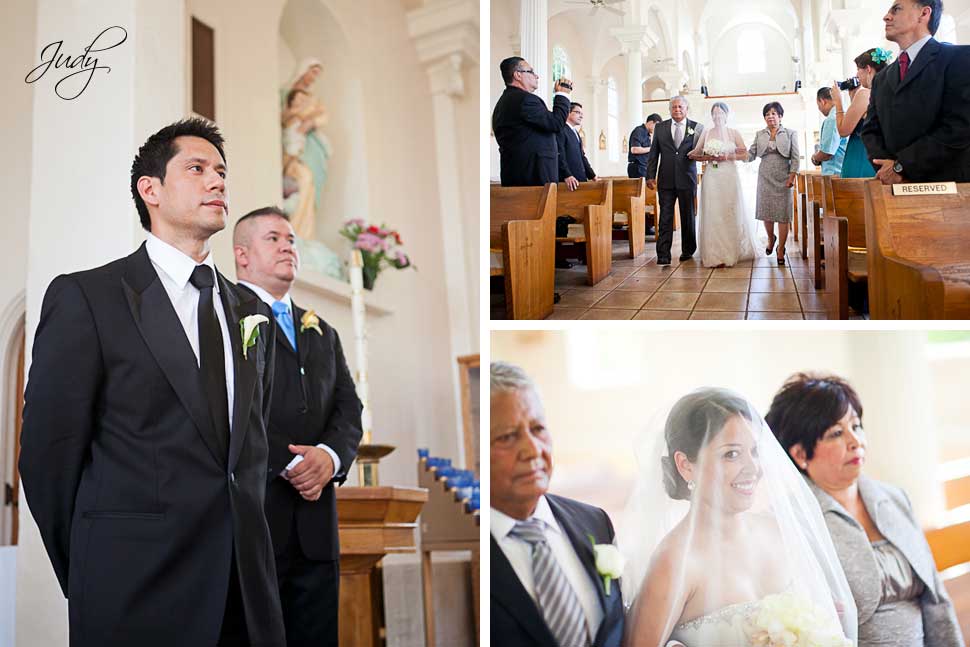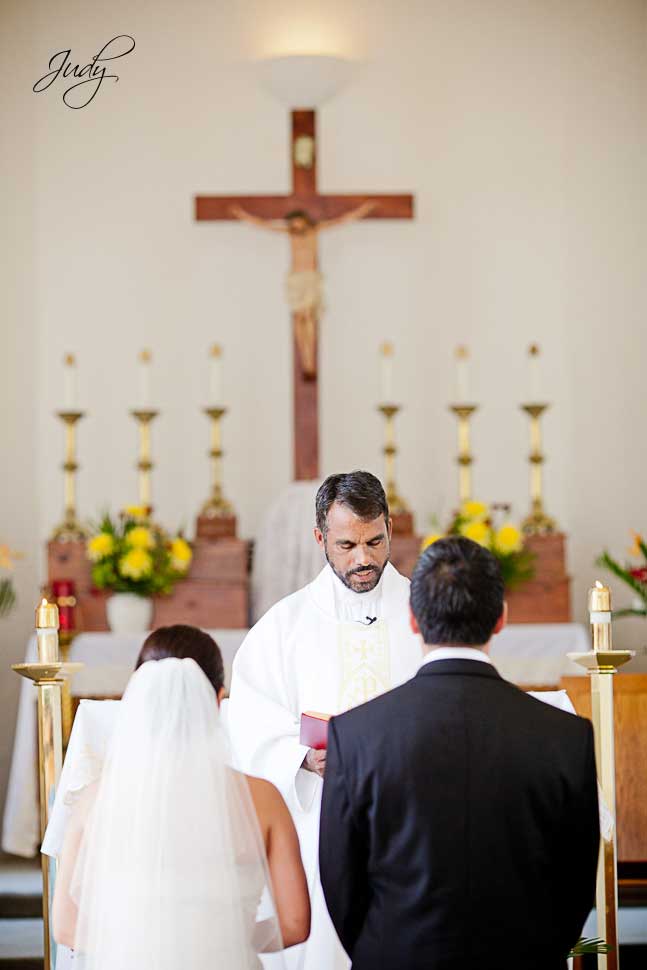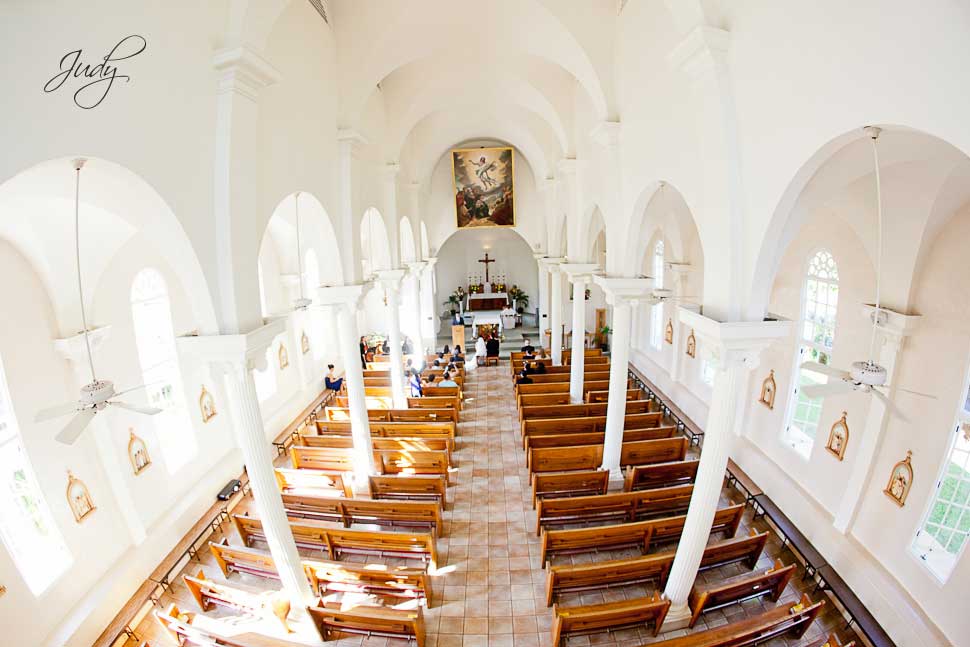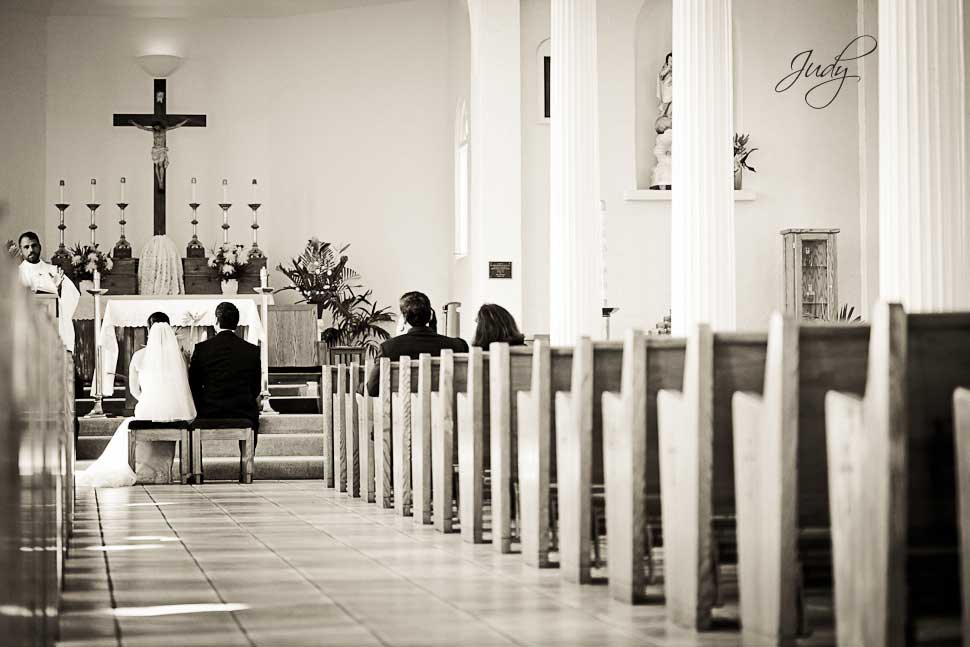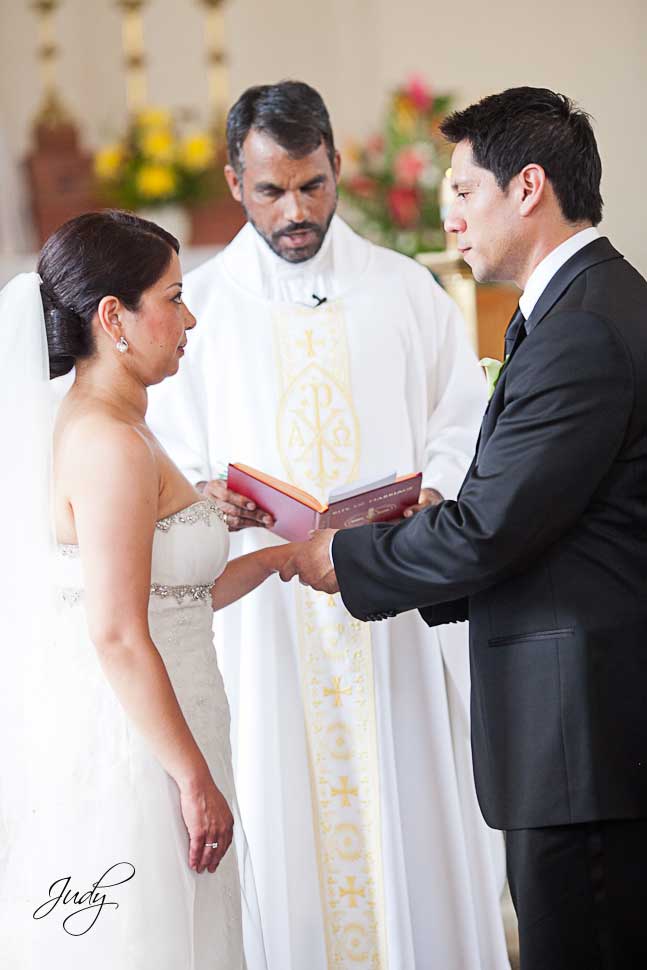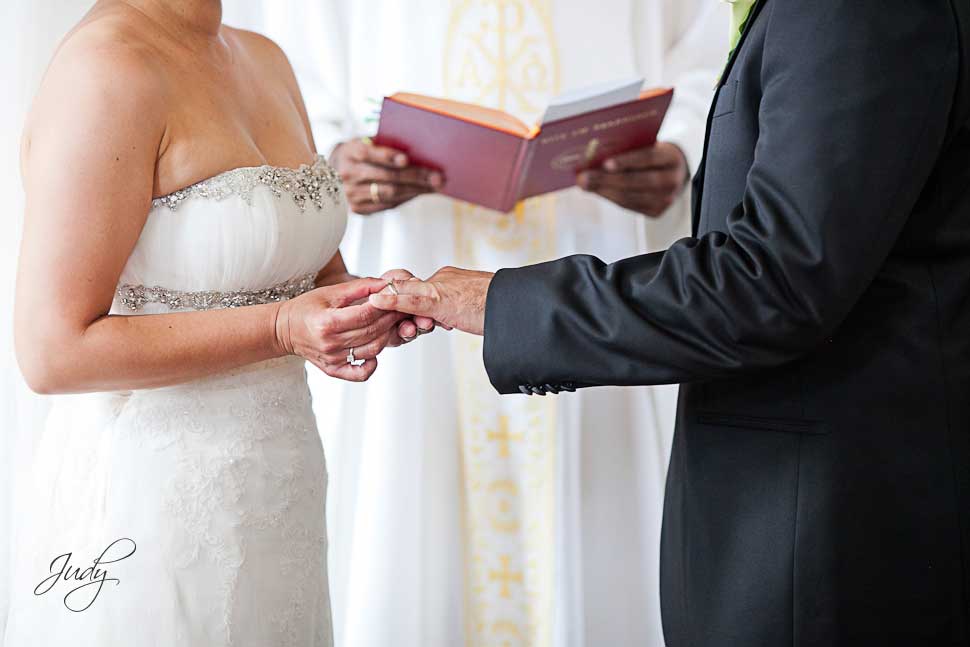 Cute little flower girl.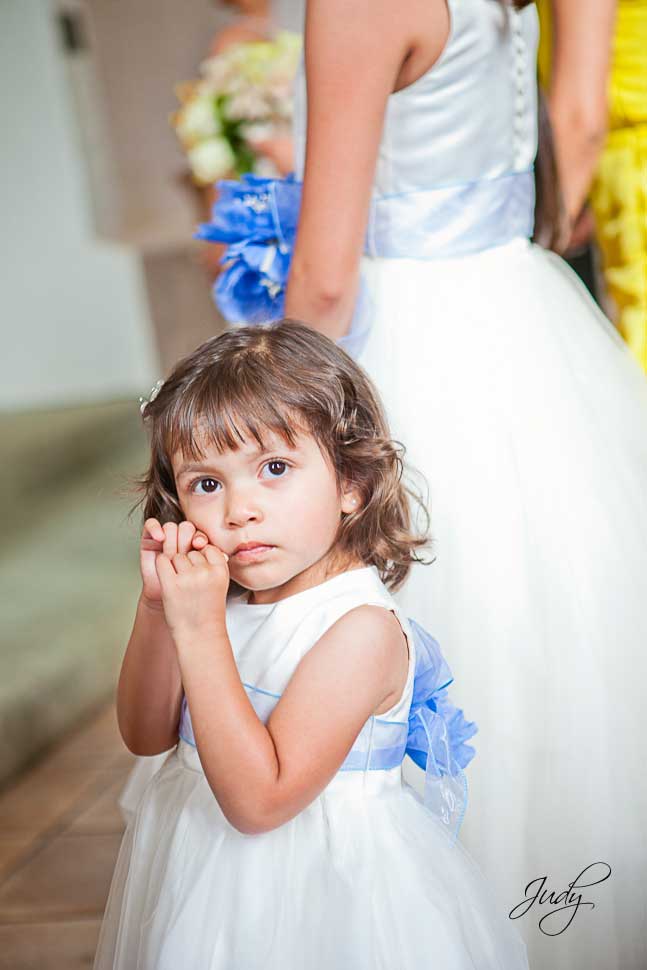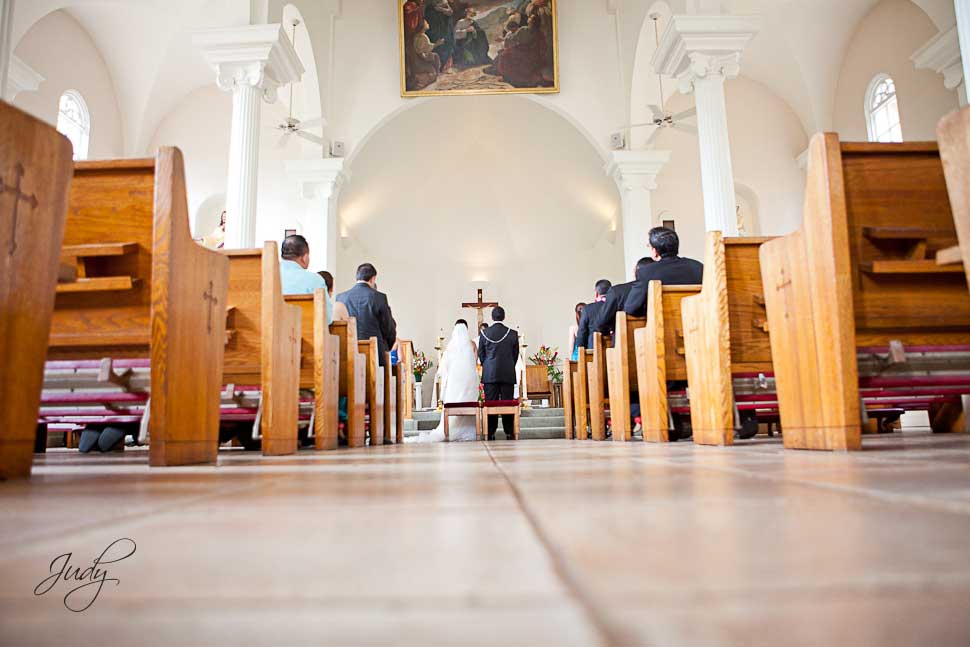 After their wedding ceremony (in Maui), there was a butterfly releasing ceremony outside of church.  It was incredible!!  Legend has it that if anyone desires a wish to come true, they must first capture a butterfly and whisper their wish to it.  Since a butterfly makes no sound, the butterfly can not reveal the wish to anyone but the Great Spirits.  In gratitude for giving the beautiful butterfly its freedom, the Great Spirits always grant the wish.  All the guests released a butterfly as they (along with Gavin and I) wish Val and Gary all the best for the many many years to come!!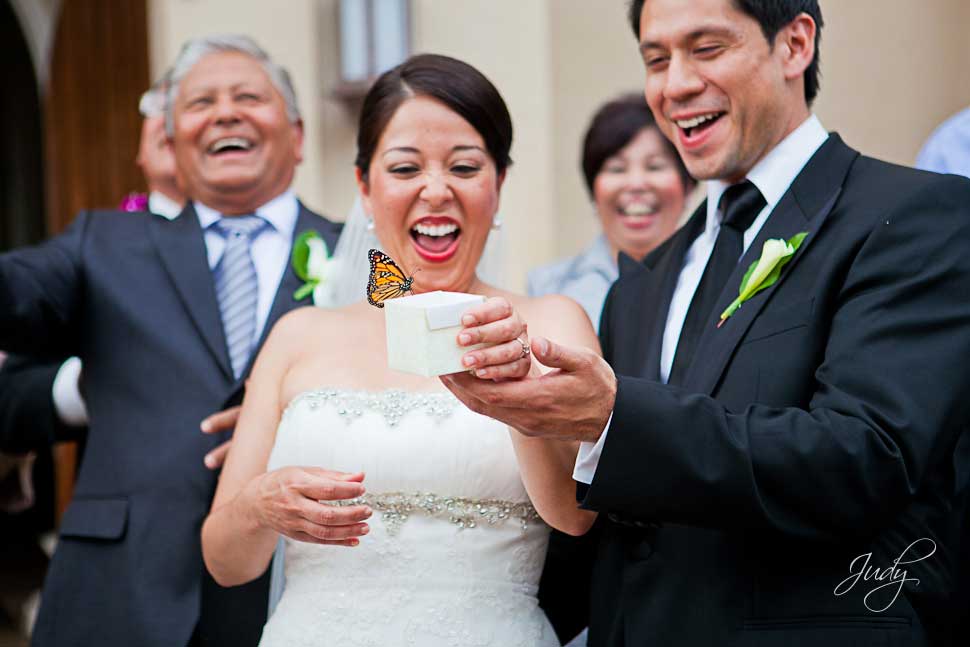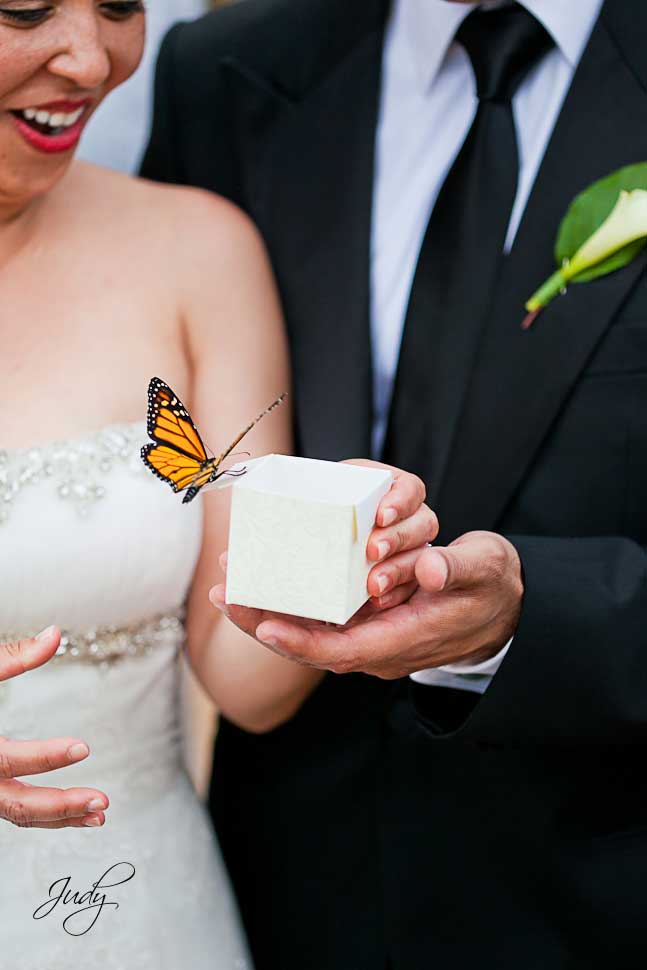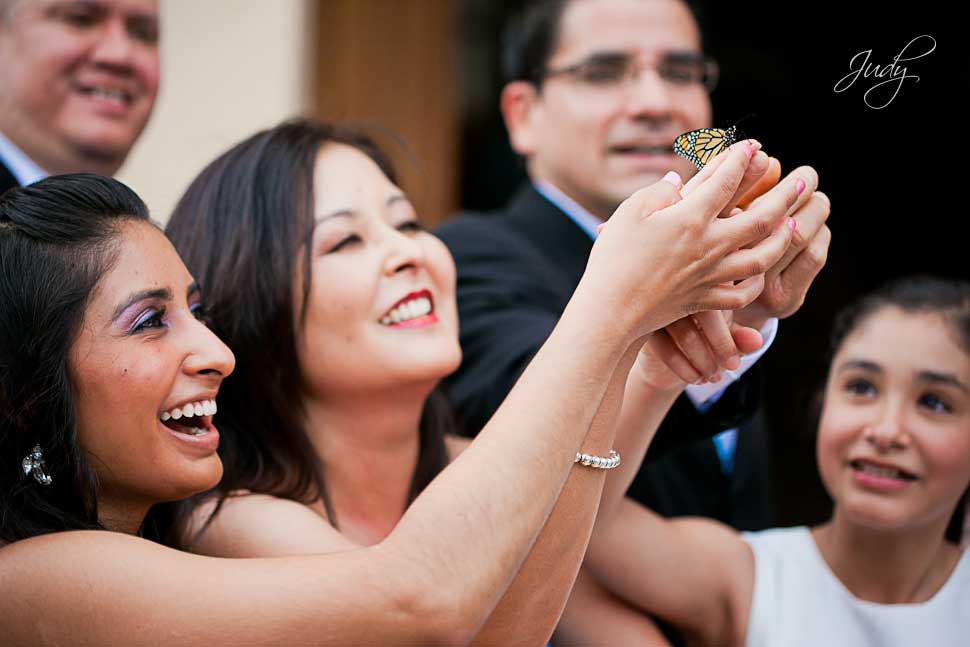 The reception has was beautifully decorated!!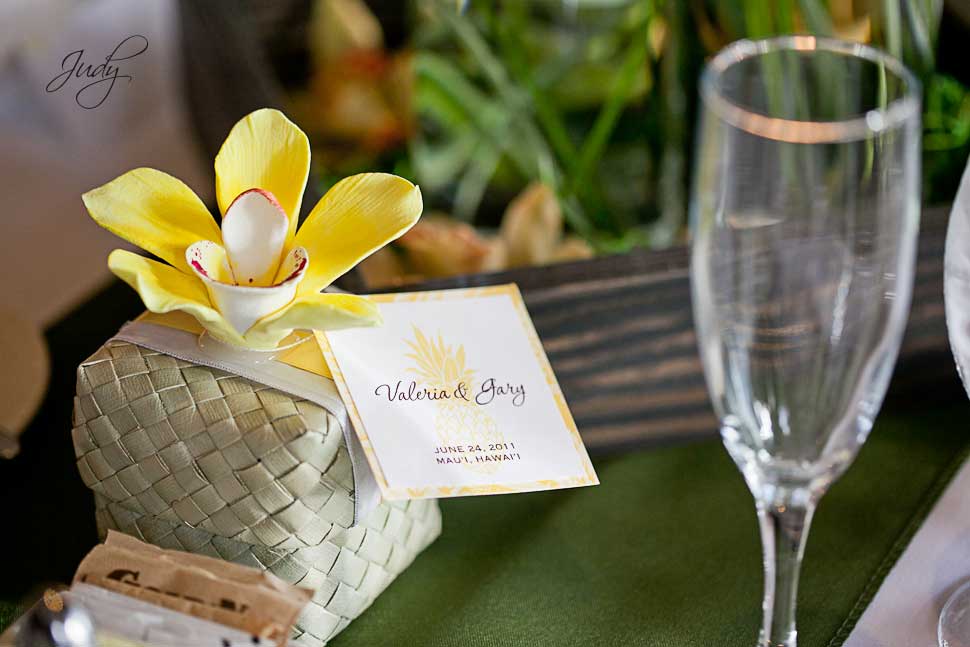 Yummmmm.  Two of my all time favorite hors' doeuvre!!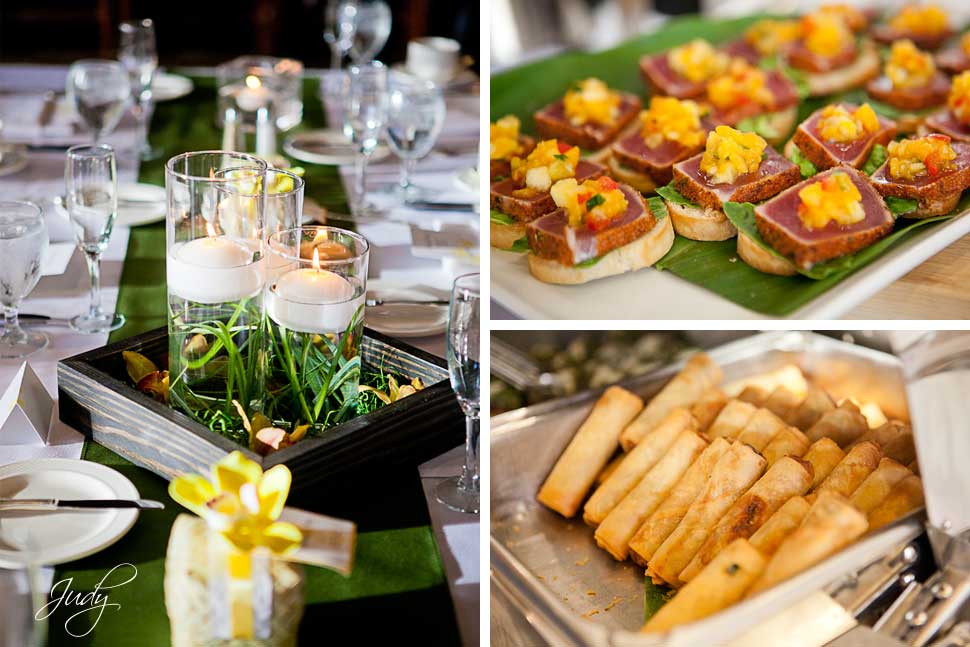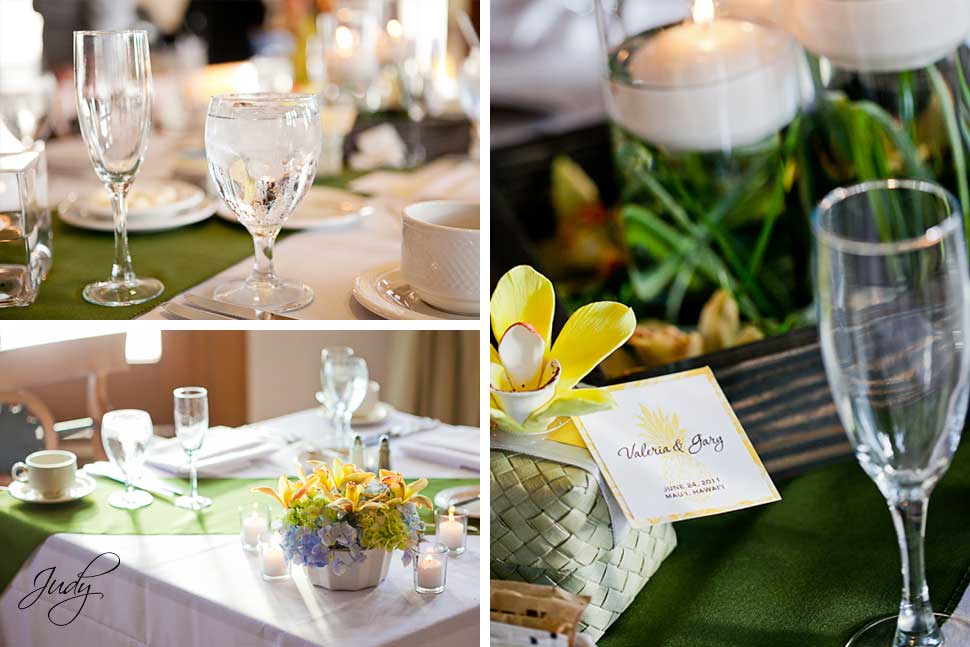 The delicious wedding cupcakes!!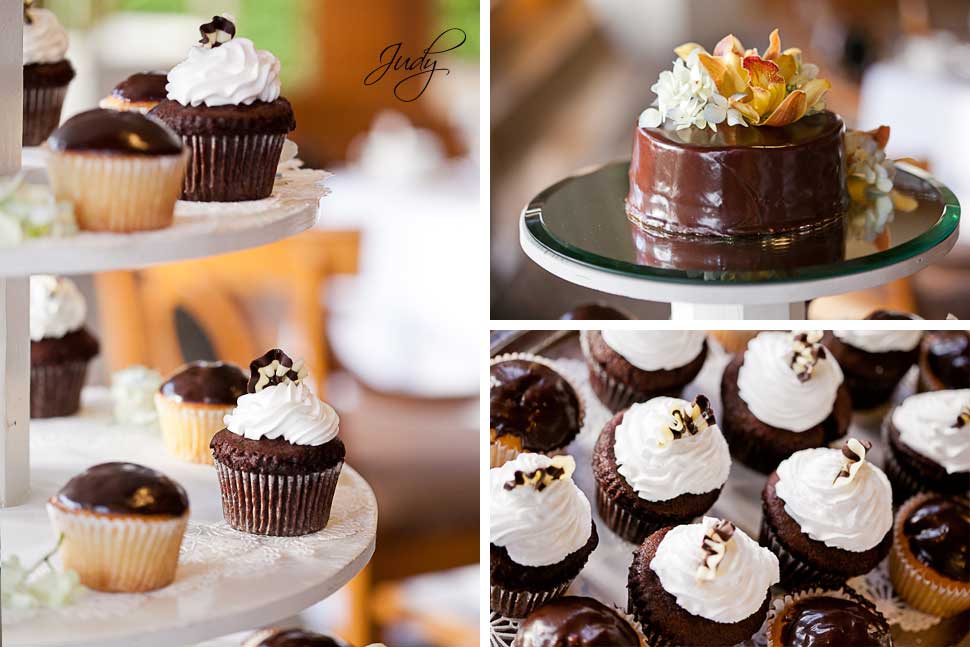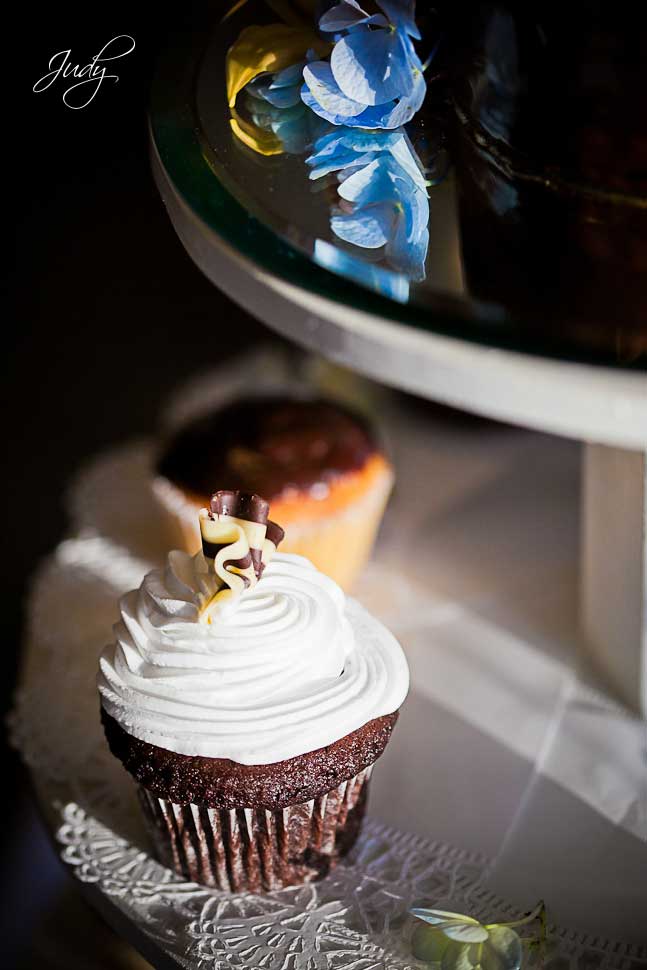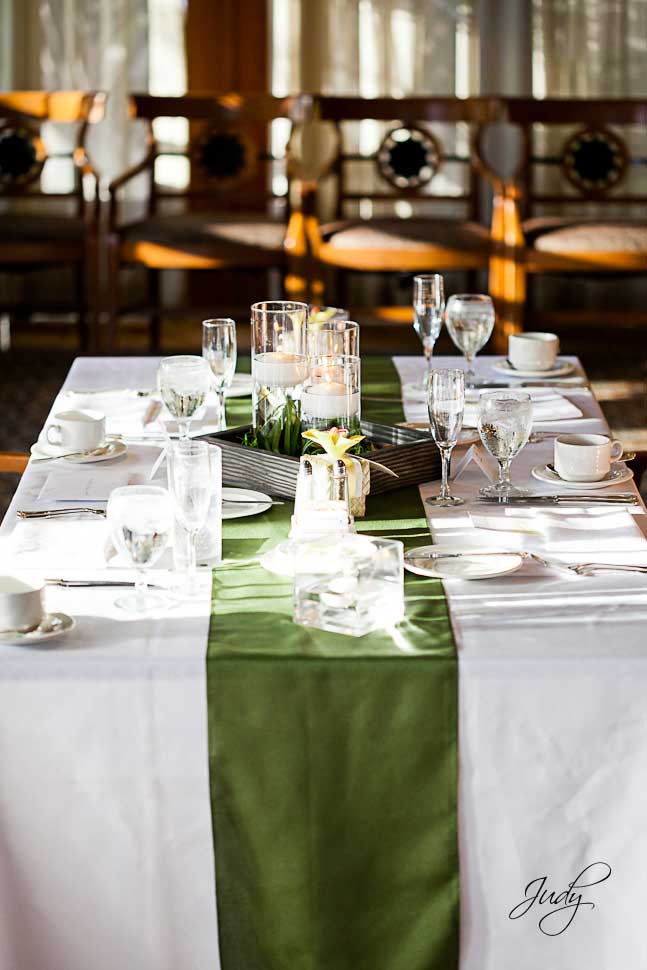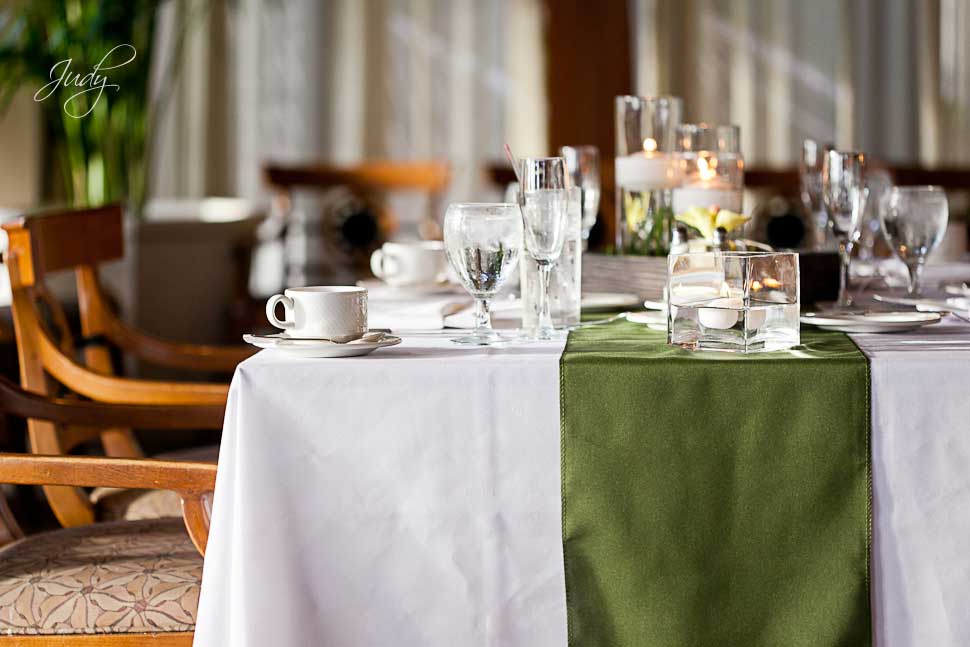 As the sun began to set, we pulled Val and Gary out (from cocktail hours) for more sunset wedding pictures in Maui!!  Hawaiian sunsets are absolutely gorgeous!!!  Enjoy…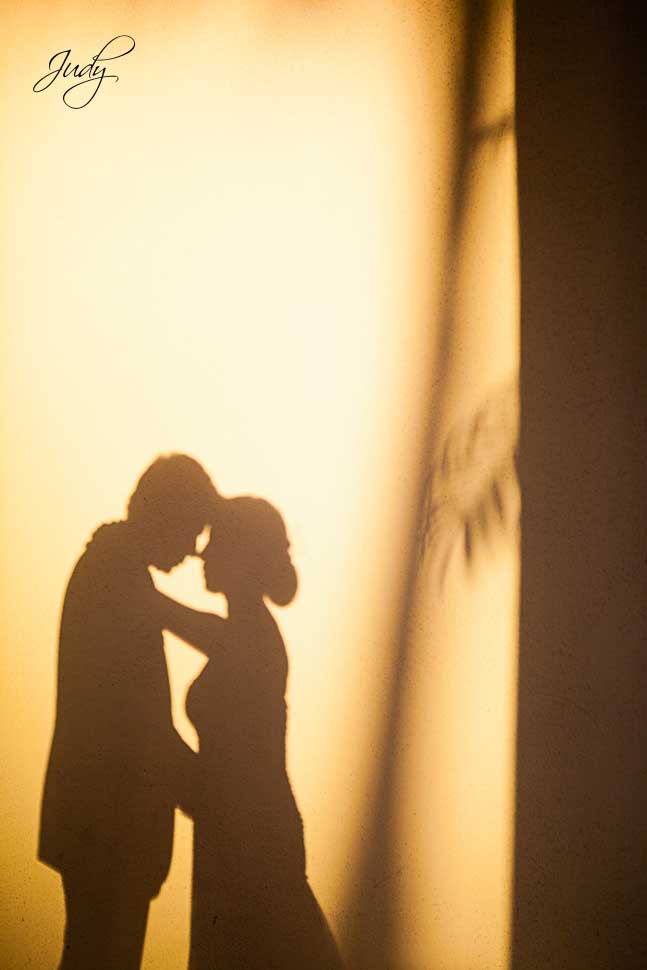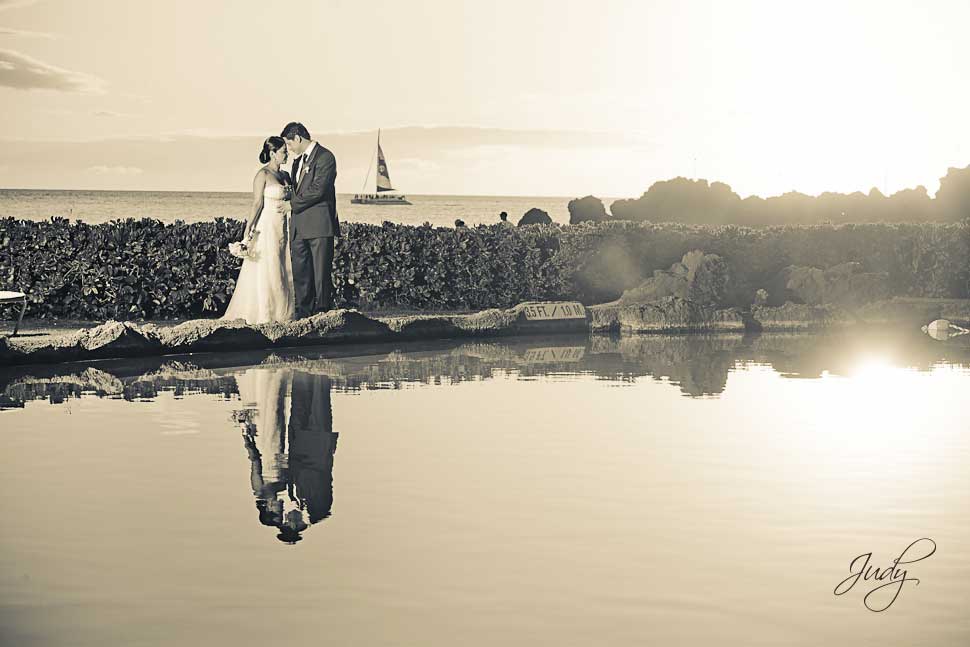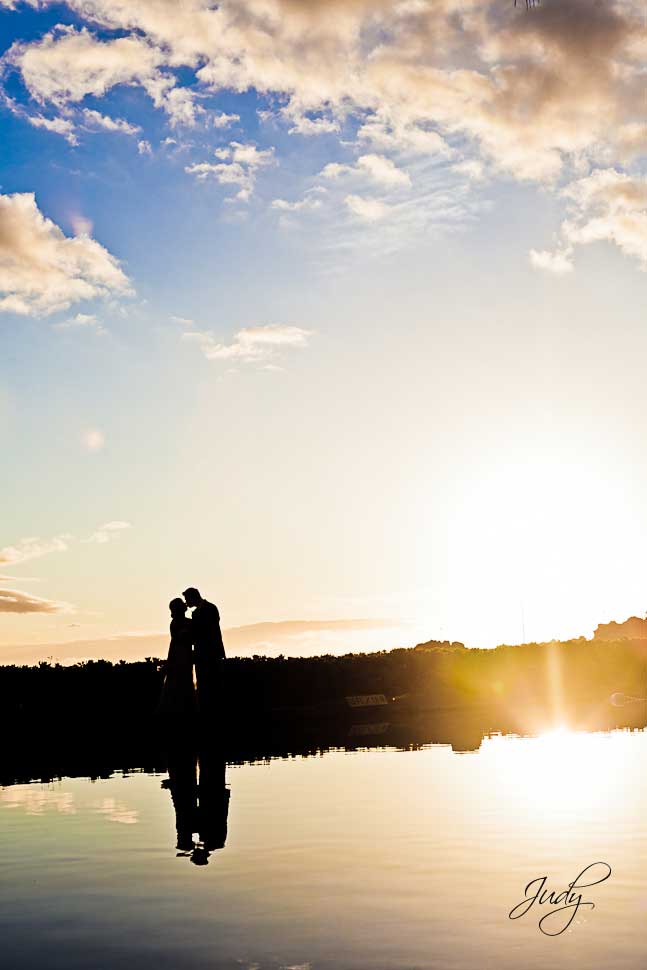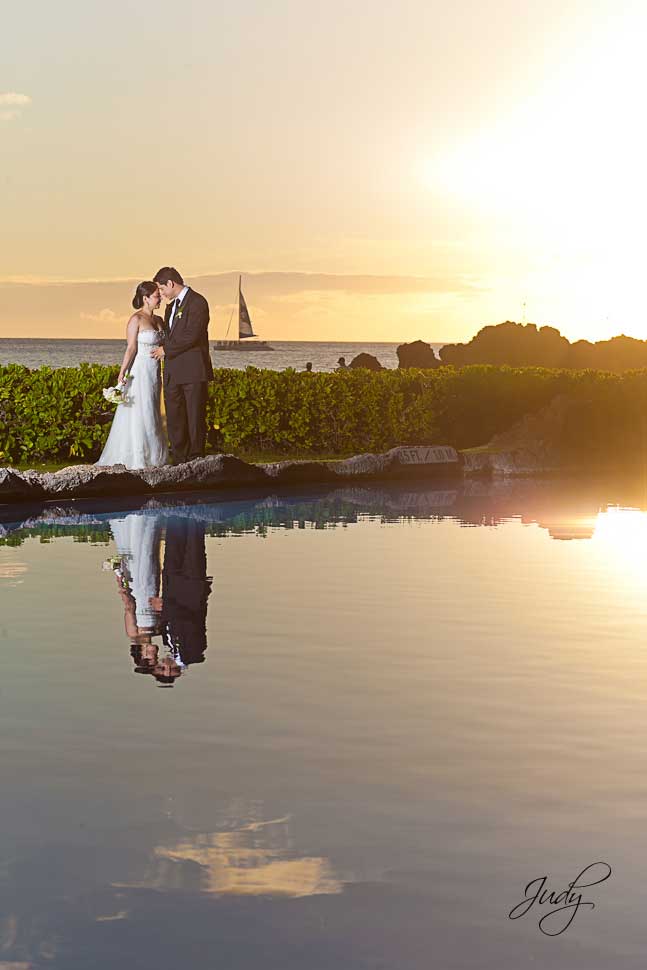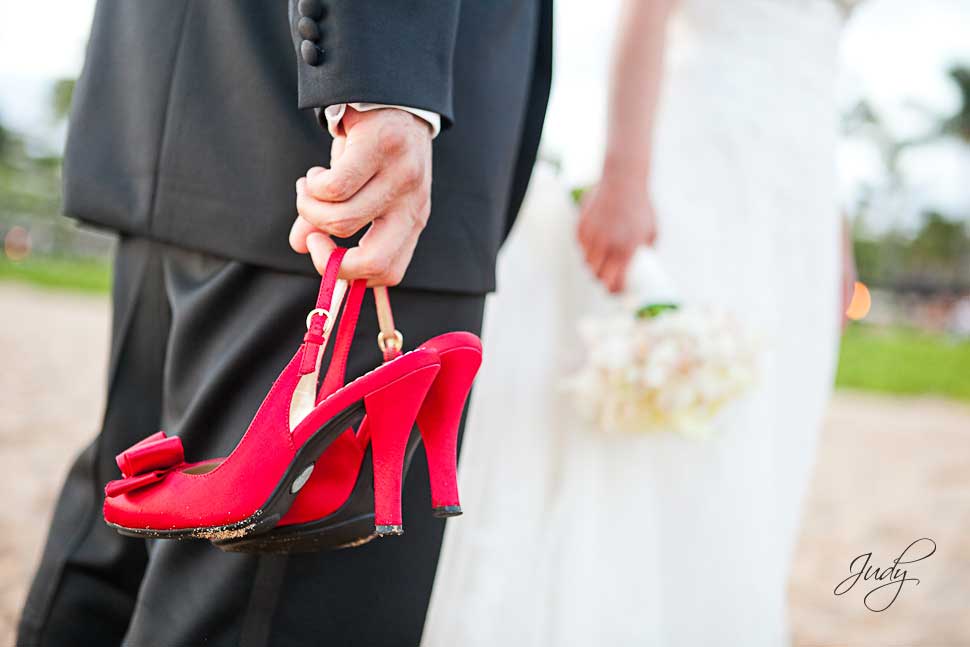 I love the calm and serene feel in this picture.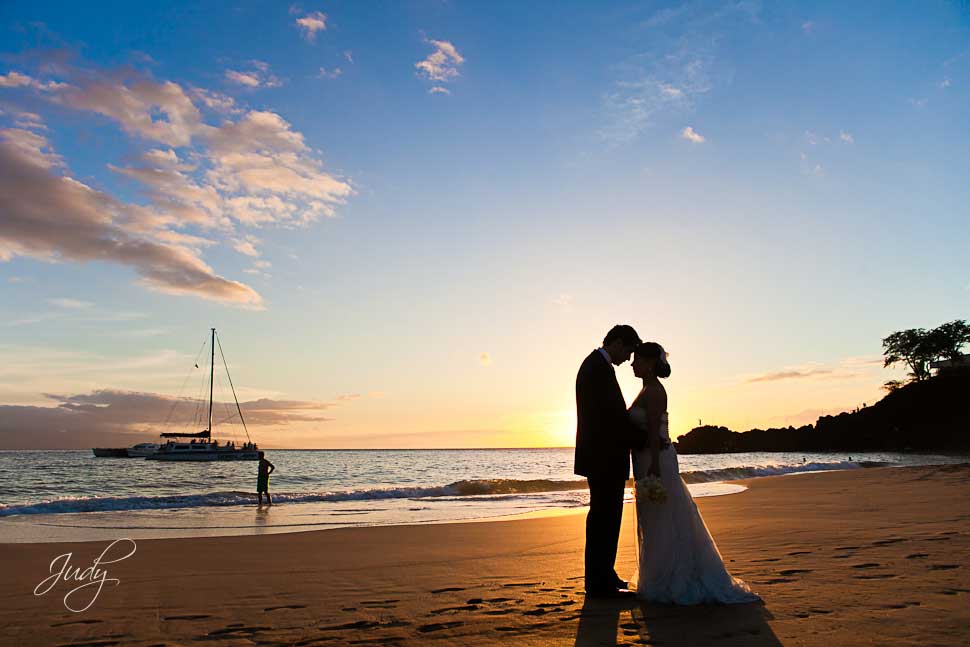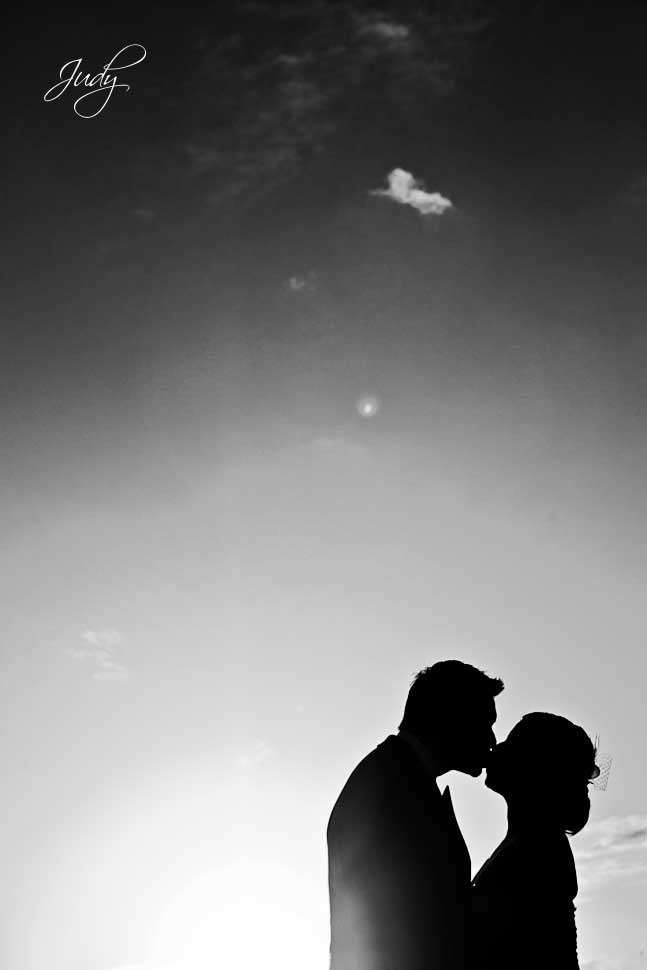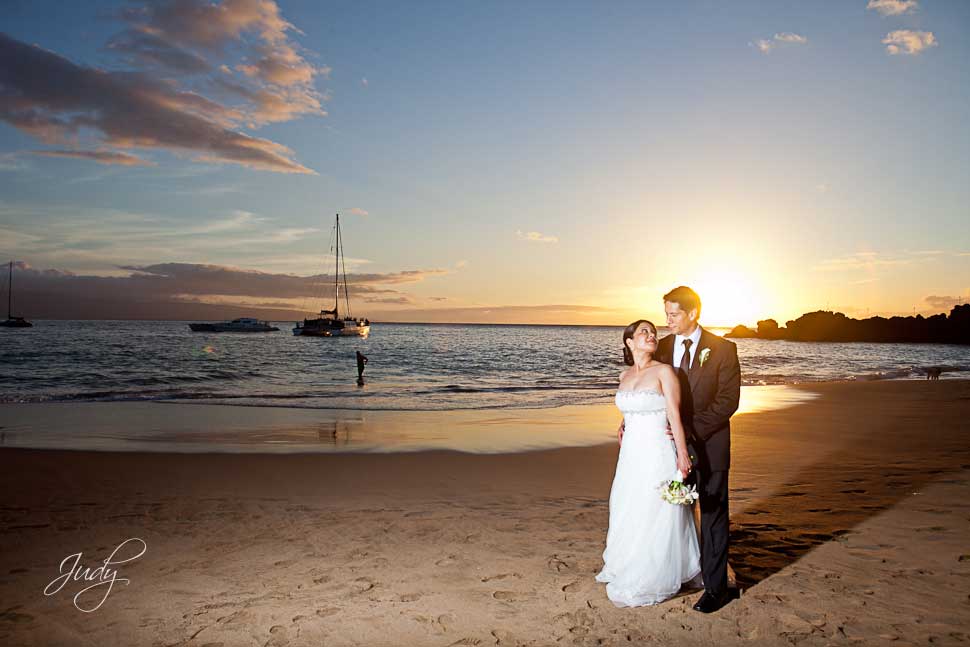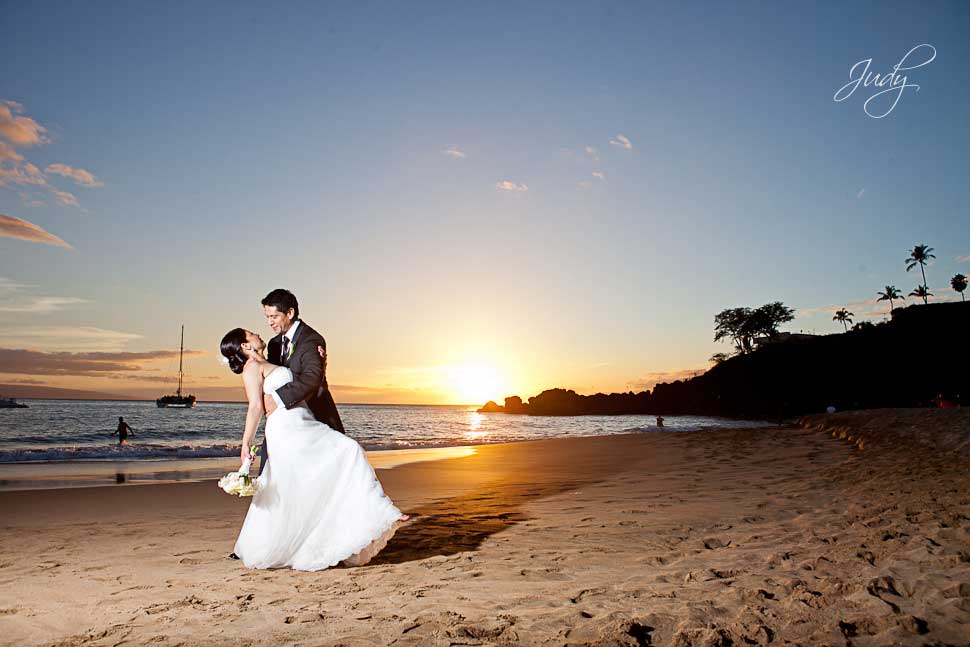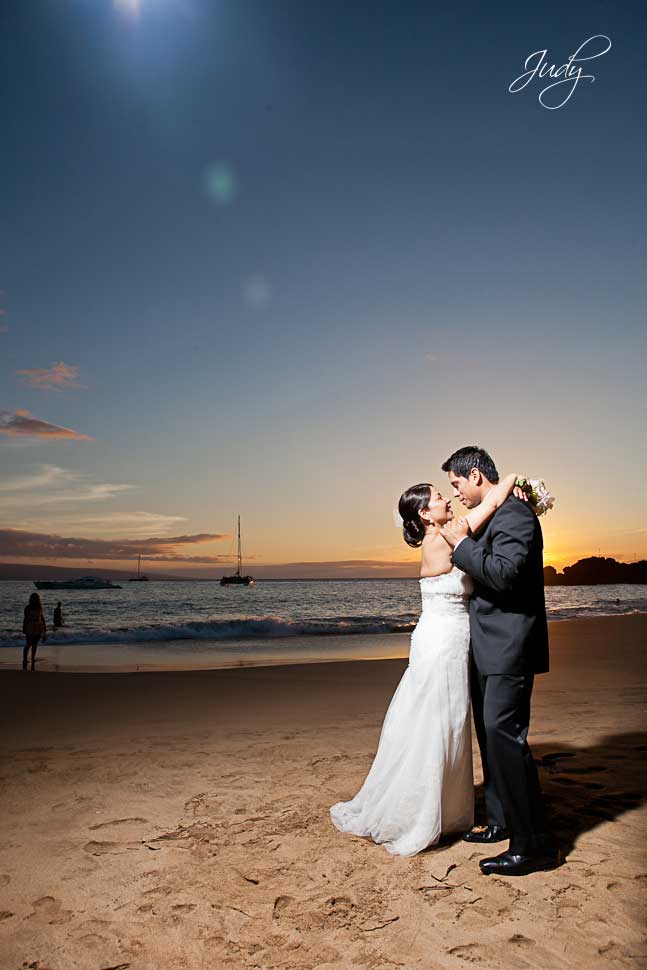 Here is the picture of the famous Black Rock (Puu Kekaa) in Maui.  As the sun begins its slow dive into the ocean, guests at the Sheraton, Maui enjoys their dinner or an evening cocktail drink (at one of the oceanfront bars) as they watch this daily ritual:   A young cliff diver honors his heritage (each evening) by leaving a trail of glowing torches surrounding the lagoon as he makes his way to Black Rock's summit.  Upon reaching the summit, he offers his torch to the ocean below, casts his flower lei into the sea; and finally takes the breathtaking dive from Black Rock into the rolling surf below. What an amazing experience!!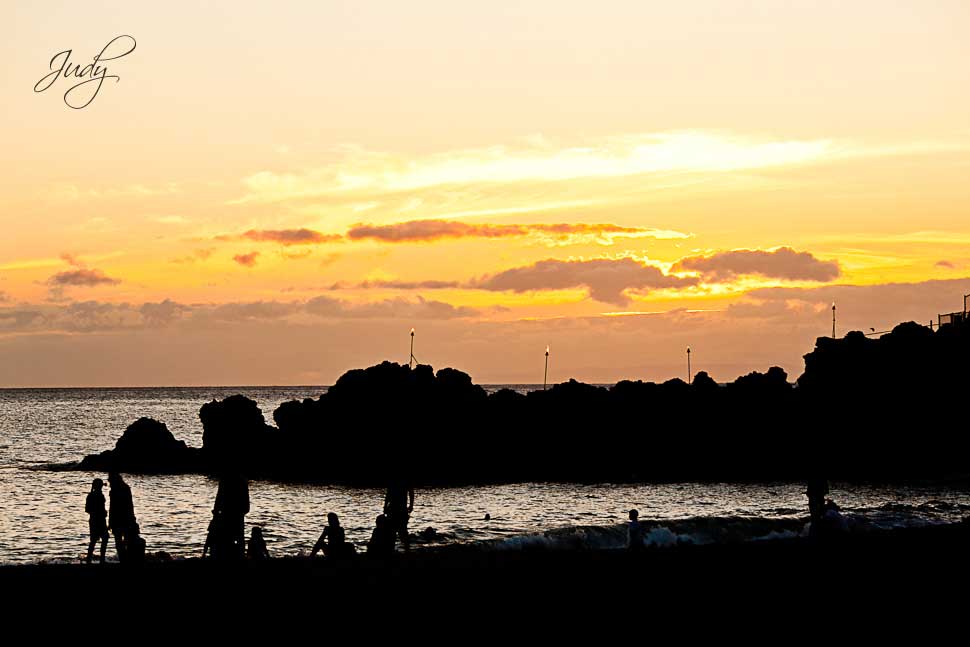 A big thank you to Valeria and Gary for having us be your designation wedding photographers in Maui (Hawaii).   Gavin and I am so blessed to have gotten to know such an incredible couple and it is truly a pleasure documenting your big day!!  Thank you for the WONDERFUL and AMAZING experience  as we photographed our first wedding in Maui, Hawaii.