You may recall these two familiar faces from their engagement session at Shoreline Village, Long Beach.  I can't even describe how nice, mellow and patience both Emrids and Earl are.  Whatever ideas I throw out at them, they would reply with, "whatever you want Judy!!"  Music to my ears…
Emrids and Earl's Clarke Estate wedding started in the late morning with the girls getting ready at Emrid's place.  It was a beautiful summer day for a wedding…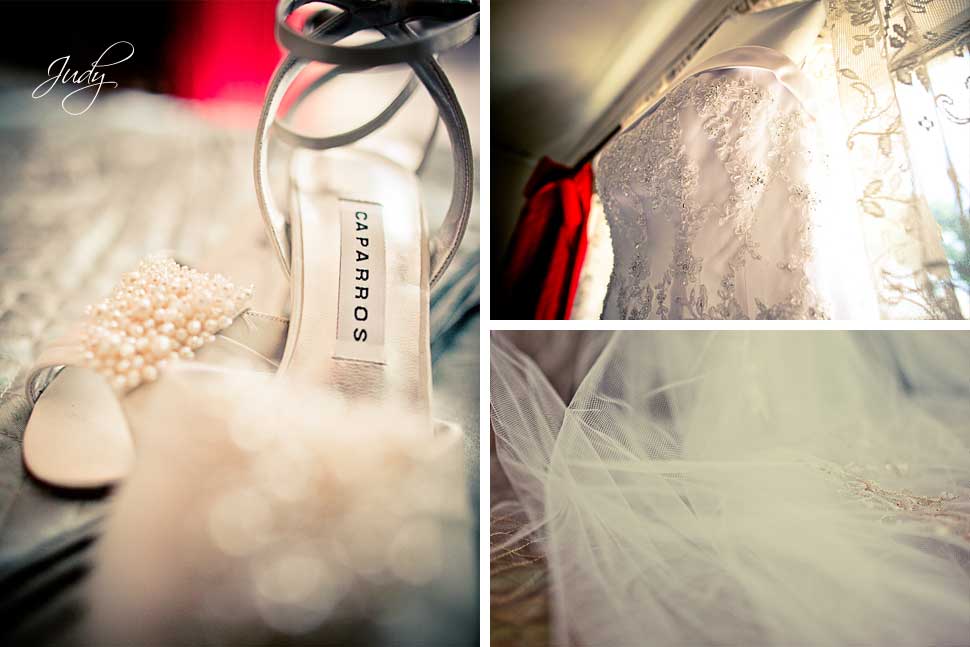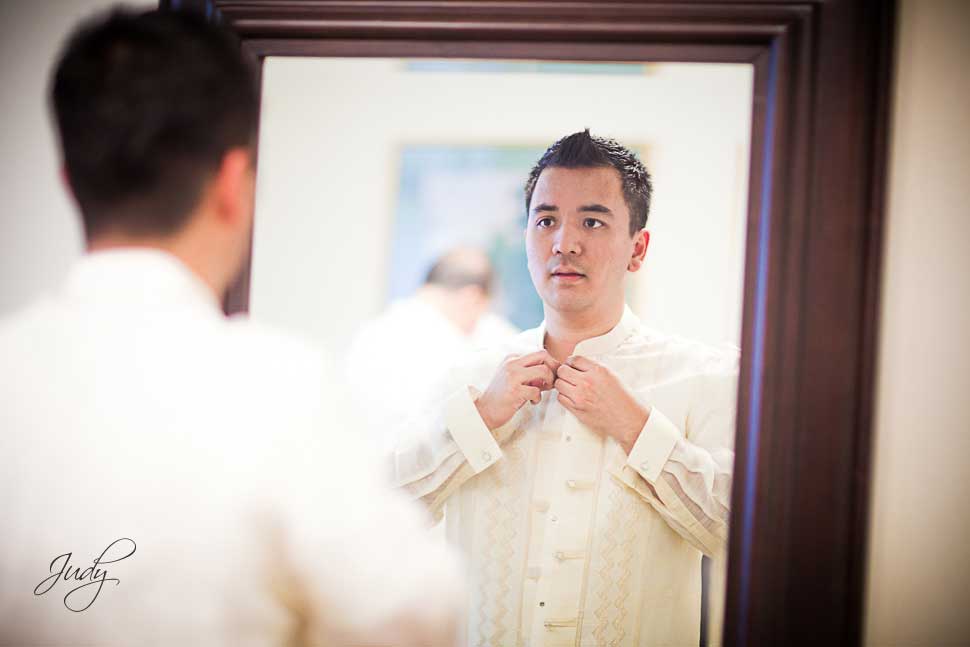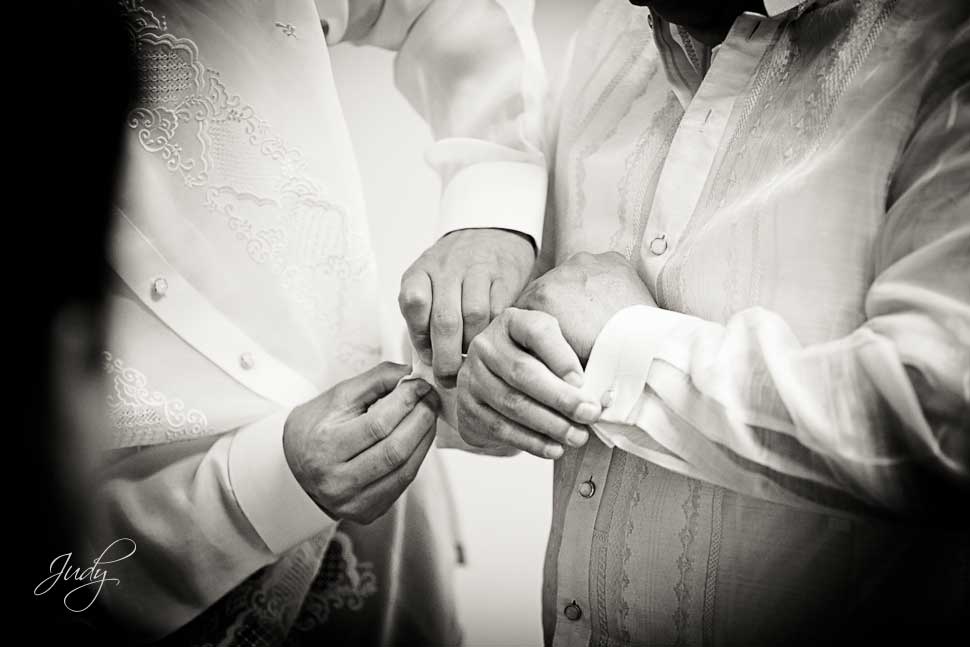 The Clarke Estate was built in 1919 (as the home for Chauncey and Marie Rankin Clarke) by architect Irving Gill.  The 8,000 square-foot home is constructed of poured-in-place reinforced concrete.  The home is built around a central courtyard edged with columns and graceful arches where Emrids and Earl decided to have their wedding ceremony.  Clarke Estate weddings in the courtyard are a wedding photographer's delight!
The had two adorable flower girls.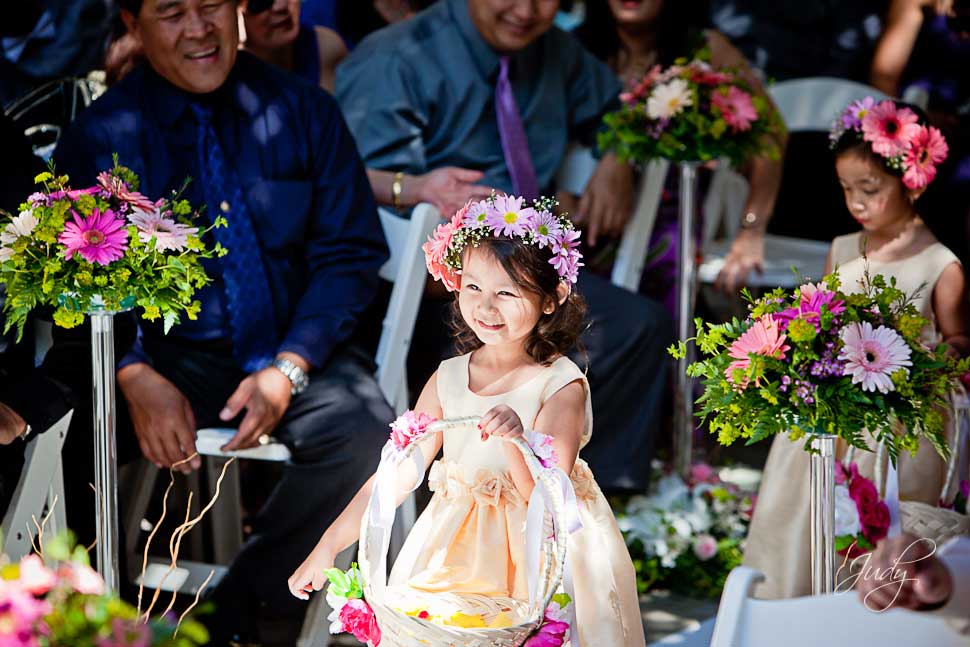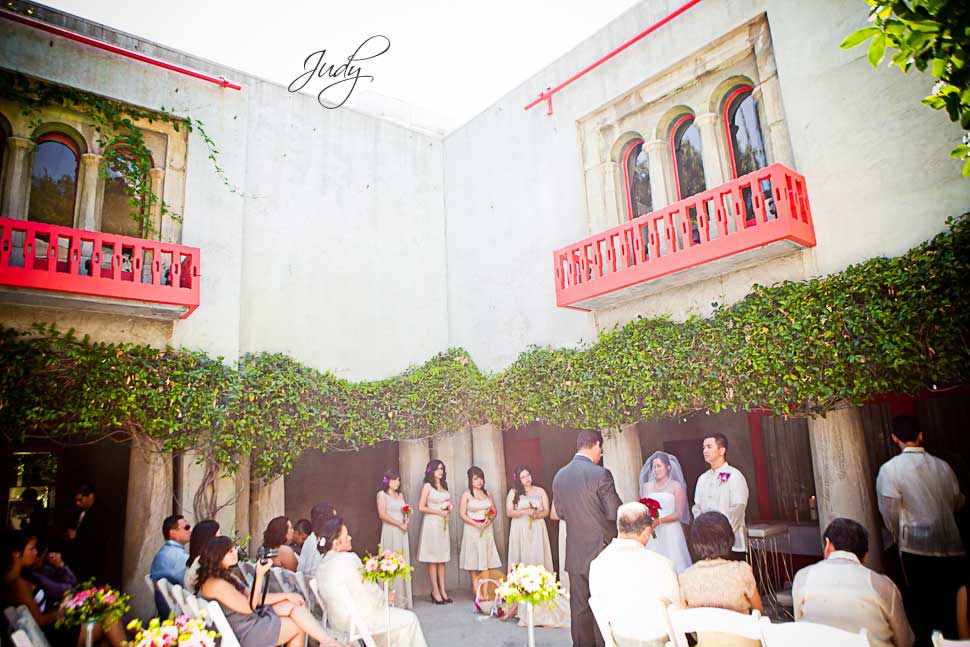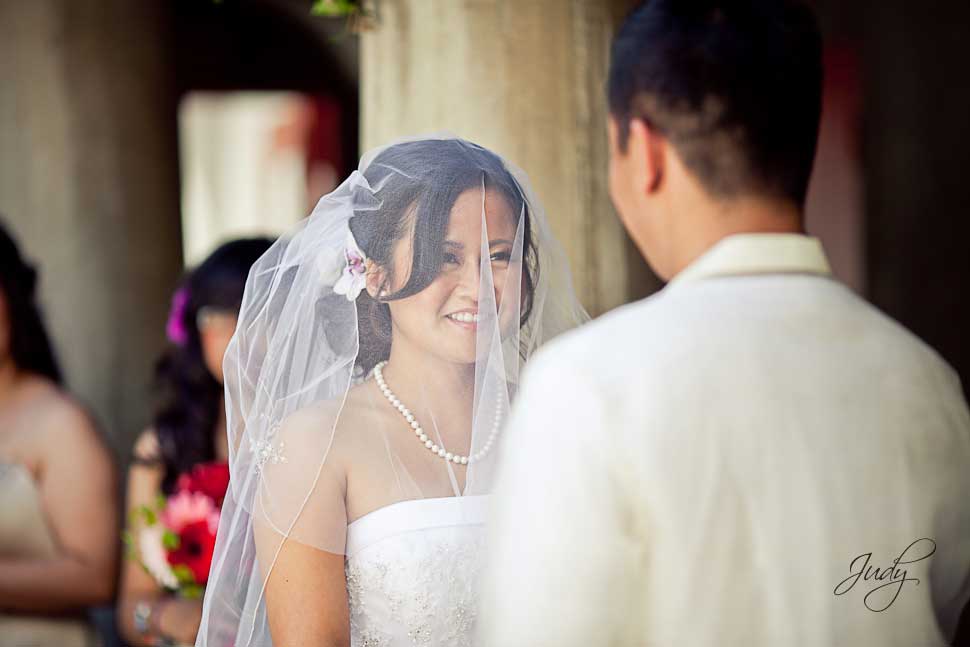 Their exchange of vows were not like any other weddings vows… Emrids sang her true feelings for Earl!!  It was super cute… and not to mention Emrids has an amazing voice.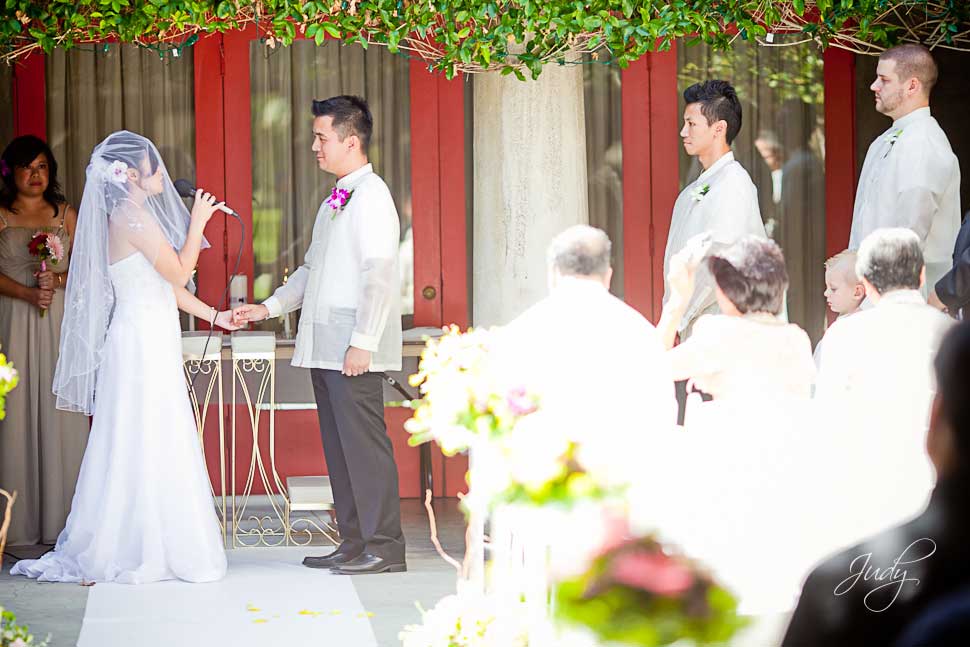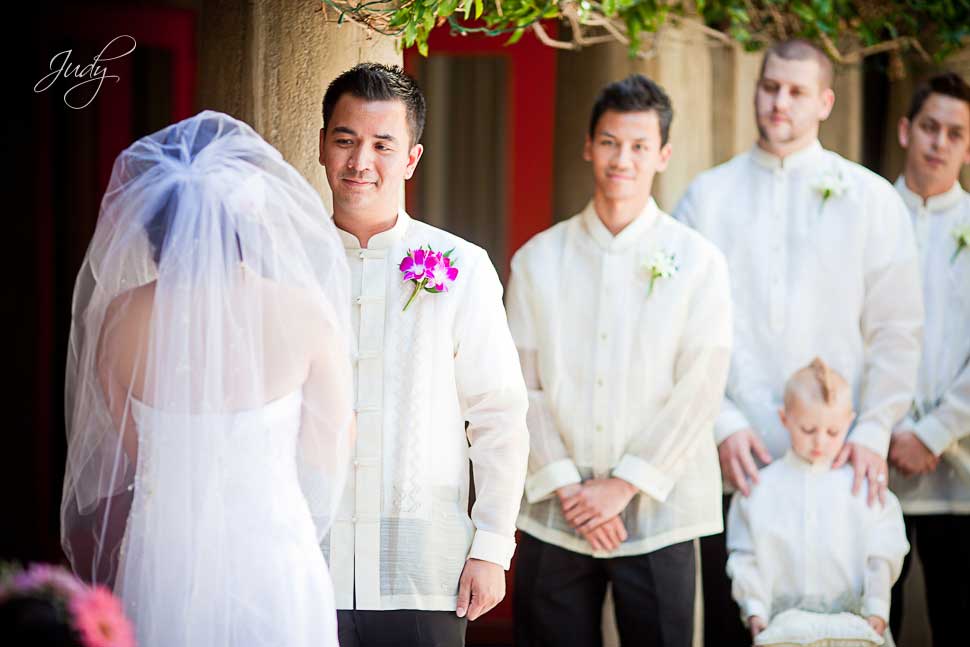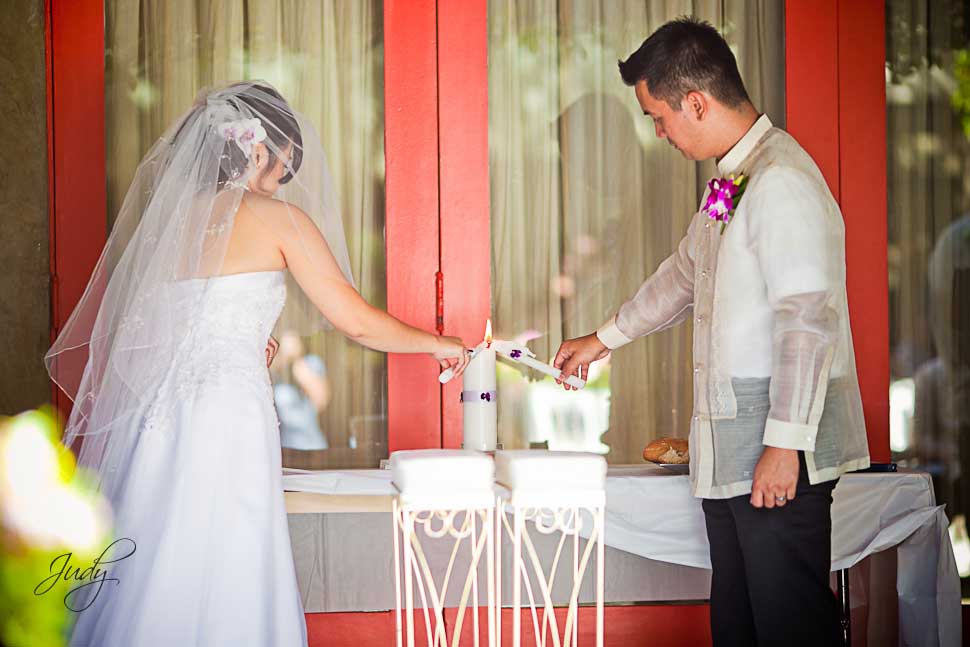 There were greenery all around the Clarke Estate.   Wedding photography almost shoots itself!  I was in love with the bamboo orchard and the red gate!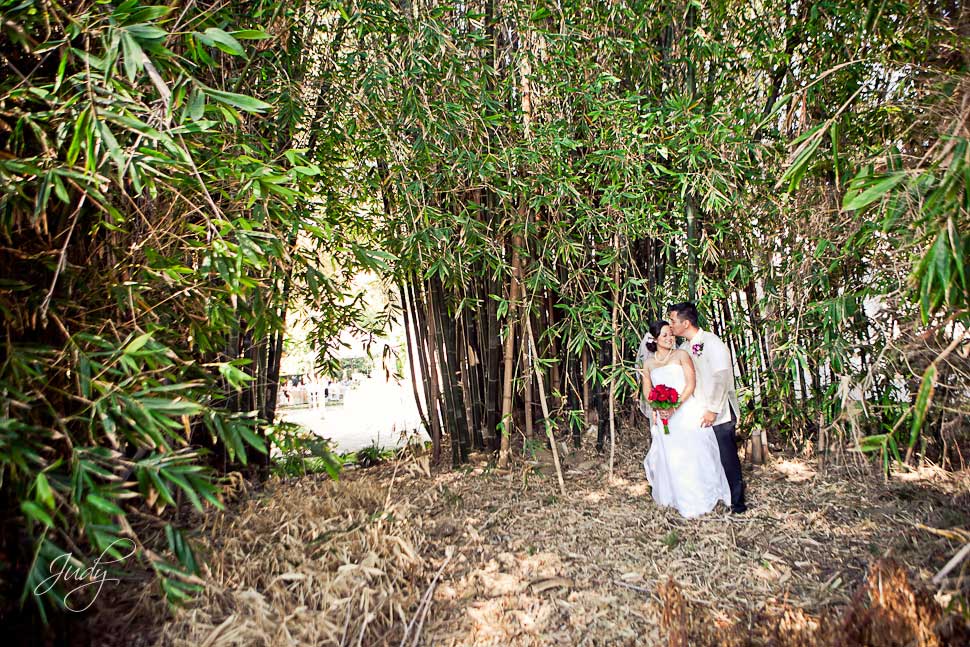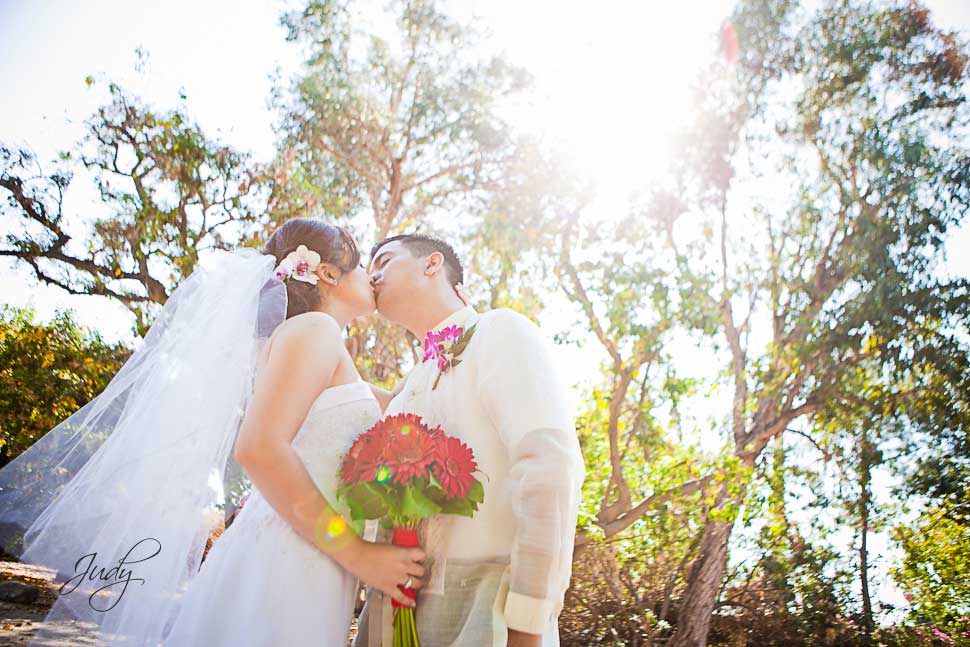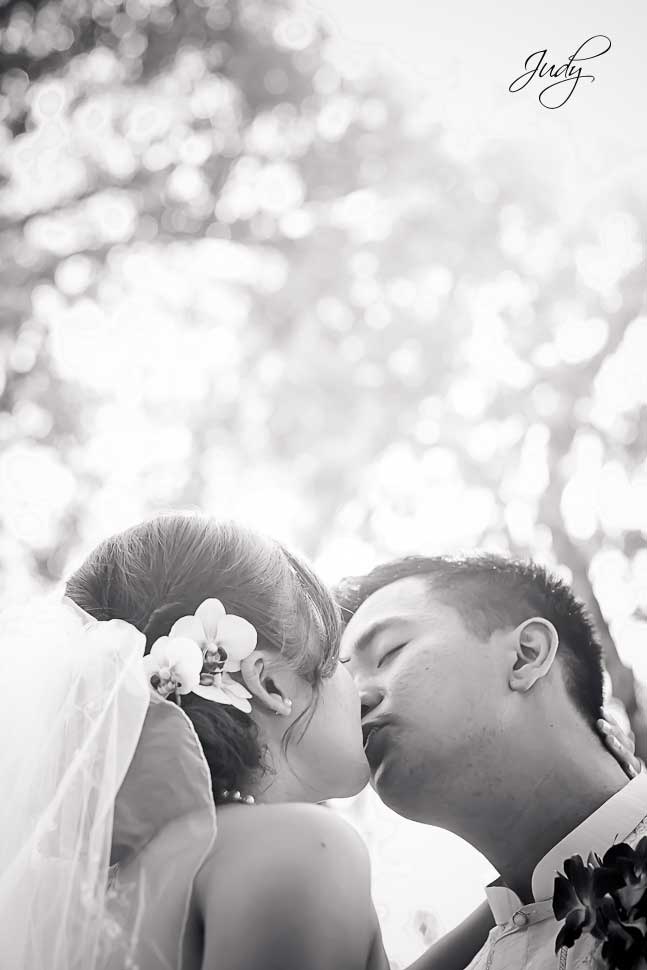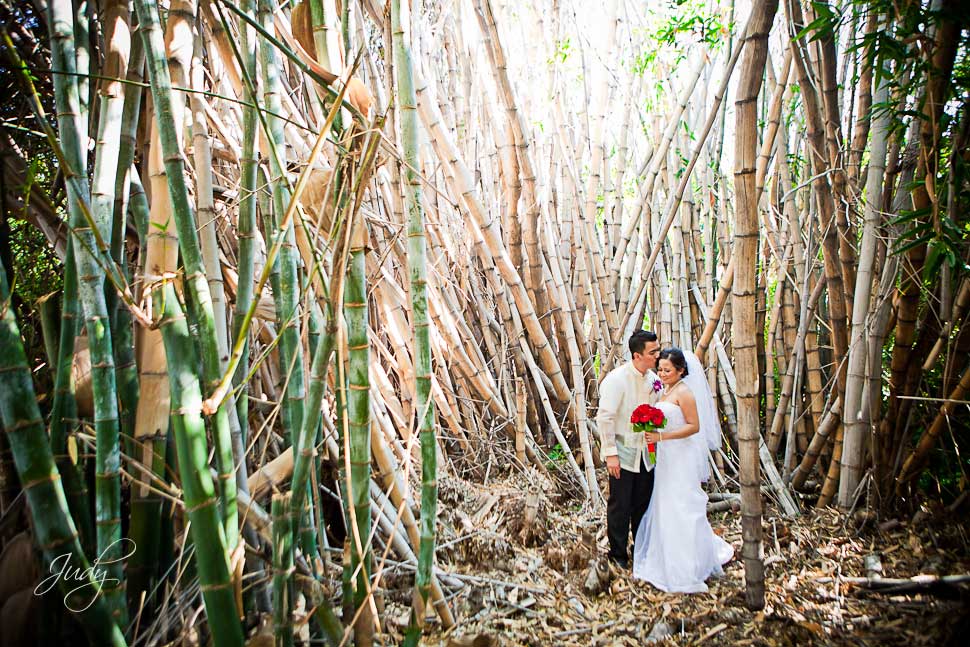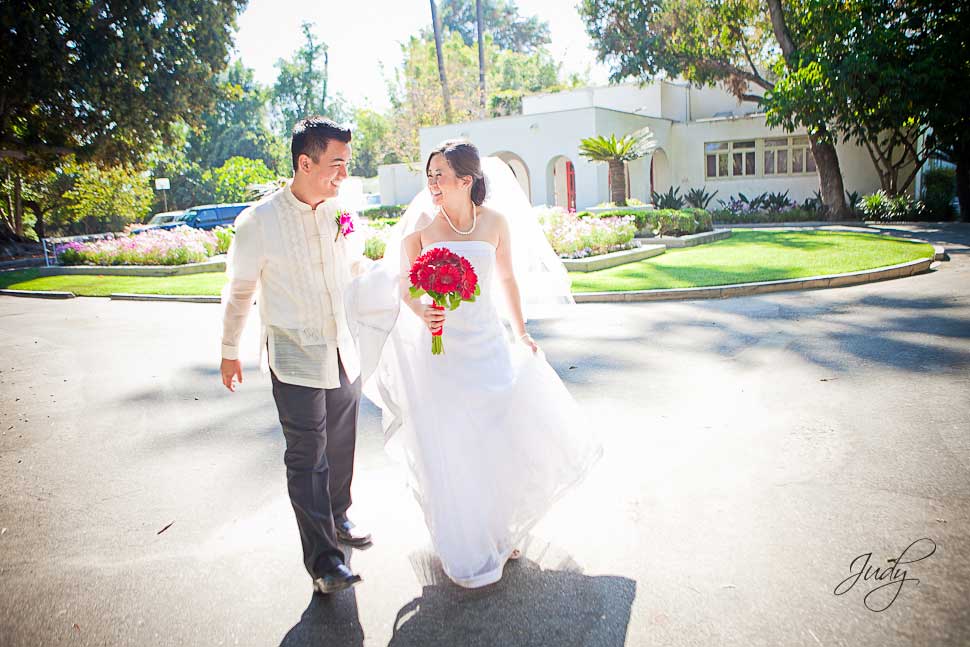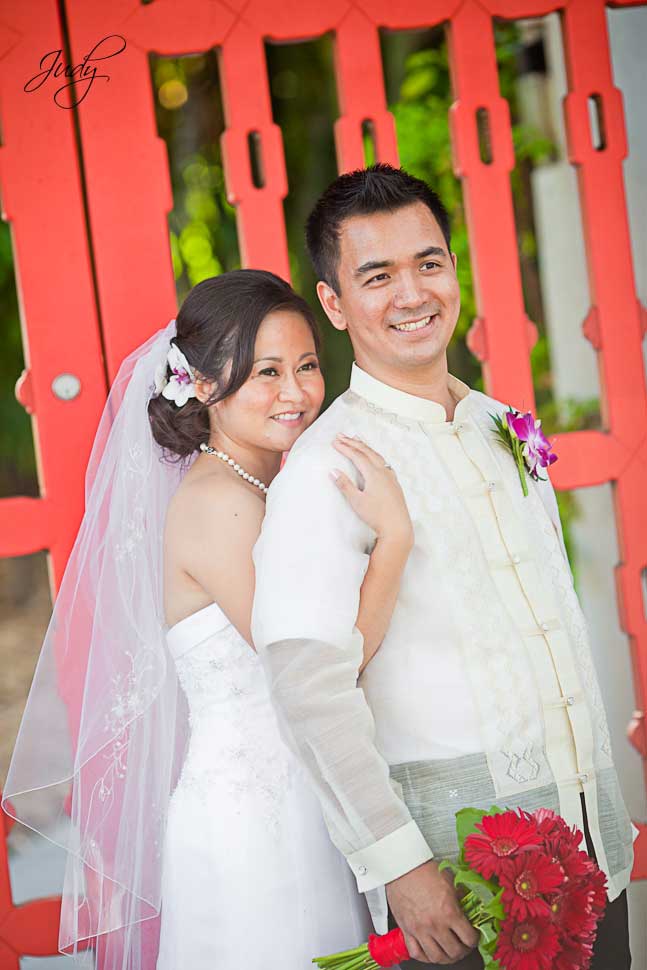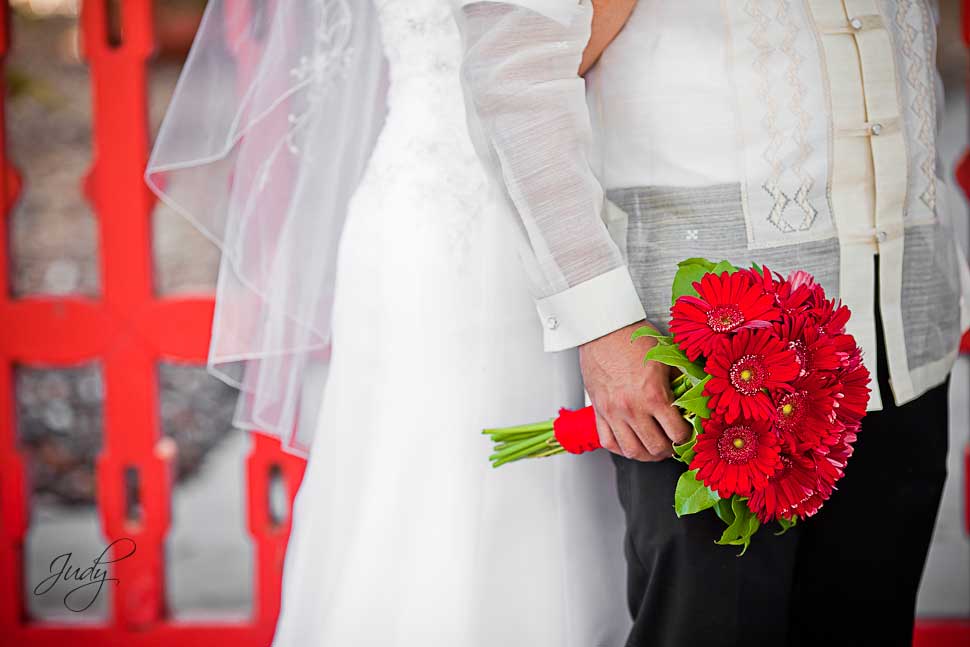 This is one of my favorites!!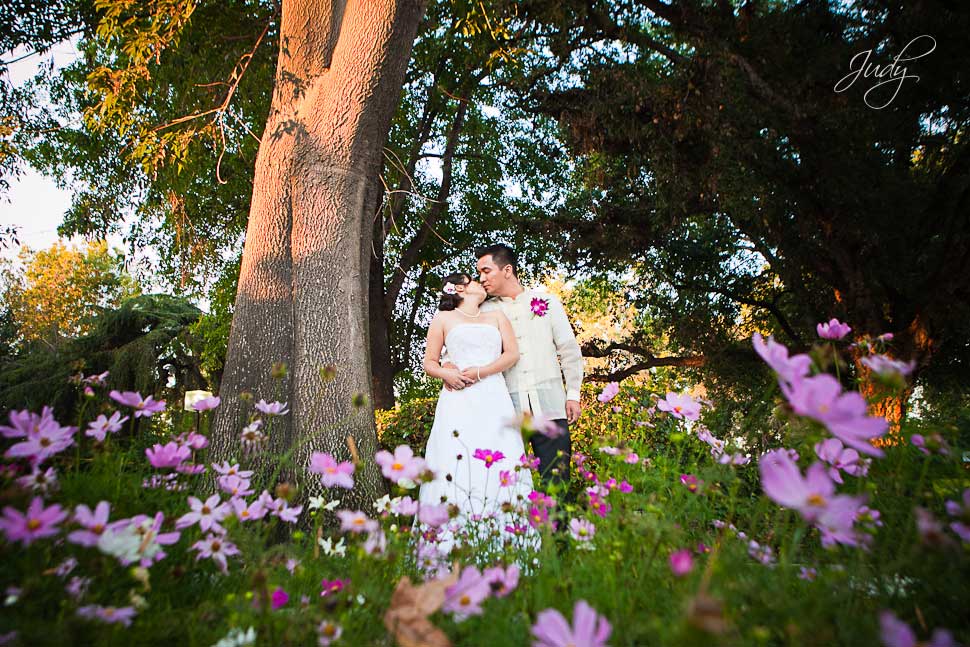 It's such a cute idea to have M&Ms with their names and wedding date as their party favors.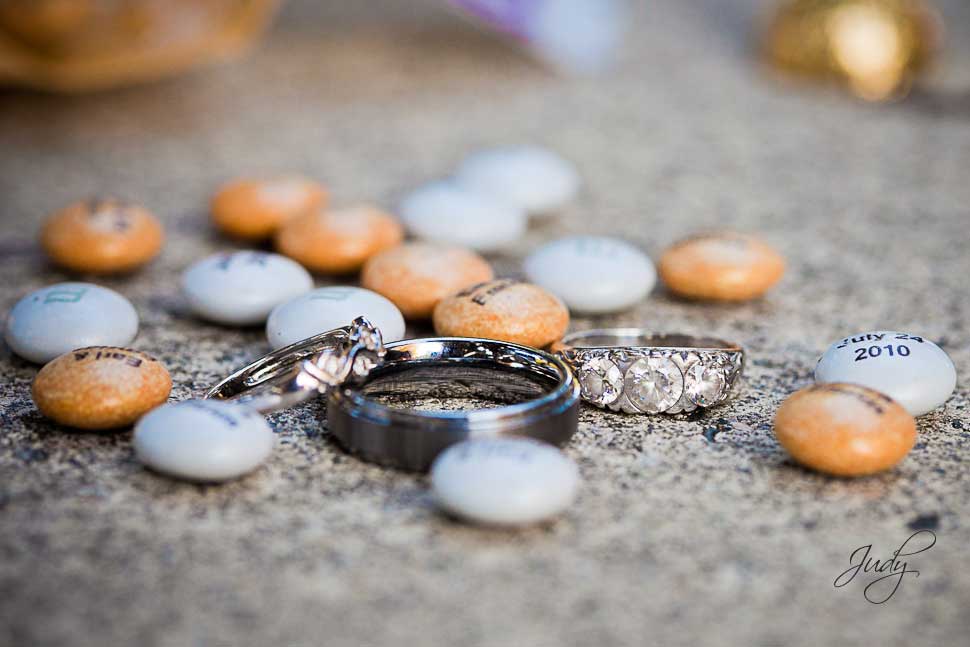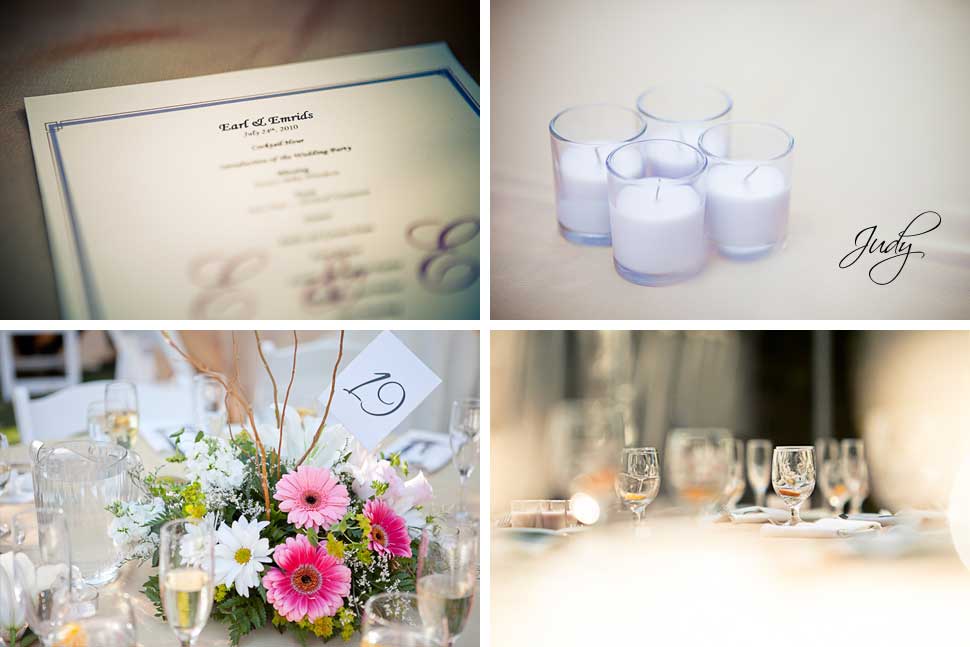 Not only did Emrids serenaded to Earl during the exchange of vows; the guests were also in for a treat.  This talented couple put on a duet by Adam Sandler,  I wanna grow old with you!!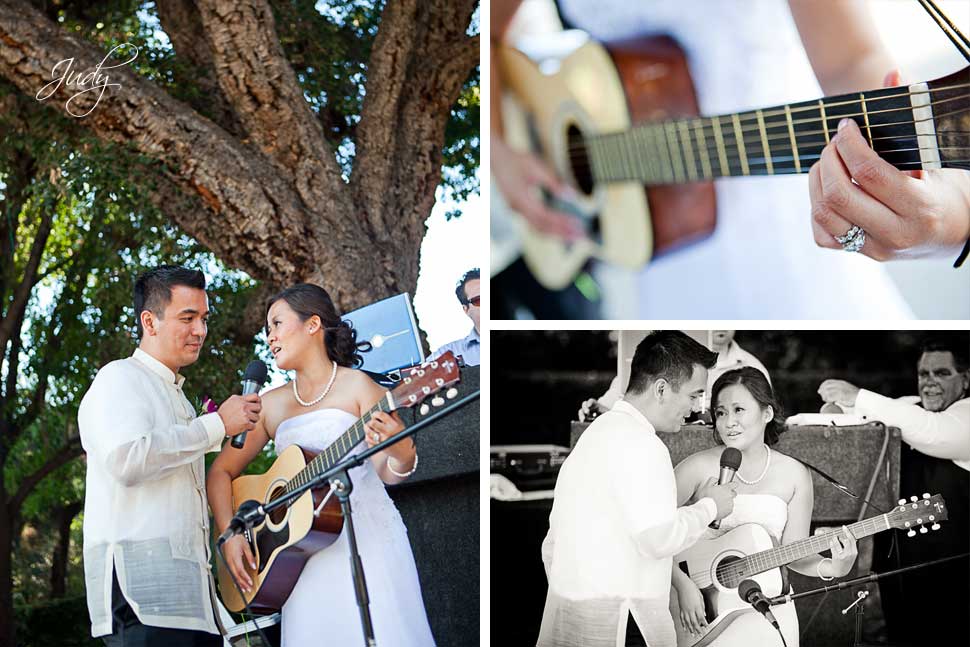 This ring bearer is so darn cute!!  He was rockin the dance floor…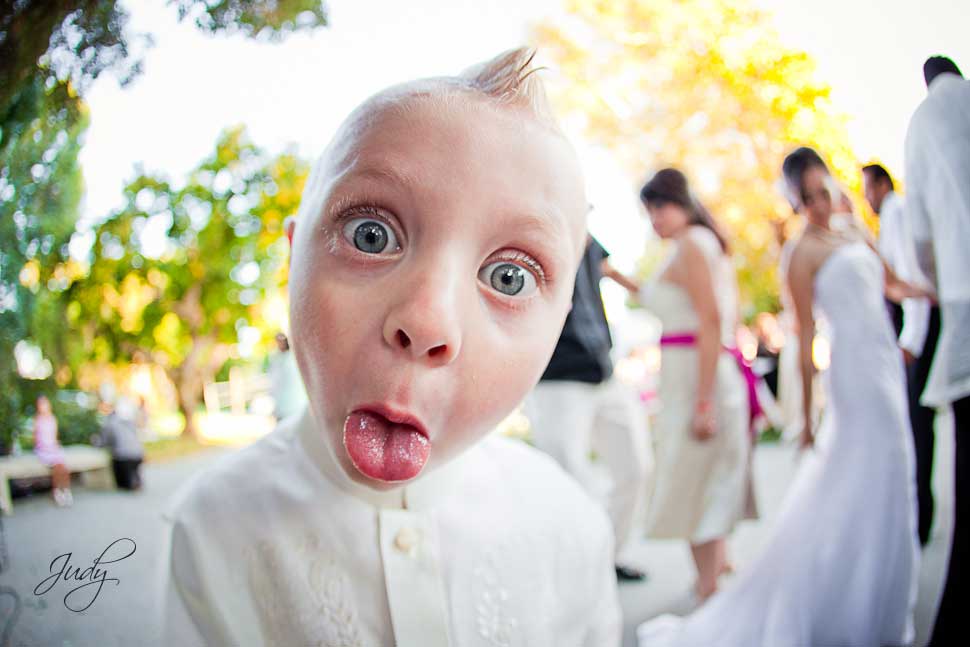 The traditional money dance (aka honeymoon dance) is an opportunity to dance with the bride and groom.  This gesture is a way of wishing good fortune upon the newly married couple as well as giving them a little extra cash for the honeymoon.  Emrids and Earl had many friends and family lined up for this dance, and by the end of the dance, they were covered with different denominations.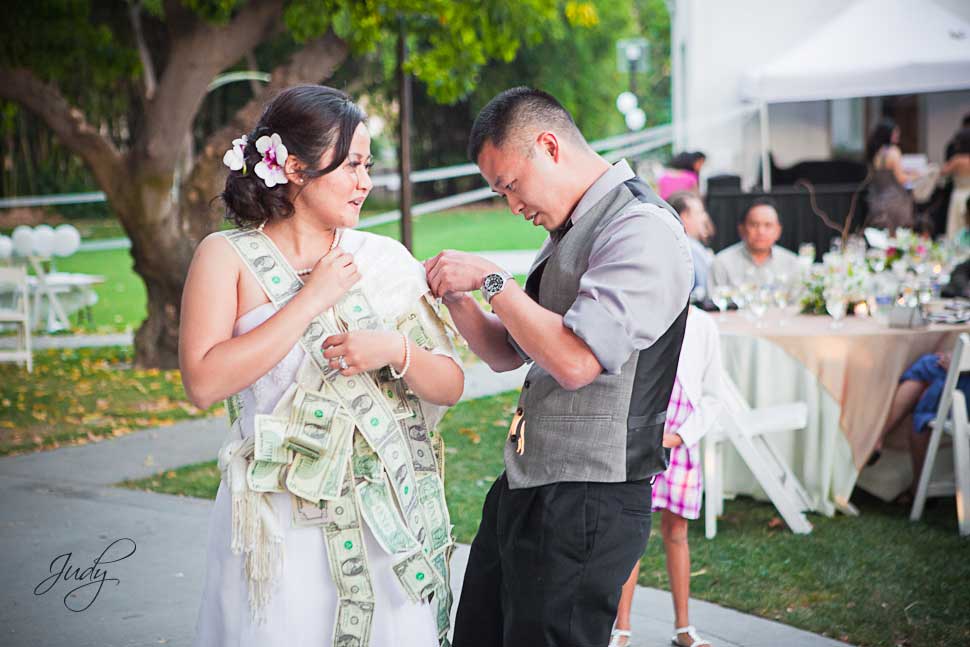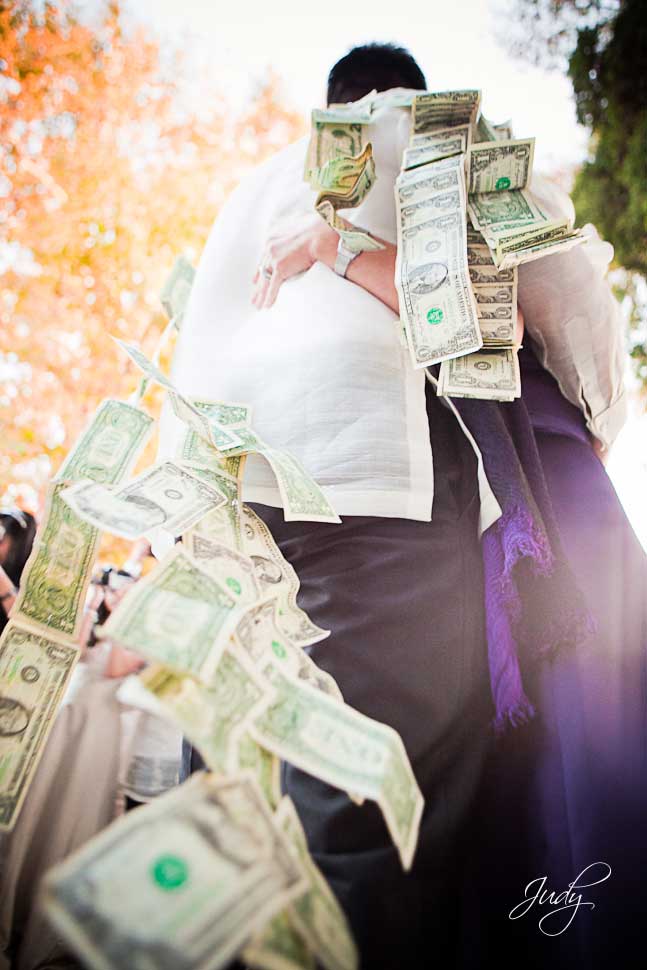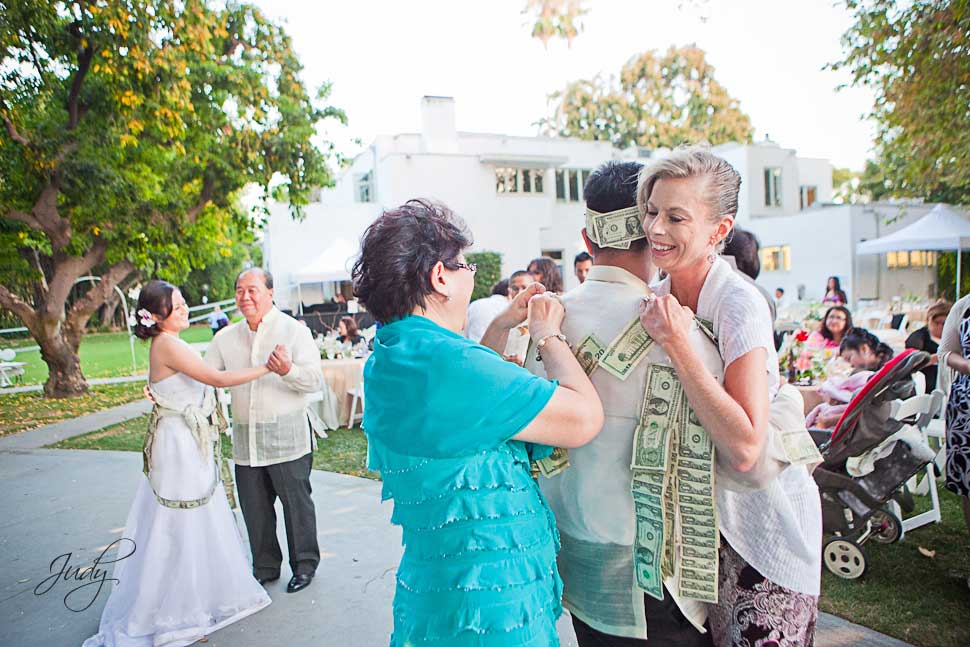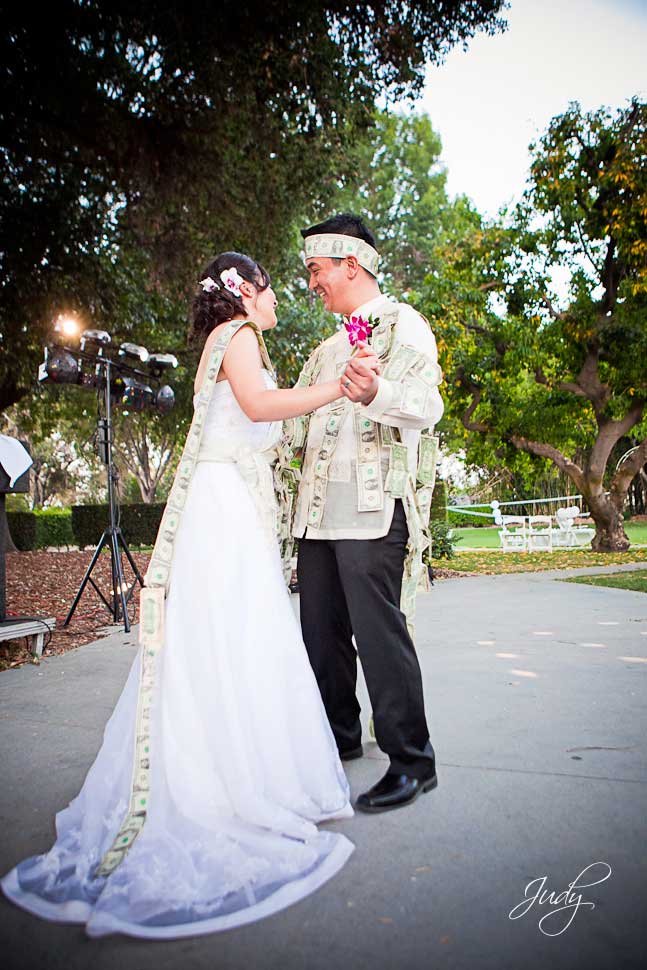 Congratulations Em and Earl!!  Hope you both had a wonderful time in Maui.
Special thanks to Steven Tran for coming along as the assistant photographer for this Clarke Estate wedding.