Amanda and Mike are one of those couples that when you see them together you think, "Yep, they are totally made for each other." It's something about the way they smile together that makes sense. So it was more than awesome being able to capture their beautiful day, watching them become husband and wife.
They chose to have their wedding at the amazing Westlake Village Inn. Wedding photography at that location is great because of the many backdrops, such as small lakes, rustic gazebos, and long trellised pathways with flowers. They decided to have everything in one spot, having the preparation, ceremony, and reception all at the Westlake Village Inn. This makes it so much easier on the flow of the day and for the wedding guests. But enough about that and on to the wedding photo and video!
Here is their short film that shows their whole day.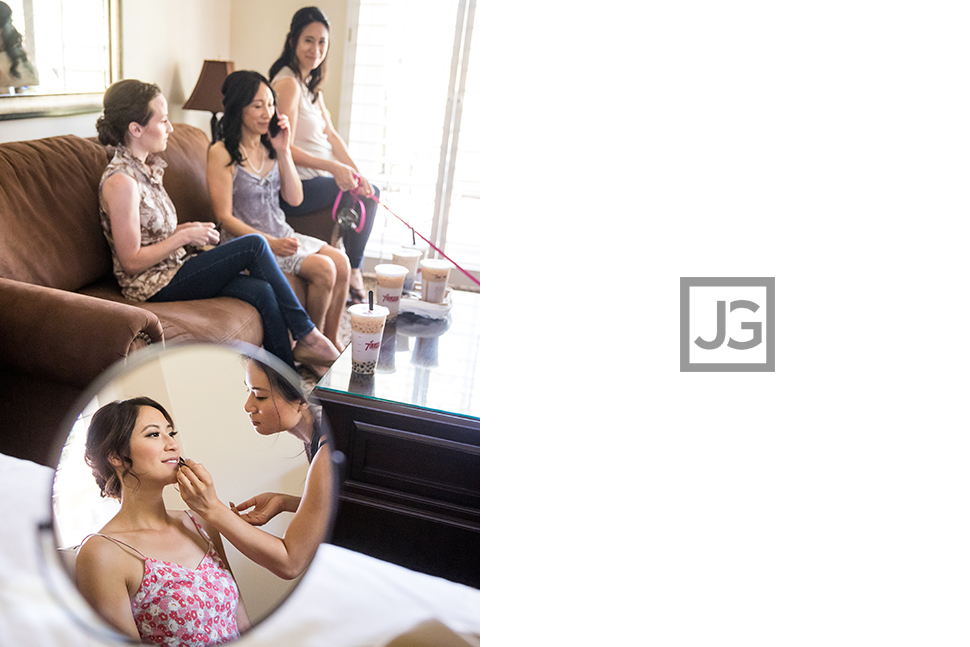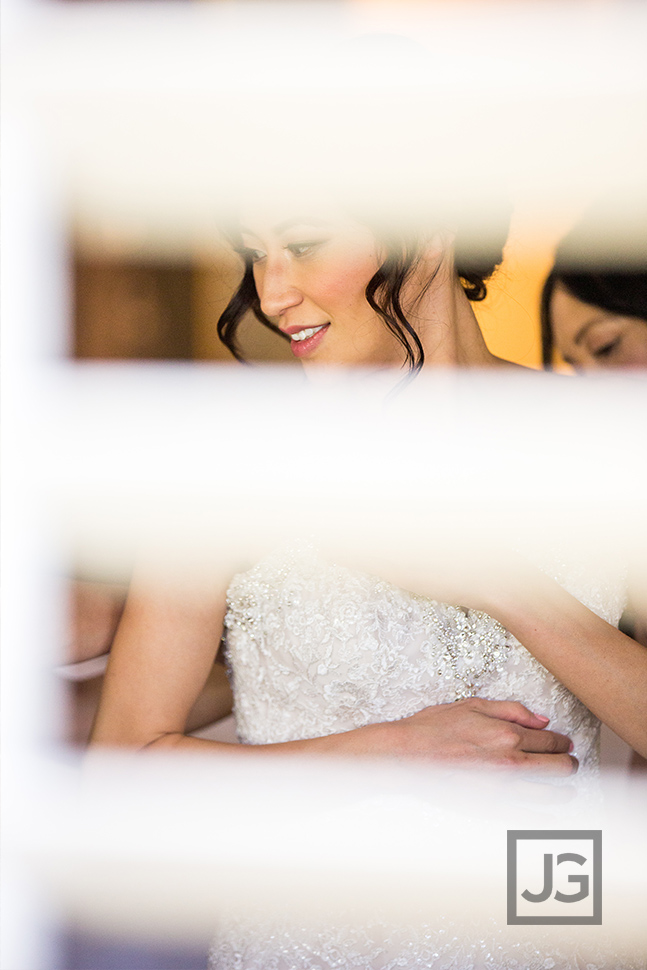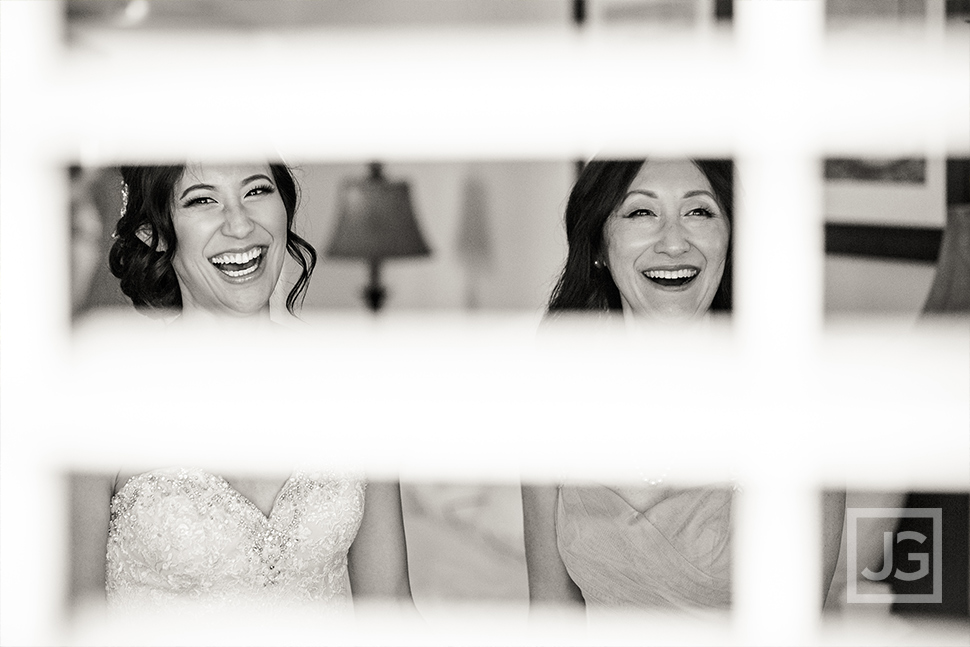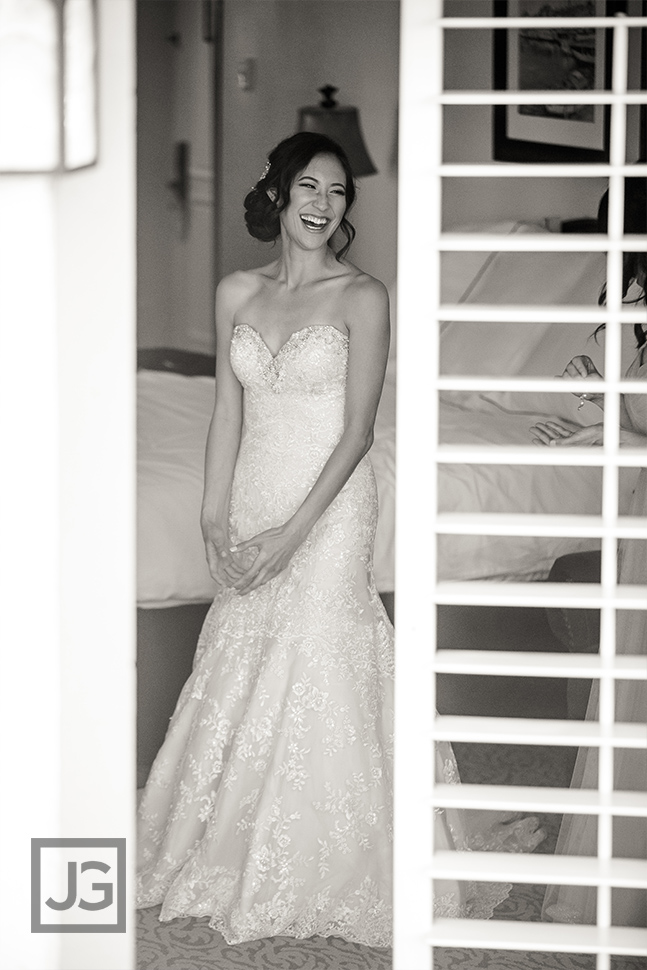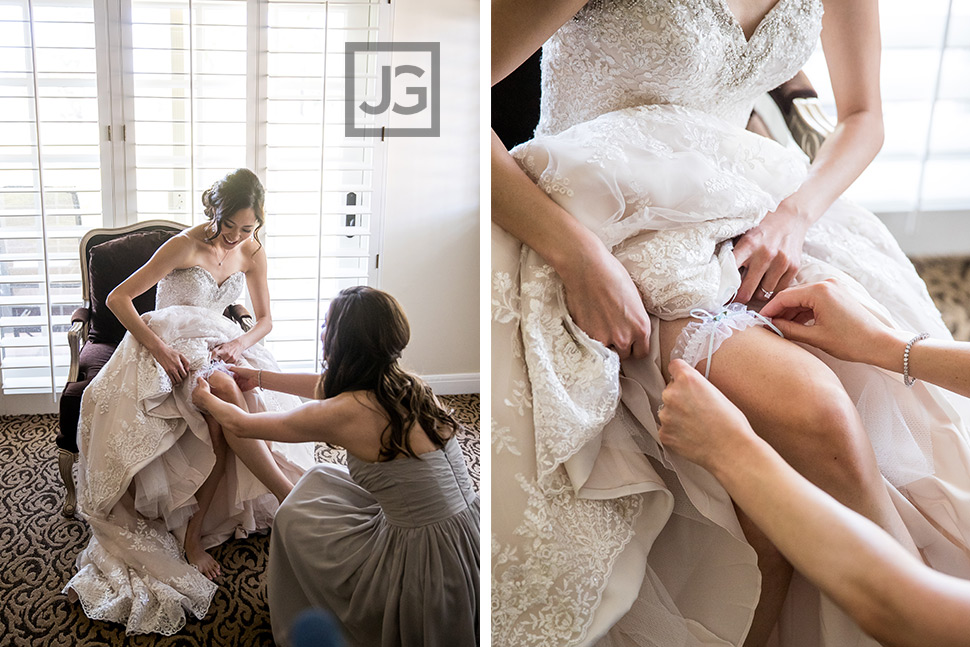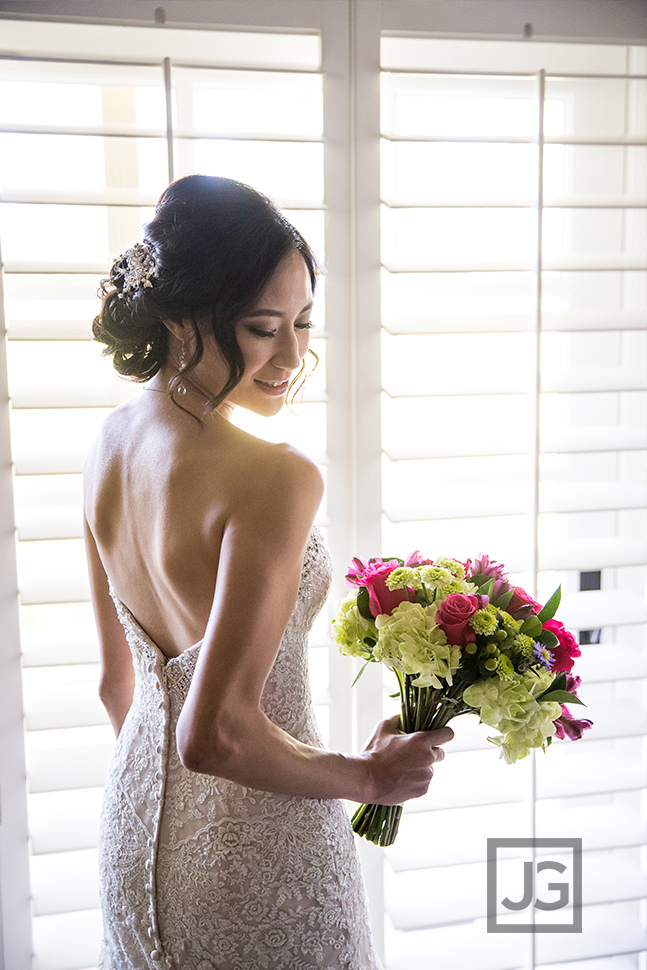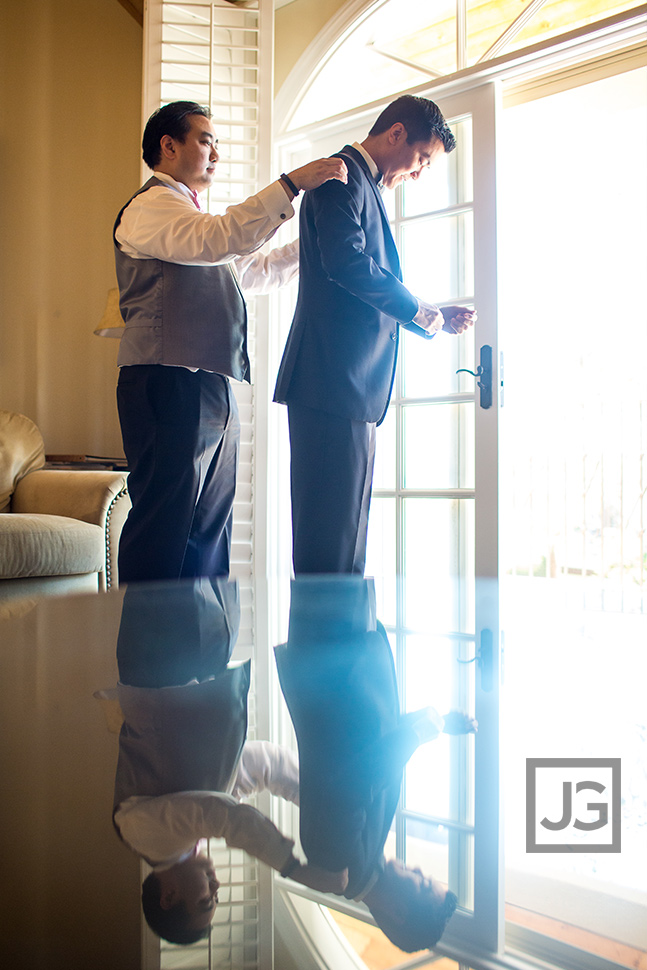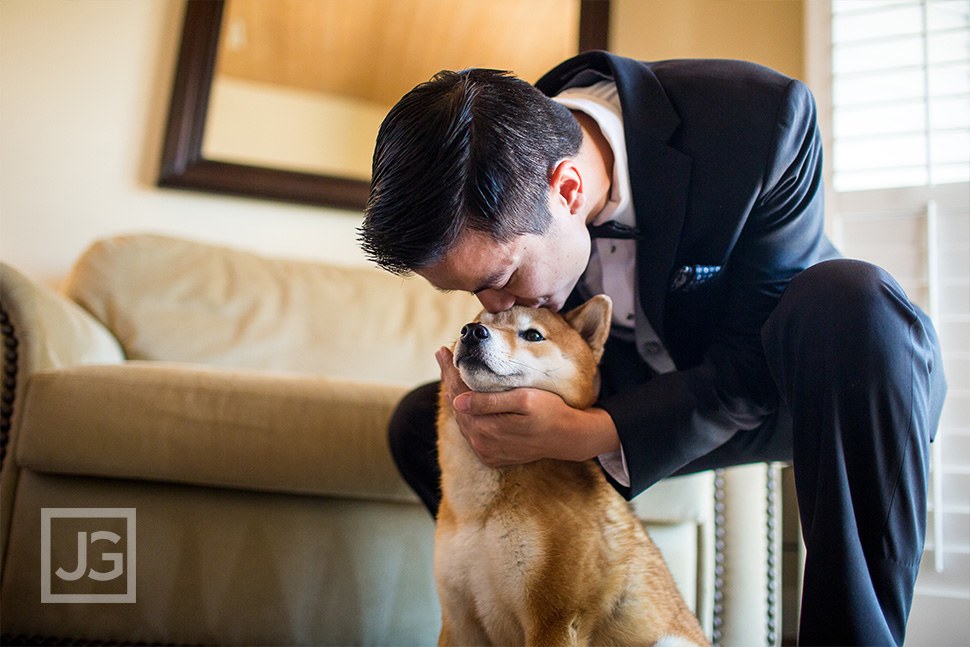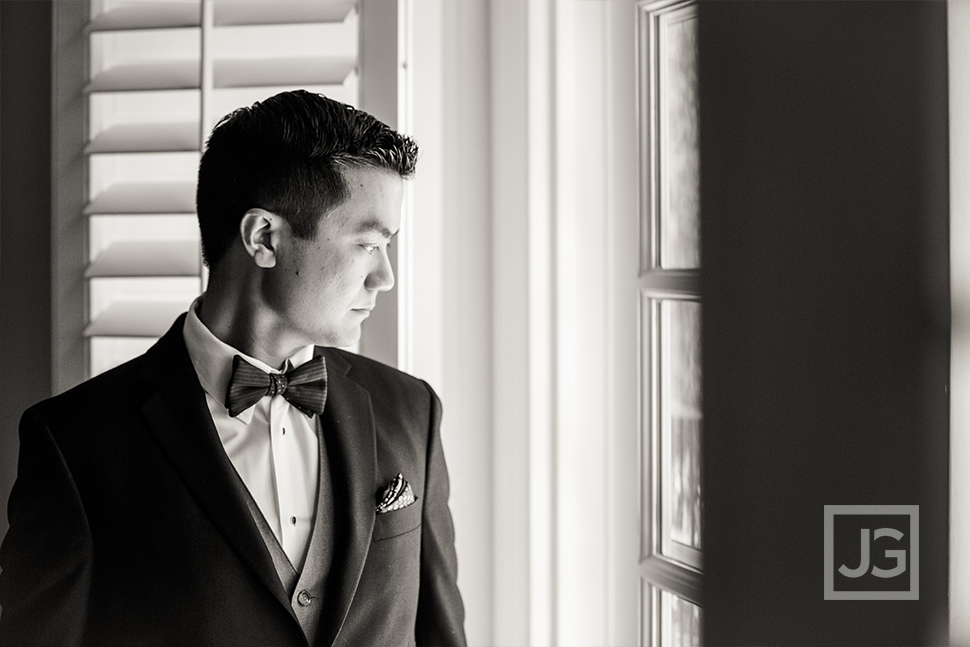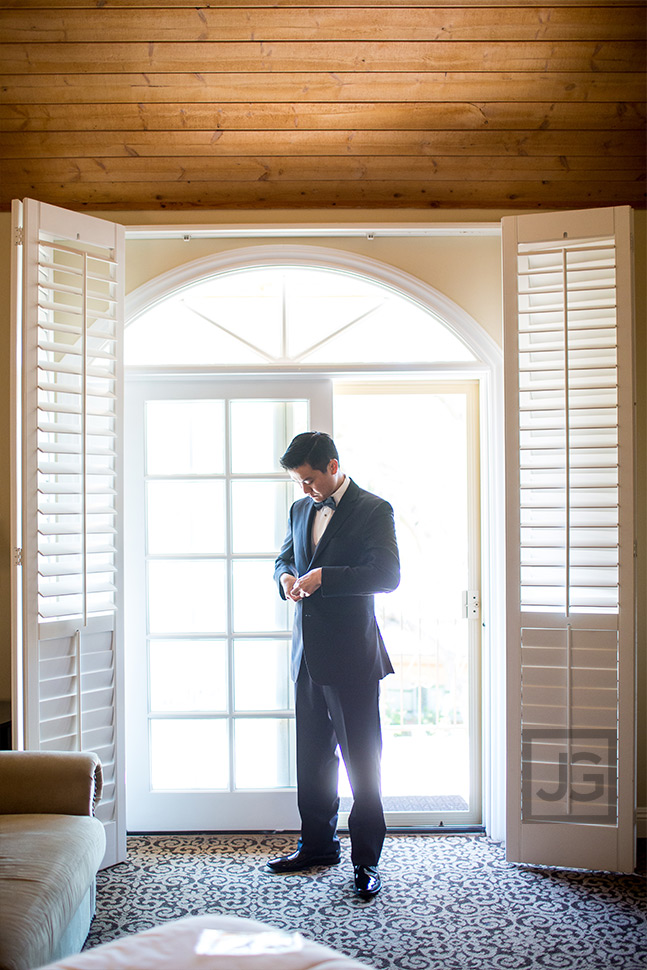 We had their first look in one of the many shaded pathways in the Westlake Village Inn. And a few tears never hurt anyone!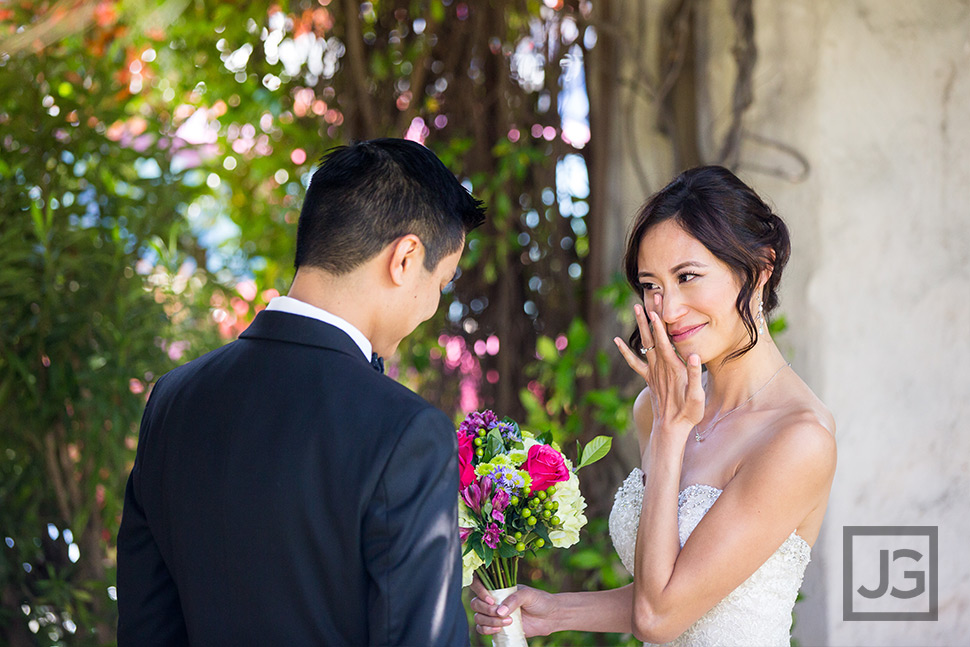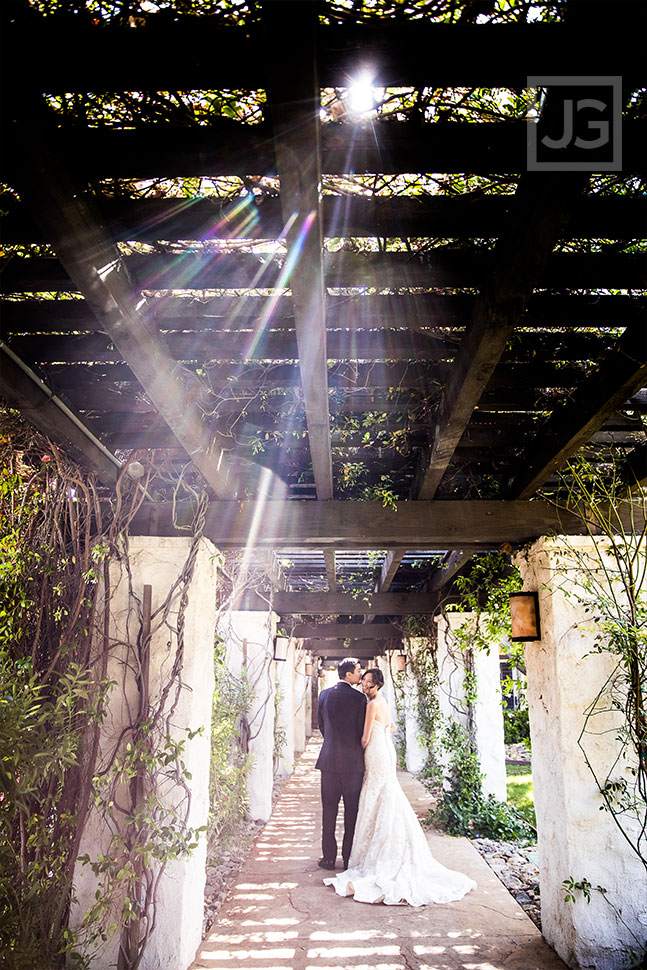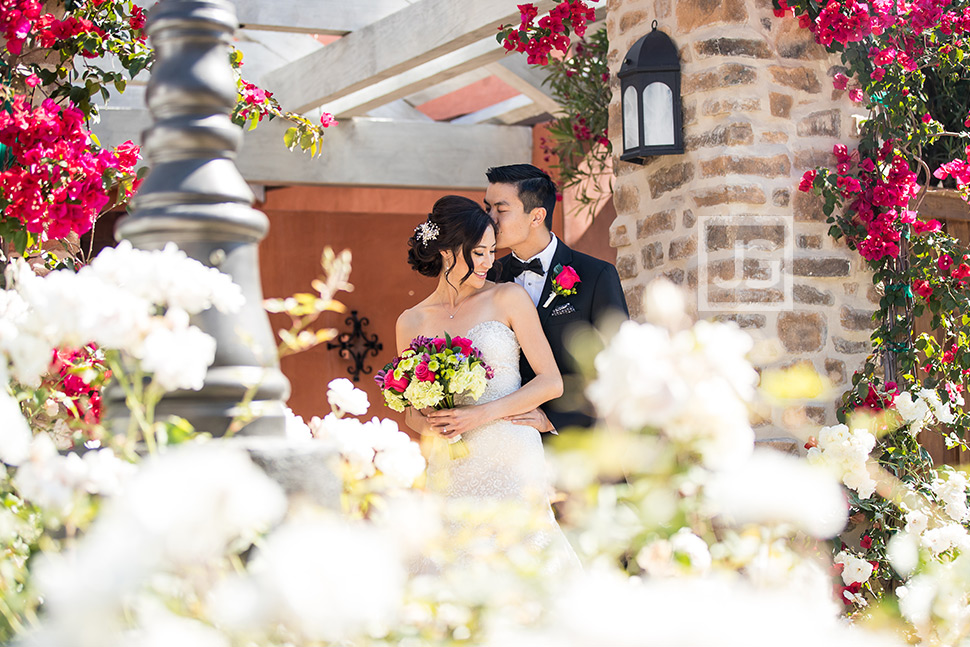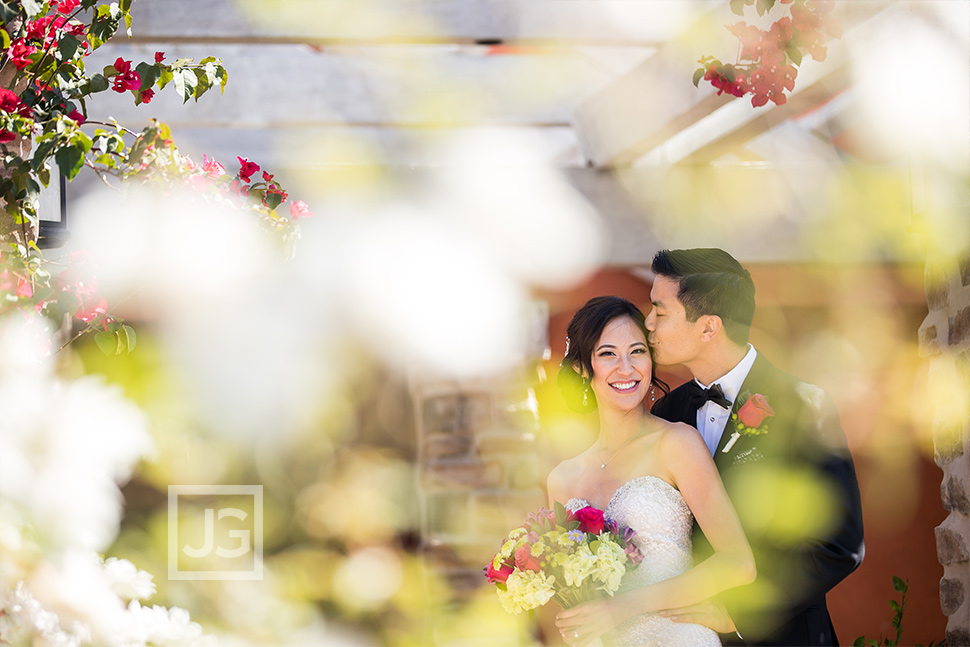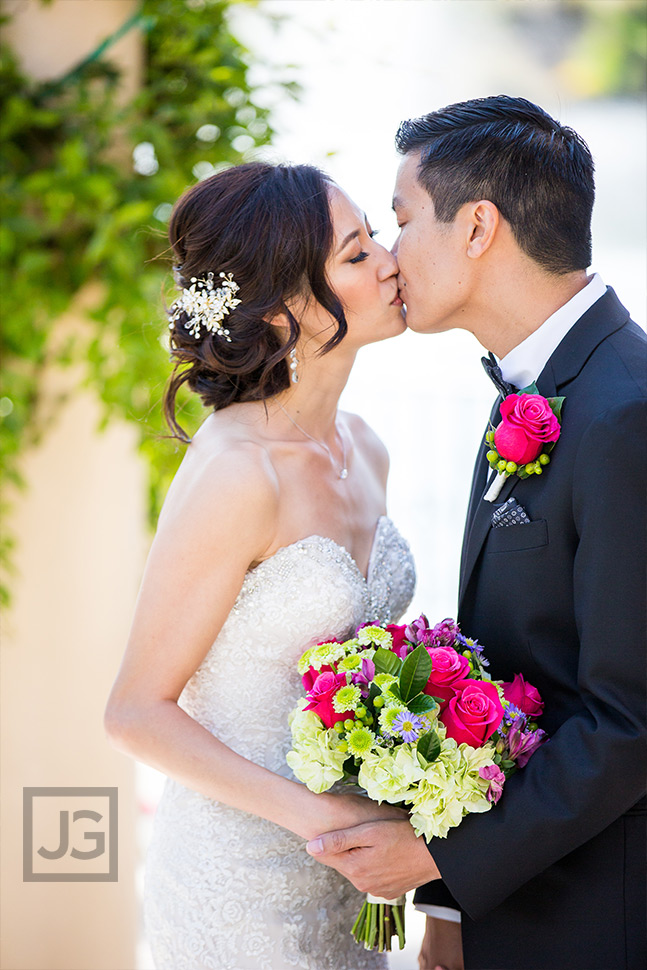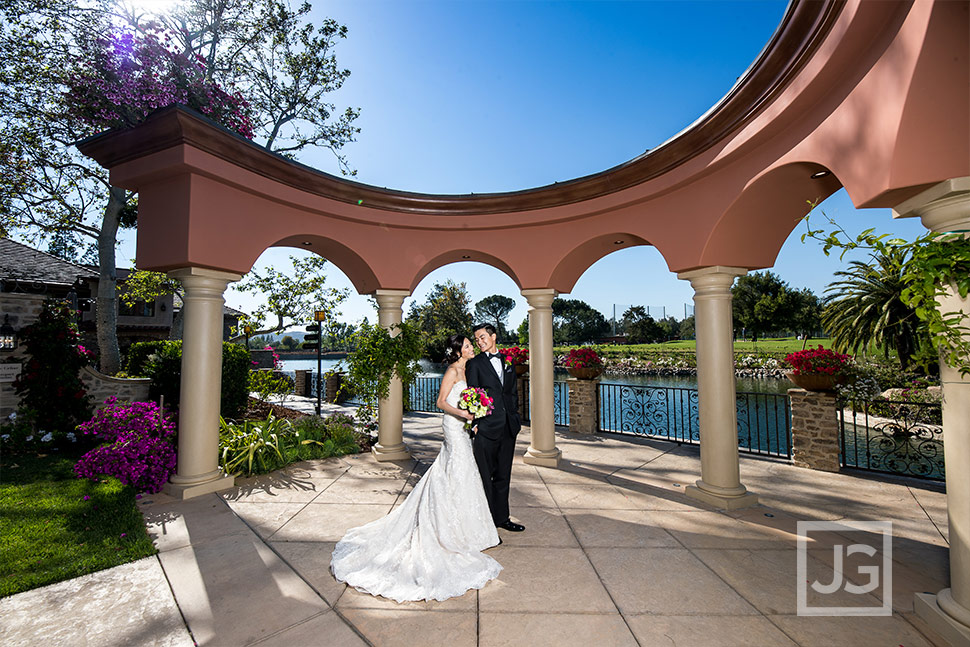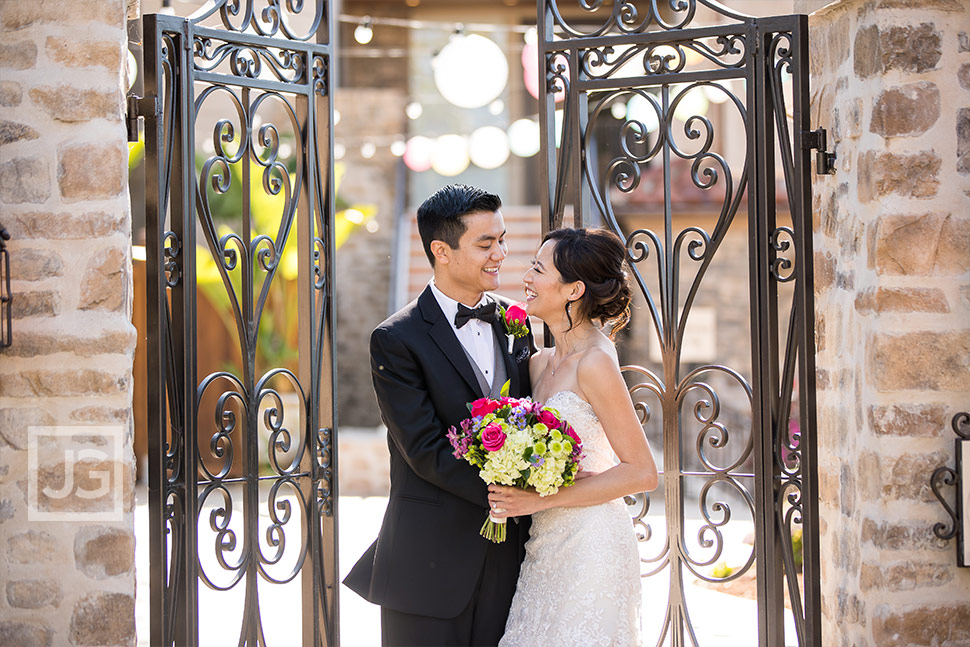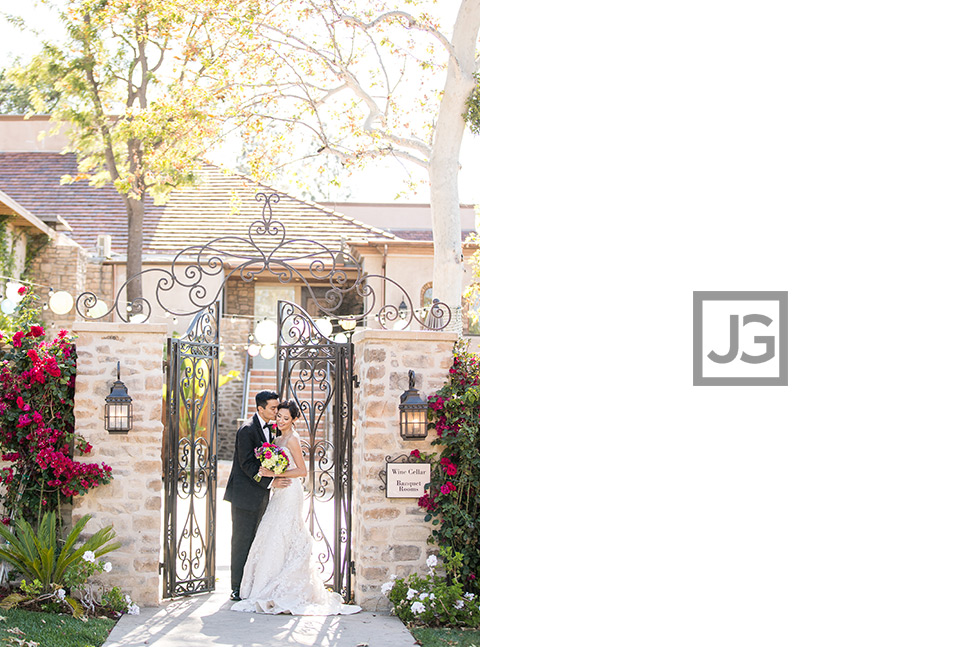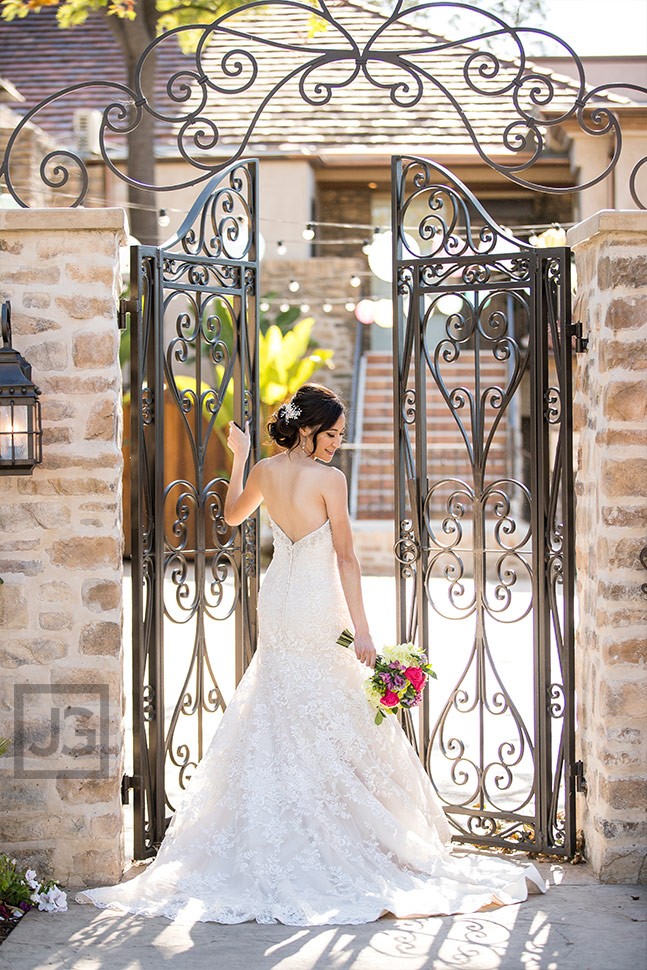 This was actually a cute candid photo of Amanda laughing at the portraits of Mike.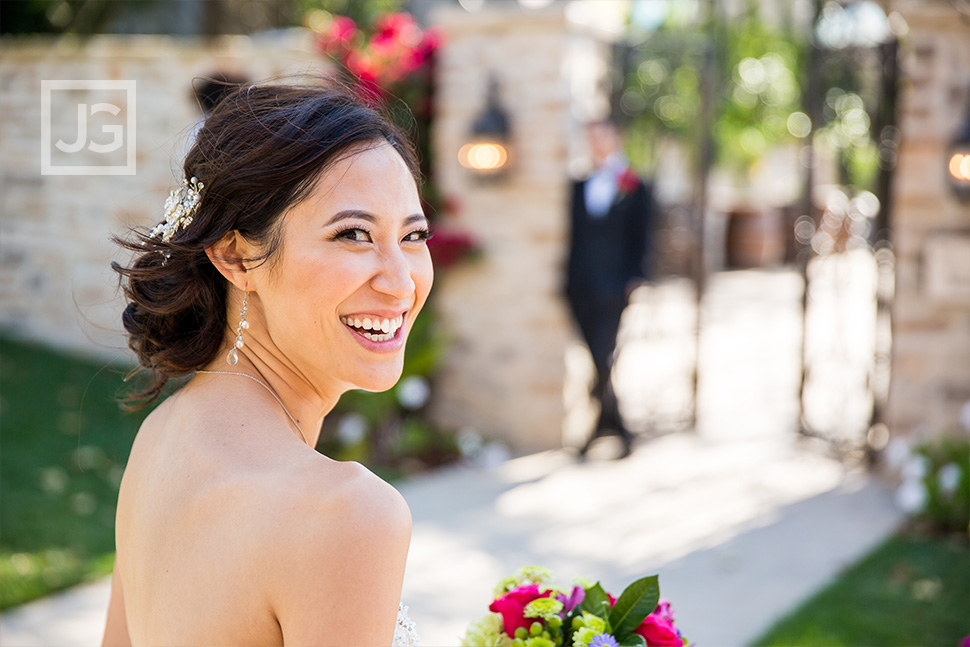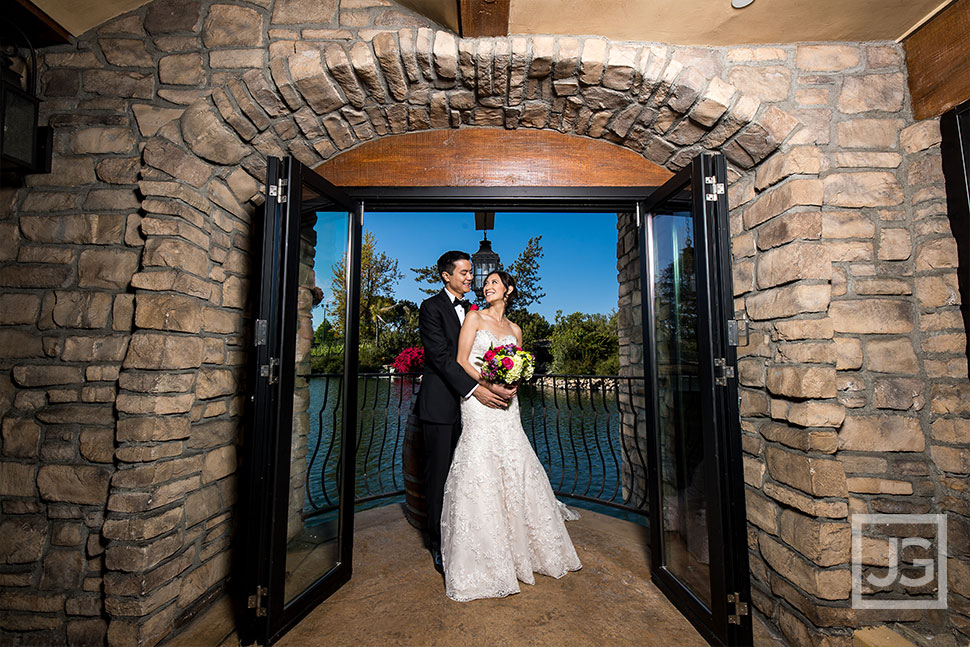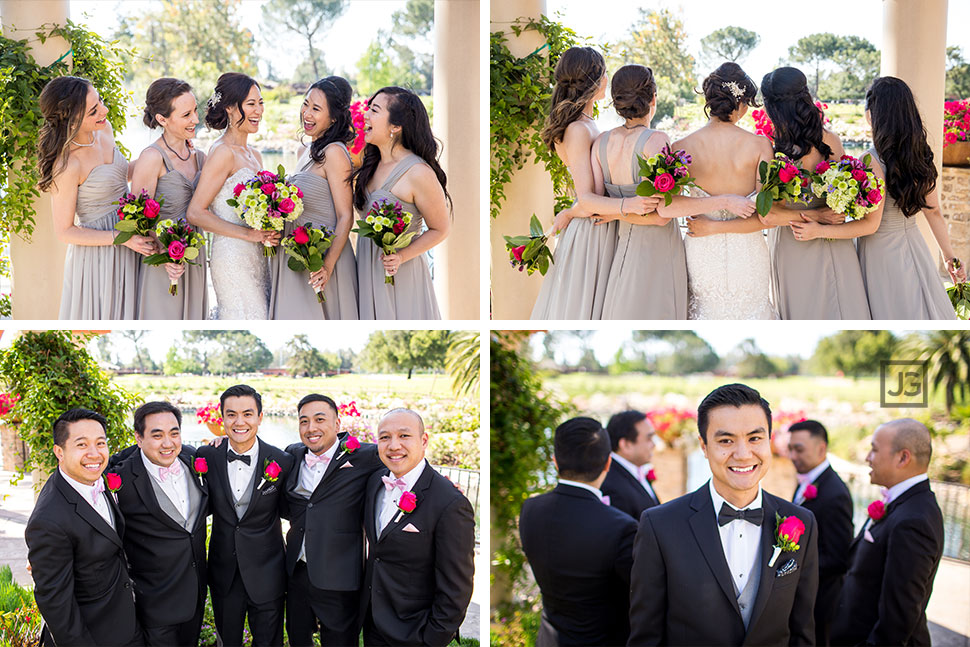 The Lakeside Arbor at the Westlake Village Inn was a perfect spot for getting the whole bridal party.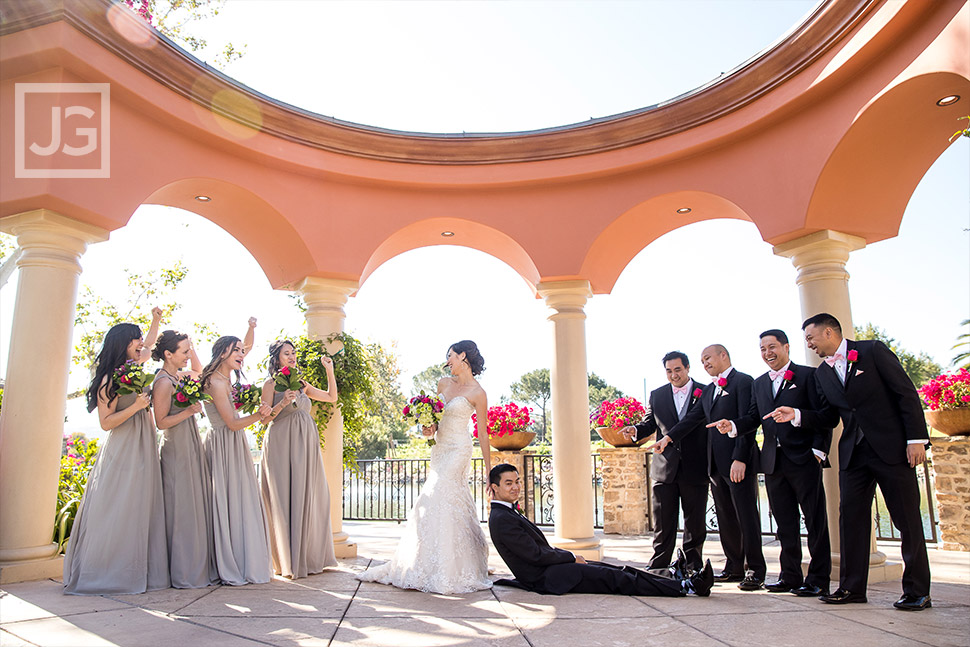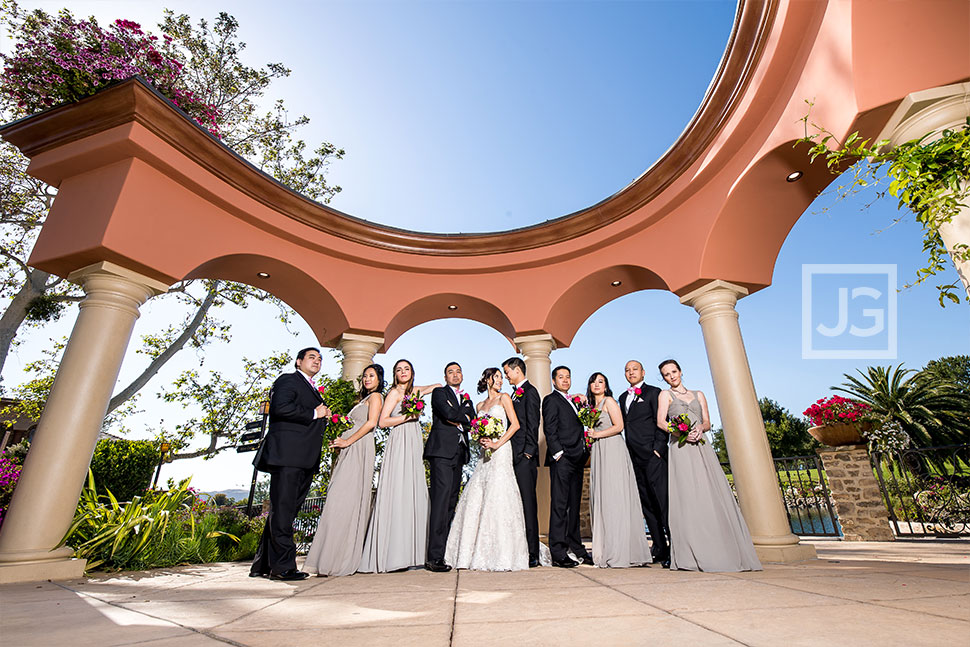 The Tuscan Garden is an enchanted place to have a wedding ceremony.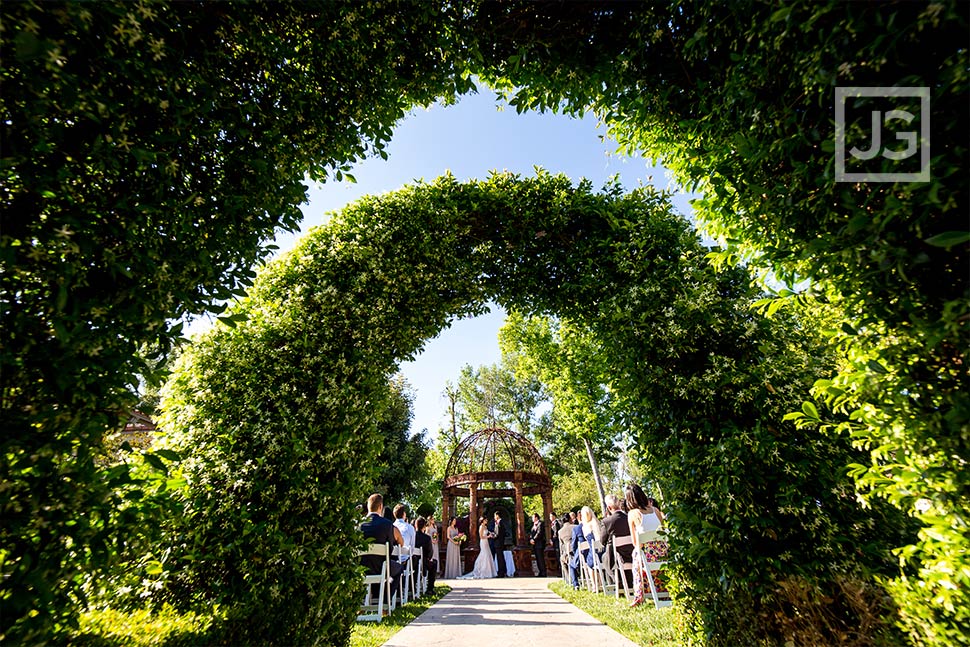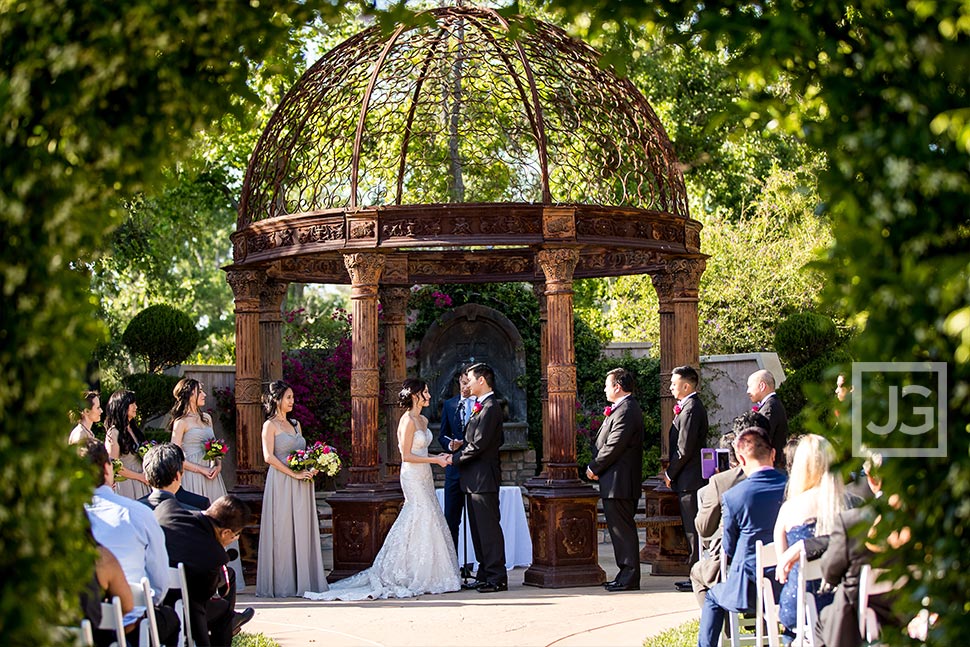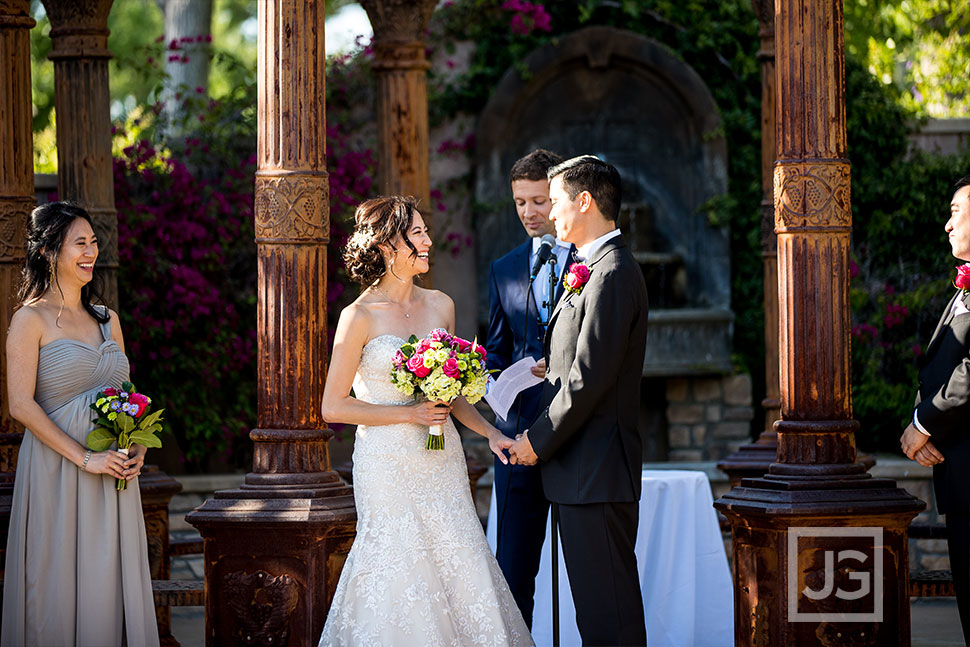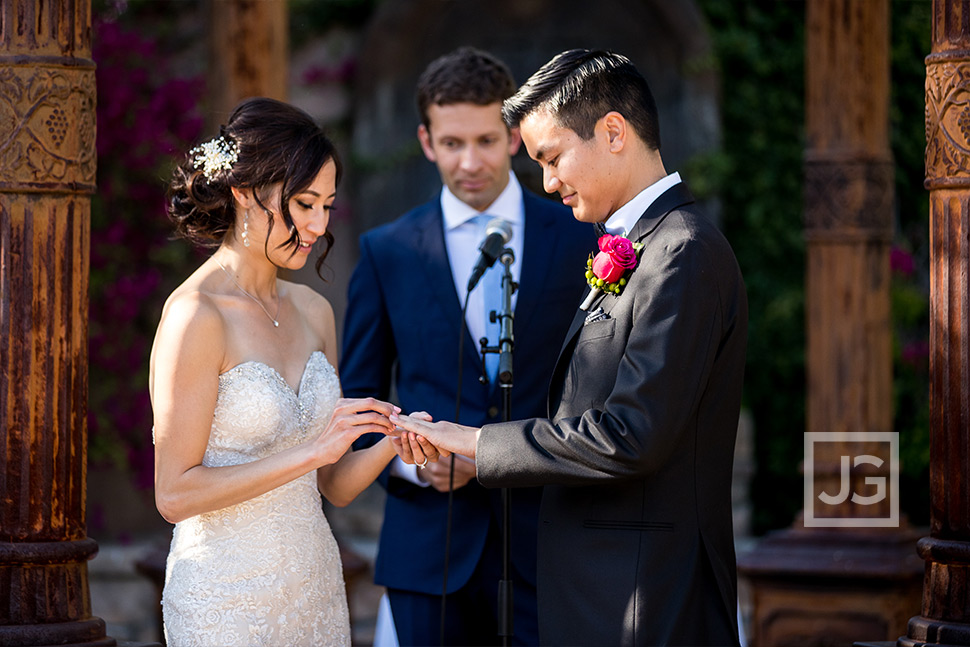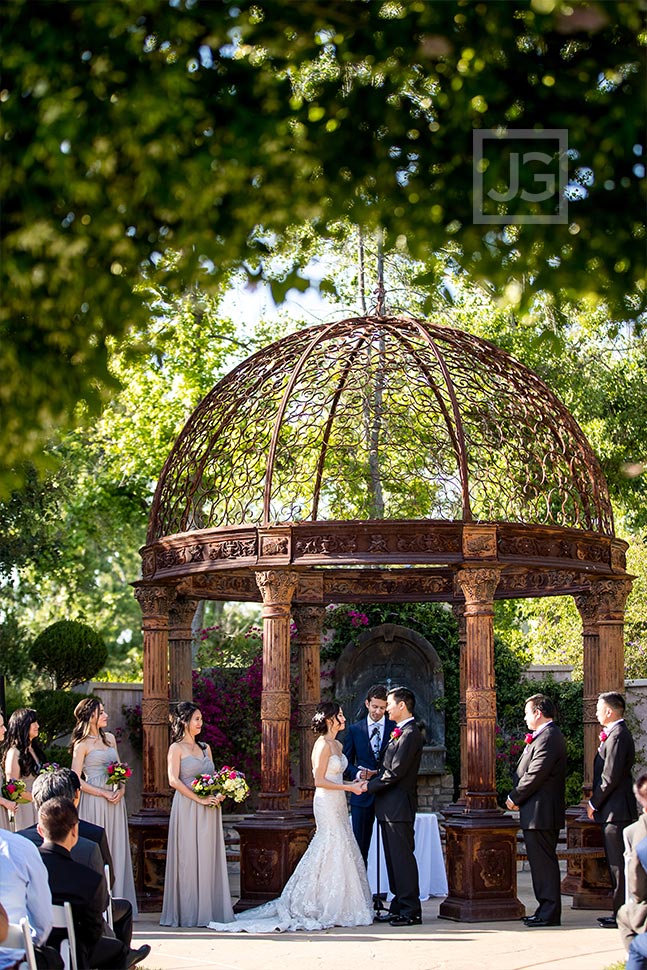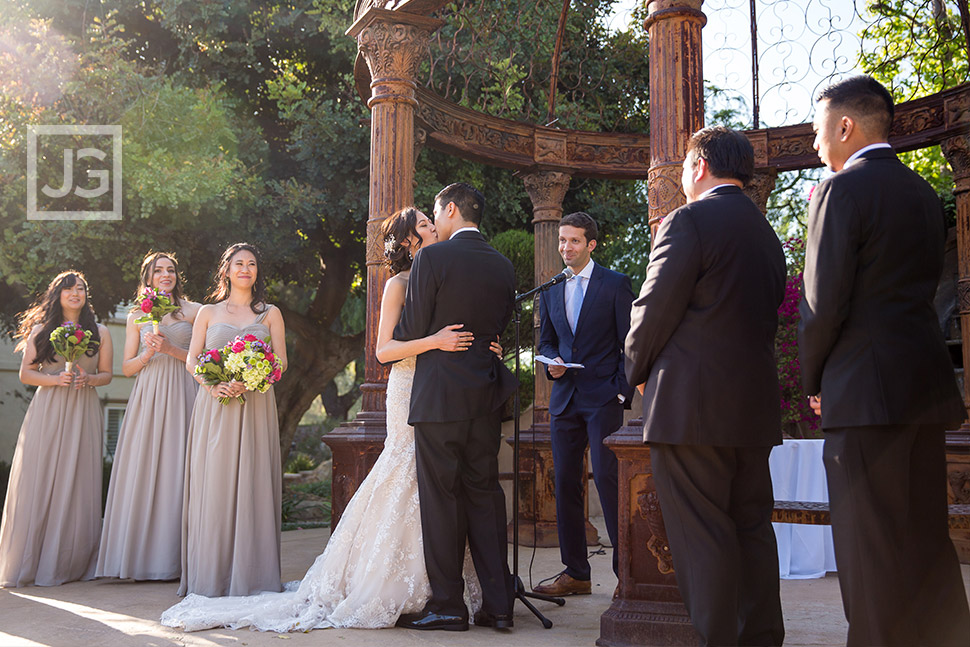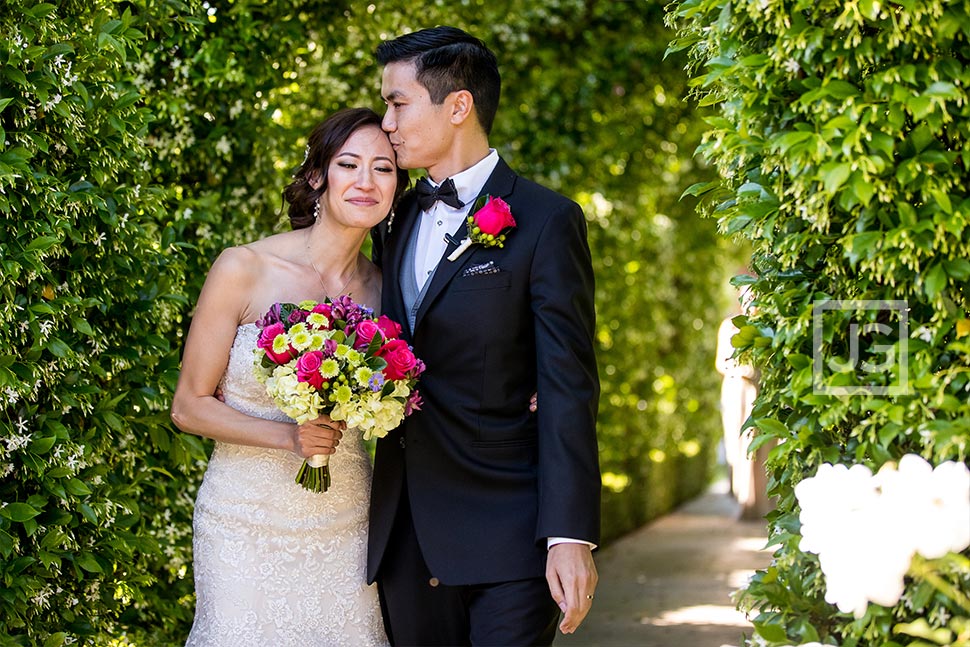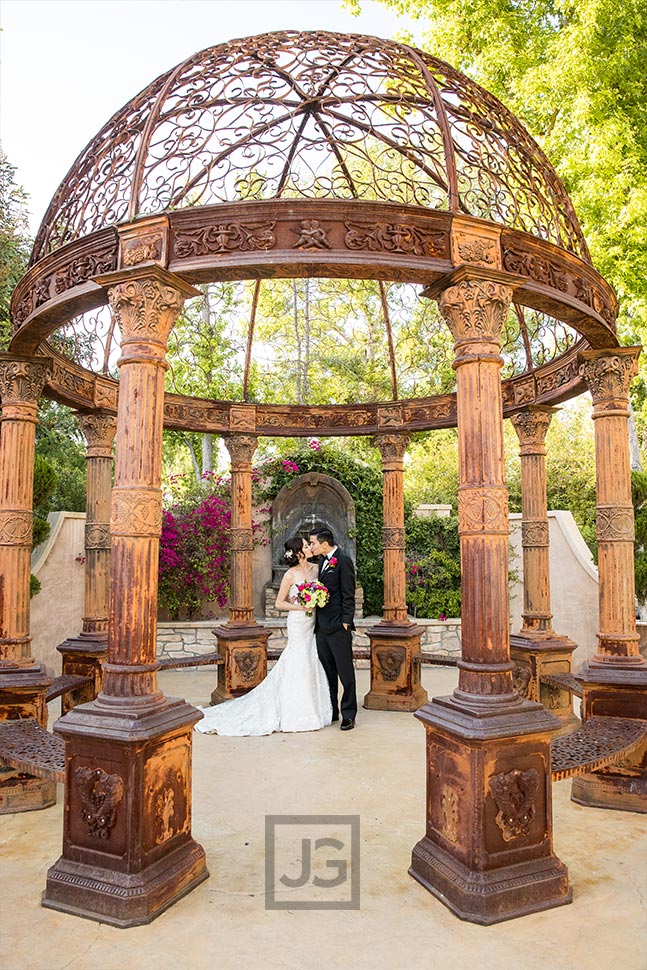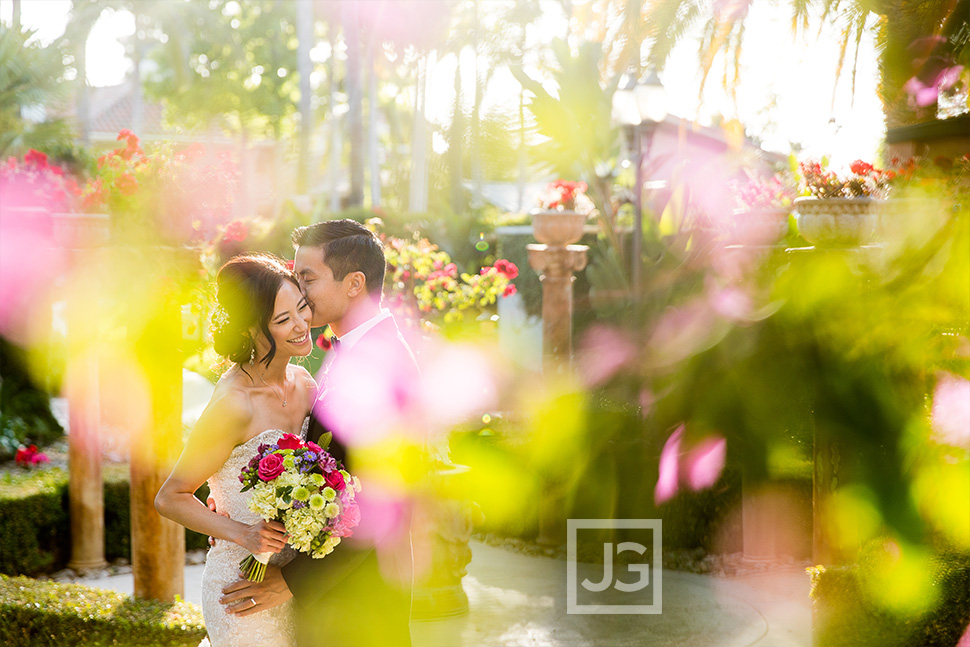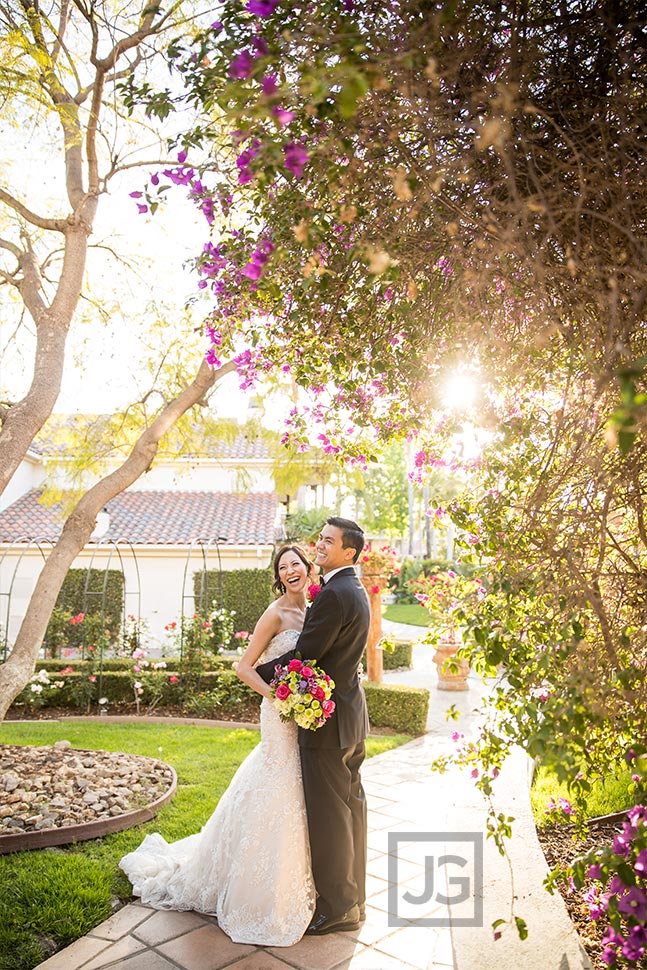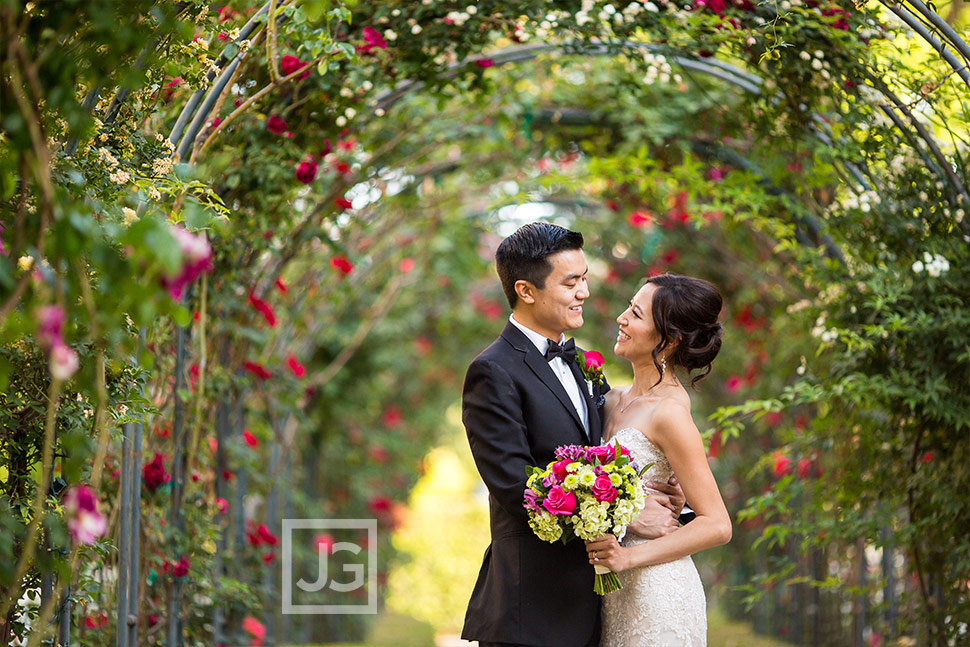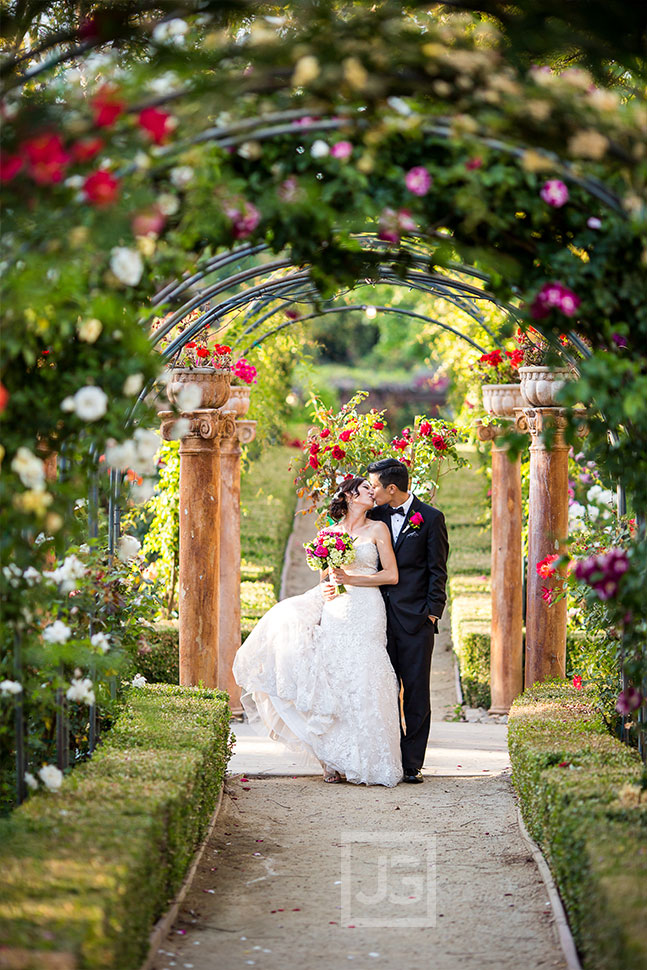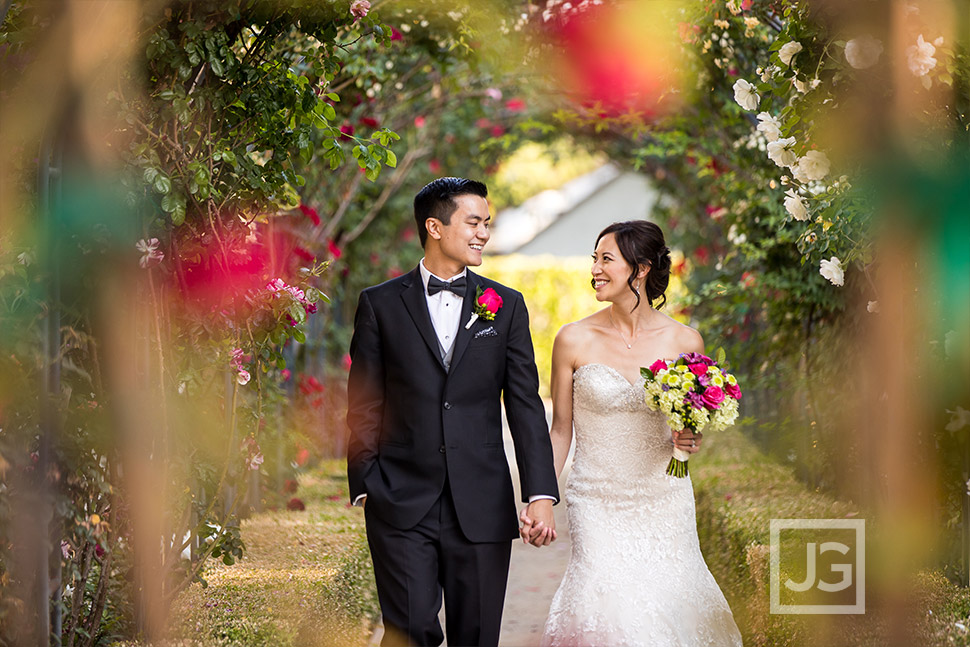 We took our couple out to the Provence Patio (right outside the Provence Room and Fairway Room) for some low-light photos at dusk. Gotta love the deep blue hues!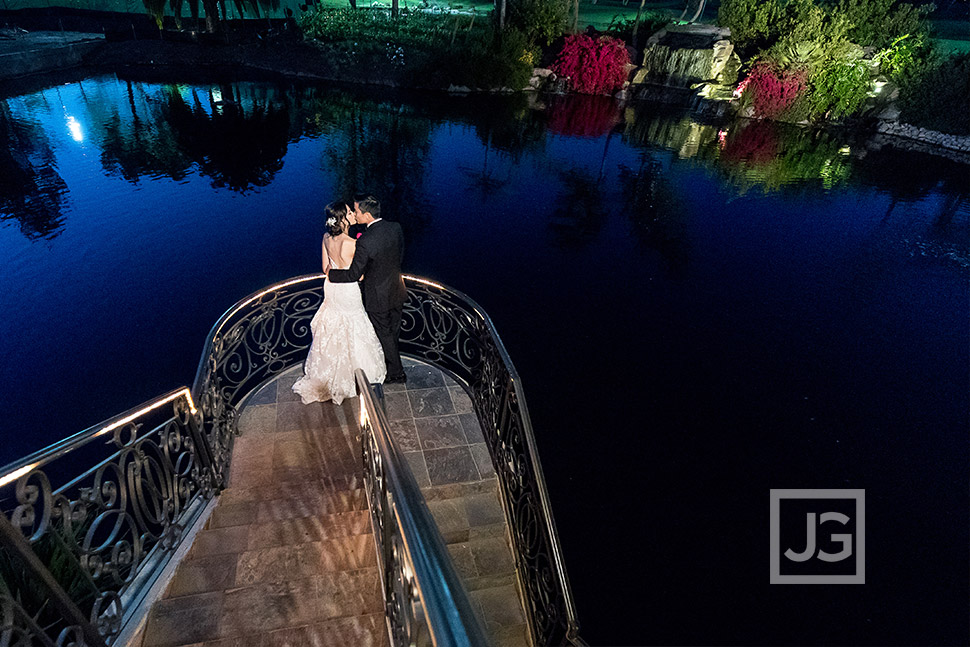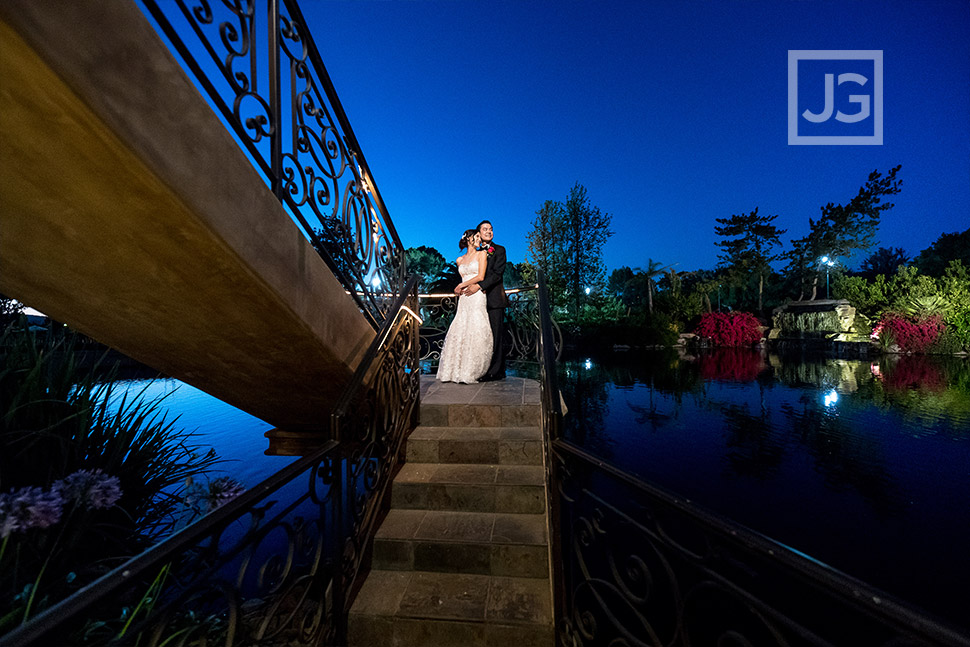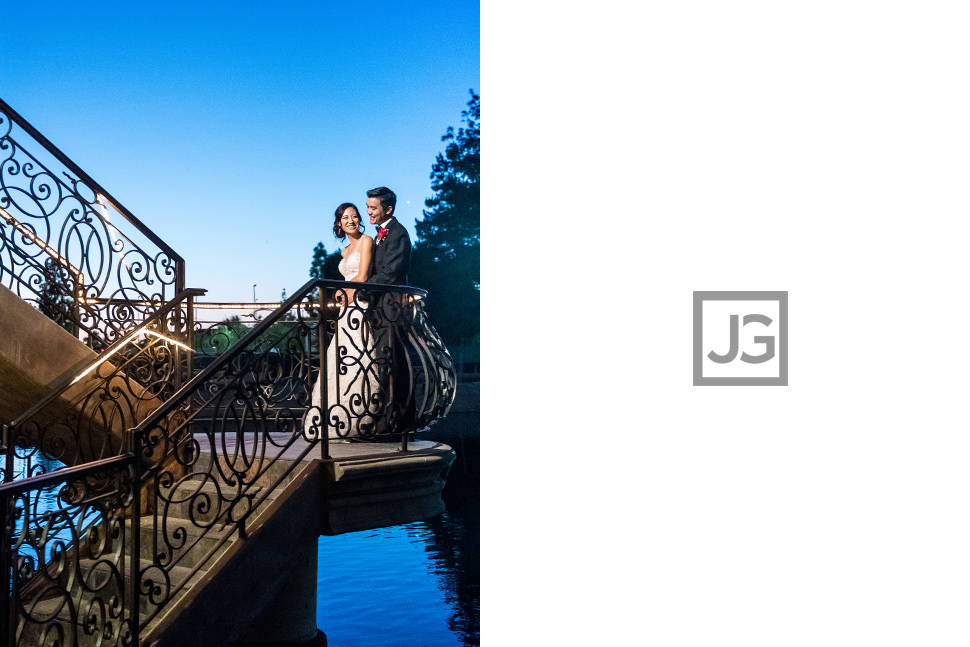 The Provence Room had a great view of the lake outside, with a large, dedicated dance floor.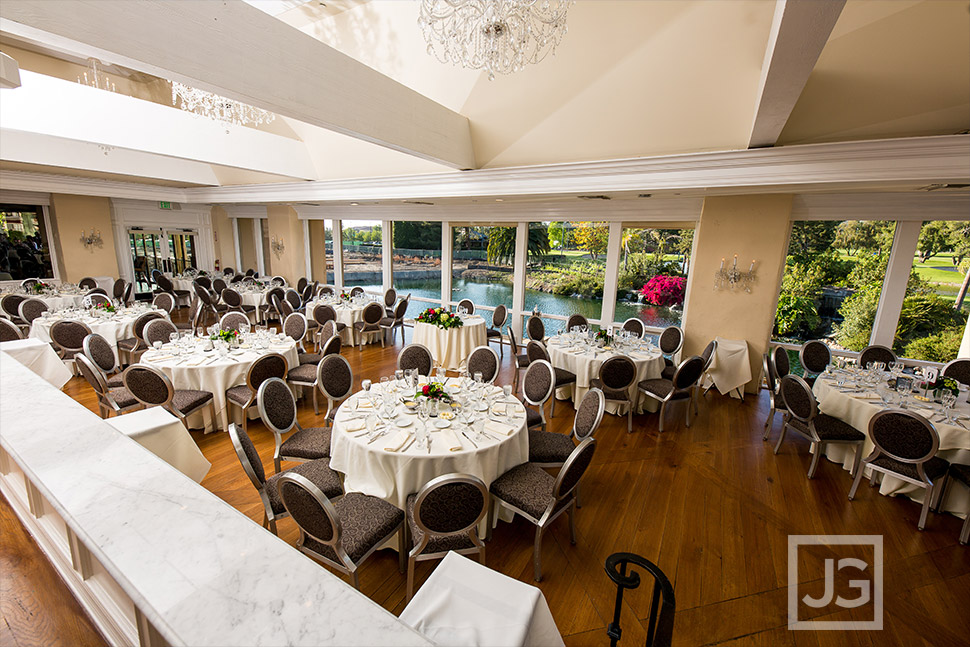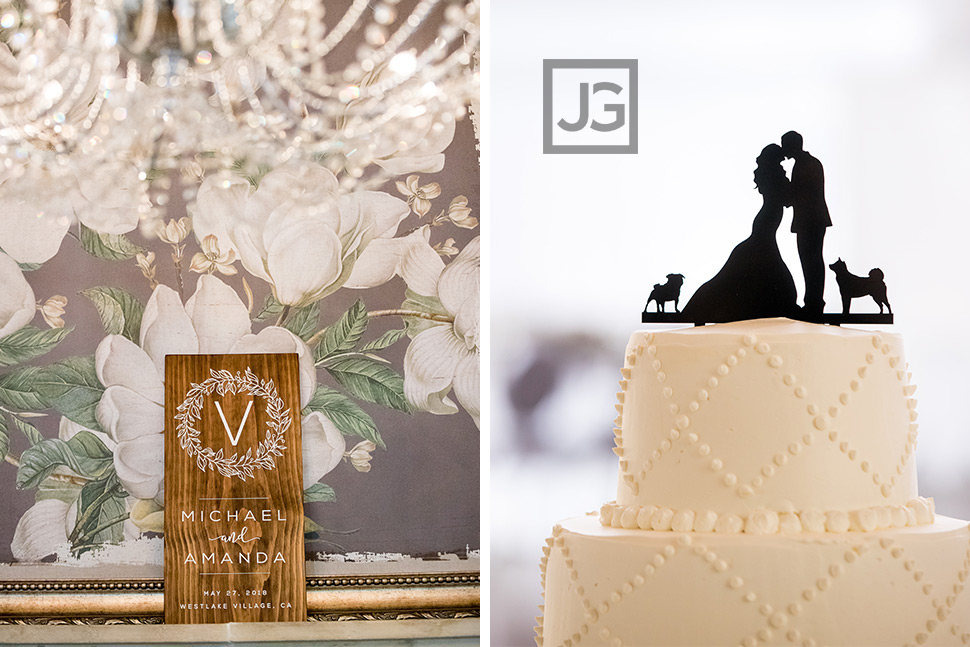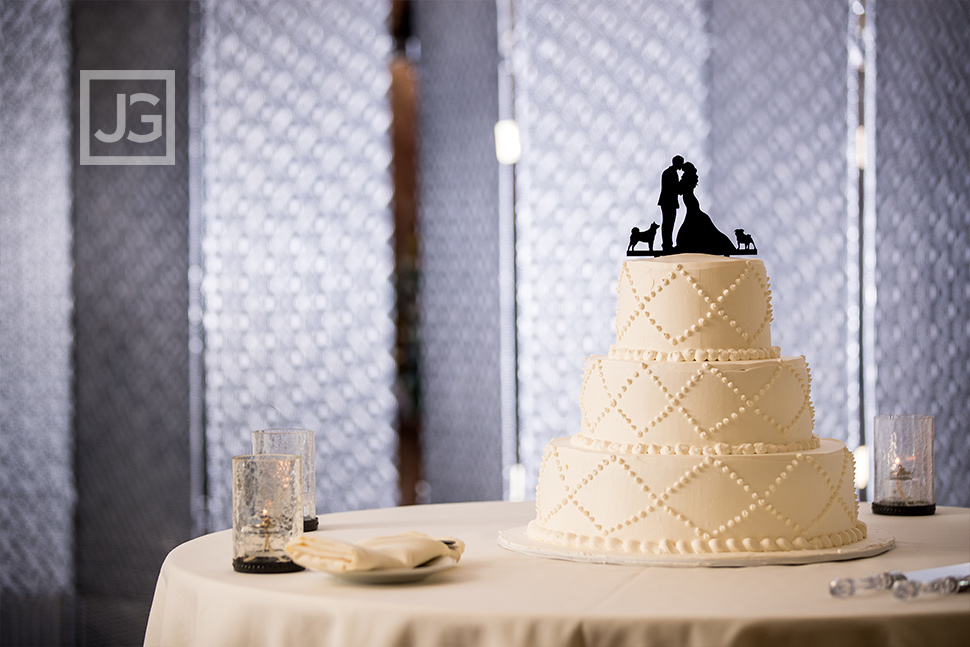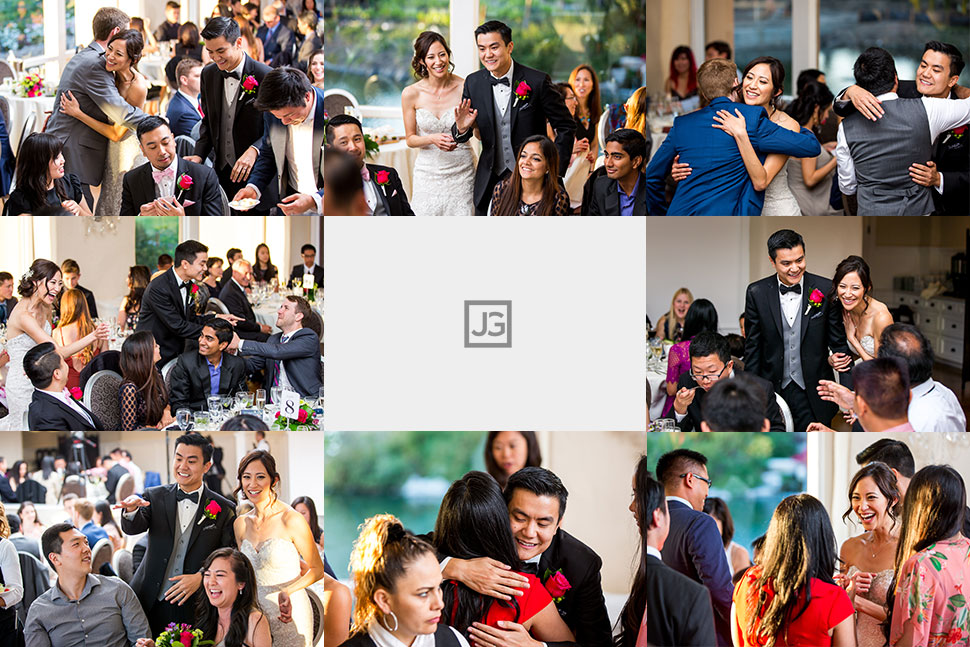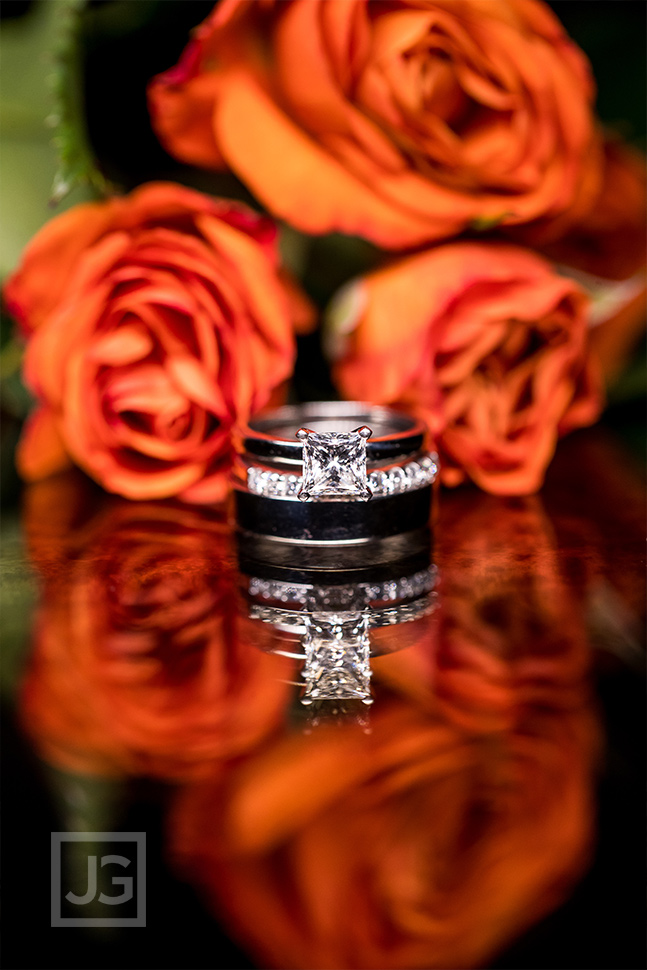 It was a pleasure doing wedding photography at the Westlake Village Inn, including the Lakeside Arbor, the Tuscan Garden, and the Provence Room. For more examples of wedding photography in Los Angeles county, make sure to check out the rest of our website.