The Smog Shoppe in West Los Angeles is an old converted …. smog shop that is now a garden walled event space run by Marvimon. It is a vintage space that is run in a modern way (green, that is), located right near Culver City and it's art district. But read on for our day of Smog Shoppe wedding photography!
Megan and Dom are my kind of couple. He's an engineer and she's a baker. They are relatively a quiet but sweet couple, preferring to have a low-key and intimate wedding. We drove out to Joshua Tree for their engagement photos and got some amazing astrophotography photos in the process (I did a little timelapse video of that portion of the shoot). So it was our pleasure to capture their beautiful wedding day. Here is our story of Smog Shoppe (SmogShoppe) wedding photography and how we captured it.
Wedding Preparation at the Smog Shoppe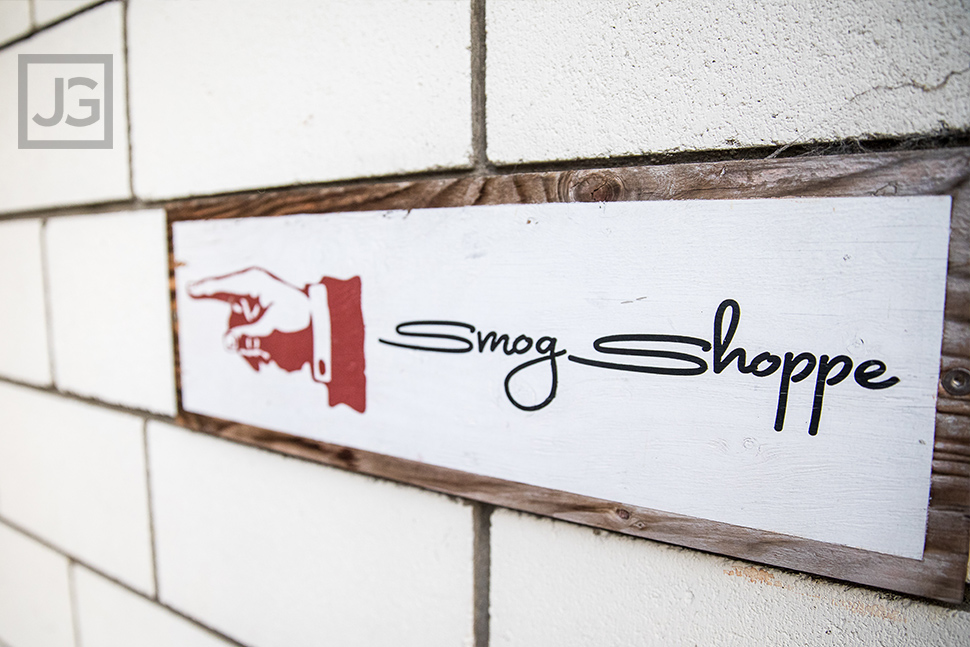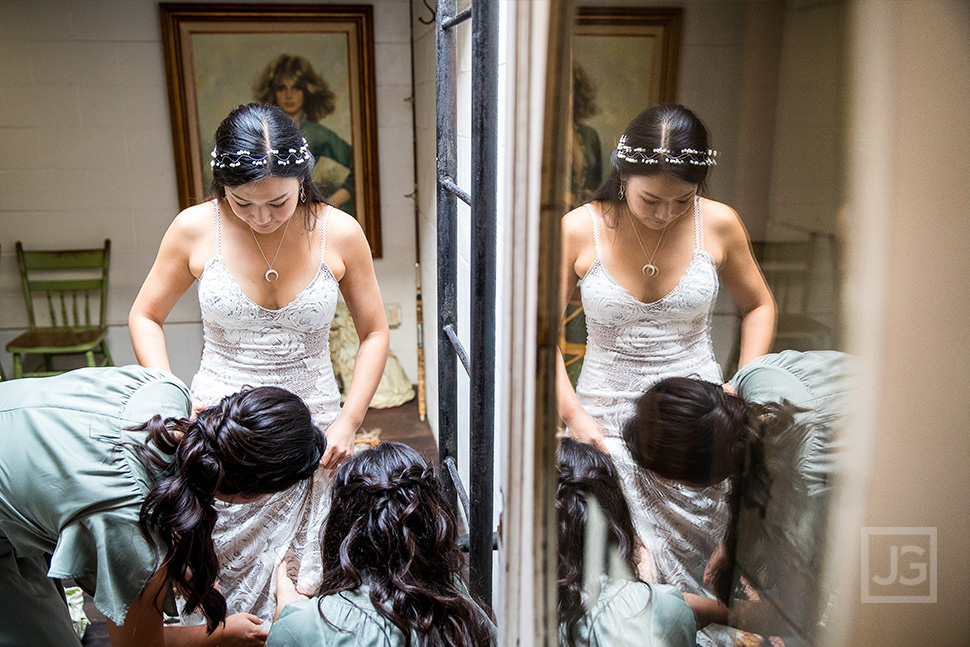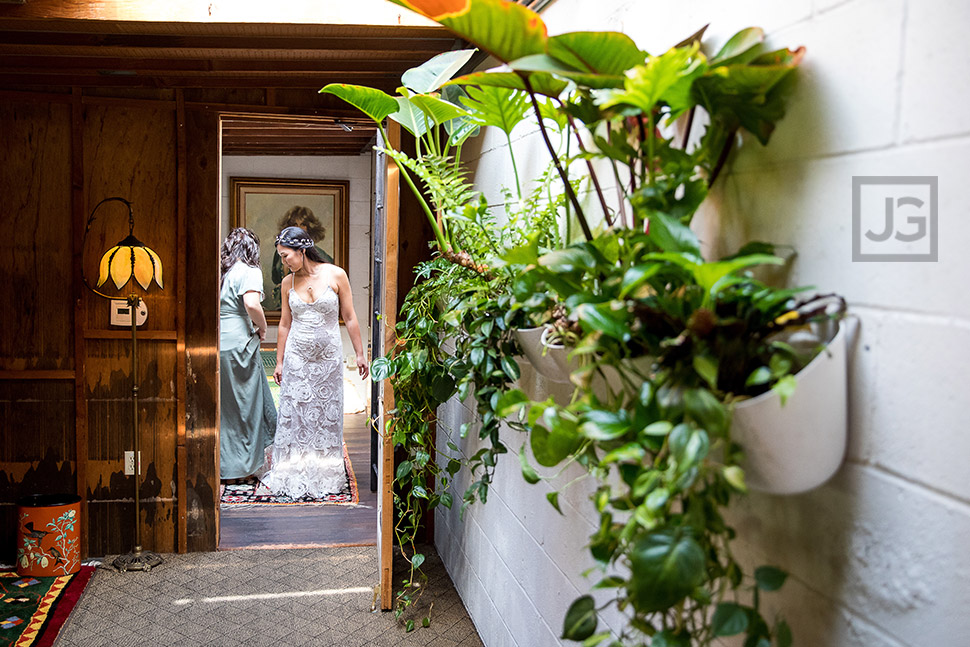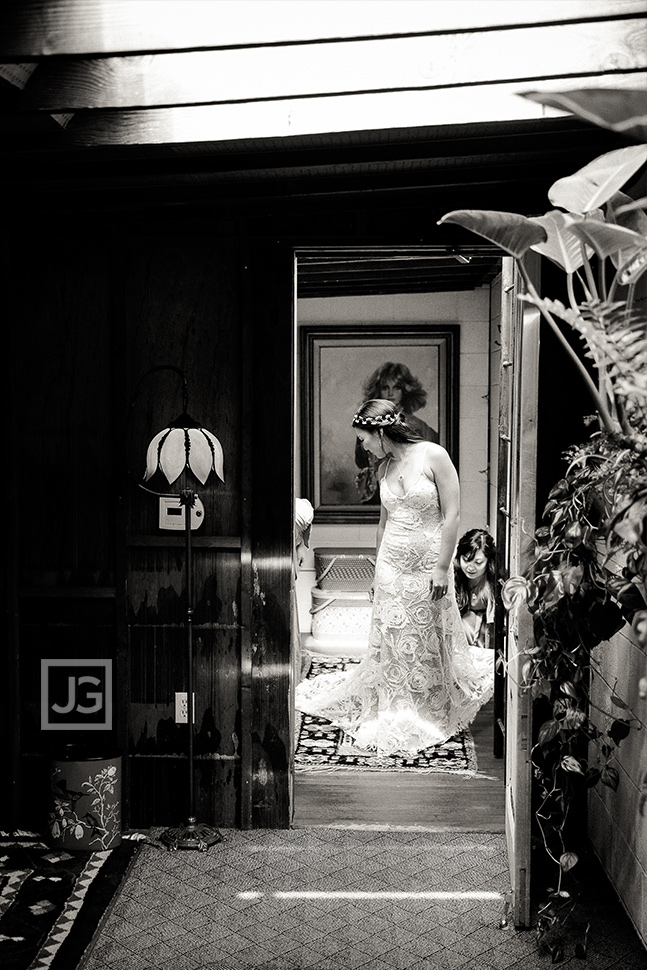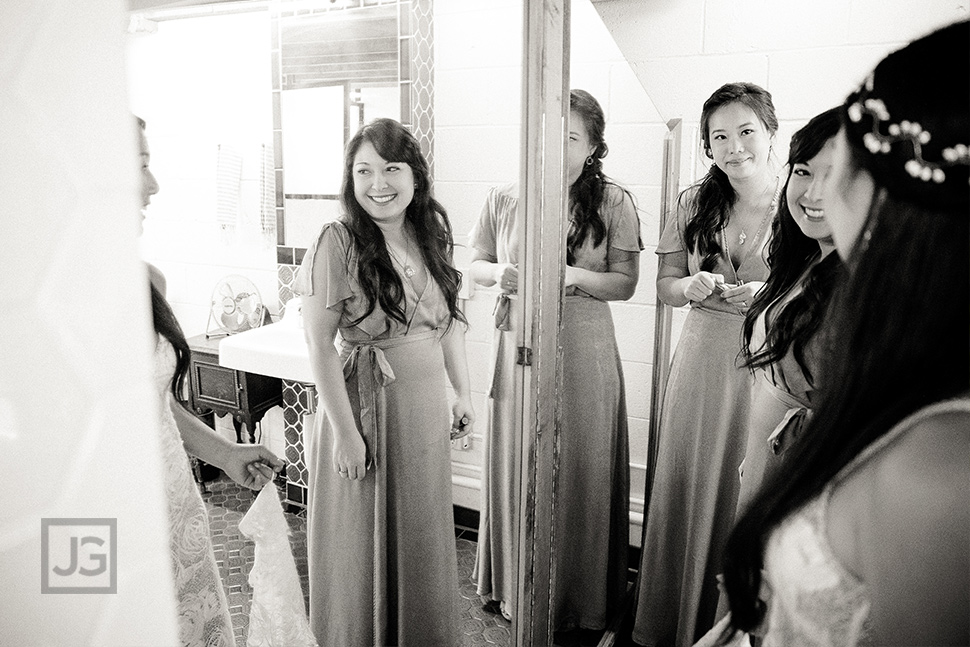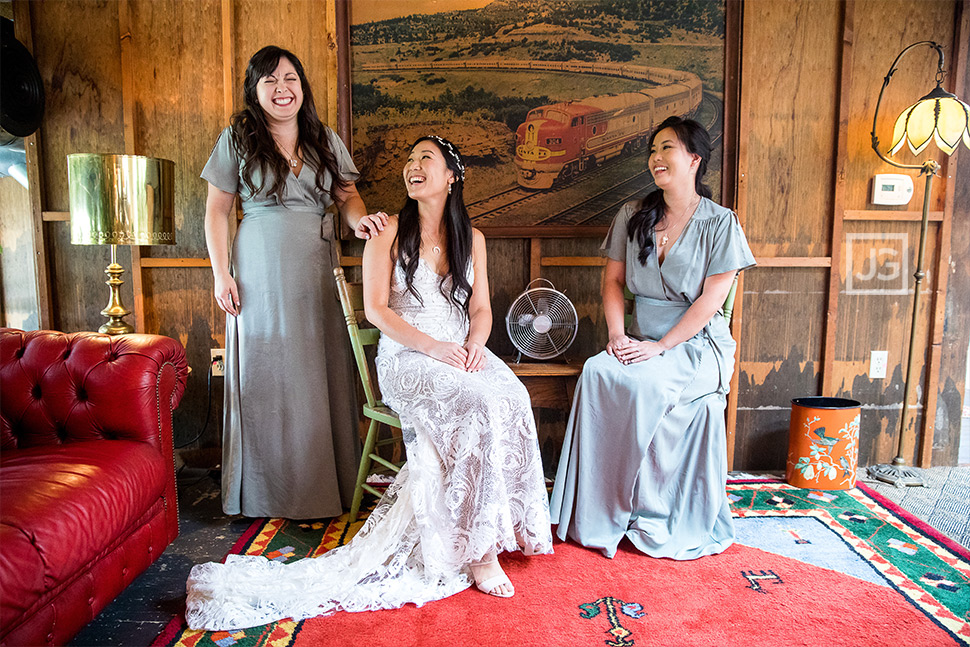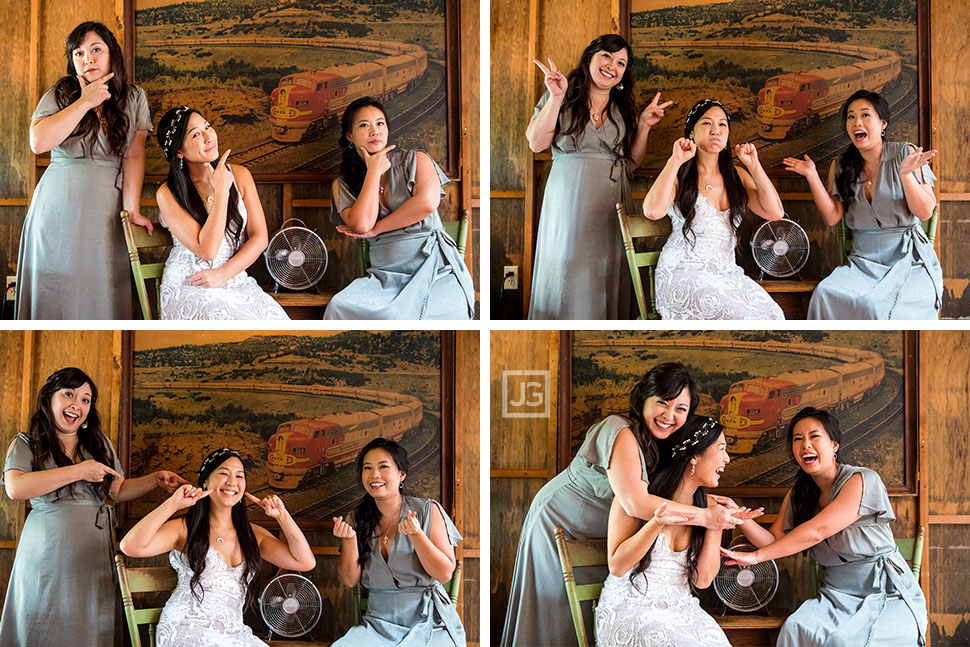 First Look at the SmogShoppe
They chose to do a first look, which saves time later between the ceremony and reception. These pictures show how cute they are together in a genuine and sincere moment.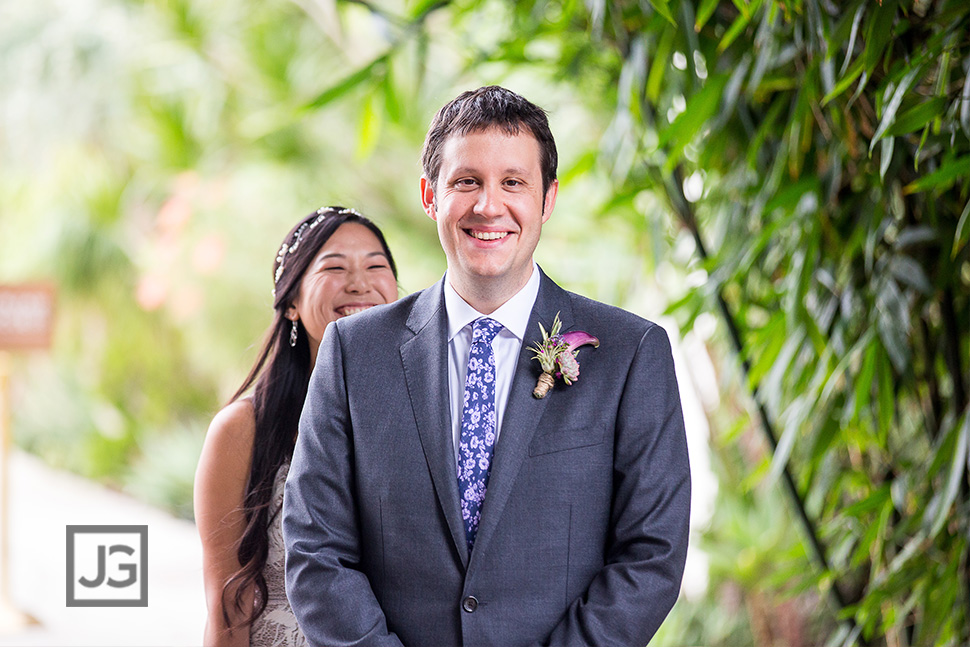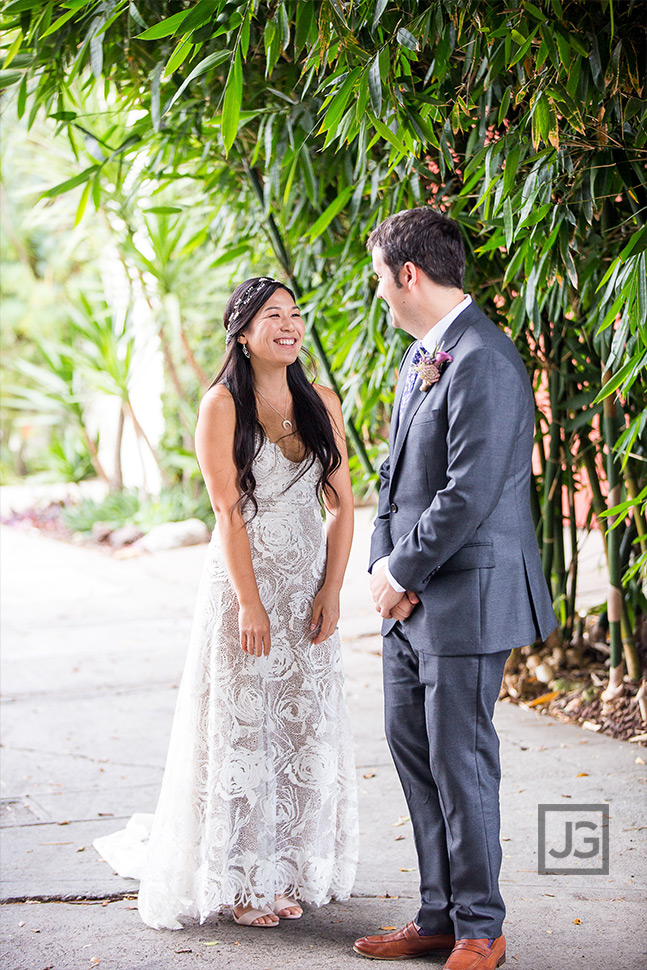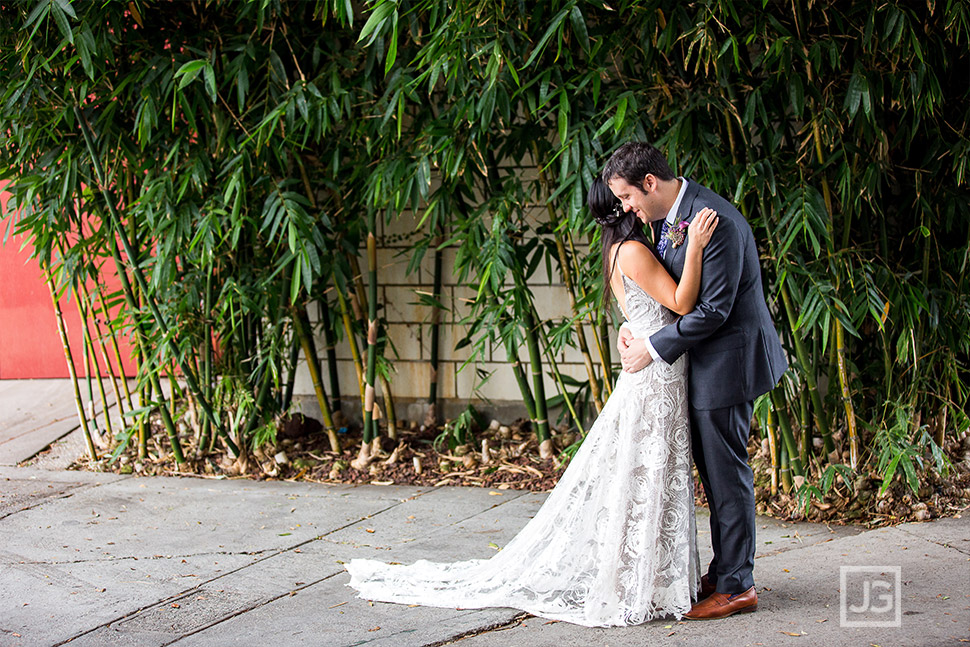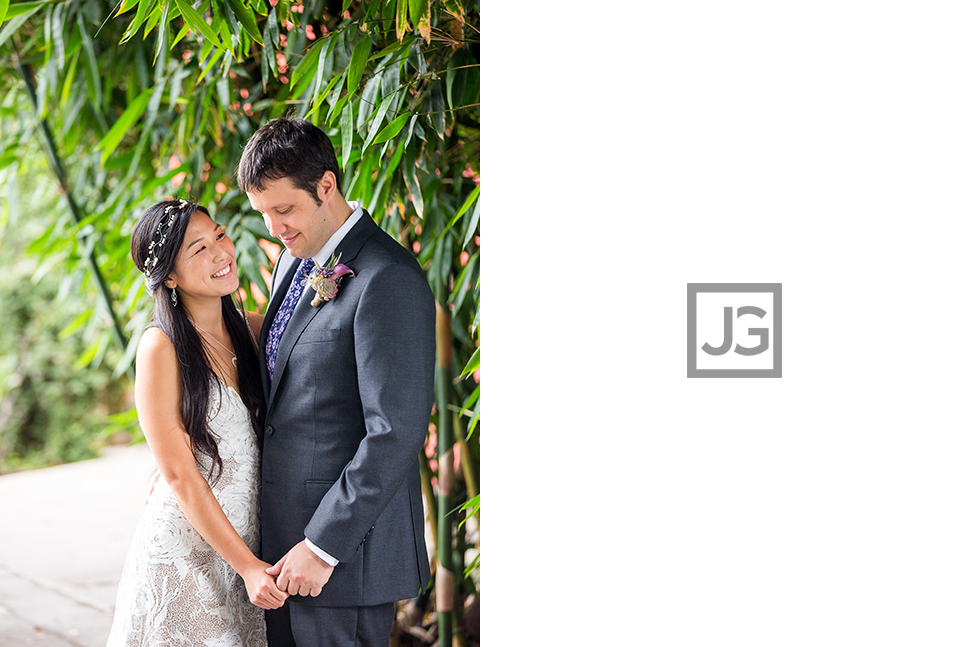 Smog Shoppe Wedding Photography
Graffiti FTW, right next door.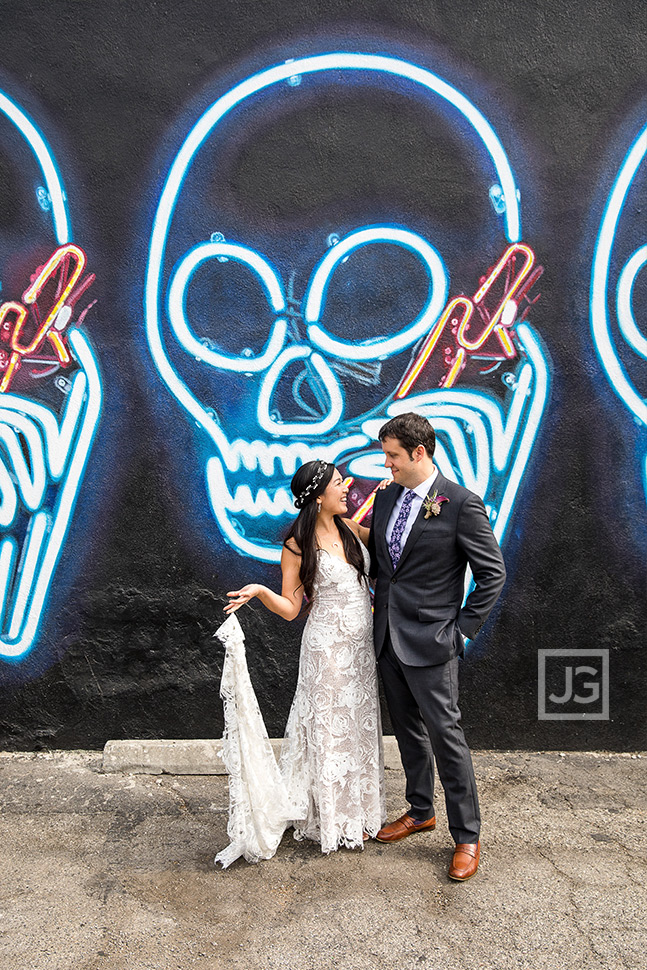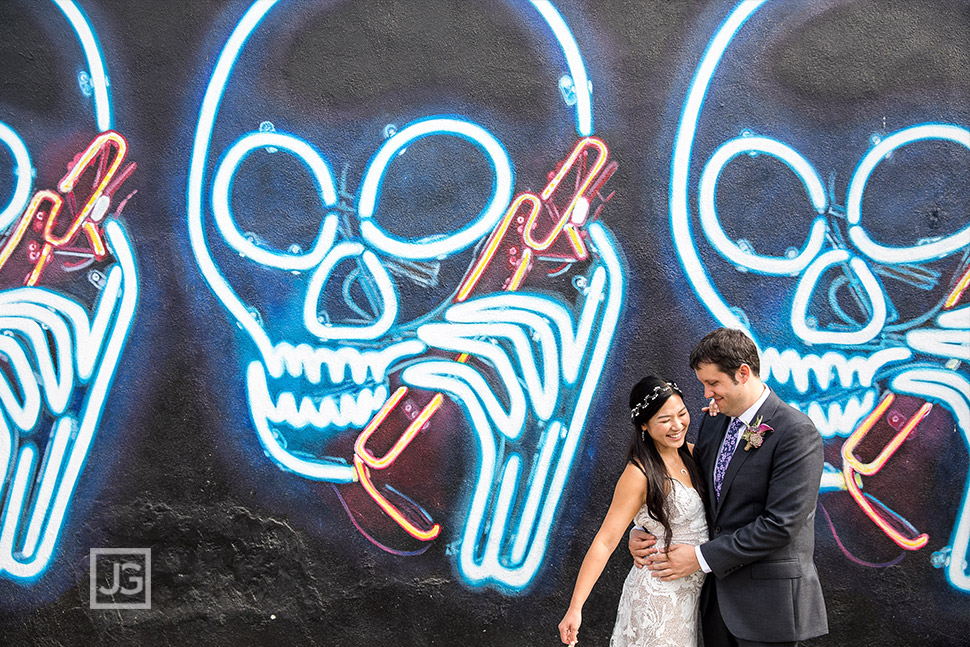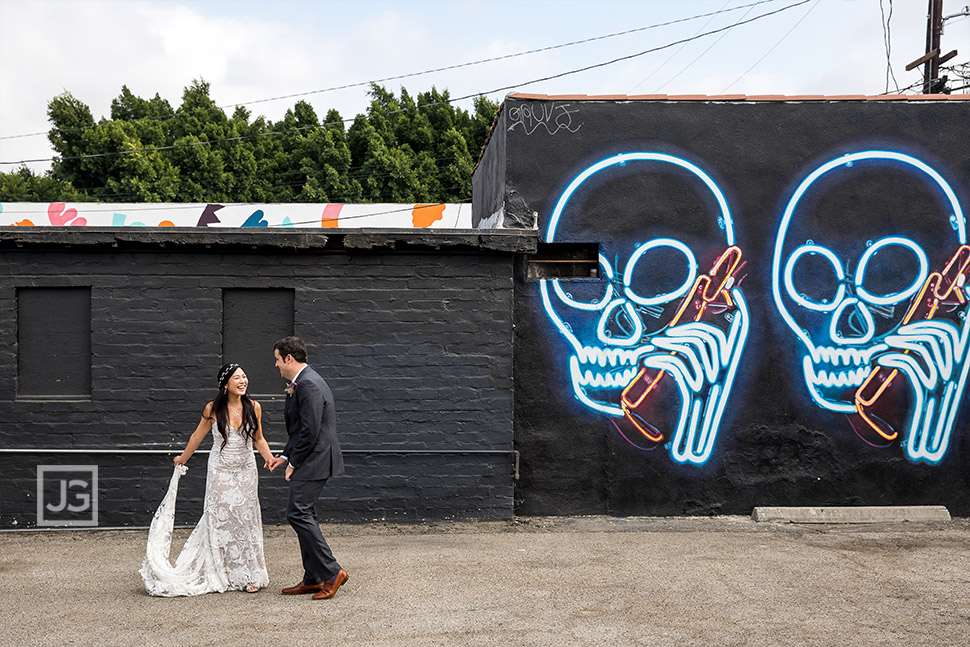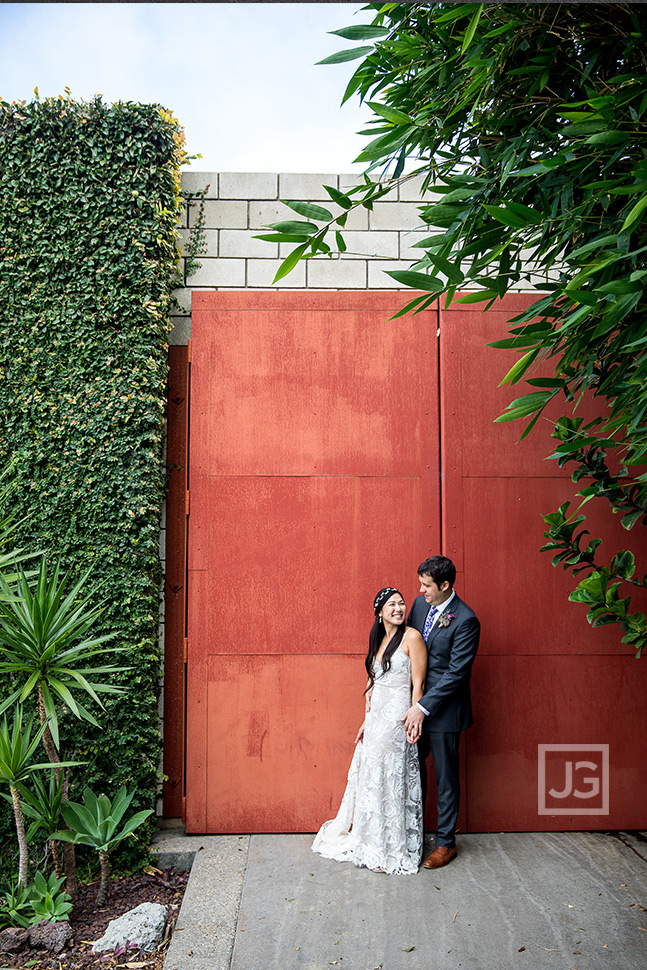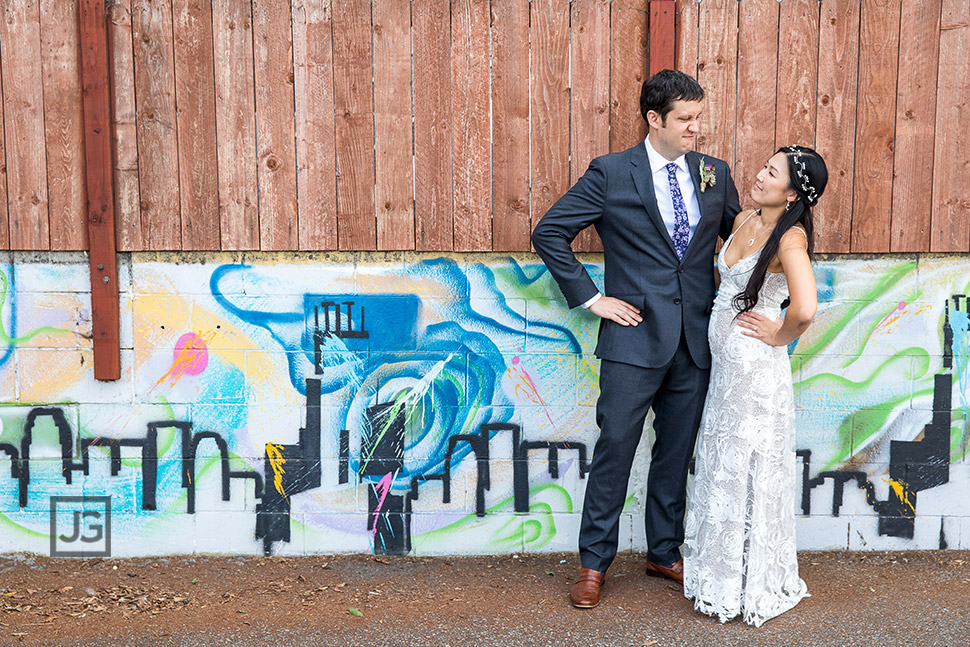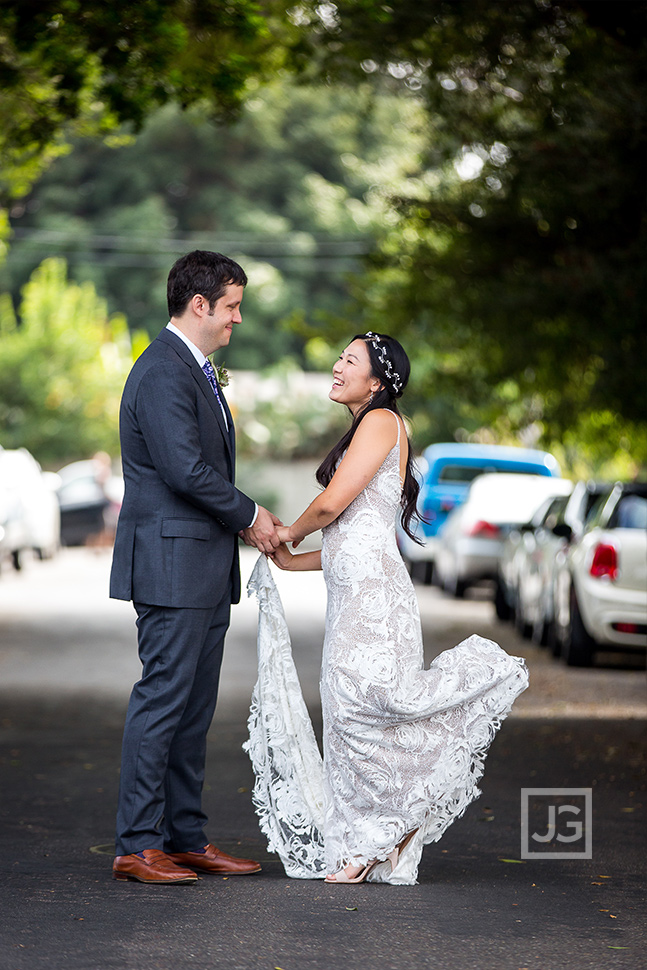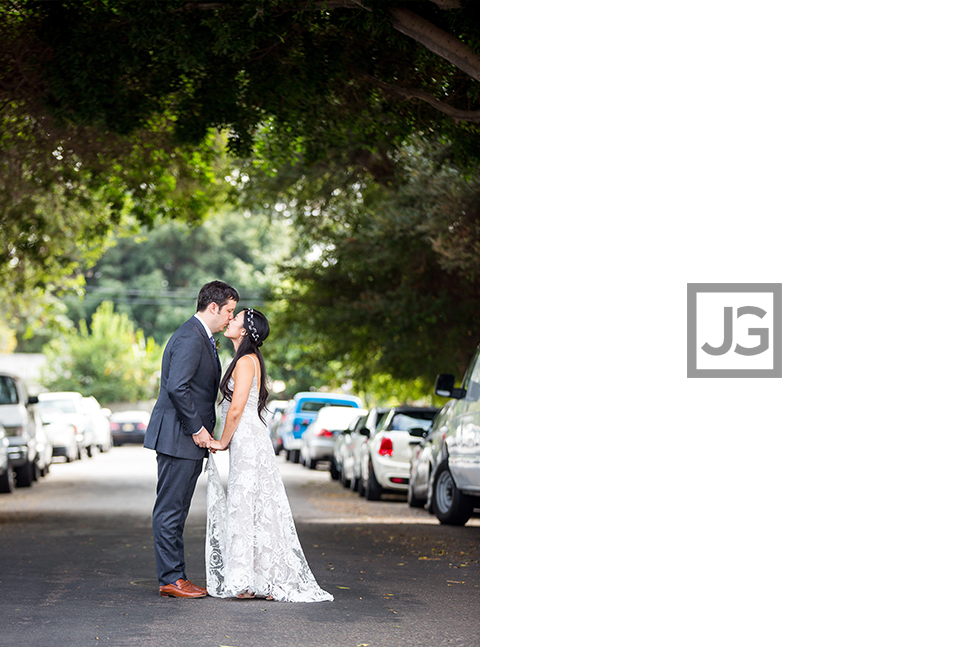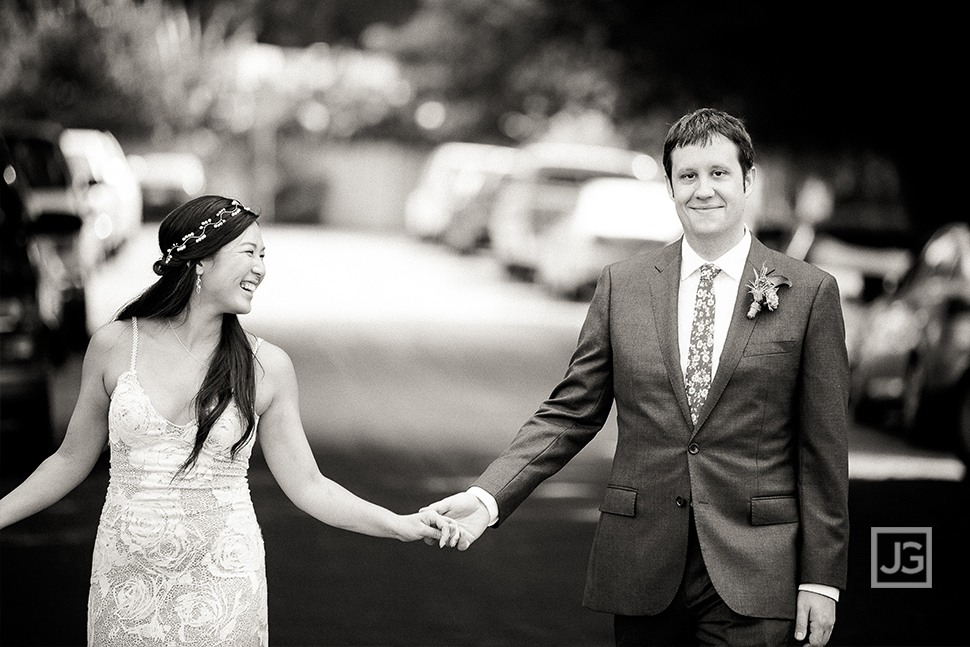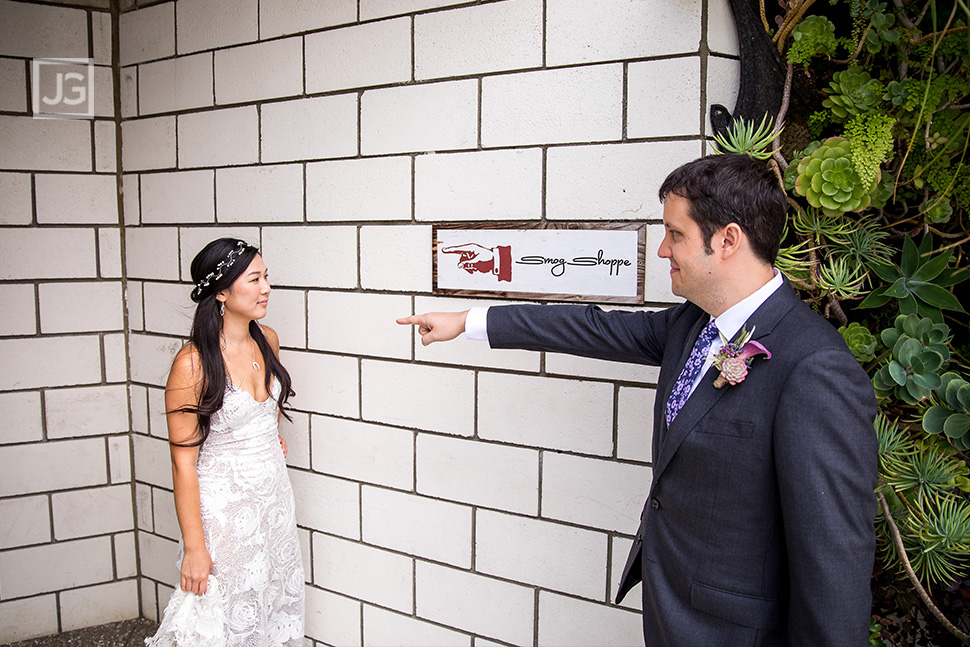 During the reception, we pulled them out of the party for 10 minutes to do some quick low-light night wedding photos.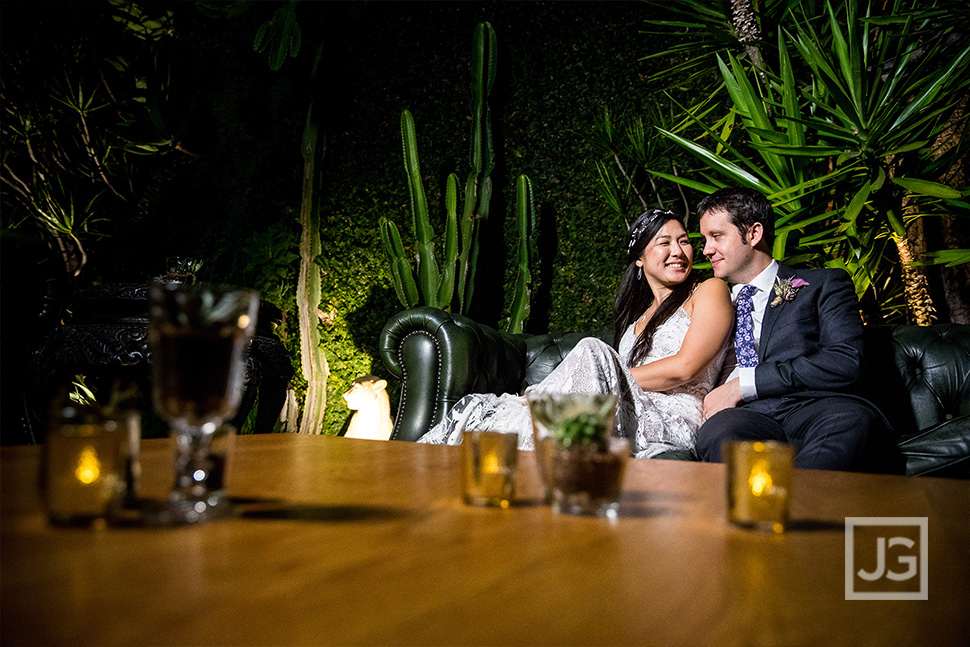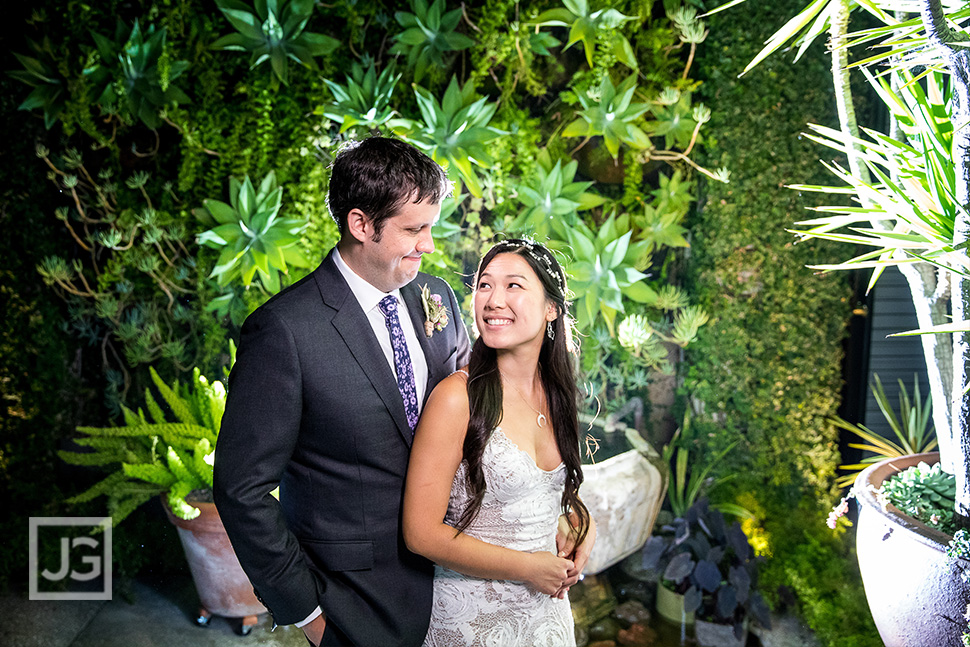 Smog Shoppe Wedding Ceremony
But now let's get back to the wedding day and the ceremony.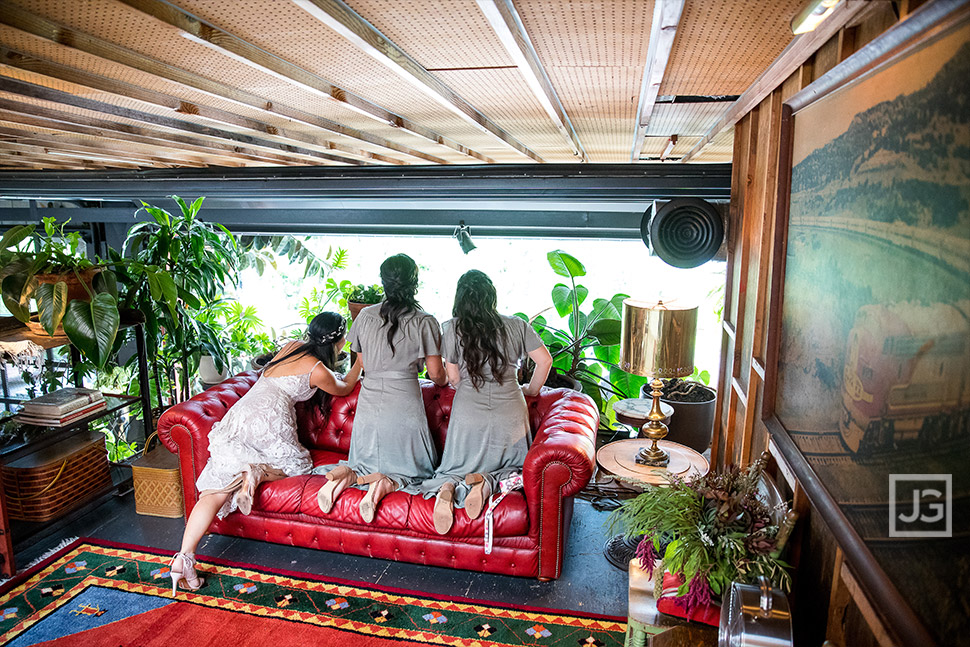 The courtyard garden for the wedding ceremony.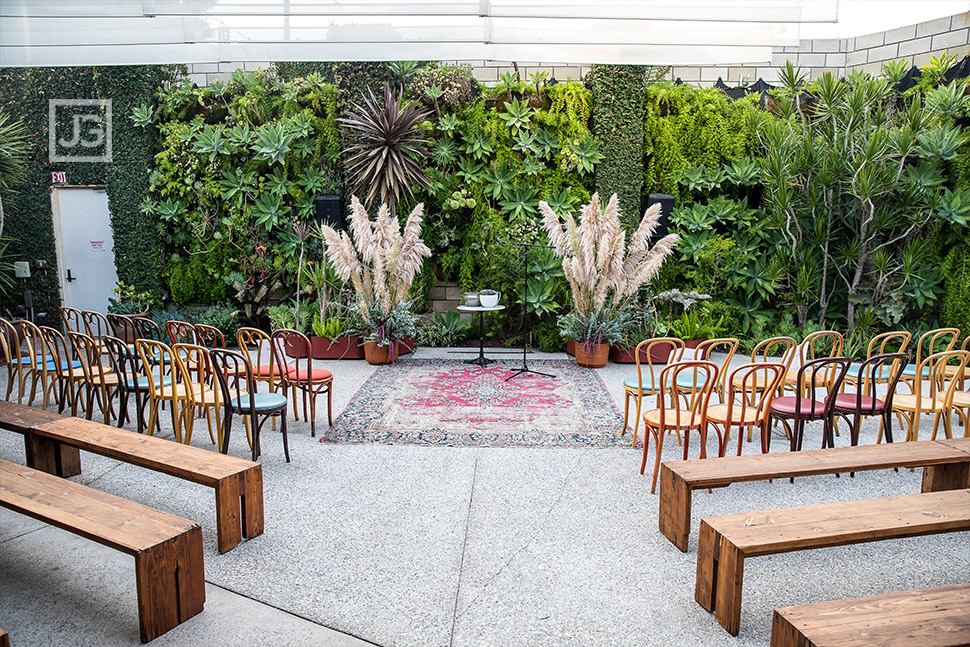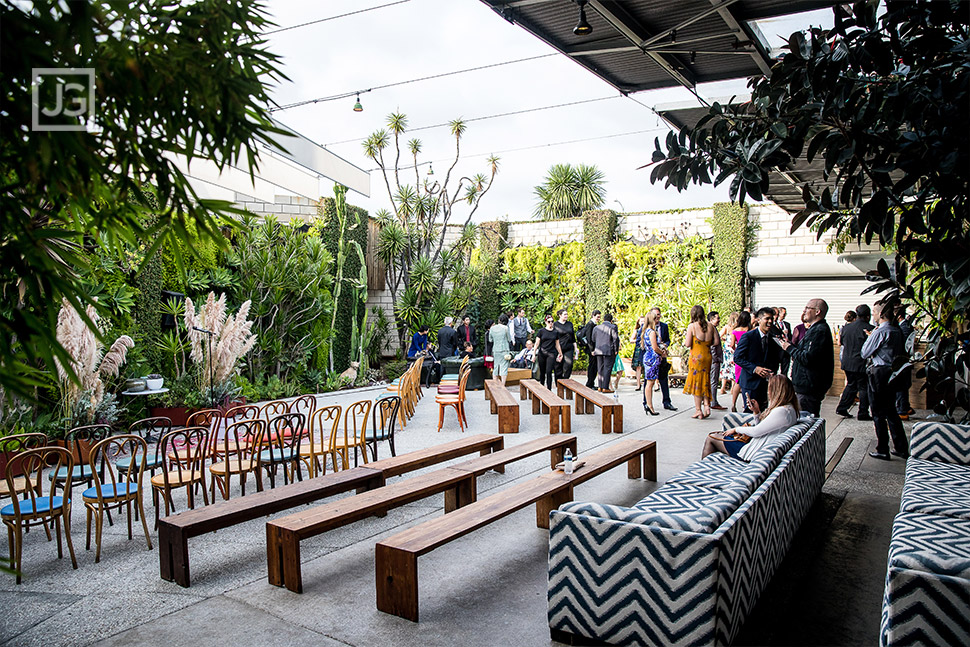 Instead of a candle ceremony, they did a planting ceremony! The plant is a metaphor for their marriage and relationship. How cool is that?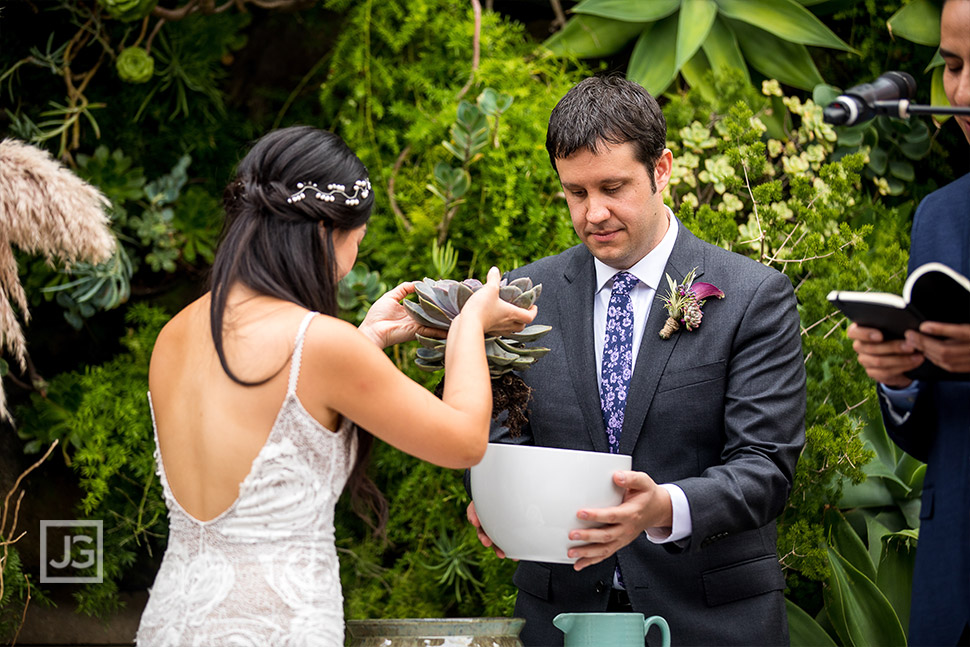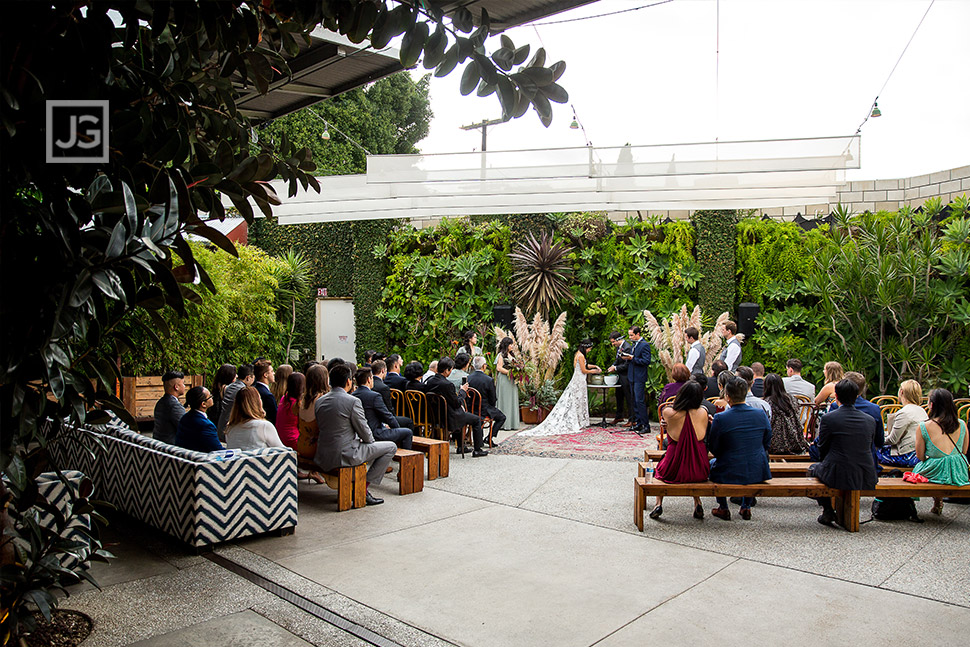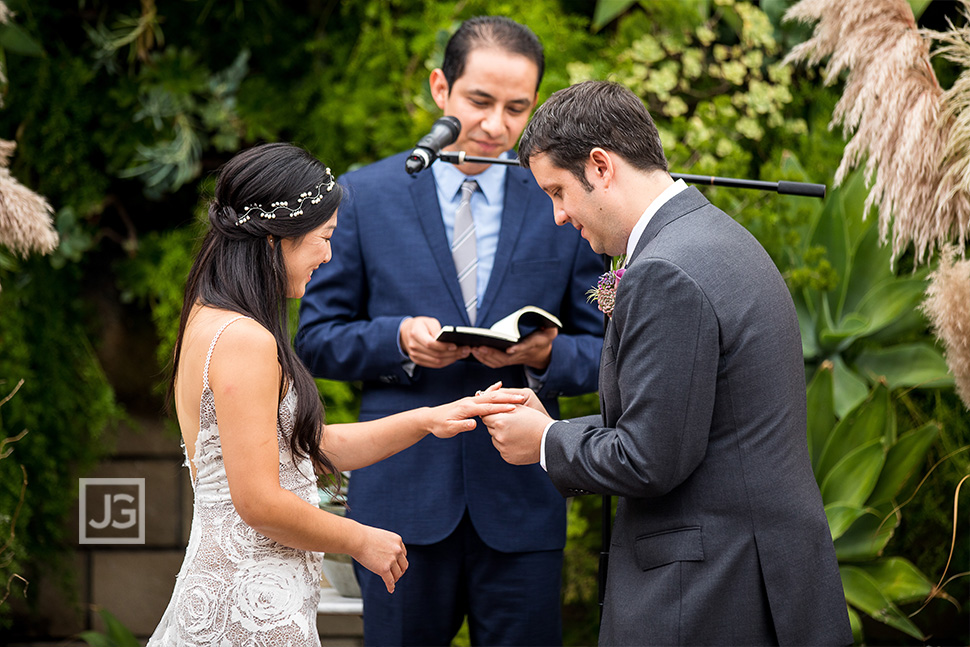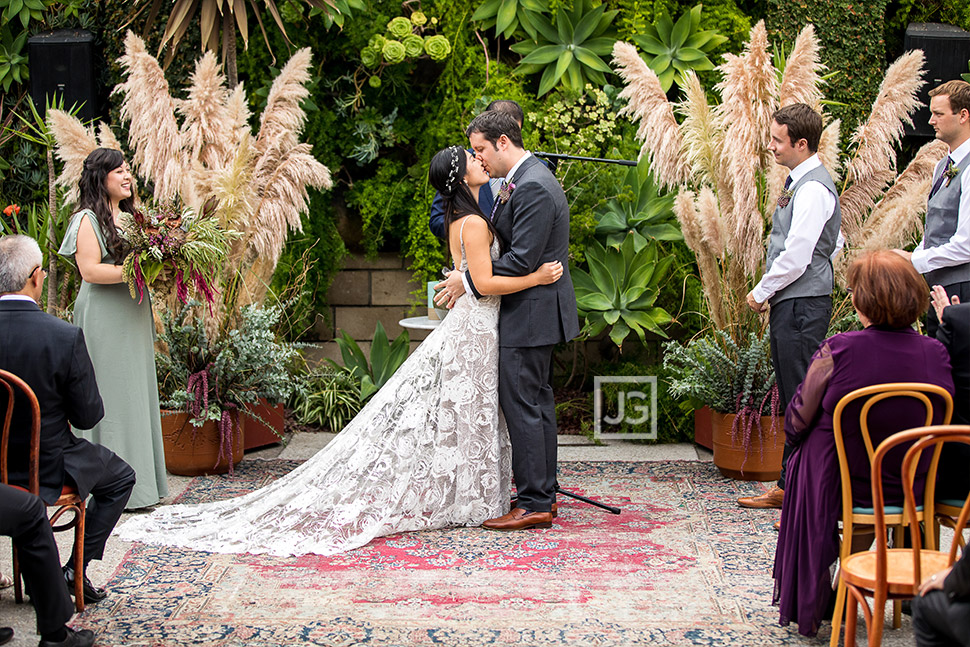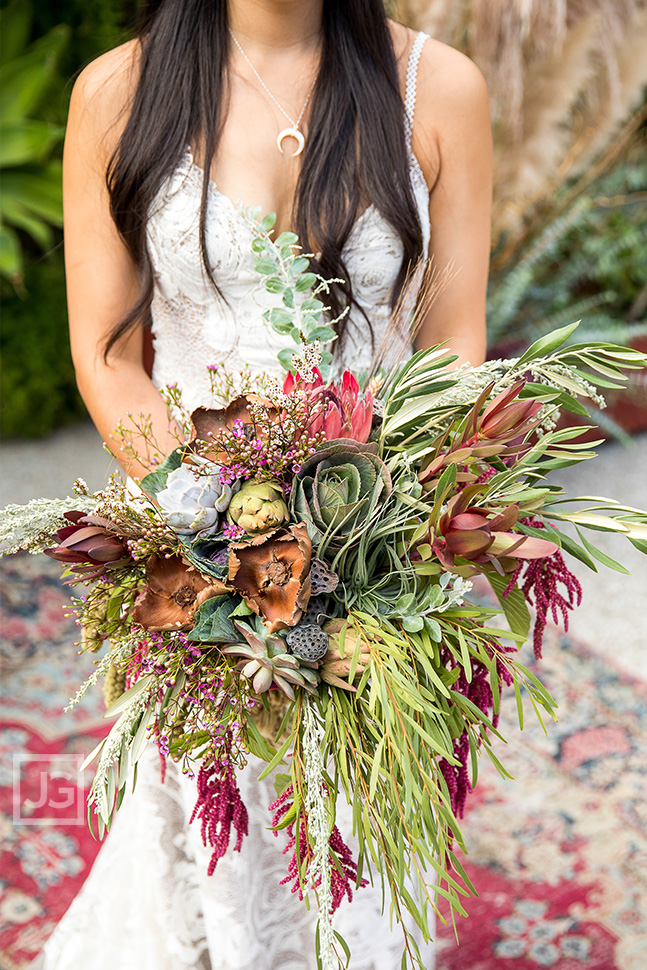 Wedding Party Photos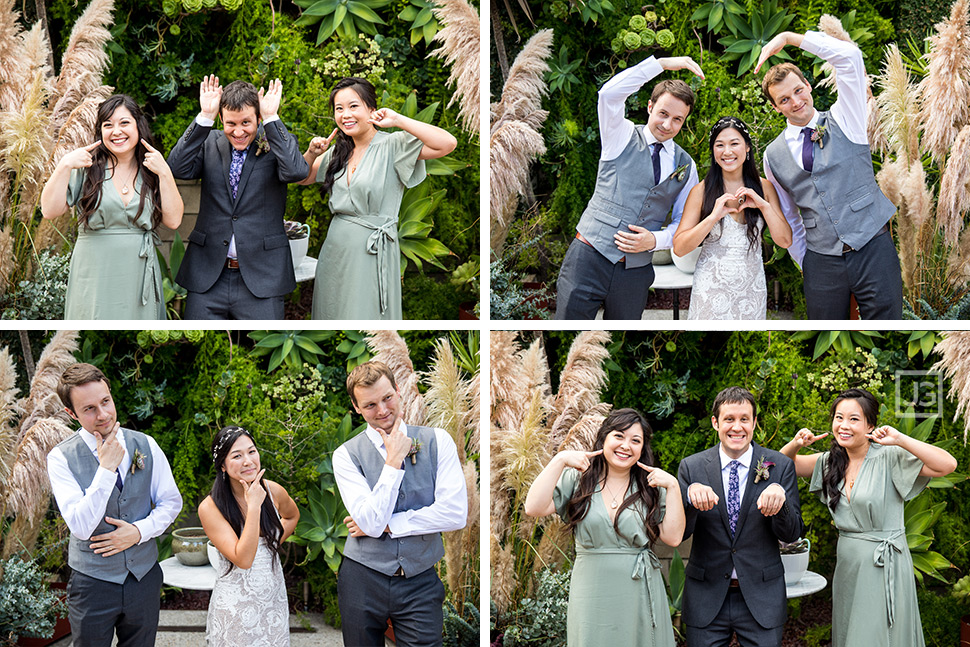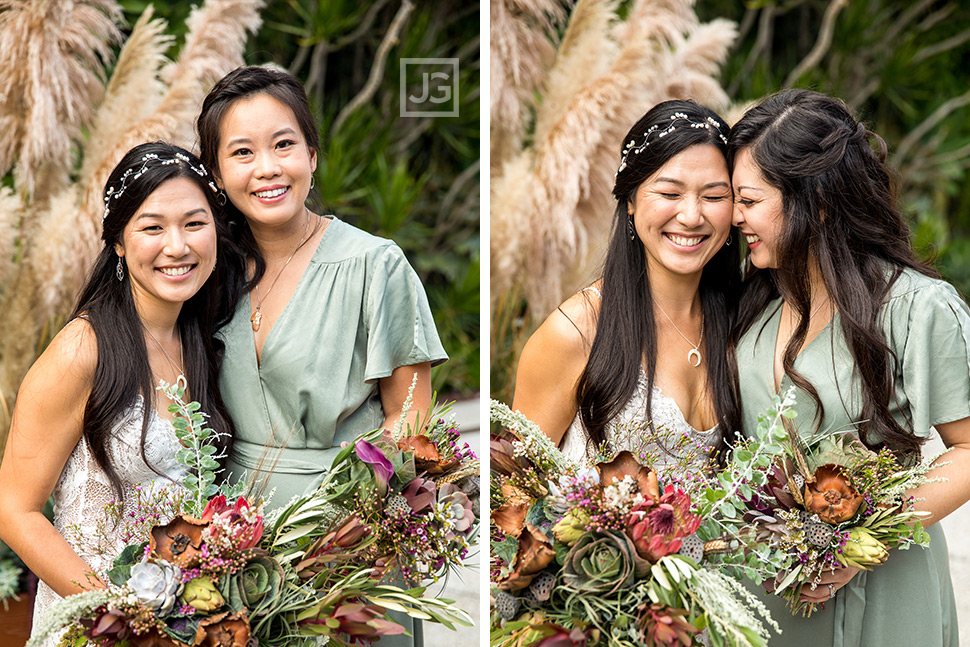 Wedding Reception at the Smog Shoppe
The reception was held in the Grand Hall, which used to be a garage.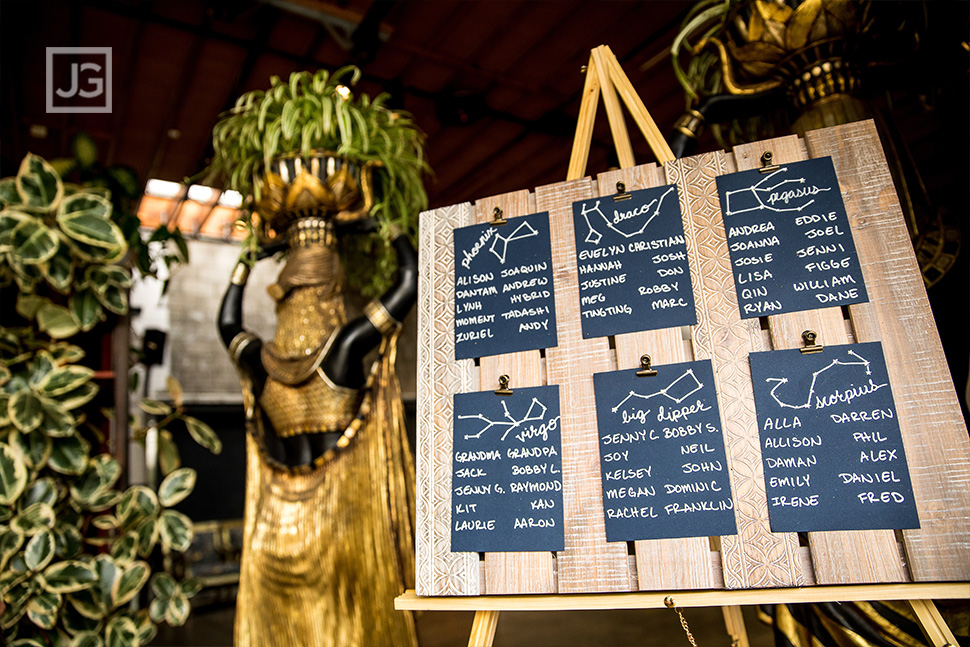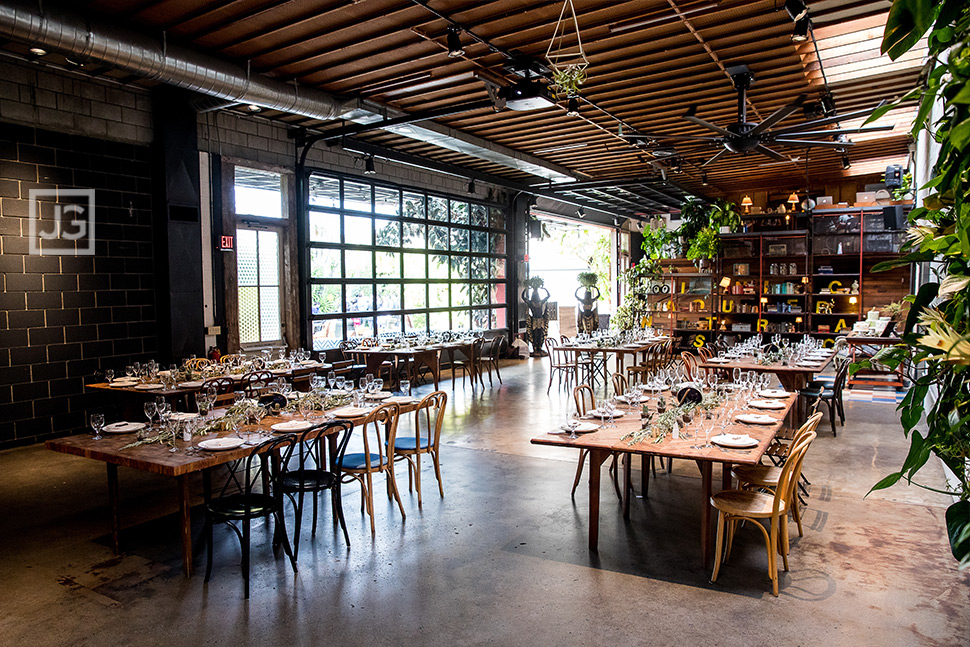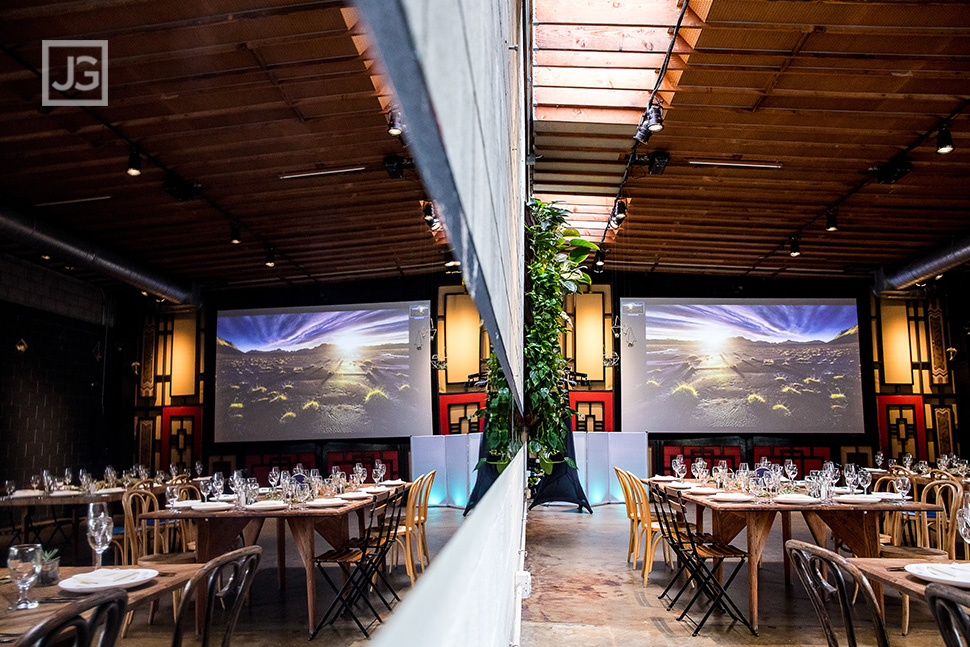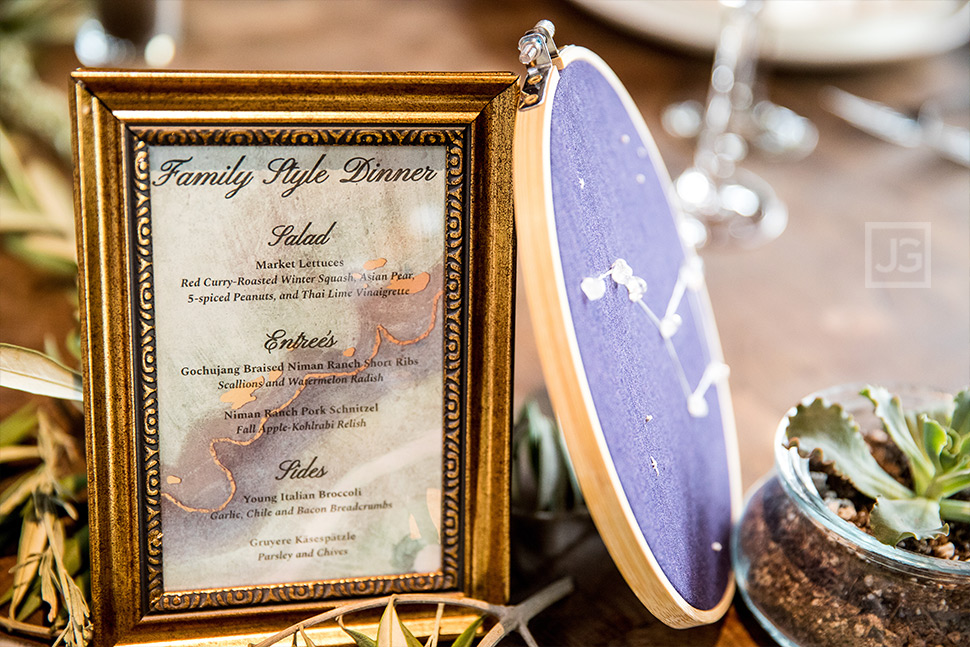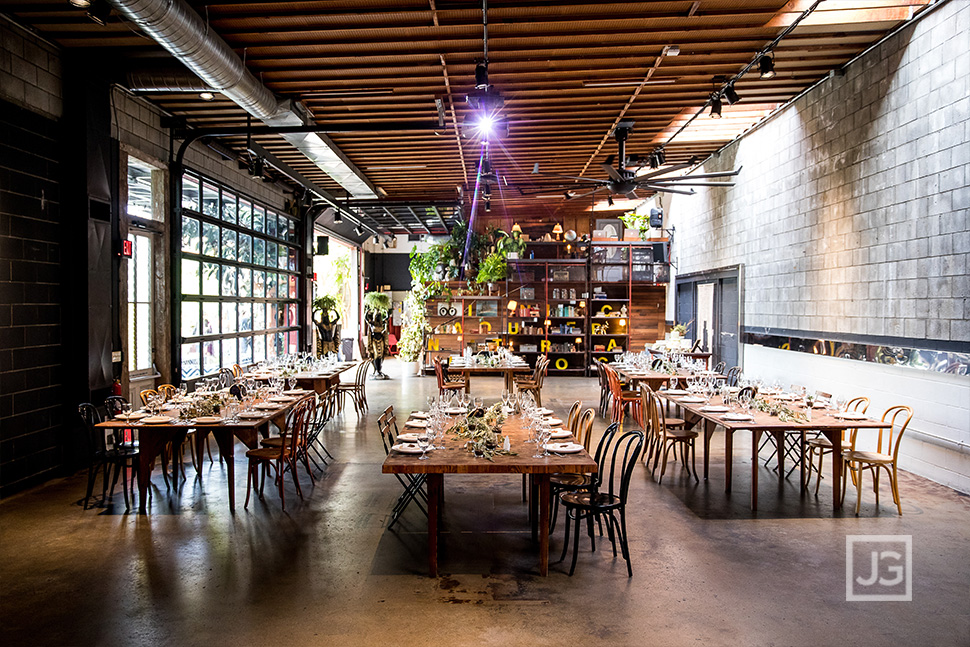 One cool thing is Megan made all the cakes herself! Each cake was a different flavor.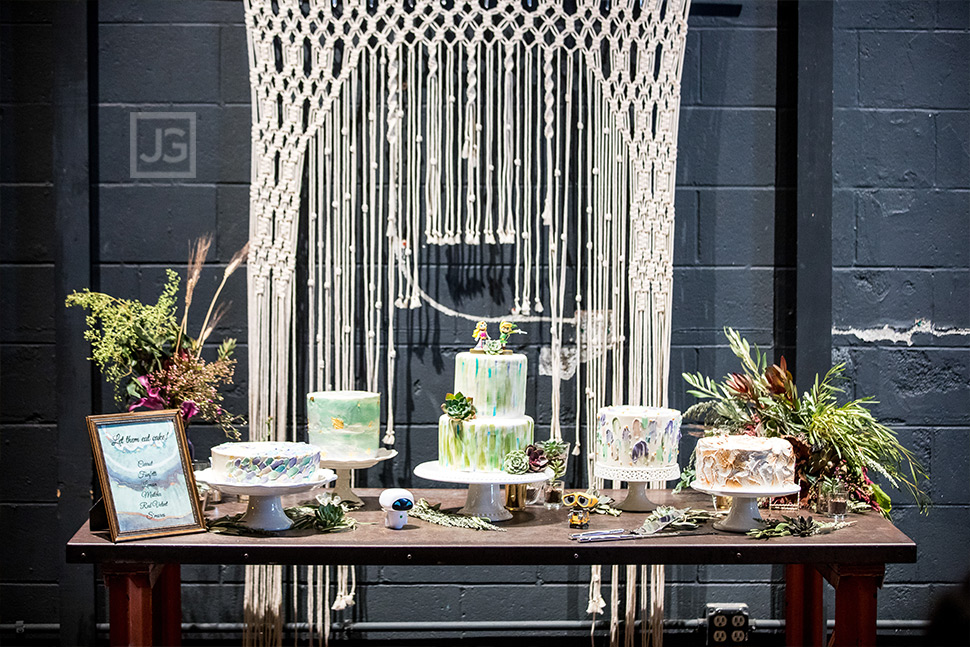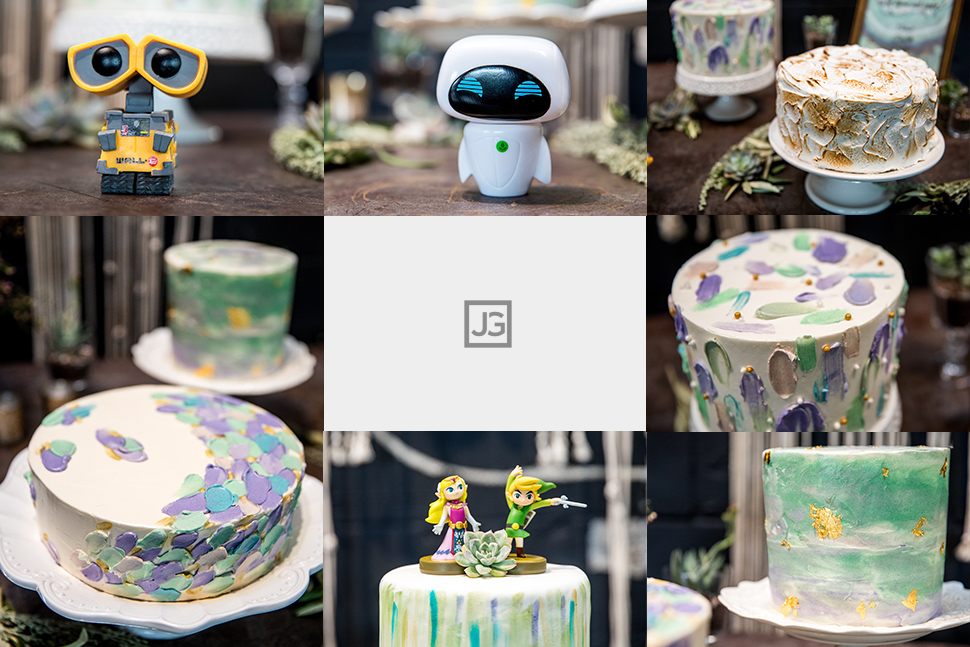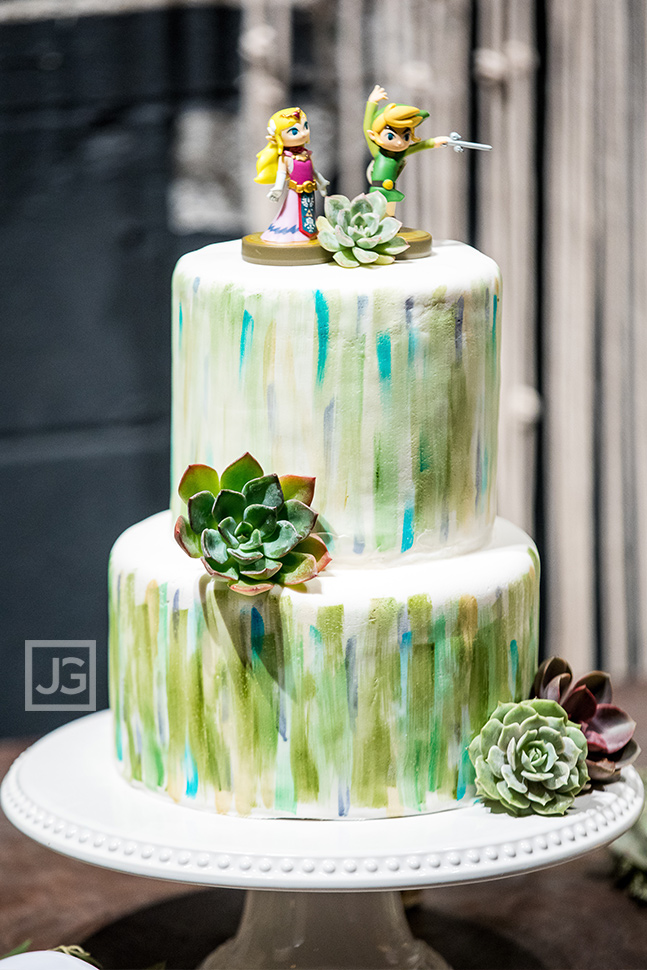 Grand Entrance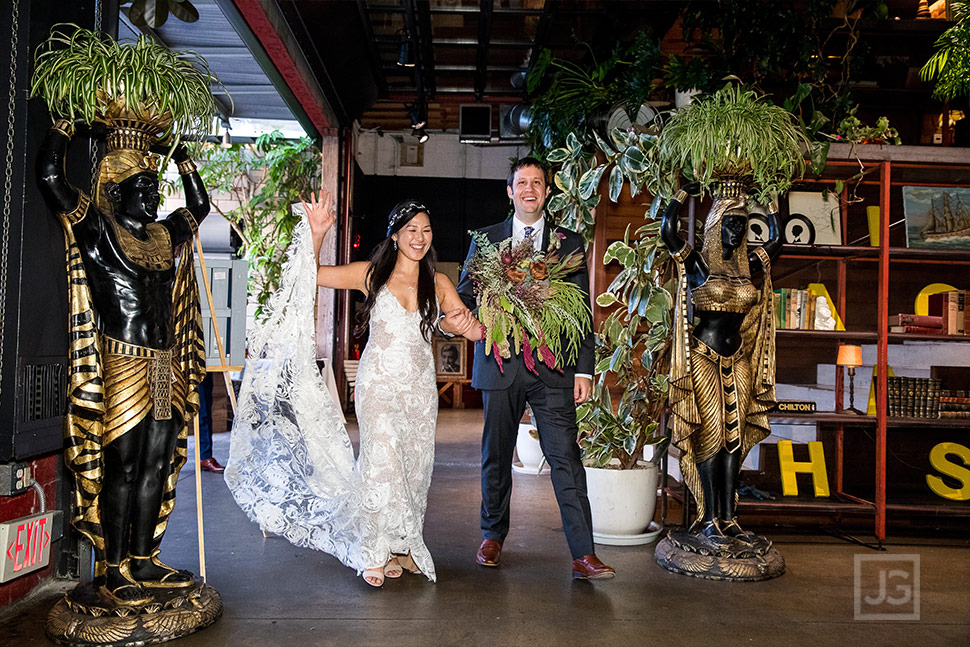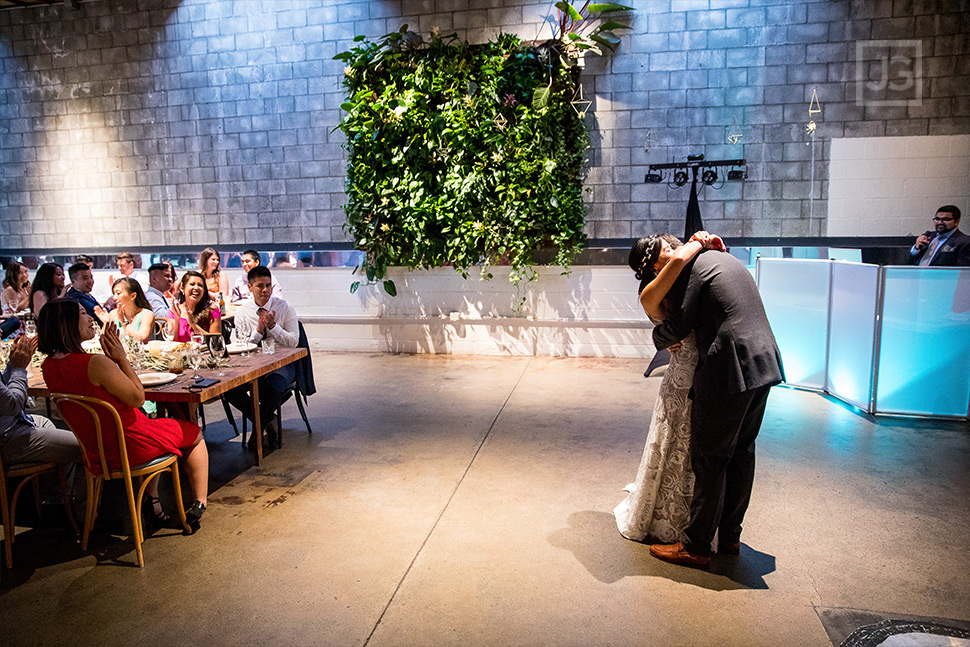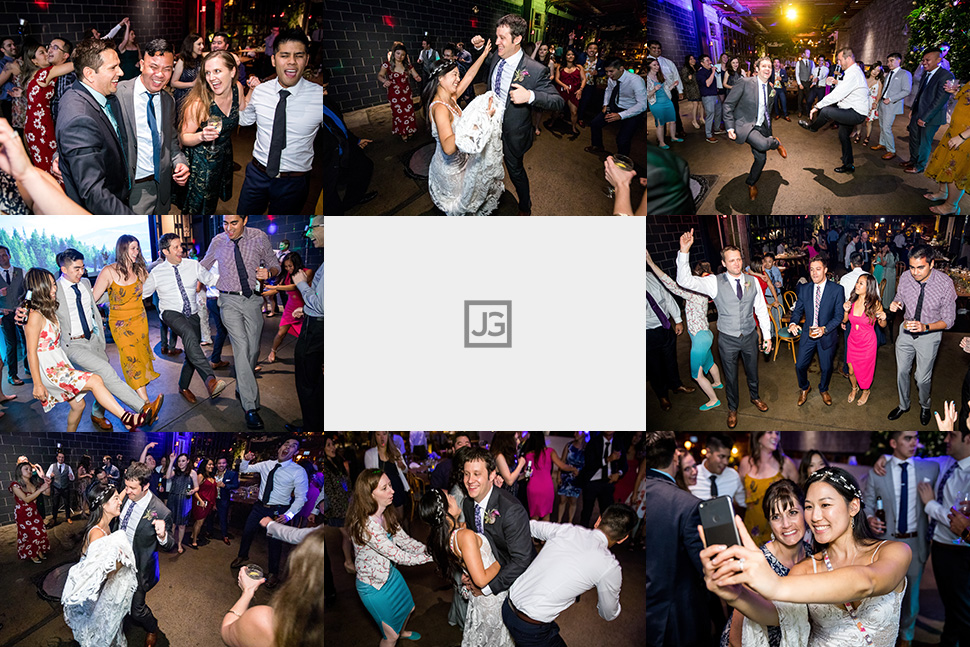 They had an ice cream vendor serve fresh and tasty ice cream during the reception.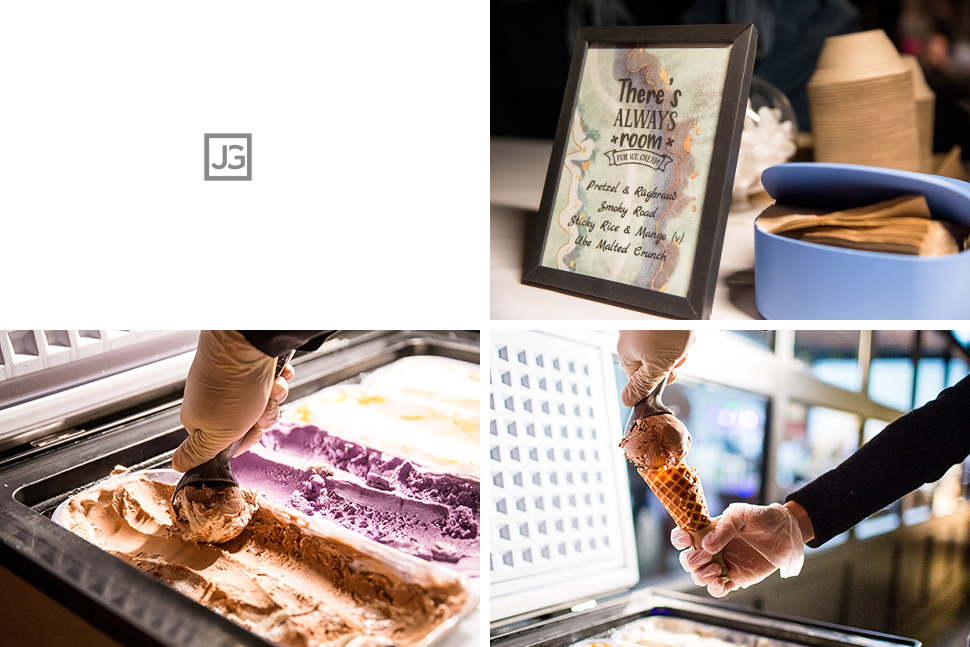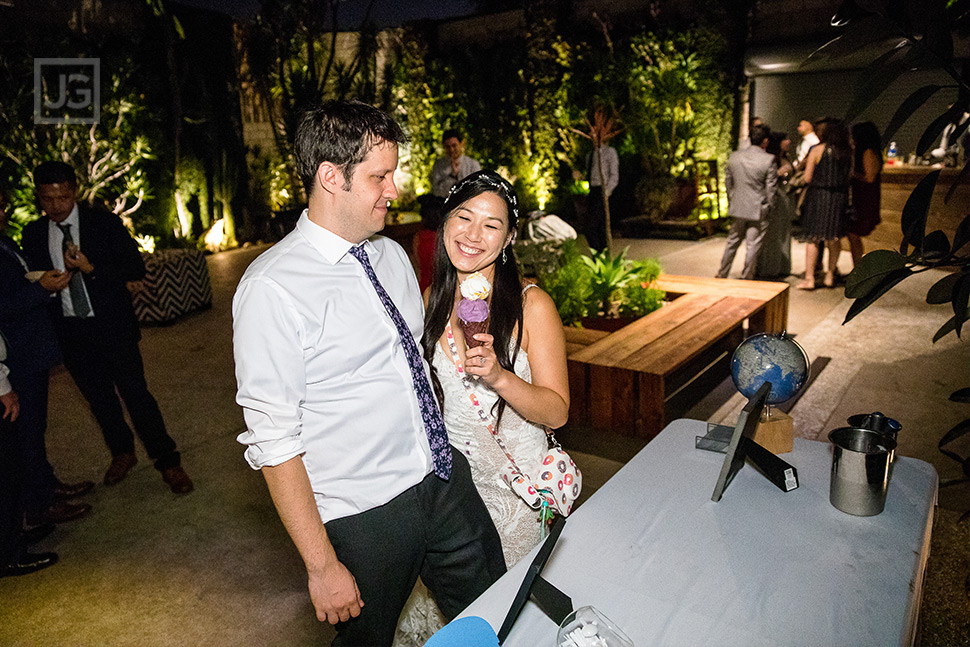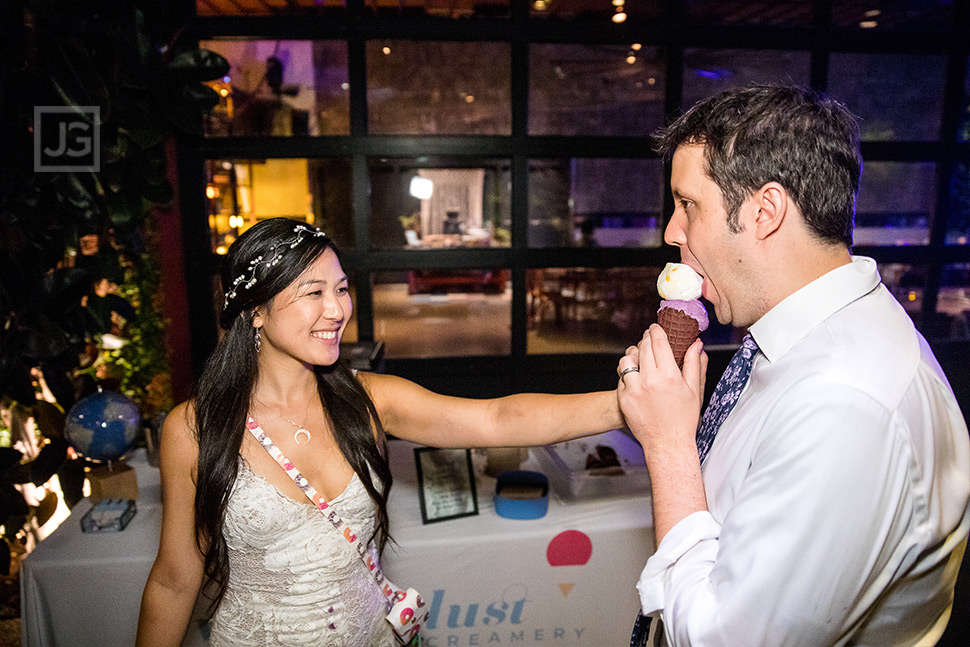 This article shows wedding photography at the Smog Shoppe in Los Angeles (Marvimon venue). It includes wedding photos of the Grand Hall, Courtyard Garden, and couple wedding photos of the surrounding area. For more examples of Los Angeles wedding photography or Smog Shoppe wedding photography, check out our blog.
The Smog Shoppe (or SmogShoppe) is part of the Marvimon family of wedding venues and locations. They focus on green and modern event spaces that cater to the urban couples here in Los Angeles County.