I hope everyone had a fabulous 4th of July celebration and is ready to attack the remaining days of this week.  The Thursday after a Wednesday holiday feels a lot like a Monday doesn't it?  =) In today's blog, I want to introduce to you all a fun and energetic couple… Hope and Matt!!  They had their beautiful wedding ceremony at the Altadena Town and Country Club.  Hope and Matt are a simple and easy going couple.  All they wanted was for their guests come and have a great time!!  And everyone sure did; their wedding was a blast! So read on for our day of Altadena Country Club wedding photography!
Wedding Preparation
Instead of ordering fresh flowers, Hope had her bouquets and boutonnieres made completely of paper!! "It lasts longer," she says. =)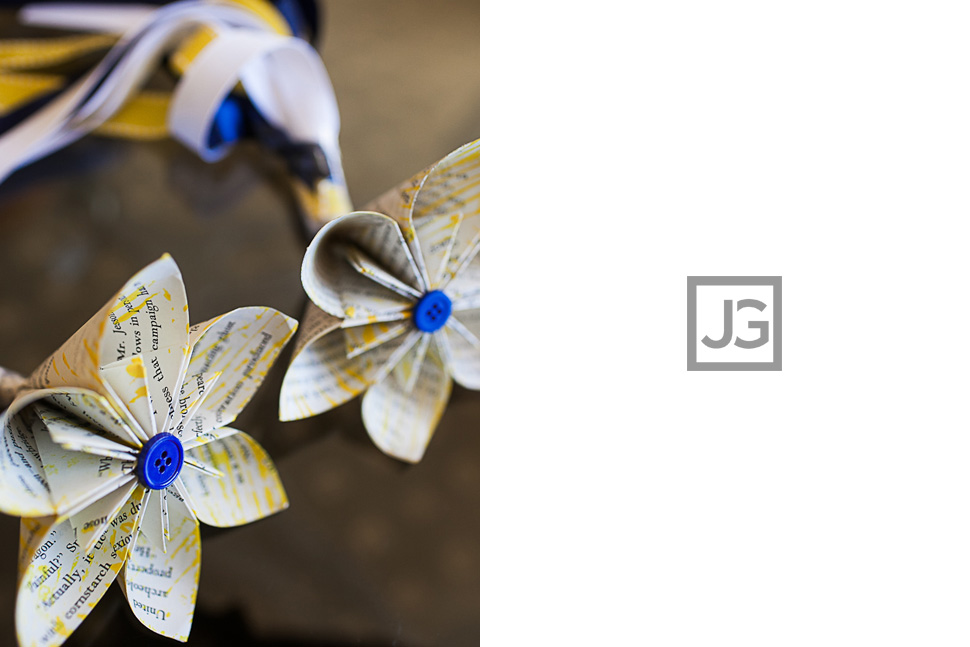 Our handsome groom Matt pinning the boutonniere on his best man.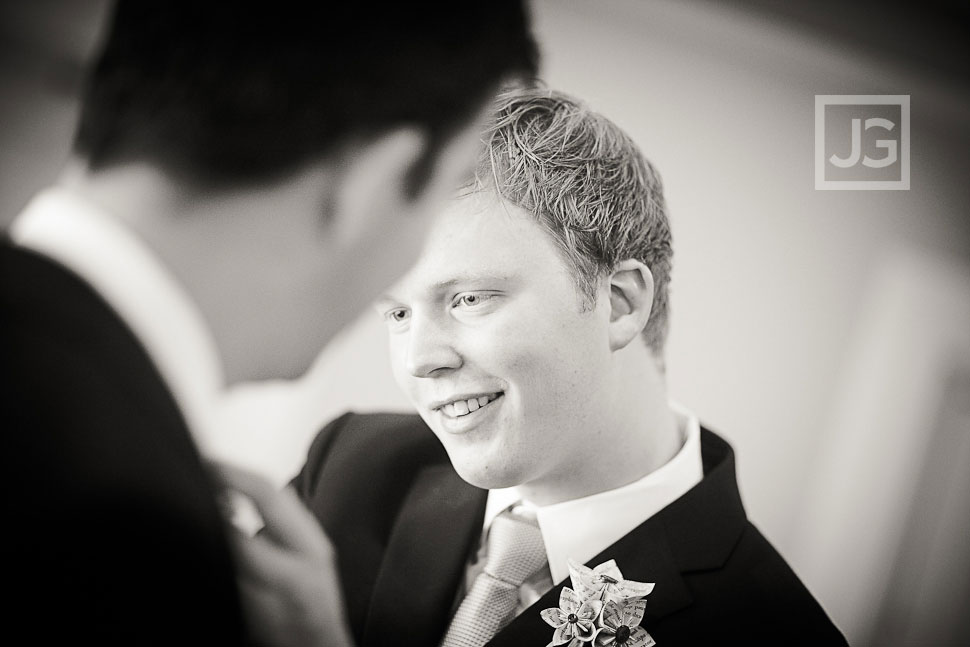 This Matt and his entourage. I thought it was really cool that Matt had his sister and best girl friend be "groomsmen" as well. I love it when couples think outside the box and break traditions.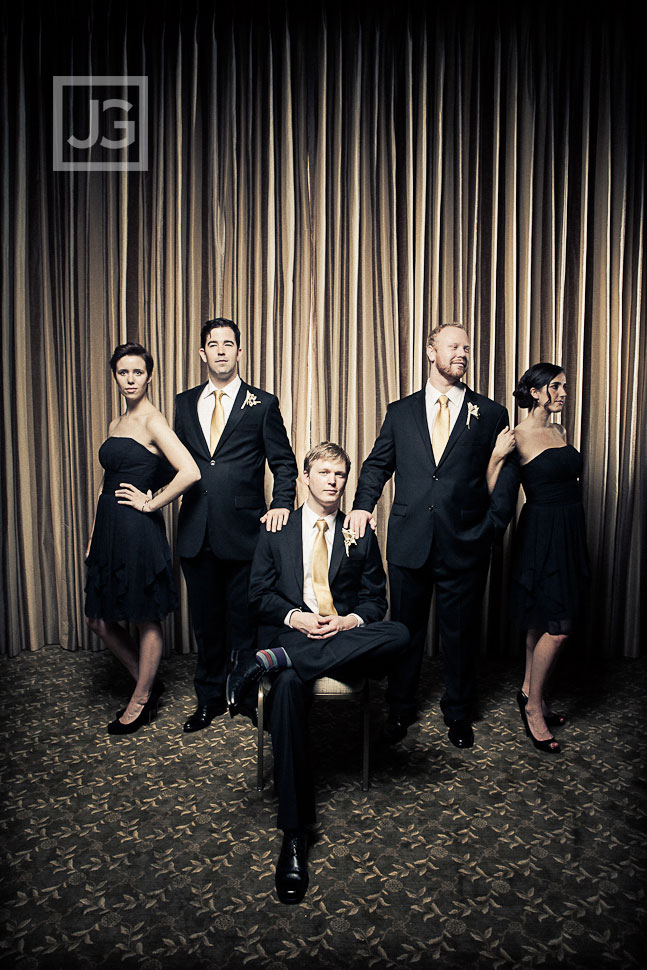 LOL…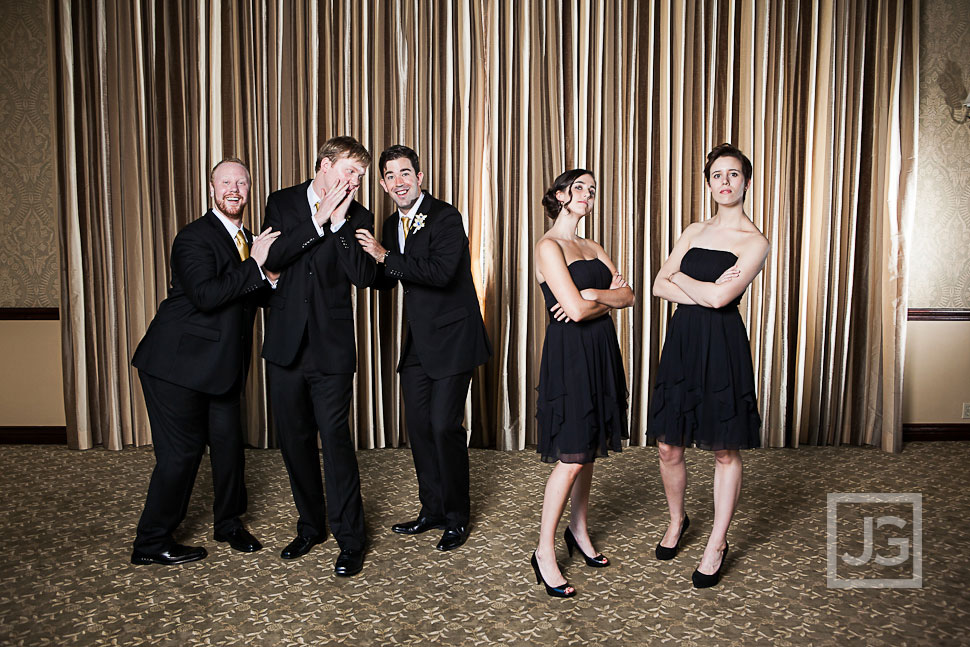 The soon to be Mrs. Cowan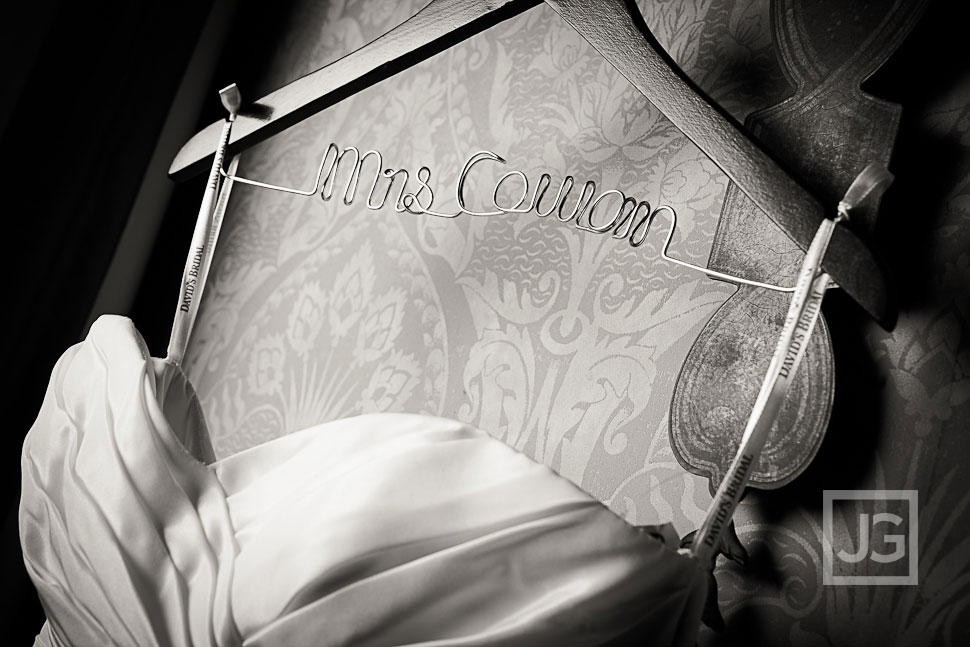 I just LOVE the look on mom's face as she sees her daughter getting into the wedding dress.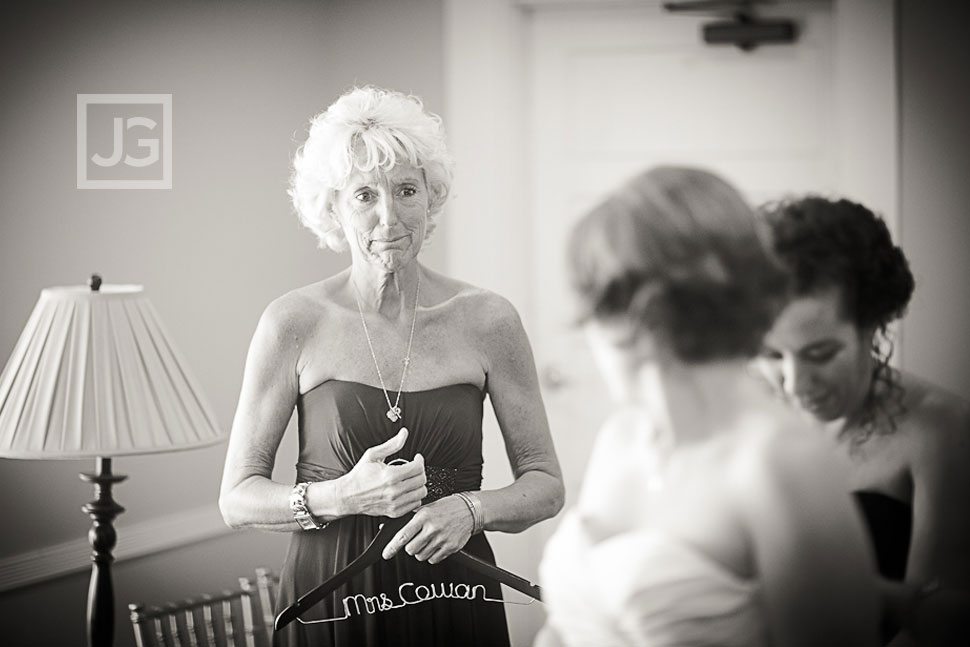 Mother in law and daughter moment.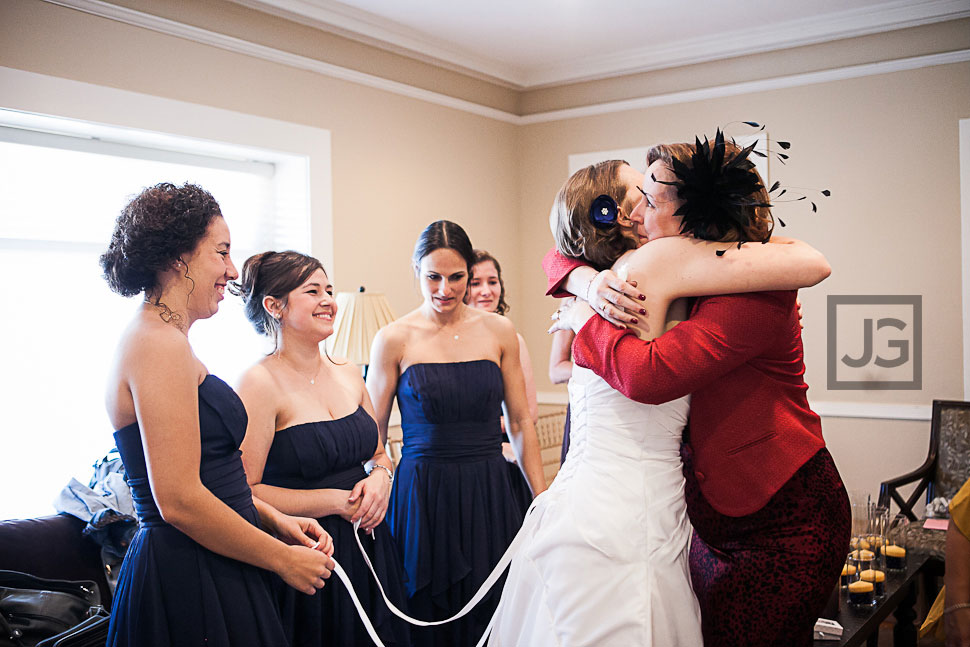 love, love, LOVE this moment when BOTH mothers were crying when they saw Hope in her dress. It was definitely a Kodak Moment.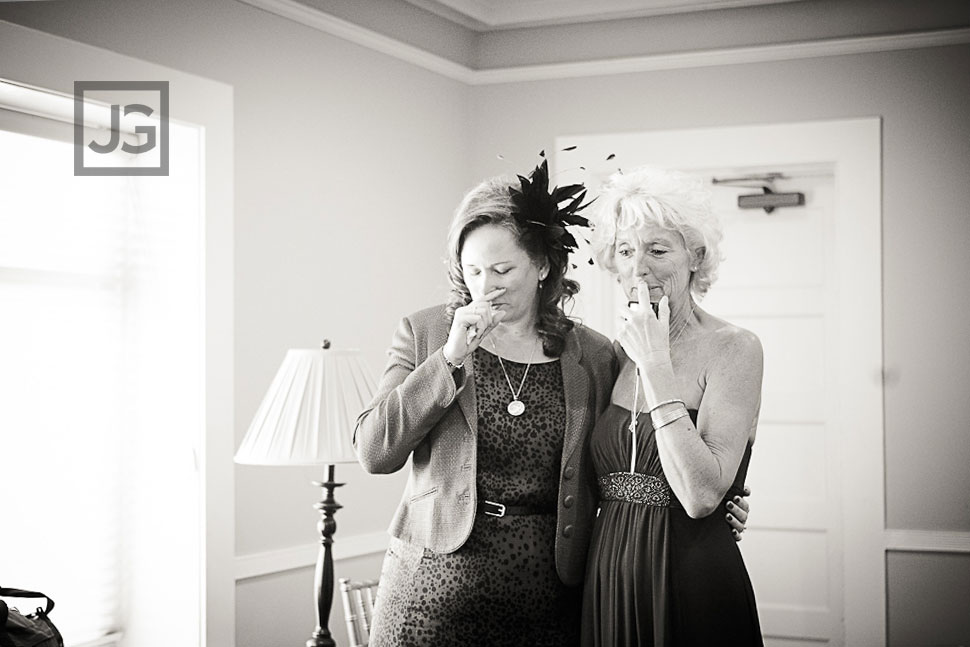 <3 this picture too…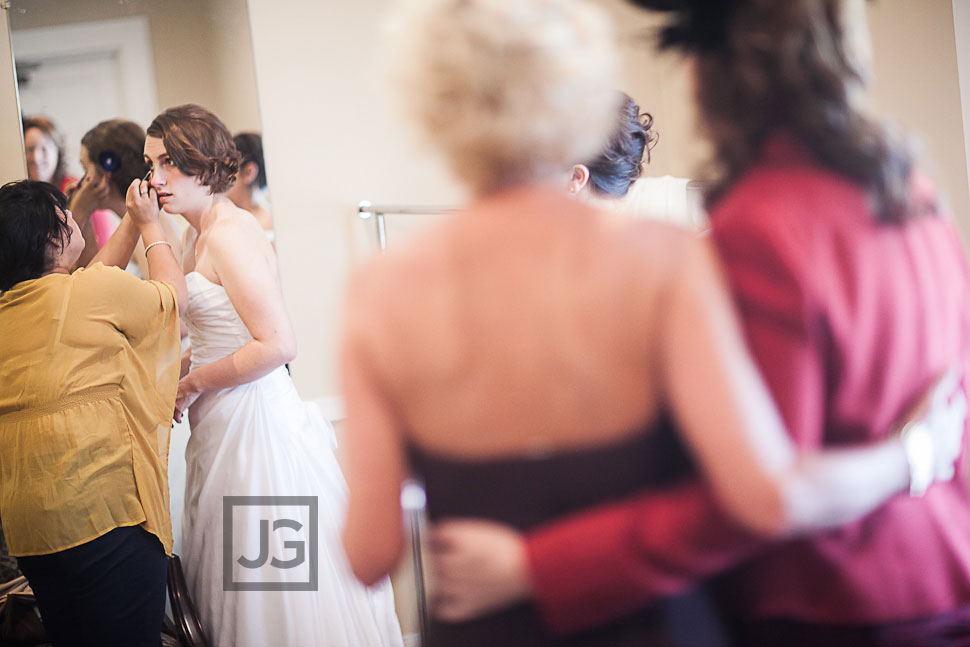 Altadena Country Club Wedding Ceremony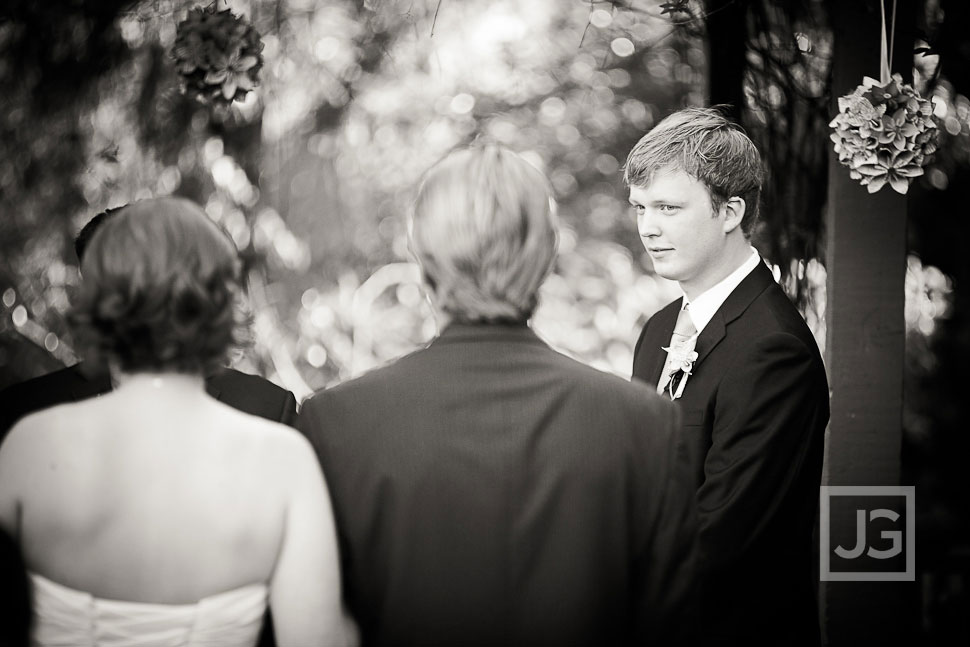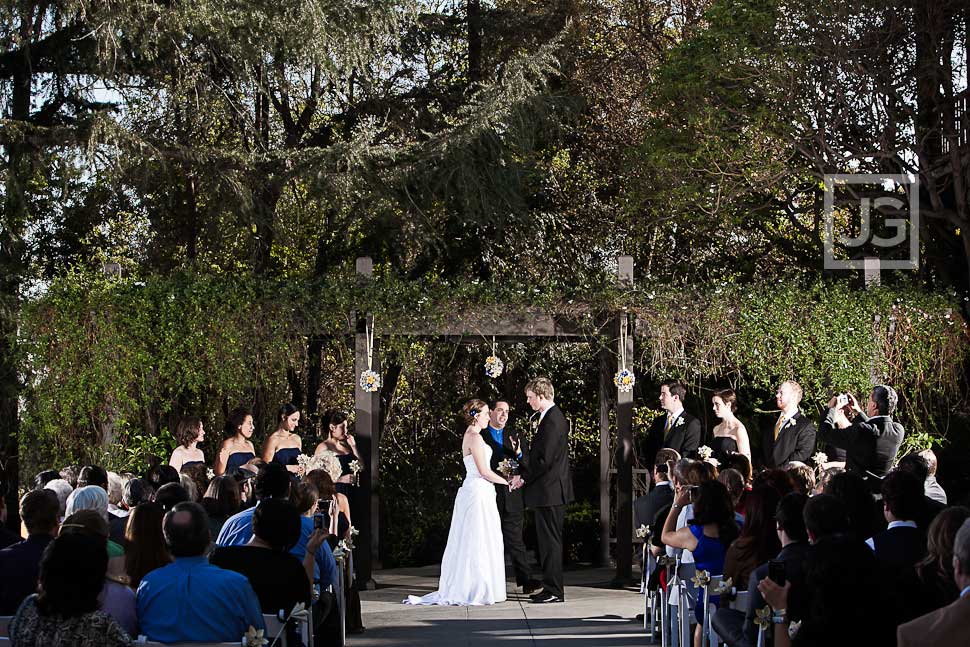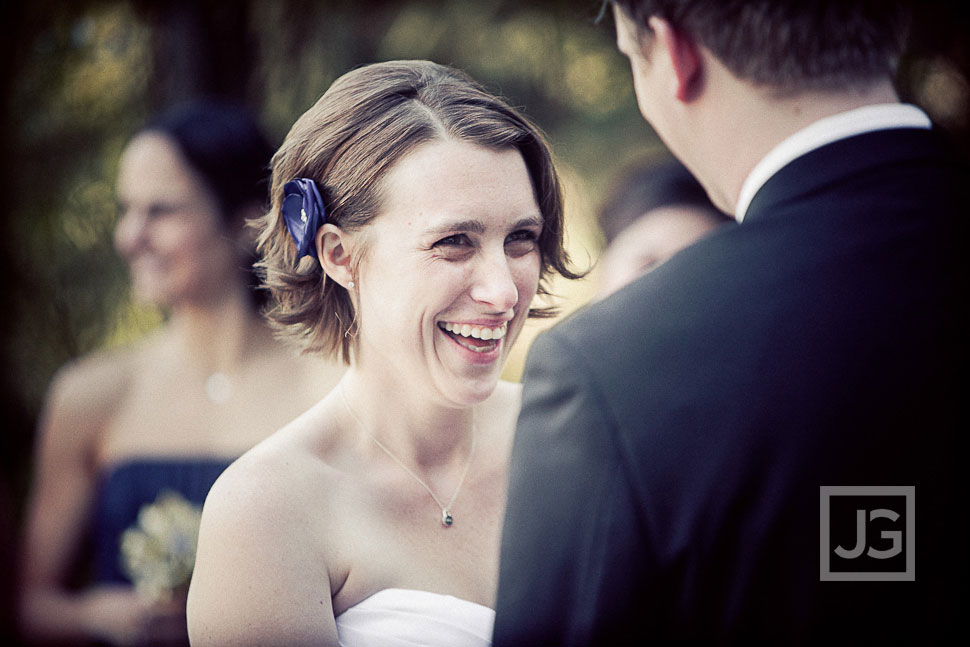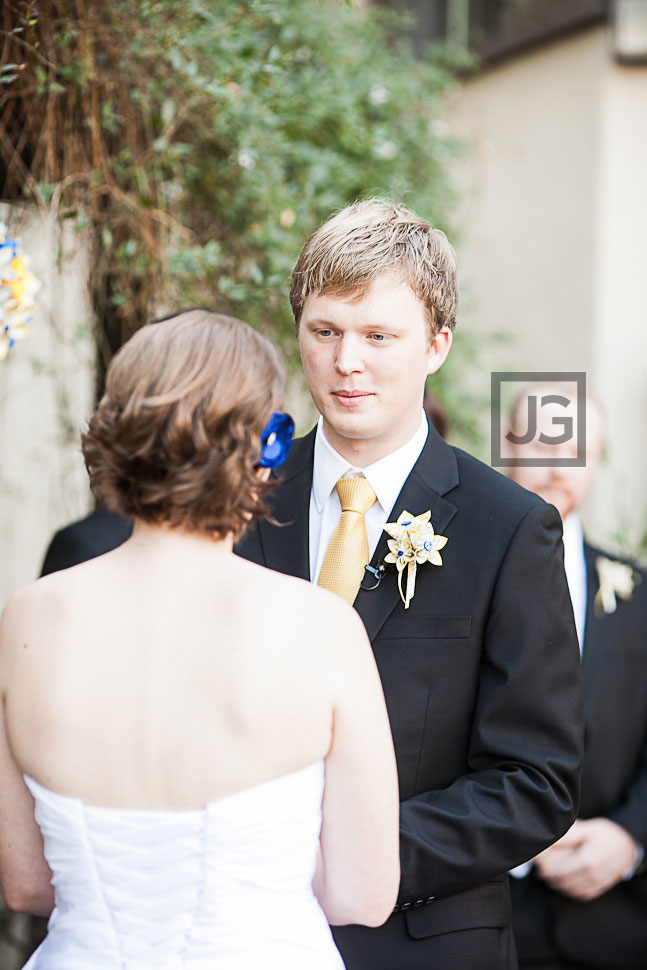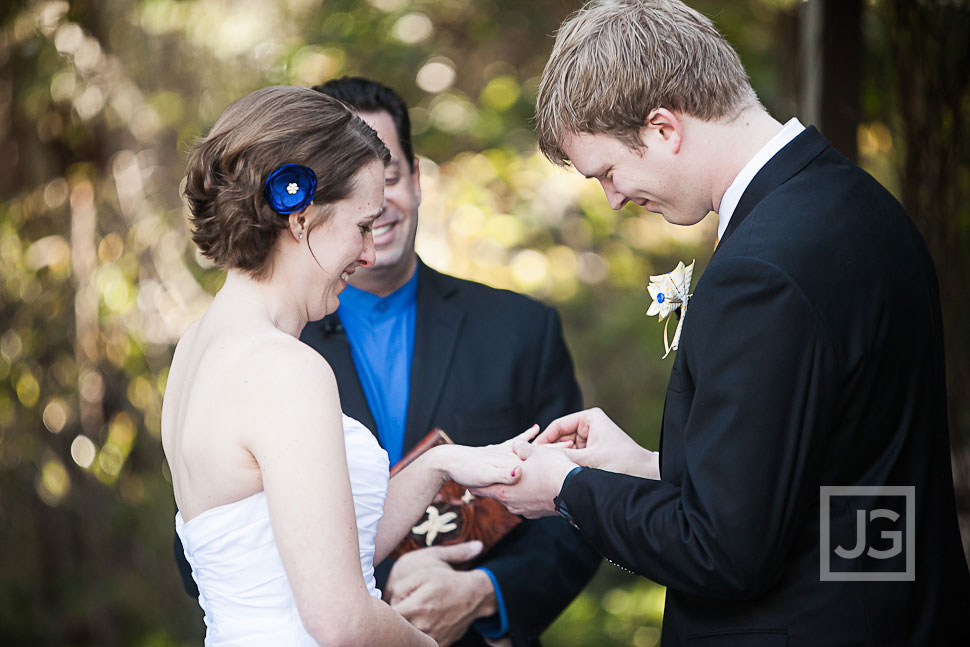 Hope was definitely eager to show off her wedding ring!!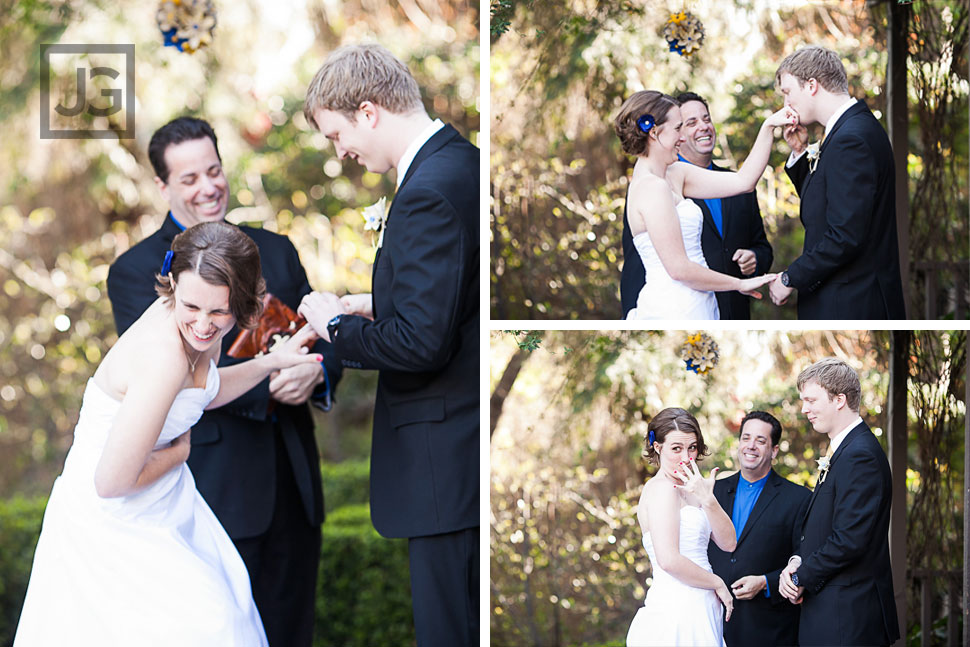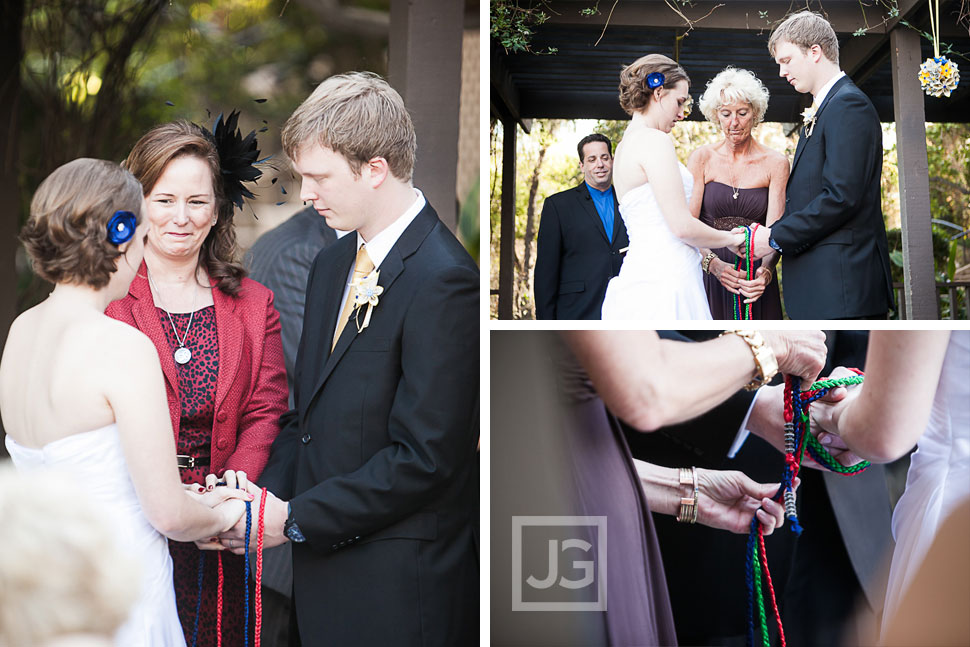 Sealed with a kiss and officially official… Mr and Mrs. Cowan.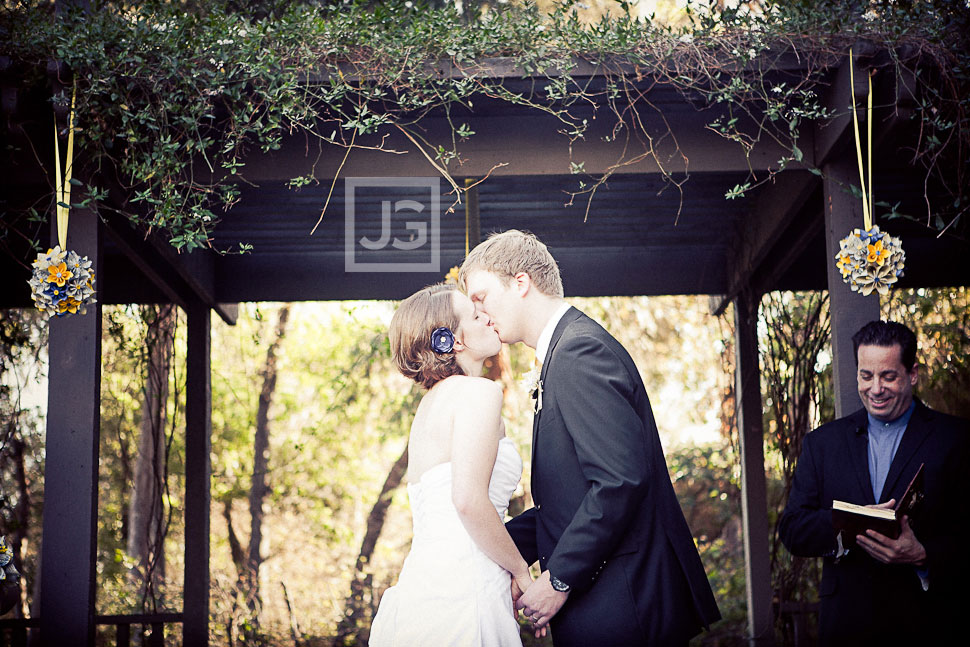 I followed them into the hallway after the ceremony to capture this tender moment…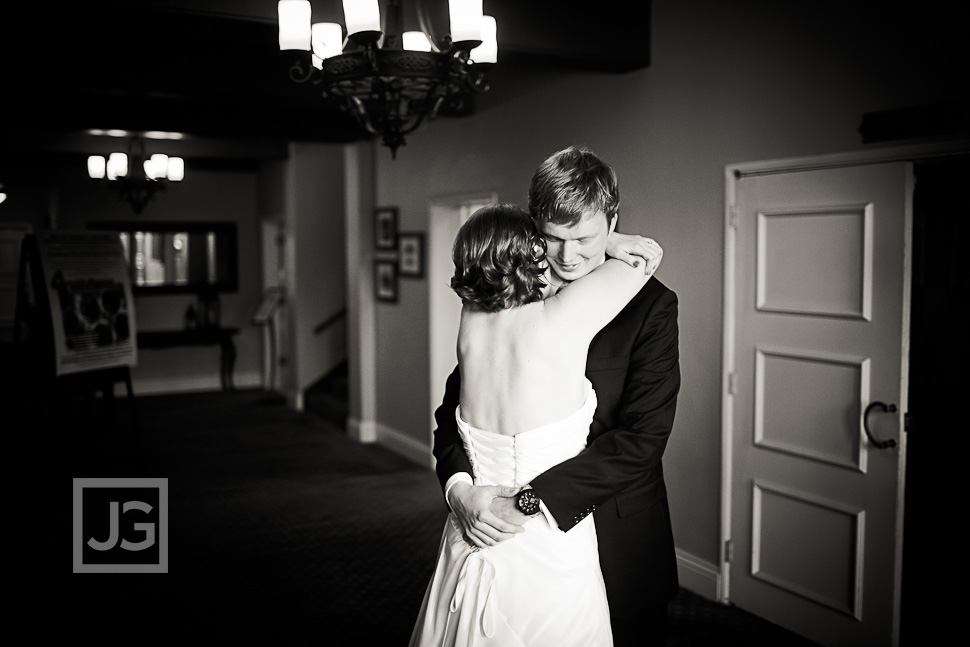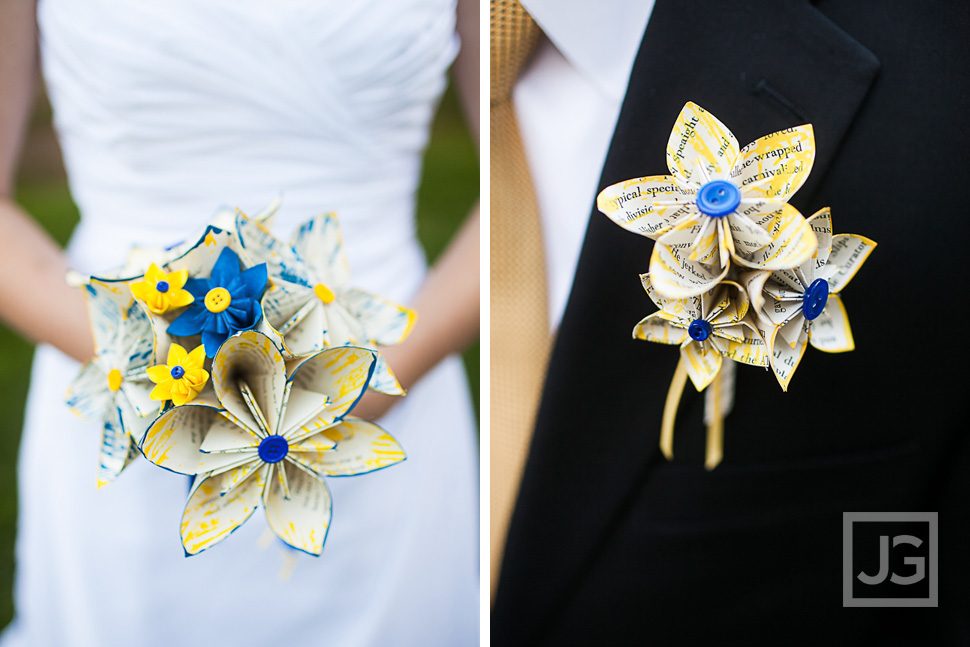 Altadena Country Club Wedding Reception
I love their postal service wedding them. Their place cards were made to resemble mail.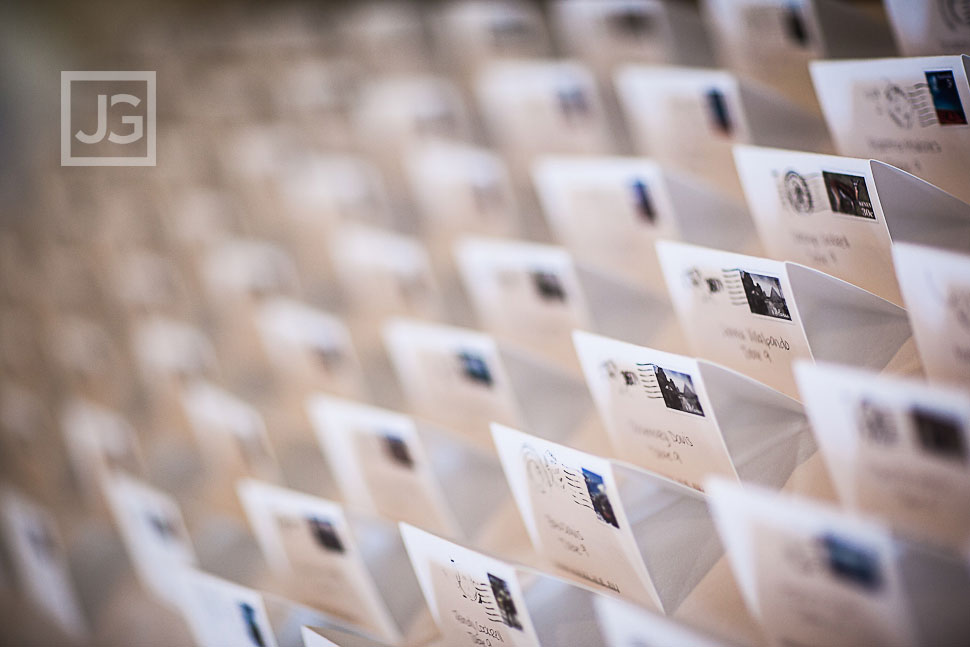 Instead of having a guest sign in book, they had postcards (from all the places that they've traveled too) where guests can wish them many well wishes.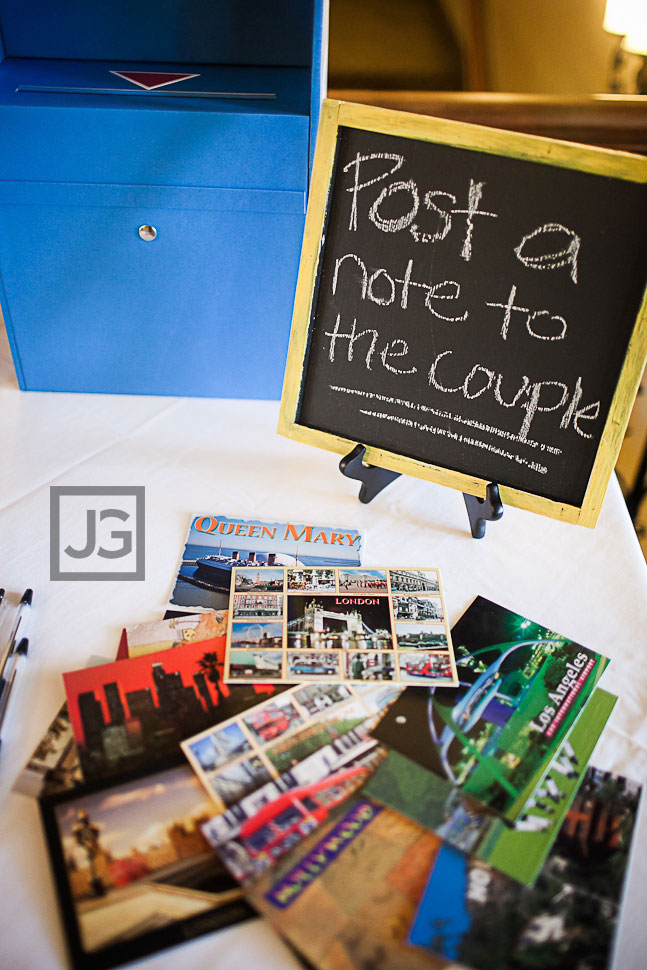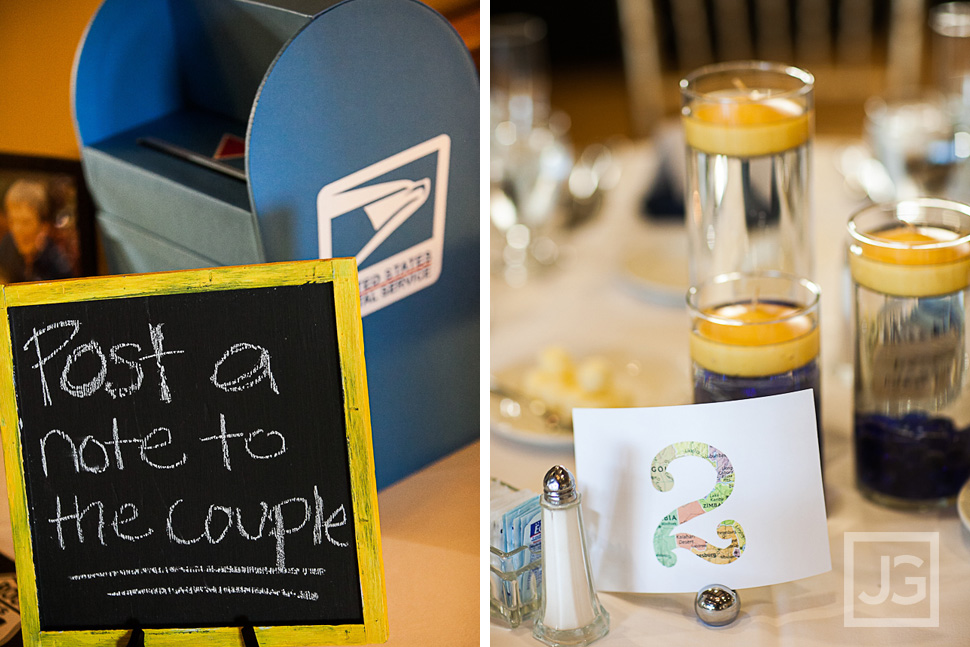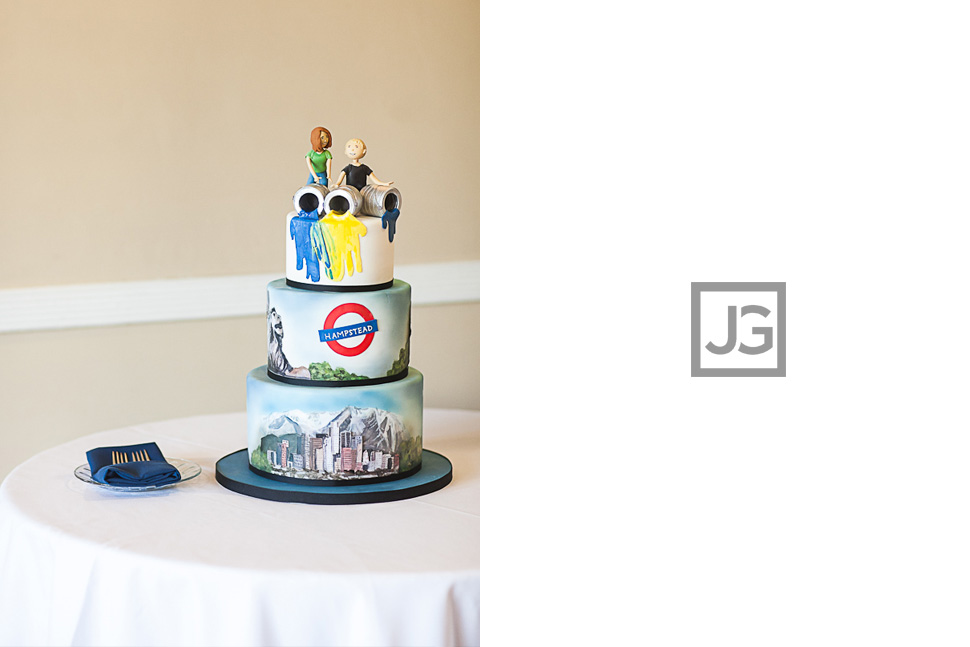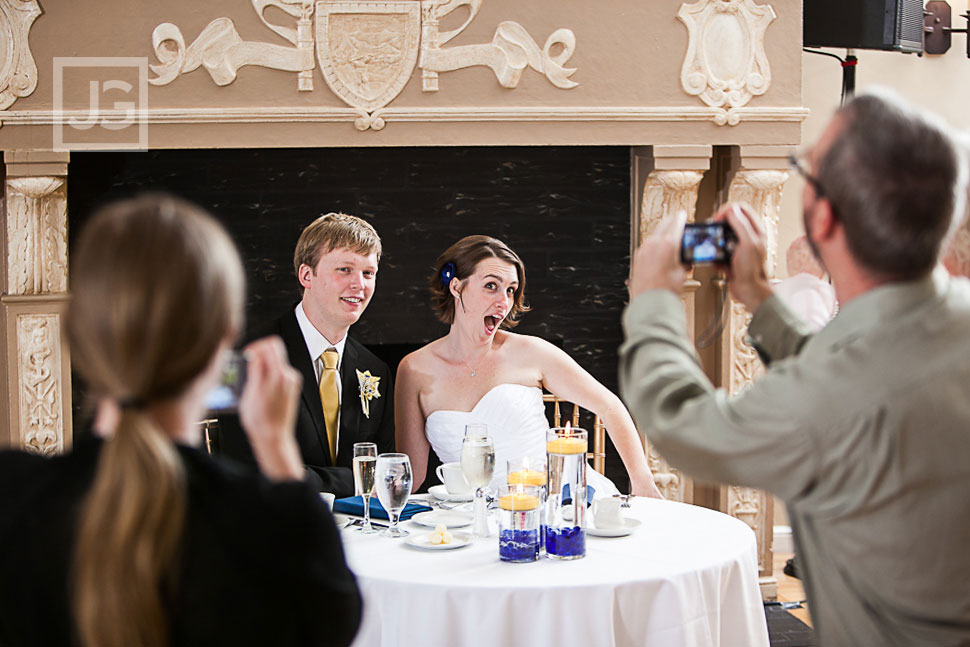 Reception Games
During their reception, the DJ/MC had the guests participate in many fun games. One of which is called the "musical chair." Participants were instructed to get a certain item (i.e. shoes, tie, glasses, etc.) from the audience and return to the center stage to grab a seat as soon as possible. The last one back will not have a seat and thus be eliminated from the game.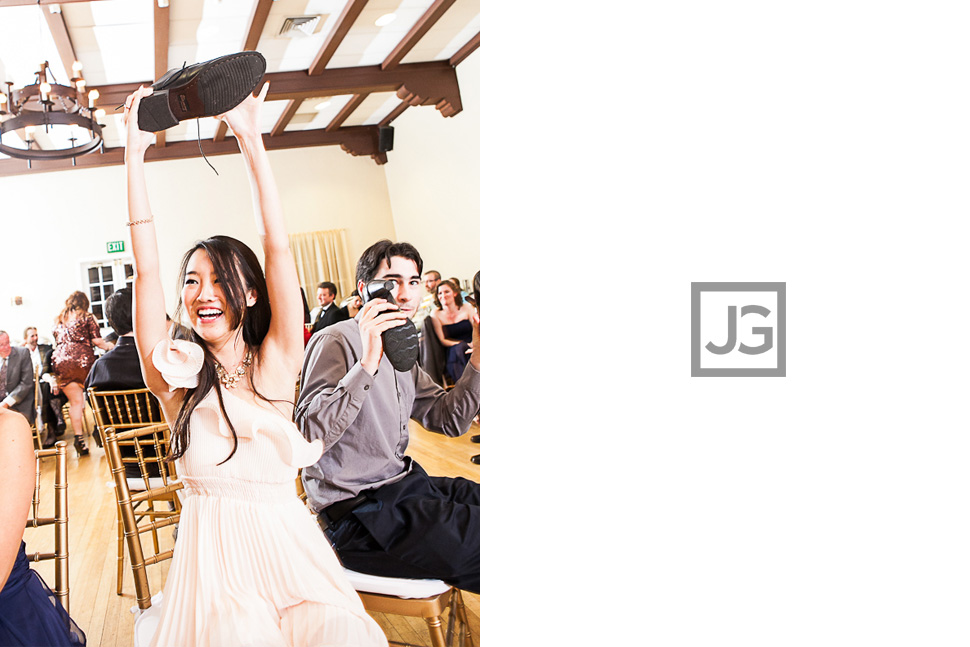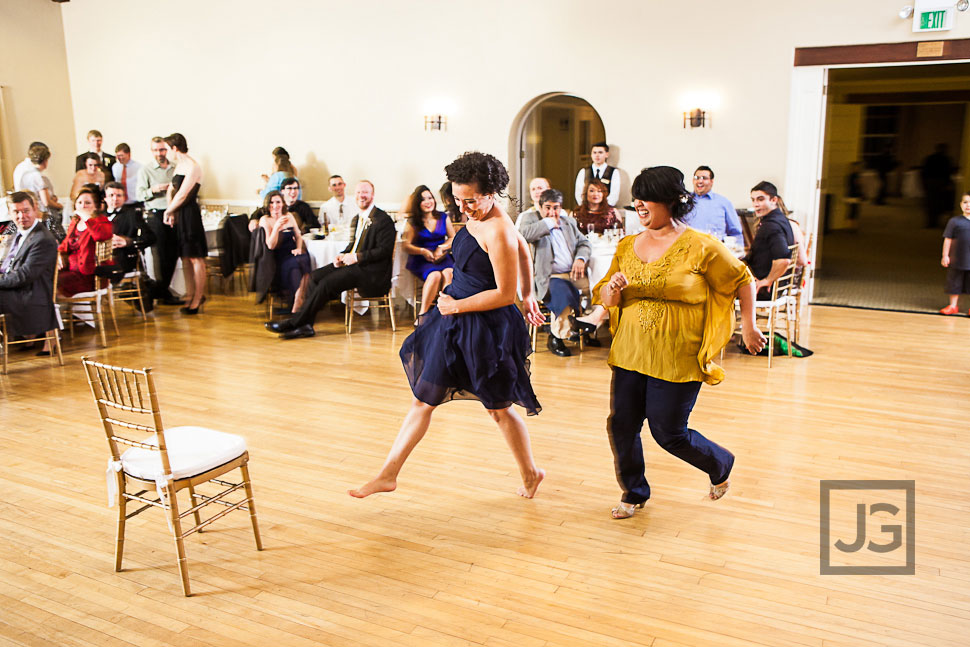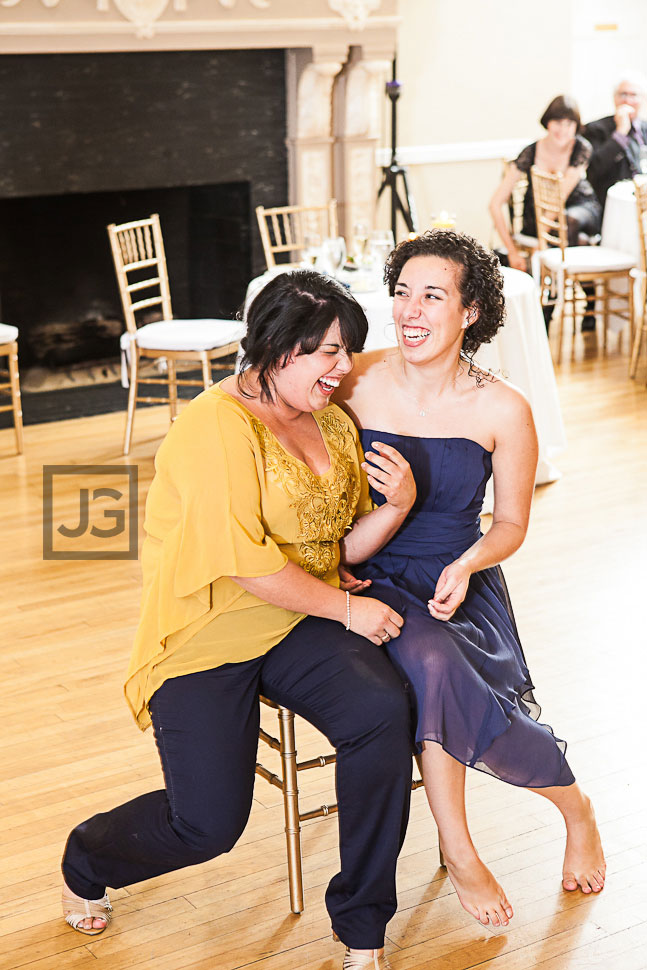 A Messy Cake Cutting
And the cake cutting! Or should I say… caking of the bride and groom.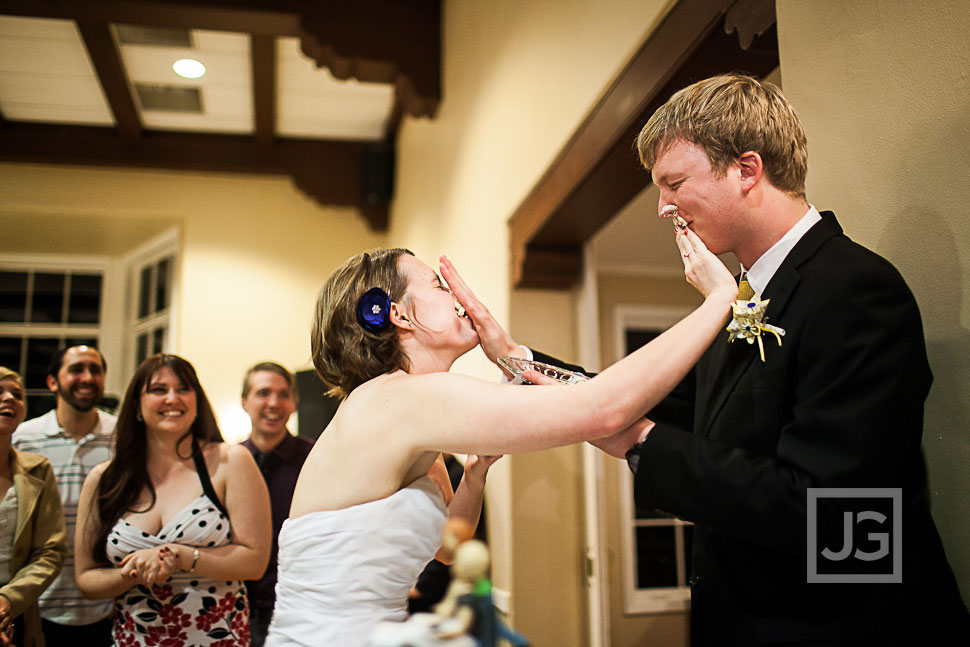 First Dance
Their first dance as husband and wife…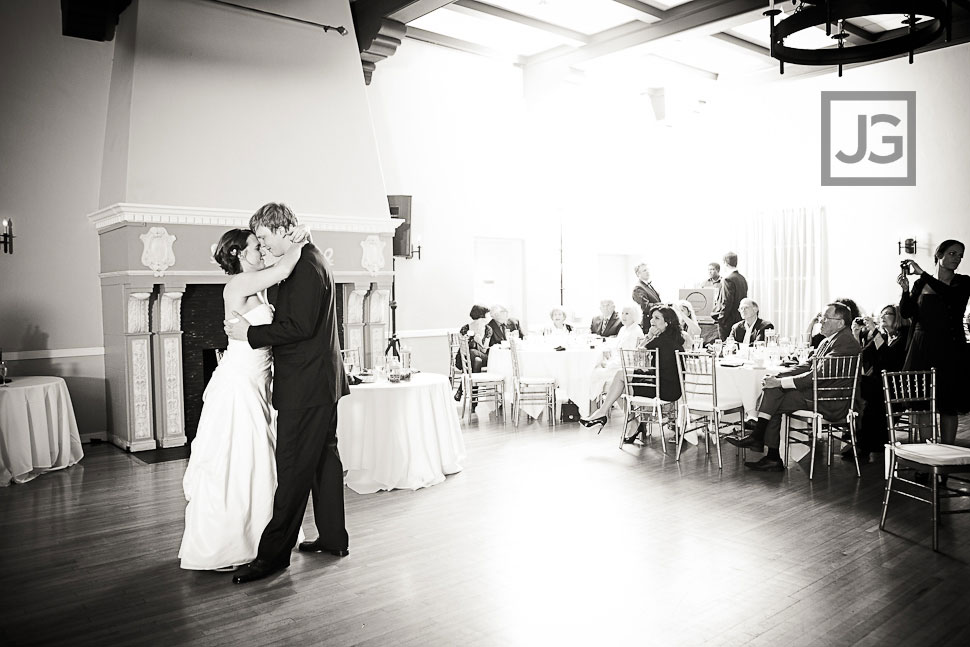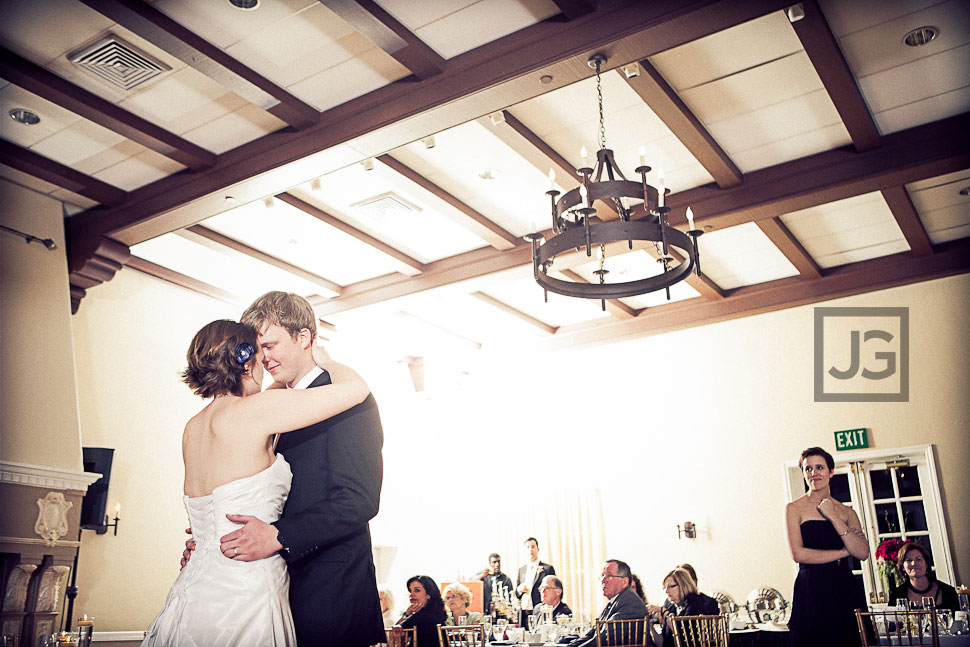 I just love Hope's reaction when Matt danced with his mother.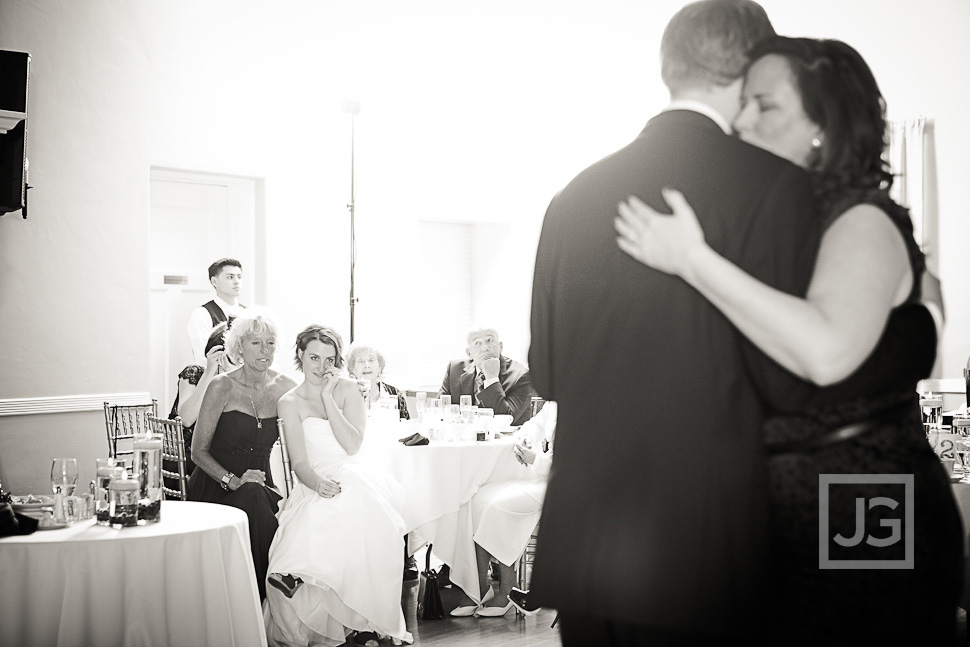 And in addition to the father-daughter dance, Hope also had a special dance with her mother.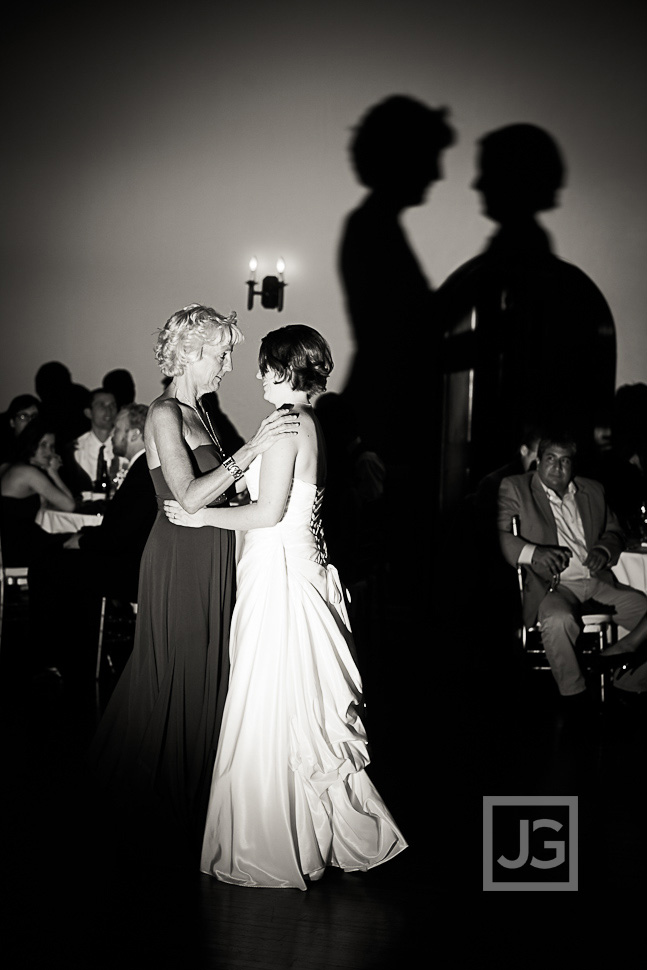 Open Reception Dancing
And the party begins….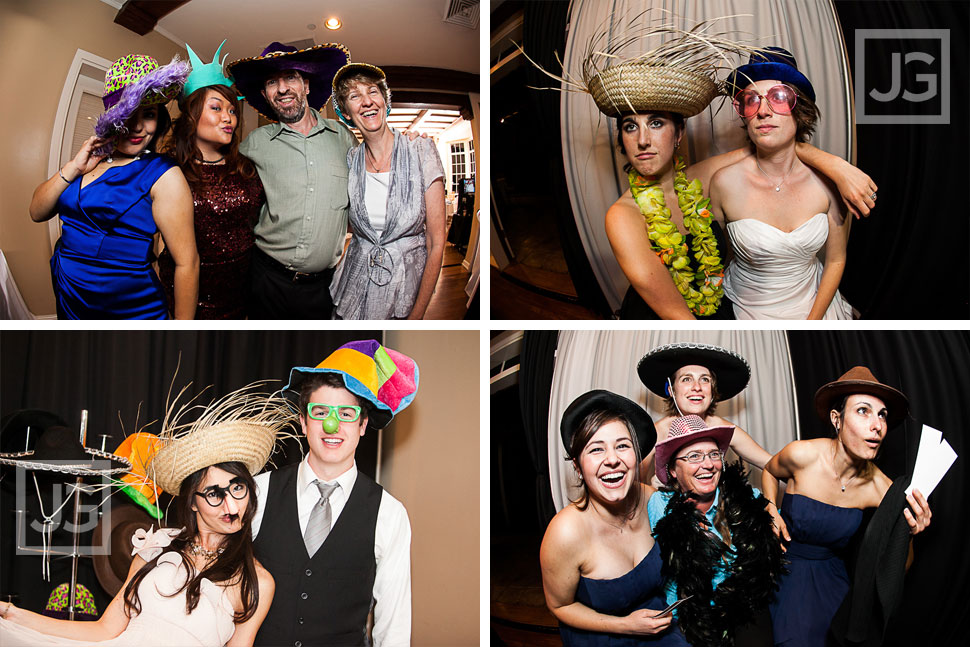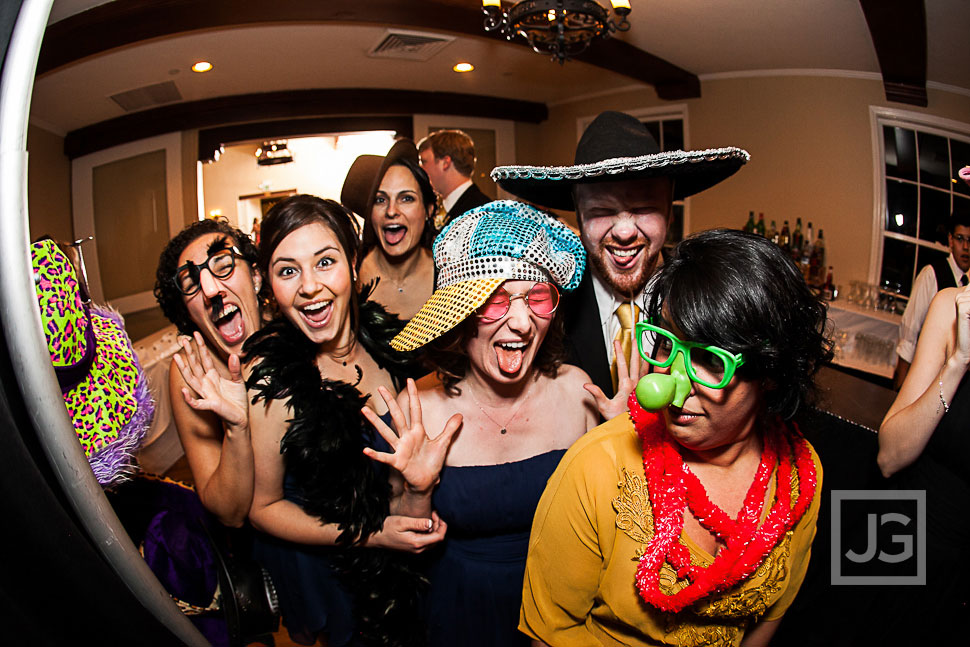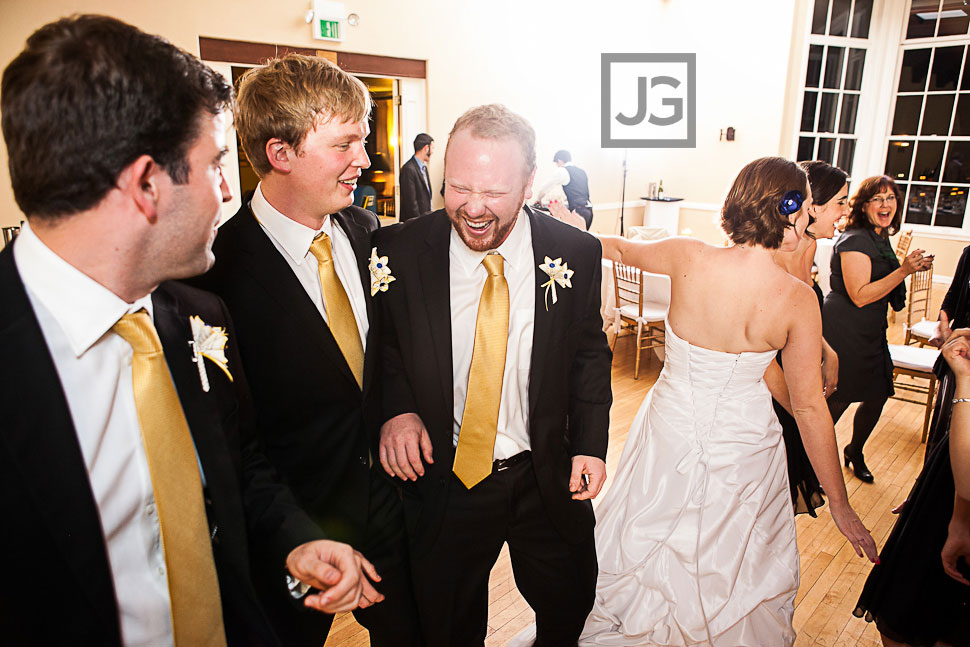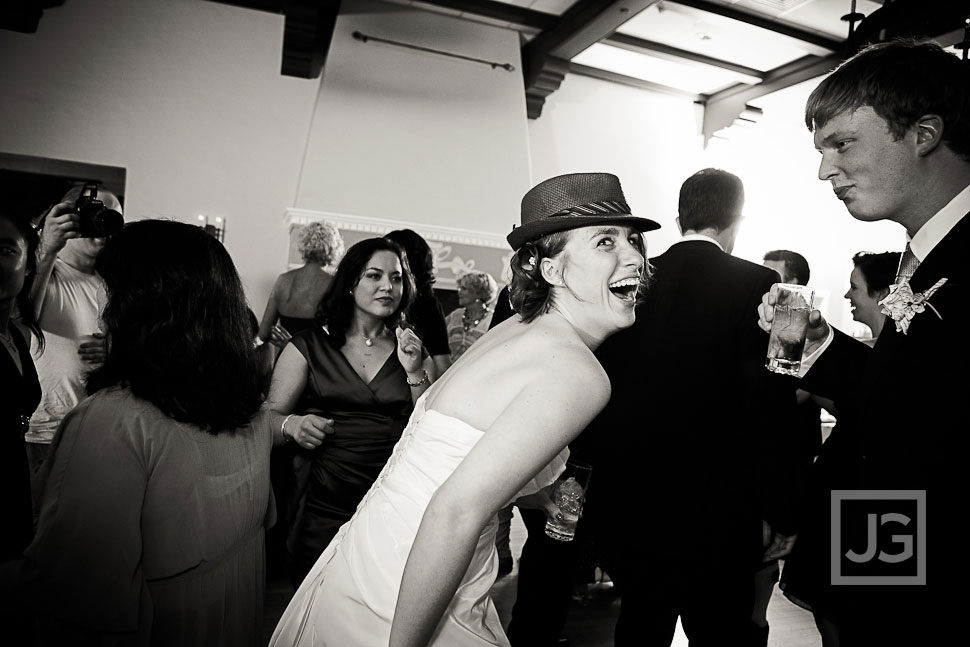 Santa Monica Pier Wedding Photos
After their wedding, we went with them to Santa Monica Pier and the Shore Hotel (where they were staying the night) for some pictures.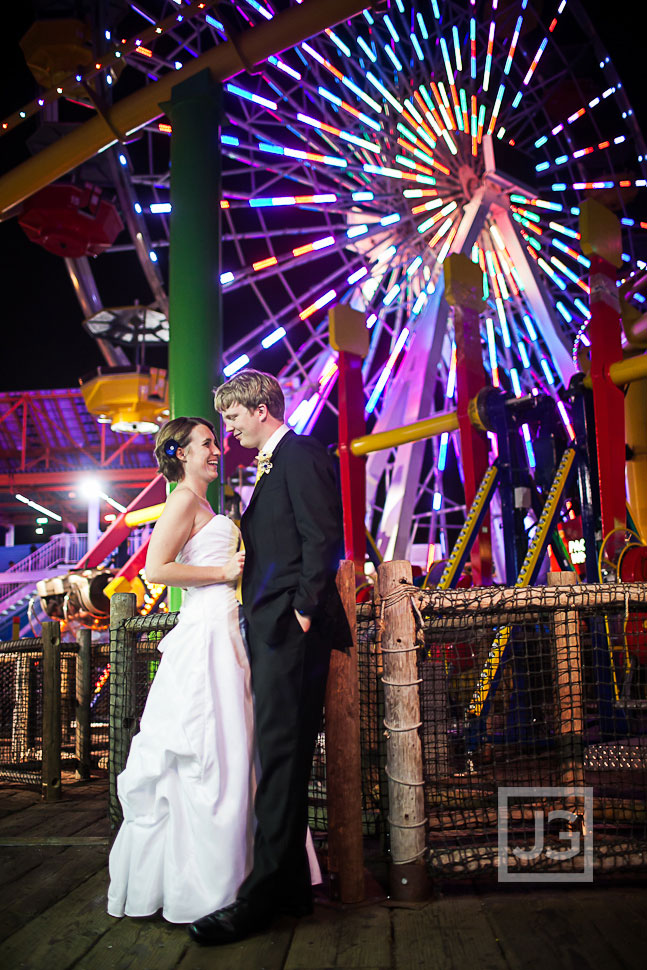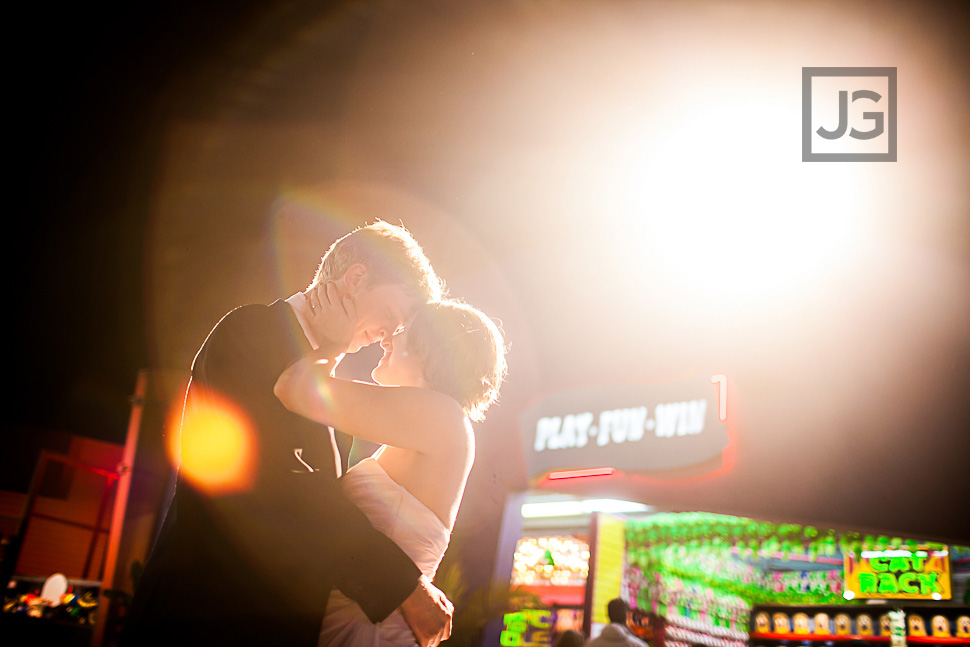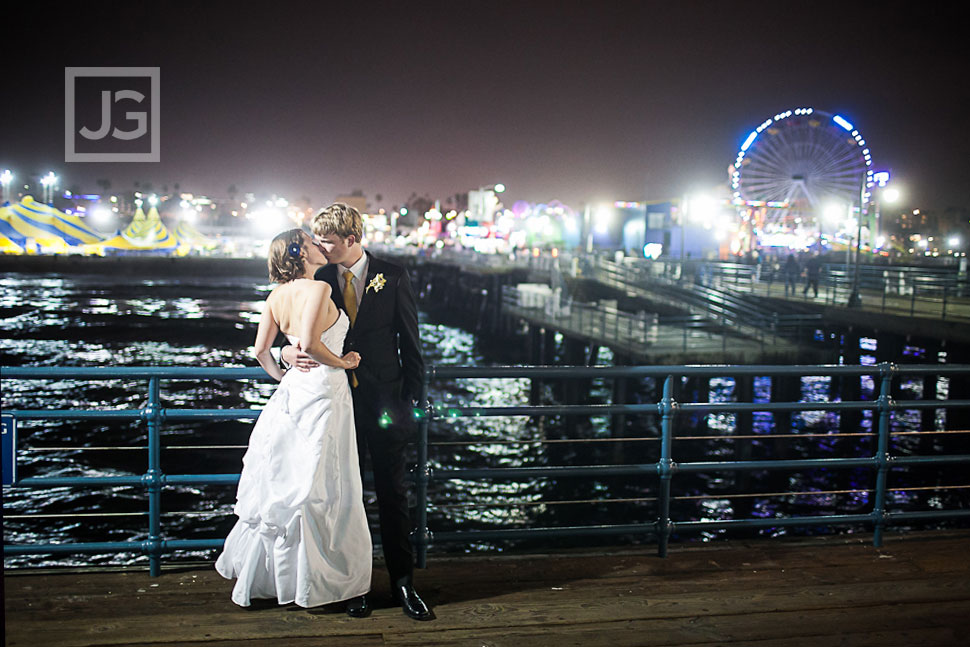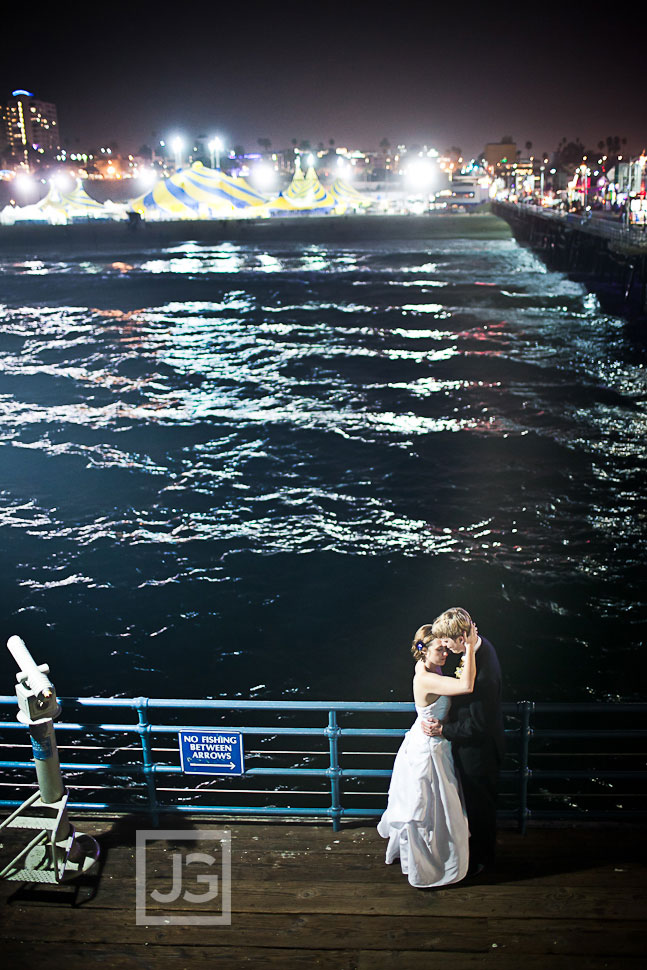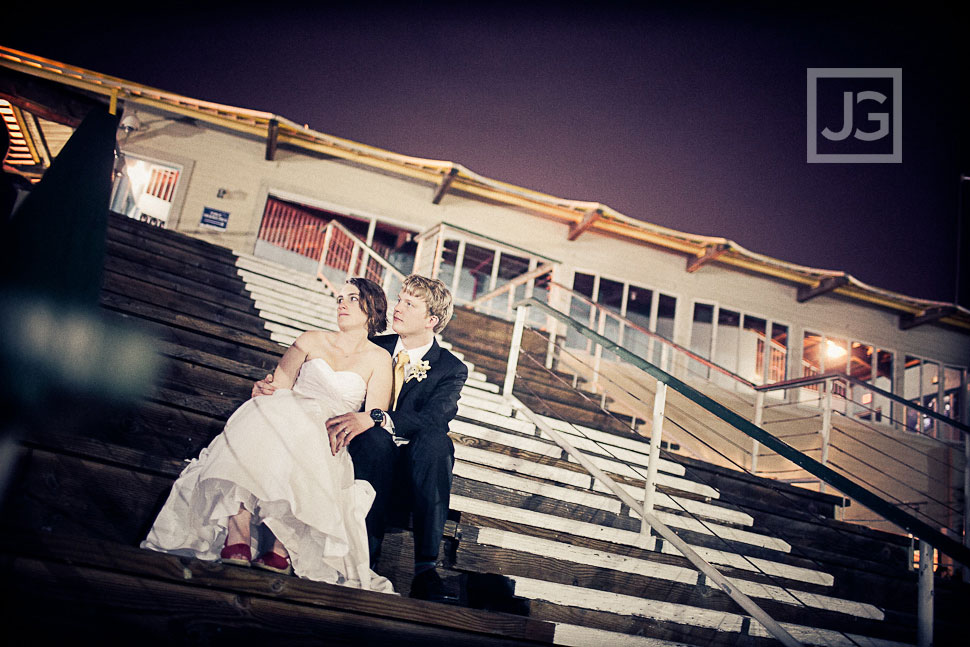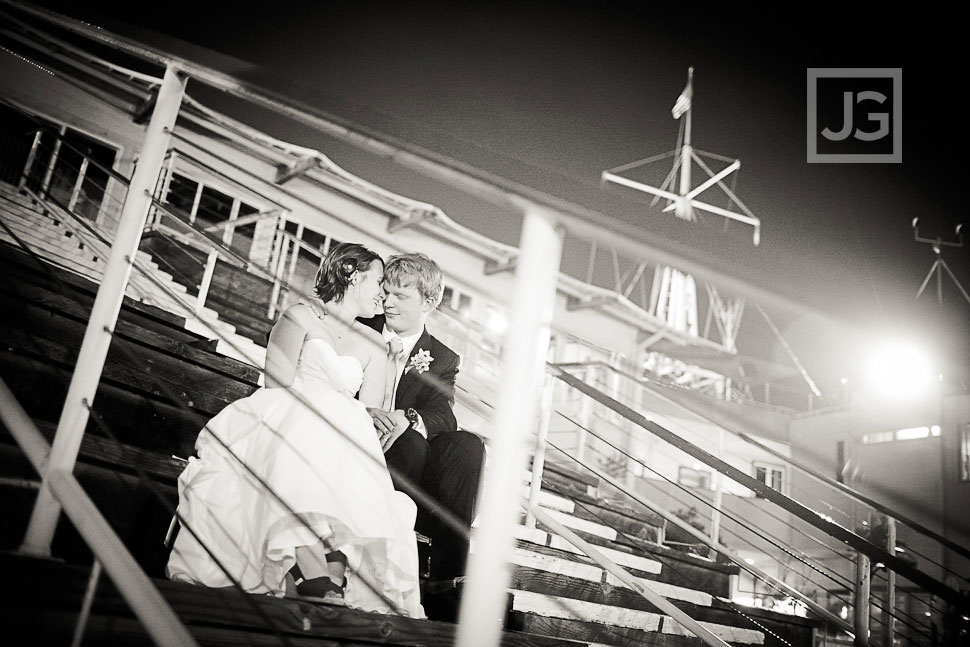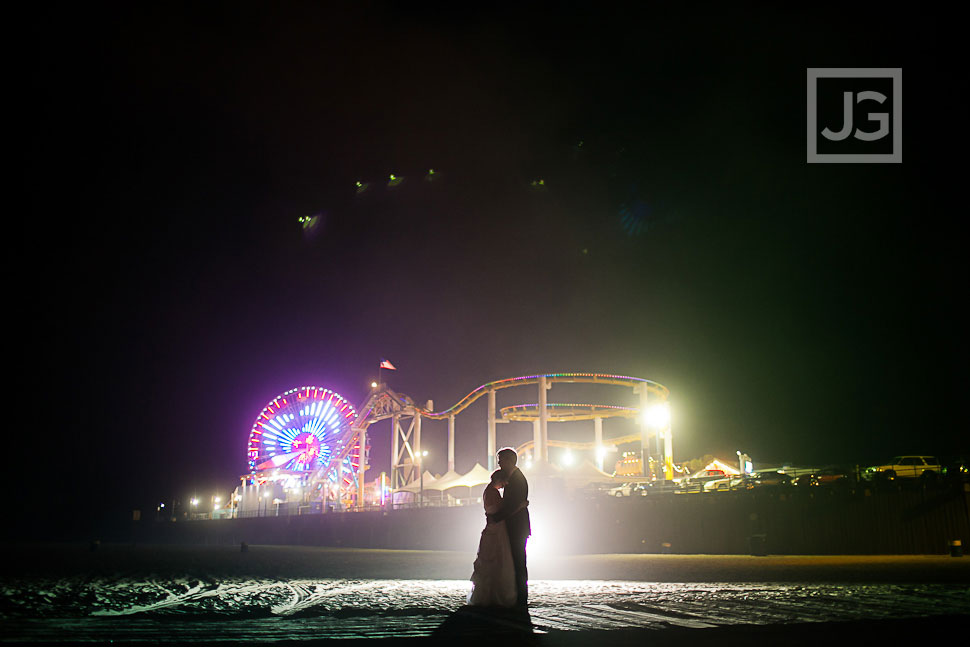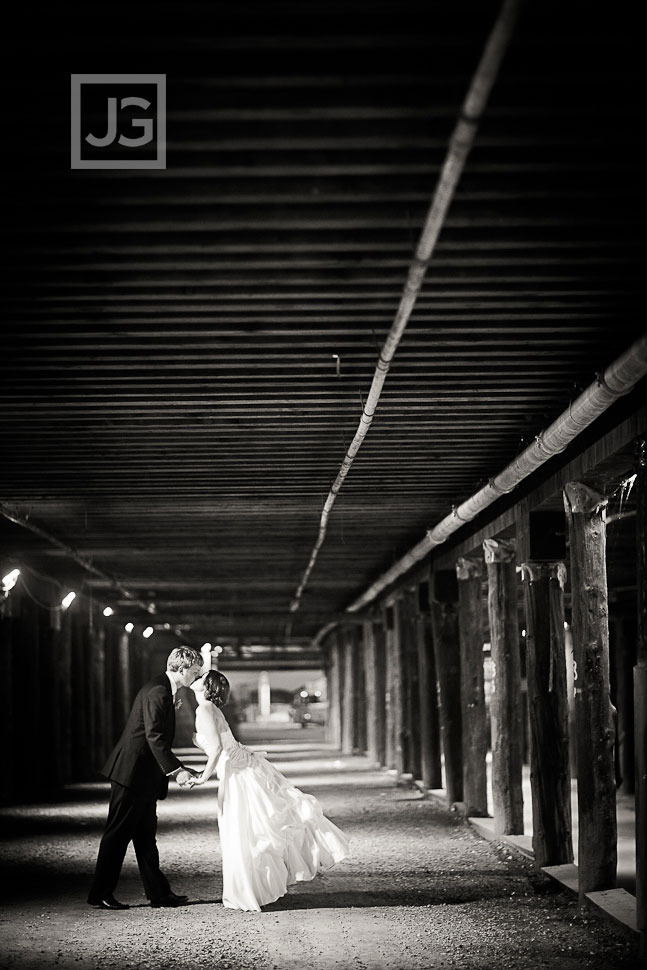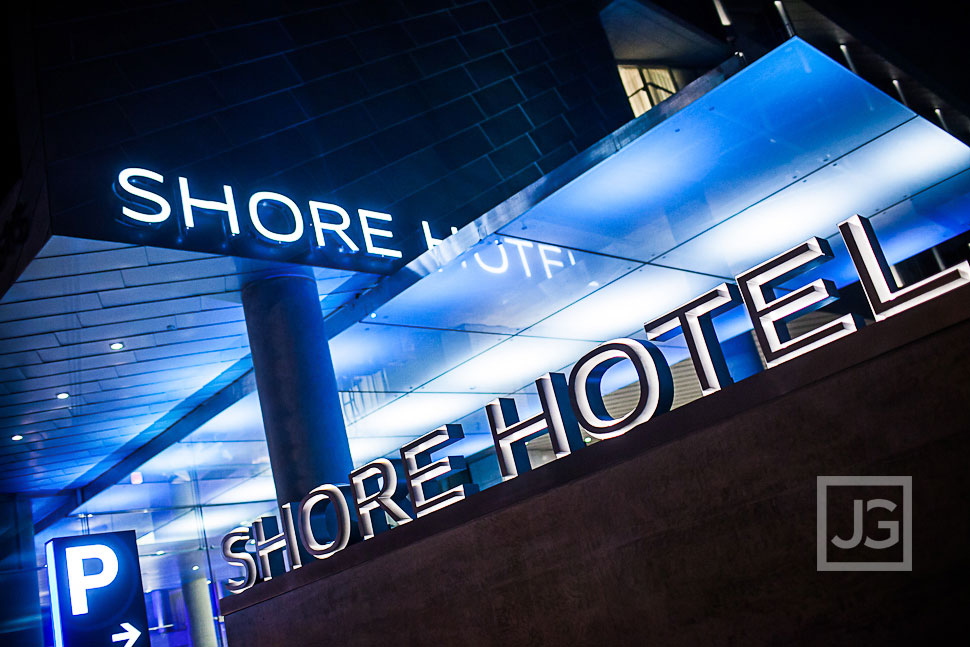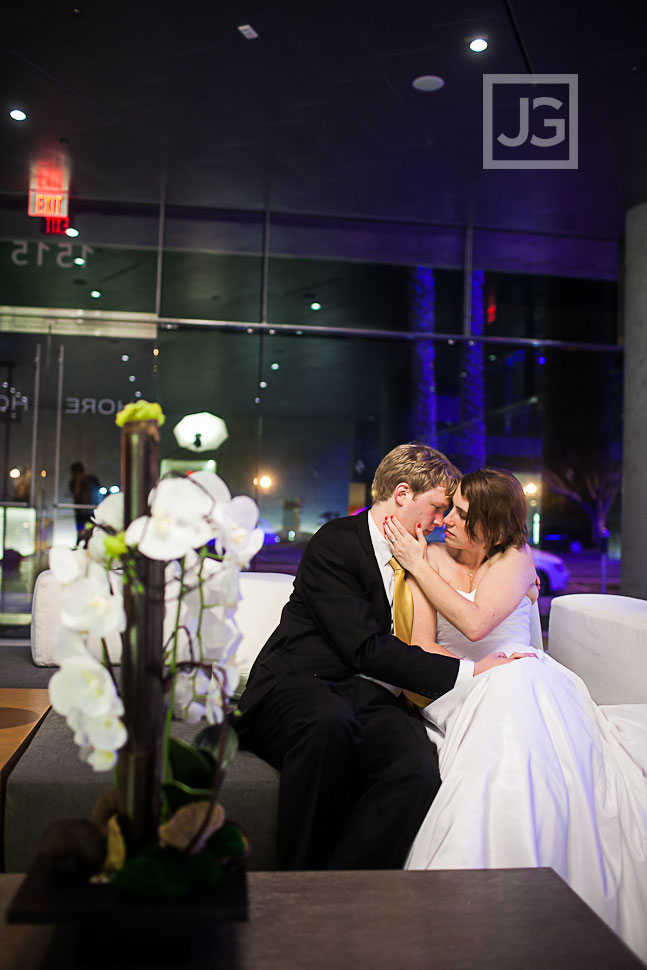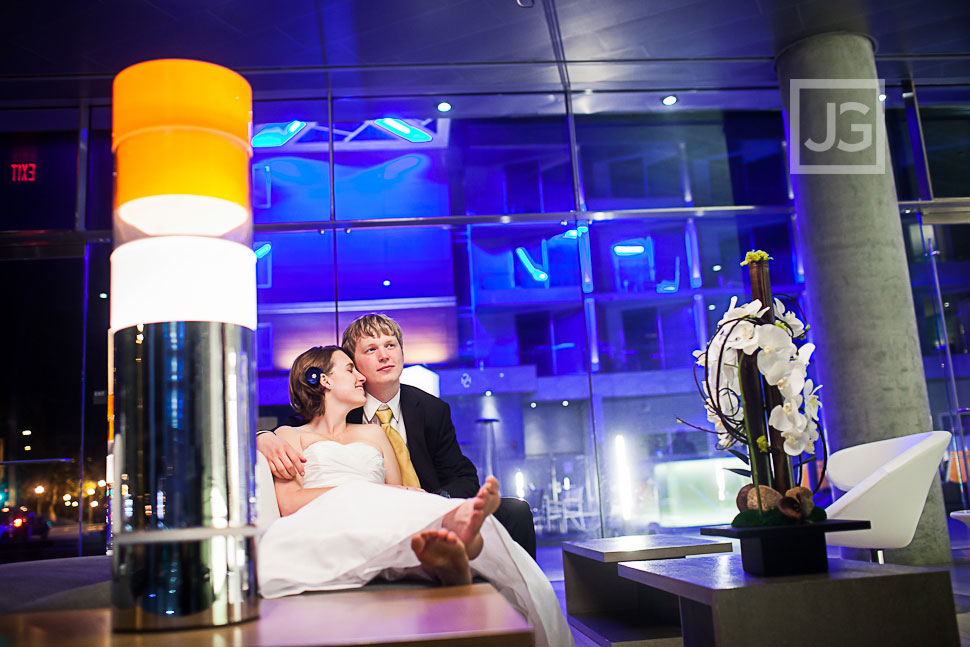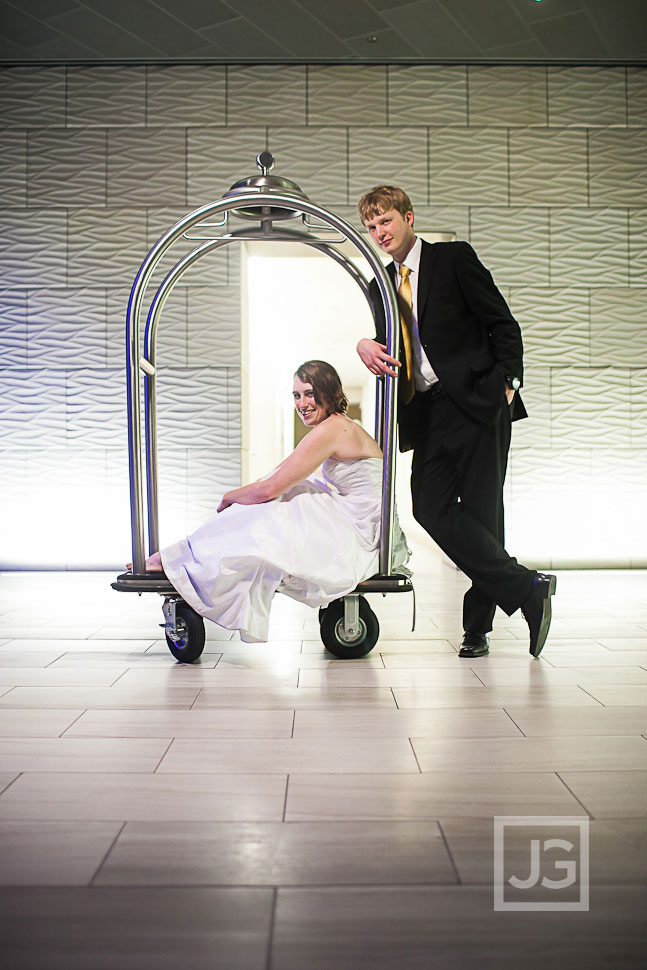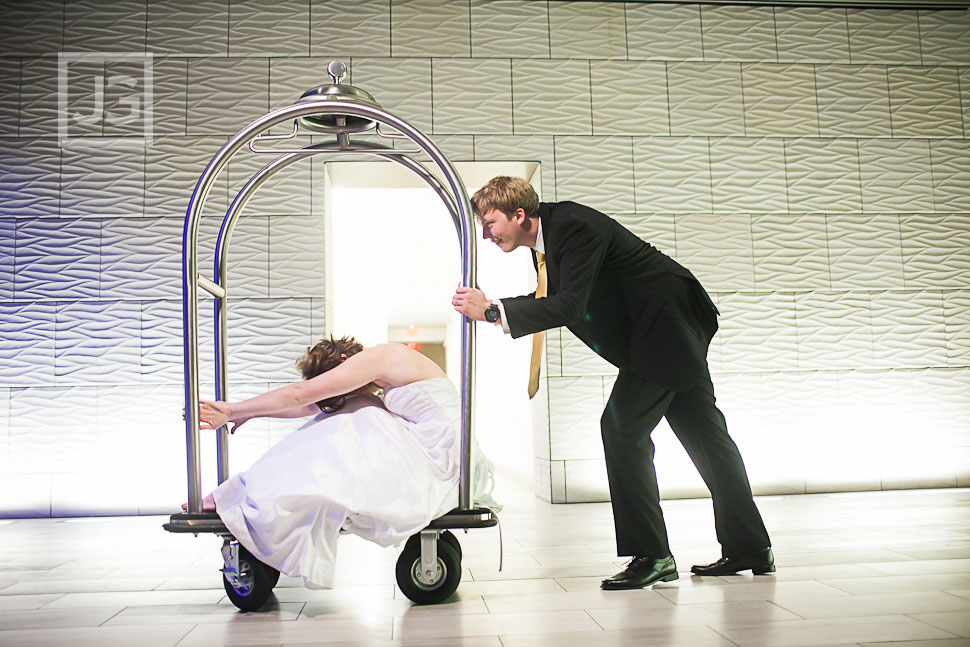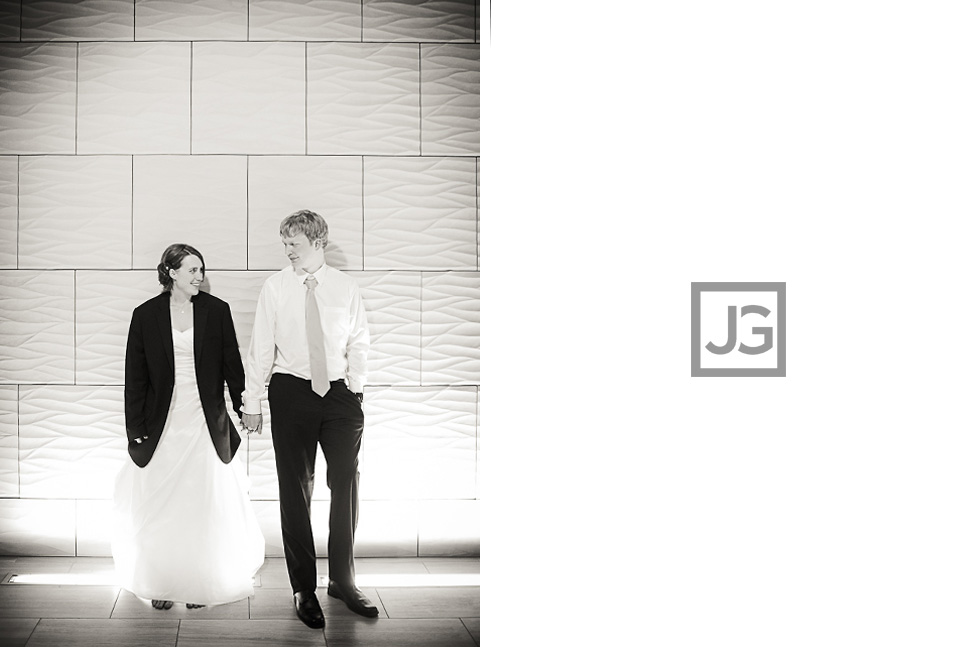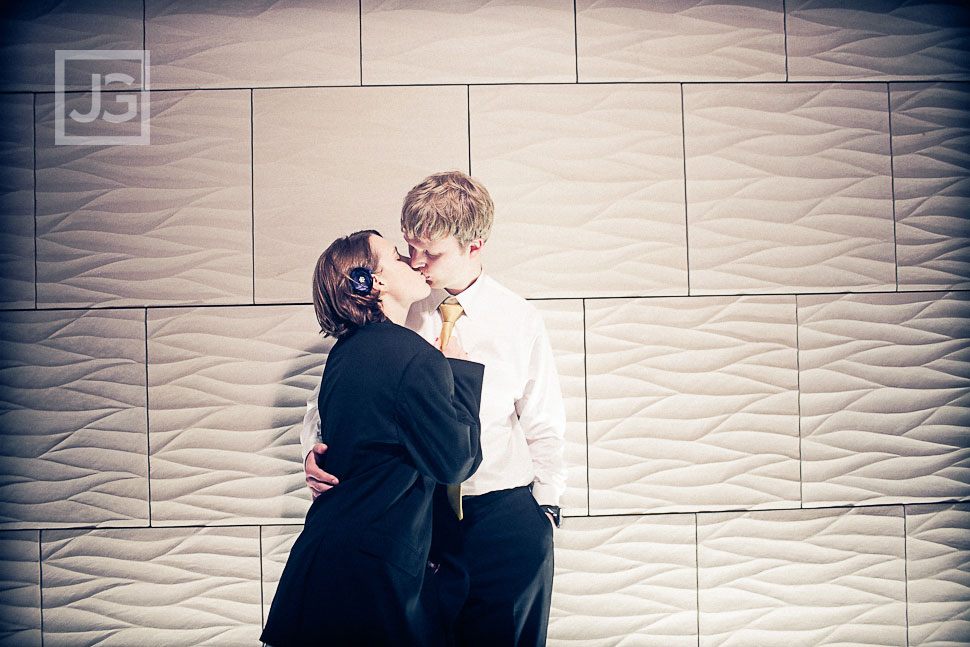 This article shows us creating Altadena Country Club wedding photography, along with a post-wedding couples session at the Santa Monica Pier and Shoreline Hotel in Santa Monica. This is a great wedding venue if you are looking for country clubs in the Pasadena region.