Janna and Evan are madly in love and had a beautiful wedding celebration at The Ritz Carlton in Laguna Niguel.  It was a clear sunny day in Southern California… perfect for a their ocean view wedding!!!  Janna and Evan are both from New Jersey and (like Gavin and I) having two weddings.  They'll be having their second wedding in New Jersey this coming May!!  How exciting…
Their wedding in South Orange County at The Ritz Carlton wedding was very emotional and intimate (with about 30 people).  As a soon to be bride myself, I think one of the most difficult thing about wedding planning is making up the guest list because you don't want to step on anyone's toes.  Who should I invite… who can I exclude??  Well…  my advice is start off with a HUGE list (early).  From there,  begin narrowing down the list and crossing off people who you don't talk to or keep in touch with during the last few months of your wedding planning.  Anyway… back to Janna and Evan
The day off early with preparation for make-up beautifully done by Berit.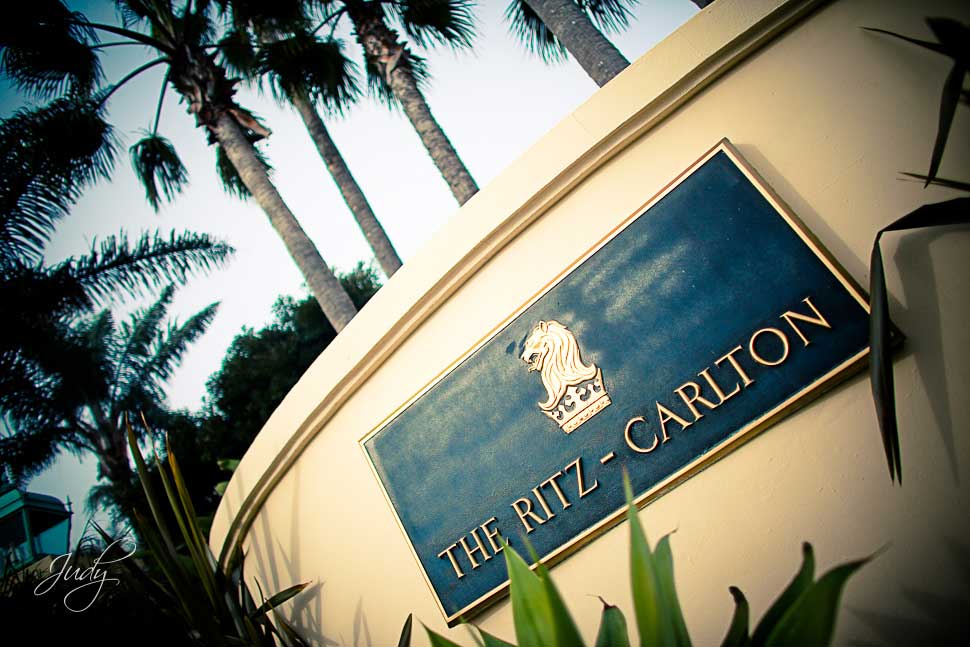 Janna's dress was so elegant… it totally complimented her body and personality.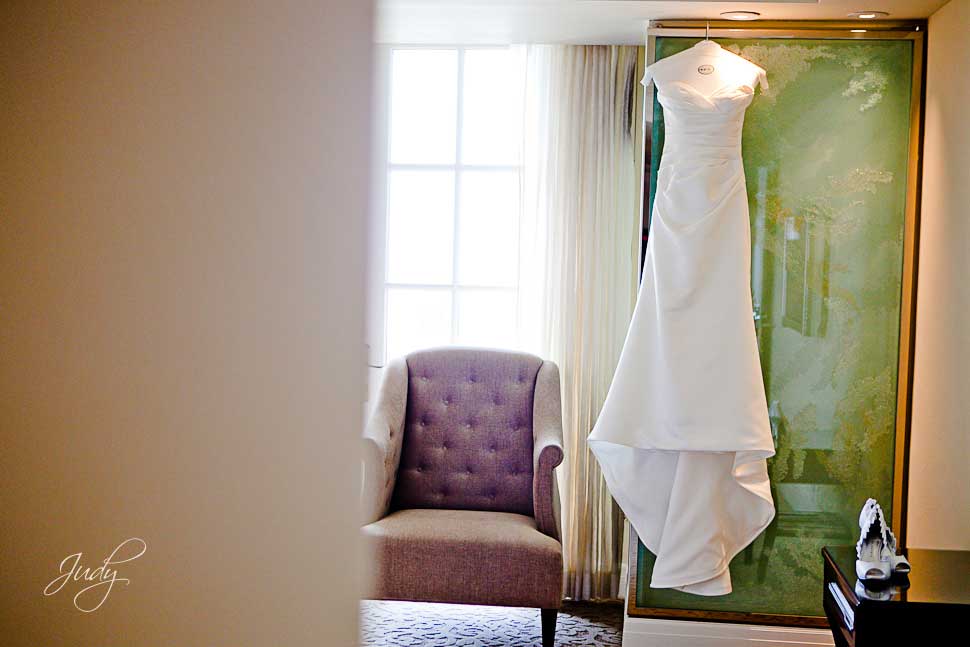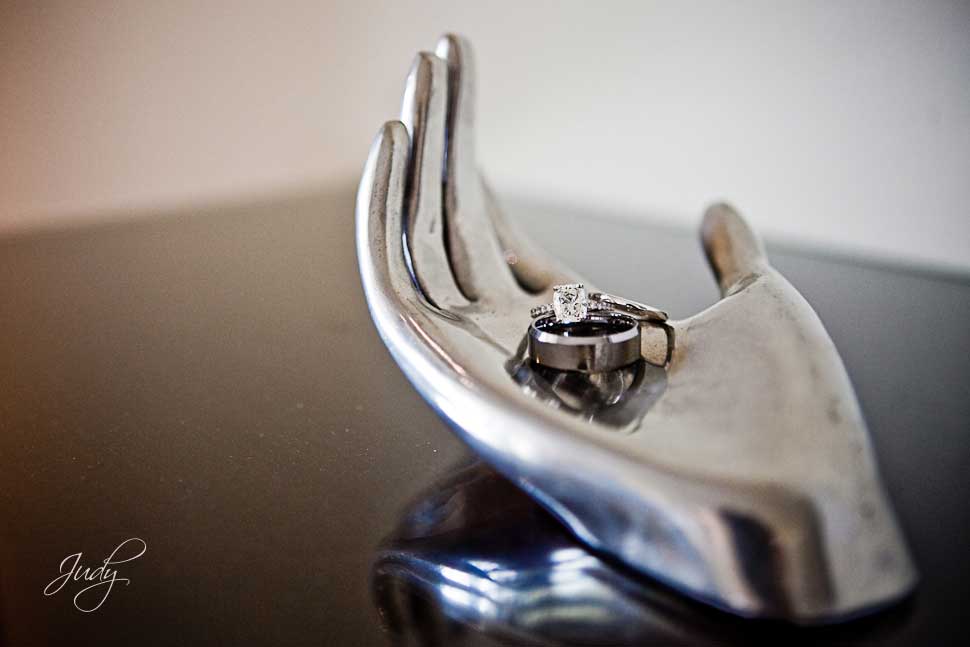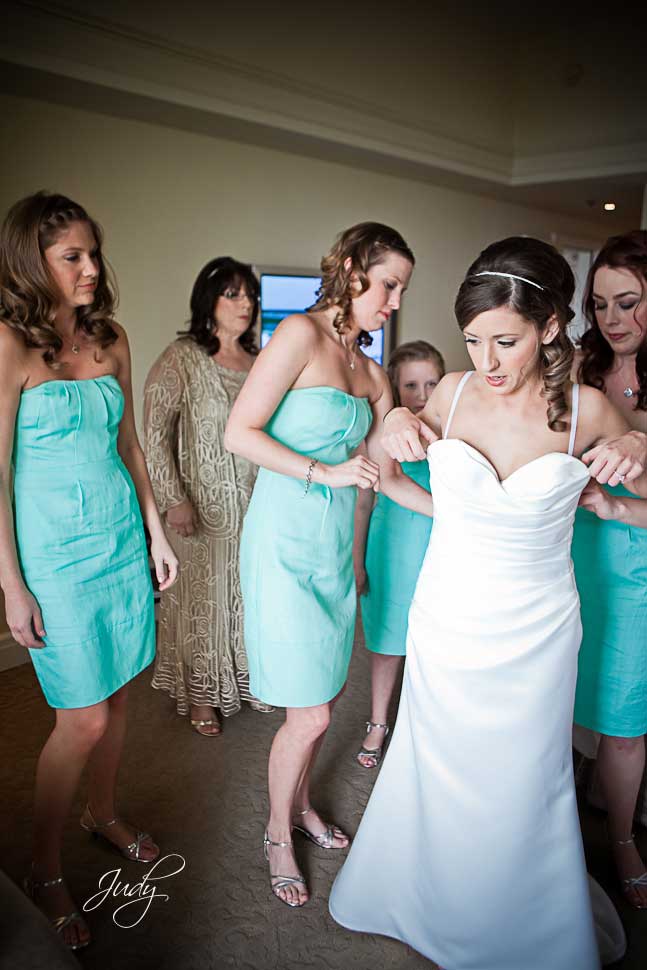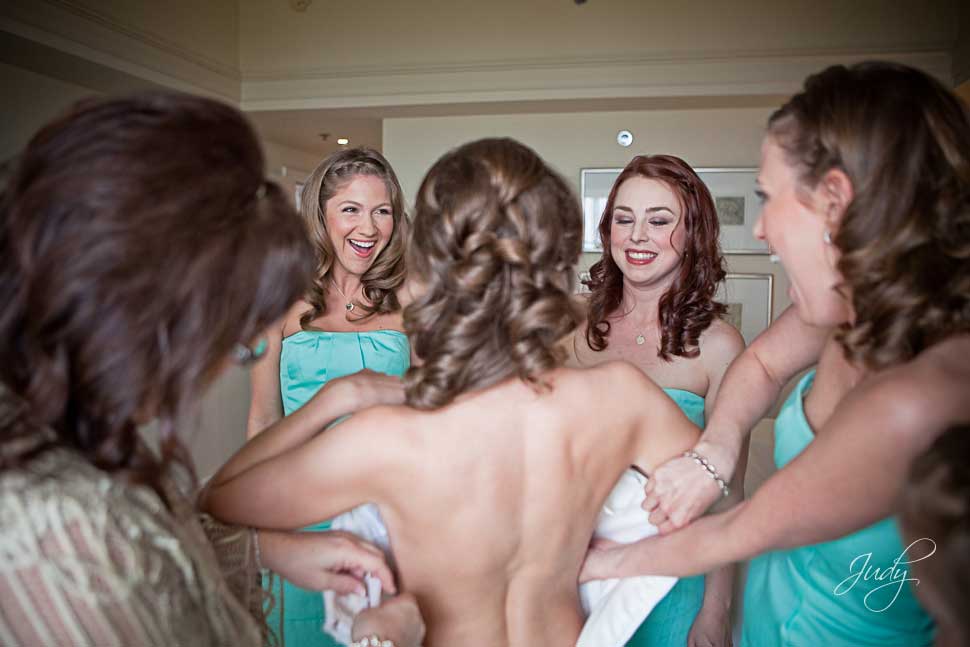 I thought it was so sweet thought how Janna decided to have a piece of her mother's wedding gown sewn onto her own wedding dress!!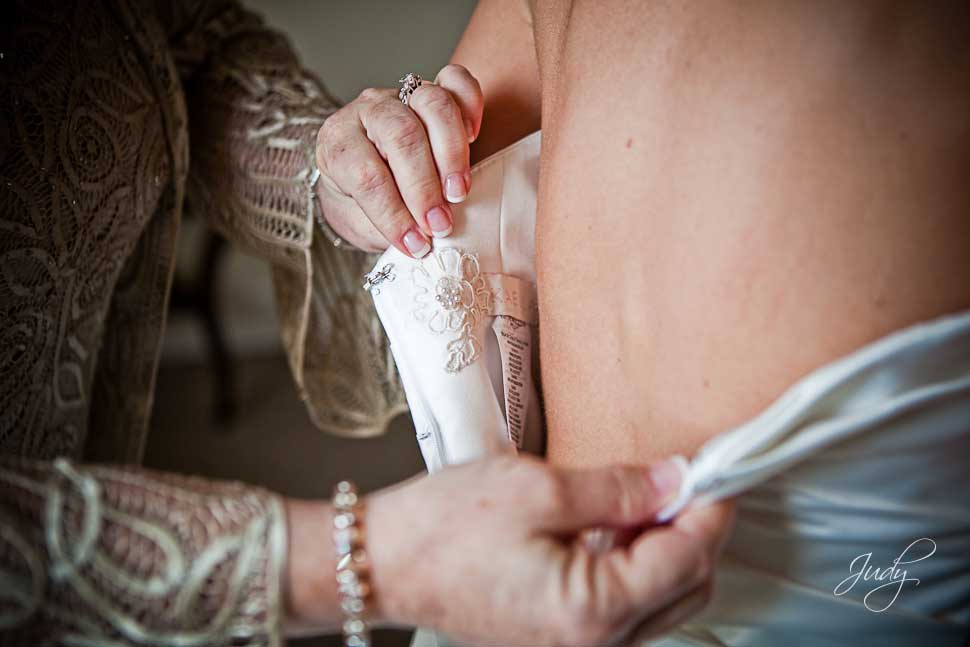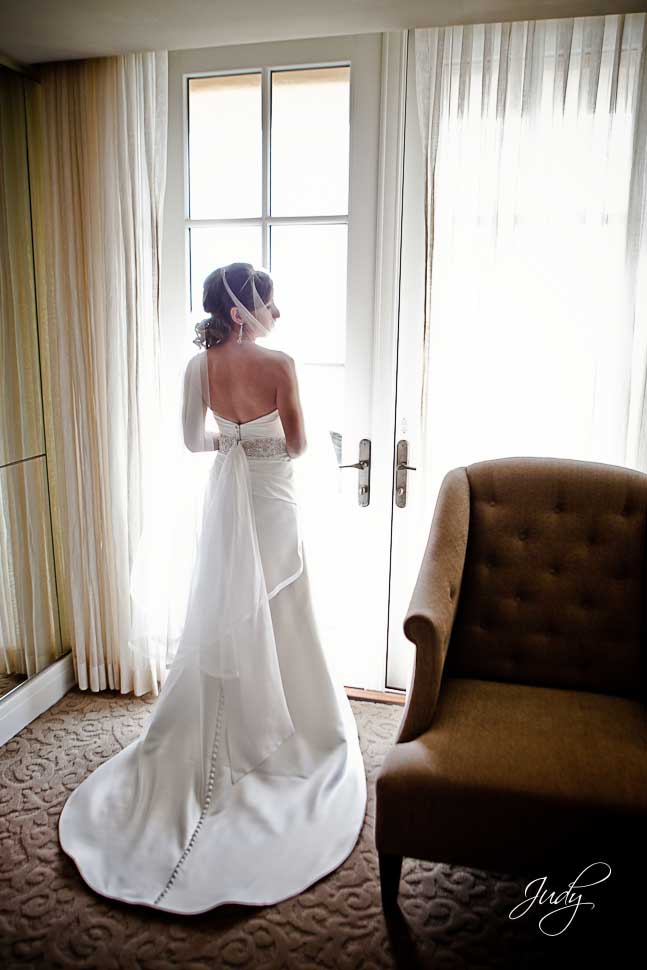 And here is our gorgeous bride… ready for her big moment!!!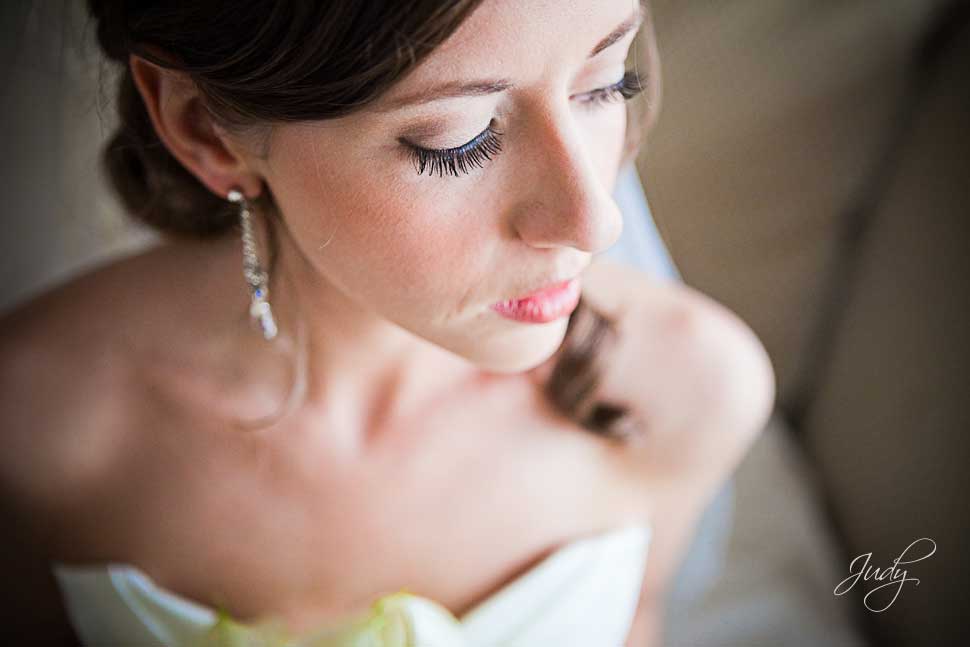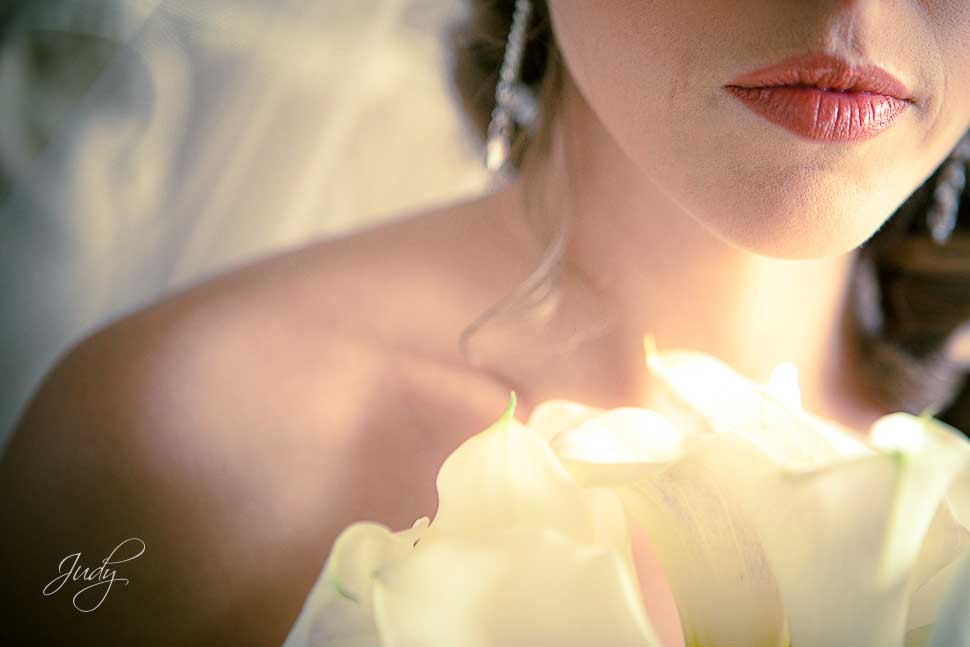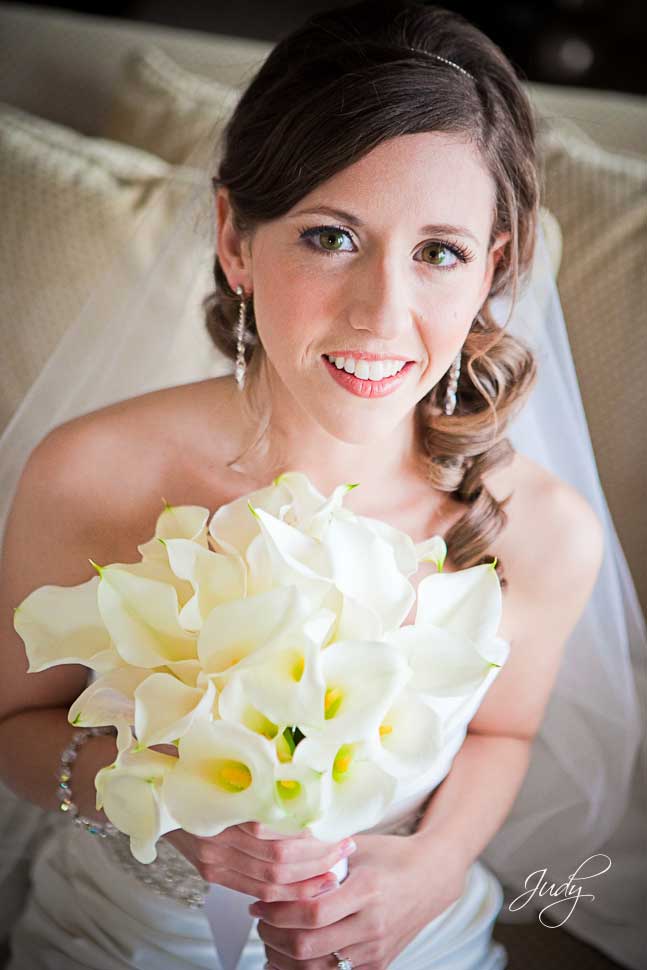 Janna and Evan's wedding ceremony was filled with so much emotions… from joyful tears to bubbly laughters… to heartfelt vows.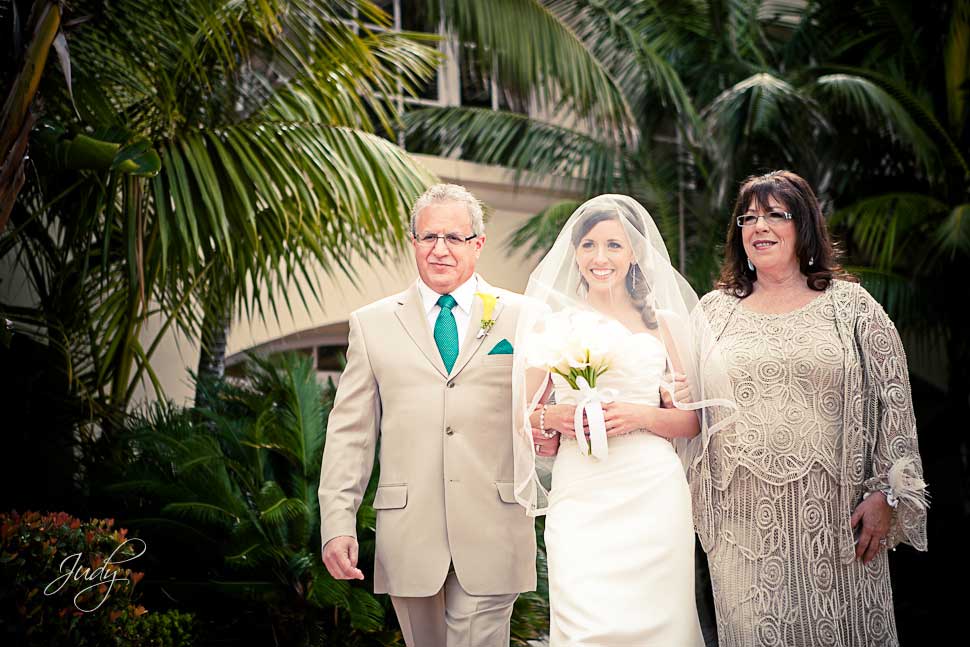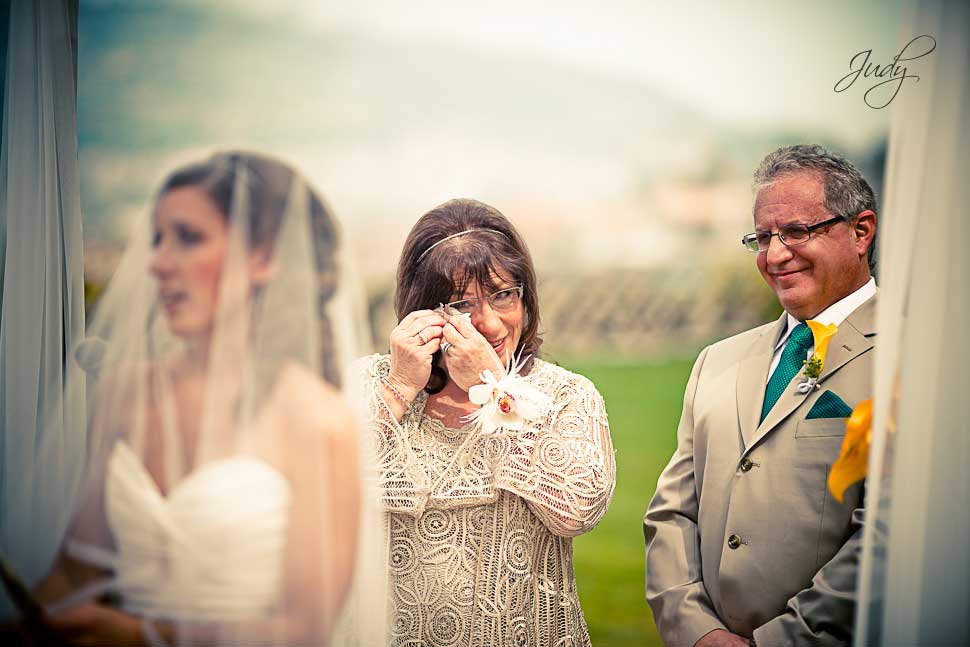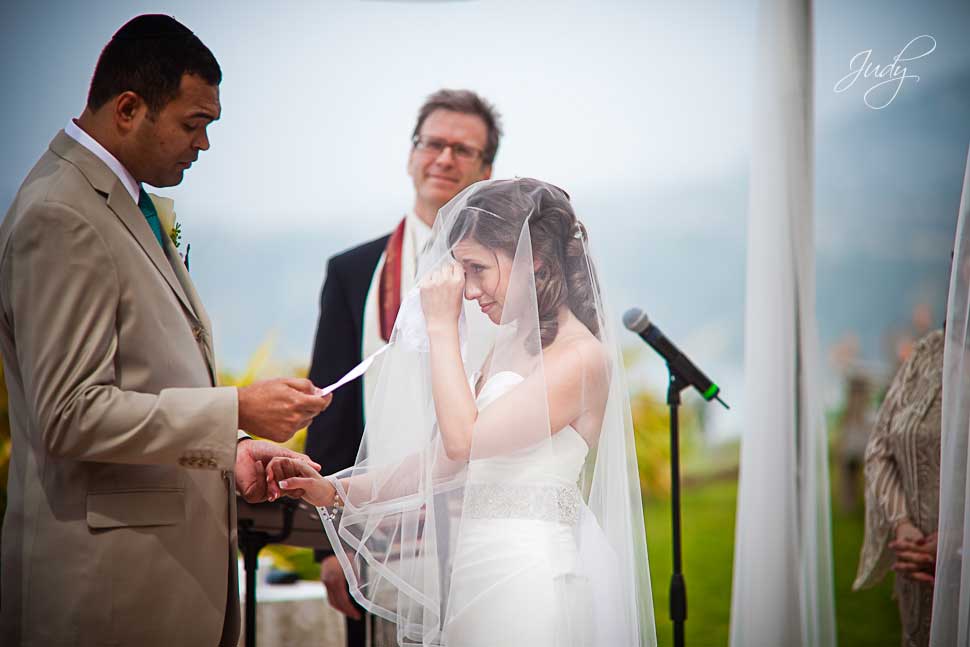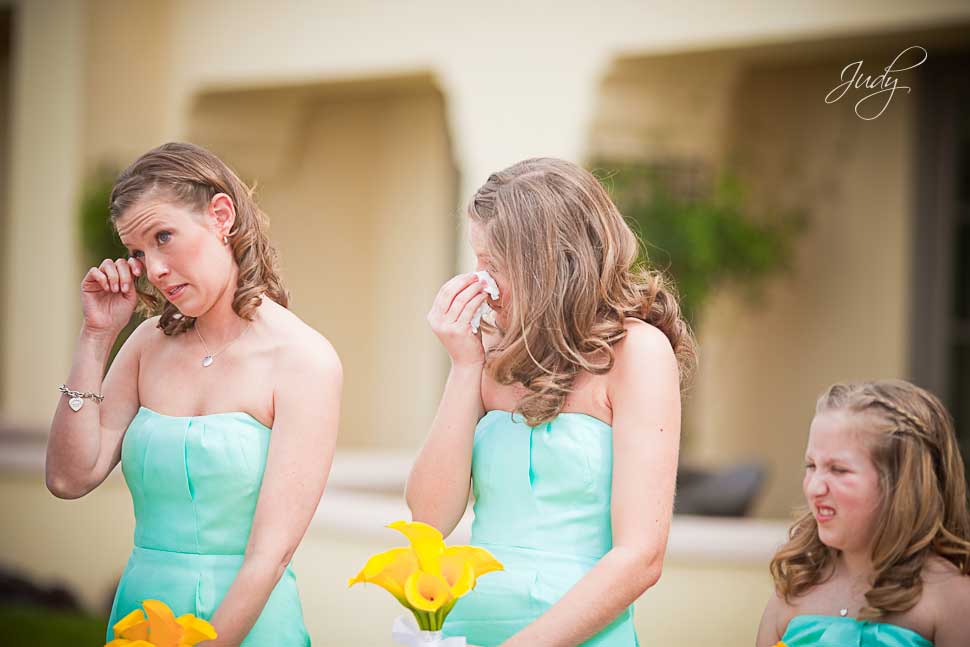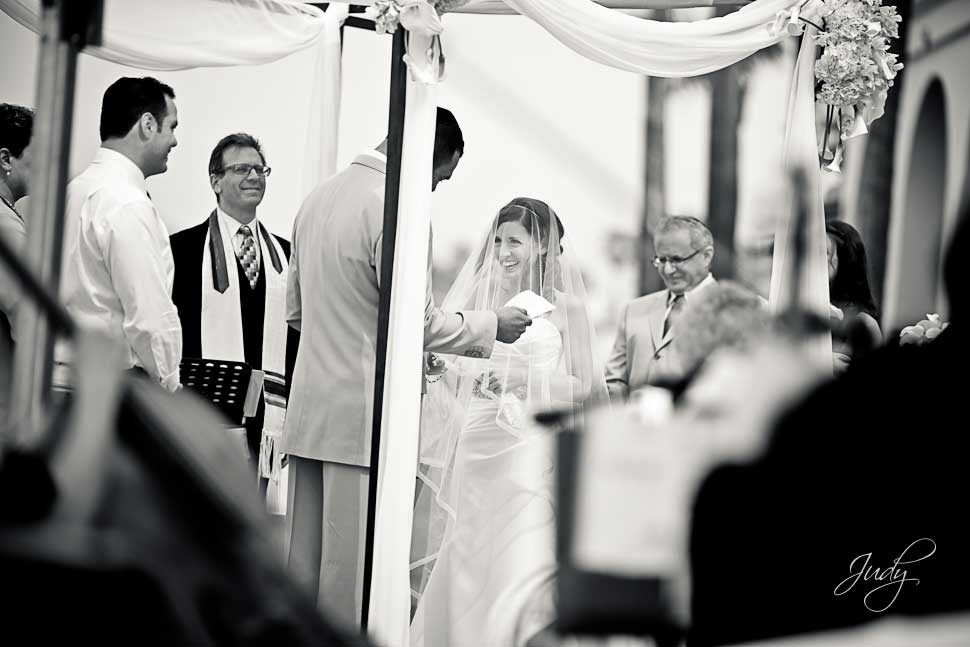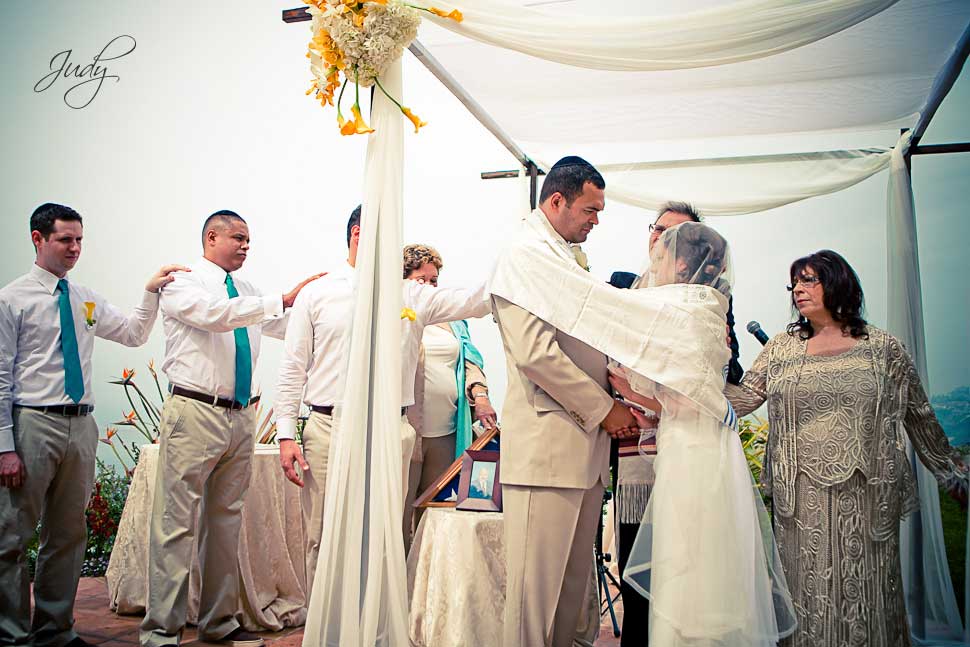 After the ceremony, Janna and Evan invited their guests  to a Sunday Brunch at The Ritz Carlton!!  There were lots of yummy food and desserts!!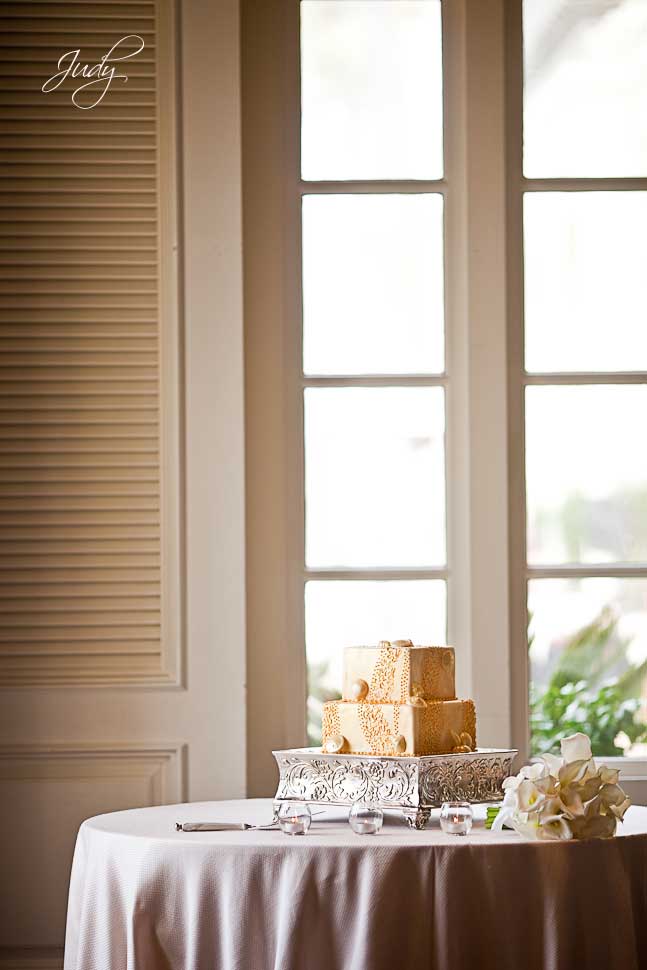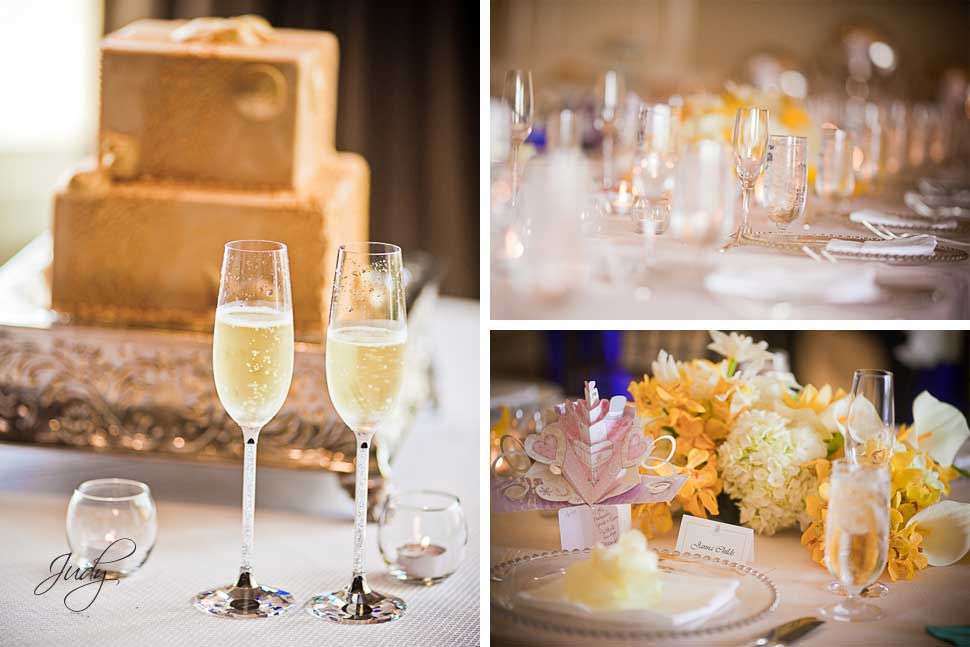 After Brunch and guests were mingling with each other, Janna and Evan snuck away for the bride and groom wedding portrait session (which I call a "couple session").  These two love birds are romantics that are MADLY in love with each other.  They were not afraid to show their love and affection (PDA) in public.  They were hugging, kissing… basic ALL OVER each other.  I was like… " Janna! Evan! Please wait until you get into your room!!" 🙂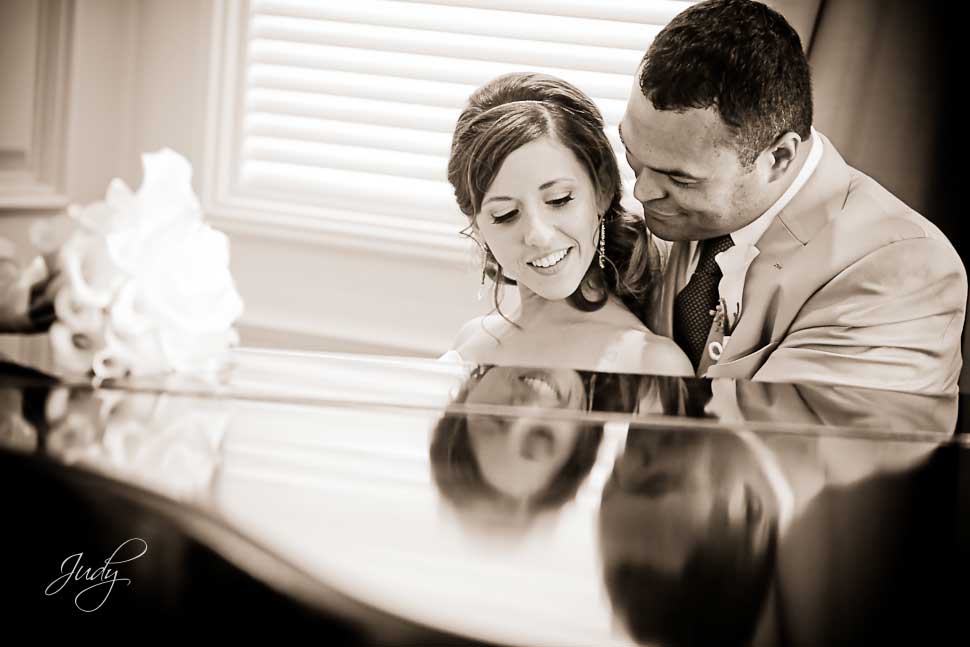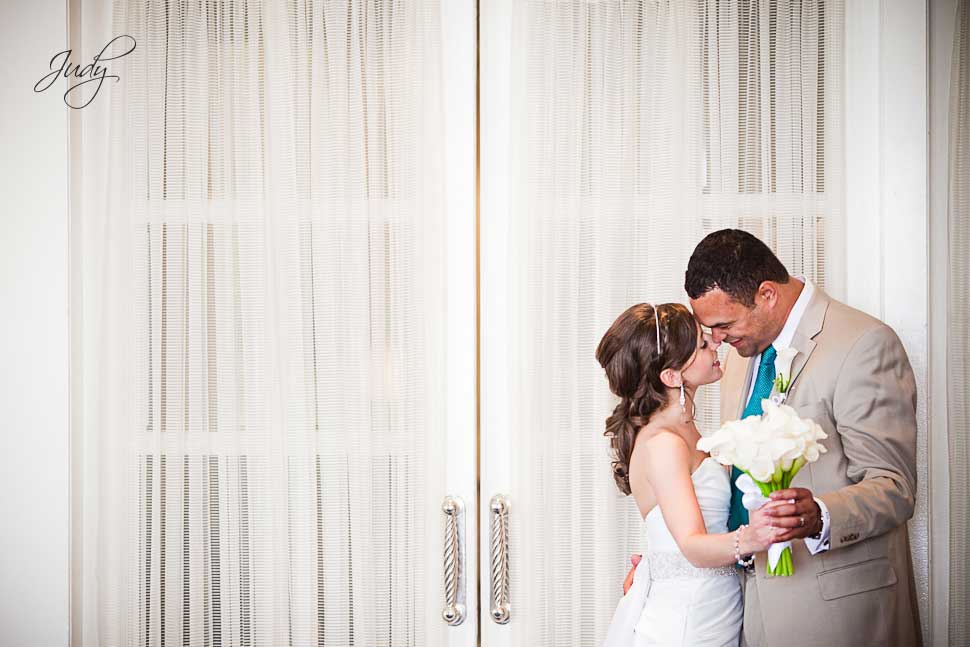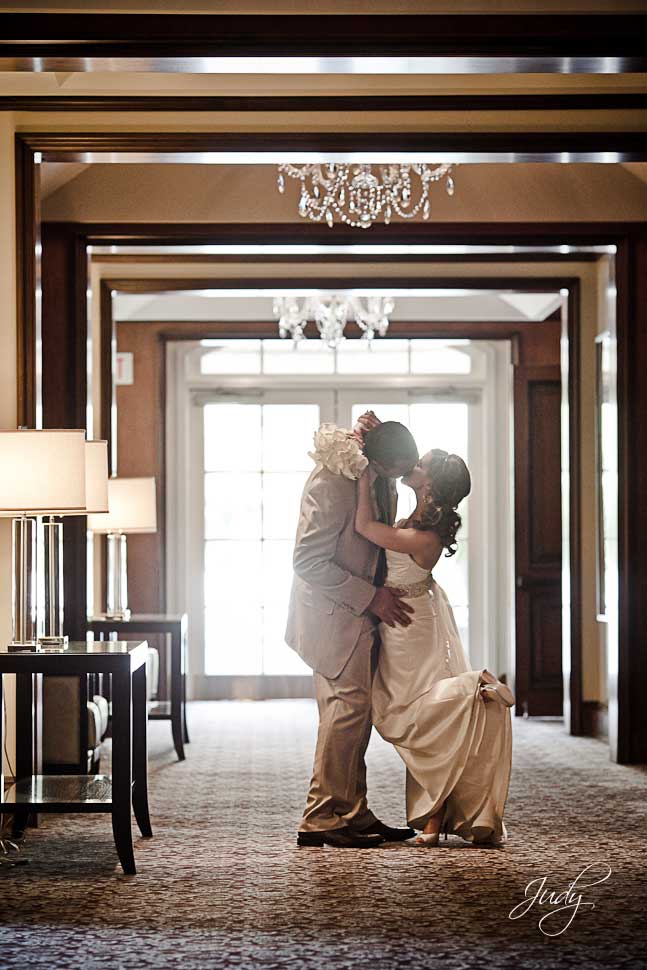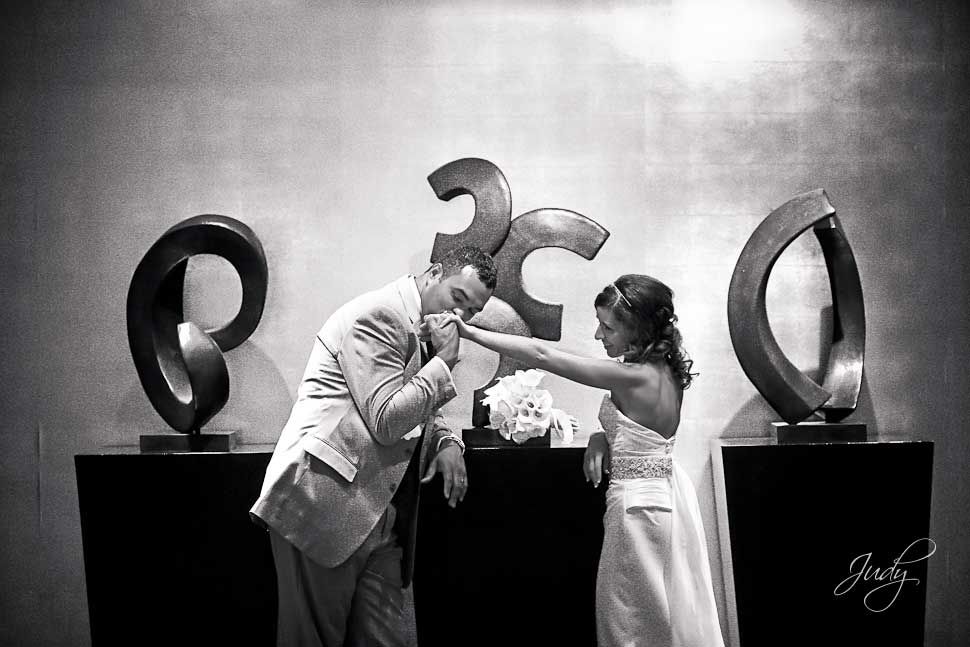 As we were by the stairs, hotel guests that were walking by would stop to say "Congratulations… you both look beautiful together!"  It cracked me up sooooooo much when Janna replied, "Thanks!! The groom is having lunch with his family!!"  It made the guests laughed too!!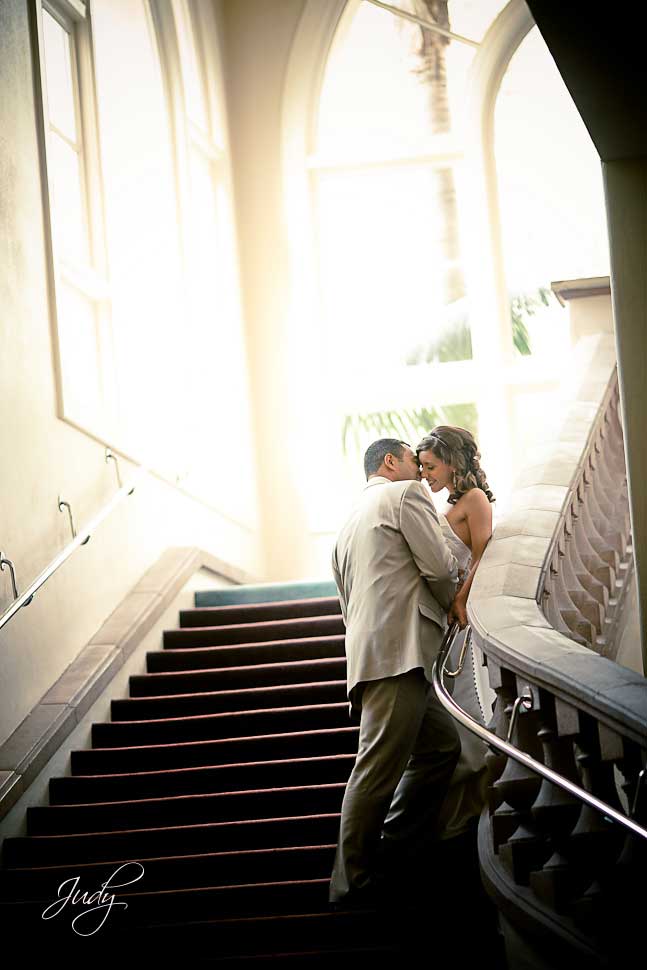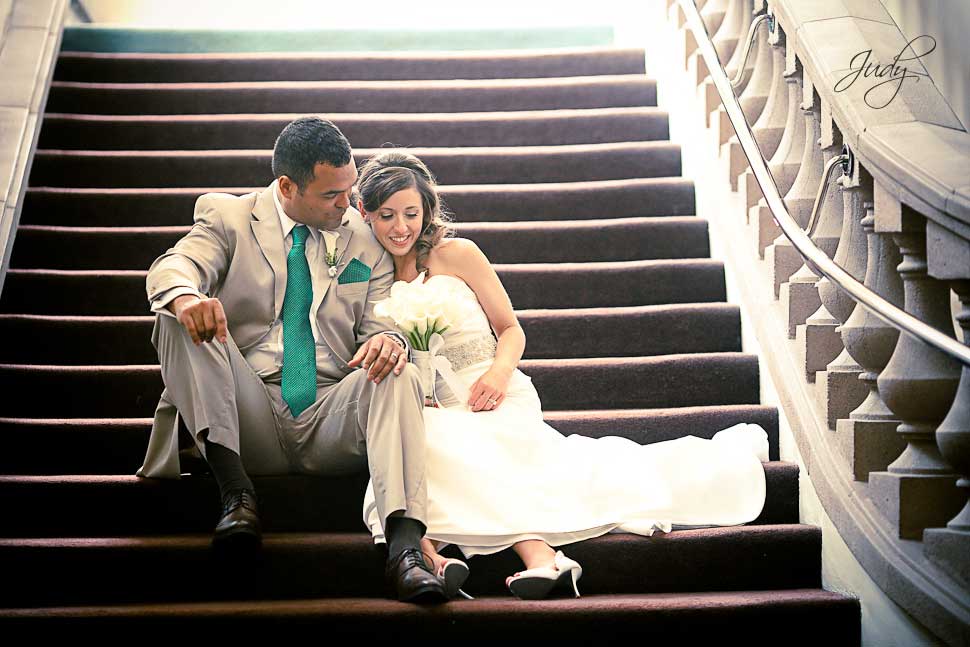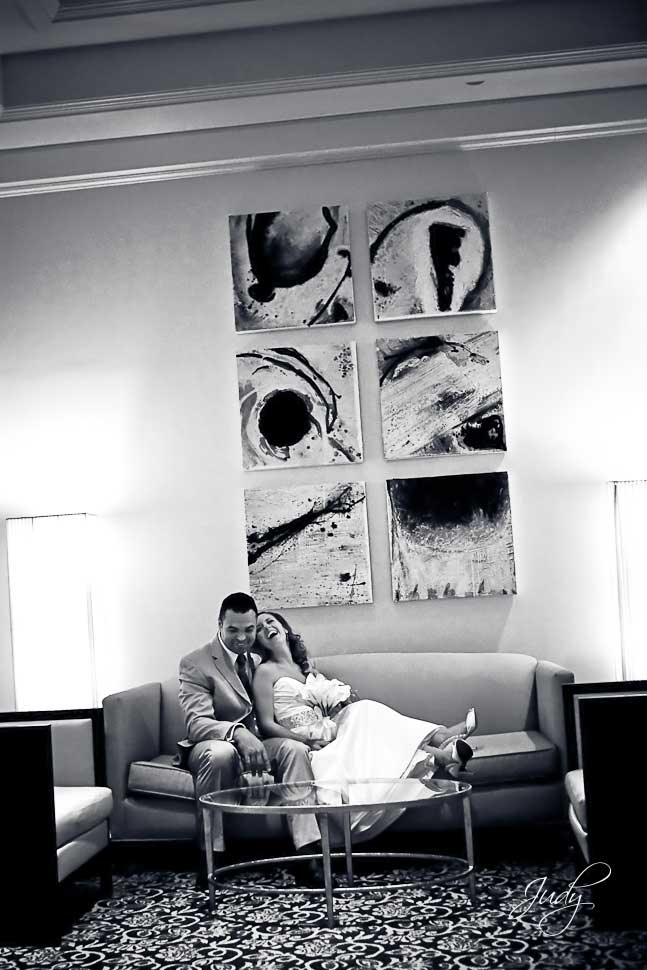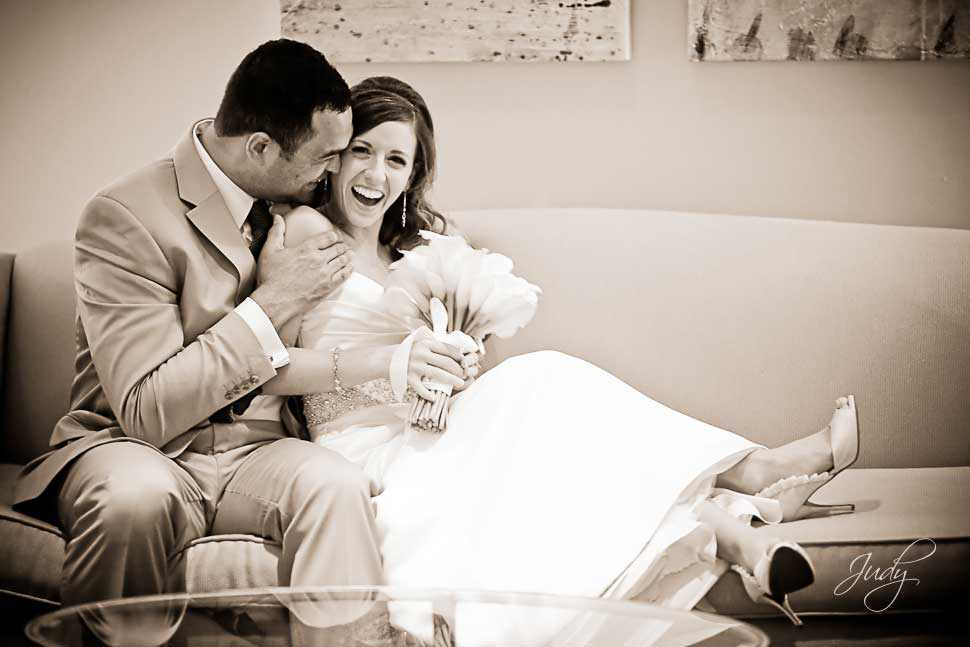 Their bride and groom portrait session ended on a super HOT note!!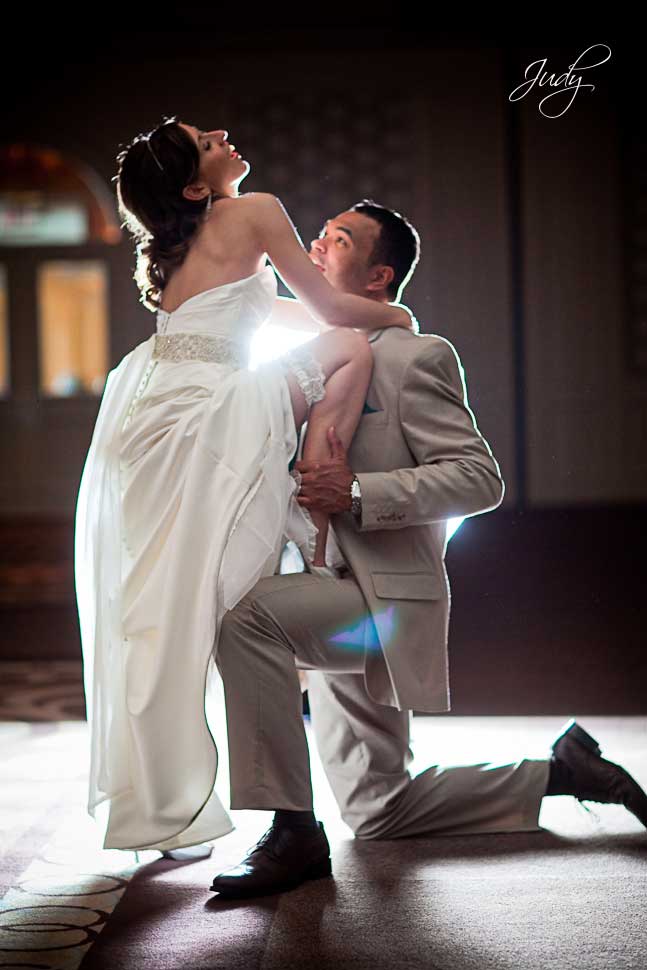 ohhhhhhh…. such a teaser!!! The other pictures can't be posted online…  It's only for Janna and Evan's viewing pleasure! 😉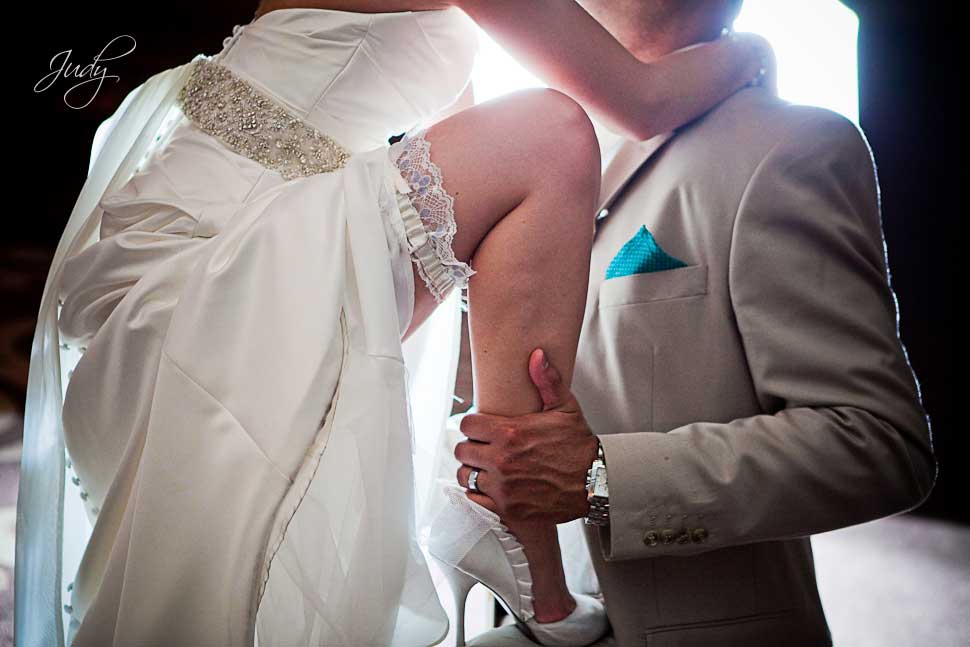 Congrats Janna and Evan!!!  Best wishes and I hope your second wedding in New Jersey is just as wonderful and as amazing as your wedding at The Ritz Carlton!!!
Update:  4/22/2010
I sent Janna and Evan the links to their wedding galleries and this is what their response was…
"OMFG.  All we can really say is OMFG.


I've been a hysterical mess since we checked out the first photo.  You are both absolutely amazing!
We're going to be printing a lot of these (how do we choose!!!???!#?) to add to centerpieces and we have a big digital frame so we can have a slideshow at the reception.

OMFG!  THANK YOU!!!!!!!!!!!!"

– Janna and Evan
I thought that was really cute!!  I'm thrilled to get such responses after delivering the photos to my clients.  It makes me so happy and at the same time inspires to continue doing what I LOVE doing… capturing moments that will be passed on forever!!!