They've known each other since forever and always knew that their friendship was just a little different than most.  But for so many years, Ashley and Joey remained just friends. It was without a doubt that fate would one day work it's magic and bring the two of them together.  The question was… when?  Well… six months ago, Ashley and Joey decided to bring their friendship to another level. And in just six months of dating, they knew they were incomplete without each other.  During their vacation in Laguna Beach, Joey followed his heart and asked Ashley to forever be his.  Without hesitation, she said… "yes, yes, YES!!"  And just like that, they got married within 3 days of the proposal. We are incredibly honored to be the only witnesses when Ashley and Joey exchanged their vows and promise their lives to each other.  More importantly, I am so happy to freeze that special moment!! And through our photos, they can share their love story with everyone for the many years to come.  =) So read on for this Anaheim Courthouse wedding photography elopement!
Did I also mention how sweet and selfless they are.  After their session, Ashley and Joey invited Gavin and myself for a few drinks before they headed to their romantic candle lit dinner at the Montage Resort. Before I could even toast to the newly weds, Ashley toasted to us and thanked us for documenting their special day. I couldn't believe how sweet they are!! I'm a hopeless romantic as well and I'm truly happy that these two finally found found each other and true happiness!!  =)
The Old Orange County Courthouse
The Old Orange County Courthouse, previously known as the Santa Ana County Courthouse, is one of the most textured and scenic places to do a courthouse wedding in Southern California. It's in the actual wooden courtroom used since 1901 in many of Orange County's historic legal moments. It brings about memories of old courtroom dramas in black and white. What better place to start a lifetime together than in a place with the wisdom of the ages witnessed by it's wooden beams.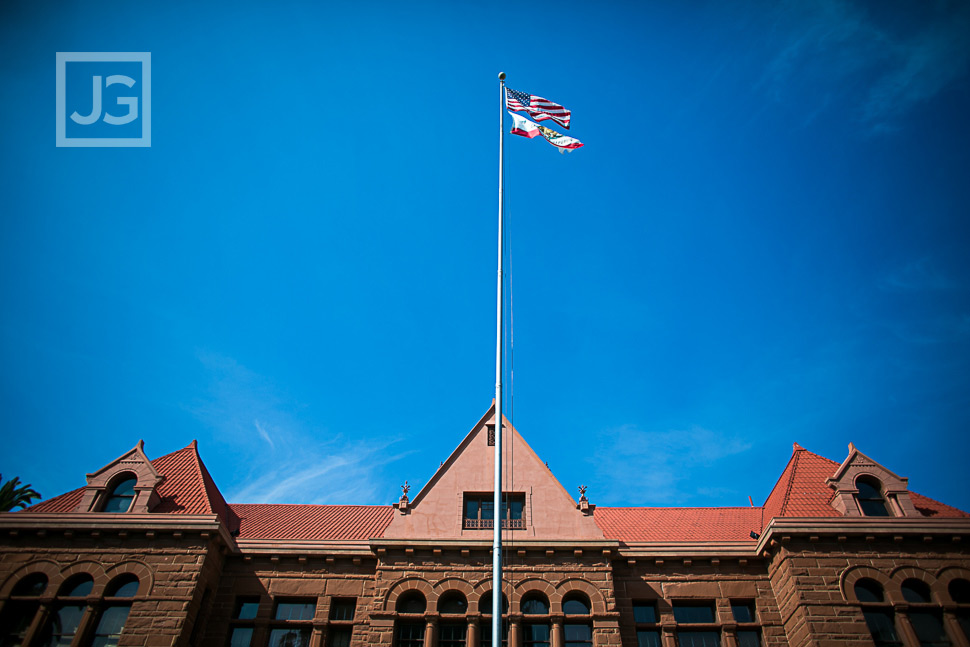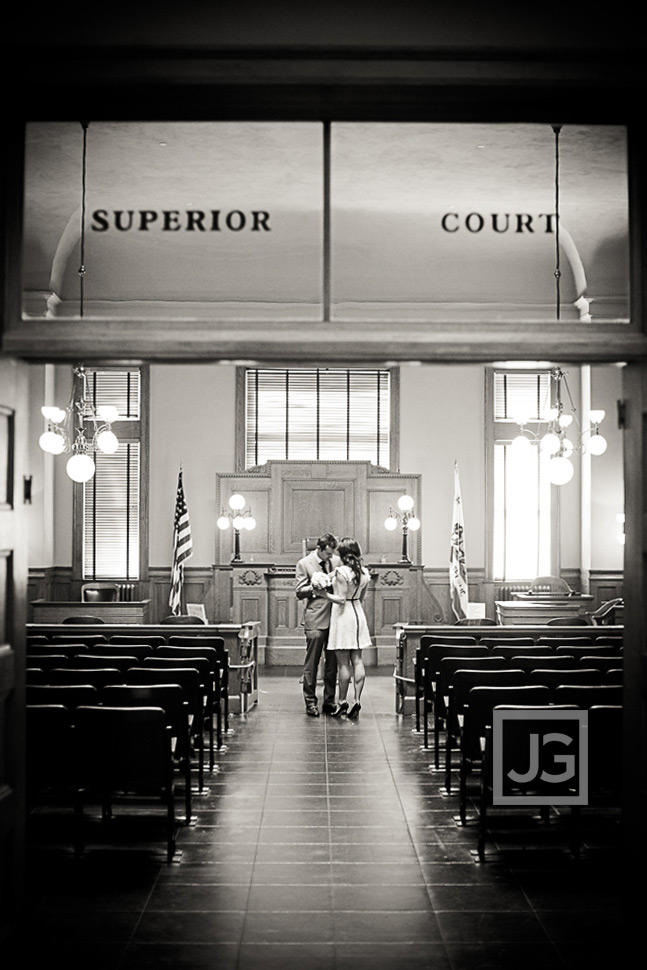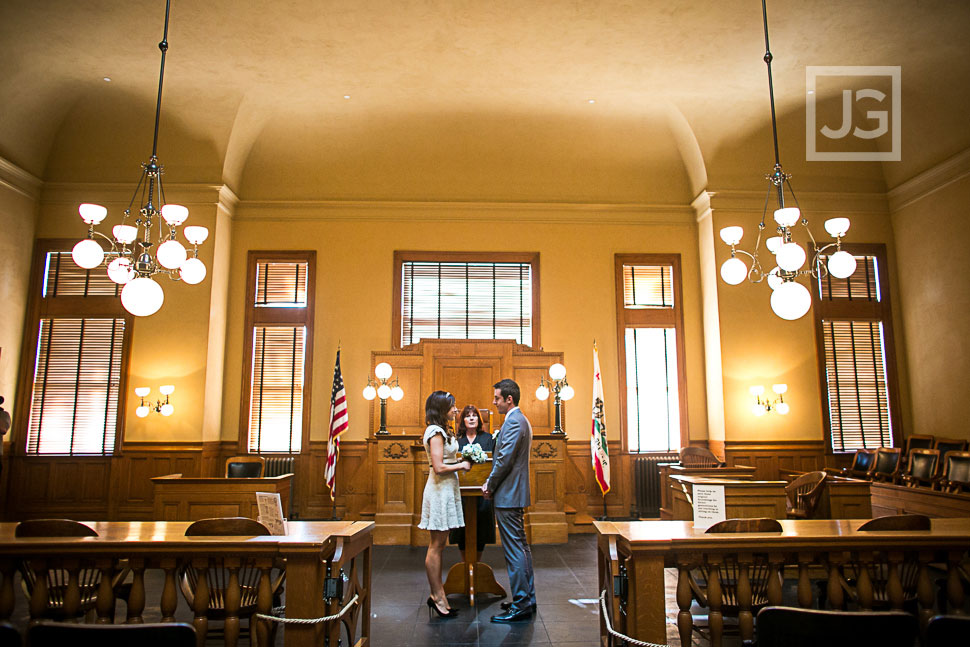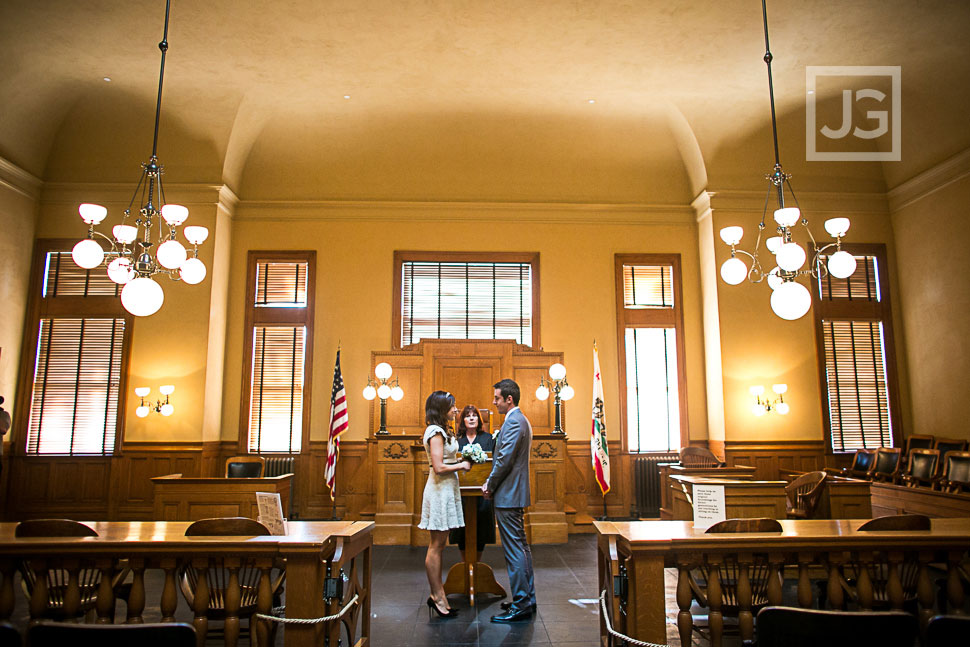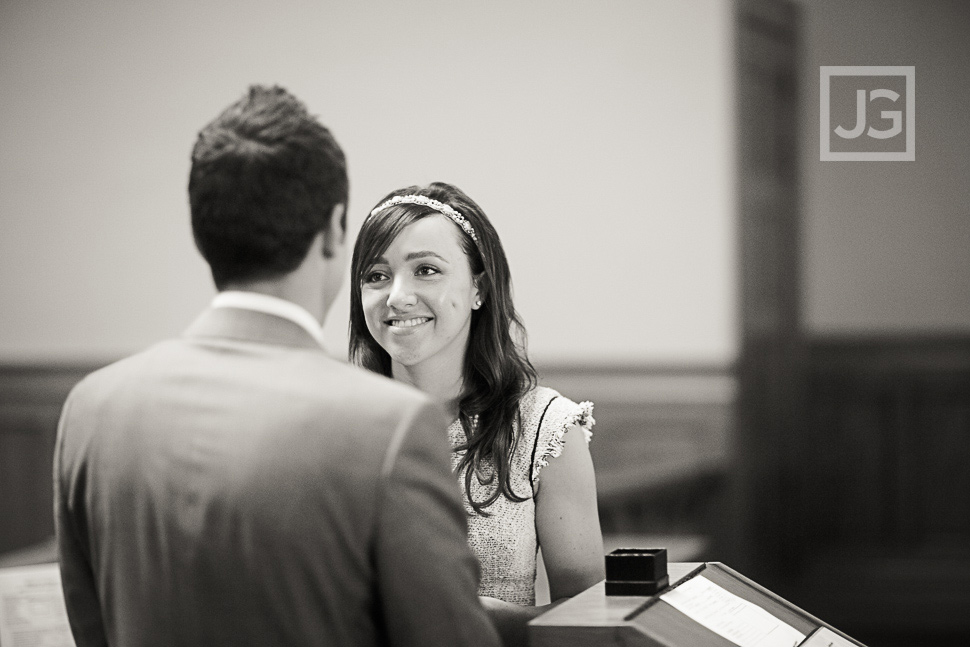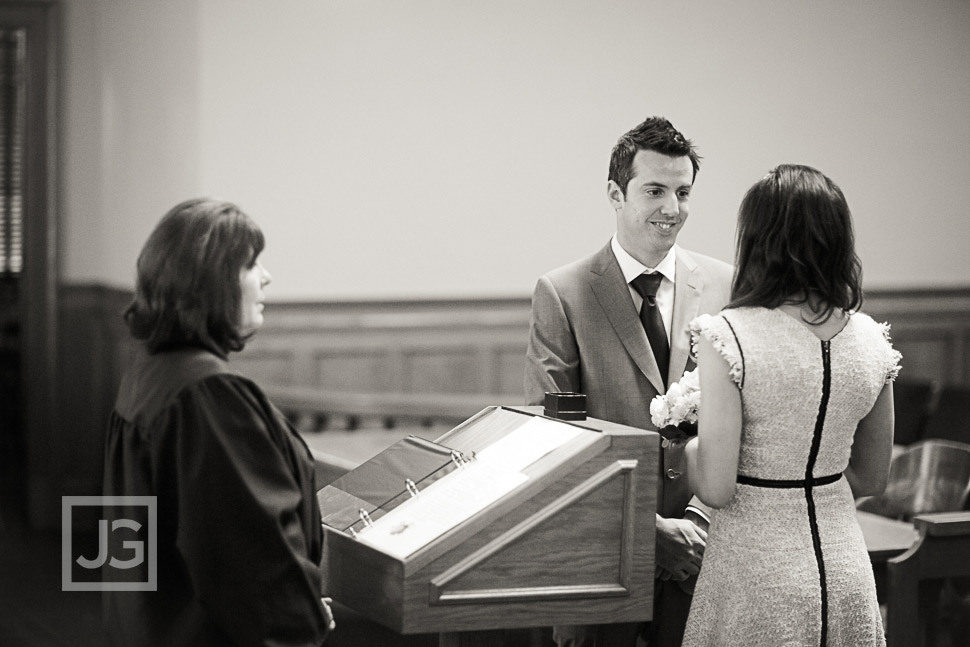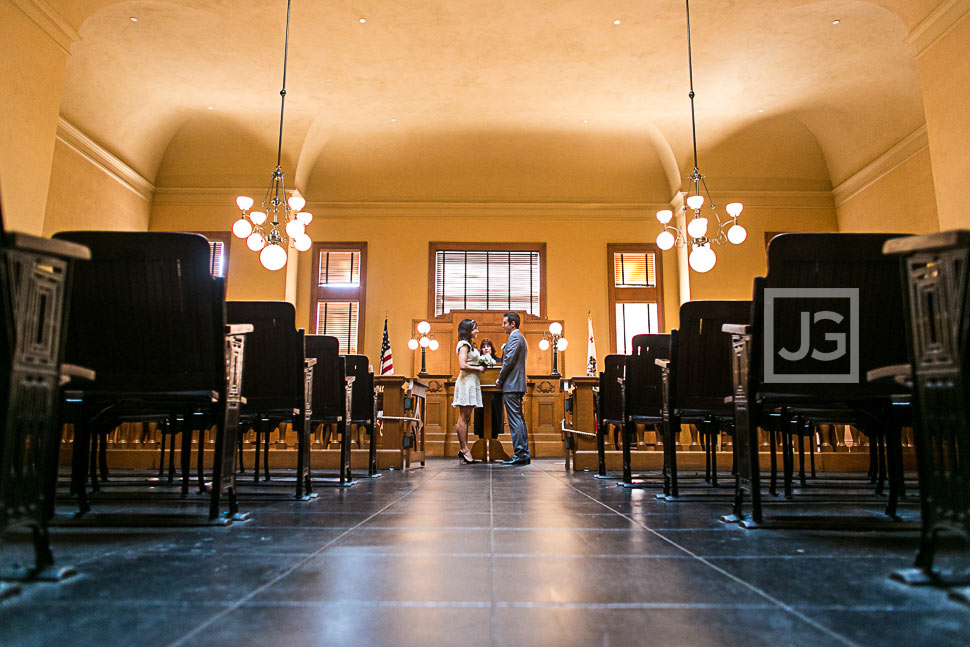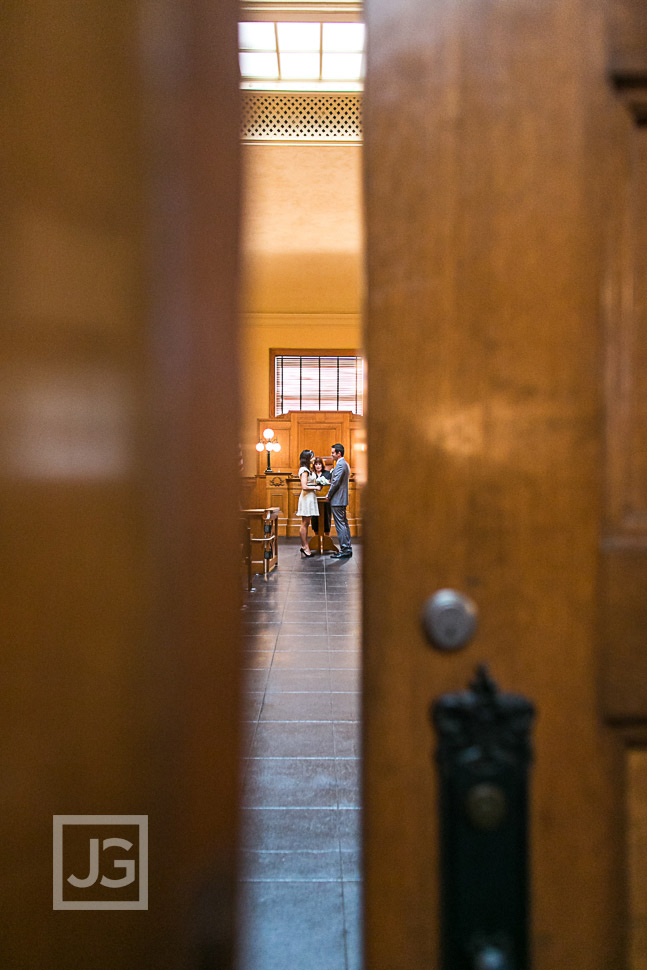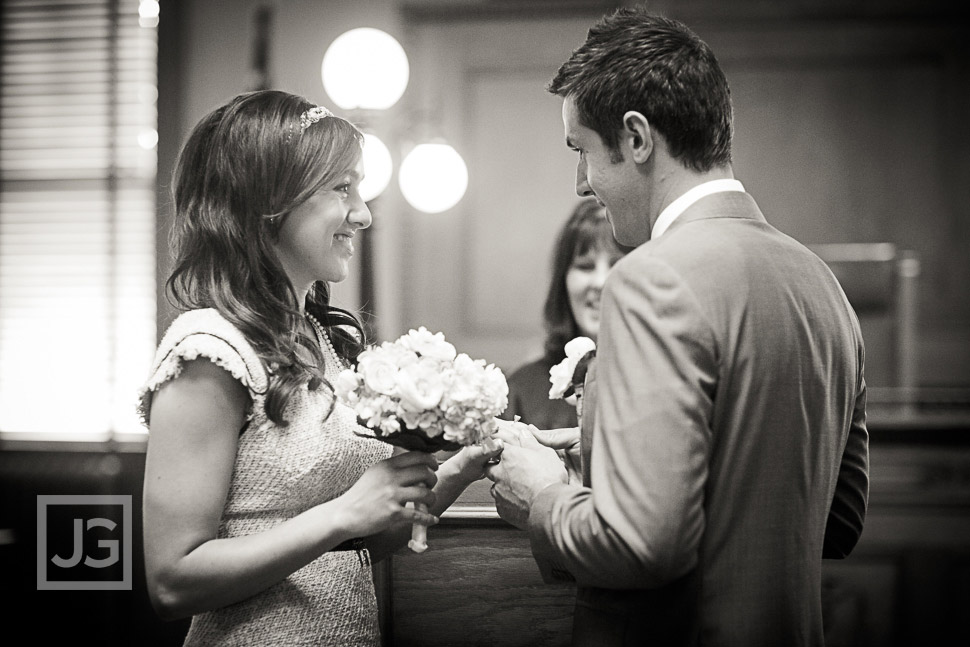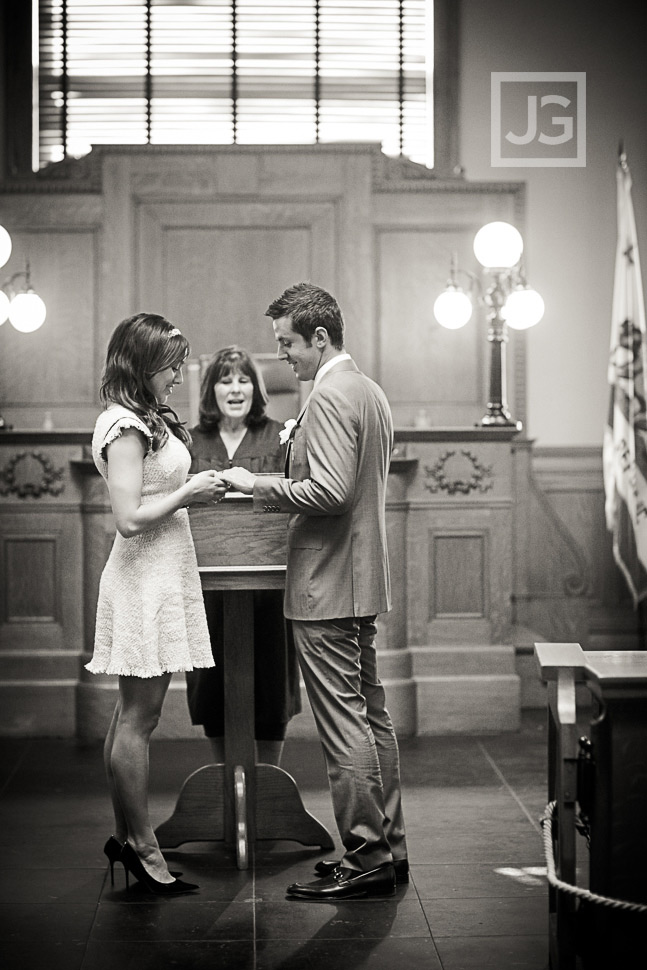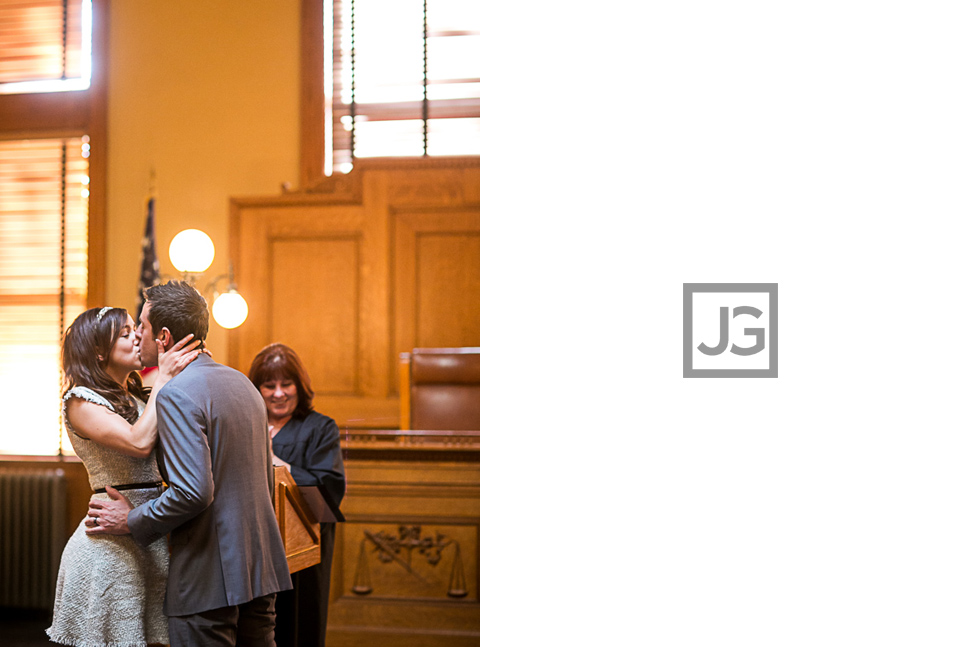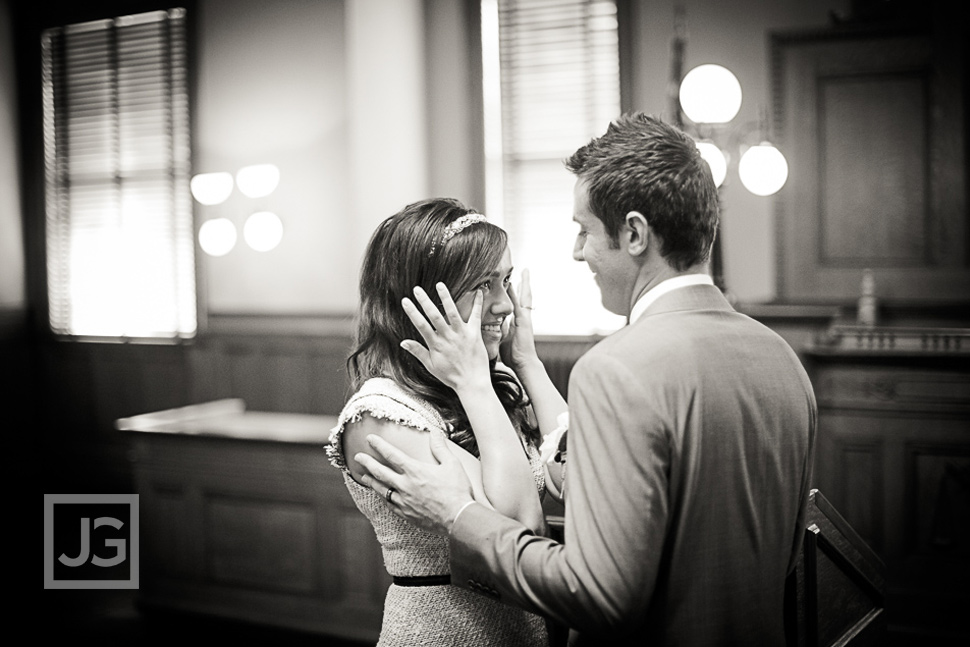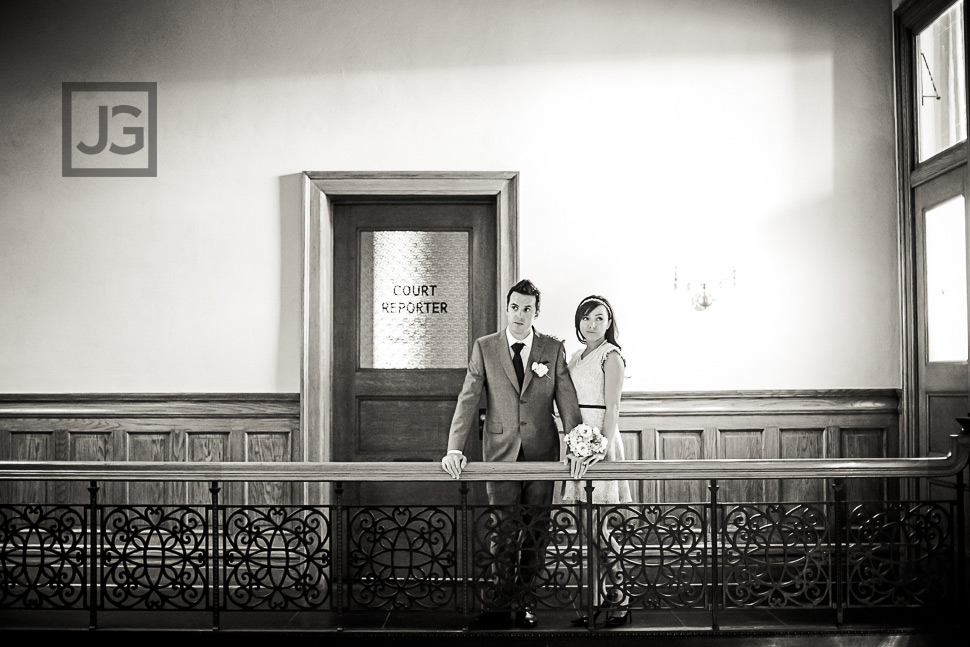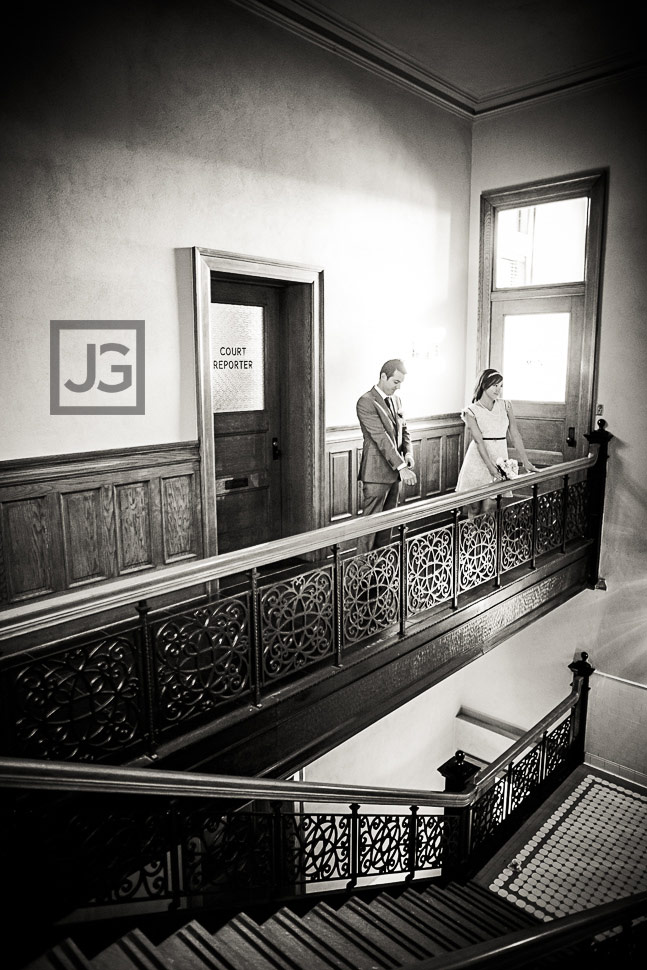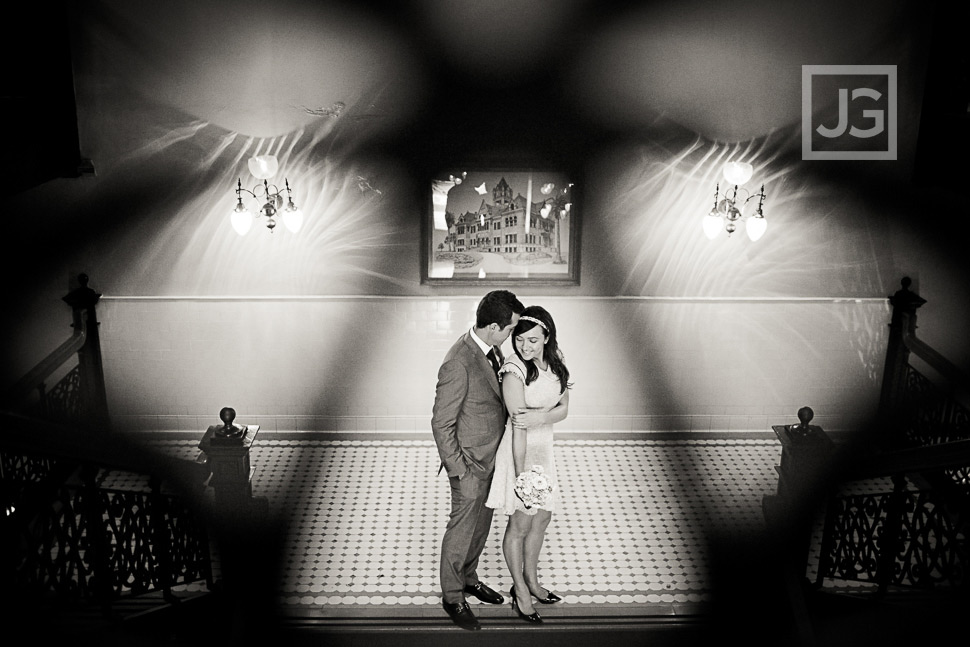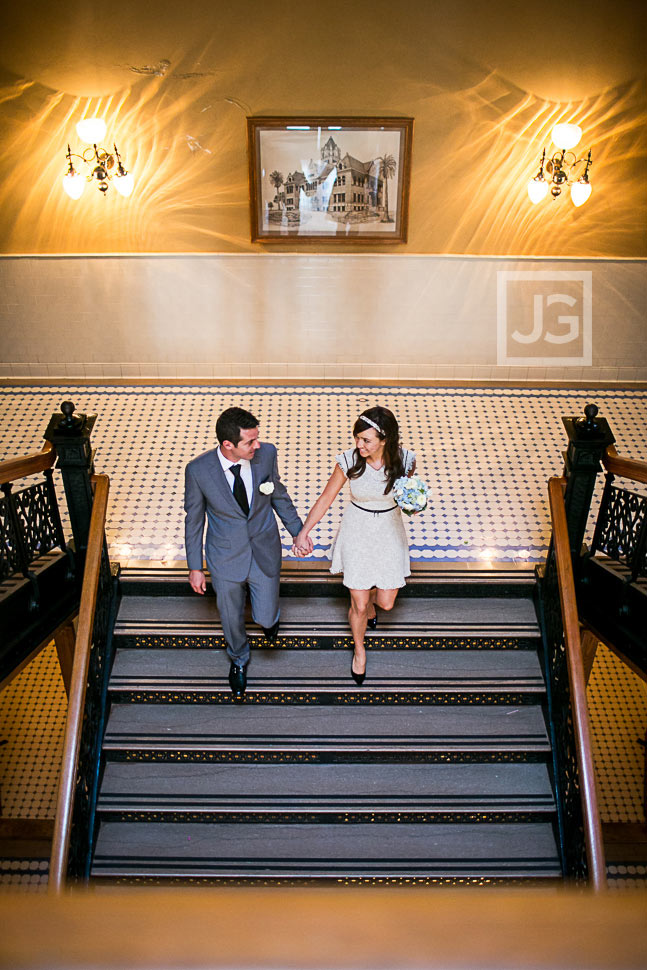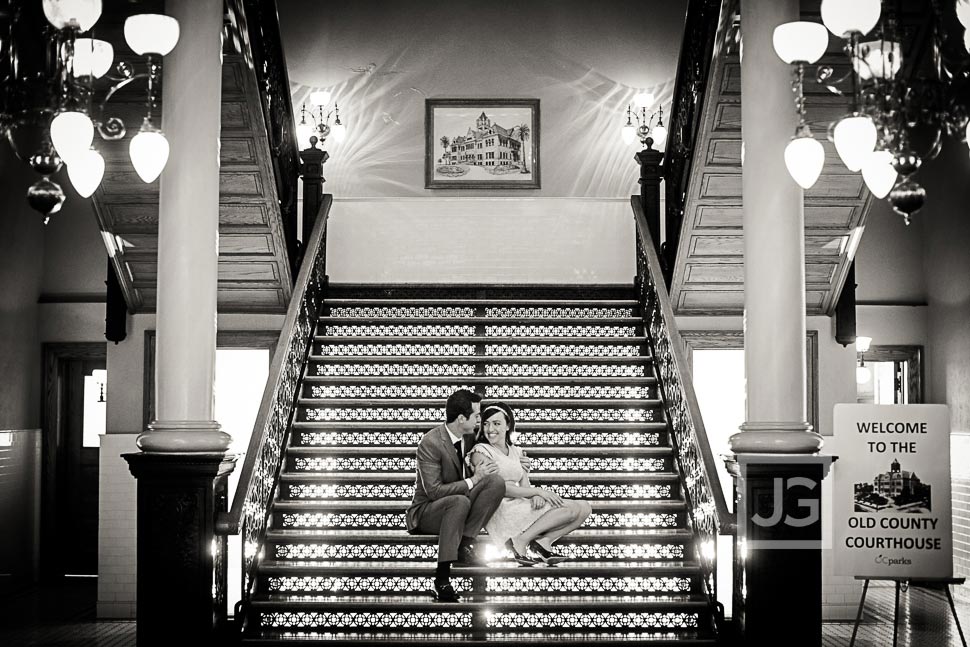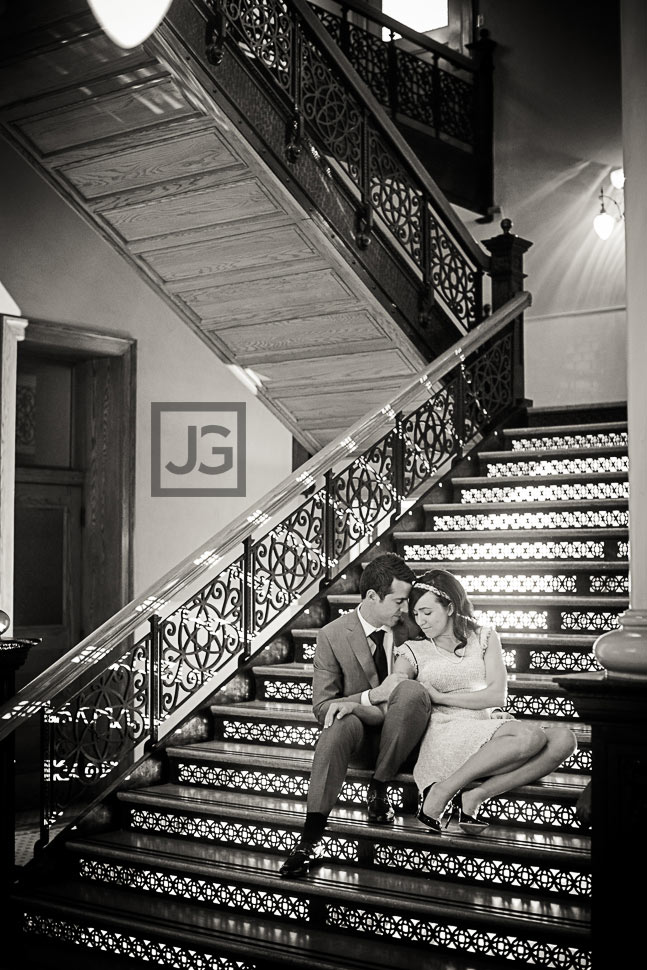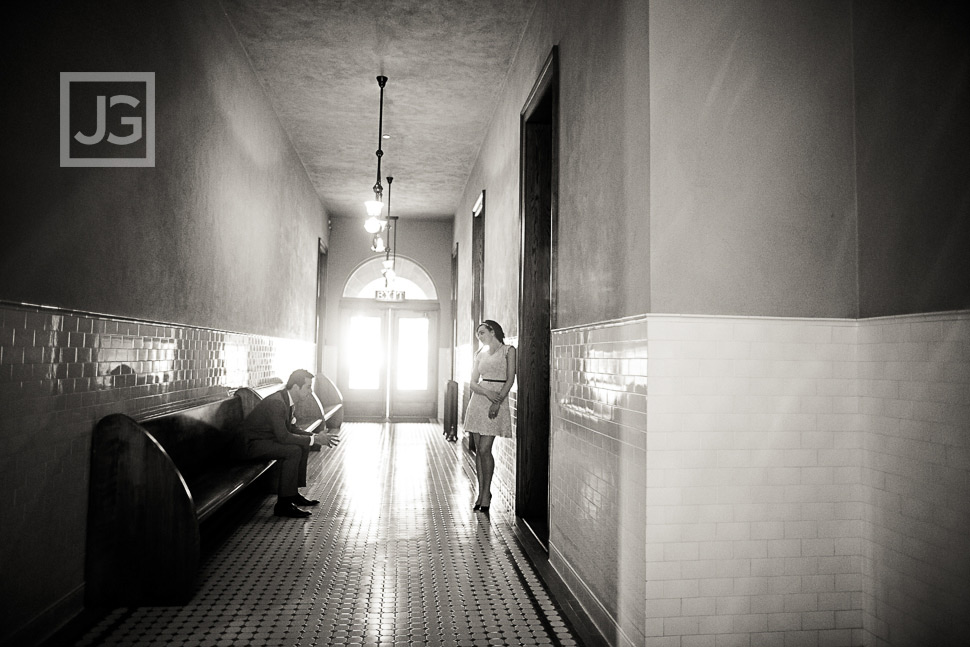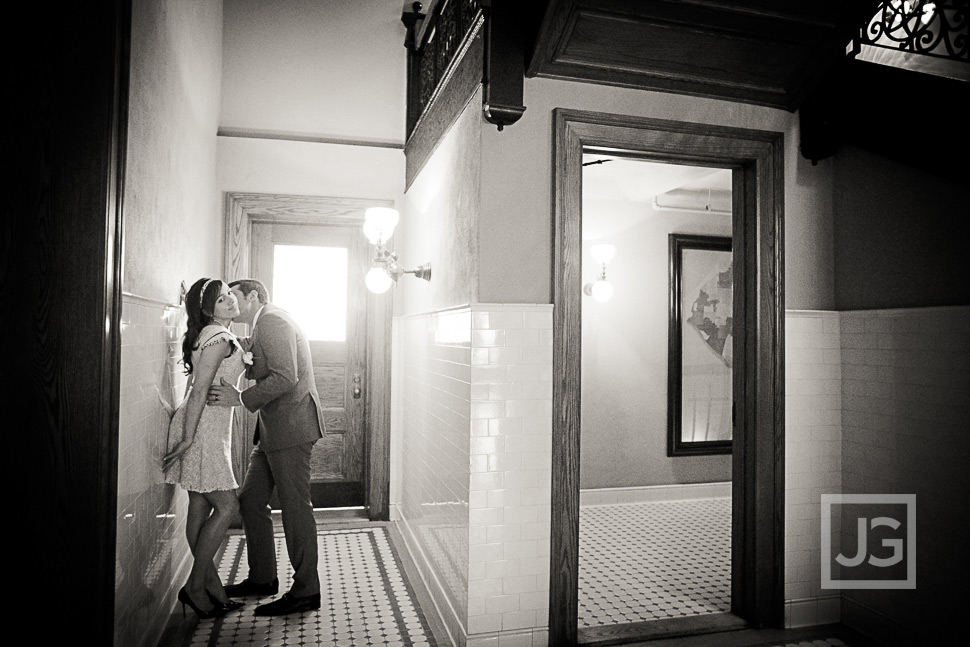 Back to the Montage Resort in Laguna Beach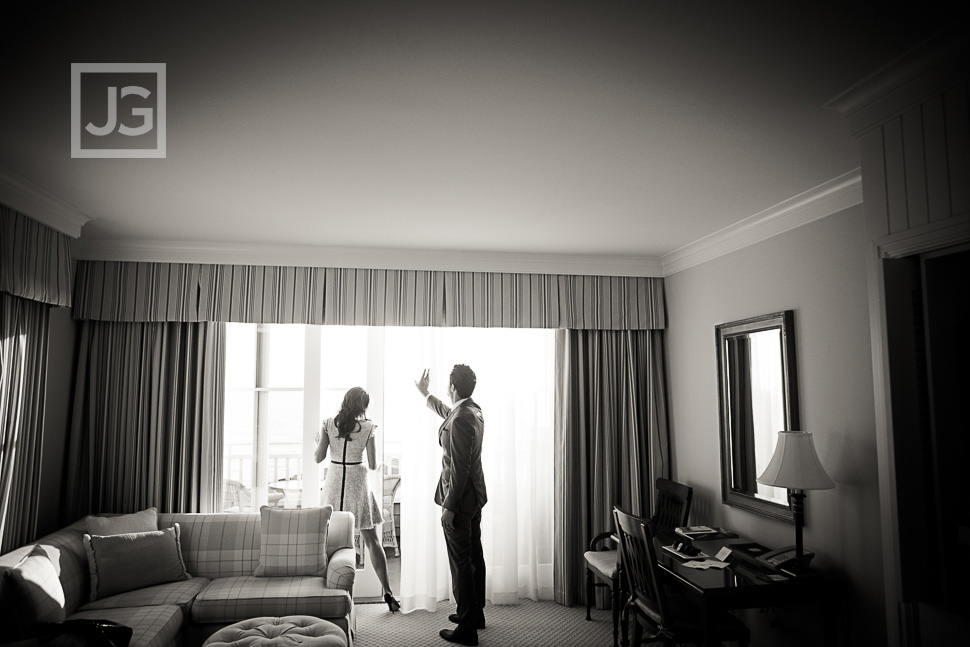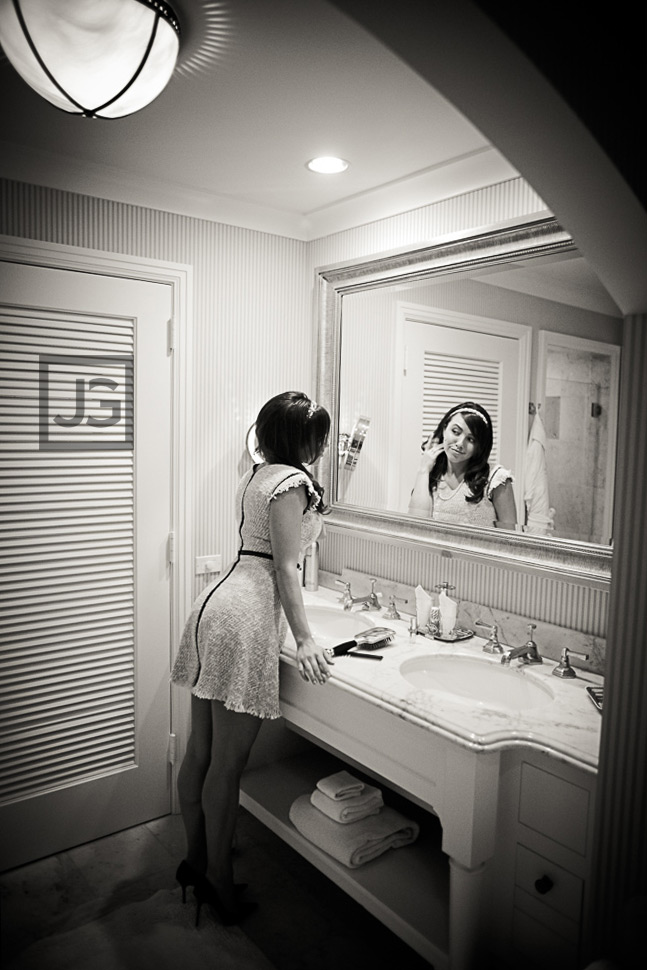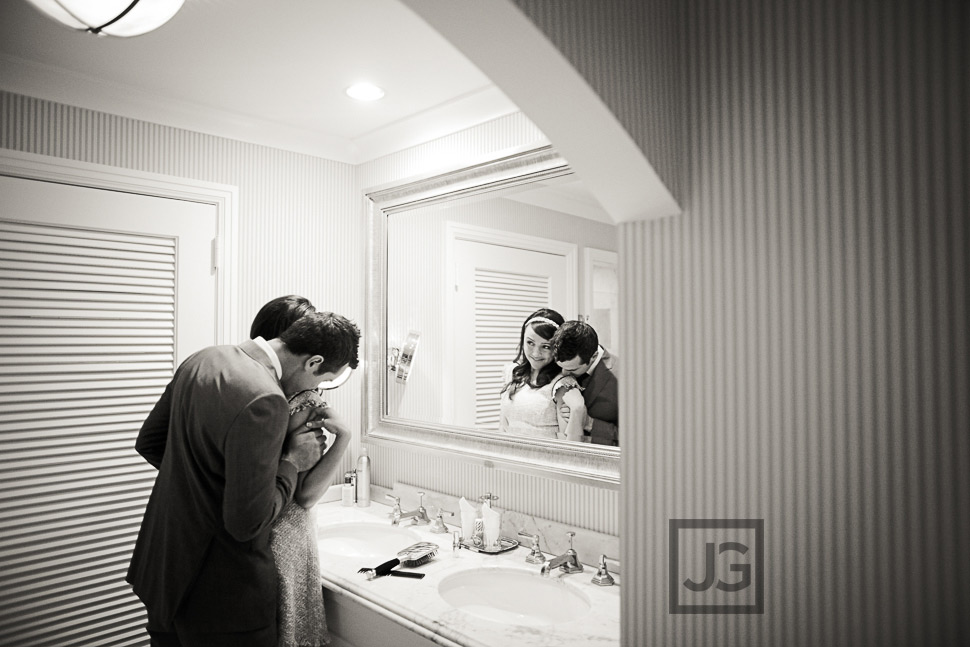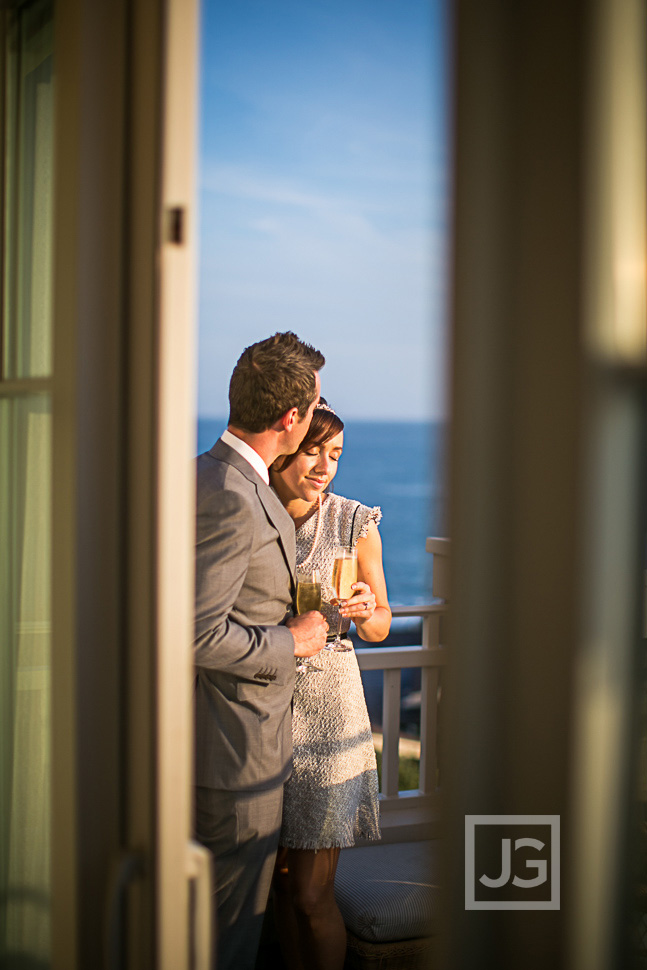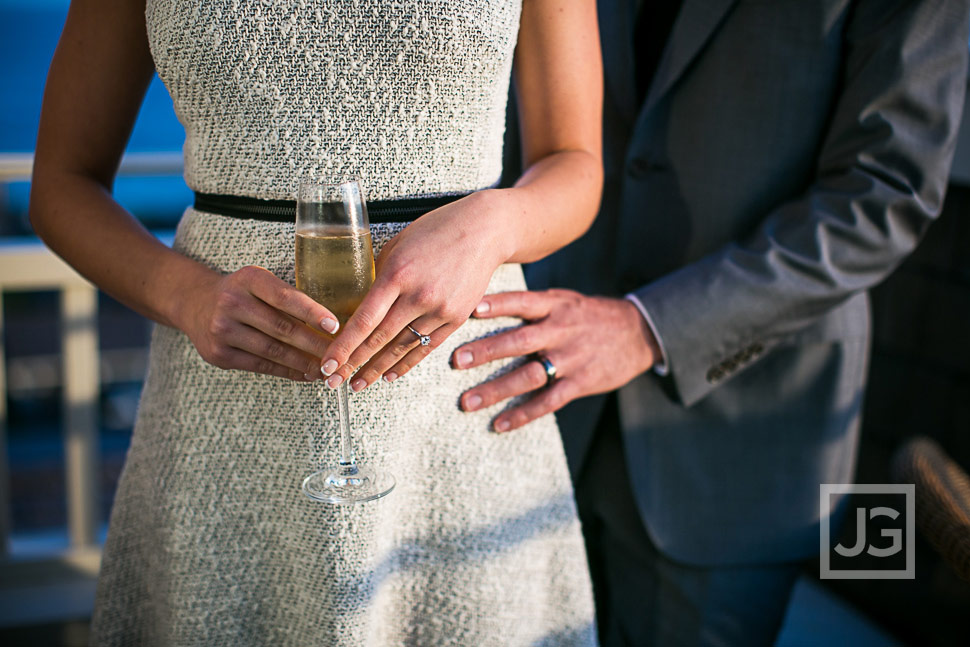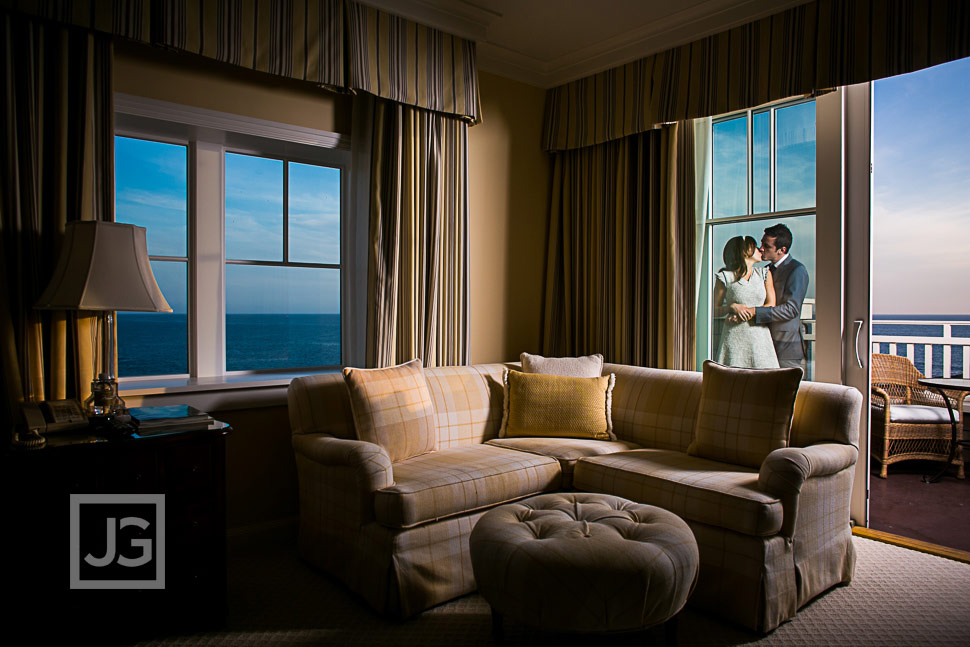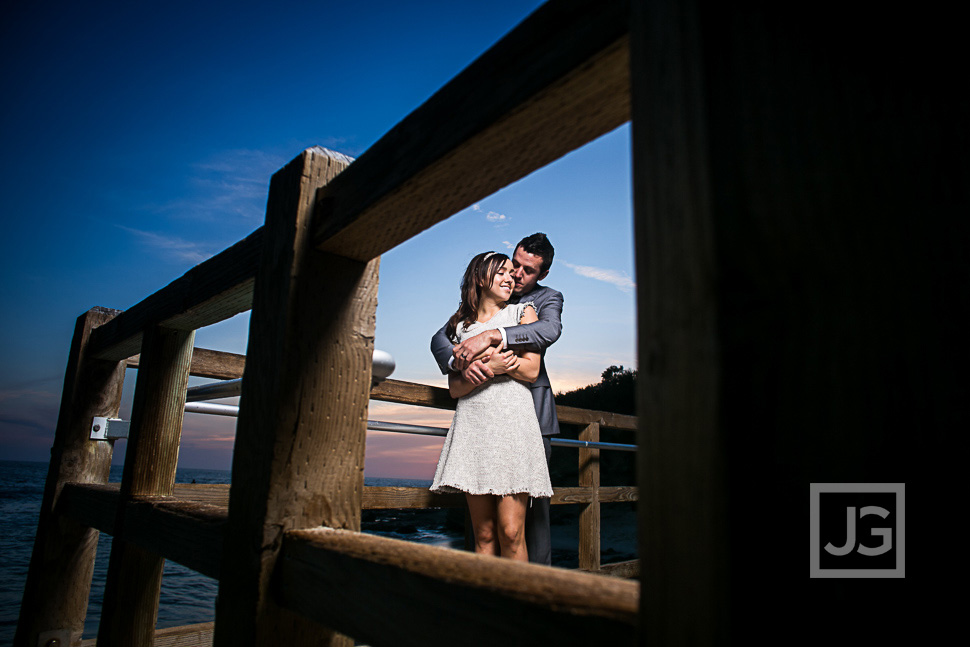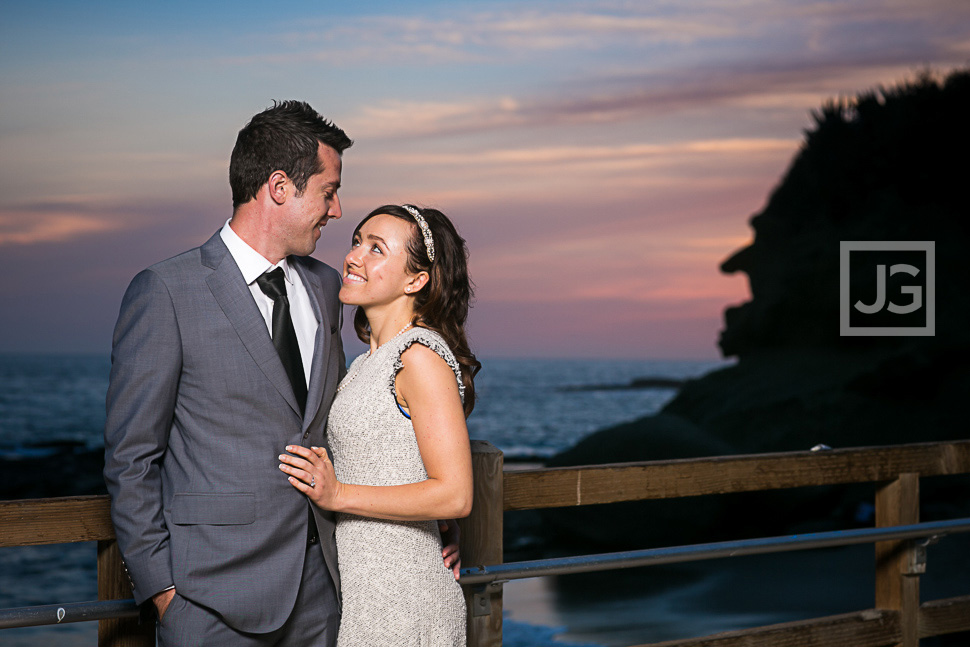 After this last photo, we shared an old-fashioned with them before they had a dinner to themselves as husband and wife.
This article highlights Old Orange County Courthouse wedding photography for an elopement of a couple from Arizona. They finished the shoot at the Montage Resort in Laguna Beach, where they had a balcony suite. Make sure to look at the rest of our blog to see more examples of engagement and wedding photography in Orange County.
Also make sure to check out our most recent work on our Instagram feed. Here is the post we did from this wedding: