Waiting for a honeymoon cruise out of Long Beach?  Why not schedule a trash the dress beach photo session in Palos Verdes!
Christine and Daniel had their wedding the day before in Utah, flew out to Los Angeles and squeezed in a quick session during the middle of the day right before hopping onto a cruise ship. As we started the shoot, you could still see the glow they had from the wedding the day before. It was refreshing and pure.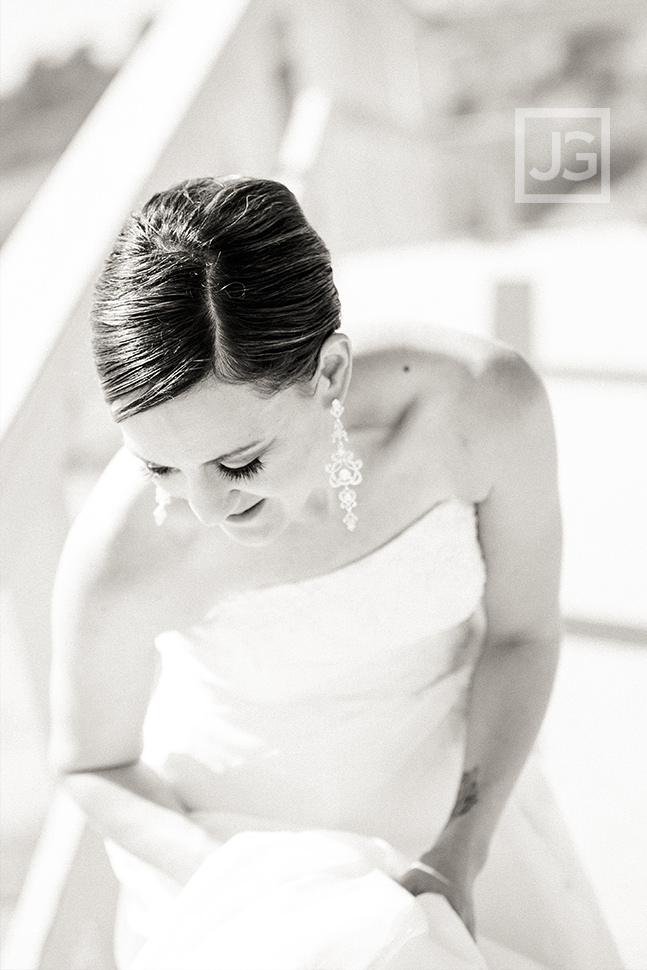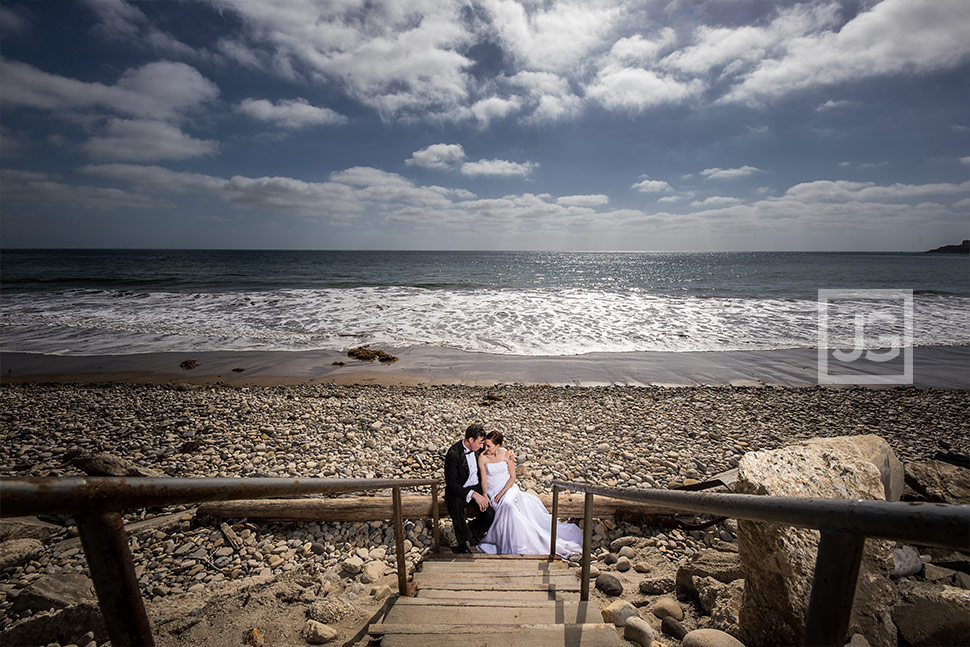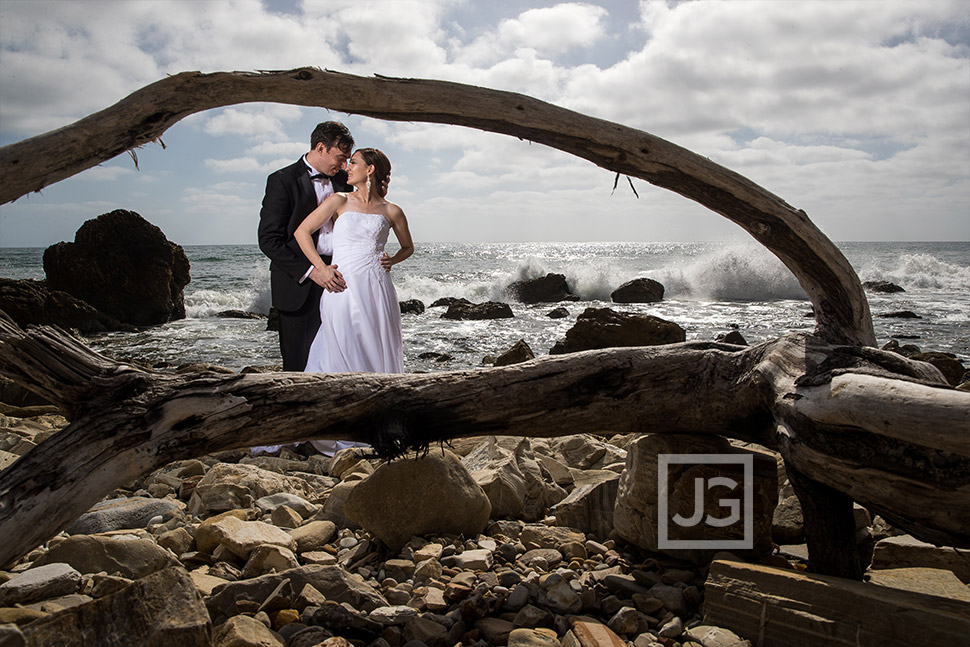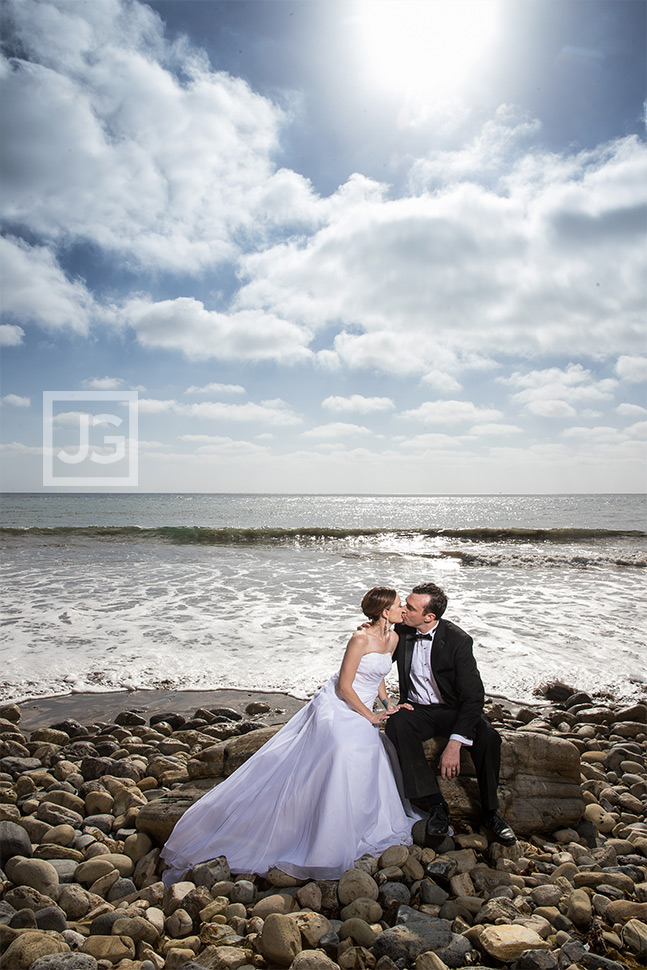 They also brought their instruments! They have kids that they sing to every night before they go to sleep. It's something that inspires me to learn to play a ukulele for our daughters one day.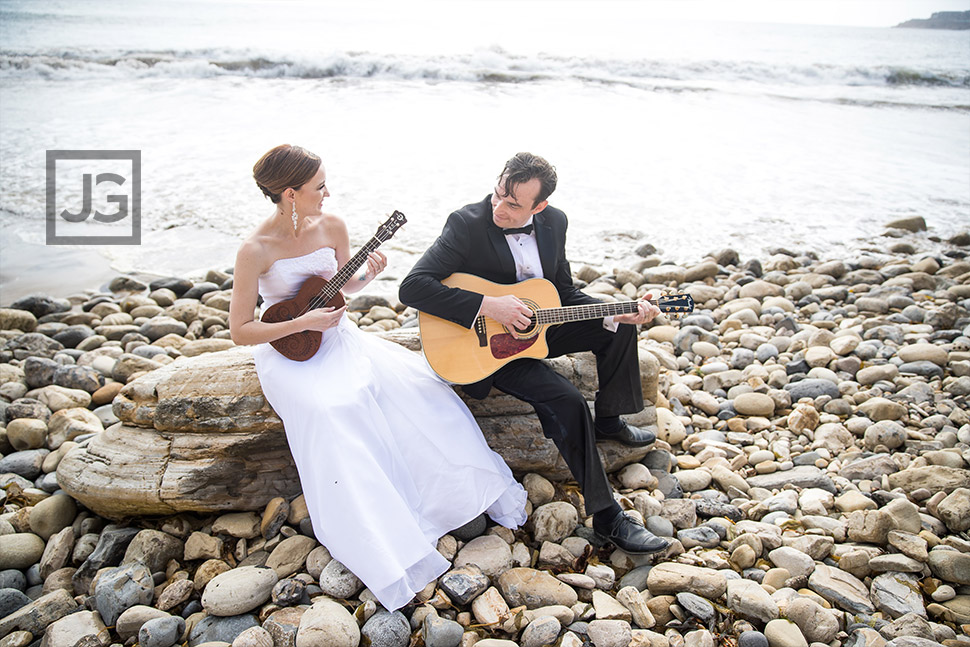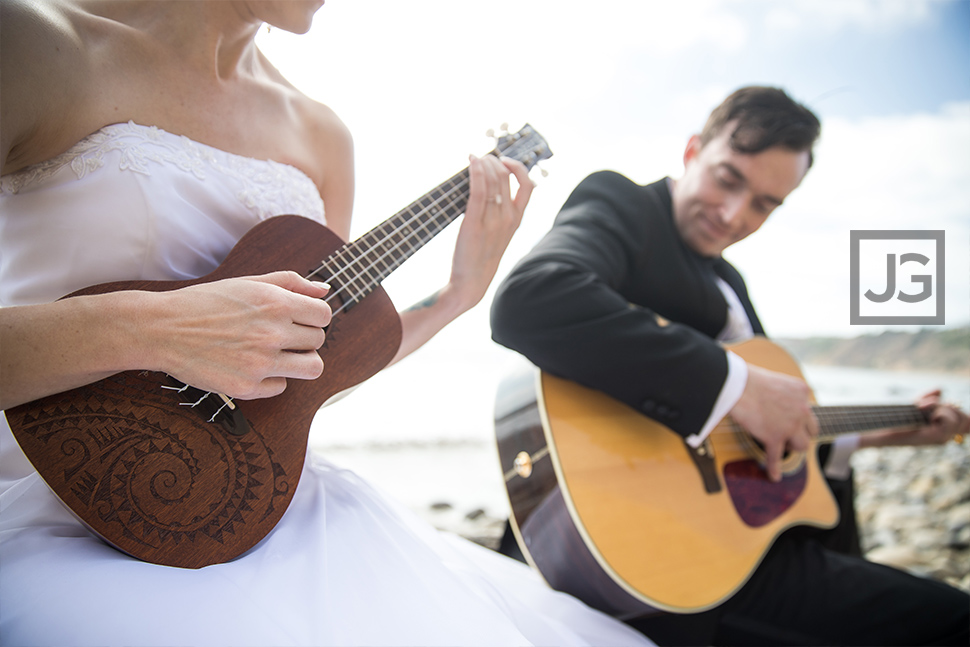 After that, we figured it was time to have some fun.  Thus began the trash the dress beach photo part of the couples session!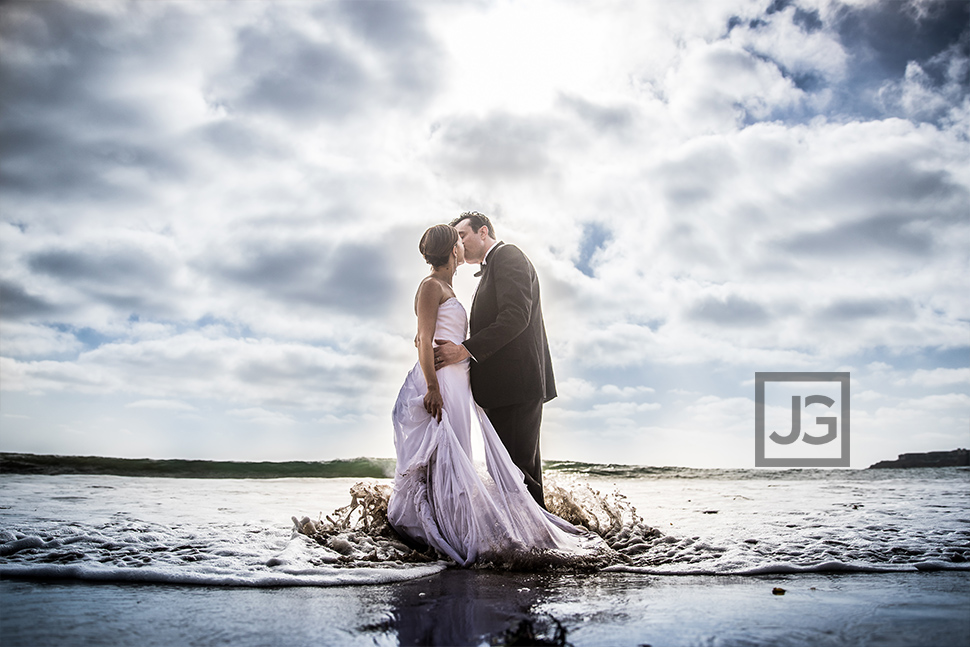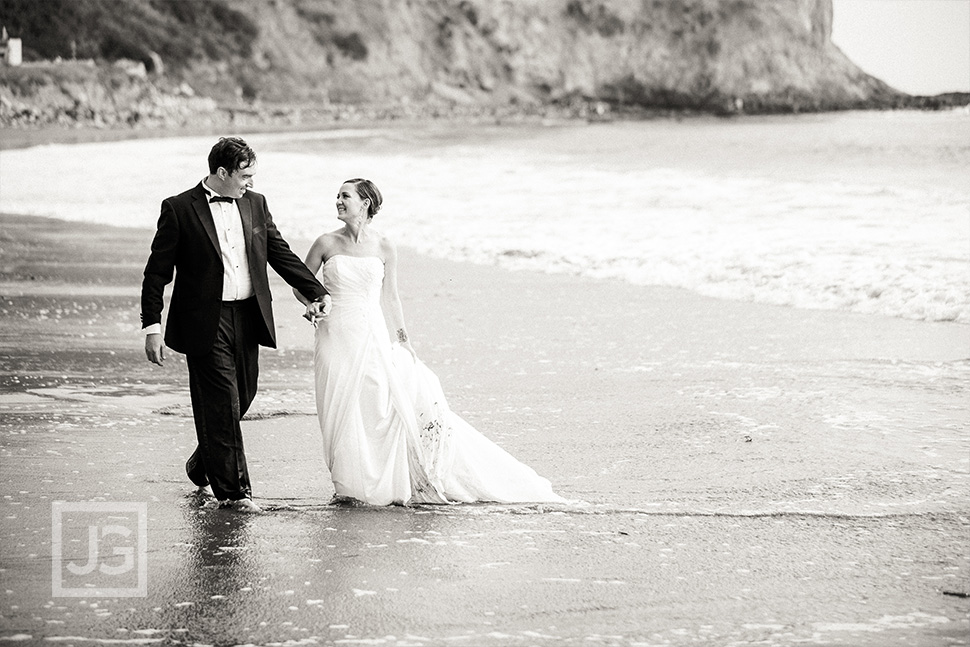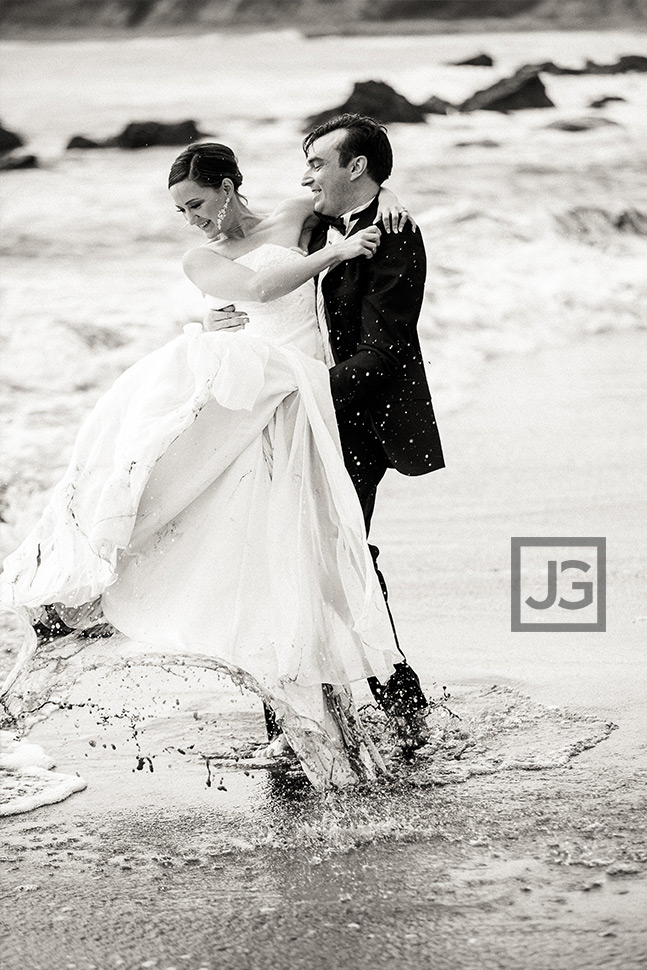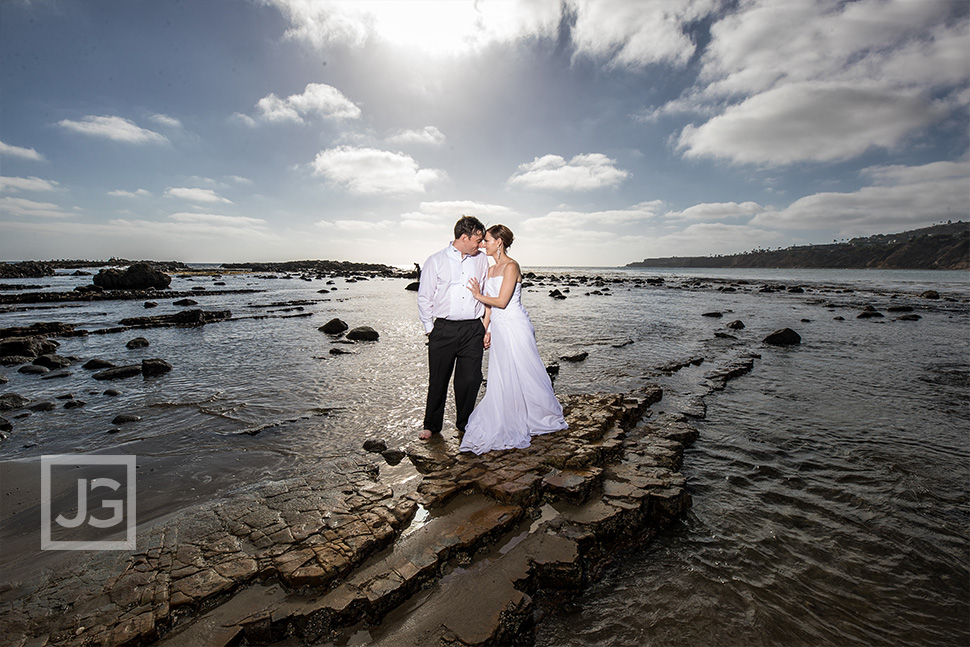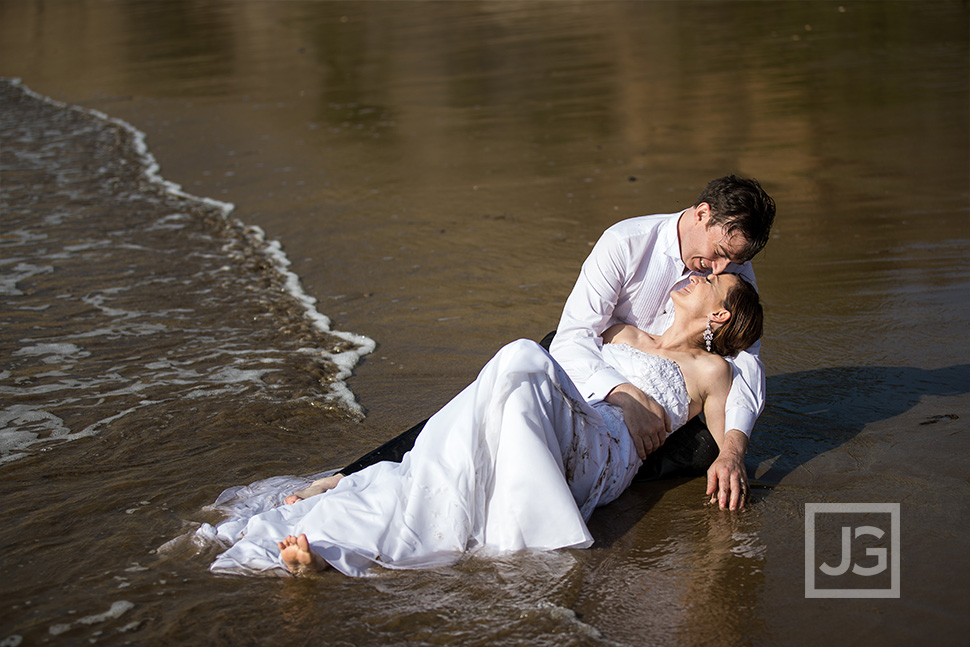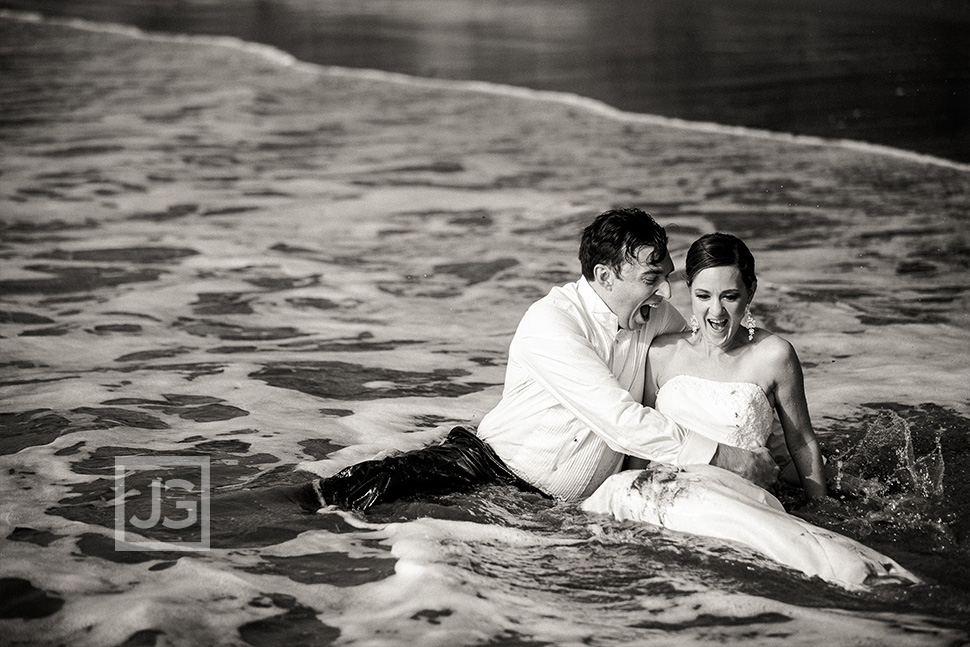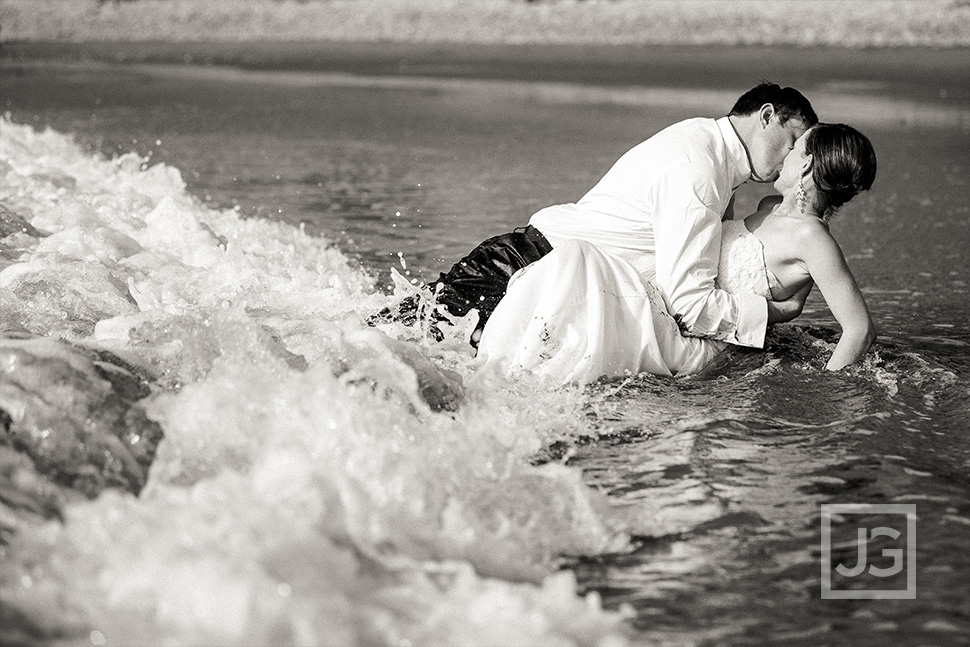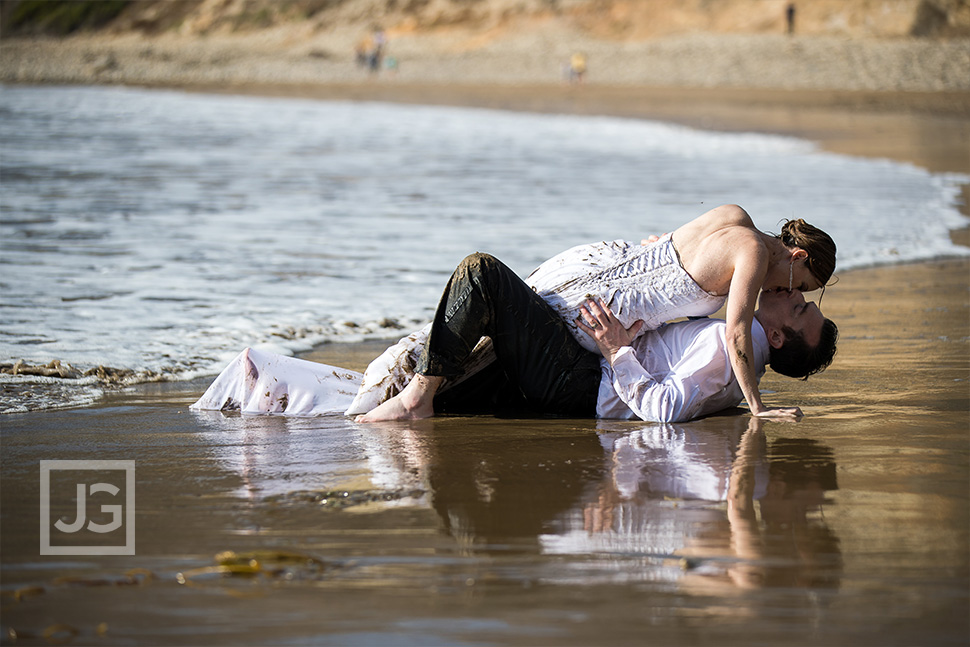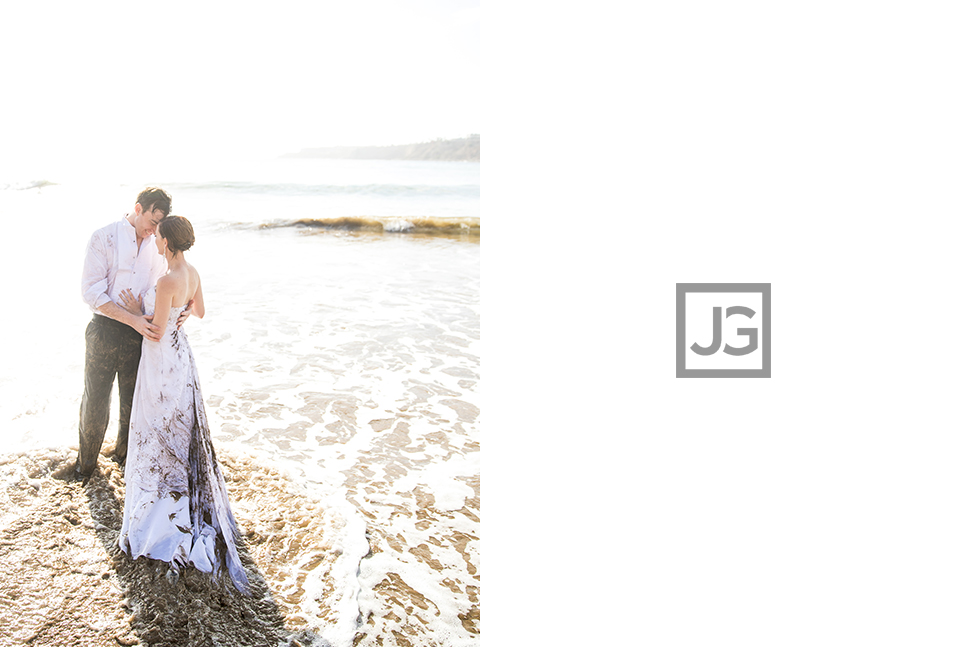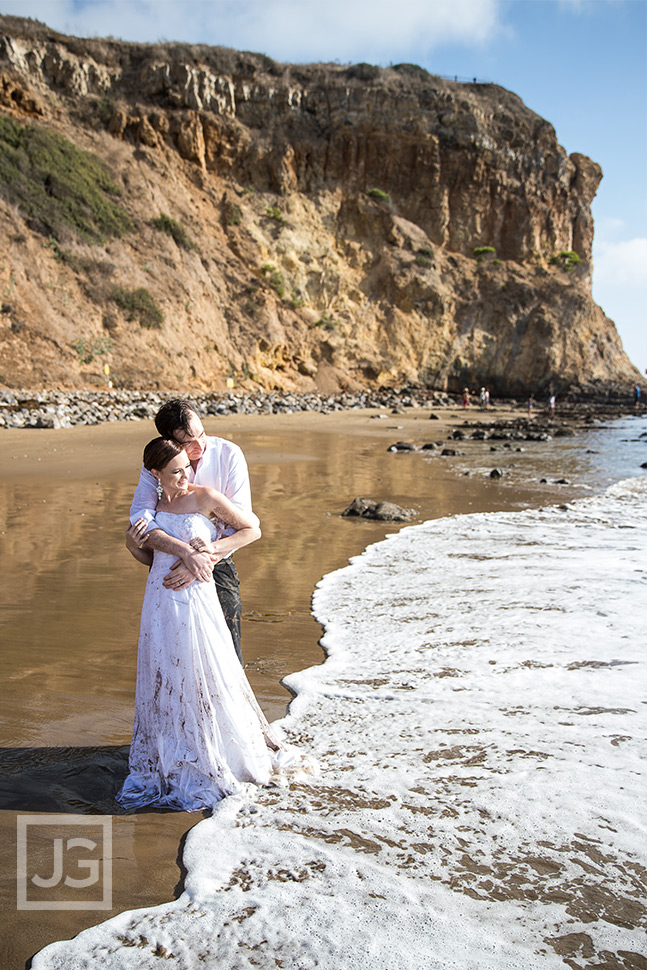 This trash the dress beach photography session is a great example of a couples wedding photography session done on a day other than the wedding day.  The great thing is that we don't have to worry about the dress being presentable for the wedding reception, unlike on a wedding day.  One thing we recommend is looking for a wedding dress that is cheap and disposable (they gave me the trashed dress after the shoot).
We specialize in wedding photography beach sessions, often getting the amazing sunsets that southern California (Los Angeles and Orange County). Our couple flew in from another state on their way to a cruise (out of LA harbor). When doing so, it's more important than ever to get a wedding photographer that can nail the photos the first and only time. With over a decade of experience, we deliver, time and time again.