Joann and Paul showed up to the engagement photo session, holding a small gift. They brought a gift for our daughter Remy, who opened the package with glee. It was a toy car of Lighting McQueen from the movie Cars, and Remy still loves playing with that toy to this day. This is a small sample of the heart and love that this couple has. Their wedding day only showed us this with their loving family and friends. This is our day of doing Seven Degrees wedding photography in Laguna Beach with Joann + Paul.
Their wedding video at Seven Degrees
Here is their wedding video, showing the whole day from the preparation to the reception. The cool thing is you can see and compare how our team cohesively works side-by-side throughout the day.
Groom's Preparation at the Hyatt Newport Beach
The groom and his groomsmen did their wedding preparation at the Hyatt Newport Beach in Orange County, which was a quick and easy hop down to Laguna Beach for the wedding at Seven Degrees.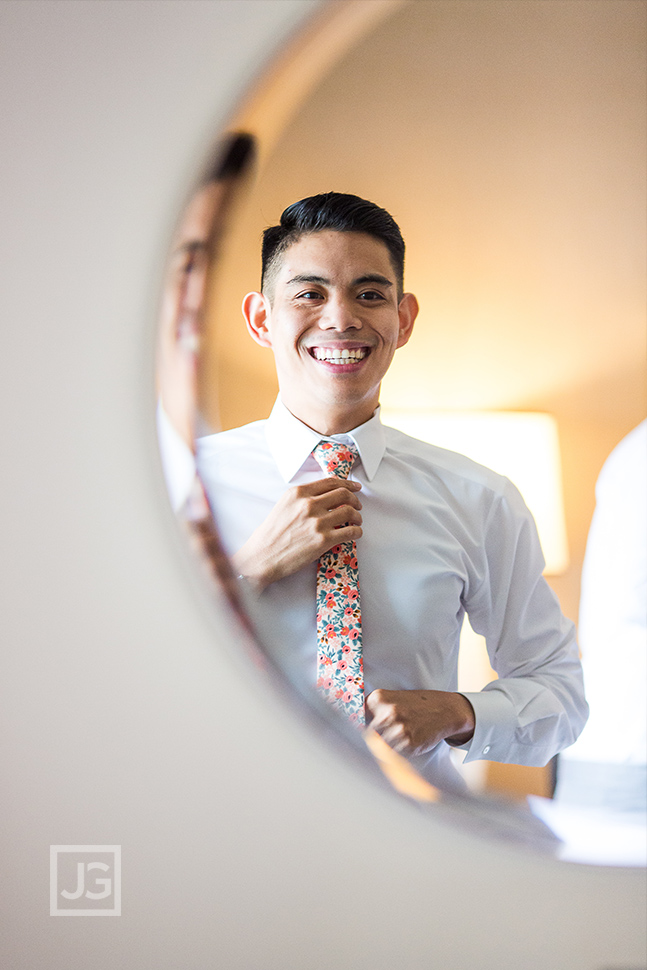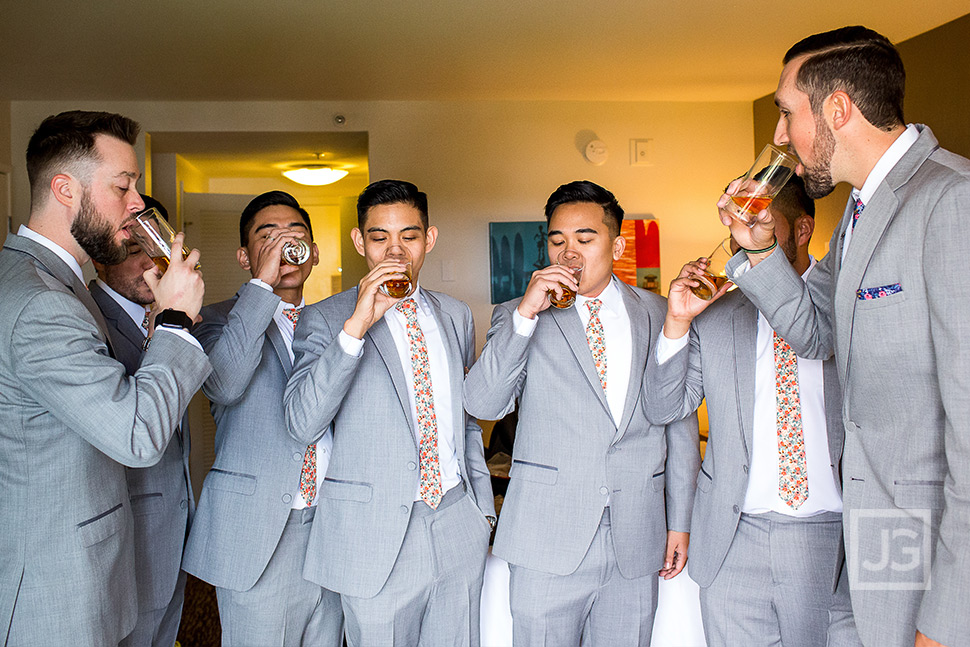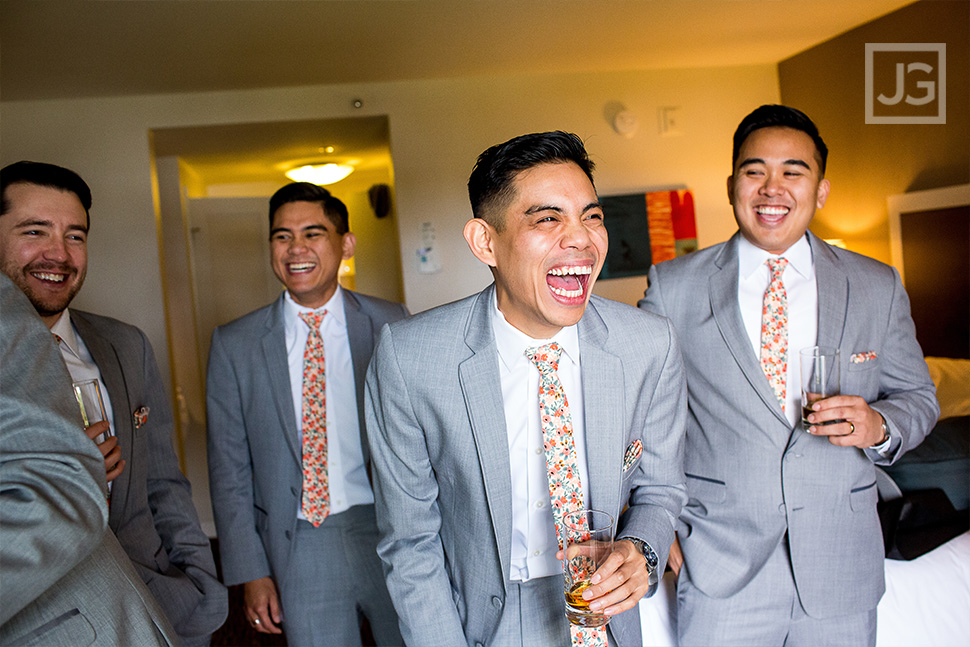 Bride's Preparation Marriott Newport Coast Villas
Our bride got ready for her wedding day not to far away at the Mariott Newport Coast Villas. This gorgeous hotel resort was a perfect for the wedding preparation of a bride with her closest friends.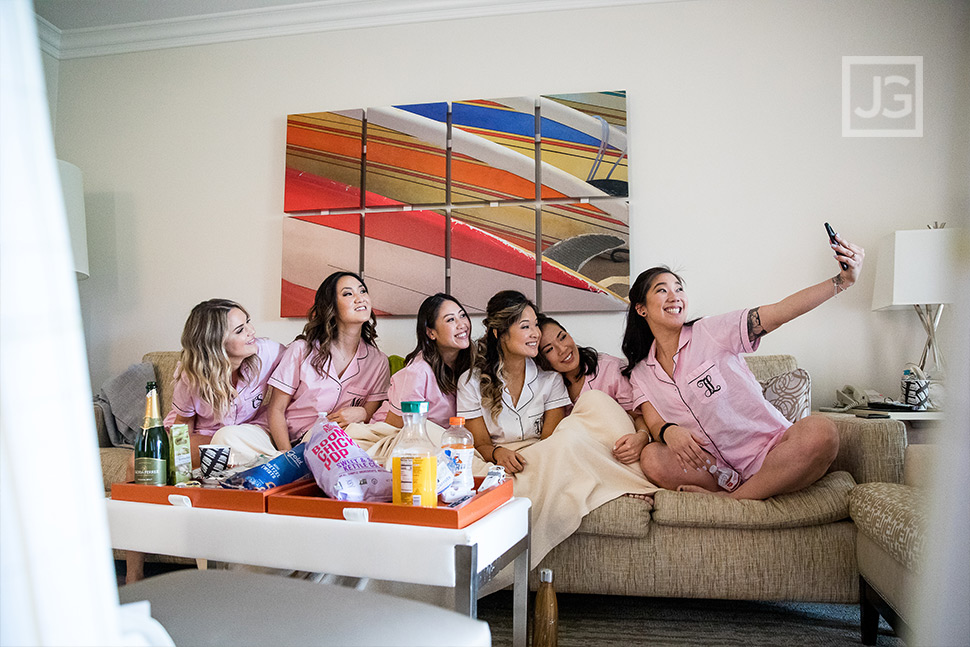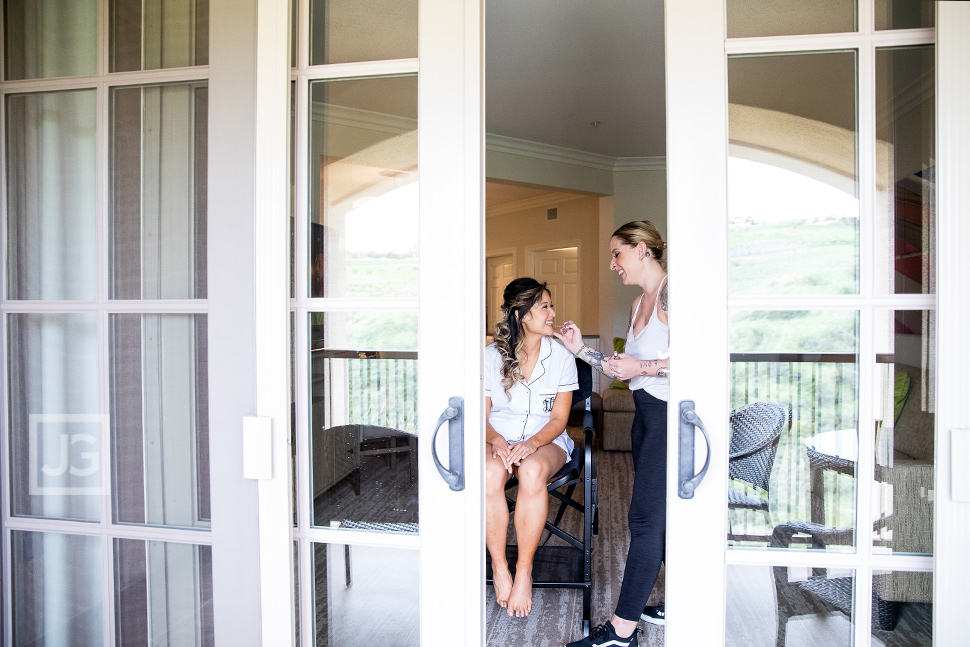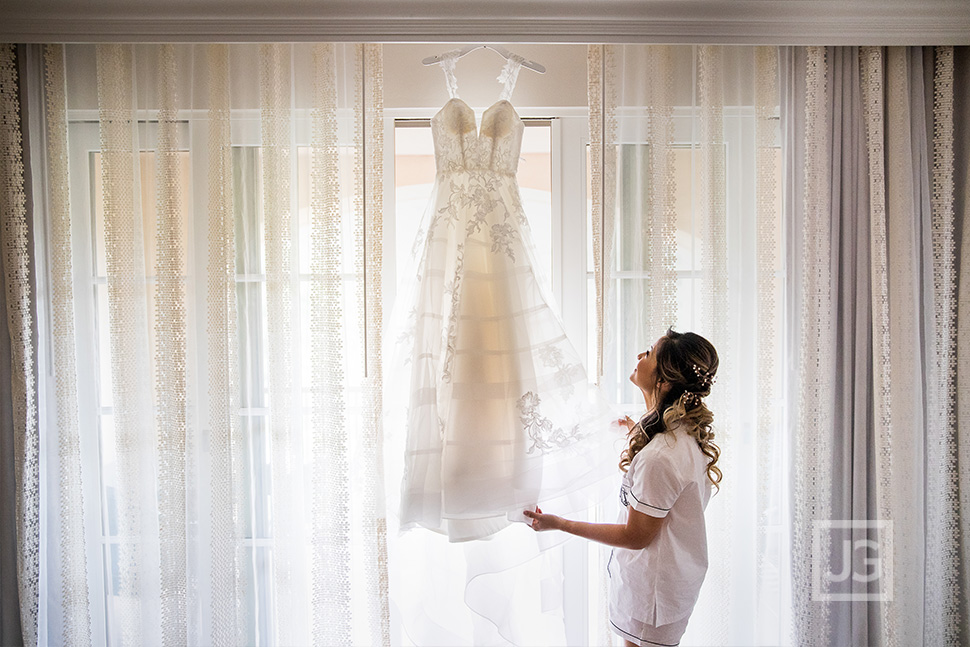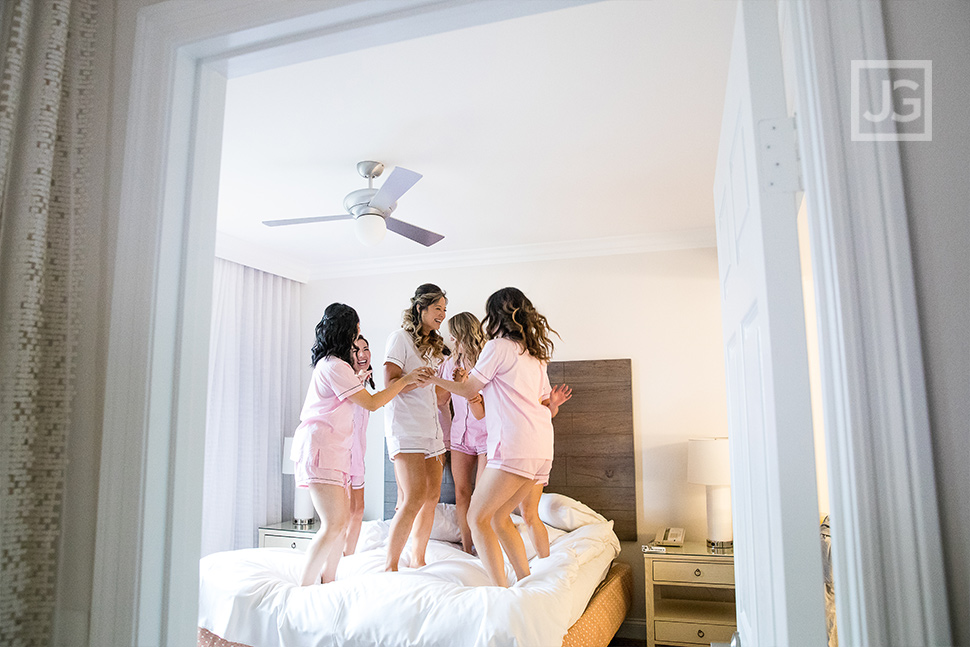 And on to Seven Degrees
After that we headed over to [seven degrees] (7 Degrees) for the wedding ceremony and reception. Our bride also used the bridal ready room for getting into her wedding dress.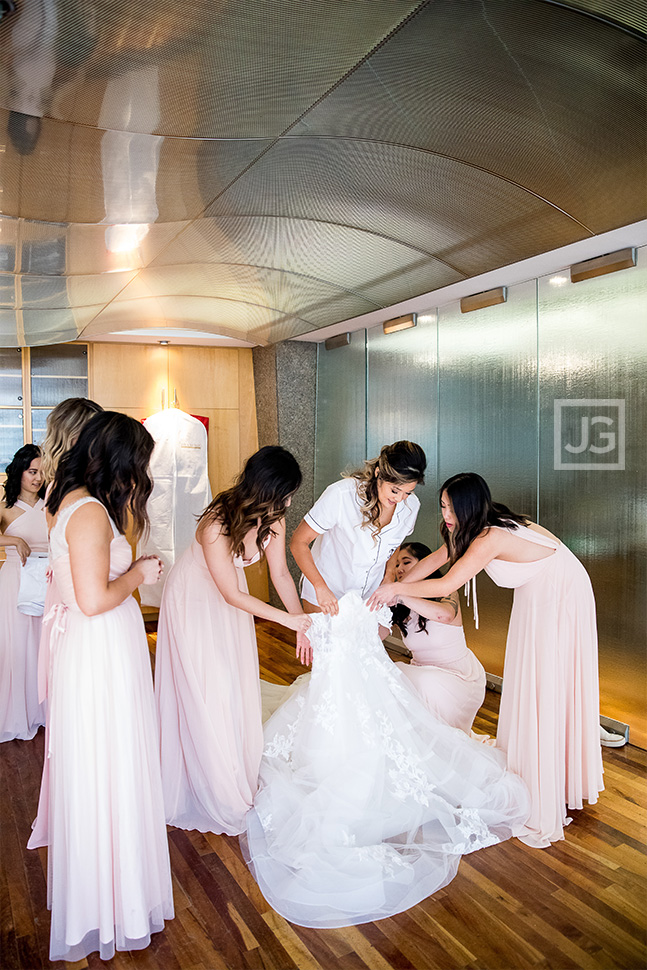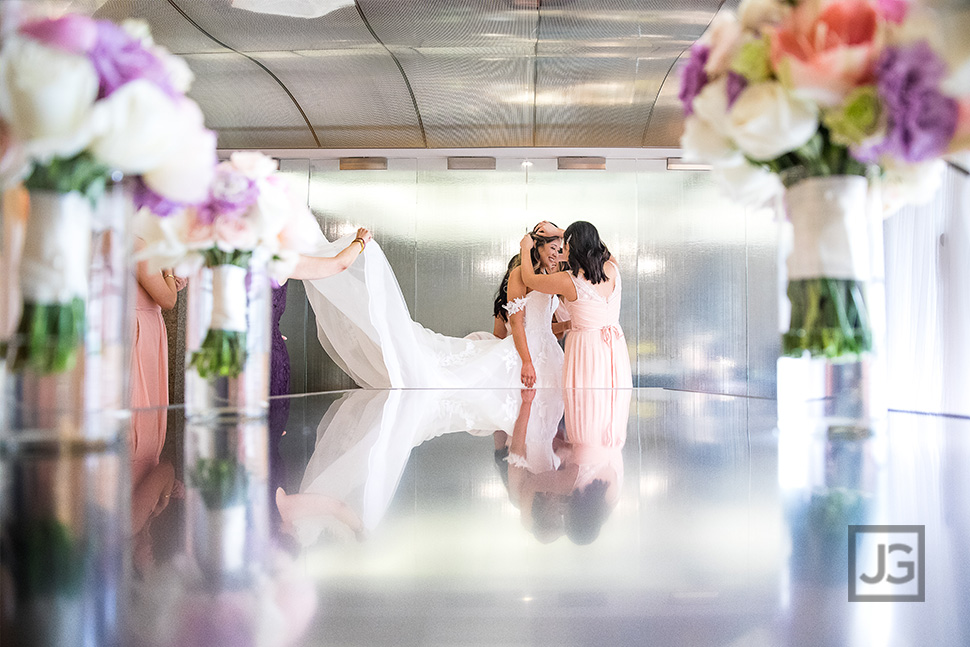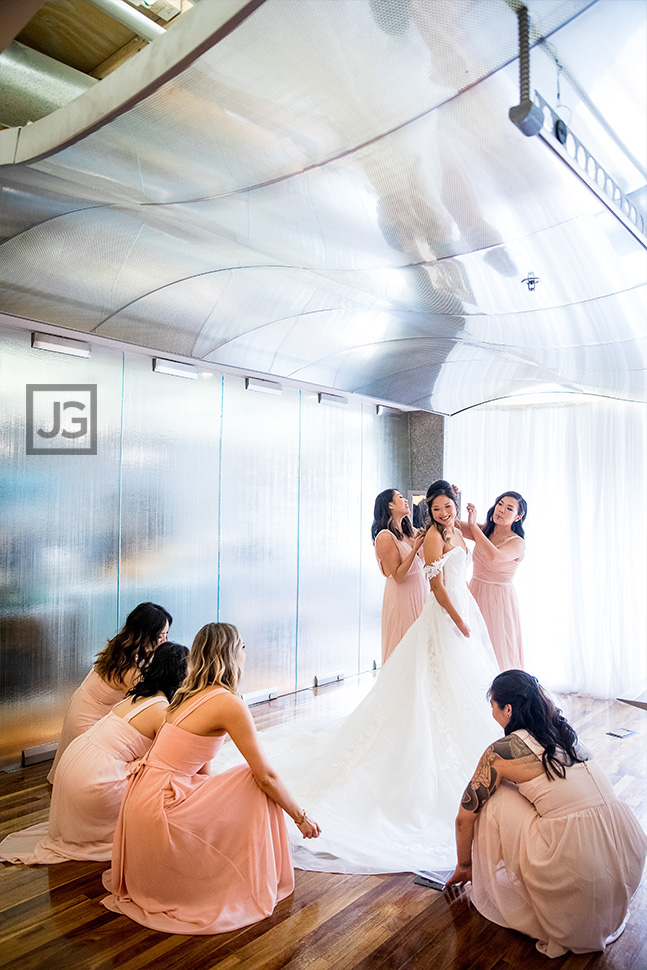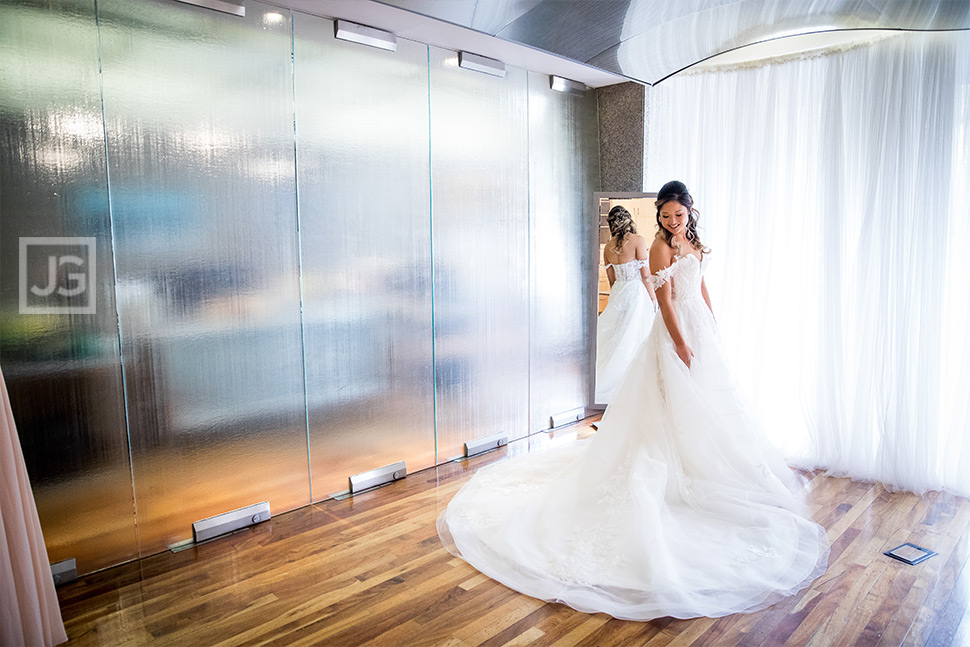 First Look at Seven Degrees
We did the first look at the staircase in 7 degrees.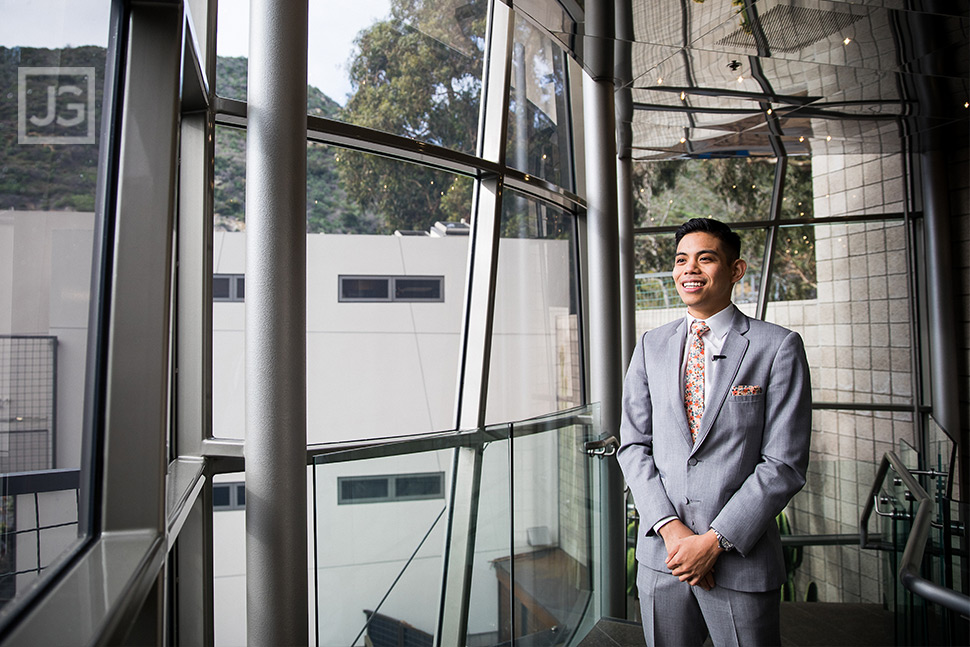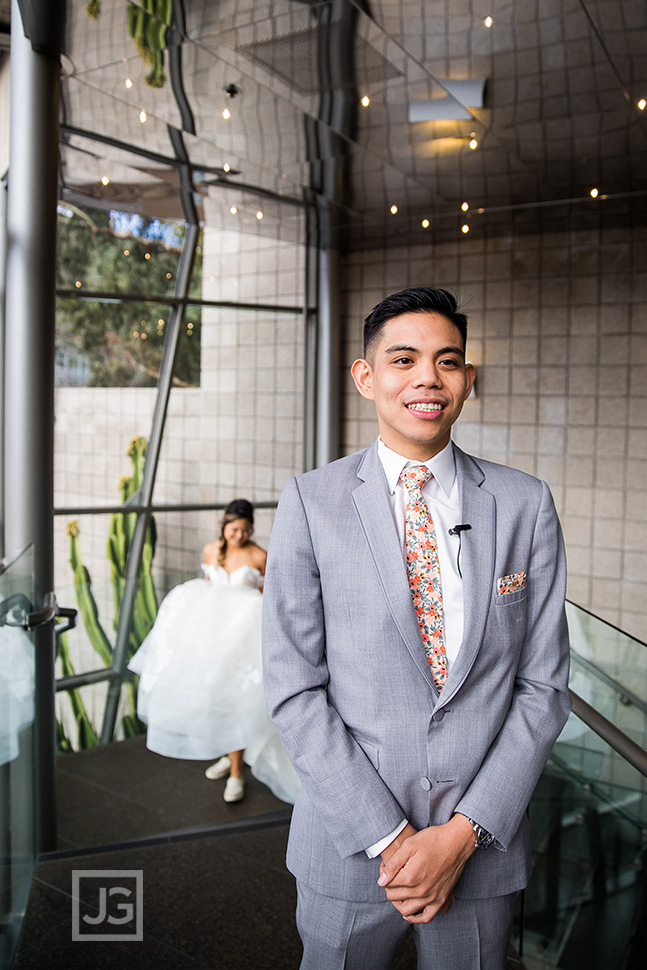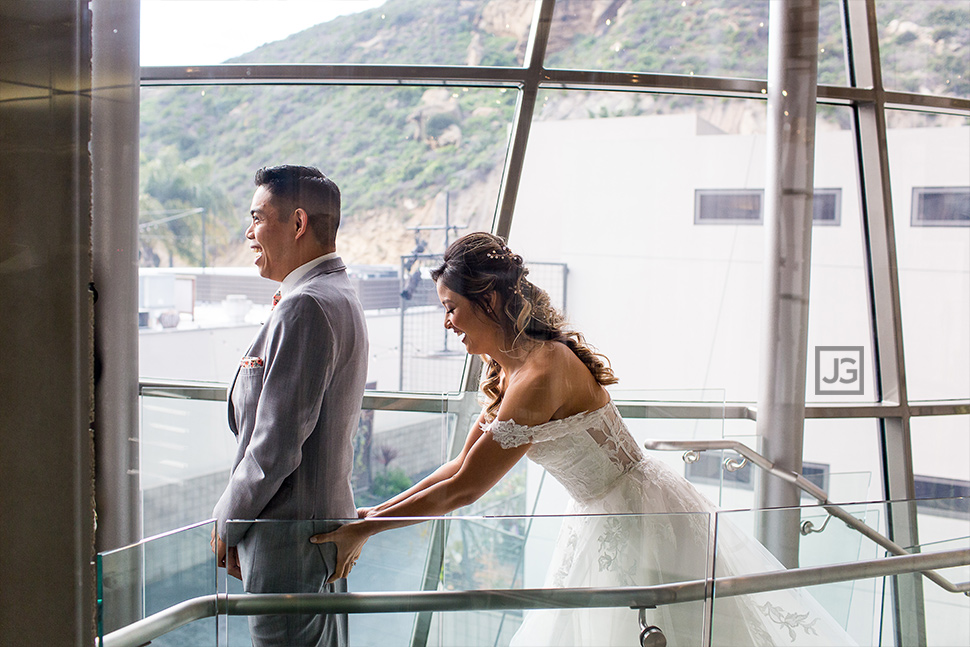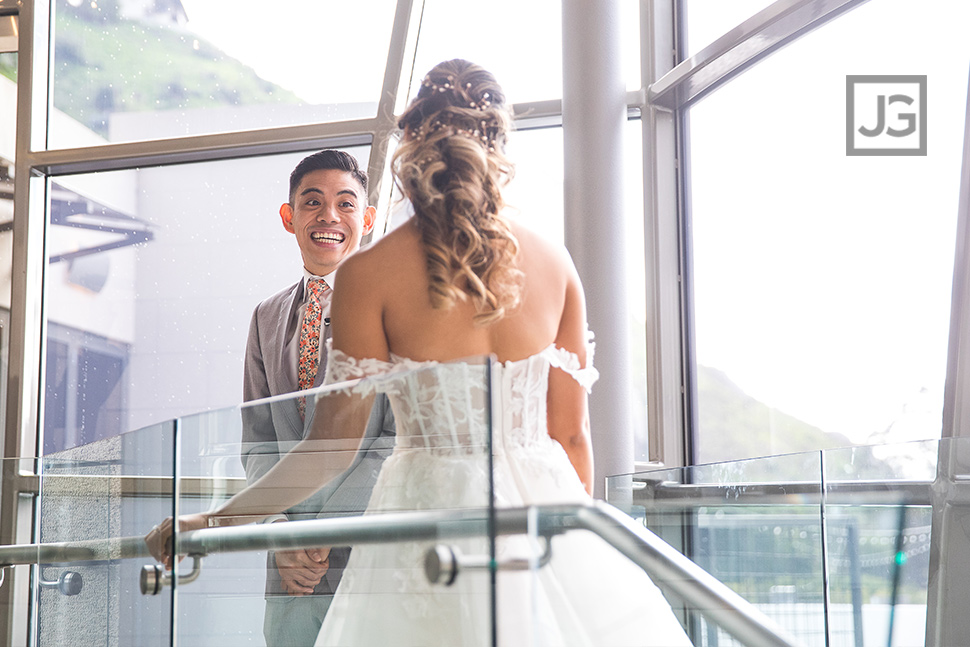 Seven Degrees Wedding Photography
Wee then did wedding photos of our united couple around Seven Degrees.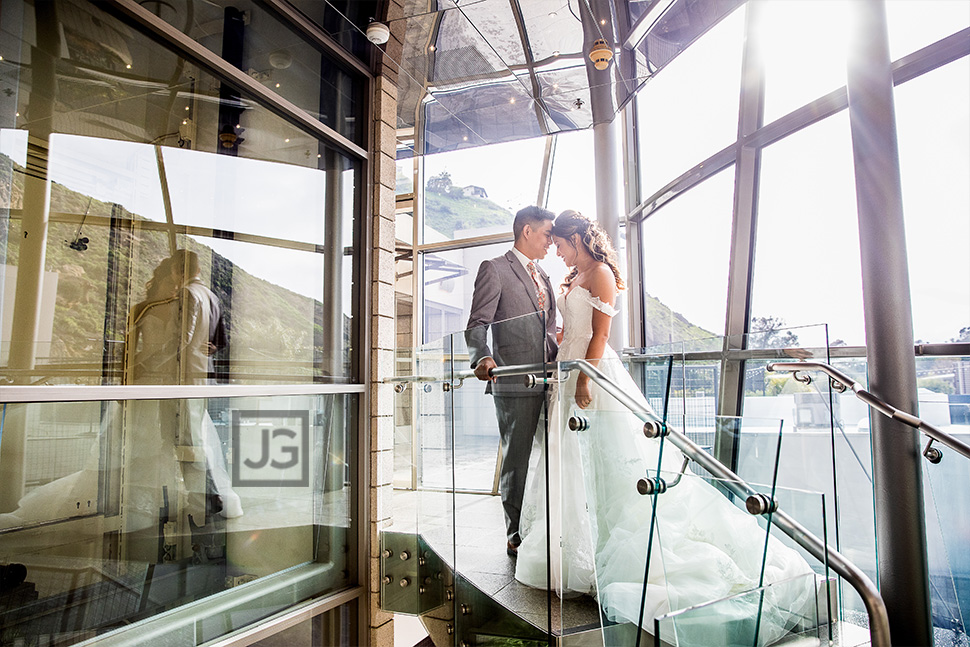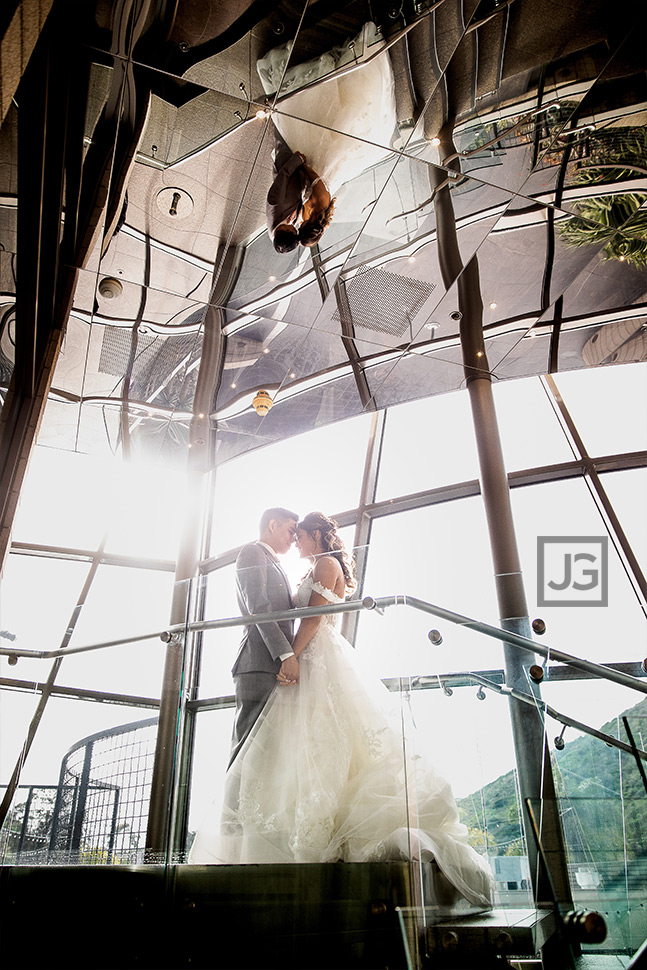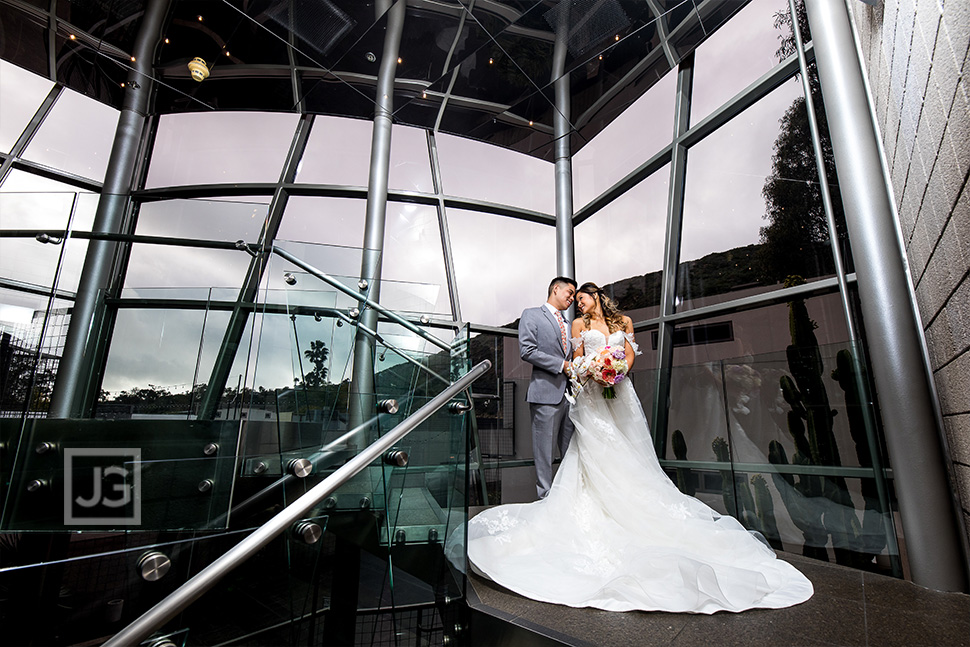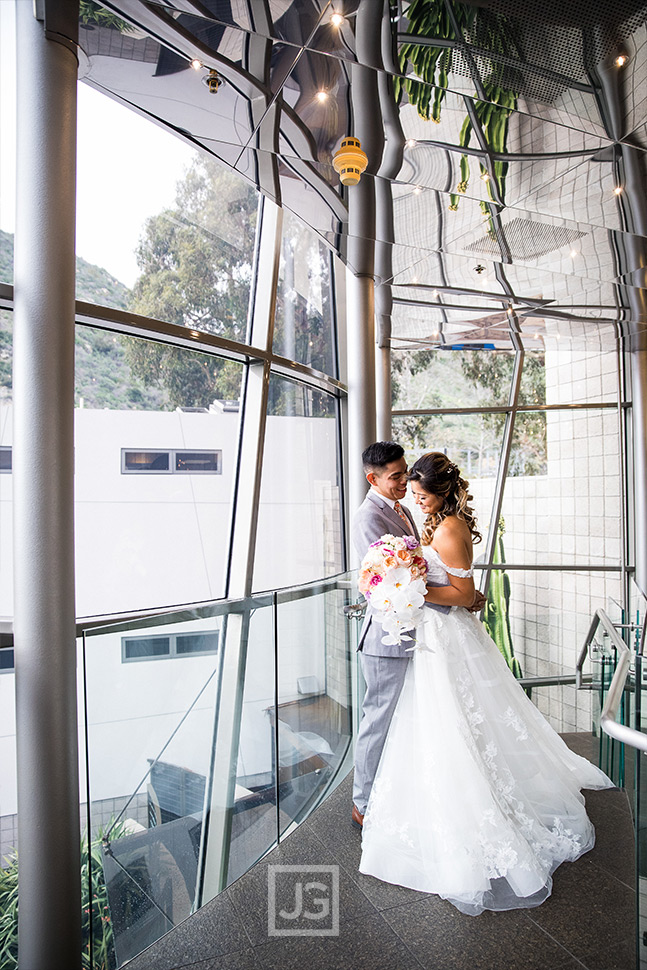 I love this shot which was taken in the bridal ready room. It's amazing what you can do with professional lighting (we used a strobe)!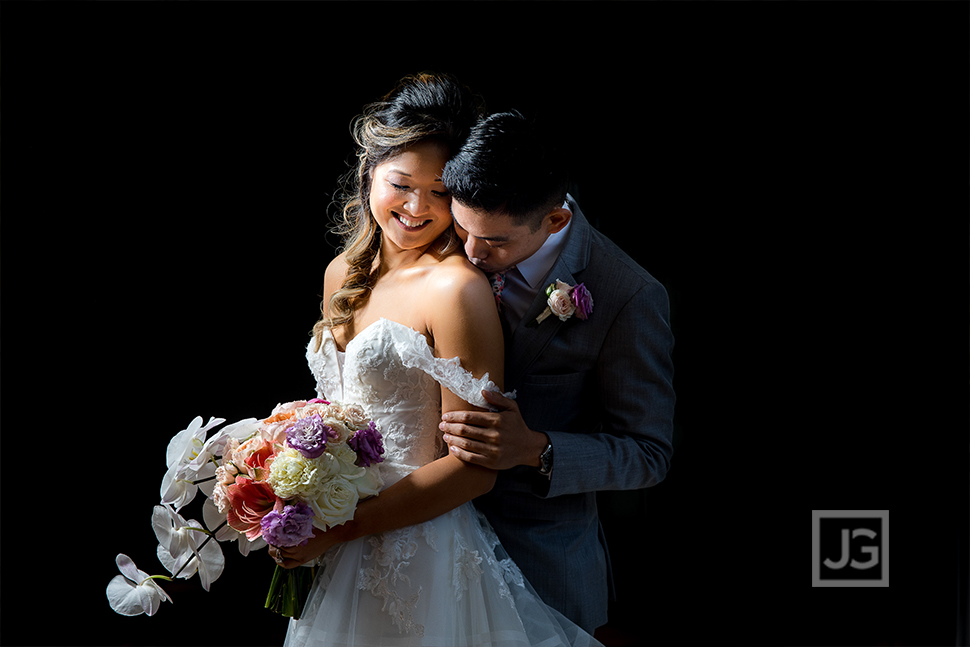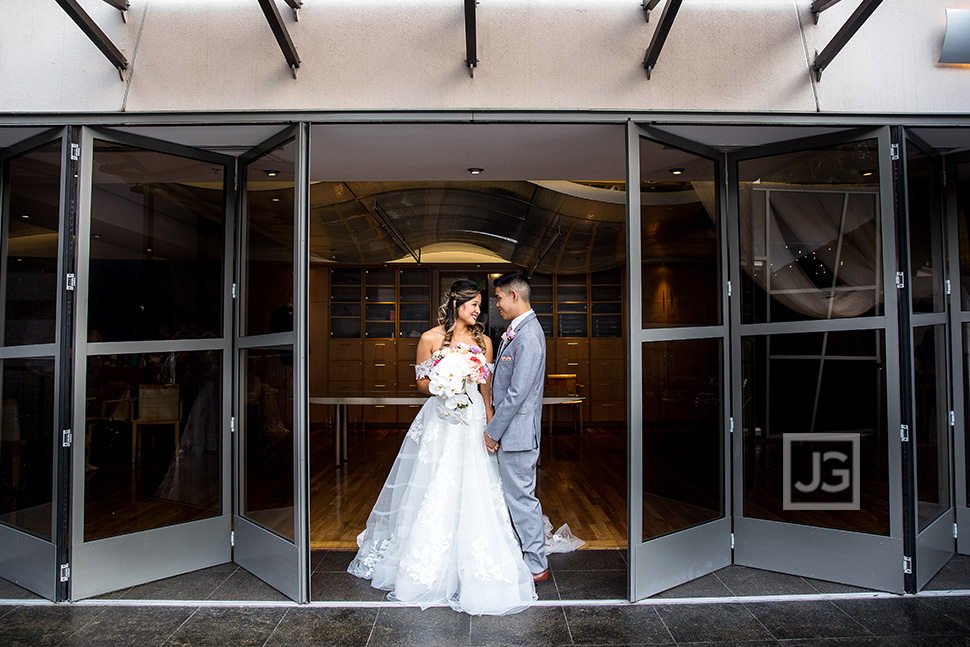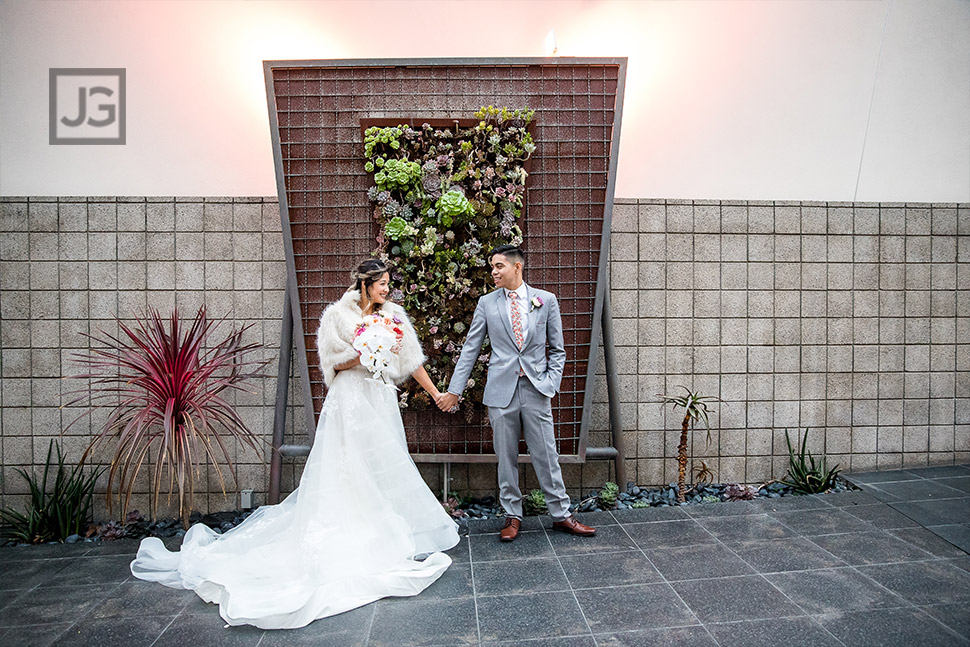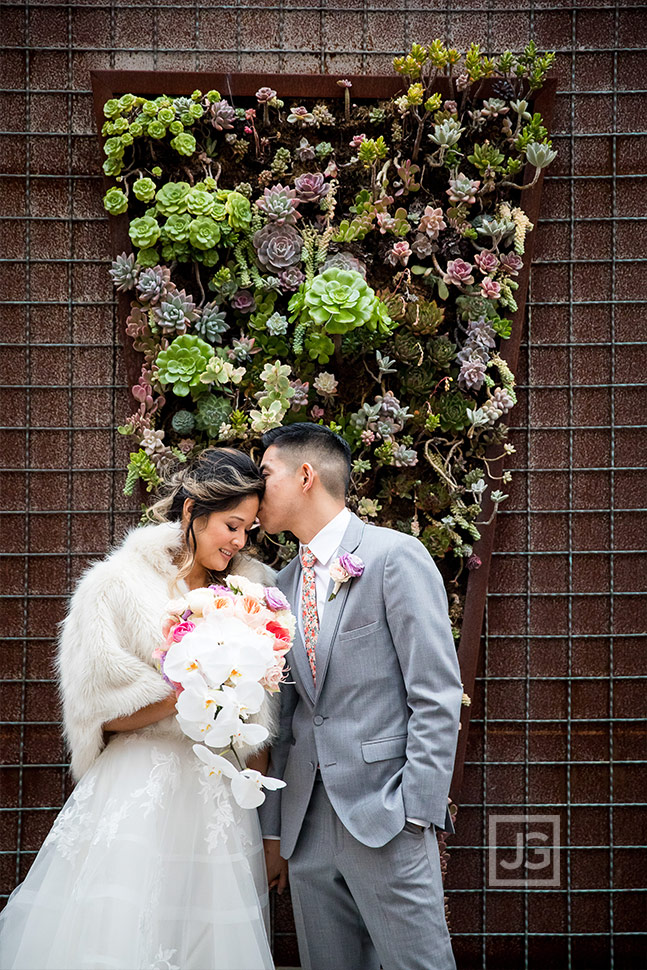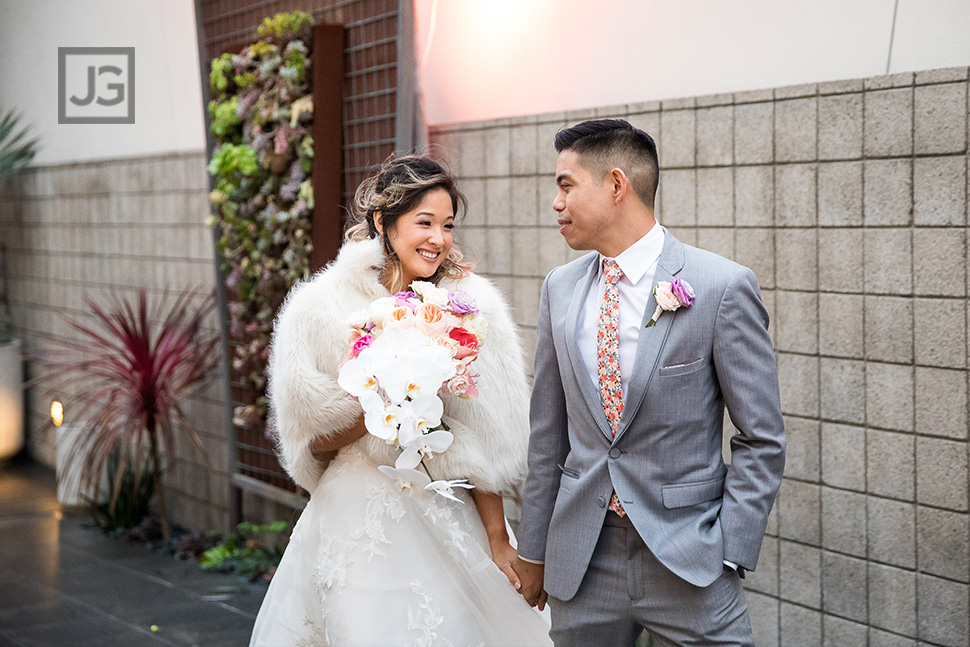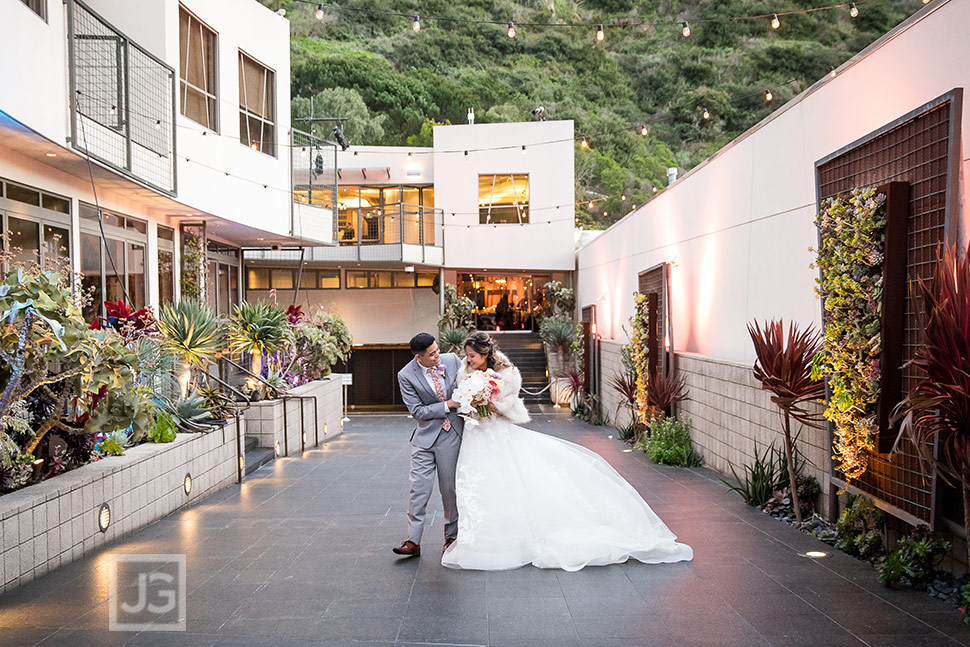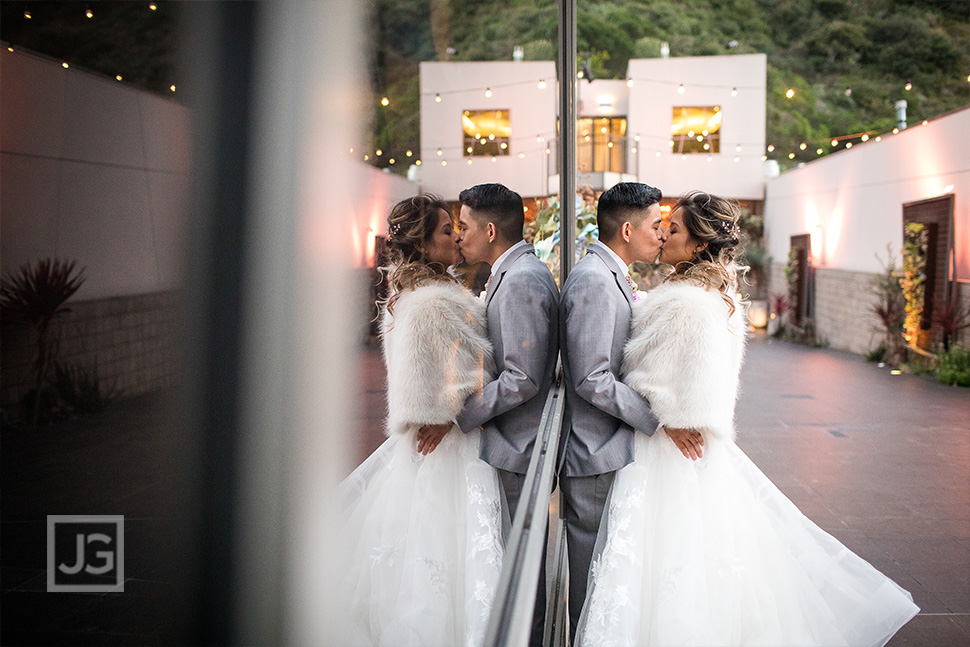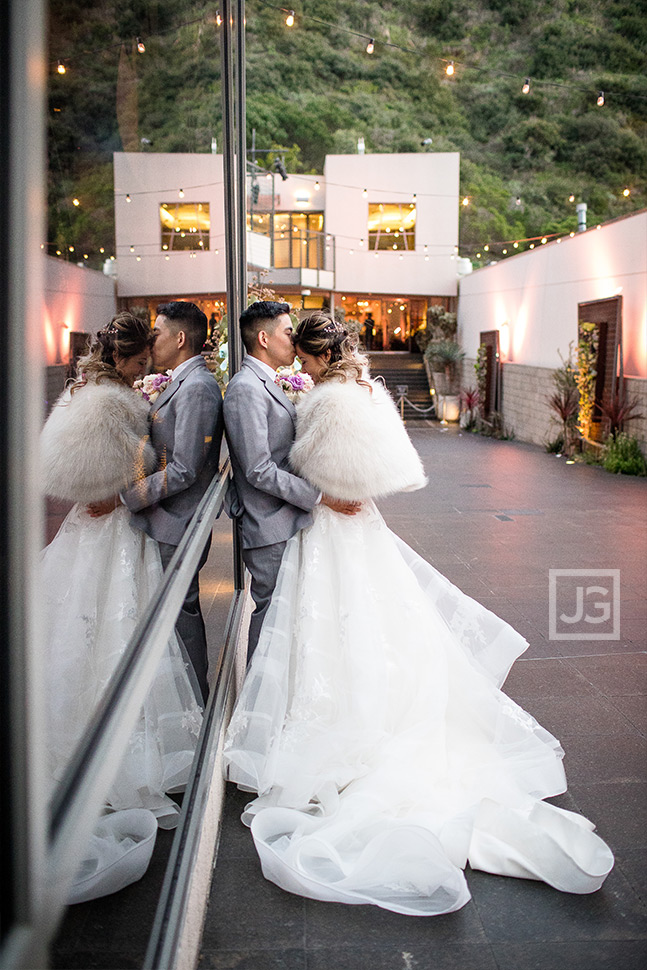 Seven Degrees Wedding Ceremony
And on to the beautiful wedding ceremony at Seven Degrees.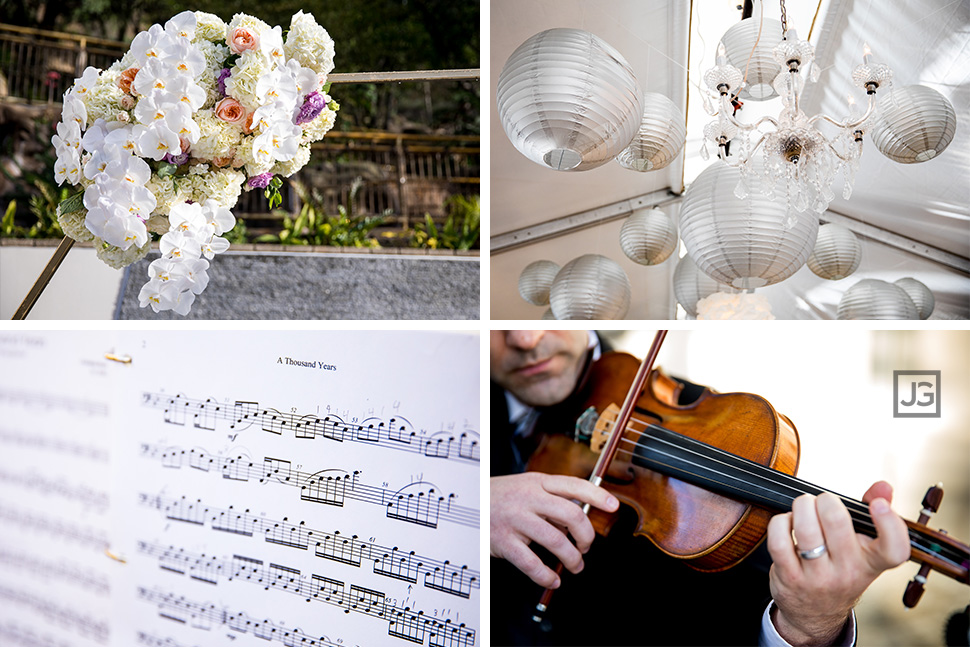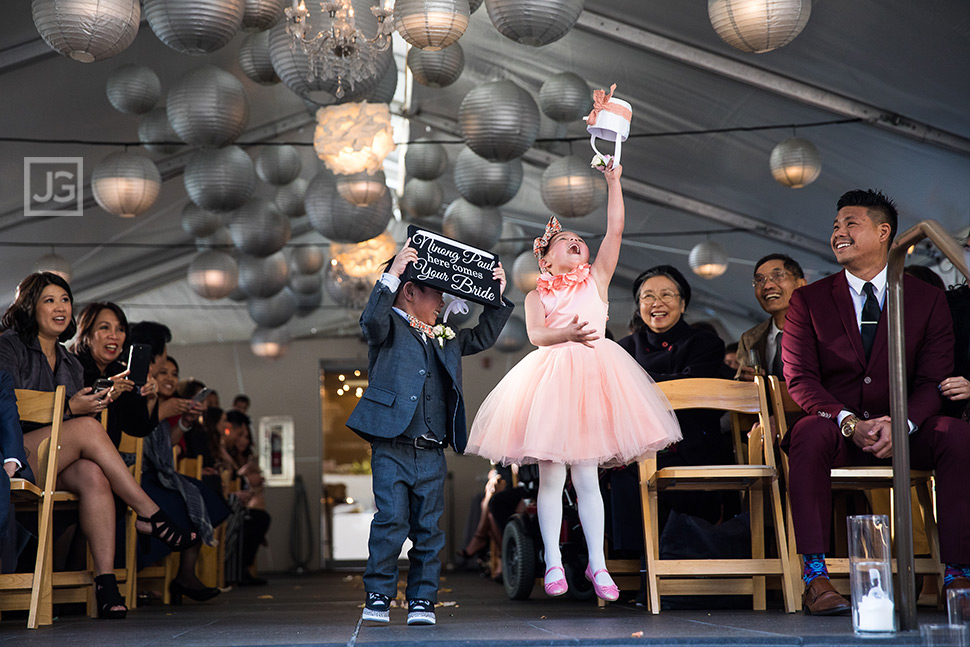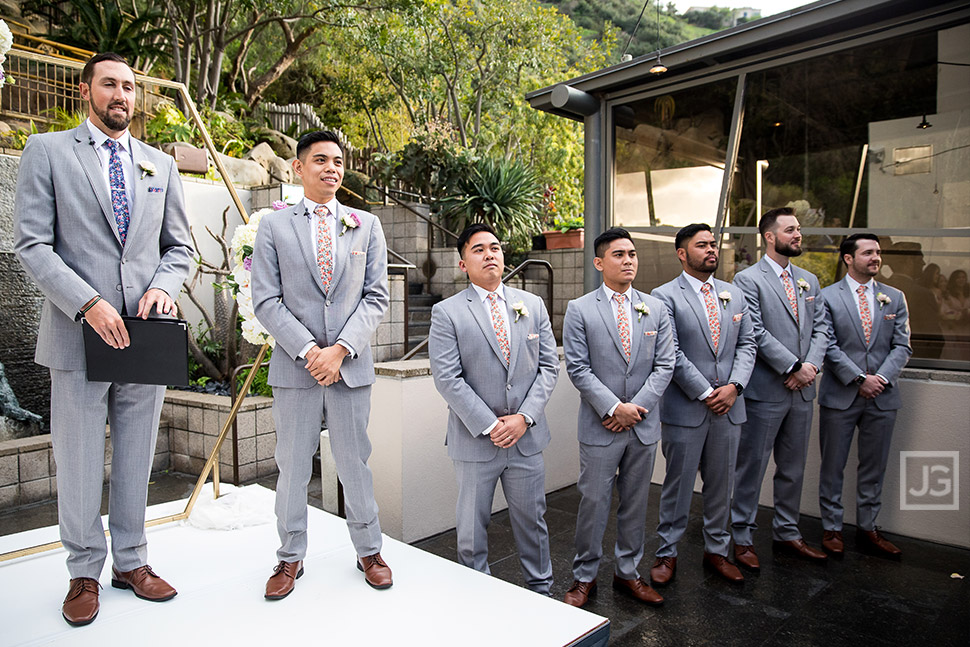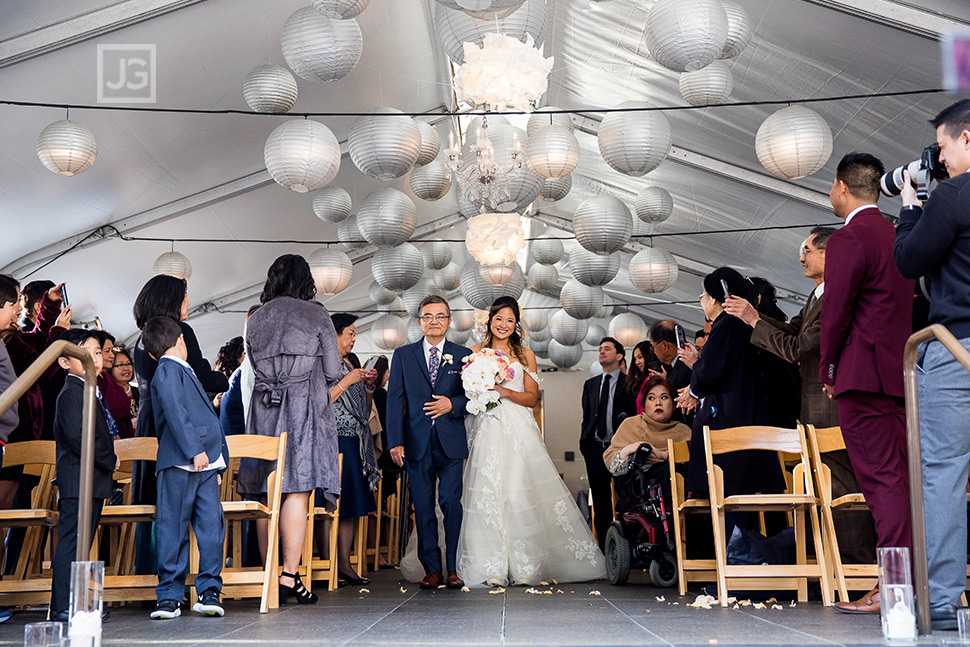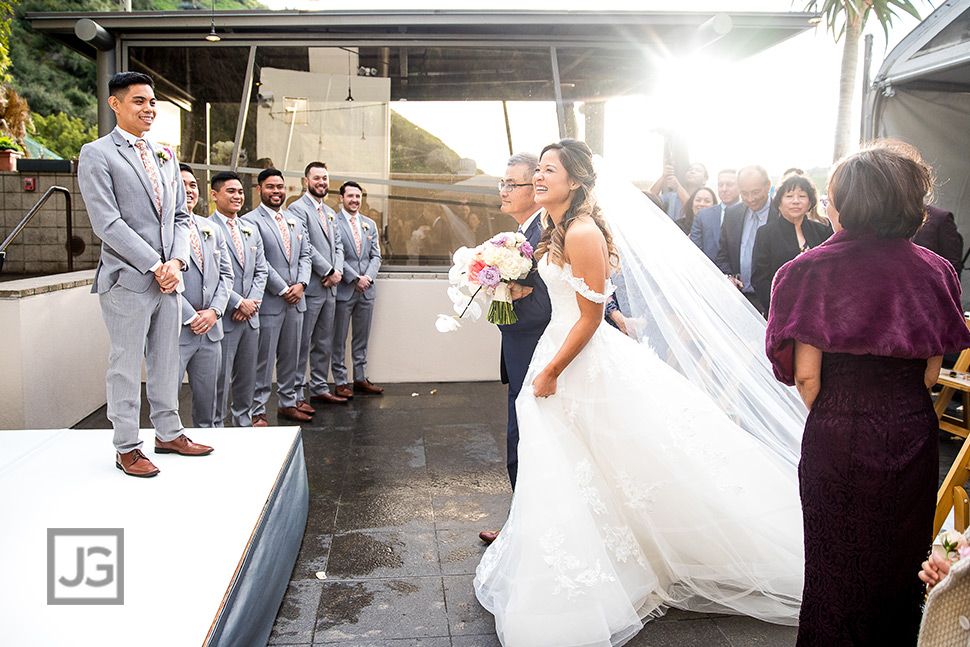 Since there were sprinkles and rain, they had a tent setup to protect the wedding ceremony from the rain. Rain is a really uncommon event in Laguna Beach, but it's good to know there is a way to deal with it.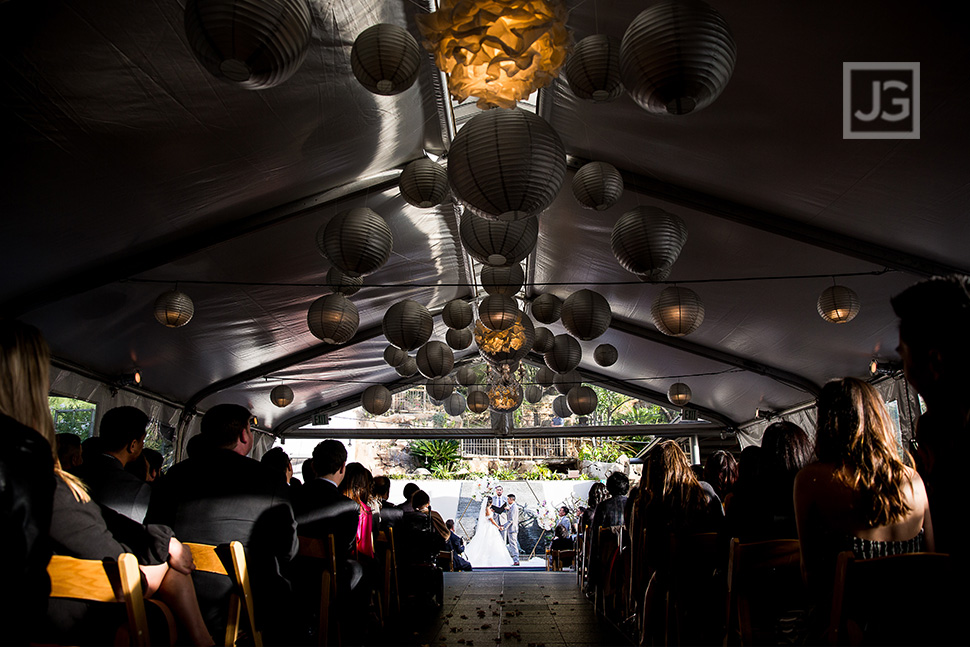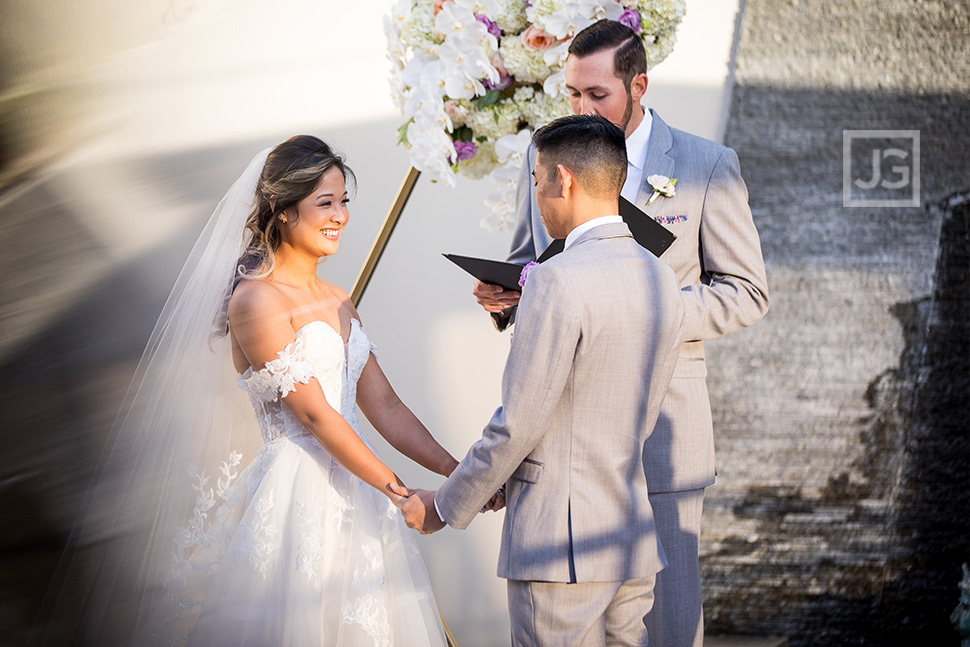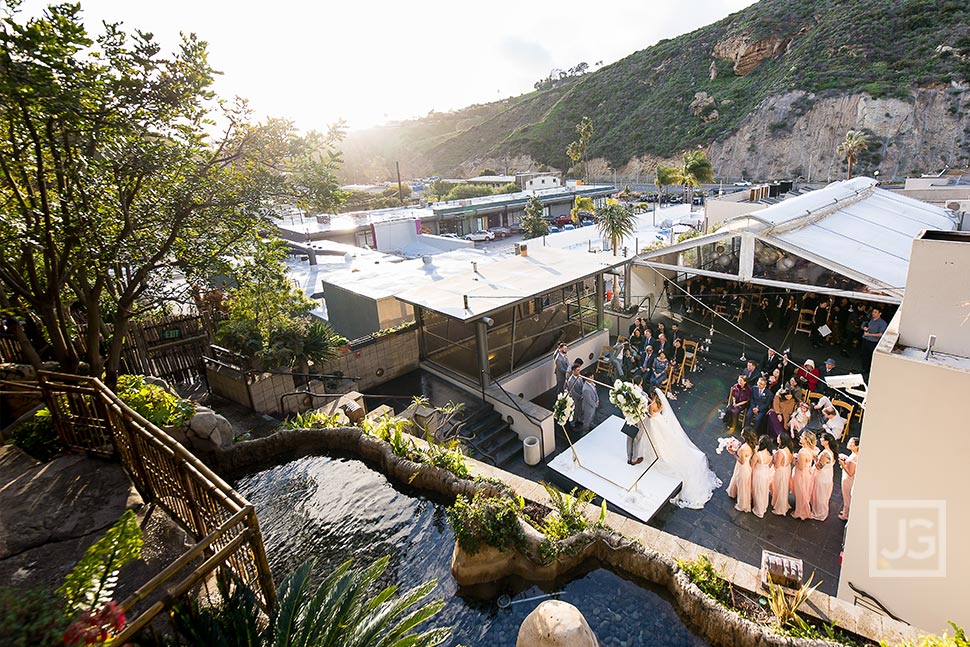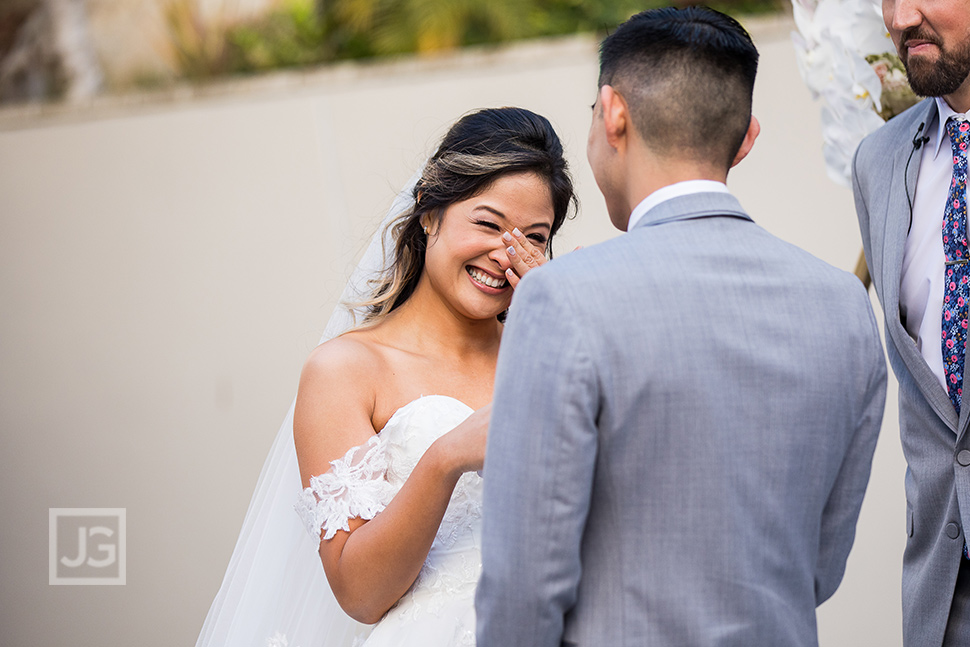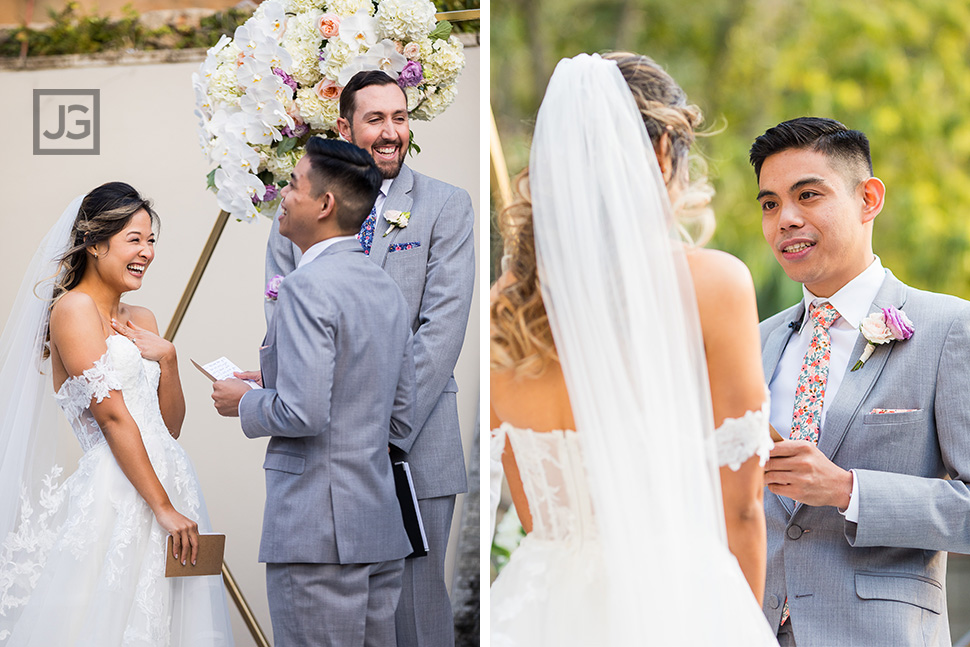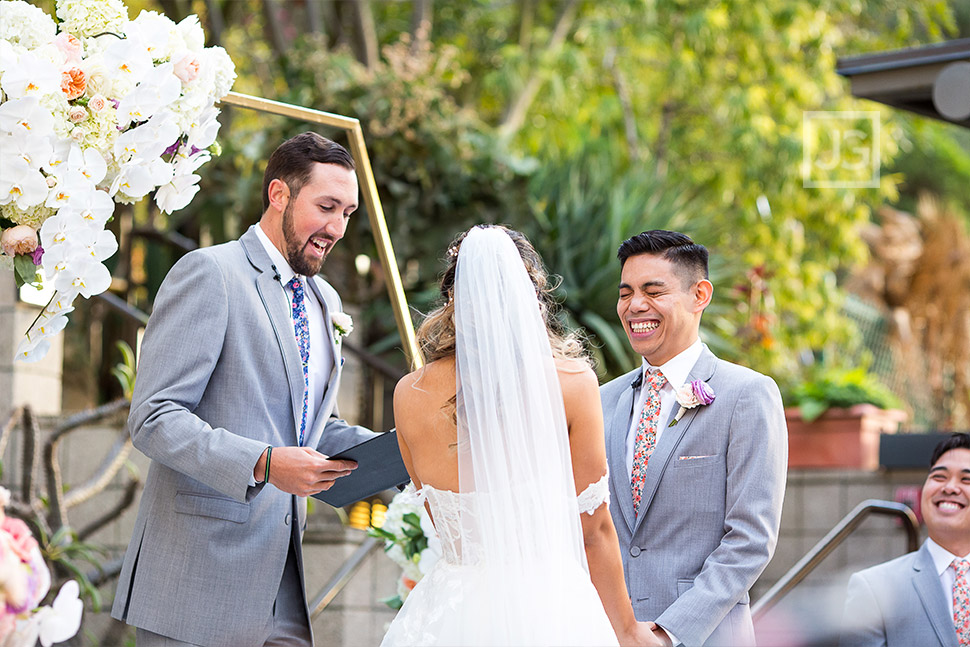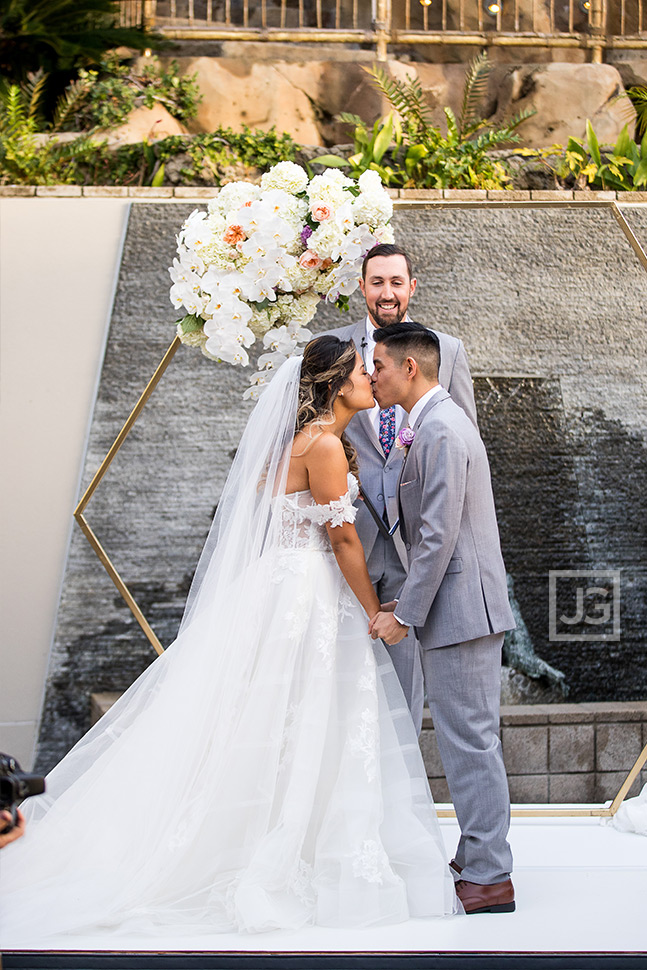 Wedding Photos at Seven Degrees After Sunset
After the ceremony, we did some night photos of our newly married bride and groom. We love shooting in low-light, which gives us more control over light and creates a unique and dramatic look.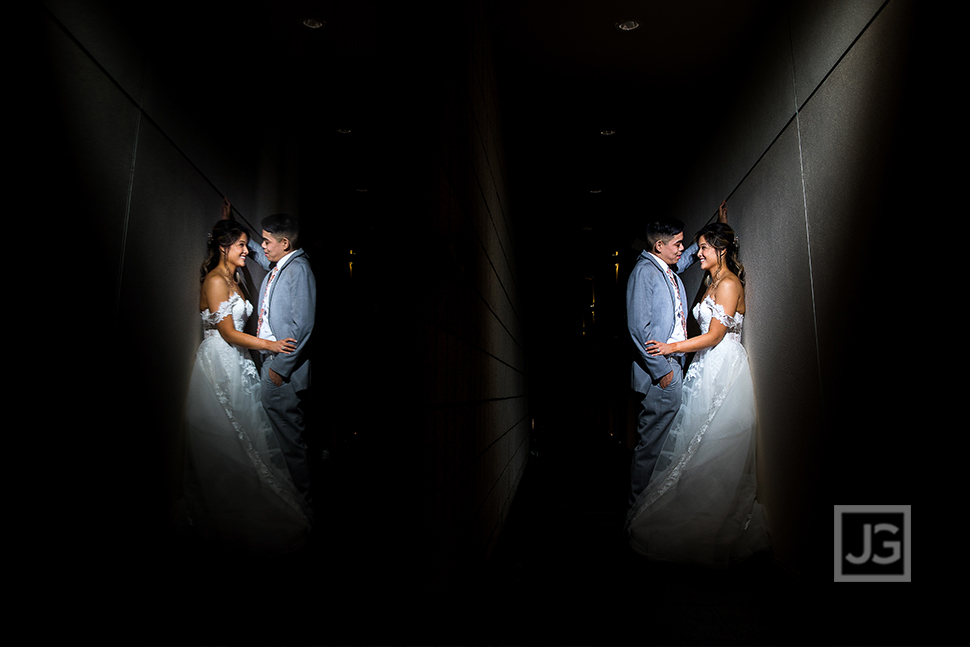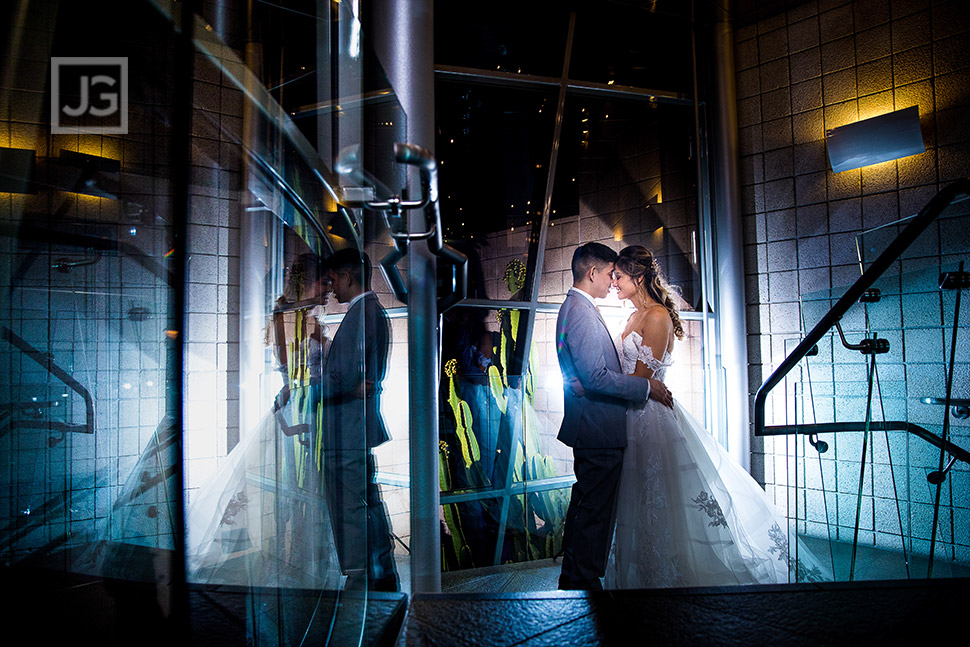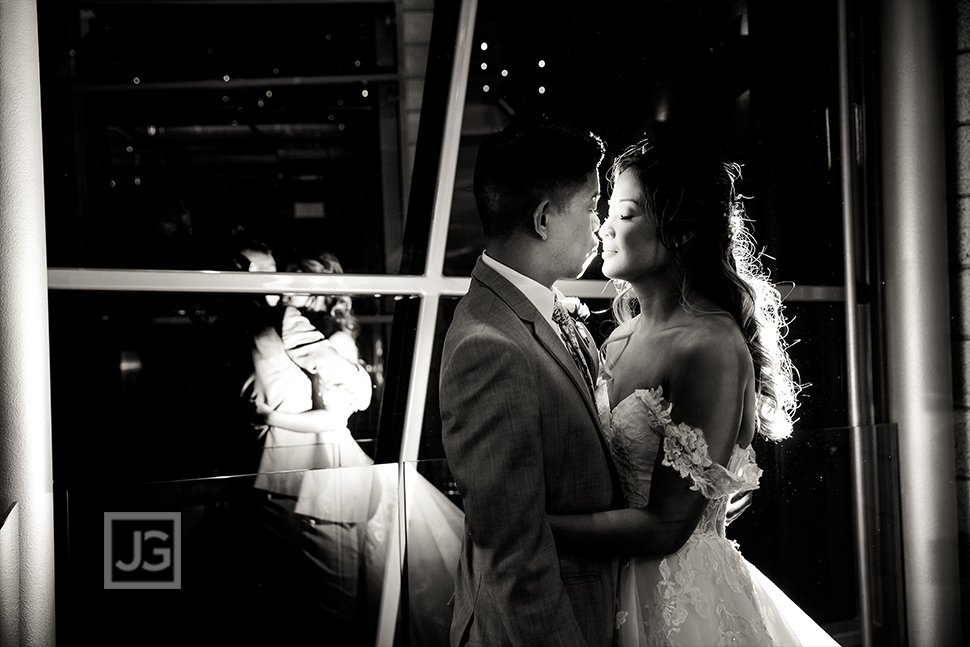 And we got the chance to squeeze in a sparklers wedding photo with our couple, which requires a bit of patience (but is totally worth it). This is a long exposure with Judy running around the couple looking very silly with sparklers!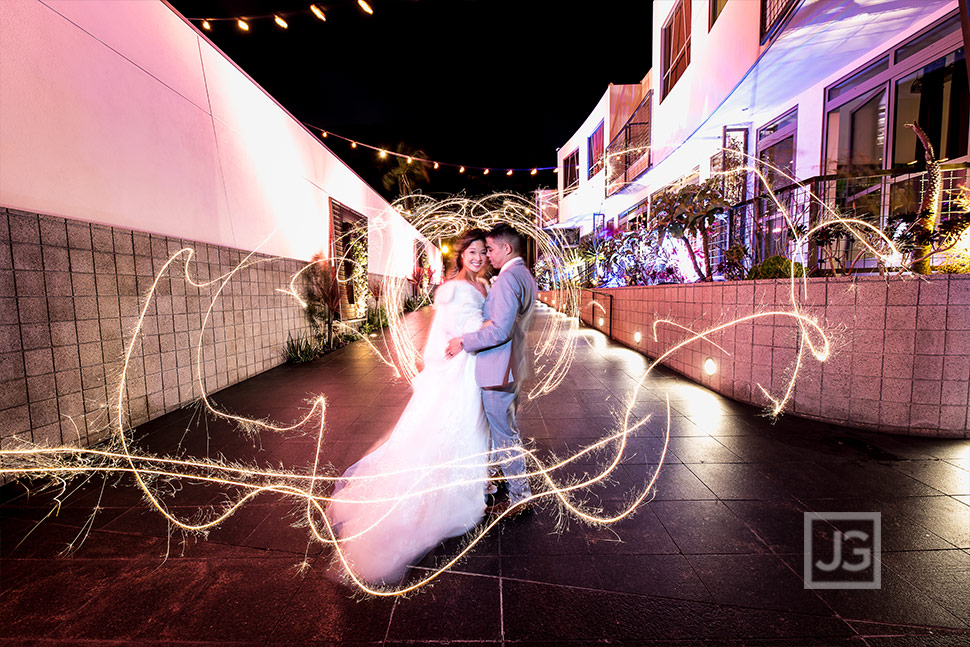 Wedding Reception at Seven Degrees
The wedding receptions at Seven Degrees is always a treat photographically, since the venue doubles as an art gallery. The ballroom is modern and clean, as you can see from the wedding reception photos below.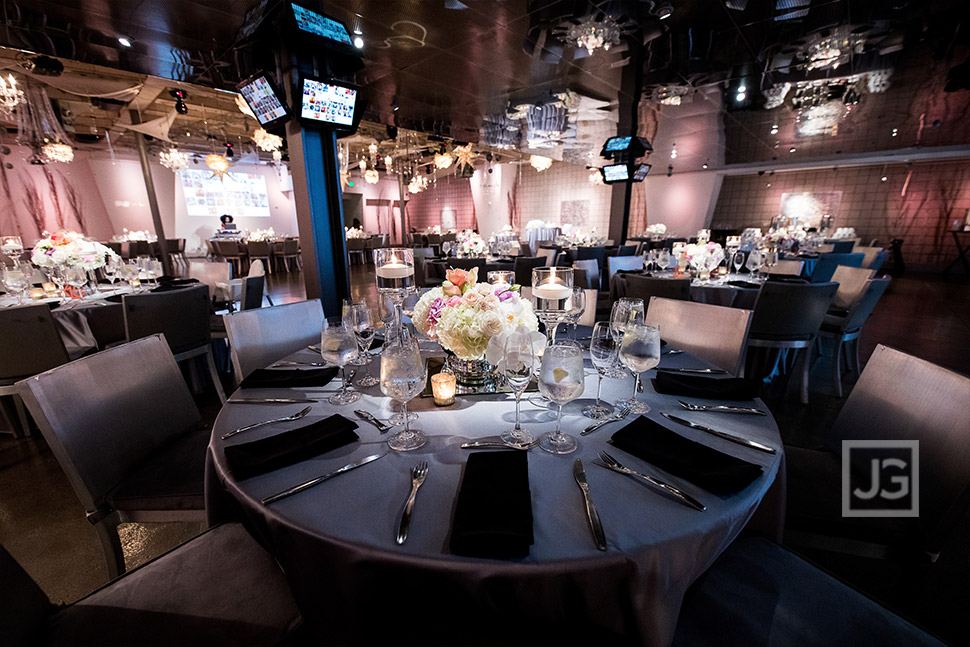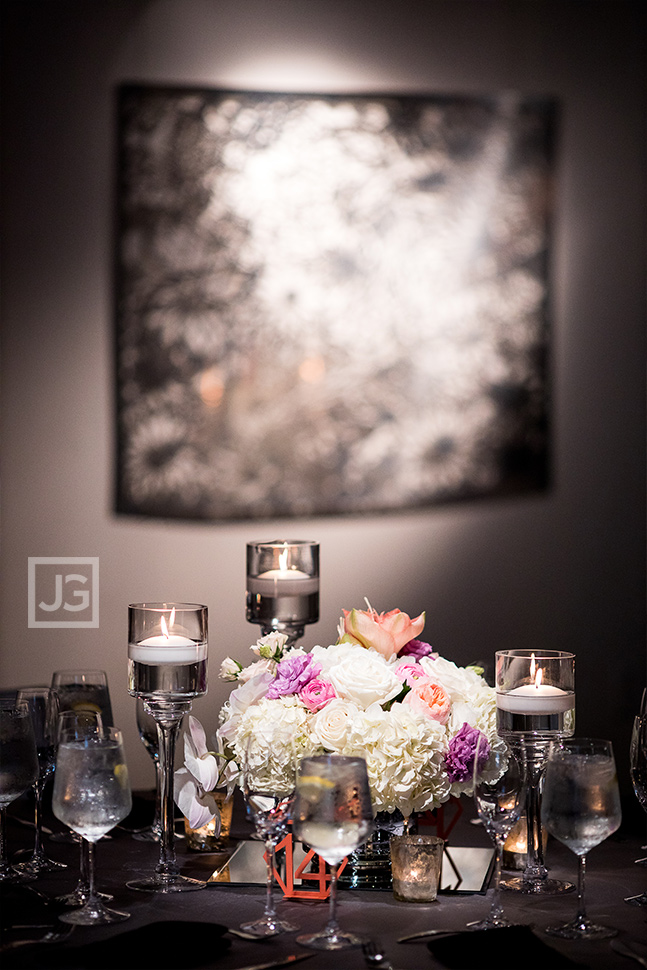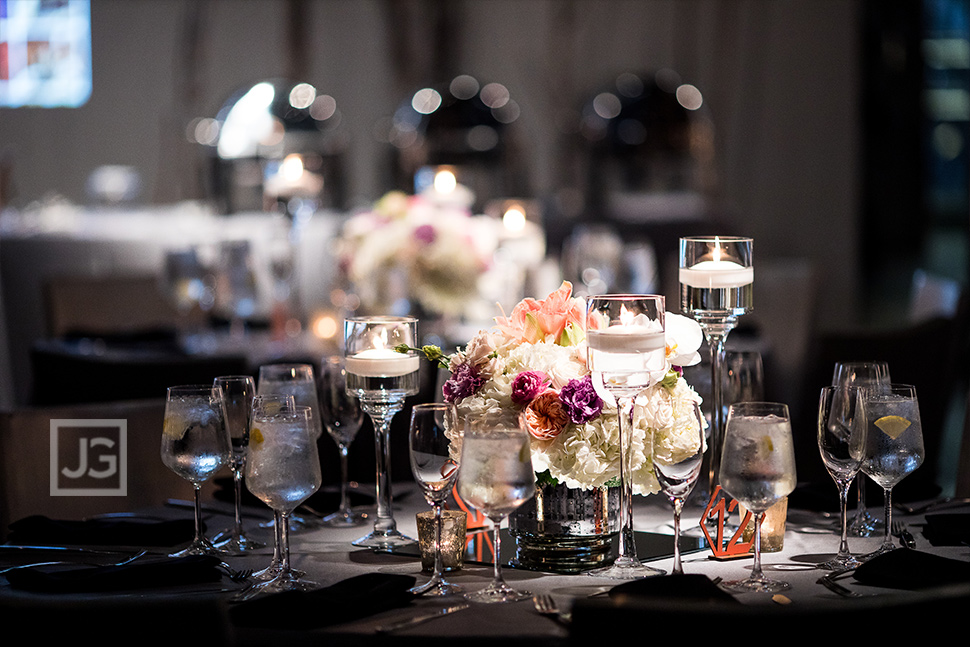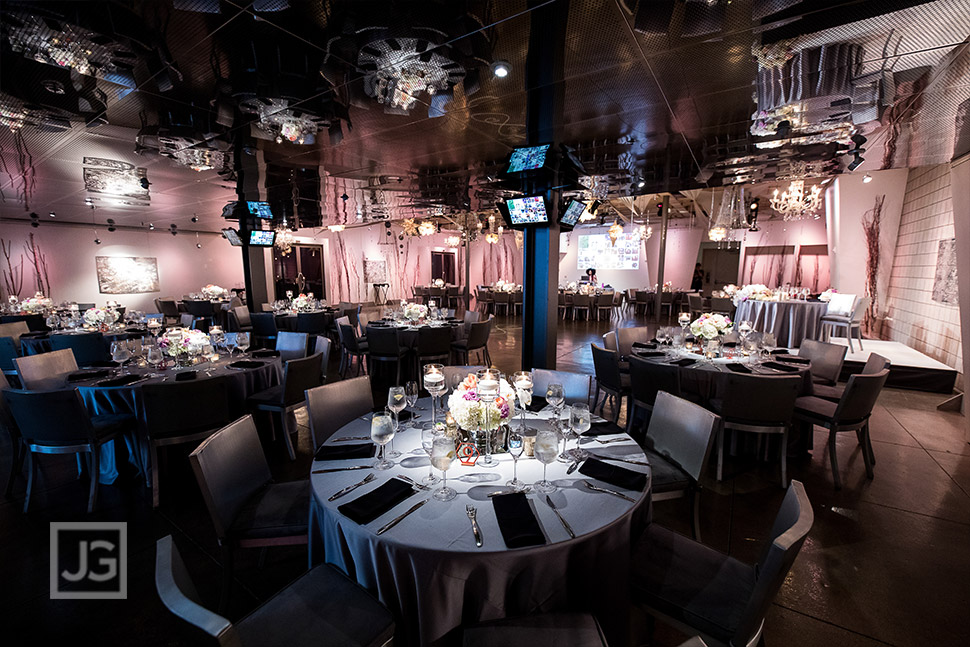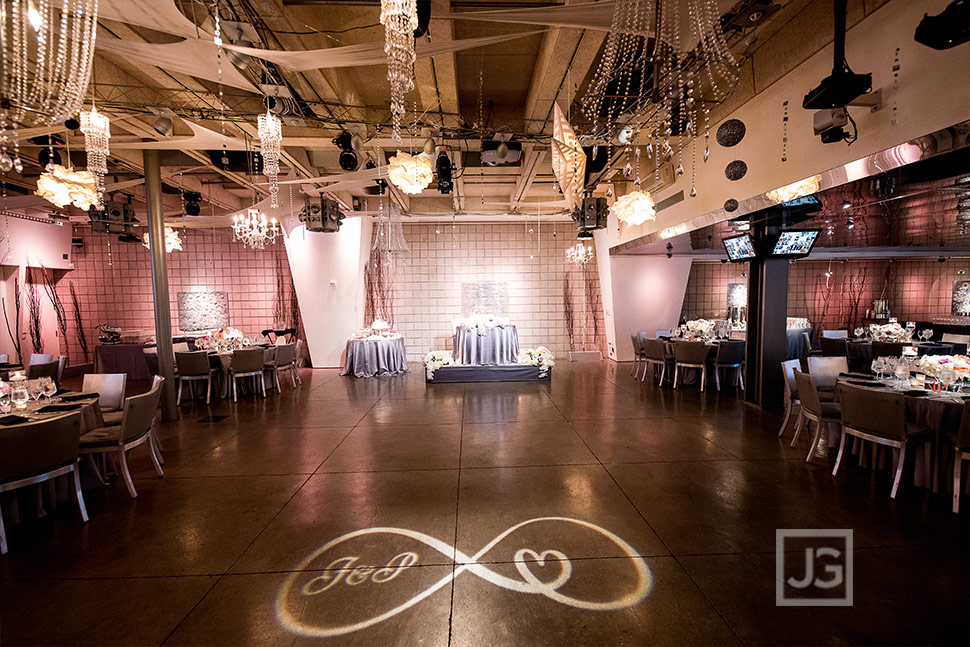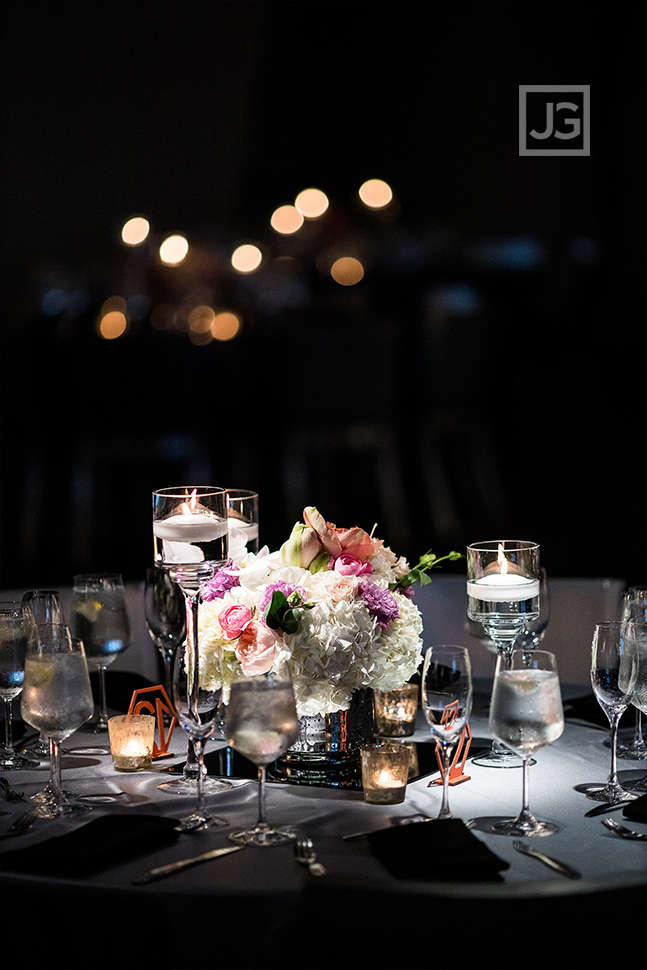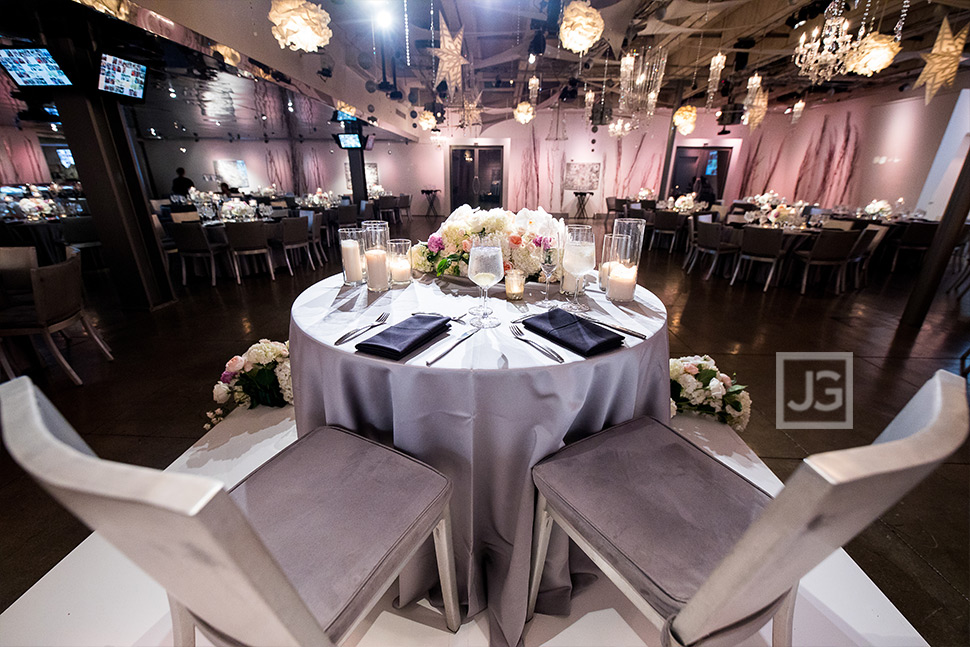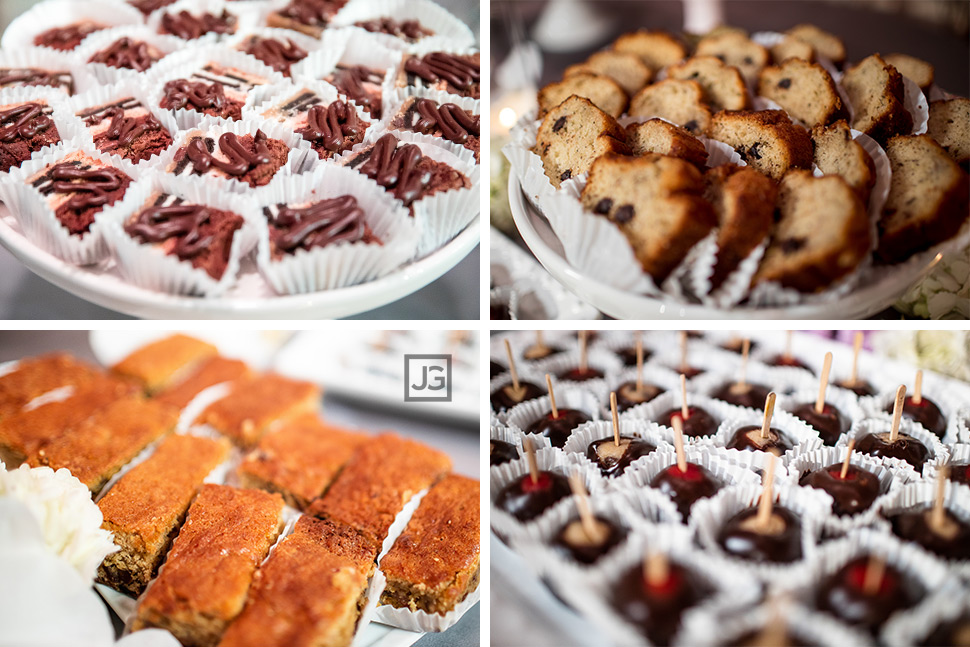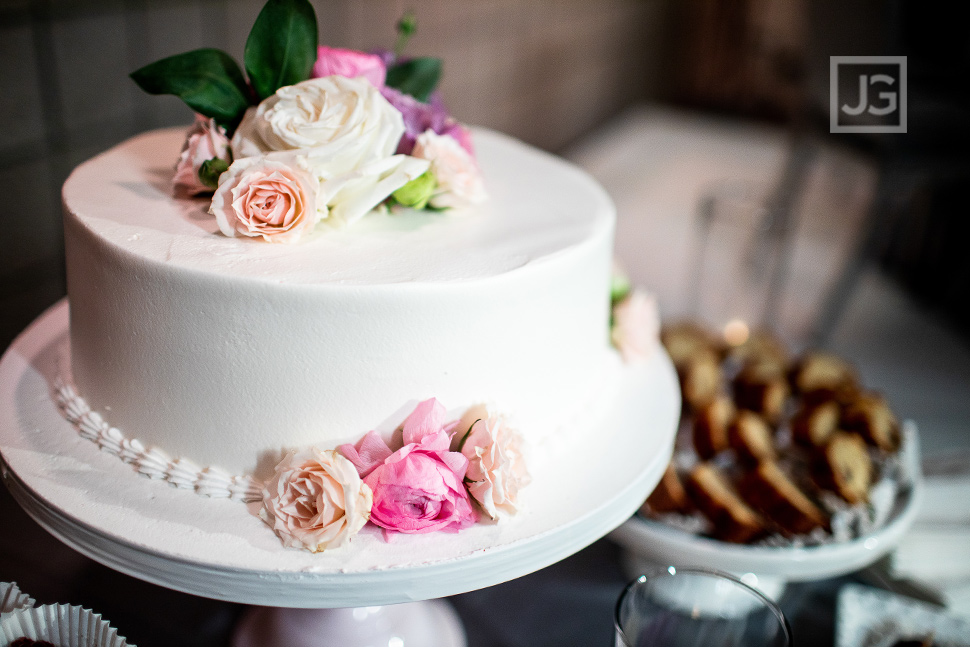 First Wedding Dance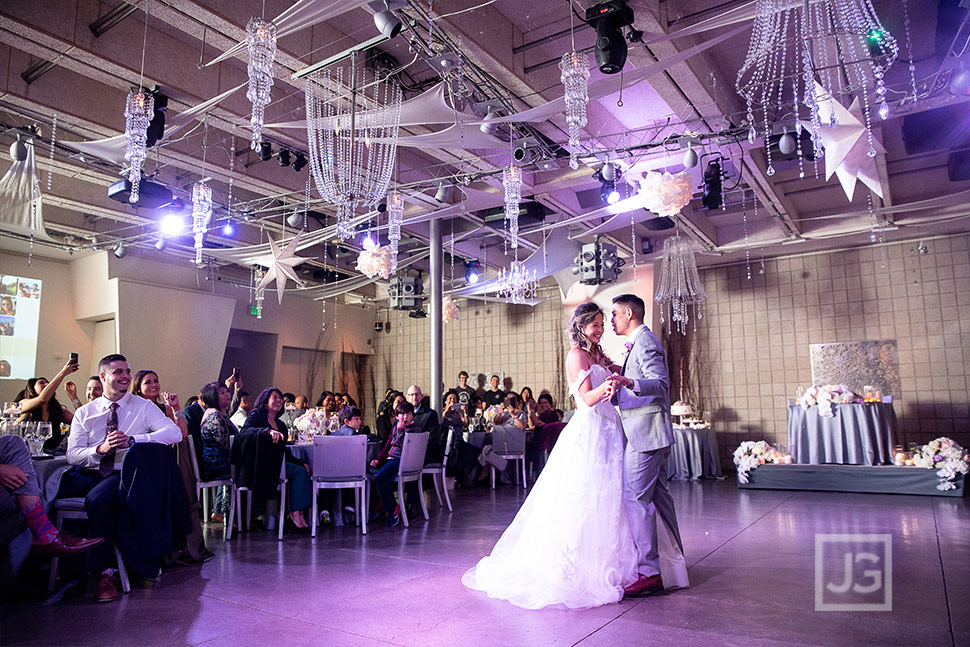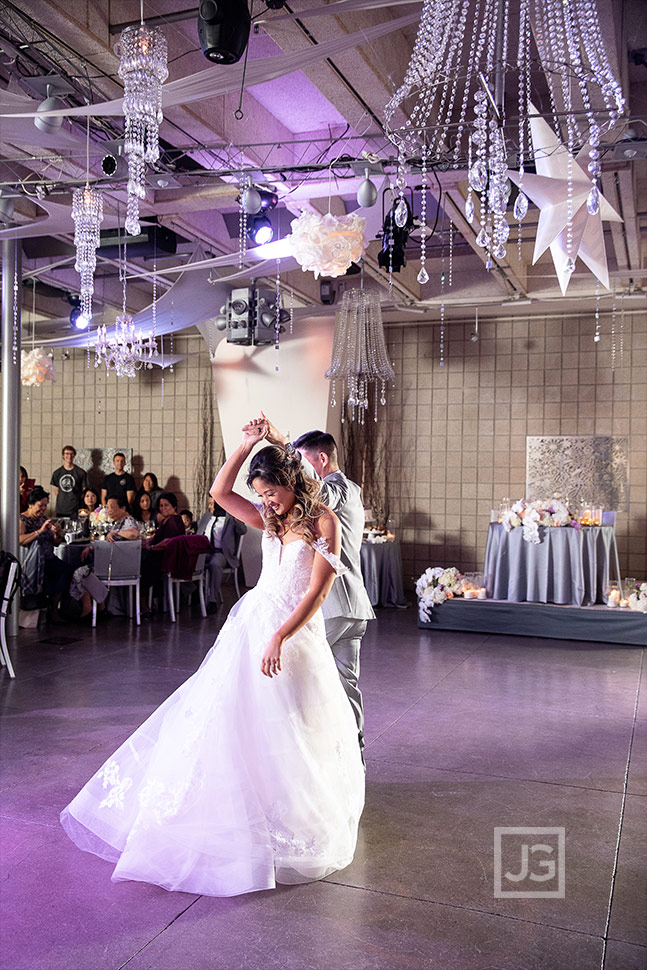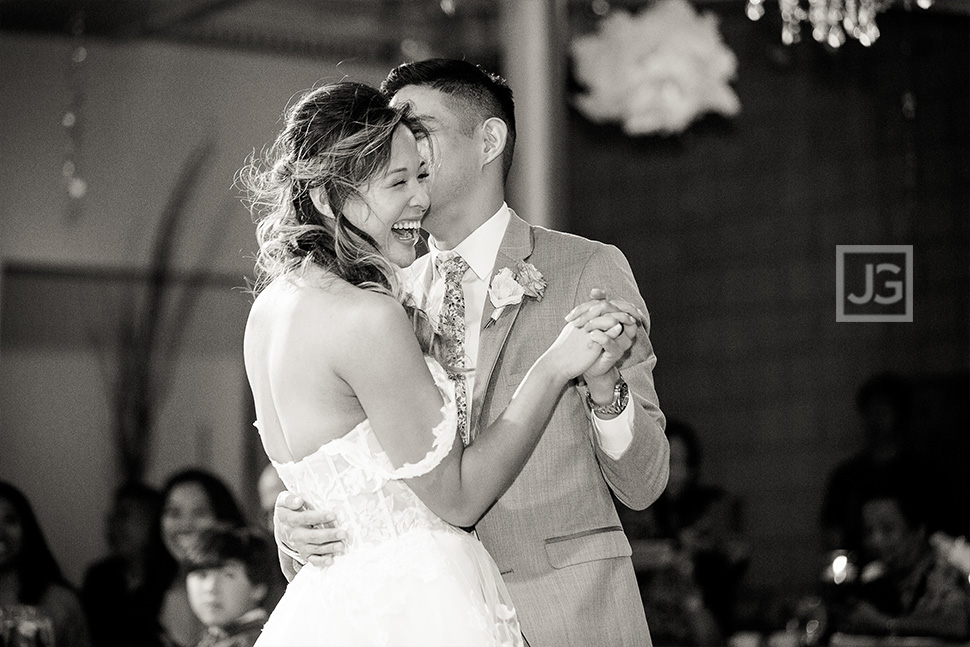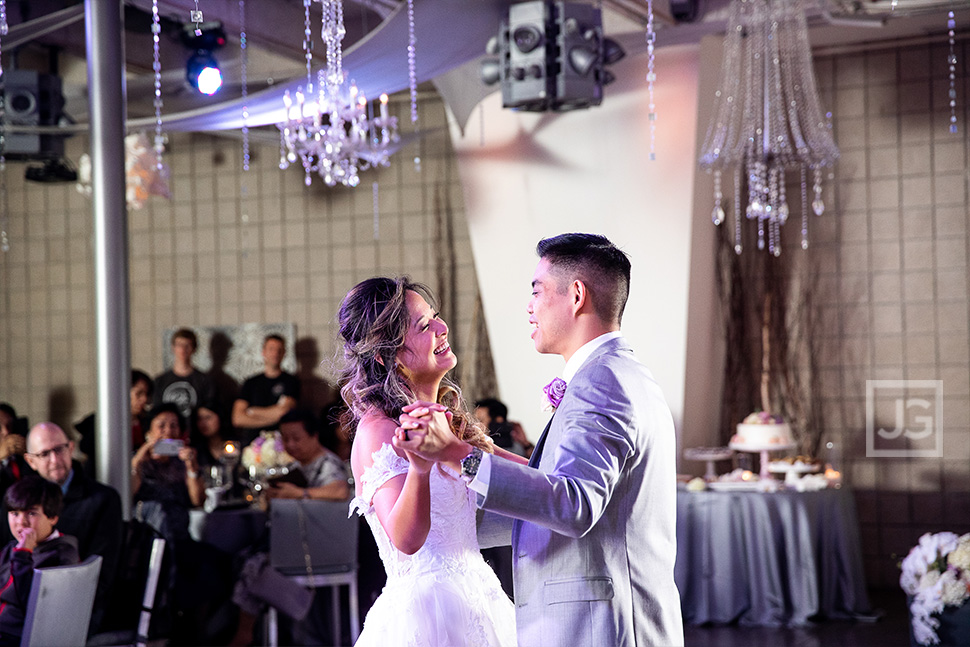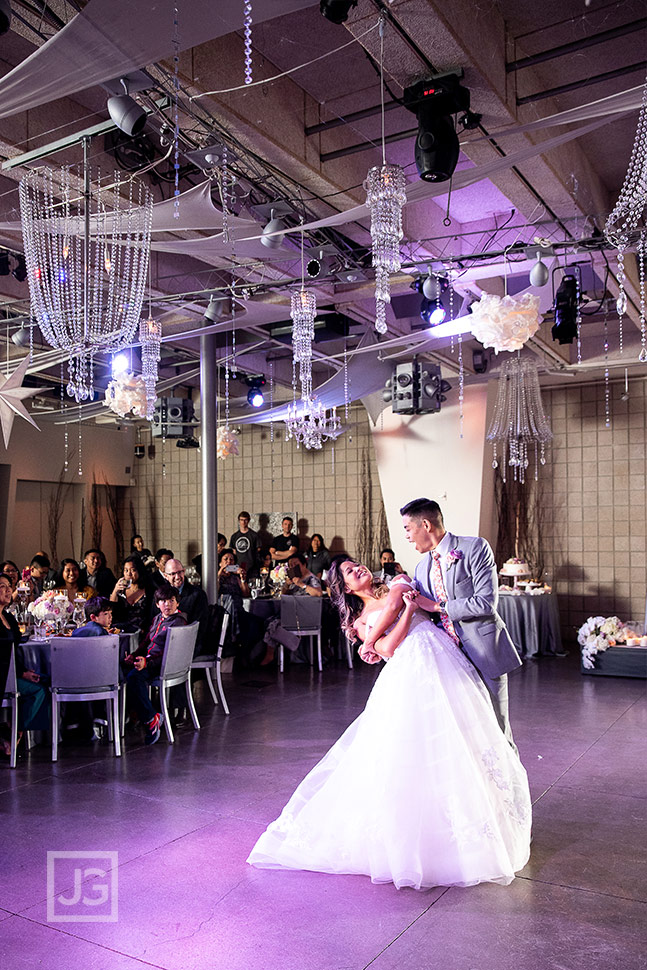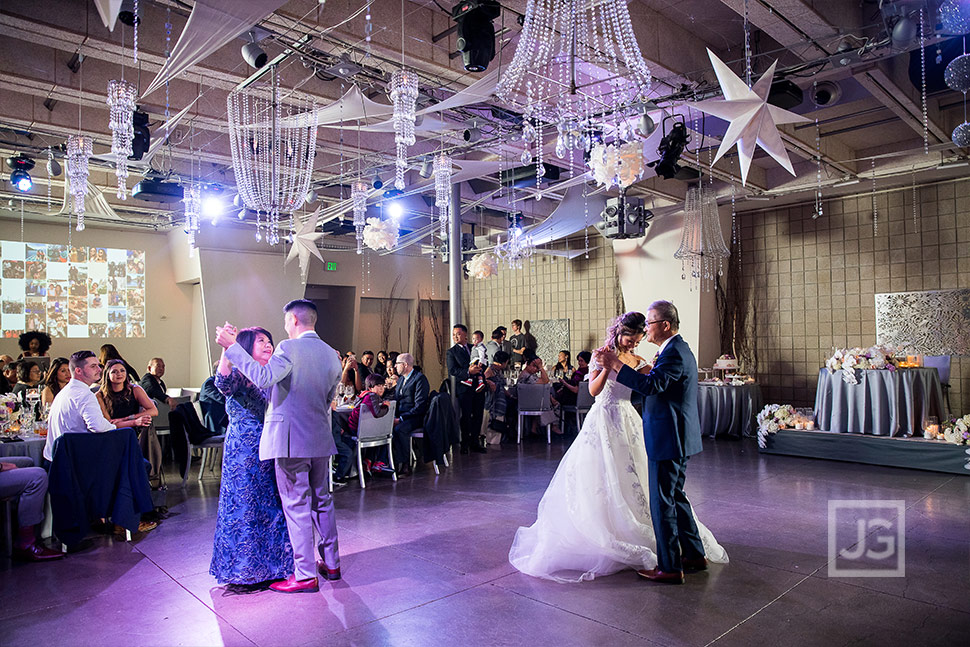 Open Dancing!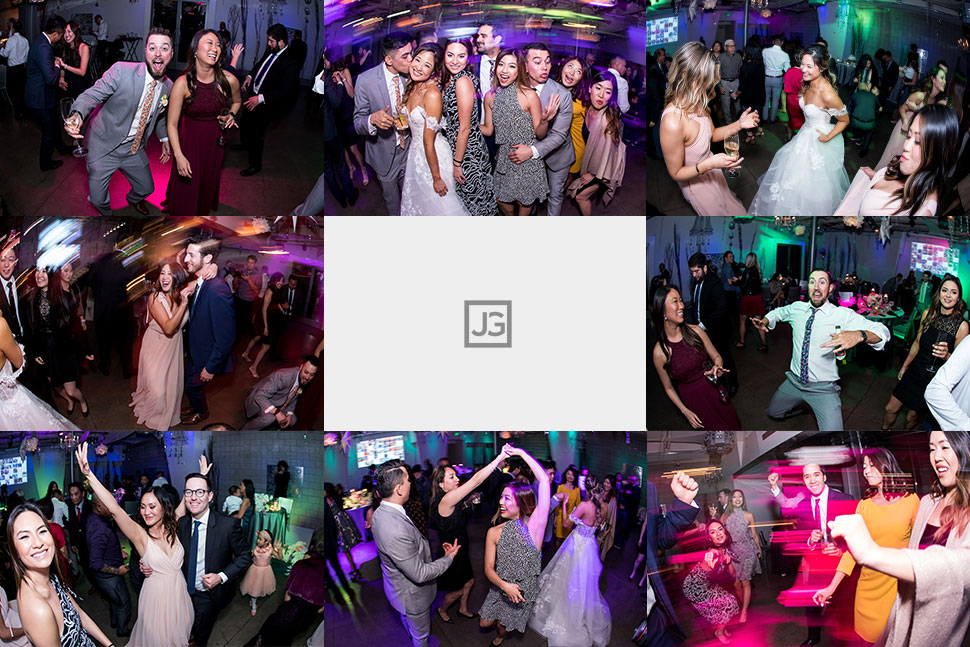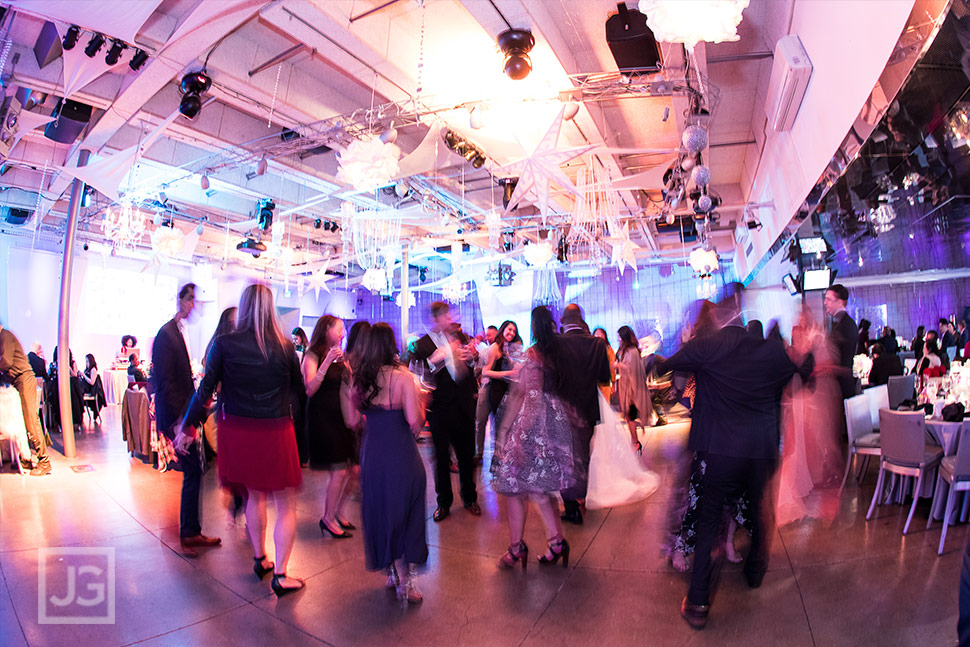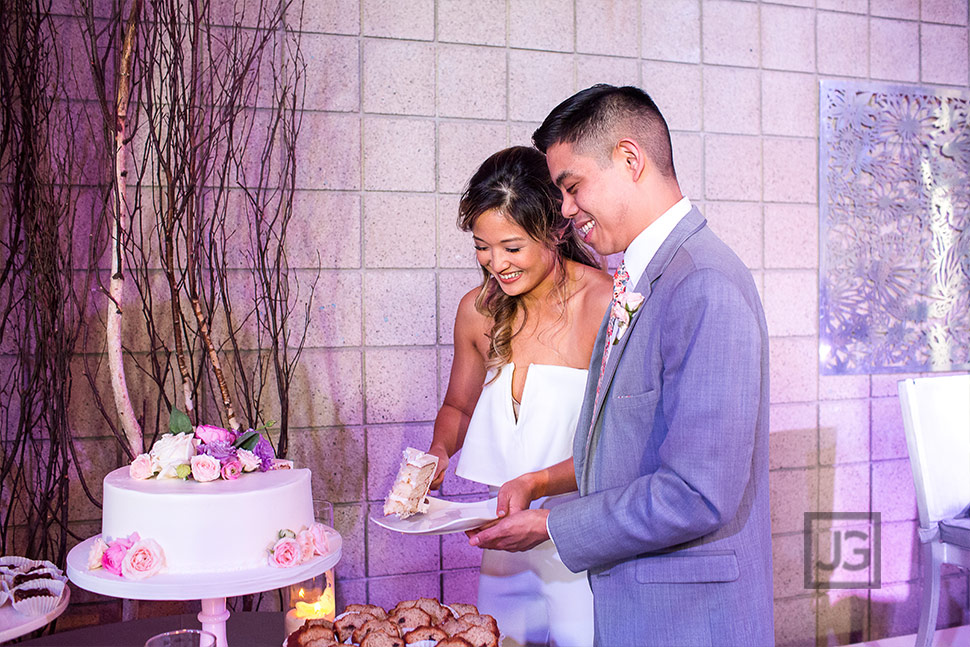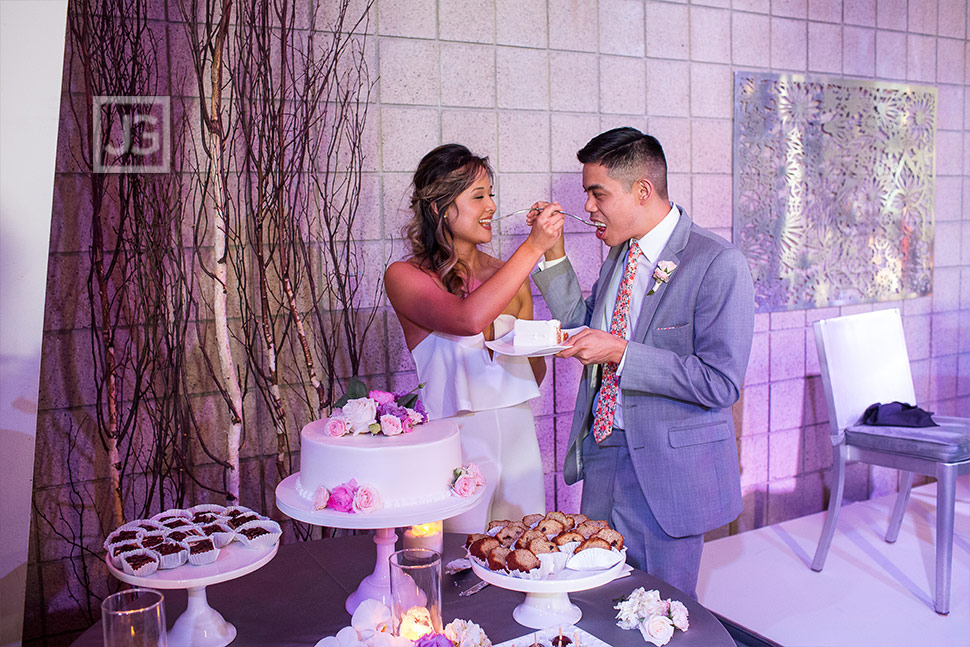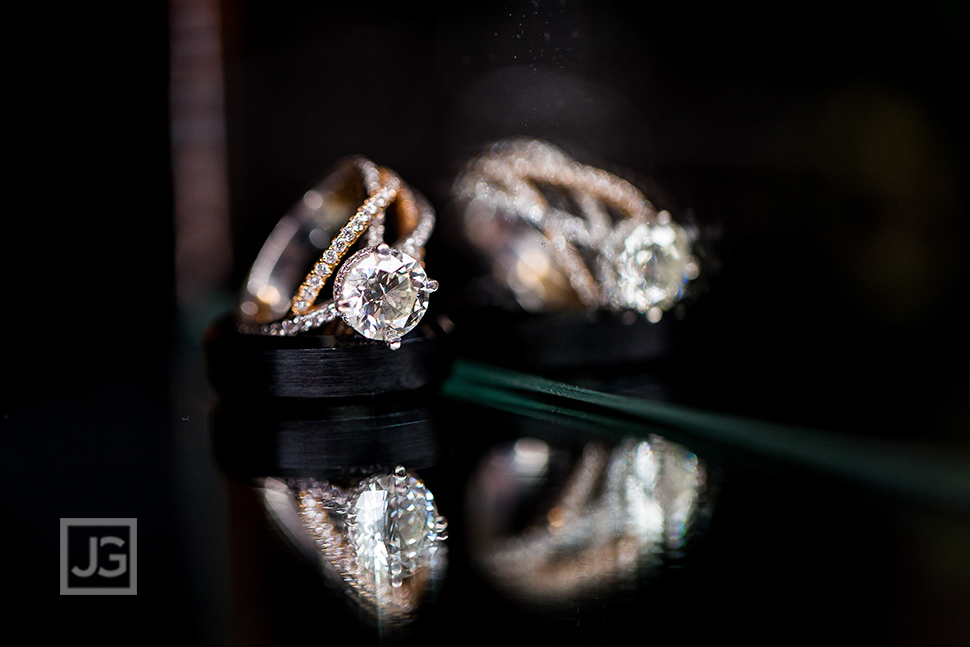 List of vendors for this Seven Degrees wedding:
This beautiful wedding at [seven-degrees] in Laguna Beach showcases a modern and premier wedding venue in Orange County. The art gallery setting is perfect for an urban setting (which is rare in Orange County). We started with the wedding preparation at the Marriott Newport Coast Villas and the Hyatt Newport Beach. We then headed over to 7 Degrees for the wedding ceremony and reception. Make sure to check out our blog for more examples of weddings at 7 degrees in Laguna Beach.
If you are interested in booking us for your wedding day, make sure to stop by our online Orange County wedding photography prices and packages page. We believe in keeping everything transparent and above board for our couples, which is why we don't hide our pricing.