There is just something about photographing Indian weddings: the colors, the texture, the energy. But I think the thing that sticks out the most is the strong sense of family. We actually know the father of bride, since he's one of our daughter's pediatricians. Throughout the day, it was awesome seeing the bonds of family and friends enriched by the joining of two families. This is true of most weddings, but Indian weddings tend to make it much more visual and visceral. So here's their Cape Rey (Carlsbad) wedding!
The whole wedding took place at the Cape Rey Hilton Resort in Carlsbad (near Legoland, north of San Diego).  Wedding photography is awesome at a place like this where the beach is a short hop away.  We started the preparation in Megha's suite. But you can see the whole day in the wedding video below!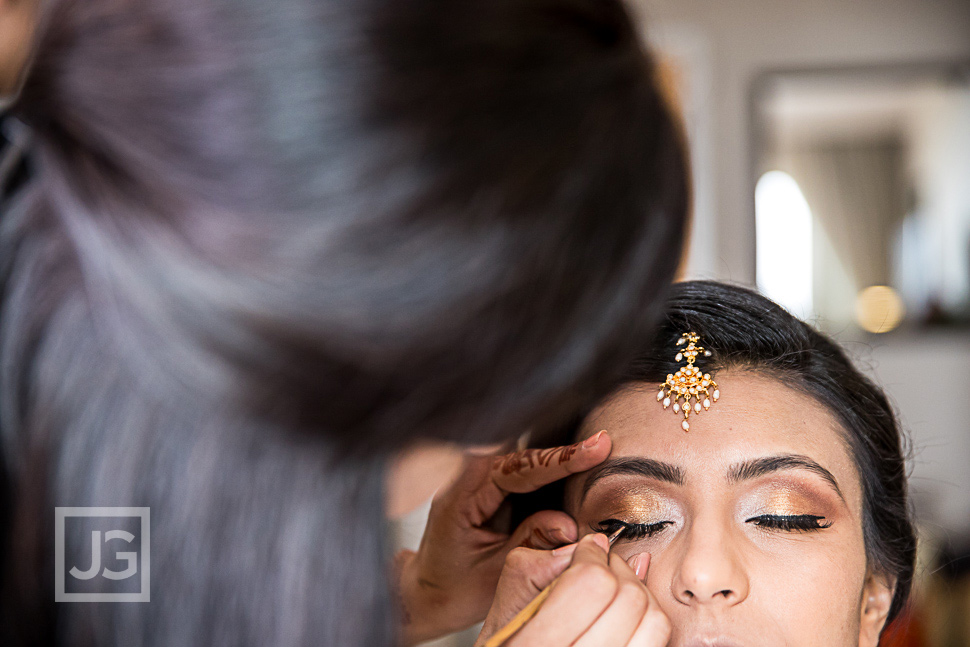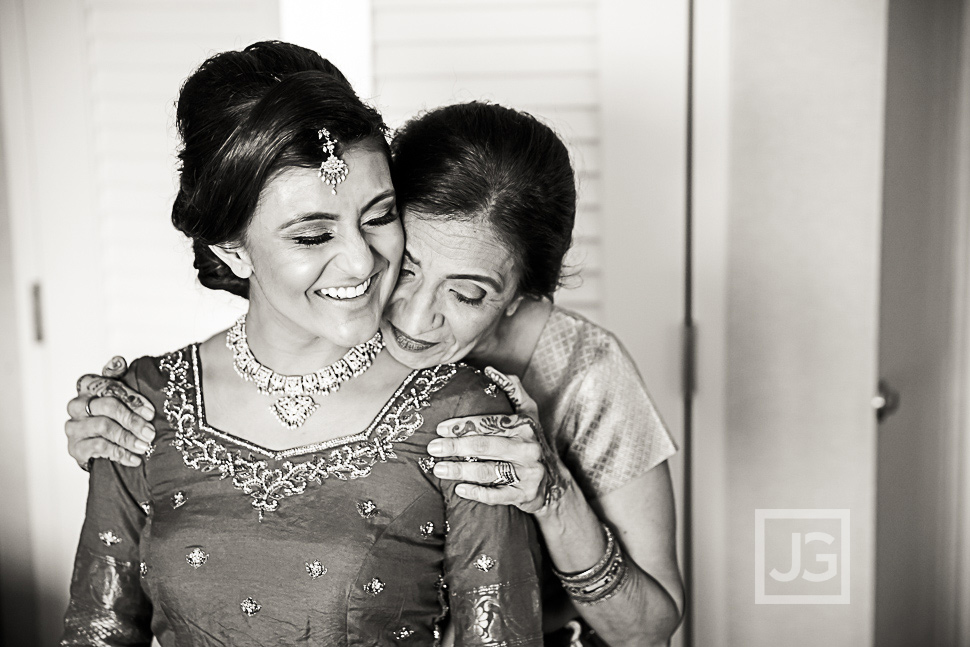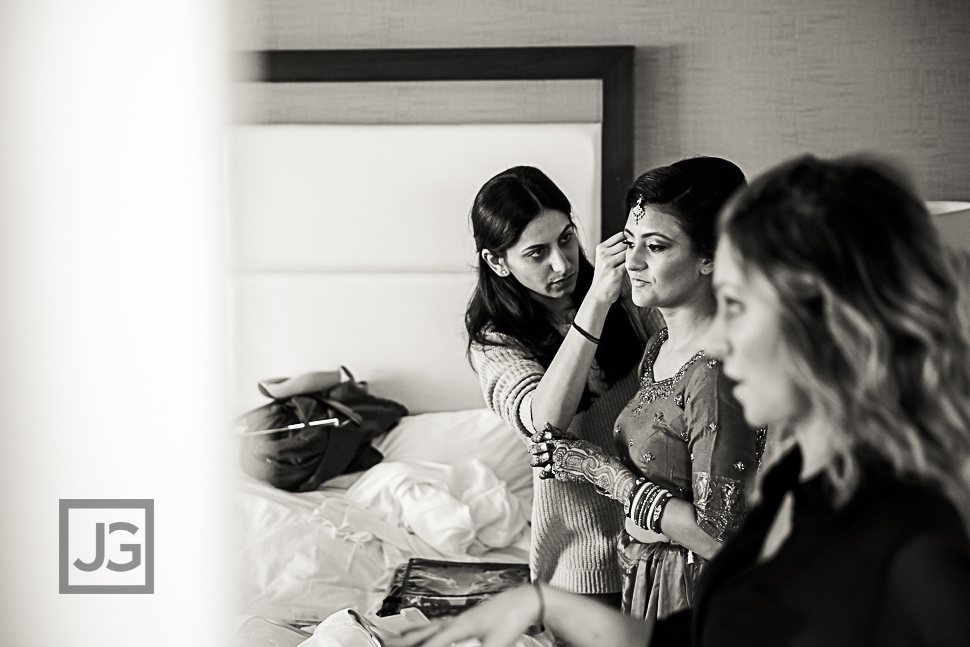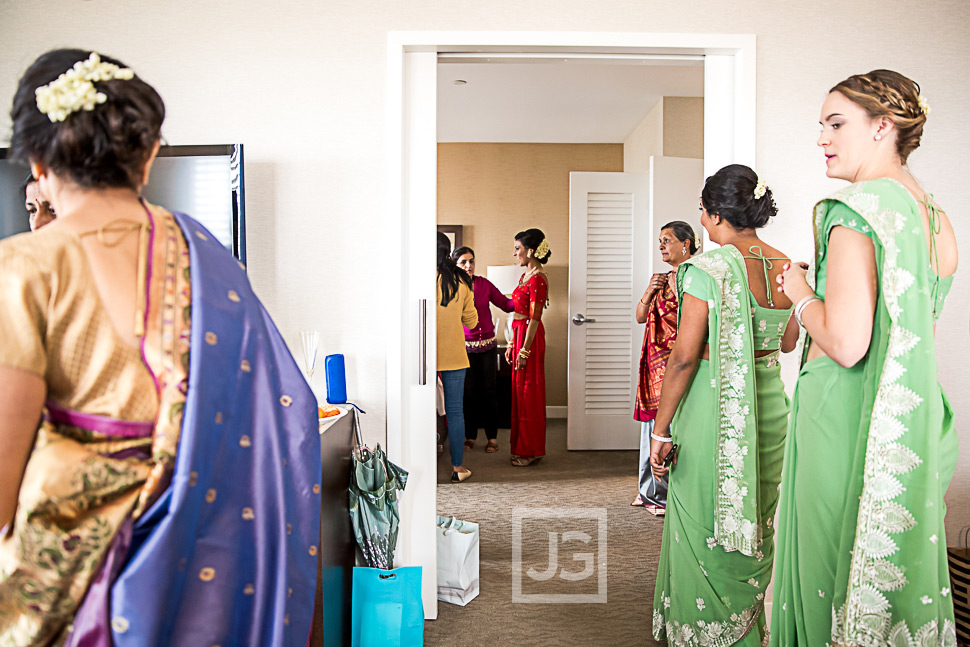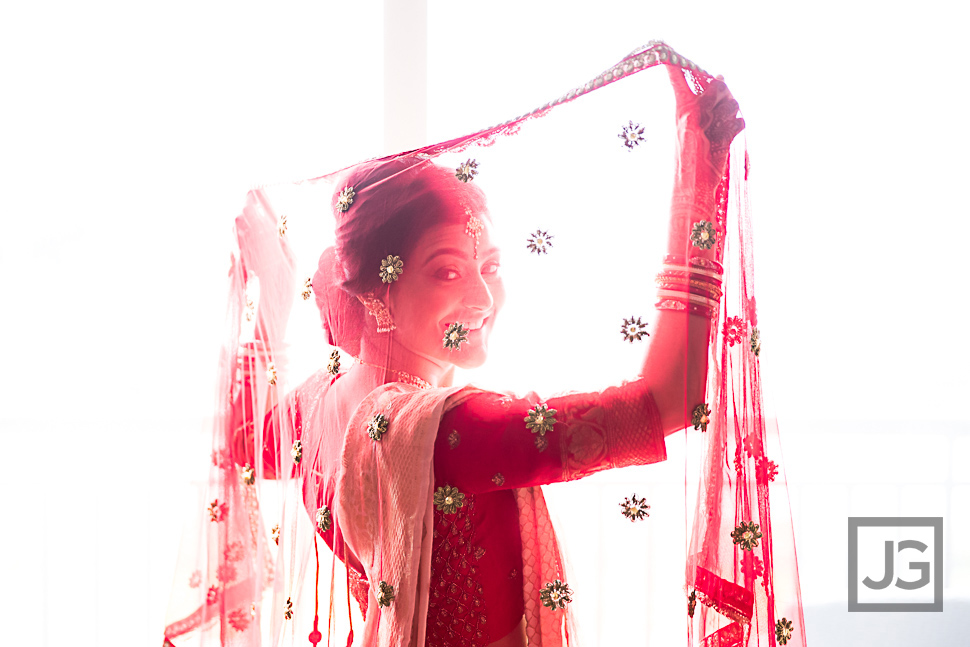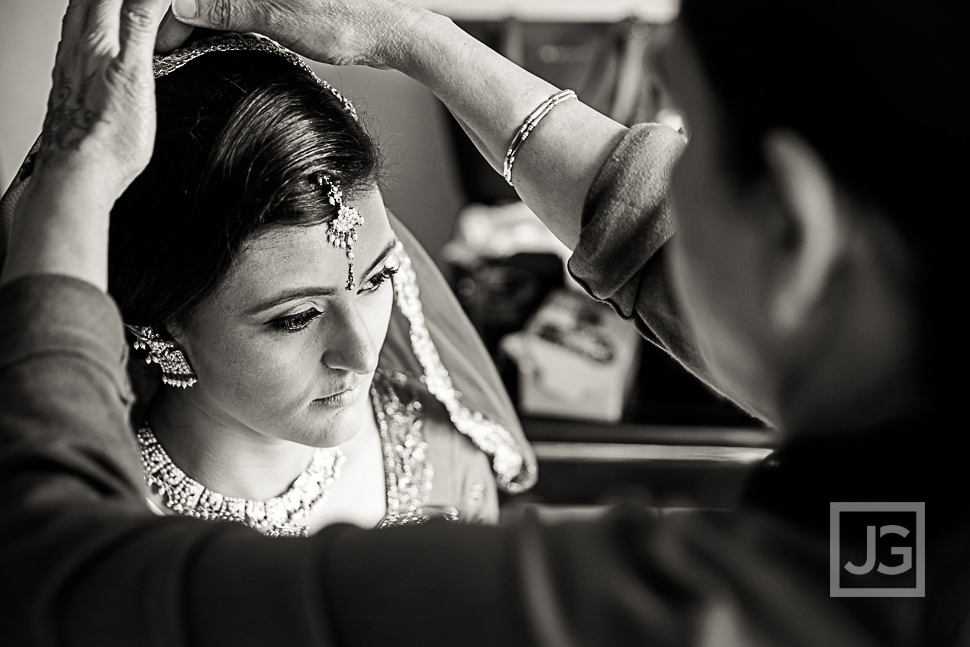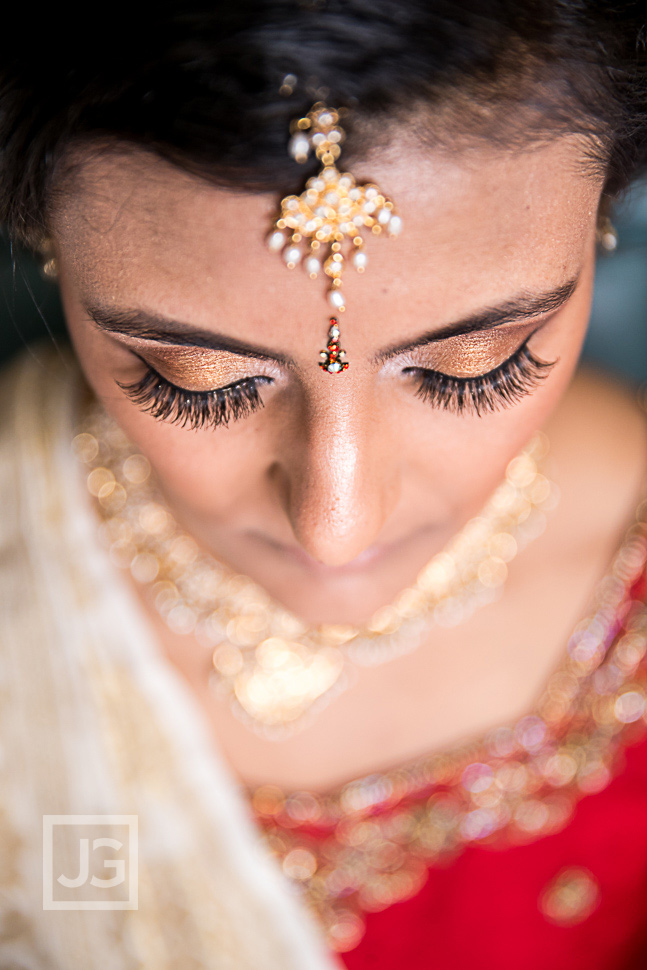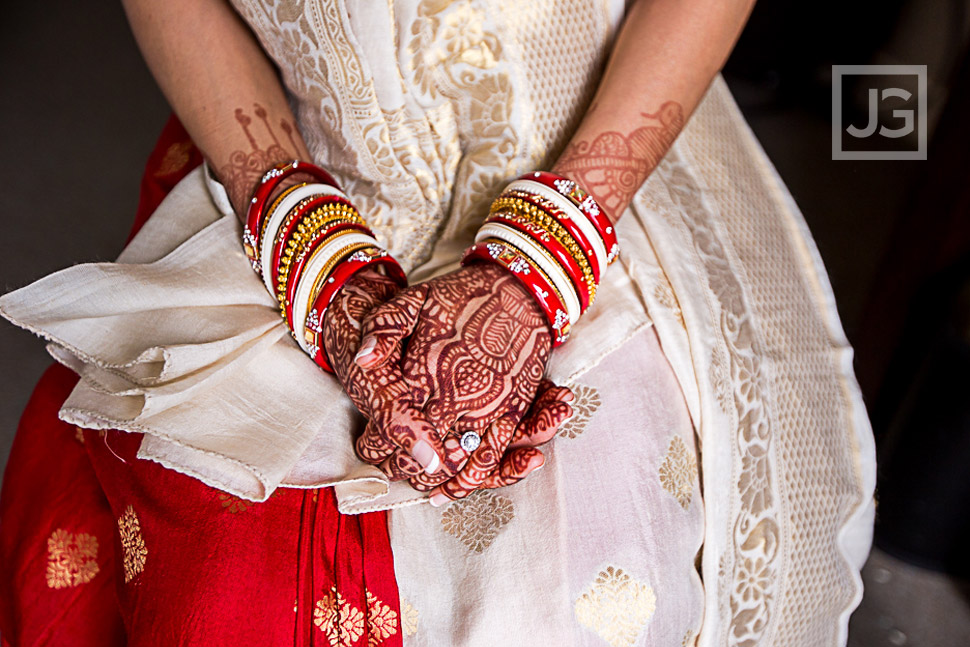 We did a quick first look before all of the festivities, since there is very little time for bridal party photos during a busy day.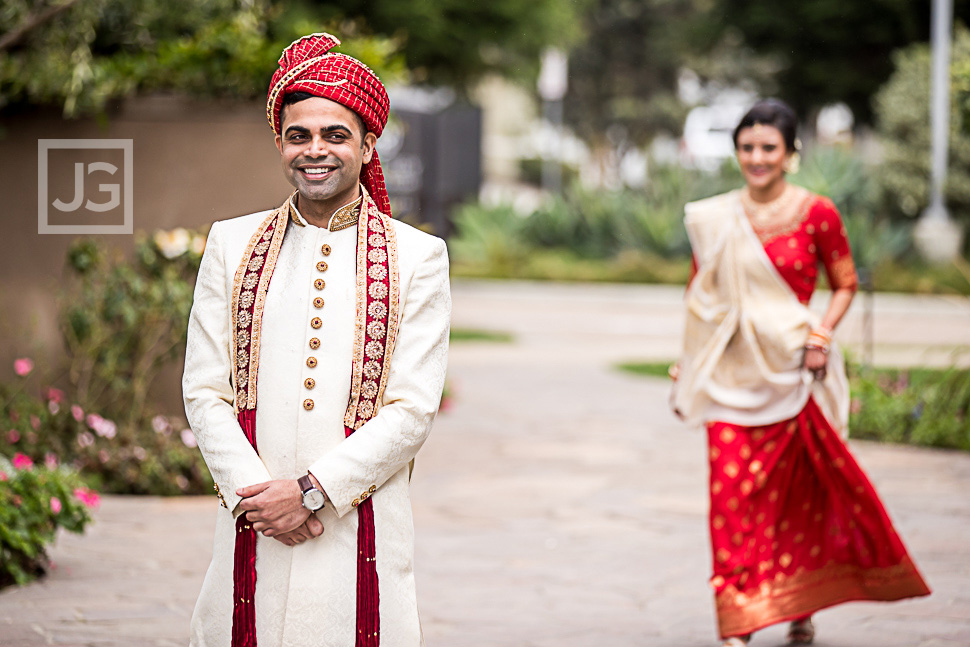 After that, Ruchir and his family and friends proceeded with the baraat. It's the first time I've ever seen a rickshaw, complete with a built-in sound system!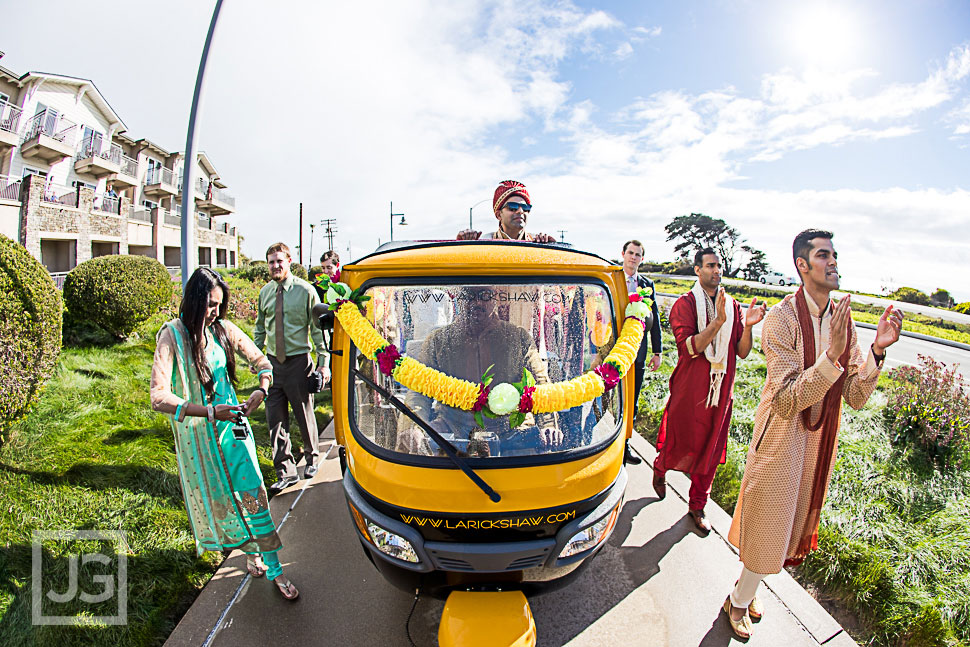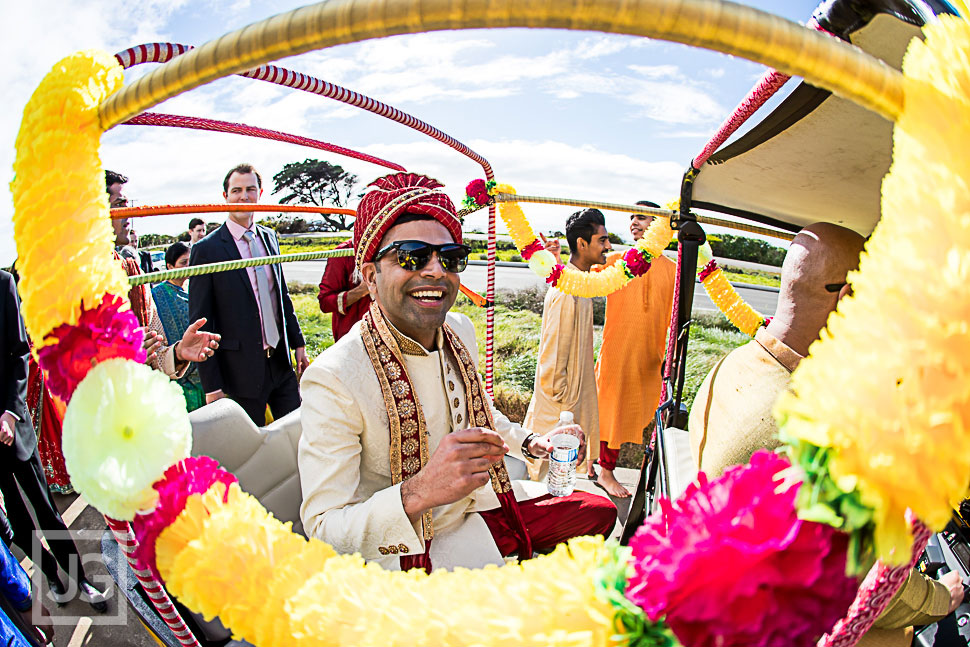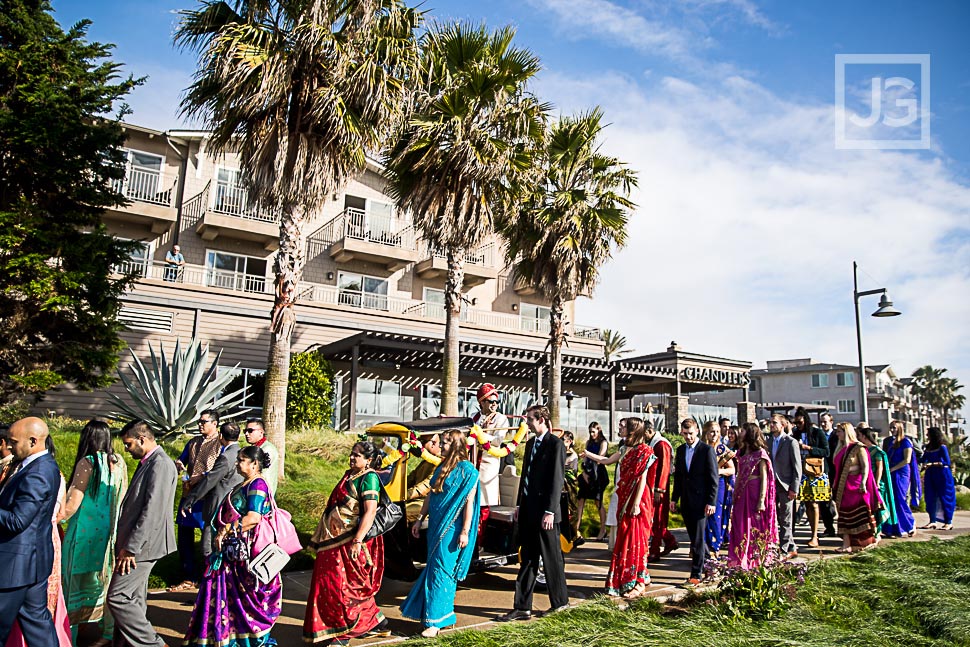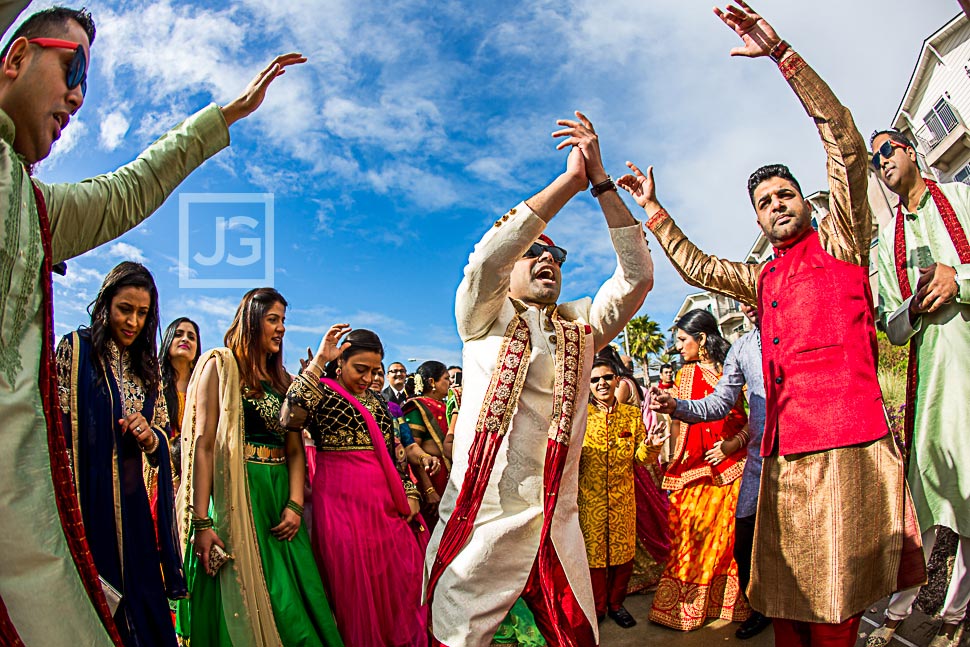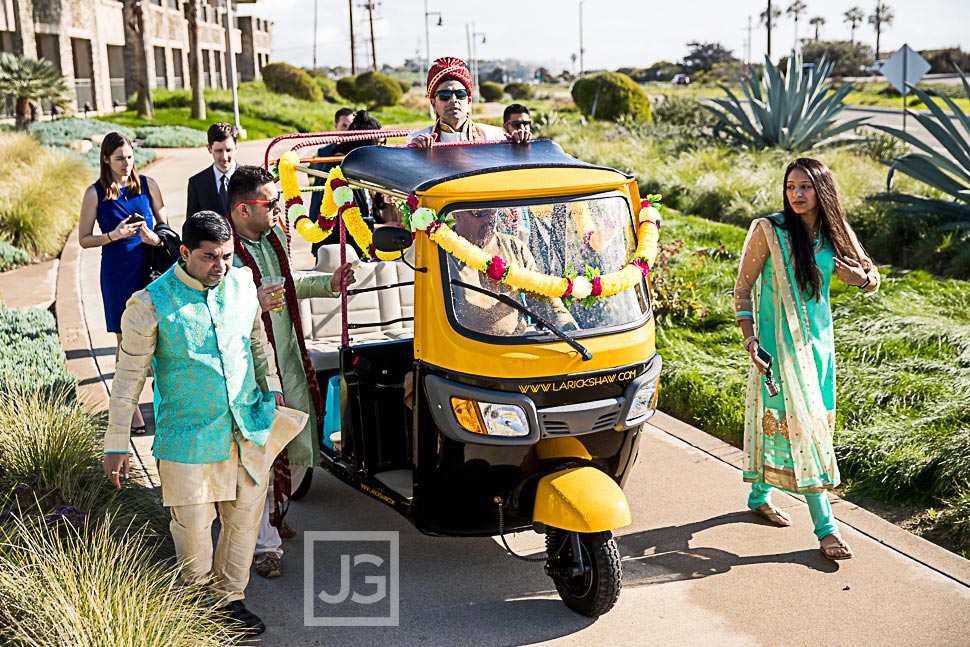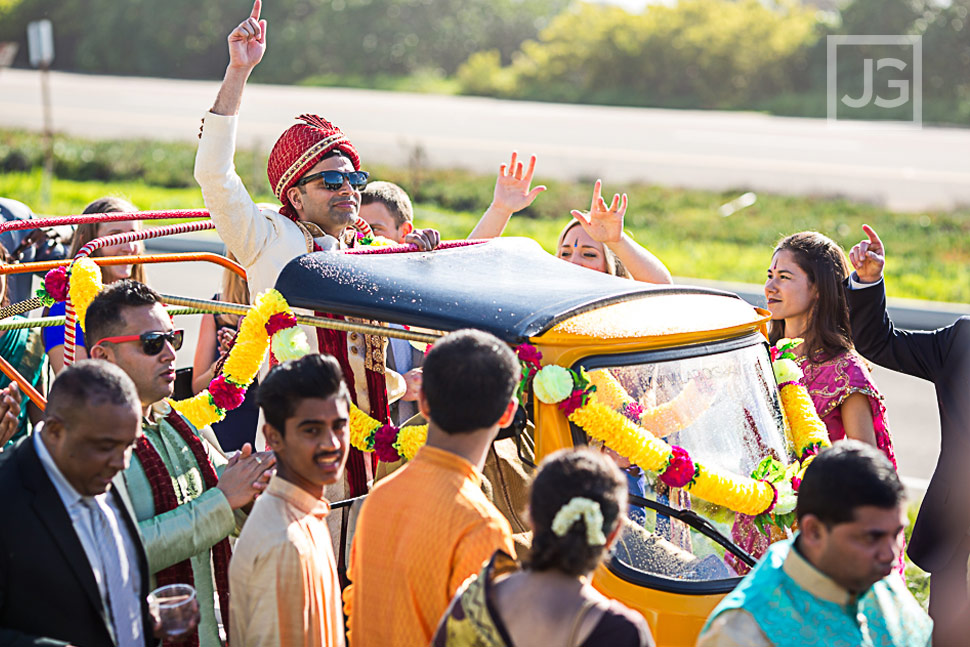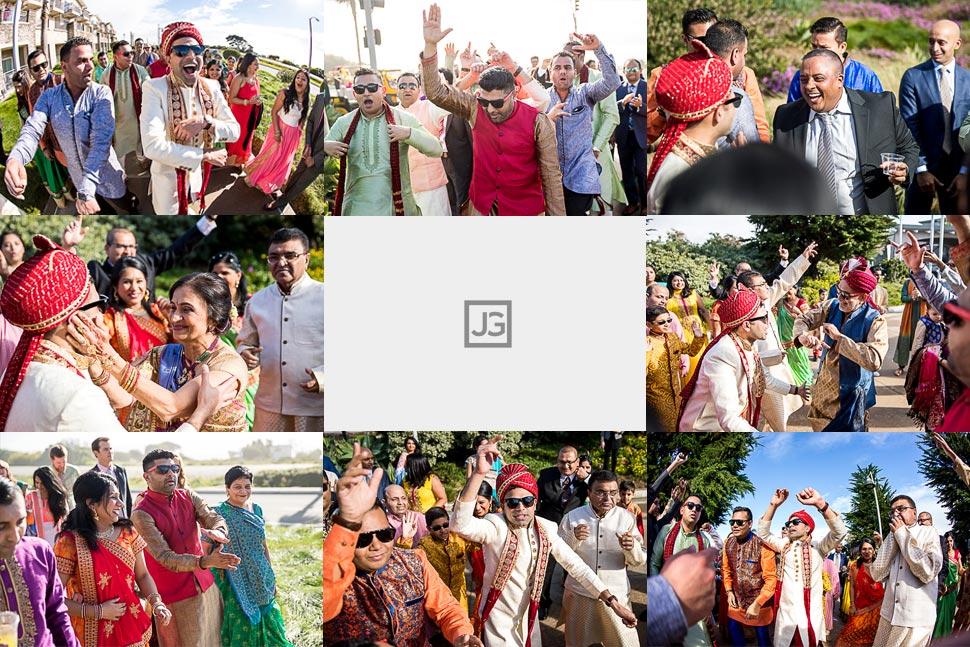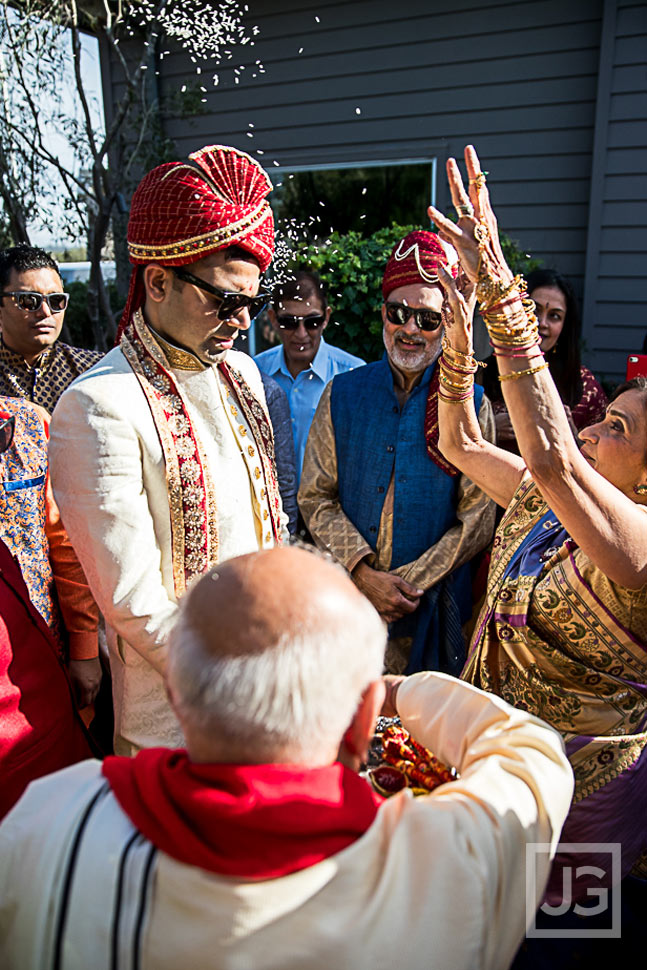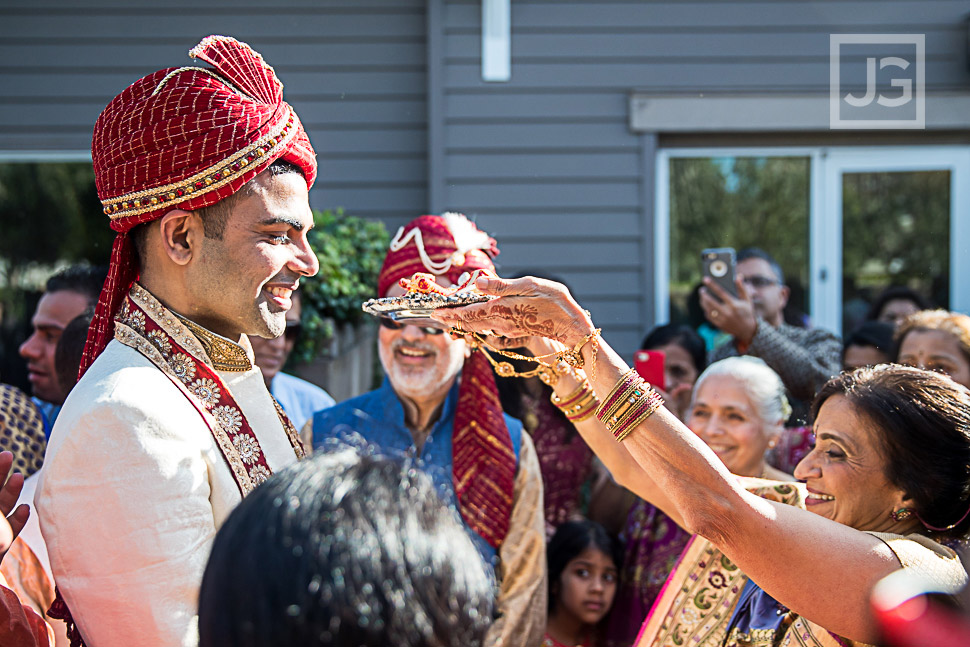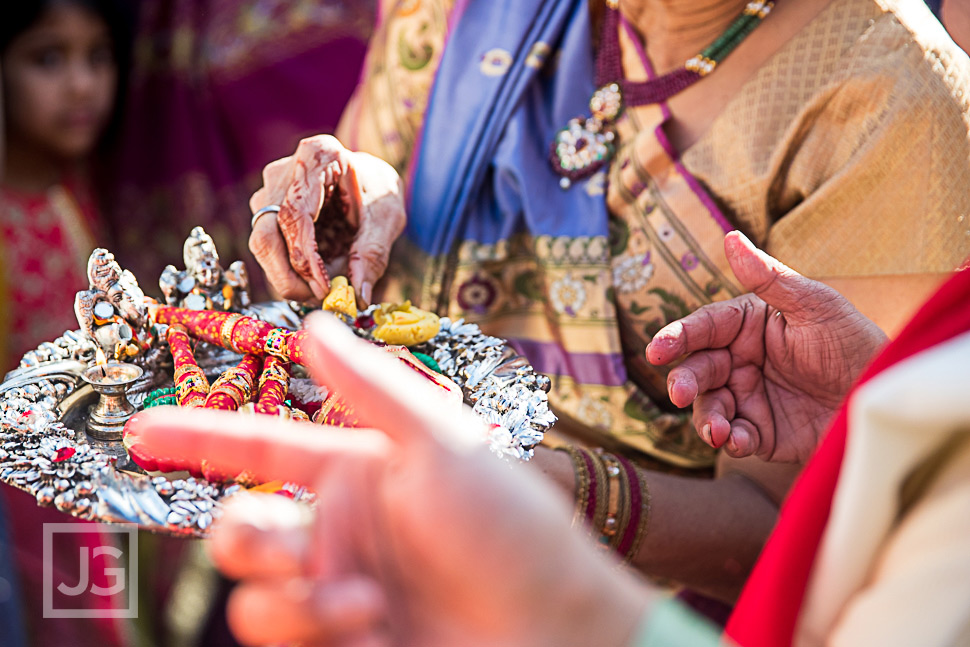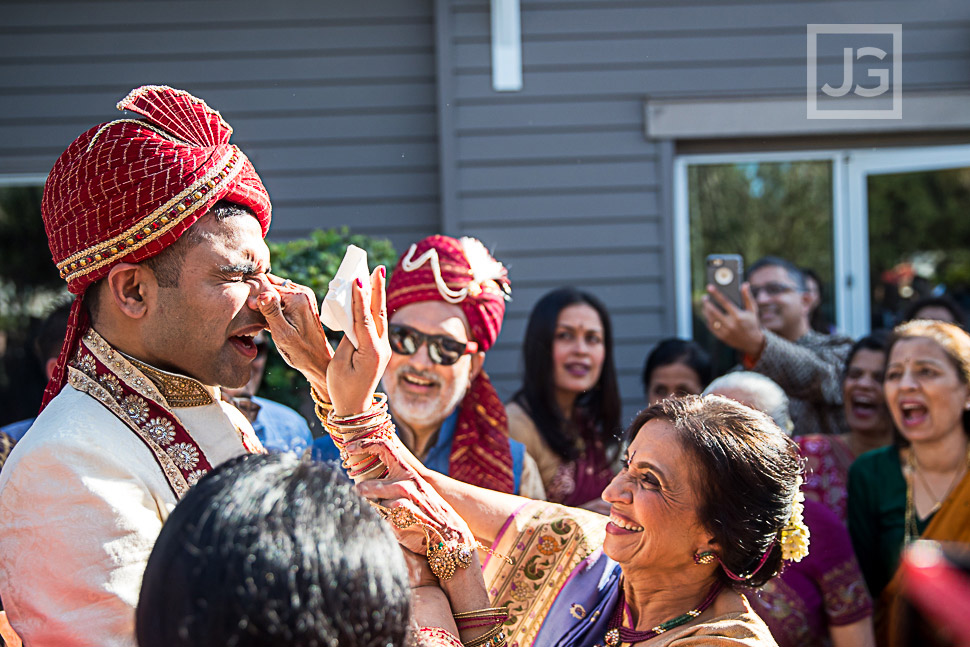 Here are photos from the Indian ceremony, which includes the mandap (the canopy in the center).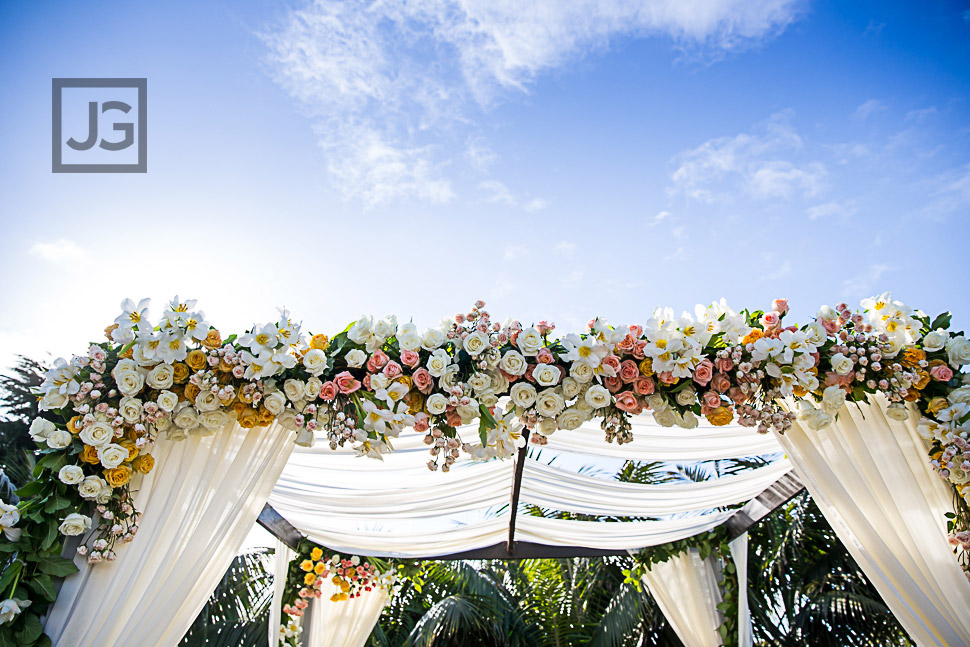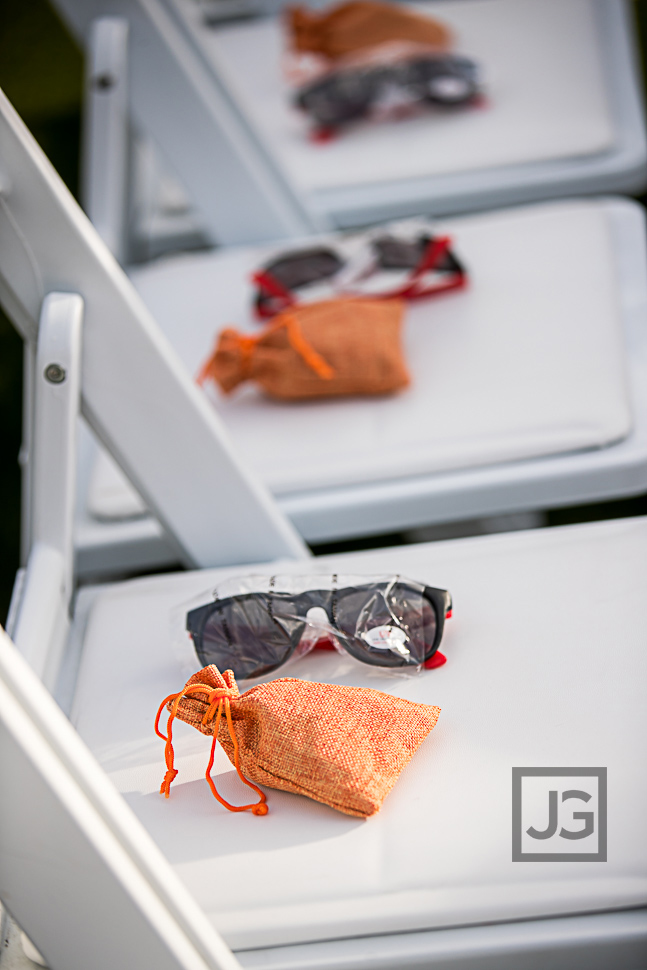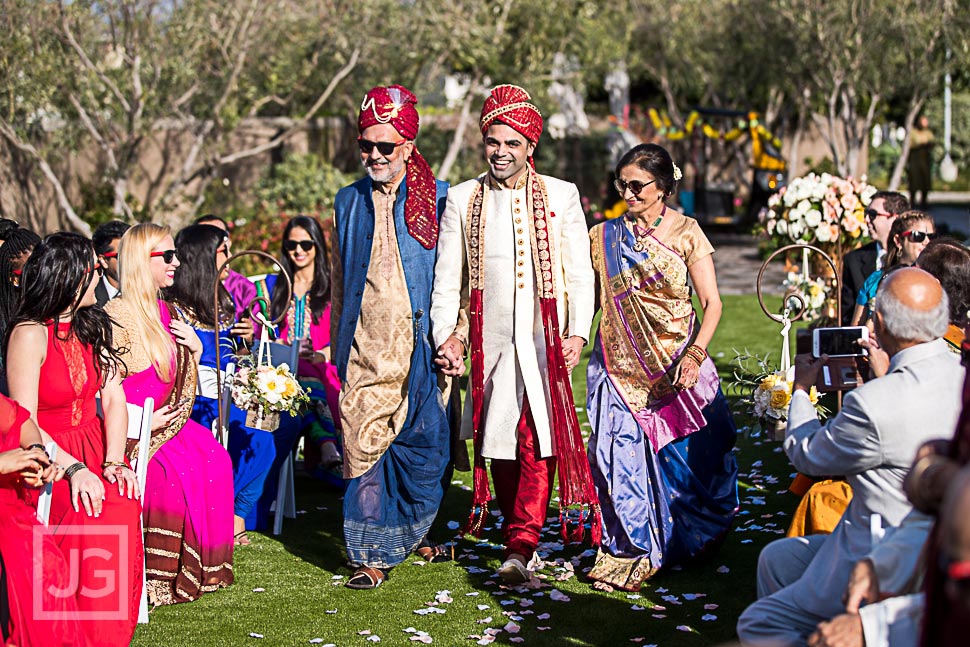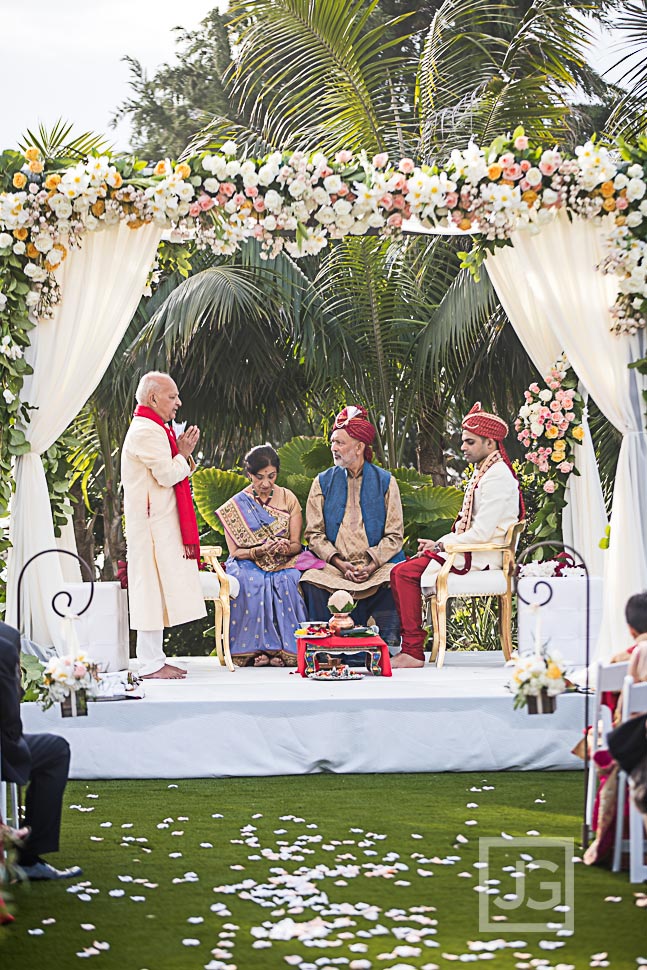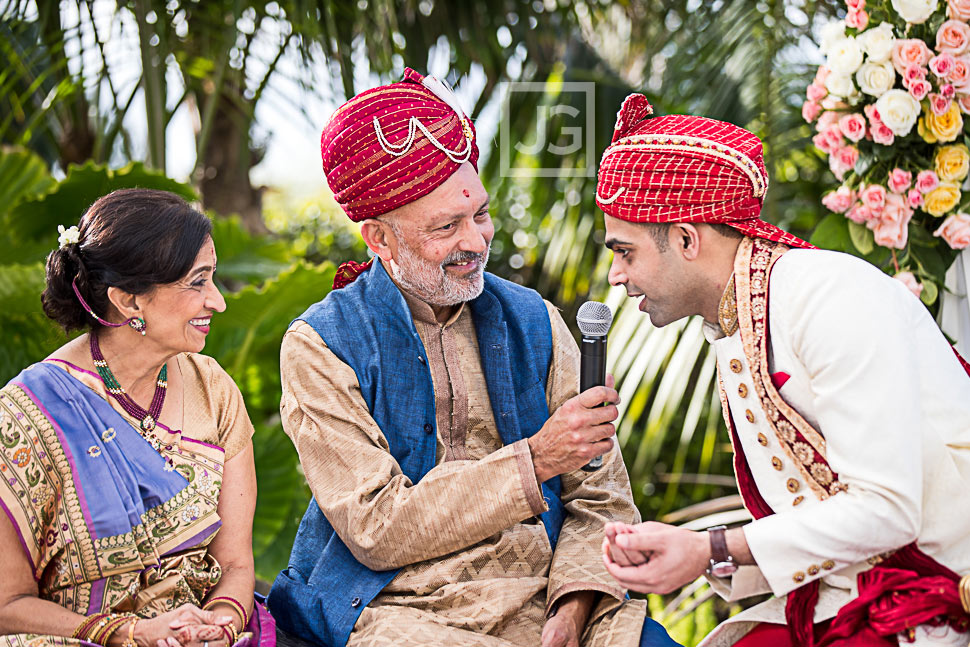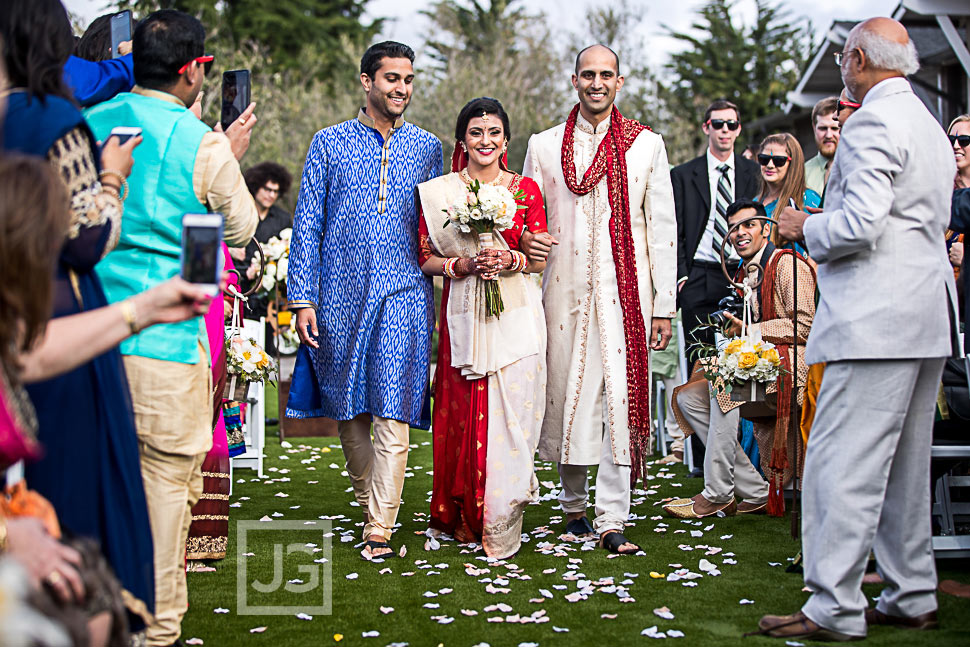 I always love this part of an Indian ceremony, where they hold up fabric between the bride and groom for the first time they see each other.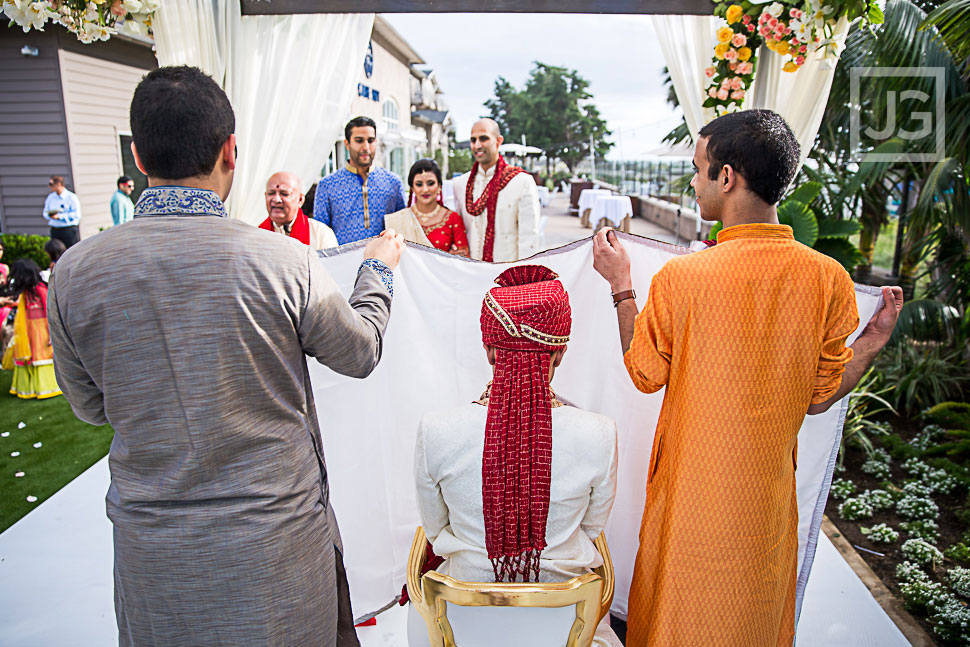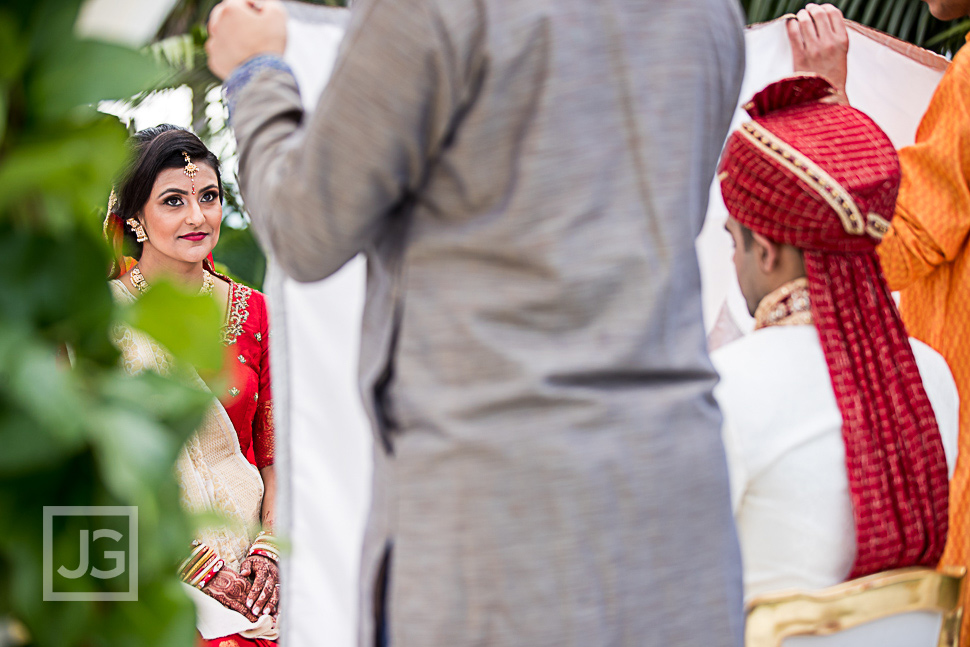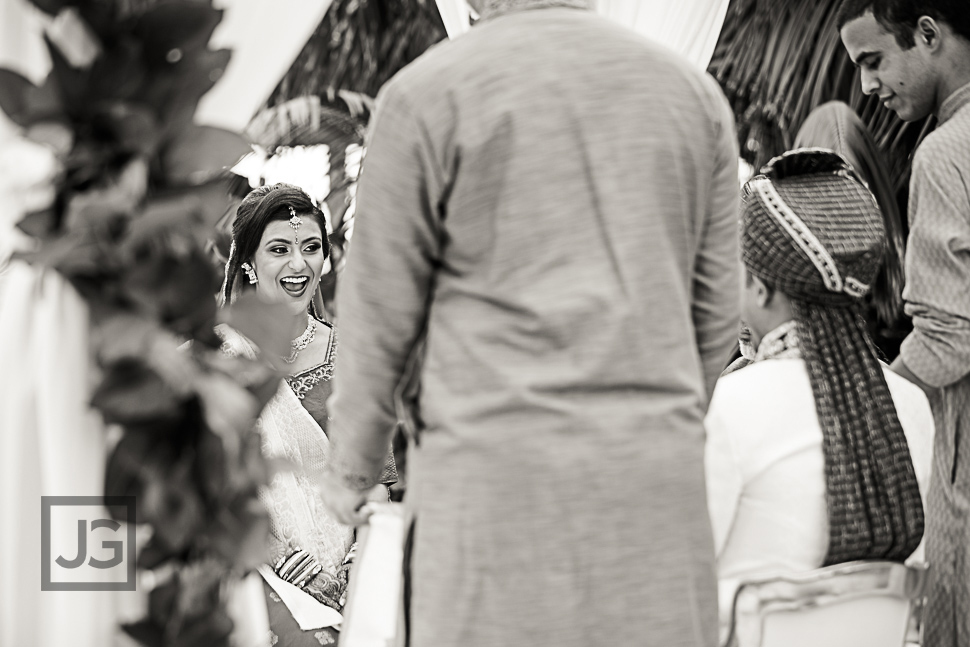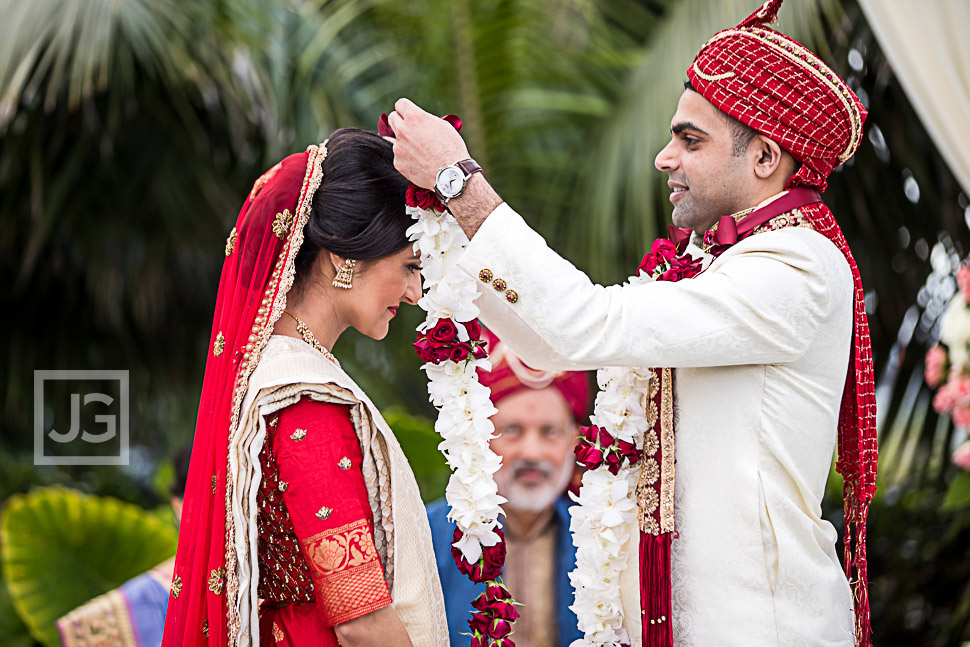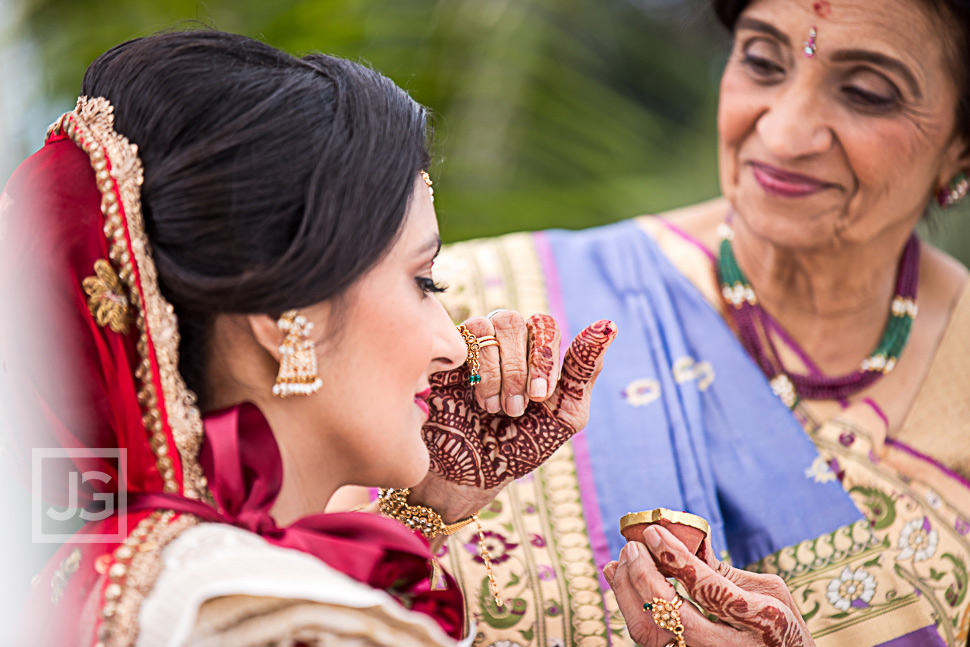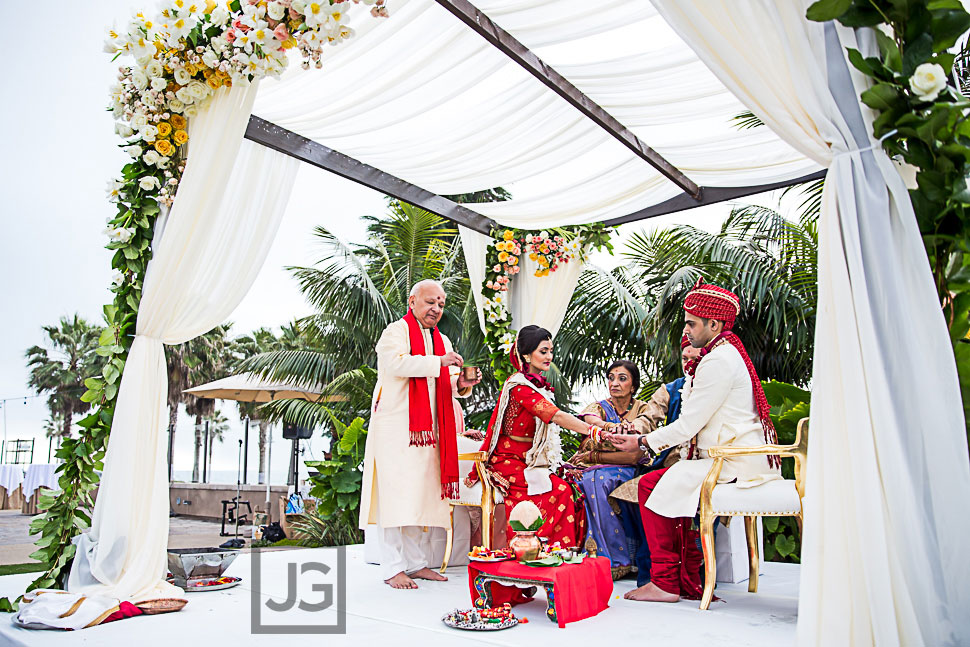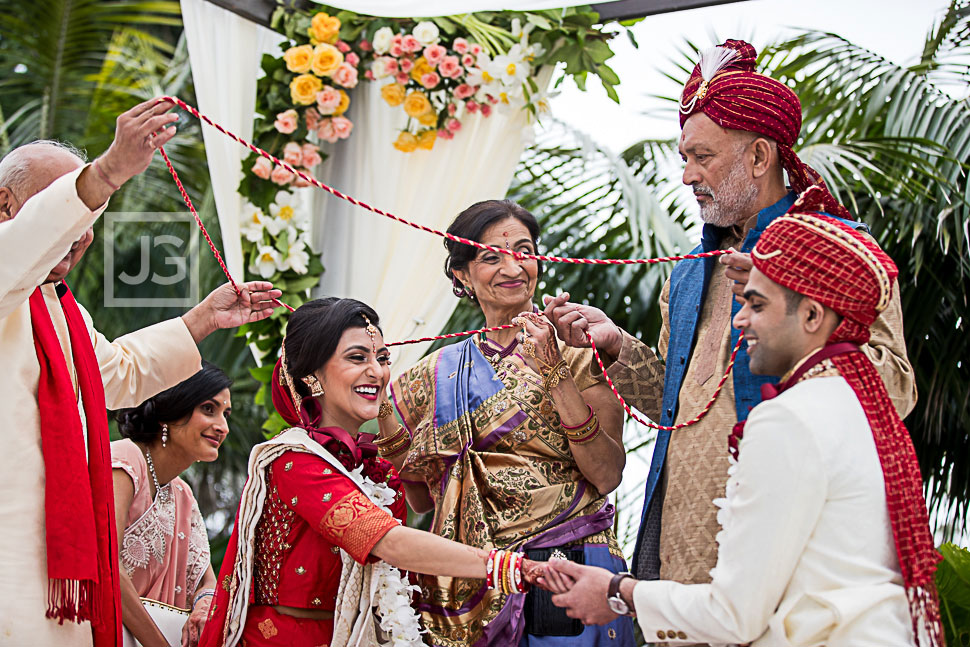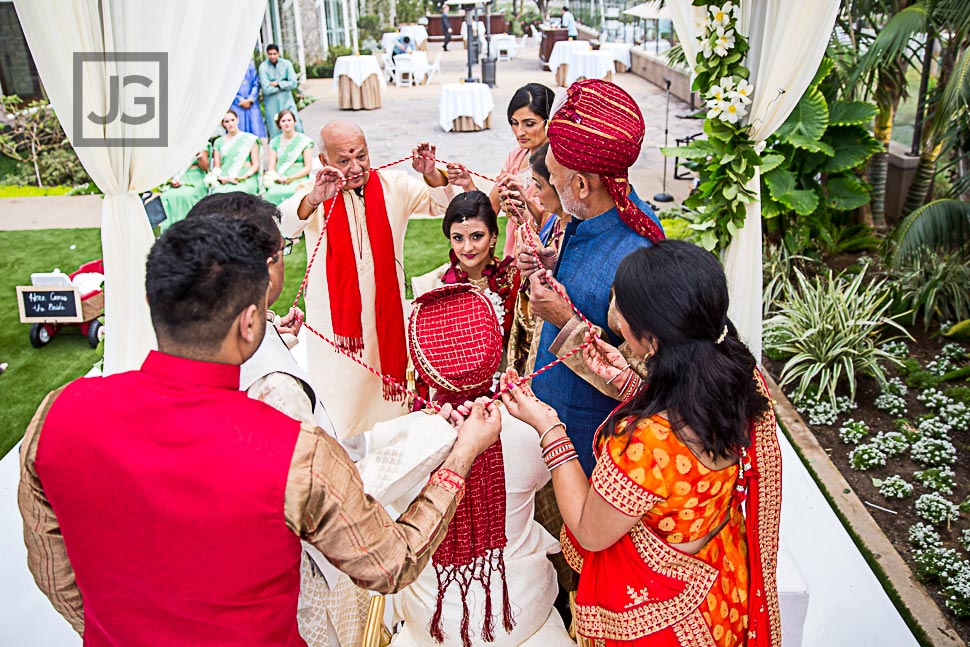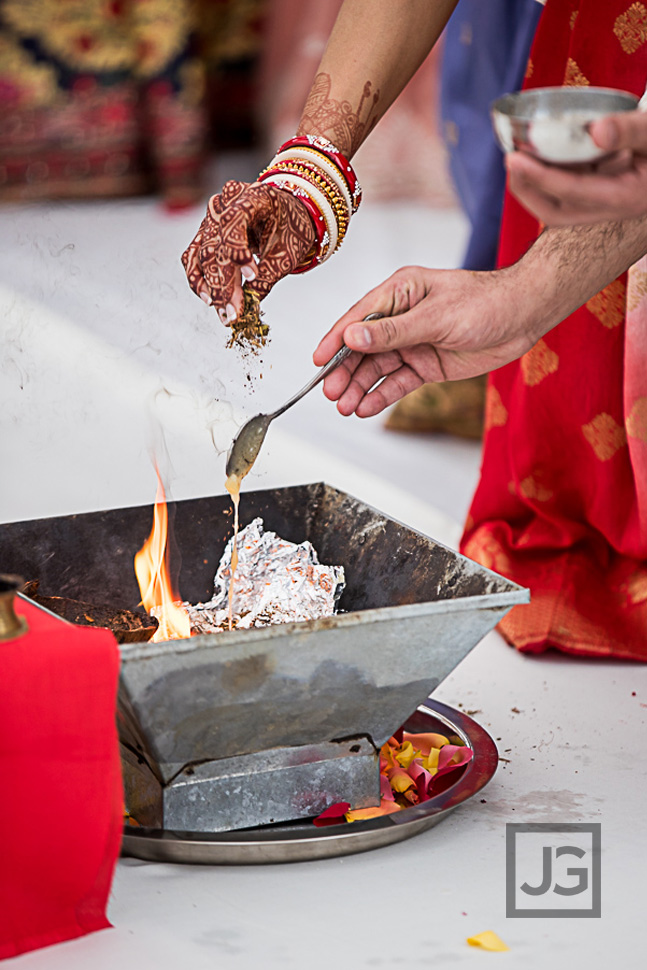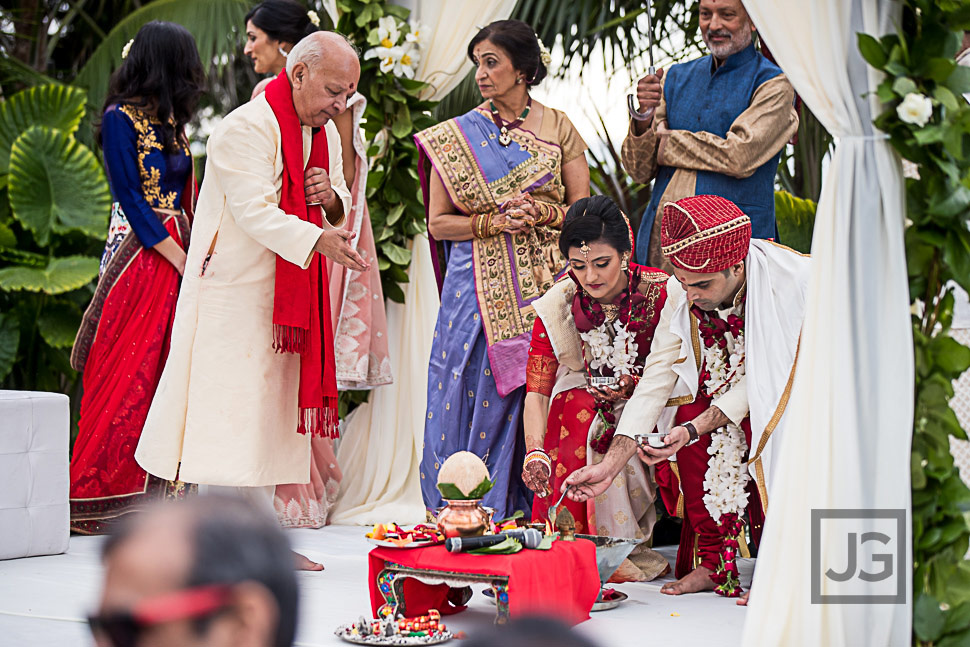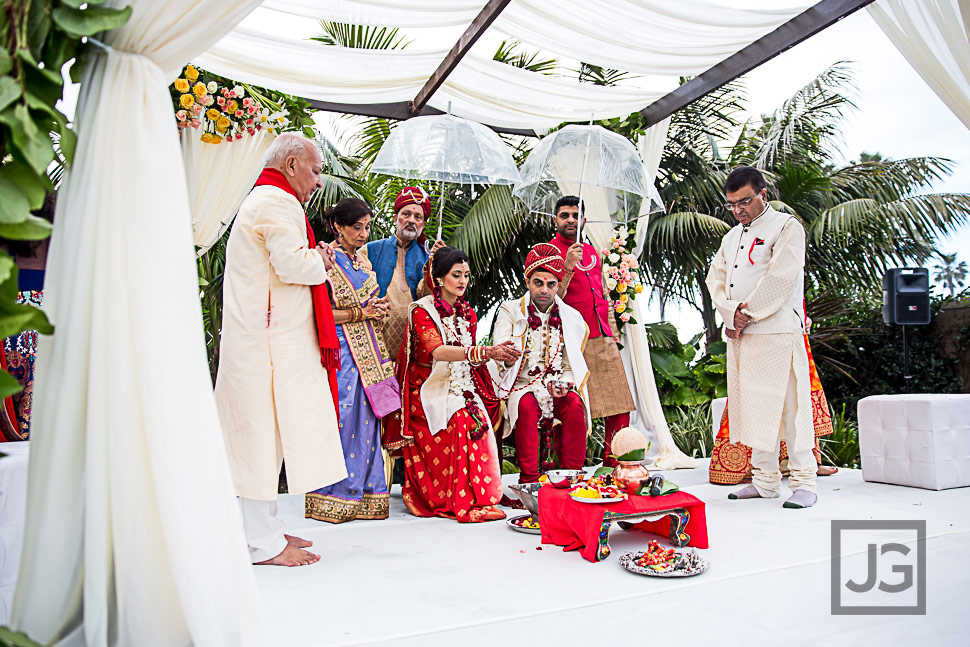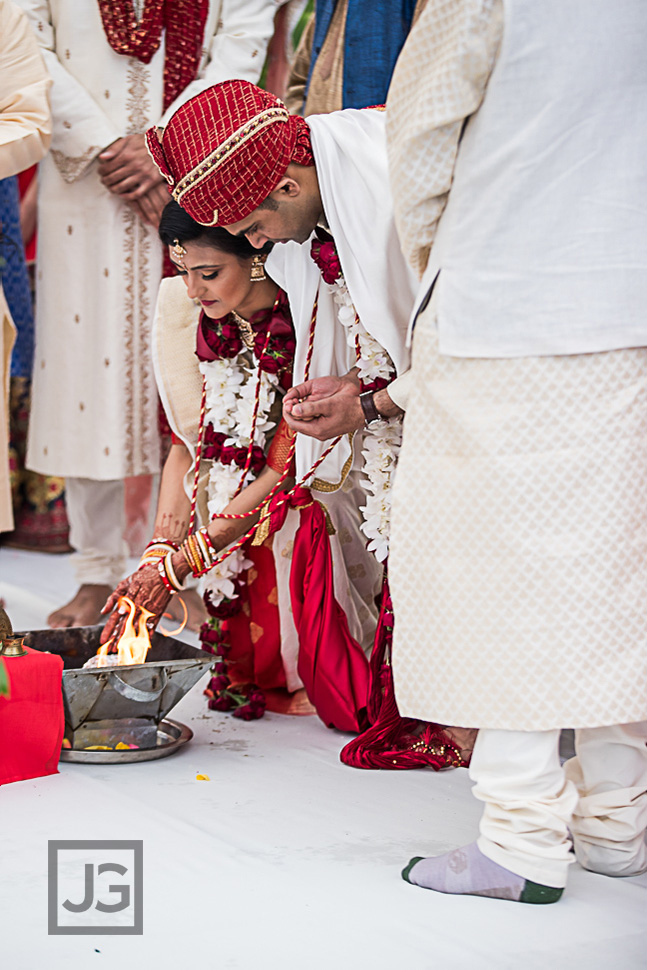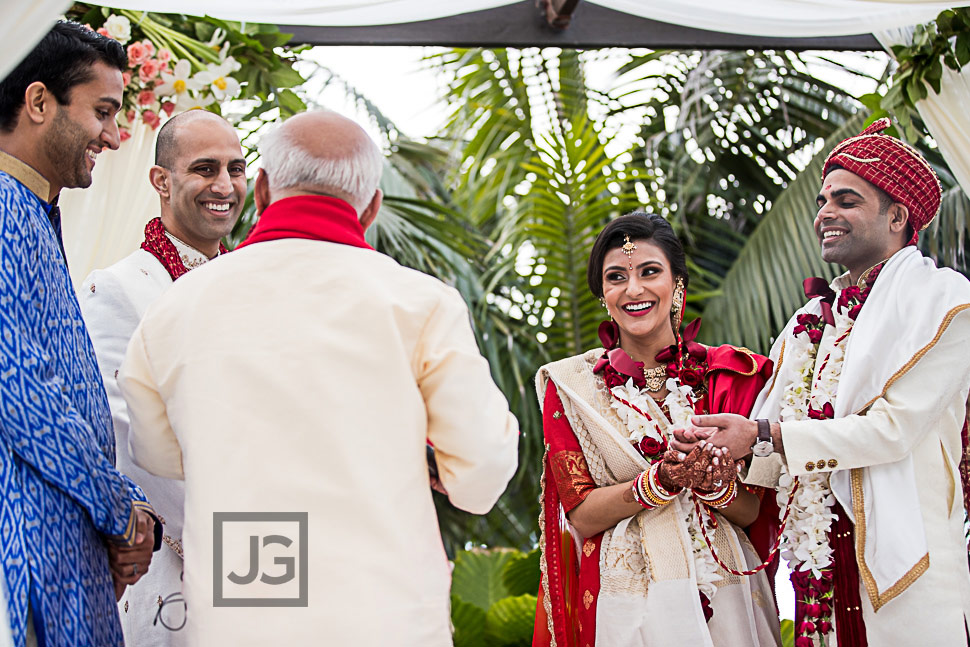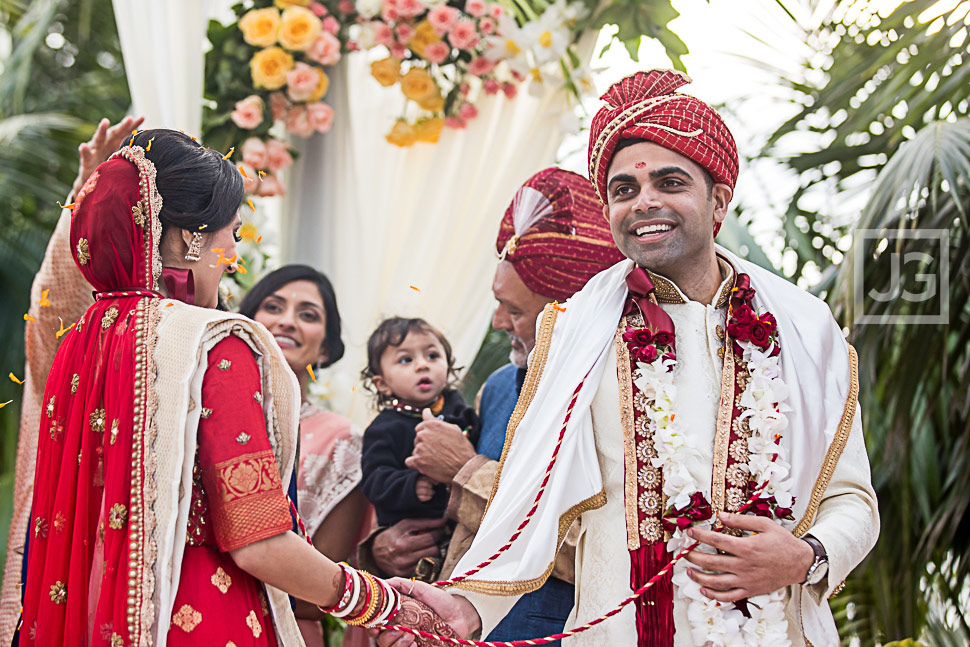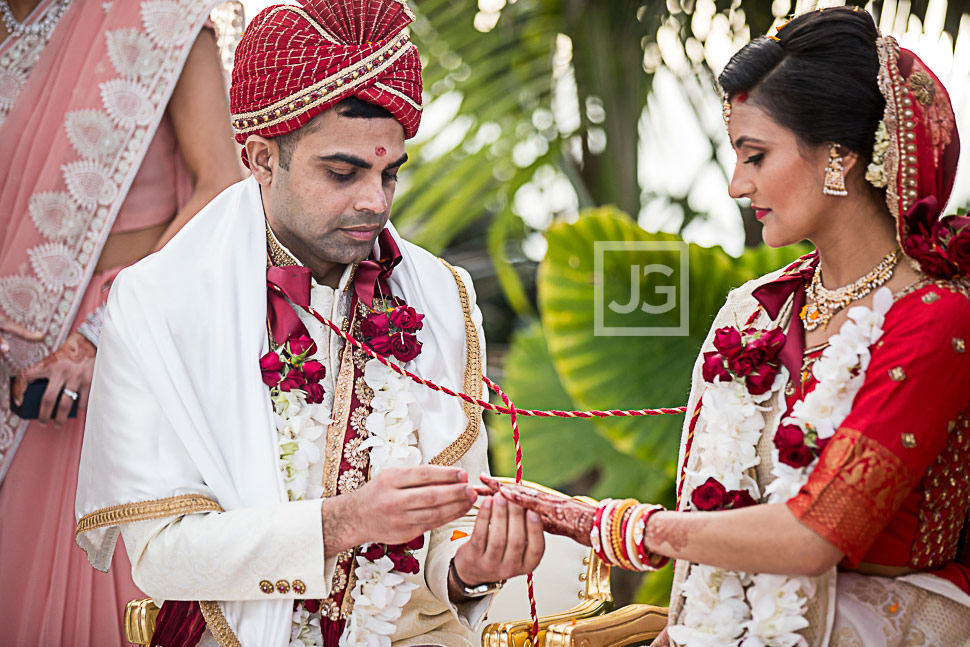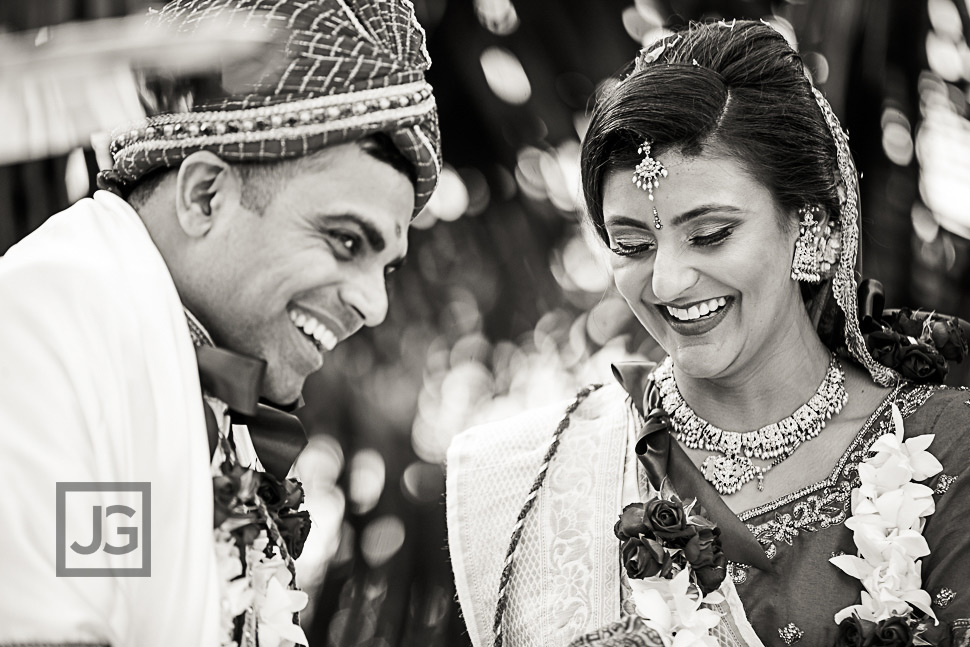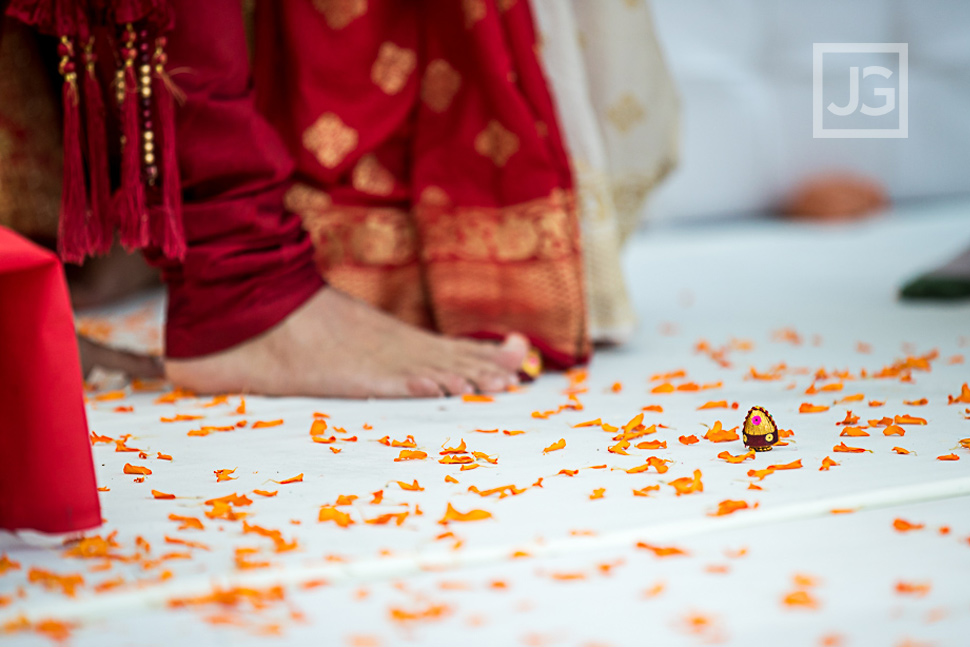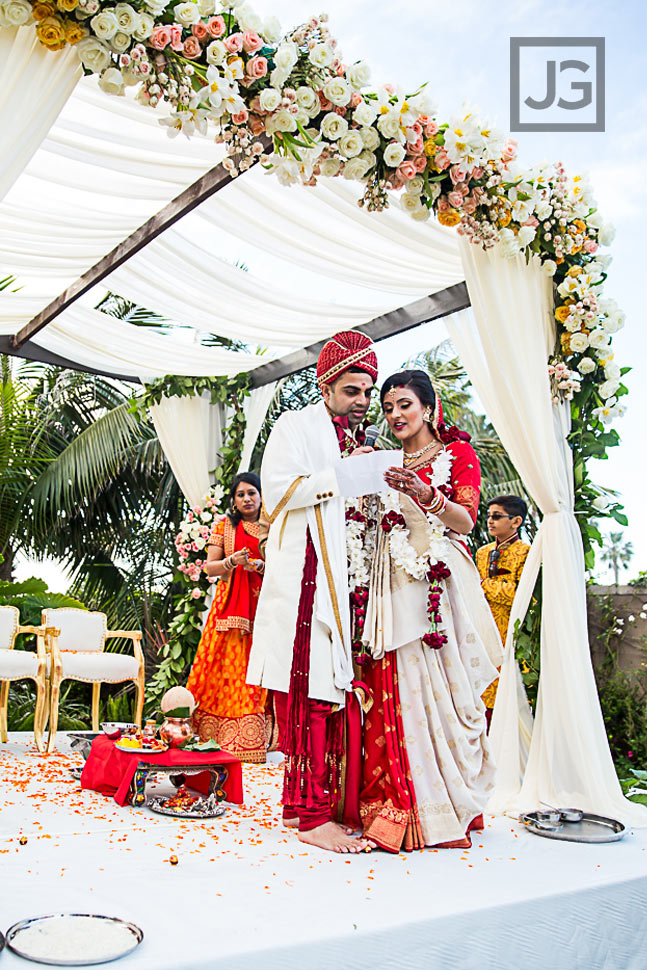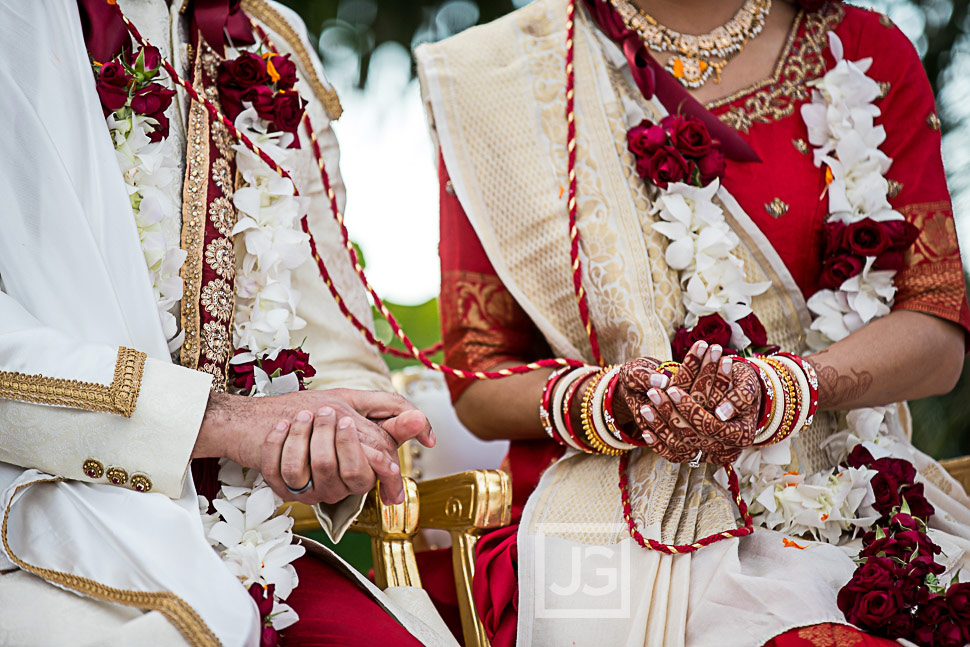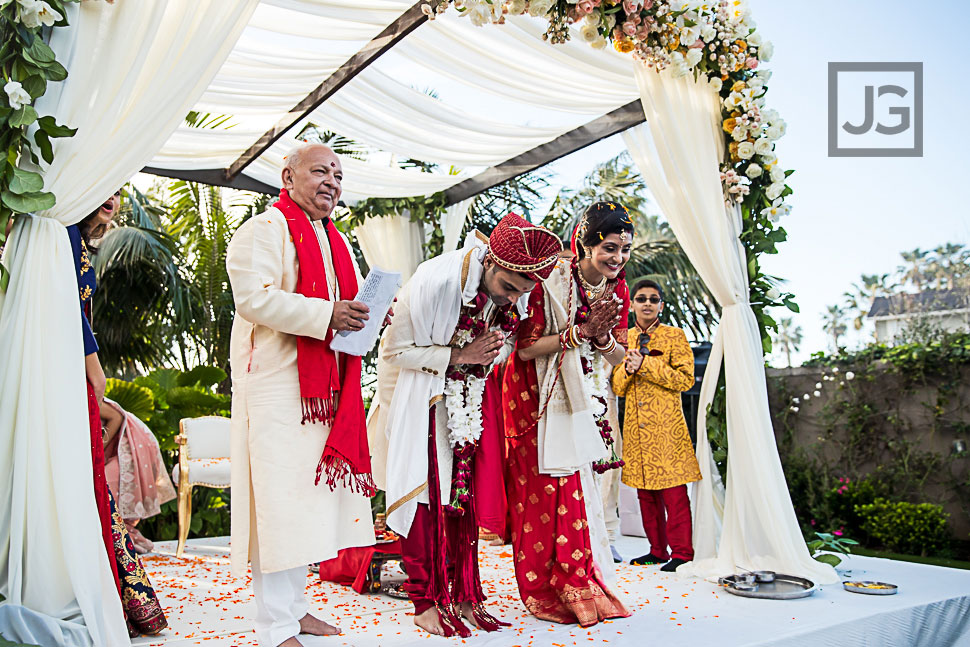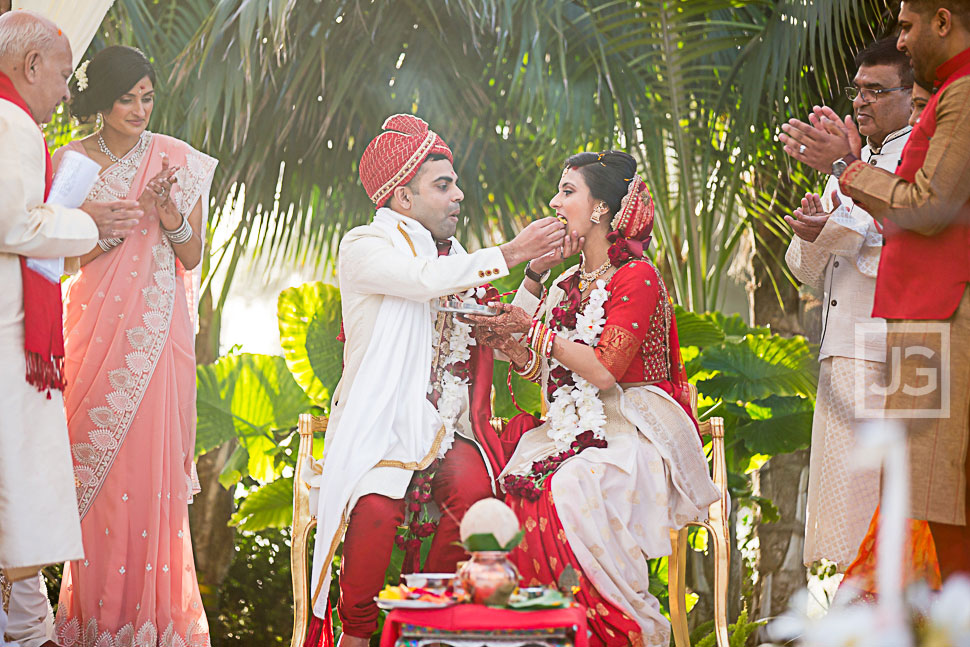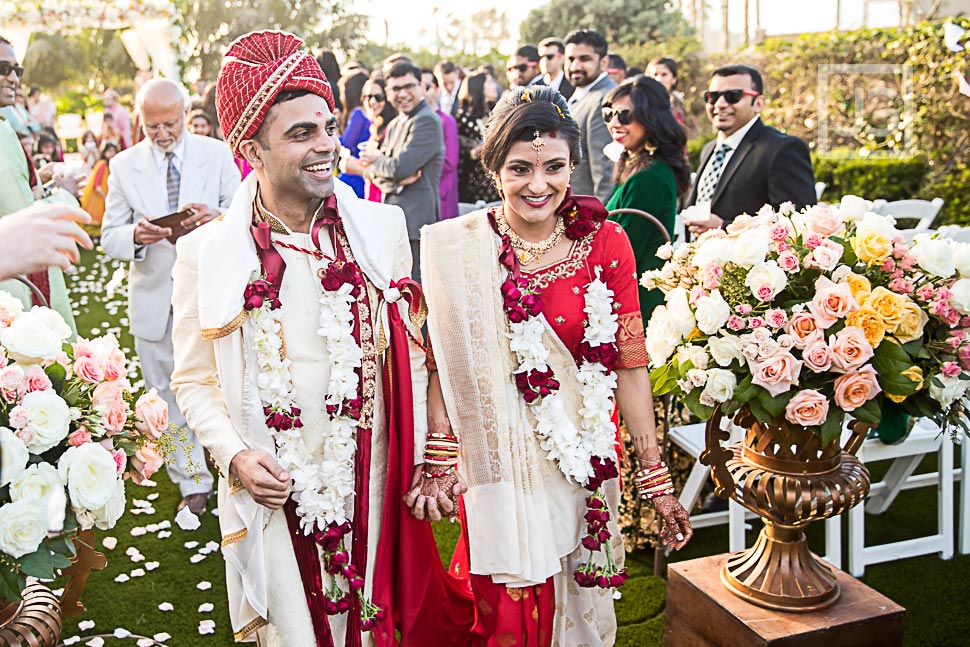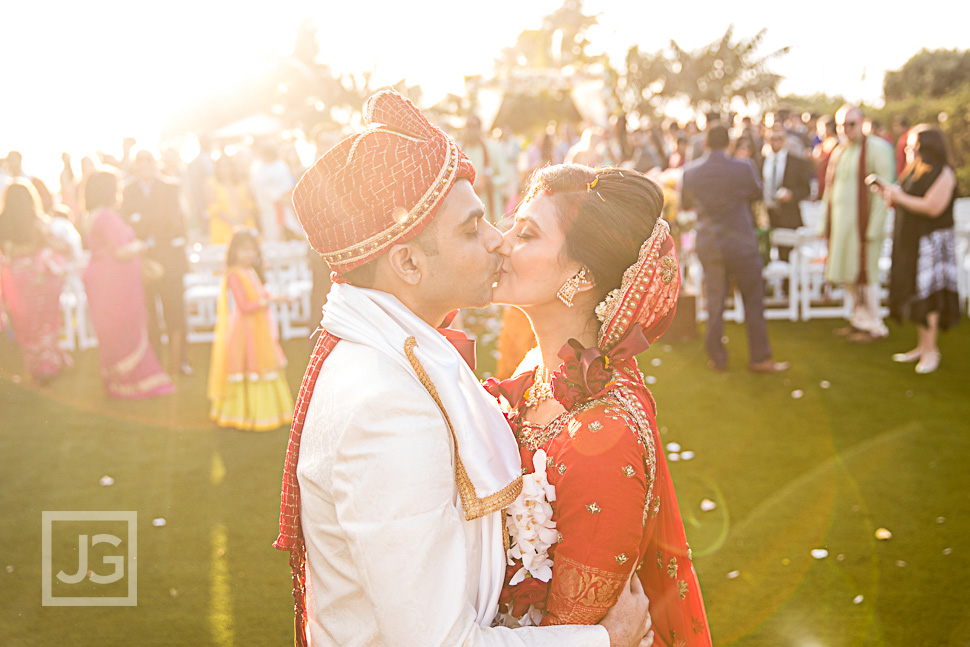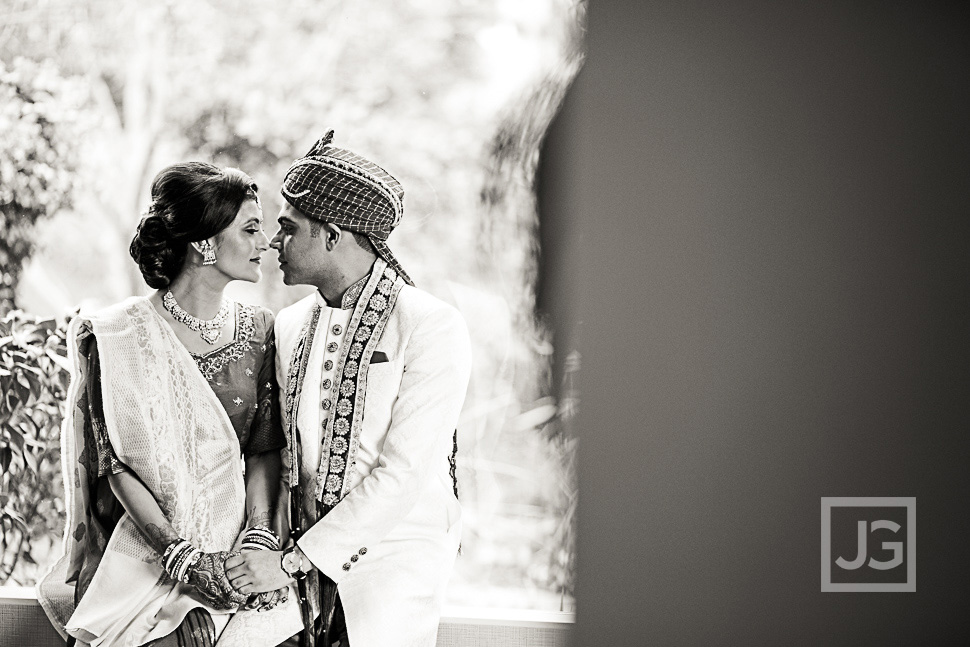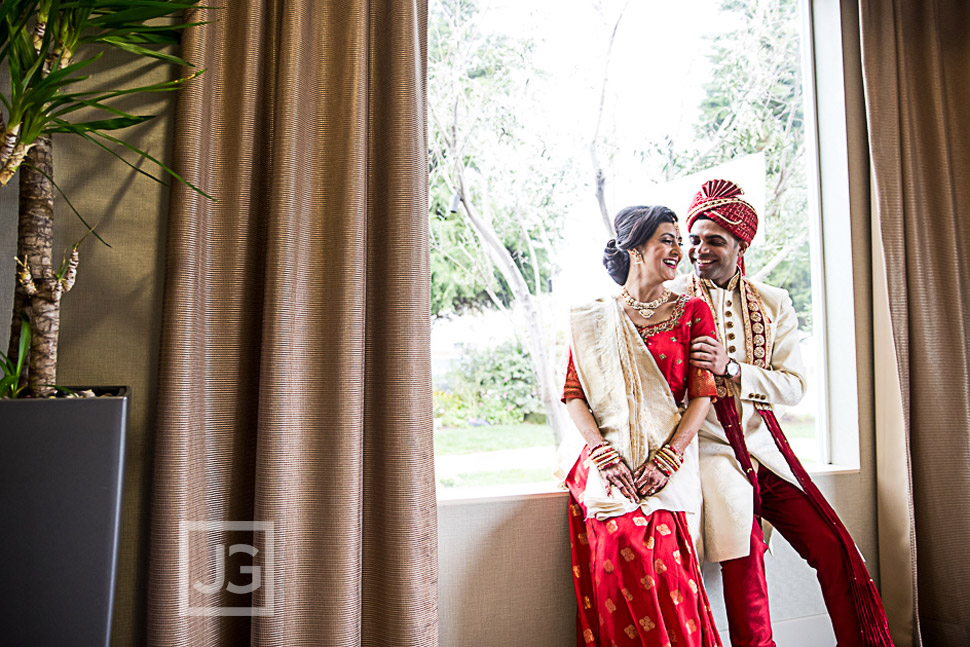 After the wedding ceremony, we hopped down to the beach, which has this amazing wooden staircase to shoot at. Even though there were clouds threatening to steal our sunset, I believe that you can always make awesome wedding photography from any situation.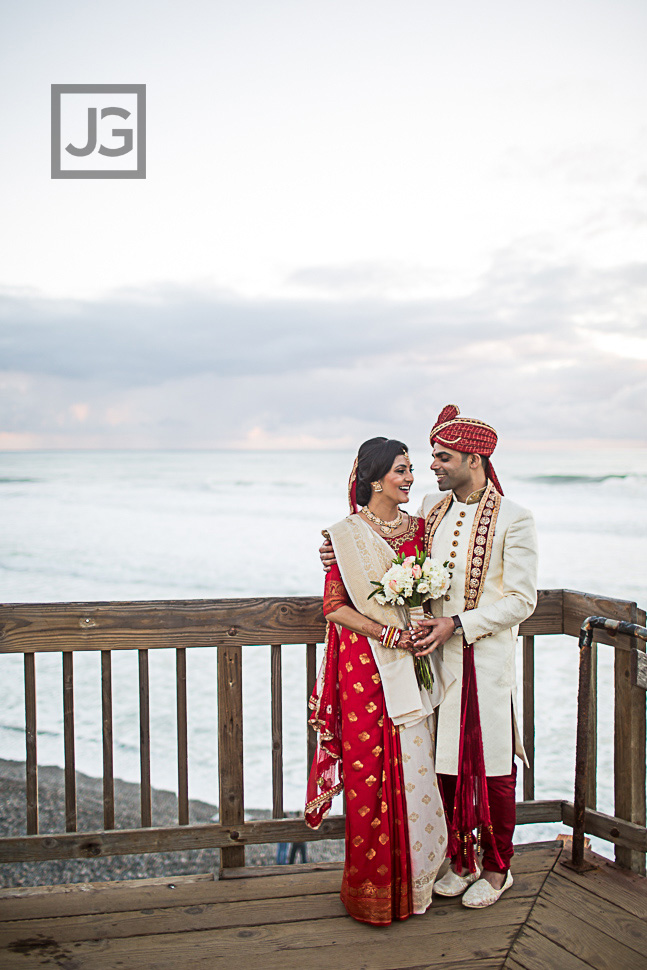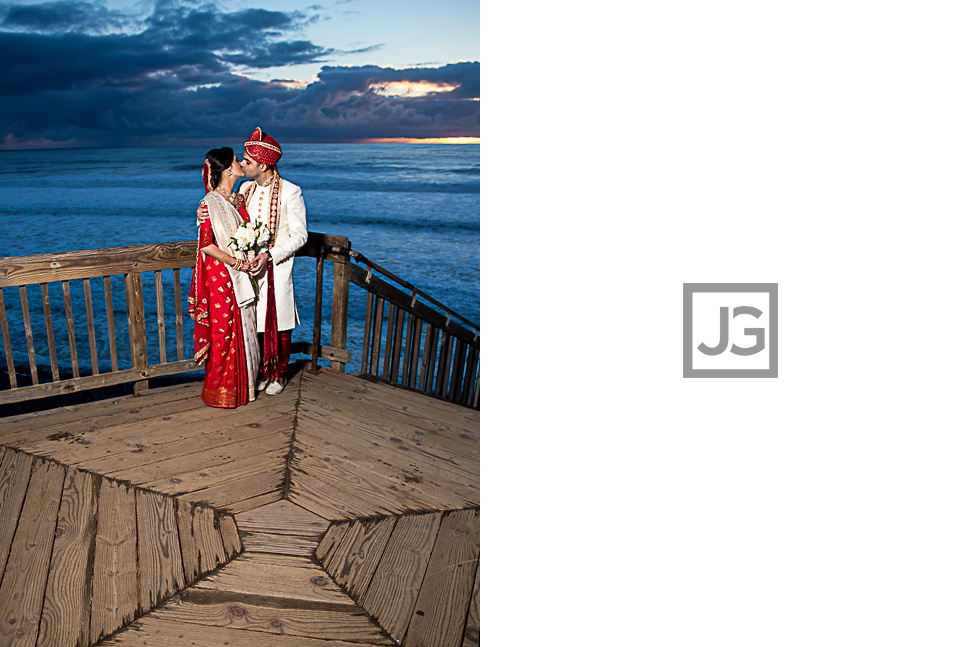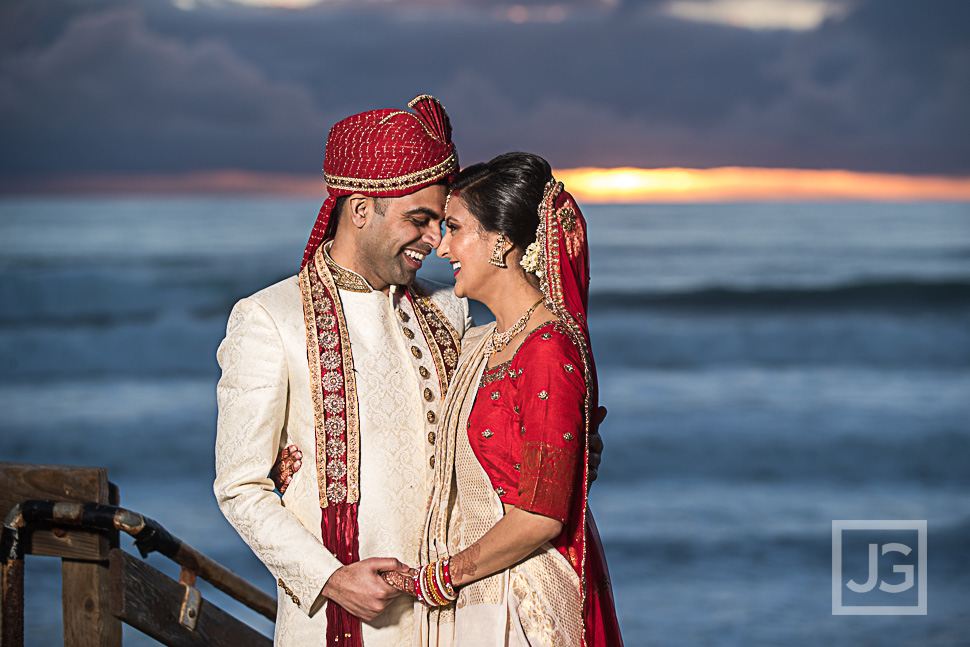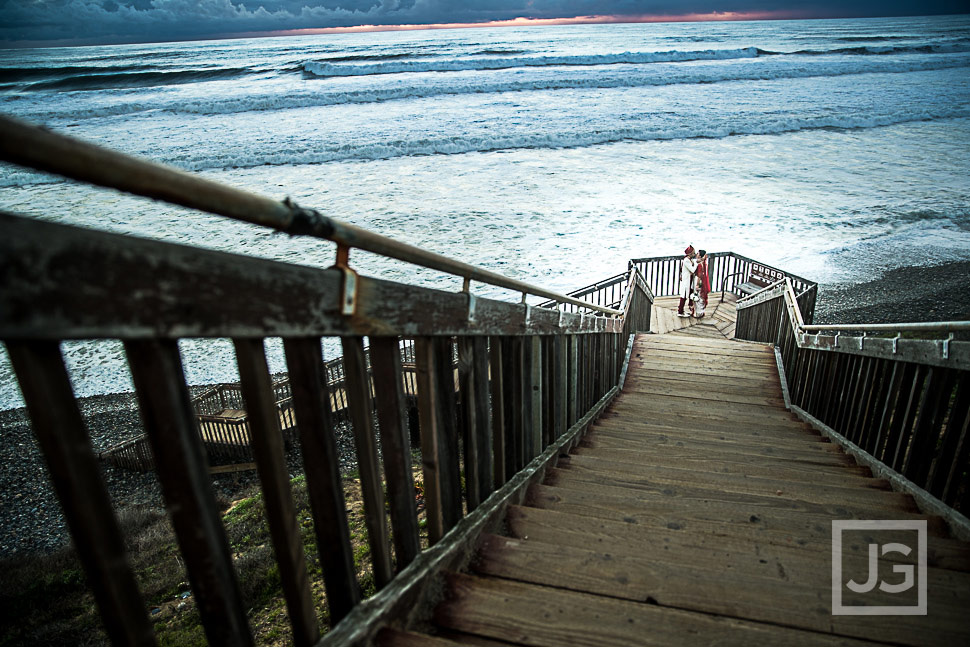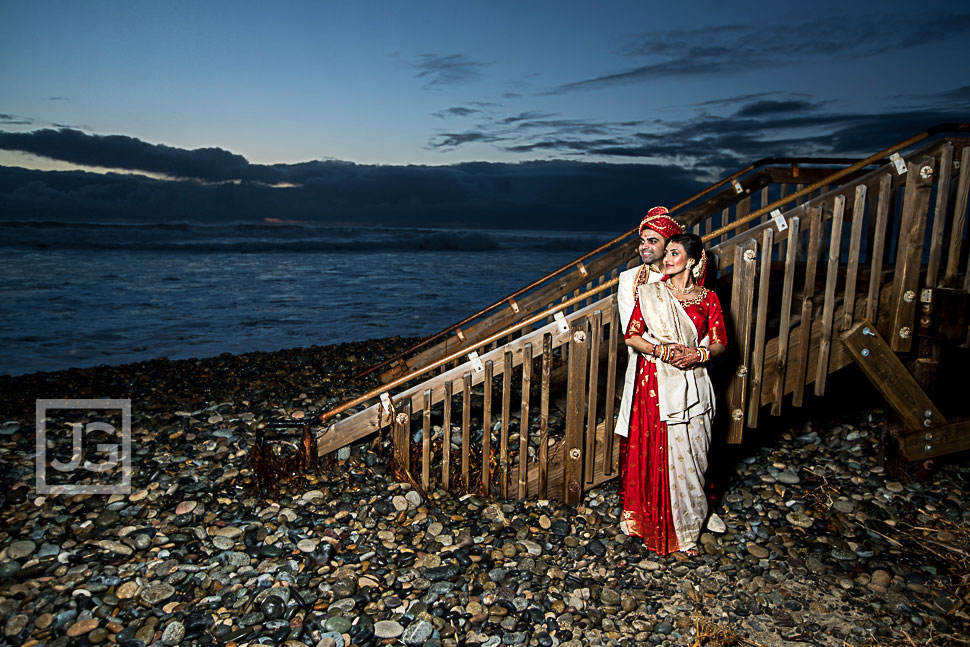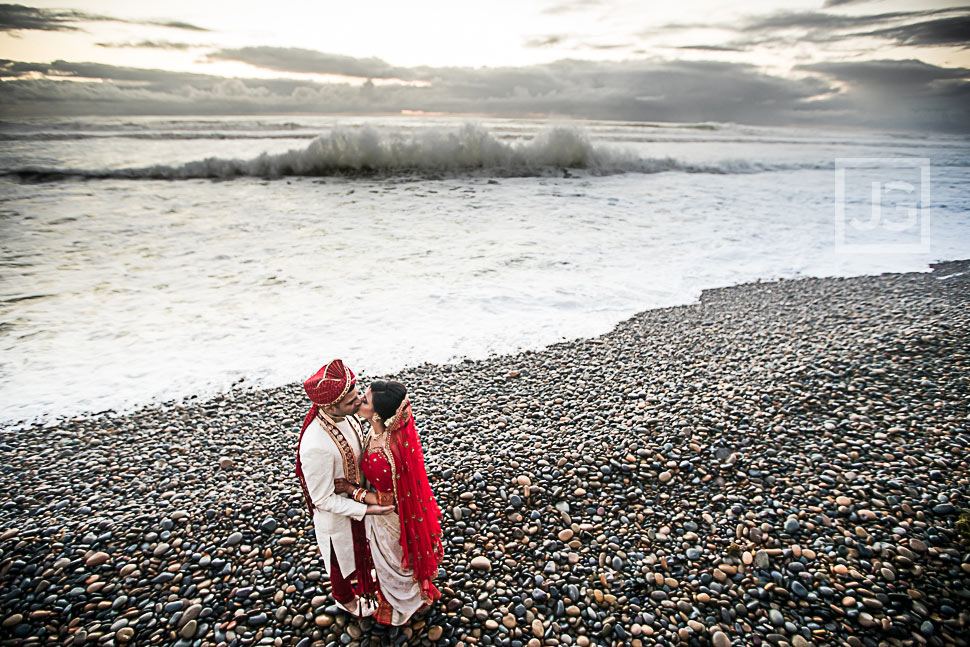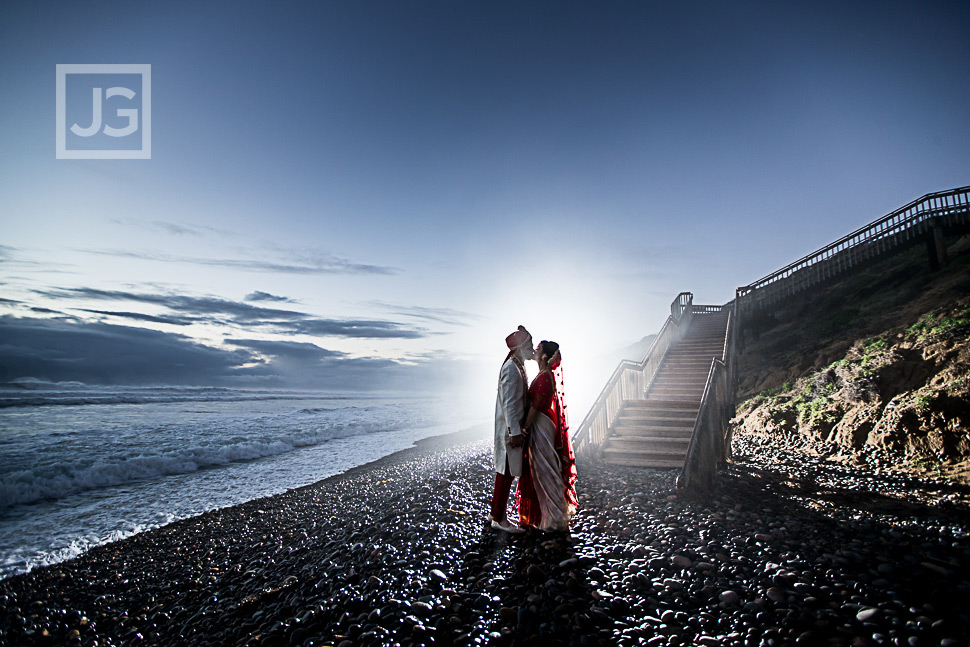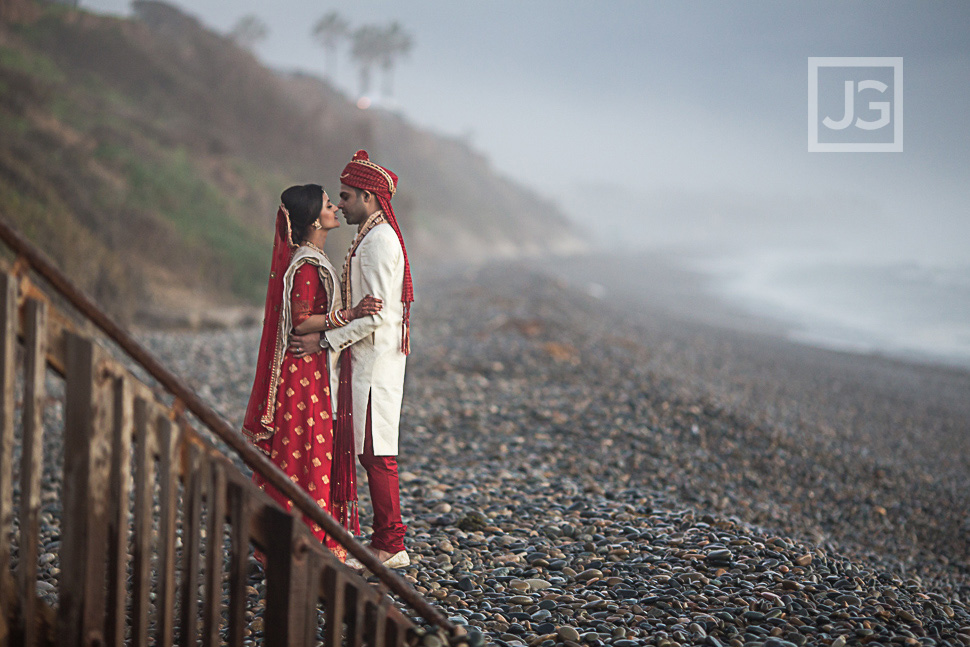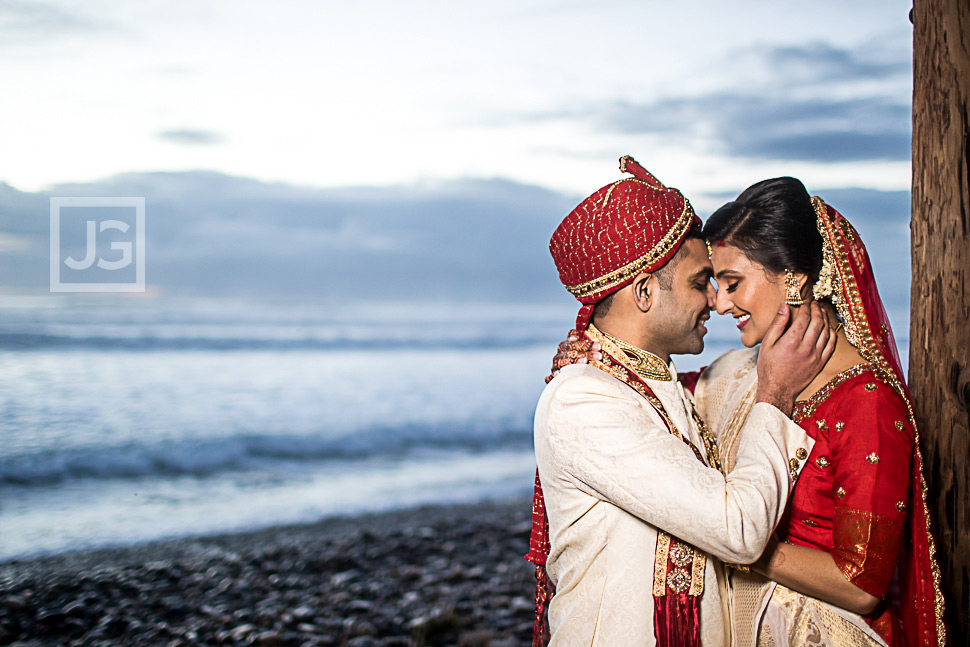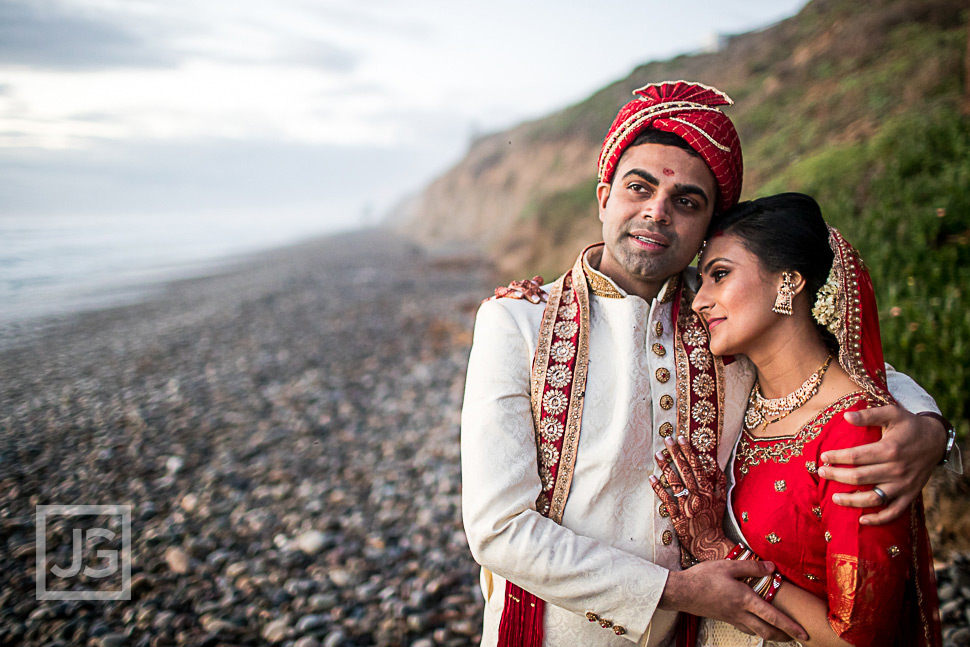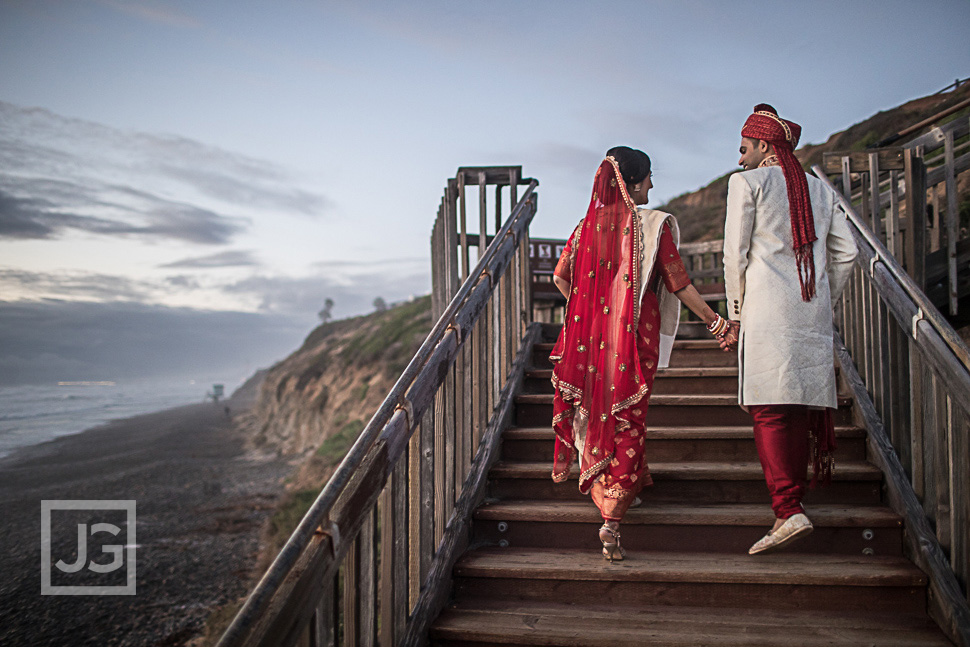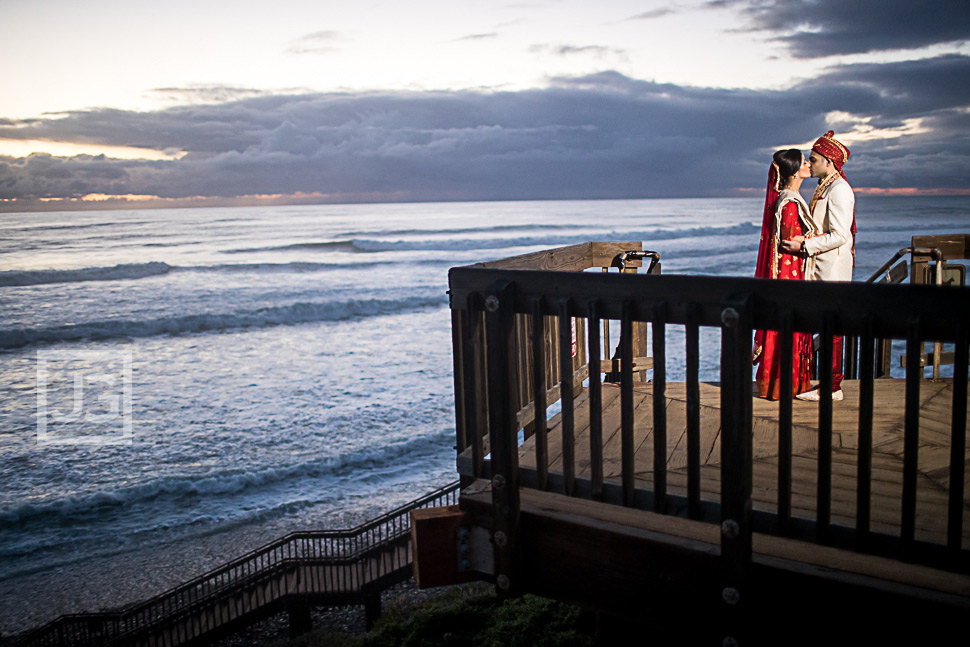 Thats one thing that's great about doing wedding and engagement photography in San Diego. The beaches are gorgeous and the weather is amazing.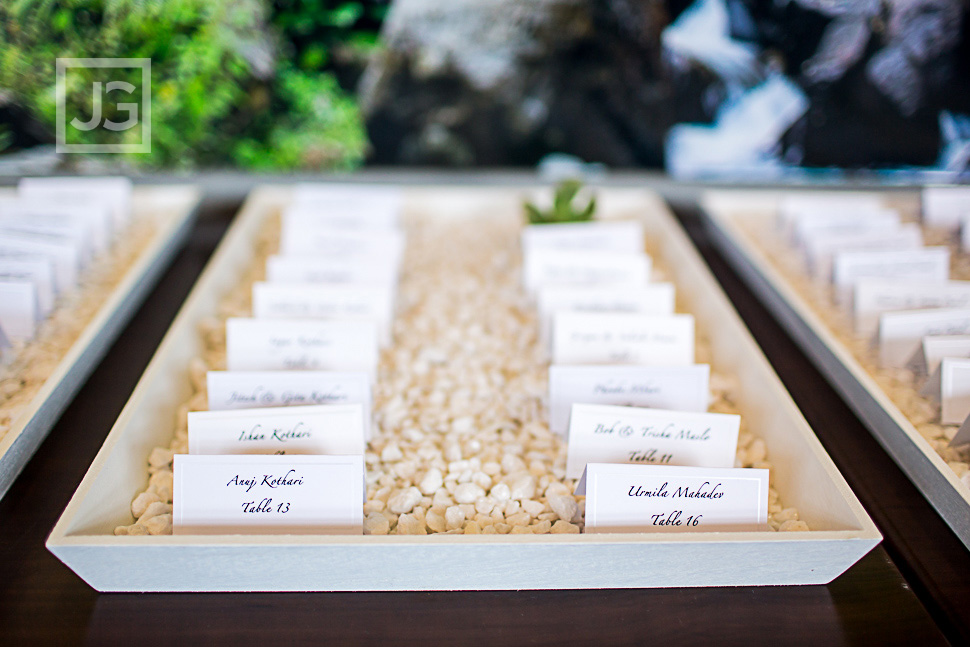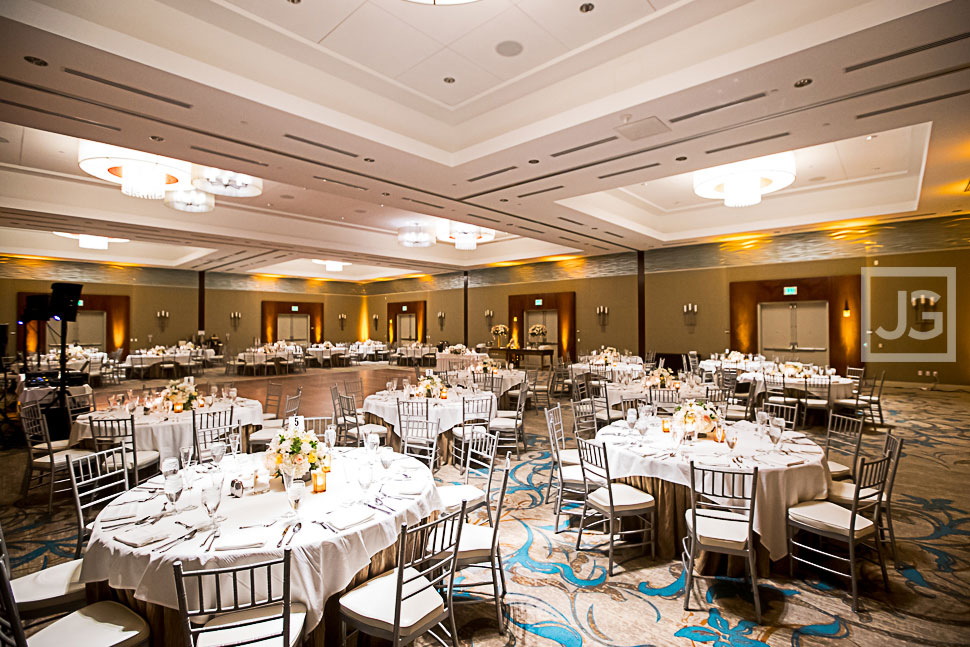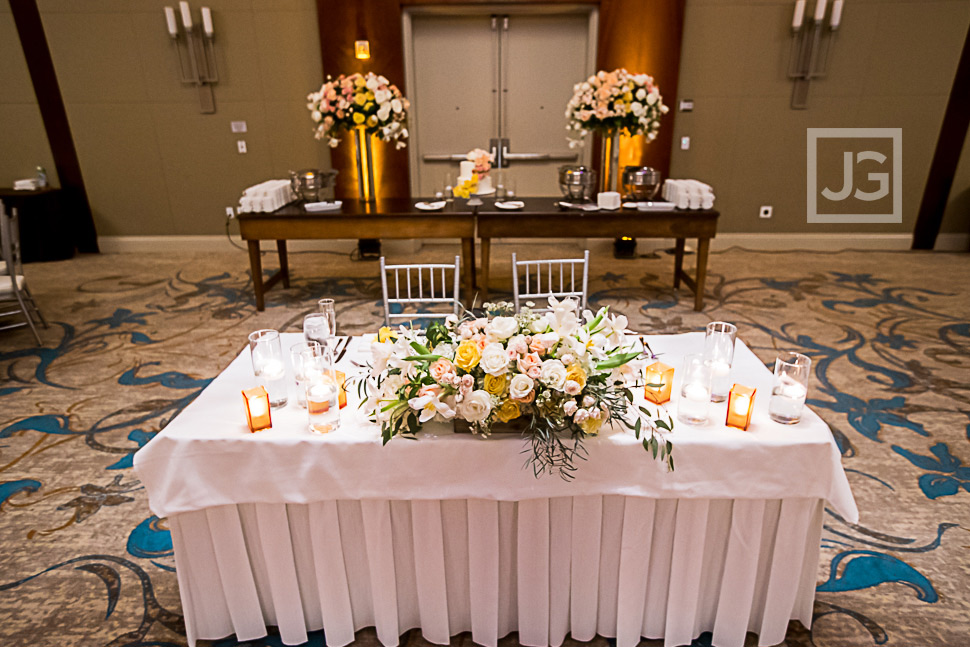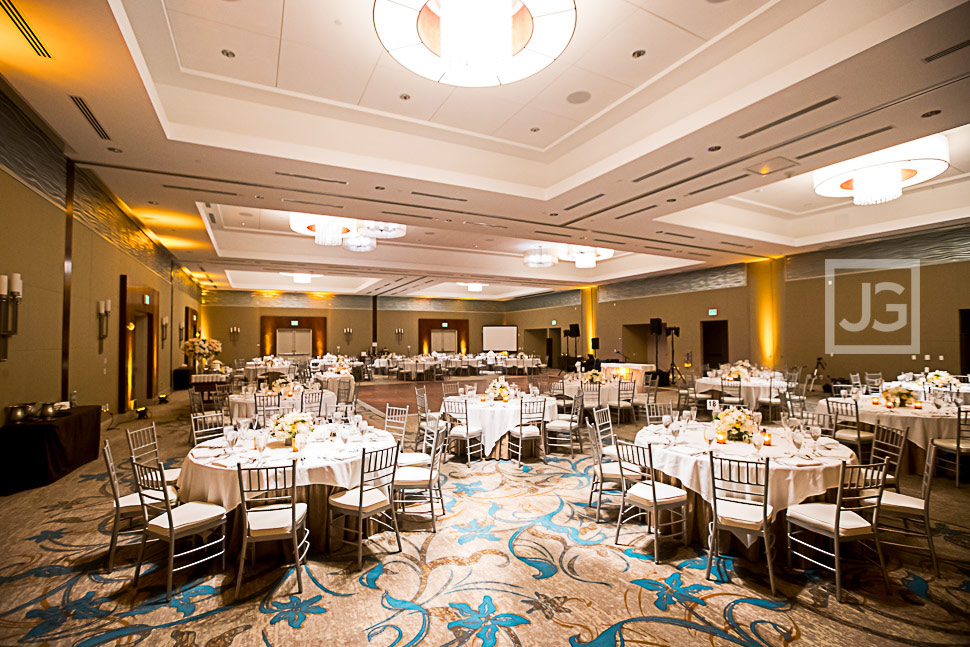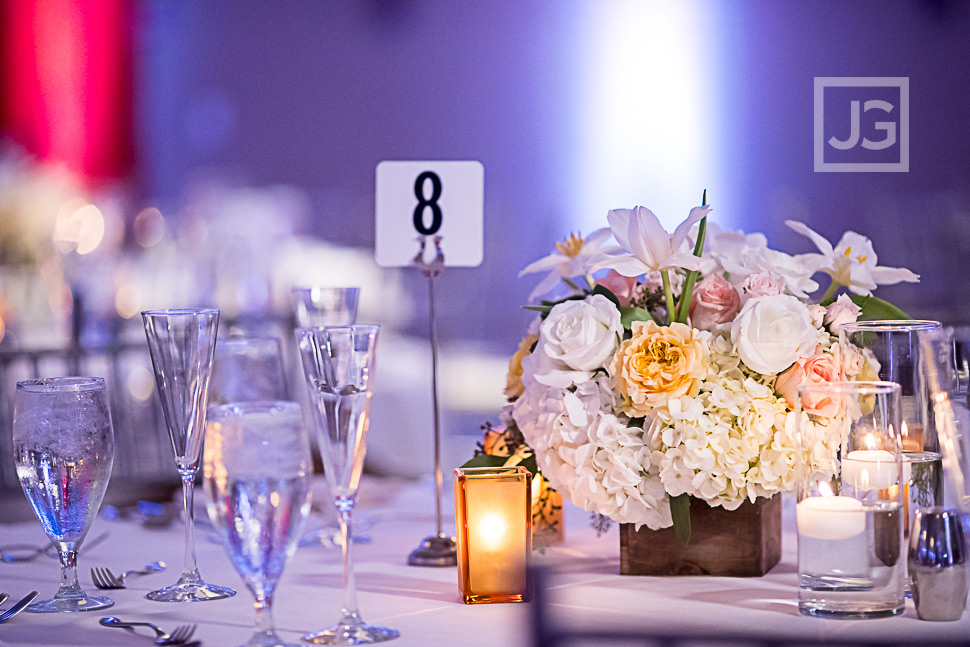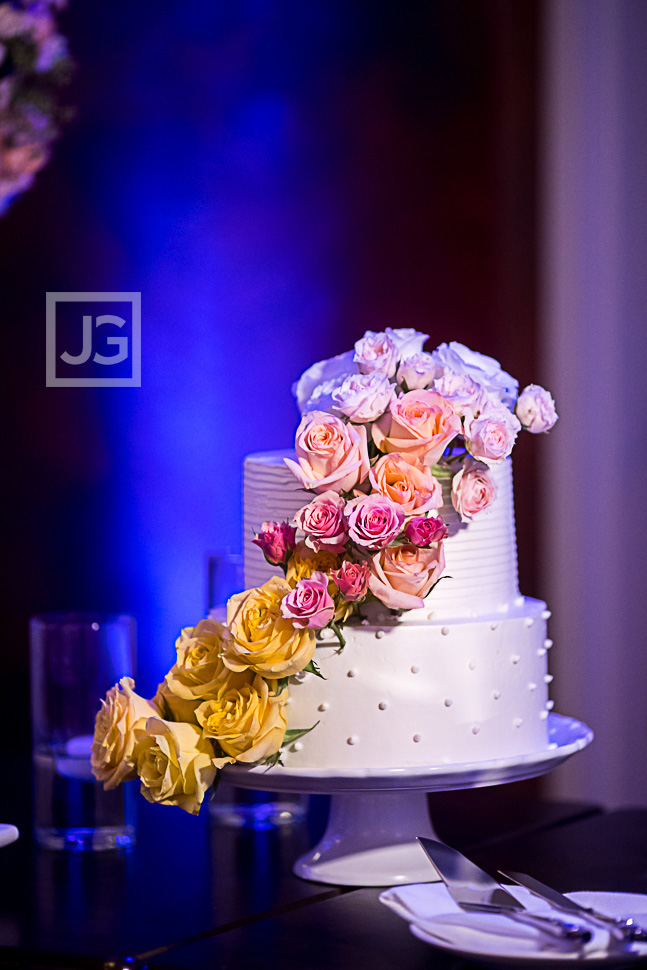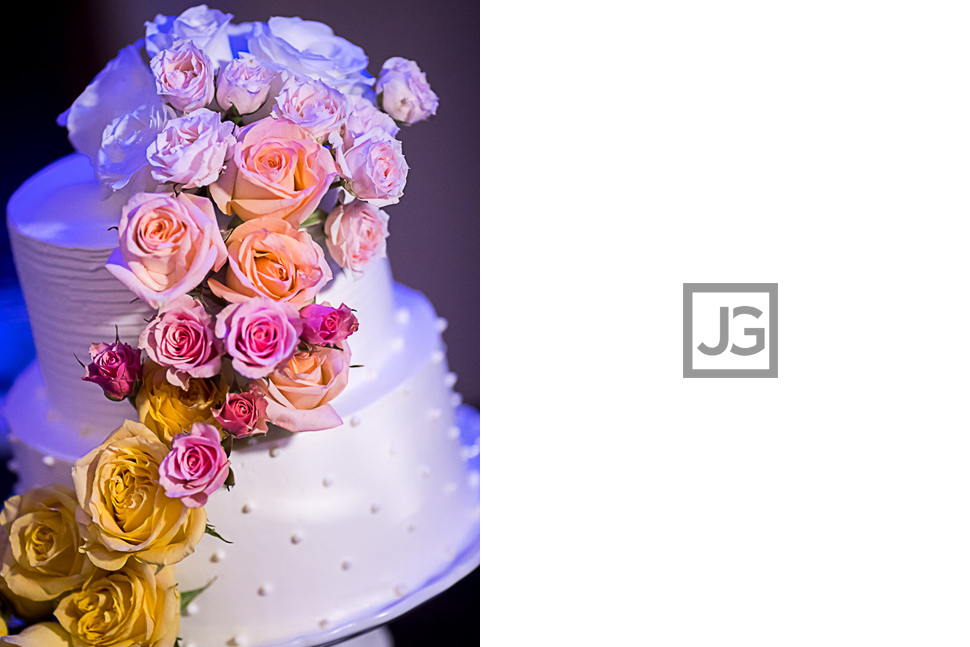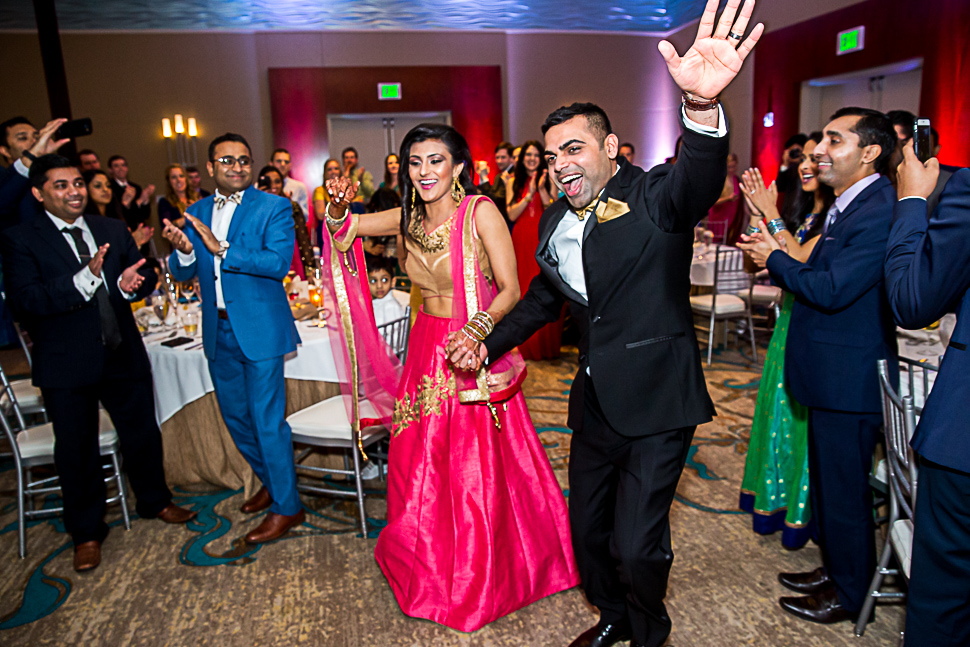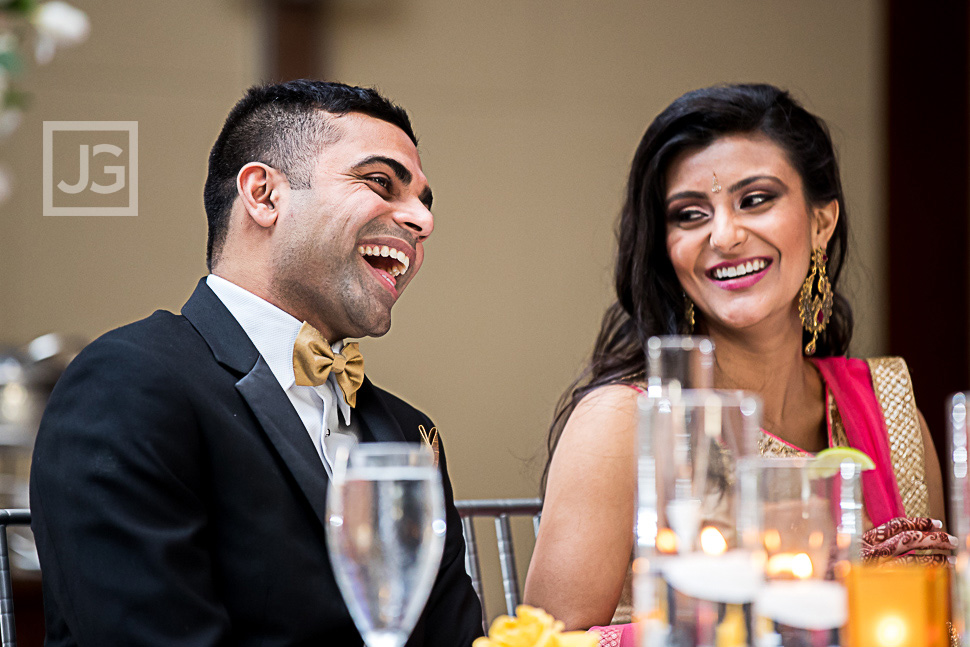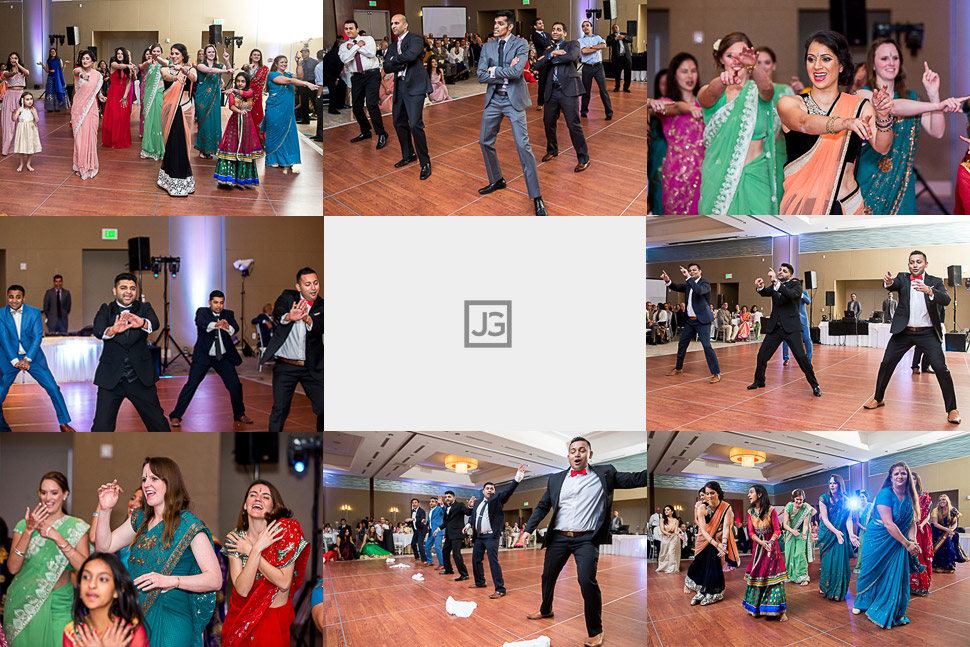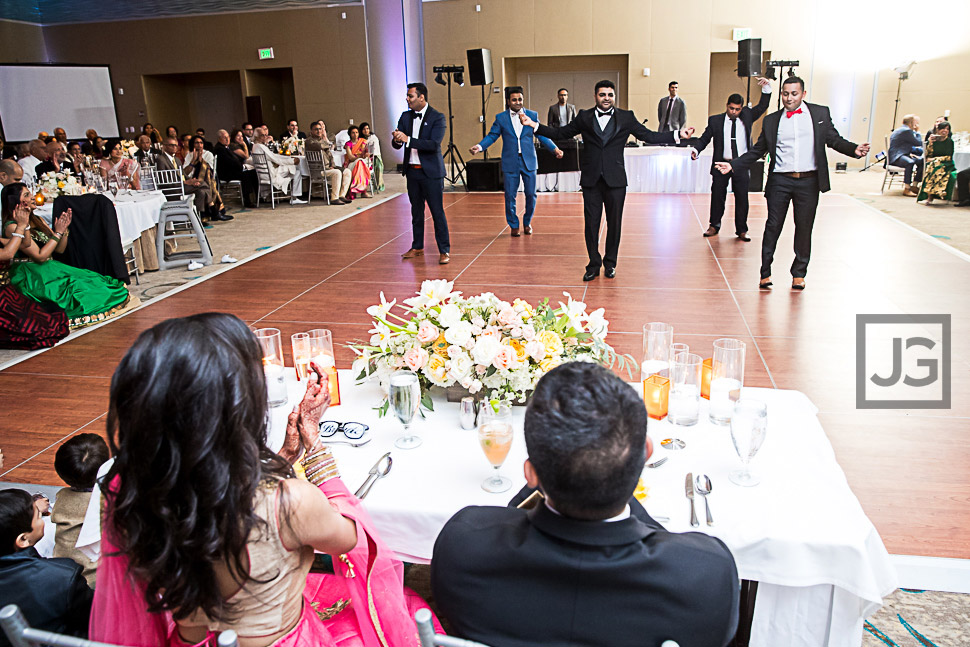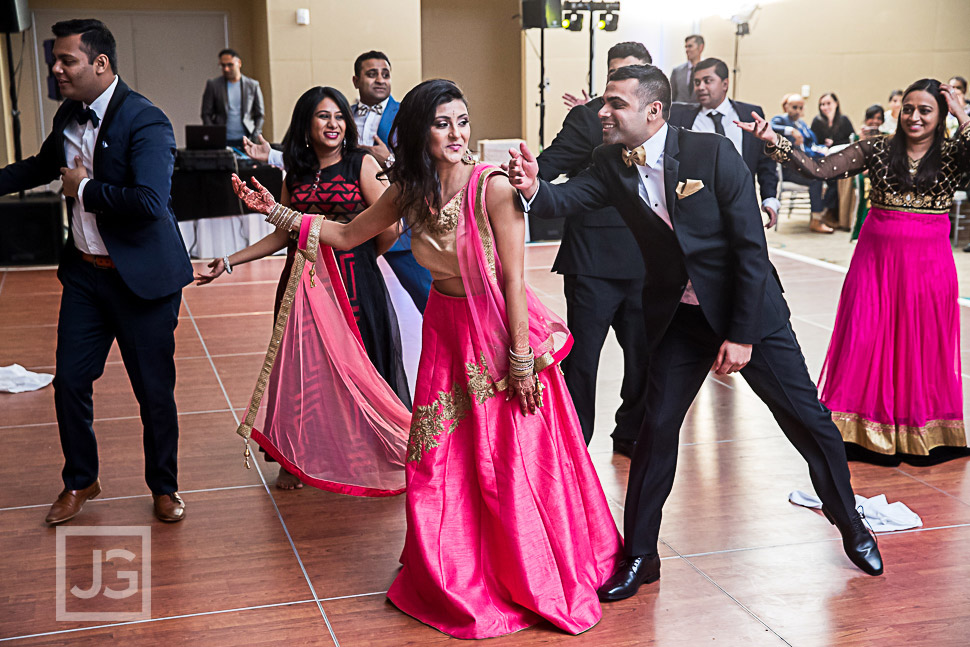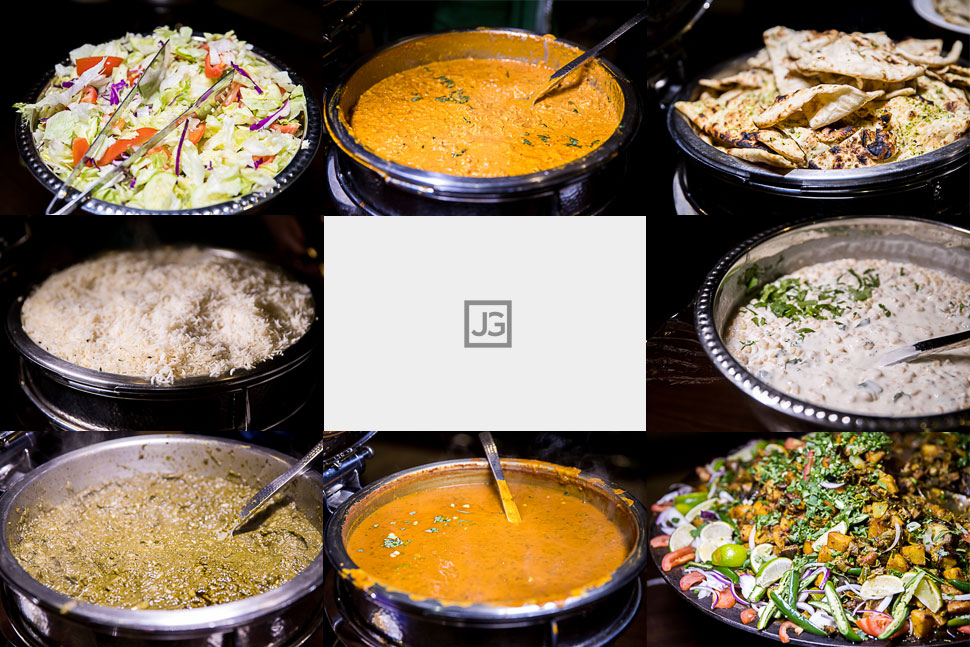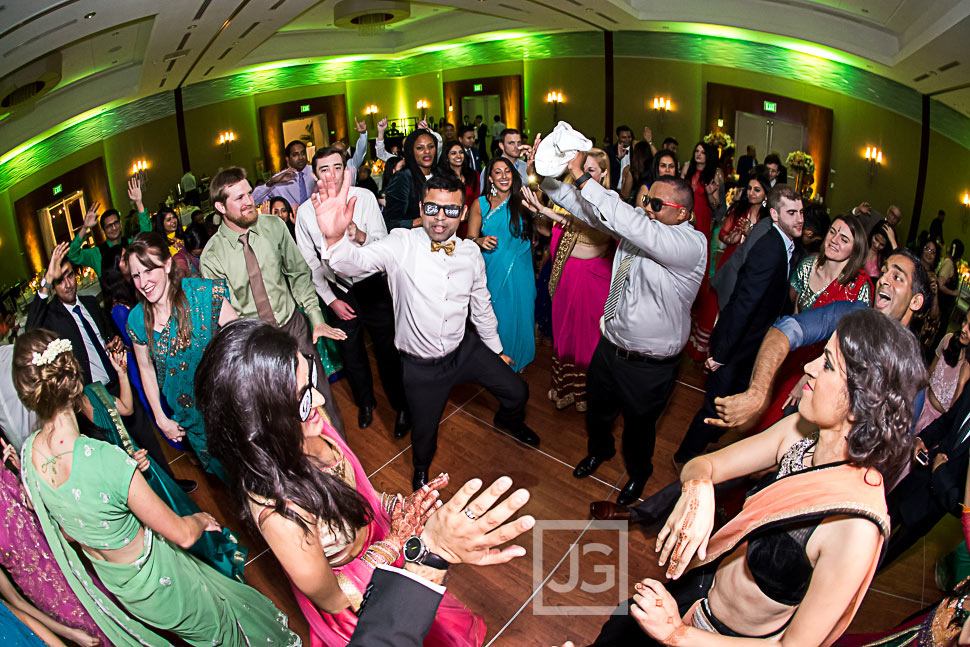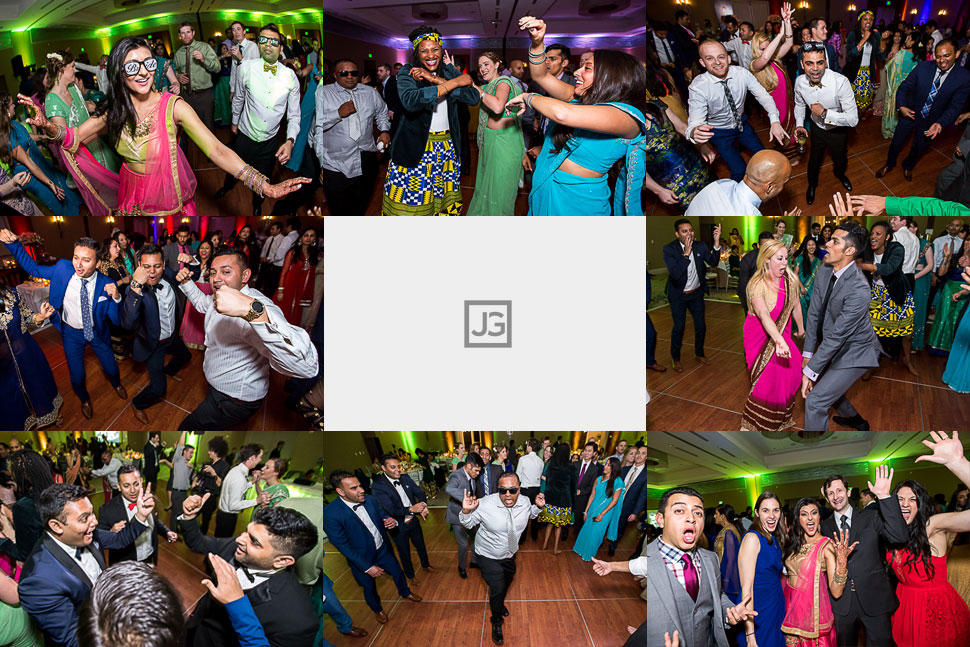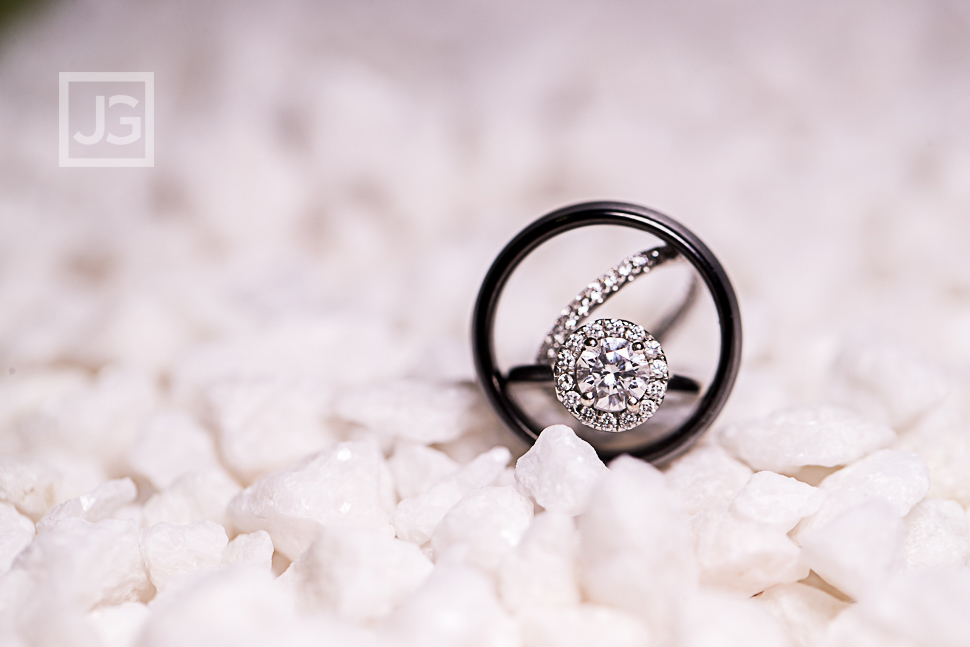 For more examples of Indian wedding photography, make sure that you check out the rest of our blog. We most do weddings in Los Angeles and Orange County, but we also do weddings in the surrounding areas like San Diego (wedding photography and also engagement photography in San Diego).