Joyce and Won Ho wanted a simple and minimal wedding civil ceremony, so they opted for an elopement wedding ceremony at the Beverly Hills Courthouse in Los Angeles County. They were already having a Chinese wedding banquet for all their family and friends, so a small and private civil ceremony was perfect. They gathered on a weekday and joined their hands and lives together.
Elopement Wedding at the Courthouse
Here is the elopement wedding ceremony at the Beverly Hills Courthouse in Los Angeles County. It was a private, intimate wedding ceremony with just family attending.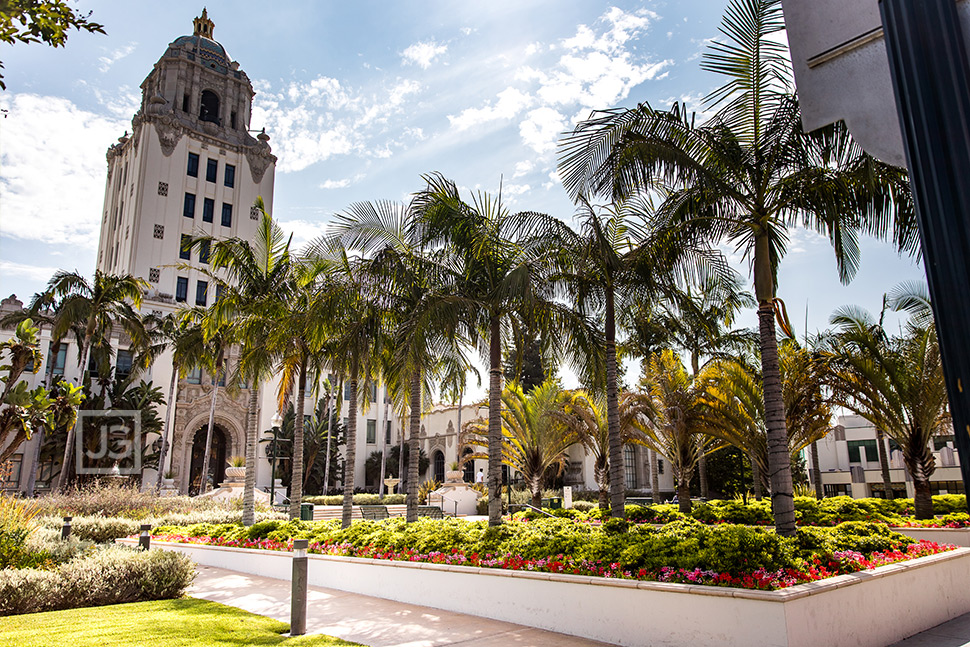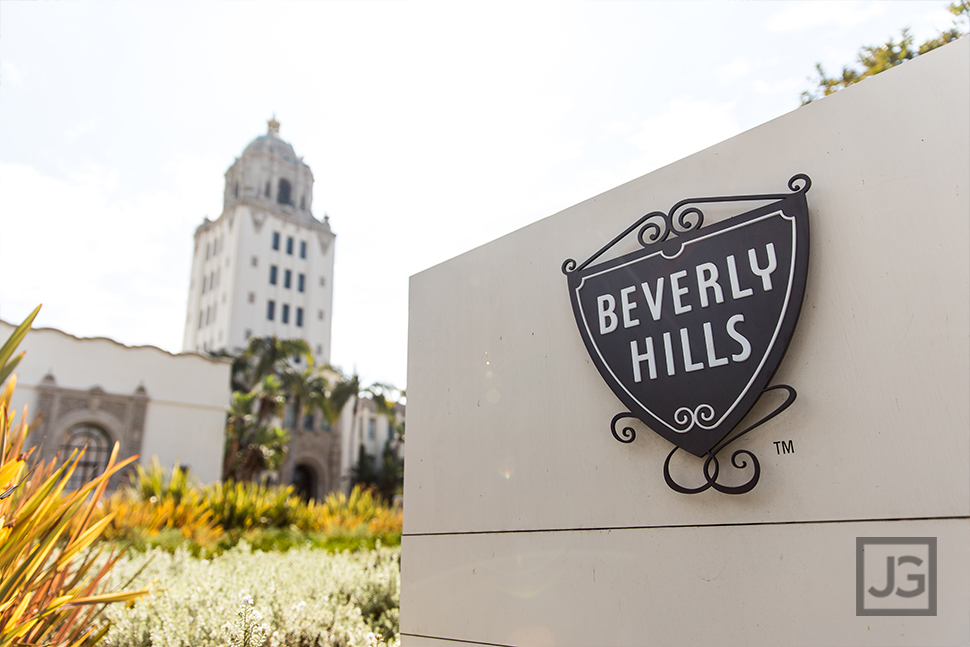 We like to tell stories. This is the reality of a courthouse wedding. It's the calm before an exciting event, and there is something the air that is usually so thick you can slice it with a knife. Or a laugh.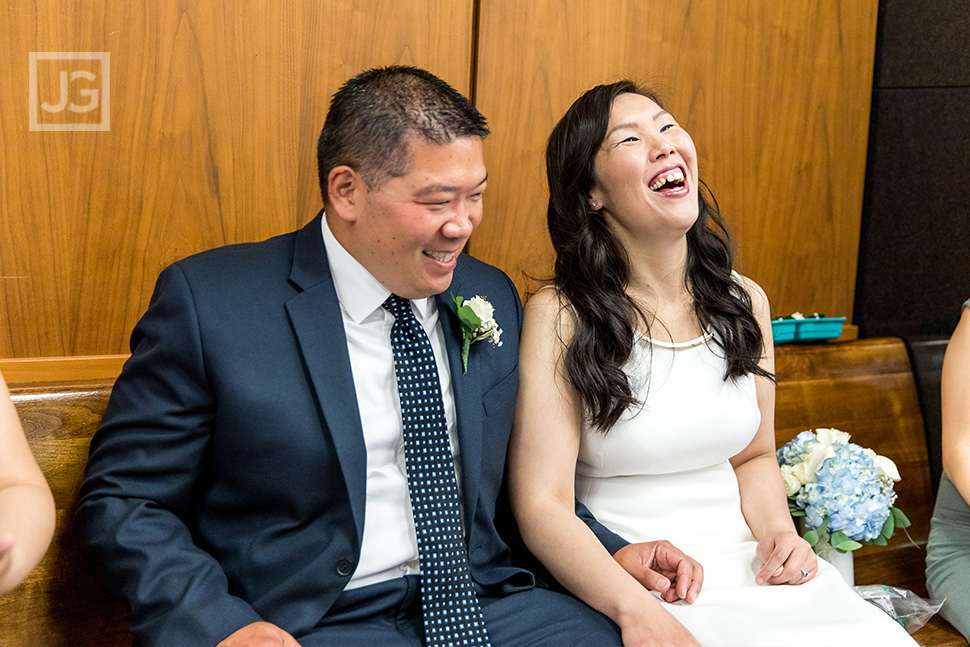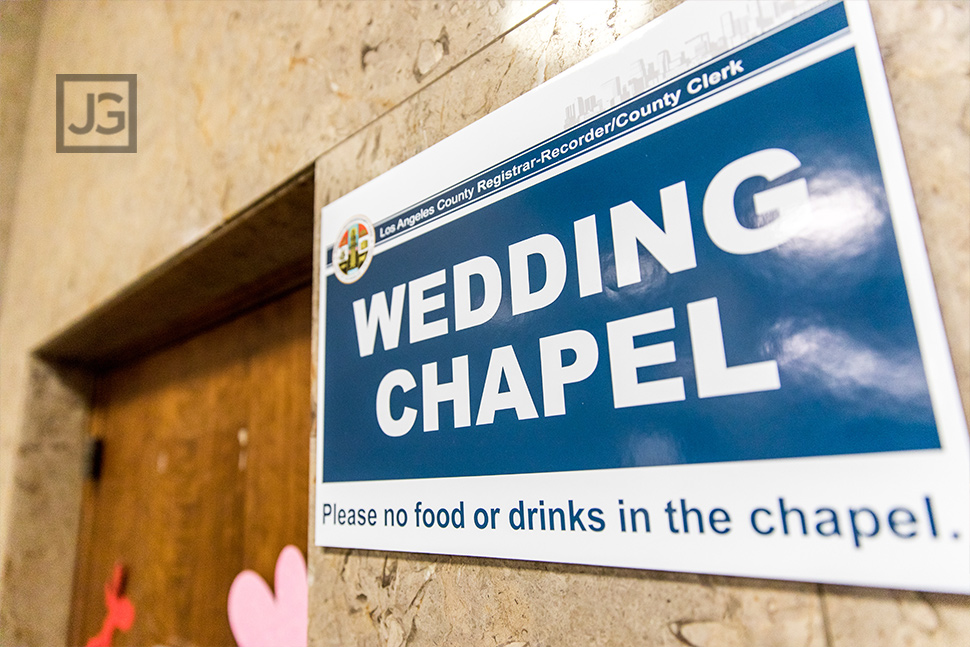 And here is the small, intimate wedding ceremony setting of the Beverly Hills Courthouse.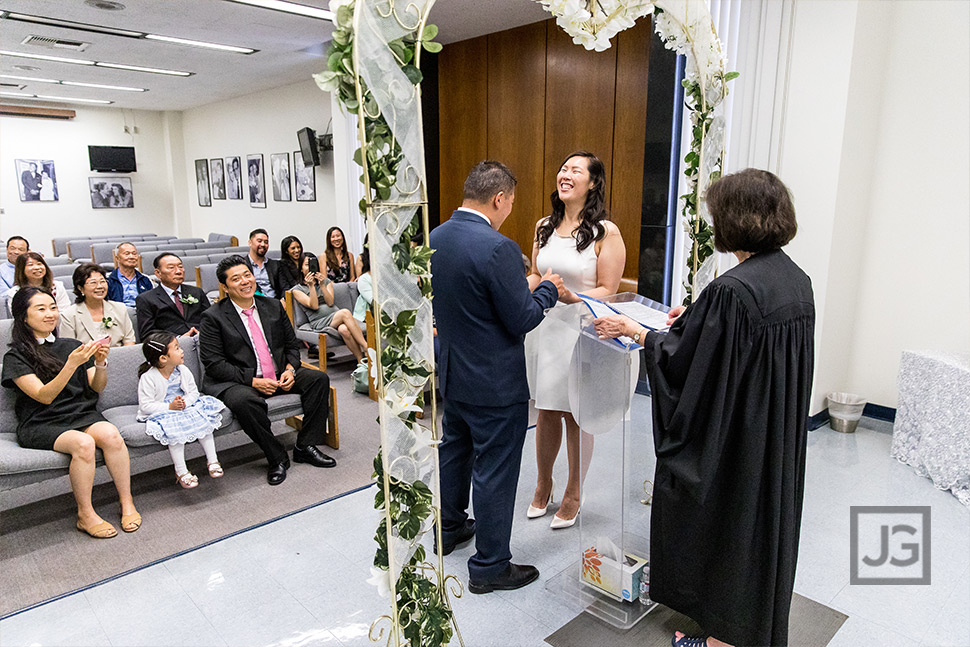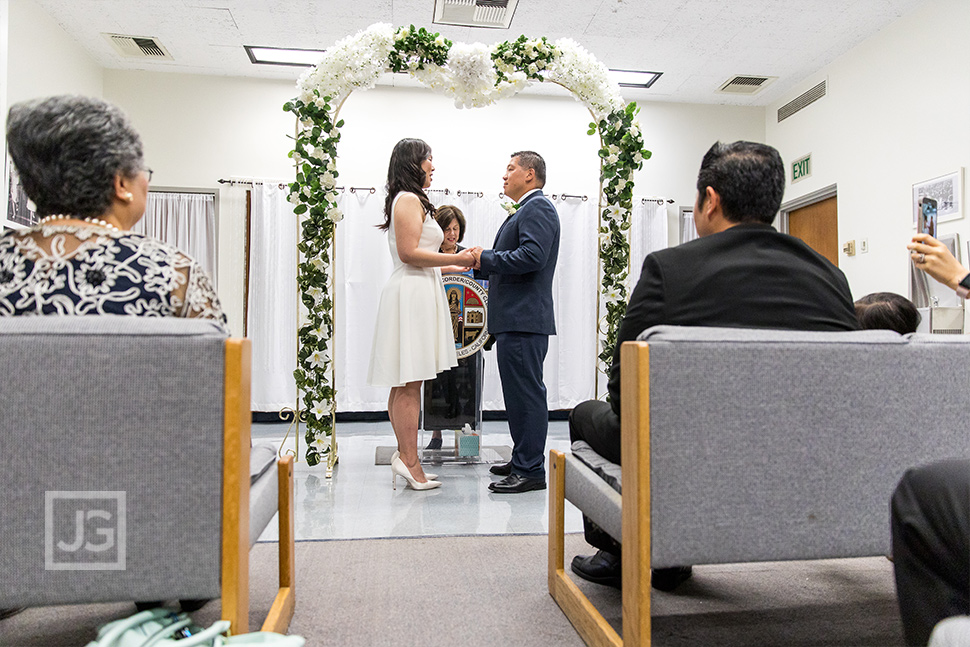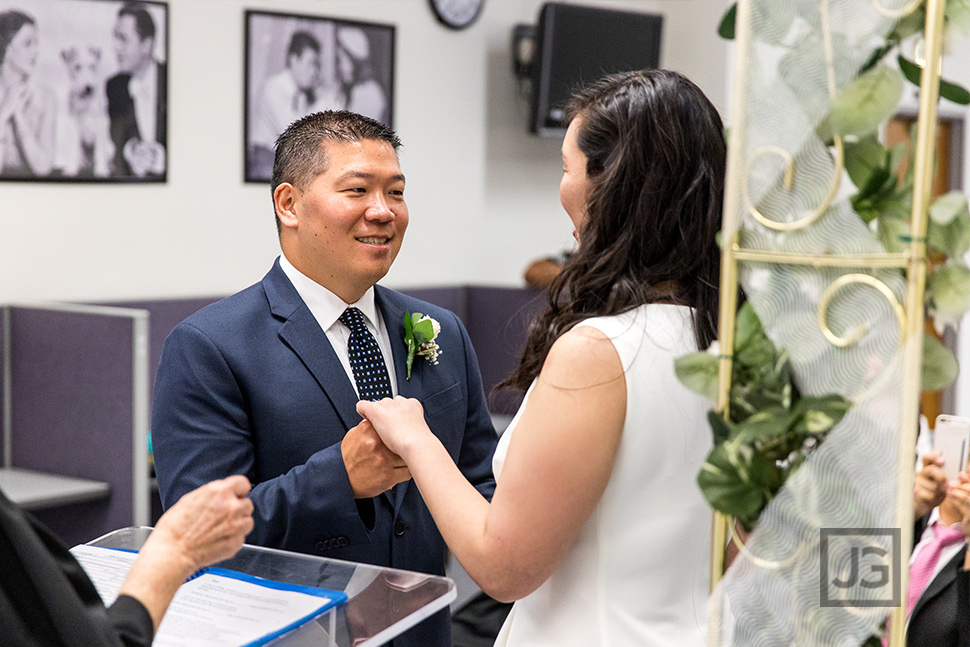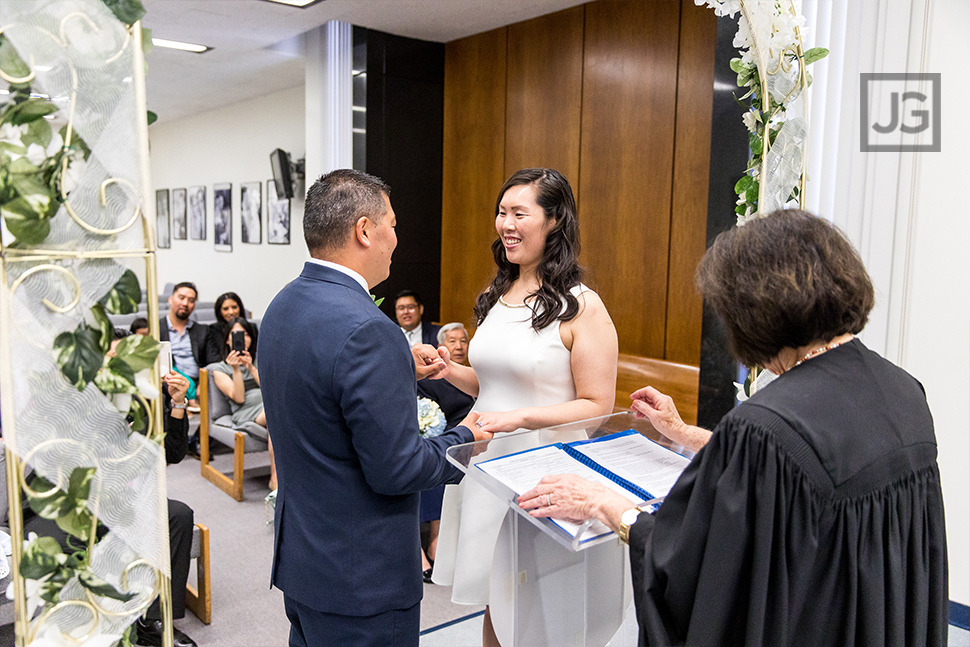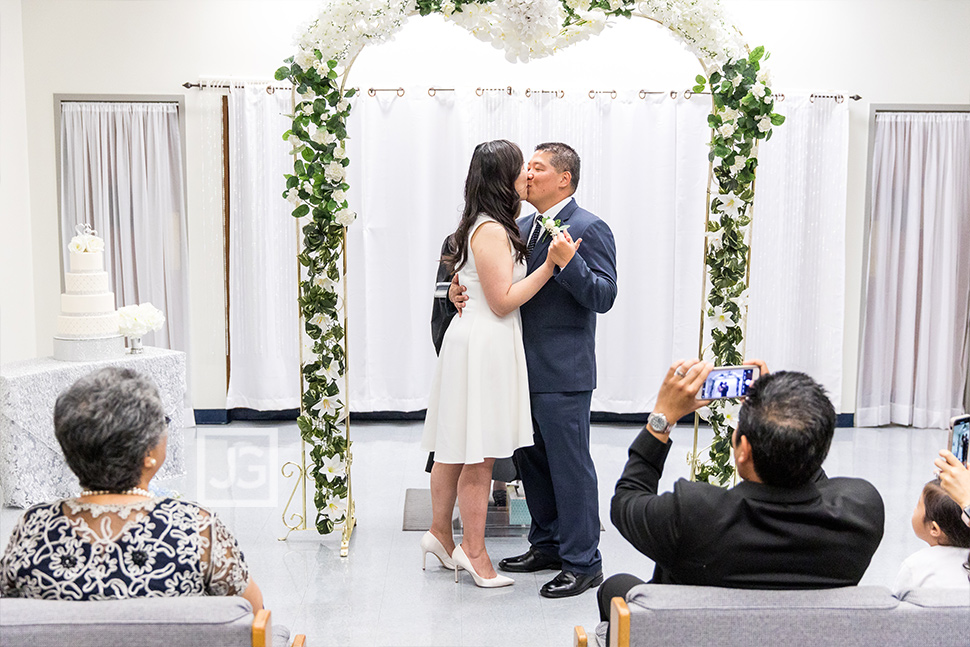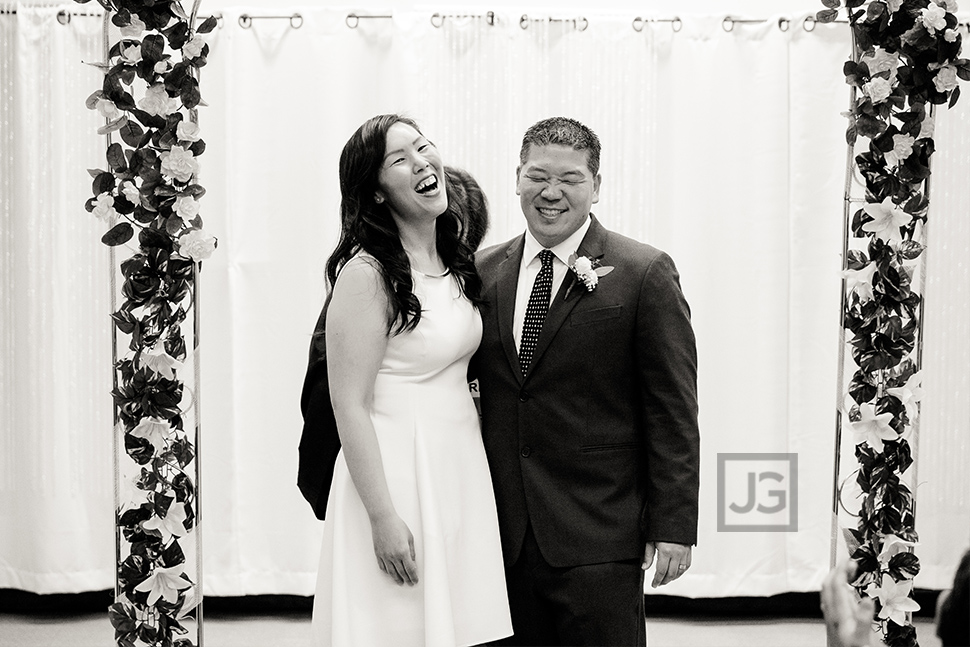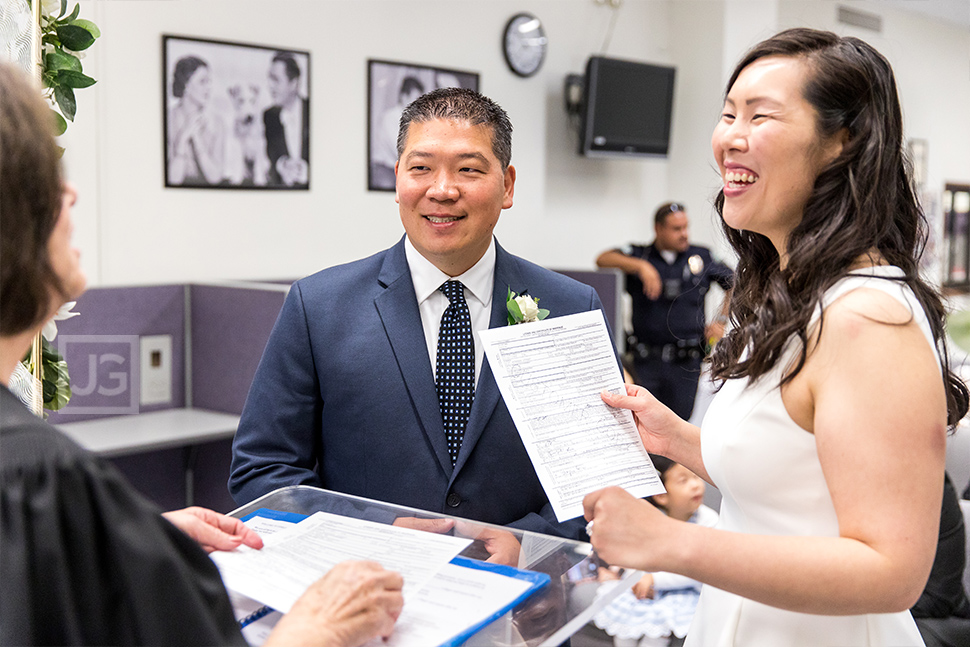 Beverly Hills Wedding Photography
This are wedding photos at the Beverly Hills Courthouse and City Hall.  This is an elopement wedding couples session done right after their civil ceremony. Note that the courthouse is a separate building from the city hall. Photography in front of the city hall is restricted based on your group and presence. I'd recommend being discrete and polite.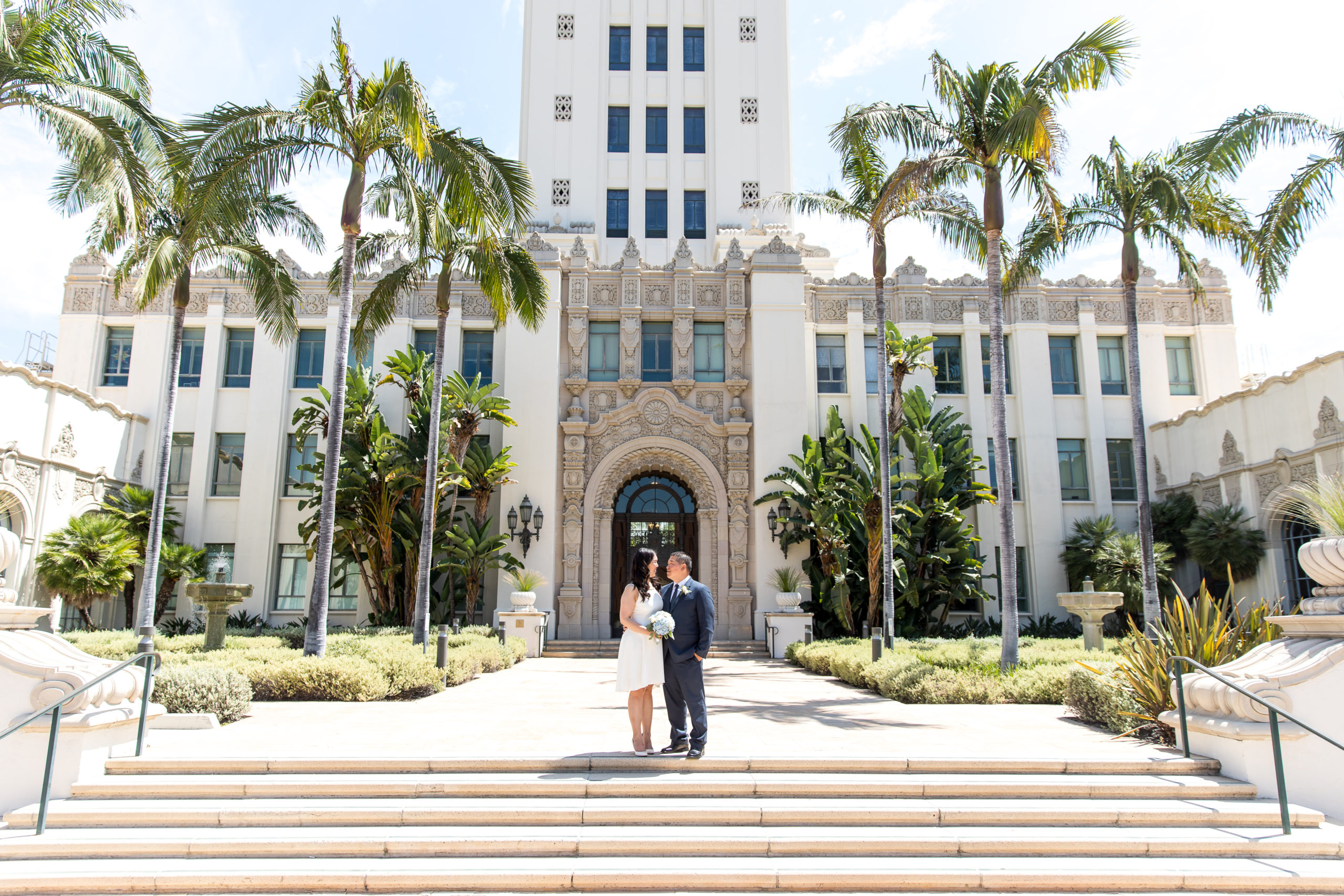 The front steps of the Beverly Hills City Hall are gorgeous for wedding photos. The palm trees polish off the southern California ambiance.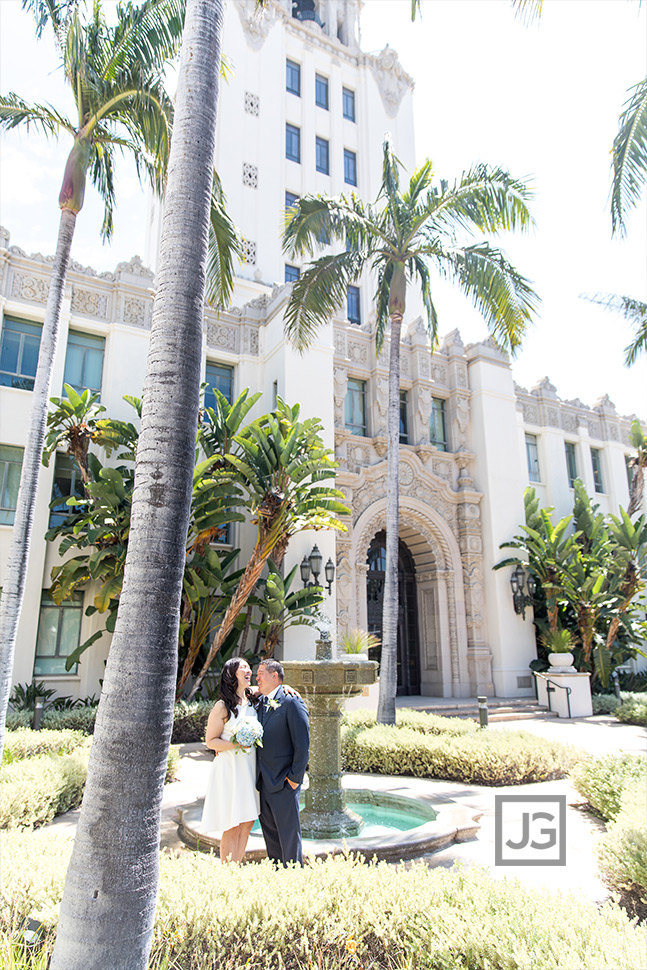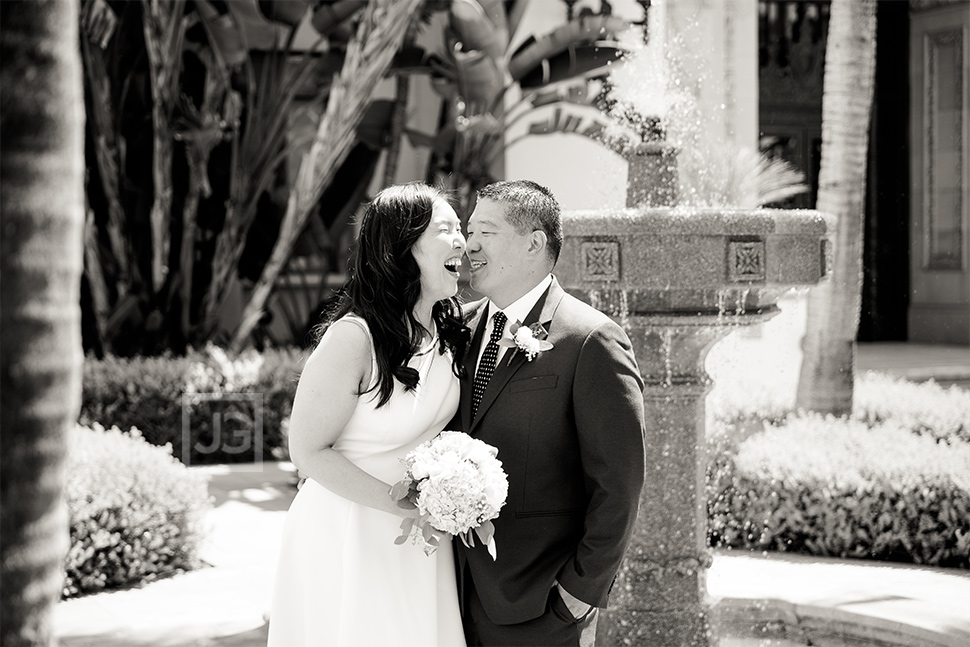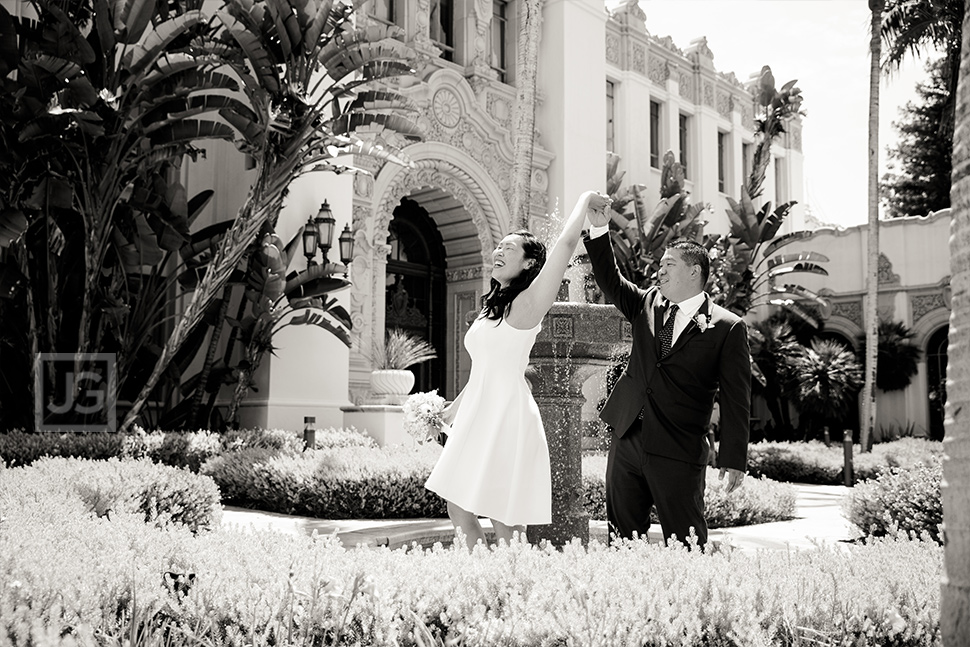 We then walked across over to the Courthouse and other civil buildings in the area. The many corridors, wall, and palm trees made for a fun backdrop to the images.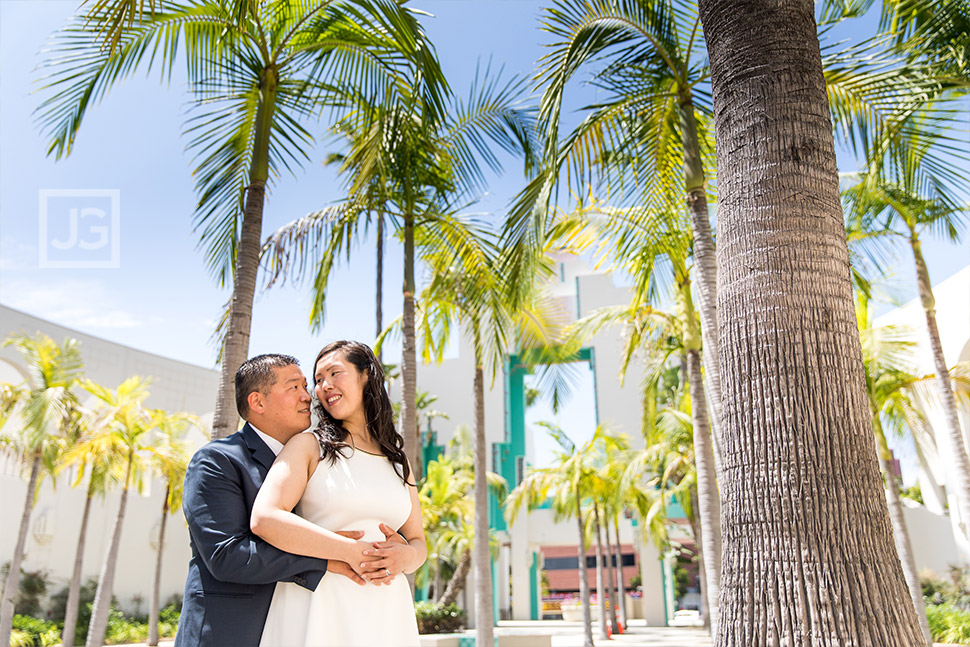 We love it when our couples act like themselves and let their goofy side come out. Most people are awkward in front of a camera, but that changes when we give them permission to be silly and have fun!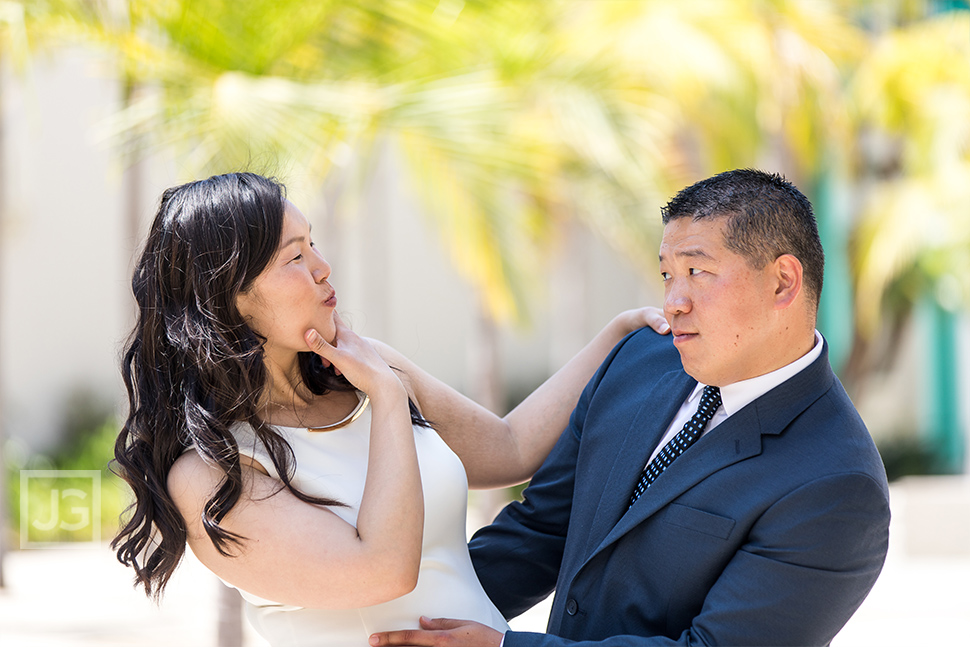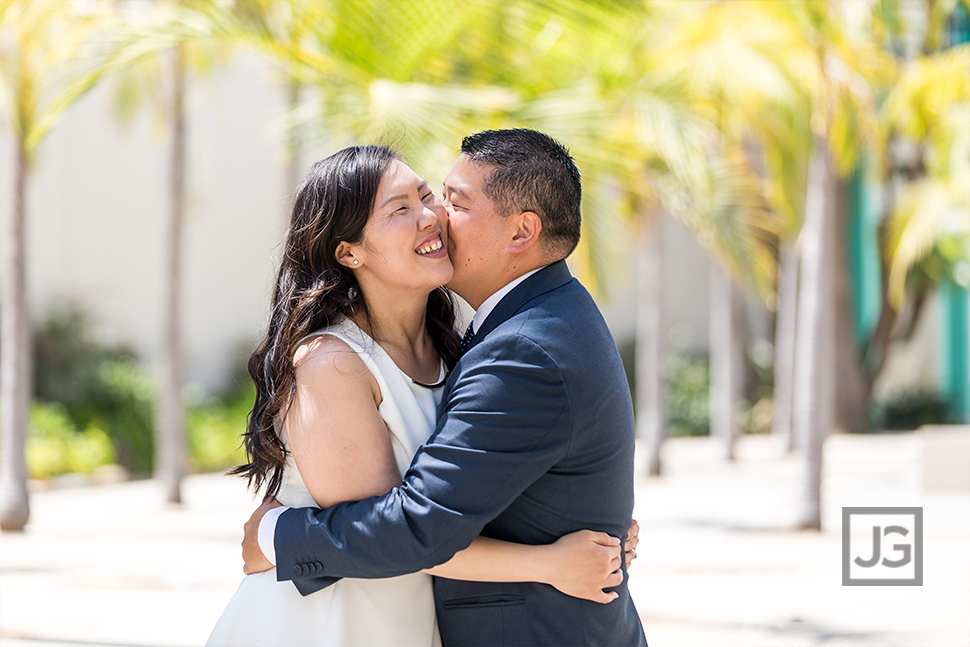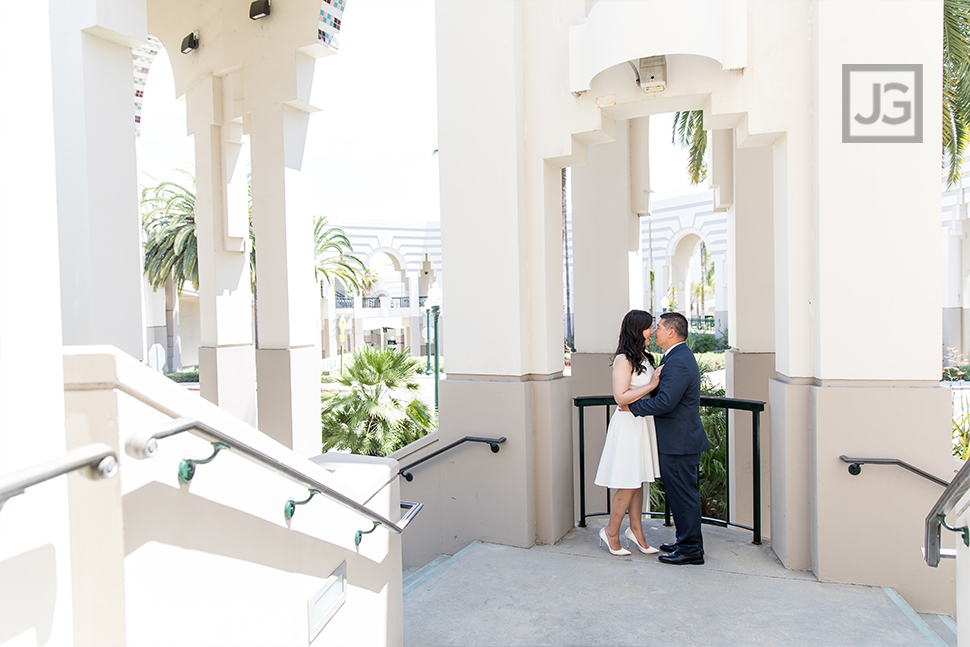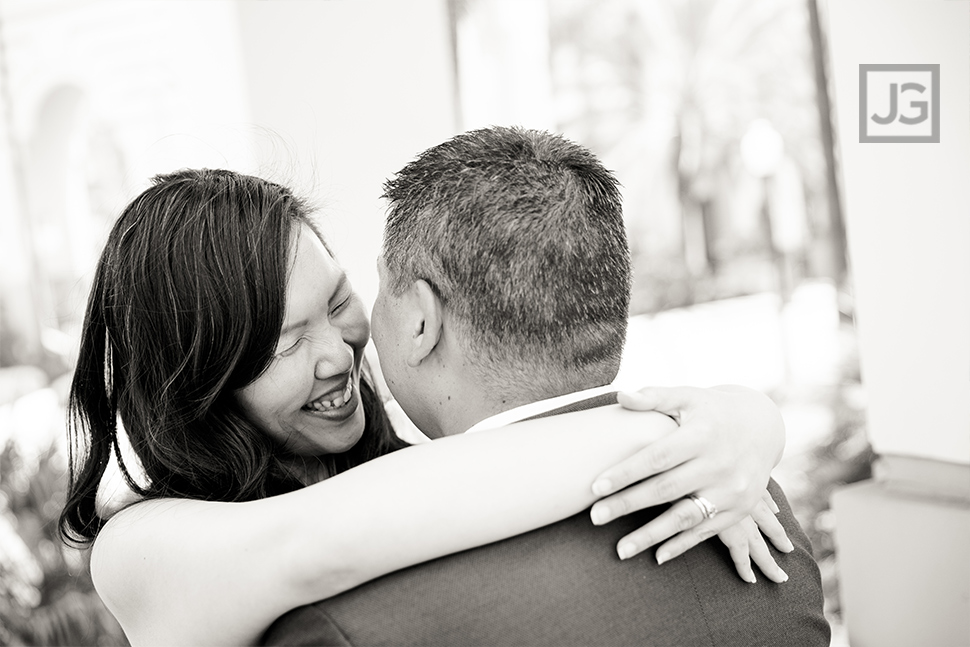 I love the framing of the spiral staircase with the towering city hall in the background.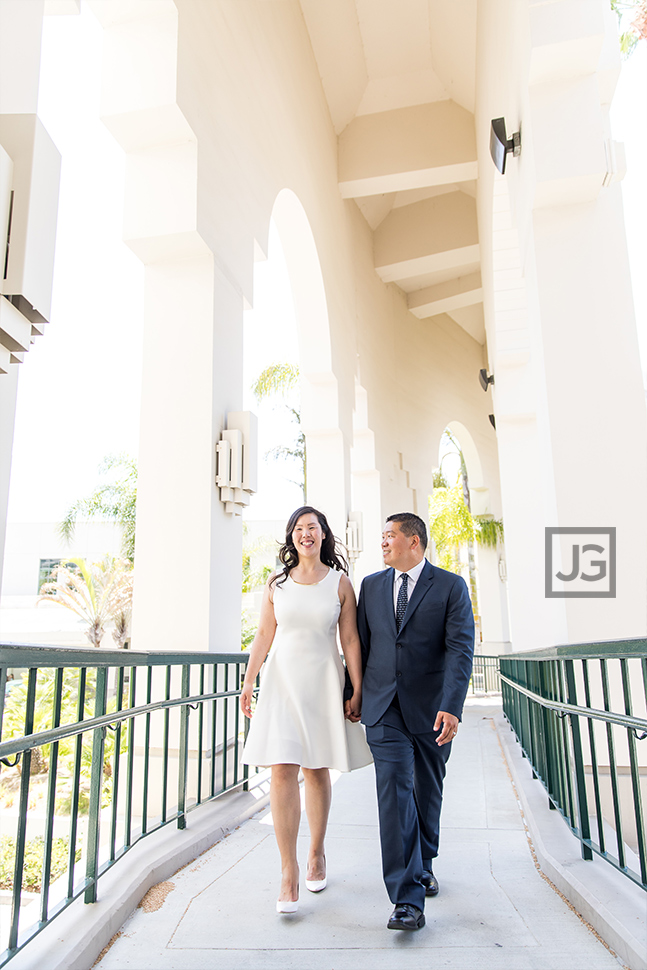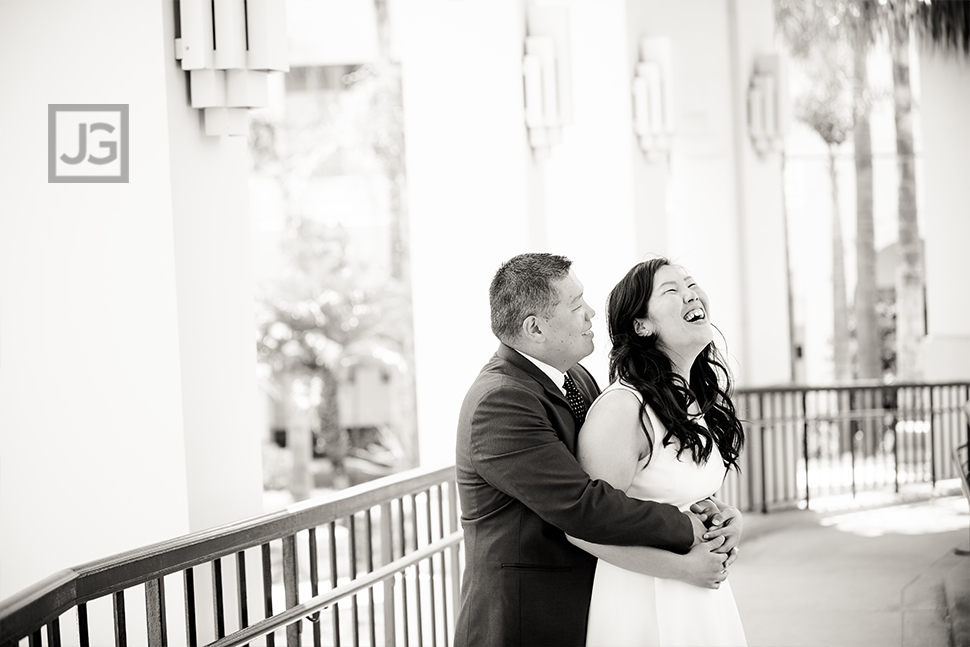 Beverly Hills Elopement Wedding Photography
This is an example of elopement wedding photography at the Beverly Hills Courthouse in Los Angeles County. Our couple had their civil ceremony first with close family, followed by family photos in front of the Beverly Hills City Hall. Then we did some wedding photography with the new bride and groom around the grounds. They had a traditional Chinese wedding banquet at a Chinese restaurant on another day.
Here are their amazing engagement photos in Yosemite. They wanted something different, something magical, something grand.
If you'd like to see more examples of our work, make sure to look around our wedding photography blog. We also have special pricing and packages for elopement wedding photography.