Juli and Will are a perfect pair!! They both are fun, classy individuals who share a love for adventures, food, baseball, but more importantly a deep and genuine love for one another. Much like their personalities, their wedding was nothing short of chic, fun, and beautiful!! Tucked away in the heart of Malibu, Juli and Will vowed their lives to each together at the enchanting Calamigos Ranch. Their wedding ceremony was held under a 100-year-old Oak Tree, where cascading lights twinkle all throughout the branches. It was such a romantic and whimsical atmosphere… much like in a fairy tale wedding. My brother, who is also my second photographer (has been with my to hundreds of wedding) said, "When it's my turn, I want to get married here (at Calamigos Ranch) too!!" =)
All the details that Juli and Will had so carefully planned had fallen into place perfectly and carried out flawlessly by the talented Naomi Takahashi (of DNT Elite Events). It was definitely an absolutely joy working with Naomi and her team. We are so excited to work with them again in future events!!
Don't forget to click play and check out Juli & Will's awesome wedding video!!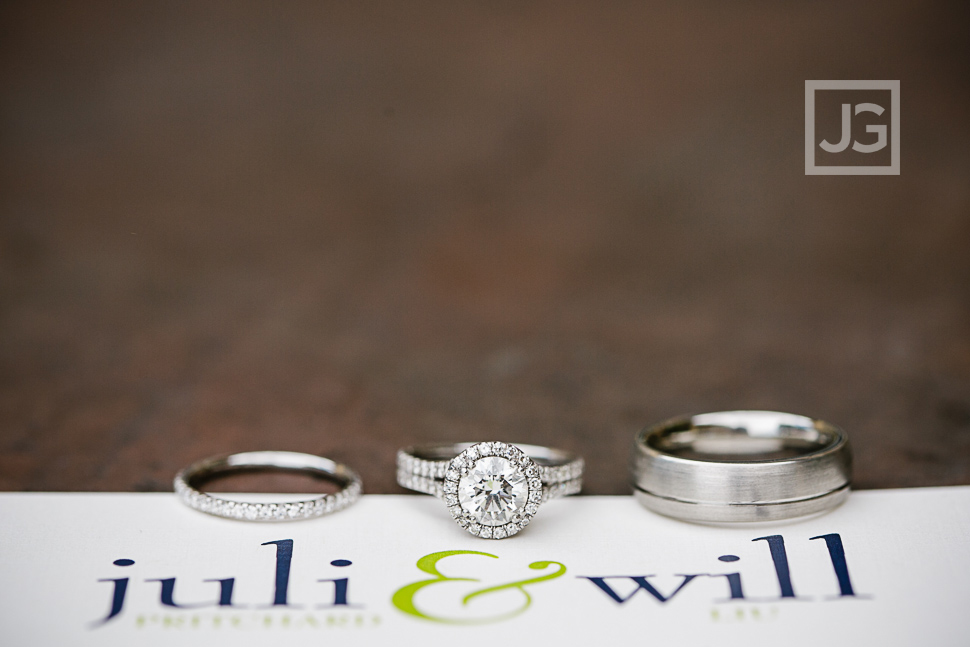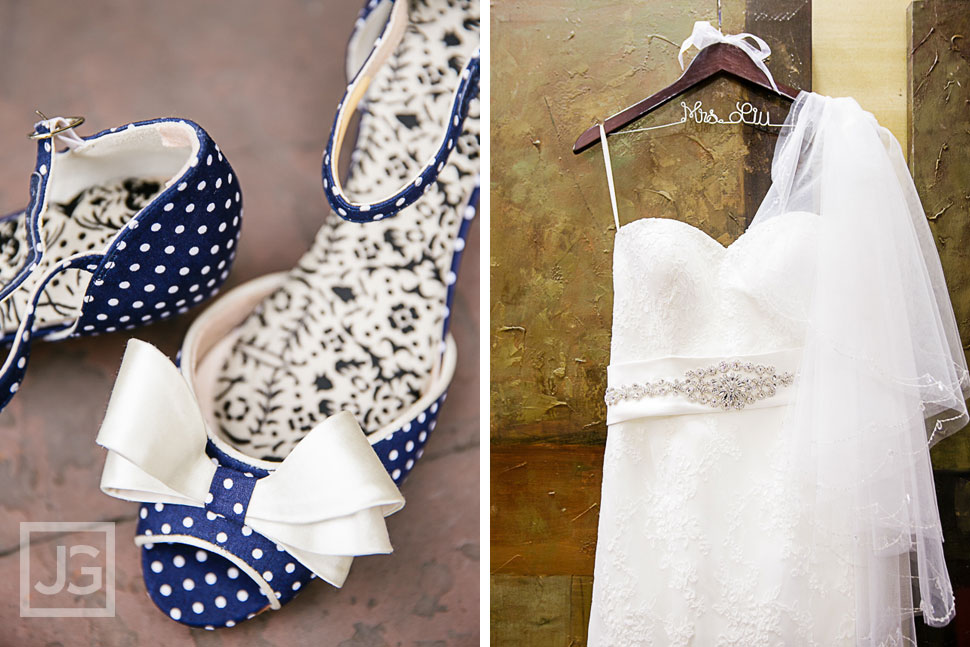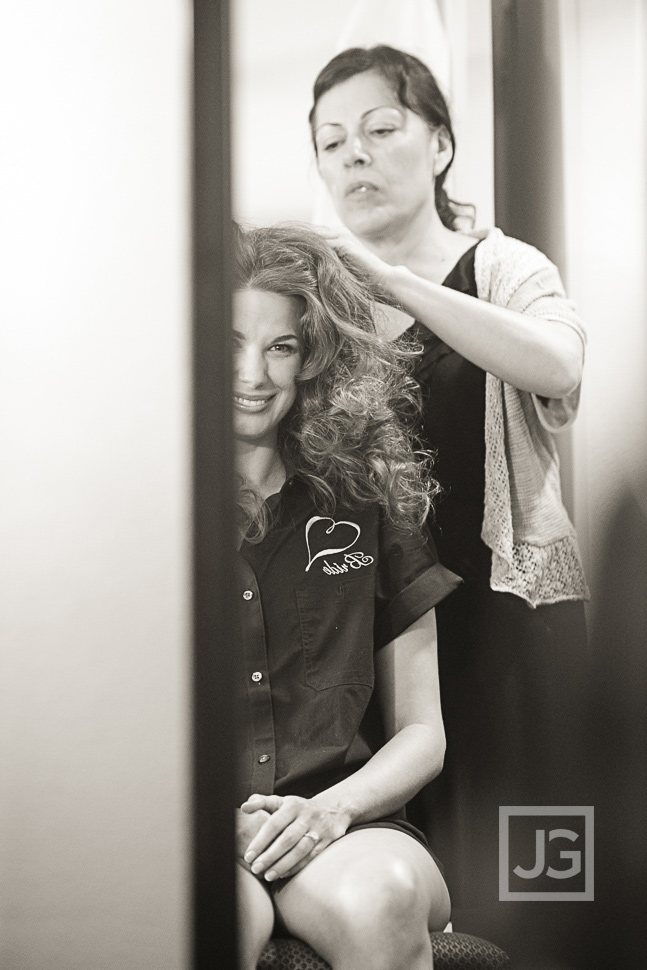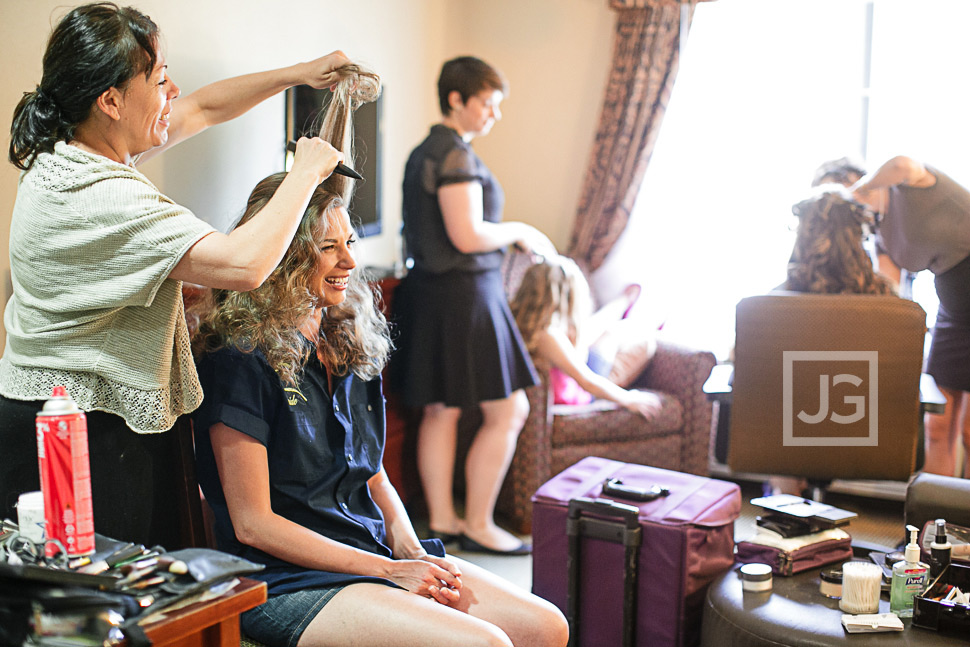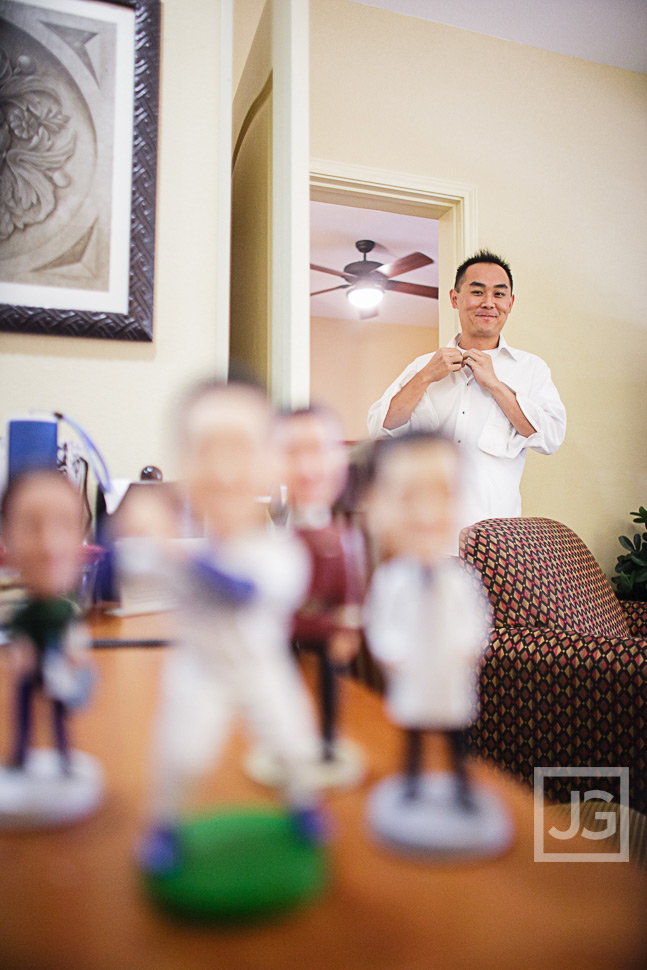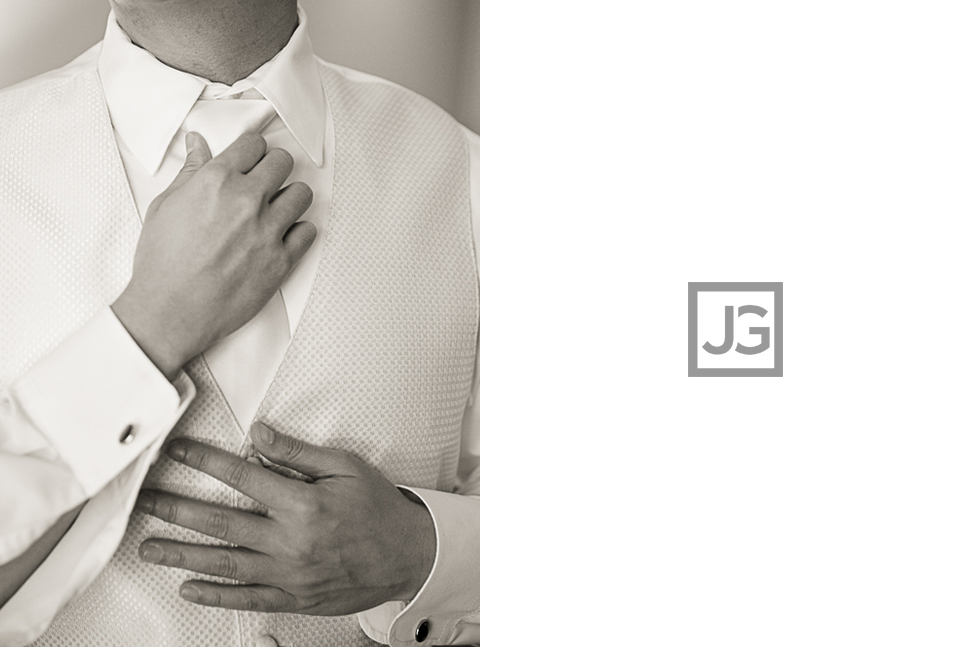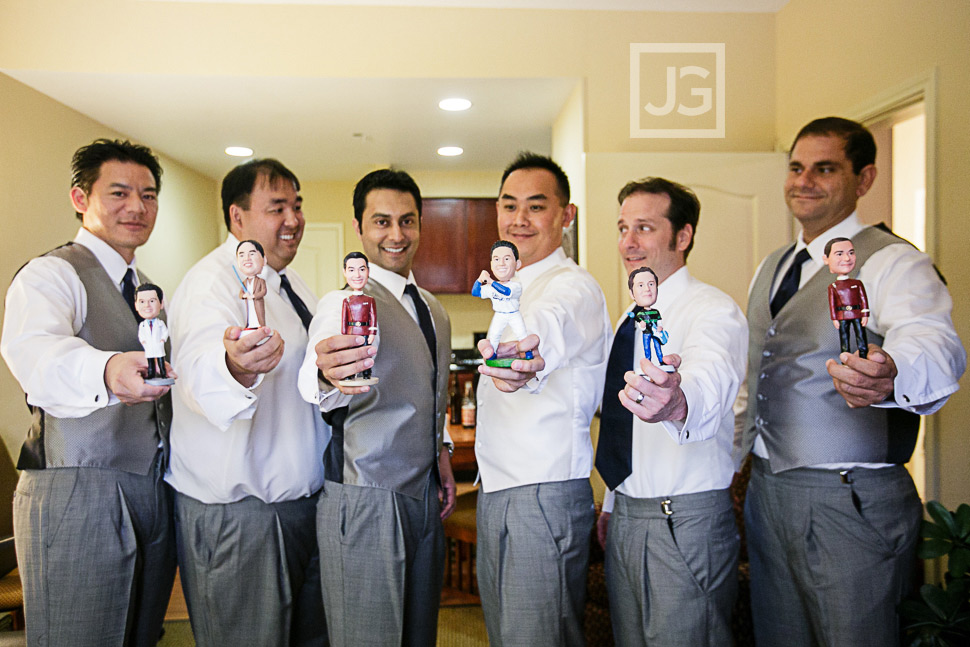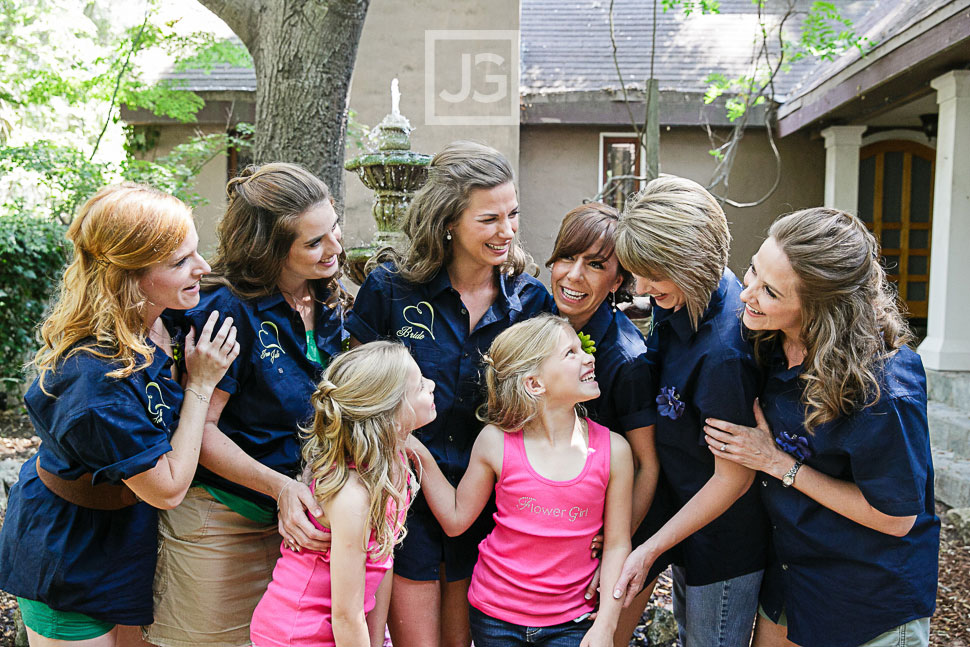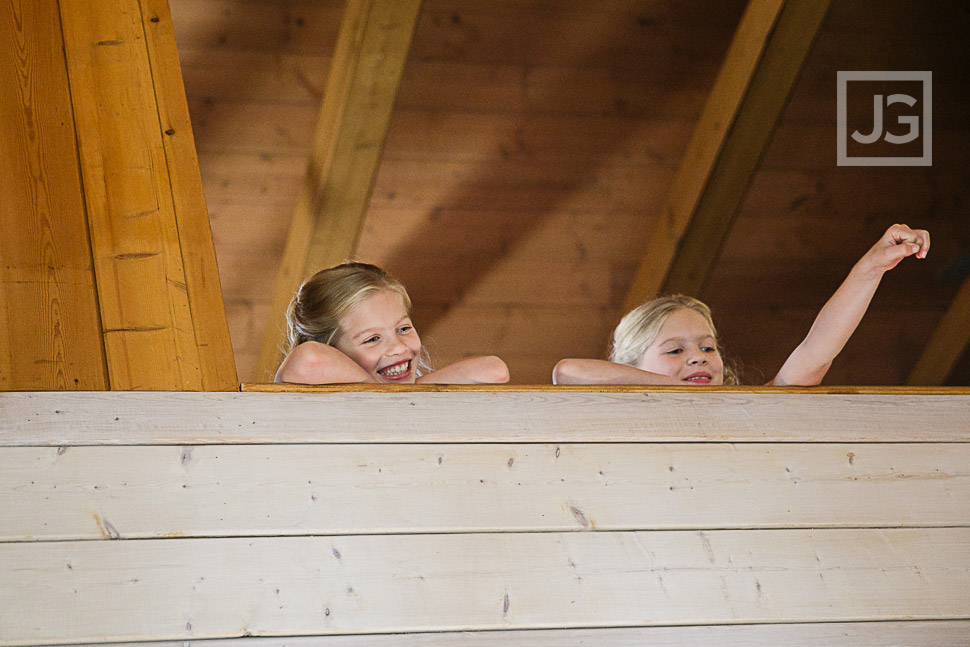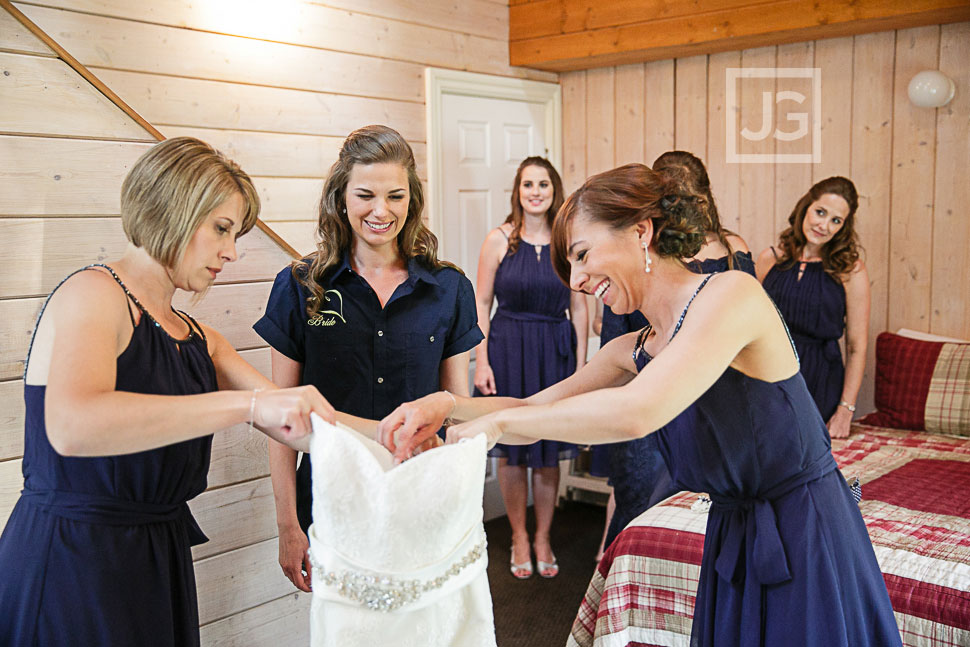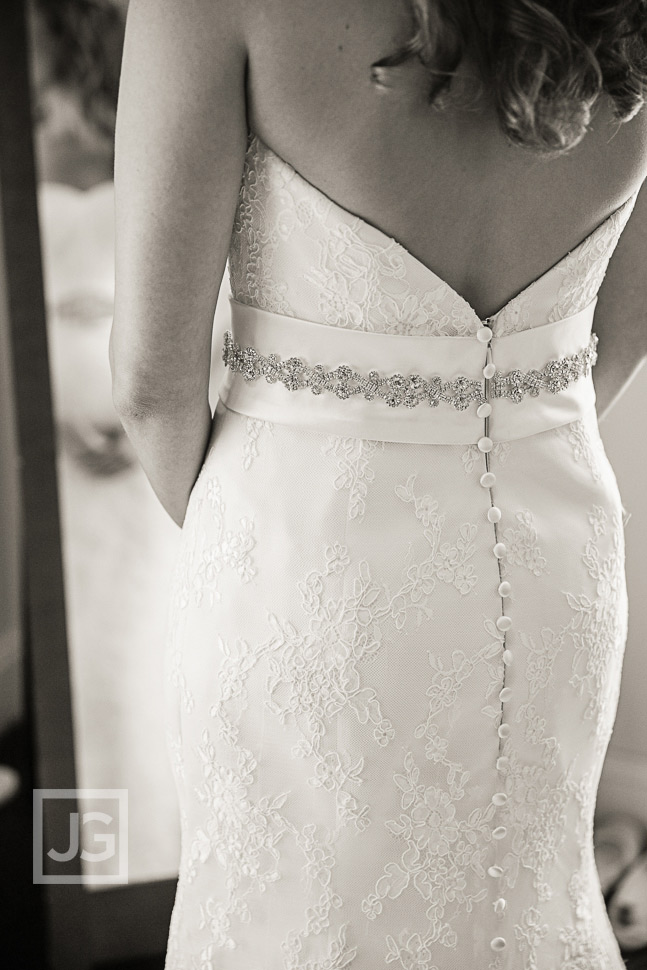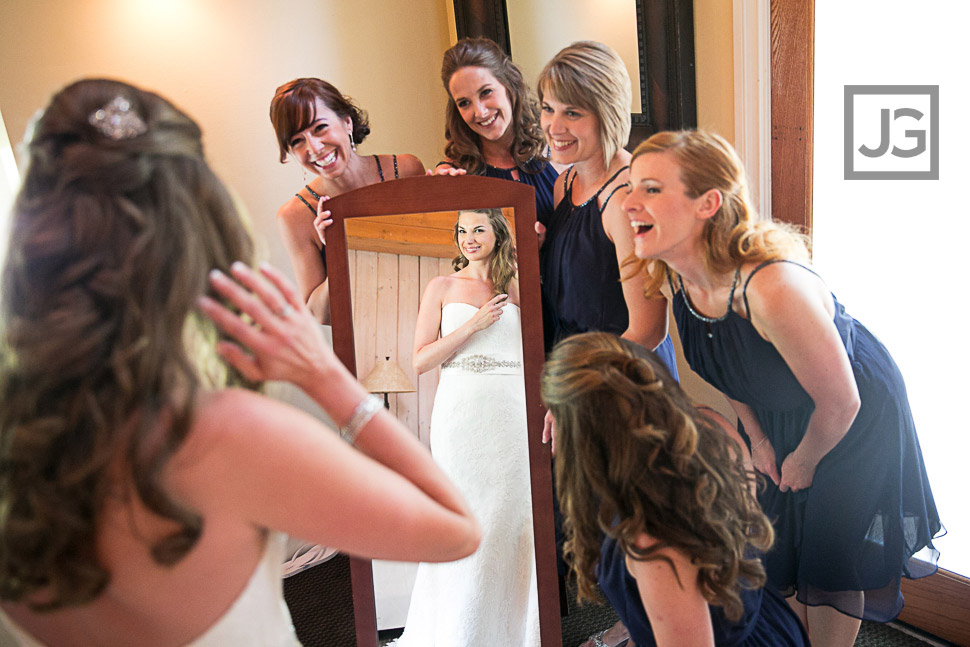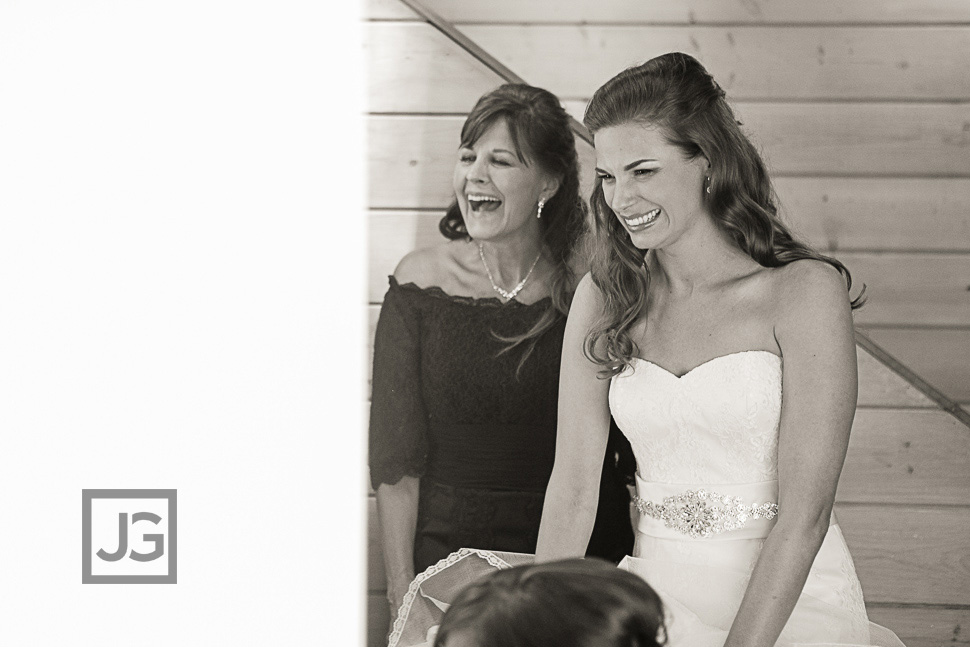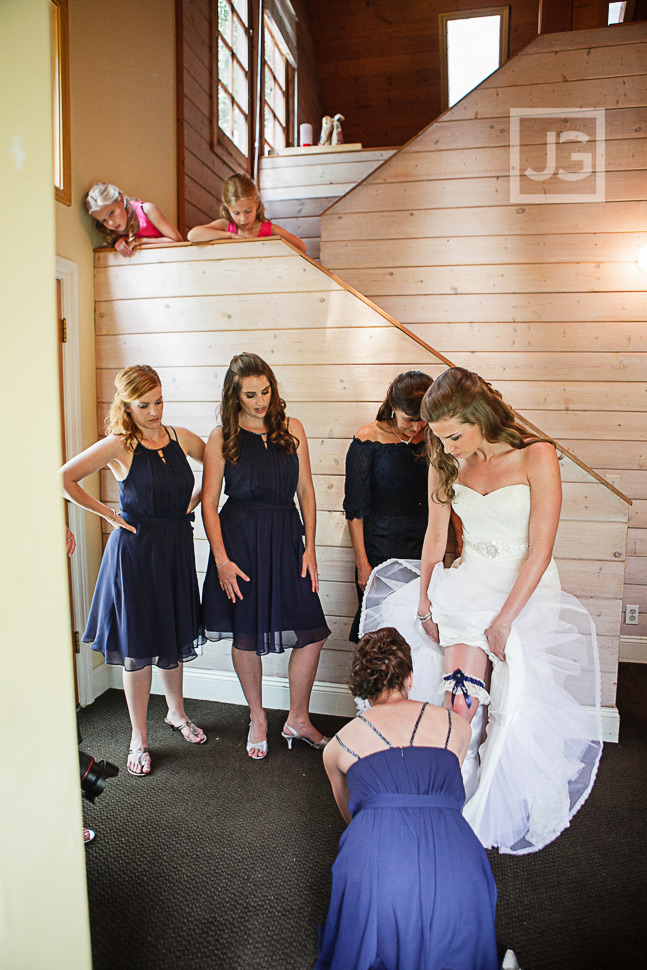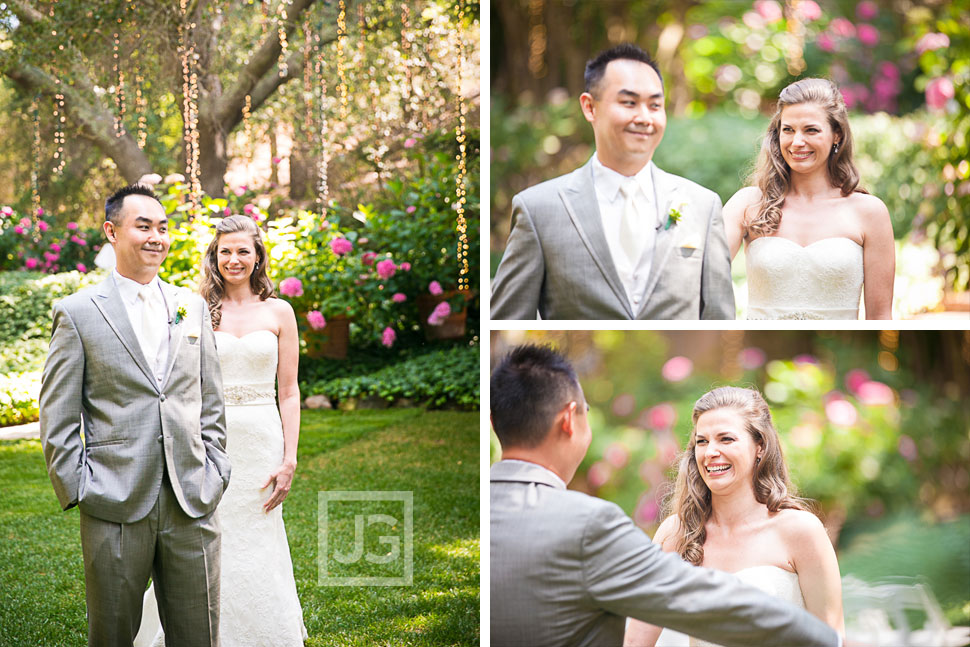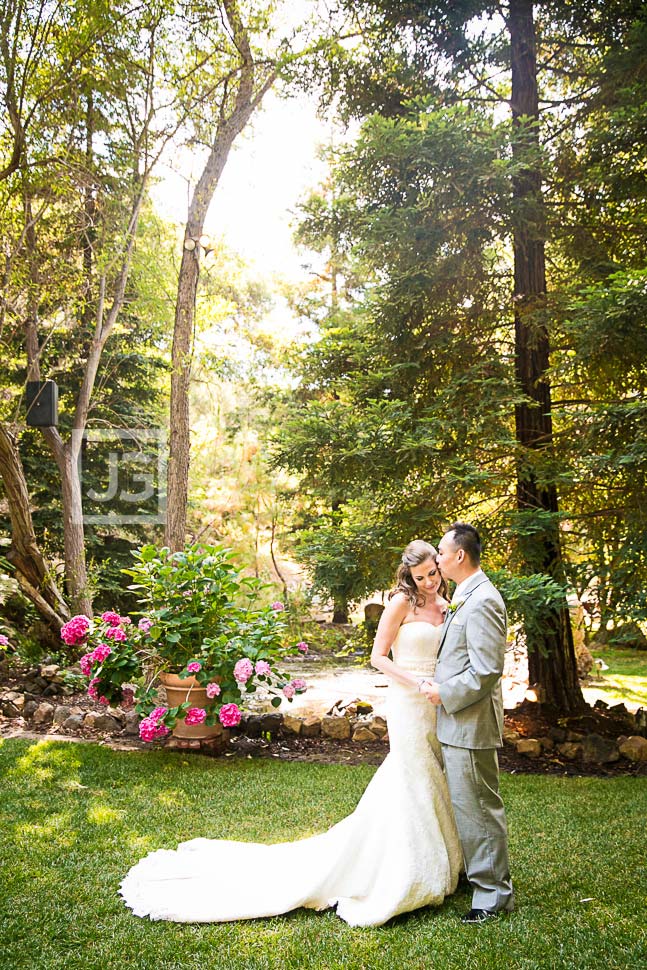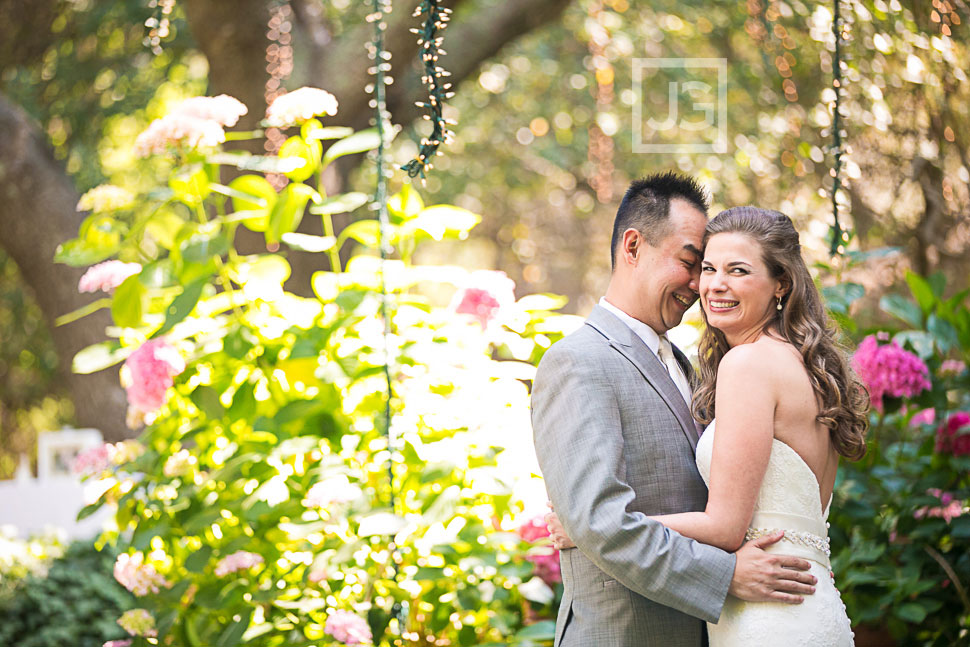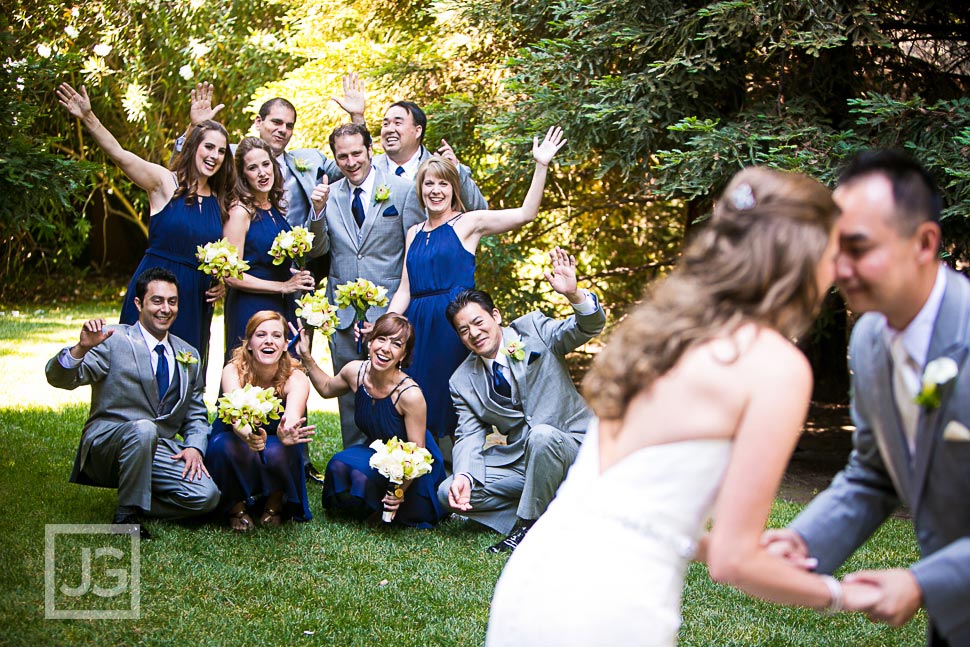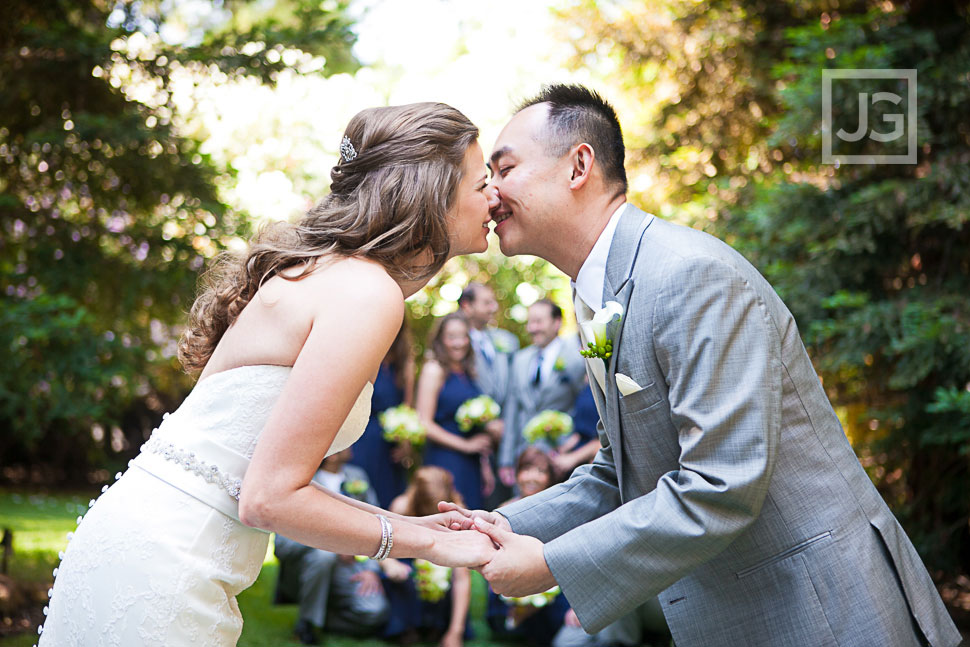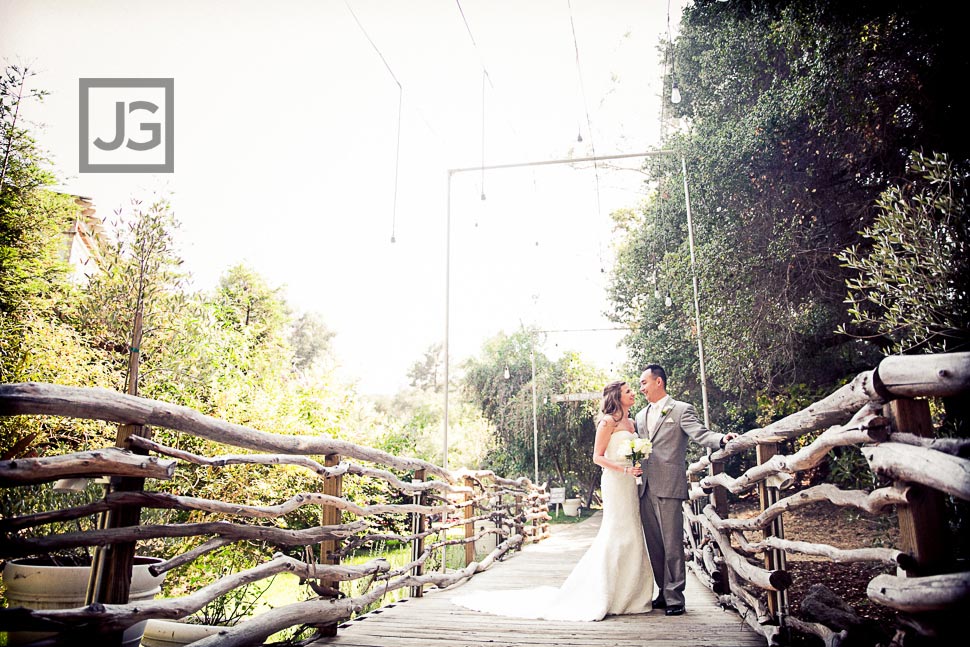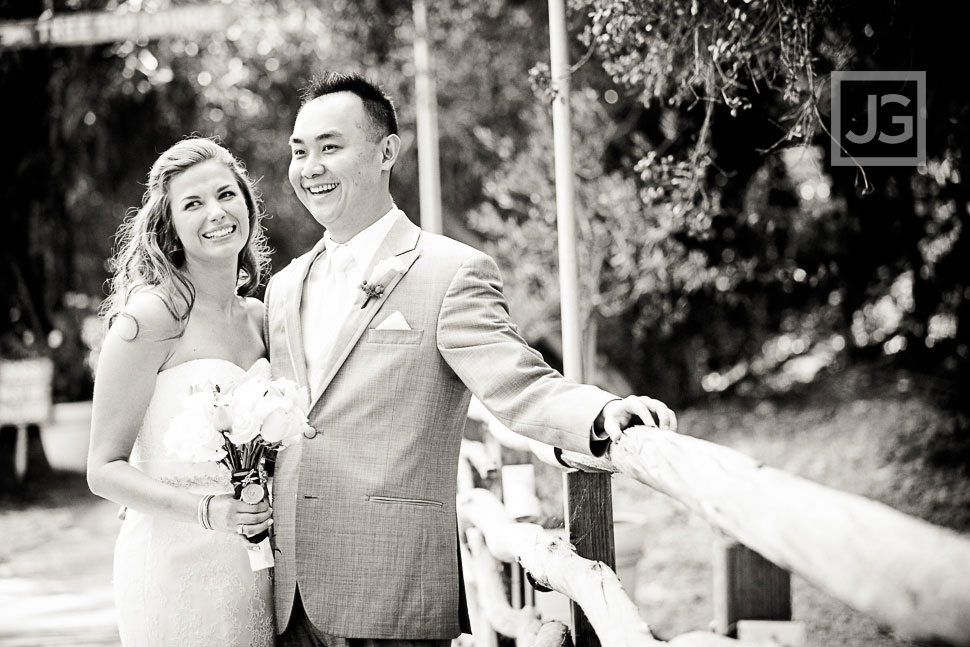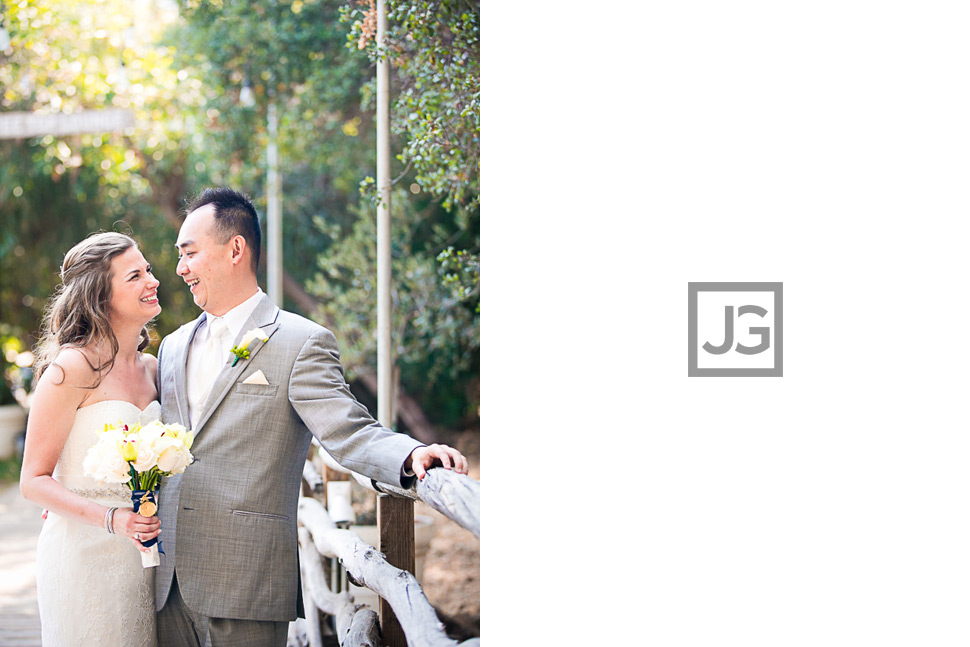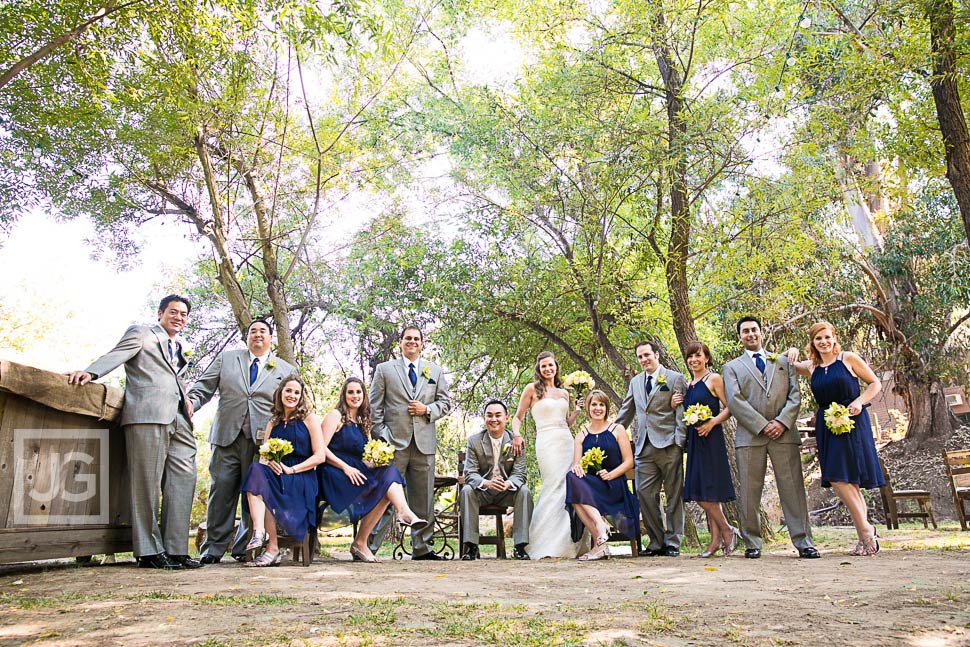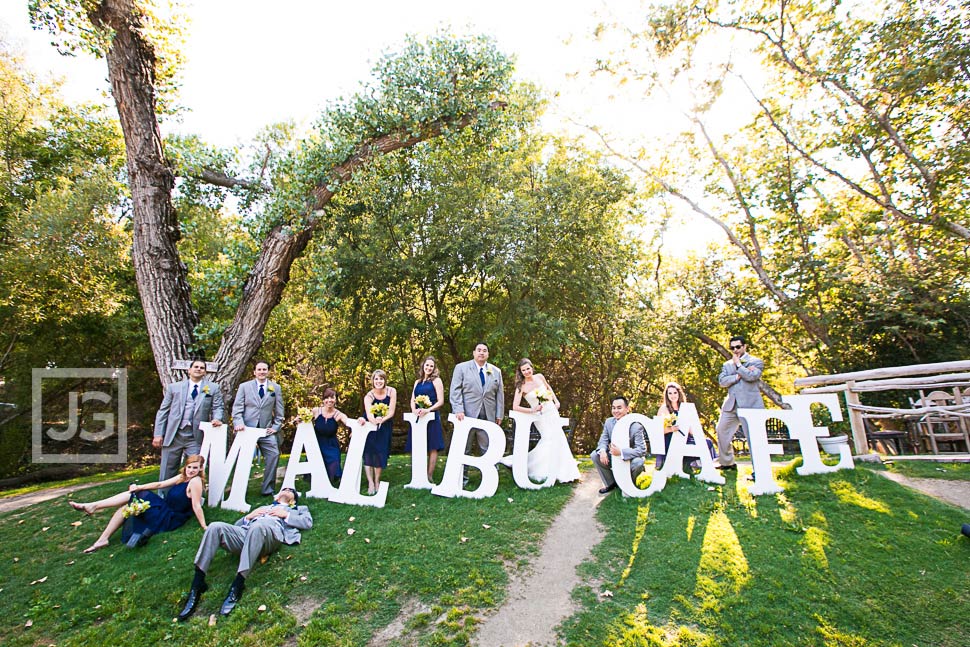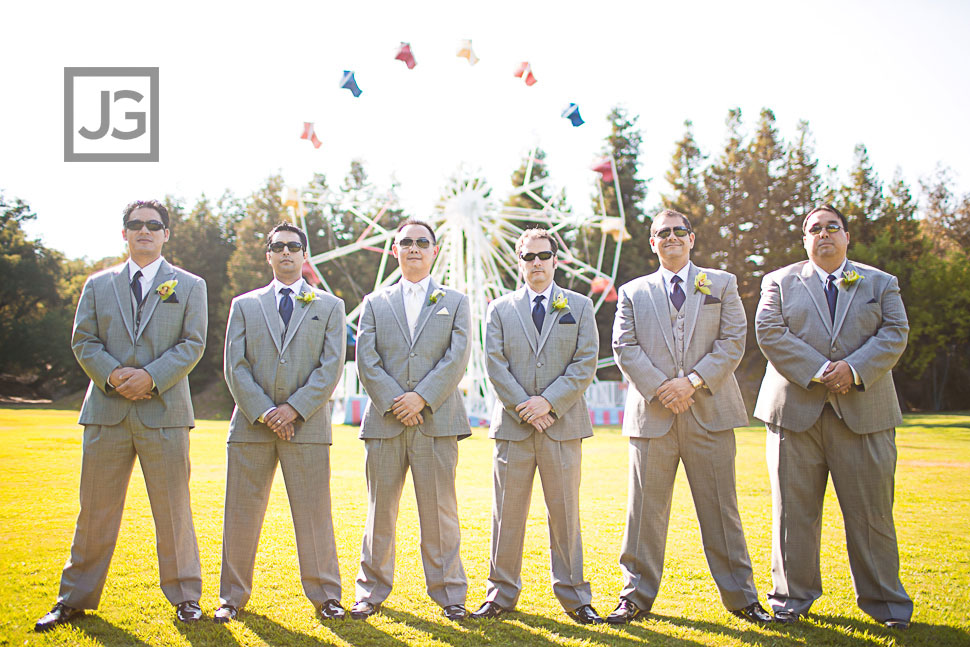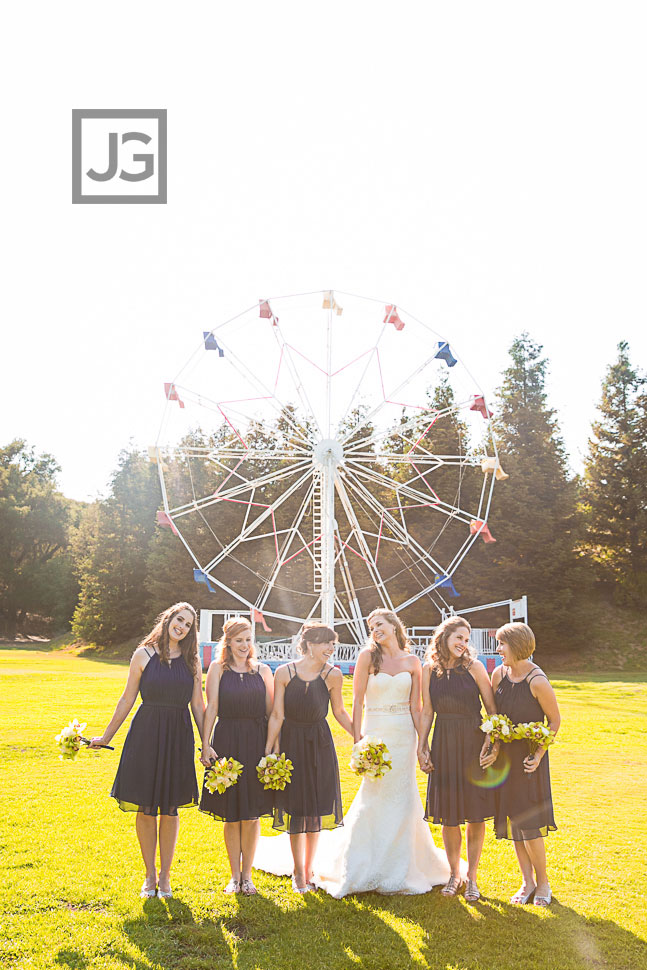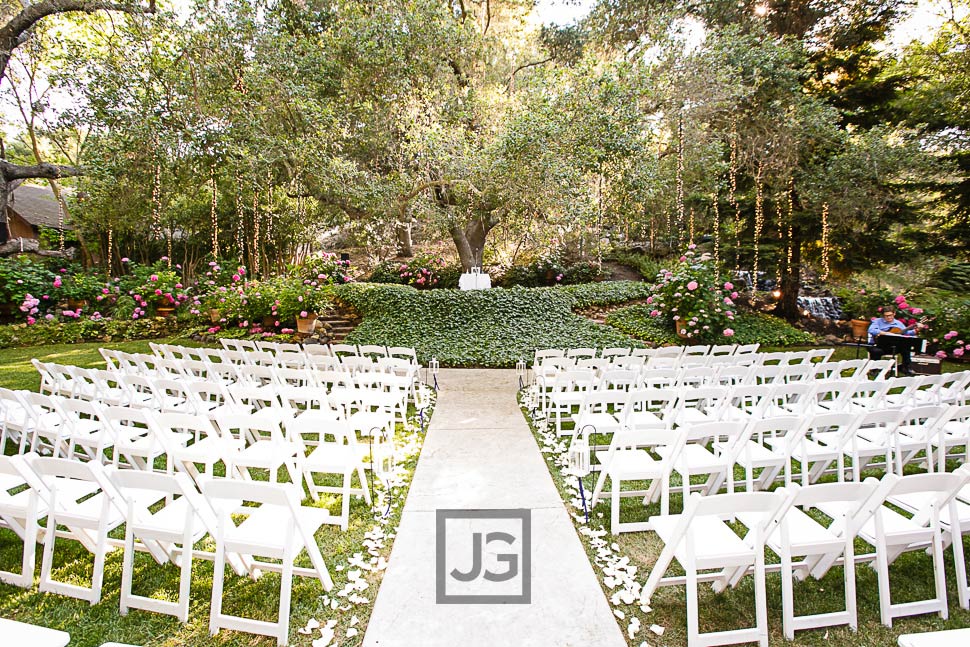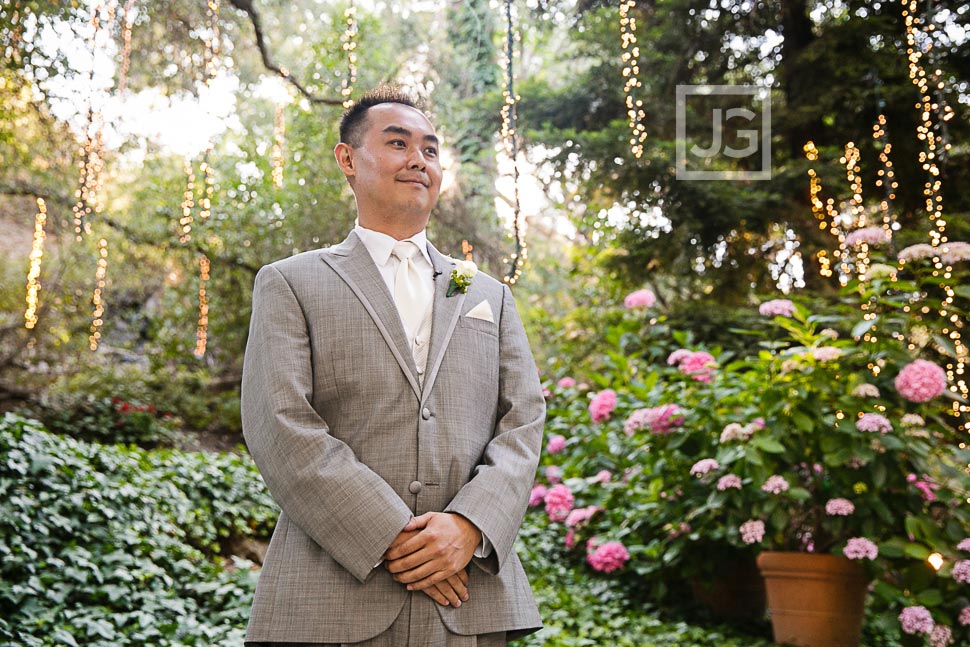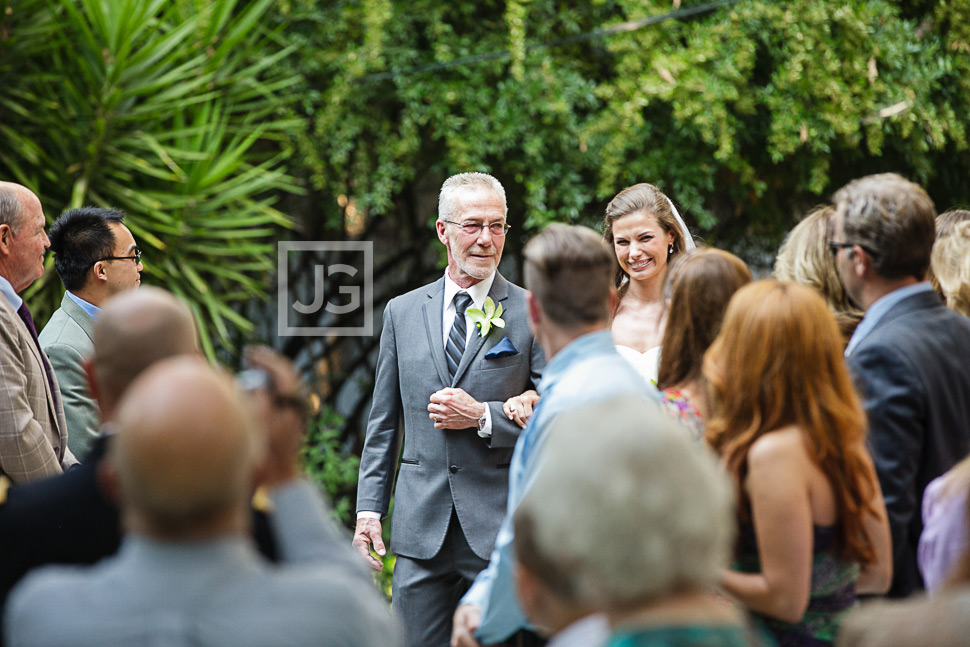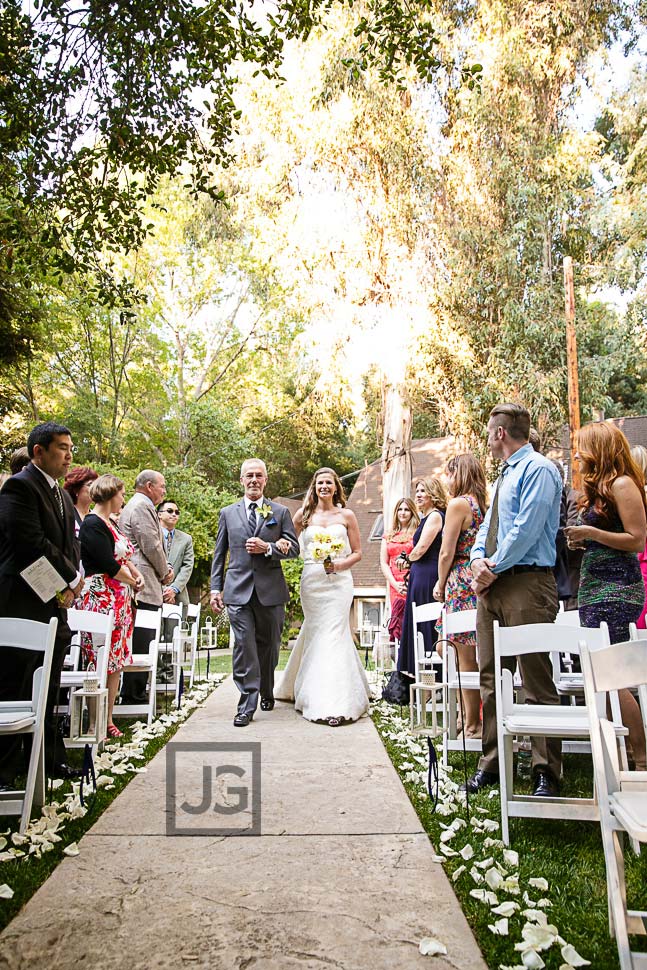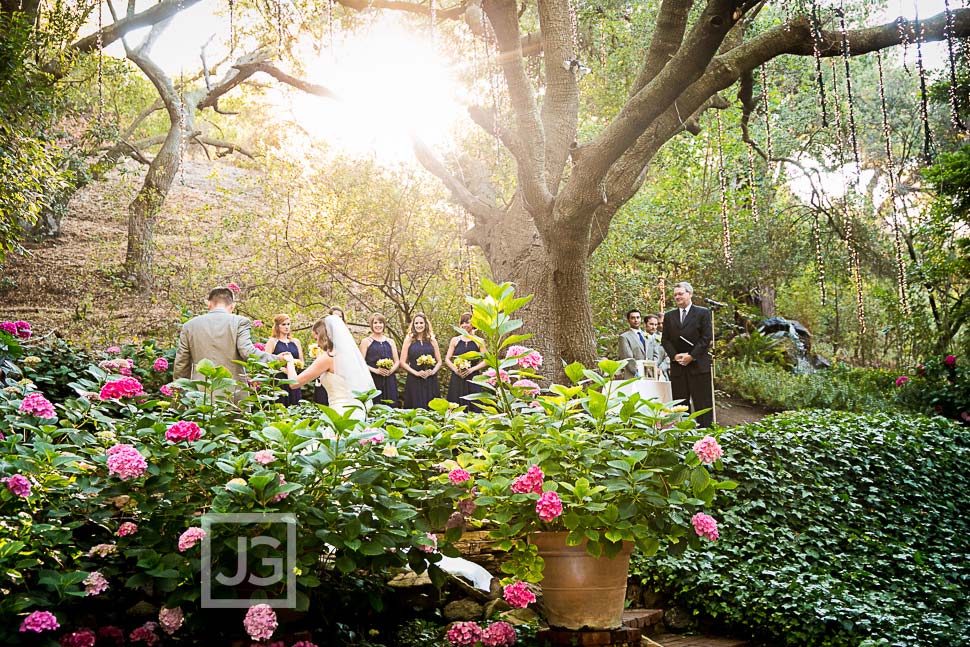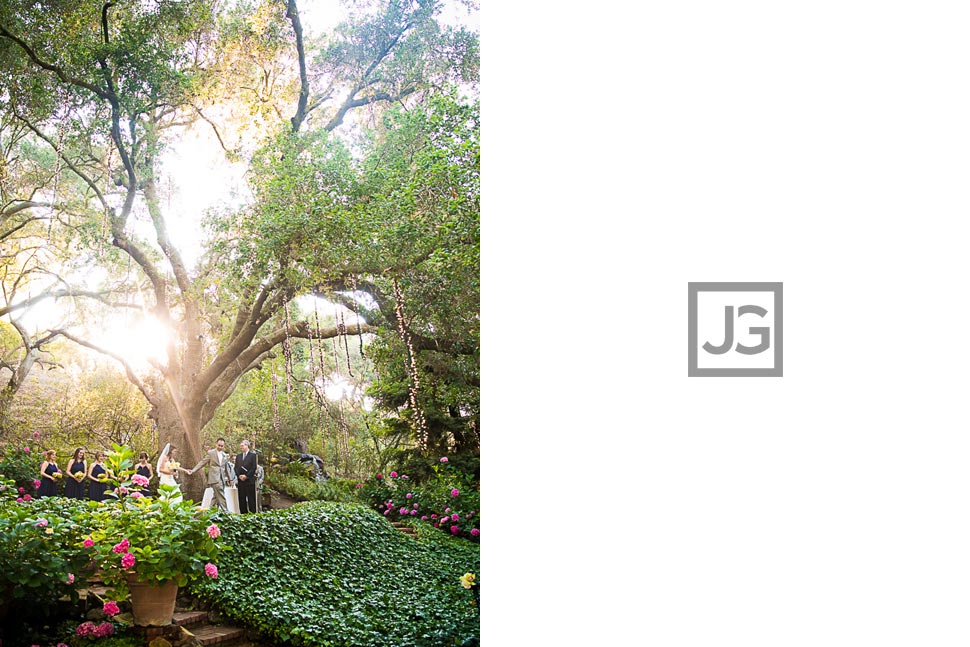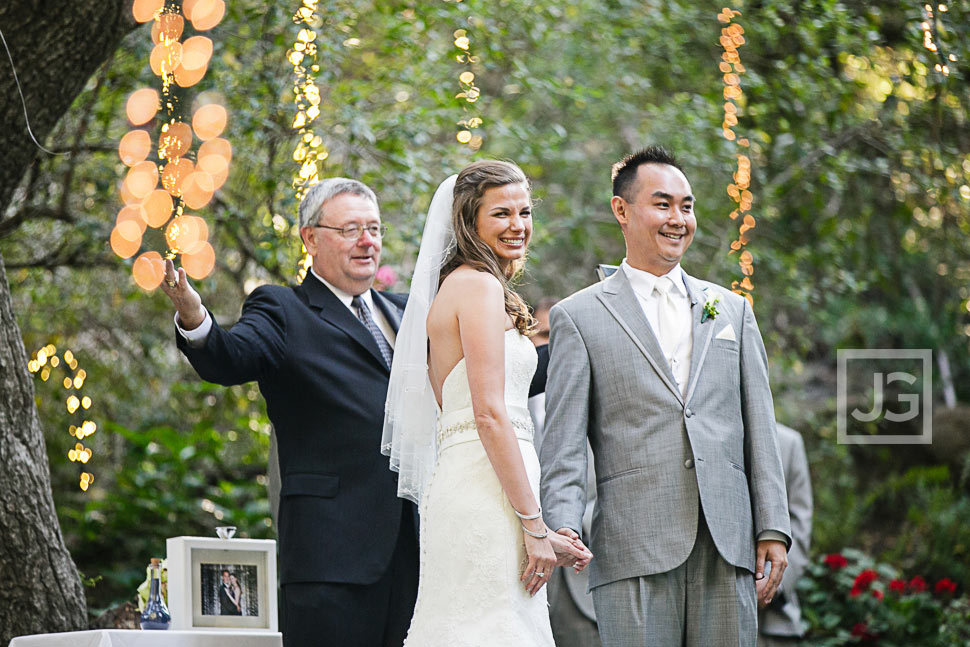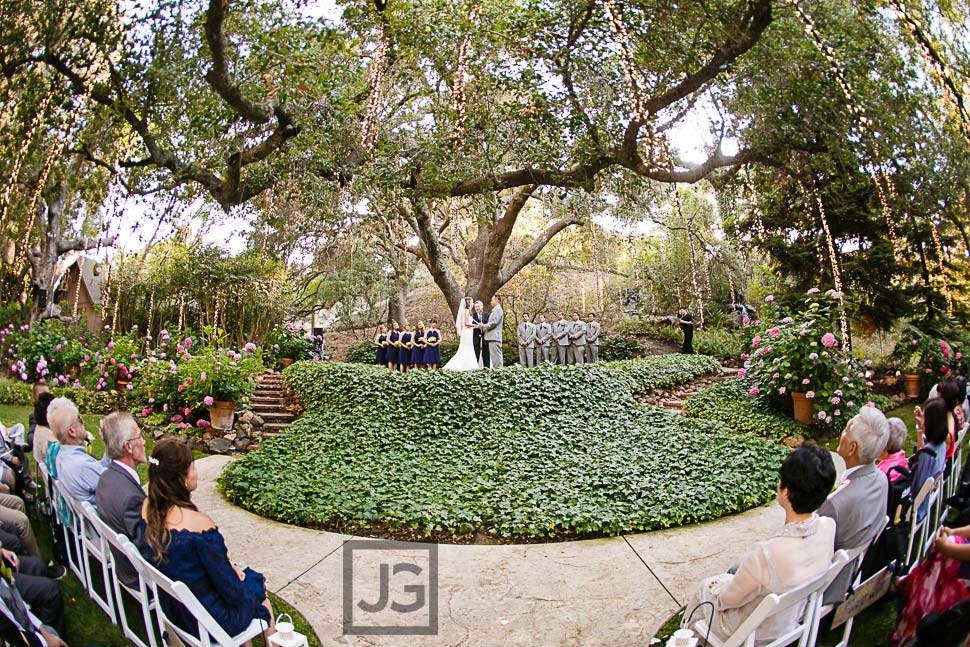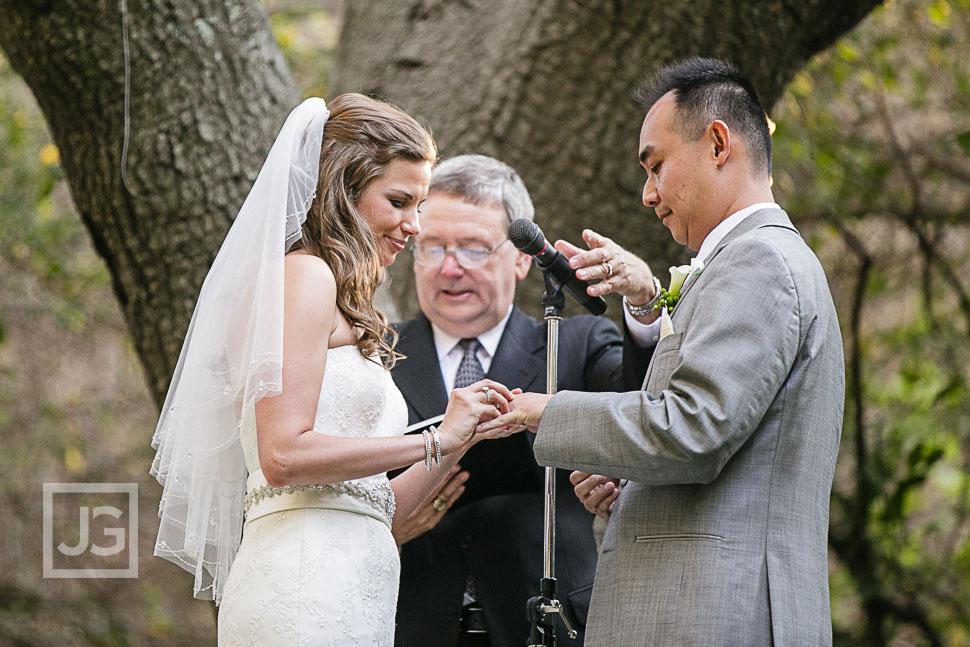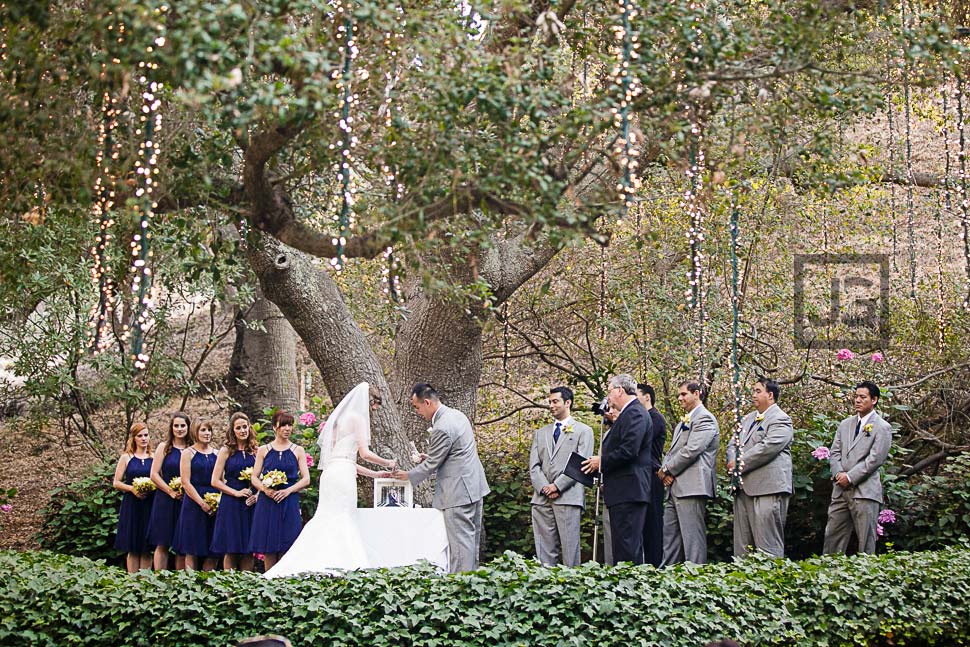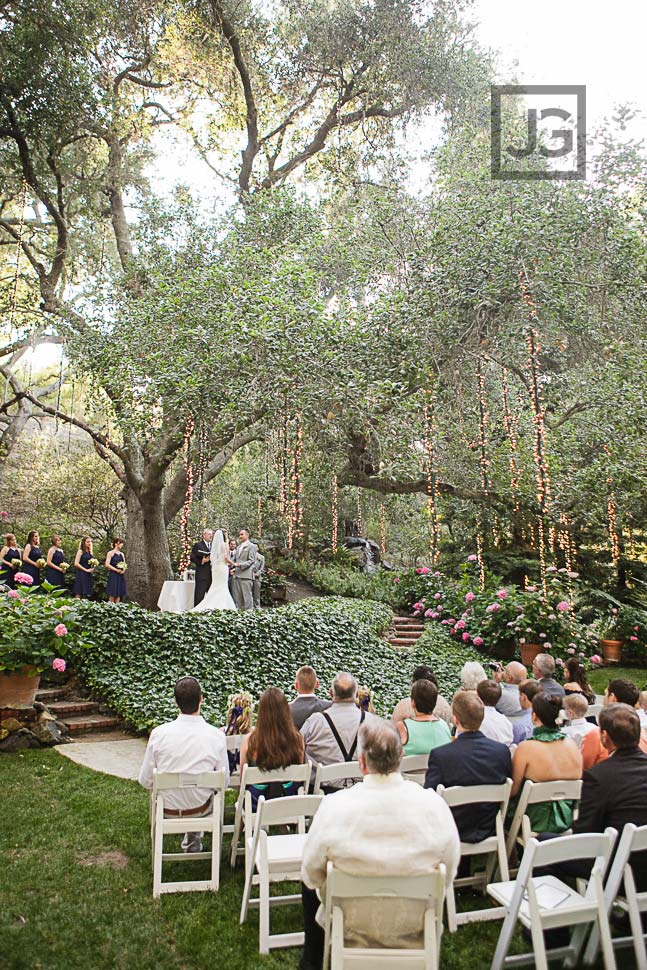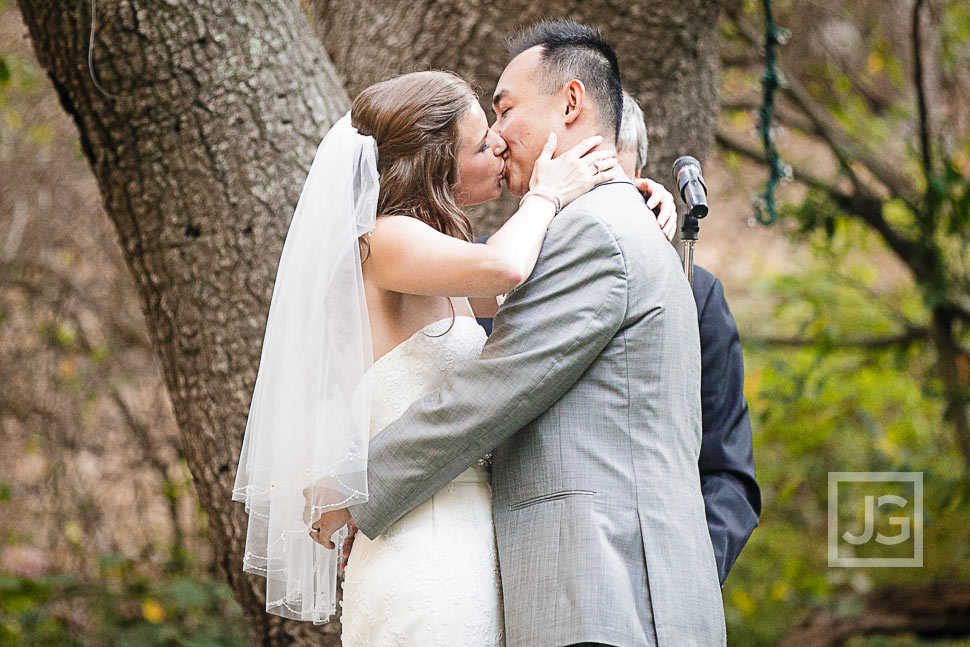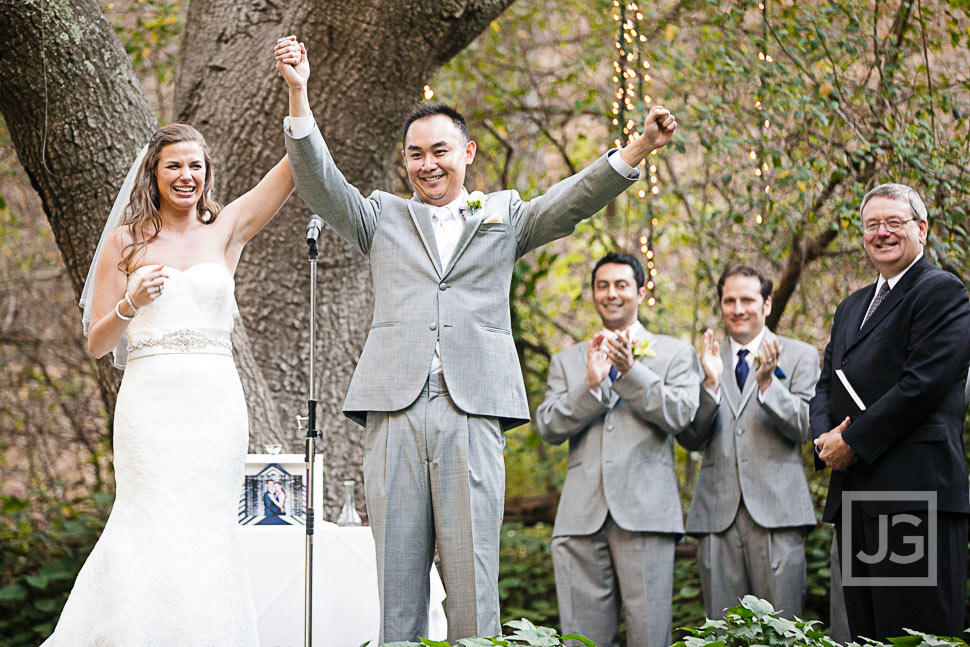 Will really likes Green Day so at the end of the ceremony, Juli surprise him with "Time of Your Life" sung by close friends and family from the audience!! So sweet and thoughtful… I love it!!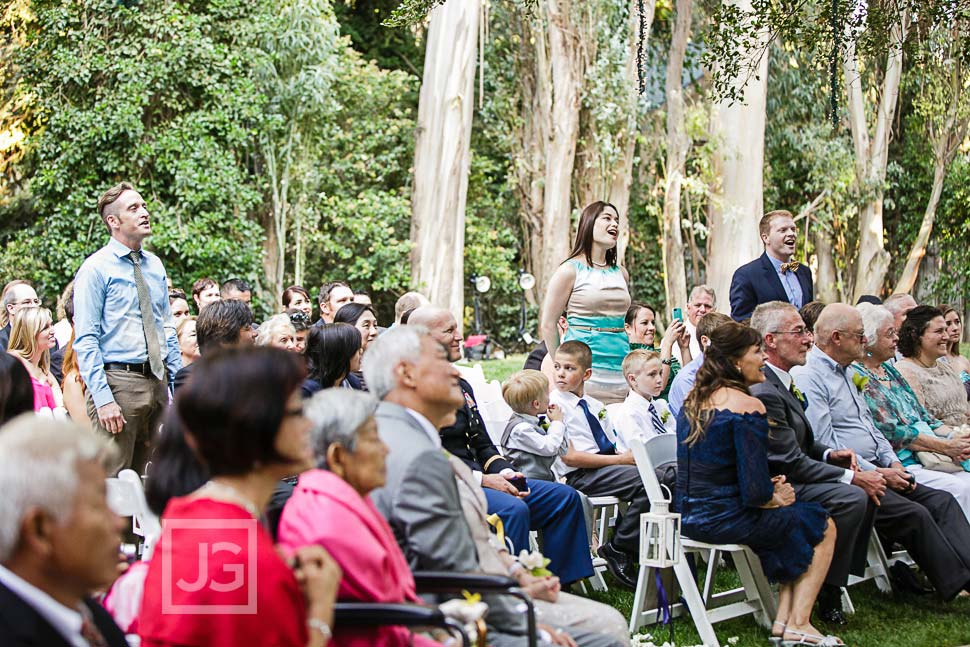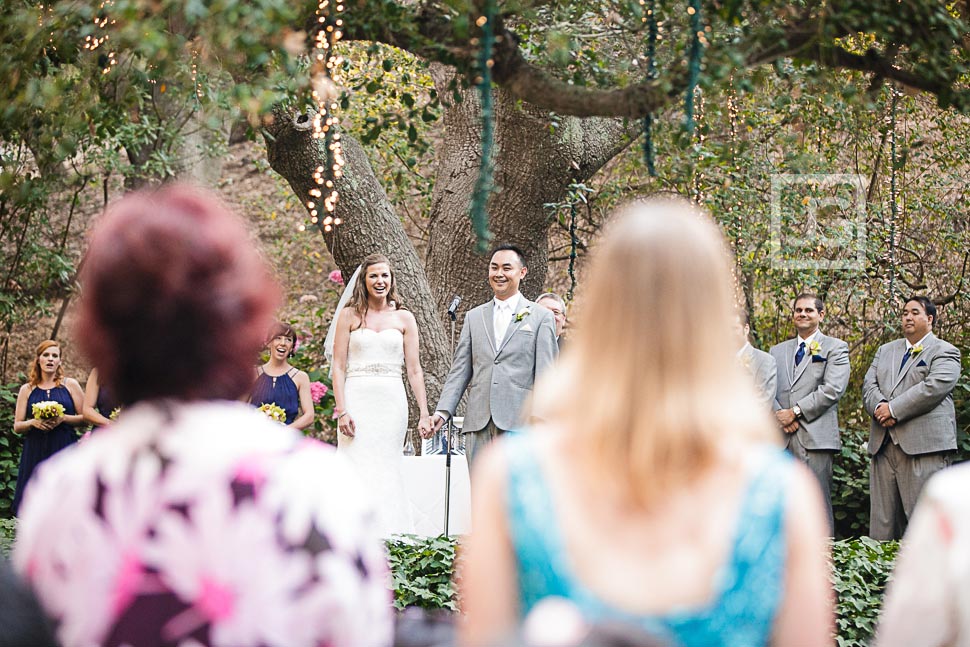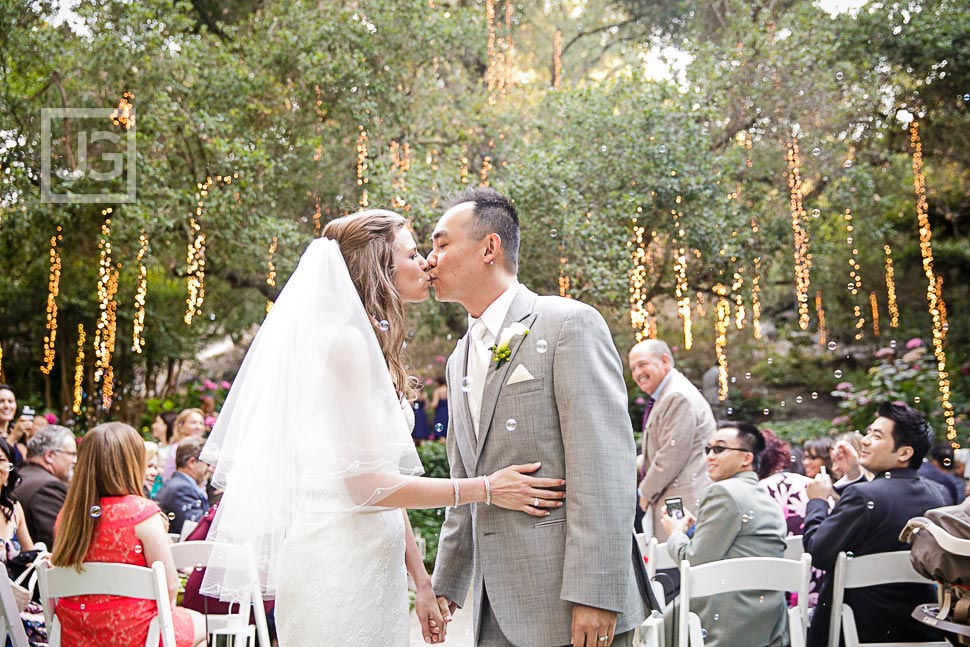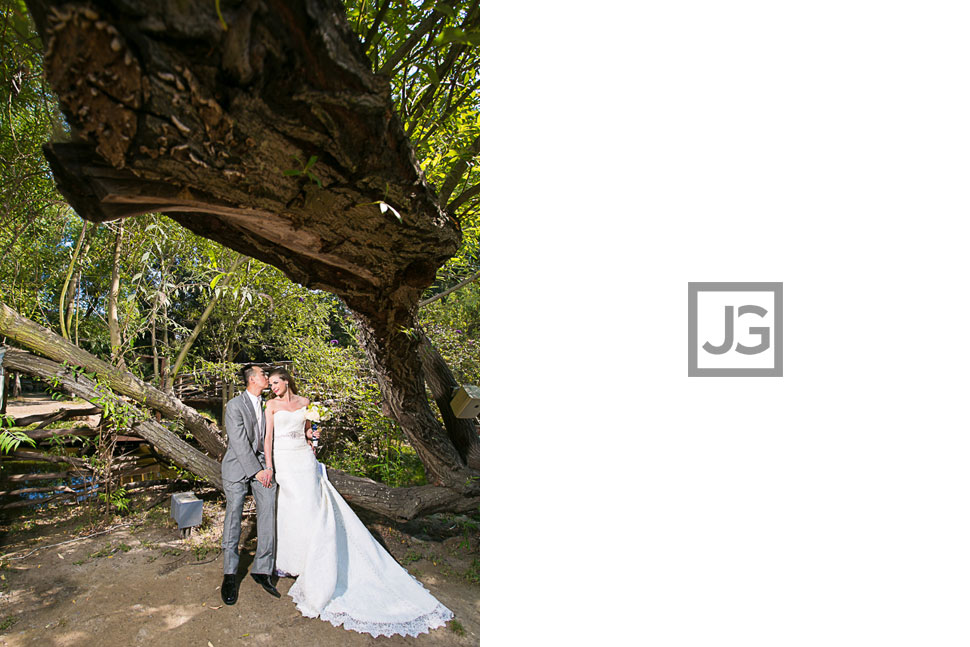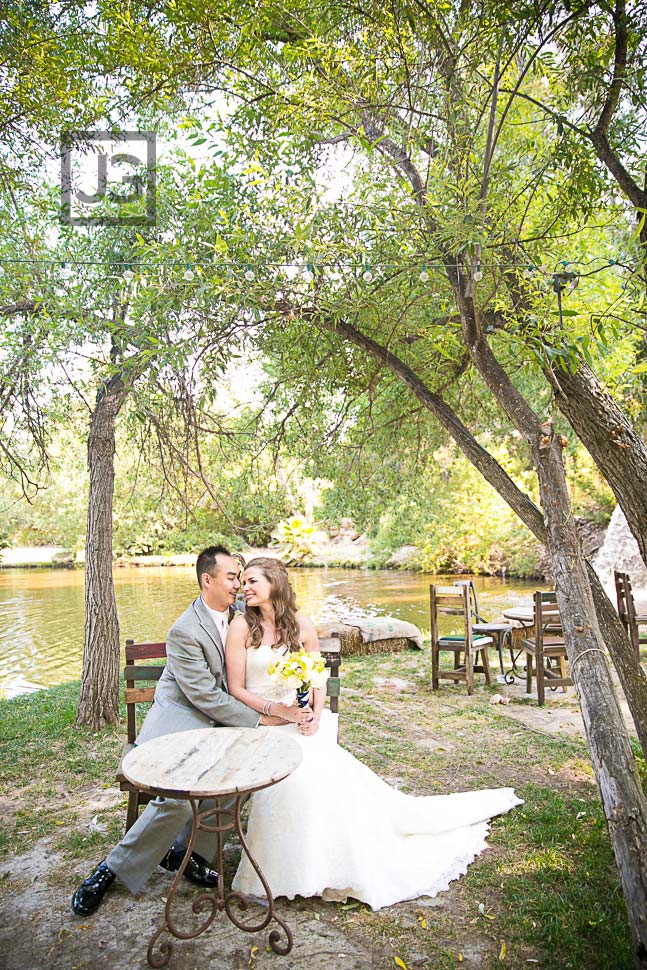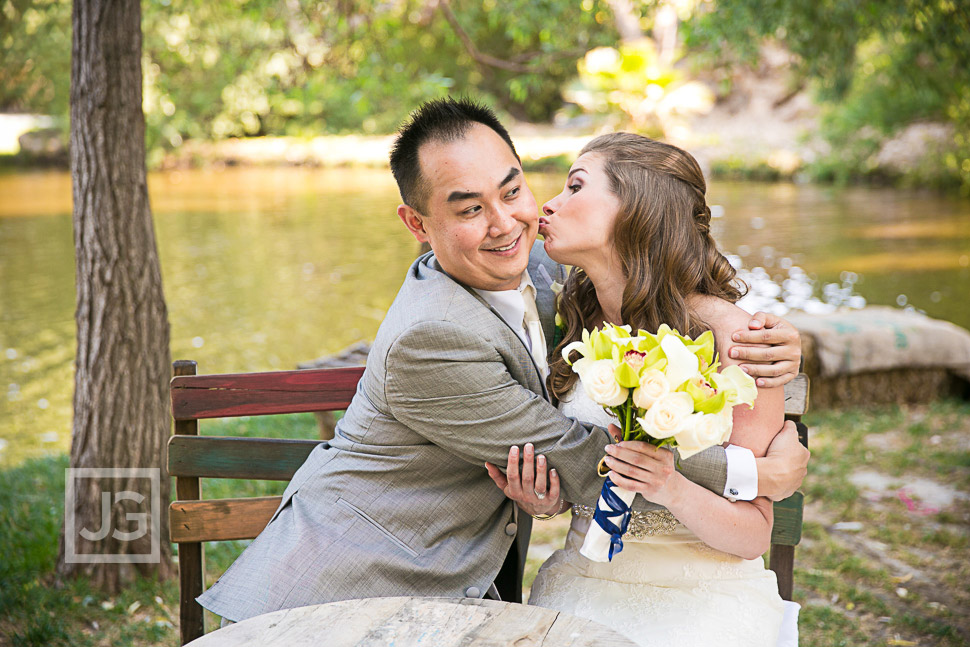 Ha!! Will thought he was being sneaky!!