They met on e-Harmony. He was looking for the right girl while she was looking for a free lunch. True story. LOL!! Eileen was Chris's first and only actual e-Harmony date. And Chris was Eileen's umpteenth and last free lunch!! He feel in love with her the moment he saw her. "I still remember the first time we met. She walked up (in the rain) wearing an over-sized blue sweater and these bright yellow rain boots. Beautiful. Perfect.!!" And as for Eileen, what was suppose to be a "free lunch" ended up being a life time of savory moments and sweet desserts!! So keep reading for our Vibiana wedding photography and video from their wedding day!
We started the day off with the both of them getting ready at the Double Tree Hotel (just right behind their gorgeous venue, Vibiana).  Don't forget to check out to click play below to see their fun and creative wedding video:
Preparation at the Doubletree Hotel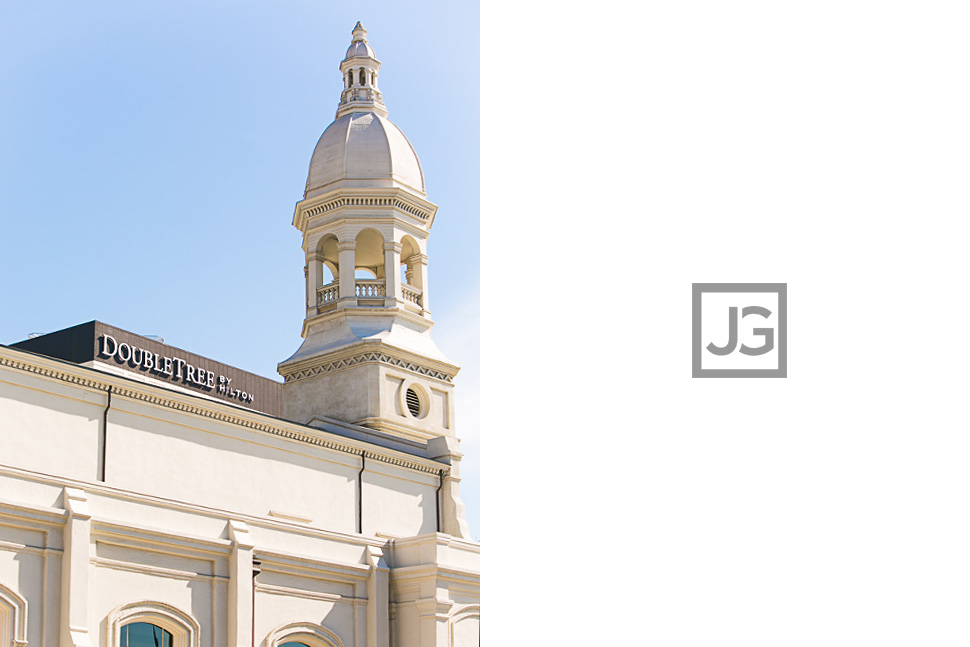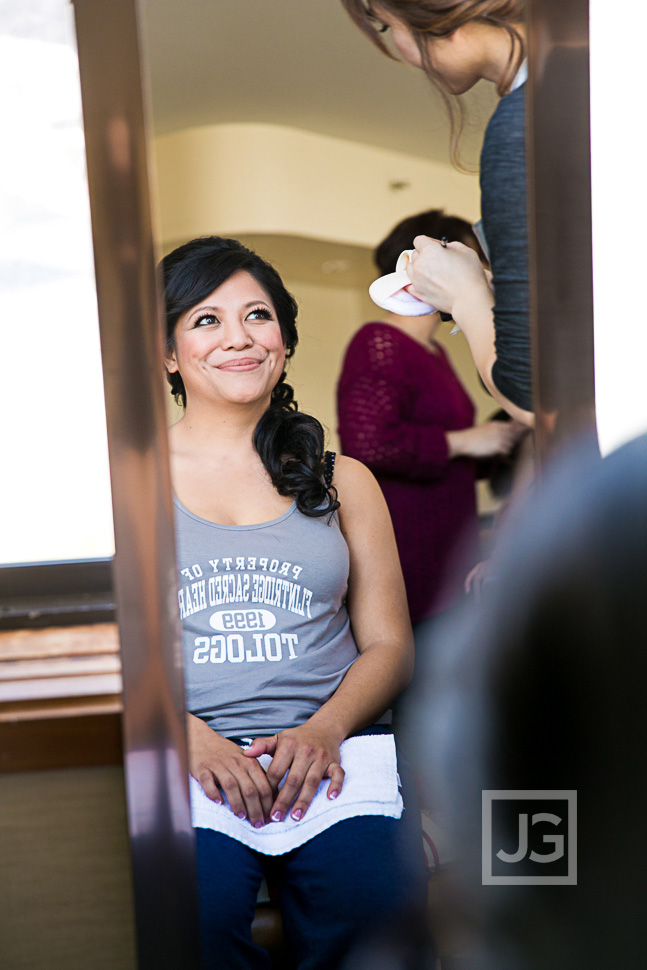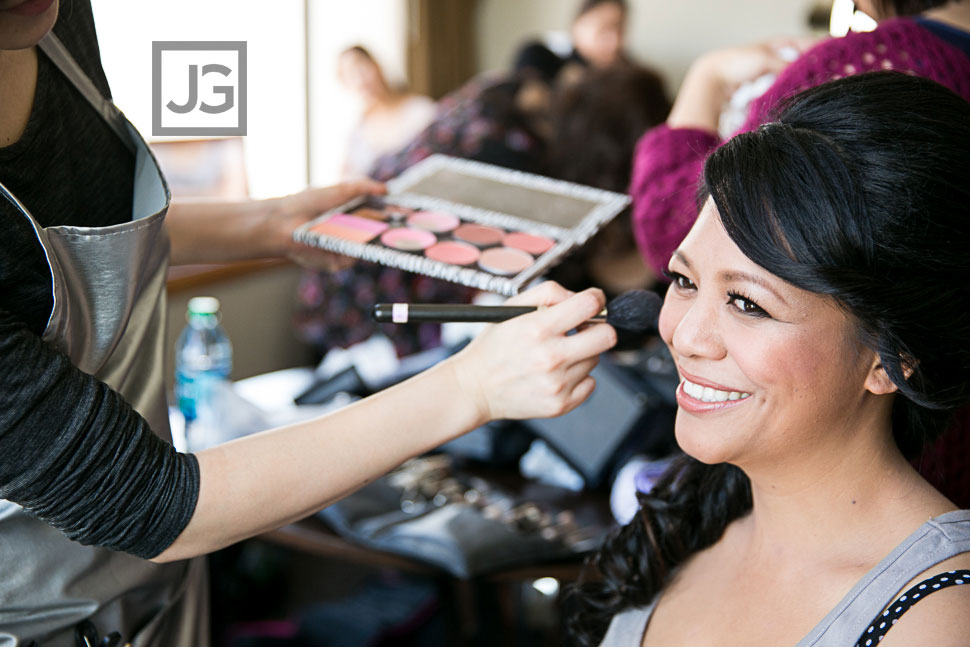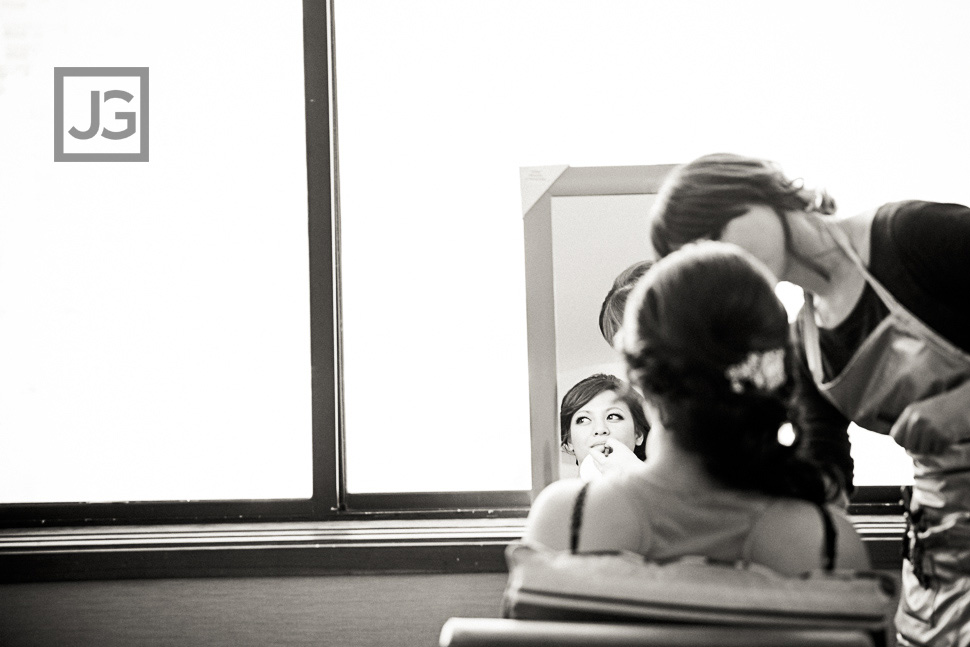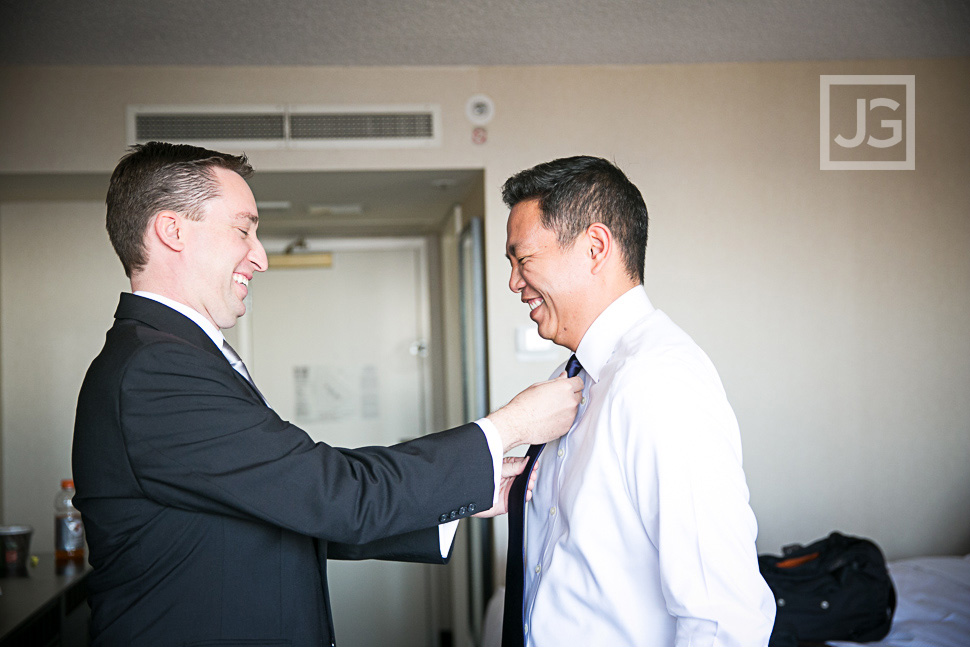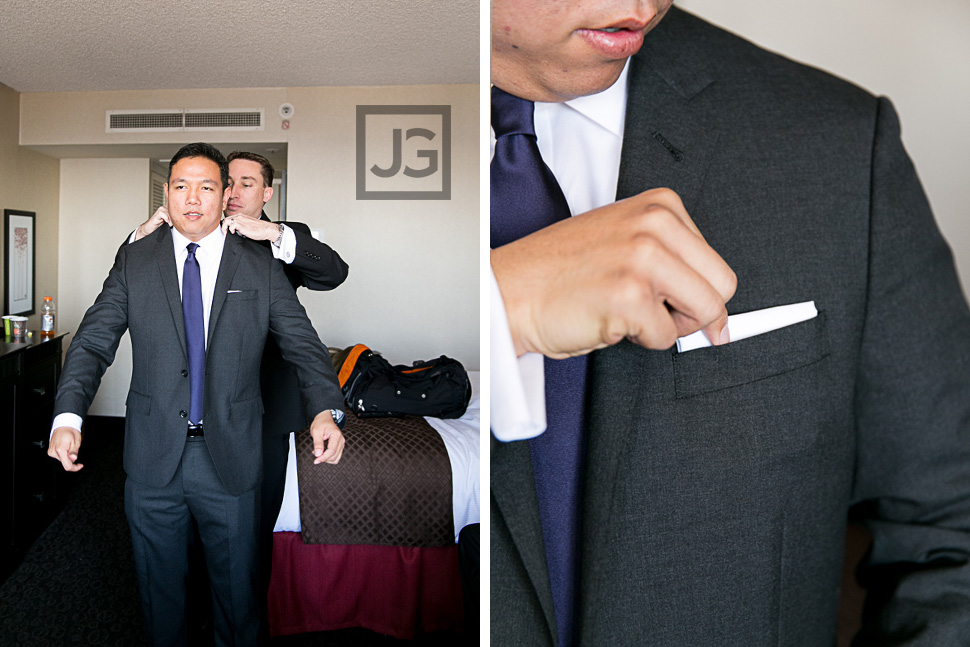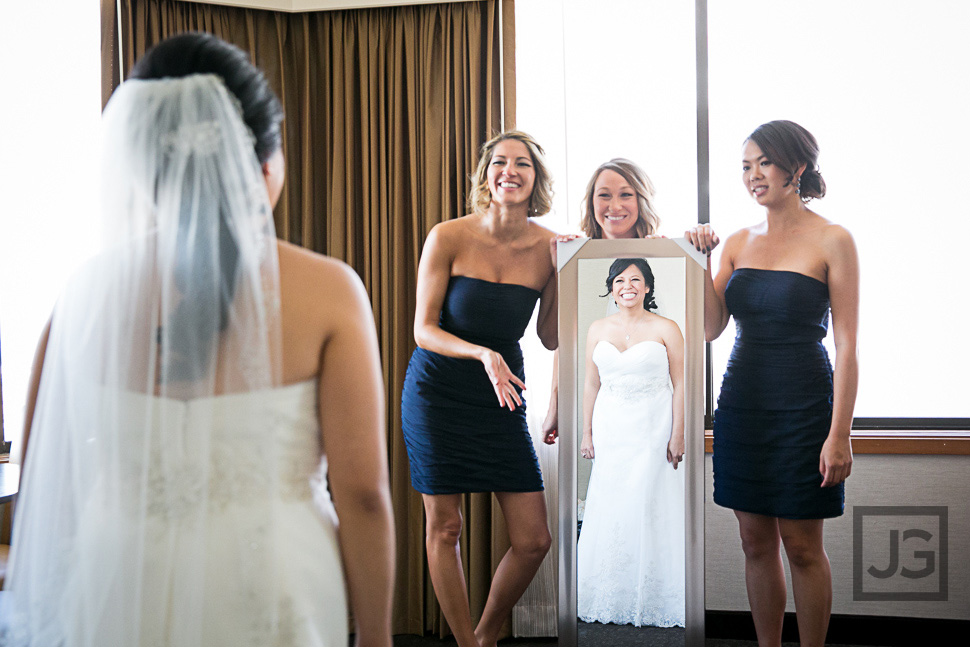 First Look at Vibiana
Watch out… here comes the Bridezilla!! Just kidding… Eileen was such a joy to work with and be around. She's no where close to being a bridezilla. And speaking of Bridezilla… OMG have you seen any of the episodes?? I was bloooown away with how crazy they all are! Thank God all my brides are so down to earth!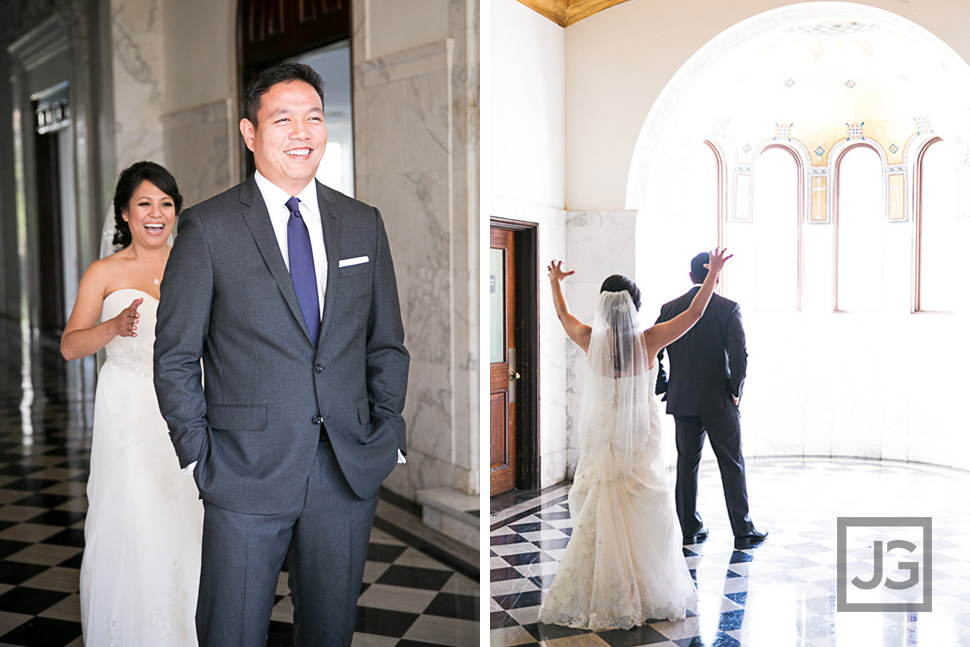 Vibiana Wedding Photos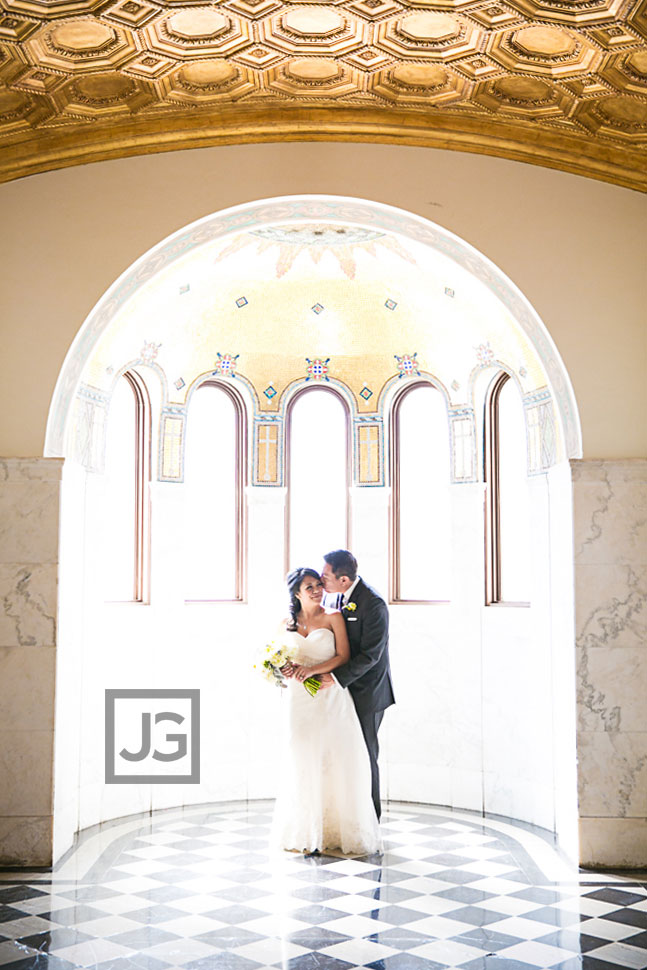 I love that Eileen's mom is there (in spirit) watching and smiling over them.!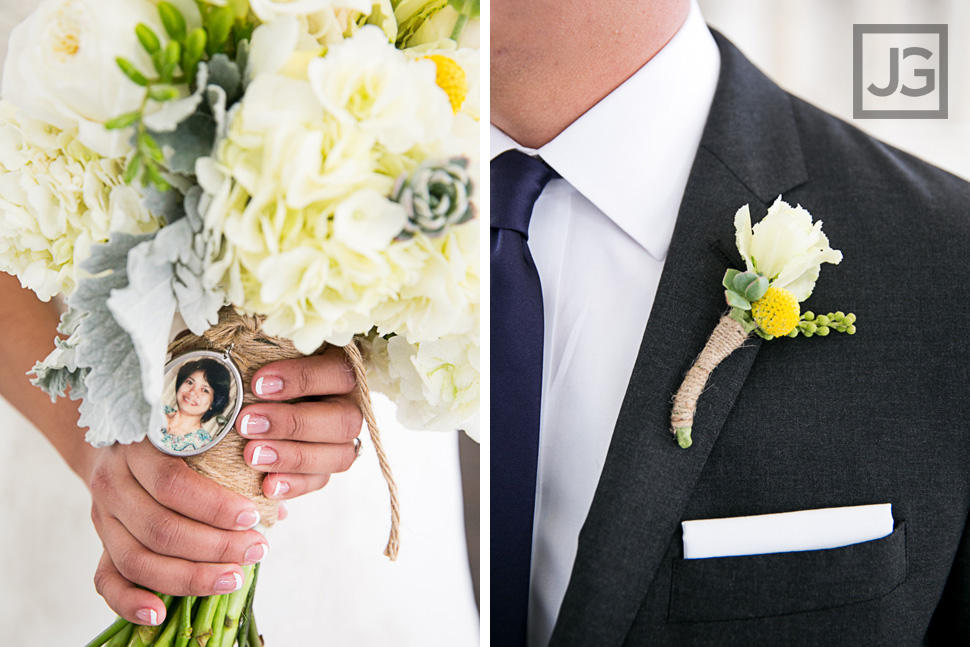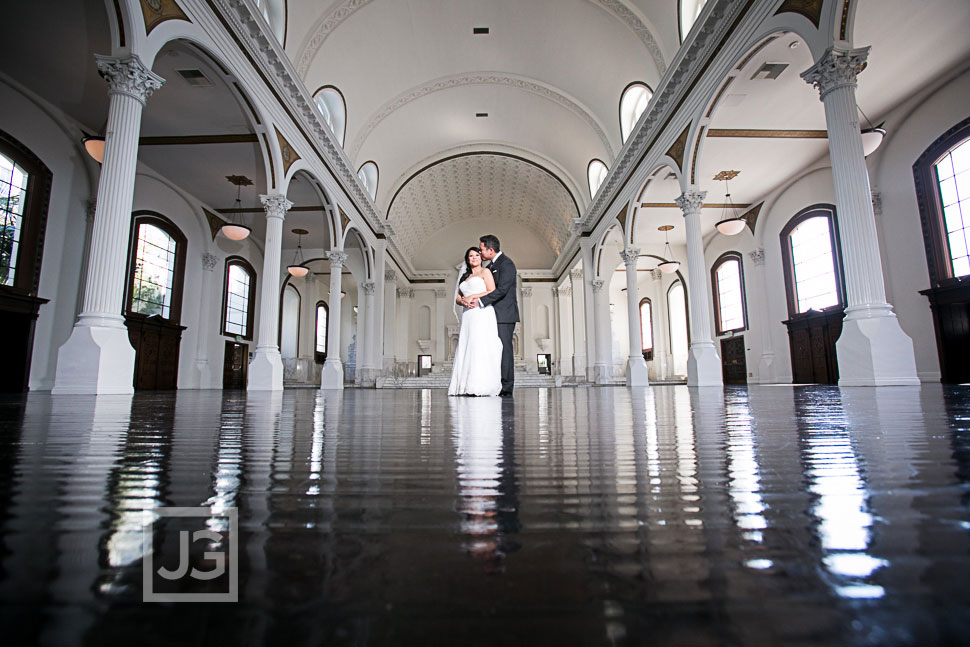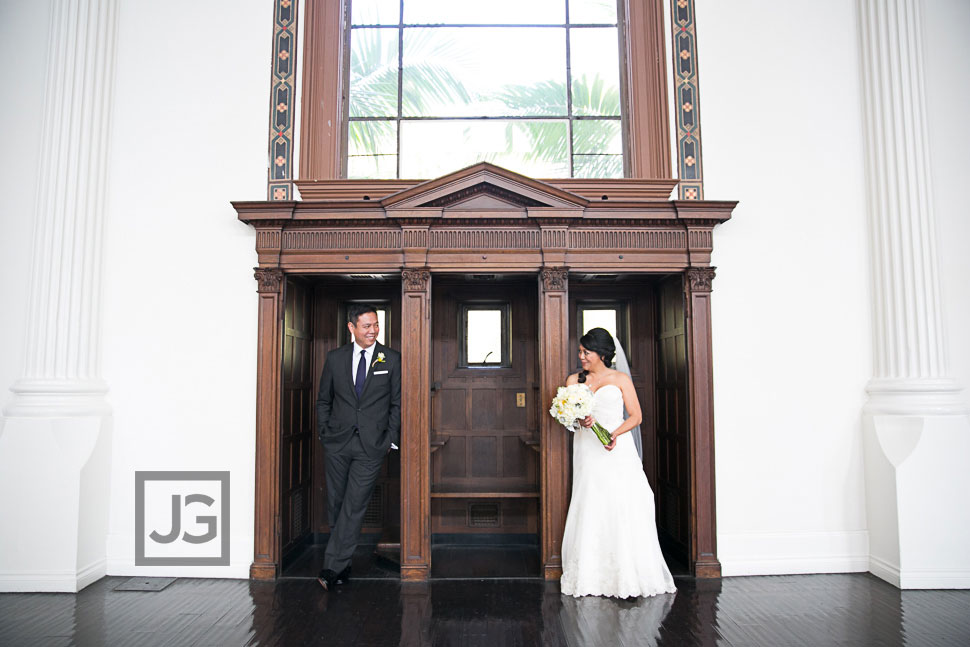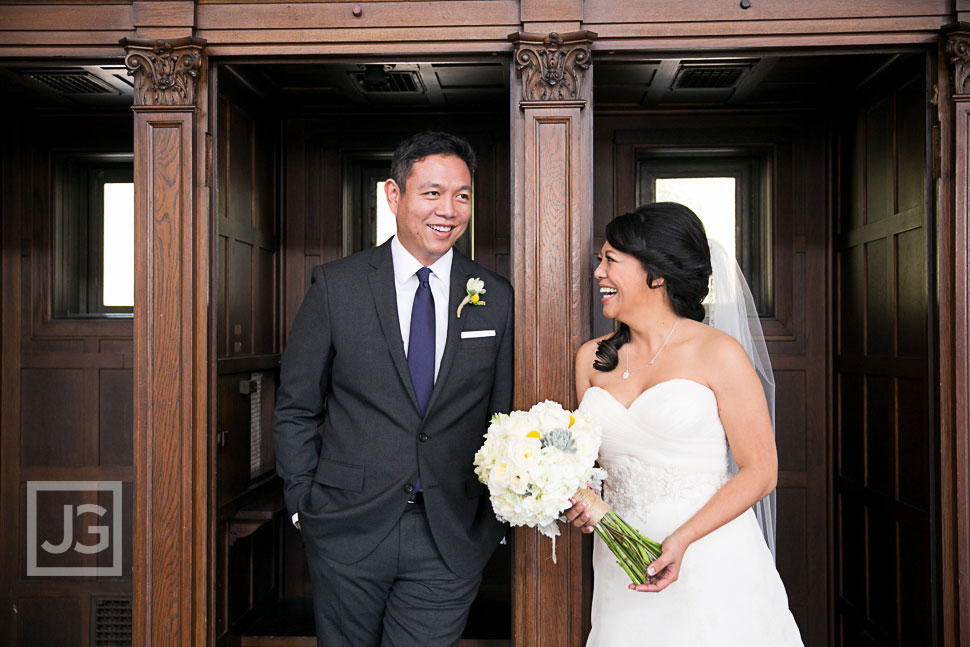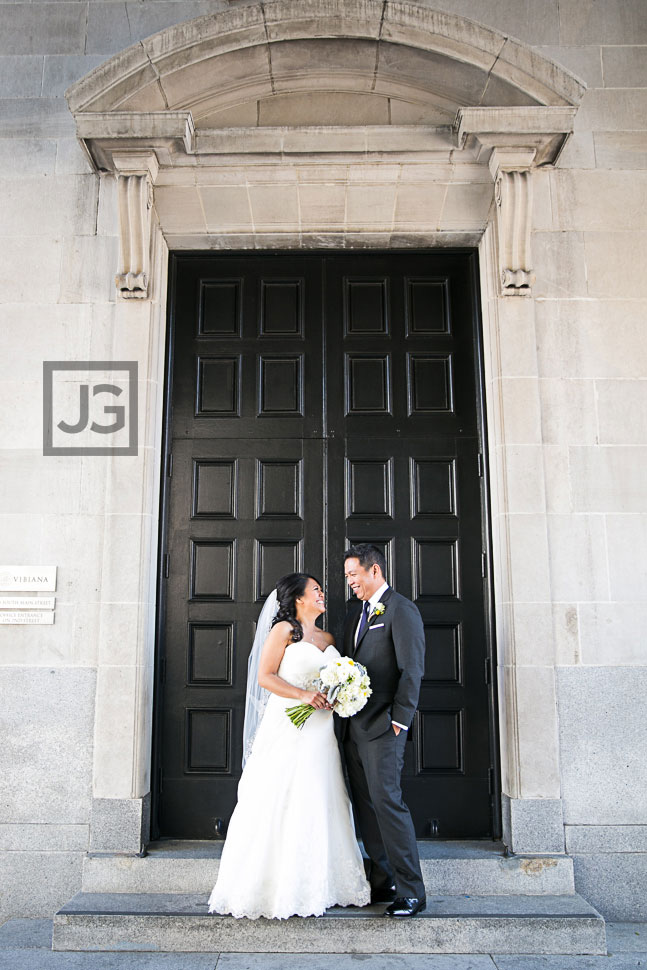 They thought they were sneaky but I caught them being kinky!! LOL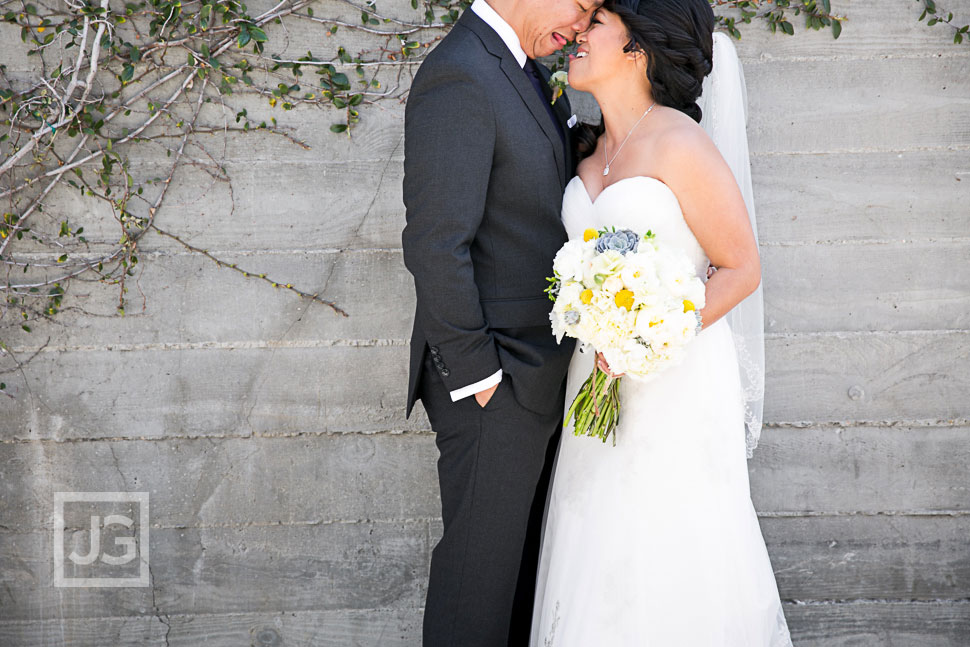 Bridal Party Photos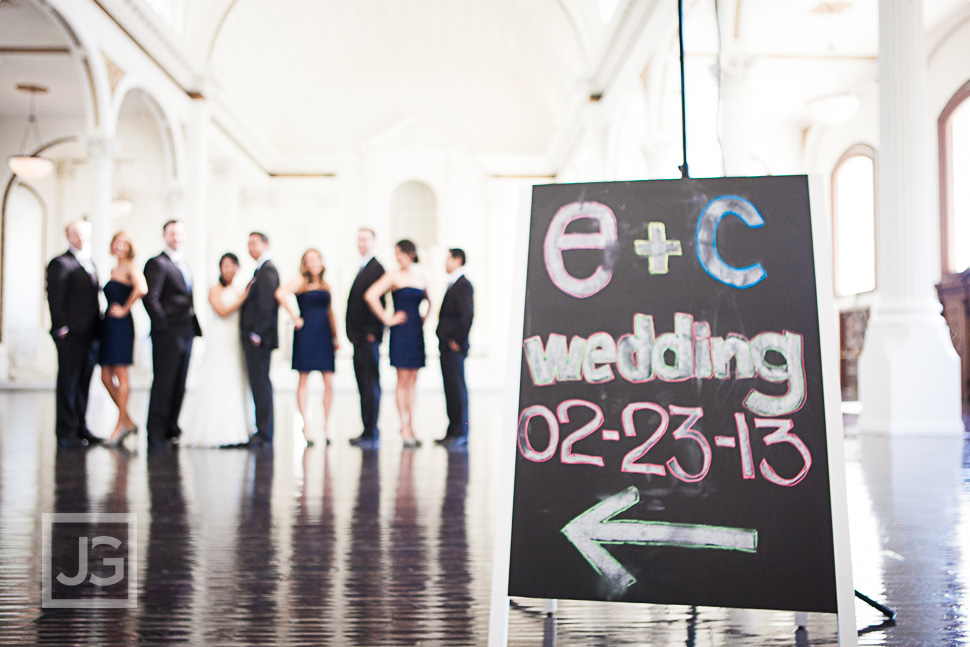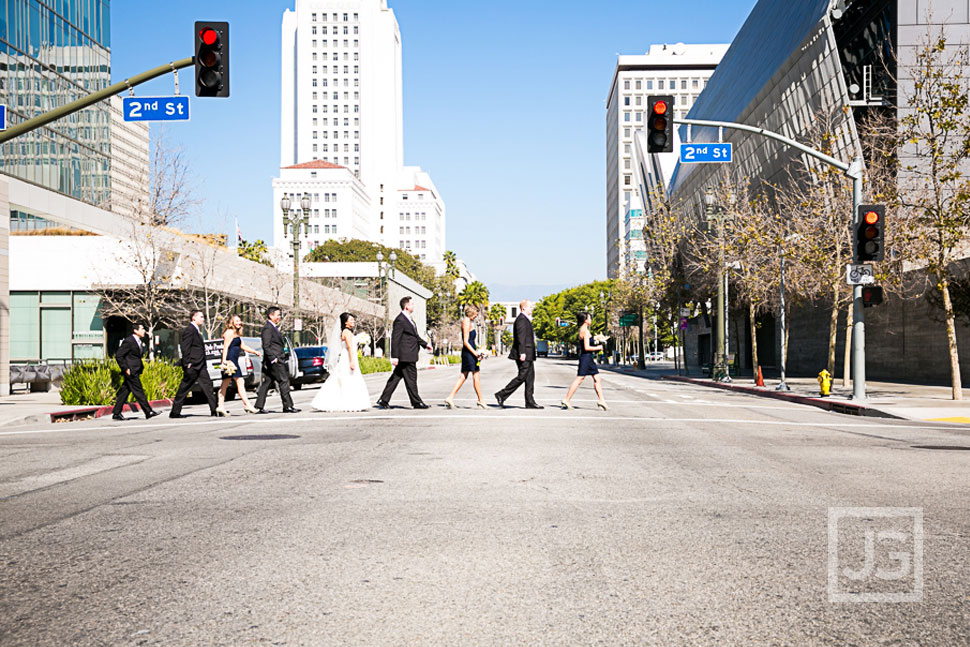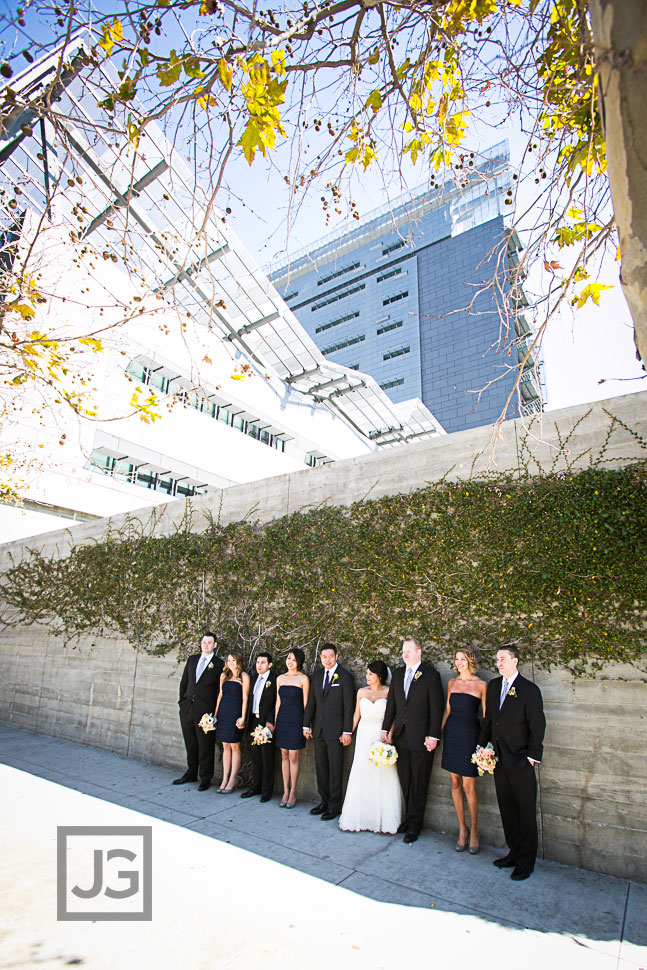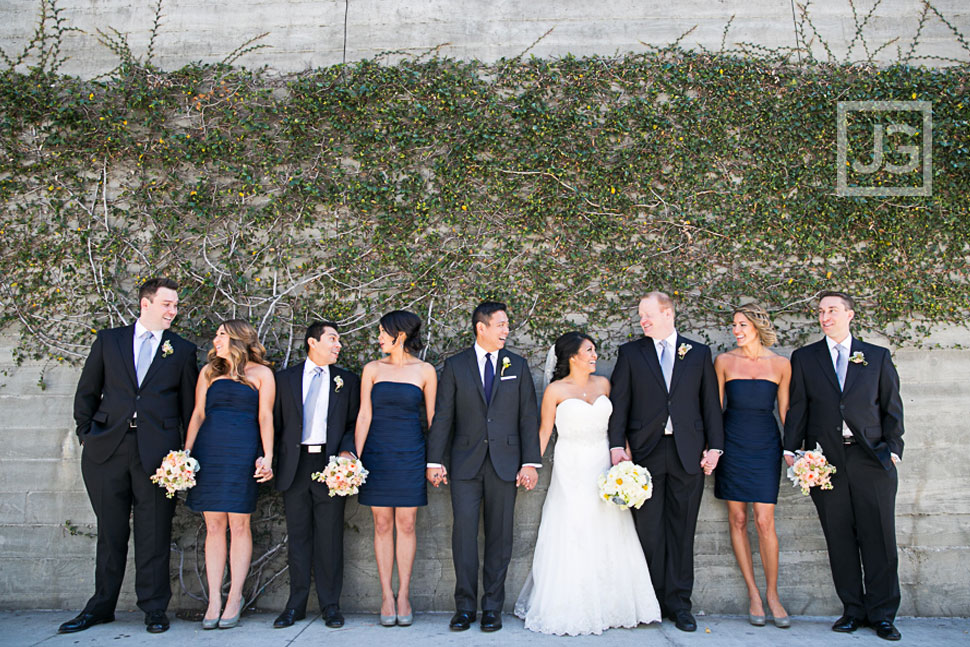 Wedding Ceremony at Precious Blood Catholic Church
The Precious Blood Catholic Church is in Los Angeles in Rampart Village (near Koreatown).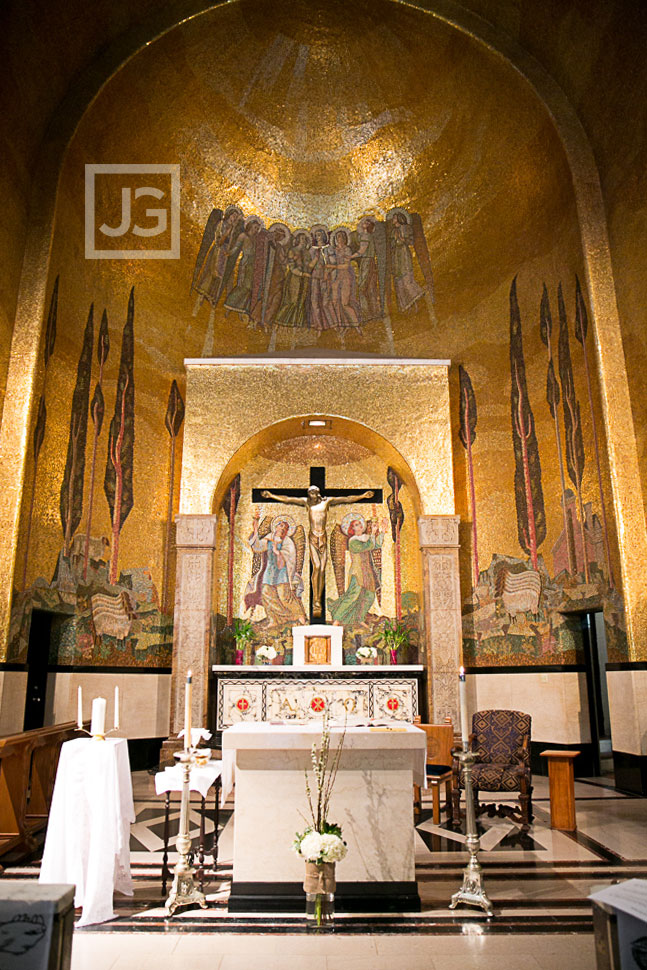 The moment when Eileen walked down the aisle.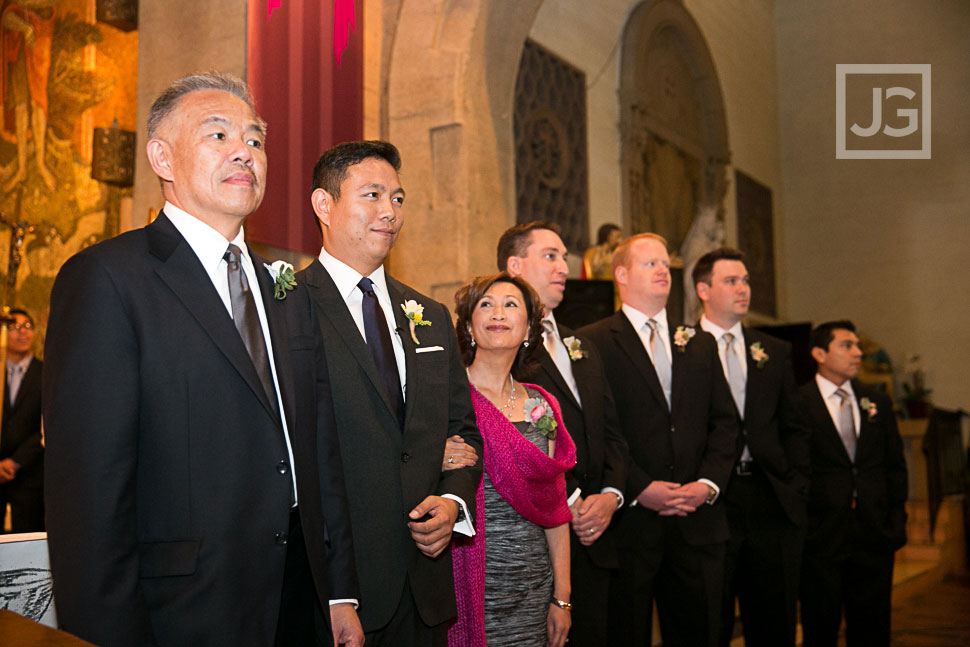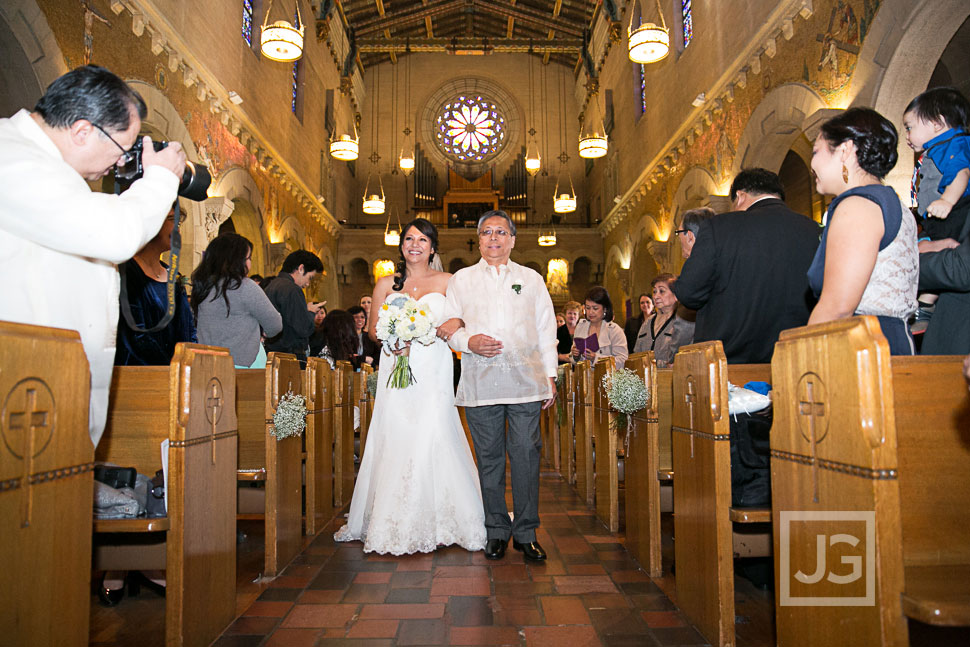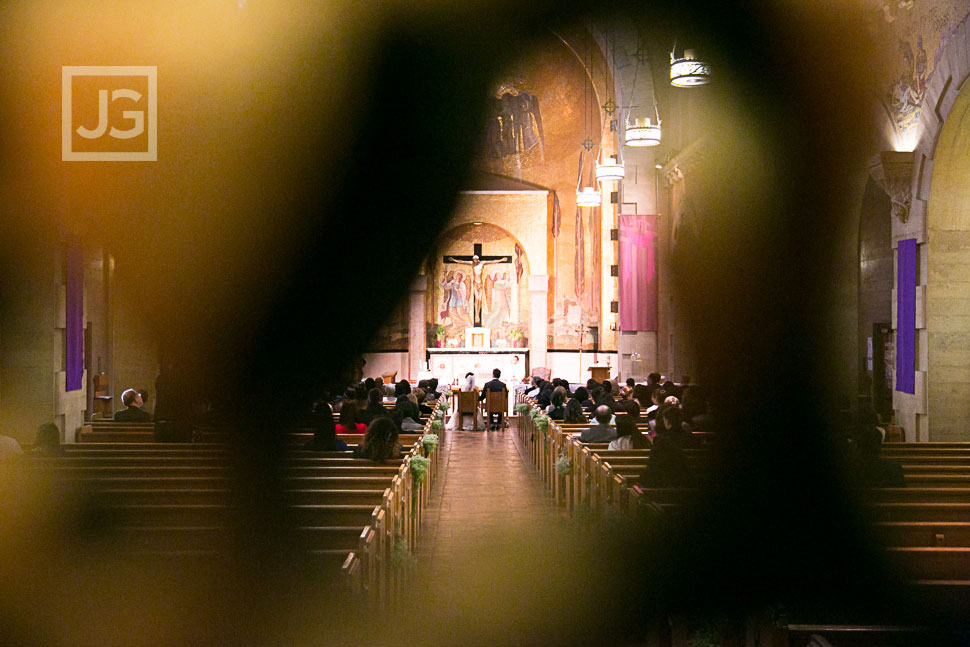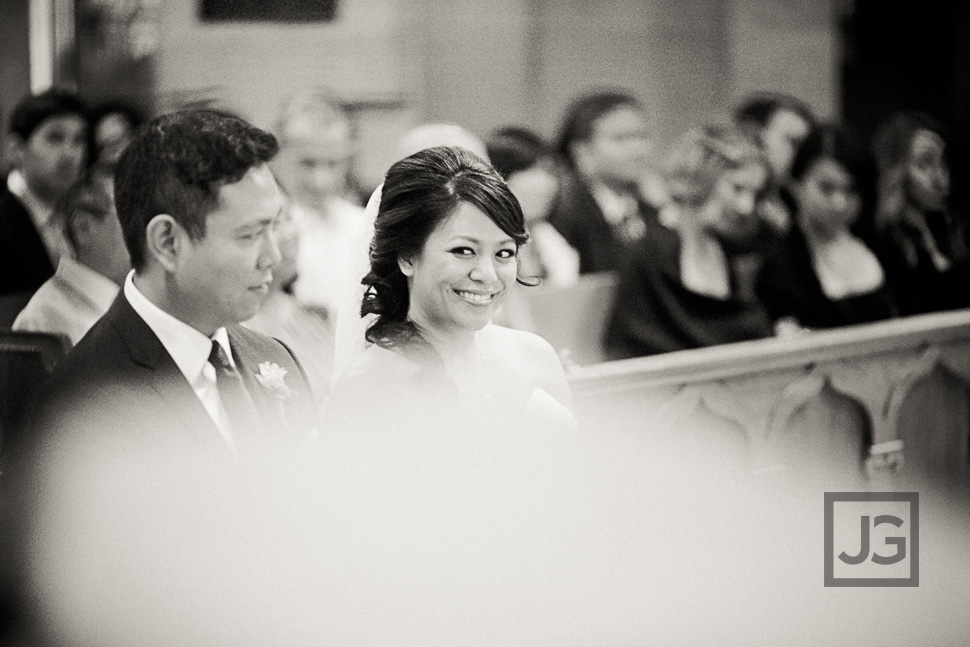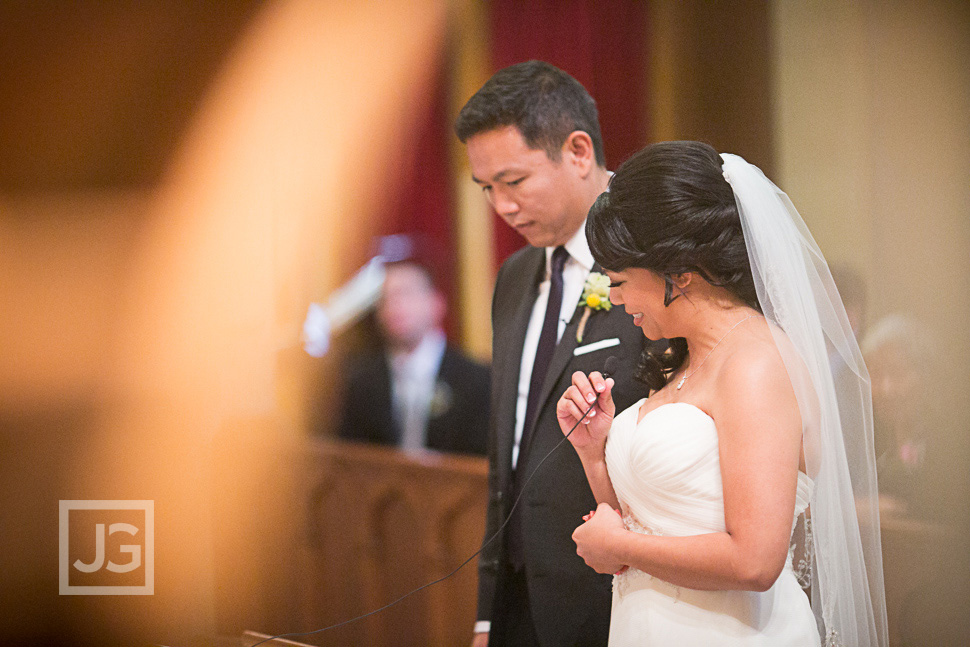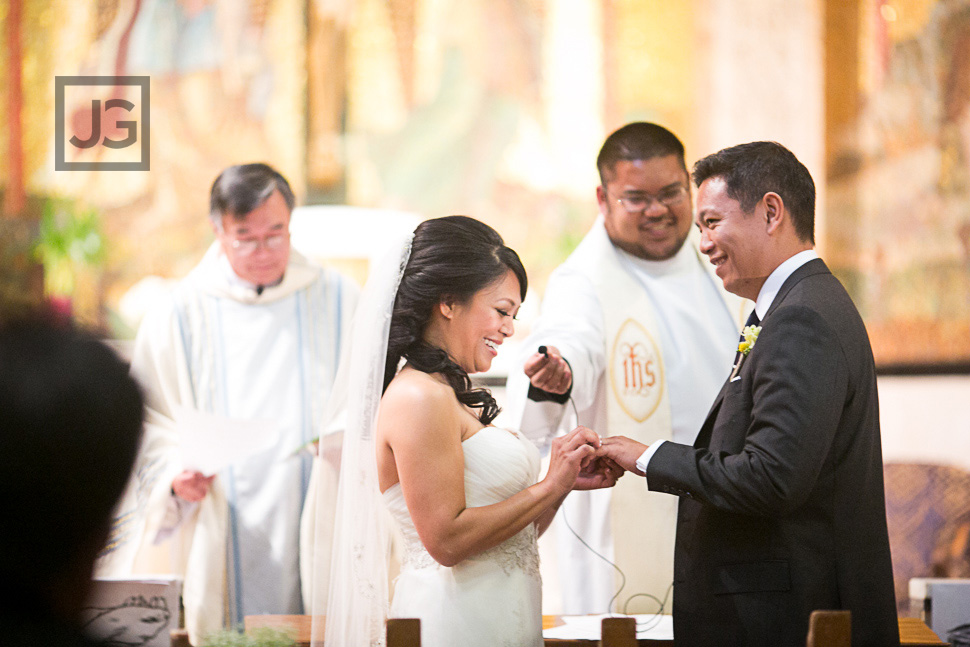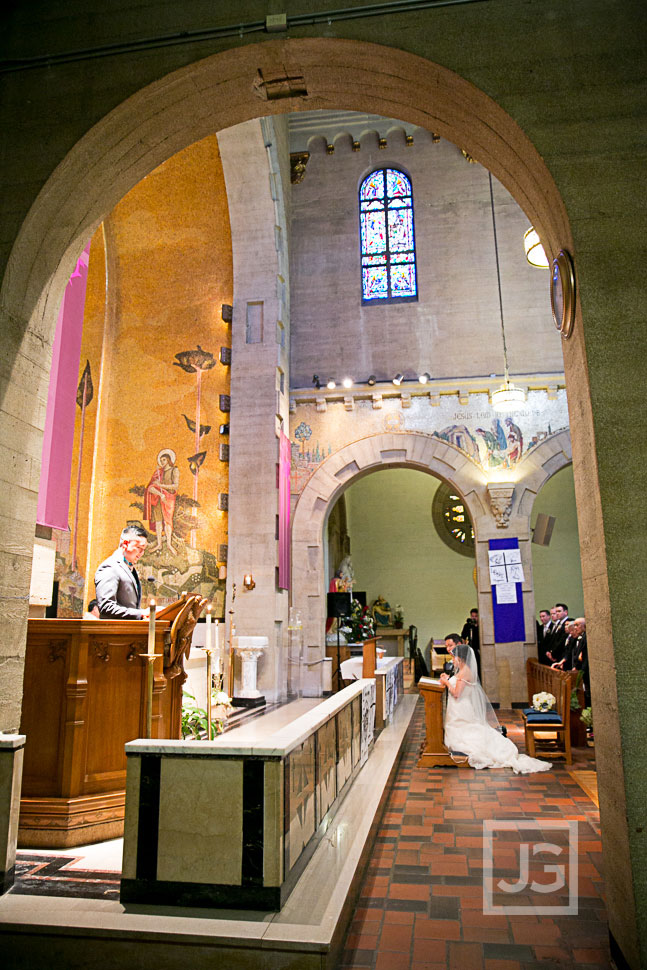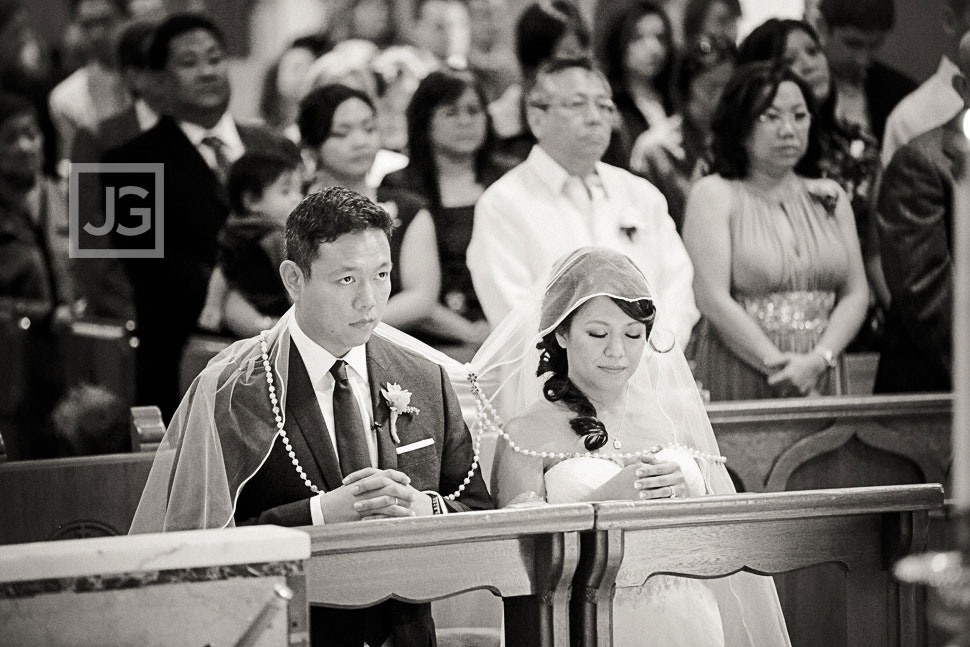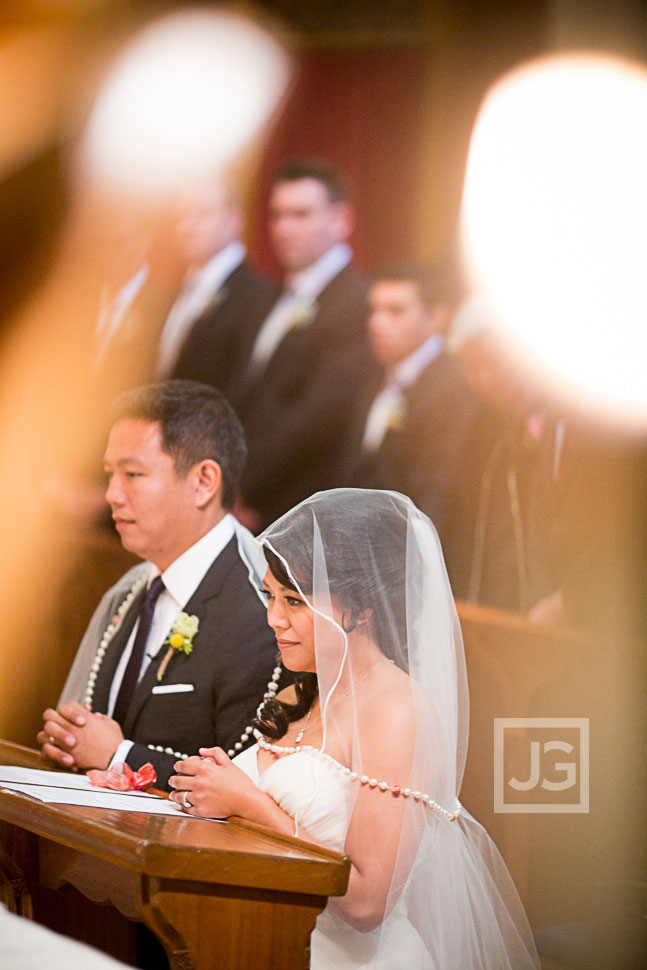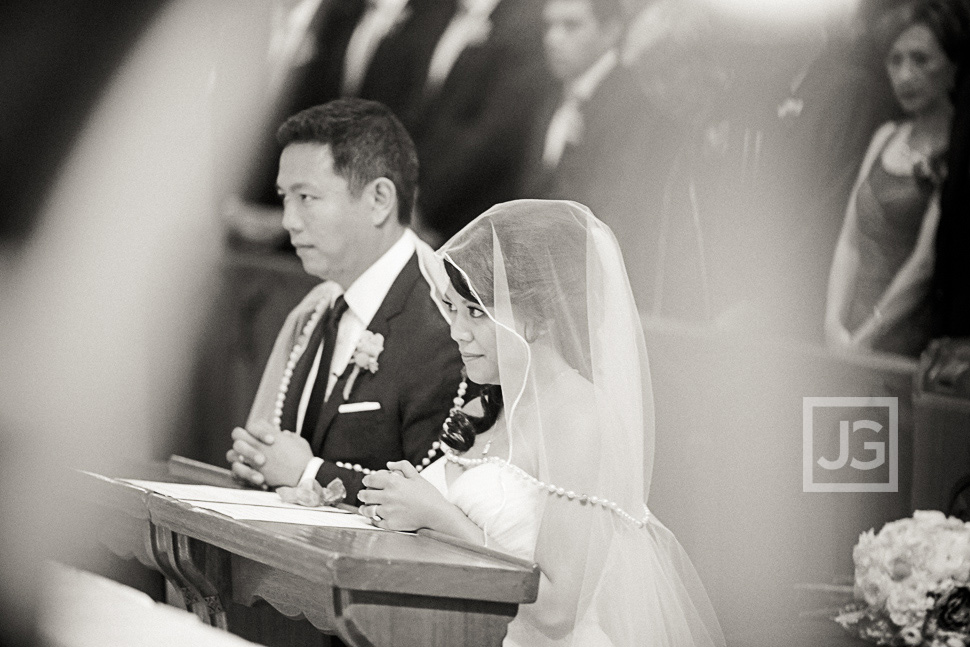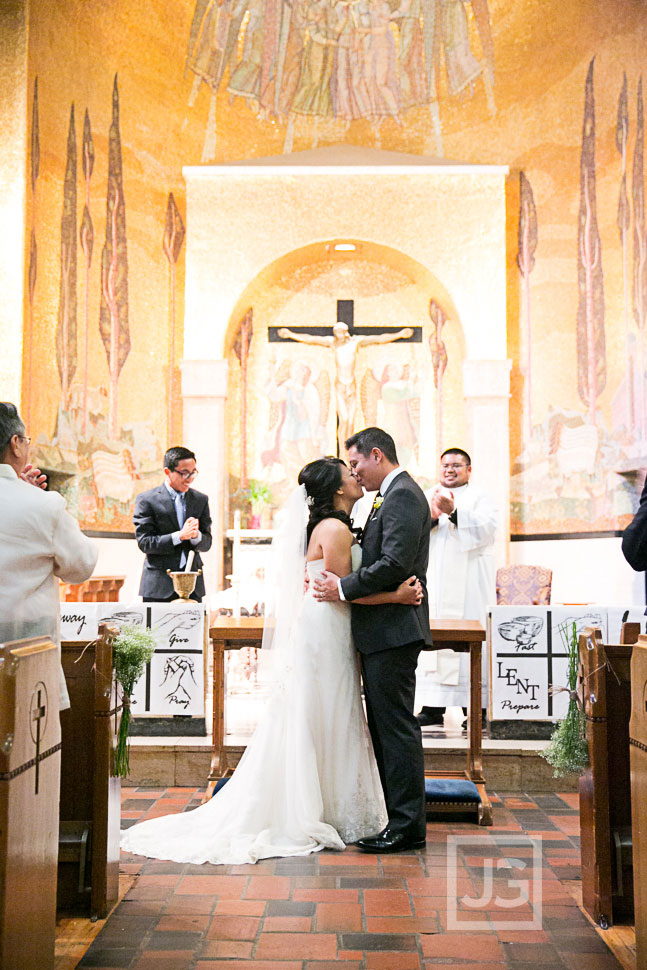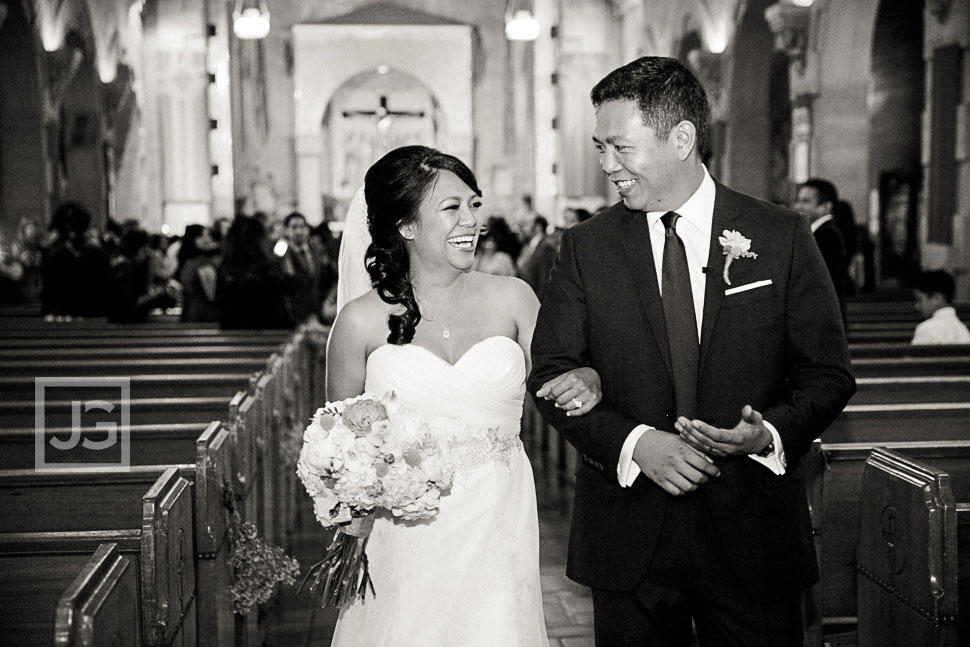 And this is what I saw when I came out of church!!! Not kidding you!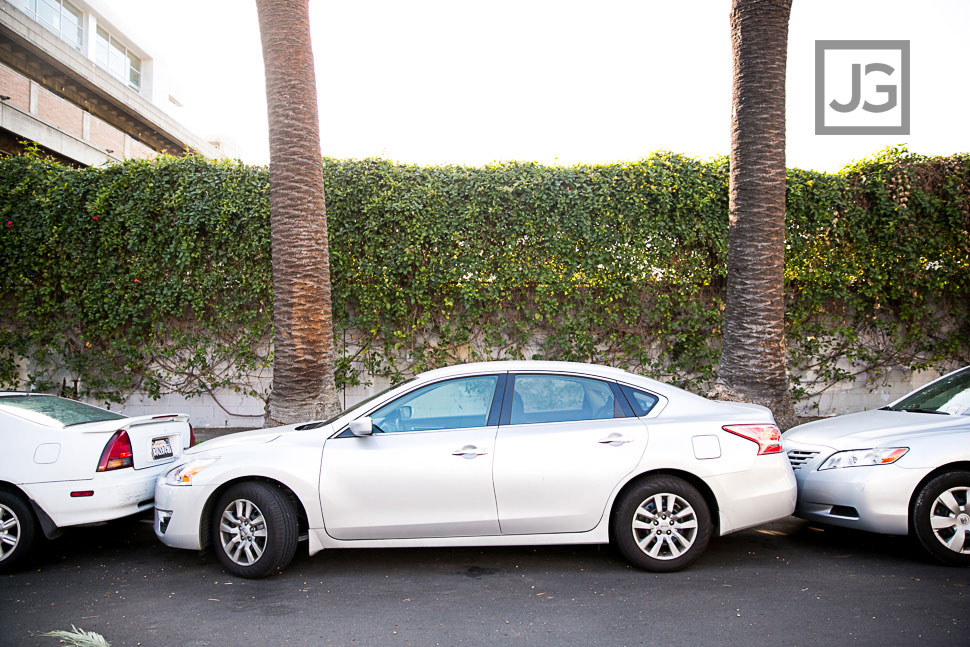 More Wedding Photos!
What a beautiful and fun couple!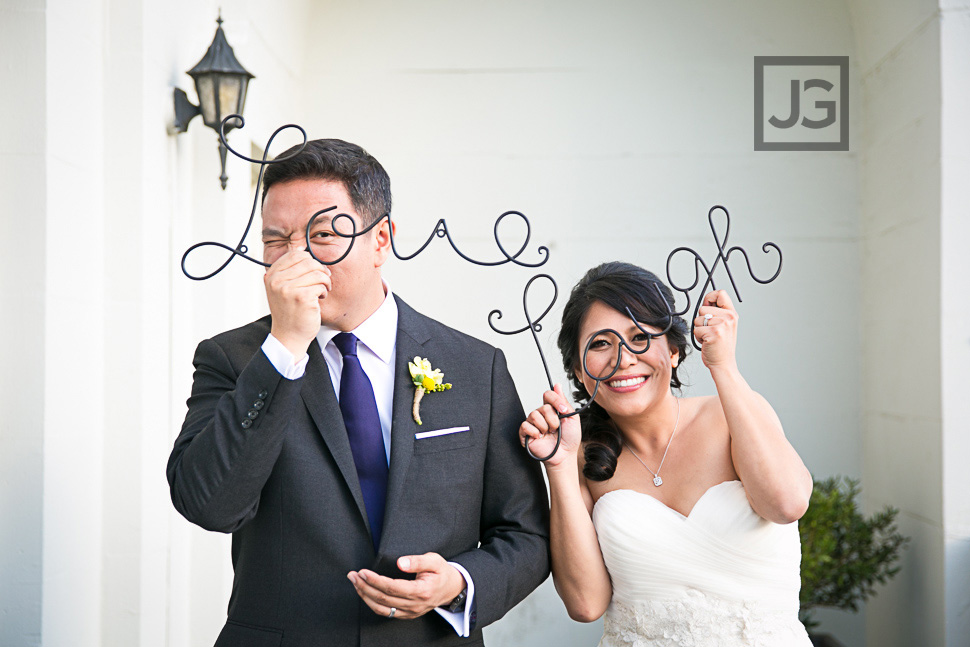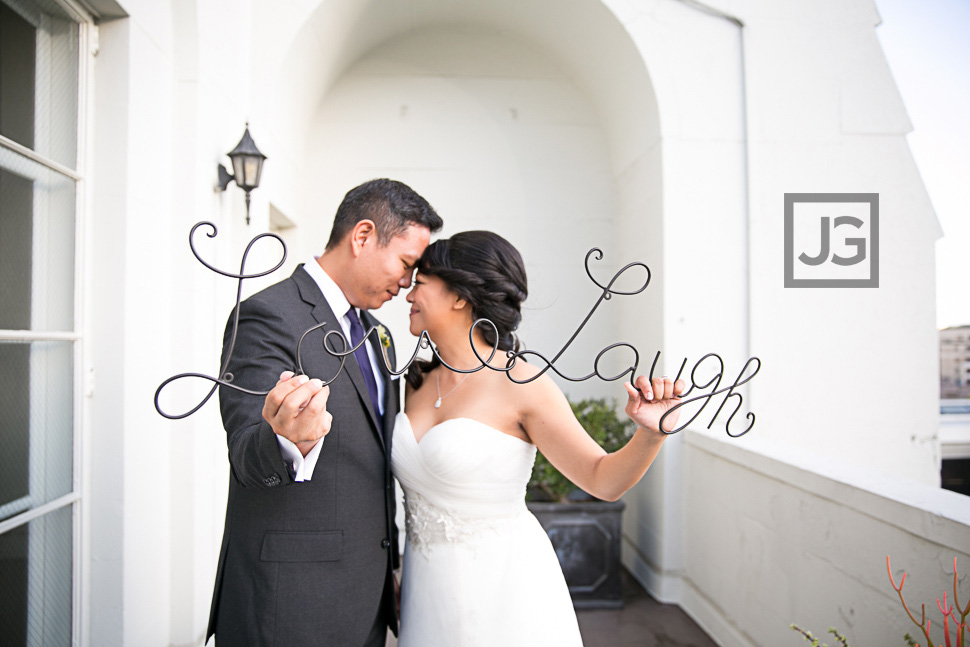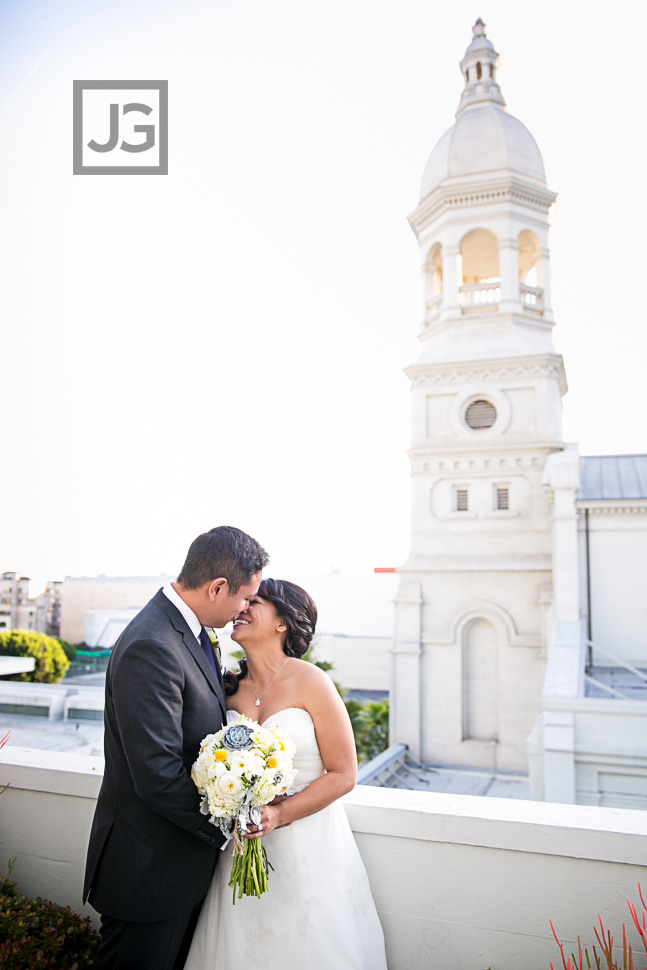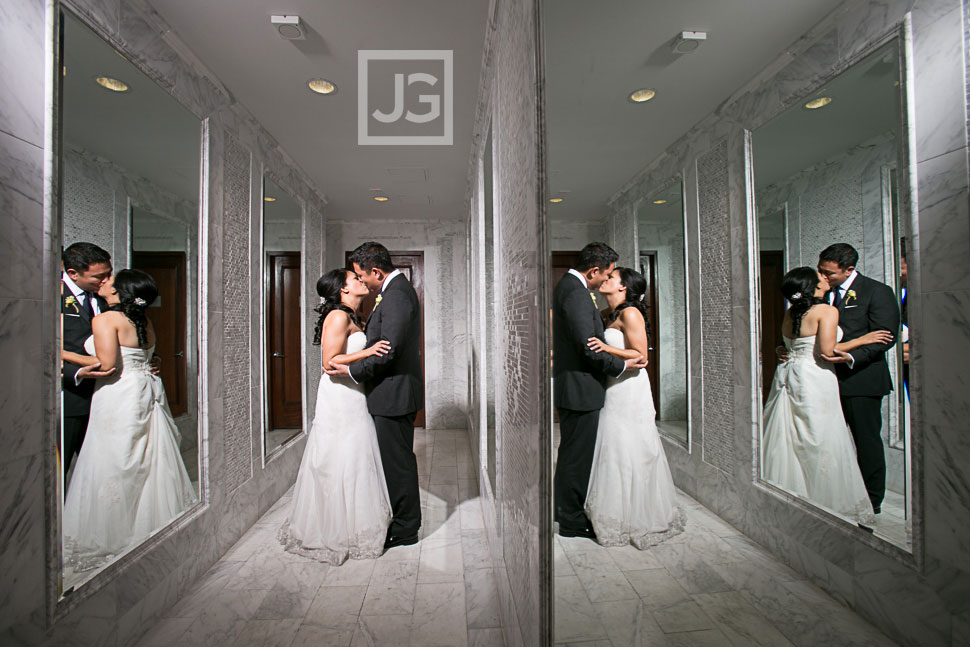 Vibiana Wedding Reception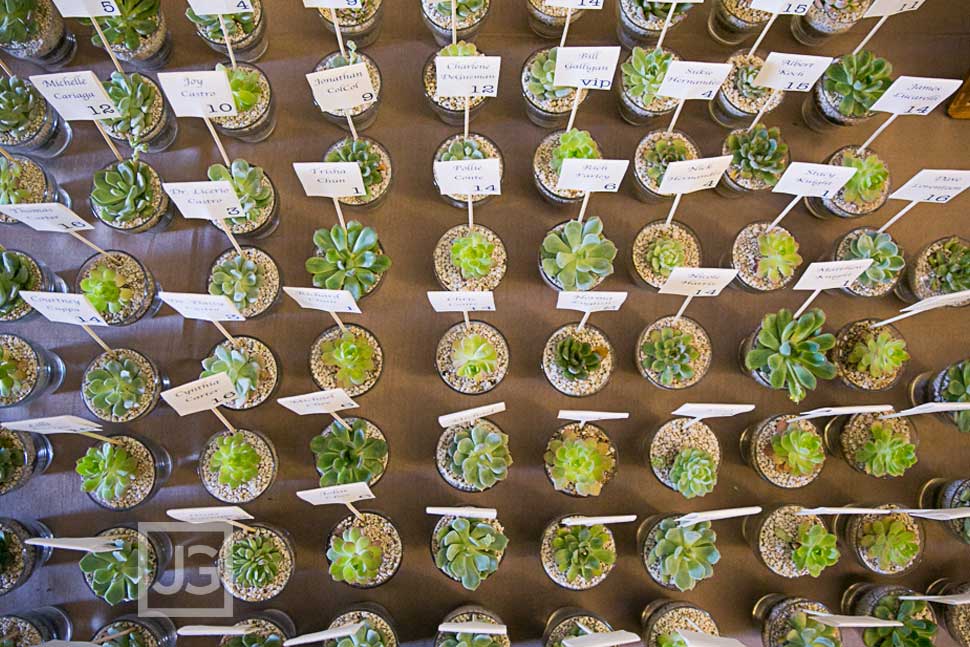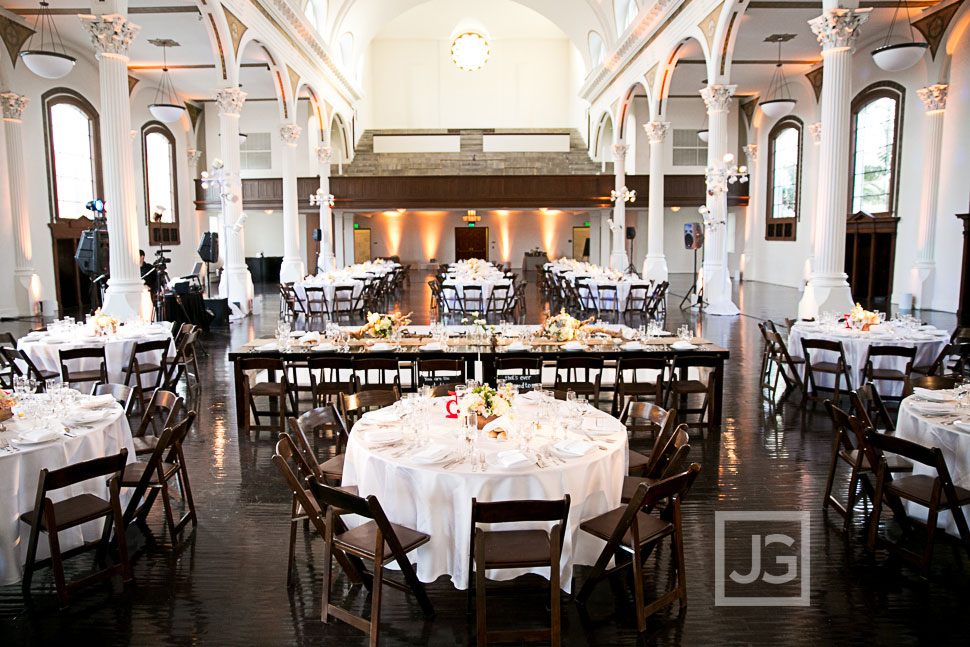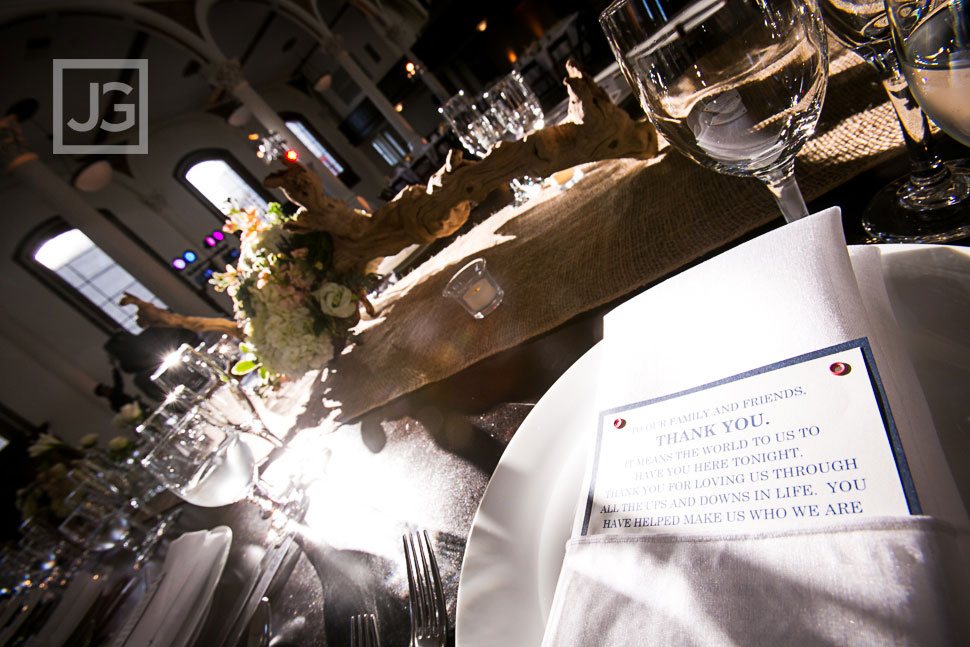 "You are the best thing that's ever happened to you"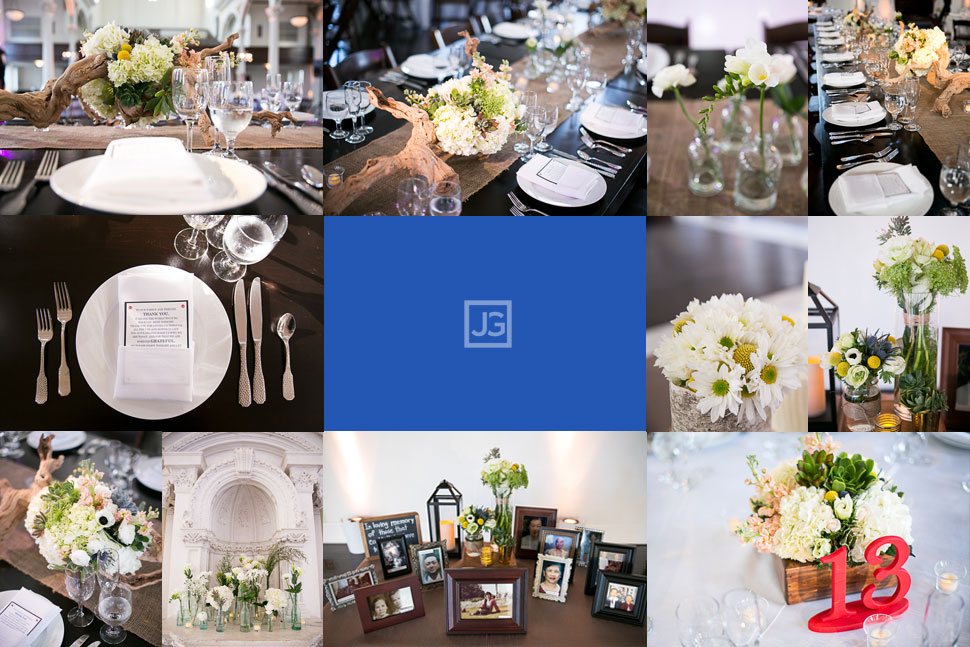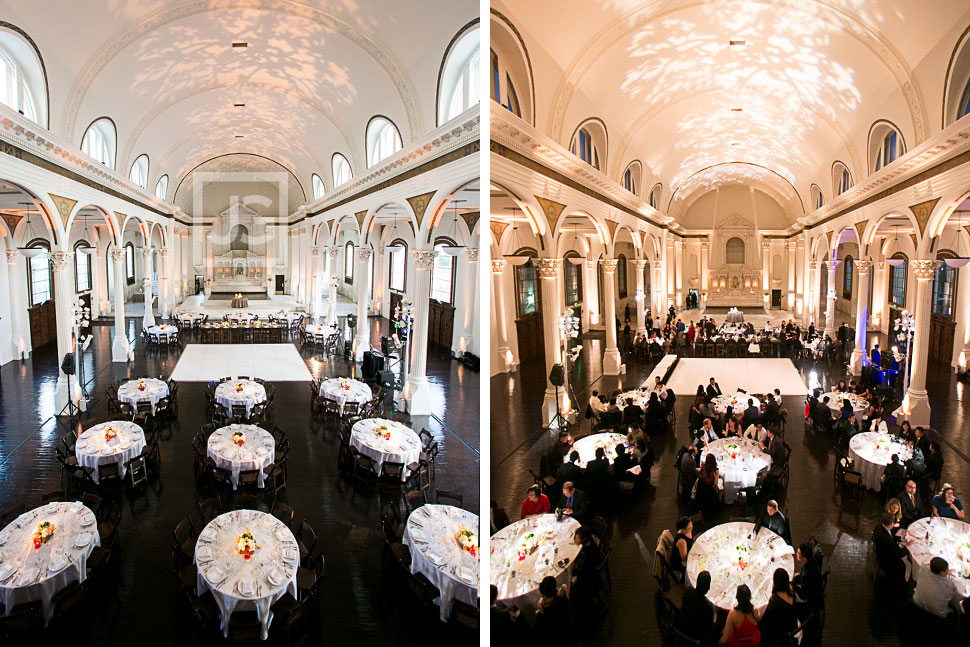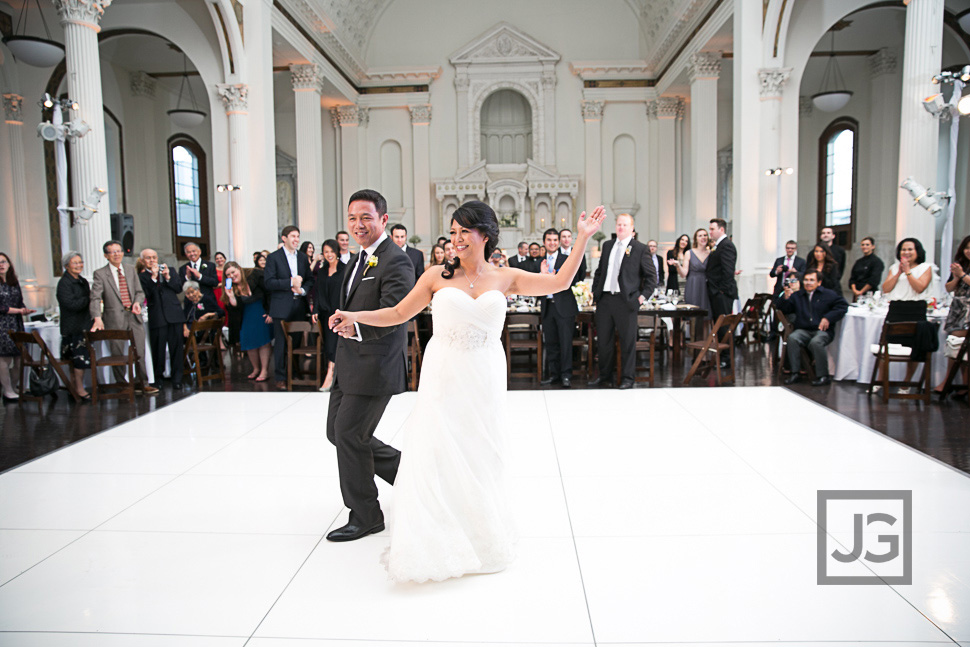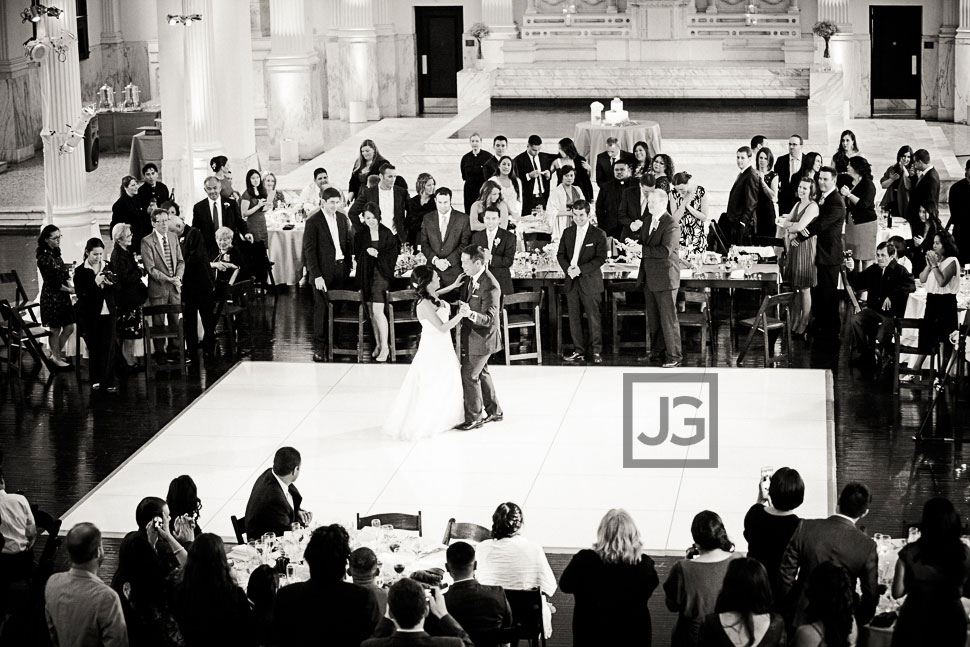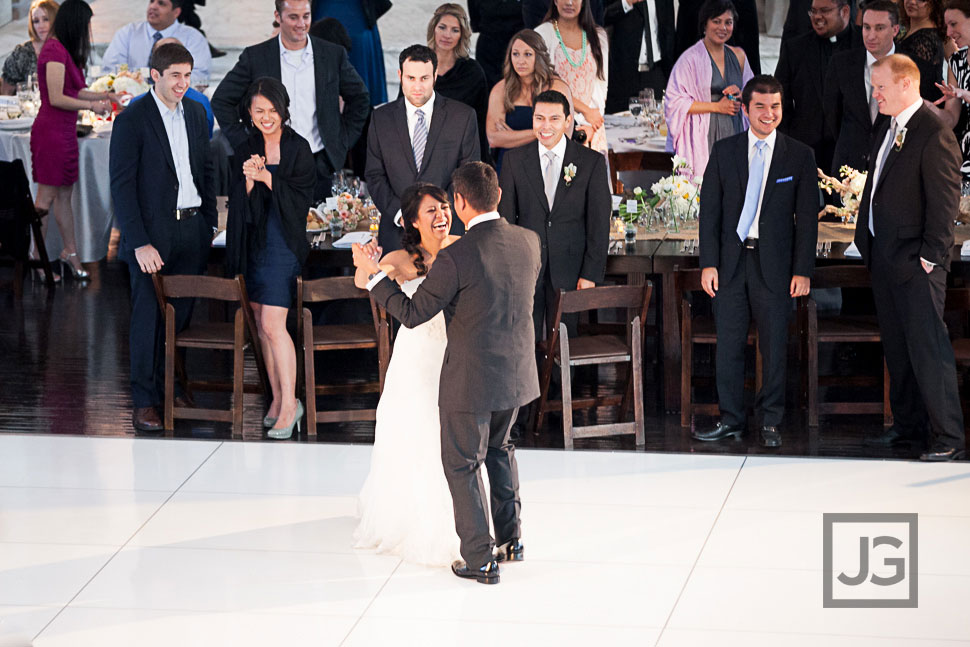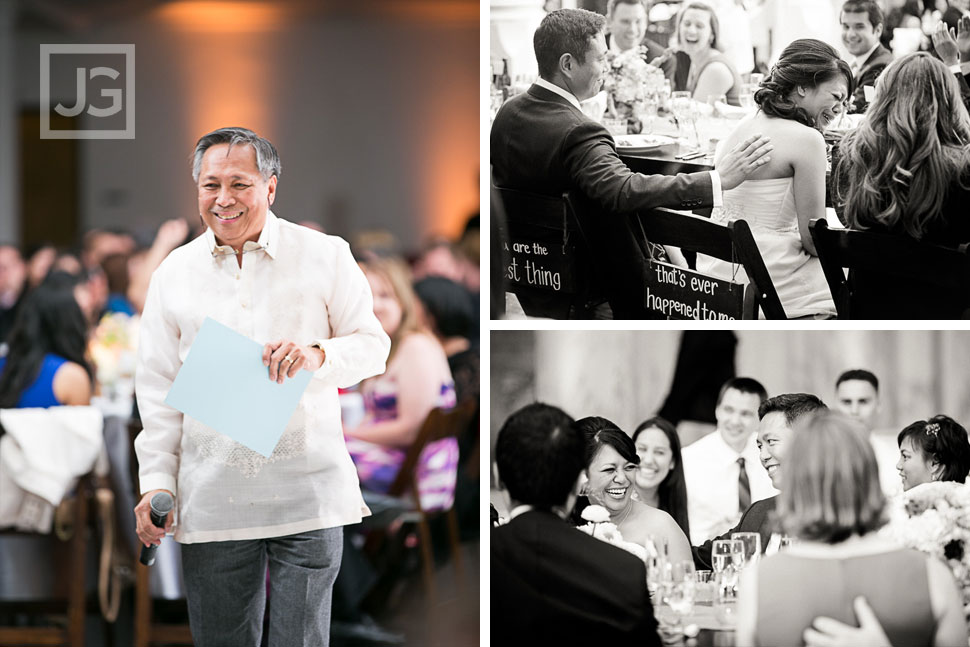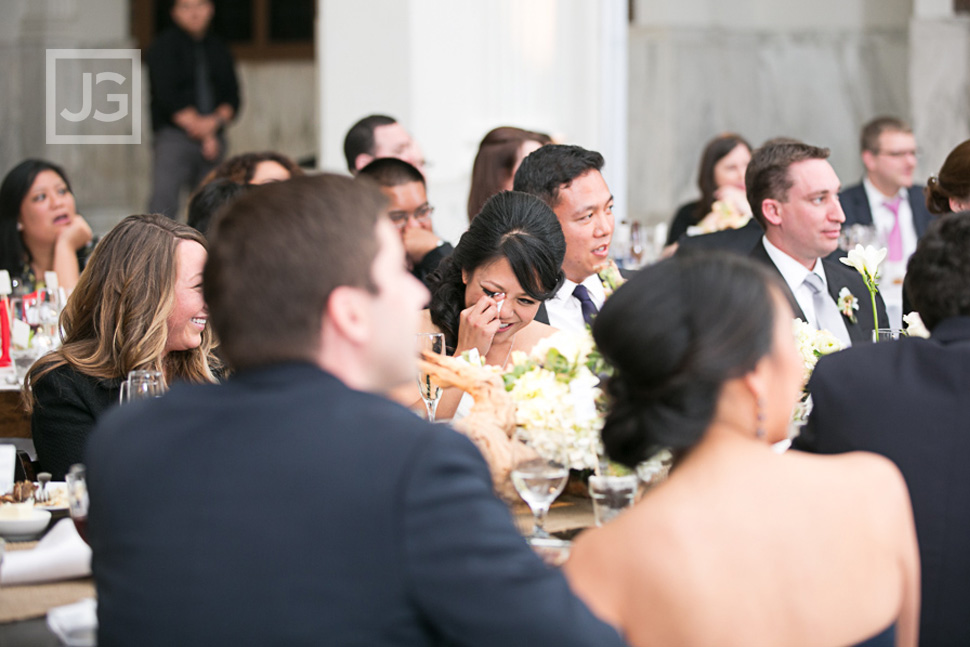 Their father daughter dance started nice and slow…

until… Gangnam Style took over!! The guests gave them 10's all around!!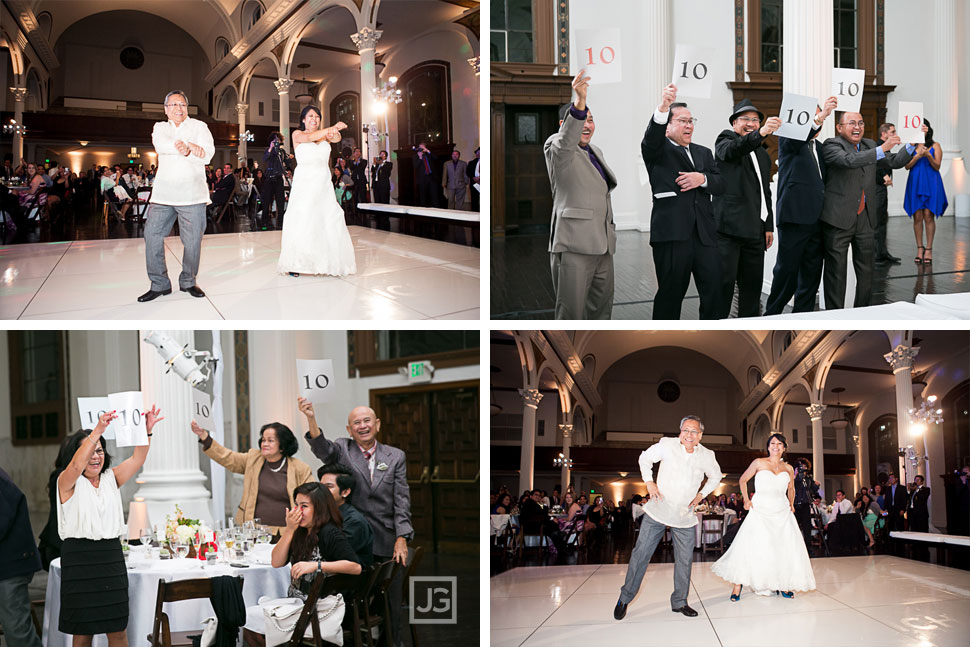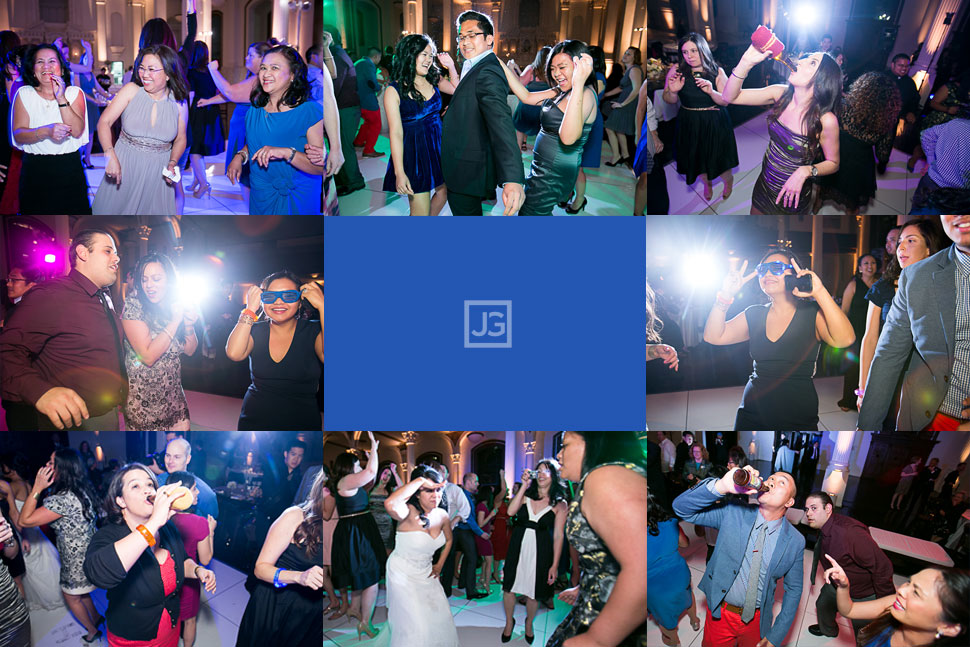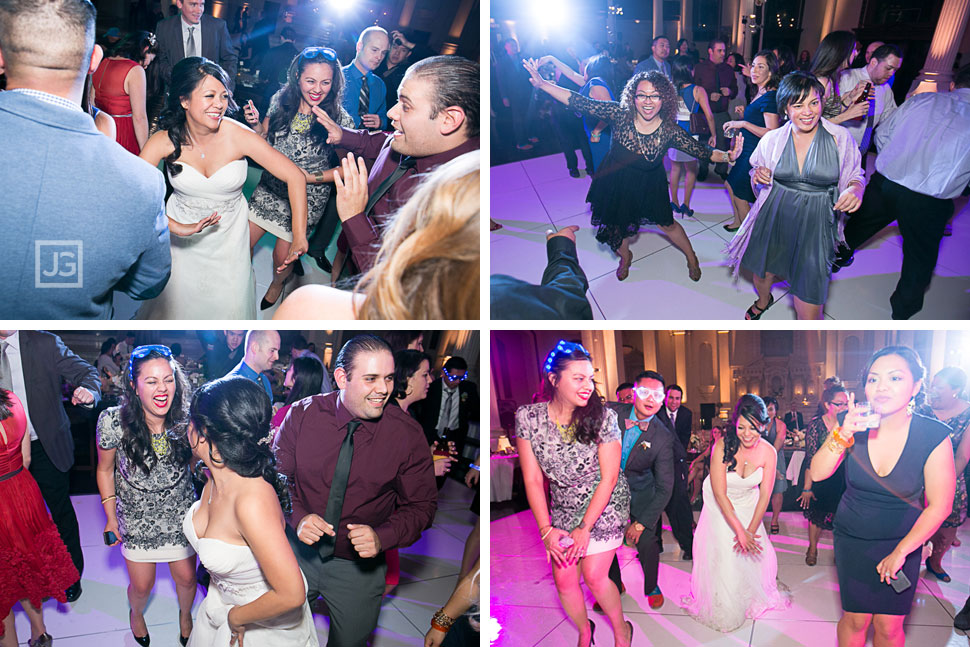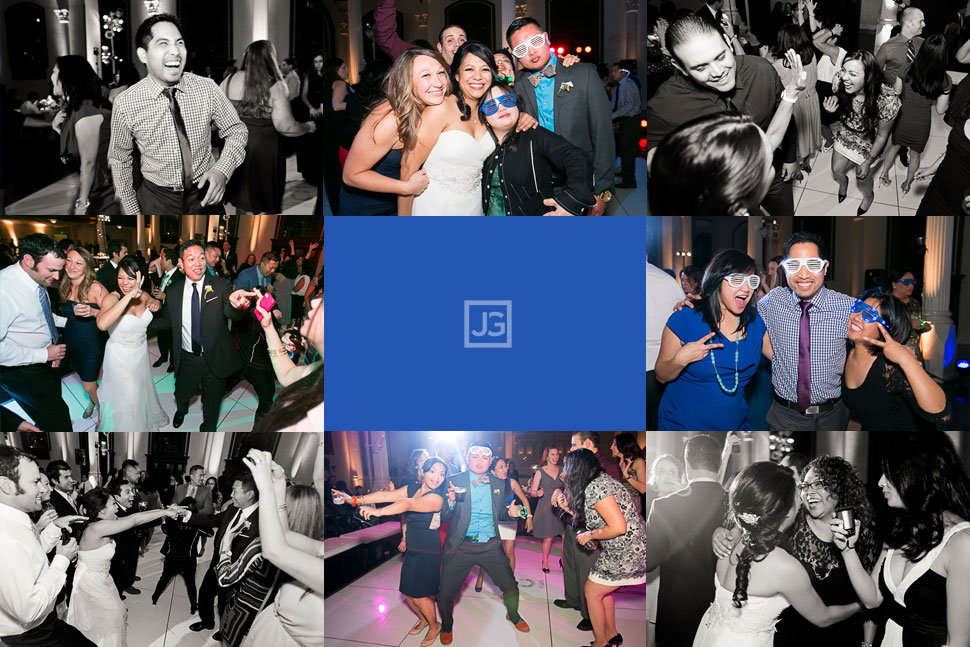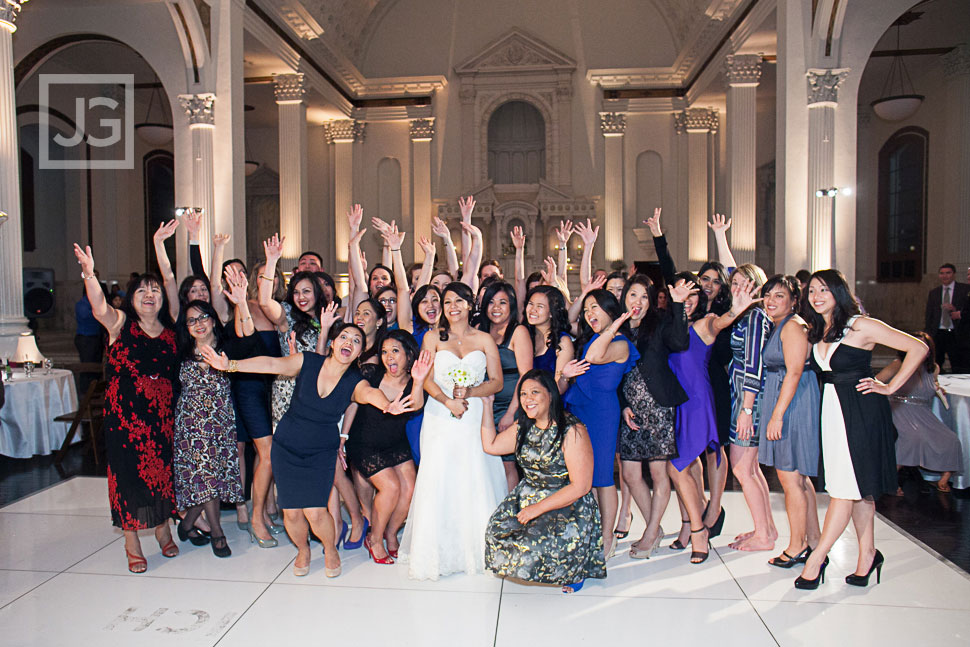 Eileen really wanted her bridesmaid Kim to catch the bouquet. She literally threw the bouquet!!

I always love the lighting at Vibiana!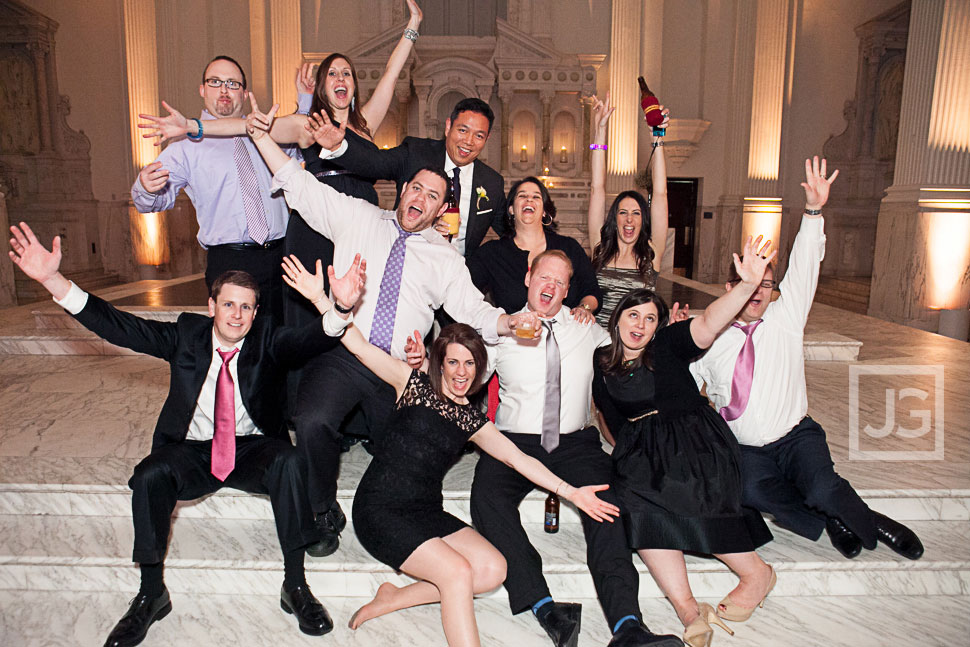 Here we go… "shots, shots, shots, shots, shots… eveeerybody…."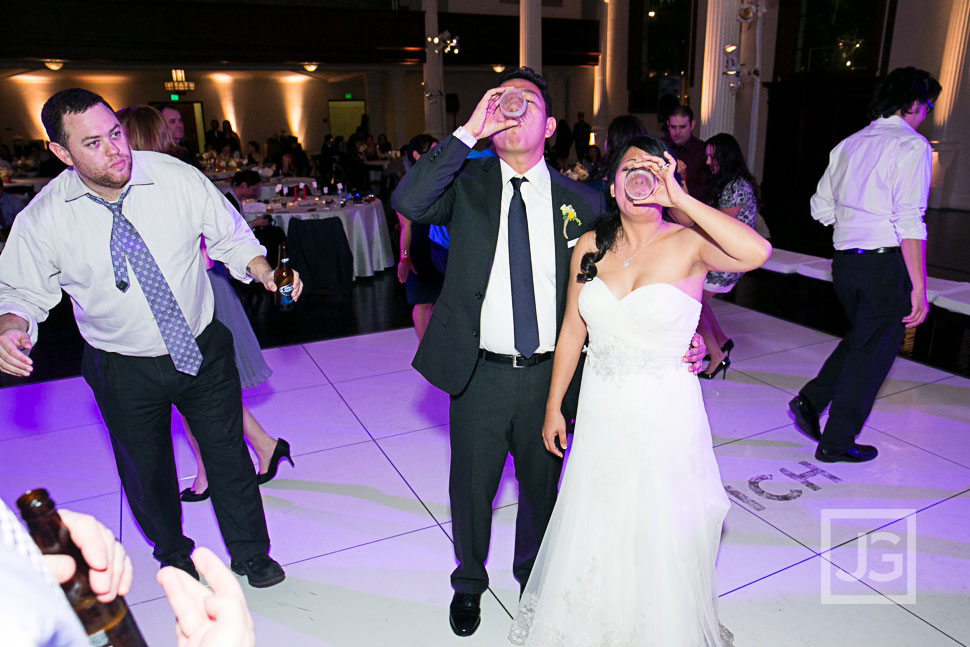 LOL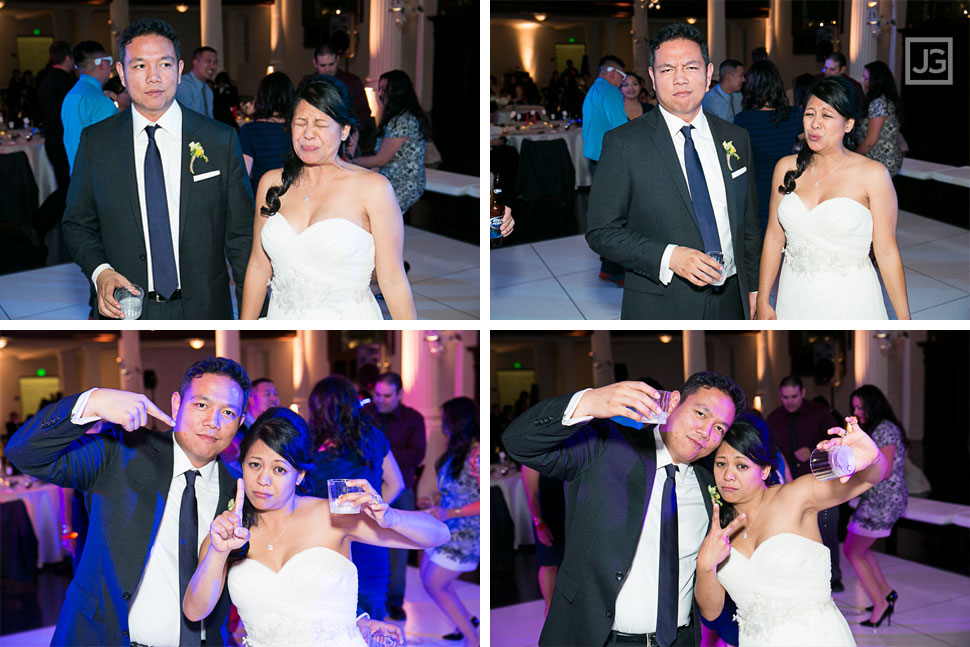 Congratulations to Mr. and Mrs. Wong!! May love and laughter be with you both all the years ahead!!
Make sure to look around our blog for many more examples of Los Angeles wedding photography and videography. You can also find more recent examples of our work on our Instagram account. For example, here's a post of an engagement photo we did in San Diego using a drone from overhead:
This wedding opted for our photo + video package. Make sure to check out our online pricing for our photo + video package. Most of our clients love that they use us for both and make it a one-stop shop for excellent photography and videography.