I have always love the ocean and found the underwater world to be fascinating!!  When Jessica and Evan contacted us to do wedding photography at the Aquarium of the Pacific in Long Beach, I was beyond excited!!   We've seen plenty of beautiful backdrops for weddings whether it be a romantic setting sun, the rolling hills of a vineyard, a gracious cathedral or a gorgeous view of the city skyline.  Not often do the guests get displaced in an underwater fantasy (as seen at The Aquarium of the Pacific).  There was an amazing moment during the ceremony when a wall of shimmer bubbles started and cascaded up the two story aquarium.   Just simply GORGEOUS!!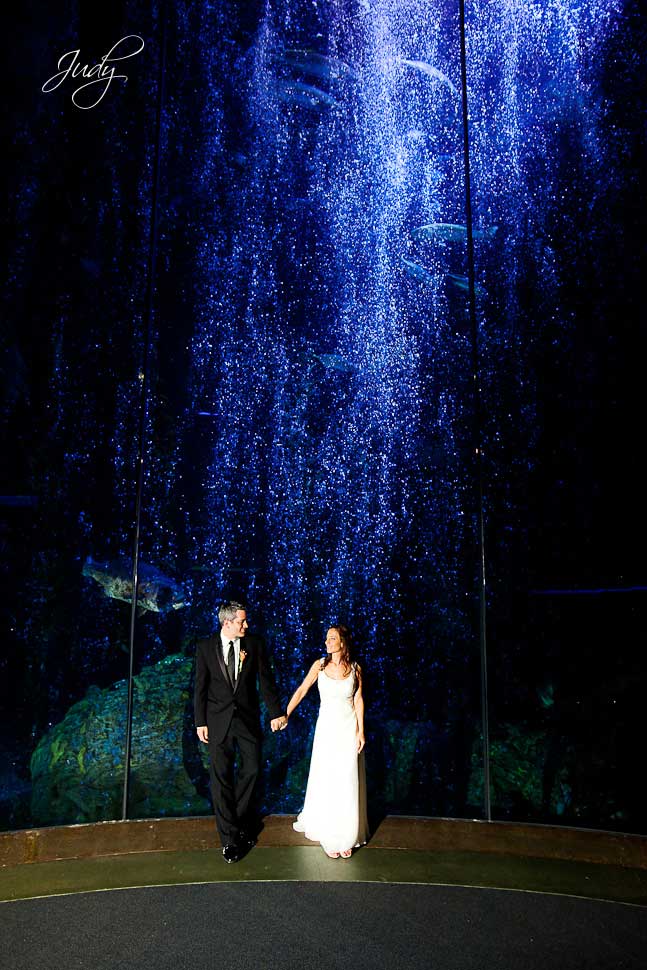 The day with Jessica and her girls getting ready at the Hyatt Regency in Long Beach.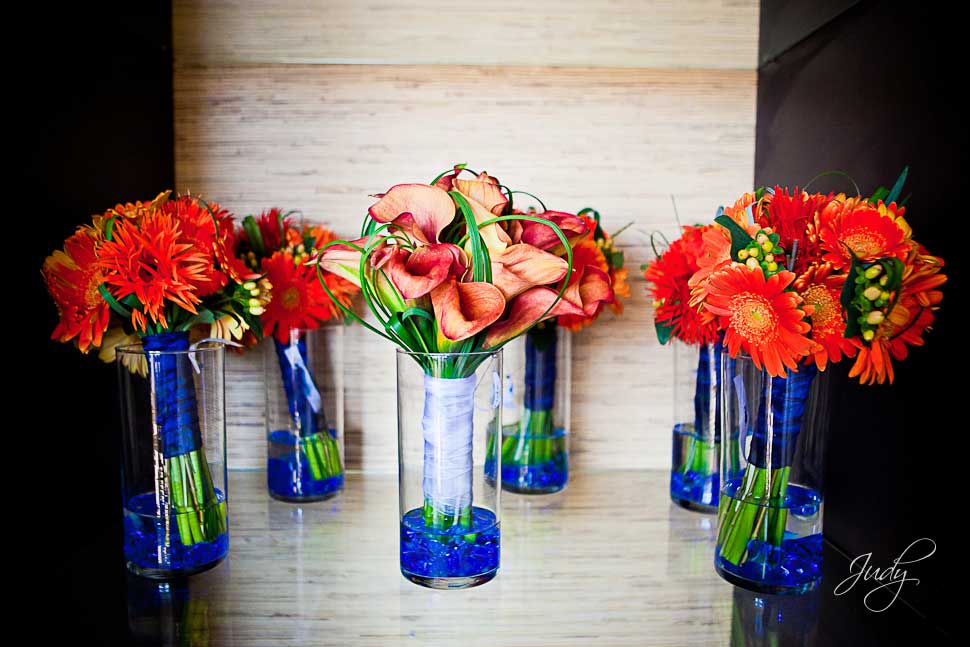 Isn't it cool how her train can be detached from the wedding dress?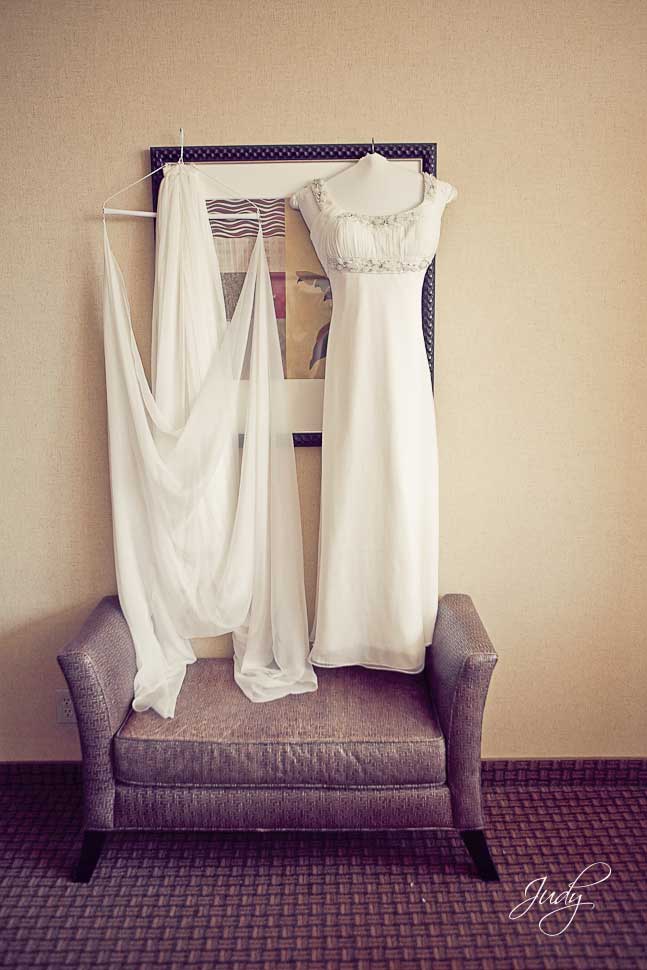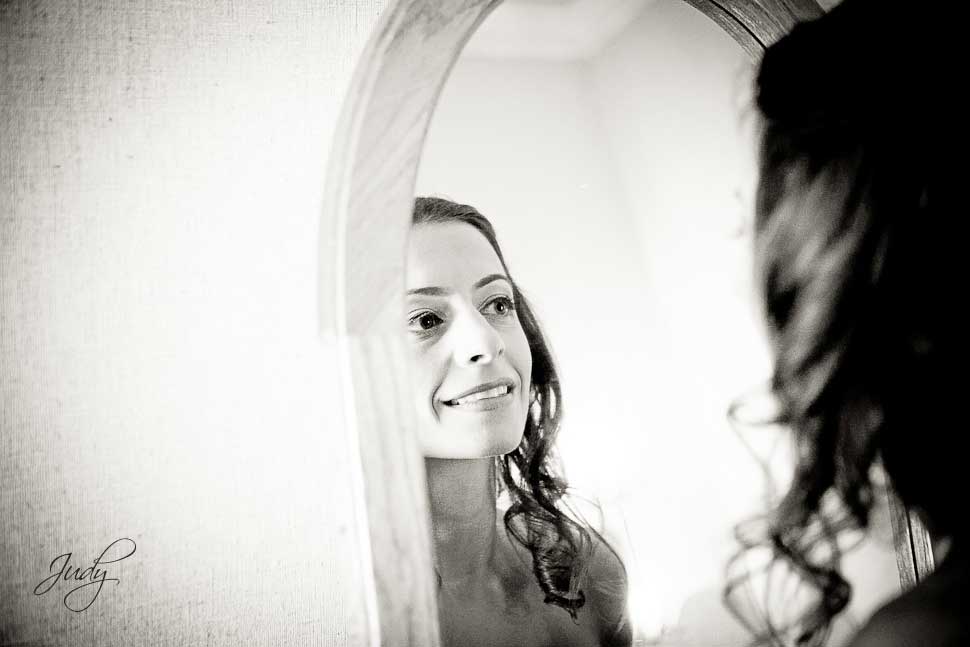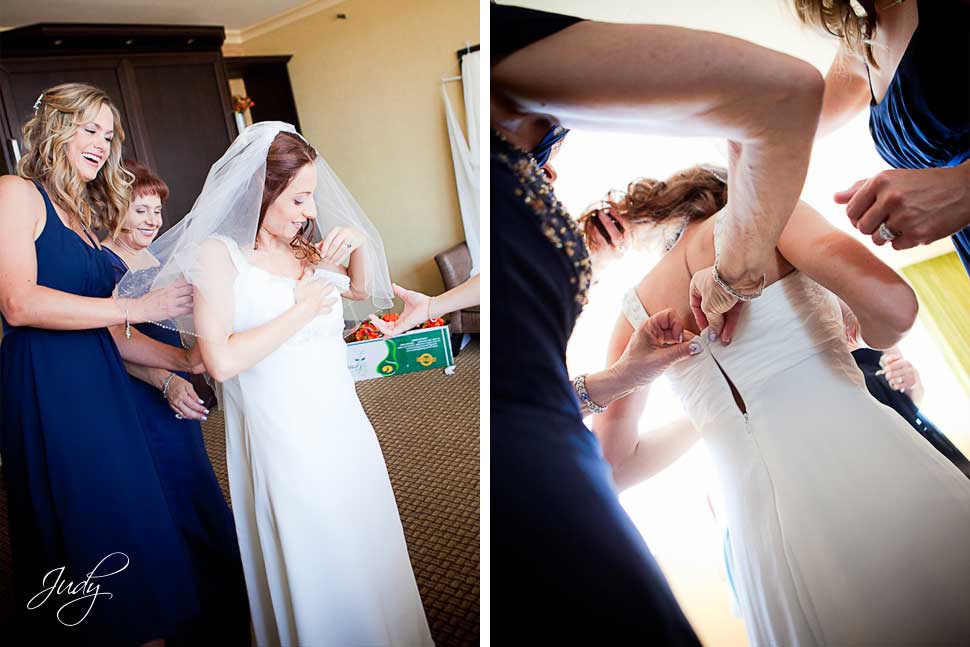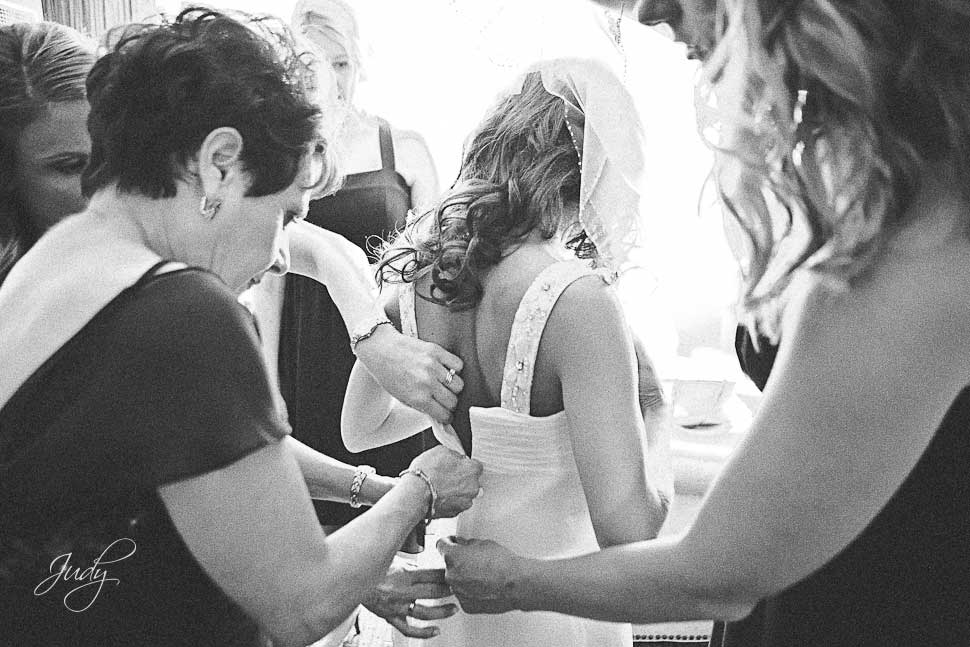 I always love the looks on the bridesmaids faces when they see the bride in the wedding dress!!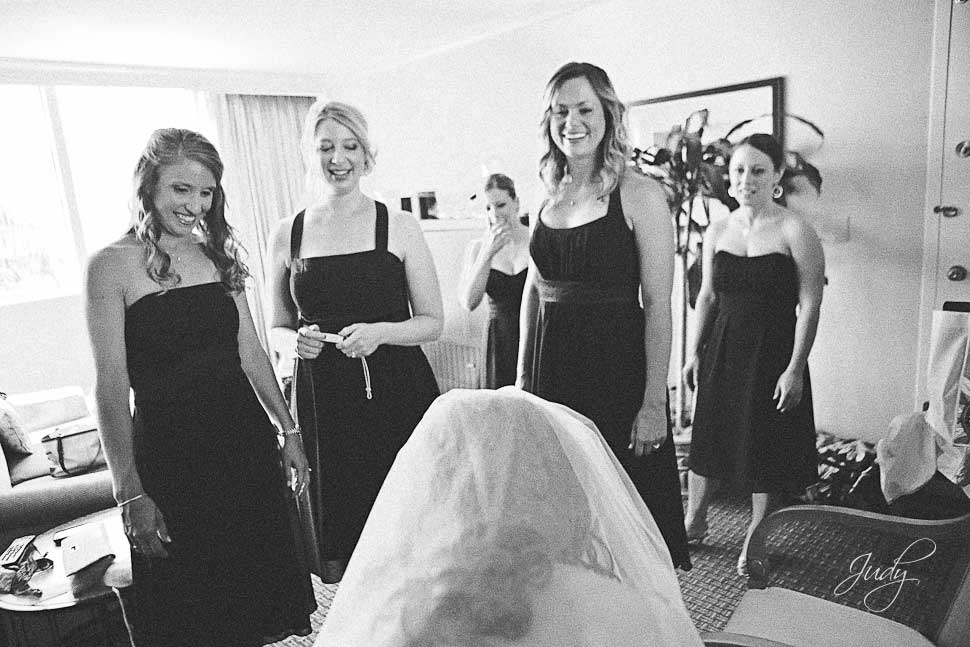 And… the check list before heading out to see her groom.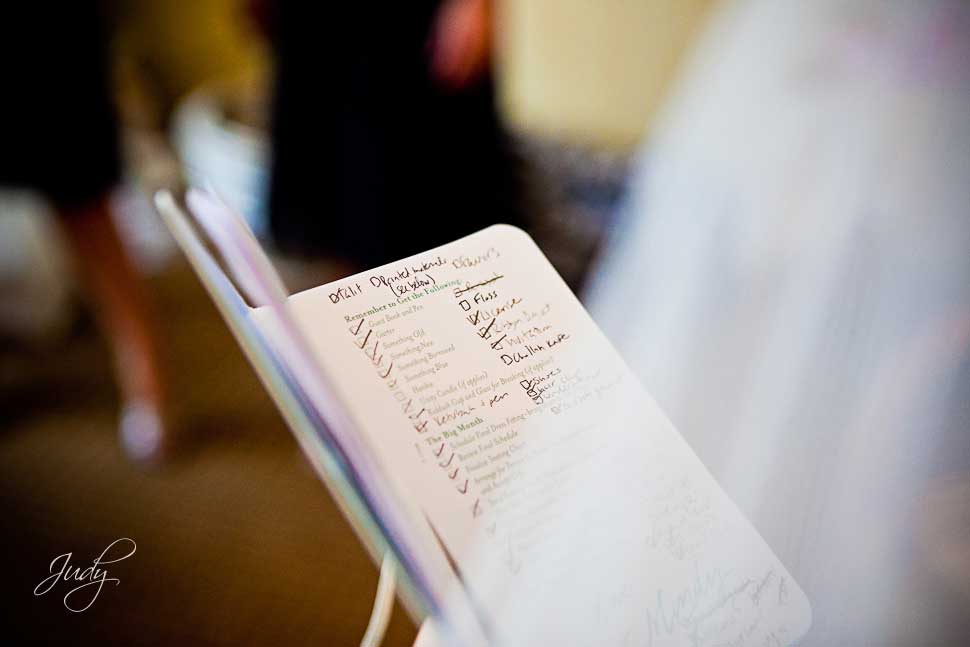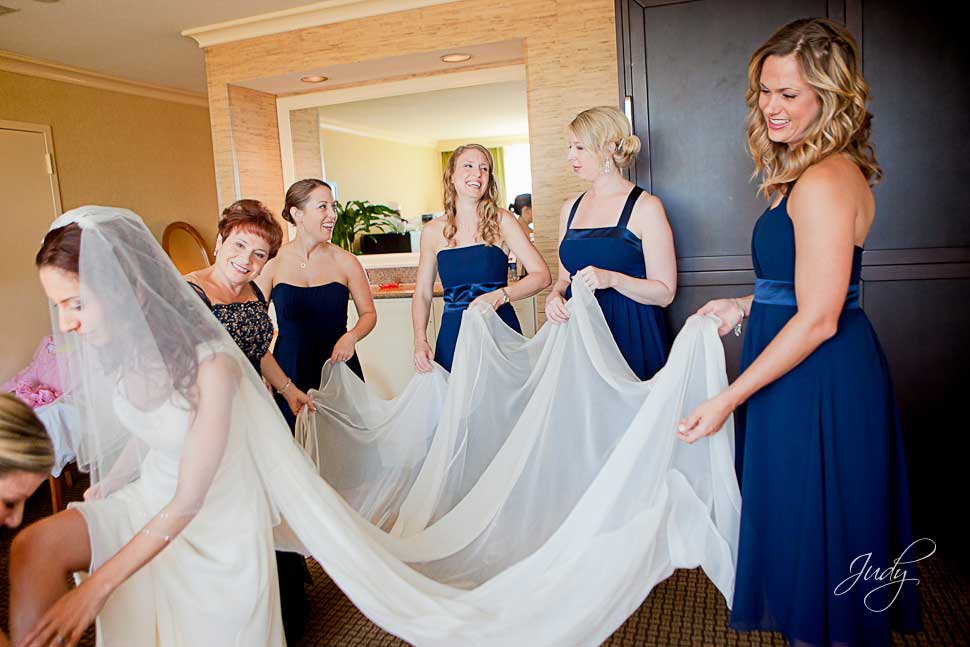 I didn't know champagne can come in a form of a can.  =)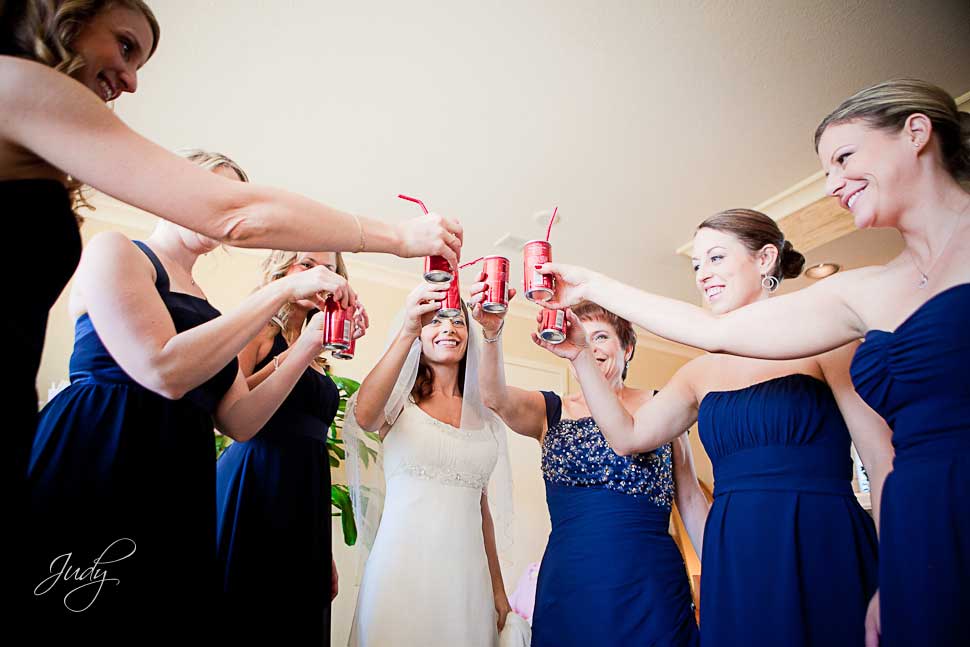 While I was getting pictures of our lovely bride and the girls, Gavin was with the boys doing photos at Shoreline Village.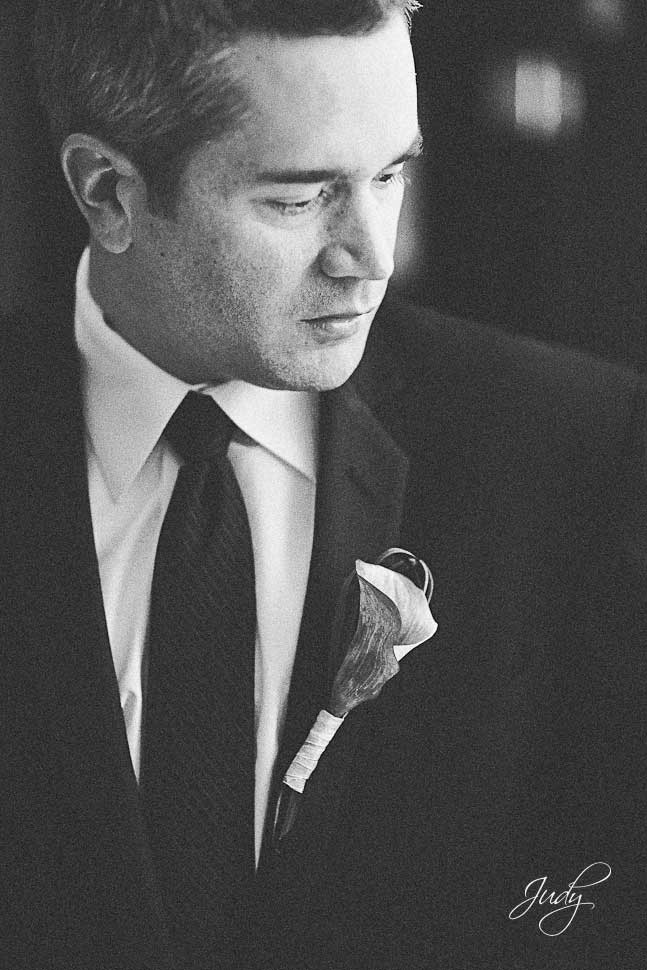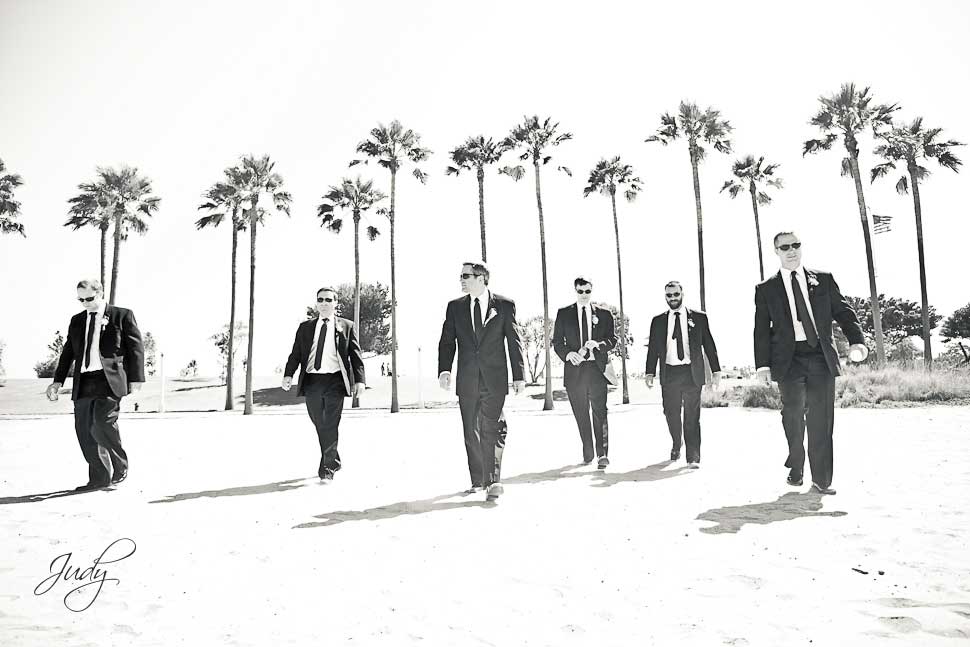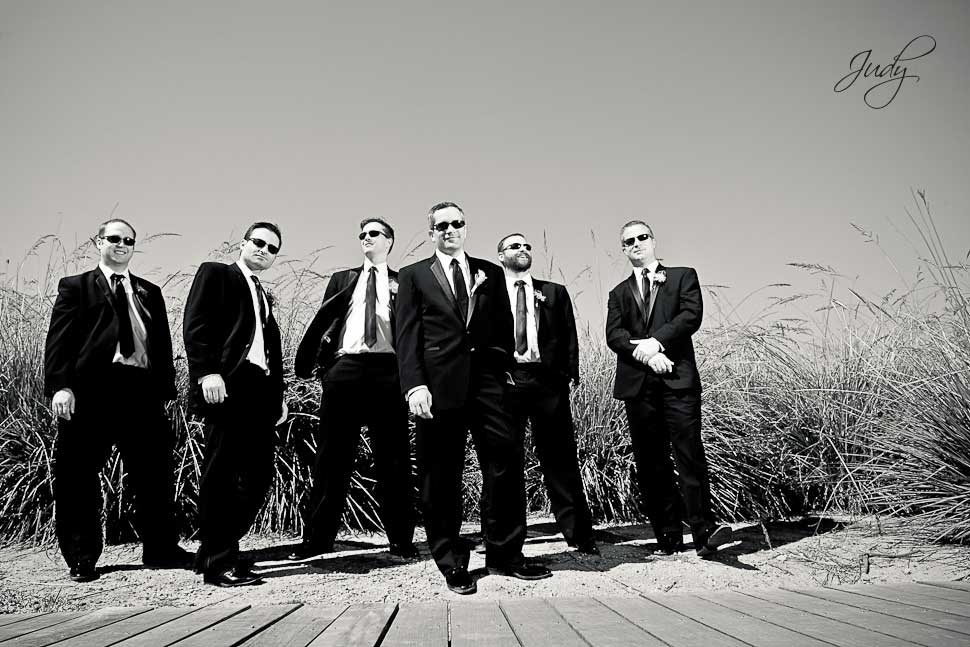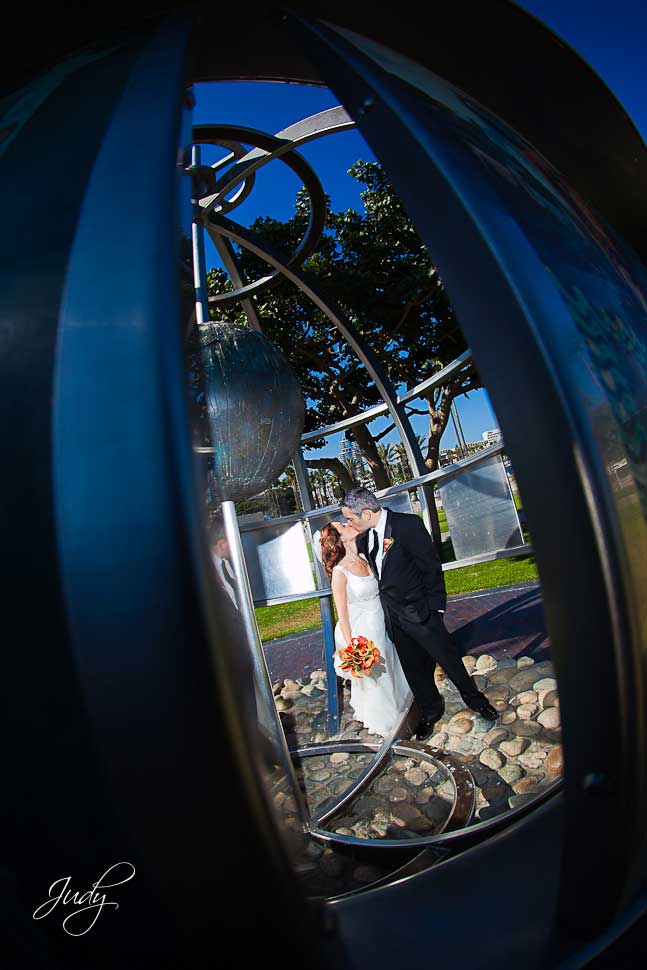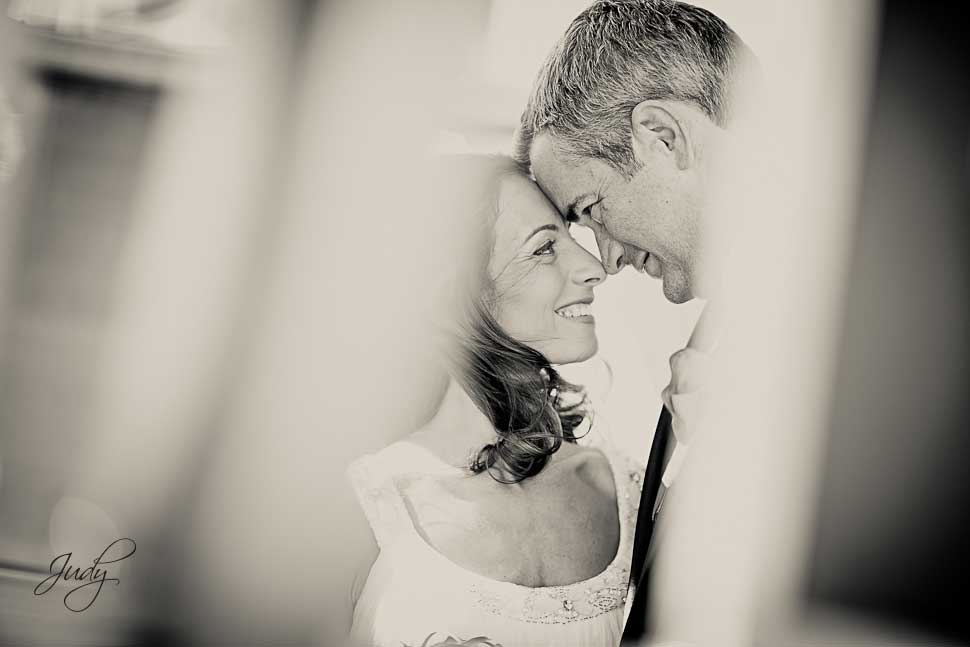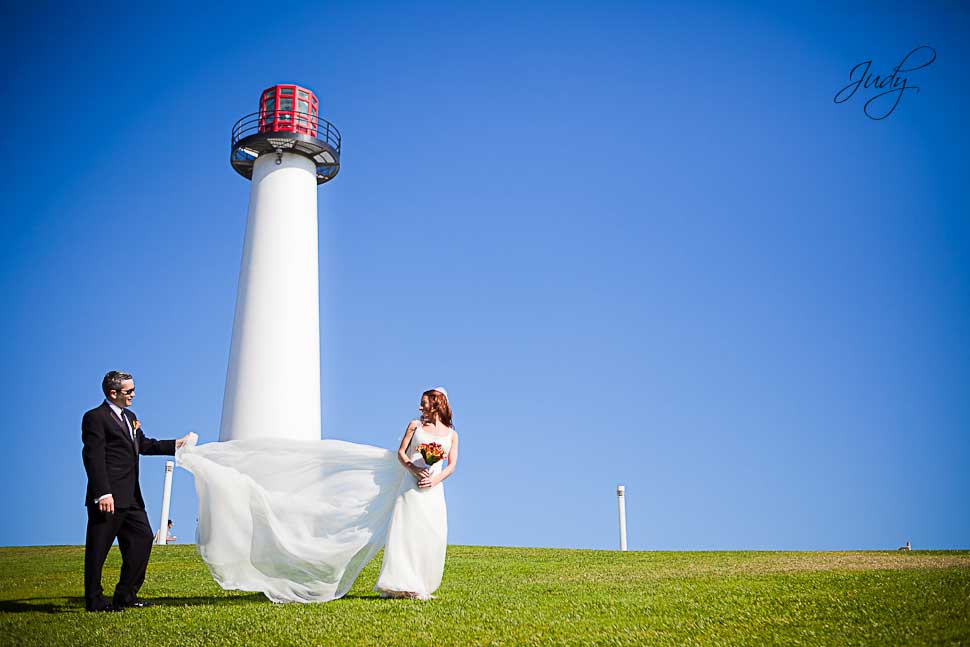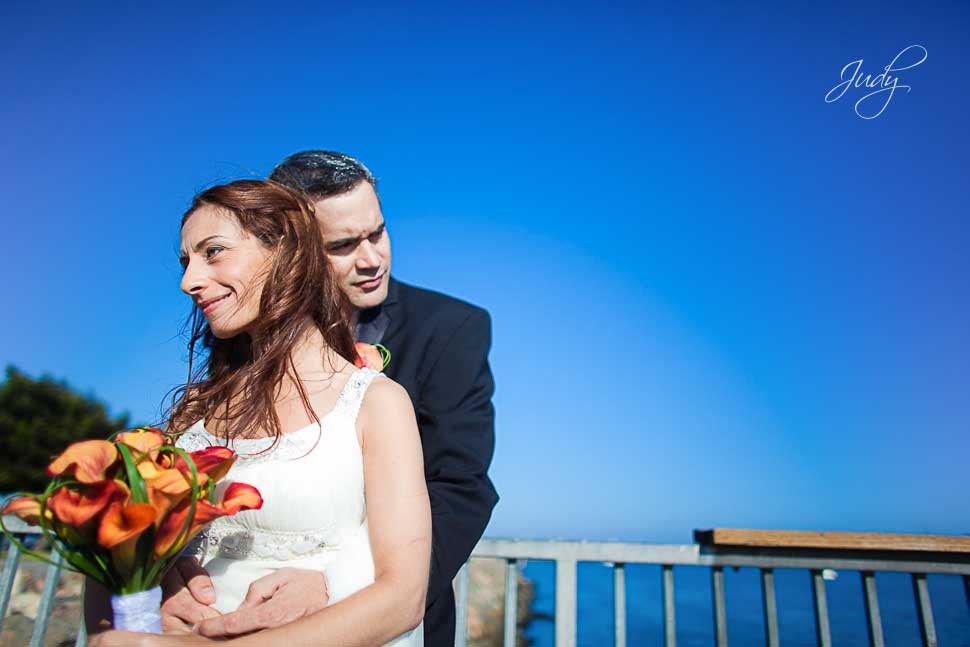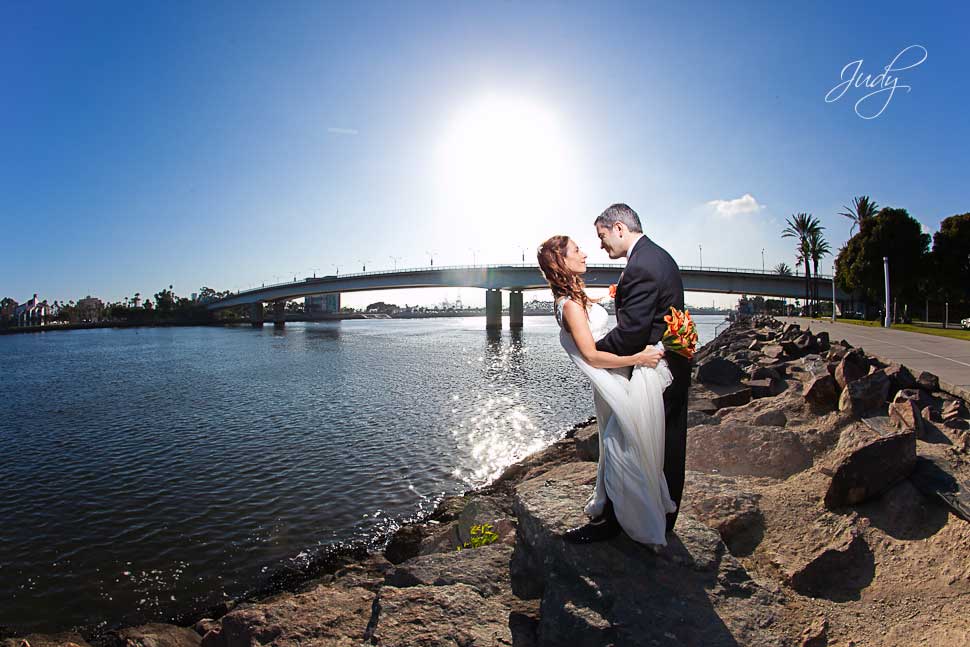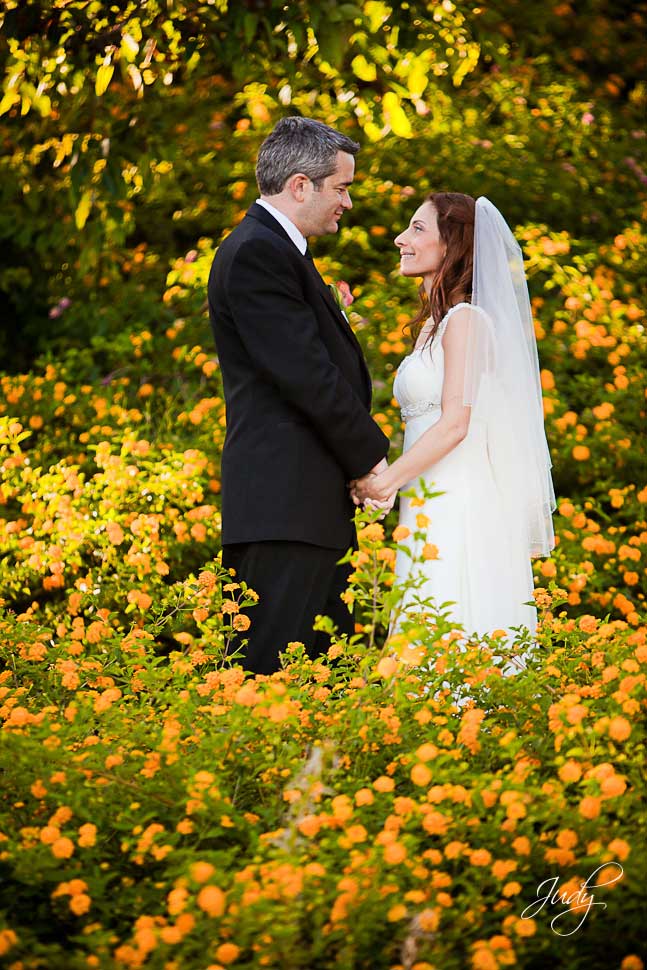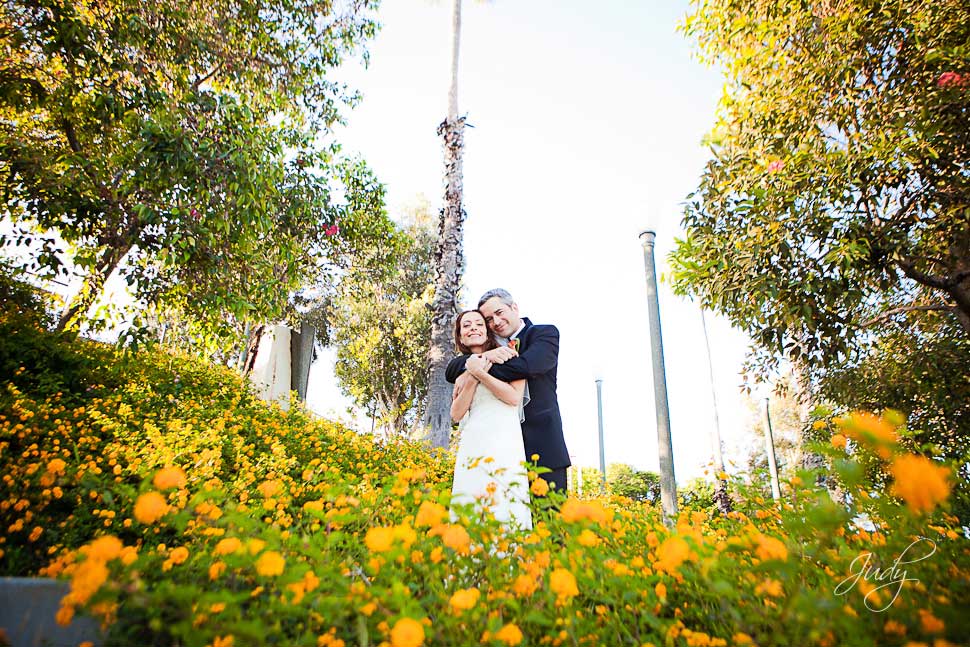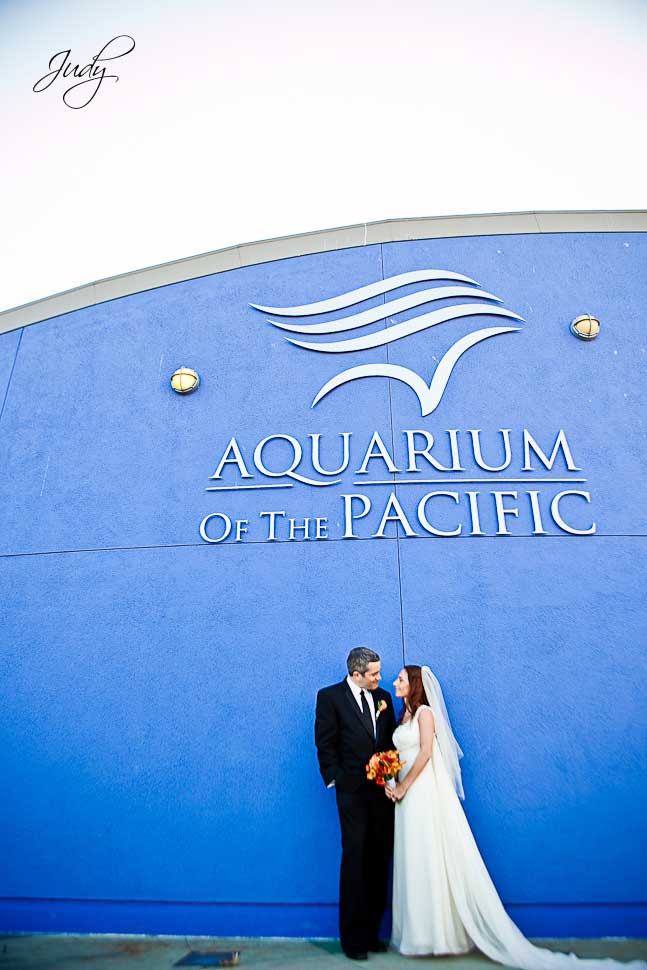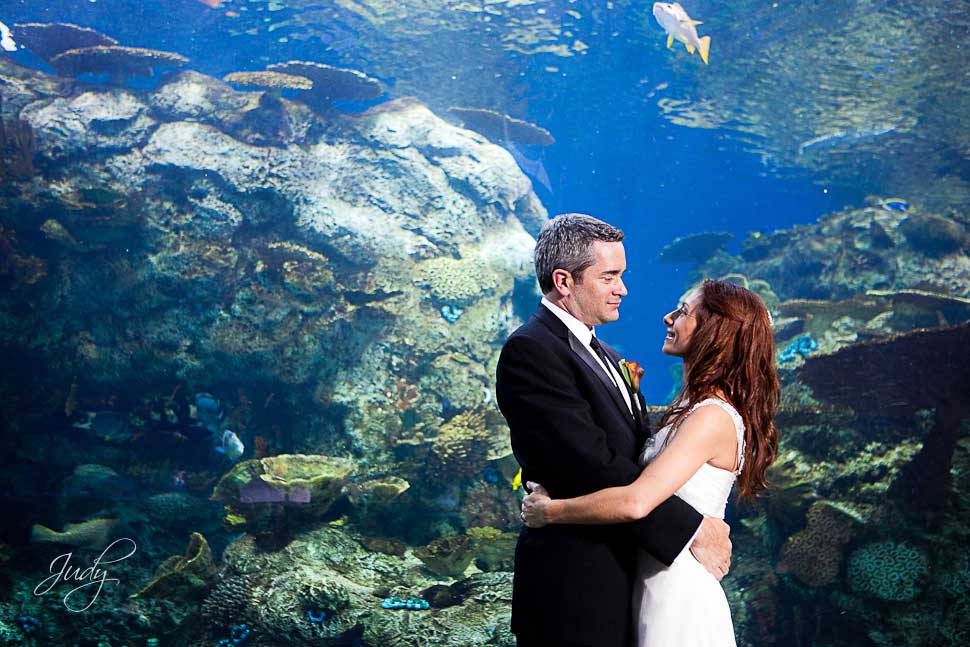 I just love how colorful underwater world…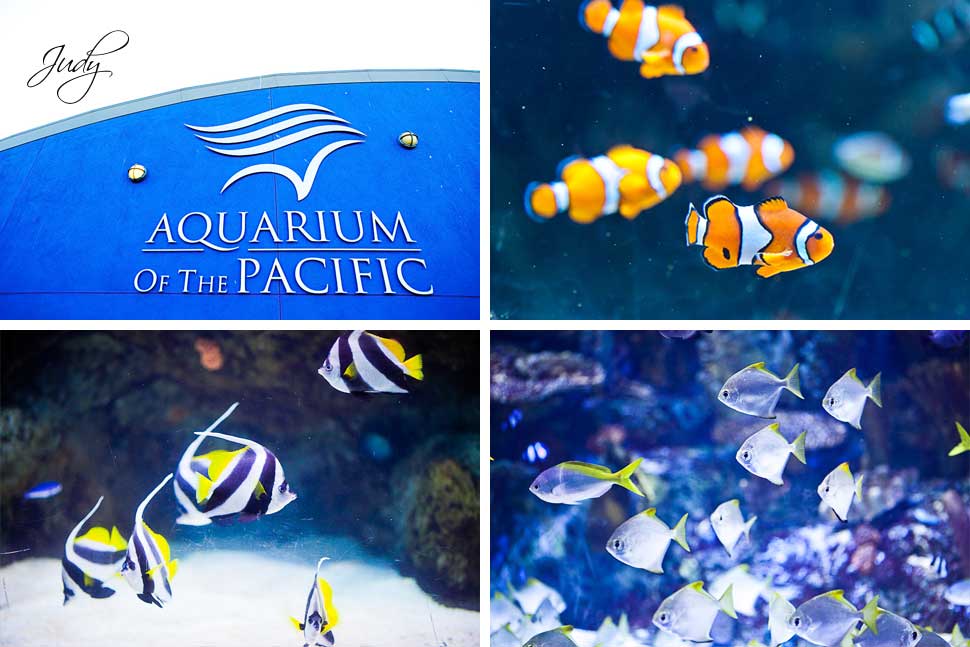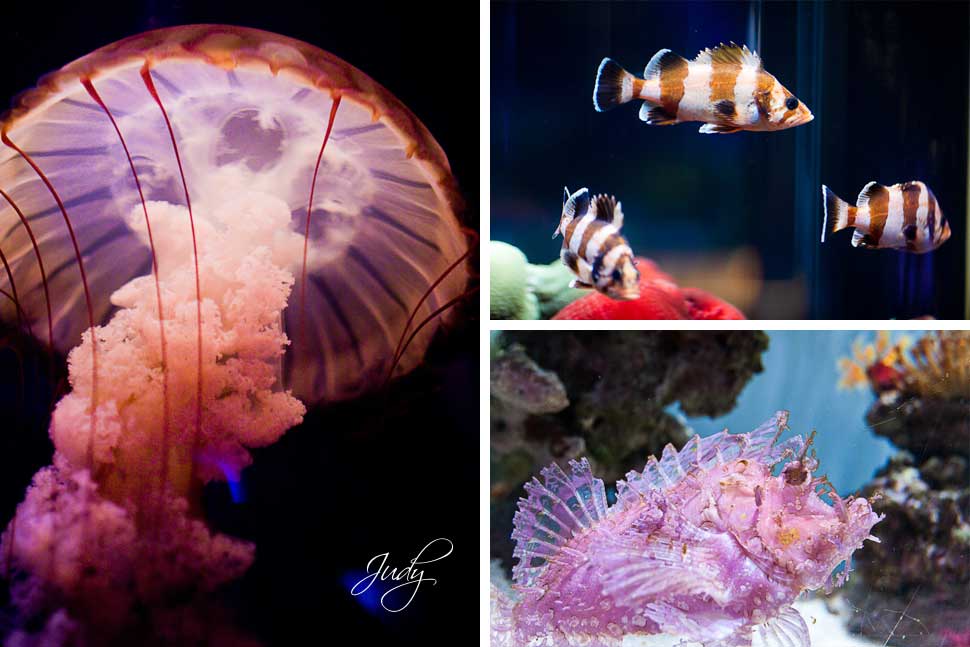 Their Jewish ceremony was right in front of this huge two story fish tank!!  What an amazing treat for all the guests.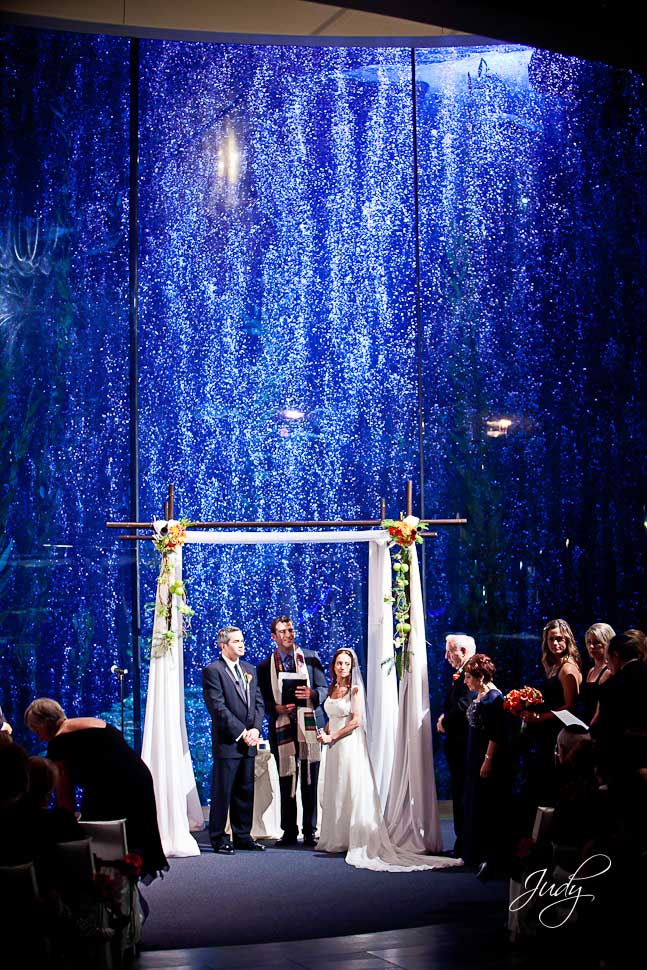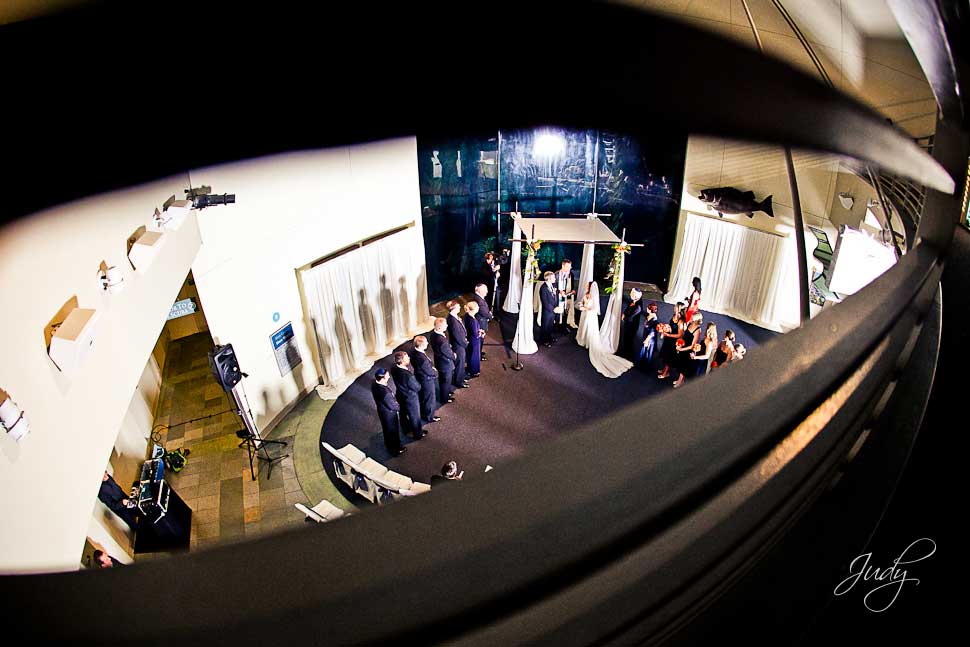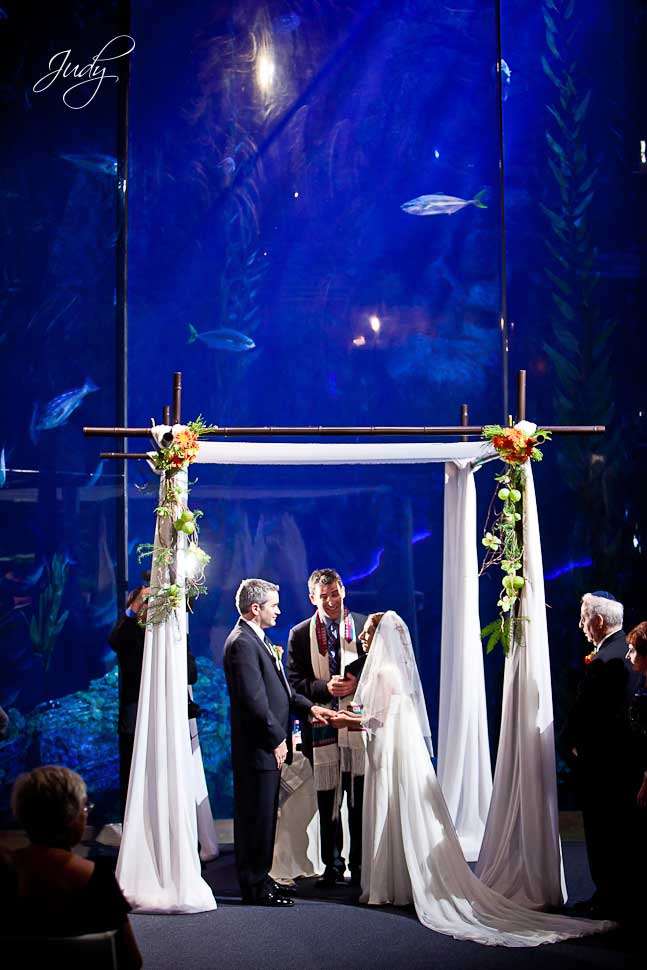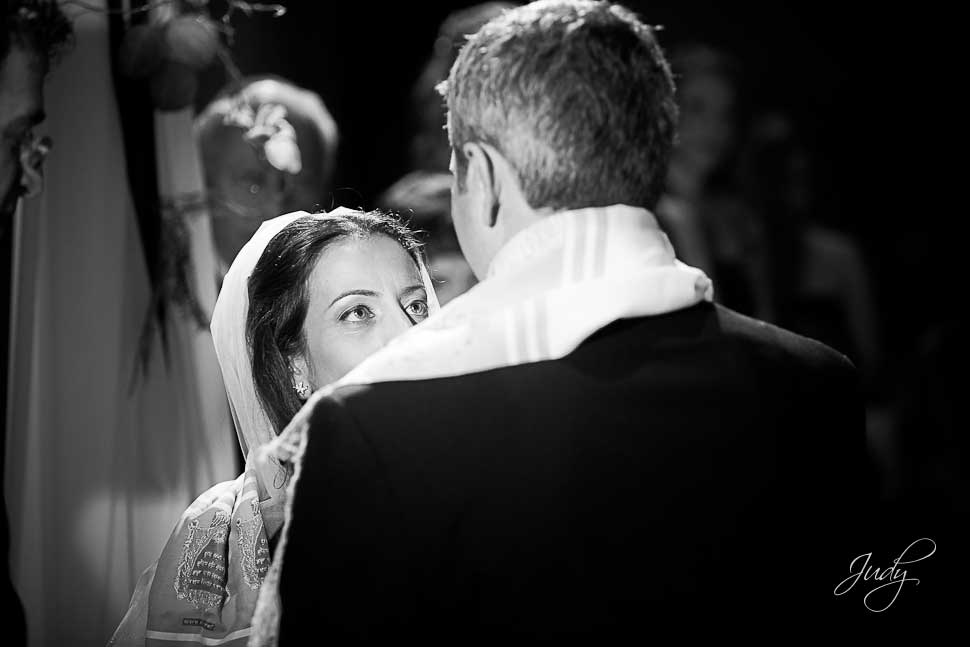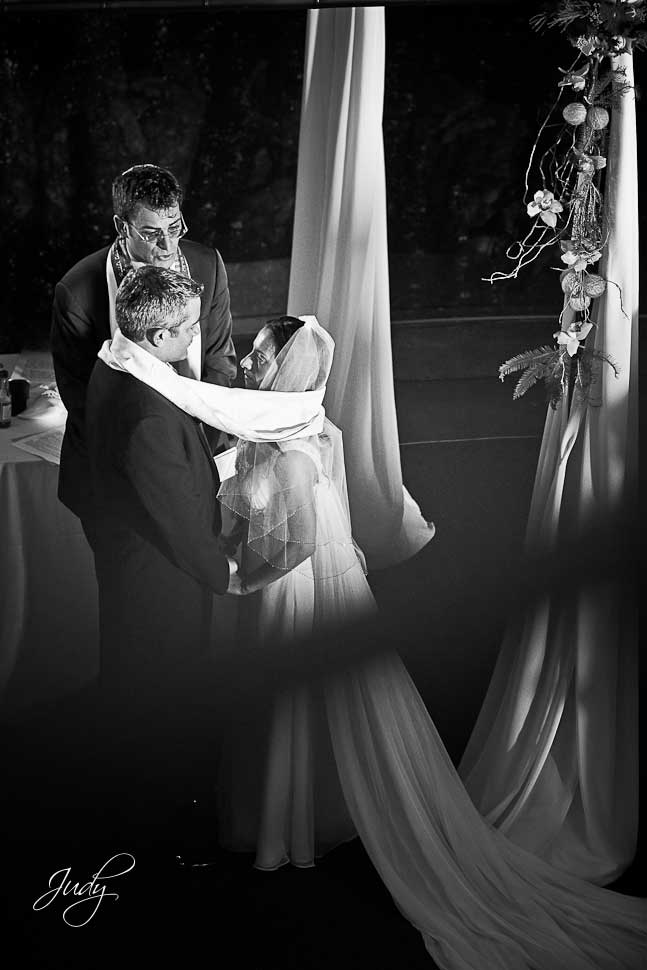 Mazel tov!!!