Angelic and Mike didn't let the April showers get in the way of them tying the knot at the beautiful Vibiana in downtown Los Angeles. If anything, the rain only brought more luck (and happiness) to this lovely couple! When Gavin and I showed up at Vibiana, Angelic was definitely a ray of sunshine on this gloomy, yet vibrant day. Their wedding was filled with everything that matters most… laughter, joy, hugs and kisses. Moreover, they were showered with love by close friends and family who came to witness their union. It truly lifts our spirits to be in the presence of their love and to bask in the sweet energy of two people who obviously adore one another. Angelic and Mike's radiance lights up the hearts of all those around them and I can't help but smile for them. So check out our Vibiana wedding photography below!
Stacy Porras and her team is incredibly talented in creating and carrying out Angelic and Mike's wedding vision flawlessly. See the pictures and you'll know what I mean. The day ran so smoothly leaving us with plenty of time for pictures. Her team was always around and is so friendly to work with. The details and design of the wedding were absolutely stunning. I definitely look forward to working with this awesome team again in the near future.
As for doing wedding photography at Vibiana, I can't speak enough kudos about this gorgeous location!! I can shoot there all day and never run out of ideas for a perfect photo. =) In case you didn't know (or you are looking for a wedding venue), Vibiana is actually a historic landmark in downtown Los Angeles. It was created in the 19th century and was known as the Cathedral of St. Vibiana. Unfortunately, during the 1994 Northridge earthquake, the building was severely damaged and needed to be replaced. The replacement was a new cathedral, Our Lady of the Angels, built just a few blocks away. Now, the original Vibiana underwent renovation and stand beautifully in the heart of downtown Los Angeles hosting many events including wedding ceremony and receptions.
Don't forget to click play to check out their wedding video at Vibiana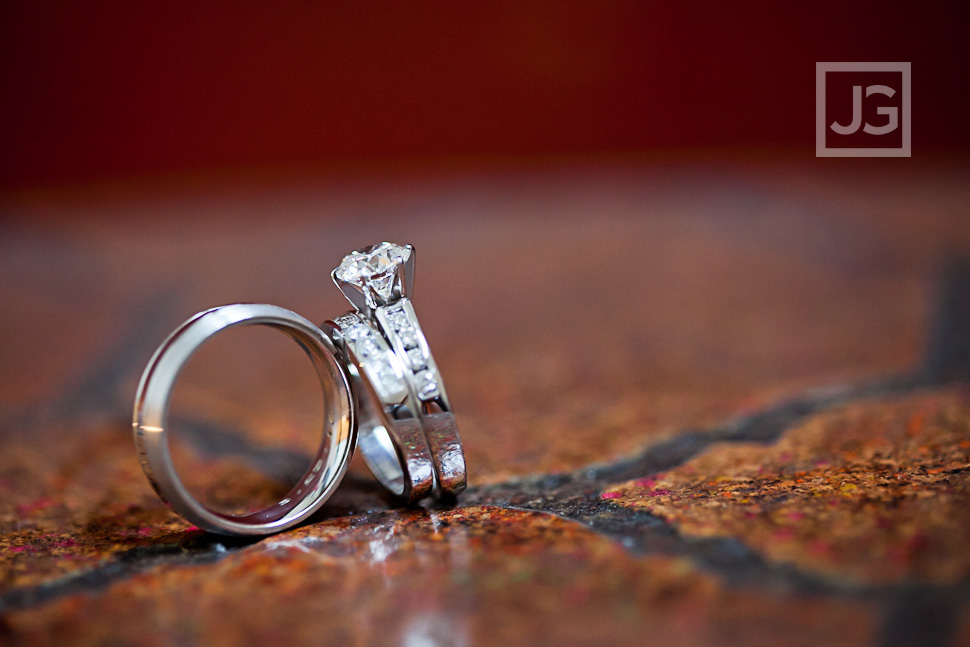 Thank you Joyce Luck for doing an amazing job on Angelic's hair and make-up.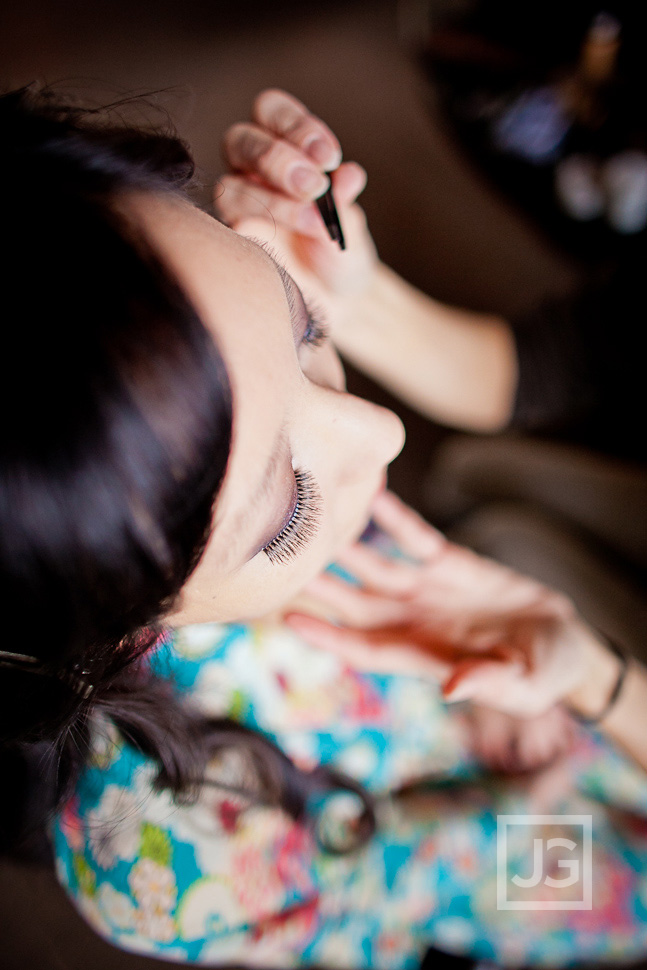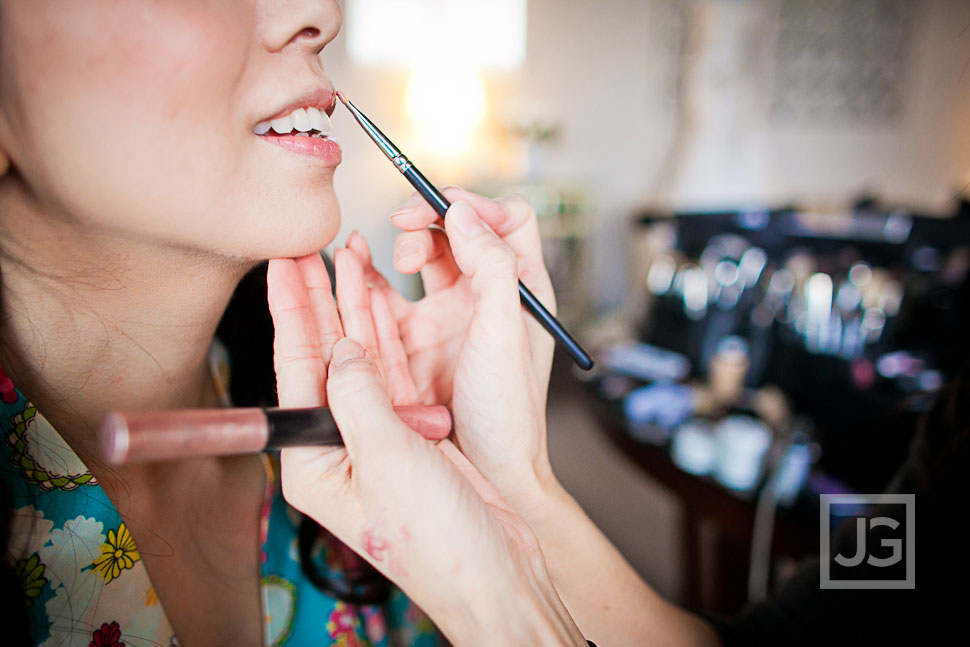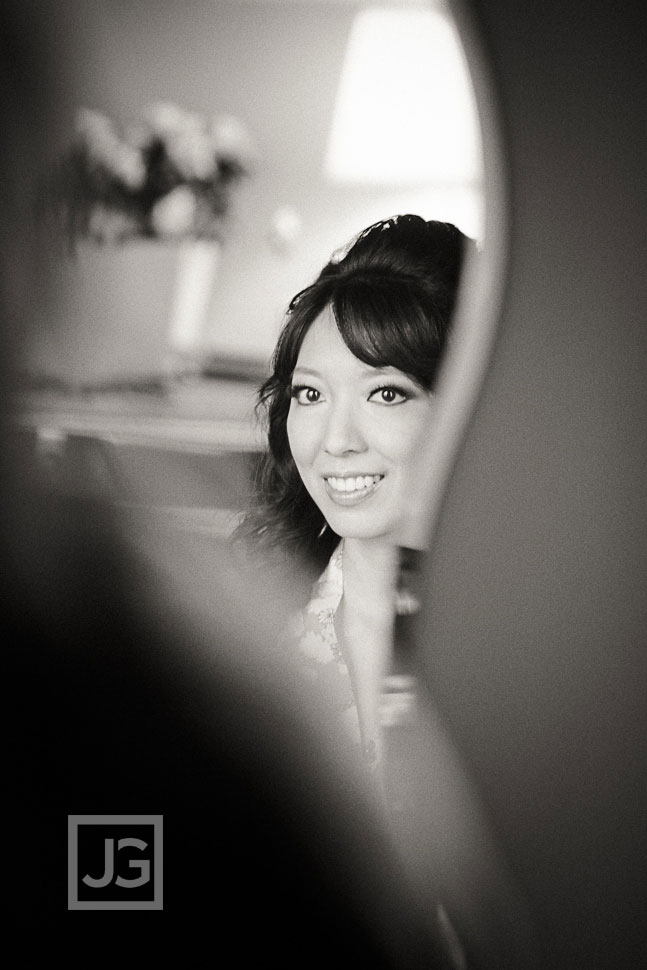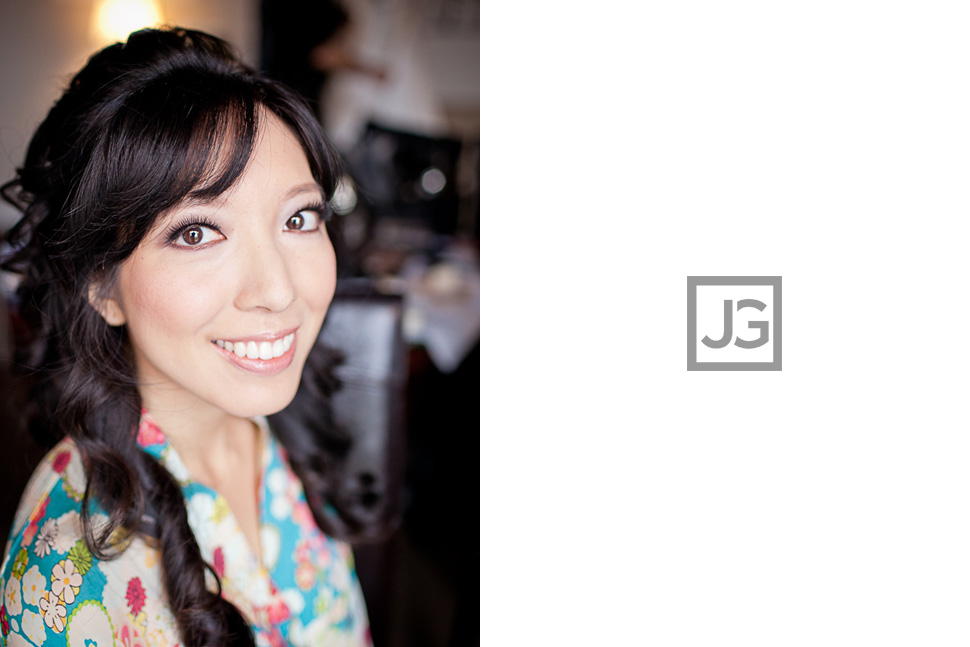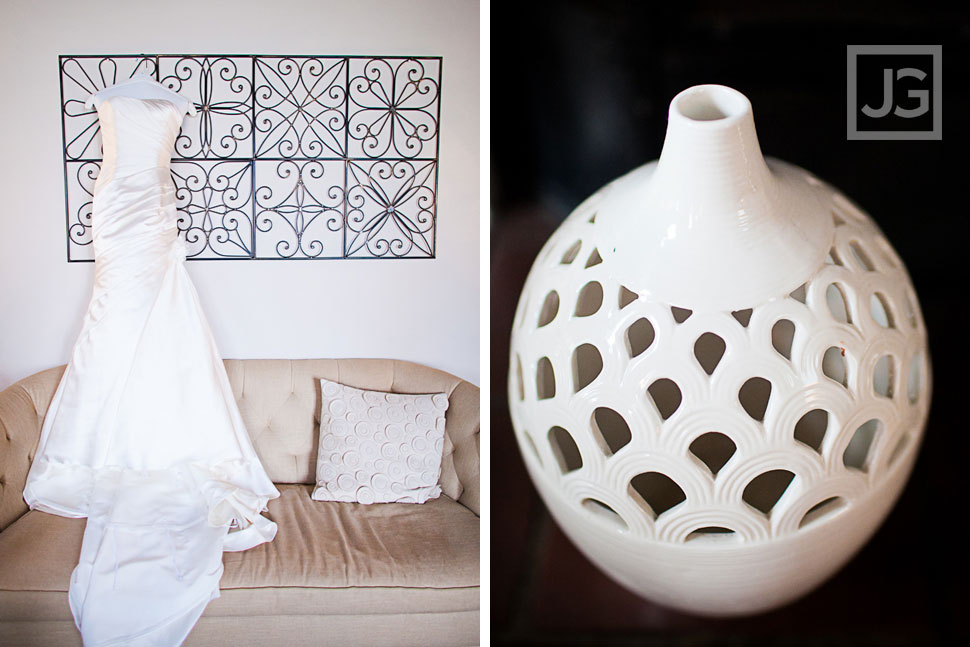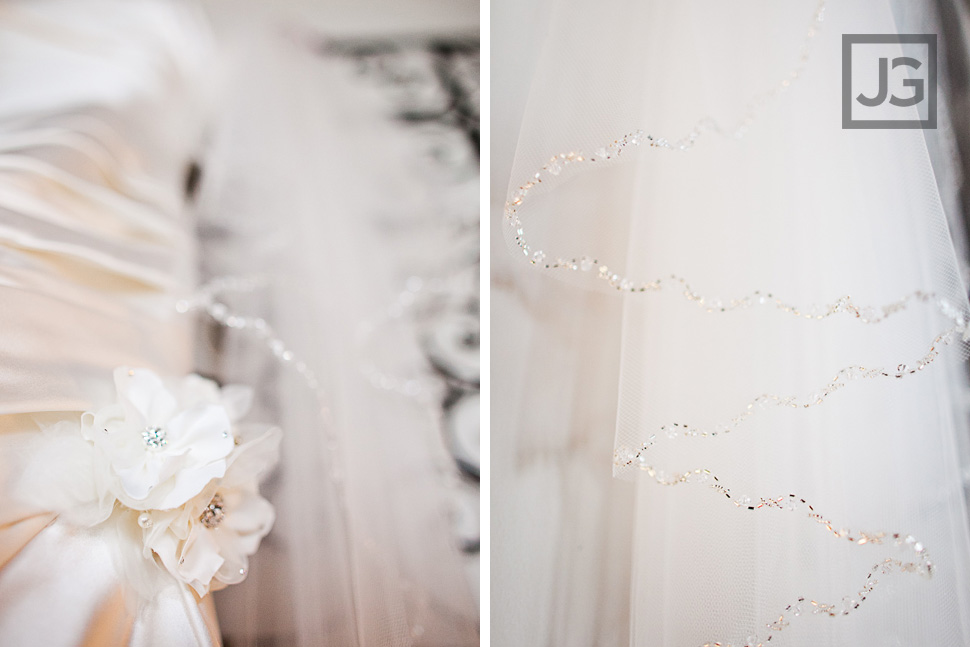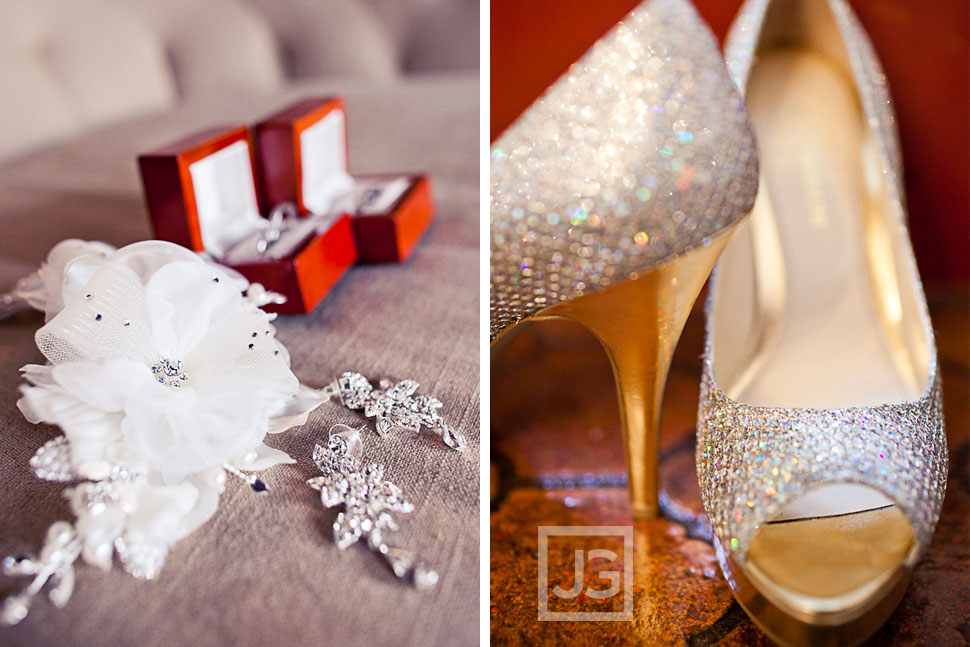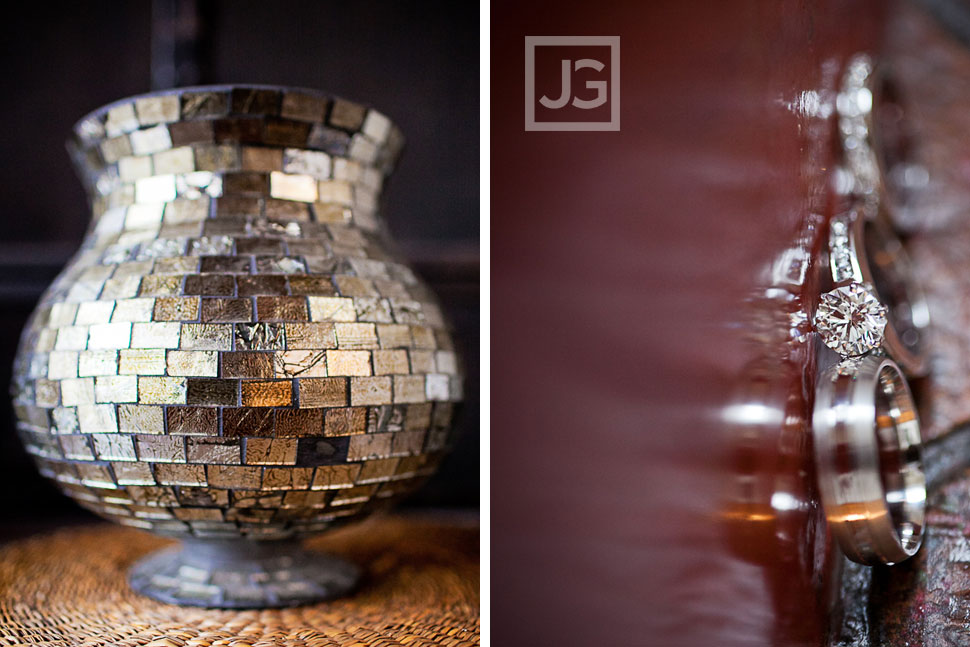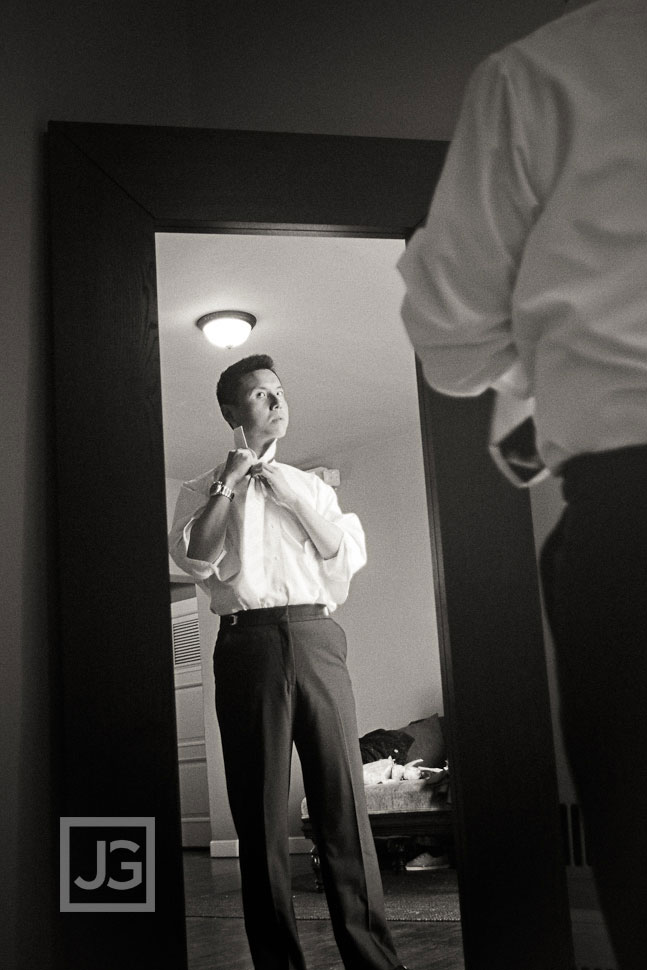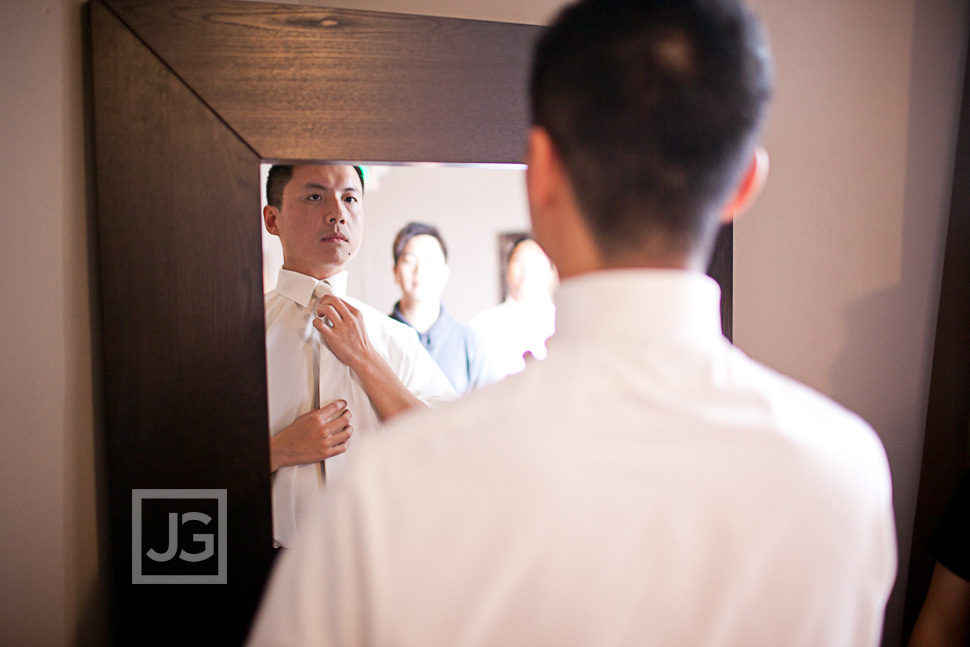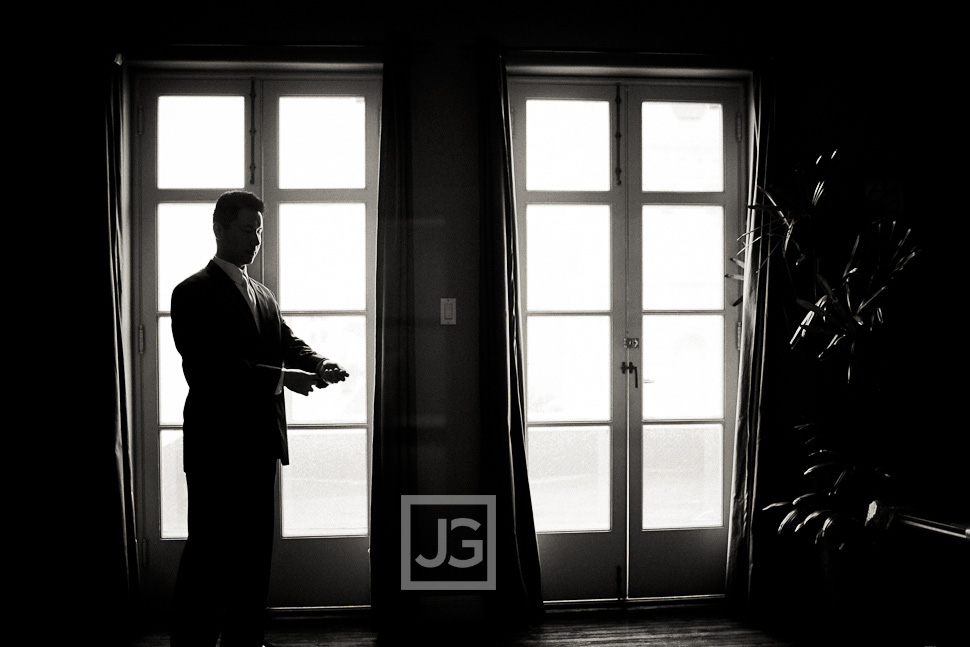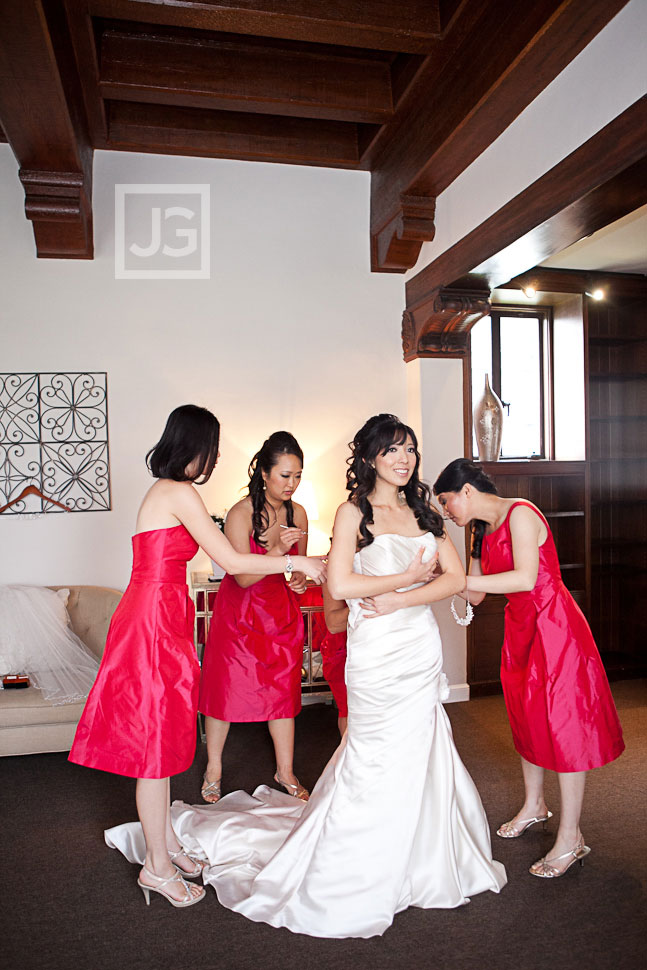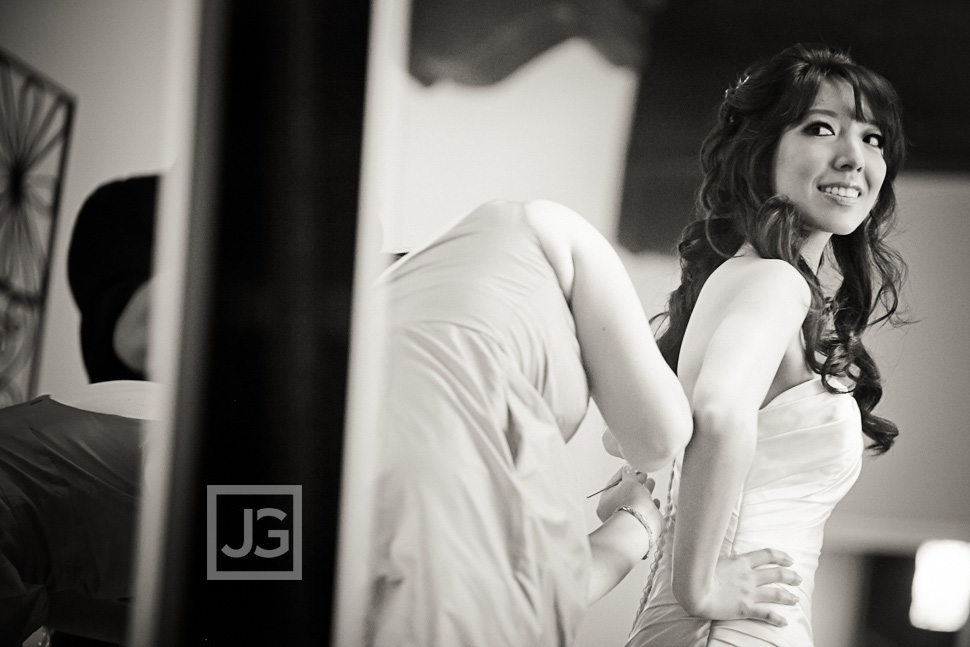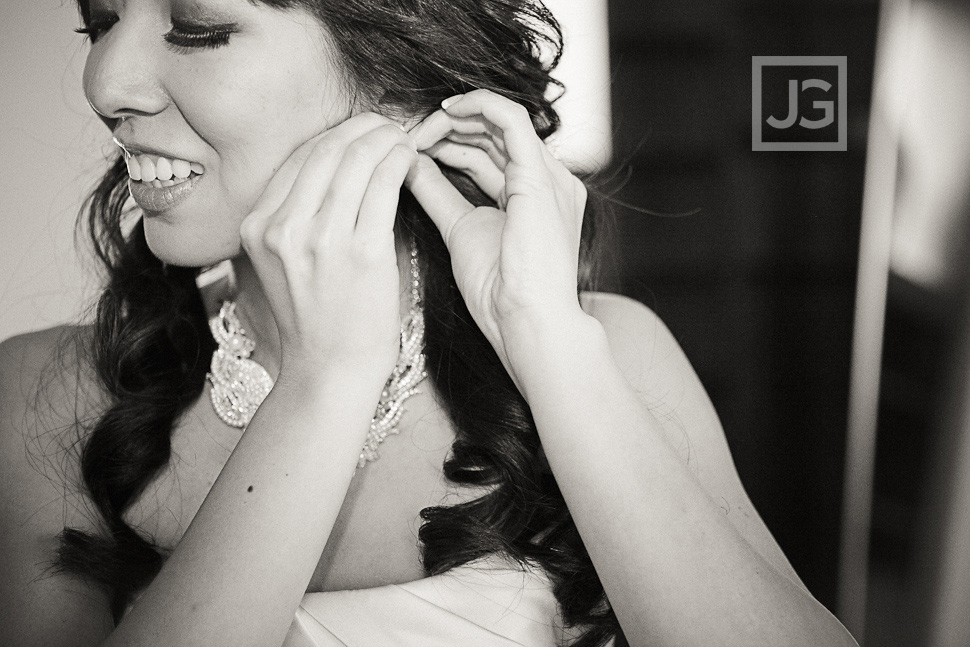 I say this all the time, but I really LOVE it when my bride and groom decides to do "the first look" and see each other before the ceremony. It's amazing capturing this emotional and intimate moment.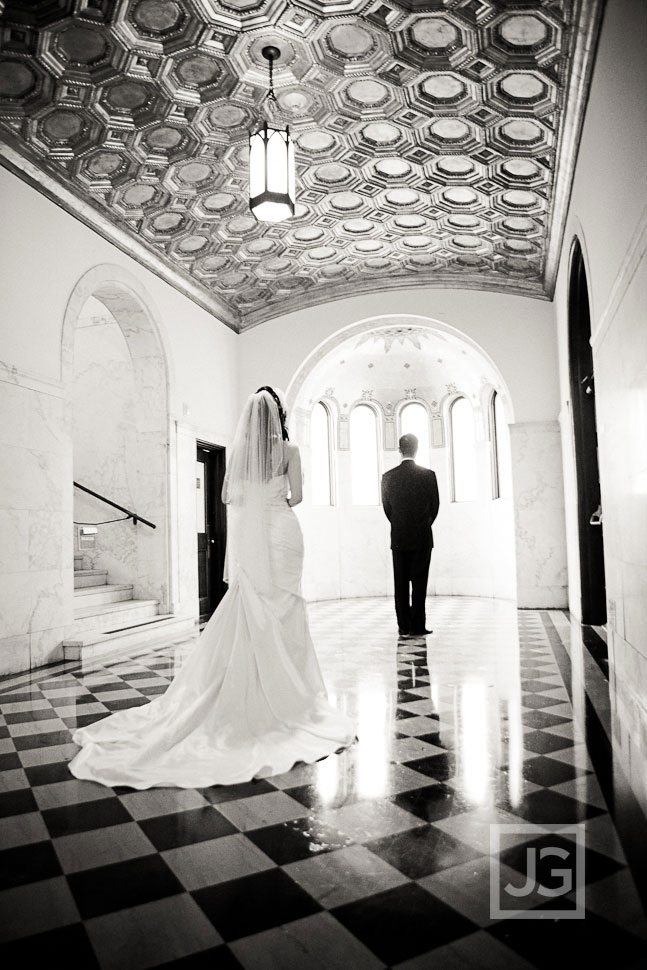 I am SMITTEN with Vibiana!! This dome is just sooooo beautiful for pictures!!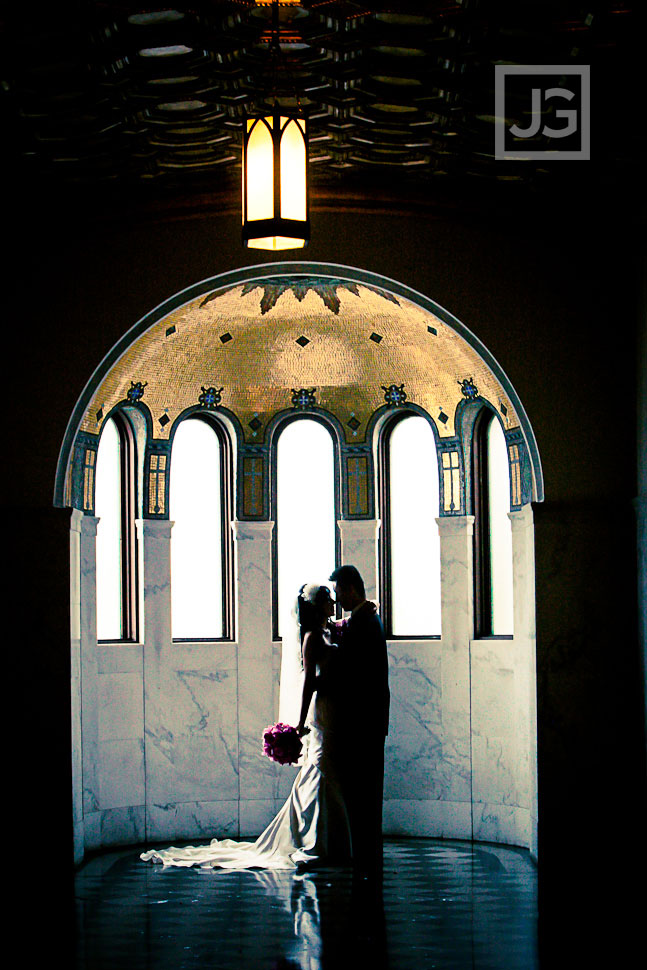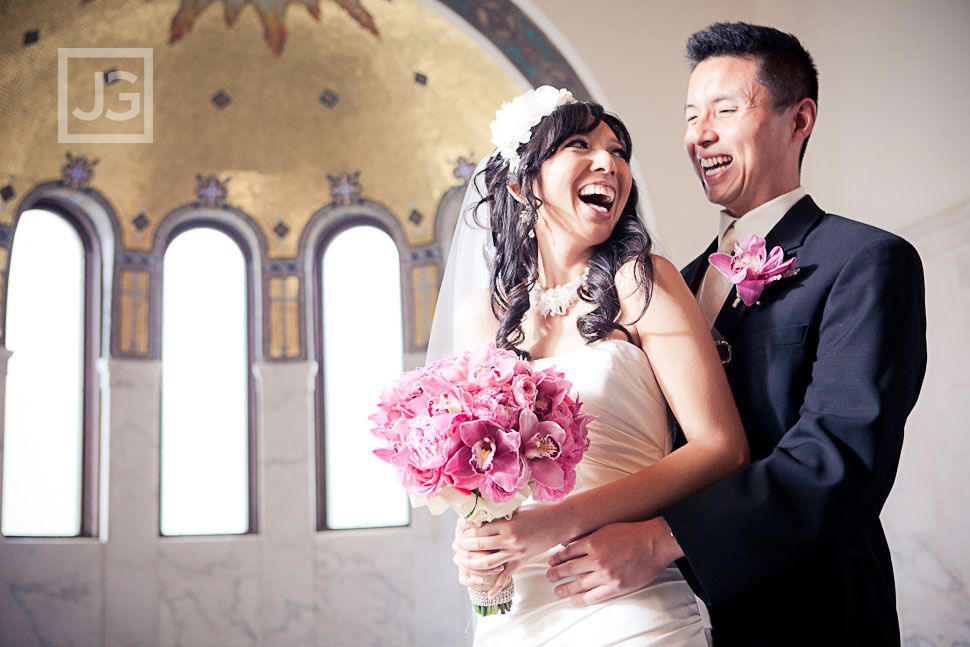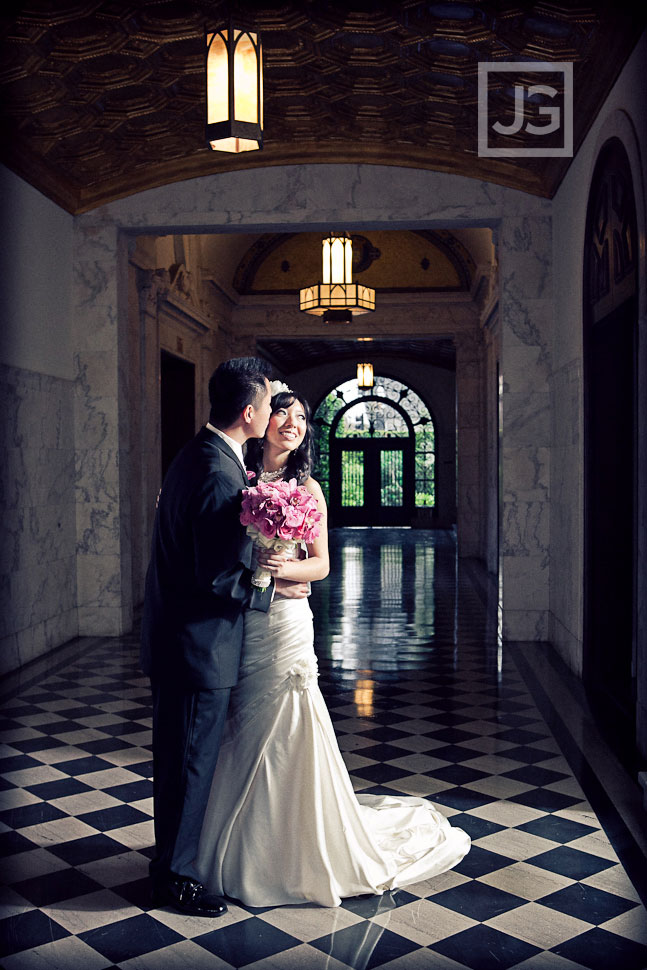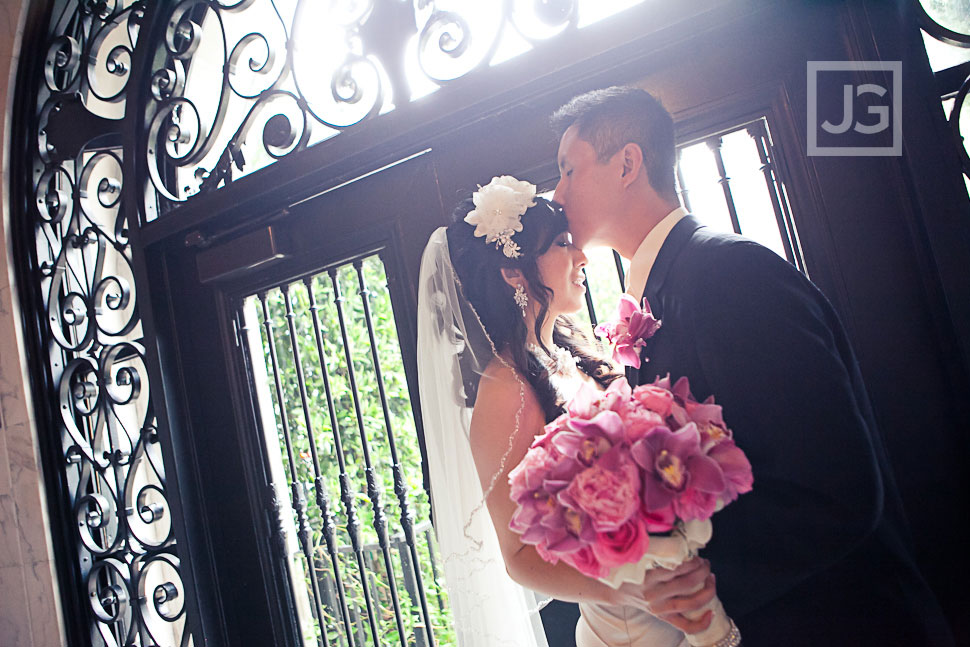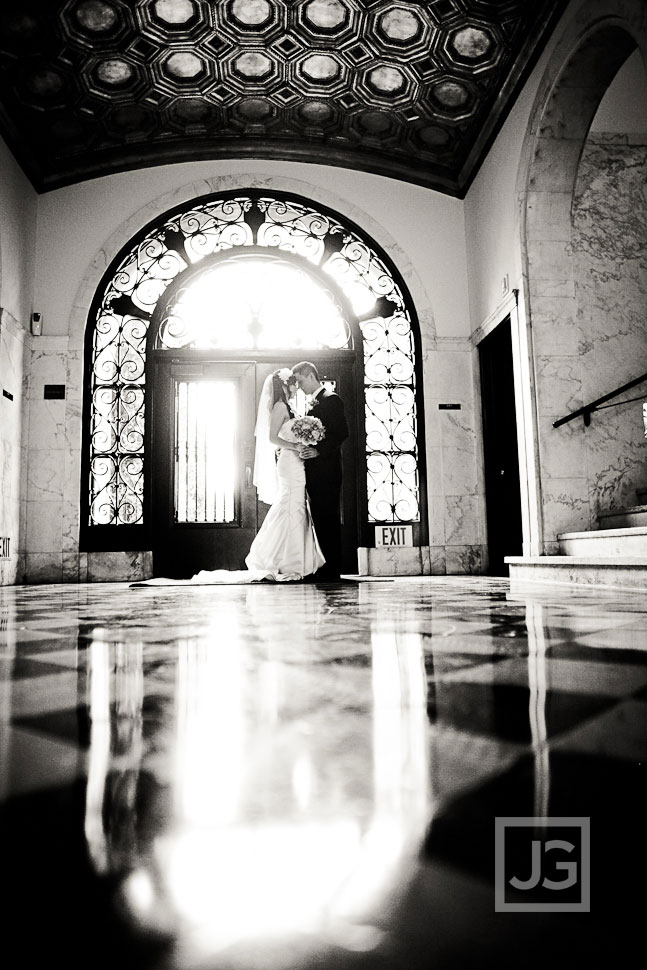 And yes… Vibiana still has all the confession booths in place. =)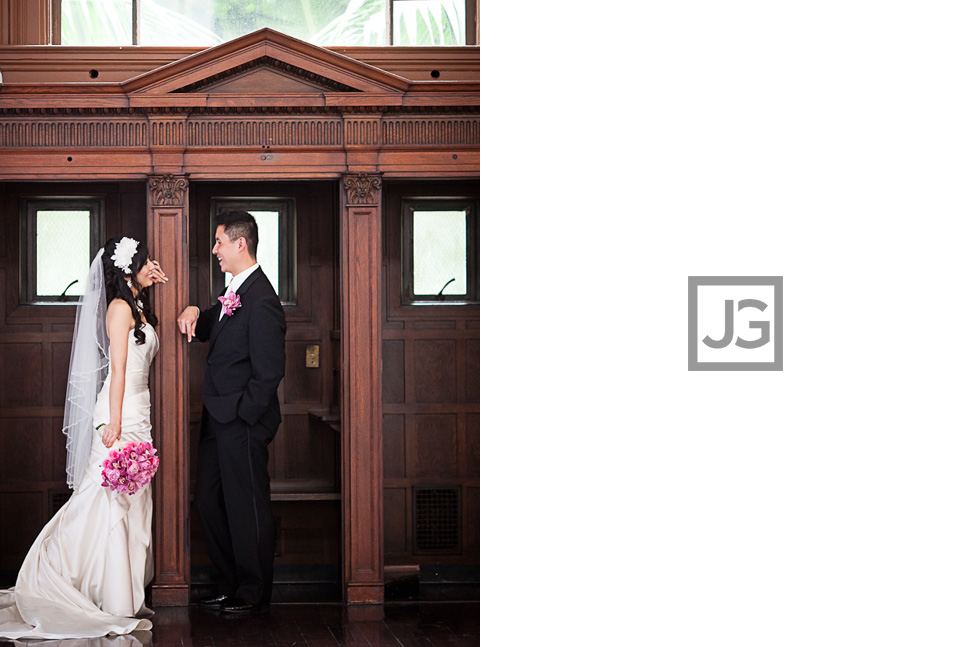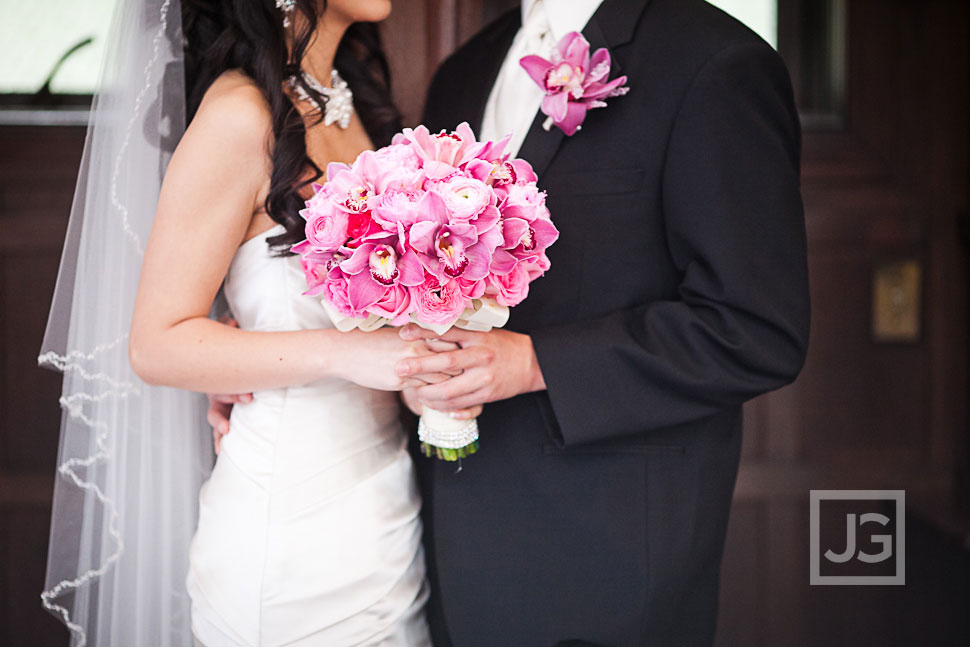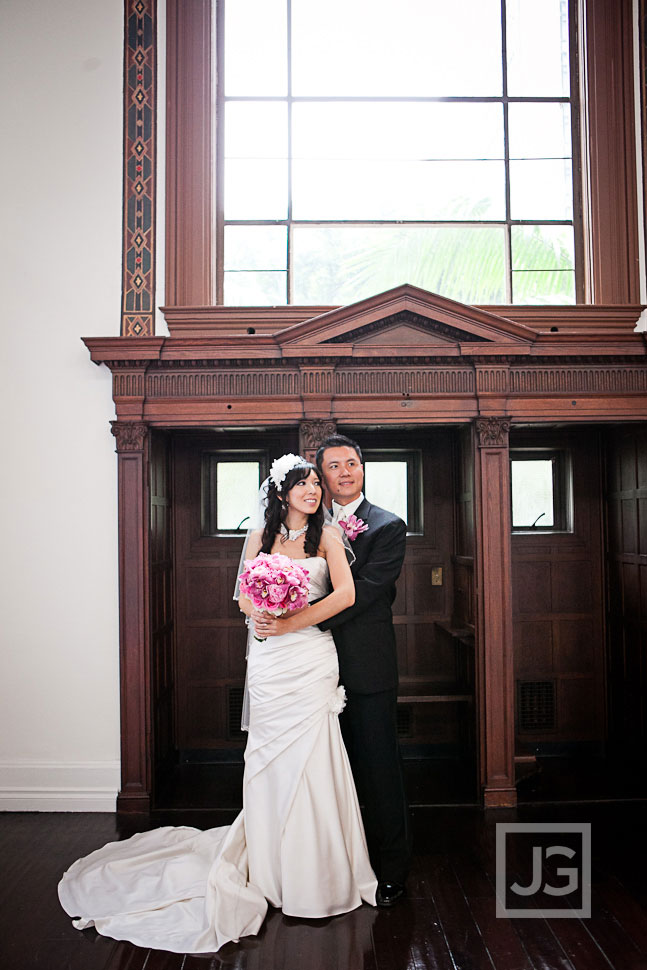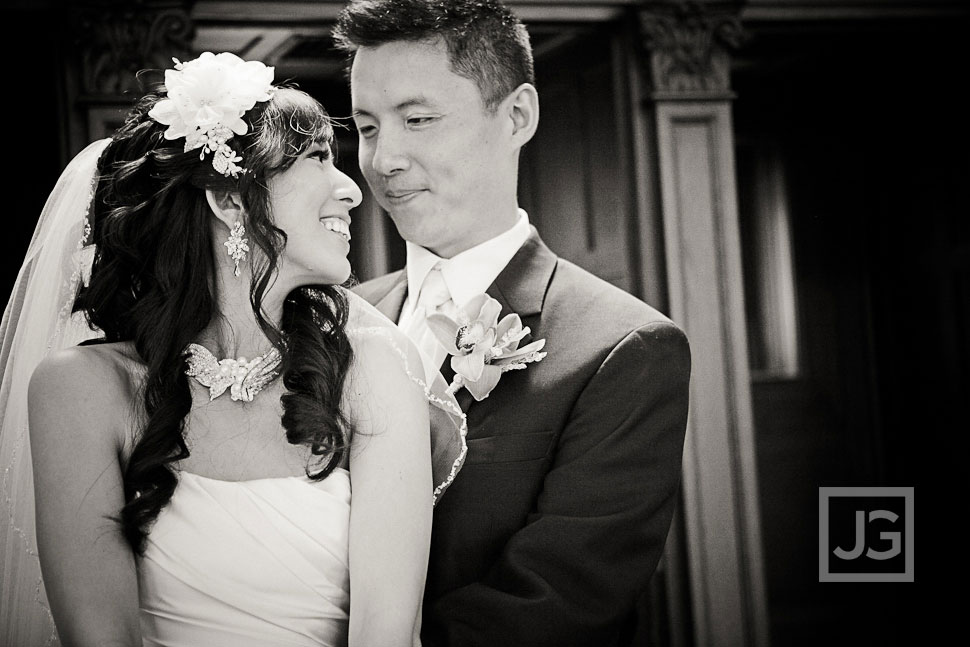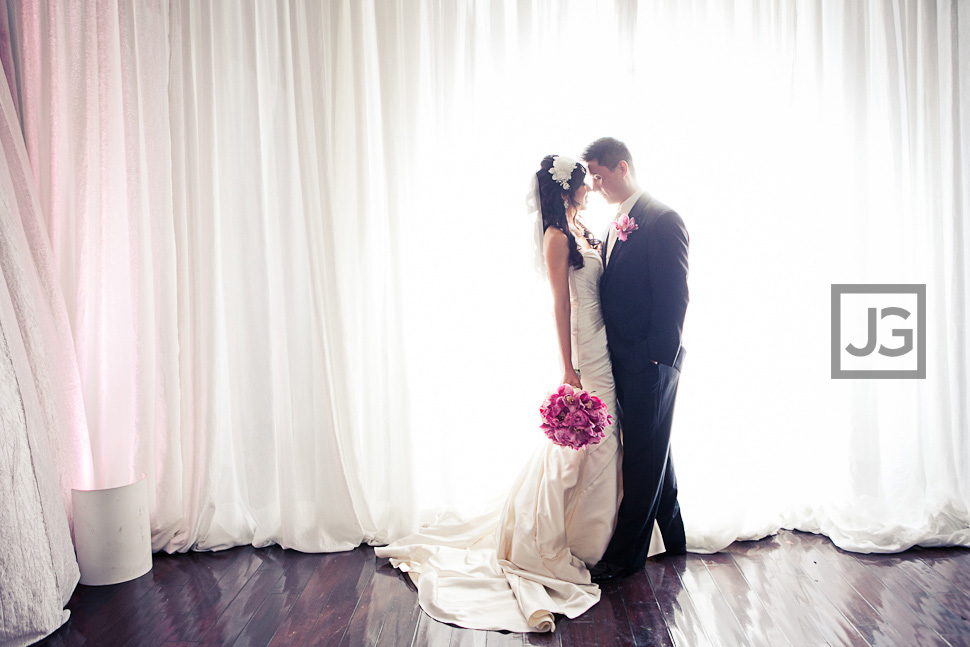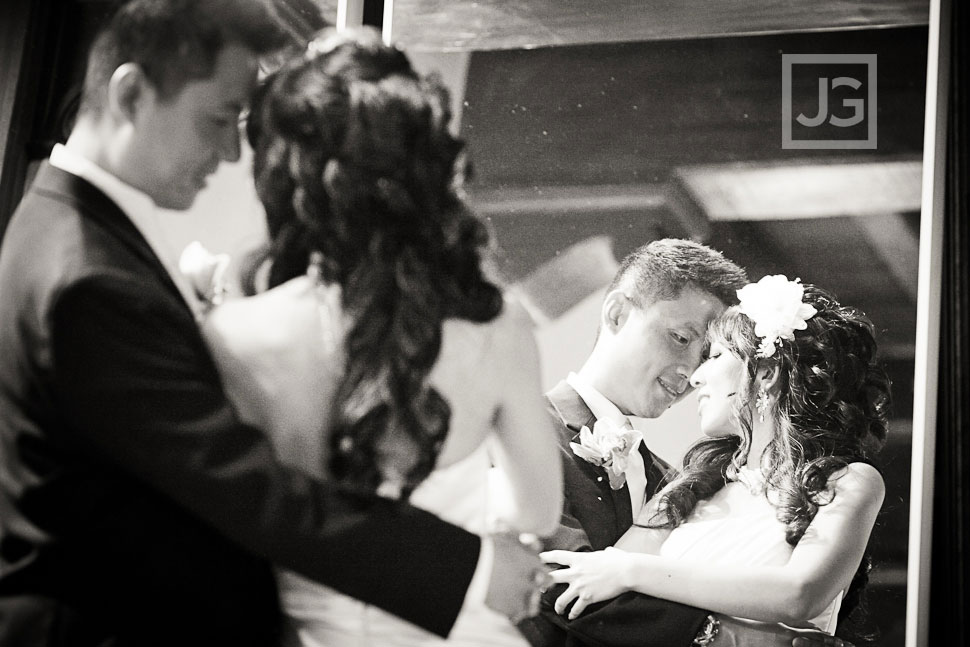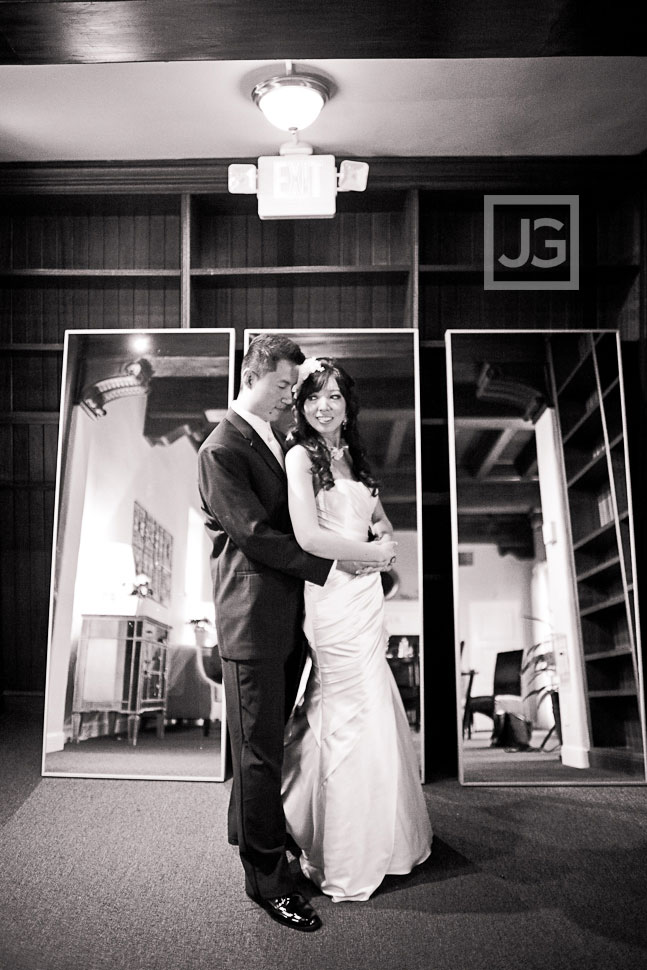 Simply b.e.a.u.t.i.f.u.l.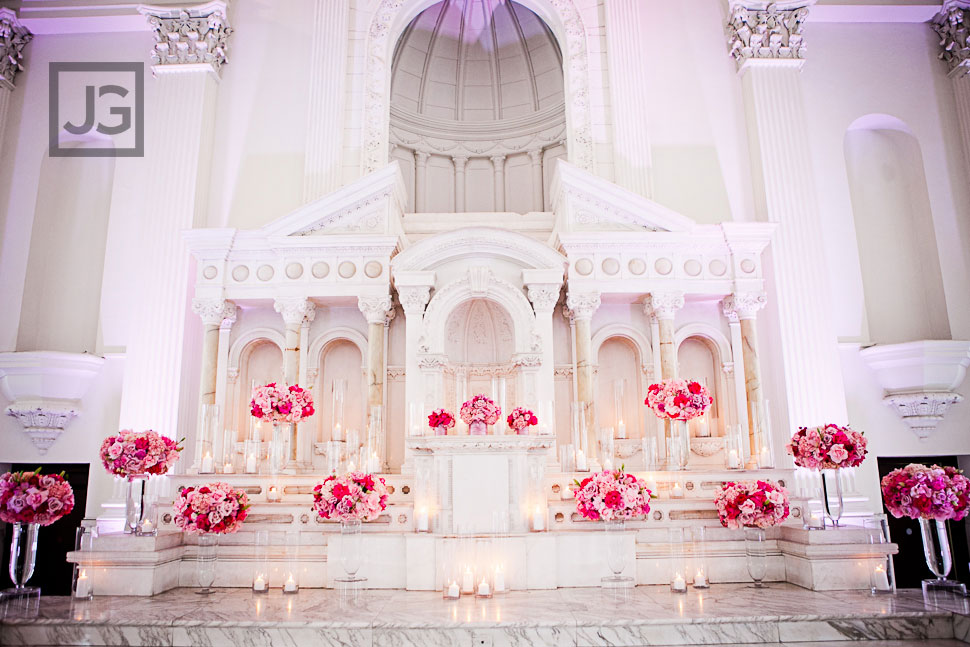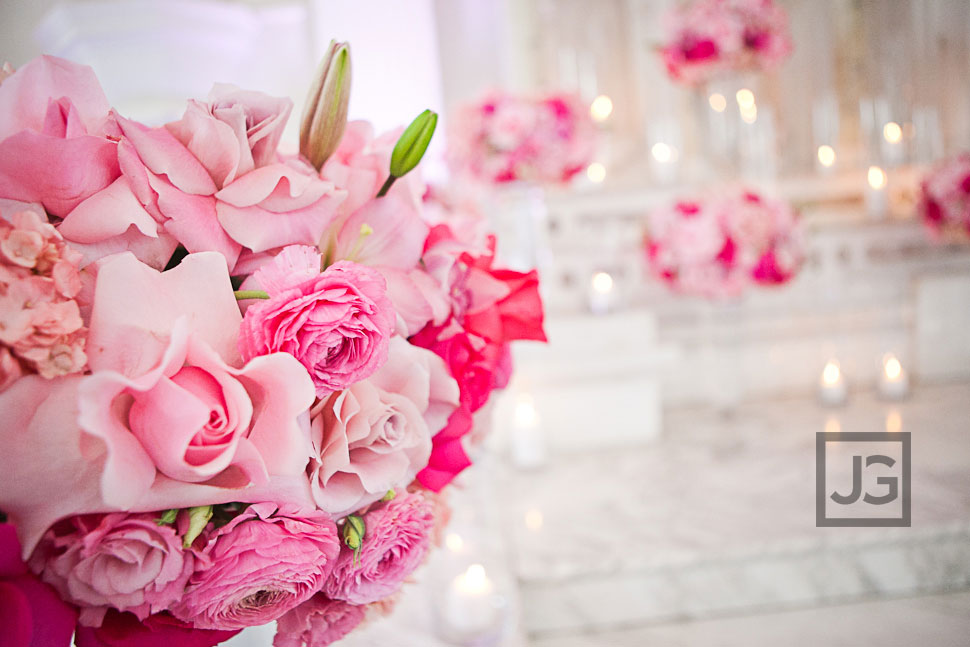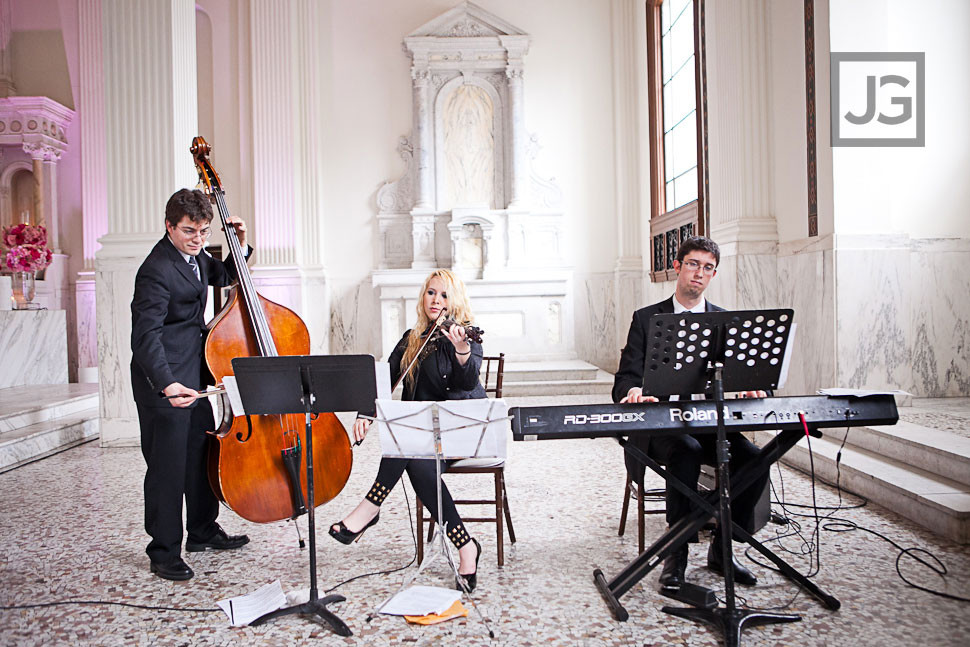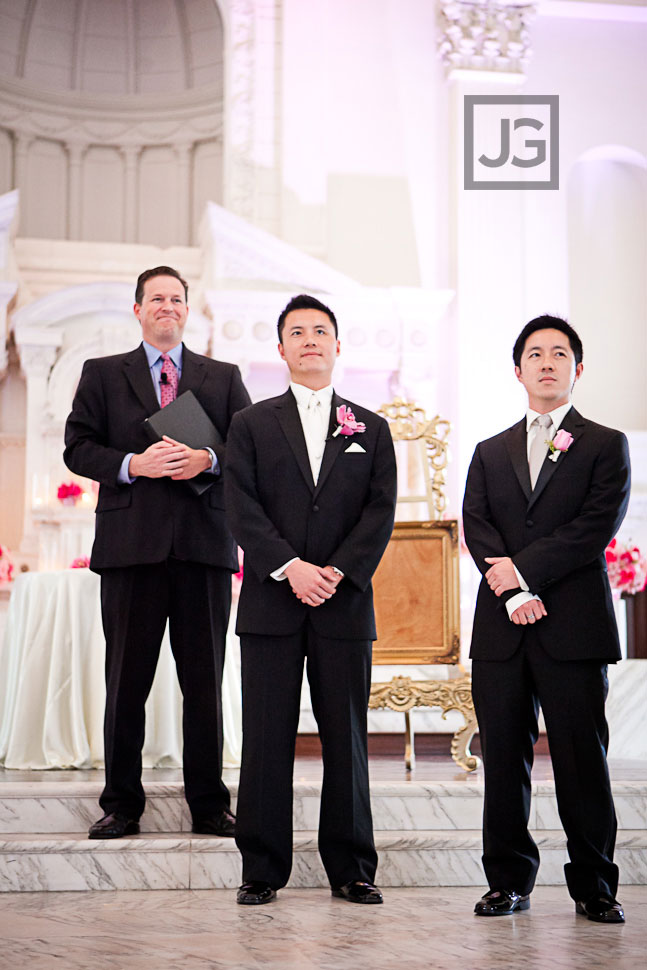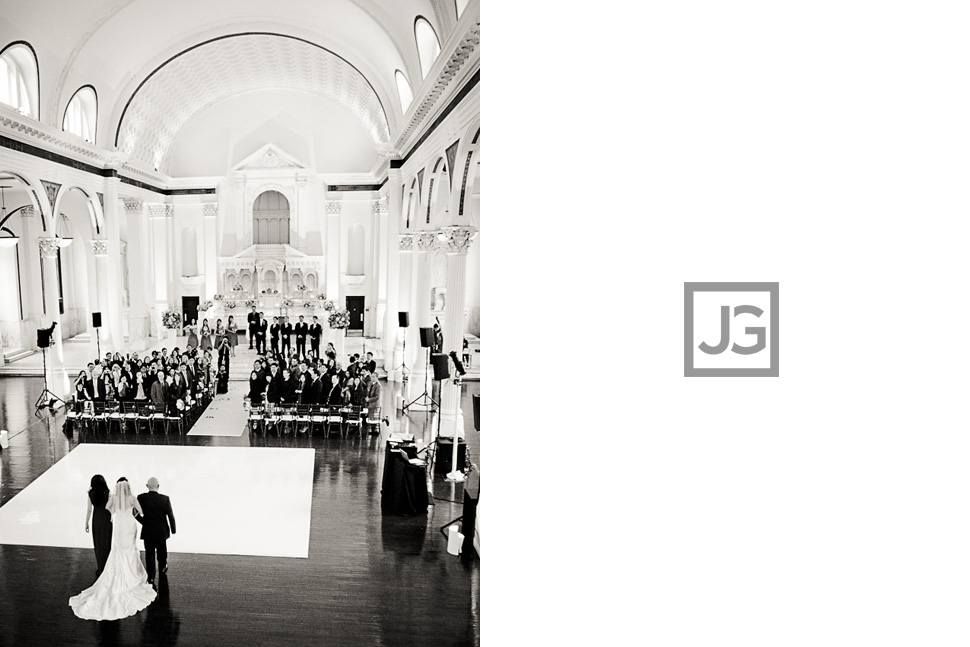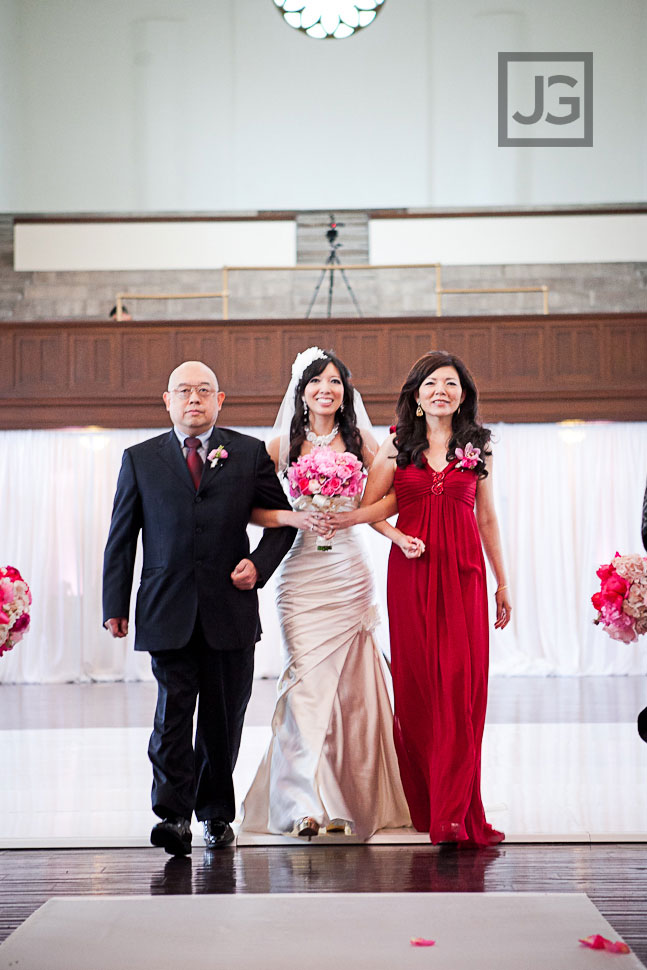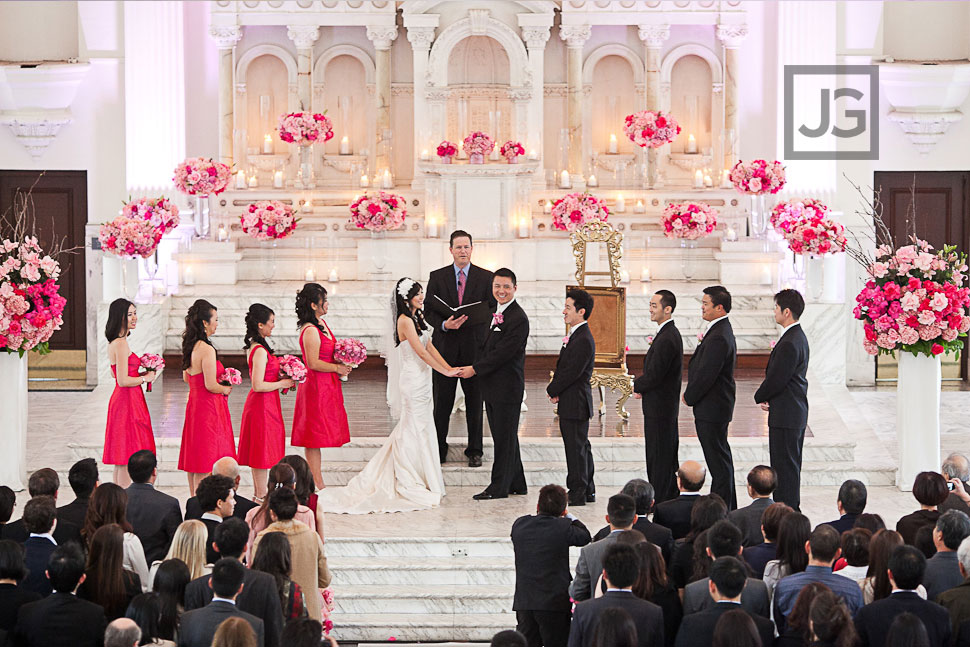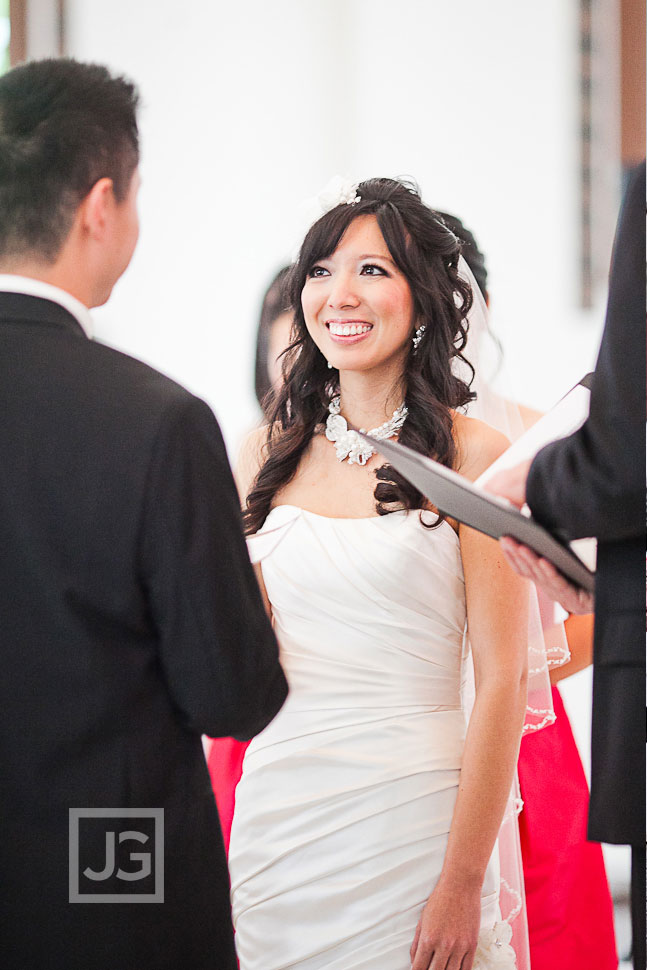 When Angelic started tearing up… family, friends, and myself teared up with her. I just love it when couples write their own vows.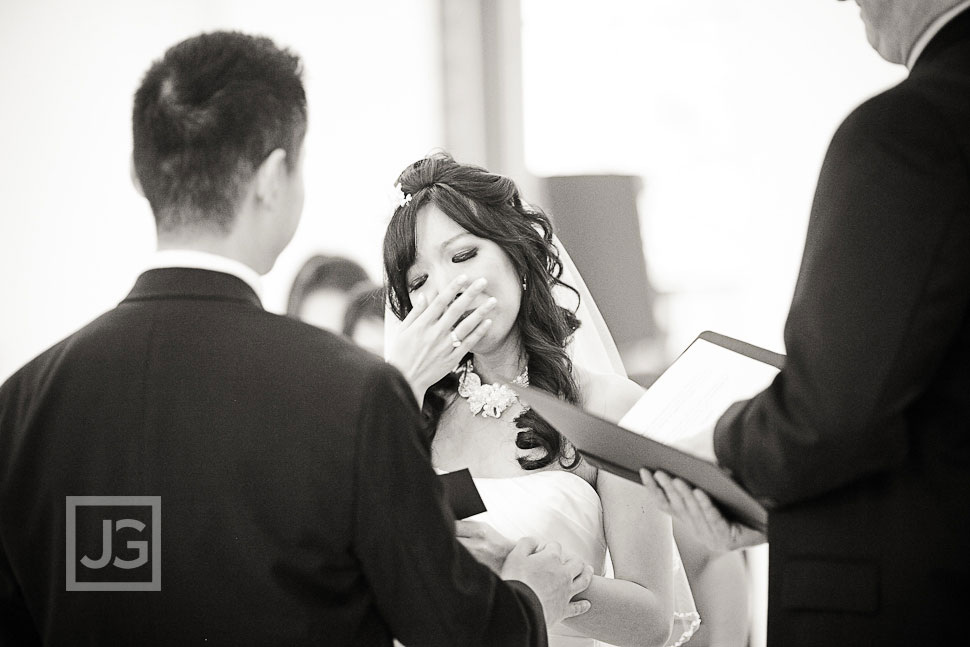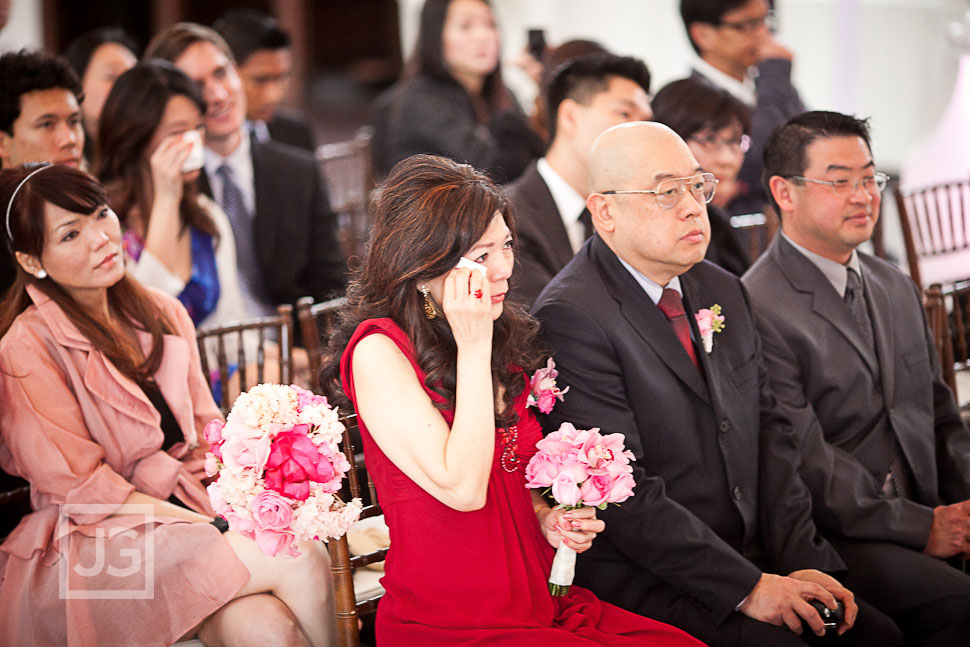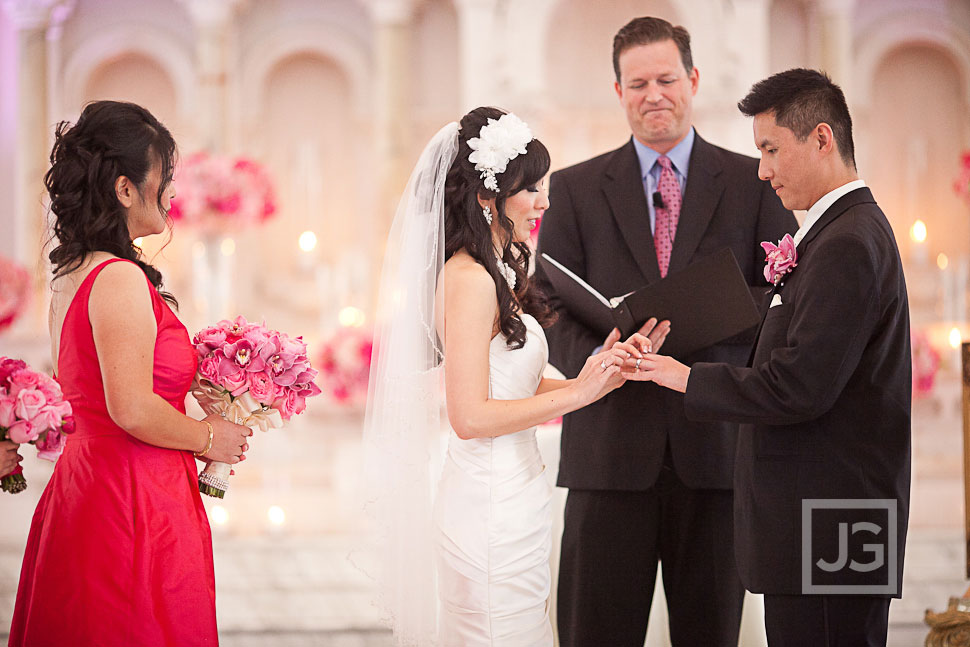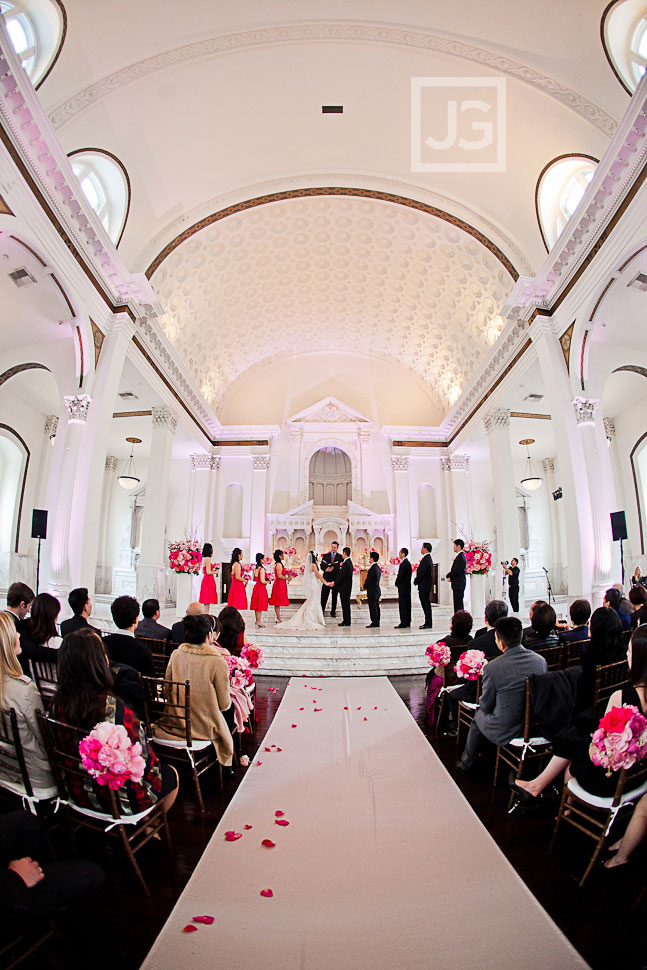 What I found really unique about Angelic and Mike's wedding was "the puzzle ceremony". Instead of unity candles or having a sand ceremony, they decided to have special family members and friends help put together different pieces of a puzzle (their engagement picture) signifying the importance of various parts of their lives. The last piece of the puzzle was put in by themselves to symbolize that their lives are now complete (with them as husband and wife). What an AMAZING idea!! It's truly unique!!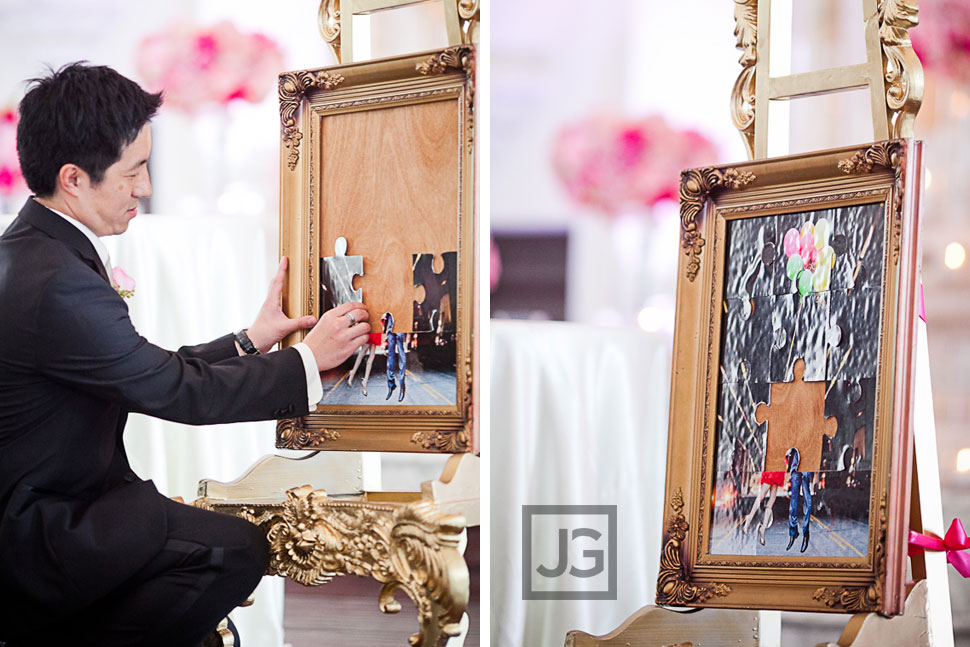 And finally… last but not least… sealed with a kiss!!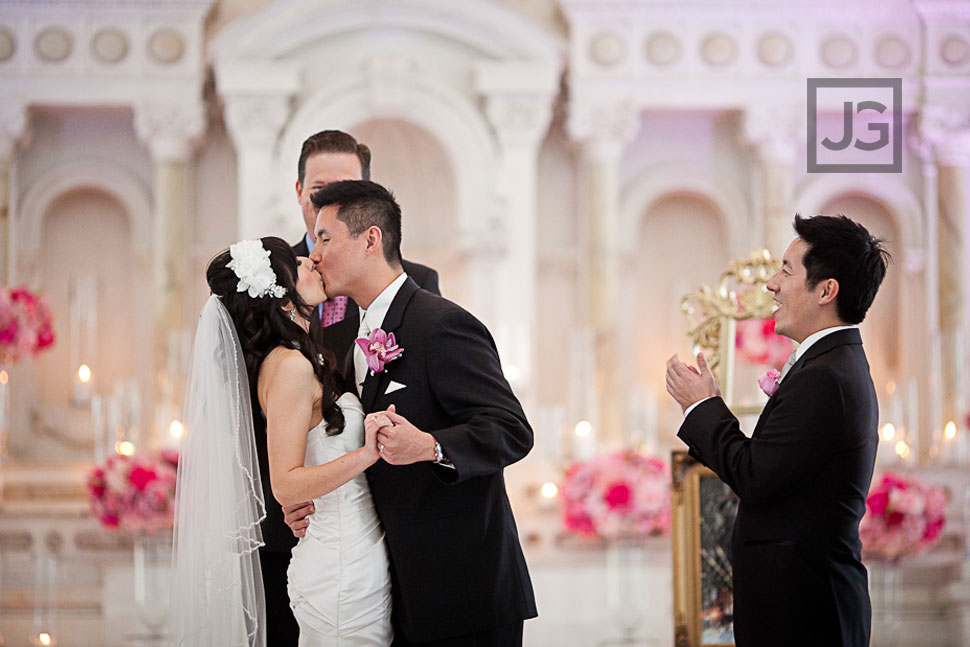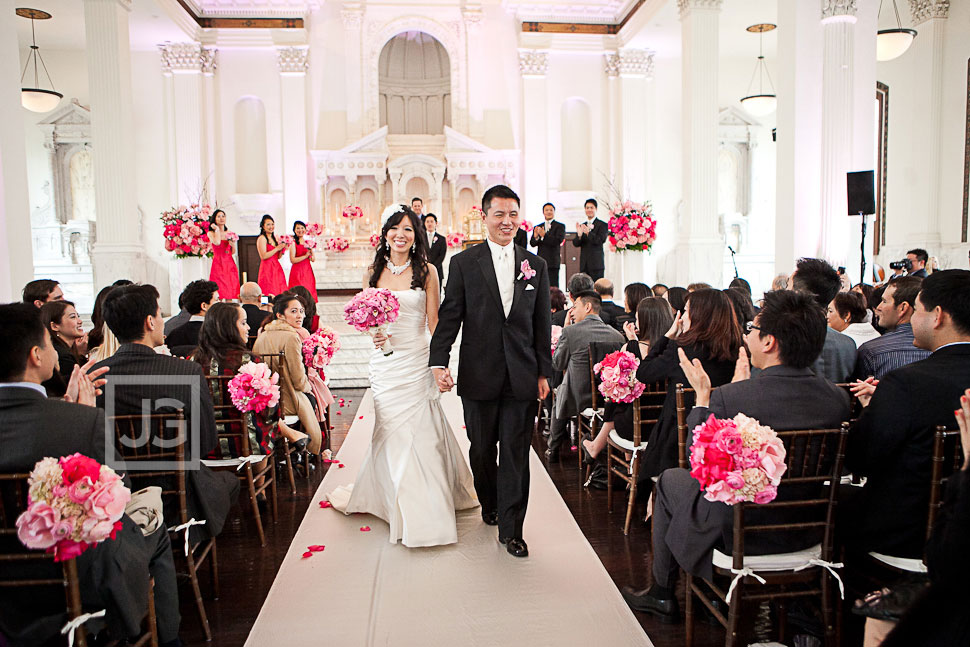 While guests enjoyed live music during cocktail hours, the catering staff magically transformed the room into a banquet hall. Isn't it just LOVELY???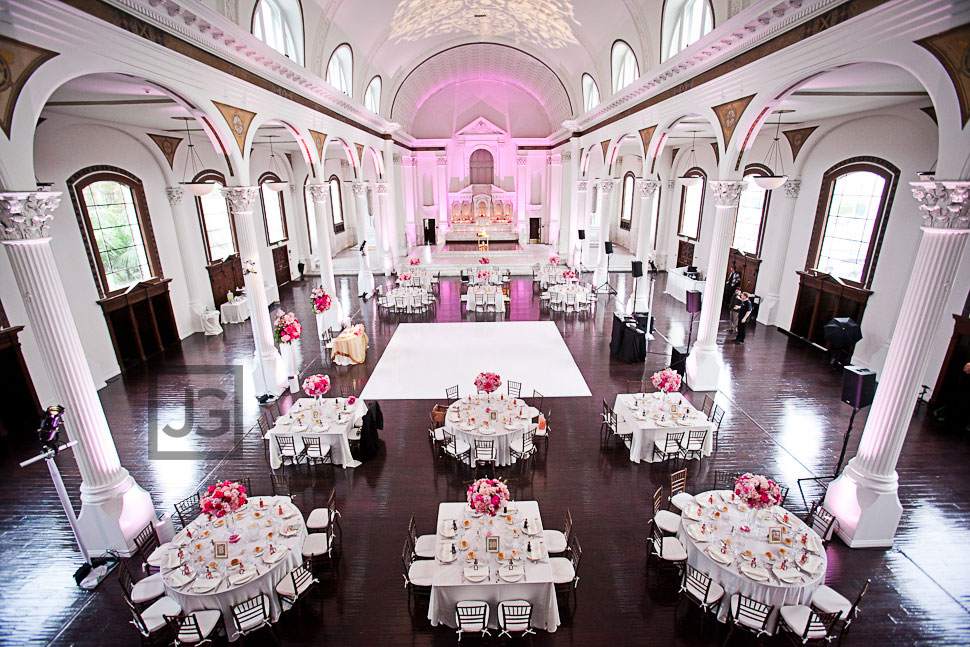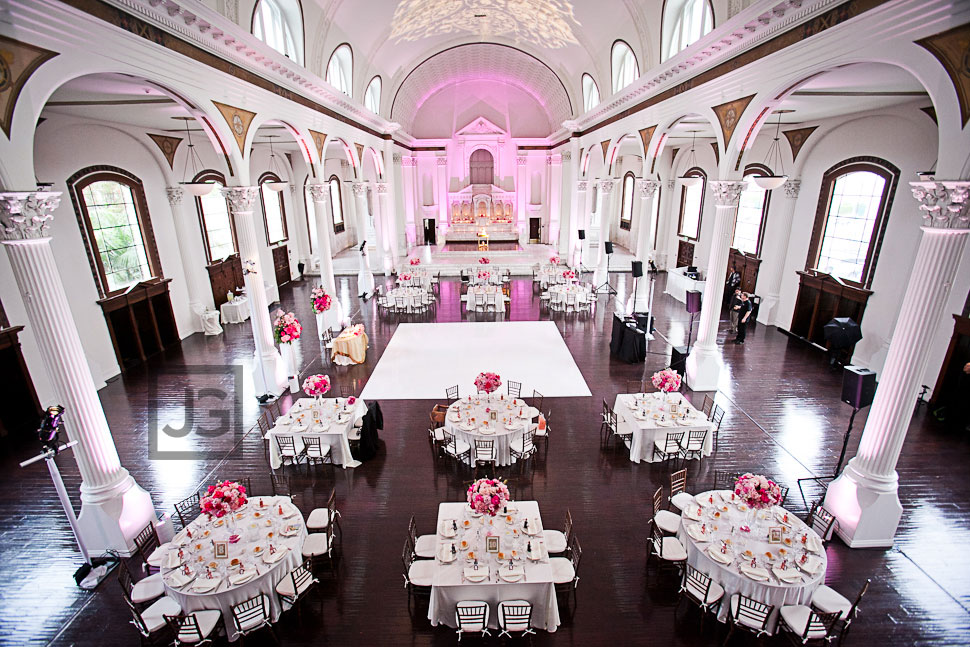 I just love the modern and elegant style of this wedding!!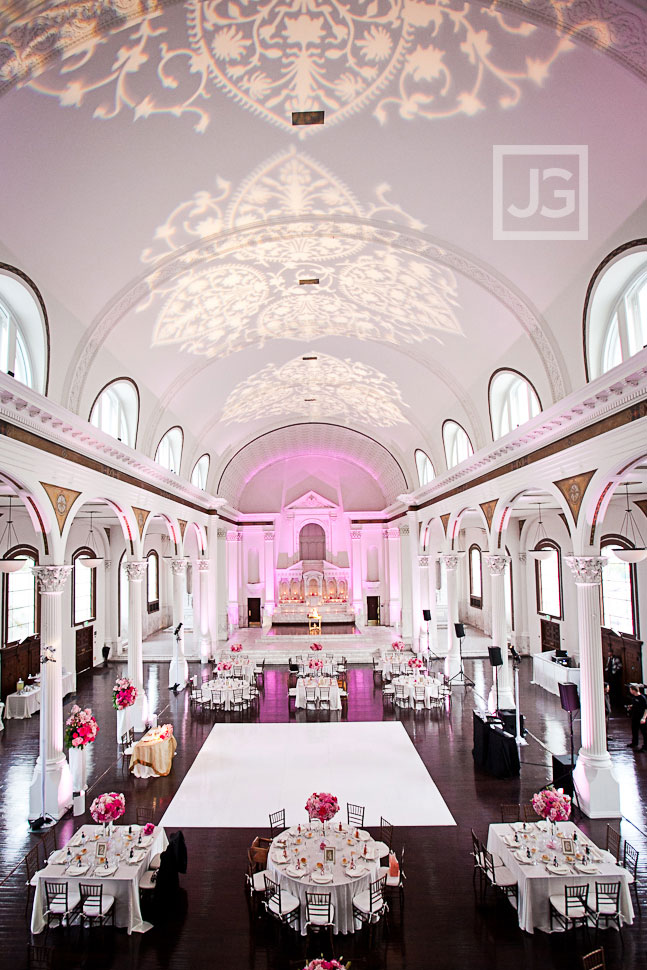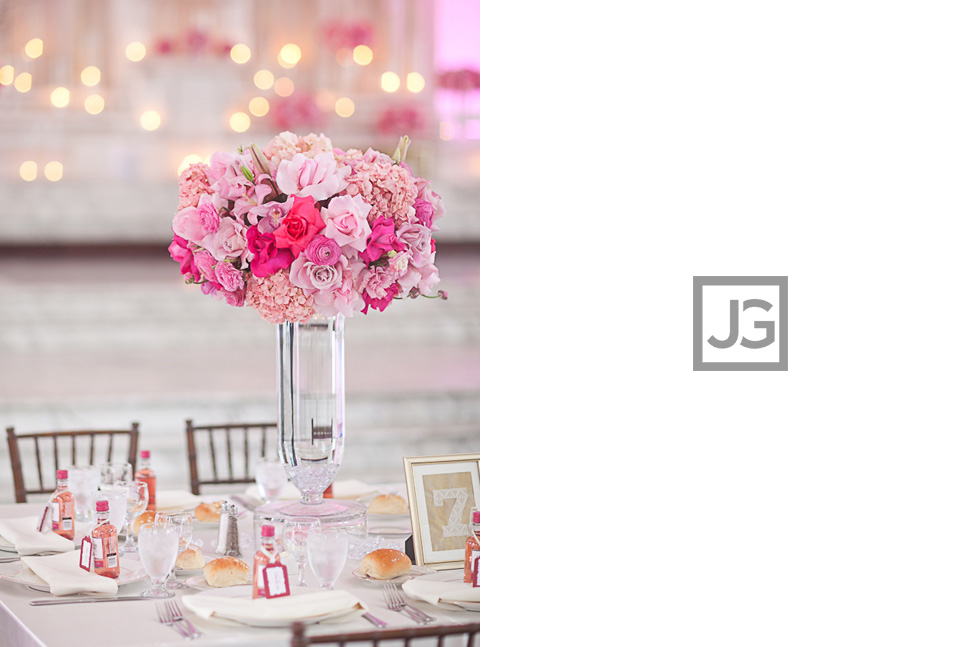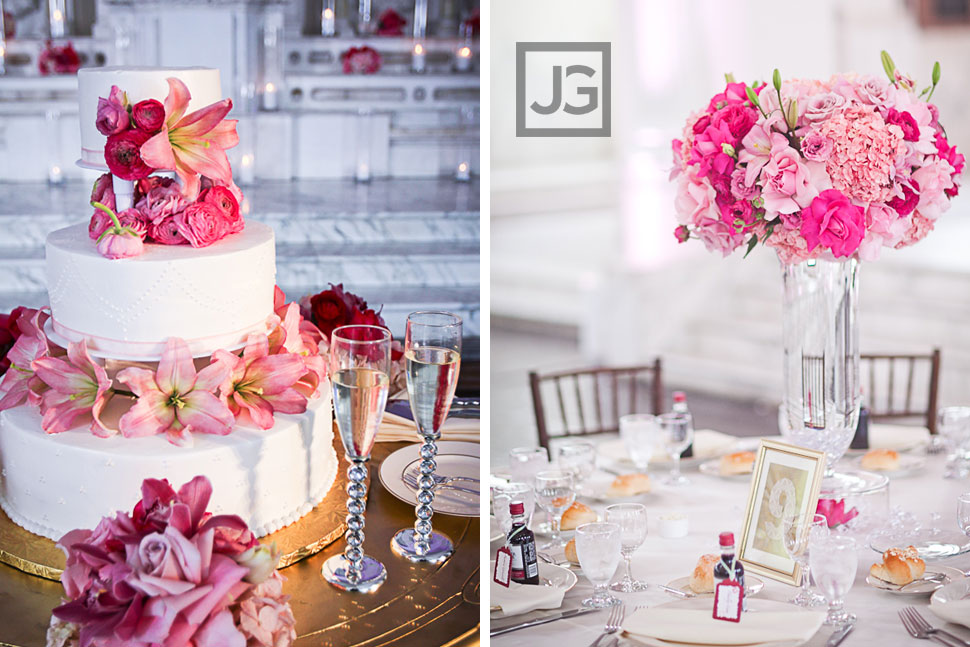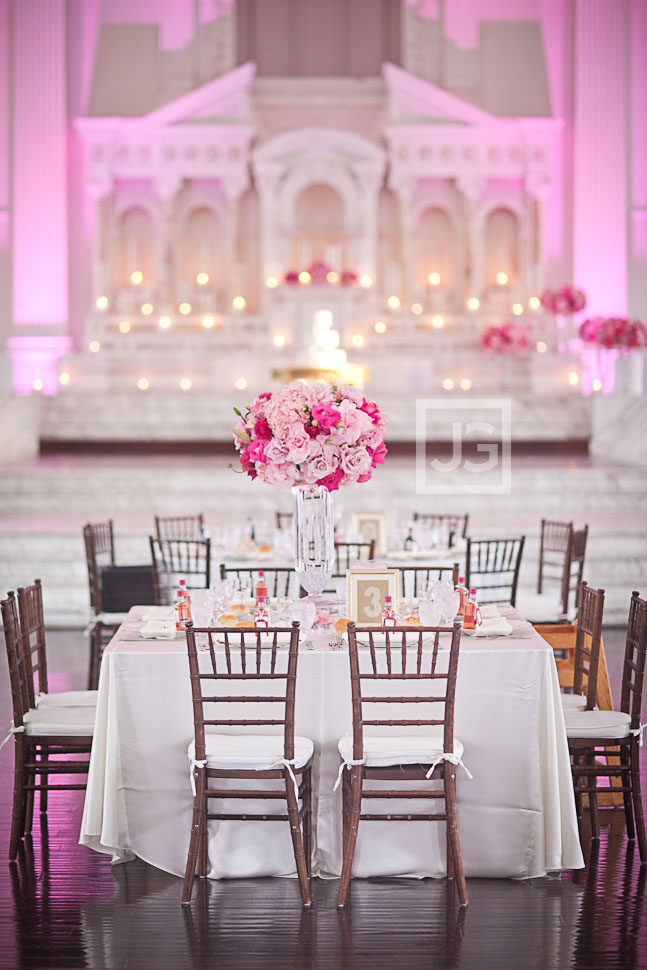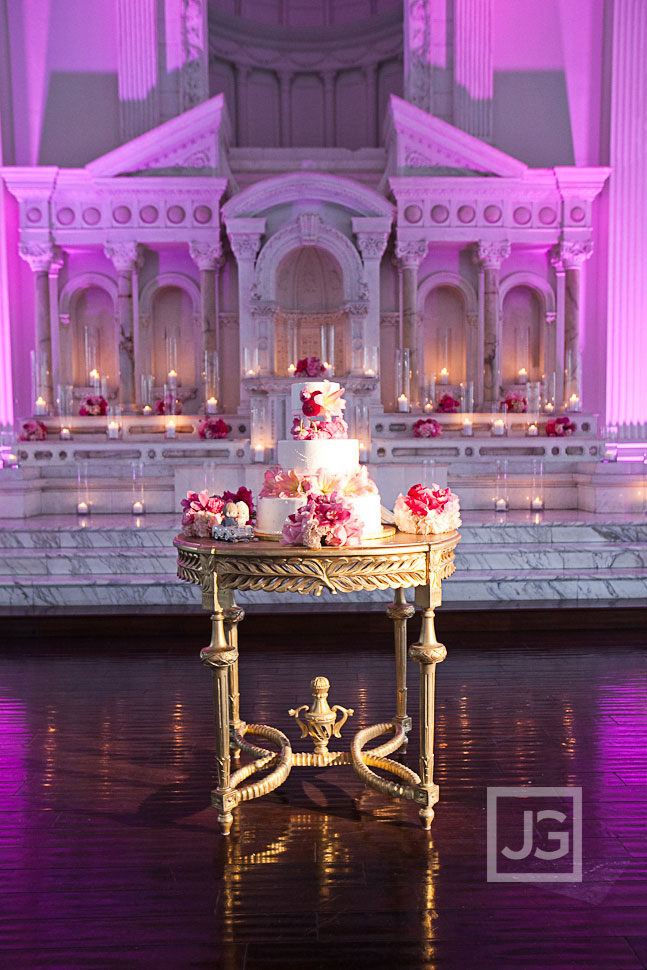 The Grand Entrance… followed by a romantic first dance!!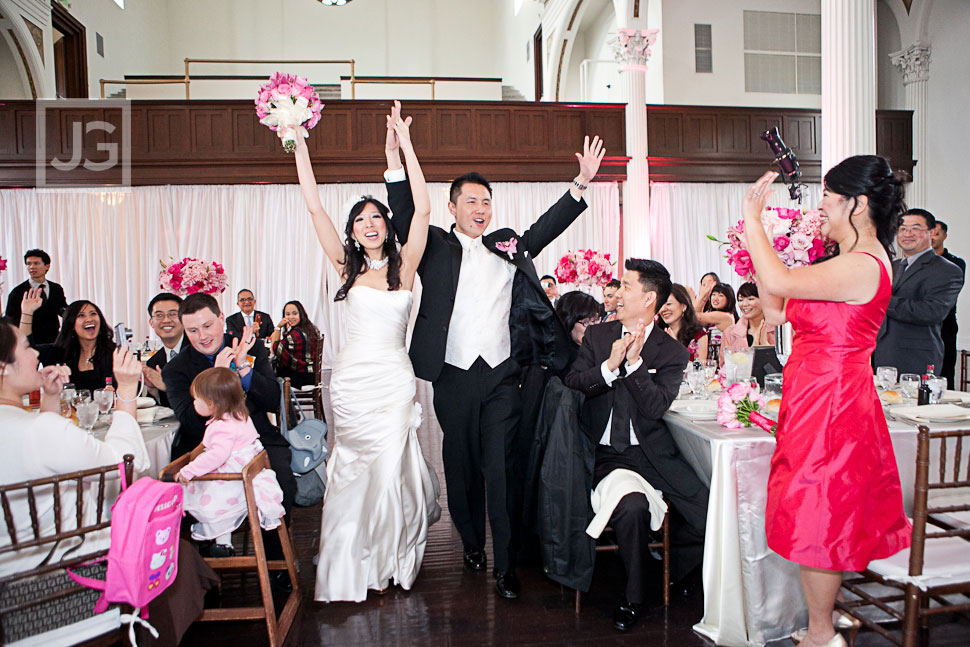 "Endless Love" is definitely a classic song for a first dance.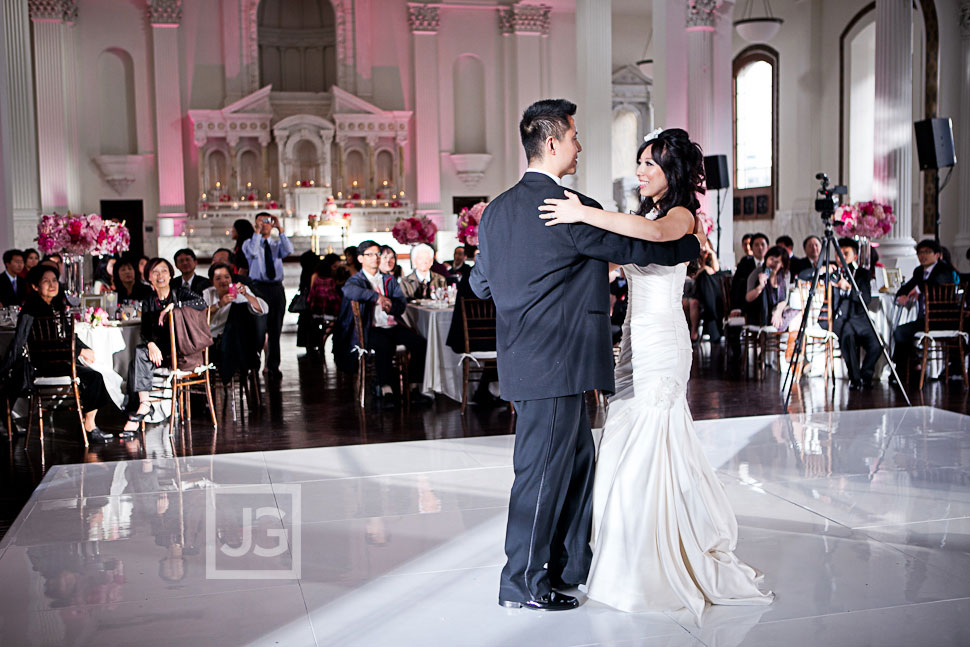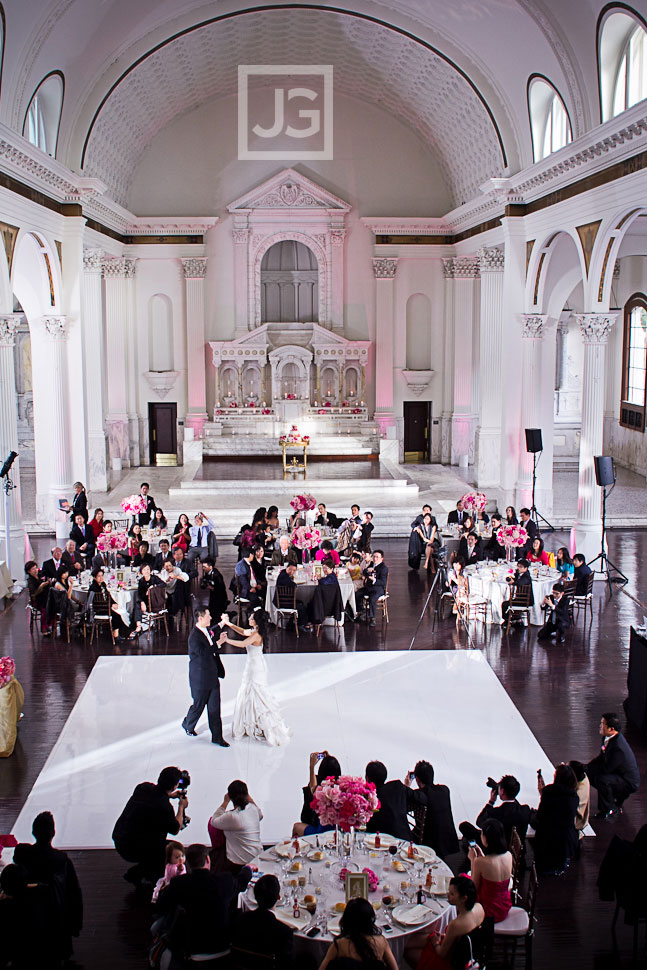 Half way into the reception, Angelic changed into a gorgeous evening dress specifically designed for her (by Michael's family). Michael's family owns a bridal dress company in Taiwan.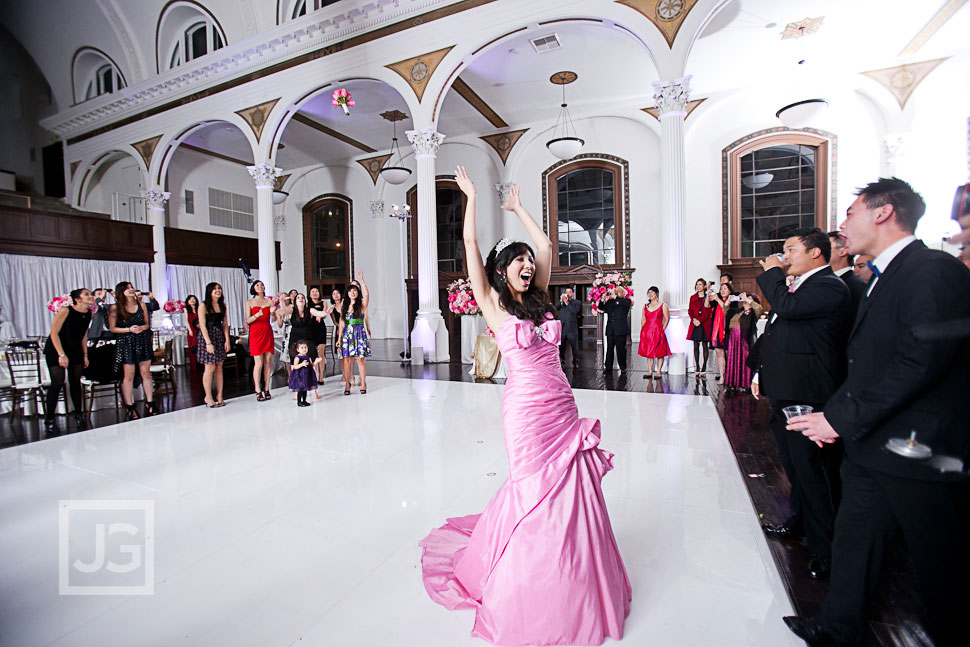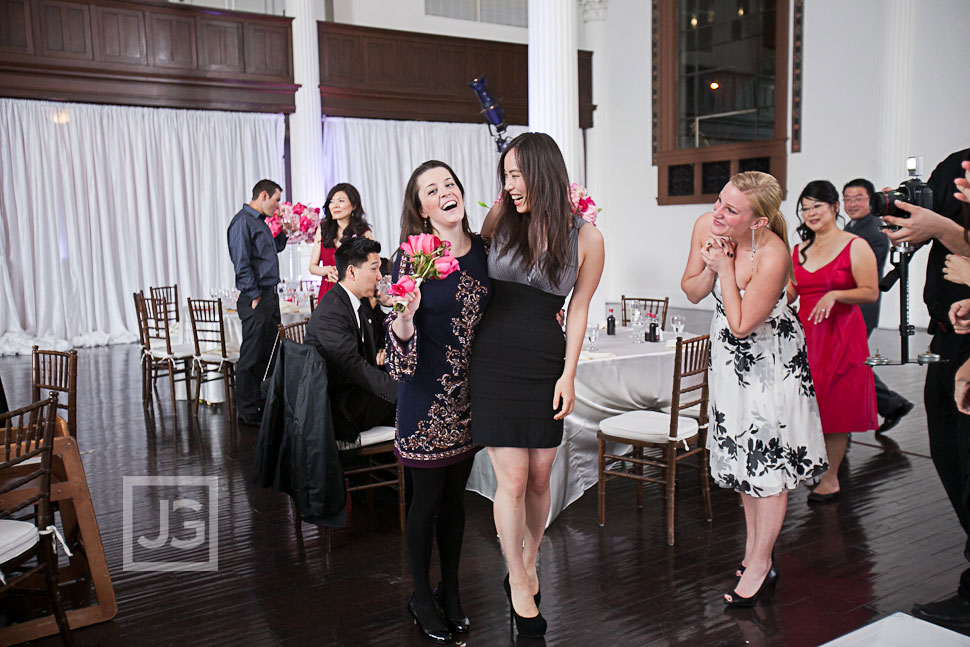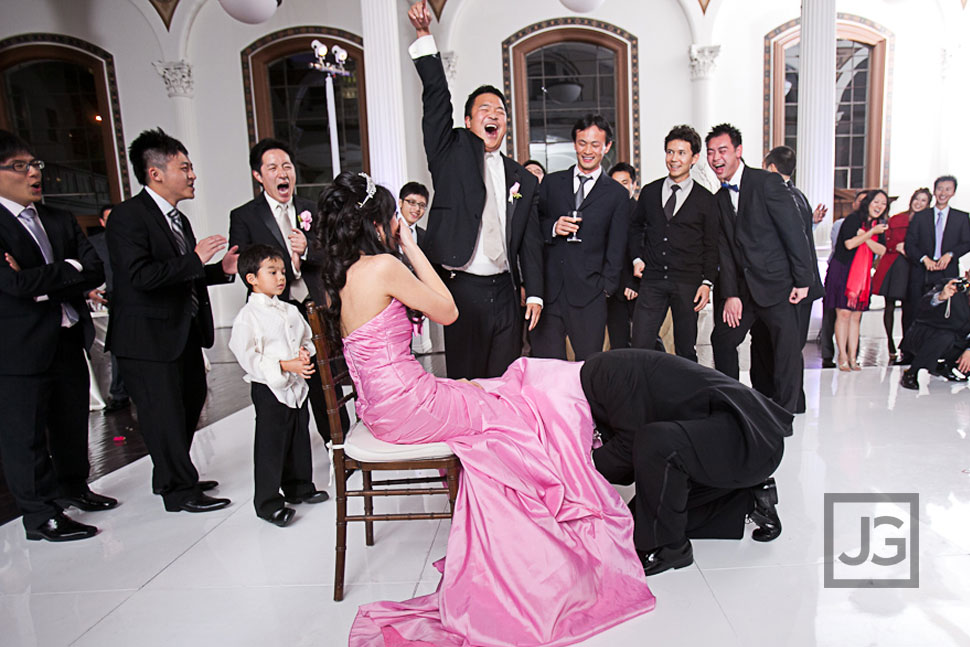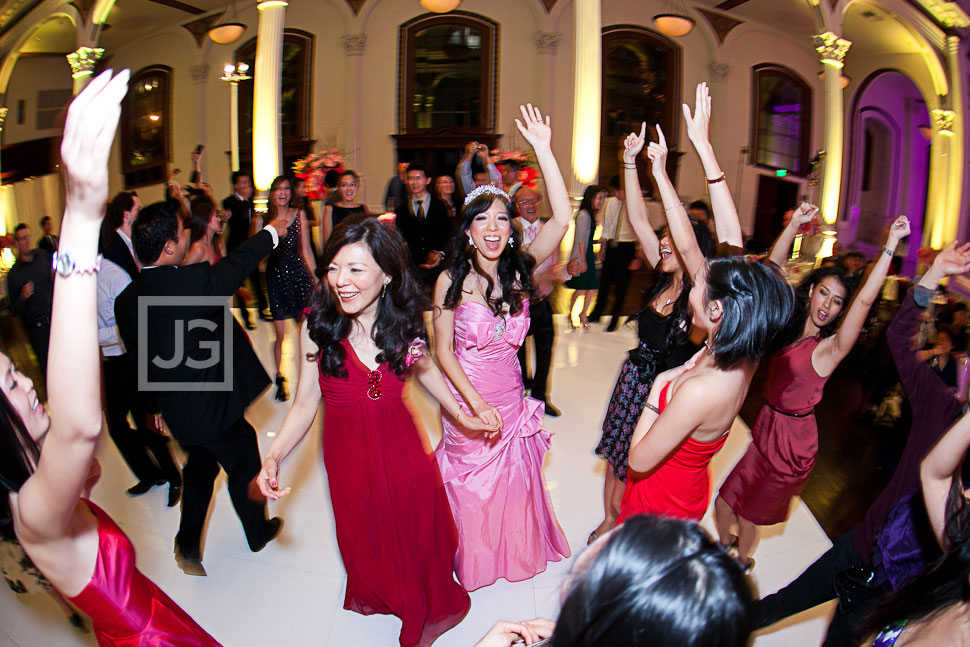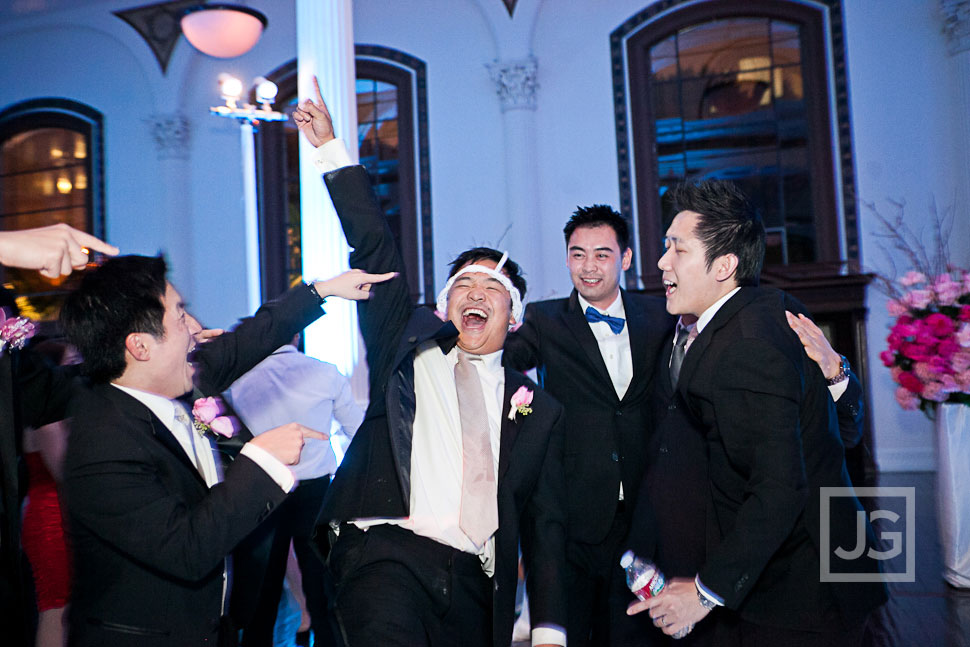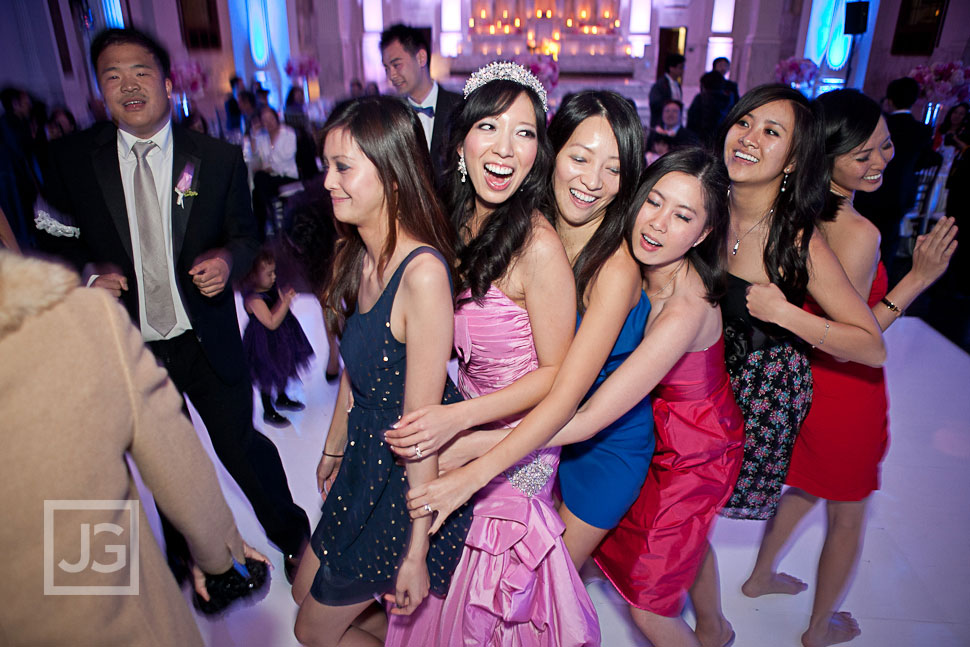 Towards the end of the reception, Angelic changed into the traditional Chinese wedding dress, Qi Pao (or Cheongsam). What's even more special is that Angelic is wearing the same Qi Pao that her mother wore for her wedding.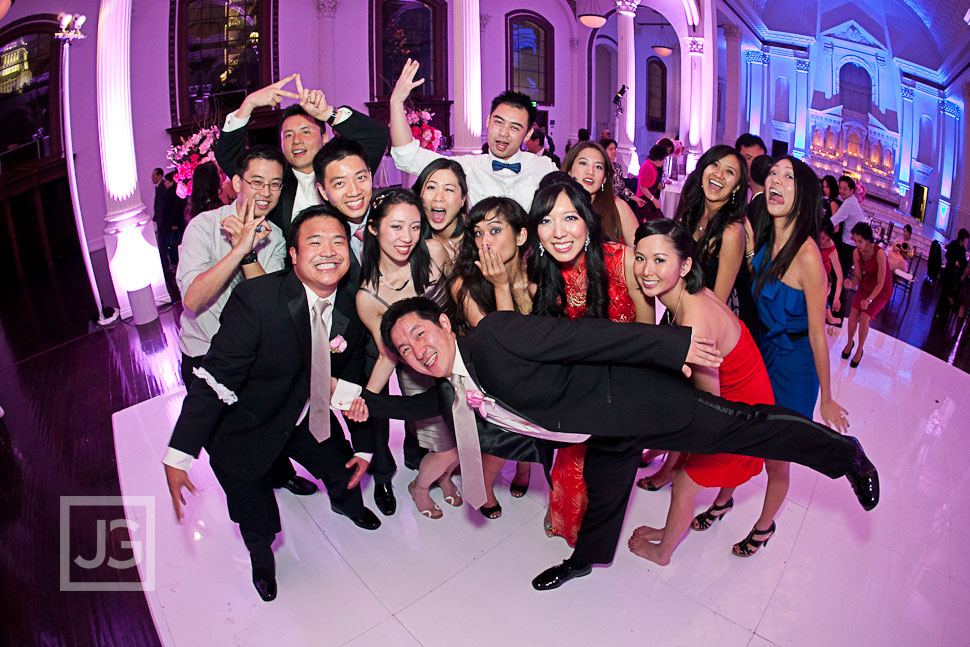 As the celebration came to an end, our photo-video team took Angelic and Mike around Vibiana for some more amazing wedding photos at Vibiana. I told you I can shoot at Vibiana forever!! hehe.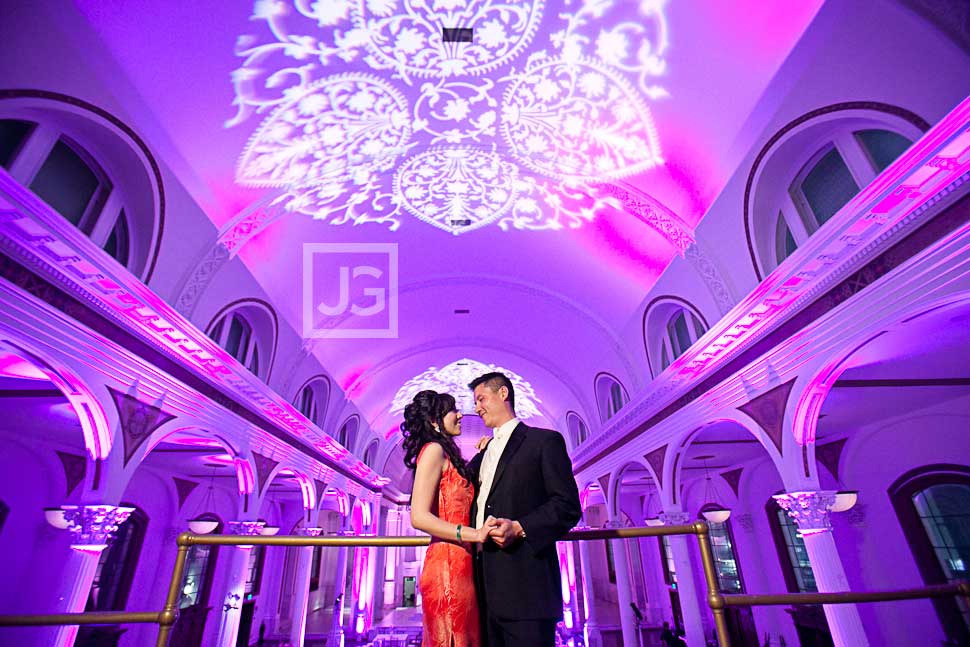 Definitely some of my FAVORITES!!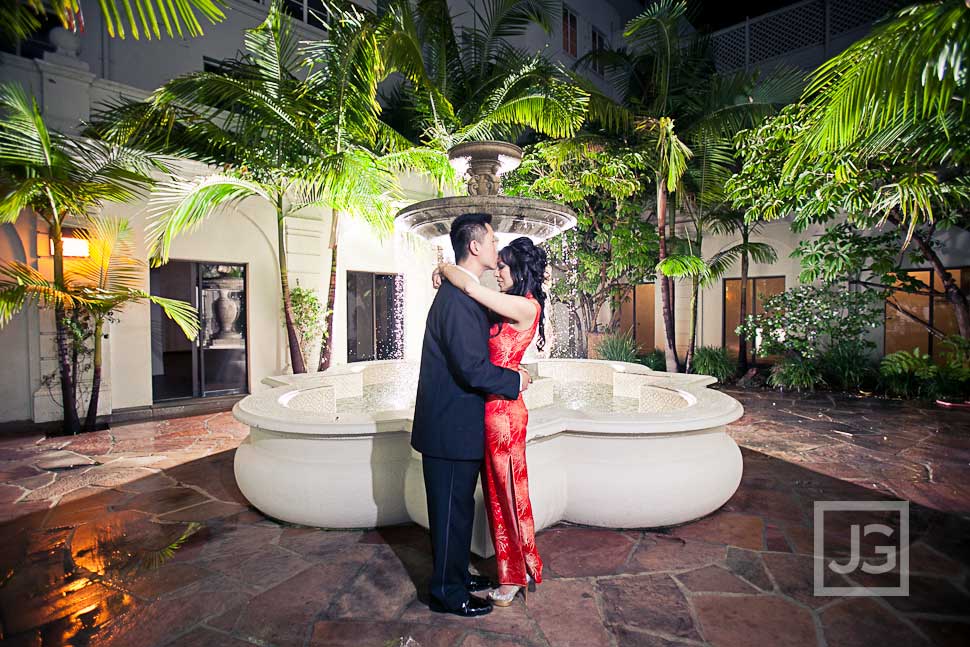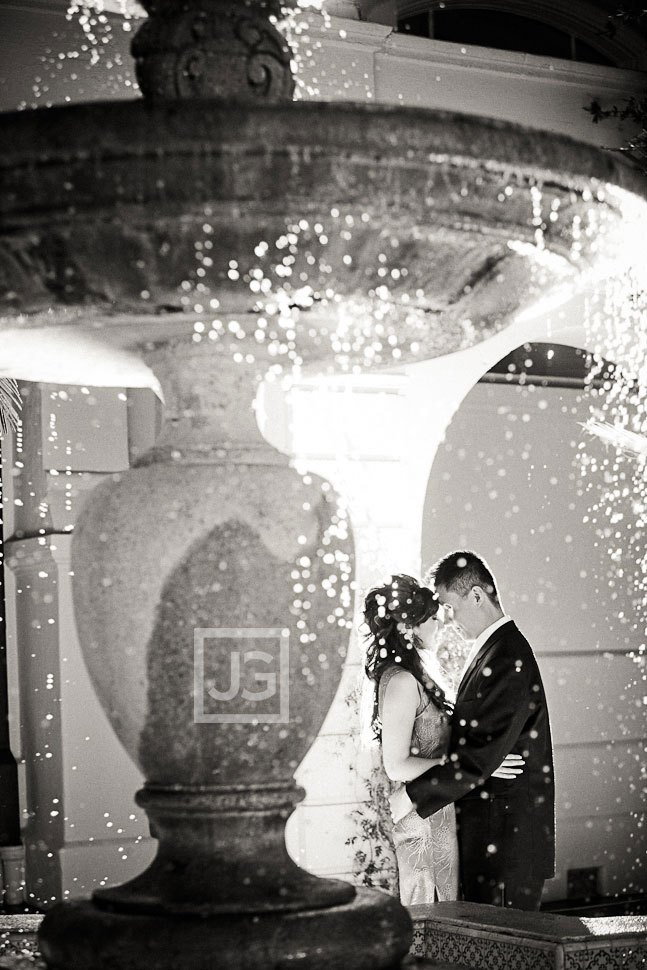 LOVE IT!!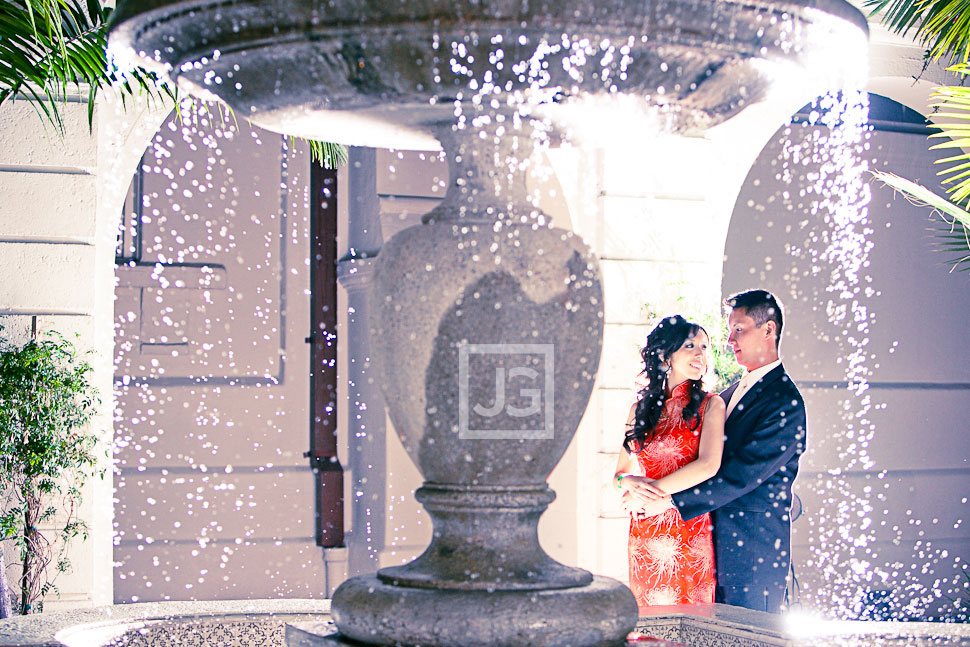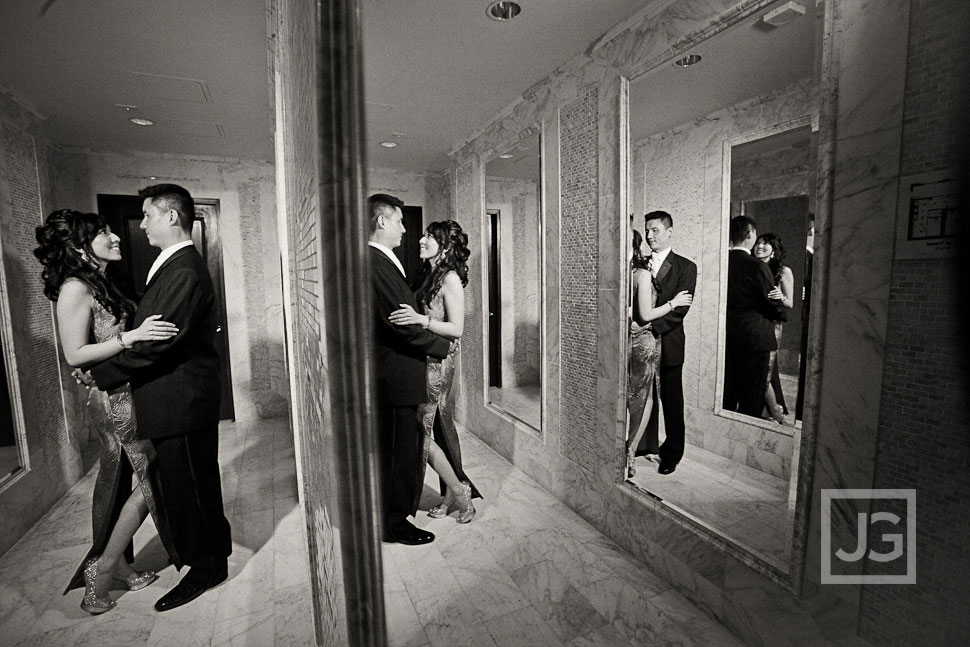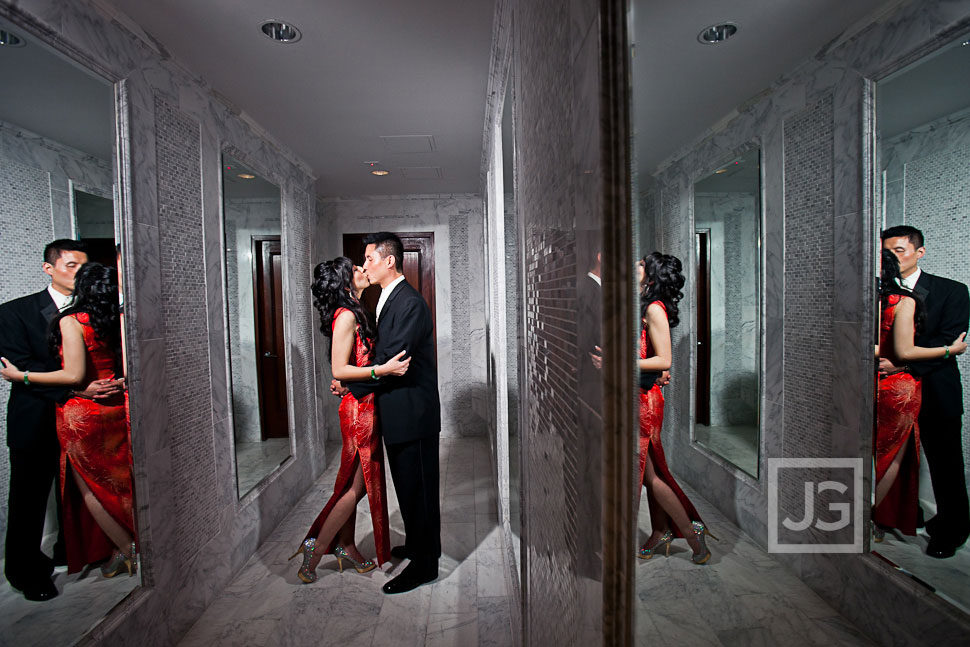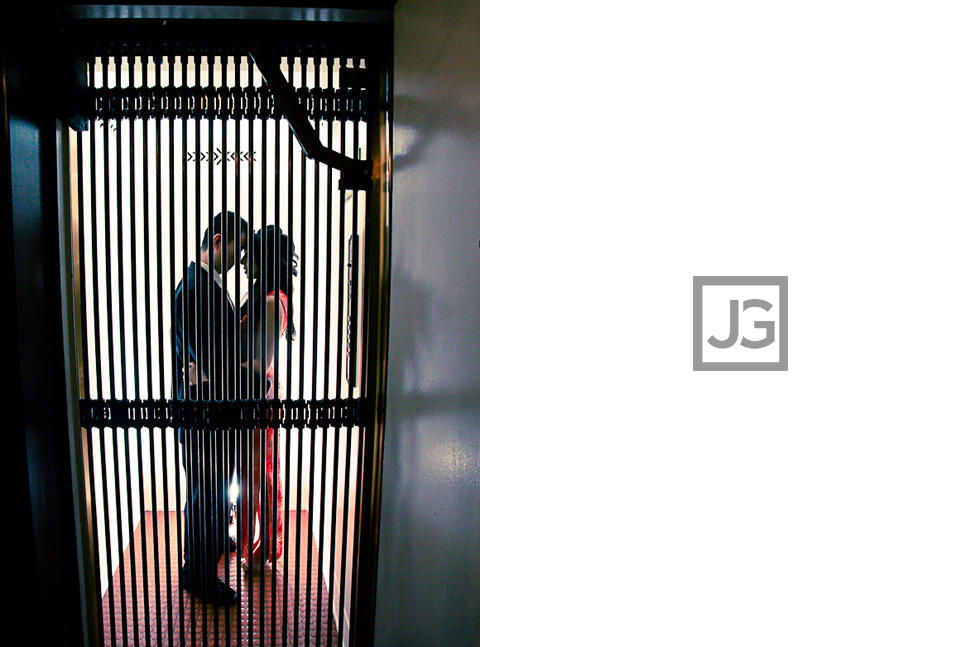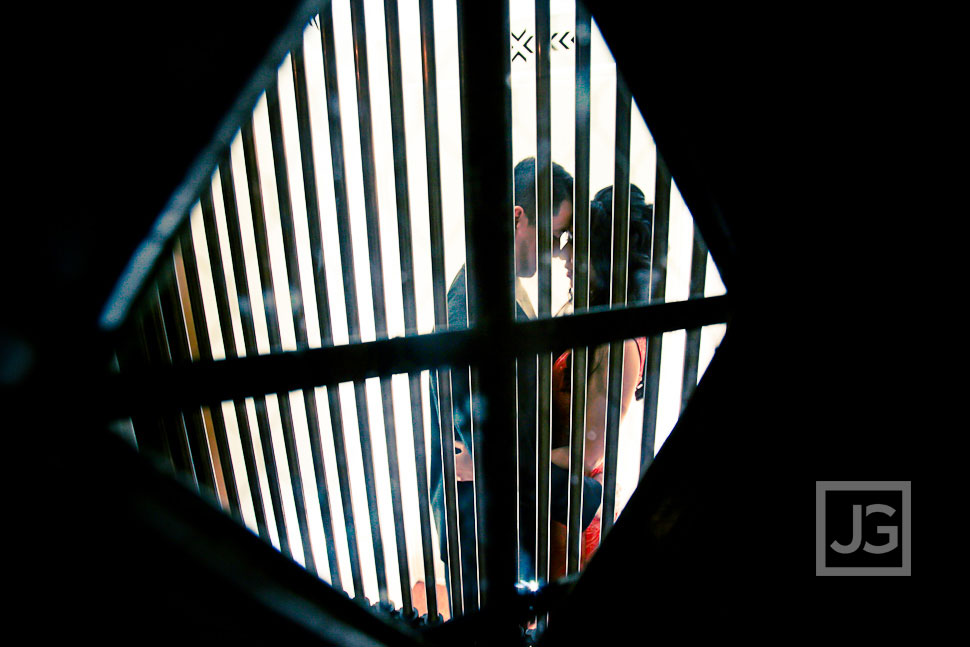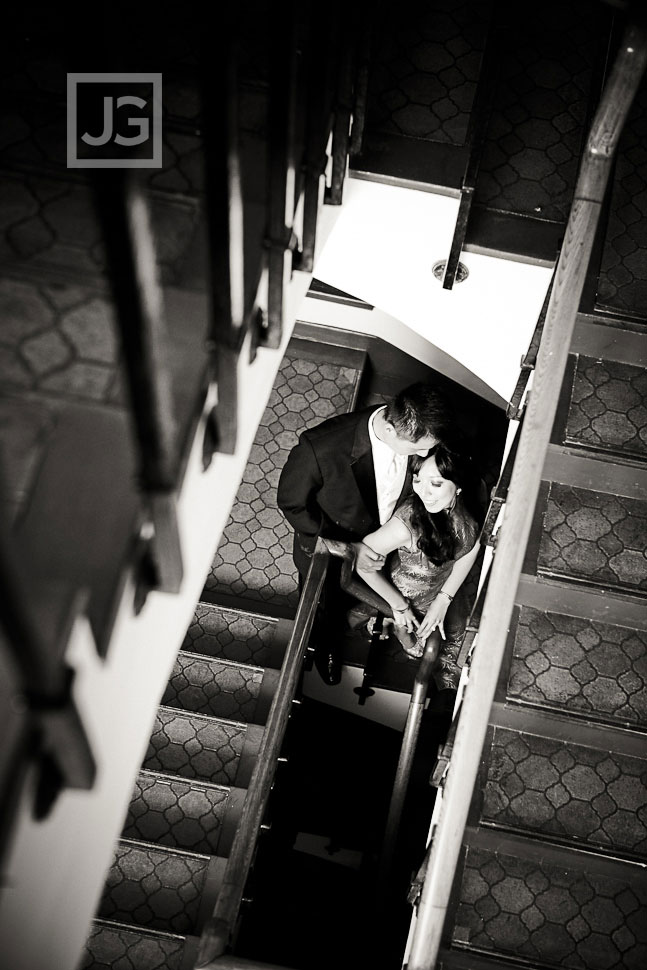 Did I mentioned that only 4 days after their wedding, Angelic and Mike moved (yes… moved permanently) to Taiwan to help run the family business!! Congratulations Angelic and Mike!! Best wishes to you both as you start your journey together!! Gavin and I are so happy and excited to see what the future holds for you both.
And finally, special thanks to my assistant Steven Tran for always doing an amazing job!!
P.S. Don't forget to check out Angelic and Mike's fun-filled engagement photography session in downtown Los Angeles.