It's funny how paths in life diverge and converge when you least expect it! Aaron looked familiar during the first meeting we had, but we couldn't put our finger on it 'till almost near the end. Gavin used to teach Brazilian Jiu Jitsu at UCLA and Aaron was one of the guys he taught! Fast forward over a decade and we have a beautiful child and Priscilla and Aaron are taking the next big step in their lifelong journey together. And now I'm doing their Oak Canyon Ranch wedding photography!
They decided to have their wedding (ceremony and reception) at the scenic and rustic Oak Canyon Ranch in Agoura Hills (next to Malibu in the Santa Monica Mountains). This is a perfect location for an outdoor wedding in sunny California, providing many amazing photographic opportunities. A stream runs by it, along with plenty of shade from large trees. But just take a look at the photos and video below to see for yourself!
Wedding Preparation
Groom and Groomsmen
Wedding Preparation of the Bride
Oak Canyon Ranch First Look
Wedding (Bridal) Party Photos
Wedding Ceremony
Oak Canyon Ranch Wedding Photos
Wedding Reception Dinner
Reception Dancing and More
Night Wedding Photography at Oak Canyon Ranch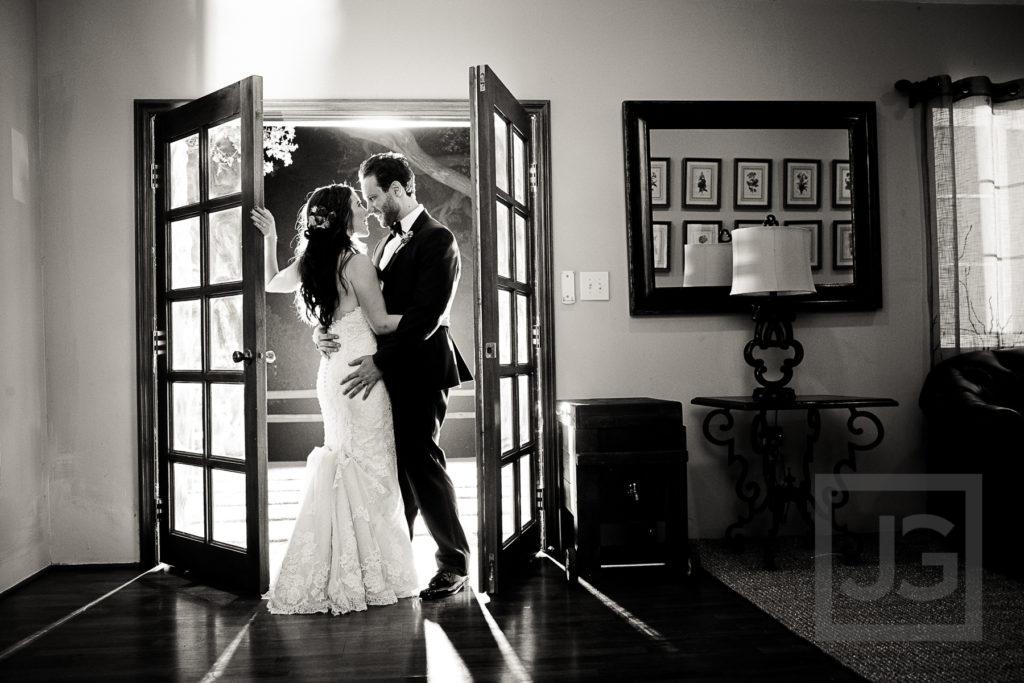 This is an example of Oak Canyon Ranch wedding photography. It's a scenic and picturesque wedding location. It's the perfect spot for a wedding in Agoura Hills. The wedding photos above show the versatility and style of the venue, from the Spanish-inspired architecture to the many trees and greenery.
For more examples and blog posts of wedding photography in Los Angeles county, check out the rest of our wedding photography blog. Agoura Hills is also close to Malibu and Thousand Oaks, located in the Santa Monica Mountain region. You can also check out our Instagram account for more recent examples of our work. Our work is constantly evolving and changing, so you can keep up with our updates. You'll see some of the crazy things we do for weddings, along with crazy things we do with our personal family (we have two adorable daughters). So check it out!