I'm sure you all can remember Sandy and Chris from their fun Los Angeles engagement photography session (Getty Center engagement photography, Santa Monica engagement photographer, and LACMA engagement) from a while back. How can you not!??!! They are such a sweet and genuine couple whom Gavin and I are honored to have as close friends!! How did they met… It's a sweet and unique story that I'll never forget!! Chris saw Sandy at a wedding but was too shy to approach her. When the bride and groom found out about Chris's crush on Sandy, they decided throw a dinner murder mystery to help set these two up. Of course, Chris was give the role of Detective Nutella where he had many chances to talk to the lovely Baroness Ravioli, played by Sandy. One thing lead to another and a few years later… here we are!!! So read on for our day of Huntington Beach Hyatt wedding photography!
Sandy and Chris had a beautiful wedding at the Huntington Beach Hyatt.  As a husband and wife team, I did their wedding photos at the Huntington Beach Hyatt, and Gavin did their wedding video at the Hyatt in Huntington Beach.  Before you start enjoying their beautiful wedding photos at the Huntington Beach Hyatt, check out their awesome wedding video!!
Wedding Preparation
This engagement ring is very special to Sandy in that it's Chris's grandmother's diamond.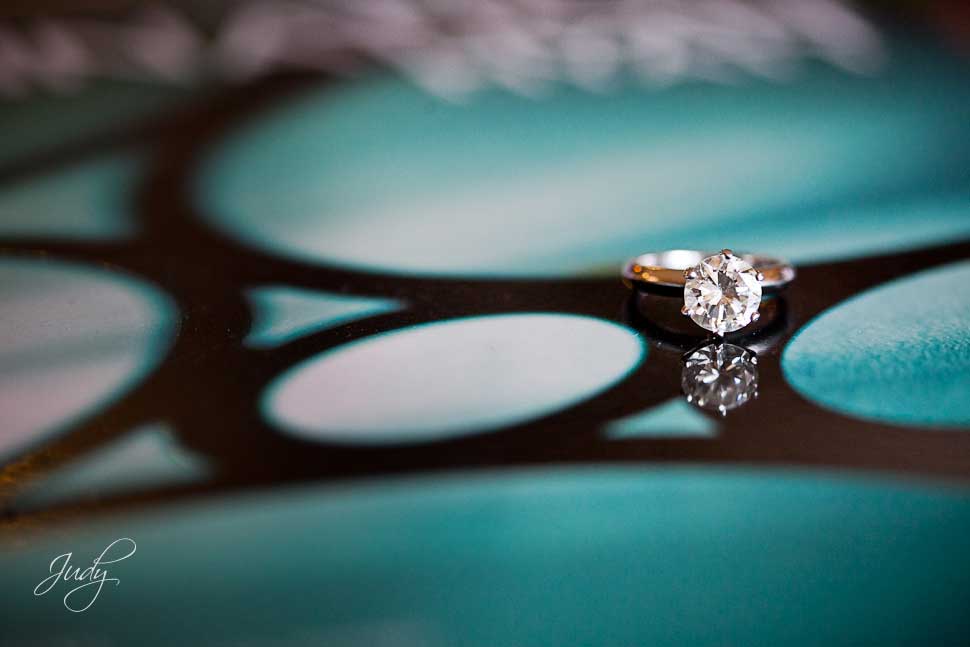 I love her Badgley Mischka shoes…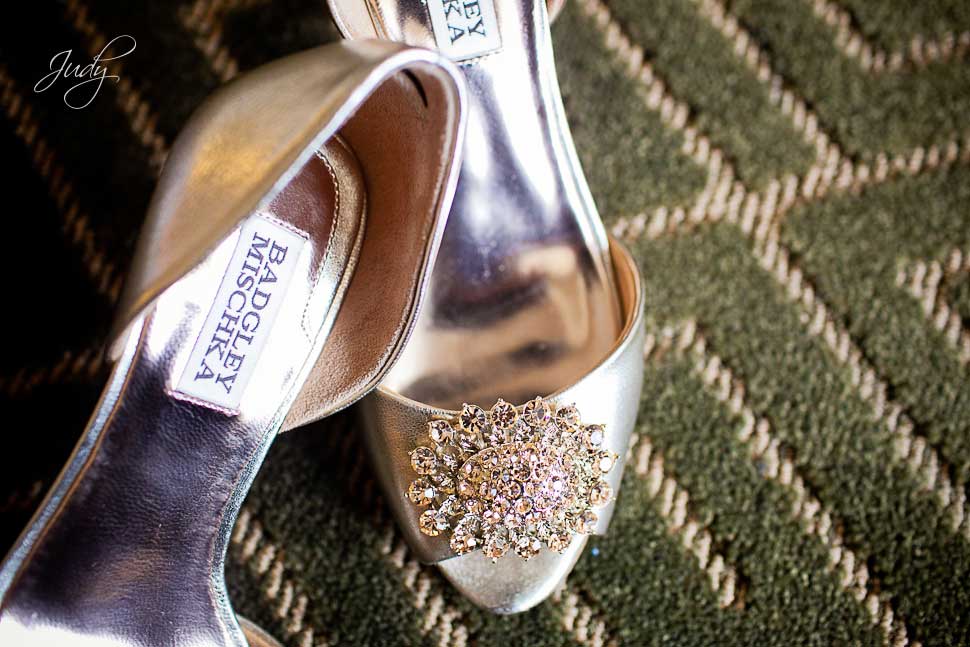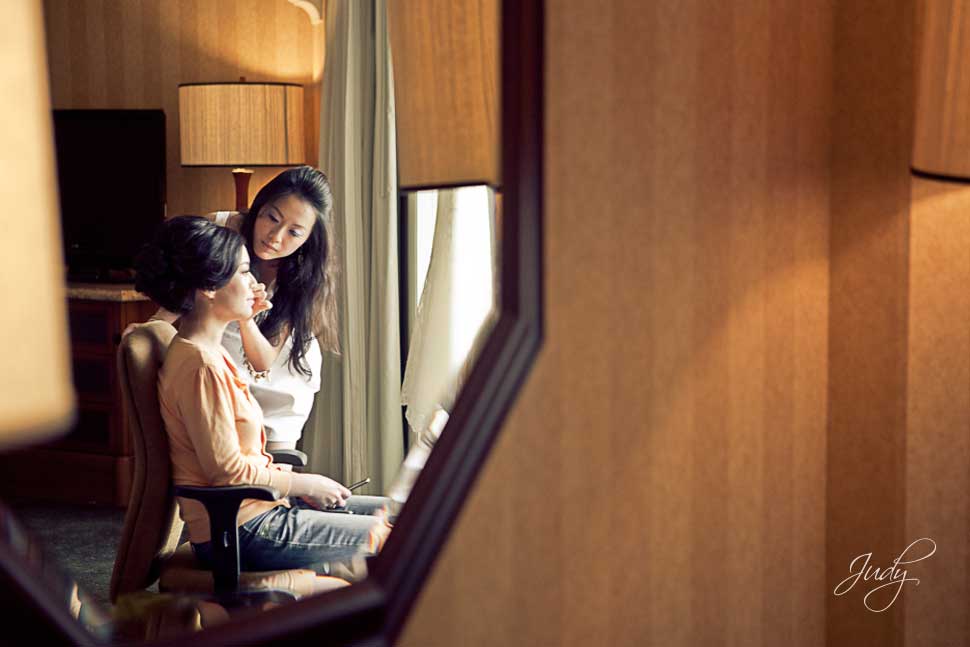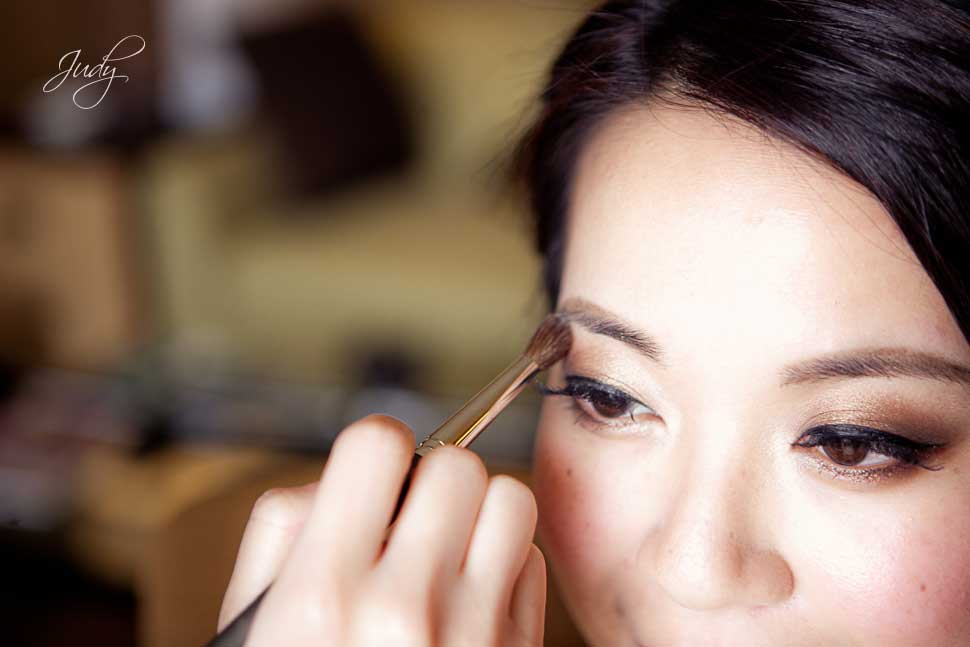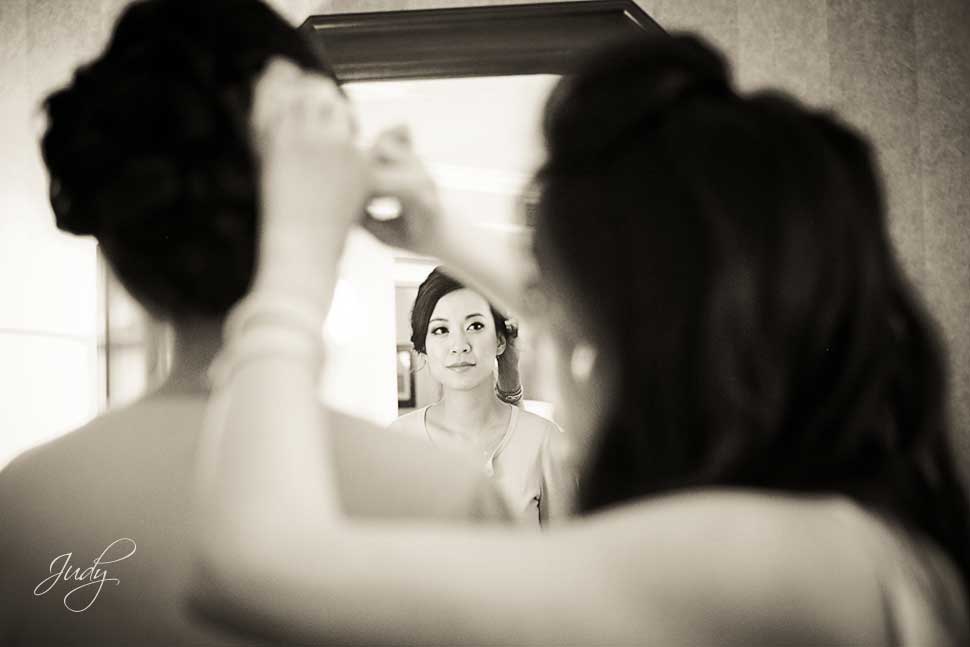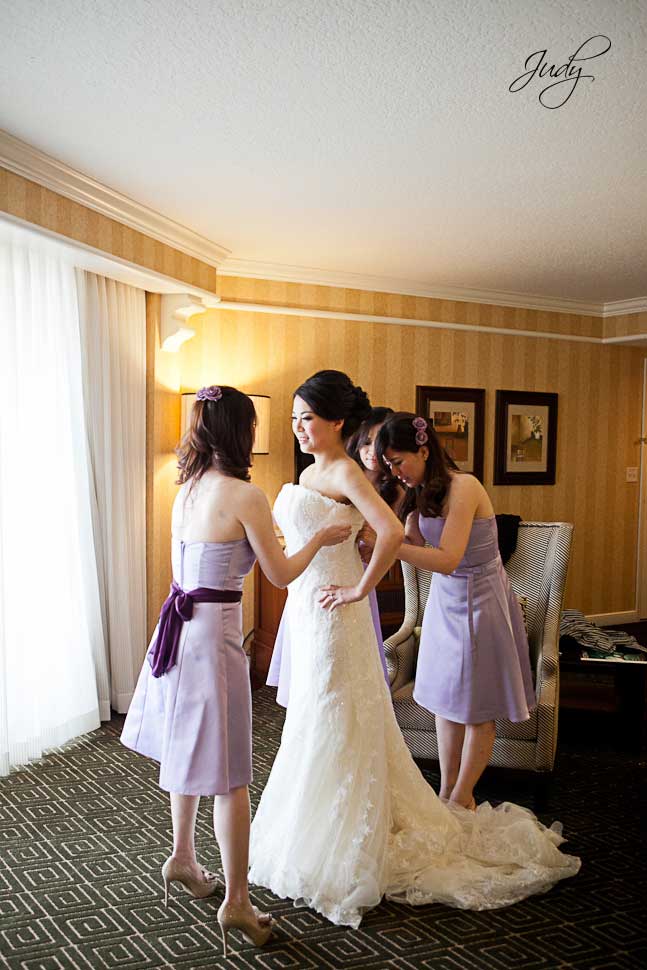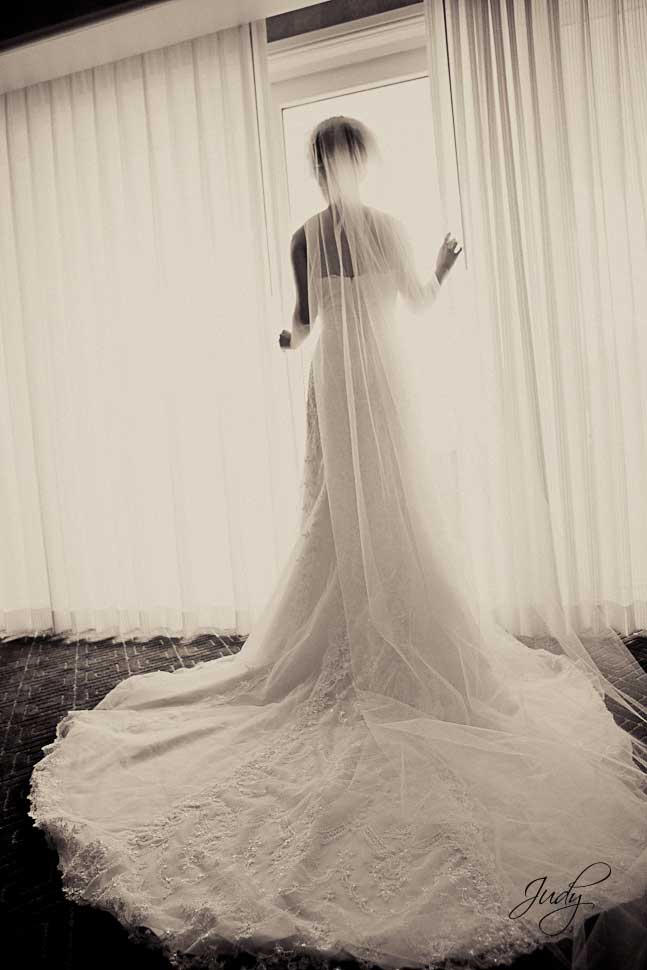 Some Groomsmen Photos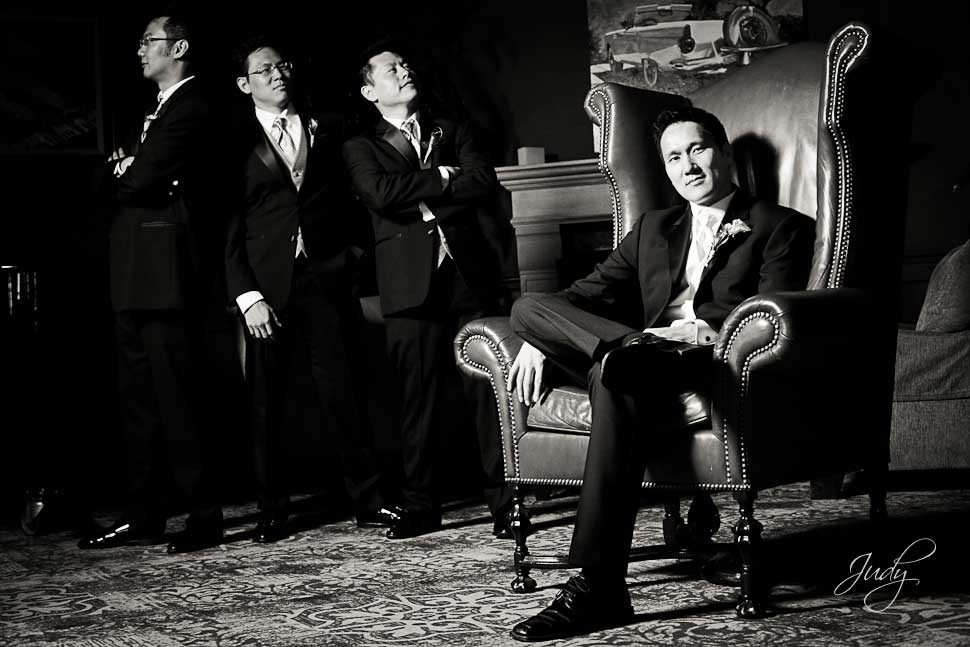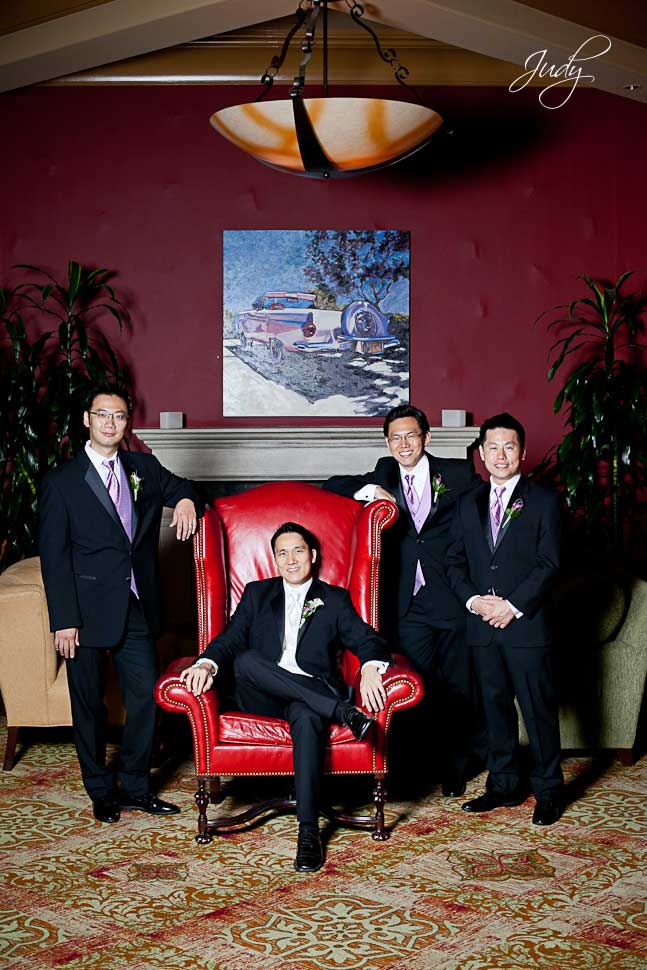 Huntington Hyatt Wedding Ceremony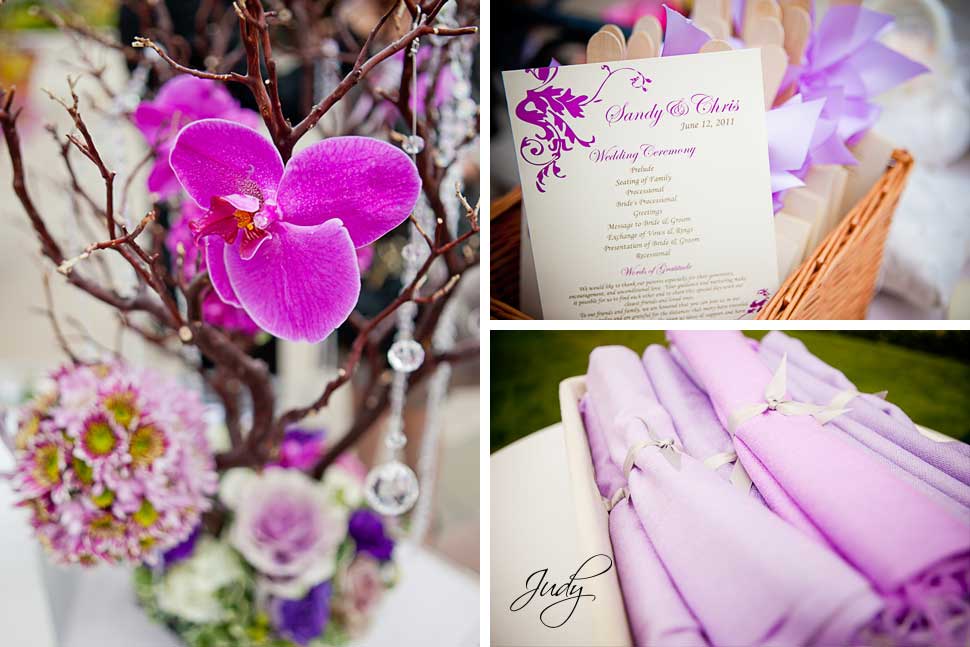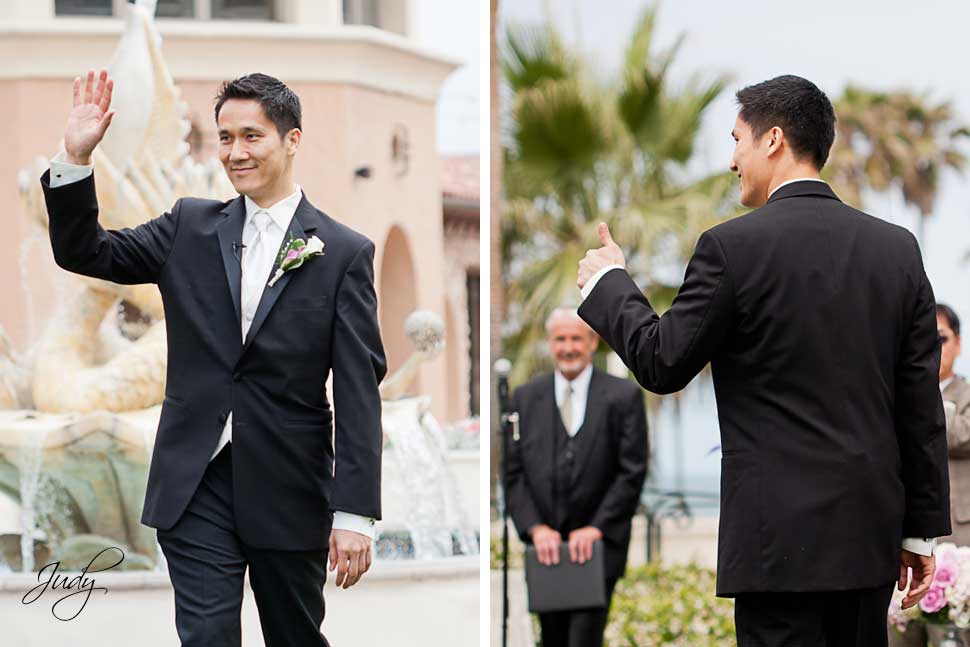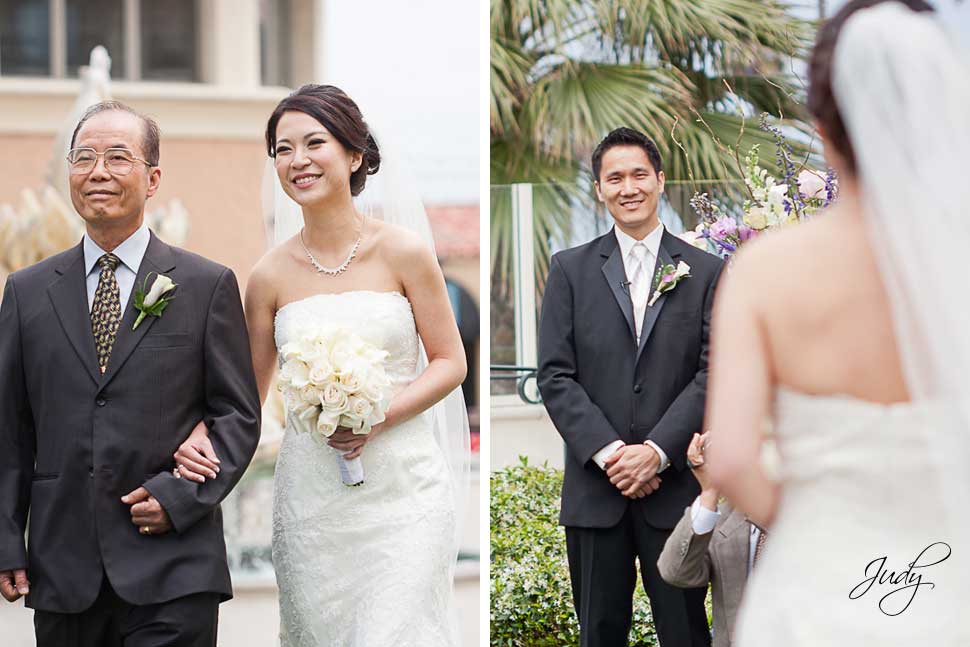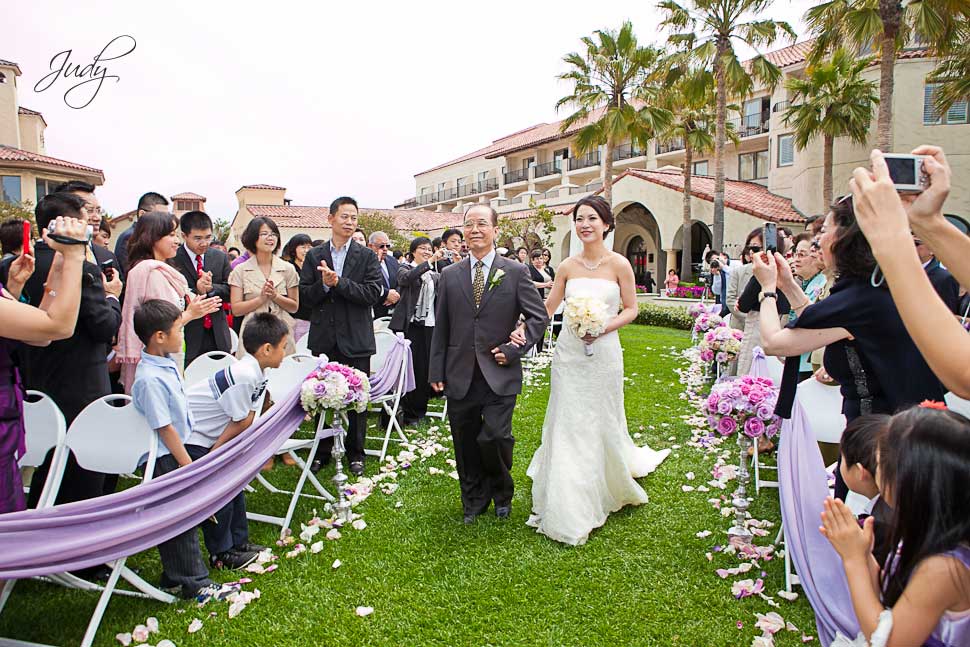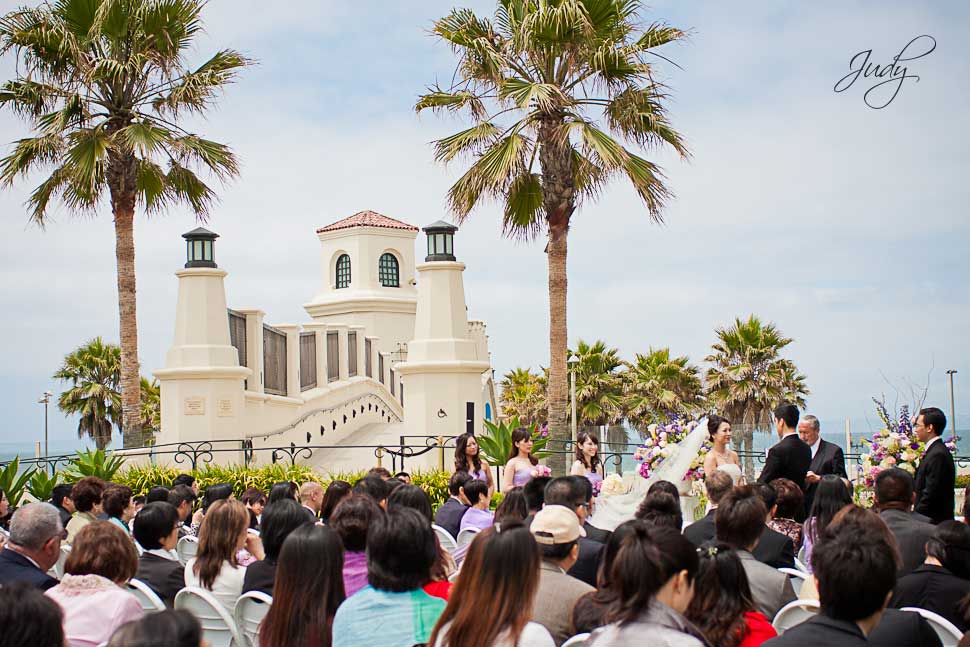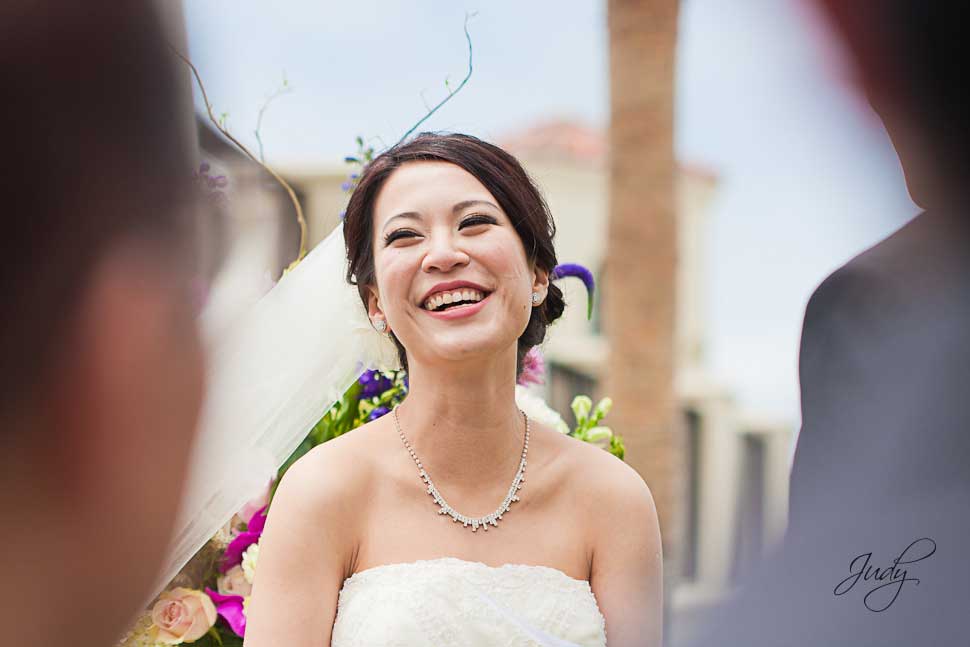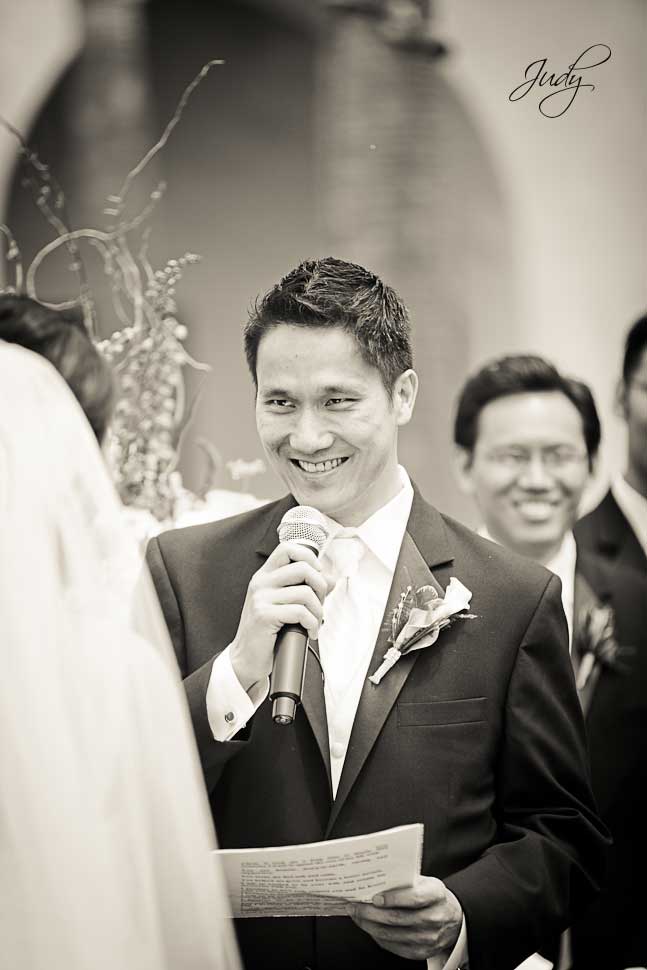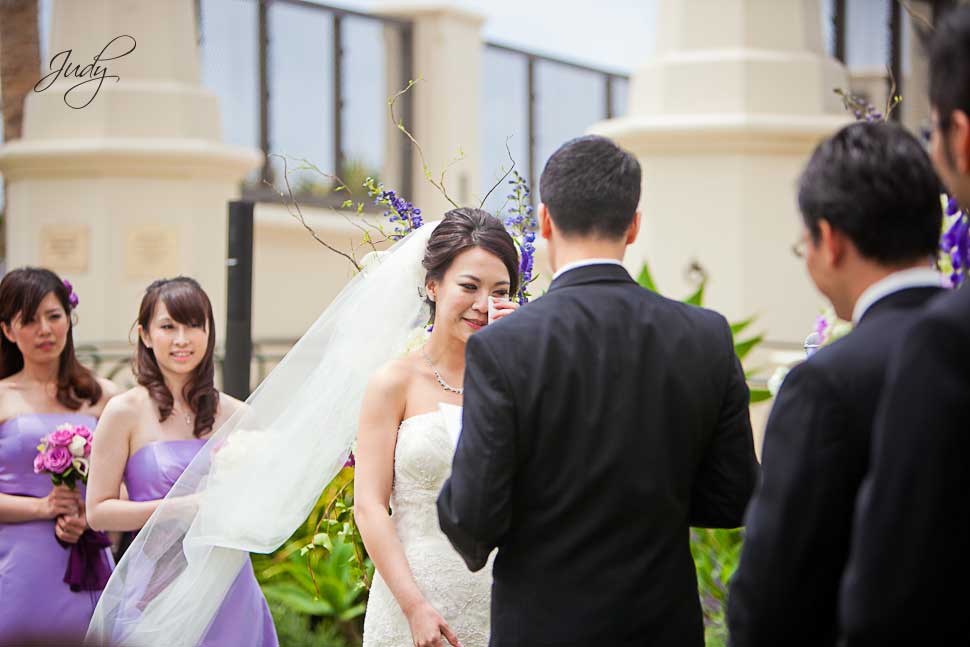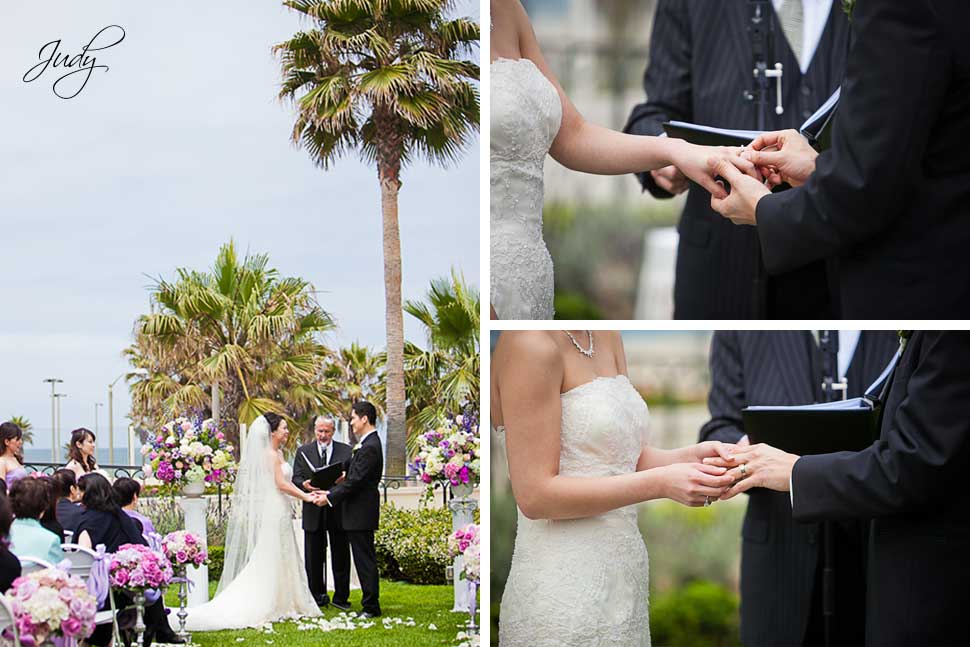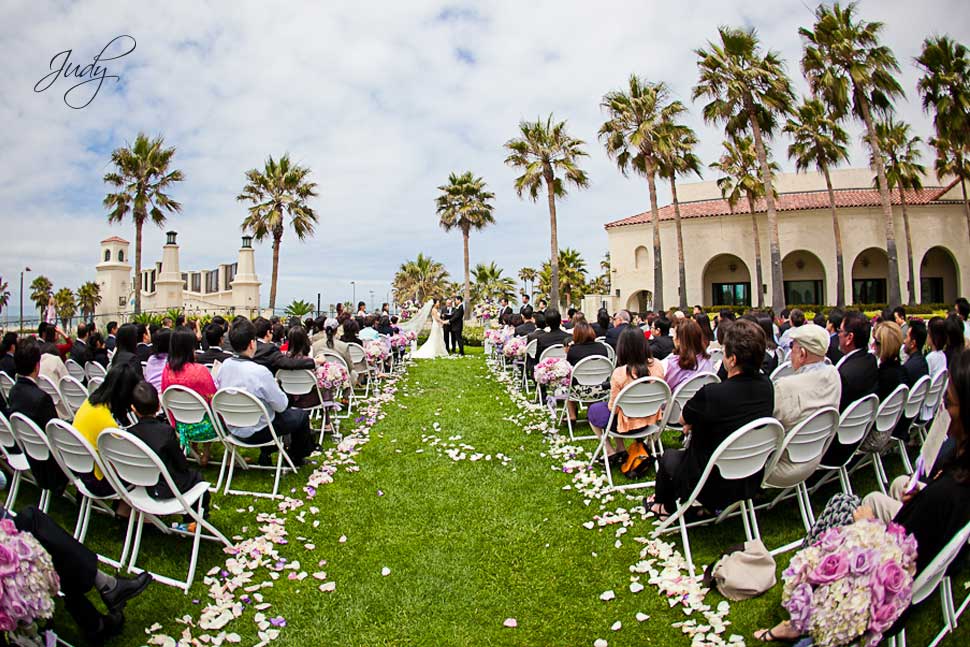 "Chris… you may now kiss your bride," says the Officiant
"Wait," replied Chris. "I need to first update my status on Facebook." — Married!!!!
LOL, we couldn't stop laughing!!
And here it is, their first kiss as husband and wife!!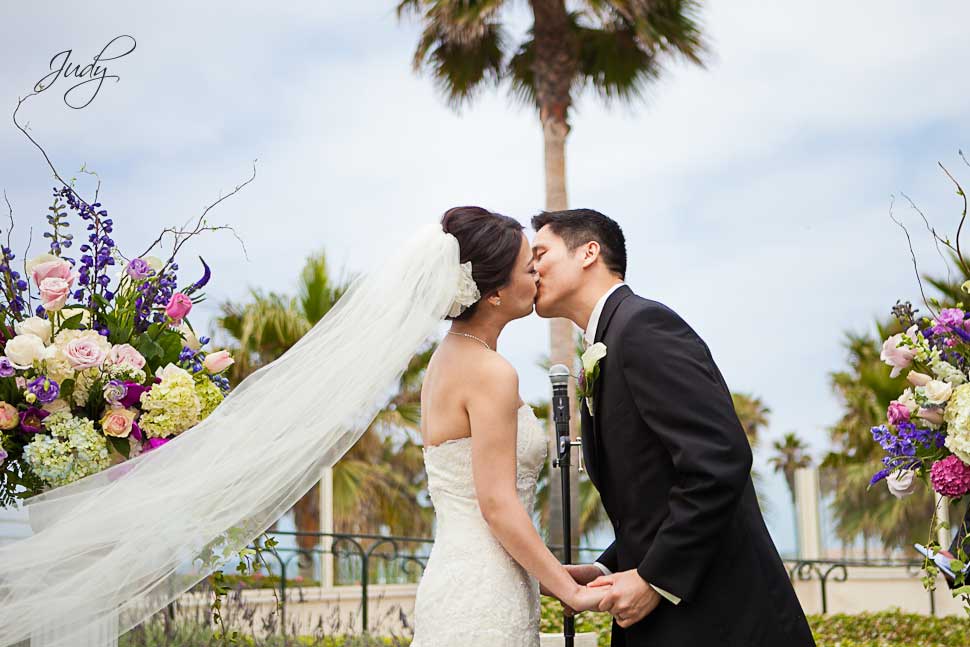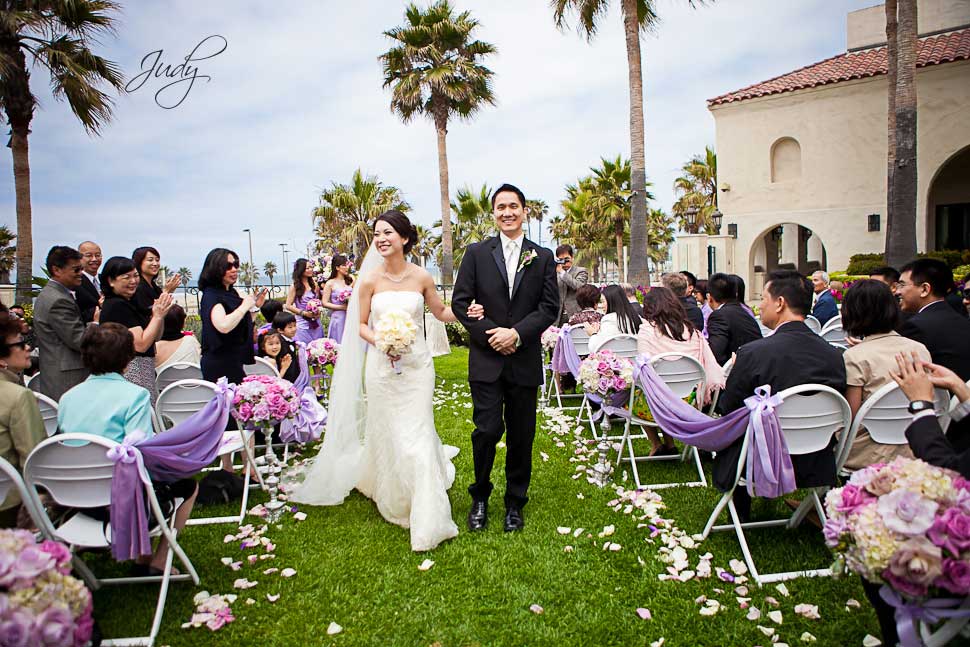 Huntington Beach Hyatt Wedding Photography
I had LOTS of time to photograph Sandy and Chris's bride and groom portrait session. We started around the Huntington Hyatt Regency and made our way down to the waters. Here are some of my favorites!!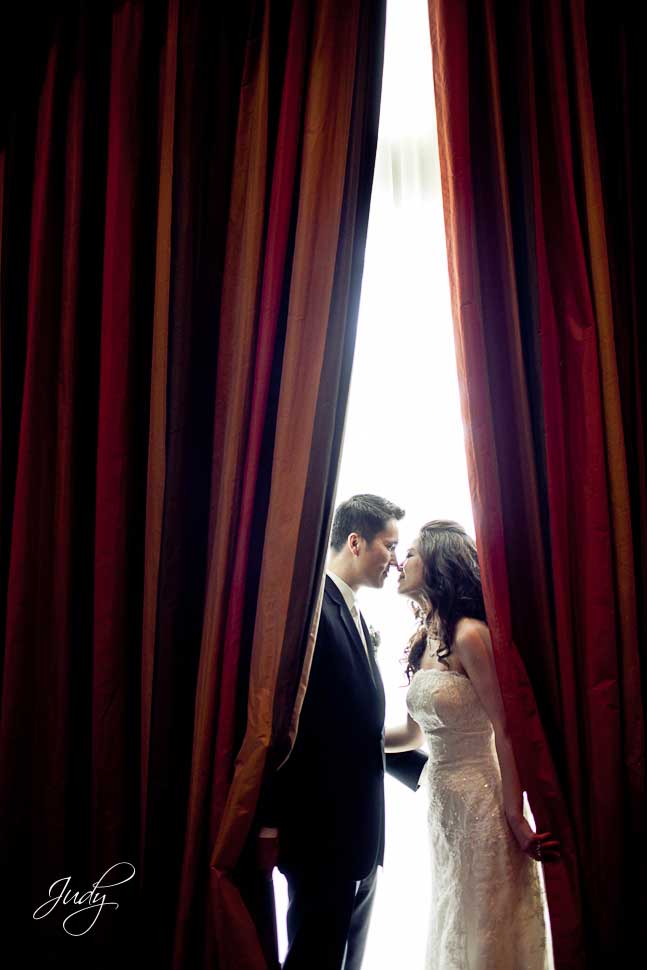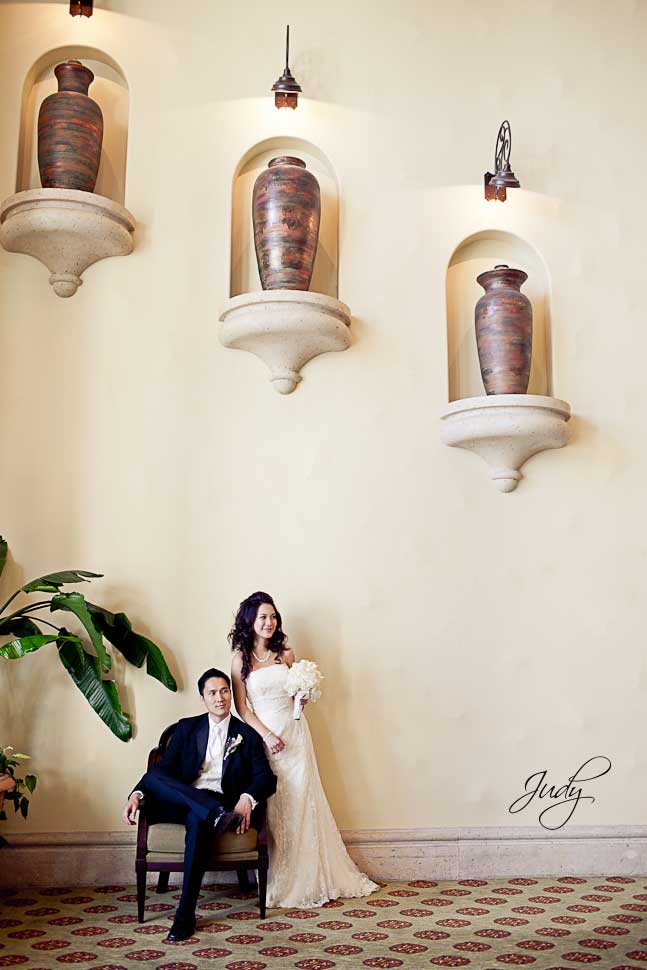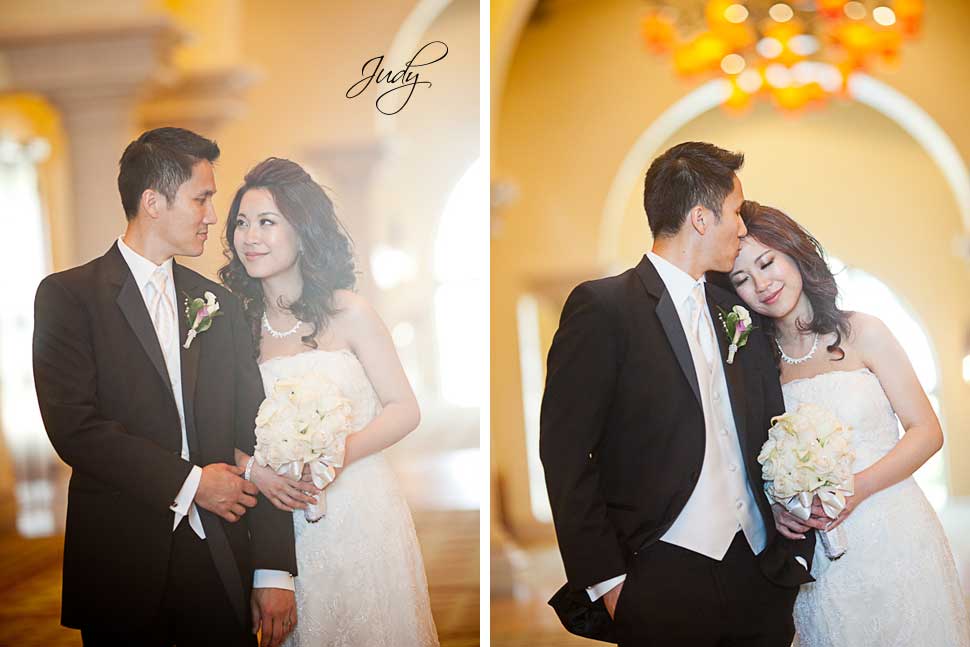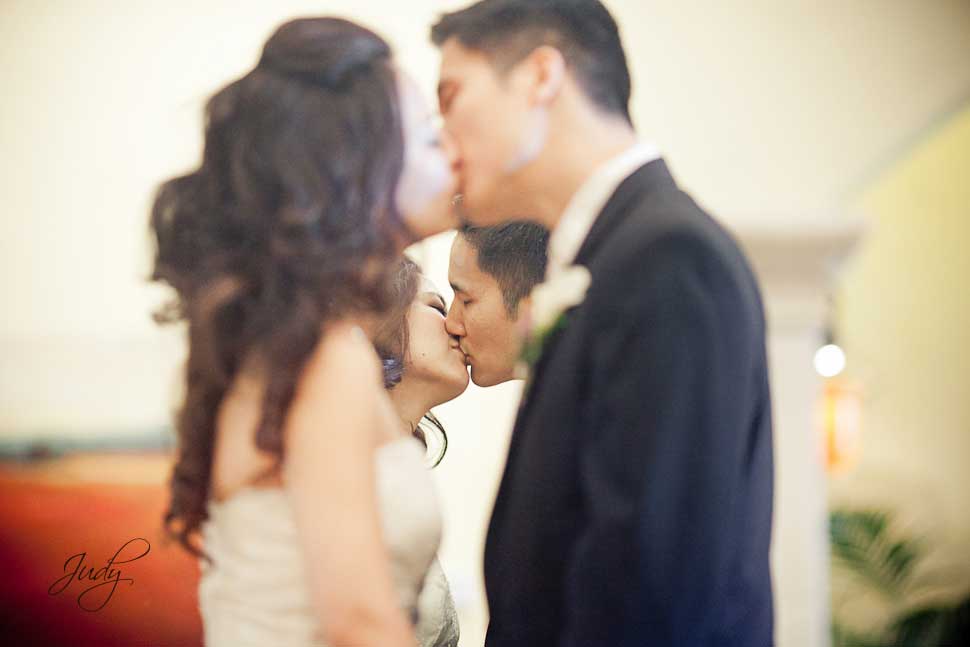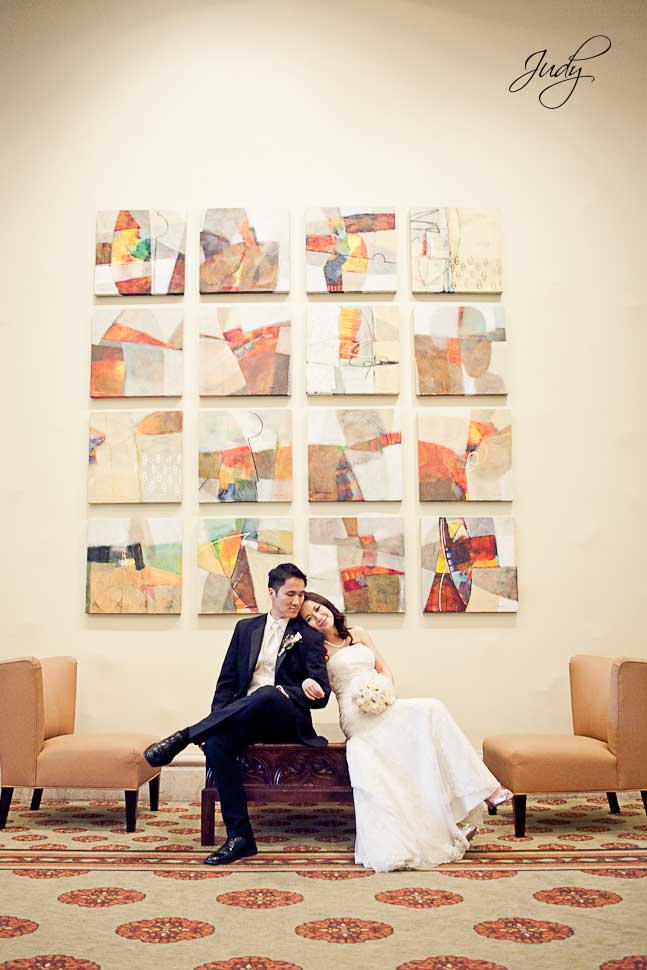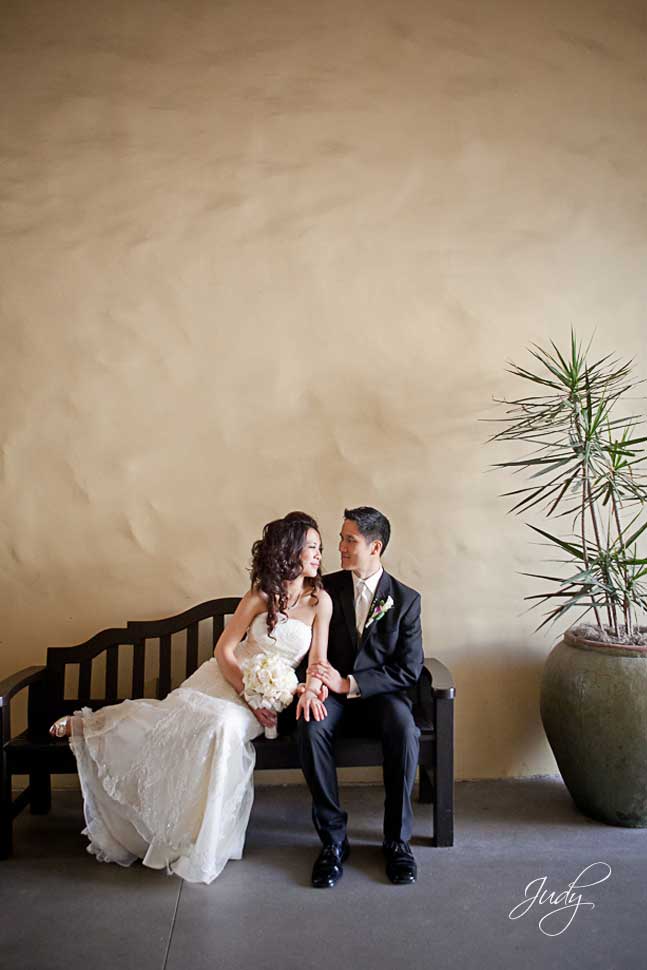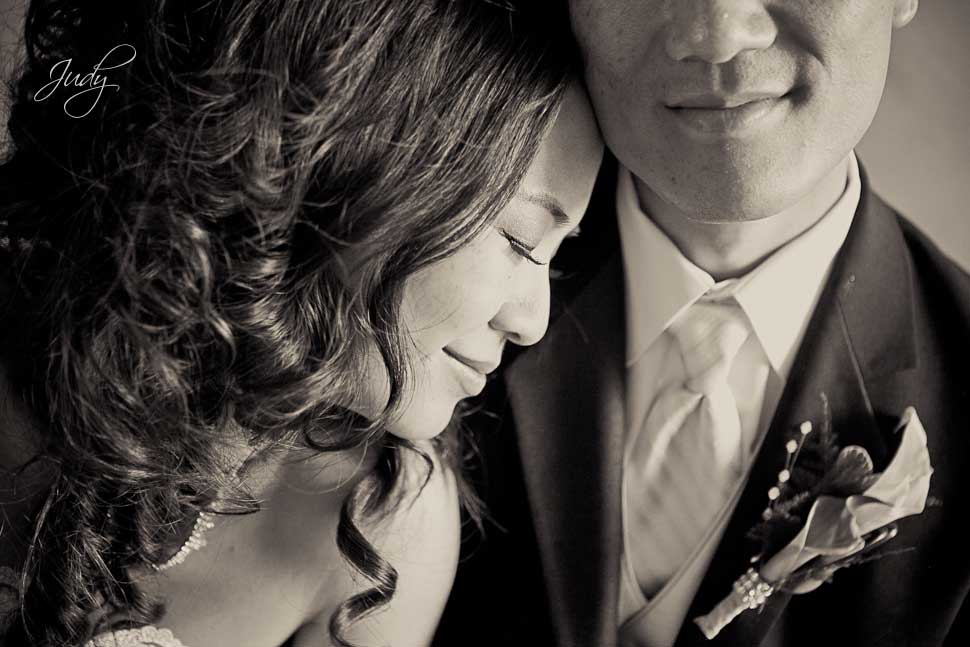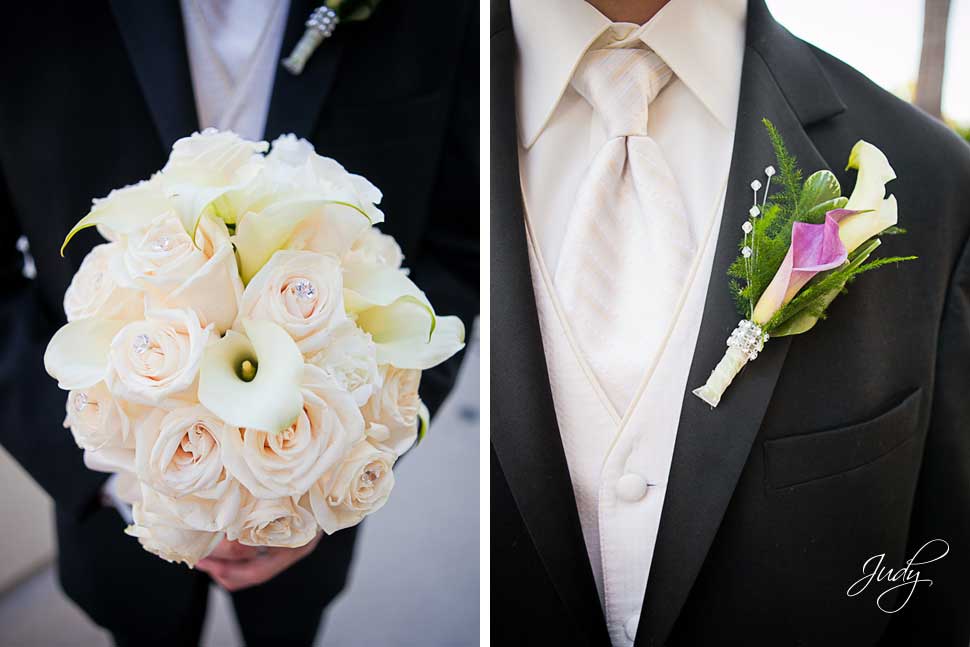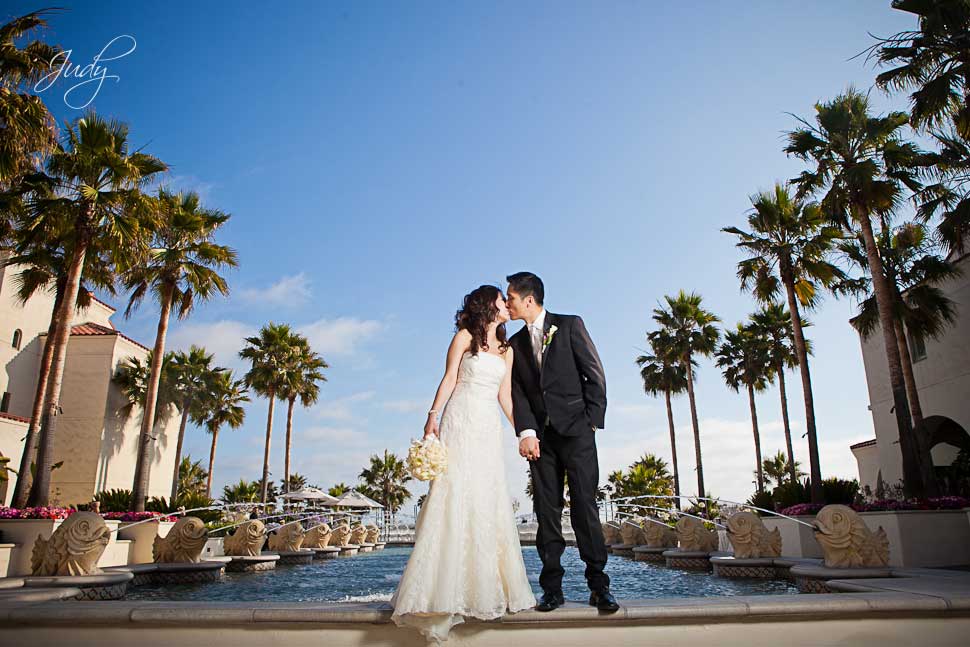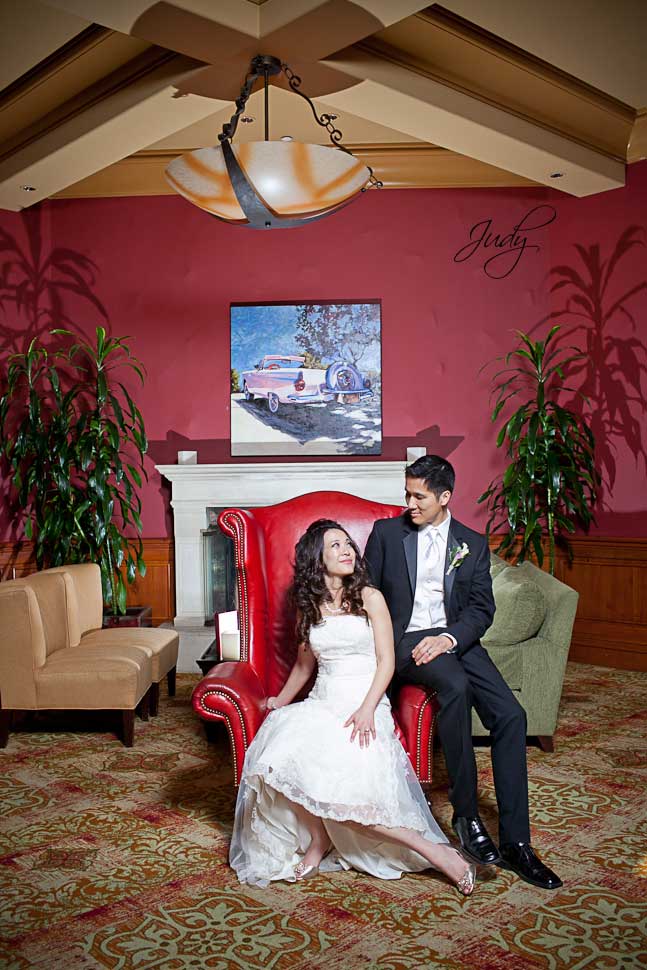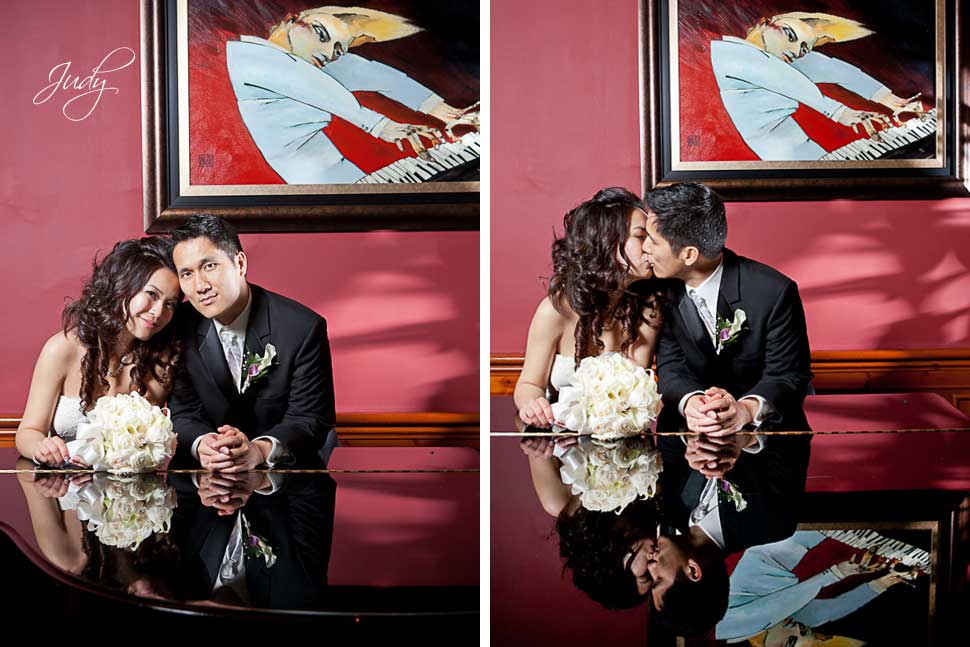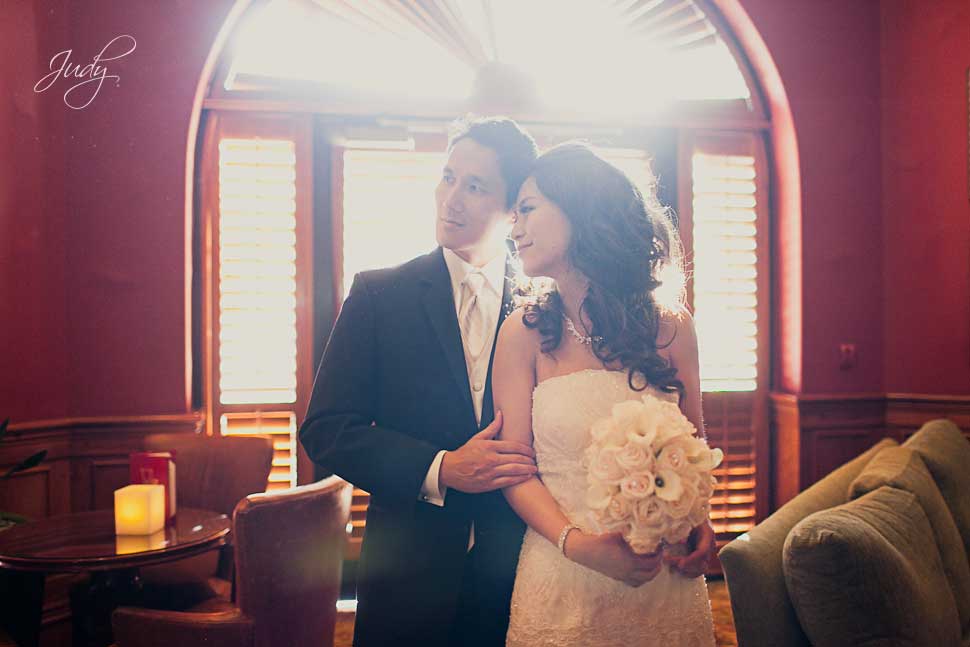 and on to Huntington Beach for more Wedding Photos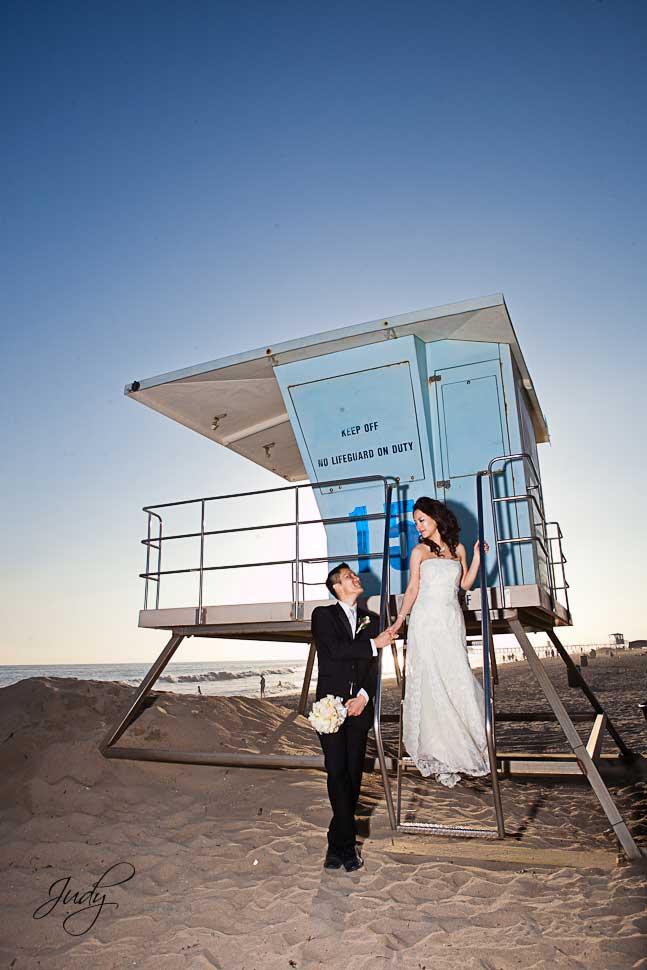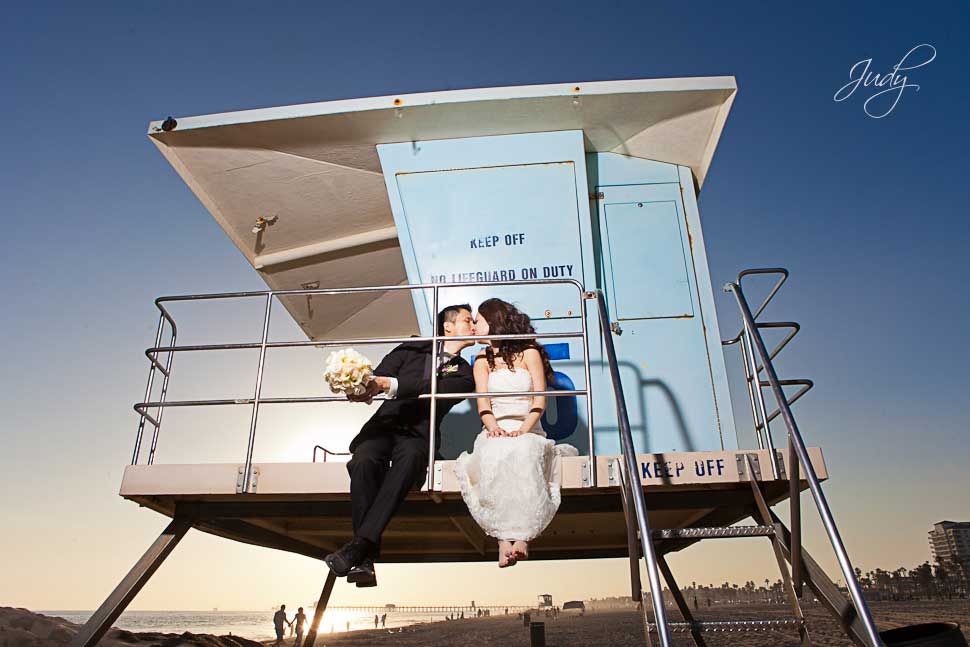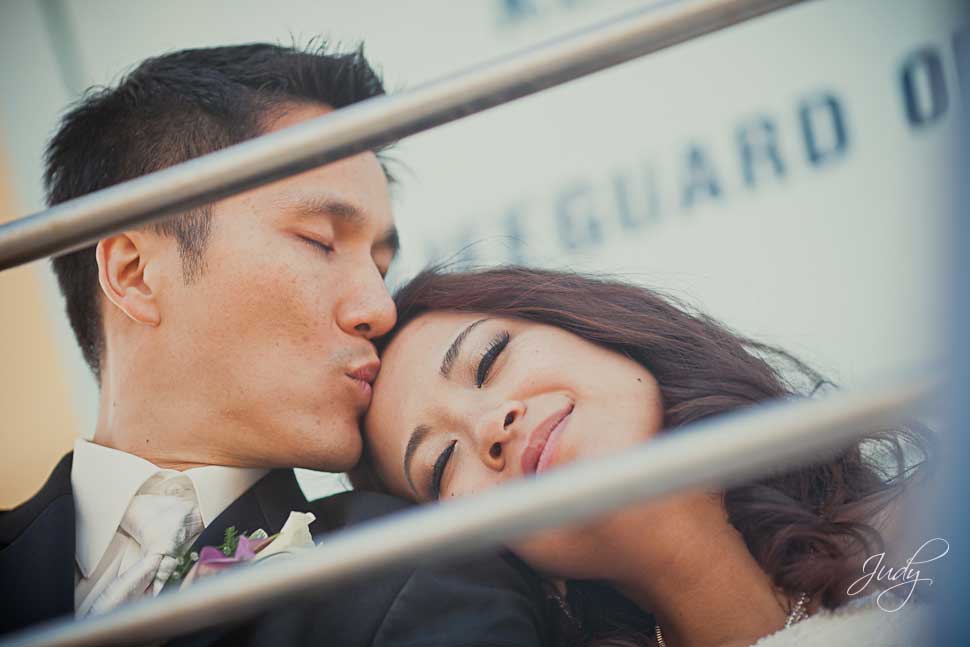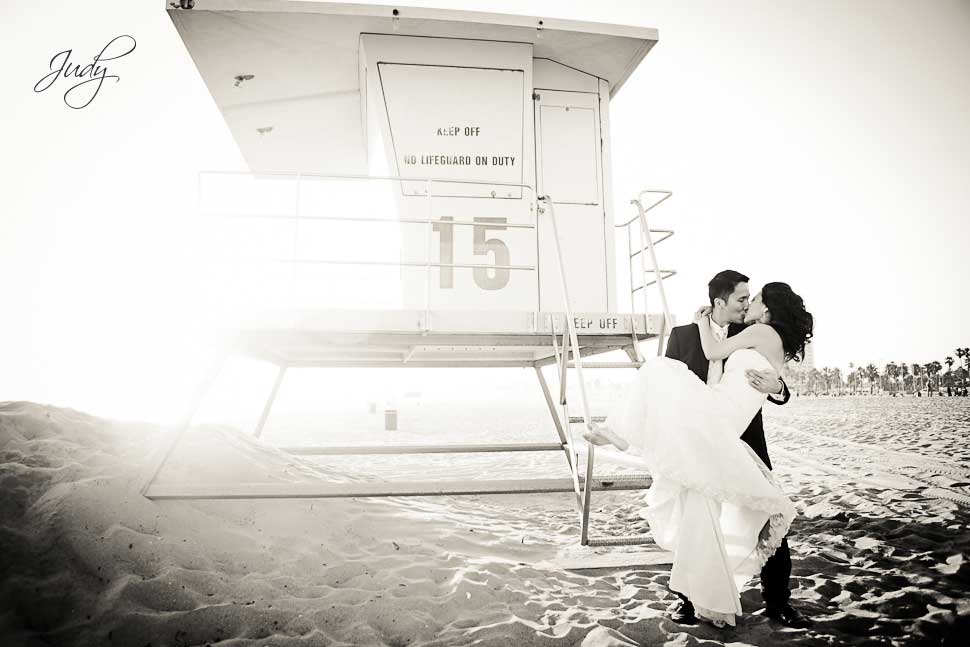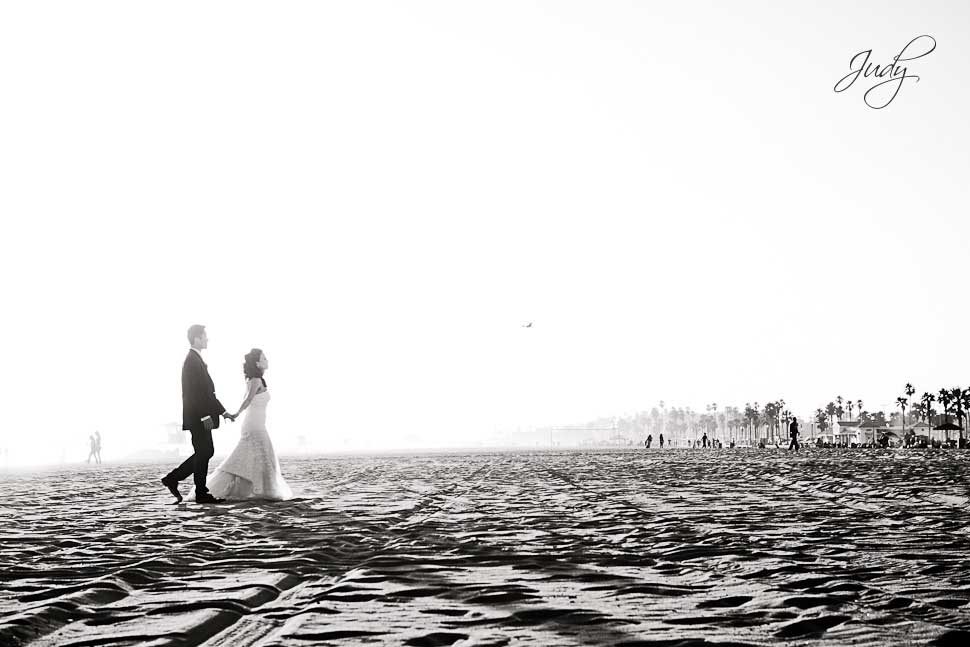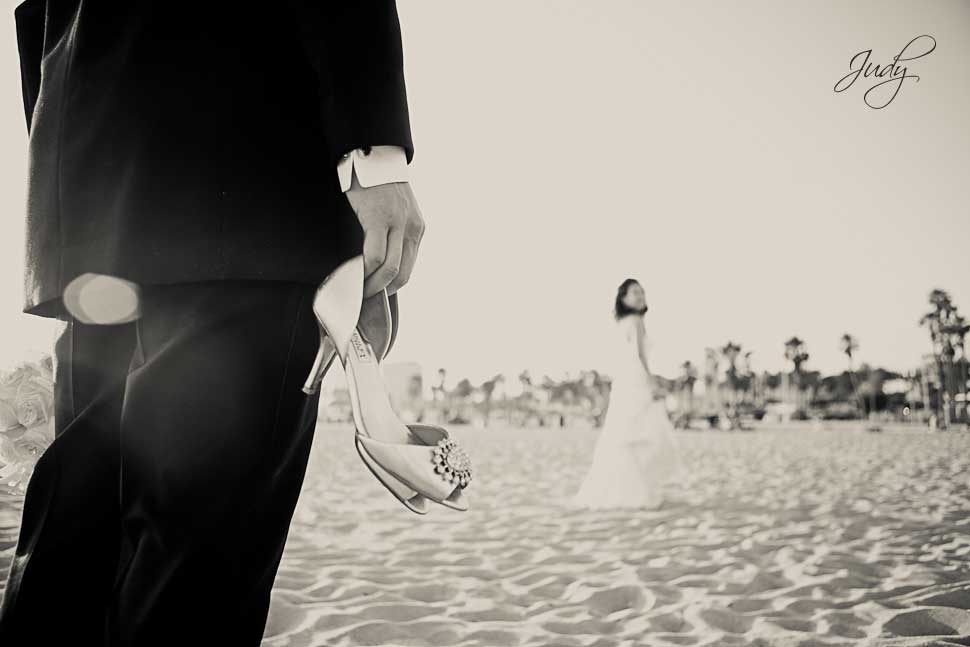 Congratulations to Sandy and Chris!! Cheers to many many years of happiness!! Gavin and I wish you both nothing but the best in your ventures together!
Special thanks to my assistant Steven Tran.