Meet Christina and George — they are a fun and sweet couple with smiles so beautiful and genuine that it lights up the entire room!!  This lovely couple will be getting married at the beautiful Earl Burns Miller Japanese Garden at Cal State University, Long Beach in a couple of months.  I had such a wonderful time hanging out with Christina and George for their engagement session in the Palos Verdes area.
Christina owns a cafe in a commercial building where George manages.  She notices that George comes in quite often to order food, and George couldn't help but notices his sandwiches were "extra" special.  =)
A wise couple once told me, "the core of every successful marriage starts with a true friendship."  With that said, what better place to do an engagement session (with this set of best friends) than at the Korean Friendship Bell.  The sky was blue, the flowers were in full blossom… it was really a lovely day for an engagement session in the beautiful city of Rancho Palos Verdes.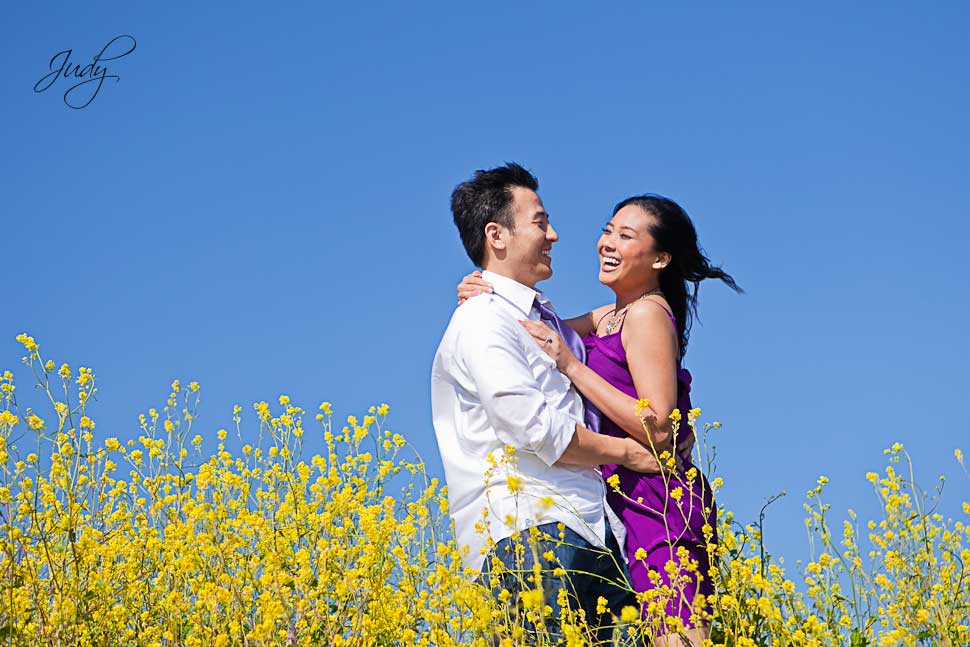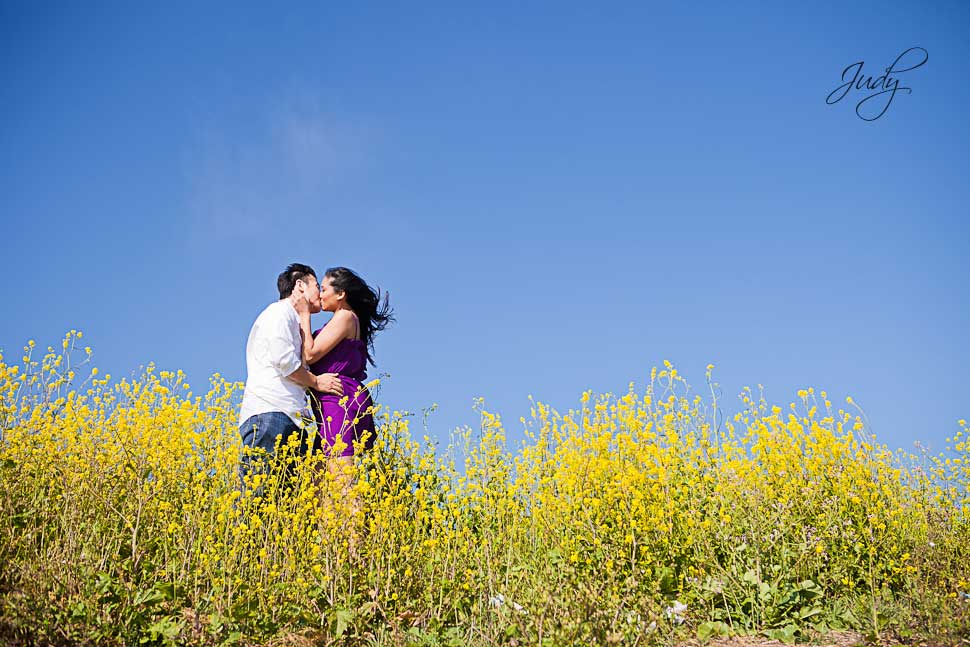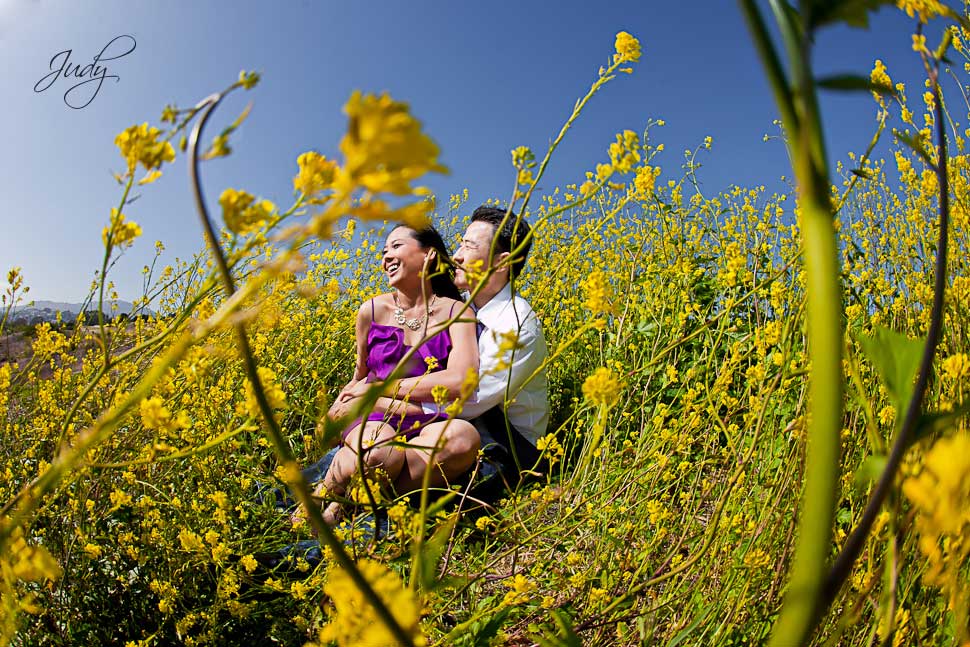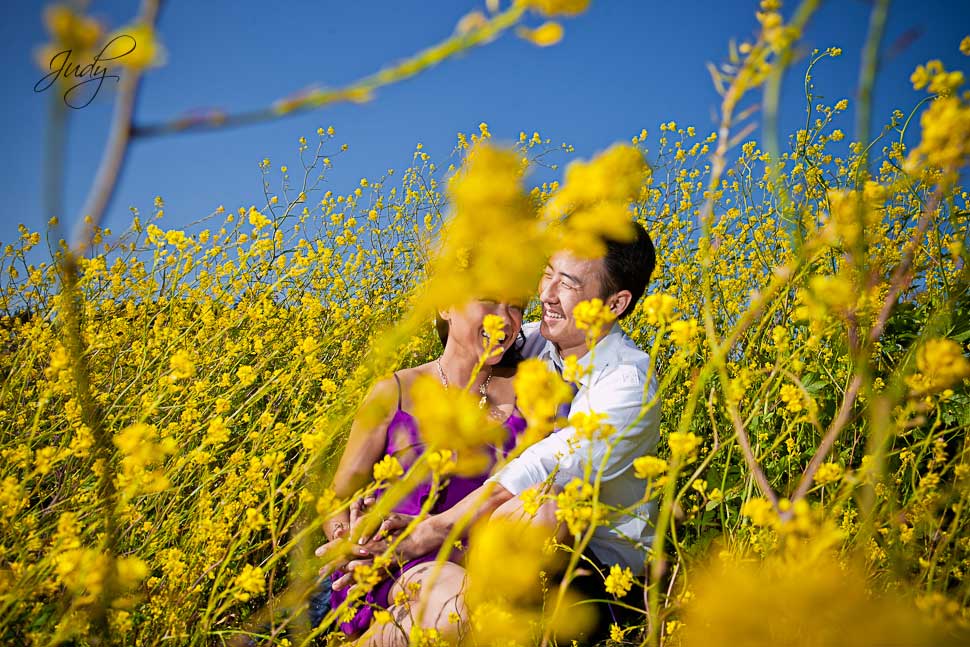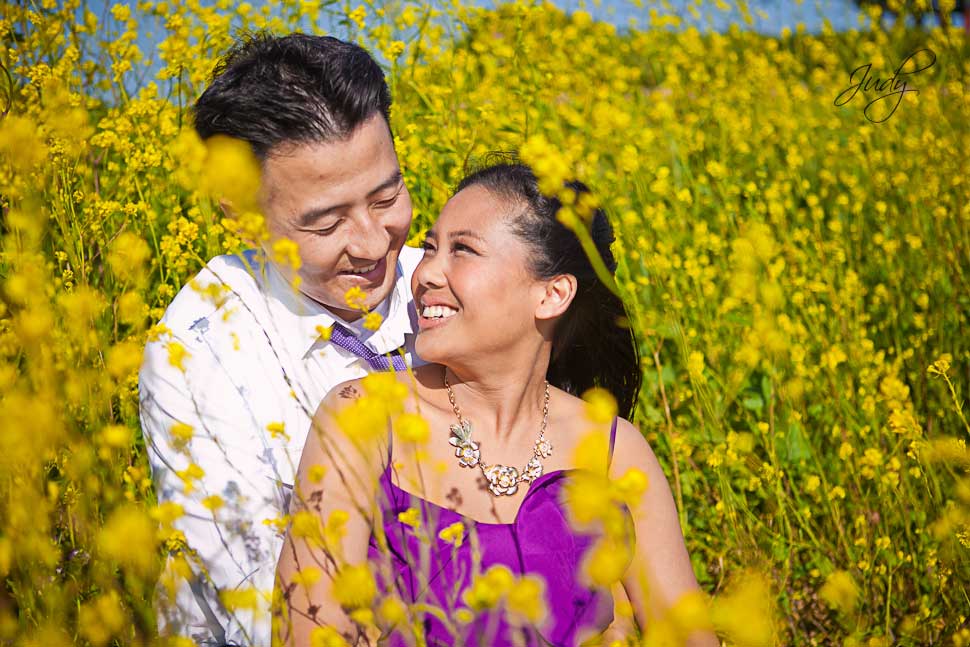 It was a bit windy, and George was almost blown away.  Luckily for him, Christina was there to pull him back!! =)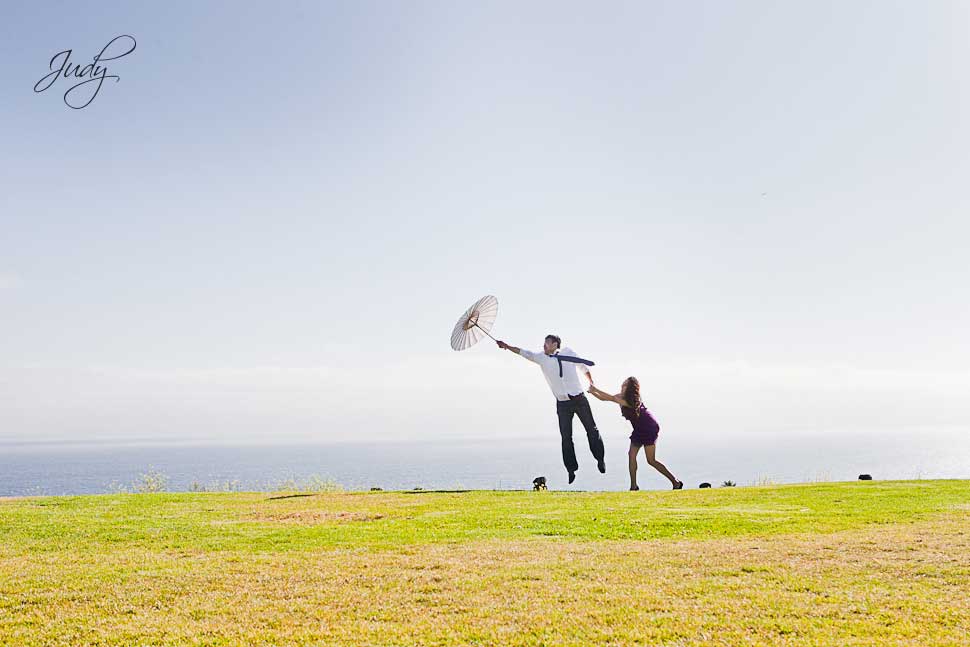 It was really cute how George brought Christina a little bouquet of Gerber Daisies.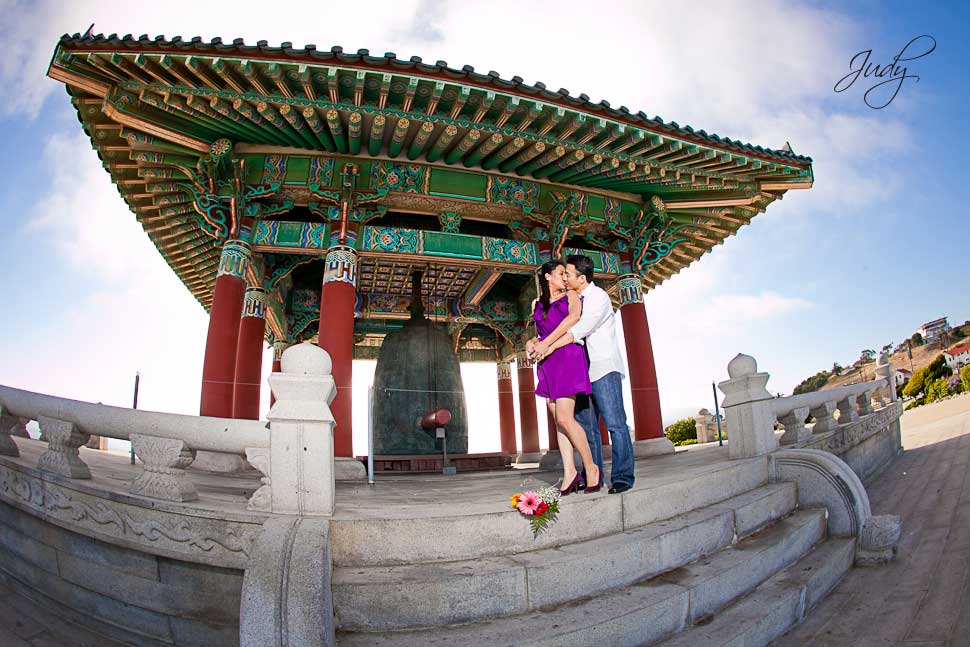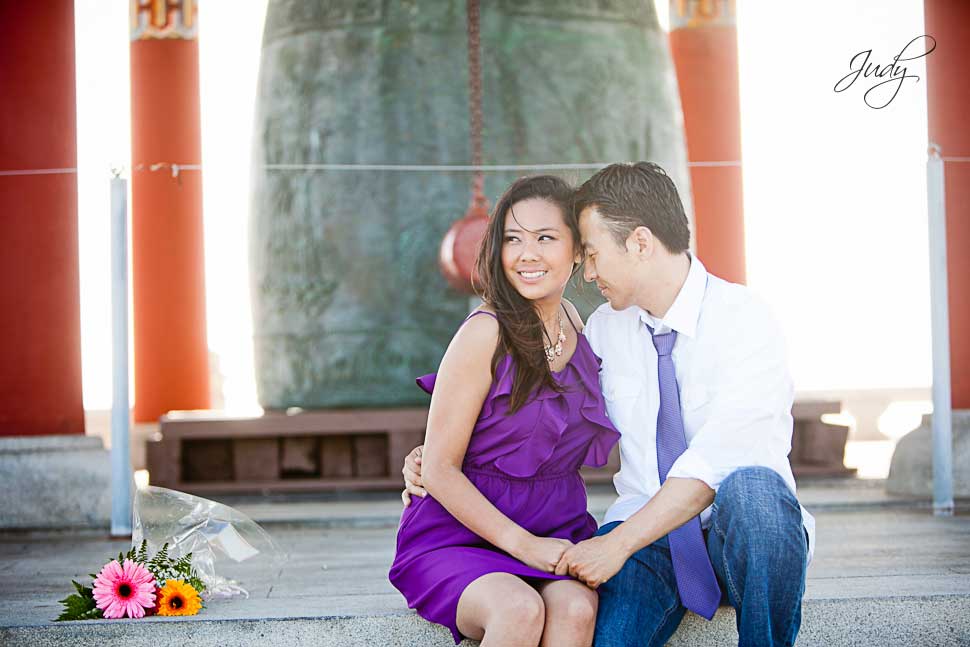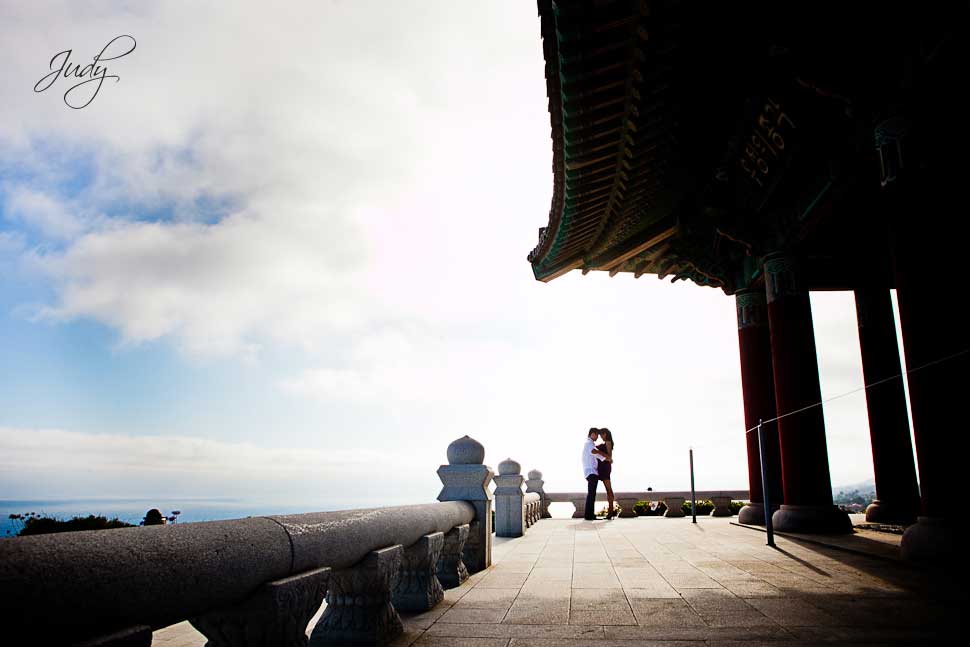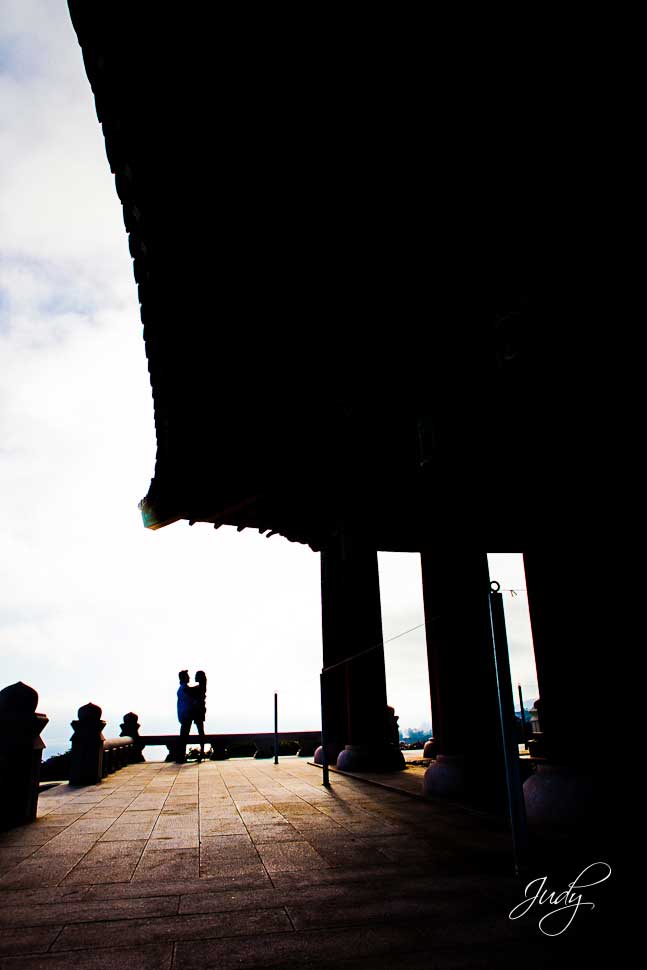 We found a nearby field where they picnicked and enjoyed some wine as they soak up the sun.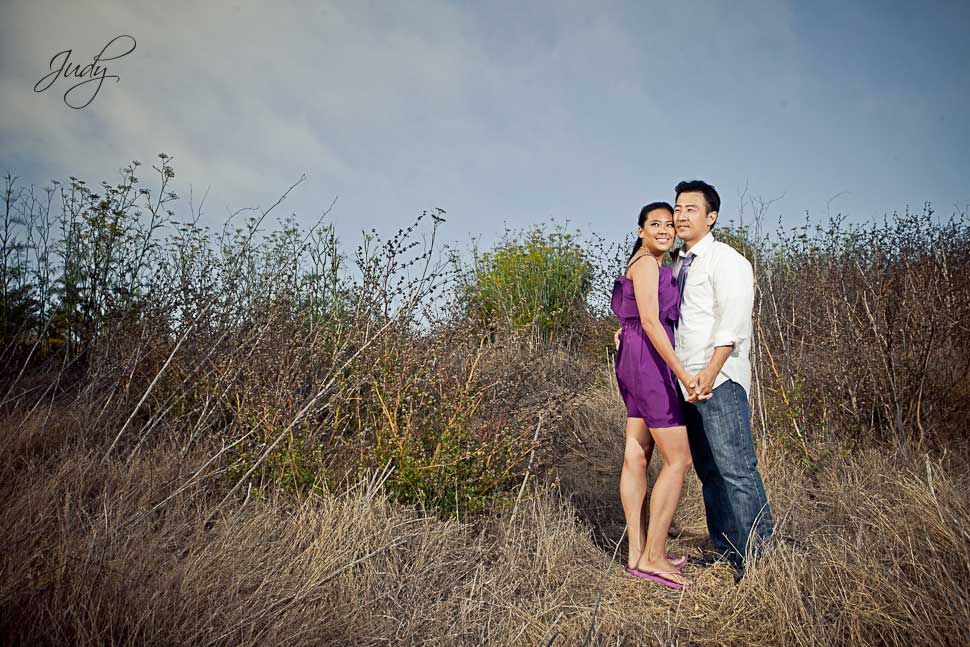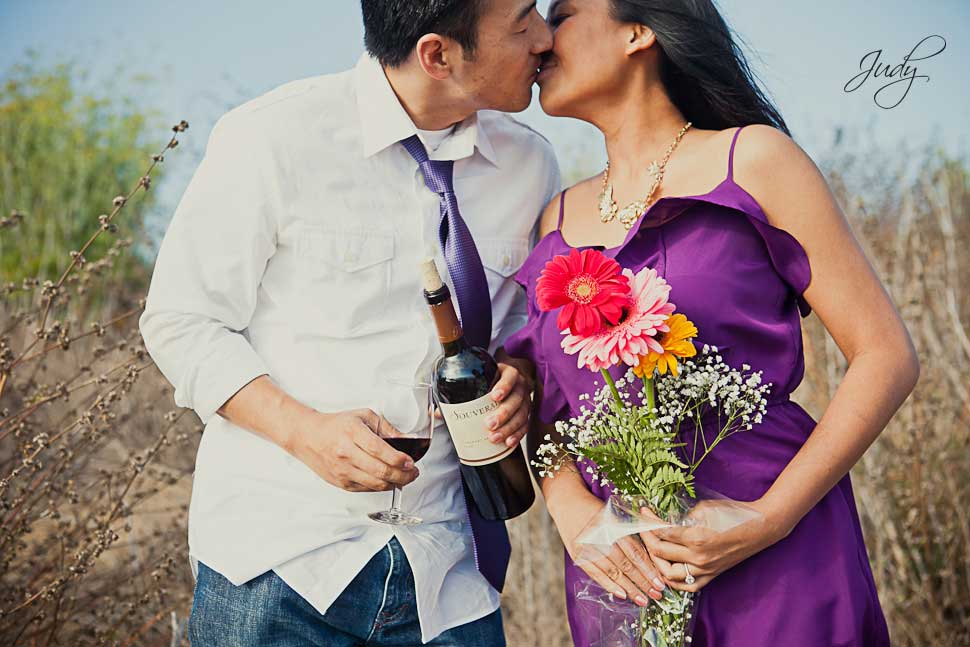 Cheers… to a beautiful couple!!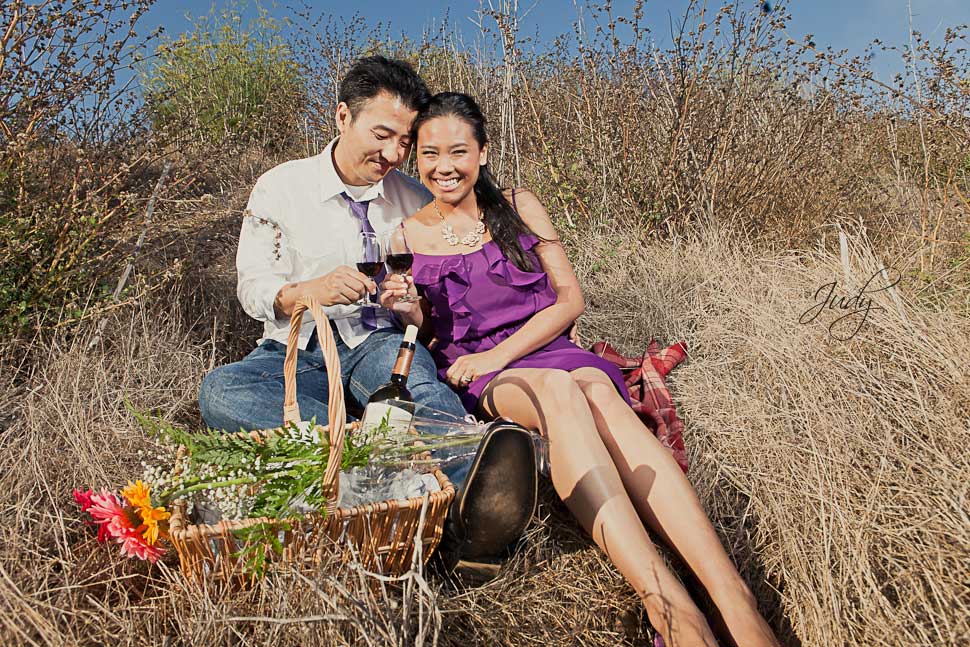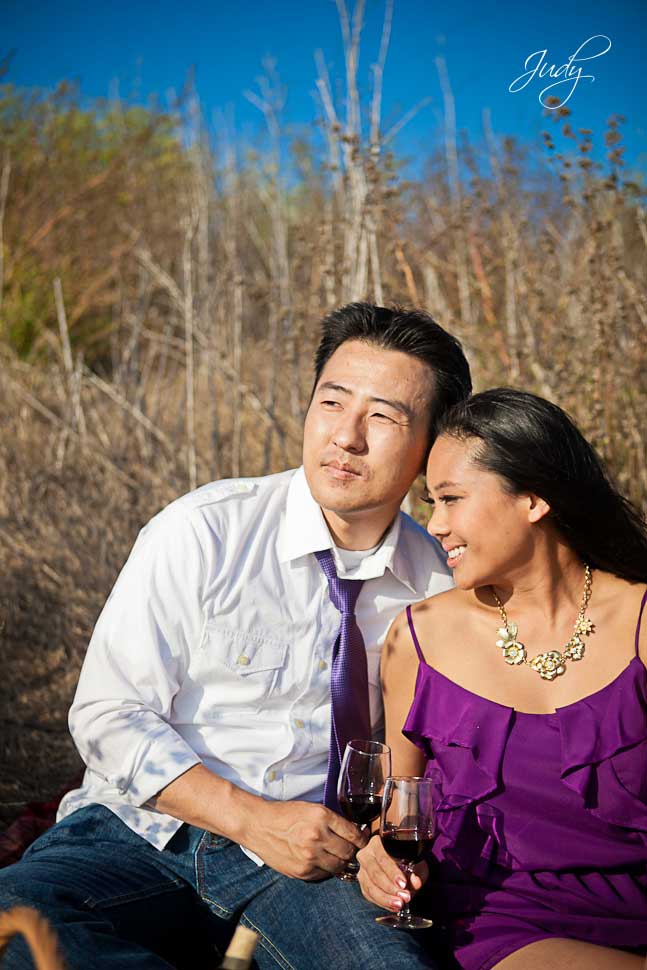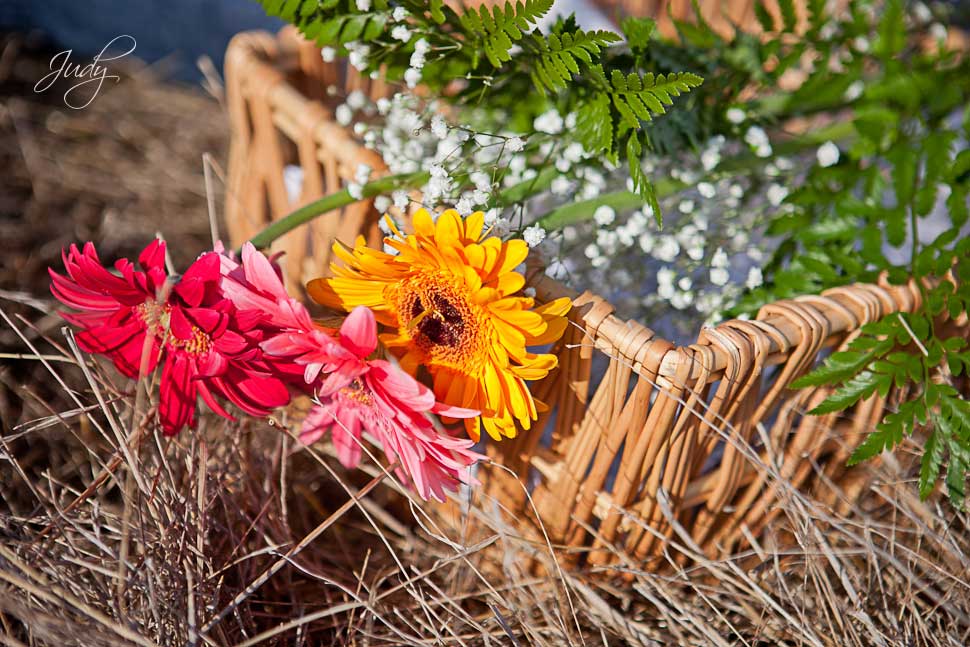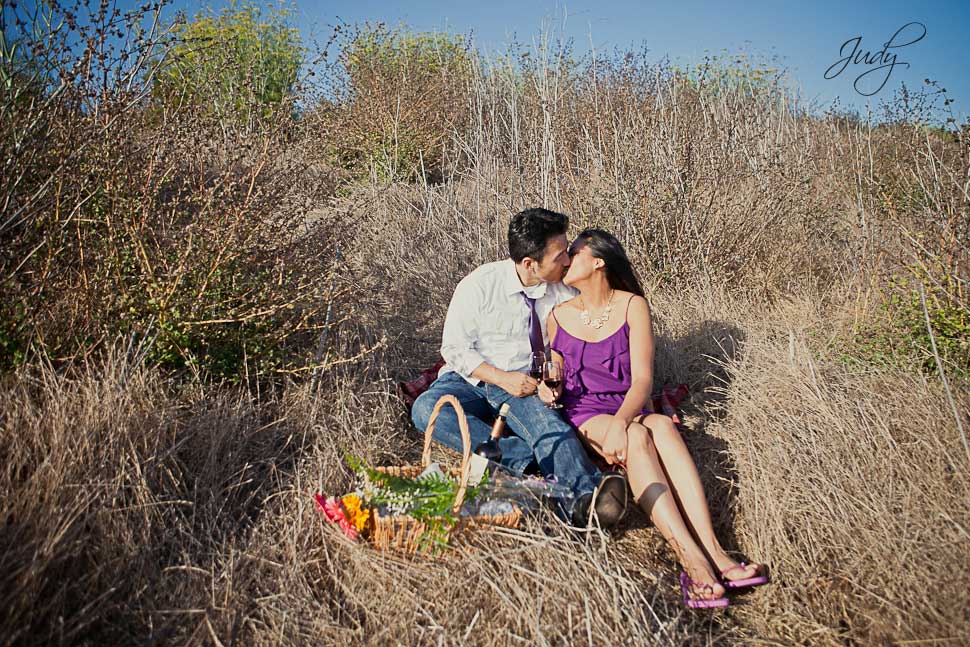 After the bottle of wine was done (hehehe), we made our way to Abalone Cove for some beach engagement photography.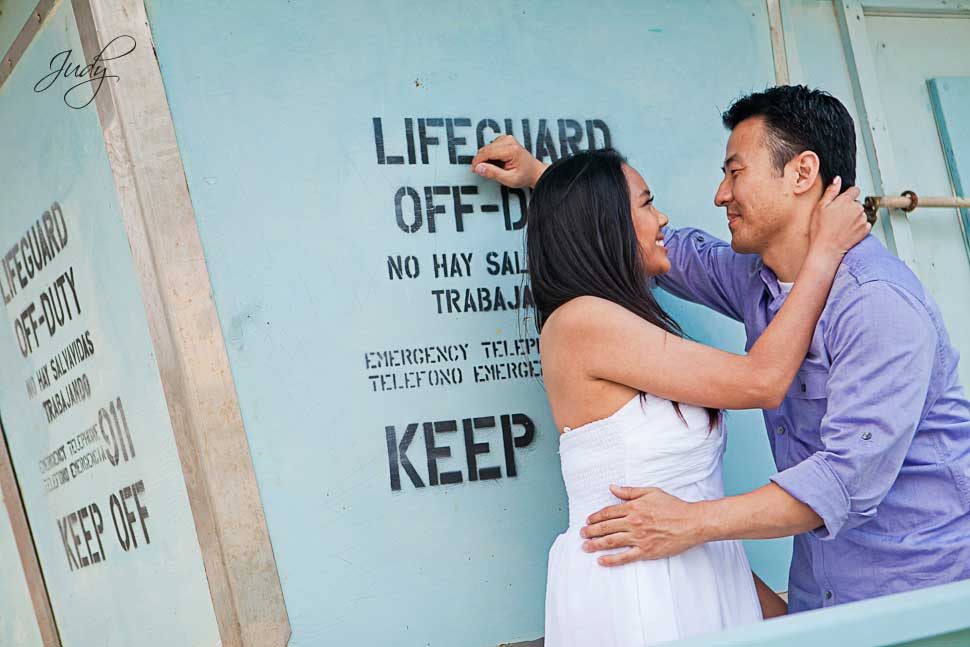 I really love their smiles!!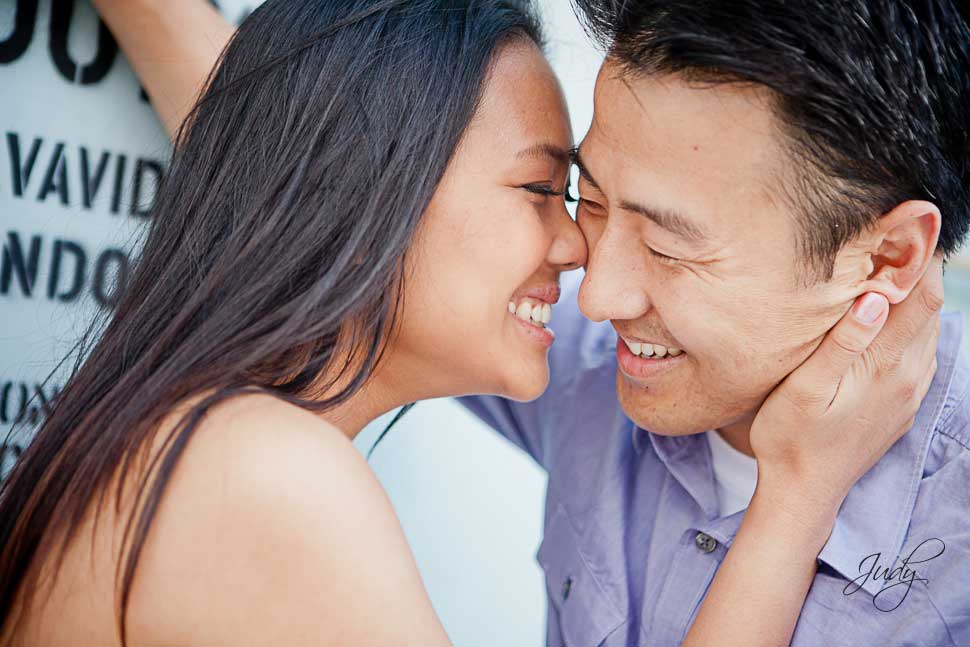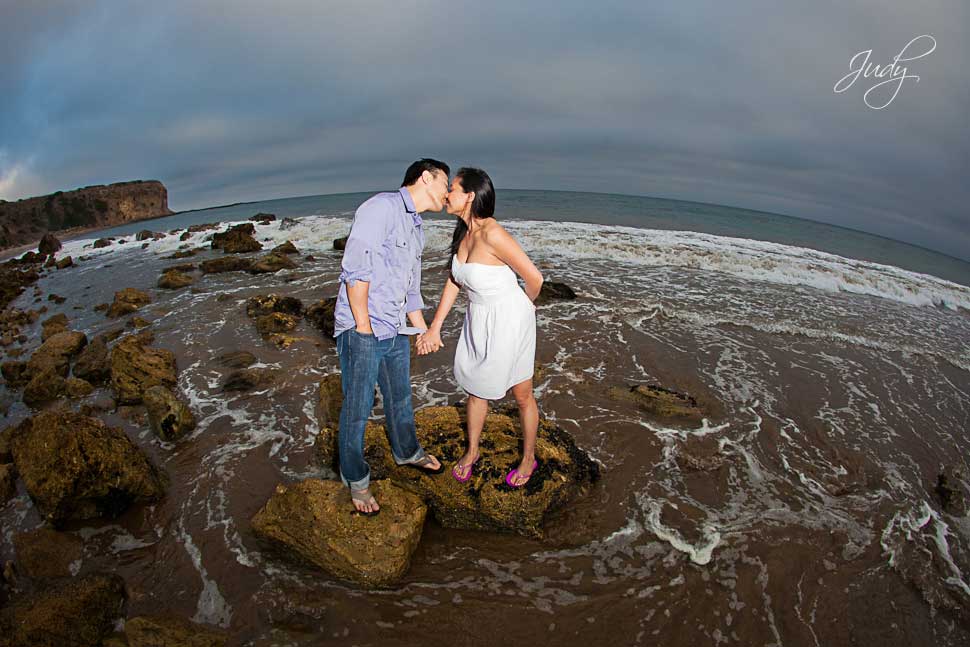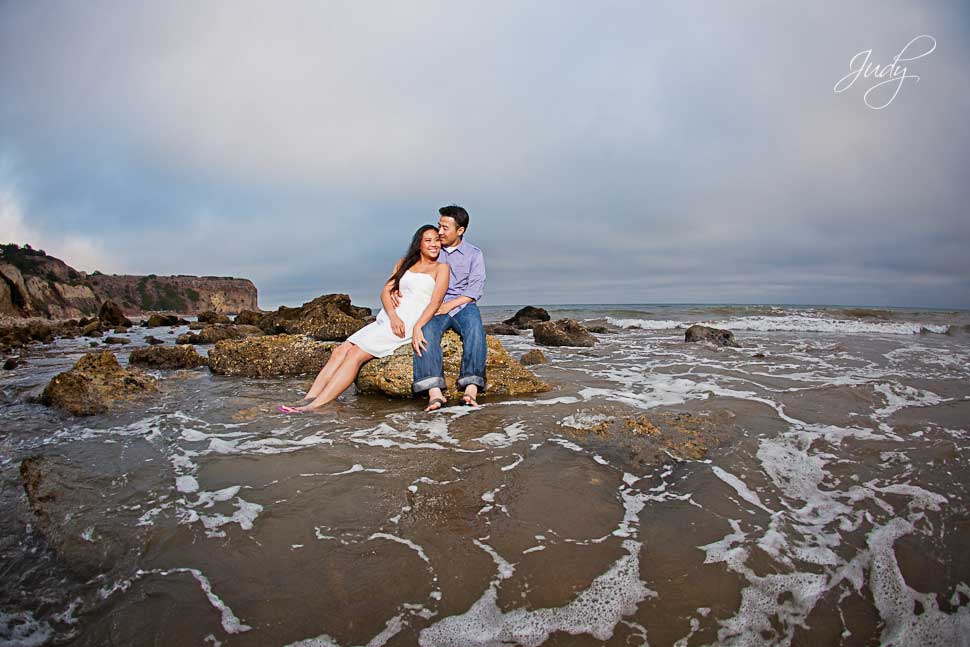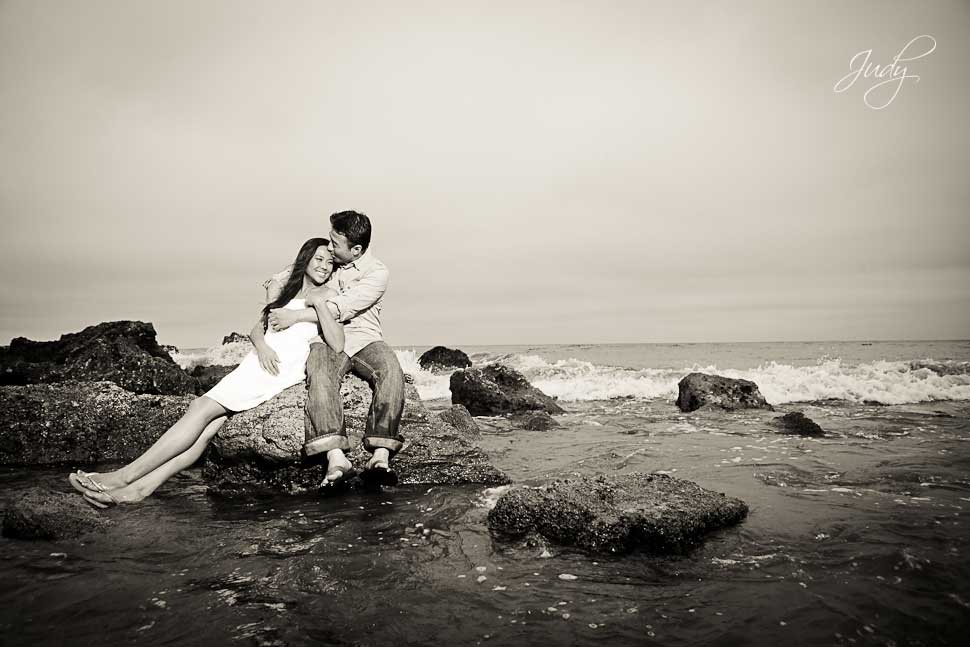 They both love to read!! Christina enjoys the Twilight Series (which I've only finished the first two books), and George with this Martial Arts Magazines.
They both enjoy long walks on the beach!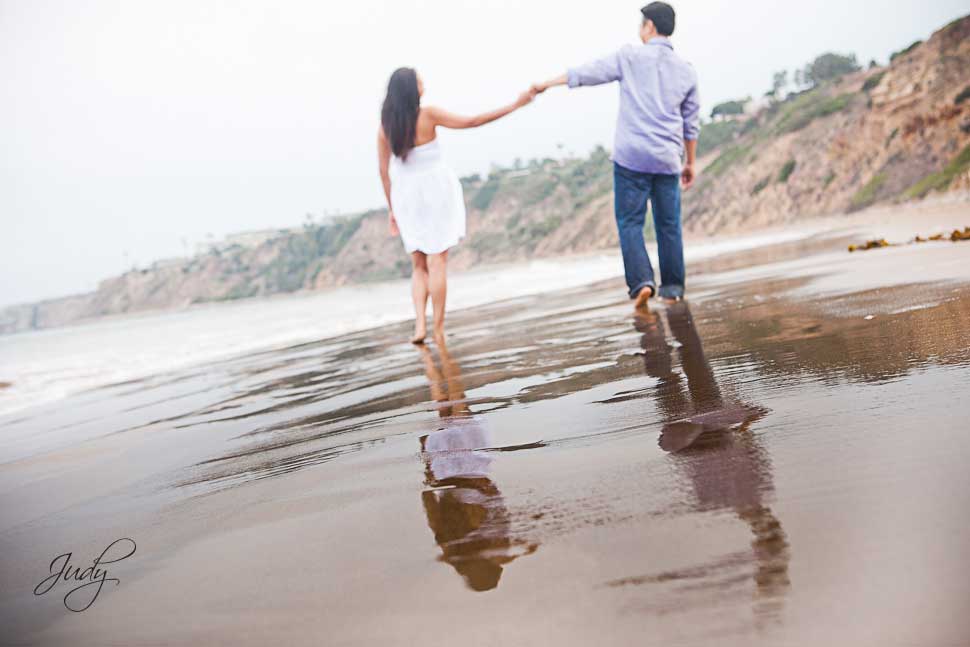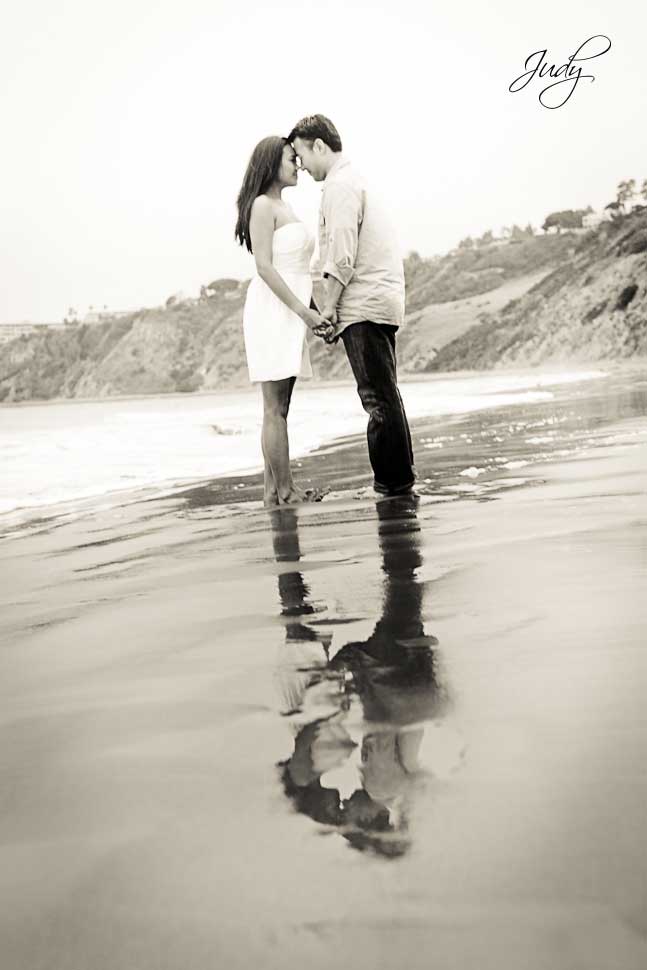 And more importantly, they both LOVE being with each other and having fun with each other!!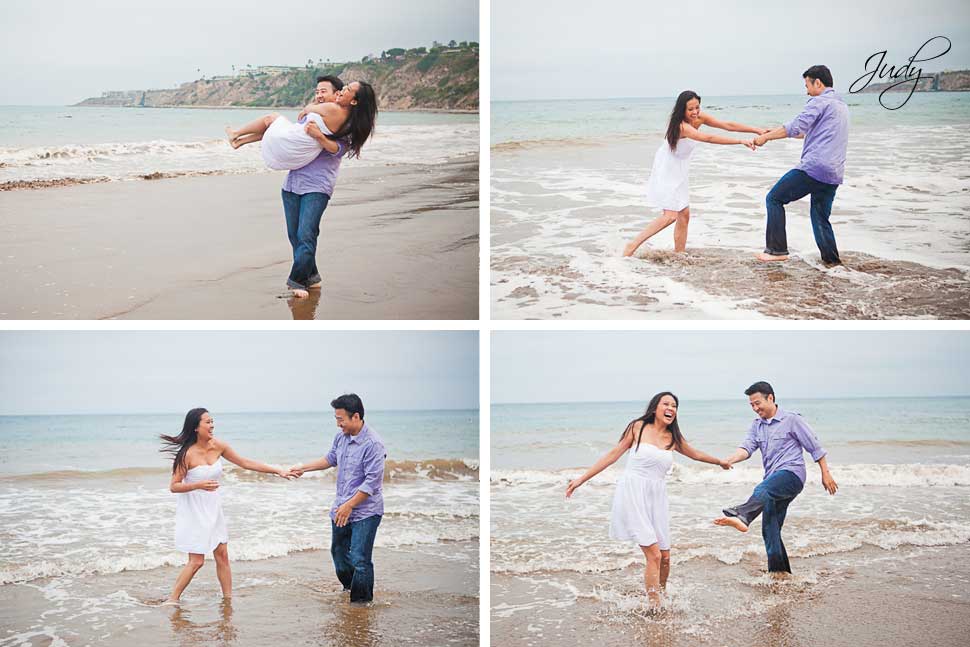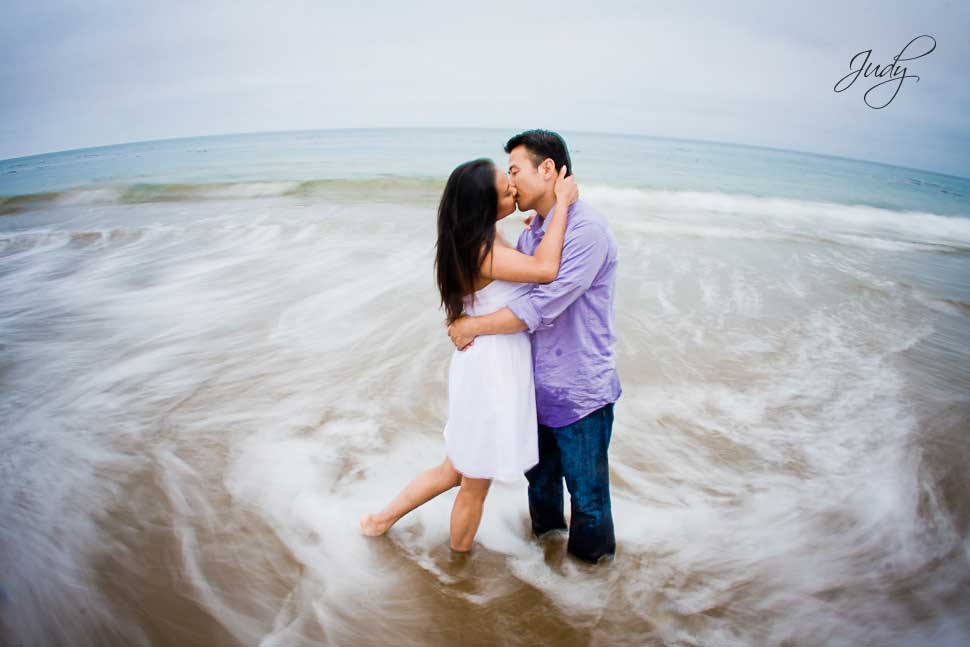 I love this picture!!  There's nothing better than the feeling of walking on clouds with your best friend!!  Thanks Christina and George for such a wonderful engagement session!!  I am so excited for your big day at the Earl Burns Miller Japanese Garden.
Special thanks to my assistant Steven Tran for coming along.  Steven is my "baby" brother and is an aspiring photographer.