Vy and Mike met (in Sacramento) the old fashion way… at a night club! Of course!! Haha. She was dancing with "some random dude" when Mike boldly cut in to bring sexy back!! =) It could very well be his energetic demeanor or his awesome-crazy dance moves (which I'm dying to see during their wedding day) that caught her attention. They had so much fun dancing the night away!! As they left the night club that night, he asked for her number. They went on a few dates and she officially became his girlfriend not long after. And now 7 years of dating, wedding bells will chime as they exchange their vows this October and share forever together. So continue on for our Laguna Beach sunset engagement photography session!
Their Home in Anaheim
We started off their engagement session at their cozy apartment in Anaheim (engagement photography at their home makes it much more personal). It was special to them… their first place together!! What a cute little family they are starting!! It was so nice to go for a stroll in downtown Anaheim (with their two furry babies, Nismo and Viva) and end with beautiful, romantic sunset engagement photos in Laguna Beach.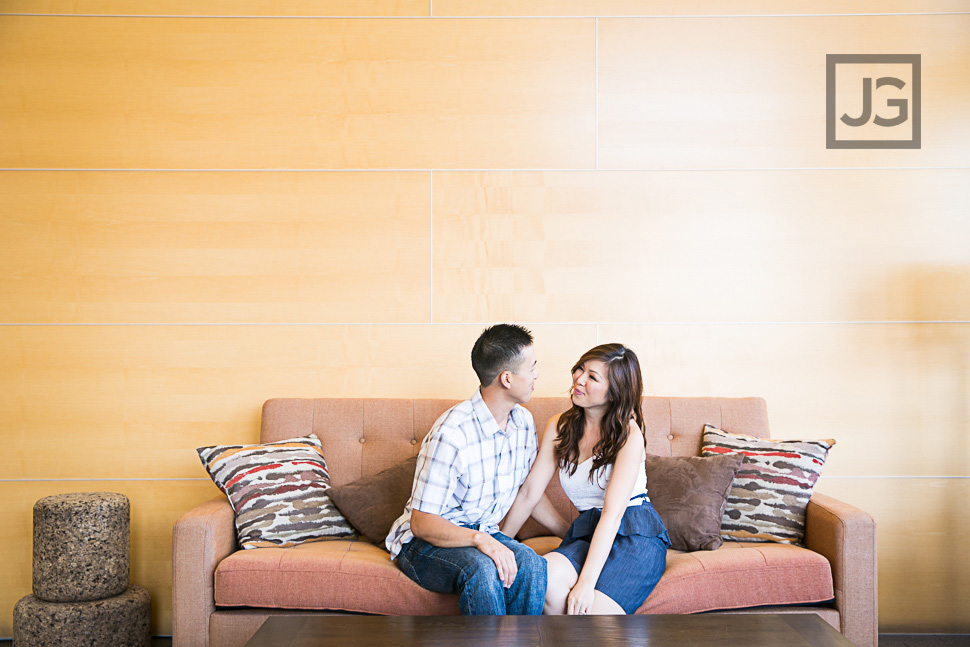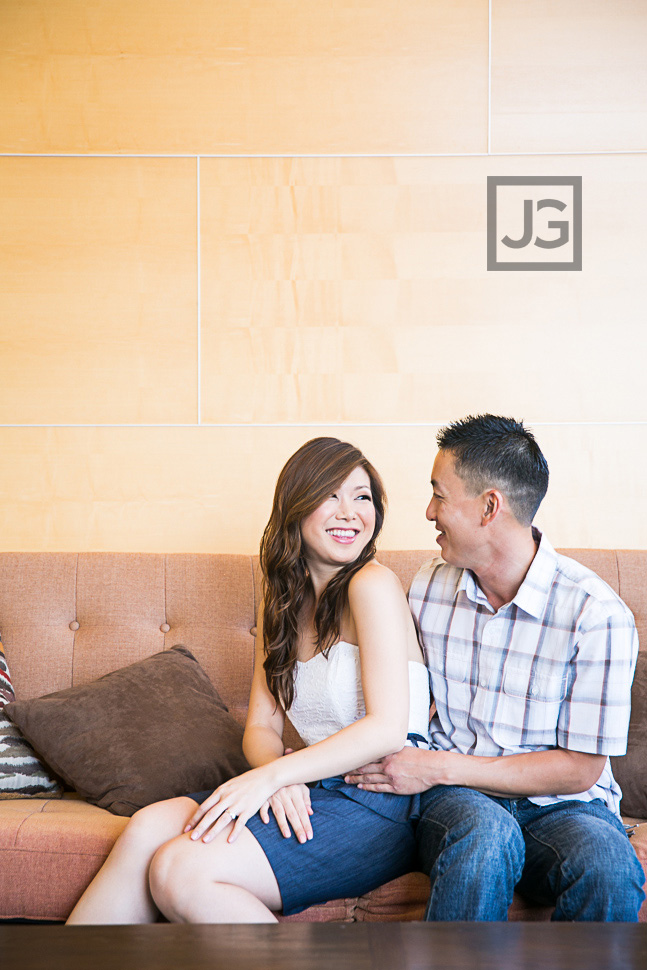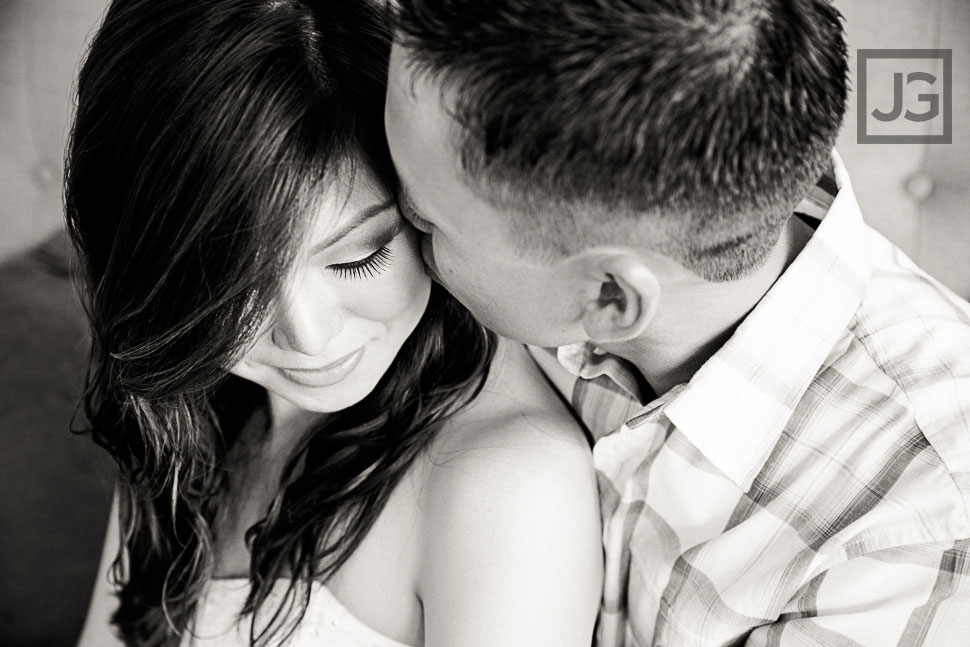 Love this picture!! So cute!!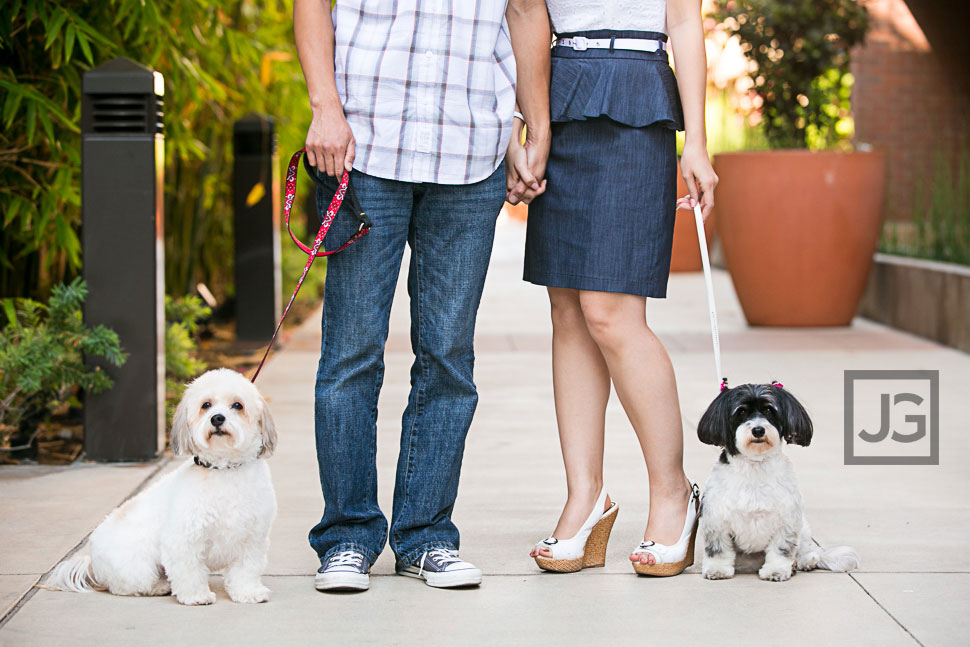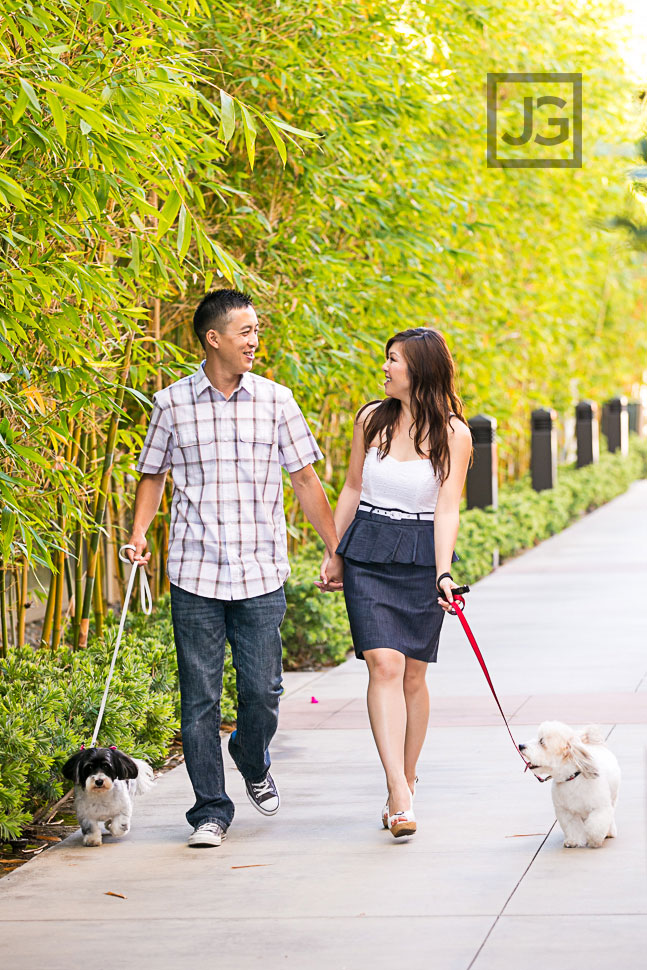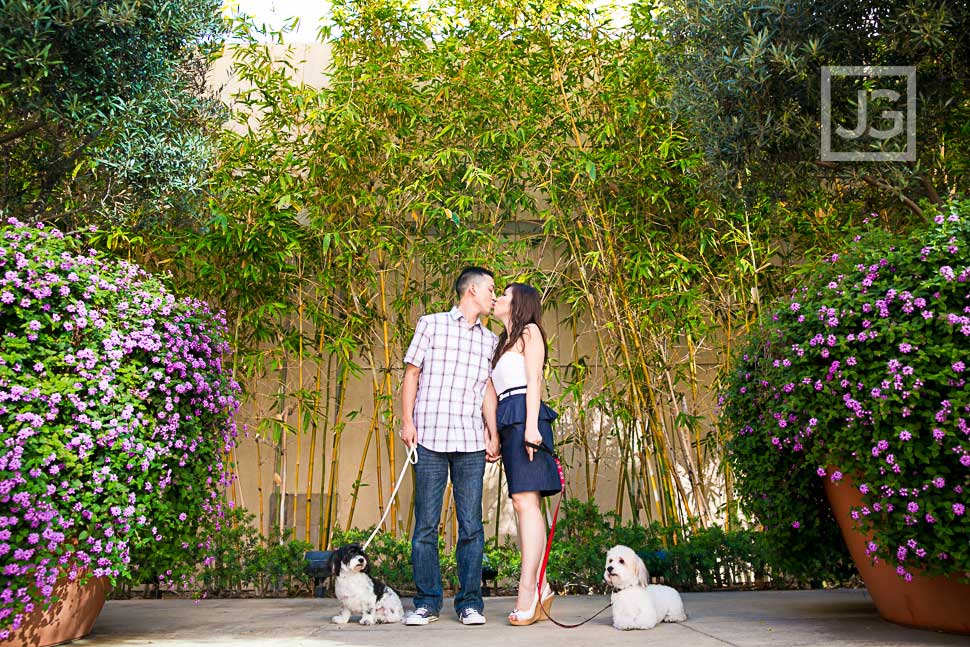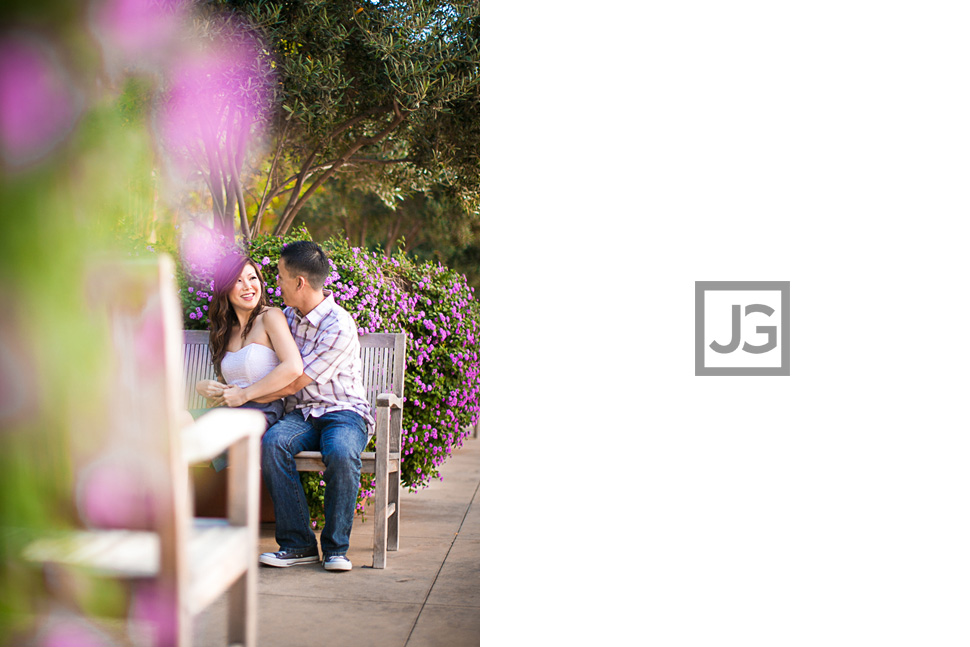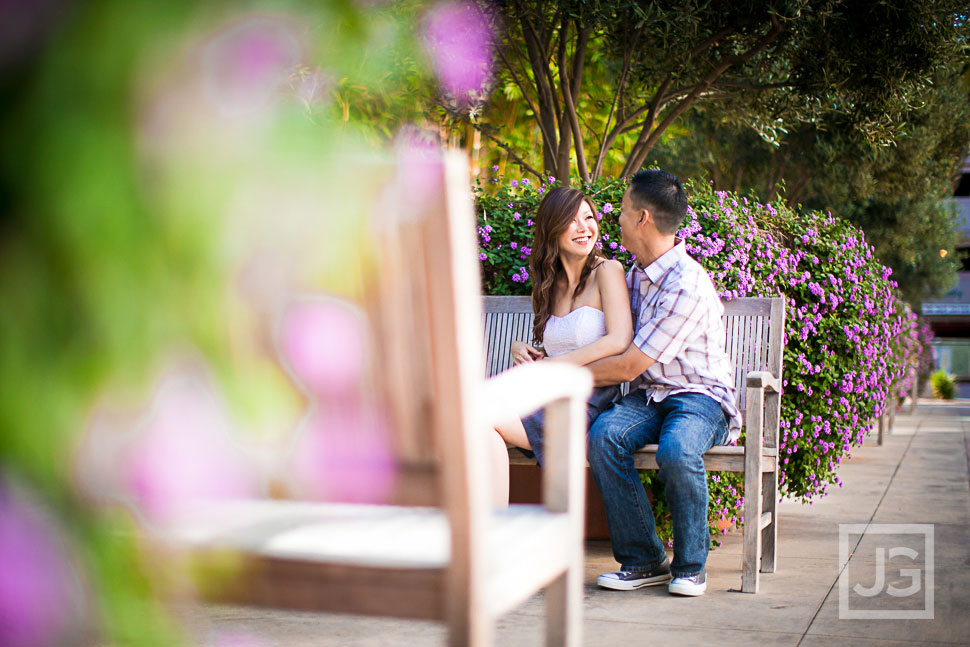 Meet Nismo (left) and Viva (right). They are so cute!! And look… Viva even has two little pig-tails with bows. How adorable is that?!?!!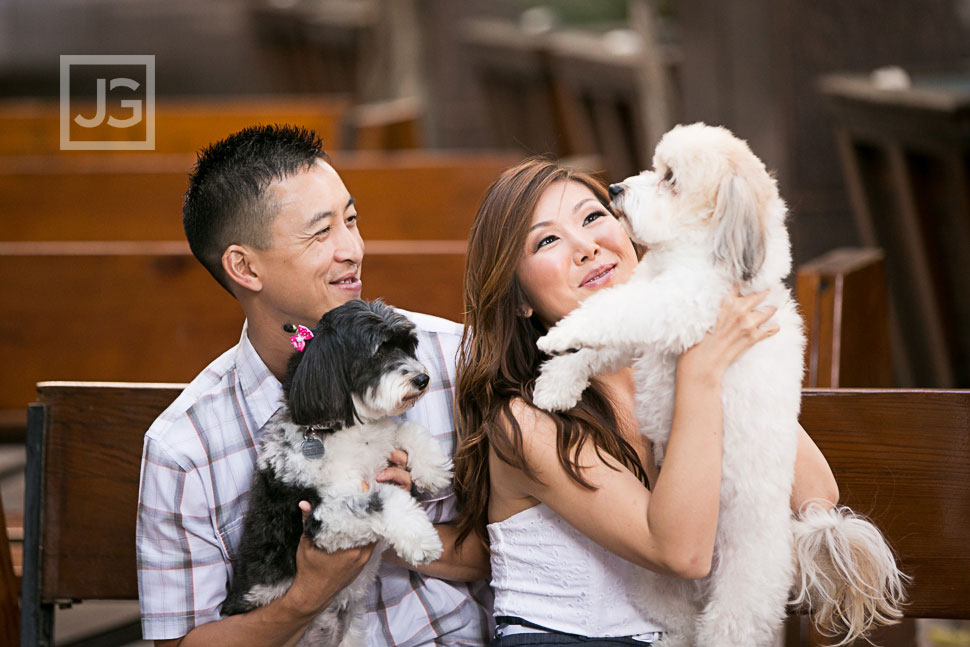 Awwwwww…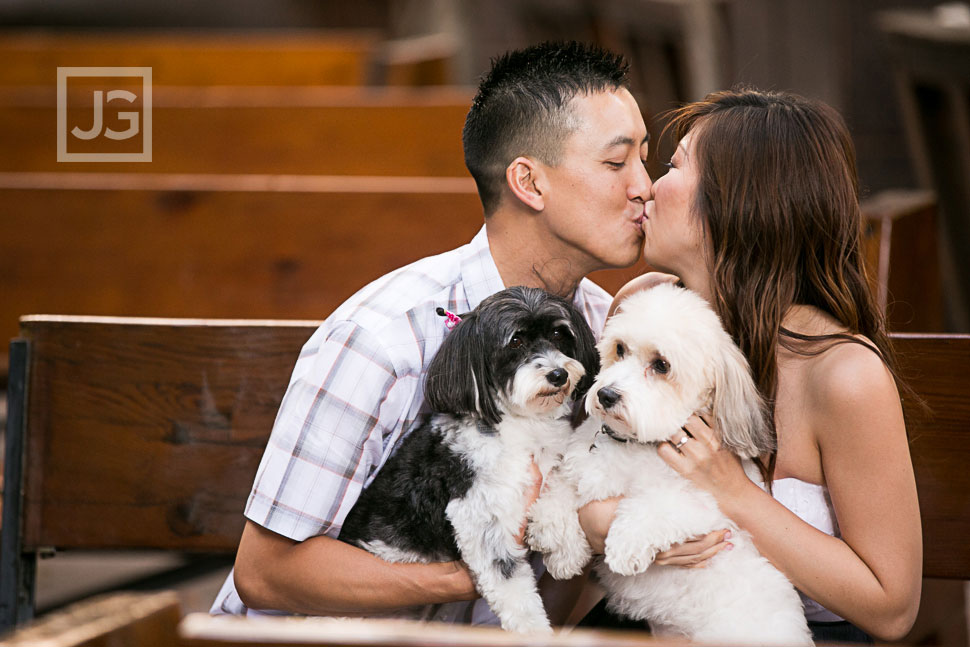 Laguna Beach Engagement Photography
We then finished the shoot over at Victoria Beach, one of the more picturesque spots in Laguna Beach. Engagement photography here is a specialty of ours, were we have shot here dozens if not hundreds of times.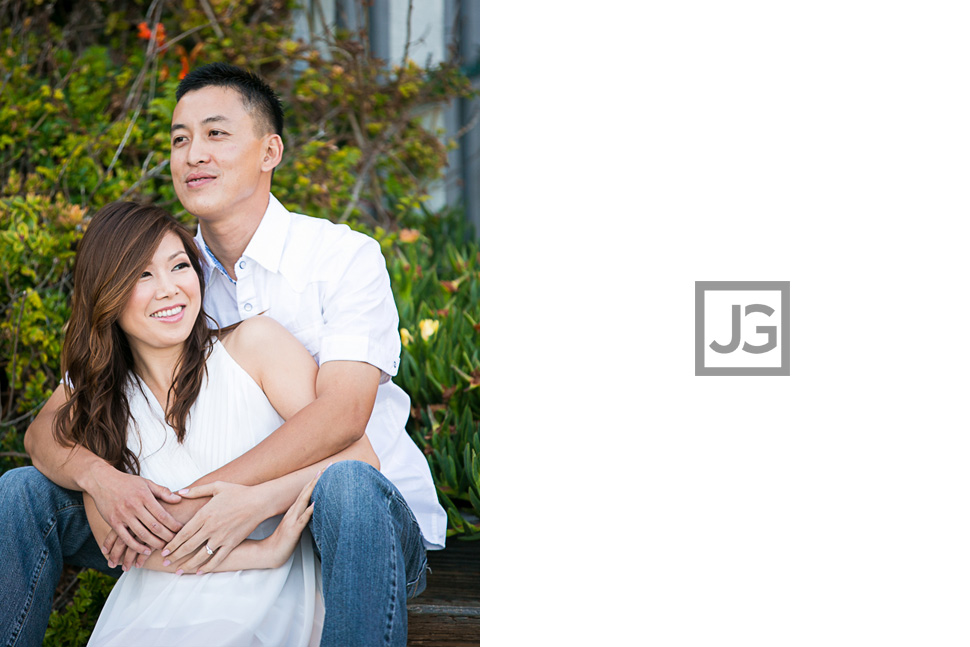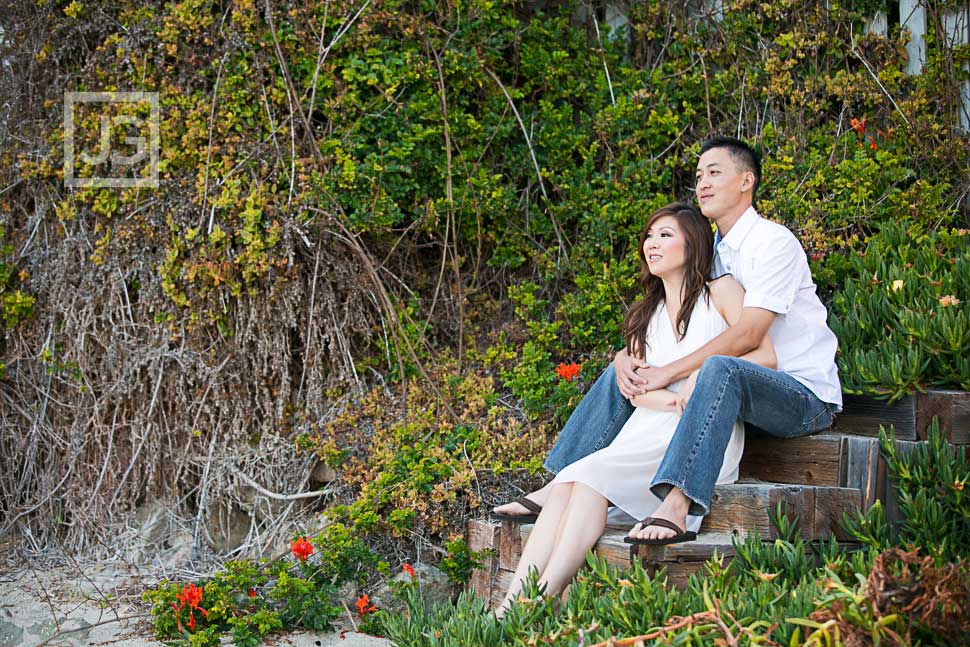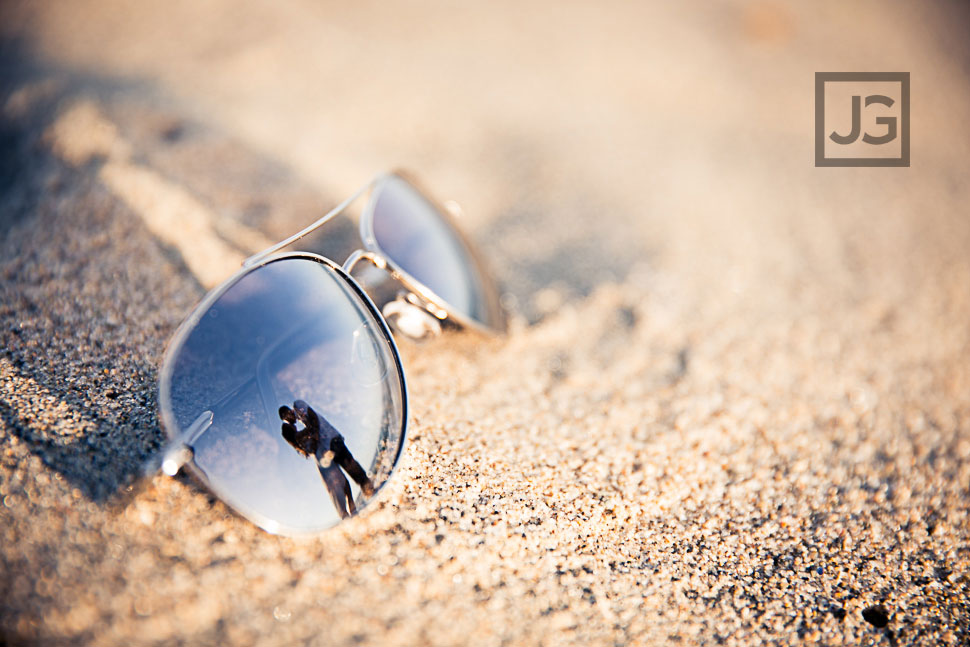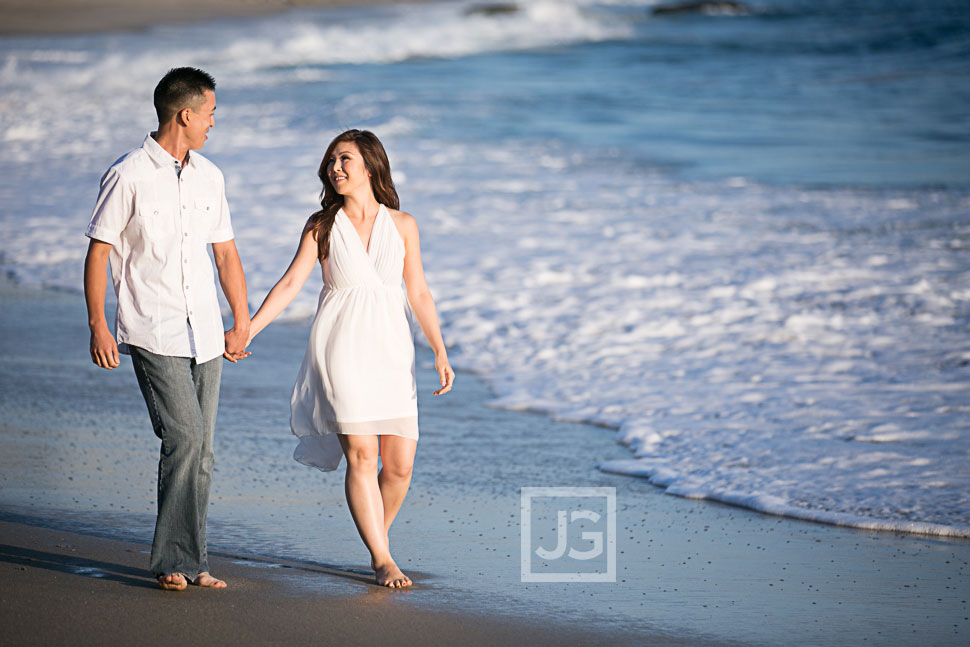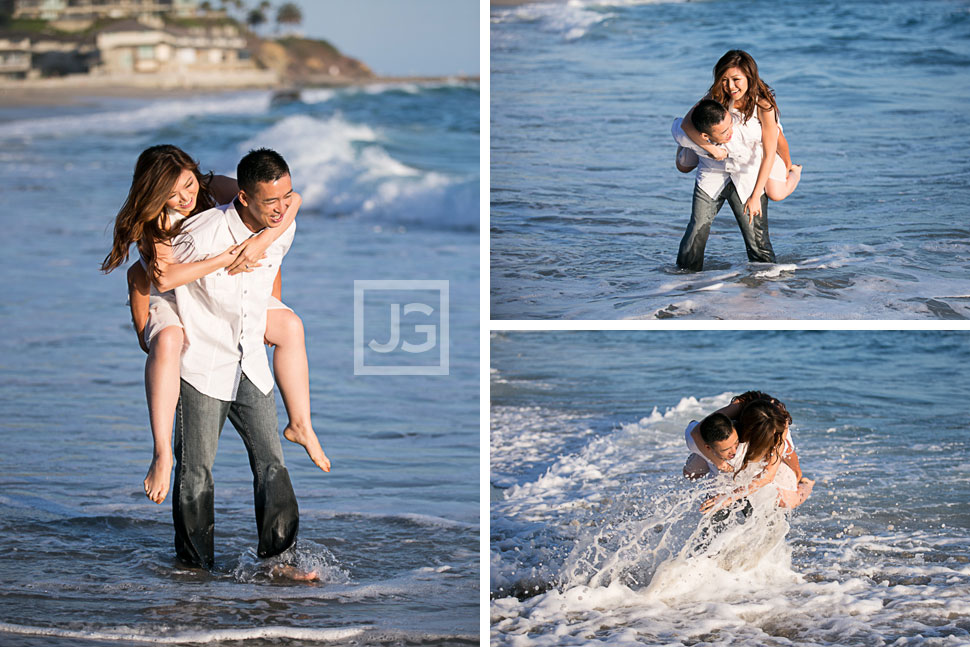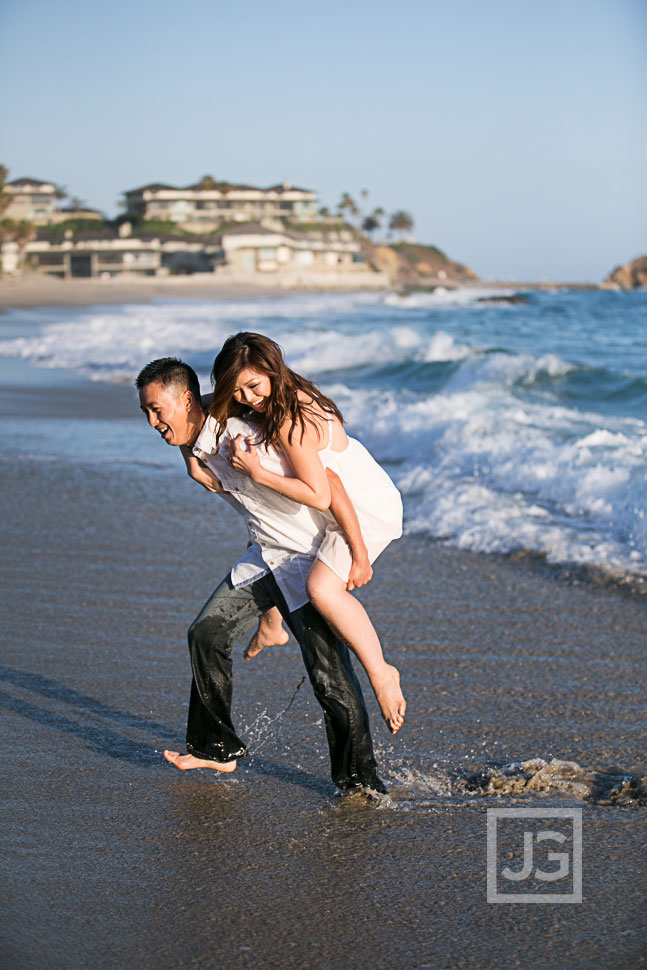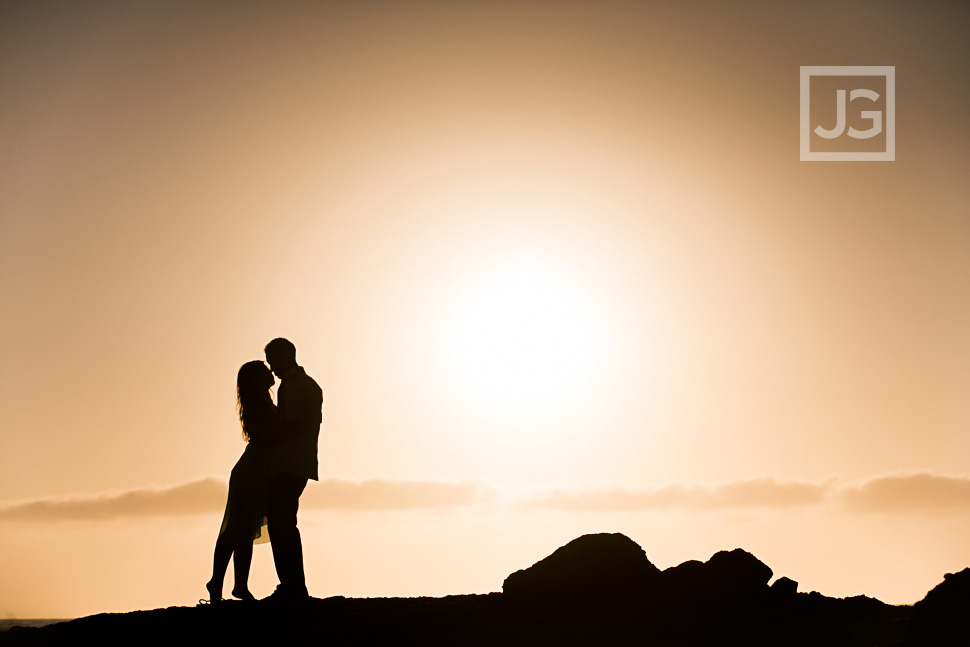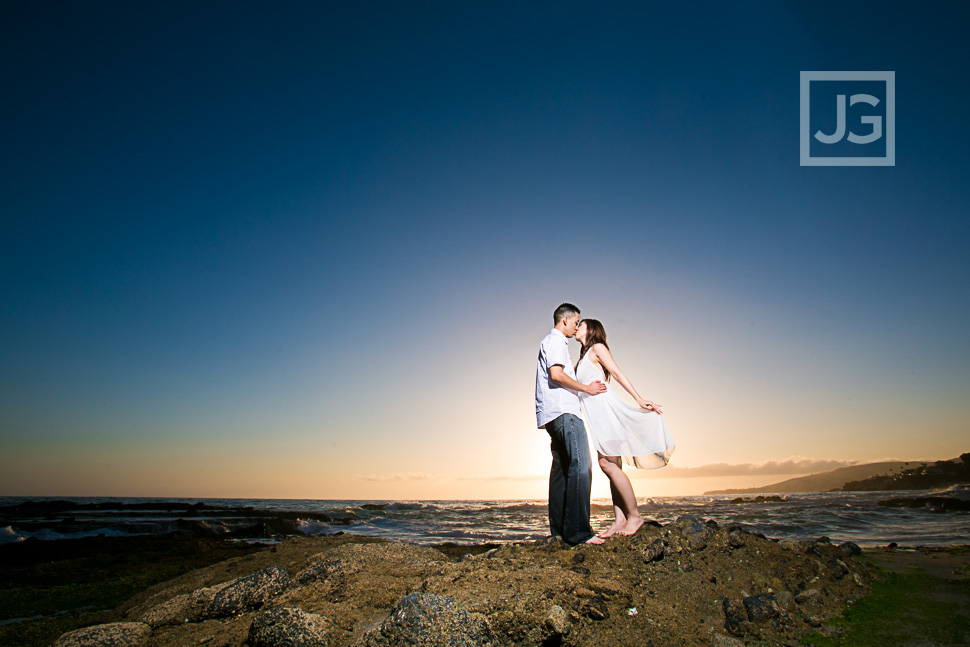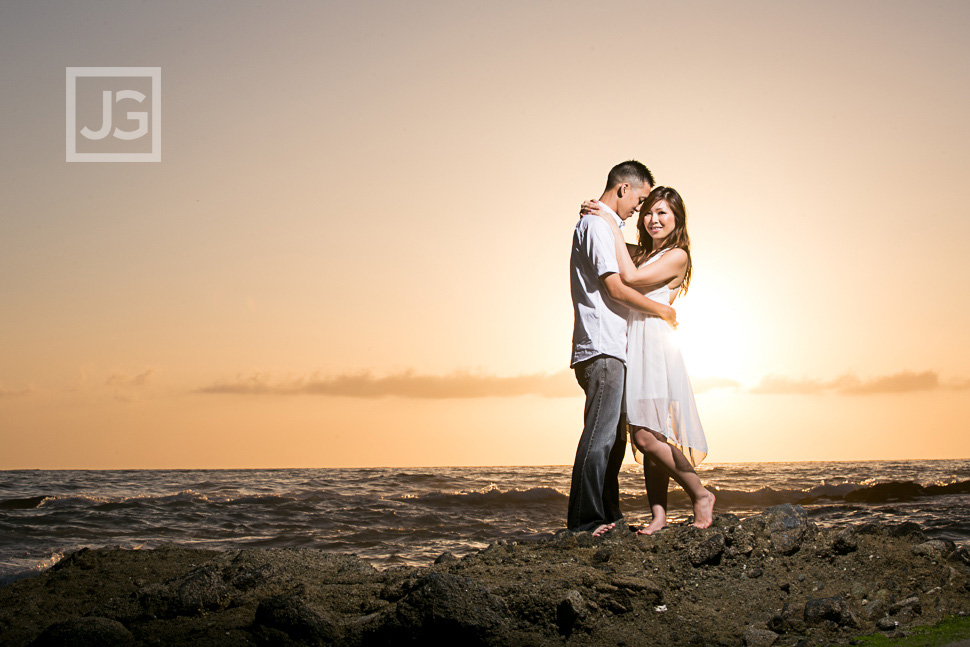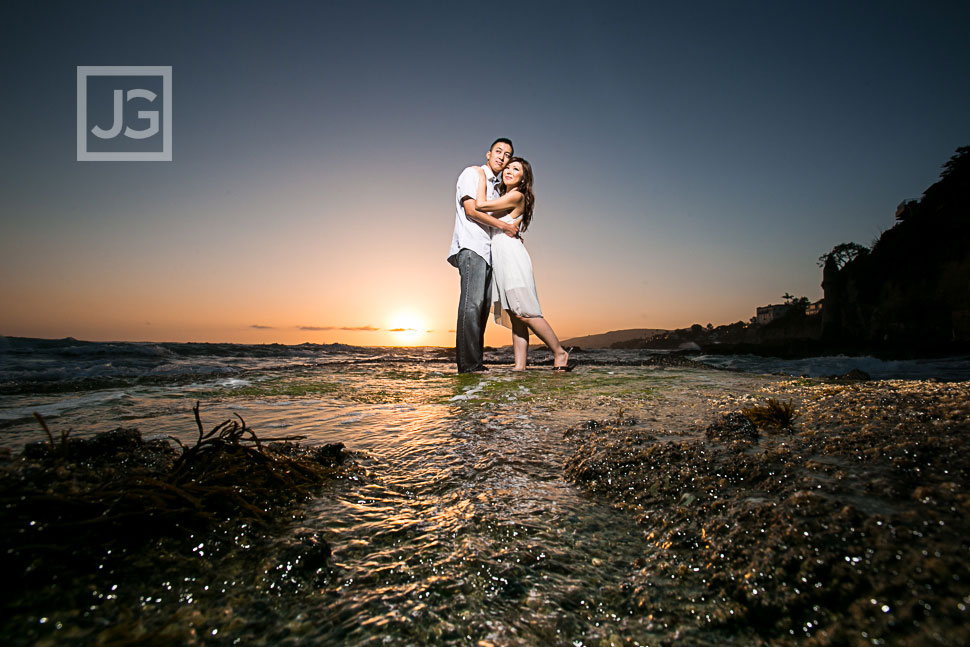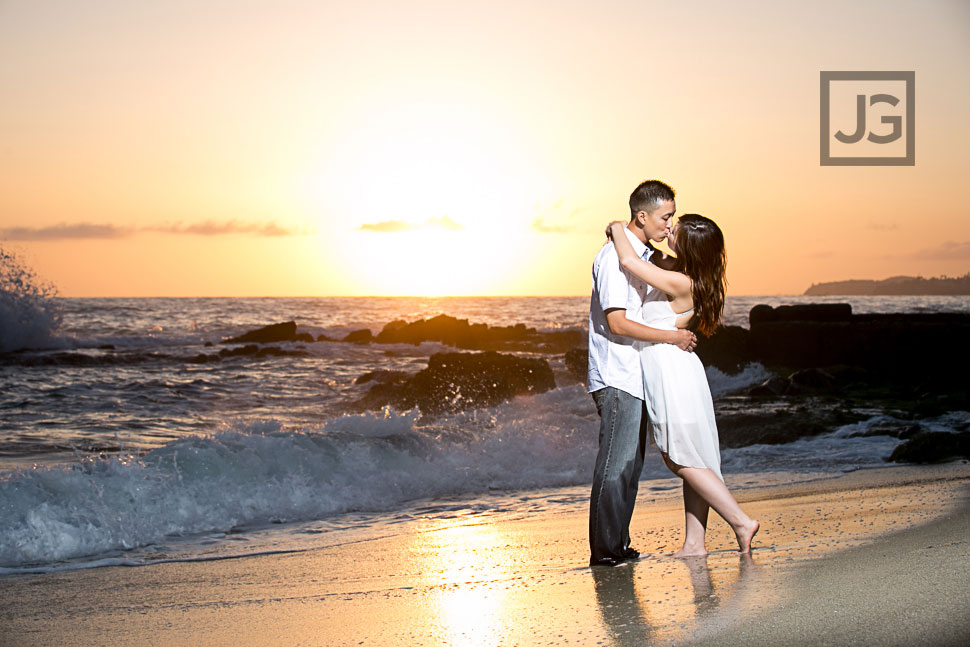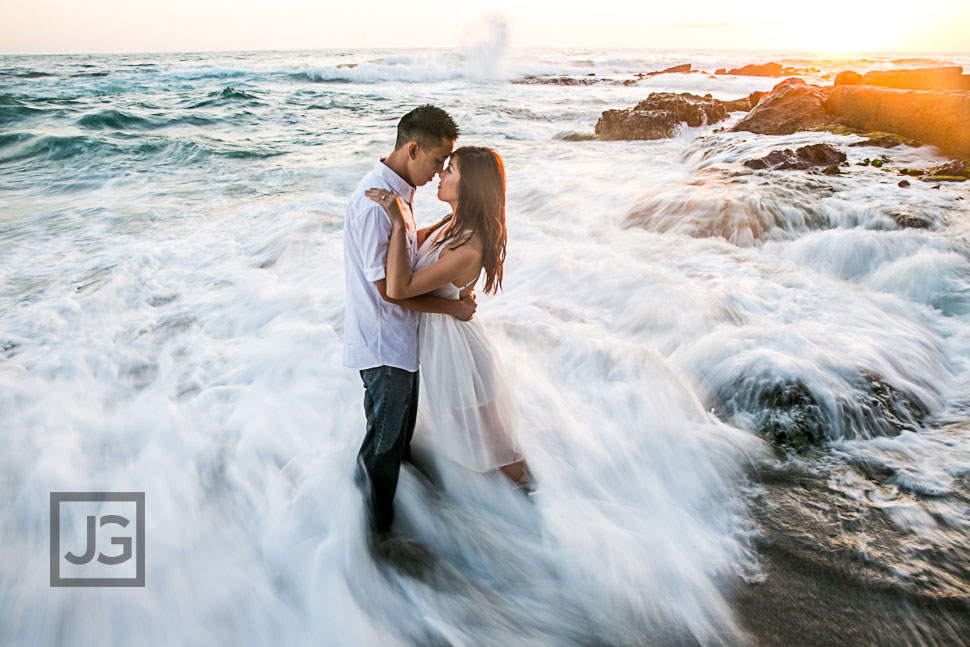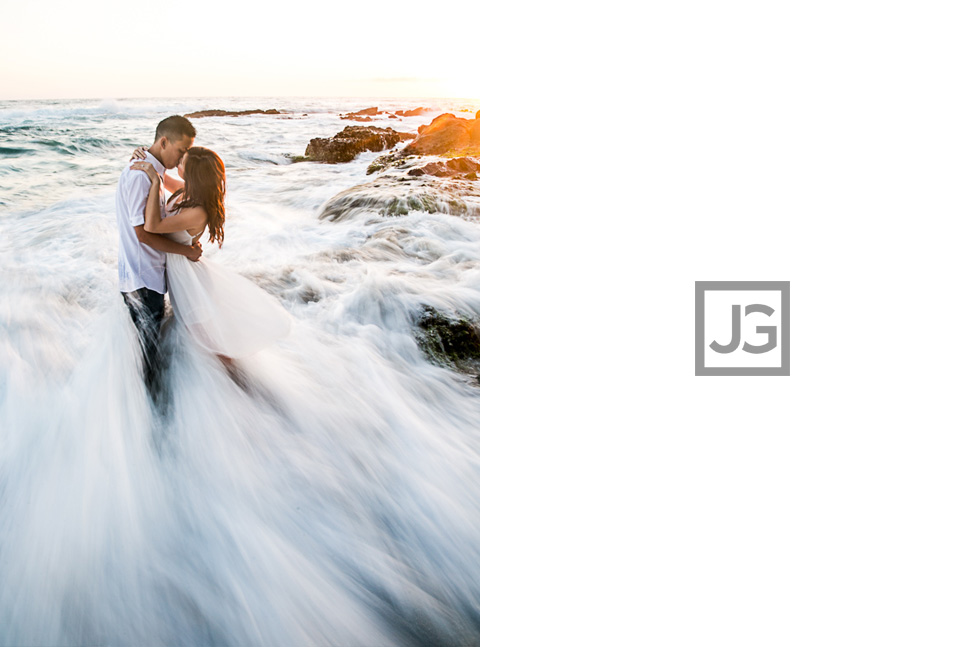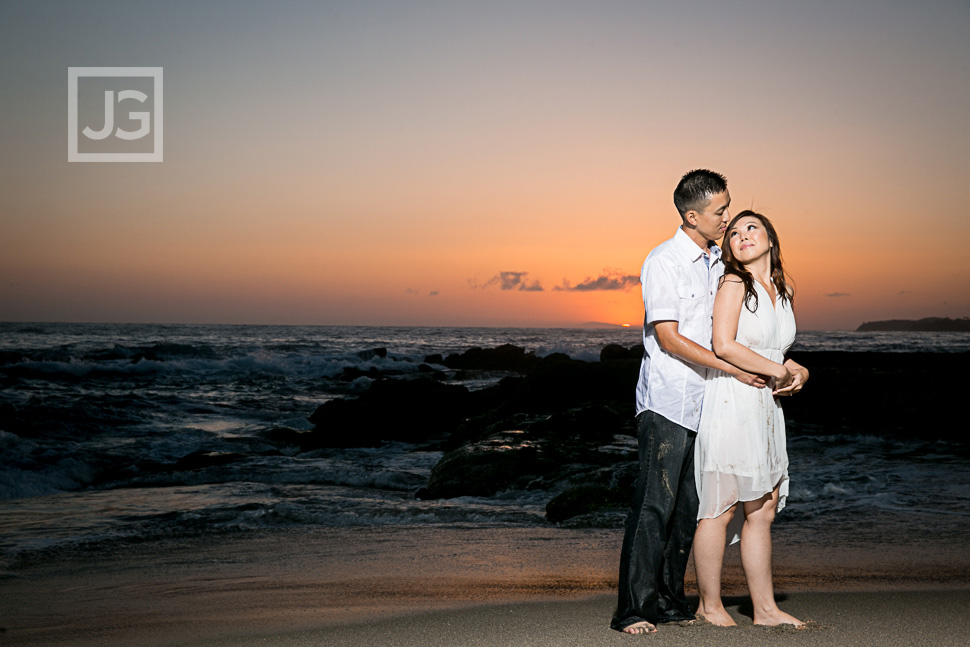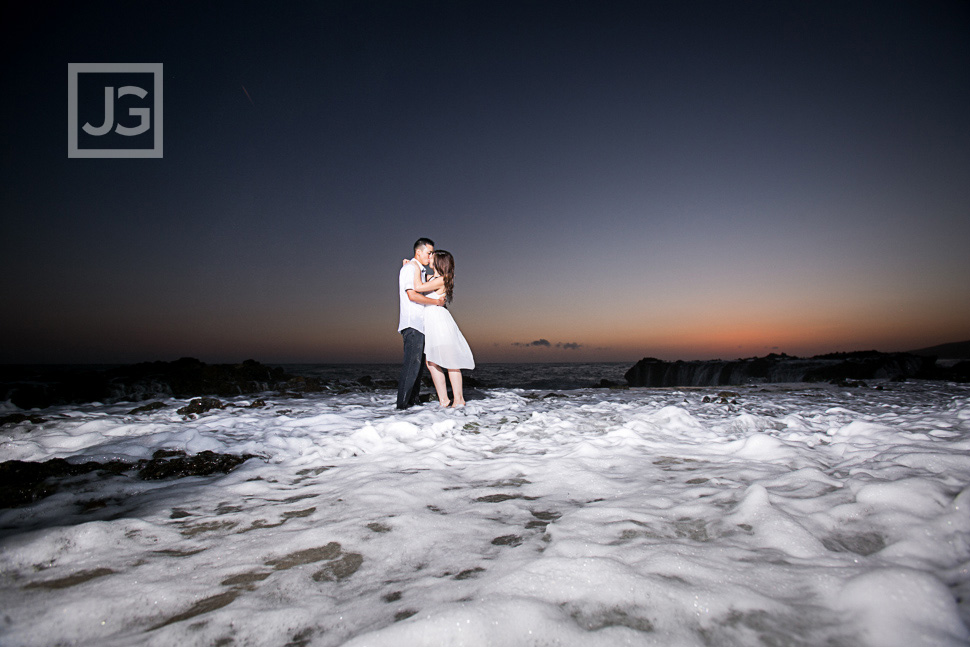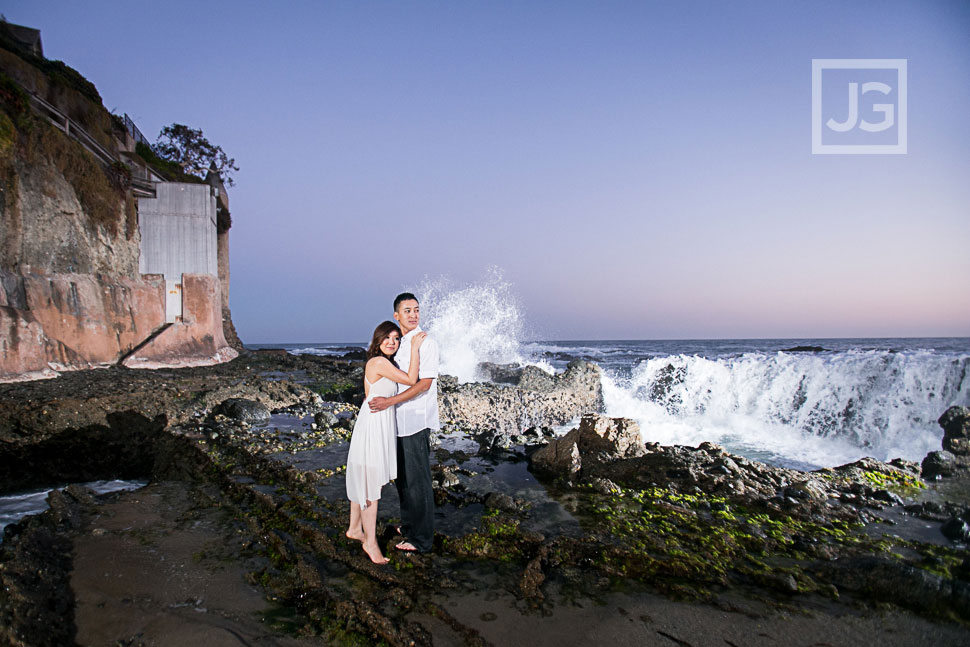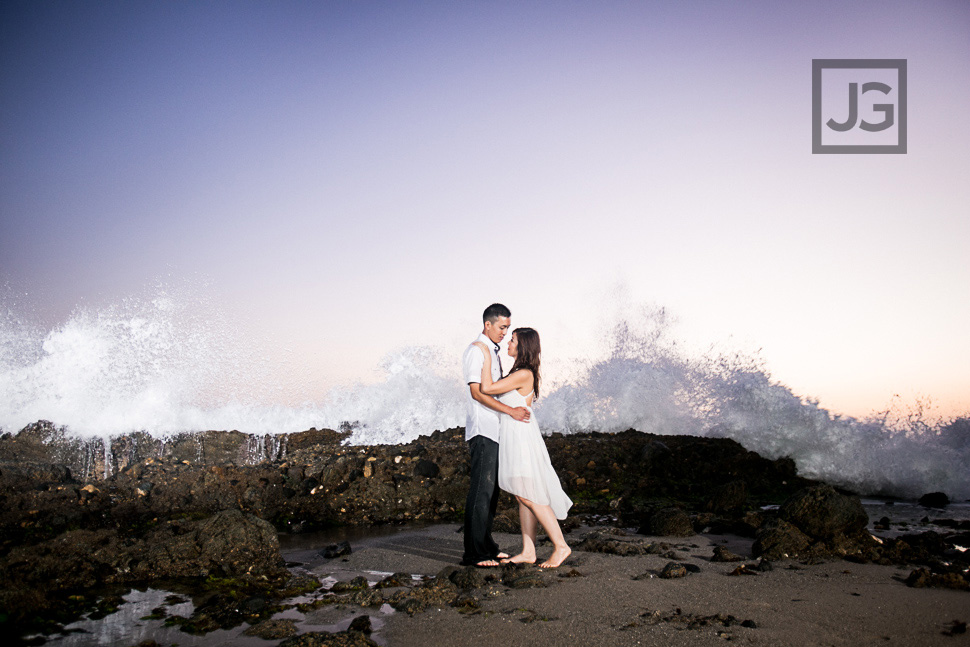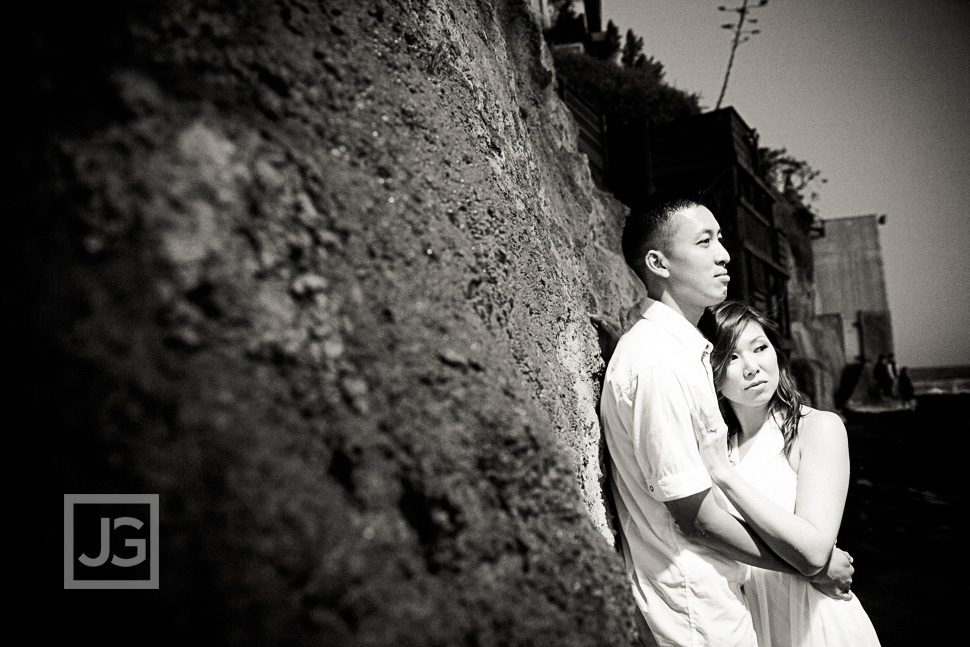 This article shows how we do Laguna Beach sunset engagement photography (Victoria Beach more specifically). It's important that an engagement photographer knows how to take advantage of a beautiful Laguna Beach sunset. We also started their shoot at their apartment in Anaheim, which is awesome for that personal touch to the photos.