As you may have remember, it was raining last week and the forecast said the chances of it raining on Sunday (Super Bowl Sunday) was pretty high as well! Nina and I were soooo looking forward to doing their engagement session in the rain. I even had planned for them to bring umbrellas as prop for the shoot. Bummer we didn't get a chance to play in the rain, but we still had an awesome engagement photography session at the Getty Center. From the Getty Center, we ended the engagement session in Santa Monica (with some beautiful sunset pictures).
Nina is an English teacher in Beijing, China.  She and Nathan met a few years ago when she came home (to the states) for summer vacation.  March 8th (Monday) will be their big day, and I am happy to be their wedding photographer in Orange County.  Nina and Nathan are having an Orange County wedding at Tivoli Terrace.  After they get married, Nina and Nathan have decided to move to China to begin their adventures together.
Getty Center Engagement Photography
We started at the Getty Center in West Los Angeles. It has a stunning view of the whole westside, along with modern architecture and amazing landscaping.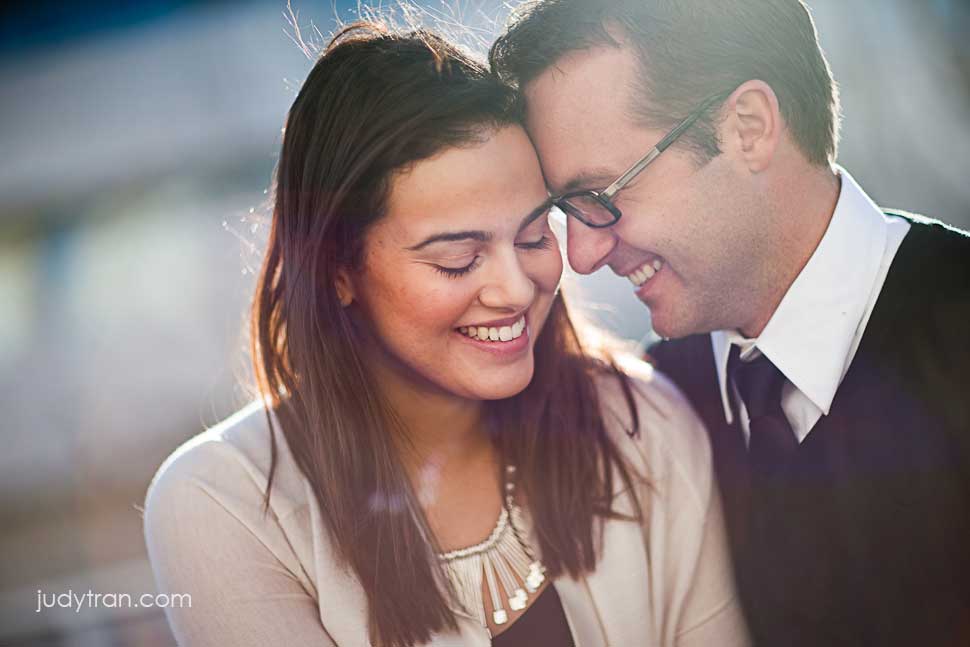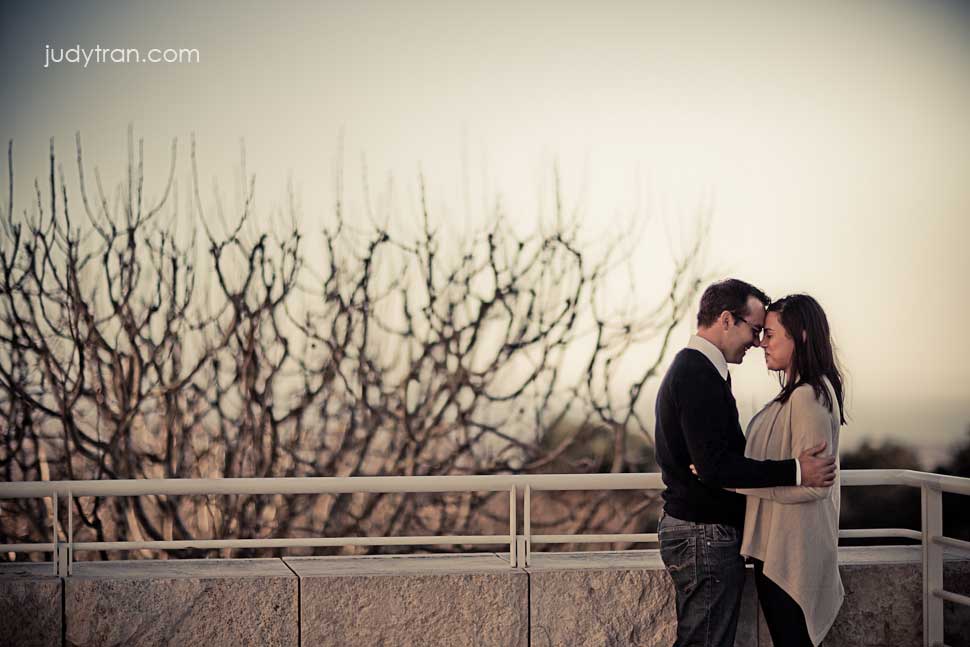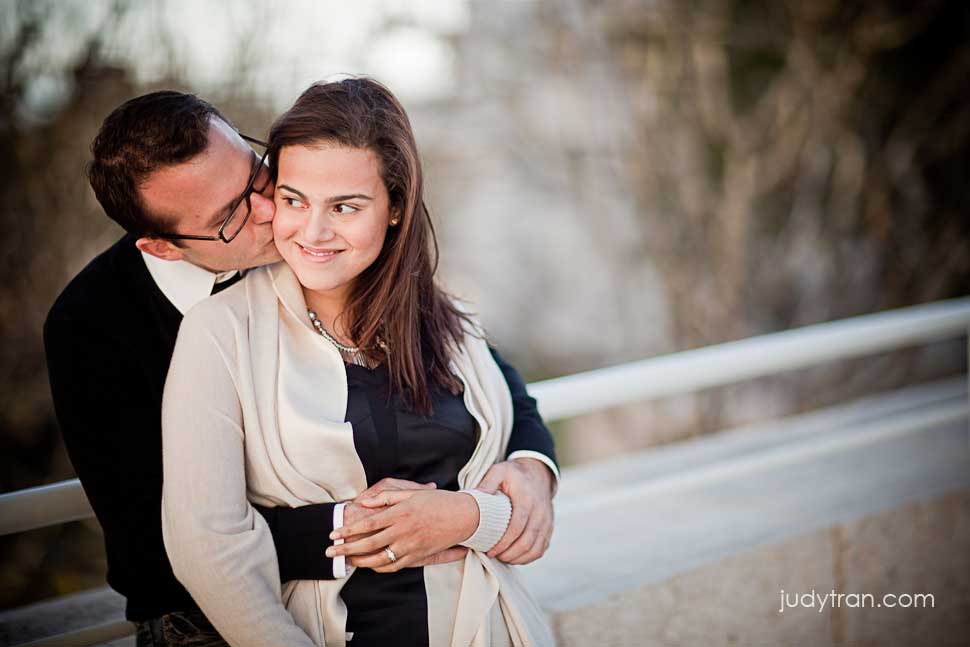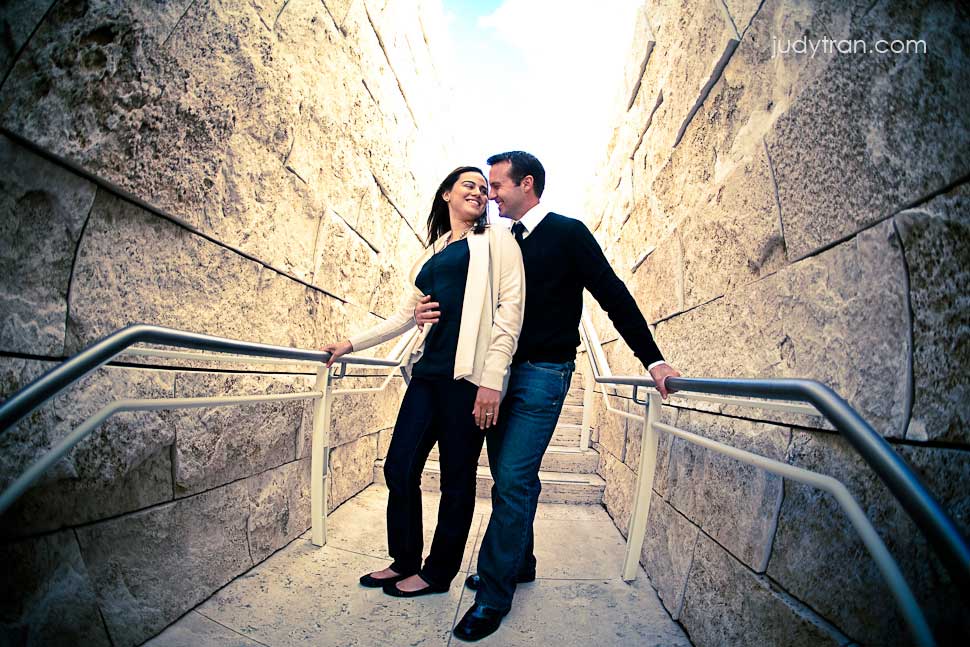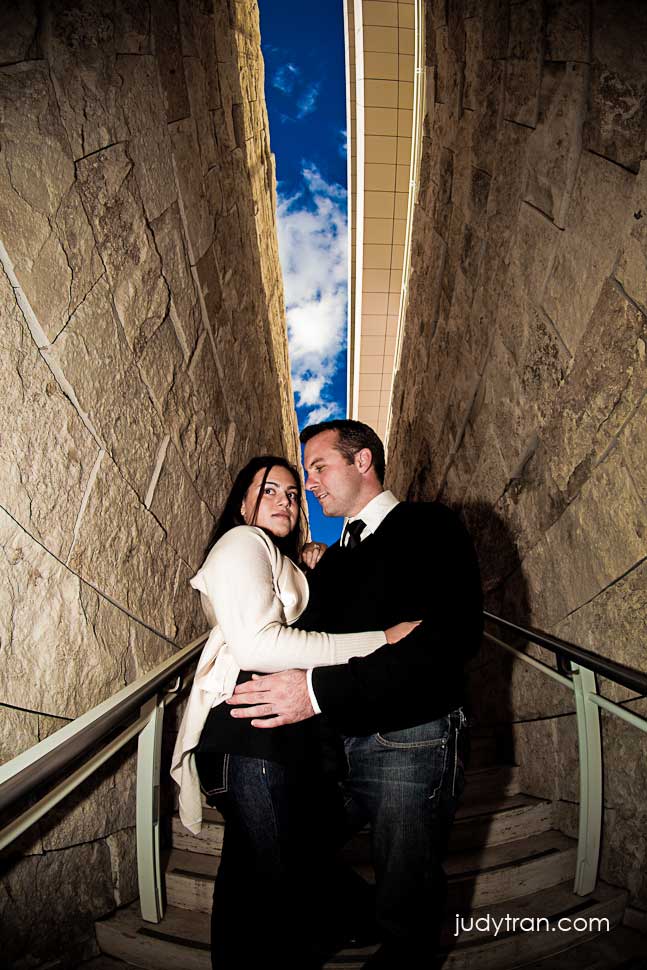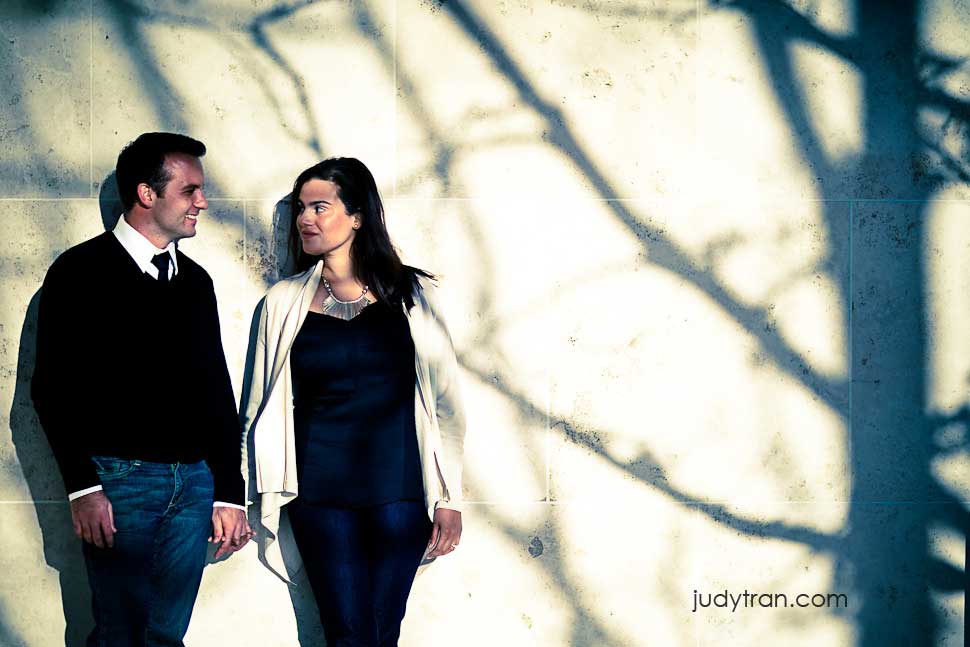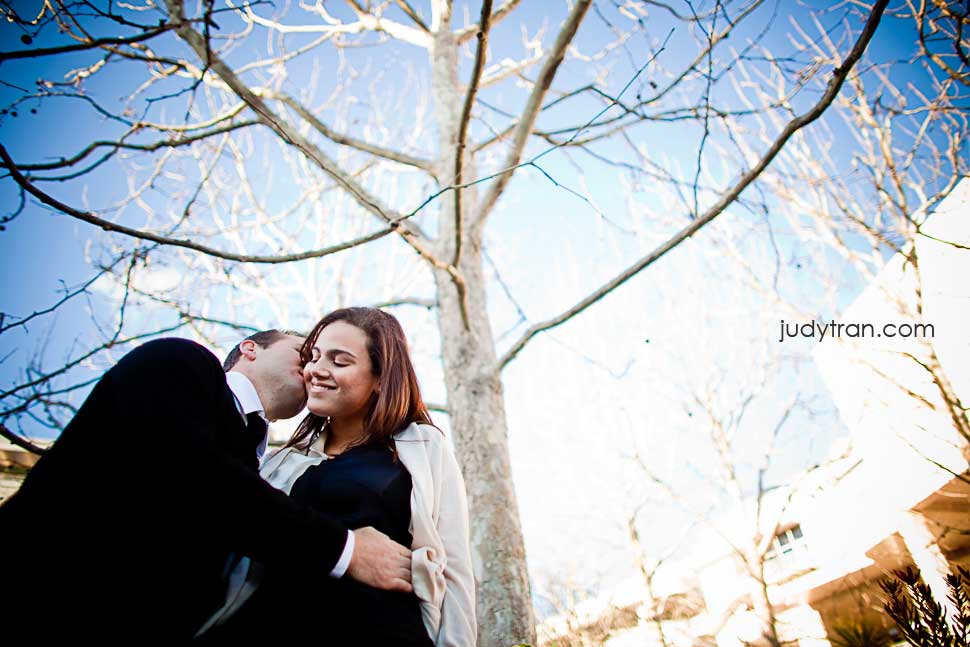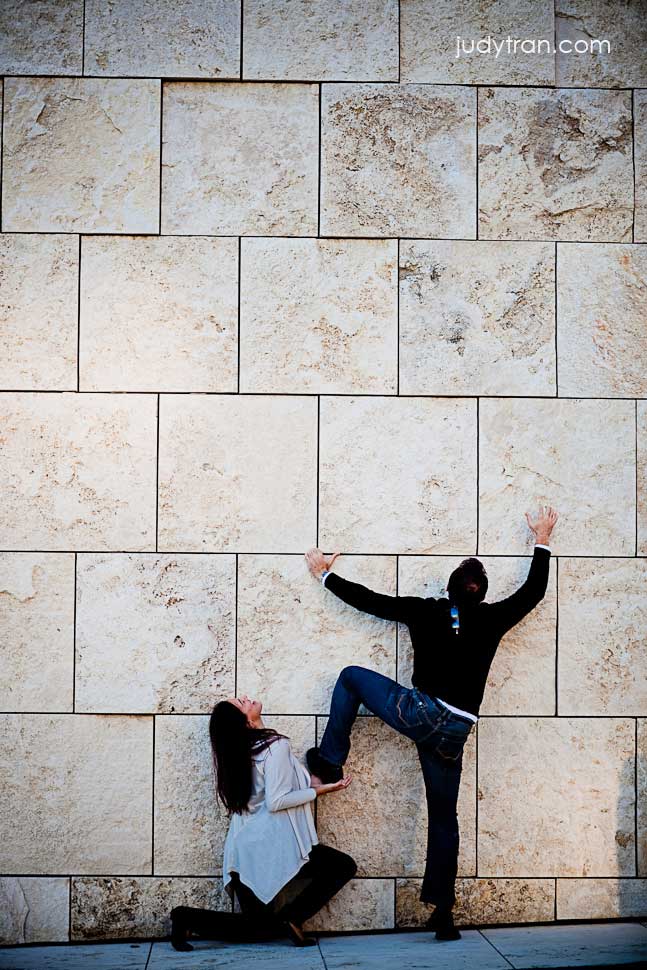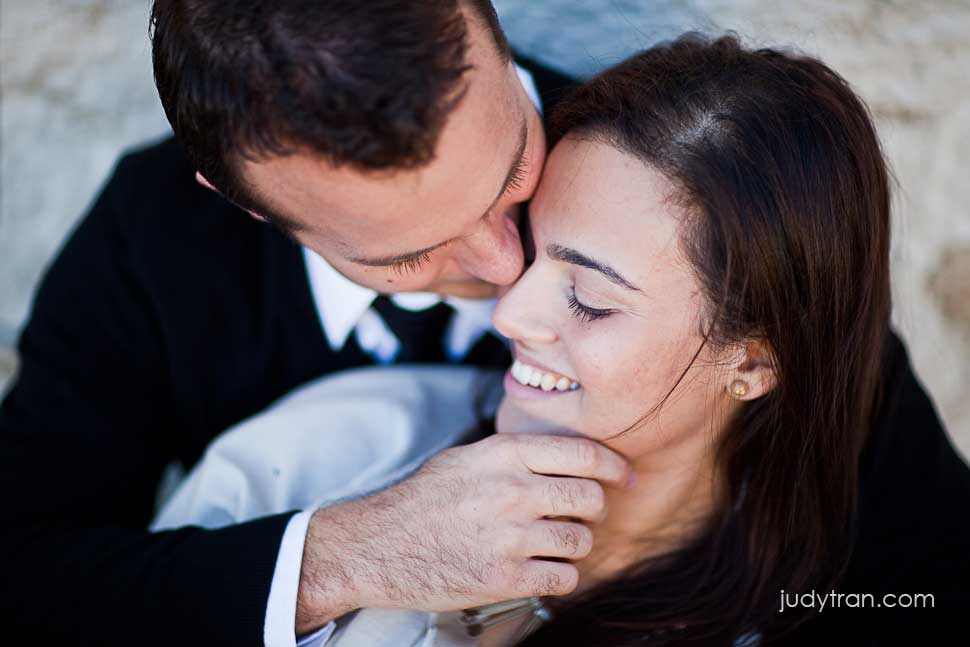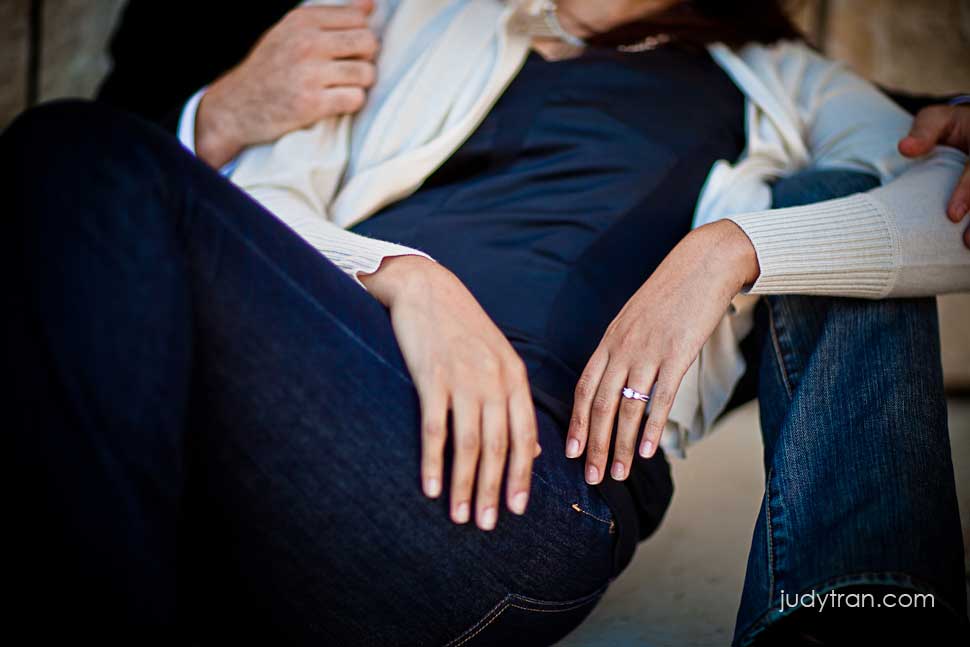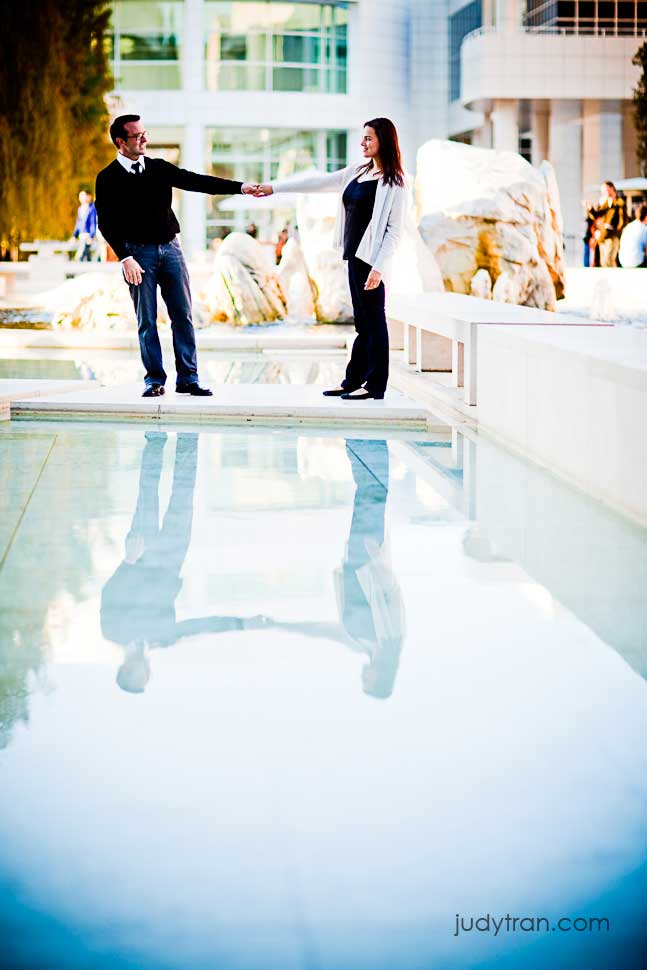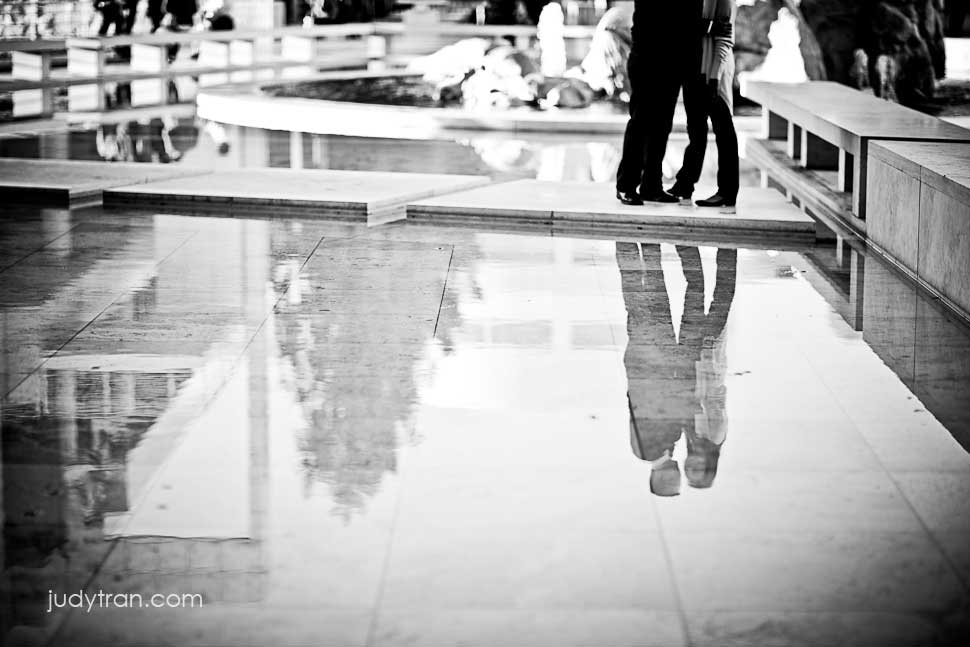 Santa Monica Engagement Photos
After that we took photos in Santa Monica Beach and on the 3rd street promenade.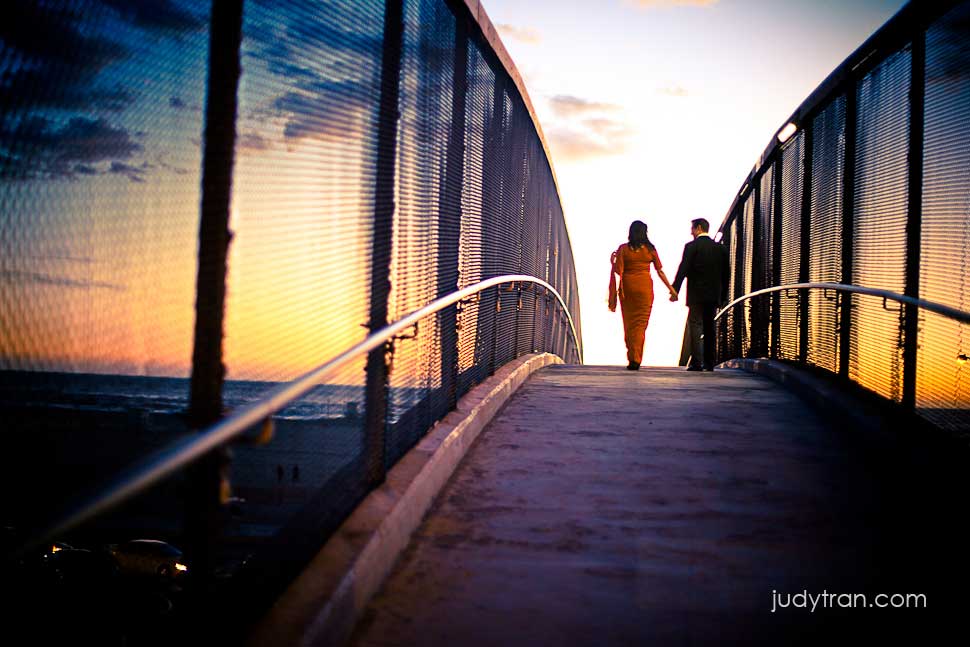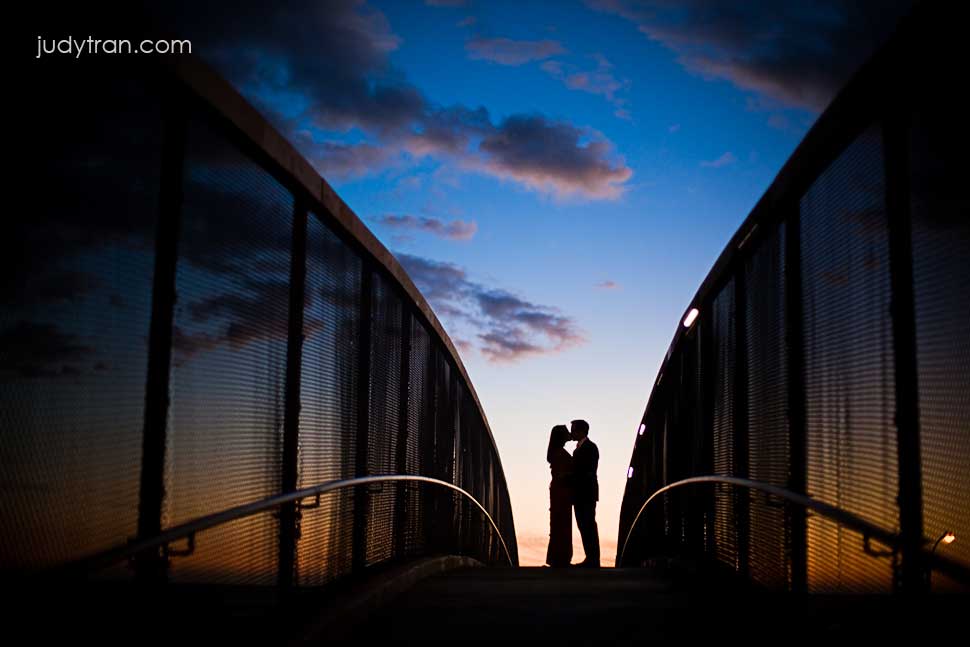 The 3rd Street Promenade was empty on this Monday evening. The twinkling lights in the trees looked amazing in the photos!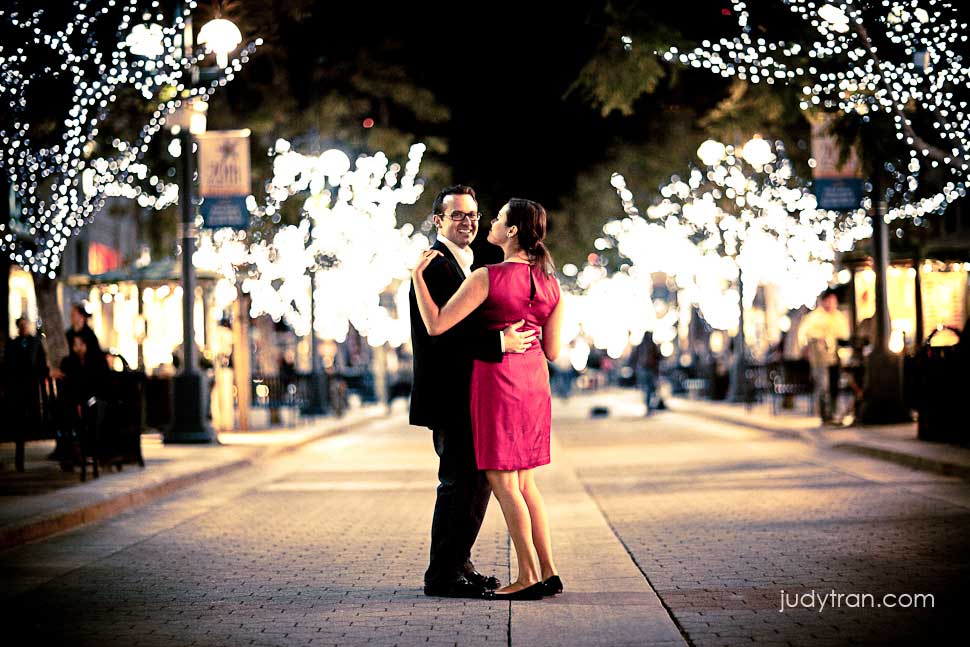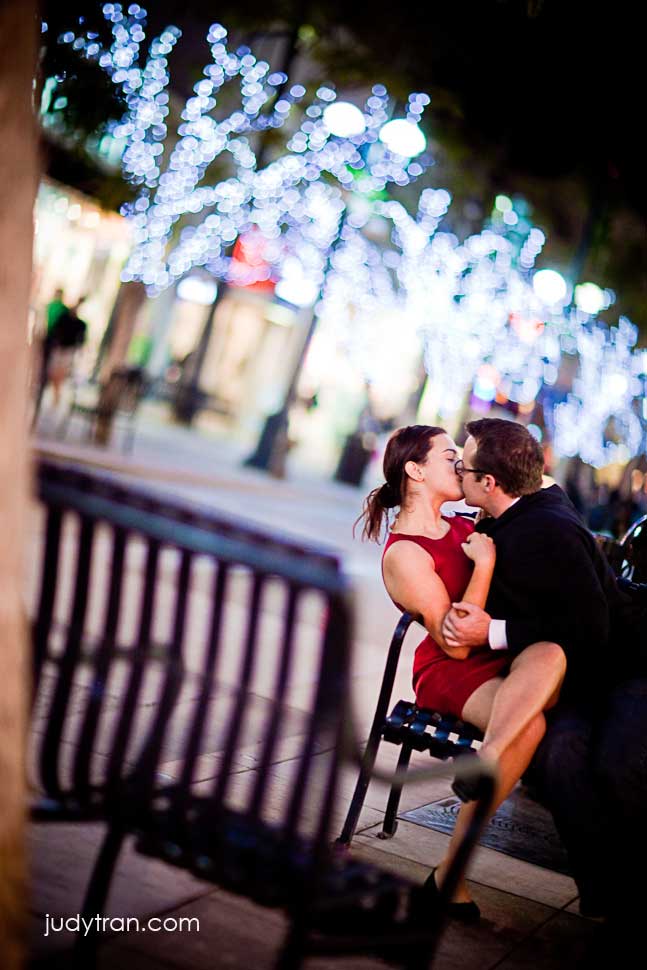 This article shows us doing Getty Center engagement photography along with more engagement photos in Santa Monica (including the 3rd street promenade). The Getty Center is an iconic location in West Los Angeles and offers a modern and clean backdrop for engagement photos. Make sure to look around our blog for more examples of engagement photography at Santa Monica Beach.