This blog article is a little more special to us!! Alan is family (Gavin's cousin) and we were super thrilled when he called to brainstorm on how to propose to Michelle. It was so cute; we can hear it in his voice… how excited he was about everything. It was Valentine's Day weekend when it all happened. Believe or it not but it was actually my first time photographing a proposal. Capturing a proposal can be a bit tricky because we had to make sure Michelle couldn't see us. Gavin was hiding in bushes and I was up on the clock tower as Alan brought Michelle in. It was such a beautiful day in Santa Barbara and the Sunken Gardens Courtyard at the Santa Barbara courthouse was the perfect spot to pop the question. Side note — if you're looking for a courthouse wedding, I'd recommend checking out the Santa Barbara Courthouse. =) Continue for our Laguna Beach engagement photography session after the proposal!
Michelle and Alan actually met each other before they "met" each other. LOL. I know you're probably saying, how does that even make sense?! 1) Both of them were at the same house party and could have 'possibly' walked passed each other at one point or another. 2) Not long after, a mutual friend decided to set them up on a blind date. Unfortunately (or maybe fortunately), something came up and the date never happened. Finally, third time's a charm; they met online. From there they found out they had many mutual friends and that they actually should have met a couple times earlier, but never did! It's funny how things work out, yeah? =)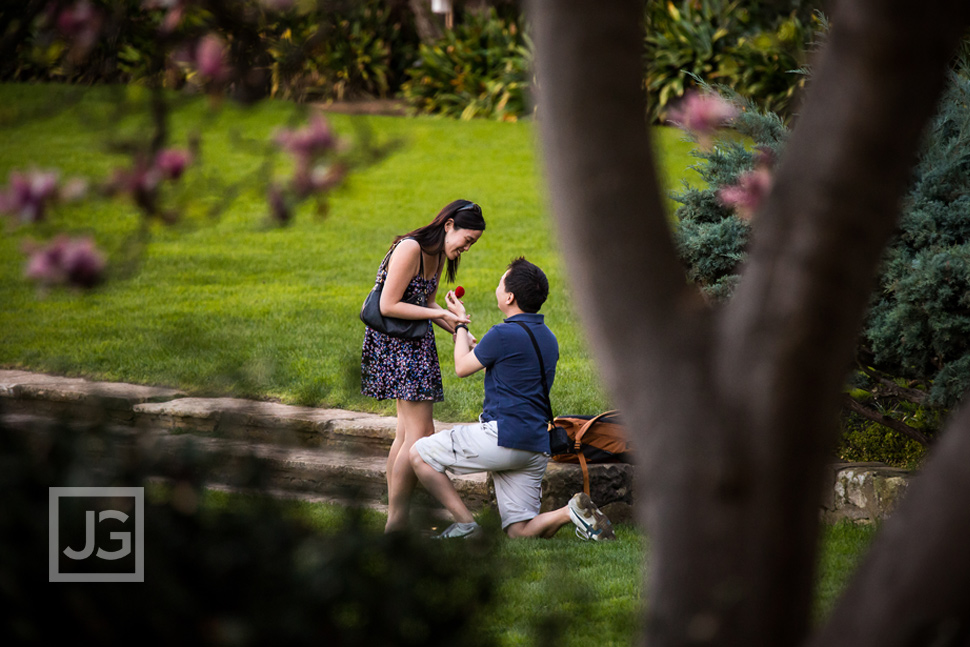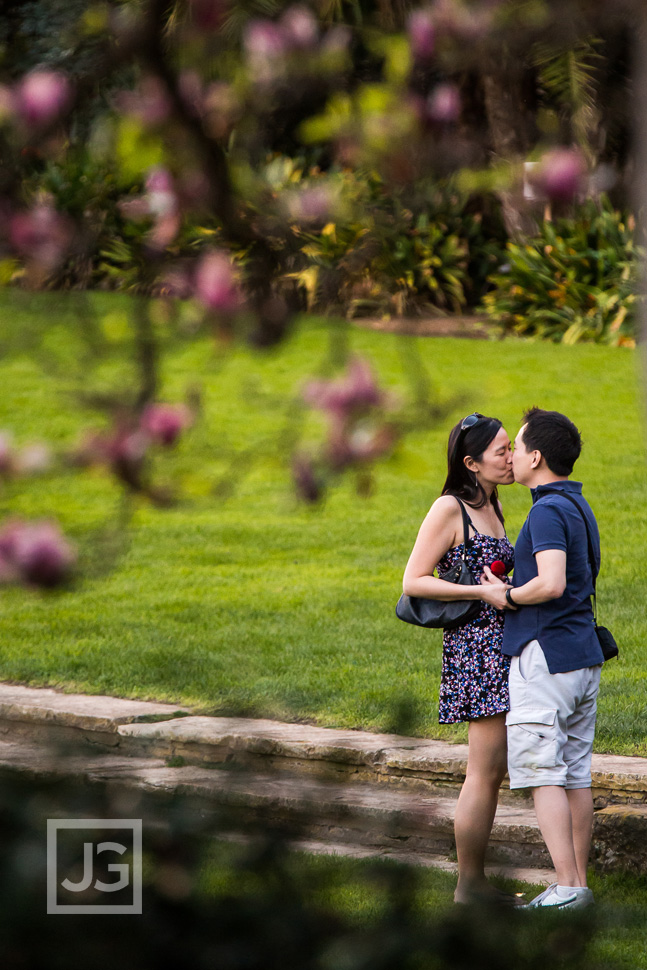 This is when Alan pointed out that I was hiding up on the clock tower.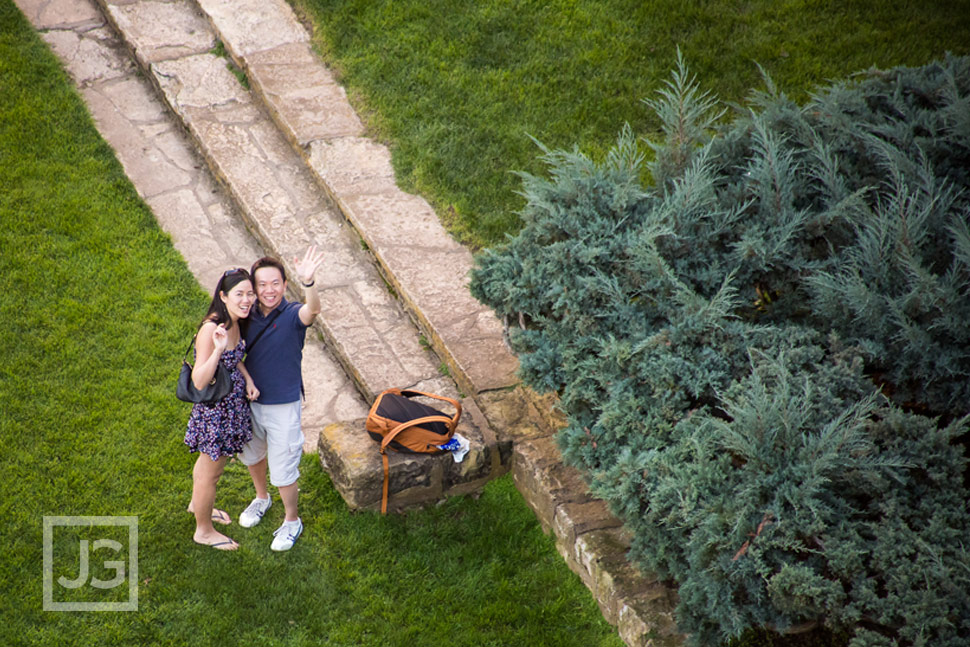 Irvine Engagement Photos
For their engagement session, they wanted something green outdoors. We started their engagement session at Jeffery Open Trail in Irvine and then ended at Victoria Beach in Laguna for some sunset photos. I love that some of the photos do not look like it was taken in Orange County. =)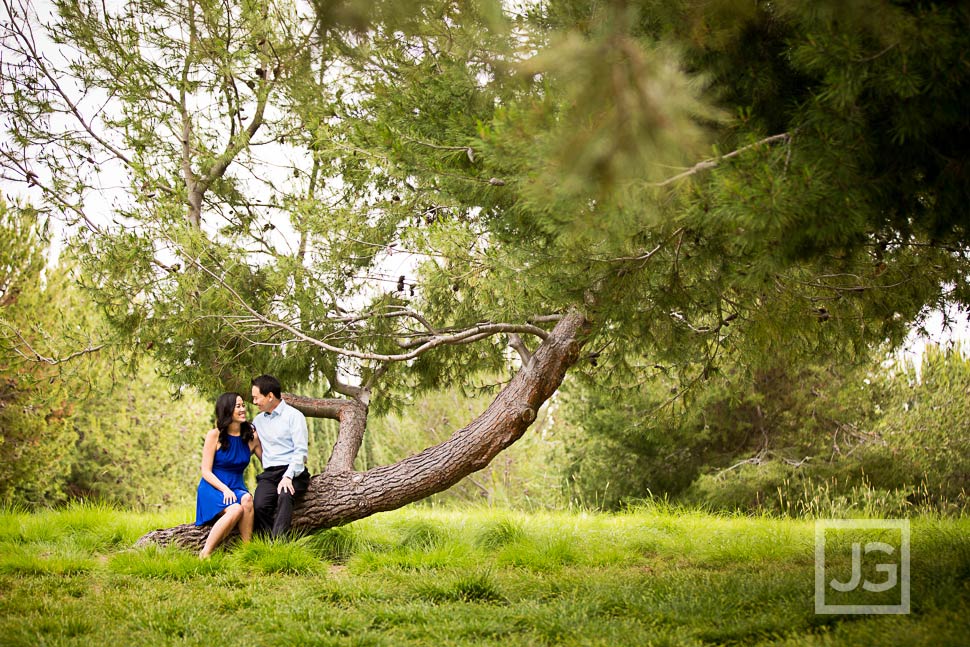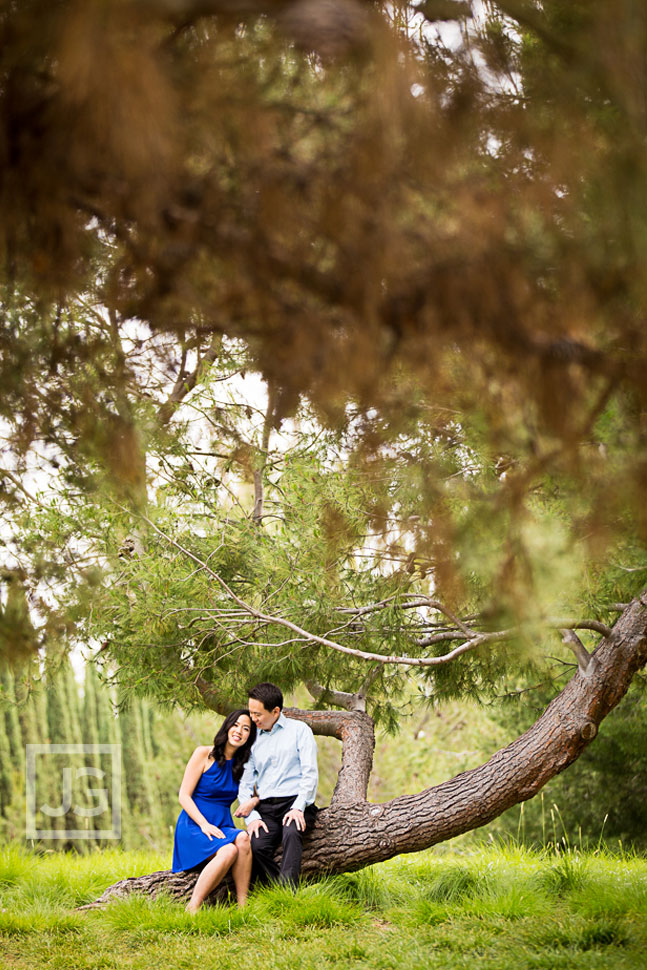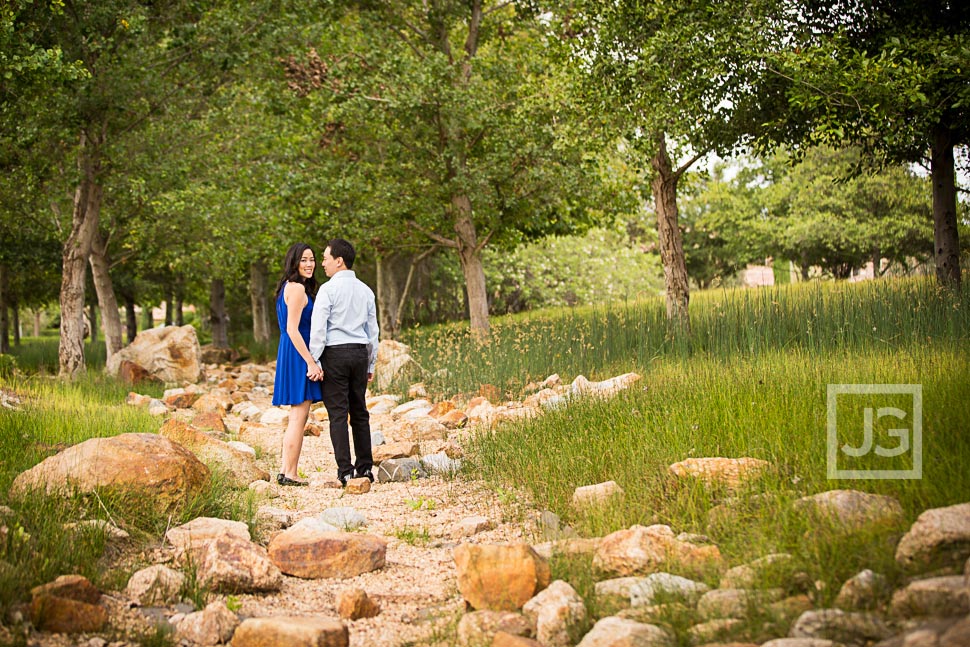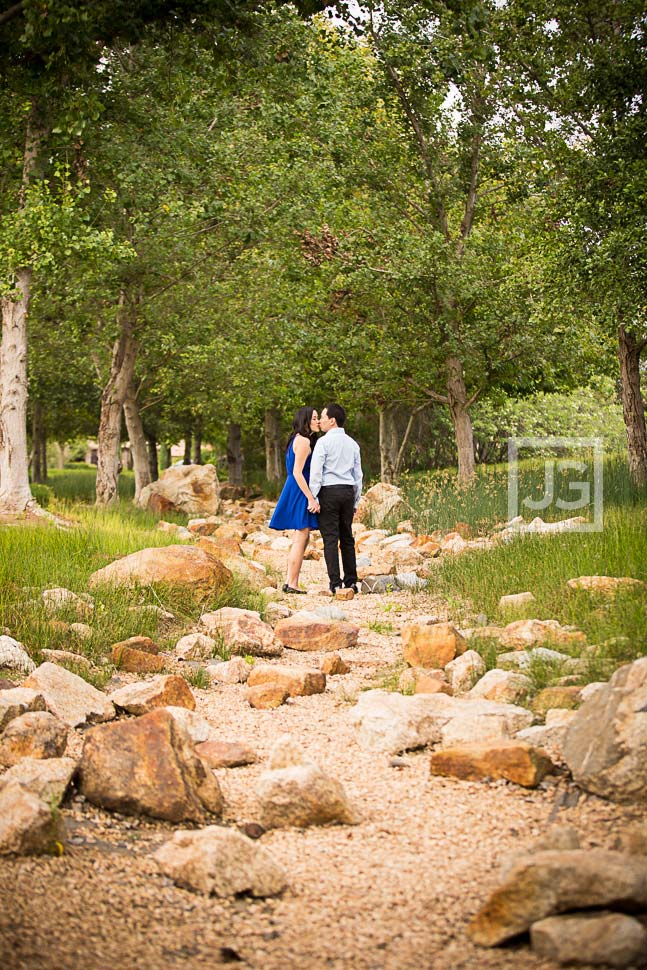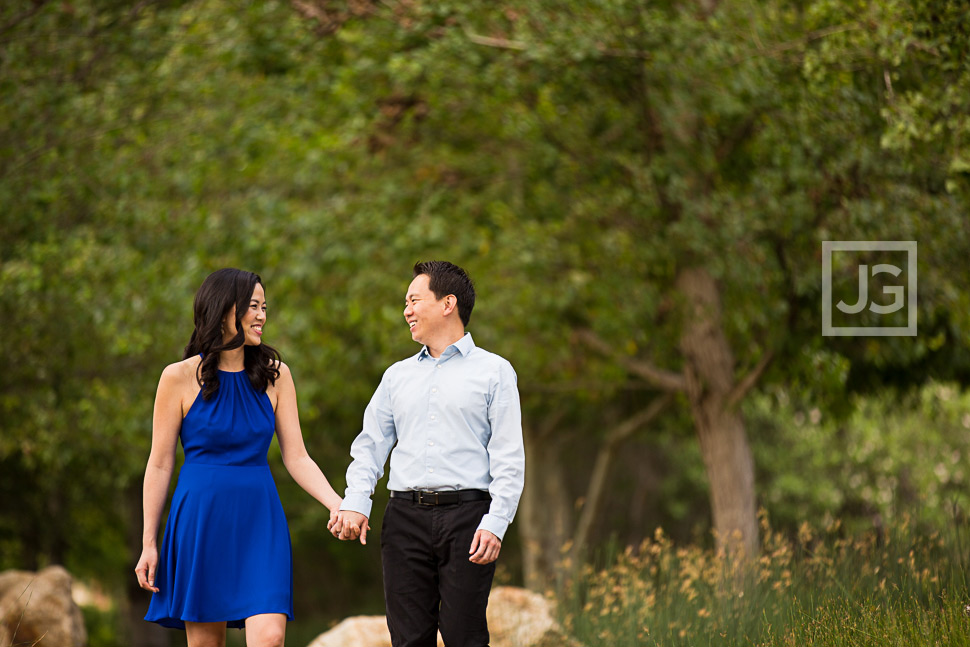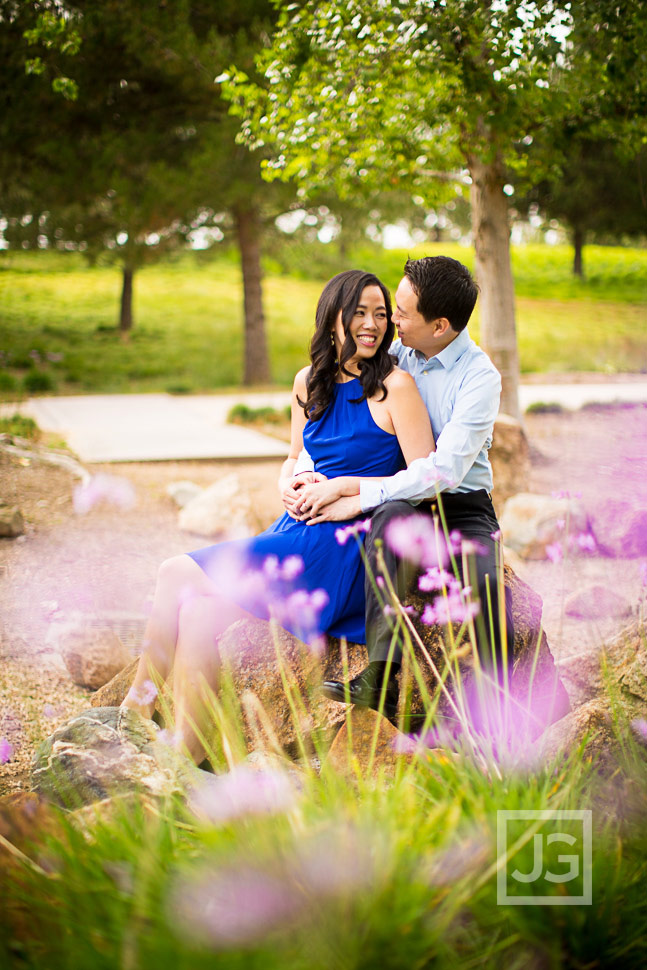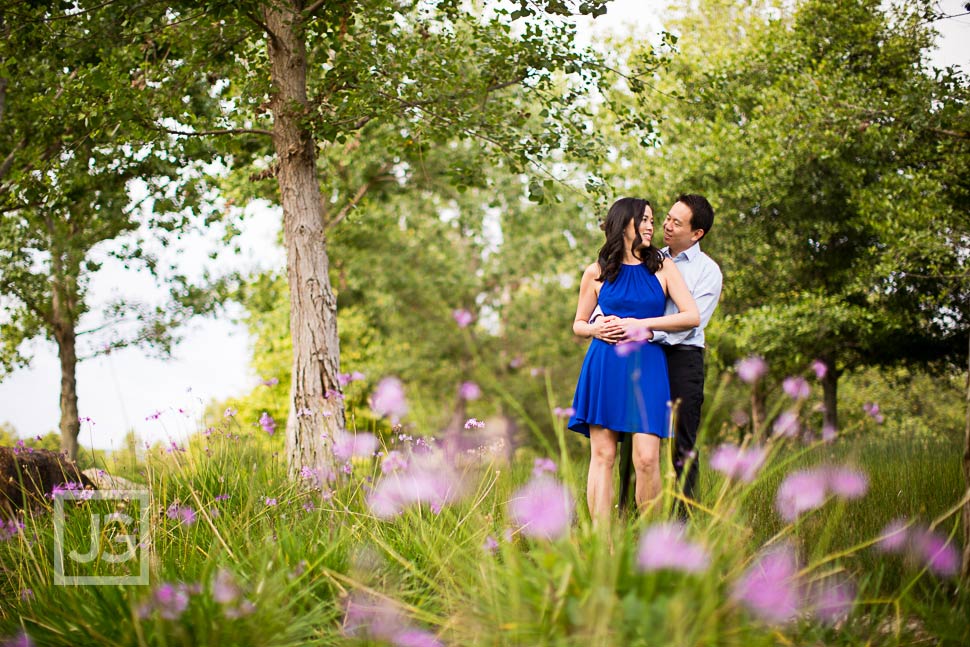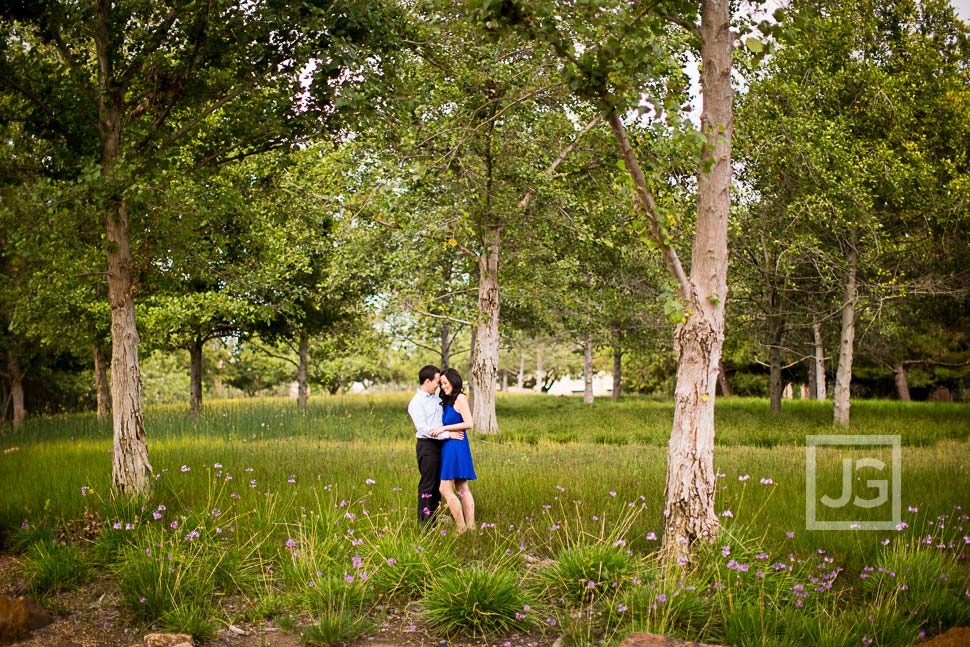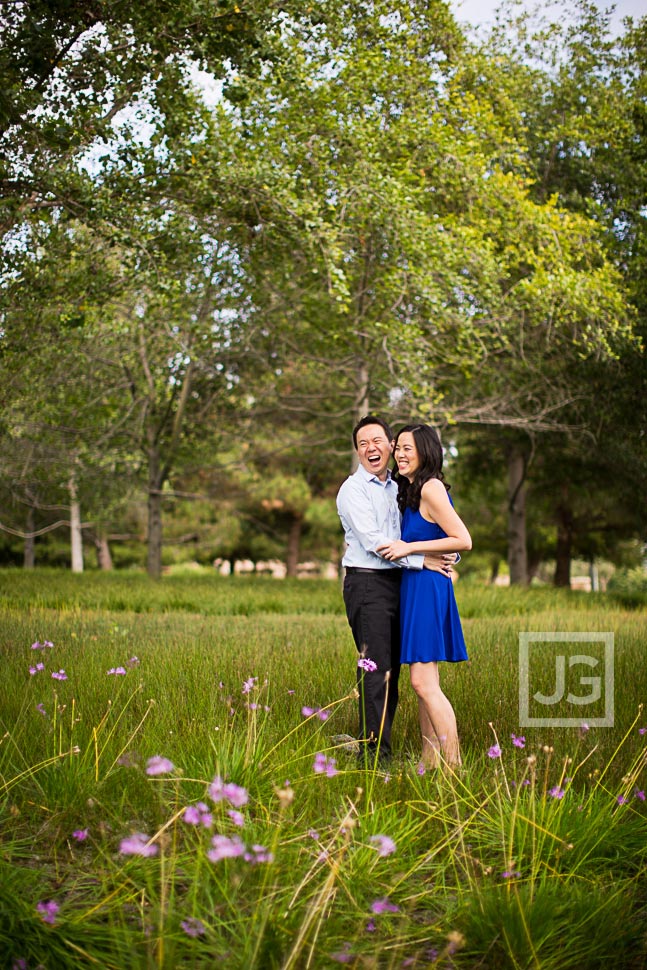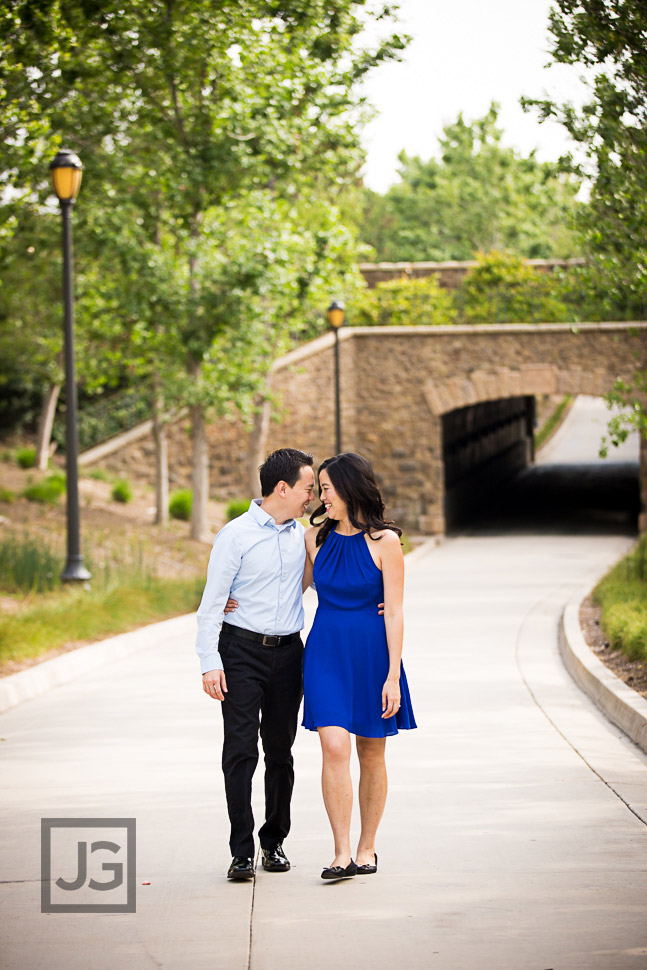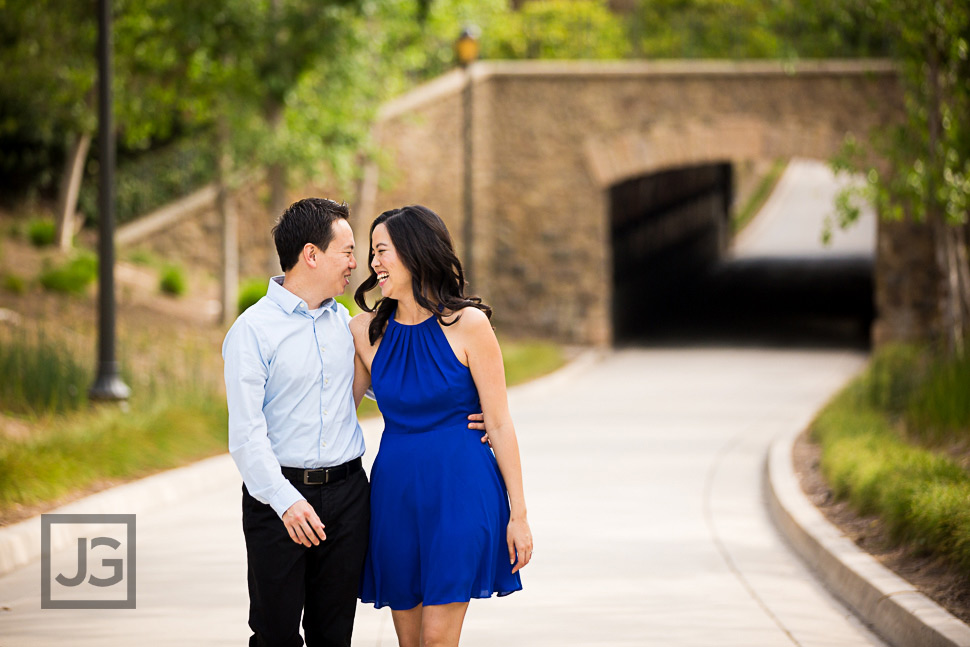 Open Field in Irvine
After the park we headed to an open field in Irvine, which had endless rolling hills of yellow grass. Keep in mind that we are professionals and cautious. Gavin grew up in Canyon Lake / Lake Elsinore and is very familiar with rattlesnakes, which are a serious danger when doing engagement photography in open fields. Make sure you are taking the necessary precautions and that your photographer does that for you too!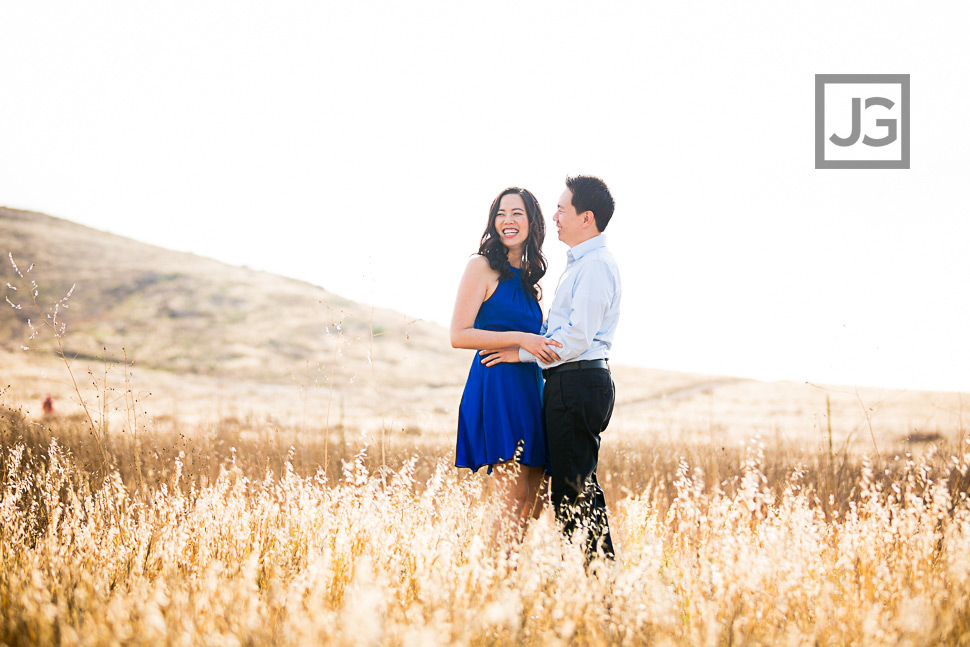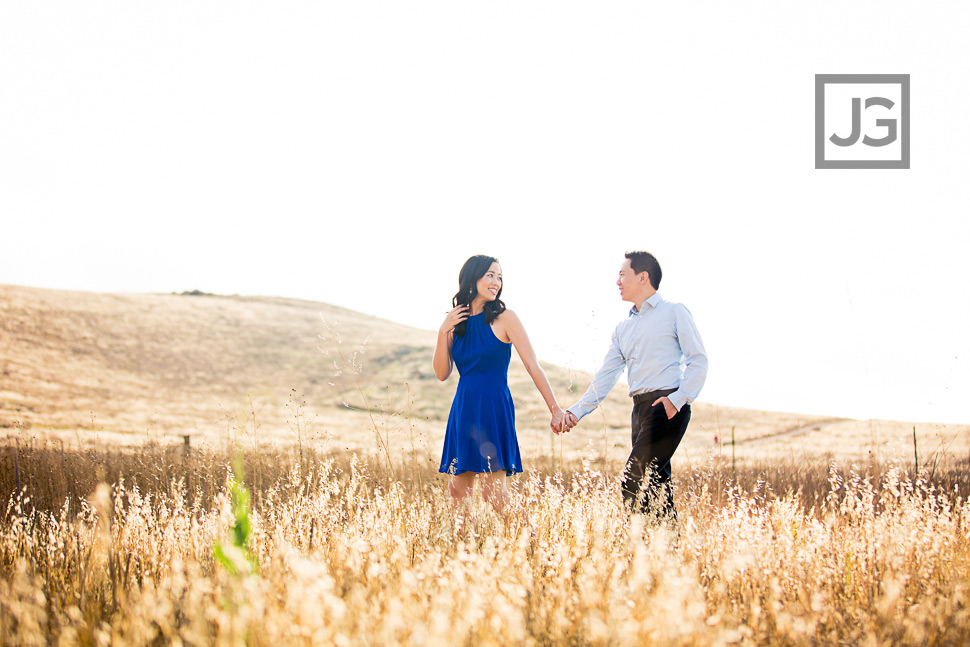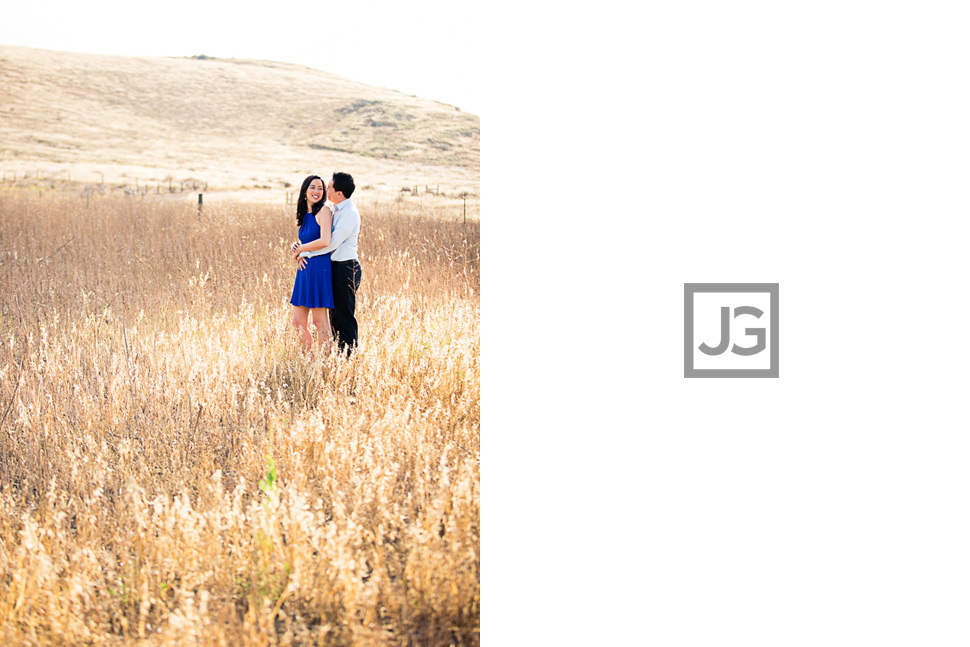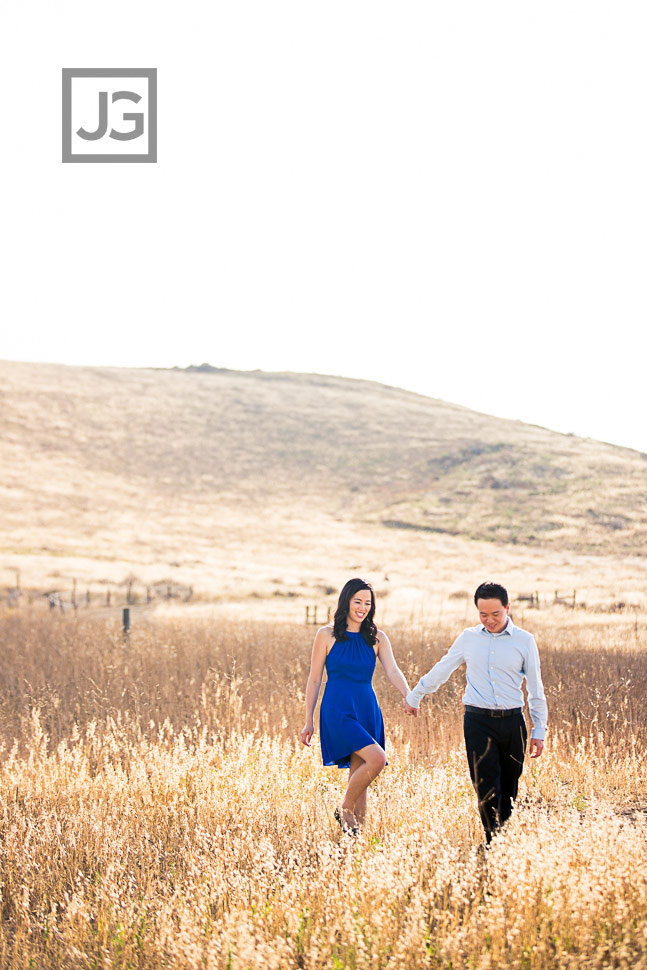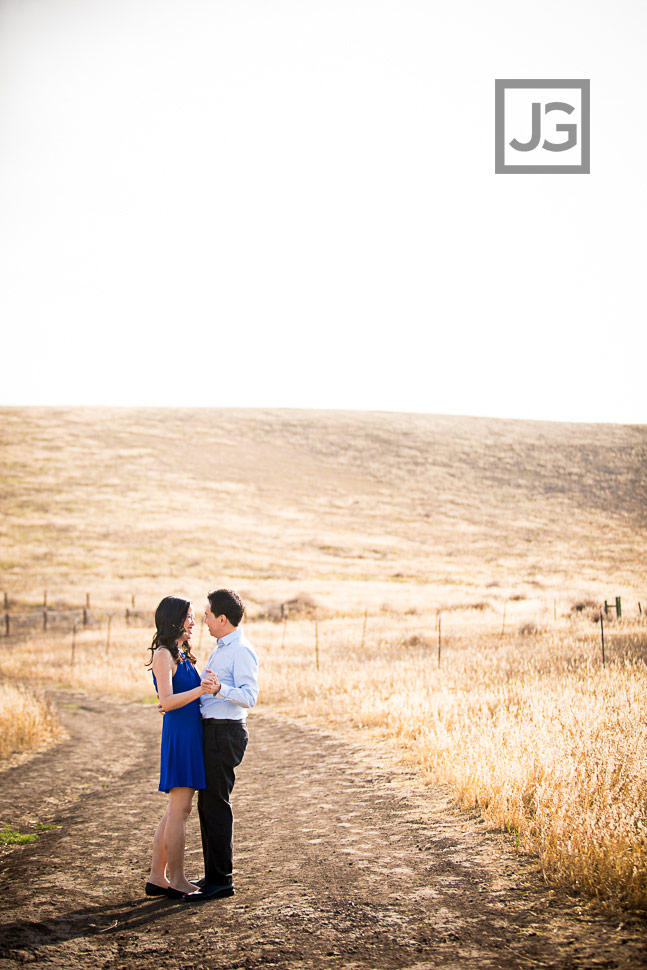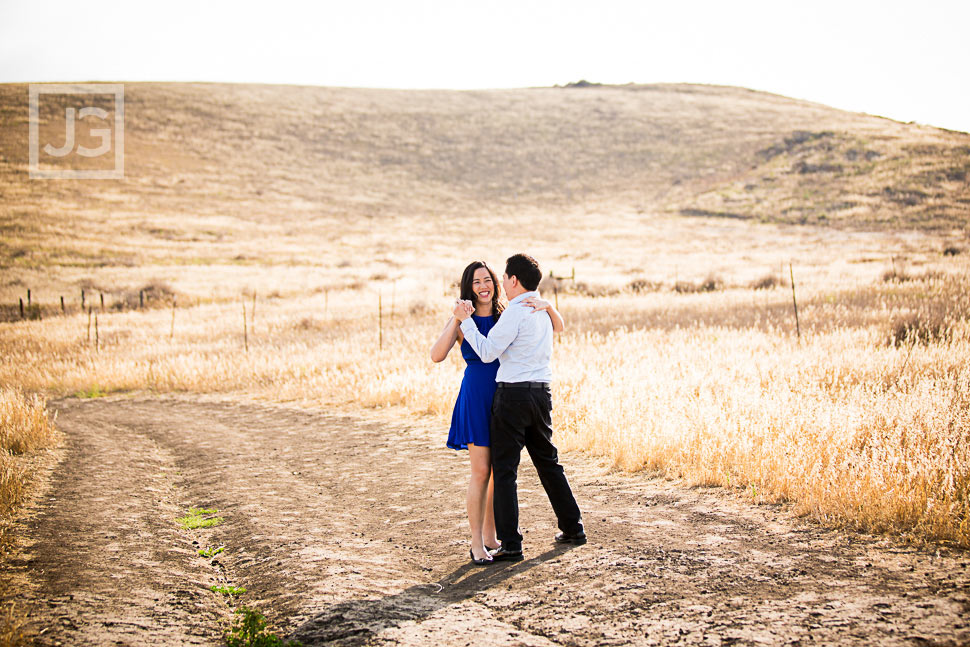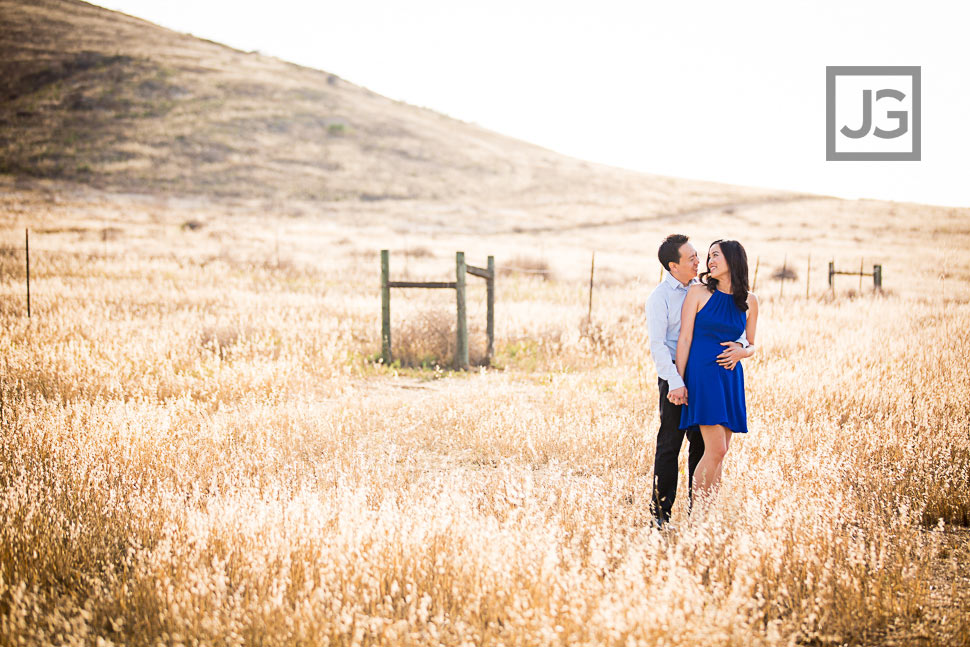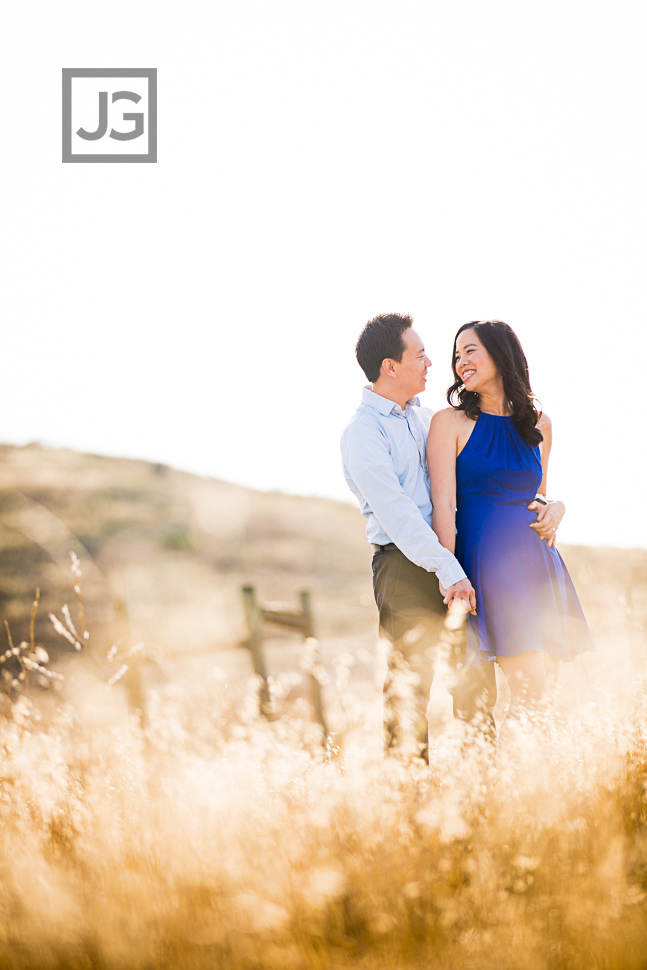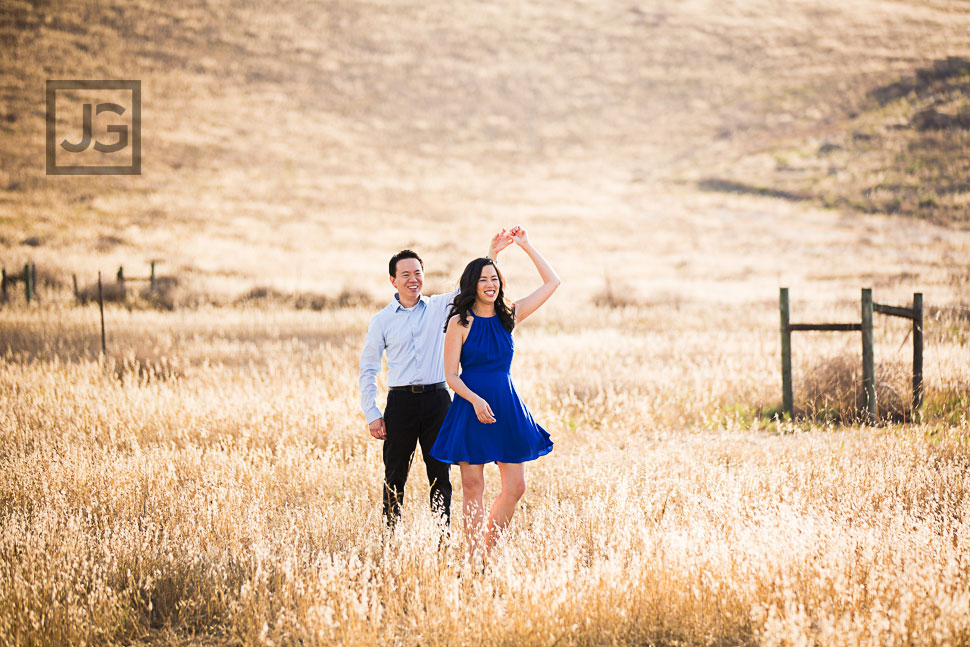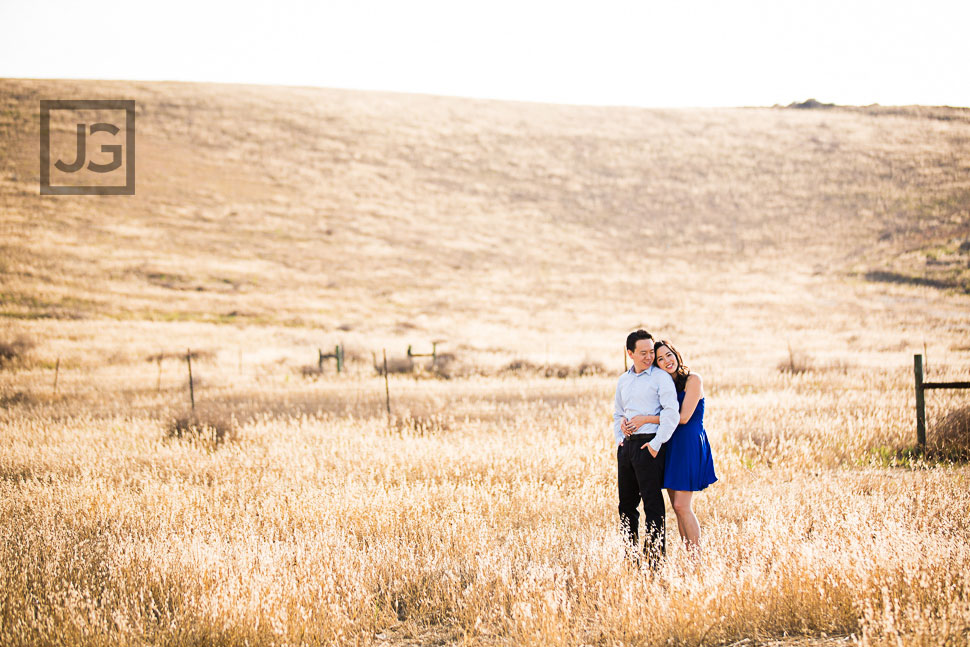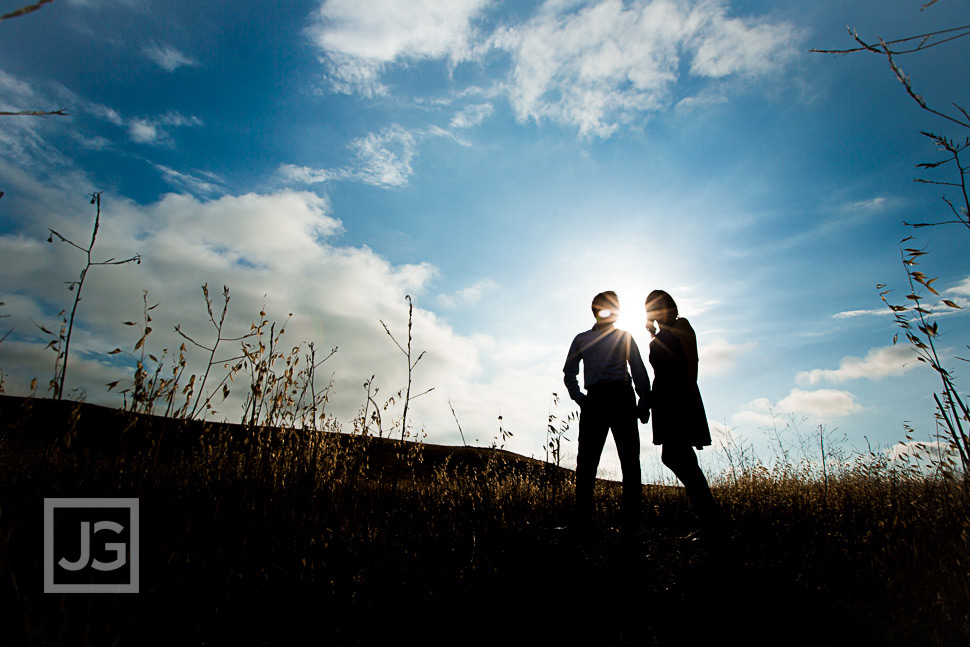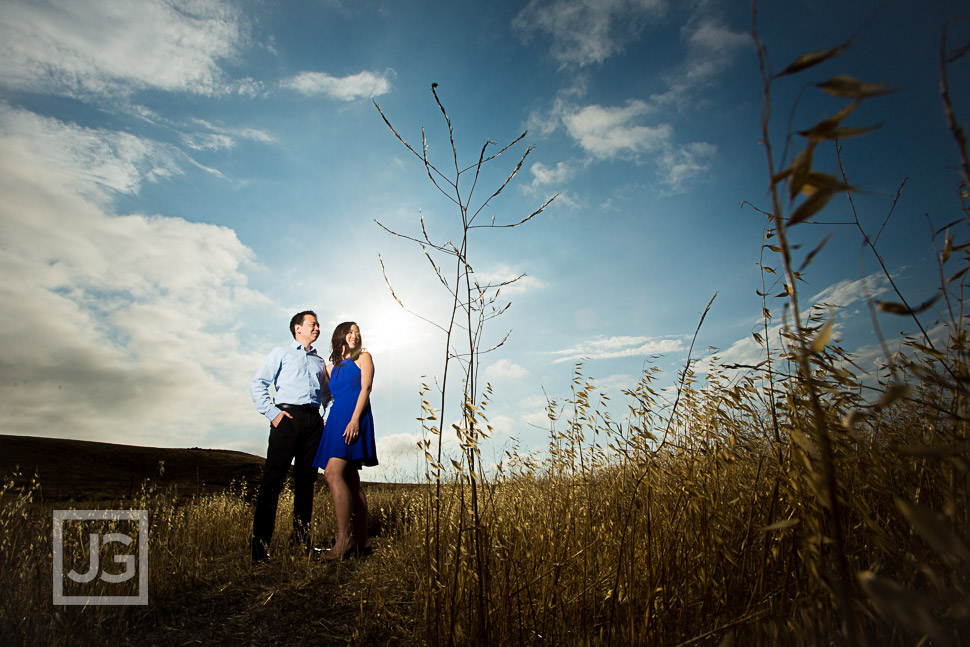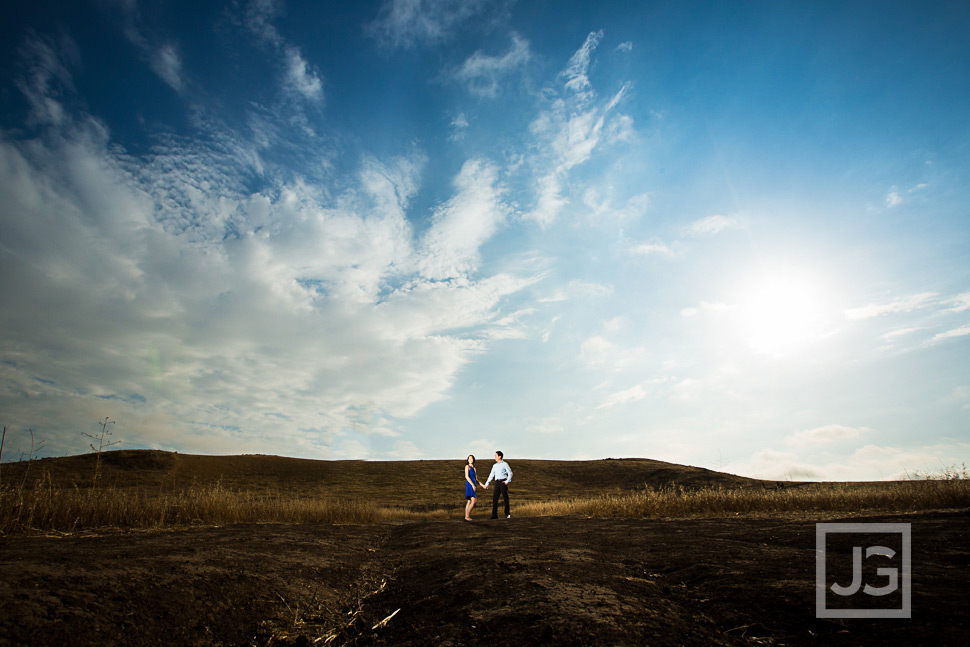 Laguna Beach (Victoria Beach) Photos
We then headed over to Laguna Beach, specifically Victoria Beach, for more engagement photos.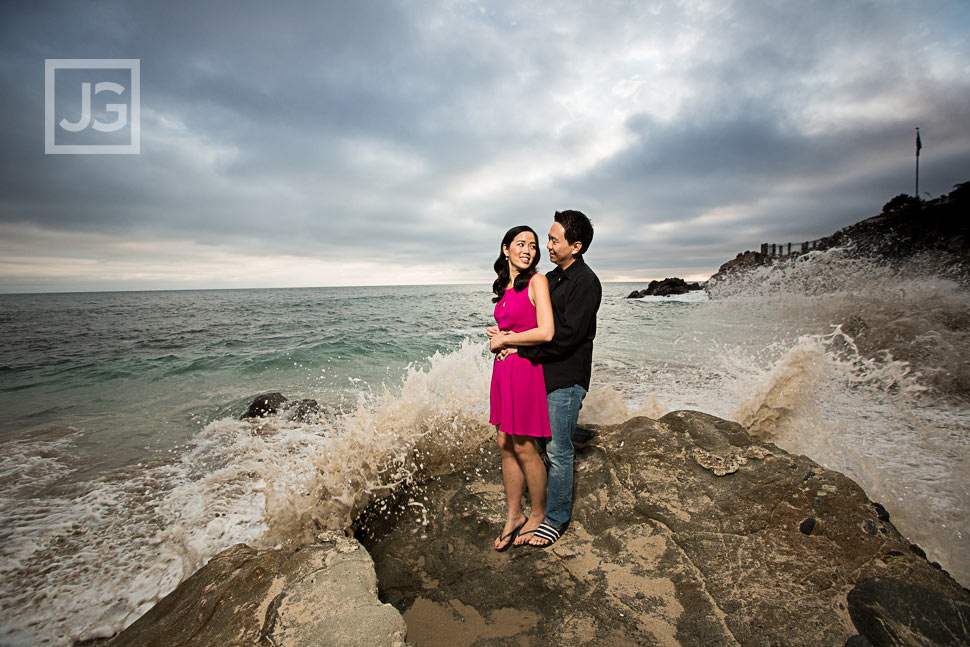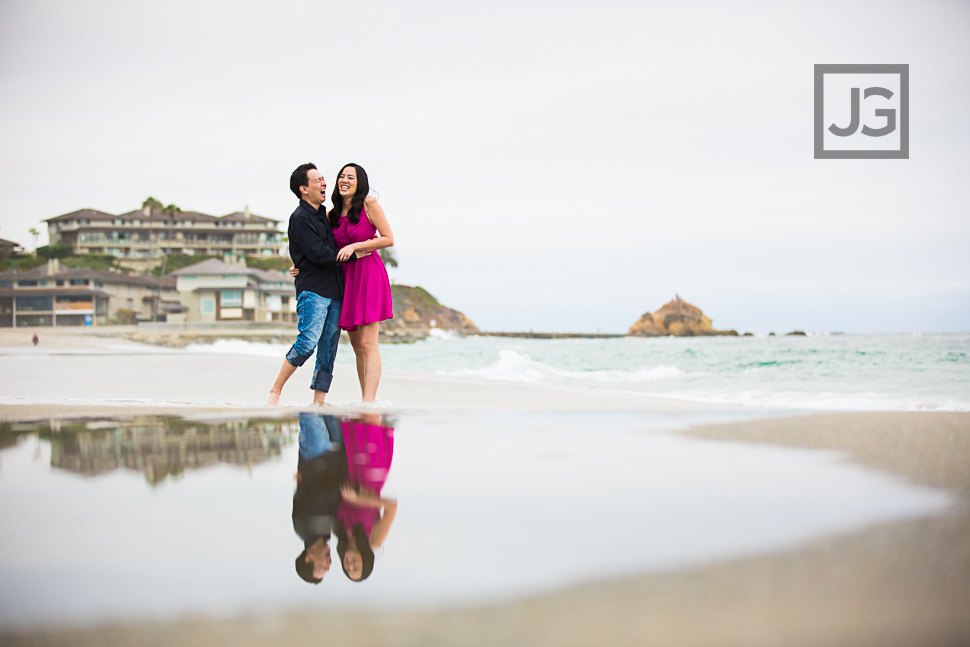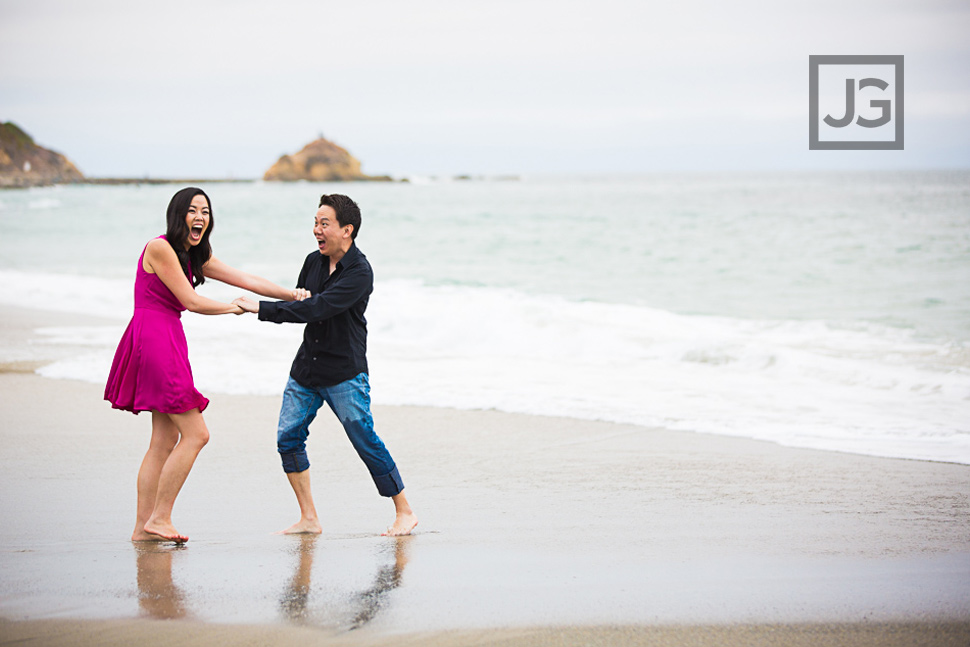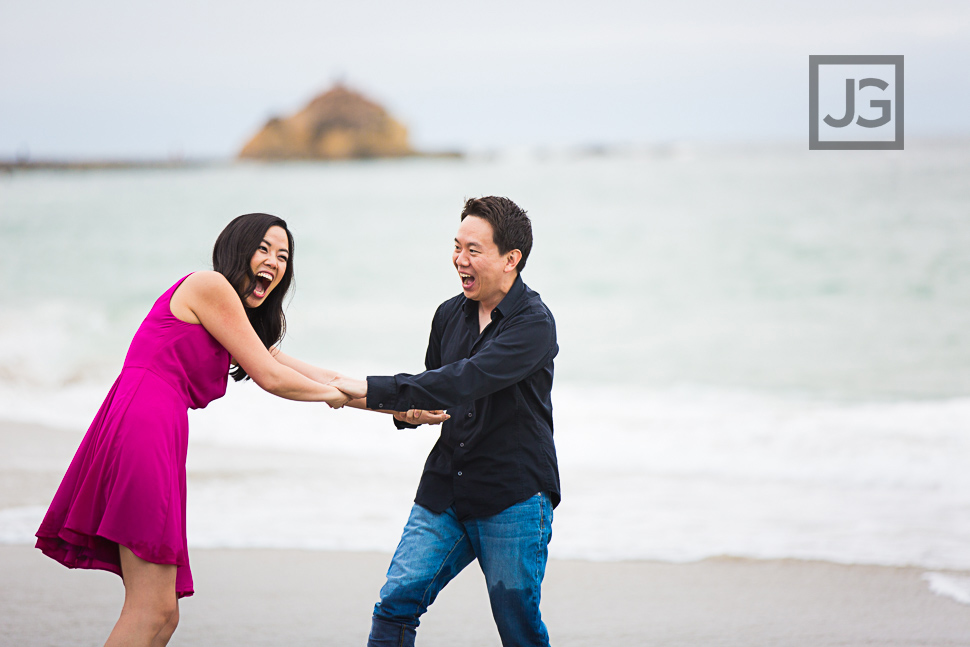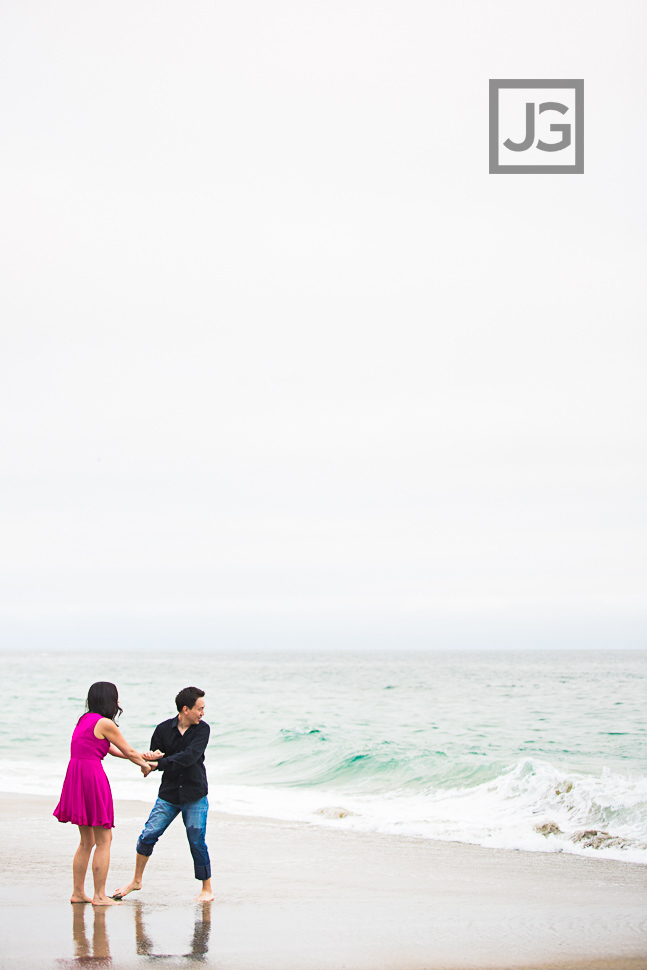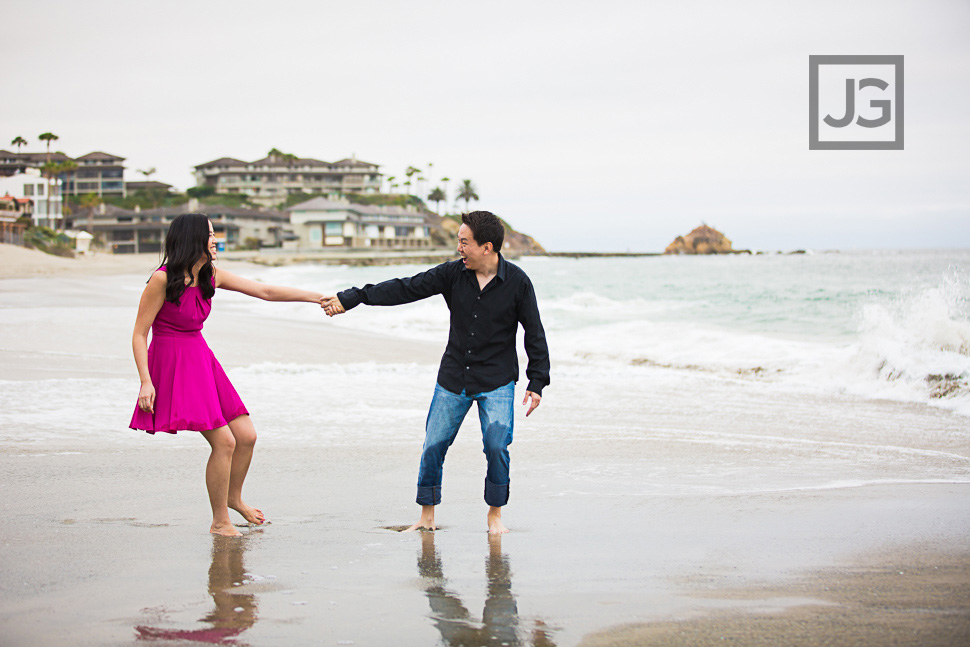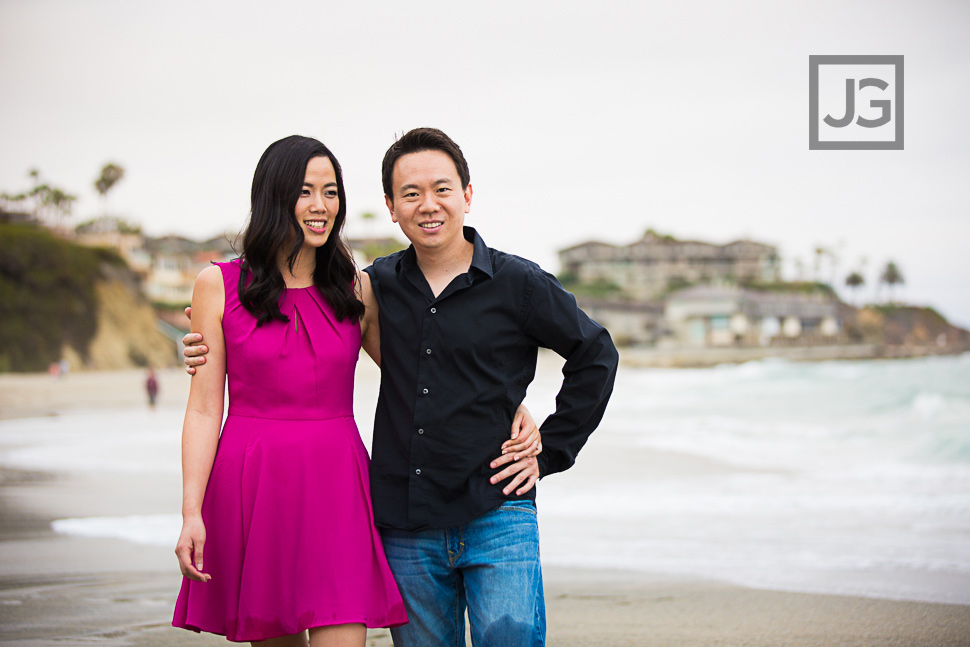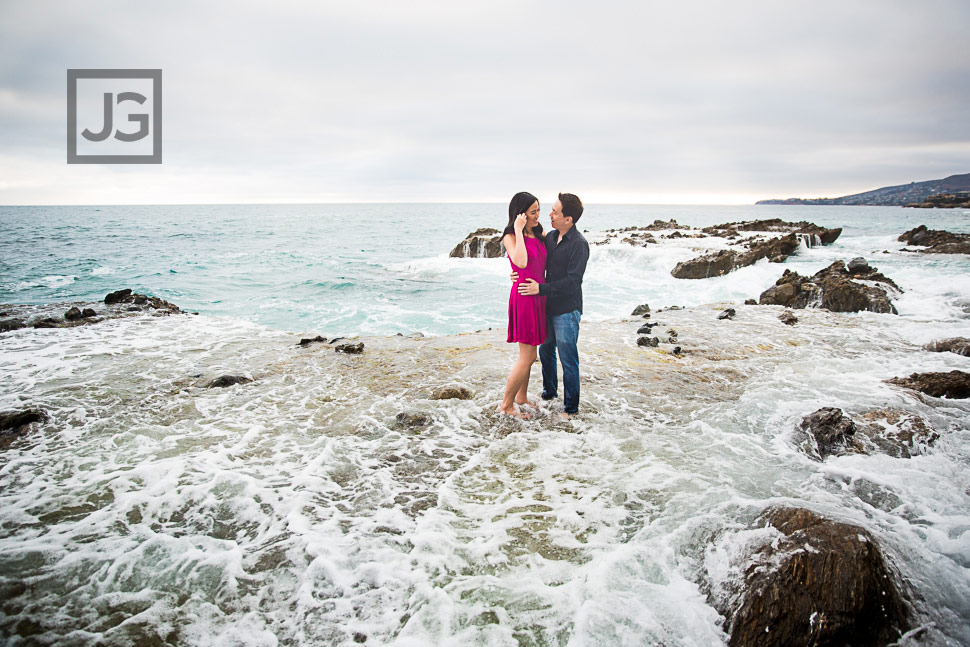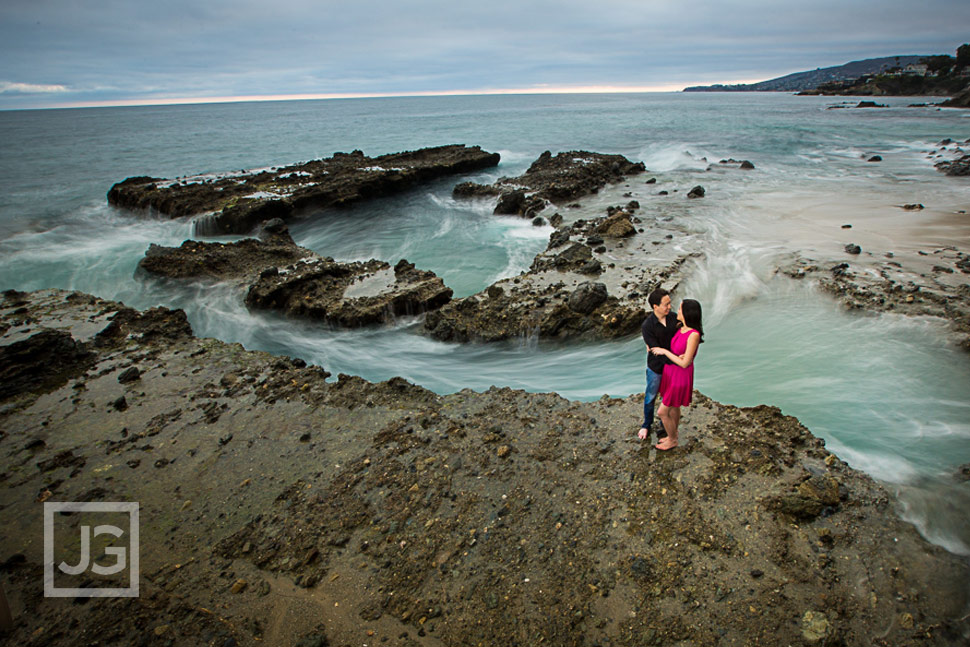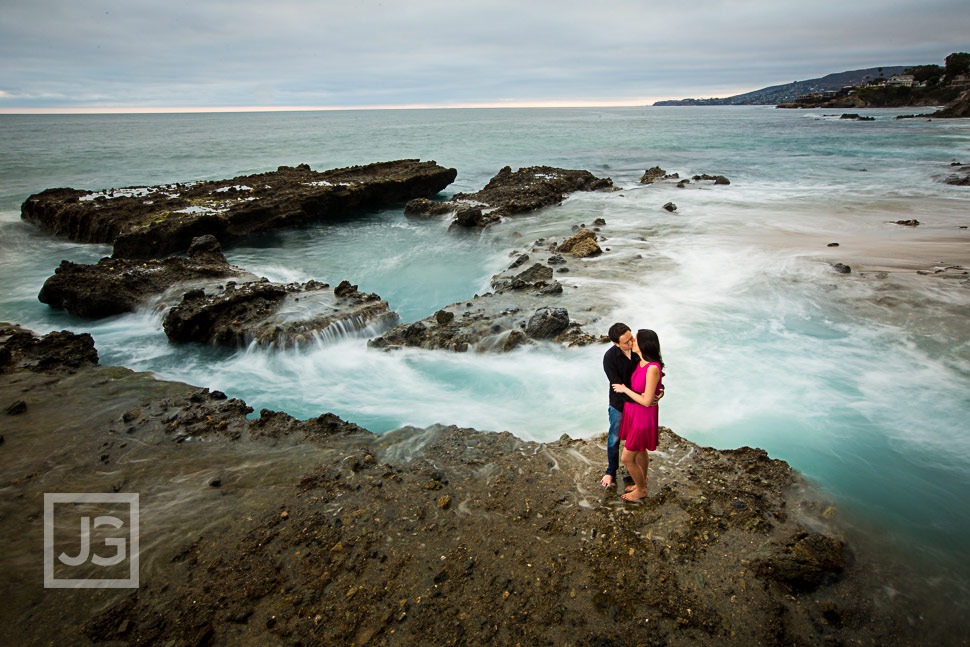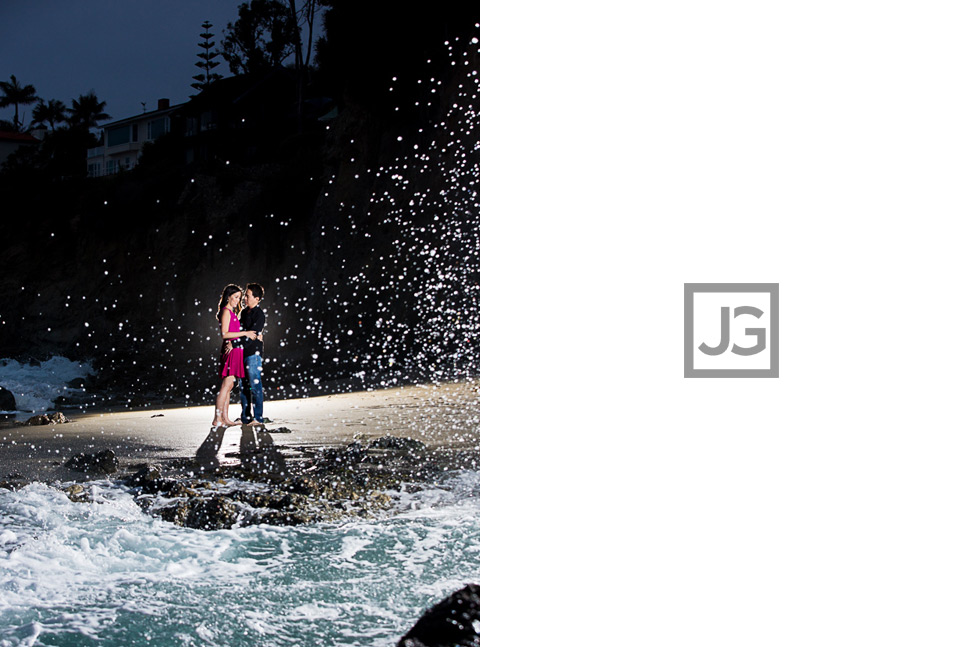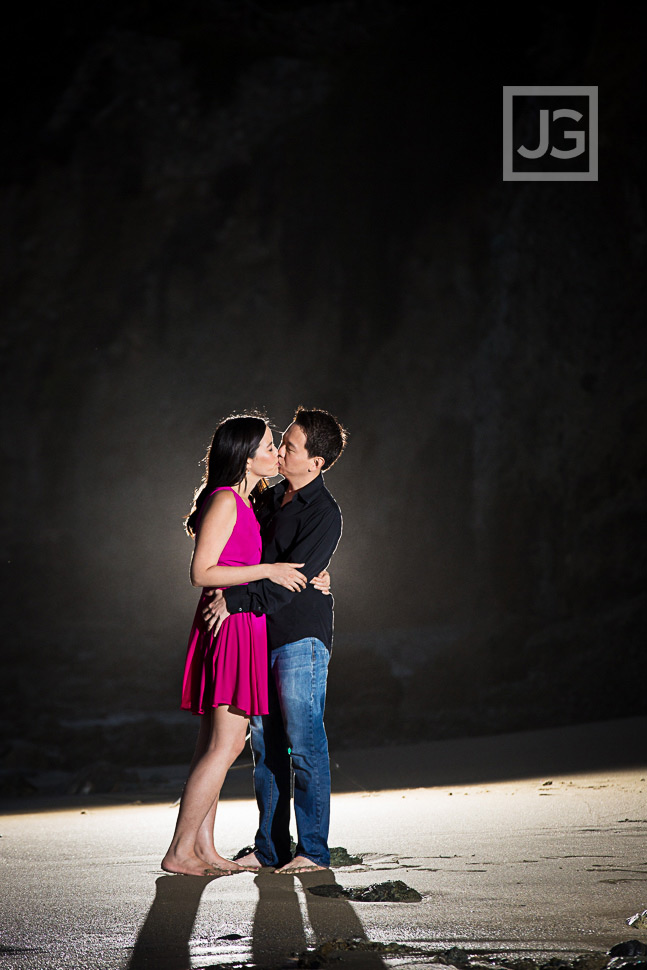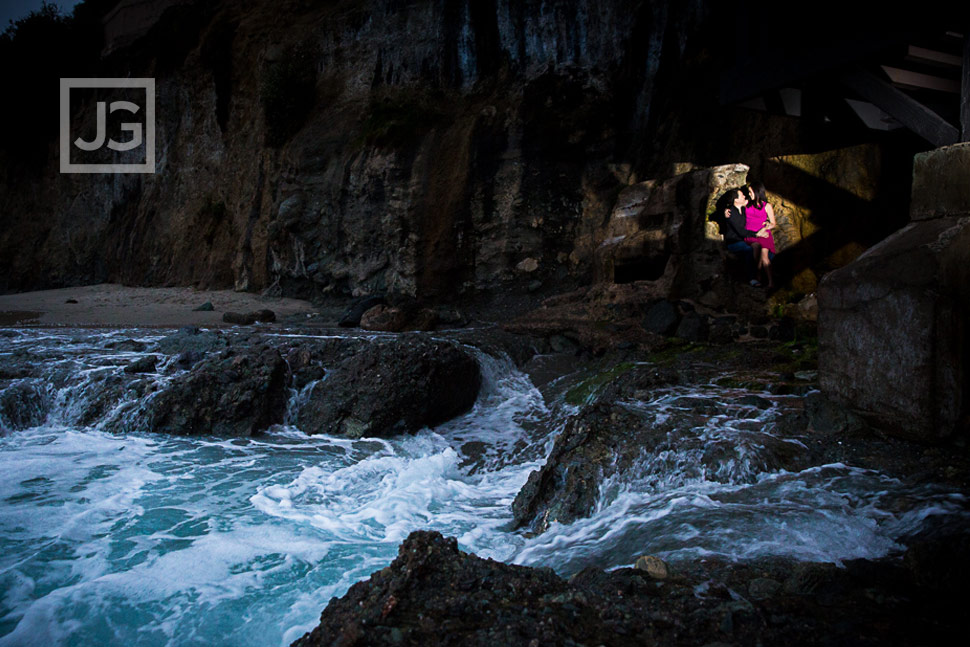 Anaheim Regional Transportation Intermodal Center Engagement Photos
After that we headed to the Anaheim Regional Transportation Intermodal Center, which doesn't really allow engagement photography, but it holds a special place in their heart (Alan works with Metro). We did some quick photos in the front of the Anaheim transportation center to make sure we didn't bother anyone.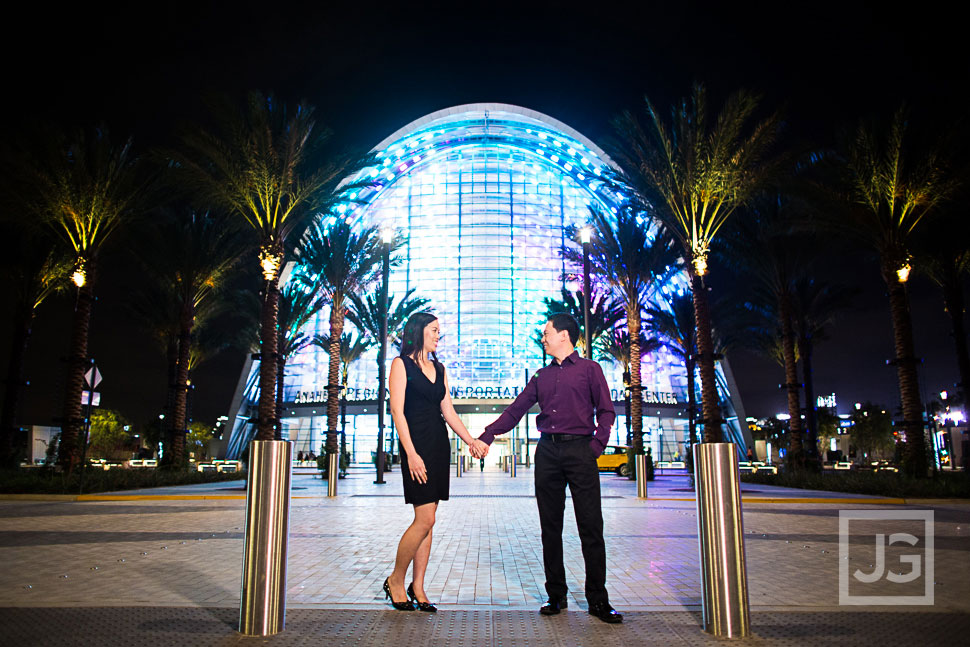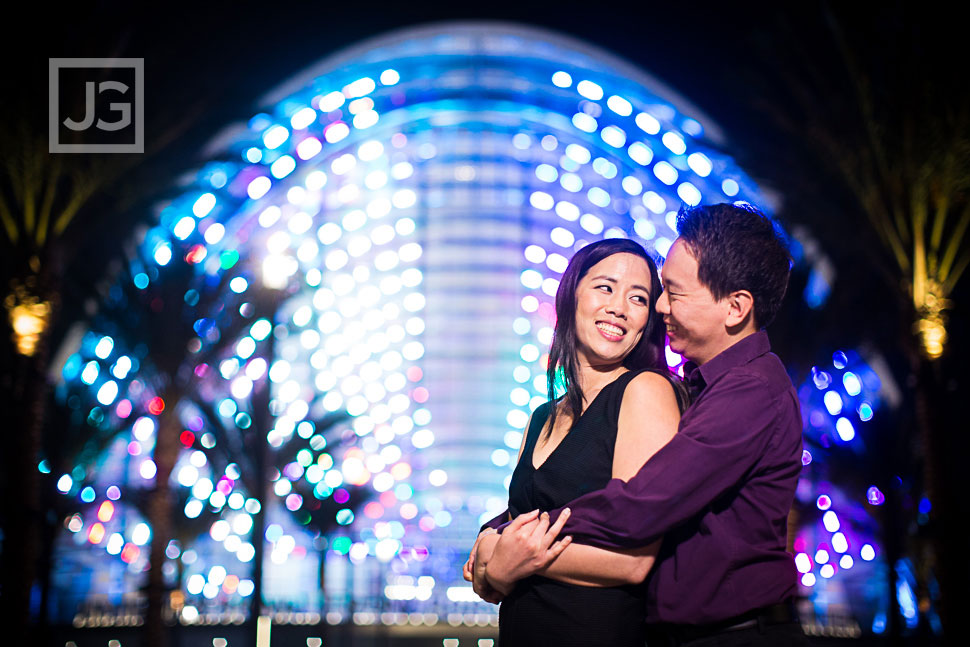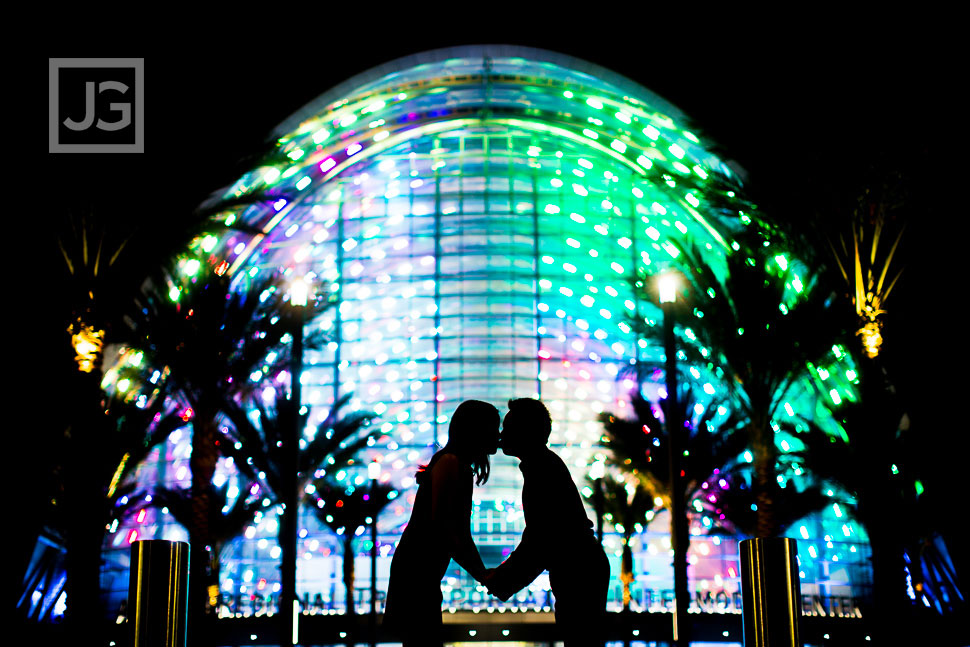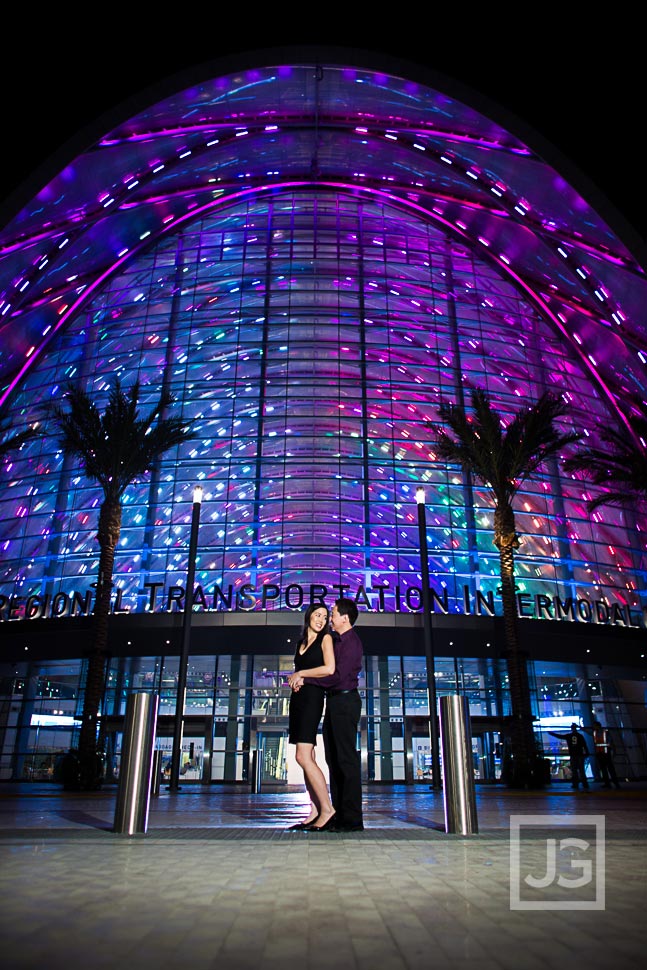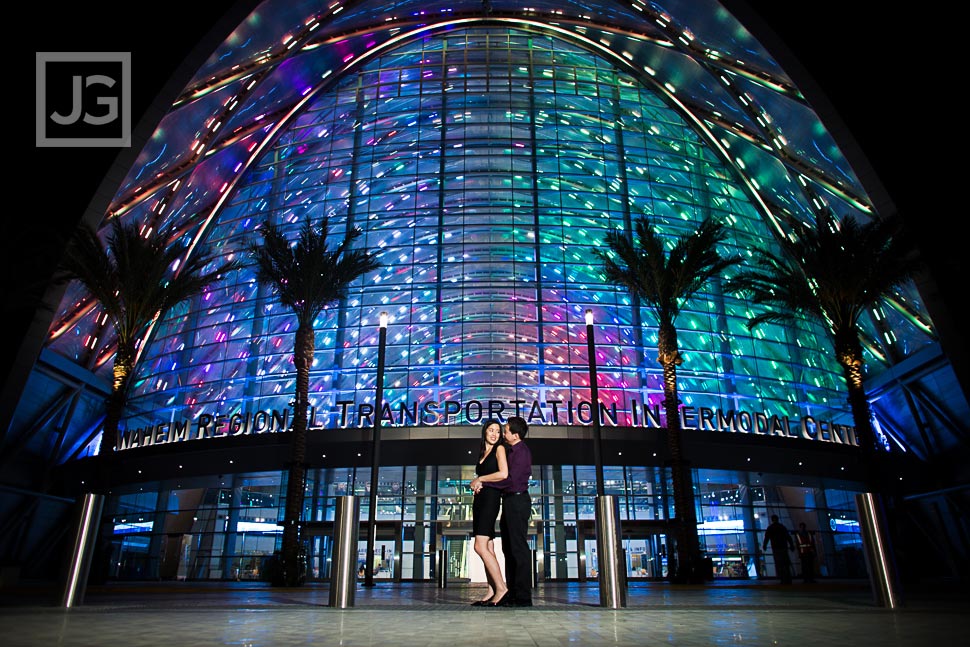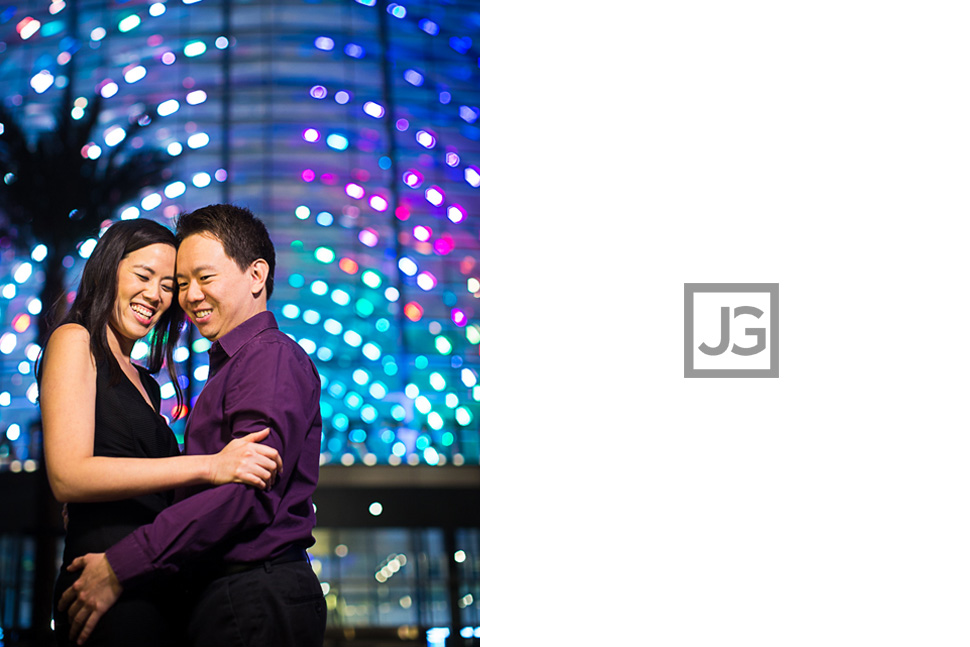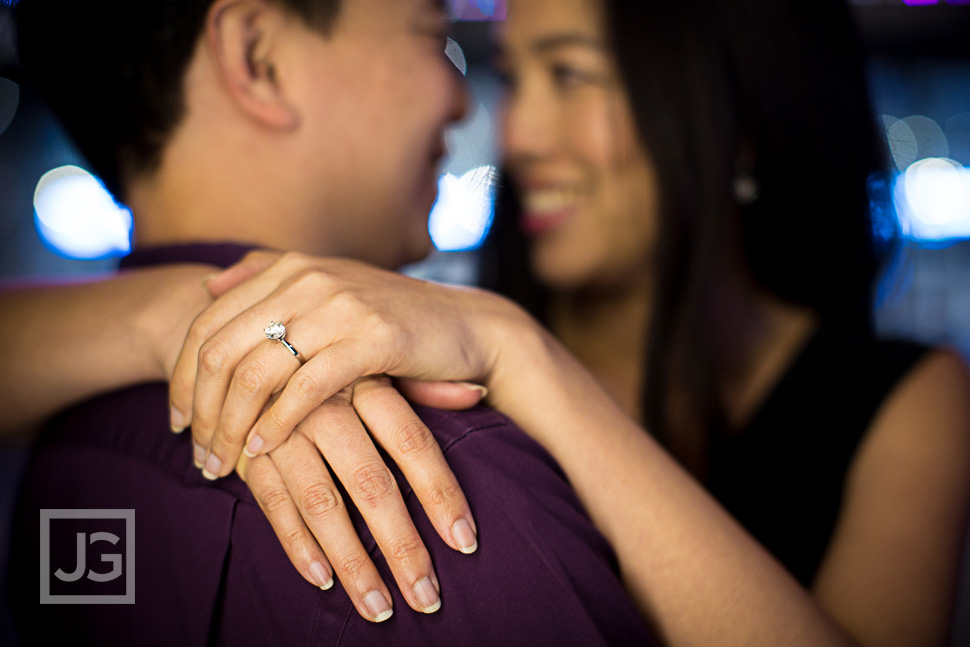 This engagement session includes photos in Irvine, CA in an open field. with the sunset at Laguna Beach (Victoria Beach). We also stopped by the Anaheim Transportation Center for some quick nighttime, lowlight engagement photos in front of it.
For more examples of Laguna Beach Engagement Photography, please check out our blog and the many examples we have online. You can also find more recent work on our Instagram account. Here is a post from this shoot: