It's amazing how the internet changes things (now-a-days).  With just a simple click away, we can now sell hand-made crafts to anyone/anywhere, post a video so millions can see it, raise money for a good cause or even connect with a classmate that now lives afar.  It's incredible how we can find so many things on the world wide web.  Just for example, while writing this blog entry, I stumbled into an article that reads, "Blogging is good for your health!"  Blogging is proven to promote critical and analytical thinking and inspire creativity! hahaha… I guess this means you'll be seeing more and more blog entries from me.  =)  Anyhow, going back to the topic of internet, I'm finding that more and more often now, couples meet via the internet whether it be through e-harmony, match.com, or a social networking page (such as MySpace or Facebook).  I joking said this era is now known as "You Twit My Face" which stands for "YouTube, Twitter, MySpace, and Facebook."  Get it… Hahahaaahaha!!  Ok… enough of my lame jokes.
Let's meet Carolina and David shall we?  Carolina and David met each other about 6 years ago via the internet… Friendster!!  They've been dating since and finally David popped the question last year.  I am so excited to be their wedding photographer at Hotel Maya in Long Beach.  Carolina is a smart and beautiful sweetheart.  She's a chemist for a cosmetic line, Merle Norman.  It's so sweet of her to give me a ton of make-up (formulated by her) at the end of their downtown engagement session.  David is a shy, kind-hearted guy that works for our government, Department of Homeland Security (DHS).  He didn't say much at our meeting, but I got him started with just one word… "guns" !! LOL…
Carolina says that David doesn't really like to take pictures and will not smile in them.  Well… these pictures seem to proof otherwise!!  We started off at the Downtown Los Angeles Central Library.   Both Carolina and David likes to read.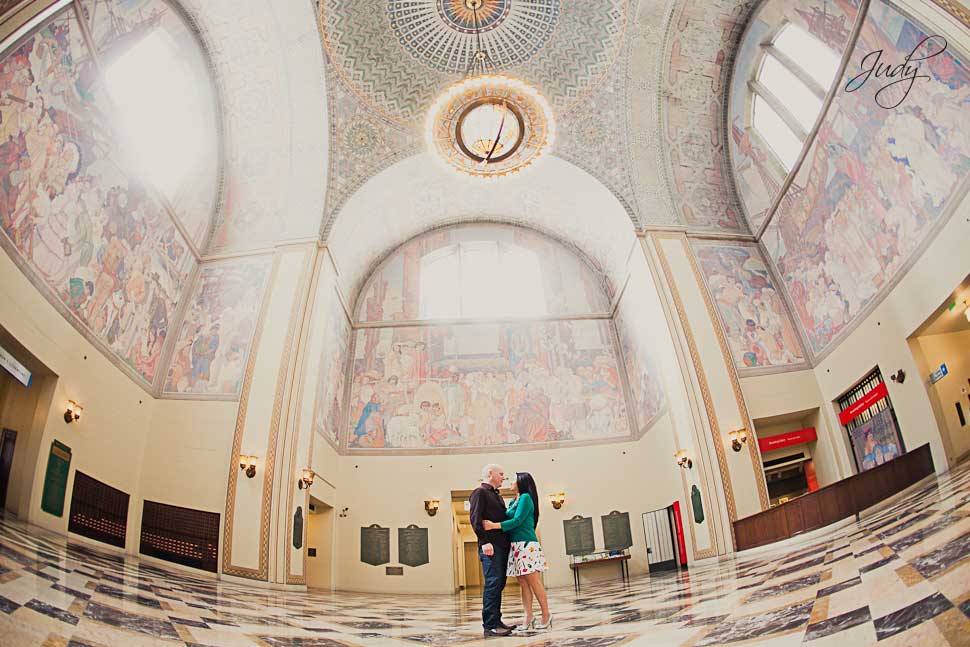 Shhhhhh… keep it down guys!!  =)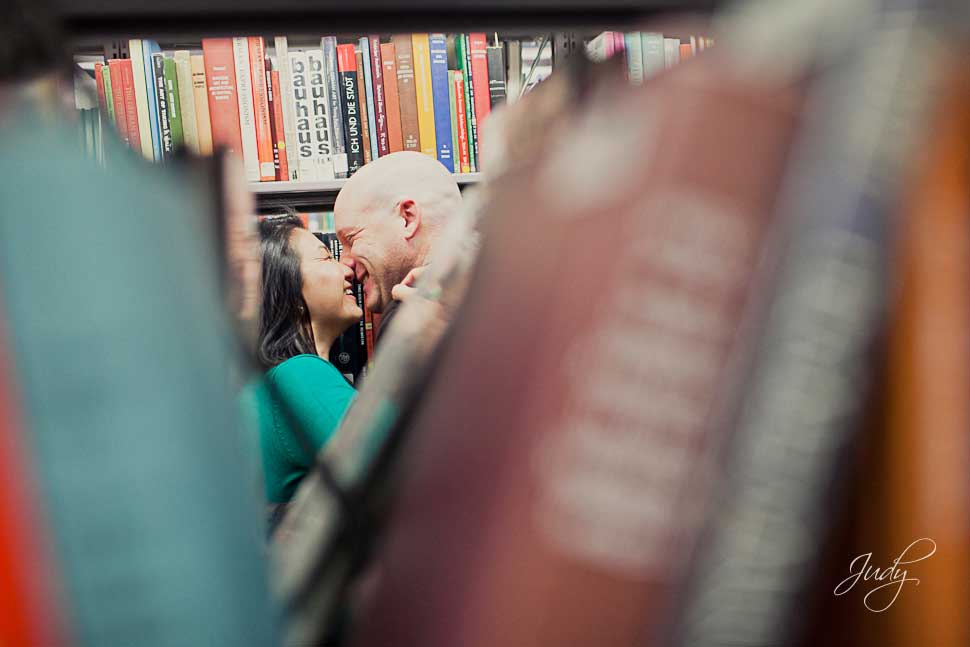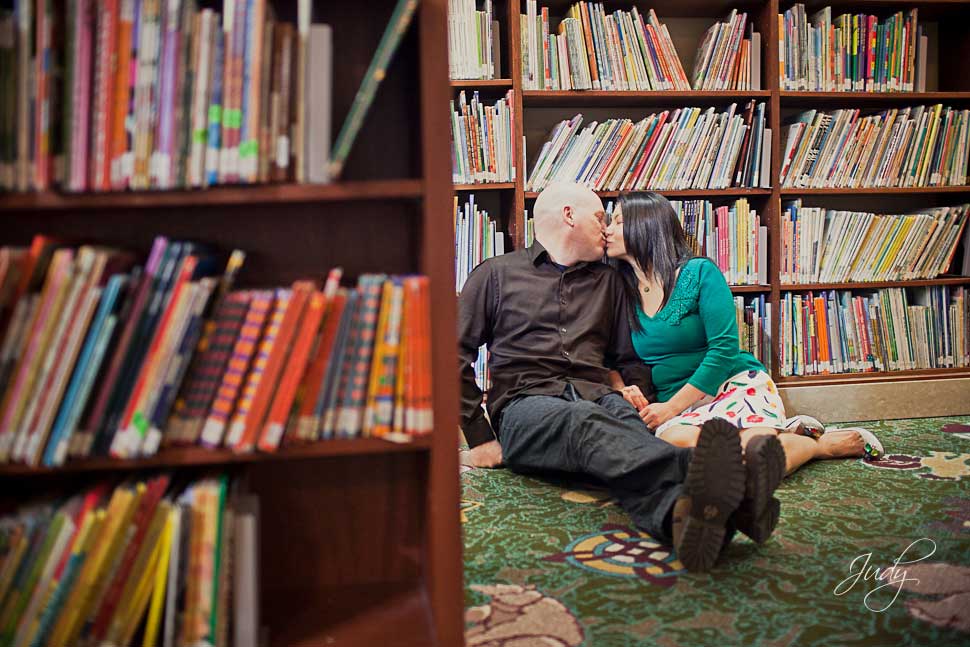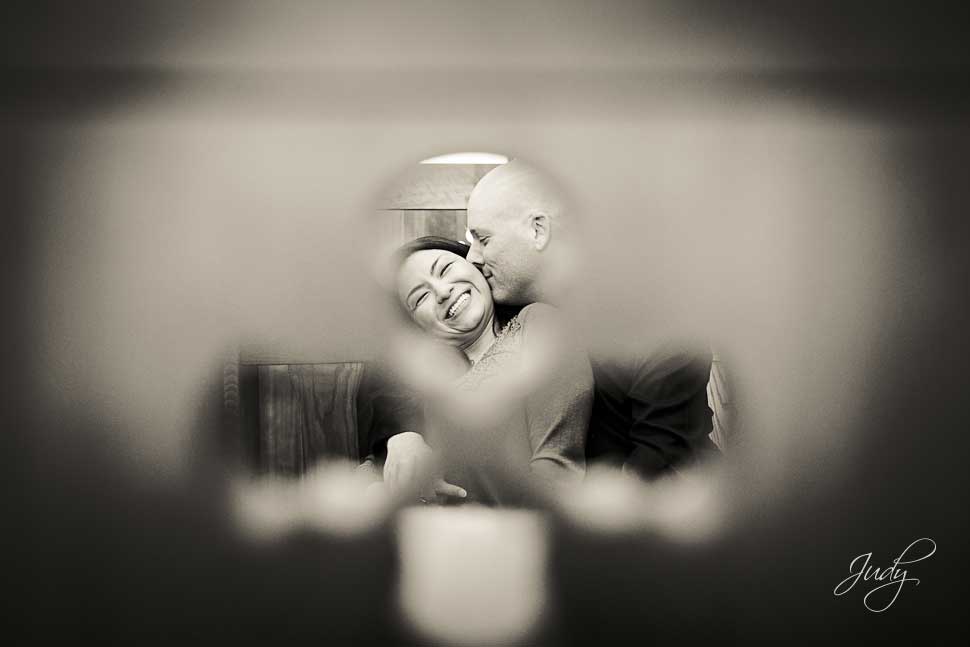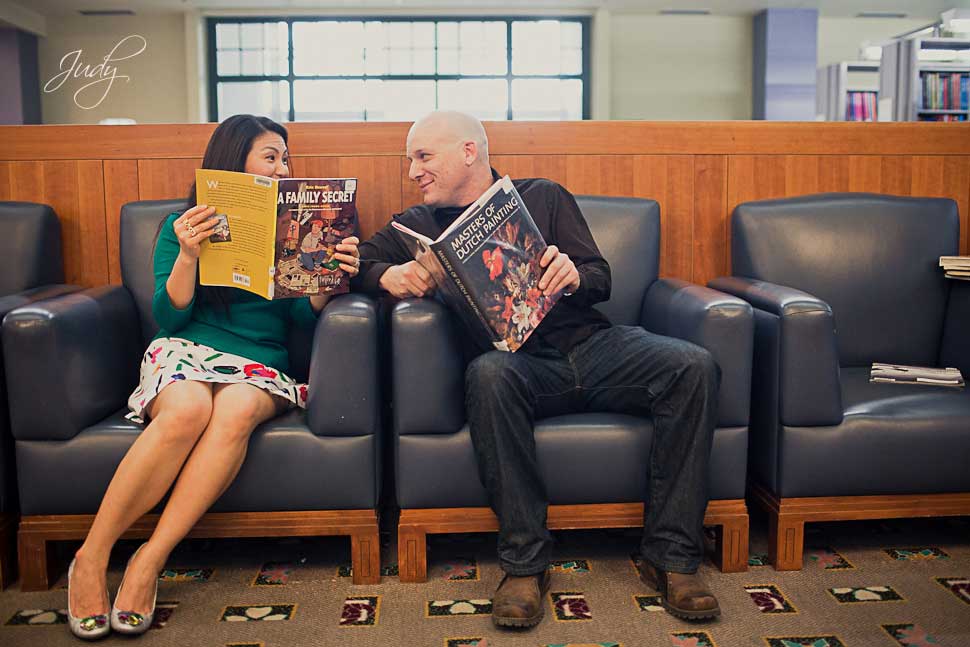 I love the look on David's face when seeing Carolina looking at wedding magazines!!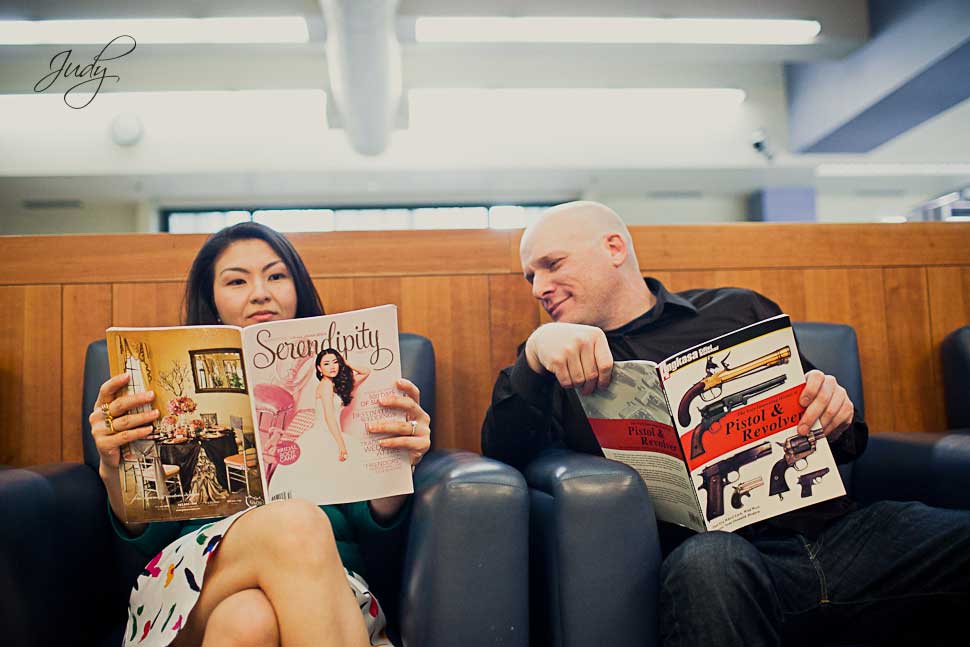 So cute!!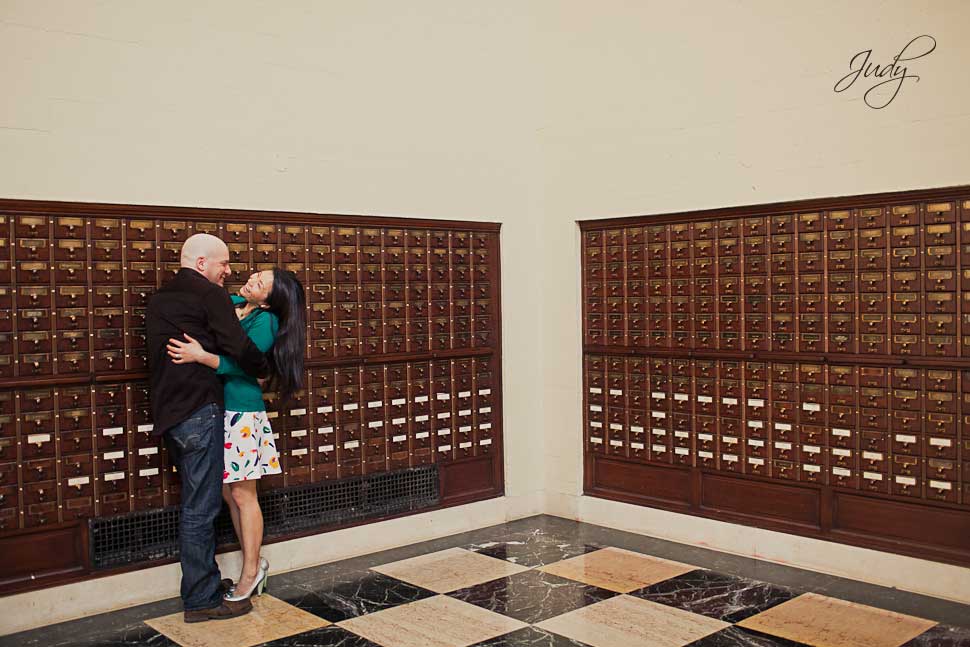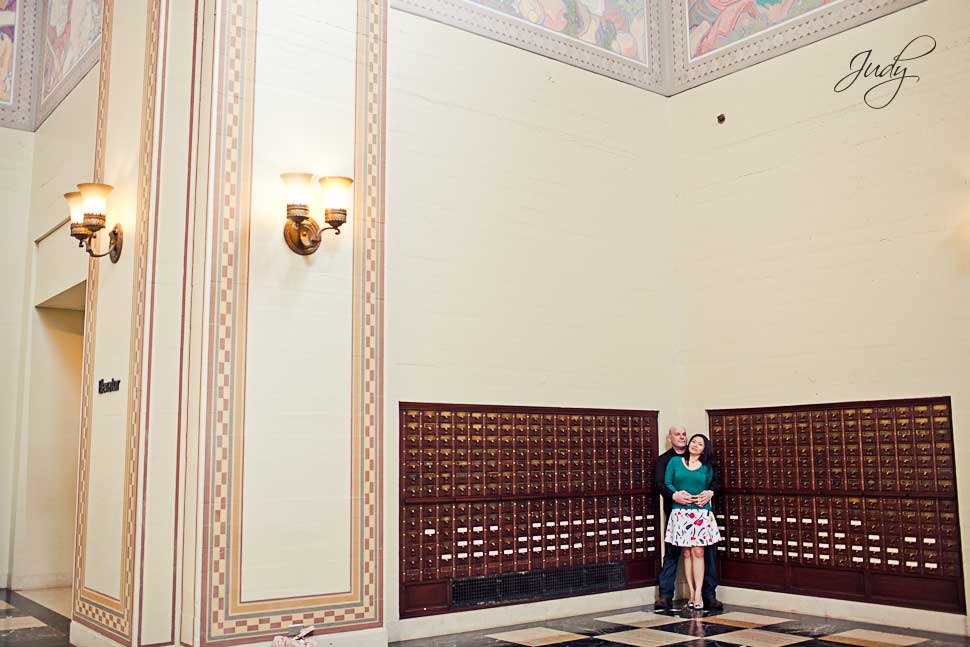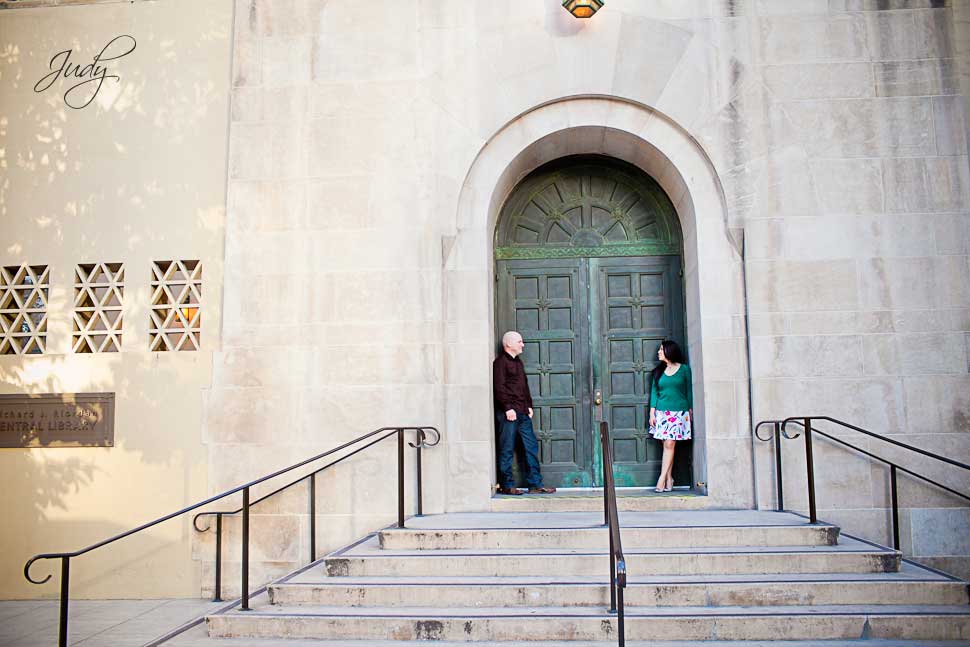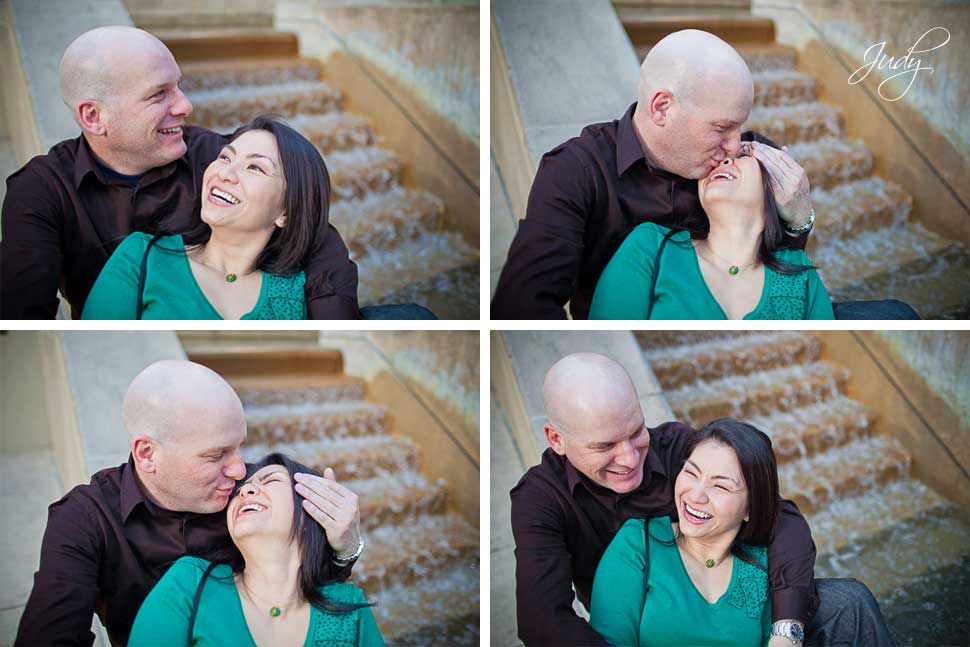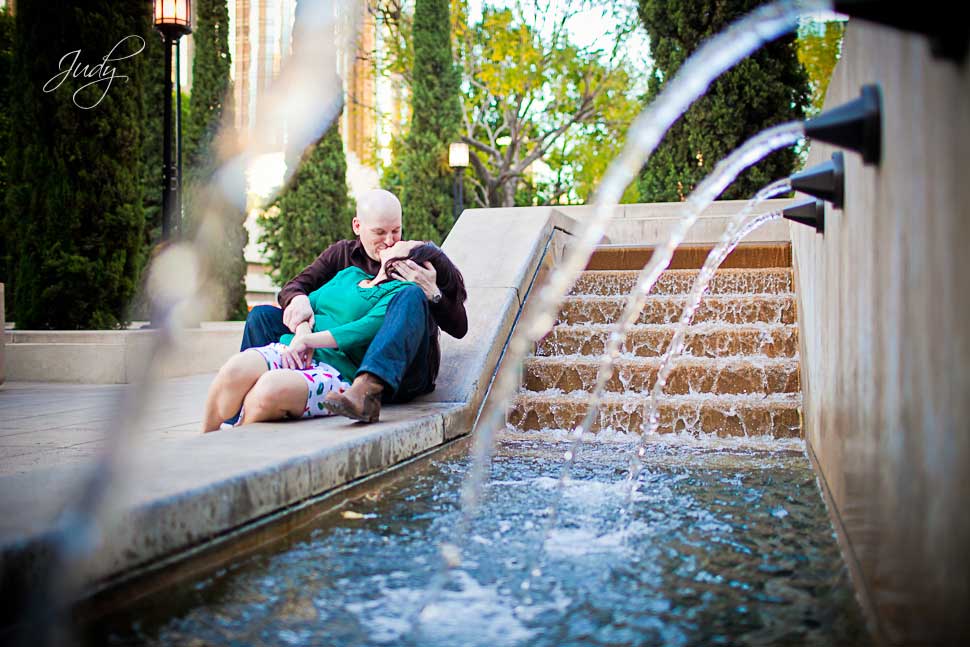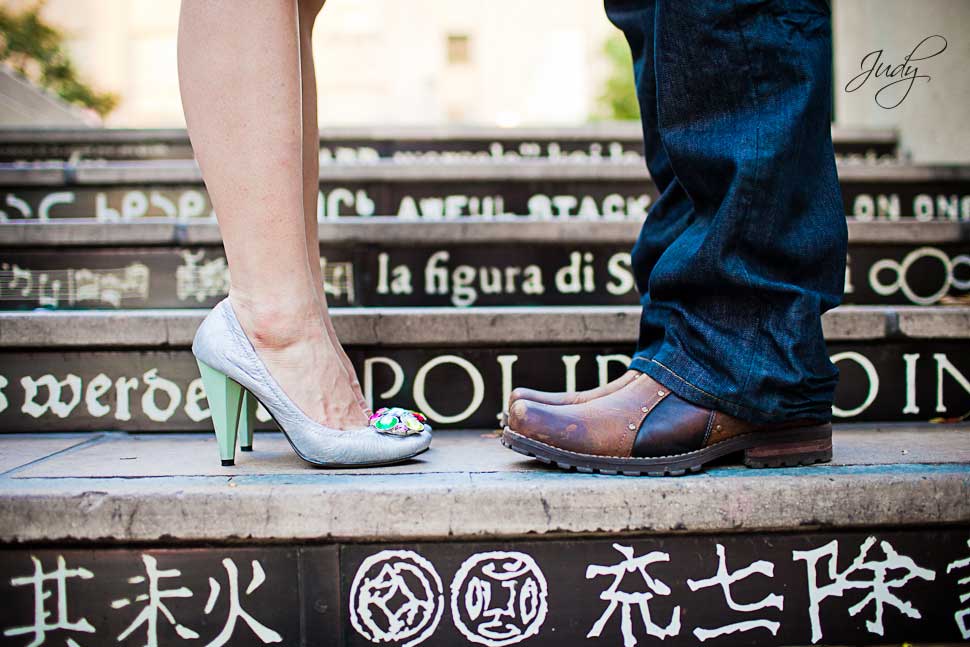 It was so funny when Carolina lightly tapped on the bell and David (who's inside) was like… "Ouch"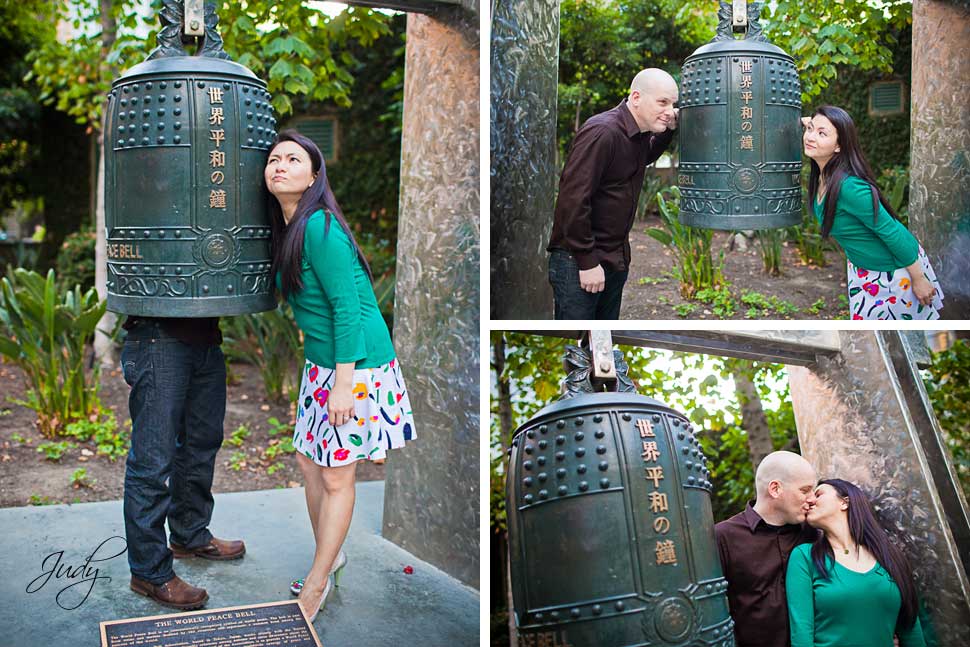 After pictures at the Los Angeles Central Library, we made our way over to the Bradbury Building.  The Bradbury Building is definitely a hidden gem in the heart of Downtown Los Angeles.  For those who haven't been there, it's a must stop by when in DTLA.  The Bradbury building is  five story building with an ornate interior design.  It's rich marble tiling and cast iron stairs create a beautiful backdrop for pictures.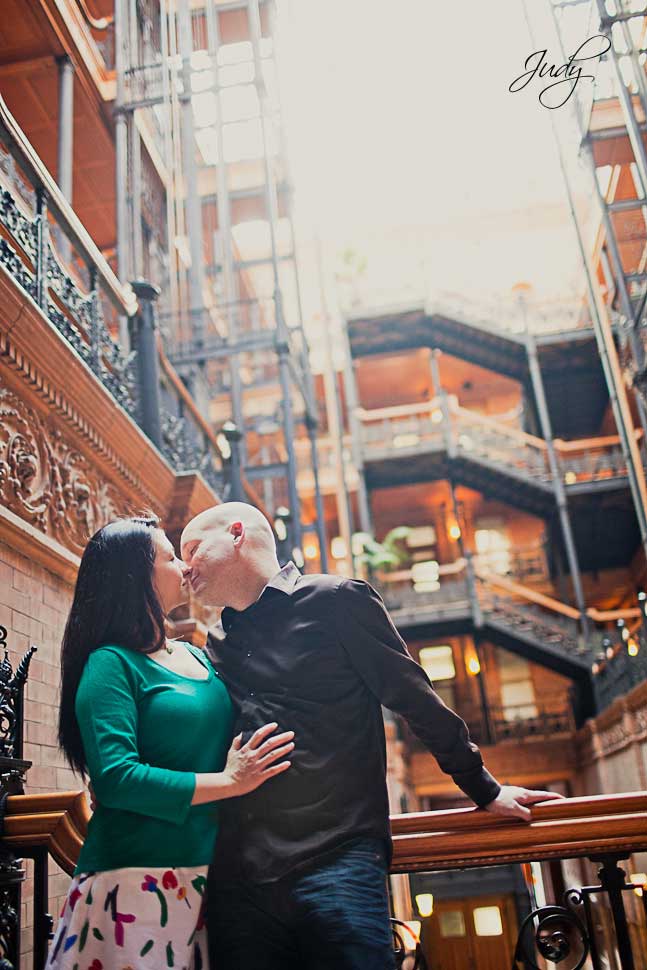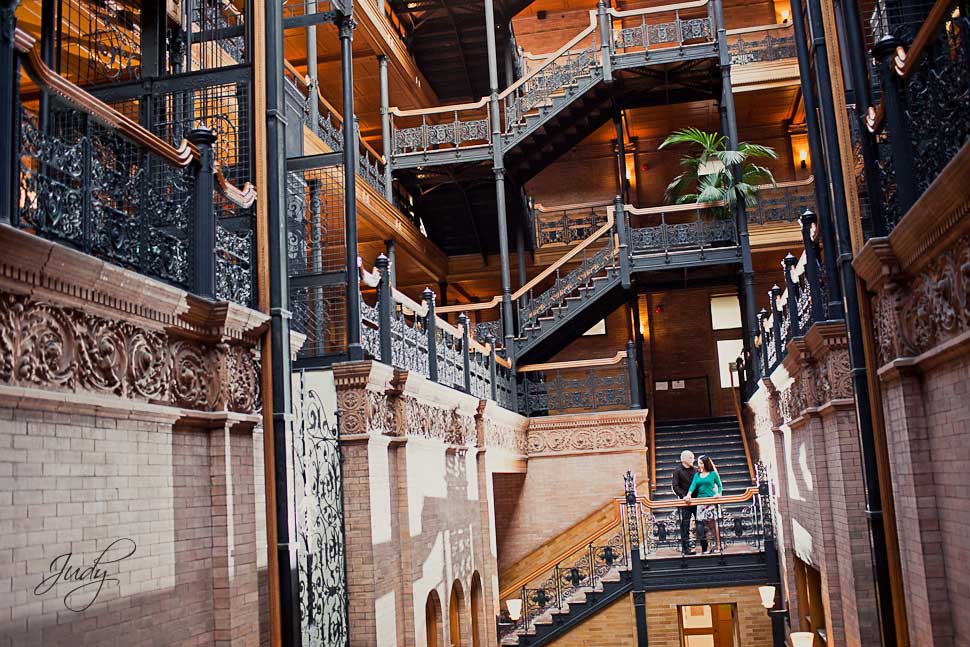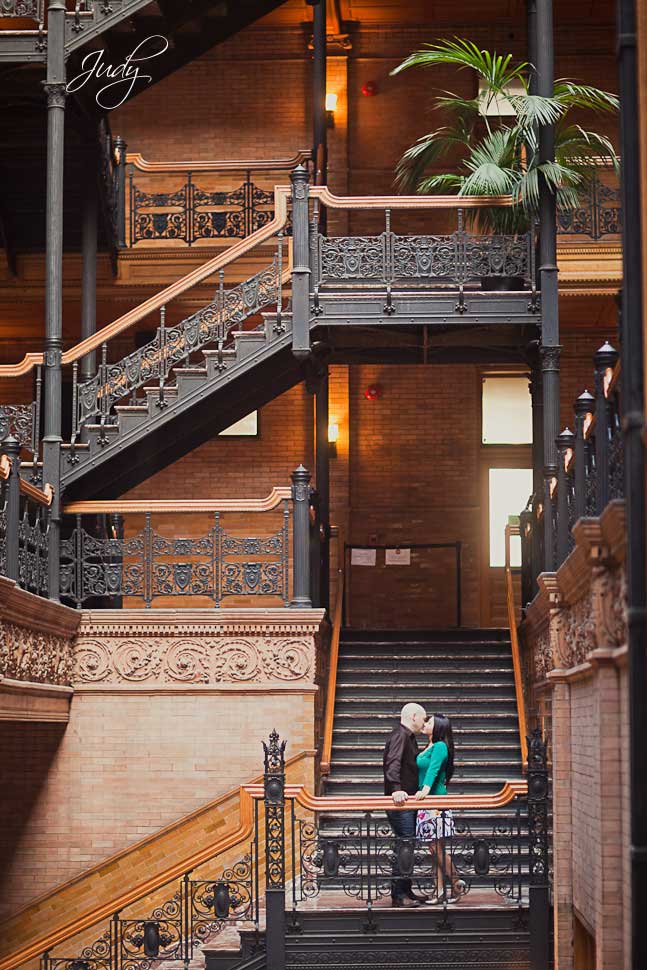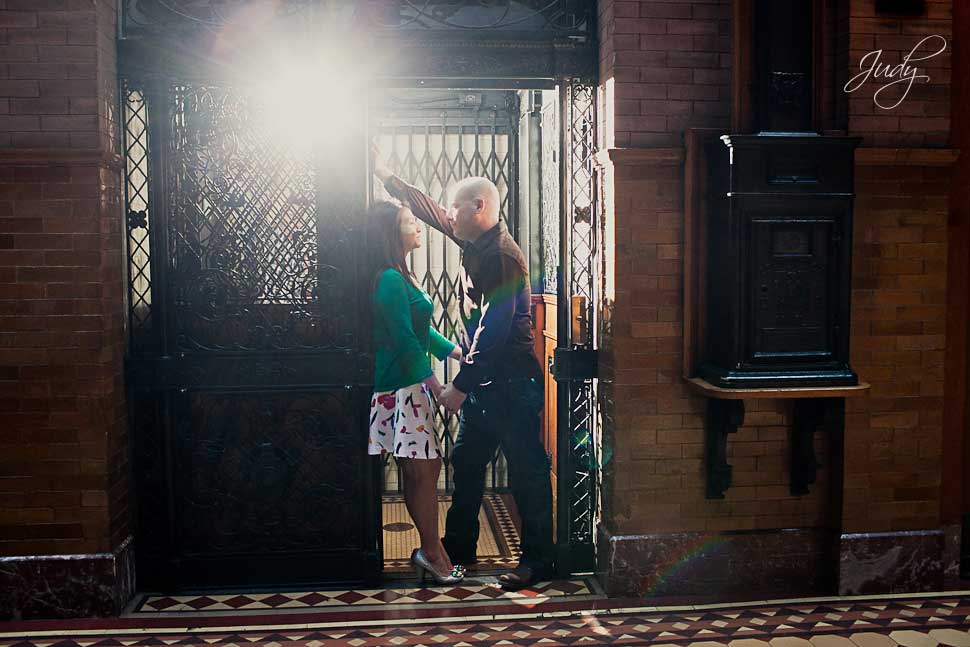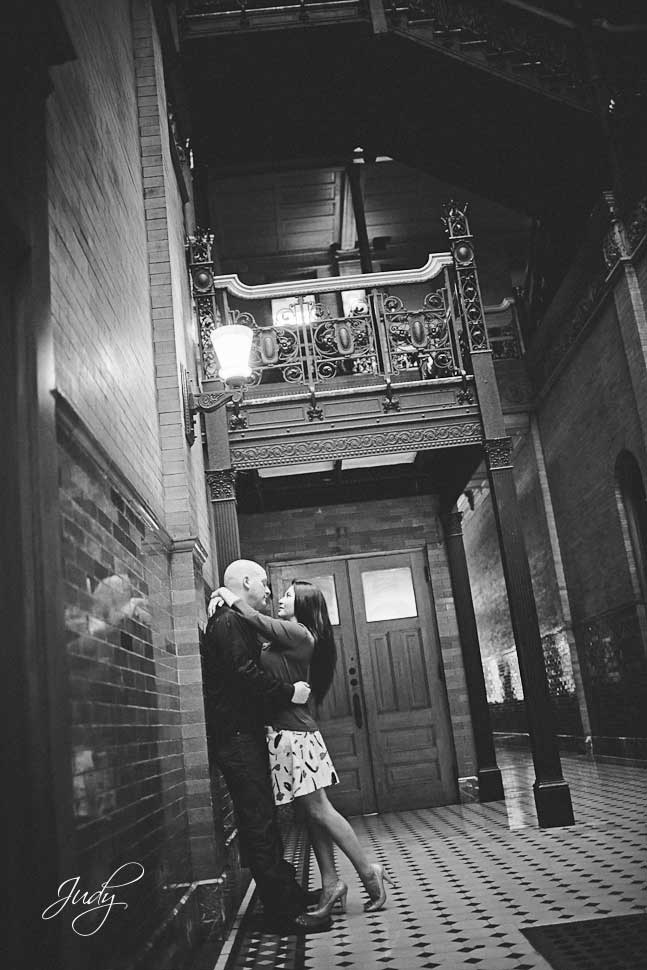 After the Bradbury building, we made our way to the Walt Disney Concert Hall.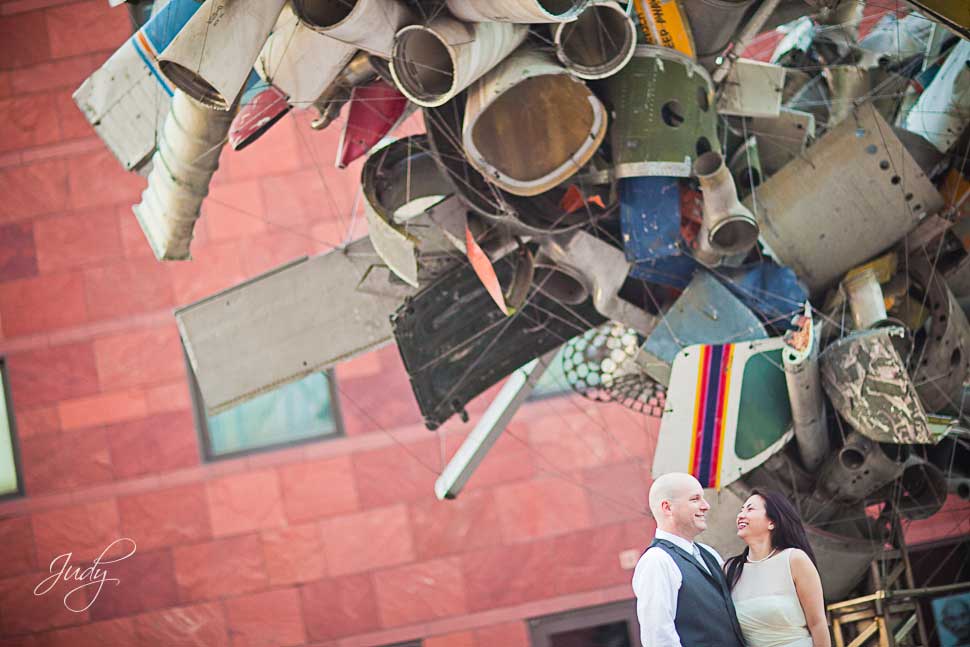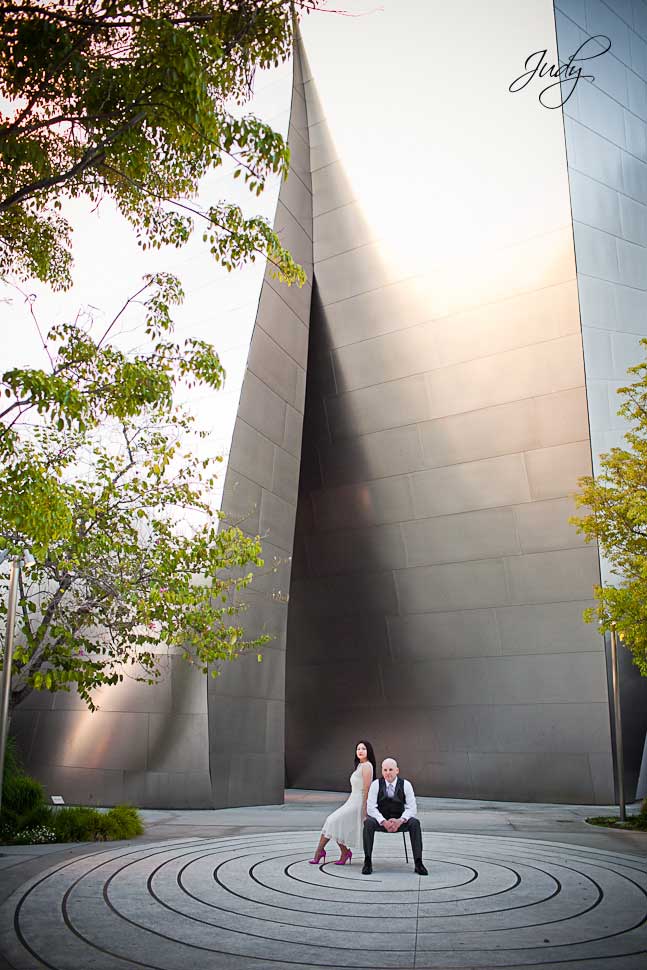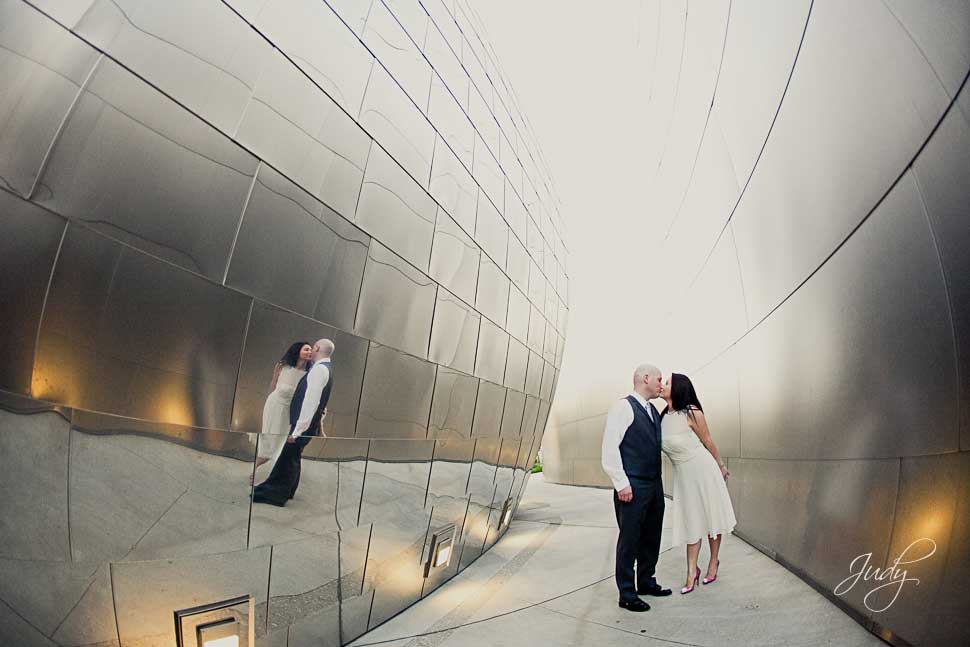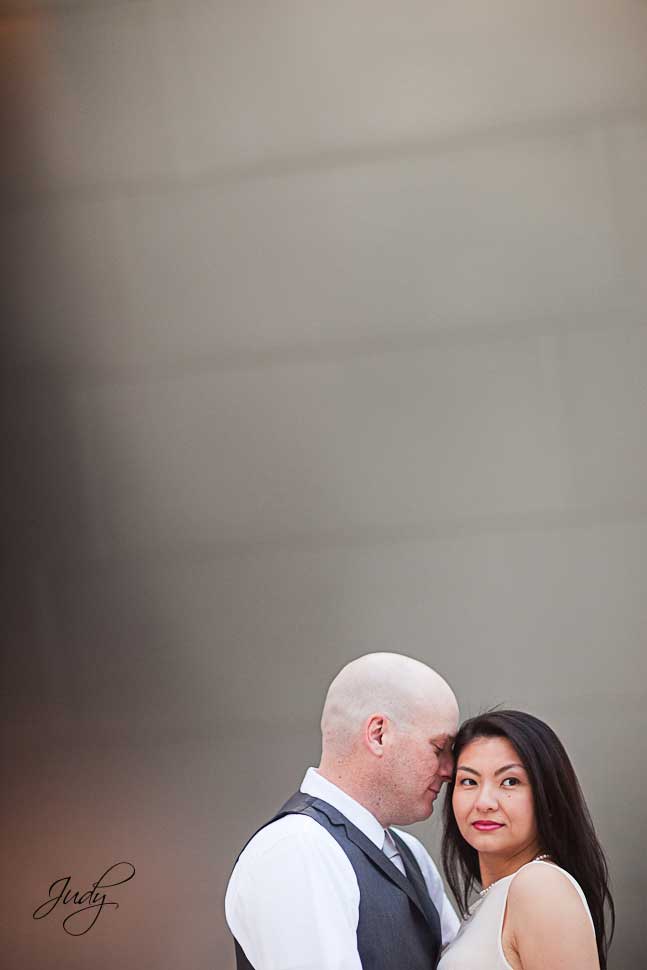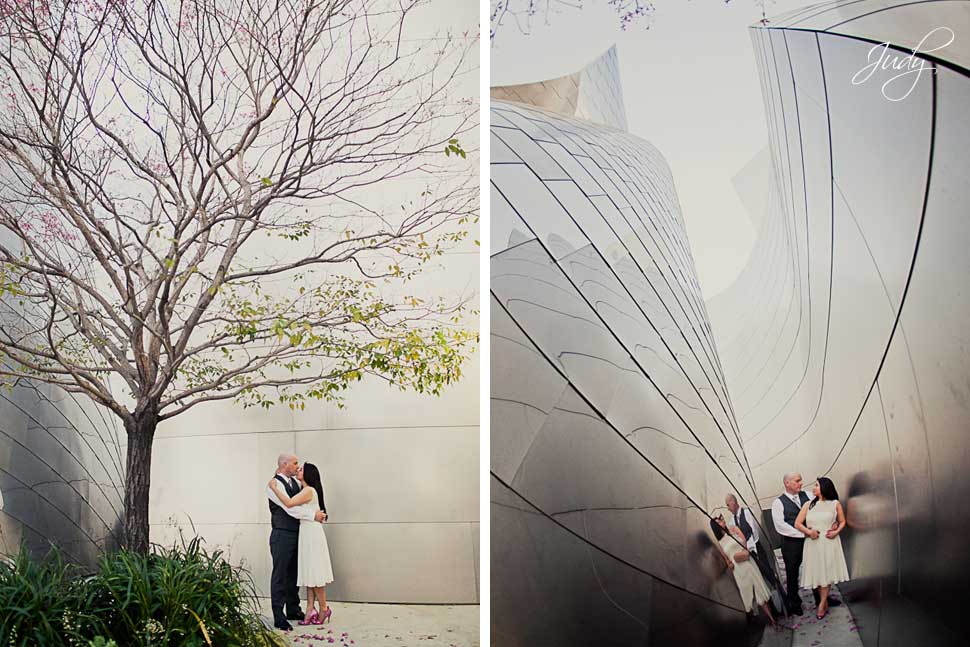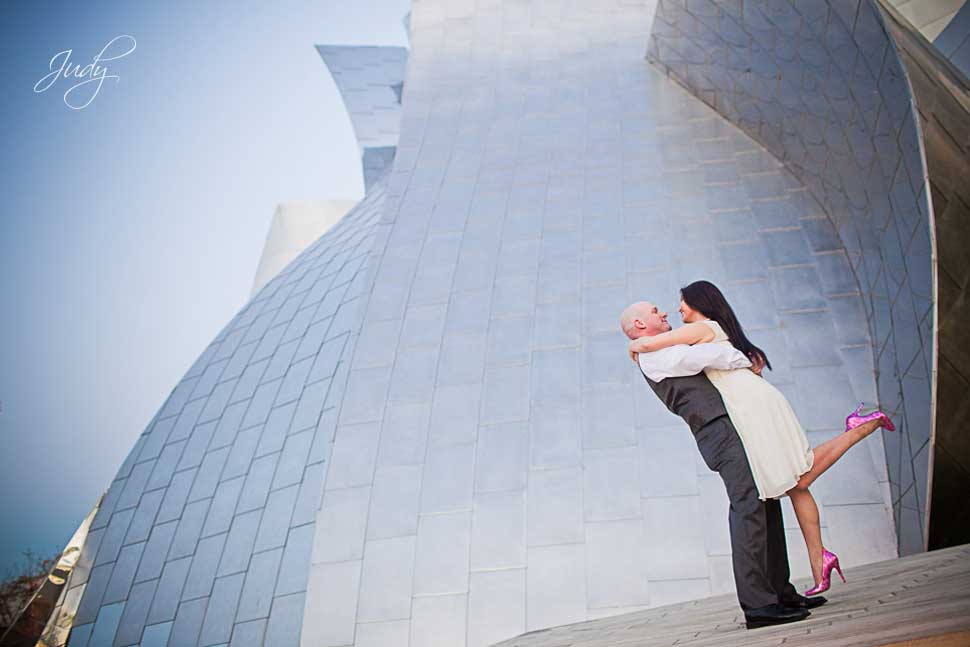 The Walt Disney Concert Hall at night time is just oh so gorgeous!!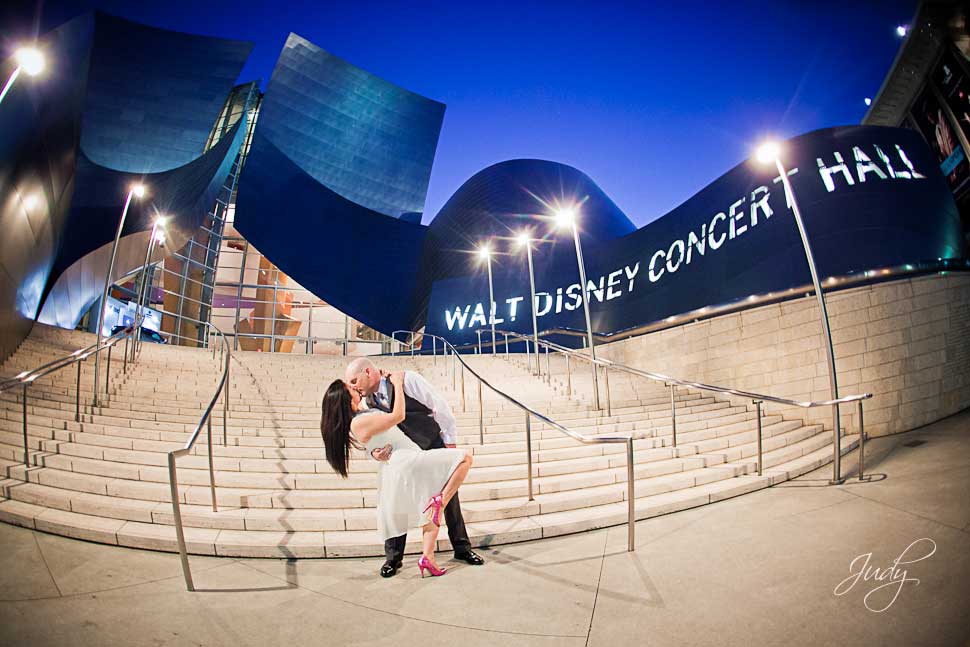 I love how downtown LA glows at night.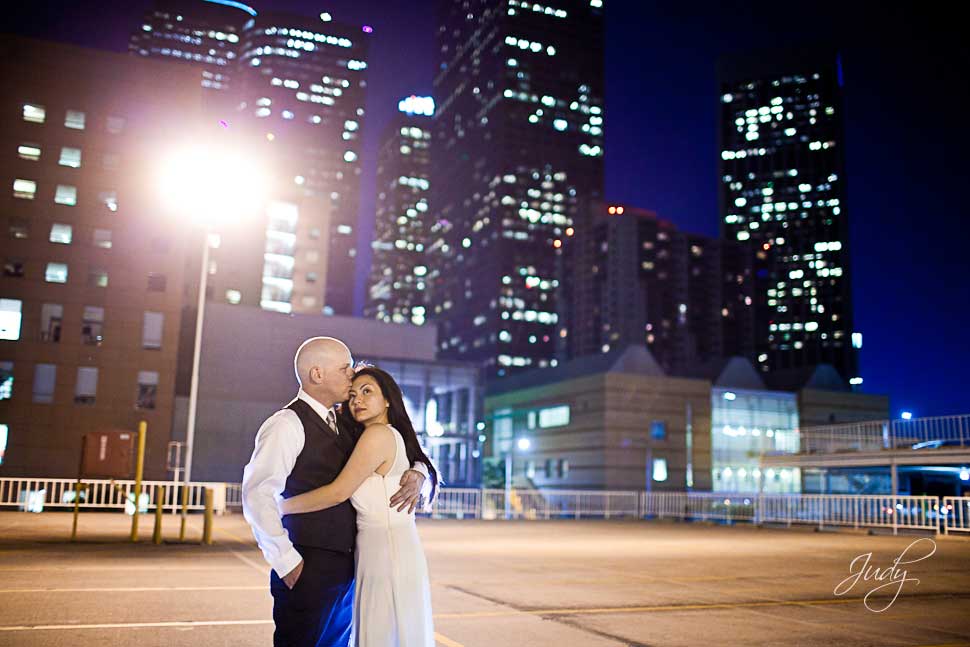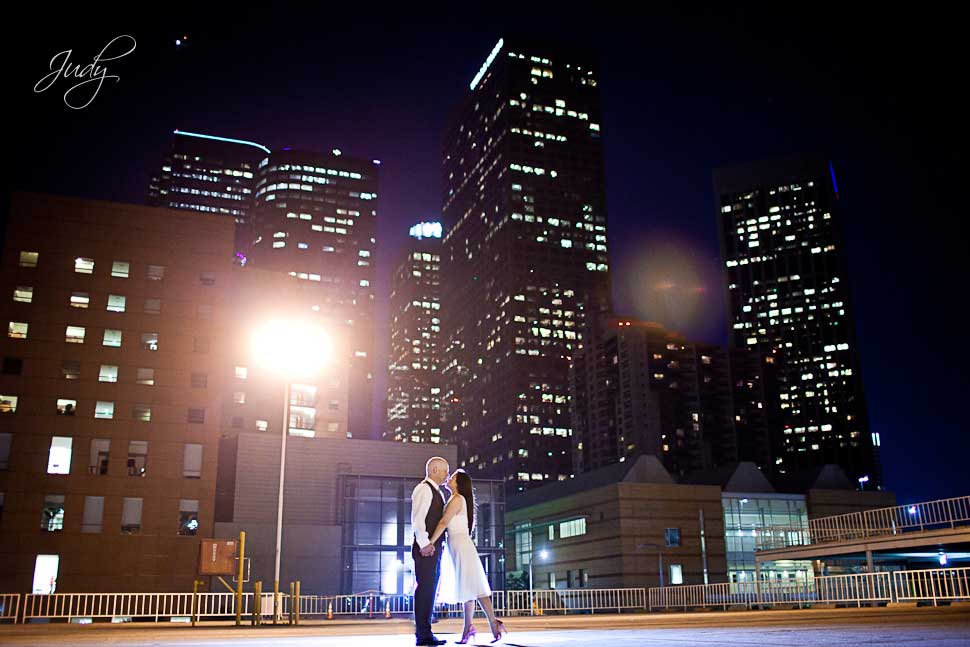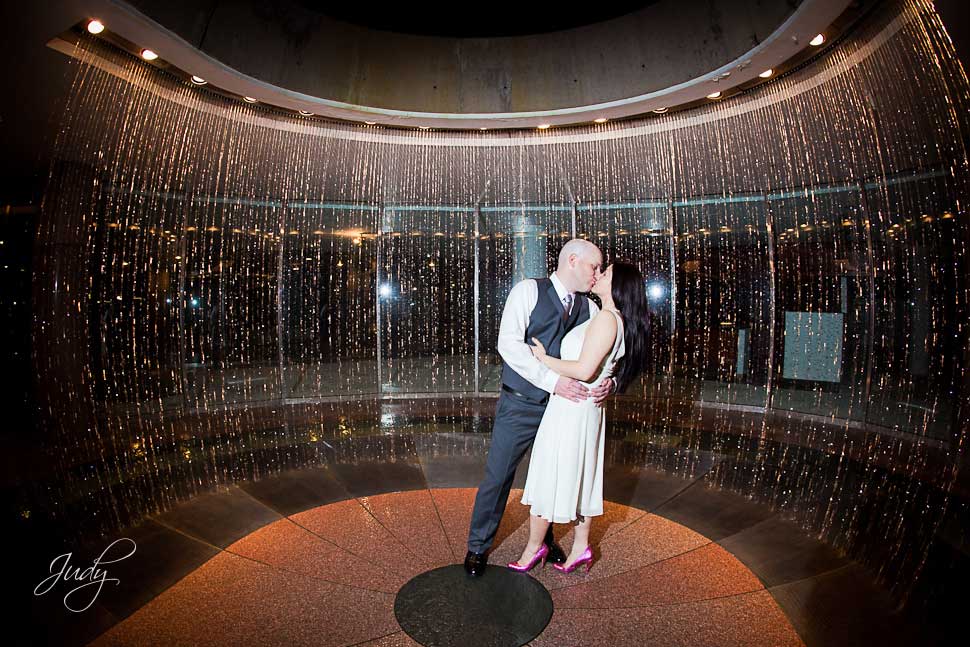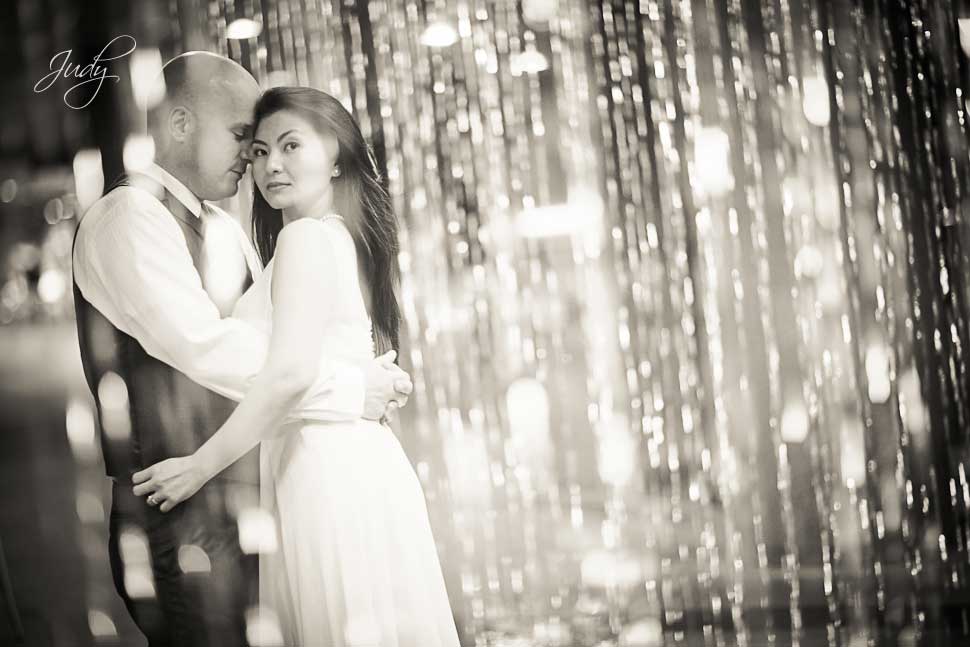 Thank you Carolina and David for a wonderful evening!!  It was so much fun hanging out with you both!! Can't wait till the wedding at Hotel Maya.
A special thank you to my little brother Steven Tran who came along as an assistant.