with our super sweet couple, Linh + Danin
Rain, rain, go away.  But not until I've snapped away! Continue for some rain engagement photography…
You know it's going to be a good shoot when it's raining and your couple shows up laughing, smiling, and a bottle of Remy Martin in hand. Linh and Danin are the kind of couple that's totally laid back and are always happy. Heck, the worst thing Danin said about the rain is, "Well, at least I have the day off and get to spend it with my fiance!" That's a refreshing way to look at life. I also love that they are nothing but smiles and giggles. We all had such a blast dancing in the rain, which lead to this picture at the end of the shoot: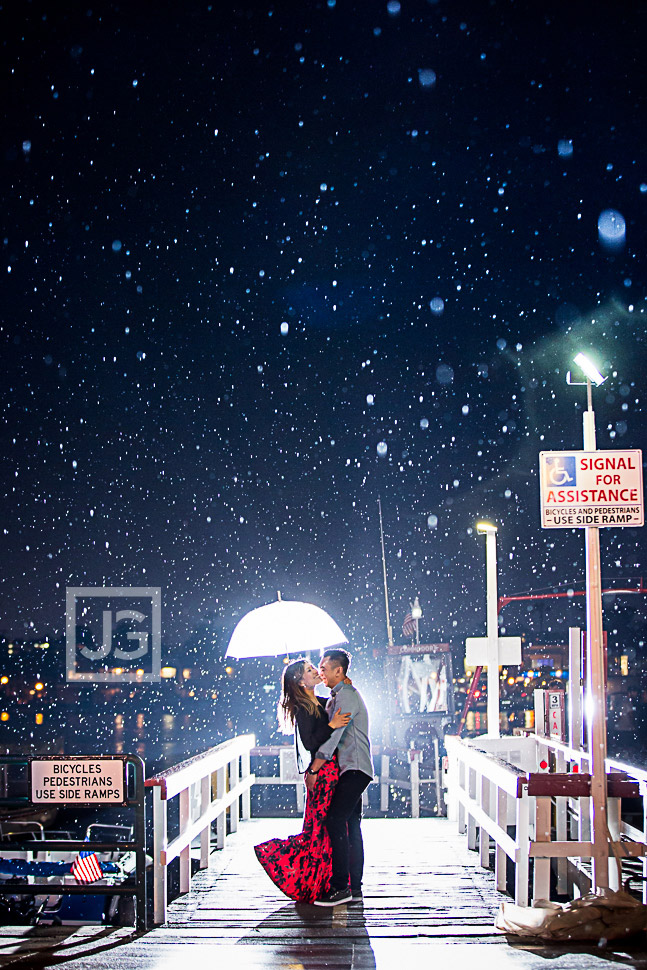 A Field in Irvine
We started the session in an open field and made our way to Balboa Fun Zone in Newport Beach. Both locations were completely empty due to the rain. And because of that, it was so much more romantic having the two of them alone, dancing in the rain. It also didn't stop us from getting awesome photos!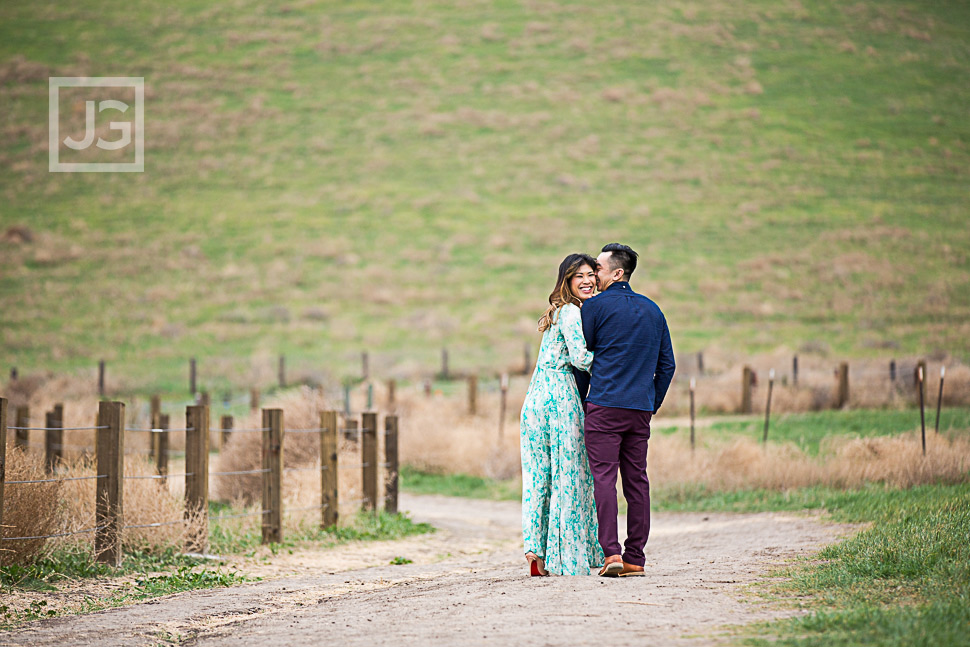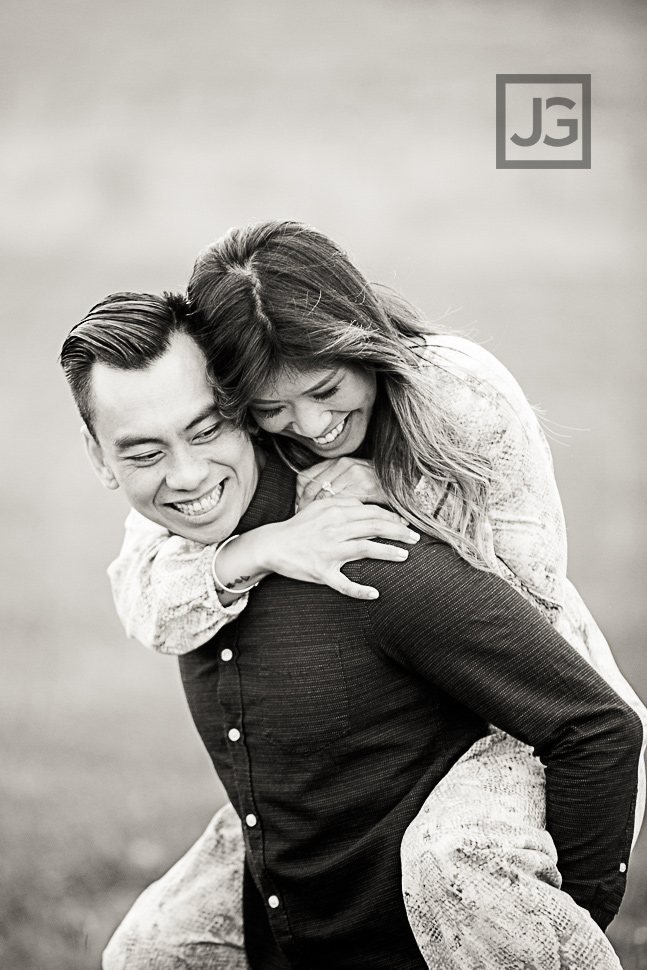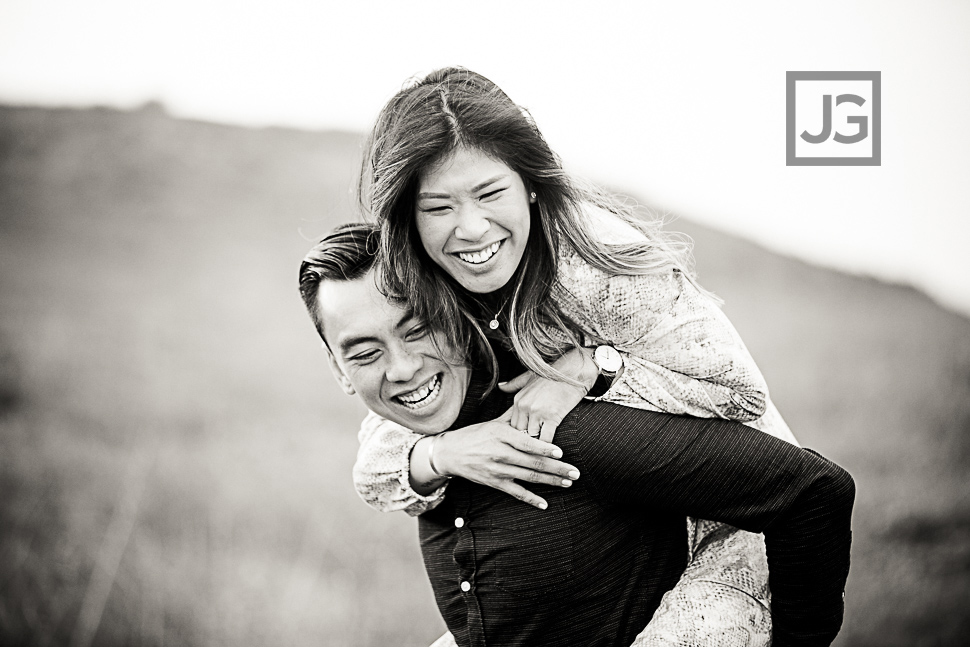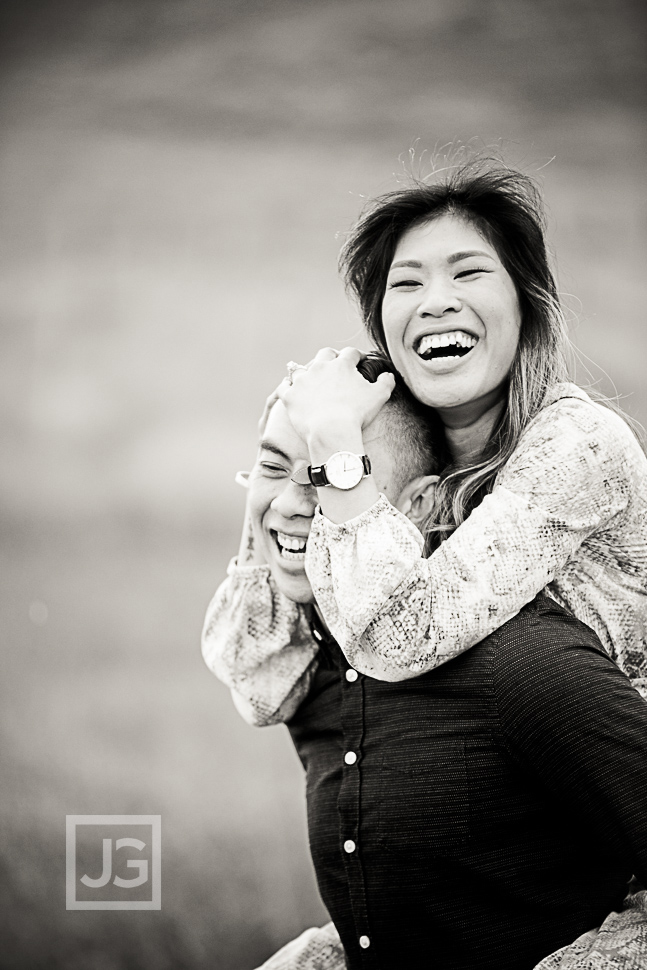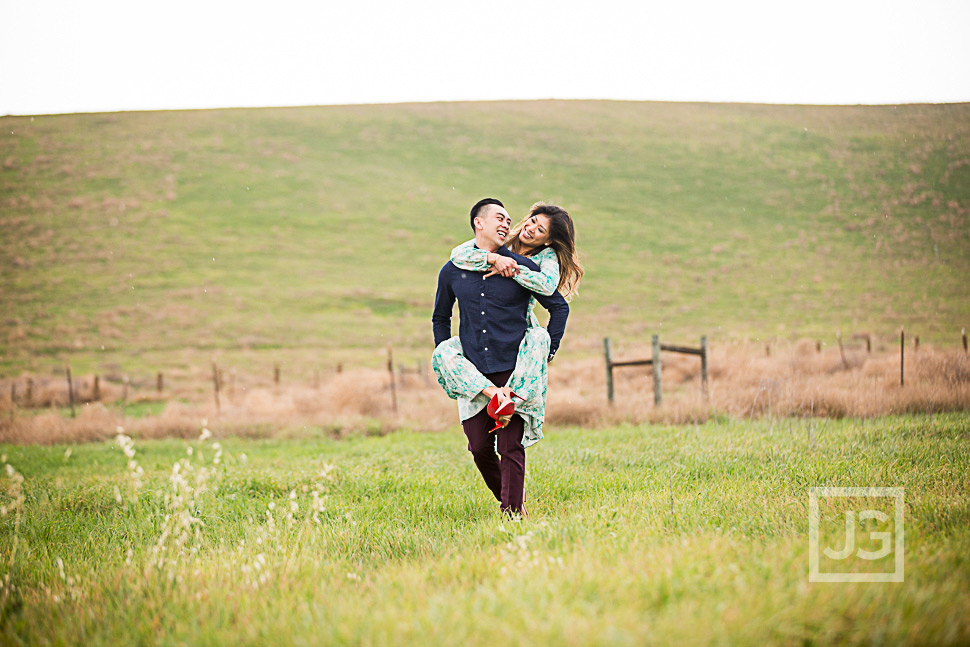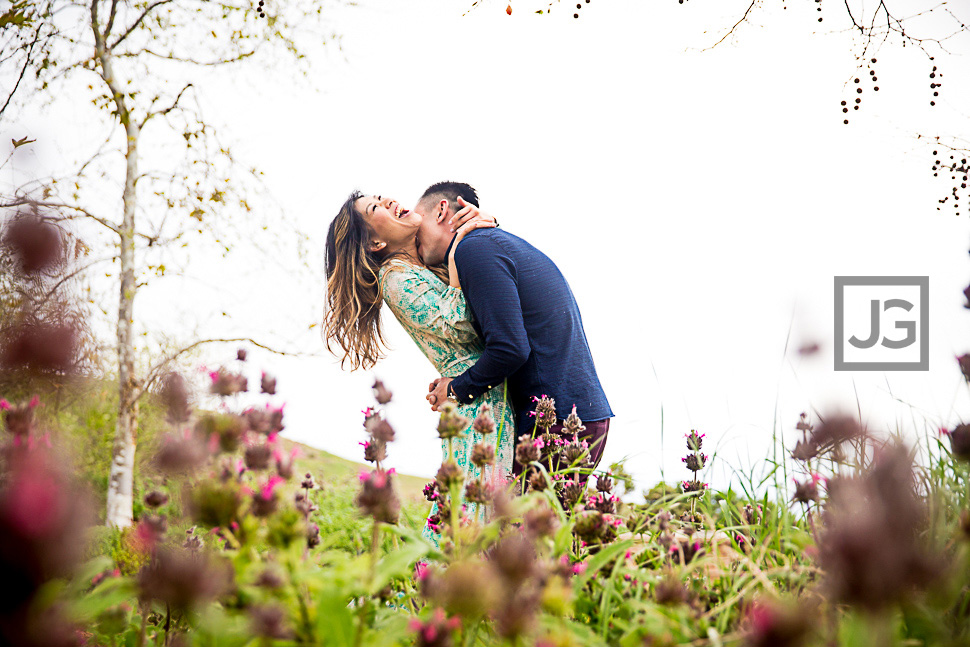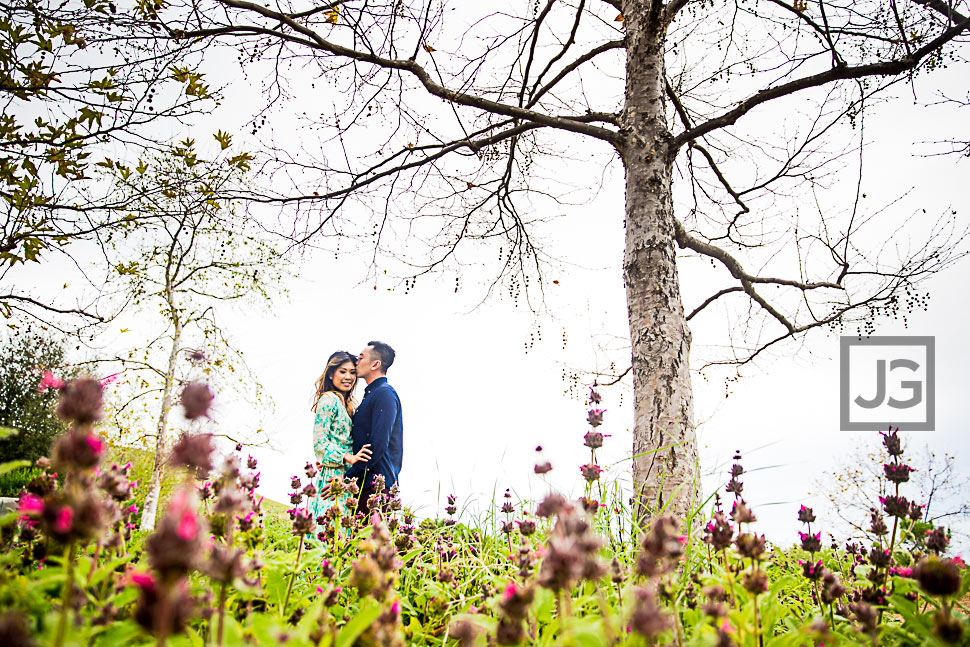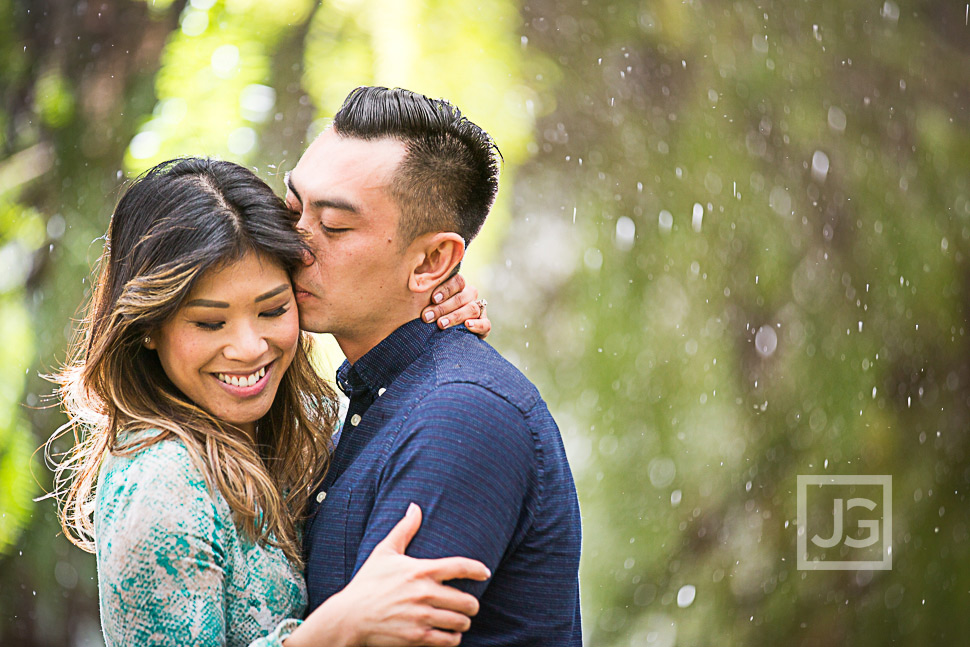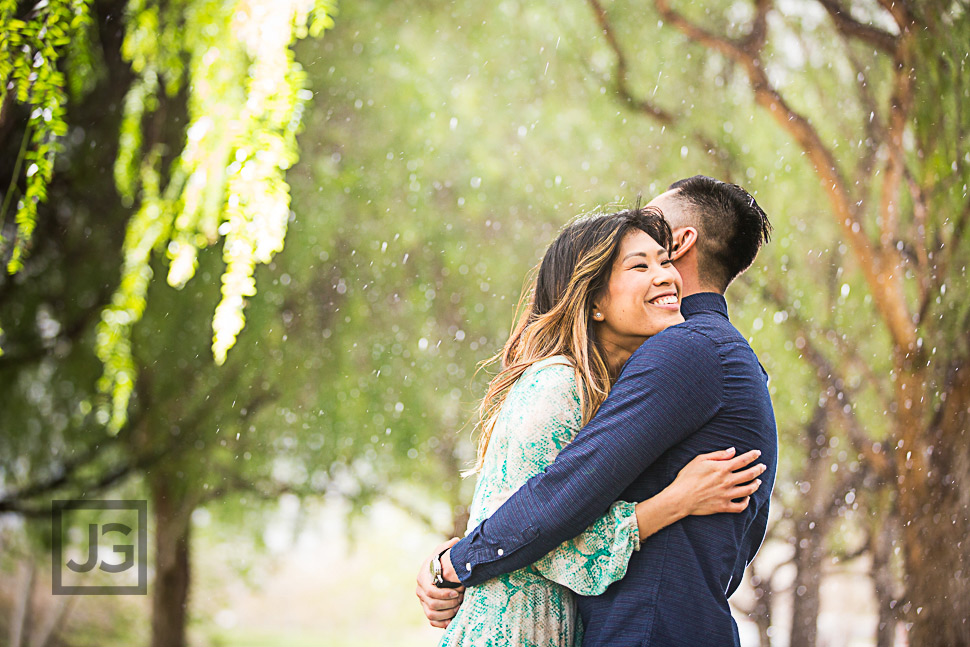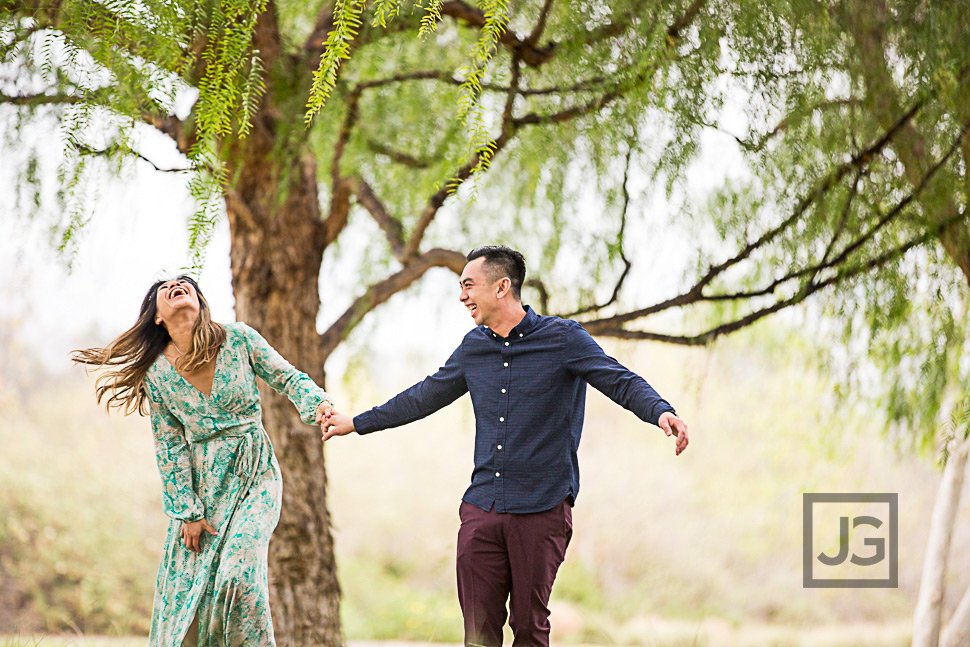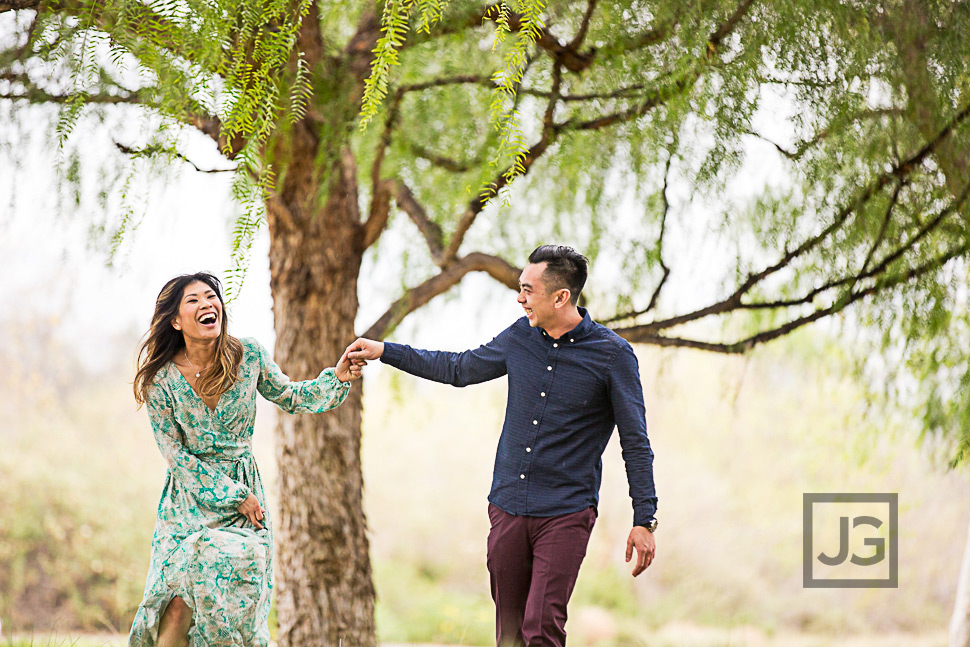 Newport Beach Fun Zone
After starting the engagement photography session in Irvine, we then headed over to the Fun Zone in Newport Beach to polish off the rest of the couples photography session.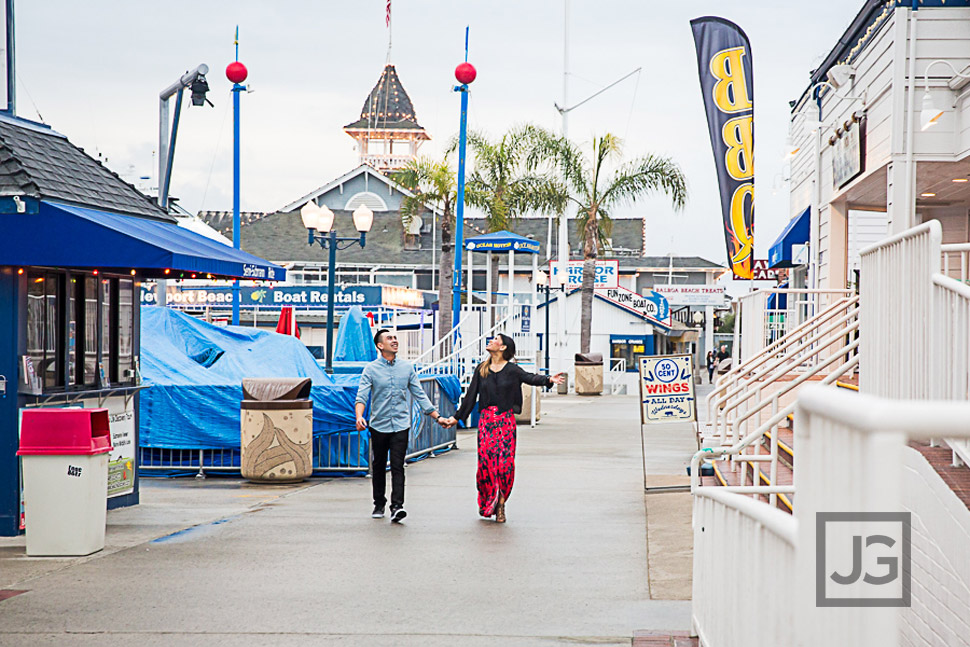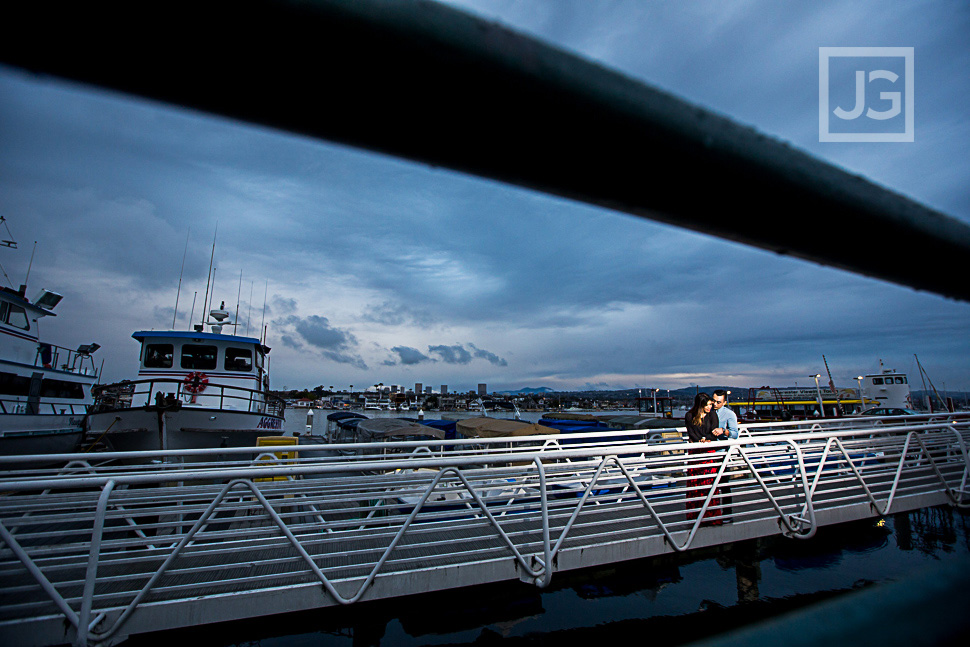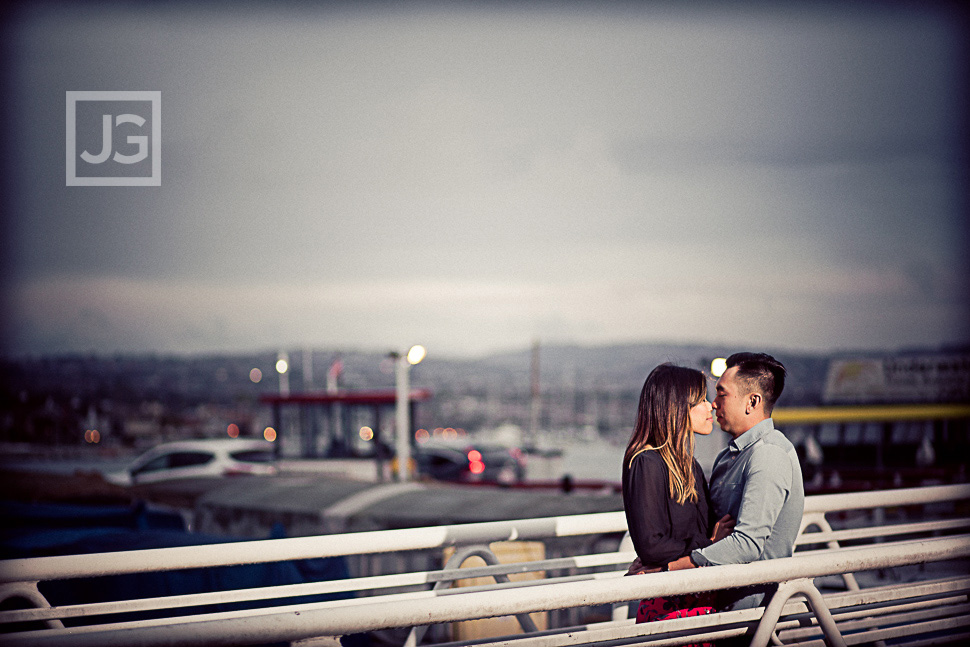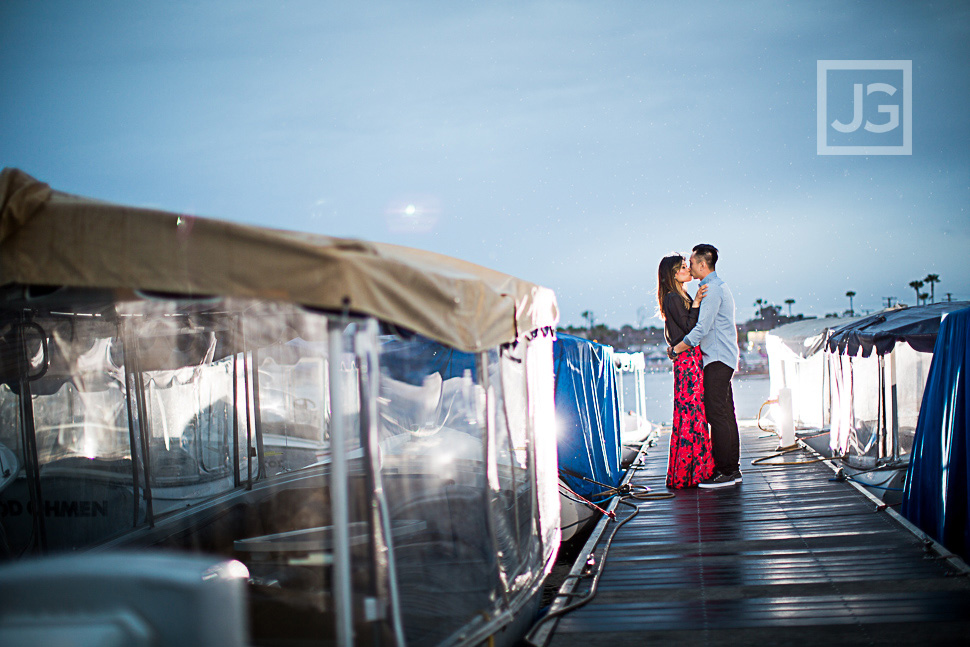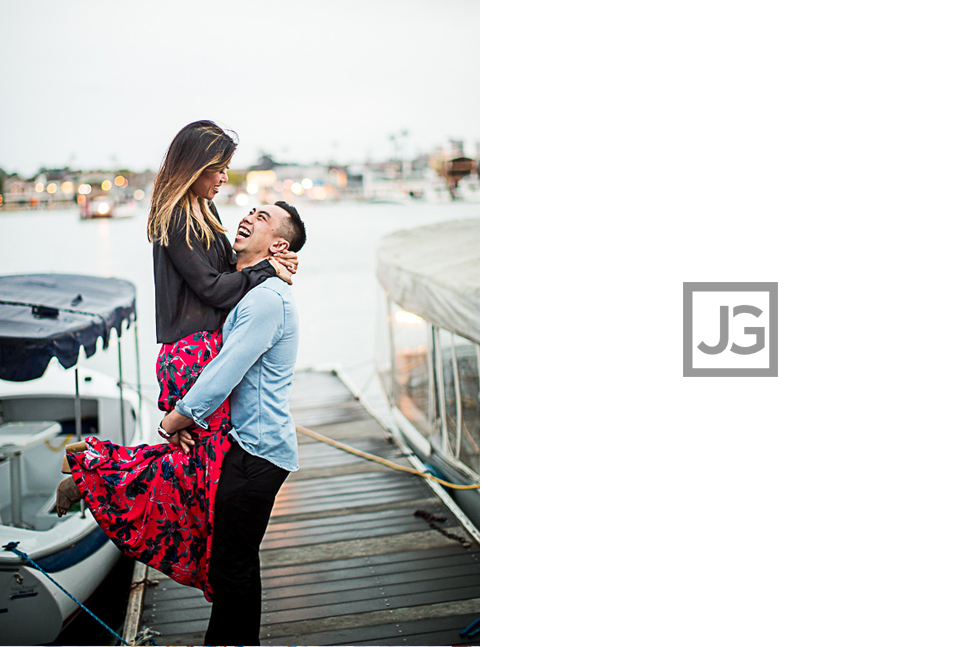 We love intimate moments like this. Our engagement photography has a wide variance of styles and lighting, but we like to capture a variety of intimate moments, scenic wide shots, and magical lighting (whether we find it or create it in low-light nighttime situations).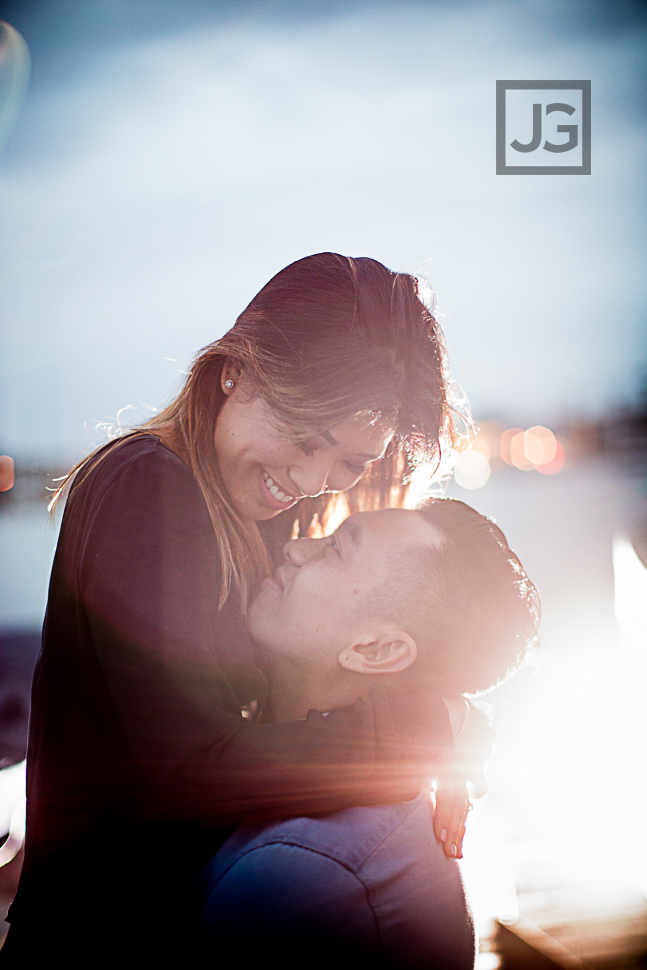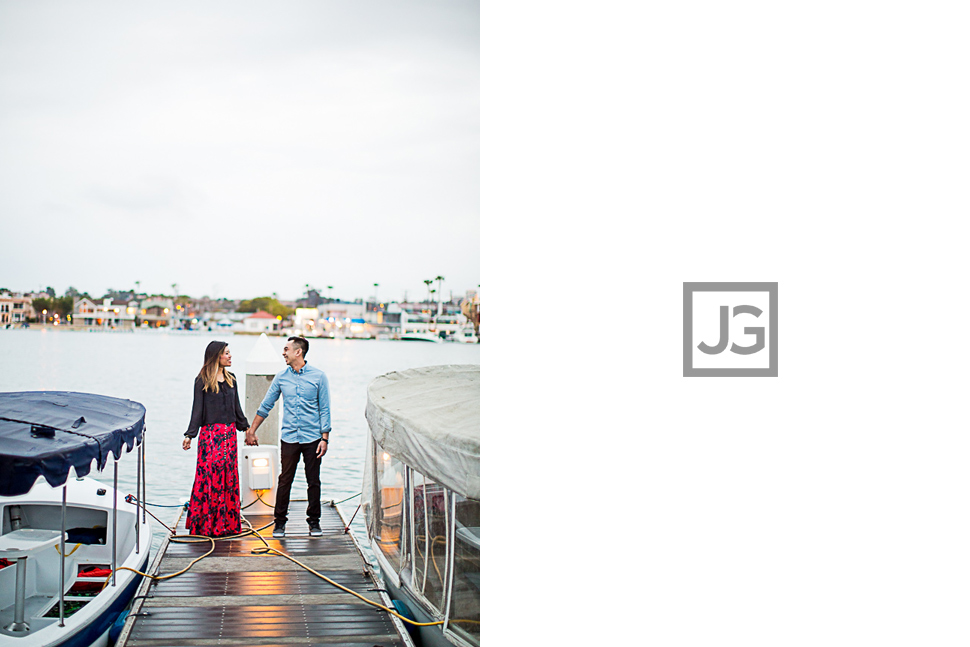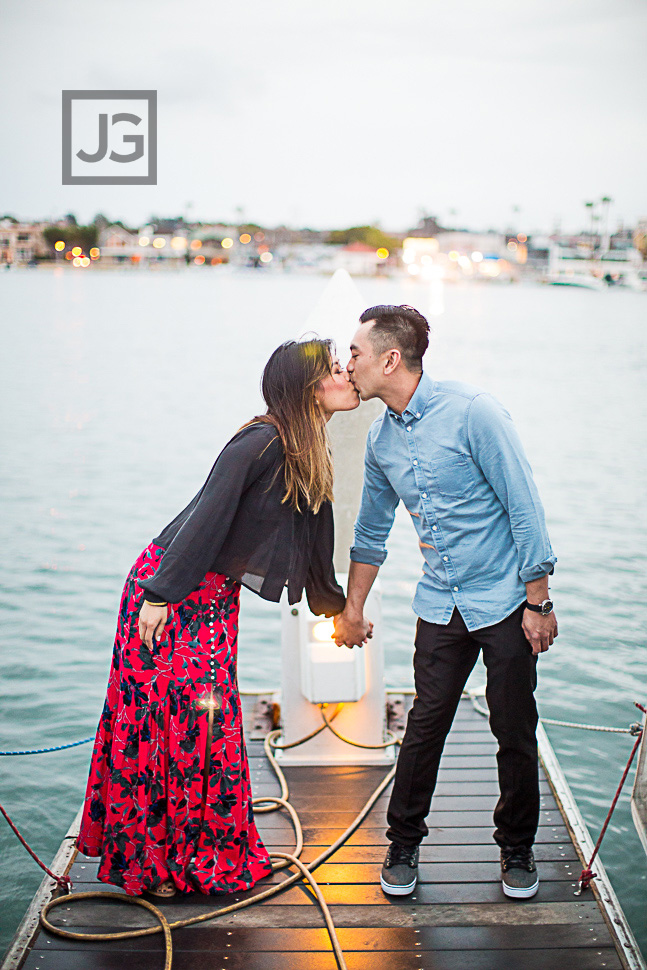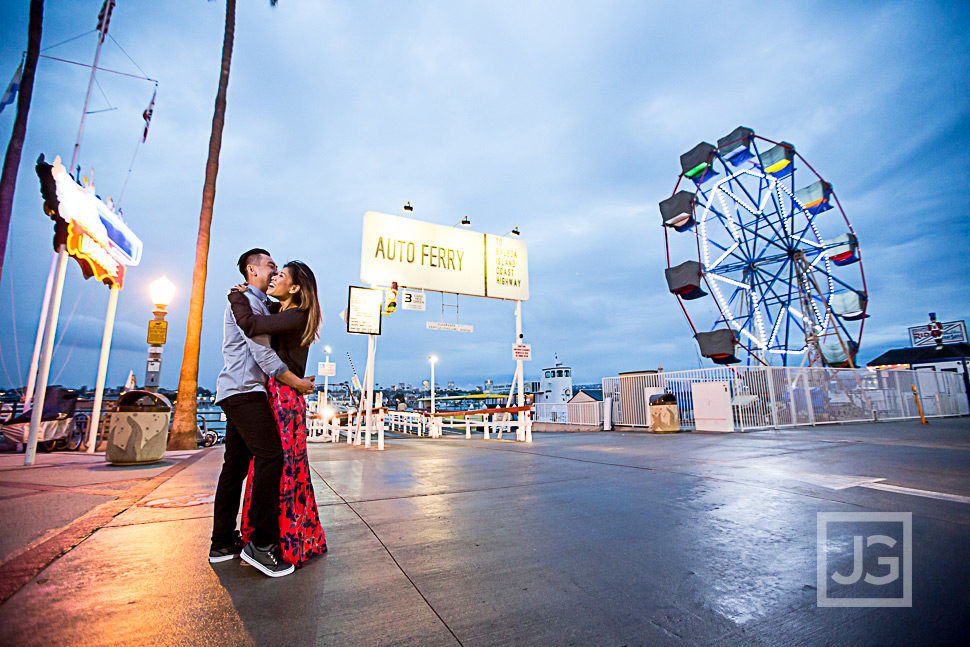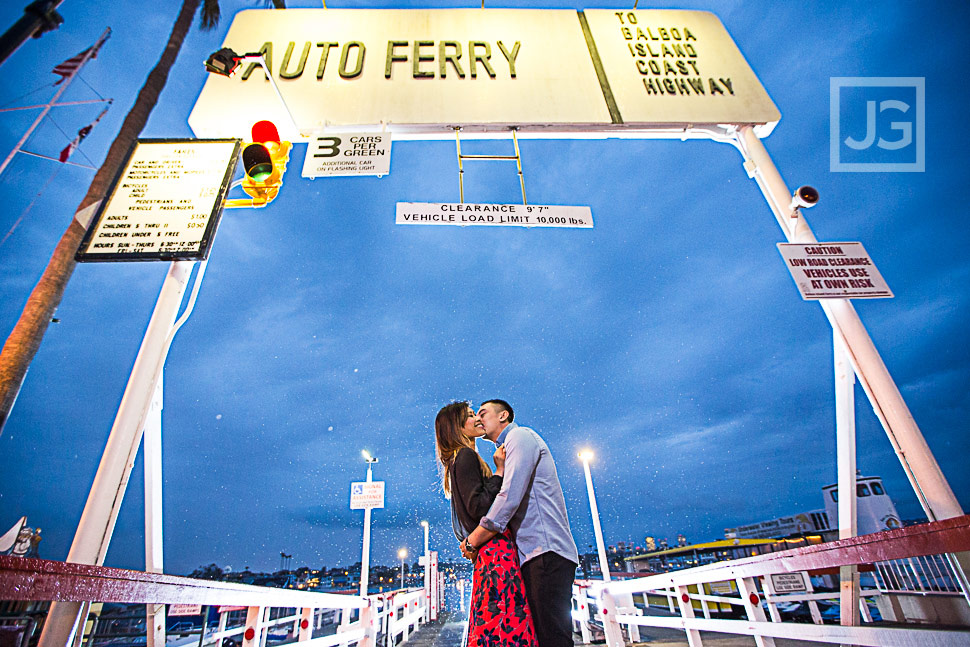 And this is why we love lowlight nighttime wedding and engagement photography opportunities. On top of that you include a light drizzle and an umbrella that we brought especially for this shoot and you get amazing engagement photography in the rain!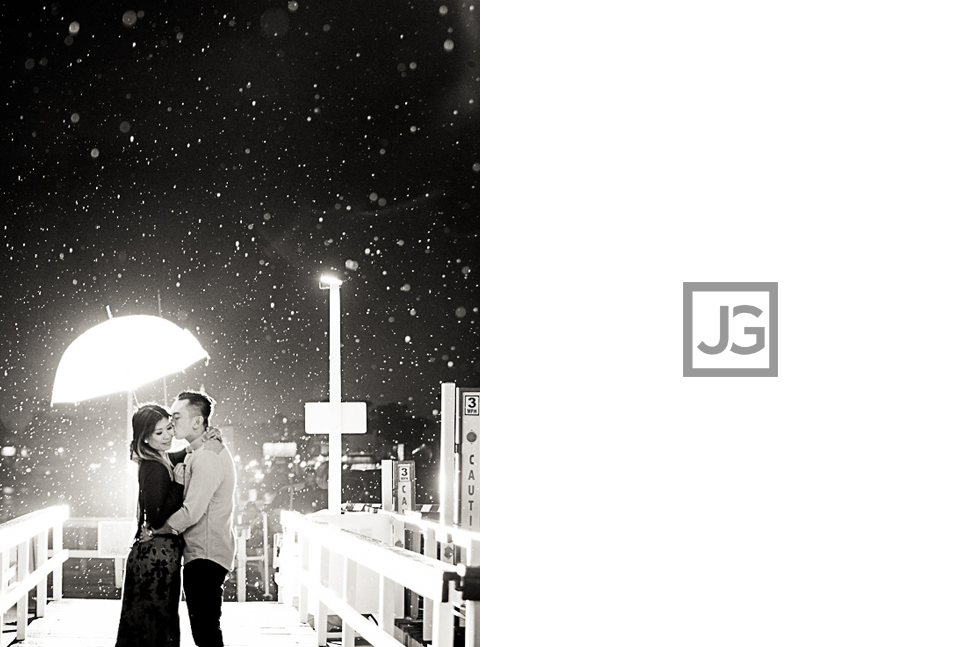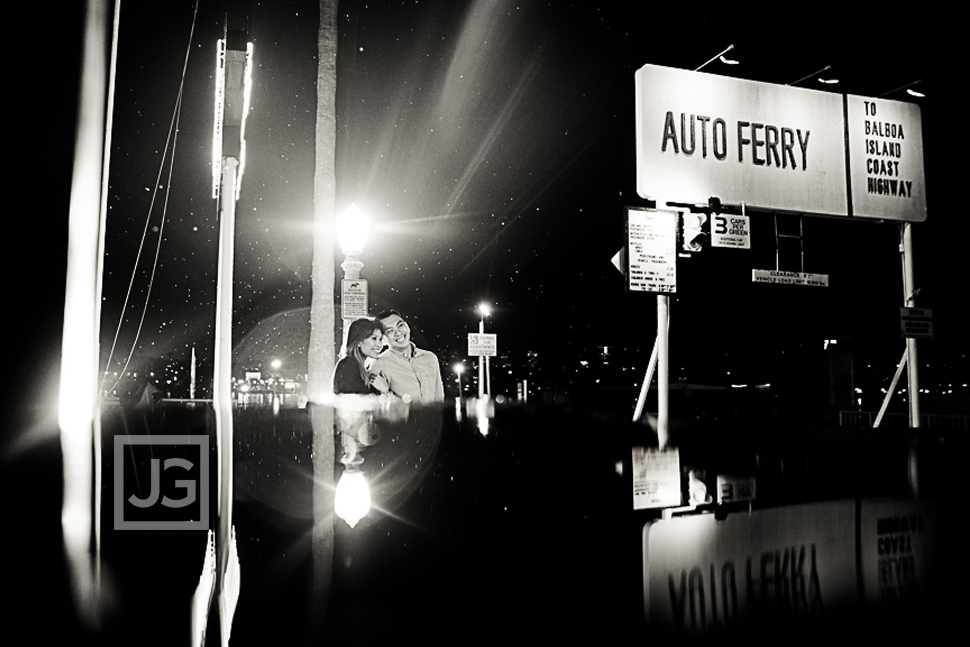 Look around the rest of our blog for more examples of engagement photography and wedding photography in Orange County, Irvine, and Newport Beach.  This engagement photo session includes photography in the rain and in low light. It also shows us getting caught in the rain at the end of the session, and making the best of it. Here are more examples of us shooting photos in the rain. If you are interested in booking, make sure to check out our wedding prices and packages page.