We have a special place in our heart for Disneyland, which is a staple that most SoCal residents can take for granted. It's a place for dates, anniversaries, family outings, and, now that we have two lovely daughters, family memories. Well Sam and Steven would frequent Disneyland so often as a budding couple that they would get more than 30 visits in one year of their annual passes! So if you've ever had a restaurant that you went on dates 30 times a year, or you'd go to the same movie theatre 30 times a year, then you'd relate to the special place in your heart that a special place has in a special relationship. So it only made sense to do Disneyland engagement photos for this special couple!
Disneyland Engagement Photography
We started at the happiest place on Earth, Disneyland!! Engagement photos at Disneyland can be a little trying when there are crowds in the way, but we've found that patience and timing can make for amazing moments! Here's one with a little history, where they are standing in front of a model of the original Disneyland layout.
We then hopped over to the Disneyland castle, since it's a landmark.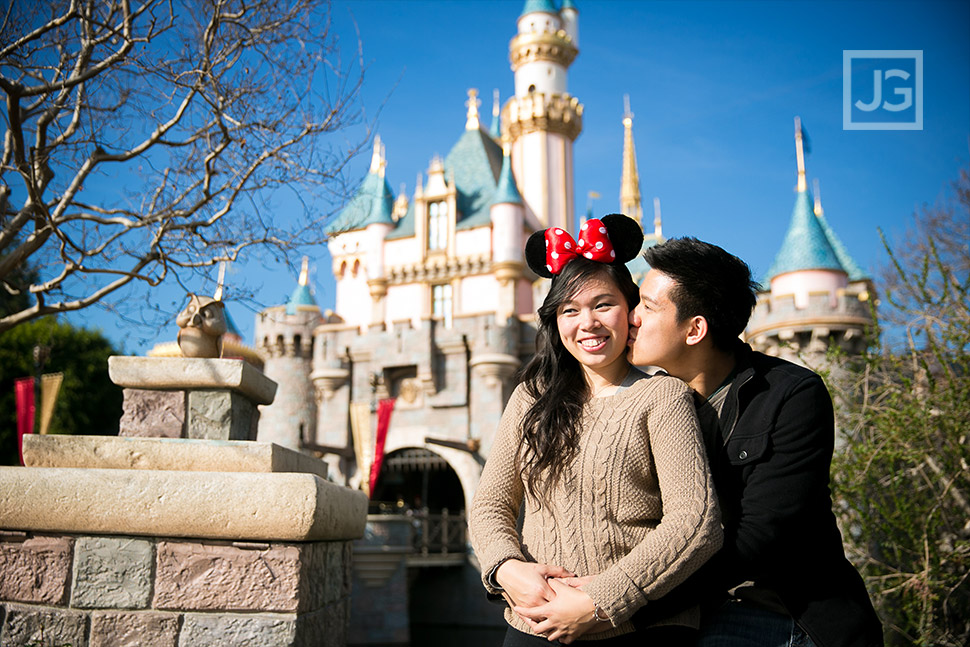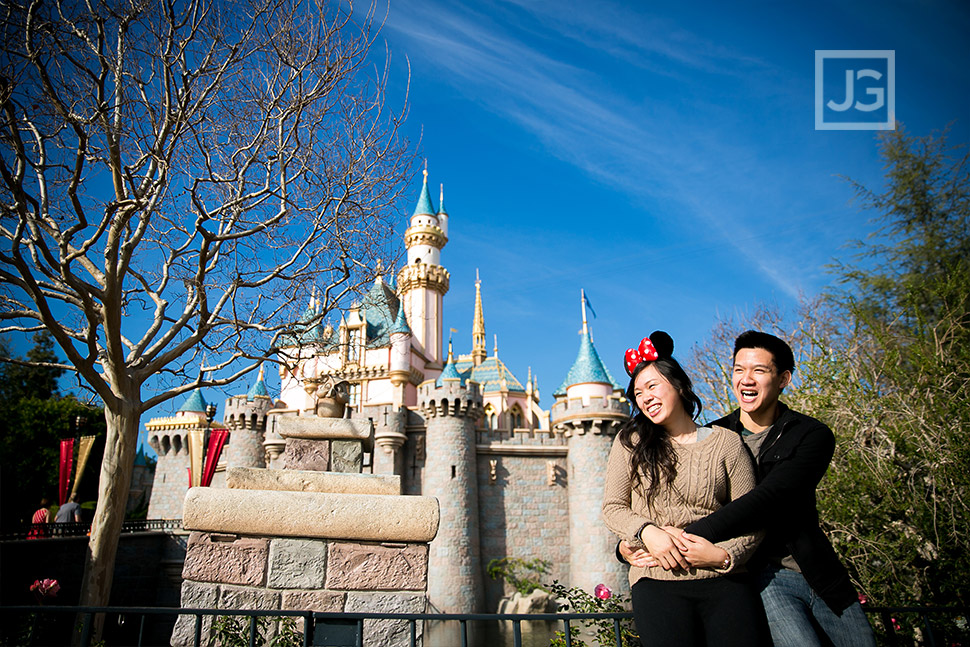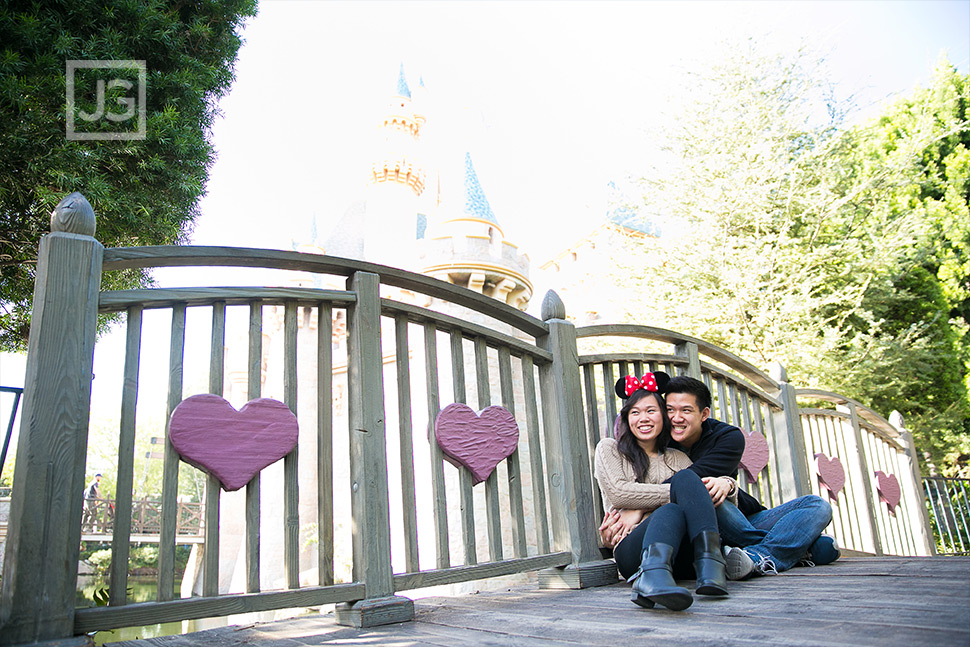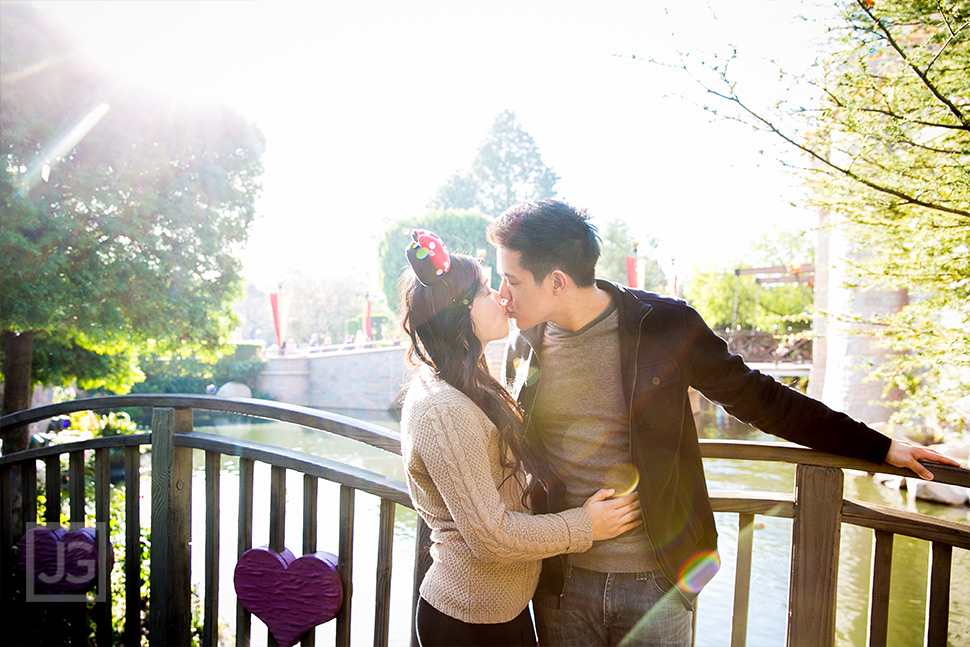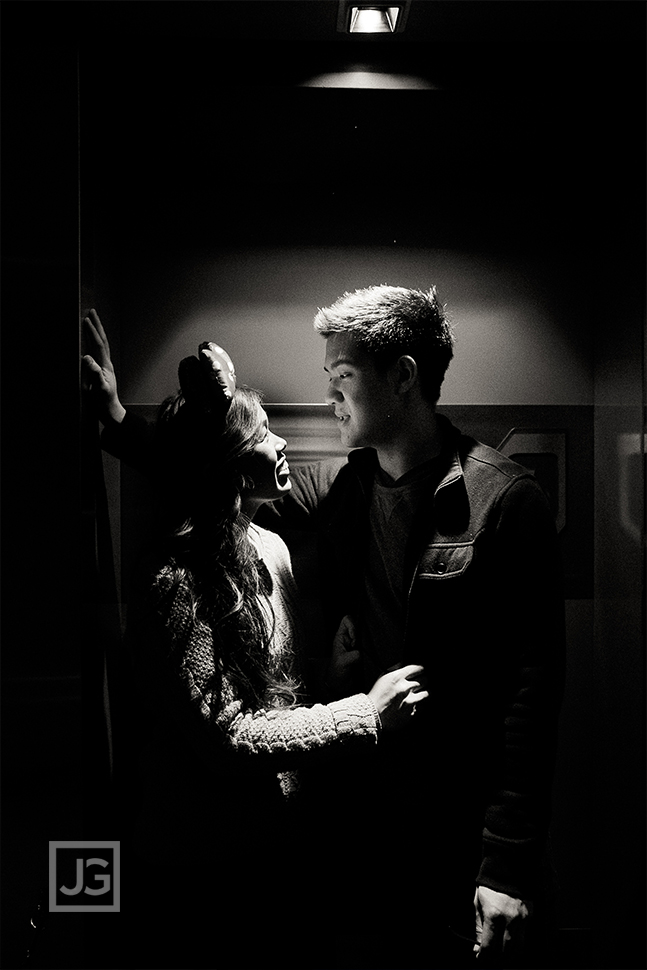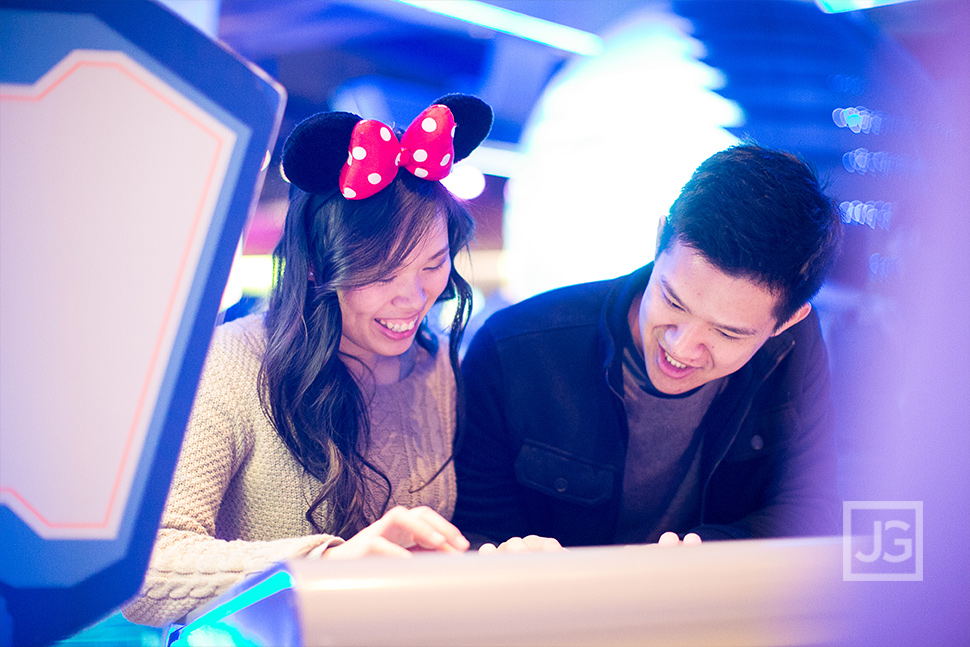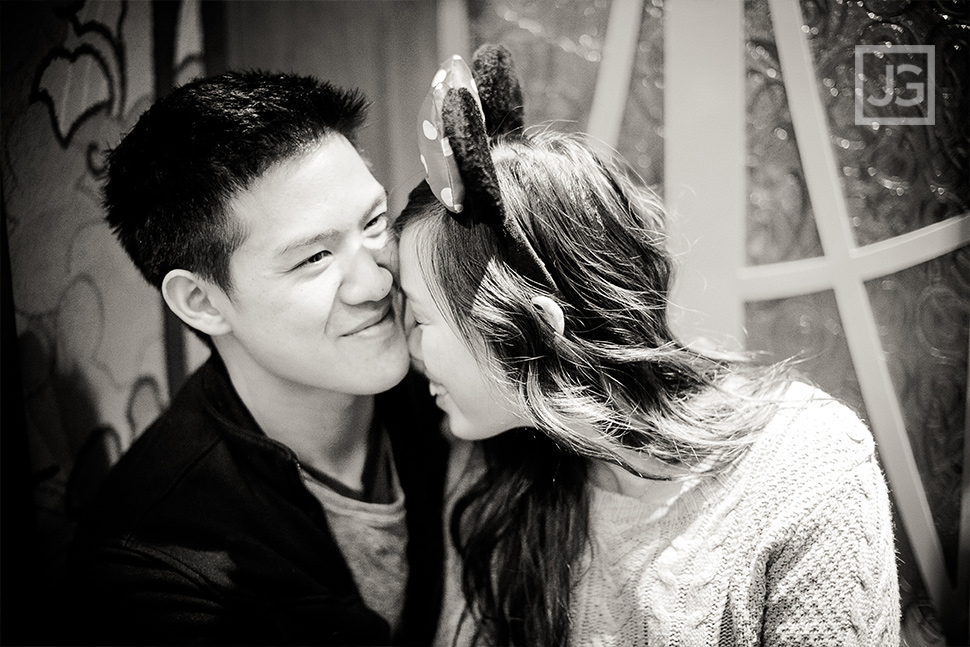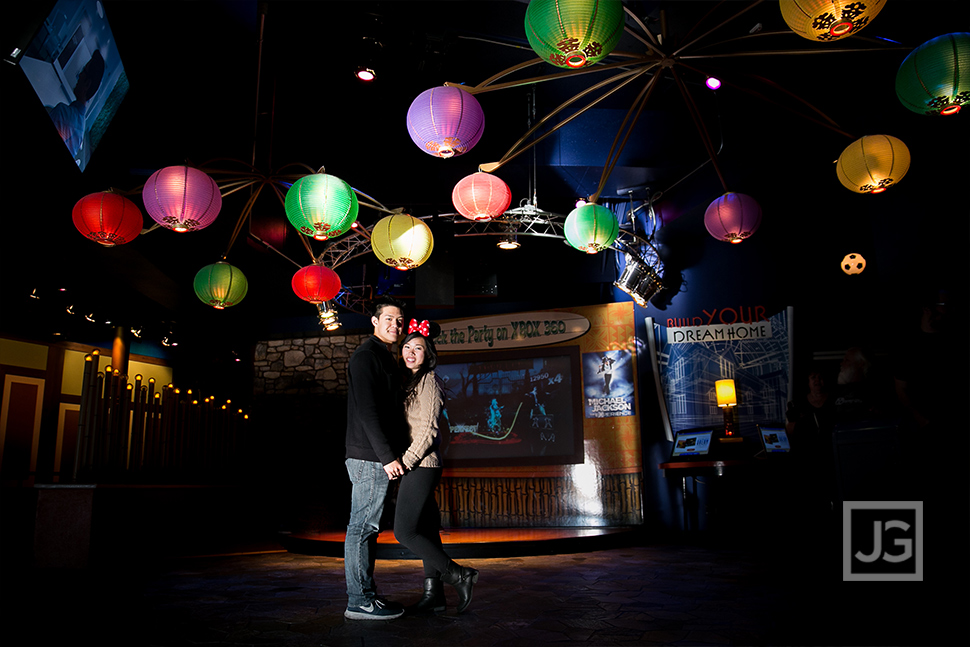 California Adventures Engagement Photography
After Disneyland, we hopped over to California Adventures for more engagement photography. California Adventures has a different look and feel than Disneyland, with some very unique photographic moments.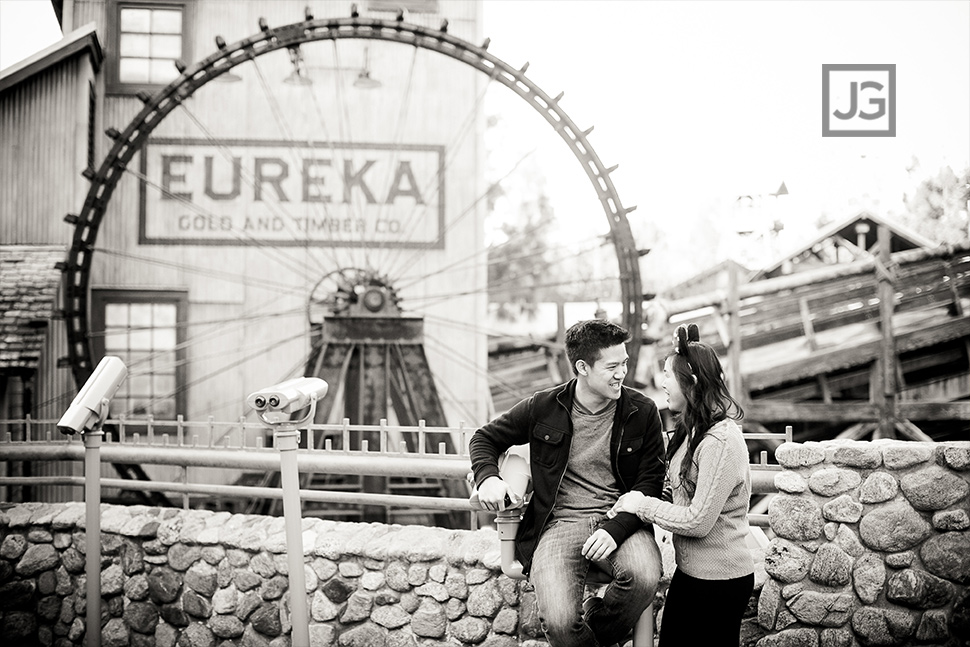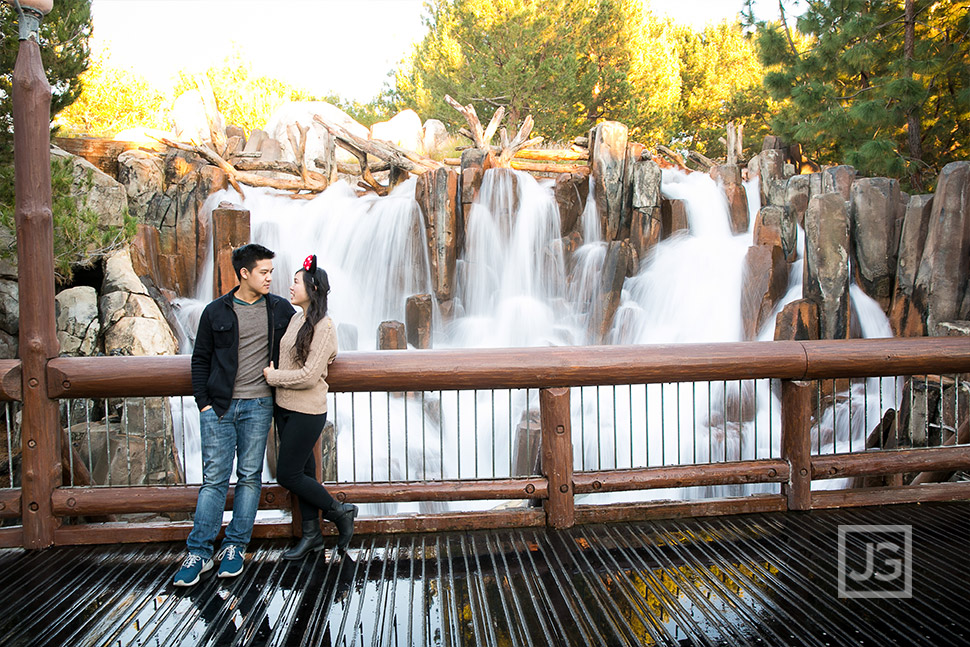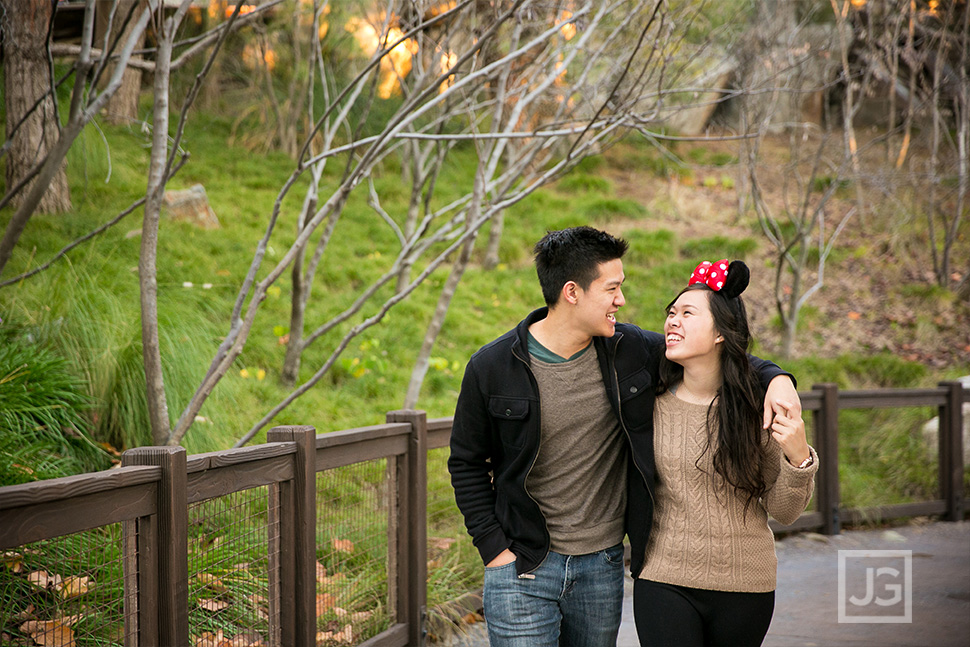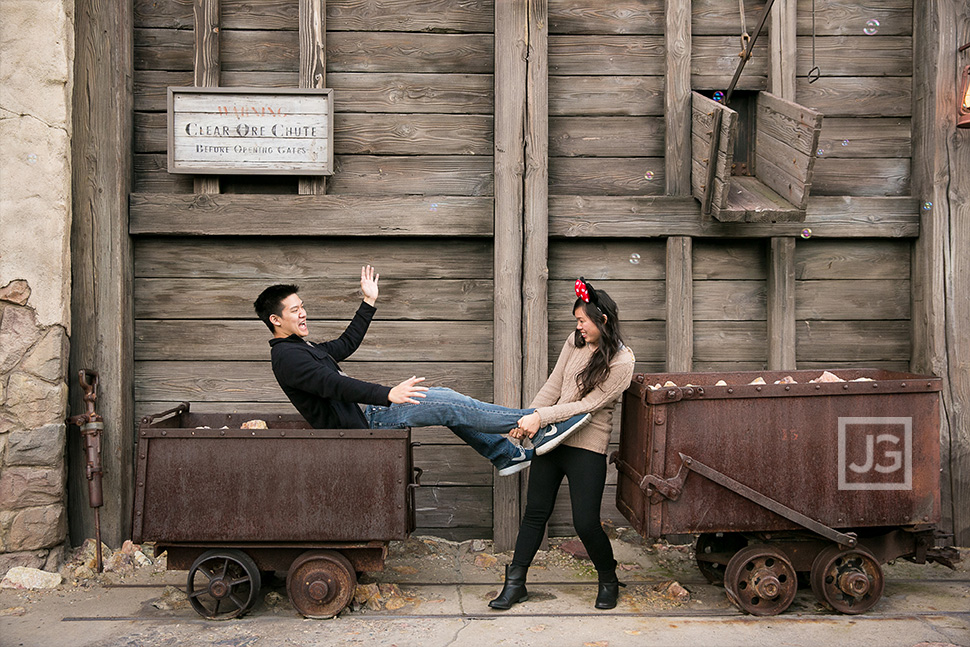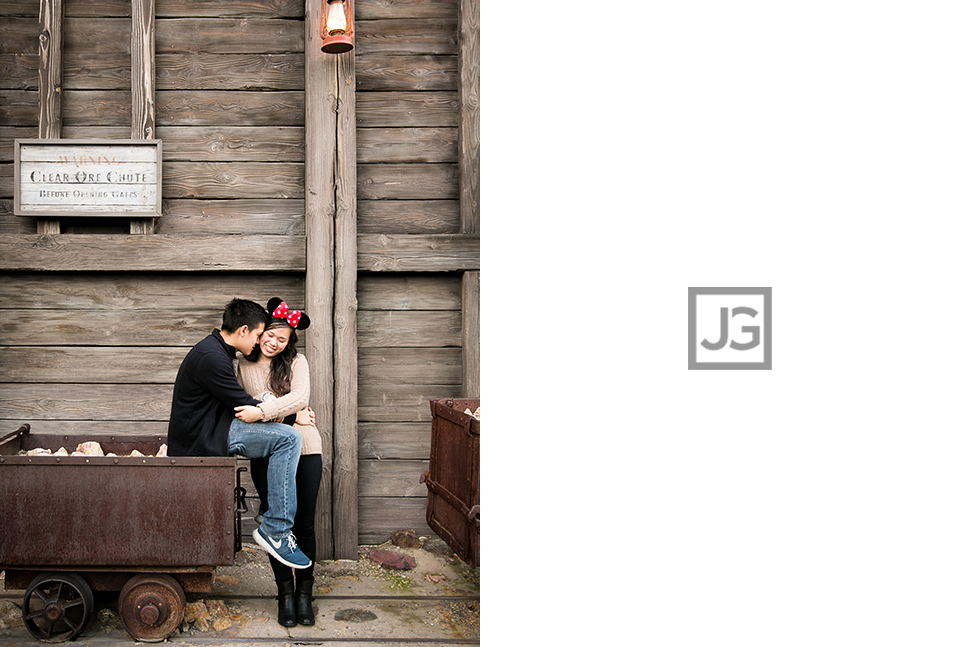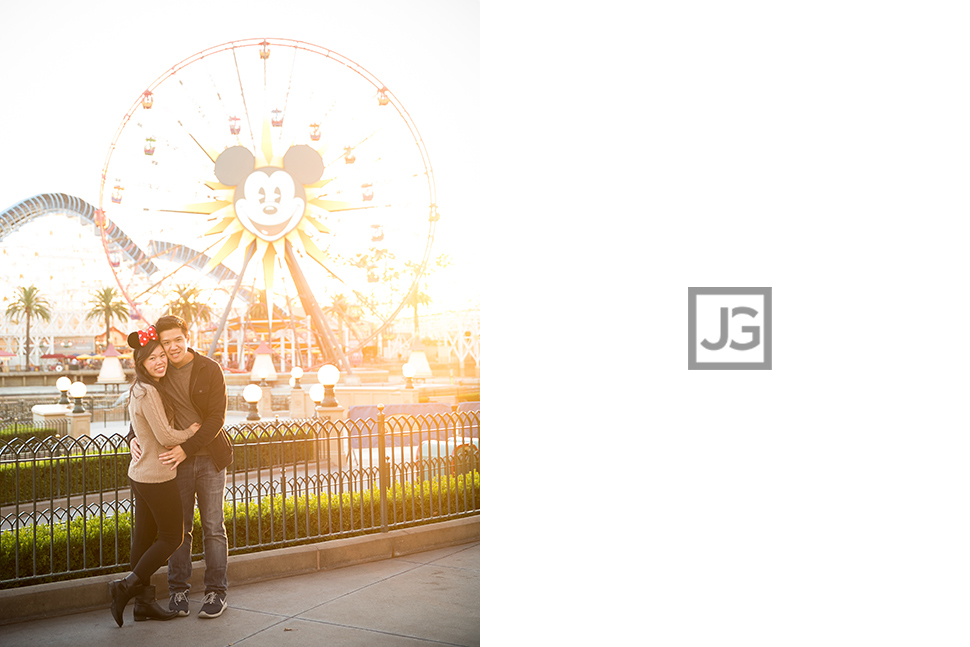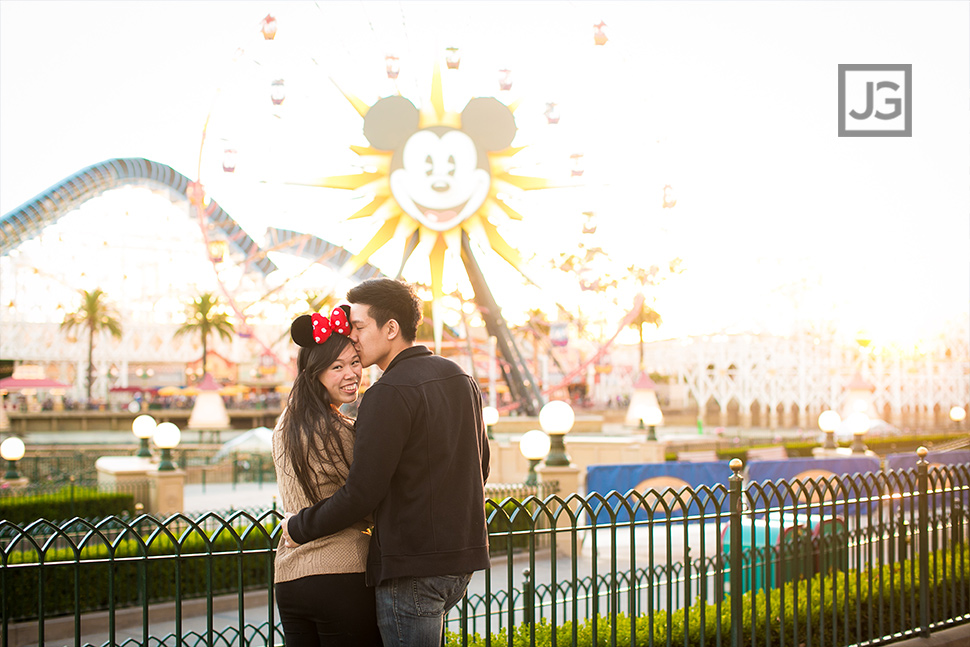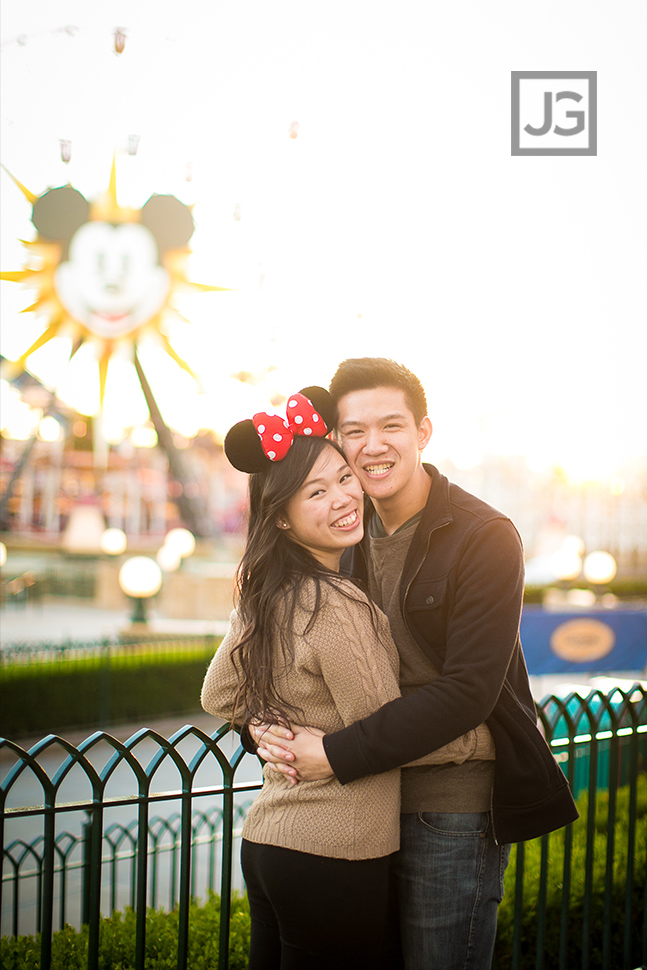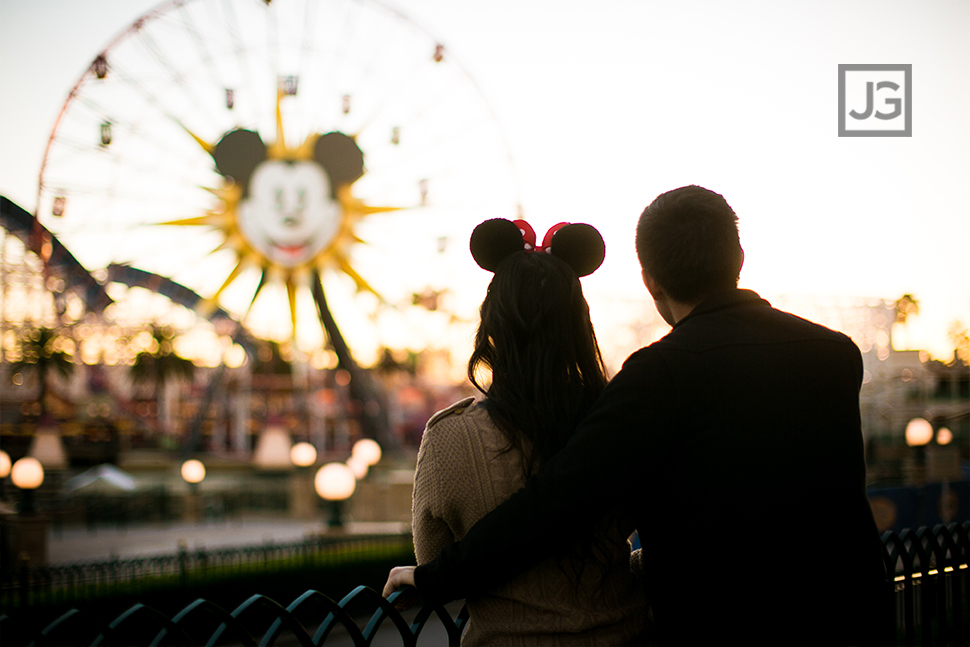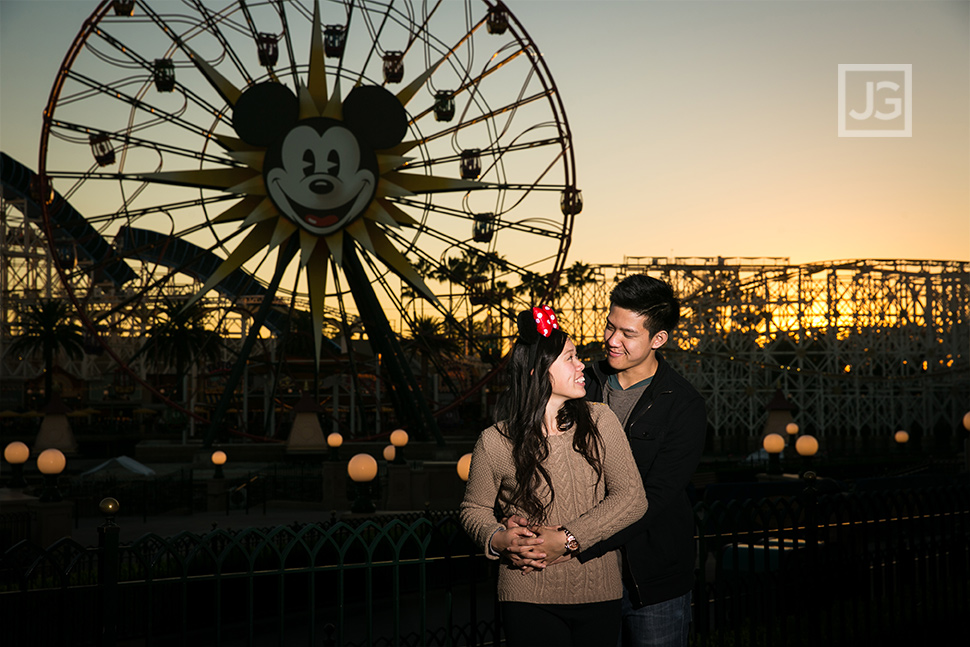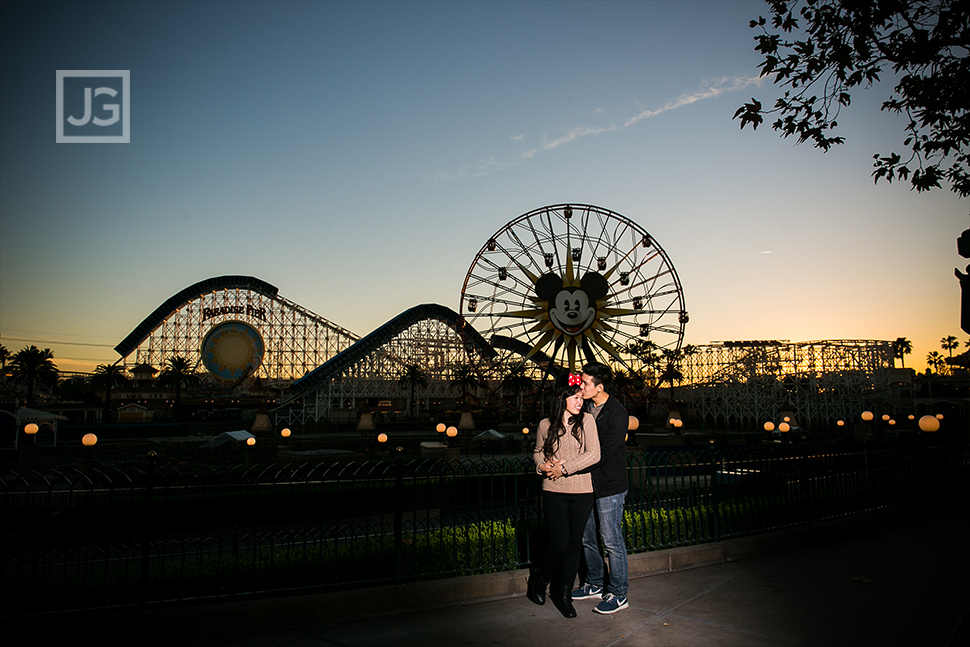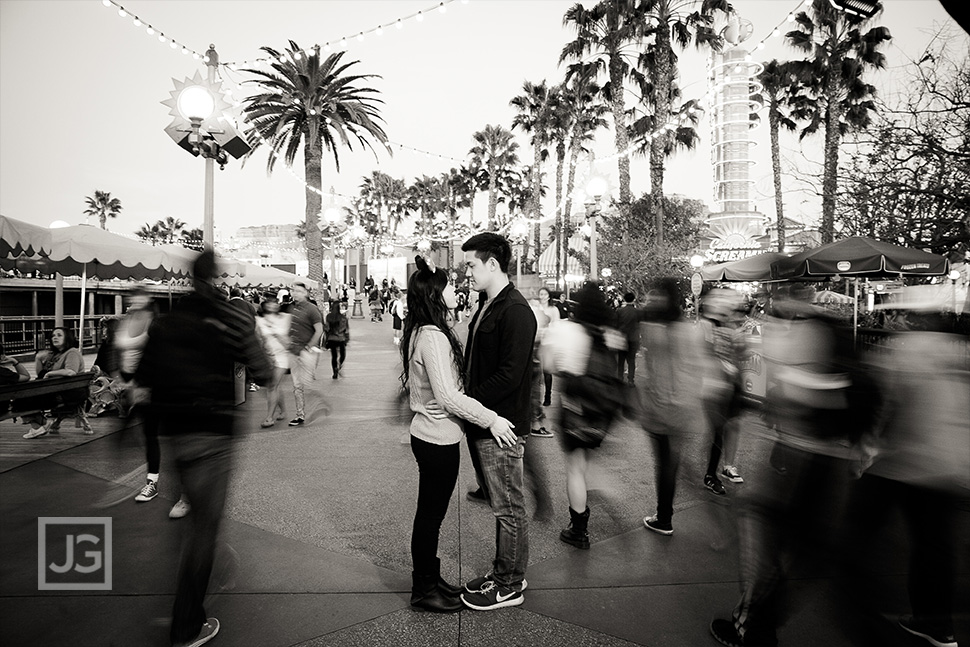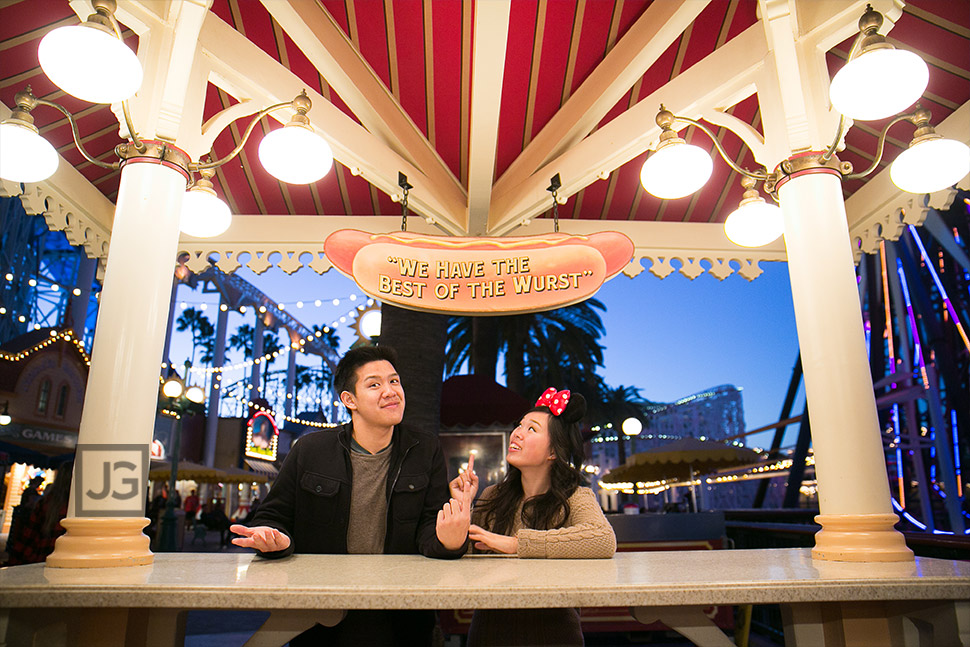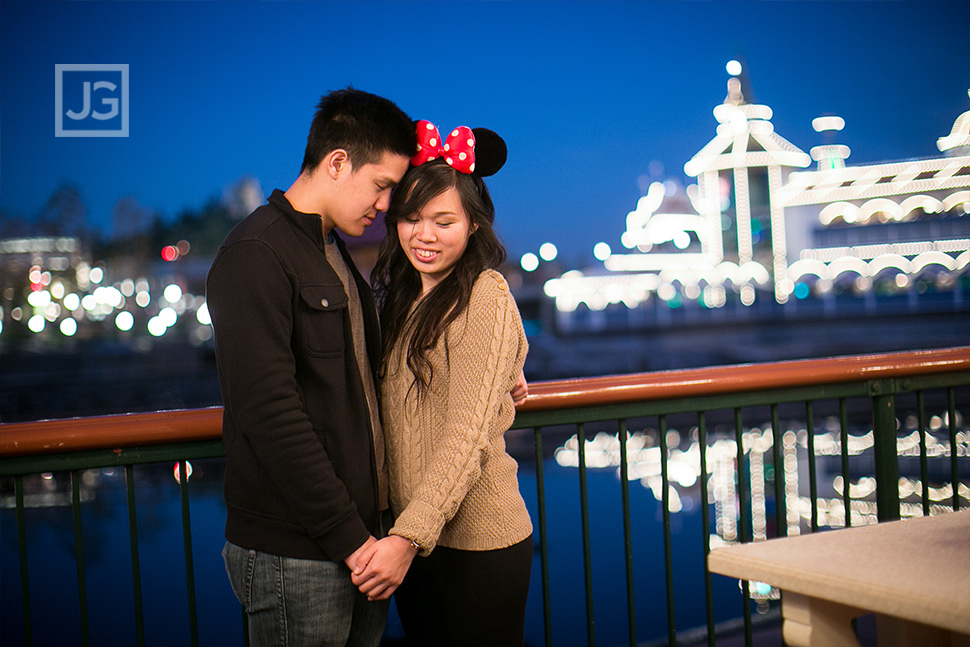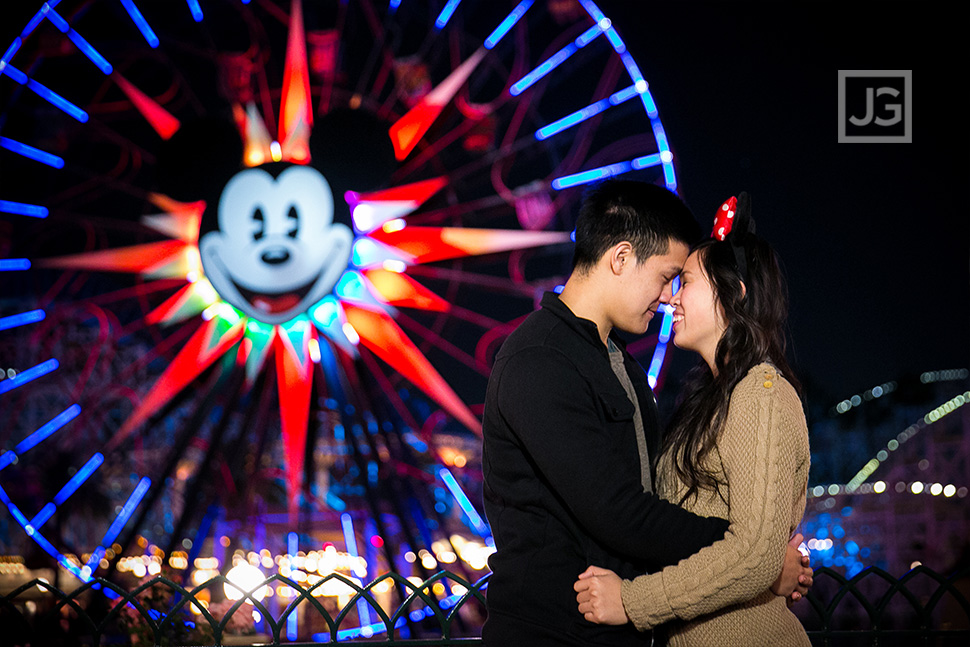 Back to Disneyland at Night!
We park-hopped back to Disneyland for more photos after the sun had set. Disneyland is a dark place at night (darker than California Adventures), but can create unique and amazing photos!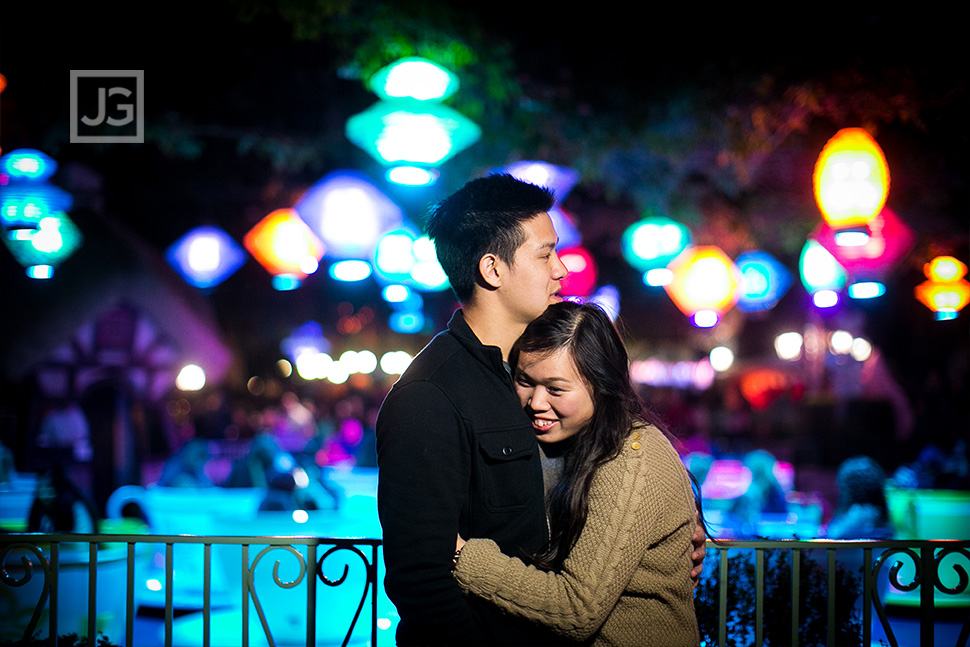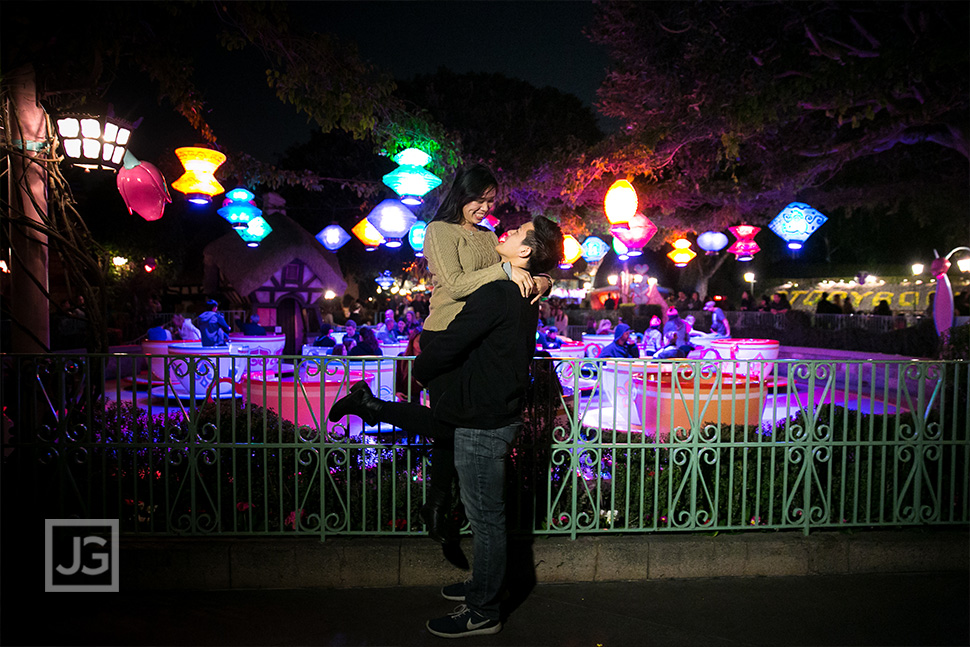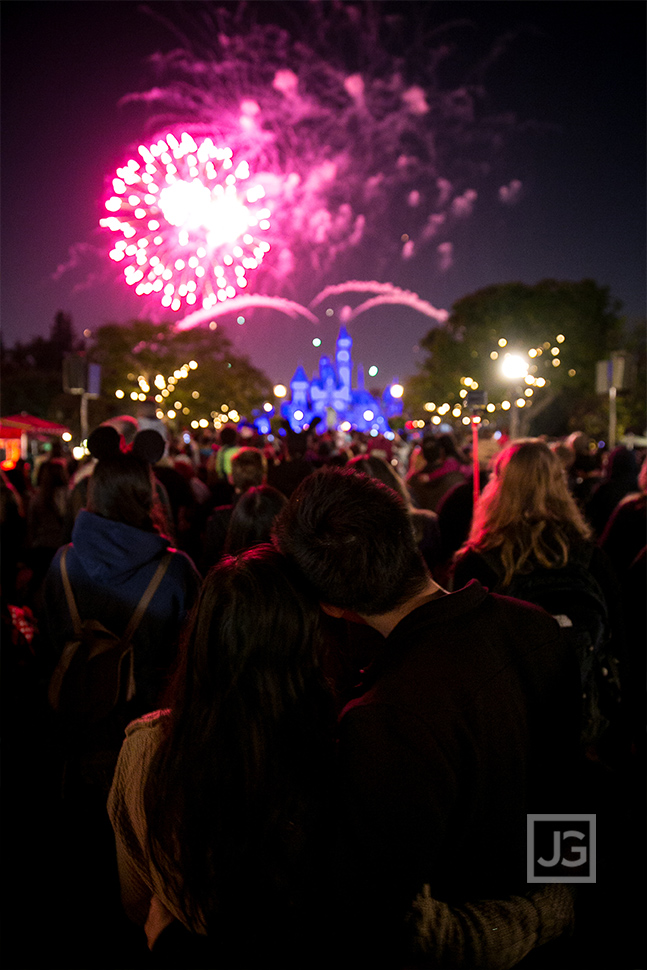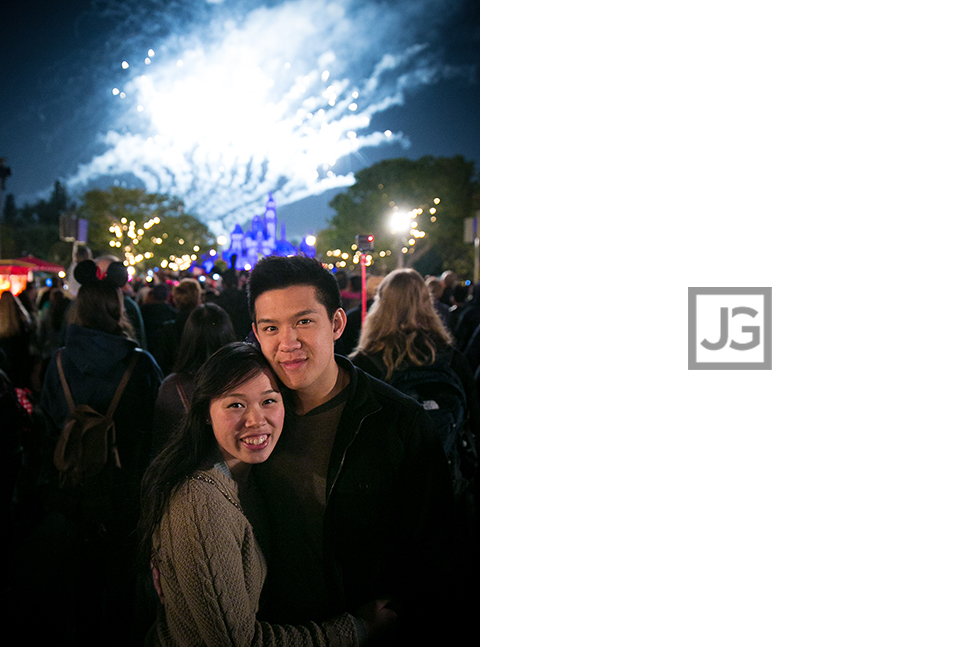 This Disneyland engagement photography portrait session shows us park-hopping from Disneyland to California Adventures and back to Disneyland. We shot at locations such as the Sleeping Beauty Castle, the Alice in Wonderland Tea Cup Ride, and the California Adventures Ferris Wheel. We specialize in doing engagement photography at Disneyland and California Adventures in Anaheim, Orange County.
If you are interested in booking us for an engagement photography portrait session in Anaheim or Disneyland, make sure to first visit our online Disneyland engagement photography prices and packages page. In the meantime, make sure to also check out other Orange County engagement photography at California Adventures that we have done.