Lisa and Koichi are a very conservative couple and claims to be shy in front of the camera.  I don't know… what do you think??  I think that these photos argue otherwise.  I think their silliness and love for each other shows in each image captured.  Lisa is a referral from Carolina (and David), who did their engagement photography in Downtown Los Angeles.  Thank you Carolina!! I can't wait to photograph your Hotel Maya Wedding next month!! So read on for our day of Getty Center engagement photography with some more at UCLA!
The Getty Center Museum
Lisa and Koichi met about 7 years ago at Church when Koichi was visiting the states from Japan. It's amazing that during their entire courting years, the longest they've ever been apart was 2 weeks. Koichi was either here in the states or Lisa would travel to Japan. For their engagement session, we started at the Getty Center. I love Getty Center engagement sessions… there's always so much to do there and so many photo opps!!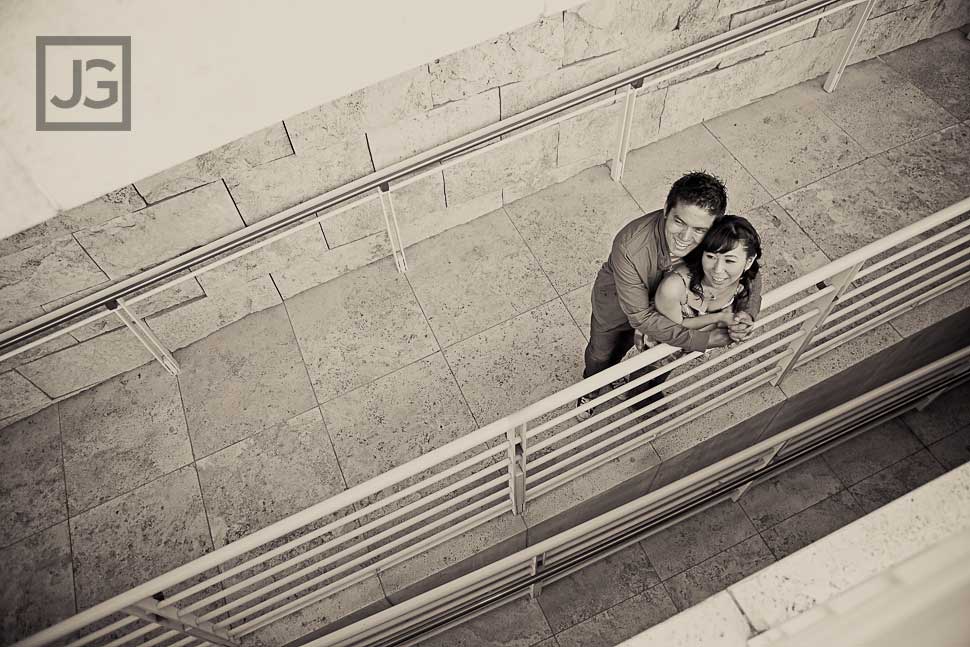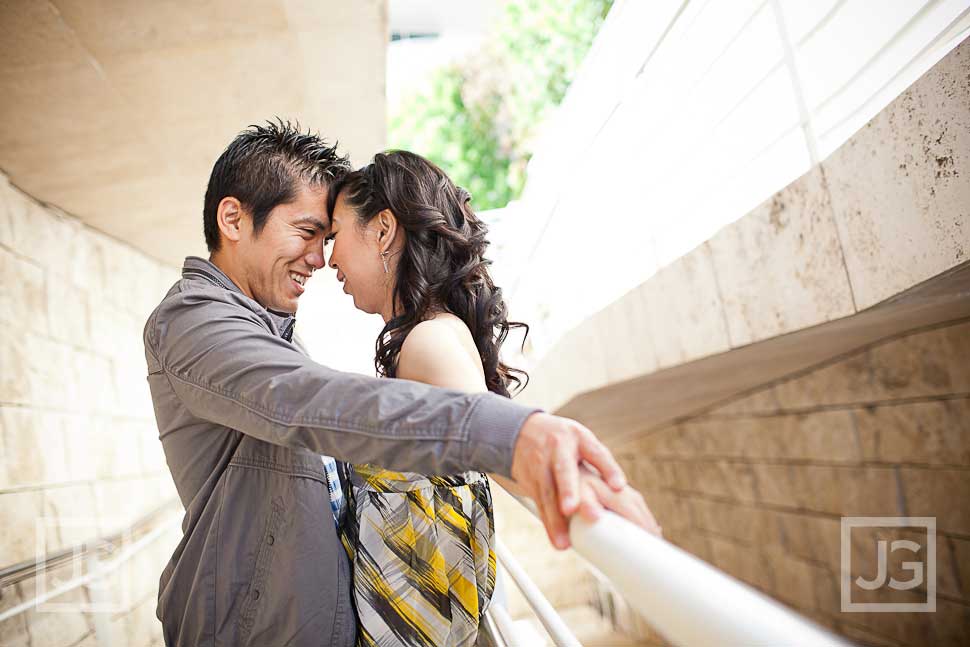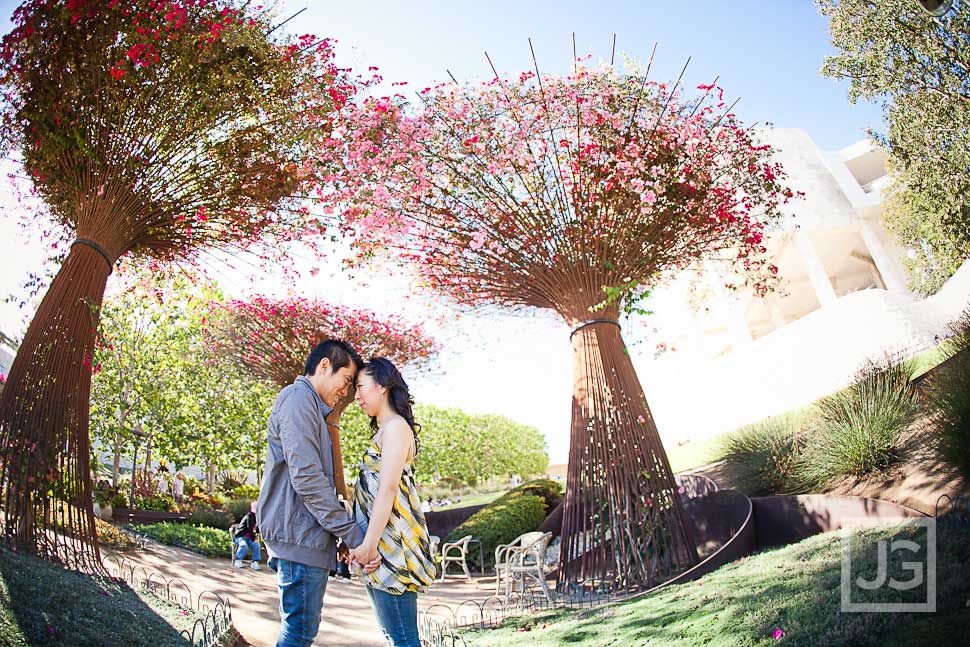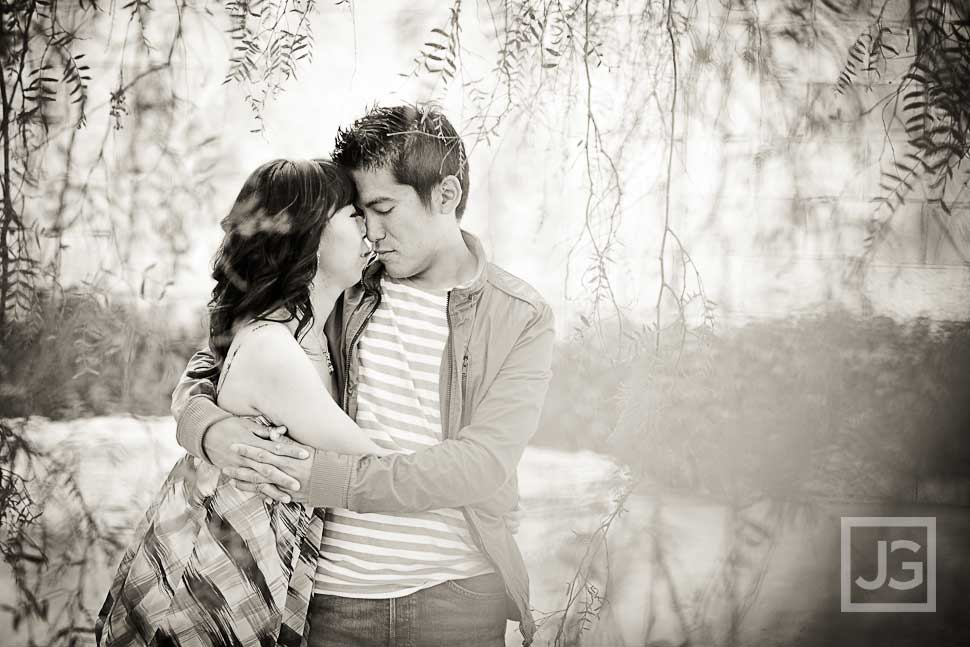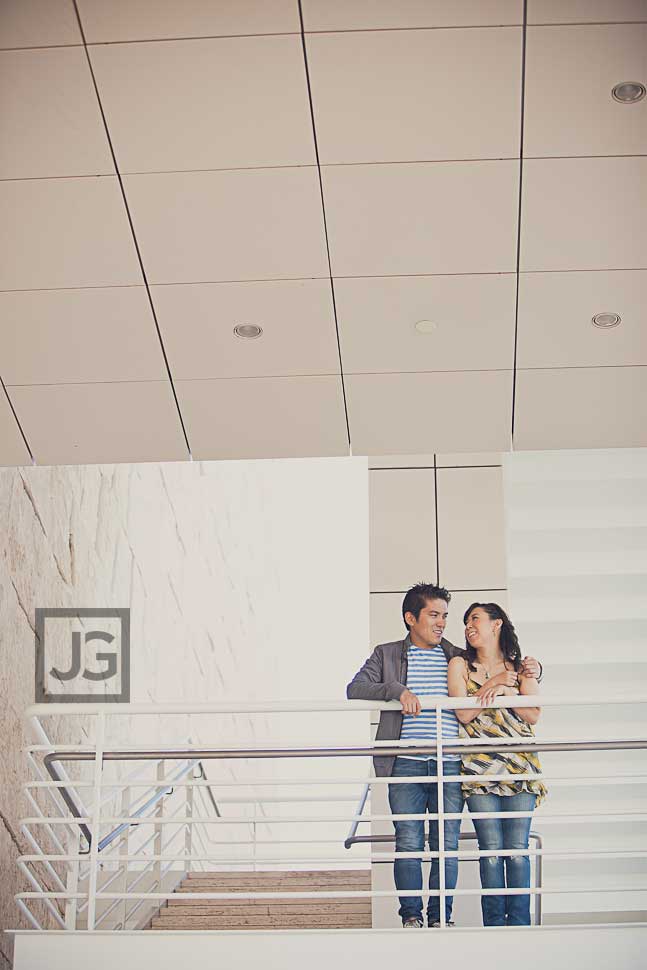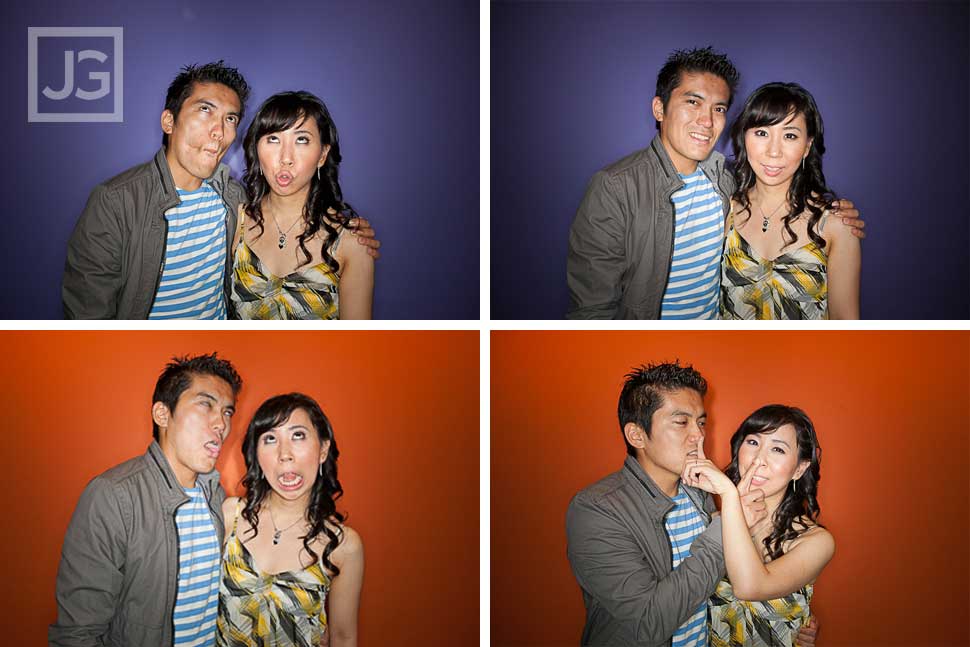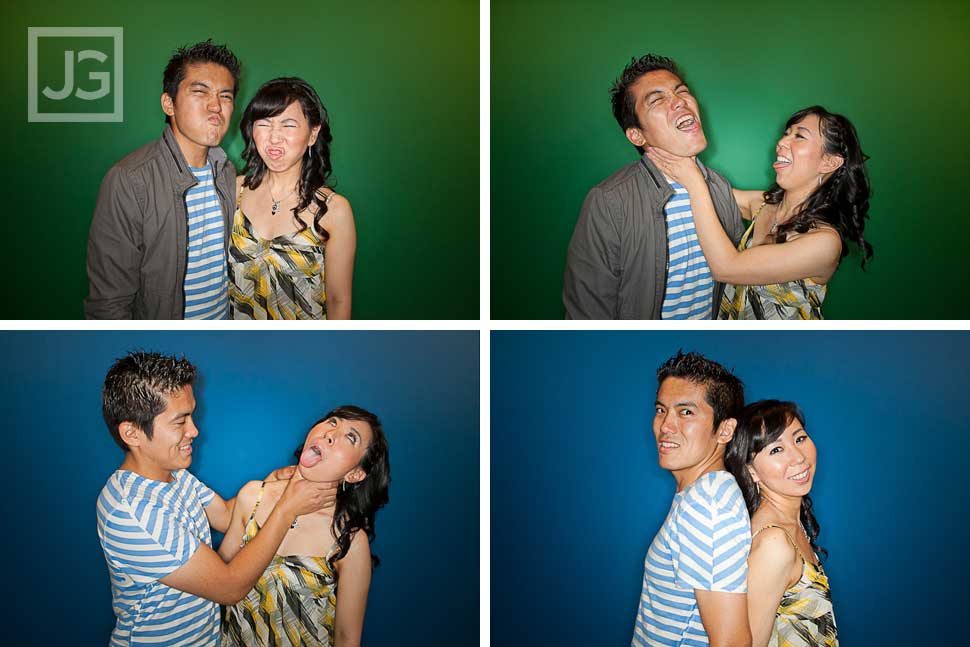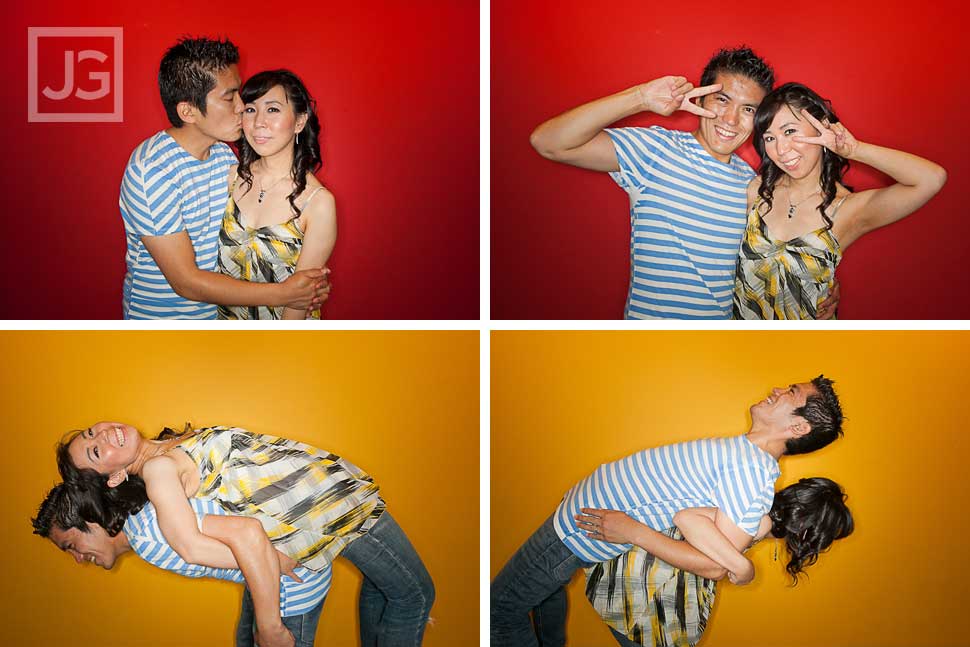 UCLA Engagement Photography
The remaining half of their engagement session was done at UCLA!! "Go Bruins!!!" — that was shout out for Gavin (since he's a UCLA Computer Science and Engineering Alumni). Lisa graduated from UCLA with a chemistry degree. She told me that Koichi would take the bus (he didn't have a California DL yet) to come and see her when she was done with class. So cute right?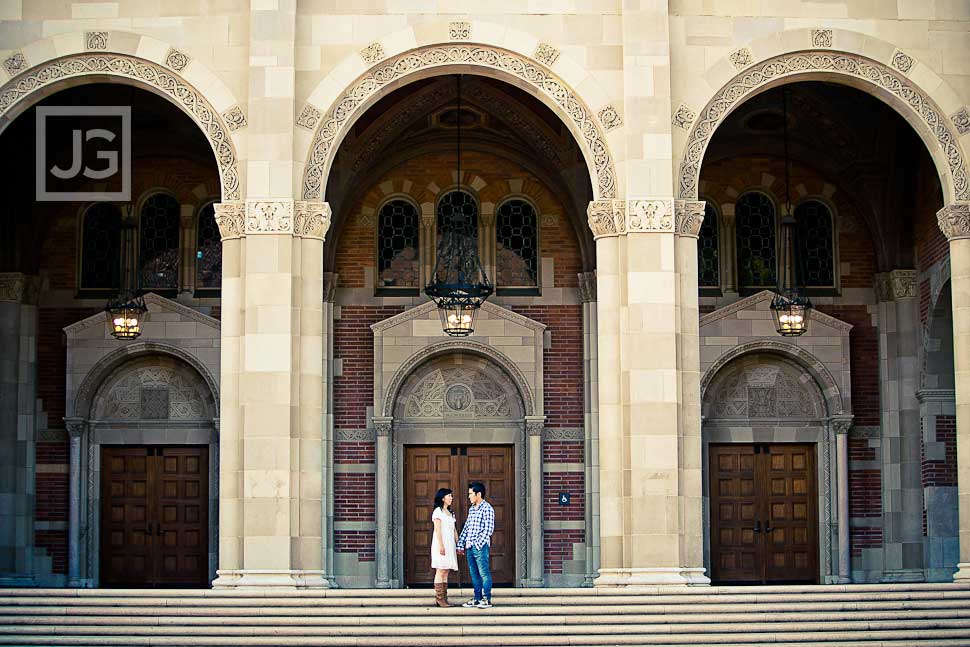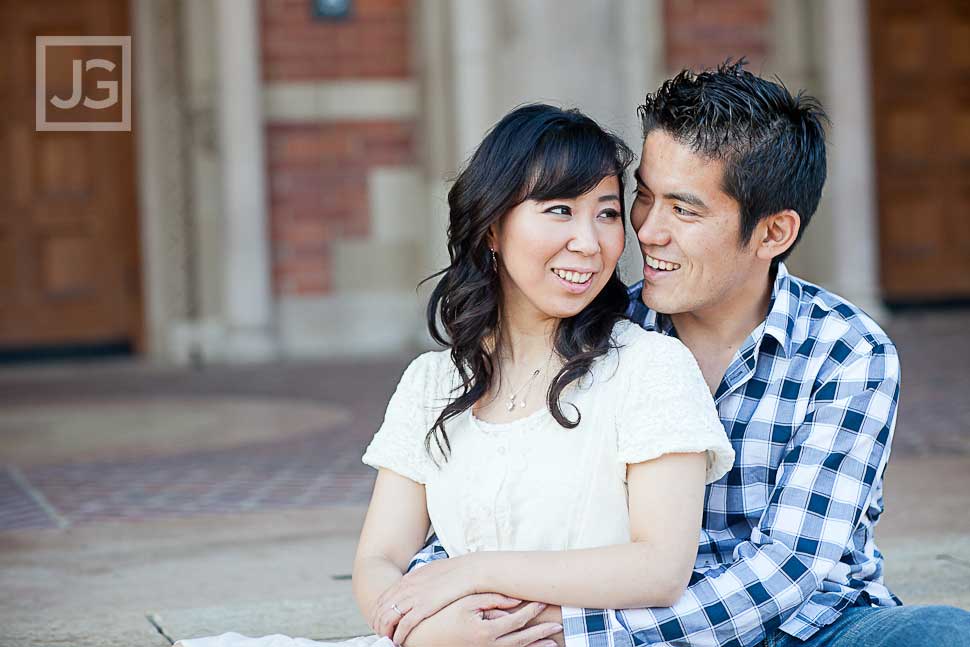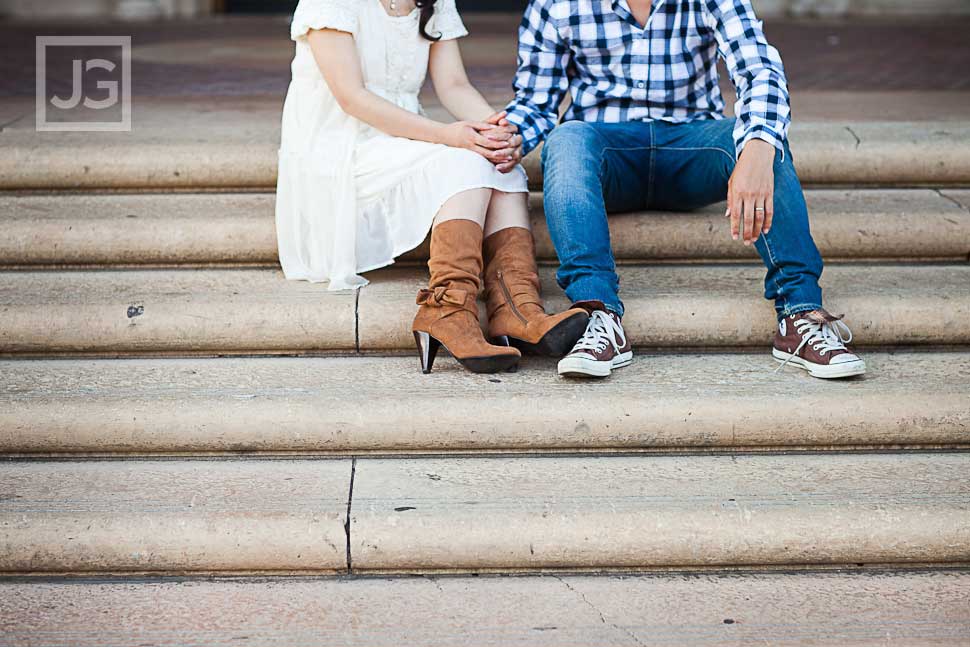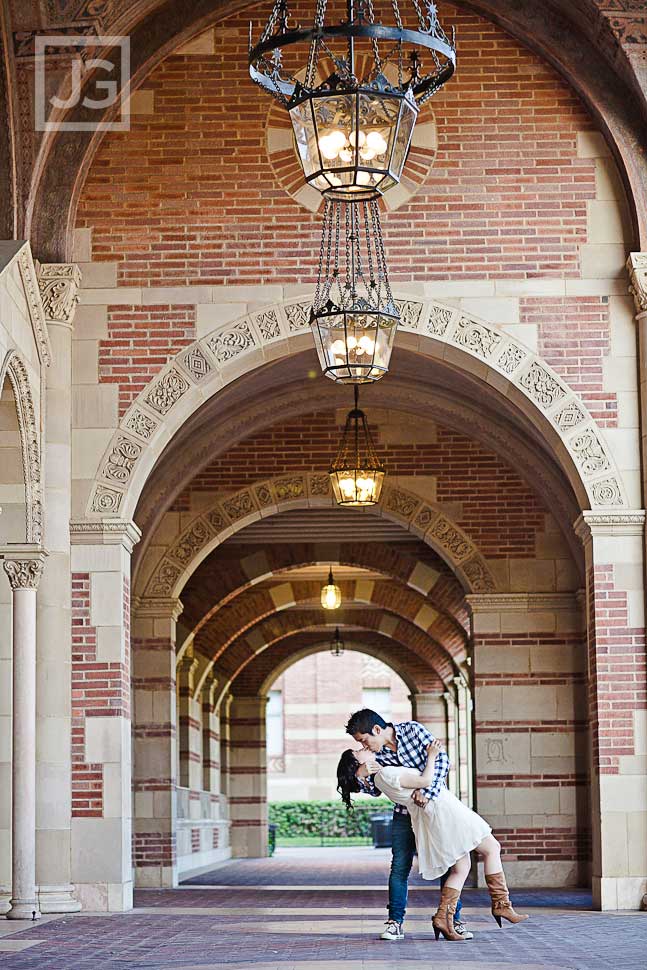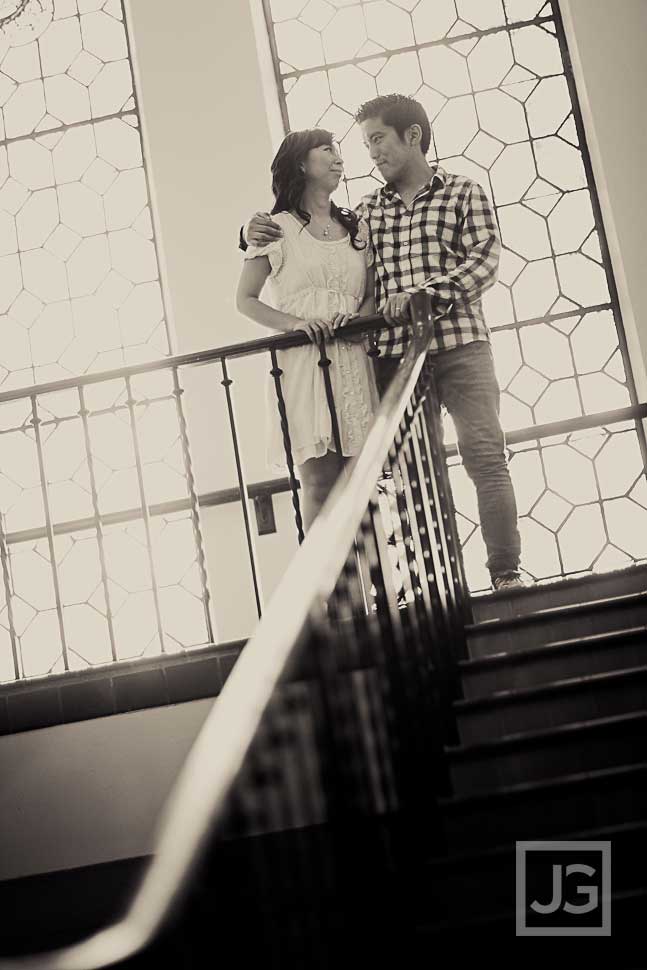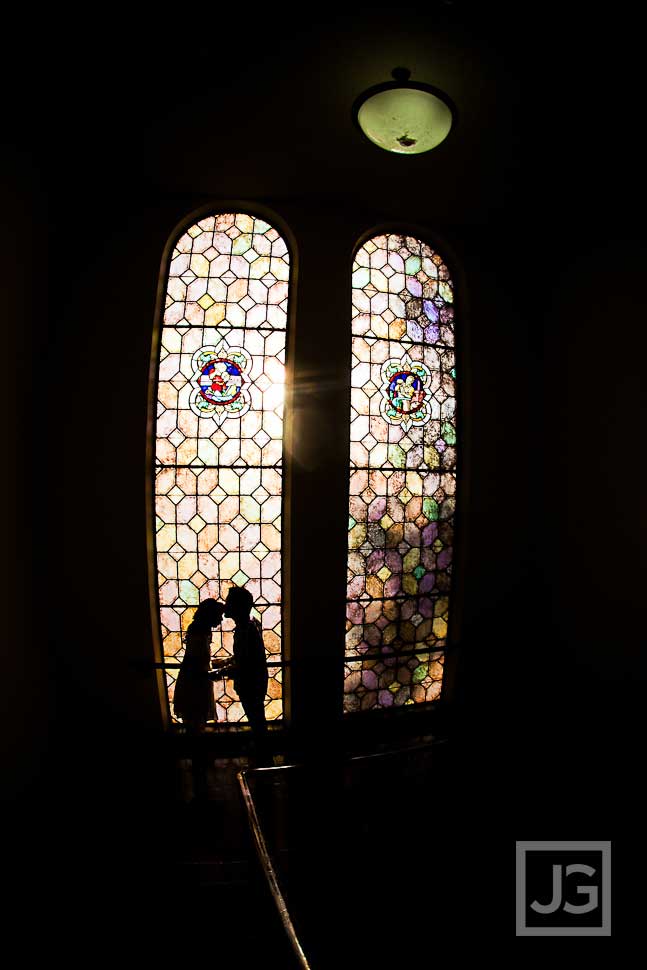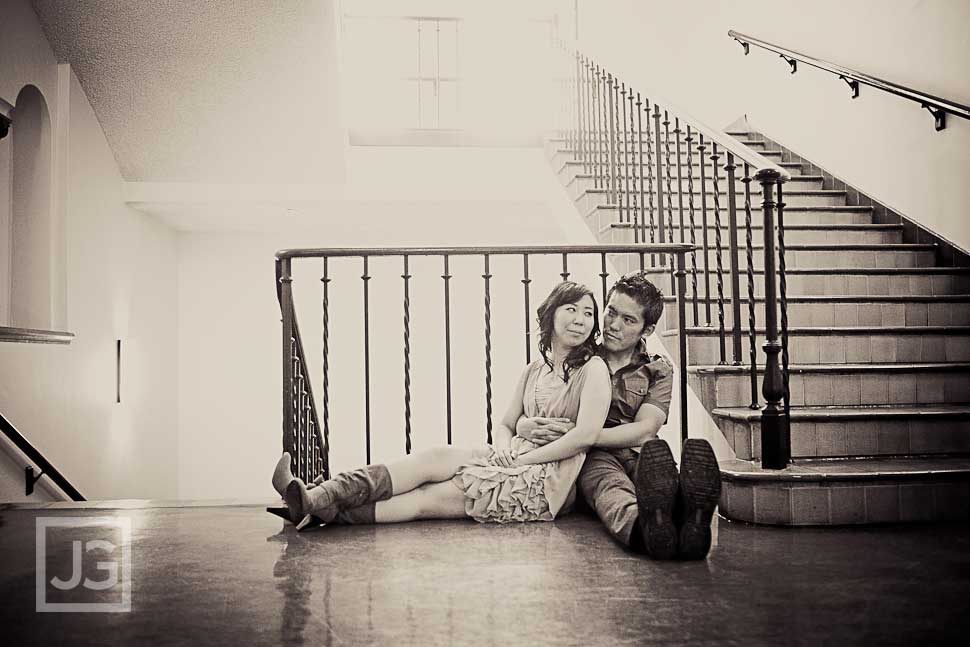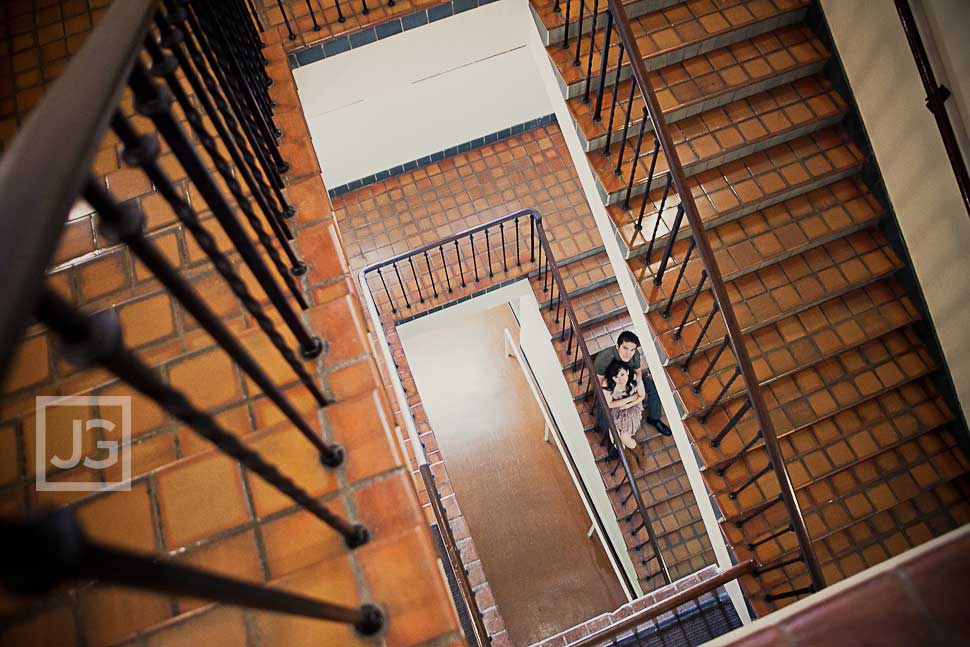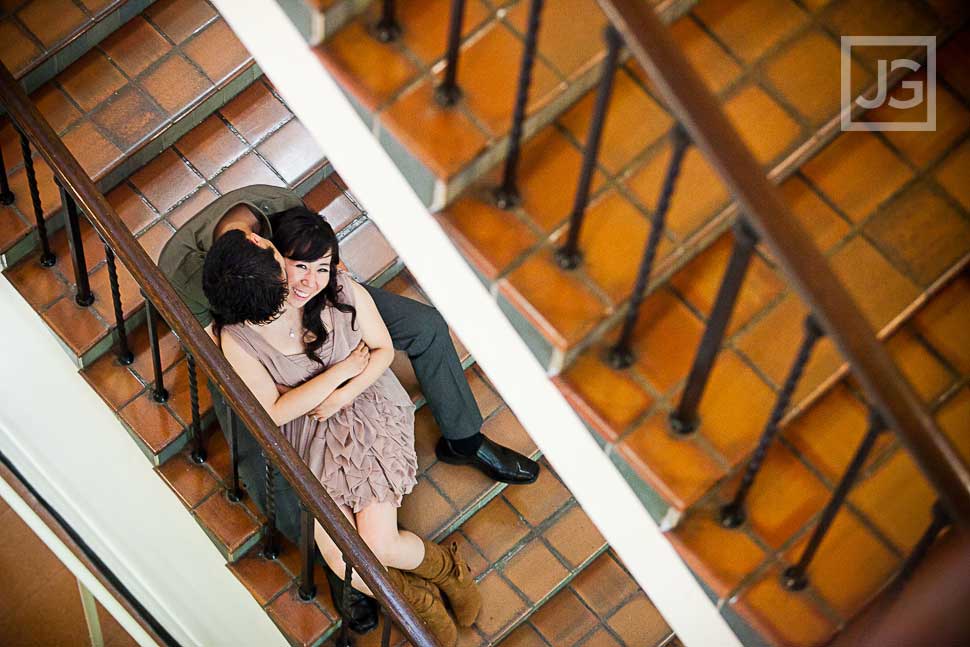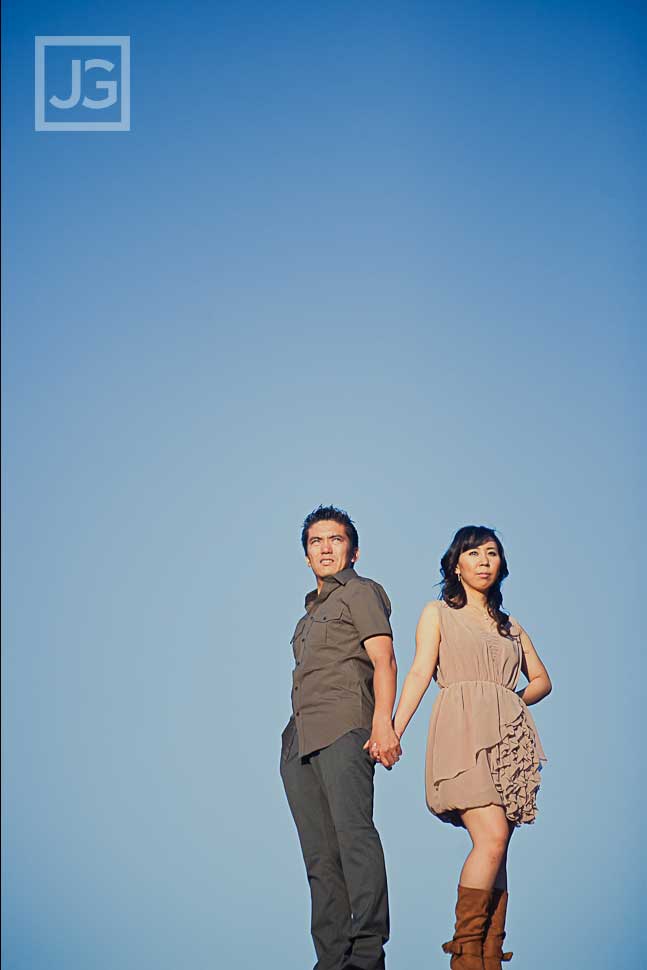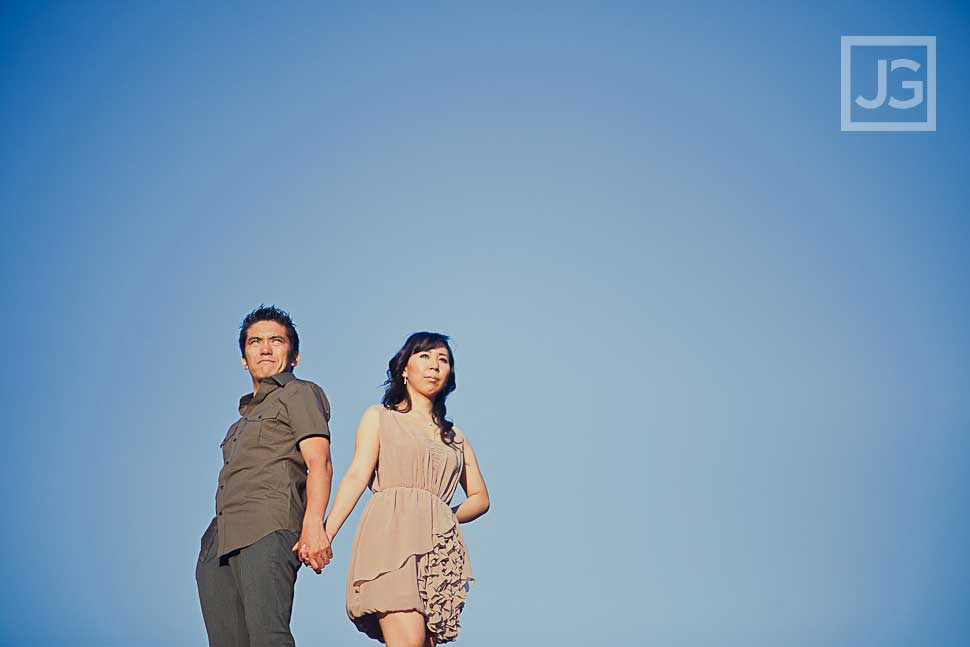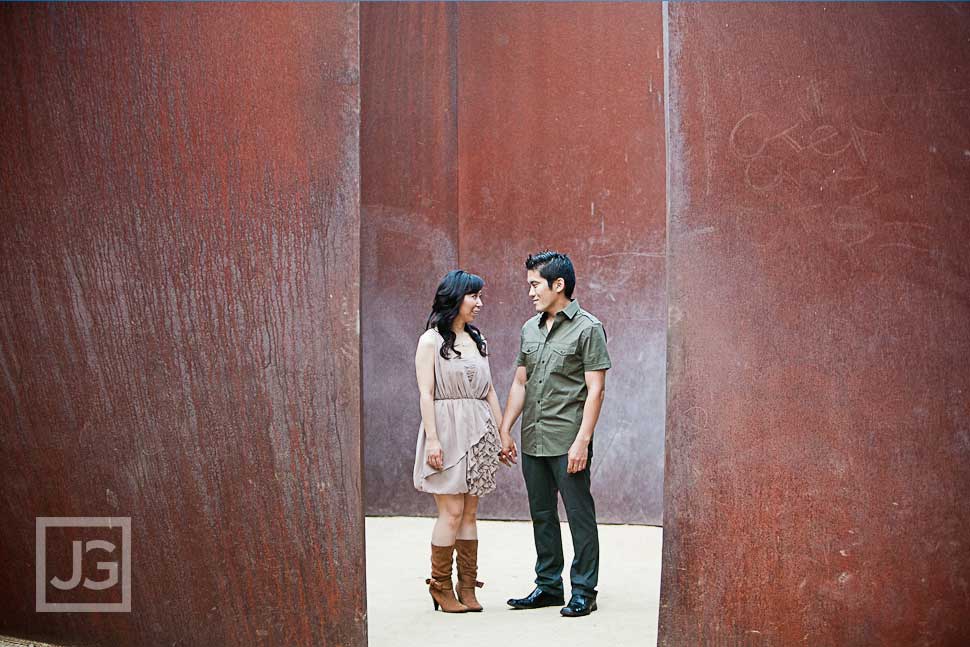 Yes… Koichi can walk on walls!! LOL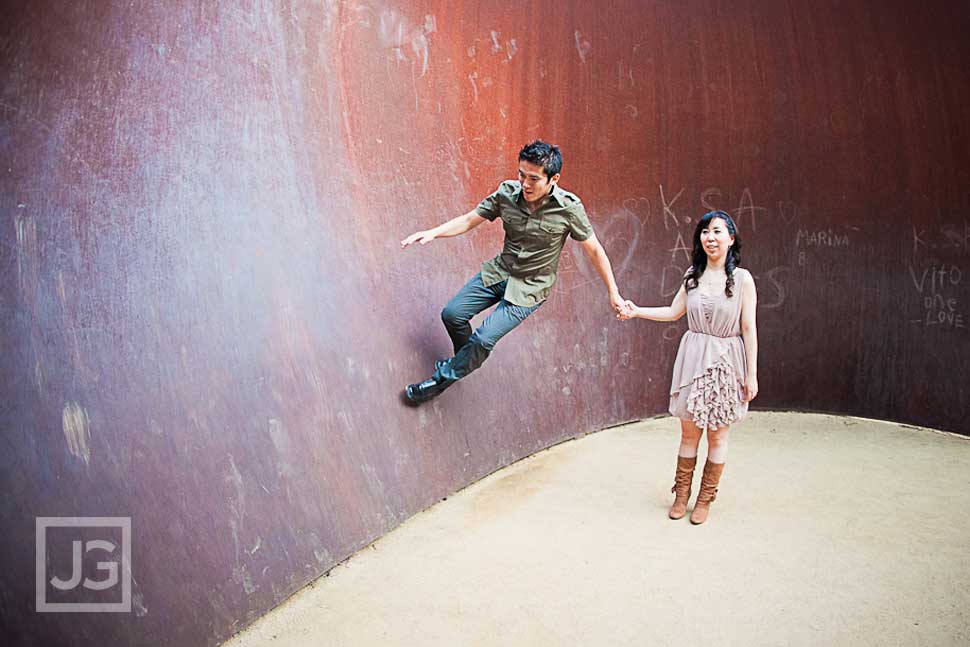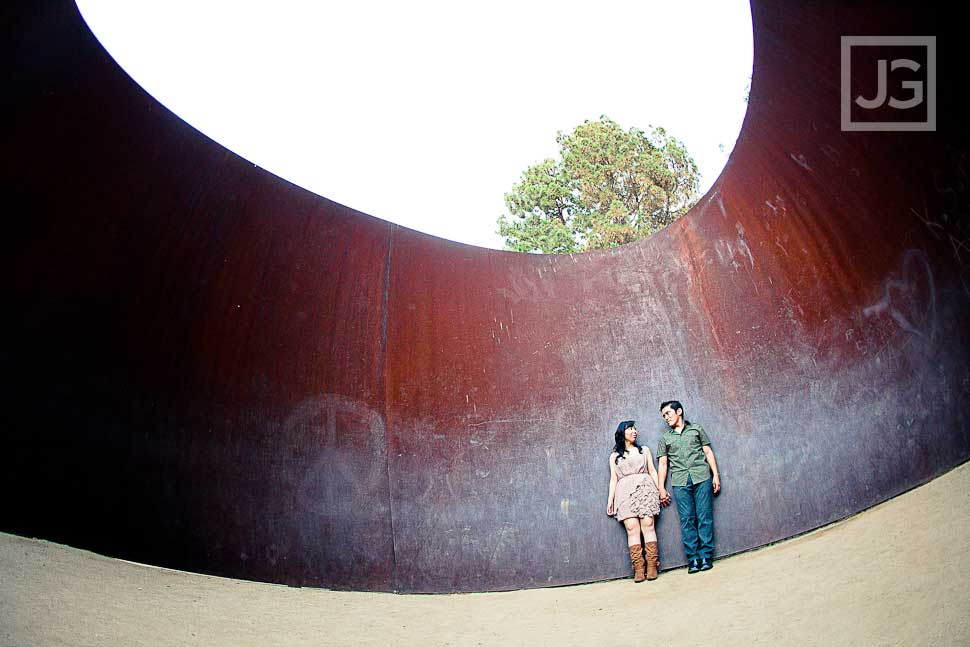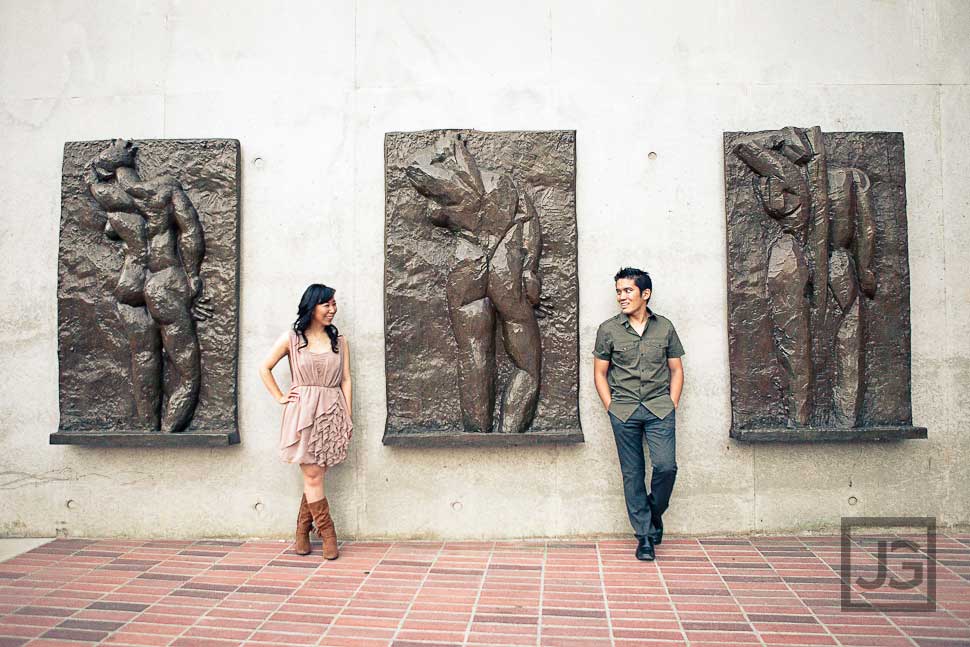 This article shows us doing Getty Center engagement photography. The Getty Center Museum is a landmark of Los Angeles and Southern California. After that we headed over to the nearby UCLA, which is where Gavin went to school. Because of that, we have a more intimate knowledge of the UCLA campus than most engagement photographers. UCLA is one of our favorite places to shoot because of those memories and connection felt to that location. UCLA is in Westwood, while the Getty is in Los Angeles.
Make sure to keep up to date on our most recent work on our Instagram account, @judyandgavin. For example, here's an engagement photo we did in nearby Santa Monica Beach: