Lisa and Koichi are a very conservative couple and claims to be shy in front of the camera.  I don't know… what do you think??  I think that these photos argue otherwise.  I think their silliness and love for each other shows in each image captured.  Lisa is a referral from Carolina (and David), who did their engagement photography in Downtown Los Angeles.  Thank you Carolina!! I can't wait to photograph your Hotel Maya Wedding next month!!
Lisa and Koichi met about 7 years ago at Church when Koichi was visiting the states from Japan.  It's amazing that during their entire courting years, the longest they've ever been apart was 2 weeks.  Koichi was either here in the states or Lisa would travel to Japan.  For their engagement session, we started at the Getty Center.  I love Getty Center engagement sessions… there's always so much to do there and so many photo opps!!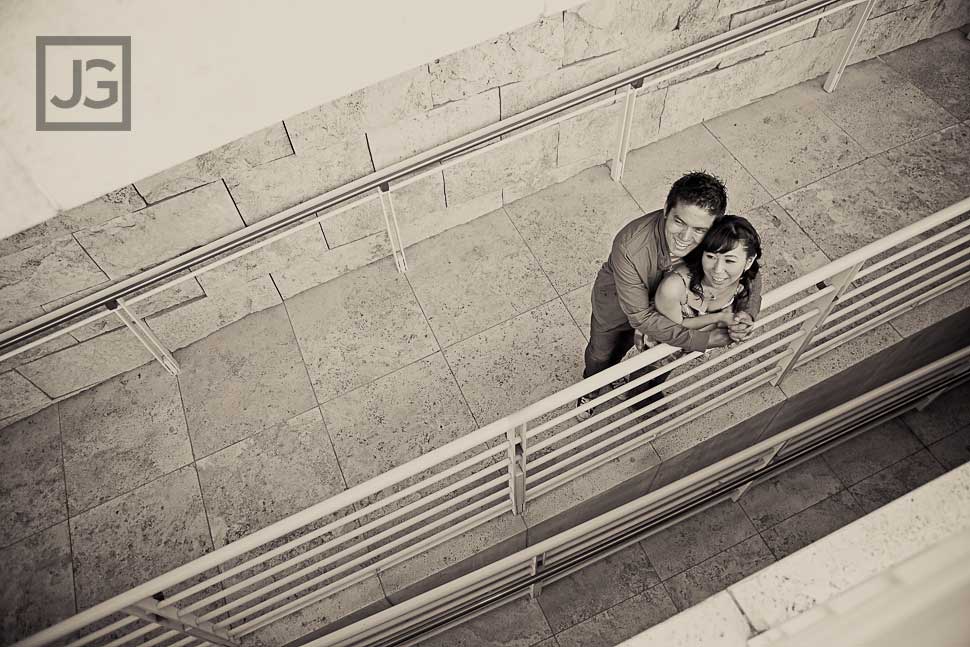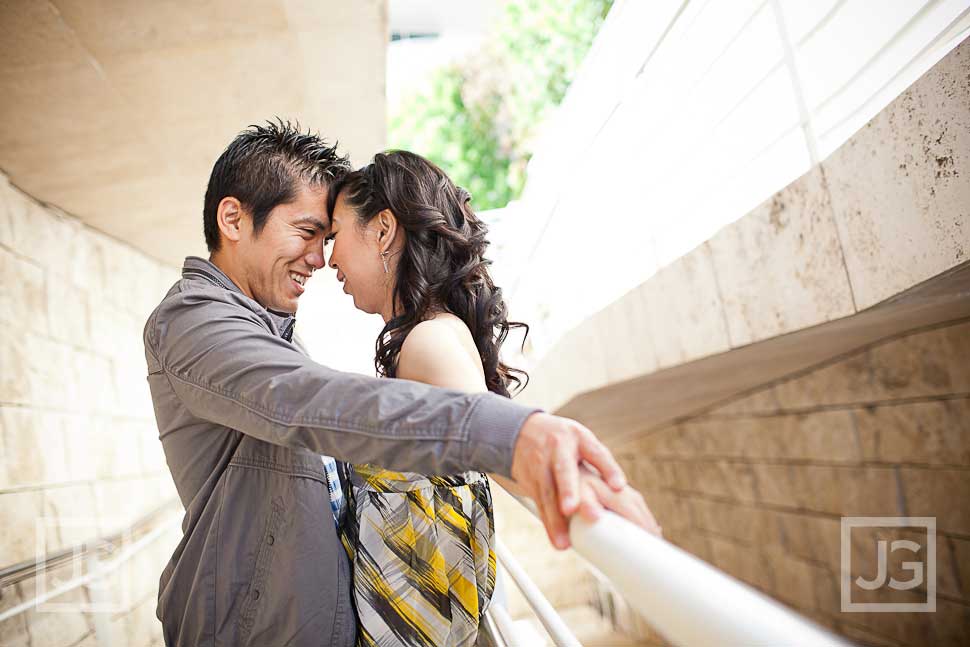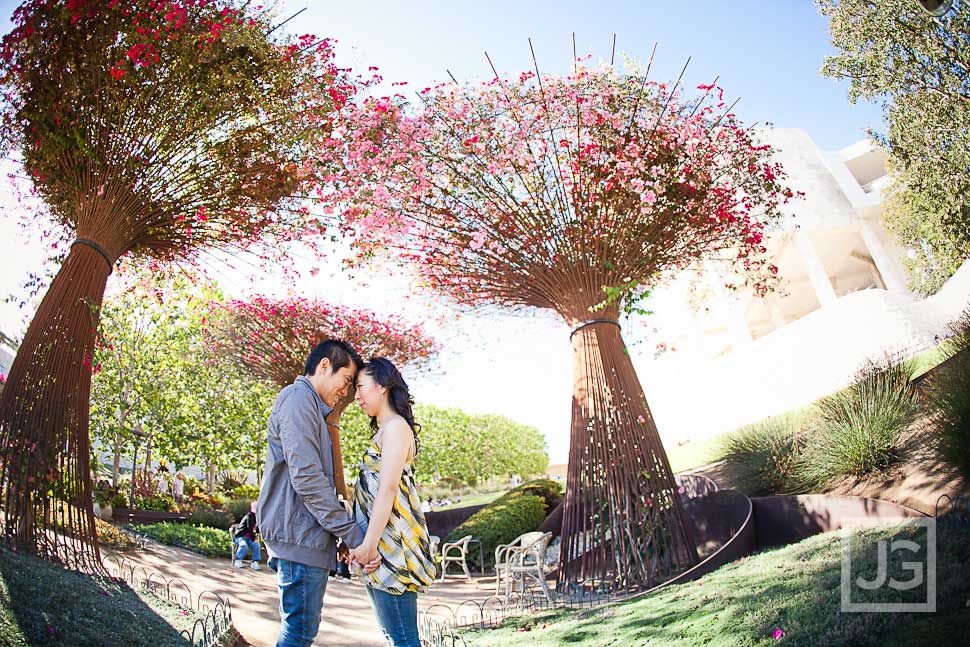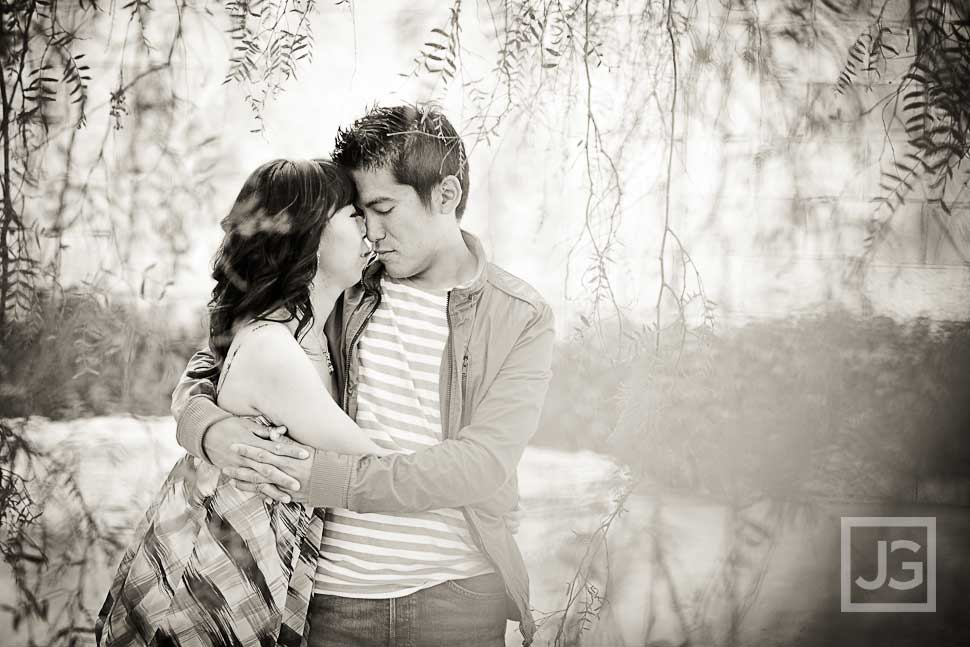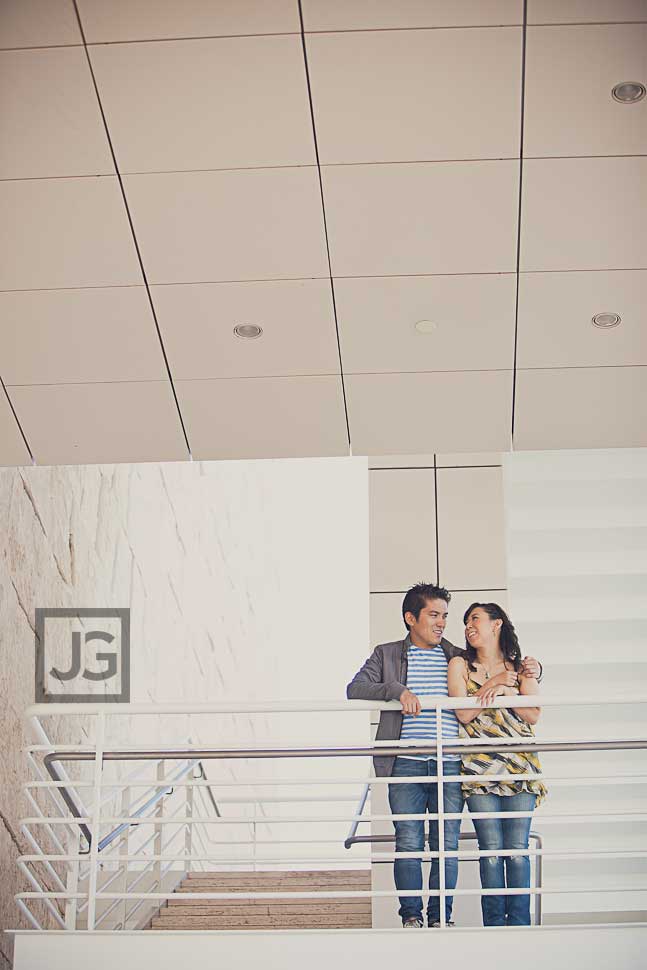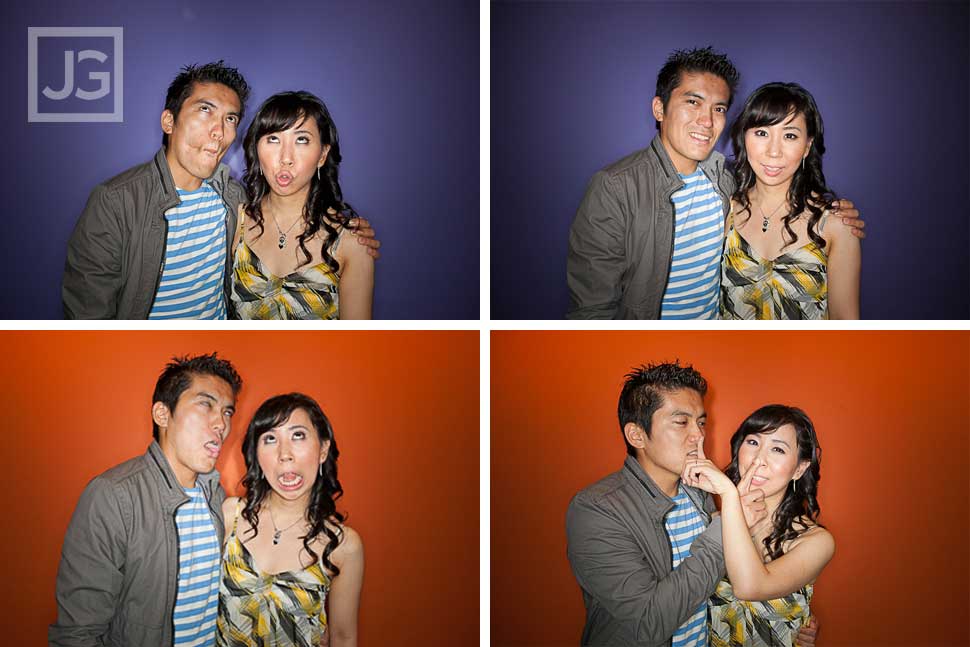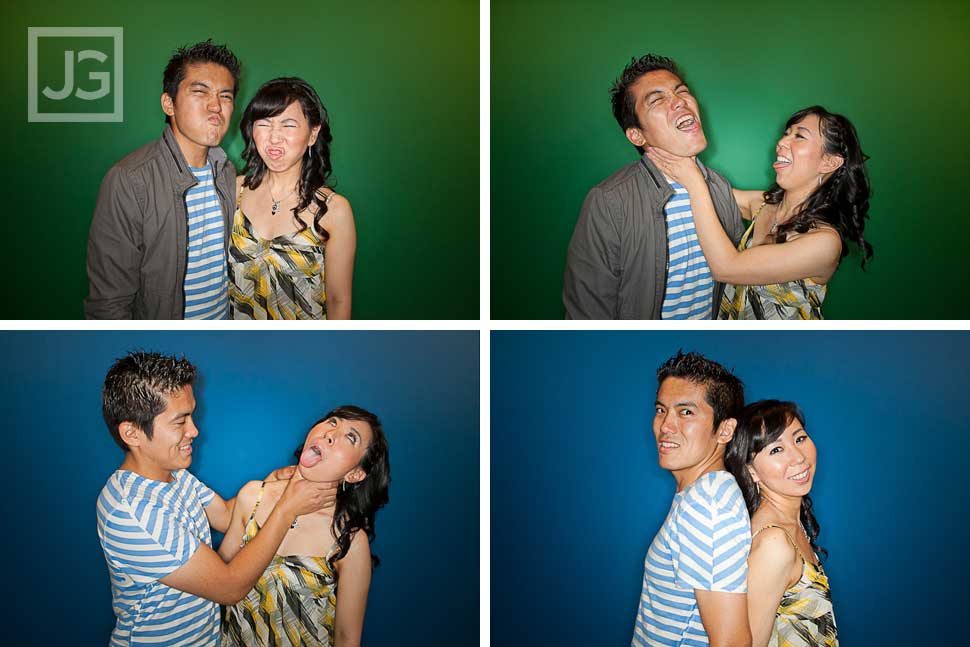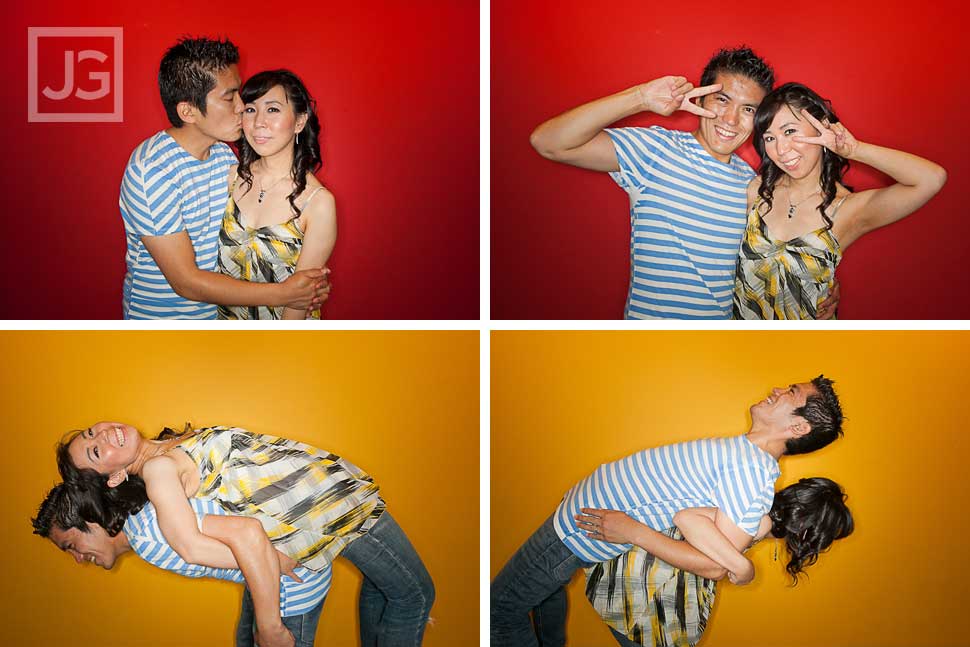 The remaining half of their engagement session was done at UCLA!!  "Go Bruins!!!"  — that was shout out for Gavin (since he's a UCLA Computer Science and Engineering Alumni).  Lisa graduated from UCLA with a chemistry degree.  She told me that Koichi would take the bus (he didn't have a California DL yet) to come and see her when she was done with class.  So cute right?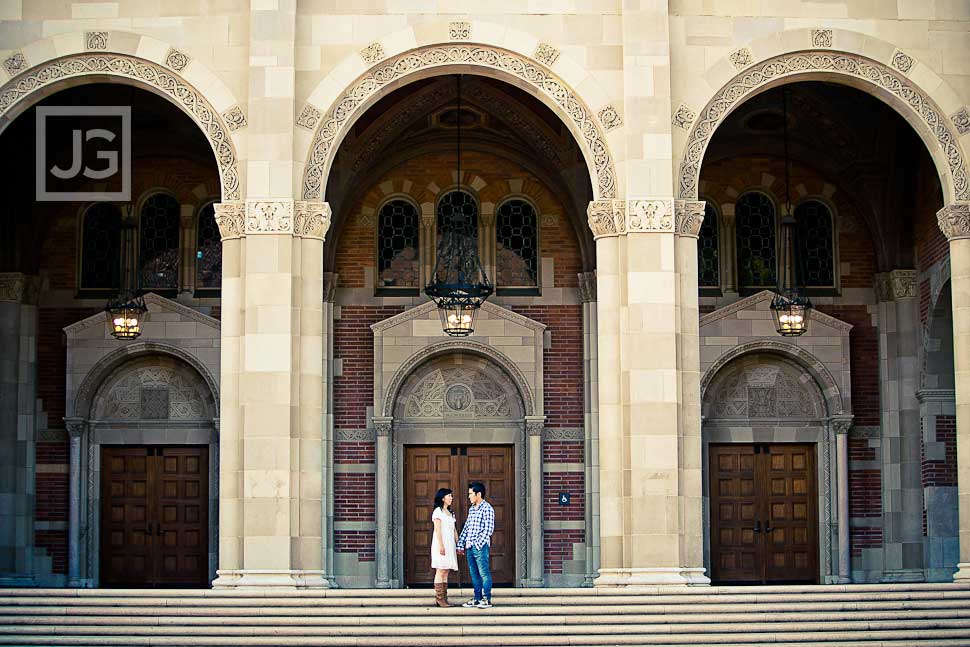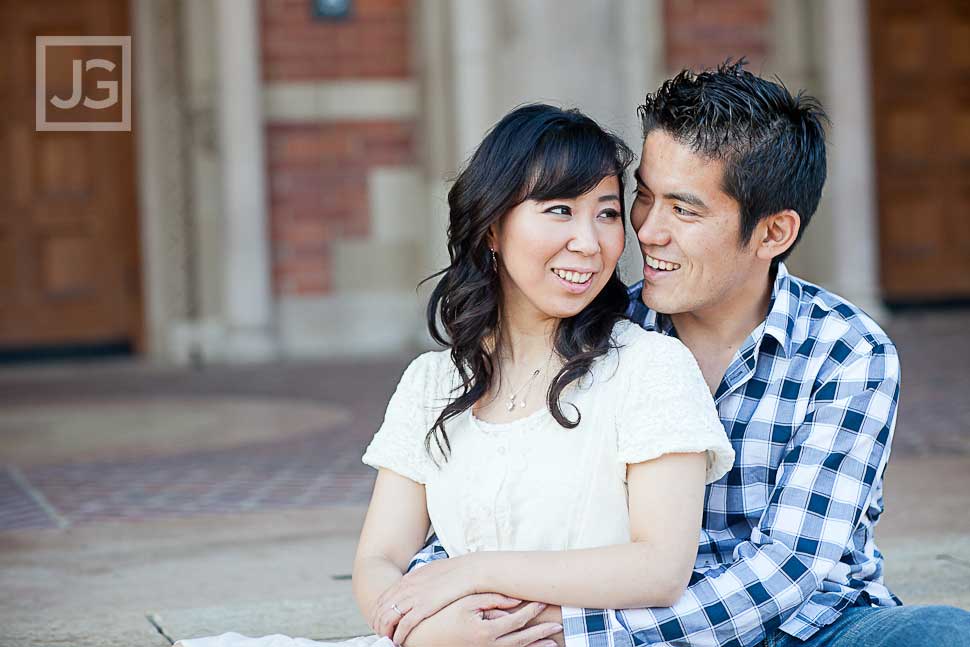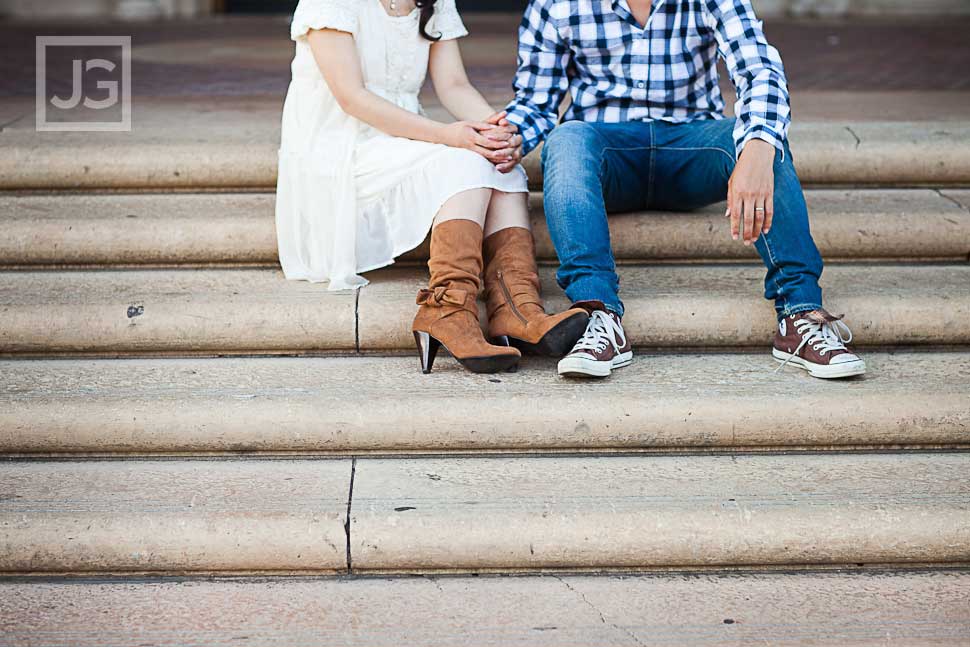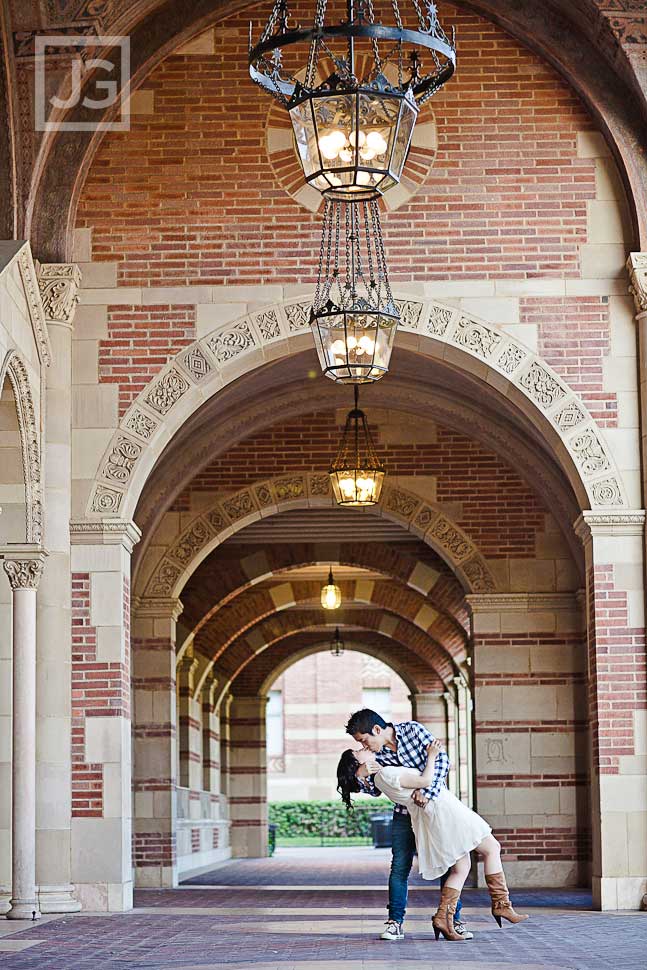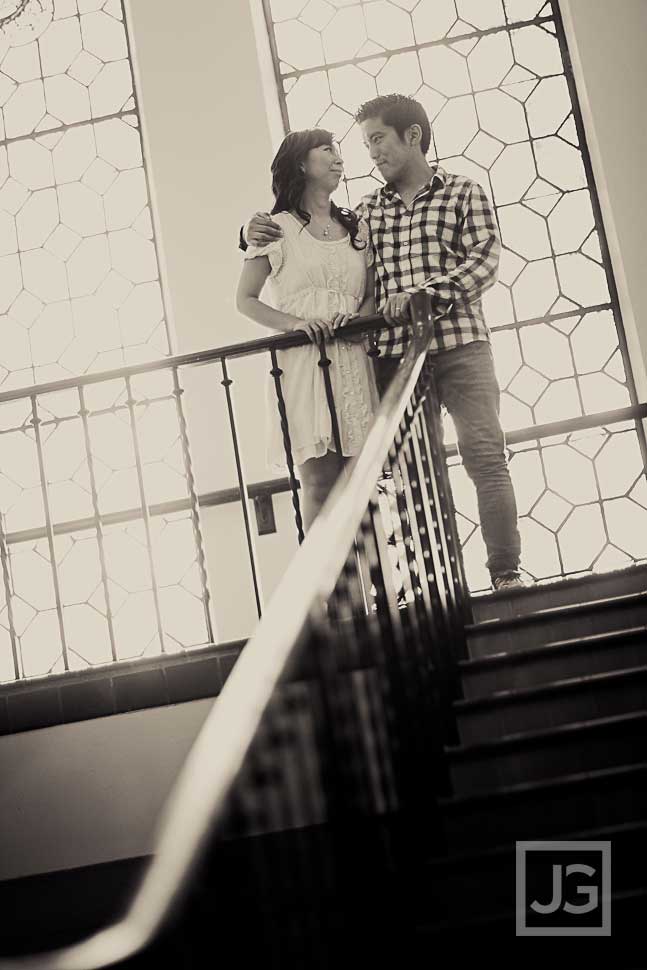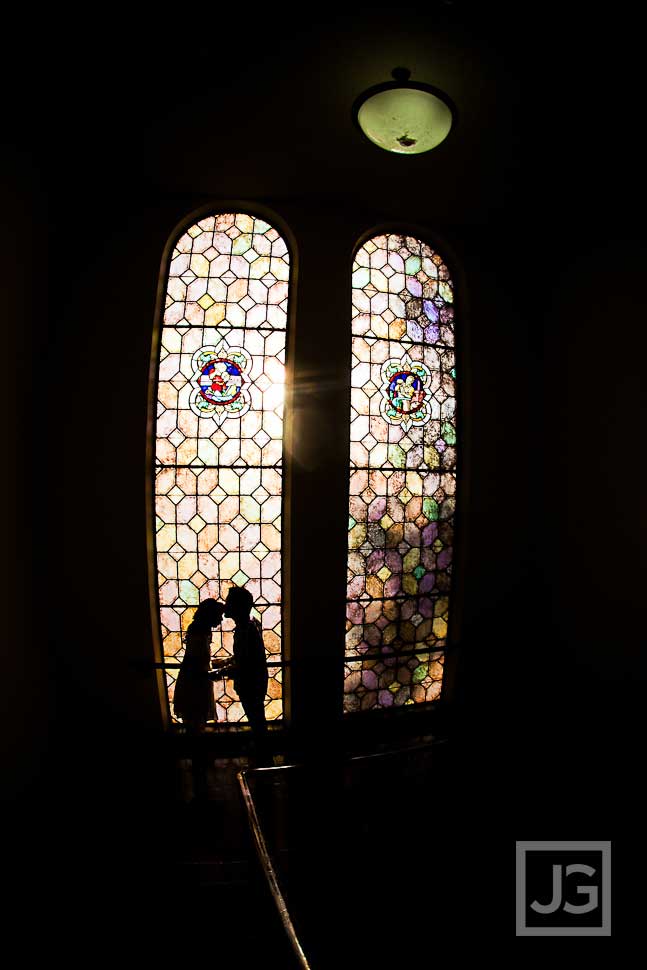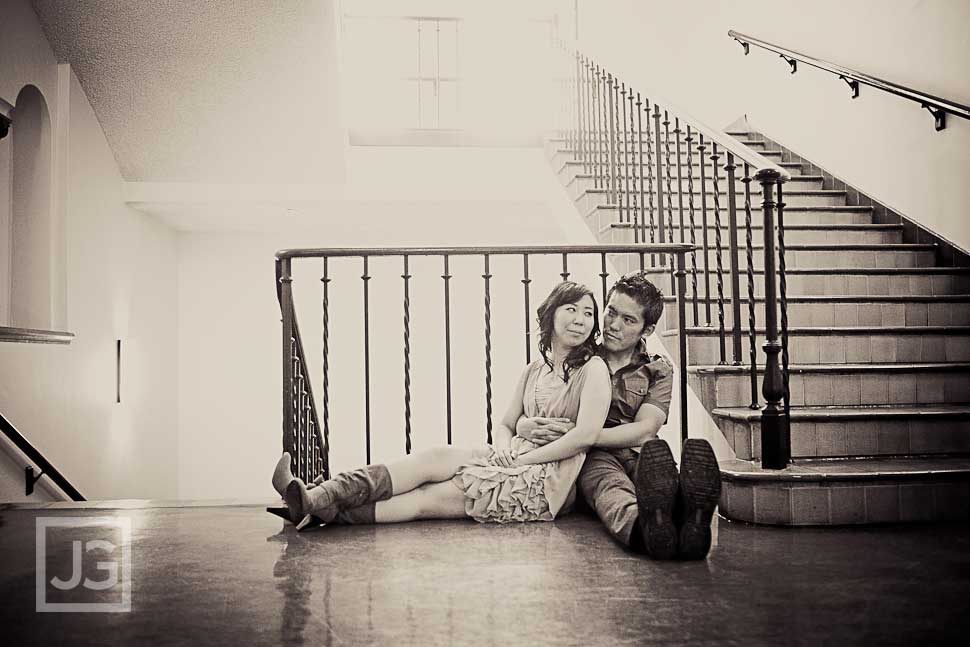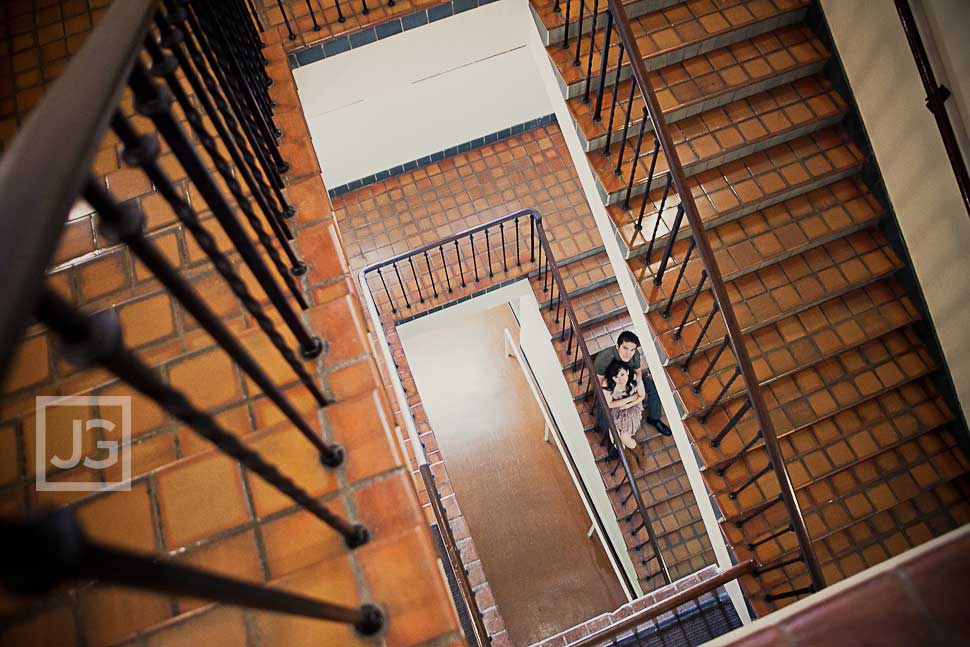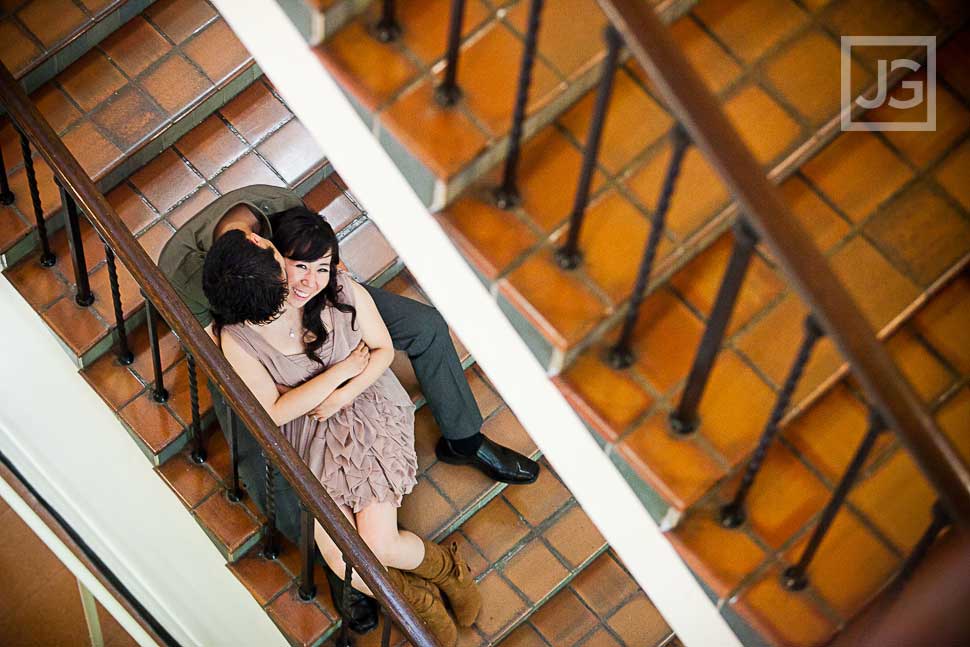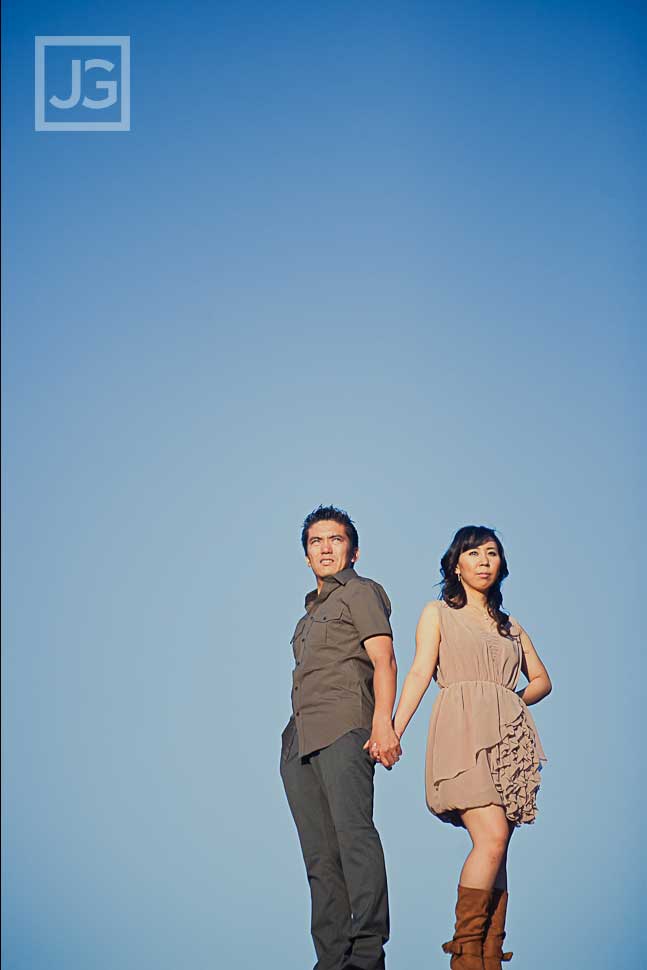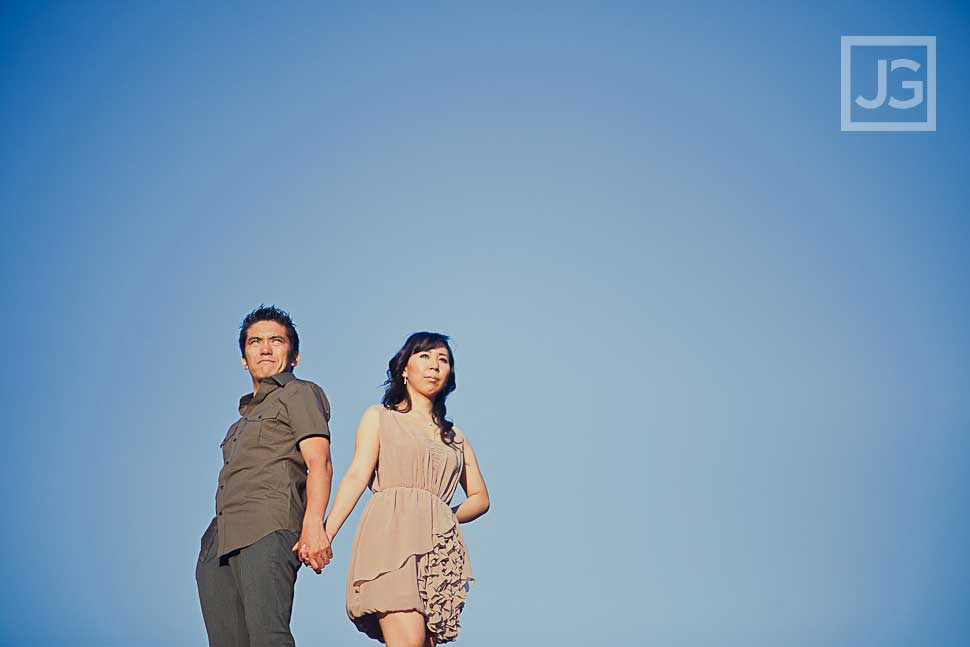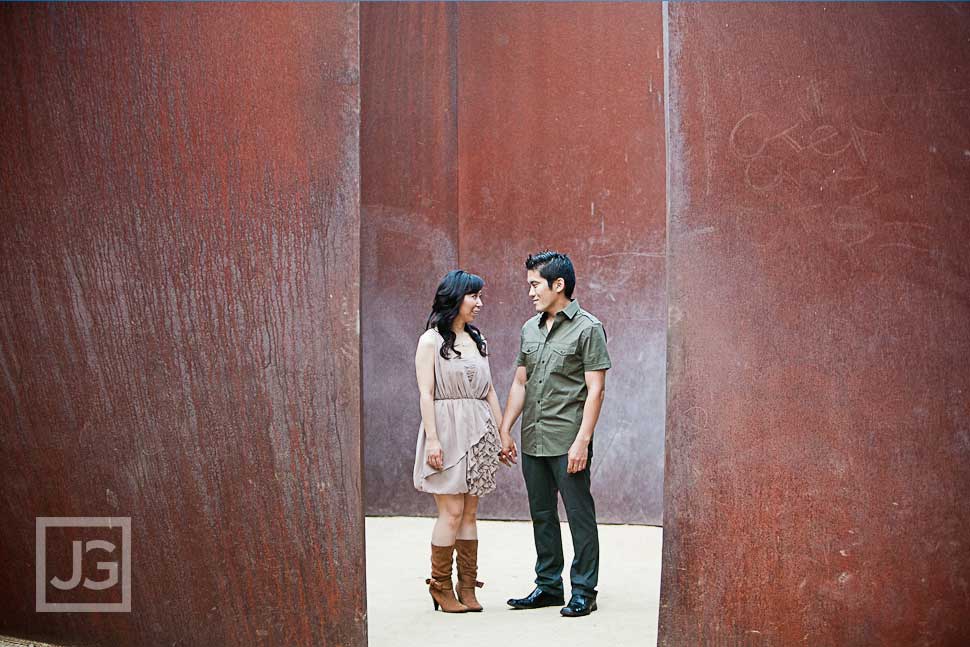 Yes… Koichi can walk on walls!!  LOL