This passed weekend, our photo-video team was at the beautiful Bella Collina (Towne & Golf), San Clemente for  Alyssa and Alex's wedding.  We can't wait to share those pictures with you… but first you gotta check out their Laguna Beach engagement photography (at Victoria Beach).  
Alyssa and Alex met each other on a random night at a friend of a friend's birthday party.  They quickly noticed each other but simply exchanged a quick "hey, nice to meet you…" and didn't think much of it due to Alyssa's upcoming trip to China and Alex's continuous surfing travels.  Two months passed by and they met again at the same friend's house.  This time… Alyssa and Alex couldn't take their eyes off each other and the rest was history!!
Open Field in Irvine
It was a beautiful day for an engagement session starting in Irvine.  We had beautiful clouds and a gorgeous sunset later in Laguna Beach.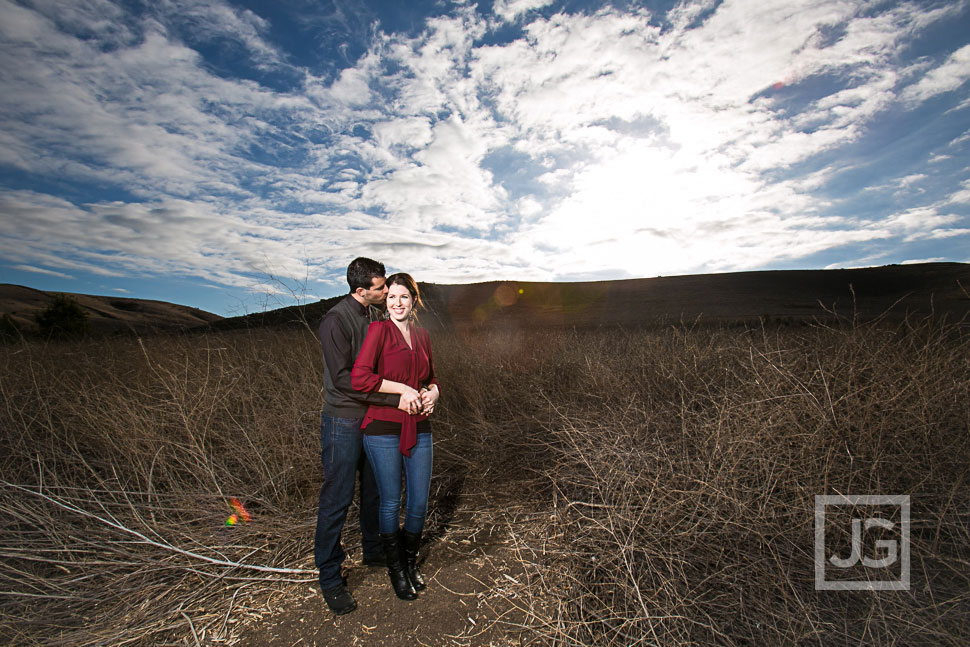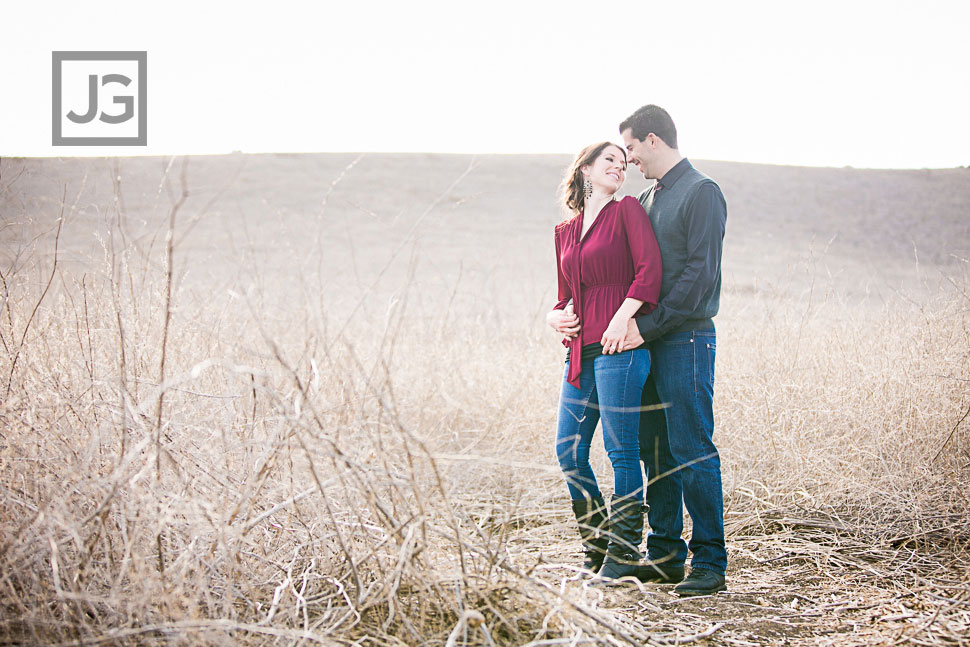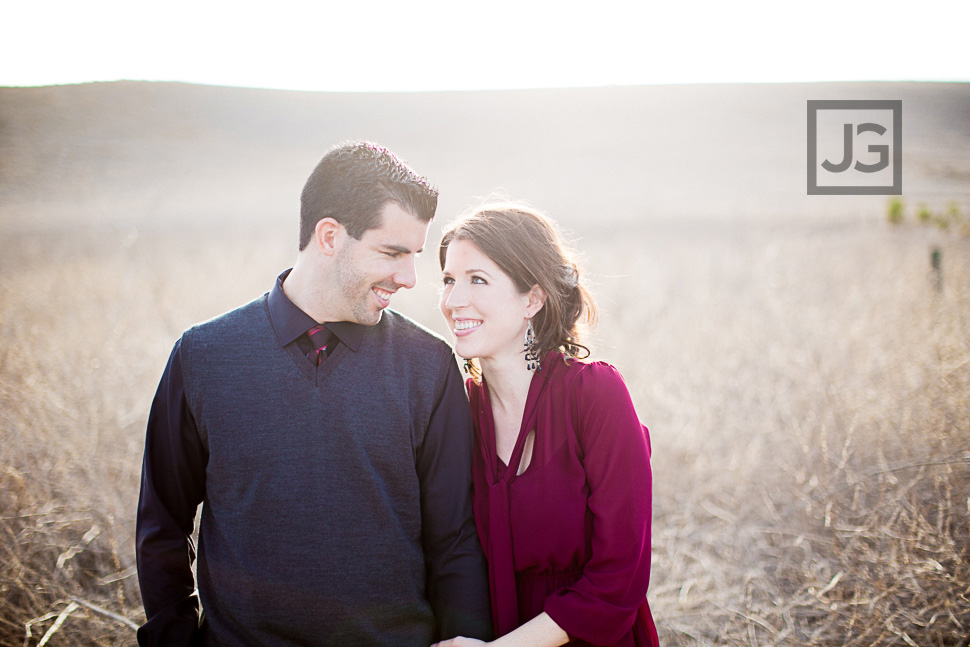 This is where we differ from many other photographers; we love to capture both natural light and remote lighting engagement photos. Note that they both have different looks and styles, but we feel bad leaving out either. Just note that the blue sky doesn't pop up easily without remote lighting.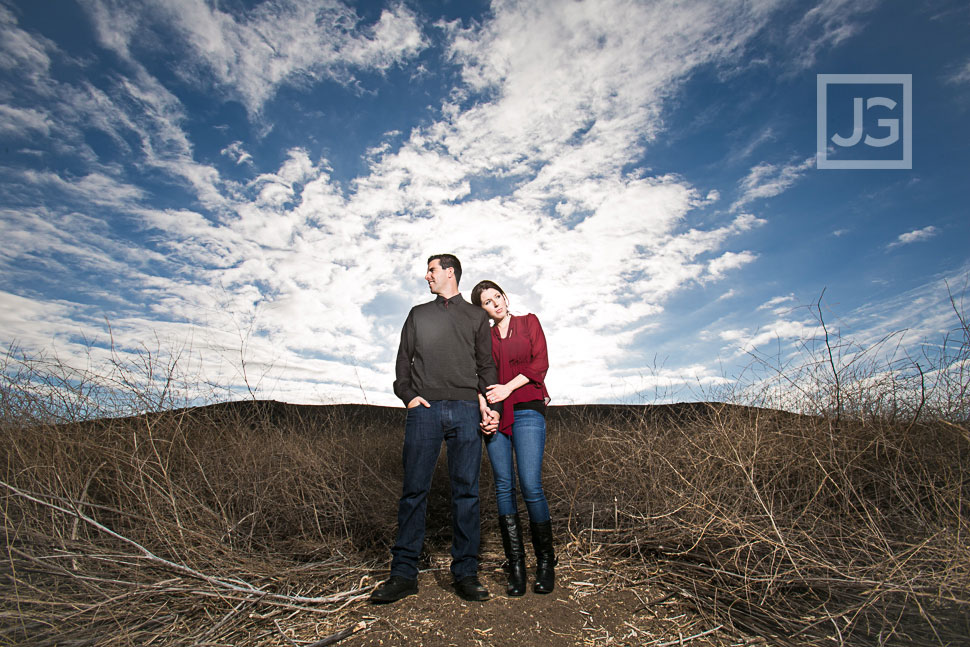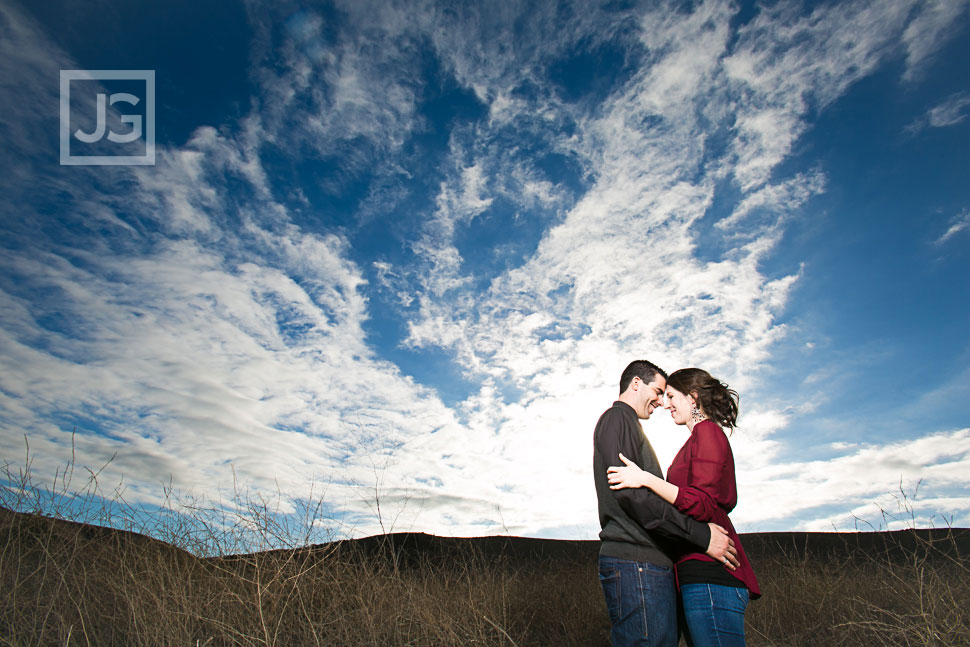 Laguna Beach Engagement Photography
After the open field in Irvine, we hopped over to Laguna Beach to get more engagement photos with the rocks and waves, and eventually the sunset.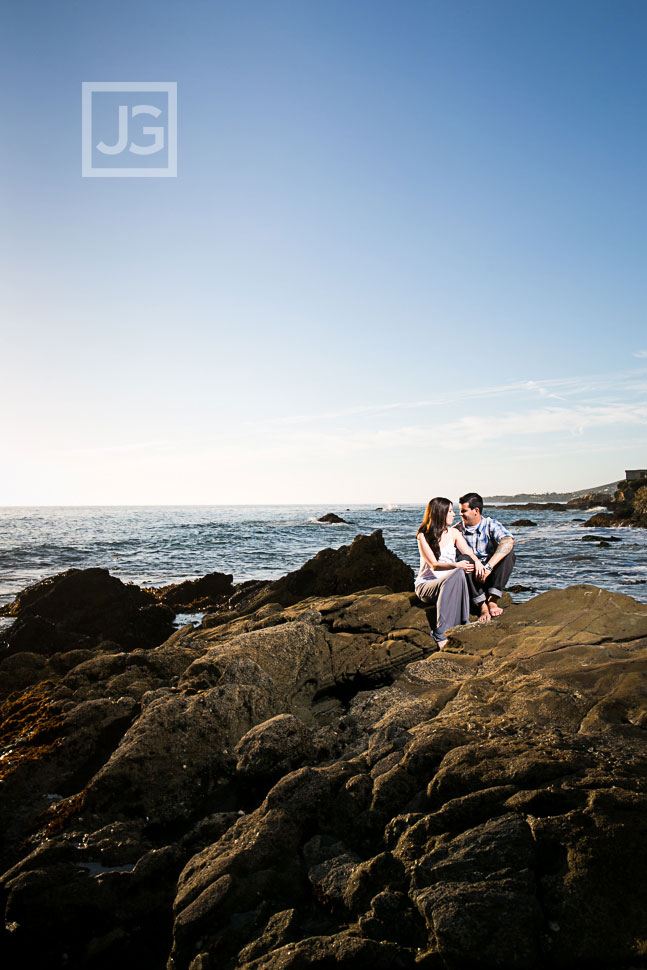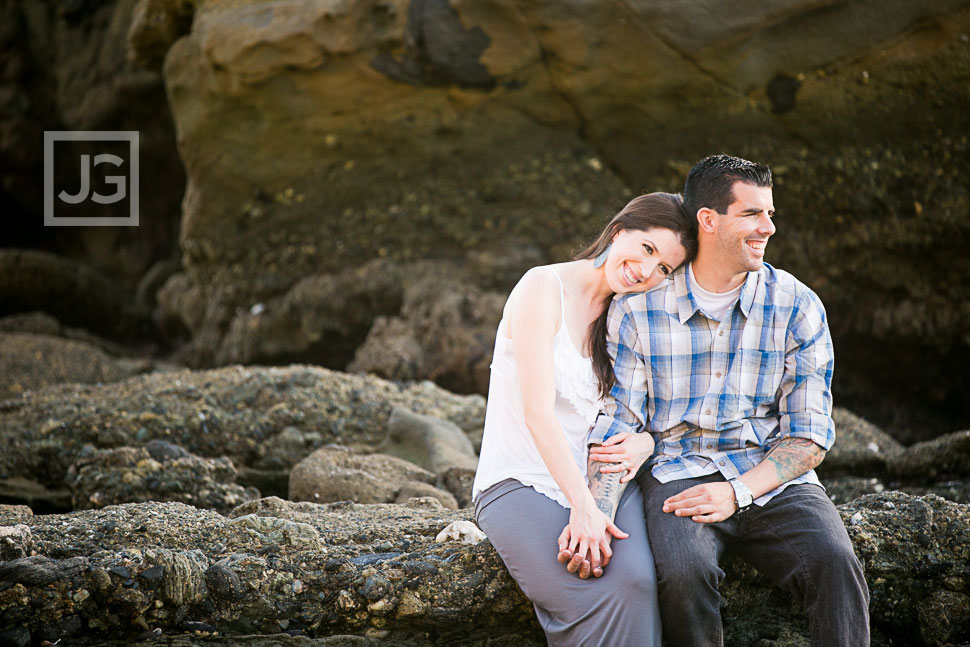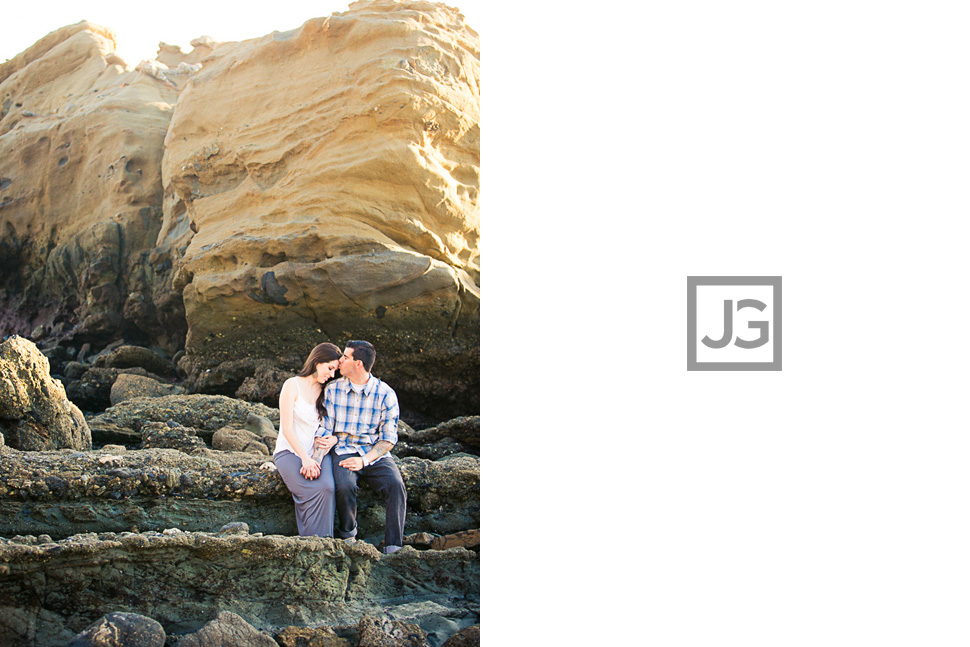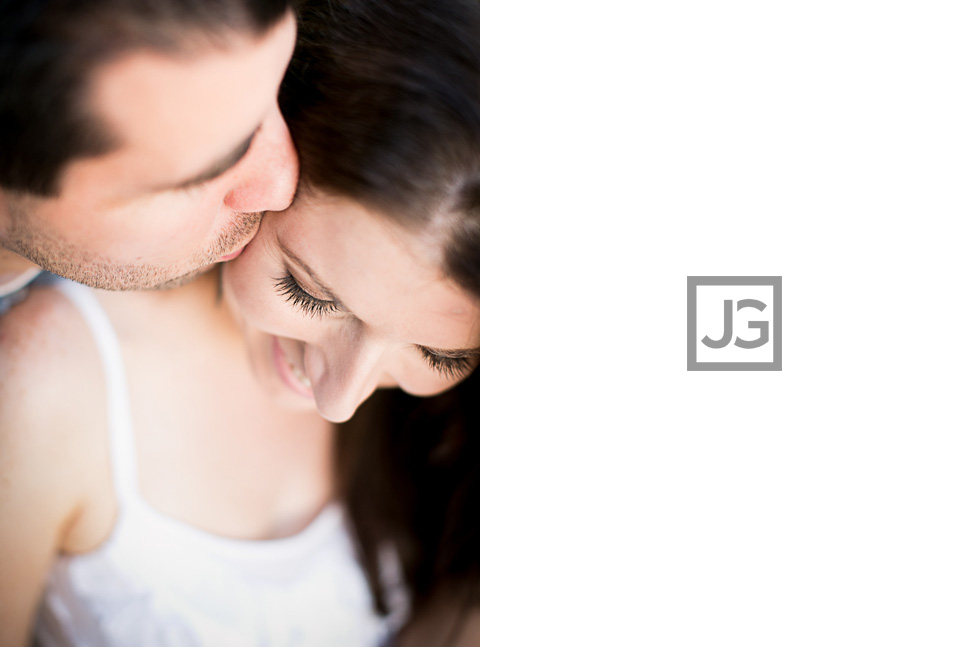 When life gives you rocks, we say rock out!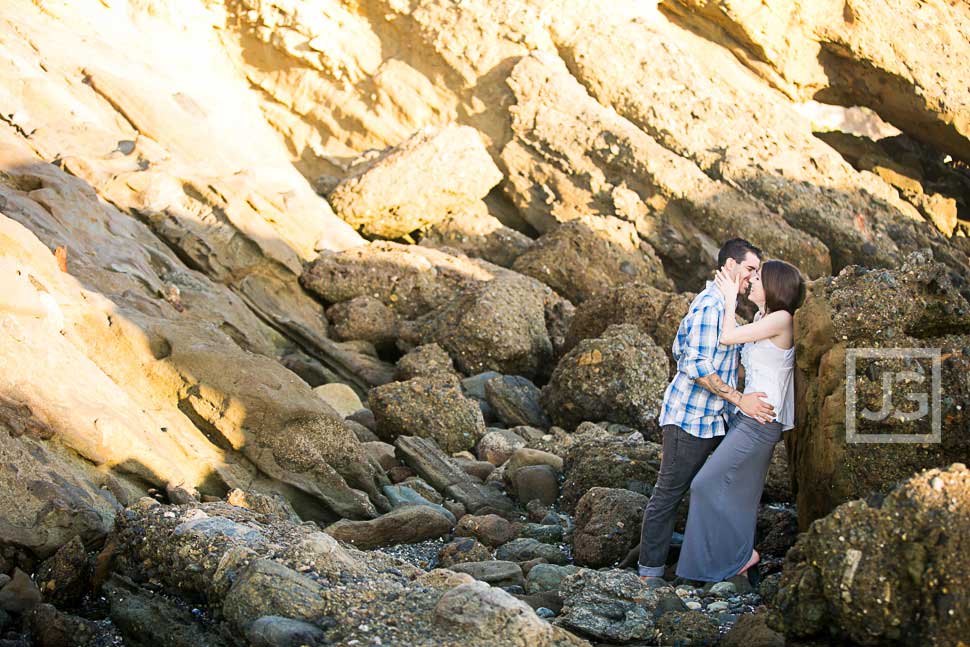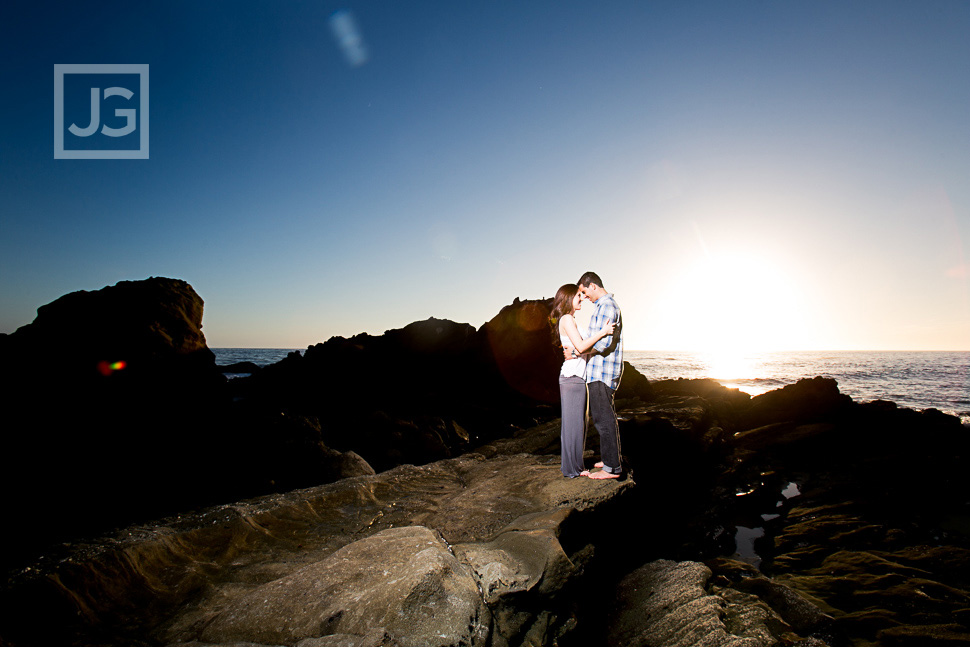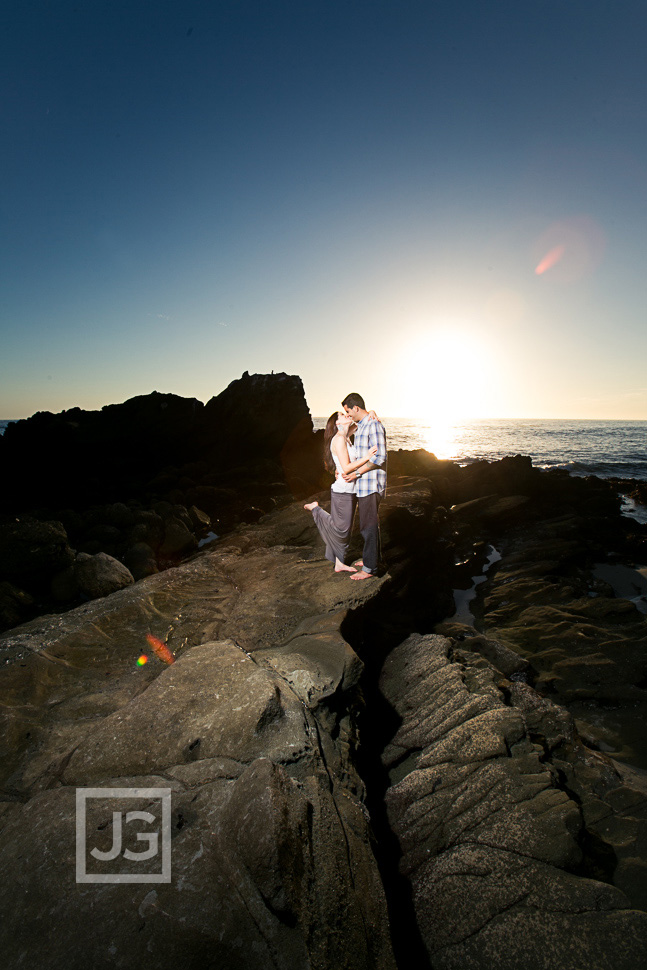 Engagement Photography at Victoria Beach
We hopped from one small beach to another, landing at Victoria Beach. From there we caught a beautiful Laguna Beach sunset.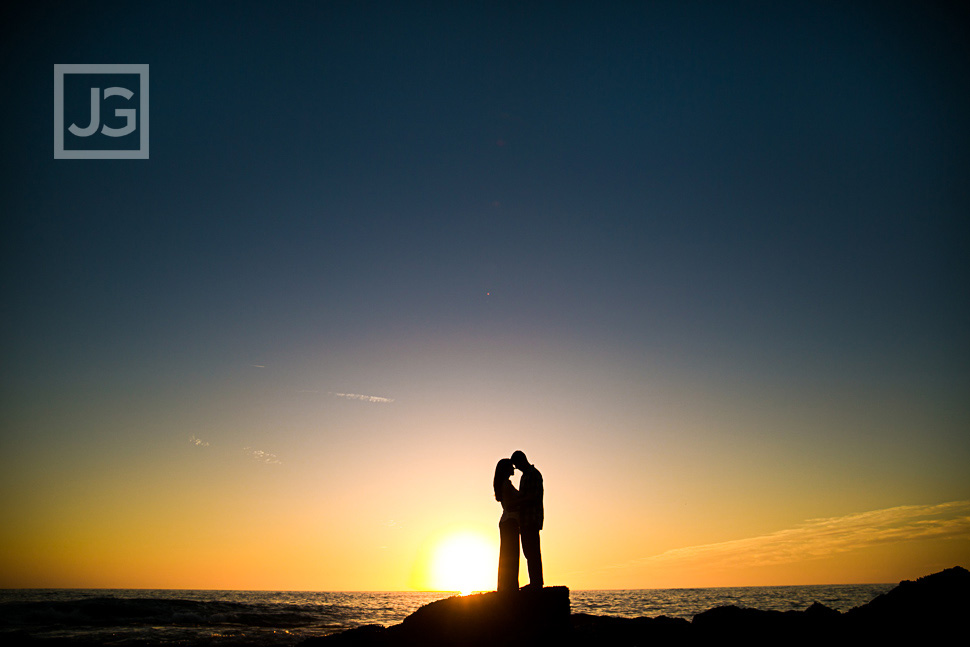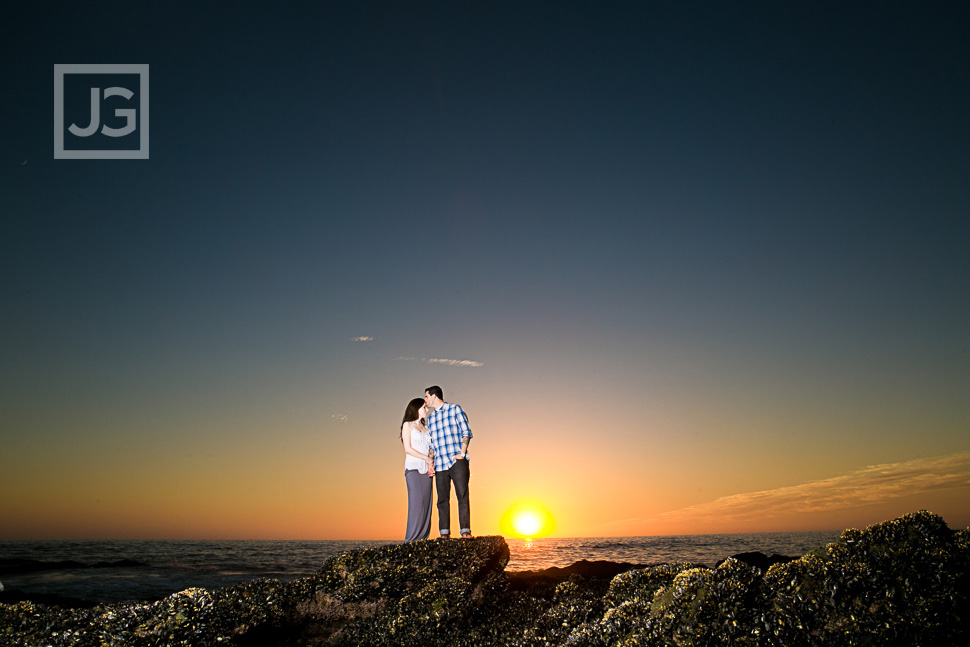 How gorgeous is that romantic sunset across the ocean waters?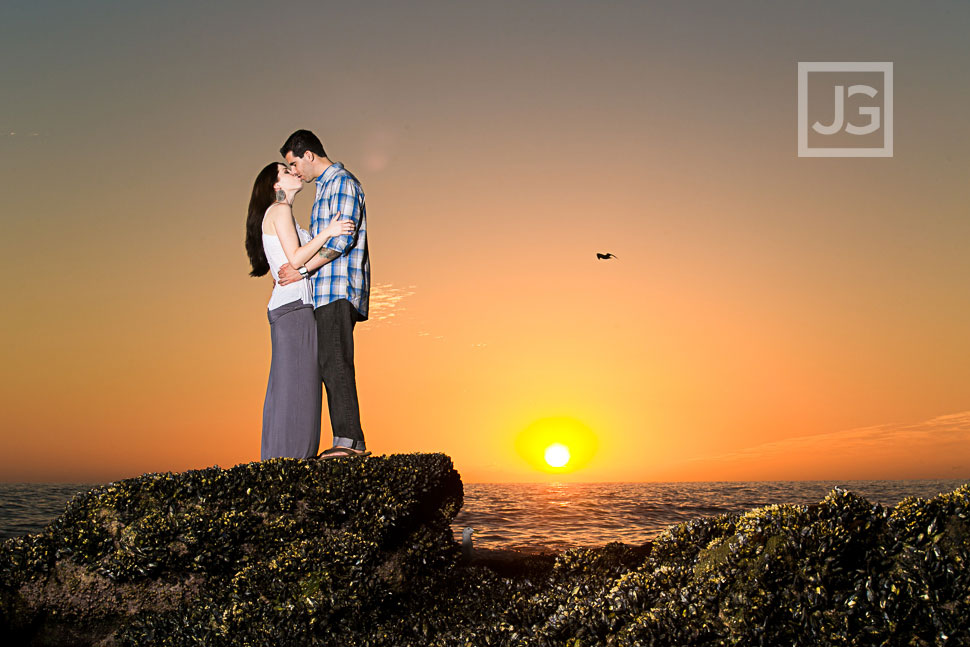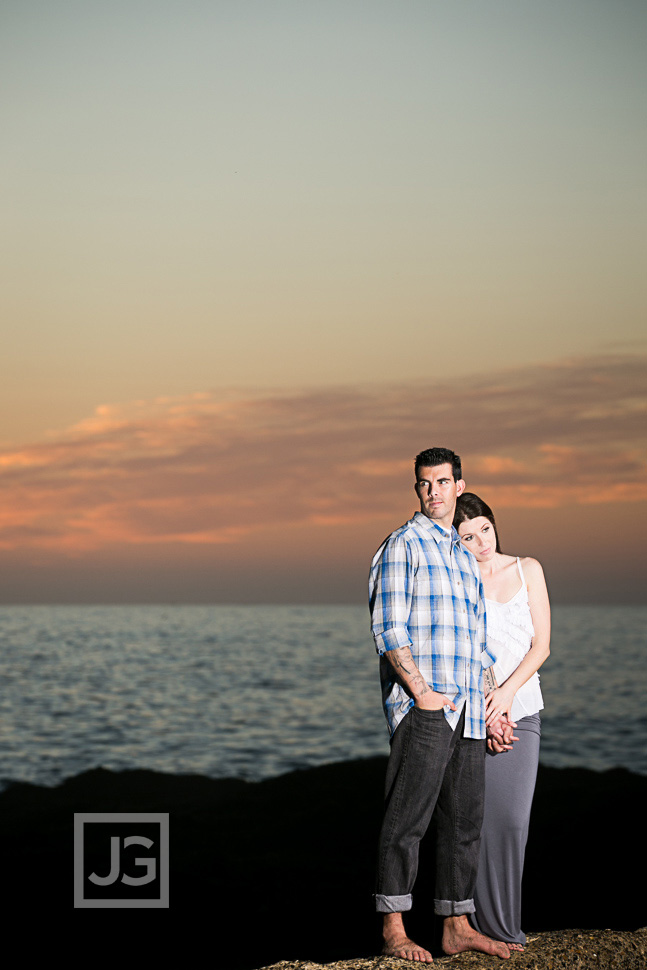 And we are always down for a little bit of silliness! We encourage our couples to be themselves during the photo session.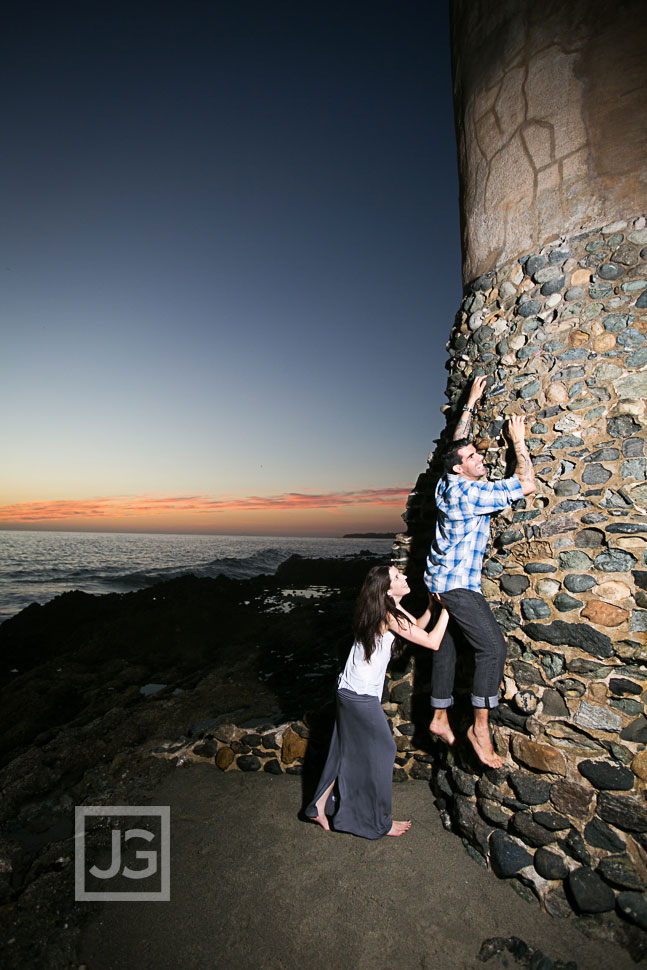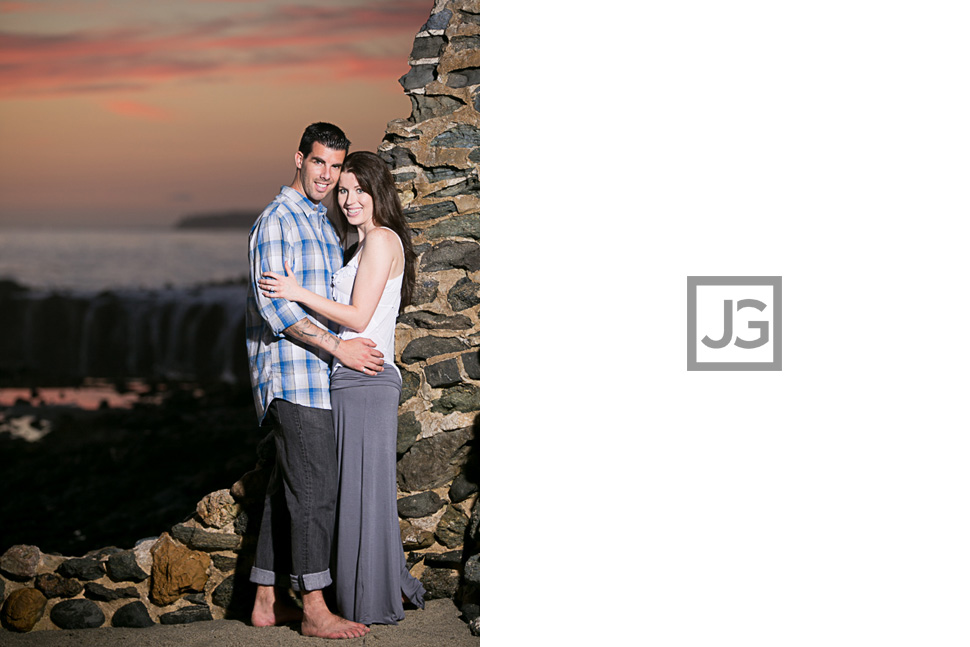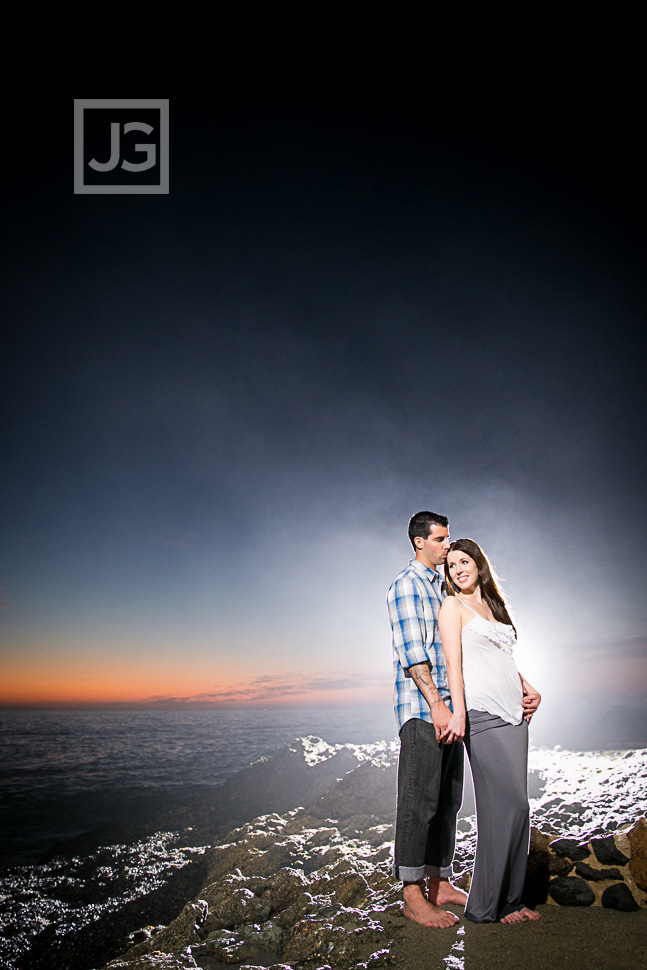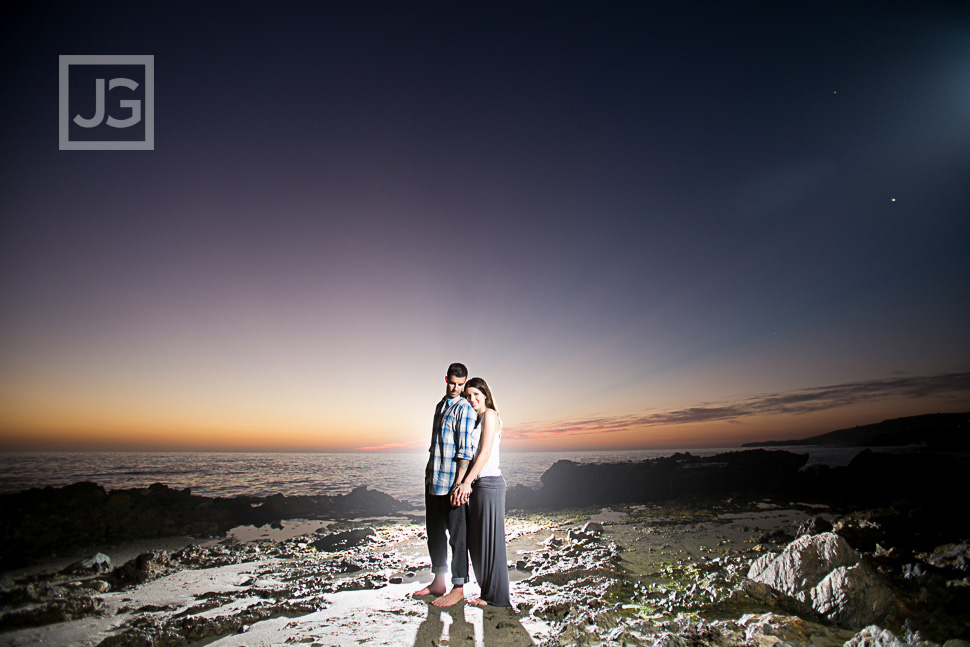 This engagement photography portrait session started in Irvine in an open field, with blue skies and white clouds. After that we headed over to Laguna Beach for more engagement photos with the ocean, waves, rocks, and the sunset. We ended up at Victoria Beach for the sunset.