We first met Rachel and Liam at Jessica and Dan's wedding at The Vineyards in Semi Valley where Rachel (who is Jess' sister) was the Maid of Honor.  It's always such a compliment when friends and family from a previous wedding contacts us.  Rachel and Liam are high-school sweet hearts that not only share a passion for soccer and for traveling the world, but more importantly, they share a passionate love for each other. And we all share a love for food and UCLA! Rachel recently graduated culinary school and appreciates the art of cooking and yummy food.  Liam is getting his MBA at UCLA and can relate to Gavin's Bruin stories. So read on to see our day of Los Angeles engagement photography with Rachel + Liam!
Griffith Park Engagement Photos
I absolutely LOVE how Rachel and Liam's engagement session came out.  There are so many cute moment between them that it was hard for me to select images for the blog.  There are so many that are my favorites!!
We started at Griffith Park, which gives a green and natural backdrop that's also really close to downtown Los Angeles. We were at the Old Los Angeles Zoo, which was replaced by the current LA Zoo in 1966.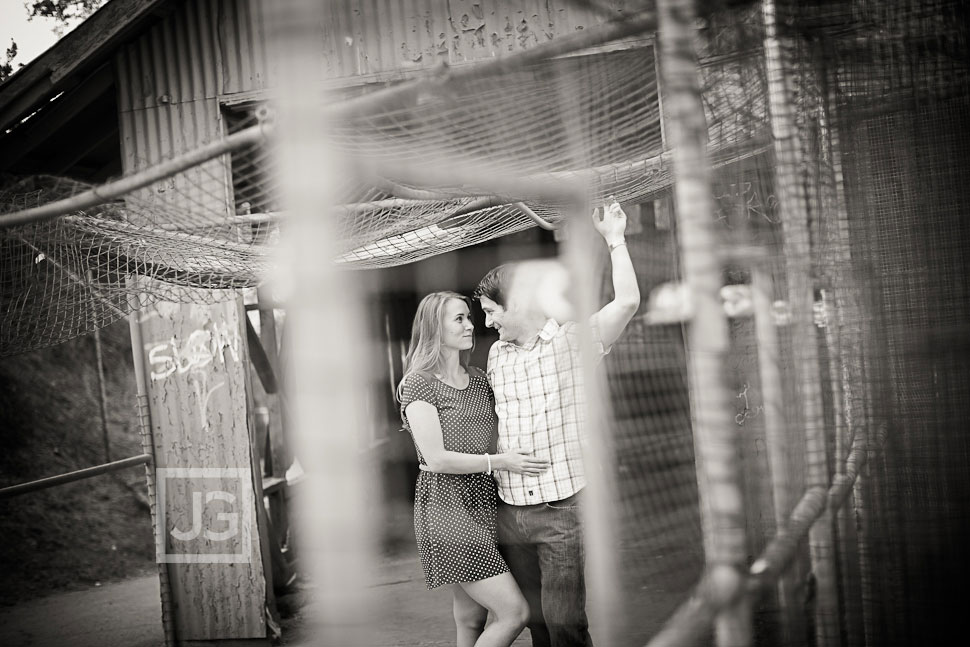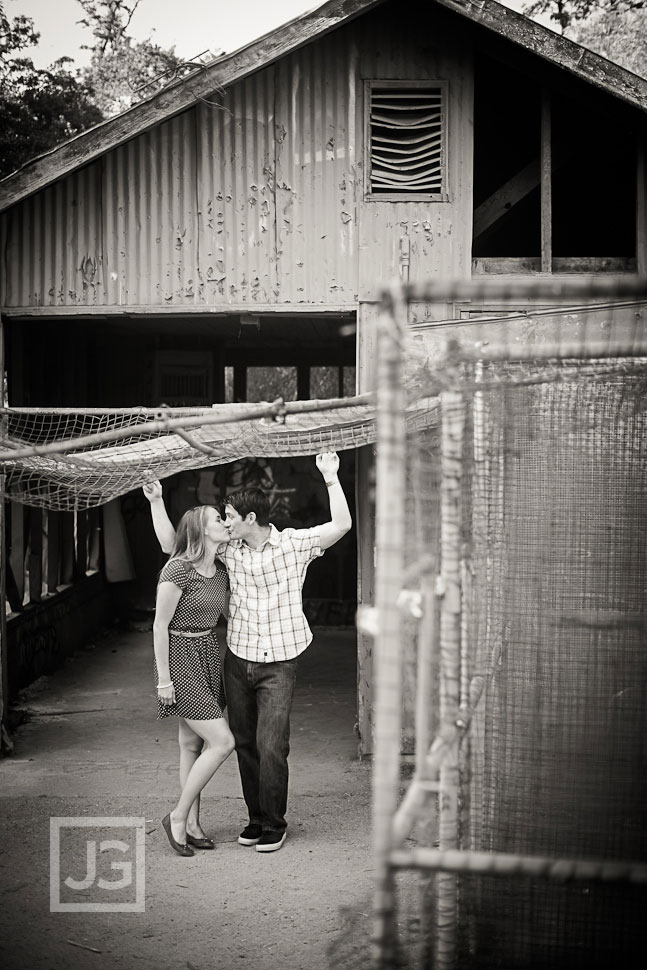 They were suppose to be Bears that were stuck in a cage together. They swear they are so cute together!! I love their passion and playfulness with each other!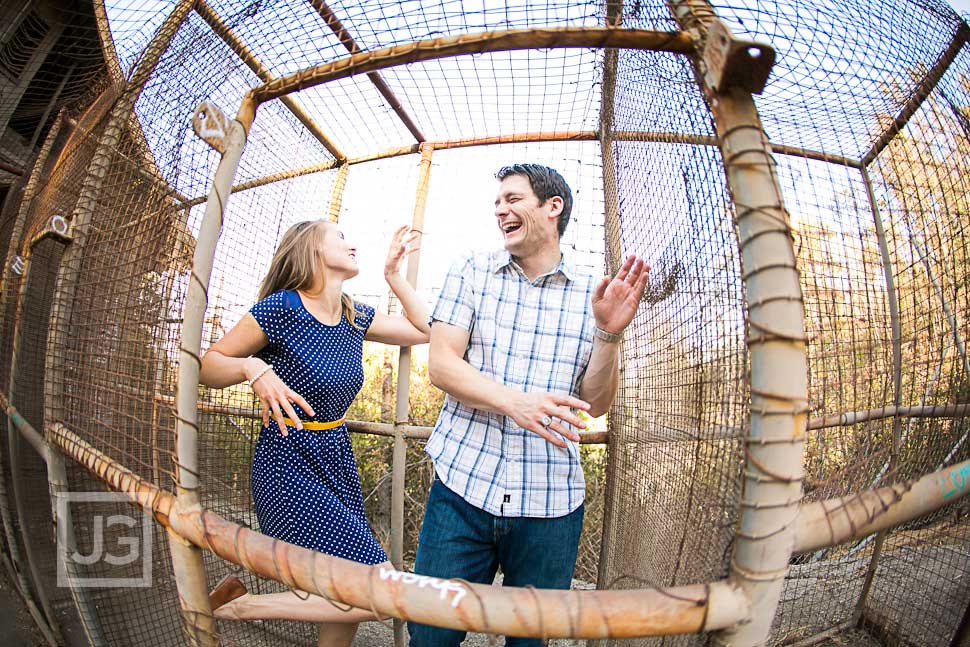 LOL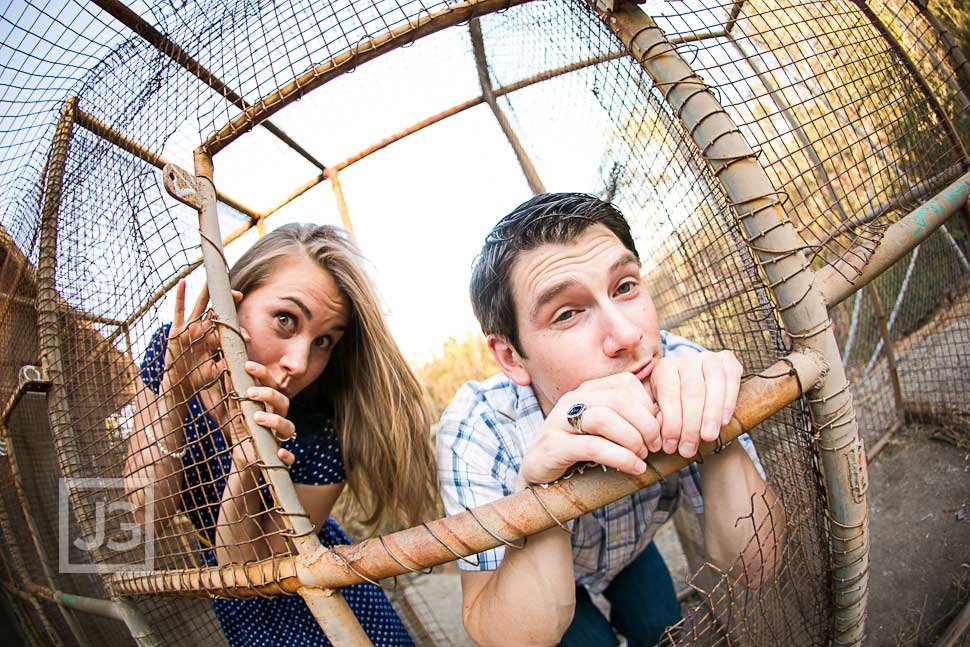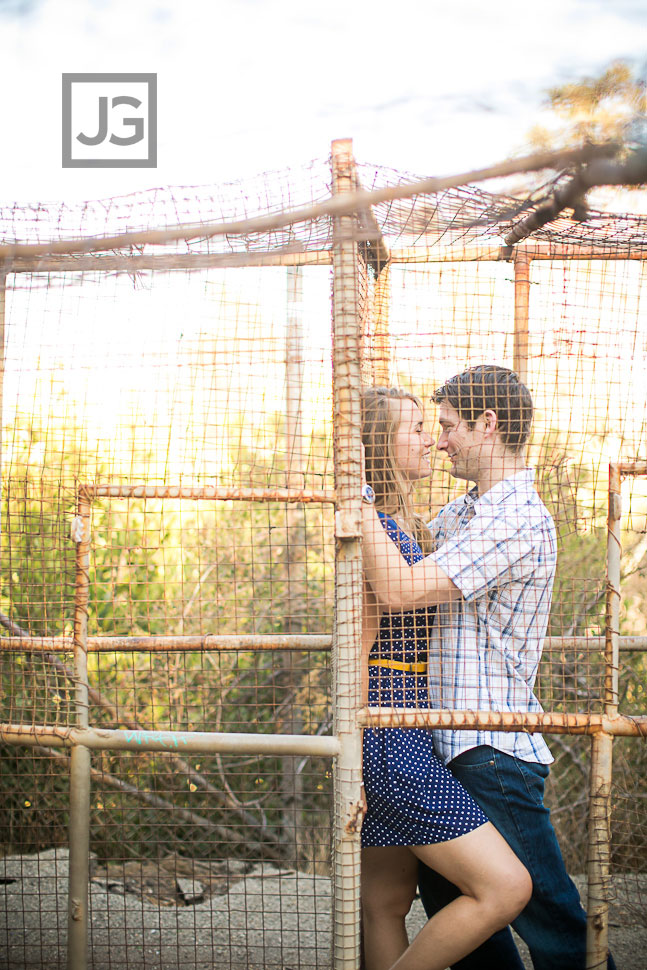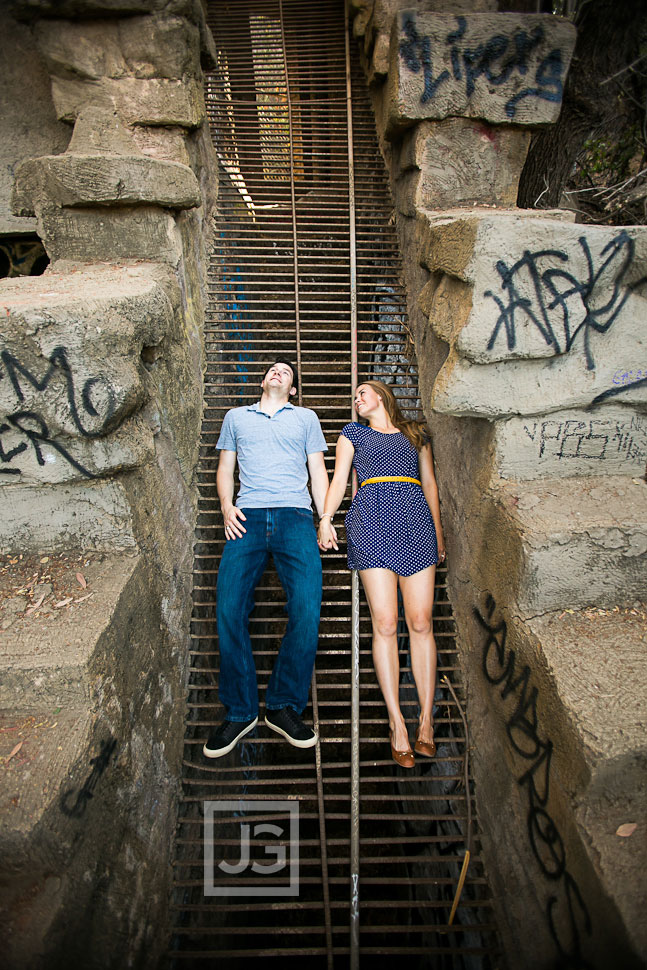 Hmmmm… you may wonder what's going on here. Well… that's a really good question because I don't know myself. We'll have to ask Liam and get back to you.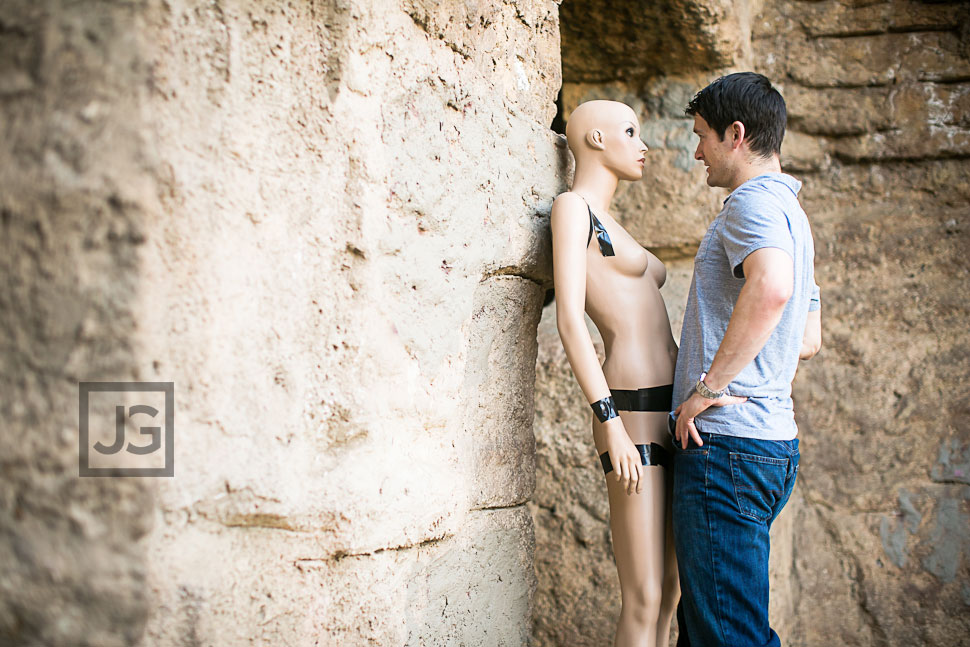 And don't ask… I don't know about this one either!! =)
The attack of the Mannequins!!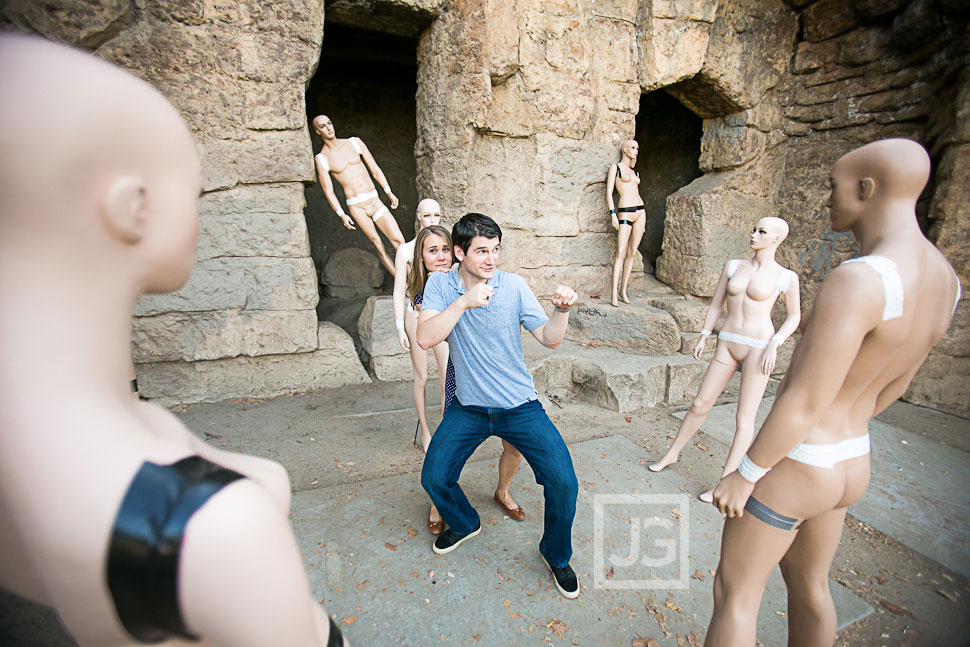 So! From all these images… you may think, "WOW… Judy and Gavin are so cool!! =) They carry mannequins around with them as props for engagement sessions!!" LOL That's only partially true. The being cool part is true, but as for the mannequins, we were just lucky to stubble upon the set the Haunted Hay Ride at the old LA Zoo (which by the way looks pretty scary and I can't wait to go see myself.)
And FYI – even mannequins like to photo-bomb!!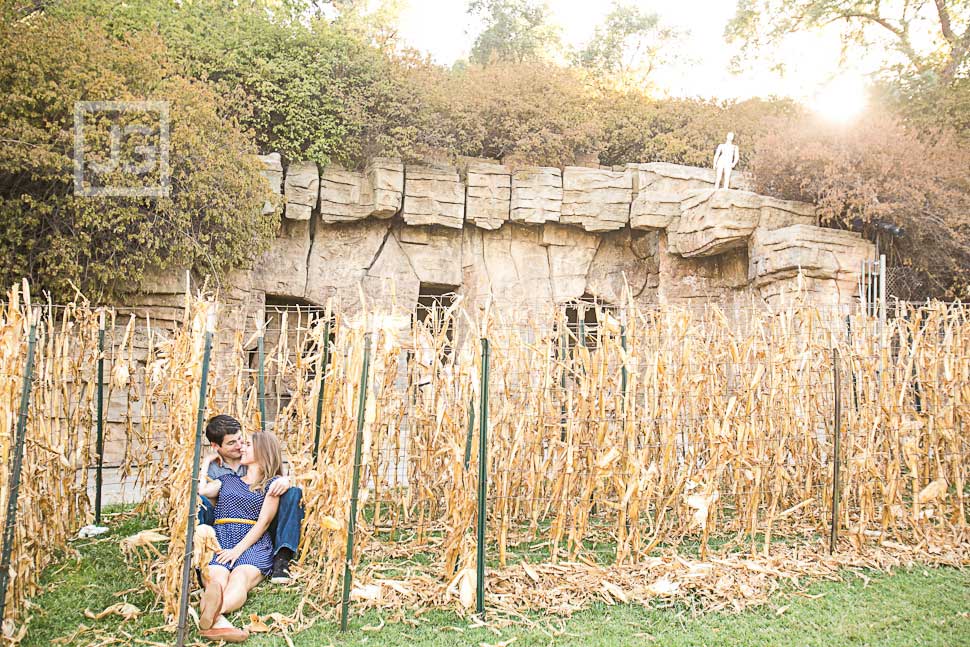 For some reason I especially love this picture. I think it's the way she's holding him and the way he's looking at her.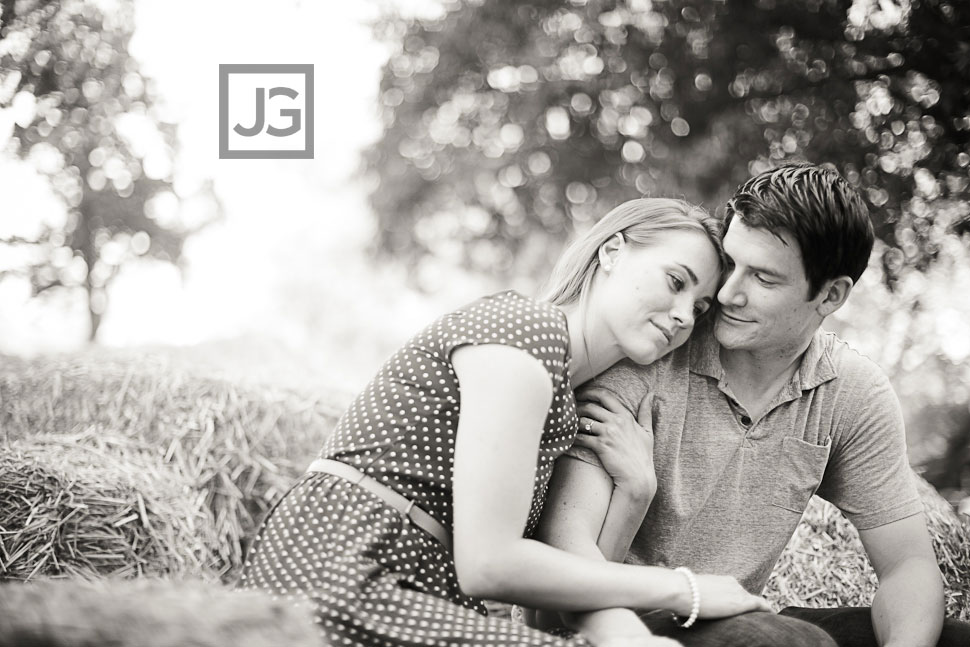 And I love the sunlight in this picture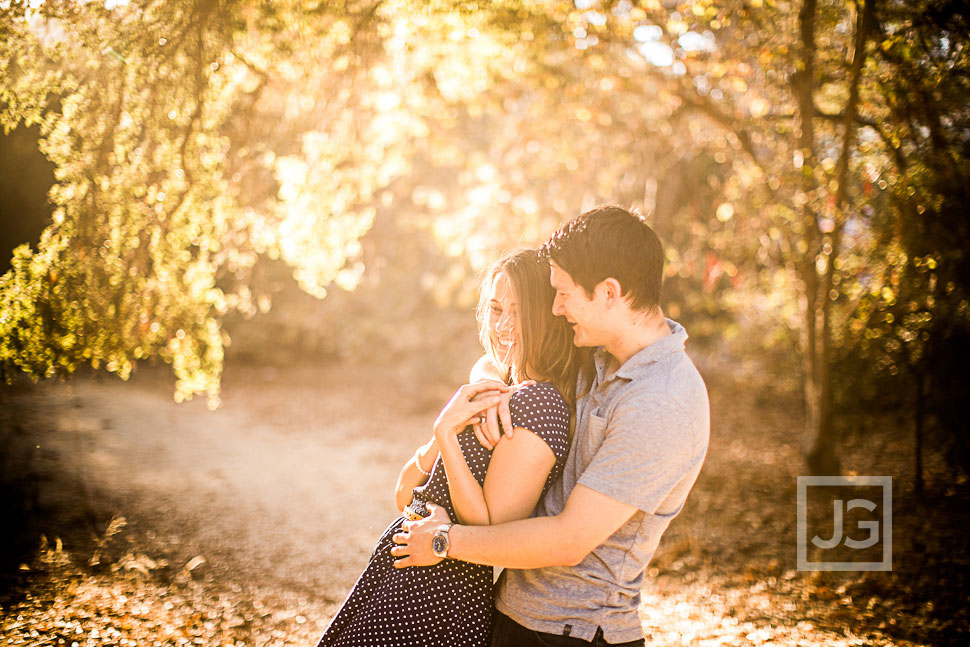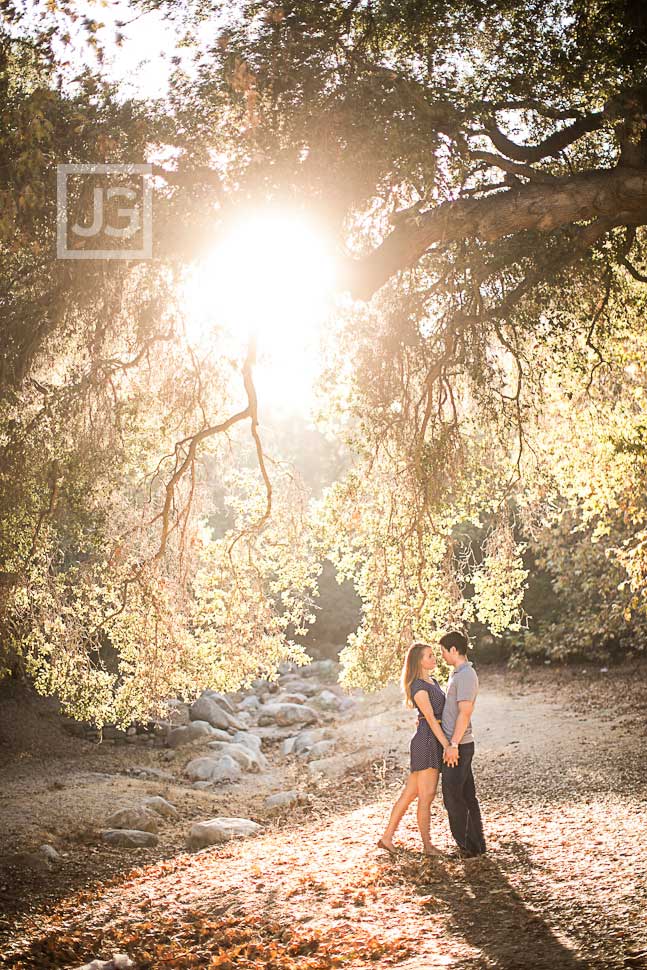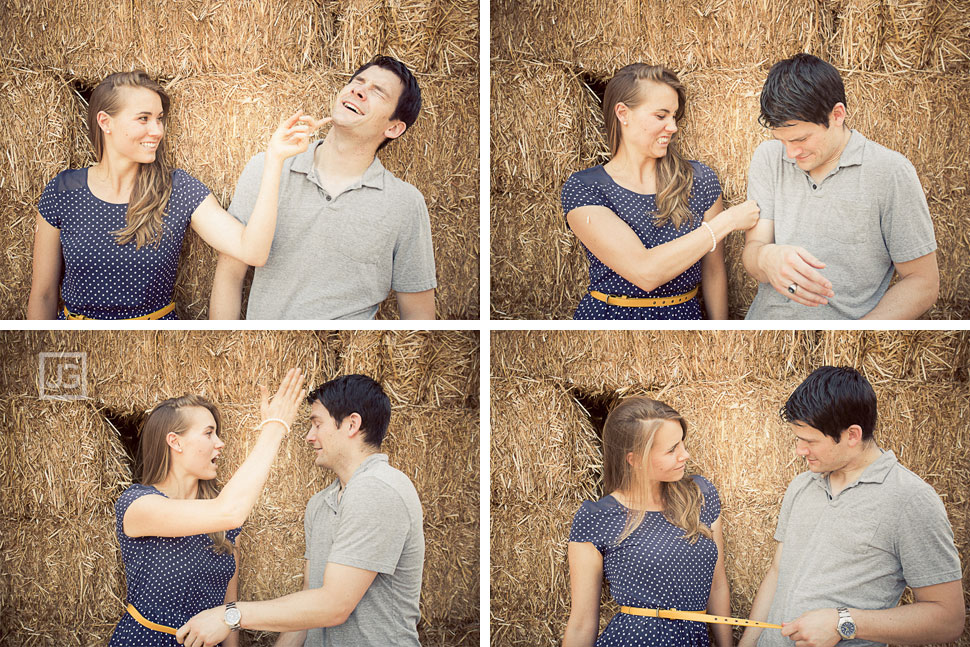 Los Angeles Engagement Photography
After the old LA Zoo at Griffith Park, we got back to their home studio just in time for sunset and night pictures on the rooftop.  Their building has a gorgeous view of downtown Los Angeles and we were lucky to have rooftop access.  It was kinda scary being on the 38th floor (a helipad) looking straight down.  It took me a while before I got anywhere near the edge but it was sooooooo worth the view.  =)
Helipad Rooftop Engagement Photography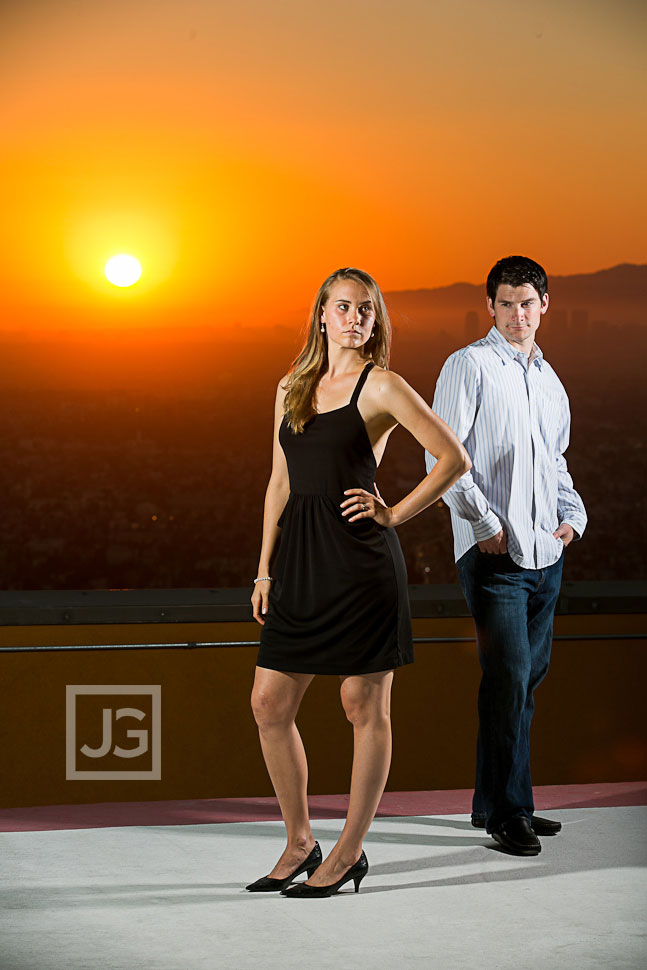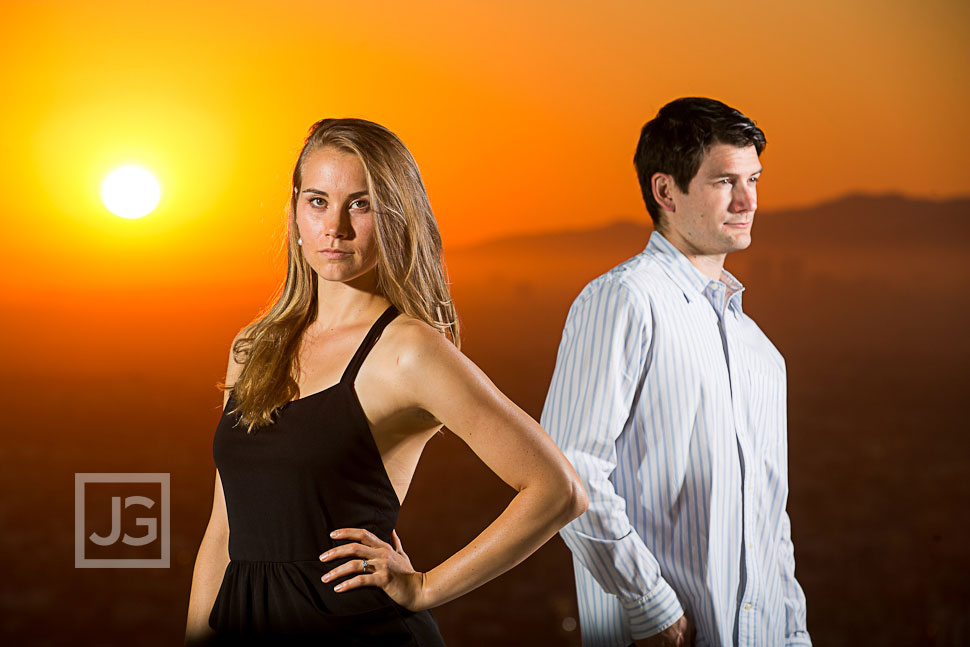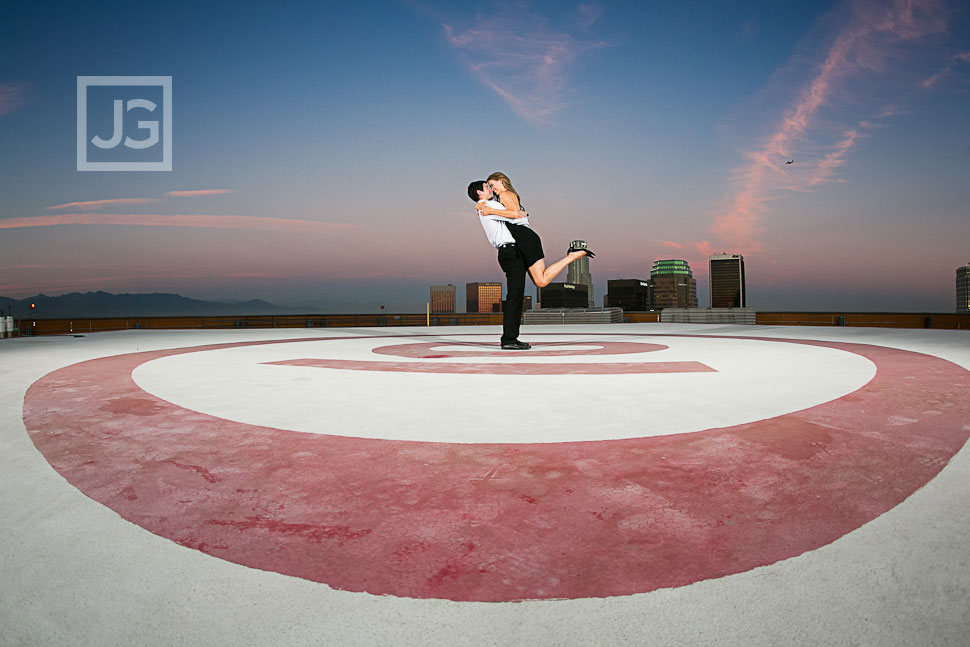 Rooftop Engagement Photography in Los Angeles
Los Angeles glowing as the sun starts to set.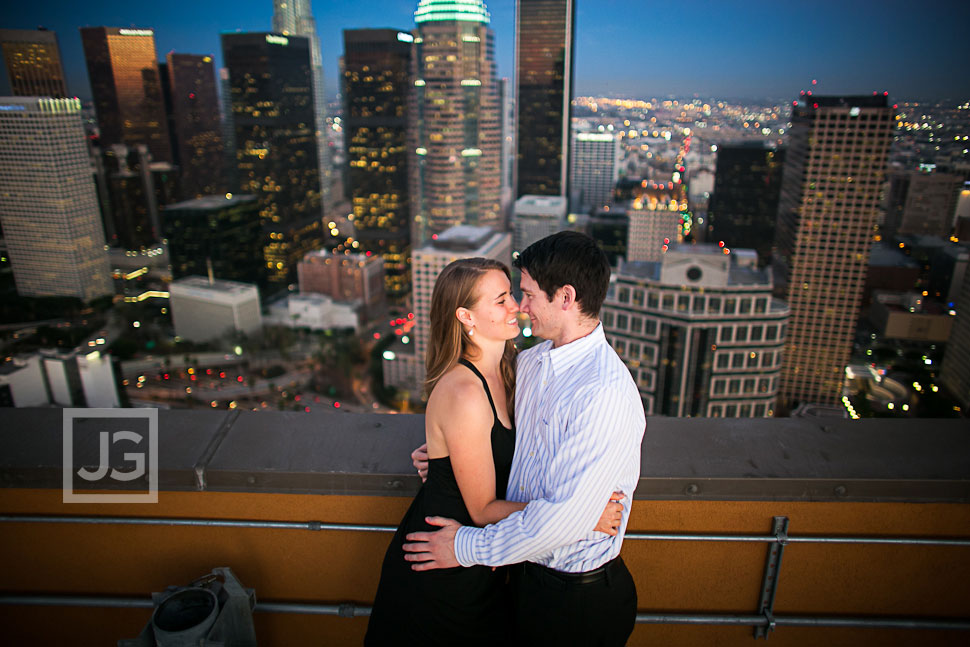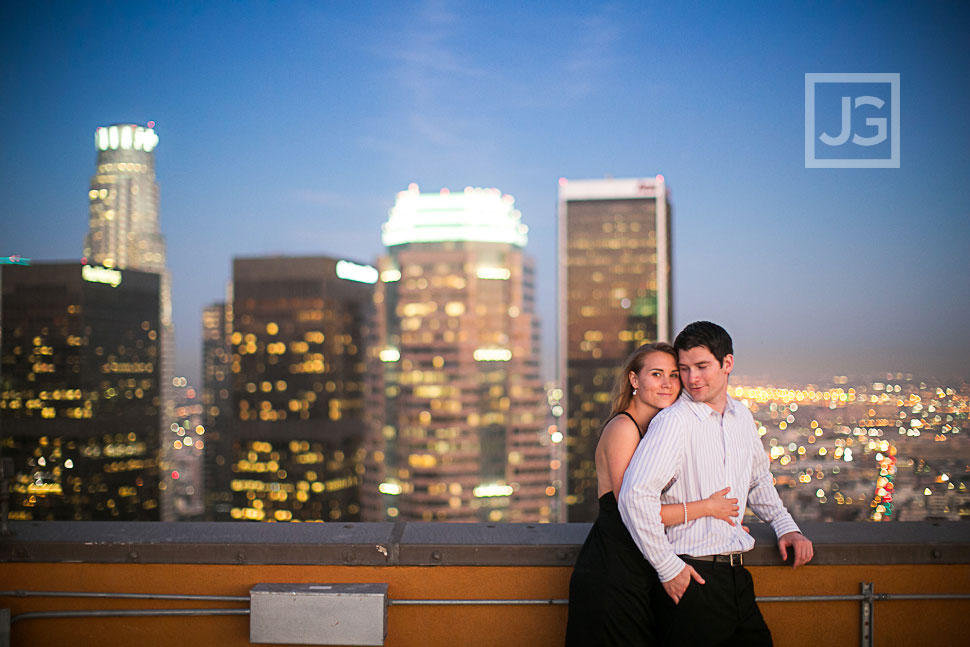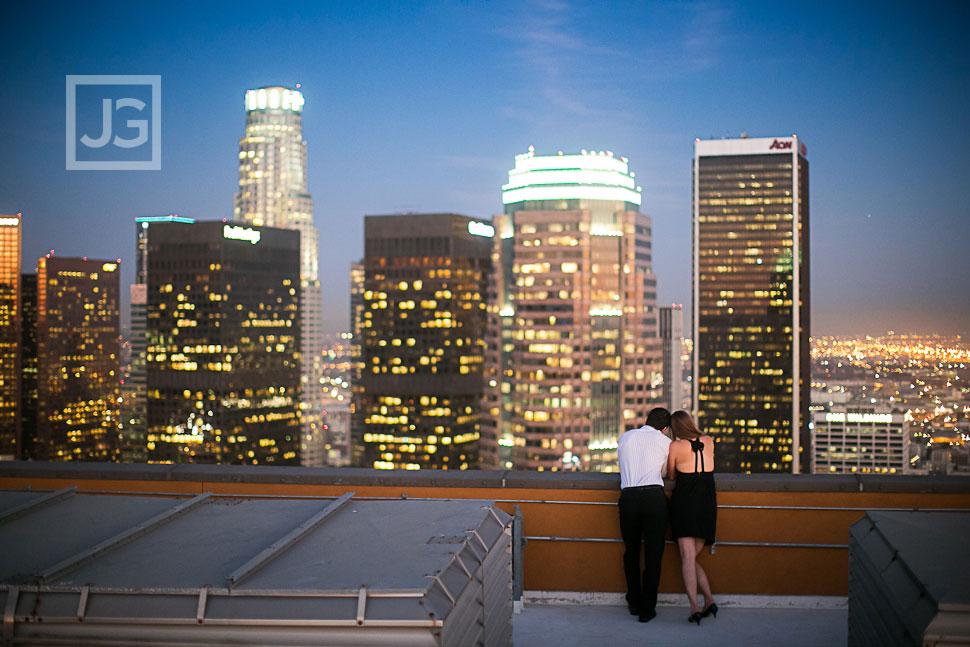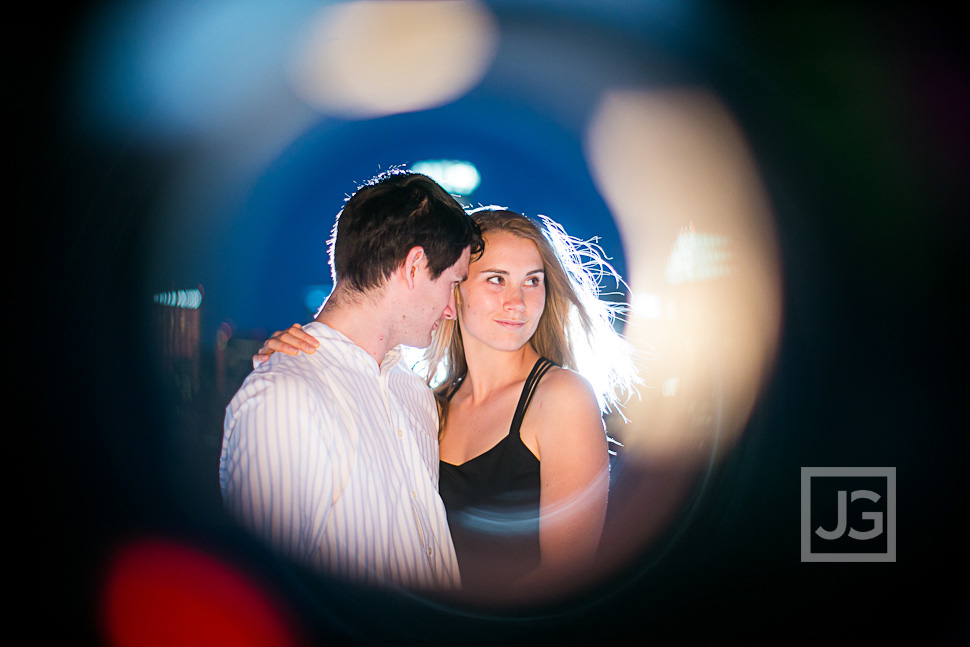 Absolutely beautiful!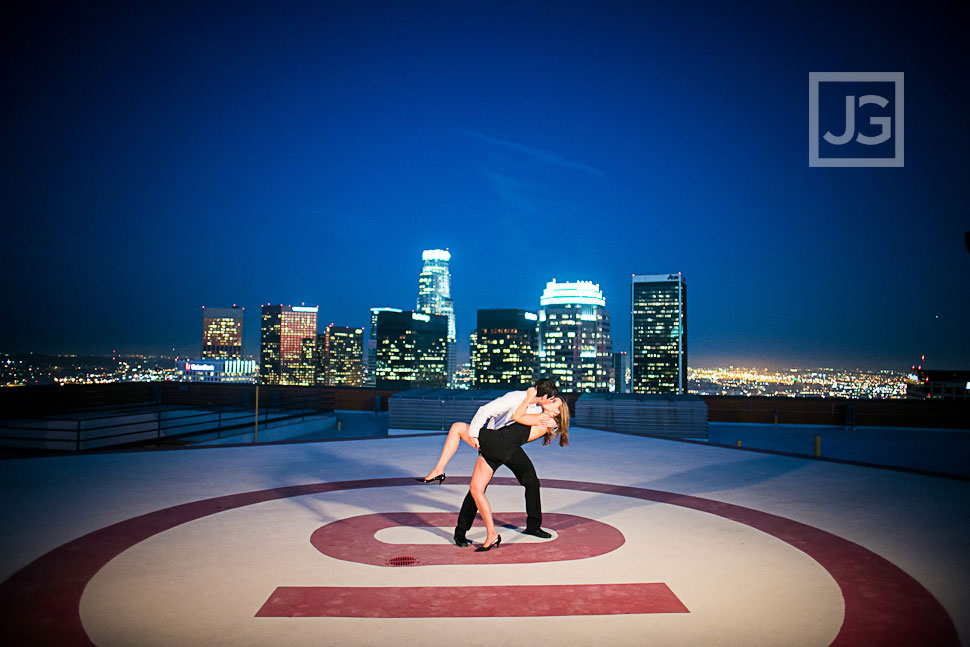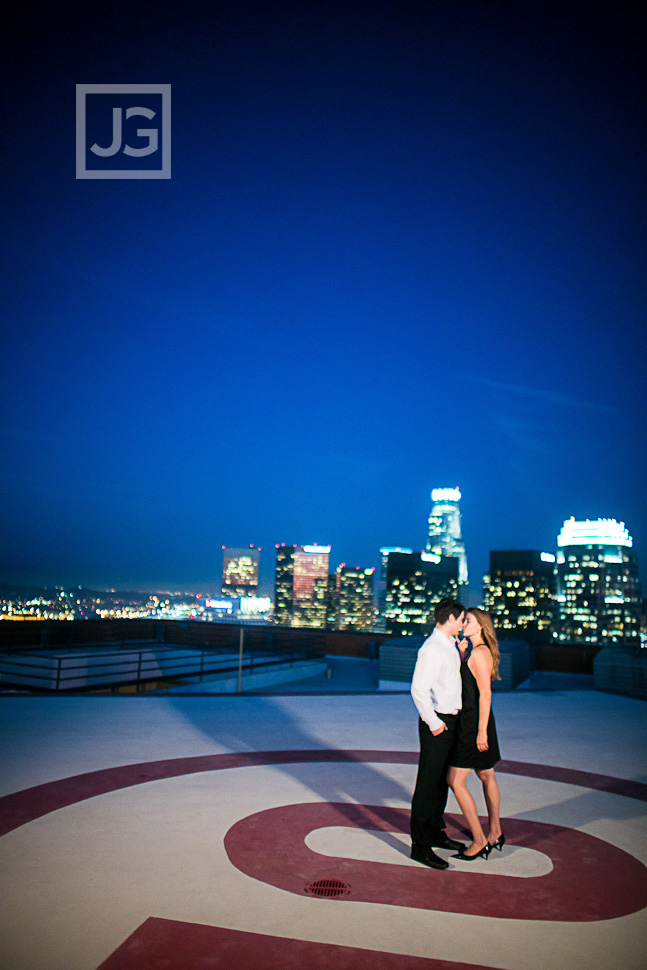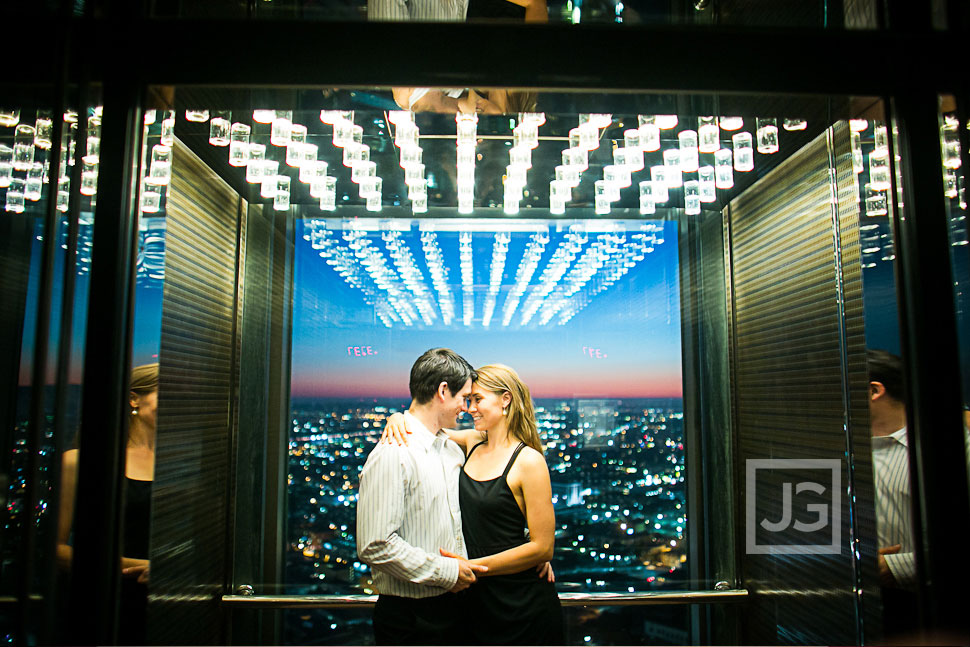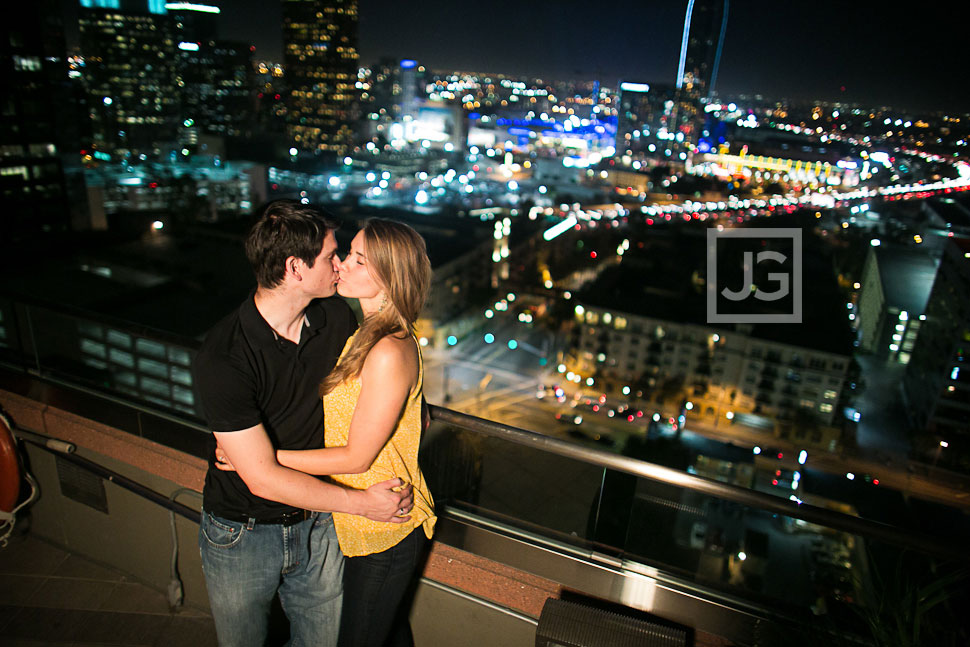 This article shows us doing Los Angeles engagement photography, starting in Griffith Park (Old LA Zoo) and ending on a helipad on the rooftop of a downtown Los Angeles building. We got amazing photos even in an elevator, nonetheless the rooftop and helipad.
If you are interested in booking us for an engagement session, look at our engagement and wedding photography prices (Los Angeles) online on our website.