Sometimes, I feel very spoiled getting to shoot engagement sessions in Downtown Los Angeles so often.  I mean, the city pretty much photographs itself and when you put a smokin' couple like Micah and Nick, BAM… too easy!!  =)  Micah and Nick loves my photos from Downtown LA so much that they didn't mind planning a 2 hour drive from Vista to LA for their engagement session.  Unfortunately, what is a 2 hour drive became a 4.5 hour drive for them (being that it was Memorial Day weekend.)  And yes… I shot their engagement session a while ago and I'm baring catching with my blogging.  =) So read on for our day of engagement photography in Los Angeles!
Starting at the Walt Disney Concert Hall for Engagement Photography
Although they were stuck in a nightmare called "LA traffic" for over 4 hours, they didn't complain one bit and we hit the ground running as soon as they arrived.  In fact, they were troopers and we had a blast!!
The Walt Disney Concert Hall is an awesome place for engagement photos in Los Angeles, giving a modern and urban feel with hints and accents of nature and greenery. The natural curves of the building clash with the steel surface.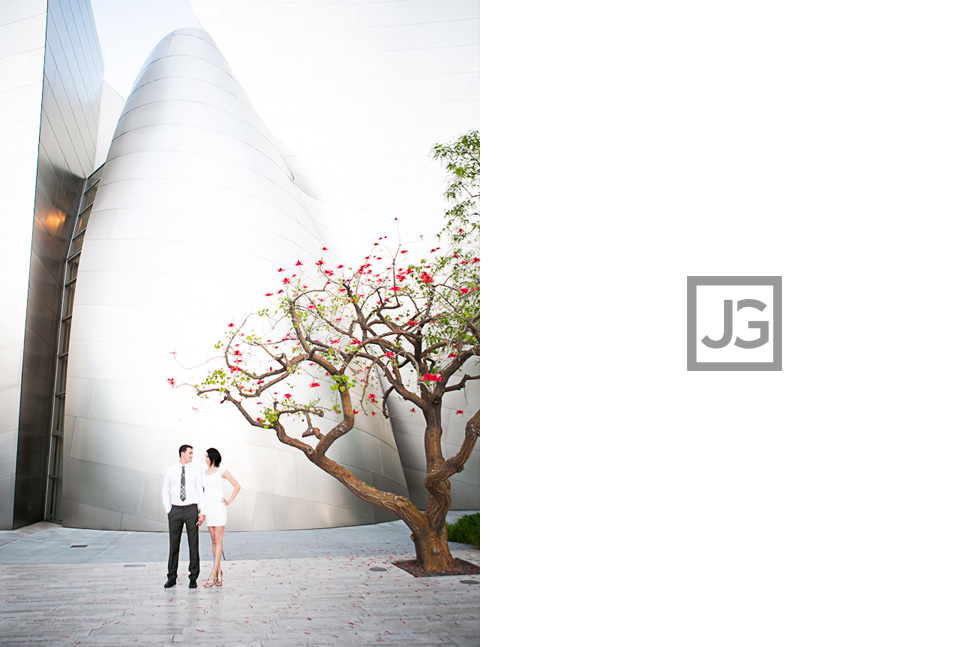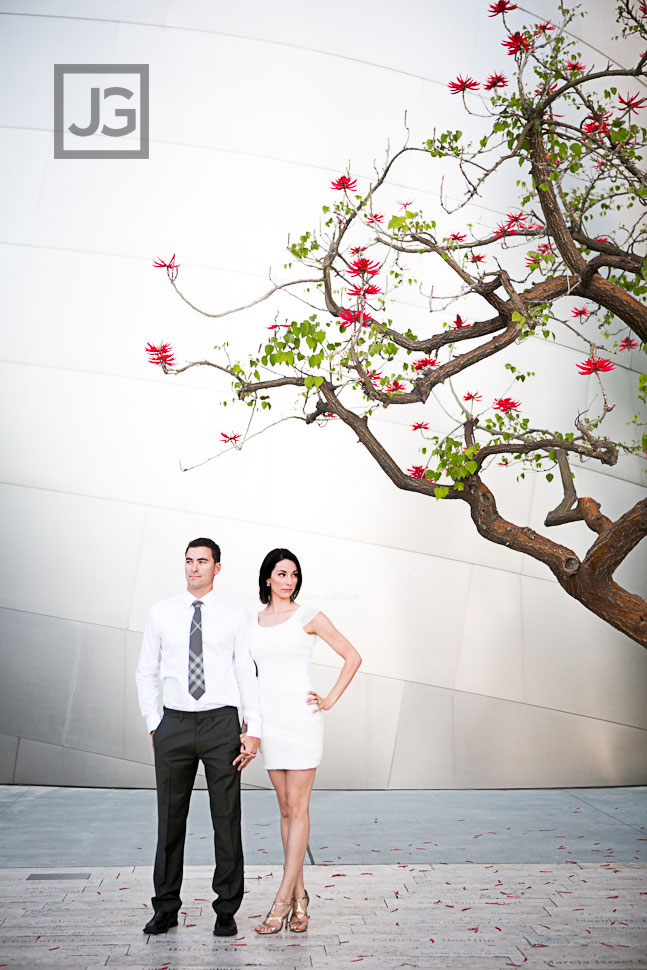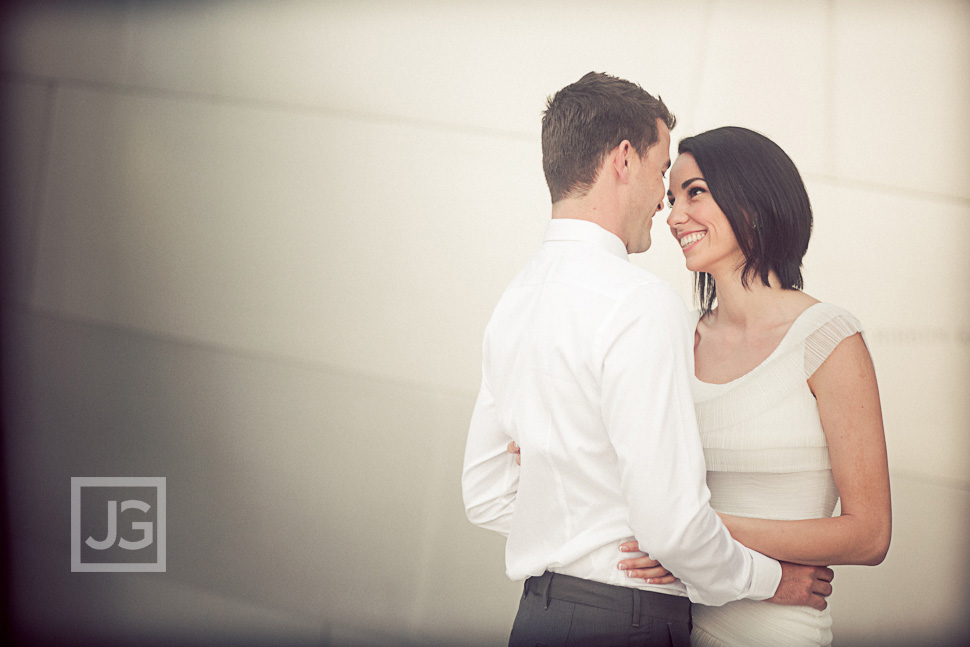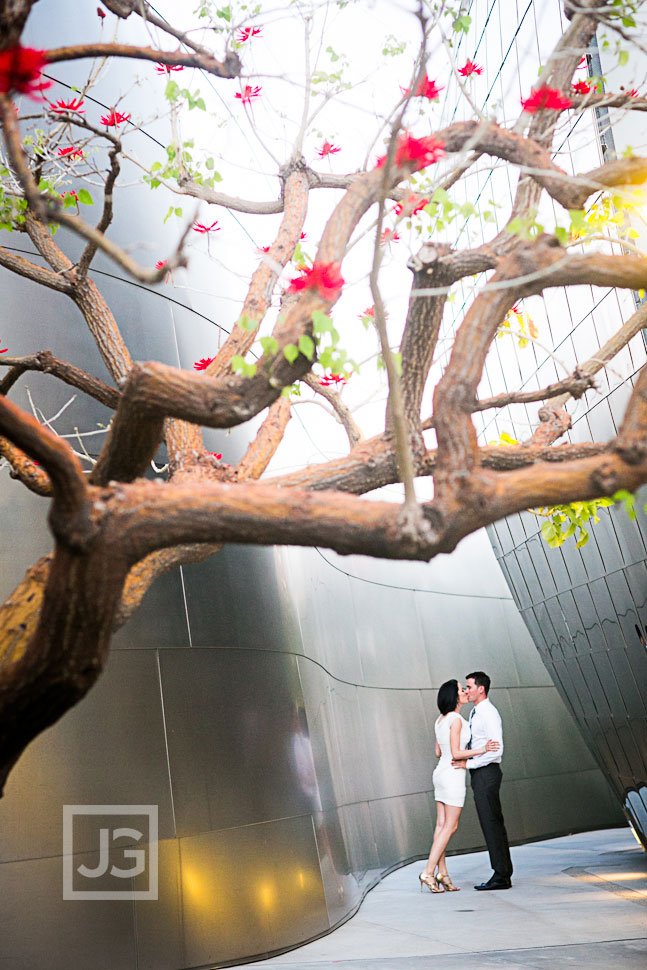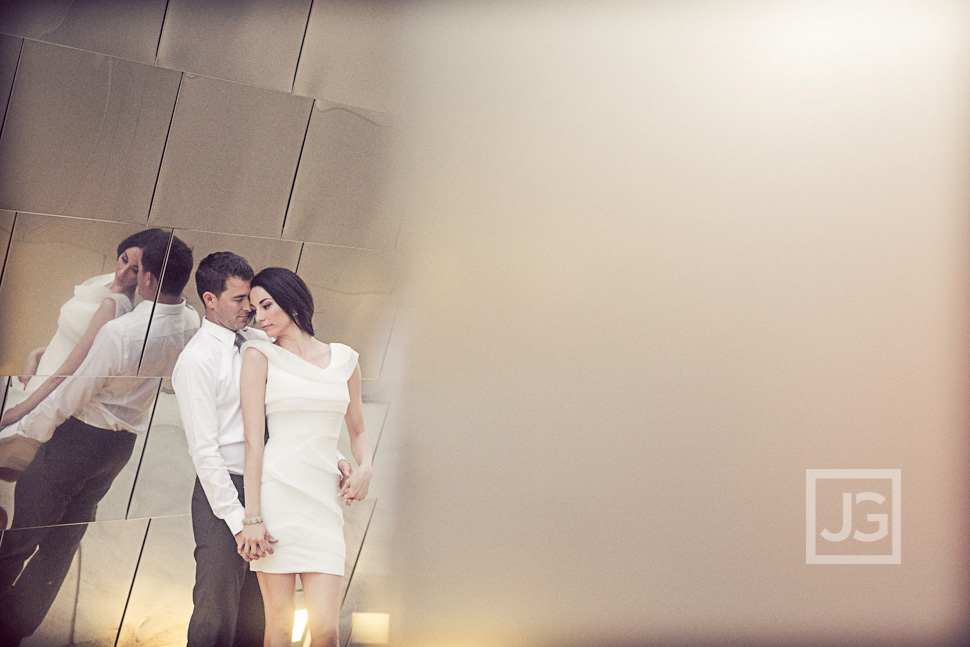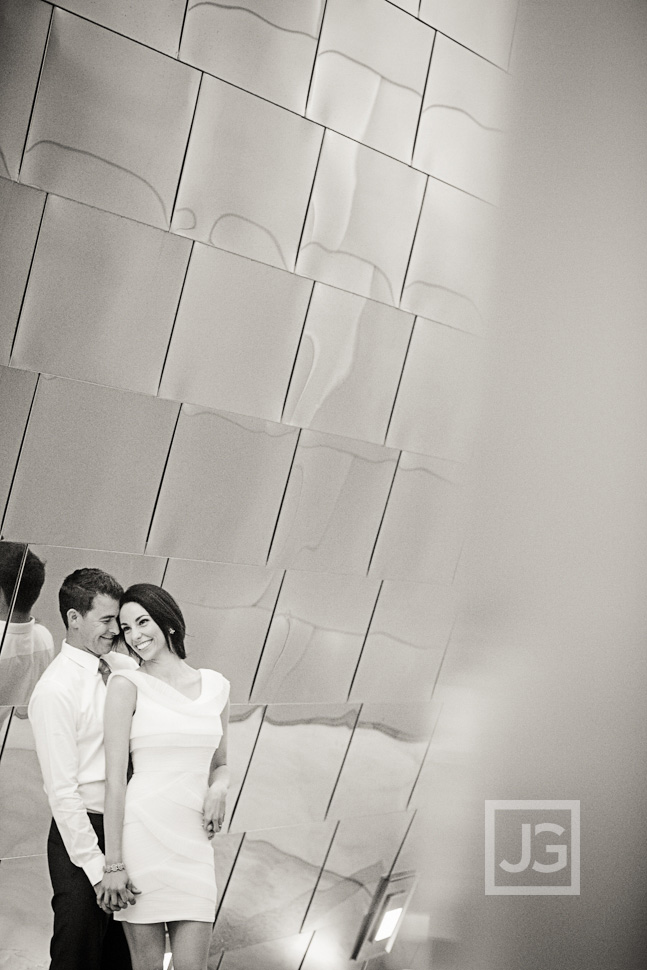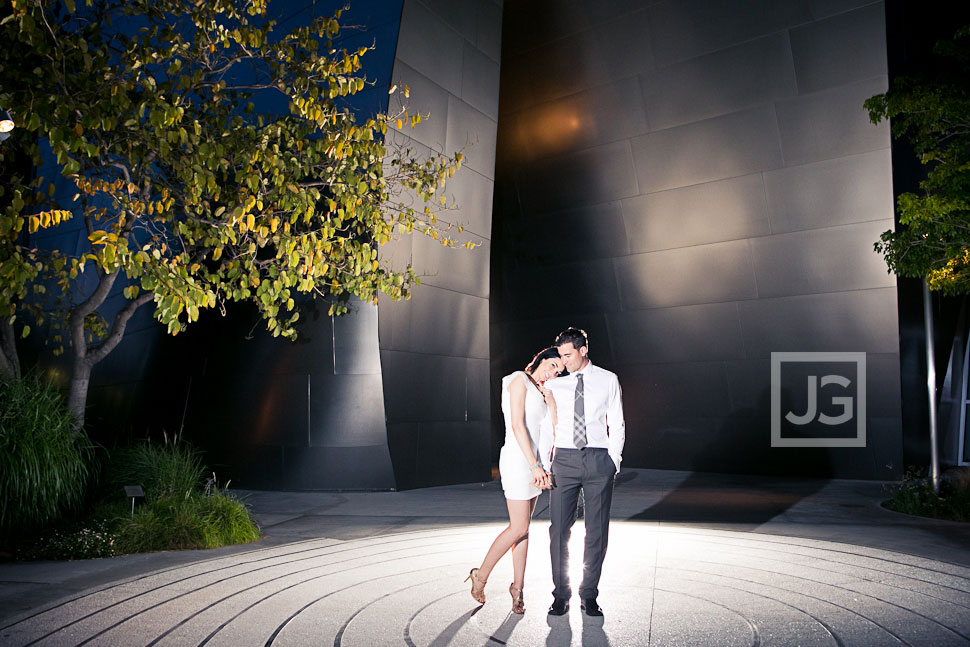 And down Grand Ave. for more of Los Angeles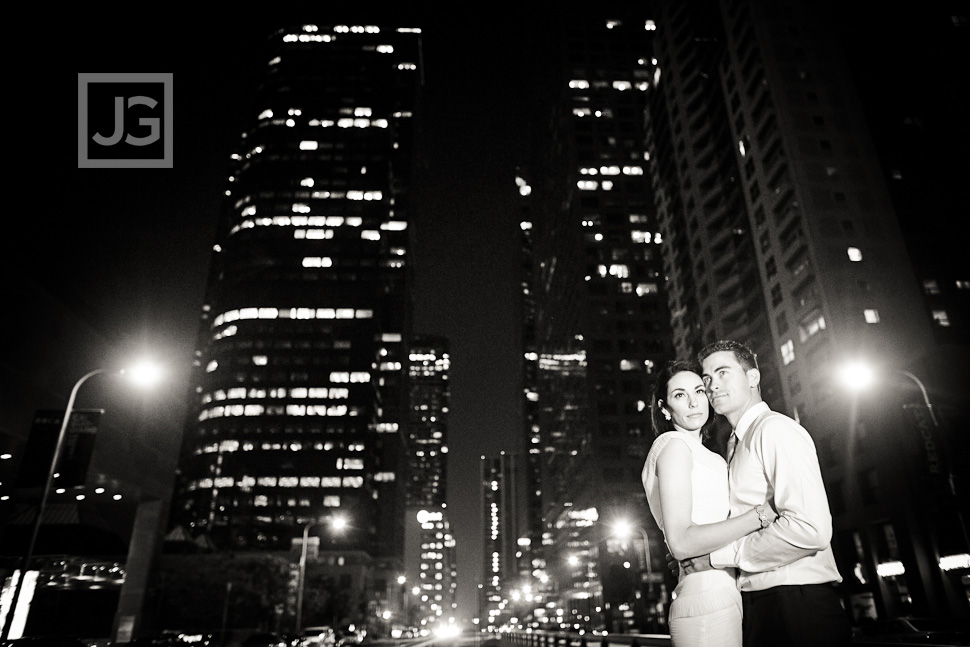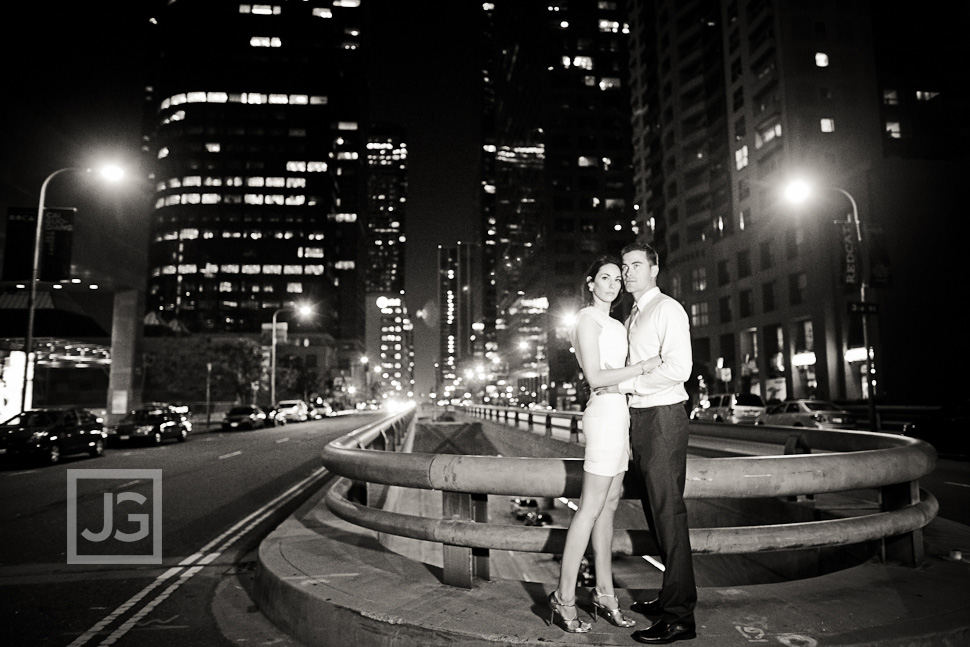 Engagement Photos at the DWP Building in Los Angeles
After that we headed to the DWP building in downtown Los Angeles for more engagement photos using the downtown skyline as a wonderful backdrop.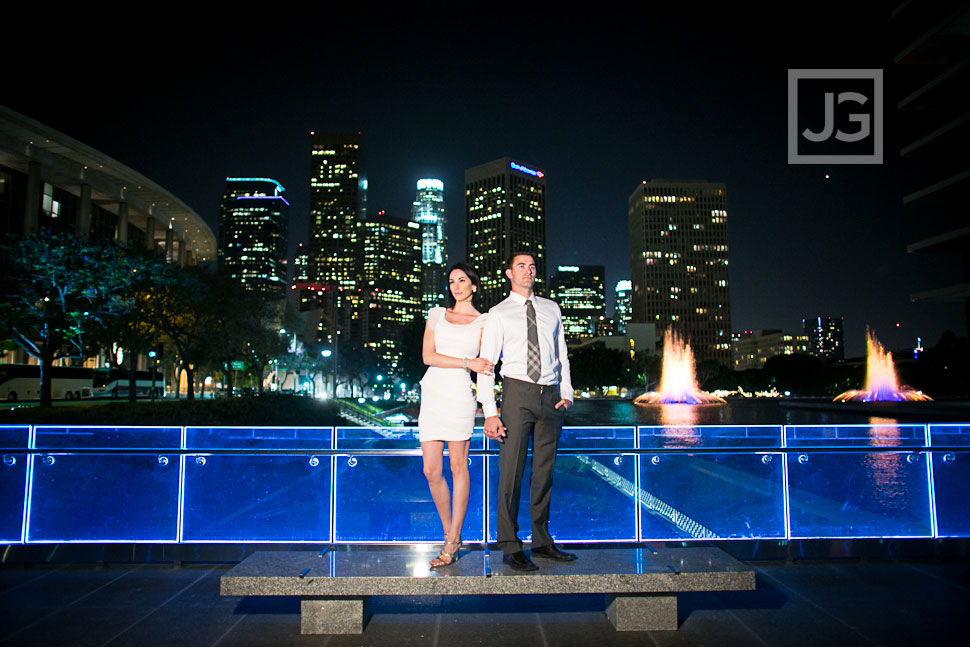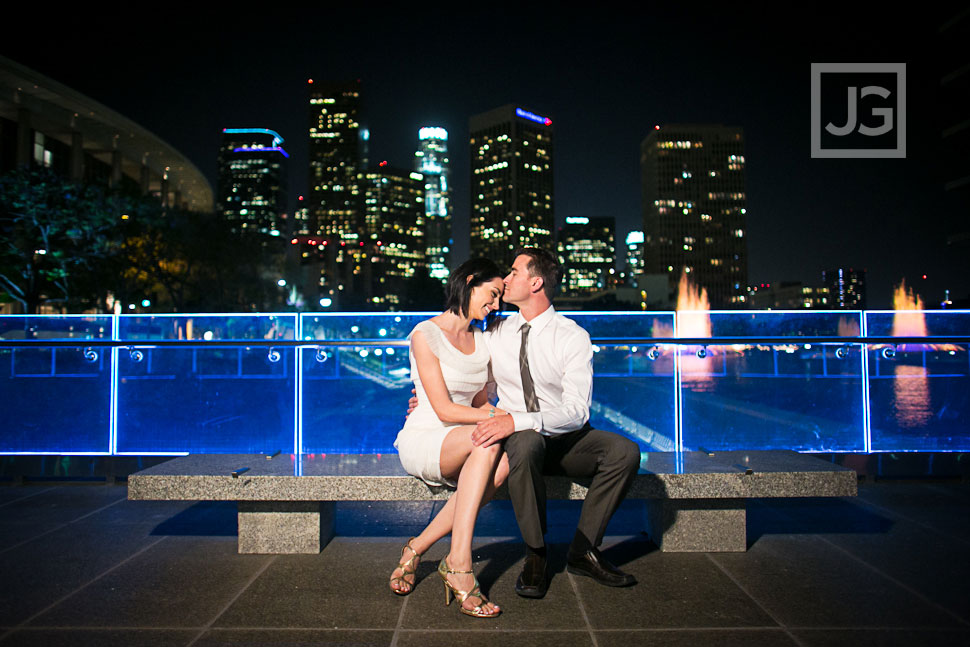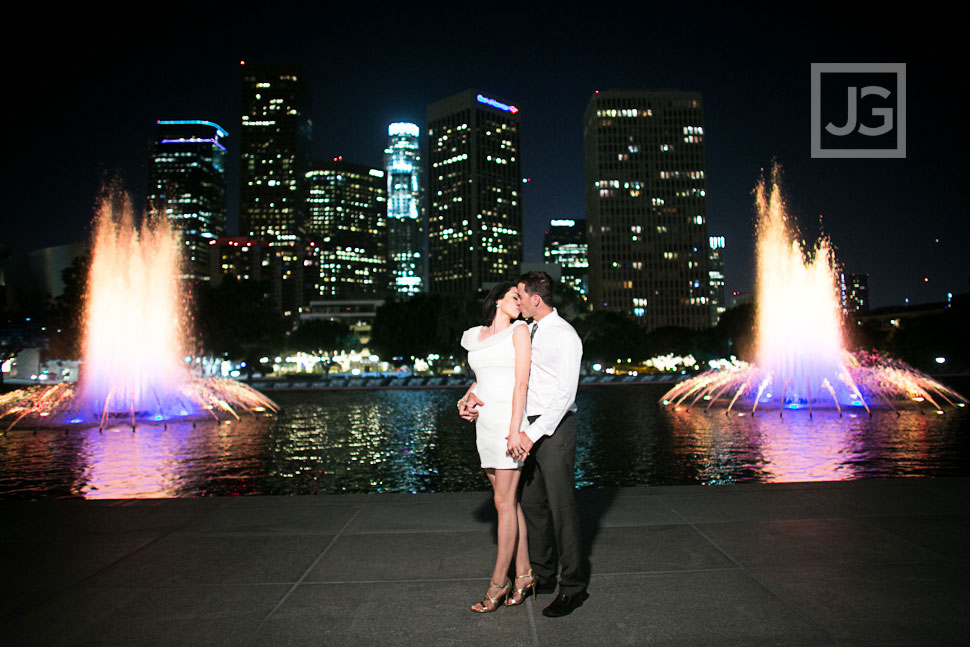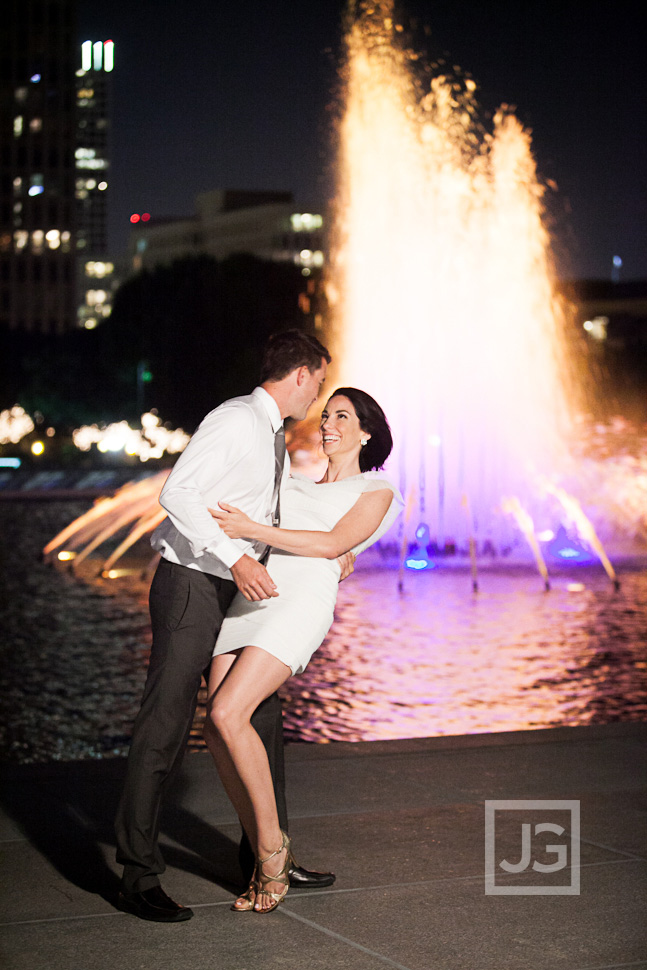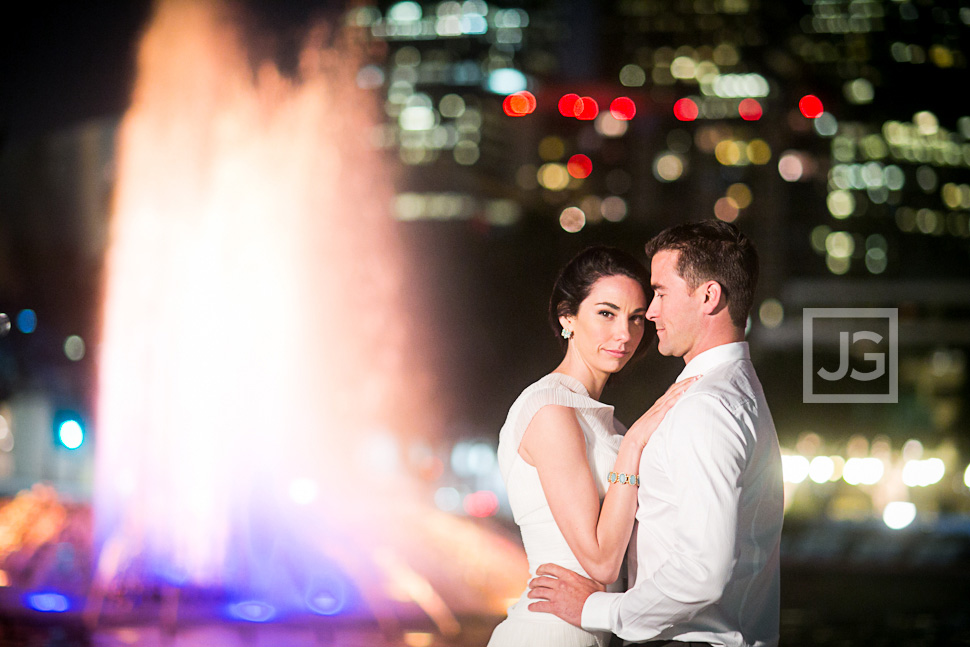 LACMA Engagement Photography (Los Angeles)
We then headed over to the LACMA light display in the middle of the Wilshire District. It's a popular tourist destination now, so it gets pretty crowded at times. But with a little patience and timing, we can get some great photos from it.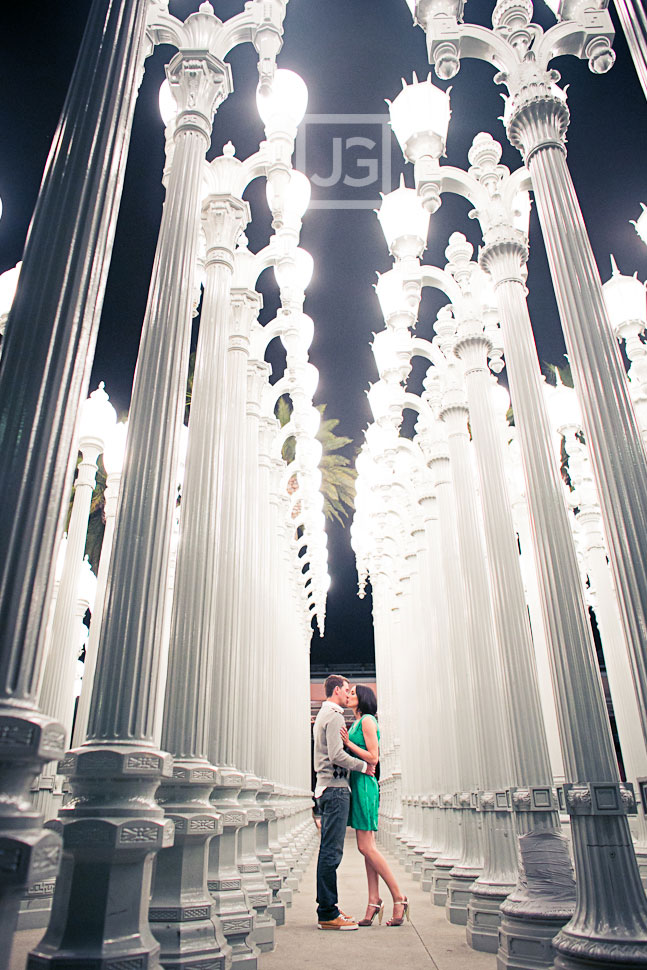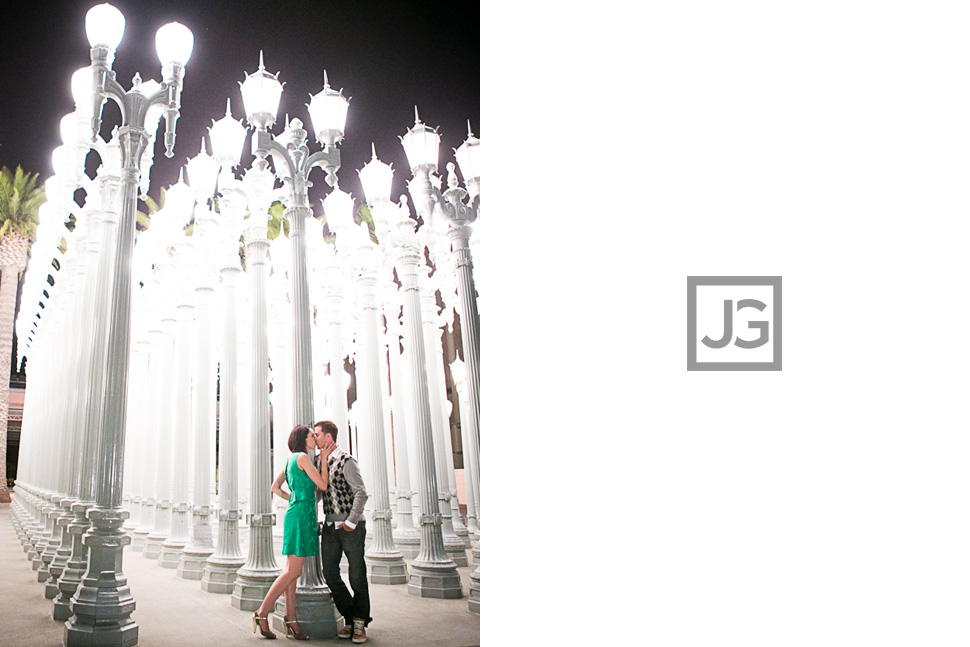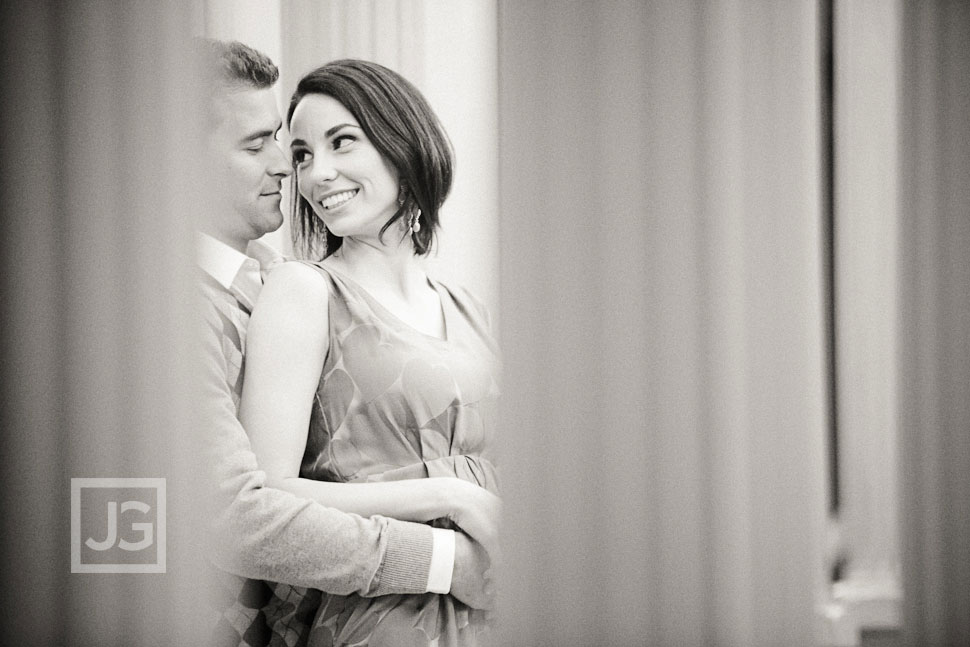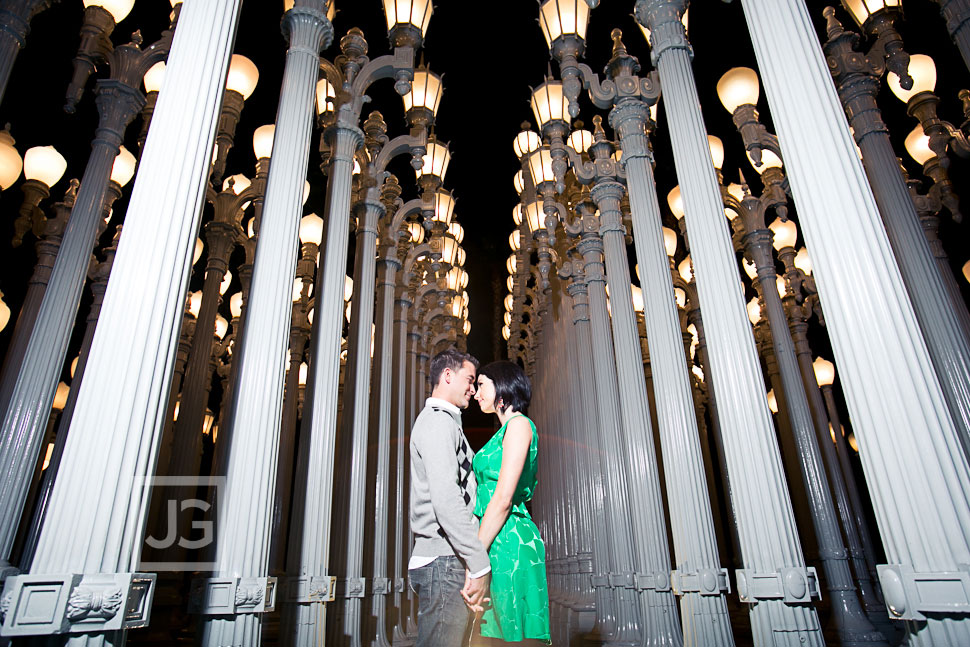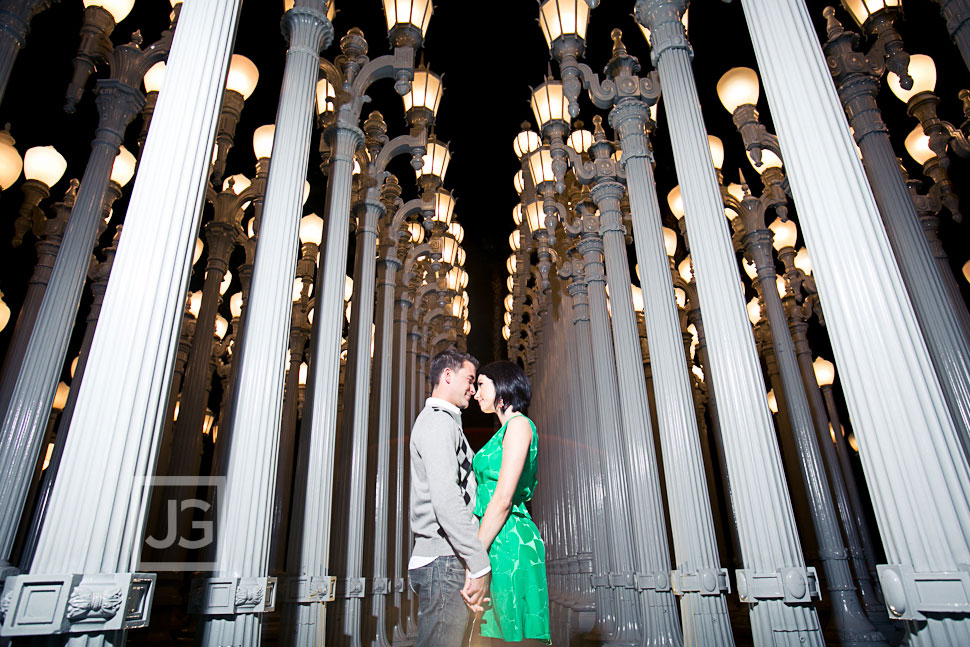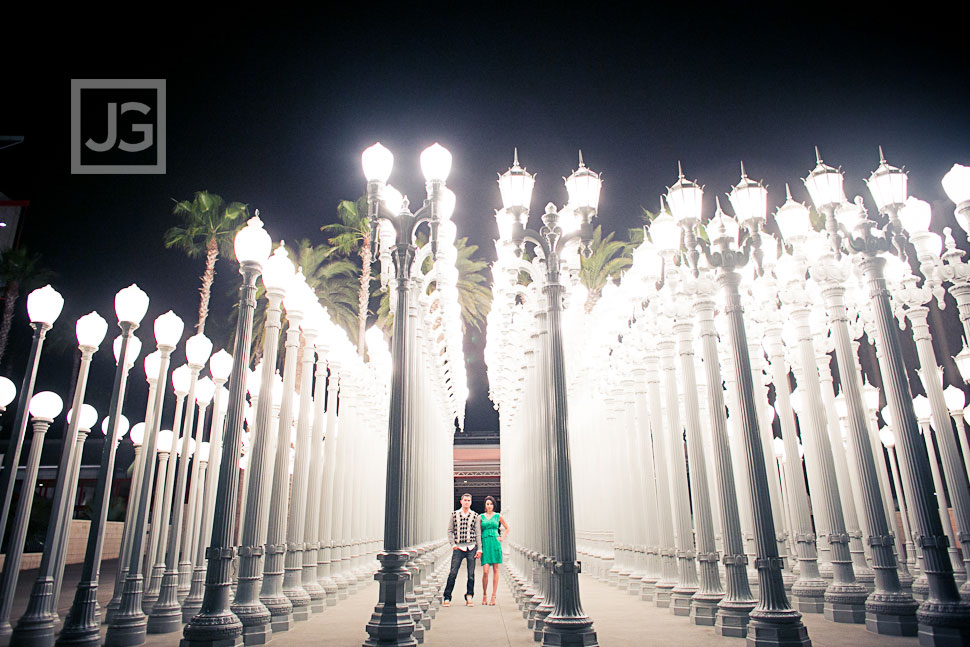 This article shows us doing downtown Los Angeles engagement photos. We started in downtown at the Walt Disney Concert Hall and proceeded to wander around downtown, including the DWP. After that, we headed over to the LACMA light display for more engagement photography.
For more examples of our engagement photography portrait sessions, make sure to check out the rest of our blog. We have shot extensively in downtown Los Angeles, especially in low light and in dark, night conditions.